Back to Politician by State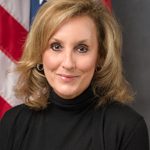 State Representative ALLISON TANT
Last updated: February 20th, 2022
Legislative Session:
State: FL
Legislative district: 9
Nearby cities: Tallahassee
Service dates: 2021 - Present
Party: Democrat
Medical Freedom Rating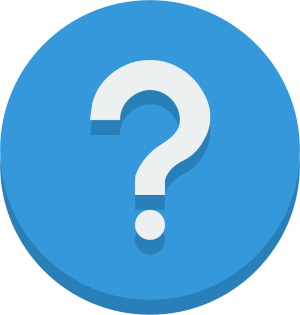 Committees
Health & Human Services Committee; Finance & Facilities Subcommittee; Public Integrity & Elections Committee; Agriculture & Natural Resources Appropriations Subcommittee; Insurance & Banking Subcommittee; Post-Secondary Education & Lifelong Learning Subcommittee; State Legislative Redistricting Subcommittee
Contact Info
Capitol Office
1001 The Capitol
402 South Monroe Street
Tallahassee, FL 32399-1300


(850) 717-5009
Legislative Assistants
Legislative Aide:
Tobey Houston
District Aide:
Haley Davenport
Tant, Allison  (DEM)(STR)                          08/31/2020         1,000.00 CHE 1380 PLANTATION LLC                      1380 N UNIVERSITY DR                     PLANTATION, FL 33322                     REAL ESTATE                              
Tant, Allison  (DEM)(STR)                          02/12/2019           500.00 CHE 400 PLANTATION LLC                       1380 N UNIVERSITY DR                     PLANTATION, FL 33322                     PROPERTY MANAGEMENT                      
Tant, Allison  (DEM)(STR)                          08/31/2020         1,000.00 CHE 601 POMPANO LLC                          1380 N UNIVERSITY DR                     PLANTATION, FL 33322                     REAL ESTATE                              
Tant, Allison  (DEM)(STR)                          10/29/2020         1,000.00 CHE 78 POLITICAL COMMITTEE                   2153 W OAK RIDGE RD                      ORLANDO, FL 32809                        POLITICAL COMMITTEE                      
Tant, Allison  (DEM)(STR)                          07/01/2019         1,000.00 CHE 78 POLITICAL COMMITTEE                   2153 W OAK RIDGE RD                      ORLANDO, FL 32809                        POLITICAL COMMITTEE                      
Tant, Allison  (DEM)(STR)                          10/07/2021           250.00 CHE A BARNES ASSOCIATES                      2619 SUMMERWOOD AVE                      TALLAHASSEE, FL 32303                    EDUCATION                                
Tant, Allison  (DEM)(STR)                          10/15/2021         1,000.00 CHE ABBOTT LABORATORIES                      200 ABBOTT PARK RD                       ABBOTT PARK, IL 60064                    PHARMACEUTICAL COMPA                     
Tant, Allison  (DEM)(STR)                          12/06/2019           500.00 CHE ABBOTT LABORATORIES                      200 ABBOTT PARK RD                       ABBOTT PARK, IL 60064                    PHARMACEUTICAL COMPA                     
Tant, Allison  (DEM)(STR)                          08/28/2020         1,000.00 CHE ABBOTT LABORATORIES                      200 ABBOTT PARK RD                       ABBOTT PARK, IL 60064                    PHARMACEUTICAL COMPA                     
Tant, Allison  (DEM)(STR)                          10/19/2020         1,000.00 CHE ABC LIQUORS                              PO BOX 593 # 688                         ORLANDO, FL 32802                        BEVERAGES                                
Tant, Allison  (DEM)(STR)                          06/17/2020         1,000.00 CHE ABC LIQUORS                              PO BOX 593 # 688                         ORLANDO, FL 32802                        BEVERAGES                                
Tant, Allison  (DEM)(STR)                          08/20/2019           250.00 CHE ABELE KEN                                3315 DARTMOOR DR                         TALLAHASSEE, FL 32312                    ATTORNEY                                 
Tant, Allison  (DEM)(STR)                          10/12/2021           200.00 CHE ABELE KEN                                3315 DARTMOOR DR                         TALLAHASSEE, FL 32312                    ATTORNEY                                 
Tant, Allison  (DEM)(STR)                          08/31/2021           100.00 CHE ABRAMOWITZ ALAN                          2574 GOLDENROD WAY                       TALLAHASSEE, FL 32311                                                             
Tant, Allison  (DEM)(STR)                          10/15/2021           500.00 CHE ACADEMIC RESEARCH ASSOCIATES INC.        2400 E COMMERCIAL BLVD STE 905           FT LAUDERDALE, FL 33308                  RESEARCH                                 
Tant, Allison  (DEM)(STR)                          10/07/2021         1,000.00 CHE ACLI POLITICAL ACTIVITY FUND             101 CONSTITUTION AVE NW STE 700          WASHINGTON, DC 20001                     POLITICAL COMMITTEE                      
Tant, Allison  (DEM)(STR)                          08/11/2020           200.00 CHE ADAMS HOWARD EUGENE                      460 MEADOW RIDGE DR                      TALLAHASSEE, FL 32312                    ATTORNEY                                 
Tant, Allison  (DEM)(STR)                          08/03/2021            25.00 CHE ADAMS NORMA                              2201 OLD BAINBRIDGE RD                   TALLAHASSEE, FL 32303                                                             
Tant, Allison  (DEM)(STR)                          08/30/2021           100.00 CHE ADAMS SAM                                1906 E NELSON CIR                        TALLAHASSEE, FL 32303                    NOT EMPLOYED                             
Tant, Allison  (DEM)(STR)                          08/30/2021           100.00 CHE ADAMS SAM                                1906 E NELSON CIR                        TALLAHASSEE, FL 32303                    NOT EMPLOYED                             
Tant, Allison  (DEM)(STR)                          10/03/2021           100.00 CHE ADAMS SAM                                1906 E NELSON CIR                        TALLAHASSEE, FL 32303                    NOT EMPLOYED                             
Tant, Allison  (DEM)(STR)                          10/14/2021           100.00 CHE ADAMS MCGROTHA MARGARET BETH             3642 BILTMORE AVE                        TALLAHASSEE, FL 32311                                                             
Tant, Allison  (DEM)(STR)                          10/15/2021           500.00 CHE ADAMS ST ADVOCATES LLC                   2259 LAKE HALL RD                        TALLAHASSEE, FL 32309                    LEGIS & EXEC BRANCH                      
Tant, Allison  (DEM)(STR)                          08/10/2020         1,000.00 CHE ADVOCATE FOR FLORIDA FAMILIES INC        1106 N FRANKLIN ST                       TAMPA, FL 33602                          POLITICAL COMMITTEE                      
Tant, Allison  (DEM)(STR)                          10/28/2020           500.00 CHE ADVOCATE FOR FLORIDA FAMILIES INC        1106 N FRANKLIN ST                       TAMPA, FL 33602                          POLITICAL COMMITTEE                      
Tant, Allison  (DEM)(STR)                          10/27/2020         1,000.00 CHE AEE ACTION FUND                          1000 VERMONT AVE NW FL 3                 WASHINGTON, DC 20005                     POLITICAL COMMITTEE                      
Tant, Allison  (DEM)(STR)                          10/20/2020         1,000.00 CHE AFL CIO COPE FUND                        135 S MONROE ST                          TALLAHASSEE, FL 32301                    POLITICAL COMMITTEE                      
Tant, Allison  (DEM)(STR)                          07/28/2020         1,000.00 CHE AFL CIO COPE FUND                        135 S MONROE ST                          TALLAHASSEE, FL 32301                    POLITICAL COMMITTEE                      
Tant, Allison  (DEM)(STR)                          09/20/2021         1,000.00 CHE AFSCME                                   1625 L ST NW                             WASHINGTON, DC 20036                     POLITICAL COMMITTEE                      
Tant, Allison  (DEM)(STR)                          03/08/2019            50.00 CHE AGEE JAYME                               210 BROWARD ST                           TALLAHASSEE, FL 32301                                                             
Tant, Allison  (DEM)(STR)                          10/31/2019           500.00 CHE AIF PAC                                  PO BOX 10085                             TALLAHASSEE, FL 32302                    POLITICAL COMMITTEE                      
Tant, Allison  (DEM)(STR)                          06/14/2019           100.00 CHE AINTABLIAN NECTAR                        1517 SPRUCE AVE                          TALLAHASSEE, FL 32303                                                             
Tant, Allison  (DEM)(STR)                          04/30/2019           500.00 CHE AJAX                                     1080 COMMERCE BLVD                       MIDWAY, FL 32343                         CONSTRUCTION                             
Tant, Allison  (DEM)(STR)                          02/04/2019           500.00 CHE AKBAR MUTAQEE                            619 N COPELAND ST                        TALLAHASSEE, FL 32304                    ATTORNEY                                 
Tant, Allison  (DEM)(STR)                          01/28/2019           500.00 CHE AKERMAN LLP                              495 N KELLER RD STE 300                  MAITLAND, FL 32751                       LAW FIRM                                 
Tant, Allison  (DEM)(STR)                          06/14/2019           250.00 CHE AKERMAN LLP                              495 N KELLER RD STE 300                  MAITLAND, FL 32751                       LAW FIRM                                 
Tant, Allison  (DEM)(STR)                          03/03/2020           250.00 CHE AKERMAN LLP                              495 N KELLER RD STE 300                  MAITLAND, FL 32751                       LAW FIRM                                 
Tant, Allison  (DEM)(STR)                          10/15/2021         1,000.00 CHE AKERMAN LLP                              495 N KELLER RD STE 300                  MAITLAND, FL 32751                       LAW FIRM                                 
Tant, Allison  (DEM)(STR)                          03/17/2019           100.00 CHE AKINYEMI SHAKIRU                         2100 CONTINENTAL AVE APT 2               TALLAHASSEE, FL 32304                                                             
Tant, Allison  (DEM)(STR)                          06/14/2019           100.00 CHE ALAO MICHAEL                             1136 BEECHMEADOW LN                      CINCINNATI, OH 45238                                                              
Tant, Allison  (DEM)(STR)                          07/15/2019           100.00 CHE ALFORD MATT                              1415 MILTON ST                           TALLAHASSEE, FL 32303                                                             
Tant, Allison  (DEM)(STR)                          01/22/2019           250.00 CHE ALLEE FRANCINE                           13426 N MERIDIAN RD                      TALLAHASSEE, FL 32312                    RETIRED                                  
Tant, Allison  (DEM)(STR)                          07/15/2020           100.00 CHE ALLEE FRANCINE MILLINOR                  13426 N MERIDIAN RD                      TALLAHASSEE, FL 32312                                                             
Tant, Allison  (DEM)(STR)                          10/29/2020            50.00 CHE ALLEE FRANCINE MILLINOR                  13426 N MERIDIAN RD                      TALLAHASSEE, FL 32312                    NOT EMPLOYED                             
Tant, Allison  (DEM)(STR)                          10/13/2020           100.00 CHE ALLEE FRANCINE MILLINOR                  13426 N MERIDIAN RD                      TALLAHASSEE, FL 32312                    NOT EMPLOYED                             
Tant, Allison  (DEM)(STR)                          02/05/2019           100.00 CHE ALLEN KAT                                6308 MALLARD TRACE DR                    TALLAHASSEE, FL 32312                                                             
Tant, Allison  (DEM)(STR)                          06/14/2020           100.00 CHE ALLEN KATHERINE KELLEY                   6004 LOVE RIDGE DR                       TALLAHASSEE, FL 32312                                                             
Tant, Allison  (DEM)(STR)                          10/21/2019           200.00 CHE ALLEN NIGEL                              2712 EVERETT LN                          TALLAHASSEE, FL 32308                    TMH FOUNDATION DIREC                     
Tant, Allison  (DEM)(STR)                          08/29/2021           500.00 CHE ALLEN NIGEL EDWARD                       2712 EVERETT LN                          TALLAHASSEE, FL 32308                    TMH FOUNDATION DIREC                     
Tant, Allison  (DEM)(STR)                          09/07/2021           250.00 CHE ALLERGY & ASTHMA DIAGNOSTIC TREATMENT CE 2300 CENTERVILLE RD                      TALLAHASSEE, FL 32308                    HEALTH CARE                              
Tant, Allison  (DEM)(STR)                          02/05/2019           125.00 CHE ALLERGY AND ASTHMA RESEARCH              7081 HEARTLAND CIR                       TALLAHASSEE, FL 32312                    HEALTHCARE                               
Tant, Allison  (DEM)(STR)                          06/24/2020           500.00 CHE ALLIANCE OF FLORIDA PPECS PAC            2568 CENTERVILLE CT                      TALLAHASSEE, FL 32308                    POLITICAL COMMITTEE                      
Tant, Allison  (DEM)(STR)                          10/29/2020           500.00 CHE ALLIANCE OF FLORIDA PPECS PAC            2568 CENTERVILLE CT                      TALLAHASSEE, FL 32308                    POLITICAL COMMITTEE                      
Tant, Allison  (DEM)(STR)                          01/10/2022           500.00 CHE ALLIANCE OF FLORIDA PPECS PAC            2568 CENTERVILLE CT                      TALLAHASSEE, FL 32308                    POLITICAL COMMITTEE                      
Tant, Allison  (DEM)(STR)                          02/01/2021        14,705.95 COF ALLISON TANT CAMPAIGN                    6035 BOYNTON HOMESTEAD                   TALLAHASSEE, FL 32309                    PREVIOUS CAMPAIGN                        
Tant, Allison  (DEM)(STR)                          10/05/2020           100.00 CHE ALVAREZ CARLOS                           1451 LAFAYETTE COVE RD                   TALLAHASSEE, FL 32317                                                             
Tant, Allison  (DEM)(STR)                          08/11/2020         1,000.00 CHE AMERICAN PHARMACY COOPERATIVE INC        PO BOX 728                               BESSEMER, AL 35021                       WELLNESS                                 
Tant, Allison  (DEM)(STR)                          03/10/2020         1,000.00 CHE AMERICAS EXPORT CORPORATION              1 N CLEMATIS ST STE 100                  WEST PALM BEACH, FL 33401                AGRICULTURE                              
Tant, Allison  (DEM)(STR)                          10/21/2020           500.00 CHE AMGEN INC                                5845 RICHMOND HWY STE 820                ALEXANDRIA, VA 22303                     WELLNESS                                 
Tant, Allison  (DEM)(STR)                          09/20/2021         1,000.00 CHE AMSCOT CORPORATION                       600 N WEST SHORE BLVD STE 1200           TAMPA, FL 33609                          FINANCIAL INSTITUTIO                     
Tant, Allison  (DEM)(STR)                          09/20/2021         1,000.00 CHE AMSCOT FINANCIAL INC.                    600 N WEST SHORE BLVD STE 1200           TAMPA, FL 33609                          FINANCIAL INSTITUTIO                     
Tant, Allison  (DEM)(STR)                          08/08/2019           670.60 INK AMWAT MOVING & STORAGE                   319 ROSS RD                              TALLAHASSEE, FL 32305                    MOVING & STORAGE     SUPPLIES TRANSPORT  
Tant, Allison  (DEM)(STR)                          07/24/2019           100.00 CHE ANDERSON JORDAN                          5256 QUAIL VALLEY RD                     TALLAHASSEE, FL 32309                                                             
Tant, Allison  (DEM)(STR)                          02/05/2019         1,000.00 CHE ANDERSON PAM JORDAN                      5264 QUAIL VALLEY RD                     TALLAHASSEE, FL 32309                    NOT EMPLOYED                             
Tant, Allison  (DEM)(STR)                          03/05/2020           100.00 CHE ANDERSON PAUL                            5264 QUAIL VALLEY RD                     TALLAHASSEE, FL 32309                                                             
Tant, Allison  (DEM)(STR)                          08/31/2021         1,000.00 CHE ANDERSON PAUL MICHAEL                    5264 QUAIL VALLEY RD                     TALLAHASSEE, FL 32309                    ATTORNEY                                 
Tant, Allison  (DEM)(STR)                          10/04/2021           500.00 CHE ANDREWS GARY                             12200 LYNDELL PLANTATION DR              PANAMA CITY, FL 32407                    DETECT INC. MNGR                         
Tant, Allison  (DEM)(STR)                          06/14/2019           100.00 CHE ANDREWS GAYLE                            750 LUPINE LN                            TALLAHASSEE, FL 32308                                                             
Tant, Allison  (DEM)(STR)                          02/05/2019           500.00 CHE ANDREWS RYAN                             1478 MITCHELL AVE                        TALLAHASSEE, FL 32303                    ATTORNEY                                 
Tant, Allison  (DEM)(STR)                          04/16/2019         1,000.00 CHE ANESTHESIOLOGY PAC                       9203 FAIR DR                             TALLAHASSEE, FL 32317                    POLITICAL COMMITTEE                      
Tant, Allison  (DEM)(STR)                          06/14/2019           100.00 CHE APTHOROP CHERI                           813 GREENBRIER LN                        TALLAHASSEE, FL 32308                                                             
Tant, Allison  (DEM)(STR)                          04/16/2019         1,000.00 CHE ARBOR PROPERTIES                         410 N MONROE ST                          TALLAHASSEE, FL 32301                    APARTMENT COMPANY                        
Tant, Allison  (DEM)(STR)                          04/26/2020            25.00 CHE ARMSTRONG EVA BETH                       5277 QUAIL VALLEY RD                     TALLAHASSEE, FL 32309                                                             
Tant, Allison  (DEM)(STR)                          08/31/2021           100.00 CHE ARMSTRONG KIM                            10 LYNNHURST DR APT 106                  ORMOND BEACH, FL 32176                                                            
Tant, Allison  (DEM)(STR)                          09/13/2021           100.00 CHE ARMSTRONG KIM                            10 LYNNHURST DR APT 106                  ORMOND BEACH, FL 32176                   CONSULTANT                               
Tant, Allison  (DEM)(STR)                          09/20/2021           100.00 CHE ARRINGTON KRISTEN                        3027 BOATING BLVD                        KISSIMMEE, FL 34746                                                               
Tant, Allison  (DEM)(STR)                          06/14/2019           125.00 CHE ASBURY THOMAS                            3084 WHITE IBIS WAY                      TALLAHASSEE, FL 32309                    HOME BUILDER                             
Tant, Allison  (DEM)(STR)                          09/11/2019           200.00 CHE ASENCIOS SHEYLA                          5995 BISCAYNE BLVD APT 602               MIAMI, FL 33137                          SIEMBRA LLC                              
Tant, Allison  (DEM)(STR)                          09/13/2021         1,000.00 CHE ASHWELL BRAD                             1536 CHULI NENE                          TALLAHASSEE, FL 32301                    ALL VOTING IS LOCAL                      
Tant, Allison  (DEM)(STR)                          11/04/2021           500.00 CHE ASSOCIATED INDUSTRIES OF FLORIDA         PO BOX 10085                             TALLAHASSEE, FL 32302                    POLITICAL COMMITTEE                      
Tant, Allison  (DEM)(STR)                          09/16/2020           500.00 CHE ASSOCIATED INDUSTRIES OF FLORIDA         PO BOX 10085                             TALLAHASSEE, FL 32302                    POLITICAL COMMITTEE                      
Tant, Allison  (DEM)(STR)                          02/05/2019           250.00 CHE ASZTALOS ROBERT                          5013 CENTENNIAL OAK CIR                  TALLAHASSEE, FL 32308                    GOVERNMENTAL AFFAIRS                     
Tant, Allison  (DEM)(STR)                          07/28/2020           500.00 CHE AT&T FLORIDA PAC                         150 S MONROE ST STE 400                  TALLAHASSEE, FL 32301                    POLITICAL COMMITTEE                      
Tant, Allison  (DEM)(STR)                          10/07/2020           500.00 CHE AT&T FLORIDA PAC                         150 S MONROE ST STE 400                  TALLAHASSEE, FL 32301                    POLITICAL COMMITTEE                      
Tant, Allison  (DEM)(STR)                          01/10/2022         1,000.00 CHE AT&T FLORIDA PAC                         150 S MONROE ST STE 400                  TALLAHASSEE, FL 32301                    POLITICAL COMMITTEE                      
Tant, Allison  (DEM)(STR)                          06/14/2019            50.00 CHE ATKINS FRANCES                           1420 LEE AVE                             TALLAHASSEE, FL 32303                                                             
Tant, Allison  (DEM)(STR)                          06/15/2021           100.00 CHE AURELL JANE COLLINS                      1225 LIVE OAK PLANTATION RD              TALLAHASSEE, FL 32312                                                             
Tant, Allison  (DEM)(STR)                          02/24/2020           100.00 CHE AURELL JOHN                              1225 LIVE OAK PLANTATION RD              TALLAHASSEE, FL 32312                                                             
Tant, Allison  (DEM)(STR)                          01/29/2019           250.00 CHE AUSLEY DUBOSE                            PO BOX 391                               TALLAHASSEE, FL 32302                    ATTORNEY                                 
Tant, Allison  (DEM)(STR)                          01/29/2019           250.00 CHE AUSLEY DUBOSE                            PO BOX 391                               TALLAHASSEE, FL 32302                    ATTORNEY                                 
Tant, Allison  (DEM)(STR)                          10/22/2021           500.00 CHE AUSLEY DUBOSE                            PO BOX 391                               TALLAHASSEE, FL 32302                    ATTORNEY                                 
Tant, Allison  (DEM)(STR)                          02/18/2019           500.00 CHE AUSLEY LORANNE                           826 WASHINGTON ST                        TALLAHASSEE, FL 32303                    ATTORNEY                                 
Tant, Allison  (DEM)(STR)                          01/30/2019           100.00 CHE AUSLEY SALLIE                            3212 THOMASVILLE RD                      TALLAHASSEE, FL 32308                                                             
Tant, Allison  (DEM)(STR)                          02/23/2020           100.00 CHE AUSMAN JON                               2202 WOODLAWN DR                         TALLAHASSEE, FL 32303                                                             
Tant, Allison  (DEM)(STR)                          10/29/2019           100.00 CHE AVELING PAMELA                           2762 PARRAMORE SHORES RD                 TALLAHASSEE, FL 32310                                                             
Tant, Allison  (DEM)(STR)                          10/19/2020            20.00 CHE AXELRAD DONALD                           6457 FITZ LN                             TALLAHASSEE, FL 32311                                                             
Tant, Allison  (DEM)(STR)                          09/30/2020           100.00 CHE AXELROD JAY                              44 COCOANUT ROW                          PALM BEACH, FL 33480                                                              
Tant, Allison  (DEM)(STR)                          09/25/2021           250.00 CHE B NAM CHARLES                            4147 DIPLOMACY CIR                       TALLAHASSEE, FL 32308                    NOT EMPLOYED                             
Tant, Allison  (DEM)(STR)                          02/22/2019           100.00 CHE BACHMAN DAVID                            3954 MEANDERING LN                       TALLAHASSEE, FL 32308                                                             
Tant, Allison  (DEM)(STR)                          09/10/2020            50.00 CHE BACHMAN DAVID DWIGHT                     3954 MEANDERING LN                       TALLAHASSEE, FL 32308                                                             
Tant, Allison  (DEM)(STR)                          09/08/2021           100.00 CHE BACHMAN DAVID DWIGHT                     3954 MEANDERING LN                       TALLAHASSEE, FL 32308                                                             
Tant, Allison  (DEM)(STR)                          03/05/2020            50.00 CHE BACHMAN MARY                             1905 WAHALAW CT                          TALLAHASSEE, FL 32301                                                             
Tant, Allison  (DEM)(STR)                          04/16/2019           250.00 CHE BACOT LISA                               5841 COUNTRYSIDE DR                      TALLAHASSEE, FL 32317                    EXEC DIR FL PUBLIC T                     
Tant, Allison  (DEM)(STR)                          10/14/2021           100.00 CHE BAILEY HERBERT                           749 SILVER MAPLE DR                      TALLAHASSEE, FL 32308                                                             
Tant, Allison  (DEM)(STR)                          01/29/2019           100.00 CHE BAILEY JIM                               2455 AUGUSTINE CT                        TALLAHASSEE, FL 32311                                                             
Tant, Allison  (DEM)(STR)                          01/29/2019           100.00 CHE BAILEY MYRTLE                            4912 VERNON RD                           TALLAHASSEE, FL 32317                                                             
Tant, Allison  (DEM)(STR)                          10/30/2019           100.00 CHE BAILEY MYRTLE                            4912 VERNON RD                           TALLAHASSEE, FL 32317                    NOT EMPLOYED                             
Tant, Allison  (DEM)(STR)                          11/05/2019            40.00 CHE BAKER JOE                                8370 GLENDALIN RD                        TALLAHASSEE, FL 32311                                                             
Tant, Allison  (DEM)(STR)                          02/21/2020            50.00 CHE BAKER JOE                                8370 GLENDALIN RD                        TALLAHASSEE, FL 32311                                                             
Tant, Allison  (DEM)(STR)                          08/26/2020            40.00 CHE BAKER JOE                                8370 GLENDALIN RD                        TALLAHASSEE, FL 32311                                                             
Tant, Allison  (DEM)(STR)                          09/08/2021           250.00 CHE BAKER JOE                                8370 GLENDALIN RD                        TALLAHASSEE, FL 32311                    MGR                                      
Tant, Allison  (DEM)(STR)                          02/04/2019           250.00 CHE BALDINO MARK                             2602 LOTUS DR                            TALLAHASSEE, FL 32312                    PRESIDENT/CEO OF ELD                     
Tant, Allison  (DEM)(STR)                          09/05/2021           250.00 CHE BALDINO MARK D                           2602 LOTUS DR                            TALLAHASSEE, FL 32312                    PRESIDENT/CEO OF ELD                     
Tant, Allison  (DEM)(STR)                          02/01/2019           100.00 CHE BALL THOMAS PATTY                        5283 QUAIL VALLEY RD                     TALLAHASSEE, FL 32309                                                             
Tant, Allison  (DEM)(STR)                          06/13/2019           100.00 CHE BALL THOMAS PATTY                        310B GEC                                 TALLAHASSEE, FL 32309                                                             
Tant, Allison  (DEM)(STR)                          03/05/2020           100.00 CHE BALL THOMAS PATTY                        5283 QUAIL VALLEY RD                     TALLAHASSEE, FL 32309                                                             
Tant, Allison  (DEM)(STR)                          09/03/2021            25.00 CHE BALLARD CATHY SCHMELZ                    1624 HARBOR CLUB DR                      TALLAHASSEE, FL 32308                                                             
Tant, Allison  (DEM)(STR)                          10/04/2021           500.00 CHE BALLISTER BRUCE RALPH                    6608 REIGH COUNT TRL                     TALLAHASSEE, FL 32309                    NOT EMPLOYED                             
Tant, Allison  (DEM)(STR)                          10/15/2020         1,000.00 CHE BAN ASSAULT WEAPONS NOW                  6619 S DIXIE HWY NO 148                  MIAMI, FL 33143                          POLITCAL COMMITTEE                       
Tant, Allison  (DEM)(STR)                          03/05/2020            50.00 CHE BANNISTER LYNN                           1210 BETTON RD                           TALLAHASSEE, FL 32308                                                             
Tant, Allison  (DEM)(STR)                          02/05/2019           250.00 CHE BANNISTER MICHAEL                        1210 BETTON RD                           TALLAHASSEE, FL 32308                    RETIRED                                  
Tant, Allison  (DEM)(STR)                          07/31/2020            25.00 CHE BANNISTER MICHAEL                        1210 BETTON RD                           TALLAHASSEE, FL 32308                                                             
Tant, Allison  (DEM)(STR)                          08/20/2020            75.00 CHE BANNISTER MICHAEL                        1210 BETTON RD                           TALLAHASSEE, FL 32308                                                             
Tant, Allison  (DEM)(STR)                          06/23/2020            25.00 CHE BARBER BEVERLY                           2314 ATAPHA NENE                         TALLAHASSEE, FL 32301                                                             
Tant, Allison  (DEM)(STR)                          07/15/2020            25.00 CHE BARBER BEVERLY                           2314 ATAPHA NENE                         TALLAHASSEE, FL 32301                                                             
Tant, Allison  (DEM)(STR)                          09/30/2020            10.00 CHE BARBER DENISE LUNSFORD                   2813 MISTY GARDEN CIR                    TALLAHASSEE, FL 32303                                                             
Tant, Allison  (DEM)(STR)                          09/25/2020            50.00 CHE BARBER ED                                2910 KERRY FOREST PKWY STE D3            TALLAHASSEE, FL 32309                                                             
Tant, Allison  (DEM)(STR)                          02/05/2019           250.00 CHE BARFIELD BETSY                           387 DE SERCEY LN                         MONTICELLO, FL 32344                     PHOTOGRAPHER                             
Tant, Allison  (DEM)(STR)                          09/05/2020           100.00 CHE BARLEY MARY S                            1819 ATLANTIS PL                         TALLAHASSEE, FL 32303                                                             
Tant, Allison  (DEM)(STR)                          09/11/2020            75.00 CHE BARNES AL THEMESE P                      2619 SUMMERWOOD AVE                      TALLAHASSEE, FL 32303                    INFORMATION REQUESTE                     
Tant, Allison  (DEM)(STR)                          08/06/2020            75.00 CHE BARNES AL THEMESE P                      2619 SUMMERWOOD AVE                      TALLAHASSEE, FL 32303                                                             
Tant, Allison  (DEM)(STR)                          12/24/2021           100.00 CHE BARNES ALTHEMESE                         2619 SUMMERWOOD AVE                      TALLAHASSEE, FL 32303                                                             
Tant, Allison  (DEM)(STR)                          08/19/2020           250.00 CHE BARNES BRICE                             3607 MOSSY CREEK LN                      TALLAHASSEE, FL 32311                    POLITICAL STRATEGIST                     
Tant, Allison  (DEM)(STR)                          10/28/2020           250.00 CHE BARNES BRICE                             3607 MOSSY CREEK LN                      TALLAHASSEE, FL 32311                    POLITICAL STRATEGIST                     
Tant, Allison  (DEM)(STR)                          01/29/2019           250.00 CHE BARNES BRICE                             3607 MOSSY CREEK LN                      TALLAHASSEE, FL 32311                    POLITICAL STRATEGIST                     
Tant, Allison  (DEM)(STR)                          03/05/2020           100.00 CHE BARNES BRICE                             3607 MOSSY CREEK LN                      TALLAHASSEE, FL 32311                                                             
Tant, Allison  (DEM)(STR)                          07/23/2019           100.00 CHE BARNES BRICE                             3607 MOSSY CREEK LN                      TALLAHASSEE, FL 32311                    POLITICAL STRATEGIST                     
Tant, Allison  (DEM)(STR)                          01/29/2019           250.00 CHE BARNES HOUSTON                           3607 MOSSY CREEK LN                      TALLAHASSEE, FL 32311                    ATTORNEY / FOUNDER                       
Tant, Allison  (DEM)(STR)                          02/05/2019           250.00 CHE BARNES NIKKI                             287 REVELL RD                            CRAWFORDVILLE, FL 32327                  AT&T TELECOMMUNICATI                     
Tant, Allison  (DEM)(STR)                          10/13/2019           100.00 CHE BARNETT KATHLEEN                         565 FRANK SHAW RD                        TALLAHASSEE, FL 32312                                                             
Tant, Allison  (DEM)(STR)                          02/05/2019           500.00 CHE BARNETT MARTHA                           1901 MILLER LANDING RD                   TALLAHASSEE, FL 32312                    ATTORNEY                                 
Tant, Allison  (DEM)(STR)                          06/23/2020           500.00 CHE BARNETT MARTHA W                         1901 MILLER LANDING RD                   TALLAHASSEE, FL 32312                    LAWYER                                   
Tant, Allison  (DEM)(STR)                          09/17/2021           900.00 CHE BARNETT MARTHA W                         1901 MILLER LANDING RD                   TALLAHASSEE, FL 32312                    LAWYER                                   
Tant, Allison  (DEM)(STR)                          07/21/2021           100.00 CHE BARNETT MARTHA W                         1901 MILLER LANDING RD                   TALLAHASSEE, FL 32312                                                             
Tant, Allison  (DEM)(STR)                          01/07/2022           100.00 CHE BARNETT MARTHA W                         1901 MILLER LANDING RD                   TALLAHASSEE, FL 32312                                                             
Tant, Allison  (DEM)(STR)                          01/16/2022          -100.00 REF BARNETT MARTHA W                         1901 MILLER LANDING RD                   TALLAHASSEE, FL 32312                                                             
Tant, Allison  (DEM)(STR)                          02/24/2020           100.00 CHE BARNETT RICK                             1901 MILLER LANDING RD                   TALLAHASSEE, FL 32312                                                             
Tant, Allison  (DEM)(STR)                          07/23/2019            25.00 CHE BARNHART CETTA                           2623 CENTENNIAL BLVD                     TALLAHASSEE, FL 32308                                                             
Tant, Allison  (DEM)(STR)                          06/15/2019            50.00 CHE BARNHART CETTA                           680 W HALPIN RD                          MONTICELLO, FL 32344                                                              
Tant, Allison  (DEM)(STR)                          02/05/2019           500.00 CHE BARRETT DAVID                            PO BOX 930                               TALLAHASSEE, FL 32302                    LAWYER                                   
Tant, Allison  (DEM)(STR)                          10/30/2019           100.00 CHE BARRETT-ELMER JUDY                       130 THISTLEWOOD CT                       TALLAHASSEE, FL 32312                                                             
Tant, Allison  (DEM)(STR)                          09/06/2021           100.00 CHE BARRETT-ELMER JUDY                       130 THISTLEWOOD CT                       TALLAHASSEE, FL 32312                                                             
Tant, Allison  (DEM)(STR)                          09/12/2019           150.00 CHE BARRON ELIZABETH                         187 EL DESTINO RD                        MONTICELLO, FL 32344                     ATTORNEY                                 
Tant, Allison  (DEM)(STR)                          09/08/2021           100.00 CHE BARTON MELISSA ANN                       2308 ORLEANS DR                          TALLAHASSEE, FL 32308                                                             
Tant, Allison  (DEM)(STR)                          09/17/2020           150.00 CHE BASKETTE PATRICK                         PO BOX 271510                            TAMPA, FL 33688                          PUBLIC AFFAIRS                           
Tant, Allison  (DEM)(STR)                          11/21/2019           250.00 CHE BASSETT BILL                             4992 GLEN CASTLE DR                      TALLAHASSEE, FL 32309                    REALTOR                                  
Tant, Allison  (DEM)(STR)                          03/13/2020           100.00 CHE BASSETT DONNA                            4991 GLEN CASTLE DR                      TALLAHASSEE, FL 32309                                                             
Tant, Allison  (DEM)(STR)                          09/29/2020           100.00 CHE BASSETT DONNA                            4991 GLEN CASTLE DR                      TALLAHASSEE, FL 32309                    STYLIST                                  
Tant, Allison  (DEM)(STR)                          01/10/2022            10.00 CHE BASTIAN JOYCE                            319 W 8TH AVE                            TALLAHASSEE, FL 32303                                                             
Tant, Allison  (DEM)(STR)                          09/20/2021           250.00 CHE BAYO EDWIN                               2022 RAYMOND DIEHL RD # 2                TALLAHASSEE, FL 32308                    ATTORNEY                                 
Tant, Allison  (DEM)(STR)                          09/25/2020           100.00 CHE BAYO EDWIN A                             36 RIVER CT                              CRAWFORDVILLE, FL 32327                                                           
Tant, Allison  (DEM)(STR)                          09/09/2020            50.00 CHE BEALL WALLACE HARPER                     442 LACY WOODS CT                        TALLAHASSEE, FL 32312                                                             
Tant, Allison  (DEM)(STR)                          08/20/2019            50.00 CHE BEASLEY JAMES                            1147 LIVE OAK PLANTATION RD              TALLAHASSEE, FL 32312                                                             
Tant, Allison  (DEM)(STR)                          10/14/2021           100.00 CHE BEASLEY STEVE                            PO BOX 212                               TALLAHASSEE, FL 32302                                                             
Tant, Allison  (DEM)(STR)                          10/22/2021           500.00 CHE BECKER & POLIAKOFF PA                    1 E BROWARD BLVD STE 1800                FT LAUDERDALE, FL 33301                  GOVERNMENTAL AFFAIRS                     
Tant, Allison  (DEM)(STR)                          10/16/2020           500.00 CHE BECKER & POLIAKOFF PA                    1 E BROWARD BLVD STE 1800                FT LAUDERDALE, FL 33301                  GOVERNMENTAL AFFAIRS                     
Tant, Allison  (DEM)(STR)                          01/26/2019           250.00 CHE BEDELL RUTH                              PO BOX 16303                             TALLAHASSEE, FL 32317                    NOT EMPLOYED                             
Tant, Allison  (DEM)(STR)                          12/06/2021            25.00 CHE BEDELL RUTH                              PO BOX 16303                             TALLAHASSEE, FL 32317                                                             
Tant, Allison  (DEM)(STR)                          11/21/2019            50.00 CHE BEDFORD WILDER DAVID                     1307 COVINGTON DR                        TALLAHASSEE, FL 32312                                                             
Tant, Allison  (DEM)(STR)                          09/25/2021           100.00 CHE BEEN STEVEN                              1101 PINE ST                             TALLAHASSEE, FL 32303                                                             
Tant, Allison  (DEM)(STR)                          06/26/2020           100.00 CHE BEGGS DAVID EARLE                        1640 GARDEN PARK LN                      TALLAHASSEE, FL 32308                                                             
Tant, Allison  (DEM)(STR)                          09/15/2020           500.00 CHE BELL KEITH                               106 E COLLEGE AVE STE 600                TALLAHASSEE, FL 32301                    ATTORNEY                                 
Tant, Allison  (DEM)(STR)                          09/01/2021           500.00 CHE BELL KEITH                               106 E COLLEGE AVE STE 600                TALLAHASSEE, FL 32301                    ATTORNEY                                 
Tant, Allison  (DEM)(STR)                          09/08/2021           250.00 CHE BELL LYDIA RAE                           6344 BIRD DOG PT                         TALLAHASSEE, FL 32309                    PHOTOGRAHER                              
Tant, Allison  (DEM)(STR)                          11/21/2019           500.00 CHE BELL JR KEITH                            2558 TWAIN DR                            TALLAHASSEE, FL 32311                    ATTORNEY                                 
Tant, Allison  (DEM)(STR)                          02/05/2019           500.00 CHE BELLAMY JANN                             509 VINNEDGE RIDE                        TALLAHASSEE, FL 32303                    NOT EMPLOYED                             
Tant, Allison  (DEM)(STR)                          02/20/2019           500.00 CHE BELLAMY JANN                             509 VINNEDGE RIDE                        TALLAHASSEE, FL 32303                    NOT EMPLOYED                             
Tant, Allison  (DEM)(STR)                          09/03/2020           500.00 CHE BELLAMY JANN                             509 VINNEDGE RIDE                        TALLAHASSEE, FL 32303                    NOT EMPLOYED                             
Tant, Allison  (DEM)(STR)                          08/29/2021           500.00 CHE BELLAMY JANN JOHNSON                     509 VINNEDGE RIDE                        TALLAHASSEE, FL 32303                    NOT EMPLOYED                             
Tant, Allison  (DEM)(STR)                          01/07/2022           500.00 CHE BELLAMY JANN JOHNSON                     509 VINNEDGE RIDE                        TALLAHASSEE, FL 32303                    NOT EMPLOYED                             
Tant, Allison  (DEM)(STR)                          08/29/2021           500.00 CHE BELLAMY RAY                              509 VINNEDGE RIDE                        TALLAHASSEE, FL 32303                    NOT EMPLOYED                             
Tant, Allison  (DEM)(STR)                          08/30/2020           100.00 CHE BELLAMY RAY                              509 VINNEDGE RIDE                        TALLAHASSEE, FL 32303                    NOT EMPLOYED                             
Tant, Allison  (DEM)(STR)                          08/06/2020           100.00 CHE BELLAMY RAY                              509 VINNEDGE RIDE                        TALLAHASSEE, FL 32303                    NOT EMPLOYED                             
Tant, Allison  (DEM)(STR)                          10/12/2020            50.00 CHE BELLAMY RAY                              509 VINNEDGE RIDE                        TALLAHASSEE, FL 32303                                                             
Tant, Allison  (DEM)(STR)                          01/29/2019           500.00 CHE BELLAMY RAY                              509 VINNEDGE RIDE                        TALLAHASSEE, FL 32303                    NOT EMPLOYED                             
Tant, Allison  (DEM)(STR)                          06/20/2020           150.00 CHE BELLAMY RAY                              509 VINNEDGE RIDE                        TALLAHASSEE, FL 32303                    NOT EMPLOYED                             
Tant, Allison  (DEM)(STR)                          07/15/2020           100.00 CHE BELLAMY RAY                              509 VINNEDGE RIDE                        TALLAHASSEE, FL 32303                    NOT EMPLOYED                             
Tant, Allison  (DEM)(STR)                          01/09/2022            20.00 CHE BENZ CHARLES                             684 STONE HOUSE RD                       TALLAHASSEE, FL 32301                                                             
Tant, Allison  (DEM)(STR)                          02/20/2019           500.00 CHE BERANEK MIGNON                           7042 DUCK COVE RD                        TALLAHASSEE, FL 32312                    NOT EMPLOYED                             
Tant, Allison  (DEM)(STR)                          02/05/2019           100.00 CHE BERGSTROM BREEZE DEBORAH                 6937 MCBRIDE PT                          TALLAHASSEE, FL 32312                                                             
Tant, Allison  (DEM)(STR)                          08/29/2021           250.00 CHE BERKOWITZ CAROL                          3050 FERMANAGH DRIVE TALLAHASSEE FL USA  TALLAHASSEE, FL 32309                    ADJUNCT                                  
Tant, Allison  (DEM)(STR)                          09/24/2021            50.00 CHE BERNARDO HOLLY                           7809 BRIARCREEK RD N                     TALLAHASSEE, FL 32312                                                             
Tant, Allison  (DEM)(STR)                          02/03/2019           100.00 CHE BERNARDO HOLLY                           7809 BRIARCREEK RD N                     TALLAHASSEE, FL 32312                                                             
Tant, Allison  (DEM)(STR)                          06/13/2019            50.00 CHE BERNARDO HOLLY                           7809 BRIARCREEK RD N                     TALLAHASSEE, FL 32312                    DIRECTOR OF DEVELOPM                     
Tant, Allison  (DEM)(STR)                          04/01/2019           392.19 INK BERTRON ANDY                             513 WILLIAMS ST                          TALLAHASSEE, FL 32303                    ATTORNEY             EVENT SUPPLIES      
Tant, Allison  (DEM)(STR)                          04/01/2019           500.00 INK BERTRON KIM                              ***************                          *************** NOT EMPLOYED         EVENT SUPPLIES      
Tant, Allison  (DEM)(STR)                          01/30/2019           500.00 CHE BERTRON KIM                              ***************                          *************** NOT EMPLOYED                             
Tant, Allison  (DEM)(STR)                          10/02/2020           500.00 CHE BERTRON KIM                              ***************                          *************** NOT EMPLOYED                             
Tant, Allison  (DEM)(STR)                          09/26/2020            10.00 CHE BEST HEATHER                             6455 JOE COTTON TRL                      TALLAHASSEE, FL 32309                                                             
Tant, Allison  (DEM)(STR)                          02/04/2019           100.00 CHE BEVINGTON ELIZABETH                      1398 FREEMAN RD                          LAMONT, FL 32336                                                                  
Tant, Allison  (DEM)(STR)                          02/05/2019           500.00 CHE BIEHL TAYLOR                             2132 DRAYTON DR                          TALLAHASSEE, FL 32311                    GOVERNMENT AFFAIRS C                     
Tant, Allison  (DEM)(STR)                          02/28/2019           500.00 CHE BIELBY MARY                              745 MIDDLEWOOD DR                        TALLAHASSEE, FL 32312                    NOT EMPLOYED                             
Tant, Allison  (DEM)(STR)                          06/26/2019         1,000.00 CHE BILL NELSON FOR US SENATE                972 W WHITMIRE DR                        MELBOURNE, FL 32935                      CAMPAIGN                                 
Tant, Allison  (DEM)(STR)                          01/23/2019           100.00 CHE BILLINGS MARTHA                          1576 CRESTVIEW AVE                       TALLAHASSEE, FL 32303                                                             
Tant, Allison  (DEM)(STR)                          06/20/2020            50.00 CHE BILLINGS MARTHA W                        1576 CRESTVIEW AVE                       TALLAHASSEE, FL 32303                                                             
Tant, Allison  (DEM)(STR)                          01/29/2019           100.00 CHE BINGER DOROTHY                           1601 RAA AVE                             TALLAHASSEE, FL 32303                                                             
Tant, Allison  (DEM)(STR)                          09/03/2020           100.00 CHE BINGER DOROTHY                           1601 RAA AVE                             TALLAHASSEE, FL 32303                                                             
Tant, Allison  (DEM)(STR)                          10/07/2021           100.00 CHE BINGER DOROTHY                           1601 RAA AVE                             TALLAHASSEE, FL 32303                                                             
Tant, Allison  (DEM)(STR)                          02/05/2019           100.00 CHE BIRTMAN STEPHEN                          1015 WAVERLY RD                          TALLAHASSEE, FL 32312                                                             
Tant, Allison  (DEM)(STR)                          06/15/2019            50.00 CHE BIRTMAN STEPHEN                          1015 WAVERLY RD                          TALLAHASSEE, FL 32312                                                             
Tant, Allison  (DEM)(STR)                          06/18/2020            50.00 CHE BIVINS NANCY                             2005 E FOREST DR                         TALLAHASSEE, FL 32303                                                             
Tant, Allison  (DEM)(STR)                          08/26/2020            50.00 CHE BIVINS NANCY                             2005 E FOREST DR                         TALLAHASSEE, FL 32303                                                             
Tant, Allison  (DEM)(STR)                          09/28/2021            50.00 CHE BIVINS NANCY                             2005 E FOREST DR                         TALLAHASSEE, FL 32303                                                             
Tant, Allison  (DEM)(STR)                          10/15/2021           100.00 CHE BLACK MARGARET                           702 DUPARC CIR                           TALLAHASSEE, FL 32312                                                             
Tant, Allison  (DEM)(STR)                          08/13/2020           100.00 CHE BLACK MARGARET                           702 DUPARC CIR                           TALLAHASSEE, FL 32312                                                             
Tant, Allison  (DEM)(STR)                          06/14/2019           100.00 CHE BLACK MARGARET                           702 DUPARC CIR                           TALLAHASSEE, FL 32312                                                             
Tant, Allison  (DEM)(STR)                          06/14/2019           100.00 CHE BLAIR CURT                               2801 CHANCELLORSVILLE DR APT 612         TALLAHASSEE, FL 32312                    RETIRED                                  
Tant, Allison  (DEM)(STR)                          02/05/2019           250.00 CHE BLAIR CURT                               2801 CHANCELLORSVILLE DR APT 612         TALLAHASSEE, FL 32312                    RETIRED                                  
Tant, Allison  (DEM)(STR)                          09/03/2021           250.00 CHE BLAIR CURT                               2801 CHANCELLORSVILLE DR APT 612         TALLAHASSEE, FL 32312                    RETIRED                                  
Tant, Allison  (DEM)(STR)                          09/08/2021           250.00 CHE BLANTON DONNA                            1285 MYRTLE VIEW DR                      TALLAHASSEE, FL 32312                    NOT EMPLOYED                             
Tant, Allison  (DEM)(STR)                          01/27/2019           100.00 CHE BLANTON DONNA                            653 FOREST LAIR                          TALLAHASSEE, FL 32312                                                             
Tant, Allison  (DEM)(STR)                          09/20/2020           500.00 CHE BLANTON DONNA                            1285 MYRTLE VIEW DR                      TALLAHASSEE, FL 32312                    NOT EMPLOYED                             
Tant, Allison  (DEM)(STR)                          09/20/2020           500.00 CHE BLANTON DONNA                            1285 MYRTLE VIEW DR                      TALLAHASSEE, FL 32312                    NOT EMPLOYED                             
Tant, Allison  (DEM)(STR)                          06/29/2020           -25.00 REF BLENKHORN TAMARA                         1134 CORBY CT E                          TALLAHASSEE, FL 32317                    TEACHING FACULTY                         
Tant, Allison  (DEM)(STR)                          01/30/2019           100.00 CHE BLENKHORN TAMARA                         1134 CORBY CT E                          TALLAHASSEE, FL 32317                                                             
Tant, Allison  (DEM)(STR)                          06/17/2020           400.00 CHE BLENKHORN TAMARA                         1134 CORBY CT E                          TALLAHASSEE, FL 32317                    TEACHING FACULTY                         
Tant, Allison  (DEM)(STR)                          05/26/2020           500.00 CHE BLENKHORN TAMARA                         1134 CORBY CT E                          TALLAHASSEE, FL 32317                    TEACHING FACULTY                         
Tant, Allison  (DEM)(STR)                          11/04/2019            25.00 CHE BLENKHORN TAMARA                         1134 CORBY CT E                          TALLAHASSEE, FL 32317                    TEACHING FACULTY                         
Tant, Allison  (DEM)(STR)                          09/22/2021           100.00 CHE BLENKHORN TAMARA                         1134 CORBY CT E                          TALLAHASSEE, FL 32317                                                             
Tant, Allison  (DEM)(STR)                          02/15/2020           100.00 CHE BLOCK LANCE                              5189 WIDEFIELD DR                        TALLAHASSEE, FL 32309                    ATTORNEY                                 
Tant, Allison  (DEM)(STR)                          01/19/2020           300.00 CHE BLOCK LANCE                              5189 WIDEFIELD DR                        TALLAHASSEE, FL 32309                    ATTORNEY                                 
Tant, Allison  (DEM)(STR)                          10/13/2020            20.00 CHE BLOOM ELAINE                             ***************                          ***************                                          
Tant, Allison  (DEM)(STR)                          05/30/2019         1,000.00 CHE BLUE SKY MANAGEMENT LLC                  2120 KILLARNEY WAY                       TALLAHASSEE, FL 32309                    EMERGENCY MANAGEMENT                     
Tant, Allison  (DEM)(STR)                          01/31/2019           250.00 CHE BOGE SAMANTHA                            270 ROSEHILL DR N                        TALLAHASSEE, FL 32312                    ATTORNEY/ARBITRATOR                      
Tant, Allison  (DEM)(STR)                          10/04/2021           250.00 CHE BOGE SAMANTHA D                          270 ROSEHILL DR N                        TALLAHASSEE, FL 32312                    ATTORNEY/ARBITRATOR                      
Tant, Allison  (DEM)(STR)                          11/19/2019            50.00 CHE BOHNETT KATIE                            924 HAWTHORNE ST                         TALLAHASSEE, FL 32308                                                             
Tant, Allison  (DEM)(STR)                          03/24/2020           500.00 CHE BOND WILLIAM                             8106 SUMMIT RIDGE LN                     JACKSONVILLE, FL 32256                   NOT EMPLOYED                             
Tant, Allison  (DEM)(STR)                          02/04/2019           100.00 CHE BOND EDWARDS LINDA                       4975 KEOHONE DR                          TALLAHASSEE, FL 32309                                                             
Tant, Allison  (DEM)(STR)                          07/20/2019            50.00 CHE BONNER GIANNA                            1592 COOMBS DR                           TALLAHASSEE, FL 32308                                                             
Tant, Allison  (DEM)(STR)                          08/12/2019         1,000.00 CHE BOOK RONALD                              491 COCONUT PALM TER                     PLANTATION, FL 33324                     GOVERNMENTAL AFFAIRS                     
Tant, Allison  (DEM)(STR)                          08/24/2021         1,000.00 CHE BOOK RONALD                              491 COCONUT PALM TER                     PLANTATION, FL 33324                     GOVERNMENTAL AFFAIRS                     
Tant, Allison  (DEM)(STR)                          11/21/2019           500.00 CHE BOUTHILLIER REGGIE                       3857 MORIARITY CT                        TALLAHASSEE, FL 32309                    LAWYER                                   
Tant, Allison  (DEM)(STR)                          08/30/2020            20.00 CHE BOWEN DEBORAH                            3732 MUNDON WAY                          TALLAHASSEE, FL 32309                                                             
Tant, Allison  (DEM)(STR)                          05/05/2020            30.00 CHE BOWEN GEORGIA                            2505 FRITZ LN                            TALLAHASSEE, FL 32304                                                             
Tant, Allison  (DEM)(STR)                          06/13/2019           100.00 CHE BOWEN STEPHEN                            3732 MUNDON WAY                          TALLAHASSEE, FL 32309                                                             
Tant, Allison  (DEM)(STR)                          09/24/2020           100.00 CHE BOYD CARRIE                              3709 RIVERTON TRL                        TALLAHASSEE, FL 32311                                                             
Tant, Allison  (DEM)(STR)                          10/14/2021         1,000.00 CHE BOYD CARRIE B                            4229 SUMMERTREE DR                       TALLAHASSEE, FL 32311                    ATTORNEY                                 
Tant, Allison  (DEM)(STR)                          08/30/2021           250.00 CHE BOYD GINGER                              2526 TWAIN DR                            TALLAHASSEE, FL 32311                    ATTORNEY                                 
Tant, Allison  (DEM)(STR)                          11/21/2019           250.00 CHE BOYD GINGER                              831 KELL AIRE DR                         DESTIN, FL 32541                         ATTORNEY                                 
Tant, Allison  (DEM)(STR)                          03/11/2019           500.00 CHE BRADSHAW SALLY                           1345 DUPONT RD                           HAVANA, FL 32333                         MIDTOWN READER OWNER                     
Tant, Allison  (DEM)(STR)                          11/21/2019           100.00 CHE BRAFFORD RONALD                          3509 COLONNADE DR                        TALLAHASSEE, FL 32309                                                             
Tant, Allison  (DEM)(STR)                          05/15/2019         1,000.00 CHE BRANCH JEREMY                            524 N ADAMS ST                           TALLAHASSEE, FL 32301                    GRANTS MANAGEMENT                        
Tant, Allison  (DEM)(STR)                          06/23/2020           100.00 CHE BRAND NANCY                              2105 WOODSTOCK LN                        TALLAHASSEE, FL 32303                                                             
Tant, Allison  (DEM)(STR)                          10/27/2019            50.00 CHE BRAND NANCY                              2105 WOODSTOCK LN                        TALLAHASSEE, FL 32303                                                             
Tant, Allison  (DEM)(STR)                          06/12/2019            50.00 CHE BRAND NANCY                              2105 WOODSTOCK LN                        TALLAHASSEE, FL 32303                                                             
Tant, Allison  (DEM)(STR)                          09/29/2020            50.00 CHE BRAND NANCY                              2105 WOODSTOCK LN                        TALLAHASSEE, FL 32303                                                             
Tant, Allison  (DEM)(STR)                          08/11/2020           100.00 CHE BRAND NANCY                              2105 WOODSTOCK LN                        TALLAHASSEE, FL 32303                    TEACHER                                  
Tant, Allison  (DEM)(STR)                          10/29/2020           100.00 CHE BRAND NANCY                              2105 WOODSTOCK LN                        TALLAHASSEE, FL 32303                    NOT EMPLOYED                             
Tant, Allison  (DEM)(STR)                          10/29/2020            50.00 CHE BRAND NANCY                              2105 WOODSTOCK LN                        TALLAHASSEE, FL 32303                    NOT EMPLOYED                             
Tant, Allison  (DEM)(STR)                          09/07/2021           100.00 CHE BRAND NANCY                              2105 WOODSTOCK LN                        TALLAHASSEE, FL 32303                    NOT EMPLOYED                             
Tant, Allison  (DEM)(STR)                          09/07/2021           100.00 CHE BRAND NANCY                              2105 WOODSTOCK LN                        TALLAHASSEE, FL 32303                    NOT EMPLOYED                             
Tant, Allison  (DEM)(STR)                          09/19/2021           150.00 CHE BRAND NANCY                              2105 WOODSTOCK LN                        TALLAHASSEE, FL 32303                    NOT EMPLOYED                             
Tant, Allison  (DEM)(STR)                          08/06/2021           100.00 CHE BRANDT WILLIAM                           2912 BRANDEMERE DR                       TALLAHASSEE, FL 32312                                                             
Tant, Allison  (DEM)(STR)                          07/30/2020           100.00 CHE BRENNAN KATHLEEN                         4778 LANCASHURE LN                       TALLAHASSEE, FL 32309                                                             
Tant, Allison  (DEM)(STR)                          06/07/2019           250.00 CHE BRENNAN KATHLEEN                         4778 LANCASHURE LN                       TALLAHASSEE, FL 32309                    NOT EMPLOYED                             
Tant, Allison  (DEM)(STR)                          01/27/2019         1,000.00 CHE BRENNAN KATHLEEN                         4778 LANCASHURE LN                       TALLAHASSEE, FL 32309                    NOT EMPLOYED                             
Tant, Allison  (DEM)(STR)                          10/15/2019          -250.00 REF BRENNAN KATHLEEN                         4778 LANCASHURE LN                       TALLAHASSEE, FL 32309                    NOT EMPLOYED                             
Tant, Allison  (DEM)(STR)                          08/13/2020          -100.00 REF BRENNAN KATHLEEN LOUISE                  4778 LANCASHURE LN                       TALLAHASSEE, FL 32309                                                             
Tant, Allison  (DEM)(STR)                          08/19/2020           250.00 CHE BRENNAN KATHLEEN LOUISE                  4778 LANCASHURE LN                       TALLAHASSEE, FL 32309                    NOT EMPLOYED                             
Tant, Allison  (DEM)(STR)                          09/30/2020            50.00 CHE BRENNAN KATHLEEN LOUISE                  4778 LANCASHURE LN                       TALLAHASSEE, FL 32309                    NOT EMPLOYED                             
Tant, Allison  (DEM)(STR)                          08/30/2021           500.00 CHE BRENNAN KATHLEEN LOUISE                  4778 LANCASHURE LN                       TALLAHASSEE, FL 32309                    NOT EMPLOYED                             
Tant, Allison  (DEM)(STR)                          10/06/2021            50.00 CHE BRENZEL LAUREN                           304 N MERIDIAN ST                        TALLAHASSEE, FL 32301                                                             
Tant, Allison  (DEM)(STR)                          07/23/2019            25.00 CHE BRENZEL LAUREN                           1973 MAYMEADOW LN                        TALLAHASSEE, FL 32303                                                             
Tant, Allison  (DEM)(STR)                          07/29/2021            50.00 CHE BRESLIN NANCY                            3034 STILLWOOD CT                        TALLAHASSEE, FL 32308                                                             
Tant, Allison  (DEM)(STR)                          09/23/2021           100.00 CHE BRESLIN NANCY                            3034 STILLWOOD CT                        TALLAHASSEE, FL 32308                    NOT EMPLOYED                             
Tant, Allison  (DEM)(STR)                          01/07/2022            50.00 CHE BRESLIN NANCY                            3034 STILLWOOD CT                        TALLAHASSEE, FL 32308                                                             
Tant, Allison  (DEM)(STR)                          01/08/2022            50.00 CHE BRESLIN NANCY                            3034 STILLWOOD CT                        TALLAHASSEE, FL 32308                                                             
Tant, Allison  (DEM)(STR)                          06/14/2019           250.00 CHE BREWER KELLEY                            4268 WILLIAM JAMES WAY                   TALLAHASSEE, FL 32303                    MARKETING CORRDINATO                     
Tant, Allison  (DEM)(STR)                          06/14/2019            50.00 CHE BREWER MARY                              910 LOTHIAN DR                           TALLAHASSEE, FL 32312                                                             
Tant, Allison  (DEM)(STR)                          07/16/2019           100.00 CHE BREWSTER CAROLINE                        4500 BROAD HAVEN LN                      TALLAHASSEE, FL 32309                                                             
Tant, Allison  (DEM)(STR)                          09/01/2021           500.00 CHE BREWSTER CAROLINE                        4500 BROAD HAVEN LN                      TALLAHASSEE, FL 32309                    REALTOR                                  
Tant, Allison  (DEM)(STR)                          03/07/2020           100.00 CHE BRIGGS LAURIE                            8726 SAN ANDROS                          WEST PALM BEACH, FL 33411                                                         
Tant, Allison  (DEM)(STR)                          12/03/2019           100.00 CHE BRILL KAREN                              10154 WHITE WATER LILY WAY               BOYNTON BEACH, FL 33437                                                           
Tant, Allison  (DEM)(STR)                          12/03/2019           100.00 CHE BRILL KAREN                              10154 WHITE WATER LILY WAY               BOYNTON BEACH, FL 33437                                                           
Tant, Allison  (DEM)(STR)                          12/21/2019           500.00 CHE BRISTOL-MYERS SQUIBB COMPANY             PO BOX 25277                             TAMPA, FL 33622                          PHARMACEUTICAL COMPA                     
Tant, Allison  (DEM)(STR)                          05/29/2020           100.00 CHE BROCK LAURA                              3417 AQUA RIDGE WAY                      TALLAHASSEE, FL 32309                                                             
Tant, Allison  (DEM)(STR)                          01/28/2019           100.00 CHE BROCK LAURA                              3417 AQUA RIDGE WAY                      TALLAHASSEE, FL 32309                                                             
Tant, Allison  (DEM)(STR)                          02/20/2019            50.00 CHE BROCK LAURA                              3417 AQUA RIDGE WAY                      TALLAHASSEE, FL 32309                    VOLUNTEER                                
Tant, Allison  (DEM)(STR)                          09/20/2021           100.00 CHE BROCK LAURA                              3417 AQUA RIDGE WAY                      TALLAHASSEE, FL 32309                                                             
Tant, Allison  (DEM)(STR)                          12/22/2021           150.00 CHE BROCK LAURA                              3417 AQUA RIDGE WAY                      TALLAHASSEE, FL 32309                    VOLUNTEER                                
Tant, Allison  (DEM)(STR)                          09/20/2021           200.00 CHE BROCK SCOTT                              901 N RIDE                               TALLAHASSEE, FL 32303                    LEGISLATIVE/GOVT CON                     
Tant, Allison  (DEM)(STR)                          09/01/2021         1,000.00 CHE BROOKS DANA                              209 ARDEA WAY                            TALLAHASSEE, FL 32312                    LAWYER                                   
Tant, Allison  (DEM)(STR)                          01/30/2019         1,000.00 CHE BROOKS DANA                              209 ARDEA WAY                            TALLAHASSEE, FL 32312                    ATTORNEY                                 
Tant, Allison  (DEM)(STR)                          06/14/2019           100.00 CAS BROOKS DANA                              209 ARDEA WAY                            TALLAHASSEE, FL 32312                    ATTORNEY                                 
Tant, Allison  (DEM)(STR)                          07/09/2019           -50.00 REF BROOKS DANA                              209 ARDEA WAY                            TALLAHASSEE, FL 32312                    ATTORNEY                                 
Tant, Allison  (DEM)(STR)                          10/31/2019           -50.00 REF BROOKS DANA                              209 ARDEA WAY                            TALLAHASSEE, FL 32312                    ATTORNEY                                 
Tant, Allison  (DEM)(STR)                          07/31/2020            25.00 CHE BROWN ALVIN                              PO BOX 11894                             JACKSONVILLE, FL 32239                                                            
Tant, Allison  (DEM)(STR)                          01/31/2019           100.00 CHE BROWN JANIS                              157 ROSEDALE PL                          ROSSFORD, OH 43460                                                                
Tant, Allison  (DEM)(STR)                          06/14/2019           250.00 CHE BROWN LISA                               3273 THOREAU AVE                         TALLAHASSEE, FL 32311                    CREDIT UNION PRESIDE                     
Tant, Allison  (DEM)(STR)                          10/28/2020            20.00 CHE BROWNING REGINA                          5132 WATER VALLEY DR                     TALLAHASSEE, FL 32303                                                             
Tant, Allison  (DEM)(STR)                          11/09/2021            10.00 CHE BROWNING REGINA                          5132 WATER VALLEY DR                     TALLAHASSEE, FL 32303                                                             
Tant, Allison  (DEM)(STR)                          08/30/2021           500.00 CHE BRYANT ELAINE W                          2715 CHARLESTON CT                       TALLAHASSEE, FL 32309                    MINORITY BUSINESS CO                     
Tant, Allison  (DEM)(STR)                          04/23/2019           250.00 CHE BRYANT MATTHEW                           1103 LASSWADE DR                         TALLAHASSEE, FL 32312                    GOVERNMENT AFFAIRS                       
Tant, Allison  (DEM)(STR)                          09/20/2021            25.00 CHE BRYANT-WILLIS ARNELL                     9065 FOXWOOD DR N                        TALLAHASSEE, FL 32309                                                             
Tant, Allison  (DEM)(STR)                          06/12/2019           250.00 CHE BUBRISKI MARK                            4212 SUMMERTREE DR                       TALLAHASSEE, FL 32311                    COMMUNICATIONS                           
Tant, Allison  (DEM)(STR)                          09/06/2021           250.00 CHE BUBRISKI MARK S                          4212 SUMMERTREE DR                       TALLAHASSEE, FL 32311                    COMMUNICATIONS                           
Tant, Allison  (DEM)(STR)                          04/16/2019           500.00 INK BUCHANON INGERSOL & ROONEY PC            101 N. MONROE ST STE 1090                TALLAHASSEE, FL 32301                    POLITICAL COMMITTEE  EVENT EXPENSES      
Tant, Allison  (DEM)(STR)                          04/16/2019           200.00 CHE BUFORD TASHA                             308 OAKS WILL CT                         TALLAHASSEE, FL 32312                    ATTORNEY                                 
Tant, Allison  (DEM)(STR)                          02/05/2019           500.00 CHE BUIGAS AND ASSOCIATES                    713 E PARK AVE                           TALLAHASSEE, FL 32301                    GOVERNMENTAL CONSULT                     
Tant, Allison  (DEM)(STR)                          06/12/2019           250.00 CHE BURHANS GLENN                            5004 CARACARA DR                         TALLAHASSEE, FL 32312                    ATTORNEY                                 
Tant, Allison  (DEM)(STR)                          09/16/2019           750.00 CHE BURHANS GLENN                            5004 CARACARA DR                         TALLAHASSEE, FL 32312                    ATTORNEY                                 
Tant, Allison  (DEM)(STR)                          09/03/2021         1,000.00 CHE BURHANS GLENN THOMAS                     5004 CARACARA DR                         TALLAHASSEE, FL 32312                    ATTORNEY                                 
Tant, Allison  (DEM)(STR)                          03/11/2019            50.00 CHE BURRELL GINA                             27 SEMINOLE DR                           SAINT AUGUSTINE, FL 32084                                                         
Tant, Allison  (DEM)(STR)                          04/12/2020            10.00 CHE BURTON SUSAN E                           1801 MARSTON PL                          TALLAHASSEE, FL 32308                                                             
Tant, Allison  (DEM)(STR)                          09/05/2019         1,000.00 CHE BUSCH TRANSOU L.C.                       1214 SW 17TH ST                          OCALA, FL 34471                          BEVERAGES                                
Tant, Allison  (DEM)(STR)                          01/29/2019         1,000.00 CHE BUSH RICHARD                             3375 CAPITAL CIR NE BLDG C200            TALLAHASSEE, FL 32308                    LAWYER                                   
Tant, Allison  (DEM)(STR)                          08/19/2020            25.00 CHE BUSH RESTER SIERRA                       13965 OLD OAK TRL                        TALLAHASSEE, FL 32309                                                             
Tant, Allison  (DEM)(STR)                          01/30/2019           500.00 CHE BUSHAARIS BARBARA                        2033 ATASCADERO CT                       TALLAHASSEE, FL 32317                    ATTORNEY                                 
Tant, Allison  (DEM)(STR)                          09/07/2021           250.00 CHE BUSHARIS BARBARA                         2033 ATASCADERO CT                       TALLAHASSEE, FL 32317                    ATTORNEY                                 
Tant, Allison  (DEM)(STR)                          09/08/2021           500.00 CHE BYE KATHERINE                            3956 BOBBIN BROOK CIR                    TALLAHASSEE, FL 32312                    RETIRED                                  
Tant, Allison  (DEM)(STR)                          01/28/2019           200.00 CHE BYE KATHERINE                            1902 GOLF TERRACE DR                     TALLAHASSEE, FL 32301                    RETIRED                                  
Tant, Allison  (DEM)(STR)                          03/01/2020           100.00 CHE BYE KATHERINE                            3956 BOBBIN BROOK CIR                    TALLAHASSEE, FL 32312                                                             
Tant, Allison  (DEM)(STR)                          01/28/2019         1,000.00 CHE BYRD PATRICIA                            2727 MARRON DR                           PANAMA CITY, FL 32405                    RETIRED                                  
Tant, Allison  (DEM)(STR)                          02/20/2020           100.00 CHE BYRD THOMAS                              2727 MARRON DR                           PANAMA CITY, FL 32405                                                             
Tant, Allison  (DEM)(STR)                          06/12/2019           100.00 CHE BYRNE AUDREY                             2210 BLAKELY CT                          TALLAHASSEE, FL 32308                                                             
Tant, Allison  (DEM)(STR)                          01/30/2019           100.00 CHE CALDER META                              3740 RAVINE DR                           TALLAHASSEE, FL 32312                                                             
Tant, Allison  (DEM)(STR)                          07/31/2020            25.00 CHE CALDER META                              3740 RAVINE DR                           TALLAHASSEE, FL 32312                                                             
Tant, Allison  (DEM)(STR)                          10/07/2021           100.00 CHE CALDER META                              3740 RAVINE DR                           TALLAHASSEE, FL 32312                                                             
Tant, Allison  (DEM)(STR)                          11/05/2019            50.00 CHE CALDERON CLARK MARGARET                  1515 PAYNE ST                            TALLAHASSEE, FL 32303                                                             
Tant, Allison  (DEM)(STR)                          02/05/2019           100.00 CHE CALDWELL SHELLY                          2260 SILVER SANDS CT                     VERO BEACH, FL 32963                                                              
Tant, Allison  (DEM)(STR)                          02/28/2019           200.00 CHE CALVIN SMITH JAMES                       3930 MEANDERING LN                       TALLAHASSEE, FL 32308                    RETIRED                                  
Tant, Allison  (DEM)(STR)                          09/22/2020           300.00 CHE CALVIN SMITH JAMES                       3930 MEANDERING LN                       TALLAHASSEE, FL 32308                    RETIRED                                  
Tant, Allison  (DEM)(STR)                          08/29/2021           250.00 CHE CAMPBELL BRUCE A                         2532 NOBLE CT                            TALLAHASSEE, FL 32308                    NOT EMPLOYED                             
Tant, Allison  (DEM)(STR)                          06/12/2019           250.00 CHE CAMPBELL KRISTA                          ***************                          *************** MGMT                                     
Tant, Allison  (DEM)(STR)                          10/14/2021           250.00 CHE CAMPS JOSEPH L                           3800 BOBBIN BROOK CIR                    TALLAHASSEE, FL 32312                    PHYSICIAN                                
Tant, Allison  (DEM)(STR)                          01/04/2022           100.00 CHE CANNELLA MARK                            165 ROSEHILL DR W                        TALLAHASSEE, FL 32312                                                             
Tant, Allison  (DEM)(STR)                          06/26/2019           500.00 CHE CANNON ROY DEAN                          421 MERIDIAN PL                          TALLAHASSEE, FL 32303                    ATTONEY                                  
Tant, Allison  (DEM)(STR)                          02/05/2019            50.00 CHE CANTRELL MARSHA                          7748 BASS RIDGE TRL                      TALLAHASSEE, FL 32312                                                             
Tant, Allison  (DEM)(STR)                          03/05/2020            50.00 CHE CANTRELL MARSHA                          7748 BASS RIDGE TRL                      TALLAHASSEE, FL 32312                                                             
Tant, Allison  (DEM)(STR)                          12/15/2021            50.00 CHE CANTRELL MARSHA NELL                     7748 BASS RIDGE TRL                      TALLAHASSEE, FL 32312                                                             
Tant, Allison  (DEM)(STR)                          02/06/2019         1,000.00 CHE CAPIOTL ALLIANCE GROUP INC               106 E COLLEGE AVE                        TALLAHASSEE, FL 32301                    GOVERNMENTAL CONSULT                     
Tant, Allison  (DEM)(STR)                          07/28/2021            36.00 CHE CAPITAL CITY PEDICABS LLC                113 S MONROE ST                          TALLAHASSEE, FL 32301                                                             
Tant, Allison  (DEM)(STR)                          12/06/2019           200.00 CHE CAPITAL IDEAS                            10797 WADESBORO RD                       TALLAHASSEE, FL 32317                    GOVERNMENTAL CONSULT                     
Tant, Allison  (DEM)(STR)                          10/17/2019           500.00 CHE CAPITAL INSURANCE INC                    PO BOX 15949                             TALLAHASSEE, FL 32317                    INSURANCE                                
Tant, Allison  (DEM)(STR)                          04/30/2019           250.00 CHE CAPITOL ADVOCATES LLC                    317 PARK AVE                             TALLAHASSEE, FL 32301                    POLITICAL ADVOCACY F                     
Tant, Allison  (DEM)(STR)                          06/26/2019           500.00 CHE CAPITOL INSIGHT LLC                      301 S BRONOUGH ST STE 500                TALLAHASSEE, FL 32301                    LOBBYING FIRM                            
Tant, Allison  (DEM)(STR)                          02/05/2019         1,000.00 CHE CAPITOL SOLUTIONS                        PO BOX 10242                             TALLAHASSEE, FL 32302                    GOVERNMENTAL CONSULT                     
Tant, Allison  (DEM)(STR)                          09/20/2021         1,000.00 CHE CAREMARK RX                              PO BOX 287                               LINCOLN, RI 02865                        WELLNESS                                 
Tant, Allison  (DEM)(STR)                          01/30/2019           100.00 CHE CARLTON ELIZABETH                        1219 CAMELLIA DR                         TALLAHASSEE, FL 32301                                                             
Tant, Allison  (DEM)(STR)                          06/26/2019           250.00 CHE CARLTON FIELDS POLITICAL COMMITEE        PO BOX 190                               TALLAHASSEE, FL 32302                    POLITICAL COMMITTEE                      
Tant, Allison  (DEM)(STR)                          08/10/2020           500.00 CHE CARLTON FIELDS POLITICAL COMMITEE        PO BOX 190                               TALLAHASSEE, FL 32302                    POLITICAL COMMITTEE                      
Tant, Allison  (DEM)(STR)                          09/03/2021           250.00 CHE CARLTON FIELDS POLITICAL COMMITEE        PO BOX 190                               TALLAHASSEE, FL 32302                    POLITICAL COMMITTEE                      
Tant, Allison  (DEM)(STR)                          10/15/2021           250.00 CHE CARLTON FIELDS POLITICAL COMMITEE        PO BOX 190                               TALLAHASSEE, FL 32302                    POLITICAL COMMITTEE                      
Tant, Allison  (DEM)(STR)                          10/14/2021           100.00 CHE CAROLYN DAVIS CUMMINGS P.A . ATTORNEY AT 462 BREVARD ST                           TALLAHASSEE, FL 32301                                                             
Tant, Allison  (DEM)(STR)                          09/20/2021         1,000.00 CHE CARPAC                                   400 N MERIDIAN ST                        TALLAHASSEE, FL 32301                    POLITICAL COMMITTEE                      
Tant, Allison  (DEM)(STR)                          09/04/2020         1,000.00 CHE CARPAC                                   400 N MERIDIAN ST                        TALLAHASSEE, FL 32301                    POLITICAL COMMITTEE                      
Tant, Allison  (DEM)(STR)                          09/25/2020            25.00 CHE CARTER KARA                              2506 TUPELO TER                          TALLAHASSEE, FL 32303                                                             
Tant, Allison  (DEM)(STR)                          06/16/2020           100.00 CHE CARTER KITTE HOSFORD                     6550 HIDDEN LAKES DR                     TALLAHASSEE, FL 32311                                                             
Tant, Allison  (DEM)(STR)                          11/29/2021            20.00 CHE CASE BETTYE                              2408 PEREZ AVE                           TALLAHASSEE, FL 32304                                                             
Tant, Allison  (DEM)(STR)                          12/22/2021           100.00 CHE CASE BETTYE                              2408 PEREZ AVE                           TALLAHASSEE, FL 32304                    NOT EMPLOYED                             
Tant, Allison  (DEM)(STR)                          01/09/2022            50.00 CHE CASE BETTYE                              2408 PEREZ AVE                           TALLAHASSEE, FL 32304                                                             
Tant, Allison  (DEM)(STR)                          04/30/2019         1,000.00 CHE CASE CLARENCE                            1567 SPRUCE AVE                          TALLAHASSEE, FL 32303                    LEGISLATIVE AND GOVE                     
Tant, Allison  (DEM)(STR)                          04/30/2019           500.00 CHE CASE KIMBERLY                            1567 SPRUCE AVE                          TALLAHASSEE, FL 32303                    ATTORNEY                                 
Tant, Allison  (DEM)(STR)                          11/21/2019           100.00 CHE CASTILLE COLLEEN                         3209 ADWOOD DR                           TALLAHASSEE, FL 32312                                                             
Tant, Allison  (DEM)(STR)                          12/31/2021            50.00 CHE CATES DELL                               2704 LAURELWOOD LN                       TALLAHASSEE, FL 32308                                                             
Tant, Allison  (DEM)(STR)                          10/15/2021         1,000.00 CHE CDR MAGUIRE INC.                         9130 S DODGELAND BLVD. STE 1509          MIAMI, FL 33156                          HEALTH CARE                              
Tant, Allison  (DEM)(STR)                          09/09/2020           500.00 CHE CEMEX MATERIALS                          1501 BELVEDERE RD                        WEST PALM BEACH, FL 33406                CONSTRUCTION                             
Tant, Allison  (DEM)(STR)                          09/30/2020         1,000.00 CHE CENTENE MANAGEMENT COMPANY               7700 FORSYTH BLVD                        SAINT LOUIS, MO 63105                    WELLNESS                                 
Tant, Allison  (DEM)(STR)                          07/20/2020         1,000.00 CHE CENTENE MANAGEMENT COMPANY               7700 FORSYTH BLVD                        SAINT LOUIS, MO 63105                    WELLNESS                                 
Tant, Allison  (DEM)(STR)                          10/21/2020         1,000.00 CHE CENTRAL FLORIDA CITIZENS FOR JUSTICE     218 S MONROE ST                          TALLAHASSEE, FL 32301                    POLITICAL COMMITTEE                      
Tant, Allison  (DEM)(STR)                          02/18/2020           500.00 CHE CENTURYLINK                              315 S CALHOUN ST STE 500                 TALLAHASSEE, FL 32301                    POLITICAL COMMITTEE                      
Tant, Allison  (DEM)(STR)                          06/13/2019            50.00 CHE CHAMBERS STACY                           101 MARTIN FARMS RD                      CRAWFORDVILLE, FL 32327                                                           
Tant, Allison  (DEM)(STR)                          09/20/2021           500.00 CHE CHAMPION VAN                             1504 HICKORY AVE                         TALLAHASSEE, FL 32303                    CONSTRUCTION                             
Tant, Allison  (DEM)(STR)                          03/11/2019           250.00 CHE CHARLES STRATTON P.A.                    964 ROSEBAY CT                           TALLAHASSEE, FL 32312                    ATTORNEY                                 
Tant, Allison  (DEM)(STR)                          02/06/2019           100.00 CHE CHAVERS HEIDI                            329 CARR LN                              TALLAHASSEE, FL 32312                                                             
Tant, Allison  (DEM)(STR)                          10/24/2020            20.00 CHE CHAVERS HEIDI                            329 CARR LN                              TALLAHASSEE, FL 32312                                                             
Tant, Allison  (DEM)(STR)                          02/05/2019           100.00 CHE CHAVIS TONYA                             1511 PAYNE ST                            TALLAHASSEE, FL 32303                                                             
Tant, Allison  (DEM)(STR)                          09/03/2021           250.00 CHE CHERNIGA MIKE                            708 FOREST LAIR                          TALLAHASSEE, FL 32312                    ATTORNEY                                 
Tant, Allison  (DEM)(STR)                          02/05/2019         1,000.00 CHE CHIEF CORNERSTONE CONSTRUCTION INC       PO BOX 2312                              TALLAHASSEE, FL 32316                    CONSTRUCTION                             
Tant, Allison  (DEM)(STR)                          09/13/2021           250.00 CHE CHILES KATHERINE                         12008 MICCOSUKEE RD                      TALLAHASSEE, FL 32309                    NOT EMPLOYED                             
Tant, Allison  (DEM)(STR)                          10/14/2021           250.00 CHE CHILES KATHERINE                         12008 MICCOSUKEE RD                      TALLAHASSEE, FL 32309                    NOT EMPLOYED                             
Tant, Allison  (DEM)(STR)                          02/27/2020           100.00 CHE CHILES KITTY                             12008 MICCOSUKEE RD                      TALLAHASSEE, FL 32309                                                             
Tant, Allison  (DEM)(STR)                          03/05/2020           100.00 CHE CHILES MARY                              3050 HAWKS GLN                           TALLAHASSEE, FL 32312                                                             
Tant, Allison  (DEM)(STR)                          01/30/2019           250.00 CHE CHILES MARY                              3050 HAWKS GLN                           TALLAHASSEE, FL 32312                    NOT EMPLOYED                             
Tant, Allison  (DEM)(STR)                          10/14/2021           250.00 CHE CHILES MARY                              3050 HAWKS GLN                           TALLAHASSEE, FL 32312                    NOT EMPLOYED                             
Tant, Allison  (DEM)(STR)                          07/19/2021           250.00 CHE CHILES MARY                              3050 HAWKS GLN                           TALLAHASSEE, FL 32312                    NOT EMPLOYED                             
Tant, Allison  (DEM)(STR)                          09/17/2019         1,000.00 CHE CHIROPAC II PC                           30 REMINGTON RD STE 1                    OAKLAND, FL 34787                        POLITICAL COMMITTEE                      
Tant, Allison  (DEM)(STR)                          02/14/2019         1,000.00 CHE CHIROPAC PC                              30 REMINGTON RD STE 1                    OAKLAND, FL 34787                        POLITICAL COMMITTEE                      
Tant, Allison  (DEM)(STR)                          11/04/2021         1,000.00 CHE CHIROPAC PC                              30 REMINGTON RD STE 1                    OAKLAND, FL 34787                        POLITICAL COMMITTEE                      
Tant, Allison  (DEM)(STR)                          12/15/2021            50.00 CHE CHITTY SHEILA                            505 WESTWOOD DR                          TALLAHASSEE, FL 32304                                                             
Tant, Allison  (DEM)(STR)                          06/14/2019            50.00 CHE CHODYLA KATARZYNA                        7756 PRESERVATION RD                     TALLAHASSEE, FL 32312                                                             
Tant, Allison  (DEM)(STR)                          09/02/2021            20.00 CHE CICCONE LUCIA                            12 BLACKWOOD ST #218                     TALLAHASSEE, FL 32308                                                             
Tant, Allison  (DEM)(STR)                          09/02/2021            25.00 CHE CICCONE LUCIA                            12 BLACKWOOD ST #218                     TALLAHASSEE, FL 32308                                                             
Tant, Allison  (DEM)(STR)                          02/26/2019           100.00 CHE CINTRON MORGAN                           3297 SW PORPOISE CIR                     STUART, FL 34997                                                                  
Tant, Allison  (DEM)(STR)                          07/23/2019           100.00 CHE CINTRON MORGAN                           272 SUSSEX CIR                           JUPITER, FL 33458                                                                 
Tant, Allison  (DEM)(STR)                          11/11/2021            50.00 CHE CLARK BILL                               2236 ELLICOTT DR                         TALLAHASSEE, FL 32308                                                             
Tant, Allison  (DEM)(STR)                          03/05/2020           150.00 CHE CLARK CONSTANCE                          2071 CYNTHIA DR                          TALLAHASSEE, FL 32303                    RETIRED                                  
Tant, Allison  (DEM)(STR)                          08/31/2021           100.00 CHE CLARK DAVID                              816 CHERRY ST                            TALLAHASSEE, FL 32303                                                             
Tant, Allison  (DEM)(STR)                          08/31/2021           250.00 CHE CLARK JAY  B.                            2071 CYNTHIA DR                          TALLAHASSEE, FL 32303                    LOBBYIST                                 
Tant, Allison  (DEM)(STR)                          11/29/2021            50.00 CHE CLARK NIKKI                              ***************                          ***************                                          
Tant, Allison  (DEM)(STR)                          02/04/2019           500.00 CHE CLARK NIKKI                              ***************                          *************** ATTORNEY                                 
Tant, Allison  (DEM)(STR)                          07/31/2020           100.00 CHE CLARK NIKKI                              ***************                          ***************                                          
Tant, Allison  (DEM)(STR)                          01/27/2019           500.00 CHE CLARK SUSAN                              2236 ELLICOTT DR                         TALLAHASSEE, FL 32308                    ATTORNEY                                 
Tant, Allison  (DEM)(STR)                          02/17/2020           100.00 CHE CLARK SUSAN                              2236 ELLICOTT DR                         TALLAHASSEE, FL 32308                                                             
Tant, Allison  (DEM)(STR)                          08/05/2020           100.00 CHE CLARK SUSAN LESLIE F                     2236 ELLICOTT DR                         TALLAHASSEE, FL 32308                    ATTORNEY                                 
Tant, Allison  (DEM)(STR)                          09/06/2020           250.00 CHE CLARK SUSAN LESLIE F                     2236 ELLICOTT DR                         TALLAHASSEE, FL 32308                    ATTORNEY                                 
Tant, Allison  (DEM)(STR)                          09/14/2021           500.00 CHE CLARK SUSAN LESLIE F                     2236 ELLICOTT DR                         TALLAHASSEE, FL 32308                    ATTORNEY                                 
Tant, Allison  (DEM)(STR)                          01/09/2022            20.00 CHE CLARK THOMAS                             1515 PAYNE ST                            TALLAHASSEE, FL 32303                                                             
Tant, Allison  (DEM)(STR)                          12/03/2019           100.00 CHE CLARKE KAREN                             139 EGRET DR                             JUPITER, FL 33458                                                                 
Tant, Allison  (DEM)(STR)                          11/18/2019           250.00 CHE CLARKE ROBERT                            4703 HIGHGROVE RD                        TALLAHASSEE, FL 32309                    LAWYER                                   
Tant, Allison  (DEM)(STR)                          03/08/2019           200.00 CHE CLD & ASSOCIATES LLC                     9704 WATERS MEET DR                      TALLAHASSEE, FL 32312                    GOVERNMENT CONSULTIN                     
Tant, Allison  (DEM)(STR)                          09/20/2021           300.00 CHE CLD & ASSOCIATES LLC                     9704 WATERS MEET DR                      TALLAHASSEE, FL 32312                    GOVERNMENT CONSULTIN                     
Tant, Allison  (DEM)(STR)                          03/17/2019           100.00 CHE CLEAN EXPECTATIONS LLC                   3984 SHUMARD OAK BLVD                    TALLAHASSEE, FL 32311                                                             
Tant, Allison  (DEM)(STR)                          07/17/2020         1,000.00 CHE CLEMENTS ARTHUR                          1401 CENTERVILLE RD STE 202              TALLAHASSEE, FL 32308                    PHYSICIAN                                
Tant, Allison  (DEM)(STR)                          02/05/2019           250.00 CHE CLEMENTS PATRICIA                        833 LAKE RIDGE DR                        TALLAHASSEE, FL 32312                    NOT EMPLOYED                             
Tant, Allison  (DEM)(STR)                          07/31/2020         1,000.00 CHE COALITION OF AFFORDABLE HOUSING PROVIDER 1103 HAYS ST                             TALLAHASSEE, FL 32301                    POLITICAL COMMITTEE                      
Tant, Allison  (DEM)(STR)                          08/19/2020            10.00 CHE COATS PAMELA                             1010 WAVERLY RD                          TALLAHASSEE, FL 32312                                                             
Tant, Allison  (DEM)(STR)                          06/30/2020            50.00 CHE COBBE LINDA                              21013 LAKE VIENNA DR                     LAND O LAKES, FL 34638                                                            
Tant, Allison  (DEM)(STR)                          11/19/2019            50.00 CHE COBBE LINDA                              21013 LAKE VIENNA DR                     LAND O LAKES, FL 34638                                                            
Tant, Allison  (DEM)(STR)                          09/28/2021            25.00 CHE COBBE LINDA                              319 S GLEN ARVEN AVE                     TEMPLE TERRACE, FL 33617                                                          
Tant, Allison  (DEM)(STR)                          01/07/2022            20.00 CHE COBBE LINDA                              319 S GLEN ARVEN AVE                     TEMPLE TERRACE, FL 33617                                                          
Tant, Allison  (DEM)(STR)                          08/25/2020           250.00 CHE COHEN KELLY                              100 S EOLA DR UNIT 514                   ORLANDO, FL 32801                        CONSULTANT                               
Tant, Allison  (DEM)(STR)                          10/26/2020            25.00 CHE COLE RICHARD                             PO BOX 666                               LEWISTON, CA 96052                                                                
Tant, Allison  (DEM)(STR)                          07/23/2019            25.00 CHE COLEMAN RAY                              3852 MAGELLAN CT                         TALLAHASSEE, FL 32303                                                             
Tant, Allison  (DEM)(STR)                          01/30/2019           100.00 CHE COLLINS BETSY                            256 145TH AVE E                          MADEIRA BEACH, FL 33708                                                           
Tant, Allison  (DEM)(STR)                          10/06/2020           100.00 CHE COLLINS BETSY                            256 145TH AVE E                          MADEIRA BEACH, FL 33708                  NOT EMPLOYED                             
Tant, Allison  (DEM)(STR)                          09/17/2019         1,000.00 CHE COLODNY FASS                             1401 NW 136TH AVE STE 200                SUNRISE, FL 33323                        GOVERNMENTAL AFFAIRS                     
Tant, Allison  (DEM)(STR)                          11/21/2019           300.00 CHE COLONEY BELL LLC                         1979 MARYLAND CIR                        TALLAHASSEE, FL 32303                    ENGINEERING                              
Tant, Allison  (DEM)(STR)                          09/29/2020         1,000.00 CHE COMCAST CORPORATION                      1701 JOHN F KENNEDY BLVD                 PHILADELPHIA, PA 19103                   TELECOMMUNICATION SE                     
Tant, Allison  (DEM)(STR)                          10/22/2021         1,000.00 CHE COMCAST CORPORATION                      1701 JOHN F KENNEDY BLVD                 PHILADELPHIA, PA 19103                   TELECOMMUNICATION SE                     
Tant, Allison  (DEM)(STR)                          06/18/2019         1,000.00 CHE COMCAST FINANCIAL AGENCY CORPORATION     1701 JOHN F KENNEDY BLVD                 PHILADELPHIA, PA 19103                   TELECOMMUNICATIONS                       
Tant, Allison  (DEM)(STR)                          05/15/2019         1,000.00 CHE COMMITTEE FOR ACCESSIBLE GOVERNMENT      PO BOX 10909                             TALLAHASSEE, FL 32302                    POLITICAL COMMITTEE                      
Tant, Allison  (DEM)(STR)                          12/08/2021         1,000.00 CHE COMMITTEE OF FLORIDA AGENTS PC           1103 HAYS ST                             TALLAHASSEE, FL 32301                    POLITICAL COMMITTEE                      
Tant, Allison  (DEM)(STR)                          10/14/2021         1,000.00 CHE COMMITTEE OF SAFETY NET HOSPITALS OF FLO 315 S CALHOUN ST STE 600                 TALLAHASSEE, FL 32301                    POLITICAL COMMITTEEE                     
Tant, Allison  (DEM)(STR)                          06/26/2019         1,000.00 CHE COMPREHENSIVE HEALTH MANAGEMENT INC      PO BOX 31390                             TAMPA, FL 33631                          HEALTHCARE                               
Tant, Allison  (DEM)(STR)                          06/12/2019            50.00 CHE CONAWAY FRANCES                          3202 ADWOOD DR                           TALLAHASSEE, FL 32312                                                             
Tant, Allison  (DEM)(STR)                          10/14/2020            50.00 CHE CONAWAY FRANCES A                        3202 ADWOOD DR                           TALLAHASSEE, FL 32312                                                             
Tant, Allison  (DEM)(STR)                          10/11/2021           100.00 CHE CONAWAY FRANCES A                        3202 ADWOOD DR                           TALLAHASSEE, FL 32312                                                             
Tant, Allison  (DEM)(STR)                          01/30/2019           250.00 CHE CONN MICHAEL                             1960 BUFORD BLVD STE C                   TALLAHASSEE, FL 32308                    ARCHITECT                                
Tant, Allison  (DEM)(STR)                          09/06/2021           250.00 CHE CONTE SUE                                1801 COUNTRY CLUB DR                     TALLAHASSEE, FL 32301                    NOT EMPLOYED                             
Tant, Allison  (DEM)(STR)                          12/31/2021            20.00 CHE COOK LEE                                 411 WILLIAMS ST                          TALLAHASSEE, FL 32303                                                             
Tant, Allison  (DEM)(STR)                          10/21/2019         1,000.00 CHE COOK ROBERT                              1878 AVONDALE CIR                        JACKSONVILLE, FL 32205                   PRES OF TIMBER & LUM                     
Tant, Allison  (DEM)(STR)                          01/26/2019           250.00 CHE COOLEY SEAN                              864 BANNERMAN RD                         TALLAHASSEE, FL 32312                    COMMS DIRECTOR                           
Tant, Allison  (DEM)(STR)                          09/20/2021         1,000.00 CHE CORAL SKY DEVELOPMENT LLC                106 E COLLEGE AVE STE 640                TALLAHASSEE, FL 32301                    REAL ESTATE                              
Tant, Allison  (DEM)(STR)                          07/31/2019           500.00 CHE CORBELLA AGUSTIN                         2226 ELLICOTT DR                         TALLAHASSEE, FL 32308                    SENIOR DIRECTOR OF G                     
Tant, Allison  (DEM)(STR)                          10/03/2021            25.00 CHE CORBETT TERRIE                           2811 WOOD HOLLOW CT                      TALLAHASSEE, FL 32303                                                             
Tant, Allison  (DEM)(STR)                          11/30/2021            25.00 CHE CORBETT TERRIE CORBETT                   2811 WOOD HOLLOW CT                      TALLAHASSEE, FL 32303                                                             
Tant, Allison  (DEM)(STR)                          01/07/2022            20.00 CHE CORBETT TERRIE CORBETT                   2811 WOOD HOLLOW CT                      TALLAHASSEE, FL 32303                                                             
Tant, Allison  (DEM)(STR)                          11/22/2021            50.00 CHE CORK ELIZABETH                           22 S FOUNDERS LN                         WATERSOUND, FL 32461                     NOT EMPLOYED                             
Tant, Allison  (DEM)(STR)                          10/22/2021            50.00 CHE CORK ELIZABETH                           22 S FOUNDERS LN                         WATERSOUND, FL 32461                                                              
Tant, Allison  (DEM)(STR)                          12/22/2021            50.00 CHE CORK ELIZABETH                           22 S FOUNDERS LN                         WATERSOUND, FL 32461                     NOT EMPLOYED                             
Tant, Allison  (DEM)(STR)                          09/22/2021            50.00 CHE CORK ELIZABETH                           22 S FOUNDERS LN                         WATERSOUND, FL 32461                                                              
Tant, Allison  (DEM)(STR)                          06/20/2020           100.00 CHE CORK ELIZABETH                           22 S FOUNDERS LN                         ROSEMARY BEACH, FL 32461                                                          
Tant, Allison  (DEM)(STR)                          02/03/2019           500.00 CHE CORK ELIZABETH                           22 S FOUNDERS LN                         ROSEMARY BEACH, FL 32461                 ARTIST                                   
Tant, Allison  (DEM)(STR)                          10/29/2020           100.00 CHE CORK ELIZABETH                           22 S FOUNDERS LN                         ROSEMARY BEACH, FL 32461                 ARTIST                                   
Tant, Allison  (DEM)(STR)                          07/18/2020           100.00 CHE CORK ELIZABETH                           22 S FOUNDERS LN                         ROSEMARY BEACH, FL 32461                 ARTIST                                   
Tant, Allison  (DEM)(STR)                          11/21/2019         1,000.00 CHE CORUM BETH                               315 E GEORGIA ST                         TALLAHASSEE, FL 32301                    BANKER                                   
Tant, Allison  (DEM)(STR)                          03/14/2019           250.00 CHE COSTELLO VERONICA                        4922 W MELROSE AVE S                     TAMPA, FL 33629                          NOT EMPLOYED                             
Tant, Allison  (DEM)(STR)                          02/04/2019           250.00 CHE COUCH BETSY                              5355 PEMBRIDGE PL                        TALLAHASSEE, FL 32309                    KCCI EXECUTIVE DIREC                     
Tant, Allison  (DEM)(STR)                          09/29/2020         1,000.00 CHE COUNCIL OF FLORIDA FAMILY PRACTICE AND C PO BOX 10805                             TALLAHASSEE, FL 32302                    POLITICAL COMMITTEE                      
Tant, Allison  (DEM)(STR)                          02/21/2020            25.00 CHE COVEN SHERI                              9002 WINGED FOOT DR                      TALLAHASSEE, FL 32312                                                             
Tant, Allison  (DEM)(STR)                          07/31/2020            50.00 CHE COVEN SHERI LISA                         9002 WINGED FOOT DR                      TALLAHASSEE, FL 32312                                                             
Tant, Allison  (DEM)(STR)                          01/27/2019           100.00 CHE COWAN GREG                               1415 ALSHIRE CT S                        TALLAHASSEE, FL 32317                                                             
Tant, Allison  (DEM)(STR)                          09/01/2021           500.00 CHE COWAN GREGORY                            1415 ALSHIRE CT S                        TALLAHASSEE, FL 32317                    SENIOR MANAGEMENT AN                     
Tant, Allison  (DEM)(STR)                          01/23/2019           100.00 CHE COWART MARIE                             4190 DIPLOMACY CIR                       TALLAHASSEE, FL 32308                                                             
Tant, Allison  (DEM)(STR)                          02/05/2019            14.00 INK COWART MARIE                             4190 DIPLOMACY CIR                       TALLAHASSEE, FL 32308                    RETIRED              EVENT SUPPLIES      
Tant, Allison  (DEM)(STR)                          10/30/2019           100.00 CHE COWART MARIE                             4190 DIPLOMACY CIR                       TALLAHASSEE, FL 32308                    RETIRED                                  
Tant, Allison  (DEM)(STR)                          10/01/2020           100.00 CHE COWART MARIE                             4190 DIPLOMACY CIR                       TALLAHASSEE, FL 32308                    RETIRED                                  
Tant, Allison  (DEM)(STR)                          09/29/2020         1,000.00 CHE CREW ALICIA                              2910 KERRY FOREST PKWY                   TALLAHASSEE, FL 32309                    RETIRED                                  
Tant, Allison  (DEM)(STR)                          01/28/2019         1,000.00 CHE CREW ALICIA                              2910 KERRY FOREST PKWY                   TALLAHASSEE, FL 32309                    RETIRED                                  
Tant, Allison  (DEM)(STR)                          09/20/2021         1,000.00 CHE CREW ALICIA                              2910 KERRY FOREST PKWY                   TALLAHASSEE, FL 32309                    RETIRED                                  
Tant, Allison  (DEM)(STR)                          09/16/2021           500.00 CHE CREWS JAMES                              PO BOX 3244                              TALLAHASSEE, FL 32315                    NOT EMPLOYED                             
Tant, Allison  (DEM)(STR)                          06/11/2019           250.00 CHE CREWS JR JAMES IRA                       PO BOX 3244                              TALLAHASSEE, FL 32315                    RETIRED                                  
Tant, Allison  (DEM)(STR)                          09/10/2021           250.00 CHE CRICKS KEITH                             2239 WOODBINE DR                         TALLAHASSEE, FL 32309                    INFORMATION TECHNOLO                     
Tant, Allison  (DEM)(STR)                          06/28/2020            50.00 CHE CRISP GAIL                               143 PARADISE RD                          HAVANA, FL 32333                                                                  
Tant, Allison  (DEM)(STR)                          08/29/2021           500.00 CHE CROCHET HAROLD                           1117 WALDEN RD                           TALLAHASSEE, FL 32317                    NOT EMPLOYED                             
Tant, Allison  (DEM)(STR)                          09/12/2021           250.00 CHE CROCKETT SONIA                           1818 CHOWKEEBIN NENE                     TALLAHASSEE, FL 32301                    RETIRED                                  
Tant, Allison  (DEM)(STR)                          01/07/2022           100.00 CHE CROCKETT SONIA                           1818 CHOWKEEBIN NENE                     TALLAHASSEE, FL 32301                                                             
Tant, Allison  (DEM)(STR)                          09/29/2020            50.00 CHE CROCKETT SONIA                           1818 CHOWKEEBIN NENE                     TALLAHASSEE, FL 32301                    RETIRED                                  
Tant, Allison  (DEM)(STR)                          09/08/2020           100.00 CHE CROCKETT SONIA                           1818 CHOWKEEBIN NENE                     TALLAHASSEE, FL 32301                    RETIRED                                  
Tant, Allison  (DEM)(STR)                          06/06/2019            50.00 CHE CROCKETT SONIA                           1818 CHOWKEEBIN NENE                     TALLAHASSEE, FL 32301                    RETIRED                                  
Tant, Allison  (DEM)(STR)                          02/05/2019           250.00 CHE CROCKETT SONIA                           1818 CHOWKEEBIN NENE                     TALLAHASSEE, FL 32301                    RETIRED                                  
Tant, Allison  (DEM)(STR)                          02/16/2020            50.00 CHE CROCKETT SONIA                           1818 CHOWKEEBIN NENE                     TALLAHASSEE, FL 32301                                                             
Tant, Allison  (DEM)(STR)                          06/22/2020           100.00 CHE CROCKETT SONIA                           1818 CHOWKEEBIN NENE                     TALLAHASSEE, FL 32301                    RETIRED                                  
Tant, Allison  (DEM)(STR)                          10/30/2019           100.00 CHE CROWELL ELISE                            3490 GARDENVIEW WAY                      TALLAHASSEE, FL 32309                                                             
Tant, Allison  (DEM)(STR)                          09/30/2020           100.00 CHE CROWELL ELSIE                            PO BOX 5842                              TALLAHASSEE, FL 32314                    NOT EMPLOYED                             
Tant, Allison  (DEM)(STR)                          06/27/2020           150.00 CHE CROWELL ELSIE                            PO BOX 5842                              TALLAHASSEE, FL 32314                    NOT EMPLOYED                             
Tant, Allison  (DEM)(STR)                          08/29/2021           500.00 CHE CROWELL ELSIE B                          PO BOX 5842                              TALLAHASSEE, FL 32314                    NOT EMPLOYED                             
Tant, Allison  (DEM)(STR)                          08/30/2021           400.00 CHE CROWELL MARILYN                          1298 CORDOVA CIR                         TALLAHASSEE, FL 32317                    NOT EMPLOYED                             
Tant, Allison  (DEM)(STR)                          06/14/2019           150.00 CHE CROWELL MARILYN                          1298 CORDOVA CIR                         TALLAHASSEE, FL 32317                    RETIRED                                  
Tant, Allison  (DEM)(STR)                          07/23/2019            25.00 CHE CROWLEY WILL                             326 W 8TH AVE                            TALLAHASSEE, FL 32303                                                             
Tant, Allison  (DEM)(STR)                          10/14/2021           100.00 CHE CROY ANDERS                              1241 N ADAMS ST                          TALLAHASSEE, FL 32303                                                             
Tant, Allison  (DEM)(STR)                          06/12/2019            50.00 CHE CROY MARTIN                              1241 N ADAMS ST                          TALLAHASSEE, FL 32303                                                             
Tant, Allison  (DEM)(STR)                          06/25/2020            50.00 CHE CUMMINGS ANNE                            316 S VEITCH ST                          ARLINGTON, VA 22204                      NOT EMPLOYED                             
Tant, Allison  (DEM)(STR)                          05/21/2020           100.00 CHE CUMMINGS ANNE                            316 S VEITCH ST                          ARLINGTON, VA 22204                      NOT EMPLOYED                             
Tant, Allison  (DEM)(STR)                          03/09/2020           100.00 CHE CUMMINGS ANNE                            316 S VEITCH ST                          ARLINGTON, VA 22204                                                               
Tant, Allison  (DEM)(STR)                          07/31/2020            50.00 CHE CUMMINGS ANNE                            316 S VEITCH ST                          ARLINGTON, VA 22204                      NOT EMPLOYED                             
Tant, Allison  (DEM)(STR)                          03/01/2020           100.00 CHE CUMMINGS CAROLYN                         5005 TOURAINE DR                         TALLAHASSEE, FL 32308                                                             
Tant, Allison  (DEM)(STR)                          09/14/2020           100.00 CHE CURETON BETTY                            3933 BOBBIN BROOK CIR                    TALLAHASSEE, FL 32312                                                             
Tant, Allison  (DEM)(STR)                          09/12/2019           100.00 CHE CURINGTON GERALD                         2117 LA ROCHELLE DR                      TALLAHASSEE, FL 32308                                                             
Tant, Allison  (DEM)(STR)                          01/08/2022           100.00 CHE CURTIS KAREN HAYNES                      3030 HAWKS GLN                           TALLAHASSEE, FL 32312                                                             
Tant, Allison  (DEM)(STR)                          09/24/2021           100.00 CHE CURTIS PATRICIA                          3061 BAYSHORE DR                         TALLAHASSEE, FL 32309                                                             
Tant, Allison  (DEM)(STR)                          03/02/2020           100.00 CHE CURVA FELICIDAD                          804 MIDDLEWOOD DR                        TALLAHASSEE, FL 32312                                                             
Tant, Allison  (DEM)(STR)                          01/27/2019           250.00 CHE CURVA FELY                               1212 PIEDMONT DR                         TALLAHASSEE, FL 32312                    GOVERNMENTAL CONSULT                     
Tant, Allison  (DEM)(STR)                          09/20/2020           500.00 CHE CURVA FELY                               1212 PIEDMONT DR                         TALLAHASSEE, FL 32312                    GOVERNMENTAL CONSULT                     
Tant, Allison  (DEM)(STR)                          10/15/2021           500.00 CHE CURVA FELY                               1212 PIEDMONT DR                         TALLAHASSEE, FL 32312                    GOVERNMENTAL CONSULT                     
Tant, Allison  (DEM)(STR)                          09/20/2021           500.00 CHE CUSICK MICHAEL D                         2114 LA ROCHELLE DR                      TALLAHASSEE, FL 32308                    GOVERNMENTAL AFFAIRS                     
Tant, Allison  (DEM)(STR)                          02/28/2019            50.00 CHE CUSTIS DAVID                             1370 HOLLOW OAK CIR                      TALLAHASSEE, FL 32308                                                             
Tant, Allison  (DEM)(STR)                          10/14/2021         1,000.00 CHE CYNERGY CONSULTING LLC                   2500 HARRIMAN CIR                        TALLAHASSEE, FL 32308                    LEGIS & EXEC BRANCH                      
Tant, Allison  (DEM)(STR)                          01/11/2019           250.00 CHE D'ALEMBERTE TALBOT                       PO BOX 10029                             TALLAHASSEE, FL 32302                    ATTORNEY                                 
Tant, Allison  (DEM)(STR)                          06/26/2020           250.00 CHE DADISMAN CARROL                          1235 LIVE OAK PLANTATION RD              TALLAHASSEE, FL 32312                    NOT EMPLOYED                             
Tant, Allison  (DEM)(STR)                          01/17/2019           250.00 CHE DADISMAN ELLEN                           1547 MARION AVE                          TALLAHASSEE, FL 32303                    RETIRED                                  
Tant, Allison  (DEM)(STR)                          11/03/2019            50.00 CHE DAGUILLARD TATIANA                       215 N MERIDIAN ST                        TALLAHASSEE, FL 32301                                                             
Tant, Allison  (DEM)(STR)                          09/30/2020           250.00 CHE DAILEY JOHN EVANS                        ***************                          *************** MAYOR                                    
Tant, Allison  (DEM)(STR)                          10/14/2021           250.00 CHE DAILEY JOHN EVANS                        ***************                          *************** CITY OF TALLAHASSEE                      
Tant, Allison  (DEM)(STR)                          06/14/2019           100.00 CHE DAILEY SARAH                             ***************                          ***************                                          
Tant, Allison  (DEM)(STR)                          02/06/2019           500.00 CHE DAILEY VIRGINIA                          703 LIVE OAK PLANTATION RD               TALLAHASSEE, FL 32312                    ATTORNEY                                 
Tant, Allison  (DEM)(STR)                          09/12/2021           250.00 CHE DAIRE VIRGINIA                           3482 PACES FERRY RD                      TALLAHASSEE, FL 32309                    NOT EMPLOYED                             
Tant, Allison  (DEM)(STR)                          02/20/2020           100.00 CHE DALEY BOCHICCHIO KATHLEEN                5221 ESTATES DR                          DELRAY BEACH, FL 33445                                                            
Tant, Allison  (DEM)(STR)                          01/29/2019           500.00 CHE DALY KATHLEEN                            4504 RANGEWOOD DR                        TALLAHASSEE, FL 32309                    MARKETING MANAGER                        
Tant, Allison  (DEM)(STR)                          09/30/2021           500.00 CHE DALY KATHLEEN M                          4504 RANGEWOOD DR                        TALLAHASSEE, FL 32309                    MARKETING MANAGER                        
Tant, Allison  (DEM)(STR)                          10/14/2021           100.00 CHE DARABI AMIR                              910 LASSWADE DR                          TALLAHASSEE, FL 32312                                                             
Tant, Allison  (DEM)(STR)                          06/12/2019           100.00 CHE DARABI RICHARD                           910 LASSWADE DR                          TALLAHASSEE, FL 32312                                                             
Tant, Allison  (DEM)(STR)                          01/22/2019           500.00 CHE DAUGHTON JAMES                           1386 CONSTITUTION PL E                   TALLAHASSEE, FL 32308                    ATTORNEY                                 
Tant, Allison  (DEM)(STR)                          10/05/2021           500.00 CHE DAUGHTON JAMES                           1386 CONSTITUTION PL E                   TALLAHASSEE, FL 32308                    ATTORNEY                                 
Tant, Allison  (DEM)(STR)                          10/05/2021           500.00 CHE DAUGHTON MAUREEN                         1725 CAPITAL CIRCLE NE S                 TALLAHASSEE, FL 32308                    LAWYER                                   
Tant, Allison  (DEM)(STR)                          02/03/2019           500.00 CHE DAUGHTON MAUREEN                         1725 CAPITAL CIRCLE NE S                 TALLAHASSEE, FL 32308                    LAWYER                                   
Tant, Allison  (DEM)(STR)                          06/14/2019           500.00 CHE DAVANT CLAUDIA                           5005 GLENROSE CT                         TALLAHASSEE, FL 32309                    LEGISLATIVE CONSULTA                     
Tant, Allison  (DEM)(STR)                          06/17/2020            50.00 CHE DAVIS ANNE                               2807 ABERDEEN DR                         TALLAHASSEE, FL 32312                                                             
Tant, Allison  (DEM)(STR)                          10/18/2021            50.00 CHE DAVIS ANTHONY                            3501 S BLAIR STONE RD APT 236            TALLAHASSEE, FL 32301                                                             
Tant, Allison  (DEM)(STR)                          09/19/2020           100.00 CHE DAVIS BONNIE                             1538 SPRUCE AVE                          TALLAHASSEE, FL 32303                                                             
Tant, Allison  (DEM)(STR)                          08/11/2020           100.00 CHE DAVIS JIM                                1733 OLD PLANK RD                        CRAWFORDVILLE, FL 32327                                                           
Tant, Allison  (DEM)(STR)                          10/05/2020           100.00 CHE DAVIS JIM                                1733 OLD PLANK RD                        CRAWFORDVILLE, FL 32327                  CPA/CONSULTING                           
Tant, Allison  (DEM)(STR)                          10/18/2021            50.00 CHE DAVIS LILLIAN                            3501 S BLAIR STONE RD APT 236            TALLAHASSEE, FL 32301                                                             
Tant, Allison  (DEM)(STR)                          02/28/2019            50.00 CHE DAVIS ROCHELLE                           2718 TIMBERTRAIL CIR                     TALLAHASSEE, FL 32308                                                             
Tant, Allison  (DEM)(STR)                          10/14/2021           100.00 CHE DAVIS JR JOHN A                          425 HILLCREST ST APT 1                   TALLAHASSEE, FL 32308                                                             
Tant, Allison  (DEM)(STR)                          02/05/2019           100.00 CHE DE VANE BARBARA                          625 E BREVARD ST                         TALLAHASSEE, FL 32308                                                             
Tant, Allison  (DEM)(STR)                          08/31/2021           100.00 CHE DEANGELIS WILLIAM                        2348 FOXBORO WAY                         TALLAHASSEE, FL 32309                                                             
Tant, Allison  (DEM)(STR)                          09/07/2021            50.00 CHE DEBOLES-JOHNSON PAULA                    1421 LOLA DR                             TALLAHASSEE, FL 32301                                                             
Tant, Allison  (DEM)(STR)                          09/13/2021           100.00 CHE DEBRAAL CHRISTINE                        12500 91ST ST                            FELLSMERE, FL 32948                                                               
Tant, Allison  (DEM)(STR)                          02/05/2019           100.00 CHE DEBRAAL CHRISTINE                        12500 91ST ST                            FELLSMERE, FL 32948                                                               
Tant, Allison  (DEM)(STR)                          10/01/2020           100.00 CHE DEBRAAL CHRISTINE                        12500 91ST ST                            FELLSMERE, FL 32948                                                               
Tant, Allison  (DEM)(STR)                          07/19/2020            25.00 CHE DEBRUYNE LINDA KELLY                     2004 DOGWOOD HL                          TALLAHASSEE, FL 32308                                                             
Tant, Allison  (DEM)(STR)                          08/19/2020           100.00 CHE DECK MARYHELEN                           2300 BLUFF OAK WAY                       TALLAHASSEE, FL 32311                                                             
Tant, Allison  (DEM)(STR)                          08/19/2020           100.00 CHE DEISON PEYTON                            3725 BOBBIN MILL RD                      TALLAHASSEE, FL 32312                    NOT EMPLOYED                             
Tant, Allison  (DEM)(STR)                          07/31/2020           100.00 CHE DEISON PEYTON                            3725 BOBBIN MILL RD                      TALLAHASSEE, FL 32312                    NOT EMPLOYED                             
Tant, Allison  (DEM)(STR)                          09/11/2020           100.00 CHE DEISON PEYTON                            3725 BOBBIN MILL RD                      TALLAHASSEE, FL 32312                    NOT EMPLOYED                             
Tant, Allison  (DEM)(STR)                          10/06/2020           100.00 CHE DEISON PEYTON                            3725 BOBBIN MILL RD                      TALLAHASSEE, FL 32312                    NOT EMPLOYED                             
Tant, Allison  (DEM)(STR)                          04/02/2019           100.00 CHE DEISON PEYTON                            3725 BOBBIN MILL RD                      TALLAHASSEE, FL 32312                                                             
Tant, Allison  (DEM)(STR)                          06/16/2020           100.00 CHE DEISON PEYTON                            3725 BOBBIN MILL RD                      TALLAHASSEE, FL 32312                                                             
Tant, Allison  (DEM)(STR)                          12/17/2021           100.00 CHE DEISON PEYTON                            3725 BOBBIN MILL RD                      TALLAHASSEE, FL 32312                    NOT EMPLOYED                             
Tant, Allison  (DEM)(STR)                          12/17/2021           100.00 CHE DEISON PEYTON                            3725 BOBBIN MILL RD                      TALLAHASSEE, FL 32312                    NOT EMPLOYED                             
Tant, Allison  (DEM)(STR)                          10/03/2021           250.00 CHE DEISON PEYTON                            3725 BOBBIN MILL RD                      TALLAHASSEE, FL 32312                    NOT EMPLOYED                             
Tant, Allison  (DEM)(STR)                          11/21/2019           150.00 CHE DEISON THOMAS                            243 ROSEHILL DR N                        TALLAHASSEE, FL 32312                    BANKER                                   
Tant, Allison  (DEM)(STR)                          02/16/2020           100.00 CHE DEKLE MARY                               1414 N BRONOUGH ST                       TALLAHASSEE, FL 32303                                                             
Tant, Allison  (DEM)(STR)                          10/14/2021           100.00 CHE DEKLE MARY L                             1414 N BRONOUGH ST                       TALLAHASSEE, FL 32303                                                             
Tant, Allison  (DEM)(STR)                          09/23/2021           250.00 CHE DEMEO RALPH                              1983 CENTRE POINTE BLVD STE 200          TALLAHASSEE, FL 32308                    LAWYER                                   
Tant, Allison  (DEM)(STR)                          03/29/2019           250.00 CHE DEMEO RALPH                              10010 SURREY FARMS LN                    TALLAHASSEE, FL 32309                    ATTORNEY                                 
Tant, Allison  (DEM)(STR)                          10/29/2020            20.00 CHE DEMEO RALPH                              119 S MONROE ST                          TALLAHASSEE, FL 32301                                                             
Tant, Allison  (DEM)(STR)                          10/23/2020         1,000.00 CHE DEMOCRATIC WOMENS CLUB OF FLORIDA PC     15346 PONCE DE LEON LN                   CLERMONT, FL 34714                       POLITICAL COMMITTEE                      
Tant, Allison  (DEM)(STR)                          07/31/2019         1,000.00 CHE DEMPSEY HAYDEN                           ***************                          *************** GOVERMENT AFFAIRS                        
Tant, Allison  (DEM)(STR)                          02/27/2019            25.00 CHE DENSMORE VIRGINIA                        9713 WATERS MEET DR                      TALLAHASSEE, FL 32312                                                             
Tant, Allison  (DEM)(STR)                          11/05/2019           250.00 CHE DESHA JOSHUA                             2101 HIGH RD                             TALLAHASSEE, FL 32303                    BANKER                                   
Tant, Allison  (DEM)(STR)                          03/08/2019           100.00 CHE DESLOGE BRIAN                            3057 HAWKS GLN                           TALLAHASSEE, FL 32312                                                             
Tant, Allison  (DEM)(STR)                          07/24/2019            25.00 CHE DEVANE BARBARA                           625 E BREVARD ST                         TALLAHASSEE, FL 32308                                                             
Tant, Allison  (DEM)(STR)                          10/22/2020           100.00 CHE DEVANE BARBARA                           625 E BREVARD ST                         TALLAHASSEE, FL 32308                                                             
Tant, Allison  (DEM)(STR)                          10/14/2021           150.00 CHE DEVANE BARBARA                           625 E BREVARD ST                         TALLAHASSEE, FL 32308                    LOBBYIST/ORGANIZER                       
Tant, Allison  (DEM)(STR)                          04/24/2020           100.00 CHE DEVANE BARBARA LEMAE                     625 E BREVARD ST                         TALLAHASSEE, FL 32308                                                             
Tant, Allison  (DEM)(STR)                          06/14/2019            50.00 CHE DHANARAJAN ARUN                          1808 BITTER ROOT TRL                     TALLAHASSEE, FL 32312                    FINANCE                                  
Tant, Allison  (DEM)(STR)                          01/27/2019           100.00 CHE DHANARAJAN ARUN                          1808 BITTER ROOT TRL                     TALLAHASSEE, FL 32312                                                             
Tant, Allison  (DEM)(STR)                          09/26/2021           100.00 CHE DHANARAJAN ARUN                          1808 BITTER ROOT TRL                     TALLAHASSEE, FL 32312                                                             
Tant, Allison  (DEM)(STR)                          03/11/2019           250.00 CHE DHP CONSULTING LLC                       1492 VIEUX CARRE DR                      TALLAHASSEE, FL 32308                    GOVERNMENTAL CONSULT                     
Tant, Allison  (DEM)(STR)                          02/28/2019         1,000.00 CHE DIANE CARR CONSULTING LLC                1550 CRISTOBAL DR                        TALLAHASSEE, FL 32303                    GOVERNMENTAL CONSULT                     
Tant, Allison  (DEM)(STR)                          08/13/2021         1,000.00 CHE DIANE CARR CONSULTING LLC                1550 CRISTOBAL DR                        TALLAHASSEE, FL 32303                    GOVERNMENTAL CONSULT                     
Tant, Allison  (DEM)(STR)                          07/23/2019           248.98 INK DIAZ SCOTT KIMBERLY                      659 VICTORY GARDEN DR                    TALLAHASSEE, FL 32301                    GOVERNMENT AFFAIRS R EVENT SUPPLIES      
Tant, Allison  (DEM)(STR)                          06/06/2019            50.00 CHE DIETZ APRIL                              5072 MINT HILL CT                        TALLAHASSEE, FL 32309                    DIRECTOR                                 
Tant, Allison  (DEM)(STR)                          01/29/2019           250.00 CHE DIETZ APRIL                              5072 MINT HILL CT                        TALLAHASSEE, FL 32309                    DIRECTOR PAUL CONSUL                     
Tant, Allison  (DEM)(STR)                          08/30/2020            10.00 CHE DIETZ APRIL                              5072 MINT HILL CT                        TALLAHASSEE, FL 32309                                                             
Tant, Allison  (DEM)(STR)                          09/30/2020            10.00 CHE DIETZ APRIL                              5072 MINT HILL CT                        TALLAHASSEE, FL 32309                                                             
Tant, Allison  (DEM)(STR)                          02/05/2019           250.00 CHE DILWORTH LINDA                           9001 SHOAL CREEK DR                      TALLAHASSEE, FL 32312                    COO AT KMR CONSULTIN                     
Tant, Allison  (DEM)(STR)                          09/09/2021           500.00 CHE DILWORTH LINDA G.                        9001 SHOAL CREEK DR                      TALLAHASSEE, FL 32312                    KMR CONSULTANTS LLC                      
Tant, Allison  (DEM)(STR)                          09/20/2021         1,000.00 CHE DISNEY DESTINATIONS LLC                  220 CELEBRATION PL STE 6300              CELEBRATION, FL 34747                    ENTERTAINMENT & TOUR                     
Tant, Allison  (DEM)(STR)                          06/19/2019         1,000.00 CHE DISNEY DESTINATIONS LLC                  220 CELEBRATION PL STE 6300              CELEBRATION, FL 34747                    ENTERTAINMENT & TOUR                     
Tant, Allison  (DEM)(STR)                          10/13/2020         1,000.00 CHE DISNEY GIFT CARD SERVICES INC.           SUNTRUST STE 505                         LAKE BUENA VIST, FL 32830                TOURISM INDUSTRY                         
Tant, Allison  (DEM)(STR)                          09/20/2021         1,000.00 CHE DISNEY GIFT CARD SERVICES INC.           SUNTRUST STE 505                         LAKE BUENA VIST, FL 32830                TOURISM INDUSTRY                         
Tant, Allison  (DEM)(STR)                          06/19/2019         1,000.00 CHE DISNEY PHOTO IMAGING LLC                 PO BOX 10000                             LAKE BUENA VIST, FL 32830                ENTERTAINMENT & TOUR                     
Tant, Allison  (DEM)(STR)                          01/08/2022           100.00 CHE DIX KAREN                                1480 SAINT CHARLES PL                    TALLAHASSEE, FL 32308                    NOT EMPLOYED                             
Tant, Allison  (DEM)(STR)                          01/08/2022           100.00 CHE DIX KAREN                                1480 SAINT CHARLES PL                    TALLAHASSEE, FL 32308                    NOT EMPLOYED                             
Tant, Allison  (DEM)(STR)                          01/28/2019           100.00 CHE DIX MARTIN                               1138 GREEN HILL TRCE                     TALLAHASSEE, FL 32317                                                             
Tant, Allison  (DEM)(STR)                          10/29/2020            20.00 CHE DIXON GAIL                               2427 BASSWOOD LN                         TALLAHASSEE, FL 32308                                                             
Tant, Allison  (DEM)(STR)                          10/14/2021           500.00 CHE DIXON JR SAMMIE D                        3409 BLUE QUILL LN                       TALLAHASSEE, FL 32312                    BANK PRESIDENT                           
Tant, Allison  (DEM)(STR)                          06/14/2019            50.00 CHE DOBBINS CHARLIE                          1209 BENNETT ST                          TALLAHASSEE, FL 32304                                                             
Tant, Allison  (DEM)(STR)                          03/05/2020            25.00 CHE DOBSON MICHAEL                           4005 BRANDON                             TALLAHASSEE, FL 32309                                                             
Tant, Allison  (DEM)(STR)                          10/30/2019            60.00 CHE DOBSON CRAG AND ASSOCIATES               4005 BRANDON HILL DR                     TALLAHASSEE, FL 32309                                                             
Tant, Allison  (DEM)(STR)                          03/14/2019           100.00 CHE DODSON MICHAEL                           3995 MEANDERING LN                       TALLAHASSEE, FL 32308                                                             
Tant, Allison  (DEM)(STR)                          09/15/2021            50.00 CHE DONALDSON BARBARA                        1124 ALAMEDA DR                          TALLAHASSEE, FL 32317                                                             
Tant, Allison  (DEM)(STR)                          06/26/2019           500.00 CHE DOSAL TOBACCO CORPORATION                4775 NW 132ND ST                         OPA LOCKA, FL 33054                      TOBACCO SALES                            
Tant, Allison  (DEM)(STR)                          09/03/2020         1,000.00 CHE DOSAL TOBACCO CORPORATION                4775 NW 132ND ST                         OPA LOCKA, FL 33054                      TOBACCO SALES                            
Tant, Allison  (DEM)(STR)                          06/12/2019           100.00 CHE DOUGHTY KATIE                            8087 EVENING STAR LN                     TALLAHASSEE, FL 32312                                                             
Tant, Allison  (DEM)(STR)                          06/12/2019           100.00 CHE DOUGHTY TOM                              8087 EVENING STAR LN                     TALLAHASSEE, FL 32312                                                             
Tant, Allison  (DEM)(STR)                          02/27/2019           250.00 CHE DOUGLAS FRANK                            822 WASHINGTON ST                        TALLAHASSEE, FL 32303                    LANDSCAPE ARCHITECT                      
Tant, Allison  (DEM)(STR)                          09/05/2021           100.00 CHE DOUGLAS FRANK                            822 WASHINGTON ST                        TALLAHASSEE, FL 32303                                                             
Tant, Allison  (DEM)(STR)                          05/29/2019            50.00 CHE DOVE JOYCE                               PO BOX 10426                             TALLAHASSEE, FL 32302                                                             
Tant, Allison  (DEM)(STR)                          03/05/2020           100.00 CHE DOW ROXANE                               1916 E INDIANHEAD DR                     TALLAHASSEE, FL 32301                                                             
Tant, Allison  (DEM)(STR)                          06/26/2019           500.00 CHE DOWNS MAYANNE                            821 E KALEY ST                           ORLANDO, FL 32806                        ATTORNEY                                 
Tant, Allison  (DEM)(STR)                          01/29/2019         1,000.00 CHE DOZIER KELLY                             2101 E RANDOLPH CIR                      TALLAHASSEE, FL 32308                    PROPERTY MANAGER                         
Tant, Allison  (DEM)(STR)                          08/29/2021         1,000.00 CHE DOZIER KELLY AND LAURIE                  2101 E RANDOLPH CIR                      TALLAHASSEE, FL 32308                    ADMINISTRATOR                            
Tant, Allison  (DEM)(STR)                          01/04/2022           250.00 CHE DRAPER DAVID                             1231 SKIP WELLS CT                       TALLAHASSEE, FL 32312                    PHYSICIAN                                
Tant, Allison  (DEM)(STR)                          01/04/2022           250.00 CHE DRAPER KEVIN                             1569 CRISTOBAL DR                        TALLAHASSEE, FL 32303                    PHYSICIAN                                
Tant, Allison  (DEM)(STR)                          06/13/2019           100.00 CHE DREW KERRY                               2466 GOLDENROD WAY                       TALLAHASSEE, FL 32311                                                             
Tant, Allison  (DEM)(STR)                          03/07/2019           750.00 CHE DUDEK ELIZABETH                          4617 KILLIMORE LN                        TALLAHASSEE, FL 32309                    DIRECTOR OF HEALTHCA                     
Tant, Allison  (DEM)(STR)                          08/14/2019           500.00 CHE DUDLEY CHRISTOPHER                       3907 W MILLERS BRIDGE RD                 TALLAHASSEE, FL 32312                    GOVERNMENT AFFAIRS                       
Tant, Allison  (DEM)(STR)                          02/23/2020           100.00 CHE DUGGAR MARGARETT LYNN                    711 E 6TH AVE                            TALLAHASSEE, FL 32303                                                             
Tant, Allison  (DEM)(STR)                          10/05/2021           500.00 CHE DUGGAR MARGARETT LYNN                    711 E 6TH AVE                            TALLAHASSEE, FL 32303                    PRESIDENT                                
Tant, Allison  (DEM)(STR)                          10/20/2021           250.00 CHE DUGGAR MARGARETT LYNN                    711 E 6TH AVE                            TALLAHASSEE, FL 32303                    PRESIDENT                                
Tant, Allison  (DEM)(STR)                          02/06/2019           200.00 CHE DUGGER MICHAEL                           903 LASSWADE DR                          TALLAHASSEE, FL 32312                    RETIRED                                  
Tant, Allison  (DEM)(STR)                          02/28/2019            50.00 CHE DUGGER MICHAEL                           903 LASSWADE DR                          TALLAHASSEE, FL 32312                    RETIRED                                  
Tant, Allison  (DEM)(STR)                          09/16/2019           500.00 CHE DUGHI LESLIE                             825 WASHINGTON ST                        TALLAHASSEE, FL 32303                    GOVERNMENTAL AFFAIRS                     
Tant, Allison  (DEM)(STR)                          02/03/2019           100.00 CHE DUKE SHELLEY                             7183 OX BOW CIR                          TALLAHASSEE, FL 32312                                                             
Tant, Allison  (DEM)(STR)                          07/31/2020            50.00 CHE DUKE SHELLEY SMITH                       7183 OX BOW CIR                          TALLAHASSEE, FL 32312                                                             
Tant, Allison  (DEM)(STR)                          01/09/2020           500.00 CHE DUKE ENERGY CORPORATION FL PC            550 S TRYON ST # DEC36A                  CHARLOTTE, NC 28202                      POLITICAL COMMITTEE                      
Tant, Allison  (DEM)(STR)                          11/04/2021         1,000.00 CHE DUKE ENERGY CORPORATION FL PC            550 S TRYON ST # DEC36A                  CHARLOTTE, NC 28202                      POLITICAL COMMITTEE                      
Tant, Allison  (DEM)(STR)                          02/21/2020            50.00 CHE DULLIVAN LA'TASHA                        1524 WOODGATE WAY                        TALLAHASSEE, FL 32308                                                             
Tant, Allison  (DEM)(STR)                          01/30/2019           100.00 CHE DULLIVAN LA'TASHA                        1524 WOODGATE WAY                        TALLAHASSEE, FL 32308                                                             
Tant, Allison  (DEM)(STR)                          06/12/2019            50.00 CHE DULLIVAN LATASHA                         1524 WOODGATE WAY                        TALLAHASSEE, FL 32308                                                             
Tant, Allison  (DEM)(STR)                          08/27/2020           100.00 CHE DUMOND DOREEN C                          844 MADERIA CIR                          TALLAHASSEE, FL 32312                                                             
Tant, Allison  (DEM)(STR)                          09/17/2019           500.00 CHE DUNBAR SUSAN                             1857 OX BOW TRCE                         TALLAHASSEE, FL 32312                    NURSE PRACTIONER                         
Tant, Allison  (DEM)(STR)                          08/30/2021           500.00 CHE DUNTON KIKI                              702 N RIDE                               TALLAHASSEE, FL 32303                    LAWYER                                   
Tant, Allison  (DEM)(STR)                          02/05/2019           250.00 CHE DUNTON KIRSTEN                           702 N RIDE                               TALLAHASSEE, FL 32303                    ATTORNEY                                 
Tant, Allison  (DEM)(STR)                          09/14/2020           700.00 CHE DUNTON. KIRSTEN                          702 N RIDE                               TALLAHASSEE, FL 32303                    NOT EMPLOYED                             
Tant, Allison  (DEM)(STR)                          11/21/2019         1,000.00 CHE DYNAMIC COMMERCE VENTURES LLC            2820 REMINGTON GREEN CIR                 TALLAHASSEE, FL 32308                    FINANCIAL INVESTMENT                     
Tant, Allison  (DEM)(STR)                          12/15/2021         1,000.00 CHE E.R. SQUIBB & SONS LLC                   PO BOX 25277                             TAMPA, FL 33622                          WELLNESS                                 
Tant, Allison  (DEM)(STR)                          09/08/2021           100.00 CHE EASTERLING NELSON                        5393 APPLEDORE LN                        TALLAHASSEE, FL 32309                                                             
Tant, Allison  (DEM)(STR)                          10/14/2021         1,000.00 CHE EATON JAMES                              PO BOX 1713                              TALLAHASSEE, FL 32302                    GOVERNMENTAL AFFAIRS                     
Tant, Allison  (DEM)(STR)                          03/01/2020           100.00 CHE EATON JAMES                              PO BOX 1713                              TALLAHASSEE, FL 32302                                                             
Tant, Allison  (DEM)(STR)                          02/05/2019           500.00 CHE EATON JAMES                              PO BOX 1713                              TALLAHASSEE, FL 32302                    GOVERNMENTAL AFFAIRS                     
Tant, Allison  (DEM)(STR)                          02/05/2019           100.00 CHE ECCLES PATSY                             2972 MEDINAH CT                          TALLAHASSEE, FL 32312                                                             
Tant, Allison  (DEM)(STR)                          07/30/2020            25.00 CHE ECCLES PATSY                             2949 SHAMROCK ST N APT 14                TALLAHASSEE, FL 32309                                                             
Tant, Allison  (DEM)(STR)                          08/29/2021           500.00 CHE ECCLES PATSY                             2949 SHAMROCK ST N APT 14                TALLAHASSEE, FL 32309                    LEGISLATIVE SPECIALI                     
Tant, Allison  (DEM)(STR)                          02/14/2019           250.00 CHE ECENIA STEPHEN                           652 FOREST LAIR                          TALLAHASSEE, FL 32312                    GOVERNMENTAL AFFAIRS                     
Tant, Allison  (DEM)(STR)                          09/17/2019           500.00 CHE EDENFIELD MARTHA                         565 E CALL ST                            TALLAHASSEE, FL 32301                    GOVERNMENT AFFAIRS                       
Tant, Allison  (DEM)(STR)                          03/05/2020            50.00 CHE EDWARD TALETHIA                          1802 SAXON ST                            TALLAHASSEE, FL 32310                                                             
Tant, Allison  (DEM)(STR)                          09/26/2021            50.00 CHE EDWARDS ERIN                             1907 RHONDA DR                           TALLAHASSEE, FL 32303                                                             
Tant, Allison  (DEM)(STR)                          02/17/2020           100.00 CHE EDWARDS LINDA                            4975 KEOHONE DR                          TALLAHASSEE, FL 32309                                                             
Tant, Allison  (DEM)(STR)                          09/13/2021           100.00 CHE EDWARDS TALETHIA                         1802 SAXON ST                            TALLAHASSEE, FL 32310                                                             
Tant, Allison  (DEM)(STR)                          01/29/2019           500.00 CHE EGAN CAROLYN                             813 INGLESIDE AVE                        TALLAHASSEE, FL 32303                    ATTORNEY                                 
Tant, Allison  (DEM)(STR)                          02/05/2019           200.00 CHE EISENMAN HOWARD                          3105 AVON CIR                            TALLAHASSEE, FL 32312                    FINANCIAL ADVISOR                        
Tant, Allison  (DEM)(STR)                          11/20/2019            50.00 CHE ELAM BARBARA                             3204 BROOKFOREST DR                      TALLAHASSEE, FL 32312                                                             
Tant, Allison  (DEM)(STR)                          11/21/2019           500.00 CHE ELDRED CHRISTOPHER                       5006 BRILL POINT RD                      TALLAHASSEE, FL 32312                    MANUFACTURING CEO                        
Tant, Allison  (DEM)(STR)                          08/29/2021           500.00 CHE ELEBASH CHERIE T                         7075 OX BOW RD                           TALLAHASSEE, FL 32312                    CPA/BOOKKEEPER                           
Tant, Allison  (DEM)(STR)                          06/14/2019           100.00 CHE ELLEBELLE PHOTOGRAPHY                    864 EAGLE VIEW DR                        TALLAHASSEE, FL 32311                                                             
Tant, Allison  (DEM)(STR)                          06/12/2019           100.00 CHE ELMORE WILLIAM G                         3123 CABOT DR                            TALLAHASSEE, FL 32312                                                             
Tant, Allison  (DEM)(STR)                          06/30/2020            25.00 CHE ELMORE WILLIAM G                         3123 CABOT DR                            TALLAHASSEE, FL 32312                                                             
Tant, Allison  (DEM)(STR)                          08/07/2020            20.00 CHE ELMORE WILLIAM G                         3123 CABOT DR                            TALLAHASSEE, FL 32312                                                             
Tant, Allison  (DEM)(STR)                          08/26/2020            20.00 CHE ELMORE WILLIAM G                         3123 CABOT DR                            TALLAHASSEE, FL 32312                                                             
Tant, Allison  (DEM)(STR)                          10/28/2020            10.00 CHE ELMORE WILLIAM G                         3123 CABOT DR                            TALLAHASSEE, FL 32312                                                             
Tant, Allison  (DEM)(STR)                          09/01/2021            20.00 CHE ELMORE WILLIAM G                         3123 CABOT DR                            TALLAHASSEE, FL 32312                                                             
Tant, Allison  (DEM)(STR)                          12/15/2021            10.00 CHE ELMORE WILLIAM G                         3123 CABOT DR                            TALLAHASSEE, FL 32312                                                             
Tant, Allison  (DEM)(STR)                          12/23/2021            10.00 CHE ELMORE WILLIAM G                         3123 CABOT DR                            TALLAHASSEE, FL 32312                                                             
Tant, Allison  (DEM)(STR)                          08/13/2020         1,000.00 CHE EMERALD COAST BEHAVIORAL HOSPITAL        1940 HARRISON AVE                        PANAMA CITY, FL 32405                    WELLNESS                                 
Tant, Allison  (DEM)(STR)                          10/30/2019            50.00 CHE EMERICH KATHERINE                        6912 HANGING VINE WAY                    TALLAHASSEE, FL 32317                                                             
Tant, Allison  (DEM)(STR)                          08/04/2020         1,000.00 CHE EMILY'S LIST                             1800 M ST NW STE 375N                    WASHINGTON, DC 20036                     POLITICAL COMMITTEE                      
Tant, Allison  (DEM)(STR)                          09/10/2020            25.00 CHE EMRICH KATHERINE ANN                     6912 HANGING VINE WAY                    TALLAHASSEE, FL 32317                                                             
Tant, Allison  (DEM)(STR)                          01/30/2019           100.00 CHE EMRICH KATHIE                            6912 HANGING VINE WAY                    TALLAHASSEE, FL 32317                                                             
Tant, Allison  (DEM)(STR)                          10/04/2021           100.00 CHE EMRICH KATHIE                            6912 HANGING VINE WAY                    TALLAHASSEE, FL 32317                                                             
Tant, Allison  (DEM)(STR)                          09/11/2021           500.00 CHE ENCINOSA HEATHER                         1456 MITCHELL AVE                        TALLAHASSEE, FL 32303                    ATTORNEY                                 
Tant, Allison  (DEM)(STR)                          12/10/2019           500.00 CHE ENGAGED FLORIDA                          2929 SW 3RD AVE STE 220                  MIAMI, FL 33129                          POLITICAL COMMITTEE                      
Tant, Allison  (DEM)(STR)                          06/13/2019            50.00 CHE ENGSTROM KIM                             309 CARR LN                              TALLAHASSEE, FL 32312                                                             
Tant, Allison  (DEM)(STR)                          02/02/2019           100.00 CHE ENSLEY AKILAH                            3002 ELLSWORTH DR                        GREENVILLE, NC 27834                                                              
Tant, Allison  (DEM)(STR)                          08/11/2020         1,000.00 CHE ENTERTAINMENT SOFTWARE ASSOCIATION       601 MASSACHUSETTS AVE NW STE 300W        WASHINGTON, DC 20001                     SOFTWARE                                 
Tant, Allison  (DEM)(STR)                          10/22/2021         1,000.00 CHE ENTERTAINMENT SOFTWARE ASSOCIATION       601 MASSACHUSETTS AVE NW STE 300W        WASHINGTON, DC 20001                     SOFTWARE                                 
Tant, Allison  (DEM)(STR)                          02/05/2019           500.00 CHE ERICKS CONSULTANTS                       PO BOX 10131                             TALLAHASSEE, FL 32302                    GOVERNMENTAL CONSULT                     
Tant, Allison  (DEM)(STR)                          10/07/2020            10.00 CHE ERNST SERENA                             407 TALLAVANA TRL                        HAVANA, FL 32333                                                                  
Tant, Allison  (DEM)(STR)                          09/04/2021           250.00 CHE ERVIN HELEN                              2428 WINTHROP RD                         TALLAHASSEE, FL 32308                    NOT EMPLOYED                             
Tant, Allison  (DEM)(STR)                          07/17/2019           500.00 CHE ESP MEDIA PRODUCTION COMPANY             1028 E PARK AVE                          TALLAHASSEE, FL 32301                    PUBLIC RELATIONS FIR                     
Tant, Allison  (DEM)(STR)                          11/21/2019           250.00 CHE EVANS LINDA                              3920 BOBBIN BROOK CIR                    TALLAHASSEE, FL 32312                    NOT EMPLOYED                             
Tant, Allison  (DEM)(STR)                          05/29/2019           250.00 CHE EVANS LINDA                              3920 BOBBIN BROOK CIR                    TALLAHASSEE, FL 32312                    NOT EMPLOYED                             
Tant, Allison  (DEM)(STR)                          01/30/2019           250.00 CHE EVANS LINDA                              3920 BOBBIN BROOK CIR                    TALLAHASSEE, FL 32312                    NOT EMPLOYED                             
Tant, Allison  (DEM)(STR)                          09/17/2020           150.00 CHE EVANS LINDA R                            3920 BOBBIN BROOK CIR                    TALLAHASSEE, FL 32312                    NOT EMPLOYED                             
Tant, Allison  (DEM)(STR)                          09/17/2021           500.00 CHE EVANS LINDA R                            3920 BOBBIN BROOK CIR                    TALLAHASSEE, FL 32312                    NOT EMPLOYED                             
Tant, Allison  (DEM)(STR)                          07/19/2021           100.00 CHE EVANS LINDA R                            3920 BOBBIN BROOK CIR                    TALLAHASSEE, FL 32312                                                             
Tant, Allison  (DEM)(STR)                          11/21/2019           250.00 CHE EVANS STEVEN                             3920 BOBBIN BROOK CIR                    TALLAHASSEE, FL 32312                    RETIRED                                  
Tant, Allison  (DEM)(STR)                          10/22/2020           250.00 CHE F.A. BOYD & SONS INC                     806 QUITMAN HWY N                        GREENVILLE, FL 32331                     AGRICULTURE                              
Tant, Allison  (DEM)(STR)                          09/26/2019         1,000.00 CHE FAIA PAC                                 PO BOX 12001                             TALLAHASSEE, FL 32317                    POLITICAL COMMITTEE                      
Tant, Allison  (DEM)(STR)                          10/22/2021         1,000.00 CHE FAIA PAC                                 PO BOX 12001                             TALLAHASSEE, FL 32317                    POLITICAL COMMITTEE                      
Tant, Allison  (DEM)(STR)                          01/29/2019           100.00 CHE FALLS ANGELA                             1583 COPPERFIELD CIR                     TALLAHASSEE, FL 32312                                                             
Tant, Allison  (DEM)(STR)                          10/29/2020           100.00 CHE FALLS ANGELA MARIE                       1583 COPPERFIELD CIR                     TALLAHASSEE, FL 32312                                                             
Tant, Allison  (DEM)(STR)                          08/30/2021            20.00 CHE FALLS ANGELA MARIE                       1583 COPPERFIELD CIR                     TALLAHASSEE, FL 32312                                                             
Tant, Allison  (DEM)(STR)                          02/05/2019           100.00 CHE FAMU FEDERAL CREDIT UNION                1610 S MONROE ST                         TALLAHASSEE, FL 32301                                                             
Tant, Allison  (DEM)(STR)                          09/09/2020           500.00 CHE FAPSC PAC                                150 S MONROE ST STE 303                  TALLAHASSEE, FL 32301                    POLITICAL COMMITTEE                      
Tant, Allison  (DEM)(STR)                          12/08/2021         1,000.00 CHE FAPSC PAC                                150 S MONROE ST STE 303                  TALLAHASSEE, FL 32301                    POLITICAL COMMITTEE                      
Tant, Allison  (DEM)(STR)                          01/16/2022          -500.00 REF FAPSC PAC                                150 S MONROE ST STE 303                  TALLAHASSEE, FL 32301                                                             
Tant, Allison  (DEM)(STR)                          03/01/2021           500.00 CHE FAPSC PAC                                150 S MONROE ST STE 303                  TALLAHASSEE, FL 32301                    POLITICAL COMMITTEE                      
Tant, Allison  (DEM)(STR)                          12/10/2019            25.00 CHE FARLEY-BARRATT MELINA                    8689 SE 69TH TER                         TRENTON, FL 32693                                                                 
Tant, Allison  (DEM)(STR)                          11/05/2019           100.00 CHE FARMER DANA                              1990 MALLORY SQ                          TALLAHASSEE, FL 32308                                                             
Tant, Allison  (DEM)(STR)                          06/23/2020            25.00 CHE FARMER DANA L                            1990 MALLORY SQ                          TALLAHASSEE, FL 32308                                                             
Tant, Allison  (DEM)(STR)                          08/23/2020            25.00 CHE FARMER DANA L                            1990 MALLORY SQ                          TALLAHASSEE, FL 32308                                                             
Tant, Allison  (DEM)(STR)                          09/23/2020            25.00 CHE FARMER DANA L                            1990 MALLORY SQ                          TALLAHASSEE, FL 32308                    INDEPENDENT CONTRACT                     
Tant, Allison  (DEM)(STR)                          07/23/2020            25.00 CHE FARMER DANA L                            1990 MALLORY SQ                          TALLAHASSEE, FL 32308                                                             
Tant, Allison  (DEM)(STR)                          10/23/2020            25.00 CHE FARMER DANA L                            1990 MALLORY SQ                          TALLAHASSEE, FL 32308                    INDEPENDENT CONTRACT                     
Tant, Allison  (DEM)(STR)                          12/31/2021            20.00 CHE FARMER DANA L                            1990 MALLORY SQ                          TALLAHASSEE, FL 32308                    INDEPENDENT CONTRACT                     
Tant, Allison  (DEM)(STR)                          11/12/2021            20.00 CHE FARMER DANA L                            1990 MALLORY SQ                          TALLAHASSEE, FL 32308                    INDEPENDENT CONTRACT                     
Tant, Allison  (DEM)(STR)                          08/29/2021           250.00 CHE FARMER DANA L                            1990 MALLORY SQ                          TALLAHASSEE, FL 32308                    INDEPENDENT CONTRACT                     
Tant, Allison  (DEM)(STR)                          03/05/2020            50.00 CHE FAVORS ANITA                             2985 MEDINAH CT                          TALLAHASSEE, FL 32312                                                             
Tant, Allison  (DEM)(STR)                          10/30/2019            50.00 CHE FAVORS ANITA                             2985 MEDINAH CT                          TALLAHASSEE, FL 32312                    RETIRED                                  
Tant, Allison  (DEM)(STR)                          03/17/2019           150.00 CHE FAVORS ANITA                             2985 MEDINAH CT                          TALLAHASSEE, FL 32312                    RETIRED                                  
Tant, Allison  (DEM)(STR)                          09/28/2021           250.00 CHE FAVORS ANITA RENEE                       2985 MEDINAH CT                          TALLAHASSEE, FL 32312                    NOT EMPLOYED                             
Tant, Allison  (DEM)(STR)                          09/17/2019         1,000.00 CHE FCCI INSURANCE GROUP INC                 6300 UNIVERSITY PKWY                     SARASOTA, FL 34240                       INSURANCE                                
Tant, Allison  (DEM)(STR)                          02/12/2019         1,000.00 CHE FCCI SERVICES INC                        6300 UNIVERSITY PKWY                     SARASOTA, FL 34240                       INSURANCE                                
Tant, Allison  (DEM)(STR)                          09/20/2021         1,000.00 CHE FCCI SERVICES INC                        6300 UNIVERSITY PKWY                     SARASOTA, FL 34240                       INSURANCE                                
Tant, Allison  (DEM)(STR)                          09/18/2021           500.00 CHE FEAGIN BOB                               3835 BOBBIN MILL RD                      TALLAHASSEE, FL 32312                    NOT EMPLOYED                             
Tant, Allison  (DEM)(STR)                          12/24/2021           250.00 CHE FEAGIN BOB                               3835 BOBBIN MILL RD                      TALLAHASSEE, FL 32312                    NOT EMPLOYED                             
Tant, Allison  (DEM)(STR)                          01/28/2019           500.00 CHE FEAGIN BOB                               315 S CALHOUN ST STE 600                 TALLAHASSEE, FL 32301                    RETIRED                                  
Tant, Allison  (DEM)(STR)                          05/30/2019           250.00 CHE FEAGIN BOB                               3835 BOBBIN MILL RD                      TALLAHASSEE, FL 32312                    NOT EMPLOYED                             
Tant, Allison  (DEM)(STR)                          07/16/2020           100.00 CHE FEAGIN BOB                               3835 BOBBIN MILL RD                      TALLAHASSEE, FL 32312                    NOT EMPLOYED                             
Tant, Allison  (DEM)(STR)                          10/24/2020           250.00 CHE FEAGIN BOB                               3835 BOBBIN MILL RD                      TALLAHASSEE, FL 32312                    NOT EMPLOYED                             
Tant, Allison  (DEM)(STR)                          08/13/2020           -50.00 REF FEAGIN BOB                               3835 BOBBIN MILL RD                      TALLAHASSEE, FL 32312                    NOT EMPLOYED                             
Tant, Allison  (DEM)(STR)                          06/30/2020           100.00 CHE FEAGIN BOB                               3835 BOBBIN MILL RD                      TALLAHASSEE, FL 32312                                                             
Tant, Allison  (DEM)(STR)                          07/30/2020           100.00 CHE FEAGIN BOB                               3835 BOBBIN MILL RD                      TALLAHASSEE, FL 32312                    NOT EMPLOYED                             
Tant, Allison  (DEM)(STR)                          09/29/2020           500.00 CHE FEAGIN BOB                               3835 BOBBIN MILL RD                      TALLAHASSEE, FL 32312                    NOT EMPLOYED                             
Tant, Allison  (DEM)(STR)                          09/30/2020           100.00 CHE FEAGIN BOB                               3835 BOBBIN MILL RD                      TALLAHASSEE, FL 32312                    NOT EMPLOYED                             
Tant, Allison  (DEM)(STR)                          08/30/2020           100.00 CHE FEAGIN BOB                               3835 BOBBIN MILL RD                      TALLAHASSEE, FL 32312                    NOT EMPLOYED                             
Tant, Allison  (DEM)(STR)                          10/28/2020           100.00 CHE FEAGIN MARJORIE                          3835 BOBBIN MILL RD                      TALLAHASSEE, FL 32312                    NOT EMPLOYED                             
Tant, Allison  (DEM)(STR)                          10/29/2020           250.00 CHE FEAGIN MARJORIE                          3835 BOBBIN MILL RD                      TALLAHASSEE, FL 32312                    NOT EMPLOYED                             
Tant, Allison  (DEM)(STR)                          07/31/2020           100.00 CHE FEAGIN ROBERT                            3835 BOBBIN MILL RD                      TALLAHASSEE, FL 32312                                                             
Tant, Allison  (DEM)(STR)                          08/21/2020           500.00 CHE FERGUSON HOWELL                          PO BOX 707                               THOMASVILLE, GA 31799                    ATTORNEY                                 
Tant, Allison  (DEM)(STR)                          02/04/2019           500.00 CHE FERGUSON HOWELL                          PO BOX 707                               THOMASVILLE, GA 31799                    ATTORNEY                                 
Tant, Allison  (DEM)(STR)                          11/12/2021           500.00 CHE FERGUSON HOWELL                          PO BOX 707                               THOMASVILLE, GA 31799                    ATTORNEY                                 
Tant, Allison  (DEM)(STR)                          09/16/2019           200.00 CHE FERNANDEZ CESAR                          480 NE 30TH ST APT 802                   MIAMI, FL 33137                          GOVERNMENTAL AFFAIRS                     
Tant, Allison  (DEM)(STR)                          02/01/2019            50.00 CHE FERNANDEZ DANIELA                        310 BLOUNT ST                            TALLAHASSEE, FL 32301                                                             
Tant, Allison  (DEM)(STR)                          01/28/2019           250.00 CHE FERRIS JANET                             ***************                          *************** NOT EMPLOYED                             
Tant, Allison  (DEM)(STR)                          09/08/2021           500.00 CHE FERRIS JANET E                           ***************                          *************** NOT EMPLOYED                             
Tant, Allison  (DEM)(STR)                          09/28/2021           250.00 CHE FIGG LINDA                               2027 MARNE CT                            TALLAHASSEE, FL 32308                    FIGG GROUP CONSULTAN                     
Tant, Allison  (DEM)(STR)                          07/19/2021           500.00 CHE FIGG LINDA                               2516 NOBLE DR                            TALLAHASSEE, FL 32308                    FIGG ENGINEERING CEO                     
Tant, Allison  (DEM)(STR)                          07/21/2021           250.00 CHE FIGG LINDA                               2027 MARNE CT                            TALLAHASSEE, FL 32308                    FIGG GROUP CONSULTAN                     
Tant, Allison  (DEM)(STR)                          03/08/2019           500.00 CHE FIGG LINDA                               2516 NOBLE DR                            TALLAHASSEE, FL 32308                    FIGG ENGINEERING CEO                     
Tant, Allison  (DEM)(STR)                          08/12/2020         1,000.00 CHE FIGGERS FREDDIE                          3810 INVERRARY BLVD                      LAUDERHILL, FL 33319                     TECH INVENTOR                            
Tant, Allison  (DEM)(STR)                          09/17/2019         1,000.00 CHE FIGHT BACK FLORIDA POLITICAL ACTION COMM 2929 SW 3RD AVE STE 220                  MIAMI, FL 33129                          POLITICAL ACTION COM                     
Tant, Allison  (DEM)(STR)                          09/30/2019         1,000.00 CHE FIGHTING FOR FLORIDA JOBS PC             PO BOX 1701                              TALLAHASSEE, FL 32302                    POLITICAL COMMITTEE                      
Tant, Allison  (DEM)(STR)                          10/30/2019        -1,000.00 REF FIGHTING FOR FLORIDA JOBS PC             PO BOX 1701                              TALLAHASSEE, FL 32302                    POLITICAL COMMITTEE                      
Tant, Allison  (DEM)(STR)                          06/19/2019         1,000.00 CHE FIGHTING FOR FLORIDA JOBS PC             PO BOX 1701                              TALLAHASSEE, FL 32302                    POLITICAL COMMITTEE                      
Tant, Allison  (DEM)(STR)                          10/14/2021           100.00 CHE FINANCIAL PARTNERS OF NORTH FLORIDA LLC  403 E PARK AVE                           TALLAHASSEE, FL 32301                                                             
Tant, Allison  (DEM)(STR)                          08/26/2020           500.00 CHE FINDLATER CHRIS                          6050 N BAY RD                            MIAMI BEACH, FL 33140                    IT ENTREPRENEUR                          
Tant, Allison  (DEM)(STR)                          07/13/2020           100.00 CHE FINDLEY THOMAS MARSHALL                  4271 FOUR OAKS BLVD                      TALLAHASSEE, FL 32311                                                             
Tant, Allison  (DEM)(STR)                          10/05/2020           500.00 CHE FIRE SAFE FLORIDA POLITICAL COMMITTEE    PO BOX 11247                             TALLAHASSEE, FL 32302                    POLITICAL COMMITTEE                      
Tant, Allison  (DEM)(STR)                          11/21/2019           250.00 CHE FIRST COMMERCE CREDIT UNION              2073 SUMMIT LAKE DR STE 100              TALLAHASSEE, FL 32317                    FINANCIAL INSTITUTIO                     
Tant, Allison  (DEM)(STR)                          06/22/2020           100.00 CHE FISHER TAD                               5 SINCLAIR CIR                           INDIALANTIC, FL 32903                                                             
Tant, Allison  (DEM)(STR)                          07/10/2019            50.00 CHE FITZGERALD KEITH                         5211 WINCHESTER DR                       SARASOTA, FL 34234                                                                
Tant, Allison  (DEM)(STR)                          04/16/2019           250.00 CHE FIXEL JANET                              251 ROSEHILL DR N                        TALLAHASSEE, FL 32312                    NOT EMPLOYED                             
Tant, Allison  (DEM)(STR)                          09/11/2020           100.00 CHE FLEISCHER CARA                           4706 INISHEER CT                         TALLAHASSEE, FL 32309                                                             
Tant, Allison  (DEM)(STR)                          09/01/2021           250.00 CHE FLEISCHER CARA                           4706 INISHEER CT                         TALLAHASSEE, FL 32309                    NOT EMPLOYED                             
Tant, Allison  (DEM)(STR)                          02/05/2019           200.00 CHE FLEMING ALLISON                          2610 FARRAGUT WAY                        TALLAHASSEE, FL 32312                    CITY EMPLOYEE                            
Tant, Allison  (DEM)(STR)                          08/31/2021           100.00 CHE FLETCHER MARGIE                          3415 JONATHAN LANDING DR                 TALLAHASSEE, FL 32309                                                             
Tant, Allison  (DEM)(STR)                          08/31/2021           100.00 CHE FLIGER JOCELYNE                          1702 N PARK DRIVE. APT 71                TALLAHASSEE, FL 32303                                                             
Tant, Allison  (DEM)(STR)                          03/08/2019           100.00 CHE FLORES MARY                              811 NAVARRE AVE                          CORAL GABLES, FL 33134                                                            
Tant, Allison  (DEM)(STR)                          07/13/2020         1,000.00 CHE FLORIDA ACRE                             2916 APALACHEE PKWY                      TALLAHASSEE, FL 32301                    POLITICAL COMMITTEE                      
Tant, Allison  (DEM)(STR)                          09/09/2020         1,000.00 CHE FLORIDA ACRE                             2916 APALACHEE PKWY                      TALLAHASSEE, FL 32301                    POLITICAL COMMITTEE                      
Tant, Allison  (DEM)(STR)                          08/25/2021         1,000.00 CHE FLORIDA ACRE                             2916 APALACHEE PKWY                      TALLAHASSEE, FL 32301                    POLITICAL COMMITTEE                      
Tant, Allison  (DEM)(STR)                          07/20/2020           500.00 CHE FLORIDA AGRIBUSINESS FOR RESPONSIBLE GOV PO BOX 587                               BARTOW, FL 33831                         POLITICAL COMMITTEE                      
Tant, Allison  (DEM)(STR)                          02/25/2019         1,000.00 CHE FLORIDA ALLIANCE FOR BETTER GOVERNMENT   2910 KERRY FOREST PKWY # D4-324          TALLAHASSEE, FL 32309                    POLITCAL COMMITTEE                       
Tant, Allison  (DEM)(STR)                          11/07/2019         1,000.00 CHE FLORIDA ARCHITECTS POLITICAL ACTION COMM 104 E JEFFERSON ST                       TALLAHASSEE, FL 32301                    POLITICAL COMMITTEE                      
Tant, Allison  (DEM)(STR)                          09/10/2020           500.00 CHE FLORIDA ARCHITECTS POLITICAL ACTION COMM 104 E JEFFERSON ST                       TALLAHASSEE, FL 32301                    POLITICAL COMMITTEE                      
Tant, Allison  (DEM)(STR)                          10/14/2021           500.00 CHE FLORIDA ARCHITECTS POLITICAL ACTION COMM 104 E JEFFERSON ST                       TALLAHASSEE, FL 32301                    POLITICAL COMMITTEE                      
Tant, Allison  (DEM)(STR)                          02/28/2019         1,000.00 CHE FLORIDA ASSISSTED LIVING                 1103 HAYS ST                             TALLAHASSEE, FL 32301                    ASSISTED LIVING                          
Tant, Allison  (DEM)(STR)                          10/27/2020         1,000.00 CHE FLORIDA ASSISTED LIVING PAC              1103 HAYS ST                             TALLAHASSEE, FL 32301                    ASSISTED LIVING                          
Tant, Allison  (DEM)(STR)                          10/15/2021         1,000.00 CHE FLORIDA ASSISTED LIVING PAC              1103 HAYS ST                             TALLAHASSEE, FL 32301                    ASSISTED LIVING                          
Tant, Allison  (DEM)(STR)                          01/10/2022         1,000.00 CHE FLORIDA ASSOC FOR BEHAVIOR ANALYSIS PAC  PO BOX 10448                             TALLAHASSEE, FL 32302                    POLITICAL COMMIITTEE                     
Tant, Allison  (DEM)(STR)                          11/08/2021         1,000.00 CHE FLORIDA BANKERS ASSOCIATION PAC          1001 THOMASVILLE RD STE 201              TALLAHASSEE, FL 32303                    POLITICAL COMMITTEE                      
Tant, Allison  (DEM)(STR)                          10/08/2020           500.00 CHE FLORIDA BANKERS ASSOCIATION PAC          1001 THOMASVILLE RD STE 201              TALLAHASSEE, FL 32303                    POLITICAL COMMITTEE                      
Tant, Allison  (DEM)(STR)                          06/11/2019           500.00 CHE FLORIDA BANKERS ASSOCIATION PAC          1001 THOMASVILLE RD STE 201              TALLAHASSEE, FL 32303                    POLITICAL COMMITTEE                      
Tant, Allison  (DEM)(STR)                          10/12/2020         1,000.00 CHE FLORIDA BEER WHOLESALERS                 215 S MONROE ST STE 340                  TALLAHASSEE, FL 32301                    POLITICAL COMMITTEE                      
Tant, Allison  (DEM)(STR)                          09/05/2019         1,000.00 CHE FLORIDA BEER WHOLESALERS GOOD GOVERNMENT 215 S. MONROE ST                         TALLAHASSEE, FL 32301                    BEVERAGES                                
Tant, Allison  (DEM)(STR)                          09/25/2020           500.00 CHE FLORIDA CONSUMERS FIRST                  6619 S DIXIE HWY NO 148                  MIAMI, FL 33143                          POLITICAL COMMITTEE                      
Tant, Allison  (DEM)(STR)                          08/11/2020           500.00 CHE FLORIDA CONSUMERS FIRST                  6619 S DIXIE HWY NO 148                  MIAMI, FL 33143                          POLITICAL COMMITTEE                      
Tant, Allison  (DEM)(STR)                          07/30/2020         1,000.00 CHE FLORIDA COW PAC                          PO BOX 421929                            KISSIMMEE, FL 34742                      POLITICAL COMMITTEE                      
Tant, Allison  (DEM)(STR)                          07/02/2020         1,000.00 CHE FLORIDA CPA POLITICAL ACTION COMMITTEE N PO BOX 5427                              TALLAHASSEE, FL 32314                    POLITICAL COMMITTEE                      
Tant, Allison  (DEM)(STR)                          10/06/2020         1,000.00 CHE FLORIDA CPA POLITICAL ACTION COMMITTEE N PO BOX 5427                              TALLAHASSEE, FL 32314                    POLITICAL COMMITTEE                      
Tant, Allison  (DEM)(STR)                          01/10/2022         1,000.00 CHE FLORIDA CPA POLITICAL ACTION COMMITTEE N PO BOX 5427                              TALLAHASSEE, FL 32314                    POLITICAL COMMITTEE                      
Tant, Allison  (DEM)(STR)                          02/26/2019         1,000.00 CHE FLORIDA CU PAC                           3692 COOLIDGE CT                         TALLAHASSEE, FL 32311                    POLITCAL ACTION COMM                     
Tant, Allison  (DEM)(STR)                          10/26/2020         1,000.00 CHE FLORIDA CUPAC                            3692 COOLIDGE CT                         TALLAHASSEE, FL 32311                    POLITICAL COMMITTEE                      
Tant, Allison  (DEM)(STR)                          01/03/2022         1,000.00 CHE FLORIDA CUPAC                            3692 COOLIDGE CT                         TALLAHASSEE, FL 32311                    POLITICAL COMMITTEE                      
Tant, Allison  (DEM)(STR)                          02/19/2021           500.00 CHE FLORIDA DENTAL ASSOCIATION PAC           118 E JEFFERSON ST                       TALLAHASSEE, FL 32301                    POLITICAL COMMITTEE                      
Tant, Allison  (DEM)(STR)                          03/08/2019           500.00 CHE FLORIDA DENTAL ASSOCIATION PAC           118 E JEFFERSON ST                       TALLAHASSEE, FL 32301                    POLITICAL COMMITTEE                      
Tant, Allison  (DEM)(STR)                          06/24/2020           500.00 CHE FLORIDA DENTAL ASSOCIATION POLITICAL ACT 1111 E TENNESSEE ST                      TALLAHASSEE, FL 32308                    POLITICAL COMMITTEE                      
Tant, Allison  (DEM)(STR)                          10/05/2020           500.00 CHE FLORIDA DENTAL ASSOCIATION POLITICAL ACT 1111 E TENNESSEE ST                      TALLAHASSEE, FL 32308                    POLITICAL COMMITTEE                      
Tant, Allison  (DEM)(STR)                          09/20/2021           500.00 CHE FLORIDA DENTAL ASSOCIATION POLITICAL ACT 1111 E TENNESSEE ST                      TALLAHASSEE, FL 32308                    POLITICAL COMMITTEE                      
Tant, Allison  (DEM)(STR)                          10/19/2020           500.00 CHE FLORIDA ENGINEERS POLITICAL ACTION COMMI PO BOX 750                               TALLAHASSEE, FL 32302                    POLITICAL COMMITTEE                      
Tant, Allison  (DEM)(STR)                          09/17/2019           500.00 CHE FLORIDA FAMILY MEDICINE POLITICAL ACTION 13241 BARTRAM PARK BLVD UNIT 13221       JACKSONVILLE, FL 32258                   POLITICAL ACTION COM                     
Tant, Allison  (DEM)(STR)                          09/20/2021         1,000.00 CHE FLORIDA FAMILY MEDICINE POLITICAL ACTION 13241 BARTRAM PARK BLVD UNIT 13221       JACKSONVILLE, FL 32258                   POLITICAL ACTION COM                     
Tant, Allison  (DEM)(STR)                          06/22/2020         1,000.00 CHE FLORIDA FARM PAC                         PO BOX 147030                            GAINESVILLE, FL 32614                    POLITICAL COMMITTEE                      
Tant, Allison  (DEM)(STR)                          10/07/2020           500.00 CHE FLORIDA FARM PAC                         PO BOX 147030                            GAINESVILLE, FL 32614                    POLITICAL COMMITTEE                      
Tant, Allison  (DEM)(STR)                          09/17/2019         1,000.00 CHE FLORIDA HEALTHCARE POLITICAL ACTION COMM 307 W PARK AVE                           TALLAHASSEE, FL 32301                    POLITICAL ACTION COM                     
Tant, Allison  (DEM)(STR)                          07/01/2020           500.00 CHE FLORIDA HOME BUILDERS ASSOCIATION PC     2600 CENTENNIAL PL                       TALLAHASSEE, FL 32308                    POLITICAL COMMITTEE                      
Tant, Allison  (DEM)(STR)                          09/17/2020           500.00 CHE FLORIDA HOMEBUILDERS ASSOCIATION PAC     2600 CENTENNIAL PL                       TALLAHASSEE, FL 32308                    POLITICAL COMMITTEE                      
Tant, Allison  (DEM)(STR)                          09/18/2020           500.00 CHE FLORIDA HOSPITAL ASSOCIATION PC          306 E COLLEGE AVE                        TALLAHASSEE, FL 32301                    POLITICAL COMMITEE                       
Tant, Allison  (DEM)(STR)                          10/01/2021         1,000.00 CHE FLORIDA HOSPITAL ASSOCIATION PC          306 E COLLEGE AVE                        TALLAHASSEE, FL 32301                    POLITICAL COMMITEE                       
Tant, Allison  (DEM)(STR)                          09/18/2020           500.00 CHE FLORIDA HOSPITAL ASSOCIATION PC FOR HEAL 306 E COLLEGE AVE                        TALLAHASSEE, FL 32301                    POLITICAL COMMITTEE                      
Tant, Allison  (DEM)(STR)                          09/18/2020           500.00 CHE FLORIDA HOSPITAL ASSOCIATION PC FOR QUAL 306 E COLLEGE AVE                        TALLAHASSEE, FL 32301                    POLITICAL COMMITTEE                      
Tant, Allison  (DEM)(STR)                          02/05/2019         1,000.00 CHE FLORIDA INDEPENDENT AUTOMOBILE DEALERS A 1840 FIDDLER CT                          TALLAHASSEE, FL 32308                    POLITICAL COMMITTEE                      
Tant, Allison  (DEM)(STR)                          09/20/2021         1,000.00 CHE FLORIDA INDEPENDENT AUTOMOBILE DEALERS A 1840 FIDDLER CT                          TALLAHASSEE, FL 32308                    POLITICAL COMMITTEE                      
Tant, Allison  (DEM)(STR)                          07/27/2020         1,000.00 CHE FLORIDA INDEPENDENT GLASS ASSOC INC      5025 W LEMON ST STE 200                  TAMPA, FL 33609                          POLITICAL COMMITTEE                      
Tant, Allison  (DEM)(STR)                          05/16/2019         1,000.00 CHE FLORIDA INSURANCE COUNCIL POLITICAL COMM PO BOX 749                               TALLAHASSEE, FL 32302                    POLITICAL COMMITTEE                      
Tant, Allison  (DEM)(STR)                          09/17/2019           500.00 CHE FLORIDA INTERNET & TELEVISION ASSOCIATIO 246 E 6TH AVE STE 100                    TALLAHASSEE, FL 32303                    TELECOMMUNICATIONS                       
Tant, Allison  (DEM)(STR)                          08/11/2020           500.00 CHE FLORIDA INTERNET & TELEVISION ASSOCIATIO 246 E 6TH AVE STE 100                    TALLAHASSEE, FL 32303                    TELECOMMUNICATIONS                       
Tant, Allison  (DEM)(STR)                          09/29/2020           500.00 CHE FLORIDA INTERNET & TELEVISION ASSOCIATIO 246 E 6TH AVE STE 100                    TALLAHASSEE, FL 32303                    TELECOMMUNICATIONS                       
Tant, Allison  (DEM)(STR)                          09/20/2021         1,000.00 CHE FLORIDA INTERNET & TELEVISION ASSOCIATIO 246 E 6TH AVE STE 100                    TALLAHASSEE, FL 32303                    TELECOMMUNICATIONS                       
Tant, Allison  (DEM)(STR)                          09/20/2021         1,000.00 CHE FLORIDA JUSTICE PC                       218 S MONROE ST                          TALLAHASSEE, FL 32301                    POLITICAL COMMITTEE                      
Tant, Allison  (DEM)(STR)                          09/25/2020         1,000.00 CHE FLORIDA JUSTICE PC                       218 S MONROE ST                          TALLAHASSEE, FL 32301                    POLITICAL COMMITTEE                      
Tant, Allison  (DEM)(STR)                          09/17/2019         1,000.00 CHE FLORIDA JUSTICE PC                       218 S MONROE ST                          TALLAHASSEE, FL 32301                    POLITICAL COMMITTEE                      
Tant, Allison  (DEM)(STR)                          03/08/2019         1,000.00 CHE FLORIDA MEDICAL ASSOCIATION PAC          1430 PIEDMONT DR E STE 100               TALLAHASSEE, FL 32308                    POLITICAL COMMITTEE                      
Tant, Allison  (DEM)(STR)                          10/05/2020         1,000.00 CHE FLORIDA MEDICAL ASSOCIATION PAC          1430 PIEDMONT DR E STE 100               TALLAHASSEE, FL 32308                    POLITICAL COMMITTEE                      
Tant, Allison  (DEM)(STR)                          10/22/2021         1,000.00 CHE FLORIDA MEDICAL ASSOCIATION PAC          1430 PIEDMONT DR E STE 100               TALLAHASSEE, FL 32308                    POLITICAL COMMITTEE                      
Tant, Allison  (DEM)(STR)                          05/24/2019         1,000.00 CHE FLORIDA MEDICAL ASSOCIATION SERVICES INC PO BOX 10269                             TALLAHASSEE, FL 32302                    HEALTHCARE                               
Tant, Allison  (DEM)(STR)                          09/29/2020         1,000.00 CHE FLORIDA NATURAL GAS POLITICAL COMMITTEE  PO BOX 11026                             TALLAHASSEE, FL 32302                    POLITICAL COMMITTEE                      
Tant, Allison  (DEM)(STR)                          08/12/2020           500.00 CHE FLORIDA NATURAL GAS POLITICAL COMMITTEE  PO BOX 11026                             TALLAHASSEE, FL 32302                    POLITICAL COMMITTEE                      
Tant, Allison  (DEM)(STR)                          09/10/2021         1,000.00 CHE FLORIDA NATURAL GAS POLITICAL COMMITTEE  PO BOX 11026                             TALLAHASSEE, FL 32302                    POLITICAL COMMITTEE                      
Tant, Allison  (DEM)(STR)                          08/12/2020           500.00 CHE FLORIDA NURSERY GROWERS & LANDSCAPE ASSO 1533 PARK CENTER DR                      ORLANDO, FL 32835                        POLITICAL COMMITTEE                      
Tant, Allison  (DEM)(STR)                          10/15/2020           500.00 CHE FLORIDA NURSERY GROWERS & LANDSCAPE ASSO 1533 PARK CENTER DR                      ORLANDO, FL 32835                        POLITICAL COMMITTEE                      
Tant, Allison  (DEM)(STR)                          10/09/2020           500.00 CHE FLORIDA NURSES ASSOCIATION               PO BOX 536985                            ORLANDO, FL 32853                        POLITICAL COMMITTEE                      
Tant, Allison  (DEM)(STR)                          03/11/2020         1,000.00 CHE FLORIDA OBGYN PAC                        1103 HAYS ST                             TALLAHASSEE, FL 32301                    POLITCAL COMMITTEE                       
Tant, Allison  (DEM)(STR)                          03/01/2021         1,000.00 CHE FLORIDA OBGYN PAC                        1103 HAYS ST                             TALLAHASSEE, FL 32301                    POLITCAL COMMITTEE                       
Tant, Allison  (DEM)(STR)                          01/03/2022           500.00 CHE FLORIDA OSTEOPATHIC MEDICAL ASSOCIATION  2544 BLAIRSTONE PINES DR                 TALLAHASSEE, FL 32301                                                             
Tant, Allison  (DEM)(STR)                          01/16/2022          -500.00 REF FLORIDA OSTEOPATHIC MEDICAL ASSOCIATION  2544 BLAIRSTONE PINES DR                 TALLAHASSEE, FL 32301                                                             
Tant, Allison  (DEM)(STR)                          08/24/2021         1,000.00 CHE FLORIDA OSTEOPATHIC MEDICAL ASSOCIATION  2544 BLAIRSTONE PINES DR                 TALLAHASSEE, FL 32301                    POLITICAL COMMITTEE                      
Tant, Allison  (DEM)(STR)                          05/15/2019           500.00 CHE FLORIDA OSTEOPATHIC MEDICAL ASSOCIATION  2544 BLAIRSTONE PINES DR                 TALLAHASSEE, FL 32301                    POLITICAL COMMITTEE                      
Tant, Allison  (DEM)(STR)                          02/05/2019           500.00 CHE FLORIDA OSTEOPATHIC MEDICAL ASSOCIATION  2544 BLAIRSTONE PINES DR                 TALLAHASSEE, FL 32301                    POLITICAL COMMITTEE                      
Tant, Allison  (DEM)(STR)                          08/27/2020           500.00 CHE FLORIDA OSTEOPATHIC MEDICAL ASSOCIATION  2544 BLAIRSTONE PINES DR                 TALLAHASSEE, FL 32301                    POLITICAL COMMITTEE                      
Tant, Allison  (DEM)(STR)                          07/21/2020           500.00 CHE FLORIDA OUTDOOR ADVERTISING POLITICAL AC 314 N GADSDEN ST STE 1                   TALLAHASSEE, FL 32301                    POLITICAL COMMITTEE                      
Tant, Allison  (DEM)(STR)                          12/03/2021           500.00 CHE FLORIDA OUTDOOR ADVERTISING POLITICAL AC 314 N GADSDEN ST STE 1                   TALLAHASSEE, FL 32301                    POLITICAL COMMITTEE                      
Tant, Allison  (DEM)(STR)                          08/11/2020         1,000.00 CHE FLORIDA PHARMACIST POLITICAL COMMITTEE   610 N ADAMS ST                           TALLAHASSEE, FL 32301                    POLITICAL COMMITTEE                      
Tant, Allison  (DEM)(STR)                          03/26/2019         1,000.00 CHE FLORIDA PHYSICAL THERAPY ASSOC           800 N CALHOUN ST STE 1A                  TALLAHASSEE, FL 32303                    POLITICAL COMMITTEE                      
Tant, Allison  (DEM)(STR)                          09/20/2021         1,000.00 CHE FLORIDA PHYSICAL THERAPY ASSOC           800 N CALHOUN ST STE 1A                  TALLAHASSEE, FL 32303                    POLITICAL COMMITTEE                      
Tant, Allison  (DEM)(STR)                          09/20/2021           500.00 CHE FLORIDA PODIATRY POLITICAL COMMITTEE     6707 38TH AVE N                          SAINT PETERSBUR, FL 33710                POLITICAL COMMITTEE                      
Tant, Allison  (DEM)(STR)                          06/26/2020           500.00 CHE FLORIDA PODIATRY POLITICAL COMMITTEE     6707 38TH AVE N                          SAINT PETERSBUR, FL 33710                POLITICAL COMMITTEE                      
Tant, Allison  (DEM)(STR)                          09/18/2020           500.00 CHE FLORIDA PODIATRY POLITICAL COMMITTEE     6707 38TH AVE N                          SAINT PETERSBUR, FL 33710                POLITICAL COMMITTEE                      
Tant, Allison  (DEM)(STR)                          07/07/2020         1,000.00 CHE FLORIDA POLICE BENEVOLENT ASSOCIATION IN 300 E BREVARD ST                         TALLAHASSEE, FL 32301                    POLITICAL COMMITTEE                      
Tant, Allison  (DEM)(STR)                          09/20/2021         1,000.00 CHE FLORIDA POLICE BENEVOLENT ASSOCIATION IN 300 E BREVARD ST                         TALLAHASSEE, FL 32301                    POLITICAL COMMITTEE                      
Tant, Allison  (DEM)(STR)                          07/07/2020         1,000.00 CHE FLORIDA POLICE BENEVOLENT ASSOCIATION IN 300 E BREVARD ST                         TALLAHASSEE, FL 32301                    POLITICAL COMMITTEE                      
Tant, Allison  (DEM)(STR)                          09/21/2020           150.00 CHE FLORIDA POLITICAL ACTION FOR CANDIDATE E 1103 HAYS ST                             TALLAHASSEE, FL 32301                    POLITICAL COMMITTEE                      
Tant, Allison  (DEM)(STR)                          09/30/2020           500.00 CHE FLORIDA RECYCLERS ASSOCIATION INC PC     108 SEABOARD DR                          PALATKA, FL 32177                        POLITICAL COMMITTEE                      
Tant, Allison  (DEM)(STR)                          02/05/2019         1,000.00 CHE FLORIDA RESTAURANT AND LODGING ASSOCIATI PO BOX 1779                              TALLAHASSEE, FL 32302                    GOVERNMENTAL CONSULT                     
Tant, Allison  (DEM)(STR)                          03/08/2019           500.00 CHE FLORIDA RETAIL FEDERATION PC             227 S ADAMS ST                           TALLAHASSEE, FL 32301                    POLITICAL COMMITTEE                      
Tant, Allison  (DEM)(STR)                          10/15/2021         1,000.00 CHE FLORIDA RETAIL FEDERATION PC             227 S ADAMS ST                           TALLAHASSEE, FL 32301                    POLITICAL COMMITTEE                      
Tant, Allison  (DEM)(STR)                          05/15/2019           500.00 CHE FLORIDA SOCIETY OF HEARING HEALTHCARE IN 2709 KILLARNEY WAY STE 4                 TALLAHASSEE, FL 32309                    POLITICAL COMMITTEE                      
Tant, Allison  (DEM)(STR)                          09/29/2020         1,000.00 CHE FLORIDA SOCIETY OF INTERVENTIONAL PAIN P 1430 PIEDMONT DR E                       TALLAHASSEE, FL 32308                    POLITICAL COMMITTEE                      
Tant, Allison  (DEM)(STR)                          08/11/2020         1,000.00 CHE FLORIDA STATE BUILDING TRADES BAC PAC    PO BOX 10888                             TALLAHASSEE, FL 32302                    POLITICAL COMMITTEE                      
Tant, Allison  (DEM)(STR)                          07/14/2021         1,000.00 CHE FLORIDA SURVEYING & MAPPING POLITICAL AC 1689 MAHAN CENTER BLVD STE A             TALLAHASSEE, FL 32308                    POLITICAL COMMITTEE                      
Tant, Allison  (DEM)(STR)                          10/05/2020         1,000.00 CHE FLORIDA'S RIGHT TO KNOW POLITICAL COMMIT 1 SE 3RD AVE STE 1750                    MIAMI, FL 33131                          POLITICAL COMMITTEE                      
Tant, Allison  (DEM)(STR)                          02/05/2021         1,000.00 CHE FLORIDA'S VOICE FOR EARLY LEARNING       311 E PARK AVE                           TALLAHASSEE, FL 32301                    POLITICAL COMMITTEE                      
Tant, Allison  (DEM)(STR)                          09/20/2021           500.00 CHE FLORIDIANS FOR HOME RULE PAC             PO BOX 10930                             TALLAHASSEE, FL 32302                    POLITICAL COMMITTEE                      
Tant, Allison  (DEM)(STR)                          09/12/2019           500.00 CHE FLORIDIANS FOR HOME RULE PAC             PO BOX 10930                             TALLAHASSEE, FL 32302                    POLITICAL COMMITTEE                      
Tant, Allison  (DEM)(STR)                          10/20/2020         1,000.00 CHE FLORIDIANS FOR QUALITY HEALTHCARE        PO BOX 1459                              TALLAHASSEE, FL 32302                    POLITICAL COMMITTEE                      
Tant, Allison  (DEM)(STR)                          08/11/2020         1,000.00 CHE FLORIDIANS FOR QUALITY HEALTHCARE        PO BOX 1459                              TALLAHASSEE, FL 32302                    POLITICAL COMMITTEE                      
Tant, Allison  (DEM)(STR)                          01/28/2019           100.00 CHE FLOWERS DOBY                             8398 VETERANS MEMORIAL DR                TALLAHASSEE, FL 32309                                                             
Tant, Allison  (DEM)(STR)                          08/05/2020            50.00 CHE FLOYD JAMES                              474 FRANK SHAW RD                        TALLAHASSEE, FL 32312                                                             
Tant, Allison  (DEM)(STR)                          10/05/2020         1,000.00 CHE FMA SERVICES INC.                        PO BOX 10269                             TALLAHASSEE, FL 32302                    HEALTHCARE                               
Tant, Allison  (DEM)(STR)                          01/11/2020           100.00 CHE FOGEL APRYL MARIE                        1017 JOWERS LN                           BIRMINGHAM, AL 35213                                                              
Tant, Allison  (DEM)(STR)                          07/05/2020           100.00 CHE FOLEY BARBARA                            6260 BLACK FOX WAY                       TALLAHASSEE, FL 32312                                                             
Tant, Allison  (DEM)(STR)                          09/17/2021           500.00 CHE FOLEY BARBARA                            6260 BLACK FOX WAY                       TALLAHASSEE, FL 32312                    N/A                                      
Tant, Allison  (DEM)(STR)                          02/14/2019           250.00 CHE FORSHEY HINSON JENNIFER                  2520 CHAMBERLIN DR                       TALLAHASSEE, FL 32308                    ATTORNEY                                 
Tant, Allison  (DEM)(STR)                          08/20/2019           100.00 CHE FORSTHOEFEL KEVIN                        2609 LOTUS DR                            TALLAHASSEE, FL 32312                                                             
Tant, Allison  (DEM)(STR)                          10/12/2021           100.00 CHE FORSTHOEFEL KEVIN ANDREW                 2609 LOTUS DR                            TALLAHASSEE, FL 32312                                                             
Tant, Allison  (DEM)(STR)                          09/17/2021           100.00 CHE FOSTER DANIELLE BRANNOCK                 3458 LENOX MILL RD                       TALLAHASSEE, FL 32309                                                             
Tant, Allison  (DEM)(STR)                          09/20/2021         1,000.00 CHE FOYT RALSTON & ASSOCIATES LLC            9167 SHOAL CREEK DR                      TALLAHASSEE, FL 32312                    LEGISLATIVE/GOVT CON                     
Tant, Allison  (DEM)(STR)                          09/20/2021         1,000.00 CHE FPF FIRE PC                              343 W MADISON ST                         TALLAHASSEE, FL 32301                    POLITICAL COMMITTEE                      
Tant, Allison  (DEM)(STR)                          05/06/2020         1,000.00 CHE FPF FIRE PC                              343 W MADISON ST                         TALLAHASSEE, FL 32301                    POLITICAL COMMITTEE                      
Tant, Allison  (DEM)(STR)                          09/28/2020         1,000.00 CHE FPF FIRE PC                              343 W MADISON ST                         TALLAHASSEE, FL 32301                    POLITICAL COMMITTEE                      
Tant, Allison  (DEM)(STR)                          08/30/2021           500.00 CHE FRANK JOY                                437 FRANK SHAW RD                        TALLAHASSEE, FL 32312                    NOT EMPLOYED                             
Tant, Allison  (DEM)(STR)                          09/29/2021           500.00 CHE FRANKLIN GALLOP                          1101 MISSIONWOOD LN                      TALLAHASSEE, FL 32304                    PHARMACIST                               
Tant, Allison  (DEM)(STR)                          03/02/2020           100.00 CHE FRANKLIN MARGARET                        1101 MISSIONWOOD LN                      TALLAHASSEE, FL 32304                                                             
Tant, Allison  (DEM)(STR)                          06/14/2019            50.00 CHE FRANKLIN MARGARET                        1101 MISSIONWOOD LN                      TALLAHASSEE, FL 32304                    EDUCATOR                                 
Tant, Allison  (DEM)(STR)                          03/17/2019           250.00 CHE FRANKLIN MARGARET                        1101 MISSIONWOOD LN                      TALLAHASSEE, FL 32304                    EDUCATOR                                 
Tant, Allison  (DEM)(STR)                          10/14/2021           250.00 CHE FRANKLIN MARGARET DOBBINS                1101 MISSIONWOOD LN                      TALLAHASSEE, FL 32304                    EDUCATOR                                 
Tant, Allison  (DEM)(STR)                          06/14/2021           250.00 CHE FRANKLIN MARGARET DOBBINS                1101 MISSIONWOOD LN                      TALLAHASSEE, FL 32304                    EDUCATOR                                 
Tant, Allison  (DEM)(STR)                          06/14/2019            50.00 CHE FRANKLIN II GALLOP                       1101 MISSIONWOOD LN                      TALLAHASSEE, FL 32304                                                             
Tant, Allison  (DEM)(STR)                          06/14/2019            50.00 CHE FRANKLIN MCLEOD SUSAN                    801 CHESTWOOD AVE                        TALLAHASSEE, FL 32303                                                             
Tant, Allison  (DEM)(STR)                          11/21/2019           250.00 CHE FRAZIER SEAN                             415 VINNEDGE RIDE                        TALLAHASSEE, FL 32303                    ATTORNEY                                 
Tant, Allison  (DEM)(STR)                          01/29/2019           500.00 CHE FRAZIER TABITHA                          415 VINNEDGE RIDE                        TALLAHASSEE, FL 32303                    NON-PROFIT EXECUTIVE                     
Tant, Allison  (DEM)(STR)                          10/01/2020           250.00 CHE FRIALL ANDREA KING                       1304 LIVE OAK PLANTATION RD              TALLAHASSEE, FL 32312                    OBGYN                                    
Tant, Allison  (DEM)(STR)                          10/21/2019            25.00 CHE FRICK BEVERLY                            505 TALAFLO ST                           TALLAHASSEE, FL 32308                                                             
Tant, Allison  (DEM)(STR)                          04/16/2019            25.00 CHE FRIEDMAN SANDRA                          2408 CAREFREE CV                         TALLAHASSEE, FL 32308                                                             
Tant, Allison  (DEM)(STR)                          09/28/2020           500.00 CHE FRIENDS OF DAN DALEY                     120 S MONROE ST                          TALLAHASSEE, FL 32301                    POLITICAL COMMITTEE                      
Tant, Allison  (DEM)(STR)                          10/15/2021         1,000.00 CHE FROG DOG INC.                            PO BOX 46                                TALLAHASSEE, FL 32302                    COMMERCIAL REAL ESTA                     
Tant, Allison  (DEM)(STR)                          02/05/2019            25.00 CHE FRY JILLIAN                              408 CHESTNUT DR                          TALLAHASSEE, FL 32301                                                             
Tant, Allison  (DEM)(STR)                          09/07/2021            20.00 CHE FRY JILLIAN KAPLAN                       408 CHESTNUT DR                          TALLAHASSEE, FL 32301                                                             
Tant, Allison  (DEM)(STR)                          11/21/2019           250.00 CHE FUNERAL SERVICE INC                      PO BOX 13407                             TALLAHASSEE, FL 32317                    FUNERAL SERVICE PROV                     
Tant, Allison  (DEM)(STR)                          07/16/2020           100.00 CHE GABBARD KIM                              7038 BRADFORDVILLE RD                    TALLAHASSEE, FL 32309                                                             
Tant, Allison  (DEM)(STR)                          01/29/2019            50.00 CHE GABOR ANN                                1312 OLD VILLAGE RD                      TALLAHASSEE, FL 32312                                                             
Tant, Allison  (DEM)(STR)                          09/08/2021           150.00 CHE GABOR ANN S                              1312 OLD VILLAGE RD OLD VILLAGE RD       TALLAHASSEE, FL 32312                    NOT EMPLOYED                             
Tant, Allison  (DEM)(STR)                          09/15/2021           100.00 CHE GALLAGHER JULIE                          3431 N CARNATION CT                      TALLAHASSEE, FL 32303                                                             
Tant, Allison  (DEM)(STR)                          01/28/2019           250.00 CHE GALLAGHER JULIE                          3431 N CARNATION CT                      TALLAHASSEE, FL 32303                    ATTORNEY                                 
Tant, Allison  (DEM)(STR)                          06/13/2019           100.00 CHE GALLAGHER JULIE                          3431 N CARNATION CT                      TALLAHASSEE, FL 32303                    ATTORNEY                                 
Tant, Allison  (DEM)(STR)                          09/15/2020           100.00 CHE GALLAGHER JULIE                          3431 N CARNATION CT                      TALLAHASSEE, FL 32303                                                             
Tant, Allison  (DEM)(STR)                          03/01/2019           100.00 CHE GANNON ANNE                              236 DIXIE BLVD                           DELRAY BEACH, FL 33444                                                            
Tant, Allison  (DEM)(STR)                          10/05/2021           250.00 CHE GARCIA REGINALD                          PO BOX 11069                             TALLAHASSEE, FL 32302                    LAWYER                                   
Tant, Allison  (DEM)(STR)                          08/07/2020            50.00 CHE GASTON JUANITA                           1227 J G LN                              TALLAHASSEE, FL 32301                                                             
Tant, Allison  (DEM)(STR)                          09/30/2020           100.00 CHE GASTON JUANITA                           1227 J G LN                              TALLAHASSEE, FL 32301                    NOT EMPLOYED                             
Tant, Allison  (DEM)(STR)                          07/24/2019            50.00 CHE GEATHERS BRITTNEY                        322 AVENUE O SW                          WINTER HAVEN, FL 33880                                                            
Tant, Allison  (DEM)(STR)                          10/29/2020            50.00 CHE GEHRM HESTER                             2004 E RANDOLPH CIR                      TALLAHASSEE, FL 32308                                                             
Tant, Allison  (DEM)(STR)                          06/13/2019            50.00 CHE GEISSINGER ELAINE                        6186 PICKWICK RD                         TALLAHASSEE, FL 32309                                                             
Tant, Allison  (DEM)(STR)                          09/25/2021           100.00 CHE GEISSINGER ELAINE FIGUEROA               6186 PICKWICK RD                         TALLAHASSEE, FL 32309                                                             
Tant, Allison  (DEM)(STR)                          01/07/2022            50.00 CHE GEISSINGER ELAINE FIGUEROA               6186 PICKWICK RD                         TALLAHASSEE, FL 32309                                                             
Tant, Allison  (DEM)(STR)                          11/09/2021            10.00 CHE GELCH JOAN                               13348 VERDUN DR                          PALM BEACH GARD, FL 33410                                                         
Tant, Allison  (DEM)(STR)                          10/04/2021            50.00 CHE GELHARDT GRANT                           1906 CHULI NENE                          TALLAHASSEE, FL 32301                                                             
Tant, Allison  (DEM)(STR)                          07/30/2019         1,000.00 CHE GENENTECH INC                            1 DNA WAY MS 36                          SOUTH SAN FRANC, CA 94080                WELLNESS                                 
Tant, Allison  (DEM)(STR)                          11/04/2021         1,000.00 CHE GENENTECH USA                            1 DNA WAY                                SOUTH SAN FRANC, CA 94080                WELLNESS                                 
Tant, Allison  (DEM)(STR)                          02/04/2019           100.00 CHE GHAZVINI ALISA                           PO BOX 611674                            ROSEMARY BEACH, FL 32461                                                          
Tant, Allison  (DEM)(STR)                          02/07/2019           100.00 CHE GIBBONS MARK                             84 DAVIS BLVD APT 207                    TAMPA, FL 33606                                                                   
Tant, Allison  (DEM)(STR)                          09/06/2021           100.00 CHE GIBSON DEBBIE                            1422 DENHOLM DR                          TALLAHASSEE, FL 32308                                                             
Tant, Allison  (DEM)(STR)                          10/30/2019            50.00 CHE GIBSON DEBORAH                           1422 DENHOLM DR                          TALLAHASSEE, FL 32308                                                             
Tant, Allison  (DEM)(STR)                          01/28/2019           500.00 CHE GIDDINGS KATHERINE                       PO BOX 119                               WOODVILLE, FL 32362                      ATTORNEY                                 
Tant, Allison  (DEM)(STR)                          02/05/2019           100.00 CHE GILCHRIEST JANICE                        124 MONROE CREEK DR                      MIDWAY, FL 32343                                                                  
Tant, Allison  (DEM)(STR)                          07/30/2019           500.00 CHE GILEAD SCINECES INC                      333 LAKESIDE DR                          FOSTER CITY, CA 94404                    WELLNESS                                 
Tant, Allison  (DEM)(STR)                          09/02/2021           100.00 CHE GILL WILLIAM                             4434 MEANDERING WAY APT 303              TALLAHASSEE, FL 32308                                                             
Tant, Allison  (DEM)(STR)                          01/04/2022           100.00 CHE GILLELAND SCOTT                          5961 DOWNTOWN RIDGE                      ACWORTH, GA 30101                                                                 
Tant, Allison  (DEM)(STR)                          02/28/2019           100.00 CHE GILMER PENNY                             3235 ROBINHOOD RD                        TALLAHASSEE, FL 32312                    NOT EMPLOYED                             
Tant, Allison  (DEM)(STR)                          02/28/2019           100.00 CHE GILMER PENNY                             3235 ROBINHOOD RD                        TALLAHASSEE, FL 32312                    NOT EMPLOYED                             
Tant, Allison  (DEM)(STR)                          09/28/2020            50.00 CHE GIORNO PHILLIP                           PO BOX 71                                CASSADAGA, FL 32706                                                               
Tant, Allison  (DEM)(STR)                          10/02/2020           150.00 CHE GLASS VIRGINIA A                         5331 PEMBRIDGE PL                        TALLAHASSEE, FL 32309                    REAL ESTATE                              
Tant, Allison  (DEM)(STR)                          08/31/2021           500.00 CHE GLASS VIRGINIA A                         5331 PEMBRIDGE PL                        TALLAHASSEE, FL 32309                    REAL ESTATE                              
Tant, Allison  (DEM)(STR)                          01/30/2019           250.00 CHE GLAZER MICHAEL                           1211 BRAEMORE WAY                        TALLAHASSEE, FL 32308                    ATTORNEY                                 
Tant, Allison  (DEM)(STR)                          08/30/2021           250.00 CHE GLAZER MICHAEL JOSEPH                    1211 BRAEMORE WAY                        TALLAHASSEE, FL 32308                    ATTORNEY                                 
Tant, Allison  (DEM)(STR)                          09/17/2019         1,000.00 CHE GMA INC.                                 215 S MONROE ST STE 306                  TALLAHASSEE, FL 32301                    GOVERNMENT RELATIONS                     
Tant, Allison  (DEM)(STR)                          12/13/2021           100.00 CHE GODDARD GREGORY                          50 MINORCA AVE APT 601                   CORAL GABLES, FL 33134                                                            
Tant, Allison  (DEM)(STR)                          11/14/2021            20.00 CHE GODFREY RUTH                             836 SANTA ROSA DR                        TALLAHASSEE, FL 32301                                                             
Tant, Allison  (DEM)(STR)                          09/22/2021            25.00 CHE GODFREY RUTH                             836 SANTA ROSA DR                        TALLAHASSEE, FL 32301                                                             
Tant, Allison  (DEM)(STR)                          02/04/2019           250.00 CHE GOLDBERG STUART                          2039 CENTRE POINTE BLVD STE 201          TALLAHASSEE, FL 32308                    ATTORNEY                                 
Tant, Allison  (DEM)(STR)                          03/05/2020            25.00 CHE GOLDSTEIN BARBARA                        2167 DELTA WAY                           TALLAHASSEE, FL 32303                                                             
Tant, Allison  (DEM)(STR)                          10/14/2021           100.00 CHE GOLDSTEIN BARBARA                        2167 DELTA WAY                           TALLAHASSEE, FL 32303                                                             
Tant, Allison  (DEM)(STR)                          07/23/2019            25.00 CHE GOLDSTEIN MICHAEL                        3416 CLIFDEN DR                          TALLAHASSEE, FL 32309                                                             
Tant, Allison  (DEM)(STR)                          09/14/2020            25.00 CHE GOODLETT KAREN C                         3121 SHAMROCK ST S                       TALLAHASSEE, FL 32309                                                             
Tant, Allison  (DEM)(STR)                          03/11/2019           250.00 CHE GOODMAN PAMELA                           273 PORTO VECCHIO WAY                    WEST PALM BEACH, FL 33418                CEO OF RUTH'S LIST                       
Tant, Allison  (DEM)(STR)                          02/05/2019            50.00 CHE GOODSON BRANTLEY                         10426 MCCRACKEN RD                       TALLAHASSEE, FL 32309                                                             
Tant, Allison  (DEM)(STR)                          02/05/2019           250.00 CHE GOODSON CINDI                            10426 MCCRACKEN RD                       TALLAHASSEE, FL 32309                    PRES/CFO FLIGHTLINE                      
Tant, Allison  (DEM)(STR)                          11/21/2019           100.00 CHE GOODSON CINDI                            10426 MCCRACKEN RD                       TALLAHASSEE, FL 32309                    PRES/CFO FLIGHTLINE                      
Tant, Allison  (DEM)(STR)                          09/12/2021           250.00 CHE GOODSON CINDI                            10426 MCCRACKEN RD                       TALLAHASSEE, FL 32309                    PRES/CFO FLIGHTLINE                      
Tant, Allison  (DEM)(STR)                          02/05/2019            50.00 CHE GOODWYNE CHRYSTELLE                      1924 TEMPLE DR                           TALLAHASSEE, FL 32303                                                             
Tant, Allison  (DEM)(STR)                          07/19/2020            25.00 CHE GOODWYNE CHRYSTELLE                      1924 TEMPLE DR                           TALLAHASSEE, FL 32303                                                             
Tant, Allison  (DEM)(STR)                          03/10/2020            25.00 CHE GORDON ANN                               3468 CHAMBLEE RD                         TALLAHASSEE, FL 32309                                                             
Tant, Allison  (DEM)(STR)                          06/14/2019            50.00 CHE GORMAN AMANDA                            6356 PICKNEY HILL RD                     TALLAHASSEE, FL 32312                                                             
Tant, Allison  (DEM)(STR)                          03/16/2020           100.00 CHE GOSNELL ELIZABETH                        1844 N LAKE BRENTWOOD RD                 AVON PARK, FL 33825                                                               
Tant, Allison  (DEM)(STR)                          02/05/2019           100.00 CHE GRAF JOANNE                              6007 BOYNTON HOMESTEAD                   TALLAHASSEE, FL 32312                                                             
Tant, Allison  (DEM)(STR)                          09/01/2020            50.00 CHE GRAGG MAUREEN                            11015 GIRASOL AVE                        CORAL GABLES, FL 33156                                                            
Tant, Allison  (DEM)(STR)                          02/04/2019         1,000.00 CHE GRAHAM GWEN                              3224 WHITMAN WAY                         TALLAHASSEE, FL 32311                    NOT EMPLOYED                             
Tant, Allison  (DEM)(STR)                          01/29/2019         1,000.00 CHE GRAHAM MIMI                              3710 BOBBIN MILL RD                      TALLAHASSEE, FL 32312                    PROFESSOR                                
Tant, Allison  (DEM)(STR)                          11/21/2019           200.00 CHE GRAHAM WILLIAM                           1203 KENILWORTH RD                       TALLAHASSEE, FL 32312                    ATTORNEY                                 
Tant, Allison  (DEM)(STR)                          06/07/2019           500.00 CHE GRANDA JAVIER                            650 WEST AVE APT 2109                    MIAMI BEACH, FL 33139                    ATTORNEY                                 
Tant, Allison  (DEM)(STR)                          11/21/2019         1,000.00 CHE GRANT PEEPLES LINDSEY                    1424 VIEUX CARRE DR                      TALLAHASSEE, FL 32308                    ATTORNEY                                 
Tant, Allison  (DEM)(STR)                          01/30/2019           100.00 CHE GRASS SARALYN                            199 MILL BRANCH RD                       TALLAHASSEE, FL 32312                                                             
Tant, Allison  (DEM)(STR)                          07/30/2020            50.00 CHE GRAUNKE CONNIE WASHBURN                  3094 WHITE IBIS WAY                      TALLAHASSEE, FL 32309                                                             
Tant, Allison  (DEM)(STR)                          05/11/2020            50.00 CHE GRAVELY PAMELA                           600 E 9TH AVE                            TALLAHASSEE, FL 32303                                                             
Tant, Allison  (DEM)(STR)                          09/01/2021           250.00 CHE GRAY CHRISIT                             5092 BIRD NEST TRL                       TALLAHASSEE, FL 32312                    ATTORNEY                                 
Tant, Allison  (DEM)(STR)                          08/30/2020           400.00 CHE GRAY CHRISTI                             2538 LAGRANGE TRL                        TALLAHASSEE, FL 32312                    ATTORNEY                                 
Tant, Allison  (DEM)(STR)                          09/30/2020           100.00 CHE GRAY CHRISTI                             2538 LAGRANGE TRL                        TALLAHASSEE, FL 32312                    ATTORNEY                                 
Tant, Allison  (DEM)(STR)                          02/05/2019           100.00 CHE GRAY JIM                                 2150 GOLDEN EAGLE DR W                   TALLAHASSEE, FL 32312                                                             
Tant, Allison  (DEM)(STR)                          08/30/2021            20.00 CHE GRAY JIM                                 2150 GOLDEN EAGLE DR W                   TALLAHASSEE, FL 32312                                                             
Tant, Allison  (DEM)(STR)                          02/05/2019           250.00 CHE GRAY LAW                                 2509 BARRINGTON CIR STE 107              TALLAHASSEE, FL 32308                    LAW FIRM                                 
Tant, Allison  (DEM)(STR)                          06/26/2019           500.00 CHE GRAYROBINSON PA PAC                      301 E PINE ST STE 1400                   ORLANDO, FL 32801                        POLITICAL COMMITTEE                      
Tant, Allison  (DEM)(STR)                          10/14/2021           500.00 CHE GRAYROBINSON PA PAC                      301 E PINE ST STE 1400                   ORLANDO, FL 32801                        POLITICAL COMMITTEE                      
Tant, Allison  (DEM)(STR)                          06/25/2019            25.00 CHE GREEN CECKA ROSE                         4799 HIGHGROVE RD                        TALLAHASSEE, FL 32309                    EXECUTIVE DIRECTOR-T                     
Tant, Allison  (DEM)(STR)                          07/25/2019            25.00 CHE GREEN CECKA ROSE                         4799 HIGHGROVE RD                        TALLAHASSEE, FL 32309                    EXECUTIVE DIRECTOR-T                     
Tant, Allison  (DEM)(STR)                          01/28/2019           100.00 CHE GREEN CECKA ROSE                         4799 HIGHGROVE RD                        TALLAHASSEE, FL 32309                                                             
Tant, Allison  (DEM)(STR)                          04/25/2019            25.00 CHE GREEN CECKA ROSE                         4799 HIGHGROVE RD                        TALLAHASSEE, FL 32309                    EXECUTIVE DIRECTOR-T                     
Tant, Allison  (DEM)(STR)                          05/25/2019            25.00 CHE GREEN CECKA ROSE                         4799 HIGHGROVE RD                        TALLAHASSEE, FL 32309                    EXECUTIVE DIRECTOR-T                     
Tant, Allison  (DEM)(STR)                          06/14/2019            50.00 CHE GREENBERG LEIGH                          3866 BOBBIN BROOK CIR                    TALLAHASSEE, FL 32312                                                             
Tant, Allison  (DEM)(STR)                          02/05/2019           100.00 CHE GREENBERG LEIGH ANN                      3866 BOBBIN BROOK CIR                    TALLAHASSEE, FL 32312                                                             
Tant, Allison  (DEM)(STR)                          09/14/2021           250.00 CHE GREENBERG LEIGH ANN                      3866 BOBBIN BROOK CIR                    TALLAHASSEE, FL 32312                    NOT EMPLOYED                             
Tant, Allison  (DEM)(STR)                          10/22/2021         1,000.00 CHE GREENBERG TRAURIG                        8400 NW 36TH ST STE 400                  DORAL, FL 33166                          LAW FIRM                                 
Tant, Allison  (DEM)(STR)                          07/31/2019         1,000.00 CHE GREENBERG TRAURIG                        8400 NW 36TH ST STE 400                  DORAL, FL 33166                          LAW FIRM                                 
Tant, Allison  (DEM)(STR)                          10/30/2019            25.00 CHE GREENE CHERIE                            2430 DUNDEE DR                           TALLAHASSEE, FL 32308                                                             
Tant, Allison  (DEM)(STR)                          02/05/2019           100.00 CHE GREENE PATRICIA                          2608 THOMASVILLE RD                      TALLAHASSEE, FL 32308                                                             
Tant, Allison  (DEM)(STR)                          09/10/2020             7.00 CHE GREENE PATRICIA                          2608 THOMASVILLE RD                      TALLAHASSEE, FL 32308                                                             
Tant, Allison  (DEM)(STR)                          10/08/2020           100.00 CHE GREENSTEIN RON                           113 E COLLEGE AVE                        TALLAHASSEE, FL 32301                    CONSULTANT                               
Tant, Allison  (DEM)(STR)                          10/09/2020           200.00 CHE GREENSTEIN RON                           113 E COLLEGE AVE                        TALLAHASSEE, FL 32301                    CONSULTANT                               
Tant, Allison  (DEM)(STR)                          07/22/2020           100.00 CHE GREGG CAROL                              706 N RIDE                               TALLAHASSEE, FL 32303                                                             
Tant, Allison  (DEM)(STR)                          12/01/2021           500.00 CHE GREGG CAROL                              706 N RIDE                               TALLAHASSEE, FL 32303                    NOT EMPLOYED                             
Tant, Allison  (DEM)(STR)                          01/29/2019           500.00 CHE GREGG HART CAROL                         706 N RIDE                               TALLAHASSEE, FL 32303                    NOT EMPLOYED                             
Tant, Allison  (DEM)(STR)                          03/17/2019            50.00 CHE GRIFFIN JIMMIE                           280 SPARKLEBERRY BLVD                    QUINCY, FL 32351                                                                  
Tant, Allison  (DEM)(STR)                          12/31/2021            50.00 CHE GRIFFISS SYBIL                           4426 ROCKINGHAM RD                       TALLAHASSEE, FL 32303                                                             
Tant, Allison  (DEM)(STR)                          10/06/2020            50.00 CHE GRIGAS DALE ANN                          3042 OBRIEN DR                           TALLAHASSEE, FL 32309                                                             
Tant, Allison  (DEM)(STR)                          01/28/2019           500.00 CHE GRIGAS STEPHEN                           3042 OBRIEN DR                           TALLAHASSEE, FL 32309                    ATTORNEY                                 
Tant, Allison  (DEM)(STR)                          06/14/2019            50.00 CHE GRIGAS STEVEN                            3042 OBRIEN DR                           TALLAHASSEE, FL 32309                                                             
Tant, Allison  (DEM)(STR)                          08/30/2021           250.00 CHE GRIGAS STEVEN                            3042 OBRIEN DR                           TALLAHASSEE, FL 32309                    ATTORNEY                                 
Tant, Allison  (DEM)(STR)                          07/17/2020           200.00 CHE GRIPPA JOANNE                            1224 STONEHURST WAY                      TALLAHASSEE, FL 32312                    NOT EMPLOYED                             
Tant, Allison  (DEM)(STR)                          02/20/2020            50.00 CHE GROOMES-MCLENDON FREDDIE                 3306 WHEATLEY RD                         TALLAHASSEE, FL 32305                                                             
Tant, Allison  (DEM)(STR)                          02/05/2019           200.00 CHE GROOMES-MCLENDON FREDDIE                 3306 WHEATLEY RD                         TALLAHASSEE, FL 32305                    RETIRED                                  
Tant, Allison  (DEM)(STR)                          07/20/2020           100.00 CHE GROOMES-MCLENDON FREDDIE                 3306 WHEATLEY RD                         TALLAHASSEE, FL 32305                    RETIRED                                  
Tant, Allison  (DEM)(STR)                          08/31/2020           100.00 CHE GROOMES-MCLENDON FREDDIE                 3306 WHEATLEY RD                         TALLAHASSEE, FL 32305                    RETIRED                                  
Tant, Allison  (DEM)(STR)                          09/10/2021           100.00 CHE GROOMES-MCLENDON FREDDIE                 3306 WHEATLEY RD                         TALLAHASSEE, FL 32305                                                             
Tant, Allison  (DEM)(STR)                          12/26/2021           100.00 CHE GROOMES-MCLENDON FREDDIE                 3306 WHEATLEY RD                         TALLAHASSEE, FL 32305                                                             
Tant, Allison  (DEM)(STR)                          10/14/2021           400.00 CHE GROOMES-MCLENDON FREDDIE                 3306 WHEATLEY RD                         TALLAHASSEE, FL 32305                    RETIRED                                  
Tant, Allison  (DEM)(STR)                          09/17/2021           250.00 CHE GROSSMAN ALLEN                           3316 CHARLESTON RD                       TALLAHASSEE, FL 32309                    ATTORNEY                                 
Tant, Allison  (DEM)(STR)                          09/25/2020           100.00 CHE GROSSMAN ALLEN R                         3316 CHARLESTON RD                       TALLAHASSEE, FL 32309                                                             
Tant, Allison  (DEM)(STR)                          02/05/2019           500.00 CHE GROSSMAN FURLOW AND BAYO LLC             2022 RAYMOND DIEHL RD # 2                TALLAHASSEE, FL 32308                    LAW FIRM                                 
Tant, Allison  (DEM)(STR)                          02/05/2019           100.00 CHE GSTEIGER YVONNE                          2110 TRESCOTT DR                         TALLAHASSEE, FL 32308                                                             
Tant, Allison  (DEM)(STR)                          10/28/2020           250.00 CHE GUINAN LIEM AMY                          1109 SANDHURST DR                        TALLAHASSEE, FL 32312                    ATTORNEY                                 
Tant, Allison  (DEM)(STR)                          07/21/2021           500.00 CHE GUINAN LIEM AMY                          1109 SANDHURST DR                        TALLAHASSEE, FL 32312                    ATTORNEY                                 
Tant, Allison  (DEM)(STR)                          07/24/2019           100.00 CHE GULCH GROUP LLC                          4294 AVON PARK CIR                       TALLAHASSEE, FL 32311                                                             
Tant, Allison  (DEM)(STR)                          01/24/2019           500.00 CHE GULF VACAY INC                           PO BOX 15589                             TALLAHASSEE, FL 32317                    VACATION AGENCY                          
Tant, Allison  (DEM)(STR)                          02/20/2019         1,000.00 CHE GUNSTER LAW FIRM                         777 S FLAGLER DR                         WEST PALM BEACH, FL 33401                LAW FIRM                                 
Tant, Allison  (DEM)(STR)                          01/29/2019         1,000.00 CHE GUNTER BART                              515 S RIDE                               TALLAHASSEE, FL 32303                    INSURANCE AGENT                          
Tant, Allison  (DEM)(STR)                          10/06/2021         1,000.00 CHE GUNTER BART                              515 S RIDE                               TALLAHASSEE, FL 32303                    INSURANCE AGENT                          
Tant, Allison  (DEM)(STR)                          03/05/2020            25.00 CHE GUNTER BILL                              515 S RIDE                               TALLAHASSEE, FL 32303                                                             
Tant, Allison  (DEM)(STR)                          11/21/2019         1,000.00 CHE GUNTER JOEL                              1815 FORMOSA AVE                         ORLANDO, FL 32804                        ECONOMIC DEVELOPMENT                     
Tant, Allison  (DEM)(STR)                          09/05/2020           100.00 CHE GUSKY KRISTIN & SHELDON                  2573 NOBLE DR                            TALLAHASSEE, FL 32308                                                             
Tant, Allison  (DEM)(STR)                          12/07/2021           100.00 CHE GUSKY SHELDON                            2573 NOBLE DR                            TALLAHASSEE, FL 32308                                                             
Tant, Allison  (DEM)(STR)                          10/14/2021           250.00 CHE GUTIERREZ ROBERT                         2432 BASSWOOD LN                         TALLAHASSEE, FL 32308                    PHYSICIAN                                
Tant, Allison  (DEM)(STR)                          10/15/2020           200.00 CHE GUTIERREZ ROBERT                         2432 BASSWOOD LN                         TALLAHASSEE, FL 32308                    PHYSICIAN                                
Tant, Allison  (DEM)(STR)                          07/13/2020           500.00 CHE GUTIERREZ ROBERT                         2432 BASSWOOD LN                         TALLAHASSEE, FL 32308                    PHYSICIAN                                
Tant, Allison  (DEM)(STR)                          11/12/2019           100.00 CHE GW STRATEGIES                            50 MINORCA AVE APT 601                   CORAL GABLES, FL 33134                                                            
Tant, Allison  (DEM)(STR)                          11/21/2019         1,000.00 CHE H&H CAPITAL GROUP LLC                    KILLEARN CENTER BLVD                     TALLAHASSEE, FL 32309                    FINANCIAL INVESTMENT                     
Tant, Allison  (DEM)(STR)                          09/17/2020           500.00 CHE HABEN RALPH HARRIS                       1843 WINERY WAY                          TALLAHASSEE, FL 32317                    LAWYER                                   
Tant, Allison  (DEM)(STR)                          08/31/2021         1,000.00 CHE HACKNEY GEORGE                           3690 JUNIPER CREEK RD                    QUINCY, FL 32351                         HACKNEY NURSERY INC.                     
Tant, Allison  (DEM)(STR)                          08/25/2020           500.00 CHE HACKNEY NURSERY  INC                     PO BOX 160                               GREENSBORO, FL 32330                     GARDENING                                
Tant, Allison  (DEM)(STR)                          05/15/2019         1,000.00 CHE HACKNEY NURSERY  INC                     PO BOX 160                               GREENSBORO, FL 32330                     GARDENING                                
Tant, Allison  (DEM)(STR)                          11/21/2019         1,000.00 CHE HAH I LLC                                4730 S FORT APACHE RD STE 300            LAS VEGAS, NV 89147                      FINANCIAL INVESTMENT                     
Tant, Allison  (DEM)(STR)                          11/21/2019         1,000.00 CHE HAH II LLC                               4730 S FORT APACHE RD STE 300            LAS VEGAS, NV 89147                      FINANCIAL INVESTMENT                     
Tant, Allison  (DEM)(STR)                          11/21/2019         1,000.00 CHE HAH III LLC                              4730 S FORT APACHE RD STE 300            LAS VEGAS, NV 89147                      FINANCIAL INVESTMENT                     
Tant, Allison  (DEM)(STR)                          10/12/2021            50.00 CHE HALLECK STEVE                            392 CASTLETON CIR                        TALLAHASSEE, FL 32312                                                             
Tant, Allison  (DEM)(STR)                          01/27/2019           100.00 CHE HALLETT ABIGAIL                          3449 SEDONA LOOP                         TALLAHASSEE, FL 32308                                                             
Tant, Allison  (DEM)(STR)                          10/17/2019         1,000.00 CHE HAMILTON PAUL                            1015 MYERS PARK DR                       TALLAHASSEE, FL 32301                    RETIRED                                  
Tant, Allison  (DEM)(STR)                          07/15/2020            50.00 CHE HAMILTON ROBIN                           3469 HYDE PARK WAY                       TALLAHASSEE, FL 32309                                                             
Tant, Allison  (DEM)(STR)                          01/28/2019           100.00 CHE HAMILTON ROBIN                           3469 HYDE PARK WAY                       TALLAHASSEE, FL 32309                                                             
Tant, Allison  (DEM)(STR)                          08/30/2020            50.00 CHE HAMILTON ROBIN                           3469 HYDE PARK WAY                       TALLAHASSEE, FL 32309                                                             
Tant, Allison  (DEM)(STR)                          11/12/2021            50.00 CHE HAMILTON ROBIN                           3469 HYDE PARK WAY                       TALLAHASSEE, FL 32309                                                             
Tant, Allison  (DEM)(STR)                          01/09/2022            20.00 CHE HAMILTON ROBIN                           3469 HYDE PARK WAY                       TALLAHASSEE, FL 32309                                                             
Tant, Allison  (DEM)(STR)                          12/31/2021            20.00 CHE HAMMOND BRET                             317 E PARK AVE                           TALLAHASSEE, FL 32301                                                             
Tant, Allison  (DEM)(STR)                          04/25/2019           100.00 CHE HANLON STEPHEN                           2101 N ST NW                             WASHINGTON, DC 20037                                                              
Tant, Allison  (DEM)(STR)                          11/21/2019         1,000.00 CHE HANNA JAMES                              4049 KILMARTIN DR                        TALLAHASSEE, FL 32309                    SCHOOL SUPERINTENDEN                     
Tant, Allison  (DEM)(STR)                          07/15/2020            25.00 CHE HANNA MARLENE                            2826 FROGS LEAP WAY                      TALLAHASSEE, FL 32309                                                             
Tant, Allison  (DEM)(STR)                          06/15/2020            25.00 CHE HANNA MARLENE                            2826 FROGS LEAP WAY                      TALLAHASSEE, FL 32309                                                             
Tant, Allison  (DEM)(STR)                          01/27/2019           100.00 CHE HANNA MARLENE                            2826 FROGS LEAP WAY                      TALLAHASSEE, FL 32309                                                             
Tant, Allison  (DEM)(STR)                          08/26/2020            20.00 CHE HANNA MARLENE                            2826 FROGS LEAP WAY                      TALLAHASSEE, FL 32309                                                             
Tant, Allison  (DEM)(STR)                          11/13/2021            20.00 CHE HANNA MARLENE                            2826 FROGS LEAP WAY                      TALLAHASSEE, FL 32309                                                             
Tant, Allison  (DEM)(STR)                          10/05/2021            30.00 CHE HANNA MARLENE                            2826 FROGS LEAP WAY                      TALLAHASSEE, FL 32309                                                             
Tant, Allison  (DEM)(STR)                          01/09/2022            20.00 CHE HANNA MARLENE                            2826 FROGS LEAP WAY                      TALLAHASSEE, FL 32309                                                             
Tant, Allison  (DEM)(STR)                          02/05/2019           100.00 CHE HANNA SANDIE                             2203 GLENWOOD LN                         TALLAHASSEE, FL 32308                                                             
Tant, Allison  (DEM)(STR)                          02/20/2020            50.00 CHE HANSTEIN ALAN                            3186 DUNBAR LN                           TALLAHASSEE, FL 32311                                                             
Tant, Allison  (DEM)(STR)                          10/14/2021           100.00 CHE HANSTEIN AMY VIRGINIA                    3186 DUNBAR LN                           TALLAHASSEE, FL 32311                                                             
Tant, Allison  (DEM)(STR)                          10/23/2020            50.00 CHE HARDIMAN DAVID                           3300 16TH ST NW APT 717                  WASHINGTON, DC 20010                                                              
Tant, Allison  (DEM)(STR)                          07/29/2020           200.00 CHE HARPER WOODROW                           7043 OX BOW RD                           TALLAHASSEE, FL 32312                    NOT EMPLOYED                             
Tant, Allison  (DEM)(STR)                          04/16/2019           311.19 INK HARRELL MALLORY                          319 ROSEHILL DR E                        TALLAHASSEE, FL 32312                    GOVERNMENTAL CONSULT EVENT FOOD AND BEVER
Tant, Allison  (DEM)(STR)                          10/05/2021           250.00 CHE HARRIS CYNTHIA MARIE                     2989 N UMBERLAND DR                      TALLAHASSEE, FL 32309                    ADMINISTRATOR                            
Tant, Allison  (DEM)(STR)                          02/03/2019           100.00 CHE HARRIS ELAINE                            422 VINNEDGE RIDE                        TALLAHASSEE, FL 32303                                                             
Tant, Allison  (DEM)(STR)                          01/23/2020            50.00 CHE HARRIS ELAINE                            422 VINNEDGE RIDE                        TALLAHASSEE, FL 32303                                                             
Tant, Allison  (DEM)(STR)                          10/21/2019         1,000.00 CHE HARRIS FRED                              1050 SOLOMON DAIRY RD                    QUINCY, FL 32352                         ATTORNEY                                 
Tant, Allison  (DEM)(STR)                          02/05/2019           250.00 CHE HARRIS SANDRA                            828 N FOREST DR                          TALLAHASSEE, FL 32303                    GOVERNMENTAL CONSULT                     
Tant, Allison  (DEM)(STR)                          08/18/2020           250.00 CHE HARRIS SANDRA                            828 N FOREST DR                          TALLAHASSEE, FL 32303                    GOVERNMENTAL CONSULT                     
Tant, Allison  (DEM)(STR)                          10/15/2021           250.00 CHE HARRIS SANDRA                            828 N FOREST DR                          TALLAHASSEE, FL 32303                    GOVERNMENTAL CONSULT                     
Tant, Allison  (DEM)(STR)                          11/10/2021            25.00 CHE HARRISON BRUCE CHARLES                   4246 SHERBORNE RD                        TALLAHASSEE, FL 32303                                                             
Tant, Allison  (DEM)(STR)                          12/15/2021            20.00 CHE HARRISON BRUCE CHARLES                   4246 SHERBORNE RD                        TALLAHASSEE, FL 32303                                                             
Tant, Allison  (DEM)(STR)                          01/07/2022            10.00 CHE HARRISON BRUCE CHARLES                   4246 SHERBORNE RD                        TALLAHASSEE, FL 32303                                                             
Tant, Allison  (DEM)(STR)                          08/05/2020           100.00 CHE HART CAROL                               706 N RIDE                               TALLAHASSEE, FL 32303                                                             
Tant, Allison  (DEM)(STR)                          08/20/2019           100.00 CHE HART KENNETH                             706 N RIDE                               TALLAHASSEE, FL 32303                                                             
Tant, Allison  (DEM)(STR)                          02/25/2019           100.00 CHE HARTSFIELD SHANNON                       2795 ARMISTEAD RD                        TALLAHASSEE, FL 32308                    ATTORNEY                                 
Tant, Allison  (DEM)(STR)                          01/22/2019           500.00 CHE HARTSFIELD SHANNON                       2795 ARMISTEAD RD                        TALLAHASSEE, FL 32308                    ATTORNEY                                 
Tant, Allison  (DEM)(STR)                          08/26/2020           500.00 CHE HARTSFIELD SHANNON                       2795 ARMISTEAD RD                        TALLAHASSEE, FL 32308                    ATTORNEY                                 
Tant, Allison  (DEM)(STR)                          09/08/2021           500.00 CHE HARTSFIELD SHANNON                       2795 ARMISTEAD RD                        TALLAHASSEE, FL 32308                    ATTORNEY                                 
Tant, Allison  (DEM)(STR)                          01/30/2019            50.00 CHE HARVEY CHARLES                           823 LAKE RIDGE DR                        TALLAHASSEE, FL 32312                                                             
Tant, Allison  (DEM)(STR)                          02/19/2020           100.00 CHE HARVEY LISA                              4061 MCCARTHY WAY                        TALLAHASSEE, FL 32309                                                             
Tant, Allison  (DEM)(STR)                          10/19/2020            20.00 CHE HARVEY LISA                              4061 MCCARTHY WAY                        TALLAHASSEE, FL 32309                    NOT EMPLOYED                             
Tant, Allison  (DEM)(STR)                          02/05/2019            50.00 CHE HARVEY MARY                              823 LAKE RIDGE DR                        TALLAHASSEE, FL 32312                                                             
Tant, Allison  (DEM)(STR)                          03/31/2019           -50.00 REF HARVEY MARY                              823 LAKE RIDGE DR                        TALLAHASSEE, FL 32312                                                             
Tant, Allison  (DEM)(STR)                          07/02/2020            10.00 CHE HARVEY MARY J                            823 LAKE RIDGE DR                        TALLAHASSEE, FL 32312                                                             
Tant, Allison  (DEM)(STR)                          08/30/2020            20.00 CHE HARVEY MARY J                            823 LAKE RIDGE DR                        TALLAHASSEE, FL 32312                                                             
Tant, Allison  (DEM)(STR)                          09/02/2020            10.00 CHE HARVEY MARY J                            823 LAKE RIDGE DR                        TALLAHASSEE, FL 32312                                                             
Tant, Allison  (DEM)(STR)                          10/02/2020            10.00 CHE HARVEY MARY J                            823 LAKE RIDGE DR                        TALLAHASSEE, FL 32312                                                             
Tant, Allison  (DEM)(STR)                          08/02/2020            10.00 CHE HARVEY MARY J                            823 LAKE RIDGE DR                        TALLAHASSEE, FL 32312                                                             
Tant, Allison  (DEM)(STR)                          07/18/2020            25.00 CHE HARVEY MARY J                            823 LAKE RIDGE DR                        TALLAHASSEE, FL 32312                                                             
Tant, Allison  (DEM)(STR)                          06/13/2019           100.00 CHE HASSLER THOMPSON ROBIN                   3703 BOBBIN BROOK WAY                    TALLAHASSEE, FL 32312                                                             
Tant, Allison  (DEM)(STR)                          09/11/2020         1,000.00 CHE HATCH GEORGE                             2832 ROYAL ISLE DR                       TALLAHASSEE, FL 32312                    ATTORNEY                                 
Tant, Allison  (DEM)(STR)                          07/21/2021            20.00 CHE HAWKINS ELIZABETH                        2207 TRESCOTT DR                         TALLAHASSEE, FL 32308                                                             
Tant, Allison  (DEM)(STR)                          10/19/2020           500.00 CHE HAYDEN JUDITH M                          6725 BUCK LAKE RD                        TALLAHASSEE, FL 32317                    ENGINEER                                 
Tant, Allison  (DEM)(STR)                          10/19/2020           500.00 CHE HAYDEN MYRON L                           6725 BUCK LAKE RD                        TALLAHASSEE, FL 32317                    ENGINEER                                 
Tant, Allison  (DEM)(STR)                          03/05/2020            25.00 CHE HAYNES & ASSOCIATES LLC                  PO BOX 10835                             TALLAHASSEE, FL 32302                                                             
Tant, Allison  (DEM)(STR)                          06/26/2020         1,000.00 CHE HCA EAST FLORIDA DIVISION AND GOOD GOVER 101 N MONROE ST STE 801                  TALLAHASSEE, FL 32301                    POLITICAL COMMITTEE                      
Tant, Allison  (DEM)(STR)                          10/06/2020         1,000.00 CHE HCA EAST FLORIDA DIVISION AND GOOD GOVER 101 N MONROE ST STE 801                  TALLAHASSEE, FL 32301                    POLITICAL COMMITTEE                      
Tant, Allison  (DEM)(STR)                          09/20/2021         1,000.00 CHE HCA EAST FLORIDA DIVISION AND GOOD GOVER 101 N MONROE ST STE 801                  TALLAHASSEE, FL 32301                    POLITICAL COMMITTEE                      
Tant, Allison  (DEM)(STR)                          09/20/2021         1,000.00 CHE HCA NORTH FLORIDA DIVISION AND GOOD GOVE 101 N MONROE ST STE 801                  TALLAHASSEE, FL 32301                    POLITICAL COMMITTEE                      
Tant, Allison  (DEM)(STR)                          10/06/2020         1,000.00 CHE HCA NORTH FLORIDA DIVISION AND GOOD GOVE 101 N MONROE ST STE 801                  TALLAHASSEE, FL 32301                    POLITICAL COMMITTEE                      
Tant, Allison  (DEM)(STR)                          02/14/2019         1,000.00 CHE HCA NORTH FLORIDA DIVISION AND GOOD GOVE 101 N MONROE ST STE 801                  TALLAHASSEE, FL 32301                    POLITICAL COMMITTEE                      
Tant, Allison  (DEM)(STR)                          06/26/2020         1,000.00 CHE HCA WEST FLORIDA DIVISION AND GOOD GOVER 101 N MONROE ST STE 101                  TALLAHASSEE, FL 32301                    POLITICAL COMMITTEE                      
Tant, Allison  (DEM)(STR)                          10/06/2020         1,000.00 CHE HCA WEST FLORIDA DIVISION AND GOOD GOVER 101 N MONROE ST STE 101                  TALLAHASSEE, FL 32301                    POLITICAL COMMITTEE                      
Tant, Allison  (DEM)(STR)                          02/19/2021         1,000.00 CHE HCA WEST FLORIDA DIVISION AND GOOD GOVER 101 N MONROE ST STE 101                  TALLAHASSEE, FL 32301                    POLITICAL COMMITTEE                      
Tant, Allison  (DEM)(STR)                          08/07/2019           250.00 CHE HEBRANK KARI                             7711 DEEPWOOD TRL                        TALLAHASSEE, FL 32317                    SENIOR GOVERNMENT AF                     
Tant, Allison  (DEM)(STR)                          03/01/2020            25.00 CHE HEDRICK JOHN                             PO BOX 6683                              TALLAHASSEE, FL 32314                                                             
Tant, Allison  (DEM)(STR)                          02/04/2019            50.00 CHE HEDRICK JOHN                             PO BOX 6683                              TALLAHASSEE, FL 32314                                                             
Tant, Allison  (DEM)(STR)                          02/04/2019            50.00 CHE HEDRICK JOHN                             PO BOX 6683                              TALLAHASSEE, FL 32314                                                             
Tant, Allison  (DEM)(STR)                          10/28/2019           100.00 CHE HEFFNER BRIANNE                          14126 WHISPERWOOD DR                     CLEARWATER, FL 33762                                                              
Tant, Allison  (DEM)(STR)                          09/30/2020           250.00 CHE HEFFNER BRIANNE                          14126 WHISPERWOOD DR                     CLEARWATER, FL 33762                     REAL ESTATE DEVELOPE                     
Tant, Allison  (DEM)(STR)                          08/11/2020            50.00 CHE HEFFNER BRIANNE                          14126 WHISPERWOOD DR                     CLEARWATER, FL 33762                                                              
Tant, Allison  (DEM)(STR)                          10/30/2019            25.00 CHE HELEN ASHBY FLORENCE                     1811 ATLANTIS PL                         TALLAHASSEE, FL 32303                                                             
Tant, Allison  (DEM)(STR)                          09/20/2021            50.00 CHE HELEN ASHBY FLORENCE                     1811 ATLANTIS PL                         TALLAHASSEE, FL 32303                                                             
Tant, Allison  (DEM)(STR)                          09/03/2021           500.00 CHE HENDRICKSON DAN                          PO BOX 1201                              TALLAHASSEE, FL 32302                    ATTORNEY                                 
Tant, Allison  (DEM)(STR)                          12/15/2021            20.00 CHE HENDRICKSON DAN                          PO BOX 1201                              TALLAHASSEE, FL 32302                                                             
Tant, Allison  (DEM)(STR)                          06/14/2019            50.00 CHE HENDRICKSON DAN                          PO BOX 1201                              TALLAHASSEE, FL 32302                    ATTORNEY                                 
Tant, Allison  (DEM)(STR)                          03/05/2020            25.00 CHE HENDRICKSON DAN                          PO BOX 1201                              TALLAHASSEE, FL 32302                                                             
Tant, Allison  (DEM)(STR)                          02/05/2019           200.00 CHE HENDRICKSON DAN                          PO BOX 1201                              TALLAHASSEE, FL 32302                    ATTORNEY                                 
Tant, Allison  (DEM)(STR)                          07/07/2020           100.00 CHE HENGEHOLD MARCIA                         2208 SHIRLEY ANN CT                      TALLAHASSEE, FL 32308                                                             
Tant, Allison  (DEM)(STR)                          02/04/2019           100.00 CHE HENLEY DEBRA                             7810 BROOMSAGE PL                        TALLAHASSEE, FL 32309                                                             
Tant, Allison  (DEM)(STR)                          04/16/2019           100.00 CHE HERBERT JOHN                             2980 SANDPIPER PL                        CLEARWATER, FL 33762                                                              
Tant, Allison  (DEM)(STR)                          10/30/2019           100.00 CHE HERNDON CATHLEEN                         552 WOODFERN CT                          TALLAHASSEE, FL 32312                                                             
Tant, Allison  (DEM)(STR)                          02/28/2019           200.00 CHE HERNDON TONI                             552 WOODFERN CT                          TALLAHASSEE, FL 32312                    RETIRED                                  
Tant, Allison  (DEM)(STR)                          02/03/2019           250.00 CHE HERRING SAMANTHA HOPE                    53 SONATA ST                             FREEPORT, FL 32439                       PUBLIC INSURANCE ADJ                     
Tant, Allison  (DEM)(STR)                          01/31/2019           100.00 CHE HESTER MARY LOUISE                       1216 WAVERLY RD                          TALLAHASSEE, FL 32312                                                             
Tant, Allison  (DEM)(STR)                          02/04/2019           500.00 CHE HEULER VICTORIA                          5764 BRAVEHEART WAY                      TALLAHASSEE, FL 32317                    ATTORNEY                                 
Tant, Allison  (DEM)(STR)                          10/11/2021           500.00 CHE HEULER VICTORIA                          5764 BRAVEHEART WAY                      TALLAHASSEE, FL 32317                    ATTORNEY                                 
Tant, Allison  (DEM)(STR)                          07/18/2020            25.00 CHE HICKS JOSHUA                             13885 IBIS POINT BLVD                    JACKSONVILLE, FL 32224                                                            
Tant, Allison  (DEM)(STR)                          08/05/2020            50.00 CHE HILL CALYNNE                             5926 MILLER LANDING CV                   TALLAHASSEE, FL 32312                                                             
Tant, Allison  (DEM)(STR)                          01/30/2019           250.00 CHE HILL CALYNNE                             5926 MILLER LANDING CV                   TALLAHASSEE, FL 32312                    REALTOR                                  
Tant, Allison  (DEM)(STR)                          09/05/2021           250.00 CHE HILL CALYNNE                             5926 MILLER LANDING CV                   TALLAHASSEE, FL 32312                    REALTOR                                  
Tant, Allison  (DEM)(STR)                          09/09/2021           500.00 CHE HILL JANNA                               ***************                          *************** NOT EMPLOYED                             
Tant, Allison  (DEM)(STR)                          09/14/2021           100.00 CHE HILL MART P                              1489 VIEUX CARRE DR                      TALLAHASSEE, FL 32308                                                             
Tant, Allison  (DEM)(STR)                          09/22/2020           100.00 CHE HILL MART P                              1489 VIEUX CARRE DR                      TALLAHASSEE, FL 32308                                                             
Tant, Allison  (DEM)(STR)                          09/04/2021           500.00 CHE HILL MOLLIE                              193 6TH ST                               APALACHICOLA, FL 32320                   NOT EMPLOYED                             
Tant, Allison  (DEM)(STR)                          10/02/2020           100.00 CHE HILL VIRGINIA                            5926 MILLER LANDING CV                   TALLAHASSEE, FL 32312                                                             
Tant, Allison  (DEM)(STR)                          10/28/2020            50.00 CHE HILL VIRGINIA                            5926 MILLER LANDING CV                   TALLAHASSEE, FL 32312                    REALTOR                                  
Tant, Allison  (DEM)(STR)                          09/29/2020           500.00 CHE HINES MELANIE                            620 VONCILE AVE                          TALLAHASSEE, FL 32303                    ATTORNEY                                 
Tant, Allison  (DEM)(STR)                          08/31/2020           500.00 CHE HINES MELANIE                            620 VONCILE AVE                          TALLAHASSEE, FL 32303                    ATTORNEY                                 
Tant, Allison  (DEM)(STR)                          01/29/2019           500.00 CHE HINES MELANIE                            620 VONCILE AVE                          TALLAHASSEE, FL 32303                    ATTORNEY                                 
Tant, Allison  (DEM)(STR)                          06/20/2020           400.00 CHE HINES MELANIE                            620 VONCILE AVE                          TALLAHASSEE, FL 32303                    ATTORNEY                                 
Tant, Allison  (DEM)(STR)                          02/22/2020           100.00 CHE HINES MELANIE                            620 VONCILE AVE                          TALLAHASSEE, FL 32303                                                             
Tant, Allison  (DEM)(STR)                          02/02/2019         1,000.00 CHE HINKLE DONALD                            3710 BOBBIN MILL RD                      TALLAHASSEE, FL 32312                    ATTORNEY                                 
Tant, Allison  (DEM)(STR)                          01/28/2019           500.00 CHE HINKLE JANET                             1127 TERRACE ST                          TALLAHASSEE, FL 32303                    CHARTER CAPTAIN                          
Tant, Allison  (DEM)(STR)                          09/12/2021           500.00 CHE HINKLE JANET                             710 WINDSOR LANE                         TALLAHASSEE, FL 32303                    INVESTMENTS                              
Tant, Allison  (DEM)(STR)                          01/28/2019           500.00 CHE HINKLE LEE                               824 GREENBRIER LN                        TALLAHASSEE, FL 32308                    NOT EMPLOYED                             
Tant, Allison  (DEM)(STR)                          05/28/2021         1,000.00 CHE HINKLE LEE FLAGG                         824 GREENBRIER LN                        TALLAHASSEE, FL 32308                    NOT EMPLOYED                             
Tant, Allison  (DEM)(STR)                          06/23/2021           250.00 CHE HO VICTORIA                              1325 PREAKNESS PT                        TALLAHASSEE, FL 32308                    RETIRED                                  
Tant, Allison  (DEM)(STR)                          09/15/2020           400.00 CHE HOCHSTETTER BILL                         13057 SW 95TH AVE                        MIAMI, FL 33176                          RETIRED                                  
Tant, Allison  (DEM)(STR)                          06/01/2019            50.00 CHE HOHMEISTER HOLLY                         2624 STONEGATE DR                        TALLAHASSEE, FL 32308                                                             
Tant, Allison  (DEM)(STR)                          09/17/2019         1,000.00 CHE HOLLAND & KNIGHT FLORIDA POLITICAL COMMI 315 S CALHOUN ST STE 600                 TALLAHASSEE, FL 32301                    POLITICAL COMMITTEE                      
Tant, Allison  (DEM)(STR)                          10/14/2021         1,000.00 CHE HOLLAND & KNIGHT FLORIDA POLITICAL COMMI 315 S CALHOUN ST STE 600                 TALLAHASSEE, FL 32301                    POLITICAL COMMITTEE                      
Tant, Allison  (DEM)(STR)                          02/05/2019           100.00 CHE HOLMES BETTY                             784 COLUMBUS AVE APT 6J                  NEW YORK, NY 10025                                                                
Tant, Allison  (DEM)(STR)                          03/30/2020           100.00 CHE HOOD KATHRYN                             709 WAVERLY RD                           TALLAHASSEE, FL 32312                                                             
Tant, Allison  (DEM)(STR)                          02/28/2019           100.00 CHE HOPINS WAINWRIGHT ANN                    2000 W RANDOLPH CIR                      TALLAHASSEE, FL 32308                                                             
Tant, Allison  (DEM)(STR)                          09/17/2019           500.00 CHE HOPPING GREEN & SAMS PA                  119 S MONROE ST STE 300                  TALLAHASSEE, FL 32301                    LAW FIRM                                 
Tant, Allison  (DEM)(STR)                          06/20/2020            50.00 CHE HORENBEIN TRACY                          3318 OLD ST AUGUSTINE WAY                TALLAHASSEE, FL 32311                                                             
Tant, Allison  (DEM)(STR)                          01/30/2019           100.00 CHE HORENBEIN TRACY                          3318 OLD ST AUGUSTINE WAY                TALLAHASSEE, FL 32311                                                             
Tant, Allison  (DEM)(STR)                          06/15/2020            50.00 CHE HORWICH MADELON                          10210 MICCOSUKEE RD                      TALLAHASSEE, FL 32309                                                             
Tant, Allison  (DEM)(STR)                          11/15/2019            50.00 CHE HORWICH MADELON                          10210 MICCOSUKEE RD                      TALLAHASSEE, FL 32309                                                             
Tant, Allison  (DEM)(STR)                          09/29/2020            50.00 CHE HORWICH MADELON                          10210 MICCOSUKEE RD                      TALLAHASSEE, FL 32309                    ATTORNEY                                 
Tant, Allison  (DEM)(STR)                          11/09/2021            10.00 CHE HORWICH MADELON                          10210 MICCOSUKEE RD                      TALLAHASSEE, FL 32309                    ATTORNEY                                 
Tant, Allison  (DEM)(STR)                          09/06/2021           100.00 CHE HORWICH MADELON                          10210 MICCOSUKEE RD                      TALLAHASSEE, FL 32309                                                             
Tant, Allison  (DEM)(STR)                          01/07/2022            25.00 CHE HORWICH MADELON                          10210 MICCOSUKEE RD                      TALLAHASSEE, FL 32309                                                             
Tant, Allison  (DEM)(STR)                          03/05/2020           100.00 CHE HOSTETLER KIMBERLY                       3745 BOBBIN MILL RD                      TALLAHASSEE, FL 32312                                                             
Tant, Allison  (DEM)(STR)                          07/24/2019            27.00 CHE HOUSTON TOBEY                            2110 JACKSON BLUFF RD APT 39             TALLAHASSEE, FL 32304                                                             
Tant, Allison  (DEM)(STR)                          04/23/2019            50.00 CHE HOWARD GAY                               200 ROSEHILL DR                          TALLAHASSEE, FL 32312                                                             
Tant, Allison  (DEM)(STR)                          11/21/2019           500.00 CHE HOWELL YVONNE                            8004 EVENING STAR LN                     TALLAHASSEE, FL 32312                    HOMEMAKER                                
Tant, Allison  (DEM)(STR)                          11/21/2019           500.00 CHE HOWWELL WINSTON                          8004 EVENING STAR LN                     TALLAHASSEE, FL 32312                    CPA                                      
Tant, Allison  (DEM)(STR)                          09/22/2021            50.00 CHE HUEY DEBBIE                              1125 CARRIAGE RD                         TALLAHASSEE, FL 32312                                                             
Tant, Allison  (DEM)(STR)                          10/14/2021           500.00 CHE HUEY DEBBIE                              1125 CARRIAGE RD                         TALLAHASSEE, FL 32312                    NOT EMPLOYED                             
Tant, Allison  (DEM)(STR)                          02/28/2019           250.00 CHE HUEY DEBORAH                             1125 CARRIAGE RD                         TALLAHASSEE, FL 32312                    RETIRED                                  
Tant, Allison  (DEM)(STR)                          12/15/2021            20.00 CHE HUNT HELEN S                             910 LIMBO LN                             TALLAHASSEE, FL 32301                                                             
Tant, Allison  (DEM)(STR)                          08/03/2021            25.00 CHE HUNT HELEN S                             910 LIMBO LN                             TALLAHASSEE, FL 32301                                                             
Tant, Allison  (DEM)(STR)                          11/21/2019           250.00 CHE HUNTER LOUIS LLC                         401 OFFICE PLAZA DR                      TALLAHASSEE, FL 32301                    COMMERCIAL REAL ESTA                     
Tant, Allison  (DEM)(STR)                          04/18/2019           100.00 CHE HURST RYAN                               1951 N MERIDIAN RD APT 37                TALLAHASSEE, FL 32303                                                             
Tant, Allison  (DEM)(STR)                          10/04/2021           100.00 CHE HURST RYAN                               1951 N MERIDIAN RD APT 37                TALLAHASSEE, FL 32303                                                             
Tant, Allison  (DEM)(STR)                          09/26/2020            25.00 CHE HUSTING VIRGINIA                         307 N MCKINLEY AVE                       CHAMPAIGN, IL 61821                                                               
Tant, Allison  (DEM)(STR)                          10/05/2020         1,000.00 CHE IMPACT                                   PO BOX 12001                             TALLAHASSEE, FL 32317                    INSURANCE INDUSTRY                       
Tant, Allison  (DEM)(STR)                          10/22/2021         1,000.00 CHE IMPACT                                   PO BOX 12001                             TALLAHASSEE, FL 32317                    INSURANCE INDUSTRY                       
Tant, Allison  (DEM)(STR)                          12/29/2021             5.00 CHE IRWIN DANIELLE                           3185 FERNS GLEN DR                       TALLAHASSEE, FL 32309                                                             
Tant, Allison  (DEM)(STR)                          11/29/2021             5.00 CHE IRWIN DANIELLE                           3185 FERNS GLEN DR                       TALLAHASSEE, FL 32309                                                             
Tant, Allison  (DEM)(STR)                          10/20/2020            10.00 CHE IRWIN DANIELLE                           3185 FERNS GLEN DR                       TALLAHASSEE, FL 32309                    ENVIRONMENTAL CONSUL                     
Tant, Allison  (DEM)(STR)                          09/20/2020            10.00 CHE IRWIN DANIELLE                           3185 FERNS GLEN DR                       TALLAHASSEE, FL 32309                    ENVIRONMENTAL CONSUL                     
Tant, Allison  (DEM)(STR)                          07/20/2020            10.00 CHE IRWIN DANIELLE                           3185 FERNS GLEN DR                       TALLAHASSEE, FL 32309                    ENVIRONMENTAL CONSUL                     
Tant, Allison  (DEM)(STR)                          08/20/2020            10.00 CHE IRWIN DANIELLE                           3185 FERNS GLEN DR                       TALLAHASSEE, FL 32309                    ENVIRONMENTAL CONSUL                     
Tant, Allison  (DEM)(STR)                          02/20/2020            50.00 CHE IRWIN DANIELLE                           3185 FERNS GLEN DR                       TALLAHASSEE, FL 32309                                                             
Tant, Allison  (DEM)(STR)                          02/20/2020            25.00 CHE IRWIN DANIELLE                           3185 FERNS GLEN DR                       TALLAHASSEE, FL 32309                                                             
Tant, Allison  (DEM)(STR)                          12/27/2019            50.00 CHE IRWIN DANIELLE                           3185 FERNS GLEN DR                       TALLAHASSEE, FL 32309                                                             
Tant, Allison  (DEM)(STR)                          05/20/2020            10.00 CHE IRWIN DANIELLE                           3185 FERNS GLEN DR                       TALLAHASSEE, FL 32309                                                             
Tant, Allison  (DEM)(STR)                          06/20/2020            10.00 CHE IRWIN DANIELLE                           3185 FERNS GLEN DR                       TALLAHASSEE, FL 32309                                                             
Tant, Allison  (DEM)(STR)                          10/01/2020           250.00 CHE ITO JAMIE                                411 WILSON AVE                           TALLAHASSEE, FL 32303                    ATTORNEY                                 
Tant, Allison  (DEM)(STR)                          03/08/2019           250.00 CHE JABER LILA                               1371 CONSTITUTION CIR                    TALLAHASSEE, FL 32308                    ATTORNEY                                 
Tant, Allison  (DEM)(STR)                          10/14/2021           500.00 CHE JABER LILA                               1371 CONSTITUTION CIR                    TALLAHASSEE, FL 32308                    ATTORNEY                                 
Tant, Allison  (DEM)(STR)                          06/16/2020           500.00 CHE JABER GROUP INC                          928 N MONROE ST                          TALLAHASSEE, FL 32303                    GOVERNMENT AFFAIRS C                     
Tant, Allison  (DEM)(STR)                          09/15/2021            50.00 CHE JACKSON CHERYL A                         4104 ALPINE WAY                          TALLAHASSEE, FL 32303                                                             
Tant, Allison  (DEM)(STR)                          03/08/2019           500.00 CHE JACKSON TANYA                            2820 ASBURY HILL DR                      TALLAHASSEE, FL 32312                    GOVERNMENT AFFAIRS C                     
Tant, Allison  (DEM)(STR)                          06/14/2019            50.00 CHE JACOBSEN DAVID                           3019 WINDY HILL LN                       TALLAHASSEE, FL 32308                                                             
Tant, Allison  (DEM)(STR)                          02/05/2019           100.00 CHE JACOBSON DAVID                           3019 WINDY HILL LN                       TALLAHASSEE, FL 32308                                                             
Tant, Allison  (DEM)(STR)                          02/05/2019         1,000.00 CHE JAGER REGAN                              1460 GRAPE ST                            TALLAHASSEE, FL 32303                    MASSAGE THERAPIST                        
Tant, Allison  (DEM)(STR)                          08/30/2021         1,000.00 CHE JAGER REGAN                              1460 GRAPE ST                            TALLAHASSEE, FL 32303                    LICENSED MASSAGE THE                     
Tant, Allison  (DEM)(STR)                          07/08/2020            33.33 CHE JAMES PETERS                             3736 LIFFORD CIR                         TALLAHASSEE, FL 32309                                                             
Tant, Allison  (DEM)(STR)                          02/16/2020            25.00 CHE JAMESON LIZ                              1848 WAGON WHEEL CIR W                   TALLAHASSEE, FL 32317                                                             
Tant, Allison  (DEM)(STR)                          11/05/2019            50.00 CHE JAMESON LIZ                              1848 WAGON WHEEL CIR W                   TALLAHASSEE, FL 32317                    EDITOR                                   
Tant, Allison  (DEM)(STR)                          01/29/2019           100.00 CHE JAMESON LIZ                              1848 WAGON WHEEL CIR W                   TALLAHASSEE, FL 32317                                                             
Tant, Allison  (DEM)(STR)                          09/10/2020            20.00 CHE JAMESON LIZ                              1848 WAGON WHEEL CIR W                   TALLAHASSEE, FL 32317                                                             
Tant, Allison  (DEM)(STR)                          08/19/2020            20.00 CHE JAMESON LIZ                              1848 WAGON WHEEL CIR W                   TALLAHASSEE, FL 32317                                                             
Tant, Allison  (DEM)(STR)                          10/08/2020            10.00 CHE JAMESON LIZ                              1848 WAGON WHEEL CIR W                   TALLAHASSEE, FL 32317                                                             
Tant, Allison  (DEM)(STR)                          09/01/2021           100.00 CHE JAMESON LIZ                              1848 WAGON WHEEL CIR W                   TALLAHASSEE, FL 32317                                                             
Tant, Allison  (DEM)(STR)                          09/27/2021           100.00 CHE JANECEK ANDY                             517 W 6TH AVE                            TALLAHASSEE, FL 32303                                                             
Tant, Allison  (DEM)(STR)                          02/05/2019           100.00 CHE JANECEK ANDY                             517 W 6TH AVE                            TALLAHASSEE, FL 32303                                                             
Tant, Allison  (DEM)(STR)                          06/03/2019           100.00 CHE JANECEK ANDY                             517 W 6TH AVE                            TALLAHASSEE, FL 32303                    BUREAU CHIEF                             
Tant, Allison  (DEM)(STR)                          03/05/2020           100.00 CHE JANECEK ANDY                             517 W 6TH AVE                            TALLAHASSEE, FL 32303                                                             
Tant, Allison  (DEM)(STR)                          04/30/2019           750.00 CHE JEFFERSON MONROE CONSULTING LLC          1567 SPRUCE AVE                          TALLAHASSEE, FL 32303                    POLITICAL ADVOCACY F                     
Tant, Allison  (DEM)(STR)                          07/20/2020           100.00 CHE JENNINGS DANIELLE                        2917 HUNTINGTON DR                       TALLAHASSEE, FL 32308                                                             
Tant, Allison  (DEM)(STR)                          11/07/2021           100.00 CHE JENNINGS DANIELLE                        2917 HUNTINGTON DR                       TALLAHASSEE, FL 32308                                                             
Tant, Allison  (DEM)(STR)                          07/24/2019            50.00 CHE JENSEN ERIN                              2485 SUNBURST PL                         TALLAHASSEE, FL 32301                                                             
Tant, Allison  (DEM)(STR)                          03/02/2020           100.00 CHE JESS PAUL                                2361 HAMPSHIRE WAY                       TALLAHASSEE, FL 32309                                                             
Tant, Allison  (DEM)(STR)                          02/05/2019           500.00 CHE JESS PAUL                                2361 HAMPSHIRE WAY                       TALLAHASSEE, FL 32309                    ATTORNEY                                 
Tant, Allison  (DEM)(STR)                          10/03/2021           500.00 CHE JESS PAUL D                              2361 HAMPSHIRE WAY                       TALLAHASSEE, FL 32309                    ATTORNEY                                 
Tant, Allison  (DEM)(STR)                          10/05/2020         1,000.00 CHE JIM MORAN & ASSOCIATES INC.              100 JIM MORAN BLVD                       DEERFIELD BEACH, FL 33442                MARKETING INDUSTRY                       
Tant, Allison  (DEM)(STR)                          04/06/2019             5.00 CHE JIMENEZ MARCO                            5903 NW 66 TERRACE TAMARAC FLO           POMPANO BEACH, FL 33066                                                           
Tant, Allison  (DEM)(STR)                          04/16/2019         1,000.00 CHE JM FAMILY ENTERPRISE INC                 100 JIM MORAN BLVD                       DEERFIELD BEACH, FL 33442                AUTO SALES BUSINESS                      
Tant, Allison  (DEM)(STR)                          09/23/2021           100.00 CHE JOANOS BETTY LOU                         4436 MEANDERING WAY APT A107             TALLAHASSEE, FL 32308                                                             
Tant, Allison  (DEM)(STR)                          01/09/2022           100.00 CHE JOANOS BETTY LOU                         4436 MEANDERING WAY APT A107             TALLAHASSEE, FL 32308                                                             
Tant, Allison  (DEM)(STR)                          09/23/2021           500.00 CHE JOHNSON ADRIANNE                         3495 GARDENVIEW WAY                      TALLAHASSEE, FL 32309                    VP OF DEVELOPMENT                        
Tant, Allison  (DEM)(STR)                          03/01/2020            50.00 CHE JOHNSON DIANE                            3010 AVON CIR                            TALLAHASSEE, FL 32312                                                             
Tant, Allison  (DEM)(STR)                          10/14/2021           100.00 CHE JOHNSON DIANE LEWIS                      3010 AVON CIR                            TALLAHASSEE, FL 32312                                                             
Tant, Allison  (DEM)(STR)                          07/25/2019           300.00 CHE JOHNSON GWEN                             3372 LAKESHORE DR                        TALLAHASSEE, FL 32312                    RETIRED TEACHER                          
Tant, Allison  (DEM)(STR)                          01/30/2019           100.00 CHE JOHNSON GWEN                             3372 LAKESHORE DR                        TALLAHASSEE, FL 32312                                                             
Tant, Allison  (DEM)(STR)                          06/29/2020           100.00 CHE JOHNSON GWEN P                           3372 LAKESHORE DR                        TALLAHASSEE, FL 32312                                                             
Tant, Allison  (DEM)(STR)                          09/25/2020           100.00 CHE JOHNSON GWEN P                           3372 LAKESHORE DR                        TALLAHASSEE, FL 32312                    RETIRED TEACHER                          
Tant, Allison  (DEM)(STR)                          08/28/2020           200.00 CHE JOHNSON GWEN P                           3372 LAKESHORE DR                        TALLAHASSEE, FL 32312                    RETIRED TEACHER                          
Tant, Allison  (DEM)(STR)                          10/03/2021           100.00 CHE JOHNSON GWEN P                           3372 LAKESHORE DR                        TALLAHASSEE, FL 32312                    RETIRED TEACHER                          
Tant, Allison  (DEM)(STR)                          01/08/2022           100.00 CHE JOHNSON GWEN P                           3372 LAKESHORE DR                        TALLAHASSEE, FL 32312                    RETIRED TEACHER                          
Tant, Allison  (DEM)(STR)                          01/10/2022            23.00 CHE JOHNSON GWEN P                           3372 LAKESHORE DR                        TALLAHASSEE, FL 32312                    RETIRED TEACHER                          
Tant, Allison  (DEM)(STR)                          05/24/2021           100.00 CHE JOHNSON GWEN P                           3372 LAKESHORE DR                        TALLAHASSEE, FL 32312                                                             
Tant, Allison  (DEM)(STR)                          09/23/2021            50.00 CHE JOHNSON JAMES                            920 INTRACOASTAL DR                      FORT LAUDERDALE, FL 33304                                                         
Tant, Allison  (DEM)(STR)                          02/27/2019           100.00 CHE JOHNSON JANE                             7184 OX BOW CIR                          TALLAHASSEE, FL 32312                                                             
Tant, Allison  (DEM)(STR)                          06/12/2019           100.00 CHE JOHNSON LAURA                            6228 BUCK RUN CIR                        TALLAHASSEE, FL 32312                                                             
Tant, Allison  (DEM)(STR)                          09/22/2020            50.00 CHE JOHNSON RICK                             314 W JEFFERSON ST                       TALLAHASSEE, FL 32301                                                             
Tant, Allison  (DEM)(STR)                          08/11/2020           500.00 CHE JOHNSON TEALA                            6753 LINFORD LN                          JACKSONVILLE, FL 32217                   RETIRED                                  
Tant, Allison  (DEM)(STR)                          10/22/2021           500.00 CHE JOHNSON TEALA                            6753 LINFORD LN                          JACKSONVILLE, FL 32217                   RETIRED                                  
Tant, Allison  (DEM)(STR)                          04/16/2019         1,000.00 CHE JOHNSON & BLANTON                        PO BOX 10805                             TALLAHASSEE, FL 32302                    GOVERNMENTAL AFFAIRS                     
Tant, Allison  (DEM)(STR)                          11/13/2021            10.00 CHE JONES MAURINE                            1448 DENHOLM DR                          TALLAHASSEE, FL 32308                                                             
Tant, Allison  (DEM)(STR)                          12/16/2021            10.00 CHE JONES MAURINE                            1448 DENHOLM DR                          TALLAHASSEE, FL 32308                                                             
Tant, Allison  (DEM)(STR)                          09/03/2021            10.00 CHE JONES MAURINE                            1448 DENHOLM DR                          TALLAHASSEE, FL 32308                                                             
Tant, Allison  (DEM)(STR)                          01/08/2022            10.00 CHE JONES MAURINE                            1448 DENHOLM DR                          TALLAHASSEE, FL 32308                                                             
Tant, Allison  (DEM)(STR)                          01/10/2022            20.00 CHE JONES MAURINE                            1448 DENHOLM DR                          TALLAHASSEE, FL 32308                                                             
Tant, Allison  (DEM)(STR)                          09/03/2021           250.00 CHE JOTKOFF ALAN                             PO BOX 121769                            W MELBOURNE, FL 32912                    CPA                                      
Tant, Allison  (DEM)(STR)                          01/26/2019           250.00 CHE JOTKOFF PATRICIA                         3607 EAGLE NEST CT                       MELBOURNE, FL 32904                      ACCOUNTANT                               
Tant, Allison  (DEM)(STR)                          02/05/2019           250.00 CHE JOTKOFF AND ASSOCIATES                   2100 MEADOWLANE AVE                      MELBOURNE, FL 32904                      FINANCIAL GROUP                          
Tant, Allison  (DEM)(STR)                          02/20/2019            50.00 CHE JUDD BARBARA                             4425 MEANDERING WAY APT 424              TALLAHASSEE, FL 32308                                                             
Tant, Allison  (DEM)(STR)                          09/27/2021         1,000.00 CHE JUDD BARBARA                             4425 MEANDERING WAY APT 424              TALLAHASSEE, FL 32308                    RETIRED                                  
Tant, Allison  (DEM)(STR)                          10/12/2021           100.00 CHE JUDKINS JAMES                            PO BOX 10368                             TALLAHASSEE, FL 32302                                                             
Tant, Allison  (DEM)(STR)                          09/12/2019           100.00 CHE JUDKINS JAMES                            PO BOX 10368                             TALLAHASSEE, FL 32302                                                             
Tant, Allison  (DEM)(STR)                          10/23/2020           250.00 CHE KAINEN DENNIS                            6645 BREVITY LN                          MIAMI BEACH, FL 33141                    LAWYER                                   
Tant, Allison  (DEM)(STR)                          02/20/2019           100.00 CHE KANE GLADYS                              4168 DIPLOMACY CIR                       TALLAHASSEE, FL 32308                                                             
Tant, Allison  (DEM)(STR)                          12/22/2021            20.00 CHE KANE GLADYS                              4168 DIPLOMACY CIR                       TALLAHASSEE, FL 32308                                                             
Tant, Allison  (DEM)(STR)                          11/09/2021            10.00 CHE KANE GLADYS                              4168 DIPLOMACY CIR                       TALLAHASSEE, FL 32308                                                             
Tant, Allison  (DEM)(STR)                          09/02/2021            10.00 CHE KANE GLADYS                              4168 DIPLOMACY CIR                       TALLAHASSEE, FL 32308                                                             
Tant, Allison  (DEM)(STR)                          09/22/2021            25.00 CHE KANE GLADYS                              4168 DIPLOMACY CIR                       TALLAHASSEE, FL 32308                                                             
Tant, Allison  (DEM)(STR)                          07/21/2021            10.00 CHE KANE GLADYS                              4168 DIPLOMACY CIR                       TALLAHASSEE, FL 32308                                                             
Tant, Allison  (DEM)(STR)                          01/07/2022            20.00 CHE KANE GLADYS                              4168 DIPLOMACY CIR                       TALLAHASSEE, FL 32308                                                             
Tant, Allison  (DEM)(STR)                          08/30/2021           100.00 CHE KANE JANICE                              4126 FORSYTHE WAY                        TALLAHASSEE, FL 32309                                                             
Tant, Allison  (DEM)(STR)                          01/28/2019           100.00 CHE KANE JANICE                              2070 SOLOMON CT                          TALLAHASSEE, FL 32308                                                             
Tant, Allison  (DEM)(STR)                          07/31/2020            25.00 CHE KANE JANICE                              4126 FORSYTHE WAY                        TALLAHASSEE, FL 32309                                                             
Tant, Allison  (DEM)(STR)                          09/23/2020            50.00 CHE KANE JANICE                              4126 FORSYTHE WAY                        TALLAHASSEE, FL 32309                                                             
Tant, Allison  (DEM)(STR)                          02/03/2019           100.00 CHE KANTROWITZ IRWIN                         422 VINNEDGE RIDE                        TALLAHASSEE, FL 32303                                                             
Tant, Allison  (DEM)(STR)                          09/20/2021           100.00 CHE KANTROWITZ IRWIN H                       422 VINNEDGE RIDE                        TALLAHASSEE, FL 32303                                                             
Tant, Allison  (DEM)(STR)                          12/31/2021           100.00 CHE KANTROWITZ IRWIN H                       422 VINNEDGE RIDE                        TALLAHASSEE, FL 32303                    NOT EMPLOYED                             
Tant, Allison  (DEM)(STR)                          01/28/2019           100.00 CHE KARIOTH SALLY                            2406 MEXIA AVE                           TALLAHASSEE, FL 32304                                                             
Tant, Allison  (DEM)(STR)                          01/29/2019           250.00 CHE KARP DORIAN                              403 E MELBOURNE AVE                      SILVER SPRING, MD 20901                  MANAGER JEWISH WOMEN                     
Tant, Allison  (DEM)(STR)                          07/29/2019           200.00 CHE KATO NATALIE                             1948 GREENWOOD DR                        TALLAHASSEE, FL 32303                    GOVERNMENT AFFAIRS                       
Tant, Allison  (DEM)(STR)                          10/15/2019           250.00 CHE KAVKA MARTIN                             2115 OLD FORT DR                         TALLAHASSEE, FL 32301                    PROFFESSOR                               
Tant, Allison  (DEM)(STR)                          10/14/2021           100.00 CHE KAYE PATRICK                             1317 OLD VILLAGE RD                      TALLAHASSEE, FL 32312                                                             
Tant, Allison  (DEM)(STR)                          01/26/2019           250.00 CHE KEARNEY DEBORAH                          7615 BUCK LAKE RD                        TALLAHASSEE, FL 32317                    NOT EMPLOYED                             
Tant, Allison  (DEM)(STR)                          08/19/2020           250.00 CHE KEARNEY DEBORAH K                        7615 BUCK LAKE RD                        TALLAHASSEE, FL 32317                    NOT EMPLOYED                             
Tant, Allison  (DEM)(STR)                          11/12/2021           100.00 CHE KEARNEY DEBORAH K                        7615 BUCK LAKE RD                        TALLAHASSEE, FL 32317                    NOT EMPLOYED                             
Tant, Allison  (DEM)(STR)                          09/04/2021           250.00 CHE KEARNEY DEBORAH K                        7615 BUCK LAKE RD                        TALLAHASSEE, FL 32317                    NOT EMPLOYED                             
Tant, Allison  (DEM)(STR)                          08/30/2021         1,000.00 CHE KEARNEY RICHARD                          6949 MCBRIDE PT                          TALLAHASSEE, FL 32312                    MAINLINE INFORMATION                     
Tant, Allison  (DEM)(STR)                          11/19/2019           500.00 CHE KEARNEY RICK                             6949 MCBRIDE PT                          TALLAHASSEE, FL 32312                    TECHNOLOGY COMPANY C                     
Tant, Allison  (DEM)(STR)                          02/05/2019           200.00 CHE KELLEY MARSHALL                          1183 GREENSWARD DR                       TALLAHASSEE, FL 32312                    RETIRED                                  
Tant, Allison  (DEM)(STR)                          08/29/2021            50.00 CHE KELLEY MARSHALL EMORY                    1183 GREENSWARD DR                       TALLAHASSEE, FL 32312                                                             
Tant, Allison  (DEM)(STR)                          11/09/2021             5.00 CHE KELLEY ROSE MARIE                        3886 LONG AND WINDING RD                 TALLAHASSEE, FL 32309                                                             
Tant, Allison  (DEM)(STR)                          01/30/2019           250.00 CHE KELLING KIM                              309 CARR LN                              TALLAHASSEE, FL 32312                    WFSU PRODUCER                            
Tant, Allison  (DEM)(STR)                          06/20/2020            50.00 CHE KELLING KIMBERLY                         309 CARR LN                              TALLAHASSEE, FL 32312                                                             
Tant, Allison  (DEM)(STR)                          09/06/2021           100.00 CHE KELLING KIMBERLY                         309 CARR LN                              TALLAHASSEE, FL 32312                                                             
Tant, Allison  (DEM)(STR)                          11/05/2019           100.00 CHE KELLY-MANDERS LAUREN                     2402 BALSAM TER                          TALLAHASSEE, FL 32303                                                             
Tant, Allison  (DEM)(STR)                          08/29/2021            25.00 CHE KENDALL SANDRA                           1702 N PARK DRIVE. APT 71                TALLAHASSEE, FL 32301                                                             
Tant, Allison  (DEM)(STR)                          02/05/2019           100.00 CHE KESSLER HOWARD                           408 PLANTATION RD                        TALLAHASSEE, FL 32303                                                             
Tant, Allison  (DEM)(STR)                          01/31/2019           500.00 CHE KETCHAM BRETT                            706 MIDDLEBROOKS CIR                     TALLAHASSEE, FL 32312                    REAL ESTATE                              
Tant, Allison  (DEM)(STR)                          08/31/2021           500.00 CHE KETCHAM BRETT AND LAURA                  706 MIDDLEBROOKS CIR                     TALLAHASSEE, FL 32312                    REAL ESTATE                              
Tant, Allison  (DEM)(STR)                          11/12/2021            50.00 CHE KIBLER RHODA                             1612 SEMINOLE DR                         TALLAHASSEE, FL 32301                    NOT EMPLOYED                             
Tant, Allison  (DEM)(STR)                          10/14/2021           300.00 CHE KIBLER RHODA                             1612 SEMINOLE DR                         TALLAHASSEE, FL 32301                    NOT EMPLOYED                             
Tant, Allison  (DEM)(STR)                          01/09/2022            50.00 CHE KIBLER RHODA                             1612 SEMINOLE DR                         TALLAHASSEE, FL 32301                                                             
Tant, Allison  (DEM)(STR)                          07/13/2020           200.00 CHE KIBLER RHODA                             1612 SEMINOLE DR                         TALLAHASSEE, FL 32301                    NOT EMPLOYED                             
Tant, Allison  (DEM)(STR)                          07/18/2020           200.00 CHE KIBLER RHODA                             1612 SEMINOLE DR                         TALLAHASSEE, FL 32301                    NOT EMPLOYED                             
Tant, Allison  (DEM)(STR)                          10/06/2020            50.00 CHE KIBLER RHODA                             1612 SEMINOLE DR                         TALLAHASSEE, FL 32301                    NOT EMPLOYED                             
Tant, Allison  (DEM)(STR)                          09/10/2020             7.00 CHE KIGER PAULA                              4263 RALEIGH WAY                         TALLAHASSEE, FL 32311                                                             
Tant, Allison  (DEM)(STR)                          03/03/2020            25.00 CHE KIGER PAULA                              9528 STAR VIEW LN                        TALLAHASSEE, FL 32309                                                             
Tant, Allison  (DEM)(STR)                          01/27/2019           100.00 CHE KIGER PAULA                              9528 STAR VIEW LN                        TALLAHASSEE, FL 32309                                                             
Tant, Allison  (DEM)(STR)                          08/31/2021            25.00 CHE KIGER PAULA                              4263 RALEIGH WAY                         TALLAHASSEE, FL 32311                                                             
Tant, Allison  (DEM)(STR)                          09/20/2021           500.00 CHE KILLIAN LEWIS                            1852 DOVE FIELD RUN                      TALLAHASSEE, FL 32317                    RETIRED                                  
Tant, Allison  (DEM)(STR)                          01/31/2019           250.00 CHE KILLIAN PATRICIA                         1852 DOVE FIELD RUN                      TALLAHASSEE, FL 32317                    NOT EMPLOYED                             
Tant, Allison  (DEM)(STR)                          09/29/2020            50.00 CHE KIMBALL JEANNE C                         2741 SHILOH WAY                          TALLAHASSEE, FL 32308                                                             
Tant, Allison  (DEM)(STR)                          01/30/2019           250.00 CHE KING HEIDI                               3657 MOSSY CREEK LN                      TALLAHASSEE, FL 32311                    WRITER                                   
Tant, Allison  (DEM)(STR)                          09/23/2021           250.00 CHE KING HEIDI TYLINE                        3657 MOSSY CREEK LN                      TALLAHASSEE, FL 32311                    WRITER                                   
Tant, Allison  (DEM)(STR)                          10/05/2021           500.00 CHE KING KIMBERLY                            3097 KILTEMAN DR                         TALLAHASSEE, FL 32309                    LAWYER                                   
Tant, Allison  (DEM)(STR)                          01/28/2019           500.00 CHE KING KIMBERLY                            3097 KILTEMAN DR                         TALLAHASSEE, FL 32309                    LAWYER                                   
Tant, Allison  (DEM)(STR)                          07/07/2020           100.00 CHE KING KIMBERLY                            3097 KILTEMAN DR                         TALLAHASSEE, FL 32309                                                             
Tant, Allison  (DEM)(STR)                          06/13/2019            50.00 CHE KING KIMBERLY                            3097 KILTEMAN DR                         TALLAHASSEE, FL 32309                    LAWYER                                   
Tant, Allison  (DEM)(STR)                          09/30/2020           100.00 CHE KITCHEN PATRICIA                         2604 CLINE ST                            TALLAHASSEE, FL 32308                                                             
Tant, Allison  (DEM)(STR)                          10/22/2021           500.00 CHE KITCHEN WILLIAM                          1865 BROWN ST                            TALLAHASSEE, FL 32308                    LAWYER                                   
Tant, Allison  (DEM)(STR)                          06/14/2019           100.00 CHE KLAY IRENE                               3222 INDEPENDENCE CT                     TALLAHASSEE, FL 32312                                                             
Tant, Allison  (DEM)(STR)                          09/22/2021           100.00 CHE KLAY IRENE N                             3222 INDEPENDENCE CT                     TALLAHASSEE, FL 32312                                                             
Tant, Allison  (DEM)(STR)                          07/24/2019            25.00 CHE KNIGHT THOMAS                            4927 ARDEN FORE ST WAY                   TALLAHASSEE, FL 32308                                                             
Tant, Allison  (DEM)(STR)                          11/14/2021           100.00 CHE KNOX LINA                                506 N RIDE                               TALLAHASSEE, FL 32303                                                             
Tant, Allison  (DEM)(STR)                          02/04/2019         1,000.00 CHE KOCOUREK ANDREA                          423 BEARD ST                             TALLAHASSEE, FL 32303                    NOT EMPLOYED                             
Tant, Allison  (DEM)(STR)                          06/14/2019           100.00 CHE KOLKA STACEY                             8108 BLENHEIM LN                         TALLAHASSEE, FL 32312                                                             
Tant, Allison  (DEM)(STR)                          07/22/2019            50.00 CHE KONTOS ASHLEY                            2949 SHAMROCK ST N APT 11                TALLAHASSEE, FL 32309                                                             
Tant, Allison  (DEM)(STR)                          09/05/2021           100.00 CHE KONTOS ASHLEY                            2949 SHAMROCK ST N APT 11                TALLAHASSEE, FL 32309                                                             
Tant, Allison  (DEM)(STR)                          07/17/2020           500.00 CHE KOOKABURRA PROPERTIES                    1401 CENTERVILLE RD STE 202              TALLAHASSEE, FL 32308                    PROPERTY MANAGEMENT                      
Tant, Allison  (DEM)(STR)                          03/05/2020           100.00 CHE KRASOVSKY GREGORY                        3485 PACES FERRY RD                      TALLAHASSEE, FL 32309                                                             
Tant, Allison  (DEM)(STR)                          02/03/2019           250.00 CHE KRASOVSKY GREGORY                        3485 PACES FERRY RD                      TALLAHASSEE, FL 32309                    ATTORNEY                                 
Tant, Allison  (DEM)(STR)                          12/31/2021            50.00 CHE KRATT HENRY JACOB                        4083 BLIND BROOK CT                      TALLAHASSEE, FL 32303                                                             
Tant, Allison  (DEM)(STR)                          11/05/2019            50.00 CHE KREIGER CAROLYN                          2016 FOREST GLEN CT                      TALLAHASSEE, FL 32303                                                             
Tant, Allison  (DEM)(STR)                          10/14/2021            50.00 CHE KRIEGER CAROLYN                          2016 FOREST GLEN CT                      TALLAHASSEE, FL 32303                                                             
Tant, Allison  (DEM)(STR)                          11/21/2019           100.00 CHE KRISTIN ADAMSON ATTORNEY AT LAW          1319 THOMASWOOD DR STE B                 TALLAHASSEE, FL 32308                                                             
Tant, Allison  (DEM)(STR)                          08/03/2021             5.00 CHE KRISTOL ROCHELLE                         1702 N PARK DR APT 71                    WILMINGTON, DE 19806                                                              
Tant, Allison  (DEM)(STR)                          02/05/2019           100.00 CHE KRUMEL DIANNE                            2420 BLUFFS CIR                          PENSACOLA, FL 32503                                                               
Tant, Allison  (DEM)(STR)                          11/05/2019           100.00 CHE KSERI RAMIZ                              1202 CIRCLE DR                           TALLAHASSEE, FL 32301                                                             
Tant, Allison  (DEM)(STR)                          08/19/2020           500.00 CHE KUEHNE BENEDICT                          PO BOX 13620                             MIAMI, FL 33101                          LAWYER                                   
Tant, Allison  (DEM)(STR)                          05/19/2020            25.00 CHE KUGELL KAREN                             4425 MEANDERING WAY APT 515              TALLAHASSEE, FL 32308                                                             
Tant, Allison  (DEM)(STR)                          02/20/2019            25.00 CHE KUGELL KAREN                             4425 MEANDERING WAY APT 515              TALLAHASSEE, FL 32308                                                             
Tant, Allison  (DEM)(STR)                          07/21/2021            10.00 CHE KUGELL KAREN                             4425 MEANDERING WAY APT 515              TALLAHASSEE, FL 32308                                                             
Tant, Allison  (DEM)(STR)                          12/17/2021            20.00 CHE KUGELL KAREN                             4425 MEANDERING WAY APT 515              TALLAHASSEE, FL 32308                                                             
Tant, Allison  (DEM)(STR)                          05/24/2021            25.00 CHE KUGELL KAREN                             4425 MEANDERING WAY APT 515              TALLAHASSEE, FL 32308                                                             
Tant, Allison  (DEM)(STR)                          10/09/2020         1,000.00 CHE LABORERS LOCAL UNION 517                 580 IRENE ST                             ORLANDO, FL 32805                        POLITICAL COMMITTEE                      
Tant, Allison  (DEM)(STR)                          09/17/2020           500.00 CHE LACY RODERIC                             5721 PADGETT CIR                         ORLANDO, FL 32839                        FCPA CEO                                 
Tant, Allison  (DEM)(STR)                          10/14/2021           500.00 CHE LAGERGREN LISA                           6000 BOYNTON HOMESTEAD                   TALLAHASSEE, FL 32312                    CFO INTEGRITY GROUP                      
Tant, Allison  (DEM)(STR)                          01/30/2019           250.00 CHE LAJOIE SUSAN                             12350 CHIMNEY LN                         TALLAHASSEE, FL 32312                    ASSISTANT PROFESSOR                      
Tant, Allison  (DEM)(STR)                          11/05/2019            25.00 CHE LAMB JESSICA                             2558 NOBLE DR                            TALLAHASSEE, FL 32308                                                             
Tant, Allison  (DEM)(STR)                          10/23/2019           100.00 CHE LAMB PATTERSON                           10278 THOUSAND OAKS CIR                  TALLAHASSEE, FL 32309                                                             
Tant, Allison  (DEM)(STR)                          09/03/2020           100.00 CHE LAMB PATTERSON Y                         10278 THOUSAND OAKS CIR                  TALLAHASSEE, FL 32309                                                             
Tant, Allison  (DEM)(STR)                          09/10/2021           100.00 CHE LAMB PATTERSON Y                         10278 THOUSAND OAKS CIR                  TALLAHASSEE, FL 32309                                                             
Tant, Allison  (DEM)(STR)                          01/30/2019            50.00 CHE LAND MATTHEW                             1450 LINCOLN RD APT 307                  MIAMI BEACH, FL 33139                                                             
Tant, Allison  (DEM)(STR)                          10/18/2020            30.00 CHE LANGE STEVEN                             FRANZ-ZIEGLER-STR. 9                     BRANDENBURG AN, XC 14776                                                          
Tant, Allison  (DEM)(STR)                          11/21/2019           250.00 CHE LANGSTON DANIEL                          6617 LAKE PISGAH DR                      TALLAHASSEE, FL 32309                    COMMERCIAL REAL ESTA                     
Tant, Allison  (DEM)(STR)                          12/02/2019            25.00 CHE LAROCHELLE DEVIN                         1839 MICCOSUKEE RD                       TALLAHASSEE, FL 32308                                                             
Tant, Allison  (DEM)(STR)                          06/13/2019            50.00 CHE LARSON CAMILLE                           9928 BEAVER RIDGE TRL                    TALLAHASSEE, FL 32312                                                             
Tant, Allison  (DEM)(STR)                          09/21/2020           150.00 CHE LARSON CAMILLE                           5386 PEMBRIDGE PL                        TALLAHASSEE, FL 32309                    ATTORNEY                                 
Tant, Allison  (DEM)(STR)                          10/30/2019            50.00 CHE LARSON MARILYN                           2806 STARMOUNT LN                        TALLAHASSEE, FL 32303                                                             
Tant, Allison  (DEM)(STR)                          08/30/2021            20.00 CHE LARSON MARILYN                           2806 STARMOUNT LN                        TALLAHASSEE, FL 32303                                                             
Tant, Allison  (DEM)(STR)                          01/28/2019           100.00 CHE LARSON MICHAEL                           5380 PEMBRIDGE PL                        TALLAHASSEE, FL 32309                                                             
Tant, Allison  (DEM)(STR)                          02/28/2020         1,000.00 CHE LAUFER MARSHA                            1750 S OCEAN BLVD                        LANTANA, FL 33462                        RETIRED                                  
Tant, Allison  (DEM)(STR)                          06/02/2019           250.00 CHE LAVIA JENNIFER                           1503 LEE AVE                             TALLAHASSEE, FL 32303                    LAW PROFESSOR                            
Tant, Allison  (DEM)(STR)                          09/07/2021           500.00 CHE LAVIA JENNIFER                           1503 LEE AVE APT                         TALLAHASSEE, FL 32303                    LAWYER                                   
Tant, Allison  (DEM)(STR)                          07/20/2019            25.00 CHE LAWRENCE JASON                           646 W 10TH AVE                           TALLAHASSEE, FL 32303                                                             
Tant, Allison  (DEM)(STR)                          06/26/2020            50.00 CHE LAWSON CATHERINE                         4067 KILMARTIN DR                        TALLAHASSEE, FL 32309                                                             
Tant, Allison  (DEM)(STR)                          08/20/2020            50.00 CHE LAWSON CATHERINE                         4067 KILMARTIN DR                        TALLAHASSEE, FL 32309                                                             
Tant, Allison  (DEM)(STR)                          09/03/2021           250.00 CHE LAWSON CATHERINE                         4067 KILMARTIN DR                        TALLAHASSEE, FL 32309                    OFFICE ADMINISTRATOR                     
Tant, Allison  (DEM)(STR)                          07/21/2021            20.00 CHE LAWSON DEBORAH ERDINE                    1011 SHALIMAR DR                         TALLAHASSEE, FL 32312                                                             
Tant, Allison  (DEM)(STR)                          07/21/2021            20.00 CHE LAWSON DEBORAH ERDINE                    1011 SHALIMAR DR                         TALLAHASSEE, FL 32312                                                             
Tant, Allison  (DEM)(STR)                          12/31/2021            50.00 CHE LAWSON DEBORAH ERDINE                    1011 SHALIMAR DR                         TALLAHASSEE, FL 32312                                                             
Tant, Allison  (DEM)(STR)                          02/27/2019            50.00 CHE LAWSON MARY                              8913 WINGED FOOT DR                      TALLAHASSEE, FL 32312                                                             
Tant, Allison  (DEM)(STR)                          08/07/2020         1,000.00 CHE LAWSON JR ALFRED                         2610 GUNN ST                             TALLAHASSEE, FL 32310                    ELECTED OFFICIAL                         
Tant, Allison  (DEM)(STR)                          01/10/2022           200.00 CHE LAZZELL VALERIE                          3944 BOBBIN BROOK CIR                    TALLAHASSEE, FL 32312                    PHYSICIAN                                
Tant, Allison  (DEM)(STR)                          06/14/2019           250.00 CHE LEACE ANNE                               9113 SHOAL CREEK DR                      TALLAHASSEE, FL 32312                    PHARMACEUTICAL SALES                     
Tant, Allison  (DEM)(STR)                          07/24/2019           250.00 CHE LEACOX JEFFREY                           1201 K ST STE 1100                       SACRAMENTO, CA 95814                     ATTORNEY                                 
Tant, Allison  (DEM)(STR)                          03/08/2019           250.00 CHE LEATH CONSULTING                         150 S MONROE ST STE 300                  TALLAHASSEE, FL 32301                    GOVERNMENT AFFAIRS C                     
Tant, Allison  (DEM)(STR)                          09/30/2020            25.00 CHE LEBEDEFF DIANE                           101 S BAYSHORE BLVD STE 31               SAFETY HARBOR, FL 34695                                                           
Tant, Allison  (DEM)(STR)                          09/03/2021           250.00 CHE LEBOEUF DEAN                             909 E PARK AVE                           TALLAHASSEE, FL 32301                    ATTORNEY                                 
Tant, Allison  (DEM)(STR)                          06/11/2021            25.00 CHE LEE BRIAN                                1203 BUCKINGHAM DR                       TALLAHASSEE, FL 32308                                                             
Tant, Allison  (DEM)(STR)                          04/21/2019            50.00 CHE LEE BRIAN                                1203 BUCKINGHAM DR                       TALLAHASSEE, FL 32308                                                             
Tant, Allison  (DEM)(STR)                          11/05/2019            25.00 CHE LEE BRIAN                                1203 BUCKINGHAM DR                       TALLAHASSEE, FL 32308                                                             
Tant, Allison  (DEM)(STR)                          07/04/2019           250.00 CHE LEE JACKIE                               5750 PARKVIEW LAKE DR                    ORLANDO, FL 32821                        POLITICAL CONSULTANT                     
Tant, Allison  (DEM)(STR)                          09/14/2020            50.00 CHE LEE WILLIAM FRANKLIN                     4180 COVENANT LN STE 105                 TALLAHASSEE, FL 32308                                                             
Tant, Allison  (DEM)(STR)                          02/05/2019           100.00 CHE LEIKAUF NANCY                            2585 NOBLE DR                            TALLAHASSEE, FL 32308                                                             
Tant, Allison  (DEM)(STR)                          10/07/2021            50.00 CHE LEINO MARLEY                             1569 GOODWOOD DR                         TALLAHASSEE, FL 32308                                                             
Tant, Allison  (DEM)(STR)                          03/06/2019            50.00 CHE LEITMAN MELANIE                          426 WILSON AVE                           TALLAHASSEE, FL 32303                                                             
Tant, Allison  (DEM)(STR)                          09/27/2021           100.00 CHE LEITMAN MELANIE ROSE                     426 WILSON AVE                           TALLAHASSEE, FL 32303                                                             
Tant, Allison  (DEM)(STR)                          12/31/2021           250.00 CHE LEON COUNTY DEMOCRATIC BLACK CAUCUS      PO 173                                   TALLAHASSEE, FL 32302                    AFFILIATED PARTY COM                     
Tant, Allison  (DEM)(STR)                          10/22/2021           500.00 CHE LEON IRON & METAL INC.                   1351 AENON CHURCH RD                     TALLAHASSEE, FL 32304                    IRON INDUSTRY                            
Tant, Allison  (DEM)(STR)                          01/09/2020           500.00 CHE LEON IRON & METAL INC.                   1351 AENON CHURCH RD                     TALLAHASSEE, FL 32304                    IRON INDUSTRY                            
Tant, Allison  (DEM)(STR)                          09/02/2021           500.00 CHE LEONARD CHAN                             3318 OLD ST AUGUSTINE WAY                TALLAHASSEE, FL 32311                    RECORD PRODUCER                          
Tant, Allison  (DEM)(STR)                          08/29/2021           250.00 CHE LEONARD DEBIE                            2615 CENTENNIAL BLVD                     TALLAHASSEE, FL 32308                    CPA                                      
Tant, Allison  (DEM)(STR)                          01/30/2019           250.00 CHE LEONARD DEBIE                            10100 VETERANS MEMORIAL DR               TALLAHASSEE, FL 32309                    CPA                                      
Tant, Allison  (DEM)(STR)                          08/16/2019           250.00 CHE LEONARD DEBORAH                          10100 VETERANS MEMORIAL DR               TALLAHASSEE, FL 32309                    CPA                                      
Tant, Allison  (DEM)(STR)                          07/18/2020            25.00 CHE LEONARD DEBORAH                          2615 CENTENNIAL BLVD                     TALLAHASSEE, FL 32308                                                             
Tant, Allison  (DEM)(STR)                          08/31/2020         1,000.00 CHE LEWIN MERICK                             3923 W LAKE ESTATES DR                   DAVIE, FL 33328                          REAL ESTATE                              
Tant, Allison  (DEM)(STR)                          08/31/2020         1,000.00 CHE LEWIN MICHELLE                           1100 NW 95TH AVE                         PLANTATION, FL 33322                     SCHOOL COUNSELOR                         
Tant, Allison  (DEM)(STR)                          02/04/2019           100.00 CHE LEWIS AMANDA                             136 EASTERN WAY                          HAVANA, FL 32333                                                                  
Tant, Allison  (DEM)(STR)                          09/30/2021           100.00 CHE LEWIS KAREN WENZEL                       2814 REBECCA DR                          TALLAHASSEE, FL 32312                                                             
Tant, Allison  (DEM)(STR)                          07/24/2019           100.00 CHE LEWIS KASEY                              1400 VILLAGE BLVD APT 914                WEST PALM BEACH, FL 33409                                                         
Tant, Allison  (DEM)(STR)                          03/05/2020            50.00 CHE LEWIS KASEY                              5598 LEANING OAK TRL                     TALLAHASSEE, FL 32311                                                             
Tant, Allison  (DEM)(STR)                          09/27/2020            25.00 CHE LEWIS TURY                               2887 ROYAL OAKS DR                       TALLAHASSEE, FL 32309                                                             
Tant, Allison  (DEM)(STR)                          06/14/2019           100.00 CHE LEWIS BUTLER MAGGIE                      419 MERCURY DR                           TALLAHASSEE, FL 32305                                                             
Tant, Allison  (DEM)(STR)                          09/14/2021           500.00 CHE LEWIS III DR. HENRY                      4134 FAULKNER LN                         TALLAHASSEE, FL 32311                    NOT EMPLOYED                             
Tant, Allison  (DEM)(STR)                          06/14/2019           250.00 CHE LEWIS III HENRY                          6096 W W KELLEY RD                       TALLAHASSEE, FL 32311                    CEO RED HILLS RESEAR                     
Tant, Allison  (DEM)(STR)                          09/17/2019         1,000.00 CHE LEWIS LONGMAN & WALKER P.A.              315 S CALHOUN ST STE 830                 TALLAHASSEE, FL 32301                    LAW FIRM                                 
Tant, Allison  (DEM)(STR)                          02/05/2019           100.00 CHE LEWIS MCCLUNG STEPHANIE                  2721 12TH ST N                           SAINT PETERSBUR, FL 33704                                                         
Tant, Allison  (DEM)(STR)                          08/28/2019         1,000.00 CHE LIBERTY PARTNERS OF TALLAHASSEE LLC      PO BOX 390                               TALLAHASSEE, FL 32302                    GOVERNMENT AFFAIRS                       
Tant, Allison  (DEM)(STR)                          08/08/2020            10.00 CHE LICARI STEVEN                            2182 BELLCREST CIR                       ROYAL PALM BEAC, FL 33411                                                         
Tant, Allison  (DEM)(STR)                          07/23/2019           100.00 CHE LIGAS ASHLEY                             3653 ESPLANADE WAY                       TALLAHASSEE, FL 32311                                                             
Tant, Allison  (DEM)(STR)                          06/13/2019           150.00 CHE LIGHT KYNDRA                             9012 BROKEN LANCE DR                     TALLAHASSEE, FL 32312                    CEO PRECISION BLDG &                     
Tant, Allison  (DEM)(STR)                          03/02/2020            50.00 CHE LIGHT KYNDRA                             9012 BROKEN LANCE DR                     TALLAHASSEE, FL 32312                                                             
Tant, Allison  (DEM)(STR)                          09/28/2021           100.00 CHE LIGHT KYNDRA                             9012 BROKEN LANCE DR                     TALLAHASSEE, FL 32312                                                             
Tant, Allison  (DEM)(STR)                          03/05/2020            25.00 CHE LILES ANDREW                             6264 BRADFORDVILLE RD                    TALLAHASSEE, FL 32309                                                             
Tant, Allison  (DEM)(STR)                          02/15/2020            50.00 CHE LINCOLN DIANA                            519 S RIDE                               TALLAHASSEE, FL 32303                                                             
Tant, Allison  (DEM)(STR)                          01/30/2019           100.00 CHE LINCOLN DIANA                            519 S RIDE                               TALLAHASSEE, FL 32303                                                             
Tant, Allison  (DEM)(STR)                          10/04/2021           100.00 CHE LINDLEY MARY                             503 E GEORGIA ST                         TALLAHASSEE, FL 32303                                                             
Tant, Allison  (DEM)(STR)                          12/15/2021            50.00 CHE LINDLEY MARY ANN                         503 E GEORGIA ST                         TALLAHASSEE, FL 32303                                                             
Tant, Allison  (DEM)(STR)                          01/09/2022            23.00 CHE LINDLEY MARY ANN                         503 E GEORGIA ST                         TALLAHASSEE, FL 32303                                                             
Tant, Allison  (DEM)(STR)                          12/31/2021            50.00 CHE LINDY CATHY                              930 CAPE MARCO DR UNIT 506               MARCO ISLAND, FL 34145                                                            
Tant, Allison  (DEM)(STR)                          08/25/2020            25.00 CHE LINER BECKY                              825 KENILWORTH RD                        TALLAHASSEE, FL 32312                                                             
Tant, Allison  (DEM)(STR)                          02/22/2019           100.00 CHE LINER STEPHEN                            PO BOX 564                               TALLAHASSEE, FL 32302                                                             
Tant, Allison  (DEM)(STR)                          06/14/2019           100.00 CHE LINER STEPHEN                            PO BOX 564                               TALLAHASSEE, FL 32302                    STATE EMPLOYEE                           
Tant, Allison  (DEM)(STR)                          01/30/2019           500.00 CHE LINNAN NANCY                             507 E CALL ST                            TALLAHASSEE, FL 32301                    ATTORNEY                                 
Tant, Allison  (DEM)(STR)                          01/28/2019           200.00 CHE LITTLES ALMA                             74 HAVANA HWY                            QUINCY, FL 32352                         PHYSICIAN                                
Tant, Allison  (DEM)(STR)                          06/10/2019           100.00 CHE LITTLES ALMA                             74 HAVANA HWY                            QUINCY, FL 32352                         PHYSICIAN                                
Tant, Allison  (DEM)(STR)                          02/28/2020            50.00 CHE LITTLES ALMA                             74 HAVANA HWY                            QUINCY, FL 32352                                                                  
Tant, Allison  (DEM)(STR)                          09/30/2020            20.00 CHE LITTLES ALMA                             74 HAVANA HWY                            QUINCY, FL 32352                         PHYSICIAN                                
Tant, Allison  (DEM)(STR)                          12/15/2021            20.00 CHE LITTLES ALMA                             74 HAVANA HWY                            QUINCY, FL 32352                         PHYSICIAN                                
Tant, Allison  (DEM)(STR)                          09/13/2021           100.00 CHE LITTLES ALMA                             74 HAVANA HWY                            QUINCY, FL 32352                                                                  
Tant, Allison  (DEM)(STR)                          08/26/2020            50.00 CHE LITTLES GENTLE                           74 HAVANA HWY                            QUINCY, FL 32352                                                                  
Tant, Allison  (DEM)(STR)                          02/28/2020            50.00 CHE LITTLES GENTLE                           74 HAVANA HWY                            QUINCY, FL 32352                                                                  
Tant, Allison  (DEM)(STR)                          06/13/2019           100.00 CHE LLOYD LUCY                               1744 BEECHWOOD CIR N                     TALLAHASSEE, FL 32301                    DIRECTOR OF MARKETIN                     
Tant, Allison  (DEM)(STR)                          01/30/2019           100.00 CHE LLOYD LUCY                               1744 BEECHWOOD CIR N                     TALLAHASSEE, FL 32301                                                             
Tant, Allison  (DEM)(STR)                          08/30/2020            25.00 CHE LLOYD LUCY                               1744 BEECHWOOD CIR N                     TALLAHASSEE, FL 32301                                                             
Tant, Allison  (DEM)(STR)                          07/31/2020            25.00 CHE LLOYD LUCY                               1744 BEECHWOOD CIR N                     TALLAHASSEE, FL 32301                                                             
Tant, Allison  (DEM)(STR)                          10/29/2020            25.00 CHE LLOYD LUCY                               1744 BEECHWOOD CIR N                     TALLAHASSEE, FL 32301                                                             
Tant, Allison  (DEM)(STR)                          01/04/2022           250.00 CHE LOEFFLER NANCY                           1385 TUNG HILL DR                        TALLAHASSEE, FL 32317                    PHYSICIAN                                
Tant, Allison  (DEM)(STR)                          09/16/2021           100.00 CHE LOGAN MARK                               2410 KILLARNEY WAY                       TALLAHASSEE, FL 32309                                                             
Tant, Allison  (DEM)(STR)                          01/29/2019           500.00 CHE LOGAN MARK                               2410 KILLARNEY WAY                       TALLAHASSEE, FL 32309                    ATTORNEY                                 
Tant, Allison  (DEM)(STR)                          06/14/2019           250.00 CHE LONGMAN ANNE                             1510 ARGONNE RD                          TALLAHASSEE, FL 32308                    ATTORNEY                                 
Tant, Allison  (DEM)(STR)                          10/17/2019            50.00 CHE LORD TRACEY                              1810 ATLANTIS PL                         TALLAHASSEE, FL 32303                                                             
Tant, Allison  (DEM)(STR)                          09/28/2021            50.00 CHE LORENZ JOHN                              2517 ARTHURS COURT LN                    TALLAHASSEE, FL 32301                                                             
Tant, Allison  (DEM)(STR)                          12/27/2021            20.00 CHE LORENZ JOHN                              2517 ARTHURS COURT LN                    TALLAHASSEE, FL 32301                    NOT EMPLOYED                             
Tant, Allison  (DEM)(STR)                          12/31/2021            50.00 CHE LORENZ JOHN                              2517 ARTHURS COURT LN                    TALLAHASSEE, FL 32301                    NOT EMPLOYED                             
Tant, Allison  (DEM)(STR)                          11/14/2021            50.00 CHE LORENZ JOHN                              2517 ARTHURS COURT LN                    TALLAHASSEE, FL 32301                                                             
Tant, Allison  (DEM)(STR)                          11/21/2019           250.00 CHE LOT 4C SUMMIT EAST LLC                   3425 BANNERMAN RD STE 105-428            TALLAHASSEE, FL 32312                    PROPERTY MANAGER AND                     
Tant, Allison  (DEM)(STR)                          11/21/2019           250.00 CHE LOTANE ROBERT                            1213 HALIFAX CT                          TALLAHASSEE, FL 32308                    RETIRED                                  
Tant, Allison  (DEM)(STR)                          02/05/2019           500.00 CHE LOTANE ROBERT                            12!3 HALIFAX CT                          TALLAHASSEE, FL 32308                    NOT EMPLOYED                             
Tant, Allison  (DEM)(STR)                          09/02/2020           500.00 CHE LOTANE ROBERT                            12!3 HALIFAX CT                          TALLAHASSEE, FL 32308                    NOT EMPLOYED                             
Tant, Allison  (DEM)(STR)                          10/04/2021         1,000.00 CHE LOTANE ROBERT                            12!3 HALIFAX CT                          TALLAHASSEE, FL 32308                    NOT EMPLOYED                             
Tant, Allison  (DEM)(STR)                          09/07/2020            25.00 CHE LOVETT JULIANNE SMITH                    1535 HICKORY AVE                         TALLAHASSEE, FL 32303                                                             
Tant, Allison  (DEM)(STR)                          11/10/2021            25.00 CHE LUCE BRANDY                              10873 LUNA POINT RD                      TALLAHASSEE, FL 32312                                                             
Tant, Allison  (DEM)(STR)                          11/23/2021            20.00 CHE LUIS LAUREN                              430 S SHORE DR                           MIAMI BEACH, FL 33141                                                             
Tant, Allison  (DEM)(STR)                          12/23/2021            20.00 CHE LUIS LAUREN                              430 S SHORE DR                           MIAMI BEACH, FL 33141                                                             
Tant, Allison  (DEM)(STR)                          10/23/2021            20.00 CHE LUIS LAUREN                              430 S SHORE DR                           MIAMI BEACH, FL 33141                                                             
Tant, Allison  (DEM)(STR)                          09/23/2021            20.00 CHE LUIS LAUREN                              430 S SHORE DR                           MIAMI BEACH, FL 33141                                                             
Tant, Allison  (DEM)(STR)                          10/15/2021         1,000.00 CHE LUMEN TECHNOLOGIES SERVICE GROUP LLC     PO BOX 4065                              MONROE, LA 71211                         TELECOMMUNICATIONS                       
Tant, Allison  (DEM)(STR)                          12/16/2021            10.00 CHE LYNCH FRANCIS                            3315 WHIRL A WAY TRL                     TALLAHASSEE, FL 32309                                                             
Tant, Allison  (DEM)(STR)                          01/08/2022           500.00 CHE LYON KATHARINE V                         168 ROSEHILL DR W                        TALLAHASSEE, FL 32312                    NOT EMPLOYED                             
Tant, Allison  (DEM)(STR)                          08/29/2021           100.00 CHE M ZOLDAK AMY                             2829 ROYAL OAKS DR                       TALLAHASSEE, FL 32309                                                             
Tant, Allison  (DEM)(STR)                          07/01/2020            10.00 CHE MAAS ROGER                               2471 DUSKY CT                            TALLAHASSEE, FL 32309                                                             
Tant, Allison  (DEM)(STR)                          02/05/2019           250.00 CHE MABRY JANET                              2866 BAY HEATHER CIR                     GULF BREEZE, FL 32563                    GOVERNMENTAL AFFAIRS                     
Tant, Allison  (DEM)(STR)                          12/15/2021             5.00 CHE MACFARLANE LOIS                          3218 INDEPENDENCE CT                     TALLAHASSEE, FL 32312                                                             
Tant, Allison  (DEM)(STR)                          12/15/2021             5.00 CHE MACFARLANE LOIS                          3218 INDEPENDENCE CT                     TALLAHASSEE, FL 32312                                                             
Tant, Allison  (DEM)(STR)                          12/01/2021            25.00 CHE MACK KAREN K                             871 OLD BUMPY RD                         TALLAHASSEE, FL 32317                                                             
Tant, Allison  (DEM)(STR)                          01/01/2022           250.00 CHE MACKENZIE ANNE                           2735 EVERETT LN                          TALLAHASSEE, FL 32308                    NOT EMPLOYED                             
Tant, Allison  (DEM)(STR)                          01/30/2019           250.00 CHE MACKENZIE ANNE                           2735 EVERETT LN                          TALLAHASSEE, FL 32308                    NOT EMPLOYED                             
Tant, Allison  (DEM)(STR)                          10/03/2021            50.00 CHE MACMILLAN JOAN                           2316 ARMISTEAD RD                        TALLAHASSEE, FL 32308                                                             
Tant, Allison  (DEM)(STR)                          08/04/2021            50.00 CHE MACMILLAN JOAN R                         2316 ARMISTEAD RD                        TALLAHASSEE, FL 32308                                                             
Tant, Allison  (DEM)(STR)                          09/03/2021            50.00 CHE MACMILLAN JOAN R                         2316 ARMISTEAD RD                        TALLAHASSEE, FL 32308                                                             
Tant, Allison  (DEM)(STR)                          10/14/2021           100.00 CHE MACNAMARA MICHAEL                        2415 FORMOSA DR                          TALLAHASSEE, FL 32308                                                             
Tant, Allison  (DEM)(STR)                          06/14/2019            50.00 CHE MACNAMARA MICHAEL                        526 GLENVIEW DR                          TALLAHASSEE, FL 32303                                                             
Tant, Allison  (DEM)(STR)                          07/15/2020           100.00 CHE MADSEN THOMPSON MACHELLE                 7188 OX BOW CIR                          TALLAHASSEE, FL 32312                                                             
Tant, Allison  (DEM)(STR)                          06/19/2019         1,000.00 CHE MAGICAL CRUISE COMPANY LTD               200 CELEBRATION PL                       CELEBRATION, FL 34747                    ENTERTAINMENT & TOUR                     
Tant, Allison  (DEM)(STR)                          09/20/2021         1,000.00 CHE MAGICAL CRUISE COMPANY LTD               200 CELEBRATION PL                       CELEBRATION, FL 34747                    ENTERTAINMENT & TOUR                     
Tant, Allison  (DEM)(STR)                          01/04/2022           100.00 CHE MAI HARRY                                3310 MARIANA OAKS DR                     TALLAHASSEE, FL 32311                                                             
Tant, Allison  (DEM)(STR)                          02/05/2019            50.00 CHE MALWITZ LISA                             1611 MISTY GARDEN WAY                    TALLAHASSEE, FL 32303                                                             
Tant, Allison  (DEM)(STR)                          10/05/2020            50.00 CHE MANNELLI THEODORE F                      1607 FERNANDO DR                         TALLAHASSEE, FL 32303                                                             
Tant, Allison  (DEM)(STR)                          02/17/2020           100.00 CHE MANNHEIMER DOUG                          215 S MONROE ST STE 400                  TALLAHASSEE, FL 32301                                                             
Tant, Allison  (DEM)(STR)                          11/21/2019           250.00 CHE MANNHEIMER DOUGLAS                       215 S MONROE ST STE 400                  TALLAHASSEE, FL 32301                    ATTORNEY                                 
Tant, Allison  (DEM)(STR)                          02/14/2019           200.00 CHE MANNHEIMER DOUGLAS                       215 S MONROE ST STE 400                  TALLAHASSEE, FL 32301                    ATTORNEY                                 
Tant, Allison  (DEM)(STR)                          02/14/2019           500.00 CHE MANNING ALTHA                            2607 S HANNON HILL DR                    TALLAHASSEE, FL 32309                    RETIRED                                  
Tant, Allison  (DEM)(STR)                          02/05/2019           250.00 CHE MANNING MAGGIE                           2255 WOODBINE DR                         TALLAHASSEE, FL 32309                    BUSINESS DEVELOPMENT                     
Tant, Allison  (DEM)(STR)                          07/22/2020           200.00 CHE MANNING MAGGIE                           2255 WOODBINE DR                         TALLAHASSEE, FL 32309                    BUSINESS DEVELOPMENT                     
Tant, Allison  (DEM)(STR)                          09/10/2021           250.00 CHE MANNING MAGGIE                           2255 WOODBINE DR                         TALLAHASSEE, FL 32309                    BUSINESS DEVELOPMENT                     
Tant, Allison  (DEM)(STR)                          03/09/2019           250.00 CHE MANZANO SARAH                            PO BOX 430748                            SOUTH MIAMI, FL 33243                    POLITICAL CONSULTANT                     
Tant, Allison  (DEM)(STR)                          12/09/2019           500.00 CHE MANZANO SARAH                            PO BOX 430748                            SOUTH MIAMI, FL 33243                    POLITICAL CONSULTANT                     
Tant, Allison  (DEM)(STR)                          03/01/2020            50.00 CHE MARCELIN ADNER                           PO BOX 21371                             TALLAHASSEE, FL 32316                                                             
Tant, Allison  (DEM)(STR)                          03/17/2019           500.00 CHE MARKS JANE                               3325 THOMASVILLE RD STE C                TALLAHASSEE, FL 32308                    PHYSICIAN                                
Tant, Allison  (DEM)(STR)                          08/07/2019           200.00 CHE MAROWSKI MICHELLE                        1905 SAGEWAY DR                          TALLAHASSEE, FL 32303                    GOVERNMENT ADMINISTR                     
Tant, Allison  (DEM)(STR)                          08/20/2019           250.00 CHE MARSH PAMELA                             2508 HARRIMAN CIR                        TALLAHASSEE, FL 32308                    LAWYER                                   
Tant, Allison  (DEM)(STR)                          01/30/2019           250.00 CHE MARSH PAMELA                             2508 HARRIMAN CIR                        TALLAHASSEE, FL 32308                    LAWYER                                   
Tant, Allison  (DEM)(STR)                          06/14/2019           100.00 CHE MARSHALL GWENDOLYN                       2251 GOOSEBERRY CT                       TALLAHASSEE, FL 32312                                                             
Tant, Allison  (DEM)(STR)                          02/21/2020            50.00 CHE MARSHALL GWENDOLYN                       2251 GOOSEBERRY CT                       TALLAHASSEE, FL 32312                                                             
Tant, Allison  (DEM)(STR)                          02/21/2020            25.00 CHE MARSHALL GWENDOLYN                       2251 GOOSEBERRY CT                       TALLAHASSEE, FL 32312                                                             
Tant, Allison  (DEM)(STR)                          02/05/2019           100.00 CHE MARTIN PAT                               3119 BROCKTON WAY                        TALLAHASSEE, FL 32308                                                             
Tant, Allison  (DEM)(STR)                          10/14/2021           100.00 CHE MARTIN PATRICIA YANCEY                   3119 BROCKTON WAY                        TALLAHASSEE, FL 32308                                                             
Tant, Allison  (DEM)(STR)                          10/07/2021           100.00 CHE MARX MEAGHAN ALEXANDRA                   2927 TEWKESBURY TRCE                     TALLAHASSEE, FL 32309                                                             
Tant, Allison  (DEM)(STR)                          03/05/2020            40.00 CHE MARX RHONDA                              6005 BOYNTON HOMESTEAD                   TALLAHASSEE, FL 32312                                                             
Tant, Allison  (DEM)(STR)                          03/05/2020            40.00 CHE MARX RON                                 6005 BOYNTON HOMESTEAD                   TALLAHASSEE, FL 32312                                                             
Tant, Allison  (DEM)(STR)                          02/05/2019           100.00 CHE MARX RONALD                              6005 BOYNTON HOMESTEAD                   TALLAHASSEE, FL 32312                                                             
Tant, Allison  (DEM)(STR)                          12/31/2021            50.00 CHE MATHEWS JUDITH                           4436 MEANDERING WAY # 106                TALLAHASSEE, FL 32308                                                             
Tant, Allison  (DEM)(STR)                          09/22/2020            10.00 CHE MATRONE ROBERT                           1129 S OSCEOLA AVE                       ORLANDO, FL 32806                                                                 
Tant, Allison  (DEM)(STR)                          09/20/2021            50.00 CHE MATTOX MARIE ANN                         7861 TALLEY ANN DR                       TALLAHASSEE, FL 32311                                                             
Tant, Allison  (DEM)(STR)                          06/14/2019            50.00 CHE MAU SUSAN                                2111 LEE AVE                             TALLAHASSEE, FL 32308                                                             
Tant, Allison  (DEM)(STR)                          10/07/2021           250.00 CHE MAURER JONATHAN H                        647 CHANCEY LN                           TALLAHASSEE, FL 32308                    POLICY                                   
Tant, Allison  (DEM)(STR)                          05/08/2019           250.00 CHE MAURY MANAGEMENT GROUP INC               PO BOX 16637                             TALLAHASSEE, FL 32317                    GOVERNMENTAL AFFAIRS                     
Tant, Allison  (DEM)(STR)                          02/01/2019          -500.00 CHE MAXWELL SHARON                           4645 LOWER CAIRO RD                      THOMASVILLE, GA 31792                    NOT EMPLOYED                             
Tant, Allison  (DEM)(STR)                          01/28/2019           500.00 CHE MAXWELL SHARON                           4645 LOWER CAIRO RD                      THOMASVILLE, GA 31792                    NOT EMPLOYED                             
Tant, Allison  (DEM)(STR)                          01/28/2019           500.00 CHE MAXWELL SHARON                           4645 LOWER CAIRO RD                      THOMASVILLE, GA 31792                    NOT EMPLOYED                             
Tant, Allison  (DEM)(STR)                          07/18/2020           250.00 CHE MAXWELL SHARON                           4645 LOWER CAIRO RD                      THOMASVILLE, GA 31792                    NOT EMPLOYED                             
Tant, Allison  (DEM)(STR)                          11/14/2021           100.00 CHE MAXWELL SHARON                           4645 LOWER CAIRO RD                      THOMASVILLE, GA 31792                                                             
Tant, Allison  (DEM)(STR)                          10/01/2020            20.00 CHE MAYFIELD MARY LOIS                       3276 RUE DE LAFITTE DR                   TALLAHASSEE, FL 32312                                                             
Tant, Allison  (DEM)(STR)                          08/31/2020            20.00 CHE MAYFIELD MARY LOIS                       3276 RUE DE LAFITTE DR                   TALLAHASSEE, FL 32312                                                             
Tant, Allison  (DEM)(STR)                          10/29/2020            10.00 CHE MAYFIELD MARY LOIS                       3276 RUE DE LAFITTE DR                   TALLAHASSEE, FL 32312                                                             
Tant, Allison  (DEM)(STR)                          06/30/2020            50.00 CHE MAYFIELD MARY LOIS                       3276 RUE DE LAFITTE DR                   TALLAHASSEE, FL 32312                                                             
Tant, Allison  (DEM)(STR)                          11/30/2021           100.00 CHE MCALILEY JANET                           3 GROVE ISLE DR                          MIAMI, FL 33133                                                                   
Tant, Allison  (DEM)(STR)                          08/12/2020         1,000.00 CHE MCALLISTER JULIUS HARRISON               3588 MOSSY CREEK LN                      TALLAHASSEE, FL 32311                    MINISTER                                 
Tant, Allison  (DEM)(STR)                          03/05/2020           100.00 CHE MCBRIDE MICHAEL                          124 MILL BRANCH RD                       TALLAHASSEE, FL 32312                                                             
Tant, Allison  (DEM)(STR)                          06/11/2019           100.00 CHE MCBRIDE MICHAEL                          124 MILL BRANCH RD                       TALLAHASSEE, FL 32312                                                             
Tant, Allison  (DEM)(STR)                          08/30/2021           500.00 CHE MCBRIDE MICHAEL                          124 MILL BRANCH RD                       TALLAHASSEE, FL 32312                    SENIOR DBA                               
Tant, Allison  (DEM)(STR)                          09/08/2021           250.00 CHE MCCALL JOANNE YOUNG                      2464 ARVAH BRANCH BLVD                   TALLAHASSEE, FL 32309                    TEACHER                                  
Tant, Allison  (DEM)(STR)                          09/07/2021           100.00 CHE MCCHAREN KATHLEEN                        2716 LUCERNE DR                          TALLAHASSEE, FL 32303                                                             
Tant, Allison  (DEM)(STR)                          09/15/2021           100.00 CHE MCCLELLAN CARLA AMANDA                   3150 WINDSONG DR APT 4105                TALLAHASSEE, FL 32308                                                             
Tant, Allison  (DEM)(STR)                          06/14/2020            50.00 CHE MCCLINTON SANDRA                         5028 PELICAN BLVD                        CAPE CORAL, FL 33914                                                              
Tant, Allison  (DEM)(STR)                          09/05/2020            50.00 CHE MCCLINTON SANDRA                         5028 PELICAN BLVD                        CAPE CORAL, FL 33914                                                              
Tant, Allison  (DEM)(STR)                          03/04/2020           100.00 CHE MCCLURE RACHELLE                         427 MCDANIEL ST                          TALLAHASSEE, FL 32303                                                             
Tant, Allison  (DEM)(STR)                          01/30/2019           200.00 CHE MCCLURE RACHELLE                         427 MCDANIEL ST                          TALLAHASSEE, FL 32303                    DESIGNER                                 
Tant, Allison  (DEM)(STR)                          09/01/2021           500.00 CHE MCCONNAUGHHAY JANA                       2806 WALTER SCOTT RD                     TALLAHASSEE, FL 32312                    LAWYER                                   
Tant, Allison  (DEM)(STR)                          06/14/2019           100.00 CHE MCCONNAUGHHAY HENRY JANA                 2806 WALTER SCOTT RD                     TALLAHASSEE, FL 32312                                                             
Tant, Allison  (DEM)(STR)                          02/18/2020           100.00 CHE MCCOY ANTOINETTE                         1300 BALL FARM RD                        QUINCY, FL 32352                                                                  
Tant, Allison  (DEM)(STR)                          11/05/2019            50.00 CHE MCCOY SCOTT                              3752 BILTMORE AVE                        TALLAHASSEE, FL 32311                                                             
Tant, Allison  (DEM)(STR)                          08/29/2021           500.00 CHE MCCOY TERENCE                            1300 BALL FARM RD                        QUINCY, FL 32352                         NOT EMPLOYED                             
Tant, Allison  (DEM)(STR)                          01/26/2019           500.00 CHE MCCOY TERRY                              1300 BALL FARM RD                        QUINCY, FL 32352                         NOT EMPLOYED                             
Tant, Allison  (DEM)(STR)                          08/02/2020            25.00 CHE MCCULLOUGH HERMINIA                      29743 CHAPEL PARK DR                     WESLEY CHAPEL, FL 33543                                                           
Tant, Allison  (DEM)(STR)                          01/28/2019           100.00 CHE MCDONALD TRACY                           6635 MAN O WAR TRL                       TALLAHASSEE, FL 32309                                                             
Tant, Allison  (DEM)(STR)                          02/17/2020           100.00 CHE MCDONALD TRACY                           6635 MAN O WAR TRL                       TALLAHASSEE, FL 32309                                                             
Tant, Allison  (DEM)(STR)                          06/14/2020           100.00 CHE MCDONALD TRACY ANN                       6635 MAN O WAR TRL                       TALLAHASSEE, FL 32309                    BUSINESS ANALYST                         
Tant, Allison  (DEM)(STR)                          08/05/2020            20.00 CHE MCDONALD TRACY ANN                       6635 MAN O WAR TRL                       TALLAHASSEE, FL 32309                    BUSINESS ANALYST                         
Tant, Allison  (DEM)(STR)                          07/18/2020            25.00 CHE MCDONALD TRACY ANN                       6635 MAN O WAR TRL                       TALLAHASSEE, FL 32309                    BUSINESS ANALYST                         
Tant, Allison  (DEM)(STR)                          09/05/2020            20.00 CHE MCDONALD TRACY ANN                       6635 MAN O WAR TRL                       TALLAHASSEE, FL 32309                    BUSINESS ANALYST                         
Tant, Allison  (DEM)(STR)                          10/05/2020            20.00 CHE MCDONALD TRACY ANN                       6635 MAN O WAR TRL                       TALLAHASSEE, FL 32309                    BUSINESS ANALYST                         
Tant, Allison  (DEM)(STR)                          09/22/2021            25.00 CHE MCDONALD TRACY ANN                       6635 MAN O WAR TRL                       TALLAHASSEE, FL 32309                                                             
Tant, Allison  (DEM)(STR)                          12/31/2021            20.00 CHE MCDONALD TRACY ANN                       6635 MAN O WAR TRL                       TALLAHASSEE, FL 32309                                                             
Tant, Allison  (DEM)(STR)                          01/09/2022            23.00 CHE MCDONALD TRACY ANN                       6635 MAN O WAR TRL                       TALLAHASSEE, FL 32309                                                             
Tant, Allison  (DEM)(STR)                          04/09/2019            25.00 CHE MCFARLANE VALERIE                        299 EVERGREEN ST NE                      PALM BAY, FL 32907                                                                
Tant, Allison  (DEM)(STR)                          06/26/2019           100.00 CHE MCGEE LINDSEY                            3144 FLASTACOWO RD                       TALLAHASSEE, FL 32310                                                             
Tant, Allison  (DEM)(STR)                          01/07/2022           100.00 CHE MCGUIRE KATHERINE I                      1101 PINE ST                             TALLAHASSEE, FL 32303                                                             
Tant, Allison  (DEM)(STR)                          01/10/2022           500.00 CHE MCGUIRE WOODS                            GATEWAY PLAZA 500 EAST CANAL STREET      RICHMOND, VA 23219                       GOVERNMENTAL AFFAIRS                     
Tant, Allison  (DEM)(STR)                          09/20/2021           500.00 CHE MCGUIRE WOODS                            GATEWAY PLAZA 500 EAST CANAL STREET      RICHMOND, VA 23219                       GOVERNMENTAL AFFAIRS                     
Tant, Allison  (DEM)(STR)                          05/24/2019           500.00 CHE MCGUIRE WOODS                            GATEWAY PLAZA 500 EAST CANAL STREET      RICHMOND, VA 23219                       GOVERNMENTAL AFFAIRS                     
Tant, Allison  (DEM)(STR)                          08/11/2020           500.00 CHE MCGUIRE WOODS                            GATEWAY PLAZA 500 EAST CANAL STREET      RICHMOND, VA 23219                       GOVERNMENTAL AFFAIRS                     
Tant, Allison  (DEM)(STR)                          08/04/2020         1,000.00 CHE MCKAY JOHN                               PO BOX 12069                             TALLAHASSEE, FL 32317                    REAL ESTATE                              
Tant, Allison  (DEM)(STR)                          09/21/2020         1,000.00 CHE MCKAY MICHELLE                           PO BOX 12189                             TALLAHASSEE, FL 32317                    GOV REL CONSULTANT                       
Tant, Allison  (DEM)(STR)                          09/23/2021         1,000.00 CHE MCKAY MICHELLE                           PO BOX 12189                             TALLAHASSEE, FL 32317                    GOV REL CONSULTANT                       
Tant, Allison  (DEM)(STR)                          10/01/2020           100.00 CHE MCKEON KATHLEEN ANN                      8085 PRESERVATION RD                     TALLAHASSEE, FL 32312                                                             
Tant, Allison  (DEM)(STR)                          09/12/2021           500.00 CHE MCKIBBIN ERICKA                          2796 PALAFOX LN                          TALLAHASSEE, FL 32312                    MAXIM STRATEGIES & S                     
Tant, Allison  (DEM)(STR)                          02/05/2019           500.00 CHE MCKINLEY POOLE                           106 E COLLEGE AVE STE 1100               TALLAHASSEE, FL 32301                    GOVERNMENTAL AFFAIRS                     
Tant, Allison  (DEM)(STR)                          02/04/2019          -500.00 CHE MCKINLEY WILL                            106 E COLLEGE AVE STE 1100               TALLAHASSEE, FL 32301                                                             
Tant, Allison  (DEM)(STR)                          02/04/2019           500.00 CHE MCKINLEY WILL                            106 E COLLEGE AVE STE 1100               TALLAHASSEE, FL 32301                    GOVERNMENT AFFAIRS                       
Tant, Allison  (DEM)(STR)                          02/05/2019            50.00 CHE MCKINNON ROBERT                          1294 EDGEWOOD AVE S                      JACKSONVILLE, FL 32205                                                            
Tant, Allison  (DEM)(STR)                          11/05/2019            25.00 CHE MCKINNON ROBERT                          1294 EDGEWOOD AVE S                      JACKSONVILLE, FL 32205                                                            
Tant, Allison  (DEM)(STR)                          01/04/2022           250.00 CHE MCLANAHAN GREGORY                        4483 FOXCROFT DR                         TALLAHASSEE, FL 32309                    PHYSICIAN                                
Tant, Allison  (DEM)(STR)                          09/20/2020           100.00 CHE MCLAUGHLIN STEVE                         1307 CIRCLE DR                           TALLAHASSEE, FL 32301                                                             
Tant, Allison  (DEM)(STR)                          09/29/2020            50.00 CHE MCMILLEN BETH                            7820 SHADOWOOD DR APT 303                WEST MELBOURNE, FL 32904                 TAX PREPARER/OFFICE                      
Tant, Allison  (DEM)(STR)                          07/31/2020            15.00 CHE MCMILLEN BETH                            7820 SHADOWOOD DR APT 303                WEST MELBOURNE, FL 32904                                                          
Tant, Allison  (DEM)(STR)                          01/30/2019            50.00 CHE MCMILLEN BETH                            7820 SHADOWOOD DR APT 303                WEST MELBOURNE, FL 32904                                                          
Tant, Allison  (DEM)(STR)                          06/17/2019           100.00 CHE MCNEILL CARRIE                           1350 MARKET ST                           TALLAHASSEE, FL 32312                                                             
Tant, Allison  (DEM)(STR)                          10/15/2020           100.00 CHE MCPHERSON JANET STEPHEN                  2405 NAPOLEON BONAPARTE DR               TALLAHASSEE, FL 32308                                                             
Tant, Allison  (DEM)(STR)                          11/09/2021            25.00 CHE MCPHERSON JANET STEPHEN                  2405 NAPOLEON BONAPARTE DR               TALLAHASSEE, FL 32308                                                             
Tant, Allison  (DEM)(STR)                          01/28/2019           100.00 CHE MCPHERSON MAXINE                         312 DREADNAUGHT CT                       TALLAHASSEE, FL 32312                                                             
Tant, Allison  (DEM)(STR)                          06/20/2020            25.00 CHE MCPHERSON MAXINE C                       312 DREADNAUGHT CT                       TALLAHASSEE, FL 32312                                                             
Tant, Allison  (DEM)(STR)                          07/15/2020            20.00 CHE MCPHERSON MAXINE C                       312 DREADNAUGHT CT                       TALLAHASSEE, FL 32312                                                             
Tant, Allison  (DEM)(STR)                          01/28/2019           100.00 CHE MEADOWS-KEEFE JULIE                      3256 APPLETON DR                         TALLAHASSEE, FL 32311                                                             
Tant, Allison  (DEM)(STR)                          01/28/2019         1,000.00 CHE MEEHAN SHEILA                            3627 DEXTER DR                           TALLAHASSEE, FL 32312                    PARALEGAL                                
Tant, Allison  (DEM)(STR)                          08/31/2021           500.00 CHE MEEHAN SHEILA MARGARET                   3627 DEXTER DR                           TALLAHASSEE, FL 32312                    PARALEGAL                                
Tant, Allison  (DEM)(STR)                          10/28/2020            50.00 CHE MEEKS ANTIONETTE                         228 BIRKDALE DR                          DAYTONA BEACH, FL 32124                                                           
Tant, Allison  (DEM)(STR)                          09/20/2021           250.00 CHE MEENAN P.A.                              PO BOX 11247                             TALLAHASSEE, FL 32302                    GOVERNMENTAL AFFAIRS                     
Tant, Allison  (DEM)(STR)                          10/15/2019           500.00 CHE MEENEN PA                                PO BOX 11247                             TALLAHASSEE, FL 32302                    GOVERNMENTAL AFFAIRS                     
Tant, Allison  (DEM)(STR)                          10/14/2021           250.00 CHE MEG MARX CONSULTING INC.                 2927 TEWKESBURY TRCE                     TALLAHASSEE, FL 32309                    EMERGENCY RECOVERY                       
Tant, Allison  (DEM)(STR)                          10/17/2020            50.00 CHE MEIER NORMA                              908 WAVERLY RD                           TALLAHASSEE, FL 32312                                                             
Tant, Allison  (DEM)(STR)                          06/14/2019            50.00 CHE MELICHAR FRANCESCA                       1543 CRESTVIEW AVE                       TALLAHASSEE, FL 32303                                                             
Tant, Allison  (DEM)(STR)                          10/29/2020            50.00 CHE MELSER MARC                              4400 RIVERSIDE DR                        PUNTA GORDA, FL 33982                                                             
Tant, Allison  (DEM)(STR)                          09/20/2020            50.00 CHE MELSER MARC                              4400 RIVERSIDE DR                        PUNTA GORDA, FL 33982                                                             
Tant, Allison  (DEM)(STR)                          12/31/2021            50.00 CHE MELSER MARC                              4400 RIVERSIDE DR                        PUNTA GORDA, FL 33982                    PHYSICIAN                                
Tant, Allison  (DEM)(STR)                          09/16/2021           180.00 CHE MELSER MARC                              4400 RIVERSIDE DR                        PUNTA GORDA, FL 33982                    PHYSICIAN                                
Tant, Allison  (DEM)(STR)                          09/10/2021           100.00 CHE MELTON CORRIE                            2806 STERLING DR                         TALLAHASSEE, FL 32312                                                             
Tant, Allison  (DEM)(STR)                          02/20/2019           100.00 CHE MELTON JAMES                             4436 MEANDERING WAY                      TALLAHASSEE, FL 32308                                                             
Tant, Allison  (DEM)(STR)                          01/30/2019           100.00 CHE MENDICINO TERRY                          3019 HAWKS LANDING DR                    TALLAHASSEE, FL 32309                                                             
Tant, Allison  (DEM)(STR)                          06/14/2019            50.00 CHE MENDICINO TERRY                          3019 HAWKS LANDING DR                    TALLAHASSEE, FL 32309                    SELF-EMPLOYED                            
Tant, Allison  (DEM)(STR)                          08/30/2021           100.00 CHE MENDICINO TERRY                          3019 HAWKS LANDING DR                    TALLAHASSEE, FL 32309                                                             
Tant, Allison  (DEM)(STR)                          02/14/2019           100.00 CHE MENTON STEPHEN                           920 LIVE OAK PLANTATION RD               TALLAHASSEE, FL 32312                                                             
Tant, Allison  (DEM)(STR)                          09/30/2021         1,000.00 CHE MERCK SHARPE & DOHME CORP.               2000 GALLOPING HILL RD MS K-5            KENILWORTH, NJ 07033                     WELLNESS                                 
Tant, Allison  (DEM)(STR)                          01/26/2019           250.00 CHE MERZER MARTIN                            2820 HANNON HILL DR                      TALLAHASSEE, FL 32309                    NOT EMPLOYED                             
Tant, Allison  (DEM)(STR)                          06/15/2020           100.00 CHE MERZER MARTIN H                          2820 HANNON HILL DR                      TALLAHASSEE, FL 32309                                                             
Tant, Allison  (DEM)(STR)                          08/19/2020           100.00 CHE MERZER MARTIN H                          2820 HANNON HILL DR                      TALLAHASSEE, FL 32309                    NOT EMPLOYED                             
Tant, Allison  (DEM)(STR)                          09/01/2021           250.00 CHE MERZER MARTIN H                          2820 HANNON HILL DR                      TALLAHASSEE, FL 32309                    NOT EMPLOYED                             
Tant, Allison  (DEM)(STR)                          08/31/2021            20.00 CHE MESERVE PEGGY                            2721 RAINTREE CIR                        TALLAHASSEE, FL 32308                                                             
Tant, Allison  (DEM)(STR)                          12/17/2021            50.00 CHE MESERVE PEGGY                            2721 RAINTREE CIR                        TALLAHASSEE, FL 32308                    NOT EMPLOYED                             
Tant, Allison  (DEM)(STR)                          12/27/2021            50.00 CHE MESERVE PEGGY                            2721 RAINTREE CIR                        TALLAHASSEE, FL 32308                    NOT EMPLOYED                             
Tant, Allison  (DEM)(STR)                          01/08/2022            20.00 CHE MESERVE PEGGY                            2721 RAINTREE CIR                        TALLAHASSEE, FL 32308                                                             
Tant, Allison  (DEM)(STR)                          09/14/2021           250.00 CHE MESSER JAMES                             6960 STANDING PINES LN                   TALLAHASSEE, FL 32312                    LAWYER                                   
Tant, Allison  (DEM)(STR)                          09/14/2021           250.00 CHE MESSER LAURYE                            6960 STANDING PINES LN                   TALLAHASSEE, FL 32312                    TEACHER                                  
Tant, Allison  (DEM)(STR)                          07/09/2020           250.00 CHE MESSERSMITH KYMBERLY                     4316 BROOKSIDE DR                        ALEXANDRIA, VA 22312                     GOVERNMENT RELATIONS                     
Tant, Allison  (DEM)(STR)                          02/04/2019           100.00 CHE MESSERSMITH KYMBERLY                     4316 BROOKSIDE DR                        ALEXANDRIA, VA 22312                                                              
Tant, Allison  (DEM)(STR)                          09/20/2021            25.00 CHE METCALF THELMA J                         3518 COLONNADE DR                        TALLAHASSEE, FL 32309                                                             
Tant, Allison  (DEM)(STR)                          08/31/2021           500.00 CHE MEYER RON                                PO BOX 1547                              TALLAHASSEE, FL 32302                    ATTORNEY                                 
Tant, Allison  (DEM)(STR)                          02/18/2020           100.00 CHE MEYER RON                                5278 PIMLICO DR                          TALLAHASSEE, FL 32309                                                             
Tant, Allison  (DEM)(STR)                          06/11/2019         1,000.00 CHE MIAMI PROPERTY PARTNERS LLC              1600 NW 163RD ST                         MIAMI, FL 33169                          PROPERTY MANAGER                         
Tant, Allison  (DEM)(STR)                          05/30/2019           500.00 CHE MICHAEL CUSICK & ASSOCIATES              200 W COLLEGE AVE STE 119                TALLAHASSEE, FL 32301                    GOVERNMENTAL CONSULT                     
Tant, Allison  (DEM)(STR)                          10/15/2021         1,000.00 CHE MICROSOFT CORPORATION STAKEHOLDERS VOLUN 3720 159TH AVE NE BLDG 34                REDMOND, WA 98052                        POLITICAL ACTION COM                     
Tant, Allison  (DEM)(STR)                          11/29/2021            25.00 CHE MIKLOWITZ LINDA                          2542 ARTHURS COURT LN                    TALLAHASSEE, FL 32301                                                             
Tant, Allison  (DEM)(STR)                          10/29/2020            10.00 CHE MIKLOWITZ LINDA                          2542 ARTHURS COURT LN                    TALLAHASSEE, FL 32301                                                             
Tant, Allison  (DEM)(STR)                          01/09/2022            50.00 CHE MILLER CINDY                             1544 CRISTOBAL DR                        TALLAHASSEE, FL 32303                                                             
Tant, Allison  (DEM)(STR)                          01/10/2022           500.00 CHE MILLER MICHAEL W C                       1163 BRAEMORE WAY                        TALLAHASSEE, FL 32308                    PHYSICIAN                                
Tant, Allison  (DEM)(STR)                          02/03/2019           250.00 CHE MILLER NANCY                             4437 W SHANNON LAKES DR                  TALLAHASSEE, FL 32309                    NOT EMPLOYED                             
Tant, Allison  (DEM)(STR)                          04/16/2019           200.00 CHE MILLER THOMAS                            449 COLLINSFORD RD                       TALLAHASSEE, FL 32301                    PROGRAM ADMINISTRATO                     
Tant, Allison  (DEM)(STR)                          02/04/2019           250.00 CHE MILLETT EMILY                            2341 CAREFREE CV                         TALLAHASSEE, FL 32308                    NOT EMPLOYED                             
Tant, Allison  (DEM)(STR)                          10/06/2020           250.00 CHE MILLETT EMILY                            2341 CAREFREE CV                         TALLAHASSEE, FL 32308                    NOT EMPLOYED                             
Tant, Allison  (DEM)(STR)                          01/01/2022           250.00 CHE MILLETT EMILY                            2341 CAREFREE CV                         TALLAHASSEE, FL 32308                    NOT EMPLOYED                             
Tant, Allison  (DEM)(STR)                          11/14/2021           100.00 CHE MILLINOR FRANCINE                        13426 MERIDIAN RIAD N                    TALLAHASSEE, FL 32312                    NOT EMPLOYED                             
Tant, Allison  (DEM)(STR)                          12/01/2021           100.00 CHE MILLINOR FRANCINE                        13426 MERIDIAN RIAD N                    TALLAHASSEE, FL 32312                    NOT EMPLOYED                             
Tant, Allison  (DEM)(STR)                          08/30/2021           500.00 CHE MILLINOR FRANCINE                        13426 MERIDIAN RIAD N                    TALLAHASSEE, FL 32312                    NOT EMPLOYED                             
Tant, Allison  (DEM)(STR)                          02/04/2019           250.00 CHE MILLS JOHN                               203 N GADSDEN ST STE 1A                  TALLAHASSEE, FL 32301                    ATTORNEY                                 
Tant, Allison  (DEM)(STR)                          09/14/2021           333.00 CHE MINNICK BRUCE                            600 VICTORY GARDEN DR                    TALLAHASSEE, FL 32301                    ATTORNEY                                 
Tant, Allison  (DEM)(STR)                          09/28/2021           333.00 CHE MINNICK BRUCE                            600 VICTORY GARDEN DR                    TALLAHASSEE, FL 32301                    ATTORNEY                                 
Tant, Allison  (DEM)(STR)                          10/04/2021           334.00 CHE MINNICK BRUCE                            600 VICTORY GARDEN DR                    TALLAHASSEE, FL 32301                    ATTORNEY                                 
Tant, Allison  (DEM)(STR)                          10/07/2021           250.00 CHE MINOR RICK                               407 VINNEDGE RIDE                        TALLAHASSEE, FL 32303                    2ND HARVEST CEO / CO                     
Tant, Allison  (DEM)(STR)                          02/05/2019           250.00 CHE MINOR RICK                               407 VINNEDGE RIDE                        TALLAHASSEE, FL 32303                    2ND HARVEST CEO / CO                     
Tant, Allison  (DEM)(STR)                          03/05/2020           100.00 CHE MINOR RICK                               407 VINERIDGE RIDE                       TALLAHASSEE, FL 32303                                                             
Tant, Allison  (DEM)(STR)                          11/30/2021            50.00 CHE MITCHELL PATRICIA                        11149 BUCK LAKE RD                       TALLAHASSEE, FL 32317                                                             
Tant, Allison  (DEM)(STR)                          01/07/2022           100.00 CHE MITCHELL PATRICIA                        11149 BUCK LAKE RD                       TALLAHASSEE, FL 32317                                                             
Tant, Allison  (DEM)(STR)                          09/18/2021         1,000.00 CHE MITCHELL PAUL                            3876 W MILLERS BRIDGE RD                 TALLAHASSEE, FL 32312                    GOVT AFFAIRS                             
Tant, Allison  (DEM)(STR)                          08/25/2020         1,000.00 CHE MITCHELL PAUL                            3876 W MILLERS BRIDGE RD                 TALLAHASSEE, FL 32312                    GOVT AFFAIRS                             
Tant, Allison  (DEM)(STR)                          08/31/2020           250.00 CHE MITCHELL PETE                            3249 DUNLEITH LN                         TALLAHASSEE, FL 32311                    GOVERNMENTAL CONSULT                     
Tant, Allison  (DEM)(STR)                          01/29/2019           500.00 CHE MITCHELL PETE                            3249 DUNLEITH LN                         TALLAHASSEE, FL 32311                    GOVERNMENTAL CONSULT                     
Tant, Allison  (DEM)(STR)                          09/20/2021           250.00 CHE MITCHELL PETER J                         3249 DUNLEITH LN                         TALLAHASSEE, FL 32311                    GOVERNMENTAL CONSULT                     
Tant, Allison  (DEM)(STR)                          04/05/2019           250.00 CHE MOFFITT LEE                              12902 USF MAGNOLIA DR                    TAMPA, FL 33612                          GOVERNMENT AFFAIRS D                     
Tant, Allison  (DEM)(STR)                          08/22/2020           500.00 CHE MOFFITT LEE                              3327 NW PERIMETER RD                     PALM CITY, FL 34990                      ATTORNEY                                 
Tant, Allison  (DEM)(STR)                          01/07/2022         1,000.00 CHE MOLINA HEALTHCARE INC.                   PO BOX 22819                             LONG BEACH, CA 90801                     HEALTHCARE                               
Tant, Allison  (DEM)(STR)                          08/30/2021           500.00 CHE MONROE MARTY                             6992 ALHAMBRA DR                         TALLAHASSEE, FL 32317                    NOT EMPLOYED                             
Tant, Allison  (DEM)(STR)                          01/26/2019           250.00 CHE MONROE MARTY                             6992 ALHAMBRA DR                         TALLAHASSEE, FL 32317                    NOT EMPLOYED                             
Tant, Allison  (DEM)(STR)                          02/28/2020           100.00 CHE MONTFORD BILL                            4090 DUFFY CT                            TALLAHASSEE, FL 32309                                                             
Tant, Allison  (DEM)(STR)                          09/03/2021           500.00 CHE MOORE CAITLIN                            406 VINNEDGE RIDE                        TALLAHASSEE, FL 32303                    TC FEDERAL BANK VP                       
Tant, Allison  (DEM)(STR)                          09/25/2020           100.00 CHE MOORE CHRISTINANA T                      428 MCDANIEL ST                          TALLAHASSEE, FL 32303                                                             
Tant, Allison  (DEM)(STR)                          02/27/2019            20.00 CHE MOORE DEBORAH                            5494 CHARLES SAMUEL DR                   TALLAHASSEE, FL 32309                                                             
Tant, Allison  (DEM)(STR)                          09/03/2021           100.00 CHE MOORE MARY ANN                           2179 MILLER LANDING RD                   TALLAHASSEE, FL 32312                                                             
Tant, Allison  (DEM)(STR)                          09/22/2021            50.00 CHE MOORE MARY ANN L.                        2179 MILLER LANDING RD                   TALLAHASSEE, FL 32312                    NOT EMPLOYED                             
Tant, Allison  (DEM)(STR)                          05/28/2021           250.00 CHE MOORE MARY ANN L.                        2179 MILLER LANDING RD                   TALLAHASSEE, FL 32312                    NOT EMPLOYED                             
Tant, Allison  (DEM)(STR)                          01/30/2019           250.00 CHE MOORE MARY ANN L.                        2179 MILLER LANDING RD                   TALLAHASSEE, FL 32312                    NOT EMPLOYED                             
Tant, Allison  (DEM)(STR)                          03/02/2020           100.00 CHE MOORE MARY ANN L.                        2179 MILLER LANDING RD                   TALLAHASSEE, FL 32312                                                             
Tant, Allison  (DEM)(STR)                          08/20/2020           250.00 CHE MOORE MARY ANN L.                        2179 MILLER LANDING RD                   TALLAHASSEE, FL 32312                    NOT EMPLOYED                             
Tant, Allison  (DEM)(STR)                          07/30/2020           100.00 CHE MOORE MARY ANN L.                        2179 MILLER LANDING RD                   TALLAHASSEE, FL 32312                    NOT EMPLOYED                             
Tant, Allison  (DEM)(STR)                          10/29/2019            50.00 CHE MOORE WALTER AND MARIAN                  4436 MEANDERING WAY                      TALLAHASSEE, FL 32308                                                             
Tant, Allison  (DEM)(STR)                          11/21/2019         1,000.00 CHE MOORE BASS CONSULTING INC                805 N GADSDEN ST                         TALLAHASSEE, FL 32303                    ENGINEERING FIRM                         
Tant, Allison  (DEM)(STR)                          08/26/2020           250.00 CHE MORGAN CHARLES                           401 CALHOUN AVE                          DESTIN, FL 32541                         RESTAURANTEUR                            
Tant, Allison  (DEM)(STR)                          02/05/2019            25.00 CAS MORREAU BILLIE                           9496 LISKA DR                            TALLAHASSEE, FL 32305                                                             
Tant, Allison  (DEM)(STR)                          02/05/2019            25.00 CAS MORREAU DENNIS                           9496 LISKA DR                            TALLAHASSEE, FL 32305                                                             
Tant, Allison  (DEM)(STR)                          06/14/2019           100.00 CAS MORRIS WHITNEY                           209 ARDEA WAY                            TALLAHASSEE, FL 32312                                                             
Tant, Allison  (DEM)(STR)                          07/09/2019           -50.00 REF MORRIS WHITNEY                           209 ARDEA WAY                            TALLAHASSEE, FL 32312                                                             
Tant, Allison  (DEM)(STR)                          02/28/2019            50.00 CHE MORSE NELL                               4425 MEANDERING WAY APT 323              TALLAHASSEE, FL 32308                                                             
Tant, Allison  (DEM)(STR)                          03/08/2019           250.00 CHE MORTHAM SANDRA                           6675 WEEPING WILLOW WAY                  TALLAHASSEE, FL 32311                    GOVERNMENTAL CONSULT                     
Tant, Allison  (DEM)(STR)                          09/20/2021           250.00 CHE MORTHAM SANDRA                           6675 WEEPING WILLOW WAY                  TALLAHASSEE, FL 32311                    GOVERNMENTAL CONSULT                     
Tant, Allison  (DEM)(STR)                          09/02/2021           250.00 CHE MORTON KAYCE                             2221 NAPOLEON BONAPARTE DR               TALLAHASSEE, FL 32308                    NOT EMPLOYED                             
Tant, Allison  (DEM)(STR)                          02/04/2019         1,000.00 CHE MOYLE JON                                118 N GADSDEN ST                         TALLAHASSEE, FL 32301                    LAWYER                                   
Tant, Allison  (DEM)(STR)                          09/30/2020            25.00 CHE MULLINS KAREN                            678 OAKWOOD DR                           DUNEDIN, FL 34698                                                                 
Tant, Allison  (DEM)(STR)                          09/30/2021           100.00 CHE MUNROE BARRY JACOB                       1248 HALIFAX CT                          TALLAHASSEE, FL 32308                                                             
Tant, Allison  (DEM)(STR)                          09/01/2021         1,000.00 CHE MURRAY ED                                1018 THOMASVILLE RD                      TALLAHASSEE, FL 32303                    PRINCIPAL                                
Tant, Allison  (DEM)(STR)                          07/24/2019            50.00 CHE MYERS NATHAN                             647 CHANCEY LN                           TALLAHASSEE, FL 32308                                                             
Tant, Allison  (DEM)(STR)                          10/15/2019           250.00 CHE MYERS NATHAN                             647 CHANCEY LN                           TALLAHASSEE, FL 32308                    HEALTHCARE STRATEGIS                     
Tant, Allison  (DEM)(STR)                          07/23/2019            25.00 CHE MYERS REI                                1526 S ADAMS ST                          TALLAHASSEE, FL 32301                                                             
Tant, Allison  (DEM)(STR)                          02/05/2019         1,000.00 CHE NAI TALCOR                               1018 THOMASVILLE RD STE 200A             TALLAHASSEE, FL 32303                    REAL ESTATE                              
Tant, Allison  (DEM)(STR)                          06/14/2019           250.00 CHE NALANI LLC                               4708 CAPITAL CIR NW                      TALLAHASSEE, FL 32303                    BUILDING DEVELOPMENT                     
Tant, Allison  (DEM)(STR)                          08/31/2021            50.00 CHE NAM CHARLES B                            4147 DIPLOMACY CIR                       TALLAHASSEE, FL 32308                                                             
Tant, Allison  (DEM)(STR)                          08/18/2021           500.00 CHE NAPIER BENNETT                           1801 EASTON FOREST DR                    TALLAHASSEE, FL 32317                    CEO PARTNERS IN ASSO                     
Tant, Allison  (DEM)(STR)                          11/10/2021           250.00 CHE NAPIER BENNETT                           1801 EASTON FOREST DR                    TALLAHASSEE, FL 32317                    CEO PARTNERS IN ASSO                     
Tant, Allison  (DEM)(STR)                          07/03/2019           250.00 CHE NAPIER BENNETT                           1801 EASTON FOREST DR                    TALLAHASSEE, FL 32317                    CEO PARTNERS IN ASSO                     
Tant, Allison  (DEM)(STR)                          01/04/2020            25.00 CHE NARRAMORE EVALYN                         2088 DOWNING DR                          PENSACOLA, FL 32505                                                               
Tant, Allison  (DEM)(STR)                          06/05/2020            50.00 CHE NATHAN CARLOS                            826 W GEORGIA ST                         TALLAHASSEE, FL 32304                                                             
Tant, Allison  (DEM)(STR)                          12/19/2019           500.00 CHE NATIONAL ASSOCIATION OF INSURANCE & FINA PO BOX 14365                             TALLAHASSEE, FL 32317                    POLITICAL COMMITTEE                      
Tant, Allison  (DEM)(STR)                          10/20/2020         1,000.00 CHE NBC UNIVERSAL MEDIA LLC                  100 UNIVERSAL CITY PLZ                   UNIVERSAL CITY, CA 91608                 CABLE NETWORK SERVIC                     
Tant, Allison  (DEM)(STR)                          11/15/2021         1,000.00 CHE NBC UNIVERSAL MEDIA LLC                  100 UNIVERSAL CITY PLZ                   UNIVERSAL CITY, CA 91608                 CABLE NETWORK SERVIC                     
Tant, Allison  (DEM)(STR)                          10/14/2021           100.00 CHE NELSON GAYLE                             3119 BROCKTON WAY                        TALLAHASSEE, FL 32308                                                             
Tant, Allison  (DEM)(STR)                          02/05/2019           100.00 CHE NELSON GAYLE                             3119 BROCKTON WAY                        TALLAHASSEE, FL 32308                                                             
Tant, Allison  (DEM)(STR)                          09/28/2021            20.00 CHE NELSON JANET                             3101 TIPPERARY DR                        TALLAHASSEE, FL 32309                                                             
Tant, Allison  (DEM)(STR)                          12/23/2021            10.00 CHE NELSON JANET                             3101 TIPPERARY DR                        TALLAHASSEE, FL 32309                                                             
Tant, Allison  (DEM)(STR)                          08/31/2021            10.00 CHE NELSON JANET                             3101 TIPPERARY DR                        TALLAHASSEE, FL 32309                                                             
Tant, Allison  (DEM)(STR)                          02/05/2019           500.00 CHE NELSON THOMAS                            3642 DORIS DR                            TALLAHASSEE, FL 32303                    RETIRED                                  
Tant, Allison  (DEM)(STR)                          06/12/2019           250.00 CHE NELSON THOMAS                            3642 DORIS DR                            TALLAHASSEE, FL 32303                    RETIRED                                  
Tant, Allison  (DEM)(STR)                          06/12/2019           100.00 CHE NESVIG SHARON                            307 TALWOOD DR                           TALLAHASSEE, FL 32312                                                             
Tant, Allison  (DEM)(STR)                          09/19/2019         1,000.00 CHE NEWBOLD CHAD                             6103 GREATWATER DR                       WINDERMERE, FL 34786                     VACATION INNOVATION                      
Tant, Allison  (DEM)(STR)                          06/06/2019           100.00 CHE NEWMAN JAMES                             2156 PINK FLAMINGO LN                    TALLAHASSEE, FL 32308                    NOT EMPLOYED                             
Tant, Allison  (DEM)(STR)                          02/15/2020           100.00 CHE NEWMAN JAMES                             2156 PINK FLAMINGO LN                    TALLAHASSEE, FL 32308                                                             
Tant, Allison  (DEM)(STR)                          01/30/2019           250.00 CHE NEWMAN JAMES                             2156 PINK FLAMINGO LN                    TALLAHASSEE, FL 32308                    NOT EMPLOYED                             
Tant, Allison  (DEM)(STR)                          10/22/2020            20.00 CHE NEWMAN JAMES W                           2156 PINK FLAMINGO LN                    TALLAHASSEE, FL 32308                    NOT EMPLOYED                             
Tant, Allison  (DEM)(STR)                          10/06/2020            28.00 CHE NEWMAN JAMES W                           2156 PINK FLAMINGO LN                    TALLAHASSEE, FL 32308                    NOT EMPLOYED                             
Tant, Allison  (DEM)(STR)                          09/14/2020            50.00 CHE NEWMAN JAMES W                           2156 PINK FLAMINGO LN                    TALLAHASSEE, FL 32308                    NOT EMPLOYED                             
Tant, Allison  (DEM)(STR)                          08/19/2020            50.00 CHE NEWMAN JAMES W                           2156 PINK FLAMINGO LN                    TALLAHASSEE, FL 32308                    NOT EMPLOYED                             
Tant, Allison  (DEM)(STR)                          07/20/2020            50.00 CHE NEWMAN JAMES W                           2156 PINK FLAMINGO LN                    TALLAHASSEE, FL 32308                    NOT EMPLOYED                             
Tant, Allison  (DEM)(STR)                          11/29/2021            25.00 CHE NEWMAN JAMES W                           2156 PINK FLAMINGO LN                    TALLAHASSEE, FL 32308                    NOT EMPLOYED                             
Tant, Allison  (DEM)(STR)                          09/14/2021           500.00 CHE NEWMAN JAMES W                           2156 PINK FLAMINGO LN                    TALLAHASSEE, FL 32308                    NOT EMPLOYED                             
Tant, Allison  (DEM)(STR)                          06/23/2021         1,000.00 CHE NEXT ERA ENERGY PAC                      700 UNIVERSE BLVD                        JUNO BEACH, FL 33408                     POLITICAL COMMITTEE                      
Tant, Allison  (DEM)(STR)                          08/29/2019         1,000.00 CHE NEXT ERA ENERGY PAC                      700 UNIVERSE BLVD                        JUNO BEACH, FL 33408                     POLITICAL COMMITTEE                      
Tant, Allison  (DEM)(STR)                          01/24/2019           500.00 CHE NEXTGEN ENTERPRISES LLC                  15951 SW 41ST ST STE 300                 DAVIE, FL 33331                          MANAGEMENT COMPANY                       
Tant, Allison  (DEM)(STR)                          01/24/2019           500.00 CHE NEXTGEN LANDSCAPE LLC                    1495 N PARK DR                           WESTON, FL 33326                         PROPERTY MANAGEMENT                      
Tant, Allison  (DEM)(STR)                          01/24/2019           500.00 CHE NEXTGEN MANAGEMENT LLC                   15951 SW 41ST ST STE 300                 DAVIE, FL 33331                          MANAGEMENT AGENCY                        
Tant, Allison  (DEM)(STR)                          01/24/2019           500.00 CHE NEXTGEN PEOPLE LLC                       1495 N PARK DR                           WESTON, FL 33326                         NETWORKING AGENCY                        
Tant, Allison  (DEM)(STR)                          04/06/2019            50.00 CHE NICHOLS KATIE                            2247 SPRINGFLOWER DR                     CLEARWATER, FL 33763                                                              
Tant, Allison  (DEM)(STR)                          11/12/2021            50.00 CHE NICHOLS KATIE                            2247 SPRINGFLOWER DR                     CLEARWATER, FL 33763                                                              
Tant, Allison  (DEM)(STR)                          09/15/2020         1,000.00 CHE NICHOLS SELMA                            3140 S OCEAN DR APT 1006                 HALLANDALE BEAC, FL 33009                FOUNDER OF LOOK LIKE                     
Tant, Allison  (DEM)(STR)                          09/01/2021         1,000.00 CHE NOBLES PAM                               2799 A J HENRY PARK DR                   TALLAHASSEE, FL 32309                    NOT EMPLOYED                             
Tant, Allison  (DEM)(STR)                          08/16/2019         1,000.00 CHE NORTELLUS ELIAKIM                        PO BOX 6246                              TALLAHASSEE, FL 32314                    GOVERNMENT AFFAIRS                       
Tant, Allison  (DEM)(STR)                          10/21/2020         1,000.00 CHE NORTH FLORIDA CITIZENS FOR JUSTICE       218 S MONROE ST                          TALLAHASSEE, FL 32301                    POLITICAL COMMITTEE                      
Tant, Allison  (DEM)(STR)                          07/24/2019         1,000.00 CHE NOVARTIS FSC                             6201 SOUTH FWY                           FORT WORTH, TX 76134                     WELLNESS                                 
Tant, Allison  (DEM)(STR)                          09/20/2021         1,000.00 CHE NOVARTIS SERVICES INC.                   1 HEALTH PLZ                             EAST HANOVER, NJ 07936                   WELLNESS                                 
Tant, Allison  (DEM)(STR)                          08/31/2021           500.00 CHE NOVEY JOANNA                             1044 MERRITT DR                          TALLAHASSEE, FL 32301                    LAWYER                                   
Tant, Allison  (DEM)(STR)                          07/21/2019             3.00 CHE NOVEY JOANNA                             1044 MERRITT DR                          TALLAHASSEE, FL 32301                    LAWYER                                   
Tant, Allison  (DEM)(STR)                          03/02/2020           100.00 CHE NOVEY JOANNA                             1044 MERRITT DR                          TALLAHASSEE, FL 32301                                                             
Tant, Allison  (DEM)(STR)                          01/30/2019           500.00 CHE NOVEY JOANNA                             1044 MERRITT DR                          TALLAHASSEE, FL 32301                    LAWYER                                   
Tant, Allison  (DEM)(STR)                          12/22/2021            50.00 CHE NUNEZ VICTOR                             227 WESTMINISTER DR                      TALLAHASSEE, FL 32304                                                             
Tant, Allison  (DEM)(STR)                          06/14/2019           250.00 CHE O'BRYANT DIANA                           1130 CARRIAGE RD                         TALLAHASSEE, FL 32312                    BANK EXECUTIVE                           
Tant, Allison  (DEM)(STR)                          06/14/2019            50.00 CHE O'BRYANT PATRICK                         9616 DEER VALLEY DR                      TALLAHASSEE, FL 32312                                                             
Tant, Allison  (DEM)(STR)                          01/24/2019           500.00 CHE O'DONNELL LINDA                          PO BOX 15589                             TALLAHASSEE, FL 32317                    PRESIDENT OF GULF VA                     
Tant, Allison  (DEM)(STR)                          01/30/2019           250.00 CHE O'FARRELL NANCY                          3020 GODFREY PL                          TALLAHASSEE, FL 32309                    RETIRED                                  
Tant, Allison  (DEM)(STR)                          02/22/2019           150.00 CHE O'NEAL DEDRA                             2025 SHADY OAKS DR                       TALLAHASSEE, FL 32303                    PROFESSOR                                
Tant, Allison  (DEM)(STR)                          03/08/2019            50.00 CHE O'NEAL DEDRA                             2025 SHADY OAKS DR                       TALLAHASSEE, FL 32303                    PROFESSOR                                
Tant, Allison  (DEM)(STR)                          10/09/2020           100.00 CHE O'NEAL DEDRA                             2025 SHADY OAKS DR                       TALLAHASSEE, FL 32303                    PROFESSOR                                
Tant, Allison  (DEM)(STR)                          09/20/2021           250.00 CHE O'NEAL DEDRA                             2025 SHADY OAKS DR                       TALLAHASSEE, FL 32303                    PROFESSOR                                
Tant, Allison  (DEM)(STR)                          09/07/2021           200.00 CHE O'NEAL DONNA                             1010 LOTHIAN DR                          TALLAHASSEE, FL 32312                    DIRECTOR SCIENCE AND                     
Tant, Allison  (DEM)(STR)                          01/22/2019           500.00 CHE O'NEAL DONNA                             1010 LOTHIAN DR                          TALLAHASSEE, FL 32312                    ASSISTANT DEAN AT FS                     
Tant, Allison  (DEM)(STR)                          01/04/2022           250.00 CHE O'NEILL JAMES                            1060 LIVE OAK PLANTATION RD              TALLAHASSEE, FL 32312                    PHYSICIAN                                
Tant, Allison  (DEM)(STR)                          10/04/2021         1,000.00 CHE O'STEEN TOM                              2142 TRESCOTT DR                         TALLAHASSEE, FL 32308                    MOORE BASS CONSULTIN                     
Tant, Allison  (DEM)(STR)                          10/05/2021           100.00 CHE OAKSFORD ED                              2520 HARRIMAN CIR                        TALLAHASSEE, FL 32308                                                             
Tant, Allison  (DEM)(STR)                          12/27/2021            25.00 CHE OAKSFORD ED                              2520 HARRIMAN CIR                        TALLAHASSEE, FL 32308                    NOT EMPLOYED                             
Tant, Allison  (DEM)(STR)                          06/14/2019           250.00 CHE OB HOMES OF TALLAHASSEE LLC              4708 CAPITAL CIR NW                      TALLAHASSEE, FL 32303                    REAL ESTATE                              
Tant, Allison  (DEM)(STR)                          10/07/2021           500.00 CHE OBRYANT MARK                             1130 CARRIAGE RD                         TALLAHASSEE, FL 32312                    TMH CEO                                  
Tant, Allison  (DEM)(STR)                          09/04/2021           500.00 CHE OBRYANT PATRICK S                        131 W FOURTH AVE                         TALLAHASSEE, FL 32303                    LAWYER                                   
Tant, Allison  (DEM)(STR)                          05/14/2020            25.00 CHE OCHOA DANIELLE                           715 MICCOSUKEE RD                        TALLAHASSEE, FL 32308                                                             
Tant, Allison  (DEM)(STR)                          08/31/2021         1,000.00 CHE ODONNELL LINDA                           2550 N MERIDIAN RD                       TALLAHASSEE, FL 32303                    NOT EMPLOYED                             
Tant, Allison  (DEM)(STR)                          08/29/2021           250.00 CHE OEHME KAREN                              2021 WINTHROP WAY                        TALLAHASSEE, FL 32308                    FSU FACULTY                              
Tant, Allison  (DEM)(STR)                          06/23/2020           500.00 CHE OEHME KAREN                              2021 WINTHROP WAY                        TALLAHASSEE, FL 32308                    FACULTY                                  
Tant, Allison  (DEM)(STR)                          02/20/2020           100.00 CHE OEHME KAREN                              2021 WINTHROP WAY                        TALLAHASSEE, FL 32308                                                             
Tant, Allison  (DEM)(STR)                          06/12/2019           250.00 CHE OEHME KAREN                              2021 WINTHROP WAY                        TALLAHASSEE, FL 32308                    FACULTY                                  
Tant, Allison  (DEM)(STR)                          01/28/2019           250.00 CHE OEHME KAREN                              2021 WINTHROP WAY                        TALLAHASSEE, FL 32308                    FACULTY                                  
Tant, Allison  (DEM)(STR)                          09/08/2020           800.00 CHE OEHME KAREN                              2021 WINTHROP WAY                        TALLAHASSEE, FL 32308                    FSU FACULTY                              
Tant, Allison  (DEM)(STR)                          07/30/2020           100.00 CHE OEHME KAREN                              2021 WINTHROP WAY                        TALLAHASSEE, FL 32308                    FACULTY                                  
Tant, Allison  (DEM)(STR)                          08/13/2020          -200.00 REF OEHME KAREN                              2021 WINTHROP WAY                        TALLAHASSEE, FL 32308                    FACULTY                                  
Tant, Allison  (DEM)(STR)                          10/14/2021           100.00 CHE OFUANI SHARON                            1900 VINELAND LN                         TALLAHASSEE, FL 32317                                                             
Tant, Allison  (DEM)(STR)                          02/27/2019           100.00 CHE OGBURN LOUISE                            3263 ROBINHOOD RD                        TALLAHASSEE, FL 32312                                                             
Tant, Allison  (DEM)(STR)                          10/05/2021            50.00 CHE OGLETREE DAVID MARSHALL                  3112 OBRIEN DR                           TALLAHASSEE, FL 32309                                                             
Tant, Allison  (DEM)(STR)                          12/15/2021            50.00 CHE OGLETREE DAVID MARSHALL                  3112 OBRIEN DR                           TALLAHASSEE, FL 32309                    EXECUTIVE DIRECTOR                       
Tant, Allison  (DEM)(STR)                          11/30/2021            25.00 CHE OGLETREE DAVID MARSHALL                  3112 OBRIEN DR                           TALLAHASSEE, FL 32309                                                             
Tant, Allison  (DEM)(STR)                          09/17/2021           100.00 CHE OLENICK DEBI                             823 BEARD ST                             TALLAHASSEE, FL 32303                                                             
Tant, Allison  (DEM)(STR)                          10/07/2020            50.00 CHE OLENICK DEBORAH                          2215 SW MAYFLOWER DR                     PALM CITY, FL 34990                                                               
Tant, Allison  (DEM)(STR)                          11/21/2019           250.00 CHE OLIVER SPERRY RENOVATION & CONSTRUCTION  401 OFFICE PLAZA DR                      TALLAHASSEE, FL 32301                    CONSTRUCTION                             
Tant, Allison  (DEM)(STR)                          02/27/2019            25.00 CHE OLSEN DIANE                              2506 BETTON WOODS DR                     TALLAHASSEE, FL 32308                                                             
Tant, Allison  (DEM)(STR)                          02/05/2019            20.00 CHE OLSEN KIM                                545 E 250 N                              CENTERVILLE, UT 84014                                                             
Tant, Allison  (DEM)(STR)                          09/16/2021           100.00 CHE OPPENHEIM RICK B                         482 FRANK SHAW RD                        TALLAHASSEE, FL 32312                                                             
Tant, Allison  (DEM)(STR)                          04/05/2019           100.00 CHE OTTE KELLY                               317 E CALL ST                            TALLAHASSEE, FL 32301                                                             
Tant, Allison  (DEM)(STR)                          03/04/2020           100.00 CHE OTTE KELLY                               1075 ALAMEDA DR                          TALLAHASSEE, FL 32317                                                             
Tant, Allison  (DEM)(STR)                          09/17/2021           100.00 CHE OTTE KELLY K                             1075 ALAMEDA DR                          TALLAHASSEE, FL 32317                                                             
Tant, Allison  (DEM)(STR)                          02/04/2019            50.00 CHE OTWAY HEIDI                              117 S GADSDEN ST                         TALLAHASSEE, FL 32301                                                             
Tant, Allison  (DEM)(STR)                          06/14/2019           250.00 CHE P.S.P LLC                                4708 CAPITAL CIR NW                      TALLAHASSEE, FL 32303                    BUILDING DEVELOPMENT                     
Tant, Allison  (DEM)(STR)                          01/29/2019           250.00 CHE PADGETT DIANA                            1492 VIEUX CARRE DR                      TALLAHASSEE, FL 32308                    GOVERNMENTAL CONSULT                     
Tant, Allison  (DEM)(STR)                          04/16/2019           500.00 CHE PADGETT JOE                              1492 VIEUX CARRE DR                      TALLAHASSEE, FL 32308                    ENVIRONMENTAL INSPEC                     
Tant, Allison  (DEM)(STR)                          09/13/2021           500.00 CHE PADGETT JOE                              1492 VIEUX CARRE DR                      TALLAHASSEE, FL 32308                    ENVIRONMENTAL INSPEC                     
Tant, Allison  (DEM)(STR)                          09/08/2021           500.00 CHE PADOVANO PHILIP                          ***************                          *************** ATTORNEY                                 
Tant, Allison  (DEM)(STR)                          01/28/2019           250.00 CHE PADOVANO PHILIP                          ***************                          *************** ATTORNEY                                 
Tant, Allison  (DEM)(STR)                          10/17/2019           100.00 CHE PALLENTINO JULIA                         4134 DIPLOMACY CIR                       TALLAHASSEE, FL 32308                                                             
Tant, Allison  (DEM)(STR)                          09/08/2020            25.00 CHE PALLENTINO JULIA C                       4134 DIPLOMACY CIR                       TALLAHASSEE, FL 32308                                                             
Tant, Allison  (DEM)(STR)                          10/04/2021           100.00 CHE PALLENTINO JULIA C                       4134 DIPLOMACY CIR                       TALLAHASSEE, FL 32308                                                             
Tant, Allison  (DEM)(STR)                          08/29/2021           500.00 CHE PALMER PATSY                             PO BOX 668                               CEDAR KEY, FL 32625                      LAWYER                                   
Tant, Allison  (DEM)(STR)                          10/01/2020           100.00 CHE PALMER PATSY                             PO BOX 668                               CEDAR KEY, FL 32625                      LAWYER                                   
Tant, Allison  (DEM)(STR)                          06/30/2020            50.00 CHE PALMER PATSY                             PO BOX 668                               CEDAR KEY, FL 32625                                                               
Tant, Allison  (DEM)(STR)                          01/11/2019           250.00 CHE PALMER PATSY                             PO BOX 10029                             TALLAHASSEE, FL 32302                    ATTORNEY                                 
Tant, Allison  (DEM)(STR)                          01/30/2019           100.00 CHE PAMULAPATI BRINDA                        6378 BELGRAND DR                         TALLAHASSEE, FL 32312                                                             
Tant, Allison  (DEM)(STR)                          07/21/2021            10.00 CHE PAMULAPATI BRINDA CHOUDARY               6378 BELGRAND DR                         TALLAHASSEE, FL 32312                                                             
Tant, Allison  (DEM)(STR)                          09/15/2021           100.00 CHE PAMULAPATI BRINDA CHOUDARY               6378 BELGRAND DR                         TALLAHASSEE, FL 32312                    ART GALLERY OWNER                        
Tant, Allison  (DEM)(STR)                          08/18/2020         1,000.00 CHE PANZA DOROTHY                            2400 E COMMERCIAL BLVD STE 905           FORT LAUDERDALE, FL 33308                ATTORNEY                                 
Tant, Allison  (DEM)(STR)                          08/18/2020           500.00 CHE PANZA MAURER MAYNARD PA                  2400 E COMMERCIAL BLVD STE 905           FORT LAUDERDALE, FL 33308                LAW FIRM                                 
Tant, Allison  (DEM)(STR)                          10/15/2021           500.00 CHE PANZA MAURER MAYNARD PA                  2400 E COMMERCIAL BLVD STE 905           FORT LAUDERDALE, FL 33308                LAW FIRM                                 
Tant, Allison  (DEM)(STR)                          02/25/2020           100.00 CHE PARADEIS MARTHA                          1226 CLAUDE PICHARD DR                   TALLAHASSEE, FL 32308                                                             
Tant, Allison  (DEM)(STR)                          06/25/2020            75.00 CHE PARADEIS MARTHA D                        1226 CLAUDE PICHARD DR                   TALLAHASSEE, FL 32308                    NONE                                     
Tant, Allison  (DEM)(STR)                          07/25/2020            75.00 CHE PARADEIS MARTHA D                        1226 CLAUDE PICHARD DR                   TALLAHASSEE, FL 32308                    NONE                                     
Tant, Allison  (DEM)(STR)                          08/21/2020            75.00 CHE PARADEIS MARTHA D                        1226 CLAUDE PICHARD DR                   TALLAHASSEE, FL 32308                    NONE                                     
Tant, Allison  (DEM)(STR)                          09/21/2020            75.00 CHE PARADEIS MARTHA D                        1226 CLAUDE PICHARD DR                   TALLAHASSEE, FL 32308                    NONE                                     
Tant, Allison  (DEM)(STR)                          10/21/2020            75.00 CHE PARADEIS MARTHA D                        1226 CLAUDE PICHARD DR                   TALLAHASSEE, FL 32308                    NONE                                     
Tant, Allison  (DEM)(STR)                          09/13/2021           250.00 CHE PARADEIS MARTHA D                        1226 CLAUDE PICHARD DR                   TALLAHASSEE, FL 32308                    NONE                                     
Tant, Allison  (DEM)(STR)                          08/29/2021           100.00 CHE PARADEIS MARTHA D                        1226 CLAUDE PICHARD DR                   TALLAHASSEE, FL 32308                                                             
Tant, Allison  (DEM)(STR)                          10/02/2020            15.00 CHE PARADIS AIDAN                            189 PUTNEY MOUNTAIN RD                   PUTNEY, VT 05346                                                                  
Tant, Allison  (DEM)(STR)                          10/01/2020           100.00 CHE PARDUE CAROLYN                           809 MADERIA CIR                          TALLAHASSEE, FL 32312                    RETIRED                                  
Tant, Allison  (DEM)(STR)                          07/15/2020           250.00 CHE PARDUE CAROLYN                           809 MADERIA CIR                          TALLAHASSEE, FL 32312                    RETIRED                                  
Tant, Allison  (DEM)(STR)                          02/25/2020           200.00 CHE PARDUE CAROLYN                           809 MADERIA CIR                          TALLAHASSEE, FL 32312                    RETIRED                                  
Tant, Allison  (DEM)(STR)                          01/27/2019           100.00 CHE PARDUE CAROLYN                           809 MADERIA CIR                          TALLAHASSEE, FL 32312                                                             
Tant, Allison  (DEM)(STR)                          05/31/2019           250.00 CHE PARDUE CAROLYN                           809 MADERIA CIR                          TALLAHASSEE, FL 32312                    NOT EMPLOYED                             
Tant, Allison  (DEM)(STR)                          08/30/2021           500.00 CHE PARDUE CAROLYN/HOWARD                    809 MADERIA CIR                          TALLAHASSEE, FL 32312                    NOT EMPLOYED                             
Tant, Allison  (DEM)(STR)                          01/02/2022           200.00 CHE PARDUE HOWARD                            809 MADERIA CIR                          TALLAHASSEE, FL 32312                    NOT EMPLOYED                             
Tant, Allison  (DEM)(STR)                          06/14/2019            50.00 CHE PARDUE HOWARD                            809 MADERIA CIR                          TALLAHASSEE, FL 32312                                                             
Tant, Allison  (DEM)(STR)                          06/14/2019            50.00 CHE PARISI DANIEL                            2025 HERB CT                             TALLAHASSEE, FL 32312                                                             
Tant, Allison  (DEM)(STR)                          09/15/2021           100.00 CHE PARK CAMILLE                             3517 COLONNADE DR                        TALLAHASSEE, FL 32309                                                             
Tant, Allison  (DEM)(STR)                          01/09/2022           500.00 CHE PARKER ROBERT                            1300 HOLLOW OAK CIR                      TALLAHASSEE, FL 32308                    NOT EMPLOYED                             
Tant, Allison  (DEM)(STR)                          02/05/2019           250.00 CHE PARKS DARYL                              240 N MAGNOLIA DR                        TALLAHASSEE, FL 32301                    LAWYER                                   
Tant, Allison  (DEM)(STR)                          02/05/2019           100.00 CHE PARRAMORE JOE                            6099 PAT THOMAS PKWY                     QUINCY, FL 32351                                                                  
Tant, Allison  (DEM)(STR)                          06/18/2019           250.00 CHE PARRAMORE JOE                            6099 PAT THOMAS PKWY                     QUINCY, FL 32351                         NOT EMPLOYED                             
Tant, Allison  (DEM)(STR)                          02/20/2020           100.00 CHE PARRAMORE JOE                            6099 PAT THOMAS PKWY                     QUINCY, FL 32351                                                                  
Tant, Allison  (DEM)(STR)                          08/27/2020           500.00 CHE PARRISH LOUIS B                          5642 VETERANS MEMORIAL DR                TALLAHASSEE, FL 32309                    GOVERNMENT RELATIONS                     
Tant, Allison  (DEM)(STR)                          07/19/2020            25.00 CHE PARSONS JANE                             2092 VICTORY GARDEN LN                   TALLAHASSEE, FL 32301                                                             
Tant, Allison  (DEM)(STR)                          03/05/2020           100.00 CHE PARSONS REBECCA                          1201 WALTON DR                           TALLAHASSEE, FL 32312                                                             
Tant, Allison  (DEM)(STR)                          01/28/2019           250.00 CHE PARSONS REBECCA                          1201 WALTON DR                           TALLAHASSEE, FL 32312                    NOT EMPLOYED                             
Tant, Allison  (DEM)(STR)                          08/30/2021           250.00 CHE PARSONS REBECCA R                        1201 WALTON DR                           TALLAHASSEE, FL 32312                    NOT EMPLOYED                             
Tant, Allison  (DEM)(STR)                          09/03/2021           250.00 CHE PATE TENA                                1948 QUEENSWOOD DR                       TALLAHASSEE, FL 32303                    TENA PATE AND ASSOCI                     
Tant, Allison  (DEM)(STR)                          09/17/2019         1,000.00 CHE PATH MEDICAL LLC                         PO BOX 19599                             PLANTATION, FL 33318                     HEALTHCARE                               
Tant, Allison  (DEM)(STR)                          03/11/2020         1,000.00 CHE PATHOLOGY PAC                            1103 HAYS ST                             TALLAHASSEE, FL 32301                    POLITICAL COMMITTEE                      
Tant, Allison  (DEM)(STR)                          03/01/2021         1,000.00 CHE PATHOLOGY PAC                            1103 HAYS ST                             TALLAHASSEE, FL 32301                    POLITICAL COMMITTEE                      
Tant, Allison  (DEM)(STR)                          01/28/2019           250.00 CHE PATRICK FISHER TAD                       5 SINCLAIR CIR                           INDIALANTIC, FL 32903                    GOVERNMENTAL CONSULT                     
Tant, Allison  (DEM)(STR)                          06/14/2019           100.00 CHE PATSY ECCLES AND ASSOCIATES              2972 MEDINAH CT                          TALLAHASSEE, FL 32312                                                             
Tant, Allison  (DEM)(STR)                          01/31/2019           100.00 CHE PATTERSON JOAN                           1714 FERNDALE PL                         TALLAHASSEE, FL 32301                                                             
Tant, Allison  (DEM)(STR)                          02/05/2019           250.00 CHE PAUL WHARTON CONSULTING                  8458 DRAYTON PARK DR                     JACKSONVILLE, FL 32216                   GOVERNMENTAL CONSULT                     
Tant, Allison  (DEM)(STR)                          09/16/2020            50.00 CHE PAULSON DUSTIN                           1302 LEEWOOD DR                          TALLAHASSEE, FL 32312                                                             
Tant, Allison  (DEM)(STR)                          09/16/2020            50.00 CHE PAULSON HELEN TRAVIS                     1303 LEEWOOD DR                          TALLAHASSEE, FL 32312                                                             
Tant, Allison  (DEM)(STR)                          02/05/2019           100.00 CHE PAYNE JAY                                1312 OLD VILLAGE RD                      TALLAHASSEE, FL 32312                                                             
Tant, Allison  (DEM)(STR)                          01/30/2019         1,000.00 CHE PEACOCK STAN                             6992 DUCK COVE RD                        TALLAHASSEE, FL 32312                    OPTOMETRIST                              
Tant, Allison  (DEM)(STR)                          08/30/2021         1,000.00 CHE PEACOCK STAN                             6992 DUCK COVE RD                        TALLAHASSEE, FL 32312                    OPTOMETRIST                              
Tant, Allison  (DEM)(STR)                          02/05/2019           500.00 CHE PEEPLES GRANT                            9965 SW 31ST TER                         MIAMI, FL 33165                          ATTORNEY                                 
Tant, Allison  (DEM)(STR)                          10/12/2020            25.00 CHE PELC BRIAN DAVID                         9601 MICCOSUKEE RD LOT 88                TALLAHASSEE, FL 32309                                                             
Tant, Allison  (DEM)(STR)                          09/22/2020            50.00 CHE PELHAM THOMAS G                          1474 CONSTITUTION PL E                   TALLAHASSEE, FL 32308                                                             
Tant, Allison  (DEM)(STR)                          02/15/2019           100.00 CHE PELLITO NICHOLAS                         2629 COTUIT LN                           TALLAHASSEE, FL 32309                                                             
Tant, Allison  (DEM)(STR)                          09/10/2021           250.00 CHE PERKINS CYNTHIA                          4117 HENIARD DR                          TALLAHASSEE, FL 32303                    RETIRED                                  
Tant, Allison  (DEM)(STR)                          07/11/2020           100.00 CHE PERKINS DIANNE                           9080 OLD CHEMONIE RD                     TALLAHASSEE, FL 32309                                                             
Tant, Allison  (DEM)(STR)                          08/29/2020           100.00 CHE PERKINS DIANNE                           9080 OLD CHEMONIE RD                     TALLAHASSEE, FL 32309                    PROGRAM ANALYST                          
Tant, Allison  (DEM)(STR)                          08/12/2020           100.00 CHE PERKINS DIANNE                           9080 OLD CHEMONIE RD                     TALLAHASSEE, FL 32309                    PROGRAM ANALYST                          
Tant, Allison  (DEM)(STR)                          02/06/2019           200.00 CHE PERRY JOSEPH                             11046 WILDLIFE TRL                       TALLAHASSEE, FL 32312                    POLITICAL CONSULTANT                     
Tant, Allison  (DEM)(STR)                          08/31/2020            50.00 CHE PERRY MARNETTE                           1730 3RD ST S                            NAPLES, FL 34102                                                                  
Tant, Allison  (DEM)(STR)                          09/13/2021           100.00 CHE PETRANDIS MARY                           3834 PINE WALK DR                        TALLAHASSEE, FL 32312                                                             
Tant, Allison  (DEM)(STR)                          09/06/2021           500.00 CHE PETTIT ALMENA                            3950 MEANDERING LN                       TALLAHASSEE, FL 32308                    NOT EMPLOYED                             
Tant, Allison  (DEM)(STR)                          02/05/2019           250.00 CHE PETTIT ALMENA                            3950 MEANDERING LN                       TALLAHASSEE, FL 32308                    RETIRED                                  
Tant, Allison  (DEM)(STR)                          02/18/2019            52.00 INK PETTIT ALMENA                            3950 MEANDERING LN                       TALLAHASSEE, FL 32308                    RETIRED              EVENT SUPPLIES      
Tant, Allison  (DEM)(STR)                          02/28/2019           111.16 INK PETTIT ALMENA                            3950 MEANDERING LN                       TALLAHASSEE, FL 32308                    RETIRED              EVENT SUPPLIES      
Tant, Allison  (DEM)(STR)                          09/22/2020           100.00 CHE PETTIT ALMENA H                          3950 MEANDERING LN                       TALLAHASSEE, FL 32308                    RETIRED                                  
Tant, Allison  (DEM)(STR)                          06/14/2019           100.00 CHE PFEIFFER SUMMER                          7040 ATASCADERO LN                       TALLAHASSEE, FL 32317                                                             
Tant, Allison  (DEM)(STR)                          11/30/2021           100.00 CHE PFEIFFER SUMMER                          821 BEARD ST                             TALLAHASSEE, FL 32303                                                             
Tant, Allison  (DEM)(STR)                          01/10/2022         1,000.00 CHE PFIZER INC.                              949 SHADY GROVE RD S                     MEMPHIS, TN 38120                        PHARMACEUTICAL COMPA                     
Tant, Allison  (DEM)(STR)                          12/19/2019         1,000.00 CHE PFIZER INC.                              949 SHADY GROVE RD S                     MEMPHIS, TN 38120                        PHARMACEUTICAL COMPA                     
Tant, Allison  (DEM)(STR)                          09/26/2020           100.00 CHE PHILLIPS BRIAN JAMES                     804 E BREVARD ST                         TALLAHASSEE, FL 32308                                                             
Tant, Allison  (DEM)(STR)                          09/22/2020           150.00 CHE PHILLIPS CAROL SUNNY                     1800 ATLANTIS PL                         TALLAHASSEE, FL 32303                    NOT EMPLOYED                             
Tant, Allison  (DEM)(STR)                          09/28/2020          -150.00 REF PHILLIPS CAROL SUNNY                     1800 ATLANTIS PL                         TALLAHASSEE, FL 32303                                                             
Tant, Allison  (DEM)(STR)                          10/14/2021           200.00 CHE PHILLIPS JANICE                          4350 MAYLOR RD                           TALLAHASSEE, FL 32308                    HUMAN SERVICES SUPPO                     
Tant, Allison  (DEM)(STR)                          01/31/2019           250.00 CHE PHILLIPS KAREN                           1011 CHERRY LAUREL ST                    TALLAHASSEE, FL 32308                    GENERAL COUNSEL                          
Tant, Allison  (DEM)(STR)                          01/28/2019           100.00 CHE PHILLIPS SUNNY                           1800 ATLANTIS PL                         TALLAHASSEE, FL 32303                                                             
Tant, Allison  (DEM)(STR)                          10/31/2019           340.64 INK PHILLIPS SUNNY                           1800 ATLANTIS PL                         TALLAHASSEE, FL 32303                    NOT EMPLOYED         EVENT SUPPLIES & REF
Tant, Allison  (DEM)(STR)                          08/19/2020           100.00 CHE PHILLIPS SUNNY                           1800 ATLANTIS PL                         TALLAHASSEE, FL 32303                                                             
Tant, Allison  (DEM)(STR)                          10/14/2021           410.00 CHE PHILLIPS SUNNY                           1800 ATLANTIS PL                         TALLAHASSEE, FL 32303                    NOT EMPLOYED                             
Tant, Allison  (DEM)(STR)                          10/14/2021            50.00 CHE PHILLIPY GEORGE                          2954 LARIS DR                            TALLAHASSEE, FL 32303                                                             
Tant, Allison  (DEM)(STR)                          06/13/2019            50.00 CHE PIEKALKIEWICZ ELLEN                      8327 INVERNESS DR                        TALLAHASSEE, FL 32312                    FSU ADMINISTRATION                       
Tant, Allison  (DEM)(STR)                          02/05/2019           100.00 CHE PIEKALKIEWICZ ELLEN                      8327 INVERNESS DR                        TALLAHASSEE, FL 32312                                                             
Tant, Allison  (DEM)(STR)                          01/26/2019            20.20 CHE PIENTA RACHEL                            53 MEADOWLARK DR                         CRAWFORDVILLE, FL 32327                                                           
Tant, Allison  (DEM)(STR)                          01/27/2019            50.00 CHE PIENTA RACHEL                            53 MEADOWLARK DR                         CRAWFORDVILLE, FL 32327                                                           
Tant, Allison  (DEM)(STR)                          03/01/2020            50.00 CHE PIENTA RACHEL                            53 MEADOWLARK DR                         CRAWFORDVILLE, FL 32327                                                           
Tant, Allison  (DEM)(STR)                          08/29/2021           100.00 CHE PIENTA RACHEL                            53 MEADOWLARK DR                         CRAWFORDVILLE, FL 32327                                                           
Tant, Allison  (DEM)(STR)                          08/03/2021            50.00 CHE PIEPHOFF ELIZABETH                       2348 FOXBORO WAY                         TALLAHASSEE, FL 32309                    RETIRED                                  
Tant, Allison  (DEM)(STR)                          08/29/2021           100.00 CHE PIEPHOFF ELIZABETH                       2348 FOXBORO WAY                         TALLAHASSEE, FL 32309                    RETIRED                                  
Tant, Allison  (DEM)(STR)                          12/15/2021            50.00 CHE PIEPHOFF ELIZABETH                       2348 FOXBORO WAY                         TALLAHASSEE, FL 32309                    RETIRED                                  
Tant, Allison  (DEM)(STR)                          06/14/2019           150.00 CHE PIEPHOFF ELIZABETH                       2348 FOXBORO WAY                         TALLAHASSEE, FL 32309                    RETIRED                                  
Tant, Allison  (DEM)(STR)                          07/31/2020            75.00 CHE PIEPHOFF ELIZABETH                       2348 FOXBORO WAY                         TALLAHASSEE, FL 32309                    RETIRED                                  
Tant, Allison  (DEM)(STR)                          07/19/2020            50.00 CHE PIEPHOFF ELIZABETH                       2348 FOXBORO WAY                         TALLAHASSEE, FL 32309                                                             
Tant, Allison  (DEM)(STR)                          09/23/2020            50.00 CHE PIEPHOFF ELIZABETH                       2348 FOXBORO WAY                         TALLAHASSEE, FL 32309                    RETIRED                                  
Tant, Allison  (DEM)(STR)                          10/14/2021           500.00 CHE PIKE BILL                                2117 W RANDOLPH CIR                      TALLAHASSEE, FL 32308                    RETIRED                                  
Tant, Allison  (DEM)(STR)                          06/14/2019           500.00 CHE PINPOINT RESULTS LLC                     150 S MONROE ST                          TALLAHASSEE, FL 32301                    LEGISLATIVE CONSULTI                     
Tant, Allison  (DEM)(STR)                          07/17/2019           500.00 CHE PITTMAN INVESTMENTS LLC                  1024 E PARK AVE                          TALLAHASSEE, FL 32301                    GOVERNMENT AFFAIRS                       
Tant, Allison  (DEM)(STR)                          07/17/2019           500.00 CHE PITTMAN LAW GROUP PL                     1028 E PARK AVE                          TALLAHASSEE, FL 32301                    LAW FIRM                                 
Tant, Allison  (DEM)(STR)                          03/01/2021           500.00 CHE PITTMAN LAW GROUP PL                     1028 E PARK AVE                          TALLAHASSEE, FL 32301                    LAW FIRM                                 
Tant, Allison  (DEM)(STR)                          09/29/2020           250.00 CHE PIZZO JASON                              16433 NE 31ST AVE                        NORTH MIAMI BEA, FL 33160                ATTORNEY                                 
Tant, Allison  (DEM)(STR)                          10/13/2020           250.00 CHE PIZZO JASON                              16433 NE 31ST AVE                        NORTH MIAMI BEA, FL 33160                ATTORNEY                                 
Tant, Allison  (DEM)(STR)                          03/03/2020           100.00 CHE PLATT BRUCE                              5412 LAWTON CT                           TALLAHASSEE, FL 32317                                                             
Tant, Allison  (DEM)(STR)                          01/28/2019           100.00 CHE PLATT BRUCE                              5412 LAWTON CT                           TALLAHASSEE, FL 32317                                                             
Tant, Allison  (DEM)(STR)                          09/13/2021           250.00 CHE PLATT BRUCE                              5412 LAWTON CT                           TALLAHASSEE, FL 32317                    ATTORNEY                                 
Tant, Allison  (DEM)(STR)                          09/20/2021           500.00 CHE PLENDL FRANCESCA                         4274 RALEIGH WAY                         TALLAHASSEE, FL 32311                    GOVERNMENT AFFAIRS C                     
Tant, Allison  (DEM)(STR)                          03/08/2019           500.00 CHE PLENDL FRANCESCA                         4274 RALEIGH WAY                         TALLAHASSEE, FL 32311                    GOVERNMENT AFFAIRS C                     
Tant, Allison  (DEM)(STR)                          06/15/2020           500.00 CHE PLENDL FRANCESCA                         4274 RALEIGH WAY                         TALLAHASSEE, FL 32311                    GOVERNMENT AFFAIRS C                     
Tant, Allison  (DEM)(STR)                          08/11/2020         1,000.00 CHE POARCH BAND OF CREEK INDIANS             5811 JACK SPRINGS RD                     ATMORE, AL 36502                         NATIVE AMERICAN TRIB                     
Tant, Allison  (DEM)(STR)                          08/13/2020          -250.00 REF POLIVKA LARRY                            1805 ATAPHA NENE                         TALLAHASSEE, FL 32301                                                             
Tant, Allison  (DEM)(STR)                          07/31/2020           250.00 CHE POLIVKA LARRY                            1805 ATAPHA NENE                         TALLAHASSEE, FL 32301                    DIRECTOR                                 
Tant, Allison  (DEM)(STR)                          01/28/2019         1,000.00 CHE POLIVKA LARRY                            1805 ATAPHA NENE                         TALLAHASSEE, FL 32301                    FSU DIRECTOR                             
Tant, Allison  (DEM)(STR)                          09/21/2021         1,000.00 CHE POLIVKA-WEST LUMARIE                     3186 SHAMROCK ST E                       TALLAHASSEE, FL 32309                    NOT EMPLOYED                             
Tant, Allison  (DEM)(STR)                          10/12/2021            10.00 CHE POLLAND MICHELE P                        3330 HARBOR CLUB DR                      TALLAHASSEE, FL 32308                                                             
Tant, Allison  (DEM)(STR)                          01/30/2019           250.00 CHE POLLARA BEN                              1110 MADRID ST                           CORAL GABLES, FL 33134                   GOVERNMENTAL CONSULT                     
Tant, Allison  (DEM)(STR)                          09/29/2020            50.00 CHE POLLINS STUART WAYNE                     3640 OLD BAINBRIDGE RD                   TALLAHASSEE, FL 32303                                                             
Tant, Allison  (DEM)(STR)                          09/15/2021           250.00 CHE POOLE DAVID                              148 BIRCH ST                             SANTA ROSA BEAC, FL 32459                DIR LEGISLATIVE AFFA                     
Tant, Allison  (DEM)(STR)                          07/22/2019            25.00 CHE POOLER DANIEL                            620 W 7TH AVE                            TALLAHASSEE, FL 32303                                                             
Tant, Allison  (DEM)(STR)                          06/14/2019           100.00 CHE PORCHER CORINNE                          3489 CEDAR LANE DR                       TALLAHASSEE, FL 32312                                                             
Tant, Allison  (DEM)(STR)                          07/23/2019            25.00 CHE POREDA SANDI                             3594 STROLLING WAY                       TALLAHASSEE, FL 32311                                                             
Tant, Allison  (DEM)(STR)                          07/24/2019            25.00 CHE PORTER JACQUELINE                        115 N FRANKLIN BLVD APT B                TALLAHASSEE, FL 32301                                                             
Tant, Allison  (DEM)(STR)                          03/05/2020            25.00 CHE PORTER JACQUELINE                        115 N FRANKLIN BLVD APT B                TALLAHASSEE, FL 32301                                                             
Tant, Allison  (DEM)(STR)                          06/11/2020           500.00 INK POWER OF LIFE FOUNDATION                 3568 COYOTE CREEK DR                     TALLAHASSEE, FL 32301                    NON-PROFIT ORGANIZAT EVENT SUPPLIES      
Tant, Allison  (DEM)(STR)                          01/08/2022           100.00 CHE POWERS SUSAN                             1306 DILLARD ST                          TALLAHASSEE, FL 32308                                                             
Tant, Allison  (DEM)(STR)                          02/27/2019            50.00 CHE PRAETORIOUS MARCELLE                     904 PARKER DR                            TALLAHASSEE, FL 32303                                                             
Tant, Allison  (DEM)(STR)                          02/05/2019           100.00 CHE PRATT LORIN                              1415 CONSERVANCY DR E                    TALLAHASSEE, FL 32312                                                             
Tant, Allison  (DEM)(STR)                          02/05/2019           100.00 CHE PRESNELL MATTHEW                         1220 TURNIP PATCH RD                     TALLAHASSEE, FL 32310                                                             
Tant, Allison  (DEM)(STR)                          08/19/2020            50.00 CHE PRESTON DREW                             2904 IVANHOE RD                          TALLAHASSEE, FL 32312                                                             
Tant, Allison  (DEM)(STR)                          08/30/2020            20.00 CHE PRICE MARY ANNE                          1528 PARCHMENT CV                        TALLAHASSEE, FL 32308                                                             
Tant, Allison  (DEM)(STR)                          10/13/2020            20.00 CHE PRICE MARY ANNE                          1528 PARCHMENT CV                        TALLAHASSEE, FL 32308                                                             
Tant, Allison  (DEM)(STR)                          08/30/2021            25.00 CHE PRICE MARY ANNE                          1528 PARCHMENT CV                        TALLAHASSEE, FL 32308                                                             
Tant, Allison  (DEM)(STR)                          01/26/2019           250.00 CHE PRINTY GARY                              1977 CHARLAIS ST                         TALLAHASSEE, FL 32317                    ATTORNEY                                 
Tant, Allison  (DEM)(STR)                          03/02/2020            25.00 CHE PRINTY GARY                              1977 CHARLAIS ST                         TALLAHASSEE, FL 32317                                                             
Tant, Allison  (DEM)(STR)                          10/07/2021           250.00 CHE PRINTY GARY LEE                          1977 CHARLAIS ST                         TALLAHASSEE, FL 32317                    ATTORNEY                                 
Tant, Allison  (DEM)(STR)                          02/20/2019           250.00 CHE PROCTOR ELIZABETH                        3953 MEANDERING LN                       TALLAHASSEE, FL 32308                    RETIRED                                  
Tant, Allison  (DEM)(STR)                          03/06/2019           100.00 CHE PROCTOR SUSAN                            2218 DEMERON RD                          TALLAHASSEE, FL 32308                                                             
Tant, Allison  (DEM)(STR)                          09/10/2020            20.00 CHE PROCTOR THOMAS                           1511 SPRUCE AVE                          TALLAHASSEE, FL 32303                                                             
Tant, Allison  (DEM)(STR)                          07/21/2020           100.00 CHE PROCTOR TOM                              1511 SPRUCE AVE                          TALLAHASSEE, FL 32303                                                             
Tant, Allison  (DEM)(STR)                          09/04/2020           250.00 CHE PROCTOR DEALERSHIPS                      PO BOX 14015                             TALLAHASSEE, FL 32317                    AUTOMOTIVE INDUSTRY                      
Tant, Allison  (DEM)(STR)                          11/22/2021           250.00 CHE PROCTOR DEALERSHIPS                      PO BOX 14015                             TALLAHASSEE, FL 32317                    AUTOMOTIVE INDUSTRY                      
Tant, Allison  (DEM)(STR)                          09/21/2020           200.00 CHE PROCTOR JR M. JULIAN                     3953 MEANDERING LN                       TALLAHASSEE, FL 32308                    ATTORNEY                                 
Tant, Allison  (DEM)(STR)                          09/12/2019           150.00 CHE PROCTOR JR M. JULIAN                     3953 MEANDERING LN                       TALLAHASSEE, FL 32308                    ATTORNEY                                 
Tant, Allison  (DEM)(STR)                          10/15/2021           500.00 CHE PUBLIC SECTOR RESEARCH ASSOCIATES INC    2400 E COMMERCIAL BLVD STE 905           FT LAUDERDALE, FL 33308                  RESEARCH                                 
Tant, Allison  (DEM)(STR)                          03/01/2021         1,000.00 CHE PUBLIX SUPER MARKETS                     PO BOX 407                               LAKELAND, FL 33802                       RETAILER                                 
Tant, Allison  (DEM)(STR)                          11/06/2019         1,000.00 CHE PUBLIX SUPER MARKETS                     PO BOX 407                               LAKELAND, FL 33802                       RETAILER                                 
Tant, Allison  (DEM)(STR)                          08/08/2019           670.60 INK PUGH DEAN                                412 TALAFLO ST                           TALLAHASSEE, FL 32308                    AMWAT MOVING ADMINIS SUPPLIES            
Tant, Allison  (DEM)(STR)                          08/08/2019           670.60 INK PUGH GLORIA                              412 TALAFLO ST                           TALLAHASSEE, FL 32308                    PRESIDENT OF AMWAT M SUPPLIES            
Tant, Allison  (DEM)(STR)                          01/23/2019           250.00 CHE PUGH GLORIA                              412 TALAFLO ST                           TALLAHASSEE, FL 32308                    PRESIDENT OF AMWAT M                     
Tant, Allison  (DEM)(STR)                          08/31/2021           500.00 CHE PUGH GLORIA                              412 TALAFLO ST                           TALLAHASSEE, FL 32308                    PRESIDENT OF AMWAT M                     
Tant, Allison  (DEM)(STR)                          10/22/2020           500.00 CHE QUEST DIAGNOSTICS                        500 PLAZA DR                             SECAUCUS, NJ 07094                       HEALTHCARE                               
Tant, Allison  (DEM)(STR)                          11/04/2021           500.00 CHE QUEST DIAGNOSTICS INCORPORATED PAC       500 PLAZA DR                             SECAUCUS, NJ 07094                       POLITICAL COMMITTEE                      
Tant, Allison  (DEM)(STR)                          08/29/2021           250.00 CHE RACKLEFF BOB                             2400 16TH ST NW APT 741                  WASHINGTON, DC 20009                     WRITER                                   
Tant, Allison  (DEM)(STR)                          03/08/2019           500.00 CHE RADIOLOGY PAC                            5620 W SLIGH AVE                         TAMPA, FL 33634                          POLITICAL COMMITTEE                      
Tant, Allison  (DEM)(STR)                          01/28/2019            50.00 CHE RAE TISING ASHLEE                        ? OAK LANE                               OCALA, FL 32333                                                                   
Tant, Allison  (DEM)(STR)                          01/24/2019           500.00 CHE RAGANS SHERRILL                          1305 PARGA ST                            TALLAHASSEE, FL 32304                    RETIRED                                  
Tant, Allison  (DEM)(STR)                          10/20/2019           100.00 CHE RAGANS SHERRILL                          1305 PARGA ST                            TALLAHASSEE, FL 32304                    RETIRED                                  
Tant, Allison  (DEM)(STR)                          09/12/2020           500.00 CHE RAGANS SHERRILL                          1305 PARGA ST                            TALLAHASSEE, FL 32304                    NOT EMPLOYED                             
Tant, Allison  (DEM)(STR)                          07/31/2020           400.00 CHE RAGANS SHERRILL                          1305 PARGA ST                            TALLAHASSEE, FL 32304                    NOT EMPLOYED                             
Tant, Allison  (DEM)(STR)                          09/16/2021           500.00 CHE RAGANS SHERRILL                          1305 PARGA ST                            TALLAHASSEE, FL 32304                    NOT EMPLOYED                             
Tant, Allison  (DEM)(STR)                          06/11/2019         1,000.00 CHE RAI SERVICES COMPANY                     PO BOX 464                               WINSTON SALEM, NC 27102                  REAL ESTATE                              
Tant, Allison  (DEM)(STR)                          02/05/2019           100.00 CHE RAINEY RUSSELL                           221 E 7TH AVE                            TALLAHASSEE, FL 32303                                                             
Tant, Allison  (DEM)(STR)                          08/31/2021           500.00 CHE RAINEY RUSSELL                           221 E 7TH AVE                            TALLAHASSEE, FL 32303                    DENTIST                                  
Tant, Allison  (DEM)(STR)                          09/01/2020         1,000.00 CHE RAJAN NIKHIL                             300 S DUVAL ST UNIT 2105                 TALLAHASSEE, FL 32301                    FRANCHISE OWNER                          
Tant, Allison  (DEM)(STR)                          09/02/2020         1,000.00 CHE RAJAN SUNIL                              300 S DUVAL ST UNIT 2105                 TALLAHASSEE, FL 32301                    FOOD FRANCHISE OWNER                     
Tant, Allison  (DEM)(STR)                          06/14/2019           250.00 CHE RALSTON KELLIE                           9167 SHOAL CREEK DR                      TALLAHASSEE, FL 32312                    SOUTHEAST FISHERIES                      
Tant, Allison  (DEM)(STR)                          10/14/2021         1,000.00 CHE RAMBA CONSULTING GROUP                   120 S MONROE ST                          TALLAHASSEE, FL 32301                    GOVERNMENTAL AFFAIRS                     
Tant, Allison  (DEM)(STR)                          09/08/2019         1,000.00 CHE RANCOUT DAVID                            8297 CHAMPIONS GATE BLVD # 380           CHAMPIONS GATE, FL 33896                 REAL ESTATE INVESTOR                     
Tant, Allison  (DEM)(STR)                          01/29/2019           250.00 CHE RANDOLPH SUSANNAH                        701 DELANEY PARK DR                      ORLANDO, FL 32806                        SENIOR CAMPAIGN REPR                     
Tant, Allison  (DEM)(STR)                          09/13/2021           100.00 CHE RASMUSSEN ALICE                          9682 PEBBLE BEACH WAY                    TALLAHASSEE, FL 32312                                                             
Tant, Allison  (DEM)(STR)                          03/05/2020           100.00 CHE RASMUSSEN DOROTHY                        2777 WESTBURY DR                         TALLAHASSEE, FL 32303                                                             
Tant, Allison  (DEM)(STR)                          11/30/2021            25.00 CHE RAY CINDY A                              337 HUNTERS XING                         TALLAHASSEE, FL 32312                                                             
Tant, Allison  (DEM)(STR)                          12/22/2021            50.00 CHE RAY CINDY A                              337 HUNTERS XING                         TALLAHASSEE, FL 32312                                                             
Tant, Allison  (DEM)(STR)                          09/20/2021           500.00 CHE REAL PROPERTY PROBATE & TRUST LAW PAC    106 E COLLEGE AVE STE 1200               TALLAHASSEE, FL 32301                    POLITICAL ACTION COM                     
Tant, Allison  (DEM)(STR)                          09/17/2019           500.00 CHE REAL PROPERTY PROBATE & TRUST LAW PAC    215 S MONROE ST STE 815                  TALLAHASSEE, FL 32301                    POLITICAL ACTION COM                     
Tant, Allison  (DEM)(STR)                          09/03/2020           500.00 CHE REAL PROPERTY PROBATE & TRUST LAW PAC    215 S MONROE ST STE 815                  TALLAHASSEE, FL 32301                    POLITICAL ACTION COM                     
Tant, Allison  (DEM)(STR)                          08/24/2021         1,000.00 CHE REALTORS POLITICAL ACTION COMMITTEE FLOR 200 MONROE ST                            TALLAHASSEE, FL 32301                    POLITICAL COMMITTEE                      
Tant, Allison  (DEM)(STR)                          08/06/2021         1,000.00 CHE REALTORS POLITICAL ACTIVITY COMMITTEE FL 200 MONROE ST                            TALLAHASSEE, FL 32301                    POLITICAL COMMITTEE                      
Tant, Allison  (DEM)(STR)                          08/06/2021         1,000.00 CHE REALTORS POLITICAL ADVOCACY COMMITTEE    7025 AUGUSTA NATIONAL DR                 ORLANDO, FL 32822                        POLITICAL COMMITTEE                      
Tant, Allison  (DEM)(STR)                          02/12/2019         1,000.00 CHE REARDIN IP INC                           1380 N UNIVERSITY DR                     PLANTATION, FL 33322                     ADVERTISING                              
Tant, Allison  (DEM)(STR)                          02/05/2019           100.00 CHE REASON TINA                              3217 EARL DR                             TALLAHASSEE, FL 32309                                                             
Tant, Allison  (DEM)(STR)                          03/05/2020            25.00 CHE REASON TINA                              3217 EARL DR                             TALLAHASSEE, FL 32309                                                             
Tant, Allison  (DEM)(STR)                          01/10/2022            23.00 CHE REDDING LESLIE S                         2008 DOGWOOD HL                          TALLAHASSEE, FL 32308                                                             
Tant, Allison  (DEM)(STR)                          02/05/2019           500.00 CHE REDFISH JIN ENTERPRISES LLC              1778 VINEYARD WAY                        TALLAHASSEE, FL 32317                    PETROLEUM INDUSTRY                       
Tant, Allison  (DEM)(STR)                          09/23/2021            25.00 CHE REDIG MICHAEL                            2609 GLOVER RD                           TALLAHASSEE, FL 32305                                                             
Tant, Allison  (DEM)(STR)                          12/22/2021            20.00 CHE REDIG MICHAEL                            2609 GLOVER RD                           TALLAHASSEE, FL 32305                                                             
Tant, Allison  (DEM)(STR)                          11/29/2019           100.00 CHE REED CHELSEA                             94 SATINWOOD LN                          PALM BEACH GARD, FL 33410                                                         
Tant, Allison  (DEM)(STR)                          06/14/2019           250.00 CHE REEVE JAY                                168 ROSEHILL DR W                        TALLAHASSEE, FL 32312                    CEO, APPALACHEE MENT                     
Tant, Allison  (DEM)(STR)                          10/23/2020            25.00 CHE REEVES WILLIAM                           1009 LOTHIAN DR                          TALLAHASSEE, FL 32312                                                             
Tant, Allison  (DEM)(STR)                          09/17/2019           250.00 CHE REGINALD GARCIA PA                       PO BOX 11069                             TALLAHASSEE, FL 32302                    LAW FIRM                                 
Tant, Allison  (DEM)(STR)                          06/17/2019         1,000.00 CHE REGIONS BANK                             1900 5TH AVE N STE 2264                  BIRMINGHAM, AL 35203                     FINANCIAL INSTITUTIO                     
Tant, Allison  (DEM)(STR)                          11/24/2021         1,000.00 CHE REGIONS BANK                             1900 5TH AVE N STE 2264                  BIRMINGHAM, AL 35203                     FINANCIAL INSTITUTIO                     
Tant, Allison  (DEM)(STR)                          02/21/2020            50.00 CHE REISMAN TERENCE                          3494 CEDAR LANE DR                       TALLAHASSEE, FL 32312                                                             
Tant, Allison  (DEM)(STR)                          01/29/2019           200.00 CHE REISMAN TERENCE                          3494 CEDAR LANE DR                       TALLAHASSEE, FL 32312                    PHYSICUAN                                
Tant, Allison  (DEM)(STR)                          09/17/2019         1,000.00 CHE RELX INC.                                313 WASHINGTON ST # 400                  NEWTON, MA 02458                         IT CONSULTING                            
Tant, Allison  (DEM)(STR)                          09/10/2020         1,000.00 CHE RESPONSIBLE GOVERNMENT COMMITTEE OF GULF 1 ENERGY PL                              PENSACOLA, FL 32520                      POLITICAL COMMITTEE                      
Tant, Allison  (DEM)(STR)                          08/30/2020           500.00 CHE REYNAUD CECILE                           7071 OX BOW RD                           TALLAHASSEE, FL 32312                    NOT EMPLOYED                             
Tant, Allison  (DEM)(STR)                          06/26/2020           500.00 CHE REYNAUD CECILE                           7071 OX BOW RD                           TALLAHASSEE, FL 32312                    NOT EMPLOYED                             
Tant, Allison  (DEM)(STR)                          01/27/2019           100.00 CHE REYNAUD CECILE                           7071 OX BOW RD                           TALLAHASSEE, FL 32312                                                             
Tant, Allison  (DEM)(STR)                          08/29/2021           250.00 CHE REYNAUD CECILE                           7071 OX BOW RD                           TALLAHASSEE, FL 32312                    NOT EMPLOYED                             
Tant, Allison  (DEM)(STR)                          03/05/2019           250.00 CHE RICH NAN                                 2748 PINEHURST                           WESTON, FL 33332                         BROWARD COUNTY COMMI                     
Tant, Allison  (DEM)(STR)                          02/23/2020         1,000.00 CHE RICHARD & RICHARD PA                     825 BRICKELL BAY DR STE 1748             MIAMI, FL 33131                          LAW FIRM                                 
Tant, Allison  (DEM)(STR)                          08/10/2020           500.00 CHE RICHARDSON ADAM J                        3715 FORSYTHE WAY                        TALLAHASSEE, FL 32309                    MINISTER                                 
Tant, Allison  (DEM)(STR)                          07/28/2020           300.00 CHE RICHARDSON CONNIE SPEIGHTS               3715 FORSYTHE WAY                        TALLAHASSEE, FL 32309                    BETHEL SUPERINTENDEN                     
Tant, Allison  (DEM)(STR)                          06/14/2019           100.00 CHE RICHARDSON CURTIS                        533 TUSKEGEE ST                          TALLAHASSEE, FL 32305                    COORDINATOR                              
Tant, Allison  (DEM)(STR)                          01/30/2019           250.00 CHE RICHARDSON CURTIS                        533 TUSKEGEE ST                          TALLAHASSEE, FL 32305                    LCSBB COORDINATOR                        
Tant, Allison  (DEM)(STR)                          07/18/2020           250.00 CHE RICHARDSON SCOTT                         1548 WILTSHIRE VILLAGE DR                WELLINGTON, FL 33414                     LAWYER                                   
Tant, Allison  (DEM)(STR)                          07/18/2020           500.00 CHE RICHARDSON SCOTT                         1548 WILTSHIRE VILLAGE DR                WELLINGTON, FL 33414                     LAWYER                                   
Tant, Allison  (DEM)(STR)                          02/21/2019           100.00 CHE RILL LOUISE                              2511 BETTON WOODS DR                     TALLAHASSEE, FL 32308                                                             
Tant, Allison  (DEM)(STR)                          07/12/2020            25.00 CHE RILL LOUISE H                            2511 BETTON WOODS DR                     TALLAHASSEE, FL 32308                                                             
Tant, Allison  (DEM)(STR)                          07/18/2020            20.00 CHE RILL LOUISE H                            2511 BETTON WOODS DR                     TALLAHASSEE, FL 32308                                                             
Tant, Allison  (DEM)(STR)                          08/31/2020            50.00 CHE RILL LOUISE H                            2511 BETTON WOODS DR                     TALLAHASSEE, FL 32308                                                             
Tant, Allison  (DEM)(STR)                          10/19/2020            20.00 CHE RILL LOUISE H                            2511 BETTON WOODS DR                     TALLAHASSEE, FL 32308                    EDUCATOR                                 
Tant, Allison  (DEM)(STR)                          08/04/2021            25.00 CHE RIMES BIXLER JOANN                       1971 MALLORY SQ                          TALLAHASSEE, FL 32308                                                             
Tant, Allison  (DEM)(STR)                          06/30/2020           100.00 CHE RIPPLE FRANCO                            3653 ESPLANADE WAY                       TALLAHASSEE, FL 32311                                                             
Tant, Allison  (DEM)(STR)                          07/23/2019           100.00 CHE RIPPLE FRANCO                            3653 ESPLANADE WAY                       TALLAHASSEE, FL 32311                                                             
Tant, Allison  (DEM)(STR)                          10/28/2020            50.00 CHE RITCHIE ALIX                             100 WOODBRIDGE CTR DR STE 255            WOODBRIDGE, NJ 07095                                                              
Tant, Allison  (DEM)(STR)                          11/09/2019           200.00 CHE RIVERS REBEKAH                           414 SUMMERBROOKE DR                      TALLAHASSEE, FL 32312                    REALTOR                                  
Tant, Allison  (DEM)(STR)                          06/15/2020            25.00 CHE ROBERTS DIANE                            516 WARD ST                              TALLAHASSEE, FL 32308                                                             
Tant, Allison  (DEM)(STR)                          09/09/2020           100.00 CHE ROBERTS DOTTIE                           4553 WILLIAMS RD                         TALLAHASSEE, FL 32311                                                             
Tant, Allison  (DEM)(STR)                          08/30/2020            20.00 CHE ROBERTS DOUG                             PO BOX 6526                              TALLAHASSEE, FL 32314                    ATTORNEY                                 
Tant, Allison  (DEM)(STR)                          07/21/2020           100.00 CHE ROBERTS DOUG                             PO BOX 6526                              TALLAHASSEE, FL 32314                                                             
Tant, Allison  (DEM)(STR)                          02/03/2019           100.00 CHE ROBERTS DOUG                             PO BOX 6526                              TALLAHASSEE, FL 32314                                                             
Tant, Allison  (DEM)(STR)                          10/28/2020           100.00 CHE ROBERTS DOUGLAS SADLER                   3600 PINE TIP RD                         TALLAHASSEE, FL 32312                                                             
Tant, Allison  (DEM)(STR)                          02/05/2019           100.00 CHE ROBERTSON ERMA                           2821 SHAMROCK ST S                       TALLAHASSEE, FL 32309                                                             
Tant, Allison  (DEM)(STR)                          03/05/2020            25.00 CHE ROBERTSON PRESTON                        ***************                          ***************                                          
Tant, Allison  (DEM)(STR)                          07/31/2020           250.00 CHE ROBINSON TEMPLE                          4818 LANCASHURE LN                       TALLAHASSEE, FL 32309                    PHYSICIAN                                
Tant, Allison  (DEM)(STR)                          11/04/2019            25.00 CHE ROERK SHANE                              2350 PHILLIPS RD APT 7103                TALLAHASSEE, FL 32308                                                             
Tant, Allison  (DEM)(STR)                          02/25/2020           100.00 CHE ROGERS SAM                               4180 COVENANT LN STE 305                 TALLAHASSEE, FL 32308                                                             
Tant, Allison  (DEM)(STR)                          09/06/2021           250.00 CHE ROLLINI GIGI                             5367 CARISBROOKE LN                      TALLAHASSEE, FL 32309                    ATTORNEY                                 
Tant, Allison  (DEM)(STR)                          12/10/2019           100.00 CHE ROMBERG JACK                             310 S OCEAN GRANDE DR                    PONTE VEDRA, FL 32082                                                             
Tant, Allison  (DEM)(STR)                          08/12/2019         1,000.00 CHE RONALD BOOK P.A.                         18851 NE 29TH AVE STE 1010               AVENTURA, FL 33180                       LAW FIRM                                 
Tant, Allison  (DEM)(STR)                          08/31/2021         1,000.00 CHE RONALD BOOK P.A.                         18851 NE 29TH AVE STE 1010               AVENTURA, FL 33180                       LAW FIRM                                 
Tant, Allison  (DEM)(STR)                          08/31/2021           500.00 CHE RONALD L BOOK GOVERNMENTAL CONSULTANTS I 18851 NE 29TH AVE STE 1010               AVENTURA, FL 33180                       GOVERNMENTAL AFFAIRS                     
Tant, Allison  (DEM)(STR)                          08/31/2021           250.00 CHE ROSENBERG HEATHER COX                    3385 BARROW HILL TRL                     TALLAHASSEE, FL 32312                    CHILDREN?OMBUDSMAN                       
Tant, Allison  (DEM)(STR)                          09/13/2021           250.00 CHE ROSENBERG HEATHER COX                    3385 BARROW HILL TRL                     TALLAHASSEE, FL 32312                    CHILDREN?OMBUDSMAN                       
Tant, Allison  (DEM)(STR)                          01/27/2019         1,000.00 CHE ROSS JAIMIE                              1104 MOR BIHAN ST                        TALLAHASSEE, FL 32301                    FLORIDA HOUSING COAL                     
Tant, Allison  (DEM)(STR)                          03/08/2019           100.00 CHE ROTH CARI                                818 INGLESIDE AVE                        TALLAHASSEE, FL 32303                                                             
Tant, Allison  (DEM)(STR)                          12/28/2021           200.00 CHE ROTH CARI                                818 INGLESIDE AVE                        TALLAHASSEE, FL 32303                    ATTORNEY                                 
Tant, Allison  (DEM)(STR)                          06/14/2019           250.00 CHE RPJ PROPERTIES LLC                       4708 CAPITAL CIR NW                      TALLAHASSEE, FL 32303                    BUILDING DEVELOPMENT                     
Tant, Allison  (DEM)(STR)                          09/17/2019           500.00 CHE RPPTL PAC                                215 S MONROE ST STE 815                  TALLAHASSEE, FL 32301                    POLITICAL ACTION COM                     
Tant, Allison  (DEM)(STR)                          09/03/2020           500.00 CHE RPPTL PAC                                215 S MONROE ST STE 815                  TALLAHASSEE, FL 32301                    POLITICAL ACTION COM                     
Tant, Allison  (DEM)(STR)                          09/20/2021           500.00 CHE RPPTL PAC                                106 E COLLEGE AVE STE 1200               TALLAHASSEE, FL 32301                    POLITICAL ACTION COM                     
Tant, Allison  (DEM)(STR)                          09/30/2021            50.00 CHE RUBINO JANICE                            726 INGLESIDE AVE                        TALLAHASSEE, FL 32303                                                             
Tant, Allison  (DEM)(STR)                          01/07/2022            50.00 CHE RUBINO JANICE                            726 INGLESIDE AVE                        TALLAHASSEE, FL 32303                                                             
Tant, Allison  (DEM)(STR)                          02/27/2019           100.00 CHE RUDD DENISE                              1949 CELTIC RD                           TALLAHASSEE, FL 32317                                                             
Tant, Allison  (DEM)(STR)                          06/14/2020            10.00 CHE RUDE SALLY HODGES                        819 E PARK AVE APT 6                     TALLAHASSEE, FL 32301                                                             
Tant, Allison  (DEM)(STR)                          04/05/2019         1,000.00 CHE RUTH'S LIST FL                           100 E MADISON ST STE 302                 TAMPA, FL 33602                          POLITICAL COMMITTEE                      
Tant, Allison  (DEM)(STR)                          11/12/2021         1,000.00 CHE RUTH'S LIST FL                           100 E MADISON ST STE 302                 TAMPA, FL 33602                          POLITICAL COMMITTEE                      
Tant, Allison  (DEM)(STR)                          02/14/2019           200.00 CHE RUTLEDGE GARY                            641 FOREST LAIR                          TALLAHASSEE, FL 32312                    GOVERNMENTAL AFFAIRS                     
Tant, Allison  (DEM)(STR)                          01/29/2019           250.00 CHE RUTLEDGE JOHN                            321 OAKS WILL CT                         TALLAHASSEE, FL 32312                    PHYSICIAN                                
Tant, Allison  (DEM)(STR)                          02/20/2020            50.00 CHE RUTLEDGE JOHN                            321 OAKS WILL CT                         TALLAHASSEE, FL 32312                                                             
Tant, Allison  (DEM)(STR)                          02/20/2020            50.00 CHE RUTLEDGE LISA                            321 OAKS WILL CT                         TALLAHASSEE, FL 32312                                                             
Tant, Allison  (DEM)(STR)                          01/29/2019           250.00 CHE RUTLEDGE LISA                            321 OAKS WILL CT                         TALLAHASSEE, FL 32312                    NOT EMPLOYED                             
Tant, Allison  (DEM)(STR)                          02/14/2019           500.00 CHE RUTLEDGE, ECENIA P.A.                    PO BOX 551                               TALLAHASSEE, FL 32302                    LAW FIRM                                 
Tant, Allison  (DEM)(STR)                          03/08/2019           100.00 CHE RYAN JOY                                 9037 MUIRFIELD CT                        TALLAHASSEE, FL 32312                                                             
Tant, Allison  (DEM)(STR)                          07/01/2020         1,000.00 CHE SACHS GAY                                114 S DUVAL ST                           TALLAHASSEE, FL 32301                    HOMEMAKER                                
Tant, Allison  (DEM)(STR)                          11/21/2019         1,000.00 CHE SACHS RONALD                             303 ROSE HILL DR                         TALLAHASSEE, FL 32312                    MEDIA                                    
Tant, Allison  (DEM)(STR)                          02/05/2019         1,000.00 CHE SACHS MEDIA GROUP INC                    114 S DUVAL ST                           TALLAHASSEE, FL 32301                    MEDIA GROUP                              
Tant, Allison  (DEM)(STR)                          10/14/2021         1,000.00 CHE SACHS MEDIA GROUP INC                    114 S DUVAL ST                           TALLAHASSEE, FL 32301                    MEDIA GROUP                              
Tant, Allison  (DEM)(STR)                          02/04/2019           100.00 CHE SADOWSKI JEAN                            1749 TARPON DR                           TALLAHASSEE, FL 32308                                                             
Tant, Allison  (DEM)(STR)                          12/04/2019           100.00 CHE SADOWSKI JEAN                            1749 TARPON DR                           TALLAHASSEE, FL 32308                    NOT EMPLOYED                             
Tant, Allison  (DEM)(STR)                          09/22/2020            50.00 CHE SADOWSKI JEAN MARIE                      1749 TARPON DR                           TALLAHASSEE, FL 32308                    NOT EMPLOYED                             
Tant, Allison  (DEM)(STR)                          10/14/2021           100.00 CHE SADOWSKI JEAN MARIE                      1749 TARPON DR                           TALLAHASSEE, FL 32308                                                             
Tant, Allison  (DEM)(STR)                          01/29/2019           500.00 CHE SALTER APRIL                             117 S GADSDEN ST                         TALLAHASSEE, FL 32301                    PUBLIC RELATIONS                         
Tant, Allison  (DEM)(STR)                          02/03/2019           100.00 CHE SALTERS VINCENT                          1713 EVENING BREEZE LN                   TALLAHASSEE, FL 32312                                                             
Tant, Allison  (DEM)(STR)                          09/09/2021           250.00 CHE SALTERS VINCENT                          1713 EVENING BREEZE LN                   TALLAHASSEE, FL 32312                    PROFESSOR                                
Tant, Allison  (DEM)(STR)                          02/03/2019           100.00 CHE SAMPSON NANCY                            1713 EVENING BREEZE LN                   TALLAHASSEE, FL 32312                                                             
Tant, Allison  (DEM)(STR)                          07/17/2020            50.00 CHE SAMPSON NANCY J                          1713 EVENING BREEZE LN                   TALLAHASSEE, FL 32312                                                             
Tant, Allison  (DEM)(STR)                          06/14/2019           100.00 CHE SARKAR KAKALI                            ***************                          ***************                                          
Tant, Allison  (DEM)(STR)                          10/30/2019            30.00 CHE SARTIN SANDRA                            1394 SILVER MOON DR                      TALLAHASSEE, FL 32312                                                             
Tant, Allison  (DEM)(STR)                          09/10/2021            40.00 CHE SARTIN SANDRA C                          1394 SILVER MOON DR                      TALLAHASSEE, FL 32312                                                             
Tant, Allison  (DEM)(STR)                          01/09/2022            50.00 CHE SASSON LIANNE                            173 LOVE RIDGE CT                        TALLAHASSEE, FL 32312                                                             
Tant, Allison  (DEM)(STR)                          09/23/2020         1,000.00 CHE SC&D NORTH MONROE LLC                    PO BOX 648                               YONKERS, NY 10703                        RESTAURANT                               
Tant, Allison  (DEM)(STR)                          09/23/2020         1,000.00 CHE SC&D THOMASVILLE LLC                     225 HIGH RIDGE RD                        STAMFORD, CT 06905                       RESTAURANT                               
Tant, Allison  (DEM)(STR)                          10/14/2019           100.00 CHE SCHMELING WINNIE                         2516 CHAMBERLIN DR                       TALLAHASSEE, FL 32308                                                             
Tant, Allison  (DEM)(STR)                          09/28/2021           100.00 CHE SCHMELING WINNIE                         2516 CHAMBERLIN DR                       TALLAHASSEE, FL 32308                                                             
Tant, Allison  (DEM)(STR)                          01/07/2022            20.00 CHE SCHOLL MICHAEL A                         108 RIDGELAND RD                         TALLAHASSEE, FL 32312                                                             
Tant, Allison  (DEM)(STR)                          04/16/2019           100.00 CHE SCHROEDER PATRICIA                       621 NADINA PL                            CELEBRATION, FL 34747                                                             
Tant, Allison  (DEM)(STR)                          02/04/2019           250.00 CHE SCHWARTZ ELAINE                          4962 SARAZEN DR                          HOLLYWOOD, FL 33021                      ATTORNEY                                 
Tant, Allison  (DEM)(STR)                          08/30/2021           100.00 CHE SCHWARTZ ELAINE                          4962 SARAZEN DR                          HOLLYWOOD, FL 33021                                                               
Tant, Allison  (DEM)(STR)                          09/20/2021           200.00 CHE SCOTT LOIS                               5731 FARNSWORTH DR                       TALLAHASSEE, FL 32312                    NOT EMPLOYED                             
Tant, Allison  (DEM)(STR)                          10/15/2021           150.00 CHE SCOTT SHALLEY ROBERT                     3247 APPLETON DR                         TALLAHASSEE, FL 32311                    CEO TRADE ASSOCIATIO                     
Tant, Allison  (DEM)(STR)                          10/30/2019         1,000.00 CHE SEAN SHAW FOR FLORIDA POLITICAL COMMITTE PO BOX 1701                              TALLAHASSEE, FL 32302                    POLITICAL COMMITTEE                      
Tant, Allison  (DEM)(STR)                          07/20/2020           250.00 CHE SEIDENFELD MARK                          317 OAKS WILL CT                         TALLAHASSEE, FL 32312                    LAW PROFESSOR                            
Tant, Allison  (DEM)(STR)                          07/28/2020         1,000.00 CHE SEIU 1199 PC                             2881 CORPORATE WAY                       MIRAMAR, FL 33025                        POLITICAL COMMITTEE                      
Tant, Allison  (DEM)(STR)                          10/01/2020         1,000.00 CHE SEIU 1199 PC                             2881 CORPORATE WAY                       MIRAMAR, FL 33025                        POLITICAL COMMITTEE                      
Tant, Allison  (DEM)(STR)                          08/06/2021           500.00 CHE SELL BRENCE                              4770 BUCKHEAD CT                         TALLAHASSEE, FL 32309                    PHYSICIAN                                
Tant, Allison  (DEM)(STR)                          08/22/2021           500.00 CHE SELL BRENCE                              4770 BUCKHEAD CT                         TALLAHASSEE, FL 32309                    PHYSICIAN                                
Tant, Allison  (DEM)(STR)                          10/13/2020           250.00 CHE SELLERS LAWRENCE                         224 ROSEHILL DR N                        TALLAHASSEE, FL 32312                    ATTORNEY                                 
Tant, Allison  (DEM)(STR)                          11/04/2021         1,000.00 CHE SEMINOLE TRIBE OF FLORIDA-SEMINOLE GAMIN 1 SEMINOLE WAY                           FT LAUDERDALE, FL 33314                  GAMING                                   
Tant, Allison  (DEM)(STR)                          07/30/2020           250.00 CHE SHARKEY JEFFREY                          106 E COLLEGE AVE STE 640                TALLAHASSEE, FL 32301                    CAPITOL ALLIANCE GRO                     
Tant, Allison  (DEM)(STR)                          09/14/2021           100.00 CHE SHARPE BENJAMIN                          2103 E RANDOLPH CIR                      TALLAHASSEE, FL 32308                                                             
Tant, Allison  (DEM)(STR)                          02/20/2019           100.00 CHE SHELLEY EVELYN                           4000 EMERALD CHASE DR                    TALLAHASSEE, FL 32308                                                             
Tant, Allison  (DEM)(STR)                          09/08/2020           100.00 CHE SHELLEY EVELYN THOMPSON                  3988 EMERALD CHASE DR                    TALLAHASSEE, FL 32308                                                             
Tant, Allison  (DEM)(STR)                          09/08/2020           100.00 CHE SHELLEY LINDA                            3018 SOUTHSHORE CIR                      TALLAHASSEE, FL 32312                                                             
Tant, Allison  (DEM)(STR)                          10/29/2019           250.00 CHE SHELLEY LINDA                            3018 SOUTHSHORE CIR                      TALLAHASSEE, FL 32312                    NOT EMPLOYED                             
Tant, Allison  (DEM)(STR)                          09/11/2021           250.00 CHE SHELLEY LINDA                            3018 SOUTHSHORE CIR                      TALLAHASSEE, FL 32312                    NOT EMPLOYED                             
Tant, Allison  (DEM)(STR)                          06/14/2019           250.00 CHE SHEPHERD JR WILLIAM                      1435 DENHOLM DR                          TALLAHASSEE, FL 32308                    REAL ESTATE                              
Tant, Allison  (DEM)(STR)                          09/08/2021           250.00 CHE SHIELDS CATHERINE                        1889 VINELAND LN                         TALLAHASSEE, FL 32317                    ESE DIRECTOR                             
Tant, Allison  (DEM)(STR)                          10/30/2019           100.00 CHE SHOPFNER FREDRICK                        26 HIGHLAND MNR                          TUSCALOOSA, AL 35406                                                              
Tant, Allison  (DEM)(STR)                          01/30/2019           200.00 CHE SHOPFNER FREDRICK                        1817 ATLANTIS PL                         TALLAHASSEE, FL 32303                    NOT EMPLOYED                             
Tant, Allison  (DEM)(STR)                          09/12/2019           100.00 CHE SHULTE JR THOMAS                         1581 MARION AVE                          TALLAHASSEE, FL 32303                                                             
Tant, Allison  (DEM)(STR)                          09/01/2021           250.00 CHE SHUTES ALETTA                            179 HARLAN CT                            TALLAHASSEE, FL 32317                    NOT EMPLOYED                             
Tant, Allison  (DEM)(STR)                          01/08/2022           100.00 CHE SHUTES ALETTA                            179 HARLAN CT                            TALLAHASSEE, FL 32317                                                             
Tant, Allison  (DEM)(STR)                          10/30/2019           100.00 CHE SIMS SANDY                               1612 SEMINOLE DR                         TALLAHASSEE, FL 32301                                                             
Tant, Allison  (DEM)(STR)                          02/12/2019           100.00 CHE SINK ALEX                                PO BOX 219                               THONOTOSASSA, FL 33592                                                            
Tant, Allison  (DEM)(STR)                          07/24/2019           500.00 CHE SITTIG MICHAEL                           2108 ELLICOTT DR                         TALLAHASSEE, FL 32308                    ASSOCIATION PRESIDEN                     
Tant, Allison  (DEM)(STR)                          11/05/2019            50.00 CHE SKENE G. NEIL                            6737 HEARTLAND CIR                       TALLAHASSEE, FL 32312                                                             
Tant, Allison  (DEM)(STR)                          02/19/2020            50.00 CHE SKENE MADELYN                            3311 REMINGTON RUN                       TALLAHASSEE, FL 32312                                                             
Tant, Allison  (DEM)(STR)                          09/06/2021           100.00 CHE SKENE MADELYN                            3311 REMINGTON RUN                       TALLAHASSEE, FL 32312                                                             
Tant, Allison  (DEM)(STR)                          02/19/2020            50.00 CHE SKENE NEIL                               3311 REMINGTON RUN                       TALLAHASSEE, FL 32312                                                             
Tant, Allison  (DEM)(STR)                          10/07/2021           450.00 CHE SKETCHLEY TWYLA L                        4350 GROVE PARK DR                       TALLAHASSEE, FL 32311                    LAWYER                                   
Tant, Allison  (DEM)(STR)                          10/07/2021           550.00 CHE SKETCHLEY TWYLA L                        4350 GROVE PARK DR                       TALLAHASSEE, FL 32311                    LAWYER                                   
Tant, Allison  (DEM)(STR)                          03/05/2020            50.00 CHE SKIPPER KAY                              4252 AUGUSTUS OAK CT                     TALLAHASSEE, FL 32303                                                             
Tant, Allison  (DEM)(STR)                          06/30/2020           100.00 CHE SMITH ALICIA                             518 OLD SANTA FE TRL PBM 229             SANTA FE, NM 87505                                                                
Tant, Allison  (DEM)(STR)                          01/27/2019           500.00 CHE SMITH ALICIA                             518 OLD SANTA FE TRL PBM 229             SANTA FE, NM 87505                       NOT EMPLOYED                             
Tant, Allison  (DEM)(STR)                          08/21/2020           250.00 CHE SMITH ALICIA                             518 OLD SANTA FE TRL PBM 229             SANTA FE, NM 87505                       NOT EMPLOYED                             
Tant, Allison  (DEM)(STR)                          07/31/2020           250.00 CHE SMITH ALICIA                             518 OLD SANTA FE TRL PBM 229             SANTA FE, NM 87505                       NOT EMPLOYED                             
Tant, Allison  (DEM)(STR)                          12/27/2021           100.00 CHE SMITH ALICIA                             518 OLD SANTA FE TRL PBM 229             SANTA FE, NM 87505                       NOT EMPLOYED                             
Tant, Allison  (DEM)(STR)                          08/31/2021           500.00 CHE SMITH ALICIA                             518 OLD SANTA FE TRL PBM 229             SANTA FE, NM 87505                       NOT EMPLOYED                             
Tant, Allison  (DEM)(STR)                          01/09/2022           250.00 CHE SMITH ALICIA                             518 OLD SANTA FE TRL PBM 229             SANTA FE, NM 87505                       NOT EMPLOYED                             
Tant, Allison  (DEM)(STR)                          08/31/2020            20.00 CHE SMITH DEEDEE                             10213 NW 202ND ST                        ALACHUA, FL 32615                                                                 
Tant, Allison  (DEM)(STR)                          10/05/2021           500.00 CHE SMITH JOHN                               149 ROSEHILL DR W                        TALLAHASSEE, FL 32312                    CONSTRUCTION EXEC                        
Tant, Allison  (DEM)(STR)                          07/24/2019           100.00 CHE SMITH KATHARINE                          5890 CHEROKEE DR                         MILTON, FL 32570                                                                  
Tant, Allison  (DEM)(STR)                          02/04/2019           100.00 CHE SMITH KATHRYN                            1205 RICHMOND ST                         TALLAHASSEE, FL 32304                                                             
Tant, Allison  (DEM)(STR)                          01/29/2019           150.00 CHE SMITH SUSAN                              16111 VANDERBILT DR                      ODESSA, FL 33556                         NOT EMPLOYED                             
Tant, Allison  (DEM)(STR)                          07/24/2019           150.00 CHE SMITH SUSAN                              16111 VANDERBILT DR                      ODESSA, FL 33556                         NOT EMPLOYED                             
Tant, Allison  (DEM)(STR)                          06/30/2020            50.00 CHE SMITH SUSAN                              16111 VANDERBILT DR                      ODESSA, FL 33556                         HOMEMAKER                                
Tant, Allison  (DEM)(STR)                          02/19/2020           100.00 CHE SMITH SUSAN                              16111 VANDERBILT DR                      ODESSA, FL 33556                                                                  
Tant, Allison  (DEM)(STR)                          08/31/2021            50.00 CHE SMITH SUSAN                              16111 VANDERBILT DR                      ODESSA, FL 33556                                                                  
Tant, Allison  (DEM)(STR)                          09/23/2021           250.00 CHE SMITH SYLVIA                             1606 CHINNAPAKIN NENE                    TALLAHASSEE, FL 32301                    EXECUTIVE DIRECTOR                       
Tant, Allison  (DEM)(STR)                          02/12/2020            10.00 CHE SMITH SYLVIA                             1606 CHINNAPAKIN NENE                    TALLAHASSEE, FL 32301                                                             
Tant, Allison  (DEM)(STR)                          04/12/2020            10.00 CHE SMITH SYLVIA                             1606 CHINNAPAKIN NENE                    TALLAHASSEE, FL 32301                                                             
Tant, Allison  (DEM)(STR)                          06/12/2020            10.00 CHE SMITH SYLVIA                             1606 CHINNAPAKIN NENE                    TALLAHASSEE, FL 32301                                                             
Tant, Allison  (DEM)(STR)                          05/12/2020            10.00 CHE SMITH SYLVIA                             1606 CHINNAPAKIN NENE                    TALLAHASSEE, FL 32301                                                             
Tant, Allison  (DEM)(STR)                          07/12/2020            10.00 CHE SMITH SYLVIA                             1606 CHINNAPAKIN NENE                    TALLAHASSEE, FL 32301                                                             
Tant, Allison  (DEM)(STR)                          03/12/2020            10.00 CHE SMITH SYLVIA                             1606 CHINNAPAKIN NENE                    TALLAHASSEE, FL 32301                                                             
Tant, Allison  (DEM)(STR)                          06/16/2019           100.00 CHE SMITH SYLVIA                             1606 CHINNAPAKIN NENE                    TALLAHASSEE, FL 32301                                                             
Tant, Allison  (DEM)(STR)                          08/12/2020            10.00 CHE SMITH SYLVIA                             1606 CHINNAPAKIN NENE                    TALLAHASSEE, FL 32301                                                             
Tant, Allison  (DEM)(STR)                          09/12/2020            10.00 CHE SMITH SYLVIA                             1606 CHINNAPAKIN NENE                    TALLAHASSEE, FL 32301                                                             
Tant, Allison  (DEM)(STR)                          10/12/2020            10.00 CHE SMITH SYLVIA                             1606 CHINNAPAKIN NENE                    TALLAHASSEE, FL 32301                    EXECUTIVE DIRECTOR                       
Tant, Allison  (DEM)(STR)                          02/28/2019           500.00 CHE SMITH TTEE CAROLE                        3791 E MILLERS BRIDGE RD                 TALLAHASSEE, FL 32312                    RETIRED                                  
Tant, Allison  (DEM)(STR)                          03/29/2019           100.00 CHE SMITHA BRIDGET                           11562 BUCK LAKE RD                       TALLAHASSEE, FL 32317                                                             
Tant, Allison  (DEM)(STR)                          11/21/2019           100.00 CHE SMITHA BRIDGET                           11562 BUCK LAKE RD                       TALLAHASSEE, FL 32317                    ATTORNEY                                 
Tant, Allison  (DEM)(STR)                          08/30/2021            50.00 CHE SMITHA BRIDGET                           11562 BUCK LAKE RD                       TALLAHASSEE, FL 32317                                                             
Tant, Allison  (DEM)(STR)                          08/29/2021           250.00 CHE SMITHEY DONNA                            857 KINGSWAY RD                          TALLAHASSEE, FL 32301                    NOT EMPLOYED                             
Tant, Allison  (DEM)(STR)                          01/30/2019           100.00 CHE SMITHEY DONNA                            857 KINGSWAY RD                          TALLAHASSEE, FL 32301                                                             
Tant, Allison  (DEM)(STR)                          07/31/2020           100.00 CHE SMITHEY DONNA                            857 KINGSWAY RD                          TALLAHASSEE, FL 32301                                                             
Tant, Allison  (DEM)(STR)                          03/06/2019           100.00 CHE SMOLEY SHARON                            244 WALLROCK CT                          OCOEE, FL 34761                                                                   
Tant, Allison  (DEM)(STR)                          03/08/2019           250.00 CHE SNOWDEN MEREDITH                         2114 JENETTE ST                          TALLAHASSEE, FL 32308                    GOVERNMENT AFFAIRS C                     
Tant, Allison  (DEM)(STR)                          12/16/2021            20.00 CHE SOFF JEFFERY                             1901 SHERWOOD DR                         TALLAHASSEE, FL 32303                                                             
Tant, Allison  (DEM)(STR)                          06/14/2019           100.00 CHE SOLOMAN LYNN                             2380 POTTS RD                            TALLAHASSEE, FL 32308                                                             
Tant, Allison  (DEM)(STR)                          09/27/2021           100.00 CHE SOLOMON LYNN                             2380 POTTS RD                            TALLAHASSEE, FL 32308                                                             
Tant, Allison  (DEM)(STR)                          01/26/2019           100.00 CHE SOLOMON MAX                              3019 RICHVIEW PARK CIR S                 TALLAHASSEE, FL 32301                                                             
Tant, Allison  (DEM)(STR)                          09/16/2021            25.00 CHE SOLOMON MAX JORDAN                       3019 RICHVIEW PARK CIR S RICHVIEW PARK C TALLAHASSEE, FL 32301                                                             
Tant, Allison  (DEM)(STR)                          11/12/2021           100.00 CHE SONNETT NEAL R.                          2 S BISCAYNE BLVD STE 2600               MIAMI, FL 33131                                                                   
Tant, Allison  (DEM)(STR)                          10/13/2020           100.00 CHE SONNETT NEAL R.                          2 S BISCAYNE BLVD STE 2600               MIAMI, FL 33131                          ATTORNEY                                 
Tant, Allison  (DEM)(STR)                          10/13/2020           100.00 CHE SONNETT NEAL R.                          2 S BISCAYNE BLVD STE 2600               MIAMI, FL 33131                          ATTORNEY                                 
Tant, Allison  (DEM)(STR)                          10/21/2020         1,000.00 CHE SOUTH FLORIDA CITIZENS FOR JUSTICE       218 S MONROE ST                          TALLAHASSEE, FL 32301                    POLITICAL COMMITTEE                      
Tant, Allison  (DEM)(STR)                          08/13/2020         1,000.00 CHE SOUTHEAST TOYOTA DISTRIBUTORS            100 JIM MORAN BLVD                       DEERFIELD BEACH, FL 33442                AUTOMOTIVE INDUSTRY                      
Tant, Allison  (DEM)(STR)                          01/27/2019           100.00 CHE SOUTHERLAND JOANNA                       1117 SANDHURST DR                        TALLAHASSEE, FL 32312                                                             
Tant, Allison  (DEM)(STR)                          11/03/2019            25.00 CHE SOUTHERLAND JOANNA                       1117 SANDHURST DR                        TALLAHASSEE, FL 32312                                                             
Tant, Allison  (DEM)(STR)                          02/16/2020           100.00 CHE SOUTHERLAND JOANNA                       1117 SANDHURST DR                        TALLAHASSEE, FL 32312                                                             
Tant, Allison  (DEM)(STR)                          10/05/2021           100.00 CHE SOUTHERLAND JOANNA                       1117 SANDHURST DR                        TALLAHASSEE, FL 32312                                                             
Tant, Allison  (DEM)(STR)                          07/17/2019            25.00 CHE SOUTHERLAND-MELE JOANNA                  1117 SANDHURST DR                        TALLAHASSEE, FL 32312                                                             
Tant, Allison  (DEM)(STR)                          05/31/2019            50.00 CHE SOUTHERLAND-MELE JOANNA                  1117 SANDHURST DR                        TALLAHASSEE, FL 32312                                                             
Tant, Allison  (DEM)(STR)                          06/11/2019         1,000.00 CHE SOUTHERN GLAZER'S WINE & SPIRITS LLC     2400 SW 145TH AVE                        MIRAMAR, FL 33027                        BEVERAGE RETAILER                        
Tant, Allison  (DEM)(STR)                          11/21/2019           250.00 CHE SPERRY TODD                              2275 TRESCOTT DR                         TALLAHASSEE, FL 32308                    CONSTRUCTION COMPANY                     
Tant, Allison  (DEM)(STR)                          09/17/2021           500.00 CHE SPERRY TODD                              2275 TRESCOTT DR                         TALLAHASSEE, FL 32308                    CONSTRUCTION COMPANY                     
Tant, Allison  (DEM)(STR)                          08/22/2020           100.00 CHE SPITZER KURT                             5744 BRAVEHEART WAY                      TALLAHASSEE, FL 32317                                                             
Tant, Allison  (DEM)(STR)                          06/25/2020            25.00 CHE SPITZER VICKI                            5744 BRAVEHEART WAY                      TALLAHASSEE, FL 32317                                                             
Tant, Allison  (DEM)(STR)                          06/19/2020            25.00 CHE SPITZER VICKI                            5744 BRAVEHEART WAY                      TALLAHASSEE, FL 32317                                                             
Tant, Allison  (DEM)(STR)                          04/16/2019           100.00 CHE SPIVEY ROBERT                            1314 HOLLOW OAK CIR                      TALLAHASSEE, FL 32308                                                             
Tant, Allison  (DEM)(STR)                          02/17/2020           100.00 CHE ST PETERY LOUIS                          1132 LEE AVE                             TALLAHASSEE, FL 32303                                                             
Tant, Allison  (DEM)(STR)                          12/02/2021           100.00 CHE ST PETERY LOUIS                          1132 LEE AVE                             TALLAHASSEE, FL 32303                                                             
Tant, Allison  (DEM)(STR)                          09/29/2020         1,000.00 CHE ST. JOE                                  130 N RICHARD JACKSON BLVD               PANAMA CITY BEA, FL 32407                REAL ESTATE                              
Tant, Allison  (DEM)(STR)                          02/17/2020           100.00 CHE ST. PETERY JULIA                         1132 LEE AVE                             TALLAHASSEE, FL 32303                                                             
Tant, Allison  (DEM)(STR)                          02/05/2019           100.00 CHE ST. PETRY JULIA                          1132 LEE AVE                             TALLAHASSEE, FL 32303                                                             
Tant, Allison  (DEM)(STR)                          02/05/2019           100.00 CHE ST. PETRY LOUIS                          1132 LEE AVE                             TALLAHASSEE, FL 32303                                                             
Tant, Allison  (DEM)(STR)                          02/05/2019           250.00 CHE STAHL THOMAS                             1405 N RANDOLPH CIR                      TALLAHASSEE, FL 32308                    ASSOCIATION MANAGER                      
Tant, Allison  (DEM)(STR)                          01/22/2019           500.00 CHE STEFFENS BETTY                           1956 CHARLAIS ST                         TALLAHASSEE, FL 32317                    RETIRED                                  
Tant, Allison  (DEM)(STR)                          08/19/2020           500.00 CHE STEFFENS BETTY                           1956 CHARLAIS ST                         TALLAHASSEE, FL 32317                    NOT EMPLOYED                             
Tant, Allison  (DEM)(STR)                          08/30/2021           500.00 CHE STEFFENS BETTY                           1956 CHARLAIS ST                         TALLAHASSEE, FL 32317                    NOT EMPLOYED                             
Tant, Allison  (DEM)(STR)                          12/06/2019            50.00 CHE STEPHENS SUSAN                           215 THORNBERG DR                         TALLAHASSEE, FL 32312                                                             
Tant, Allison  (DEM)(STR)                          09/14/2020           100.00 CHE STEPHENS SUSAN P                         2532 NOBLE CT                            TALLAHASSEE, FL 32308                                                             
Tant, Allison  (DEM)(STR)                          09/28/2021           150.00 CHE STEPHENS SUSAN P                         2532 NOBLE CT                            TALLAHASSEE, FL 32308                    ATTORNEY                                 
Tant, Allison  (DEM)(STR)                          10/01/2020            50.00 CHE STEPINA NANCY                            2527 GOOSE POND CT                       TALLAHASSEE, FL 32308                                                             
Tant, Allison  (DEM)(STR)                          10/14/2021            50.00 CHE STEPINA ROBINSON NANCY                   2527 GOOSE POND CT                       TALLAHASSEE, FL 32308                                                             
Tant, Allison  (DEM)(STR)                          01/28/2019           100.00 CHE STEPINA-ROBISON NANCY                    2527 GOOSE POND CT                       TALLAHASSEE, FL 32308                                                             
Tant, Allison  (DEM)(STR)                          03/14/2019           500.00 CHE STERN JUDITH                             905 SE 12TH CT                           FORT LAUDERDALE, FL 33316                GOVERNMENTAL AFFAIRS                     
Tant, Allison  (DEM)(STR)                          09/11/2021           250.00 CHE STERN JUDITH                             905 SE 12TH CT                           FORT LAUDERDALE, FL 33316                GOVERNMENT AFFAIRS                       
Tant, Allison  (DEM)(STR)                          02/18/2019            35.00 CHE STEVENSON MARY J.                        2742 TIMBERTRAIL CIR                     TALLAHASSEE, FL 32308                                                             
Tant, Allison  (DEM)(STR)                          03/11/2019           100.00 CHE STEWART NANCY                            1400 VILLAGE SQUARE BLVD STE 3-156       TALLAHASSEE, FL 32312                                                             
Tant, Allison  (DEM)(STR)                          09/29/2020         1,000.00 CHE STONER JANET LORRAINE                    2910 KERRY FOREST PKWY # D4-288          TALLAHASSEE, FL 32309                    RETIRED                                  
Tant, Allison  (DEM)(STR)                          12/31/2021         1,000.00 CHE STONER JANET LORRAINE                    2910 KERRY FOREST PKWY # D4-288          TALLAHASSEE, FL 32309                    RETIRED                                  
Tant, Allison  (DEM)(STR)                          06/14/2019           250.00 CHE STRATON CHARLES                          964 ROSEBAY CT                           TALLAHASSEE, FL 32312                    ATTORNEY                                 
Tant, Allison  (DEM)(STR)                          10/15/2020           100.00 CHE STRATTON SUSAN                           964 ROSEBAY CT                           TALLAHASSEE, FL 32312                                                             
Tant, Allison  (DEM)(STR)                          11/09/2021            25.00 CHE STREIT JANE                              3023 SHAMROCK ST N                       TALLAHASSEE, FL 32309                                                             
Tant, Allison  (DEM)(STR)                          11/30/2021            20.00 CHE STREIT JANE                              3023 SHAMROCK ST N                       TALLAHASSEE, FL 32309                                                             
Tant, Allison  (DEM)(STR)                          09/29/2020           100.00 CHE STRICKLAND SAMANTHA FINCH                213 SUMMERBROOKE DR                      TALLAHASSEE, FL 32312                                                             
Tant, Allison  (DEM)(STR)                          08/31/2021           100.00 CHE STRINGER AMANDA LEIGH                    418 E GEORGIA ST                         TALLAHASSEE, FL 32301                                                             
Tant, Allison  (DEM)(STR)                          02/05/2019           125.00 CHE STRIPLIN ALVA                            2229 MONAGHAN DR                         TALLAHASSEE, FL 32309                    NON PROFIT ADMINISTR                     
Tant, Allison  (DEM)(STR)                          01/29/2019           500.00 CHE STRONG CYNEETHA                          349 MEADOW RIDGE DR                      TALLAHASSEE, FL 32312                    PHYSICIAN                                
Tant, Allison  (DEM)(STR)                          06/13/2019           100.00 CHE STRONG CYNEETHA                          349 MEADOW RIDGE DR                      TALLAHASSEE, FL 32312                    PHYSICIAN                                
Tant, Allison  (DEM)(STR)                          02/28/2020            50.00 CHE STRONG CYNEETHA                          349 MEADOW RIDGE DR                      TALLAHASSEE, FL 32312                                                             
Tant, Allison  (DEM)(STR)                          10/14/2021           100.00 CHE STRONG CYNEETHA A                        349 MEADOW RIDGE DR                      TALLAHASSEE, FL 32312                                                             
Tant, Allison  (DEM)(STR)                          11/05/2019           200.00 CHE STUART CHERYL                            479 MERLIN WAY                           TALLAHASSEE, FL 32301                    ATTORNEY                                 
Tant, Allison  (DEM)(STR)                          01/09/2022            20.00 CHE STURGES TONY                             4157 COVENANT LN                         TALLAHASSEE, FL 32308                                                             
Tant, Allison  (DEM)(STR)                          08/30/2021           100.00 CHE SULLIVAN CINDY                           3124 PERSIMMON DR                        TALLAHASSEE, FL 32312                                                             
Tant, Allison  (DEM)(STR)                          11/21/2019           100.00 CHE SULLIVAN PAUL                            3124 PERSIMMON DR                        TALLAHASSEE, FL 32312                                                             
Tant, Allison  (DEM)(STR)                          05/21/2020            20.00 CHE SULLIVAN PAUL                            2002 E 5TH AVE UNIT 111                  TAMPA, FL 33605                                                                   
Tant, Allison  (DEM)(STR)                          08/30/2021         1,000.00 CHE SUMNER DYLAN                             1460 GRAPE ST                            TALLAHASSEE, FL 32303                    DELIVER STRATEGIES                       
Tant, Allison  (DEM)(STR)                          02/05/2019         1,000.00 CHE SUMNER GABRIEL                           1460 GRAPE ST                            TALLAHASSEE, FL 32303                    POLITICAL CONSULTANT                     
Tant, Allison  (DEM)(STR)                          04/16/2019           500.00 INK SUNCOAST POLITICAL ACTION COMMITTEE      401 E JACKSON ST STE 2400                TAMPA, FL 33602                          POLITICAL COMMITTEE  EVENT FOOD AND BEVER
Tant, Allison  (DEM)(STR)                          04/30/2019           500.00 CHE SUNCOAST POLITICAL ACTION COMMITTEE      401 E JACKSON ST STE 2400                TAMPA, FL 33602                          POLITICAL COMMITTEE                      
Tant, Allison  (DEM)(STR)                          09/30/2020           500.00 CHE SUNCOAST POLITICAL ACTION COMMITTEE      401 E JACKSON ST STE 2400                TAMPA, FL 33602                          POLITICAL COMMITTEE                      
Tant, Allison  (DEM)(STR)                          06/18/2019         1,000.00 CHE SUNTRUST BANK GOOD GOVERNMENT GROUP-FLOR 303 PEACHTREE ST NE FL 9                 ATLANTA, GA 30308                        FINANCIAL INSTITUTIO                     
Tant, Allison  (DEM)(STR)                          05/30/2019           500.00 CHE SURGI PAC NORTH                          1400 VILLAGE SQUARE BLVD BUILDONG 3-175  TALLAHASSEE, FL 32312                    POLITICAL COMMITTEE                      
Tant, Allison  (DEM)(STR)                          06/14/2019           250.00 CHE SUTER THOMAS                             1385 WHITE STAR LN                       TALLAHASSEE, FL 32312                    LEGISLATIVE CONSULTA                     
Tant, Allison  (DEM)(STR)                          02/05/2019           100.00 CHE SWANK GERALD                             6099 PAT THOMAS PKWY                     QUINCY, FL 32351                                                                  
Tant, Allison  (DEM)(STR)                          09/18/2021           100.00 CHE SWANSON LORI                             2982 N UMBERLAND DR                      TALLAHASSEE, FL 32309                                                             
Tant, Allison  (DEM)(STR)                          06/12/2019            50.00 CHE SWEAT LON                                2105 WOODSTOCK LN                        TALLAHASSEE, FL 32303                                                             
Tant, Allison  (DEM)(STR)                          08/04/2020         1,000.00 CHE T B CONSULTANTS INC                      1001 3RD AVE W STE 600                   BRADENTON, FL 34205                      GOVERNMENTAL AFFAIRS                     
Tant, Allison  (DEM)(STR)                          12/15/2021         1,000.00 CHE TAKEDA PHARMACEUTICALS AMERICAS INC.     730 STOCKTON DR                          EXTON, PA 19341                          WELLNESS                                 
Tant, Allison  (DEM)(STR)                          06/11/2019         1,000.00 CHE TAMPA PROPERTY PARTNERS LLC              1600 NW 163RD ST                         MIAMI, FL 33169                          PROPERTY MANAGER                         
Tant, Allison  (DEM)(STR)                          03/02/2020            50.00 CHE TANNENBAUM DEBORAH                       1525 SE INGLEWOOD AVE                    LAKE CITY, FL 32025                                                               
Tant, Allison  (DEM)(STR)                          12/30/2019            33.00 INK TANT ALLISON                             6035 BOYNTON HOMESTEAD                   TALLAHASSEE, FL 32312                    NOT EMPLOYED         SUPPLIES            
Tant, Allison  (DEM)(STR)                          12/03/2019           240.00 INK TANT ALLISON                             6035 BOYNTON HOMESTEAD                   TALLAHASSEE, FL 32312                    NOT EMPLOYED         DATA ANALYSIS & MAPS
Tant, Allison  (DEM)(STR)                          12/03/2019         1,250.65 INK TANT ALLISON                             6035 BOYNTON HOMESTEAD                   TALLAHASSEE, FL 32312                    NOT EMPLOYED         PRINTING            
Tant, Allison  (DEM)(STR)                          07/25/2019            20.00 INK TANT ALLISON                             6035 BOYNTON HOMESTEAD                   TALLAHASSEE, FL 32312                    NOT EMPLOYED         SOE VOTER QUALIFICAT
Tant, Allison  (DEM)(STR)                          01/07/2020            11.00 INK TANT ALLISON                             6035 BOYNTON HOMESTEAD                   TALLAHASSEE, FL 32312                                         POSTAGE             
Tant, Allison  (DEM)(STR)                          07/08/2020            30.54 INK TANT ALLISON                             6035 BOYNTON HOMESTEAD                   TALLAHASSEE, FL 32312                                         SUPPLIES            
Tant, Allison  (DEM)(STR)                          06/14/2019           643.74 INK TANT ALLISON                             6035 BOYNTON HOMESTEAD                   TALLAHASSEE, FL 32312                    NOT EMPLOYED         FOOD & BEVERAGES FOR
Tant, Allison  (DEM)(STR)                          06/17/2019           202.00 INK TANT ALLISON                             6035 BOYNTON HOMESTEAD                   TALLAHASSEE, FL 32312                    NOT EMPLOYED         TREASURY & COMPLIANC
Tant, Allison  (DEM)(STR)                          07/02/2019           480.00 INK TANT ALLISON                             6035 BOYNTON HOMESTEAD                   TALLAHASSEE, FL 32312                    NOT EMPLOYED         SOFTWARE SERVICES   
Tant, Allison  (DEM)(STR)                          07/08/2019           241.75 INK TANT ALLISON                             6035 BOYNTON HOMESTEAD                   TALLAHASSEE, FL 32312                    NOT EMPLOYED         COMPLIANCE & TREASUR
Tant, Allison  (DEM)(STR)                          07/09/2019            66.00 INK TANT ALLISON                             6035 BOYNTON HOMESTEAD                   TALLAHASSEE, FL 32312                    NOT EMPLOYED         OFFICE SUPPLIES     
Tant, Allison  (DEM)(STR)                          07/31/2019            86.08 INK TANT ALLISON                             6035 BOYNTON HOMESTEAD                   TALLAHASSEE, FL 32312                    NOT EMPLOYED         OFFICE SUPPLIES     
Tant, Allison  (DEM)(STR)                          09/11/2019         2,650.00 INK TANT ALLISON                             6035 BOYNTON HOMESTEAD                   TALLAHASSEE, FL 32312                    NOT EMPLOYED         WEBSITE MAINTENANCE 
Tant, Allison  (DEM)(STR)                          09/16/2019           571.64 INK TANT ALLISON                             6035 BOYNTON HOMESTEAD                   TALLAHASSEE, FL 32312                    NOT EMPLOYED         FOOD & BEVERAGES    
Tant, Allison  (DEM)(STR)                          09/17/2019           149.05 INK TANT ALLISON                             6035 BOYNTON HOMESTEAD                   TALLAHASSEE, FL 32312                    NOT EMPLOYED         TREASURY & COMPLIANC
Tant, Allison  (DEM)(STR)                          11/04/2019           960.00 INK TANT ALLISON                             6035 BOYNTON HOMESTEAD                   TALLAHASSEE, FL 32312                    NOT EMPLOYED         DATABASE SERVICES   
Tant, Allison  (DEM)(STR)                          11/05/2019           204.40 INK TANT ALLISON                             6035 BOYNTON HOMESTEAD                   TALLAHASSEE, FL 32312                    NOT EMPLOYED         COMPLIANCE & TREASUR
Tant, Allison  (DEM)(STR)                          11/15/2019            43.75 INK TANT ALLISON                             6035 BOYNTON HOMESTEAD                   TALLAHASSEE, FL 32312                    NOT EMPLOYED         PRINTING            
Tant, Allison  (DEM)(STR)                          11/17/2019           181.63 INK TANT ALLISON                             6035 BOYNTON HOMESTEAD                   TALLAHASSEE, FL 32312                    NOT EMPLOYED         CANVASSING FOOD & BE
Tant, Allison  (DEM)(STR)                          11/18/2019            20.00 INK TANT ALLISON                             6035 BOYNTON HOMESTEAD                   TALLAHASSEE, FL 32312                    NOT EMPLOYED         PETITION PROCESSING 
Tant, Allison  (DEM)(STR)                          11/19/2019         3,746.50 INK TANT ALLISON                             6035 BOYNTON HOMESTEAD                   TALLAHASSEE, FL 32312                    NOT EMPLOYED         EVENT FOOD & BEVERAG
Tant, Allison  (DEM)(STR)                          11/26/2019            21.18 INK TANT ALLISON                             6035 BOYNTON HOMESTEAD                   TALLAHASSEE, FL 32312                    NOT EMPLOYED         PRINTING            
Tant, Allison  (DEM)(STR)                          10/03/2019           150.00 INK TANT ALLISON                             6035 BOYNTON HOMESTEAD                   TALLAHASSEE, FL 32312                    NOT EMPLOYED         EVENT REGISTRATION  
Tant, Allison  (DEM)(STR)                          10/03/2019           400.62 INK TANT ALLISON                             6035 BOYNTON HOMESTEAD                   TALLAHASSEE, FL 32312                    NOT EMPLOYED         EVENT SUPPLIES      
Tant, Allison  (DEM)(STR)                          10/04/2019           140.65 INK TANT ALLISON                             6035 BOYNTON HOMESTEAD                   TALLAHASSEE, FL 32312                    NOT EMPLOYED         TREASURY AND COMPLIA
Tant, Allison  (DEM)(STR)                          10/04/2019            83.94 INK TANT ALLISON                             6035 BOYNTON HOMESTEAD                   TALLAHASSEE, FL 32312                    NOT EMPLOYED         EVENT SUPPLIES      
Tant, Allison  (DEM)(STR)                          10/08/2019           460.00 INK TANT ALLISON                             6035 BOYNTON HOMESTEAD                   TALLAHASSEE, FL 32312                    NOT EMPLOYED         DATABASE SERVICES   
Tant, Allison  (DEM)(STR)                          10/11/2019            20.00 INK TANT ALLISON                             6035 BOYNTON HOMESTEAD                   TALLAHASSEE, FL 32312                    NOT EMPLOYED         PETITION PROCESSING 
Tant, Allison  (DEM)(STR)                          10/27/2019            33.00 INK TANT ALLISON                             6035 BOYNTON HOMESTEAD                   TALLAHASSEE, FL 32312                    NOT EMPLOYED         POSTAGE             
Tant, Allison  (DEM)(STR)                          08/12/2019           208.75 INK TANT ALLISON                             6035 BOYNTON HOMESTEAD                   TALLAHASSEE, FL 32312                    NOT EMPLOYED         TREASURY & COMPLIANC
Tant, Allison  (DEM)(STR)                          08/30/2019           613.80 INK TANT ALLISON                             6035 BOYNTON HOMESTEAD                   TALLAHASSEE, FL 32312                    NOT EMPLOYED         EVENT FOOD & BEVERAG
Tant, Allison  (DEM)(STR)                          02/01/2019            23.53 INK TANT ALLISON                             6035 BOYNTON HOMESTEAD                   TALLAHASSEE, FL 32312                    CANDIDATE            EVENT SUPPLIES      
Tant, Allison  (DEM)(STR)                          02/01/2019            49.84 INK TANT ALLISON                             6035 BOYNTON HOMESTEAD                   TALLAHASSEE, FL 32312                    CANDIDATE            PRINTING SERVICES   
Tant, Allison  (DEM)(STR)                          02/04/2019            28.46 INK TANT ALLISON                             6035 BOYNTON HOMESTEAD                   TALLAHASSEE, FL 32312                    CANDIDATE            PRINTING SERVICES   
Tant, Allison  (DEM)(STR)                          02/05/2019         1,060.97 INK TANT ALLISON                             6035 BOYNTON HOMESTEAD                   TALLAHASSEE, FL 32312                    CANDIDATE            EVENT BEVERAGES     
Tant, Allison  (DEM)(STR)                          02/05/2019           270.00 INK TANT ALLISON                             6035 BOYNTON HOMESTEAD                   TALLAHASSEE, FL 32312                    CANDIDATE            EVENT SECURITY      
Tant, Allison  (DEM)(STR)                          02/05/2019            43.00 INK TANT ALLISON                             6035 BOYNTON HOMESTEAD                   TALLAHASSEE, FL 32312                    CANDIDATE            EVENT SUPPLIES      
Tant, Allison  (DEM)(STR)                          02/06/2019           877.50 INK TANT ALLISON                             6035 BOYNTON HOMESTEAD                   TALLAHASSEE, FL 32312                    CANDIDATE            PRINTING SERVICES   
Tant, Allison  (DEM)(STR)                          02/14/2019            21.70 INK TANT ALLISON                             6035 BOYNTON HOMESTEAD                   TALLAHASSEE, FL 32312                    CANDIDATE            SOE PETITION QUALIFI
Tant, Allison  (DEM)(STR)                          02/19/2019           476.00 INK TANT ALLISON                             6035 BOYNTON HOMESTEAD                   TALLAHASSEE, FL 32312                    CANDIDATE            DOMAIN NAME PURCHASE
Tant, Allison  (DEM)(STR)                          02/19/2019         7,766.00 INK TANT ALLISON                             6035 BOYNTON HOMESTEAD                   TALLAHASSEE, FL 32312                    CANDIDATE            STATIONARY          
Tant, Allison  (DEM)(STR)                          02/20/2019             4.40 INK TANT ALLISON                             6035 BOYNTON HOMESTEAD                   TALLAHASSEE, FL 32312                    CANDIDATE            SOE PETITION QUALIFI
Tant, Allison  (DEM)(STR)                          03/10/2019           330.50 INK TANT ALLISON                             6035 BOYNTON HOMESTEAD                   TALLAHASSEE, FL 32312                    NOT EMPLOYED         COMPLIANCE AND TREAS
Tant, Allison  (DEM)(STR)                          03/25/2019           231.00 INK TANT ALLISON                             6035 BOYNTON HOMESTEAD                   TALLAHASSEE, FL 32312                    NOT EMPLOYED         OFFICE SUPPLIES     
Tant, Allison  (DEM)(STR)                          03/25/2019            91.86 INK TANT ALLISON                             6035 BOYNTON HOMESTEAD                   TALLAHASSEE, FL 32312                    NOT EMPLOYED         OFFICE SUPPLIES     
Tant, Allison  (DEM)(STR)                          03/25/2019           944.00 INK TANT ALLISON                             6035 BOYNTON HOMESTEAD                   TALLAHASSEE, FL 32312                    NOT EMPLOYED         SOFTWARE SERVICES   
Tant, Allison  (DEM)(STR)                          05/13/2019           218.28 INK TANT ALLISON                             6035 BOYNTON HOMESTEAD                   TALLAHASSEE, FL 32312                    NOT EMPLOYED         EVENT               
Tant, Allison  (DEM)(STR)                          05/15/2019           179.50 INK TANT ALLISON                             6035 BOYNTON HOMESTEAD                   TALLAHASSEE, FL 32312                    NOT EMPLOYED         COMPLIANCE & TREASUR
Tant, Allison  (DEM)(STR)                          05/17/2019            22.00 INK TANT ALLISON                             6035 BOYNTON HOMESTEAD                   TALLAHASSEE, FL 32312                    NOT EMPLOYED         OFFICE SUPPLIES     
Tant, Allison  (DEM)(STR)                          05/17/2019            92.38 INK TANT ALLISON                             6035 BOYNTON HOMESTEAD                   TALLAHASSEE, FL 32312                    NOT EMPLOYED         FOOD & BEVERAGES    
Tant, Allison  (DEM)(STR)                          05/18/2019           154.70 INK TANT ALLISON                             6035 BOYNTON HOMESTEAD                   TALLAHASSEE, FL 32312                    NOT EMPLOYED         FOOD & BEVERAGES    
Tant, Allison  (DEM)(STR)                          05/22/2019           200.00 INK TANT ALLISON                             6035 BOYNTON HOMESTEAD                   TALLAHASSEE, FL 32312                    NOT EMPLOYED         LEGAL SERVICES      
Tant, Allison  (DEM)(STR)                          04/15/2019           227.50 INK TANT ALLISON                             6035 BOYNTON HOMESTEAD                   TALLAHASSEE, FL 32312                    NOT EMPLOYED         COMPLIANCE AND TREAS
Tant, Allison  (DEM)(STR)                          04/30/2019           750.00 INK TANT ALLISON                             6035 BOYNTON HOMESTEAD                   TALLAHASSEE, FL 32312                    NOT EMPLOYED         VAN DATABASE ACCESS 
Tant, Allison  (DEM)(STR)                          01/11/2019           100.00 CHE TANT ALLISON                             6035 BOYNTON HOMESTEAD                   TALLAHASSEE, FL 32312                                                             
Tant, Allison  (DEM)(STR)                          01/28/2019            27.48 INK TANT ALLISON                             6035 BOYNTON HOMESTEAD                   TALLAHASSEE, FL 32312                    CANDIDATE            OFFICE SUPPLIES     
Tant, Allison  (DEM)(STR)                          08/12/2020           251.47 INK TANT ALLISON                             6035 BOYNTON HOMESTEAD                   TALLAHASSEE, FL 32312                    NOT EMPLOYED         LABELS              
Tant, Allison  (DEM)(STR)                          08/12/2020           500.00 INK TANT ALLISON                             6035 BOYNTON HOMESTEAD                   TALLAHASSEE, FL 32312                    NOT EMPLOYED         COMMUNICATIONS SERVI
Tant, Allison  (DEM)(STR)                          08/31/2020           100.00 INK TANT ALLISON                             6035 BOYNTON HOMESTEAD                   TALLAHASSEE, FL 32312                    NOT EMPLOYED         T-SHIRT GRAPHICS    
Tant, Allison  (DEM)(STR)                          08/05/2020           648.00 INK TANT ALLISON                             6035 BOYNTON HOMESTEAD                   TALLAHASSEE, FL 32312                    NOT EMPLOYED         ADVERTISING SERVICES
Tant, Allison  (DEM)(STR)                          08/03/2020           200.00 INK TANT ALLISON                             6035 BOYNTON HOMESTEAD                   TALLAHASSEE, FL 32312                    NOT EMPLOYED         DIGITAL MEET AND GRE
Tant, Allison  (DEM)(STR)                          09/22/2020            55.00 INK TANT ALLISON                             6035 BOYNTON HOMESTEAD                   TALLAHASSEE, FL 32312                    NOT EMPLOYED         POSTAGE             
Tant, Allison  (DEM)(STR)                          12/22/2021         1,500.00 INK TANT ALLISON                             6035 BOYNTON HOMESTEAD                   TALLAHASSEE, FL 32312                    NOT EMPLOYED         DIGITAL SERVICES    
Tant, Allison  (DEM)(STR)                          11/05/2021         1,500.00 INK TANT ALLISON                             6035 BOYNTON HOMESTEAD                   TALLAHASSEE, FL 32312                    NOT EMPLOYED         DIGITAL SERVICES    
Tant, Allison  (DEM)(STR)                          11/06/2021           185.65 INK TANT ALLISON                             6035 BOYNTON HOMESTEAD                   TALLAHASSEE, FL 32312                    NOT EMPLOYED         TREASURY & COMPLIANC
Tant, Allison  (DEM)(STR)                          11/10/2021           629.99 INK TANT ALLISON                             6035 BOYNTON HOMESTEAD                   TALLAHASSEE, FL 32312                    NOT EMPLOYED         PRINTING SERVICES   
Tant, Allison  (DEM)(STR)                          09/06/2021           132.70 INK TANT ALLISON                             6035 BOYNTON HOMESTEAD                   TALLAHASSEE, FL 32312                    NOT EMPLOYED         TREASURY & COMPLIANC
Tant, Allison  (DEM)(STR)                          09/12/2021         3,000.00 INK TANT ALLISON                             6035 BOYNTON HOMESTEAD                   TALLAHASSEE, FL 32312                    NOT EMPLOYED         WEBSITE SERVICES    
Tant, Allison  (DEM)(STR)                          09/14/2021         1,325.00 INK TANT ALLISON                             6035 BOYNTON HOMESTEAD                   TALLAHASSEE, FL 32312                    NOT EMPLOYED         DIGITAL DATABASE SER
Tant, Allison  (DEM)(STR)                          09/20/2021           787.69 INK TANT ALLISON                             6035 BOYNTON HOMESTEAD                   TALLAHASSEE, FL 32312                    NOT EMPLOYED         EVENT VENUE         
Tant, Allison  (DEM)(STR)                          10/05/2021         1,500.00 INK TANT ALLISON                             6035 BOYNTON HOMESTEAD                   TALLAHASSEE, FL 32312                    NOT EMPLOYED         WEBSITE SERVICES    
Tant, Allison  (DEM)(STR)                          10/05/2021           158.35 INK TANT ALLISON                             6035 BOYNTON HOMESTEAD                   TALLAHASSEE, FL 32312                    NOT EMPLOYED         TREASURY & COMPLIANC
Tant, Allison  (DEM)(STR)                          10/12/2021           342.50 INK TANT ALLISON                             6035 BOYNTON HOMESTEAD                   TALLAHASSEE, FL 32312                    NOT EMPLOYED         EVENT COST          
Tant, Allison  (DEM)(STR)                          10/19/2021           409.60 INK TANT ALLISON                             6035 BOYNTON HOMESTEAD                   TALLAHASSEE, FL 32312                    NOT EMPLOYED         EVENT COST          
Tant, Allison  (DEM)(STR)                          08/02/2021           248.30 INK TANT ALLISON                             6035 BOYNTON HOMESTEAD                   TALLAHASSEE, FL 32312                    NOT EMPLOYED         TREASURY & COMPLIANC
Tant, Allison  (DEM)(STR)                          07/27/2021           579.13 INK TANT ALLISON                             6035 BOYNTON HOMESTEAD                   TALLAHASSEE, FL 32312                    NOT EMPLOYED         PRINTING SERVICES   
Tant, Allison  (DEM)(STR)                          06/28/2021         2,340.00 INK TANT ALLISON                             6035 BOYNTON HOMESTEAD                   TALLAHASSEE, FL 32312                    NOT EMPLOYED         DATABASE SERVICES   
Tant, Allison  (DEM)(STR)                          06/28/2021           226.40 INK TANT ALLISON                             6035 BOYNTON HOMESTEAD                   TALLAHASSEE, FL 32312                    NOT EMPLOYED         TREASURY & COMPLIANC
Tant, Allison  (DEM)(STR)                          06/25/2021         1,000.00 INK TANT ALLISON                             6035 BOYNTON HOMESTEAD                   TALLAHASSEE, FL 32312                    NOT EMPLOYED         VIDEOGRAPHY SERVICES
Tant, Allison  (DEM)(STR)                          06/19/2021           124.71 INK TANT ALLISON                             6035 BOYNTON HOMESTEAD                   TALLAHASSEE, FL 32312                    NOT EMPLOYED         PRINTING SERVICES   
Tant, Allison  (DEM)(STR)                          01/02/2022         2,000.00 INK TANT ALLISON                             6035 BOYNTON HOMESTEAD                   TALLAHASSEE, FL 32312                    NOT EMPLOYED         DIGITAL SERVICES    
Tant, Allison  (DEM)(STR)                          01/10/2022         1,410.00 INK TANT ALLISON                             6035 BOYNTON HOMESTEAD                   TALLAHASSEE, FL 32312                    NOT EMPLOYED         DATABASE SERVICES   
Tant, Allison  (DEM)(STR)                          01/10/2022           633.85 INK TANT ALLISON                             6035 BOYNTON HOMESTEAD                   TALLAHASSEE, FL 32312                    NOT EMPLOYED         TREASURY & COMPLIANC
Tant, Allison  (DEM)(STR)                          05/24/2021            50.00 INK TANT ALLISON                             6035 BOYNTON HOMESTEAD                   TALLAHASSEE, FL 32312                    NOT EMPLOYED         PETITION PROCESSING 
Tant, Allison  (DEM)(STR)                          05/21/2021            97.86 INK TANT ALLISON                             6035 BOYNTON HOMESTEAD                   TALLAHASSEE, FL 32312                    NOT EMPLOYED         PRINTING SERVICES   
Tant, Allison  (DEM)(STR)                          05/17/2021         1,200.00 INK TANT ALLISON                             6035 BOYNTON HOMESTEAD                   TALLAHASSEE, FL 32312                    NOT EMPLOYED         ADVERTISING         
Tant, Allison  (DEM)(STR)                          05/05/2021           235.55 INK TANT ALLISON                             6035 BOYNTON HOMESTEAD                   TALLAHASSEE, FL 32312                    NOT EMPLOYED         TREASURY 7 COMPLIANC
Tant, Allison  (DEM)(STR)                          10/15/2019           100.00 CHE TAYLOR DANIEL                            1224 MITCHELL AVE                        TALLAHASSEE, FL 32303                    CONSULTING                               
Tant, Allison  (DEM)(STR)                          06/12/2019            50.00 CHE TAYLOR DANIEL                            1224 MITCHELL AVE                        TALLAHASSEE, FL 32303                                                             
Tant, Allison  (DEM)(STR)                          09/03/2021           100.00 CHE TAYLOR DANIEL MCCORD                     1224 MITCHELL AVE                        TALLAHASSEE, FL 32303                                                             
Tant, Allison  (DEM)(STR)                          01/04/2022           500.00 CHE TAYLOR LIBERTY                           1071 MYERS PARK DR                       TALLAHASSEE, FL 32301                    PHYSICIAN                                
Tant, Allison  (DEM)(STR)                          06/04/2019            50.00 CHE TAYLOR RITA                              9528 BUCK HAVEN TRL                      TALLAHASSEE, FL 32312                                                             
Tant, Allison  (DEM)(STR)                          07/20/2020           100.00 CHE TEAF CHRISTOPHER MORRIS                  499 FRANK SHAW RD                        TALLAHASSEE, FL 32312                                                             
Tant, Allison  (DEM)(STR)                          08/13/2020           100.00 CHE TEAF CHRISTOPHER MORRIS                  499 FRANK SHAW RD FRANK SHAW RD          TALLAHASSEE, FL 32312                    TOXICOLOGIST                             
Tant, Allison  (DEM)(STR)                          12/20/2021         1,000.00 CHE TEAMSTERS FLORIDA PC                     5818 E DR MARTIN LUTHER KING JR BLVD     TAMPA, FL 33619                          POLITICAL COMMITTEE                      
Tant, Allison  (DEM)(STR)                          08/24/2020         1,000.00 CHE TEAMSTERS LOCAL UNION 79 PAC             5818 E MARTIN LUTHER KING BLVD           TAMPA, FL 33619                          POLITICAL COMMITTEE                      
Tant, Allison  (DEM)(STR)                          07/27/2020         1,000.00 CHE TEAMSTERS LOCAL UNION 79 PAC             5818 E MARTIN LUTHER KING BLVD           TAMPA, FL 33619                          POLITICAL COMMITTEE                      
Tant, Allison  (DEM)(STR)                          12/20/2021         1,000.00 CHE TEAMSTERS LOCAL UNION NO 769 INC.        12365 W DIXIE HWY                        NORTH MIAMI, FL 33161                    POLITICAL COMMITTE                       
Tant, Allison  (DEM)(STR)                          10/20/2020         1,000.00 CHE TECO ENERGY INC                          702 N FRANKLIN ST                        TAMPA, FL 33602                          ENERGY                                   
Tant, Allison  (DEM)(STR)                          08/31/2021            20.00 CHE TEDIO BETH                               1907 DEVRA DR                            TALLAHASSEE, FL 32303                                                             
Tant, Allison  (DEM)(STR)                          06/15/2020            50.00 CHE TEDIO ELIZABETH                          1907 DEVRA DR                            TALLAHASSEE, FL 32303                                                             
Tant, Allison  (DEM)(STR)                          02/04/2019           100.00 CHE TEDIO ELIZABETH                          1907 DEVRA DR                            TALLAHASSEE, FL 32303                                                             
Tant, Allison  (DEM)(STR)                          02/05/2019           100.00 CHE TEEL ROBERT                              3301 MARTIN HURST RD                     TALLAHASSEE, FL 32312                                                             
Tant, Allison  (DEM)(STR)                          02/23/2020           100.00 CHE THAELL CLIFFORD                          9601 MICCOSUKEE RD LOT 59                TALLAHASSEE, FL 32309                                                             
Tant, Allison  (DEM)(STR)                          02/05/2019           250.00 CHE THE ASHBURN FAMILY TRUST                 1009 SAN LUIS RD                         TALLAHASSEE, FL 32304                    PROPERTY INVESTMENTS                     
Tant, Allison  (DEM)(STR)                          06/19/2019         1,000.00 CHE THE CELEBRATION COMPANY                  215 CELEBRATION PL STE 500               CELEBRATION, FL 34747                    ENTERTAINMENT & TOUR                     
Tant, Allison  (DEM)(STR)                          09/20/2021         1,000.00 CHE THE CELEBRATION COMPANY                  215 CELEBRATION PL STE 500               CELEBRATION, FL 34747                    ENTERTAINMENT & TOUR                     
Tant, Allison  (DEM)(STR)                          09/20/2021           500.00 CHE THE CERRA CONSULTING GROUP               206 S MONROE ST STE 104                  TALLAHASSEE, FL 32301                    LEGISLATIVE/ GOVT CO                     
Tant, Allison  (DEM)(STR)                          02/05/2019           100.00 CHE THE CORRY LAW FIRM                       PO BOX 527                               TALLAHASSEE, FL 32302                                                             
Tant, Allison  (DEM)(STR)                          09/11/2020         1,000.00 CHE THE DOCTORS COMPANY FLORIDA PAC          PO BOX 2900                              NAPA, CA 94558                           POLITICAL COMMITTEE                      
Tant, Allison  (DEM)(STR)                          09/17/2019           500.00 CHE THE FIORENTINO GROUP LLC                 1301 RIVERPLACE BLVD STE 1300            JACKSONVILLE, FL 32207                   GOVERNMENT RELATIONS                     
Tant, Allison  (DEM)(STR)                          09/20/2021           500.00 CHE THE FIORENTINO GROUP LLC                 1301 RIVERPLACE BLVD STE 1300            JACKSONVILLE, FL 32207                   GOVERNMENT RELATIONS                     
Tant, Allison  (DEM)(STR)                          06/22/2020         1,000.00 CHE THE FLORIDA EDUCATION ASSOCIATION ADVOCA 213 S ADAMS ST                           TALLAHASSEE, FL 32301                    POLITICAL COMMITTEE                      
Tant, Allison  (DEM)(STR)                          11/21/2019           500.00 CHE THE GIRVIN GROUP INC                     PO BOX 1551                              TALLAHASSEE, FL 32302                    LEGISLATIVE CONSULTI                     
Tant, Allison  (DEM)(STR)                          06/14/2019            50.00 CHE THE HERRLE GROUP                         117 S GADSDEN ST                         TALLAHASSEE, FL 32301                                                             
Tant, Allison  (DEM)(STR)                          05/15/2019         1,000.00 CHE THE RUBIN GROUP                          450 E LAS OLAS BLVD STE 1250             FT LAUDERDALE, FL 33301                  GOVERNMENTAL CONSULT                     
Tant, Allison  (DEM)(STR)                          02/05/2019         1,000.00 CHE THE SERVIUM GROUP INC                    2344 CENTERVILLE RD STE 105              TALLAHASSEE, FL 32308                    IMPLEMENTING SERVICE                     
Tant, Allison  (DEM)(STR)                          10/14/2021         1,000.00 CHE THE SKETCHLEY LAW FIRM                   3689 COOLIDGE CT UNIT 8                  TALLAHASSEE, FL 32311                    LAW FIRM                                 
Tant, Allison  (DEM)(STR)                          09/25/2020           500.00 CHE THE VINES HOSPITAL/FORMERLY OCALA        3130 SW 27TH AVE                         OCALA, FL 34471                          HEALTHCARE                               
Tant, Allison  (DEM)(STR)                          08/02/2020           200.00 CHE THERIAQUE DAVID A                        3180 HAWKS LANDING DR                    TALLAHASSEE, FL 32309                    ATTORNEY                                 
Tant, Allison  (DEM)(STR)                          07/23/2019            25.00 CHE THOMAS AKHENATON                         523 CASTLEWOOD DR                        TALLAHASSEE, FL 32301                                                             
Tant, Allison  (DEM)(STR)                          03/05/2020           150.00 CHE THOMAS CLINTON                           1203 GARDENIA DR                         TALLAHASSEE, FL 32312                    PUBLIC DEFENDER                          
Tant, Allison  (DEM)(STR)                          02/21/2020           100.00 CHE THOMAS COURTNEY                          501 E PARK AVE APT 4                     TALLAHASSEE, FL 32301                                                             
Tant, Allison  (DEM)(STR)                          07/14/2019           100.00 CHE THOMAS COURTNEY                          501 E PARK AVE APT 4                     TALLAHASSEE, FL 32301                                                             
Tant, Allison  (DEM)(STR)                          10/15/2021         1,000.00 CHE THOMAS LILLIE                            PO BOX 21126                             TALLAHASSEE, FL 32316                    PRES. CHIEF CORNERST                     
Tant, Allison  (DEM)(STR)                          06/23/2021           250.00 CHE THOMAS SUSAN S                           930 LIVE OAK PLANTATION RD               TALLAHASSEE, FL 32312                    PROGRAM COORDINATOR                      
Tant, Allison  (DEM)(STR)                          09/29/2020            50.00 CHE THOMAS SUSAN S                           930 LIVE OAK PLANTATION RD               TALLAHASSEE, FL 32312                                                             
Tant, Allison  (DEM)(STR)                          09/01/2020           250.00 CHE THOMAS JR THEODORE                       1469 VIEUX CARRE DR                      TALLAHASSEE, FL 32308                    REALTOR                                  
Tant, Allison  (DEM)(STR)                          11/21/2019           500.00 CHE THOMAS JR THEODORE                       1469 VIEUX CARRE DR                      TALLAHASSEE, FL 32308                    REALTOR                                  
Tant, Allison  (DEM)(STR)                          09/03/2021           250.00 CHE THOMAS JR THEODORE                       1469 VIEUX CARRE DR                      TALLAHASSEE, FL 32308                    REALTOR                                  
Tant, Allison  (DEM)(STR)                          08/08/2020            50.00 CHE THOMAS MORGENSEN GARY                    2651 ANN AVE                             KISSIMMEE, FL 34744                                                               
Tant, Allison  (DEM)(STR)                          09/27/2020           100.00 CHE THOMPKINS ABIGAIL                        2479 SUNBURST PL                         TALLAHASSEE, FL 32301                    PHYSICIAN                                
Tant, Allison  (DEM)(STR)                          09/09/2019           200.00 CHE THOMPKINS ABIGAIL                        2479 SUNBURST PL                         TALLAHASSEE, FL 32301                    PHYSICIAN                                
Tant, Allison  (DEM)(STR)                          07/07/2020           200.00 CHE THOMPKINS ABIGAIL                        2479 SUNBURST PL                         TALLAHASSEE, FL 32301                    PHYSICIAN                                
Tant, Allison  (DEM)(STR)                          09/13/2021           250.00 CHE THOMPSON DANIEL H                        3703 BOBBIN BROOK WAY                    TALLAHASSEE, FL 32312                    LAWYER                                   
Tant, Allison  (DEM)(STR)                          09/30/2020           250.00 CHE THOMPSON MACHELLE                        7188 OX BOW CIR                          TALLAHASSEE, FL 32312                    INSTRUCTOR/RESEARCHE                     
Tant, Allison  (DEM)(STR)                          02/04/2019           250.00 CHE THOMPSON ROBIN                           3703 BOBBIN BROOK WAY                    TALLAHASSEE, FL 32312                    NON PROFIT ADMINISTR                     
Tant, Allison  (DEM)(STR)                          06/21/2020           100.00 CHE THOMPSON ROBIN HASSLER                   3703 BOBBIN BROOK WAY                    TALLAHASSEE, FL 32312                                                             
Tant, Allison  (DEM)(STR)                          11/14/2021            20.00 CHE THOMPSON ROBIN HASSLER                   3703 BOBBIN BROOK WAY                    TALLAHASSEE, FL 32312                                                             
Tant, Allison  (DEM)(STR)                          07/21/2021            50.00 CHE THOMPSON ROBIN HASSLER                   3703 BOBBIN BROOK WAY                    TALLAHASSEE, FL 32312                                                             
Tant, Allison  (DEM)(STR)                          05/30/2020            50.00 CHE THORBURN COLLEEN                         6851 SEABISCUIT TRL                      TALLAHASSEE, FL 32309                                                             
Tant, Allison  (DEM)(STR)                          07/07/2020           100.00 CHE THORBURN COLLEEN                         6851 SEABISCUIT TRL                      TALLAHASSEE, FL 32309                    NOT EMPLOYED                             
Tant, Allison  (DEM)(STR)                          04/21/2019            25.00 CHE THORBURN COLLEEN                         6851 BISCUIT TRAIL                       TALLAHASSEE, FL 32309                                                             
Tant, Allison  (DEM)(STR)                          09/29/2020            25.00 CHE THORBURN COLLEEN                         6851 SEABISCUIT TRL                      TALLAHASSEE, FL 32309                    NOT EMPLOYED                             
Tant, Allison  (DEM)(STR)                          09/02/2020           100.00 CHE THORBURN COLLEEN                         6851 SEABISCUIT TRL                      TALLAHASSEE, FL 32309                    NOT EMPLOYED                             
Tant, Allison  (DEM)(STR)                          02/05/2019           250.00 CHE THORNBERRY MARCIA                        2810 CLINE ST                            TALLAHASSEE, FL 32308                    NOT EMPLOYED                             
Tant, Allison  (DEM)(STR)                          11/21/2019         1,000.00 CHE TIMBER EAST LLC                          3295 RIVER EXCHANGE DR STE 250           NORCROSS, GA 30092                       LAND INVESTMENT COMP                     
Tant, Allison  (DEM)(STR)                          02/05/2019         1,000.00 CHE TIMMINS CONSULTING LLC                   2910 KERRY FOREST PKWY # D4-368          TALLAHASSEE, FL 32309                    GOVERNMENTAL CONSULT                     
Tant, Allison  (DEM)(STR)                          09/30/2021         1,000.00 CHE TIMMINS CONSULTING LLC                   2910 KERRY FOREST PKWY # D4-368          TALLAHASSEE, FL 32309                    GOVERNMENTAL CONSULT                     
Tant, Allison  (DEM)(STR)                          07/17/2019           100.00 CHE TISING ASHLEE                            502 LIVE OAK LANE                        TALLAHASSEE, FL 32301                                                             
Tant, Allison  (DEM)(STR)                          06/14/2019           100.00 CHE TOMAN AMY                                616 LOTHIAN DR                           TALLAHASSEE, FL 32312                                                             
Tant, Allison  (DEM)(STR)                          09/10/2020            20.00 CHE TOWNSEND ASHLEY                          2949 SHAMROCK ST N APT 11                TALLAHASSEE, FL 32309                                                             
Tant, Allison  (DEM)(STR)                          09/14/2021           500.00 CHE TOWNSEND LINDA R                         720 FOREST LAIR                          TALLAHASSEE, FL 32312                    RETIRED                                  
Tant, Allison  (DEM)(STR)                          02/04/2019           250.00 CHE TOWNSEND WILLIAM                         720 FOREST LAIR                          TALLAHASSEE, FL 32312                    NOT EMPLOYED                             
Tant, Allison  (DEM)(STR)                          02/19/2019           500.00 CHE TRANSOU SUSIE                            7193 OX BOW CIR                          TALLAHASSEE, FL 32312                    TRI EAGLE WHOLESALER                     
Tant, Allison  (DEM)(STR)                          02/03/2019           500.00 CHE TRAVIS KATHRYN                           617 SHORT ST                             TALLAHASSEE, FL 32308                    NOT EMPLOYED                             
Tant, Allison  (DEM)(STR)                          06/02/2019           100.00 CHE TRAVIS KATHRYN                           617 SHORT ST                             TALLAHASSEE, FL 32308                    NOT EMPLOYED                             
Tant, Allison  (DEM)(STR)                          02/17/2020            50.00 CHE TRAVIS KATHRYN                           617 SHORT ST                             TALLAHASSEE, FL 32308                                                             
Tant, Allison  (DEM)(STR)                          09/08/2021           500.00 CHE TRAVIS KATHRYN KENDALL                   617 SHORT ST                             TALLAHASSEE, FL 32308                    NOT EMPLOYED                             
Tant, Allison  (DEM)(STR)                          10/21/2019           500.00 CHE TREEPAC PC                               PO BOX 1696                              TALLAHASSEE, FL 32302                    POLITICAL COMMITTEE                      
Tant, Allison  (DEM)(STR)                          07/22/2020           500.00 CHE TREEPAC PC                               PO BOX 1696                              TALLAHASSEE, FL 32302                    POLITICAL COMMITTEE                      
Tant, Allison  (DEM)(STR)                          10/15/2020           500.00 CHE TREEPAC PC                               PO BOX 1696                              TALLAHASSEE, FL 32302                    POLITICAL COMMITTEE                      
Tant, Allison  (DEM)(STR)                          10/16/2020            50.00 CHE TREJO ANGEL                              6519 CEDAR CHASE WAY                     TALLAHASSEE, FL 32311                                                             
Tant, Allison  (DEM)(STR)                          07/06/2020           100.00 CHE TREJO ANGEL                              6519 CEDAR CHASE WAY                     TALLAHASSEE, FL 32311                                                             
Tant, Allison  (DEM)(STR)                          09/13/2021           500.00 CHE TREJO ANGEL                              6519 CEDAR CHASE WAY                     TALLAHASSEE, FL 32311                    NOT EMPLOYED                             
Tant, Allison  (DEM)(STR)                          08/23/2020            25.00 CHE TRENT-WAITS CHRIS                        2008 LEE AVE                             TALLAHASSEE, FL 32308                                                             
Tant, Allison  (DEM)(STR)                          02/28/2019            50.00 CHE TRIMBLE SUSAN                            2014 HOLLYWOOD DR                        TALLAHASSEE, FL 32303                                                             
Tant, Allison  (DEM)(STR)                          02/12/2019         1,000.00 CHE TRISPARK MEDIA GROUP INC                 400 N PINE ISLAND RD                     PLANTATION, FL 33324                     MEDIA                                    
Tant, Allison  (DEM)(STR)                          09/03/2021         1,000.00 CHE TRISPARK MEDIA GROUP INC                 400 N PINE ISLAND RD                     PLANTATION, FL 33324                     MEDIA                                    
Tant, Allison  (DEM)(STR)                          04/21/2019            50.00 CHE TROMBETTA LOUIS JOHN                     1503 BELLEAU WOOD DR                     TALLAHASSEE, FL 32308                                                             
Tant, Allison  (DEM)(STR)                          09/22/2020           500.00 CHE TRUIST FLORIDA PAC                       1001 SEMMES AVE FL 5                     RICHMOND, VA 23224                       POLITICAL COMMITTEE                      
Tant, Allison  (DEM)(STR)                          07/26/2021           500.00 CHE TRUIST FLORIDA PAC                       1001 SEMMES AVE FL 5                     RICHMOND, VA 23224                       POLITICAL COMMITTEE                      
Tant, Allison  (DEM)(STR)                          03/01/2021         1,000.00 CHE TRULIEVE GA, INC.                        3494 MARTIN HURST RD                     TALLAHASSEE, FL 32312                    WELLNESS                                 
Tant, Allison  (DEM)(STR)                          10/27/2020         1,000.00 CHE TRULIEVE INC                             24671 US HIGHWAY 19 N                    CLEARWATER, FL 33763                     WELLNESS                                 
Tant, Allison  (DEM)(STR)                          10/14/2021           500.00 CHE TRUTH & TRANSPARENCY INC                 PO BOX 652                               TALLAHASSEE, FL 32302                    POLITICAL COMMITTEE                      
Tant, Allison  (DEM)(STR)                          02/05/2019           500.00 CHE TUCKER DONALD                            262 ROSEHILL DR N                        TALLAHASSEE, FL 32312                    RETIRED                                  
Tant, Allison  (DEM)(STR)                          02/19/2020           100.00 CHE TUCKER JOAN                              262 ROSEHILL DR N                        TALLAHASSEE, FL 32312                                                             
Tant, Allison  (DEM)(STR)                          09/10/2021         1,000.00 CHE TUCKER JOAN E                            262 ROSEHILL DR N                        TALLAHASSEE, FL 32312                    NOT EMPLOYED                             
Tant, Allison  (DEM)(STR)                          08/20/2020           250.00 CHE TULLY KATEE                              315 14TH AVE NE                          ST PETERSBURG, FL 33701                  NOT EMPLOYED                             
Tant, Allison  (DEM)(STR)                          02/05/2019           100.00 CHE TUNNICLIFF CYNTHIA                       121 N MONROE ST PH 2                     TALLAHASSEE, FL 32301                                                             
Tant, Allison  (DEM)(STR)                          04/01/2019            52.00 INK TURNBULL MARJORIE                        3935 MEANDERING LN                       TALLAHASSEE, FL 32308                    RETIRED              EVENT FOOD AND BEVER
Tant, Allison  (DEM)(STR)                          01/23/2019           250.00 CHE TURNBULL MARJORIE                        3935 MEANDERING LN                       TALLAHASSEE, FL 32308                    RETIRED                                  
Tant, Allison  (DEM)(STR)                          03/05/2020           100.00 CHE TURNBULL MARJORIE                        3935 MEANDERING LN                       TALLAHASSEE, FL 32308                                                             
Tant, Allison  (DEM)(STR)                          10/14/2019           100.00 CHE TURNBULL MARJORIE                        3935 MEANDERING LN                       TALLAHASSEE, FL 32308                    RETIRED                                  
Tant, Allison  (DEM)(STR)                          09/17/2021           500.00 CHE TURNBULL MARJORIE                        3935 MEANDERING LN                       TALLAHASSEE, FL 32308                    NOT EMPLOYED                             
Tant, Allison  (DEM)(STR)                          08/31/2021           250.00 CHE TURNBULL MARJORIE                        3935 MEANDERING LN                       TALLAHASSEE, FL 32308                    NOT EMPLOYED                             
Tant, Allison  (DEM)(STR)                          09/15/2020            50.00 CHE TURNBULL MARJORIE R                      3935 MEANDERING LN                       TALLAHASSEE, FL 32308                    RETIRED                                  
Tant, Allison  (DEM)(STR)                          08/19/2020            25.00 CHE TURNER MARSHA                            410 TERRACE ST                           TALLAHASSEE, FL 32308                                                             
Tant, Allison  (DEM)(STR)                          07/31/2020            25.00 CHE TURNER MARSHA K                          410 TERRACE ST                           TALLAHASSEE, FL 32308                                                             
Tant, Allison  (DEM)(STR)                          02/05/2019           750.00 INK TURNER STEVE                             2821 CLINE ST                            TALLAHASSEE, FL 32308                    ATTORNEY             FOOD AND BEVERAGES  
Tant, Allison  (DEM)(STR)                          02/05/2019           750.00 INK TURNER SUSAN                             2821 CLINE ST                            TALLAHASSEE, FL 32308                    RESTAURANT OWNER     FOOD AND BEVERAGES  
Tant, Allison  (DEM)(STR)                          01/27/2019           250.00 CHE TYNAN AMBER                              3100 LAYLA ST                            TALLAHASSEE, FL 32303                    NONPROFIT MANAGEMENT                     
Tant, Allison  (DEM)(STR)                          10/30/2019           100.00 CHE UBBEN MICHELLE                           2581 NOBLE DR                            TALLAHASSEE, FL 32308                                                             
Tant, Allison  (DEM)(STR)                          03/05/2020           100.00 CHE UHLFELDER STEVEN                         519 PARK AVE                             TALLAHASSEE, FL 32301                                                             
Tant, Allison  (DEM)(STR)                          11/21/2019           100.00 CHE ULLO JOSEPH                              2614 LOTUS DR                            TALLAHASSEE, FL 32312                                                             
Tant, Allison  (DEM)(STR)                          09/30/2019           500.00 CHE UNDERGROUND UTILITY CONTRACTORS          113 E COLLEGE AVE STE 200                TALLAHASSEE, FL 32301                    UTILITIES                                
Tant, Allison  (DEM)(STR)                          08/10/2020           500.00 CHE UNDERGROUND UTILITY CONTRACTORS          113 E COLLEGE AVE STE 200                TALLAHASSEE, FL 32301                    UTILITIES                                
Tant, Allison  (DEM)(STR)                          10/15/2021           250.00 CHE UNDERGROUND UTILITY CONTRACTORS          113 E COLLEGE AVE STE 200                TALLAHASSEE, FL 32301                    UTILITIES                                
Tant, Allison  (DEM)(STR)                          02/15/2019         1,000.00 CHE UPS PAC                                  55 GLENLAKE PKWY                         ATLANTA, GA 30328                        POLITICAL ACTION COM                     
Tant, Allison  (DEM)(STR)                          07/27/2020            10.00 CHE UPTHAGROVE BRETT                         829 PRINCETON ST                         LAKELAND, FL 33809                                                                
Tant, Allison  (DEM)(STR)                          07/27/2020            10.00 CHE UPTHAGROVE BRETT                         829 PRINCETON ST                         LAKELAND, FL 33809                                                                
Tant, Allison  (DEM)(STR)                          10/15/2020            50.00 CHE URSE STEVE                               1118 WAVERLY RD                          TALLAHASSEE, FL 32312                                                             
Tant, Allison  (DEM)(STR)                          09/23/2020         1,000.00 CHE US SUGAR CORP                            111 PONCE DE LEON AVE                    CLEWISTON, FL 33440                      AGRICULTURE                              
Tant, Allison  (DEM)(STR)                          12/03/2021         1,000.00 CHE US SUGAR CORP                            111 PONCE DE LEON AVE                    CLEWISTON, FL 33440                      AGRICULTURE                              
Tant, Allison  (DEM)(STR)                          02/17/2020            50.00 CHE VAN DOREN JOHN                           1818 CHOWKEEBIN NENE                     TALLAHASSEE, FL 32301                                                             
Tant, Allison  (DEM)(STR)                          02/06/2019           100.00 CHE VAN GIESON JOHN                          653 FOREST LAIR                          TALLAHASSEE, FL 32312                                                             
Tant, Allison  (DEM)(STR)                          05/13/2019           250.00 CHE VAN NAME MATTHEW                         1242 N DUVAL ST                          TALLAHASSEE, FL 32303                    STATE OF FLORIDA COS                     
Tant, Allison  (DEM)(STR)                          10/07/2021           100.00 CHE VAN PELT JAMIE                           1028 E PARK AVE                          TALLAHASSEE, FL 32301                                                             
Tant, Allison  (DEM)(STR)                          02/15/2020           200.00 CHE VANCORE STEVEN                           906 THOMASVILLE RD                       TALLAHASSEE, FL 32303                    VANCOREJONES COMMUNI                     
Tant, Allison  (DEM)(STR)                          02/15/2020           250.00 CHE VANCORE STEVEN                           906 THOMASVILLE RD                       TALLAHASSEE, FL 32303                    VANCOREJONES COMMUNI                     
Tant, Allison  (DEM)(STR)                          02/03/2019           100.00 CHE VANDERMEER ANN                           2461 LANRELL DR                          TALLAHASSEE, FL 32303                                                             
Tant, Allison  (DEM)(STR)                          11/10/2021           100.00 CHE VANDERMEER ANN                           3006 AVON CIR                            TALLAHASSEE, FL 32312                                                             
Tant, Allison  (DEM)(STR)                          06/07/2019           250.00 CHE VANDERMEER ANN BORDMAN                   2461 LANRELL DR                          TALLAHASSEE, FL 32303                    AUTHOR                                   
Tant, Allison  (DEM)(STR)                          08/31/2020         1,000.00 CHE VANITY NUMBER LEASING LLC                1380 N UNIVERSITY DR                     PLANTATION, FL 33322                     MARKETING                                
Tant, Allison  (DEM)(STR)                          09/03/2021         1,000.00 CHE VANITY NUMBER LEASING LLC                1380 N UNIVERSITY DR                     PLANTATION, FL 33322                     MARKETING                                
Tant, Allison  (DEM)(STR)                          12/06/2019           100.00 CHE VERRA-TIRADO MONICA                      324 S FRANKLIN BLVD                      TALLAHASSEE, FL 32301                    EDUCATOR                                 
Tant, Allison  (DEM)(STR)                          02/05/2019           100.00 CHE VERRA-TIRADO MONICA                      324 S FRANKLIN BLVD                      TALLAHASSEE, FL 32301                                                             
Tant, Allison  (DEM)(STR)                          01/30/2019           250.00 CHE VICKERS ALICE                            623 BEARD ST                             TALLAHASSEE, FL 32303                    ATTORNEY                                 
Tant, Allison  (DEM)(STR)                          08/31/2021           250.00 CHE VICKERS ALICE                            623 BEARD ST                             TALLAHASSEE, FL 32303                    ATTORNEY                                 
Tant, Allison  (DEM)(STR)                          01/27/2019           100.00 CHE VIKER KATHERINE                          419 VINNEDGE RIDE                        TALLAHASSEE, FL 32303                                                             
Tant, Allison  (DEM)(STR)                          03/01/2020           150.00 CHE VIKER KATHERINE                          419 VINNEDGE RIDE                        TALLAHASSEE, FL 32303                    LAWYER                                   
Tant, Allison  (DEM)(STR)                          02/16/2020           100.00 CHE VILLACORTA KATHLEEN                      2057 FLORIDA AVE                         TALLAHASSEE, FL 32303                                                             
Tant, Allison  (DEM)(STR)                          01/27/2019           500.00 CHE VILLACORTA KATHLEEN                      2057 FLORIDA AVE                         TALLAHASSEE, FL 32303                    NOT EMPLOYED                             
Tant, Allison  (DEM)(STR)                          08/29/2021         1,000.00 CHE VILLACORTA KATHLEEN ANN                  2057 FLORIDA AVE                         TALLAHASSEE, FL 32303                    NOT EMPLOYED                             
Tant, Allison  (DEM)(STR)                          03/05/2020           100.00 CHE VILLANUEVA VICTOR                        309 MACON RD                             TALLAHASSEE, FL 32312                                                             
Tant, Allison  (DEM)(STR)                          02/23/2020           100.00 CHE VIRGINIA GLASS FAMILY TRUST              5331 PEMBRIDGE PL                        TALLAHASSEE, FL 32309                                                             
Tant, Allison  (DEM)(STR)                          02/05/2019           250.00 CHE WAKEMAN MARY                             2625 OPEQUON BND                         TALLAHASSEE, FL 32312                    ATTORNEY                                 
Tant, Allison  (DEM)(STR)                          08/29/2021           500.00 CHE WAKEMAN MARY                             2625 OPEQUON BND                         TALLAHASSEE, FL 32312                    ATTORNEY                                 
Tant, Allison  (DEM)(STR)                          07/25/2019           500.00 CHE WALGREENS                                104 WILMOT RD MS 41415                   DEERFIELD, IL 60015                      WELLNESS                                 
Tant, Allison  (DEM)(STR)                          10/28/2020           500.00 CHE WALGREENS                                104 WILMOT RD MS 41415                   DEERFIELD, IL 60015                      WELLNESS                                 
Tant, Allison  (DEM)(STR)                          11/21/2019           100.00 CHE WALKER CLAUDE                            5428 CROFTON CT                          TALLAHASSEE, FL 32317                                                             
Tant, Allison  (DEM)(STR)                          07/08/2020           100.00 CHE WALKER GREG                              143 COTILLION CIR                        TALLAHASSEE, FL 32312                                                             
Tant, Allison  (DEM)(STR)                          01/27/2019           500.00 CHE WALKER KAREN                             9664 PEBBLE BEACH WAY                    TALLAHASSEE, FL 32312                    LAWYER                                   
Tant, Allison  (DEM)(STR)                          08/28/2020         1,000.00 CHE WALKER KAREN D                           9664 PEBBLE BEACH WAY                    TALLAHASSEE, FL 32312                    LAWYER                                   
Tant, Allison  (DEM)(STR)                          08/30/2021           500.00 CHE WALKER KAREN D                           9664 PEBBLE BEACH WAY                    TALLAHASSEE, FL 32312                    LAWYER                                   
Tant, Allison  (DEM)(STR)                          02/05/2019            50.00 CHE WALKER VIRGINIA                          3220 ROBINHOOD RD                        TALLAHASSEE, FL 32312                                                             
Tant, Allison  (DEM)(STR)                          07/06/2021           250.00 CHE WALKER WENDY ALINE                       1329 PREAKNESS PT                        TALLAHASSEE, FL 32308                    NOT EMPLOYED                             
Tant, Allison  (DEM)(STR)                          09/20/2021           100.00 CHE WALLACE CLINT                            323 E PARK AVE                           TALLAHASSEE, FL 32301                                                             
Tant, Allison  (DEM)(STR)                          09/05/2020           250.00 CHE WALLACE DERRICK                          254 S ORTMAN DR                          ORLANDO, FL 32811                        CONSTRUCTION CONTRAC                     
Tant, Allison  (DEM)(STR)                          01/28/2019           200.00 CHE WALLACE NACY                             2114 EVERGREEN DR                        TALLAHASSEE, FL 32303                    ATTORNEY                                 
Tant, Allison  (DEM)(STR)                          09/01/2021           250.00 CHE WALLACE NANCY                            2114 EVERGREEN DR                        TALLAHASSEE, FL 32303                    ATTORNEY                                 
Tant, Allison  (DEM)(STR)                          06/19/2019         1,000.00 CHE WALT DISNEY TRAVEL COMPANY INC           220 CELEBRATION PL STE 4000              CELEBRATION, FL 34747                    ENTERTAINMENT & TOUR                     
Tant, Allison  (DEM)(STR)                          07/23/2019            25.00 CHE WALTERS ROBERT                           2779 HIGH RIDGE PL                       LAKELAND, FL 33812                       NOT EMPLOYED                             
Tant, Allison  (DEM)(STR)                          01/30/2019           200.00 CHE WALTERS ROBERT                           2779 HIGH RIDGE PL                       LAKELAND, FL 33812                       NOT EMPLOYED                             
Tant, Allison  (DEM)(STR)                          09/28/2021           100.00 CHE WALTERS ROBERT JAMES                     112 SUGAR PLUM DR                        TALLAHASSEE, FL 32312                                                             
Tant, Allison  (DEM)(STR)                          02/04/2019           500.00 CHE WARNER SHELBI                            3697 DWIGHT DAVIS DR                     TALLAHASSEE, FL 32312                    POLITICAL CONSULTANT                     
Tant, Allison  (DEM)(STR)                          02/14/2019           100.00 CHE WARREN GABRIEL                           1569 CRISTOBAL DR                        TALLAHASSEE, FL 32303                                                             
Tant, Allison  (DEM)(STR)                          10/21/2019            50.00 CHE WARREN MERYL                             1801 ATLANTIS PL                         TALLAHASSEE, FL 32303                                                             
Tant, Allison  (DEM)(STR)                          10/14/2021           100.00 CHE WARREN MERYL R                           1801 ATLANTIS PL                         TALLAHASSEE, FL 32303                                                             
Tant, Allison  (DEM)(STR)                          09/13/2020            20.00 CHE WARREN NICHOLAS LYNDOL VILLACORTA        2057 FLORIDA AVE                         TALLAHASSEE, FL 32303                                                             
Tant, Allison  (DEM)(STR)                          02/16/2020           100.00 CHE WARREN THOMAS                            2057 FLORIDA AVE                         TALLAHASSEE, FL 32303                                                             
Tant, Allison  (DEM)(STR)                          01/27/2019           500.00 CHE WARREN THOMAS                            2057 FLORIDA AVE                         TALLAHASSEE, FL 32303                    ATTORNEY                                 
Tant, Allison  (DEM)(STR)                          08/29/2021         1,000.00 CHE WARREN THOMAS A                          2057 FLORIDA AVE                         TALLAHASSEE, FL 32303                    ATTORNEY                                 
Tant, Allison  (DEM)(STR)                          07/23/2021            10.00 CHE WATKINS NORMA ANN                        4425 MEANDERING WAY APT 214              TALLAHASSEE, FL 32308                                                             
Tant, Allison  (DEM)(STR)                          10/11/2021            20.00 CHE WATKINS NORMA ANN                        4425 MEANDERING WAY APT 214              TALLAHASSEE, FL 32308                                                             
Tant, Allison  (DEM)(STR)                          08/07/2019           250.00 CHE WATSON KEVIN                             354 MILESTONE DR                         TALLAHASSEE, FL 32312                    DIRECTOR OF PUBLIC P                     
Tant, Allison  (DEM)(STR)                          11/12/2021            20.00 CHE WATSON TIM                               1635 FERNANDO DR                         TALLAHASSEE, FL 32303                                                             
Tant, Allison  (DEM)(STR)                          04/16/2019           250.00 CHE WATSON LAMBERT PAUL                      263 ROSEHILL DR N                        TALLAHASSEE, FL 32312                    LEGISLATIVE CONSULTA                     
Tant, Allison  (DEM)(STR)                          11/14/2021            10.00 CHE WAUGH RALPH                              1900 CENTRE POINTE BLVD APT 258          TALLAHASSEE, FL 32308                                                             
Tant, Allison  (DEM)(STR)                          11/30/2021             5.00 CHE WAUGH RALPH                              1900 CENTRE POINTE BLVD APT 258          TALLAHASSEE, FL 32308                                                             
Tant, Allison  (DEM)(STR)                          12/27/2021            10.00 CHE WAUGH RALPH                              1900 CENTRE POINTE BLVD APT 258          TALLAHASSEE, FL 32308                                                             
Tant, Allison  (DEM)(STR)                          01/09/2022             5.00 CHE WAUGH RALPH                              1900 CENTRE POINTE BLVD APT 258          TALLAHASSEE, FL 32308                                                             
Tant, Allison  (DEM)(STR)                          07/31/2019         1,000.00 CHE WAYNE BAGGETT FREDERICK                  3797 BOBBIN MILL RD                      TALLAHASSEE, FL 32312                    ATTORNEY                                 
Tant, Allison  (DEM)(STR)                          01/24/2019           500.00 CHE WCC SERVICES INC CONSTRUCTION            1971 LEE RD STE 202                      WINTER PARK, FL 32789                    CONSTRUCTION                             
Tant, Allison  (DEM)(STR)                          10/14/2021           100.00 CHE WEATHERSPOON MARK H                      5659 SIOUX DR                            TALLAHASSEE, FL 32317                                                             
Tant, Allison  (DEM)(STR)                          10/04/2021           100.00 CHE WEAVER CARR MELANIE                      1444 TERRACE ST APT 2                    TALLAHASSEE, FL 32303                                                             
Tant, Allison  (DEM)(STR)                          02/05/2019           100.00 CHE WEAVER CARR MELANIE                      1400 DENHOLM DR                          TALLAHASSEE, FL 32308                                                             
Tant, Allison  (DEM)(STR)                          01/28/2019           500.00 CHE WEBER VICKI                              708 N RIDE                               TALLAHASSEE, FL 32303                    NOT EMPLOYED                             
Tant, Allison  (DEM)(STR)                          06/13/2019           100.00 CHE WEBER VICKI                              708 N RIDE                               TALLAHASSEE, FL 32303                    NOT EMPLOYED                             
Tant, Allison  (DEM)(STR)                          10/04/2021         1,000.00 CHE WEBER VICKI                              708 N RIDE                               TALLAHASSEE, FL 32303                    NOT EMPLOYED                             
Tant, Allison  (DEM)(STR)                          03/13/2020           100.00 CHE WEBER VICTORIA                           708 N RIDE                               TALLAHASSEE, FL 32303                                                             
Tant, Allison  (DEM)(STR)                          09/11/2020           500.00 CHE WEBER VICTORIA                           708 N RIDE                               TALLAHASSEE, FL 32303                    NOT EMPLOYED                             
Tant, Allison  (DEM)(STR)                          07/31/2020           250.00 CHE WEBER VICTORIA                           708 N RIDE                               TALLAHASSEE, FL 32303                    NOT EMPLOYED                             
Tant, Allison  (DEM)(STR)                          08/25/2020           500.00 CHE WEIDNER RICHARD                          1713 MAHAN DR                            TALLAHASSEE, FL 32308                    ACCOUNTANT                               
Tant, Allison  (DEM)(STR)                          10/11/2021             6.00 CHE WEINER JEFFREY                           9130 S DADELAND BLVD STE 1910            MIAMI, FL 33156                                                                   
Tant, Allison  (DEM)(STR)                          10/23/2020           250.00 CHE WEISBERG ALAN                            6400 PINETREE DRIVE CIR                  MIAMI BEACH, FL 33141                    LAWYER                                   
Tant, Allison  (DEM)(STR)                          06/14/2019           250.00 CHE WEISS CAROLINE                           2909 WOODSIDE DR                         TALLAHASSEE, FL 32312                    FL MUSEUM ASSOCIATIO                     
Tant, Allison  (DEM)(STR)                          10/12/2021           250.00 CHE WEISS DAVID JOSEPH                       2909 WOODSIDE DR                         TALLAHASSEE, FL 32312                    ATTORNEY                                 
Tant, Allison  (DEM)(STR)                          11/21/2019            60.00 CHE WELCH BRIAN                              7821 BROOMSAGE PL                        TALLAHASSEE, FL 32309                                                             
Tant, Allison  (DEM)(STR)                          03/05/2020            50.00 CHE WELCH BRIAN                              7821 BROOMSAGE PL                        TALLAHASSEE, FL 32309                                                             
Tant, Allison  (DEM)(STR)                          10/18/2019           100.00 CHE WELLS DONNA                              88 GLEN LAKE RD NE                       ROME, GA 30165                                                                    
Tant, Allison  (DEM)(STR)                          01/26/2019           250.00 CHE WESCOTT BARBARA                          520 MIDDLEBROOKS CIR                     TALLAHASSEE, FL 32312                    NOT EMPLOYED                             
Tant, Allison  (DEM)(STR)                          10/29/2020            20.00 CHE WESCOTT BARBARA JEAN                     520 MIDDLEBROOKS CIR                     TALLAHASSEE, FL 32312                                                             
Tant, Allison  (DEM)(STR)                          12/03/2021         1,000.00 CHE WESLEY FINANCIAL GROUP LLC               9009 CAROTHERS PKWY STE 3B               FRANKLIN, TN 37067                       FINANCIAL INDUSTRY                       
Tant, Allison  (DEM)(STR)                          12/17/2021            20.00 CHE WEST JESSICA                             1818 ROCK HILL RD                        DEFUNIAK SPRING, FL 32435                                                         
Tant, Allison  (DEM)(STR)                          02/28/2019           250.00 CHE WEST SALLY                               3810 BUCK LAKE RD                        TALLAHASSEE, FL 32317                    GOVERNMENT AFFAIRS                       
Tant, Allison  (DEM)(STR)                          08/10/2020           500.00 CHE WHIDDON WAYNE                            PO BOX 1086                              HAVANA, FL 32333                         LANDSCAPING                              
Tant, Allison  (DEM)(STR)                          08/29/2021            25.00 CHE WHITE MARSHA HELEN                       8881 BLACKHEATH WAY                      TALLAHASSEE, FL 32312                                                             
Tant, Allison  (DEM)(STR)                          12/22/2021         1,000.00 CHE WHITE ROCK QUARRIES                      PO BOX 15065                             WEST PALM BEACH, FL 33416                ROCK QUARRY                              
Tant, Allison  (DEM)(STR)                          08/07/2020           500.00 CHE WHITE ROCK QUARRIES                      PO BOX 15065                             WEST PALM BEACH, FL 33416                ROCK QUARRY                              
Tant, Allison  (DEM)(STR)                          07/29/2020           250.00 CHE WHITESCARVER CRYSTAL                     17001 MADRES DE AVILA                    TAMPA, FL 33613                          ATTORNEY                                 
Tant, Allison  (DEM)(STR)                          02/03/2019           250.00 CHE WHITFIELD STEPHANIE                      2306 CHARLES CT                          TALLAHASSEE, FL 32303                    CONSUMER OUTREACH                        
Tant, Allison  (DEM)(STR)                          12/31/2021           200.00 CHE WHITFIELD STEPHANIE                      2724 CAPITAL CIR NE                      TALLAHASSEE, FL 32308                    MARKETING & MEDIA DI                     
Tant, Allison  (DEM)(STR)                          06/14/2019            50.00 CHE WHITLEY TRINITY                          2007 DELLWOOD DR                         TALLAHASSEE, FL 32303                                                             
Tant, Allison  (DEM)(STR)                          03/05/2020           100.00 CHE WHITTLE BETTY                            4436 MEANDERING WAY # 107                TALLAHASSEE, FL 32308                                                             
Tant, Allison  (DEM)(STR)                          01/24/2019           250.00 CHE WHITTLE JOANOS BETTY                     4436 MEANDERING WAY # 107                TALLAHASSEE, FL 32308                    RETIRED                                  
Tant, Allison  (DEM)(STR)                          07/12/2020            50.00 CHE WIEDINGER ART                            412 BEARD ST                             TALLAHASSEE, FL 32303                                                             
Tant, Allison  (DEM)(STR)                          09/19/2021           100.00 CHE WIEDINGER ART                            412 BEARD ST                             TALLAHASSEE, FL 32303                                                             
Tant, Allison  (DEM)(STR)                          11/21/2019           250.00 CHE WIENER BRUCE                             2615 MILLSTONE PLANTATION RD             TALLAHASSEE, FL 32312                    ATTORNEY                                 
Tant, Allison  (DEM)(STR)                          03/11/2019           250.00 CHE WIENER BRUCE                             2615 MILLSTONE PLANTATION RD             TALLAHASSEE, FL 32312                    ATTORNEY                                 
Tant, Allison  (DEM)(STR)                          12/15/2021           100.00 CHE WILCOX LAWRENCE R.                       1541 HICKORY AVE                         TALLAHASSEE, FL 32303                                                             
Tant, Allison  (DEM)(STR)                          06/13/2019            50.00 CHE WILEY LETETIA                            685 EAGLE VIEW CIR                       TALLAHASSEE, FL 32311                                                             
Tant, Allison  (DEM)(STR)                          06/12/2019            50.00 CHE WILEY VICTOR                             685 EAGLE VIEW CIR                       TALLAHASSEE, FL 32311                                                             
Tant, Allison  (DEM)(STR)                          06/30/2020           100.00 CHE WILEY VICTOR B                           685 EAGLE VIEW CIR                       TALLAHASSEE, FL 32311                                                             
Tant, Allison  (DEM)(STR)                          01/04/2022           200.00 CHE WILHOIT CHRISTOPHER                      3049 HAWKS GLN                           TALLAHASSEE, FL 32312                    PHYSICIAN                                
Tant, Allison  (DEM)(STR)                          09/04/2021         1,000.00 CHE WILKOF JODI                              1625 HEDGEFIELD CT                       TALLAHASSEE, FL 32308                    LEON COUNTY CHIEF OF                     
Tant, Allison  (DEM)(STR)                          03/08/2019           250.00 CHE WILKOF JODI                              1625 HEDGEFIELD CT                       TALLAHASSEE, FL 32308                    CONTY COMMISION AIDE                     
Tant, Allison  (DEM)(STR)                          09/07/2021           100.00 CHE WILLETT SEAN                             717 E 6TH AVE                            TALLAHASSEE, FL 32303                                                             
Tant, Allison  (DEM)(STR)                          09/28/2021           500.00 CHE WILLIAMS BRENDA DRAIN                    2051 ANGUS ST                            TALLAHASSEE, FL 32317                    HOUSING ADMINISTRATO                     
Tant, Allison  (DEM)(STR)                          04/09/2019            10.00 CHE WILLIAMS ELIZABETH                       1111 10TH ST                             ALAMOGORDO, NM 88310                                                              
Tant, Allison  (DEM)(STR)                          02/20/2019           250.00 CHE WILLIAMS LARRY                           PO BOX 10235                             TALLAHASSEE, FL 32302                    GOVERNMENTAL AFFAIRS                     
Tant, Allison  (DEM)(STR)                          02/05/2019           500.00 CHE WILLIAMS MAYDA                           2069 CANTIGNY WAY                        TALLAHASSEE, FL 32308                    ED OF TARGET COPY                        
Tant, Allison  (DEM)(STR)                          08/31/2021           500.00 CHE WILLIAMS MAYDA                           2069 CANTIGNY WAY                        TALLAHASSEE, FL 32308                    NOT EMPLOYED                             
Tant, Allison  (DEM)(STR)                          03/10/2020         1,000.00 CHE WILLIAMS FARMS                           SR 880                                   LOXAHATCHEE, FL 33470                    AGRICULTURE                              
Tant, Allison  (DEM)(STR)                          08/29/2021           100.00 CHE WILLIS ELIZABETH                         3160 BLAIR STONE CT                      TALLAHASSEE, FL 32301                                                             
Tant, Allison  (DEM)(STR)                          03/05/2020            25.00 CHE WILLIS ELIZABTETH                        3160 BLAIRSTONE CT                       TALLAHASSEE, FL 32301                                                             
Tant, Allison  (DEM)(STR)                          10/09/2019           100.00 CHE WILSON DENISE                            4606 OAKSHIRE CT                         TALLAHASSEE, FL 32309                    MANAGER                                  
Tant, Allison  (DEM)(STR)                          01/29/2019           250.00 CHE WILSON DENISE                            4606 OAKSHIRE CT                         TALLAHASSEE, FL 32309                    CAPITAL CITY BANK MA                     
Tant, Allison  (DEM)(STR)                          09/20/2021           100.00 CHE WILSON LORENE                            5461 TALLAPOOSA RD                       TALLAHASSEE, FL 32303                                                             
Tant, Allison  (DEM)(STR)                          01/30/2019           250.00 CHE WILSON MOLLY                             210 MILL BRANCH RD                       TALLAHASSEE, FL 32312                    NOT EMPLOYED                             
Tant, Allison  (DEM)(STR)                          08/19/2020           250.00 CHE WILSON MOLLY                             210 MILL BRANCH RD                       TALLAHASSEE, FL 32312                    NOT EMPLOYED                             
Tant, Allison  (DEM)(STR)                          12/15/2021            20.00 CHE WIMMER KENT                              1294 AVONDALE WAY                        TALLAHASSEE, FL 32317                                                             
Tant, Allison  (DEM)(STR)                          08/30/2021           100.00 CHE WOLFGANG MARY ELLEN                      1509 PARCHMENT CV                        TALLAHASSEE, FL 32308                                                             
Tant, Allison  (DEM)(STR)                          01/30/2019           150.00 CHE WOLLERMANN ALBERT                        1732 EVENING BREEZE LN                   TALLAHASSEE, FL 32312                    LAWYER                                   
Tant, Allison  (DEM)(STR)                          06/14/2019            50.00 CHE WOLLERMANN ALBERT                        1732 EVENING BREEZE LN                   TALLAHASSEE, FL 32312                    LAWYER                                   
Tant, Allison  (DEM)(STR)                          09/30/2020           100.00 CHE WOOD COLLEEN                             1540 ANSLEY PL                           SAINT JOHNS, FL 32259                                                             
Tant, Allison  (DEM)(STR)                          01/29/2019           100.00 CHE WOOD ROSANNE                             2264 GRASS ROOTS WAY                     TALLAHASSEE, FL 32311                                                             
Tant, Allison  (DEM)(STR)                          03/05/2020           100.00 CHE WOOD ROSEANNE                            2264 GRASS ROOTS WAY                     TALLAHASSEE, FL 32311                                                             
Tant, Allison  (DEM)(STR)                          10/14/2021           100.00 CHE WOOD ROSEANNE                            2264 GRASS ROOTS WAY                     TALLAHASSEE, FL 32311                                                             
Tant, Allison  (DEM)(STR)                          10/07/2021            50.00 CHE WOODALL KAREN                            1028 E PARK AVE                          TALLAHASSEE, FL 32301                                                             
Tant, Allison  (DEM)(STR)                          02/05/2019            50.00 CHE WOODALL KAREN                            579 E CALL ST APT B                      TALLAHASSEE, FL 32301                                                             
Tant, Allison  (DEM)(STR)                          07/31/2020            50.00 CHE WOODALL KAREN                            579 E CALL ST                            TALLAHASSEE, FL 32301                                                             
Tant, Allison  (DEM)(STR)                          03/11/2019            50.00 CHE WOODS MARY LOU                           717 TORIA LN                             SAINT AUGUSTINE, FL 32095                                                         
Tant, Allison  (DEM)(STR)                          10/22/2021         1,000.00 CHE WORLD OMNI FINANCIAL CORP.               190 JIM MORAN BLVD                       DEERFIELD BEACH, FL 33442                FINANCIAL CORP.                          
Tant, Allison  (DEM)(STR)                          04/29/2019             5.00 CHE WORLEY MICHAEL                           1881 N NASH ST                           ARLINGTON, VA 22209                                                               
Tant, Allison  (DEM)(STR)                          02/27/2019            50.00 CHE WORLEY ROSE                              2716 EVERETT LN                          TALLAHASSEE, FL 32308                                                             
Tant, Allison  (DEM)(STR)                          10/22/2019            50.00 CHE WORLEY ROSE                              2716 EVERETT LN                          TALLAHASSEE, FL 32308                                                             
Tant, Allison  (DEM)(STR)                          09/20/2021           100.00 CHE WORLEY ROSE MARIE                        2716 EVERETT LN                          TALLAHASSEE, FL 32308                                                             
Tant, Allison  (DEM)(STR)                          11/04/2021           100.00 CHE WRIGHT JEFFREY L                         2122 CLAREMONT LN                        TALLAHASSEE, FL 32301                                                             
Tant, Allison  (DEM)(STR)                          02/22/2019           100.00 CHE WRIGHT LORENZO                           812 DURDEN RD                            PRATTVILLE, AL 36067                                                              
Tant, Allison  (DEM)(STR)                          10/14/2021           100.00 CHE WRIGHT NANCY MANN                        3203 ADWOOD DR                           TALLAHASSEE, FL 32312                                                             
Tant, Allison  (DEM)(STR)                          10/29/2019            50.00 CHE YAQUES JULIET                            1807 WOODGATE WAY                        TALLAHASSEE, FL 32308                                                             
Tant, Allison  (DEM)(STR)                          01/28/2019         1,000.00 CHE YATES GARY                               6000 BOYNTON HOMESTEAD                   TALLAHASSEE, FL 32312                    PARTNER OF INTEGRITY                     
Tant, Allison  (DEM)(STR)                          02/05/2019           100.00 CHE YEARY JESSICA                            6751 JOHNSTOWN LOOP                      TALLAHASSEE, FL 32309                                                             
Tant, Allison  (DEM)(STR)                          06/13/2019            50.00 CHE YEARY JESSICA                            6751 JOHNSTOWN LOOP                      TALLAHASSEE, FL 32309                    LAWYER                                   
Tant, Allison  (DEM)(STR)                          06/27/2019           100.00 CHE YORK JAMES                               507 E CALL ST                            TALLAHASSEE, FL 32301                    RETIRED ATTORNEY                         
Tant, Allison  (DEM)(STR)                          07/27/2019           100.00 CHE YORK JAMES                               507 E CALL ST                            TALLAHASSEE, FL 32301                    RETIRED ATTORNEY                         
Tant, Allison  (DEM)(STR)                          02/27/2019           100.00 CHE YORK JAMES                               507 E CALL ST                            TALLAHASSEE, FL 32301                    RETIRED ATTORNEY                         
Tant, Allison  (DEM)(STR)                          04/27/2019           100.00 CHE YORK JAMES                               507 E CALL ST                            TALLAHASSEE, FL 32301                    RETIRED ATTORNEY                         
Tant, Allison  (DEM)(STR)                          05/27/2019           100.00 CHE YORK JAMES                               507 E CALL ST                            TALLAHASSEE, FL 32301                    RETIRED ATTORNEY                         
Tant, Allison  (DEM)(STR)                          03/27/2019           100.00 CHE YORK JAMES                               507 E CALL ST                            TALLAHASSEE, FL 32301                    RETIRED ATTORNEY                         
Tant, Allison  (DEM)(STR)                          01/27/2019           100.00 CHE YORK JAMES                               507 E CALL ST                            TALLAHASSEE, FL 32301                                                             
Tant, Allison  (DEM)(STR)                          03/01/2020           100.00 CHE YOUNG C                                  129 NORTHCUTT TER                        TALLAHASSEE, FL 32317                                                             
Tant, Allison  (DEM)(STR)                          01/30/2019           250.00 CHE YOUNG CHERYL                             129 NORTHCUTT TER                        TALLAHASSEE, FL 32317                    CHILDREN'S MED SERV                      
Tant, Allison  (DEM)(STR)                          08/19/2020           250.00 CHE YOUNG CHERYL                             129 NORTHCUTT TER                        TALLAHASSEE, FL 32317                    EXECUTIVE DIRECTOR                       
Tant, Allison  (DEM)(STR)                          10/03/2021           250.00 CHE YOUNG CHERYL                             129 NORTHCUTT TER                        TALLAHASSEE, FL 32317                    STATE OF FL EXEC. DI                     
Tant, Allison  (DEM)(STR)                          09/20/2021           100.00 CHE YOUNG HATTIE D                           716 LUPINE LN                            TALLAHASSEE, FL 32308                                                             
Tant, Allison  (DEM)(STR)                          03/11/2019            20.00 CHE YOUNG MARY                               4408 SWORDFISH DR                        BRADENTON, FL 34208                                                               
Tant, Allison  (DEM)(STR)                          02/05/2019           100.00 CHE YRABEDRA RONALD                          534 E GEORGIA ST                         TALLAHASSEE, FL 32303                                                             
Tant, Allison  (DEM)(STR)                          03/01/2020            25.00 CHE ZAHN SHIRLEY                             1206 LINWOOD DR                          TALLAHASSEE, FL 32304                                                             
Tant, Allison  (DEM)(STR)                          12/06/2019            35.00 CHE ZAHN SHIRLEY                             1206 LINWOOD DR                          TALLAHASSEE, FL 32304                                                             
Tant, Allison  (DEM)(STR)                          10/14/2021            25.00 CHE ZAHN SHIRLEY                             1206 LINWOOD DR                          TALLAHASSEE, FL 32304                                                             
Tant, Allison  (DEM)(STR)                          02/21/2019           100.00 CHE ZAHNER MARY                              PO BOX 611321                            ROSEMARY BEACH, FL 32461                                                          
Tant, Allison  (DEM)(STR)                          09/17/2019           100.00 CHE ZAPPI-HENLEY DEBRA                       7810 BROOMSAGE PL                        TALLAHASSEE, FL 32309                                                             
Tant, Allison  (DEM)(STR)                          11/10/2021            25.00 CHE ZEIGLER SCOTT GIRVIN                     11758 REGISTER FARM RD                   TALLAHASSEE, FL 32305                                                             
Tant, Allison  (DEM)(STR)                          12/10/2021            25.00 CHE ZEIGLER SCOTT GIRVIN                     11758 REGISTER FARM RD                   TALLAHASSEE, FL 32305                                                             
Tant, Allison  (DEM)(STR)                          01/10/2022            25.00 CHE ZEIGLER SCOTT GIRVIN                     11758 REGISTER FARM RD                   TALLAHASSEE, FL 32305                                                             
Tant, Allison  (DEM)(STR)                          05/05/2020           500.00 CHE ZENECA INC                               PO BOX 15437                             WILMINGTON, DE 19850                     HEALTHCARE                               
Tant, Allison  (DEM)(STR)                          08/30/2021           500.00 CHE ZIFFEER GIL                              1448 TERRACE ST # 1                      TALLAHASSEE, FL 32303                    COMMUNICATIONS                           
Tant, Allison  (DEM)(STR)                          01/28/2019           500.00 CHE ZIFFER GIL                               PO BOX 3208                              TALLAHASSEE, FL 32315                    ZIFFER STANSBERRY CO                     
Tant, Allison  (DEM)(STR)                          08/12/2020            10.00 CHE ZIMMERMAN SARAH                          6541 SPICEWOOD LN                        TALLAHASSEE, FL 32312                                                             
Tant, Allison  (DEM)(STR)                          07/28/2020            25.00 CHE ZUBER COLEMAN                            2308 NOTLEY CT                           TALLAHASSEE, FL 32309                                                             
------------------------------------------------------------------------------
                                                       Total:       788,685.46
Related Medical Legislation
HB 17 Telehealth Practice Standards: 
Revises prohibition on prescribing controlled substances through use of telehealth to include only specified controlled substances.
HB 117 Communicable and Infectious Diseases: 
Provides presumption to specified workers that impairment of health caused by COVID-19 or infectious disease happened in line of duty; requires certain actions in order to be entitled to presumption; requires emergency rescue or public safety workers to file incident or accident report under certain conditions.
HB 343 Mental Health Professional Licensure: 
Revises licensing requirements for clinical social workers, marriage & family therapists, & mental health counselors.
HB357 Pharmacies and Pharmacy Benefit Managers: 
Revises entities conducting pharmacy audits to which certain requirements & restrictions apply; authorizes audited pharmacies to appeal certain findings; provides that health insurers & HMOs that transfer certain payment obligation to pharmacy benefit managers remain responsible for specified violations; provides penalty for failure to register as pharmacy benefit managers.
HB469 Patient Care in Health Care Facilities:
Authorizes unlicensed persons to assist patients with other specified tasks; revises provisions relating to medications & devices with which unlicensed persons may assist patients in self-administration; specifies staffing requirements for advanced life support ambulances during interfacility transfers; provides certain persons occupying such ambulances are in charge of patient care during transfers; revises list of medications that registered nurses may delegate administration of to certified nursing assistants or home health aides.
HB1221 Antiretroviral Drugs: 
Authorizes pharmacists to order & dispense preexposure & postexposure prophylaxes to patients without prescriptions; requires pharmacists to complete specified training; authorizes pharmacists to order & dispense specified supplies of preexposure prophylaxes & full courses of postexposure prophylaxes to patients without prescriptions; prohibits health insurers from requiring prior authorizations or step-therapy protocols for antiretroviral drugs; prohibits health insurers from refusing to cover, or allowing pharmacy benefit managers to refuse to cover, preexposure & postexposure prophylaxes.