Back to Politician by State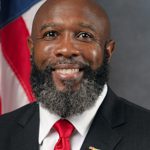 State Representative CHRISTOPHER BENJAMIN
Last updated: February 12th, 2022
Legislative Session:
State: FL
Legislative district: 107
Nearby cities: Miami Gardens
Service dates: 2019 - Present
Party: Democrat
Medical Freedom Rating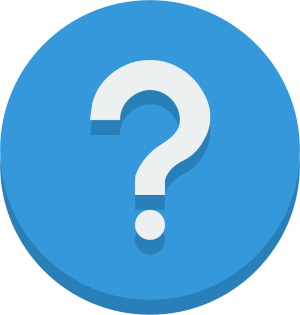 Committees
Pandemics & Public Emergencies Committee; Congressional Redistricting Subcommittee; Finance & Facilities Subcommittee; Justice Appropriations Subcommittee; Secondary Education & Career Development Subcommittee
Contact Info
Capitol Office
1301 The Capitol
402 South Monroe Street
Tallahassee, FL 32399-1300


(850) 717-5107
District Office
Suite 204
610 Northwest 183rd Street
Miami Gardens, FL 33169-4472


(305) 654-7100
Legislative Assistants
Legislative Aide:
William Green
District Aide:
Charleigha Knowles
Benjamin, Christopher  (DEM)(STR)                  03/31/2020           100.00 CHE A. MAUGERE, INC.                         4231 DERBY DRIVE                         DAVIE, FL 33330                          BUSINESS INVESTMENTS                     
Benjamin, Christopher  (DEM)(STR)                  06/25/2021         1,000.00 CHE ABC LIQUORS INC                          P.O. BOX 593688                          ORLANDO, FL 32859                        BEER, WINE, LIQUOR D                     
Benjamin, Christopher  (DEM)(STR)                  08/11/2020         1,000.00 CHE ABC LIQUORS, INC                         PO BOX 593688                            ORLANDO, FL 32859                        LIQUOR DISTRIBUTOR                       
Benjamin, Christopher  (DEM)(STR)                  07/23/2020           500.00 CHE ADAMS NELSON                             1098 NE 95 STREET                        MIAMI SHORES, FL 33138                   DOCTOR                                   
Benjamin, Christopher  (DEM)(STR)                  03/22/2019           100.00 CHE ADDERLEY MICHELLE                        3405 AVENUE M                            FT. PIERCE, FL 34947                     ENTREPRENEUR                             
Benjamin, Christopher  (DEM)(STR)                  03/14/2019           100.00 CHE ADDERLEY OLIVER                          1375 NE 204TH TERRACE                    MIAMI, FL 33179                          DISC JOCKEY                              
Benjamin, Christopher  (DEM)(STR)                  08/11/2020         1,000.00 CHE ADVOCATE FOR FAMILIES, INC               1106 N FRANKLIN STREET                   TAMPA, FL 33602                                                                   
Benjamin, Christopher  (DEM)(STR)                  08/13/2020         1,000.00 CHE AFSCME COUNCIL 79 PC                     3064 HIGHLAND OAKS TERRACE               TALLAHASSEE, FL 32301                                                             
Benjamin, Christopher  (DEM)(STR)                  12/08/2021         1,000.00 CHE AKBAR ZAHOOR                             16826 SW 51ST STREET                     MIRAMAR, FL                              RETAIL                                   
Benjamin, Christopher  (DEM)(STR)                  12/08/2021         1,000.00 CHE AMDANI ASHRAF                            10408 W STATE RD 84 #101                 DAVIE, FL 33324                          AMERICAN TEXTILE                         
Benjamin, Christopher  (DEM)(STR)                  08/11/2020         1,000.00 CHE AMSCOT CORPORATION                       600 N WESTSHORE BOULEVARD, SUITE 1200    TAMPA, FL 33602                          CHECK CASHING                            
Benjamin, Christopher  (DEM)(STR)                  08/11/2020         1,000.00 CHE AMSCOT FINANCIAL, INC                    600 N WESTSHORE BOULEVARD, SUITE 1200    TAMPA, FL 33609                          CHECK CASHING                            
Benjamin, Christopher  (DEM)(STR)                  03/24/2020           100.00 CHE ARISTIDE GIBSON                          17920 NW 20 AVENUE                       MIAMI GARDENS, FL 33056                  THERAPIST                                
Benjamin, Christopher  (DEM)(STR)                  06/13/2019            50.00 CHE ARRIBAS MARLENE                          20630 N MIAMI AVENUE                     MIAMI GARDENS, FL 33169                  NONPROFIT EXECUTIVE                      
Benjamin, Christopher  (DEM)(STR)                  06/02/2019           100.00 CHE BAKER APPOLLOS                           2805 LAUREL AVE                          CHEVERLY, MD 20785                       CONSULTANT                               
Benjamin, Christopher  (DEM)(STR)                  06/07/2020           100.00 CHE BARTLETT DENISE                          600 NW 183 STREET                        MIAMI, FL 33169                          TEACHER                                  
Benjamin, Christopher  (DEM)(STR)                  06/10/2020           250.00 CHE BEASLEY VINCENT                          4400 SW 56 AVENUE                        MIAMI, FL 33136                          MARKETING CONSULTANT                     
Benjamin, Christopher  (DEM)(STR)                  07/10/2020           300.00 CHE BEASLEY VINCENT                          1490 NW 3 AVENUE, SUITE 106              MIAMI, FL 33136                          MARKETING CONSULTANT                     
Benjamin, Christopher  (DEM)(STR)                  06/25/2021           500.00 CHE BECKER & POLIAKOFF P.A.                  ONE EAST BROWARD BOULEVARD SUITE 1800    FORT LAUDERDALE, FL 33301                COMMERCIAL LAW FIRM                      
Benjamin, Christopher  (DEM)(STR)                  10/26/2021           500.00 CHE BECKER & POLIAKOFF P.A.                  ONE EAST BROWARD BOULEVARD SUITE 1800    FORT LAUDERDALE, FL 33301                LAWYERS                                  
Benjamin, Christopher  (DEM)(STR)                  08/30/2019         1,000.00 LOA BENJAMIN CHRISTOPHER                     PO BOX 694011                            MIAMI, FL 33269                          ATTORNEY                                 
Benjamin, Christopher  (DEM)(STR)                  09/08/2021           100.00 CHE BENJAMIN CHRISTOPHER                     3816 HOLLYWOOD BOULEVARD, SUITE 203      HOLLYWOOD, FL                            POLITICAL                                
Benjamin, Christopher  (DEM)(STR)                  08/13/2020         1,000.00 CHE BENJAMIN JACQUELINE                      20442 NW 7 CT                            MIAMI GARDENS, FL 33169                  RETIRED                                  
Benjamin, Christopher  (DEM)(STR)                  06/13/2019           100.00 CHE BENJAMIN JEAN                            3821 ENVIRON BOULEVARD, UNIT 711         LAUDERHILL, FL 33319                     RETIRED                                  
Benjamin, Christopher  (DEM)(STR)                  09/08/2019            20.00 CHE BENJAMIN KOURTNEY                        981 NW 180 TERRACE                       MIAMI, FL 33169                          WAREHOUSE WORKER                         
Benjamin, Christopher  (DEM)(STR)                  10/08/2019            20.00 CHE BENJAMIN KOURTNEY                        981 NW 180 TERRACE                       MIAMI, FL 33169                          STOCK CLERK                              
Benjamin, Christopher  (DEM)(STR)                  06/25/2019            20.00 CHE BENJAMIN KOURTNEY                        981 NW 180TH TER                         MIAMI, FL 33169                          WAREHOUSE WORKER                         
Benjamin, Christopher  (DEM)(STR)                  05/25/2019            20.00 CHE BENJAMIN KOURTNEY                        981 NW 180TH TERRACE                     MIAMI GARDENS, FL 33169                  WAREHOUSE WORKER                         
Benjamin, Christopher  (DEM)(STR)                  03/08/2019            10.00 CHE BENJAMIN KOURTNEY                        981 NW 180TH TERRACE                     MIAMI, FL 33169                          STOCK CLERK                              
Benjamin, Christopher  (DEM)(STR)                  04/25/2019            20.00 CHE BENJAMIN KOURTNEY                        981 NW 180 TERRACE                       MIAMI, FL 33169                          WAREHOUSE WORKER                         
Benjamin, Christopher  (DEM)(STR)                  05/08/2020            20.00 CHE BENJAMIN KOURTNEY                        981 NW 180TH TERRACE                     MIAMI GARDENS, FL 33169                  STOCK CLERK                              
Benjamin, Christopher  (DEM)(STR)                  06/08/2020            20.00 CHE BENJAMIN KOURTNEY                        981 NW 189 TERRACE                       MIAMI GARDENS, FL 33169                  STOCK CLERK                              
Benjamin, Christopher  (DEM)(STR)                  07/08/2020            20.00 CHE BENJAMIN KOURTNEY                        981 NW 180 TERRACE                       MIAMI, FL 33169                          STOCK CLERK                              
Benjamin, Christopher  (DEM)(STR)                  03/08/2020            20.00 CHE BENJAMIN KOURTNEY                        981 NW 180 TERRACE                       MIAMI GARDENS, FL 33169                  STOCK CLERK                              
Benjamin, Christopher  (DEM)(STR)                  01/08/2020            20.00 CHE BENJAMIN KOURTNEY                        981 NW 180 TERRACE                       MIAMI, FL 33025                          STOCK CLERK                              
Benjamin, Christopher  (DEM)(STR)                  02/08/2020            20.00 CHE BENJAMIN KOURTNEY                        981 NW 180 TERRACE                       MIAMI GARDENS, FL 33169                  STOCK CLERK                              
Benjamin, Christopher  (DEM)(STR)                  04/08/2020            20.00 CHE BENJAMIN KOURTNEY                        981 NW 180 TERRACE                       MIAMI, FL 33169                          STOCK CLERK                              
Benjamin, Christopher  (DEM)(STR)                  08/08/2019            20.00 CHE BENJAMIN KOURTNEY                        981 NW 180TH TERR                        MIAMI, FL 33169                          VAULT WORKER - BORDE                     
Benjamin, Christopher  (DEM)(STR)                  11/08/2019            20.00 CHE BENJAMIN KOURTNEY                        981 NW 180 TERRACE                       MIAMI, FL 33169                          WAREHOUSE CLERK                          
Benjamin, Christopher  (DEM)(STR)                  12/08/2019            20.00 CHE BENJAMIN KOURTNEY                        981 NW 180 TERRACE                       MIAMI, FL 33169                          STOCKROOM CLERK                          
Benjamin, Christopher  (DEM)(STR)                  08/08/2020            20.00 CHE BENJAMIN KOURTNEY                        981 NW 180 TERRACE                       MIAMI GARDENS, FL 33169                                                           
Benjamin, Christopher  (DEM)(STR)                  12/14/2019           100.00 CHE BENJAMIN NADINE                          11732 TERRA BELLA BOULEVARD              PLANTATION, FL 33325                     NURSE                                    
Benjamin, Christopher  (DEM)(STR)                  03/24/2019           100.00 CHE BENJAMIN NADINE                          11732 TERRA BELLA BOULEVARD              PLANTATION, FL 33325                     NURSE (INFOMATICS)                       
Benjamin, Christopher  (DEM)(STR)                  07/23/2020           500.00 CHE BERKOWITZ RICHARD                        19910 NE 19 COURT                        NORTH MIAMI BEACH, FL 33179              ATTORNEY/CPA                             
Benjamin, Christopher  (DEM)(STR)                  06/02/2020           500.00 CHE BESSENT YVETTE                           156 FROW AVENUE                          CORAL GABLES, FL 33133                   ATTORNEY                                 
Benjamin, Christopher  (DEM)(STR)                  03/23/2019           100.00 CHE BINNS, II BASIL                          4120 NE 1ST AVENUE                       MIAMI, FL 33137                          ADMINISTRATOR                            
Benjamin, Christopher  (DEM)(STR)                  04/04/2019           400.00 CHE BLYE AUNDREA                             4814 NW 167 STREET                       MIAMI GARDENS, FL 33014                  SCHOOL ADMINISTRATOR                     
Benjamin, Christopher  (DEM)(STR)                  06/13/2019            25.00 CHE BOISE JUSTIN                             8437 NW 193 LN                           HIALEAH, FL 33015                        CONSULTANT                               
Benjamin, Christopher  (DEM)(STR)                  07/23/2020            25.00 CHE BRADFORD LA SHAUNDREA                    2 MADISON RUE                            HATTIESBURG, MS 39402                                                             
Benjamin, Christopher  (DEM)(STR)                  11/08/2019            21.20 CHE BRADLEY SANDRA                           600 NW 183 STREET                        MIAMI GARDENS, FL 33016                  MORTGAGE ORIGINATOR                      
Benjamin, Christopher  (DEM)(STR)                  02/24/2020           100.00 CHE BROOKLEN ANTONIO                         3020 NW 84 WAY                           COOPER CITY, FL 33024                    SECURITY CONSULTANT                      
Benjamin, Christopher  (DEM)(STR)                  03/22/2019            25.00 CHE BROWN ANDELL                             1801 NE 123RD STREET, SUITE 409          MIAMI, FL 33181                          ATTORNEY                                 
Benjamin, Christopher  (DEM)(STR)                  04/27/2020            25.00 CHE BROWN RONALD                             391 WILDWOOD AVENUE                      SUMTER, SC 29154                                                                  
Benjamin, Christopher  (DEM)(STR)                  03/12/2020            20.00 CHE BROWN RONALD                             391 WILDWOOD AVENUE                      SUMTER, SC 29154                                                                  
Benjamin, Christopher  (DEM)(STR)                  06/08/2020           500.00 CHE BROWN VINCENT                            847 NW 119 STREET, SUITE 202             MIAMI, FL 33168                          ATTORNEY                                 
Benjamin, Christopher  (DEM)(STR)                  03/16/2020           100.00 CHE BROWN YOLANDA                            16420 E. SUNRISE BOULEVARD; #2401        FT. LAUDERDALE, FL 33304                 ATTORNEY                                 
Benjamin, Christopher  (DEM)(STR)                  12/08/2021           100.00 CHE BROWN YOLANDA                            1139 NE 3RD AVE # 2401                   FORT LAUDERDALE, FL 33304                ADMINISTRATION                           
Benjamin, Christopher  (DEM)(STR)                  12/14/2019            20.20 CHE BROWNING ANTWAN                          2970 NW 157 STREET                       OPA LOCKA, FL 33054                      REALTOR                                  
Benjamin, Christopher  (DEM)(STR)                  04/25/2019           100.00 CHE BUCHWALD MATTHEW                         PO BOX 547266                            SURFSIDE, FL 33154                       ATTORNEY                                 
Benjamin, Christopher  (DEM)(STR)                  04/24/2020           100.00 CHE BURKE ANDRE                              1850 SHADOW LANE                         MONTGOMERY, AL 36106                     ARTIST                                   
Benjamin, Christopher  (DEM)(STR)                  06/13/2019            50.00 CHE CADEAU KATSIA                            11441 SW 21ST ST                         MIRAMAR, FL 33025                        COLLEGE ADMINISTRATO                     
Benjamin, Christopher  (DEM)(STR)                  05/17/2019           100.00 CHE CAMPBELL KRISTIN                         16571 SW 18TH STREET                     MIRAMAR, FL 33027                        LAWYER                                   
Benjamin, Christopher  (DEM)(STR)                  07/18/2020            20.20 CHE CAPERS CESAR                             4488 BRIDLE RIDGE DRIVE                  LITHONIA, GA 30038                       IT CONSULTANT                            
Benjamin, Christopher  (DEM)(STR)                  08/01/2020            20.20 CHE CAPERS, SR. CESAR                        4488 BRIDLE RIDGE DRIVE                  LITHONIA, GA 30038                                                                
Benjamin, Christopher  (DEM)(STR)                  06/09/2020            20.20 CHE CAPERS, SR. CESAR                        4488 BRIDLE RIDGE DRIVE                  LITHONIA, GA 30038                       IT CONSULTANT                            
Benjamin, Christopher  (DEM)(STR)                  09/29/2021         1,000.00 CHE CAPITAL ADVOCACY GROUP INC               18851 NE 29TH AVENUE SUITE 1010          AVENTURA, FL 33180                       HOLDINGS AND INVESTO                     
Benjamin, Christopher  (DEM)(STR)                  03/08/2019            25.00 CHE CARLEEN NELSON                           20442 NW 7TH COURT                       MIAMI, FL 33169                          NURSE                                    
Benjamin, Christopher  (DEM)(STR)                  06/18/2020           100.00 CHE CARLOS-PLANAS JUAN                       8325 SW 118 TERRACE                      MIAMI, FL 33156                          ATTORNEY                                 
Benjamin, Christopher  (DEM)(STR)                  11/05/2021           250.00 CHE CARTER RICKY                             4501 NW 175 STREET                       MIAMI, FL 33055                          POLICE CHIEF                             
Benjamin, Christopher  (DEM)(STR)                  07/24/2020           250.00 CHE CASH-JACKSON YOLANDA                     8339 NW 195 TERRACE                      HIALEAH, FL 33015                        ATTORNEY                                 
Benjamin, Christopher  (DEM)(STR)                  10/01/2019           250.00 CHE CASH-JACKSON YOLANDA                     1 EAST BROWARD BOULEVARD, SUITE 1800     FT. LAUDERDALE, FL 33301                 ATTORNEY                                 
Benjamin, Christopher  (DEM)(STR)                  07/23/2020            75.00 CHE CASTRO DAVID                             7504 VISCAYA CIRCLE                      MARGATE, FL 33063                                                                 
Benjamin, Christopher  (DEM)(STR)                  07/08/2020            50.00 CHE CAZEAU BEATRICE                          15554 SW 25 STREET                       NORTH MIAMI BEACH, FL 33027              ATTORNEY                                 
Benjamin, Christopher  (DEM)(STR)                  07/21/2020         1,000.00 CHE CENTRAL FLORIDA CITIZENS FOR JUSTICE     218 S. MONROE STREET                     TALLAHASSEE, FL 32301                                                             
Benjamin, Christopher  (DEM)(STR)                  03/11/2019            25.00 CHE CHANDLER LINDA                           8560 N SHERMAN CIRCLE                    MIRAMAR, FL 33025                        MEDICAL BILLING                          
Benjamin, Christopher  (DEM)(STR)                  11/05/2021            25.00 CHE CHANDLER LINDA                           8560 N SHERMAN CIRCLE                    MIRAMAR, FL 33025                        OFFICE MANAGER                           
Benjamin, Christopher  (DEM)(STR)                  07/29/2020             1.00 CHE CHARLES LAWRENCE                         8220 SW 4 COURT                          NORTH LAUDERDALE, FL 33068                                                        
Benjamin, Christopher  (DEM)(STR)                  10/18/2019           100.00 CHE CHARLES SHEKEETHA                        3092 NW 30 PLACE                         OAKLAND PARK, FL 33311                   DOCTOR                                   
Benjamin, Christopher  (DEM)(STR)                  02/07/2020            20.20 CHE CHERY JUNIOR                             9054 SW 17 COURT                         MIRAMAR, FL 33025                        COURT SECURITY                           
Benjamin, Christopher  (DEM)(STR)                  05/18/2019            35.00 CHE CLAYCOMB ALBERT                          12377 SW 250TH STREET                    PRINCETON, FL 33032                      CONTRACTOR                               
Benjamin, Christopher  (DEM)(STR)                  03/15/2019             5.00 CHE CLERMONT WOODY                           4169 SW 67TH AVENUE, APT 101A            DAVIE, FL 33314                          ATTORNEY                                 
Benjamin, Christopher  (DEM)(STR)                  10/16/2019            19.11 CHE CLERMONT WOODY                           73 WEST FLAGLER STREET                   MIAMI, FL 33130                          ATTORNEY                                 
Benjamin, Christopher  (DEM)(STR)                  09/16/2019           125.00 CHE CLERMONT WOODY                           73 WEST FLAGLER STREET, 20TH FLOOR       MIAMI, FL 33130                          ATTORNEY                                 
Benjamin, Christopher  (DEM)(STR)                  06/13/2019            50.00 CHE CLERMONT WOODY                           73 WEST FLAGLER STREET, 19TH FLOOR ROOM  MIAMI, FL 33130                          ATTORNEY                                 
Benjamin, Christopher  (DEM)(STR)                  12/15/2019            19.11 CHE CLERMONT WOODY                           73 WEST FLAGLER STREET                   MIAMI, FL 33130                          LAWYER                                   
Benjamin, Christopher  (DEM)(STR)                  11/05/2019            19.11 CHE CLERMONT WOODY                           73 WEST FLAGLER STREET, ROOM 2004        MIAMI, FL 33314                          ATTORNEY                                 
Benjamin, Christopher  (DEM)(STR)                  10/13/2021            50.00 CHE CLERMONT WOODY                           4169 SW 67 AVENUE #101A                  FORT LAUDERDALE, FL 33314                STAFF ADVISOR                            
Benjamin, Christopher  (DEM)(STR)                  05/21/2020            35.00 CHE CLERMOUNT WOODY                          73 W FLAGLER STREET                      MIAMI, FL 33130                          ATTORNEY                                 
Benjamin, Christopher  (DEM)(STR)                  08/05/2020         1,000.00 CHE COMCAST CORPORATION                      ONE COMCAST CENTER, 1701 JFK BOULEVARD   PHILADELPHIA, PA 19103                   CABLE PROVIDER                           
Benjamin, Christopher  (DEM)(STR)                  10/26/2021         1,000.00 CHE COMCAST CORPORATION                      1701 JFK BOULEVARD                       PHILADELPHIA, PA 19103                   TELECOMMUNICATIONS                       
Benjamin, Christopher  (DEM)(STR)                  12/08/2021         1,000.00 CHE COMMITTEE OF FLORIDA AGENTS              1103 HAYS STREET                         TALLAHASSEE, FL 32301                    POLITICAL COMMITTEE                      
Benjamin, Christopher  (DEM)(STR)                  01/29/2020            25.00 CHE COOPER MARC                              6801 SW 75 TERRACE                       MIAMI, FL 33143                          PASTOR                                   
Benjamin, Christopher  (DEM)(STR)                  08/07/2020           150.00 CHE CORDO CRYSTAL                            7858 CATALINA CIRCLE                     TAMARAC, FL 33321                        CODE ENFORCEMENT MAN                     
Benjamin, Christopher  (DEM)(STR)                  12/18/2019            50.00 CHE CORDO KRYSTAL                            776 NE 125 STREET                        NORTH MIAMI, FL 33161                    MUNICIPAL DIRECTOR                       
Benjamin, Christopher  (DEM)(STR)                  03/21/2019           100.00 CHE CRAIG JOHNNY                             646 SHERLOCK TRACE                       WINCHESTER, VA 22601                     ENTREPRENEUR                             
Benjamin, Christopher  (DEM)(STR)                  02/01/2020            20.00 CHE CULPEPER LARON                           5710 FLETCHER STREET                     HOLLYWOOD, FL 33025                      TEACHER                                  
Benjamin, Christopher  (DEM)(STR)                  01/01/2020            20.00 CHE CULPEPPER LARON                          5710 FLETCHER STREET                     HOLLYWOOD, FL 33023                      TEACHER                                  
Benjamin, Christopher  (DEM)(STR)                  04/30/2020            20.00 CHE CULPEPPER LARON                          5710 FLETCHER STREET                     HOLLYWOOD, FL 33023                      TEACHER                                  
Benjamin, Christopher  (DEM)(STR)                  12/01/2019            20.00 CHE CULPEPPER LARON                          5710 FLETCHER STREET                     HOLLYWOOD, FL 33023                      TEACHER                                  
Benjamin, Christopher  (DEM)(STR)                  07/31/2019            20.00 CHE CULPEPPER LARON                          5710 FLETCHER STREET                     HOLLYWOOD, FL 33023                      TEACHER                                  
Benjamin, Christopher  (DEM)(STR)                  05/31/2020            20.00 CHE CULPEPPER LARON                          5710 FLETCHER STREET                     HOLLYWOOD, FL 33023                      TEACHER                                  
Benjamin, Christopher  (DEM)(STR)                  06/30/2020            20.00 CHE CULPEPPER LARON                          5710 FLETCHER STREET                     HOLLYWOOD, FL 33023                      EDUCATOR                                 
Benjamin, Christopher  (DEM)(STR)                  03/08/2019            50.00 CHE CULPEPPER LARON                          5710 FLETCHER STREET                     HOLLYWOOD, FL 33023                      TEACHER                                  
Benjamin, Christopher  (DEM)(STR)                  05/31/2019            20.00 CHE CULPEPPER LARON                          5710 FLETCHER STREET                     HOLLYWOOD, FL 33023                      TEACHER                                  
Benjamin, Christopher  (DEM)(STR)                  09/30/2019            20.00 CHE CULPEPPER LARON                          5710 FLETCHER STREET                     HOLLYWOOD, FL 33023                      TEACHER                                  
Benjamin, Christopher  (DEM)(STR)                  09/01/2019            20.00 CHE CULPEPPER LARON                          5710 FLETCHER STREET                     HOLLYWOOD, FL 33023                      TEACHER                                  
Benjamin, Christopher  (DEM)(STR)                  03/31/2020            20.00 CHE CULPEPPER LARON                          5710 FLETCHER STREET                     HOLLYWOOD, FL 33023                      TEACHER                                  
Benjamin, Christopher  (DEM)(STR)                  11/01/2019            20.00 CHE CULPEPPER LARON                          5710 FLETCHER STREET                     HOLLYWOOD, FL 33023                      TEACHER                                  
Benjamin, Christopher  (DEM)(STR)                  02/29/2020            20.00 CHE CULPEPPER LARON                          5710 FLETCHER STREET                     HOLLYWOOD, FL 33025                      TEACHER                                  
Benjamin, Christopher  (DEM)(STR)                  06/30/2019            20.00 CHE CULPEPPER LARON                          5710 FLETCHER ST                         HOLLYWOOD, FL 33023                      TEACHER                                  
Benjamin, Christopher  (DEM)(STR)                  07/31/2020            20.00 CHE CULPEPPER LARON                          5710 FLETCHER STREET                     HOLLYWOOD, FL 33023                      TEACHER                                  
Benjamin, Christopher  (DEM)(STR)                  07/13/2020           100.00 CHE CUMMINGS TOUSSAINT                       1200 BRICKELL BAY DRIVE                  MIAMI, FL 33131                          ATTORNEY                                 
Benjamin, Christopher  (DEM)(STR)                  06/19/2020           100.00 CHE CYNTHIA EVERETT P.A.                     PO BOX 565303                            MIAMI, FL 33256                          LAW FIRM                                 
Benjamin, Christopher  (DEM)(STR)                  08/03/2020         1,000.00 CHE DADE COUNTY FIRE FIGHTERS LOCAL 1403 PAC 8009 NW 21 STREET                        MIAMI, FL 33132                                                                   
Benjamin, Christopher  (DEM)(STR)                  08/03/2020         1,000.00 CHE DADE COUNTY MEDICAL ASSOCIATION PAC      1011 SUNNYBROOK ROAD, SUITE 904          MIAMI, FL 33136                                                                   
Benjamin, Christopher  (DEM)(STR)                  08/12/2020           100.00 CHE DAMERA & DREISER, PA                     901 PONTE DE LEON BOULEVARD, SUITE 506   CORAL GABLES, FL 33134                   LAW OFFICE                               
Benjamin, Christopher  (DEM)(STR)                  07/28/2020            50.00 CHE DAVID B. BRENNER PA                      8306 MILLS DRIVE, #306                   MIAMI, FL 33183                          LAW FIRM                                 
Benjamin, Christopher  (DEM)(STR)                  03/24/2020            20.20 CHE DAVIS KAIH                               771 COTTON BAY DRIVE E APT. 2802         WEST PALM BEACH, FL 33406                                                         
Benjamin, Christopher  (DEM)(STR)                  06/04/2020           100.00 CHE DAVIS MICHAEL                            19355 TURNBERRY WAY, UNIT 25L            AVENTURA, FL 33180                       ATTORNEY                                 
Benjamin, Christopher  (DEM)(STR)                  11/05/2021            25.00 CHE DE CASTRO JULIO                          1650 S. LE JEUNE RD. #103                CORAL GABLES, FL 33134                   UNEMPLOYED                               
Benjamin, Christopher  (DEM)(STR)                  06/25/2021         1,000.00 CHE DEDICATED ADVOCATES FLORIDA              201 EAST PARK AVENUE, SUITE 200B         TALLAHASSEE, FL 32301                    POLITICAL COMMITTEE                      
Benjamin, Christopher  (DEM)(STR)                  06/27/2020           100.00 CHE DESLUME ALIX                             830 NW 133 STREET                        NORTH MIAMI, FL 33168                    EDUCATOR                                 
Benjamin, Christopher  (DEM)(STR)                  10/13/2021           100.00 CHE DIGGS WILLIAM                            848 BRICKELL KEY DRIVE, 2102             MIAMI, FL 33131                          UNEMPLOYED                               
Benjamin, Christopher  (DEM)(STR)                  06/13/2019            25.00 CHE DOE YOLANDA                              1125 NW 5TH ST APT 2                     FT LAUDERDALE, FL 33311                  STORE CLERK                              
Benjamin, Christopher  (DEM)(STR)                  03/04/2020           250.00 CHE DOTSON ALBERT                            8421 SW 114 STREET                       MIAMI, FL 33156                          ATTORNEY                                 
Benjamin, Christopher  (DEM)(STR)                  07/25/2020           100.00 CHE DRAKE RUSSELL                            4434 BRADLEY AVENUE                      ORLANDO, FL 32839                        CONSULTANT                               
Benjamin, Christopher  (DEM)(STR)                  03/16/2019            50.00 CHE DUNN JAMARV                              4624 GRANT STREET                        HOLLYWOOD, FL 33021                      PRINCIPAL                                
Benjamin, Christopher  (DEM)(STR)                  05/20/2019           100.00 CHE DWIGHT GARMON                            415 NW 88TH TERRACE                      EL PORTAL, FL 33150                      CONSULTANT                               
Benjamin, Christopher  (DEM)(STR)                  07/23/2020            30.00 CHE ELLIS FAHEEM                             16 FLEETWOOD PLACE                       NEWARK, FL 07106                         PRINCIPLE                                
Benjamin, Christopher  (DEM)(STR)                  03/31/2020           150.00 CHE EMMANUEL CRAIG                           20727 SW 81 PLACE                        CUTLER BAY, FL 33189                     REALTOR                                  
Benjamin, Christopher  (DEM)(STR)                  05/17/2019           150.00 CHE ENTIN LAW GROUP, P.A.                    633 S. ANDREWS AVENUE, SUITE 500         FT. LAUDERDALE, FL 33301                 LAW FIRM                                 
Benjamin, Christopher  (DEM)(STR)                  05/17/2019           500.00 CHE ESCARRA IRIS                             840 ALMERIA AVENUE                       CORAL GABLES, FL 33134                   LAWYER                                   
Benjamin, Christopher  (DEM)(STR)                  03/22/2019            50.00 CHE ESMAILBEGUI SEETA DURAN                  3720 WASHINGTON ROAD                     MELBOURNE, FL 32934                      MEDIA                                    
Benjamin, Christopher  (DEM)(STR)                  06/30/2020           100.00 CHE EVERETT YOLANDA                          12405 NW 1 COURT                         NORTH MIAMI, FL 33161                    POLICE OFFICER                           
Benjamin, Christopher  (DEM)(STR)                  07/16/2019           107.00 CHE FELTON DANNY                             600 NW 183 ST                            MIAMI GARDENS, FL 33169                  MORTGAGE BROKER                          
Benjamin, Christopher  (DEM)(STR)                  07/11/2019           100.00 CHE FELTON DANNY                             600 NW 183 ST                            MIAMI GARDENS, FL 33169                  MORTGAGE BROKER                          
Benjamin, Christopher  (DEM)(STR)                  06/17/2019           100.00 CHE FELTON DANNY                             600 NW 183 ST                            MIAMI, FL 33169                          MORTGAGE BROKER                          
Benjamin, Christopher  (DEM)(STR)                  01/29/2020           100.00 CHE FIDLER STEPHANIE                         11010 NW 18 COURT                        PLANTATION, FL 33322                     ATTORNEY                                 
Benjamin, Christopher  (DEM)(STR)                  05/17/2019           350.00 CHE FIORE ROBERT                             1000 S. POINT DRIVE, UNIT 2003           MIAMI BEACH, FL 33139                    LAWYER                                   
Benjamin, Christopher  (DEM)(STR)                  08/03/2020         1,000.00 CHE FL HORSEMEN担 BENEVOLENT AND PROTECTIVE  PO BOX 3507                              HALLANDALE BEACH, FL 33008                                                        
Benjamin, Christopher  (DEM)(STR)                  08/05/2020         1,000.00 CHE FLORIDA ALLIANCE FOR BETTER GOVERNMENT   2910 KERRY FORREST PARKWAY               TALLAHASSEE, FL 32309                                                             
Benjamin, Christopher  (DEM)(STR)                  08/05/2020         1,000.00 CHE FLORIDA BANKERS ASSOCIATION PAC          PO BOX 11117, 1001 THOMASVILLE ROAD, SUI TALLAHASSEE, FL 32302                                                             
Benjamin, Christopher  (DEM)(STR)                  09/29/2021         1,000.00 CHE FLORIDA BEER WHOLESALERS GOOD GOVERNMENT 215 S. MONROE STREET, SUITE 340          TALLAHASSEE, FL 32301                    POLITICAL ACTION COM                     
Benjamin, Christopher  (DEM)(STR)                  07/21/2020         1,000.00 CHE FLORIDA JUSTICE PC                       218 S. MONROE STREET                     TALLAHASSEE, FL 32301                                                             
Benjamin, Christopher  (DEM)(STR)                  08/05/2020         1,000.00 CHE FLORIDA MEDICAL ASSOCIATION PAC          1430 PIEDMONT DRIVE EAST                 TALLAHASSEE, FL 32308                                                             
Benjamin, Christopher  (DEM)(STR)                  07/21/2020         1,000.00 CHE FLORIDA ORGANIZATION OF AGENTS           1103 HAYS STREET                         TALLAHASSEE, FL 32301                                                             
Benjamin, Christopher  (DEM)(STR)                  06/25/2021           500.00 CHE FLORIDA RECYCLERS ASSOCIATION            108 SEABOARD DRIVE                       PALATKA, FL 32177                        SCRAP METAL RECYCLER                     
Benjamin, Christopher  (DEM)(STR)                  08/05/2020         1,000.00 CHE FLORIDA担 RIGHT TO KNOW PAC              1 SE 3RD AVENUE, SUITE 1750              MIAMI, FL 33131                                                                   
Benjamin, Christopher  (DEM)(STR)                  07/01/2021           500.00 CHE FLORIDIANS FOR QUALITY HEALTHCARE        P.O. BOX 1459                            TALLAHASSEE, FL 32302                    EXPERTISE IN HEALTHC                     
Benjamin, Christopher  (DEM)(STR)                  08/13/2020         1,000.00 CHE FPF FIRE PC                              
343 W MADISON STREET                   TALLAHASSEE, FL 32301                                                             
Benjamin, Christopher  (DEM)(STR)                  05/16/2019           100.00 CHE FRANCIS LAW FIRM, PLLC                   300 PINE ISLAND ROAD, SUITE 248          PLANTATION, FL 33324                     LAW FIRM                                 
Benjamin, Christopher  (DEM)(STR)                  02/26/2020           100.00 CHE FRIEDMAN RONALD                          ***************                          *************** MEDIATOR                                 
Benjamin, Christopher  (DEM)(STR)                  06/13/2020            50.00 CHE GAMMAGE DEXTER                           3344 SW 180 WAY                          MIRAMAR, FL 33029                                                                 
Benjamin, Christopher  (DEM)(STR)                  08/02/2020           500.00 CHE GARGANO CYNTIA                           7869 SW 106 CIRCLE                       MIAMI, FL 33173                          ATTORNEY                                 
Benjamin, Christopher  (DEM)(STR)                  01/15/2020            20.00 CHE GASKINS BRENDEN                          612 NW 8 AVENUE                          HALLANDALE BEACH, FL 33009               COOK                                     
Benjamin, Christopher  (DEM)(STR)                  07/15/2019            20.00 CHE GASKINS BRENDEN                          612 NW 8TH AVE                           HALLENDALE BEACH, FL 33009               COOK                                     
Benjamin, Christopher  (DEM)(STR)                  11/15/2019            20.00 CHE GASKINS BRENDEN                          612 NW 8 AVENUE                          HALLANDALE BEACH, FL 33009               COOK                                     
Benjamin, Christopher  (DEM)(STR)                  12/15/2019            20.00 CHE GASKINS BRENDEN                          612 NW 8 AVENUE                          HALLANDALE, FL 33009                     COOK                                     
Benjamin, Christopher  (DEM)(STR)                  05/15/2019            20.00 CHE GASKINS BRENDEN                          612 NW 8TH AVENUE                        HALLANDALE BEACH, FL 33009               COOK                                     
Benjamin, Christopher  (DEM)(STR)                  06/13/2019            20.00 CHE GASKINS BRENDEN                          612 NW 8TH AVE                           HALLENDALE BEACH, FL 33009               COOK                                     
Benjamin, Christopher  (DEM)(STR)                  08/15/2019            20.00 CHE GASKINS BRENDEN                          612 NW 8TH AVENUE                        HALLANDALE, FL 33009                     COOK                                     
Benjamin, Christopher  (DEM)(STR)                  09/15/2019            20.00 CHE GASKINS BRENDEN                          612 NW 8 AVENUE                          HALLANDALE BEACH, FL 33009               COOK                                     
Benjamin, Christopher  (DEM)(STR)                  10/15/2019            20.00 CHE GASKINS BRENDEN                          612 NW 8 AVENUE                          HALLANDALE BEACH, FL 33009               COOK                                     
Benjamin, Christopher  (DEM)(STR)                  03/15/2019            20.00 CHE GASKINS BRENDEN                          612 NW 8TH AVENUE                        HALLANDALE, FL 33009                     COOK                                     
Benjamin, Christopher  (DEM)(STR)                  04/15/2019            20.00 CHE GASKINS BRENDEN                          612 NW 8 AVENUE                          HALLANDALE BEACH, FL 33009               COOK                                     
Benjamin, Christopher  (DEM)(STR)                  03/16/2019            25.00 CHE GASKINS ROSA                             5200 SW 23RD STREET                      WEST PARK, FL 33023                      RETIRED LIBRARIAN                        
Benjamin, Christopher  (DEM)(STR)                  11/21/2019           975.00 CHE GASKINS ROSA                             5200 SW 23 STREET                        WEST PARK, FL 33023                      RETIRED LIBRARIAN                        
Benjamin, Christopher  (DEM)(STR)                  07/31/2019            25.00 CHE GASKINS SAMUEL                           3307 SUMMER BROOK IN                     UNION CITY, GA 30291                     STORE MANAGER                            
Benjamin, Christopher  (DEM)(STR)                  12/01/2019            25.00 CHE GASKINS, III SAMUEL                      3307 SUMMER BROOK LANE                   UNION CITY, GA 30291                     STORE MANAGER                            
Benjamin, Christopher  (DEM)(STR)                  01/01/2020            25.00 CHE GASKINS, III SAMUEL                      3307 SUMMER BROOK LANE                   UNION CITY, FL 30291                     STORE MANAGER                            
Benjamin, Christopher  (DEM)(STR)                  02/01/2020            25.00 CHE GASKINS, III SAMUEL                      3307 SUMMER BROOK LANE                   UNION CITY, GA 30291                     STORE MANAGER                            
Benjamin, Christopher  (DEM)(STR)                  04/30/2020            25.00 CHE GASKINS, III SAMUEL                      3307 SUMMER BROOK LANE                   UNION CITY, GA 30291                     STORE MANAGER                            
Benjamin, Christopher  (DEM)(STR)                  06/30/2020            25.00 CHE GASKINS, III SAMUEL                      3307 SUMMER BROOK LANE                   UNION CITY, GA 30291                     STORE MANAGER                            
Benjamin, Christopher  (DEM)(STR)                  05/31/2020            25.00 CHE GASKINS, III SAMUEL                      3307 SUMMER BROOK LANE                   UNION CITY, GA 30291                     STORE MANAGER                            
Benjamin, Christopher  (DEM)(STR)                  09/30/2019            25.00 CHE GASKINS, III SAMUEL                      3307 SUMMER BROOK LANE                   UNION CITY, GA 30291                     STORE MANAGER                            
Benjamin, Christopher  (DEM)(STR)                  09/01/2019            25.00 CHE GASKINS, III SAMUEL                      3307 SUMMER BROOK LANE                   UNION CITY, GA 30291                     STORE MANAGER                            
Benjamin, Christopher  (DEM)(STR)                  03/31/2020            25.00 CHE GASKINS, III SAMUEL                      3307 SUMMER BROOK LANE                   UNION CITY, GA 30291                     STORE MANAGER                            
Benjamin, Christopher  (DEM)(STR)                  02/29/2020            25.00 CHE GASKINS, III SAMUEL                      3307 SUMMER BROOK LANE                   UNION CITY, GA 30291                     STORE MANAGER                            
Benjamin, Christopher  (DEM)(STR)                  11/01/2019            25.00 CHE GASKINS, III SAMUEL                      3307 SUMMER BROOK LANE                   UNION CITY, GA 30291                     STORE MANAGER                            
Benjamin, Christopher  (DEM)(STR)                  07/31/2020            25.00 CHE GASKINS, III SAMUEL                      3307 SUMMER BROOK LANE                   UNION CITY, GA 30291                                                              
Benjamin, Christopher  (DEM)(STR)                  11/05/2021            25.00 CHE GIBSON ARISTIDE                          8165 NW 66 TERRACE                       TAMARAC, FL 33321                        THERAPIST                                
Benjamin, Christopher  (DEM)(STR)                  06/13/2019           100.00 CHE GIBSON SHIRELY                           251 NW 196TH STREET                      MIAMI GARDENS, FL 33169                  RETIRED                                  
Benjamin, Christopher  (DEM)(STR)                  06/13/2019            50.00 CHE GRAHAM MAXIE                             2511 NW 167TH TERRACE                    MIAMI GARDENS, FL 33054                  TEACHER                                  
Benjamin, Christopher  (DEM)(STR)                  06/23/2020           500.00 CHE GRAYROBINSON PA FLORIDA PAC              301 E. PINE STREET, SUITE 1400           ORLANDO, FL 32801                        PAC                                      
Benjamin, Christopher  (DEM)(STR)                  05/18/2019            50.00 CHE GUERRA CYRIL                             4339 NE 1ST TERRACE                      OAKLAND PARK, FL 33334                   MINISTER                                 
Benjamin, Christopher  (DEM)(STR)                  08/05/2020           500.00 CHE GUNSTER LAW OFFICE                       777 S. FLAGLER DRIVE, SUITE 500 EAST     WEST PALM BEACH, FL 33401                LAW OFFICE                               
Benjamin, Christopher  (DEM)(STR)                  08/02/2020           250.00 CHE HAMILTON JERRY                           3342 LAUREL OAK STREET                   HOLLYWOOD, FL 33312                      ATTORNEY                                 
Benjamin, Christopher  (DEM)(STR)                  07/31/2020           300.00 CHE HANDFIELD LARRY                          4770 BISCAYNE BOULEVARD, SUITE 1250      MIAMI, FL 33137                          ATTORNEY                                 
Benjamin, Christopher  (DEM)(STR)                  04/23/2019            25.00 CHE HARDY ANTHONY                            27907 GETTYSBURG                         FARMINGTON HILLS, FL 48331               MORTGAGE CONSULTANT                      
Benjamin, Christopher  (DEM)(STR)                  06/09/2020            20.20 CHE HARLEY RAFAEL                            PO BOX 552230                            MIAMI GARDENS, FL 33055                  TEACHER                                  
Benjamin, Christopher  (DEM)(STR)                  04/01/2019           250.00 CHE HARTFIELD GARY                           11467 SW 45 PLACE, #101                  MIRAMAR, FL 33025                        GOVERNMENT ADMINISTR                     
Benjamin, Christopher  (DEM)(STR)                  12/08/2021         1,000.00 CHE HCA EAST FLORIDA DIVISION AND GOOD GOVER 101 N. MONROE STREET, SUITE 801          TALLAHASSEE, FL 32301                    POLITICAL COMMITTEE                      
Benjamin, Christopher  (DEM)(STR)                  12/08/2021         1,000.00 CHE HCA NORTH FLORIDA DIVISION AND GOOD GOVE 101 N. MONROE STREET, SUITE 801          TALLAHASSEE, FL 32301                    POLITICAL COMMITTEE                      
Benjamin, Christopher  (DEM)(STR)                  12/08/2021         1,000.00 CHE HCA WEST FLORIDA DIVISION AND GOOD GOVER 101 N. MONROE STREET, SUITE 801          TALLAHASSEE, FL 32301                    POLITICAL COMMITTEE                      
Benjamin, Christopher  (DEM)(STR)                  02/28/2020           100.00 CHE HEIDI ROTH, PA                           2525 PONCE DE LEON BOULEVARD             CORAL GABLES, FL 33134                   MEDIATION                                
Benjamin, Christopher  (DEM)(STR)                  04/13/2019            50.00 CHE HERTZ JOSHUA                             8100 OAK LANE                            MIAMI LAKES, FL 33016                    ATTORNEY                                 
Benjamin, Christopher  (DEM)(STR)                  11/07/2019           250.00 CHE HERTZ, P.A. JOSHUA                       8100 OAK LANE DRIVE, SUITE 403           MIAMI LAKES, FL 33016                    LAW OFFICE                               
Benjamin, Christopher  (DEM)(STR)                  06/13/2019            20.00 CHE HOPPER MAVIS                             2070 DE SOTO DRIVE                       MIRAMAR, FL 33023                        CONSULTANT                               
Benjamin, Christopher  (DEM)(STR)                  05/23/2019           100.00 CHE HOWELL EDWARD                            109 ETHAN MOOR                           JONESBORO, GA 30238                      ENTREPRENEUR                             
Benjamin, Christopher  (DEM)(STR)                  11/05/2021           100.00 CHE HOWELL EDWARD                            109 ETHAN MOOR                           JONESBORO, GA 30238                      OPERATIONS CHIEF                         
Benjamin, Christopher  (DEM)(STR)                  10/15/2021           300.00 CHE INTERNATIONAL LAW PARTNERS               2122 HOLLYWOOD BOULEVARD                 HOLLYWOOD, FL 33020                      LAWYERS                                  
Benjamin, Christopher  (DEM)(STR)                  12/08/2021           500.00 CHE INTERNATIONAL LAW PARTNERS               2122 HOLLYWOOD BOULEVARD                 HOLLYWOOD, FL 33020                      LAWYERS                                  
Benjamin, Christopher  (DEM)(STR)                  06/26/2019            75.00 CHE JACOBSON JON                             2810 SW 87 AVENUE, APT. 811              DAVIE, FL 33328                          ATTORNEY                                 
Benjamin, Christopher  (DEM)(STR)                  12/08/2021           500.00 CHE JAFFER MOHSIN                            3410 STALLION LANE                       WESTON, FL 33331                         UNEMPLOYED                               
Benjamin, Christopher  (DEM)(STR)                  03/21/2019           100.00 CHE JAMES YOLANDA                            PO BOX 614291                            MIAMI, FL 33261                          CHEF                                     
Benjamin, Christopher  (DEM)(STR)                  05/24/2020            25.00 CHE JEAN LOUIS KAREN                         1520 NW 123 STREET                       NORTH MIAMI, FL 33167                                                             
Benjamin, Christopher  (DEM)(STR)                  06/10/2020           250.00 CHE JOHNNY A. GASPARD, LLC                   6625 MIAMI LAKES DRIVE, SUITE 231        MIAMI LAKES, FL 33014                    LAW FIRM                                 
Benjamin, Christopher  (DEM)(STR)                  12/15/2019           100.00 CHE JOHNSON BRIAN                            4510 SW 27 STREET                        WEST PARK, FL 33023                      EXECUTIVE DIRECTOR -                     
Benjamin, Christopher  (DEM)(STR)                  06/16/2019           100.00 CHE JOHNSON BRIAN                            4510 SW 27TH ST                          WEST PARK, FL 33023                      NONPROFIT EXECUTIVE                      
Benjamin, Christopher  (DEM)(STR)                  12/08/2021           250.00 CHE JOHNSON BRIAN                            4510 SW 27 STREET                        WEST PARK, FL 33023                      VICE MAYOR                               
Benjamin, Christopher  (DEM)(STR)                  03/14/2019           250.00 CHE JOHNSON NOEL                             15045 N. SPUR DRIVE                      MIAMI, FL 33161                          ATTORNEY                                 
Benjamin, Christopher  (DEM)(STR)                  06/13/2019           250.00 CHE JOHNSON STEPHEN                          170 NE 159TH ST                          MIAMI, FL 33162                          ATTORNEY                                 
Benjamin, Christopher  (DEM)(STR)                  06/13/2019            75.00 CHE JOHNSON VILLER                           2001 NW 114TH STREET                     MIAMI, FL 33167                          ADMINISTRATOR                            
Benjamin, Christopher  (DEM)(STR)                  06/17/2019           100.00 CHE JONES DAWN GRACE                         3943 W LAKE ESTATES DR                   DAVIE, FL 33328                          ATTORNEY                                 
Benjamin, Christopher  (DEM)(STR)                  11/05/2021            25.00 CHE JONES JAMES                              PO BOX 80237                             DENVER, CO 80237                         UNEMPLOYED                               
Benjamin, Christopher  (DEM)(STR)                  12/08/2021           500.00 CHE KBW INC.                                 2103 CORAL WAY, SUITE 304                MIAMI, FL 33145                          FINANCIAL SERVICES                       
Benjamin, Christopher  (DEM)(STR)                  01/07/2022         1,000.00 CHE KHAN MOHAMMED                            8900 N KENDALL DRIVE                     PINECREST, FL 33176                      DOCTOR                                   
Benjamin, Christopher  (DEM)(STR)                  07/17/2020            50.00 CHE LAW OFFICES OF CAZEAU & ASSOCIATES, P.A. 15554 SW 25 STREET, SUITE 1025           MIRAMAR, FL 33027                        LAW FIRM                                 
Benjamin, Christopher  (DEM)(STR)                  03/21/2020           100.00 CHE LAW OFFICES OF PEREZ-CEBALLOS            814 PINCE DE LEON BOULEVARD, SUITE 318   CORAL GABLES, FL 33134                   LAW OFFICE                               
Benjamin, Christopher  (DEM)(STR)                  06/13/2019           500.00 CHE LAWRENCE CAROL                           831 NW 20TH STREET                       MIAMI GARDENS, FL 33169                  HOSPITAL ADMINISTRAT                     
Benjamin, Christopher  (DEM)(STR)                  05/03/2019            50.00 CHE LAWSON DOUGLAS                           25 EAST BLUE HERON BOULEVARD             RIVIERA BEACH, FL 33404                  CONSULTANT                               
Benjamin, Christopher  (DEM)(STR)                  10/26/2021            50.00 CHE LAWTHER NANCY L.                         9140 SW 59TH AVENUE                      MIAMI, FL 33156                                                                   
Benjamin, Christopher  (DEM)(STR)                  04/10/2019            20.00 CHE LIGHTBOURNE LIONEL                       9571 W HEATHER LANE                      MIRAMAR, FL 33025                        NON-PROFIT DIRECTOR                      
Benjamin, Christopher  (DEM)(STR)                  08/10/2020           125.00 CHE LITIGATION PROCESS SERVERS, LLC          11755 SW 18 STREET, #409                 MIAMI, FL 33175                          PROCESS SERVER                           
Benjamin, Christopher  (DEM)(STR)                  07/23/2020           100.00 CHE LOCKE WENDELL                            PO BOX 15246                             FT. LAUDERDALE, FL 33318                 ATTORNEY                                 
Benjamin, Christopher  (DEM)(STR)                  06/01/2019            25.00 CHE LOVE DERRICK                             20536 NW 13TH CT                         MIAMI, FL 33169                          RETIRED LAW ENFORCEM                     
Benjamin, Christopher  (DEM)(STR)                  03/21/2019           250.00 CHE LOVELY'S IN THE CITY                     1806 NW 183RD STREET                     MIAMI, FL 33056                          RESTAURANT                               
Benjamin, Christopher  (DEM)(STR)                  03/21/2020           100.00 CHE LSCHWSRTZ, LLC                           21320 NE 23 COURT                        MIAMI, FL 33180                          MEDIATION                                
Benjamin, Christopher  (DEM)(STR)                  07/13/2019            50.00 CHE LUBRIN CLAUDIA                           10241 SW 9TH LANE                        PEMBROKE PINES, FL 33025                 NURSE                                    
Benjamin, Christopher  (DEM)(STR)                  03/16/2020            50.00 CHE LYNN DERRICK                             66 NUNN ROAD                             HAVANA, FL 32333                                                                  
Benjamin, Christopher  (DEM)(STR)                  12/08/2021         1,000.00 CHE M MIRZA KHALID                           13100 MUSTANG TRAIL                      SOUTHWEST RANCHES, FL 33330              REAL ESTATE INVESTOR                     
Benjamin, Christopher  (DEM)(STR)                  05/31/2019            50.00 CHE MAHMOOD KHALID                           1792 NW 23RD STREET                      MIAMI, FL 33056                          TEACHER                                  
Benjamin, Christopher  (DEM)(STR)                  11/05/2021           100.00 CHE MALLETT MARSHA                           15540 SW 298TH TER                       HOMESTEAD, FL 33033                      PHARMACIST                               
Benjamin, Christopher  (DEM)(STR)                  06/17/2019            25.00 CHE MCCREA DONNA                             6804 SW 38TH ST                          MIRAMAR, FL 33023                        NURSE                                    
Benjamin, Christopher  (DEM)(STR)                  03/14/2019           100.00 CHE MCGILL DAVID                             1033 NE 17TH WAY                         FT. LAUDERDALE, FL 33304                 ATTORNEY                                 
Benjamin, Christopher  (DEM)(STR)                  04/28/2020            50.00 CHE MCLEOD MICHAEL                           15741 NW 18TH COURT                      MIAMI, FL 33162                          TEACHER                                  
Benjamin, Christopher  (DEM)(STR)                  05/31/2019            20.00 CHE MCLYMONT JEREMY                          11575 CITY HALL PROMENADE, UNIT 455      MIRAMAR, FL 33025                        LAWYER                                   
Benjamin, Christopher  (DEM)(STR)                  04/11/2019            10.00 CHE MCLYMONT JEREMY                          11575 CITY HALL PROMENADE, UNIT 455      MIRAMAR, FL 33035                        ATTORNEY                                 
Benjamin, Christopher  (DEM)(STR)                  12/14/2019            46.12 CHE MENARD YOLA                              150 NW 189 STREET                        MIAMI GARDENS, FL 33169                  TEACHER                                  
Benjamin, Christopher  (DEM)(STR)                  12/08/2021           500.00 CHE MERCHANT RIAZ                            20217 SW 54TH PLACE                      FORT LAUDERDALE, FL 33332                APPLICATIONS DEVELOP                     
Benjamin, Christopher  (DEM)(STR)                  07/17/2019           250.00 CHE METRO-MIAMI OB/GYN ASSOCIATES, P.A.      100NW 170TH STREET SUITE 304             NORTH MIAMI BEACH, FL 33169              MEDICAL OFFICE                           
Benjamin, Christopher  (DEM)(STR)                  06/16/2020         1,000.00 CHE MICHAELS TODD                            330 ALHAMBRA CIRCLE                      CORAL GABLES, FL 33134                   ATTORNEY                                 
Benjamin, Christopher  (DEM)(STR)                  12/08/2021         1,000.00 CHE MICHAELS TODD                            330 ALHAMBRA CIRCLE                      CORAL GABLES, FL 33134                   LAWYER                                   
Benjamin, Christopher  (DEM)(STR)                  03/27/2019         1,000.00 CHE MIRZA KHALID                             13100 MUSTANG TRAIL                      SOUTHWWEST RANCHES, FL 33330             DOCTOR                                   
Benjamin, Christopher  (DEM)(STR)                  11/05/2021           100.00 CHE MONESSAR VETNAH                          7600 MAJORCA PLACE                       ORLANDO, FL 32819                        DEVELOPER                                
Benjamin, Christopher  (DEM)(STR)                  03/23/2019            25.00 CHE MOORE CHARISSE                           9010 BROAD MANOR ROAD                    MIAMI, FL 33147                          ADMINISTRATOR                            
Benjamin, Christopher  (DEM)(STR)                  06/13/2019           500.00 CHE MOORE MARY                               655 LONGFORD LOOP                        APOPKA, FL 32703                         EMPLOYMENT SPECIALIS                     
Benjamin, Christopher  (DEM)(STR)                  12/08/2021           250.00 CHE MOTORWALA SHABBIR                        6800 SW 135 AVENUE                       MIAMI, FL 33183                          UNEMPLOYED                               
Benjamin, Christopher  (DEM)(STR)                  12/08/2021           200.00 CHE MOUGHAL ZAHOOR                           200 SW 120 AVE                           PEMBROKE PINES, FL 33025                 SELF EMPLOYED                            
Benjamin, Christopher  (DEM)(STR)                  02/07/2020            21.20 CHE MULLIN LISA                              101 NE 195 STREET                        MIAMI, FL 33179                          COURT CLERK                              
Benjamin, Christopher  (DEM)(STR)                  02/26/2020            50.00 CHE NEAL JOSHUA                              7361 SW 37 COURT                         DAVIE, FL 33314                          PRINCIPAL                                
Benjamin, Christopher  (DEM)(STR)                  06/13/2019           200.00 CHE NEAL NIKETTE                             7361 SW 37TH COURT                       DAVIE, FL 33314                          MEDICAL DOCTOR                           
Benjamin, Christopher  (DEM)(STR)                  10/31/2019           800.00 CHE NELSON CARLEEN                           20442 NW 7 COURT                         MIAMI, FL 33169                          NURSE                                    
Benjamin, Christopher  (DEM)(STR)                  05/24/2019            20.00 CHE NELSON CARLEEN                           20442 NW 7TH COURT                       MIAMI GARDENS, FL 33169                  NURSE                                    
Benjamin, Christopher  (DEM)(STR)                  03/14/2019            20.00 CHE NELSON CARLEEN                           20442 NW 7TH COURT                       MIAMI, FL 33169                          NURSE                                    
Benjamin, Christopher  (DEM)(STR)                  05/31/2019            20.20 CHE NELSON CARLEEN                           20442 NW 7TH COURT                       MIAMI GARDENS, FL 33169                  NURSE                                    
Benjamin, Christopher  (DEM)(STR)                  05/24/2019           500.00 CHE NELSON CHRISTOPHER                       2600 STREAMVIEW DRIVE                    ODENTON, MD 21113                        INFORMATION SYSTEMS                      
Benjamin, Christopher  (DEM)(STR)                  08/05/2020         1,000.00 CHE NEXT ERA ENERGY PAC                      700 UNIVERSE BOULEVARD                   JUNO BEACH, FL 33408                                                              
Benjamin, Christopher  (DEM)(STR)                  12/08/2021         1,000.00 CHE NEXTERA ENERGY PAC                       700 UNIVERSE BOULEVARD                   JUNO BEACH, FL 33408                     POLITICAL COMMITTEE                      
Benjamin, Christopher  (DEM)(STR)                  08/13/2020           500.00 CHE NORTELUS ROBERTS GROUP, INC              210 S MONROE STREET                      TALLAHASSEE, FL 32301                    LOBBYIST                                 
Benjamin, Christopher  (DEM)(STR)                  07/31/2020           500.00 CHE NORTH FLORIDA CITIZENS FOR JUSTICE       218 SOUTH MONROE STREET                  TALLAHASSEE, FL 32301                                                             
Benjamin, Christopher  (DEM)(STR)                  05/23/2019           100.00 CHE NORWOOD CHRISTOPHER                      14844 BRECKNESS PLACE                    MIAMI LAKES, FL 33016                    CONSULTANT                               
Benjamin, Christopher  (DEM)(STR)                  05/25/2019            25.00 CHE OMER SUBHANI                             13068 NW 19TH STREET                     PEMBROKE PINES, FL 33028                 FINANCE                                  
Benjamin, Christopher  (DEM)(STR)                  06/13/2019           100.00 CHE ORACLE CONSULTING GROUP, LLC             17220 NW 20TH AVENUE                     MIAMI GARDENS, FL 33056                  BUSINESS CONSULTING                      
Benjamin, Christopher  (DEM)(STR)                  07/13/2020           100.00 CHE PAILERE RUBEN                            100 LINCOLN ROAD                         MIAMI, FL 33139                          ATTORNEY                                 
Benjamin, Christopher  (DEM)(STR)                  01/15/2020            20.20 CHE PARKER ADRIAN                            1641 SW 39 STREET                        MIRAMAR, FL 33027                        HEALTH CARE COORDINA                     
Benjamin, Christopher  (DEM)(STR)                  08/02/2019            19.11 CHE PARSON ROBERT                            14715 SW 123 AVE                         MIAMI, FL 33186                          BUSINESS DEVELOPMENT                     
Benjamin, Christopher  (DEM)(STR)                  03/15/2019            50.00 CHE PARSON ROBERT                            14715 SW 123RD AVENUE                    MIAMI, FL 33186                          ADMINSTRATOR                             
Benjamin, Christopher  (DEM)(STR)                  05/03/2019            25.00 CHE PASSMORE MYYA                            1490 NW 3RD AVENUE, APT. 106             MIAMI, FL 33136                          CONSULTANT                               
Benjamin, Christopher  (DEM)(STR)                  08/13/2020         1,000.00 CHE PC IUOE 487 PC                           1428 NW 36 STREET                        TALLAHASSEE, FL 32301                                                             
Benjamin, Christopher  (DEM)(STR)                  06/23/2020           500.00 CHE PEPSICO INC                              700 ANDERSON HILL ROAD                   PURCHASE, NY 10577                       BEVERAGE MANUFACTUER                     
Benjamin, Christopher  (DEM)(STR)                  06/13/2019           100.00 CHE PEREZ SERGIO                             6140 132ND STREET                        MIAMI, FL 33156                          REAL ESTATE                              
Benjamin, Christopher  (DEM)(STR)                  06/13/2019            25.00 CHE PERRYMAN ALEEKA                          3623 CORAL TREE CIR                      COCONUT CREEK, FL 33073                  TEACHER                                  
Benjamin, Christopher  (DEM)(STR)                  03/14/2019            25.00 CHE PIERRE FRAUDLIN                          18900 NE 1ST COURT                       MIAMI, FL 33179                          ATTORNEY                                 
Benjamin, Christopher  (DEM)(STR)                  12/08/2021           100.00 CHE PIERRE-LOUIS PERK                        11732 TERRA BELLA BLVD                   PLANTATION, FL 33325                     OFFICER                                  
Benjamin, Christopher  (DEM)(STR)                  12/27/2019           300.00 CHE PIERSON JOHN                             5305 WILEY STREET                        HOLLYWOOD, FL 33021                      RETIRED                                  
Benjamin, Christopher  (DEM)(STR)                  07/24/2020           100.00 CHE PIGATT MATTHEW                           1300 PERI STREET                         OPA LOCKA, FL 33054                      MAYOR                                    
Benjamin, Christopher  (DEM)(STR)                  06/13/2019           100.00 CHE PILLARS REAL ESTATE SERVICES, LLC        6140 132ND STREET                        MIAMI, FL 33156                          REAL ESTATE                              
Benjamin, Christopher  (DEM)(STR)                  06/25/2021         1,000.00 CHE PITTMAN LAW GROUP P.L.                   1028 EAST PARK AVENUE                    TALLAHASSEE, FL 32301                    BOUTIQUE LAW FIRM                        
Benjamin, Christopher  (DEM)(STR)                  08/10/2020           500.00 CHE PITTMAN LAW GROUP, PL                    4167 AFTON COURT                         WEST PALM BEACH, FL 33409                LAW OFFICE                               
Benjamin, Christopher  (DEM)(STR)                  08/11/2020         1,000.00 CHE POARCH LAND OF CREEK INDIANS             5811 JACK SPRINGS ROAD                   ALMORE, AL 36902                         INDIAN RESERVATION                       
Benjamin, Christopher  (DEM)(STR)                  06/13/2019            50.00 CHE POLLACK GENEVE                           20121 NW 14TH AVE                        MIAMI, FL 33169                          NURSE                                    
Benjamin, Christopher  (DEM)(STR)                  12/14/2019           150.00 CHE PORTER LATOYA                            15331 NW 32 AVENUE                       MIAMI, FL 33054                          TEACHER                                  
Benjamin, Christopher  (DEM)(STR)                  06/13/2020            50.00 CHE POWELL RICHARD                           5207 WHITE OAK LANE                      TAMARAC, FL 33319                                                                 
Benjamin, Christopher  (DEM)(STR)                  05/23/2020           100.00 CHE POWELL SHERIL                            10178 OAK MEADOW LANE                    LAKE WORTH, FL 33449                     ATTORNEY                                 
Benjamin, Christopher  (DEM)(STR)                  06/13/2019           300.00 INK POWERHOUSE INTERNATIONAL                 5107 SW 30TH AVENUE                      DANIA, FL 33314                          MUSICAL ENTERTAINMEN DJ SERVICES         
Benjamin, Christopher  (DEM)(STR)                  06/13/2019            50.00 CHE PRASAD SHAKEEL                           1498 JEFFERSON AVENUE APT #308           MIAMI BEACH, FL 33139                    HOSPITAL ADMINISTRAT                     
Benjamin, Christopher  (DEM)(STR)                  12/08/2021         1,000.00 CHE PROTECTING COASTAL COMMUNITIES PAC       P.O. BOX 1701                            TALLAHASSEE, FL 32302                    POLITICAL COMMITTEE                      
Benjamin, Christopher  (DEM)(STR)                  10/26/2021         1,000.00 CHE PUBLIX SUPERMARKETS INC.                 P.O. BOX 407                             LAKELAND, FL 33802                       SUPERMARKET                              
Benjamin, Christopher  (DEM)(STR)                  04/28/2020            25.00 CHE RAUF WAFEEQ                              5920 S 232 COURT                         KENT, WA 98032                                                                    
Benjamin, Christopher  (DEM)(STR)                  03/08/2019            50.00 CHE REID IKECHI                              1066 SW 102ND TERRACE                    PEMBROKE PINES, FL 33025                 ATTORNEY                                 
Benjamin, Christopher  (DEM)(STR)                  08/07/2019           250.00 CHE REINER & REUBER PA                       9100 SOUTH DADELAND BLVD, SUITE 901      MIAMI, FL 33156                          ATTORNEY                                 
Benjamin, Christopher  (DEM)(STR)                  08/12/2020           500.00 CHE RESTORING INTEGRITY PC                   PO BOX 30265                             FT. LAUDERDALE, FL 33303                                                          
Benjamin, Christopher  (DEM)(STR)                  03/22/2019            50.00 CHE RHODES ANTHONY                           10853 CYPRESS GLEN DRIVE                 CORAL SPRINGS, FL 33071                  TEACHER                                  
Benjamin, Christopher  (DEM)(STR)                  03/17/2020            50.00 CHE RILES KEVIN                              19510 NW 5 AVENUE                        MIAMI GARDENS, FL 33169                                                           
Benjamin, Christopher  (DEM)(STR)                  03/09/2019           100.00 CHE ROBERT RACHEL                            7250 NW 1ST AVENUE                       PEMBROKE PINES, FL 33024                 ADMINISTRATOR                            
Benjamin, Christopher  (DEM)(STR)                  06/17/2019           100.00 CHE ROBERTS RUBAN                            1335 NW 172 TERR                         MIAMI GARDENS, FL 33169                  ADMIN CONSULTANT                         
Benjamin, Christopher  (DEM)(STR)                  07/21/2020            25.00 CHE ROCHELSON MERI                           2060 NE 209 STREET                       MIAMI, FL 33179                                                                   
Benjamin, Christopher  (DEM)(STR)                  10/13/2021            25.00 CHE RODENHUIS WILHELMINA                     6019 BAYVIEW DR                          FORT LAUDERDALE, FL 33308                UNEMPLOYED                               
Benjamin, Christopher  (DEM)(STR)                  10/05/2019           500.00 CHE RODRIGUEZ ROSA                           5700 COLLINS AVENUE, APT 9-C             MIAMI BEACH, FL 33140                    MEDIATOR                                 
Benjamin, Christopher  (DEM)(STR)                  05/22/2020            25.00 CHE RODSTEIN JOSH                            9655 S. DIXIE HIGHWAY                    MIAMI, FL 33156                          REAL ESTATE BROKER                       
Benjamin, Christopher  (DEM)(STR)                  06/25/2021         1,000.00 CHE RONALD BOOK GOVERNMENTAL CONSU           18851 NE 29TH AVENUE SUITE 1010          AVENTURA, FL 33180                       GOVERNMENT LOBBYING                      
Benjamin, Christopher  (DEM)(STR)                  06/25/2021         1,000.00 CHE RONALD BOOK P.A.                         18851 NE 29TH AVENUE SUITE 1010          AVENTURA, FL 33180                       ACCLAIMED LOBBYIST                       
Benjamin, Christopher  (DEM)(STR)                  01/04/2022         1,000.00 CHE ROSA RODRIGUEZ                           5700 COLLINS AVENUE #9C                  MIAMI BEACH, FL 33140                    LAWYER                                   
Benjamin, Christopher  (DEM)(STR)                  07/10/2020         1,000.00 CHE RUBENSTEIN ROBERT                        3645 SAINT GAUDENS ROAD                  MIAMI, FL 33133                          ATTORNEY                                 
Benjamin, Christopher  (DEM)(STR)                  06/13/2019            50.00 CHE RUTLEDGE PIERRE                          798 NW 55TH ST                           MIAMI, FL 33127                          TEACHER/ADMINISTRATO                     
Benjamin, Christopher  (DEM)(STR)                  03/09/2019         1,000.00 CHE SALZHAUER MICHAEL                        1140 96TH STREET                         BAY HARBOR ISLANDS, FL 33154             DOCTOR                                   
Benjamin, Christopher  (DEM)(STR)                  05/18/2019            50.00 CHE SAMAROO MICHELE                          7601 E. TREASURE DRIVE, APT. 1405        NORTH BAY VILLAGE, FL 33141              LAWYER                                   
Benjamin, Christopher  (DEM)(STR)                  03/22/2019           100.00 CHE SANTIAGO & ASSOCIATES                    9770 S. MILITARY TRAIL, SUITE B4-241     BOYNTON BEACH, FL 33436                  LAW FIRM                                 
Benjamin, Christopher  (DEM)(STR)                  11/05/2021            25.00 CHE SCOTT SKEETER                            10231 NW 191 STREET                      PEMBROKE PINES, FL 33026                 COMPLIANCE                               
Benjamin, Christopher  (DEM)(STR)                  11/05/2021           100.00 CHE SEAN THOMPSON                            18495 S DIXIE HWY                        CUTLER BAY, FL 33157                     RV REPAIR                                
Benjamin, Christopher  (DEM)(STR)                  12/08/2021         1,000.00 CHE SEIU FLORIDA STATE COUNCIL PC            14645 NW 77TH AVENUE, SUITE 201          MIAMI LAKES, FL 33014                    COMMUNITY UNION                          
Benjamin, Christopher  (DEM)(STR)                  05/23/2019           500.00 CHE SENATUS LUCKNER                          519 NE 71ST STREET                       MIAMI, FL 33138                          CORP. DIRECTOR OF PR                     
Benjamin, Christopher  (DEM)(STR)                  05/18/2019            50.00 CHE SHAW CHRISTINE                           1322 EASTLAND AVENUE                     KINGSTREE, SC 29556                      CONSULTANT                               
Benjamin, Christopher  (DEM)(STR)                  11/14/2019           250.00 CHE SHAW SEAN                                PO BOX 4846                              TAMPA, FL 33677                          ATTORNEY                                 
Benjamin, Christopher  (DEM)(STR)                  11/05/2021            15.00 CHE SHEMTOV JOSHUA                           12425 NW 20 AVENUE                       MIAMI, FL 33167                          UNEMPLOYED                               
Benjamin, Christopher  (DEM)(STR)                  11/05/2021            50.00 CHE SIDDIQUI IMRAN                           18176 BLUE LAKE WAY                      BOCA RATON, FL 33498                     LAWYER                                   
Benjamin, Christopher  (DEM)(STR)                  06/07/2020            50.00 CHE SKELTON RENWICK                          14402 MORENO AVENUE                      HOUSTON, TX 77405                                                                 
Benjamin, Christopher  (DEM)(STR)                  07/17/2020         1,000.00 CHE SLIP N SLIDE RECORDS                     919 4TH STREET                           MIAMI BEACH, FL 33139                    RECORD LABEL                             
Benjamin, Christopher  (DEM)(STR)                  03/14/2019            20.00 CHE SLOUGH SHELETTA                          3714 BEECH BOTTOM LANE                   SNELLVILLE, GA 30039                     NURSE                                    
Benjamin, Christopher  (DEM)(STR)                  03/15/2020            19.11 CHE SMITH ERIC                               2555 GLENROCK DRIVE                      DECATUR, GA 30032                                                                 
Benjamin, Christopher  (DEM)(STR)                  06/13/2019            50.00 CHE SMITH SHANTELLE                          5651 MAYO ST                             HOLLYWOOD, FL 33023                      ADMINSTRATIVE ASSIST                     
Benjamin, Christopher  (DEM)(STR)                  12/14/2019           100.00 CHE SMITH TARLESHA                           801 NW 151 STREET                        NORTH MIAMI BEACH, FL 33169              LAWYER                                   
Benjamin, Christopher  (DEM)(STR)                  07/21/2020         1,000.00 CHE SOUTH FLORIDA CITIZENS FOR JUSTICE       218 S. MONROE STREET                     TALLAHASSEE, FL 32301                                                             
Benjamin, Christopher  (DEM)(STR)                  03/16/2020           100.00 CHE SPARKS LOUIS                             20530 NW 9TH PLACE                       MIAMI GARDENS, FL 33169                  FIRE FIGHTER                             
Benjamin, Christopher  (DEM)(STR)                  07/25/2019           150.00 CHE SPRING LARRY                             1717 N. BAYSHORE DRIVE                   MIAMI, FL 33132                          CITY ADMINSTRATOR                        
Benjamin, Christopher  (DEM)(STR)                  06/28/2019           500.00 CHE STERN RONALD                             876 SPINNAKER DR                         HOLLYWOOD, FL 33019                      ATTORNEY                                 
Benjamin, Christopher  (DEM)(STR)                  05/17/2019           100.00 CHE STOVALL WILLIE                           4310 SW 18TH STREET                      WEST PARK, FL 33023                      CABLE INSTALLER                          
Benjamin, Christopher  (DEM)(STR)                  06/17/2020           500.00 CHE STRONG LEADERSHIP OF SOUTH FLORIDA       2600 S. DOUGLAS ROAD, SUITE 900          CORAL GABLES, FL 33134                   PAC                                      
Benjamin, Christopher  (DEM)(STR)                  03/14/2020            19.11 CHE STUART ANSON                             7199 NW 49 PLACE                         LAUDERHILL, FL 33319                                                              
Benjamin, Christopher  (DEM)(STR)                  05/19/2019            35.00 CHE STUART, JR. JAMES                        7786 NW 14TH COURT                       MIAMI, FL 33147                          LAW ENFORCEMENT                          
Benjamin, Christopher  (DEM)(STR)                  03/12/2020            50.00 CHE SUBHANI OMAR                             13824 NW 11 STREET                       PEMBROKE PINES, FL 33028                                                          
Benjamin, Christopher  (DEM)(STR)                  10/26/2021           100.00 CHE TANT ALLISON                             6035 BOYNTON HOMESTEAD                   TALLAHASSEE, FL 32312                                                             
Benjamin, Christopher  (DEM)(STR)                  08/13/2020         1,000.00 CHE TEAMSTERS LOCAL UNION NO 769, INC.       12365 W DIXIE HIGHWAY                    NORTH MIAMI, FL 33161                                                             
Benjamin, Christopher  (DEM)(STR)                  04/30/2019           100.00 CHE TERRY DEWAYNE                            8225 SW 171 TERRACE                      PALMETTO BAY, FL 33157                   ATTORNEY                                 
Benjamin, Christopher  (DEM)(STR)                  06/06/2019           250.00 CHE THE ARTHUR FIRM PL                       4770 BISCAYNE BOULEVARD SUITE 1250       MIAMI, FL 33137                          ATTORNEY                                 
Benjamin, Christopher  (DEM)(STR)                  07/28/2020         1,000.00 CHE THE DOCTORS COMPANY FLORIDA PAC          PO BOX 2900                              NAPA, CA 94558                                                                    
Benjamin, Christopher  (DEM)(STR)                  06/16/2020           250.00 CHE THE JOSEPH FIRM, P.A.                    290 NW 165TH STREET, PENTHOUSE 6         MIAMI, FL 33169                          LAW FIRM                                 
Benjamin, Christopher  (DEM)(STR)                  06/25/2021           500.00 CHE THE SOUTHERN GROUP OF FLORIDA            P.O. BOX 10570                           TALLAHASSEE, FL 32302                    LOBBYING INDUSTRY                        
Benjamin, Christopher  (DEM)(STR)                  03/14/2019           250.00 CHE THOMPSON CLAUDIOUS                       650 NW 210TH STREET                      MIAMI, FL 33169                          ADMINISTRATOR                            
Benjamin, Christopher  (DEM)(STR)                  12/08/2021           250.00 CHE THOMPSON CLAUDIOUS                       650 NW 210 STREET, UNIT 105              MIAMI, FL 33169                          CHIEF OF STAFF                           
Benjamin, Christopher  (DEM)(STR)                  03/13/2019            50.00 CHE THOMPSON SEAN                            18495 S. DIXIE HIGHWAY                   CUTLER RIDGE, FL 33157                   MECHANIC                                 
Benjamin, Christopher  (DEM)(STR)                  07/10/2019           225.00 CHE TRAFFIC TICKET OFFICE                    720 NW 103RD STREET                      MIAMI, FL 33150                          LAW OFFICE                               
Benjamin, Christopher  (DEM)(STR)                  08/07/2020           250.00 CHE TRAFFIC TICKET OFFICE                    720 NW 103 STREET                        MIAMI, FL 33150                          LAW OFFICE                               
Benjamin, Christopher  (DEM)(STR)                  03/29/2019         1,000.00 CHE TRIDENT FINANCIAL HOLDINGS, LLC          18574 SW 17TH COURT                      MIRAMAR, FL 33029                        CONTRACTOR                               
Benjamin, Christopher  (DEM)(STR)                  12/08/2021         1,000.00 CHE UNITED STATES SUGAR CORP                 111 PONCE DE LEON AVENUE                 CLEWISTON, FL 33440                      AGRICULTURE                              
Benjamin, Christopher  (DEM)(STR)                  08/12/2020         1,000.00 CHE UNITED STATES SUGAR CORPORATION          111 PINCE DE LEON AVENUE                 CLEWISTON, FL 33440                      SUGAR MANUFACTURER                       
Benjamin, Christopher  (DEM)(STR)                  12/14/2019           500.00 INK VEREEN RODERICK                          14630 SOUTH RIVER DRIVE                  MIAMI, FL 33167                          ATTORNEY             BANQUET PAVILION    
Benjamin, Christopher  (DEM)(STR)                  06/13/2019           500.00 CHE VEREEN RODERICK                          14630 SOUTH RIVER DRIVE                  MIAMI, FL 33167                          ATTORNEY                                 
Benjamin, Christopher  (DEM)(STR)                  05/20/2019           100.00 CHE VO SUPPORT COORDINATION                  255 NW 194TH TERRACE                     MIAMI GARDENS, FL 33169                  HEALTHCARE                               
Benjamin, Christopher  (DEM)(STR)                  12/12/2019           100.00 INK WAHID KHURRUM                            1560 SAWGRASS CORPORATE PARKWAY          SUNRISE, FL 33323                        ATTORNEY             TICKET TO UNCF LUNCH
Benjamin, Christopher  (DEM)(STR)                  07/09/2020           500.00 CHE WAHID KHURRUM                            1828 NW 124 AVENUE                       CORAL SPRINGS, FL 33071                  ATTORNEY                                 
Benjamin, Christopher  (DEM)(STR)                  07/01/2019           100.00 CHE WALKER VANEESA                           8844 MIRAMAR PARKWAY                     MIRAMAR, FL 33025                        DOCTOR                                   
Benjamin, Christopher  (DEM)(STR)                  06/20/2020            19.11 CHE WALLER DEL SHON                          2710 BROADMOOR CIRCLE                    MISSOURI CITY, TX 77459                                                           
Benjamin, Christopher  (DEM)(STR)                  05/13/2019           250.00 CHE WANZA ANDREA                             1353 NW 204TH STREET                     MIAMI GARDENS, FL 33169                  EDUCATION ADMINISTRA                     
Benjamin, Christopher  (DEM)(STR)                  03/29/2019           100.00 CHE WARTHEN, SR. ARTIS                       7511 TROPICANA STREET                    MIRAMAR, FL 33023                        RETIRED BALIFF                           
Benjamin, Christopher  (DEM)(STR)                  04/02/2020            50.00 CHE WEST SHIREEN                             5010 KINGSBRIDGE PASS                    POWER SPRINGS, GA 30127                  TEACHER                                  
Benjamin, Christopher  (DEM)(STR)                  05/17/2019            10.00 CHE WHITEHEAD LASHANDA                       8513 SANDPIPER RIDGE AVENUE              TAMPA, FL 33647                          TEACHER                                  
Benjamin, Christopher  (DEM)(STR)                  06/13/2019            25.00 CHE WILLIAMS CLIFFORD                        14 FOREST RIDGE CT                       ATLANTA, GA 30350                        CONSULTANT                               
Benjamin, Christopher  (DEM)(STR)                  12/14/2019            23.06 CHE WILLIAMS LAWANDA                         1815 NW 129 TERRACE                      MIAMI, FL 33167                          TEACHER                                  
Benjamin, Christopher  (DEM)(STR)                  03/21/2020            25.00 CHE WILLIAMS LAWANDA                         1815 NW 129 TERRACE                      MIAMI, FL 33167                                                                   
Benjamin, Christopher  (DEM)(STR)                  05/22/2019            50.00 CHE WILLIAMS SHERRIA                         6873 NW 173RD DRIVE, #C203               HIALEAH, FL 33015                        CONSULTANT                               
Benjamin, Christopher  (DEM)(STR)                  03/11/2019            25.00 CHE WIMBERLY ANNA                            5411 SW 19TH STREET                      WEST PARK, FL 33023                      BUS DRIVER                               
Benjamin, Christopher  (DEM)(STR)                  03/16/2019           100.00 CHE WOODBURY ANTONIO                         2370 NW 152ND STREET                     MIAMI, FL 33054                          INSURANCE AGENT                          
Benjamin, Christopher  (DEM)(STR)                  03/08/2019            50.00 CHE WRIGHT ERICA                             269 NW 7TH AVENUE                        MIAMI, FL 33136                          ATTORNEY                                 
Benjamin, Christopher  (DEM)(STR)                  04/11/2019            20.00 CHE WRIGHT JOHN                              920 NW 206 TERRACE                       MIAMI GARDENS, FL 33169                  FIREFIGHTER                              
Benjamin, Christopher  (DEM)(STR)                  04/11/2019            25.00 CHE ZAMOR STANLEY                            7958 PINES BOULEVARD                     PEMBROKE PINES, FL 33024                 MEDIATOR                                 
------------------------------------------------------------------------------
                                                       Total:        94,445.15
367 Contribution(s) Selected
Related Medical Legislation
HB 1113 Employer Retaliation for Covid-19 Quarantine: 
Prohibits employer from taking retaliatory action against employee who takes leave of absence to quarantine after testing positive for COVID-19 & provides proof of positive test to employer; authorizes employee to use sick leave for such quarantine if sick leave is available to employee.
HB 17  Telehealth Practice Standards: 
Revises prohibition on prescribing controlled substances through use of telehealth to include only specified controlled substances. 
HB 173 Care of Students with Epilepsy or Seizure Disorders: 
Requires school to provide epilepsy or seizure disorder care to student; provides for creation & implementation of individualized seizure action plan for students with epilepsy or seizure disorders to receive health care at school; provides requirements for DOE, schools, school nurses & certain other school employees, & such plans.
HB 357 Pharmacies and Pharmacy Benefit Managers: 
Revises entities conducting pharmacy audits to which certain requirements & restrictions apply; authorizes audited pharmacies to appeal certain findings; provides that health insurers & HMOs that transfer certain payment obligation to pharmacy benefit managers remain responsible for specified violations; provides penalty for failure to register as pharmacy benefit managers.
HB 413 Delegation of the Administration of Prescription Medications: 
Requires nurse registry that authorizes registered nurse to delegate tasks to certified nursing assistant or home health aide to ensure certain requirements are met; authorizes registered nurse to delegate administration of duties for care of patient of nurse registry or county detention facility; authorizes certified nursing assistants to administer certain medication to patients of nurse registries or county detention facilities.
HB 459 Step-therapy Protocols: 
Revises circumstances under which step-therapy protocols may not be required; requires health insurers & HMOs to publish on their websites & provide to their insureds & subscribers specified information; provides requirements for procedures for requests & appeals of denials of protocol exemptions; provides requirements for authorizations & denials of protocol exemption requests; authorizes health insurers & HMOs to request specified documentation.
HB 855 Managed Care Plan Performance: 
Requires managed care plans to collect & report specified measures beginning with certain data reporting period; requires plans to stratify reported measures by specified categories beginning with certain data reporting period; requires plan's performance to be published on its website in specified manner; requires AHCA to use measures to monitor plan performance.