Back to Politician by State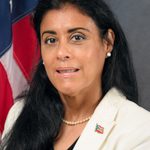 State Representative DAISY MORALES
Last updated: February 19th, 2022
Legislative Session:
State: FL
Legislative district: 48
Nearby cities: Orlando/Pine Castle
Service dates: 2021 - Present
Party: Democrat
Medical Freedom Rating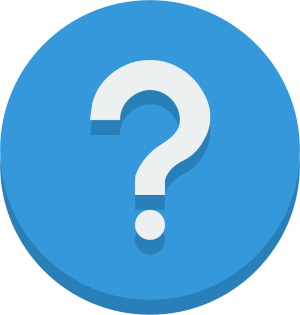 Committees
Education & Employment Committee; Post-Secondary Education & Lifelong Learning Subcommittee; Agriculture & Natural Resources Appropriations Subcommittee; Congressional Redistricting Subcommittee; Finance & Facilities Subcommittee
Contact Info
Capitol Office
1301 The Capitol
402 South Monroe Street
Tallahassee, FL 32399-1300


(850) 717-5048
District Office
Suite 221
5449 South Semoran Boulevard
Orlando, FL 32822-1779


(407) 207-3840
Legislative Assistants
Legislative Aide:
Pamela Newton
District Aide:
Maria Kolmetz
Morales, Daisy  (DEM)(STR)                         09/24/2020         1,000.00 CHE 1199 SEIU FLORIDA PC                     2881 CORPORATE WAY                       MIRAMAR, FL 33025                                                                 
Morales, Daisy  (DEM)(STR)                         09/27/2021           500.00 CHE 1199 SEIU FLORIDA POLITICAL COMMITTEE    2881 CORPORATE WAY                       MIRAMAR, FL 33025                                                                 
Morales, Daisy  (DEM)(STR)                         07/17/2020           500.00 CHE A NEW DIRECTION FOR FLORIDA              2618 CENTENNIAL PL                       TALLAHASSEE, FL 32308                    NON PROFIT                               
Morales, Daisy  (DEM)(STR)                         07/17/2020            10.00 CHE ACCESSORIES JIREH                        2677 SEDGEFIELD A-VE                     DELTONA, FL 32725                                                                 
Morales, Daisy  (DEM)(STR)                         09/27/2021           500.00 CHE ACPAC AUTOMOBILE CLUB POLITICAL ACTION C 1 AUTO CLUB DRIVE                        DEARBORN, MI 48126                                                                
Morales, Daisy  (DEM)(STR)                         10/27/2020           500.00 CHE ADVOCATES FOR FLORIDA FAMILIES INC       1106 N FRANKLIN ST                       TAMPA, FL 3360                                                                    
Morales, Daisy  (DEM)(STR)                         09/05/2020            50.00 CHE AGUIAR MILTON                            1076 ABELL CIRCLE                        OVIEDO, FL                                                                        
Morales, Daisy  (DEM)(STR)                         06/12/2020            50.00 CHE ALBERTO RIVAS STUDIOS LLC                661 LITTLE WEKIVA RD                     ALTAMONTE SPRINGS, FL 32714              PHOTOGRAPHY                              
Morales, Daisy  (DEM)(STR)                         09/23/2020         1,000.00 CHE ALLIANCE FOR PROGRESSIVE REPRESENTATIVE  P O BOX 1701                             TALLAHASSEE, FL 32302                                                             
Morales, Daisy  (DEM)(STR)                         06/12/2020            25.00 CHE BARTLETT IDA                             P O BOX 617126                           ORLANDO, FL 32861                                                                 
Morales, Daisy  (DEM)(STR)                         05/29/2020           500.00 CHE BILBAO INVESTMENT GROUP                  6745 GADWALL LN                          ORLANDO, FL 32810                        INVESTMENT GROUP                         
Morales, Daisy  (DEM)(STR)                         06/24/2020           100.00 CHE BILBAO INVESTMENT GROUP  INC             6745 GADWALL LN                          ORLANDO, FL 32810                        INVESTMENT GROUP                         
Morales, Daisy  (DEM)(STR)                         09/18/2020            50.00 CHE BLAS THOMAS                              2425 POINT O WOODS                       OVIEDO, FL 32765                                                                  
Morales, Daisy  (DEM)(STR)                         10/22/2020           500.00 CHE BOOK RONALD                              491 COCONUT PALM TER                     PLANTATION, FL 333                                                                
Morales, Daisy  (DEM)(STR)                         08/28/2020            10.00 CHE BURKE ARNEE                              11034 ARROWTREE BLVD                     CLERMONNT, FL 34715                                                               
Morales, Daisy  (DEM)(STR)                         10/21/2020         1,000.00 CHE CENTRAL FLORIDA CITIZEN FOR JUSTIC3E     218 S. MONROE STE                        TALLAHASSEE, FL                                                                   
Morales, Daisy  (DEM)(STR)                         10/09/2020         1,000.00 CHE COMCAST CORPORATION                      1701 JFK BLVD                            PHILADELPHIA, PA 19103                   COMMUNICATION                            
Morales, Daisy  (DEM)(STR)                         10/15/2020         1,000.00 CHE CWA                                      213 S ADAMS ST                           TALLAHASSEE, FL 32301                                                             
Morales, Daisy  (DEM)(STR)                         08/21/2020           100.00 CHE DAISY FOR FLORIDA                        P O BOX 568312                           ORLANDO, FL                              FUNDRAISING T-SHIRT                      
Morales, Daisy  (DEM)(STR)                         09/01/2020            48.10 CHE DIAZ JEFFEY                              14870 FELLS LN                           ORLANDO, FL 32827                                                                 
Morales, Daisy  (DEM)(STR)                         09/15/2020           200.00 CHE DWCF                                     15346 PONCE DE LEON LN                   CLERMONT, FL 34714                       POLITICAL COMMITTEE                      
Morales, Daisy  (DEM)(STR)                         09/24/2020         1,000.00 CHE FLORIDA BEER WHOLESALERES                215 S. MONROE STE STE 340                TALLAHASSEE, FL 32301                                                             
Morales, Daisy  (DEM)(STR)                         09/23/2020           500.00 CHE FLORIDA CONSUMER FIRST                   6619 S DIXIE HWY # 158                   MIAMI, FL 33143                                                                   
Morales, Daisy  (DEM)(STR)                         09/30/2020         1,000.00 CHE FLORIDA EDUCATION ASSOCIATION ADVOCACYFU 213N ADAMS  ST                           TALLAHASSEE, FL 32301                                                             
Morales, Daisy  (DEM)(STR)                         10/21/2020         1,000.00 CHE FLORIDA JUSTICE PC                       218 S. MONROE STE                        TALLAHASSEE, FL                                                                   
Morales, Daisy  (DEM)(STR)                         09/24/2020         1,000.00 CHE FLORIDA MEDICAL ASSOCIATION              1430 PIEDMONT DR EAST                    TALLAHASSEE, FL 32308                                                             
Morales, Daisy  (DEM)(STR)                         10/15/2020           500.00 CHE FLORIDA NURSES ASSOCIATION               P O BOX 536985                           ORLANDO, FL 32853                                                                 
Morales, Daisy  (DEM)(STR)                         06/30/2021           500.00 CHE FLORIDA PODIATRY POLITICAL COMMITTEE     6707 38TH AVE N                          ST PETERSBURG, FL 33710                  POLITICAL COMMITTEE                      
Morales, Daisy  (DEM)(STR)                         10/09/2020           500.00 CHE FLORIDA'S RIGHT TO KNOW POLITICAL COMMIT 1 S E 3RD AVE STE 1750                   MIAMI, FL 33131                                                                   
Morales, Daisy  (DEM)(STR)                         10/14/2020           200.00 CHE FM TRAIL LAWYERS FOR A BETTER AND SMARTE 200 E BROWARD BLVD STE 1800              FT LAUDERDALE, FL 33301                                                           
Morales, Daisy  (DEM)(STR)                         09/25/2020           500.00 CHE FRIENDS OF DANY DALEY                    120 MONROE ST                            TALLAHASSEE, FL 32301                                         HD 97               
Morales, Daisy  (DEM)(STR)                         09/23/2020         1,000.00 CHE FUND FOR CHILDREN AND PUBLIC EDUCATION   1020 WEBSTER AVE                         ORLANDO, FL 32804                                                                 
Morales, Daisy  (DEM)(STR)                         09/16/2020           100.00 CHE GONZALEZ GABE                            4115 FLOWER BOX CT                       FAIRFAX, VA 2200                                                                  
Morales, Daisy  (DEM)(STR)                         10/29/2020           242.45 CHE GRAYSON ALAN                             9477 WESTOVER CLUB CIRCLE                WINDERMERE, FL 34786                     LAWYER                                   
Morales, Daisy  (DEM)(STR)                         10/29/2020            20.00 CHE GUCHKOVA MARIA                           413 N ALAFAYA TRAIL                      ORLANDO, FL 32828                                                                 
Morales, Daisy  (DEM)(STR)                         06/04/2020            35.00 CHE GUTIERREZ ANASTACIO                      935 W OAK RIDGE RD                       ORLANDO, FL 32809                                                                 
Morales, Daisy  (DEM)(STR)                         09/19/2020            10.00 CHE HAQUE SAIF                               976 BAY VISTA ESTATES BLVD               ORLANDO, FL 32836                                                                 
Morales, Daisy  (DEM)(STR)                         10/15/2020           242.45 CHE INTER-VISION HOMES INC                   2329 PARK VILLAGE PL                     APOPKA, FL 32712                                                                  
Morales, Daisy  (DEM)(STR)                         06/02/2020           200.00 CHE ISWS LLC                                 1315 LONG ST                             ORLANDO, FL 32805                        HEALTH SERVICES                          
Morales, Daisy  (DEM)(STR)                         08/21/2020           100.00 CHE JUSTINIANO EDGAR                         P O BOX 622446                           ORLANDO, FL 32862                                                                 
Morales, Daisy  (DEM)(STR)                         09/15/2020            50.00 CHE KARINGTON ALEX                           2315 INDIAN MOUND TRAIL                  KISSIMMEE, FL 34746                                                               
Morales, Daisy  (DEM)(STR)                         06/12/2020            50.00 CHE KOO MARIA                                4309 NEKO CT                             ORLANDO, FL 32829                                                                 
Morales, Daisy  (DEM)(STR)                         07/03/2020            25.00 CHE LILLIE ROBERT                            2409 QUEENS LACE TRAILS                  CHATTANOOOGA, TN 37421                                                            
Morales, Daisy  (DEM)(STR)                         07/20/2020            20.00 CHE LUCAS CAROLYN                            P O BOX 622101                           ORLANDO, FL 32862                                                                 
Morales, Daisy  (DEM)(STR)                         07/03/2020            20.00 CHE LUCAS INGRID                             3410 NW 45 TERR                          LAUDERDALE LAKES, FL 33319                                                        
Morales, Daisy  (DEM)(STR)                         07/22/2020            20.00 CHE LUCAS MARILYN                            P O BOX 622101                           ORLANDO, FL 32862                                                                 
Morales, Daisy  (DEM)(STR)                         05/29/2020            10.00 CAS LUCAS MARILYN                            P O BOX 622101                           ORLANDO, FL 32862                                                                 
Morales, Daisy  (DEM)(STR)                         07/12/2020           100.00 CHE LUCAS NICHOLAS                           5005 TAMARACK AVE                        MCALLEN, TX 78501                                                                 
Morales, Daisy  (DEM)(STR)                         06/02/2020           200.00 CHE M MORENO ITF                             337 GLEN CLUB DR                         DEBARY, FL                               CLEANING                                 
Morales, Daisy  (DEM)(STR)                         08/03/2020            75.00 CHE MALDONADO JR GABRIEL                     P O BOX 948023                           MAITLAND, FL 32794                                                                
Morales, Daisy  (DEM)(STR)                         07/29/2020           100.00 CHE MARK'S ULTRAMOTIVE INC                   2842 FORSYTH RD STE 504                  WINTER PARK, FL 32792                    AUTOMOTIVE SERVICE                       
Morales, Daisy  (DEM)(STR)                         07/11/2020            40.95 INK MARTINEZ MARIA                           11717 SAWYER ST                          ORALNDO, FL 32817                                             CAMPAIGN SIGNS      
Morales, Daisy  (DEM)(STR)                         07/03/2020            25.00 CHE MAYBERRY BONITA                          5109 SOUTHERN BELLE LN                   GARNER, NC                                                                        
Morales, Daisy  (DEM)(STR)                         07/01/2020            20.00 CHE MCCALL HOWARD                            5109 SOUTHERN BELLE LN                   GARNER, FL 27529                                                                  
Morales, Daisy  (DEM)(STR)                         09/19/2020           100.00 CHE MCFARLAND TYRONE                         10844 PIPING ROCK CIR                    ORLANDO, FL 32817                        PASTOR                                   
Morales, Daisy  (DEM)(STR)                         06/01/2020           100.00 CHE MILANO TARCIS                            6249 SPEACH DR                           ORLANDO, FL 32808                        INDIVIDUAL                               
Morales, Daisy  (DEM)(STR)                         07/17/2020           500.00 CHE MOISE RUDOLPH                            671 NW 119 TH STREET                     NORTH MIAMI, FL 33168                    DOCTOR                                   
Morales, Daisy  (DEM)(STR)                         08/11/2020            25.00 CHE MORALES DAISY                            P O BOX 568312                           ORLANDO, FL                                                                       
Morales, Daisy  (DEM)(STR)                         07/30/2020           140.00 CHE MORALES DAISY                            PO BOX 568312                            ORLANDO, FL 32856                        FUNDRAISING                              
Morales, Daisy  (DEM)(STR)                         08/07/2020            40.00 CHE MORALES DAISY                            P O BOX 622101                           ORLANDO, FL 32862                                                                 
Morales, Daisy  (DEM)(STR)                         08/03/2020            60.00 CHE MORALES DAISY                            P O BOX 568312                           ORLANDO, FL                                                                       
Morales, Daisy  (DEM)(STR)                         07/08/2020             2.00 CHE MORALES DAISY                            P O BOX 568312                           ORLANDO, FL                              DAISY FOR FLORIDA CA                     
Morales, Daisy  (DEM)(STR)                         07/01/2020           100.00 CHE MORALES DAISY                            PO BOX 568312                            ORLANDO, FL 32856                                                                 
Morales, Daisy  (DEM)(STR)                         07/01/2020           200.00 CHE MORALES DAISY                            PO BOX 568312                            ORLANDO, FL                                                                       
Morales, Daisy  (DEM)(STR)                         07/07/2020            10.00 CHE MORALES DAISY                            PO BOX 568312                            ORLANDO, FL                                                                       
Morales, Daisy  (DEM)(STR)                         07/10/2020        10,000.00 LOA MORALES DAISY                            P O BOX 568312                           ORLANDO, FL 32856                                                                 
Morales, Daisy  (DEM)(STR)                         05/21/2020            50.00 CAS MORALES DAISY                            P O BOX 568312                           ORLANDO, FL 32656                                                                 
Morales, Daisy  (DEM)(STR)                         07/20/2020            10.00 CHE MORALES DAISY                            P O BOX 568312                           ORLANDO, FL 32856                                                                 
Morales, Daisy  (DEM)(STR)                         07/14/2020           100.00 CHE MORALES DAISY                            P O BOX 568312                           ORLANDO, FL 32856                                                                 
Morales, Daisy  (DEM)(STR)                         06/22/2020           200.00 CHE MORALES DAISY                            P O BOX 568312                           ORLANDO, FL                              DAISY CONTRIBUTING T                     
Morales, Daisy  (DEM)(STR)                         06/02/2020           910.00 CHE MORALES DAISY                            P O BOX 568312                           ORLANDO, FL                              TO PAY QUALIFYING FE                     
Morales, Daisy  (DEM)(STR)                         01/26/2021         5,000.00 COF MORALES DAISY                            P O BOX 568312                           ORLANDO, FL 32856                        CANDIDATE                                
Morales, Daisy  (DEM)(STR)                         11/05/2021         1,000.00 CHE NBC UNIVERSAL MEDIA LLC                  UNIVERSAL PLAZA                          UNIVERSAL CITY, CA 91608                 ENTERTAINMENT                            
Morales, Daisy  (DEM)(STR)                         10/28/2020         1,000.00 CHE NBCUNIVERSAL MEDIA LLC                   100 UNIVERSAL CITY PLAZA                 UNIVERSAL CITY, CA 91608                                                          
Morales, Daisy  (DEM)(STR)                         12/15/2021         1,000.00 CHE NEXT ERA ENERGY PAC                      700 UNIVERSE BLVD                        JUNO BEACH, FL 33408                     ELECTRIC ENERGY                          
Morales, Daisy  (DEM)(STR)                         07/02/2020            10.00 CHE O'NIEL SHERYL                            3410 NW 45TH TERR                        LAUDERDALE LAKE, FL 33319                                                         
Morales, Daisy  (DEM)(STR)                         06/30/2020            20.00 CHE OPTIVIEW 360 TOURS                       7309 E COLONIAL DRIVE                    ORLANDO, FL 32807                                                                 
Morales, Daisy  (DEM)(STR)                         06/01/2020           200.00 CHE PARDO PLUMBLING                          171 N CYPRESS WAY                        CASSELBERRY, FL 32707                    PLUMBING                                 
Morales, Daisy  (DEM)(STR)                         09/21/2020            20.00 CHE PEACH KENNETH                            5931 BRICK CT                            WINTER PARK, FL                                                                   
Morales, Daisy  (DEM)(STR)                         08/09/2020            50.00 CHE PEREZ EMILLO                             P O BOX 1145                             ORLANDO, FL 32733                                                                 
Morales, Daisy  (DEM)(STR)                         10/29/2020           500.00 CHE PITTMAN LAW GROUP                        1028 E PARK AVE                          TALLAHASSEE, FL 32301                                                             
Morales, Daisy  (DEM)(STR)                         08/21/2020           150.00 CHE PORTILLO IMMIGRATION LAW                 4767 NEW BROAD ST                        ORLANDO, FL 32814                        LAW FIRM                                 
Morales, Daisy  (DEM)(STR)                         10/25/2021         1,000.00 CHE PUBLIX                                   P.O.BOX 407                              LAKELAND, FL 33802                       SHOPPING CENTER                          
Morales, Daisy  (DEM)(STR)                         10/23/2020         1,000.00 CHE PUBLIX SUPER MARKETS                     P O BOX 407                              LAKELAND, FL 33802                                                                
Morales, Daisy  (DEM)(STR)                         06/07/2020            25.00 CHE RAGOONAN ALANA                           1542 BANYAN WAY                          WESTON, FL 33327                                                                  
Morales, Daisy  (DEM)(STR)                         06/08/2020           200.00 CHE RAMIREZ ARMANDO                          2600 MICHIGAN AVE UNITE 451052           KISSIMMEE, FL                            OSCEOLA CLERK OF CLE                     
Morales, Daisy  (DEM)(STR)                         05/29/2020           100.00 MO  ROBERTO BENJAMIN                         301 N HILLSIDE AVE APT 2                 ORLANDO, FL 32803                                                                 
Morales, Daisy  (DEM)(STR)                         08/01/2020            20.00 CHE ROJAS-STAYROOK JULIE                     6964 NEEDLE POINTE DR                    ORLANDO, FL 32822                                                                 
Morales, Daisy  (DEM)(STR)                         10/22/2020         1,000.00 CHE RONALD BOOK PA                           18851 NE 29 AVE STE 1010                 AVENTURA, FL 33180                                                                
Morales, Daisy  (DEM)(STR)                         06/04/2020            20.00 CHE SANTOS IAN                               1505 ELK SPRINGS DR                      BRANDON, FL 33511                                                                 
Morales, Daisy  (DEM)(STR)                         07/25/2020            40.00 CHE THE COMMUNITY BUSINESS CENTER LLC        319 W MAIN ST STE B                      APOPKA, FL 32712                                                                  
Morales, Daisy  (DEM)(STR)                         07/25/2020            50.00 CHE THE COMMUNITY BUSINESS CENTER LLC        319 W MAIN ST STE B                      APOPKA, FL 32712                                                                  
Morales, Daisy  (DEM)(STR)                         09/12/2020            50.00 CHE THE SHUGAH SHACK                         330 ACOMA ST                             DENVER, CO 80223                                                                  
Morales, Daisy  (DEM)(STR)                         03/15/2021           395.12 CHE TIDES ADVOCACY                           5449 S SEMORAN BLVD SRE 221              ORLANDO, FL 32822                                                                 
Morales, Daisy  (DEM)(STR)                         09/24/2020         1,000.00 CHE U S SUGAR CORP                           111 PONCE DE LEON AVE                    CLEWISTON, FL 33440                                                               
Morales, Daisy  (DEM)(STR)                         11/05/2021         1,000.00 CHE U.S. SUGAR CORP.                         111 PONCE DE LEON AVE                    CLEWISTON, FL 33440                      FOOD INDUSTRY                            
Morales, Daisy  (DEM)(STR)                         09/17/2020           100.00 CHE UFCW  LOCAL 1625                         705 E ORANGE ST                          LAKELAND, FL 33801                       LOCAL UNION                              
Morales, Daisy  (DEM)(STR)                         10/05/2020            54.55 INK UFP PAC                                  700 13TH ST NW STE 600                   WASHINGTON, DC 20005                                          NEWSPAPER AD        
Morales, Daisy  (DEM)(STR)                         09/16/2020         1,000.00 CHE UNITED PLUMBERS & PIPEFITTERS #803       2447 ORLANDO CENTRAL PKWY                ORLANDO, FL 32809                        PLUMBERS UNION                           
Morales, Daisy  (DEM)(STR)                         07/06/2020            10.00 CHE WILLIAMS-BRETTIGEN LINDA                 3812 FARMHOUSE RD                        EGAS, MN 55123                                                                    
Morales, Daisy  (DEM)(STR)                         09/04/2020            25.00 CHE WISE DEBORAH                             2416 SHERBROOKE ROAD                     WINTER PARK, FL 32792                                                             
------------------------------------------------------------------------------
                                                       Total:        46,635.62
Related Medical Legislation
HB 17 Telehealth Practice Standards: 
Revises prohibition on prescribing controlled substances through use of telehealth to include only specified controlled substances.
HB 117 Communicable and Infectious Diseases: 
Provides presumption to specified workers that impairment of health caused by COVID-19 or infectious disease happened in line of duty; requires certain actions in order to be entitled to presumption; requires emergency rescue or public safety workers to file incident or accident report under certain conditions.
HB 357 Pharmacies and Pharmacy Benefit Managers: 
Revises entities conducting pharmacy audits to which certain requirements & restrictions apply; authorizes audited pharmacies to appeal certain findings; provides that health insurers & HMOs that transfer certain payment obligation to pharmacy benefit managers remain responsible for specified violations; provides penalty for failure to register as pharmacy benefit managers.
HB 469 Patient Care in Health Care Facilities: 
Authorizes unlicensed persons to assist patients with other specified tasks; revises provisions relating to medications & devices with which unlicensed persons may assist patients in self-administration; specifies staffing requirements for advanced life support ambulances during interfacility transfers; provides certain persons occupying such ambulances are in charge of patient care during transfers; revises list of medications that registered nurses may delegate administration of to certified nursing assistants or home health aides.
HB 675 Medicaid Buy-in Program: 
Requires AHCA to establish & implement Medicaid buy-in program for certain individuals with disabilities; provides requirements for program; requires agency to seek federal waiver approval or submit any state plan amendments necessary to implement program by specified date; requires agency to implement program upon receiving federal approval.
HB 855 Managed Care Plan Performance: 
Requires managed care plans to collect & report specified measures beginning with certain data reporting period; requires plans to stratify reported measures by specified categories beginning with certain data reporting period; requires plan's performance to be published on its website in specified manner; requires AHCA to use measures to monitor plan performance.
HB 987 In-person Visitation by Essential Caregivers: 
Provides resident or client of residential facility, developmental disabilities center, direct service provider, nursing home facility, or assisted living facility has right to designate essential caregiver for in-person visits; requires APD & AHCA to develop guidelines & adopt rules relating to essential caregivers.