Back to Politician by State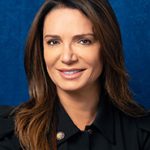 State Senator Ileana Garcia
Last updated: February 2nd, 2022
Legislative Session:
State: FL
Legislative district: 37
Nearby cities: Miami
Service dates: 2021 - Present
Party: Republican
Medical Freedom Rating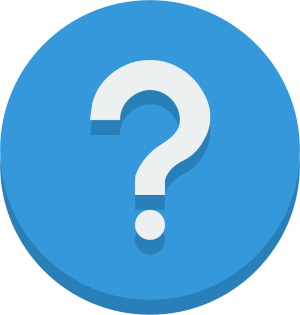 Committees
Children, Families, and Elder Affairs, Chair; Community Affairs, Vice Chair; Rules, Vice Chair; Appropriations Subcommittee on Agriculture, Environment, and General Government; Appropriations Subcommittee on Transportation, Tourism, and Economic Development; Commerce and Tourism; Ethics and Elections; Health Policy
Contact Info
District Office
2828 Coral Way
Suite 208
Miami, FL 33145
(305) 442-6841
Senate VOIP: 43700
---
Tallahassee Office
326 Senate Building
404 South Monroe Street
Tallahassee, FL 32399-1100
(850) 487-5037
Senate VOIP: 5037
Legislative Assistants
Mary Davila and Ana del Valle/Jake Felder
Garcia, Ileana  (REP)(STS)                         10/23/2020         1,000.00 CHE 537 LLC                                  PO BOX 10805                             TALLAHASSEE, FL 32302                    GOVERNMENTAL RELATIO                     
Garcia, Ileana  (REP)(STS)                         03/01/2021         1,000.00 CHE ABC LIQUORS INC.                         PO BOX 593688                            ORLANDO, FL 32859                        BEVERAGE DISTRIBUTIO                     
Garcia, Ileana  (REP)(STS)                         06/12/2020         1,000.00 CHE ACCOUNTABILITY IN GOVERNMENT, INC.       115 EAST PARK AVENUE SUITE 1             TALLAHASSEE, FL 32301                    POLITICAL COMMITTEE                      
Garcia, Ileana  (REP)(STS)                         10/12/2020            10.00 CHE ADAMY ED                                 10600 SW 73RD COURT                      MIAMI, FL 33156                          MEDICAL SALES                            
Garcia, Ileana  (REP)(STS)                         09/14/2020         1,000.00 CHE ADVANCING FLORIDA AGRICULTURE            1103 HAYS STREET                         TALLAHASSEE, FL 32301                    POLITICAL COMMITTEE                      
Garcia, Ileana  (REP)(STS)                         09/18/2021         1,000.00 CHE ADVANCING FLORIDA AGRICULTURE            1103 HAYS STREET                         TALLAHASSEE, FL 32301                    POLITICAL COMMITTEE                      
Garcia, Ileana  (REP)(STS)                         08/28/2020            20.20 CHE AGOSTINI MARCELLO                        1709 ESPANOLA DRIVE                      MIAMI, FL 33133                          REALTOR                                  
Garcia, Ileana  (REP)(STS)                         08/23/2021         1,000.00 CHE AGRO-INDUSTRIAL MANAGEMENT INC           ONE N CLEMATIS ST STE 100                WEST PALM BEACH, FL 33401                AGRI-BUSINESS                            
Garcia, Ileana  (REP)(STS)                         07/03/2020           100.00 CHE AGUILAR ALFONSO                          6630 HILLANDALE ROAD                     BETHESDA, MD 20815                                                                
Garcia, Ileana  (REP)(STS)                         08/23/2021         1,000.00 CHE AGUIRRE ANTHONY                          110 1ST TERRACE                          PALM BEACH GARDENS, FL 33418             HEALTHCARE CONSULTAN                     
Garcia, Ileana  (REP)(STS)                         06/10/2020         1,000.00 CHE ALBRITTON BENNY, W                       206 N 6TH AVENUE                         WAUCHULA, FL 33873                       AGRICULTURE                              
Garcia, Ileana  (REP)(STS)                         06/10/2020         1,000.00 CHE ALBRITTON PAMELA, S                      206 N 6TH AVENUE                         WAUCHULA, FL 33873                       CITRUS EXECUTIVE                         
Garcia, Ileana  (REP)(STS)                         06/10/2020         1,000.00 CHE ALBRITTON INSURANCE SERVICES LLC         PO BOX 1733                              WAUCHULA, FL 33873                       INSURANCE                                
Garcia, Ileana  (REP)(STS)                         06/10/2020         1,000.00 CHE ALBRITTON, JR BENNY, W                   PO BOX 266                               WAUCHULA, FL 33873                       AGRICULTURE                              
Garcia, Ileana  (REP)(STS)                         09/30/2021         1,000.00 CHE ALEKSANDER SEBASTIAN                     3583 MOSSY CREEK LANE                    TALLAHASSEE, FL 32311                    OWNER/THE ALEKSANDER                     
Garcia, Ileana  (REP)(STS)                         06/10/2020            25.00 CHE ALEMAN EVA, C                            9340 SOUTHWEST 136TH STREET              MIAMI, FL 33176                          RETIRED                                  
Garcia, Ileana  (REP)(STS)                         10/14/2020         1,000.00 CHE ALL MGMT CONSTRUCTION SERVICES LLC       15476 NW 77TH CT #705                    MIAMI LAKES, FL 33016                    CONSTRUCTION SERVICE                     
Garcia, Ileana  (REP)(STS)                         10/06/2020         1,000.00 CHE ALVARADO STRATEGIES LLC                  2636 MISSION ROAD, STE 49                TALLAHASSEE, FL 32304                    MARKETING CONSULTING                     
Garcia, Ileana  (REP)(STS)                         10/16/2020             5.00 CHE ALVAREZ ARIEL                            2005 NW 1ST TERRACE                      MIAMI, FL 33125                          UBER DRIVER                              
Garcia, Ileana  (REP)(STS)                         10/29/2020             5.00 CHE ALVAREZ ARIEL                            2005 NW 1ST TERRACE                      MIAMI, FL 33125                          DRIVER                                   
Garcia, Ileana  (REP)(STS)                         06/02/2020           200.00 CHE ALVAREZ JOSE                             6765 SOUTHWEST 34TH STREET               MIAMI, FL 33155                          RETIRED                                  
Garcia, Ileana  (REP)(STS)                         06/10/2020            25.00 CHE ALVAREZ VEEIELEN                         15830 SOUTHWEST 252ND STREET             HOMESTEAD, FL 33031                                                               
Garcia, Ileana  (REP)(STS)                         07/24/2020         1,000.00 CHE AMERICAN INTEGRITY MGA, LLC              5426 BAY CENTER DRIVE, STE 650           TAMPA, FL 33609                          INSURANCE                                
Garcia, Ileana  (REP)(STS)                         08/11/2020         1,000.00 CHE AMERICAN PROPERTY CASUALTY INSURANCE ASS 8700 WEST BRYN MAWR AVENUE ATE 1200S     CHICAGO, IL 60631                        INSURANCE ASSOCIATIO                     
Garcia, Ileana  (REP)(STS)                         06/03/2020         1,000.00 CHE AMERICANS FOR LIBERTY AND PROSPERITY, IN 115 EAST PARK AVENUE SUITE 1             TALLAHASSEE, FL 32301                    POLITICAL COMMITTEE                      
Garcia, Ileana  (REP)(STS)                         08/27/2020         1,000.00 CHE AMERICANS FOR LIBERTY AND PROSPERITY, IN 115 EAST PARK AVENUE, STE 1              TALLAHASSEE, FL 32301                    POLITICAL COMMITTEE                      
Garcia, Ileana  (REP)(STS)                         08/23/2021         1,000.00 CHE AMERICAS EXPORT CORPORATION              ONE N CLEMATIS ST STE 100                WEST PALM BEACH, FL 33401                AGRICULTURE                              
Garcia, Ileana  (REP)(STS)                         09/01/2020            10.00 CHE ANDERSON TODD                            3323 POINCIANA AVENUE                    MIAMI, FL 33133                          RETIRED                                  
Garcia, Ileana  (REP)(STS)                         09/03/2020             2.00 CHE ANDERSON TODD                            3323 POINCIANA AVENUE                    MIAMI, FL 33133                          RETIRED                                  
Garcia, Ileana  (REP)(STS)                         06/10/2020            50.00 CHE ANDREIKA MICHAEL                         1408 BRICKELL BAY DRIVE APT 1006         MIAMI, FL 33131                          RETIRED                                  
Garcia, Ileana  (REP)(STS)                         09/04/2020            20.20 CHE ANTON MANUEL                             11233 SW 72ND AVENUE                     MIAMI, FL 33156                          RETIRED                                  
Garcia, Ileana  (REP)(STS)                         10/14/2020         1,000.00 CHE APARTMENT POLITICAL ACTION COMMITTEE     200 E ROBINSON STREET STE 900            ORLANDO, FL 32801                        POLITICAL COMMITTEE                      
Garcia, Ileana  (REP)(STS)                         08/23/2021         1,000.00 CHE APARTMENT POLITICAL ACTION COMMITTEE     200 E ROBINSON ST STE 900                ORLANDO, FL 32801                        POLITICAL COMMITTEE                      
Garcia, Ileana  (REP)(STS)                         09/01/2020           100.00 CHE ARAGUEZ CARLOS                           6140 SW 18TH STREET                      MIAMI, FL 33155                          RETIRED                                  
Garcia, Ileana  (REP)(STS)                         11/10/2021         1,000.00 CHE ARMSTRONG NICOLE                         6245 SW 100 TERRACE                      MIAMI, FL 33156                          ATTORNEY                                 
Garcia, Ileana  (REP)(STS)                         11/01/2021           500.00 CHE ARROYO ROBERTO, E                        9291 SW 85 STREET                        MIAMI, FL 33173                          RETIRED                                  
Garcia, Ileana  (REP)(STS)                         08/28/2020           500.00 CHE ARROYO ROBERTO, ENRIQUE                  9291 SW 85 STREET                        MIAMI, FL 33173                          RETIRED                                  
Garcia, Ileana  (REP)(STS)                         10/06/2020         1,000.00 CHE ASSOCIATED INDUSTRIES OF FLORIDA POLITIC PO BOX 10085                             TALLAHASSEE, FL 32302                    POLITICAL COMMITTEE                      
Garcia, Ileana  (REP)(STS)                         03/01/2021         1,000.00 CHE ASSOCIATED INDUSTRIES OF FLORIDA POLITIC PO BOX 10085                             TALLAHASSEE, FL 32302                    POLITICAL COMMITTEE                      
Garcia, Ileana  (REP)(STS)                         11/30/2021         1,000.00 CHE AVMED                                    PO BOX 1778                              GAINESVILLE, FL 32627                    HEALTHCARE                               
Garcia, Ileana  (REP)(STS)                         10/26/2021         1,000.00 CHE BAGS TO GO ENTERPRISES LLC               200 TERMINAL DRIVE BOX 7                 FORT LAUDERDALE, FL 33315                BAGGAGE PROTECTION S                     
Garcia, Ileana  (REP)(STS)                         03/01/2021         1,000.00 CHE BAILES III CHARLES, E                    833 SEVILLE PLACE                        ORLANDO, FL 32804                        BEVERAGE DISTRIBUTIO                     
Garcia, Ileana  (REP)(STS)                         03/01/2021         1,000.00 CHE BALIDO ALBERT                            1522 SW 16TH STREET                      MIAMI, FL 33145                          GOVT CONSULTING                          
Garcia, Ileana  (REP)(STS)                         07/22/2021         1,000.00 CHE BALIDO ALBERT                            2222 GLENWOOD LANE                       TALLAHASSEE, FL 32308                    GOVT RELATIONS CONSU                     
Garcia, Ileana  (REP)(STS)                         07/09/2020           150.00 CHE BARBER BRIAN                             1474 SYLVAN CIRCLE NE                    ATLANTA, GA 30319                        GM/DAVIS BROADCASTIN                     
Garcia, Ileana  (REP)(STS)                         09/01/2020            50.00 CHE BARGER EDWARD                            2007 SW 57 AVENUE                        MIAMI, FL 33155                          RETIRED                                  
Garcia, Ileana  (REP)(STS)                         09/10/2020            50.00 CHE BARNES GREG                              300 ALMERIA AVENUE                       MIAMI, FL 33134                          AUTOMOTIVE ADMIN                         
Garcia, Ileana  (REP)(STS)                         03/01/2021         1,000.00 CHE BECKER & POLIAKOFF PA                    ONE EAST BROWARD BLVD STE 1800           FORT LAUDERDALE, FL 33301                LAW FIRM                                 
Garcia, Ileana  (REP)(STS)                         02/17/2021         1,000.00 CHE BEER DISTRIBUTORS COMMITTEE FOR GOOD GOV 3616 HARDEN BLVD #317                    LAKELAND, FL 33803                       POLITICAL COMMITTEE                      
Garcia, Ileana  (REP)(STS)                         07/31/2020         1,000.00 CHE BEER DISTRIBUTORS COMMITTEE FOR GOOD GOV 123 NORTH MONROE STREET                  TALLAHASSEE, FL 32301                    POLITICAL COMMITTEE                      
Garcia, Ileana  (REP)(STS)                         09/29/2020            50.00 CHE BENAUDIS SASKIA                          6435 SW 116TH STREET                     MIAMI, FL 33156                          RETIRED                                  
Garcia, Ileana  (REP)(STS)                         06/10/2020         1,000.00 CHE BENNY ALBRITTON GROVE SERVICE INC        PO BOX 1784                              WAUCHULA, FL 33873                       AGRICULTURE                              
Garcia, Ileana  (REP)(STS)                         08/24/2020         1,000.00 CHE BETTER FLORIDA EDUCATION                 2600 SOUTH DOUGLAS RD STE 900            CORAL GABLES, FL 33134                   POLITICAL COMMITTEE                      
Garcia, Ileana  (REP)(STS)                         10/11/2020            10.00 CHE BIKHAZI LINDA                            6776 SW 89 TERRACE                       MIAMI, FL 33156                          PROGRAMS SPECIALIST/                     
Garcia, Ileana  (REP)(STS)                         10/24/2020            10.00 CHE BIKHAZI LINDA                            6776 SW 89 TERRACE                       MIAMI, FL 33156                                                                   
Garcia, Ileana  (REP)(STS)                         10/28/2020            10.00 CHE BIKHAZI LINDA                            6776 SW 89 TERRACE                       CORAL GABLES, FL 33156                                                            
Garcia, Ileana  (REP)(STS)                         10/17/2020            20.20 CHE BIKHAZI LINDA                            6776 SW 89 TERRACE                       MIAMI, FL 33156                                                                   
Garcia, Ileana  (REP)(STS)                         10/16/2020            40.00 CHE BLAKE, III HAROLD                        3643 SW 24 STREET                        MIAMI, FL 33145                          REAL ESTATE SALES                        
Garcia, Ileana  (REP)(STS)                         06/23/2020           100.00 CHE BLANCO SERAFIN                           15423 SW 31ST STREET                     MIAMI, FL 33185                          OWNER/CLOTHING STORE                     
Garcia, Ileana  (REP)(STS)                         09/28/2020            50.00 CHE BLOUGH JAMES                             55 MERRICK WAY                           CORAL GABLES, FL 33134                   INSURANCE AGENT                          
Garcia, Ileana  (REP)(STS)                         07/30/2021         1,000.00 CHE BOOK RONALD, L                           491 COCONUT PALM TERRACE                 PLANTATION, FL 33324                     ATTORNEY                                 
Garcia, Ileana  (REP)(STS)                         09/22/2020            10.00 CHE BORGES FREDDY                            445 ANASTASIA AVENUE                     CORAL GABLES, FL 33134                   RETIRED                                  
Garcia, Ileana  (REP)(STS)                         10/08/2021         1,000.00 CHE BRAMAN CADILLAC INC                      2060 BISCAYNE BLVD                       MIAMI, FL 33137                          AUTO DEALERSHIP                          
Garcia, Ileana  (REP)(STS)                         10/08/2021         1,000.00 CHE BRAMAN HYUNDAI                           2060 BISCAYNE BLVD                       MIAMI, FL 33137                          AUTO DEALERSHIP                          
Garcia, Ileana  (REP)(STS)                         10/08/2021         1,000.00 CHE BRAMAN IMPORTS INC                       7000 CORAL WAY                           MIAMI, FL 33155                          AUTO DEALERSHIP                          
Garcia, Ileana  (REP)(STS)                         10/08/2021         1,000.00 CHE BRAMAN MOTORS                            2060 BISCAYNE BLVD                       MIAMI, FL 33137                          AUTO DEALERSHIP                          
Garcia, Ileana  (REP)(STS)                         10/08/2021         1,000.00 CHE BRAMAN REAL ESTATE ASSOCIATES LLC        2060 BISCAYNE BLVD                       MIAMI, FL 33137                          REAL ESTATE                              
Garcia, Ileana  (REP)(STS)                         11/13/2021         1,000.00 CHE BROADBILL ENTERPRISES LLC                602 SW ANCHORAGE WAY                     STUART, FL 34994                         YACHT INDUSTRY                           
Garcia, Ileana  (REP)(STS)                         08/05/2020           500.00 CHE BROADCAST DEPOT                          7782 NW 46TH STREET                      DORAL, FL 33166                          TELECOMMUNICATIONS E                     
Garcia, Ileana  (REP)(STS)                         09/14/2020           100.00 CHE BUHLER MICHEL                            815 MALAGA AVENUE                        CORAL GABLES, FL 33134                   BUSINESS CONSULTANT                      
Garcia, Ileana  (REP)(STS)                         06/06/2020         1,000.00 CHE BUILDING BETTER CONSERVATISM             2100 SALZEDO STREET STE 200              CORAL GABLES, FL 33134                   POLITICAL COMMITTEE                      
Garcia, Ileana  (REP)(STS)                         08/27/2020         1,000.00 CHE BUILDING FLORIDA'S FUTURE                115 EAST PARK AVENUE, STE 1              TALLAHASSEE, FL 32301                    POLITICAL COMMITTEE                      
Garcia, Ileana  (REP)(STS)                         06/03/2020         1,000.00 CHE BUILDING FLORIDA'S FUTURE                115 EAST PARK AVENUE SUITE 1             TALLAHASSEE, FL 32301                    POLITICAL COMMITTEE                      
Garcia, Ileana  (REP)(STS)                         08/26/2020         1,000.00 CHE BUILDING ON YOUR DREAMS POLITICAL COMMIT 133 SOUTH HARBOR DRIVE                   VENICE, FL 34285                         POLITICAL COMMITTEE                      
Garcia, Ileana  (REP)(STS)                         09/23/2020         1,000.00 CHE C.A.P. GOVERNMENT INC.                   343 ALMERIA AVENUE                       CORAL GABLES, FL 33134                   BLDG DEPT SERVICES                       
Garcia, Ileana  (REP)(STS)                         07/12/2020            25.00 CHE CABRERA JUAN                             5700 COLLINS AVE #15A                    MIAMI BEACH, FL 33140                                                             
Garcia, Ileana  (REP)(STS)                         09/02/2020           250.00 CHE CABRERA LUIS                             435 MAJORCA AVENUE                       CORAL GABLES, FL 33134                   CHIEF OF POLICE/BISC                     
Garcia, Ileana  (REP)(STS)                         02/17/2021         1,000.00 CHE CAESARS ENTERPRISE SERVICES LLC          ONE HARRAH'S COURT                       LAS VEGAS, NV 89119                      ENTERTAINMENT                            
Garcia, Ileana  (REP)(STS)                         09/23/2020            50.00 CHE CAMAYD ARTHUR                            3321 FLORIDA AVENUE                      MIAMI, FL 33133                                                                   
Garcia, Ileana  (REP)(STS)                         09/02/2020           100.00 CHE CAMPOS BERNARDO                          1462 WEST 884 STREET                     HIALEAH, FL 33014                        RETIRED                                  
Garcia, Ileana  (REP)(STS)                         10/25/2020            20.00 CHE CAMPS JORGE                              605 OCEAN DR.                            KEY BISCAYNE, FL 33149                   RETIRED                                  
Garcia, Ileana  (REP)(STS)                         10/29/2020            10.00 CHE CAMPS JORGE                              605 OCEAN DR.                            KEY BISCAYNE, FL 33149                   INDIVIDUAL                               
Garcia, Ileana  (REP)(STS)                         10/10/2020             4.00 CHE CANAVAN GLENN                            19621 WHISPERING PINES ROAD              MIAMI, FL 33157                          RETIRED                                  
Garcia, Ileana  (REP)(STS)                         06/30/2021         1,000.00 CHE CANCIO MARILI                            150 SE 2ND AVENUE #1408                  MIAMI, FL 33171                          ATTORNEY                                 
Garcia, Ileana  (REP)(STS)                         12/15/2021           500.00 CHE CANTENS MICHAEL                          8740 SW 83RD STREET                      MIAMI, FL 33173                          GOVERNMENT RELATIONS                     
Garcia, Ileana  (REP)(STS)                         06/30/2021         1,000.00 CHE CANTENS CONSULTING LLC                   8740 SW 83RD STREET                      MIAMI, FL 33173                          GOVERNMENT AFFAIRS                       
Garcia, Ileana  (REP)(STS)                         06/10/2020            25.00 CHE CANTERINO JENNIFER                       2230 SOUTHWEST 57TH COURT                MIAMI, FL 33155                                                                   
Garcia, Ileana  (REP)(STS)                         03/01/2021         1,000.00 CHE CAPITOL PARTNERS LLC                     1425 CONSTITUTION PLACE E                TALLAHASSEE, FL 32308                    GOVERNMENT RELATIONS                     
Garcia, Ileana  (REP)(STS)                         12/01/2021         1,000.00 CHE CARDENAS ALBERTO                         204 SOUTH MONROE STREET                  TALLAHASSEE, FL 32301                    GOVERNMENT RELATIONS                     
Garcia, Ileana  (REP)(STS)                         11/30/2021           500.00 CHE CARLTON FIELDS POLITICAL COMMITTEE       PO BOX 190                               TALLAHASSEE, FL 32302                    POLITICAL COMMITTEE                      
Garcia, Ileana  (REP)(STS)                         10/16/2020         1,000.00 CHE CARMICHAN HOLDINGS CORP.                 PO BOX 145120                            CORAL GABLES, FL 33114                   REAL ESTATE                              
Garcia, Ileana  (REP)(STS)                         06/03/2020           100.00 CHE CASASUS SONIA                            10020 SOUTHWEST 46TH STREET              MIAMI, FL 33165                          SECRETARY                                
Garcia, Ileana  (REP)(STS)                         08/31/2020            20.20 CHE CASTILLO MARTHA                          625 UNIVERSITY DRIVE                     CORAL GABLES, FL 33134                   CPA                                      
Garcia, Ileana  (REP)(STS)                         09/30/2020             5.00 CHE CASTRO SEBASTIAN                         750 MALAGA AVENUE                        CORAL GABLES, FL 33134                   FLIGHT ATTENDANT                         
Garcia, Ileana  (REP)(STS)                         03/01/2021         1,000.00 CHE CEMEX MATERIALS LLC                      1501 BELVEDERE ROAD                      WEST PALM BEACH, FL 33406                CONSTRUCTION                             
Garcia, Ileana  (REP)(STS)                         12/02/2021           500.00 CHE CHAPMAN ADRIAN                           1280 W STRASBURG ROAD                    WEST CHESTER, PA 19382                   RETIRED                                  
Garcia, Ileana  (REP)(STS)                         06/11/2020           500.00 CHE CHEDIAK ALEXANDER                        520 MAJORCA AVENUE                       CORAL GABLES, FL 33134                   BANKING                                  
Garcia, Ileana  (REP)(STS)                         03/01/2021         1,000.00 CHE CHIROPAC II PC                           30 REMINGTON RD STE 1                    OAKLAND, FL 34787                        POLITICAL COMMITTEE                      
Garcia, Ileana  (REP)(STS)                         03/01/2021         1,000.00 CHE CHIROPAC PC                              30 REMINGTON RD STE 1                    OAKLAND, FL 34787                        POLITICAL COMMITTEE                      
Garcia, Ileana  (REP)(STS)                         09/18/2020            50.00 CHE CIMITILE ISABEL                          90 EDGEWATER DR #PH03                    CORAL GABLES, FL 33133                   RETIRED                                  
Garcia, Ileana  (REP)(STS)                         10/29/2020         1,000.00 CHE CITIZENS FOR PRINCIPLED LEADERSHIP PC    120 S. MONROE ST.                        TALLAHASSEE, FL 32301                    POLITICAL COMMITTEE                      
Garcia, Ileana  (REP)(STS)                         08/27/2020         1,000.00 CHE CITIZENS SPEAKING OUT COMMITTEE, INC.    115 EAST PARK AVENUE, STE 1              TALLAHASSEE, FL 32301                    POLITICAL COMMITTEE                      
Garcia, Ileana  (REP)(STS)                         06/12/2020         1,000.00 CHE CITIZENS SPEAKING OUT COMMITTEE, INC.    115 EAST PARK AVENUE SUITE 1             TALLAHASSEE, FL 32301                    POLITICAL COMMITTEE                      
Garcia, Ileana  (REP)(STS)                         08/23/2021         1,000.00 CHE CLOSTER FARMS INC                        ATLANTIC SUGAR RD OFF SR 88              LOXAHATCHEE, FL 33470                    AGRICULTURE                              
Garcia, Ileana  (REP)(STS)                         10/21/2020            25.00 CHE COLL CRISTINA                            3782 LEAFY WAY                           MIAMI, FL 33133                                                                   
Garcia, Ileana  (REP)(STS)                         06/12/2020            25.00 CHE COLMENAREZ MARCO                         732 NORTHWEST 134TH PLACE                MIAMI, FL 33182                                                                   
Garcia, Ileana  (REP)(STS)                         09/20/2021         1,000.00 CHE COMCAST CORPORATION                      1701 JFK BLVD                            PHILADELPHIA, PA 19103                   TELECOMMUNICATIONS                       
Garcia, Ileana  (REP)(STS)                         06/12/2020         1,000.00 CHE COMMITTEE FOR RESPONSIBLE REPRESENTATION 115 EAST PARK AVENUE SUITE 1             TALLAHASSEE, FL 32301                    POLITICAL COMMITTEE                      
Garcia, Ileana  (REP)(STS)                         08/27/2020         1,000.00 CHE COMMITTEE FOR RESPONSIBLE REPRESENTATION 115 EAST PARK AVENUE, STE 1              TALLAHASSEE, FL 32301                    POLITICAL COMMITTEE                      
Garcia, Ileana  (REP)(STS)                         02/17/2021         1,000.00 CHE COMMITTEE OF FLORIDA AGENTS              1103 HAYS STREET                         TALLAHASSEE, FL 32301                    POLITICAL COMMITTEE                      
Garcia, Ileana  (REP)(STS)                         07/30/2021         1,000.00 CHE CONFECTION CONNECTION INC                18851 NE 29TH AVE STE 1010               AVENTURA, FL 33180                       HOSPITALITY                              
Garcia, Ileana  (REP)(STS)                         09/23/2020         1,000.00 CHE CONSERVATIVE SOLUTIONS FOR JACKSONVILLE  133 HARBOR DRIVE S                       VENICE, FL 34285                         POLITICAL COMMITTEE                      
Garcia, Ileana  (REP)(STS)                         08/27/2020         1,000.00 CHE CONSERVATIVES                            14260 WEST NEWBERRY ROAD #343            NEWBERRY, FL 32669                       POLITICAL COMMITTEE                      
Garcia, Ileana  (REP)(STS)                         06/03/2020         1,000.00 CHE CONSERVATIVES                            14260 WEST NEWBERRY ROAD #343            NEWBERRY, FL 32669                       POLITICAL COMMITTEE                      
Garcia, Ileana  (REP)(STS)                         08/23/2020         1,000.00 CHE CONSERVATIVES FOR GOOD GOVERNMENT        1103 HAYS STREET                         TALLAHASSEE, FL 32301                    POLITICAL COMMITTEE                      
Garcia, Ileana  (REP)(STS)                         08/29/2021         1,000.00 CHE CONSERVATIVES FOR GOOD GOVERNMENT        1103 HAYS STREET                         TALLAHASSEE, FL 32301                    POLITICAL COMMITTEE                      
Garcia, Ileana  (REP)(STS)                         11/01/2021            15.00 INK CORCORAN PARTNERS                        19401 SHUMARD OAK DRIVE                  LAND O'LAKES, FL 34638                   GOVERNMENT RELATIONS FOOD AND BEVERAGE   
Garcia, Ileana  (REP)(STS)                         10/27/2020            20.20 CHE CORDERO EILEEN                           15910 SW 84TH AVE.                       PALMETTO BAY, FL 33157                                                            
Garcia, Ileana  (REP)(STS)                         09/01/2020            10.00 CHE COTTER DIANNE                            3260 SW 58 COURT                         MIAMI, FL 33155                          RETIRED                                  
Garcia, Ileana  (REP)(STS)                         11/30/2021           167.00 INK COUNCIL FOR SENIOR FLORIDIANS            307 W PARK AVENUE                        TALLAHASSEE, FL 32301                    POLITICAL COMMITTEE  VENUE SPACE         
Garcia, Ileana  (REP)(STS)                         10/23/2020         1,000.00 CHE COUNCIL OF FLORIDA FAMILY PRACTICE AND C PO BOX 10805                             TALLAHASSEE, FL 32302                    GOVERNMENTAL RELATIO                     
Garcia, Ileana  (REP)(STS)                         08/04/2020         1,000.00 CHE CROSSWELL INTERNATIONAL LLC              101 MADEIRA AVENUE                       CORAL GABLES, FL 33134                   MEDICAL/HOSPITAL SUP                     
Garcia, Ileana  (REP)(STS)                         08/18/2020            50.00 CHE CRUZ PABLO                               2801 FLORIDA AVENUE STE 20               MIAMI, FL 33133                          DIR/CONTINENTAL TRAV                     
Garcia, Ileana  (REP)(STS)                         06/26/2020            20.00 CHE CURRA ILIANA                             3205 W 16 AVE LOT B31                    HIALEAH, FL 33012                        RETIRED                                  
Garcia, Ileana  (REP)(STS)                         03/01/2021         1,000.00 CHE DAVID R CUSTIN & ASSOCIATES, INC.        6401 SW 113TH PLACE                      MIAMI, FL 33173                          GOVERNMENT RELATIONS                     
Garcia, Ileana  (REP)(STS)                         12/15/2021         1,000.00 CHE DAVIS JARET, L                           333 SE 2ND AVENUE STE 4400               MIAMI, FL 33131                          ATTORNEY                                 
Garcia, Ileana  (REP)(STS)                         06/10/2020            50.00 CHE DEANGELO CARL                            50 BISCAYNE BLVD #2306                   MIAMI, FL 33132                          RETIRED                                  
Garcia, Ileana  (REP)(STS)                         08/19/2020         1,000.00 CHE DEFENDING CONSERVATISM AND DEMOCRACY     2055 NW DIAMOND CREEK WAY                JENSEN BEACH, FL 34957                   POLITICAL COMMITTEE                      
Garcia, Ileana  (REP)(STS)                         09/29/2020            50.00 CHE DEL AMO HIRAM                            6861 SW 136 STREET                       MIAMI, FL 33156                                                                   
Garcia, Ileana  (REP)(STS)                         09/22/2020         1,000.00 CHE DIAZ FAUSTO                              537 SEVILLA AVENUE                       CORAL GABLES, FL 33134                   RETIRED                                  
Garcia, Ileana  (REP)(STS)                         08/23/2021         1,000.00 CHE DIAZ JOSE                                4315 SW 140TH COURT                      MIAMI, FL 33175                          PUBLIC/GOVT RELATION                     
Garcia, Ileana  (REP)(STS)                         02/19/2021         1,000.00 CHE DIAZ JOSE                                6815 BISCAYNE BLVD                       MIAMI, FL 33138                          GOVERNMENT RELATIONS                     
Garcia, Ileana  (REP)(STS)                         08/28/2020           250.00 CHE DIAZ JULIO                               535 SW 84 AVENUE                         MIAMI, FL 33144                          RETIRED                                  
Garcia, Ileana  (REP)(STS)                         02/17/2021         1,000.00 CHE DIAZ NELSON, D                           10945 SW 82ND AVENUE                     MIAMI, FL 33156                          GOVERNMENT RELATIONS                     
Garcia, Ileana  (REP)(STS)                         06/04/2020         1,000.00 CHE DIAZ REMEDIOS                            1 GROVE ISLE DRIVE APT 1701              MIAMI, FL 33133                          RETIRED                                  
Garcia, Ileana  (REP)(STS)                         09/15/2020           750.00 CHE DIAZ-BALART LINCOLN                      999 PONCE DE LEON BLVD STE 520           MIAMI, FL 33134                          ATTORNEY                                 
Garcia, Ileana  (REP)(STS)                         09/22/2021         1,000.00 CHE DIAZ-BALART LINCOLN                      999 PONCE DE LEON BLVD STE 520           CORAL GABLES, FL 33134                   ATTORNEY                                 
Garcia, Ileana  (REP)(STS)                         07/09/2021         1,000.00 CHE DIAZ-OLIVER REMEDIOS                     1 GROVE ISLE APT 1701                    MIAMI, FL 33133                          RETIRED                                  
Garcia, Ileana  (REP)(STS)                         02/17/2021         1,000.00 CHE DISNEY GIFT CARD SERVICES, INC           SUNTRUST SUITE 505                       LAKE BUENA VISTA, FL 32830               ENTERTAINMENT                            
Garcia, Ileana  (REP)(STS)                         02/17/2021         1,000.00 CHE DISNEY PHOTO IMAGING                     1375 BUENA VISTA DRIVE                   LAKE BUENA VISTA, FL 32830               PHOTOGRAPHY SERVICES                     
Garcia, Ileana  (REP)(STS)                         06/30/2021         1,000.00 CHE DOGGIE STYLE PETS INC                    801 S UNIVERSITY DRIVE SUITE C-106       PLANTATION, FL 33324                     PET STORE                                
Garcia, Ileana  (REP)(STS)                         07/14/2020           500.00 CHE DORAL STATION CORP.                      9690 NW 25TH STREET                      DORAL, FL 33172                          FUEL DISTRIBUTION                        
Garcia, Ileana  (REP)(STS)                         08/23/2021         1,000.00 CHE DOSAL TOBACCO CORPORATION                4775 NW 132ND STREET                     OPA LOCKA, FL 33054                      TOBACCO PRODUCTS                         
Garcia, Ileana  (REP)(STS)                         08/23/2021         1,000.00 CHE DOSAMAR CORPORATION                      4775 NW 132ND STREET                     OPA LOCKA, FL 33054                      TOBACCO PRODUCTS                         
Garcia, Ileana  (REP)(STS)                         10/06/2020         1,000.00 CHE DYNAMIC RESEARCH & DATA SERVICES         1207 BUCKINGHAM DRIVE                    TALLAHASSEE, FL 32308                    RESEARCH AND DATA CO                     
Garcia, Ileana  (REP)(STS)                         10/29/2020            50.00 CHE EDICIONES UNIVERSAL INC.                 PO BOX 450353                            MIAMI, FL 33245                          PUBLISHING                               
Garcia, Ileana  (REP)(STS)                         10/19/2020             5.00 CHE EISENBERG AARON                          245 70TH STREET APT. 3                   MIAMI BEACH, FL 33129                    RETIRED                                  
Garcia, Ileana  (REP)(STS)                         10/19/2020           200.00 CHE ELOY CEPERO & ASSOCIATES                 6805 SW 82 CT                            MIAMI, FL 33143                          REAL ESTATE                              
Garcia, Ileana  (REP)(STS)                         11/30/2021         1,000.00 CHE ENTERTAINMENT SOFTWARE ASSOCIATION       601 MASSACHUSETTS AVE NW #300W           WASHINGTON, DC 20001                     TRADE ASSOCIATION                        
Garcia, Ileana  (REP)(STS)                         07/30/2021         1,000.00 CHE EPIC CONSTRUCTION INC                    11705 SW 69TH STREET                     PINECREST, FL 33156                      CONSTRUCTION                             
Garcia, Ileana  (REP)(STS)                         12/15/2021           500.00 CHE EPSTEIN DAVID, R                         6029 OLD  OCEAN BLVD                     OCEAN RIDGE, FL 33435                    EXEC/HEALTHCARE FOUN                     
Garcia, Ileana  (REP)(STS)                         08/23/2021         1,000.00 CHE ERG CONSULTING LLC                       3636 PALMARITO STREET                    MIAMI, FL 33134                          COMMUNITY OUTREACH C                     
Garcia, Ileana  (REP)(STS)                         08/21/2020            20.20 CHE ESTRELLA ANDY                            1609 NORTH STREET                        BOULDER, CO 80304                                                                 
Garcia, Ileana  (REP)(STS)                         08/23/2021         1,000.00 CHE ETHICS AND HONESTY IN GOVERNMENT         2600 S DOUGLAS ROAD STE 900              CORAL GABLES, FL 33134                   POLITICAL COMMITTEE                      
Garcia, Ileana  (REP)(STS)                         03/01/2021         1,000.00 CHE FAIAPAC                                  PO BOX 12001                             TALLAHASSEE, FL 32317                    POLITICAL COMMITTEE                      
Garcia, Ileana  (REP)(STS)                         09/04/2020           500.00 CHE FAPSC PAC                                150 SOUTH MONROE ST, STE 306             TALLAHASSEE, FL 32301                    POLITICAL COMMITTEE                      
Garcia, Ileana  (REP)(STS)                         02/17/2021         1,000.00 CHE FCCI INSURANCE GROUP INC.                6300 UNIVERSITY PKWY                     SARASOTA, FL 34240                       INSURANCE                                
Garcia, Ileana  (REP)(STS)                         02/17/2021         1,000.00 CHE FCCI SERVICES, INC.                      6300 UNIVERSITY PKWY                     SARASOTA, FL 34240                       INSURANCE                                
Garcia, Ileana  (REP)(STS)                         06/10/2020            25.00 CHE FERNANDEZ ARISTIDES                      8940 SW 68TH COURT APT G4                PINECREST, FL 33156                      ACCOUNTANT                               
Garcia, Ileana  (REP)(STS)                         10/26/2021         1,000.00 CHE FERNANDEZ VALENCIA INVESTMENTS LLC       4380 SW 4TH STREET                       MIAMI, FL 33134                          INVESTMENTS                              
Garcia, Ileana  (REP)(STS)                         11/22/2021             1.00 CHE FERRANTE THOMAS                          5035 NEPTUNE CIRCLE                      OXFORD, FL 34484                                                                  
Garcia, Ileana  (REP)(STS)                         06/03/2020         1,000.00 CHE FIGHT FOR FLORIDA                        115 EAST PARK AVENUE SUITE 1             TALLAHASSEE, FL 32301                    POLITICAL COMMITTEE                      
Garcia, Ileana  (REP)(STS)                         08/27/2020         1,000.00 CHE FIGHT FOR FLORIDA                        115 EAST PARK AVENUE, STE 1              TALLAHASSEE, FL 32301                    POLITICAL COMMITTEE                      
Garcia, Ileana  (REP)(STS)                         09/28/2020            25.00 CHE FIGUEROA RAFAEL                          1740 SW 23 TERRACE                       MIAMI, FL 33145                          RETIRED                                  
Garcia, Ileana  (REP)(STS)                         11/30/2021         1,000.00 CHE FINANCIAL REFORM IN GOVERNMENT NETWORK   1103 HAYS STREET                         TALLAHASSEE, FL 32301                    POLITICAL COMMITTEE                      
Garcia, Ileana  (REP)(STS)                         06/12/2020         1,000.00 CHE FIRST COAST BUSINESS FOUNDATION          115 EAST PARK AVENUE SUITE 1             TALLAHASSEE, FL 32301                    POLITICAL COMMITTEE                      
Garcia, Ileana  (REP)(STS)                         03/01/2021         1,000.00 CHE FLAGLER STRATEGIES LLC                   8740 SW 83RD STREET                      MIAMI, FL 33173                          GOVERNMENT RELATIONS                     
Garcia, Ileana  (REP)(STS)                         06/12/2020         1,000.00 CHE FLORIDA ACCOUNTABILITY FUND              115 EAST PARK AVENUE SUITE 1             TALLAHASSEE, FL 32301                    POLITICAL COMMITTEE                      
Garcia, Ileana  (REP)(STS)                         02/17/2021         1,000.00 CHE FLORIDA AGENTS FOR INSURANCE REFORM      1103 HAYS STREET                         TALLAHASSEE, FL 32301                    POLITICAL COMMITTEE                      
Garcia, Ileana  (REP)(STS)                         12/10/2021         1,000.00 CHE FLORIDA BANKERS ASSOCIATION PAC STATE    1001 THOMASVILLE ROAD, SUITE 201         TALLAHASSEE, FL 32302                    POLITICAL COMMITTEE                      
Garcia, Ileana  (REP)(STS)                         11/18/2021         1,000.00 CHE FLORIDA BEER WHOLESALERS GOOD GOVERNMENT 215 SOUTH MONROE STREET SUITE 340        TALLAHASSEE, FL 32301                    POLITICAL COMMITTEE                      
Garcia, Ileana  (REP)(STS)                         06/30/2021         1,000.00 CHE FLORIDA BIOMASS GROWERS ASSOCIATION INC. 1391 TIMBERLANE RD                       TALLAHASSEE, FL 32312                    AGRICULTURE                              
Garcia, Ileana  (REP)(STS)                         10/28/2020         1,000.00 CHE FLORIDA BIOMASS GROWERS ASSOCIATION INC. 1391 TIMBERLANE RD.                      TALLAHASSEE, FL 32312                    AGRICULTURE                              
Garcia, Ileana  (REP)(STS)                         02/05/2021         1,000.00 CHE FLORIDA CHAMBER OF COMMERCE PAC          PO BOX 11309                             TALLAHASSEE, FL 32302                    POLITICAL COMMITTEE                      
Garcia, Ileana  (REP)(STS)                         06/12/2020         1,000.00 CHE FLORIDA CITIZENS FOR CHANGE, INC.        115 EAST PARK AVENUE SUITE 1             TALLAHASSEE, FL 32301                    POLITICAL COMMITTEE                      
Garcia, Ileana  (REP)(STS)                         08/27/2020         1,000.00 CHE FLORIDA CITIZENS FOR CHANGE, INC.        115 EAST PARK AVENUE, STE 1              TALLAHASSEE, FL 32301                    POLITICAL COMMITTEE                      
Garcia, Ileana  (REP)(STS)                         06/03/2020         1,000.00 CHE FLORIDA COALITION FOR CONSERVATIVE LEADE 115 EAST PARK AVENUE SUITE 1             TALLAHASSEE, FL 32301                    POLITICAL COMMITTEE                      
Garcia, Ileana  (REP)(STS)                         02/17/2021         1,000.00 CHE FLORIDA CREDIT UNION POLITICAL ACTION CO 3692 COOLIDGE COURT                      TALLAHASSEE, FL 32311                    POLITICAL COMMITTEE                      
Garcia, Ileana  (REP)(STS)                         12/15/2021         1,000.00 CHE FLORIDA FINE WINE & SPIRITS LLC          6600 ROCKLEDGE DRIVE SUITE 150           BETHESDA, MD 20817                       BEVERAGE DISTRIBUTIO                     
Garcia, Ileana  (REP)(STS)                         06/19/2020         1,000.00 CHE FLORIDA FIRST FOREVER, INC.              1700 NORTH MONROE STREET, SUITE 11-253   TALLAHASSEE, FL 32303                    POLITICAL COMMITTEE                      
Garcia, Ileana  (REP)(STS)                         10/26/2020         1,000.00 CHE FLORIDA HARBOR PILOTS ASSOCIATION, INC.  PO BOX 38294                             TALLAHASSEE, FL 32315                    TRADE ASSOCIATION                        
Garcia, Ileana  (REP)(STS)                         11/30/2021         1,000.00 CHE FLORIDA HOME BUILDERS ASSOCIATION PAC    2600 CENTENNIAL PLACE                    TALLAHASSEE, FL 32308                    POLITICAL COMMITTEE                      
Garcia, Ileana  (REP)(STS)                         07/31/2020         1,000.00 CHE FLORIDA HOME BUILDERS PAC                2600 CENTENNIAL PLACE                    TALLAHASSEE, FL 32309                    POLITICAL COMMITTEE                      
Garcia, Ileana  (REP)(STS)                         11/30/2021         1,000.00 CHE FLORIDA HOSPITAL ASSOCIATION PC          306 E COLLEGE AVENUE                     TALLAHASSEE, FL 32301                    POLITICAL COMMITTEE                      
Garcia, Ileana  (REP)(STS)                         07/20/2021         1,000.00 CHE FLORIDA INSURANCE COUNCIL (FIC) POLITICA 150 S MONROE ST STE 206                  TALLAHASSEE, FL 32301                    POLITICAL COMMITTEE                      
Garcia, Ileana  (REP)(STS)                         06/23/2021         1,000.00 CHE FLORIDA INTERNET & TELEVISION ASSOCIATIO 246 EAST 6TH AVE STE 100                 TALLAHASSEE, FL 32303                    TELECOMMUNICATIONS                       
Garcia, Ileana  (REP)(STS)                         06/30/2021         1,000.00 CHE FLORIDA POLICE BENEVOLENT ASSOCIATION IN 300 EAST BREVARD STREET                  TALLAHASSEE, FL 32301                    POLITICAL COMMITTEE                      
Garcia, Ileana  (REP)(STS)                         06/30/2021         1,000.00 CHE FLORIDA POLICE BENEVOLENT ASSOCIATION IN 300 EAST BREVARD STREET                  TALLAHASSEE, FL 32301                    POLITICAL COMMITTEE                      
Garcia, Ileana  (REP)(STS)                         07/22/2020         1,000.00 CHE FLORIDA PROSPERITY FUND                  PO BOX 10085                             TALLAHASSEE, FL 32302                    POLITICAL COMMITTEE                      
Garcia, Ileana  (REP)(STS)                         10/06/2020         1,000.00 CHE FLORIDA PROSPERITY FUND                  PO BOX 10085                             TALLAHASSEE, FL 32302                    POLITICAL COMMITTEE                      
Garcia, Ileana  (REP)(STS)                         09/24/2020         5,419.35 INK FLORIDA REPUBLICAN SENATORIAL CAMPAIGN C 2640-A MITCHAM DRIVE                     TALLAHASSEE, FL                          PARTY COMMITTEE      CONSULTING          
Garcia, Ileana  (REP)(STS)                         09/29/2020        10,000.00 INK FLORIDA REPUBLICAN SENATORIAL CAMPAIGN C 2640-A MITCHAM DRIVE                     TALLAHASSEE, FL                          PARTY COMMITTEE      POLLING             
Garcia, Ileana  (REP)(STS)                         09/22/2020        12,000.00 INK FLORIDA REPUBLICAN SENATORIAL CAMPAIGN C 2640-A MITCHAM DRIVE                     TALLAHASSEE, FL                          PARTY COMMITTEE      POLLING             
Garcia, Ileana  (REP)(STS)                         09/08/2020            27.54 INK FLORIDA REPUBLICAN SENATORIAL CAMPAIGN C 2640-A MITCHAM DRIVE                     TALLAHASSEE, FL 32308                    PARTY COMMITTEE      CONSULTING          
Garcia, Ileana  (REP)(STS)                         08/19/2020        11,000.00 INK FLORIDA REPUBLICAN SENATORIAL CAMPAIGN C PO BOX 471                               TALLAHASSEE, FL 32302                    PARTY COMMITTEE      CONSULTING          
Garcia, Ileana  (REP)(STS)                         09/03/2020         2,150.00 INK FLORIDA REPUBLICAN SENATORIAL CAMPAIGN C 2640-A MITCHAM DRIVE                     TALLAHASSEE, FL 32308                    PARTY COMMITTEE      RESEARCH            
Garcia, Ileana  (REP)(STS)                         10/06/2020         2,150.00 INK FLORIDA REPUBLICAN SENATORIAL CAMPAIGN C 2640-A MITCHAM DRIVE                     TALLAHASSEE, FL 32308                    PARTY COMMITTEE      RESEARCH            
Garcia, Ileana  (REP)(STS)                         10/07/2020         2,208.28 INK FLORIDA REPUBLICAN SENATORIAL CAMPAIGN C 2640-A MITCHAM DRIVE                     TALLAHASSEE, FL 32308                    PARTY COMMITTEE      CONSULTING          
Garcia, Ileana  (REP)(STS)                         10/09/2020         7,000.00 INK FLORIDA REPUBLICAN SENATORIAL CAMPAIGN C 2640-A MITCHAM DRIVE                     TALLAHASSEE, FL 32308                    PARTY COMMITTEE      POLLING             
Garcia, Ileana  (REP)(STS)                         10/14/2020         8,323.87 INK FLORIDA REPUBLICAN SENATORIAL CAMPAIGN C 2640-A MITCHAM DRIVE                     TALLAHASSEE, FL 32308                    PARTY COMMITTEE      PAID PHONES         
Garcia, Ileana  (REP)(STS)                         07/01/2020        12,500.00 INK FLORIDA REPUBLICAN SENATORIAL CAMPAIGN C 2640-A MITCHAM DRIVE                     TALLAHASSEE, FL 32308                    PARTY COMMITTEE      POLLING             
Garcia, Ileana  (REP)(STS)                         07/15/2020         2,150.00 INK FLORIDA REPUBLICAN SENATORIAL CAMPAIGN C PO BOX 471                               TALLAHASSEE, FL 32302                    PARTY COMMITTEE      RESEARCH            
Garcia, Ileana  (REP)(STS)                         07/31/2020         2,150.00 INK FLORIDA REPUBLICAN SENATORIAL CAMPAIGN C 2640-A MITCHAM DRIVE                     TALLAHASSEE, FL 32308                    PARTY COMMITTEE      RESEARCH            
Garcia, Ileana  (REP)(STS)                         07/30/2020         7,500.00 INK FLORIDA REPUBLICAN SENATORIAL CAMPAIGN C 2640-A MITCHAM DRIVE                     TALLAHASSEE, FL 32308                    PARTY COMMITTEE      CONSULTING          
Garcia, Ileana  (REP)(STS)                         07/28/2020        15,000.00 INK FLORIDA REPUBLICAN SENATORIAL CAMPAIGN C 2640-A MITCHAM DRIVE                     TALLAHASSEE, FL 32308                    PARTY COMMITTEE      POLLING             
Garcia, Ileana  (REP)(STS)                         10/19/2020         7,000.00 INK FLORIDA REPUBLICAN SENATORIAL CAMPAIGN C 2640-A MITCHAM DRIVE                     TALLAHASSEE, FL 32308                    PARTY COMMITTEE      POLLING             
Garcia, Ileana  (REP)(STS)                         10/19/2020        90,233.17 INK FLORIDA REPUBLICAN SENATORIAL CAMPAIGN C 2640-A MITCHAM DRIVE                     TALLAHASSEE, FL 32308                    PARTY COMMITTEE      CAMPAIGN STAFF      
Garcia, Ileana  (REP)(STS)                         10/26/2020         7,000.00 INK FLORIDA REPUBLICAN SENATORIAL CAMPAIGN C 2640-A MITCHAM DRIVE                     TALLAHASSEE, FL 32308                    PARTY COMMITTEE      POLLING             
Garcia, Ileana  (REP)(STS)                         10/28/2020         7,000.00 INK FLORIDA REPUBLICAN SENATORIAL CAMPAIGN C 2640-A MITCHAM DRIVE                     TALLAHASSEE, FL 32308                    PARTY COMMITTEE      POLLING             
Garcia, Ileana  (REP)(STS)                         10/28/2020         1,592.50 INK FLORIDA REPUBLICAN SENATORIAL CAMPAIGN C 2640-A MITCHAM DRIVE                     TALLAHASSEE, FL 32308                    PARTY COMMITTEE      PAID PHONES         
Garcia, Ileana  (REP)(STS)                         10/29/2020         4,758.10 INK FLORIDA REPUBLICAN SENATORIAL CAMPAIGN C 2640-A MITCHAM DRIVE                     TALLAHASSEE, FL 32308                    PARTY COMMITTEE      PAID PHONES         
Garcia, Ileana  (REP)(STS)                         06/03/2020         1,000.00 CHE FLORIDA STRONG                           115 EAST PARK AVENUE SUITE 1             TALLAHASSEE, FL 32301                    POLITICAL COMMITTEE                      
Garcia, Ileana  (REP)(STS)                         06/03/2020         1,000.00 CHE FLORIDA TAXPAYERS DEFENSE                115 EAST PARK AVENUE SUITE 1             TALLAHASSEE, FL 32301                    POLITICAL COMMITTEE                      
Garcia, Ileana  (REP)(STS)                         08/27/2020         1,000.00 CHE FLORIDA TAXPAYERS DEFENSE                115 EAST PARK AVENUE, STE 1              TALLAHASSEE, FL 32301                    POLITICAL COMMITTEE                      
Garcia, Ileana  (REP)(STS)                         03/01/2021         1,000.00 CHE FLORIDIAN PARTNERS LLC                   108 S MONROE STREET                      TALLAHASSEE, FL 32301                    GOVERNMENT AFFAIRS                       
Garcia, Ileana  (REP)(STS)                         06/30/2021         1,000.00 CHE FLORIDIANS ASSOCIATED TO INSURE RESPONSI 108 S MONROE STREET                      TALLAHASSEE, FL 32301                    POLITICAL COMMITTEE                      
Garcia, Ileana  (REP)(STS)                         08/28/2020         1,000.00 CHE FLORIDIANS FOR CONSERVATIVE VALUES       1103 HAYS STREET                         TALLAHASSEE, FL 32301                    POLITICAL COMMITTEE                      
Garcia, Ileana  (REP)(STS)                         10/06/2020         1,000.00 CHE FLORIDIANS FOR ECONOMIC ADVANCEMENT      1700 N MONROE STREET, STE 11-325         TALLAHASSEE, FL 32302                    POLITICAL COMMITTEE                      
Garcia, Ileana  (REP)(STS)                         08/24/2020         1,000.00 CHE FLORIDIANS FOR LIMITED GOVERNMENT        PO BOX 11192                             TALLAHASSEE, FL 32302                    POLITICAL COMMITTEE                      
Garcia, Ileana  (REP)(STS)                         06/19/2020         1,000.00 CHE FLORIDIANS FOR LIMITED GOVERNMENT        PO BOX 11192                             TALLAHASSEE, FL 32302                    POLITICAL COMMITTEE                      
Garcia, Ileana  (REP)(STS)                         10/06/2020         1,000.00 CHE FLORIDIANS FOR STRONGER DEMOCRACY        PO BOX 10085                             TALLAHASSEE, FL 32302                    POLITICAL COMMITTEE                      
Garcia, Ileana  (REP)(STS)                         06/12/2020         1,000.00 CHE FLORIDIANS FOR SUSTAINABLE AGRICULTURE I 115 EAST PARK AVENUE SUITE 1             TALLAHASSEE, FL 32301                    POLITICAL COMMITTEE                      
Garcia, Ileana  (REP)(STS)                         10/06/2020         1,000.00 CHE FLORIDIANS UNITED FOR OUR CHILDREN'S FUT PO BOX 10085                             TALLAHASSEE, FL 32302                    POLITICAL COMMITTEE                      
Garcia, Ileana  (REP)(STS)                         10/09/2020         1,000.00 CHE FPCA PC                                  PO BOX 1042                              TALLAHASSEE, FL 32302                    POLITICAL COMMITTEE                      
Garcia, Ileana  (REP)(STS)                         02/17/2021         1,000.00 CHE FPCA PC                                  PO BOX 1042                              TALLAHASSEE, FL 32302                    POLITICAL COMMITTEE                      
Garcia, Ileana  (REP)(STS)                         08/27/2020         1,000.00 CHE FREEDOM FIRST COMMITTEE, INC.            115 EAST PARK AVENUE, STE 1              TALLAHASSEE, FL 32301                    POLITICAL COMMITTEE                      
Garcia, Ileana  (REP)(STS)                         08/26/2020         1,000.00 CHE FRIENDS OF ED HOOPER                     6352 GLASGOW DRIVE                       TALLAHASSEE, FL 32312                    POLITICAL COMMITTEE                      
Garcia, Ileana  (REP)(STS)                         09/12/2020         1,000.00 CHE FRIENDS OF MARILI CANCIO                 2600 SOUTH DOUGLAS RD STE 900            CORAL GABLES, FL 33134                   POLITICAL COMMITTEE                      
Garcia, Ileana  (REP)(STS)                         09/04/2020         1,000.00 CHE FRIENDS OF RAY RODRIGUES                 PO BOX 3                                 ESTERO, FL 33929                         POLITICAL COMMITTEE                      
Garcia, Ileana  (REP)(STS)                         07/06/2020         1,000.00 CHE FTBA TRANSPORTATION PAC                  610 S BOULEVARD                          TAMPA, FL 33606                          POLITICAL COMMITTEE                      
Garcia, Ileana  (REP)(STS)                         06/29/2021         1,000.00 CHE FTBA TRANSPORTATION PAC                  610 S BOULEVARD                          TAMPA, FL 33606                          POLITICAL COMMITTEE                      
Garcia, Ileana  (REP)(STS)                         06/10/2020            10.00 CHE FUENTES JHELANE                          14640 SOUTHWEST 32ND STREET              MIAMI, FL 33175                                                                   
Garcia, Ileana  (REP)(STS)                         06/30/2021         1,000.00 CHE FUETES JOSE                              3050 SHIPPING AVENUE                     MIAMI, FL 33133                          GOVERNMENT RELATIONS                     
Garcia, Ileana  (REP)(STS)                         06/04/2020           200.00 CHE G L DENTAL CLINIC PA                     9501 SW 89TH COURT                       MIAMI, FL 33176                          DENTAL OFFICE                            
Garcia, Ileana  (REP)(STS)                         09/03/2020            50.00 CHE GALARZA AGUSTIN                          4855 NATIVE DANCER LANE                  ORLANDO, FL 32826                        RETIRED                                  
Garcia, Ileana  (REP)(STS)                         10/04/2020            20.20 CHE GALARZA AGUSTIN                          4855 NATIVE DANCER LANE                  ORLANDO, FL 32826                        RETIRED                                  
Garcia, Ileana  (REP)(STS)                         10/09/2020            20.20 CHE GALARZA AGUSTIN                          4855 NATIVE DANCER LANE                  ORLANDO, FL 32826                        RETIRED                                  
Garcia, Ileana  (REP)(STS)                         10/24/2020            40.00 CHE GALARZA AGUSTIN                          4855 NATIVE DANCER LANE                  ORLANDO, FL 32826                        RETIRED                                  
Garcia, Ileana  (REP)(STS)                         10/17/2020            20.20 CHE GALARZA AGUSTIN                          4855 NATIVE DANCER LANE                  ORLANDO, FL 32826                        RETIRED                                  
Garcia, Ileana  (REP)(STS)                         10/28/2020           100.00 CHE GARCIA ALINA                             8886 SW 6 STREET                         MIAMI, FL 33174                                                                   
Garcia, Ileana  (REP)(STS)                         06/10/2020           100.00 CHE GARCIA ANDREW                            PO BOX 145087                            CORAL GABLES, FL 33114                                                            
Garcia, Ileana  (REP)(STS)                         10/17/2020           100.00 CHE GARCIA HERBIE                            1105 ANDORA AVE.                         CORAL GABLES, FL 33146                   BUILDING CONTRACTOR                      
Garcia, Ileana  (REP)(STS)                         07/30/2021         1,000.00 CHE GIFT SCENARIO INC                        18851 NE 29TH AVE STE 1010               AVENTURA, FL 33180                       SPECIALTY RETAIL                         
Garcia, Ileana  (REP)(STS)                         06/23/2020           250.00 CHE GILBERTO CONCEPCION, MD PA               2922 BRIDGEPORT AVENUE                   MIAMI, FL 33133                          HEALTHCARE                               
Garcia, Ileana  (REP)(STS)                         08/23/2021           500.00 CHE GLIDEWELL CONSULTING INC                 7611 MIAMI VIEW DRIVE                    NORTH BAY VILLAGE, FL 33141              BUSINESS CONSULTING                      
Garcia, Ileana  (REP)(STS)                         12/15/2021           500.00 CHE GLIDEWELL CONSULTING INC                 7611 MIAMI VIEW DRIVE                    NORTH BAY VILLAGE, FL 33141              BUSINESS CONSULTING                      
Garcia, Ileana  (REP)(STS)                         10/13/2021         1,000.00 CHE GOLD COAST BEVERAGE LLC                  10055 NW 12TH STREET                     MIAMI, FL 33172                          BEVERAGE DISTRIBUTIO                     
Garcia, Ileana  (REP)(STS)                         10/29/2020            10.00 CHE GOMEZ ADOLFO                             200 SE 15TH RD. APT. 17D                 MIAMI, FL 33129                                                                   
Garcia, Ileana  (REP)(STS)                         10/20/2020           100.00 CHE GONZALEZ JUAN                            ***************                          *************** RETIRED                                  
Garcia, Ileana  (REP)(STS)                         10/01/2020            25.00 CHE GONZALEZ KIMBERLY                        16781 SW 78 COURT                        MIAMI, FL 33157                          BILLING/ELITE SALES                      
Garcia, Ileana  (REP)(STS)                         06/12/2020         1,000.00 CHE GOOD GOVERNMENT FOR FLORIDA INC.         115 EAST PARK AVENUE SUITE 1             TALLAHASSEE, FL 32301                    POLITICAL COMMITTEE                      
Garcia, Ileana  (REP)(STS)                         09/28/2020         1,000.00 CHE GOODMAN MURRAY, H                        777 S FLAGLER DRIVE, STE 136 E.T.        WEST PALM BEACH, FL 33401                CHAIRMAN/THE GOODMAN                     
Garcia, Ileana  (REP)(STS)                         03/01/2021         1,000.00 CHE GRAYROBINSON, P.A., FLORIDA POLITICAL AC 301 E PINE STREET STE 1400               ORLANDO, FL 32801                        POLITICAL COMMITTEE                      
Garcia, Ileana  (REP)(STS)                         11/30/2021         1,000.00 CHE GREENBERG TRAURIG                        8400 NW 36TH STREET STE 400              DORAL, FL 33166                          LAW FIRM                                 
Garcia, Ileana  (REP)(STS)                         06/26/2020         1,000.00 CHE GREGG DIANE, W                           7242 SPRINGHILL ROAD                     TALLAHASSEE, FL 32305                    BOOKKEEPER                               
Garcia, Ileana  (REP)(STS)                         10/14/2020         1,000.00 CHE GROUNDSWELL STRATEGIES                   770 PONCE DE LEON BLVD STE 302B          MIAMI, FL 33134                          POLITICAL CONSULTING                     
Garcia, Ileana  (REP)(STS)                         06/12/2020         1,000.00 CHE GROWING FLORIDA'S ECONOMY                115 EAST PARK AVENUE SUITE 1             TALLAHASSEE, FL 32301                    POLITICAL COMMITTEE                      
Garcia, Ileana  (REP)(STS)                         08/26/2020         1,000.00 CHE GUERRA JORGE                             4444 SW 71 AVENUE                        MIAMI, FL 33155                          RETIRED                                  
Garcia, Ileana  (REP)(STS)                         09/01/2020            10.00 CHE GUERRA SILVIA                            1000 BRICKEDLL PLAZA #2007               MIAMI, FL 33131                          REALTOR                                  
Garcia, Ileana  (REP)(STS)                         11/15/2021         1,000.00 CHE GUNSTER                                  777 SOUTH FLAGLER DRIVE STE 500 EAST     WEST PALM BEACH, FL 33401                LAW FIRM                                 
Garcia, Ileana  (REP)(STS)                         08/05/2020           500.00 CHE GUS MACHADO ENTERPRISES INC              1200 WEST 49TH STREET                    HIALEAH, FL 33012                        AUTO DEALERSHIP                          
Garcia, Ileana  (REP)(STS)                         10/28/2020         1,000.00 CHE GUS MACHADO FORD                         1200 WEST 49TH ST.                       HIALEAH, FL 33012                        AUTOMOTIVE DEALERSHI                     
Garcia, Ileana  (REP)(STS)                         10/24/2020            20.20 CHE HAMANN GLENN                             1324 SW 18TH ST.                         MIAMI, FL 33145                          RETIRED                                  
Garcia, Ileana  (REP)(STS)                         09/04/2020           250.00 CHE HARRIS STUART                            2851 SEMINOLE STREET                     MIAMI, FL 33133                          RETIRED                                  
Garcia, Ileana  (REP)(STS)                         03/01/2021           500.00 CHE HBC ENGINEERING COMPANY                  13155 SW 134 ST STE 207                  MIAMI, FL 33186                          ENGINEERING FIRM                         
Garcia, Ileana  (REP)(STS)                         11/04/2021         1,000.00 CHE HCA EAST FLORIDA DIVISION AND GOOD GOVT  101 N MONROE ST STE 801                  TALLAHASSEE, FL 32301                    POLITICAL COMMITTEE                      
Garcia, Ileana  (REP)(STS)                         09/30/2020         1,000.00 CHE HCA EAST FLORIDA DIVISION GOOD GOVERNMEN 101 NORTH MONROE STREET STE 801          TALLAHASSEE, FL 32301                    POLITICAL COMMITTEE                      
Garcia, Ileana  (REP)(STS)                         11/04/2021         1,000.00 CHE HCA NORTH FLORIDA DIVISION AND GOOD GOVT 101 N MONROE ST STE 801                  TALLAHASSEE, FL 32301                    POLITICAL COMMITTEE                      
Garcia, Ileana  (REP)(STS)                         09/30/2020         1,000.00 CHE HCA NORTH FLORIDA DIVISION GOOD GOVERNME 101 NORTH MONROE STREET STE 801          TALLAHASSEE, FL 32301                    POLITICAL COMMITTEE                      
Garcia, Ileana  (REP)(STS)                         06/26/2020         1,000.00 CHE HCA WEST FLORIDA DIVISION AND GOOD GOVER 101 N MONROE ST, STE 801                 TALLAHASSEE, FL 32301                    POLITICAL COMMITTEE                      
Garcia, Ileana  (REP)(STS)                         11/04/2021         1,000.00 CHE HCA WEST FLORIDA DIVISION AND GOOD GOVT  101 N MONROE ST STE 801                  TALLAHASSEE, FL 32301                    POLITICAL COMMITTEE                      
Garcia, Ileana  (REP)(STS)                         09/30/2020         1,000.00 CHE HCA WEST FLORIDA DIVISION GOOD GOVERNMEN 101 NORTH MONROE STREET STE 801          TALLAHASSEE, FL 32301                    POLITICAL COMMITTEE                      
Garcia, Ileana  (REP)(STS)                         06/29/2021         1,000.00 CHE HELPING YOU                              610 S BOULEVARD                          TAMPA, FL 33606                          POLITICAL COMMITTEE                      
Garcia, Ileana  (REP)(STS)                         08/31/2020            10.00 CHE HENDRICKSON ALICE                        5600 KERWOOD OAKS DRIVE                  MIAMI, FL 33156                          ACCTG AND ADMIN                          
Garcia, Ileana  (REP)(STS)                         10/15/2020            50.00 CHE HERNANDEZ GISELLE                        8903 SW 69 TERRACE                       MIAMI, FL 33173                          PHYSICIAN                                
Garcia, Ileana  (REP)(STS)                         06/10/2020             5.00 CHE HERNANDEZ JUAN                           8301 NORTHWEST 167TH STREET              MIAMI LAKES, FL 33016                                                             
Garcia, Ileana  (REP)(STS)                         09/14/2020            50.00 CHE HOFFMAN RANDY                            7837 SW 117 STREET                       PINECREST, FL 33156                      EXEC VP/MORSE OPERAT                     
Garcia, Ileana  (REP)(STS)                         10/26/2021         1,000.00 CHE HOMYN INC                                4444 SW 71ST AVENUE #108                 MIAMI, FL 33165                          BAGGAGE PROTECTION S                     
Garcia, Ileana  (REP)(STS)                         06/10/2020           100.00 CHE HOWZEN ELIZABETH                         520 WEST AVENUE APT 802                  MIAMI BEACH, FL 33139                                                             
Garcia, Ileana  (REP)(STS)                         09/13/2020           100.00 CHE HUDAK ROBERT                             825 S LAKE FORMOSA DRIVE                 ORLANDO, FL 32803                        RETIRED                                  
Garcia, Ileana  (REP)(STS)                         12/22/2021            25.00 CHE HUDSON JACK                              4004 WEST TACON STREET                   TAMPA, FL 33629                          RETIRED                                  
Garcia, Ileana  (REP)(STS)                         10/22/2020            50.00 CHE HUERRES JAVIER                           12100 NW 4TH TERRACE                     MIAMI, FL 33182                                                                   
Garcia, Ileana  (REP)(STS)                         12/14/2020         2,040.00 COF ILEANA GARCIA CAMPAIGN                   6050 SOUTHWEST 46TH TERRACE              MIAMI, FL 33155                          POLITICAL CAMPAIGN                       
Garcia, Ileana  (REP)(STS)                         06/02/2020            25.00 CHE IMBERT RAFAEL                            1621 NORTHWEST 100TH WAY                 PLANTATION, FL 33322                     RETIRED                                  
Garcia, Ileana  (REP)(STS)                         03/01/2021         1,000.00 CHE IMPACT                                   PO BOX 12001                             TALLAHASSEE, FL 32317                    POLITICAL COMMITTEE                      
Garcia, Ileana  (REP)(STS)                         08/17/2021         1,000.00 CHE INTERNATIONAL LONGSHOREMENS ASSOCIATION  816 NW 2ND AVENUE                        MIAMI, FL 33136                          POLITICAL COMMITTEE                      
Garcia, Ileana  (REP)(STS)                         10/19/2020           500.00 CHE INTERNATIONAL PAPER POLITICAL ACTION COM 1101 PENNSYLVANIA AVE. NW                WASHINGTON, DC 20004                     POLITICAL COMMITTEE                      
Garcia, Ileana  (REP)(STS)                         10/26/2021         1,000.00 CHE INTI FERNANDEZ MD AT MIA INC             2100 NW 42ND AVENUE                      MIAMI, FL 33126                          HEALTHCARE                               
Garcia, Ileana  (REP)(STS)                         09/20/2021         1,000.00 CHE J. ALEX VILLALOBOS PA                    PO BOX 56-1801                           MIAMI, FL 33256                          LAW FIRM                                 
Garcia, Ileana  (REP)(STS)                         11/30/2021         1,000.00 CHE JACKSONVILLE KENNEL CLUB INC             PO BOX 959                               ORANGE PARK, FL 32067                    PARI MUTUEL                              
Garcia, Ileana  (REP)(STS)                         06/09/2020         1,000.00 CHE JARDON GRETEL                            8141 SOUTHWEST 54TH AVENUE               MIAMI, FL 33143                          OWNER/COSMETIC CORP                      
Garcia, Ileana  (REP)(STS)                         06/09/2020         1,000.00 CHE JARDON LUIS                              8141 SOUTHWEST 54TH AVENUE               MIAMI, FL 33143                          CEO/COSMETIC CORP                        
Garcia, Ileana  (REP)(STS)                         09/20/2021         1,000.00 CHE JESS PAUL, D                             2361 HAMPSHIRE WAY                       TALLAHASSEE, FL 32309                    EXEC DIR/FJA                             
Garcia, Ileana  (REP)(STS)                         10/26/2021           100.00 CHE JIMENEZ RAQUEL, V                        7530 SW 67TH STREET                      SOUTH MIAMI, FL 33143                    MORTGAGE LOAN PROCES                     
Garcia, Ileana  (REP)(STS)                         10/16/2020         1,000.00 CHE JLR LONG ISLAND LLC                      10055 NW 12TH STREET                     MIAMI, FL 33172                          AUTOMOBILE DEALERSHI                     
Garcia, Ileana  (REP)(STS)                         10/23/2020         1,000.00 CHE JOHNSON & ASSOCIATES                     PO BOX 10805                             TALLAHASSEE, FL 32302                    GOVERNMENTAL RELATIO                     
Garcia, Ileana  (REP)(STS)                         10/23/2020         1,000.00 CHE JOHNSON & BLANTON                        PO BOX 10805                             TALLAHASSEE, FL 32302                    GOVERNMENTAL RELATIO                     
Garcia, Ileana  (REP)(STS)                         11/30/2021         1,000.00 CHE JPMORGAN CHASE & CO PAC                  601 PENNSYLVANIA AVENUE NW SUITE 250     WASHINGTON, DC 20004                     POLITICAL COMMITTEE                      
Garcia, Ileana  (REP)(STS)                         10/16/2020         1,000.00 CHE KC VENTURE HOLDINGS LLC                  133 SEVILLA AVENUE                       CORAL GABLES, FL 33134                   HOLDING COMPANY                          
Garcia, Ileana  (REP)(STS)                         10/16/2020         1,000.00 CHE KCB RESTAURANT HOLDINGS LLC              133 SEVILLA AVENUE                       CORAL GABLES, FL 33134                   HOLDING COMPANY                          
Garcia, Ileana  (REP)(STS)                         08/23/2021         1,000.00 CHE KIRTLEY JOHN, FOSTER                     511 W BAY STREET SUITE 363               TAMPA, FL 33606                          INVESTMENT ADVISOR                       
Garcia, Ileana  (REP)(STS)                         10/29/2020           100.00 CHE LANDRY THOMAS                            PO BOX 140698                            CORAL GABLES, FL 33114                                                            
Garcia, Ileana  (REP)(STS)                         06/02/2020            10.00 CHE LARRAURI JORGE                           153 WEST 21ST STREET UNIT C              HIALEAH, FL 33010                                                                 
Garcia, Ileana  (REP)(STS)                         06/26/2020         1,000.00 CHE LARRY J OVERTON & ASSOCIATES, INC.       101 EAST COLLEGE AVE, STE 3002           TALLAHASSEE, FL 32301                    GOVERNMENT CONSULTIN                     
Garcia, Ileana  (REP)(STS)                         08/23/2021         1,000.00 CHE LATIN BUILDERS ASSOCIATION INC           11093 NW 138 STREET SUITE 212            HIALEAH GARDENS, FL 33018                TRADE ASSOCIATION                        
Garcia, Ileana  (REP)(STS)                         07/14/2020           500.00 CHE LATIN SANDWICK EXPRESS INC.              1650 NW 87TH AVENUE                      DORAL, FL 33172                          RESTAURANT                               
Garcia, Ileana  (REP)(STS)                         06/29/2020           500.00 CHE LEON ANTONIO                             10421 SW 142ND AVENUE                    MIAMI, FL 33186                          TAX PREPARATION                          
Garcia, Ileana  (REP)(STS)                         10/26/2021           100.00 CHE LEON VIVIAN, B                           9076 SW 69TH STREET                      MIAMI, FL 33173                                                                   
Garcia, Ileana  (REP)(STS)                         08/26/2020           100.00 CHE LEON, JR LUIS, E                         9076 SW 69TH STREET                      MIAMI, FL 33173                          RETIRED                                  
Garcia, Ileana  (REP)(STS)                         07/03/2020         1,000.00 CHE LEWIS LONGMAN & WALKER PA                515 N FLAGLER DR STE 1500                WEST PALM BEACH, FL 33401                LAW FIRM                                 
Garcia, Ileana  (REP)(STS)                         08/28/2020         1,000.00 CHE LIBERTY FLORIDA                          610 SOUTH BOULEVARD                      TAMPA, FL 33606                          POLITICAL COMMITTEE                      
Garcia, Ileana  (REP)(STS)                         06/22/2021         1,000.00 CHE LIFELINE COMMUNITY PARTNERS              6500 CABALLERO BLVD                      CORAL GABLES, FL 33146                   TELECOMMUNICATIONS                       
Garcia, Ileana  (REP)(STS)                         06/10/2020            20.00 CHE LIMA YALINA                              303 HUTCH COURT                          BRANDON, FL 33510                        TEACHER                                  
Garcia, Ileana  (REP)(STS)                         06/30/2020         1,000.00 CHE LIMITED GOVT FOR A STRONGER FLORIDA POLI 133 HARBOR DRIVE SOUTH                   VENICE, FL 34285                         POLITICAL COMMITTEE                      
Garcia, Ileana  (REP)(STS)                         09/09/2020         1,000.00 CHE LIMITED GOVT FOR A STRONGER FLORIDA POLI 133 HARBOR DRIVE S                       VENICE, FL 34285                         POLITICAL COMMITTEE                      
Garcia, Ileana  (REP)(STS)                         10/09/2020            20.20 CHE LOMBILLO ESTHER                          6061 SW 88TH STREET                      MIAMI, FL 33156                          RETIRED                                  
Garcia, Ileana  (REP)(STS)                         10/11/2020            25.00 CHE LOREDO GISELLE                           3051 NW 15TH STREET                      MIAMI, FL 33125                          ACCOUNTING                               
Garcia, Ileana  (REP)(STS)                         10/11/2020            10.00 CHE LOREDO RENE                              3051 NW 15TH STREET                      MIAMI, FL 33125                          RETIRED                                  
Garcia, Ileana  (REP)(STS)                         09/03/2020            20.20 CHE LORENZO LESTER                           161 SW 52ND PLACE                        MIAMI, FL 33134                          TRUCK DRIVER                             
Garcia, Ileana  (REP)(STS)                         09/04/2020            10.00 CHE LORENZO LESTER                           161 SW 52ND PLACE                        MIAMI, FL 33134                          TRUCK DRIVER                             
Garcia, Ileana  (REP)(STS)                         07/15/2021           500.00 CHE LOSNER MAX                               190 NW 21 STREET                         HOMESTEAD, FL 33030                      GOVT RELATIONS CONSU                     
Garcia, Ileana  (REP)(STS)                         11/30/2021           500.00 CHE LUMEN TECHNOLOGIES INC PAC OF FL         132 N CALHOUN ST                         TALLAHASSEE, FL 32301                    POLITICAL COMMITTEE                      
Garcia, Ileana  (REP)(STS)                         09/24/2020           500.00 CHE LYSTER MICHAEL                           5931 BARCLAY LANE                        NAPLES, FL 34110                         RETIRED                                  
Garcia, Ileana  (REP)(STS)                         09/30/2020             5.00 CHE MACARIO RAFAEL                           1100 S MIAMI AVE #3708                   MIAMI, FL 33130                          PILOT                                    
Garcia, Ileana  (REP)(STS)                         02/17/2021         1,000.00 CHE MAGICAL CRUISE COMPANY LTD               200 CELEBRATION PLACE                    CELEBRATION, FL 34747                    CRUISE LINE SERVICES                     
Garcia, Ileana  (REP)(STS)                         10/26/2021           500.00 CHE MAGU DISTRIBUTORS INC                    7432 NW 8TH STREET                       MIAMI, FL 33126                          SHOE STORE                               
Garcia, Ileana  (REP)(STS)                         10/16/2020         1,000.00 CHE MANUEL KADRE PA                          5345 HAMMOCK DRIVE                       CORAL GABLES, FL 33156                   LAW FIRM                                 
Garcia, Ileana  (REP)(STS)                         09/28/2020           100.00 CHE MANZANILLA LEOPOLDO                      701 BELLAVISTA AVENUE                    MIAMI, FL 33156                          ATTORNEY                                 
Garcia, Ileana  (REP)(STS)                         09/29/2020           200.00 CHE MARK MARY JANE                           5995 SUNSET DRIVE                        MIAMI, FL 33143                          PRES/MACK CYCLE AND                      
Garcia, Ileana  (REP)(STS)                         09/23/2020            10.00 CHE MARQUEZ LUIS                             1236 MANATI AVENUE                       MIAMI, FL 33146                          CEO/IQ MIAMI                             
Garcia, Ileana  (REP)(STS)                         10/24/2020           100.00 CHE MARTINEZ TESSIE                          230 RIDGEWOOD RD.                        CORAL GABLES, FL 33133                   PARALEGAL                                
Garcia, Ileana  (REP)(STS)                         08/27/2020           500.00 CHE MASERI ROBERT                            7432 NW 8 STREET                         MIAMI, FL 33126                          RETIRED                                  
Garcia, Ileana  (REP)(STS)                         08/27/2020           500.00 CHE MASERI ROBERT                            7432 NW 8 STREET                         MIAMI, FL 33126                          RETIRED                                  
Garcia, Ileana  (REP)(STS)                         09/14/2021            20.00 INK MCDOUGAL KIM                             1829 ASHLEY HALL WAY                     TALLAHASSEE, FL 32308                    GOVERNMENT AFFAIRS   LUNCH               
Garcia, Ileana  (REP)(STS)                         02/17/2021         1,000.00 CHE MCGUIREWOODS                             800 EAST CANAL STREET                    RICHMOND, VA 23219                       LAW FIRM                                 
Garcia, Ileana  (REP)(STS)                         11/30/2021         1,000.00 CHE MCGUIREWOODS                             800 E CANAL STREET                       RICHMOND, VA 23219                       LAW FIRM                                 
Garcia, Ileana  (REP)(STS)                         10/15/2020            20.20 CHE MCLEAN JIM                               1325 ALHAMBRA CIRCLE                     MIAMI, FL 33134                          OWNER/JM GOLF SCHOOL                     
Garcia, Ileana  (REP)(STS)                         02/09/2021           500.00 CHE MEENAN PA                                PO BOX 11247                             TALLAHASSEE, FL 32302                    LAW FIRM                                 
Garcia, Ileana  (REP)(STS)                         09/16/2021            20.00 CHE MENTNECH ROB                             2700 PINE TREE ROAD NE                   ATLANTA, GA 30324                                                                 
Garcia, Ileana  (REP)(STS)                         07/23/2020         1,000.00 CHE MIAMI PROPERTY PARTNERS LLC              1600 NW 163RD STREET                     MIAMI, FL 33169                          REAL ESTATE                              
Garcia, Ileana  (REP)(STS)                         10/04/2020           100.00 CHE MINKES DANIEL                            11760 SW 72ND PLACE                      MIAMI, FL 33156                          ATTORNEY                                 
Garcia, Ileana  (REP)(STS)                         11/27/2020          -100.00 REF MINKES DANIEL                            333 SE 2ND AVENUE #3200                  MIAMI, FL 33156                          ATTORNEY                                 
Garcia, Ileana  (REP)(STS)                         06/10/2020            25.00 CHE MIYARES JULIAN                           9625 SW 24TH STREET C-114                MIAMI, FL 33165                          RETIRED                                  
Garcia, Ileana  (REP)(STS)                         09/18/2020            20.20 CHE MOBLEY CLARK                             824 GALIANO STREET                       MIAMI, FL 33134                          SPECIALIST/STATE OF                      
Garcia, Ileana  (REP)(STS)                         10/28/2020            10.00 CHE MONTALVAN MARCELO                        10855 LAKESIDE DR.                       CORAL GABLES, FL 33156                                                            
Garcia, Ileana  (REP)(STS)                         11/30/2021         1,000.00 CHE NBCUNIVERSAL MEDIA LLC                   100 UNIVERSAL CITY PLAZA                 UNIVERSAL CITY, CA 91608                 MEDIA AND ENTERTAINM                     
Garcia, Ileana  (REP)(STS)                         03/01/2021         1,000.00 CHE NFIB FLORIDA POLITICAL ACTION COMMITTEE  1201 F STREET NW SUITE 200               WASHINGTON, DC 20004                     POLITICAL COMMITTEE                      
Garcia, Ileana  (REP)(STS)                         10/17/2020             5.00 CHE OBRADOR JOSE                             3551 SW 9TH TERRACE                      MIAMI, FL 33135                          RETIRED                                  
Garcia, Ileana  (REP)(STS)                         09/15/2020            10.00 CHE OBRADOR JOSE                             3551 SW 9TH TERRACE                      MIAMI, FL 33135                          RETIRED                                  
Garcia, Ileana  (REP)(STS)                         10/07/2020             4.00 CHE OBRADOR JOSE                             3551 SW 9TH TERRACE                      MIAMI, FL 33135                          RETIRED                                  
Garcia, Ileana  (REP)(STS)                         09/02/2020            10.00 CHE OBRADOR JOSE                             3551 SW 9TH TERRACE                      MIAMI, FL 33135                          RETIRED                                  
Garcia, Ileana  (REP)(STS)                         10/03/2020            20.20 CHE OCHOA LUIS                               142 SW 17TH AVENUE                       MIAMI, FL 33135                          RETIRED                                  
Garcia, Ileana  (REP)(STS)                         06/10/2020            50.00 CHE OLGUIN DENIA                             14442 ROSEWOOD ROAD                      MIAMI LAKES, FL 33014                                                             
Garcia, Ileana  (REP)(STS)                         08/27/2020           100.00 CHE OLIVER HUMBERTO                          905 BRICKELL BAY DRIVE #626              MIAMI, FL 33131                          PRES/OLIVER'S POOLS                      
Garcia, Ileana  (REP)(STS)                         10/29/2020             5.00 CHE ORAMAS OLEYSA                            2808 SW 23 ST.                           MIAMI, FL 33145                                                                   
Garcia, Ileana  (REP)(STS)                         11/30/2021         1,000.00 CHE ORANGE PARK KENNEL CLUB INC              PO BOX 959                               ORANGE PARK, FL 32067                    PARI MUTUEL                              
Garcia, Ileana  (REP)(STS)                         06/26/2020         1,000.00 CHE OVERTON LAUREN                           3262 FOLEY DRIVE                         TALLAHASSEE, FL 32309                    GOVERNMENT CONSULTIN                     
Garcia, Ileana  (REP)(STS)                         07/31/2020           100.00 CHE PADREDA CAMILO, AMANCIO                  8700 SW 86 COURT                         MIAMI, FL 33143                          RETIRED                                  
Garcia, Ileana  (REP)(STS)                         08/27/2020           100.00 CHE PADRON PETER                             6767 COLLINS AVENUE APT 709              MIAMI BEACH, FL 33141                    RETIRED                                  
Garcia, Ileana  (REP)(STS)                         07/03/2020           100.00 CHE PADRON PETER, E                          10811 SW 33RD STREET                     MIAMI, FL 33165                          RETIRED                                  
Garcia, Ileana  (REP)(STS)                         10/26/2021           200.00 CHE PADRON PETER, E                          6767 COLLINS AVE APT 709                 MIAMI BEACH, FL 33141                    RETIRED                                  
Garcia, Ileana  (REP)(STS)                         08/23/2021         1,000.00 CHE PAN AMERICAN CONSULTING INC              2151 S LE JEUNE ROAD STE 300             CORAL GABLES, FL 33134                   REAL ESTATE DEVELOPM                     
Garcia, Ileana  (REP)(STS)                         10/29/2020           100.00 CHE PAPAZIAN OSCAR                           4800 GRANADA BLVD.                       CORAL GABLES, FL 33146                   NEUROLOGIST                              
Garcia, Ileana  (REP)(STS)                         06/02/2020         1,000.00 CHE PEDICINI ANTHONY                         3111 WEST DE LEON STREET                 TAMPA, FL 33609                          POLITICAL CONSULTANT                     
Garcia, Ileana  (REP)(STS)                         10/29/2021         1,000.00 CHE PELAEZ PEDRO                             610 DESTACADA AVENUE                     CORAL GABLES, FL 33156                   RETIRED                                  
Garcia, Ileana  (REP)(STS)                         08/23/2021         1,000.00 CHE PEOPLE FOR ACCOUNTABLE GOVERNMENT        2600 S DOUGLAS ROAD STE 900              CORAL GABLES, FL 33134                   POLITICAL COMMITTEE                      
Garcia, Ileana  (REP)(STS)                         10/14/2020         1,000.00 CHE PEOPLE FOR ACCOUNTABLE GOVERNMENT        2600 SOUTH DOUGLAS RD STE 900            CORAL GABLES, FL 33134                   POLITICAL COMMITTEE                      
Garcia, Ileana  (REP)(STS)                         08/27/2020           100.00 CHE PERALES DELIA                            6275 SW 27TH STREET                      MIAMI, FL 33155                          RETIRED                                  
Garcia, Ileana  (REP)(STS)                         06/26/2020            25.00 CHE PERDIGON MERCEDES                        1050 NW 44TH AVENUE                      MIAMI, FL 33126                          EDUCATION                                
Garcia, Ileana  (REP)(STS)                         06/30/2021         1,000.00 CHE PEREIRA REYES CONSULTING INC             2520 CORAL WAY                           MIAMI, FL 33145                          GOVERNMENT CONSULTIN                     
Garcia, Ileana  (REP)(STS)                         06/30/2020           100.00 CHE PEREZ EYDA                               13624 SW 83RD COURT                      PALMETTO BAY, FL 33158                                                            
Garcia, Ileana  (REP)(STS)                         06/02/2020            25.00 CHE PERMIT EXPEDITING BY RL                  460 SOUTHWEST 92ND AVENUE                MIAMI, FL 33174                          CONSTRUCTION/VIOLATI                     
Garcia, Ileana  (REP)(STS)                         12/07/2021           100.00 CHE PERRY JOHN                               30853 CATARINA DRIVE                     WESTLAKE VILLAGE, CA 91362               INSPECTOR/J&NCC INC                      
Garcia, Ileana  (REP)(STS)                         10/28/2020           250.00 CHE PHANTER CRANE SERVICES, INC.             4542 128TH CT.                           MIAMI, FL 33175                          CRANE SERVICES                           
Garcia, Ileana  (REP)(STS)                         12/15/2021           125.00 CHE POLLITZER STRATTON, COBB                 739 NE 121ST STREET                      NORTH MIAMI, FL 33161                    NONPROFIT DIRECTOR                       
Garcia, Ileana  (REP)(STS)                         06/30/2021         1,000.00 CHE POOCHES OF LARGO, INC                    10289 ULMERTON ROAD                      LARGO, FL 33771                          PET STORE                                
Garcia, Ileana  (REP)(STS)                         06/30/2021         1,000.00 CHE POOCHES OF NAPLES INC                    1000 INNOKALEE ROAD #40                  NAPLES, FL 34110                         PET STORE                                
Garcia, Ileana  (REP)(STS)                         10/06/2020         1,000.00 CHE PRESERVATION ASSOCIATION MANAGEMENT LLC  820 LIVE OAK PLANTATION ROAD             TALLAHASSEE, FL 32312                    MANAGEMENT SERVICES                      
Garcia, Ileana  (REP)(STS)                         06/18/2020         1,000.00 CHE PROFESSIONAL MARKETING INC.              11780 SW 30TH STREET                     MIAMI, FL 33175                          MARKETING COMPANY                        
Garcia, Ileana  (REP)(STS)                         03/01/2021         1,000.00 CHE RACETRAC PETROLEUM INC.                  200 GALLERIA PARKWAY, STE 900            ATLANTA, GA 30339                        PETROLEUM DISTRIBUTI                     
Garcia, Ileana  (REP)(STS)                         08/23/2021         1,000.00 CHE RADIOLOGY POLITICAL ACTION COMMITTEE     5620 W SLIGH AVENUE                      TAMPA, FL 33634                          POLITICAL COMMITTEE                      
Garcia, Ileana  (REP)(STS)                         09/04/2020            20.20 CHE RAHE ALEXANDER                           821 MARIANA AVENUE                       CORAL GABLES, FL 33134                                                            
Garcia, Ileana  (REP)(STS)                         08/07/2020         1,000.00 CHE RAMBA CONSULTING GROUP LLC               120 SOUTH MONROE STREET                  TALLAHASSEE, FL 32301                    GOVERNMENT CONSULTIN                     
Garcia, Ileana  (REP)(STS)                         02/09/2021         1,000.00 CHE RAMBA CONSULTING GROUP LLC               120 SOUTH MONROE STREET                  TALLAHASSEE, FL 32301                    GOVERNMENT CONSULTIN                     
Garcia, Ileana  (REP)(STS)                         10/29/2020         1,000.00 CHE RAMBA CONSULTING GROUP, LLC              120 S. MONROE ST.                        TALLAHASSEE, FL 32301                    GOVERNMENTAL CONSULT                     
Garcia, Ileana  (REP)(STS)                         02/09/2021         1,000.00 CHE RAMBA LAW GROUP LLC                      120 SOUTH MONROE STREET                  TALLAHASSEE, FL 32301                    LAW FIRM                                 
Garcia, Ileana  (REP)(STS)                         10/11/2020           100.00 CHE RAMIREZ MANUEL                           5870 SW SW 33RD STREET                   MIAMI, FL 33155                          RETIRED                                  
Garcia, Ileana  (REP)(STS)                         10/28/2020           500.00 CHE RAMOS ROBERTO                            6820 NORTH WATERWAY DR.                  MIAMI, FL 33155                          ART DEALER                               
Garcia, Ileana  (REP)(STS)                         12/15/2021         1,000.00 CHE REALTORS POLITICAL ADVOCACY COMMITTEE    7025 AUGUSTA NATIONAL DRIVE              ORLANDO, FL 32822                        POLITICAL COMMITTEE                      
Garcia, Ileana  (REP)(STS)                         08/23/2021         1,000.00 CHE REDSPEED GEORGIA LLC                     400 EISENHOWER LANE NORTH                LOMBARD, IL 60148                        SECURITY SYSTEM MONI                     
Garcia, Ileana  (REP)(STS)                         06/29/2021         1,000.00 CHE REFORM GOVERNMENT                        610 S BOULEVARD                          TAMPA, FL 33606                          POLITICAL COMMITTEE                      
Garcia, Ileana  (REP)(STS)                         02/26/2021         1,000.00 CHE RENNERT VOGEL MANDLER & RODRIGUEZ, PA    100 SE SECOND STREET SUITE 2900          MIAMI, FL 33131                          LAW FIRM                                 
Garcia, Ileana  (REP)(STS)                         08/14/2020        11,000.00 INK REPUBLICAN PARTY OF MIAMI-DADE COUNTY    1460 NW 107 AVENUE STE P                 DORAL, FL 33172                          PARTY COMMITTEE      STAFF               
Garcia, Ileana  (REP)(STS)                         08/26/2020           500.00 CHE RESNICK JIMMY                            2700 BAY AVENUE                          MIAMI BEACH, FL 33140                    REAL ESTATE                              
Garcia, Ileana  (REP)(STS)                         08/29/2020            25.00 CHE RIVERO GORT PEDRO                        4131 SW 154 COURT                        MIAMI, FL 33185                          CDI SPECIALIST                           
Garcia, Ileana  (REP)(STS)                         08/23/2021         1,000.00 CHE RML HOLDINGS II LLC                      6815 BISCAYNE BLVD #103-379              MIAMI, FL 33138                          REAL ESTATE HOLDING                      
Garcia, Ileana  (REP)(STS)                         08/31/2020            10.00 CHE ROBBINS JAMES                            18211 SW 95TH COURT                      MIAMI, FL 33157                          PRES/ALL FL YACHT SA                     
Garcia, Ileana  (REP)(STS)                         08/31/2020            10.00 CHE ROBBINS JAMES                            18211 SW 95TH COURT                      MIAMI, FL 33157                          PRES/ALL FL YACHT SA                     
Garcia, Ileana  (REP)(STS)                         09/28/2020           100.00 CHE RODRIGUEZ ALBERTO                        5977 SW 51ST STREET                      MIAMI, FL 33155                          ATTORNEY                                 
Garcia, Ileana  (REP)(STS)                         10/16/2020           100.00 CHE RODRIGUEZ ALBERTO                        5977 SW 51ST STREET                      MIAMI, FL 33155                          ATTORNEY                                 
Garcia, Ileana  (REP)(STS)                         09/14/2020           100.00 CHE RODRIGUEZ ALBERTO                        5977 SW 51ST STREET                      MIAMI, FL 33155                          ATTORNEY                                 
Garcia, Ileana  (REP)(STS)                         10/29/2020           100.00 CHE RODRIGUEZ ALBERTO                        5977 SW 51ST ST.                         MIAMI, FL 33155                          ATTORNEY                                 
Garcia, Ileana  (REP)(STS)                         10/26/2020           100.00 CHE RODRIGUEZ ALBERTO                        5977 SW 51ST ST.                         MIAMI, FL 33155                          ATTORNEY                                 
Garcia, Ileana  (REP)(STS)                         08/17/2021         1,000.00 CHE RODRIGUEZ JUAN, C                        1325 BIRD ROAD                           CORAL GABLES, FL 33146                   ARTS EDUCATOR                            
Garcia, Ileana  (REP)(STS)                         06/03/2020           100.00 CHE RODRIGUEZ-RIVERON JOEL                   3300 PLAZA STREET                        MIAMI, FL 33133                                                                   
Garcia, Ileana  (REP)(STS)                         09/15/2020           100.00 CHE ROMERO BERNARDO                          2655 S LEJEUNE ROAD STE 902              MIAMI, FL 33134                          DEPOSIT BROKER                           
Garcia, Ileana  (REP)(STS)                         07/30/2021         1,000.00 CHE RONALD L BOOK GOVERNMENTAL CONSULTANTS I 18851 NE 29TH AVE STE 1010               AVENTURA, FL 33180                       GOVERNMENT RELATIONS                     
Garcia, Ileana  (REP)(STS)                         07/30/2021         1,000.00 CHE RONALD L BOOK PA                         18851 NE 29TH AVE STE 1010               AVENTURA, FL 33180                       LAW FIRM                                 
Garcia, Ileana  (REP)(STS)                         10/26/2021           200.00 CHE RUA CARLOS, M                            3101 SW 27 STREET                        MIAMI, FL 33133                          RETIRED                                  
Garcia, Ileana  (REP)(STS)                         08/17/2020           100.00 CHE RUA CARLOS, MANUEL                       2630 SW 28 STREET APT 11                 MIAMI, FL 33133                          RETIRED                                  
Garcia, Ileana  (REP)(STS)                         11/09/2021         1,000.00 CHE RUBENSTEIN LAWRENCE                      4946 KENSINGTON CIRCLE                   CORAL SPRINGS, FL 33076                  ADMINISTRATOR/RUBENS                     
Garcia, Ileana  (REP)(STS)                         11/09/2021         1,000.00 CHE RUBENSTEIN ROBERT                        3645 ST GAUDENS ROAD                     MIAMI, FL 33133                          ATTORNEY                                 
Garcia, Ileana  (REP)(STS)                         10/28/2020            10.00 CHE SAIS JOSE                                700 BILTMORE WAY                         CORAL GABLES, FL 33134                   RETIRED                                  
Garcia, Ileana  (REP)(STS)                         11/09/2021         1,000.00 CHE SCHMIDT NINFA                            9800 SW 85TH AVENUE                      MIAMI, FL 33156                          ATTORNEY                                 
Garcia, Ileana  (REP)(STS)                         03/01/2021         1,000.00 CHE SCHOOL DEVELOPMENT HC FINANCE LLC        6340 SUNSET DRIVE                        MIAMI, FL 33143                          EDUCATION FINANCE                        
Garcia, Ileana  (REP)(STS)                         10/26/2021         1,000.00 CHE SECURE WRAP OF MIAMI INC                 4050 NW 29TH STREET                      MIAMI, FL 33142                          BAGGAGE PROTECTION S                     
Garcia, Ileana  (REP)(STS)                         08/11/2020         1,000.00 CHE SECURENET SOLUTIONS GROUP LLC            2073 SUMMIT LAKE DRIVE, STE 155          TALLAHASSEE, FL 32317                    INFORMATION TECHNOLO                     
Garcia, Ileana  (REP)(STS)                         06/09/2020         1,000.00 CHE SEDUCTION COSMETIC CENTER                3510 CORAL WAY                           MIAMI, FL 33145                          PLASTIC SURGERY CENT                     
Garcia, Ileana  (REP)(STS)                         09/03/2020            10.00 CHE SEIFRIT GARY                             50 BISCAYNE BLVD APT 814                 MIAMI, FL 33132                          DIR/PINNACLE                             
Garcia, Ileana  (REP)(STS)                         09/01/2020            25.00 CHE SEIFRIT GARY                             50 BISCAYNE BLVD APT 814                 MIAMI, FL 33132                          DIR/PINNACLE                             
Garcia, Ileana  (REP)(STS)                         08/28/2020            25.00 CHE SEIFRIT GARY                             50 BISCAYNE BLVD APT 814                 MIAMI, FL 33132                          DIR/PINNACLE                             
Garcia, Ileana  (REP)(STS)                         10/13/2020             5.00 CHE SEIFRIT GARY                             50 BISCAYNE BLVD APT 814                 MIAMI, FL 33132                          DIR/PINNACLE                             
Garcia, Ileana  (REP)(STS)                         10/15/2020             5.00 CHE SEIFRIT GARY                             50 BISCAYNE BLVD APT 814                 MIAMI, FL 33132                          DIR/PINNACLE                             
Garcia, Ileana  (REP)(STS)                         10/11/2020            10.00 CHE SEIFRIT GARY                             50 BISCAYNE BLVD APT 814                 MIAMI, FL 33132                          DIR/PINNACLE                             
Garcia, Ileana  (REP)(STS)                         10/29/2020             5.00 CHE SEIFRIT GARY                             50 BISCAYNE BLVD. #814                   MIAMI, FL 33132                                                                   
Garcia, Ileana  (REP)(STS)                         10/22/2020             5.00 CHE SEIFRIT GARY                             50 BISCAYNE BLVD. #814                   MIAMI, FL 33132                                                                   
Garcia, Ileana  (REP)(STS)                         11/30/2021         1,000.00 CHE SEMINOLE TRIBE OF FLORIDA - SEMINOLE GAM ONE SEMINOLE WAY                         HOLLYWOOD, FL 33314                      ENTERTAINMENT                            
Garcia, Ileana  (REP)(STS)                         02/17/2021           250.00 CHE SHEPP DAVID                              PO BOX 3739                              LAKELAND, FL 33802                       LOBBYIST                                 
Garcia, Ileana  (REP)(STS)                         08/23/2021         1,000.00 CHE SIMPLY HEALTHCARE PLANS INC              3075 VANDERCAR WAY                       CINCINNATI, OH 45209                     HEALTHCARE                               
Garcia, Ileana  (REP)(STS)                         10/26/2021           200.00 CHE SKS INVESTMENT CORPORATION               600 RIVIERA DRIVE                        CORAL GABLES, FL 33146                   INVESTMENTS                              
Garcia, Ileana  (REP)(STS)                         06/10/2020           100.00 CHE SORA EFRAIN                              1530 SW 139TH AVENUE                     MIAMI, FL 33184                          INSURANCE AGENT                          
Garcia, Ileana  (REP)(STS)                         11/10/2021         1,000.00 CHE SOTO ANTHONY                             11875 SW 73 AVENUE                       MIAMI, FL 33156                          ATTORNEY                                 
Garcia, Ileana  (REP)(STS)                         09/30/2020            50.00 CHE SOTTO DON, A                             995 SW 143 COURT                         MIAMI, FL 33184                          HEALTHCARE                               
Garcia, Ileana  (REP)(STS)                         07/31/2021         1,000.00 CHE SOUTH FLORIDA VISION                     2600 S DOUGLAS ROAD STE 800              CORAL GABLES, FL 33134                   POLITICAL COMMITTEE                      
Garcia, Ileana  (REP)(STS)                         02/05/2021         1,000.00 CHE SOUTHEAST FLORIDA CHAMBER ALLIANCE       PO BOX 11309                             TALLAHASSEE, FL 32302                    POLITICAL COMMITTEE                      
Garcia, Ileana  (REP)(STS)                         10/03/2020           100.00 CHE SPRAGENS JEFFREY                         7426 FISHER ISLAND DRIVE                 MIAMI BEACH, FL 33109                    MGR/MINT MGMT                            
Garcia, Ileana  (REP)(STS)                         10/09/2020           100.00 CHE SPRAGENS JEFFREY                         7426 FISHER ISLAND DRIVE                 MIAMI BEACH, FL 33109                    MGR/MINT MGMT                            
Garcia, Ileana  (REP)(STS)                         10/09/2020           100.00 CHE SPRAGENS JEFFREY                         7426 FISHER ISLAND DRIVE                 MIAMI BEACH, FL 33109                    MGR/MINT MGMT                            
Garcia, Ileana  (REP)(STS)                         08/23/2021         1,000.00 CHE STOFIN CO INC                            6 MILES SOUTH OF SOUTH BAY, US 27        SOUTH BAY, FL 33493                      AGRICULTURE                              
Garcia, Ileana  (REP)(STS)                         10/06/2020         1,000.00 CHE STRATEGIC ANALYTICS AND CONSULTING LLC   PO BOX 10267                             TALLAHASSEE, FL 32302                    MANAGEMENT CONSULTIN                     
Garcia, Ileana  (REP)(STS)                         09/10/2020            50.00 CHE STUART WENDY                             3228 DAY AVENUE                          MIAMI, FL 33133                          HEALTHCARE                               
Garcia, Ileana  (REP)(STS)                         06/03/2020         1,000.00 CHE SUN COAST PATRIOTS                       15880 SUMMERLIN ROAD #300-311            FORT MYERS, FL 33908                     POLITICAL COMMITTEE                      
Garcia, Ileana  (REP)(STS)                         07/14/2020         1,000.00 CHE SUNSHINE DADE INVESTMENTS LLC            1650 NW 87TH AVENUE                      DORAL, FL 33172                          REAL ESTATE                              
Garcia, Ileana  (REP)(STS)                         02/17/2021         1,000.00 CHE SUNSHINE DADE INVESTMENTS LLC            1650 NW 87TH AVENUE                      DORAL, FL 33172                          REAL ESTATE                              
Garcia, Ileana  (REP)(STS)                         10/21/2020         1,000.00 CHE SUNSHINE DADE INVESTMENTS, LLC           1650 NW 87TH AVE.                        MIAMI, FL 33172                          REAL ESTATE                              
Garcia, Ileana  (REP)(STS)                         10/21/2020         1,000.00 CHE SUNSHINE GASOLINE DISTRIBUTORS, INC      1650 NW 87TH AVE.                        MIAMI, FL 33172                          PETROLEUM DISTRIBUTI                     
Garcia, Ileana  (REP)(STS)                         07/14/2020         1,000.00 CHE SUNSHINE GASOLINE DISTRIBUTORS, INC.     1650 NW 87TH AVENUE                      DORAL, FL 33172                          FUEL DISTRIBUTION                        
Garcia, Ileana  (REP)(STS)                         02/17/2021         1,000.00 CHE SUNSHINE GASOLINE DISTRIBUTORS, INC.     1650 NW 87TH AVENUE                      MIAMI, FL 33172                          PETROLEUM DISTRIBUTI                     
Garcia, Ileana  (REP)(STS)                         06/12/2020         1,000.00 CHE SUNSHINE STATE CONSERVATIVES             115 EAST PARK AVENUE SUITE 1             TALLAHASSEE, FL 32301                    POLITICAL COMMITTEE                      
Garcia, Ileana  (REP)(STS)                         08/28/2020         1,000.00 CHE SUNSHINE STATE CONSERVATIVES             115 EAST PARK AVENUE, STE 1              TALLAHASSEE, FL 32301                    POLITICAL COMMITTEE                      
Garcia, Ileana  (REP)(STS)                         08/27/2020         1,000.00 CHE SUNSHINE STATE FIRST                     115 EAST PARK AVENUE, STE 1              TALLAHASSEE, FL 32301                    POLITICAL COMMITTEE                      
Garcia, Ileana  (REP)(STS)                         11/30/2021         1,000.00 CHE SURGI PAC-NORTH                          1103 HAYS STREET                         TALLAHASSEE, FL 32301                    POLITICAL COMMITTEE                      
Garcia, Ileana  (REP)(STS)                         02/17/2021         1,000.00 CHE SUSKEY ALAN                              3198 DUNBAR LANE                         TALLAHASSEE, FL 32311                    GOVERNEMENT AFFAIRS                      
Garcia, Ileana  (REP)(STS)                         06/25/2020            25.00 CHE TADEO JHULIO                             3051 NW 24TH STREET                      MIAMI, FL 33142                                                                   
Garcia, Ileana  (REP)(STS)                         06/25/2020            25.00 CHE TADEO JHULIO                             3042 NW 24TH STREET                      MIAMI, FL 33142                                                                   
Garcia, Ileana  (REP)(STS)                         10/26/2021           200.00 CHE TELLEZ LEANDRO                           5916 SW 41ST STREET                      MIAMI, FL 33155                          HEALTHCARE                               
Garcia, Ileana  (REP)(STS)                         10/14/2020         1,000.00 CHE TESTING MATTERS, INC.                    14001 NW 4TH STREET                      SUNRISE, FL 33325                        CLINICAL TESTING                         
Garcia, Ileana  (REP)(STS)                         11/30/2021         1,000.00 CHE THE ADVOCACY GROUP AT CARDENAS PARTNERS  204 S MONROE STREET                      TALLAHASSEE, FL 32301                    GOVERNMENT RELATIONS                     
Garcia, Ileana  (REP)(STS)                         11/30/2021         1,000.00 CHE THE CELEBRATION COMPANY                  215 CELEBRATION PLACE                    CELEBRATION, FL 34747                    ENTERTAINMENT                            
Garcia, Ileana  (REP)(STS)                         06/03/2020         1,000.00 CHE THE COMMITTEE FOR A BETTER FLORIDA, INC. 115 EAST PARK AVENUE SUITE 1             TALLAHASSEE, FL 32301                    POLITICAL COMMITTEE                      
Garcia, Ileana  (REP)(STS)                         11/30/2021         1,000.00 CHE THE COMMITTEE FOR FLORIDA JUSTICE REFORM 210 SOUTH MONROE STREET                  TALLAHASSEE, FL 32301                    POLITICAL COMMITTEE                      
Garcia, Ileana  (REP)(STS)                         06/30/2020         1,000.00 CHE THE FACTOR INC                           999 PONCE DE LEON BLVD STE 520           MIAMI, FL 33134                          POLITICAL CONSULTING                     
Garcia, Ileana  (REP)(STS)                         11/18/2021         1,000.00 CHE THE GEO GROUP INC                        4955 TECHNOLOGY WAY                      BOCA RATON, FL 33431                     CORRECTIONS MANAGEME                     
Garcia, Ileana  (REP)(STS)                         10/29/2020         1,000.00 CHE THE PRESIDENTIAL COALITION, LLC          1006 PENNSYLVANIA AVE. SE                WASHINGTON, DC 20003                     POLITICAL COMMITTEE                      
Garcia, Ileana  (REP)(STS)                         06/03/2020         1,000.00 CHE THE RESPONSIBLE LEADERSHIP COMMITTEE, IN 3539 APALACHEE PARKWAY #212              TALLAHASSEE, FL 32311                    POLITICAL COMMITTEE                      
Garcia, Ileana  (REP)(STS)                         02/17/2021         1,000.00 CHE THE SOUTHERN GROUP POLITICAL COMMITTEE   PO BOX 10570                             TALLAHASSEE, FL 32302                    POLITICAL COMMITTEE                      
Garcia, Ileana  (REP)(STS)                         11/30/2021         1,000.00 CHE THE WREN GROUP                           201 W PARK AVENUE SUITE 100              TALLAHASSEE, FL 32301                    GOVERNMENT RELATIONS                     
Garcia, Ileana  (REP)(STS)                         10/26/2021           500.00 CHE TIKAL DISTRIBUTING CORPORATION           7432 NW 8TH STREET                       MIAMI, FL 33126                          CONSUMER PRODUCTS WH                     
Garcia, Ileana  (REP)(STS)                         10/09/2020             4.00 CHE TORRES MARITZA                           8240 SW 210TH STREET, 214                MIAMI, FL 33189                          RETIRED                                  
Garcia, Ileana  (REP)(STS)                         08/26/2020            50.00 CHE TORRES ZAIDA                             2745 SW 17 STREET                        MIAMI, FL 33144                                                                   
Garcia, Ileana  (REP)(STS)                         08/10/2021         1,000.00 CHE TOUBY, CHAIT & SICKING PL                2030 S DOUGLAS ROAD SUITE 217            CORAL GABLES, FL 33134                   LAW FIRM                                 
Garcia, Ileana  (REP)(STS)                         06/10/2020            25.00 CHE TOWNSEND DANISE                          10922 SW 117TH STREET                    MIAMI, FL 33176                          RETIRED                                  
Garcia, Ileana  (REP)(STS)                         10/07/2020             4.00 CHE TRAVIESO ELENA                           350 S MIAMI AVENUE                       MIAMI, FL 33130                          RETIRED                                  
Garcia, Ileana  (REP)(STS)                         11/18/2021         1,000.00 CHE TURNBULL HEATHER, L                      504 PLANTATION ROAD                      TALLAHASSEE, FL 32303                    GOVERNMENT RELATIONS                     
Garcia, Ileana  (REP)(STS)                         02/25/2021         1,000.00 CHE UNDERGROUND UTILITY CONTRACTORS OF FLORI 113 EAST COLLEGE AVE STE 200             TALLAHASSEE, FL 32301                    TRADE ASSOCIATION                        
Garcia, Ileana  (REP)(STS)                         09/15/2021           500.00 CHE UNGER JASON, L                           160 ROSEHILL DRIVE W                     TALLAHASSEE, FL 32312                    ATTORNEY                                 
Garcia, Ileana  (REP)(STS)                         09/22/2020             5.00 CHE VALDES ISABEL                            1520 SALZEDO STREET                      MIAMI, FL 33134                          REL OFFICER/HSBC SEC                     
Garcia, Ileana  (REP)(STS)                         08/23/2021         1,000.00 CHE VANDERGRIFT - WILLIAMS FARMS             ATLANTIC SUGAR RD OFF SR 880             LOXAHATCHEE, FL 33470                    AGRICULTURE                              
Garcia, Ileana  (REP)(STS)                         10/26/2021         1,000.00 CHE VILLALON JOSE                            8957 SW 28TH STREET                      MIAMI, FL 33165                          BAGGAGE PROTECTION S                     
Garcia, Ileana  (REP)(STS)                         10/28/2020         1,000.00 CHE VILLALON MINET                           10245 COLLINS AVE. APT. 7F               BAL HARBOUR, FL 33154                    OWNER/SECURE WRAP                        
Garcia, Ileana  (REP)(STS)                         08/27/2020         1,000.00 CHE VILLALON RADAMES                         10245 COLLINS AVENUE 7F                  MIAMI BEACH, FL 33154                    RETIRED                                  
Garcia, Ileana  (REP)(STS)                         10/26/2021         1,000.00 CHE VILLALON RADAMES                         424 MENDOZA AVENUE                       MIAMI, FL 33134                          PRES/GLOBAL BAGGAGE                      
Garcia, Ileana  (REP)(STS)                         10/26/2021           500.00 CHE VILLALON LAW PA                          100 SE 2ND STREET                        MIAMI, FL 33131                          LAW FIRM                                 
Garcia, Ileana  (REP)(STS)                         08/28/2020            25.00 CHE VILLAVERDE RAUL                          5931 SW 48TH STREET                      MIAMI, FL 33155                          RETIRED                                  
Garcia, Ileana  (REP)(STS)                         03/01/2021         1,000.00 CHE VITALMD                                  1103 HAYS STREET                         TALLAHASSEE, FL 32301                    POLITICAL COMMITTEE                      
Garcia, Ileana  (REP)(STS)                         03/01/2021         1,000.00 CHE VITALMD FLORIDA                          1103 HAYS STREET                         TALLAHASSEE, FL 32301                    POLITICAL COMMITTEE                      
Garcia, Ileana  (REP)(STS)                         03/01/2021         1,000.00 CHE VITALMD FOR RESPONSIVE GOVERNMENT        1103 HAYS STREET                         TALLAHASSEE, FL 32301                    POLITICAL COMMITTEE                      
Garcia, Ileana  (REP)(STS)                         10/06/2020         1,000.00 CHE VOICE OF FLORIDA BUSINESS POLITICAL ACTI PO BOX 784                               TALLAHASSEE, FL 32302                    POLITICAL COMMITTEE                      
Garcia, Ileana  (REP)(STS)                         09/28/2020           100.00 CHE VOLPI VINCENT                            1714 COSTADO STREET                      CORAL GABLES, FL 33611                   CEO/PICA                                 
Garcia, Ileana  (REP)(STS)                         10/28/2020         1,000.00 CHE VRB ASSOCIATES, INC.                     6860 GLENEAGLE DR.                       MIAMI LAKES, FL 33014                    AUTOMOTIVE                               
Garcia, Ileana  (REP)(STS)                         12/30/2021         1,000.00 CHE WALT DISNEY TRAVEL COMPANY INC           220 CELEBRATION PLACE SUITE 4000         CELEBRATION, FL 34747                    VACATION SERVICES                        
Garcia, Ileana  (REP)(STS)                         10/16/2020         1,000.00 CHE WARRIOR DIPLOMAT PAC                     824 S MILLEDGE AVE STE 101               ATHENS, GA 30605                         POLITICAL COMMITTEE                      
Garcia, Ileana  (REP)(STS)                         08/29/2020             5.00 CHE WASSERMAN HENRY                          1530 GARCIA AVENUE                       MIAMI, FL 33146                          RETIRED                                  
Garcia, Ileana  (REP)(STS)                         08/27/2020         1,000.00 CHE WOMEN BUILDING THE FUTURE                115 EAST PARK AVENUE, STE 1              TALLAHASSEE, FL 32301                    POLITICAL COMMITTEE                      
Garcia, Ileana  (REP)(STS)                         06/12/2020         1,000.00 CHE WORKING TOGETHER FOR FLORIDA PAC         133 SOUTH HARBOR DRIVE                   VENICE, FL 34285                         POLITICAL COMMITTEE                      
Garcia, Ileana  (REP)(STS)                         08/21/2020         1,000.00 CHE WORKING TOGETHER FOR FLORIDA PAC         133 HARBOR DRIVE S                       VENICE, FL 34285                         POLITICAL COMMITTEE                      
Garcia, Ileana  (REP)(STS)                         08/31/2021         1,000.00 CHE WORKING TOGETHER FOR FLORIDA PAC         133 HARBOR DRIVE SOUTH                   VENICE, FL 34285                         POLITICAL COMMITTEE                      
Garcia, Ileana  (REP)(STS)                         02/17/2021         1,000.00 CHE YAKUBOV YAFFA, C                         2413 FISHER ISLAND DRIVE                 MIAMI BEACH, FL 33109                    REAL ESTATE MGMT                         
Garcia, Ileana  (REP)(STS)                         12/30/2021         1,000.00 CHE YGRENE ENERGY FUND INC                   2100 S MCDOWELL BLVD                     PETALUMA, CA 94954                       ENERGY COMPANY                           
Garcia, Ileana  (REP)(STS)                         03/01/2021         1,000.00 CHE ZULUETA IGNACIO, G                       6457 SUNSET DRIVE                        MIAMI, FL 33143                          ATTORNEY                                 
------------------------------------------------------------------------------
                                                       Total:       534,342.01
500 Contribution(s) Selected
Related Medical Legislation
SB 296: Health Care Expenses
Requiring a licensed facility to establish, update, and make public a list of the facility's charges for services which meets certain federal requirements; prohibiting consumer reporting agencies from publishing a consumer report containing a medical debt credit impairment under certain circumstances; requiring the consumer reporting agency to remove the credit impairment, free of charge, under certain circumstances; authorizing patient-consumers to initiate legal proceedings for violations; prohibiting persons from reporting certain consumer debt to a consumer reporting agency without the express written consent of the creditor, etc.
SB 988: Patient Visitation Rights
Citing this act as the "No Patient Left Alone Act"; requiring providers to allow clients to receive visitors during their admission or residency at the facility; requiring providers to develop certain alternative visitation protocols if providers have to restrict public access to their facilities for health or safety concerns; authorizing providers to require visitors to adhere to specified infection control protocols; authorizing providers to refuse visitation to a visitor who does not pass a health screening or refuses to comply with the provider's infection control protocols; requiring providers to submit their visitation policies to the Agency for Health Care Administration by a specified date for approval, etc.
SB 1392: Patient Identification and Health Care Decisions
Authorizing the Department of Law Enforcement and other law enforcement agencies to assist hospitals in identifying otherwise unidentifiable patients; requiring such agencies to provide the hospital with specified information, upon a hospital's request; authorizing certain clinical social workers to make specified health care decisions and applications for public and private benefits for the continued care of certain patients, etc.
SB998: Enhancing Patient Care Continuums
Providing that patients have a right to expect their health care records to be shared between their health care providers; revising the purpose and functions of the Office of Rural Health; requiring rural health networks to use health information exchange systems for specified purposes; revising criteria for Department of Health approval of certain cooperative agreements in certified rural health networks; requiring hospitals to use health information exchange systems to provide certain notification to a patient's primary care provider, if any, etc.