Back to Politician by State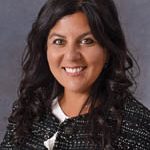 State Representative JACKIE TOLEDO
Last updated: February 20th, 2022
Legislative Session:
State: FL
Legislative district: 60
Nearby cities: Tampa
Service dates: 2017 - Present
Party: Republican
Medical Freedom Rating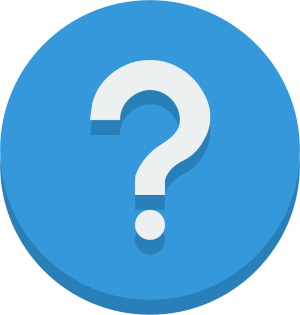 Committees
Local Administration & Veterans Affairs Subcommittee Chair; Rules Committee; State Affairs Committee; Congressional Redistricting Subcommittee; Insurance & Banking Subcommittee; Regulatory Reform Subcommittee; Tourism, Infrastructure & Energy Subcommittee
Contact Info
Capitol Office
209 House Office Building
402 South Monroe Street
Tallahassee, FL 32399-1300


(850) 717-5060
District Office
4520 West Kennedy Boulevard
Tampa, FL 33609-2014

(813) 281-5549
Legislative Assistants
Legislative Aide:
Audette Bruce
District Aide:
Melonie Hoyt
Toledo, Jackie  (REP)(STR)                         07/09/2021         1,000.00 CHE 1711 W KENNEDY LLC                       1711 W KENNEDY BLVD                      TAMPA, FL 33606                          REAL ESTATE                              
Toledo, Jackie  (REP)(STR)                         03/31/2020         1,000.00 CHE 1845                                     1103 HAYS STREET                         TALLAHASSEE, FL 32301                    POLITICAL COMMITTEE                      
Toledo, Jackie  (REP)(STR)                         10/24/2018         1,000.00 CHE 1845                                     8489 CABIN HILL ROAD                     TALLAHASSEE, FL 32311                    POLITICAL COMMITTEE                      
Toledo, Jackie  (REP)(STR)                         10/18/2018           100.00 CHE 1ST ALL N 1 BAIL BONDS                   1910 ORIENT ROAD                         TAMPA, FL 33619                          BAIL BONDS                               
Toledo, Jackie  (REP)(STR)                         09/09/2020         1,000.00 CHE 2101 PLATT LLC                           2101 W PLATT STREET                      TAMPA, FL 33606                          REAL ESTATE                              
Toledo, Jackie  (REP)(STR)                         06/30/2021         1,000.00 CHE 2101 PLATT LLC                           2101 W PLATT STREET                      TAMPA, FL 33606                          REAL ESTATE                              
Toledo, Jackie  (REP)(STR)                         12/04/2019         1,000.00 CHE 2101 PLATT, LLC                          2101 W PLATT STREET                      TAMPA, FL 33606                          REAL ESTATE                              
Toledo, Jackie  (REP)(STR)                         03/31/2020         1,000.00 CHE 21ST CENTURY PUBLIC SERVANT              115 EAST PARK AVENUE SUITE 1             TALLAHASSEE, FL 32301                    POLITICAL COMMITTEE                      
Toledo, Jackie  (REP)(STR)                         05/29/2018         1,000.00 CHE 21ST CENTURY PUBLIC SERVANT              115 E PARK AVENUE, STE 1                 TALLAHASSEE, FL 32301                    POLITICAL COMMITTEE                      
Toledo, Jackie  (REP)(STR)                         10/11/2018         1,000.00 CHE 21ST CENTURY PUBLIC SERVANT              115 E PARK AVENUE, STE 1                 TALLAHASSEE, FL 32301                    POLITICAL COMMITTEE                      
Toledo, Jackie  (REP)(STR)                         10/05/2016           500.00 INK 717 SOUTH                                717 SOUTH HOWARD AVE                     TAMPA, FL 33606                          RESTAURANT           EVENT CATERING      
Toledo, Jackie  (REP)(STR)                         10/08/2020           100.00 CHE 9092 HOLDINGS LLC                        510 EAST DAVIS BLVD                      TAMPA, FL 33606                          INVESTMENT HOLDING C                     
Toledo, Jackie  (REP)(STR)                         05/29/2020         1,000.00 CHE A BOLDER FLORIDA                         2600 SOUTH DOUGLAS ROAD, STE 900         CORAL GABLES, FL 33134                   POLITICAL COMMITTEE                      
Toledo, Jackie  (REP)(STR)                         10/08/2016         1,000.00 CHE A.DUDA & SONS, INC.                      P.O BOX 620257                           OVIEDO, FL                               AGRICULTURE                              
Toledo, Jackie  (REP)(STR)                         09/06/2018           250.00 CHE A.R. SAVAGE & SON, INC.                  202 SOUTH ROME AVENUE, STE 200           TAMPA, FL 33606                          MARINE INDUSTRY                          
Toledo, Jackie  (REP)(STR)                         06/12/2020           250.00 CHE AARON'S BAIL BONDS                       2501 N ORIENT ROAD STE E                 TAMPA, FL 33619                          BAIL BONDS                               
Toledo, Jackie  (REP)(STR)                         10/18/2018           500.00 CHE AARON'S LGR ENTERPRISES, INC.            4107 N HIMES AVE. 2ND FLOOR              TAMPA, FL 33607                          BAIL BONDS                               
Toledo, Jackie  (REP)(STR)                         01/06/2020            90.00 CHE ABBOTT SHANE, G                          1061 SOUTH 2ND STREET                    DEFUNIAK SPRINGS, FL 32433               PHARMACIST                               
Toledo, Jackie  (REP)(STR)                         08/31/2020         1,000.00 CHE ABBOTT LABORATORIES                      PO BOX 88                                ABBOTT PARK, IL 60064                    PHARMACEUTICALS                          
Toledo, Jackie  (REP)(STR)                         08/02/2018           500.00 CHE ABBVIE                                   1 NORTH WAUKEGAN ROAD                    NORTH CHICAGO, IL 60064                  PHARMACEUTICALS                          
Toledo, Jackie  (REP)(STR)                         12/17/2019         1,000.00 CHE ABBVIE INC.                              1 NORTH WAUKEGAN ROAD                    NORTH CHICAGO, IL 60064                  PHARMACEUTICALS                          
Toledo, Jackie  (REP)(STR)                         12/11/2017         1,000.00 CHE ABC FINE WINE AND SPIRITS, INC.          PO BOX 593688                            ORLANDO, FL 32859                        BEVERAGE DISTRIBUTIO                     
Toledo, Jackie  (REP)(STR)                         10/12/2018           500.00 CHE ABC HABANA GROUP, LLC                    1313 W GRAY STREET                       TAMPA, FL 33606                          REALTY GROUP                             
Toledo, Jackie  (REP)(STR)                         07/31/2020         1,000.00 CHE ABC LIQUORS INC.                         PO BOX 593688                            ORLANDO, FL 32859                        BEVERAGE DISTRIBUTIO                     
Toledo, Jackie  (REP)(STR)                         10/15/2018         1,000.00 CHE ABC LIQUORS, INC.                        PO BOX 593688                            ORLANDO, FL 32859                        ADULT BEVERAGES                          
Toledo, Jackie  (REP)(STR)                         06/12/2020           500.00 CHE ABC PAC                                  3730 COCONUT CREEK PARKWAY SUITE 200     COCONUT CREEK, FL 33066                  POLITICAL COMMITTEE                      
Toledo, Jackie  (REP)(STR)                         10/12/2020           500.00 CHE ABDONEY MICHAEL                          2518 W SUNSET DRIVE                      TAMPA, FL 33629                          DENTIST                                  
Toledo, Jackie  (REP)(STR)                         10/30/2019         1,000.00 CHE ABRAHAMSON & UITERWYK                    900 W PLATT STREET                       TAMPA, FL 33606                          LAW FIRM                                 
Toledo, Jackie  (REP)(STR)                         07/27/2018         1,000.00 CHE ABRAHAMSON & UITERWYK                    900 W PLATT STREET                       TAMPA, FL 33606                          LAW FIRM                                 
Toledo, Jackie  (REP)(STR)                         02/13/2016           250.00 CHE ABRAHANTES MARLEN                        12810 WALLINGFORD DR                     TAMPA, FL 33624                          CEO                                      
Toledo, Jackie  (REP)(STR)                         01/25/2016            15.00 CHE ABREU CRISTINA                           1535 EDEN ISLE BLVD NE 267               ST PETERSBURG, FL 33704                  DIRECTOR                                 
Toledo, Jackie  (REP)(STR)                         08/05/2016            20.00 CHE ABREU CRISTINA                           1535 EDEN ISLE BLVD NE 267               ST PETERSBURG, FL 33704                                                           
Toledo, Jackie  (REP)(STR)                         06/20/2016            50.00 CHE ACOSTA CHRISTINE                         3301 BAYSHORE BLVD., UNIT 1210           TAMPA, FL 33629                          CONSULTANT                               
Toledo, Jackie  (REP)(STR)                         08/23/2016           275.00 INK ACOSTA CHRISTINE                         3301 BAYSHORE BLVD., UNIT 1210           TAMPA, FL 33629                          CONSULTANT           FOOD AND REFRESHMENT
Toledo, Jackie  (REP)(STR)                         08/20/2018            20.00 CHE ACOUSTIBLOK                              6900 INTERBAY BLVD                       TAMPA, FL 33616                          SOUNDPROOFING MANUFA                     
Toledo, Jackie  (REP)(STR)                         05/08/2018            20.00 CHE ACOUSTIBLOK, INC.                        6900 INTERBAY BLVD                       TAMPA, FL 33616                          SOUNDPROOFING COMPAN                     
Toledo, Jackie  (REP)(STR)                         06/19/2018            20.00 CHE ACOUSTIBLOK, INC.                        6900 INTERBAY BLVD                       TAMPA, FL 33616                          SOUNDPROOFING COMPAN                     
Toledo, Jackie  (REP)(STR)                         01/04/2020           100.00 CHE ACQUAVIVA CARL, D                        1555 PORT MALABAR BLVD NE, UNIT 101      PALM BAY, FL 32905                       PHARMACIST                               
Toledo, Jackie  (REP)(STR)                         04/30/2016           100.00 CHE ADAMS CHERYL                             4942 ST CROIX DRIVE                      TAMPA, FL 33629                          BUSINESS OWNER                           
Toledo, Jackie  (REP)(STR)                         11/30/2017           500.00 CHE ADAMS AND REESE LLP                      4500 ONE SHELL SQUARE                    NEW ORLEANS, LA 70139                    LAW FIRM                                 
Toledo, Jackie  (REP)(STR)                         08/22/2016         1,000.00 CHE ADAMS ST. ADVOCATES LLC                  205 S. ADAMS STREET                      TALLAHASSEE, FL 32301                    ADVOCACY                                 
Toledo, Jackie  (REP)(STR)                         10/31/2017         1,000.00 CHE ADG ACQUISITION HOLDINGS LLC             607 W MARTIN LUTHER KING JR BLVD, STE 10 TAMPA, FL 33603                          PROPERTY MANAGEMENT                      
Toledo, Jackie  (REP)(STR)                         01/07/2020            10.00 CHE ADKISON CHARLIE                          2 E MAGNOLIA AVENUE                      EUSTIS, FL 32726                                                                  
Toledo, Jackie  (REP)(STR)                         10/30/2018           500.00 CHE ADT LLC                                  1501 YAMATO ROAD                         BOCA RATON, FL 33431                     SECURITY SYSTEMS                         
Toledo, Jackie  (REP)(STR)                         10/13/2018         1,000.00 CHE ADVANCE AMERICA                          135 N CHURCH STREET                      SPARTANBURG, SC 29306                    FINANCIAL SERVICES                       
Toledo, Jackie  (REP)(STR)                         05/29/2018         1,000.00 CHE ADVANCE AMERICA                          135 N CHURCH STREET                      SPARTANBURG, SC 29306                    FINANCIAL SERVICES                       
Toledo, Jackie  (REP)(STR)                         10/06/2016           500.00 CHE ADVANCED WELLNESS REHABILITATION         11736 NORTH DALE MABRY HWY               TAMPA, FL 33618                          HEALTH CARE                              
Toledo, Jackie  (REP)(STR)                         01/19/2016         1,000.00 CHE ADVANCED WELLNESS REHABILITATION         11736 NORTH DALE MABRY HWY               TAMPA, FL 33618                          CHIROPRACTOR                             
Toledo, Jackie  (REP)(STR)                         06/22/2020         1,000.00 CHE ADVANTAGE LIMOUSINE, LLC                 4419 N HUBERT AVENUE A                   TAMPA, FL 33614                          TRANSPORTATION SERVI                     
Toledo, Jackie  (REP)(STR)                         03/04/2016           250.00 CHE AEBEL ERIN                               4913 WEST MELROSE AVE SOUTH              TAMPA, FL 33629                          ATTORNEY                                 
Toledo, Jackie  (REP)(STR)                         04/12/2016           195.66 INK AEBEL ERIN                               4913 WEST MELROSE AVE SOUTH              TAMPA, FL 33629                          ATTORNEY             FOOD AND REFRESHMENT
Toledo, Jackie  (REP)(STR)                         11/30/2017           100.00 CHE AEBEL ERIN, SMITH                        4913 W MELROSE AVE S                     TAMPA, FL 33629                          ATTORNEY                                 
Toledo, Jackie  (REP)(STR)                         10/18/2018           200.00 CHE AEC SERVICES, INC.                       1616 ALLISON WOODS LANE                  TAMPA, FL 33619                          CIVIL ENGINEERING                        
Toledo, Jackie  (REP)(STR)                         07/01/2020           100.00 CHE AG LAW                                   3602 WEST EUCLID AVENUE                  TAMPA, FL 33629                          LAW FIRM                                 
Toledo, Jackie  (REP)(STR)                         10/08/2020           150.00 CHE AG LAW                                   3602 WEST EUCLID AVENUE                  TAMPA, FL 33629                          LAW FIRM                                 
Toledo, Jackie  (REP)(STR)                         10/26/2021           150.00 CHE AG LAW                                   3602 WEST EUCLID AVENUE                  TAMPA, FL 33629                          LAW FIRM                                 
Toledo, Jackie  (REP)(STR)                         03/04/2019           500.00 CHE AGE-LESS MEDICINE LLC                    4830 W KENNEDY BLVD, STE 110             TAMPA, FL 33609                          HEALTHCARE                               
Toledo, Jackie  (REP)(STR)                         05/11/2018         1,000.00 CHE AGENTS FOR A BETTER FLORIDA              8489 CABIN HILL ROAD                     TALLAHASSEE, FL 32311                    POLITICAL COMMITTEE                      
Toledo, Jackie  (REP)(STR)                         05/26/2016           100.00 CHE AGLIANO STEPHANIE                        102 CHESAPEAKE AVENUE                    TAMPA, FL 33606                          ARTIST                                   
Toledo, Jackie  (REP)(STR)                         04/13/2018         1,000.00 CHE AGRA AVIATION LLC                        1700 S MACDILL AVENUE, STE 360           TAMPA, FL 33629                          AVIATION SERVICES                        
Toledo, Jackie  (REP)(STR)                         09/09/2020         1,000.00 CHE AGRA AVIATION LLC                        1700 S MACDILL AVE STE 360               TAMPA, FL 33629                          AVIATION SERVICES                        
Toledo, Jackie  (REP)(STR)                         10/02/2020         1,000.00 CHE AGRO-INDUSTRIAL MANAGEMENT INC.          ONE N CLEMATIS ST STE 100                WEST PALM BEACH, FL 33401                AGRIBUSINESS                             
Toledo, Jackie  (REP)(STR)                         10/30/2018         1,000.00 CHE AGRO-INDUSTRIAL MANAGEMENT INC.          ONE N CLEMATIS ST, STE 100               WEST PALM BEACH, FL 33401                AGRICULTURE                              
Toledo, Jackie  (REP)(STR)                         01/10/2022           200.00 CHE AIRWAY MANAGEMENT                        1051 W DONEGAN AVENUE                    KISSIMMEE, FL 34741                      HEALTHCARE SERVICES                      
Toledo, Jackie  (REP)(STR)                         10/15/2016         1,000.00 CHE AJAX PAVING INDUSTRIES OF FLORIDA        ONE AJAX DR.                             NORTH VENICE, FL 34275                   CONSTRUCTION                             
Toledo, Jackie  (REP)(STR)                         10/13/2020         1,000.00 CHE AJAX PAVING INDUSTRIES OF FLORIDA LLC    ONE AJAX DRIVE                           VENICE, FL 34275                         CONSTRUCTION COMPANY                     
Toledo, Jackie  (REP)(STR)                         10/30/2019         1,000.00 CHE AJAX PAVING INDUSTRIES OF FLORIDA LLC    ONE AJAX DRIVE                           NORTH VENICE, FL 34275                   CONSTRUCTION COMPANY                     
Toledo, Jackie  (REP)(STR)                         11/20/2019           500.00 CHE AKERMAN LLP                              495 N KELLER ROAD, SUITE 300             MAITLAND, FL 32751                       LAW FIRM                                 
Toledo, Jackie  (REP)(STR)                         07/19/2018         1,000.00 CHE AKERMAN LLP                              495 N KELLER ROAD, STE 300               MAITLAND, FL 32751                       LAW FIRM                                 
Toledo, Jackie  (REP)(STR)                         02/26/2021         1,000.00 CHE AKERMAN LLP                              495 N KELLER ROAD SUITE 300              MAITLAND, FL 32751                       LAW FIRM                                 
Toledo, Jackie  (REP)(STR)                         10/25/2021           100.00 CHE ALDRIDGE DREW                            4506 W WATROUS AVENUE                    TAMPA, FL 33629                          VP/BANK OF TAMPA                         
Toledo, Jackie  (REP)(STR)                         07/23/2020           500.00 CHE ALESSI ASTRID                            4230 W CULBREATH AVENUE                  TAMPA, FL 33609                          HOMEMAKER                                
Toledo, Jackie  (REP)(STR)                         10/18/2018           200.00 CHE ALEXANDER KEATON                         2300 N SCENIC HWY                        LAKE WALES, FL 33898                     GOVT RELATIONS                           
Toledo, Jackie  (REP)(STR)                         04/30/2018           100.00 CHE ALL AMERICAN MUSIC PRODUCTIONS INC       PO BOX 48762                             TAMPA, FL 33647                          EVENT PLANNERS                           
Toledo, Jackie  (REP)(STR)                         12/15/2021         1,000.00 CHE ALL INJURIES LAW FIRM PA                 2340 TAMIAMI TRAIL                       PORT CHARLOTTE, FL 33952                 LAW FIRM                                 
Toledo, Jackie  (REP)(STR)                         11/23/2019           100.00 CHE ALL WELL PHARMACY                        169 AMALURRA TRAIL                       SAINT JOHNS, FL 32259                    PHARMACY                                 
Toledo, Jackie  (REP)(STR)                         05/30/2020         1,000.00 CHE ALLIANCE FOR HONEST GOVERNMENT           PO BOX 10329                             TALLAHASSEE, FL 32302                    POLITICAL COMMITTEE                      
Toledo, Jackie  (REP)(STR)                         10/14/2020         1,000.00 CHE ALLIANCE FOR HONEST GOVERNMENT           PO BOX 10329                             TALLAHASSEE, FL 32302                    POLITICAL COMMITTEE                      
Toledo, Jackie  (REP)(STR)                         09/24/2020         1,000.00 CHE ALLMAN PATRICK, H                        707 SOUTH PACKWOOD AVENUE                TAMPA, FL 33606                          ENGINEER                                 
Toledo, Jackie  (REP)(STR)                         01/08/2018           500.00 CHE ALLSTATE INSURANCE COMPANY               2775 SANDERS ROAD                        NORTHBROOK, IL 60062                     INSURANCE                                
Toledo, Jackie  (REP)(STR)                         10/13/2018           500.00 CHE ALLSTATE INSURANCE COMPANY               2775 SANDERS ROAD                        NORTHBROOK, IL 60062                     INSURANCE                                
Toledo, Jackie  (REP)(STR)                         01/06/2020            50.00 CHE ALSABBAGH MISHAL                         959 WEST AVENUE                          MIAMI BEACH, FL 33139                    PHARMACIST                               
Toledo, Jackie  (REP)(STR)                         06/16/2020           100.00 CHE ALSABBAGH MISHAL                         959 WEST AVENUE #16                      MIAMI BEACH, FL 33139                    PHARMACIST                               
Toledo, Jackie  (REP)(STR)                         10/29/2021           250.00 CHE ALTIERI INSURANCE CONSULTANTS            14927 DEVONSHIRE WOODS PLACE             TAMPA, FL 33624                          PUBLIC INSURANCE ADJ                     
Toledo, Jackie  (REP)(STR)                         11/28/2017           200.00 CHE AMANTE CATHERINE                         3905 W MULLEN AVENUE                     TAMPA, FL 33609                          PODIATRIST                               
Toledo, Jackie  (REP)(STR)                         12/02/2021            25.00 CHE AMANTE JACK                              3905 WEST MULLEN AVENUE                  TAMPA, FL 33609                          HOSPITALITY                              
Toledo, Jackie  (REP)(STR)                         01/31/2016           100.00 CHE AMARO VASTI                              2626 MILLHOPPER AVENUE                   WESLEY CHAPEL, FL 33544                  PRESIDENT & CEO                          
Toledo, Jackie  (REP)(STR)                         01/06/2020           100.00 CHE AMATO STEPHEN, J                         714 TOMOKA DRIVE                         PALM HARBOR, FL 34683                    PHARMACIST                               
Toledo, Jackie  (REP)(STR)                         06/24/2020            25.00 CHE AMATO MANAGMENT LLC                      938 PATRICIA AVENUE                      DUNEDIN, FL 34698                        HEALTHCARE                               
Toledo, Jackie  (REP)(STR)                         05/31/2021         1,000.00 CHE AMBASSADOR GROUP OF N.A. LLC             1540 GULF BLVD #2103                     CLEARWATER, FL 33767                     TRANSPORTATION                           
Toledo, Jackie  (REP)(STR)                         07/06/2018         1,000.00 CHE AMBASSADOR GROUP OF NORTH AMERICA LLC    4419 N HUBERT AVE. STE A                 TAMPA, FL 33614                          TRANSPORTATION                           
Toledo, Jackie  (REP)(STR)                         11/01/2021         1,000.00 CHE AMERICAN ARTIST GROUP LLC                2813 W PEARL AVENUE                      TAMPA, FL 33611                          ART CONSULTANTS                          
Toledo, Jackie  (REP)(STR)                         11/29/2021         1,000.00 CHE AMERICAN FLOOD ACTION PC                 610  SOUTH BOULEVARD                     TAMPA, FL 33606                          POLITICAL COMMITTEE                      
Toledo, Jackie  (REP)(STR)                         11/29/2021         1,000.00 CHE AMERICAN PHARMACY COOPERATIVE INC        PO BOX 728                               BESSEMER, AL 35021                       HEALTHCARE                               
Toledo, Jackie  (REP)(STR)                         09/04/2020         1,000.00 CHE AMERICAN PHARMACY COOPERATIVE INC.       PO BOX 728                               BESSEMER, AL 35021                       PHARMACEUTICALS                          
Toledo, Jackie  (REP)(STR)                         10/26/2020         1,000.00 CHE AMERICANS FOR LIBERTY AND PROSPERITY, IN 115 EAST PARK AVENUE, STE 1              TALLAHASSEE, FL 32301                    POLITICAL COMMITTEE                      
Toledo, Jackie  (REP)(STR)                         10/02/2020         1,000.00 CHE AMERICAS EXPORT CORPORATION              ONE CLEMATIS STREET STE 100              WEST PALM BEACH, FL 33401                AGRICULTURE                              
Toledo, Jackie  (REP)(STR)                         12/17/2019         1,000.00 CHE AMERICAS EXPORT CORPORATION              ONE N CLEMATIS ST STE 100                WEST PALM BEACH, FL 33401                AGRICULTURE                              
Toledo, Jackie  (REP)(STR)                         10/06/2016         1,000.00 CHE AMERICAS EXPORT CORPORATION              ONE NORTH CLEMENTIS ST. SUITE 100        TAMPA, FL 33401                          EXPORTS                                  
Toledo, Jackie  (REP)(STR)                         06/18/2019         1,000.00 CHE AMGEN INC STATE POLITICAL                5845 RICHMOND HIGHWAY, STE 820           ALEXANDRIA, VA 22303                     POLITICAL COMMITTEE                      
Toledo, Jackie  (REP)(STR)                         10/26/2020         1,000.00 CHE AMGEN INC STATE POLITICAL CONTR ACCT REV 5845 RICHMOND HWY STE 820                ALEXANDRIA, VA 22303                     POLITICAL COMMITTEE                      
Toledo, Jackie  (REP)(STR)                         08/09/2018           500.00 CHE AMGEN INC STATE POLITICAL CONTRIBUTIONS  5845 RICHMOND HWY STE 820                ALEXANDRIA, VA 22303                     POLITICAL COMMITTEE                      
Toledo, Jackie  (REP)(STR)                         10/23/2017           500.00 CHE AMGEN INC STATE POLITICAL CONTRIBUTIONS  5845 RICHMOND HWY, STE 820               ALEXANDRIA, VA 22303                     POLITICAL COMMITTEE                      
Toledo, Jackie  (REP)(STR)                         01/10/2022         1,000.00 CHE AMGEN INC STATE POLITICAL CONTRIBUTIONS  5845 RICHMOND HWY STE 820                ALEXANDRIA, VA 22303                     POLITICAL COMMITTEE                      
Toledo, Jackie  (REP)(STR)                         02/22/2017         1,000.00 CHE AMSCOT CORPORATION                       600 N WESTSHORE BLVD, SUITE 1200         TAMPA, FL 33609                          FINANCIAL SERVICES                       
Toledo, Jackie  (REP)(STR)                         09/23/2019         1,000.00 CHE AMSCOT CORPORATION                       600 N WESTSHORE BLVD, SUITE 1200         TAMPA, FL 33609                          FINANCIAL SERVICES                       
Toledo, Jackie  (REP)(STR)                         09/30/2019         1,000.00 CHE AMSCOT FINANCIAL, INC.                   600 N WESTSHORE BLVD, SUITE 1200         TAMPA, FL 33609                          FINANCIAL SERVICES                       
Toledo, Jackie  (REP)(STR)                         02/22/2017         1,000.00 CHE AMSCOT FINANCIAL, INC.                   600 N WESTSHORE BLVD, SUITE 1200         TAMPA, FL 33609                          FINANCIAL SERVICES                       
Toledo, Jackie  (REP)(STR)                         10/21/2019           500.00 CHE AMY RUIZ LAW, PL                         4812 NORTH HABANA AVENUE STE A           TAMPA, FL 33614                          ATTORNEY                                 
Toledo, Jackie  (REP)(STR)                         07/19/2016           100.00 CHE ANDERSON CHRISTY                         4506 W DALE AVE                          TAMPA, FL 33609                          BUSINESS OWNER                           
Toledo, Jackie  (REP)(STR)                         03/06/2017         1,000.00 CHE ANESTHESIOLOGY PAC                       9203 OAKFAIR DRIVE                       TALLAHASSEE, FL 32317                    POLITICAL COMMITTEE                      
Toledo, Jackie  (REP)(STR)                         01/08/2018         1,000.00 CHE ANHEUSER BUSCH COMPANIES                 1 BUSCH PLACE                            ST LOUIS, MO 63118                       BEVERAGE DISTRIBUTOR                     
Toledo, Jackie  (REP)(STR)                         04/30/2018           100.00 CHE ANTHEM REPORTING                         101 S FRANKLIN STREET, STE 101           TAMPA, FL 33602                          COURT REPORTING                          
Toledo, Jackie  (REP)(STR)                         10/20/2020           250.00 CHE ANTON GARCIA CHRISTINA                   4419 WEST VASCONIA STREET                TAMPA, FL 33629                          ATTORNEY                                 
Toledo, Jackie  (REP)(STR)                         11/18/2019            50.00 CHE ANTOUS JEFFREY, D                        300 S FLORIDA AVENUE, APT 200H           TARPON SPRINGS, FL 34689                                                          
Toledo, Jackie  (REP)(STR)                         06/22/2017         1,000.00 CHE ANY CAR USA                              2510 MERCHANT AVENUE                     ODESSA, FL 33556                         AUTO SALES                               
Toledo, Jackie  (REP)(STR)                         10/07/2016           500.00 CHE APAC FLORIDA PAC                         101 CONSTITUTION AVE NW SUITE 600        WASHINGTON, DC 20001                     PAC                                      
Toledo, Jackie  (REP)(STR)                         10/08/2016         1,000.00 CHE APARTMENT PAC                            105 E. ROBINSON ST. # 301                ORLANDO, FL 32801                        PAC                                      
Toledo, Jackie  (REP)(STR)                         10/01/2020         1,000.00 CHE APARTMENT POLITICAL ACTION COMMITTEE     200 E ROBINSON STREET STE 900            ORLANDO, FL 32801                        POLITICAL COMMITTEE                      
Toledo, Jackie  (REP)(STR)                         09/27/2016           250.00 CHE APPENZELLER KEITH                        1123 RANCH ROAD                          TARPON SPRINGS, FL 34688                 ENGINEER                                 
Toledo, Jackie  (REP)(STR)                         03/15/2016           250.00 CHE APPENZELLER KEITH                        4921 MEMORIAL HIGHWAY #300               TAMPA, FL 33634                          ENGINEER                                 
Toledo, Jackie  (REP)(STR)                         10/16/2020            50.00 CHE APPLE CHIP                               423 S MATANZAS AVENUE                    TAMPA, FL 33609                          CUSTOMER SUCCES MGR                      
Toledo, Jackie  (REP)(STR)                         09/05/2020            25.00 CHE APPLE CHIP                               423 S MATANZAS AVENUE                    TAMPA, FL 33609                          TECHNOLOGY                               
Toledo, Jackie  (REP)(STR)                         11/01/2018           250.00 CHE APPLIED SCIENCES CONSULTING INC.         1000 N ASHLEY DRIVE, STE 500             TAMPA, FL 33602                          ENGINEERING                              
Toledo, Jackie  (REP)(STR)                         09/20/2019           250.00 CHE APPLIED SCIENCES CONSULTING, INC.        1000 N. ASHLEY DRIVE, STE. 500           TAMPA, FL 33602                          ENGINEERING FIRM                         
Toledo, Jackie  (REP)(STR)                         08/21/2020           250.00 CHE APPLIED SCIENCES CONSULTING, INC.        1000 N ASHLEY DRIVE STE 500              TAMPA, FL 33602                          ENGINEERING                              
Toledo, Jackie  (REP)(STR)                         08/25/2016           500.00 CHE APPLIED SCIENCES CONSULTING, INC.        1000 NORTH ASHLEY DRIVE #500             TAMPA, FL 33602                          CONSULTING                               
Toledo, Jackie  (REP)(STR)                         10/30/2019           250.00 CHE AQUATECH ECO CONSULTANTS LLC             PO BOX 151842                            TAMPA, FL 33684                          AQUATIC ENVIRONMENTA                     
Toledo, Jackie  (REP)(STR)                         01/08/2018           250.00 CHE ARAJ ELIE                                3514 W SEVILLA STREET                    TAMPA, FL 33629                          ENGINEER                                 
Toledo, Jackie  (REP)(STR)                         10/28/2016           100.00 CHE ARAJ ELIE                                3514 W. SEVILLA ST                       TAMPA, FL 33629                          ENGINEER                                 
Toledo, Jackie  (REP)(STR)                         01/06/2020            20.00 CHE ARBOLEDA LORENA                          1695 NW 43RD STREER                      OAKLAND PARK, FL 33309                                                            
Toledo, Jackie  (REP)(STR)                         12/31/2019           500.00 CHE ARDURRA GROUP, INC.                      4921 MEMORIAL HWY, STE 300               TAMPA, FL 33634                          ENGINEER FIRM                            
Toledo, Jackie  (REP)(STR)                         08/28/2020         1,000.00 CHE ARTHRITIS AND RHEUMATOLOGY ASSOC OF PALM 6056 BOYNTON BEACH BLVD STE 145          BOYNTON BEACH, FL 33437                  HEALTHCARE                               
Toledo, Jackie  (REP)(STR)                         03/01/2019           250.00 CHE ARTHUR THOMAS, D                         1700 S MACDILL AVE, STE 340              TAMPA, FL 33629                          RETIRED                                  
Toledo, Jackie  (REP)(STR)                         10/29/2019           500.00 CHE ARTHUR THOMAS, D                         1700 S MACDILL AVENUE, SUITE 340         TAMPA, FL 33629                          RETIRED                                  
Toledo, Jackie  (REP)(STR)                         10/18/2018           100.00 CHE AS SOON AS POSSIBLE BAIL BONDS           20 S POWER RD. STE 106B                  MESA, AZ 85206                           BAIL BONDS                               
Toledo, Jackie  (REP)(STR)                         10/14/2020         1,000.00 CHE ASG CONSULTING GROUP LLC                 235 W BRANDON BLVD STE 640               BRANDON, FL 33511                        GOVERNMENT RELATIONS                     
Toledo, Jackie  (REP)(STR)                         02/26/2021         1,000.00 CHE ASG CONSULTING GROUP LLC                 235 W BRANDON BLVD STE 640               BRANDON, FL 33511                        GOVERNMENT RELATIONS                     
Toledo, Jackie  (REP)(STR)                         03/29/2016         1,000.00 CHE ASG CONSULTING GROUP, INC                235 W BRANDON BLVD, STE 640              BRANDON, FL 33511                        GOVT RELATIONS                           
Toledo, Jackie  (REP)(STR)                         11/28/2017         1,000.00 CHE ASG CONSULTING GROUP, LLC                235 W BRANDON BLVD, STE 640              BRANDON, FL 33511                        GOVT RELATIONS                           
Toledo, Jackie  (REP)(STR)                         10/30/2019         1,000.00 CHE ASG CONSULTING GROUP, LLC                235 W BRANDON BLVD STE 640               BRANDON, FL 33511                        GOVERNMENT RELATIONS                     
Toledo, Jackie  (REP)(STR)                         09/16/2016         1,000.00 CHE ASG CONSULTING GROUP, LLC                235 W. BRANDON BOULEVARD, SUITE 640      BRANDON, FL 33511                        GOVERNMENT RELATIONS                     
Toledo, Jackie  (REP)(STR)                         12/15/2021         1,000.00 CHE ASNIS, SREBNICK & KAUFMAN LLC            1580 SAWGRASS CORP PKWY STE 401          SUNRISE, FL 33323                        LAW FIRM                                 
Toledo, Jackie  (REP)(STR)                         06/25/2020           500.00 CHE ASSAD FATEN                              4926 W BAY WAY PLACE                     TAMPA, FL 33629                          HOMEMAKER                                
Toledo, Jackie  (REP)(STR)                         10/30/2019         1,000.00 CHE ASSAD WILLIAM                            4926 W BAY PLACE                         TAMPA, FL 33629                          PHYSICIAN                                
Toledo, Jackie  (REP)(STR)                         04/26/2018         1,000.00 CHE ASSAD WILLIAM                            4926 W BAY WAY PLACE                     TAMPA, FL 33629                          PHYSICIAN                                
Toledo, Jackie  (REP)(STR)                         10/06/2020           500.00 CHE ASSET INVESTIGATIONS AND RECOVERY        PO BOX 2971                              TAMPA, FL 33601                          COLLATERAL RECOVERY                      
Toledo, Jackie  (REP)(STR)                         03/04/2019           500.00 CHE ASSOCIAPAC                               5401 N CENTRAL EXPRESSWAY, STE 300       DALLAS, TX 75205                         POLITICAL COMMITTEE                      
Toledo, Jackie  (REP)(STR)                         01/10/2022         1,000.00 CHE ASSOCIAPAC                               5401 N CENTRAL EXPRESSWAY STE 300        DALLAS, TX 75205                         POLITICAL COMMITTEE                      
Toledo, Jackie  (REP)(STR)                         03/06/2017           500.00 CHE ASSOCIATED GENERAL CONTRACTORS BUILDING  8489 CABIN HILL ROAD                     TALLAHASSEE, FL 32311                    POLITICAL COMMITTEE                      
Toledo, Jackie  (REP)(STR)                         12/17/2019           500.00 CHE ASSOCIATED INDUSTRIES OF FLORIDA POLITIC PO BOX 10085                             TALLAHASSEE, FL 32302                    POLITICAL COMMITTEE                      
Toledo, Jackie  (REP)(STR)                         09/18/2020           500.00 CHE ASSOCIATED INDUSTRIES OF FLORIDA POLITIC PO BOX 10085                             TALLAHASSEE, FL 32302                    POLITICAL COMMITTEE                      
Toledo, Jackie  (REP)(STR)                         11/29/2021         1,000.00 CHE ASSOCIATED INDUSTRIES OF FLORIDA POLITIC PO BOX 10085                             TALLAHASSEE, FL 32302                    POLITICAL COMMITTEE                      
Toledo, Jackie  (REP)(STR)                         10/16/2020         1,000.00 CHE ASTELLAS PHARMA US, INC.                 ONE ASTELLAS WAY                         NORTHBROOK, IL 60062                     PHARMACEUTICALS                          
Toledo, Jackie  (REP)(STR)                         10/23/2017           500.00 CHE ASTRAZENECA                              1800 CONCORD PIKE                        WILMINGTON, DE 19850                     PHARMACEUTICALS                          
Toledo, Jackie  (REP)(STR)                         01/08/2018           500.00 CHE ASURION                                  PO BOX 110656                            NASHVILLE, TN 37222                      INSURANCE                                
Toledo, Jackie  (REP)(STR)                         03/06/2017           500.00 CHE AT&T FLORIDA PAC                         150 SOUTH MONROE STREET, STE 400         TALLAHASSEE, FL 32301                    POLITICAL COMMITTEE                      
Toledo, Jackie  (REP)(STR)                         08/28/2017           500.00 CHE AT&T FLORIDA PAC                         150 SOUTH MONROE STREET, STE 400         TALLAHASSEE, FL 32301                    POLITICAL COMMITTEE                      
Toledo, Jackie  (REP)(STR)                         10/05/2018           500.00 CHE AT&T FLORIDA PAC                         150 SOUTH MONROE ST, STE 400             TALLAHASSEE, FL 32301                    POLITICAL COMMITTEE                      
Toledo, Jackie  (REP)(STR)                         07/07/2020           500.00 CHE AT&T FLORIDA PAC                         150 SOUTH MONROE ST, STE 400             TALLAHASSEE, FL 32301                    POLITICAL COMMITTEE                      
Toledo, Jackie  (REP)(STR)                         08/30/2019           500.00 CHE AT&T FLORIDA PAC                         150 SOUTH MONROE STREET, SUITE 400       TALLAHASSEE, FL 32301                    POLITICAL COMMITTEE                      
Toledo, Jackie  (REP)(STR)                         02/26/2021           500.00 CHE AT&T FLORIDA PAC                         150 SOUTH MONROE ST, STE 400             TALLAHASSEE, FL 32301                    POLITICAL COMMITTEE                      
Toledo, Jackie  (REP)(STR)                         01/10/2022           500.00 CHE AT&T FLORIDA PAC                         150 SOUTH MONROE ST SUITE 400            TALLAHASSEE, FL 32301                    POLITICAL COMMITTEE                      
Toledo, Jackie  (REP)(STR)                         10/13/2020           500.00 CHE AT&T SOUTH FLORIDA PAC                   150 SOUTH MONROE ST, STE 400             TALLAHASSEE, FL 32301                    POLITICAL COMMITTEE                      
Toledo, Jackie  (REP)(STR)                         10/08/2016           500.00 CHE AUTO DATA DIRECT, INC.                   1379 CROSS CREEK CIR                     TALLAHASSEE, FL 32301                    DATA                                     
Toledo, Jackie  (REP)(STR)                         02/29/2016            50.00 CHE AVILA MARCELLA                           3213 SE SANTA BARBARA PLACE              CAPE CORAL, FL 33904                     ART CURATOR                              
Toledo, Jackie  (REP)(STR)                         10/18/2018           100.00 CHE AZORIN MARUCHI                           3001 S MACDILL AVENUE                    TAMPA, FL 33629                          OWNER/RETAIL SPECIAL                     
Toledo, Jackie  (REP)(STR)                         10/08/2020           100.00 CHE AZORIN MARUCHI                           3001 S MACDILL AVENUE                    TAMPA, FL 33629                          SPECIALTY RETAIL EXE                     
Toledo, Jackie  (REP)(STR)                         09/20/2020           250.00 CHE AZORIN MARUCHI                           32 BAHAMA CIRCLE                         TAMPA, FL 33606                          SPECIALTY RETAIL                         
Toledo, Jackie  (REP)(STR)                         08/25/2020           250.00 CHE AZORIN MARUCHI                           33 BAHAMA CIRCLE                         TAMPA, FL 33606                          SPECIALTY RETAIL EXE                     
Toledo, Jackie  (REP)(STR)                         10/31/2019           500.00 CHE AZORIN MARUCHI                           32 BAHAMA CIRCLE                         TAMPA, FL 33606                          SPECIALTY RETAIL                         
Toledo, Jackie  (REP)(STR)                         06/03/2020           250.00 CHE AZORIN MARUCHI                           32 BAHAMA CIRCLE                         TAMPA, FL 33606                          SPECIALTY RETAIL                         
Toledo, Jackie  (REP)(STR)                         04/30/2018           250.00 CHE AZORIN MARUCHI, J                        3001 S MACDILL AVENUE                    TAMPA, FL 33629                          OWNER/RETAIL SPECIAL                     
Toledo, Jackie  (REP)(STR)                         05/31/2020         1,000.00 CHE BADRAN DANIEL, A                         6005 BENJAMIN ROAD                       TAMPA, FL 33634                          CEO/MINIMISE                             
Toledo, Jackie  (REP)(STR)                         10/31/2021           200.00 CHE BAIER EDWARD                             19512 COACHLIGHT WAY                     LUTZ, FL 33549                           ENGINEER                                 
Toledo, Jackie  (REP)(STR)                         10/31/2019           250.00 CHE BAIER GREG, P                            2627 WEST PROSPECT ROAD                  TAMPA, FL 33629                          CONSTRUCTION MANAGER                     
Toledo, Jackie  (REP)(STR)                         05/23/2016           100.00 CHE BAIER GREGORY                            509 W BAY ST #203                        TAMPA, FL 33606                          CONSTRUCTION                             
Toledo, Jackie  (REP)(STR)                         07/25/2018           500.00 CHE BAIER GREGORY, K P                       2627 W PROSPECT ROAD                     TAMPA, FL 33629                          CONSTRUCTION                             
Toledo, Jackie  (REP)(STR)                         07/31/2020         1,000.00 CHE BAILES JESS, D                           201 CHASE AVENUE                         WINTER PARK, FL 32789                    BEVERAGE DISTRIBUTIO                     
Toledo, Jackie  (REP)(STR)                         10/15/2018         1,000.00 CHE BAILES JESS, D.                          201 CHASE AVENUE                         WINTER PARK, FL 32789                    EVP/BEVERAGE DISTRIB                     
Toledo, Jackie  (REP)(STR)                         07/31/2020         1,000.00 CHE BAILES III CHARLES, E                    833 SEVILLE PLACE                        ORLANDO, FL 32804                        BEVERAGE DISTRIBUTIO                     
Toledo, Jackie  (REP)(STR)                         12/11/2017         1,000.00 CHE BAILES, III CHARLES                      833 SEVILLE PLACE                        ORLANDO, FL 32804                        CEO/BEVERAGE DISTRIB                     
Toledo, Jackie  (REP)(STR)                         10/15/2018         1,000.00 CHE BAILES, III CHARLES, E.                  833 SEVILLE PLACE                        ORLANDO, FL 32804                        CEO/BEVERAGE DISTRIB                     
Toledo, Jackie  (REP)(STR)                         07/22/2016           100.00 CHE BAILEY ERIC                              4203 W WOODMERE RD                       TAMPA, FL 33609                          MANAGER                                  
Toledo, Jackie  (REP)(STR)                         05/09/2016            50.00 CHE BAILEY GINA                              4203 W WOODMERE RD                       TAMPA, FL 33609                                                                   
Toledo, Jackie  (REP)(STR)                         06/26/2019         1,000.00 CHE BAILEY MARYLOU Y                         912 S OREGON AVENUE                      TAMPA, FL 33606                          RETIRED                                  
Toledo, Jackie  (REP)(STR)                         06/28/2016            50.00 CHE BAIN TIMOTHY                             1868-B HIGHLAND OAKS BLVD                LUTZ, FL 33559                           CEO                                      
Toledo, Jackie  (REP)(STR)                         10/11/2018           500.00 CHE BAIRD LAW GROUP                          12954 N DALE MABRY HWY                   TAMPA, FL 33618                          LAW FIRM                                 
Toledo, Jackie  (REP)(STR)                         10/28/2019         1,000.00 CHE BAKER BARRIOS ARCHITECTS, INC            189 S ORANGE AVE #1700                   ORLANDO, FL 32801                        ARCHITECTS                               
Toledo, Jackie  (REP)(STR)                         12/11/2019         1,000.00 CHE BALIDO ALBERT                            1532 SOUTHWEST 16TH STREET               MIAMI, FL 33145                          GOVERNMENT RELATIONS                     
Toledo, Jackie  (REP)(STR)                         10/25/2019         1,000.00 CHE BANOU HANI                               1540 GULF BLVD APT #2103                 CLEARWATER, FL 33767                     CEO/TRANSPORTATION C                     
Toledo, Jackie  (REP)(STR)                         06/22/2018         1,000.00 CHE BANOUB HANI, S                           1540 GULF BLVD, APT 2103                 CLEARWATER, FL 33767                     CEO/TRANSPORTATION C                     
Toledo, Jackie  (REP)(STR)                         09/21/2018           500.00 CHE BANOUB HANI, S                           1540 GULF BLVD APT 2103                  CLEARWATER, FL 33767                     CEO/TRANSPORTATION C                     
Toledo, Jackie  (REP)(STR)                         10/18/2018         1,000.00 CHE BARKETT CARMEN                           1801 BAYSHORE BLVD.                      TAMPA, FL 33606                          ENTREPRENEUR                             
Toledo, Jackie  (REP)(STR)                         08/21/2020         1,000.00 CHE BARKETT CARMEN                           1801 BAYSHORE BLVD                       TAMPA, FL 33606                          SPEC PROJECTS MGR/AM                     
Toledo, Jackie  (REP)(STR)                         09/14/2016         1,000.00 CHE BARKETT CARMEN                           1801 BAYSHORE BLVD                       TAMPA, FL 33606                          ENTREPRENEUR                             
Toledo, Jackie  (REP)(STR)                         04/13/2018         1,000.00 CHE BARKETT CARMEN, S                        1801 BAYSHORE BLVD                       TAMPA, FL 33606                          ENTREPRENEUR                             
Toledo, Jackie  (REP)(STR)                         10/24/2018         1,000.00 INK BARKETT HARRY                            1801 BAYSHORE BLVD                       TAMPA, FL 33606                          OIL EXECUTIVE        EVENT FOOD & BEVERAG
Toledo, Jackie  (REP)(STR)                         11/30/2021         1,000.00 CHE BARNES TRIAL GROUP                       505 S MAGNOLIA AVENUE                    TAMPA, FL 33606                          LAW FIRM                                 
Toledo, Jackie  (REP)(STR)                         10/29/2018         1,000.00 CHE BARRETT JOHN, P                          1911 COVE LANE                           CLEARWATER, FL 33764                     PHYSICIAN                                
Toledo, Jackie  (REP)(STR)                         04/30/2018           100.00 CHE BARRY AMY                                3907 WEST CORONA STREET 1/2              TAMPA, FL 33629                          MEDICAL SALES                            
Toledo, Jackie  (REP)(STR)                         05/31/2016            50.00 CAS BARRY AMY                                2610 S BRYANT CIR                        TAMPA, FL 33629                                                                   
Toledo, Jackie  (REP)(STR)                         07/17/2020           500.00 CHE BARRY KALMANSON PROFESSIONAL ASSOCIATION 500 N MAITLAND AVENUE, STE 305           MAITLAND, FL 32751                       LEGAL ASSOCIATION                        
Toledo, Jackie  (REP)(STR)                         04/30/2018         1,000.00 CHE BASHAM ANDREW                            5727 YEATS MANOR DRIVE, UNIT 402         TAMPA, FL 33616                          STUDENT                                  
Toledo, Jackie  (REP)(STR)                         04/30/2018         1,000.00 CHE BASHAM BETH, E                           5727 YEATS MANOR DRIVE, UNIT 402         TAMPA, FL 33616                          HOMEMAKER                                
Toledo, Jackie  (REP)(STR)                         02/17/2016         1,000.00 CHE BASKETT HARRY                            1801 BAYSHORE BLVD                       TAMPA, FL 33606                          MARKETING                                
Toledo, Jackie  (REP)(STR)                         08/29/2019           300.00 CHE BATSEL S, ELISE                          328 SEA ISLAND WAY                       TAMPA, FL 33602                          ATTORNEY                                 
Toledo, Jackie  (REP)(STR)                         09/16/2016            75.00 CHE BAUER CYNTHIA                            3810 NORTH OAK DRIVE UNIT N 61           TAMPA, FL 33611                          ENTREPRENEUR                             
Toledo, Jackie  (REP)(STR)                         09/24/2020           500.00 CHE BAXLEY DENNIS, K                         1711 SW 63RD STREET RD                   OCALA, FL 34476                          SENATOR                                  
Toledo, Jackie  (REP)(STR)                         09/29/2016         1,000.00 CHE BAY AREA CITIZENS FOR RESPONSIBLE GOVERN 1210 MILLENNIUM PKWY, STE 1051           BRANDON, FL 33511                        BETTER GOVERNMENT                        
Toledo, Jackie  (REP)(STR)                         07/31/2019         1,000.00 CHE BAY AREA CITIZENS FOR RESPONSIBLE GOVERN 512 EAST KENNEDY BLVD                    TAMPA, FL 33602                          POLITICAL COMMITTEE                      
Toledo, Jackie  (REP)(STR)                         10/22/2021           500.00 CHE BAY AREA RHEUMATOLOGY                    3037 TALL PINE DRIVE                     SAFETY HARBOR, FL 34695                  HEALTHCARE                               
Toledo, Jackie  (REP)(STR)                         08/21/2018           500.00 CHE BAY LIFE PHARMACY                        312 KEATING DRIVE                        LARGO, FL 33770                          PHARMACY                                 
Toledo, Jackie  (REP)(STR)                         08/01/2020           100.00 CHE BAY PHARMACY                             2 EAST MAGNOLIA AVENUE                   EUSTIS, FL 32726                         PHARMACY                                 
Toledo, Jackie  (REP)(STR)                         06/22/2020           250.00 CHE BAY PHARMACY                             2 E MAGNOLIA AVENUE                      EUSTIS, FL 32726                         PHARMACY                                 
Toledo, Jackie  (REP)(STR)                         09/18/2020           100.00 CHE BAY PHARMACY                             2805 JOANNA DRIVE                        EUSTIS, FL 32726                         PHARMACY                                 
Toledo, Jackie  (REP)(STR)                         10/30/2019           500.00 CHE BAY TRANSPORTATION, LLC                  908 S 20TH STREET                        TAMPA, FL 33605                          MARINE TRANSPORTATIO                     
Toledo, Jackie  (REP)(STR)                         10/31/2016           250.00 CHE BAYFAIR DEVELOPMENT, LLC                 1318 W. SWANN AVE                        TAMPA, FL 33606                          BUILDERS                                 
Toledo, Jackie  (REP)(STR)                         10/31/2016           250.00 CHE BAYFAIR QUALITY BUILDERS LLC             1318 W. SWANN AVE                        TAMPA, FL 33606                          BUILDERS                                 
Toledo, Jackie  (REP)(STR)                         10/31/2016           250.00 CHE BAYFAIR QUALITY BUILDERS LLC             1318 W. SWANN AVE                        TAMPA, FL 33606                          BUILDERS                                 
Toledo, Jackie  (REP)(STR)                         02/26/2016           500.00 CHE BAYFAIR QUALITY BUILDERS LLC             1318 WEST SWANN AVE                      TAMPA, FL 33606                          DEVELOPER                                
Toledo, Jackie  (REP)(STR)                         11/30/2017         1,000.00 CHE BAYFRONT HEALTH ST. PETE                 701 6TH ST. SOUTH                        ST PETERSBURG, FL 33701                  HEALTHCARE                               
Toledo, Jackie  (REP)(STR)                         10/30/2019           100.00 CHE BDG ARCHITECTS, LLP                      400 N ASHLEY DRIVE, SUITE 600            TAMPA, FL 33602                          ARCHITECTS                               
Toledo, Jackie  (REP)(STR)                         10/30/2018           500.00 CHE BEALL'S PAC                              PO BOX 1337                              BRADENTON, FL 34206                      POLITICAL COMMITTEE                      
Toledo, Jackie  (REP)(STR)                         09/28/2016         1,000.00 CHE BEARD RICHARD                            4417 BAYSHORE BLVD                       TAMPA, FL 33611                          REAL ESTATE                              
Toledo, Jackie  (REP)(STR)                         10/27/2021         1,000.00 CHE BEARD, III RICHARD, A                    2907 W BAY TO BAY BLVD, STE 312-E        TAMPA, FL 33629                          REAL ESTATE DEVELOPM                     
Toledo, Jackie  (REP)(STR)                         01/06/2020            25.00 CHE BEATTIE JASON                            6110 KESTRELRIDGE DRIVE                  LITHIA, FL 33547                         PHARMACIST                               
Toledo, Jackie  (REP)(STR)                         09/21/2018           500.00 CHE BEDRAN ELIAS                             4001 W CORONA STREET                     TAMPA, FL 33629                          REAL ESTATE                              
Toledo, Jackie  (REP)(STR)                         09/20/2016         1,000.00 CHE BEER DISTRIBUTORS COMM. FOR GOOD GOVERNM 110 SOUTH MONROE STREET                  TALLAHASSEE, FL 32301                    PROMOTING GOOD GOVER                     
Toledo, Jackie  (REP)(STR)                         02/26/2021         1,000.00 CHE BEER DISTRIBUTORS COMMITTEE FOR GOOD GOV 3616 HARDEN BLVD #317                    LAKELAND, FL 33803                       POLITICAL COMMITTEE                      
Toledo, Jackie  (REP)(STR)                         06/06/2020         1,000.00 CHE BELL JASON                               2902 WEST FAIR OAKS AVENUE               TAMPA, FL 33611                          PRES/FDOT OVERHEAD S                     
Toledo, Jackie  (REP)(STR)                         10/14/2020           250.00 CHE BELLINI DAVID                            2900 WEST JULIA STREET #1803             TAMPA, FL 33629                          OWNER/CONNECTON                          
Toledo, Jackie  (REP)(STR)                         11/14/2019           500.00 CHE BELLOMO JENNIFER                         3210 ROWAN LANE                          TAMPA, FL 33618                          VP CAR DEALERSHIP                        
Toledo, Jackie  (REP)(STR)                         10/21/2016           500.00 CHE BELLPOWER PAC                            150 SOUTH MONROE STREET SUITE 400        TALLAHASSEE, FL 32301                    PAC                                      
Toledo, Jackie  (REP)(STR)                         10/11/2018            50.00 CHE BELLUCCIA ALFONSO                        1708 MAGDALENE MANOR DRIVE               TAMPA, FL 33613                          REAL ESTATE BROKER                       
Toledo, Jackie  (REP)(STR)                         10/05/2016            50.00 CHE BELLUCCIA ALFONSO                        1708 MAGDALENE MANOR DR.                 TAMPA, FL 33613                                                                   
Toledo, Jackie  (REP)(STR)                         10/06/2016           250.00 CHE BELLUCCIA JOSEPH                         3613 W. LEONA STREET                     TAMPA, FL 33629                          ARCHITECT                                
Toledo, Jackie  (REP)(STR)                         01/06/2020            10.00 CHE BENJAMIN MARY, J                         2264  SPRUCE STREET                      NAPLES, FL 34112                                                                  
Toledo, Jackie  (REP)(STR)                         05/31/2016           250.00 CHE BENNATI LIANE                            201 S. OBRIEN ST.                        TAMPA, FL 33609                          CONCERT PROMOTER                         
Toledo, Jackie  (REP)(STR)                         02/01/2016           100.00 CHE BENNETT PETER                            209 S. MACDILL AVE                       TAMPA, FL 33609                          BUILDER                                  
Toledo, Jackie  (REP)(STR)                         01/30/2016            50.00 CHE BENSONOFF ELENA                          1703 BAYSHORE BLVD                       TAMPA, FL 33686                          PRESIDENT                                
Toledo, Jackie  (REP)(STR)                         01/07/2020             5.00 CHE BENYARD STEVEN, D                        34110 SOUTH HAINES CREEK ROAD            LEESBURG, FL 34788                       PHARMACY TECH                            
Toledo, Jackie  (REP)(STR)                         10/31/2019         1,000.00 CHE BENZER PHARMACY                          10845 STANDING STONE DRIVE               WIMAUMA, FL 33598                        PHARMACY                                 
Toledo, Jackie  (REP)(STR)                         03/31/2016           100.00 CHE BERCHAN ZEINA                            3931 WEST EDEN ROC CIRCLE                TAMPA, FL 33634                          HOMEMAKER                                
Toledo, Jackie  (REP)(STR)                         04/30/2018           250.00 CHE BERGMANN FREDERICK                       3401 WEST LEONA STREET                   TAMPA, FL 33629                          CPA                                      
Toledo, Jackie  (REP)(STR)                         10/18/2018           750.00 INK BERGMANN FREDERICK                       3401 W LEONA STREET                      TAMPA, FL 33629                          CPA                  FOOD/BEVERAGE FOR FU
Toledo, Jackie  (REP)(STR)                         10/07/2020           250.00 CHE BERGMANN FREDERICK                       3401 WEST LEONA STREET                   TAMPA, FL 33629                          CPA                                      
Toledo, Jackie  (REP)(STR)                         05/25/2016           500.00 CHE BERGMANN FREDERICK                       3401 W LEONA ST                          TAMPA, FL 33629                          ENTREPRENEUR                             
Toledo, Jackie  (REP)(STR)                         04/28/2016           250.00 CHE BERGMANN FREDERICK                       3109 SOUTH WAVERLY PARK                  TAMPA, FL 33629                          CPA                                      
Toledo, Jackie  (REP)(STR)                         04/20/2016           100.00 CHE BERNINI OF YBOR                          1702 EAST 7TH AVE                        TAMPA, FL 33605                          FOOD SERVICE                             
Toledo, Jackie  (REP)(STR)                         08/21/2020           150.00 CHE BERNSTEIN STEVEN                         4108 W SAN LUIS STREET                   TAMPA, FL 33629                          ATTORNEY                                 
Toledo, Jackie  (REP)(STR)                         10/28/2021           150.00 CHE BERNSTEIN STEVEN                         4108 W SAN LUIS STREET                   TAMPA, FL 33629                          ATTORNEY                                 
Toledo, Jackie  (REP)(STR)                         11/20/2019           150.00 CHE BERNSTEIN STEVEN, M                      4108 W SAN LUIS STREET                   TAMPA, FL 33629                          ATTORNEY                                 
Toledo, Jackie  (REP)(STR)                         11/28/2017           250.00 CHE BERNSTEIN STEVEN, M                      4108 W SAN LUIS STREET                   TAMPA, FL 33629                          ATTORNEY                                 
Toledo, Jackie  (REP)(STR)                         11/03/2016           300.00 CHE BESSER DAVID                             2501 W WATROUS AVE                       TAMPA, FL 33629                          PILOT                                    
Toledo, Jackie  (REP)(STR)                         01/29/2016           300.00 CHE BESSER DAVID                             2501 WEST WATROUS AVE                    TAMPA, FL 33629                          PILOT                                    
Toledo, Jackie  (REP)(STR)                         03/31/2020         1,000.00 CHE BETTER LIVES FOR FLORIDIANS              2640-A MITCHAM DRIVE                     TALLAHASSEE, FL 32308                    POLITICAL COMMITTEE                      
Toledo, Jackie  (REP)(STR)                         10/04/2021         1,000.00 CHE BETZ LOUIS                               PO BOX 274108                            TAMPA, FL 33688                          GOVERNMENT RELATIONS                     
Toledo, Jackie  (REP)(STR)                         02/06/2019         1,000.00 CHE BH & ASSOCIATES INC.                     PO BOX 11094                             TALLAHASSEE, FL 32302                    GOVERNMENT CONSULTAN                     
Toledo, Jackie  (REP)(STR)                         07/09/2021         1,000.00 CHE BIG CREEK TIMBER LLC                     PO BOX 19366                             JACKSONVILLE, FL 32245                   BUILDING SUPPLIES                        
Toledo, Jackie  (REP)(STR)                         06/29/2020         1,000.00 CHE BILL'S PRESCRIPTION CENTER               202 EAST BRANDON BLVD                    BRANDON, FL 33511                        PHARMACY                                 
Toledo, Jackie  (REP)(STR)                         10/16/2020           500.00 CHE BIOGEN, INC.                             225 BINNEY STREET                        CAMBRIDGE, MA 02142                      PHARMACEUTICALS                          
Toledo, Jackie  (REP)(STR)                         04/26/2018           250.00 CHE BISCEGLIA AMY                            400 SOUTHWEST 1ST AVENUE                 FORT LAUDERDALE, FL 33301                GOVT CONSULTANT                          
Toledo, Jackie  (REP)(STR)                         02/22/2017           200.00 CHE BITNER & ASSOCIATES                      1168 BOSTON HIGHWAY                      MONTICELLO, FL 32344                     GOVT CONSULTANTS                         
Toledo, Jackie  (REP)(STR)                         10/05/2020           125.00 CHE BLACKMON ROBERT                          6802 STONESTHROW CIRCLE NORTH #14206     ST PETERSBURG, FL 33710                  REAL ESTATE INVESTOR                     
Toledo, Jackie  (REP)(STR)                         07/07/2016           500.00 CHE BLACKROCK MILLING, LLC                   2011 W CLEVELAND ST, STE A               TAMPA, FL 33606                          CONSTRUCTION                             
Toledo, Jackie  (REP)(STR)                         10/18/2018           500.00 CHE BLACKROCK MILLING, LLC.                  1401 W. SWANN AVENUE                     TAMPA, FL 33606                          MILLING                                  
Toledo, Jackie  (REP)(STR)                         08/03/2018           250.00 CHE BLACKSTONE MEDICAL SERVICES              5340 WEST KENNEDY BLVD                   TAMPA, FL 33609                          CEO/HEALTHCARE                           
Toledo, Jackie  (REP)(STR)                         07/10/2020           250.00 CHE BLACKSTONE MEDICAL SERVICES              550 N REO ST STE 250                     TAMPA, FL 33609                          MEDICAL TESTING                          
Toledo, Jackie  (REP)(STR)                         10/29/2021         1,000.00 CHE BLACKSTONE MEDICAL SERVICES              550 N REO ST SUITE 250                   TAMPA, FL 33609                          MEDICAL DIAGNOSTICS                      
Toledo, Jackie  (REP)(STR)                         09/07/2016           500.00 CHE BLACKTIP SERVICES, INC.                  52 RILEY ROAD #422                       CELEBRATION, FL 34747                    SERVICE INDUSTRY                         
Toledo, Jackie  (REP)(STR)                         07/07/2016           500.00 CHE BLACKTIP SERVICES,INC                    52 RILEY ROAD 422                        CELEBRATION, FL 34747                    WHOLESALE INDUSTRIAL                     
Toledo, Jackie  (REP)(STR)                         08/09/2018           500.00 CHE BLUE SKY COMMUNITIES LLC                 5300 W CYPRESS STREET, STE 200           TAMPA, FL 33607                          REAL ESTATE DEVELOPM                     
Toledo, Jackie  (REP)(STR)                         09/30/2019         1,000.00 CHE BLUE SKY COMMUNITIES LLC                 5300 W CYPRESS STREET SUITE 200          TAMPA, FL 33607                          HOUSING DEVELOPMENT                      
Toledo, Jackie  (REP)(STR)                         09/24/2020           500.00 CHE BLUE SKY COMMUNITIES LLC                 5300 W CYPRESS STREET STE 200            TAMPA, FL 33607                          AFFORDABLE HOUSING                       
Toledo, Jackie  (REP)(STR)                         07/07/2016           500.00 CHE BOB'S BARRICADES, INC.                   921 SHOTGUN ROAD                         SUNRISE, FL 33326                        BARRICADES                               
Toledo, Jackie  (REP)(STR)                         08/03/2016           200.00 CHE BODIE DONALD                             4202 ELBA PLACE                          VALRICO, FL 33594                        BANKING                                  
Toledo, Jackie  (REP)(STR)                         10/11/2016           500.00 CHE BODIE DONALD                             6123 YEATS MANOR                         TAMPA, FL 33616                          BANKING                                  
Toledo, Jackie  (REP)(STR)                         10/30/2019         1,000.00 CHE BODIE DONALD, L                          1512 LANCELOT LOOP                       TAMPA, FL 33619                          ENVIRONMENTAL SERVIC                     
Toledo, Jackie  (REP)(STR)                         04/26/2018         1,000.00 CHE BODIE, JR DONALD, L                      6123 YEATS MANOR DRIVE                   TAMPA, FL 33616                          ENVIRONMENTAL SERVIC                     
Toledo, Jackie  (REP)(STR)                         08/21/2020            25.00 CHE BODOH JOYCE                              5319 HARBORSIDE DRIVE                    TOWN 'N' COUNTRY, FL 33615               VP OF OPERATIONS/ZOO                     
Toledo, Jackie  (REP)(STR)                         10/25/2020           100.00 CHE BODOR YALUISNETH                         104 BROOKOVER LANE                       BRANDON, FL 33511                        RETIRED                                  
Toledo, Jackie  (REP)(STR)                         08/12/2020            25.00 CHE BODYWORKS FITNESS LLC                    4908 CARRANZA COURT                      TAMPA, FL 33616                          FITNESS TRAINER ONLI                     
Toledo, Jackie  (REP)(STR)                         10/25/2020            50.00 CHE BODZINER KELSEY                          2021 N LEMANS BLVD UNIT 1214             TAMPA, FL 33607                                                                   
Toledo, Jackie  (REP)(STR)                         11/18/2019         1,000.00 CHE BOLOS RIFAT, B                           3908 VERSAILLES DRIVE                    TAMPA, FL 33634                          VETERINARIAN                             
Toledo, Jackie  (REP)(STR)                         09/29/2016           500.00 CHE BOND MEDICAL GROUP, INC.                 2818 CYPRESS RIDGE BLVD, STE 150         WESLEY CHAPEL, FL 33544                  MEDICAL                                  
Toledo, Jackie  (REP)(STR)                         03/01/2021           500.00 CHE BOOK PAT                                 2711 S OCEAN DRIVE                       HOLLYWOOD, FL 33019                      HOMEMAKER                                
Toledo, Jackie  (REP)(STR)                         11/08/2017           500.00 CHE BOOK RONALD, L                           491 COCONUT PALM TERRACE                 PLANTATION, FL 33324                     ATTORNEY                                 
Toledo, Jackie  (REP)(STR)                         02/28/2019           500.00 CHE BOOK RONALD, L                           491 COCONUT PALM TERRACE                 PLANTATION, FL 33324                     GOVERNMENT RELATIONS                     
Toledo, Jackie  (REP)(STR)                         08/17/2020           500.00 CHE BOOK RONALD, L                           491 COCONUT PALM TERRACE                 PLANTATION, FL 33324                     GOVERNMENT RELATIONS                     
Toledo, Jackie  (REP)(STR)                         03/01/2021         1,000.00 CHE BOOK RONALD, L                           491 COCONUT PALM TERRACE                 PLANTATION, FL 33324                     GOVERNMENT RELATIONS                     
Toledo, Jackie  (REP)(STR)                         01/05/2020           100.00 CHE BOOTH-MORAN JULIE, L                     7531 MAYO STREET                         CENTURY, FL 32535                        PHARMACIST                               
Toledo, Jackie  (REP)(STR)                         10/22/2019           250.00 CHE BORELL MARTIN                            5823 BOWEN DANIEL DRIVE #906             TAMPA, FL 33616                          RETIRED                                  
Toledo, Jackie  (REP)(STR)                         10/28/2021           100.00 CHE BOSWORTH KARA                            7257 NW 63RD TERRACE                     PARKLAND, FL 33067                                                                
Toledo, Jackie  (REP)(STR)                         04/30/2016         1,000.00 CHE BOULDER BUILDINGS,LLC                    4613 N.CLARK AVE                         TAMPA, FL 33614                          CONSTRUCTION                             
Toledo, Jackie  (REP)(STR)                         10/28/2021           250.00 CHE BOULDER ENTERPRISES III LLLP             3401 W LEONA STREET                      TAMPA, FL 33629                          REAL ESTATE DEVELOPM                     
Toledo, Jackie  (REP)(STR)                         02/06/2019           500.00 CHE BOURNE DAVID, A                          3380 MAIN STREET                         CHINCOTEAGUE, VA 23336                   OWNER/BAIL BONDS CO                      
Toledo, Jackie  (REP)(STR)                         05/26/2016           100.00 CHE BOWER RODRIGUEZ TIM                      601 N ASHLEY DR #310                     TAMPA, FL 33602                          ATTORNEY                                 
Toledo, Jackie  (REP)(STR)                         06/11/2020            50.00 CHE BOYET JOHN, H                            4303 WEST ROBIN LANE                     TAMPA, FL 33609                          RETIRED                                  
Toledo, Jackie  (REP)(STR)                         06/02/2016           500.00 CHE BRACKEN ENGINEERING, INC                 2701 WEST BUSCH BLVD, SUITE 200          TAMPA, FL 33612                          ENGINEERING                              
Toledo, Jackie  (REP)(STR)                         11/02/2016           500.00 CHE BRACKEN ENGINEERING, INC                 2701 BUSCH BLVD # 200                    TAMPA, FL 33618                          ENGINEERING                              
Toledo, Jackie  (REP)(STR)                         08/22/2016           500.00 CHE BRACKEN ENGINEERING, INC.                2701 W BUSCH BLVD STE 200                TAMPA, FL 33618                          ENGINEERS                                
Toledo, Jackie  (REP)(STR)                         07/01/2016           500.00 CHE BRACKEN ENTERPRISES                      2701 W BUSCH BLVD STE 200                TAMPA, FL 33618                          ACCOUNTING                               
Toledo, Jackie  (REP)(STR)                         10/13/2018         1,000.00 CHE BRAMAN MOTORS, INC. BRAMAN               2060 BISCAYNE BLVD 2ND FLOOR             MAIMI, FL 33137                          AUTOMOTIVE                               
Toledo, Jackie  (REP)(STR)                         10/29/2018           500.00 CHE BRANCH BANKING & TRUST COMPANY FLORIDA P PO BOX 1290                              WINSTON-SALEM, NC 27102                  POLITICAL COMMITTEE                      
Toledo, Jackie  (REP)(STR)                         10/22/2016           500.00 CHE BRANCH BANKING & TRUST COMPANY PAC       P.O BOX 1290                             WINSTON-SALEM, NC 27102                  PAC                                      
Toledo, Jackie  (REP)(STR)                         07/22/2016           250.00 CHE BRANDON & VIRMARY                        4202 W. SEVILLA STREET                   TAMPA, FL 33629                          SURGEON                                  
Toledo, Jackie  (REP)(STR)                         07/18/2018            50.00 CHE BRANDON LAKES ANIMAL HOSPITAL            4122 W GRANADA STREET                    TAMPA, FL 33629                          PET  HEALTHCARE                          
Toledo, Jackie  (REP)(STR)                         01/06/2020            50.00 CHE BRASHEAR'S PHARMACY                      9797 E BAYMEADOWS DRIVE                  INVERNESS, FL 34450                      PHARMACY                                 
Toledo, Jackie  (REP)(STR)                         02/23/2016           250.00 CHE BRICKLEMYER LAW GROUP                    400 NORTH ASHLEY DRIVE SUITE 1100        TAMPA, FL 33602                          LAW                                      
Toledo, Jackie  (REP)(STR)                         06/21/2016         1,000.00 CHE BRIDGE MEDICAL REFERRALS GROUP LLC       2203 N LOIS AVE SUITE 900                TAMPA, FL 33607                          ADVERTISING AND MARK                     
Toledo, Jackie  (REP)(STR)                         09/20/2016         1,000.00 CHE BRIGHT TIGER, LLC                        1700 SOUTH MACDILL AVE. SUITE 360        TAMPA, FL 33629                          AGRICULTURE                              
Toledo, Jackie  (REP)(STR)                         10/11/2018           500.00 CHE BRISTOL-MYERS SQUIBB COMPANY             PO BOX 25277                             TAMPA, FL 33622                          PHARMACEUTICALS                          
Toledo, Jackie  (REP)(STR)                         09/30/2020         1,000.00 CHE BRISTOL-MYERS SQUIBB COMPANY             PO BOX 25277                             TAMPA, FL 33622                          PHARMACEUTICALS                          
Toledo, Jackie  (REP)(STR)                         10/29/2021         1,000.00 CHE BROADREACH EVENTS LLC                    3101 S OMAR AVENUE                       TAMPA, FL 33629                          EVENT PLANNING                           
Toledo, Jackie  (REP)(STR)                         10/11/2018           200.00 CHE BROCK C, MICHAEL                         3317 JEAN CIRCLE                         TAMPA, FL 33629                          STAFFING/RECRUITING                      
Toledo, Jackie  (REP)(STR)                         06/21/2016           500.00 CHE BRODSKY MARC                             5971 SW LONGSPUR LANE                    PALM CITY, FL 34990                      PHYSICIAN                                
Toledo, Jackie  (REP)(STR)                         10/29/2020         1,000.00 CHE BRODSKY CONSULTING COMPANY INC.          24 N HARBOR CITY BLVD                    MELBOURNE, FL 32935                      CONSTRUCTION SERVICE                     
Toledo, Jackie  (REP)(STR)                         10/11/2018           500.00 CHE BROOKLYN RANSOME MEDIA MARKETING, LLC    2579 SOUTHWEST 87TH DRIVE                GAINESVILLE, FL 32608                    DIGITAL DESIGN                           
Toledo, Jackie  (REP)(STR)                         08/20/2020           500.00 CHE BROWN CHRISTIAN                          5006 WEST EVELYN DRIVE                   TAMPA, FL 33609                          CEO EMERITUS                             
Toledo, Jackie  (REP)(STR)                         04/26/2018         1,000.00 CHE BROWN CHRISTIAN, HG                      5006 WEST EVELYN DRIVE                   TAMPA, FL 33609                          CEO/HARMONY HEALTHCA                     
Toledo, Jackie  (REP)(STR)                         09/21/2016         1,000.00 CHE BROWN DONALD                             2434 SUNSET PT RD                        CLEARWATER, FL 33765                     PHYSICIAN                                
Toledo, Jackie  (REP)(STR)                         03/01/2016           100.00 CHE BROWN DONALD                             2434 SUNSET POINT RD                     CLEARWATER, FL 33765                     CHIROPRACTOR                             
Toledo, Jackie  (REP)(STR)                         08/01/2018         1,000.00 CHE BROWN MARC                               6048 YEATS MANOR DRIVE                   TAMPA, FL 33616                          RESTAURANT MGMT                          
Toledo, Jackie  (REP)(STR)                         08/15/2020           500.00 CHE BROWN MARC                               505 EAST JACKSON STREET                  TAMPA, FL 33602                          OWNER/23 REST SERVIC                     
Toledo, Jackie  (REP)(STR)                         10/31/2021         1,000.00 CHE BROWN MARC                               14 WEST SPANISH MAIN STREET              TAMPA, FL 33609                          PRES/HOSPITALITY                         
Toledo, Jackie  (REP)(STR)                         10/08/2020           250.00 CHE BROWN MELANIE, R                         2801 W BALLAST POINT BLVD                TAMPA, FL 33611                          HOMEMAKER                                
Toledo, Jackie  (REP)(STR)                         10/25/2021           100.00 CHE BROWN RACHAEL                            932 CORNELIUS AVENUE                     TAMPA, FL 33603                          COMMERCIAL REAL ESTA                     
Toledo, Jackie  (REP)(STR)                         10/09/2020           250.00 CHE BROWN SHANNA                             5006 WEST EVELYN DRIVE                   TAMPA, FL 33609                          MENTAL HEALTH COUNSE                     
Toledo, Jackie  (REP)(STR)                         01/10/2022           250.00 CHE BROWNING'S PHARMACY AND HEALTH CARE INC  141 EAST HIBISCUS BLVD                   MELBOURNE, FL 32901                      HEALTHCARE SERVICES                      
Toledo, Jackie  (REP)(STR)                         10/18/2020           500.00 CHE BROWNSTEIN EVAN                          2917 W BAYSHORE COURT                    TAMPA, FL 33611                          GLOBAL HEAD OF MARKE                     
Toledo, Jackie  (REP)(STR)                         11/27/2017         1,000.00 CHE BROWNSTEIN EVAN                          2917 BAYSHORE COURT                      TAMPA, FL 33611                          GLOBAL HEAD OF MARKE                     
Toledo, Jackie  (REP)(STR)                         08/31/2021         1,000.00 CHE BROWNSTEIN EVAN                          2917 W BAYSHORE COURT                    TAMPA, FL 33611                          CHIEF GROWTH OFFICER                     
Toledo, Jackie  (REP)(STR)                         03/31/2020         1,000.00 CHE BUCHANAN FOR FLORIDA                     133 SOUTH HARBOR DRIVE                   VENICE, FL 34285                         POLITICAL COMMITTEE                      
Toledo, Jackie  (REP)(STR)                         10/08/2020           100.00 CHE BUHLER JILL                              5002 W NEPTUNE WAY                       TAMPA, FL 33609                          VP/GULFEAGLE                             
Toledo, Jackie  (REP)(STR)                         04/23/2018           150.00 CHE BUHLER JILL                              5002 WEST NEPTUNE WAY                    TAMPA, FL 33609                          HUMAN RESOURCES                          
Toledo, Jackie  (REP)(STR)                         04/25/2016           250.00 CHE BUHLER JILL                              5002 WEST NEPTUNE WAY                    TAMPA, FL 33609                          HUMAN RESOURCES                          
Toledo, Jackie  (REP)(STR)                         09/26/2016           150.00 CHE BUHLER JILL                              5002 WEST NEPTUNE WAY                    TAMPA, FL 33609                          SELF-EMPLOYED                            
Toledo, Jackie  (REP)(STR)                         02/26/2021         1,000.00 CHE BUILDING A BETTER FLORIDA                610 S BOULEVARD                          TAMPA, FL 33606                          POLITICAL COMMITTEE                      
Toledo, Jackie  (REP)(STR)                         10/13/2018         1,000.00 CHE BUILDING A PROSPEROUS FLORIDA            2505 NW 71ST PL                          GAINESVILLE, FL 32953                    POLITICAL COMMITTEE                      
Toledo, Jackie  (REP)(STR)                         06/25/2020         1,000.00 CHE BUILDING A PROSPEROUS FLORIDA            2505 NORTHWEST 71ST PLACE                GAINESVILLE, FL 32653                    POLITICAL COMMITTEE                      
Toledo, Jackie  (REP)(STR)                         08/21/2020         1,000.00 CHE BUILDING A PROSPEROUS FLORIDA            2505 NW 71ST PLACE                       GAINESVILLE, FL 32653                    POLITICAL COMMITTEE                      
Toledo, Jackie  (REP)(STR)                         10/27/2020         1,000.00 CHE BUILDING BETTER CONSERVATISM             2100 SALZEDO ST STE 200                  CORAL GABLES, FL 33134                   POLITICAL COMMITTEE                      
Toledo, Jackie  (REP)(STR)                         10/28/2021           100.00 CHE BULL HORN COMMUNICATIONS INC             9304 BIANCA COURT                        RIVERVIEW, FL 33578                      PUBLIC RELATIONS                         
Toledo, Jackie  (REP)(STR)                         10/13/2020            50.00 CHE BUNTIN ROXANNE                           501 CARRIAGE HILLS DRIVE                 TEMPLE TERRACE, FL 33617                                                          
Toledo, Jackie  (REP)(STR)                         07/29/2020           500.00 CHE BURNETT LAW, PA                          200 N PIERCE STREET                      TAMPA, FL 33602                          LAW FIRM                                 
Toledo, Jackie  (REP)(STR)                         04/30/2018           500.00 CHE BURNETT WILSON REEDER                    200 PIERCE STREET                        TAMPA, FL 33602                          LAW FIRM                                 
Toledo, Jackie  (REP)(STR)                         04/30/2016           500.00 CHE BURNETT WILSON REEDER                    200 N. PIERCE ST.                        TAMPA, FL 33602                          ATTORNEYS AT LAW                         
Toledo, Jackie  (REP)(STR)                         11/30/2021         1,000.00 CHE BURNETTI PA                              211 S FLORIDA AVENUE                     LAKELAND, FL 33801                       LAW FIRM                                 
Toledo, Jackie  (REP)(STR)                         04/29/2016           100.00 CHE BUSBEE STEPHEN                           824 SOUTH WILLOW AVENUE                  TAMPA, FL 33606                          CONTRACTOR                               
Toledo, Jackie  (REP)(STR)                         05/31/2016            50.00 CAS BUSBEE VALYNNDA                          824 SOUTH WILLOW AVENUE                  TAMPA, FL                                                                         
Toledo, Jackie  (REP)(STR)                         11/30/2017           250.00 CHE BUTLER MADELYN                           2716 WEST VIRGINIA AVENUE                TAMPA, FL 33607                          PHYSICIAN                                
Toledo, Jackie  (REP)(STR)                         11/15/2019           325.00 CHE BUTTERFIELD DAWN                         2711 CLEARLAKE RD #C-10                  COCOA, FL 32922                          PHARMACIST                               
Toledo, Jackie  (REP)(STR)                         10/15/2020         1,000.00 CHE BUTTERFIELD DAWN                         2711 CLEARLAKE ROAD STE C-10             COCOA, FL 32922                          OWNER/PHARMACY                           
Toledo, Jackie  (REP)(STR)                         10/24/2016           100.00 CHE BUTTS TIM                                7507 S. MASCOTTE ST.                     TAMPA, FL 33616                          EDUCATION                                
Toledo, Jackie  (REP)(STR)                         05/07/2021            25.00 CHE BUZZO RICHARD                            2818 42ND AVENUE N                       ST PETERSBURG, FL 33714                  CLEANING SERVICES                        
Toledo, Jackie  (REP)(STR)                         04/26/2018           400.00 INK BYBLOS CAFE                              2832 SOUTH MACDILL AVENUE                TAMPA, FL 33629                          RESTAURANT           FUNDRAISER FOOD/STAF
Toledo, Jackie  (REP)(STR)                         11/03/2021           150.00 CHE BYCZEK JOHN                              4403 CARROLLWOOD VILLAGE D               TAMPA, FL 33618                          FINANCIAL ADVISOR                        
Toledo, Jackie  (REP)(STR)                         09/04/2020           150.00 CHE BYCZEK JOHN, A                           4403 CARROLLWOOD VILLAGE DRIVE           TAMPA, FL 33618                          INSURANCE                                
Toledo, Jackie  (REP)(STR)                         10/19/2018           150.00 CHE BYCZEK JOHN, A.                          4403 CARROLLWOOD VILLAGE DR.             TAMPA, FL 33618                          FINANCIAL ADVISOR                        
Toledo, Jackie  (REP)(STR)                         04/30/2016           100.00 CHE BYRD MARY BETH                           2510 MISTIC POINT WAY                    TAMPA, FL 33611                          REALTOR                                  
Toledo, Jackie  (REP)(STR)                         10/29/2020         1,000.00 CHE BYRON DONALDS FOR CONGRESS               138 CONANT STREET                        BEVERLY, MA 01915                        POLITICAL COMMITTEE                      
Toledo, Jackie  (REP)(STR)                         11/29/2019         1,000.00 CHE C & T ENTERPRISES, INC.                  9373 SEMINOLE BLVD                       SEMINOLE, FL 33772                       REAL ESTATE                              
Toledo, Jackie  (REP)(STR)                         10/15/2016           500.00 CHE C.W. ROBERTS CONTRACTING, INC.           3372 CAPITAL CIRCLE NE                   TALLAHASSEE, FL 32308                    CONTRACTOR                               
Toledo, Jackie  (REP)(STR)                         08/30/2021            50.00 CHE CABRERA CRISTINA                         4001 WEST SAN JUAN STREET                TAMPA, FL 33629                          SALES EXEC/TELADOC H                     
Toledo, Jackie  (REP)(STR)                         06/26/2020           500.00 CHE CAGLE DOMINIQUE                          4908 CARRANZA COURT                      TAMPA, FL 33616                          OWNER/NIKA CORPORATE                     
Toledo, Jackie  (REP)(STR)                         01/28/2016            25.00 CHE CAGLE DOMINIQUE                          4908 CARRANZA CT                         TAMPA, FL 33616                          BUSINESS OWNER                           
Toledo, Jackie  (REP)(STR)                         07/25/2018           100.00 CHE CAGLE DOMINIQUE, M                       4908 CARRANZA COURT                      TAMPA, FL 33616                          OWNER/SHORT TERM APT                     
Toledo, Jackie  (REP)(STR)                         10/08/2020           250.00 CHE CALHOUN JAY, HL                          509 58TH STREET                          HOLMES BEACH, FL 34217                   ENGINEER                                 
Toledo, Jackie  (REP)(STR)                         11/03/2016           100.00 CHE CALVERT SHARON                           505 CULLEN CT.                           LUTZ, FL 33548                           RETIRED                                  
Toledo, Jackie  (REP)(STR)                         08/13/2020           100.00 CHE CAMPBELL ERIC, E                         19316 WIND DANCER STREET                 LUTZ, FL 33558                                                                    
Toledo, Jackie  (REP)(STR)                         08/14/2020            50.00 CHE CAMPBELL NANCY                           2941 W BAYSHORE COURT                    TAMPA, FL 33611                          RETIRED                                  
Toledo, Jackie  (REP)(STR)                         11/28/2017           100.00 CHE CAMPBELL SCOTT                           3406 W GRANADA ST, UNIT 1                TAMPA, FL 33629                          REAL ESTATE ADVISOR                      
Toledo, Jackie  (REP)(STR)                         10/15/2016           250.00 CHE CAMPO MICHAEL                            14640 CANOPY DR                          TAMPA, FL 33626                          CIVIL ENGINEERING                        
Toledo, Jackie  (REP)(STR)                         08/17/2020         1,000.00 CHE CAPITAL ADVOCACY GROUP INC.              18851 NE 29TH AVE STE 1010               AVENTURA, FL 33180                       GOVERNMENT RELATIONS                     
Toledo, Jackie  (REP)(STR)                         06/22/2018           200.00 CHE CAPITANO, SR JOSEPH                      3400 W LYKES AVENUE                      TAMPA, FL 33609                          RETIRED                                  
Toledo, Jackie  (REP)(STR)                         02/06/2019           500.00 CHE CAPITOL ALLIANCE GROUP INC.              106 E COLLEGE AVENUE, SUITE 640          TALLAHASSEE, FL 32301                    GOVERNMENT RELATIONS                     
Toledo, Jackie  (REP)(STR)                         04/28/2016           100.00 CHE CAPPY PATRICIA                           805 SOUTH ROXMERE RD                     TAMPA, FL 33609                          HOMEMAKER                                
Toledo, Jackie  (REP)(STR)                         09/28/2018         1,000.00 CHE CAREMARK RX INC.                         PO BOX 287                               LINCOLN, RI 02895                        HEALTHCARE                               
Toledo, Jackie  (REP)(STR)                         07/10/2020           500.00 CHE CAREY MICHAEL                            712 S OREGON AVENUE                      TAMPA, FL 33606                          ATTORNEY                                 
Toledo, Jackie  (REP)(STR)                         05/31/2016           100.00 CHE CARLSON STACY                            1206 W HORATIO                           TAMPA, FL 33606                          CEO                                      
Toledo, Jackie  (REP)(STR)                         09/01/2020           200.00 CHE CARLSTEDT EDWARD                         3238 WEST LAWN AVENUE                    TAMPA, FL 33611                          ATTORNEY                                 
Toledo, Jackie  (REP)(STR)                         09/16/2016           250.00 CHE CARMODY CHRIS                            2804 STANFIELD AVE                       ORLANDO, FL 32814                        ATTORNEY                                 
Toledo, Jackie  (REP)(STR)                         04/12/2016           250.00 CHE CARNAHAN CHRISTOPHER                     901 BAYSHORE BLVD                        TAMPA, FL 33606                          BUSINESS DEVELOPMENT                     
Toledo, Jackie  (REP)(STR)                         08/09/2021           150.00 CHE CARR MITZI                               6095 TARAWOOD DRIVE                      ORLANDO, FL 32819                        ATTORNEY                                 
Toledo, Jackie  (REP)(STR)                         12/15/2021         1,000.00 CHE CARRILLO INJURY LAW PA                   4707 NW 53RD AVE STE A                   GAINESVILLE, FL 32653                    LAW FIRM                                 
Toledo, Jackie  (REP)(STR)                         05/09/2016           500.00 CHE CARTER DONNA                             3022 SAMARA DR                           TAMPA, FL 33618                          HOMEMAKER                                
Toledo, Jackie  (REP)(STR)                         09/06/2018           500.00 CHE CARTER & VERPLANCK, INC.                 4910 W CYPRESS STREET                    TAMPA, FL 33607                          WATER TREATMENT                          
Toledo, Jackie  (REP)(STR)                         10/08/2020           500.00 CHE CARTER & VERPLANCK, INC.                 4910 W CYPRESS STREET                    TAMPA, FL 33607                          WATER TREATMENT SOLU                     
Toledo, Jackie  (REP)(STR)                         04/27/2016           500.00 CHE CARTER & VERPLANCK,INC                   4910 W CYPRESS ST                        TAMPA, FL 33607                          PUBLIC WORKS                             
Toledo, Jackie  (REP)(STR)                         01/26/2019           500.00 CHE CASE, JR CLARENCE                        1567 SPRUCE AVENUE                       TALLAHASSEE, FL 32303                    GOVERNMENTAL CONSULT                     
Toledo, Jackie  (REP)(STR)                         10/28/2020           500.00 CHE CASH CONNECTION                          2708 WEST AZEELE STREET                  TAMPA, FL 33609                          VENDING SALES                            
Toledo, Jackie  (REP)(STR)                         10/11/2016         1,000.00 CHE CASPER BLAKE                             4908 NASSAU ST                           TAMPA, FL 33607                          ENTREPRENEURS                            
Toledo, Jackie  (REP)(STR)                         05/31/2018         1,000.00 CHE CASPER BLAKE, J                          4908 WEST NASSAU STREET                  TAMPA, FL 33607                          MCDONALDS FRANCHISEE                     
Toledo, Jackie  (REP)(STR)                         10/17/2019         1,000.00 CHE CASPER BLAKE, J                          4908 W NASSAU STREET                     TAMPA, FL 33607                          CEO/CASPER'S COMPANY                     
Toledo, Jackie  (REP)(STR)                         10/28/2021         1,000.00 CHE CASPER BLAKE, J                          4908 W NASSAU STREET                     TAMPA, FL 33607                          RESTAURANT EXECUTIVE                     
Toledo, Jackie  (REP)(STR)                         10/13/2016         1,000.00 CHE CASPER TATE                              4908 NASSAU ST                           TAMPA, FL 33607                          RESTAURANT                               
Toledo, Jackie  (REP)(STR)                         10/17/2019         1,000.00 CHE CASPER TATE, S                           4908 W NASSAU STREET                     TAMPA, FL 33607                          HOMEMAKER                                
Toledo, Jackie  (REP)(STR)                         10/14/2020         1,000.00 CHE CASPER TATE, S                           4908 W NASSAU STREET                     TAMPA, FL 33607                          HOMEMAKER                                
Toledo, Jackie  (REP)(STR)                         10/28/2021         1,000.00 CHE CASPER TATE, S                           4908 W NASSAU STREET                     TAMPA, FL 33607                          HOMEMAKER                                
Toledo, Jackie  (REP)(STR)                         06/18/2020         1,000.00 CHE CASSCAP LLC                              4201 BAYSHORE BLVD #1203                 TAMPA, FL 33611                          REAL ESTATE                              
Toledo, Jackie  (REP)(STR)                         10/21/2020         1,000.00 CHE CASSIDY VINCENT                          4006 S MACDILL AVENUE                    TAMPA, FL 33611                          REAL ESTATE                              
Toledo, Jackie  (REP)(STR)                         11/30/2017         1,000.00 CHE CASSIDY VINCENT                          4201 BAYSHORE BLVD                       TAMPA, FL 33611                          INSURANCE                                
Toledo, Jackie  (REP)(STR)                         09/29/2021         1,000.00 CHE CASSIDY VINCENT                          4006 S MACDILL AVENUE                    TAMPA, FL 33611                          INSURANCE                                
Toledo, Jackie  (REP)(STR)                         02/21/2019         1,000.00 CHE CASSIDY VINCENT, J                       4006 S MACDILL AVENUE                    TAMPA, FL 33611                          INSURANCE                                
Toledo, Jackie  (REP)(STR)                         04/27/2016            50.00 CHE CASTRO TERRY                             4931 STOLLS AVE                          TAMPA, FL 33615                                                                   
Toledo, Jackie  (REP)(STR)                         10/28/2021         1,000.00 CHE CATALYST CONSULTING GROUP LLC            3808 W BARCELONA STREET                  TAMPA, FL 33629                          GOVERNMENT CONSULTIN                     
Toledo, Jackie  (REP)(STR)                         10/08/2018           100.00 CHE CATALYST CONSULTING SERVICES             4013 W KENSINGTON AVENUE                 TAMPA, FL 33629                          NONPROFIT ORGANIZATI                     
Toledo, Jackie  (REP)(STR)                         05/31/2016           500.00 CHE CATANIA & CATANIA                        101 E KENNEDY BLVD #2400                 TAMPA, FL 33602                          ATTORNEY                                 
Toledo, Jackie  (REP)(STR)                         04/12/2016           250.00 CHE CATCHUR MARK                             4904 HALLSTEAD WAY                       TAMPA, FL 33647                          ATTORNEY                                 
Toledo, Jackie  (REP)(STR)                         10/01/2020           500.00 CHE CATCHUR MARK, A                          4904 HALLSTEAD WAY                       TAMPA, FL 33647                          ATTORNEY                                 
Toledo, Jackie  (REP)(STR)                         10/27/2020           100.00 CHE CECIL SCOTT                              701 S HOWARD AVENUE STE 106-422          TAMPA, FL 33606                          FINANCIAL MANAGEMENT                     
Toledo, Jackie  (REP)(STR)                         08/21/2020           500.00 CHE CECIL SCOTT                              701 SOUTH HOWARD AVENUE 106-422          TAMPA, FL 33606                          FINANCIAL MGMT                           
Toledo, Jackie  (REP)(STR)                         10/30/2018           250.00 CHE CECIL SCOTT, D                           701 SOUTH HOWARD AVE, STE 106            TAMPA, FL 33606                          FINANCIAL MGMT                           
Toledo, Jackie  (REP)(STR)                         11/08/2017         1,000.00 CHE CEMEX MATERIALS LLC                      1501 BELVEDERE ROAD                      WEST PALM BEACH, FL 33406                CONSTRUCTION                             
Toledo, Jackie  (REP)(STR)                         10/30/2019           500.00 CHE CEMEX MATERIALS LLC                      1501 BELVEDERE ROAD                      WEST PALM BEACH, FL 33406                BUILDING MATERIALS                       
Toledo, Jackie  (REP)(STR)                         10/14/2020         1,000.00 CHE CEMEX MATERIALS LLC                      1501 BELVEDERE ROAD                      WEST PALM BEACH, FL 33406                CONSTRUCTION                             
Toledo, Jackie  (REP)(STR)                         09/27/2016           500.00 CHE CEMEX MATERIALS LLC                      1501 BELVEDERE ROAD                      WEST PALM BEACH, FL 33406                CONSTRUCTION                             
Toledo, Jackie  (REP)(STR)                         03/01/2021         1,000.00 CHE CEMEX MATERIALS LLC                      1501 BELVEDERE ROAD                      WEST PALM BEACH, FL 33406                CONSTRUCTION                             
Toledo, Jackie  (REP)(STR)                         10/29/2018         1,000.00 CHE CENTENE MANAGEMENT COMPANY LLC           7711 CARONDELET AVE                      ST LOUIS, MO 63105                       HEALTHCARE                               
Toledo, Jackie  (REP)(STR)                         10/24/2018         1,000.00 CHE CENTRAL FLORIDA CITIZENS FOR JUSTICE     218 SOUTH MONROE STREET                  TALLAHASSEE, FL 32301                    POLITICAL COMMITTEE                      
Toledo, Jackie  (REP)(STR)                         09/30/2020         1,000.00 CHE CENTRAL FLORIDA CITIZENS FOR JUSTICE     218 SOUTH MONROE STREET                  TALLAHASSEE, FL 32301                    POLITICAL COMMITTEE                      
Toledo, Jackie  (REP)(STR)                         02/06/2019         1,000.00 CHE CENTRAL FLORIDA CITIZENS FOR JUSTICE     218 SOUTH MONROE STREET                  TALLAHASSEE, FL 32301                    POLITICAL COMMITTEE                      
Toledo, Jackie  (REP)(STR)                         02/17/2021         1,000.00 CHE CENTRAL FLORIDA CITIZENS FOR JUSTICE     218 SOUTH MONROE STREET                  TALLAHASSEE, FL 32301                    POLITICAL COMMITTEE                      
Toledo, Jackie  (REP)(STR)                         11/20/2019            50.00 CHE CENTRAL LAND CARE INC                    6701 S MANHATTAN AVE STE B               TAMPA, FL 33616                          LANDSCAPING                              
Toledo, Jackie  (REP)(STR)                         04/19/2016           500.00 CHE CENTURY 21 LIST WITH BEGGINS             6542 U.S. HWY. 41 NORTH SUITE 101        APOLLO BEACH, FL 33572                   REALTOR                                  
Toledo, Jackie  (REP)(STR)                         10/16/2020         1,000.00 CHE CEOMC FLORIDA INC.                       7300 PARK STREET                         SEMINOLE, FL 33777                       PROPERTY MANAGEMENT                      
Toledo, Jackie  (REP)(STR)                         03/01/2021         1,000.00 CHE CEOMC FLORIDA INC.                       7300 PARK STREET                         SEMINOLE, FL 33777                       PROPERTY MANAGEMENT                      
Toledo, Jackie  (REP)(STR)                         03/04/2019         1,000.00 CHE CEOMC FLORIDA, INC.                      7300 PARK STREET                         SEMINOLE, FL 33777                       PROPERTY MANAGEMENT                      
Toledo, Jackie  (REP)(STR)                         11/03/2016           250.00 CHE CHANG ALFREDO                            3051 NW 30TH WAY                         BOCA RATON, FL 33431                     LEGAL                                    
Toledo, Jackie  (REP)(STR)                         02/26/2016         1,000.00 CHE CHAPMAN CHRISTOPHER                      2902 W BAY VISTA AVE                     TAMPA, FL 33611                          PHOTOGRAPHY                              
Toledo, Jackie  (REP)(STR)                         12/04/2019         1,000.00 CHE CHAPMAN CHRISTOPHER, L                   1700 S MACDILL AVE STE 360               TAMPA, FL 33629                          ATTORNEY                                 
Toledo, Jackie  (REP)(STR)                         09/09/2020         1,000.00 CHE CHAPMAN CHRISTOPHER, L                   1700 S MACDILL AVE STE 360               TAMPA, FL 33629                          ATTORNEY                                 
Toledo, Jackie  (REP)(STR)                         06/30/2021         1,000.00 CHE CHAPMAN CHRISTOPHER, L                   1700 S MACDILL AVE STE 360               TAMPA, FL 33629                          ATTORNEY                                 
Toledo, Jackie  (REP)(STR)                         09/18/2020         1,000.00 CHE CHARTER COMMUNICATIONS                   12405 POWERSCOURT DRIVE                  ST LOUIS, MO 63131                       TELECOMMUNICATIONS                       
Toledo, Jackie  (REP)(STR)                         01/13/2020         1,000.00 CHE CHARTER COMMUNICATIONS                   12405 POWERSCOURT DRIVE                  ST LOUIS, MO 63131                       TELECOMMUNICATIONS                       
Toledo, Jackie  (REP)(STR)                         10/25/2018         1,000.00 CHE CHARTER COMMUNICATIONS                   12405 POWERSCOURT DRIVE                  ST LOUIS, MO 63131                       TELECOMMUNICATIONS                       
Toledo, Jackie  (REP)(STR)                         10/16/2020         1,000.00 CHE CHARTER SCHOOLS USA INC.                 800 CORPORATE DRIVE STE 700              FORT LAUDERDALE, FL 33334                EDUCATION                                
Toledo, Jackie  (REP)(STR)                         08/17/2018           500.00 CHE CHEVRON POLICY & PUBLIC AFFAIRS          PO BOX 6042                              SAN RAMON, CA 94583                      GOVERNMENT RELATIONS                     
Toledo, Jackie  (REP)(STR)                         11/29/2021         1,000.00 CHE CHEVRON POLICY GOVT & PUBLIC AFFAIRS     PO BOX 6042                              SAN RAMON, CA 34583                      PUBLIC/GOVT RELATION                     
Toledo, Jackie  (REP)(STR)                         09/24/2020         1,000.00 CHE CHEVRON USA INC.                         PO BOX 6042                              SAN RAMON, CA 94583                      ENERGY SERVICES                          
Toledo, Jackie  (REP)(STR)                         04/27/2016           515.48 INK CHIBANI SAAD                             4928 SAINT CROX DR                       TAMPA, FL 33629                          ENGINEER             CATERING            
Toledo, Jackie  (REP)(STR)                         01/10/2022           200.00 CHE CHILDREN'S HOME MEDICAL EQUIPMENT INC    4448 EDGEWATER DRIVE                     ORLANDO, FL 32804                        HEALTHCARE SERVICES                      
Toledo, Jackie  (REP)(STR)                         01/06/2020            20.00 CHE CHIRICHELLO CARMINE                      2711 CLEARLAKE ROAD                      COCOA, FL 32926                                                                   
Toledo, Jackie  (REP)(STR)                         03/06/2017           333.33 CHE CHIRILLO CHARLES                         900 E HILLSBORO SUITE C                  DEERFIELD BEACH, FL 33441                SOLID WASTE RECYCLER                     
Toledo, Jackie  (REP)(STR)                         01/31/2016           215.00 CHE CHIRINO REAL ESTATE LLC                  3550 WEST WATERS AVE                     TAMPA, FL 33614                          REAL ESTATE                              
Toledo, Jackie  (REP)(STR)                         06/24/2020           200.00 CHE CHRIS KIRSCHNER INC.                     400 N ASHLEY DRIVE, STE 600              TAMPA, FL 33602                          ARCHITECT FIRM                           
Toledo, Jackie  (REP)(STR)                         09/24/2020           100.00 CHE CHRIS KIRSCHNER INC.                     400 N ASHLEY DRIVE                       TAMPA, FL 33602                          ARCHITECT FIRM                           
Toledo, Jackie  (REP)(STR)                         07/31/2020         1,000.00 CHE CHRIS PITTMAN MD PA                      1099 SHIPWATCH CIRCLE                    TAMPA, FL 33602                          MEDICAL PRACTICE                         
Toledo, Jackie  (REP)(STR)                         11/28/2017         1,000.00 CHE CHRIS PITTMAN, MD, PA                    2815 W VIRGINIA, STE A                   TAMPA, FL 33607                          MEDICAL PRACTICE                         
Toledo, Jackie  (REP)(STR)                         10/11/2018         1,000.00 CHE CHRIS PITTMAN, MD, PA                    1099 SHIPWATCH CIRCLE                    TAMPA, FL 33602                          HEALTHCARE                               
Toledo, Jackie  (REP)(STR)                         02/21/2019           500.00 CHE CHRISTALDI RONALD                        3321 WEST CARRINGTON STREET              TAMPA, FL 33611                          ATTORNEY                                 
Toledo, Jackie  (REP)(STR)                         09/17/2020           250.00 CHE CHRISTALDI RONALD                        3321 W CARRINGTON STREET                 TAMPA, FL 33611                          ATTORNEY                                 
Toledo, Jackie  (REP)(STR)                         05/14/2021           500.00 CHE CHRISTALDI RONALD                        3321 W CARRINGTON STREET                 TAMPA, FL 33611                          ATTORNEY                                 
Toledo, Jackie  (REP)(STR)                         02/14/2019           500.00 CHE CHRISTALDI RONALD, A                     3321 WEST CARRINGTON STREET              TAMPA, FL 33611                          ATTORNEY                                 
Toledo, Jackie  (REP)(STR)                         10/08/2018           500.00 CHE CHRISTALDI RONALD, A                     3321 WEST CARRINGTON STREET              TAMPA, FL 33611                          ATTORNEY                                 
Toledo, Jackie  (REP)(STR)                         11/30/2017           500.00 CHE CHRISTALDI RONALD, A                     3321 W CARRINGTON STREET                 TAMPA, FL 33611                          ATTORNEY                                 
Toledo, Jackie  (REP)(STR)                         10/18/2018           500.00 CHE CHRISTIAN DONNA                          523 LUCERNE AVE.                         TAMPA, FL 33606                          HOMEMAKER                                
Toledo, Jackie  (REP)(STR)                         09/14/2018           500.00 CHE CHRISTIAN PAUL                           2309 W DR MARTIN LUTHER KING JR BLVD #5  TAMPA, FL 33607                          PHYSICIAN                                
Toledo, Jackie  (REP)(STR)                         08/01/2016         1,000.00 CHE CHRISTIAN PAUL                           523 LUCERNE AVE                          TAMPA, FL 33606                          PHYSICIAN                                
Toledo, Jackie  (REP)(STR)                         03/31/2016           100.00 CHE CHRISTMAN ANDREW                         1350 S. PENNSYLVANIA AVE                 TAMPA, FL 32789                          ROOFING                                  
Toledo, Jackie  (REP)(STR)                         10/14/2016            75.00 CHE CHRISTOPHER CASEY                        2103 WEST HILLS AVE. #A                  TAMPA, FL 33606                          ENTREPRENEUR                             
Toledo, Jackie  (REP)(STR)                         12/15/2021         1,000.00 CHE CHRISTOPHER J SMITH PA                   2805 W BUSCH BLVD STE 219                TAMPA, FL 33618                          LAW FIRM                                 
Toledo, Jackie  (REP)(STR)                         08/25/2016         1,000.00 CHE CHRISTOPHER LIGORI, P.A                  117 SOUTH WILLOW AVE #100                TAMPA, FL 33606                          ATTORNEY                                 
Toledo, Jackie  (REP)(STR)                         10/27/2021         1,000.00 CHE CHRISTOPHER N LIGORI PA                  117 S WILLOW AVENUE                      TAMPA, FL 33606                          LAW FIRM                                 
Toledo, Jackie  (REP)(STR)                         02/27/2019         1,000.00 CHE CHRISTOPHER N. LIGORI PA                 117 S WILLOW AVENUE                      TAMPA, FL 33606                          LAW FIRM                                 
Toledo, Jackie  (REP)(STR)                         09/18/2020         1,000.00 CHE CHRISTOPHER N. LIGORI, PA                117 S WILLOW AVENUE                      TAMPA, FL 33606                          LAW FIRM                                 
Toledo, Jackie  (REP)(STR)                         07/27/2018         1,000.00 CHE CHRISTOPHER N. LOGORI, PA                117 S WILLOW AVENUE                      TAMPA, FL 33606                          LAW FIRM                                 
Toledo, Jackie  (REP)(STR)                         06/22/2017         1,000.00 CHE CHRONISTER CHAD                          5138 WEST LONGFELLOW AVENUE              TAMPA, FL 33629                          LAW ENFORCEMENT                          
Toledo, Jackie  (REP)(STR)                         01/30/2018        -1,000.00 REF CHRONISTER CHAD                          5138 WEST LONGFELLOW AVENUE              TAMPA, FL 33629                          LAW ENFORCEMENT                          
Toledo, Jackie  (REP)(STR)                         11/29/2017         1,000.00 CHE CHRONISTER CHAD                          5138 WEST LONGFELLOW AVENUE              TAMPA, FL 33629                          HILLS. CTY SHERIFF'S                     
Toledo, Jackie  (REP)(STR)                         10/21/2019         1,000.00 CHE CHRONISTER CHAD                          5138 WEST LONGFELLOW AVENUE              TAMPA, FL 33629                          SHERIFF                                  
Toledo, Jackie  (REP)(STR)                         01/06/2020           500.00 CHE CIELO TODD, J                            3710 W EUCLID AVENUE                     TAMPA, FL 33629                          CHIROPRACTOR                             
Toledo, Jackie  (REP)(STR)                         10/09/2020         1,000.00 CHE CITIZENS FOR CANCER AWARENESS PC         610 S BOULEVARD                          TAMPA, FL 33606                          POLITICAL COMMITTEE                      
Toledo, Jackie  (REP)(STR)                         04/30/2018         1,000.00 CHE CITIZENS FOR CANCER AWARENESS PC         610 S BOULEVARD                          TAMPA, FL 33606                          POLITICAL COMMITTEE                      
Toledo, Jackie  (REP)(STR)                         09/30/2020         1,000.00 CHE CITIZENS FOR FISCAL LEADERSHIP           332 NORTH MAGNOLIA AVENUE                ORLANDO, FL 32801                        POLITICAL COMMITTEE                      
Toledo, Jackie  (REP)(STR)                         10/26/2020         1,000.00 CHE CITIZENS SPEAKING OUT COMMITTEE, INC.    115 EAST PARK AVENUE, STE 1              TALLAHASSEE, FL 32301                    POLITICAL COMMITTEE                      
Toledo, Jackie  (REP)(STR)                         10/13/2016           500.00 CHE CLARK ROBERT                             2927 WEST BAYSHORE CT                    TAMPA, FL 33611                          ENTREPRENEUR                             
Toledo, Jackie  (REP)(STR)                         09/18/2020           500.00 CHE CLARK JR ROBERT                          2927 WEST BAYSHORE COURT                 TAMPA, FL 33611                          ENGINEER                                 
Toledo, Jackie  (REP)(STR)                         09/24/2020           500.00 CHE CLARK, JR ROBERT                         2927 WEST BAYSHORE COURT                 TAMPA, FL 33611                          ENGINEER                                 
Toledo, Jackie  (REP)(STR)                         02/21/2019           500.00 CHE CLARK, JR ROBERT                         2927 WEST BAYSHORE COURT                 TAMPA, FL 33611                          ENGINEER                                 
Toledo, Jackie  (REP)(STR)                         04/26/2018           500.00 CHE CLARK, JR ROBERT, J                      2927 WEST BAYSHORE CT                    TAMPA, FL 33611                          ENGINEER                                 
Toledo, Jackie  (REP)(STR)                         11/28/2017           500.00 CHE CLARK, JR ROBERT, J                      2927 WEST BAYSHORE CT                    TAMPA, FL 33611                          ENGINEER                                 
Toledo, Jackie  (REP)(STR)                         10/11/2018           500.00 CHE CLARK, JR ROBERT, J                      2927 WEST BAYSHORE COURT                 TAMPA, FL 33611                          ENGINEER                                 
Toledo, Jackie  (REP)(STR)                         10/28/2021         1,000.00 CHE CLARK, JR ROBERT, J                      2927 W BAYSHORE COURT                    TAMPA, FL 33611                          ENGINEER                                 
Toledo, Jackie  (REP)(STR)                         10/14/2020            25.00 CHE CLARKE SHORTHAND REPORTING               32 BIRCH DRIVE                           FREEHOLD, NJ 07728                       COURT REPORTING AGEN                     
Toledo, Jackie  (REP)(STR)                         09/17/2020           250.00 CHE CLD & ASSOCIATES LLC                     9704 WATERS MEET DRIVE                   TALLAHASSEE, FL 32312                    GOVERNMENT CONSULTIN                     
Toledo, Jackie  (REP)(STR)                         10/08/2020           200.00 CHE CLEMENTS LORA, J                         105 W SOUTH AVENUE                       TAMPA, FL 33603                          HEALTHCARE                               
Toledo, Jackie  (REP)(STR)                         09/18/2020            20.00 CAS CLEWIS LELIA                             1716 LEMON STREET                        TAMPA, FL 33606                          ADVERTISING                              
Toledo, Jackie  (REP)(STR)                         01/06/2018            25.00 CHE CLIFT TIFFANY, R                         5419 HARBORSIDE DRIVE                    TAMPA, FL 33415                          INFO SEC TECH CONSUL                     
Toledo, Jackie  (REP)(STR)                         10/25/2021           250.00 CHE CLINICAL RESEARCH OF WEST FLORIDA INC    2147 NE COACHMAN ROAD                    CLEARWATER, FL 33765                     CLINICAL RESEARCH                        
Toledo, Jackie  (REP)(STR)                         10/02/2020         1,000.00 CHE CLOSTER FARMS INC.                       ATLANTIC SUGAR RD OFF SR 88              LOXAHATCHEE, FL 33470                    AGRICULTURE                              
Toledo, Jackie  (REP)(STR)                         10/07/2016         1,000.00 CHE CLOSTER FARMS, INC.                      ATLANTIC SUGAR RD OFF S.R 88             LOXAHATCHEE, FL 33470                    AGRICULTURE                              
Toledo, Jackie  (REP)(STR)                         04/30/2018           400.00 CHE COASTAL ACQUISITION PARTNERS LLC         1501 S DALE MABRY HWY STE 1              TAMPA, FL 33629                          REAL ESTATE                              
Toledo, Jackie  (REP)(STR)                         02/26/2016           500.00 CHE COASTAL ACQUISITION PARTNERS LLC         1501 S DALE MABRY HWY STE A1             TAMPA, FL 33629                          REALTOR                                  
Toledo, Jackie  (REP)(STR)                         10/08/2020            10.00 CHE COHEN NORMA                              150 BEACH AVENUE                         REDINGTON SHORES, FL 33708               REALTOR                                  
Toledo, Jackie  (REP)(STR)                         10/30/2019            50.00 CHE COHEN NORMA                              150 BEACH AVENUE                         REDINGTON SHORES, FL 33708                                                        
Toledo, Jackie  (REP)(STR)                         01/06/2020            90.00 CHE COLE CARI                                1973 CO HWY 280A                         DEFUNIAK SPRINGS, FL 32435               PHARMACIST                               
Toledo, Jackie  (REP)(STR)                         05/26/2016            50.00 CAS COLLIER JEN                              449 FLAMINGO DR                          APOLLO BEACH, FL 33572                                                            
Toledo, Jackie  (REP)(STR)                         12/01/2017            50.00 CHE COLLIER JENNIFER                         449 FLAMINGO DRIVE                       APOLLO BEACH, FL 33572                   HOMEMAKER                                
Toledo, Jackie  (REP)(STR)                         04/30/2018           100.00 CHE COLLIER JENNIFER, L                      449 FLAMINGO DRIVE                       APOLLO BEACH, FL 33572                   HOMEMAKER                                
Toledo, Jackie  (REP)(STR)                         11/08/2017         1,000.00 INK COLUMBIA RESTAURANT                      2117 E 7TH AVENUE                        TAMPA, FL 33605                          RESTAURANT           FOOD & BEVERAGE     
Toledo, Jackie  (REP)(STR)                         04/28/2016         1,000.00 INK COLUMBIA RESTAURANT                      2117 E. 7TH ST                           TAMPA, FL 33605                          FOOD INDUSTRY        CATERING            
Toledo, Jackie  (REP)(STR)                         05/25/2018         1,000.00 CHE COMCAST CORPORATION                      1701 JFK BLVD                            PHILADELPHIA, PA 19103                   TELECOMMUNICATIONS                       
Toledo, Jackie  (REP)(STR)                         09/12/2018         1,000.00 CHE COMCAST CORPORATION                      1701 JFK BLVD                            PHILADELPHIA, FL 19103                   COMMUNICATIONS                           
Toledo, Jackie  (REP)(STR)                         10/17/2019         1,000.00 CHE COMCAST CORPORATION                      1701 JFK BOULEVARD                       PHILADELPHIA, PA 19103                   TELECOMMUNICATIONS                       
Toledo, Jackie  (REP)(STR)                         10/01/2020         1,000.00 CHE COMCAST CORPORATION                      1701 JFK BLVD                            PHILADELPHIA, PA 19103                   TELECOMMUNICATIONS                       
Toledo, Jackie  (REP)(STR)                         11/30/2021         1,000.00 CHE COMCAST CORPORATION                      1701 JFK BLVD                            PHILADELPHIA, PA 19103                   TELECOMMUNICATIONS                       
Toledo, Jackie  (REP)(STR)                         11/08/2017         1,000.00 CHE COMMERCIAL METALS COMPANY PAC            6565 N MACARTHUR BLVD, STE 800           IRVING, TX 75039                         POLITICAL COMMITTEE                      
Toledo, Jackie  (REP)(STR)                         10/18/2018           150.00 CHE COMMERCIAL REAL ESTATE PAC               5123 KERNWOOD CT.                        PALM HARBOR, FL 34685                    POLITICAL COMMITTEE                      
Toledo, Jackie  (REP)(STR)                         09/04/2020         1,000.00 CHE COMMITMENT TO OPPORTUNITY, ACTION AND CO 120 SOUTH MONROE STREET                  TALLAHASSEE, FL 32301                    POLITICAL COMMITTEE                      
Toledo, Jackie  (REP)(STR)                         09/20/2016           500.00 CHE COMMITTEE FOR A STRONGER FLORIDA         115 EAST PARK AVE, SUITE 1               TALLAHASSEE, FL 32301                    GOVERNMENT RELATIONS                     
Toledo, Jackie  (REP)(STR)                         05/28/2020         1,000.00 CHE COMMITTEE FOR AN INNOVATIVE FLORIDA      5331 PRIMROSE LAKE CIRCLE STE 100        TAMPA, FL 33647                          POLITICAL COMMITTEE                      
Toledo, Jackie  (REP)(STR)                         10/04/2018         1,000.00 CHE COMMITTEE FOR FAIR COMPETITION IN TELECO 246 E 6TH AVENUE                         TALLAHASSEE, FL 32303                    POLITICAL COMMITTEE                      
Toledo, Jackie  (REP)(STR)                         05/25/2018         1,000.00 CHE COMMITTEE OF AUTOMOTIVE RETAILERS POLITI 400 N MERIDIAN STREET                    TALLAHASSEE, FL 32301                    POLITICAL COMMITTEE                      
Toledo, Jackie  (REP)(STR)                         09/28/2018         1,000.00 CHE COMMITTEE OF AUTOMOTIVE RETAILERS POLITI 400 N MERIDIAN STREET                    TALLAHASSEE, FL 32301                    POLITICAL COMMITTEE                      
Toledo, Jackie  (REP)(STR)                         09/04/2020         1,000.00 CHE COMMITTEE OF AUTOMOTIVE RETAILERS POLITI 400 N MERIDIAN STREET                    TALLAHASSEE, FL 32301                    POLITICAL COMMITTEE                      
Toledo, Jackie  (REP)(STR)                         10/08/2020         1,000.00 CHE COMMITTEE OF FLORIDA AGENTS              1103 HAYS STREET                         TALLAHASSEE, FL 32301                    POLITICAL COMMITTEE                      
Toledo, Jackie  (REP)(STR)                         07/31/2019         1,000.00 CHE COMMITTEE OF FLORIDA AGENTS              1103 HAYS STREET                         TALLAHASSEE, FL 32301                    POLITICAL COMMITTEE                      
Toledo, Jackie  (REP)(STR)                         02/19/2019         1,000.00 CHE COMMITTEE OF SAFETY NET HOSPITALS OF FLO 315 S CALHOUN ST, SUITE 600              TALLAHASSEE, FL 32301                    POLITICAL COMMITTEE                      
Toledo, Jackie  (REP)(STR)                         09/28/2018         1,000.00 CHE COMPREHENSIVE HEALTH MANAGEMENT INC.     PO BOX 31390                             TAMPA, FL 33631                          HEALTHCARE                               
Toledo, Jackie  (REP)(STR)                         10/15/2016           500.00 CHE COMPREHENSIVE HEALTH MANAGEMENT INC.     P.O BOX 31390                            TAMPA, FL 33631                          HEALTH CARE                              
Toledo, Jackie  (REP)(STR)                         02/22/2017         1,000.00 CHE COMPREHENSIVE HEALTH MGMT. INC.          PO BOX 31390                             TAMPA, FL 33631                          HEALTH CARE                              
Toledo, Jackie  (REP)(STR)                         10/17/2016           500.00 CHE CONE & GRAHAM, INC                       P.O BOX 310167                           TAMPA, FL 33680                          CONSTRUCTION                             
Toledo, Jackie  (REP)(STR)                         04/26/2018           250.00 CHE CONNER WILLIAM, T.                       3004 W BAY VIEW AVENUE                   TAMPA, FL 33611                          ATTORNEY                                 
Toledo, Jackie  (REP)(STR)                         10/27/2020         1,000.00 CHE CONSERVATIVE COALITION                   526 E PARK AVENUE                        TALLAHASSEE, FL 32301                    POLITICAL COMMITTEE                      
Toledo, Jackie  (REP)(STR)                         10/15/2016           883.19 INK CONSERVATIVE COALITION FOR FLORIDA'S FUT 4507 SOUTHEAST 16TH PLACE                CAPE CORAL, FL 33904                     BETTER GOVERNMENT    EVENT STAFFING      
Toledo, Jackie  (REP)(STR)                         09/18/2020         1,000.00 CHE CONSERVATIVE FLORIDA                     1103 HAYS STREET                         TALLAHASSEE, FL 32301                    POLITICAL COMMITTEE                      
Toledo, Jackie  (REP)(STR)                         04/30/2020         1,000.00 CHE CONSERVATIVE FLORIDA                     1103 HAYS STREET                         TALLAHASSEE, FL 32301                    POLITICAL COMMITTEE                      
Toledo, Jackie  (REP)(STR)                         07/10/2020         1,000.00 CHE CONSERVATIVE PRINCIPLES FOR FLORIDA      2600 SOUTH DOUGLAS RD STE 900            CORAL GABLES, FL 33134                   POLITICAL COMMITTEE                      
Toledo, Jackie  (REP)(STR)                         04/05/2018         1,000.00 CHE CONSERVATIVE PRINCIPLES FOR FLORIDA      2600 S DOUGLAS ROAD, STE 900             CORAL GABLES, FL 33134                   POLITICAL COMMITTEE                      
Toledo, Jackie  (REP)(STR)                         09/03/2016         1,000.00 CHE CONSERVATIVE PRINCIPLES FOR FLORIDA      95 MERRICK WAY, STE. 250                 CORAL GABLES, FL 33134                   PROMOTING GOOD GOVER                     
Toledo, Jackie  (REP)(STR)                         10/05/2018         1,000.00 CHE CONSERVATIVE SOLUTIONS FOR JACKSONVILLE  133 HARBOR DRIVE S                       VENICE, FL 34285                         POLITICAL COMMITTEE                      
Toledo, Jackie  (REP)(STR)                         03/31/2020         1,000.00 CHE CONSERVATIVE SOLUTIONS FOR JACKSONVILLE  133 SOUTH HARBOR DRIVE                   VENICE, FL 34285                         POLITICAL COMMITTEE                      
Toledo, Jackie  (REP)(STR)                         09/04/2020         1,000.00 CHE CONSERVATIVE SOLUTIONS FOR JACKSONVILLE  133 HARBOR DRIVE S                       VENICE, FL 34285                         POLITICAL COMMITTEE                      
Toledo, Jackie  (REP)(STR)                         09/04/2020         1,000.00 CHE CONSERVATIVES FOR A BETTER FLORIDA       8720 SW 84TH STREET                      MIAMI, FL 33173                          POLITICAL COMMITTEE                      
Toledo, Jackie  (REP)(STR)                         05/29/2020         1,000.00 CHE CONSERVATIVES FOR A BETTER FLORIDA       8720 SW 84TH STREET                      MIAMI, FL 33173                          POLITICAL COMMITTEE                      
Toledo, Jackie  (REP)(STR)                         05/31/2018         1,000.00 CHE CONSERVATIVES FOR EFFECTIVE GOVERNMENT   120 SOUTH MONROE STREET                  TALLAHASSEE, FL 32301                    POLITICAL COMMITTEE                      
Toledo, Jackie  (REP)(STR)                         04/05/2018         1,000.00 CHE CONSERVATIVES FOR PRINCIPLED LEADERSHIP  8489 CABIN HILL ROAD                     TALLAHASSEE, FL 32311                    POLITICAL COMMITTEE                      
Toledo, Jackie  (REP)(STR)                         10/22/2018         1,000.00 CHE CONSERVATIVES FOR PRINCIPLED LEADERSHIP  8489 CABIN HILL ROAD                     TALLAHASSEE, FL 32311                    POLITICAL COMMITTEE                      
Toledo, Jackie  (REP)(STR)                         09/30/2019           500.00 CHE CONSERVATIVES FOR PRINCIPLED LEADERSHIP  1103 HAYS STREET                         TALLAHASSEE, FL 32301                    POLITICAL COMMITTEE                      
Toledo, Jackie  (REP)(STR)                         10/01/2020           363.86 INK CONSERVATIVES FOR PRINCIPLED LEADERSHIP  1103 HAYS STREET                         TALLAHASSEE, FL 32301                    POLITICAL COMMITTEE  LODGING/FOOD AND BEV
Toledo, Jackie  (REP)(STR)                         10/01/2020           500.00 CHE CONSERVATIVES FOR PRINCIPLED LEADERSHIP  1103 HAYS STREET                         TALLAHASSEE, FL 32301                    POLITICAL COMMITTEE                      
Toledo, Jackie  (REP)(STR)                         10/10/2016         1,000.00 CHE CONSERVATIVES FOR PRINCIPLED LEADERSHIP  8489 CABIN HILL RD                       TALLAHASSEE, FL 32311                    BETTER GOVERNMENT                        
Toledo, Jackie  (REP)(STR)                         07/09/2021         1,000.00 CHE CONSERVATIVES FOR PRINCIPLED LEADERSHIP  1103 HAYS STREET                         TALLAHASSEE, FL 32301                    POLITICAL COMMITTEE                      
Toledo, Jackie  (REP)(STR)                         10/22/2018         1,000.00 CHE CONSERVATIVES FOR RURAL FLORIDA          PO BOX 11192                             TALLAHASSEE, FL 32302                    POLITICAL COMMITTEE                      
Toledo, Jackie  (REP)(STR)                         09/04/2020         1,000.00 CHE CONSERVATIVES FOR RURAL FLORIDA          PO BOX 11192                             TALLAHASSEE, FL 32302                    POLITICAL COMMITTEE                      
Toledo, Jackie  (REP)(STR)                         03/31/2020         1,000.00 CHE CONSERVATIVES FOR RURAL FLORIDA          PO BOX 11192                             TALLAHASSEE, FL 32302                    POLITICAL COMMITTEE                      
Toledo, Jackie  (REP)(STR)                         07/19/2018           200.00 CHE CONSTRUCTIVE RESOURCE, INC.              10840 ENDEAVOR WAY                       LARGO, FL 33777                          SOLAR CONTRACTOR                         
Toledo, Jackie  (REP)(STR)                         08/30/2019           400.00 CHE CONSUMERS FOR ENERGY FAIRNESS            1103 HAYS STREET                         TALLAHASSEE, FL 32301                    POLITICAL COMMITTEE                      
Toledo, Jackie  (REP)(STR)                         10/18/2018           100.00 CHE CONTO ROSARIO                            4911 YACHT CLUB DRIVE                    TAMPA, FL 33616                                                                   
Toledo, Jackie  (REP)(STR)                         06/25/2020           100.00 CHE CONTO ROSY                               6039 PRINTERY ST #102                    TAMPA, FL 33616                          OWNER/ITALIAN CAST S                     
Toledo, Jackie  (REP)(STR)                         08/14/2020           200.00 CHE CONTO ROSY                               6039 PRINTERY STREET                     TAMPA, FL 33616                          OWNER/ITALIAN CAST S                     
Toledo, Jackie  (REP)(STR)                         10/29/2020            20.00 CHE COOK CAROL                               ***************                          *************** PINELLAS CTY SCH BRD                     
Toledo, Jackie  (REP)(STR)                         01/07/2020            50.00 CHE COOK KRISTIN                             22450 WILL MURPHY ROAD                   UMATILLA, FL 32784                       PHARMACIST                               
Toledo, Jackie  (REP)(STR)                         09/25/2016           500.00 CHE COPHER PAMELA                            1145 ABBEYS WAY                          TAMPA, FL 33602                          SELF-EMPLOYED                            
Toledo, Jackie  (REP)(STR)                         05/07/2018           500.00 CHE COPHER PAMELA, J                         1145 ABBEYS WAY                          TAMPA, FL 33602                          RETIRED                                  
Toledo, Jackie  (REP)(STR)                         02/05/2016           500.00 CHE COPHER RICHARD/PAM                       1145 ABBEY'S WAY                         TAMPA, FL 33602                          CONSULTANT                               
Toledo, Jackie  (REP)(STR)                         04/08/2016            50.00 CHE COPHER-SWEENEY HEATHER                   3109 W KENSINGTON AVE                    TAMPA, FL 33629                                                                   
Toledo, Jackie  (REP)(STR)                         10/14/2020         1,000.00 CHE CORA HEALTH SERVICES, INC.               1110 SHAWNEE ROAD                        LIMA, OH 45805                           HEALTHCARE                               
Toledo, Jackie  (REP)(STR)                         07/22/2016            50.00 CHE CORDELL BRIAN                            2446 W PROSPECT RD                       TAMPA, FL 33629                          REGIONAL SALES MANAG                     
Toledo, Jackie  (REP)(STR)                         01/26/2016           250.00 CHE CORR CYNTHIA                             4924 ANDROS DRIVE                        TAMPA, FL 33629                          PHARMACIST                               
Toledo, Jackie  (REP)(STR)                         07/10/2020            25.00 CHE CORRAL SUZANN                            614 S DAKOTA AVENUE                      TAMPA, FL 33609                          RETIRED                                  
Toledo, Jackie  (REP)(STR)                         08/05/2016            50.00 CHE COSTA EUGENE                             3312 W SWANN AVE                         TAMPA, FL 33609                          GENERAL CONTRACTOR                       
Toledo, Jackie  (REP)(STR)                         06/24/2020           500.00 CHE COTNEY CONSTRUCTION PAC                  3110 CHERRY PALM DR, STE 290             TAMPA, FL 33619                          POLITICAL COMMITTEE                      
Toledo, Jackie  (REP)(STR)                         12/17/2019           500.00 CHE COTNEY CONSTRUCTION PAC                  3110 CHERRY PALM DRIVE STE 290           TAMPA, FL 33619                          POLITICAL COMMITTEE                      
Toledo, Jackie  (REP)(STR)                         11/01/2018         1,000.00 CHE COUNCIL FOR SENIOR FLORIDIANS            PO BOX 1459                              TALLAHASSEE, FL 32302                    POLITICAL COMMITTEE                      
Toledo, Jackie  (REP)(STR)                         10/05/2018           500.00 CHE COVANTA ENERGY LLC                       445 SOUTH STREET                         MORRISTOWN, NJ 07960                     ENERGY COMPANY                           
Toledo, Jackie  (REP)(STR)                         10/22/2016           500.00 CHE COVANTA ENERGY, LLC                      445 SOUTH STREET                         MORRISTOWN, NJ 07960                     ENERGY                                   
Toledo, Jackie  (REP)(STR)                         07/23/2016           250.00 CHE COVINGTON ROBERT & VIRGINIA              3707 W. CORONA ST                        TAMPA, FL 33629                          BANKING                                  
Toledo, Jackie  (REP)(STR)                         09/12/2018           250.00 CHE COZART CARLTON, CONE                     5121 WEST NEPTUNE WAY                    TAMPA, FL 33609                          COMMUNICATIONS                           
Toledo, Jackie  (REP)(STR)                         04/30/2018           250.00 CHE CPH, INC.                                500 W FULTON STREET                      SANFORD, FL 32771                        ENGINEERING FIRM                         
Toledo, Jackie  (REP)(STR)                         10/31/2019         1,000.00 CHE CPL GROUP INC.                           4440 E ADAMO DRIVE SUITE 401             TAMPA, FL 33605                          FURNITURE RENTAL COM                     
Toledo, Jackie  (REP)(STR)                         10/14/2020         1,000.00 CHE CPL GROUP INC.                           4301 NORTH 56TH STREET                   TAMPA, FL 33610                          FURNITURE/APPLIANCE                      
Toledo, Jackie  (REP)(STR)                         11/15/2019           250.00 CHE CREATIVE SIGN DESIGNS                    12801 COMMODITY PLACE                    TAMPA, FL 33626                          CUSTOM SIGNAGE                           
Toledo, Jackie  (REP)(STR)                         10/08/2018           250.00 CHE CREATIVE SIGN DESIGNS                    4304 W ROBIN LANE                        TAMPA, FL 33609                          CUSTOM SIGNS                             
Toledo, Jackie  (REP)(STR)                         10/16/2020         1,000.00 CHE CREEK PRESERVE DEVELOPMENT LLC           111 S ARMENIA AVE STE 201                TAMPA, FL 33609                          REAL ESTATE DEVELOPM                     
Toledo, Jackie  (REP)(STR)                         10/02/2020           100.00 CHE CRIST VICTOR, D                          PO BOX 47058                             TAMPA, FL 33646                          RETIRED                                  
Toledo, Jackie  (REP)(STR)                         10/31/2021           500.00 CHE CROUCH III LEE, A                        5221 S NICHOL STREET                     TAMPA, FL 33611                          OWNER/EARLY LEARNING                     
Toledo, Jackie  (REP)(STR)                         01/06/2020            10.00 CHE CRUZ MAGDALENA                           256 2ND AVENUE                           MARCO ISLAND, FL 34145                                                            
Toledo, Jackie  (REP)(STR)                         10/18/2018           100.00 CHE CULP FAYE                                419 W WATROUS AVENUE                     TAMPA, FL 33629                                                                   
Toledo, Jackie  (REP)(STR)                         10/28/2021         1,000.00 CHE CURRY CLIF                               750 W LUMSDEN ROAD                       BRANDON, FL 33511                        ATTORNEY                                 
Toledo, Jackie  (REP)(STR)                         11/28/2017         1,000.00 CHE CURRY CLIFTON                            2820 S MILLER ROAD                       VALRICO, FL 33596                        ATTORNEY                                 
Toledo, Jackie  (REP)(STR)                         03/05/2019         1,000.00 CHE CURRY CLIFTON                            750 W LUMSDEN ROAD                       BRANDON, FL 33511                        ATTORNEY                                 
Toledo, Jackie  (REP)(STR)                         10/31/2019         1,000.00 CHE CURRY LAW GROUP                          750 W LUMSDEN ROAD                       BRANDON, FL 33511                        LAW FIRM                                 
Toledo, Jackie  (REP)(STR)                         10/16/2020         1,000.00 CHE CURRY LAW GROUP                          750 W LUMSDEN ROAD                       BRANDON, FL 33511                        LAW FIRM                                 
Toledo, Jackie  (REP)(STR)                         01/25/2016         1,000.00 CHE CURRY LAW GROUP                          750 W.LUMSDEN RD                         BRANDON, FL 33511                        LAWYER                                   
Toledo, Jackie  (REP)(STR)                         12/01/2017         1,000.00 CHE CURRY LAW GROUP, PA                      750 W LUMSDEN ROAD                       BRANDON, FL 33511                        LAW FIRM                                 
Toledo, Jackie  (REP)(STR)                         01/04/2020            50.00 CHE CUTOLO CHRIS                             9747 HEATHER CIRCLE WEST                 PALM BEACH GARDENS, FL 33410             PHARMACIST                               
Toledo, Jackie  (REP)(STR)                         10/29/2021         1,000.00 CHE D O FARIELLO PA                          609 WEST DE LEON STREET                  TAMPA, FL 33606                          LAW FIRM                                 
Toledo, Jackie  (REP)(STR)                         12/17/2019           500.00 CHE D'ANTONIO DAN                            206 S MATANZAS AVENUE                    TAMPA, FL 33609                          ATTORNEY                                 
Toledo, Jackie  (REP)(STR)                         11/19/2019           250.00 CHE D'ONOFRIO DAVID                          3122 WEST OAKLYN AVENUE                  TAMPA, FL 33609                          REAL ESTATE INVESTME                     
Toledo, Jackie  (REP)(STR)                         10/30/2019           500.00 CHE D-MAR GENERAL CONTRACTING                1453 SOUTH MARTIN LUTHER KING JR AVENUE  CLEARWATER, FL 33756                     COMMERCIAL CONSTRUCT                     
Toledo, Jackie  (REP)(STR)                         10/03/2018           100.00 CHE DALTON HILARY, RAE                       46 SANDPIPER ROAD                        TAMPA, FL 33609                          PERIODONTIST                             
Toledo, Jackie  (REP)(STR)                         07/21/2020            25.00 CHE DANCIGER DAN                             3127 W WAVERLY AVENUE                    TAMPA, FL 33629                          SALES ENGINEER                           
Toledo, Jackie  (REP)(STR)                         10/08/2020           150.00 CHE DANN STEPHEN                             4902 SAINT CROIX DRIVE                   TAMPA, FL 33629                          TOWING CO OWNER                          
Toledo, Jackie  (REP)(STR)                         10/18/2018           100.00 CHE DANN STEPHEN                             4902 SAINT CROIX DR.                     TAMPA, FL 33629                                                                   
Toledo, Jackie  (REP)(STR)                         10/11/2016         1,000.00 CHE DARLING DOUGLAS                          2639 STREETFAIR LANE                     TALLAHASSEE, FL 32317                    CONSULTING                               
Toledo, Jackie  (REP)(STR)                         03/30/2018           500.00 CHE DARRIGO RONALD, D                        4504 N ARMENIA AVENUE                    TAMPA, FL 33603                          ATTORNEY                                 
Toledo, Jackie  (REP)(STR)                         06/12/2020         1,000.00 CHE DAVID ALEXANDER JEWELERS                 3161 SOUTH MABRY HWY                     TAMPA, FL 33629                          PRIVATE JEWELERS                         
Toledo, Jackie  (REP)(STR)                         09/27/2019           500.00 CHE DAVID NELSON CONSTRUCTION                3483 ALTERNATE 19                        PALM HARBOR, FL 34683                    CONSTRUCTION                             
Toledo, Jackie  (REP)(STR)                         07/07/2016         1,000.00 CHE DAVID NELSON CONSTRUCTION CO             3483 ALTERNATE 49                        PALM HARBOR, FL 94688                    CONSTRUCTION                             
Toledo, Jackie  (REP)(STR)                         10/13/2020         1,000.00 CHE DAVID NELSON CONSTRUCTION CO.            3483 ALT 19                              PALM HARBOR, FL 34683                    CONTRACTOR                               
Toledo, Jackie  (REP)(STR)                         03/30/2016           152.00 INK DAVIS KIMBERLY                           3414 W SAN PEDRO ST                      TAMPA, FL 33629                          INDEPENDENT CONSULTA FOOD AND WINE       
Toledo, Jackie  (REP)(STR)                         05/31/2016            50.00 CAS DAVIS KIMBERLY                           3414 W SAN PEDRO ST                      TAMPA, FL 33629                                                                   
Toledo, Jackie  (REP)(STR)                         06/25/2020         1,000.00 CHE DAVIS SCOTT                              116 SOUTH BRADFORD AVENUE                TAMPA, FL 33609                          ATTORNEY                                 
Toledo, Jackie  (REP)(STR)                         08/06/2016           500.00 CHE DAVIS SCOTT                              217 N. HOWARD AVE.SUITE 201              TAMPA, FL 33606                          ATTORNEY                                 
Toledo, Jackie  (REP)(STR)                         10/28/2021         1,000.00 CHE DAVIS SCOTT                              116 S BRADFORD AVENUE                    TAMPA, FL 33609                          ATTORNEY                                 
Toledo, Jackie  (REP)(STR)                         08/16/2018           100.00 CHE DAVIS WENDY                              4305 WEST NEPTUNE ST                     TAMPA, FL 33629                          FLEET MANAGER                            
Toledo, Jackie  (REP)(STR)                         08/23/2016            25.00 CHE DAWSON PETER                             3301 BAYSHORE BLVD #2307                 TAMPA, FL 33629                                                                   
Toledo, Jackie  (REP)(STR)                         05/21/2018           500.00 CHE DDARLING CONSULTING                      2639 STREETFAIR LANE                     TALLAHASSEE, FL 32317                    GOVT RELATIONS CONSU                     
Toledo, Jackie  (REP)(STR)                         01/06/2020           500.00 CHE DE2 LLC                                  7307 N MAIN STREET                       JACKSONVILLE, FL 32208                   PHARMACY                                 
Toledo, Jackie  (REP)(STR)                         11/29/2017         1,000.00 CHE DEBARTOLO NICOLE                         5138 WEST LONGFELLOW AVENUE              TAMPA, FL 33629                          VP/DEBARTOLO HOLDING                     
Toledo, Jackie  (REP)(STR)                         08/14/2020         1,000.00 CHE DEBARTOLO NIKKI                          5138 W LONGFELLOW AVENUE                 TAMPA, FL 33629                          VP/DEBARTOLO HOLDING                     
Toledo, Jackie  (REP)(STR)                         10/08/2020           250.00 CHE DEBOSIER KIMBERLEE                       5823 BOWEN DANIEL DR UNIT 1003           TAMPA, FL 33616                          ENGINEER                                 
Toledo, Jackie  (REP)(STR)                         10/30/2019           100.00 CHE DEBOSIER KIMBERLEE, B                    5823 BOWEN DANIEL DRIVE UNIT 1003        TAMPA, FL 33616                          CIVIL ENGINEER                           
Toledo, Jackie  (REP)(STR)                         09/27/2019         1,000.00 CHE DECO BIKE LLC                            41 NE 17 TERRACE                         MIAMI, FL 33132                          BIKE RENTALS                             
Toledo, Jackie  (REP)(STR)                         10/25/2018         1,000.00 CHE DECO BIKE MIAMI LLC                      PO BOX 012263                            MIAMI, FL 33132                          BIKE SHARING                             
Toledo, Jackie  (REP)(STR)                         09/27/2019         1,000.00 CHE DECO BIKE MIAMI, LLC                     41 NE 17 TERRACE                         MIAMI, FL 33132                          BIKE RENTALS                             
Toledo, Jackie  (REP)(STR)                         07/28/2020           100.00 CHE DELAVERGNE ROBIN                         3629 S MACDILL AVENUE                    TAMPA, FL 33629                          HEALTHCARE                               
Toledo, Jackie  (REP)(STR)                         09/28/2020           200.00 CHE DELEO DANIEL                             1733 SOUTH DRIVE                         SARASOTA, FL 34239                       ATTORNEY                                 
Toledo, Jackie  (REP)(STR)                         08/18/2018           500.00 CHE DENNIS HERNANDEZ & ASSOCIATES, PA        3339 W KENNEDY BLVD                      TAMPA, FL 33609                          LAW FIRM                                 
Toledo, Jackie  (REP)(STR)                         08/12/2020         1,000.00 CHE DENNISON STANLEY                         4101 CAUSEWAY VISTA DRIVE                TAMPA, FL 33615                          RETIRED                                  
Toledo, Jackie  (REP)(STR)                         08/24/2016           200.00 CHE DENNISON STANLEY                         4101 CAUSEWAY VISTA DR                   TAMPA, FL 33615                          DOCTOR                                   
Toledo, Jackie  (REP)(STR)                         08/31/2016           200.00 CHE DENNISON STANLEY                         4101 CAUSEWAY VISTA DR                   TAMPA, FL 33615                          DOCTOR                                   
Toledo, Jackie  (REP)(STR)                         10/30/2019           500.00 CHE DERMAZONE SOLUTIONS, INC.                2440 30TH AVENUE N                       ST PETERSBURG, FL 33713                  HEALTHCARE                               
Toledo, Jackie  (REP)(STR)                         10/14/2020         1,000.00 CHE DESIGNATED GAMING SERVICES, INC.         1079 ASHLAND AVENUE                      TARPON SPRINGS, FL 34689                 ENTERTAINMENT                            
Toledo, Jackie  (REP)(STR)                         03/30/2016           100.00 CHE DEWEY ISABEL                             2410 WEST PROSPECT ROAD                  TAMPA, FL 33629                          IBM                                      
Toledo, Jackie  (REP)(STR)                         09/30/2021           500.00 CHE DHBA ENTERPRISES INC                     5000 CULBREATH KEY WAY APT 4103          TAMPA, FL 33611                          INSURANCE                                
Toledo, Jackie  (REP)(STR)                         08/10/2020           500.00 CHE DIASTI SAM                               901 S GOLF VIEW STREET                   TAMPA, FL 33629                          PHYSICIAN                                
Toledo, Jackie  (REP)(STR)                         08/16/2018           250.00 CHE DIAZ ANDREW, G.                          4502 S. FERNCROFT CIRCLE                 TAMPA, FL 33629                          ATTORNEY                                 
Toledo, Jackie  (REP)(STR)                         09/24/2020           250.00 CHE DIAZ DARIO                               1101 N ARMENIA AVENUE                    TAMPA, FL 33607                          ATTORNEY                                 
Toledo, Jackie  (REP)(STR)                         10/27/2021           500.00 CHE DIAZ DARIO                               1101 NORTH ARMENIA AVENUE                TAMPA, FL 33607                          ATTORNEY                                 
Toledo, Jackie  (REP)(STR)                         04/30/2018         1,000.00 CHE DIBELLA FRANK                            415 LEXINGTON CIRCLE                     OCEANSIDE, CA 92057                      BUSINESS CONSULTANT                      
Toledo, Jackie  (REP)(STR)                         01/23/2016         1,000.00 CHE DIBELLA FRANK                            415 LEXINGTON CIRCLE                     OCEANSIDE, FL 92057                      CONSULTANT                               
Toledo, Jackie  (REP)(STR)                         06/24/2020           250.00 CHE DIBENIGNO ARLENE                         2114 W DEKLE AVE, APT 1                  TAMPA, FL 33606                          MNG PARTNER/CONVERSA                     
Toledo, Jackie  (REP)(STR)                         09/06/2018           150.00 CHE DICKINSON MARY                           1212 S SUFFOLK DRIVE                     TAMPA, FL 33629                          REAL ESTATE BROKER                       
Toledo, Jackie  (REP)(STR)                         10/02/2020           500.00 CHE DIMMITT AUTOMOTIVE GROUP                 25191 US 19                              CLEARWATER, FL 33763                     AUTOMOBILE DEALERSHI                     
Toledo, Jackie  (REP)(STR)                         01/10/2022         1,000.00 CHE DISMUKE LAW PLLC                         1920 SOUTH FLORIDA AVENUE                LAKELAND, FL 33803                       LAW FIRM                                 
Toledo, Jackie  (REP)(STR)                         10/16/2020         1,000.00 CHE DISMUKE LAW, PLLC                        1920 SOUTH FLORIDA AVENUE                LAKELAND, FL 33803                       LAW FIRM                                 
Toledo, Jackie  (REP)(STR)                         10/27/2020         1,000.00 CHE DISNEY DESTINATIONS LLC                  220 CELEBRATION PLACE STE 4000           CELEBRATION, FL 34747                    TRAVEL SERVICES                          
Toledo, Jackie  (REP)(STR)                         10/30/2018         1,000.00 CHE DISNEY DESTINATIONS LLC                  220 CELEBRATION PLACE, STE 6300          CELEBRATION, FL 34747                    VACATION SERVICES                        
Toledo, Jackie  (REP)(STR)                         05/15/2018         1,000.00 CHE DISNEY DESTINATIONS, LLC                 220 CELEBRATION PLACE, STE 6300          CELEBRATION, FL 34747                    VACATION SERVICES                        
Toledo, Jackie  (REP)(STR)                         09/30/2019         1,000.00 CHE DISNEY DESTINATIONS, LLC                 220 CELEBRATION PLACE, SUITE 6300        CELEBRATION, FL 34747                    VACATION SERVICES                        
Toledo, Jackie  (REP)(STR)                         08/23/2016         1,000.00 CHE DISNEY DESTINATIONS, LLC                 220 CELEBRATION PLACE SUITE#6300         TAMPA, FL 34747                          ENTERTAINMENT                            
Toledo, Jackie  (REP)(STR)                         10/15/2016         1,000.00 CHE DISNEY DESTINATIONS, LLC                 220 CELEBRATION PLACE SUITE 6300         CELEBRATION, FL 34747                    ENTERTAINMENT                            
Toledo, Jackie  (REP)(STR)                         08/18/2017         1,000.00 CHE DISNEY GIFT CARD CARD SERVICES, INC.     SUNTRUST SUITE 505                       LAKE BUENA VISTA, FL 32830               ENTERTAINMENT                            
Toledo, Jackie  (REP)(STR)                         09/30/2019         1,000.00 CHE DISNEY GIFT CARD SERVICES, INC.          SUNTRUST, SUITE 505                      LAKE BUENA VISTA, FL 32830               ENTERTAINMENT                            
Toledo, Jackie  (REP)(STR)                         10/15/2016         1,000.00 CHE DISNEY GIFT CARD SERVICES, INC.          SUNTRUST SUITE 505                       LAKE BUENA VISTA, FL 32830               ENTERTAINMENT                            
Toledo, Jackie  (REP)(STR)                         10/27/2020         1,000.00 CHE DISNEY PHOTO IMAGING                     1375 BUENA VISTA DRIVE                   LAKE BUENA VISTA, FL 32830               PHOTOGRAPHY SERVICES                     
Toledo, Jackie  (REP)(STR)                         10/30/2018         1,000.00 CHE DISNEY PHOTO IMAGING LLC                 1375 N BUENA VISTA DRIVE                 ORLANDO, FL 32830                        PHOTOGRAPHY                              
Toledo, Jackie  (REP)(STR)                         08/18/2017         1,000.00 CHE DISNEY PHOTO IMAGING, LLC                1675 N BUENA VISTA DRIVE                 ORLANDO, FL 32830                        ENTERTAINMENT                            
Toledo, Jackie  (REP)(STR)                         10/15/2016         1,000.00 CHE DISNEY PHOTO IMAGING, LLC                1375 BUENA VISTA DRIVE                   LAKE BUENA VISTA, FL 32830               PHOTOGRAPHY                              
Toledo, Jackie  (REP)(STR)                         08/23/2016         1,000.00 CHE DISNEY PHOTO IMAGING, LLC                1375 BUENA VISTA DRIVE                   LAKE BUENA VISTA, FL 32830               PHOTOGRAPHY                              
Toledo, Jackie  (REP)(STR)                         03/04/2019         1,000.00 CHE DISNEY VACATION DEVELOPMENT INC.         1390 CELEBRATION BLVD                    CELEBRATION, FL 34747                    ENTERTAINMENT                            
Toledo, Jackie  (REP)(STR)                         10/15/2016         1,000.00 CHE DISNEY VACATION DEVELOPMENT, INC.        1390 CELEBRATION BLVD                    CELEBRATION, FL 34747                    ENTERTAINMENT                            
Toledo, Jackie  (REP)(STR)                         08/31/2021           250.00 CHE DISSER MICHAEL                           2804 W PARKLAND BLVD                     TAMPA, FL 33609                          RETIRED                                  
Toledo, Jackie  (REP)(STR)                         02/20/2016           100.00 CHE DISSER HOSPITALITY INVESTMENTS           1008 S. DAKOTA AVE                       TAMPA, FL 33606                          INVESTMENT FIRM                          
Toledo, Jackie  (REP)(STR)                         08/05/2018           250.00 CHE DLW ARCHITECTS                           542 DOUGLAS AVENUE                       DUNEDIN, FL 34698                        ARCHITECTS                               
Toledo, Jackie  (REP)(STR)                         09/12/2018           500.00 CHE DM PAC                                   215 S MONROE ST, STE 815                 TALLAHASSEE, FL 32301                    POLITICAL COMMITTEE                      
Toledo, Jackie  (REP)(STR)                         08/28/2017           500.00 CHE DM PAC                                   215 S MONROE STREET, STE 815             TALLAHASSEE, FL 32301                    POLITICAL COMMITTEE                      
Toledo, Jackie  (REP)(STR)                         02/17/2021           500.00 CHE DM PAC                                   106 E COLLEGE AVENUE SUITE 1200          TALLAHASSEE, FL 32301                    POLITICAL COMMITTEE                      
Toledo, Jackie  (REP)(STR)                         01/10/2022           200.00 CHE DOCTORS MEDICAL RENTALS                  10418 NW 31ST TERRACE                    DORAL, FL 33172                          HEALTHCARE SERVICES                      
Toledo, Jackie  (REP)(STR)                         01/09/2020             5.00 CHE DOE CASSANDRA                            1406 SHERMAN AVENUE                      TAVARES, FL 32778                        PHARMACY TECH                            
Toledo, Jackie  (REP)(STR)                         07/22/2020           250.00 CHE DOERSAM CHRISTOPHER, J                   6601 S WEST SHORE BLVD, APT 1201         TAMPA, FL 33616                          RETIRED                                  
Toledo, Jackie  (REP)(STR)                         08/30/2021           100.00 CHE DOMINGUEZ GRETCHEN                       1508 S HOWARD AVENUE F                   TAMPA, FL 33606                          DIRECTOR/ADG                             
Toledo, Jackie  (REP)(STR)                         10/27/2020            50.00 CHE DOMINGUEZ JILL                           4930 WEST MELROSE AVENUE SOUTH           TAMPA, FL 33629                          INSURANCE                                
Toledo, Jackie  (REP)(STR)                         11/01/2018           100.00 CHE DOMINGUEZ JILL                           4930 WEST MELROSE AVENUE SOUTH           TAMPA, FL 33629                          INSURANCE                                
Toledo, Jackie  (REP)(STR)                         04/12/2016           300.00 CHE DOMINGUEZ JILL                           4930 WEST MELROSE AVE S                  TAMPA, FL 33629                          HOMEMAKER                                
Toledo, Jackie  (REP)(STR)                         03/31/2016           100.00 CHE DOMINGUEZ JOSEPH                         4920 WEST MELROSE AVE SOUTH              TAMPA, FL 33629                          INVESTOR                                 
Toledo, Jackie  (REP)(STR)                         09/14/2020           500.00 CHE DOMINIC O FARIELLO PA                    609 WEST DE LEON STREET                  TAMPA, FL 33606                          LAW FIRM                                 
Toledo, Jackie  (REP)(STR)                         10/11/2018           500.00 CHE DOMINIC O. FARIELLO, PA                  609 W DELEON STREET                      TAMPA, FL 33606                          LAW FIRM                                 
Toledo, Jackie  (REP)(STR)                         10/28/2021           500.00 CHE DONEY DAVID                              3006 W CHAPIN AVENUE SUITE 1700          TAMPA, FL 33611                          ATTORNEY                                 
Toledo, Jackie  (REP)(STR)                         10/31/2019           500.00 CHE DONEY DAVID, M                           3006 W CHAPIN AVE                        TAMPA, FL 33611                          ATTORNEY                                 
Toledo, Jackie  (REP)(STR)                         08/23/2018           500.00 CHE DONEY DAVID, M.                          3006 W CHAPIN AVE                        TAMPA, FL 33611                          ATTORNEY                                 
Toledo, Jackie  (REP)(STR)                         06/03/2020           250.00 CHE DONNELLY JOHN, J                         PO BOX 6735                              TAMPA, FL 33608                          MANAGER/USAF                             
Toledo, Jackie  (REP)(STR)                         10/28/2020           250.00 CHE DORIO SALVADOR, J                        4851 W GANDY BLVD                        TAMPA, FL 33611                          RETIRED                                  
Toledo, Jackie  (REP)(STR)                         10/28/2021           300.00 CHE DORIO SALVADOR, J                        4851 W GANDY BLVD                        TAMPA, FL 33611                          RETIRED                                  
Toledo, Jackie  (REP)(STR)                         09/19/2020            25.00 CHE DORSETT III C, POWERS                    4304 WEST WATROUS AVENUE                 TAMPA, FL 33629                          ATTORNEY                                 
Toledo, Jackie  (REP)(STR)                         09/04/2020           500.00 CHE DOSAL TOBACCO CORPORATION                4775 NW 132ND STREET                     OPA LOCKA, FL 33054                      TOBACCO INDUSTRY                         
Toledo, Jackie  (REP)(STR)                         01/06/2020           500.00 CHE DOSAL TOBACCO CORPORATION                4775 NW 132ND STREET                     OPA LOCKA, FL 33054                      TOBACCO INDUSTRY                         
Toledo, Jackie  (REP)(STR)                         11/08/2017         1,000.00 CHE DOSAL TOBACCO CORPORATION                4775 NW 132ND STREET                     OPA LOCKA, FL 33054                      TOBACCO INDUSTRY                         
Toledo, Jackie  (REP)(STR)                         10/25/2018           500.00 CHE DOSAL TOBACCO CORPORATION                4775 NW 132ND STREET                     OPA LOCKA, FL 33054                      TOBACCO INDUSTRY                         
Toledo, Jackie  (REP)(STR)                         10/23/2018           250.00 CHE DOWIE MARILYN                            3301 BAYSHORE BLVD 2104                  TAMPA, FL 33629                          RETIRED                                  
Toledo, Jackie  (REP)(STR)                         10/17/2019         1,000.00 CHE DPH GRASSROOTS, INC.                     3817 S NOVA ROAD #104                    PORT ORANGE, FL 32127                    CONSTRUCTION                             
Toledo, Jackie  (REP)(STR)                         07/01/2016           100.00 CHE DRIGGERS KIMBERLY                        3770 PINEY GROVE DRIVE                   TALLAHASSEE, FL 32311                    LAWYER                                   
Toledo, Jackie  (REP)(STR)                         06/12/2020            10.00 CHE DROSTE PETER                             4606 W GRAY STREET #109                  TAMPA, FL 33609                          RETIRED                                  
Toledo, Jackie  (REP)(STR)                         05/23/2016           150.00 INK DUCKY'S RESTARAUNT                       1719 W KENNEDY BLVD                      TAMPA, FL 33606                          RESTAURANT           FOOD AND BEVERAGES  
Toledo, Jackie  (REP)(STR)                         03/01/2021           500.00 CHE DUDLEY CHRISTOPHER, F                    3907 W MILLERS BRIDGE ROAD               TALLAHASSEE, FL 32312                    GOVERNMENT RELATIONS                     
Toledo, Jackie  (REP)(STR)                         08/09/2018         1,000.00 CHE DUKE ENERGY CORPORATION FLORIDA PAC      550 SOUTH TRYON STREET                   CHARLOTTE, NC 28202                      POLITICAL COMMITTEE                      
Toledo, Jackie  (REP)(STR)                         10/17/2019         1,000.00 CHE DUKE ENERGY CORPORATION FLORIDA PAC      550 SOUTH TRYON STREET, DEC36A           CHARLOTTE, NC 28202                      POLITICAL COMMITTEE                      
Toledo, Jackie  (REP)(STR)                         09/04/2020         1,000.00 CHE DUKE ENERGY CORPORATION FLORIDA PAC      1301 PENNSYLVANIA AVENUE NW STE 200      WASHINGTON, DC 20004                     POLITICAL COMMITTEE                      
Toledo, Jackie  (REP)(STR)                         10/15/2016         1,000.00 CHE DUKE ENERGY CORPORATION FLORIDA PAC      550 SOUTH TRYON STREET                   CHARLOTTE, NC 28202                      PAC                                      
Toledo, Jackie  (REP)(STR)                         01/10/2022         1,000.00 CHE DUKE ENERGY CORPORATION FLORIDA PAC      1301 PENNSYLVANIA AVE NW STE 200         WASHINGTON, DC 20004                     POLITICAL COMMITTEE                      
Toledo, Jackie  (REP)(STR)                         09/12/2018         1,000.00 CHE DUKE ENERGY CORPORATION PAC              550 SOUTH TRYON STREET                   CHARLOTTE, NC 28202                      POLITICAL COMMITTEE                      
Toledo, Jackie  (REP)(STR)                         09/21/2018         1,000.00 CHE DUNCAN ANN                               3000 BAYPORT DRIVE, STE 485              TAMPA, FL 33629                          CORPORATE REAL ESTAT                     
Toledo, Jackie  (REP)(STR)                         09/18/2020         1,000.00 CHE DUNCAN ANN                               7021 PELICAN ISLAND DRIVE                TAMPA, FL 33634                          REAL ESTATE EXECUTIV                     
Toledo, Jackie  (REP)(STR)                         07/31/2021         1,000.00 CHE DUNCAN ANN                               1716 W COURTNEY CAUSEWAY BLVD APT 237    TAMPA, FL 33607                          REAL ESTATE                              
Toledo, Jackie  (REP)(STR)                         02/22/2019         1,000.00 CHE DUNCAN ANN, W                            7021 PELICAN ISLAND DRIVE                TAMPA, FL 33634                          REAL ESTATE EXECUTIV                     
Toledo, Jackie  (REP)(STR)                         07/25/2018         1,000.00 CHE DUNCAN ANN, W                            4905 W BAY WAY DRIVE                     TAMPA, FL 33629                          REAL ESTATE                              
Toledo, Jackie  (REP)(STR)                         10/28/2021           100.00 CHE DURAN EMMETH                             2000 E 11TH AVENUE SUITE 3               TAMPA, FL 33605                          ENGINEER                                 
Toledo, Jackie  (REP)(STR)                         10/28/2021           250.00 CHE DXP WATER                                4910 W CYPRESS STREET                    TAMPA, FL 33607                          WATER MANAGEMENT                         
Toledo, Jackie  (REP)(STR)                         11/29/2021         1,000.00 CHE E. R. SQUIBB & SONS LLC                  PO BOX 25277                             TAMPA, FL 33622                          PHARMACEUTICALS                          
Toledo, Jackie  (REP)(STR)                         10/18/2018           100.00 CHE EARMARK SOLUTIONS, LLC                   3424 SKYSAIL PL                          ROCKY POINT, FL 33607                    DIGITAL AND SOCIAL S                     
Toledo, Jackie  (REP)(STR)                         11/29/2019           500.00 CHE EAST SUN, LLC                            PO BOX 16531                             TAMPA, FL 33687                          LANDSCAPING SVCS.                        
Toledo, Jackie  (REP)(STR)                         04/30/2018            25.00 CHE EASTMAN CAROLYN                          7313 S DESOTO STREET                     TAMPA, FL 33616                          VP MARKETING                             
Toledo, Jackie  (REP)(STR)                         10/18/2018           100.00 CHE EASTMAN CAROYLN                          7313 S DESOTO ST.                        TAMPA, FL 33616                          VP MARKETING                             
Toledo, Jackie  (REP)(STR)                         01/06/2020            20.00 CHE EASTMAN MIKE                             1561 10TH AVENUE NE                      NAPLES, FL 34120                                                                  
Toledo, Jackie  (REP)(STR)                         04/22/2016           250.00 CHE EBBERS DOUG                              4201 W. DALE AVE.                        TAMPA, FL 33609                          HIGHWAY CONTRACTOR                       
Toledo, Jackie  (REP)(STR)                         10/29/2018         1,000.00 CHE EBBERS DOUG, J                           6920 ASPHALT AVENUE                      TAMPA, FL 33614                          PUBLIC WORKS CONTRAC                     
Toledo, Jackie  (REP)(STR)                         01/31/2016           200.00 CHE ECKHOFF DREW                             816 S. OREGON AVE                        TAMPA, FL 33606                          ATTORNEY                                 
Toledo, Jackie  (REP)(STR)                         09/16/2016           250.00 CHE ECKHOFF TARA                             816 S. OREGON ACE.                       TAMPA, FL 33606                          LAKEHOUSE WEST                           
Toledo, Jackie  (REP)(STR)                         07/10/2020           500.00 CHE ECONOMIC GROWTH PAC                      133 S HARBOR DRIVE                       VENICE, FL 34285                         POLITICAL COMMITTEE                      
Toledo, Jackie  (REP)(STR)                         11/01/2018           250.00 CHE EDWARDS RANEY NATALIE                    3608 W SAN JUAN STREET                   TAMPA, FL 33629                          HOMEMAKER                                
Toledo, Jackie  (REP)(STR)                         10/16/2020         1,000.00 CHE EISENHOWER MANAGEMENT INC.               111 S ARMENIA AVE                        TAMPA, FL 33609                          REAL ESTATE                              
Toledo, Jackie  (REP)(STR)                         10/16/2020         1,000.00 CHE EISENHOWER PROPERTY GROUP LLC            111 S ARMENIA AVE                        TAMPA, FL 33609                          REAL ESTATE                              
Toledo, Jackie  (REP)(STR)                         10/21/2018           100.00 CHE EKIZIAN ALYSIA                           1818 WEST MORRISON AVENUE                TAMPA, FL 33606                          EDUCATION                                
Toledo, Jackie  (REP)(STR)                         10/08/2020           100.00 CHE EKIZIAN GREG                             1818 WEST MORRISON AVENUE                TAMPA, FL 33606                          ACADEMIC COACH                           
Toledo, Jackie  (REP)(STR)                         08/29/2019         1,000.00 CHE ELEVATED LLC                             645 W 9TH ST, UNIT 110-425               LOS ANGELES, CA 90015                    ENTERTAINMENT                            
Toledo, Jackie  (REP)(STR)                         09/18/2020         1,000.00 CHE ELI LILLY AND COMPANY & SUBSIDIARIES     LILLY CORPORATE CENTER DROP CODE 1870    INDIANAPOLIS, IN 46285                   PHARMACEUTICALS                          
Toledo, Jackie  (REP)(STR)                         09/21/2018           500.00 CHE ELITE PROPERTIES                         4001 W CORONA STREET                     TAMPA, FL 33629                          REAL ESTATE                              
Toledo, Jackie  (REP)(STR)                         05/31/2020           500.00 CHE ELITE PROPERTIES DEVELOPMENT             4001 WEST CORONA STREET                  TAMPA, FL 33629                          CONSTRUCTION                             
Toledo, Jackie  (REP)(STR)                         06/26/2020           100.00 CHE ELLIS JONATHAN                           4004 WEST VASCONIA STREET                TAMPA, FL 33629                          ATTORNEY                                 
Toledo, Jackie  (REP)(STR)                         09/19/2020           500.00 CHE ELLIS JONATHAN                           4004 WEST VASCONIA STREET                TAMPA, FL 33629                          ATTORNEY                                 
Toledo, Jackie  (REP)(STR)                         10/27/2021           500.00 CHE ELLIS JONATHAN, J                        4004 VASCONIA STREET                     TAMPA, FL 33629                          ATTORNEY                                 
Toledo, Jackie  (REP)(STR)                         04/30/2018           500.00 CHE ELLISON CASEY                            ***************                          *************** CONTRACTOR                               
Toledo, Jackie  (REP)(STR)                         11/02/2016           250.00 CHE ELLISON CASEY                            ***************                          *************** ENTREPRENEUR                             
Toledo, Jackie  (REP)(STR)                         10/30/2019         1,000.00 CHE ELLISON CASEY, S                         ***************                          *************** CONTRACTOR                               
Toledo, Jackie  (REP)(STR)                         04/30/2018           100.00 CHE ELLISON CHARLES, S                       101 SOUTH 12TH ST, UNIT 603              TAMPA, FL 33602                          CONTRACTOR                               
Toledo, Jackie  (REP)(STR)                         04/30/2018           100.00 CHE ELLISON CHARLES, S                       101 SOUTH 12TH ST, UNIT 603              TAMPA, FL 33602                          CONTRACTOR                               
Toledo, Jackie  (REP)(STR)                         10/09/2020           300.00 CHE ELLISON CORY                             7001 INTERBAY BLVD #153                  TAMPA, FL 33616                          COO/EWI CONSTRUCTION                     
Toledo, Jackie  (REP)(STR)                         10/09/2020           500.00 CHE ELLISON ADVISORS                         101 SOUTH 12TH STREET UNIT 602           TAMPA, FL 33602                          PROJECT MANAGEMENT                       
Toledo, Jackie  (REP)(STR)                         10/30/2019           500.00 CHE ELLISON ADVISORS, LLC                    1717 E 9TH AVENUE                        TAMPA, FL 33605                          FINANCIAL SERVICES                       
Toledo, Jackie  (REP)(STR)                         04/20/2016           200.00 CHE ELLSASSER EDWARD & LAURA                 4908 WEST DRYAD STREET                   TAMPA, FL 33629                          INSURANCE                                
Toledo, Jackie  (REP)(STR)                         04/26/2018           100.00 CHE ELLSASSER EDWARD, C                      4906 W DRYAD STREET                      TAMPA, FL 33629                          INSURANCE                                
Toledo, Jackie  (REP)(STR)                         10/28/2021           500.00 CHE ELLSASSER EDWARD, C                      4908 W DRYAD STREET                      TAMPA, FL 33629                          INSURANCE                                
Toledo, Jackie  (REP)(STR)                         02/23/2016           500.00 CHE ELSASSER EDWARD                          4906 W DRYAD STREET                      TAMPA, FL 33629                          INSURANCE                                
Toledo, Jackie  (REP)(STR)                         09/24/2020         1,000.00 CHE EMERGENCY CARE FOR FLORIDA               3717 SOUTH CONWAY ROAD                   ORLANDO, FL 32812                        POLITICAL COMMITTEE                      
Toledo, Jackie  (REP)(STR)                         09/20/2020            25.00 CHE EMERSON STEVE                            3702 KENTFIELD PLACE                     VALRICO, FL 33596                        RETIRED                                  
Toledo, Jackie  (REP)(STR)                         10/25/2018         1,000.00 INK ENGINEERING A BETTER FUTURE              2055 NW DIAMOND CREEK WAY                JENSEN BEACH, FL 34957                   POLITICAL COMMITTEE  FOOD & BEVERAGE FOR 
Toledo, Jackie  (REP)(STR)                         07/28/2016           300.00 INK ENGLKE TREY                              6003 BEACON SHORES DRIVE                 TAMPA, FL 33616                          INSURANCE            FOOD FOR EVENT      
Toledo, Jackie  (REP)(STR)                         07/30/2016           250.00 CHE ENTEL ROBERT                             521 MANDALAY AVE #902                    CLEARWATER BEACH, FL 33767               RADIOLOGIST                              
Toledo, Jackie  (REP)(STR)                         10/11/2018           250.00 CHE ENTEL ROBERT,  J                         521 MANDALAY AVE, APT 902                CLEARWATER BEACH, FL 33767               PHYSICIAN                                
Toledo, Jackie  (REP)(STR)                         10/17/2019         1,000.00 CHE ENTERTAINMENT SOFTWARE ASSOCIATION       604 MASSACHUSETTS AVENUE NW #300W        WASHINGTON, DC 20001                     SOFTWARE ASSOCIATION                     
Toledo, Jackie  (REP)(STR)                         03/01/2021         1,000.00 CHE ERICKS CONSULTANTS INC.                  PO BOX 10131                             TALLAHASSEE, FL 32302                    GOVERNMENT CONSULTAN                     
Toledo, Jackie  (REP)(STR)                         05/03/2016           250.00 CHE ESCOBAR & ASSOCIATES P.A                 2917 W. KENNEDY BLVD                     TAMPA, FL 33609                          ATTORNEY                                 
Toledo, Jackie  (REP)(STR)                         08/08/2016           500.00 CHE ESHENBAUGH WILLIAM                       12029 HAZEN AVE                          THONOTOSASSA, FL 33592                   REAL ESTATE BROKER                       
Toledo, Jackie  (REP)(STR)                         09/30/2016            50.00 CHE ESHENBAUGH WILLIAM                       12029 HAZEN AVE                          THONOTOSASSA, FL 33592                                                            
Toledo, Jackie  (REP)(STR)                         09/09/2016           250.00 CHE ESHENBAUGH WILLIAM                       12029 HAZEN AVE                          THONOTOSASSA, FL 33592                   REAL ESTATE BROKER                       
Toledo, Jackie  (REP)(STR)                         09/14/2016           250.00 CHE ESHENBAUGH WILLIAM                       12029 HAZEN AVE                          THONOTOSASSA, FL 32592                   REAL ESTATE BROKER                       
Toledo, Jackie  (REP)(STR)                         08/09/2018           100.00 CHE ESHENBAUGH CATTLE COMPANY                304 S WILLOW AVENUE                      TAMPA, FL 33606                          CATTLE COMPANY                           
Toledo, Jackie  (REP)(STR)                         08/28/2020           250.00 CHE ESHENBAUGH CATTLE COMPANY                304 SOUTH WILLOW AVENUE                  TAMPA, FL 33606                          REAL ESTATE                              
Toledo, Jackie  (REP)(STR)                         10/28/2020           100.00 CHE ESHENBAUGH CATTLE COMPANY                304 SOUTH WILLOW AVENUE                  TAMPA, FL 33606                          REAL ESTATE                              
Toledo, Jackie  (REP)(STR)                         05/31/2020            20.00 CHE ESSEX LUZ, M                             2909 W BARCELONA ST 614                  TAMPA, FL 33629                                                                   
Toledo, Jackie  (REP)(STR)                         02/21/2019           200.00 CHE EVERETT TONI                             3422 JEAN CIRCLE                         TAMPA, FL 33629                          REALTOR                                  
Toledo, Jackie  (REP)(STR)                         07/07/2016           100.00 CHE EVERS INFASTRUCTURE GROUP, LLC           6542 67TH WAY                            VERO BEACH, FL 32967                     INFASTRUCTURE                            
Toledo, Jackie  (REP)(STR)                         08/13/2020           200.00 CHE EVERSON KIMBERLY                         6015 BEACON SHORES STREET                TAMPA, FL 33616                          PARALEGAL SERVICES                       
Toledo, Jackie  (REP)(STR)                         10/13/2020         1,000.00 CHE EWI CONSTRUCTIN                          1717 E 9TH AVENUE                        TAMPA, FL 33605                          CONSTRUCTION COMPANY                     
Toledo, Jackie  (REP)(STR)                         10/28/2021           500.00 CHE EWI CONSTRUCTION                         1717 E 9TH AVENUE                        TAMPA, FL 33605                          GENERAL CONTRACTOR                       
Toledo, Jackie  (REP)(STR)                         09/28/2017         1,000.00 CHE EXPEDIA, INC.                            5000 W KEARNEY STREET                    SPRINGFIELD, MO 65803                    TRAVEL INDUSTRY                          
Toledo, Jackie  (REP)(STR)                         10/15/2018         1,000.00 CHE EXPEDIA, INC.                            5000 W KEARNEY ST.                       SPRINGFIELD, MO 65803                    TRAVEL SERVICES                          
Toledo, Jackie  (REP)(STR)                         10/21/2018           250.00 CHE EXPONENT HOLDINGS LLC                    1710 MAGNOLIA ROAD                       BELLEAIR, FL 33756                       REAL ESTATE                              
Toledo, Jackie  (REP)(STR)                         01/08/2018         1,000.00 CHE FACEBOOK, INC.                           1601 WILLOW ROAD                         MENLO PARK, CA 94025                     SOCIAL NETWORKING                        
Toledo, Jackie  (REP)(STR)                         10/11/2018           500.00 CHE FALLER, DAVIS & ASSOCIATES, INC.         4200 WEST CYPRESS STREET, STE 500        TAMPA, FL 33607                          ENGINEERING FIRM                         
Toledo, Jackie  (REP)(STR)                         10/08/2020           250.00 CHE FALLER, DAVIS AND ASSOCIATES, INC.       4200 W CYPRESS STREET STE 500            TAMPA, FL 33607                          CIVIL ENGINEERING FI                     
Toledo, Jackie  (REP)(STR)                         04/27/2016           200.00 CHE FALLER,DAVIS & ASSOCIATES                5525 W.CYPRESS ST                        TAMPA, FL 33607                          ENGINEER                                 
Toledo, Jackie  (REP)(STR)                         04/28/2018           100.00 CHE FALLIERAS NICHOLAS, G                    10706 CARROLL LAKE DRIVE                 TAMPA, FL 33618                          RETIRED                                  
Toledo, Jackie  (REP)(STR)                         09/17/2020           200.00 CHE FANCY FEET PODIATRY PA                   2123 W M.L.K. JR BLVD STE 103            TAMPA, FL 33607                          HEALTHCARE                               
Toledo, Jackie  (REP)(STR)                         12/09/2021           250.00 CHE FANCY FEET PODIATRY PA                   3905 WEST MULLEN AVENUE                  TAMPA, FL 33609                          PODIATRIST                               
Toledo, Jackie  (REP)(STR)                         04/29/2016           200.00 CHE FAPA                                     3906 WEST OBISPO ST WEST                 TAMPA, FL 33629                          HEALTH CARE                              
Toledo, Jackie  (REP)(STR)                         11/30/2017           500.00 CHE FARIELLO DOMINIC                         609 WEST DE LEON STREET                  TAMPA, FL 33606                          ATTORNEY                                 
Toledo, Jackie  (REP)(STR)                         02/05/2016           500.00 CHE FARIELLO DOMINIC                         609 W. DE LEON STREET                    TAMPA, FL 33606                          LAWYER                                   
Toledo, Jackie  (REP)(STR)                         10/31/2019         1,000.00 CHE FARIELLO DOMINIC, O                      609 WEST DE LEON STREET                  TAMPA, FL 33606                          ATTORNEY                                 
Toledo, Jackie  (REP)(STR)                         09/22/2016            25.00 CHE FARRAR BRETT                             4810 S DAUPHIN AVE                       TAMPA, FL 33611                                                                   
Toledo, Jackie  (REP)(STR)                         02/21/2019           500.00 CHE FARRIOR, III J, REX                      1306 W KENNEDY BLVD                      TAMPA, FL 33606                          FINANCIAL SERVICES                       
Toledo, Jackie  (REP)(STR)                         04/26/2018           500.00 CHE FARRIOR, III J., REX                     1306 W KENNEDY BLVD                      TAMPA, FL 33606                          ATTORNEY                                 
Toledo, Jackie  (REP)(STR)                         07/07/2016            25.00 CHE FASS TRACY                               4942 W BAY WAY DR                        TAMPA, FL 33629                                                                   
Toledo, Jackie  (REP)(STR)                         10/23/2017           500.00 CHE FDA PAC                                  1111 E TENNESSEE STREET                  TALLAHASSEE, FL 32308                    POLITICAL COMMITTEE                      
Toledo, Jackie  (REP)(STR)                         12/22/2021            50.00 CHE FEASTER JAY, H                           118 FALLING WATER DRIVE                  BRANDON, FL 33511                                                                 
Toledo, Jackie  (REP)(STR)                         06/23/2020            50.00 CHE FEASTER TOM                              114 SOUTH TAMPANIA AVENUE                TAMPA, FL 33609                          PRES/THE STEWRADS FO                     
Toledo, Jackie  (REP)(STR)                         10/24/2016         1,000.00 CHE FECI COMPANY, LLC                        2855 LEJEUNE ROAD, FOURTH FLOOR          CORAL GABLES, FL 33134                   TRANSPORTATION                           
Toledo, Jackie  (REP)(STR)                         04/27/2016           100.00 CHE FEDOROVICH ROBYN                         2938 W. LAWN AVE.                        TAMPA, FL 33611                          HOMEMAKER                                
Toledo, Jackie  (REP)(STR)                         11/01/2021            50.00 CHE FELLIOS ZEINA                            214 SOUTH GRADY AVENUE                   TAMPA, FL 33609                          RETIRED                                  
Toledo, Jackie  (REP)(STR)                         09/06/2018           250.00 CHE FENSKE NEIL, A                           3615 SOUTH BEACH DRIVE                   TAMPA, FL 33629                          PHYSICIAN                                
Toledo, Jackie  (REP)(STR)                         10/27/2021            25.00 CHE FERAROLIS CHERYL                         116 S HESPERIDES STREET                  TAMPA, FL 33609                          INTERIOR DESIGN                          
Toledo, Jackie  (REP)(STR)                         02/27/2016           250.00 CHE FERAROLIS STAMATIS                       PO BOX 2971                              TAMPA, FL 33601                          MEDICAL                                  
Toledo, Jackie  (REP)(STR)                         11/01/2018           500.00 CHE FERGUSON HOWELL, L                       PO BOX 429                               THONOTOSASSA, FL 33592                   ATTORNEY                                 
Toledo, Jackie  (REP)(STR)                         10/12/2020           500.00 CHE FERLITA ROSE, V                          808 S WILLOW AVENUE                      TAMPA, FL 33606                          PHARMACIST                               
Toledo, Jackie  (REP)(STR)                         07/22/2016            50.00 CHE FERNANDES LEOCADIA                       4327 S COOLIDGE AVE                      TAMPA, FL 33611                                                                   
Toledo, Jackie  (REP)(STR)                         05/19/2016           500.00 CHE FERNANDEZ & HERNANDEZ                    3002 WEST KENNEDY BLVD                   TAMPA, FL 33609                          ATTORNEY                                 
Toledo, Jackie  (REP)(STR)                         04/20/2016           500.00 CHE FERNANDEZ & HERNANDEZ, LLC               3002 W KENNEDY BLVD.                     TAMPA, FL 33609                          ATTORNEY                                 
Toledo, Jackie  (REP)(STR)                         08/12/2020           250.00 CHE FERNANDEZ AND HERNANDEZ                  3002 W KENNEDY BLVD                      TAMPA, FL 33609                          LAW FIRM                                 
Toledo, Jackie  (REP)(STR)                         01/07/2020            25.00 CHE FERREE CARIDAD                           38149 TIMBERLANE DRIVE                   UMATILLA, FL 32784                       PHARMACIST                               
Toledo, Jackie  (REP)(STR)                         07/21/2016            25.00 CHE FERRERI SUSAN                            4630 W. LEONA STREET                     TAMPA, FL 33629                          RECRUITING                               
Toledo, Jackie  (REP)(STR)                         10/24/2018           250.00 CHE FERRIOLO CLARA                           3507 BAYSHORE BLVD, UNIT 2401            TAMPA, FL 33629                          HOMEMAKER                                
Toledo, Jackie  (REP)(STR)                         03/31/2016            50.00 CHE FERRY JENELLE                            4816 WEST BEACHWAY DRIVE                 TAMPA, FL 33609                          DOCTOR                                   
Toledo, Jackie  (REP)(STR)                         10/26/2021           100.00 CHE FIDELIS MEDICAL LLC                      2810 W AVERILL AVENUE                    TAMPA, FL 33611                          MEDICAL EQUIPMENT SA                     
Toledo, Jackie  (REP)(STR)                         01/31/2016            25.00 CHE FIGUEROA ANDREW                          8417 N WILLOW AVE                        TAMPA, FL 33604                          STUDENT                                  
Toledo, Jackie  (REP)(STR)                         01/31/2016           100.00 CHE FIGUEROA LUIS                            8417 N WILLOW AVENUE                     TAMPA, FL 33604                          ATTORNEY                                 
Toledo, Jackie  (REP)(STR)                         05/31/2016            25.00 CHE FIGUEROA LUIS                            8417 N WILLOW AVE                        TAMPA, FL 33604                                                                   
Toledo, Jackie  (REP)(STR)                         01/31/2016            25.00 CHE FIGUEROA STEPHEN                         301 HARMONY LANE                         BRANDON, FL 33615                        PARALEGAL                                
Toledo, Jackie  (REP)(STR)                         10/08/2020           100.00 CHE FIKE GREGG                               712 S HOWARD AVE APT 404                 TAMPA, FL 33606                          RETIRED                                  
Toledo, Jackie  (REP)(STR)                         10/14/2016            50.00 CHE FINKBEINER-SZULGA JULIA                  4422 WEST SAN CARLOS STREET              TAMPA, FL 33629                          OPERATIONS                               
Toledo, Jackie  (REP)(STR)                         02/21/2019           500.00 CHE FIRE SAFE FLORIDA POLITICAL COMMITTEE IN PO BOX 11247                             TALLAHASSEE, FL 32302                    POLITICAL COMMITTEE                      
Toledo, Jackie  (REP)(STR)                         04/27/2020         1,000.00 CHE FIRST COAST CONSERVATIVES                115 EAST PARK AVENUE STE 1               TALLAHASSEE, FL 32301                    POLITICAL COMMITTEE                      
Toledo, Jackie  (REP)(STR)                         09/18/2020         1,000.00 CHE FIRST COAST CONSERVATIVES                115 EAST PARK AVENUE, STE 1              TALLAHASSEE, FL 32301                    POLITICAL COMMITTEE                      
Toledo, Jackie  (REP)(STR)                         10/10/2016           500.00 CHE FIRST COAST CONSERVATIVES                115 EAST PARK AVE, SUITE 1               TALLAHASSEE, FL 32301                    PAC                                      
Toledo, Jackie  (REP)(STR)                         08/31/2021         1,000.00 CHE FIRST COAST CONSERVATIVES                115 EAST PARK AVENUE SUITE 1             TALLAHASSEE, FL 32301                    POLITICAL COMMITTEE                      
Toledo, Jackie  (REP)(STR)                         05/31/2016            50.00 CHE FISHMAN JEFFREY                          413 S. MACDILL AVE                       TAMPA, FL 33609                          MORTGAGE LENDER                          
Toledo, Jackie  (REP)(STR)                         09/25/2020           100.00 CHE FITZENHAGEN HEATHER                      1530 DEL RIO DRIVE                       FORT MYERS, FL 33901                     ATTORNEY                                 
Toledo, Jackie  (REP)(STR)                         10/27/2020            50.00 CHE FITZENHAGEN HEATHER                      1530 DEL RIO DRIVE                       FORT MYERS, FL 33901                     ATTORNEY                                 
Toledo, Jackie  (REP)(STR)                         09/24/2020            20.00 CAS FITZGERALD EDWARD                        4302 W ROBIN LANE                        TAMPA, FL 33616                          DEPT OF DEFENSE/MACD                     
Toledo, Jackie  (REP)(STR)                         07/10/2021            89.30 INK FLAGLER HEALTH+                          400 HEALTH PARK BLVD                     ST AUGUSTINE, FL 32086                   HEALTHCARE           FOOD AND BEVERAGE   
Toledo, Jackie  (REP)(STR)                         10/31/2019            25.00 CHE FLANNERY MORGENDEE, M                    1634 BONITA BLUFF COURT                  RUSKIN, FL 33570                         HOMEMAKER                                
Toledo, Jackie  (REP)(STR)                         10/08/2020           500.00 CHE FLANNERY NEAL, R                         9546 BRYANT ROAD                         LITHIA, FL 33547                         HEALTHCARE                               
Toledo, Jackie  (REP)(STR)                         09/29/2020           100.00 CHE FLEISCHMAN, JR SOL                       2919 WEST VILLA ROSA PARK                TAMPA, FL 33611                          ARCHITECT                                
Toledo, Jackie  (REP)(STR)                         09/20/2019         1,000.00 CHE FLORIDA ACADEMY OF PHYSICIAN ASSISTANTS, 119 SOUTH MONROE STREET, STE 202         TALLAHASSEE, FL 32301                    POLITITCAL COMMITTEE                     
Toledo, Jackie  (REP)(STR)                         10/12/2018           500.00 CHE FLORIDA ACADEMY OF PHYSICIAN ASSISTANTS, 119 SOUTH MONROE STREET, STE 202         TALLAHASSEE, FL 32301                    POLITICAL COMMITTEE                      
Toledo, Jackie  (REP)(STR)                         10/26/2020         1,000.00 CHE FLORIDA ACCOUNTABILITY FUND              115 EAST PARK AVENUE, STE 1              TALLAHASSEE, FL 32301                    POLITICAL COMMITTEE                      
Toledo, Jackie  (REP)(STR)                         10/16/2020         1,000.00 CHE FLORIDA ACRE                             2916 APALACHEE PKWY                      TALLAHASSEE, FL 32301                    POLITICAL COMMITTEE                      
Toledo, Jackie  (REP)(STR)                         07/10/2020         1,000.00 CHE FLORIDA ACRE                             2916 APALACHEE PKWY                      TALLAHASSEE, FL 32301                    POLITICAL COMMITTEE                      
Toledo, Jackie  (REP)(STR)                         09/12/2018         1,000.00 CHE FLORIDA ACRE                             2916 APALACHEE PARKWAY                   TALLAHASSEE, FL 32301                    POLITICAL COMMITTEE                      
Toledo, Jackie  (REP)(STR)                         10/23/2017           500.00 CHE FLORIDA ACRE                             2916 APALACHEE PARKWAY                   TALLAHASSEE, FL 32301                    POLITICAL COMMITTEE                      
Toledo, Jackie  (REP)(STR)                         08/31/2021         1,000.00 CHE FLORIDA ACRE                             2916 APALACHEE PARKWAY                   TALLAHASSEE, FL 32301                    POLITICAL COMMITTEE                      
Toledo, Jackie  (REP)(STR)                         10/14/2020           500.00 CHE FLORIDA ARCHITECTS PAC                   104 EAST JEFFERSON STREET                TALLAHASSEE, FL 32301                    POLITICAL COMMITTEE                      
Toledo, Jackie  (REP)(STR)                         10/15/2016           500.00 CHE FLORIDA ASPHALT CONTRACTORS              1007 E. DESOTO PARK DRIVE # 201          TALLAHASSEE, FL 32301                    CONTRACTOR                               
Toledo, Jackie  (REP)(STR)                         10/19/2018           500.00 CHE FLORIDA ASSOCIATION OF HEALTH UNDERWRITE 8489 CABIN HILL RD.                      TALLAHASSEE, FL 32311                    POLITICAL COMMITTEE                      
Toledo, Jackie  (REP)(STR)                         05/23/2018            35.00 INK FLORIDA AUTOMOBILE DEALERS ASSOCIATION   400 N MERIDIAN STREET                    TALLAHASSEE, FL 32301                    BUSINESS ASSOCIATION MEAL                
Toledo, Jackie  (REP)(STR)                         03/14/2018         1,000.00 CHE FLORIDA BANKERS ASSOCIATION PAC          1001 THOMASVILLE ROAD, STE 201           TALLAHASSEE, FL 32303                    POLITICAL COMMITTEE                      
Toledo, Jackie  (REP)(STR)                         10/13/2016           500.00 CHE FLORIDA BANKERS ASSOCIATION PAC          P.O BOX 11117                            TALLAHASSEE, FL 32302                    PAC                                      
Toledo, Jackie  (REP)(STR)                         11/29/2021           500.00 CHE FLORIDA BANKERS ASSOCIATION PAC STATE    1001 THOMASVILLE ROAD, SUITE 201         TALLAHASSEE, FL 32302                    POLITICAL COMMITTEE                      
Toledo, Jackie  (REP)(STR)                         10/05/2018           500.00 CHE FLORIDA BANKERS ASSOCIATION POLITICAL AC 1001 THOMASVILLE ROAD, STE 201           TALLAHASSEE, FL 32302                    POLITICAL COMMITTEE                      
Toledo, Jackie  (REP)(STR)                         10/16/2020         1,000.00 CHE FLORIDA BANKERS ASSOCIATION POLITICAL AC 1001 THOMASVILLE ROAD STE 201            TALLAHASSEE, FL 32303                    POLITICAL COMMITTEE                      
Toledo, Jackie  (REP)(STR)                         01/13/2020           500.00 CHE FLORIDA BANKERS ASSOCIATION POLITICAL AC 1001 THOMASVILLE ROAD, SUITE 201         TALLAHASSEE, FL 32303                    POLITICAL COMMITTEE                      
Toledo, Jackie  (REP)(STR)                         10/17/2019           500.00 CHE FLORIDA BANKERS ASSOCIATION POLITICAL AC 1001 THOMASVILLE ROAD SUITE 201          TALLAHASSEE, FL 32303                    POLITICAL COMMITTEE                      
Toledo, Jackie  (REP)(STR)                         02/19/2016           500.00 CHE FLORIDA BANKERS ASSOCIATION POLITICAL AC PO BOX 11117---1001 THOMASVILLE ROAD, SU TALLAHASSEE, FL 32303                    ENGINEERS                                
Toledo, Jackie  (REP)(STR)                         02/26/2021           500.00 CHE FLORIDA BANKERS ASSOCIATION POLITICAL AC 1001 THOMASVILLE ROAD STE 201            TALLAHASSEE, FL 32302                    POLITICAL COMMITTEE                      
Toledo, Jackie  (REP)(STR)                         10/02/2018         1,000.00 CHE FLORIDA BEER WHOLESALERS GOOD GOVERNMENT 215 S MONROE ST, STE 340                 TALLAHASSEE, FL 32301                    POLITICAL COMMITTEE                      
Toledo, Jackie  (REP)(STR)                         09/04/2020         1,000.00 CHE FLORIDA BEER WHOLESALERS GOOD GOVERNMENT 215 SOUTH MONROE STREET STE 340          TALLAHASSEE, FL 32301                    POLITICAL COMMITTEE                      
Toledo, Jackie  (REP)(STR)                         02/17/2021         1,000.00 CHE FLORIDA BEER WHOLESALERS GOOD GOVERNMENT 215 SOUTH MONROE STREET STE 340          TALLAHASSEE, FL 32301                    POLITICAL COMMITTEE                      
Toledo, Jackie  (REP)(STR)                         09/04/2020         1,000.00 CHE FLORIDA BEER WHOLESALERS POLITICAL COMMI 215 SOUTH MONROE STREET STE 340          TALLAHASSEE, FL 32301                    POLITICAL COMMITTEE                      
Toledo, Jackie  (REP)(STR)                         10/02/2018         1,000.00 CHE FLORIDA BEER WHOLESALERS POLITICAL COMMI 215 S MONROE ST, STE 340                 TALLAHASSEE, FL 32301                    POLITICAL COMMITTEE                      
Toledo, Jackie  (REP)(STR)                         11/02/2016         1,000.00 CHE FLORIDA BIOMASS GROWERS ASS. INC.        1391 TIMBERLANE RD                       TALLAHASSEE, FL 32312                    AGRICULTURE                              
Toledo, Jackie  (REP)(STR)                         11/08/2017         1,000.00 CHE FLORIDA BLUE                             PO BOX 2210                              JACKSONVILLE, FL 32203                   HEALTHCARE                               
Toledo, Jackie  (REP)(STR)                         10/23/2016         1,000.00 CHE FLORIDA BLUE                             PO BOX 2210                              JACKSONVILLE, FL 32203                   MEDICAL                                  
Toledo, Jackie  (REP)(STR)                         11/01/2016           500.00 CHE FLORIDA CARPENTERS REGIONAL COUNCIL      295 W. 79TH PLACE                        HIALEAH, FL 33014                        PAC                                      
Toledo, Jackie  (REP)(STR)                         09/05/2018         1,000.00 CHE FLORIDA CHAMBER OF COMMERCE PAC          PO BOX 11309                             TALLAHASSEE, FL 32302                    POLITICAL COMMITTEE                      
Toledo, Jackie  (REP)(STR)                         02/06/2019         1,000.00 CHE FLORIDA CHAMBER OF COMMERCE PAC          PO BOX 11309                             TALLAHASSEE, FL 32302                    POLITICAL COMMITTEE                      
Toledo, Jackie  (REP)(STR)                         09/17/2020           500.00 CHE FLORIDA CHIROPRACTIC PHYSICIAN ASSOCIATI 5721 PADGETT CIRCLE                      ORLANDO, FL 32839                        TRADE ASSOCIATION                        
Toledo, Jackie  (REP)(STR)                         06/26/2020           500.00 CHE FLORIDA CHIROPRACTIC PHYSICIAN ASSOCIATI 5721 PADGETT CIRCLE                      ORLANDO, FL 32839                        HEALTHCARE ASSOCIATI                     
Toledo, Jackie  (REP)(STR)                         09/18/2020         1,000.00 CHE FLORIDA COALITION FOR SAFE COMMUNITIES   2055 NW DIAMOND CREEK WAY                JENSEN BEACH, FL 34957                   POLITICAL COMMITTEE                      
Toledo, Jackie  (REP)(STR)                         10/15/2018         1,000.00 CHE FLORIDA COALITION FOR SAFE COMMUNITIES   2055 NW DIAMOND CREEK WAY                JENSEN BEACH, FL 34957                   POLITICAL COMMITTEE                      
Toledo, Jackie  (REP)(STR)                         10/13/2020         1,000.00 CHE FLORIDA CONCRETE & PRODUCTS ASSOCIATION' 120 S MONROE STREET                      TALLAHASSEE, FL 32301                    POLITICAL COMMITTEE                      
Toledo, Jackie  (REP)(STR)                         09/28/2017         1,000.00 CHE FLORIDA CONCRETE AND PRODUCTS ASSOCIATIO 120 SOUTH MONROE ST                      TALLAHASSEE, FL 32301                    POLITICAL COMMITTEE                      
Toledo, Jackie  (REP)(STR)                         11/01/2018         1,000.00 CHE FLORIDA CONCRETE AND PRODUCTS ASSOCIATIO 120 SOUTH MONROE STREET                  TALLAHASSEE, FL 32301                    POLITICAL COMMITTEE                      
Toledo, Jackie  (REP)(STR)                         09/04/2020           500.00 CHE FLORIDA CONSERVATIVE ALLIANCE            2640-A MITCHAM DRIVE                     TALLAHASSEE, FL 32308                    POLITICAL COMMITTEE                      
Toledo, Jackie  (REP)(STR)                         05/29/2020         1,000.00 CHE FLORIDA CONSERVATIVE COMMITTEE           1103 HAYS STREET                         TALLAHASSEE, FL 32301                    POLITICAL COMMITTEE                      
Toledo, Jackie  (REP)(STR)                         08/09/2018         1,000.00 CHE FLORIDA COW PAC                          PO BOX 421929                            KISSIMMEE, FL 34742                      POLITICAL COMMITTEE                      
Toledo, Jackie  (REP)(STR)                         10/24/2016         1,000.00 CHE FLORIDA COW PAC                          P.O BOX 421929                           KISSIMMEE, FL 34742                      PAC                                      
Toledo, Jackie  (REP)(STR)                         03/06/2017         1,000.00 CHE FLORIDA CPA PAC INC                      PO BOX 5437                              TALLAHASSEE, FL 32314                    POLITICAL COMMITTEE                      
Toledo, Jackie  (REP)(STR)                         10/22/2016         1,000.00 CHE FLORIDA CPA PAC,INC. - CENTRAL           P.O BOX 5437                             TALLAHASSEE, FL 32314                    PAC                                      
Toledo, Jackie  (REP)(STR)                         10/11/2018         1,000.00 CHE FLORIDA CPA POLITICAL ACTION COMMITTEE,  PO BOX 5437                              TALLAHASSEE, FL 32314                    POLITICAL COMMITTEE                      
Toledo, Jackie  (REP)(STR)                         10/29/2021         1,000.00 CHE FLORIDA CPA POLITICAL ACTION COMMITTEE,  3800 ESPLANADE WAY SUITE 210             TALLAHASSEE, FL 32311                    POLITICAL COMMITTEE                      
Toledo, Jackie  (REP)(STR)                         07/23/2016         1,000.00 CHE FLORIDA CPA POLITICAL ACTION COMMITTEE,  521 MANDALAY AVE #902                    TALLAHASSEE, FL 32314                    CPA                                      
Toledo, Jackie  (REP)(STR)                         10/14/2020         1,000.00 CHE FLORIDA CPA POLITICAL ACTION COMMITTEE-C 3800 ESPLANADE WAY, SUITE 210            TALLAHASSEE, FL 32311                    POLITICAL COMMITTEE                      
Toledo, Jackie  (REP)(STR)                         02/21/2019         1,000.00 CHE FLORIDA CPA POLITICAL ACTION COMMITTEE-N 3800 ESPLANADE WAY, STE 210              TALLAHASSEE, FL 32311                    POLITICAL COMMITTEE                      
Toledo, Jackie  (REP)(STR)                         08/02/2018         1,000.00 CHE FLORIDA CPA POLITICAL ACTION COMMITTEE-N 3800 ESPLANADE WAY, STE 210              TALLAHASSEE, FL 32311                    POLITICAL COMMITTEE                      
Toledo, Jackie  (REP)(STR)                         10/25/2018         1,000.00 CHE FLORIDA CREDIT UNION POLITICAL ACTION CO 3692 COOLIDGE COURT                      TALLAHASSEE, FL 32311                    POLITICAL COMMITTEE                      
Toledo, Jackie  (REP)(STR)                         02/15/2019         1,000.00 CHE FLORIDA CREDIT UNION POLITICAL ACTION CO 3692 COOLIDGE COURT                      TALLAHASSEE, FL 32311                    POLITICAL COMMITTEE                      
Toledo, Jackie  (REP)(STR)                         10/27/2020         1,000.00 CHE FLORIDA CREDIT UNION POLITICAL ACTION CO 3692 COOLIDGE COURT                      TALLAHASSEE, FL 32311                    POLITICAL COMMITTEE                      
Toledo, Jackie  (REP)(STR)                         02/17/2021         1,000.00 CHE FLORIDA CREDIT UNION POLITICAL ACTION CO 3692 COOLIDGE COURT                      TALLAHASSEE, FL 32311                    POLITICAL COMMITTEE                      
Toledo, Jackie  (REP)(STR)                         03/06/2017         1,000.00 CHE FLORIDA CRYSTALS CORPORATION             ONE N. CLEMATIS ST, STE 100              WEST PALM BEACH, FL 33401                AGRICULTURE                              
Toledo, Jackie  (REP)(STR)                         10/22/2016         1,000.00 CHE FLORIDA CUPAC                            3692 COOLIDGE CT                         TALLAHASSEE, FL 32311                    PAC                                      
Toledo, Jackie  (REP)(STR)                         08/12/2016         1,000.00 CHE FLORIDA CUPAC                            3692 COOLIDGE CT                         TALLAHASSEE, FL 32311                    BANKING                                  
Toledo, Jackie  (REP)(STR)                         10/29/2018           500.00 CHE FLORIDA DENTAL ASSOCIATION POLITICAL ACT 545 JOHN KNOX ROAD, STE 200              TALLAHASSEE, FL 32303                    POLITICAL COMMITTEE                      
Toledo, Jackie  (REP)(STR)                         09/30/2020           500.00 CHE FLORIDA DENTAL ASSOCIATION POLITICAL ACT 545 JOHN KNOX ROAD, STE 200              TALLAHASSEE, FL 32303                    POLITICAL COMMITTEE                      
Toledo, Jackie  (REP)(STR)                         02/06/2019           500.00 CHE FLORIDA DENTAL ASSOCIATION POLITICAL ACT 1111 EAST TENNESSEE STREET               TALLAHASSEE, FL 32308                    POLITICAL COMMITTEE                      
Toledo, Jackie  (REP)(STR)                         07/07/2020           500.00 CHE FLORIDA DENTAL ASSOCIATION POLITICAL ACT 545 JOHN KNOX ROAD, STE 200              TALLAHASSEE, FL 32303                    POLITICAL COMMITTEE                      
Toledo, Jackie  (REP)(STR)                         02/26/2021           500.00 CHE FLORIDA DENTAL ASSOCIATION POLITICAL ACT 545 JOHN KNOX ROAD, STE 200              TALLAHASSEE, FL 32303                    POLITICAL COMMITTEE                      
Toledo, Jackie  (REP)(STR)                         10/24/2016         1,000.00 CHE FLORIDA EAST COAST INDUSTRIES            2855 LEJEUNE ROAD, FOURTH FLOOR          CORAL GABLES, FL 33134                   TRANSPORTATION                           
Toledo, Jackie  (REP)(STR)                         01/08/2018         1,000.00 CHE FLORIDA EAST COAST INDUSTRIES LLC        2855 LEJEUNE ROAD, 4TH FLOOR             CORAL GABLES, FL 33134                   REAL ESTATE DEVELOPM                     
Toledo, Jackie  (REP)(STR)                         09/27/2016         1,000.00 CHE FLORIDA ENGINEERS PAC                    P.O BOX 750                              TALLAHASSEE, FL 32302                    ENGINEER                                 
Toledo, Jackie  (REP)(STR)                         02/28/2019         1,000.00 CHE FLORIDA ENGINEERS POLITCAL ACTION COMMIT 125 S. GADSDEN STREET                    TALLAHASSEE, FL 32302                    POLITICAL COMMITTEE                      
Toledo, Jackie  (REP)(STR)                         10/08/2020           750.00 CHE FLORIDA ENGINEERS POLITICAL ACTION COMMI 125 S. GADSDEN STREET                    TALLAHASSEE, FL 32302                    POLITICAL COMMITTEE                      
Toledo, Jackie  (REP)(STR)                         10/11/2018           850.00 CHE FLORIDA ENGINEERS POLITICAL ACTION COMMI PO BOX 750                               TALLAHASSEE, FL 32302                    POLITICAL COMMITTEE                      
Toledo, Jackie  (REP)(STR)                         02/12/2016           500.00 CHE FLORIDA ENGINEERS POLITICAL ACTION COMMI PO BOX 750                               TALLAHASSEE, FL 32302                    ENGINEERS                                
Toledo, Jackie  (REP)(STR)                         08/09/2018         1,000.00 CHE FLORIDA FARM PAC                         PO BOX 147030                            GAINESVILLE, FL 32614                    POLITICAL COMMITTEE                      
Toledo, Jackie  (REP)(STR)                         07/10/2020         1,000.00 CHE FLORIDA FARM PAC                         PO BOX 147030                            GAINESVILLE, FL 32614                    POLITICAL COMMITTEE                      
Toledo, Jackie  (REP)(STR)                         08/21/2020         1,000.00 CHE FLORIDA FARMERS AND RANCHERS UNITED      1103 HAYS STREET                         TALLAHASSEE, FL 32301                    POLITICAL COMMITTEE                      
Toledo, Jackie  (REP)(STR)                         04/16/2020         1,000.00 CHE FLORIDA FARMERS AND RANCHERS UNITED      1103 HAYS STREET                         TALLAHASEE, FL 32301                     POLITICAL COMMITTEE                      
Toledo, Jackie  (REP)(STR)                         12/01/2021         1,000.00 CHE FLORIDA FINANCE PAC                      106 E COLLEGE AVENUE STE 1200            TALLAHASSEE, FL 32301                    POLITICAL COMMITTEE                      
Toledo, Jackie  (REP)(STR)                         05/29/2020         1,000.00 CHE FLORIDA FOUNDATION FOR LIBERTY           115 E PARK AVENUE, STE 1                 TALLAHASSEE, FL 32301                    POLITICAL COMMITTEE                      
Toledo, Jackie  (REP)(STR)                         08/17/2017         1,000.00 CHE FLORIDA FOUNDATION FOR LIBERTY           115 EAST PARK AVENUE, SUITE 1            TALLAHASSEE, FL 32301                    POLITICAL COMMITTEE                      
Toledo, Jackie  (REP)(STR)                         10/15/2016         1,000.00 CHE FLORIDA FRUIT & VEGETABLE ASSOCIATION    P.O BOX 32794                            MAITLAND, FL 32794                       PAC                                      
Toledo, Jackie  (REP)(STR)                         01/05/2018         1,000.00 CHE FLORIDA GULF COAST CHAPTER ASSOC. BUILDE 2008 N HIMES AVENUE                      TAMPA, FL 33607                          POLITICAL COMMITTEE                      
Toledo, Jackie  (REP)(STR)                         09/27/2019         1,000.00 CHE FLORIDA GULF COAST CHAPTER, ASSOCIATED B 2008 NORTH HIMES AVENUE                  TAMPA, FL 33607                          POLITICAL COMMITTEE                      
Toledo, Jackie  (REP)(STR)                         02/26/2021           500.00 CHE FLORIDA GULF COAST CHAPTER, ASSOCIATED B 2008 NORTH HIMES AVENUE                  TAMPA, FL 33607                          POLITICAL COMMITTEE                      
Toledo, Jackie  (REP)(STR)                         08/31/2021           500.00 CHE FLORIDA GULF COAST CHAPTER, ASSOCIATED B 2008 N HIMES AVENUE                      TAMPA, FL 33607                          POLITICAL COMMITTEE                      
Toledo, Jackie  (REP)(STR)                         10/26/2020         1,000.00 CHE FLORIDA HARBOR PILOTS ASSOCIATION INC.   PO BOX 38294                             TALLAHASSEE, FL 32315                    TRADE ASSOCIATION                        
Toledo, Jackie  (REP)(STR)                         09/06/2018         1,000.00 CHE FLORIDA HARBOR PILOTS ASSOCIATION INC.   PO BOX 38294                             TALLAHASSEE, FL 32315                    PILOTS ASSOCIATION                       
Toledo, Jackie  (REP)(STR)                         02/21/2017         1,000.00 CHE FLORIDA HARBOR PILOTS ASSOCIATION, INC.  PO BOX 38294                             TALLAHASSEE, FL 32315                    TRADE ASSOCIATION                        
Toledo, Jackie  (REP)(STR)                         10/08/2020         1,000.00 CHE FLORIDA HEALTH CARE PAC                  307 WEST PARK AVENUE                     TALLAHASSEE, FL 32301                    POLITICAL COMMITTEE                      
Toledo, Jackie  (REP)(STR)                         10/30/2019         1,000.00 CHE FLORIDA HEALTH CARE PAC                  307 WEST PARK AVENUE                     TALLAHASSEE, FL 32301                    POLITICAL COMMITTEE                      
Toledo, Jackie  (REP)(STR)                         11/01/2018         1,000.00 CHE FLORIDA HEALTHCARE POLITICAL ACTION COMM 307 WEST PARK AVENUE                     TALLAHASSEE, FL 32301                    POLITICAL COMMITTEE                      
Toledo, Jackie  (REP)(STR)                         08/21/2020         1,000.00 CHE FLORIDA HIV AIDS PAC                     115 EAST PARK AVENUE, STE 1              TALLAHASSEE, FL 32301                    POLITICAL COMMITTEE                      
Toledo, Jackie  (REP)(STR)                         08/28/2017           500.00 CHE FLORIDA HOME BUILDERS ASSOCIATION PAC    PO BOX 1259                              TALLAHASSEE, FL 32302                    POLITICAL COMMITTEE                      
Toledo, Jackie  (REP)(STR)                         10/02/2018           500.00 CHE FLORIDA HOME BUILDERS ASSOCIATION POLITI 2600 CENTENNIAL PLACE                    TALLAHASSEE, FL 32308                    POLITICAL COMMITTEE                      
Toledo, Jackie  (REP)(STR)                         05/11/2018         1,000.00 CHE FLORIDA HOME BUILDERS PAC                2600 CENTENNIAL PLACE                    TALLAHASSEE, FL 32308                    POLITICAL COMMITTEE                      
Toledo, Jackie  (REP)(STR)                         01/15/2019          -500.00 REF FLORIDA HOME BUILDERS PAC                2600 CENTENNIAL PLACE                    TALLAHASSEE, FL 32309                    POLITICAL COMMITTEE                      
Toledo, Jackie  (REP)(STR)                         06/12/2020           500.00 CHE FLORIDA HOME BUILDERS PAC                2600 CENTENNIAL PLACE                    TALLAHASSEE, FL 32309                    POLITICAL COMMITTEE                      
Toledo, Jackie  (REP)(STR)                         07/31/2019           500.00 CHE FLORIDA HOME BUILDERS PAC                2600 CENTENNIAL PLACE                    TALLAHASSEE, FL 32309                    POLITICAL COMMITTEE                      
Toledo, Jackie  (REP)(STR)                         09/04/2020           500.00 CHE FLORIDA HOME BUILDERS PAC                2600 CENTENNIAL PLACE                    TALLAHASSEE, FL 32309                    POLITICAL COMMITTEE                      
Toledo, Jackie  (REP)(STR)                         10/28/2020           500.00 CHE FLORIDA HOME BUILDERS PAC                2600 CENTENNIAL PLACE                    TALLAHASSEE, FL 32309                    POLITICAL COMMITTEE                      
Toledo, Jackie  (REP)(STR)                         02/17/2021           500.00 CHE FLORIDA HOME BUILDERS PAC                2600 CENTENNIAL PLACE                    TALLAHASSEE, FL 32308                    POLITICAL COMMITTEE                      
Toledo, Jackie  (REP)(STR)                         01/10/2022           200.00 CHE FLORIDA HOME HEALTH EQUIPMENT & SUPPLIES 4700 LB MCLEOD RD STE 5                  ORLANDO, FL 32811                        HEALTHCARE SERVICES                      
Toledo, Jackie  (REP)(STR)                         10/14/2016         1,000.00 CHE FLORIDA HOMEBUILDERS ASSOCIATION PAC     P.O BOX 1259                             TAMPA, FL 32302                          PAC                                      
Toledo, Jackie  (REP)(STR)                         01/10/2022         1,000.00 CHE FLORIDA HOSPITAL ASSOCIATION PC          306 E COLLEGE AVENUE                     TALLAHASSEE, FL 32301                    POLITICAL COMMITTEE                      
Toledo, Jackie  (REP)(STR)                         05/12/2021            87.64 INK FLORIDA HOUSE REPUBLICAN CAMPAIGN COMMIT 1103 HAYS STREET                         TALLAHASSEE, FL 32301                    PARTY COMMITTEE      PHOTOGRAPHY SERVICES
Toledo, Jackie  (REP)(STR)                         11/29/2021           408.80 INK FLORIDA HOUSE REPUBLICAN CAMPAIGN COMMIT 1103 HAYS STREET                         TALLAHASSEE, FL 32301                    PARTY COMMITTEE      FOOD AND BEVERAGE   
Toledo, Jackie  (REP)(STR)                         07/21/2020         1,000.00 CHE FLORIDA INDENDENT GLASS ASSOC INC.       5025 LEMON STREET STE 200                TAMPA, FL 33609                          TRADE ASSOCIATION                        
Toledo, Jackie  (REP)(STR)                         04/13/2018         1,000.00 CHE FLORIDA INDEPENDENT AUTOMOBILE DEALERS P 1840 FIDDLER COURT                       TALLAHASSEE, FL 32308                    POLITICAL COMMITTEE                      
Toledo, Jackie  (REP)(STR)                         09/27/2019         1,000.00 CHE FLORIDA INDEPENDENT CONCRETE & ASSOCIATE PO BOX 953905                            LAKE MARY, FL 32795                      POLITICAL COMMITTEE                      
Toledo, Jackie  (REP)(STR)                         08/17/2017         1,000.00 CHE FLORIDA INDEPENDENT CONCRETE AND ASSOCIA PO BOX 953905                            LAKE MARY, FL 32746                      POLITICAL COMMITTEE                      
Toledo, Jackie  (REP)(STR)                         01/06/2020         1,000.00 CHE FLORIDA INDEPENDENT PHARMACISTS ALLIANCE 1002 ARISTA BLVD                         VALRICO, FL 33594                        ASSOCIATION                              
Toledo, Jackie  (REP)(STR)                         10/01/2020         1,000.00 CHE FLORIDA INSURANCE COUNCIL (FIC) POLITICA 150 SOUTH MONROE ST, STE 206             TALLAHASSEE, FL 32301                    POLITICAL COMMITTEE                      
Toledo, Jackie  (REP)(STR)                         10/30/2018         1,000.00 CHE FLORIDA INSURANCE COUNCIL POLITICAL COMM PO BOX 749                               TALLAHASSEE, FL 32302                    POLITICAL COMMITTEE                      
Toledo, Jackie  (REP)(STR)                         08/17/2018         1,000.00 CHE FLORIDA INTERNET & TELEVISION ASSOCIATIO 246 EAST 6TH AVENUE                      TALLAHASSEE, FL 32303                    TRADE ASSOCIATION                        
Toledo, Jackie  (REP)(STR)                         10/26/2020           500.00 CHE FLORIDA INTERNET & TELEVISION ASSOCIATIO 246 EAST 6TH AVE STE 100                 TALLAHASSEE, FL 32303                    TELECOMMUNICATIONS                       
Toledo, Jackie  (REP)(STR)                         12/17/2019           500.00 CHE FLORIDA INTERNET & TELEVISION ASSOCIATIO 246 EAST 6TH AVE STE 100                 TALLAHASSEE, FL 32303                    TELECOMMUNICATIONS                       
Toledo, Jackie  (REP)(STR)                         03/04/2019           500.00 CHE FLORIDA INTERNET & TELEVISION ASSOCIATIO 246 EAST 6TH AVENUE, STE 100             TALLAHASSEE, FL 32303                    TELECOMMUNICATIONS                       
Toledo, Jackie  (REP)(STR)                         02/17/2021         1,000.00 CHE FLORIDA INTERNET & TELEVISION ASSOCIATIO 246 EAST 6TH AVE STE 100                 TALLAHASSEE, FL 32303                    TELECOMMUNICATIONS                       
Toledo, Jackie  (REP)(STR)                         02/06/2019         1,000.00 CHE FLORIDA JUSTICE PAC                      218 SOUTH MONROE STREET                  TALLAHASSEE, FL 32301                    POLITICAL COMMITTEE                      
Toledo, Jackie  (REP)(STR)                         09/30/2020         1,000.00 CHE FLORIDA JUSTICE PAC                      218 SOUTH MONROE STREET                  TALLAHASSEE, FL 32301                    POLITICAL COMMITTEE                      
Toledo, Jackie  (REP)(STR)                         02/17/2021         1,000.00 CHE FLORIDA JUSTICE PAC                      218 SOUTH MONROE STREET                  TALLAHASSEE, FL 32301                    POLITICAL COMMITTEE                      
Toledo, Jackie  (REP)(STR)                         03/06/2017         1,000.00 CHE FLORIDA JUSTICE PC                       218 SOUTH MONROE STREET                  TALLAHASSEE, FL 32301                    POLITICAL COMMITTEE                      
Toledo, Jackie  (REP)(STR)                         10/24/2018         1,000.00 CHE FLORIDA JUSTICE PC                       218 SOUTH MONROE STREET                  TALLAHASSEE, FL 32301                    POLITICAL COMMITTEE                      
Toledo, Jackie  (REP)(STR)                         09/20/2016         1,000.00 CHE FLORIDA LEADERSHIP COMMITTEE             610 S. BOULEVARD                         TAMPA, FL 33606                          GOVERNMENT RELATIONS                     
Toledo, Jackie  (REP)(STR)                         08/17/2017         1,000.00 CHE FLORIDA MANUFACTURED HOUSING ASSOCIATION 1284 TIMBERLANE ROAD                     TALLAHASSEE, FL 32312                    POLITICAL COMMITTEE                      
Toledo, Jackie  (REP)(STR)                         10/27/2021         1,000.00 CHE FLORIDA MANUFACTURED HOUSING ASSOCIATION 1284 TIMBERLANE ROAD                     TALLAHASSEE, FL 32312                    POLITICAL COMMITTEE                      
Toledo, Jackie  (REP)(STR)                         09/09/2020         1,000.00 CHE FLORIDA MANUFACTURED HOUSING ASSOCIATION 1284 TIMBERLANE ROAD                     TALLAHASSEE, FL 32312                    POLITICAL COMMITTEE                      
Toledo, Jackie  (REP)(STR)                         08/20/2016         1,000.00 CHE FLORIDA MEDICAL ASSOCIATION              PO BOX 10269                             TALLAHASSEE, FL 32302                    MEDICAL                                  
Toledo, Jackie  (REP)(STR)                         03/06/2017         1,000.00 CHE FLORIDA MEDICAL ASSOCIATION PAC          PO BOX 10269                             TALLAHASSEE, FL 32302                    POLITICAL COMMITTEE                      
Toledo, Jackie  (REP)(STR)                         09/30/2016         1,000.00 CHE FLORIDA MEDICAL ASSOCIATION PAC          PO BOX 10269                             TAMPA, FL 32303                          HEALTH CARE                              
Toledo, Jackie  (REP)(STR)                         10/14/2020         1,000.00 CHE FLORIDA MEDICAL ASSOCIATION POLITICAL AC 1430 PIEDMONT DRIVE EAST                 TALLAHASSEE, FL 32308                    POLITICAL COMMITTEE                      
Toledo, Jackie  (REP)(STR)                         02/17/2021         1,000.00 CHE FLORIDA MEDICAL ASSOCIATION POLITICAL AC 5319 HARBORSIDE DRIVE                    TOWN 'N' COUNTRY, FL 32308               POLITICAL COMMITTEE                      
Toledo, Jackie  (REP)(STR)                         08/10/2020         1,000.00 CHE FLORIDA NATURAL GAS POLITICAL ACTION COM PO BOX 11026                             TALLAHASSEE, FL 32302                    POLITICAL COMMITTEE                      
Toledo, Jackie  (REP)(STR)                         11/01/2018           500.00 CHE FLORIDA NATURAL GAS POLITICAL ACTION COM PO BOX 11026                             TALLAHASSEE, FL 32302                    POLITICAL COMMITTEE                      
Toledo, Jackie  (REP)(STR)                         10/15/2016         1,000.00 CHE FLORIDA NURSE PRACTITIONER               P.O BOX 25422                            TAMPA, FL 33622                          PAC                                      
Toledo, Jackie  (REP)(STR)                         11/30/2021           500.00 CHE FLORIDA NURSES ASSOCIATION               PO BOX 536985                            ORLANDO, FL 32853                        TRADE ASSOCIATION                        
Toledo, Jackie  (REP)(STR)                         10/04/2018         1,000.00 CHE FLORIDA OBGYN PAC                        8489 CABIN HILL ROAD                     TALLAHASSEE, FL 32311                    POLITICAL COMMITTEE                      
Toledo, Jackie  (REP)(STR)                         06/22/2018         1,000.00 CHE FLORIDA OBGYN PAC                        8489 CABIN HILL ROAD                     TALLAHASSEE, FL 32311                    POLITICAL COMMITTEE                      
Toledo, Jackie  (REP)(STR)                         03/04/2019         1,000.00 CHE FLORIDA OBGYN PAC                        1103 HAYS STREET                         TALLAHASSEE, FL 32301                    POLITICAL COMMITTEE                      
Toledo, Jackie  (REP)(STR)                         08/09/2018         1,000.00 CHE FLORIDA OPERATORS ASSOCIATION            119 S MONROE STREET, STE 200             TALLAHASSEE, FL 32301                    POLITICAL COMMITTEE                      
Toledo, Jackie  (REP)(STR)                         09/24/2020         1,000.00 CHE FLORIDA ORTHOPAEDIC POLITICAL ACTION COM 319 SOUTH GLEN ARVEN AVENUE              TEMPLE TERRACE, FL 33617                 POLITICAL COMMITTEE                      
Toledo, Jackie  (REP)(STR)                         07/06/2018         1,000.00 CHE FLORIDA ORTHOPAEDIC RISK PURCHASING GROU 1215 E. ROBINSON STREET                  ORLANDO, FL 32801                        HEALTHCARE                               
Toledo, Jackie  (REP)(STR)                         10/01/2020           500.00 CHE FLORIDA OSTEOPATHIC MEDICAL ASSOCIATION  2544 BLAIRSTONE PINES DRIVE              TALLAHASSEE, FL 32301                    POLITICAL COMMITTEE                      
Toledo, Jackie  (REP)(STR)                         02/06/2019           500.00 CHE FLORIDA OSTEOPATHIC MEDICAL ASSOCIATION  2544 BLAIRSTONE PINES DRIVE              TALLAHASSEE, FL 32301                    POLITICAL COMMITTEE                      
Toledo, Jackie  (REP)(STR)                         10/17/2019           500.00 CHE FLORIDA OSTEOPATHIC MEDICAL ASSOCIATION  2544 BLAIRSTONE PINES DRIVE              TALLAHASSEE, FL 32301                    POLITICAL COMMITTEE                      
Toledo, Jackie  (REP)(STR)                         07/25/2018           500.00 CHE FLORIDA OSTEOPATHIC MEDICAL ASSOCIATION  2544 BLAIRSTONE PINES DRIVE              TALLAHASSEE, FL 32301                    POLITICAL COMMITTEE                      
Toledo, Jackie  (REP)(STR)                         10/22/2016         1,000.00 CHE FLORIDA PHARMACIST POLITICAL COMM        610 N. ADAMS ST                          TALLAHASSEE, FL 32301                    PAC                                      
Toledo, Jackie  (REP)(STR)                         08/22/2016         1,000.00 CHE FLORIDA PHARMACIST POLITICAL COMM        610 NORTH ADAMS STREET                   TALLAHASSEE, FL 32301                    PHARMACIST                               
Toledo, Jackie  (REP)(STR)                         11/01/2018         1,000.00 CHE FLORIDA PHARMACIST POLITICAL COMMITTEE   610 NORTH ADAMS STREET                   TALLAHASSEE, FL 32301                    POLITICAL COMMITTEE                      
Toledo, Jackie  (REP)(STR)                         03/04/2019         1,000.00 CHE FLORIDA PHARMACIST POLITICAL COMMITTEE   610 NORTH ADAMS STREET                   TALLAHASSEE, FL 32301                    POLITICAL COMMITTEE                      
Toledo, Jackie  (REP)(STR)                         09/18/2020         1,000.00 CHE FLORIDA PHARMACIST POLITICAL COMMITTEE   610 NORTH ADAMS STREET                   TALLAHASSEE, FL 32301                    POLITICAL COMMITTEE                      
Toledo, Jackie  (REP)(STR)                         02/26/2021         1,000.00 CHE FLORIDA PHARMACIST POLITICAL COMMITTEE   610 NORTH ADAMS STREET                   TALLAHASSEE, FL 32301                    POLITICAL COMMITTEE                      
Toledo, Jackie  (REP)(STR)                         12/17/2019           500.00 CHE FLORIDA PHOSPHATE POLITICAL COMMITTEE, I PO BOX 1384                              MULBERRY, FL 33860                       POLITICAL COMMITTEE                      
Toledo, Jackie  (REP)(STR)                         01/08/2018           500.00 CHE FLORIDA PHOSPHATE POLITICAL COMMITTEE, I PO BOX 1384                              MULBERRY, FL 33860                       POLITICAL COMMITTEE                      
Toledo, Jackie  (REP)(STR)                         10/11/2018           500.00 CHE FLORIDA PHOSPHATE POLITICAL COMMITTEE, I PO BOX 1384                              MULBERRY, FL 33860                       POLITICAL COMMITTEE                      
Toledo, Jackie  (REP)(STR)                         02/17/2021         1,000.00 CHE FLORIDA PHYSICAL THERAPY ASSO. PAC       800 NORTH CALHOUN STREET SUITE 1-A       TALLAHASSEE, FL 32303                    POLITICAL COMMITTEE                      
Toledo, Jackie  (REP)(STR)                         09/28/2017           500.00 CHE FLORIDA PODIATRY PC                      6600 34TH AVE N                          ST PETERSBURG, FL 33710                  POLITICAL COMMITTEE                      
Toledo, Jackie  (REP)(STR)                         07/05/2018           500.00 CHE FLORIDA PODIATRY POLITICAL COMMITTEE (FL 6707 38TH AVENUE NORTH                   ST. PETERSBURG, FL 33710                 PAC                                      
Toledo, Jackie  (REP)(STR)                         07/31/2020           500.00 CHE FLORIDA PODIATRY POLITICAL COMMITTEE (FL 6707 38TH AVENUE NORTH                   ST PETERSBURG, FL 33710                  POLITICAL COMMITTEE                      
Toledo, Jackie  (REP)(STR)                         08/30/2019           500.00 CHE FLORIDA PODIATRY POLITICAL COMMITTEE (FL 6707 38TH AVENUE NORTH                   ST PETERSBURG, FL 33710                  POLITICAL COMMITTEE                      
Toledo, Jackie  (REP)(STR)                         10/13/2020           500.00 CHE FLORIDA PODIATRY POLITICAL COMMITTEE (FL 6707 38TH AVENUE NORTH                   ST PETERSBURG, FL 33710                  POLITICAL COMMITTEE                      
Toledo, Jackie  (REP)(STR)                         11/29/2021           500.00 CHE FLORIDA PODIATRY POLITICAL COMMITTEE (FL 6707 38TH AVENUE N                       ST PETERSBURG, FL 33710                  POLITICAL COMMITTEE                      
Toledo, Jackie  (REP)(STR)                         03/01/2021         1,000.00 CHE FLORIDA POLICE BENEVOLENT ASSOCIATION IN 300 EAST BREVARD STREET                  TALLAHASSEE, FL 32301                    POLITICAL COMMITTEE                      
Toledo, Jackie  (REP)(STR)                         10/17/2019         1,000.00 CHE FLORIDA POLICE BENEVOLENT ASSOCIATION IN 300 EAST BREVARD STREET                  TALLAHASSEE, FL 32301                    POLITICAL COMMITTEE                      
Toledo, Jackie  (REP)(STR)                         03/01/2021         1,000.00 CHE FLORIDA POLICE BENEVOLENT ASSOCIATION IN 300 EAST BREVARD STREET                  TALLAHASSEE, FL 32301                    POLITICAL COMMITTEE                      
Toledo, Jackie  (REP)(STR)                         09/18/2020           150.00 CHE FLORIDA POLITICAL ACTION FOR CANDIDATE E 1103 HAYS STREET                         TALLAHASSEE, FL 32301                    POLITICAL COMMITTEE                      
Toledo, Jackie  (REP)(STR)                         02/26/2021         1,000.00 CHE FLORIDA PROFESSIONAL EMPLOYER ORGANIZATI 311 EAST PARK AVENUE                     TALLAHASSEE, FL 32301                    POLITICAL COMMITTEE                      
Toledo, Jackie  (REP)(STR)                         02/26/2021           500.00 CHE FLORIDA RECYCLERS ASSOCIATION, INC. PC   108 SEABOARD DRIVE                       PALATKA, FL 32177                        POLITICAL COMMITTEE                      
Toledo, Jackie  (REP)(STR)                         01/13/2020           500.00 CHE FLORIDA RECYCLYERS ASSOCIATION INC.PC    PO BOX 1585                              LAKELAND, FL 33802                       POLITICAL COMMITTEE                      
Toledo, Jackie  (REP)(STR)                         10/31/2019         1,000.00 CHE FLORIDA RENTAL DEALERS ASSOCIATION POLIT 119 SOUTH MONROE STREET                  TALLAHASSEE, FL 32301                    POLITICAL COMMITTEE                      
Toledo, Jackie  (REP)(STR)                         08/17/2017         1,000.00 CHE FLORIDA RESTAURANT & LODGING ASSOC PAC,  PO BOX 1779                              TALLAHASSEE, FL 32302                    POLITICAL COMMITTEE                      
Toledo, Jackie  (REP)(STR)                         10/10/2016         1,000.00 CHE FLORIDA RESTAURANT & LODGING ASSOCIATION P.O BOX 1779                             TALLAHASSEE, FL 32302                    PAC                                      
Toledo, Jackie  (REP)(STR)                         08/28/2020         1,000.00 CHE FLORIDA RHEUMATOLOGY PAC                 4909 LANNIE ROAD, SUITE B                JACKSONVILLE, FL 32218                   POLITICAL COMMITTEE                      
Toledo, Jackie  (REP)(STR)                         10/29/2021         1,000.00 CHE FLORIDA RHEUMATOLOGY PAC                 1103 HAYS STREET                         TALLAHASSEE, FL 32301                    POLITICAL COMMITTEE                      
Toledo, Jackie  (REP)(STR)                         07/07/2020           500.00 CHE FLORIDA ROOFING SHEET METAL & A/C CONTRA PO BOX 4850                              WINTER PARK, FL 32793                    POLITICAL COMMITTEE                      
Toledo, Jackie  (REP)(STR)                         09/06/2016         1,000.00 CHE FLORIDA ROUNDTABLE 2640 A MITCHUM DRIVE  2640 A MITCHUM DRIVE                     TALLAHASSEE, FL 32308                    PROMOTING GOOD GOVER                     
Toledo, Jackie  (REP)(STR)                         09/20/2016           500.00 CHE FLORIDA SOCIETY OF INTERVENTIONAL PAIN P 1430 PIEDMONT DRIVE EAST                 TALLAHASSEE, FL 32308                    PAC                                      
Toledo, Jackie  (REP)(STR)                         08/04/2016         1,000.00 CHE FLORIDA SOCIETY OF INTERVENTIONAL PAIN P 1430 PIEDMONT DRIVE EAST                 TALLAHASSEE, FL 32308                    PHYSICIANS                               
Toledo, Jackie  (REP)(STR)                         10/05/2016         1,000.00 CHE FLORIDA SPEAKS                           6800 GULFPORT BLVD S. STE 201 BOX 331    SOUTH PASEDENA, FL 33707                 GOVERNMENT RELATIONS                     
Toledo, Jackie  (REP)(STR)                         07/17/2020         1,000.00 CHE FLORIDA STRUCTURAL ENGINEERS             110 HARRISON POINT COURT                 MOORESVILLE, NC 28117                    ENGINEERING FIRM                         
Toledo, Jackie  (REP)(STR)                         07/30/2021         1,000.00 CHE FLORIDA SURVEYING AND MAPPING PAC        1689 A MAHAN CENTER BLVD                 TALLAHASSEE, FL 32308                    POLITICAL COMMITTEE                      
Toledo, Jackie  (REP)(STR)                         10/28/2021         1,000.00 CHE FLORIDA SWIMMING POOL ASSOCIATION - TAMP 2555 PORTER LAKE DRIVE SUITE 106         SARASOTA, FL 34240                       TRADE ASSOCIATION                        
Toledo, Jackie  (REP)(STR)                         05/31/2020         1,000.00 CHE FLORIDA TAXPAYERS DEFENSE                115 EAST PARK AVE, STE 1                 TALLAHASSEE, FL 32301                    POLITICAL COMMITTEE                      
Toledo, Jackie  (REP)(STR)                         10/13/2020           330.50 INK FLORIDA TRANSPORTATION BUILDERS' ASSOCIA 1007 E DESOTO PARK DRIVE                 TALLAHASSEE, FL 32301                    TRADE ASSOCIATION    DINNER              
Toledo, Jackie  (REP)(STR)                         03/31/2016           500.00 CHE FLORIDA WELLNESS AND REHAB PA            4104 LINEBAUGH AVE                       TAMPA, FL 33624                          FAMILY MEDICINE                          
Toledo, Jackie  (REP)(STR)                         07/23/2016         1,000.00 CHE FLORIDA WORKERS' ADVOCATES PAC           P.O BOX 1734                             TALLAHASSEE, FL 32302                    WORKERS ADVOCATES                        
Toledo, Jackie  (REP)(STR)                         10/23/2016         1,000.00 CHE FLORIDA'S RIGHT TO KNOW PC INC.          1 SE 3RD AVE STE 900                     MIAMI, FL 33131                          PAC                                      
Toledo, Jackie  (REP)(STR)                         11/14/2017           500.00 CHE FLORIDA'S RIGHT TO KNOW POLITICAL COMMIT 1 SE 3RD AVE STE 1750                    MIAMI, FL 33131                          POLITICAL COMMITTEE                      
Toledo, Jackie  (REP)(STR)                         10/04/2018           500.00 CHE FLORIDA'S RIGHT TO KNOW POLITICAL COMMIT 1 SE 3RD AVENUE, STE 1750                MIAMI, FL 33131                          POLITICAL COMMITTEE                      
Toledo, Jackie  (REP)(STR)                         02/17/2021         1,000.00 CHE FLORIDA'S VOICE FOR EARLY LEARNING       311 EAST PARK AVENUE                     TALLAHASSEE, FL 32301                    POLITICAL COMMITTEE                      
Toledo, Jackie  (REP)(STR)                         05/29/2018         1,000.00 CHE FLORIDIANS FOR CONSERVATIVE VALUES       8489 CABIN HILL ROAD                     TALLAHASSEE, FL 32311                    POLITICAL COMMITTEE                      
Toledo, Jackie  (REP)(STR)                         10/22/2018         1,000.00 CHE FLORIDIANS FOR CONSERVATIVE VALUES       8489 CABIN HILL ROAD                     TALLAHASSEE, FL 32311                    POLITICAL COMMITTEE                      
Toledo, Jackie  (REP)(STR)                         03/31/2020         1,000.00 CHE FLORIDIANS FOR CONSERVATIVE VALUES       1103 HAYS STREET                         TALLAHASSEE, FL 32301                    POLITICAL COMMITTEE                      
Toledo, Jackie  (REP)(STR)                         09/14/2018         1,000.00 CHE FLORIDIANS FOR ECONOMIC FREEDOM          2055 NW DIAMOND CREEK WAY                JENSEN BEACH, FL 34957                   POLITICAL COMMITTEE                      
Toledo, Jackie  (REP)(STR)                         04/05/2018         1,000.00 CHE FLORIDIANS FOR ECONOMIC FREEDOM          2055 NW DIAMOND CREEK WAY                JENSEN BEACH, FL 34957                   POLITICAL COMMITTEE                      
Toledo, Jackie  (REP)(STR)                         09/03/2016         1,000.00 CHE FLORIDIANS FOR ECONOMIC FREEDOM          2055 NW DIAMOND CREEK WAY                JENSEN BEACH, FL 34957                   PROMOTING GOOD GOVER                     
Toledo, Jackie  (REP)(STR)                         08/31/2020         1,000.00 CHE FLORIDIANS FOR LIBERTY AND INNOVATION    115 EAST PARK AVENUE, STE 1              TALLAHASSEE, FL 32301                    POLITICAL COMMITTEE                      
Toledo, Jackie  (REP)(STR)                         10/14/2016         1,000.00 CHE FLORIDIANS FOR LIBERTY AND INNOVATION    115 EAST PARK AVE, SUITE 1               TALLAHASSEE, FL 32301                    BETTER GOVERNMENT                        
Toledo, Jackie  (REP)(STR)                         11/01/2018         1,000.00 CHE FLORIDIANS FOR QUALITY HEALTHCARE        PO BOX 1459                              TALLAHASSEE, FL 32302                    POLITICAL COMMITTEE                      
Toledo, Jackie  (REP)(STR)                         08/02/2018           500.00 CHE FLORIDIANS FOR RESPONSIBLE GOVERNMENT    1729 LA MADERIA DR SW                    PALM BAY, FL 32908                       POLITICAL COMMITTEE                      
Toledo, Jackie  (REP)(STR)                         08/02/2016         1,000.00 CHE FLORIDIANS FOR STRONG LEADERSHIP POLITIC 610 SOUTH BOULEVARD                      TAMPA, FL 33606                          COMMUNITY INVOLVEMEN                     
Toledo, Jackie  (REP)(STR)                         10/19/2018           300.00 CHE FLOTO NANCY                              6019 BEACON SHORES STREET                TAMPA, FL 33616                          RETIRED                                  
Toledo, Jackie  (REP)(STR)                         08/13/2020           500.00 CHE FLOTO NANCY, C                           6019 BEACON SHORES STREET                TAMPA, FL 33616                          RETIRED                                  
Toledo, Jackie  (REP)(STR)                         10/14/2020         1,000.00 CHE FMA SERVICES, INC.                       PO BOX 10269                             TALLAHASSEE, FL 32302                    HEALTHCARE                               
Toledo, Jackie  (REP)(STR)                         06/22/2018         1,000.00 CHE FOCUS                                    8489 CABIN HILL ROAD                     TALLAHASSEE, FL 32311                    POLITICAL COMMITTEE                      
Toledo, Jackie  (REP)(STR)                         07/18/2016           500.00 CHE FOCUS                                    6816 SOUTHPOINT PKWY, SUITE 1000         JACKSONVILLE, FL 32216                   MEDICAL                                  
Toledo, Jackie  (REP)(STR)                         06/22/2018         1,000.00 CHE FOCUS EYEMD                              8489 CABIN HILL ROAD                     TALLAHASSEE, FL 32311                    POLITICAL COMMITTEE                      
Toledo, Jackie  (REP)(STR)                         03/04/2019         1,000.00 CHE FOCUS EYEMD                              1103 HAYS STREET                         TALLAHASSEE, FL 32301                    POLITICAL COMMITTEE                      
Toledo, Jackie  (REP)(STR)                         07/18/2016           500.00 CHE FOCUS EYEMD                              6816 SOUTHPOINT PKWY, SUITE 1000         JACKSONVILLE, FL                         MEDICAL                                  
Toledo, Jackie  (REP)(STR)                         09/23/2016         1,000.00 CHE FOCUS EYEMD                              6816 SOUTHPOINT PKWY, SUITE 1000         JACKSONVILLE, FL 32216                   HEALTH CARE                              
Toledo, Jackie  (REP)(STR)                         09/28/2016           500.00 CHE FOMA PAC                                 2544 BLAIRSTONE PINES DRIVE              TALLAHASSEE, FL 32301                    HEALTH CARE                              
Toledo, Jackie  (REP)(STR)                         12/29/2017           500.00 CHE FORM 10 GROUP, INC.                      6304 BENJAMIN ROAD, STE 514              TAMPA, FL 33634                          GOVT SERVICES                            
Toledo, Jackie  (REP)(STR)                         10/31/2019         1,000.00 CHE FORT BROOKE MERCHANT PARTNERS            4320 W KENNEDY BLVD                      TAMPA, FL 33609                          MERCHANT BANKING FIR                     
Toledo, Jackie  (REP)(STR)                         09/22/2020           500.00 CHE FOSTER SHAWN                             5957 RIVIERA LANE                        NEW PORT RICHEY, FL 34655                GOVERNMENT CONSULTIN                     
Toledo, Jackie  (REP)(STR)                         03/30/2016         1,000.00 CHE FOUNDATION FOR OUR CHILDREN'S FUTURE     235 EAST VIRGINIA STREET                 TALLAHASSEE, FL 32301                    FOUNDATION                               
Toledo, Jackie  (REP)(STR)                         12/13/2017         1,000.00 CHE FOURAKER BRADLEY                         4905 WEST BAY WAY PLACE                  TAMPA, FL 33629                          PHYSICIAN                                
Toledo, Jackie  (REP)(STR)                         02/27/2019         1,000.00 CHE FOURAKER BRADLEY                         4905 WEST BAY WAY PLACE                  TAMPA, FL 33629                          PHYSICIAN                                
Toledo, Jackie  (REP)(STR)                         10/13/2020            50.00 CAS FOWLER BRANDI                            10098 OAKS LANE                          SEMINOLE, FL 33772                                                                
Toledo, Jackie  (REP)(STR)                         10/14/2020         1,000.00 CHE FPF FIRE PC                              343 W MADISON STREET                     TALLAHASSEE, FL 32301                    POLITICAL COMMITTEE                      
Toledo, Jackie  (REP)(STR)                         10/17/2019         1,000.00 CHE FPF FIRE PC                              343 W MADISON STREET                     TALLAHASSEE, FL 32301                    POLITICAL COMMITTEE                      
Toledo, Jackie  (REP)(STR)                         09/28/2021         1,000.00 CHE FPF FIRE PC                              343 W MADISON STREET                     TALLAHASSEE, FL 32301                    POLITICAL COMMITTEE                      
Toledo, Jackie  (REP)(STR)                         10/29/2020           500.00 CHE FRANK CHARLES MIRANDA PA                 3226 W CYPRESS STREET                    TAMPA, FL 33607                          LAW FIRM                                 
Toledo, Jackie  (REP)(STR)                         08/25/2016            40.00 CAS FRANKLIN JEFFREY                         6822 EDEN LN TAMPA, FL 33634             TAMPA, FL 33634                                                                   
Toledo, Jackie  (REP)(STR)                         07/22/2016            75.00 CHE FRAZIER KIMBERLY&GEORGE                  7515 DUNBRIDGE DRIVE                     ODESSA, FL 33556                         TEACHER                                  
Toledo, Jackie  (REP)(STR)                         10/01/2020         1,000.00 CHE FREE MARKETS FOR FLORIDA                 PO BOX 3                                 ESTERO, FL 33929                         POLITICAL COMMITTEE                      
Toledo, Jackie  (REP)(STR)                         10/16/2021            50.00 CHE FRENCH JORDAN                            2404 STIRRUP DRIVE                       ROUND ROCK, TX 78681                     MEDIA                                    
Toledo, Jackie  (REP)(STR)                         04/28/2016         1,000.00 CHE FREYRE H JASON                           4929 NORTH RIVERSHORE DRIVE              TAMPA, FL 33603                          TRUCKING                                 
Toledo, Jackie  (REP)(STR)                         09/14/2016         1,000.00 CHE FREYRE JASON                             4929 NORTH RIVERSHORE DR                 TAMPA, FL 33603                          ENTREPRENEUR                             
Toledo, Jackie  (REP)(STR)                         06/15/2018         1,000.00 CHE FRF PHARMACY COUNCIL POLITICAL COMMITTEE 227 SOUTH ADAMS STREET                   TALLAHASSEE, FL 32301                    POLITICAL COMMITTEE                      
Toledo, Jackie  (REP)(STR)                         11/30/2017         1,000.00 CHE FRF POLITICAL COMMITTEE                  227 SOUTH ADAMS STREET                   TALLAHASSEE, FL 32301                    POLITICAL COMMITTEE                      
Toledo, Jackie  (REP)(STR)                         10/11/2018            75.00 CHE FRIEDRICH THOMAS                         128 MARCDALE BLVD                        INDIAN ROCKS BEACH, FL 33785             ENGINEER                                 
Toledo, Jackie  (REP)(STR)                         03/31/2020         1,000.00 CHE FRIENDS OF ANTHONY SABATINI              120 SOUTH MONROE STREET                  TALLAHASSEE, FL 32301                    POLITICAL COMMITTEE                      
Toledo, Jackie  (REP)(STR)                         10/26/2020         1,000.00 CHE FRIENDS OF ASHLEY MOODY                  2640-A MITCHAM DRIVE                     TALLAHASSEE, FL 32308                    POLITICAL COMMITTEE                      
Toledo, Jackie  (REP)(STR)                         09/14/2016         1,000.00 CHE FRIENDS OF DANA YOUNG                    610 S. BOULEVARD                         TAMPA, FL 33606                          BETTER GOVERNMENT                        
Toledo, Jackie  (REP)(STR)                         08/31/2020         1,000.00 CHE FRIENDS OF DAVID SMITH                   1103 HAYS STREET                         TALLAHASSEE, FL 32301                    POLITICAL COMMITTEE                      
Toledo, Jackie  (REP)(STR)                         05/29/2018         1,000.00 CHE FRIENDS OF JASON BRODEUR PC              120 S MONROE STREET                      TALLAHASSEE, FL 32301                    POLITICAL COMMITTEE                      
Toledo, Jackie  (REP)(STR)                         08/17/2017           500.00 CHE FRIENDS OF LANDSCAPE ARCHITECTURE        119 S MONROE STREET, STE 202             TALLAHASSEE, FL 32301                    POLITICAL COMMITTEE                      
Toledo, Jackie  (REP)(STR)                         09/28/2018           500.00 CHE FRIENDS OF LANDSCAPE ARCHITECTURE POLITI 119 S MONROE STREET, STE 202             TALLAHASSEE, FL 32301                    POLITICAL COMMITTEE                      
Toledo, Jackie  (REP)(STR)                         02/26/2021         1,000.00 CHE FRIENDS OF LANDSCAPE ARCHITECTURE POLITI 119 S MONROE STREET, STE 202             TALLAHASSEE, FL 32301                    POLITICAL COMMITTEE                      
Toledo, Jackie  (REP)(STR)                         10/27/2020         1,000.00 CHE FRIENDS OF LAUREN MELO                   1103 HAYS STREET                         TALLAHASSEE, FL 32301                    POLITICAL COMMITTEE                      
Toledo, Jackie  (REP)(STR)                         04/28/2020           500.00 CHE FRIENDS OF MELONY BELL                   6352 GLASGOW DRIVE                       TALLAHASSEE, FL 32312                    POLITICAL COMMITTEE                      
Toledo, Jackie  (REP)(STR)                         10/30/2019         1,000.00 CHE FRIENDS OF TAMPA GENERAL HOSPITAL        610 S BOULEVARD                          TAMPA, FL 33606                          POLITICAL COMMITTEE                      
Toledo, Jackie  (REP)(STR)                         10/28/2021         1,000.00 CHE FRIENDS OF TAMPA GENERAL HOSPITAL        610 S BOULEVARD                          TAMPA, FL 33606                          POLITICAL COMMITTEE                      
Toledo, Jackie  (REP)(STR)                         09/04/2020         1,000.00 CHE FRIENDS OF TOMMY GREGORY                 133 HARBOR DRIVE S                       VENICE, FL 34285                         POLITICAL COMMITTEE                      
Toledo, Jackie  (REP)(STR)                         11/28/2017           400.00 CHE FRIO DISTRIBUTORS, INC                   1406 MERCANTILE CT #B                    PLANT CITY, FL 33563                     DISTRIBUTION COMPANY                     
Toledo, Jackie  (REP)(STR)                         09/18/2020            20.00 CAS FRITZ EDWARD                             4302 W ROBIN LANE                        TAMPA, FL 33616                          DEPT OF DEFENSE/MACD                     
Toledo, Jackie  (REP)(STR)                         12/15/2021           500.00 CHE FRONT LINE PATRIOTS FUND, INC            817 EAST CONOVER STREET                  TAMPA, FL 33603                          POLITICAL COMMITTEE                      
Toledo, Jackie  (REP)(STR)                         10/30/2019         1,000.00 CHE FRONTIER COMMUNICATIONS                  401 MERRITT 7                            NORWALK, CT 06851                        TELECOMMUNICATIONS                       
Toledo, Jackie  (REP)(STR)                         06/15/2018         1,000.00 CHE FRONTIER COMMUNICATIONS                  401 MERRITT 7                            NORWALK, CT 06851                        TELECOMMUNICATIONS                       
Toledo, Jackie  (REP)(STR)                         10/13/2016           500.00 CHE FRONTIER COMMUNICATIONS                  401 MERRITT 7                            NORWALK, CT 06851                        COMMUNICATIONS                           
Toledo, Jackie  (REP)(STR)                         11/29/2021         1,000.00 CHE FRONTIER COMMUNICATIONS                  401 MERRITT 7                            NORWALK, CT 06851                        TELECOM SERVICES                         
Toledo, Jackie  (REP)(STR)                         12/06/2017         1,000.00 CHE FTBA TRANSPORTATION PAC                  610 S BOULEVARD                          TAMPA, FL 33606                          POLITICAL COMMITTEE                      
Toledo, Jackie  (REP)(STR)                         02/15/2019         1,000.00 CHE FTBA TRANSPORTATION PAC                  610 S BOULEVARD                          TAMPA, FL 33606                          POLITICAL COMMITTEE                      
Toledo, Jackie  (REP)(STR)                         10/13/2020         1,000.00 CHE FTBA TRANSPORTATION PAC                  610 S BOULEVARD                          TAMPA, FL 33606                          POLITICAL COMMITTEE                      
Toledo, Jackie  (REP)(STR)                         09/07/2016         1,000.00 CHE FTBA TRANSPORTATION PAC                  610 S. BOULEVARD                         TAMPA, FL 33606                          TRANSPORTATION                           
Toledo, Jackie  (REP)(STR)                         02/17/2021         1,000.00 CHE FTBA TRANSPORTATION PAC                  1007 DESOTO PARK DRIVE                   TALLAHASSEE, FL 32301                    POLITICAL COMMITTEE                      
Toledo, Jackie  (REP)(STR)                         10/17/2018            25.00 CHE FUTCH SANDRA                             537 LUCERNE AVENUE                       TAMPA, FL 33606                          RETIRED                                  
Toledo, Jackie  (REP)(STR)                         01/31/2016           250.00 CHE FX GROUP                                 202 S. PARKER STREET                     TAMPA, FL 33606                          MARKETING                                
Toledo, Jackie  (REP)(STR)                         10/07/2016         1,000.00 CHE G.L.C FARMS INC.                         6 MILES SOUTH OF SOUTH BAY, US 27        SOUTH BAY, FL 86334                      AGRICULTURE                              
Toledo, Jackie  (REP)(STR)                         08/02/2016           100.00 CHE GAGE CONNIE                              275 BAYSHORE BLVD UNIT #1407             TAMPA, FL 33606                          REALTOR                                  
Toledo, Jackie  (REP)(STR)                         11/30/2017           250.00 CHE GARCIA ANTHONY                           3135 W WAVERLY AVE                       TAMPA, FL 33629                          ATTORNEY                                 
Toledo, Jackie  (REP)(STR)                         10/04/2016           250.00 CHE GARCIA ANTHONY                           3135 SOUTH WAVERLY PARK                  TAMPA, FL 33629                          ATTORNEY                                 
Toledo, Jackie  (REP)(STR)                         07/12/2016           250.00 CHE GARCIA ANTHONY& /DESHAY                  8135 SOUTH WAVERLY PARK                  TAMPA, FL 33629                          ATTORNEY                                 
Toledo, Jackie  (REP)(STR)                         07/11/2018           250.00 CHE GARCIA ANTHONY, JOHN                     742 S VILLAGE CIRCLE                     TAMPA, FL 33606                          ATTORNEY                                 
Toledo, Jackie  (REP)(STR)                         04/29/2016           500.00 CHE GARDEN LIGHT LED,LLC                     6132 BENJAMIN RD                         TAMPA, FL 33634                          LED LIGHTING                             
Toledo, Jackie  (REP)(STR)                         10/13/2020           500.00 CHE GATOR GRADING & PAVING LLC               2704 105TH STREET EAST                   PALMETTO, FL 34221                       CONSTRUCTION COMPANY                     
Toledo, Jackie  (REP)(STR)                         10/14/2020           100.00 CHE GEIGER BRUCE                             260 DRAYTON ISLAND ROAD                  GEORGETOWN, FL 32139                     ENERGY TRANSMISSION                      
Toledo, Jackie  (REP)(STR)                         04/30/2016           100.00 CHE GELLER NICOLE                            1902 S BROOKLINE ST                      TAMPA, FL 33629                          PHOTOGRAPHER                             
Toledo, Jackie  (REP)(STR)                         10/05/2018           500.00 CHE GENENTECH INC                            1 DNA WAY MS36                           SOUTH SAN FRANCISCO, CA 94080            BIOTECHNOLOGY COMPAN                     
Toledo, Jackie  (REP)(STR)                         03/30/2016           150.00 CHE GENERELLI EDWARD                         4124 WEST SEVILLA STREET                 TAMPA, FL 33629                          RESTAURANTEER                            
Toledo, Jackie  (REP)(STR)                         09/24/2020         1,000.00 CHE GEO CARE LLC                             4955 TECHNOLOGY WAY                      BOCA RATON, FL                           REHABILITATION                           
Toledo, Jackie  (REP)(STR)                         10/11/2018           250.00 CHE GEORGE M. NORTHRUP, MD, PA               3601 W AZEELE STREET                     TAMPA, FL 33609                          HEALTHCARE                               
Toledo, Jackie  (REP)(STR)                         05/23/2016           100.00 CHE GIBBINS JONATHAN                         305 S WESTLAND AVE #C                    TAMPA, FL 33606                          ENTREPRENEUR                             
Toledo, Jackie  (REP)(STR)                         10/31/2019           100.00 CHE GIBBONS SARAH                            5710 SEA TURTLE PLACE                    APOLLO BEACH, FL 33572                   HEALTH FREEDOM ADVOC                     
Toledo, Jackie  (REP)(STR)                         04/28/2016           250.00 CHE GIGANTE JEFF & ERICA                     2804 SHORE BREEZE DRIVE                  TAMPA, FL 33606                          SELF EMPLOYED                            
Toledo, Jackie  (REP)(STR)                         04/17/2018         1,000.00 CHE GILBERT RONALD, S                        1530 MIZELL AVENUE                       WINTER PARK, FL 32789                    ATTORNEY                                 
Toledo, Jackie  (REP)(STR)                         09/20/2019           500.00 CHE GILEAD SCIENCES, INC.                    333 LAKESIDE DRIVE                       FOSTER CITY, CA 94404                    BIOPHARMACEUTICAL CO                     
Toledo, Jackie  (REP)(STR)                         08/17/2020           500.00 CHE GIPE ROBERT GIPE                         3935 FOUNTAINEBLEAU DRIVE                TAMPA, FL 33634                          ATTORNEY                                 
Toledo, Jackie  (REP)(STR)                         10/17/2016           500.00 CHE GLF CONSTRUCTION CORP                    80 SW 8TH ST                             MIAMI, FL 33130                          CONSTRUCTION                             
Toledo, Jackie  (REP)(STR)                         10/29/2020           100.00 CHE GODWIN TRAVIS                            340 WEST ROSS AVENUE, APT 426            TAMPA, FL 33602                          ATTORNEY                                 
Toledo, Jackie  (REP)(STR)                         06/06/2018           100.00 CHE GOETZ MICHAEL                            4909 SAINT CROIX DRIVE                   TAMPA, FL 33629                          ATTORNEY                                 
Toledo, Jackie  (REP)(STR)                         09/30/2016           250.00 CHE GOETZ MICHAEL                            4909 SAINT CROIX DR                      TAMPA, FL 33629                          ATTORNEY                                 
Toledo, Jackie  (REP)(STR)                         04/30/2016           250.00 CHE GOETZ MICHAEL                            4909 SAINT CROIX DR                      TAMPA, FL 33629                          ATTORNEY                                 
Toledo, Jackie  (REP)(STR)                         10/26/2020            50.00 CHE GOINS STEPHANIE                          5000 CULBREATH KEY WAY #8227             TAMPA, FL 33611                          SALES/ACOUSTIBLOK                        
Toledo, Jackie  (REP)(STR)                         04/26/2018           100.00 CHE GOLDEN DAWN                              4201 BAYSHORE BLVD #502                  TAMPA, FL 33611                                                                   
Toledo, Jackie  (REP)(STR)                         11/30/2021         1,000.00 CHE GOLDMAN BABBONI FERNANDEZ MURPHY & WALSH 3550 S TAMIAMI TRL 3RD FL                SARASOTA, FL 34239                       LAW FIRM                                 
Toledo, Jackie  (REP)(STR)                         11/30/2021         1,000.00 CHE GOLDSTEIN, BUCKLEY, CECHMAN, RICE & PURT PO BOX 2366                              FORT MYERS, FL 33902                     LAW FIRM                                 
Toledo, Jackie  (REP)(STR)                         10/29/2016           500.00 CHE GOMEZ LEO                                3208 WEST HARBOR VIEW AVE.               TAMPA, FL 33611                          SUPREME COURT CERTIF                     
Toledo, Jackie  (REP)(STR)                         02/26/2019         1,000.00 CHE GONZMART RICHARD                         2025 EAST 7TH AVENUE                     TAMPA, FL 33605                          RESTAURANT OWNER                         
Toledo, Jackie  (REP)(STR)                         05/31/2016           250.00 CHE GOODNIGHT MARK & NANCY                   5015 W SAN MIGUEL ST                     TAMPA, FL 33629                          DENTIST                                  
Toledo, Jackie  (REP)(STR)                         02/18/2016           250.00 CHE GOODNIGHT NANCY                          6532 GUNN HIGHWAY                        TAMPA, FL 33625                          HOMEMAKER                                
Toledo, Jackie  (REP)(STR)                         07/25/2018           100.00 CHE GORRIE JAN, J                            2511 S YSABELLA AVENUE                   TAMPA, FL 33629                          GOVT AFFAIRS                             
Toledo, Jackie  (REP)(STR)                         04/29/2016           100.00 CHE GOSLIN ALICE                             4651 BAYSHORE BLVD                       TAMPA, FL 33611                          PHARMACIST                               
Toledo, Jackie  (REP)(STR)                         06/18/2018         1,000.00 CHE GOULD GARY, M                            13009 COMMUNITY CAMPUS DRIVE             TAMPA, FL 33625                          EXECUTIVE/NON-PROFIT                     
Toledo, Jackie  (REP)(STR)                         09/20/2020           500.00 CHE GOULD PHYLLIS                            13009 COMMUNITY CAMPUS DRIVE             TAMPA, FL 33625                          RETIRED                                  
Toledo, Jackie  (REP)(STR)                         10/03/2021         1,000.00 CHE GOULD PHYLLIS                            C/O 13009 COMMUNITY CAMPUS DRIVE         TAMPA, FL 33625                          INVESTOR                                 
Toledo, Jackie  (REP)(STR)                         04/27/2020         1,000.00 CHE GOVERNMENT GONE WILD PAC                 610 SOUTH BOULEVARD                      TAMPA, FL 33606                          POLITICAL COMMITTEE                      
Toledo, Jackie  (REP)(STR)                         11/20/2019         1,000.00 CHE GPS PHARMACY TAMPA LLC                   2845 BROADWAY CENTER BLVD                BRANDON, FL 33510                        PHARMACY SERVICES                        
Toledo, Jackie  (REP)(STR)                         11/28/2017           200.00 CHE GRAHAM ANDREW                            1808 W HILLS AVENUE                      TAMPA, FL 33606                          HCI GROUP INC./LAW                       
Toledo, Jackie  (REP)(STR)                         10/19/2016           200.00 CHE GRAHAM ANDREW                            1808 W HILLS AVE                         TAMPA, FL 33606                          LAW                                      
Toledo, Jackie  (REP)(STR)                         08/24/2016           100.00 CHE GRAHAM ANDREW                            1808 W HILLS AVENUE                      TAMPA, FL 33606                          LAW                                      
Toledo, Jackie  (REP)(STR)                         04/26/2018           200.00 CHE GRAHAM ANDREW, L                         1808 W HILLS AVENUE                      TAMPA, FL 33606                          ATTORNEY                                 
Toledo, Jackie  (REP)(STR)                         10/11/2018           200.00 CHE GRAHAM ANDREW, L                         1808 W HILLS AVENUE                      TAMPA, FL 33606                          ATTORNEY                                 
Toledo, Jackie  (REP)(STR)                         10/30/2019           200.00 CHE GRAHAM ANDREW, L                         1808 W HILLS AVENUE                      TAMPA, FL 33606                          ATTORNEY                                 
Toledo, Jackie  (REP)(STR)                         10/08/2020           200.00 CHE GRAHAM ANDREW, L                         1808 W HILLS AVENUE                      TAMPA, FL 33606                          ATTORNEY                                 
Toledo, Jackie  (REP)(STR)                         10/27/2021           500.00 CHE GRAHAM ANDREW, L                         1808 W HILLS AVENUE                      TAMPA, FL 33606                          ATTORNEY                                 
Toledo, Jackie  (REP)(STR)                         09/25/2020           250.00 CHE GRAHAM BETSY                             3122 W LAWN AVENUE                       TAMPA, FL 33611                          RETIRED                                  
Toledo, Jackie  (REP)(STR)                         09/06/2018            50.00 CHE GRAHAM CHRISTINA                         1748 THOMAS DRIVE                        CLEARWATER, FL 33759                     DESIGNER                                 
Toledo, Jackie  (REP)(STR)                         10/16/2018           100.00 CHE GRAHAM ELIZABETH                         3122 W. LAWN AVENUE                      TAMPA, FL 33611                          COMMUNITY VOLUNTEER                      
Toledo, Jackie  (REP)(STR)                         01/10/2022           200.00 CHE GRAHAM-SEGO CORPORATION                  1225 GARDEN STREET                       TITUSVILLE, FL 32796                     HEALTHCARE SERVICES                      
Toledo, Jackie  (REP)(STR)                         05/31/2016            50.00 CAS GRAJALES EDWIN                           4307 W. ROLAND ST                        TAMPA, FL 33609                                                                   
Toledo, Jackie  (REP)(STR)                         10/19/2020         1,000.00 CHE GRAMMIG ROBERT                           21 BAHAMA CIRCLE                         TAMPA, FL 33606                          ATTORNEY                                 
Toledo, Jackie  (REP)(STR)                         02/28/2019         1,000.00 CHE GRAMMIG ROBERT, J                        21 BAHAMA CIRCLE                         TAMPA, FL 33606                          ATTORNEY                                 
Toledo, Jackie  (REP)(STR)                         10/21/2016         1,000.00 CHE GRANT MEDICAL TRANSPORTATION             4351 PINNACLE STREET                     CHARLOTTE HARBOR, FL 33980               TRANSPORTATION                           
Toledo, Jackie  (REP)(STR)                         06/15/2018         1,000.00 CHE GRANT MEDICAL TRANSPORTATION, INC.       4351 PINNACLE STREET                     CHARLOTTE HARBOR, FL 33980               TRANSPORTATION                           
Toledo, Jackie  (REP)(STR)                         10/28/2021           500.00 CHE GRAUER LEOPOLDO                          275 BAYSHORE BLVD UNIT 1003              TAMPA, FL 33606                          PHYSICIAN                                
Toledo, Jackie  (REP)(STR)                         05/29/2020           200.00 CHE GRAY STANLEY                             3020 W HARBOR VIEW AVENUE                TAMPA, FL 33611                          RETIRED                                  
Toledo, Jackie  (REP)(STR)                         05/25/2018           250.00 CHE GRAY FOX STRATEGIES LLC                  1312 NANCY DRIVE                         TALLAHASSEE, FL 32301                    POLITICAL STRATEGIST                     
Toledo, Jackie  (REP)(STR)                         10/08/2016           500.00 CHE GRAYROBINSON PA                          301 E. PINE ST. # 1400                   ORLANDO, FL 32801                        PAC                                      
Toledo, Jackie  (REP)(STR)                         04/30/2018           500.00 CHE GRAYROBINSON PA FLORIDA PAC              301 E PINE ST. STE 1400                  ORLANDO, FL 32801                        POLITICAL COMMITTEE                      
Toledo, Jackie  (REP)(STR)                         02/28/2019           500.00 CHE GRAYROBINSON PA FLORIDA POLITICAL ACTION 301 E PINE ST, SUITE 1400                ORLANDO, FL 32801                        POLITICAL COMMITTEE                      
Toledo, Jackie  (REP)(STR)                         02/19/2019           500.00 CHE GRAYROBINSON PA FLORIDA POLITICAL ACTION 301 E PINE STREET, SUITE 1400            ORLANDO, FL 32801                        POLITICAL COMMITTEE                      
Toledo, Jackie  (REP)(STR)                         10/16/2020           500.00 CHE GRAYROBINSON, P.A., FLORIDA POLITICAL AC PO BOX 3068                              ORLANDO, FL 32802                        POLITICAL COMMITTEE                      
Toledo, Jackie  (REP)(STR)                         02/26/2021         1,000.00 CHE GRAYROBINSON, P.A., FLORIDA POLITICAL AC 301 E PINE STREET STE 1400               ORLANDO, FL 32801                        POLITICAL COMMITTEE                      
Toledo, Jackie  (REP)(STR)                         03/06/2017           333.33 CHE GREAT WASTE & RECYCLING SERVICE LLC      6710 MAIN STREET, STE 237                MIAMI LAKES, FL 33014                    REFUSE COLLECTION                        
Toledo, Jackie  (REP)(STR)                         04/30/2018           200.00 CHE GRECO JOE                                19208 RIDGELAKE DRIVE                    LUTZ, FL 33549                           REAL ESTATE                              
Toledo, Jackie  (REP)(STR)                         10/31/2019           250.00 CHE GRECO JOE                                CONFIDENTIAL PER F.S.                    LUTZ, FL 33549                           REAL ESTATE                              
Toledo, Jackie  (REP)(STR)                         06/23/2020           250.00 CHE GRECO JOE                                PROTECTED                                119, FL 119                              REALTOR                                  
Toledo, Jackie  (REP)(STR)                         02/21/2019         1,000.00 CHE GREEN ASHBY                              5511 CENTRAL AVENUE                      ST PETERSBURG, FL 33710                  FOUNDER/GAZELLE CAPI                     
Toledo, Jackie  (REP)(STR)                         09/18/2020            25.00 CHE GREENBARG CHARLOTTE                      2807 COASTAL RANGE WAY                   LUTZ, FL 33559                           RETIRED                                  
Toledo, Jackie  (REP)(STR)                         06/01/2020            25.00 CHE GREMINGER KEITH, G                       711 SOUTH FIELDING AVENUE                TAMPA, FL 33606                          ARCHITECT                                
Toledo, Jackie  (REP)(STR)                         08/17/2017           100.00 CHE GREY2K USA WORLDWIDE                     PO BOX F                                 ARLINGTON, MA 02476                      GOVERNMENT AFFAIRS                       
Toledo, Jackie  (REP)(STR)                         10/11/2018         1,000.00 CHE GRIFFIN MELANIE, S                       4220 WEST CORONA STREET                  TAMPA, FL 33629                          COMMERCIAL REAL ESTA                     
Toledo, Jackie  (REP)(STR)                         09/24/2020           250.00 CHE GRIFFIN MELANIE, S                       4220 WEST CORONA STREET                  TAMPA, FL 33629                          ATTORNEY                                 
Toledo, Jackie  (REP)(STR)                         08/21/2020         1,000.00 CHE GRIFFIN MICHAEL                          4220 WEST CORONA STREET                  TAMPA, FL 33629                          COMMERCIAL REAL ESTA                     
Toledo, Jackie  (REP)(STR)                         02/21/2019           500.00 CHE GRIFFIN MICHAEL                          4220 WEST CORONA STREET                  TAMPA, FL 33629                          COMMERCIAL REAL ESTA                     
Toledo, Jackie  (REP)(STR)                         10/04/2016           200.00 CHE GRIFFIN MICHAEL                          4220 WEST CORONA STREET                  TAMPA, FL 33629                          REAL ESTATE                              
Toledo, Jackie  (REP)(STR)                         10/26/2021         1,000.00 CHE GRIFFIN MICHAEL                          4220 W CORONA STREET                     TAMPA, FL 33629                          COMMERCIAL REAL ESTA                     
Toledo, Jackie  (REP)(STR)                         11/28/2017         1,000.00 CHE GRIFFIN MICHAEL, E                       4220 WEST CORONA STREET                  TAMPA, FL 33629                          COMMERCIAL REAL ESTA                     
Toledo, Jackie  (REP)(STR)                         10/30/2019           250.00 CHE GRIFFIN MICHAEL, E                       4220 WEST CORONA STREET                  TAMPA, FL 33629                          COMMERCIAL REAL ESTA                     
Toledo, Jackie  (REP)(STR)                         11/20/2019           100.00 CHE GRIFFIN MICHELLE                         509 N TAMPA STREET #2A                   TAMPA, FL 33602                                                                   
Toledo, Jackie  (REP)(STR)                         09/29/2020           100.00 CHE GRIMALDI ANTHONY                         306 CASPIAN STREET                       TAMPA, FL 33606                          INSURANCE                                
Toledo, Jackie  (REP)(STR)                         10/27/2020            50.00 CHE GRIZZARD SCOTT                           2717 WEST PRICE AVENUE                   TAMPA, FL 33611                          INSTRUCTOR/USF                           
Toledo, Jackie  (REP)(STR)                         06/30/2020            50.00 CHE GRIZZARD SCOTT                           2717 W PRICE AVENUE                      TAMPA, FL 33611                                                                   
Toledo, Jackie  (REP)(STR)                         08/12/2016            25.00 CHE GRIZZARD SCOTT                           2717 W PRICE AVE                         TAMPA, FL 33611                                                                   
Toledo, Jackie  (REP)(STR)                         07/31/2021         1,000.00 CHE GROGAN, JR THOMAS                        1598 COUNTRY WALK DRIVE                  FLEMING ISLAND, FL 32003                 STRUCTURAL ENGINEER                      
Toledo, Jackie  (REP)(STR)                         08/17/2020         1,000.00 CHE GROWING FLORIDA'S FUTURE                 2640-A MITCHAM DRIVE                     TALLAHASSEE, FL 32308                    POLITICAL COMMITTEE                      
Toledo, Jackie  (REP)(STR)                         11/30/2017           500.00 CHE GUGGINO JOSEPH, G                        417 ROYAL PALM WAY                       TAMPA, FL 33609                          PHYSICIAN                                
Toledo, Jackie  (REP)(STR)                         11/18/2019         1,000.00 CHE GUIRGUIS RAMEZ                           1951 TARRAGON LANE                       NEW PORT RICHEY, FL 34655                EDUCATION                                
Toledo, Jackie  (REP)(STR)                         01/28/2016         1,000.00 CHE GULF COAST  INJURY CENTER                6963 E FOWLER AVE                        TEMPLE TERRACE, FL 33617                 CHIROPRACTOR                             
Toledo, Jackie  (REP)(STR)                         05/31/2016         1,000.00 CHE GULF COAST INJURY CENTER,LLC             1104 W KENNEDY BLVD                      TAMPA, FL 33606                          CHIROPRACTOR                             
Toledo, Jackie  (REP)(STR)                         02/17/2021         1,000.00 CHE GULFSTREAM PARK RACING ASSOCIATION INC.  901 SOUTH FEDERAL HWY                    HALLANDALE, FL 33009                     ENTERTAINMENT                            
Toledo, Jackie  (REP)(STR)                         05/25/2016            50.00 CAS GUNN NICOLE                              4415 W BROOKWOOD DR                      TAMPA, FL 33629                                                                   
Toledo, Jackie  (REP)(STR)                         07/31/2020         1,000.00 CHE GUNSTER                                  777 SOUTH FLAGLER DRIVE STE 500 EAST     WEST PALM BEACH, FL 33401                LAW FIRM                                 
Toledo, Jackie  (REP)(STR)                         02/17/2021         1,000.00 CHE GUNSTER                                  777 SOUTH FLAGLER DRIVE STE 500 EAST     WEST PALM BEACH, FL 33401                LAW FIRM                                 
Toledo, Jackie  (REP)(STR)                         01/03/2020           250.00 CHE GUPTA DEEPAK                             4614 RIVER CLOSE BLVD                    VALRICO, FL 33596                        PHARMACIST                               
Toledo, Jackie  (REP)(STR)                         03/30/2016            20.00 CAS GUSTAFSON ANDY                           4623 S. MACDILL AVE                      TAMPA, FL 33629                          TRAVEL AGENT                             
Toledo, Jackie  (REP)(STR)                         07/21/2016            50.00 CHE GUY IRENE                                6712 S DAUPHIN AVE                       TAMPA, FL 33611                          RETIRED                                  
Toledo, Jackie  (REP)(STR)                         04/30/2018           500.00 CHE H. T. MAI, INC.                          14031 N DALE MABRY HWY                   TAMPA, FL 33618                          ENGINEERING CONSULTA                     
Toledo, Jackie  (REP)(STR)                         10/21/2018           500.00 CHE H. T. MAI, INC.                          14031 N DALE MABRY                       TAMPA, FL 33618                          ENGINEERING FIRM                         
Toledo, Jackie  (REP)(STR)                         08/25/2016           500.00 CHE H.T MAI, INC.                            14031 N. DALE MABRY                      TAMPA, FL 33618                          BUILDER                                  
Toledo, Jackie  (REP)(STR)                         04/04/2016           250.00 CHE HALL TODD                                7237 BELLINGHAM OAKS BLVD                TAMPA, FL 33634                          BUSINESS OWNER                           
Toledo, Jackie  (REP)(STR)                         07/25/2018            50.00 CHE HALLOCK-BOWER KATA                       6136 YEATS MANOR DRIVE                   TAMPA, FL 33616                                                                   
Toledo, Jackie  (REP)(STR)                         11/20/2019           100.00 CHE HANRAHAN BRIAN                           5248 HAMPTON BEACH PLACE                 TAMPA, FL 33609                          BUSINESS DEVELOPMENT                     
Toledo, Jackie  (REP)(STR)                         07/25/2018           100.00 CHE HANRAHAN BRIAN, K                        5248 HAMPTON BEACH PLACE                 TAMPA, FL 33609                          VP/RISK/BENEFITS                         
Toledo, Jackie  (REP)(STR)                         07/25/2018            50.00 CAS HANRAHAN BRIAN, K                        5248 HAMPTON BEACH PLACE                 TAMPA, FL 33609                          VP/RISK/BENEFITS                         
Toledo, Jackie  (REP)(STR)                         10/31/2019           500.00 CHE HAPPY'S HOME CENTERS INC.                4912 S LOIS AVENUE                       TAMPA, FL 33611                          FURNITURE RENTAL COM                     
Toledo, Jackie  (REP)(STR)                         10/14/2020         1,000.00 CHE HAPPYS HOME CENTERS INC                  4912 SOUTH LOIS AVENUE                   TAMPA, FL 33611                          FURN/APPLIANCE SALES                     
Toledo, Jackie  (REP)(STR)                         05/25/2018           750.00 CHE HARDEN, JR JAMES, E                      4304 WEST ROBIN LANE                     TAMPA, FL 33609                          ADVERTISING INDUSTRY                     
Toledo, Jackie  (REP)(STR)                         09/21/2018           300.00 CHE HARPER KYLE                              34201 KENTUCKY DERBY PLACE               DADE CITY, FL 33525                      CIVIL ENGINEER                           
Toledo, Jackie  (REP)(STR)                         09/18/2020           100.00 CHE HART CHRIS                               3214 W FAIR OAKS AVE                     TAMPA, FL 33611                          RETIRED                                  
Toledo, Jackie  (REP)(STR)                         08/27/2016           250.00 CHE HART CHRIS                               3214 W FAIR OAKS AVE                     TAMPA, FL 33611                          DIRECTOR                                 
Toledo, Jackie  (REP)(STR)                         08/13/2020           200.00 CHE HART DAVID, J                            13046 RACE TRACK ROAD #195               TAMPA, FL 33626                          PLUMBING SERVICES                        
Toledo, Jackie  (REP)(STR)                         10/14/2016           250.00 CHE HART III CHARLES                         3214 W FAIR OAKS AVE.                    TAMPA, FL 33611                          DIRECTOR                                 
Toledo, Jackie  (REP)(STR)                         09/30/2016           500.00 CHE HARTMAN JILLIAN                          4933 WEST BAYWAY DRIVE                   TAMPA, FL 33629                          INSURANCE                                
Toledo, Jackie  (REP)(STR)                         04/18/2016           500.00 CHE HARTMAN JILLIAN                          4933 WEST BAYWAY DRIVE                   TAMPA, FL 33629                          STUDENT                                  
Toledo, Jackie  (REP)(STR)                         01/25/2019             1.00 CHE HARVEY BRIANNA                           4200 EAST FLETCHER AVE, A221A            TAMPA, FL 33613                                                                   
Toledo, Jackie  (REP)(STR)                         10/08/2020         1,000.00 CHE HARVEY SCHONBRUN PA                      2921 WEST TAMBAY AVENUE                  TAMPA, FL 33611                          LAW FIRM                                 
Toledo, Jackie  (REP)(STR)                         06/29/2020            50.00 CHE HATTON CHRISTOPHER                       7602 S DESOTO STREET                     TAMPA, FL 33616                          ENGINEERING                              
Toledo, Jackie  (REP)(STR)                         10/07/2016           100.00 CHE HATTON CHRISTOPHER                       7602 SOUTH DESOTO STREET                 TAMPA, FL 33616                          ENGINEER                                 
Toledo, Jackie  (REP)(STR)                         08/16/2016           100.00 CHE HATTON CHRISTOPHER                       7602 SOUTH DESOTO STREET                 TAMPA, FL 33616                          ENGINEER                                 
Toledo, Jackie  (REP)(STR)                         03/31/2020            50.00 CHE HAWA PHARMACY, INC.                      646 SOUTH DILLARD STREET                 WINTER GARDEN, FL 34787                  HEALTHCARE                               
Toledo, Jackie  (REP)(STR)                         09/25/2020           100.00 CHE HAYASHI LEGAL PLLC                       312 DANUBE AVENUE                        TAMPA, FL 33606                          LAW FIRM                                 
Toledo, Jackie  (REP)(STR)                         11/30/2017         1,000.00 CHE HCA EAST FLORIDA DIVISION AND GOOD GOVT  101 N MONROE ST, STE 801                 TALLAHASSEE, FL 32301                    POLITICAL COMMITTEE                      
Toledo, Jackie  (REP)(STR)                         10/29/2021         1,000.00 CHE HCA EAST FLORIDA DIVISION AND GOOD GOVT  101 N MONROE ST STE 801                  TALLAHASSEE, FL 32301                    POLITICAL COMMITTEE                      
Toledo, Jackie  (REP)(STR)                         09/30/2020         1,000.00 CHE HCA EAST FLORIDA DIVISION GOOD GOVERNMEN 101 NORTH MONROE STREET STE 801          TALLAHASSEE, FL 32301                    POLITICAL COMMITTEE                      
Toledo, Jackie  (REP)(STR)                         02/19/2019         1,000.00 CHE HCA EAST FLORIDA DIVISION GOOD GOVERNMEN 101 NORTH MONROE STREET, SUITE 801       TALLAHASSEE, FL 32301                    POLITICAL COMMITTEE                      
Toledo, Jackie  (REP)(STR)                         10/29/2021         1,000.00 CHE HCA NORTH FLORIDA DIVISION AND GOOD GOVT 101 N MONROE ST STE 801                  TALLAHASSEE, FL 32301                    POLITICAL COMMITTEE                      
Toledo, Jackie  (REP)(STR)                         11/30/2017         1,000.00 CHE HCA NORTH FLORIDA DIVISION AND GOOD GOVT 101 MONROE STREET, STE 801               TALLAHASSEE, FL 32301                    POLITICAL COMMITTEE                      
Toledo, Jackie  (REP)(STR)                         10/17/2019         1,000.00 CHE HCA NORTH FLORIDA DIVISION GOOD GOVERNME 101 NORTH MONROE STREET SUITE 801        TALLAHASSEE, FL 32301                    POLITICAL COMMITTEE                      
Toledo, Jackie  (REP)(STR)                         09/30/2020         1,000.00 CHE HCA NORTH FLORIDA DIVISION GOOD GOVERNME 101 NORTH MONROE STREET STE 801          TALLAHASSEE, FL 32301                    POLITICAL COMMITTEE                      
Toledo, Jackie  (REP)(STR)                         11/30/2017         1,000.00 CHE HCA WEST FLORIDA DIVISION AND GOOD GOVT  101 N MONROE ST, STE 801                 TALLAHASSEE, FL 32301                    POLITICAL COMMITTEE                      
Toledo, Jackie  (REP)(STR)                         10/29/2021         1,000.00 CHE HCA WEST FLORIDA DIVISION AND GOOD GOVT  101 N MONROE ST STE 801                  TALLAHASSEE, FL 32301                    POLITICAL COMMITTEE                      
Toledo, Jackie  (REP)(STR)                         10/02/2020         1,000.00 CHE HCA WEST FLORIDA DIVISION GOOD GOVERNMEN 101 NORTH MONROE STREET STE 801          TALLAHASSEE, FL 32301                    POLITICAL COMMITTEE                      
Toledo, Jackie  (REP)(STR)                         02/19/2019         1,000.00 CHE HCA WEST FLORIDA DIVISION GOOD GOVERNMEN 101 NORTH MONROE STREET, SUITE 801       TALLAHASSEE, FL 32301                    POLITICAL COMMITTEE                      
Toledo, Jackie  (REP)(STR)                         04/17/2020         1,000.00 CHE HEAVENS TO OCEANS (H2O)                  1103 HAYS STREET                         TALLAHASSEE, FL 32301                    POLITICAL COMMITTEE                      
Toledo, Jackie  (REP)(STR)                         09/18/2020         1,000.00 CHE HEAVENS TO OCEANS (H2O)                  1103 HAYS STREET                         TALLAHASSEE, FL 32301                    POLITICAL COMMITTEE                      
Toledo, Jackie  (REP)(STR)                         10/29/2020            25.00 CHE HEBBLER MARIE                            1399 86TH TERRACE NORTH                  ST PETERSBURG, FL 33702                  CEO/RISK MATRIX SOLU                     
Toledo, Jackie  (REP)(STR)                         08/12/2016            50.00 CHE HEBBLER MARIE                            1399 86TH TERR N                         ST. PETERSBURG, FL 33702                                                          
Toledo, Jackie  (REP)(STR)                         01/07/2020             5.00 CHE HENDERSON DUSTIN, L                      4140 MOUNTIS LANE                        MOUNT DORA, FL 32757                     PHARMACIST                               
Toledo, Jackie  (REP)(STR)                         05/19/2016           500.00 CHE HENDERSON GREGORY                        403 VONDERBURG DR                        BRANDON, FL 33511                        MEDICINE                                 
Toledo, Jackie  (REP)(STR)                         05/11/2018         1,000.00 CHE HENDERSON GREGORY, L                     403 VONDERBURG DRIVE                     BRANDON, FL 33511                        PHYSICIAN                                
Toledo, Jackie  (REP)(STR)                         09/24/2020           100.00 CHE HENDRY MARTHA , K                        4110 W COACHMAN AVENUE                   TAMPA, FL 33611                                                                   
Toledo, Jackie  (REP)(STR)                         10/30/2019           100.00 CHE HENRY FRED                               1209 WEST BRADDOCK STREET                TAMPA, FL 33603                          NEIGHBORHOOD LIAISON                     
Toledo, Jackie  (REP)(STR)                         10/16/2020         1,000.00 CHE HERITAGE MGA, LLC                        2600 MCCORMICK DRIVE STE 300             CLEARWATER, FL 33759                     INSURANCE                                
Toledo, Jackie  (REP)(STR)                         03/01/2021         1,000.00 CHE HERITAGE MGA, LLC                        2600 MCCORMICK DRIVE STE 300             CLEARWATER, FL 33759                     INSURANCE                                
Toledo, Jackie  (REP)(STR)                         05/31/2016            50.00 CHE HERNADEZ TONY                            4405 WEST JEAN ST.                       TAMPA, FL 33614                          HUMAN RESOURCE SPECI                     
Toledo, Jackie  (REP)(STR)                         05/31/2021         1,000.00 CHE HERNANDEZ CESAR                          915 N FRANKLIN STREET #1202              TAMPA, FL 33602                          PUBLIC RELATIONS                         
Toledo, Jackie  (REP)(STR)                         05/22/2018         1,000.00 CHE HERNANDEZ MARTIN, J                      3002 WEST KENNEDY BLVD                   TAMPA, FL 33609                          ATTORNEY                                 
Toledo, Jackie  (REP)(STR)                         07/01/2016           300.00 CHE HERNANDEZ-GOMEZ ALMA                     774 UNION ST                             BROOKLYN, NY 11215                       MANAGER                                  
Toledo, Jackie  (REP)(STR)                         11/30/2017           100.00 CHE HERREMANS BRADLEY                        725 MANNS HARBOR DRIVE                   APOLLO BEACH, FL 33572                                                            
Toledo, Jackie  (REP)(STR)                         12/22/2021           100.00 CHE HERREMANS BRADLEY                        725 MANNS HARBOR DRIVE                   APOLLO BEACH, FL 33572                                                            
Toledo, Jackie  (REP)(STR)                         10/11/2016           150.00 CHE HERREMANS COL. BRADLEY                   725 MANNS HARBOR DR.                     APOLLO BEACH, FL 33572                   HEALTH CARE                              
Toledo, Jackie  (REP)(STR)                         01/06/2020           500.00 CHE HERWIG ALEXANDER                         43 EAST AVENUE                           NAPLES, FL 34106                         PHARMACIST                               
Toledo, Jackie  (REP)(STR)                         07/07/2016           100.00 CHE HILL JAMIE & AMY                         P.O BOX 1086                             BARTOW, FL 33831                         SALES                                    
Toledo, Jackie  (REP)(STR)                         07/22/2016           100.00 CHE HILL SHANTI                              1207 DELANEY AVE                         ORLANDO, FL 32806                        PATENT / IP ATTORNEY                     
Toledo, Jackie  (REP)(STR)                         10/17/2018         1,000.00 CHE HILLCOUR INC.                            350 EAGLES LANDING DRIVE                 LAKELAND, FL 33810                       INVESTMENTS                              
Toledo, Jackie  (REP)(STR)                         10/31/2016           500.00 CHE HILLPAC                                  606 SOUTH BOULEVARD                      TAMPA, FL 33606                          PAC                                      
Toledo, Jackie  (REP)(STR)                         10/16/2020         1,000.00 CHE HILLS & ASSOCIATES, INC.                 111 S ARMENIA AVE STE 201                TAMPA, FL 33609                          ENGINEERING COMPANY                      
Toledo, Jackie  (REP)(STR)                         07/31/2020         1,000.00 CHE HILLSBOROUGH COUNTY AGRICULTURAL PAC INC 100 S MULRENNAN ROAD                     VALRICO, FL 33594                        POLITICAL COMMITTEE                      
Toledo, Jackie  (REP)(STR)                         09/17/2016           500.00 CHE HILLSBOROUGH COUNTY AGRICULTURAL PAC INC 100 S. MULRENNAN RD                      VALRICO, FL 33594                        AGRICULTURE                              
Toledo, Jackie  (REP)(STR)                         10/13/2016         3,000.00 CHE HILLSBOROUGH COUNTY REPUBLICAN PARTY     5118 N. 56TH ST. #115                    TAMPA, FL 33610                          BETTER GOVERNMENT                        
Toledo, Jackie  (REP)(STR)                         05/31/2018         1,000.00 CHE HILLSBOROUGH FIRE ACTION COMMITTEE       104 W COUNTRY CLUB DRIVE                 TAMPA, FL 33612                          POLITICAL COMMITTEE                      
Toledo, Jackie  (REP)(STR)                         10/30/2019         1,000.00 CHE HILLSBOROUGH FIRE ACTION COMMITTEE       5425 59TH STREET                         TAMPA, FL 33610                          POLITICAL COMMITTEE                      
Toledo, Jackie  (REP)(STR)                         10/02/2020         1,000.00 CHE HILLSBOROUGH FIRE ACTION COMMITTEE       5425 N 59TH STREET                       TAMPA, FL 33610                          POLITICAL COMMITTEE                      
Toledo, Jackie  (REP)(STR)                         09/28/2021         1,000.00 CHE HILLSBOROUGH FIRE ACTION COMMITTEE       5425 N 59TH STREET                       TAMPA, FL 33610                          POLITICAL COMMITTEE                      
Toledo, Jackie  (REP)(STR)                         10/02/2020           500.00 CHE HILLSBOROUGH POLITICAL ACTION COMMITTEE  606 SOUTH BOULEVARD                      TAMPA, FL 33606                          POLITICAL COMMITTEE                      
Toledo, Jackie  (REP)(STR)                         09/28/2020           500.00 CHE HILLSBOROUGH POLITICAL ACTION COMMITTEE  606 SOUTH BOULEVARD                      TAMPA, FL 33606                          POLITICAL COMMITTEE                      
Toledo, Jackie  (REP)(STR)                         10/30/2019           500.00 CHE HILLSBOROUGH POLITICAL ACTION COMMITTEE  606 SOUTH BOULEVARD                      TAMPA, FL 33606                          POLITICAL COMMITTEE                      
Toledo, Jackie  (REP)(STR)                         07/02/2018           500.00 CHE HILLSBOROUGH POLITICAL ACTION COMMITTEE  606 SOUTH BLVD                           TAMPA, FL 33606                          POLITICAL COMMITTEE                      
Toledo, Jackie  (REP)(STR)                         10/11/2018           500.00 CHE HILLSBOROUGH POLITICAL ACTION COMMITTEE  606 SOUTH BOULEVARD                      TAMPA, FL 33606                          POLITICAL COMMITTEE                      
Toledo, Jackie  (REP)(STR)                         10/13/2020         1,000.00 CHE HINMAN II ROY, H                         100 ARRICOLA AVENUE                      ST AUGUSTINE, FL 32080                   PHYSICIAN                                
Toledo, Jackie  (REP)(STR)                         04/12/2016           100.00 CHE HINSTON RAYMOND                          3840 OLD LANARK DR                       LAND O LAKES, FL 34638                                                            
Toledo, Jackie  (REP)(STR)                         10/08/2020           100.00 CHE HINTSON MICHELE, L                       15611 HAMPTON VILLAGE DRIVE              TAMPA, FL 33618                                                                   
Toledo, Jackie  (REP)(STR)                         10/13/2020         1,000.00 CHE HNTB HOLDINGS LTD PAC                    715 KIRK DRIVE                           KANSAS CITY, MO 64105                    POLITICAL COMMITTEE                      
Toledo, Jackie  (REP)(STR)                         01/13/2020         1,000.00 CHE HNTB HOLDINGS LTD PAC                    715 KIRK DRIVE                           KANSAS CITY, MO 64105                    POLITICAL COMMITTEE                      
Toledo, Jackie  (REP)(STR)                         10/29/2018         1,000.00 CHE HNTB HOLDINGS LTD POLITICAL ACTION COMMI 715 KIRK DRIVE                           KANSAS CITY, MO 64105                    POLITICAL COMMITTEE                      
Toledo, Jackie  (REP)(STR)                         10/15/2016           500.00 CHE HNTB HOLDINGS LTD. PAC                   715 KIRK DRIVE                           KANSAS CITY, MO 64105                    PAC                                      
Toledo, Jackie  (REP)(STR)                         10/14/2016           100.00 CHE HOKANSON CHARLES                         808 N. FRANKLIN ST #3212                 TAMAPA, FL 33602                         EDUCATION                                
Toledo, Jackie  (REP)(STR)                         08/22/2020           100.00 CHE HOLDEN WES                               4105 W KENSINGTON AVENUE                 TAMPA, FL 33629                          EXEC/THOMPSON CONS S                     
Toledo, Jackie  (REP)(STR)                         01/06/2020            50.00 CHE HOLE CHRISTOPHER                         4362 QUEEN ELIZABETH WAY                 NAPLES, FL 34119                                                                  
Toledo, Jackie  (REP)(STR)                         12/06/2017           500.00 CHE HOLLAND & KNIGHT FLORIDA PC              315 SOUTH CALHOUN ST, STE 600            TALLAHASSEE, FL 32301                    POLITICAL COMMITTEE                      
Toledo, Jackie  (REP)(STR)                         10/22/2018           500.00 CHE HOLLAND & KNIGHT FLORIDA POLITICAL COMMI 315 S CALHOUN ST, STE 600                TALLAHASSEE, FL 32301                    POLITICAL COMMITTEE                      
Toledo, Jackie  (REP)(STR)                         12/17/2019           500.00 CHE HOLLAND & KNIGHT FLORIDA POLITICAL COMMI 315 S CALHOUN ST STE 600                 TALLAHASSEE, FL 32301                    POLITICAL COMMITTEE                      
Toledo, Jackie  (REP)(STR)                         03/01/2021           500.00 CHE HOLLAND & KNIGHT FLORIDA POLITICAL COMMI 315 SOUTH CALHOUN STREET STE 500         TALLAHASSEE, FL 32301                    POLITICAL COMMITTEE                      
Toledo, Jackie  (REP)(STR)                         12/15/2021         1,000.00 CHE HOLLAND & LAMOUREUX PA                   611 S KINGS AVENUE                       BRANDON, FL 33511                        LAW FIRM                                 
Toledo, Jackie  (REP)(STR)                         11/28/2017         1,000.00 CHE HOLLAND & LAMOUREUX, PA                  611 S KINGS AVE                          BRANDON, FL 33511                        LAW FIRM                                 
Toledo, Jackie  (REP)(STR)                         04/30/2016         1,000.00 CHE HOLLAND & LAMOUREUX,PA                   611 S KINGS AVE                          BRANDON, FL 33511                        ATTORNEY                                 
Toledo, Jackie  (REP)(STR)                         06/26/2020           500.00 CHE HOLLAND LAMOUREUX PA                     611 SOUTH KINGS AVENUE                   BRANDON, FL 33511                        LAW FIRM                                 
Toledo, Jackie  (REP)(STR)                         10/14/2016            60.00 CHE HOLLENKAMP LEE                           2603 W. TYSON AVE.                       TAMPA, FL 33611                          DIRECTOR                                 
Toledo, Jackie  (REP)(STR)                         10/11/2018         1,000.00 CHE HOLTON JAMES, W                          9800 4TH STREET NORTH 200                ST PETERSBURG, FL 33702                  ATTORNEY/INVESTOR                        
Toledo, Jackie  (REP)(STR)                         03/01/2019         1,000.00 CHE HOLTON JAMES, W                          9800 4TH STREET, STE 200                 ST PETERSBURG, FL 33702                  ATTORNEY                                 
Toledo, Jackie  (REP)(STR)                         08/30/2019         1,000.00 CHE HOMES BY WEST BAY, LLC                   4065 CRESCENT PARK DRIVE                 RIVERVIEW, FL 33578                      REAL ESTATE DEVELOPM                     
Toledo, Jackie  (REP)(STR)                         02/22/2017           500.00 CHE HOPPING GREEN & SAMS, PA                 119 S MONROE STREET, SUITE 300           TALLAHASSEE, FL 32314                    LAW FIRM                                 
Toledo, Jackie  (REP)(STR)                         02/17/2021         1,000.00 CHE HOPPING GREEN & SAMS, PA                 119 S MONROE STREET, STE 300             TALLAHASSEE, FL 32314                    LAW FIRM                                 
Toledo, Jackie  (REP)(STR)                         10/11/2016         1,000.00 CHE HOUSE OF COFFEE TAMPA                    P.O BOX 110                              TAMPA, FL 33601                          RESTAURANT                               
Toledo, Jackie  (REP)(STR)                         08/11/2020           500.00 CHE HOWARD BILLY                             2902 WEST SAN MIGUEL STREET              TAMPA, FL 33629                          ATTORNEY                                 
Toledo, Jackie  (REP)(STR)                         04/28/2016           150.00 CHE HOWARD CHRISTINE                         4108 WEST SAN LUIS ST                    TAMPA, FL 33629                          MARKETING                                
Toledo, Jackie  (REP)(STR)                         06/22/2016         1,000.00 CHE HOWARD JOSEPH                            3287 RIVERVILLA WAY                      MELBOURNE BEACH, FL 32951                MANAGEMENT OPERATION                     
Toledo, Jackie  (REP)(STR)                         10/23/2018           100.00 CHE HUBBARD NICOLE                           4803 CULBREATH ISLES ROAD                TAMPA, FL 33629                          NURSE ANESTHETIST                        
Toledo, Jackie  (REP)(STR)                         11/29/2019           300.00 CHE HUBBELL C. LOSSON, PA                    613 S BOULEVARD                          TAMPA, FL 33606                          LAW FIRM                                 
Toledo, Jackie  (REP)(STR)                         09/19/2020            10.00 CHE HUDSON BEN                               8401 SOUTHSIDE BLVD                      JACKSONVILLE, FL 32256                   PROJECT MGR.                             
Toledo, Jackie  (REP)(STR)                         08/20/2016           500.00 CHE HUDSON JOHN                              4427 W AZEELE ST                         TAMPA, FL 33609                          REALTOR                                  
Toledo, Jackie  (REP)(STR)                         09/29/2020            50.00 CHE HUFF KEN                                 31804 HEDGEROW DRIVE                     WESLEY CHAPEL, FL 33543                  DISTRICT CHIEF/CITY                      
Toledo, Jackie  (REP)(STR)                         01/06/2020            20.00 CHE HUGH SANDRA, L                           5706 N SEMINOLE AVENUE                   TAMPA, FL 33604                                                                   
Toledo, Jackie  (REP)(STR)                         08/04/2016            25.00 CHE HULSE RONALD                             4912 LYFORD CAY RD                       TAMPA, FL 33629                                                                   
Toledo, Jackie  (REP)(STR)                         10/16/2018         1,000.00 CHE HUMANA                                   PO BOX 14750                             LEXINGTON, KY 40512                      INSURANCE                                
Toledo, Jackie  (REP)(STR)                         10/11/2018           100.00 CHE HUNT HAROLD, E                           6463 RUBIA CIRCLE                        APOLLO BEACH, FL 33572                                                            
Toledo, Jackie  (REP)(STR)                         10/11/2018            75.00 CHE HUNT JENNIFER, E                         10308 SCARLET CHASE DRIVE                RIVERVIEW, FL 33569                                                               
Toledo, Jackie  (REP)(STR)                         06/24/2020           250.00 CHE HUSTER MICHAEL                           3959 VAN DYKE ROAD                       LUTZ, FL 33558                           DEVICE REP/ALLERGAN                      
Toledo, Jackie  (REP)(STR)                         06/25/2020           100.00 CHE HYDE THOMAS                              9916 CHRIS CRAFT COURT                   TAMPA, FL 33615                          ATTORNEY                                 
Toledo, Jackie  (REP)(STR)                         10/27/2021         1,000.00 CHE HYER RAYMOND                             750 GULF BLVD                            BELLEAIR SHORE, FL 33786                 ASPHALT EXECUTIVE                        
Toledo, Jackie  (REP)(STR)                         10/11/2018           500.00 CHE HYER RAYMOND, T                          750 GULF BLVD                            BELLEAIR SHORES, FL 33786                ASPHALT EXECUTIVE                        
Toledo, Jackie  (REP)(STR)                         10/14/2016           250.00 CHE HYER SEAN                                818 S BAYSIDE DR                         TAMPA, FL 33609                          MANUFACTURING                            
Toledo, Jackie  (REP)(STR)                         05/26/2016         1,000.00 CHE HYYER RAYMOND                            750 GULF BLVD                            BELLEAIRE SHORES, FL 33678               CHAIRMAN OF THE BOAR                     
Toledo, Jackie  (REP)(STR)                         10/14/2020         1,000.00 CHE IEC POWER PAC                            3020 SOUTH FLORIDA AVENUE STE 205        LAKELAND, FL 33803                       POLITICAL COMMITTEE                      
Toledo, Jackie  (REP)(STR)                         11/01/2016         1,000.00 CHE IEC POWER PAC                            PO BOX 3739                              LAKELAND, FL 33802                       PAC                                      
Toledo, Jackie  (REP)(STR)                         06/24/2020         1,000.00 CHE IHS MANAGEMENT GROUP LLC                 PO BOX 18151                             TAMPA, FL 33679                          MGMT SERVICES                            
Toledo, Jackie  (REP)(STR)                         04/20/2016           250.00 CHE IIG US INC                               3051 NW 30TH WAY                         BOCA RATON, LA 33431                     EXPERT WITNESS                           
Toledo, Jackie  (REP)(STR)                         11/20/2019         1,000.00 CHE INDEPENDENT PHARMACY ASSOCIATION SOUTHEA 9625 CARNOUSTIE PLACE                    LAKEWOOD RANCH, FL 34211                 TRADE ASSOCIATION                        
Toledo, Jackie  (REP)(STR)                         01/28/2016         1,000.00 CHE INJURY CENTERS OF CENTRAL TAMPA, INC.    6220 S. ORANGE BLOSSOMS TRAIL STE 200    ORLANDO, FL 32809                        PHYSICAL THERAPY                         
Toledo, Jackie  (REP)(STR)                         01/28/2016         1,000.00 CHE INJURY CENTERS OF SOUTH TAMPA, INC.      6220 S. ORANGE BLOSSOMS TRAIL SUITE 200  ORLANDO, FL 32809                        PHYSICAL THERAPY                         
Toledo, Jackie  (REP)(STR)                         10/28/2021           250.00 CHE INSTRUMENTAL WEALTH                      409 SOUTH PALOMA PLACE                   TAMPA, FL 33609                          WEALTH MANAGEMENT                        
Toledo, Jackie  (REP)(STR)                         05/15/2018           500.00 CHE INSURING FLORIDA'S FUTURE                215 S MONROE ST, STE 835                 TALLAHASSEE, FL 32301                    POLITICAL COMMITTEE                      
Toledo, Jackie  (REP)(STR)                         10/29/2021         1,000.00 CHE INTERNATIONAL SHIP REPAIR & MARINE SERVI 1616 PENNY STREET                        TAMPA, FL 33605                          MARINE REPAIR AND SE                     
Toledo, Jackie  (REP)(STR)                         10/18/2016         1,000.00 CHE INTERVEST CONSTRUCTION OF JACKSONVILLE,  2379 BEVILLE ROAD                        DAYTONA BEACH, FL 32119                  CONSTRUCTION                             
Toledo, Jackie  (REP)(STR)                         07/16/2021         1,000.00 CHE ISAAK E, MICHAEL                         306 EAST TYLER STREET 2ND FLOOR          TAMPA, FL 33602                          ATTORNEY                                 
Toledo, Jackie  (REP)(STR)                         05/23/2016            50.00 CAS ISE ASHLEY                               1401 BEACH CLUB LN                       RUSKIN, FL 33572                                                                  
Toledo, Jackie  (REP)(STR)                         10/28/2018           100.00 CHE ISENBECK JENNIFER, A                     10118 CANNON DRIVE                       RIVERVIEW, FL 33578                      FACILITIES DIRECTOR                      
Toledo, Jackie  (REP)(STR)                         07/25/2018           100.00 CHE ITALIAN CAST STONE                       5418 W INGRAHAM STREET                   TAMPA, FL 33616                          STONE COMPANY                            
Toledo, Jackie  (REP)(STR)                         10/05/2021         1,000.00 CHE IVINS ANTHONY                            719 S ORLEANS AVENUE                     TAMPA, FL 33606                          INVESTOR                                 
Toledo, Jackie  (REP)(STR)                         05/21/2016            50.00 CAS IVORY JONATHAN                           107 S. DELAWARE AVE                      TAMPA, FL 33629                                                                   
Toledo, Jackie  (REP)(STR)                         10/15/2018           500.00 CHE J T KEISER LLC                           324 BLANCA AVE                           TAMPA, FL 33606                          DEVELOPER                                
Toledo, Jackie  (REP)(STR)                         10/14/2020         1,000.00 CHE J T KEISER LLC                           324 BLANCA AVENUE                        TAMPA, FL 33606                          DEVELOPER                                
Toledo, Jackie  (REP)(STR)                         01/09/2019         8,006.97 COF JACKIE TOLEDO CAMPAIGN                   PO BOX 320854                            TAMPA, FL 33679                          POLITICAL CAMPAIGN                       
Toledo, Jackie  (REP)(STR)                         12/16/2020        16,866.14 COF JACKIE TOLEDO CAMPAIGN                   PO BOX 320854                            TAMPA, FL 33679                          POLITICAL CAMPAIGN                       
Toledo, Jackie  (REP)(STR)                         10/25/2018         1,000.00 CHE JACKSONVILLE KENNEL CLUB INC.            PO BOX 959                               ORANGE PARK, FL 32067                    PARIMUTUELS                              
Toledo, Jackie  (REP)(STR)                         10/22/2016         1,000.00 CHE JACKSONVILLE KENNEL CLUB, INC.           P.O BOX 54249                            JACKSONVILLE, FL 32245                   ENTERTAINMENT                            
Toledo, Jackie  (REP)(STR)                         10/21/2018           100.00 CHE JACOLOW JODI                             1010 S LINCOLN AVENUE                    TAMPA, FL 33629                                                                   
Toledo, Jackie  (REP)(STR)                         06/21/2016         1,000.00 CHE JACOMINO FELIX                           1711 SW 92ND PL                          MIAMI, FL 33165                          DIRECTOR OF INNOVATI                     
Toledo, Jackie  (REP)(STR)                         07/05/2018           500.00 CHE JALLO PAUL                               1701 N LOIS AVE.  #180                   TAMPA, FL 33607                          GASOLINE WHOLESALER                      
Toledo, Jackie  (REP)(STR)                         09/26/2019           500.00 CHE JALLO OIL DISTRIBUTORS INC               16055 STATE ROAD 52, 201                 LAND O LAKES, FL 34638                   OIL DISTRIBUTION                         
Toledo, Jackie  (REP)(STR)                         04/30/2018         1,000.00 CHE JASON'S HAULING                          4929 NORTH RIVER SHORE DRIVE, LOT C      TAMPA, FL 33603                          TRUCKING                                 
Toledo, Jackie  (REP)(STR)                         10/29/2021           250.00 CHE JEEVES LAW GROUP PA                      2132 CENTRAL AVENUE                      ST PETERSBURG, FL 33712                  LAW FIRM                                 
Toledo, Jackie  (REP)(STR)                         03/30/2016           250.00 CHE JEEVES LAW GROUP, P.A                    954 1ST AVE NORTH                        SAINT PETERSBURG, FL 33705               LAW GROUP                                
Toledo, Jackie  (REP)(STR)                         10/11/2018           500.00 CHE JEEVES LAW GROUP, PA                     954 1ST AVENUE N                         ST PETERSBURG, FL 33705                  LAW FIRM                                 
Toledo, Jackie  (REP)(STR)                         05/30/2021         1,000.00 CHE JEFF KOTTKAMP PA                         3311 DARTMOOR DRIVE                      TALLAHASSEE, FL 32312                    LAW FIRM                                 
Toledo, Jackie  (REP)(STR)                         01/06/2020         1,000.00 CHE JEFF KOTTKAMP, PA                        3311 DARTMOOR DRIVE                      TALLAHASSEE, FL 32312                    LAW FIRM                                 
Toledo, Jackie  (REP)(STR)                         11/03/2016           100.00 CHE JEFFRIES COLE                            2501 W. MORRISON AVE.                    TAMPA, FL 33629                          ATTORNEY                                 
Toledo, Jackie  (REP)(STR)                         05/03/2016           500.00 CHE JENKINS CAROLE                           4402 W DALE AVE                          TAMPA, FL 33609                          EXECUTIVE                                
Toledo, Jackie  (REP)(STR)                         02/29/2016         1,000.00 CHE JENKINS JORYN                            48 MARTINIQUE AVENUE                     TAMPA, FL 33606                          ATTORNEY                                 
Toledo, Jackie  (REP)(STR)                         09/18/2020         1,000.00 CHE JENKINS RICHARD                          4402 WEST DALE AVENUE                    TAMPA, FL 33609                          EXEC/PHARMACEUTICALS                     
Toledo, Jackie  (REP)(STR)                         09/16/2020           250.00 CHE JENKINS RICHARD                          4402 WEST DALE AVENUE                    TAMPA, FL 33609                          REAL ESTATE MGMT                         
Toledo, Jackie  (REP)(STR)                         07/10/2020         1,000.00 CHE JERRY JARAMILLO & ASSOCIATES, P.A.       2100 W MARTIN LUTHER KING BLVD           TAMPA, FL 33607                          LAW FIRM                                 
Toledo, Jackie  (REP)(STR)                         02/28/2016           500.00 CHE JERRY ULM DODGE                          2966 NORTH DALE MABRY HWY                TAMPA, FL 33607                          AUTO DEALERSHIP                          
Toledo, Jackie  (REP)(STR)                         09/09/2020         1,000.00 CHE JIM MORAN & ASSOCIATES INC.              100 JIM MORAN BLVD                       DEERFIELD BEACH, FL 33442                AUTOMOBILE DEALERSHI                     
Toledo, Jackie  (REP)(STR)                         01/29/2016           500.00 CHE JIMENEZ CATHERINE                        12121 STONELAKE RANCH BLVD               THONOTOSASSA, FL 33592                   CONSULTANT                               
Toledo, Jackie  (REP)(STR)                         09/30/2021         1,000.00 CHE JM FAMILY ENTERPRISES INC                100 JIM MORAN BLVD                       DEERFIELD BEACH, FL 33442                AUTOMOTIVE INDUSTRY                      
Toledo, Jackie  (REP)(STR)                         02/19/2019         1,000.00 CHE JM FAMILY ENTERPRISES INC.               100 JIM MORAN BLVD                       DEERFIELD BEACH, FL 33442                AUTO DEALERSHIP                          
Toledo, Jackie  (REP)(STR)                         02/26/2016         1,000.00 CHE JMC REAL ESTATE, LLC                     1700 SOUTH MACDILL AVE SUITE 360         TAMPA, FL 33629                          REAL ESTATE                              
Toledo, Jackie  (REP)(STR)                         06/12/2020         1,000.00 CHE JOBS FOR FLORIDA                         1103 HAYS STREET                         TALLAHASSEE, FL 32301                    POLITICAL COMMITTEE                      
Toledo, Jackie  (REP)(STR)                         01/04/2020            25.00 CHE JOHN KROSS PHARMACY                      16618 SHERIDAN STREET                    PEMBROKE PINES, FL 33331                 PHARMACY                                 
Toledo, Jackie  (REP)(STR)                         01/08/2020            50.00 CHE JOHNSON AL                               811 N RANGELINE STREET                   BONIFAY, FL 32425                        RETIRED                                  
Toledo, Jackie  (REP)(STR)                         07/18/2018            20.00 CHE JOHNSON LAHNIE                           6900 INTERBAY BLVD                       TAMPA, FL 33616                                                                   
Toledo, Jackie  (REP)(STR)                         09/18/2018            20.00 CHE JOHNSON LAHNIE                           6900 INTERBAY BLVD                       TAMPA, FL 33616                          OWNER/ACOUSTIBLOK                        
Toledo, Jackie  (REP)(STR)                         05/31/2016            50.00 CAS JOHNSON LISA                             1961 ALLEGRO LN                          APOLLO BEACH, FL 33572                                                            
Toledo, Jackie  (REP)(STR)                         02/06/2019           100.00 CHE JOHNSON MARC                             3207 WEST MORRISON AVENUE                TAMPA, FL 33629                          ATTORNEY                                 
Toledo, Jackie  (REP)(STR)                         01/06/2020           100.00 CHE JOHNSON MASON                            219 NORTH WAUKESHA STREET                BONIFAY, FL 32425                        PHARMACIST                               
Toledo, Jackie  (REP)(STR)                         07/09/2016         1,000.00 CHE JOHNSON & GILBERT, P.A                   170 EAST GRANADA BLVD                    ORMAND BEACH, FL 32176                   ATTORNEY                                 
Toledo, Jackie  (REP)(STR)                         10/15/2016         1,000.00 CHE JOHNSON BROS. CORPORATION                608 HENRIETTA CREEK RD                   ROANOKE, TX 76262                        CONTRACTOR                               
Toledo, Jackie  (REP)(STR)                         10/16/2020         1,000.00 CHE JOHNSON BROS. CORPORATION, A SOUTHLAND C 608 HENRIETTA CREEK ROAD                 ROANOKE, TX 76262                        CONSTRUCTION COMPANY                     
Toledo, Jackie  (REP)(STR)                         10/12/2018           250.00 CHE JOHNSON, MIRMIRAN & THOMPSON             40 WIGHT AVENUE                          HUNT VALLEY, MD 21030                    ARCHITECTURAL/ENGINE                     
Toledo, Jackie  (REP)(STR)                         10/15/2016           100.00 CHE JOHNSON-DAVIS, INC.                      604 HILLBRATH DR.                        LANTANA, FL 33462                        CONTRACTOR                               
Toledo, Jackie  (REP)(STR)                         04/28/2016           150.00 CHE JOHNSTON STEVE                           3310 W. HAWTHORNE ROAD                   TAMPA, FL 33611                          CEO LEAD & PROSPER,                      
Toledo, Jackie  (REP)(STR)                         06/24/2020         1,000.00 CHE JOHNSTON & STEWART GOVERNMENT STRATEGIES 2553 KENCHESTER LOOP                     WESLEY CHAPEL, FL 33543                  GOVERNMENT RELATIONS                     
Toledo, Jackie  (REP)(STR)                         09/13/2018           200.00 CHE JONES BRYANT, JONES                      3675 PATERSTONE DRIVE                    ALPHARETTA, GA 30022                     LOBBYIST                                 
Toledo, Jackie  (REP)(STR)                         09/17/2020           100.00 CHE JONES TODD                               3839 W KENNEDY BLVD                      TAMPA, FL 33609                          APPRAISER                                
Toledo, Jackie  (REP)(STR)                         10/14/2021           500.00 CHE JONES TODD                               3839 W KENNEDY BLVD                      TAMPA, FL 33609                          APPRAISER                                
Toledo, Jackie  (REP)(STR)                         10/29/2019           250.00 CHE JOSE E. VALIENTE, CPA                    6302 RUNNING RIVER PL                    TAMPA, FL 33617                          CPA                                      
Toledo, Jackie  (REP)(STR)                         10/06/2016           250.00 CHE JOSKO TODD                               912 CHANNELSIDE DRIVE UNIT 2508          TAMPA, FL 33602                          GOVERNMENT RELATIONS                     
Toledo, Jackie  (REP)(STR)                         12/14/2017           500.00 CHE JOSKO TODD, J                            912 CHANNELSIDE DRIVE, UNIT 2508         TAMPA, FL 33602                          GOVT RELATIONS                           
Toledo, Jackie  (REP)(STR)                         10/30/2019           500.00 CHE JOSKO TODD, J                            912 CHANNELSIDE DRIVE UNIT 2508          TAMPA, FL 33602                          GOVERNMENT RELATIONS                     
Toledo, Jackie  (REP)(STR)                         10/29/2020         1,000.00 CHE JPMORGAN CHASE & CO. PAC                 601 PENNSYLVANIA AVE NW 7TH FLOOR        WASHINGTON, DC 20004                     POLITICAL COMMITTEE                      
Toledo, Jackie  (REP)(STR)                         10/28/2021         1,000.00 CHE JUSTICE FOR ALL                          610 S BOULEVARD                          TAMPA, FL 33606                          POLITICAL COMMITTEE                      
Toledo, Jackie  (REP)(STR)                         10/11/2018           500.00 CHE JVB ARCHITECT LLC                        1719 N HOWARD AVE, STE 201               TAMPA, FL 33607                          ARCHITECT FIRM                           
Toledo, Jackie  (REP)(STR)                         10/07/2016           250.00 CHE JVB ARCHITECT, LLC                       1719 NORTH HOWARD AVE                    TAMPA, FL 33607                          ARCHITECT                                
Toledo, Jackie  (REP)(STR)                         10/30/2019         1,000.00 CHE JWH PROPERTIES, INC.                     9373 SEMINOLE BLVD                       SEMINOLE, FL 33772                       REAL ESTATE                              
Toledo, Jackie  (REP)(STR)                         10/31/2019         1,000.00 CHE KALE JAMES                               132 W DAVIS BLVD                         TAMPA, FL 33606                          PRES/FURNITURE RENTA                     
Toledo, Jackie  (REP)(STR)                         10/31/2019           200.00 CHE KALE JEFFREY, THOMAS                     4406 W DALE AVENUE                       TAMPA, FL 33609                          VP/FURNITURE RENTAL                      
Toledo, Jackie  (REP)(STR)                         10/31/2019           250.00 CHE KALE HOLDINGS I, LLC                     132 W. DAVIS BLVD                        TAMPA, FL 33606                          INVESTMENTS AND BUS                      
Toledo, Jackie  (REP)(STR)                         10/14/2020         1,000.00 CHE KALE, SR CHRIS                           132 WEST DAVIS BLVD                      TAMPA, FL 33606                          OWNER/CPL GROUP INC.                     
Toledo, Jackie  (REP)(STR)                         03/06/2017           500.00 CHE KALEO, INC.                              111 VIRGINIA STREET, SUITE 300           RICHMOND, VA 23219                       PHARMACEUTICALS                          
Toledo, Jackie  (REP)(STR)                         05/25/2018           250.00 CHE KANE GEORGIA                             801 SOUTH PACKWOOD AVENUE                TAMPA, FL 33606                          HEALTHCARE                               
Toledo, Jackie  (REP)(STR)                         05/29/2016            50.00 CAS KAPLAN JULIE                             222 MYSTIC FALLS DR                      TAMPA, FL 33609                                                                   
Toledo, Jackie  (REP)(STR)                         08/01/2016           100.00 CHE KAPLAN JULIE                             222 MYSTIC FALLS DR                      TAMPA, FL 33609                          ALTUS GLOBAL TRADE S                     
Toledo, Jackie  (REP)(STR)                         01/03/2020           100.00 CHE KARAPETYAN ARMEN                         901 N MIAMI BEACH BLVD                   NORTH MIAMI BEACH, FL 33162              GENERAL MGR/PHARMACY                     
Toledo, Jackie  (REP)(STR)                         06/23/2016            50.00 CHE KASCHYK BRUCE                            2210 CLIMBING IVY DRIVE                  TAMPA, FL 33618                          URBAN PLANNER/DIVISI                     
Toledo, Jackie  (REP)(STR)                         10/28/2021         1,000.00 CHE KEARNEY DEVELOPMENT COMPANY INC          9625 WES KEARNEY WAY                     RIVERVIEW, FL 33578                      REAL ESTATE DEVELOPM                     
Toledo, Jackie  (REP)(STR)                         03/08/2016           500.00 CHE KEISER JOHN                              321 BLANCA AVE                           TAMPA, FL 33606                          CONSTRUCTION                             
Toledo, Jackie  (REP)(STR)                         10/14/2016           500.00 CHE KEISER PAMELA                            324 BLANCA AVE                           TAMPA, FL 33606                          ENTREPRENEUR                             
Toledo, Jackie  (REP)(STR)                         02/28/2019         1,000.00 CHE KEISER PAMELA, S                         324 BLANCA AVENUE                        TAMPA, FL 33606                          ENTREPRENEUR                             
Toledo, Jackie  (REP)(STR)                         08/30/2021           100.00 CHE KELLI L MITCHELL PA                      707 WEST SWANN AVENUE                    TAMPA, FL 33606                          LAW FIRM                                 
Toledo, Jackie  (REP)(STR)                         04/15/2016           100.00 CHE KELLY MARY                               4925 NEW PROVIDENCE AVE                  TAMPA, FL 33620                          REALTOR                                  
Toledo, Jackie  (REP)(STR)                         10/22/2020            25.00 CHE KELLY TAAFFE DESIGN, INC.                PO BOX 18525                             TAMPA, FL 33679                          DESIGN FIRM                              
Toledo, Jackie  (REP)(STR)                         01/10/2020             5.00 CHE KEMP SHEER                               2 EAST MAGNOLIA AVENUE                   EUSTIS, FL 32726                         PHARMACY TECH                            
Toledo, Jackie  (REP)(STR)                         11/29/2021         1,000.00 CHE KEMP, RUGE & GREEN LAW GROUP             11567 TRINITY BLVD                       TRINITY, FL 34655                        LAW FIRM                                 
Toledo, Jackie  (REP)(STR)                         10/28/2021           100.00 CHE KERN CAAH                                5821 INTERBAY BLVD                       TAMPA, FL 33611                          REAL ESTATE INVESTOR                     
Toledo, Jackie  (REP)(STR)                         04/30/2016           100.00 CHE KERNAGIS RICHARD                         4307 W JETTON AVE                        TAMPA, FL 33629                          DENTIST                                  
Toledo, Jackie  (REP)(STR)                         07/06/2018           500.00 CHE KILLEBREW SAM                            3002 W LAKE HAMILTON DRIVE               WINTER HAVEN, FL 33881                   FL STATE REPRESENTAT                     
Toledo, Jackie  (REP)(STR)                         12/15/2021         1,000.00 CHE KIMBERLY J SYFRETT PA                    2633 HWY 77                              PANAMA CITY, FL 32405                    LAW FIRM                                 
Toledo, Jackie  (REP)(STR)                         10/07/2016         1,000.00 CHE KIMMINS CONTRACTING CORP                 1501 2ND AVE                             TAMPA, FL 33605                          CONTRACTOR                               
Toledo, Jackie  (REP)(STR)                         05/31/2018         1,000.00 CHE KIMMINS CONTRACTING CORP.                1501 SECOND AVENUE, EAST                 TAMPA, FL 33605                          CONSTRUCTION COMPANY                     
Toledo, Jackie  (REP)(STR)                         10/30/2019         1,000.00 CHE KIMMINS CONTRACTING CORP.                1501 E 2ND AVENUE                        TAMPA, FL 33605                          CONSTRUCTION COMPANY                     
Toledo, Jackie  (REP)(STR)                         10/07/2016         1,000.00 CHE KIMMINS CORP                             1501 2ND AAVE                            TAMPA, FL 33605                          CONTRACTOR                               
Toledo, Jackie  (REP)(STR)                         10/12/2018         1,000.00 CHE KIMMINS CORP.                            1501 SECOND AVENUE EAST                  TAMPA, FL 33605                          CONSTRUCTION COMPANY                     
Toledo, Jackie  (REP)(STR)                         09/16/2016           250.00 CHE KING DEBBIE                              4507 BAYSHORE BLVD                       TAMPA, FL 33611                          REAL ESTATE SALES                        
Toledo, Jackie  (REP)(STR)                         01/04/2018           500.00 CHE KING GUY                                 4507 BAYSHORE BLVD                       TAMPA, FL 33611                          INSURANCE EXECUTIVE                      
Toledo, Jackie  (REP)(STR)                         09/15/2016           250.00 CHE KING GUY                                 4507 BAYSHORE BLVD                       TAMPA, FL 33611                          INSURANCE                                
Toledo, Jackie  (REP)(STR)                         01/29/2016           500.00 CHE KING GUY                                 4507 BAYSHORE BLVD                       TAMPA, FL 33611                          INSURANCE                                
Toledo, Jackie  (REP)(STR)                         08/12/2020           500.00 CHE KING, III GUY                            4507 BAYSHORE BLVD                       TAMPA, FL 33611                          INSURANCE AGENT                          
Toledo, Jackie  (REP)(STR)                         04/05/2016           525.00 CHE KINGDOM CHIROPRACTIC TAMPA BAY,INC.      3115 W COLUMBUS DR #109                  TAMPA, FL 33607                          CHIROPRACTIC                             
Toledo, Jackie  (REP)(STR)                         11/28/2017         1,000.00 CHE KIRTLEY JOHN                             511 W BAY ST, STE 363                    TAMPA, FL 33606                          VENTURE CAPITALIST                       
Toledo, Jackie  (REP)(STR)                         10/22/2018         1,000.00 CHE KIRTLEY JOHN                             511 W BAY ST, STE 353                    TAMPA, FL 33606                          VENTURE CAPITALIST                       
Toledo, Jackie  (REP)(STR)                         02/21/2019         1,000.00 CHE KIRTLEY JOHN                             511 W BAY ST, STE 363                    TAMPA, FL 33606                          VENTURE CAPITALIST                       
Toledo, Jackie  (REP)(STR)                         08/25/2020         1,000.00 CHE KIRTLEY JOHN                             511 WEST BAY STREET                      TAMPA, FL 33606                          FINANCE                                  
Toledo, Jackie  (REP)(STR)                         10/07/2016         1,000.00 CHE KIRTLEY JOHN                             511 EST BAY STREET SUITE #363            TAMPA, FL 33606                          EDUCATION                                
Toledo, Jackie  (REP)(STR)                         02/17/2021         1,000.00 CHE KIRTLEY JOHN                             511 WEST BAY STREET STE 363              TAMPA, FL 33606                          VENTURE CAPITAL INVE                     
Toledo, Jackie  (REP)(STR)                         10/11/2018           500.00 CHE KISINGER CAMPO & ASSOCIATES CORP         201 NORTH FRANKIN ST, STE 400            TAMPA, FL 33602                          ENGINEERING FIRM                         
Toledo, Jackie  (REP)(STR)                         10/26/2020           500.00 CHE KISINGER CAMPO & ASSOCIATES CORP         201 NORTH FRANKLIN STREET #201           TAMPA, FL 33602                          ENGINEERING FIRM                         
Toledo, Jackie  (REP)(STR)                         02/21/2019           500.00 CHE KISINGER CAMPO & ASSOCIATES CORP.        201 N FRANKLIN ST, SUITE 400             TAMPA, FL 33602                          ENGINEERING FIRM                         
Toledo, Jackie  (REP)(STR)                         09/17/2016           250.00 CHE KISSINGER, CAMPO & ASSOCIATES            201 NORTH FRANKLIN STREET, SUITE 400     TALLAHASSEE, FL 33602                    ATTORNEY                                 
Toledo, Jackie  (REP)(STR)                         10/21/2016           100.00 CHE KNOPIK CHRISTOPHER                       4001 WEST TACON STREET                   TAMPA, FL 33629                          LASER SPINE INSTITUT                     
Toledo, Jackie  (REP)(STR)                         09/28/2018         1,000.00 CHE KOCH INDUSTRIES INC.                     4111 E 37TH STREET NORTH                 WICHITA, KS 67220                        MANUFACTURING                            
Toledo, Jackie  (REP)(STR)                         10/22/2016         1,000.00 CHE KOCH INDUSTRIES INC.                     4111 EAST 37TH ST NORTH                  WICHITA, KS 67220                        BETTER GOVERNMENT                        
Toledo, Jackie  (REP)(STR)                         07/24/2020           250.00 CHE KREMPEL ANGELA                           4107 W GRAY STREET                       TAMPA, FL 33609                          HOMEMAKER                                
Toledo, Jackie  (REP)(STR)                         01/07/2022         1,000.00 CHE KUHN AUTO GROUP                          3900 W KENNEDY BLVD                      TAMPA, FL 33609                          AUTOMOTIVE                               
Toledo, Jackie  (REP)(STR)                         07/30/2020            50.00 CHE LAKE DANNY                               7510 CHIPMUNK WAY                        CITRUS HEIGHTS, CA 95610                 RETIRED                                  
Toledo, Jackie  (REP)(STR)                         01/08/2020             5.00 CHE LAKE KRISTI, L                           1222 TYRINGHAM ROAD                      EUSTIS, FL 32726                         PHARMACY TECH                            
Toledo, Jackie  (REP)(STR)                         10/28/2021           500.00 CHE LAKELAND AUTOMALL                        1430 W MEMORIAL BLVD                     LAKELAND, FL 33815                       AUTO DEALERSHIP                          
Toledo, Jackie  (REP)(STR)                         01/06/2020            50.00 CHE LAKHANI ANEESH                           760 TULIP CIRCLE                         FORT LAUDERDALE, FL 33327                                                         
Toledo, Jackie  (REP)(STR)                         10/25/2021            50.00 CHE LAKHANI BRITTANY                         777 N ASHLEY DRIVE UNIT 1706             TAMPA, FL 33602                          LAW CLERK                                
Toledo, Jackie  (REP)(STR)                         07/22/2016           100.00 CHE LALIOTIS GEORGIA                         801 S. PACKWOOD AVE                      TAMPA, FL 33606                          NEUROLOGIST                              
Toledo, Jackie  (REP)(STR)                         02/21/2016           250.00 CHE LALIOTIS GEORGIA                         801 S. PACKWOOD AVE                      TAMPA, FL 3606                           NEUROLOGIST                              
Toledo, Jackie  (REP)(STR)                         08/03/2016           500.00 CHE LAMB BRIAN                               14901 TOM FAZIO CT                       TAMPA, FL 33626                          BANKING                                  
Toledo, Jackie  (REP)(STR)                         03/31/2016           200.00 CHE LAMB JACK                                ***************                          *************** RETIRED SCHOOL BOARD                     
Toledo, Jackie  (REP)(STR)                         05/23/2016            50.00 CHE LAMB JACK                                ***************                          *************** RETIRED                                  
Toledo, Jackie  (REP)(STR)                         10/11/2018         1,000.00 INK LAMB THOMAS                              218 S MATANZAS AVENUE                    TAMPA, FL 33609                          ARCHITECT            FOOD/BEVERAGES FOR E
Toledo, Jackie  (REP)(STR)                         11/01/2016         1,000.00 CHE LAMB THOMAS                              218 S. MANTANZAS AVE.                    TAMPA, FL 33609                          DEVELOPER                                
Toledo, Jackie  (REP)(STR)                         02/26/2016         1,000.00 CHE LAMB THOMAS                              218 S. MATANZAS AVE.                     TAMPA, FL 33609                          DEVELOPER                                
Toledo, Jackie  (REP)(STR)                         12/15/2021         1,000.00 CHE LANCASTER & EURE PA                      PO BOX 4257                              SARASOTA, FL 34230                       LAW FIRM                                 
Toledo, Jackie  (REP)(STR)                         04/28/2016           100.00 CHE LANKFORD ROBIN                           16024 MUIRFIELD DR                       ODESSA, FL 33556                         HOMEMAKER                                
Toledo, Jackie  (REP)(STR)                         10/07/2018         1,000.00 CHE LARGUIER SCOTT                           3610 SOUTH CARTER STREET                 TAMPA, FL 33629                          AUTO DEALER                              
Toledo, Jackie  (REP)(STR)                         09/28/2019           500.00 CHE LARGUIER SCOTT                           3610 SOUTH CARTER STREET                 TAMPA, FL 33629                          AUTO DEALER                              
Toledo, Jackie  (REP)(STR)                         10/31/2019         1,000.00 CHE LARSON JOHNSON, PL                       3207 WEST MORRISON AVENUE                TAMPA, FL 33629                          LAW FIRM                                 
Toledo, Jackie  (REP)(STR)                         07/21/2016           200.00 CHE LASHER DENISE                            17513 MALLARD CT                         LUTZ, FL 33559                           CONSULTANT                               
Toledo, Jackie  (REP)(STR)                         10/21/2018           200.00 CHE LASHER DENISE, H                         17513 MALLARD COURT                      LUTZ, FL 33559                           EDUCATION CONSULTANT                     
Toledo, Jackie  (REP)(STR)                         05/30/2018           500.00 CHE LASHER KARESSA                           1511 NORTH WESTSHORE BLVD, 700           TAMPA, FL 33607                          HOMEMAKER                                
Toledo, Jackie  (REP)(STR)                         10/25/2020           500.00 CHE LASHER KARESSA                           4931 NEW PROVIDENCE AVENUE               TAMPA, FL 33629                          HOMEMAKER                                
Toledo, Jackie  (REP)(STR)                         05/31/2016           200.00 CHE LASHER KARESSA                           4931 NEW PROVIDENCE AVE                  TAMPA, FL 33629                          HOMEMAKER                                
Toledo, Jackie  (REP)(STR)                         09/21/2018         1,000.00 CHE LASHER STUART, G                         1511 N WEST SHORE BLVD, STE 700          TAMPA, FL 33607                          FINANCIAL SERVICES                       
Toledo, Jackie  (REP)(STR)                         08/31/2021           500.00 CHE LATHAM CHUCK                             7878 S CATHAY                            CENTENNIAL, CO 80016                     RETIRED                                  
Toledo, Jackie  (REP)(STR)                         03/24/2016           500.00 CHE LATIN PROMOTIONS AND CONSULTING, LLC     2203 N LOIS AVE STE 900                  TAMPA, FL 33607                          MARKETING                                
Toledo, Jackie  (REP)(STR)                         09/24/2020           500.00 CHE LAUNCHING FLORIDA'S FUTURE               120 S MONROE STREET                      TALLAHASSEE, FL 32301                    POLITICAL COMMITTEE                      
Toledo, Jackie  (REP)(STR)                         10/08/2016           100.00 CHE LAURIE JOHN                              10804 RIVERBANK TERRACE                  BRADENTON, FL 34212                      CPA                                      
Toledo, Jackie  (REP)(STR)                         04/30/2018           500.00 CHE LAW RHEA, F                              4202 W SYLVAN RAMBLE STREET              TAMPA, FL 33609                          ATTORNEY                                 
Toledo, Jackie  (REP)(STR)                         02/28/2019           300.00 CHE LAW RHEA, F                              4202 W SYLVAN RAMBLE ST                  TAMPA, FL 33609                          ATTORNEY                                 
Toledo, Jackie  (REP)(STR)                         10/30/2019           700.00 CHE LAW RHEA, F                              4202 W SYLVAN RAMBLE ST                  TAMPA, FL 33609                          ATTORNEY                                 
Toledo, Jackie  (REP)(STR)                         01/06/2020         1,000.00 CHE LAW OFFICE OF MICHAEL J. WINER, PA       110 N 11TH ST FLOOR 1                    TAMPA, FL 33602                          LAW FIRM                                 
Toledo, Jackie  (REP)(STR)                         03/30/2016           500.00 CHE LAW OFFICES OF CAMERON W. BRUMBELOW P.A  8601 4TH STREET NORTH #104               SAINT PETERSBURG, FL 33702               LAWYER                                   
Toledo, Jackie  (REP)(STR)                         10/05/2016           100.00 CHE LAW OFFICES OF RAY CHRISTOPHER LOPEZ P.A 115 SOUTH ALBANY AVE                     TAMPA, FL 33606                          ATTORNEY                                 
Toledo, Jackie  (REP)(STR)                         02/17/2016           250.00 CHE LEBEAU ROBERT                            4509 W BEACHWAY DRIVE                    TAMPA, FL 33609                          CONSULTANT                               
Toledo, Jackie  (REP)(STR)                         11/01/2018            50.00 CHE LEE ELAINE, G                            4411 W VASCONIA STREET                   TAMPA, FL 33629                          OFFICE MANAGER                           
Toledo, Jackie  (REP)(STR)                         04/26/2018           500.00 CHE LEE STEPHANIE, E                         532 SEVERN AVENUE                        TAMPA, FL 33606                          INSURANCE EXECUTIVE                      
Toledo, Jackie  (REP)(STR)                         10/09/2020           100.00 CHE LEHMAN JANINE                            14343 MOON FLOWER DRIVE                  TAMPA, FL 33626                                                                   
Toledo, Jackie  (REP)(STR)                         10/09/2020           100.00 CHE LEHMAN VERONICA                          14343 MOON FLOWER DRIVE                  TAMPA, FL 33626                          RETIRED                                  
Toledo, Jackie  (REP)(STR)                         02/29/2016           500.00 CHE LEISURE JODI                             622 BYPASS DRIVE                         CLEARWATER, FL 33764                     ATTORNEY                                 
Toledo, Jackie  (REP)(STR)                         05/31/2018           100.00 CHE LEO D. GOMEZ, PA                         3208 WEST HARBOR VIEW AVENUE             TAMPA, FL 33611                          LAW FIRM                                 
Toledo, Jackie  (REP)(STR)                         02/29/2016           100.00 CHE LEON RYAN                                4609 S.GRADY AVE.                        TAMPA, FL 33611                          WINERY                                   
Toledo, Jackie  (REP)(STR)                         10/21/2016            50.00 CHE LESLIE WATERS DBA GOVERNMENT RELATIONS   7110 AUGUSTA BLVD                        SEMINOLE, FL 33777                       GOVERNMENT RELATIONS                     
Toledo, Jackie  (REP)(STR)                         10/05/2018         1,000.00 CHE LETS WORK TOGETHER                       133 HARBOR DRIVE S                       VENICE, FL 34285                         POLITICAL COMMITTEE                      
Toledo, Jackie  (REP)(STR)                         06/24/2016         1,000.00 CHE LEVASSEUR DARYK                          2510 MERCHANT AVE                        ODESSA, FL 33556                         OWNER / AUTO SALES                       
Toledo, Jackie  (REP)(STR)                         08/05/2016           100.00 CHE LEVIN ROBERT                             3037 TALL PINE DR                        SAFETY HARBOR, FL 34695                  PHYSICIAN                                
Toledo, Jackie  (REP)(STR)                         10/08/2016           100.00 CHE LEVIN ROBERT                             3037 TALL PINE DR                        SAFETY HARBOR, FL 34695                  PHYSICIAN                                
Toledo, Jackie  (REP)(STR)                         06/20/2018           100.00 CHE LEVIN ROBERT, W                          3037 TALL PINE DRIVE                     SAFETY HARBOR, FL 34695                  PHYSICIAN                                
Toledo, Jackie  (REP)(STR)                         10/18/2018           200.00 CHE LEVINE STUART                            1208 EAST KENNEDY BLVD. #1230            TAMPA, FL 33602                          ATTORNEY                                 
Toledo, Jackie  (REP)(STR)                         02/28/2019           250.00 CHE LEVINE STUART                            601 BAYSHORE BLVD STE 720                TAMPA, FL 33606                          ATTORNEY                                 
Toledo, Jackie  (REP)(STR)                         10/31/2019           250.00 CHE LEVINE STUART                            1208 EAST KENNEDY BLVD                   TAMPA, FL 33602                          ATTORNEY                                 
Toledo, Jackie  (REP)(STR)                         08/31/2021           500.00 CHE LEVINE STUART                            1208 E KENNEDY BLVD #1230                TAMPA, FL 33602                          ATTORNEY                                 
Toledo, Jackie  (REP)(STR)                         11/01/2018           500.00 CHE LEVINE STUART, JAY                       1208 EAST KENNEDY BLVD                   TAMPA, FL 33602                          ATTORNEY                                 
Toledo, Jackie  (REP)(STR)                         12/15/2021         1,000.00 CHE LEVINE BUSCH & SCHNEPPER PA              9100 S DADELAND BLVD STE 1600            MIAMI, FL 33156                          LAW FIRM                                 
Toledo, Jackie  (REP)(STR)                         02/21/2019           100.00 CHE LEVY KARENNE                             3508 S WAVERLY PLACE                     TAMPA, FL 33629                                                                   
Toledo, Jackie  (REP)(STR)                         10/26/2016           250.00 CHE LEWIS DAVID                              306 CHIPPEWA AVE                         TAMPA, FL 33606                          EDUCATION                                
Toledo, Jackie  (REP)(STR)                         08/17/2017         1,000.00 CHE LEWIS LONGMAN & WALKER PA                315 S CALHOUN ST SUITE 830               TALLAHASSEE, FL 32301                    LAW FIRM                                 
Toledo, Jackie  (REP)(STR)                         03/01/2021         1,000.00 CHE LEWIS LONGMAN & WALKER PA                515 N FLAGLER DRIVE STE 1500             WEST PALM BEACH, FL 33401                LAW FIRM                                 
Toledo, Jackie  (REP)(STR)                         11/28/2017           100.00 CHE LEWIS, III HENRY, C                      119 N 11TH STREET                        TAMPA, FL 33602                          RETIRED                                  
Toledo, Jackie  (REP)(STR)                         08/30/2021            25.00 CHE LIBERATORE HOLLY, ANNE                   10522 FALLING LEAF COURT                 PARRISH, FL 34219                        RECRUITER                                
Toledo, Jackie  (REP)(STR)                         08/30/2021           250.00 CHE LIBERATORE MICHELLE                      244 TREE BARK ROAD                       ZIONVILLE, NC 28698                      RETIRED                                  
Toledo, Jackie  (REP)(STR)                         11/20/2019           100.00 CHE LIBERATORE STAN                          27013 ARROWBROOK WAY                     WESLEY CHAPEL, FL 33544                  TECHNOLOGY                               
Toledo, Jackie  (REP)(STR)                         08/30/2021           100.00 CHE LIBERATORE STANLEY                       10522 FALLING LEAF COURT                 DUETTE, FL 34219                         PRES/NO LIMIT TECH                       
Toledo, Jackie  (REP)(STR)                         10/26/2020         1,000.00 CHE LIBERTATEM                               115 EAST PARK AVENUE, STE 1              TALLAHASSEE, FL 32301                    POLITICAL COMMITTEE                      
Toledo, Jackie  (REP)(STR)                         10/27/2020         1,000.00 CHE LIBERTY FLORIDA                          PO BOX 11192                             TALLAHASSEE, FL 32302                    POLITICAL COMMITTEE                      
Toledo, Jackie  (REP)(STR)                         09/09/2020         1,000.00 CHE LIBERTY FLORIDA                          610 S BOULEVARD                          TAMPA, FL 33606                          POLITICAL COMMITTEE                      
Toledo, Jackie  (REP)(STR)                         09/21/2018         1,000.00 CHE LIBERTY FLORIDA                          610 S BOULEVARD                          TAMPA, FL 33606                          POLITICAL COMMITTEE                      
Toledo, Jackie  (REP)(STR)                         08/02/2018         1,000.00 CHE LIBERTY FLORIDA                          610 S BOULEVARD                          TAMPA, FL 33606                          POLITICAL COMMITTEE                      
Toledo, Jackie  (REP)(STR)                         10/21/2016         1,000.00 CHE LIBERTY FLORIDA POLITICAL COMMITTEE      610 S. BOULEVARD                         TAMPA, FL 33606                          BETTER GOVERNMENT                        
Toledo, Jackie  (REP)(STR)                         04/24/2020         1,000.00 CHE LIBERTY FOR FLORIDA                      PO BOX 11192                             TALLAHASSEE, FL 32302                    POLITICAL COMMITTEE                      
Toledo, Jackie  (REP)(STR)                         07/02/2018           143.56 INK LIBERTY PARTNERS OF TALLAHASSEE LLC      113 E COLLEGE AVENUE STE 400             TALLAHASSEE, FL 32301                    CONSULTING FIRM      FOOD AND BEVERAGE   
Toledo, Jackie  (REP)(STR)                         10/24/2019         1,000.00 CHE LIGORI CHRISTOPHER                       4919 NEW PROVIDENCE AVE                  TAMPA, FL 33629                          ATTORNEY                                 
Toledo, Jackie  (REP)(STR)                         09/18/2020         1,000.00 CHE LIGORI CHRISTOPHER                       4919 NEW PROVIDENCE AVENUE               TAMPA, FL 33629                          ATTORNEY                                 
Toledo, Jackie  (REP)(STR)                         01/31/2016         1,000.00 CHE LIGORI CHRISTOPHER                       4919 NEW PROVIDENCE AVE                  TAMPA, FL 33606                          ATTORNEY                                 
Toledo, Jackie  (REP)(STR)                         10/30/2019         1,000.00 CHE LIGORI GEORGEANN, S                      5920 PRINTERY STREET UNIT 106            TAMPA, FL 33616                          HUMAN RESOURCE MGR                       
Toledo, Jackie  (REP)(STR)                         08/25/2016         1,000.00 CHE LIGORI SHERRIE                           4420 WEST CLEAR AVE                      TAMPA, FL 33629                          HOMEMAKER                                
Toledo, Jackie  (REP)(STR)                         07/09/2021         1,000.00 CHE LIGORI & LIGORI PA                       1711 W KENNEDY BLVD                      TAMPA, FL 33606                          LAW FIRM                                 
Toledo, Jackie  (REP)(STR)                         07/24/2020         1,000.00 CHE LIGORI & LIGORI, PA                      1711 W KENNEDY BLVD                      TAMPA, FL 33606                          LAW FIRM                                 
Toledo, Jackie  (REP)(STR)                         10/30/2019         1,000.00 CHE LIGORI & SANDERS, PA                     1711 W KENNEDY BLVD                      TAMPA, FL 33606                          LAW FIRM                                 
Toledo, Jackie  (REP)(STR)                         11/28/2017         1,000.00 CHE LIGORI & SANDERS, PA                     217 NORTH HOWARD AVE, STE 102            TAMPA, FL 33606                          LAW FIRM                                 
Toledo, Jackie  (REP)(STR)                         07/24/2020         1,000.00 CHE LIGORI REVOCABLE TRUST                   1711 W KENNEDY BLVD                      TAMPA, FL 33606                          TRUST                                    
Toledo, Jackie  (REP)(STR)                         07/22/2016            40.00 CHE LIMA CLARISSA                            7905 SINGING COURT PLACE                 TAMPA, FL 33616                                                                   
Toledo, Jackie  (REP)(STR)                         10/15/2018           100.00 CHE LIMESTREET BOUTIQUE                      2513 WEST AZEELE STREET                  TAMPA, FL 33609                          MOBILE BOUTIQUE SHOP                     
Toledo, Jackie  (REP)(STR)                         07/13/2016           500.00 CHE LINCKS & ASSOCIATES                      5023 WEST LAUREL STREET                  TAMPA, FL 33607                          ENGINEERS                                
Toledo, Jackie  (REP)(STR)                         11/29/2019           500.00 CHE LINCKS & ASSOCIATES, INC.                5023 WEST LAUREL STREET                  TAMPA, FL 33607                          ENGINEERING FIRM                         
Toledo, Jackie  (REP)(STR)                         10/14/2016           250.00 CHE LIPPINCOTT ELISE                         4939 ST. CROIX DRIVE                     TAMPA, FL 33629                          MANAGER                                  
Toledo, Jackie  (REP)(STR)                         10/27/2021           500.00 CHE LIPPINCOTT ELISE                         4939 SAINT CROIX DRIVE                   TAMPA, FL 33629                          WRITER/DESIGNER                          
Toledo, Jackie  (REP)(STR)                         04/28/2016           250.00 CHE LIPPINCOTT OLIN & ELISE                  4939 SAINT CROIX DRIVE                   TAMPA, FL 33629                          REAL ESTATE                              
Toledo, Jackie  (REP)(STR)                         12/14/2017           250.00 CHE LIPPINCOTT OLIN, G                       4939 SAINT CROIX DRIVE                   TAMPA, FL 33629                          REAL ESTATE                              
Toledo, Jackie  (REP)(STR)                         10/30/2019           300.00 CHE LIPPINCOTT OLIN, G                       4939 SAINT CROIX DRIVE                   TAMPA, FL 33629                          REAL ESTATE                              
Toledo, Jackie  (REP)(STR)                         10/08/2020           250.00 CHE LIPPINCOTT OLIN, G                       4939 SAINT CROIX DRIVE                   TAMPA, FL 33629                          REAL ESTATE                              
Toledo, Jackie  (REP)(STR)                         09/18/2020           500.00 CHE LISA MILLER & ASSOCIATES LLC             331 N MONROE STREET                      TALLAHASSEE, FL 32301                    GOVERNMENT CONSULTIN                     
Toledo, Jackie  (REP)(STR)                         09/20/2019           500.00 CHE LIST DEVELOPERS, LLC                     1501 SOUTH DALE MABRY A1                 TAMPA, FL 33629                          REAL ESTATE                              
Toledo, Jackie  (REP)(STR)                         03/31/2020         1,000.00 CHE LIVING LIFE WITH PURPOSE                 1103 HAYS STREET                         TALLAHASSEE, FL 32301                    POLITICAL COMMITTEE                      
Toledo, Jackie  (REP)(STR)                         08/31/2020         1,000.00 CHE LIVING LIFE WITH PURPOSE                 1103 HAYS STREET                         TALLAHASSEE, FL 32301                    POLITICAL COMMITTEE                      
Toledo, Jackie  (REP)(STR)                         05/31/2018         1,000.00 CHE LIVING LIFE WITH PURPOSE                 8489 CABIN HILL ROAD                     TALLAHASSEE, FL 32311                    POLITICAL COMMITTEE                      
Toledo, Jackie  (REP)(STR)                         10/05/2018         1,000.00 CHE LIVING LIFE WITH PURPOSE                 8489 CABIN HILL ROAD                     TALLAHASSEE, FL 32311                    POLITICAL COMMITTEE                      
Toledo, Jackie  (REP)(STR)                         04/27/2016           100.00 CHE LIVING PLANTS/EVERGREEN                  6202 EUGENE STREET                       TAMPA, FL 33619                          LANDSCAPING                              
Toledo, Jackie  (REP)(STR)                         08/30/2020           250.00 CHE LOCKWOOD CHARLES                         2509 N DUNDEE STREET                     TAMPA, FL 33629                          PHYSICIAN                                
Toledo, Jackie  (REP)(STR)                         06/12/2020         1,000.00 CHE LOFTIN BRIAN, J                          11399 47TH N                             CLEARWATER, FL 33762                     IT SALES                                 
Toledo, Jackie  (REP)(STR)                         11/20/2019           100.00 CHE LOOS DAVID                               800 S DAKOTA AVENUE #216                 TAMPA, FL 33606                          FURNITURE SALES                          
Toledo, Jackie  (REP)(STR)                         09/06/2018            50.00 CHE LOOS DAVID, A                            800 S DAKOTA AVE, APT 216                TAMPA, FL 33606                                                                   
Toledo, Jackie  (REP)(STR)                         03/31/2016           100.00 CHE LOPEZ RAY                                115 SOUTH ALBANY AVENUE                  TAMPA, FL 33606                          ATTORNEY                                 
Toledo, Jackie  (REP)(STR)                         10/25/2021           100.00 CHE LOPEZ SUZY                               2906 W VILLA ROSA PARK                   TAMPA, FL 33611                          ATTORNEY                                 
Toledo, Jackie  (REP)(STR)                         04/29/2016           250.00 CHE LORENZO GEORGE                           ***************                          *************** ATTORNEY/OWNER                           
Toledo, Jackie  (REP)(STR)                         02/28/2019         1,000.00 CHE LORTON GEORGE                            1601 SAHLMAN DRIVE                       TAMPA, FL 33605                          CEO/SHIP REPAIR & MA                     
Toledo, Jackie  (REP)(STR)                         09/12/2018         1,000.00 CHE LORTON GEORGE, H                         1601 SAHLMAN DRIVE                       TAMPA, FL 33605                          CEO/SHIP REPAIR & MA                     
Toledo, Jackie  (REP)(STR)                         03/30/2018         1,000.00 CHE LORTON GEORGE, H                         1601 SAHLMAN DRIVE                       TAMPA, FL 33605                          CEO/SHIP REPAIR & MA                     
Toledo, Jackie  (REP)(STR)                         10/29/2021         1,000.00 CHE LORTON GEORGE, T                         1601 SAHLMAN DRIVE                       TAMPA, FL 33605                          CEO/MARINE REPAIR AN                     
Toledo, Jackie  (REP)(STR)                         10/28/2021           250.00 CHE LOSS PREVENTION TECHNOLOGIES INC         4532 WEST KENNEDY BLVD #527              TAMPA, FL 33609                          SECURITY                                 
Toledo, Jackie  (REP)(STR)                         09/22/2018           250.00 CHE LOSSON HUBBELL                           5902 PRINTERY STREET #104                TAMPA, FL 33616                          ATTORNEY                                 
Toledo, Jackie  (REP)(STR)                         06/24/2020           400.00 CHE LOSSON HUBBELL, C                        700 58TH AVE NE                          ST PETERSBURG, FL 33703                  ATTORNEY                                 
Toledo, Jackie  (REP)(STR)                         10/31/2019         1,000.00 CHE LOUIS BETZ & ASSOCIATES, INC.            PO BOX 274108                            TAMPA, FL 33688                          PUBLIC AFFAIRS                           
Toledo, Jackie  (REP)(STR)                         05/31/2018         1,000.00 CHE LOUIS BETZ & ASSOCIATES, INC.            PO BOX 274108                            TAMPA, FL 33688                          PUBLIC AFFAIRS                           
Toledo, Jackie  (REP)(STR)                         10/06/2016            25.00 CHE LOWRY LEE                                606 MARMORA AVE                          TAMPA, FL 33606                                                                   
Toledo, Jackie  (REP)(STR)                         11/28/2017            50.00 CHE LOWRY LEE, MANWARING                     606 MARMORA AVE                          TAMPA, FL 33606                          COMMUNICATIONS                           
Toledo, Jackie  (REP)(STR)                         06/11/2016            75.00 CHE LUDWIG DANA                              5403 LIMBSCOMB SOUTH                     TAMPA, FL 33611                          INSURANCE                                
Toledo, Jackie  (REP)(STR)                         07/01/2016            75.00 CHE LUDWIG DANA                              5403 LIPSCOMB SOUTH                      TAMPA, FL 33611                          INSURANCE                                
Toledo, Jackie  (REP)(STR)                         01/27/2016           150.00 CHE LUDWIG DANA                              5403 LIPSCOMB ST SOUTH                   TAMPA, FL 33611                          INSURANCE AGENT                          
Toledo, Jackie  (REP)(STR)                         05/30/2018           100.00 CHE LUDWIG DANA, R                           3108 WEST FAIR OAKS AVENUE               TAMPA, FL 33611                          INSURANCE                                
Toledo, Jackie  (REP)(STR)                         02/27/2019           350.00 CHE LUM JOHN                                 1500 SOUTH DALE MABRY HIGHWAY            TAMPA, FL 33629                          REAL ESTATE                              
Toledo, Jackie  (REP)(STR)                         10/28/2021           250.00 CHE LUM JOHN                                 1501 S DALE MABRY HWY                    TAMPA, FL 33629                          DEVELOPER/LIST DEVEL                     
Toledo, Jackie  (REP)(STR)                         11/29/2021           500.00 CHE LUMEN TECHNOLOGIES INC PAC OF FL         132 N CALHOUN ST                         TALLAHASSEE, FL 32301                    POLITICAL COMMITTEE                      
Toledo, Jackie  (REP)(STR)                         09/24/2020         1,000.00 CHE LUMSDEN GREEN, INC.                      750 W LUMSDEN ROAD                       BRANDON, FL 33511                        LAW FIRM                                 
Toledo, Jackie  (REP)(STR)                         08/24/2016         1,000.00 CHE LUMSDEN GREEN, INC.                      750 WEST LUMSDEN ROAD                    BRANDON, FL 33511                        ATTORNEY                                 
Toledo, Jackie  (REP)(STR)                         02/24/2016           100.00 CHE LUZIER ALLISON                           914 NORTH ROME AVENUE                    TAMPA, FL 33606                          HOMEAKER                                 
Toledo, Jackie  (REP)(STR)                         04/24/2018           100.00 CHE LUZIER ALLISON, BEARD                    914 SOUTH ROME AVENUE                    TAMPA, FL 33606                          REAL ESTATE                              
Toledo, Jackie  (REP)(STR)                         01/10/2020         1,000.00 CHE LYFT, INC.                               185 BERRY STREET, SUITE 5000             SAN FRANCISCO, CA 94107                  TRANSPORTATION                           
Toledo, Jackie  (REP)(STR)                         08/09/2018           500.00 CHE LYKES BROS INC.                          400 NORTH TAMPA STREET, STE 1900         TAMPA, FL 33602                          AGRICULTURE                              
Toledo, Jackie  (REP)(STR)                         10/19/2016           500.00 CHE LYKES BROS. INC.                         400 NORTH TAMPA STREET                   TAMPA, FL 33602                          AGRICULTURE                              
Toledo, Jackie  (REP)(STR)                         10/27/2020           200.00 CHE LYSSY DOUG                               649 DREAM ISLAND ROAD                    LONGBOAT KEY, FL 34228                   PHYSICIAN                                
Toledo, Jackie  (REP)(STR)                         07/23/2020           250.00 CHE LYTLE STEPHEN                            322 WEST GIDDENS AVENUE                  TAMPA, FL 33603                          HR/WALMART                               
Toledo, Jackie  (REP)(STR)                         09/21/2018           100.00 CHE LYTLE STEPHEN                            322 W GIDDENS AVENUE                     TAMPA, FL 33603                          RECRUITING MGR                           
Toledo, Jackie  (REP)(STR)                         01/31/2016            50.00 CHE LYTLE STEPHEN                            322 WEST GIDDENS AVE                     TAMPA, FL 33603                          RECRUITING MANAGER                       
Toledo, Jackie  (REP)(STR)                         02/29/2016           100.00 CHE M. WYATT II JACK                         613 S. DELAWARE AVE                      TAMPA, FL 33606                          DOODAD COORDINATOR                       
Toledo, Jackie  (REP)(STR)                         09/30/2020         1,000.00 CHE MACDILL ENTERTAINMENT LLC                421 S MACDILL AVENUE                     TAMPA, FL 33609                          HOSPITALITY                              
Toledo, Jackie  (REP)(STR)                         01/05/2020            25.00 CHE MACE JESSICA                             6352 HUNTINGTON LAKES CIRCLE #104        NAPLES, FL 34119                         OPERATIONS MGR/PHARM                     
Toledo, Jackie  (REP)(STR)                         10/17/2018           100.00 CHE MADDOX KRISTA                            814 S POINSETTIA DR.                     TAMPA, FL 33609                          REALTOR                                  
Toledo, Jackie  (REP)(STR)                         02/29/2016           100.00 CHE MADDOX KRISTA                            2503 W FOUNTAIN BLVD                     TAMPA, FL 33609                          REALTOR                                  
Toledo, Jackie  (REP)(STR)                         12/17/2019         1,000.00 CHE MAG MUTUAL FL POLITICAL ACTION COMMITTEE PO BOX 52979                             ATLANTA, GA 30355                        POLITICAL COMMITTEE                      
Toledo, Jackie  (REP)(STR)                         04/29/2016         1,000.00 CHE MAGAZINE JAMES                           2136 SCARLET OAKS ST                     CLEARWATER, FL 33759                     ATTORNEY                                 
Toledo, Jackie  (REP)(STR)                         08/25/2016         1,000.00 CHE MAGAZINE LYNNE                           2136 SCARLET OAKS ST                     CLEARWATER, FL 33759                     ATTORNEY                                 
Toledo, Jackie  (REP)(STR)                         08/18/2017         1,000.00 CHE MAGIC KINGDOM, INC                       1675 N BUENA VISTA DRIVE                 ORLANDO, FL 32830                        ENTERTAINMENT                            
Toledo, Jackie  (REP)(STR)                         01/13/2020         1,000.00 CHE MAGIC KINGDOM, INC.                      1675 N BUENA VISTA DRIVE                 ORLANDO, FL 32830                        ENTERTAINMENT                            
Toledo, Jackie  (REP)(STR)                         08/23/2016         1,000.00 CHE MAGIC KINGDOM, INC.                      1675 NORTH BUENA VISTA DRIVE             ORLANDO, FL 32830                        ENTERTAINMENT                            
Toledo, Jackie  (REP)(STR)                         10/15/2016         1,000.00 CHE MAGIC KINGDOM, INC.                      1675 N. BUENA VISTA DR.                  ORLANDO, FL 32830                        ENTERTAINMENT                            
Toledo, Jackie  (REP)(STR)                         08/17/2017           208.24 INK MAGICAL CRUISE COMPANY LTD               200 CELEBRATION PLACE                    CELEBRATION, FL 34747                    ENTERTAINMENT        FUNDRAISING EVENT EX
Toledo, Jackie  (REP)(STR)                         10/27/2020         1,000.00 CHE MAGICAL CRUISE COMPANY LTD               200 CELEBRATION PLACE                    CELEBRATION, FL 34747                    TRANSPORTATION                           
Toledo, Jackie  (REP)(STR)                         06/26/2020           500.00 CHE MAGUIRE AMY, R                           5920 PRINTERY ST UNIT 101                TAMPA, FL 33616                          GOVERNMENT RELATIONS                     
Toledo, Jackie  (REP)(STR)                         10/30/2019           500.00 CHE MAGUIRE AMY, R                           606 14TH AVENUE, N.E.                    ST PETERSBURG, FL 33701                  GOVERNMENT RELATIONS                     
Toledo, Jackie  (REP)(STR)                         09/09/2020           500.00 CHE MAHER CHEVROLET INC.                     2901 34TH STREET NORTH                   ST PETERSBURG, FL 33713                  AUTOMOBILE DEALERSHI                     
Toledo, Jackie  (REP)(STR)                         08/13/2020           250.00 CHE MAHONEY SARA, G                          16603 MILLAN DE AVILA                    TAMPA, FL 33613                          HOMEMAKER                                
Toledo, Jackie  (REP)(STR)                         02/28/2019           500.00 CHE MAI HUNG                                 14031 NORTH DALE MABRY HIGHWAY           TAMPA, FL 33618                          ENGINEER                                 
Toledo, Jackie  (REP)(STR)                         09/28/2020         1,000.00 CHE MAI HUNG                                 14031 N DALE MABRY HWY                   TAMPA, FL 33618                          ENGINEER                                 
Toledo, Jackie  (REP)(STR)                         08/25/2016            75.26 INK MAI HUNG                                 4325 BEAU RIVAGE CIR                     LUTZ, FL 33558                           BUILDER              FOOD AND REFRESHMENT
Toledo, Jackie  (REP)(STR)                         10/29/2021         1,000.00 CHE MAI HUNG                                 14031 N DALE MABRY HWY                   TAMPA, FL 33618                          ENGINEER                                 
Toledo, Jackie  (REP)(STR)                         01/08/2018           500.00 CHE MAI HUNG, T                              14031 N DALE MABRY HIGHWAY               TAMPA, FL 33618                          ENGINEER                                 
Toledo, Jackie  (REP)(STR)                         08/29/2019           182.41 INK MAI HUNG, T                              4325 BEAU RIVAGE CIRCLE                  LUTZ, FL 33558                           ENGINEER             FOOD/BEVERAGE AT CAM
Toledo, Jackie  (REP)(STR)                         10/27/2021           250.00 CHE MAIN DONNA                               1875 BRIGHTWATERS BLVD NE                ST PETERSBURG, FL 33704                  INVESTOR                                 
Toledo, Jackie  (REP)(STR)                         04/08/2016           250.00 CHE MAIN TIMOTHY                             1875 BRIGHTWATERS BOULEVARD NORTHEAST    SAINT PETERSBURG, FL 33704               JABIL                                    
Toledo, Jackie  (REP)(STR)                         10/07/2016         1,000.00 CHE MAJESTY HOLDINGS PROPERTIES, LLC         4006 SOUTH MACDILL AVE.                  TAMPA, FL 33611                          BUILDERS                                 
Toledo, Jackie  (REP)(STR)                         10/19/2018         1,000.00 CHE MAJESTY TITLE SERVICES LLC               4006 S MACDILL AVENUE                    TAMPA, FL 33611                          TITLE SERVICES                           
Toledo, Jackie  (REP)(STR)                         09/30/2019            50.00 CHE MAKARECHIAN ANNA                         729 PINNACLE HEIGHTS LANE                LAS VEGAS, NV 89144                      RETIRED                                  
Toledo, Jackie  (REP)(STR)                         01/06/2020            10.00 CHE MALDONADO ALEXANDRA                      686 LAKE BLVD                            WESTON, FL 33326                         PHARMACIST                               
Toledo, Jackie  (REP)(STR)                         09/30/2016         1,000.00 CHE MANAGED CARE OF NORTH AMERICA            200 WEST CYPRESS CREEK ROAD, STE 500     FORT LAUDERDALE, FL 33309                HEALTH CARE                              
Toledo, Jackie  (REP)(STR)                         01/09/2020             5.00 CHE MANCIL DEBORAH                           905 EAST 10TH AVENUE                     MOUNT DORA, FL 32757                     PHARMACY TECH                            
Toledo, Jackie  (REP)(STR)                         10/30/2019            50.00 CHE MANDT RICHARD, D                         116 ADALIA AVENUE                        TAMPA, FL 33606                          PUBLISHER                                
Toledo, Jackie  (REP)(STR)                         02/21/2019           250.00 CHE MANDT RICHARD, D                         116 ADALIA AVENUE                        TAMPA, FL 33606                          PUBLISHER                                
Toledo, Jackie  (REP)(STR)                         09/24/2020           500.00 CHE MANELLI DENNIS                           1800 GRANT STREET                        TAMPA, FL 33605                          ATTORNEY                                 
Toledo, Jackie  (REP)(STR)                         08/23/2016           500.00 CHE MANGIONE RALPH                           5107 W. LONGFELLOW AVE.                  TAMPA, FL 33629                          ATTORNEY                                 
Toledo, Jackie  (REP)(STR)                         10/05/2016           500.00 CHE MANNO KRISTEN                            3014 WEST GROVEWOOD CT APT#E             TAMPA, FL 33629                          ENTREPRENEUR                             
Toledo, Jackie  (REP)(STR)                         10/18/2018            25.00 CHE MANNO KRISTEN, M.                        3811 W SAN JUAN ST                       TAMPA, FL 33629                                                                   
Toledo, Jackie  (REP)(STR)                         05/31/2016            50.00 CAS MANNO MEGAN                              3614 S GRADY AVE                         TAMPA, FL 33629                                                                   
Toledo, Jackie  (REP)(STR)                         09/24/2020         1,000.00 CHE MANSON DOUGLAS                           109 N BRUSH STREET STE 300               TAMPA, FL 33602                          ATTORNEY                                 
Toledo, Jackie  (REP)(STR)                         10/08/2016         1,000.00 CHE MARATHON PETROLEUM CO                    539 S MAIN ST                            FINDLEY, OH 45840                        ENERGY                                   
Toledo, Jackie  (REP)(STR)                         10/29/2018         1,000.00 CHE MARATHON PETROLEUM CO LP                 539 S MAIN STREET                        FINDLAY, OH 45840                        PETROLEUM                                
Toledo, Jackie  (REP)(STR)                         10/14/2020         1,000.00 CHE MARATHON PETROLEUM CO LP                 539 S MAIN STREET                        FINDLAY, OH 45840                        PETROLEUM DISTRIBUTI                     
Toledo, Jackie  (REP)(STR)                         10/17/2019         1,000.00 CHE MARATHON PETROLEUM CO LP                 539 S MAIN STREET                        FINDLAY, OH 45840                        PETROLEUM                                
Toledo, Jackie  (REP)(STR)                         10/11/2016           200.00 CHE MARCHETTI VINCENT                        P.O BOX 3099                             TAMPA, FL 33601                          ATTORNEY                                 
Toledo, Jackie  (REP)(STR)                         02/21/2019           250.00 CHE MARGLIANO GREGORY                        2711 WEST TRILBY AVENUE                  TAMPA, FL 33611                          REALTOR                                  
Toledo, Jackie  (REP)(STR)                         09/17/2020           100.00 CHE MARGLIANO GREGORY                        3401 BAYSHORE BLVD                       TAMPA, FL 33629                          REALTOR                                  
Toledo, Jackie  (REP)(STR)                         10/02/2019            50.00 CHE MARTA SKIK HARICH CPA PA                 PO BOX 271706                            TAMPA, FL 33688                          CPA                                      
Toledo, Jackie  (REP)(STR)                         10/11/2018           500.00 CHE MARTA SKIK HARICH CPA PA                 PO BOX 270706                            TAMPA, FL 33688                          CPA FIRM                                 
Toledo, Jackie  (REP)(STR)                         09/30/2020           100.00 CHE MARTHINSEN HUGH                          602 S MATANZAS AVE APT 4                 TAMPA, FL 33609                                                                   
Toledo, Jackie  (REP)(STR)                         10/27/2021         1,000.00 CHE MARTIN JOHN HERNANDEZ PA                 3002 W KENNEDY BLVD                      TAMPA, FL 33609                          LAW FIRM                                 
Toledo, Jackie  (REP)(STR)                         08/24/2016         1,000.00 CHE MARTIN JOHN HERNANDEZ, P.A               3002 W KENNEDY BLVD.                     TAMPA, FL 33609                          ATTORNEY                                 
Toledo, Jackie  (REP)(STR)                         02/25/2016         1,000.00 CHE MARTINEZ ITAMAR                          5588 BAYWATER DRIVE                      TAMPA, FL 33615                          MARKETING                                
Toledo, Jackie  (REP)(STR)                         02/26/2016         1,000.00 CHE MARTINEZ OLIMPA                          3031 SOUTHWEST 77TH PLACE                MIAMI, FL 33155                          RETIRED TEACHER                          
Toledo, Jackie  (REP)(STR)                         09/18/2020           500.00 CHE MARTINEZ ROBERT                          4647 W SAN JOSE STREET                   TAMPA, FL 33629                          SR POLICY ADVISOR                        
Toledo, Jackie  (REP)(STR)                         08/13/2020           250.00 CHE MARTINEZ, JR RENE                        2701 W KATHLEEN STREET                   TAMPA, FL 33607                          REALTOR                                  
Toledo, Jackie  (REP)(STR)                         08/13/2020           250.00 CHE MARTINEZ, JR RENE                        316 LAGOON DRIVE                         PALM HARBOR, FL 34683                    REALTOR                                  
Toledo, Jackie  (REP)(STR)                         02/26/2016           100.00 CHE MARTINEZ-MONFORT LUIS                    4908 WEST SAN MIGUEL STREET              TAMPA, FL 33629                          ATTORNEY                                 
Toledo, Jackie  (REP)(STR)                         04/12/2016            50.00 CHE MARY CHRISTINA                           351 CHANNELSIDE WALK WAY APT#4807        TAMPA, FL 33602                                                                   
Toledo, Jackie  (REP)(STR)                         06/21/2018           100.00 CHE MAS ENVIRONMENTAL LLC                    1808 NORTH FRANKLIN STREET               TAMPA, FL 33602                          ENVIRONMENTAL CONSUL                     
Toledo, Jackie  (REP)(STR)                         03/25/2016            50.00 CAS MASEMAN MARC                             4110 W HORATIO ST                        TAMPA, FL 33609                                                                   
Toledo, Jackie  (REP)(STR)                         03/25/2016            50.00 CAS MASEMAN MARLENE                          4110 WEST HORATIO ST                     TAMPA, FL 33609                                                                   
Toledo, Jackie  (REP)(STR)                         07/07/2016           250.00 CHE MASEMAN MARLENE                          4110 WEST HORATIO STREET                 TAMPA, FL 33609                          COMMERCIAL ASSOCIATE                     
Toledo, Jackie  (REP)(STR)                         04/07/2016           250.00 CHE MATASSINI NICHOLAS & NORMA               201 S HUBERT AVE                         TAMPA, FL 33629                          ATTORNEY                                 
Toledo, Jackie  (REP)(STR)                         12/15/2021         1,000.00 CHE MATHESON & HOROWITZ PA                   1835 19TH PLACE                          VERO BEACH, FL 32960                     LAW FIRM                                 
Toledo, Jackie  (REP)(STR)                         04/28/2016            25.00 CHE MATHIASON MARION                         4411 WEST CLEAR AVE                      TAMPA, FL 33629                                                                   
Toledo, Jackie  (REP)(STR)                         09/22/2020             5.00 CHE MATTER ZANE                              PO BOX 702408                            SAINT CLOUD, FL 34770                    POLITICAL CONSULTANT                     
Toledo, Jackie  (REP)(STR)                         10/08/2020           250.00 CHE MAUREEN S AYRAL 2000 TRUST               3210 W CHAPIN AVENUE                     TAMPA, FL 33611                          TRUST                                    
Toledo, Jackie  (REP)(STR)                         01/13/2020         1,000.00 CHE MAURY RAWLINS & BROWN, LLC               5811 NE 20TH TERRACE                     FORT LAUDERDALE, FL 33308                PUBLIC AFFAIRS                           
Toledo, Jackie  (REP)(STR)                         10/28/2021           500.00 CHE MAYTS JR ANDREW                          3210 W GRANADA STREET                    TAMPA, FL 33629                          ATTORNEY                                 
Toledo, Jackie  (REP)(STR)                         06/25/2020           500.00 CHE MAYTS, JR ANDREW                         101 EAST KENNEDY BLVD, STE 2800          TAMPA, FL 33602                          ATTORNEY                                 
Toledo, Jackie  (REP)(STR)                         01/06/2020           500.00 CHE MCBRIDE CINDY                            1226 WALES DRIVE                         FORT MYERS, FL 33901                     HOMEMAKER                                
Toledo, Jackie  (REP)(STR)                         06/24/2016         1,000.00 CHE MCBRIDE WILLIAM                          800 N MAGNOLIA AVE SUITE 1800            ORLANDO, FL 32803                        ATTORNEY                                 
Toledo, Jackie  (REP)(STR)                         09/30/2016         1,000.00 CHE MCBRIDE WILLIAM                          800 N MAGNOLIA AVE., SUITE 1800          ORLANDO, FL 32803                        CEO                                      
Toledo, Jackie  (REP)(STR)                         07/22/2016         1,000.00 CHE MCBRIDE SCICCHITANO & LEACOX             800 N MAGNOLIA AVE SUITE 1800            ORLANDO, FL 32803                        ATTORNEYS                                
Toledo, Jackie  (REP)(STR)                         06/30/2021         1,000.00 CHE MCCANN FLORIDA HOLDINGS LLC              1700 S MACDILL AVE STE 360               TAMPA, FL 33629                          REAL ESTATE                              
Toledo, Jackie  (REP)(STR)                         04/13/2018         1,000.00 CHE MCCANN INVESTMENT PROPERTIES LTD         1700 S MACDILL AVENUE, STE 360           TAMPA, FL 33629                          INVESTMENT FIRM                          
Toledo, Jackie  (REP)(STR)                         09/09/2020         1,000.00 CHE MCCANN INVESTMENT PROPERTIES LTD.        2101 W PLATT STREET                      TAMPA, FL 33606                          REAL ESTATE                              
Toledo, Jackie  (REP)(STR)                         06/30/2021         1,000.00 CHE MCCANN INVESTMENT PROPERTIES LTD.        2101 W PLATT STREET                      TAMPA, FL 33606                          REAL ESTATE                              
Toledo, Jackie  (REP)(STR)                         02/26/2016         1,000.00 CHE MCCANN INVESTMENTS PROPERTIES, LTD       1700 SOUTH MACDILL AVE SUITE 360         TAMPA, FL 33629                          REAL ESTATE                              
Toledo, Jackie  (REP)(STR)                         10/19/2020            25.00 CHE MCCLURG CHRISTIE                         2721 WEST TERRACE DRIVE                  TAMPA, FL 33609                          RETIRED                                  
Toledo, Jackie  (REP)(STR)                         10/11/2018           250.00 CHE MCCOSKRIE JOHN                           PO BOX 1186                              TAMPA, FL 33601                          REAL ESTATE DEVELOPE                     
Toledo, Jackie  (REP)(STR)                         07/25/2018           250.00 CHE MCCOY MICHAEL, S                         423 W 118TH ST, APT 5D                   NEW YORK, NY 10027                       DIRECTOR OF STRATEGY                     
Toledo, Jackie  (REP)(STR)                         08/03/2020            25.00 CHE MCGOWAN NANCY                            ***************                          *************** RETIRED                                  
Toledo, Jackie  (REP)(STR)                         04/28/2016           250.00 CHE MCGUCKEN STEPHEN AND WENDY               4609 SOUTH ESPERANZA AVE                 TAMPA, FL 33611                          ENGINEER                                 
Toledo, Jackie  (REP)(STR)                         04/26/2018           250.00 CHE MCGUCKEN STEPHEN, H                      4609 S ESPERANZA AVENUE                  TAMPA, FL 33611                          ENGINEER                                 
Toledo, Jackie  (REP)(STR)                         02/29/2016           100.00 CHE MCGUINNESS JEANNE                        5605 EAST LONGBOAT BOULEVARD             TAMPA, FL 33615                          COMMUNICATIONS                           
Toledo, Jackie  (REP)(STR)                         07/20/2018           500.00 CHE MCGUIREWOODS                             800 EAST CANAL STREET                    RICHMOND, VA 23219                       LAW FIRM                                 
Toledo, Jackie  (REP)(STR)                         08/18/2018           500.00 CHE MCGUIREWOODS                             800 EAST CANAL STREET                    RICHMOND, VA 23219                       LAW FIRM                                 
Toledo, Jackie  (REP)(STR)                         10/17/2019         1,000.00 CHE MCGUIREWOODS                             800 E CANAL STREET                       RICHMOND, VA 23219                       LAW FIRM                                 
Toledo, Jackie  (REP)(STR)                         02/26/2021         1,000.00 CHE MCGUIREWOODS                             800 EAST CANAL STREET                    RICHMOND, VA 23219                       LAW FIRM                                 
Toledo, Jackie  (REP)(STR)                         09/16/2016           500.00 CHE MCKEEL SETH                              4717 HIGHLANDS PLACE CIRCLE              LAKELAND, FL 33813                       SOUTHERN STRATEGY GR                     
Toledo, Jackie  (REP)(STR)                         01/25/2019           500.00 CHE MCKEEL, JR SETH                          1435 HOLLINGSWORTH OAKS DRIVE            LAKELAND, FL 33803                       GOVERNMENT RELATIONS                     
Toledo, Jackie  (REP)(STR)                         04/30/2016           250.00 CHE MCLACHLAN PHARA                          3401 SONDRIO CIR                         TAMPA, FL 33611                          CEO NAHTEAVA                             
Toledo, Jackie  (REP)(STR)                         11/01/2021           100.00 CHE MCLACHLAN PHARA                          3616 S BELCHER DRIVE                     TAMPA, FL 33629                          NAHTEAVA EXECUTIVE                       
Toledo, Jackie  (REP)(STR)                         11/01/2019           200.00 CHE MCLACHLAN PHARA, E                       3401 SONDRIO CIRCLE                      TAMPA, FL 33611                          CEO/NAHTEAVA                             
Toledo, Jackie  (REP)(STR)                         11/29/2019            10.00 CHE MCMULLEN AMY SEIDEL                      421 NORTH LAKEVIEW AVENUE                WINTER GARDEN, FL 34787                  CHILDREN'S MINISTER                      
Toledo, Jackie  (REP)(STR)                         09/22/2016         1,000.00 CHE MCNA HEALTH CARE HOLDINGS, LLC           200 WEST CYPRESS CREEK ROAD, STE 500     FORT LAUDERDALE, FL 33309                HEALTH CARE                              
Toledo, Jackie  (REP)(STR)                         11/30/2017         1,000.00 CHE MEADOWBROOK, INC.                        26255 AMERICAN DRIVE                     SOUTHFIELD, MI 48034                     INSURANCE                                
Toledo, Jackie  (REP)(STR)                         12/13/2019           750.00 INK MEAT MARKET TAMPA                        1606 W SNOW AVENUE                       TAMPA, FL 33606                          RESTAURANT           FOOD/BEVERAGE FOR EV
Toledo, Jackie  (REP)(STR)                         03/30/2016           150.00 CHE MECHANIK DAVID                           305 SOUTH BLVD                           TAMPA, FL 33606                          LAWYER                                   
Toledo, Jackie  (REP)(STR)                         03/06/2017           500.00 CHE MED POINT URGENT CARE LLC                2309 W DR MARTIN LUTHER KING JR BLVD, ST TAMPA, FL 33607                          HEALTH CARE                              
Toledo, Jackie  (REP)(STR)                         08/15/2016           500.00 CHE MED POINT URGENT CARE LLC                11912 BOYETTE ROAD                       RIVERVIEW, FL 33569                      HEALTH CARE                              
Toledo, Jackie  (REP)(STR)                         07/26/2018         1,000.00 CHE MEDIA MARKETING LLC                      2579 SW 87TH DRIVE                       GAINESVILLE, FL 32608                    SOCIAL MEDIA MARKETI                     
Toledo, Jackie  (REP)(STR)                         01/10/2022           200.00 CHE MEDICAL DECISION SERVICES                2890 W STATE ROAD 84 SUITE 102           FORT LAUDERDALE, FL 33312                HEALTHCARE SERVICES                      
Toledo, Jackie  (REP)(STR)                         05/26/2016           100.00 CHE MEDINA JASON                             3905 WEST CARMEN                         TAMPA, FL 33609                          CONSULTANT                               
Toledo, Jackie  (REP)(STR)                         03/01/2021           500.00 CHE MEEMAN PA                                PO BOX 11247                             TALLAHASSEE, FL 32302                    LAW FIRM                                 
Toledo, Jackie  (REP)(STR)                         01/31/2016            70.00 CHE MELENDEZ CARLOS                          12214 COLDSTREAM LANE                    TAMPA, FL 33626                          ENGINEERING CONSULTA                     
Toledo, Jackie  (REP)(STR)                         05/27/2016            50.00 CAS MELENDEZ JOHN                            12214 COLDSTREAM LN                      TAMPA, FL 33626                                                                   
Toledo, Jackie  (REP)(STR)                         04/28/2016            25.00 CHE MERCHANT BILL                            9512 WEST PARK VILLAGE DR                TAMPA, FL 33626                          DEVELOPMENT                              
Toledo, Jackie  (REP)(STR)                         10/23/2017           500.00 CHE MERCK SHARP & DOHME CORP                 ONE MERCK DRIVE                          WHITEHOUSE STATION, NJ 08889             PHARMACEUTICALS                          
Toledo, Jackie  (REP)(STR)                         10/24/2018           500.00 CHE MERCK SHARP & DOHME CORP                 ONE MERCK DRIVE                          WHITEHOUSE STATION, NJ 08889             PHARMACEUTICALS                          
Toledo, Jackie  (REP)(STR)                         10/08/2016           500.00 CHE MERCK SHARP & DOHME CORP                 ONE MERCK DRIVE                          WHITEHOUSE STATION, NJ 08889             SCIENCE                                  
Toledo, Jackie  (REP)(STR)                         11/20/2019         1,000.00 CHE MERCK SHARP & DOHME CORP.                ONE MERCK DRIVE                          WHITEHOUSE STATION, NJ 08889             PHARMACEUTICALS                          
Toledo, Jackie  (REP)(STR)                         10/14/2020         1,000.00 CHE MERCK SHARP & DOHME CORP.                2000 GALLOPING HILL ROAD                 KENILWORTH, NJ 07033                     PHARMACEUTICALS                          
Toledo, Jackie  (REP)(STR)                         10/10/2018            50.00 CHE MERGENS CANDACE, E                       21 SOUTH TREASURE DRIVE                  TAMPA, FL 33609                          RETIRED                                  
Toledo, Jackie  (REP)(STR)                         09/16/2016            25.00 CHE MERINO MICHAEL                           4805 NORTH FREMONT AVE                   TAMPA, FL 33603                          ADMINISTRATOR                            
Toledo, Jackie  (REP)(STR)                         10/19/2020         1,000.00 CHE MERLIN LAW GROUP                         777 S HARBOR ISLAND BLVD UNIT 10         TAMPA, FL 33602                          LAW FIRM                                 
Toledo, Jackie  (REP)(STR)                         10/25/2021         1,000.00 CHE MERLIN LAW GROUP                         777 S HARBOR ISLAND BLVD #950            TAMPA, FL 33602                          LAW FIRM                                 
Toledo, Jackie  (REP)(STR)                         10/27/2020         1,000.00 CHE METER TECHNOLOGY WERKS                   602 NORTH 34TH STREET                    TAMPA, FL 33605                          WATER METER WHOLESAL                     
Toledo, Jackie  (REP)(STR)                         04/26/2018         1,000.00 CHE METER TECHNOLOGY WERKS                   3136 WEST EL PRADO BLVD                  TAMPA, FL 33629                          METER TECH SALES                         
Toledo, Jackie  (REP)(STR)                         10/06/2016         1,000.00 CHE METER TECHNOLOGY WERKS, LLC              2315 E 3RD AVE                           TAMPA, FL 33605                          SALES                                    
Toledo, Jackie  (REP)(STR)                         08/03/2016         1,000.00 CHE METER TECHNOLOGY WERKS, LLC              3136 W EL PRADO BLVD                     TAMPA, FL 33629                          BUSINESS OWNER                           
Toledo, Jackie  (REP)(STR)                         10/06/2016         1,000.00 CHE METERS & ELECTRONICS                     2403 E 3RD AVE                           TAMPA, FL 33605                          CONSULTING                               
Toledo, Jackie  (REP)(STR)                         10/17/2019           100.00 CHE METRO STRATEGIES REAL ESTATE GROUP       549 RIVIERA DRIVE                        TAMPA, FL 33606                          REAL ESTATE                              
Toledo, Jackie  (REP)(STR)                         02/22/2019           200.00 CHE MEYER ANDREW                             1406 HARBOUR WALK DRIVE                  TAMPA, FL 33602                          JEWELER                                  
Toledo, Jackie  (REP)(STR)                         09/21/2018           100.00 CHE MEYER ANDREW                             1406 HARBOUR WALK DRIVE                  TAMPA, FL 33602                          JEWELER                                  
Toledo, Jackie  (REP)(STR)                         02/29/2016           100.00 CHE MEYER KIRSTI                             120 BISCAYNE AVE                         TAMPA, FL 33606                          CONSULTANT                               
Toledo, Jackie  (REP)(STR)                         04/21/2016         1,000.00 CHE MEZRAH BRIAN & MICHELE                   3203 SOUTH OMAR AVE                      TAMPA, FL 33629                          BANKING                                  
Toledo, Jackie  (REP)(STR)                         04/26/2018         1,000.00 CHE MEZRAH BRIAN, K                          5006 W HOMER AVE                         TAMPA, FL 33629                          BANKING                                  
Toledo, Jackie  (REP)(STR)                         10/30/2019         1,000.00 CHE MEZRAH BRIAN, K                          5006 W HOMER AVENUE                      TAMPA, FL 33629                          BANKING                                  
Toledo, Jackie  (REP)(STR)                         10/30/2019         1,000.00 CHE MEZRAH MICHELE                           5006 W HOMER AVENUE                      TAMPA, FL 33629                          HOMEMAKER                                
Toledo, Jackie  (REP)(STR)                         10/08/2016           500.00 CHE MHD COMMITTEE FOR RESPONSIVE GOVERNMENT  P.O BOX 10909                            TALLAHASSEE, FL 32302                    PAC                                      
Toledo, Jackie  (REP)(STR)                         03/04/2019         1,000.00 CHE MIAMI PROPERTY PARTNERS LLC              1600 NW 163RD STREET                     MIAMI, FL 33169                          REAL ESTATE                              
Toledo, Jackie  (REP)(STR)                         10/27/2020         1,000.00 CHE MIAMI UNITED PC                          2100 SALZEDO ST STE 200                  CORAL GABLES, FL 33134                   POLITICAL COMMITTEE                      
Toledo, Jackie  (REP)(STR)                         02/22/2017           250.00 CHE MICHAEL CUSICK & ASSOCIATES, INC         200 W COLLEGE AVE, STE 119               TALLAHASSEE, FL 32301                    GOVT CONSULTANTS                         
Toledo, Jackie  (REP)(STR)                         04/15/2016            20.00 CHE MICHELINI FRANCESCA                      10925 TAIL FEATHER COURT                 TAMPA, FL 33625                                                                   
Toledo, Jackie  (REP)(STR)                         05/25/2016           200.00 CHE MICHELINI FRANCESCA                      10925 TAILFEATHER CT                     TAMPA, FL 33625                          HOMEMAKER                                
Toledo, Jackie  (REP)(STR)                         09/30/2019         1,000.00 CHE MICROSOFT                                6100 NEIL ROAD                           RENO, NV 89511                           TECHNOLOGY                               
Toledo, Jackie  (REP)(STR)                         12/04/2019         1,000.00 CHE MID GULF HOLDINGS LLC                    2101 W PLATT STREET                      TAMPA, FL 33606                          REAL ESTATE                              
Toledo, Jackie  (REP)(STR)                         09/09/2020         1,000.00 CHE MID GULF HOLDINGS LLC                    2101 W PLATT STREET                      TAMPA, FL 33606                          REAL ESTATE                              
Toledo, Jackie  (REP)(STR)                         06/30/2021         1,000.00 CHE MID GULF HOLDINGS LLC                    2101 W PLATT STREET                      TAMPA, FL 33606                          REAL ESTATE                              
Toledo, Jackie  (REP)(STR)                         08/30/2021           250.00 CHE MIDYETT MATTHEW                          3251 W HILLSBOROUGH AVENUE               TAMPA, FL 33614                          RETIRED                                  
Toledo, Jackie  (REP)(STR)                         05/11/2016           100.00 CHE MIERZEJEWSKI EDWARD                      14945 LAKE FOREST DRIVE                  LUTZ, FL 33559                           ENGINEER/PLANNER                         
Toledo, Jackie  (REP)(STR)                         01/13/2020         1,000.00 CHE MIKLOS JOHN, A                           3025 E SOUTH STREET                      ORLANDO, FL 32803                        ENVIRONMENTAL CONSUL                     
Toledo, Jackie  (REP)(STR)                         04/02/2016            25.00 CHE MILLER DALE                              16528 LAKE HEATHER DRIVE                 TAMPA, FL 33618                                                                   
Toledo, Jackie  (REP)(STR)                         03/30/2016           100.00 CHE MILLER KIM                               525 RIVIERA DR                           TAMPA, FL 33606                          RELATIONSHIP MANAGER                     
Toledo, Jackie  (REP)(STR)                         10/17/2018            25.00 CHE MILLER KIRSTEN                           4528 BAY SPRING CT.                      TAMPA, FL 33611                                                                   
Toledo, Jackie  (REP)(STR)                         04/26/2018            50.00 CHE MILLER TERESA, M                         3608 W CORONA STREET                     TAMPA, FL 33629                          RETIRED                                  
Toledo, Jackie  (REP)(STR)                         10/30/2019           500.00 CHE MILLER & SONS LLC                        6113 CAUSEWAY BLVD                       TAMPA, FL 33619                          TREE REMOVAL SERVICE                     
Toledo, Jackie  (REP)(STR)                         10/30/2019           500.00 CHE MILLER & SONS UNDERGROUND LLC            6113 CAUSEWAY BLVD                       TAMPA, FL 33619                          HOME IMPROVEMENT CON                     
Toledo, Jackie  (REP)(STR)                         08/17/2017           500.00 CHE MILLERCOORS, LLC                         PO BOX 482                               MILWAUKEE, WI 53201                      BEVERAGE DISTRIBUTOR                     
Toledo, Jackie  (REP)(STR)                         09/18/2020            50.00 CHE MILLICAN JIM                             8229 EAGLES PARK DRIVE NORTH             ST PETERSBURG, FL 33709                  FIREFIGHTER                              
Toledo, Jackie  (REP)(STR)                         05/31/2021         1,000.00 CHE MINIMISE GLOBAL                          6005 BENJAMIN ROAD                       TAMPA, FL 33634                          ENVIRONMENTAL SERVIC                     
Toledo, Jackie  (REP)(STR)                         01/06/2020            20.00 CHE MIRANDA MARIA                            4800 NW 10TH AVENUE                      FORT LAUDERDALE, FL 33309                                                         
Toledo, Jackie  (REP)(STR)                         04/30/2018           100.00 CHE MIRASOLA, JR FRANCO                      218 SOUTH GLEN AVENUE                    TAMPA, FL 33609                          REAL ESTATE                              
Toledo, Jackie  (REP)(STR)                         07/07/2016           100.00 CHE MITCHELL KEVIN                           12525 DEERBERRY LN                       TAMPA, FL 33626                          MARKETING                                
Toledo, Jackie  (REP)(STR)                         02/08/2016           200.00 CHE MITCHELL TRACY                           4515 CULBREATH AVE                       TAMPA, FL 33609                          MARKETING                                
Toledo, Jackie  (REP)(STR)                         09/21/2018           100.00 CHE MIYAGISHIMA ED                           601 S ALBANY AVENUE 2                    TAMPA, FL 33606                          ATTORNEY                                 
Toledo, Jackie  (REP)(STR)                         11/30/2017           500.00 CHE MIYAGISHIMA EDWARD, F                    601 S ALBANY AVE, APT 2                  TAMPA, FL 33606                          ATTORNEY                                 
Toledo, Jackie  (REP)(STR)                         04/26/2018           500.00 CHE MOFFITT H, LEE                           3327 NW PERIMETER ROAD                   PALM CITY, FL 34990                      ATTORNEY                                 
Toledo, Jackie  (REP)(STR)                         10/29/2019           500.00 CHE MOFFITT H, LEE                           3225 S MACDILL AVENUE                    TAMPA, FL 33629                          ATTORNEY                                 
Toledo, Jackie  (REP)(STR)                         12/15/2021         1,000.00 CHE MOLINA HEALTHCARE INC                    PO BOX 22819                             LONG BEACH, CA 90801                     HEALTHCARE                               
Toledo, Jackie  (REP)(STR)                         09/18/2020         1,000.00 CHE MOLINA HEALTHCARE INC.                   200 OCEANGATE, 11TH FLOOR                LONG BEACH, CA 90802                     HEALTHCARE                               
Toledo, Jackie  (REP)(STR)                         10/08/2020           250.00 CHE MOLLOY DANIEL                            918 S ROME AVENUE                        TAMPA, FL 33606                          ATTORNEY                                 
Toledo, Jackie  (REP)(STR)                         04/26/2018         1,000.00 CHE MONTAURO LLC                             2501 W TAMPA BAY BLVD                    TAMPA, FL 33607                          RESTAURANT                               
Toledo, Jackie  (REP)(STR)                         02/21/2019           500.00 CHE MONTAURO LLC V                           2501 W TAMPA BAY BLVD                    TAMPA, FL 33607                          RESTAURANT                               
Toledo, Jackie  (REP)(STR)                         05/31/2016           500.00 CHE MONTAURO, LLC                            6902 W CREEK DR                          TAMPA, FL 33615                          CONSTRUCTION                             
Toledo, Jackie  (REP)(STR)                         04/26/2018           100.00 CHE MONTESANO JOHN, F                        1209 EAST CUMBERLAND AVENUE              TAMPA, FL 33602                          REAL ESTATE BROKER                       
Toledo, Jackie  (REP)(STR)                         08/25/2020           150.00 CHE MOORE, JR RON                            4215 WEST LEONA STREET                   TAMPA, FL 33629                          INSURANCE                                
Toledo, Jackie  (REP)(STR)                         10/18/2018           100.00 CHE MORE COWBELL MARKETING INTERNATIONAL INC 6116 SAVOY CIR.                          LUTZ, FL 33558                           MARKETING                                
Toledo, Jackie  (REP)(STR)                         10/04/2016           100.00 CHE MOREJAN ROSA                             4415 WEST HIAVATHOS ST                   TAMPA, FL 33614                          ENTREPRENEUR                             
Toledo, Jackie  (REP)(STR)                         10/18/2018           100.00 CHE MORGAN W. STREETMAN, PA                  1905 N TAMPA ST.                         TAMPA, FL 33602                          LAW FIRM                                 
Toledo, Jackie  (REP)(STR)                         10/19/2018           500.00 CHE MOSAIC GLOBAL SALES LLC                  3033 CAMPUS DRIVE, STE E490              PLYMOUTH, MN 55441                       AGRICULTURE                              
Toledo, Jackie  (REP)(STR)                         03/04/2019           500.00 CHE MOSAIC GLOBAL SALES LLC                  3033 CAMPUS DRIVE, STE E490              PLYMOUTH, MN 55441                       AGRICULTURE                              
Toledo, Jackie  (REP)(STR)                         10/22/2020           250.00 CHE MUELLER JOHN                             5420 LYKES LANE                          TAMPA, FL 33611                          RETIRED                                  
Toledo, Jackie  (REP)(STR)                         10/08/2020           250.00 CHE MUELLER MICHELLE                         4301 WEST BEACHWAY DRIVE                 TAMPA, FL 33609                          CO-OWNER/GARDEN LIGH                     
Toledo, Jackie  (REP)(STR)                         06/26/2020           250.00 CHE MUELLER MICHELLE                         4301 WEST BEACHWAY DRIVE                 TAMPA, FL 33609                          OUTDOOR LIGHTING                         
Toledo, Jackie  (REP)(STR)                         04/28/2018           500.00 CHE MUELLER MICHELLE                         4301 WEST BEACHWAY DRIVE                 TAMPA, FL 33609                          LED LIGHTING MANUFAC                     
Toledo, Jackie  (REP)(STR)                         10/28/2021           250.00 CHE MUELLER MICHELLE                         4301 W BEACHWAY DRIVE                    TAMPA, FL 33609                          MANUFACTURER/GARDEN                      
Toledo, Jackie  (REP)(STR)                         08/11/2020           500.00 CHE MUELLER RETO                             6112 BENJAMIN ROAD                       TAMPA, FL 33634                          OWNER/GARDEN LIGHT L                     
Toledo, Jackie  (REP)(STR)                         10/08/2016         1,000.00 CHE MUNIZ TONY                               8405 NORTH EDISON AVE                    TAMPA, FL 33604                          ENTREPRENEUR                             
Toledo, Jackie  (REP)(STR)                         11/30/2017         1,000.00 CHE MUNIZ, JR TONY                           8405 N EDISON AVENUE                     TAMPA, FL 33604                          REAL ESTATE INVESTME                     
Toledo, Jackie  (REP)(STR)                         10/11/2018           500.00 CHE MUNIZ, JR TONY                           8405 N EDISON AVE                        TAMPA, FL 33604                          REAL ESTATE INVESTOR                     
Toledo, Jackie  (REP)(STR)                         10/30/2019           500.00 CHE MUNIZ, JR TONY                           8405 N EDISON AVENUE                     TAMPA, FL 33604                          REAL ESTATE                              
Toledo, Jackie  (REP)(STR)                         09/17/2016           500.00 CHE MURMAN JAMES                             410 BLANCA AVE                           TAMPA, FL 33606                          ATTORNEY                                 
Toledo, Jackie  (REP)(STR)                         09/28/2018           350.00 CHE MURMAN JAMES, A                          410 BLANCA AVENUE                        TAMPA, FL 33606                          ATTORNEY                                 
Toledo, Jackie  (REP)(STR)                         10/28/2021           300.00 CHE MURMAN JAMES, A                          410 BLANCA AVENUE                        TAMPA, FL 33606                          ATTORNEY                                 
Toledo, Jackie  (REP)(STR)                         10/06/2016            50.00 CHE MUROFF JESSICA                           707 MAINSAIL DRIVE                       TAMPA, FL 33602                          GIRL SCOUTS                              
Toledo, Jackie  (REP)(STR)                         10/11/2018           100.00 CHE MURPHY MICHAEL, J                        3911 OBISPO STREET                       TAMPA, FL 33629                                                                   
Toledo, Jackie  (REP)(STR)                         06/24/2020           100.00 CHE MURRAY PETER, F                          PO BOX 552                               TOWNSEND, MA 01469                                                                
Toledo, Jackie  (REP)(STR)                         10/08/2020            50.00 CHE MYERS ALLENE                             611 BOSPHOROUS AVENUE                    TAMPA, FL 33606                                                                   
Toledo, Jackie  (REP)(STR)                         10/18/2018            50.00 CHE MYERS ALLENE                             611 BOSPHOROUS AVE.                      TAMPA, FL 33606                                                                   
Toledo, Jackie  (REP)(STR)                         09/18/2020           250.00 CHE MYERS BRAD                               2542 W MARYLAND AVENUE                   TAMPA, FL 33629                          FINANCIAL CONSULTANT                     
Toledo, Jackie  (REP)(STR)                         07/10/2020           500.00 CHE NACM SERVICES CORPORATION                5521 W CYPRESS ST STE 200                TAMPA, FL 33607                          CREDIT MANAGEMENT                        
Toledo, Jackie  (REP)(STR)                         07/10/2020           500.00 CHE NACM SOUTH ATLANTIC                      PO BOX 547800                            ORLANDO, FL 32854                        CREDIT MANAGEMENT                        
Toledo, Jackie  (REP)(STR)                         09/20/2019         1,000.00 CHE NACM-ICPC PAC, INC.                      PO BOX 22827                             TAMPA, FL 33622                          POLITICAL COMMITTEE                      
Toledo, Jackie  (REP)(STR)                         08/17/2017         1,000.00 CHE NACM-ICPC PAC, INC.                      PO BOX 22827                             TAMPA, FL 33622                          POLITICAL COMMITTEE                      
Toledo, Jackie  (REP)(STR)                         10/23/2018           150.00 CHE NAHTEAVA                                 3225 SOUTH MACDILL AVENUE, 129-228       TAMPA, FL 33629                          TECHNOLOGY SERVICES                      
Toledo, Jackie  (REP)(STR)                         08/12/2016           500.00 CHE NATIONAL ASSOCIATION OF INSURANCE        1836 HERMITAGE BLVD STE 200              TALLAHASSEE, FL 32308                    INSURANCE                                
Toledo, Jackie  (REP)(STR)                         10/08/2016           500.00 CHE NATIONAL ASSOCIATION OF INSURANCE & FINA 1836 HERMITAGE BLVD # 200                TALLAHASSEE, FL 32308                    INSURANCE                                
Toledo, Jackie  (REP)(STR)                         12/29/2017           500.00 CHE NATIONAL ASSOCIATION OF INSURANCE & FINA PO BOX 14365                             TALLAHASSEE, FL 32317                    POLITICAL COMMITTEE                      
Toledo, Jackie  (REP)(STR)                         01/13/2020           500.00 CHE NATIONAL ASSOCIATION OF INSURANCE AND FI 6004 PICKWICK ROAD                       TALLAHASSEE, FL 32309                    POLITICAL COMMITTEE                      
Toledo, Jackie  (REP)(STR)                         12/17/2019           500.00 CHE NATIONAL ASSOCIATION OF MUTUAL INSURANCE 3601 VINCENNES ROAD                      INDIANAPOLIS, IN 46268                   POLITICAL COMMITTEE                      
Toledo, Jackie  (REP)(STR)                         08/17/2018           500.00 CHE NATIONAL FEDERATION OF INDEPENDENT BUSIN 1201 F STREET NORTHWEST  SUITE 200       WASHINGTON, DC 20004                     PAC                                      
Toledo, Jackie  (REP)(STR)                         10/15/2018         1,000.00 CHE NBCUNIVERSAL MEDIA LLC                   100 UNIVERSAL CITY PLAZA                 UNIVERSAL CITY, CA 91608                 MEDIA SERVIES                            
Toledo, Jackie  (REP)(STR)                         01/10/2022         1,000.00 CHE NBCUNIVERSAL MEDIA LLC                   100 UNIVERSAL CITY PLAZA                 UNIVERSAL CITY, CA 91608                 MEDIA AND ENTERTAINM                     
Toledo, Jackie  (REP)(STR)                         05/25/2018         1,000.00 CHE NBCUNIVERSAL MEDIA, LLC                  100 UNIVERSAL CITY PLAZA                 UNIVERAL CITY, CA 91608                  MEDIA SERVICES                           
Toledo, Jackie  (REP)(STR)                         06/26/2019         1,000.00 CHE NBCUNIVERSAL MEDIA, LLC                  100 UNIVERSAL CITY PLAZA                 UNIVERSAL CITY, CA 91608                 MEDIA/ENTERTAINMENT                      
Toledo, Jackie  (REP)(STR)                         10/26/2020         1,000.00 CHE NBCUNIVERSAL MEDIA, LLC                  100 UNIVERSAL CITY PLAZA                 UNIVERSAL CITY, CA 91608                 MEDIA ADVERTISING                        
Toledo, Jackie  (REP)(STR)                         05/28/2016            50.00 CAS NEAL VANESSA                             7125 S. HOWARD AVE #122                  TAMPA, FL 33609                                                                   
Toledo, Jackie  (REP)(STR)                         10/20/2020            50.00 CHE NELSON KAREN                             4705 WEST LOWELL AVENUE                  TAMPA, FL 33629                          RETIRED                                  
Toledo, Jackie  (REP)(STR)                         10/29/2021           100.00 CHE NENSEY ZAIN                              401 E JACOBSON ST SUITE 3300             TAMPA, FL 33602                          CPA                                      
Toledo, Jackie  (REP)(STR)                         10/25/2020           100.00 CHE NEWBERRY GERALD                          2781 COCO PALM CIRCLE                    WESLEY CHAPEL, FL 33543                  TECHNOLOGY SERVICES                      
Toledo, Jackie  (REP)(STR)                         04/26/2018           250.00 CHE NEWBERRY GERALD                          2781 COCO PALM CIRCLE                    WESLEY CHAPEL, FL 33543                  OPERATIONS CONSULTIN                     
Toledo, Jackie  (REP)(STR)                         09/21/2018           150.00 CHE NEWMAN NANCY, WELLS                      306 BLANCA LANE                          TAMPA, FL 33606                          RETIRED                                  
Toledo, Jackie  (REP)(STR)                         03/06/2017         1,000.00 CHE NEXT ERA ENERGY PAC                      700 UNIVERSE BLVD                        JUNO BEACH, FL 33408                     POLITICAL COMMITTEE                      
Toledo, Jackie  (REP)(STR)                         08/28/2019         1,000.00 CHE NEXTERA ENERGY, INC. POLITICAL ACTION CO 700 UNIVERSE BOULEVARD                   JUNO BEACH, FL 33408                     POLITICAL COMMMITTEE                     
Toledo, Jackie  (REP)(STR)                         10/30/2018            10.68 INK NFIB STATE PAC                           1201 F STREET NW, STE 200                WASHINGTON, DC 20004                     POLITICAL COMMITTEE  POSTAGE             
Toledo, Jackie  (REP)(STR)                         02/29/2016           500.00 CHE NGUYEN DAVID                             3075 SOUTH DALE MABRY                    TAMPA, FL 33629                          SELF EMPLOYED                            
Toledo, Jackie  (REP)(STR)                         03/11/2016           500.00 CHE NIKA CORPORATE HOUSING, LLC              6402 SOUTH DALE MABRY HWY                TAMPA, FL 33611                          HOUSING                                  
Toledo, Jackie  (REP)(STR)                         01/09/2020             5.00 CHE NIX NAOMI                                41343 ROYAL TRAILS ROAD                  EUSTIS, FL 32726                         PHARMACY TECH                            
Toledo, Jackie  (REP)(STR)                         06/24/2020           250.00 CHE NO LIMIT TECHNOLOGY                      12157 WEST LINEBAUGH AVE #279            TAMPA, FL 33626                          IT COMPANY                               
Toledo, Jackie  (REP)(STR)                         10/11/2018           100.00 CHE NOBLE RON                                3403 W OBISPO STREET                     TAMPA, FL 33629                          ATTORNEY                                 
Toledo, Jackie  (REP)(STR)                         10/30/2019           100.00 CHE NOLLER THOMAS, G                         5020 STERLING MANOR DRIVE                TAMPA, FL 33647                          ASST GOLF PRO                            
Toledo, Jackie  (REP)(STR)                         01/10/2022         1,000.00 CHE NOMI HEALTH INC                          898 N 1200 W STE 201                     OREM, UT 84057                           HEALTHCARE                               
Toledo, Jackie  (REP)(STR)                         12/16/2019           500.00 CHE NORIEGA JOHN                             1615 THOMPSON ROAD                       LITHIA, FL 33547                         PHARMACIST                               
Toledo, Jackie  (REP)(STR)                         10/28/2021           500.00 CHE NORIEGA JOHN                             1615 THOMPSON ROAD                       LITHIA, FL 33547                         PHARMACIST                               
Toledo, Jackie  (REP)(STR)                         11/15/2019           500.00 CHE NORIEGA JOHN, B                          1615 THOMPSON ROAD                       LITHIA, FL 33547                         HEALTHCARE                               
Toledo, Jackie  (REP)(STR)                         10/24/2020           500.00 CHE NORMAN JAMES                             50 LADOGA AVENUE                         TAMPA, FL 33606                          PHYSICIAN                                
Toledo, Jackie  (REP)(STR)                         02/22/2019         1,000.00 CHE NORMAN JAMES, G                          50 LADOGA AVENUE                         TAMPA, FL 33606                          PHYSICIAN                                
Toledo, Jackie  (REP)(STR)                         02/22/2019         1,000.00 CHE NORMAN T, GAIL                           50 LADOGA AVENUE                         TAMPA, FL 33606                          PHYSICIAN                                
Toledo, Jackie  (REP)(STR)                         02/28/2019         1,000.00 CHE NORSOPH ELLIS                            1149 ABBEYS WAY                          TAMPA, FL 33602                          REAL ESTATE BROKER                       
Toledo, Jackie  (REP)(STR)                         10/16/2020         1,000.00 CHE NORTH FLORIDA CITIZENS FOR JUSTICE       218 SOUTH MONROE STREET                  TALLAHASSEE, FL 32301                    POLITICAL COMMITTEE                      
Toledo, Jackie  (REP)(STR)                         10/27/2021         1,000.00 CHE NORTH FLORIDA CITIZENS FOR JUSTICE       218 SOUTH MONROE STREET                  TALLAHASSEE, FL 32301                    POLITICAL COMMITTEE                      
Toledo, Jackie  (REP)(STR)                         10/17/2019         1,000.00 CHE NOVARTIS                                 6201 SOUTH FREEWAY WR-57                 FORT WORTH, TX 76134                     PHARMACEUTICALS                          
Toledo, Jackie  (REP)(STR)                         10/16/2020         1,000.00 CHE NU IMAGE MEDICAL                         1209 N TAMPA STREET                      TAMPA, FL 33602                          HEALTHCARE                               
Toledo, Jackie  (REP)(STR)                         07/19/2018           500.00 CHE NUCA OF FLORIDA                          113 E COLLEGE AVE, STE 200               TALLAHASSEE, FL 32301                    TRADE ASSOCIATION                        
Toledo, Jackie  (REP)(STR)                         09/15/2016         1,000.00 CHE NUE URBAN CONCEPTS                       2579 SW 87TH DRIVE                       GAINESVILLE, FL 32608                    GOVERNMENT RELATIONS                     
Toledo, Jackie  (REP)(STR)                         09/21/2018         1,000.00 CHE NUE URBAN CONCEPTS LLC                   2579 SW 87TH DRIVE                       GAINESVILLE, FL 32608                    ARCHITECTURE/PLANNIN                     
Toledo, Jackie  (REP)(STR)                         01/26/2016         1,000.00 CHE NUE URBAN CONCEPTS, LLC                  2579 SW 87TH STREET                      GAINESVILLE, FL 32608                    URBAN PLANNER                            
Toledo, Jackie  (REP)(STR)                         10/08/2020           150.00 CHE NYPAVER TARAH, M                         6030 YEATS MANOR DRIVE UNIT 103          TAMPA, FL 33616                          FUNDRAISER DIRECTOR                      
Toledo, Jackie  (REP)(STR)                         03/30/2016           250.00 CHE O'BRIEN DAVID                            11209 COVENTRY GROVE CIRCLE              TAMPA, FL 33547                          ENGINEER                                 
Toledo, Jackie  (REP)(STR)                         10/07/2016           100.00 CHE O'BRIEN DAVID                            11209 COVENTRY GROVE CIRCLE              TAMPA, FL 33610                          SURVEYOR                                 
Toledo, Jackie  (REP)(STR)                         03/30/2018           250.00 CHE O'BRIEN KELLY, SUE                       4919 W BAY WAY DRIVE                     TAMPA, FL 33629                          REAL ESTATE                              
Toledo, Jackie  (REP)(STR)                         09/18/2020         1,000.00 CHE O'NEILL MARTHA                           437 RIDGEMONT AVENUE                     SAN ANTONIO AVENUE, FL 78209             RETIRED                                  
Toledo, Jackie  (REP)(STR)                         12/15/2021         1,000.00 CHE O'ROURKE & AKERS PA                      4940 BEACH BLVD                          JACKSONVILLE, FL 32207                   LAW FIRM                                 
Toledo, Jackie  (REP)(STR)                         10/30/2019           250.00 CHE O'STEEN EUGENE                           4933 W. BAY WAY DRIVE                    TAMPA, FL 33629                          PROPERTY MANAGEMENT                      
Toledo, Jackie  (REP)(STR)                         04/30/2018           700.00 CHE O'STEEN EUGENE                           4933 W BAY WAY DRIVE                     TAMPA, FL 33629                          OWNER/RESTAURANT                         
Toledo, Jackie  (REP)(STR)                         11/01/2018           500.00 CHE O'STEEN EUGENE                           4933 W BAY WAY DRIVE                     TAMPA, FL 33629                          HOSPITALITY                              
Toledo, Jackie  (REP)(STR)                         02/29/2016           250.00 CHE OBEDIENTE JULIO                          2291 U.S. HWY 92 E                       PLANT CITY, FL 33563                     SALES                                    
Toledo, Jackie  (REP)(STR)                         08/13/2020           100.00 CHE OBRIEN KELLY                             2415 SOUTH CAROLINA AVENUE               TAMPA, FL 33629                          PILOT                                    
Toledo, Jackie  (REP)(STR)                         02/26/2021         1,000.00 CHE OCALA BREEDERS' SALES CO INC.            PO BOX 99                                OCALA, FL 34478                          LIVESTOCK SALES                          
Toledo, Jackie  (REP)(STR)                         09/24/2020         1,000.00 CHE ODYSSEY MANUFACTURING COMPANY            1484 MASSARO BLVD                        TAMPA, FL 33619                          MANUFACTURING COMPAN                     
Toledo, Jackie  (REP)(STR)                         10/11/2018         1,000.00 CHE OLD REPUBLIC TITLE INSURANCE CO          400 SECOND AVENUE SOUTH                  MINNEAPOLIS, MN 55401                    TITLE INSURANCE                          
Toledo, Jackie  (REP)(STR)                         09/19/2016         1,000.00 CHE OLD REPUBLIC TITLE INSURANCE COMPANY     400 SECOND AVE. SOUTH                    MINNEAPOLIS, FL 55401                    INSURANCE                                
Toledo, Jackie  (REP)(STR)                         01/22/2016           200.00 CHE OLIVA VIVIEN                             111 GULF BLVD                            BELLEAIR BEACH, FL 33786                 CONSULTANT                               
Toledo, Jackie  (REP)(STR)                         02/29/2016           250.00 CHE OLIVA III ANGEL                          5814 MARINER STREET                      TAMPA, FL 33609                          TOBACCO INDUSTRY                         
Toledo, Jackie  (REP)(STR)                         02/19/2016           100.00 CHE OLIVA JR ANGEL                           15380 GULF BLVD UNIT A                   TAMPA, FL 33708                          TOBACCO INDUSTRY                         
Toledo, Jackie  (REP)(STR)                         08/06/2016           100.00 CHE OLIVER WILLIAM                           2606 MORRISON AV                         TAMPA, FL 33629                          PROFESSIONAL ENGINEE                     
Toledo, Jackie  (REP)(STR)                         07/03/2020            20.00 CHE OLSON KARL                               PO BOX 22625                             TAMPA, FL 33622                                                                   
Toledo, Jackie  (REP)(STR)                         01/07/2020            25.00 CHE OLTARZEWSKI SARA                         2604 DADE COURT                          COCOA, FL 32922                          PHARMACY TECH                            
Toledo, Jackie  (REP)(STR)                         10/31/2019         1,000.00 CHE OMNIPUBLIC LLC                           400 NORTH TAMPA STREET, 15TH FLOOR       TAMPA, FL 33602                          PUBLIC RELATIONS                         
Toledo, Jackie  (REP)(STR)                         11/30/2017         1,000.00 CHE OPORTUN, INC.                            1600 SEAPORT BLVD, STE 250               REDWOOD CITY, CA 94063                   FINANCIAL SERVICES                       
Toledo, Jackie  (REP)(STR)                         04/04/2018           250.00 CHE OREBAUGH SARAH                           3112 WEST BARCELONA STREET               TAMPA, FL 33629                          RETIRED                                  
Toledo, Jackie  (REP)(STR)                         09/24/2020           100.00 CHE OREBAUGH SARAH                           3112 WEST BARCELONA STREET               TAMPA, FL 33629                          RETIRED                                  
Toledo, Jackie  (REP)(STR)                         02/29/2016            25.00 CHE ORTIZ EMMA                               8614 N BLOSSOM AVE                       TAMPA, FL 33613                          HOMEMAKER                                
Toledo, Jackie  (REP)(STR)                         12/22/2021           100.00 CHE OSIASON MARY                             4612 W SUNSET BLVD                       TAMPA, FL 33629                          BUSINESS CONSULTANT                      
Toledo, Jackie  (REP)(STR)                         10/30/2019         1,000.00 INK OSTERIA TAMPA RESTAURANT                 903 N FRANKLIN STREET                    TAMPA, FL 33602                          RESTAURANT           FOOD/BEVERAGES/STAFF
Toledo, Jackie  (REP)(STR)                         08/24/2016           100.00 CHE OSTERWEIL JOHN                           120 MARTINIQUE AVE                       TAMPA, FL 33606                          ENTREPRENEUR                             
Toledo, Jackie  (REP)(STR)                         10/22/2020           100.00 CHE OSTERWEIL JOHNM, W                       120 MARTINIQUE AVENUE                    TAMPA, FL 33606                                                                   
Toledo, Jackie  (REP)(STR)                         08/23/2020           500.00 CHE OULHADJ KASSI                            212 S WEST SHORE BLVD                    TAMPA, FL 33609                          GLOBAL HEAD OF MCS/B                     
Toledo, Jackie  (REP)(STR)                         10/30/2019           250.00 CHE P&N RESTAURANTS GROUP LLC                3701 W HENDERSON BLVD                    TAMPA, FL 33609                          RESTAURANT                               
Toledo, Jackie  (REP)(STR)                         10/29/2021         1,000.00 CHE PADGETT SWANN MACHINERY COMPANY INC      5128 36TH AVENUE                         TAMPA, FL 33619                          MARINE REPAIR AND SE                     
Toledo, Jackie  (REP)(STR)                         10/02/2020           200.00 CHE PALADINO JENNA                           3103 LAKESTONE DRIVE                     TAMPA, FL 33618                          GOVERNMENT CONSULTIN                     
Toledo, Jackie  (REP)(STR)                         11/25/2019           250.00 CHE PALADINO PUBLIC AFFAIRS, LLC             3103 LAKESTONE DRIVE                     TAMPA, FL 33618                          GOVERNMENT CONSULTIN                     
Toledo, Jackie  (REP)(STR)                         10/08/2020           100.00 CHE PALERMO REAL ESTATE PROFESSIONALS INC.   150 S DALE MABRY HWY STE A-5             TAMPA, FL 33629                          REAL ESTATE FIRM                         
Toledo, Jackie  (REP)(STR)                         04/11/2018         1,000.00 CHE PALM BEACH KENNEL CLUB                   1111 N CONGRESS AVENUE                   WEST PALM BEACH, FL 33409                ENTERTAINMENT                            
Toledo, Jackie  (REP)(STR)                         10/07/2016         1,000.00 CHE PALM BEACH KENNEL CLUB                   1111 NORTH CONGRESS AVE.                 WPB, FL 33409                            ENTERTAINMENT                            
Toledo, Jackie  (REP)(STR)                         03/06/2017           333.34 CHE PANZARELLA WASTE & RECYCLING SERVICES    4581 WESTON ROAD #314                    WESTON, FL 33331                         REFUSE COLLECTION                        
Toledo, Jackie  (REP)(STR)                         10/18/2018           200.00 CHE PASCO BAIL AGENCIES INC.                 4107 N HIMES AVE. 2ND FLOOR              TAMPA, FL 33607                          BAIL BOND AGENCY                         
Toledo, Jackie  (REP)(STR)                         11/19/2019         1,000.00 CHE PATEL AAKASH                             3811 WEST PLATT STREET APT A             TAMPA, FL 33609                          MARKETING                                
Toledo, Jackie  (REP)(STR)                         08/25/2016           500.00 CHE PATEL AAKASH                             3811 W PLATT ST APT A "                  TAMPA, FL 33609                          ELEVATE INC                              
Toledo, Jackie  (REP)(STR)                         07/25/2018         1,000.00 CHE PATEL ALPESH                             2230 MARSH VIEW DRIVE #105               WESLEY CHAPEL, FL 33544                  HEALTHCARE                               
Toledo, Jackie  (REP)(STR)                         11/19/2019         1,000.00 CHE PATEL BHUMIN                             3600 SOUTH TUTTLE AVENUE                 SARASOTA, FL 34239                       PHARMACIST                               
Toledo, Jackie  (REP)(STR)                         11/23/2019            10.00 CHE PATEL DHARAM                             26771 FIDDLEWOOD LOOP                    WESLEY CHAPEL, FL 33544                  PHARMACIST                               
Toledo, Jackie  (REP)(STR)                         10/03/2016            50.00 CHE PATEL RAVI                               7925 CAMDEN WOODS                        TAMPA, FL 33619                          CONSULTING                               
Toledo, Jackie  (REP)(STR)                         06/22/2018         1,000.00 CHE PATHOLOGY-PAC (FSP-PAC)                  8489 CABIN HILL ROAD                     TALLAHASSEE, FL 32311                    POLITICAL COMMITTEE                      
Toledo, Jackie  (REP)(STR)                         01/13/2020         1,000.00 CHE PATHOLOGY-PAC (FSP-PAC)                  1103 HAYS STREET                         TALLAHASSEE, FL 32301                    POLITICAL COMMITTEE                      
Toledo, Jackie  (REP)(STR)                         07/25/2018           250.00 CHE PATTERSON RICHARD, W                     203 S COOPER PLACE                       TAMPA, FL 33609                          INVESTMENT BANKER                        
Toledo, Jackie  (REP)(STR)                         01/08/2018         1,000.00 CHE PAUL JONATHAN                            2579 SW 87TH DRIVE                       GAINESVILLE, FL 32608                    GOVERNMENT CONSULTIN                     
Toledo, Jackie  (REP)(STR)                         05/27/2016         1,000.00 CHE PAUL JONATHAN                            427 SW 40TH TER                          GAINESVILLE, FL 32607                    ARCHITECT                                
Toledo, Jackie  (REP)(STR)                         10/20/2021         1,000.00 CHE PAUL JONATHAN                            504 W GRAND CENTRAL AVE N518             TAMPA, FL 33606                          URBAN PLANNER                            
Toledo, Jackie  (REP)(STR)                         03/06/2017         1,000.00 CHE PBA HOLDINGS INC                         20125 SR 80                              LOXAHATCHEE, FL 33470                    INVESTMENTS                              
Toledo, Jackie  (REP)(STR)                         03/30/2016            25.00 CHE PEARSON MARAYA                           167 HAWKINS CIRCLE                       WHEATON, IL 60189                                                                 
Toledo, Jackie  (REP)(STR)                         08/05/2016            20.00 CHE PEARSON MARAYA                           167 HAWKINS CIRCLE                       WHEATON, IL 60189                                                                 
Toledo, Jackie  (REP)(STR)                         09/09/2016            20.00 CHE PEARSON RANJANI MARAYA                   167 HAWKINS CIRCLE                       WHEATON, FL 60189                        PHILANTHROPIST                           
Toledo, Jackie  (REP)(STR)                         12/22/2021           500.00 CHE PELLO CHRISTOPHER, C                     10422 CARDERA DRIVE                      RIVERVIEW, FL 33578                      RETIRED                                  
Toledo, Jackie  (REP)(STR)                         10/27/2020         1,000.00 CHE PEOPLE FOR ETHICAL GOVERNMENT            2100 SALZEDO ST STE 200                  CORAL GABLES, FL 33134                   POLITICAL COMMITTEE                      
Toledo, Jackie  (REP)(STR)                         10/18/2018           300.00 CHE PEPE WENDY                               4517 W. DALE AVE.                        TAMPA, FL 33609                          CEO/PRESIDENT SPRING                     
Toledo, Jackie  (REP)(STR)                         10/05/2016           250.00 CHE PEPE WENDY                               4517 WEST DALE AVE                       TAMPA, FL 33609                          CEO/SPRINGBOARDPC                        
Toledo, Jackie  (REP)(STR)                         04/25/2016           250.00 CHE PEPE WENDY AND MICHAEL                   4517 WEST DALE AVE                       TAMPA, FL 33609                          BUSINESS OWNER                           
Toledo, Jackie  (REP)(STR)                         05/31/2018         1,000.00 CHE PEPIN THOMAS, A                          4121 NORTH 50TH STREET                   TAMPA, FL 33610                          BEVERAGE DISTRIBUTIO                     
Toledo, Jackie  (REP)(STR)                         05/31/2018         1,000.00 CHE PEPIN DISTRIBUTING COMPANY               4121 NORTH 50TH STREET                   TAMPA, FL 33610                          BEVERAGE DISTRIBUTIO                     
Toledo, Jackie  (REP)(STR)                         09/21/2018         1,000.00 CHE PEPIN DISTRIBUTING COMPANY               4121 NORTH 50TH STREET                   TAMPA, FL 33610                          BEVERAGE DISTRIBUTIO                     
Toledo, Jackie  (REP)(STR)                         12/14/2017         1,000.00 CHE PEPIN DISTRIBUTING COMPANY               4121 NORTH 50TH STREET                   TAMPA, FL 33610                          BEVERAGE DISTRIBUTIO                     
Toledo, Jackie  (REP)(STR)                         01/15/2019        -1,000.00 REF PEPIN DISTRIBUTING COMPANY               4121 NORTH 50TH STREET                   TAMPA, FL 33610                          BEVERAGE DISTRIBUTIO                     
Toledo, Jackie  (REP)(STR)                         10/14/2020         1,000.00 CHE PEPIN DISTRIBUTING COMPANY               4121 N 50TH STREET                       TAMPA, FL 33610                          BEVERAGE DISTRIBUTIO                     
Toledo, Jackie  (REP)(STR)                         10/21/2016         1,000.00 CHE PEPIN DISTRIBUTING COMPANY               4121 NORTH 50TH STREET                   TAMPA, FL 33610                          DISTRIBUTION                             
Toledo, Jackie  (REP)(STR)                         02/17/2021         1,000.00 CHE PEPIN DISTRIBUTING COMPANY               4121 NORTH 50TH STREET                   TAMPA, FL 33610                          BEVERAGE DISTRIBUTIO                     
Toledo, Jackie  (REP)(STR)                         08/03/2016           875.00 INK PEPIN DISTRIBUTION COMPANY               4121 NORTH 50TH STREET                   TAMPA, FL 33610                          DISTRIBUTION         FOOD AND BEVERAGE   
Toledo, Jackie  (REP)(STR)                         02/28/2019         1,000.00 CHE PEPIN DISTRIBUTNG COMPANY                4121 N 50TH STREET                       TAMPA, FL 33610                          BEVERAGE DISTRIBUTIO                     
Toledo, Jackie  (REP)(STR)                         09/28/2019         1,000.00 CHE PEPPER CONTRACTING SVCS.                 4314 WEST WOODMERE ROAD                  TAMPA, FL 33609                          HIGHWAY CONTRACTOR                       
Toledo, Jackie  (REP)(STR)                         10/16/2020         1,000.00 CHE PEPSICO, INC.                            700 ANDERSON HILL ROAD                   PURCHASE, NY 10577                       BEVERAGE DISTRIBUTIO                     
Toledo, Jackie  (REP)(STR)                         08/03/2016            25.00 CHE PEREZ ANTHONY                            5820 NORTH CHURCH AVE UNIT 309           TAMPA, FL 33614                                                                   
Toledo, Jackie  (REP)(STR)                         01/06/2020            25.00 CHE PEREZ LIZETTE                            959 WEST AVENUE, SUITE 16                MIAMI BEACH, FL 33139                    PHARMACY TECH                            
Toledo, Jackie  (REP)(STR)                         05/25/2016           100.00 CHE PEREZ & COMPANIES CPAS PA                201 E KENNEDY BLVD #420                  TAMPA, FL 33602                          CPA                                      
Toledo, Jackie  (REP)(STR)                         10/18/2018           200.00 CHE PERGOLA ALISHA                           216 S BRADFORD AVE.                      TAMPA, FL 33609                          HOMEMAKER                                
Toledo, Jackie  (REP)(STR)                         09/20/2019           500.00 CHE PERIODONTAL & COSMETIC DENTAL IMPLANT CE 3937 TAMPA RD # 1                        OLDSMAR, FL 34677                        DENTAL CARE                              
Toledo, Jackie  (REP)(STR)                         06/03/2020            25.00 CHE PERRIDGE KEVIN                           3646 MORGAN'S BLUFF COURT                LAND O'LAKES, FL 34639                   RETIRED                                  
Toledo, Jackie  (REP)(STR)                         04/27/2016           100.00 CHE PETERSON GEORGE & SANDRA                 5020 S. THE RIVIERA STREET               TAMPA, FL 33609                          LANDSCAPING                              
Toledo, Jackie  (REP)(STR)                         09/30/2016           500.00 CHE PETRUCCELLI LAW GROUP P.A                5121 EHRLICH ROAD 102B                   TAMPA, FL 33624                          ATTORNEY                                 
Toledo, Jackie  (REP)(STR)                         10/11/2018           500.00 CHE PFIZER INC                               6730 LENOX CENTER CT                     MEMPHIS, TN 38115                        PHARMACEUTICALS                          
Toledo, Jackie  (REP)(STR)                         10/23/2017         1,000.00 CHE PFIZER INC.                              6730 LENOX CENTER CT                     MEMPHIS, TN 38115                        PHARMACEUTICALS                          
Toledo, Jackie  (REP)(STR)                         10/08/2020         1,000.00 CHE PFIZER INC.                              949 SHADY GROVE ROAD                     MEMPHIS, TN 38120                        PHARMACEUTICALS                          
Toledo, Jackie  (REP)(STR)                         08/17/2018         1,000.00 CHE PHARMA BUDDIES CORP                      5860 N ORANGE BLOSSOM TRL                ORLANDO, FL 32810                        PHARMACY                                 
Toledo, Jackie  (REP)(STR)                         10/16/2020         1,000.00 CHE PHARMACISTS FOR IMPROVED HEALTH CARE OUT 1103 HAYS STREET                         TALLAHASSEE, FL 32301                    POLITICAL COMMITTEE                      
Toledo, Jackie  (REP)(STR)                         07/25/2018           100.00 CHE PHILLIPS ALSTON                          810 SOUTH WEST SHORE BLVD                TAMPA, FL 33609                          RETIRED                                  
Toledo, Jackie  (REP)(STR)                         09/25/2020            25.00 CHE PHILLIPS GABRIEL                         3325 DIAMOND KNOT CIRCLE                 TAMPA, FL 33607                                                                   
Toledo, Jackie  (REP)(STR)                         10/05/2018           250.00 CHE PHILLIPS ROBERT, E                       5708 SEA TROUT PLACE                     APOLLO BEACH, FL 33572                   RETIRED                                  
Toledo, Jackie  (REP)(STR)                         09/14/2018         1,000.00 CHE PHRMA                                    950 F STREET NW, STE 300                 WASHINGTON, DC 20004                     PHARMACEUTICALS                          
Toledo, Jackie  (REP)(STR)                         09/28/2017         1,000.00 CHE PHRMA                                    950 F STREET NW, SUITE 300               WASHINGTON, DC 20004                     PHARMACEUTICALS                          
Toledo, Jackie  (REP)(STR)                         10/14/2020         1,000.00 CHE PHRMA                                    950 F STREET NW, STE 300                 WASHINGTON, DC 20004                     PHARMACEUTICALS                          
Toledo, Jackie  (REP)(STR)                         09/24/2020         1,000.00 CHE PHYSICIANS FOR EMERGENCY CARE            3717 SOUTH CONWAY ROAD                   ORLANDO, FL 32812                        POLITICAL COMMITTEE                      
Toledo, Jackie  (REP)(STR)                         10/15/2018         1,000.00 CHE PHYSICIANS FOR EMERGENCY CARE            3717 S. CONWAY RD.                       ORLANDO, FL 32812                        POLITICAL COMMITTEE                      
Toledo, Jackie  (REP)(STR)                         11/30/2017         1,000.00 CHE PIERCE RONALD, W                         810 CENTERBROOK DRIVE                    BRANDON, FL 33511                        GOVT RELATIONS                           
Toledo, Jackie  (REP)(STR)                         10/16/2016           150.00 CHE PIKE GARY                                2604 CLUBHOUSE DR.                       PLANT CITY, FL 33566                     ENTREPRENEUR                             
Toledo, Jackie  (REP)(STR)                         02/22/2017           500.00 CHE PINCH A PENNY, INC                       PO BOX 6025                              CLEARWATER, FL 33758                     POOL SUPPLIES                            
Toledo, Jackie  (REP)(STR)                         07/02/2018           500.00 CHE PINCH A PENNY, INC.                      PO BOX 6025                              CLEARWATER, FL 33758                     POOL SUPPLIES                            
Toledo, Jackie  (REP)(STR)                         09/28/2021           500.00 CHE PINE BROOK PHARMACY LLC                  14111 CORTEZ BLVD                        BROOKSVILLE, FL 34613                    HEALTHCARE                               
Toledo, Jackie  (REP)(STR)                         10/21/2016         1,000.00 CHE PINNACLE STREET, LLC                     4351 PINNACLE STREET                     CHARLOTTE, FL 33980                      TRANSPORTATION                           
Toledo, Jackie  (REP)(STR)                         10/18/2018           500.00 CHE PITTMAN ANNE                             1020 S FRANKLAND RD.                     TAMPA, FL 33629                          HOMEMAKER                                
Toledo, Jackie  (REP)(STR)                         02/26/2019           500.00 CHE PITTMAN ANNE                             1020 S FRANKLAND ROAD                    TAMPA, FL 33629                          INDEPENDENT CABI STY                     
Toledo, Jackie  (REP)(STR)                         11/03/2016           500.00 CHE PITTMAN ANNE                             1020 S. FRANKLAND ROAD                   TAMPA, FL 33629                          HOMEMAKER                                
Toledo, Jackie  (REP)(STR)                         04/26/2018           500.00 CHE PITTMAN ANNE, A                          1020 S FRANKLAND ROAD                    TAMPA, FL 33629                          HOMEMAKER                                
Toledo, Jackie  (REP)(STR)                         10/08/2020         1,000.00 CHE PITTMAN ANNE, A                          1020 S FRANKLAND ROAD                    TAMPA, FL 33629                          INDEPENDENT CABI STY                     
Toledo, Jackie  (REP)(STR)                         10/11/2018         1,000.00 CHE PITTMAN CHRIS                            1099 SHIPWATCH CIRCLE                    TAMPA, FL 33602                          HEALTHCARE                               
Toledo, Jackie  (REP)(STR)                         10/03/2016         1,000.00 CHE PITTMAN CHRIS                            1099 SHIPWATCH CIRCLE                    TAMPA, FL 33602                          PHYSICIAN                                
Toledo, Jackie  (REP)(STR)                         07/01/2016           500.00 CHE PITTMAN CHRIS & KAREN                    1099 SHIPWATCH CIRCLE                    TAMPA, FL 33602                          MEDICAL                                  
Toledo, Jackie  (REP)(STR)                         06/20/2016           500.00 CHE PITTMAN CHRIS AND KAREN                  1099 SHIPWATCH CIRCLE                    TAMPA, FL 33602                          MEDICAL                                  
Toledo, Jackie  (REP)(STR)                         07/31/2020         1,000.00 CHE PITTMAN CHRISTOPHER                      1099 SHIPWATCH CIRCLE                    TAMPA, FL 33602                          PHYSICIAN                                
Toledo, Jackie  (REP)(STR)                         10/31/2021         1,000.00 CHE PITTMAN CHRISTOPHER                      1099 SHIPWATCH CIRCLE                    TAMPA, FL 33602                          PHYSICIAN                                
Toledo, Jackie  (REP)(STR)                         07/31/2020         1,000.00 CHE PITTMAN KAREN                            1099 SHIPWATCH CIRCLE                    TAMPA, FL 33602                          EDUCATOR                                 
Toledo, Jackie  (REP)(STR)                         10/11/2018         1,000.00 CHE PITTMAN KAREN                            1099 SHIPWATCH CIRCLE                    TAMPA, FL 33602                          VP/HEALTHCARE                            
Toledo, Jackie  (REP)(STR)                         10/31/2021         1,000.00 CHE PITTMAN KAREN                            1099 SHIPWATCH CIRCLE                    TAMPA, FL 33602                          VP PUBLIC AFFAIRS                        
Toledo, Jackie  (REP)(STR)                         05/27/2016         1,000.00 CHE PITTMAN SCOTT AND MARY                   19521 STRATHMORE PL                      LAND O LAKES, FL 34638                   CONSTRUCTION                             
Toledo, Jackie  (REP)(STR)                         10/11/2018           100.00 CHE PIZZO PAUL, R                            3228 W FOUNTAIN BLVD                     TAMPA, FL 33609                          ATTORNEY                                 
Toledo, Jackie  (REP)(STR)                         08/25/2016           200.00 CHE PLASTIC AND RECONSTRUCTION SURGERY, PC   4350 WEST KENNEDY BLVD APT 22            TAMPA, FL 33609                          SURGEON                                  
Toledo, Jackie  (REP)(STR)                         08/13/2020           100.00 CHE PLOSKER SHAYNE                           4161 SALTWATER BLVD                      TAMPA, FL 33615                          PHYSICIAN                                
Toledo, Jackie  (REP)(STR)                         11/08/2017           500.00 CHE POOL INDUSTRY PAC                        2555 PORTER LAKE DR STE 106              SARASOTA, FL 34240                       POLITICAL COMMITTEE                      
Toledo, Jackie  (REP)(STR)                         09/21/2020           100.00 CHE POOLE DAVID                              148 BIRCH STREET                         SANTA ROSA BEACH, FL 32459               DIR/HEALTHCARE FOUND                     
Toledo, Jackie  (REP)(STR)                         10/15/2018            50.00 CHE PORCH ASHLEY                             5823 BOWEN DANIEL DR. #904               TAMPA, FL 33616                          RETIRED                                  
Toledo, Jackie  (REP)(STR)                         06/25/2020            50.00 CAS PORT EILEEN                              3009 W WAVERLY AVENUE                    TAMPA, FL 33629                                                                   
Toledo, Jackie  (REP)(STR)                         10/29/2021         1,000.00 CHE PORT TAMPA STORAGE INC                   1601 SAHLMAN DRIVE                       TAMPA, FL 33605                          STORAGE FACILITY                         
Toledo, Jackie  (REP)(STR)                         08/21/2020            15.00 CHE POST DANIELLE                            14602 MONDAVI COURT                      TAMPA, FL 33626                                                                   
Toledo, Jackie  (REP)(STR)                         04/17/2018           250.00 CHE POWELL MATTHEW, D                        304 S PLANT AVENUE                       TAMPA, FL 33606                          ATTORNEY                                 
Toledo, Jackie  (REP)(STR)                         03/31/2016           100.00 CHE POWELL TRACI                             4019 WEST CORONA STREET                  TAMPA, FL 33629                          COUNSELOR                                
Toledo, Jackie  (REP)(STR)                         12/31/2019           500.00 CHE PRASAD ANANTH, K                         1324 MACLAY ROAD                         TALLAHASSEE, FL 32312                    ENGINEER                                 
Toledo, Jackie  (REP)(STR)                         10/12/2020           500.00 CHE PRASAD ANANTH, K                         1324 MACLAY ROAD                         TALLAHASSEE, FL 32312                    ENGINEER                                 
Toledo, Jackie  (REP)(STR)                         08/31/2021         1,000.00 CHE PRASHAD SHRI                             13575 58TH STREET N                      CLEARWATER, FL 33760                     SALES EXECUTIVE                          
Toledo, Jackie  (REP)(STR)                         09/28/2021         1,000.00 CHE PRASHAD & ASSOCIATES LLC                 13575 58TH STREET N                      CLEARWATER, FL 33760                     HOME IMPROVEMENT                         
Toledo, Jackie  (REP)(STR)                         04/27/2016           500.00 CHE PREFERED MATERIALS,INC.                  4636 SCARBOROUGH DR                      LUTZ, FL 33559                           CONSTRUCTION                             
Toledo, Jackie  (REP)(STR)                         10/15/2016         1,000.00 CHE PREFERRED MATERIALS, INC.                4636 SCARBOROUGH DRIVE                   LUTZ, FL 33559                           CONSTRUCTION                             
Toledo, Jackie  (REP)(STR)                         10/30/2019         1,000.00 CHE PREMIER EYE CARE                         416 BRIGHTWATERS BOULEVARD NORTHEAST NE  ST PETERSBURG, FL 33704                  MANAGED EYE CARE                         
Toledo, Jackie  (REP)(STR)                         10/30/2021           100.00 CHE PREMIER LIFESTYLE MANAGEMENT             1010 S LINCOLN AVENUE                    TAMPA, FL 33629                          LEFESTYLE MGMT/PLANN                     
Toledo, Jackie  (REP)(STR)                         01/03/2020           500.00 CHE PRESCRIPTIONS UNLIMITED                  2521 13TH STREET                         ST CLOUD, FL 34769                       PHARMACY                                 
Toledo, Jackie  (REP)(STR)                         12/31/2021           250.00 CHE PRESSMAN & ASSOCIATES INC                200 2ND AVE SOUTH STE 451                ST PETERSBURG, FL 33701                  GOVERNMENT AFFAIRS                       
Toledo, Jackie  (REP)(STR)                         09/28/2020           200.00 CHE PRESSMAN & ASSOCIATES INC.               200 2ND AVE S, UNIT 451                  ST PETERSBURG, FL 33701                  GOVERNMENT AFFAIRS                       
Toledo, Jackie  (REP)(STR)                         09/16/2016           250.00 CHE PRESSMAN & ASSOCIATES INC.               334 EAST LAKE ROAD 102                   PALM HARBOR, FL 34685                    GOVERNMENTAL AFFAIRS                     
Toledo, Jackie  (REP)(STR)                         01/04/2018           250.00 CHE PRESSMAN & ASSOCIATES, INC               334 EAST LAKE ROAD #102                  PALM HARBOR, FL 34685                    GOVERNMENT AFFAIRS                       
Toledo, Jackie  (REP)(STR)                         10/05/2018           250.00 CHE PRESSMAN ASSOCIATES, INC.                334 E LAKE ROAD, STE 102                 PALM HARBOR, FL 34685                    GOVERNMENT RELATIONS                     
Toledo, Jackie  (REP)(STR)                         08/29/2019           250.00 CHE PRESSMAN ASSOCIATES, INC.                200 2ND AVE S, UNIT 451                  ST PETERSBURG, FL 33701                  PUBLIC AFFAIRS                           
Toledo, Jackie  (REP)(STR)                         06/26/2019           500.00 CHE PRESSMAN ASSOCIATES, INC.                200 2ND AVE S, UNIT 451                  SAINT PETERSBURG, FL 33701               PUBLIC AFFAIRS                           
Toledo, Jackie  (REP)(STR)                         01/06/2020           100.00 CHE PRESSMANAN STEVEN                        16728 NW 14TH COURT                      PEMBROKE PINES, FL 33028                 PHARMACIST                               
Toledo, Jackie  (REP)(STR)                         08/02/2016           250.00 CHE PRIBANIC JOHN                            PO BOX 70                                BUSHNELL, FL 33513                       DIVERSITY INITIATIVE                     
Toledo, Jackie  (REP)(STR)                         08/30/2021           100.00 CHE PRICE MARIAN                             88 N CASEY KEY ROAD                      OSPREY, FL 34229                         RETIRED                                  
Toledo, Jackie  (REP)(STR)                         02/27/2016           500.00 CHE PRIETO ANTHONY                           3111 WEST DELEON ST., UNIT 10            TAMPA, FL 33609                          LAWYER                                   
Toledo, Jackie  (REP)(STR)                         02/22/2016           100.00 CHE PRIMESTAR FIELDSERVICES INC.             3104 N ARMENIA AVE                       TAMPA, FL 33607                          FIELD INSPECTION                         
Toledo, Jackie  (REP)(STR)                         10/28/2016         1,000.00 CHE PRINCIPLED LEADERS FOR FLORIDA PC        7555 20TH ST                             VERO BEACH, FL 32966                     PAC                                      
Toledo, Jackie  (REP)(STR)                         02/01/2016            50.00 CAS PROCOPIO CONCETTA                        106-12 107TH AVE APT 2                   OZONE PARK, FL 11417                     FOOD SERVICE INDUSTR                     
Toledo, Jackie  (REP)(STR)                         02/01/2016            50.00 CAS PROCOPIO JOSEPH                          4124 N HABANA AVE                        TAMPA, FL 33607                          RESTAURANTEER                            
Toledo, Jackie  (REP)(STR)                         04/12/2016           100.00 CHE PROCOPIO JOSEPH                          4124 N HABANA AVE                        TAMPA, FL 33607                          FOOD SERVICE                             
Toledo, Jackie  (REP)(STR)                         02/01/2016            50.00 CAS PROCOPIO LIBERATA                        6902 CREEK DR                            TAMPA, FL 33615                          FOOD SERVICE INDUSTR                     
Toledo, Jackie  (REP)(STR)                         02/01/2016            50.00 CAS PROCOPIO LINDSEY                         4124 N HABANA AVE                        TAMPA, FL 33607                          FOOD SERVICE INDUSTR                     
Toledo, Jackie  (REP)(STR)                         02/01/2016            50.00 CAS PROCOPIO SALVATORE                       6902 CREEK DR                            TAMPA, FL 33615                          FOOD SERVICE INDUSTR                     
Toledo, Jackie  (REP)(STR)                         10/30/2018           500.00 CHE PROFESSIONAL WRECKER OPERATORS OF FLORID 4718 EDGEWATER DRIVE                     ORLANDO, FL 32804                        TRADE ASSOCIATION                        
Toledo, Jackie  (REP)(STR)                         07/19/2018           400.00 CHE PROFESSIONAL WRECKER OPERATORS OF FLORID 4718 EDGEWATER DRIVE                     ORLANDO, FL 32804                        TRADE ASSOCIATION                        
Toledo, Jackie  (REP)(STR)                         10/29/2018         1,000.00 CHE PROPERTY CASUALTY INSURERS ASSOCIATION O 8700 WEST BRYN MAWR AVE., STE 1200S      CHICAGO, IL 60631                        INSURANCE                                
Toledo, Jackie  (REP)(STR)                         10/23/2020         1,000.00 CHE PROTECTING FLORID'S FUTURE               2055 NW DIAMOND CREEK WAY                JENSEN BEACH, FL 34957                   POLITICAL COMMITTEE                      
Toledo, Jackie  (REP)(STR)                         05/05/2020         1,000.00 CHE PROTECTING FLORIDA'S FUTURE PC           2055 NW DIAMOND CREEK WAY                JENSEN BEACH, FL 34957                   POLITICAL COMMITTEE                      
Toledo, Jackie  (REP)(STR)                         10/01/2020         1,000.00 CHE PSM PAC                                  PO BOX 10930                             TALLAHASSEE, FL 32302                    POLITICAL COMMITTEE                      
Toledo, Jackie  (REP)(STR)                         09/14/2018           500.00 CHE PSM PAC                                  PO BOX 10930                             TALLAHASSEE, FL 32302                    POLITICAL COMMITTEE                      
Toledo, Jackie  (REP)(STR)                         10/31/2017         1,000.00 CHE PUBLIX SUPER MARKETS, INC                PO BOX 407                               LAKELAND, FL 33802                       SUPERMARKET                              
Toledo, Jackie  (REP)(STR)                         02/19/2019         1,000.00 CHE PUBLIX SUPER MARKETS, INC.               PO BOX 407                               LAKELAND, FL 33802                       SUPER MARKETS                            
Toledo, Jackie  (REP)(STR)                         04/28/2016           250.00 CHE PULEO PAULA & CAROL-ANN                  4206 W.OBISPO STREET                     TAMPA, FL 33629                          HOMEMAKER                                
Toledo, Jackie  (REP)(STR)                         09/09/2020         1,000.00 CHE QUALITY PRECAST CO.                      PO BOX 11                                BRANDON, FL 33509                        CONCRETE CONTRACTOR                      
Toledo, Jackie  (REP)(STR)                         10/26/2020           500.00 CHE QUEST DIAGNOSTICS INCORPORATED PAC       500 PLAZA DRIVE                          SECAUCUS, NJ 07094                       POLITICAL COMMITTEE                      
Toledo, Jackie  (REP)(STR)                         12/17/2019           500.00 CHE QUEST DIAGNOSTICS INCORPORATED PAC       300 NEW JERSEY AVE NW STE 900            WASHINGTON, DC 20001                     POLITICAL COMMITTEE                      
Toledo, Jackie  (REP)(STR)                         10/09/2020           200.00 CHE QUINN CHRISTINE                          15301 ROOSEVELT BLVD                     CLEARWATER, FL 33760                     MANUFACTURER                             
Toledo, Jackie  (REP)(STR)                         01/06/2020            15.00 CHE QUIROGA RENATO                           2135 MALIBU LAKE CIRCLE APT 1934         NAPLES, FL 34119                                                                  
Toledo, Jackie  (REP)(STR)                         03/25/2020            25.00 CHE QUIROGA RENZO                            1530 LOGAN COURT                         NAPLES, FL 34116                                                                  
Toledo, Jackie  (REP)(STR)                         09/22/2020           500.00 CHE RACHED FARES                             18550 DAKOTA ROAD                        ODESSA, FL 33556                         CEO/MOBILITY EXPRESS                     
Toledo, Jackie  (REP)(STR)                         09/20/2020           250.00 CHE RAD CONSULT LLC                          2526 WEST EDGEWOOD ROAD                  TAMPA, FL 33609                          MEDICAL CONSULTING                       
Toledo, Jackie  (REP)(STR)                         02/15/2019           500.00 CHE RADIOLOGY POLITICAL ACTION COMMITTEE     5620 W SLIGH AVENUE                      TAMPA, FL 33634                          POLITICAL COMMITTEE                      
Toledo, Jackie  (REP)(STR)                         05/29/2021           500.00 CHE RADIOLOGY POLITICAL ACTION COMMITTEE     5620 W SLIGH AVENUE                      TAMPA, FL 33634                          POLITICAL COMMITTEE                      
Toledo, Jackie  (REP)(STR)                         07/06/2020           100.00 CHE RAINMAKER REAL ESTATE SCHOOL             4411 WEST VARN AVENUE                    TAMPA, FL 33616                          REAL ESTATE EDUCATIO                     
Toledo, Jackie  (REP)(STR)                         03/01/2021         1,000.00 CHE RAMBA CONSULTING GROUP LLC               120 SOUTH MONROE STREET                  TALLAHASSEE, FL 32301                    GOVERNMENT RELATIONS                     
Toledo, Jackie  (REP)(STR)                         03/01/2021         1,000.00 CHE RAMBA LAW GROUP LLC                      120 SOUTH MONROE STREET                  TALLAHASSEE, FL 32301                    LAW FIRM                                 
Toledo, Jackie  (REP)(STR)                         01/31/2016            50.00 CHE RAMIREZ CARLOS                           2103 W CARMEN ST                         TAMPA, FL 33606                          ENGINEER                                 
Toledo, Jackie  (REP)(STR)                         10/17/2018           100.00 CHE RAMIREZ JENNIFER                         4004 CALLE DELFIN COURT                  TAMPA, FL 33629                                                                   
Toledo, Jackie  (REP)(STR)                         10/20/2016           500.00 CHE RANDY FELDMAN, D.D.S                     1773 W. FLETCHER AVE.                    TAMPA, FL 33612                          DENTAL                                   
Toledo, Jackie  (REP)(STR)                         01/08/2018         1,000.00 CHE RANSOME BROOKLYN                         2579 SW 87TH DRIVE                       GAINESVILLE, FL 32608                    SOCIAL MEDIA MARKETI                     
Toledo, Jackie  (REP)(STR)                         10/03/2018         1,000.00 CHE RANSOME BROOKLYN                         1028 E POWHATAN AVENUE                   TAMPA, FL 33604                          MARKETING                                
Toledo, Jackie  (REP)(STR)                         01/31/2016           250.00 CHE RANSOME BROOKLYN                         2337 SW ARCHER ROAD #4068                GAINESVILLE, FL 32608                    SOCIAL MEDIA                             
Toledo, Jackie  (REP)(STR)                         11/20/2019         1,000.00 CHE RAO VIKRAM                               9625 CARNOUSHIE PLACE                    LAKEWOOD RANCH, FL 34211                 PHARMACIST                               
Toledo, Jackie  (REP)(STR)                         11/28/2017           100.00 CHE REAGAN WILLIAM                           4715 W CLEAR AVENUE                      TAMPA, FL 33629                          COMMERCIAL CLEANING                      
Toledo, Jackie  (REP)(STR)                         09/13/2018           500.00 CHE REAL PROPERTY PROBATE & TRUST LAW - PAC  215 S MONROE ST, STE 815                 TALLAHASSEE, FL 32301                    POLITICAL COMMITTEE                      
Toledo, Jackie  (REP)(STR)                         02/17/2021           500.00 CHE REAL PROPERTY, PROBATE & TRUST LAW PAC   5332 MAIN STREET                         NEW PORT RICHEY, FL 34652                POLITICAL COMMITTEE                      
Toledo, Jackie  (REP)(STR)                         05/11/2018         1,000.00 CHE REALTORS POLITICAL ACTION COMMITTEE FLOR 200 MONROE STREET                        TALLAHASSEE, FL 32301                    POLITICAL COMMITTEE                      
Toledo, Jackie  (REP)(STR)                         01/10/2022         1,000.00 CHE REALTORS POLITICAL ACTION COMMITTEE FLOR 200 MONROE STREET                        TALLAHASSEE, FL 32301                    POLITICAL COMMITTEE                      
Toledo, Jackie  (REP)(STR)                         09/30/2020         1,000.00 CHE REALTORS POLITICAL ACTIVITY COMMITTEE    115 EAST PARK AVENUE, STE 1              TALLAHASSEE, FL 32301                    POLITICAL COMMITTEE                      
Toledo, Jackie  (REP)(STR)                         10/17/2019         1,000.00 CHE REALTORS POLITICAL ADVOCACY COMMITTEE    7025 AUGUSTA NATIONAL DRIVE              ORLANDO, FL 32822                        POLITICAL COMMITTEE                      
Toledo, Jackie  (REP)(STR)                         01/08/2018         1,000.00 CHE REALTORS POLITICAL ADVOCACY COMMITTEE    7025 AUGUSTA NATIONAL DRIVE              ORLANDO, FL 32822                        POLITICAL COMMITTEE                      
Toledo, Jackie  (REP)(STR)                         01/10/2022         1,000.00 CHE REALTORS POLITICAL ADVOCACY COMMITTEE    7025 AUGUSTA NATIONAL DRIVE              ORLANDO, FL 32822                        POLITICAL COMMITTEE                      
Toledo, Jackie  (REP)(STR)                         04/20/2018           250.00 CHE RED SUN GLOBAL                           1208 E KENNEDY BLVD, 917                 TAMPA, FL 33602                          SOFTWARE AND HARDWAR                     
Toledo, Jackie  (REP)(STR)                         10/22/2019           300.00 CHE REDNER JENNIFER                          823 SOUTH BAYSIDE DRIVE                  TAMPA, FL 33609                          ENTREPRENEUR                             
Toledo, Jackie  (REP)(STR)                         11/30/2021         1,000.00 CHE REED & REED LAW PLLC                     101 E LUMSDEN ROAD                       BRANDON, FL 33511                        LAW FIRM                                 
Toledo, Jackie  (REP)(STR)                         10/11/2016           500.00 CHE REEDER BURNETT                           200 N. PIERCE ST.                        TAMPA, FL 33602                          LAWYER                                   
Toledo, Jackie  (REP)(STR)                         04/12/2016           250.00 CHE REEL PROPERTIES OF TAMPA BAY             5401 S DALE MABRY HWY                    TAMPA, FL 33611                          RENTAL                                   
Toledo, Jackie  (REP)(STR)                         09/27/2019           500.00 CHE REESE COLBY                              41 NE 17 TERRACE                         MIAMI, FL 33132                          MARKETING OFFICER/DE                     
Toledo, Jackie  (REP)(STR)                         10/18/2018           150.00 CHE REEVES LISA                              3210 W HORATIO ST. UNIT 8                TAMPA, FL 33609                          REAL ESTATE AGENT                        
Toledo, Jackie  (REP)(STR)                         08/08/2018           500.00 CHE REGIONS BANK                             PO BOX 11007                             BIRMINGHAM, AL 35288                     FINANCIAL SERVICES                       
Toledo, Jackie  (REP)(STR)                         11/29/2021         1,000.00 CHE REGIONS BANK                             PO BOX 11007                             BIRMINGHAM, AL 35288                     FINANCIAL SERVICES                       
Toledo, Jackie  (REP)(STR)                         01/04/2020            15.00 CHE REICHENBACH LORRY, ANN                   5018 SW 92ND TER                         COOPER CITY, FL 33328                    PHARMACY TECH                            
Toledo, Jackie  (REP)(STR)                         04/30/2018           200.00 CHE REID RANDALL                             565 RIVIERA DRIVE                        TAMPA, FL 33606                          CONSTRUCTION                             
Toledo, Jackie  (REP)(STR)                         10/30/2019           200.00 CHE REID RANDALL, H                          565 RIVIERA DR                           TAMPA, FL 33606                          CONSTRUCTION                             
Toledo, Jackie  (REP)(STR)                         09/21/2018           500.00 CHE REINERIO LINARES-MERA MD PA              3180 CURLEW ROAD, STE 105                OLDSMAR, FL 34677                        HEALTHCARE                               
Toledo, Jackie  (REP)(STR)                         08/30/2019         1,000.00 CHE RELX INC.                                313 WASHINGTON ST #400                   NEWTON, MA 02458                         BUSINESS ANALYTICS                       
Toledo, Jackie  (REP)(STR)                         10/18/2018           100.00 CHE RENEE DABBS LLC                          3306 W LAWN AVE                          TAMPA, FL 33611                          BUSINESS CONSULTING                      
Toledo, Jackie  (REP)(STR)                         02/26/2021         1,000.00 CHE RENEW FINANCIAL CORP II                  PO BOX 3558                              ALLENTOWN, PA 18106                      FINANCIAL SERVICES                       
Toledo, Jackie  (REP)(STR)                         01/10/2020             7.00 CHE RENICK JOHN                              2 EAST MAGNOLIA AVENUE                   EUSTIS, FL 32726                         PHARMACIST                               
Toledo, Jackie  (REP)(STR)                         01/26/2016            25.00 CHE RENO NORMA                               7706 TUSCANY WOODS DR                    TAMPA, FL 33647                          HOUSEWIFE                                
Toledo, Jackie  (REP)(STR)                         09/26/2018         2,000.00 INK REPUBLICAN PARTY OF FLORIDA              420 EAST JEFFERSON STREET                TALLAHASSEE, FL 32301                    PARTY COMMITTEE      CAMPAIGN STAFF      
Toledo, Jackie  (REP)(STR)                         09/26/2018         2,000.00 INK REPUBLICAN PARTY OF FLORIDA              420 EAST JEFFERSON STREET                TALLAHASSEE, FL 32301                    PARTY COMMITTEE      CAMPAIGN STAFF      
Toledo, Jackie  (REP)(STR)                         06/25/2018         2,000.00 INK REPUBLICAN PARTY OF FLORIDA              420 EAST JEFFERSON STREET                TALLAHASSEE, FL 32301                    POLITICAL PARTY      CAMPAIGN STAFF      
Toledo, Jackie  (REP)(STR)                         06/25/2018         2,000.00 INK REPUBLICAN PARTY OF FLORIDA              420 EAST JEFFERSON STREET                TALLAHASSEE, FL 32301                    POLITICAL PARTY      CAMPAIGN STAFF      
Toledo, Jackie  (REP)(STR)                         05/25/2018         2,000.00 INK REPUBLICAN PARTY OF FLORIDA              420 EAST JEFFERSON STREET                TALLAHASSEE, FL 32301                    PARTY COMMITTEE      CAMPAIGN STAFF      
Toledo, Jackie  (REP)(STR)                         05/25/2018         2,000.00 INK REPUBLICAN PARTY OF FLORIDA              420 EAST JEFFERSON STREET                TALLAHASSEE, FL 32301                    PARTY COMMITTEE      CAMPAIGN STAFF      
Toledo, Jackie  (REP)(STR)                         07/30/2018         2,000.00 INK REPUBLICAN PARTY OF FLORIDA              420 EAST JEFFERSON STREET                TALLAHASSEE, FL 32301                    PARTY COMMITTEE      CAMPAIGN STAFF      
Toledo, Jackie  (REP)(STR)                         07/30/2018         2,000.00 INK REPUBLICAN PARTY OF FLORIDA              420 EAST JEFFERSON STREET                TALLAHASSEE, FL 32301                    PARTY COMMITTEE      CAMPAIGN STAFF      
Toledo, Jackie  (REP)(STR)                         09/12/2018        11,000.00 INK REPUBLICAN PARTY OF FLORIDA              420 EAST JEFFERSON STREET                TALLAHASSEE, FL 32302                    PARTY COMMITTEE      POLLING             
Toledo, Jackie  (REP)(STR)                         08/30/2018         2,000.00 INK REPUBLICAN PARTY OF FLORIDA              420 EAST JEFFERSON STREET                TALLAHASSEE, FL 32301                    PARTY COMMITTEE      CAMPAIGN STAFF      
Toledo, Jackie  (REP)(STR)                         08/30/2018         2,000.00 INK REPUBLICAN PARTY OF FLORIDA              420 EAST JEFFERSON STREET                TALLAHASSEE, FL 32301                    PARTY COMMITTEE      CAMPAIGN STAFF      
Toledo, Jackie  (REP)(STR)                         08/31/2018         2,500.00 INK REPUBLICAN PARTY OF FLORIDA              420 EAST JEFFERSON STREET                TALLAHASSEE, FL 32301                    PARTY COMMITTEE      RESEARCH            
Toledo, Jackie  (REP)(STR)                         04/30/2018         2,000.00 INK REPUBLICAN PARTY OF FLORIDA              420 EAST JEFFERSON STREET                TALLAHASSEE, FL 32301                    POLITICAL PARTY      CAMPAIGN STAFF      
Toledo, Jackie  (REP)(STR)                         04/30/2018         2,000.00 INK REPUBLICAN PARTY OF FLORIDA              420 EAST JEFFERSON STREET                TALLAHASSEE, FL 32301                    POLITICAL PARTY      CAMPAIGN STAFF      
Toledo, Jackie  (REP)(STR)                         10/25/2018         2,466.62 INK REPUBLICAN PARTY OF FLORIDA              420 EAST JEFFERSON STREET                TALLAHASSEE, FL 32301                    POLITICAL PARTY      CAMPAIGN STAFF      
Toledo, Jackie  (REP)(STR)                         10/25/2018         2,466.62 INK REPUBLICAN PARTY OF FLORIDA              420 EAST JEFFERSON STREET                TALLAHASSEE, FL 32301                    POLITICAL PARTY      CAMPAIGN STAFF      
Toledo, Jackie  (REP)(STR)                         10/16/2018         6,250.00 INK REPUBLICAN PARTY OF FLORIDA              420 EAST JEFFERSON STREET                TALLAHASSEE, FL 32301                    POLITICAL PARTY      POLLING             
Toledo, Jackie  (REP)(STR)                         05/28/2020         1,633.00 INK REPUBLICAN PARTY OF FLORIDA              420 EAST JEFFERSON STREET                TALLAHASSEE, FL 32301                    PARTY COMMITTEE      COST OF STAFF       
Toledo, Jackie  (REP)(STR)                         06/29/2020         3,500.00 INK REPUBLICAN PARTY OF FLORIDA              420 EAST JEFFERSON STREET                TALLAHASSEE, FL 32301                    PARTY COMMITTEE      STAFF               
Toledo, Jackie  (REP)(STR)                         06/19/2020         2,500.00 INK REPUBLICAN PARTY OF FLORIDA              420 EAST JEFFERSON STREET                TALLAHASSEE, FL 32301                    PARTY COMMITTEE      RESEARCH            
Toledo, Jackie  (REP)(STR)                         08/05/2020        16,000.00 INK REPUBLICAN PARTY OF FLORIDA              420 EAST JEFFERSON STREET                TALLAHASSEE, FL 32301                    PARTY COMMITTEE      POLLING             
Toledo, Jackie  (REP)(STR)                         07/28/2020         3,500.00 INK REPUBLICAN PARTY OF FLORIDA              420 EAST JEFFERSON STREET                TALLAHASSEE, FL 32301                    PARTY COMMITTEE      COST OF STAFF       
Toledo, Jackie  (REP)(STR)                         09/25/2020         3,500.00 INK REPUBLICAN PARTY OF FLORIDA              420 EAST JEFFERSON STREET                TALLAHASSEE, FL 32301                    PARTY COMMITTEE      COST OF STAFF       
Toledo, Jackie  (REP)(STR)                         10/06/2020         6,750.00 INK REPUBLICAN PARTY OF FLORIDA              420 EAST JEFFERSON STREET                TALLAHASSEE, FL 32301                    PARTY COMMITTEE      POLLING             
Toledo, Jackie  (REP)(STR)                         08/26/2020         3,500.00 INK REPUBLICAN PARTY OF FLORIDA              420 EAST JEFFERSON STREET                TALLAHASSEE, FL 32301                    PARTY COMMITTEE      COST OF STAFF       
Toledo, Jackie  (REP)(STR)                         08/28/2020        25,000.00 CHE REPUBLICAN PARTY OF FLORIDA              420 EAST JEFFERSON STREET                TALLAHASSEE, FL 32301                    PARTY COMMITTEE                          
Toledo, Jackie  (REP)(STR)                         10/26/2020         4,667.00 INK REPUBLICAN PARTY OF FLORIDA              420 EAST JEFFERSON STREET                TALLAHASSEE, FL 32301                    PARTY COMMITTEE      COST OF STAFF - OCT 
Toledo, Jackie  (REP)(STR)                         10/29/2020         5,000.00 INK REPUBLICAN PARTY OF FLORIDA              420 EAST JEFFERSON STREET                TALLAHASSEE, FL 32301                    PARTY COMMITTEE      POLLING             
Toledo, Jackie  (REP)(STR)                         10/29/2020         2,340.00 INK REPUBLICAN PARTY OF FLORIDA              420 EAST JEFFERSON STREET                TALLAHASSEE, FL 32301                    PARTY COMMITTEE      PHONES              
Toledo, Jackie  (REP)(STR)                         10/19/2016        10,029.00 INK REPUBLICAN PARTY OF FLORIDA              420 EAST JEFFERSON STREET                TALLAHASSEE, FL 32301                    POLITICAL PARTY      POLLING             
Toledo, Jackie  (REP)(STR)                         09/21/2016        16,278.00 INK REPUBLICAN PARTY OF FLORIDA              420 EAST JEFFERSON STREET                TALLAHASSEE, FL 32301                    POLITICAL PARTY      POLLING             
Toledo, Jackie  (REP)(STR)                         09/28/2016         1,500.00 INK REPUBLICAN PARTY OF FLORIDA              420 EAST JEFFERSON STREET                TALLAHASSEE, FL 32301                    POLITICAL PARTY      STAFF               
Toledo, Jackie  (REP)(STR)                         11/01/2016        13,000.00 CHE REPUBLICAN PARTY OF FLORIDA - STATE      P.O BOX 311                              TALLAHASSEE, FL 32302                    BETTER GOVERNMENT                        
Toledo, Jackie  (REP)(STR)                         10/31/2018         1,000.00 CHE REPUBLICAN STATE LEADERSHIP COMMITTEE    1201 F STREET, NW SUITE 675              WASHINGTON, DC 20004                     POLITICAL COMMITTEE                      
Toledo, Jackie  (REP)(STR)                         10/30/2019         1,000.00 CHE RESCH JAMES                              2900 E 7TH AVENUE                        TAMPA, FL 33605                          ROOFING CONTRACTOR                       
Toledo, Jackie  (REP)(STR)                         10/25/2018         1,000.00 CHE RESCH JAMES, S                           2900 E 7TH                               TAMPA, FL 33605                          ROOFING/BUILDING CON                     
Toledo, Jackie  (REP)(STR)                         11/28/2017         1,000.00 CHE RESCH JAMES, S                           2900 E 7TH AVE                           TAMPA, FL 33605                          ROOFING/BUILDING CON                     
Toledo, Jackie  (REP)(STR)                         10/31/2021         1,000.00 CHE RESCH JAMES, S                           2900 E 7TH AVENUE                        TAMPA, FL 33605                          ROOFING CONTRACTOR                       
Toledo, Jackie  (REP)(STR)                         03/30/2016         1,000.00 CHE RESCH JIM                                2900 EAST 7TH AVE                        TAMPA, FL 33605                          ROOFING                                  
Toledo, Jackie  (REP)(STR)                         05/31/2018         1,000.00 CHE RESCH MOLLY                              2900 E 7TH AVENUE                        TAMPA, FL 33605                          HOMEMAKER                                
Toledo, Jackie  (REP)(STR)                         10/30/2019         1,000.00 CHE RESCH MOLLY                              2900 E 7TH AVENUE                        TAMPA, FL 33605                          HOMEMAKER                                
Toledo, Jackie  (REP)(STR)                         03/30/2016         1,000.00 CHE RESCH MOLLY                              2900 EAST 7TH AVE                        TAMPA, FL 33605                          HOMEMAKER                                
Toledo, Jackie  (REP)(STR)                         10/31/2021         1,000.00 CHE RESCH MOLLY, A                           2900 E 7TH AVENUE                        TAMPA, FL 33605                          HOMEMAKER                                
Toledo, Jackie  (REP)(STR)                         10/22/2016           500.00 CHE RESPONSBLE GOV. COMM. OF GULF POWER COMP ONE ENERGY PLACE                         PENSACOLA, FL 32520                      BETTER GOVERNMENT                        
Toledo, Jackie  (REP)(STR)                         10/04/2018           500.00 CHE RESPONSIBLE GOVERNMENT COMMITTEE OF GULF ONE ENERGY PLACE                         PENSACOLA, FL 32520                      POLITICAL COMMITTEE                      
Toledo, Jackie  (REP)(STR)                         10/04/2018           500.00 CHE RESPONSIBLE GOVERNMENT COMMITTEE OF GULF ONE ENERGY PLACE                         PENSACOLA, FL 32520                      POLITICAL COMMITTEE                      
Toledo, Jackie  (REP)(STR)                         10/23/2017           500.00 CHE RESPONSIBLE GOVERNMENT COMMITTEE OF GULF ONE ENERGY PLACE                         PENSACOLA, FL 32520                      POLITICAL COMMITTEE                      
Toledo, Jackie  (REP)(STR)                         10/15/2016           500.00 CHE RHEA F. LAW                              4202 W. SYLVAN RAMBLE ST.                TAMPA, FL 33609                          LAW                                      
Toledo, Jackie  (REP)(STR)                         10/16/2020         1,000.00 CHE RHODINE HOLDINGS LLC                     111 S ARMENIA AVE                        TAMPA, FL 33609                          REAL ESTATE                              
Toledo, Jackie  (REP)(STR)                         04/28/2018         1,000.00 CHE RICH RUSSELL                             2809 WEST MARLIN AVENUE                  TAMPA, FL 33611                          REALTOR                                  
Toledo, Jackie  (REP)(STR)                         01/29/2016           500.00 CHE RICH STEPHANIE                           2809 WEST MARLIN AVE                     TAMPA, FL 33611                          FAMILY MAINTENANCE                       
Toledo, Jackie  (REP)(STR)                         10/10/2018           250.00 CHE RICHARD D. CASTELLANO MD PA              12110 SAN CHALIFORD COURT                TAMPA, FL 33626                          FACIAL PLASTIC SURGE                     
Toledo, Jackie  (REP)(STR)                         07/21/2016           250.00 CHE RICHMOND GEORGE                          1002B S CHURCH AVE #320548               TAMPA, FL 33629                          CONSULTING                               
Toledo, Jackie  (REP)(STR)                         03/01/2021           500.00 CHE RIDLEY SYDNEY                            3115 WEST GRANADA STREET                 TAMPA, FL 33629                          LOBBYIST                                 
Toledo, Jackie  (REP)(STR)                         03/05/2019           500.00 CHE RIDLEY SYDNEY, P                         3115 W GRANADA STREET                    TAMPA, FL 33629                          GOVERNMENT RELATIONS                     
Toledo, Jackie  (REP)(STR)                         10/18/2018           250.00 CHE RITA A CARLINO'S CATERING                212 W PARK AVE.                          TAMPA, FL 33602                          CATERING                                 
Toledo, Jackie  (REP)(STR)                         10/04/2021           250.00 CHE RIVEIRO LAW PA                           3106 W SAN CARLOS STREET                 TAMPA, FL 33629                          LAW FIRM                                 
Toledo, Jackie  (REP)(STR)                         04/29/2016            50.00 CHE RIVERA MARIELIS                          5000 CULBREATH KEY WAY APT. 9-115        TAMPA, FL 33611                                                                   
Toledo, Jackie  (REP)(STR)                         10/11/2016           100.00 CHE ROARK CHARLES                            2017 CHIMNEY SWIFT HOLLOW                TALLAHASSEE, FL 32312                    ENGINEER                                 
Toledo, Jackie  (REP)(STR)                         10/30/2019         1,000.00 CHE ROBERT WATKINS & COMPANY                 610 S BOULEVARD                          TAMPA, FL 33606                          ACCOUNTING FIRM                          
Toledo, Jackie  (REP)(STR)                         10/07/2016         1,000.00 CHE ROBERT WATKINS AND COMPANY               610 S. BOULEVARD SUITE 100               TAMPA, FL 33606                          ACCOUNTING                               
Toledo, Jackie  (REP)(STR)                         10/11/2016            40.00 CHE ROBERTO STEVEN                           6315 NEWTOWN CIR #B2                     TAMPA, FL 33615                                                                   
Toledo, Jackie  (REP)(STR)                         10/18/2018         1,000.00 CHE ROCHE SURETY & CASUALTY COMPANY, INC.    4107 N HIMES AVE. 2ND FLOOR              TAMPA, FL 33607                          INSURANCE                                
Toledo, Jackie  (REP)(STR)                         10/30/2019           500.00 CHE ROCHE SURETY & CASUALTY COMPANY, INC.    4107 N HIMES AVENUE, 2ND FLOOR           TAMPA, FL 33607                          INSURANCE                                
Toledo, Jackie  (REP)(STR)                         06/12/2020           500.00 CHE ROCHE SURETY & CASUALTY COMPANY, INC.    4107 NORTH HIMES AVENUE, 2ND FLOOR       TAMPA, FL 33607                          INSURANCE                                
Toledo, Jackie  (REP)(STR)                         10/16/2020           500.00 CHE ROCHE SURETY & CASUALTY COMPANY, INC.    4107 NORTH HIMES AVENUE, 2ND FL          TAMPA, FL 33607                          INSURANCE                                
Toledo, Jackie  (REP)(STR)                         09/28/2021         1,000.00 CHE ROCHE SURETY INC                         4107 N HIMES AVENUE 2ND FLOOR            TAMPA, FL 33607                          INSURANCE BAIL BONDS                     
Toledo, Jackie  (REP)(STR)                         06/12/2020           500.00 CHE ROCHE SURETY, INC.                       4107 NORTH HIMES AVENUE, 2ND FLOOR       TAMPA, FL 33607                          INSURANCE                                
Toledo, Jackie  (REP)(STR)                         06/24/2020           250.00 CHE RODRIGUES OLIVER                         11458 N 53RD STREET                      TAMPA, FL 33617                          CIVIL ENGINEER                           
Toledo, Jackie  (REP)(STR)                         04/30/2016            50.00 CAS RODRIGUEZ DELMA                          2722 W LOUISIANA AVE                     TAMPA, FL 33614                                                                   
Toledo, Jackie  (REP)(STR)                         10/30/2019            50.00 CHE RODRIGUEZ JASON                          312 EAST GEORGIA STREET                  TALLAHASSEE, FL 32301                                                             
Toledo, Jackie  (REP)(STR)                         08/05/2016         1,000.00 CHE ROESE BENJAMIN                           10200 US HWY 92                          TAMPA, FL 33629                          BUSINESS OWNER                           
Toledo, Jackie  (REP)(STR)                         08/24/2016            50.00 CHE ROGERS STUART                            308 EAST ROSS AVE.                       TAMPA, FL 33602                                                                   
Toledo, Jackie  (REP)(STR)                         02/02/2016            50.00 CAS ROMERO ALBERTO                           106-12 107TH AVE APT 2                   OZONE PARK, FL 33572                     FOOD SERVICE INDUSTR                     
Toledo, Jackie  (REP)(STR)                         11/08/2017         1,000.00 CHE RONALD BOOK PA                           18851 NE 29TH AVE, STE 1010              AVENTURA, FL 33183                       LAW FIRM                                 
Toledo, Jackie  (REP)(STR)                         09/28/2018         1,000.00 CHE RONALD BOOK PA                           18851 NE 29TH AVE  #1010                 AVENTURA, FL 33180                       GOVERNMENT RELATIONS                     
Toledo, Jackie  (REP)(STR)                         02/28/2019         1,000.00 CHE RONALD BOOK PA                           18851 NE 29TH AVENUE STE 1010            AVENTURA, FL 33180                       GOVERNMENT RELATIONS                     
Toledo, Jackie  (REP)(STR)                         10/08/2016         1,000.00 CHE RONALD BOOKE PA                          18851 NE 29TH AVE #1010                  AVENTURA, FL 33180                       ATTORNEY                                 
Toledo, Jackie  (REP)(STR)                         08/17/2020         1,000.00 CHE RONALD L BOOK GOVERNMENTAL CONSULTANTS I 18851 NE 29TH AVE STE 1010               AVENTURA, FL 33180                       GOVERNMENTAL RELATIO                     
Toledo, Jackie  (REP)(STR)                         03/01/2021         1,000.00 CHE RONALD L BOOK PA                         18851 NE 29TH AVE STE 1010               AVENTURA, FL 33180                       LAW FIRM                                 
Toledo, Jackie  (REP)(STR)                         01/27/2016         1,000.00 CHE ROSA YVETTE                              2921 WINGLEWOOD CIRCLE                   LUTZ, FL 33558                           CHIROPRACTOR                             
Toledo, Jackie  (REP)(STR)                         09/30/2016        10,000.00 CHE RPOF                                     P.O BOX 311                              TALLAHASSEE, FL 32302                    BETTER GOVERNMENT                        
Toledo, Jackie  (REP)(STR)                         09/12/2018           500.00 CHE RPPTL-PAC                                215 S MONROE ST STE 815                  TALLAHASSEE, FL 32301                    POLITICAL COMMITTEE                      
Toledo, Jackie  (REP)(STR)                         02/17/2021           500.00 CHE RPPTL-PAC                                3033 RIVIERA DRIVE SUITE 104             NAPLES, FL 34103                         POLITICAL COMMITTEE                      
Toledo, Jackie  (REP)(STR)                         10/13/2020         1,000.00 CHE RS&H POLITICAL ACTION COMMITTEE          10748 DEERWOOD PARK BLVD. SO.            JACKSONVILLE, FL 32256                   POLITICAL COMMITTEE                      
Toledo, Jackie  (REP)(STR)                         10/14/2020         1,000.00 CHE RSA CONSULTING GROUP LLC                 235 W BRANDON BLVD STE 640               BRANDON, FL 33511                        GOVERNMENT RELATIONS                     
Toledo, Jackie  (REP)(STR)                         03/06/2017         1,000.00 CHE RSA CONSULTING GROUP LLC                 235 W BRANDON BLVD STE 640               BRANDON, FL 33511                        GOVERNMENT RELATIONS                     
Toledo, Jackie  (REP)(STR)                         02/26/2021         1,000.00 CHE RSA CONSULTING GROUP LLC                 235 W BRANDON BLVD STE 640               BRANDON, FL 33511                        GOVERNMENT RELATIONS                     
Toledo, Jackie  (REP)(STR)                         10/30/2019         1,000.00 CHE RSA CONSULTING GROUP, LLC                235 W BRANDON BLVD STE 640               BRANDON, FL 33511                        GOVERNMENT RELATIONS                     
Toledo, Jackie  (REP)(STR)                         10/08/2016         1,000.00 CHE RSA CONSULTING GROUP, LLC                235 W. BRANDON BOULEVARD, SUITE 640      BRANDON, FL 33511                        CONSULTING                               
Toledo, Jackie  (REP)(STR)                         08/01/2016         1,000.00 CHE RSA CONSULTING GROUP, LLC                235 WEST BRANDON BLVD SUITE 640          BRANDON, FL 33511                        CONSULTING                               
Toledo, Jackie  (REP)(STR)                         10/27/2021         1,000.00 CHE RUBIN TURNBULL & ASSOCIATES INC          401 EAST LAS OLAS BLVD STE 130-447       FORT LAUDERDALE, FL 33301                GOVERNMENT RELATIONS                     
Toledo, Jackie  (REP)(STR)                         05/20/2016           500.00 CHE RUIZ AMY                                 3325 BAYSHORE BLVD. F21                  TAMPA, FL 33629                          ATTORNEY                                 
Toledo, Jackie  (REP)(STR)                         04/30/2016           250.00 CHE RUSSELL LYNETTE                          3201 W BAY VISTA AVE                     TAMPA, FL 33611                          NON-PROFIT ORGANIZAT                     
Toledo, Jackie  (REP)(STR)                         07/07/2016            25.00 CAS RUSSELL LYNETTE                          3201 W BAY VISTA AVE                     TAMPA, FL 33611                                                                   
Toledo, Jackie  (REP)(STR)                         06/12/2020           140.00 CHE RUSSELL RICHARD, D                       3201 W BAY VISTA AVENUE                  TAMPA, FL 33611                          CHIEF FINANCIAL OFFI                     
Toledo, Jackie  (REP)(STR)                         10/18/2018           100.00 CHE RUTBERG ANNE                             905 MARINER WAY                          TAMPA, FL 33602                                                                   
Toledo, Jackie  (REP)(STR)                         10/08/2020           100.00 CHE RUTHERFORD JOE                           11237 JUGLANS DRIVE                      ODESSA, FL 33556                         CEO/GRACEPOINT                           
Toledo, Jackie  (REP)(STR)                         10/17/2019           250.00 CHE RUTHERFORD JOSEPH, F                     11237 JUGLANS DRIVE                      ODESSA, FL 33556                         ATTORNEY                                 
Toledo, Jackie  (REP)(STR)                         10/30/2019         1,000.00 CHE RUTLAND MELISSA                          214 38TH AVENUE NORTH                    ST PETERSBURG, FL 33704                  REAL ESTATE                              
Toledo, Jackie  (REP)(STR)                         10/30/2021           250.00 CHE RUTLAND MELISSA                          110 RICARDO WAY NE #7                    ST PETERSBURG, FL 33704                  REAL ESTATE                              
Toledo, Jackie  (REP)(STR)                         09/24/2020           250.00 CHE RUTLAND FLORIDA GULF GROUP LLC           204 37TH AVENUE NORTH STE 443            ST PETERSBURG, FL 33704                  REAL ESTATE                              
Toledo, Jackie  (REP)(STR)                         08/02/2018         1,000.00 CHE S/R SERVICE & SUPPORT CORP               1234 E 5TH AVENUE                        TAMPA, FL 33605                          LAW FIRM                                 
Toledo, Jackie  (REP)(STR)                         10/28/2021           500.00 CHE SAEZ R0BERTO                             3205 GRASSGLEN PLACE                     WESLEY CHAPEL, FL 33544                  BUILDER                                  
Toledo, Jackie  (REP)(STR)                         08/30/2021           250.00 CHE SAEZ ROBERTO                             20625 AMBERFIELD DRIVE                   LAND O'LAKES, FL 34638                   CEO/DCI                                  
Toledo, Jackie  (REP)(STR)                         04/12/2016           100.00 CHE SAFT STEVEN & AMANDA                     4918 WEST MELROSE AVE                    TAMPA, FL 33629                          HEALTH CARE                              
Toledo, Jackie  (REP)(STR)                         10/18/2018           100.00 CHE SAINTPIERRE PIERRE #09-457               4107 N HIMES AVE. 2ND FLOOR              TAMPA, FL 33607                          BAIL BONDS                               
Toledo, Jackie  (REP)(STR)                         10/22/2021           250.00 CHE SAKALOSKY MARK                           12 W SPANISH MAIN STREET                 TAMPA, FL 33609                          RETIRED                                  
Toledo, Jackie  (REP)(STR)                         03/31/2016           200.00 INK SAL & LIBBY'S MONTAURO RISTORANTE        2501 TAMPA BAY BLVD                      TAMPA, FL 33607                          CATERING             FOOD FOR EVENT      
Toledo, Jackie  (REP)(STR)                         03/30/2016           100.00 INK SAL & LIBBY'S MONTAURO RISTORANTE        2501 TAMPA BAY BLVD                      TAMPA, FL 33607                          CATERING             PHOTOGRAPHER        
Toledo, Jackie  (REP)(STR)                         04/28/2016           250.00 CHE SALARIO CARLA                            4511 W BAY TO BAY BLVD                   TAMPA, FL 33629                          HEALTH CARE                              
Toledo, Jackie  (REP)(STR)                         08/24/2016           750.00 CHE SALARIO CARLA                            4511 W BAY TO BAY BLVD                   TAMPA, FL 33629                          HEALTH CARE                              
Toledo, Jackie  (REP)(STR)                         08/31/2016           750.00 CHE SALARIO CARLOS                           4511 BAY TO BAY BLVD                     TAMPA, FL 33629                          HEALTH CARE                              
Toledo, Jackie  (REP)(STR)                         02/06/2019           100.00 CHE SALZ DIANE                               2529 GOOSE POND COURT                    TALLAHASSEE, FL 32308                    GOVT CONSULTANT                          
Toledo, Jackie  (REP)(STR)                         10/15/2021           100.00 CHE SALZ DIANE                               4535 PLAZA WAY                           ST PETE BEACH, FL 33706                  GOVERNMENT CONSULTAN                     
Toledo, Jackie  (REP)(STR)                         10/17/2019           100.00 CHE SALZ DIANE, R                            2529 GOOSE POND COURT                    TALLAHASSEE, FL 32308                    GOVERNMENT CONSULTIN                     
Toledo, Jackie  (REP)(STR)                         10/19/2020           100.00 INK SALZVERG JOSEPH, R                       333 S.E. 2ND AVENUE STE 3200             MIAMI, FL 33131                          ATTORNEY             FOOD AND REFRESHMENT
Toledo, Jackie  (REP)(STR)                         11/24/2019             5.00 CHE SAMUEL DANYEL                            2330 FOX HOLLOW DRIVE                    TITUSVILLE, FL 32796                     PHARMACY TECHNICIAN                      
Toledo, Jackie  (REP)(STR)                         10/28/2021           100.00 CHE SANABRIA ROSE                            712 S HOWARD AVENUE #104                 TAMPA, FL 33606                          NEW HOME SALES CONSU                     
Toledo, Jackie  (REP)(STR)                         10/31/2019           250.00 CHE SANCHEZ GILBERTO, E                      8503 RIVERVIEW DRIVE                     TAMPA, FL 33578                          LEGAL SERVICES                           
Toledo, Jackie  (REP)(STR)                         10/29/2020         1,000.00 CHE SANCHEZ III REMI                         2907 HAMPTON PLACE COURT                 PLANT CITY, FL 33566                     DIR/FRIO DISTRIBUTOR                     
Toledo, Jackie  (REP)(STR)                         11/18/2019           500.00 CHE SANCHEZ, III REMIGIO                     2907 HAMPTON PLACE COURT                 PLANT CITY, FL 33566                     VP/FRIO DISTRIBUTORS                     
Toledo, Jackie  (REP)(STR)                         06/25/2020           250.00 CHE SANDI SULLIVAN INC.                      3507 BAYSHORE BLVD PH 2201               TAMPA, FL 33629                          BUSINESS CONSULTING                      
Toledo, Jackie  (REP)(STR)                         05/11/2018         1,000.00 CHE SANDI SULLIVAN INC.                      3507 BAYSHORE BLVD, PH 2201              TAMPA, FL 33629                          BUSINESS CONSULTING                      
Toledo, Jackie  (REP)(STR)                         10/15/2016           100.00 CHE SASTE MONISHA                            4108 W HORATIO STREET                    TAMPA, FL 33609                          PHYSICIAN                                
Toledo, Jackie  (REP)(STR)                         04/10/2018           250.00 CHE SATFIELD JEFFREY                         3322 WEST SAN MIGUEL STREET NORTH        TAMPA, FL 33629                          ENGINEER                                 
Toledo, Jackie  (REP)(STR)                         03/29/2016           250.00 CHE SATFIELD JEFFREY                         4410 W. CLEVELAND STREET                 TAMPA, FL 33609                          ENGINEER                                 
Toledo, Jackie  (REP)(STR)                         02/25/2016           250.00 CHE SCAGLIONE PETER                          2127 W MARTIN LUTHER KING BLVD           TAMPA, FL 33607                          LAWYER                                   
Toledo, Jackie  (REP)(STR)                         10/18/2018           100.00 CHE SCANNELL NICOLE                          5902 MEMORIAL HWY #607                   TAMPA, FL 33615                          MEDIA PRODUCTION                         
Toledo, Jackie  (REP)(STR)                         10/24/2020           400.00 CHE SCAROLA JAMES                            1307 APOLLO BEACH BLVD S, STE 101        APOLLO BEACH, FL 33572                   ENGINEER                                 
Toledo, Jackie  (REP)(STR)                         07/07/2016           100.00 CHE SCHAFER ROBERT                           101 SANSBURY'S WAY                       WEST PALM BEACH, FL 33411                PRESIDENT OF RANGER                      
Toledo, Jackie  (REP)(STR)                         01/06/2020            20.00 CHE SCHAUB JOHN                              141 BIG SPRINGS DRIVE                    NAPLES, FL 34113                                                                  
Toledo, Jackie  (REP)(STR)                         10/07/2020            25.00 CHE SCHEPPS JENNIFER                         2418 SOUTH DUNDEE STREET                 TAMPA, FL 33629                          CFO/SECURE RECRUITIN                     
Toledo, Jackie  (REP)(STR)                         08/25/2016           100.00 CHE SCHEPPS JENNIFER                         2418 S DUNDEE ST                         TAMPA, FL 33629                          MOM                                      
Toledo, Jackie  (REP)(STR)                         05/17/2018           100.00 CHE SCHERER BROOKE                           4063 MILLSTREAM ROAD                     GREENWOOD, IN 46143                      PRES/NPO                                 
Toledo, Jackie  (REP)(STR)                         10/18/2018           150.00 CHE SCHIFINO PAOLA                           2408 S. DUNDEE STREET                    TAMPA, FL 33629                          ADVERTISING                              
Toledo, Jackie  (REP)(STR)                         07/07/2016            50.00 CHE SCHIFINO WILLIAM                         2408 S. DUNDEE ST.                       TAMPA, FL 33629                                                                   
Toledo, Jackie  (REP)(STR)                         11/30/2017           250.00 CHE SCHIFINO LAW PA                          201 N FRANKLIN ST STE 3200               TAMPA, FL 33602                          LAW FIRM                                 
Toledo, Jackie  (REP)(STR)                         08/10/2018            85.00 CHE SCHMIDT WHITNEY                          PO BOX 1428                              TAMPA, FL 33601                          ATTORNEY                                 
Toledo, Jackie  (REP)(STR)                         10/27/2018            50.00 CHE SCHMIDT WHITNEY                          PO BOX 1428                              TAMPA, FL 33601                          ATTORNEY                                 
Toledo, Jackie  (REP)(STR)                         10/22/2020           200.00 CHE SCHMIDT WHITNEY                          PO BOX 1428                              TAMPA, FL 33601                          RETIRED                                  
Toledo, Jackie  (REP)(STR)                         11/03/2016            38.00 CHE SCHMIDT WHITNEY                          P.O BOX 1428                             TAMPA, FL 33601                          ATTORNEY                                 
Toledo, Jackie  (REP)(STR)                         07/20/2016           125.00 CHE SCHMIDT WHITNEY                          632 EAST DAVIS                           TAMPA, FL 33629                          ATTORNEY                                 
Toledo, Jackie  (REP)(STR)                         02/29/2016         1,000.00 CHE SCHMIED ARICA                            4426 ORTONA LANE                         WESLEY CHAPEL, FL 33543                  REGISTERED NURSE                         
Toledo, Jackie  (REP)(STR)                         01/27/2016         1,000.00 CHE SCHMIED BRYAN                            4426 ORTONA LANE                         WESLEY CHAPEL, FL 33543                  CHIROPRACTOR                             
Toledo, Jackie  (REP)(STR)                         09/21/2016         1,000.00 CHE SCHMIED BRYAN                            4426 ORTONA LANE                         WESLEY CHAPEL, FL 33543                  CHIROPRACTOR                             
Toledo, Jackie  (REP)(STR)                         06/24/2016         1,000.00 CHE SCHMIED PETER                            4412 ORTONA LN                           WESLEY CHAPEL, FL 33543                  EXECUTIVE                                
Toledo, Jackie  (REP)(STR)                         09/12/2018           100.00 CHE SCHNITZLEIN PAUL, N                      430 BLANCA AVENUE                        TAMPA, FL 33606                                                                   
Toledo, Jackie  (REP)(STR)                         09/15/2016           150.00 CHE SCHOCK HEATHER                           4212 WEST BEACHWAY DRIVE                 TAMPA, FL 33609                          ENTREPRENEUR                             
Toledo, Jackie  (REP)(STR)                         02/29/2016         1,000.00 CHE SCHOCK TIMOTHY                           4212 W BEACHWAY DRIVE                    TAMPA, FL 33609                          CONSULTANT                               
Toledo, Jackie  (REP)(STR)                         10/01/2020         1,000.00 CHE SCHOOL DEVELOPMENT HC FINANCE LLC        6340 SUNSET DRIVE                        MIAMI, FL 33143                          EDUCATION                                
Toledo, Jackie  (REP)(STR)                         10/15/2018         1,000.00 CHE SCHOOL DEVELOPMENT HC LLC                6340 SUNSET DRIVE                        MIAMI, FL 33143                          EDUCATION                                
Toledo, Jackie  (REP)(STR)                         10/11/2018           100.00 CHE SCHULTZ-KIN LESLIE, K                    3224 HARBOR VIEW AVENUE                  TAMPA, FL 33611                          ATTORNEY                                 
Toledo, Jackie  (REP)(STR)                         10/16/2020             1.00 CHE SCHWARTZ MICHAEL                         4145 SALTWATER BLVD                      TAMPA, FL 33615                          HEALTHCARE EXEC/REAL                     
Toledo, Jackie  (REP)(STR)                         02/21/2019           250.00 CHE SCOFIELD NANCY                           1008 S ARMENIA AVE UNIT B                TAMPA, FL 33629                          ECOMMERCE EXEC RECRU                     
Toledo, Jackie  (REP)(STR)                         11/08/2021         1,000.00 CHE SEA AND SHORELINE LLC                    865 RHETT STREET                         WINTER GARDEN, FL 34787                  AQUATIC RESTORATION                      
Toledo, Jackie  (REP)(STR)                         10/27/2021         1,000.00 CHE SEARCY DENNEY SCAROLA BARNHART & SHIPLEY 2139 PALM BEACH LAKES BLVD               WEST PALM BEACH, FL 33409                LAW FIRM                                 
Toledo, Jackie  (REP)(STR)                         04/25/2016           100.00 CHE SEMANS CHAD & ELLEN                      3221 W. FIELDER ST                       TAMPA, FL 33611                          SELF EMPLOYED                            
Toledo, Jackie  (REP)(STR)                         09/28/2019            50.00 CHE SEMANS ELLEN                             3221 W FIELDER STREET                    TAMPA, FL 33611                                                                   
Toledo, Jackie  (REP)(STR)                         10/31/2018           250.00 CHE SEMBLER SANDY                            808 BRIGHTWATERS BLVD NE                 ORLANDO, FL 33704                        LIFE COACH/MENTOR                        
Toledo, Jackie  (REP)(STR)                         01/07/2020             5.00 CHE SEMENTO ANA, M                           34110 SOUTH HAINES CREEK ROAD            LEESBURG, FL 34788                       PHARMACY TECH                            
Toledo, Jackie  (REP)(STR)                         05/26/2016           500.00 CHE SETH SHARMILA                            3107 W. DUNWOODIE ST.                    TAMPA, FL 33629                          NON-PROFIT ORGANIZAT                     
Toledo, Jackie  (REP)(STR)                         05/31/2016           100.00 CHE SHAH DIPA                                2305 DOVEWOOD ESTATES CT                 VALRICO, FL 33594                        VICE CHAIR - HCC BOA                     
Toledo, Jackie  (REP)(STR)                         11/30/2017            50.00 CAS SHAH KULEEN                              2853 SAFE HARBOR DRIVE                   TAMPA, FL 33618                          DIRECTOR/NONPROFIT C                     
Toledo, Jackie  (REP)(STR)                         08/20/2020            50.00 CAS SHAH KULEEN                              2853 SAFE HARBOR DRIVE                   TAMPA, FL 33618                          NONPROFIT DIRECTOR                       
Toledo, Jackie  (REP)(STR)                         04/30/2018           200.00 CHE SHAH REALTY LLC                          3601 W MORRISON AVENUE                   TAMPA, FL 33629                          REALTOR                                  
Toledo, Jackie  (REP)(STR)                         11/02/2016           100.00 CHE SHAHEEN MICHAEL                          4305 SALTWATER BLVD                      TAMPA, FL 33615                          ENTREPRENEUR                             
Toledo, Jackie  (REP)(STR)                         08/25/2020           250.00 CHE SHANAHAN KATHLEEN                        2413 BAYSHORE BLVD #1004                 TAMPA, FL 33629                          CO-CEO/TURTLE & HUGH                     
Toledo, Jackie  (REP)(STR)                         11/29/2019         1,000.00 CHE SHEA A HUGHES FAMILY TRUST               15 S TREASURE DRIVE                      TAMPA, FL 33609                          TRUST                                    
Toledo, Jackie  (REP)(STR)                         05/23/2016           100.00 CHE SHELL SONNEY                             345 BAYSHORE GP08                        TAMPA, FL 33606                          FUND MANAGER                             
Toledo, Jackie  (REP)(STR)                         09/16/2016           250.00 CHE SHEPP DAVID                              6387 ASHLEY DRIVE                        LAKELAND, FL 33813                       SOUTHERN STRATEGY GR                     
Toledo, Jackie  (REP)(STR)                         07/10/2020           250.00 CHE SHERMAN, JR STEPHEN, S                   105 SOUTH HESPERIDES STREET              TAMPA, FL 33609                          MEDICAL SALES                            
Toledo, Jackie  (REP)(STR)                         09/30/2020         1,000.00 CHE SHL ENTERPRISES LLC                      117 S WILLOW AVENUE                      TAMPA, FL 33606                          LAW FIRM                                 
Toledo, Jackie  (REP)(STR)                         04/28/2016         1,000.00 CHE SHL ENTERPRISES,LLC                      117 SOUTH WILLOW AVE                     TAMPA, FL 33606                          ATTORNEYS AT LAW                         
Toledo, Jackie  (REP)(STR)                         12/15/2021         1,000.00 CHE SHOEMAKER & SHOEMAKER PA                 714 BALLARD STREET                       ALTAMONTE SPRINGS, FL 32701              LAW FIRM                                 
Toledo, Jackie  (REP)(STR)                         10/28/2021         1,000.00 CHE SIBLEY DOLMAN GIPE                       1724 GULF TO BAY BLVD                    CLEARWATER, FL 33634                     LAW FIRM                                 
Toledo, Jackie  (REP)(STR)                         08/24/2020         1,000.00 CHE SIGETY BIRGE                             3225 SOUTH MACDILL AVENUE                TAMPA, FL 33629                          EXEC/BISON INVESTMEN                     
Toledo, Jackie  (REP)(STR)                         06/28/2019         1,000.00 CHE SIGETY BIRGE                             2908 WEST HARBOR VIEW AVENUE             TAMPA, FL 33611                          EXECUTIVE/INVESTMENT                     
Toledo, Jackie  (REP)(STR)                         11/02/2021         1,000.00 CHE SIGETY BIRGE                             3225 S MACDILL AVENUE 129-236            TAMPA, FL 33629                          BISON INVESTMENTS EX                     
Toledo, Jackie  (REP)(STR)                         10/22/2018           250.00 CHE SIGETY C, BIRGE                          3225 SOUTH MACDILL AVENUE, #129-236      TAMPA, FL 33629                          INVESTMENTS                              
Toledo, Jackie  (REP)(STR)                         10/30/2019           200.00 CHE SILVER AMY                               409 SOUTH PALOMA PLACE                   TAMPA, FL 33609                          HOMEMAKER                                
Toledo, Jackie  (REP)(STR)                         10/21/2018           500.00 CHE SILVER DAVID                             409 S PALOMA PLACE                       TAMPA, FL 33609                          FINANCIAL PLANNER                        
Toledo, Jackie  (REP)(STR)                         06/02/2016           100.00 CHE SILVER TRENT                             1006 TARAY DE AVILA                      TAMPA, FL 33613                          SELF                                     
Toledo, Jackie  (REP)(STR)                         09/26/2019           500.00 CHE SIMPLICITY FUNDING & HOLDINGS LLC        4907 N FLORIDA AVENUE                    TAMPA, FL 33603                          PRIVATE EQUITY                           
Toledo, Jackie  (REP)(STR)                         05/15/2016           250.00 CHE SISCO PAUL                               38 W. SPANISH MAIN ST.                   TAMPA, FL 33609                          ATTORNEY                                 
Toledo, Jackie  (REP)(STR)                         04/29/2020           250.00 CHE SK18                                     133 HARBOR DRIVE SOUTH                   VENICE, FL 34285                         POLITICAL COMMITTEE                      
Toledo, Jackie  (REP)(STR)                         08/12/2020         1,000.00 CHE SKELLY THOMAS, J                         4312 W ROLAND STREET                     TAMPA, FL 33609                          HEALTHCARE EXECUTIVE                     
Toledo, Jackie  (REP)(STR)                         10/22/2018           500.00 CHE SKELLY THOMAS, J                         4312 W ROLAND STREET                     TAMPA, FL 33609                          HEALTHCARE EXECUTIVE                     
Toledo, Jackie  (REP)(STR)                         08/05/2016           100.00 CHE SKELLY TOM                               4312 W ROLAND STREET                     TAMPA, FL 33609                          SELF EMPLOYED                            
Toledo, Jackie  (REP)(STR)                         07/07/2020           100.00 CHE SKEMP NANCY, N                           3113 W WAVERLY AVENUE                    TAMPA, FL 33629                                                                   
Toledo, Jackie  (REP)(STR)                         04/30/2016         1,000.00 CHE SKYFALL PROPERTIES OF TAMPA LLC          4124 N HABANA AVE                        TAMPA, FL 33607                          FOOD SERVICE INDUSTR                     
Toledo, Jackie  (REP)(STR)                         03/01/2016          -200.00 REF SKYFALL PROPERTIES OF TAMPA LLC          4124 N HABANA AVE                        TAMPA, FL 33607                          REAL ESTATE                              
Toledo, Jackie  (REP)(STR)                         02/08/2016           200.00 CHE SKYFALL PROPERTIES OF TAMPA LLC          4124 N HABANA AVE                        TAMPA, FL 33607                          REAL ESTATE                              
Toledo, Jackie  (REP)(STR)                         10/11/2018            50.00 CHE SMILEY CURT                              712 S HOWARD AVE, UNIT 501               TAMPA, FL 33606                          REAL ESTATE                              
Toledo, Jackie  (REP)(STR)                         01/06/2020            25.00 CHE SMITH BRIAN                              1979 DORY COURT                          NAPLES, FL 34109                                                                  
Toledo, Jackie  (REP)(STR)                         06/26/2020           250.00 CHE SMITH DARRELL                            3322 SIERRA CIRCLE                       TAMPA, FL 33629                          ATTORNEY                                 
Toledo, Jackie  (REP)(STR)                         10/11/2020           100.00 CHE SMITH DONNA                              1211 E KENNEDY BLVD UNIT 823             TAMPA, FL 33602                          FINANCIAL ADVISOR                        
Toledo, Jackie  (REP)(STR)                         10/11/2018            50.00 CHE SMITH JOE                                712 S HOWARD AVE, UNIT 426               TAMPA, FL 33606                          REAL ESTATE                              
Toledo, Jackie  (REP)(STR)                         07/09/2021           500.00 CHE SMITH JOSHUA                             220 14TH AVENUE NE                       ST PETERSBURG, FL 33701                  RETIRED                                  
Toledo, Jackie  (REP)(STR)                         03/31/2020             5.00 CHE SMITH NANCY, L                           37719 RICKER DRIVE                       LADY LAKE, FL 32159                                                               
Toledo, Jackie  (REP)(STR)                         01/06/2020            25.00 CHE SMITH STACY                              1979 DORY COURT                          NAPLES, FL 34109                                                                  
Toledo, Jackie  (REP)(STR)                         02/17/2021         1,000.00 CHE SMITH, BRYAN & MYERS, INC.               311 EAST PARK AVENUE                     TALLAHASSEE, FL 32301                    GOVERNMENT RELATIONS                     
Toledo, Jackie  (REP)(STR)                         08/25/2016           100.00 CHE SNIVELY DAVID                            5724 TERNPARK DR                         LITHIA, FL 33547                         INSURANCE                                
Toledo, Jackie  (REP)(STR)                         07/19/2018           500.00 CHE SOLAR POWER PAC                          2555 PORTER LAKE DRIVE, STE 106          SARASOTA, FL 34240                       POLITICAL COMMITTEE                      
Toledo, Jackie  (REP)(STR)                         07/19/2018           100.00 CHE SOLAR TREK INC.                          3347 SW 7TH STREET                       OCALA, FL 34474                          SOLAR POWER                              
Toledo, Jackie  (REP)(STR)                         08/10/2020           500.00 CHE SONYA L ALEXANDER, PA                    6209 SOUTH 3RD STREET                    TAMPA, FL 33611                          REAL ESTATE                              
Toledo, Jackie  (REP)(STR)                         09/21/2018         1,000.00 CHE SOUTH CENTRAL FLORIDA EXPRESS, INC.      900 SOUTH W.C. OWEN AVENUE               CLEWISTON, FL 33440                      TRANSPORTATION                           
Toledo, Jackie  (REP)(STR)                         02/06/2019         1,000.00 CHE SOUTH FLORIDA CITIZENS FOR JUSTICE       218 SOUTH MONROE STREET                  TALLAHASSEE, FL 32301                    POLITICAL COMMITTEE                      
Toledo, Jackie  (REP)(STR)                         09/30/2020         1,000.00 CHE SOUTH FLORIDA CITIZENS FOR JUSTICE       218 SOUTH MONROE STREET                  TALLAHASSEE, FL 32301                    POLITICAL COMMITTEE                      
Toledo, Jackie  (REP)(STR)                         10/27/2021         1,000.00 CHE SOUTH FLORIDA CITIZENS FOR JUSTICE       218 SOUTH MONROE STREET                  TALLAHASSEE, FL 32301                    POLITICAL COMMITTEE                      
Toledo, Jackie  (REP)(STR)                         01/13/2020         1,000.00 CHE SOUTH FLORIDA FREE BEACHES INC.          PO BOX 530306                            MIAMI SHORES, FL 33153                   TRADE ASSOCIATION                        
Toledo, Jackie  (REP)(STR)                         10/22/2016           500.00 CHE SOUTH GARDENS CITRUS PROCESSING CORP     111 PONCE DE LEON AVE                    CLEWISTON, FL 33440                      AGRICULTURE                              
Toledo, Jackie  (REP)(STR)                         09/05/2018         1,000.00 CHE SOUTHEAST FLORIDA CHAMBER ALLIANCE       PO BOX 11309                             TALLAHASSEE, FL 32302                    POLITICAL COMMITTEE                      
Toledo, Jackie  (REP)(STR)                         03/01/2016            12.00 CHE SOUTHEAST PRINT PROGRAMS                 5023 W. RIO VISTA AVE                    TAMPA, FL 33634                          PRINTING                                 
Toledo, Jackie  (REP)(STR)                         09/23/2019         1,000.00 CHE SOUTHEAST TOYOTA DISTRIBUTORS, LLC       100 JIM MORAN BLVD                       DEERFIELD BEACH, FL 33442                AUTO DEALERSHIP                          
Toledo, Jackie  (REP)(STR)                         09/21/2018         1,000.00 CHE SOUTHERN GARDENS CITRUS HOLDING CORP.    111 PONCE DE LEON AVENUE                 CLEWISTON, FL 33440                      AGRICULTURE                              
Toledo, Jackie  (REP)(STR)                         10/22/2016           500.00 CHE SOUTHERN GARDENS CITRUS HOLDING CORP.    111 PONCE DE LEON AVE                    CLEWISTON, FL 33440                      AGRICULTURE                              
Toledo, Jackie  (REP)(STR)                         03/06/2017           500.00 CHE SOUTHERN GARDENS CITRUS HOLDING CORPORAT 1111 PONCE DE LEON AVENUE                CLEWISTON, FL 33440                      AGRICULTURE                              
Toledo, Jackie  (REP)(STR)                         10/22/2016           500.00 CHE SOUTHERN GARDENS CITRUS NURSERY, LLC     111 PONCE DE LEON AVE                    CLEWISTON, FL 33440                      AGRICULTURE                              
Toledo, Jackie  (REP)(STR)                         10/22/2016           500.00 CHE SOUTHERN GARDENS GROVES CORP.            111 PONCE DE LEON AVE                    CLEWISTON, FL 33440                      AGRICULTURE                              
Toledo, Jackie  (REP)(STR)                         03/04/2019         1,000.00 CHE SOUTHERN GLAZER'S WINE AND SPIRITS, LLC  2400 SW 145TH AVENUE SUITE 300           MIRAMAR, FL 33027                        BEVERAGE DISTRIBUTIO                     
Toledo, Jackie  (REP)(STR)                         03/06/2017         1,000.00 CHE SOUTHERN STRATEGY GROUP OF TAMPA BAY LLC PO BOX 10570                             TALLAHASSEE, FL 32302                    GOVERNMENT RELATIONS                     
Toledo, Jackie  (REP)(STR)                         01/15/2019        -1,000.00 REF SOUTHERN STRATEGY GROUP OF TAMPA BAY LLC PO BOX 10570                             TALLAHASSEE, FL 32302                    GOVERNMENT RELATIONS                     
Toledo, Jackie  (REP)(STR)                         04/11/2018         1,000.00 CHE SOUTHERN STRATEGY GROUP OF TAMPA BAY, LL PO BOX 10570                             TALLAHASSEE, FL 32302                    GOVT RELATIONS                           
Toledo, Jackie  (REP)(STR)                         06/27/2019         1,000.00 CHE SOUTHERN STRATEGY GROUP OF TAMPA BAY, LL PO BOX 10570                             TALLAHASSEE, FL 32302                    GOVERNMENT RELATIONS                     
Toledo, Jackie  (REP)(STR)                         02/15/2019           500.00 CHE SOUTHERN STRATEGY GROUP, INC.            PO BOX 10570                             TALLAHASSEE, FL 32302                    GOVERNMENT RELATIONS                     
Toledo, Jackie  (REP)(STR)                         05/29/2020         1,000.00 CHE SOUTHERNMOST PRESERVATION FUND           102411 OVERSEAS HWY                      KEY LARGO, FL 33037                      POLITICAL COMMITTEE                      
Toledo, Jackie  (REP)(STR)                         09/04/2020         1,000.00 CHE SOUTHERNMOST PRESERVATION FUND           102411 OVERSEAS HIGHWAY                  KEY LARGO, FL 33037                      POLITICAL COMMITTEE                      
Toledo, Jackie  (REP)(STR)                         10/08/2020           100.00 CHE SPENCER LOREEN                           2916 W TAMBAY AVENUE UNIT 1/2            TAMPA, FL 33611                          RETIRED                                  
Toledo, Jackie  (REP)(STR)                         05/23/2016           100.00 CHE SPILLMAN ROBERT                          1120 E. KENNEDY BLVD #S10                TAMPA, FL 33602                          CONSTRUCTION                             
Toledo, Jackie  (REP)(STR)                         05/31/2016         1,000.00 CHE SPINE AND SPORT                          1601 WEST REYNOLDS ST                    PLANT CITY, FL 33563                     DOCTOR                                   
Toledo, Jackie  (REP)(STR)                         10/29/2021         1,000.00 CHE SPRAY MISER INTERNATIONAL INC            1601 SAHLMAN DRIVE                       TAMPA, FL 33605                          MARITIME INDUSTRY                        
Toledo, Jackie  (REP)(STR)                         02/28/2019         1,000.00 CHE SPRAY MISER INTERNATIONAL, INC.          1601 SAHLMAN DRIVE                       TAMPA, FL 33605                          MARITIME INDUSTRY                        
Toledo, Jackie  (REP)(STR)                         02/25/2016         1,000.00 CHE SPRAY MISER INTERNATIONAL, INC.          1601 SAHLMAN DRIVE                       TAMPA, FL 33605                          MARITIME INDUSTRY                        
Toledo, Jackie  (REP)(STR)                         10/16/2020         1,000.00 CHE ST JAMES INSURANCE GROUP                 6675 WESTWOOD BLVD STE 360               ORLANDO, FL 32821                        INSURANCE                                
Toledo, Jackie  (REP)(STR)                         10/22/2018           500.00 CHE ST. JAMES INSURANCE GROUP                6675 WESTWOOD BLVD, STE 360              ORLANDO, FL 32821                        INSURANCE                                
Toledo, Jackie  (REP)(STR)                         10/01/2020         1,000.00 CHE ST. JOHNS CONSERVATIVE ACTION COMMITTEE  450-106 STATE RD 13 N #447               ST JOHNS, FL 32259                       POLITICAL COMMITTEE                      
Toledo, Jackie  (REP)(STR)                         10/22/2018           500.00 CHE ST. JOHNS INSURANCE COMPANY INC          6675 WESTWOOD BLVD, STE 360              ORLANDO, FL 32821                        INSURANCE                                
Toledo, Jackie  (REP)(STR)                         06/18/2018           500.00 CHE STADIUM PROPERTIES INC                   5088 N DALE MABRY HWY                    TAMPA, FL 33614                          REAL ESTATE                              
Toledo, Jackie  (REP)(STR)                         10/24/2018           100.00 CHE STANFORD STEVE                           3106 WEST FAIR OAKS AVENUE               TAMPA, FL 33611                          PLANT SALES                              
Toledo, Jackie  (REP)(STR)                         10/17/2020            50.00 CHE STANFORD STEVE                           3106 WEST FAIR OAKS AVENUE               TAMPA, FL 33611                          MGR/PLANTZ                               
Toledo, Jackie  (REP)(STR)                         02/29/2016         1,000.00 CHE STANLEY LISA                             1216 TIMBER TRACE DRIVE                  WESLEY CHAPEL, FL 33543                  PARALEGAL                                
Toledo, Jackie  (REP)(STR)                         10/31/2019           200.00 CHE STARK ADAM, M                            4618 S DATURA AVENUE                     TAMPA, FL 33611                          OWNER/FURNITURE RENT                     
Toledo, Jackie  (REP)(STR)                         09/06/2018           500.00 CHE STEADMAN MELISSA                         5010 BAYSHORE BLVD UNIT 3                TAMPA, FL 33611                          HOMEMAKER                                
Toledo, Jackie  (REP)(STR)                         08/13/2020           100.00 CHE STEIN JEFFREY, L                         5823 BOWEN DANIEL DR UNIT 1101           TAMPA, FL 33616                                                                   
Toledo, Jackie  (REP)(STR)                         10/28/2021           250.00 CHE STEPHEN GAY PA                           1500 NANCE AVENUE                        TAMPA, FL 33606                          REAL ESTATE                              
Toledo, Jackie  (REP)(STR)                         05/26/2021         1,000.00 CHE STEPP TODD                               9602 EAST HIGHWAY 92                     TAMPA, FL 33610                          OWNER/TOWING SERVICE                     
Toledo, Jackie  (REP)(STR)                         10/09/2020         1,000.00 CHE STEPP'S TOWING SERVICE                   9602 US 92                               TAMPA, FL 33610                          TOWING SERVICE                           
Toledo, Jackie  (REP)(STR)                         06/22/2016           500.00 CHE STEVENS JOHN                             6800 N DALE MABRY HWY STE 144            TAMPA, FL 33614                          OWNER/MARKETER                           
Toledo, Jackie  (REP)(STR)                         02/25/2021           500.00 CHE STEVENS, III FRANK                       8498 CONGRESSIONAL DRIVE                 TALLAHASSEE, FL 32312                    GOVERNMENT CONSULTIN                     
Toledo, Jackie  (REP)(STR)                         01/06/2020           100.00 CHE STEVERSON WILLIAM, L                     1242 MAIN STREET                         CHIPLEY, FL 32428                        PHARMACIST                               
Toledo, Jackie  (REP)(STR)                         05/19/2016           200.00 CHE STEWART MICHAEL                          1520 S SHERIDAN FOREST DR                TAMPA, FL 33629                          BUSINESS OWNER                           
Toledo, Jackie  (REP)(STR)                         10/29/2020         1,000.00 CHE STOELTZING TIFFANY                       3507 BAYSHORE BLVD                       TAMPA, FL 33629                          HOMEMAKER                                
Toledo, Jackie  (REP)(STR)                         09/30/2021         1,000.00 CHE STOELTZING TIFFANY                       3507 BAYSHORE BLVD #303                  TAMPA, FL 33629                          HOMEMAKER                                
Toledo, Jackie  (REP)(STR)                         10/02/2020         1,000.00 CHE STOFIN CO INC                            6 MILES SOUTH OF SOUTH BAY US 27         SOUTH BAY, FL 33493                      AGRICULTURE                              
Toledo, Jackie  (REP)(STR)                         03/01/2021         1,000.00 CHE STOFIN CO INC                            6 MILES SOUTH OF SOUTH BAY US 27         SOUTH BAY, FL 33493                      AGRICULTURE                              
Toledo, Jackie  (REP)(STR)                         05/31/2020         1,000.00 CHE STOLTENBERG KEN                          1208 EAST KENNEDY BLVD #510              TAMPA, FL 33602                          REAL ESTATE                              
Toledo, Jackie  (REP)(STR)                         10/18/2021         1,000.00 CHE STOLTENBERG KENNETH                      1208 E KENNEDY BLVD UNIT 510             TAMPA, FL 33602                          REAL ESTATE                              
Toledo, Jackie  (REP)(STR)                         05/31/2018           300.00 CHE STONIS-BESSER LINDA, J                   2501 W WATROUS AVENUE                    TAMPA, FL 33629                          HEALTHCARE                               
Toledo, Jackie  (REP)(STR)                         10/18/2018           150.00 CHE STONIS-BESSER LINDA, J.                  2501 W WATROUS AVE.                      TAMPA, FL 33629                          RETIRED                                  
Toledo, Jackie  (REP)(STR)                         05/29/2021         1,000.00 CHE STOYUP MANAGEMENT GROUP LLC              808 N FRANKLIN STREET                    TAMPA, FL 33602                          PROPERTY MANAGMENT                       
Toledo, Jackie  (REP)(STR)                         10/11/2018         1,000.00 CHE STRATEGIC PROPERTY PARTNERS LLC          615 CHANNELSIDE DRIVE, STE 201           TAMPA, FL 33602                          REAL ESTATE                              
Toledo, Jackie  (REP)(STR)                         01/08/2018         1,000.00 CHE STRATEGOS PUBLIC AFFAIRS LLC             4320 W KENNEDY BLVD STE 200              TAMPA, FL 33609                          GOVERNMENT RELATIONS                     
Toledo, Jackie  (REP)(STR)                         04/30/2018            50.00 CHE STRAYER KIM                              716 SOUTH BELLA VISTA STREET             TAMPA, FL 33609                                                                   
Toledo, Jackie  (REP)(STR)                         10/29/2020            50.00 CHE STRAYER KIM                              716 SOUTH BELLA VISTA STREET             TAMPA, FL 33609                          HR/ACCENTURE                             
Toledo, Jackie  (REP)(STR)                         05/20/2016            50.00 CAS STRAYER KIM                              716 S BELLA VISTA ST                     TAMPA, FL 33609                                                                   
Toledo, Jackie  (REP)(STR)                         07/08/2016            40.00 CHE STRAYER KIM                              716 S BELLA VISTA STREET                 TAMPA, FL 33609                          ADMIN                                    
Toledo, Jackie  (REP)(STR)                         10/14/2021           100.00 CHE STRAYER KIMBERLY                         726 SOUTH BELLA VISTA STREET             TAMPA, FL 33609                          HUMAN RESOURCES/ACCE                     
Toledo, Jackie  (REP)(STR)                         06/25/2020         1,000.00 CHE STRONG LEADERSHIP FOR SOUTH FLORIDA      2600 SOUTH DOUGLAS ROAD SUITE #900       CORAL GABLES, FL 33134                   POLITICAL COMMITTEE                      
Toledo, Jackie  (REP)(STR)                         01/08/2018         1,000.00 CHE SULLINGER DOUGLAS                        4890 W KENNEDY BLVD, STE 920             TAMPA, FL 33609                          CEO IT BUSINESS                          
Toledo, Jackie  (REP)(STR)                         09/27/2016         1,000.00 CHE SULLIVAN CHRIS                           3507 BAYSHORE BLVD                       TAMPA, FL 33629                          ENTREPRENEUR                             
Toledo, Jackie  (REP)(STR)                         10/19/2018           500.00 CHE SULLIVAN SANDRA                          3507 BAYSHORE BLVD. PH2201               TAMPA, FL 33629                          MARKETING                                
Toledo, Jackie  (REP)(STR)                         01/10/2022           200.00 CHE SUMMIT HOME RESPIRATORY SERVICES INC     1085 BUSINESS LANE UNIT 2                NAPLES, FL 34110                         HEALTHCARE SERVICES                      
Toledo, Jackie  (REP)(STR)                         04/28/2016           100.00 CHE SUN EQUITIES CONSULTING                  6336 LANSDALE CIIR                       TAMPA, FL 33616                          CONSULTING                               
Toledo, Jackie  (REP)(STR)                         04/30/2020         1,000.00 CHE SUNCOAST BETTER GOVERNMENT COMMITTEE     PO BOX 20252                             ST PETERSBURG, FL 33742                  POLITICAL COMMITTEE                      
Toledo, Jackie  (REP)(STR)                         09/18/2020         1,000.00 CHE SUNCOAST BETTER GOVERNMENT COMMITTEE     PO BOX 20252                             ST PETERSBURG, FL 33742                  POLITICAL COMMITTEE                      
Toledo, Jackie  (REP)(STR)                         09/18/2016         1,000.00 CHE SUNCOAST BETTER GOVERNMENT COMMITTEE     569 71ST AVE. N.                         ST. PETERSBURG, FL 33702                 BETTER GOVERNMENT                        
Toledo, Jackie  (REP)(STR)                         02/22/2017           500.00 CHE SUNCOAST PAC                             PO BOX 1438                              TAMPA, FL 33601                          POLITICAL COMMITTEE                      
Toledo, Jackie  (REP)(STR)                         10/27/2020         1,000.00 CHE SUNCOAST PAC                             401 EAST JACKSON STREET STE 2400         TAMPA, FL 33602                          POLITICAL COMMITTEE                      
Toledo, Jackie  (REP)(STR)                         03/04/2019           500.00 CHE SUNCOAST PAC                             401 E JACKSON STREET, STE 2400           TAMPA, FL 33602                          POLITICAL COMMITTEE                      
Toledo, Jackie  (REP)(STR)                         10/15/2016           500.00 CHE SUNCOAST PAC                             P.O BOX 1438                             TAMPA, FL 33601                          PAC                                      
Toledo, Jackie  (REP)(STR)                         11/01/2018           500.00 CHE SUNCOAST POLITICAL ACTION COMMITTEE      401 E JACKSON STREET, SUITE 2400         TAMPA, FL 33602                          POLITICAL COMMITTEE                      
Toledo, Jackie  (REP)(STR)                         05/29/2018           500.00 CHE SUNRISE CONSULTING GROUP                 5957 RIVIERA LANE                        NEW PORT RICHEY, FL 34655                POLITICAL CONSULTING                     
Toledo, Jackie  (REP)(STR)                         09/22/2020         1,000.00 CHE SUNRISE CONSULTING GROUP                 5957 RIVIERA LANE                        NEW PORT RICHEY, FL 34655                GOVERNMENT CONSULTIN                     
Toledo, Jackie  (REP)(STR)                         10/23/2016         1,000.00 CHE SUNSHINE GASOLINE DISTRIBUTORS, INC.     1650 NW 87TH AVE.                        MIAMI, FL 33172                          ENERGY                                   
Toledo, Jackie  (REP)(STR)                         01/06/2020           100.00 CHE SUNSHINE PHARMACY                        5040 W SR 46, SUITE 1126                 SANFORD, FL 32771                        PHARMACY                                 
Toledo, Jackie  (REP)(STR)                         10/28/2020           100.00 CHE SUNSHINE PHARMACY OF SANFORD             5040 W STATE ROAD 46 STE 1126            SANFORD, FL 32771                        PHARMACY                                 
Toledo, Jackie  (REP)(STR)                         09/04/2020         1,000.00 CHE SUNSHINE STATE CONSERVATIVES             115 EAST PARK AVENUE, STE 1              TALLAHASSEE, FL 32301                    POLITICAL COMMITTEE                      
Toledo, Jackie  (REP)(STR)                         10/10/2016         1,000.00 CHE SUNSHINE STATE CONSERVATIVES             115 EAST PARK AVE, SUITE 1               TALLAHASSEE, FL 32301                    BETTER GOVERNMENT                        
Toledo, Jackie  (REP)(STR)                         10/26/2020         1,000.00 CHE SUNSHINE STATE FREEDOM FUND              115 EAST PARK AVENUE, STE 1              TALLAHASSEE, FL 32301                    POLITICAL COMMITTEE                      
Toledo, Jackie  (REP)(STR)                         04/30/2018           250.00 CHE SUPERVISION SURVEILLANCE                 4532 W KENNEDY BLVD, STE 527             TAMPA, FL 33609                          SECURITY                                 
Toledo, Jackie  (REP)(STR)                         04/26/2016           150.00 CHE SUPERVISION SURVEILLANCE                 4532 WEST KENNEDY BLVD SUITE#527         TAMPA, FL 33609                          SECURITY                                 
Toledo, Jackie  (REP)(STR)                         08/09/2018         1,000.00 CHE SURGI PAC - SOUTH                        1400 VILLAGE SQUARE BUILDING, 3-175      TALLAHASSEE, FL 32312                    POLITICAL COMMITTEE                      
Toledo, Jackie  (REP)(STR)                         10/14/2020         1,000.00 CHE SURGI-PAC-NORTH                          1103 HAYS STREET                         TALLAHASSEE, FL 32301                    POLITICAL COMMITTEE                      
Toledo, Jackie  (REP)(STR)                         03/06/2017         1,000.00 CHE SURTERRA FLORIDA LLC                     318 CHEROKEE AVENUE, STE 108             ATLANTA, GA 30312                        HEALTH CARE                              
Toledo, Jackie  (REP)(STR)                         10/31/2017         1,000.00 CHE SURTERRA FLORIDA, LLC                    1639 VILLAGE SQUARE BLVD                 TALLAHASSEE, FL 32309                    HEALTHCARE                               
Toledo, Jackie  (REP)(STR)                         10/30/2018         1,000.00 CHE SURTERRA HOLDINGS LLC                    318 CHEROKEE AVE, STE 108                ATLANTA, GA 30312                        LAND INVESTMENTS                         
Toledo, Jackie  (REP)(STR)                         11/08/2017         1,000.00 CHE SURTERRA HOLDINGS, INC.                  3340 PEACHTREE ROAD NE                   ATLANTA, GA 30326                        AGRICULTURE                              
Toledo, Jackie  (REP)(STR)                         05/16/2018         1,000.00 CHE SUSAN GOLDSTEIN CONSULTING               3158 INVERNESS                           WESTON, FL 33332                         GOVERNMENT AFFAIRS                       
Toledo, Jackie  (REP)(STR)                         12/16/2021           500.00 CHE SUSKEY ALAN                              1298 MILLSTREAM ROAD                     TALLAHASSEE, FL 32312                    GOVERNMENT CONSULTAN                     
Toledo, Jackie  (REP)(STR)                         03/01/2021           500.00 CHE SUSKEY CONSULTING LLC                    PO BOX 102                               TALLAHASSEE, FL 32302                    GOVERNMENT CONSULTIN                     
Toledo, Jackie  (REP)(STR)                         10/17/2019           500.00 CHE SUSKEY CONSULTING, LLC                   PO BOX 102                               TALLAHASSEE, FL 32302                    GOVERNMENTAL AFFAIRS                     
Toledo, Jackie  (REP)(STR)                         12/29/2017         1,000.00 CHE SWBG OPERATIONS GROUP                    9205 SOUTHPARK CENTER LOOP, STE 400      ORLANDO, FL 32819                        ENTERTAINMENT                            
Toledo, Jackie  (REP)(STR)                         04/27/2016           200.00 CHE SWEENEY ELAINE                           3715 WEST BARCELONA STREET               TAMPA, FL 33629                          FASHION DESIGNER                         
Toledo, Jackie  (REP)(STR)                         04/26/2018            50.00 CHE SWEENEY HEATHER                          3109 WEST KENSINGTON AVENUE              TAMPA, FL 33629                          PHARMACIST                               
Toledo, Jackie  (REP)(STR)                         10/08/2020           150.00 CHE SWEENEY HEATHER                          3109 W KENSINGTON AVENUE                 TAMPA, FL 33629                          MEDICAL SCIENCE LIAI                     
Toledo, Jackie  (REP)(STR)                         02/27/2019           250.00 CHE SWINDAL STEPHEN                          918 HEMINGWAY CIRCLE                     TAMPA, FL 33602                          TOWING CO EXECUTIVE                      
Toledo, Jackie  (REP)(STR)                         09/06/2018           250.00 CHE SWINDAL STEPHEN                          918 HEMINGWAY CIRCLE                     TAMPA, FL 33602                          TOWING CO EXECUTIVE                      
Toledo, Jackie  (REP)(STR)                         10/30/2019           500.00 CHE SWINDAL STEPHEN, W                       908 S 20TH STREET                        TAMPA, FL 33605                          TOWING COMPANY EXECU                     
Toledo, Jackie  (REP)(STR)                         10/28/2021           500.00 CHE SWINDAL STEVE                            918 HEMINGWAY CIRCLE                     TAMPA, FL 33602                          MARINE TOWING EXEC                       
Toledo, Jackie  (REP)(STR)                         07/30/2021         1,000.00 CHE SWOPE DALE                               1234 5TH AVENUE                          TAMPA, FL 33605                          ATTORNEY                                 
Toledo, Jackie  (REP)(STR)                         10/08/2016         1,000.00 CHE SWOPE, RODANTE P.A                       1234 EAST 5TH AVE                        TAMPA, FL 33605                          ATTORNEY                                 
Toledo, Jackie  (REP)(STR)                         11/28/2017         1,000.00 CHE SWOPE, RODANTE PA                        1234 EAST 5TH AVENUE                     TAMPA, FL 33605                          LAW FIRM                                 
Toledo, Jackie  (REP)(STR)                         06/24/2016         1,000.00 CHE SWOPE, RODANTE,P.A.                      1234 5TH AVENUE                          TAMPA, FL 33605                          ATTORNEY                                 
Toledo, Jackie  (REP)(STR)                         09/18/2020         1,000.00 CHE T & D DISTRIBUTION INC.                  1969 COUNTY ROAD 228                     WILDWOOD, FL 34785                       WHOLESALE DISTRIBUTO                     
Toledo, Jackie  (REP)(STR)                         04/30/2018           500.00 CHE T-MOBILE USA INC.                        12920 SE 38TH STREET                     BELLEVUE, WA 98006                       TELECOMMUNICATIONS                       
Toledo, Jackie  (REP)(STR)                         09/30/2020         1,000.00 CHE TAKEDA PHARMACEUTICALS USA INC.          730 STOCKTON DRIVE                       EXTON, PA 19341                          PHARMACEUTICALS                          
Toledo, Jackie  (REP)(STR)                         10/05/2016            50.00 CHE TAMARGO DEBORAH                          P.O BOX 270503                           TAMPA, FL 33688                                                                   
Toledo, Jackie  (REP)(STR)                         10/31/2019         1,000.00 CHE TAMPA BAY FAMILY LAW & MEDIATION, P.A.   217 NORTH HOWARD AVENUE, STE 201         TAMPA, FL 33606                          LAW FIRM                                 
Toledo, Jackie  (REP)(STR)                         02/22/2021         1,000.00 CHE TAMPA BAY PILOTS ASSOCIATION             1825 SAHLMAN DRIVE                       TAMPA, FL 33605                          HARBOR PILOTS                            
Toledo, Jackie  (REP)(STR)                         10/18/2018           100.00 CHE TAMPA BAY REAL ESTATE.COM INC.           11711 GLEN WESSEX CT.                    TAMPA, FL 33626                          REAL ESTATE                              
Toledo, Jackie  (REP)(STR)                         09/18/2020           250.00 CHE TAMPA BAY SPORTING CLAYS                 5216 PALM RIVER ROAD                     TAMPA, FL 33619                          SPORTING CLAYS                           
Toledo, Jackie  (REP)(STR)                         09/18/2020           100.00 CHE TAMPA INDUSTRIAL CONSULTANTS LLC         701 W RIVER HEIGHTS AVENUE               TAMPA, FL 33603                          CORPORATE REAL ESTAT                     
Toledo, Jackie  (REP)(STR)                         09/06/2018           500.00 CHE TAMPA PILOTS LLC                         1825 SAHLMAN DRIVE                       TAMPA, FL 33605                          TRANSPORTATION                           
Toledo, Jackie  (REP)(STR)                         09/06/2018           500.00 CHE TAMPAY BAY PILOTS ASSOCIATION            1825 SAHLMAN DRIVE                       TAMPA, FL 33605                          PILOTS ASSOCIATION                       
Toledo, Jackie  (REP)(STR)                         08/31/2016           500.00 CHE TAMPETE HOUSING                          1501 SOUTH DALE MABRY HWY #A1            TAMPA, FL 33629                          HOUSING                                  
Toledo, Jackie  (REP)(STR)                         08/24/2016           500.00 CHE TAMPETE HOUSING LLC                      401 N HOWARD AVENUE                      TAMPA, FL 33606                          HOUSING                                  
Toledo, Jackie  (REP)(STR)                         04/29/2016           500.00 CHE TAMPETE HOUSING,LLC                      1601 S DALE MABRY HWY #A1                TAMPA, FL 33629                          HOUSING                                  
Toledo, Jackie  (REP)(STR)                         10/06/2020           500.00 CHE TANEJA RHIANNA                           526 RIVIERA DRIVE                        TAMPA, FL 33606                          DIRECTOR OF COMMUNIC                     
Toledo, Jackie  (REP)(STR)                         02/15/2016            10.00 CHE TANNER KELSO                             1416 PLANTATION CIR. APT 707             PLANT CITY, FL 33566                     CARPET TECHNICIAN                        
Toledo, Jackie  (REP)(STR)                         08/24/2016           100.00 CHE TANNER KELSO                             1416 PLANTATION CIRCLE APT#707           PLANT CITY, FL 33566                     CARPET TECHNICIAN                        
Toledo, Jackie  (REP)(STR)                         04/01/2016           100.00 CHE TAPIA DAN                                6401 BADGER DRIVE TAPIA, SUITE 300       TAMPA, FL 33610                          JAN-SAN SUPPLY, INC                      
Toledo, Jackie  (REP)(STR)                         10/28/2021           250.00 CHE TAPS INTERNATIONAL LLC                   4018 W KNIGHTS AVENUE                    TAMPA, FL 33611                          HOSPITALITY                              
Toledo, Jackie  (REP)(STR)                         04/28/2016           150.00 CHE TAWIL LISA                               4630 BEACH PARK DRIVE                    TAMPA, FL 33609                          SALES                                    
Toledo, Jackie  (REP)(STR)                         01/10/2022           250.00 CHE TEAL KYLE                                2 SOUTH BISCAYNE BLVD #1500              MIAMI, FL 33131                          ATTORNEY                                 
Toledo, Jackie  (REP)(STR)                         08/05/2016           500.00 CHE TECO ENERGY                              702 NORTH FRANKLIN STREET                TAMPA, FL 33609                          ENERGY                                   
Toledo, Jackie  (REP)(STR)                         10/15/2020         1,000.00 CHE TECO ENERGY INC.                         702 N FRANKLIN STREET                    TAMPA, FL 33602                          UTILITIES                                
Toledo, Jackie  (REP)(STR)                         02/06/2019         1,000.00 CHE TECO ENERGY INC.                         702 N FRANKLIN STREET                    TAMPA, FL 33602                          ENERGY                                   
Toledo, Jackie  (REP)(STR)                         10/13/2018           500.00 CHE TECO ENERGY INC. EMPLOYEE'S POLITICAL AC 702 NORTH FRANKLIN STREET                TAMPA, FL 33602                          POLITICAL COMMITTEE                      
Toledo, Jackie  (REP)(STR)                         06/24/2017         1,000.00 CHE TECO ENERGY, INC.                        702 N. FRANKLIN STREET                   TAMPA, FL 33602                          ENERGY COMPANY                           
Toledo, Jackie  (REP)(STR)                         10/08/2016           500.00 CHE TECO ENERGY, INC.                        702 N. FRANKLIN ST.                      TAMPA, FL 33602                          ENERGY                                   
Toledo, Jackie  (REP)(STR)                         07/02/2018           500.00 CHE TECO ENERGY, INC. EMPLOYEE'S POLITICAL A 702 NORTH FRANKLIN STREET                TAMPA, FL 33602                          POLITICAL COMMITTEE                      
Toledo, Jackie  (REP)(STR)                         10/29/2021         1,000.00 CHE TENUKAS KENNETH, C                       4134 SALTWATER BLVD                      TAMPA, FL 33615                          REAL ESTATE                              
Toledo, Jackie  (REP)(STR)                         10/29/2021         1,000.00 CHE TENUKAS LINDSAY                          4134 SALTWATER BLVD                      TAMPA, FL 33615                          TRAVEL/SMART FLYER                       
Toledo, Jackie  (REP)(STR)                         09/18/2020           500.00 CHE TERRACE RIDGE INC.                       8405 N EDISON AVENUE                     TAMPA, FL 33604                          REAL ESTATE                              
Toledo, Jackie  (REP)(STR)                         10/31/2019         1,000.00 CHE TEWARI KRISHNA                           501 S ROYAL PALM WAY                     TAMPA, FL 33609                          PHYSICIAN                                
Toledo, Jackie  (REP)(STR)                         03/06/2017         1,000.00 CHE TEXICAN LAND COMPANY, LP                 2727 LYNDON B JOHNSON FWY, STE 600       DALLAS, TX 75234                         INVESTMENTS                              
Toledo, Jackie  (REP)(STR)                         09/22/2016           100.00 CHE THATCHER RONALD                          4114 WEST MORRISON AVE                   TAMPA, FL 33629                          FINANCIAL ADVISOR                        
Toledo, Jackie  (REP)(STR)                         02/24/2016           350.00 CHE THATCHER RONALD                          4114 W MORRISON AVE                      TAMPA, FL 33629                          FINANCIAL ADVISOR                        
Toledo, Jackie  (REP)(STR)                         07/07/2020           250.00 CHE THATCHER RONALD, L                       4114 W MORRISON AVENUE                   TAMPA, FL 33629                          FINANCIAL ADVISOR                        
Toledo, Jackie  (REP)(STR)                         10/27/2021           250.00 CHE THATCHER RONALD, L                       4114 W MORRISON AVENUE                   TAMPA, FL 33629                          FINANCIAL ADVISOR                        
Toledo, Jackie  (REP)(STR)                         11/01/2018           500.00 CHE THAYER STELLA, FERGUSON                  PO BOX 429                               THONOTOSASSA, FL 33592                   ATTORNEY                                 
Toledo, Jackie  (REP)(STR)                         08/18/2018         1,000.00 CHE THE ADVOCACY GROUP AT CARDENAS PARTNERS  215 S. MONROE STREET, #702               TALLAHASSEE, FL 32301                    GOVERNMENT RELATIONS                     
Toledo, Jackie  (REP)(STR)                         11/20/2019         1,000.00 CHE THE ADVOCACY GROUP AT CARDENAS PARTNERS  204 S MONROE STREET                      TALLAHASSEE, FL 32301                    GOVERNEMENT RELATION                     
Toledo, Jackie  (REP)(STR)                         09/24/2020         1,000.00 CHE THE ADVOCACY GROUP AT CARDENAS PARTNERS  204 S MONROE STREET                      TALLAHASSEE, FL 32301                    GOVERNMENT RELATIONS                     
Toledo, Jackie  (REP)(STR)                         01/10/2022         1,000.00 CHE THE ADVOCACY GROUP AT CARDENAS PARTNERS  204 S MONROE STREET                      TALLAHASSEE, FL 32301                    GOVERNMENT RELATIONS                     
Toledo, Jackie  (REP)(STR)                         09/27/2019         1,000.00 CHE THE AUTO CLUB GROUP                      1 AUTO CLUB DRIVE                        DEARBORN, MI 48126                       AUTO INSURANCE                           
Toledo, Jackie  (REP)(STR)                         05/15/2018         1,000.00 CHE THE CELEBRATION COMPANY                  215 CELEBRATION PLACE                    CELEBRATION, FL 34747                    REAL ESTATE DEVELOPM                     
Toledo, Jackie  (REP)(STR)                         10/30/2018         1,000.00 CHE THE CELEBRATION COMPANY                  215 CELEBRATION PLACE                    CELEBRATION, FL 34747                    REAL ESTATE DEVELOPM                     
Toledo, Jackie  (REP)(STR)                         10/01/2020           100.00 CHE THE CHARLES MIRANDA TRUST                2918 W LAKE AVENUE                       TAMPA, FL 33607                          TRUST                                    
Toledo, Jackie  (REP)(STR)                         10/17/2019         1,000.00 CHE THE DOCTORS COMPANY FLORIDA PAC          185 GREENWOOD ROAD                       NAPA, CA 94558                           POLITICAL COMMITTEE                      
Toledo, Jackie  (REP)(STR)                         08/02/2018         1,000.00 CHE THE DOCTORS COMPANY FLORIDA PAC          185 GREENWOOD ROAD                       NAPA, CA 94558                           POLITICAL COMMITTEE                      
Toledo, Jackie  (REP)(STR)                         03/31/2020         1,000.00 CHE THE ECONOMIC FREEDOM COMMITTEE           610 SOUTH BOULEVARD                      TAMPA, FL 33606                          POLITICAL COMMITTEE                      
Toledo, Jackie  (REP)(STR)                         10/27/2020         1,000.00 CHE THE ECONOMIC FREEDOM COMMITTEE           610 S BOULEVARD                          TAMPA, FL 33606                          POLITICAL COMMITTEE                      
Toledo, Jackie  (REP)(STR)                         10/27/2021         1,000.00 CHE THE ECONOMIC FREEDOM COMMITTEE           610 SOUTH BOULEVARD                      TAMPA, FL 33606                          POLITICAL COMMITTEE                      
Toledo, Jackie  (REP)(STR)                         10/29/2021          -500.00 REF THE FIORENTINO GROUP LLC                 1301 RIVERPLACE BLVD SUITE 1300          JACKSONVILLE, FL 32207                   GOVERNMENT RELATIONS                     
Toledo, Jackie  (REP)(STR)                         05/29/2021           500.00 CHE THE FIORENTINO GROUP LLC                 1301 RIVERPLACE BLVD STE 1300            JACKSONVILLE, FL 32207                   GOVERNMENT RELATIONS                     
Toledo, Jackie  (REP)(STR)                         07/09/2021         1,000.00 CHE THE FIORENTINO GROUP LLC                 1301 RIVERPLACE BLVD STE 1300            JACKSONVILLE, FL 32207                   GOVERNMENT RELATIONS                     
Toledo, Jackie  (REP)(STR)                         01/13/2020         1,000.00 CHE THE FLORENTINO GROUP, LLC                1301 RIVERPLACE BLVD #1300               JACKSONVILLE, FL 32207                   GOVERNMENT RELATIONS                     
Toledo, Jackie  (REP)(STR)                         10/26/2020         1,000.00 CHE THE FLORIDA JUSTICE REFORM COMMITTEE     210 SOUTH MONROE STREET                  TALLAHASSEE, FL 32301                    POLITICAL COMMITTEE                      
Toledo, Jackie  (REP)(STR)                         09/24/2020         1,000.00 CHE THE GEO GROUP INC.                       4955 TECHNOLOGY WAY                      BOCA RATON, FL 33431                     CORRECTIONS MANAGEME                     
Toledo, Jackie  (REP)(STR)                         10/27/2021         1,000.00 CHE THE HAGGARD LAW FIRM PA                  330 ALHAMBRA CIRCLE                      CORAL GABLES, FL 33134                   LAW FIRM                                 
Toledo, Jackie  (REP)(STR)                         08/13/2020           500.00 CHE THE KEARNEY COMPANANIES LLC              9625 WES KEARNEY WAY                     RIVERVIEW, FL 33578                      UNDERGROUND SITE CON                     
Toledo, Jackie  (REP)(STR)                         11/28/2017         1,000.00 CHE THE KEARNEY COMPANIES, LLC               9625 WES KEARNEY WAY                     RIVERVIEW, FL 33578                      CONSTRUCTION                             
Toledo, Jackie  (REP)(STR)                         10/27/2021           350.00 CHE THE LAW OFFICE OF AMBER BOLES PA         2001 WEST CLEVELAND STREET               TAMPA, FL 33606                          LAW FIRM                                 
Toledo, Jackie  (REP)(STR)                         04/08/2016           500.00 CHE THE LAW OFFICES OF CHRISTOPHER P CALKIN  808 WEST DE LEON STREET                  TAMPA, FL 33606                          ATTORNEY                                 
Toledo, Jackie  (REP)(STR)                         10/28/2021           500.00 CHE THE LAW OFFICES OF MICHAEL J OWEN PLLC   615 W DE LEON STREET                     TAMPA, FL 33606                          LAW FIRM                                 
Toledo, Jackie  (REP)(STR)                         12/10/2019           250.00 INK THE LOCAL                                3701 W HENDERSON BLVD                    TAMPA, FL 33609                          RESTAURANT           FOOD/BEVERAGE FOR EV
Toledo, Jackie  (REP)(STR)                         10/14/2020         1,000.00 CHE THE PRESIDENTIAL COALITION LLC           1006 PENNSYLVANIA AVE SE                 WASHINGTON, DC 20003                     POLITICAL COMMITTEE                      
Toledo, Jackie  (REP)(STR)                         11/02/2021         1,000.00 CHE THE RADIANT GROUP LLC                    4625 BAYSHORE BLVD                       TAMPA, FL 33611                          REAL ESTATE INVESTOR                     
Toledo, Jackie  (REP)(STR)                         03/02/2016           500.00 CHE THE RHOADES GROUP INC.                   519 NORTH HOWARD AVE                     TAMPA, FL 33606                          ADVERTISING                              
Toledo, Jackie  (REP)(STR)                         02/15/2019         1,000.00 CHE THE RUBIN GROUP, INC.                    450 E LAS OLAS BLVD, SUITE 1250          FORT LAUDERDALE, FL 33301                GOVERNMENT RELATIONS                     
Toledo, Jackie  (REP)(STR)                         10/28/2021         1,000.00 CHE THE SOUTHERN GROUP OF FLORIDA POLITICAL  PO BOX 10570                             TALLAHASSEE, FL 32302                    POLITICAL COMMITTEE                      
Toledo, Jackie  (REP)(STR)                         01/10/2022         1,000.00 CHE THE SOUTHERN GROUP POLITICAL COMMITTEE   PO BOX 10570                             TALLAHASSEE, FL 32302                    POLITICAL COMMITTEE                      
Toledo, Jackie  (REP)(STR)                         11/02/2016         1,000.00 CHE THE VOICE OF FLORIDA BUSINESS            P.O BOX 784                              TALLAHASSEE, FL 32302                    PAC                                      
Toledo, Jackie  (REP)(STR)                         09/08/2020           500.00 CHE THE WOMAN'S GROUP                        5380 PRIMROSE LAKE CIRCLE                TAMPA, FL 33647                          HEALTHCARE                               
Toledo, Jackie  (REP)(STR)                         09/30/2020           500.00 CHE THE YERRID LAW FIRM                      101 EAST KENNEDY BLVD STE 3910           TAMPA, FL 33602                          LAW FIRM                                 
Toledo, Jackie  (REP)(STR)                         07/02/2018           250.00 CHE THE YERRID LAW FIRM                      101 EAST KENNEDY BLVD                    TAMPA, FL 33602                          LAW FIRM                                 
Toledo, Jackie  (REP)(STR)                         10/14/2016         1,000.00 CHE THE YERRID LAW FIRM                      101 EAST KENNEDY BLVD # 3910             TAMPA, FL 33602                          ATTORNEY                                 
Toledo, Jackie  (REP)(STR)                         05/23/2016         1,000.00 CHE THE YERRID LAW FIRM                      101 E KENNEDY BLVD # 3910, TAMPA, FL 336 TAMPA, FL 33602                          LAW FIRM                                 
Toledo, Jackie  (REP)(STR)                         10/24/2020            10.00 CHE THOMAS SCOTT                             730 OLD COACHMAN ROAD                    CLEARWATER, FL 33765                     SR HR DIRECTOR/HEALT                     
Toledo, Jackie  (REP)(STR)                         02/28/2019         1,000.00 CHE THOMAS A PEPIN TRUST                     4121 N 50TH STREET                       TAMPA, FL 33610                          TRUST                                    
Toledo, Jackie  (REP)(STR)                         10/14/2020         1,000.00 CHE THOMAS A PEPIN, TRUST                    4121 N 50TH STREET                       TAMPA, FL 33610                          TRUST                                    
Toledo, Jackie  (REP)(STR)                         02/17/2021         1,000.00 CHE THOMAS A PEPIN, TRUST                    4121 NORTH 50TH STREET                   TAMPA, FL 33610                          TRUST                                    
Toledo, Jackie  (REP)(STR)                         08/03/2016         1,000.00 CHE THOMAS PEPIN, TRUST                      4121 NORTH 50TH STREET                   TAMPA, FL 33610                          DISTRIBUTION                             
Toledo, Jackie  (REP)(STR)                         10/06/2020           100.00 CHE THORPE PATRICK                           1013 EAST JEAN STREET                    TAMPA, FL 33604                          ARCHITECT                                
Toledo, Jackie  (REP)(STR)                         09/24/2020         1,000.00 CHE TIERRA, INC.                             7351 TEMPLE TERRACE HWY                  TAMPA, FL 33637                          ENGINEERING                              
Toledo, Jackie  (REP)(STR)                         02/27/2019           250.00 CHE TIMMEL JOHN                              3013 WEST HAWTHORNE ROAD                 TAMPA, FL 33611                          HARBOR PILOT                             
Toledo, Jackie  (REP)(STR)                         03/30/2016           250.00 CHE TIMMEL JOHN                              3013 W. HAWTHORNE ROAD                   TAMPA, FL 33611                          MARITIME INDUSTRY                        
Toledo, Jackie  (REP)(STR)                         04/30/2018           350.00 CHE TIMMEL JOHN, C                           3013 W HAWTHORNE ROAD                    TAMPA, FL 33611                          HARBOR PILOT                             
Toledo, Jackie  (REP)(STR)                         09/06/2018           300.00 CHE TIMMEL JOHN, C                           3013 W HAWTHORNE ROAD                    TAMPA, FL 33611                          HARBOR PILOT                             
Toledo, Jackie  (REP)(STR)                         09/30/2016         1,000.00 CHE TINGO FRANK                              6220 SOUTH ORANGE BLOSSOM TRAIL          ORLANDO, FL 32809                        VP/FIC                                   
Toledo, Jackie  (REP)(STR)                         05/04/2016           100.00 CHE TIPNES VICK                              405 S. DALE MABRY HWY SUITE 145          TAMPA, FL 33609                          CEO                                      
Toledo, Jackie  (REP)(STR)                         08/17/2017         1,000.00 CHE TITLE INSURANCE THROUGH LAWYERS          6545 CORPORATE CENTRE BLVD.              ORLANDO, FL 32822                        POLITICAL COMMITTEE                      
Toledo, Jackie  (REP)(STR)                         03/31/2016        25,000.00 LOA TOLEDO JACKELINE                         4303 WEST ROLAND STREET                  TAMPA, FL 33609                          ENGINEER                                 
Toledo, Jackie  (REP)(STR)                         02/29/2016           500.00 CHE TOLEDO JOSE                              1497 SW MARTIN DOWNS BLVD                PALM CITY, FL 34990                      DOCTOR                                   
Toledo, Jackie  (REP)(STR)                         05/23/2016           250.00 CHE TONELLI MICHAEL                          201 E KENNEDY BLVD #1700                 TAMPA, FL 33602                          CIVIL MEDIATOR                           
Toledo, Jackie  (REP)(STR)                         12/15/2021         1,000.00 CHE TOUBY, CHAIT & SICKING PL                2030 S DOUGLAS ROAD SUITE 217            CORAL GABLES, FL 33134                   LAW FIRM                                 
Toledo, Jackie  (REP)(STR)                         10/30/2019         1,000.00 CHE TOWERY MATT, A                           1325 SNELL ISLE BLVD #401                ST PETERSBURG, FL 33704                  ATTORNEY                                 
Toledo, Jackie  (REP)(STR)                         07/15/2016           500.00 INK TRAINA DOMINIC                           5202 S. LOIS AVENUE                      TAMPA, FL 33611                          DISTRIBUTION         BOTTLED WATER       
Toledo, Jackie  (REP)(STR)                         10/07/2016         1,000.00 CHE TRANSCONTINENTAL MARINE REPAIR           1601 SAHLMAN DRIVE                       TAMPA, FL 33605                          MARINE REPAIR                            
Toledo, Jackie  (REP)(STR)                         11/25/2019         1,000.00 CHE TRANSCONTINENTAL MARINE REPAIR AND DRYDO 1601 SAHLMAN DRIVE                       TAMPA, FL 33605                          MARINE REPAIR                            
Toledo, Jackie  (REP)(STR)                         10/27/2020         1,000.00 CHE TRANSCONTINENTAL MARINE REPAIR AND DRYDO 1601 SAHLMAN DRIVE                       TAMPA, FL 33605                          MARINE REPAIR                            
Toledo, Jackie  (REP)(STR)                         02/25/2016         1,000.00 CHE TRANSCONTINENTAL MARINE REPAIR AND DRYDO 1801 SAHLMAN DRIVE                       TAMPA, FL 33605                          MARINE REPAIR                            
Toledo, Jackie  (REP)(STR)                         10/29/2021         1,000.00 CHE TRANSCONTINENTAL MARINE REPAIR AND DRYDO 1601 SAHLMAN DRIVE                       TAMPA, FL 33605                          MARINE REPAIR AND SE                     
Toledo, Jackie  (REP)(STR)                         10/30/2019         1,000.00 CHE TRANSCOR RECYCLING LLC                   1501 E 2ND AVENUE                        TAMPA, FL 33605                          RECYCLING COMPANY                        
Toledo, Jackie  (REP)(STR)                         07/07/2016           100.00 CHE TRANSPORTATION STRUCTURES, INC.          P.O BOX 1014                             TAMPA, FL 33601                          TRANSPORTION                             
Toledo, Jackie  (REP)(STR)                         10/06/2016           200.00 CHE TRARER MARTIN                            3203 BAYSHORE BLVD UNIT #1402            TAMPA, FL 33629                          ATTORNEY                                 
Toledo, Jackie  (REP)(STR)                         10/31/2018           500.00 CHE TRAVIESA TREY, A                         416 SOUTH ROYAL PALM WAY                 TAMPA, FL 33609                          FINANCE                                  
Toledo, Jackie  (REP)(STR)                         10/05/2021         1,000.00 CHE TRESSER PATRICE                          2722 W TERRACE DRIVE                     TAMPA, FL 33609                          OFFICE MGR/BODY SHAP                     
Toledo, Jackie  (REP)(STR)                         12/15/2021         1,000.00 CHE TRIPP SCOTT ATTORNEYS AT LAW             110 SE 6TH STREET 15TH FL                FORT LAUDERDALE, FL 33301                LAW FIRM                                 
Toledo, Jackie  (REP)(STR)                         08/08/2021         1,000.00 CHE TROPICAL ENTERPRISES INTERNATIONAL INC   2916 W WALLCRAFT AVENUE                  TAMPA, FL 33611                          SKINCARE/PERSONAL CA                     
Toledo, Jackie  (REP)(STR)                         10/30/2019           250.00 CHE TROPICAL SURVEILLANCE & INVESTIGATIONS L PO BOX 173019                            TAMPA, FL 33672                          INVESTIGATIVE SERVIC                     
Toledo, Jackie  (REP)(STR)                         10/28/2021           100.00 CHE TROPP HARRISON                           1225 S ROXMERE ROAD                      TAMPA, FL 33629                          INSURANCE EXECUTIVE                      
Toledo, Jackie  (REP)(STR)                         09/17/2020           250.00 CHE TRUEX WILLIAM                            5 LONG MEADOW PLACE                      ROTONDA WEST, FL 33947                   OWNER/TRUEX PREF CON                     
Toledo, Jackie  (REP)(STR)                         11/08/2017           200.00 CHE TRUEX WILLIAM                            5 LONGMEADOW PLACE                       ROTONDA WEST, FL 33947                   CONTRACTOR                               
Toledo, Jackie  (REP)(STR)                         10/01/2020           500.00 CHE TRUIST FLORIDA PAC                       1001 SEMMES AVENUE, 5TH FLOOR            RICHMOND, VA 23224                       POLITICAL COMMITTEE                      
Toledo, Jackie  (REP)(STR)                         10/29/2020            18.00 CHE TSABAG GABRIELLE                         2808 BOTTLEBRUSH DRIVE                   LOS ANGELES, CA 90077                    MARKETING                                
Toledo, Jackie  (REP)(STR)                         12/15/2021         1,000.00 CHE TSE CONSULTING LLC                       110 SE 6TH STREET 15TH FL                FORT LAUDERDALE, FL 33301                GOVERNMENT CONSULTIN                     
Toledo, Jackie  (REP)(STR)                         10/18/2018           500.00 CHE TSI LEGAL, INC.                          PO BOX 173019                            TAMPA, FL 33672                          LEGAL SERVICES                           
Toledo, Jackie  (REP)(STR)                         05/27/2016            20.00 CAS TUCKER SILVIE                            2907 W FOUNTAIN BLVD                     TAMPA, FL 33609                                                                   
Toledo, Jackie  (REP)(STR)                         05/23/2016            20.00 CAS TUCKER SYLVIE                            2907 W FOUNTAIN BLVD                     TAMPA, FL 33609                                                                   
Toledo, Jackie  (REP)(STR)                         10/30/2019           200.00 CHE TULIA HOMES LLC                          5422 AVENAL DRIVE                        LUTZ, FL 33558                           REAL ESTATE                              
Toledo, Jackie  (REP)(STR)                         10/29/2019            25.00 CHE TURK CAROL, S                            909 VILLA VENICIA WAY                    TAMPA, FL 33606                          ADMIN MGR                                
Toledo, Jackie  (REP)(STR)                         10/29/2020           500.00 CHE TURKEL KEN                               432 LUCERNE AVENUE                       TAMPA, FL 33606                          ATTORNEY                                 
Toledo, Jackie  (REP)(STR)                         10/31/2019           100.00 CHE TURMAN MICHELLE, A                       4013 W KENSINGTON AVENUE                 TAMPA, FL 33629                          RETIRED                                  
Toledo, Jackie  (REP)(STR)                         02/21/2016           250.00 CHE UHSOME LLC                               801 S. WOODLYN DRIVE                     TAMPA, FL 33609                          WEB DESIGN                               
Toledo, Jackie  (REP)(STR)                         03/01/2021         1,000.00 CHE UNITED GROUP UNDERWRITERS                1313 NW 167TH STREET                     MIAMI GARDENS, FL 33169                  INSURANCE                                
Toledo, Jackie  (REP)(STR)                         09/21/2018         1,000.00 CHE UNITED STATES SUGAR CORPORATION          111 PONCE DE LEON AVENUE                 CLEWISTON, FL 33440                      AGRICULTURE                              
Toledo, Jackie  (REP)(STR)                         06/25/2018           500.00 CHE UNIVERSAL COURT REPORTING, INC.          888 EAST LAS OLAS BLVD, 508              FORT LAUDERDALE, FL 33301                COURT REPORTING                          
Toledo, Jackie  (REP)(STR)                         05/02/2018           500.00 CHE UNIVERSAL COURT REPORTING, INC.          888 EAST LAS OLAS BLVD, 508              FORT LAUDERDALE, FL 33301                LITIGATION SUPPORT                       
Toledo, Jackie  (REP)(STR)                         10/30/2018         1,000.00 CHE USAA                                     PO BOX 34330                             SAN ANTONIO, TX 78265                    INSURANCE                                
Toledo, Jackie  (REP)(STR)                         09/24/2020           250.00 CHE VALENTI MARK, C                          2303 KENSINGTON GARDEN LANE              TAMPA, FL 33609                          ENGINEER                                 
Toledo, Jackie  (REP)(STR)                         09/18/2020           250.00 CHE VALIENTE JOSE                            6302 RUNNING RIVER PLACE                 TAMPA, FL 33617                          RETIRED                                  
Toledo, Jackie  (REP)(STR)                         01/29/2016           250.00 CHE VALIENTE JOSE                            6302 RUNNING RIVER PL                    TAMPA, FL 33617                          CPA                                      
Toledo, Jackie  (REP)(STR)                         10/04/2016           250.00 CHE VALIENTE JOSE                            6302 RUNNING RIVER PL                    TAMPA, FL 33617                          CPA                                      
Toledo, Jackie  (REP)(STR)                         11/28/2017           100.00 CHE VALIENTE JOSE, E                         6302 RUNNING RIVER PLACE                 TAMPA, FL 33617                          ACCOUNTANT                               
Toledo, Jackie  (REP)(STR)                         04/26/2018           150.00 CHE VALIENTE JOSE, E                         6302 RUNNING RIVER PLACE                 TAMPA, FL 33617                          CPA                                      
Toledo, Jackie  (REP)(STR)                         01/06/2020            25.00 CHE VALLADARES DIANELYS, M                   959 WEST AVENUE                          MIAMI BEACH, FL 33139                    PHARMACY TECHNICIAN                      
Toledo, Jackie  (REP)(STR)                         02/07/2016            50.00 CAS VALLEJO ANELLA                           1521 AUTUMN WOOD TRAIL                   SUGAR HILL, GA 30518                     RETIRED                                  
Toledo, Jackie  (REP)(STR)                         02/07/2016            50.00 CAS VALLEJO GEORGE                           1521 AUTUMN WOOD TRAIL                   SUGAR HILL, GA 30518                     AUTOMOTIVE INDUSTRY                      
Toledo, Jackie  (REP)(STR)                         02/07/2016            50.00 CAS VALLEJO JOSE                             4542 30TH AVE N                          SAINT PETERSBURG, FL 33713               CONSULTANT                               
Toledo, Jackie  (REP)(STR)                         02/07/2016            50.00 CAS VALLEJO YADIRA                           4542 30TH AVE N                          SAINT PETERSBURG, FL 33713               CONSULTANT                               
Toledo, Jackie  (REP)(STR)                         10/31/2019           100.00 CHE VAN HOEK MAUREEN                         8907 KEY WEST ISLAND WAY                 RIVERVIEW, FL 33578                                                               
Toledo, Jackie  (REP)(STR)                         12/17/2019         1,000.00 CHE VANDERGRIFT - WILLIAMS FARMS             ATLANTIC SUGAR ROAD OFF SR 880           LOXAHATCHEE, FL 33470                    AGRICULTURE                              
Toledo, Jackie  (REP)(STR)                         10/02/2020         1,000.00 CHE VANDERGRIFT - WILLIAMS FARMS             ATLANTIC SUGAR RD OFF SR 880             LOXAHATCHEE, FL 33470                    AGRICULTURE                              
Toledo, Jackie  (REP)(STR)                         11/30/2017           100.00 CHE VARNER JOSEPH                            3312 S SAN MIGUEL STREET                 TAMPA, FL 33629                          ATTORNEY                                 
Toledo, Jackie  (REP)(STR)                         07/09/2016         1,000.00 CHE VAUGHAN LAW GROUP                        121 SOUTH ORANGE AVE SUITE 900           ORLANDO, FL 32801                        ATTORNEYS                                
Toledo, Jackie  (REP)(STR)                         10/31/2021         1,000.00 CHE VEIN911 VEIN TREATMENT CENTERS           1099 SHIPWATCH CIRCLE                    TAMPA, FL 33602                          HEALTHCARE                               
Toledo, Jackie  (REP)(STR)                         08/20/2020         1,000.00 CHE VENDITA                                  4890 W KENNEDY BLVD STE 920              TAMPA, FL 33609                          IT SALES AND SERVICE                     
Toledo, Jackie  (REP)(STR)                         03/04/2019         1,000.00 CHE VENTURE PAC                              1400 VILLAGE SQUARE BLVD, SUITE 3-251    TALLAHASSEE, FL 32312                    POLITICAL COMMITTEE                      
Toledo, Jackie  (REP)(STR)                         12/01/2021         1,000.00 CHE VENTURE PAC                              1400 VILLAGE SQUARE BLVD SUITE 3-251     TALLAHASSEE, FL 32312                    POLITICAL COMMITTEE                      
Toledo, Jackie  (REP)(STR)                         10/01/2020         1,000.00 CHE VERIZON STATE PAC                        106 EAST COLLEGE AVE STE 710             TALLAHASSEE, FL 32301                    POLITICAL COMMITTEE                      
Toledo, Jackie  (REP)(STR)                         04/30/2018           500.00 CHE VIA MUSICA PRODUCTIONS LLC               306 EAST TYLER STREET, FLOOR 2           TAMPA, FL 33602                          PRODUCTION COMPANY                       
Toledo, Jackie  (REP)(STR)                         10/28/2021           300.00 CHE VIATEK SOLUTIONS                         11399 47TH STREET N                      CLEARWATER, FL 33762                     CORP ELECTRONIC/IT R                     
Toledo, Jackie  (REP)(STR)                         12/15/2021           500.00 CHE VICTORIA PROPERTIES OF TAMPA INC         8405 N EDISON AVENUE                     TAMPA, FL 33604                          REAL ESTATE                              
Toledo, Jackie  (REP)(STR)                         10/12/2018           250.00 CHE VILA, JR HECTOR                          4304 WEST AZEELE STREET                  TAMPA, FL 33609                          PHYSICIAN                                
Toledo, Jackie  (REP)(STR)                         08/23/2016           100.00 CHE VILLA ROSA DISTINCTIVE LINENS            3001 S. MACDILL AVE                      TAMPA, FL 33629                          LINENS                                   
Toledo, Jackie  (REP)(STR)                         01/06/2020            20.00 CHE VILLANUEVA LUCERA                        6450 SW 15TH STREET                      NORTH LAUDERDALE, FL 33058                                                        
Toledo, Jackie  (REP)(STR)                         01/06/2020            20.00 CHE VILLANUEVA MARIA                         520 NE 58TH COURT                        FORT LAUDERDALE, FL 33334                                                         
Toledo, Jackie  (REP)(STR)                         11/29/2021         1,000.00 CHE VISA                                     PO BOX 203730                            AUSTIN, TX 78720                         FINANCIAL SERVICES                       
Toledo, Jackie  (REP)(STR)                         03/04/2019         1,000.00 CHE VITALMD FLORIDA                          1103 HAYS STREET                         TALLAHASSEE, FL 32301                    POLITICAL COMMITTEE                      
Toledo, Jackie  (REP)(STR)                         11/29/2021           500.00 CHE VOICE OF FLORIDA BUSINESS PAC            PO BOX 784                               TALLAHASSEE, FL 32302                    POLITICAL COMMITTEE                      
Toledo, Jackie  (REP)(STR)                         11/25/2019           100.00 CHE VORA TAPAN                               11150 N WILLIAMS STREET STE 101B         DUNNELLON, FL 34432                      PHARMACIST                               
Toledo, Jackie  (REP)(STR)                         04/30/2016           100.00 CHE VOSTREIS ANTHONY                         3502 BAYFAIR PLACE                       TAMPA, FL 33629                          CONTRACTING                              
Toledo, Jackie  (REP)(STR)                         05/12/2016         1,000.00 CHE VP MARKETING LLC                         414 BLAKELY CT                           RUSKIN, FL 33570                         MARKETING                                
Toledo, Jackie  (REP)(STR)                         10/30/2018           500.00 CHE WALGREENS                                200 WILMOT ROAD                          DEERFIELD, IL 60015                      PHARMACY                                 
Toledo, Jackie  (REP)(STR)                         01/10/2022         1,000.00 CHE WALGREENS                                200 WILMOT ROAD                          DEERFIELD, IL 60015                      PHARMACY STORE CHAIN                     
Toledo, Jackie  (REP)(STR)                         11/18/2019           500.00 CHE WALK ON CLINIC, INC.                     PO BOX 86262                             MADEIRA BEACH, FL 33738                  HEALTHCARE                               
Toledo, Jackie  (REP)(STR)                         02/28/2016           100.00 CHE WALLACE DAVID                            542 DOUGLAS AVENUE                       DUNEDIN, FL 34698                        ARCHITECT                                
Toledo, Jackie  (REP)(STR)                         08/30/2021           270.00 CHE WALLACE, JR DAVID                        542 DOUGLAS AVENUE                       DUNEDIN, FL 34698                        ARCHITECT                                
Toledo, Jackie  (REP)(STR)                         10/01/2020         1,000.00 CHE WALMART INC.                             702 SW 8TH STREET                        BENTONVILLE, AR 72716                    RETAIL INDUSTRY                          
Toledo, Jackie  (REP)(STR)                         03/06/2017         1,000.00 CHE WALT DISNEY TRAVEL COMPANY, INC.         220 CELEBRATION PLACE SUITE 4000         CELEBRATION, FL 34747                    TOURISM                                  
Toledo, Jackie  (REP)(STR)                         10/11/2018           250.00 CHE WALTER P MOORE AND ASSOCIATES INC.       201 EAST KENNEDY BLVD, STE 300           TAMPA, FL 33602                          ENGINEERING FIRM                         
Toledo, Jackie  (REP)(STR)                         10/06/2020            50.00 CHE WALTON ROBERT                            2816 WEST ANGELES STREET                 TAMPA, FL 33629                          ATTORNEY                                 
Toledo, Jackie  (REP)(STR)                         04/12/2016           250.00 CHE WANG & CORTES DENTISTRY                  4014 W ESTRELLA ST                       TAMPA, FL 33629                          DENTIST                                  
Toledo, Jackie  (REP)(STR)                         10/28/2016           400.00 CHE WANG AND CORTES DENTAL                   4014 W. ESTRELLA ST # A                  TAMPA, FL 33629                          DENTAL                                   
Toledo, Jackie  (REP)(STR)                         01/29/2016           150.00 CHE WANNAMAKER WHIT                          4647 W BEACH PARK DRIVE                  TAMPA, FL 33609                          SALES/MARKETING                          
Toledo, Jackie  (REP)(STR)                         09/09/2020           500.00 CHE WARD MICHAEL, S                          407 S ROYAL PALM WAY                     TAMPA, FL 33609                          REAL ESTATE                              
Toledo, Jackie  (REP)(STR)                         01/06/2020           250.00 CHE WARREN, JR GEORGE                        2805 JOANNA DRIVE                        EUSTIS, FL 32726                         PHARMACIST/OWNER                         
Toledo, Jackie  (REP)(STR)                         10/03/2020           250.00 CHE WATSON MORGAN                            4405 W CLEAR AVENUE                      TAMPA, FL 33629                          CPA                                      
Toledo, Jackie  (REP)(STR)                         10/17/2018           100.00 CHE WATSON MORGAN                            4405 W. CLEAR AVE.                       TAMPA, FL 33629                          CPA                                      
Toledo, Jackie  (REP)(STR)                         03/30/2016            75.00 CHE WATSON MORGAN                            4405 W CLEAR AVE                         TAMPA, FL 33629                          CPA                                      
Toledo, Jackie  (REP)(STR)                         07/14/2016            50.00 CHE WATSON MORGAN                            4405 W CLEAR AVE                         TAMPA, FL 33629                          CPA                                      
Toledo, Jackie  (REP)(STR)                         10/14/2016            25.00 CHE WATSON MORGAN                            4405 W. CLEAR AVE                        TAMPA, FL 33629                          CPA                                      
Toledo, Jackie  (REP)(STR)                         04/28/2020           500.00 CHE WATSON MORGAN, G                         4405 W CLEAR AVENUE                      TAMPA, FL 33629                          CPA                                      
Toledo, Jackie  (REP)(STR)                         10/28/2021         1,000.00 CHE WEATHERFORD WILLIAM, W                   29339 CHAPEL PARK DRIVE                  WESLEY CHAPEL, FL 33543                  WEALTH MANAGEMENT                        
Toledo, Jackie  (REP)(STR)                         10/18/2018           100.00 CHE WEINSTEIN JILL                           366 BLANCA AVE.                          TAMPA, FL 33606                                                                   
Toledo, Jackie  (REP)(STR)                         10/19/2021           500.00 CHE WEINTRAUB JULIE                          100 1ST AVENUE NORTH #701                ST PETERSBURG, FL 33701                  OWNER/JEWELRY STORE                      
Toledo, Jackie  (REP)(STR)                         11/03/2016           250.00 CHE WEISMAN KAROLYN                          4532 W. SWANN AVE                        TAMPA, FL 33609                          PRACTICE ADMINISTRAT                     
Toledo, Jackie  (REP)(STR)                         04/26/2018           100.00 CHE WEISS LISA, R                            4014 W SWANN AVE                         TAMPA, FL 33609                                                                   
Toledo, Jackie  (REP)(STR)                         06/19/2018           500.00 CHE WELCH DANIEL                             2513 PARTRIDGE DRIVE                     WINTER HAVEN, FL 33884                   PHYSICIAN                                
Toledo, Jackie  (REP)(STR)                         10/27/2021           100.00 CHE WELDON CHRISTINA                         4010 W SWANN AVENUE                      TAMPA, FL 33609                                                                   
Toledo, Jackie  (REP)(STR)                         04/29/2016             1.39 CAS WELLS FARGO BANK                         4950 WEST KENNEDY                        TAMPA, FL                                REFUND OF FEES                           
Toledo, Jackie  (REP)(STR)                         12/22/2021         1,000.00 CHE WENDOVER ART GROUP                       6465 126TH AVENUE NORTH                  LARGO, FL 33773                          ART GALLERY                              
Toledo, Jackie  (REP)(STR)                         08/19/2016            53.75 INK WEST RUBY                                1000 APOLLO BEACH BLVD APT 101           APOLLO BEACH, FL 33572                   RETIRED              REFRESHMENTS        
Toledo, Jackie  (REP)(STR)                         04/28/2016           250.00 CHE WESTCHASE LAW,PA                         12029 WHITMARSH LANE                     TAMPA, FL 33626                          ATTORNEY                                 
Toledo, Jackie  (REP)(STR)                         04/04/2016           250.00 CHE WESTERHEIDE T.J                          421 SOUTH OREGON AVENUE                  TAMPA, FL 33606                          BUSINESS OWNER                           
Toledo, Jackie  (REP)(STR)                         10/07/2016           250.00 CHE WESTERHEIDE T.J                          421 SOUTH OREGON AVENUE                  TAMPA, FL 33606                          BUSINESS OWNER                           
Toledo, Jackie  (REP)(STR)                         06/25/2020            50.00 CAS WESTROPP MARILYN                         8350 SAVANNAH TRACE CIRCLE APT 1705      TAMPA, FL 33615                                                                   
Toledo, Jackie  (REP)(STR)                         04/12/2016            50.00 CHE WESTROPP MARILYN                         6306 S MACDILL AVE                       TAMPA, FL 33611                                                                   
Toledo, Jackie  (REP)(STR)                         10/16/2020         1,000.00 CHE WETLANDS RESEARCH CORPORATION            750 W LUMSDEN ROAD                       BRANDON, FL 33511                        ENVIRONMENTAL RESEAR                     
Toledo, Jackie  (REP)(STR)                         09/24/2020         1,000.00 CHE WEXLER MAC                               100 1ST AVENUE NORTH                     ST PETERSBURG, FL 33701                  RETIRED                                  
Toledo, Jackie  (REP)(STR)                         04/27/2018           500.00 CHE WHITE FRANK                              2800 BANQUOS TRAIL                       PENSACOLA, FL 32503                      ATTORNEY                                 
Toledo, Jackie  (REP)(STR)                         10/06/2016         1,000.00 CHE WHITE MATHEW                             3136 W EL PRADO BLVD                     TAMPA, FL 33629                          CONSULTING                               
Toledo, Jackie  (REP)(STR)                         11/30/2017         1,000.00 CHE WHITE MATTHEW                            3136 W EL PRADO BLVD                     TAMPA, FL 33629                          METER SALES                              
Toledo, Jackie  (REP)(STR)                         07/07/2016         1,000.00 CHE WHITE MATTHEW                            3136 W EL PRADO BLVD                     TAMPA, FL 33629                          SALES                                    
Toledo, Jackie  (REP)(STR)                         06/25/2020         1,000.00 CHE WHITE MATTHEW, T                         3136 W EL PRADO BLVD                     TAMPA, FL 33629                          HEALTHCARE                               
Toledo, Jackie  (REP)(STR)                         10/14/2020           500.00 CHE WHITE ROCK QUARRIES                      PO BOX 15065                             WEST PALM BEACH, FL 33416                MINING                                   
Toledo, Jackie  (REP)(STR)                         08/09/2018           500.00 CHE WHITE ROCK QUARRIES                      PO BOX 15065                             WEST PALM BEACH, FL 33416                MINING COMPANY                           
Toledo, Jackie  (REP)(STR)                         05/13/2016           500.00 CHE WHITE ROCK QUARRIES                      PO BOX 15065                             WEST PALM BEACH, FL 33406                CONSTRUCTION                             
Toledo, Jackie  (REP)(STR)                         12/22/2021         1,000.00 CHE WHITE ROCK QUARRIES                      PO BOX 15065                             WEST PALM BEACH, FL 33416                MINING                                   
Toledo, Jackie  (REP)(STR)                         09/27/2016           500.00 CHE WHITLEY LAURA                            4315 W BEACHWAY DR.                      TAMPA, FL 33609                          HOMEMAKER                                
Toledo, Jackie  (REP)(STR)                         10/18/2018           100.00 CHE WICHMAN CAROLINE                         5151 W SAN JOSE ST.                      TAMPA, FL 33629                                                                   
Toledo, Jackie  (REP)(STR)                         02/29/2016            50.00 CHE WICHMAN MATHEW                           4607 W. TENNYSON AVE                     TAMPA, FL 33629                          BOOKEEPER                                
Toledo, Jackie  (REP)(STR)                         12/15/2021           500.00 CHE WIELAND GLEN                             3309 RAEFORD ROAD                        ORLANDO, FL 32806                        ATTORNEY                                 
Toledo, Jackie  (REP)(STR)                         10/08/2020           100.00 CHE WIENDL STEPHANIE                         2931 W EL PRADO BLVD                     TAMPA, FL 33629                                                                   
Toledo, Jackie  (REP)(STR)                         10/08/2020         1,000.00 CHE WILHELM MARCI, LYNN                      3101 S OMAR AVENUE                       TAMPA, FL 33629                          RETIRED                                  
Toledo, Jackie  (REP)(STR)                         10/11/2016         1,000.00 CHE WILLIAM ASSAD MD PA                      601 S ARMENIA AVE                        TAMPA, FL 33609                          CANCER CENTER                            
Toledo, Jackie  (REP)(STR)                         10/17/2016           250.00 CHE WILLIAMS ERIC                            4300 W. AZEELE ST.                       TAMPA, FL 33609                          RETIRED                                  
Toledo, Jackie  (REP)(STR)                         05/31/2016           250.00 CHE WILLIAMS ERIC                            4300 W. AZEELE ST.                       TAMPA, FL 33609                          RETIRED                                  
Toledo, Jackie  (REP)(STR)                         04/29/2018           250.00 CHE WILLIAMS ERIC, N                         4300 WEST AZEELE STREET                  TAMPA, FL 33609                          RETIRED                                  
Toledo, Jackie  (REP)(STR)                         09/30/2016           100.00 CHE WILLIAMS FREDRICK                        3115 W COLUMBUS DR SUITE 109             TAMPA, FL 33607                          PHYSICIAN                                
Toledo, Jackie  (REP)(STR)                         09/30/2016            50.00 CHE WILLIAMS JENNIFER                        565 RHINE AVENUE                         TAMPA, FL 33606                          HOUSEWIFE                                
Toledo, Jackie  (REP)(STR)                         04/30/2016           100.00 CHE WILLIAMS JENNIFER                        565 RHINE AVENUE                         TAMPA, FL 33606                          SELF EMPLOYED                            
Toledo, Jackie  (REP)(STR)                         09/18/2020           250.00 CHE WILLIAMS JENNIFER, E                     26 LADOGA AVENUE                         TAMPA, FL 33606                          HOMEMAKER                                
Toledo, Jackie  (REP)(STR)                         10/15/2016         1,000.00 CHE WILLIAMS JOSEPH                          1501 E. 2ND AVE.                         TAMPA, FL 33605                          ENTREPRENEUR                             
Toledo, Jackie  (REP)(STR)                         10/06/2016         1,000.00 CHE WILLIAMS JOSEPH                          1501 EAST SECOND AVE                     TAMPA, FL 33605                          CONTRACTOR                               
Toledo, Jackie  (REP)(STR)                         10/12/2018         1,000.00 CHE WILLIAMS JOSEPH, M                       1501 E 2ND AVENUE                        TAMPA, FL 33605                          CONSTRUCTION                             
Toledo, Jackie  (REP)(STR)                         11/30/2017         1,000.00 CHE WILLIAMS JOSEPH, M                       1501 E 2ND AVENUE                        TAMPA, FL 33605                          CONSTRUCTION                             
Toledo, Jackie  (REP)(STR)                         03/04/2019         1,000.00 CHE WILLIAMS JOSEPH, M                       1501 E 2ND AVENUE                        TAMPA, FL 33605                          CONSTRUCTION                             
Toledo, Jackie  (REP)(STR)                         05/31/2019         1,000.00 CHE WILLIAMS LAURA                           1501 E 2ND AVENUE                        TAMPA, FL 33605                          HOMEMAKER                                
Toledo, Jackie  (REP)(STR)                         11/30/2017         1,000.00 CHE WILLIAMS LAURA, J                        1501 E 2ND AVENUE                        TAMPA, FL 33605                          HOMEMAKER                                
Toledo, Jackie  (REP)(STR)                         03/30/2016            20.00 CAS WILLIAMS LISA                            3702 W SAN PEDRO ST                      TAMPA, FL 33629                          HOMEMAKER                                
Toledo, Jackie  (REP)(STR)                         01/28/2016           250.00 CHE WILLIAMS TERESA                          4618 W SYLVAN RAMBLE STREET              TAMPA, FL 33609                          REALTOR                                  
Toledo, Jackie  (REP)(STR)                         02/21/2019           250.00 CHE WILLIAMS, III KELL                       26 LADOGA AVENUE                         TAMPA, FL 33606                          ATTORNEY                                 
Toledo, Jackie  (REP)(STR)                         04/28/2016            50.00 CHE WILSON DAVID                             212 CHARDONNAY PLACE                     VALRICO, FL 33594                                                                 
Toledo, Jackie  (REP)(STR)                         11/18/2019           250.00 CHE WILSON JENNIFER                          ***************                          *************** GOVERNEMENT RELATION                     
Toledo, Jackie  (REP)(STR)                         06/24/2020           500.00 CHE WILSON JENNIFER                          ***************                          *************** GOVERNMENT RELATIONS                     
Toledo, Jackie  (REP)(STR)                         10/01/2021           500.00 CHE WILSON JENNIFER                          2840 WEST BAY DRIVE #275                 BELLEAIR BLUFFS, FL 33770                ATTORNEY                                 
Toledo, Jackie  (REP)(STR)                         09/18/2021           500.00 CHE WILSON JENNIFER                          2840 WEST BAY DRIVE #275                 BELLEAIR BLUFFS, FL 33770                ATTORNEY                                 
Toledo, Jackie  (REP)(STR)                         10/18/2016           500.00 CHE WILSON SHAWN                             5300 WEST CYPRESS STREET # 200           TAMPA, FL 33607                          AFFORDABLE HOUSING D                     
Toledo, Jackie  (REP)(STR)                         01/07/2020             5.00 CHE WIMBERLY TRACEY                          710 N BAY STREET                         EUSTIS, FL 32726                         PHARMACY TECH                            
Toledo, Jackie  (REP)(STR)                         12/14/2021         1,000.00 CHE WINER LAW GROUP                          110 NORTH 11TH STREET                    TAMPA, FL 33602                          LAW FIRM                                 
Toledo, Jackie  (REP)(STR)                         06/25/2020            50.00 CHE WITNEX, INC.                             2907 BANYAN BLVD CIRCLE NW               BOCA RATON, FL 33431                     LITIGATION SERVICES                      
Toledo, Jackie  (REP)(STR)                         02/06/2019         1,000.00 CHE WOMEN'S CARE ENTERPRISES LLC             5002 W LEMON STREET                      TAMPA, FL 33609                          HEALTH CARE                              
Toledo, Jackie  (REP)(STR)                         07/07/2016           150.00 CHE WOODBURY PAYTON LLC                      10101 LINDELAAN DRIVE                    TAMPA, FL 33618                          MARKETING                                
Toledo, Jackie  (REP)(STR)                         10/18/2021           250.00 CHE WOODY JASON                              4202 CARTNAL AVENUE                      TAMPA, FL 33618                          PRES/CEO/LIONS EYE I                     
Toledo, Jackie  (REP)(STR)                         07/10/2020           500.00 CHE WORMAN & SHEFFLER, PA                    2707 W FAIRBANKS AVE STE 200             WINTER PARK, FL 32789                    LAW FIRM                                 
Toledo, Jackie  (REP)(STR)                         02/24/2016            25.00 CHE WRIGHT-LANDRY DANIELLE                   2801 WEST SAN RAFAEL STREET              TAMPA, FL 33629                          HOMEMAKER                                
Toledo, Jackie  (REP)(STR)                         08/13/2020           250.00 CHE YAHNEY ROBERT, E                         5901 BEACON SHORES STREET                TAMPA, FL 33616                          RETIRED                                  
Toledo, Jackie  (REP)(STR)                         01/06/2020            20.00 CHE YEOMAN KELLEY                            830 SUNSET LANE NE                       PORT CHARLOTTE, FL 33952                 STUDENT PHARMACIST                       
Toledo, Jackie  (REP)(STR)                         09/06/2018         1,000.00 CHE YERRID TIFFANY                           101 EAST KENNEDY BLVD                    TAMPA, FL 33602                          HOMEMAKER                                
Toledo, Jackie  (REP)(STR)                         01/31/2016         1,000.00 CHE YERRID TIFFANY                           5005 W SAN GABLE CT                      TAMPA, FL 33629                          HOMEMAKER                                
Toledo, Jackie  (REP)(STR)                         04/26/2018           250.00 CHE YOUNES JOSEPH, P                         420 S HESPERIDES STREET                  TAMPA, FL 33609                          GENERAL CONTRACTOR                       
Toledo, Jackie  (REP)(STR)                         03/30/2016           500.00 CHE YOUSSEF TAMER                            39 SANDPIPER ROAD                        TAMPA, FL 33609                          TOXICOLOGY                               
Toledo, Jackie  (REP)(STR)                         11/20/2019           250.00 CHE YOUSSEF TAMER, S                         39 SANDPIPER ROAD                        TAMPA, FL 33609                          REAL ESTATE BROKER                       
Toledo, Jackie  (REP)(STR)                         11/30/2017           500.00 CHE YOUSSEF YVONNE                           39 SANDPIPER ROAD                        TAMPA, FL 33609                          PHARMACIST                               
Toledo, Jackie  (REP)(STR)                         08/30/2021           100.00 CHE ZAKARIA SOHAIL                           266 STONEGATE ROAD                       CLARENDON HILLS, IL 60514                CIO/VSUMMITS                             
Toledo, Jackie  (REP)(STR)                         09/30/2016           200.00 CHE ZAMORE ROBERT & ALYSON                   814 IDLEWOOD AVENUE                      TAMPA, FL 33609                          SELF-EMPLOYED                            
Toledo, Jackie  (REP)(STR)                         09/26/2021         1,000.00 CHE ZEMAN ED                                 4930 NEW PROVIDENCE                      TAMPA, FL 33629                          CHAIRMAN/MOBILE MGMT                     
Toledo, Jackie  (REP)(STR)                         07/31/2020           500.00 CHE ZENECA INC.                              1800 CONCORD PIKE                        WILMINGTON, DE 19850                     PHARMACEUTICALS                          
Toledo, Jackie  (REP)(STR)                         08/02/2018           500.00 CHE ZENECA SERVICES                          1800 CONCORD PIKE                        WILMINGTON, DE 19850                     PHARMACEUTICALS                          
Toledo, Jackie  (REP)(STR)                         08/29/2019           500.00 CHE ZENECA, INC.                             1800 CONCORD PIKE                        WILMINGTON, DE 19850                     PHARMACEUTICALS                          
Toledo, Jackie  (REP)(STR)                         11/18/2019           200.00 CHE ZEPHYRHILLS PHARMACY LLC                 36600 STATE ROAD 54                      ZEPHYRHILLS, FL 33541                    PHARMACY SERVICES                        
Toledo, Jackie  (REP)(STR)                         01/07/2020             5.00 CHE ZERNIAK JILL                             2 E MAGNOLIA AVENUE                      EUSTIS, FL 32726                                                                  
Toledo, Jackie  (REP)(STR)                         09/18/2016           250.00 CHE ZINGALE LANCE                            4909 JUNO STREET                         TAMPA, FL 33629                          SELF EMPLOYED                            
Toledo, Jackie  (REP)(STR)                         05/31/2016           250.00 CHE ZINGALE LANCE                            4909 JUNO STREET                         TAMPA, FL 33629                          IT CONSULTANT                            
Toledo, Jackie  (REP)(STR)                         09/20/2016         1,000.00 CHE ZORYA FILMS, LLC                         1700 SOUTH MACDILL AVE. SUITE 360        TAMPA, FL 33629                          FILM                                     
Toledo, Jackie  (REP)(STR)                         10/15/2018         1,000.00 CHE ZULUETA IGNACIO                          6457 SUNSET DR                           TAMPA, FL 33143                          ATTORNEY                                 
Toledo, Jackie  (REP)(STR)                         10/01/2020           500.00 CHE ZULUETA IGNACIO, G                       6457 SUNSET DRIVE                        MIAMI, FL 33143                          ATTORNEY                                 
------------------------------------------------------------------------------
                                                       Total:     1,658,667.07
2576 Contribution(s) Selected

Related Medical Legislation
HB 357 Pharmacies and Pharmacy Benefit Managers: 
Revises entities conducting pharmacy audits to which certain requirements & restrictions apply; authorizes audited pharmacies to appeal certain findings; provides that health insurers & HMOs that transfer certain payment obligation to pharmacy benefit managers remain responsible for specified violations; provides penalty for failure to register as pharmacy benefit managers.
HB 1165 Medicaid Managed Care: 
Requires that rental & purchase of durable medical equipment & complex rehabilitation technology be reimbursed by AHCA, managed care plans, & subcontractors at specified amount; requires that Medicaid enrollees be allowed their choice of certain qualified providers; prohibits managed care plan from referring members to or entering into contract or arrangement with subcontractor under certain circumstances; requires such subcontractor to provide all services in compliance with contract or arrangement & applicable federal waivers.
HB 1175 Informed Consent for Mammograms: 
Requires facilities to provide patient with informed consent form before performing mammogram; requires form be signed by patient; requires facility to notify patient of form at specified time; requires facility to post form on its website; provides requirements for form; requires facility to include statement on summary of patient's mammography report; requires DOH to develop form.