Back to Politician by State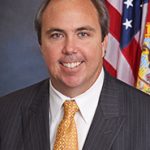 State Senator Joe Gruters
Last updated: February 2nd, 2022
Legislative Session:
State: FL
Legislative district: 23
Nearby cities: Sarasota
Service dates: 2019 - Present
Party: Republican
Medical Freedom Rating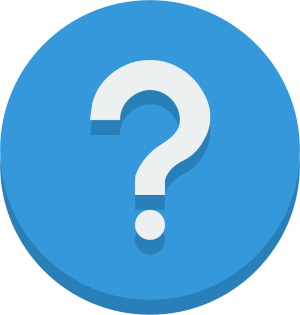 Committees
Education, Chair; Governmental Oversight and Accountability, Vice Chair; Appropriations Subcommittee on Education; Banking and Insurance; Commerce and Tourism; Regulated Industries; Rules; Joint Select Committee on Collective Bargaining
Contact Info
District Office
381 Interstate Boulevard
Sarasota, FL 34240
(941) 378-6309
Senate VOIP: 42300
---
Tallahassee Office
316 Senate Building
404 South Monroe Street
Tallahassee, FL 32399-1100
(850) 487-5023
Senate VOIP: 5023
Legislative Assistants
Victoria Brill, Hunter Flack, and GeeDee Kerr
Gruters, Joe  (REP)(STR)                           06/30/2015         1,000.00 CHE 1099 MANAGEMENT CO LLC                   707 S WASHINGTON BLVD                    SARASOTA, FL 34236                       PROPERTY MANAGEMENT                      
Gruters, Joe  (REP)(STS)                           10/24/2017         1,000.00 CHE 1099 MANAGEMENT CO LLC                   707 S WASHINGTON BLVD                    SARASOTA, FL 34236                       PROPERTY MANAGEMENT                      
Gruters, Joe  (REP)(STS)                           10/30/2018         1,000.00 CHE 1099 MANAGEMENT CO LLC                   707 S WASHINGTON BLVD                    SARASOTA, FL 34236                       PROPERTY MANAGEMENT                      
Gruters, Joe  (REP)(STS)                           10/24/2017         1,000.00 CHE 996, INC                                 707 S WASHINGTON BLVD                    SARASOTA, FL 34236                       AUTOMOTIVE SERVICES                      
Gruters, Joe  (REP)(STR)                           08/12/2016         1,000.00 CHE A. DUDA & SONS, INC                      PO BOX 620257                            OVIEDO, FL 32762                         AGRICULTURE                              
Gruters, Joe  (REP)(STS)                           09/01/2020         1,000.00 CHE A. DUDA & SONS, INC                      PO BOX 620257                            OVIEDO, FL 32762                         AGRICULTURE                              
Gruters, Joe  (REP)(STR)                           10/14/2016         1,000.00 CHE A. DUDA & SONS, INC.                     PO BOX 620257                            OVIEDO, FL 32762                         AGRICULTURE                              
Gruters, Joe  (REP)(STS)                           10/31/2019            20.20 CHE AABEL TREVOR                             7830 34TH CT E                           SARASOTA, FL 34243                                                                
Gruters, Joe  (REP)(STS)                           10/14/2020           200.00 CHE ABBOTT PETER                             7449 SHAUNA CT                           SARASOTA, FL 34241                       FINANCIAL ADVISOR                        
Gruters, Joe  (REP)(STS)                           08/28/2020         1,000.00 CHE ABBOTT LABORATORIES                      200 ABBOTT PARK RD # POBOX88             ABBOTT PARK, IL 60064                    HEALTHCARE                               
Gruters, Joe  (REP)(STS)                           08/19/2020           500.00 CHE ABBVIE INC                               1 N WAUKEGAN RD BLDG AP51 DEPT ZA01 BLDG NORTH CHICAGO, IL 60064                  BIOPHARMACEUTICAL                        
Gruters, Joe  (REP)(STR)                           11/02/2016         1,000.00 CHE ABC FINE WINE & SPIRITS, INC.            PO BOX 593688                            ORLANDO, FL 32859                        RETAIL BEVERAGE                          
Gruters, Joe  (REP)(STR)                           08/25/2016         1,000.00 CHE ABC FINE WINE & SPIRITS, INC.            PO BOX 593688                            ORLANDO, FL 32859                        RETAIL BEVERAGE                          
Gruters, Joe  (REP)(STS)                           12/16/2019         1,000.00 CHE ABC LIQUORS, INC                         PO BOX 593688                            ORLANDO, FL 32859                        RETAIL BEVERAGE                          
Gruters, Joe  (REP)(STR)                           08/12/2016           500.00 CHE ABC MERIT SHOP PC                        3730 COCONUT CREEK PKWY STE 20           COCONUT CREEK, FL 33066                  PAC                                      
Gruters, Joe  (REP)(STR)                           10/07/2016            50.00 CHE ABRAMS JODY                              11351 RIVERS BLUFF CIR                   LAKEWOOD RANCH, FL 34202                                                          
Gruters, Joe  (REP)(STS)                           04/30/2018         1,000.00 CHE ACCOUNTABILITY IN GOVERNEMNT             115 E PARK AVE STE 1                     TALLAHASSEE, FL 32301                    PAC                                      
Gruters, Joe  (REP)(STS)                           01/25/2019         1,000.00 CHE ACCOUNTABILITY IN GOVERNEMNT             115 E PARK AVE STE 1                     TALLAHASSEE, FL 32301                    PAC                                      
Gruters, Joe  (REP)(STS)                           12/16/2019         1,000.00 CHE ACE AMERICAN INSURANCE CO                436 WALNUT ST                            PHILADELPHIA, PA 19106                   INSURANCE COMPANY                        
Gruters, Joe  (REP)(STS)                           07/25/2018         1,000.00 CHE ACE AMERICAN INSURANCE CO                436 WALNUT ST                            PHILADELPHIA, PA 19106                   INSURANCE COMPANY                        
Gruters, Joe  (REP)(STR)                           12/15/1997           250.00 CHE ADAMS, GARY                              603 ST. ANDREWS AVE                      SARASOTA, FL 34232                       INSURANCE                                
Gruters, Joe  (REP)(STS)                           11/12/2019         1,000.00 CHE ADT, LLC                                 1501 W YAMATO RD                         BOCA RATON, FL 33431                     SECURITY SYSTEM CO                       
Gruters, Joe  (REP)(STS)                           01/08/2018         1,000.00 CHE ADVANCE AMERICA                          135 N CHURCH ST                          SPARTANBURG, SC 29306                    FINANCIAL SERVICES                       
Gruters, Joe  (REP)(STS)                           10/18/2018         1,000.00 CHE ADVANCE AMERICA                          135 N CHURCH ST                          SPARTANBURG, SC 29306                    FINANCIAL SERVICES                       
Gruters, Joe  (REP)(STR)                           07/27/2016         1,000.00 CHE ADVANCE AMERICA                          135 N CHURCH ST                          SPARTANBURG, SC 29306                    FINANCIAL SERVICES                       
Gruters, Joe  (REP)(STS)                           09/13/2018         1,000.00 CHE ADVANCING FLORIDA AGRICULTURE            8489 CABIN HILL RD                       TALLAHASSEE, FL 32311                    PAC                                      
Gruters, Joe  (REP)(STS)                           09/17/2021         1,000.00 CHE ADVANCING FLORIDA AGRICULTURE            8489 CABIN HILL RD                       TALLAHASSEE, FL 32311                    PAC                                      
Gruters, Joe  (REP)(STS)                           12/16/2019         1,000.00 CHE AGENTS FOR A BETTER FLORIDA              1103 HAYS ST                             TALLAHASSEE, FL 32301                    PAC                                      
Gruters, Joe  (REP)(STS)                           01/25/2019         1,000.00 CHE AIF PAC                                  PO BOX 10085                             TALLAHASSEE, FL 32302                    PAC                                      
Gruters, Joe  (REP)(STS)                           09/13/2018         1,000.00 CHE AIF PAC                                  PO BOX 10085                             TALLAHASSEE, FL 32302                    PAC                                      
Gruters, Joe  (REP)(STS)                           11/15/2018          -500.00 REF AIF PAC                                  PO BOX 10085                             TALLAHASSEE, FL 32302                    PAC                                      
Gruters, Joe  (REP)(STS)                           03/30/2018         1,000.00 CHE AIF PAC                                  PO BOX 10085                             TALLAHASSEE, FL 32302                    PAC                                      
Gruters, Joe  (REP)(STS)                           03/06/2017           500.00 CHE AIF PAC                                  PO BOX 10085                             TALLAHASSEE, FL 32302                    PAC                                      
Gruters, Joe  (REP)(STS)                           02/21/2019         1,000.00 CHE AKERMAN LLP                              495 N KELLER RD STE 300                  MAITLAND, FL 32751                       LAW FIRM                                 
Gruters, Joe  (REP)(STR)                           09/23/1998           200.00 INK AL HOBSON,                               1350 FRUITVILLE DR.                      SARASOTA, FL 34236                       ACCOUNTANT           OFFICE SPACE        
Gruters, Joe  (REP)(STR)                           10/13/1998           200.00 INK AL HOBSON,                               1350 FRUITVILLE RD                       SARASOTA, FL 34236                       ACCOUNTANT           OFFICE SPACE        
Gruters, Joe  (REP)(STS)                           06/16/2019            25.00 CHE ALBERGA JOHN                             2536 SHERIDAN DR                         SARASOTA, FL 34239                       RETIRED                                  
Gruters, Joe  (REP)(STS)                           06/22/2020            24.00 CHE ALBERGA JOHN                             2536 SHERIDAN DR                         SARASOTA, FL 34239                       RETIRED                                  
Gruters, Joe  (REP)(STS)                           06/18/2020           100.00 CHE ALBRIGHT CHRISTOPHER                     8945 WILDLIFE LOOP                       SARASOTA, FL 34238                       RETIRED                                  
Gruters, Joe  (REP)(STS)                           10/31/2019           100.00 CHE ALBRIGHT CHRISTOPHER                     8945 WILDLIFE LOOP                       SARASOTA, FL 34238                       RETIRED                                  
Gruters, Joe  (REP)(STR)                           06/30/2015           100.00 CHE ALBRIGHT CHRISTOPHER                     1605 CARIBBEAN DR                        SARASOTA, FL 34231                       RETIRED                                  
Gruters, Joe  (REP)(STS)                           05/31/2018           100.00 CHE ALBRIGHT CHRISTOPHER                     8945 WILDLIFE LOOP                       SARASOTA, FL 34238                       RETIRED                                  
Gruters, Joe  (REP)(STS)                           02/21/2019         1,000.00 CHE ALCAT TAMPA, LLC                         625 NORTH A1A                            JUPITER, FL 33477                        MEDICAL RESEARCH                         
Gruters, Joe  (REP)(STR)                           10/07/1998           250.00 CHE ALDONA K BEALL,                          4824 RIVERVIEW BLVD                      BRADENTON, FL 34209                      HOUSE WIFE                               
Gruters, Joe  (REP)(STS)                           10/18/2018           100.00 CHE ALEX-ARL FLORIDA COMPANY                 PO BOX 1166                              NOKOMIS, FL 34274                        CONSTRUCTION CO                          
Gruters, Joe  (REP)(STS)                           09/27/2018         1,000.00 CHE ALKERMES                                 852 WINTER ST                            WALTHAM, MA 02451                        PHARMACEUTICALS                          
Gruters, Joe  (REP)(STS)                           10/21/2020            50.00 CHE ALLAN ROBERT                             3500 113TH ST E                          PALMETTO, FL 34221                                                                
Gruters, Joe  (REP)(STR)                           09/22/2016           300.00 CHE ALLEN PETER                              5466 EXUMA PL                            SARASOTA, FL 34233                       FINANCIAL ADVISOR                        
Gruters, Joe  (REP)(STS)                           03/06/2017         1,000.00 CHE ALLIANCE FOR HONEST GOVERNMENT           419 N GADSDEN ST APT 216                 TALLAHASSEE, FL 32301                    PAC                                      
Gruters, Joe  (REP)(STS)                           02/21/2019         1,000.00 CHE ALLIANCE FOR HONEST GOVERNMENT           419 N GADSDEN ST APT 216                 TALLAHASSEE, FL 32301                    PAC                                      
Gruters, Joe  (REP)(STS)                           10/18/2018           150.00 CHE ALLIANCE INSURANCE OF SARASOTA INC       3658 WEBBER ST                           SARASOTA, FL 34232                       INSURANCE CO.                            
Gruters, Joe  (REP)(STS)                           07/25/2018         1,000.00 CHE ALLSTATE INSURANCE CO                    2775 SANDERS RD                          NORTHBROOK, IL 60062                     INSURANCE COMPANY                        
Gruters, Joe  (REP)(STS)                           12/17/2019           500.00 CHE ALLSTATE INSURANCE CO                    2775 SANDERS RD                          NORTHBROOK, IL 60062                     INSURANCE COMPANY                        
Gruters, Joe  (REP)(STR)                           10/09/1998           100.00 CHE ALVIN WILHELM,                           3211 E FOREST LAKE DR                    SARASOTA, FL 34232                       RETIRED                                  
Gruters, Joe  (REP)(STR)                           10/12/1998            25.00 CHE AMBROSIO, VINCENT                        5305 MYRTLEWOOD                          SARASOTA, FL 34235                                                                
Gruters, Joe  (REP)(STR)                           06/30/2015         1,000.00 CHE AMERESTATE GLOBAL INVESTMENT GROUP LLC   595 BAY ISLES RD STE 225                 LONGBOAT KEY, FL 34228                   REAL ESTATE                              
Gruters, Joe  (REP)(STS)                           08/31/2018         1,000.00 CHE AMERICAN FEDERATION OF STATE, COUNTY AND 1625 L ST NW                             WASHINGTON, DC 20036                     TRADE UNION                              
Gruters, Joe  (REP)(STR)                           03/17/2000           250.00 CHE AMERICAN MEDICAL RESEARCH                205 N ORANGE AVE                         SARASOTA, FL 34236                       MEDICAL RESEARCH                         
Gruters, Joe  (REP)(STR)                           10/27/1998           500.00 CHE AMERICAN MEDICAL RESEARCH INC            205 N ORANGE AVE                         SARASOTA, FL 34236                       MEDICAL RESEARCH                         
Gruters, Joe  (REP)(STS)                           08/23/2018         1,000.00 CHE AMERIGROUP CORPORATION                   3075 VANDERCAR WAY                       CINCINNATI, OH 45209                     HEALTHCARE                               
Gruters, Joe  (REP)(STS)                           04/27/2018         1,000.00 CHE AMSCOT CORPORATION                       600 N WEST SHORE BLVD STE 1200           TAMPA, FL 33609                          FINANCIAL SERVICES                       
Gruters, Joe  (REP)(STS)                           12/09/2021         1,000.00 CHE AMSCOT CORPORATION                       600 N WEST SHORE BLVD STE 1200           TAMPA, FL 33609                          FINANCIAL SERVICES                       
Gruters, Joe  (REP)(STS)                           12/09/2021         1,000.00 CHE AMSCOT FINANCIAL, INC                    600 N WEST SHORE BLVD STE 1200           TAMPA, FL 33609                          FINANCIAL SERVICES                       
Gruters, Joe  (REP)(STS)                           04/27/2018         1,000.00 CHE AMSCOT FINANCIAL, INC                    600 N WEST SHORE BLVD STE 1200           TAMPA, FL 33609                          FINANCIAL SERVICES                       
Gruters, Joe  (REP)(STS)                           05/31/2018           500.00 CHE ANAND HARVINDER                          3400 S TAMIAMI TRAIL STE 300             SARASOTA, FL 34239                       CHEMICAL ENGINEER                        
Gruters, Joe  (REP)(STR)                           08/12/2016           500.00 CHE ANAND HARVINDER                          3400 S TAMIAMI TRL STE 300               SARASOTA, FL 34239                       CHEMICAL ENGINEER                        
Gruters, Joe  (REP)(STS)                           08/26/2020           250.00 CHE ANDERSON JOEL                            8501 EAGLE PRESERVE WAY                  SARASOTA, FL 34241                       PRES/CEO BUS. CONSUL                     
Gruters, Joe  (REP)(STS)                           09/28/2020            20.20 CHE ANDERSON JULIE                           12012 TRAILS RESERVE CT                  SARASOTA, FL 34238                       RETIRED                                  
Gruters, Joe  (REP)(STS)                           06/18/2020            20.20 CHE ANDERSON JULIE                           12012 TRAILS RESERVE CT                  SARASOTA, FL 34238                       RETIRED                                  
Gruters, Joe  (REP)(STS)                           07/08/2020            20.20 CHE ANDERSON JULIE                           12012 TRAILS RESERVE CT                  SARASOTA, FL 34238                       RETIRED                                  
Gruters, Joe  (REP)(STS)                           10/18/2018           100.00 CHE ANDERSON JULIE                           20 BLAKE WAY                             OSPREY, FL 34229                                                                  
Gruters, Joe  (REP)(STR)                           07/17/2000            50.00 CHE ANDERSON TOM                             5641 BLOUNT AVE                          SARASOTA, FL 34231                       SALES                                    
Gruters, Joe  (REP)(STS)                           10/31/2019            50.00 CHE ANGLEY RICHARD                           601 PALAMINO CIR                         NOKOMIS, FL 34275                                                                 
Gruters, Joe  (REP)(STS)                           06/18/2020           100.00 CHE ANGLEY TERRY                             601 PALAMINO CIR                         NOKOMIS, FL 34275                        HOMEMAKER                                
Gruters, Joe  (REP)(STS)                           10/31/2019            50.00 CHE ANGLEY THERESA                           601 PALAMINO CIR                         NOKOMIS, FL 34275                                                                 
Gruters, Joe  (REP)(STR)                           09/30/2015            50.00 CHE ANNEREN MARY                             4356 CAMINO MADERA                       SARASOTA, FL 34238                                                                
Gruters, Joe  (REP)(STS)                           06/12/2018         1,000.00 CHE APARTMENT POLITICAL ACTION COMMITTEE     105 E ROBINSON ST                        ORLANDO, FL 32801                        PAC                                      
Gruters, Joe  (REP)(STS)                           10/16/2020         1,000.00 CHE APARTMENT POLITICAL ACTION COMMITTEE     105 E ROBINSON ST                        ORLANDO, FL 32801                        PAC                                      
Gruters, Joe  (REP)(STR)                           03/10/2000            25.00 CHE APPLEBY, JOE & FAYE                      3177 LAKE PARK LANE                      SARASOTA, FL 34231                                                                
Gruters, Joe  (REP)(STR)                           06/30/2015           100.00 CHE ARANIBAR JULIE                           7102 68TH DR E                           BRADENTON, FL 34203                                                               
Gruters, Joe  (REP)(STS)                           12/30/2021           100.00 CHE ARENA RICHARD                            152 INLETS BLVD                          NOKOMIS, FL 34275                        TELECOMMUN CONSULT                       
Gruters, Joe  (REP)(STS)                           09/26/2020           100.00 CHE ARENA RICHARD                            152 INLETS BLVD                          NOKOMIS, FL 34275                        TELECOMMUN CONSULT                       
Gruters, Joe  (REP)(STS)                           09/26/2020           100.00 CHE ARENA RICHARD                            152 INLETS BLVD                          NOKOMIS, FL 34275                        TELECOMMUN CONSULT                       
Gruters, Joe  (REP)(STS)                           05/31/2018            20.00 CAS ARROYO ERCI                              6353 BIKINI RD                           SARASOTA, FL 34241                                                                
Gruters, Joe  (REP)(STS)                           11/01/2019         1,000.00 CHE ARVIDA CORPORATE PARK ASSOC              5800 LAKEWOOD RANCH BLVD N               LAKEWOOD RANCH, FL 34240                 LAND DEVELOPER                           
Gruters, Joe  (REP)(STS)                           10/01/2020         1,000.00 CHE ASG CONSULTING GROUP, LLC                235 W BRANDON BLVD STE 640               BRANDON, FL 33511                        GOVERNMENT RELATIONS                     
Gruters, Joe  (REP)(STS)                           07/17/2020         1,000.00 CHE ASG CONSULTING GROUP, LLC                235 W BRANDON BLVD STE 640               BRANDON, FL 33511                        GOVERNMENT RELATIONS                     
Gruters, Joe  (REP)(STS)                           08/31/2020         1,000.00 CHE ASSOC OF FL COMMUNITY DEVELOPERS INC     310 W COLLEGE AVE                        TALLAHASSEE, FL 32301                    TRADE ASSOCIATION                        
Gruters, Joe  (REP)(STS)                           10/30/2018         1,000.00 CHE ASSOCIAPAC                               5401 N CENTRAL EXPY STE 300              DALLAS, TX 75205                         PAC                                      
Gruters, Joe  (REP)(STR)                           08/24/1998           500.00 CHE ASSOCIATED INDUSTRIES OF FL              P.O. BOX 10085                           TALLAHASSEE, FL 32302                    BUSINESS GROUPS                          
Gruters, Joe  (REP)(STS)                           11/30/2021         1,000.00 CHE ASSOCIATEDINDUSTRIES OF FLORIDA PAC      PO BOX 10085                             TALLAHASSEE, FL 32302                    PAC                                      
Gruters, Joe  (REP)(STS)                           03/04/2019         1,000.00 CHE ASSOCIATIONS, INC                        5401 N CENTRAL EXPY STE 300              DALLAS, TX 75205                         PROPERTY MANAGEMENT                      
Gruters, Joe  (REP)(STS)                           06/19/2020           500.00 CHE ASTRAZENECA                              1800 CONCORD PIKE                        WILMINGTON, DE 19897                     PHARMACEUTICALS                          
Gruters, Joe  (REP)(STS)                           09/20/2018           500.00 CHE ASTRAZENECA                              1800 CONCORD PIKE                        WILMINGTON, DE 19897                     PHARMACEUTICALS                          
Gruters, Joe  (REP)(STS)                           12/30/2019           500.00 CHE ASURION                                  PO BOX 110656                            NASHVILLE, TN 37222                      INSURANCE CO                             
Gruters, Joe  (REP)(STS)                           07/31/2020           500.00 CHE AT&T FLORIDA PAC                         150 S MONROE ST STE 400                  TALLAHASSEE, FL 32301                    PAC                                      
Gruters, Joe  (REP)(STS)                           10/02/2020           500.00 CHE AT&T FLORIDA PAC                         150 S MONROE ST STE 400                  TALLAHASSEE, FL 32301                    PAC                                      
Gruters, Joe  (REP)(STS)                           09/09/2019           500.00 CHE AT&T SOUTH FLORIDA PAC                   150 S MONROE ST STE 400                  TALLAHASSEE, FL 32301                    PAC                                      
Gruters, Joe  (REP)(STS)                           02/28/2019           500.00 CHE AT&T SOUTH FLORIDA PAC                   150 S MONROE ST STE 400                  TALLAHASSEE, FL 32301                    PAC                                      
Gruters, Joe  (REP)(STS)                           11/30/2017           500.00 CHE AT&T SOUTH FLORIDA PAC                   150 S MONROE ST STE 400                  TALLAHASSEE, FL 32301                    PAC                                      
Gruters, Joe  (REP)(STS)                           03/06/2017           500.00 CHE AT&T SOUTH FLORIDA PAC                   150 S MONROE ST STE 400                  TALLAHASSEE, FL 32301                    PAC                                      
Gruters, Joe  (REP)(STR)                           06/30/2015           200.00 CHE ATCHLEY ALAN                             315 SNAPDRAGON LOOP                      BRADENTON, FL 34212                      REAL ESTATE                              
Gruters, Joe  (REP)(STR)                           06/30/2015         1,000.00 CHE AUTO CENTRAL SERVICES INC                707 S WASHINGTON BLVD                    SARASOTA, FL 34236                       AUTOMOTIVE SERVICES                      
Gruters, Joe  (REP)(STS)                           10/24/2017         1,000.00 CHE AUTO CENTRAL SERVICES INC                707 S WASHINGTON BLVD                    SARASOTA, FL 34236                       AUTOMOTIVE SERVICES                      
Gruters, Joe  (REP)(STS)                           04/27/2018         1,000.00 CHE AUTOMATED HEALTHCARE SOLUTIONS, LLC      1401 NW 136TH AVE STE 400                SUNRISE, FL 33323                        HEALTHCARE                               
Gruters, Joe  (REP)(STS)                           10/24/2017           100.00 CHE AVILES DIONEL                            800 N TAMIAMI TRL UNIT 203               SARASOTA, FL 34236                       FINANCING                                
Gruters, Joe  (REP)(STS)                           05/31/2018           500.00 CHE AVILES DIONEL                            800 N TAMIAMI TRL UNIT 203               SARASOTA, FL 34236                       FINANCING                                
Gruters, Joe  (REP)(STS)                           10/29/2020           500.00 CHE AVILES DIONEL                            800 N TAMIAMI TRL UNIT 203               SARASOTA, FL 34236                       FINANCING CONSULT                        
Gruters, Joe  (REP)(STS)                           07/25/2018         1,000.00 CHE AVIP CLUB                                11222 QUAIL ROOST DR                     MIAMI, FL 33157                          PAC                                      
Gruters, Joe  (REP)(STR)                           07/16/2015           100.00 CHE AYRES DARREN                             3202 CANAL PL                            LAND O LAKES, FL 34639                   TRUCK DRIVER                             
Gruters, Joe  (REP)(STR)                           07/28/2016           100.00 CHE BACHLER CRAIG                            1008 72ND ST NW                          BRADENTON, FL 34209                      MEDICAL CEO                              
Gruters, Joe  (REP)(STS)                           11/01/2018           500.00 CHE BAD BOY BAIL BONDS                       2062 RINGLING BLVD                       SARASOTA, FL 34237                       BAIL BOND SERVICE                        
Gruters, Joe  (REP)(STS)                           02/28/2019         1,000.00 CHE BAD BOY BAIL BONDS                       2062 RINGLING BLVD                       SARASOTA, FL 34237                       BAIL BOND SERVICE                        
Gruters, Joe  (REP)(STR)                           06/30/2015         1,000.00 CHE BAHAJ ALI                                1374 HARBOR DR                           SARASOTA, FL 34239                       RETIRED                                  
Gruters, Joe  (REP)(STS)                           12/16/2019         1,000.00 CHE BAILES JESS                              201 CHASE AVE                            WINTER PARK, FL 32789                    BEVERAGE DISTRIBUTOR                     
Gruters, Joe  (REP)(STS)                           12/16/2019         1,000.00 CHE BAILES III CHARLES                       833 SEVILLE PL                           ORLANDO, FL 32804                        EXEC. BEV. DISTRIB                       
Gruters, Joe  (REP)(STR)                           01/07/2016           150.00 CHE BAILEY EDWARD                            6115 75TH AVE E                          PALMETTO, FL 34221                       REAL ESTATE                              
Gruters, Joe  (REP)(STR)                           07/23/2015         1,000.00 CHE BAIRD ERIC                               647 NORSOTA WAY                          SARASOTA, FL 34242                       INVESTOR                                 
Gruters, Joe  (REP)(STS)                           04/13/2020            10.00 CHE BAKER JOEL                               7424 MINT JULEP DR                       RIVERVIEW, FL 33578                                                               
Gruters, Joe  (REP)(STS)                           07/31/2020            20.20 CHE BALL JEANNINE                            1625 BAMBOO DR                           VENICE, FL 34293                         RETIRED                                  
Gruters, Joe  (REP)(STR)                           10/31/2016            50.00 CHE BAND DAVID                               4100 FLAMINGO AVE                        SARASOTA, FL 34242                                                                
Gruters, Joe  (REP)(STS)                           06/22/2020           100.00 CHE BANKS KRISTY                             120 15TH ST                              APALACHICOLA, FL 32320                   ATTORNEY                                 
Gruters, Joe  (REP)(STS)                           11/14/2019           100.00 CHE BARBACCI JEFFREY                         1355 CONSERVANCY DR E                    TALLAHASSEE, FL 32312                    CPA                                      
Gruters, Joe  (REP)(STS)                           08/01/2019            50.00 CHE BARBARA ANSON REALTY CO.                 40451 STATE ROAD 70 E                    MYAKKA CITY, FL 34251                    REAL ESTATE                              
Gruters, Joe  (REP)(STS)                           10/31/2019           100.00 CHE BARCOMB DONNA                            1337 VISTA DR                            SARASOTA, FL 34239                                                                
Gruters, Joe  (REP)(STS)                           10/30/2019           200.00 CHE BARLOW MARIANNE                          888 BLVD OF THE ARTS APT 708             SARASOTA, FL 34236                       RETIRED                                  
Gruters, Joe  (REP)(STR)                           10/21/2016            20.00 CHE BARRESI JOSEPH                           5503 AZURE WAY                           SARASOTA, FL 34242                                                                
Gruters, Joe  (REP)(STS)                           08/30/2019            20.20 CHE BARTON JENTZEN                           603 BEVERLY RD                           VENICE, FL 34293                                                                  
Gruters, Joe  (REP)(STS)                           06/22/2019            20.20 CHE BARWICK BARBARA                          6610 MCKOWN RD                           SARASOTA, FL 34240                       RETIRED                                  
Gruters, Joe  (REP)(STR)                           06/30/2015           200.00 CHE BAUGH DONALD                             7516 ABBEY GLN                           LAKEWOOD RANCH, FL 34202                 JEWELRY RETAILER                         
Gruters, Joe  (REP)(STS)                           10/18/2018           250.00 CHE BAUGH DONALD                             7063 TWIN HILLS TER                      LAKEWOOD RANCH, FL 34202                 JEWELRY RETAILER                         
Gruters, Joe  (REP)(STS)                           10/30/2019           250.00 CHE BAUGH VANESSA                            7063 TWIN HILLS TER                      LAKEWOOD RANCH, FL 34202                 HOMEMAKER                                
Gruters, Joe  (REP)(STR)                           06/30/2015           150.00 CHE BAUMAN LINDA                             406 E MACEWEN DR                         OSPREY, FL 34229                         RETIRED                                  
Gruters, Joe  (REP)(STS)                           09/28/2018         1,000.00 CHE BAYFRONT HEALTH PORT CHARLOTTE           2500 HARBOR BLVD                         PORT CHARLOTTE, FL 33952                 HOSPITAL                                 
Gruters, Joe  (REP)(STS)                           09/28/2018         1,000.00 CHE BAYFRONT HEALTH ST PETE                  701 6TH ST S                             ST PETERSBURG, FL 33701                  HOSPITAL                                 
Gruters, Joe  (REP)(STR)                           06/22/2000            50.00 CHE BEACH DELORES                            364 ROYAL FLAMINGO DR.                   SARASOTA, FL 34236                       RETIRED                                  
Gruters, Joe  (REP)(STS)                           04/30/2018         1,000.00 CHE BEACHSIDE MANAGEMENT LLC                 7333 N TAMIAMI TRL                       SARASOTA, FL 34243                       PROPERTY MANAGEMENT                      
Gruters, Joe  (REP)(STR)                           10/14/2016           250.00 CHE BEALL ALDONA                             4824 RIVERVIEW BLVD                      BRADENTON, FL 34209                      HOMEMAKER                                
Gruters, Joe  (REP)(STR)                           09/30/2016           250.00 CHE BEALL ALDONA                             4824 RIVERVIEW BLVD                      BRADENTON, FL 34209                      HOMEMAKER                                
Gruters, Joe  (REP)(STS)                           06/22/2018           500.00 CHE BEALL II ROBERT                          4824 RIVERVIEW BLVD                      BRADENTON, FL 34209                      RETIRED                                  
Gruters, Joe  (REP)(STS)                           06/22/2018           500.00 CHE BEALL'S PAC                              1806 38TH AVE E                          BRADENTON, FL 34208                      PAC                                      
Gruters, Joe  (REP)(STS)                           10/24/2017           500.00 CHE BEALL'S PAC                              1806 38TH AVE E                          BRADENTON, FL 34208                      PAC                                      
Gruters, Joe  (REP)(STR)                           06/30/2015           500.00 CHE BEALL'S PAC                              1806 38TH AVE E                          BRADENTON, FL 34208                      PAC                                      
Gruters, Joe  (REP)(STS)                           03/01/2021           500.00 CHE BEALL'S PAC                              1806 38TH AVE E                          BRADENTON, FL 34208                      PAC                                      
Gruters, Joe  (REP)(STS)                           06/25/2019           500.00 CHE BEALL'S PAC                              1806 38TH AVE E                          BRADENTON, FL 34208                      PAC                                      
Gruters, Joe  (REP)(STR)                           03/17/2000           250.00 CHE BEALL, ALDONA                            4824 RIVERVIEW BLVD                      BRADENTON, FL 34209                      HOUSEWIFE                                
Gruters, Joe  (REP)(STR)                           06/30/2015           100.00 CHE BEASLEY JOEL                             6211 MEDICI CT APT 210                   SARASOTA, FL 34243                                                                
Gruters, Joe  (REP)(STS)                           05/31/2018           100.00 CHE BEAVER GARY                              926 HOLLINGSWORTH RD                     LAKELAND, FL 33801                       DEFENSE CONTRACTOR                       
Gruters, Joe  (REP)(STS)                           09/20/2018           250.00 CHE BECK ROBERT                              300 S DUVAL ST UNIT 511                  TALLAHASSEE, FL 32301                    GOVERNMENT RELATIONS                     
Gruters, Joe  (REP)(STS)                           10/16/2020         1,000.00 CHE BECKER & POLIAKOFF, PA                   1 E BROWARD BLVD STE 1800                FT LAUDERDALE, FL 33301                  LAW FIRM                                 
Gruters, Joe  (REP)(STS)                           06/22/2020            20.20 CHE BECKHAM ROBERT                           2549 MARBLEHEAD DR                       SARASOTA, FL 34231                       RETIRED                                  
Gruters, Joe  (REP)(STS)                           06/18/2020           100.00 CHE BEDFORD DEIDRE                           423 19TH STREET CT W                     BRADENTON, FL 34205                                                               
Gruters, Joe  (REP)(STS)                           07/08/2020           100.00 CHE BEDFORD DEIDRE                           423 19TH STREET CT W                     BRADENTON, FL 34205                      POOL CONTRACTOR                          
Gruters, Joe  (REP)(STR)                           06/25/1998           500.00 INK BEDINKO, JUDEE                           3431 24TH PKWY                           SARASOTA, FL 34235                       COMPUTER GRAPHICS    ADVERTISING DESIGN  
Gruters, Joe  (REP)(STR)                           01/07/2016           100.00 CHE BEDONIE GLENN                            7524 PRESERVATION RD                     TALLAHASSEE, FL 32312                    CPA                                      
Gruters, Joe  (REP)(STS)                           05/31/2018         1,000.00 CHE BEER DISTRIBUTOR'S COMMITTEE FOR GOOD GO 110 S MONROE ST STE B                    TALLAHASSEE, FL 32301                    PAC                                      
Gruters, Joe  (REP)(STS)                           02/21/2019         1,000.00 CHE BEER DISTRIBUTOR'S COMMITTEE FOR GOOD GO 110 S MONROE ST STE B                    TALLAHASSEE, FL 32301                    PAC                                      
Gruters, Joe  (REP)(STS)                           06/14/2019           100.00 CHE BEHR PAMELA                              29416 SADDLEBAG TRL                      MYAKKA CITY, FL 34251                    OWNER OF FLOORING CO                     
Gruters, Joe  (REP)(STR)                           06/18/2015         1,000.00 CHE BEHR PAMELA S                            379 PINE RANCH TRL                       OSPREY, FL 34229                         OWNER OF FLOORING CO                     
Gruters, Joe  (REP)(STS)                           06/19/2020           100.00 CHE BEHR PAMM                                29416 SADDLEBAG TRL                      MYAKKA CITY, FL 34251                    RETIRED                                  
Gruters, Joe  (REP)(STR)                           10/07/2016           100.00 CHE BENAC ELIZABETH                          3917 OAK GROVE DR                        SARASOTA, FL 34243                       CONSTRUCTION PLANNER                     
Gruters, Joe  (REP)(STS)                           06/02/2020           100.00 CHE BENARROCH GLADYVETTE                     847 ROSE CT                              MARCO ISLAND, FL 34145                   LANDSCAPER                               
Gruters, Joe  (REP)(STS)                           10/24/2017           100.00 CHE BENDER JAMES                             4368 HYMOUNT AVE                         SARASOTA, FL 34231                       VP FITNESS                               
Gruters, Joe  (REP)(STR)                           07/13/2016         1,000.00 CHE BENDERSON LORI                           144 OSPREY POINT DR                      OSPREY, FL 34229                         LAND DEVELOPER                           
Gruters, Joe  (REP)(STR)                           07/13/2016         1,000.00 CHE BENDERSON RANDALL                        144 OSPREY POINT DR                      OSPREY, FL 34229                         LAND DEVELOPER                           
Gruters, Joe  (REP)(STS)                           10/24/2017         1,000.00 CHE BENDERSON RANDALL                        144 OSPREY POINT DR                      OSPREY, FL 34229                         LAND DEVELOPER                           
Gruters, Joe  (REP)(STS)                           10/24/2017         1,000.00 CHE BENDERSON DEVELOPMENT CO., LLC           7978 COOPER CREEK BLVD STE 100           UNIVERSITY PARK, FL 34201                LAND DEVELOPER                           
Gruters, Joe  (REP)(STR)                           07/15/2015           100.00 CHE BENNAWY LAURA                            430 MARSH CREEK RD                       VENICE, FL 34292                         REAL ESTATE BROKER                       
Gruters, Joe  (REP)(STS)                           09/28/2020            50.00 CHE BENNAWY LAURA                            175 NOLEN DR                             VENICE, FL 34292                         REAL ESTATE BROKER                       
Gruters, Joe  (REP)(STS)                           03/30/2018         1,000.00 CHE BENSE ALLAN                              1405 W BEACH DR                          PANAMA CITY, FL 32401                    GENERAL CONTRACTING                      
Gruters, Joe  (REP)(STR)                           06/18/2015           500.00 CHE BENSE ALLAN G                            1405 W BEACH DR                          PANAMA CITY, FL 32401                    GENERAL CONTRACTING                      
Gruters, Joe  (REP)(STR)                           07/15/2015           200.00 CHE BENSON LAURA                             ***************                          *************** REALTOR                                  
Gruters, Joe  (REP)(STS)                           08/12/2020           250.00 CHE BENTLEY MORGAN                           13507 MATANZAS PL                        LAKEWOOD RANCH, FL 34202                 ATTORNEY                                 
Gruters, Joe  (REP)(STS)                           02/21/2019         1,000.00 CHE BENTON JR ALVIN                          PO BOX 56260                             JACKSONVILLE, FL 32241                   BEVERAGE DISTRIBUTOR                     
Gruters, Joe  (REP)(STS)                           08/30/2019            20.20 CHE BERZOWSKI JASON                          6521 49TH CT E                           ELLENTON, FL 34222                                                                
Gruters, Joe  (REP)(STS)                           04/13/2020            20.20 CHE BERZOWSKI JASON                          6521 49TH CT E                           ELLENTON, FL 34222                                                                
Gruters, Joe  (REP)(STS)                           12/02/2019         1,000.00 CHE BETTER GRO SUN BULB COMPANY, INC         PO BOX 698                               ARCADIA, FL 34265                        AGRICULTURE                              
Gruters, Joe  (REP)(STS)                           07/31/2019            20.20 CHE BETTS HEATH                              5715 FERN OAK CT                         SARASOTA, FL 34232                       BUSINESS CONSULTANT                      
Gruters, Joe  (REP)(STS)                           10/31/2019           500.00 CHE BICKNELL GENE                            PO BOX 643                               PITTSBURG, KS 66762                      RESTAURANTEUR                            
Gruters, Joe  (REP)(STS)                           07/10/2020           500.00 CHE BICKNELL GENE                            PO BOX 643                               PITTSBURG, KS 66762                      RESTAURANTEUR                            
Gruters, Joe  (REP)(STS)                           09/16/2019           500.00 CHE BICKNELL RITA                            792 N MANASOTA KEY RD                    ENGLEWOOD, FL 34223                      RETIRED ATTORNEY                         
Gruters, Joe  (REP)(STS)                           06/01/2018           500.00 CHE BIEHL TAYLOR                             2132 DRAYTON DR                          TALLAHASSEE, FL 32311                    GOV'T CONSULTING                         
Gruters, Joe  (REP)(STS)                           05/31/2018           100.00 CHE BILYEU DANIEL                            402 W CORNELIUS CIR                      SARASOTA, FL 34232                                                                
Gruters, Joe  (REP)(STS)                           10/18/2018           200.00 CHE BILYEU DANIEL                            402 W CORNELIUS CIR                      SARASOTA, FL 34232                       CONSTRUCTION                             
Gruters, Joe  (REP)(STR)                           06/30/2015            75.00 CHE BILYEU DANIEL                            402 W CORNELIUS CIR                      SARASOTA, FL 34232                                                                
Gruters, Joe  (REP)(STS)                           10/30/2019           250.00 CHE BILYEU DANIEL                            402 W CORNELIUS CIR                      SARASOTA, FL 34232                       CONSTRUCTION                             
Gruters, Joe  (REP)(STR)                           06/30/2015            20.00 CHE BINKLEY JONATHON                         1786 BUCKLEW DR                          TOLEDO, OH 43613                                                                  
Gruters, Joe  (REP)(STS)                           04/30/2018             5.00 CHE BINKLEY JONATHON                         1786 BUCKLEW DR                          TOLEDO, OH 43613                                                                  
Gruters, Joe  (REP)(STS)                           06/18/2020            20.20 CHE BINKLEY ROBERT                           8405 29TH ST E                           PARRISH, FL 34219                        RETIRED                                  
Gruters, Joe  (REP)(STS)                           06/22/2019            20.20 CHE BIRGE ANDREA                             630 BRANCH LN                            BOWLING GREEN, FL 33834                  REALTOR                                  
Gruters, Joe  (REP)(STS)                           06/19/2020           100.00 CHE BISHOP BARNEY                            2215 THOMASVILLE RD                      TALLAHASSEE, FL 32308                    GOVT CONSULTING                          
Gruters, Joe  (REP)(STS)                           05/31/2018           500.00 CHE BISPHAM PAUL                             7850 IBIS ST                             SARASOTA, FL 34241                       NURSERY FARMER                           
Gruters, Joe  (REP)(STR)                           06/30/2015           200.00 CHE BISPHAM PAUL                             7850 IBIS ST                             SARASOTA, FL 34241                       NURSERY FARMER                           
Gruters, Joe  (REP)(STR)                           09/30/2016           200.00 CHE BISPHAM PAUL                             7850 IBIS ST                             SARASOTA, FL 34241                       NURSERY FARMER                           
Gruters, Joe  (REP)(STS)                           10/31/2017           500.00 CHE BISPHAM PAUL                             7850 IBIS ST                             SARASOTA, FL 34241                       NURSERY FARMER                           
Gruters, Joe  (REP)(STR)                           06/30/2015         1,000.00 CHE BITER JESSE                              1233 N GULFSTREAM AVE PH 1               SARASOTA, FL 34236                       ENTREPRENEUR                             
Gruters, Joe  (REP)(STS)                           10/18/2018           100.00 CHE BITER TINA                               1510 HARBOR PL                           SARASOTA, FL 34239                                                                
Gruters, Joe  (REP)(STS)                           10/30/2019           200.00 CHE BITER TINA                               1510 HARBOR PL                           SARASOTA, FL 34239                       REAL ESTATE                              
Gruters, Joe  (REP)(STR)                           06/30/2015         1,000.00 CHE BITER BUILDING LLC                       1233 N GULFSTREAM AVE PH 1               SARASOTA, FL 34236                       CONSTRUCTION                             
Gruters, Joe  (REP)(STR)                           06/30/2015         1,000.00 CHE BITER ENTERPRISES LLC                    1233 N GULFSTREAM AVE PH 1               SARASOTA, FL 34236                       ECONOMY CONSULTING                       
Gruters, Joe  (REP)(STR)                           06/30/2015         1,000.00 CHE BITER IDEA VAULT                         1233 N GULFSTREAM AVE PH 1               SARASOTA, FL 34236                       INSPECTION SERVICES                      
Gruters, Joe  (REP)(STS)                           06/14/2019            20.20 CHE BITTERMAN STEWIE                         4576 TUSCANA DR                          SARASOTA, FL 34241                       RETIRED                                  
Gruters, Joe  (REP)(STS)                           11/14/2019            50.00 CHE BIVONA KRISTIN                           2274 WESTMINSTER TER                     OVIEDO, FL 32765                         CPA                                      
Gruters, Joe  (REP)(STR)                           06/30/2015           250.00 CHE BLACK IAN                                4989 GARDINERS BAY CIR                   SARASOTA, FL 34238                       REAL ESTATE                              
Gruters, Joe  (REP)(STS)                           08/28/2019            20.20 CHE BLACKSON BARBARA                         1626 BROOKHOUSE DR APT BR236             SARASOTA, FL 34231                                                                
Gruters, Joe  (REP)(STR)                           10/14/2016            50.00 CHE BLAIR DONALD                             5179 HIDDEN HARBOR RD                    SARASOTA, FL 34242                       RETIRED                                  
Gruters, Joe  (REP)(STS)                           10/31/2019           100.00 CHE BLECHTA WILLIAM                          609 TREASURE BOAT WAY                    SARASOTA, FL 34242                                                                
Gruters, Joe  (REP)(STS)                           06/26/2021            35.00 CHE BLOUNT REDDING                           4989 COURTLAND LOOP                      WINTER SPRINGS, FL 32708                 ATTORNEY                                 
Gruters, Joe  (REP)(STR)                           06/30/2015           100.00 CHE BLUCHER JAMES                            4217 FAIRWAY DR                          NORTH PORT, FL 34287                     RETIRED                                  
Gruters, Joe  (REP)(STR)                           10/18/2016            50.00 CHE BLUM CONSTANCE                           3799 CADBURY CIR APT 801                 VENICE, FL 34293                         RETIRED                                  
Gruters, Joe  (REP)(STS)                           05/31/2018            25.00 CHE BOCK AUDIE                               8929 BERNINI PL                          SARASOTA, FL 34240                                                                
Gruters, Joe  (REP)(STS)                           10/30/2019           100.00 CHE BOCK AUDIE                               8929 BERNINI PL                          SARASOTA, FL 34240                                                                
Gruters, Joe  (REP)(STS)                           07/08/2020            30.00 CHE BODENSCHATZ BETSY                        4825 MEG CT                              NORTH PORT, FL 34287                                                              
Gruters, Joe  (REP)(STS)                           06/18/2020           250.00 CHE BOEDECKER JUD                            2065 CONSTITUTION BLVD                   SARASOTA, FL 34231                       REAL ESTATE                              
Gruters, Joe  (REP)(STS)                           10/17/2020            20.20 CHE BOEHK JASON                              3327 RAMBLEWOOD CT                       SARASOTA, FL 34237                                                                
Gruters, Joe  (REP)(STS)                           05/31/2018            50.00 CHE BOEHM DAVID                              3717 EAGLE HAMMOCK DR                    SARASOTA, FL 34240                                                                
Gruters, Joe  (REP)(STR)                           09/13/2016           150.00 CHE BOHANNON DEBORAH                         1640 FIRETHORNE LN                       SARASOTA, FL 34240                       OWNER KENNEL CLUB                        
Gruters, Joe  (REP)(STR)                           09/13/2016           150.00 CHE BOHANNON JOE                             1640 FIRETHORNE LN                       SARASOTA, FL 34240                       CONSTRUCTION EXEC.                       
Gruters, Joe  (REP)(STS)                           06/03/2020           100.00 CHE BOMFORD JAMES                            1008 S SWEETWATER BLVD                   LONGWOOD, FL 32779                       RETIRED                                  
Gruters, Joe  (REP)(STR)                           03/04/2016           250.00 CHE BONDERUD ANDREW                          PO BOX 551654                            JACKSONVILLE, FL 32255                   ATTORNEY                                 
Gruters, Joe  (REP)(STS)                           06/22/2019            20.20 CHE BONENFANT REBECCA                        613 ARLINGTON CT                         EUSTIS, FL 32726                         RETIRED                                  
Gruters, Joe  (REP)(STS)                           06/14/2019           100.00 CHE BONGART EDWARD                           1640 JAMESTON DR                         CHARLOTTE, NC 28209                      RETIRED                                  
Gruters, Joe  (REP)(STS)                           06/19/2020            20.20 CHE BONITO JAMES                             2010 E CREST DR                          ENGLEWOOD, FL 34223                      CONSTRUCTION                             
Gruters, Joe  (REP)(STR)                           12/22/2015            35.00 CHE BONNA ANTHONY                            1728 W ROYAL TERN LN UNIT 3              FORT PIERCE, FL 34982                                                             
Gruters, Joe  (REP)(STS)                           07/08/2020            20.20 CHE BONZON JAMES                             133 LOOKOUT POINT DR                     OSPREY, FL 34229                                                                  
Gruters, Joe  (REP)(STS)                           12/16/2019           500.00 CHE BOOK PATRICIA                            2711 S OCEAN DR UNIT 502                 HOLLYWOOD, FL 33019                      HOMEMAKER                                
Gruters, Joe  (REP)(STS)                           12/16/2019         1,000.00 CHE BOOK RONALD                              491 COCONUT PALM TER                     PLANTATION, FL 33324                     ATTORNEY                                 
Gruters, Joe  (REP)(STS)                           03/01/2021         1,000.00 CHE BOOK RONALD                              491 COCONUT PALM TER                     PLANTATION, FL 33324                     ATTORNEY                                 
Gruters, Joe  (REP)(STR)                           06/18/2015         1,000.00 CHE BOSTON FIDELITY FINANCIAL LLC            8191 N TAMIAMI TRL                       SARASOTA, FL 34243                       FINANCIAL SERVICES                       
Gruters, Joe  (REP)(STR)                           10/21/2016         1,000.00 CHE BOSTON FIDELITY FINANCIAL LLC            8191 N TAMIAMI TRL                       SARASOTA, FL 34243                       FINANCIAL SERVICES                       
Gruters, Joe  (REP)(STS)                           10/18/2018         1,000.00 CHE BOSTON FIDELITY FINANCIAL LLC            8191 N TAMIAMI TRL                       SARASOTA, FL 34243                       FINANCIAL SERVICES                       
Gruters, Joe  (REP)(STR)                           06/20/2000           100.00 CHE BOWIE MARY ANNE                          4455 GREENWOOD STABLES RD.               SARASOTA, FL 34235                       BUSINESS OWNER                           
Gruters, Joe  (REP)(STR)                           10/26/1998           100.00 CHE BOWIE, MARY ANNE                         1358 FRUITVILLE RD                       SARASOTA, FL 34236                       PLANNER                                  
Gruters, Joe  (REP)(STR)                           06/30/2015            50.00 CHE BOZZA ALICE                              PO BOX 110692                            LAKEWOOD RCH, FL 34211                                                            
Gruters, Joe  (REP)(STS)                           05/31/2018           200.00 CHE BOZZA CRAIG                              P.O. BOX 110692                          BRADENTON, FL 34211                      RETIRED                                  
Gruters, Joe  (REP)(STS)                           10/30/2019           100.00 CHE BOZZA CRAIG                              PO BOX 110692                            BRADENTON, FL 34211                      RETIRED                                  
Gruters, Joe  (REP)(STS)                           06/22/2019            50.00 CHE BOZZA CRAIG                              11814 FOREST PARK CIR                    BRADENTON, FL 34211                      RETIRED                                  
Gruters, Joe  (REP)(STS)                           10/30/2019           100.00 CHE BOZZA SAMANTHA                           11814 FOREST PARK CIR                    BRADENTON, FL 34211                                                               
Gruters, Joe  (REP)(STR)                           06/30/2015            50.00 CHE BOZZA SAMANTHA                           11814 FOREST PARK CIR                    BRADENTON, FL 34211                                                               
Gruters, Joe  (REP)(STR)                           10/14/2016           100.00 CHE BRADY JULIA                              129 HARBOR HOUSE DR                      OSPREY, FL 34229                         RETIRED                                  
Gruters, Joe  (REP)(STR)                           09/30/2016           100.00 CHE BRADY JULIA                              129 HARBOR HOUSE DR                      OSPREY, FL 34229                         RETIRED                                  
Gruters, Joe  (REP)(STR)                           07/13/2016           100.00 CHE BRADY JULIA                              129 HARBOR HOUSE DR                      OSPREY, FL 34229                         RETIRED                                  
Gruters, Joe  (REP)(STS)                           05/31/2018           200.00 CHE BRADY JULIA                              129 HARBOR HOUSE DR                      OSPREY, FL 34229                         RETIRED                                  
Gruters, Joe  (REP)(STS)                           10/24/2017           100.00 CHE BRADY JULIA                              129 HARBOR HOUSE DR                      OSPREY, FL 34229                         RETIRED                                  
Gruters, Joe  (REP)(STS)                           10/30/2019           250.00 CHE BRADY JULIA                              129 HARBOR HOUSE DR                      OSPREY, FL 34229                         RETIRED                                  
Gruters, Joe  (REP)(STS)                           06/22/2020           250.00 CHE BRADY JULIA                              129 HARBOR HOUSE DR                      OSPREY, FL 34229                         RETIRED                                  
Gruters, Joe  (REP)(STR)                           06/18/2015           500.00 CHE BRADY JULIA A                            129 HARBOR HOUSE DR                      OSPREY, FL 34229                         RETIRED                                  
Gruters, Joe  (REP)(STS)                           10/18/2018           100.00 CHE BRADY CONSULTING & COMMUNICATIONS, LLC   1703 COTTONWOOD TRL                      SARASOTA, FL 34232                       CONSULTING                               
Gruters, Joe  (REP)(STS)                           06/18/2020           100.00 CHE BRADY CONSULTING & COMMUNICATIONS, LLC   1703 COTTONWOOD TRL                      SARASOTA, FL 34232                       CONSULTING                               
Gruters, Joe  (REP)(STS)                           11/12/2019         1,000.00 CHE BRANCH BANKING & TRUST COMPANY FLORIDA P PO BOX 1290                              WINSTON SALEM, NC 27102                  PAC                                      
Gruters, Joe  (REP)(STS)                           06/14/2019            20.20 CHE BRIGIDI ORA                              2997 TAYWOOD MDWS                        SARASOTA, FL 34235                       RETIRED                                  
Gruters, Joe  (REP)(STS)                           05/31/2018           100.00 CHE BRILL JACK                               550 BOWSPRIT LN                          LONGBOAT KEY, FL 34228                   EXECUTIVE CULINARY                       
Gruters, Joe  (REP)(STR)                           07/18/2016           100.00 CHE BRILL JACK                               550 BOWSPRIT LN                          LONGBOAT KEY, FL 34228                   EXECUTIVE CULINARY                       
Gruters, Joe  (REP)(STR)                           10/07/2016           100.00 CHE BRILL JOHN                               550 BOWSPRIT LN                          LONGBOAT KEY, FL 34228                                                            
Gruters, Joe  (REP)(STS)                           10/24/2017           100.00 CHE BRILL JOHN                               550 BOWSPRIT LN                          LONGBOAT KEY, FL 34228                   RETIRED                                  
Gruters, Joe  (REP)(STS)                           10/30/2019            50.00 CHE BRILL JOHN                               550 BOWSPRIT LN                          LONGBOAT KEY, FL 34228                   RETIRED                                  
Gruters, Joe  (REP)(STS)                           05/31/2018           100.00 CHE BRODSKY EDUARDO                          RESTRICTED PER FL STATUTE                SARASOTA, FL 34236                       STATE ATTORNEY                           
Gruters, Joe  (REP)(STR)                           06/30/2015           100.00 CHE BRODSKY EDUARDO                          RESTRICTED PER FL STATUTE                SARASOTA, FL 34236                       STATE ATTORNEY                           
Gruters, Joe  (REP)(STR)                           05/27/1998           100.00 CHE BROGAN, KATHRYN F.                       216 HIGH POINT DRIVE                     SARASOTA, FL 34292                       HOUSEWIFE                                
Gruters, Joe  (REP)(STS)                           08/30/2018         1,000.00 CHE BROOKSVILLE REGIONAL HOSPITAL            PO BOX 5006                              ANTIOCH, TN 37011                        HEALTHCARE FACILITY                      
Gruters, Joe  (REP)(STS)                           09/12/2018        -1,000.00 REF BROOKSVILLE REGIONAL HOSPITAL            PO BOX 5006                              ANTIOCH, TN 37011                        HEALTHCARE FACILITY                      
Gruters, Joe  (REP)(STS)                           06/19/2020           100.00 CHE BROWER JOE                               2809 HERMITAGE BLVD                      VENICE, FL 34292                         SOFTWARE ENGINEER                        
Gruters, Joe  (REP)(STS)                           12/19/2019         1,000.00 CHE BROWN JACK                               6711 AVENUE C                            SARASOTA, FL 34231                       ATTORNEY                                 
Gruters, Joe  (REP)(STS)                           06/19/2020           500.00 CHE BROWN LEAH                               6711 AVENUE C                            SARASOTA, FL 34231                       CABLE TELECOMMUNICAT                     
Gruters, Joe  (REP)(STS)                           07/24/2019           100.00 CHE BROWN STEVE                              3864 W MILLERS BRIDGE RD                 TALLAHASSEE, FL 32312                    MARKETING CONSULT                        
Gruters, Joe  (REP)(STS)                           07/23/2019            50.00 CHE BROWN STEVEN                             8388 S TAMIAMI TRL                       SARASOTA, FL 34238                       CEO COMMER. LIGHTING                     
Gruters, Joe  (REP)(STS)                           10/30/2019           100.00 CHE BROWN STEVEN                             8388 S TAMIAMI TRL                       SARASOTA, FL 34238                       CEO COMMER. LIGHTING                     
Gruters, Joe  (REP)(STS)                           06/18/2020            20.20 CHE BROWNELL JOHN                            146 YACHT HARBOR DR                      OSPREY, FL 34229                         RETIRED                                  
Gruters, Joe  (REP)(STR)                           10/11/1998            25.00 CHE BRUNKEN, HARRY                           8499 SOUTH TAMIAMI                       SARASOTA, FL 34238                                                                
Gruters, Joe  (REP)(STR)                           03/11/2000            20.00 CHE BRUNKEN, HARRY                           4022 COUNTRY VIEW DR                     SARASOTA, FL 34233                                                                
Gruters, Joe  (REP)(STR)                           06/30/2015            25.00 CHE BRUNO JOE                                2310 PINEHURST ST                        SARASOTA, FL 34231                                                                
Gruters, Joe  (REP)(STR)                           07/15/2015            50.00 CHE BUCHANAN YVONNE                          10396 TOPHILL DR                         HARTLAND, MI 48353                                                                
Gruters, Joe  (REP)(STR)                           05/31/2016         1,000.00 CHE BUCK ROBERT                              445 WESTERN BLVD STE D                   JACKSONVILLE, NC 28546                   ACCOUNTANT                               
Gruters, Joe  (REP)(STS)                           10/31/2019           300.00 CHE BUDDY D FORD PA                          9301 W HILLSBOROUGH AVE                  TAMPA, FL 33615                          ATTORNEY                                 
Gruters, Joe  (REP)(STS)                           02/28/2019           250.00 CHE BUDS BAIL BONDS                          2245 RINGLING BLVD                       SARASOTA, FL 34237                       BAIL BOND SERVICE                        
Gruters, Joe  (REP)(STS)                           07/31/2020            20.20 CHE BUETERGERDS JOHN                         2300 IXORA AVE                           SARASOTA, FL 34234                       REAL ESTATE                              
Gruters, Joe  (REP)(STS)                           03/01/2021           250.00 CHE BUHLER MICHEL                            815 MALAGA AVE                           CORAL GABLES, FL 33134                   ATTORNEY                                 
Gruters, Joe  (REP)(STS)                           10/05/2018         1,000.00 CHE BUILDING ON YOUR DREAMS                  133 HARBOR DR S                          VENICE, FL 34285                         PAC                                      
Gruters, Joe  (REP)(STS)                           09/10/2020         1,000.00 CHE BUILDING ON YOUR DREAMS                  133 HARBOR DR S                          VENICE, FL 34285                         PAC                                      
Gruters, Joe  (REP)(STS)                           10/29/2019         1,000.00 CHE BUILDING ON YOUR DREAMS                  133 HARBOR DR S                          VENICE, FL 34285                         PAC                                      
Gruters, Joe  (REP)(STS)                           06/22/2019            20.20 CHE BULLARD ALISON                           PO BOX 246                               WHITE SPRINGS, FL 32096                  LEGAL ASSISTANT                          
Gruters, Joe  (REP)(STS)                           06/16/2019            20.20 CHE BURRELL WAYNE                            3008 COMMUNITY CENTER DR                 VENICE, FL 34293                         RETIRED                                  
Gruters, Joe  (REP)(STS)                           10/30/2018         1,000.00 CHE BURT AND SCHELD FACULTATIVE CORP         200 E GRANADA BLVD STE 300               ORMOND BEACH, FL 32176                   INSURANCE AGENCY                         
Gruters, Joe  (REP)(STS)                           05/31/2018           500.00 CHE BUSCHMAN ROBERT                          3123 DICK WILSON DR                      SARASOTA, FL 34240                       BUS MGT CONSULTANT                       
Gruters, Joe  (REP)(STS)                           06/23/2019            20.20 CHE BUTZ STEFAN                              ***************                          *************** SALES HEARING AIDS                       
Gruters, Joe  (REP)(STS)                           09/13/2018         1,000.00 CHE CABLE TELEVISION POLITICAL ACTION COMMIT 246 E 6TH AVE                            TALLAHASSEE, FL 32303                    PAC                                      
Gruters, Joe  (REP)(STS)                           07/16/2018         1,000.00 CHE CADENCE BANK, NA PAC                     17 20TH ST N                             BIRMINGHAM, AL 35203                     PAC                                      
Gruters, Joe  (REP)(STR)                           12/09/1997           100.00 CHE CADORTH, ALICE                           4007 ARLINGTON DR.                       JACKSONVILLE, FL 32210                   RETIRED                                  
Gruters, Joe  (REP)(STS)                           08/01/2019            20.20 CHE CAOUETTE JACQUELINE                      15815 SORAWATER DR                       LITHIA, FL 33547                         GOV'T CONSULTING                         
Gruters, Joe  (REP)(STR)                           06/30/2015           500.00 CHE CAOUETTE JACQUELINE                      15815 SORAWATER DR                       LITHIA, FL 33547                         DERMATOLOGY CONSULTA                     
Gruters, Joe  (REP)(STS)                           05/31/2018         1,000.00 CHE CAPITOL ALLIANCE GROUP INC               106 E COLLEGE AVE STE 640                TALLAHASSEE, FL 32301                    GOVT RELATIONS                           
Gruters, Joe  (REP)(STS)                           11/25/2019            20.20 CHE CAPLIN ROBERT                            4252 CENTRAL SARASOTA PKWY APT           SARASOTA, FL 34238                       RETIRED                                  
Gruters, Joe  (REP)(STS)                           10/30/2019           100.00 CHE CAPRIO CAROL                             5632 EASTWIND DR                         SARASOTA, FL 34233                       RETIRED                                  
Gruters, Joe  (REP)(STS)                           05/31/2018            50.00 CHE CAPRIO CAROL                             5632 EASTWIND DR                         SARASOTA, FL 34233                                                                
Gruters, Joe  (REP)(STS)                           10/24/2017            50.00 CHE CAPRIO CAROL                             5632 EASTWIND DR                         SARASOTA, FL 34233                                                                
Gruters, Joe  (REP)(STS)                           10/18/2018            50.00 CHE CAPRIO CAROL                             5632 EASTWIND DR                         SARASOTA, FL 34233                       RETIRED                                  
Gruters, Joe  (REP)(STR)                           06/30/2015            50.00 CHE CAPRIO CAROL                             5632 EASTWIND DR                         SARASOTA, FL 34233                                                                
Gruters, Joe  (REP)(STR)                           07/27/2016           100.00 CHE CARAGIULO PAUL                           3708 FLORES AVE                          SARASOTA, FL 34239                                                                
Gruters, Joe  (REP)(STR)                           06/30/2015         1,000.00 CHE CARDIO-IMAGING OF NAPLES INC             PO BOX 8237                              NAPLES, FL 34101                         MEDICAL PRACTICE                         
Gruters, Joe  (REP)(STS)                           11/01/2018         1,000.00 CHE CAREMARK RX INC                          PO BOX 287                               LINCOLN, RI 02865                        HEALTHCARE                               
Gruters, Joe  (REP)(STS)                           11/08/2021         1,000.00 CHE CAREMARK RX INC                          PO BOX 287                               LINCOLN, RI 02865                        HEALTHCARE                               
Gruters, Joe  (REP)(STS)                           10/07/2019         1,000.00 CHE CAREMARK RX INC                          PO BOX 287                               LINCOLN, RI 02865                        HEALTHCARE                               
Gruters, Joe  (REP)(STS)                           12/16/2019         1,000.00 CHE CARGOR PARTNERS III-PARRISH LC           1651 WHITFIELD AVE UNIT 200              SARASOTA, FL 34243                       REAL ESTATE                              
Gruters, Joe  (REP)(STS)                           12/16/2019         1,000.00 CHE CARGOR VI-BUCKEYE 929, LC                1651 WHITFIELD AVE UNIT 200              SARASOTA, FL 34243                       REAL ESTATE                              
Gruters, Joe  (REP)(STS)                           06/22/2020            20.20 CHE CARLESIMO EMILIO                         1976 SAN SILVESTRO DR                    VENICE, FL 34285                         RETIRED                                  
Gruters, Joe  (REP)(STR)                           07/27/2016            50.00 CHE CARLESIMO EMILIO                         700 GOLDEN BEACH BLVD APT 104            VENICE, FL 34285                                                                  
Gruters, Joe  (REP)(STS)                           10/06/2017           100.00 CHE CARLESIMO EMILIO                         700 GOLDEN BEACH BLVD APT 104            VENICE, FL 34285                                                                  
Gruters, Joe  (REP)(STS)                           07/08/2020            50.00 CHE CARLTON ARNOLD                           5077 FRUITVILLE RD STE 109-104           SARASOTA, FL 34232                                                                
Gruters, Joe  (REP)(STS)                           02/18/2019         1,000.00 CHE CARLTON BARBARA                          9430 SIDELL RD                           SIDELL, FL 34266                         AGRICULTURE                              
Gruters, Joe  (REP)(STR)                           10/14/2016         1,000.00 CHE CARLTON BARBARA                          2810 WILFRED REID CIR                    SARASOTA, FL 34240                       AGRICULTURE                              
Gruters, Joe  (REP)(STR)                           06/30/2015         1,000.00 CHE CARLTON BARBARA                          2810 WILFRED REID CIR                    SARASOTA, FL 34240                       AGRICULTURE                              
Gruters, Joe  (REP)(STS)                           07/25/2018         1,000.00 CHE CARLTON BARBARA                          2810 WILFRED REID CIR                    SARASOTA, FL 34240                       AGRICULTURE                              
Gruters, Joe  (REP)(STS)                           05/31/2018           500.00 CHE CARLTON LISA                             9420 SIDELL RD                           SIDELL, FL 34266                         RANCHER                                  
Gruters, Joe  (REP)(STS)                           11/30/2021           500.00 CHE CARLTON FIELDS POLITICAL COMMITTEE       PO BOX 190                               TALLAHASSEE, FL 32302                    PAC                                      
Gruters, Joe  (REP)(STS)                           02/21/2019           500.00 CHE CARLTON FIELDS POLITICAL COMMITTEE       PO BOX 190                               TALLAHASSEE, FL 32302                    PAC                                      
Gruters, Joe  (REP)(STS)                           07/08/2020           500.00 CHE CARLTON FIELDS POLITICAL COMMITTEE       PO BOX 190                               TALLAHASSEE, FL 32302                    PAC                                      
Gruters, Joe  (REP)(STS)                           10/24/2017           110.00 CHE CARMAN JEFFREY                           6901 POINSETTA AVE                       LONGBOAT KEY, FL 34228                   GOV'T RELATIONS                          
Gruters, Joe  (REP)(STR)                           10/06/2016            25.00 CHE CARMAN JEFFREY                           6901 POINSETTA AVE                       LONGBOAT KEY, FL 34228                   GOV'T RELATIONS                          
Gruters, Joe  (REP)(STR)                           08/25/2016         1,000.00 CHE CARPAC                                   400 N MERIDIAN ST                        TALLAHASSEE, FL 32301                    PAC                                      
Gruters, Joe  (REP)(STR)                           09/30/2016         1,000.00 CHE CARPAC                                   400 N MERIDIAN ST                        TALLAHASSEE, FL 32301                    PAC                                      
Gruters, Joe  (REP)(STS)                           10/12/2018         1,000.00 CHE CARPAC                                   400 N MERIDIAN ST                        TALLAHASSEE, FL 32301                    PAC                                      
Gruters, Joe  (REP)(STS)                           03/04/2019         1,000.00 CHE CARPAC                                   400 N MERIDIAN ST                        TALLAHASSEE, FL 32301                    PAC                                      
Gruters, Joe  (REP)(STS)                           09/18/2020         1,000.00 CHE CARPAC                                   400 N MERIDIAN ST                        TALLAHASSEE, FL 32301                    PAC                                      
Gruters, Joe  (REP)(STR)                           09/09/2016             1.00 CHE CARPENTER REGAN                          204 EXECUTIVE CT STE 110                 LITTLE ROCK, AR 72205                                                             
Gruters, Joe  (REP)(STR)                           06/30/2015           250.00 CHE CARR KATHRYN                             PO BOX                                   SARASOTA, FL 34230                       ATTORNEY                                 
Gruters, Joe  (REP)(STS)                           10/18/2018           250.00 CHE CASON NANCY                              1900 RINGLING BLVD                       SARASOTA, FL 34236                       ATTORNEY                                 
Gruters, Joe  (REP)(STS)                           10/30/2019           500.00 CHE CASON NANCY                              1900 RINGLING BLVD                       SARASOTA, FL 34236                       ATTORNEY                                 
Gruters, Joe  (REP)(STR)                           10/27/1998            50.00 CHE CAUNTIZ, PATRICIA                        888 BLVD OF THE ARTS #101                SARASOTA, FL 34236                       RETIRED                                  
Gruters, Joe  (REP)(STS)                           10/23/2018           100.00 CHE CAUTERO RICHARD                          274 MARTELLAGO DR                        NORTH VENICE, FL 34275                   RETIRED                                  
Gruters, Joe  (REP)(STS)                           06/22/2018           100.00 CHE CAVANAUGH ELLEN                          8400 VAMO RD UNIT 1260                   SARASOTA, FL 34231                                                                
Gruters, Joe  (REP)(STR)                           06/30/2015           100.00 CHE CAVANAUGH ELLEN                          3235 ALEX FINDLAY PL                     SARASOTA, FL 34240                                                                
Gruters, Joe  (REP)(STR)                           06/30/2015           100.00 CHE CAVANAUGH JOHN                           3235 ALEX FINDLAY PL                     SARASOTA, FL 34240                                                                
Gruters, Joe  (REP)(STS)                           06/22/2018           100.00 CHE CAVANAUGH JOHN                           8400 VAMO RD UNIT 1260                   SARASOTA, FL 34231                                                                
Gruters, Joe  (REP)(STS)                           11/01/2019            80.80 CHE CAVANAUGH JOHN                           8400 VAMO RD UNIT 1213                   SARASOTA, FL 34231                                                                
Gruters, Joe  (REP)(STS)                           11/06/2019           -80.80 REF CAVANAUGH JOHN                           8400 VAMO RD UNIT 1213                   SARASOTA, FL 34231                                                                
Gruters, Joe  (REP)(STS)                           09/04/2020         1,000.00 CHE CAVANAUGH JOHN                           8400 VAMO RD UNIT 1213                   SARASOTA, FL 34231                       MUSICAL STRINGS CO                       
Gruters, Joe  (REP)(STS)                           08/27/2019         1,000.00 CHE CEMEX MATERIALS LLC                      1501 BELVEDERE RD                        WEST PALM BEACH, FL 33406                CONCRETE CONTRACTOR                      
Gruters, Joe  (REP)(STS)                           07/16/2018         1,000.00 CHE CEMEX MATERIALS LLC                      1501 BELVEDERE RD                        WEST PALM BEACH, FL 33406                CONCRETE CONTRACTOR                      
Gruters, Joe  (REP)(STR)                           08/23/2016           500.00 CHE CEMEX MATERIALS LLC                      1501 BELVEDERE RD                        WEST PALM BEACH, FL 33406                CONCRETE CONTRACTOR                      
Gruters, Joe  (REP)(STS)                           10/31/2018         1,000.00 CHE CENTENE MANAGEMENT COMPNAY LLC           7700 FORSYTH BLVD                        SAINT LOUIS, MO 63105                    HEALTHCARE                               
Gruters, Joe  (REP)(STS)                           10/08/2020         1,000.00 CHE CENTENE MANAGEMENT COMPNAY LLC           7700 FORSYTH BLVD                        CLAYTON, MO 63105                        HEALTHCARE                               
Gruters, Joe  (REP)(STS)                           10/12/2020         1,000.00 CHE CENTURYLINK FLORIDA EMPLOYEES' POLITICAL 315 S CALHOUN ST STE 500                 TALLAHASSEE, FL 32301                    PAC                                      
Gruters, Joe  (REP)(STS)                           12/16/2019         1,000.00 CHE CENTURYLINK FLORIDA EMPLOYEES' POLITICAL 315 S CALHOUN ST STE 500                 TALLAHASSEE, FL 32301                    PAC                                      
Gruters, Joe  (REP)(STS)                           01/08/2018           500.00 CHE CENTURYLINK FLORIDA EMPLOYEES' POLITICAL 315 S CALHOUN ST STE 500                 TALLAHASSEE, FL 32301                    PAC                                      
Gruters, Joe  (REP)(STS)                           08/09/2021         1,000.00 CHE CEOHR INC                                5104 N LOCKWOOD RIDGE RD STE 2           SARASOTA, FL 34234                       EMPOLYEE LEASING                         
Gruters, Joe  (REP)(STS)                           09/16/2020         1,000.00 CHE CEOHR INC                                5104 N LOCKWOOD RIDGE RD STE 2           SARASOTA, FL 34234                       EMPOLYEE LEASING                         
Gruters, Joe  (REP)(STS)                           10/07/2020         1,000.00 CHE CEOMC FLORIDA, INC                       7300 PARK ST                             SEMINOLE, FL 33777                       PROPERTY MGMT.                           
Gruters, Joe  (REP)(STS)                           03/01/2021         1,000.00 CHE CEOMC FLORIDA, INC                       7300 PARK ST                             SEMINOLE, FL 33777                       PROPERTY MGMT.                           
Gruters, Joe  (REP)(STS)                           10/19/2018         1,000.00 CHE CEOMC FLORIDA, INC                       7300 PARK ST                             SEMINOLE, FL 33777                       PROPERTY MGMT.                           
Gruters, Joe  (REP)(STR)                           07/15/2015           500.00 CHE CHAMBERLAIN JOHN                         7036 CLARK RD                            SARASOTA, FL 34241                       SCULPTOR                                 
Gruters, Joe  (REP)(STS)                           02/21/2019         1,000.00 CHE CHAMPION BRANDS                          PO BOX 56260                             JACKSONVILLE, FL 32241                   BEVERAGE DISTRIBUTOR                     
Gruters, Joe  (REP)(STR)                           06/30/2015           250.00 CHE CHAPMAN JOHN                             2624 S OSPREY AVE                        SARASOTA, FL 34239                       ATTORNEY                                 
Gruters, Joe  (REP)(STS)                           10/31/2017         1,000.00 CHE CHARLES L STARR III REVOCABLE TRUST      PO BOX 8125                              LONGBOAT KEY, FL 34228                   TRUST                                    
Gruters, Joe  (REP)(STS)                           12/16/2019         1,000.00 CHE CHARLIE MICHAELS, INC                    1651 WHITFIELD AVE UNIT 200              SARASOTA, FL 34243                       REAL ESTATE                              
Gruters, Joe  (REP)(STS)                           08/11/2020         1,000.00 CHE CHARTER COMMUNICATIONS                   12405 POWERSCOURT DR                     SAINT LOUIS, MO 63131                    TELECOMMUNICATIONS                       
Gruters, Joe  (REP)(STS)                           08/22/2017         1,000.00 CHE CHARTER COMMUNICATIONS                   12405 POWERSCOURT DR                     SAINT LOUIS, MO 63131                    TELECOMMUNICATIONS                       
Gruters, Joe  (REP)(STS)                           10/12/2020         1,000.00 CHE CHARTER SCHOOLS USA INC                  800 CORPORATE DR STE 700                 FT LAUDERDALE, FL 33334                  EDUCATION                                
Gruters, Joe  (REP)(STS)                           10/30/2019           100.00 CHE CHARTERS ANN                             5880 MIDNIGHT PASS RD APT 401            SARASOTA, FL 34242                       RETIRED                                  
Gruters, Joe  (REP)(STS)                           06/18/2019           250.00 CHE CHEPAK ROBERT                            4520 WOODSIDE RD                         SARASOTA, FL 34242                       IT EXECUTIVE                             
Gruters, Joe  (REP)(STS)                           06/19/2020         1,000.00 CHE CHESHIRE HUNT INC                        6571 PALMER PARK CIR                     SARASOTA, FL 34238                       REAL ESTATE                              
Gruters, Joe  (REP)(STR)                           03/30/2016         1,000.00 CHE CHESHIRE HUNT INC                        6571 PALMER PARK CIR                     SARASOTA, FL 34238                       REAL ESTATE                              
Gruters, Joe  (REP)(STS)                           08/30/2019            20.20 CHE CHEVALIER ADAM                           7813 CASTLEISLAND DR                     SARASOTA, FL 34240                                                                
Gruters, Joe  (REP)(STS)                           08/29/2018         1,000.00 CHE CHEVRON POLICY GOVT & PUBLIC AFFAIRS     PO BOX 6042                              SAN RAMON, CA 94583                      GOVERNMENT RELATIONS                     
Gruters, Joe  (REP)(STR)                           10/31/2016         1,000.00 CHE CHIROPAC                                 30 REMINGTON RD STE 1                    OAKLAND, FL 34787                        PAC                                      
Gruters, Joe  (REP)(STS)                           03/04/2019         1,000.00 CHE CHIROPAC                                 30 REMINGTON RD STE 1                    OAKLAND, FL 34787                        PAC                                      
Gruters, Joe  (REP)(STS)                           03/04/2019         1,000.00 CHE CHIROPAC II PC                           30 REMINGTON RD STE 1                    OAKLAND, FL 34787                        PAC                                      
Gruters, Joe  (REP)(STS)                           06/22/2019            20.20 CHE CHMIELESKI PHIL                          250 SAWMILL RD                           CHERRY HILL, NJ 08034                    SALES MGR. ROOFING                       
Gruters, Joe  (REP)(STS)                           06/18/2020            20.20 CHE CHOTKOWSKI ANNE                          2106 CALUSA LAKES BLVD                   NOKOMIS, FL 34275                        RETIRED                                  
Gruters, Joe  (REP)(STS)                           07/19/2019            20.20 CHE CHRISTENSEN PATRICIA                     5854 BRIGADOON WAY                       SARASOTA, FL 34233                       RETIRED                                  
Gruters, Joe  (REP)(STS)                           06/14/2019            20.20 CHE CHRISTENSEN PATRICIA                     5854 BRIGADOON WAY                       SARASOTA, FL 34233                       RETIRED                                  
Gruters, Joe  (REP)(STS)                           09/28/2020            20.20 CHE CHRISTENSEN PATRICIA                     5854 BRIGADOON WAY                       SARASOTA, FL 34233                       RETIRED                                  
Gruters, Joe  (REP)(STS)                           07/09/2020           100.00 CHE CHRISTIAN JUDITH                         3310 SABAL COVE LN                       LONGBOAT KEY, FL 34228                                                            
Gruters, Joe  (REP)(STR)                           08/24/1998            25.00 CHE CHRISTINE GRUTERS,                       865 OAK VISTA DR.                        SARASOTA, FL 34232                       TEACHER                                  
Gruters, Joe  (REP)(STS)                           10/19/2020           250.00 CHE CIARAVELLA CHAD                          8780 ANDREAS AVE                         ORLANDO, FL 32832                        RETIRED                                  
Gruters, Joe  (REP)(STR)                           06/30/2015           300.00 CHE CIARAVELLA CHAD                          7565 PLANTATION CIR                      UNIVERSITY PARK, FL 34201                AVIATION                                 
Gruters, Joe  (REP)(STS)                           05/31/2018           250.00 CHE CIARAVELLA CHAD                          7565 PLANTATION CIR                      UNIVERSITY PARK, FL 34201                AVIATION TECHNOLOGY                      
Gruters, Joe  (REP)(STS)                           09/07/2018         1,000.00 CHE CIGNA                                    214 W HURON ST                           CHICAGO, IL 60654                        INSURANCE                                
Gruters, Joe  (REP)(STS)                           05/31/2018           250.00 CHE CIRILLO SHARON                           4481 ELEUTHERA CT                        SARASOTA, FL 34233                       INSURANCE AGENCY                         
Gruters, Joe  (REP)(STR)                           08/28/1998           100.00 CHE CIRILLO, JAMES                           4481 ELEVTHERA CT                        SARASOTA, FL 34233                       INSURANCE                                
Gruters, Joe  (REP)(STS)                           06/18/2020            25.00 CHE CLAIRE EARL                              403 CATFISH CREEK RD                     LAKE PLACID, FL 33852                    RETIRED                                  
Gruters, Joe  (REP)(STS)                           04/13/2020             5.00 CHE CLARK ANDREW                             5115 99TH AVE E                          PARRISH, FL 34219                                                                 
Gruters, Joe  (REP)(STS)                           09/29/2020            20.20 CHE CLARK CHRISTOPHER                        3105 FREDERICK DR                        VENICE, FL 34292                         RETIRED                                  
Gruters, Joe  (REP)(STR)                           05/11/2000           500.00 CHE CLARKE DANIEL                            800 HUDSON AVE                APT. # 208 SARASOTA, FL 34236                       COMMUNITY ACTIVIST                       
Gruters, Joe  (REP)(STR)                           10/18/2016           200.00 CHE CLARKE JULIE                             1440 FLOWER DR                           SARASOTA, FL 34239                       RETIRED                                  
Gruters, Joe  (REP)(STR)                           08/10/2000           300.00 CHE CLARKE MICHAEL                           494 PARTRIDGE CIRCLE                     SARASOTA, FL 34236                       RETIRED                                  
Gruters, Joe  (REP)(STS)                           07/25/2018           300.00 CHE CLARKE MICHAEL                           1440 FLOWER DR                           SARASOTA, FL 34239                       REAL ESTATE AGENT                        
Gruters, Joe  (REP)(STS)                           06/22/2020           250.00 CHE CLARKE MICHAEL                           1510 QUAIL DR                            SARASOTA, FL 34231                       RETIRED                                  
Gruters, Joe  (REP)(STR)                           06/19/1998           100.00 CHE CLARKE, DONNA                            1678 STARLING DR                         SARASOTA, FL 34231                       CANDIDATE FOR STATE                      
Gruters, Joe  (REP)(STS)                           10/31/2017         1,000.00 CHE CLASSIE GROWERS, LLC                     35100 STATE ROAD 64 E                    MYAKKA CITY, FL 34251                    AGRICULTURE                              
Gruters, Joe  (REP)(STS)                           09/30/2019         1,000.00 CHE CLEAR CHANNEL OUTDOOR, INC               20880 STONE OAK PKWY                     SAN ANTONIO, TX 78258                    PRODUCTION CHANNEL                       
Gruters, Joe  (REP)(STR)                           08/27/2015            50.00 CHE CLIFFORD M SCHOLZ ARCHITECTS, INC        300 S ORANGE AVE                         SARASOTA, FL 34236                       ARCHITECT                                
Gruters, Joe  (REP)(STS)                           10/31/2019           500.00 CHE CLYDE H WILSON JR LEGACY TRUST           27 S ORANGE AVE STE 1                    SARASOTA, FL 34236                       TRUST                                    
Gruters, Joe  (REP)(STS)                           07/31/2020         1,000.00 CHE COADVANTAGE RESOURCES, INC.              3350 BUSCHWOOD PARK DR                   TAMPA, FL 33618                          HR CONSULTING                            
Gruters, Joe  (REP)(STS)                           12/27/2021         1,000.00 CHE COADVANTAGE RESOURCES, INC.              3350 BUSCHWOOD PARK DR                   TAMPA, FL 33618                          HR CONSULTING                            
Gruters, Joe  (REP)(STS)                           10/29/2018         1,000.00 CHE COALITION OF AFFORDABLE HOUSING PROVIDER 8489 CABIN HILL RD                       TALLAHASSEE, FL 32311                    PAC                                      
Gruters, Joe  (REP)(STS)                           12/16/2019         1,000.00 CHE COALITION OF AFFORDABLE HOUSING PROVIDER 8489 CABIN HILL RD                       TALLAHASSEE, FL 32311                    PAC                                      
Gruters, Joe  (REP)(STR)                           06/18/2015           500.00 CHE COCHRAN FREDERICK                        1766 BAHIA VISTA ST                      SARASOTA, FL 34239                       REAL ESTATE                              
Gruters, Joe  (REP)(STS)                           06/22/2020            20.20 CHE COCHRAN LARRY                            3312 WATER ST                            ELLENTON, FL 34222                       RETIRED                                  
Gruters, Joe  (REP)(STS)                           06/23/2019            20.20 CHE COCHRAN LARRY                            3312 WATER ST                            ELLENTON, FL 34222                       US CUSTOMS BROKER                        
Gruters, Joe  (REP)(STR)                           10/25/2016         1,000.00 CHE COFFEY HAMILTON                          57 BISHOPS COURT RD                      OSPREY, FL 34229                         LEGAL SERVICES                           
Gruters, Joe  (REP)(STR)                           06/18/2015         1,000.00 CHE COFFEY HAMILTON A                        57 BISHOPS COURT RD                      OSPREY, FL 34229                         LEGAL SERVICES                           
Gruters, Joe  (REP)(STR)                           01/27/2016           500.00 CHE COHAGEN DONALD                           8113 REVELS RD                           RIVERVIEW, FL 33569                      ROOFING CONTRACTOR                       
Gruters, Joe  (REP)(STS)                           07/25/2018           100.00 CHE COHEN KIP                                2362 HARBOUR OAKS DR                     LONGBOAT KEY, FL 34228                                                            
Gruters, Joe  (REP)(STS)                           05/31/2018           150.00 CHE COLBURN FIRM PL                          PO BOX 21723                             SARASOTA, FL 34276                       LAW FIRM                                 
Gruters, Joe  (REP)(STR)                           06/30/2015           100.00 CHE COLBURN FIRM PL                          PO BOX 21723                             SARASOTA, FL 34276                       LAW FIRM                                 
Gruters, Joe  (REP)(STS)                           06/26/2021            25.00 CHE COLON EDWIN                              634 148TH CT NE                          BRADENTON, FL 34212                      RETIRED                                  
Gruters, Joe  (REP)(STR)                           06/30/2015           100.00 CHE COLON JOHN                               1605 MAIN STREET STE 1200                SARASOTA, FL 34236                       FINANCIAL ADVISOR                        
Gruters, Joe  (REP)(STS)                           10/18/2018            50.00 CHE COLON JOHN                               1605 MAIN ST STE 1200                    SARASOTA, FL 34236                                                                
Gruters, Joe  (REP)(STS)                           05/31/2018           100.00 CHE COMBES JOAN                              3553 PARKRIDGE CIR                       SARASOTA, FL 34243                                                                
Gruters, Joe  (REP)(STS)                           06/30/2019            20.20 CHE COMBES JOAN                              3553 PARKRIDGE CIR                       SARASOTA, FL 34243                       RETIRED                                  
Gruters, Joe  (REP)(STS)                           10/28/2019           100.00 CHE COMBES JOAN                              3553 PARKRIDGE CIR                       SARASOTA, FL 34243                       RETIRED                                  
Gruters, Joe  (REP)(STS)                           09/24/2020         1,000.00 CHE COMCAST CORPORATION                      ONE COMCAST CENTER 1701 JFK BO           PHILADELPHIA, PA 19103                   TELECOMMUNICATIONS                       
Gruters, Joe  (REP)(STS)                           05/31/2018         1,000.00 CHE COMCAST CORPORATION                      ONE COMCAST CENTER 1701 JFK BO           PHILADELPHIA, PA 19103                   TELECOMMUNICATIONS                       
Gruters, Joe  (REP)(STR)                           11/03/2016         1,000.00 CHE COMCAST CORPORATION                      ONE COMCAST CENTER 1701 JFK BO           PHILADELPHIA, PA 19103                   TELECOMMUNICATIONS                       
Gruters, Joe  (REP)(STR)                           07/27/2016         1,000.00 CHE COMCAST CORPORATION                      ONE COMCAST CENTER 1701 JFK BO           PHILADELPHIA, PA 19103                   TELECOMMUNICATIONS                       
Gruters, Joe  (REP)(STS)                           11/08/2021         1,000.00 CHE COMCAST CORPORATION                      ONE COMCAST CENTER 1701 JFK BO           PHILADELPHIA, PA 19103                   TELECOMMUNICATIONS                       
Gruters, Joe  (REP)(STS)                           08/20/2018         1,000.00 CHE COMMITTEE FOR FAIR COMPETITION IN TELECO 246 E 6TH AVE                            TALLAHASSEE, FL 32303                    PAC                                      
Gruters, Joe  (REP)(STR)                           08/11/2016         1,000.00 CHE COMMITTEE FOR JUSTICE AND ECONOMIC FREED 2640A MITCHAM DR                         TALLAHASSEE, FL 32308                    PAC                                      
Gruters, Joe  (REP)(STS)                           07/31/2019         1,000.00 CHE COMMITTEE OF FLORIDA AGENTS              1103 HAYS ST                             TALLAHASSEE, FL 32301                    PAC                                      
Gruters, Joe  (REP)(STS)                           07/23/2019            20.20 CHE COMPTON JOHN                             1524 PINE BAY DR                         SARASOTA, FL 34231                       RETIRED                                  
Gruters, Joe  (REP)(STR)                           06/30/2015           500.00 CHE COMPTON JOHN                             1819 MAIN ST STE 610                     SARASOTA, FL 34236                       ATTORNEY                                 
Gruters, Joe  (REP)(STS)                           07/31/2019            20.20 CHE CONARD RICHARD                           615 RIVIERA DUNES WAY APT 401            PALMETTO, FL 34221                       RETIRED                                  
Gruters, Joe  (REP)(STS)                           10/31/2019           100.00 CHE CONARD RICHARD                           615 RIVIERA DUNES WAY APT 401            PALMETTO, FL 34221                       RETIRED                                  
Gruters, Joe  (REP)(STS)                           02/21/2019         1,000.00 CHE CONE DISTRIBUTING, INC                   500 NW 27TH AVE                          OCALA, FL 34475                          BEVERAGE DISTRIBUTOR                     
Gruters, Joe  (REP)(STS)                           07/20/2018           100.00 CHE CONNELLY KEVIN                           118 DORY LN                              OSPREY, FL 34229                                                                  
Gruters, Joe  (REP)(STS)                           02/21/2019           500.00 CHE CONNORS MICHELE                          PO BOX 471                               ORMOND BEACH, FL 32175                   BEVERAGE DISTRIBUTOR                     
Gruters, Joe  (REP)(STS)                           06/22/2020           250.00 CHE CONOVER PHILIP                           8218 CYPRESS HOLLOW DR                   SARASOTA, FL 34238                       RETIRED                                  
Gruters, Joe  (REP)(STR)                           05/23/1998           100.00 CHE CONOVER, PHILIP L                        8218 CYPRESS HOLLEN DR                   SARASOTA, FL 34238                       BUSINESSMAN                              
Gruters, Joe  (REP)(STS)                           08/27/2021         1,000.00 CHE CONSERVATIVES FOR GOOD GOVERNMENT        1103 HAYS ST                             TALLAHASSEE, FL 32301                    PAC                                      
Gruters, Joe  (REP)(STS)                           08/26/2019           400.00 CHE CONSUMERS FOR ENERGY FAIRNESS            1103 HAYS ST                             TALLAHASSEE, FL 32301                    PAC                                      
Gruters, Joe  (REP)(STR)                           08/25/2016           500.00 CHE CONT CASUALTY COMPANY                    333 S WABASH AVE                         CHICAGO, IL 60604                        INSURANCE COMPANY                        
Gruters, Joe  (REP)(STR)                           08/24/2015         1,000.00 CHE COOK BEATA                               545 BAYVIEW PKWY                         NOKOMIS, FL 34275                        HOMEMAKER                                
Gruters, Joe  (REP)(STR)                           08/24/2015         1,000.00 CHE COOK SPRING COMPANY                      233 SARASOTA CENTER BLVD                 SARASOTA, FL 34240                       SPRING SUPPLIER                          
Gruters, Joe  (REP)(STS)                           10/24/2017         1,000.00 CHE COOK SPRING COMPANY                      233 SARASOTA CENTER BLVD                 SARASOTA, FL 34240                       SPRING SUPPLIER                          
Gruters, Joe  (REP)(STR)                           03/10/2000            20.00 CHE COOK, LLOYD                              2708 ORCHID OAKS DR                      SARASOTA, FL 34239                                                                
Gruters, Joe  (REP)(STR)                           03/02/1998            20.00 CHE COOK, LLYOD H.                           2708 ORCHID OAKS DR. APT # 203 D         SARASOTA, FL 34239                       RETIRED                                  
Gruters, Joe  (REP)(STS)                           06/14/2019            20.20 CHE COOLEY DENNIS                            6724 49TH CT E                           ELLENTON, FL 34222                       INSURANCE                                
Gruters, Joe  (REP)(STS)                           11/15/2019           250.00 CHE COOLEY DENNIS                            6724 49TH CT E                           ELLENTON, FL 34222                       INSURANCE                                
Gruters, Joe  (REP)(STS)                           09/29/2020           100.00 CHE COOLEY DENNIS                            6724 49TH CT E                           ELLENTON, FL 34222                       INSURANCE                                
Gruters, Joe  (REP)(STR)                           10/07/2016            50.00 CHE COONE ASHLEY                             1052 SW RAINBOW AVE                      ARCADIA, FL 34266                                                                 
Gruters, Joe  (REP)(STS)                           10/24/2017            25.00 CHE COONE ASHLEY                             1052 SW RAINBOW AVE                      ARCADIA, FL 34266                                                                 
Gruters, Joe  (REP)(STS)                           07/23/2019            50.00 CHE COONRADT TIMOTHY                         4021 CAMINO REAL                         SARASOTA, FL 34231                       MEDIA MARKETING                          
Gruters, Joe  (REP)(STS)                           10/31/2019           500.00 CHE COPELAND JR GERRET                       242 S WASHINGTON BLVD                    SARASOTA, FL 34236                       MGMT. REAL ESTATE                        
Gruters, Joe  (REP)(STR)                           10/07/2016           200.00 CHE COPYFORCE, INC                           5961 CATTLEMEN LN                        SARASOTA, FL 34232                       OFFICE SUPPLIES CO                       
Gruters, Joe  (REP)(STS)                           03/04/2019         1,000.00 CHE CORA HEALTH SERVICES INC                 1110 SHAWNEE RD                          LIMA, OH 45805                           HEALTHCARE                               
Gruters, Joe  (REP)(STS)                           07/19/2019            50.00 CHE CORBIN DEE                               96245 MONTEGO BAY                        FERNANDINA BEACH, FL 32034               OWNER AUTOMOTIVE                         
Gruters, Joe  (REP)(STR)                           06/29/2015            50.00 CHE CORBIN DEE                               96245 MONTEGO BAY                        FERNANDINA, FL 32034                     AUTOMOTIVE                               
Gruters, Joe  (REP)(STS)                           06/30/2019           100.00 CHE CORCORAN RAYMOND                         7385 JENNIFER DR                         PORT CHARLOTTE, FL 33981                 REAL ESTATE BROKER                       
Gruters, Joe  (REP)(STS)                           09/16/2020         1,000.00 CHE CORNERSTONE PEO, LLC                     239 TAUNTON BLVD STE D                   MEDFORD, NJ 08055                        BUS. ADMIN. SERVICE                      
Gruters, Joe  (REP)(STS)                           09/28/2020           500.00 CHE COTNEY CONSTRUCTION PAC                  3110 CHERRY PALM DR STE 290              TAMPA, FL 33619                          PAC                                      
Gruters, Joe  (REP)(STS)                           09/09/2020         1,000.00 CHE COX JOHN                                 7015 PROFESSIONAL PKWY E                 SARASOTA, FL 34240                       COMM. CONTRACTOR                         
Gruters, Joe  (REP)(STR)                           06/30/2015             5.00 CAS CRACCHIOLO PETER                         1490 BIG MOSS LAKE RD                    LUTZ, FL 33558                                                                    
Gruters, Joe  (REP)(STS)                           05/14/2018            10.00 CHE CRACCHIOLO PETER                         1490 BIG MOSS LAKE RD                    LUTZ, FL 33558                           STUDENT                                  
Gruters, Joe  (REP)(STS)                           08/30/2019            20.20 CHE CRIPE JEFFREY                            3722 POND VIEW LN                        SARASOTA, FL 34235                                                                
Gruters, Joe  (REP)(STS)                           11/30/2021         1,000.00 CHE CRISAFULLI STEPHEN                       5125 MALLARD LAKES CT                    MERRITT ISLAND, FL 32953                 GOVERNMENT CONSULT                       
Gruters, Joe  (REP)(STS)                           06/19/2020            20.20 CHE CROOKS TERESA                            3810 ABERDEEN DR                         SARASOTA, FL 34240                       RETIRED                                  
Gruters, Joe  (REP)(STS)                           06/30/2019            20.20 CHE CROSBY MICHAEL                           333 BIRD KEY DR                          SARASOTA, FL 34236                       SCIENTIST                                
Gruters, Joe  (REP)(STR)                           09/04/1998           500.00 CHE CROUSE, JAY                              3308 HIZEL AVE                           SARASOTA, FL 34242                       SELF EMPLOYED                            
Gruters, Joe  (REP)(STS)                           10/31/2019           100.00 CHE CROWE CYNTHIA                            708 S GONDOLA DR                         VENICE, FL 34293                         RETIRED                                  
Gruters, Joe  (REP)(STS)                           06/22/2018           100.00 CHE CROWE CYNTHIA                            708 S GONDOLA DR                         VENICE, FL 34293                         RETIRED                                  
Gruters, Joe  (REP)(STS)                           09/18/2020           100.00 CHE CROWE EDWARD                             708 S GONDOLA DR                         VENICE, FL 34293                         RETIRED                                  
Gruters, Joe  (REP)(STS)                           06/30/2019            20.20 CHE CROWLEY MAUREEN                          8436 JESOLO LN                           SARASOTA, FL 34238                       RETIRED                                  
Gruters, Joe  (REP)(STR)                           06/30/2015           300.00 CHE CROWLEY SERVICES INC                     3301 WHITFIELD AVE                       SARASOTA, FL 34243                       CONSTRUCTION                             
Gruters, Joe  (REP)(STS)                           09/29/2020            25.00 CHE CRYAN FRANCIS                            1901 HARVARD AVE                         BRADENTON, FL 34207                      RETIRED                                  
Gruters, Joe  (REP)(STS)                           06/19/2020         1,000.00 CHE CULVERHOUSE LIMITED PARTNERSHIP          6571 PALMER PARK CIR                     SARASOTA, FL 34238                       REAL ESTATE                              
Gruters, Joe  (REP)(STR)                           03/30/2016         1,000.00 CHE CULVERHOUSE LIMITED PARTNERSHIP          6571 PALMER PARK CIR                     SARASOTA, FL 34238                       REAL ESTATE                              
Gruters, Joe  (REP)(STR)                           08/27/2015           100.00 CHE CURCILLO FRANK                           5533 AVELLINO PL                         SARASOTA, FL 34238                                                                
Gruters, Joe  (REP)(STR)                           10/14/2016           100.00 CHE CURCILLO FRANK                           5533 AVELLINO PL                         SARASOTA, FL 34238                       RETIRED                                  
Gruters, Joe  (REP)(STS)                           05/31/2018           100.00 CHE CURCILLO FRANK                           5533 AVELLINO PL                         SARASOTA, FL 34238                       RETIRED                                  
Gruters, Joe  (REP)(STS)                           09/27/2018           100.00 CHE CURCILLO FRANK                           5533 AVELLINO PL                         SARASOTA, FL 34238                       RETIRED                                  
Gruters, Joe  (REP)(STS)                           07/06/2021            50.00 CHE CURRAN ROSE                              7135 RUE DE PALISADES                    SARASOTA, FL 34238                       RETIRED                                  
Gruters, Joe  (REP)(STS)                           07/23/2019            20.20 CHE CURRAN ROSE                              7135 RUE DE PALISADES                    SARASOTA, FL 34238                       RETIRED                                  
Gruters, Joe  (REP)(STS)                           05/31/2018           100.00 CHE CUTSINGER EVAN                           1225 MANASOTA BEACH RD                   ENGLEWOOD, FL 34223                                                               
Gruters, Joe  (REP)(STS)                           09/24/2020         1,000.00 CHE CYBER CITIZENS FOR JUSTICE INC           1156 TALL OAKS RD                        DELAND, FL 32720                         CYBERSPACE ORG.                          
Gruters, Joe  (REP)(STS)                           11/25/2019            20.20 CHE CZARNECKI JOSEPH                         505 TRIANO CIR                           VENICE, FL 34292                         RETIRED                                  
Gruters, Joe  (REP)(STS)                           06/18/2019            20.20 CHE CZARNECKI NANCY                          505 TRIANO CIR                           VENICE, FL 34292                         RETIRED                                  
Gruters, Joe  (REP)(STR)                           03/13/2000           100.00 CHE D & D AIR CONDITIONING                   214 AVATE AVE                            SARASOTA, FL 34232                       CONTRACTOR                               
Gruters, Joe  (REP)(STR)                           06/30/2015           500.00 CHE D&D AC LLC                               5719 BEAURIVAGE AVE                      SARASOTA, FL 34243                       A/C CONTRACTOR                           
Gruters, Joe  (REP)(STR)                           12/15/1997            50.00 CHE D&D AIR CONDITIONING                     214 AVANTE AVE                           SARASOTA, FL 34232                                                                
Gruters, Joe  (REP)(STS)                           10/31/2019            20.20 CHE D'SA LOYOLA                              2228 GULF GATE DR                        SARASOTA, FL 34231                       OWNER PRINT MEDIA                        
Gruters, Joe  (REP)(STS)                           06/22/2019            20.20 CHE DALUISE RENEE                            6821 PORTER RD                           SARASOTA, FL 34240                                                                
Gruters, Joe  (REP)(STS)                           06/29/2020            20.20 CHE DANIELS ROBERT                           1102 CIELO CT                            NORTH VENICE, FL 34275                   RETIRED                                  
Gruters, Joe  (REP)(STS)                           10/17/2018           100.00 CHE DAY JEFFREY                              238 S WASHINGTON BLVD                    SARASOTA, FL 34236                       FINANCIAL ADVISOR                        
Gruters, Joe  (REP)(STS)                           03/04/2019           500.00 CHE DAYSPRING VILLAGE INC                    PO BOX 1080                              HILLIARD, FL 32046                       ASSISTED LIVING                          
Gruters, Joe  (REP)(STR)                           07/08/2015           100.00 CHE DE PALMA MATTHEW                         178 WADING BIRD DR                       VENICE, FL 34292                         FINANCIAL SERVICES                       
Gruters, Joe  (REP)(STR)                           10/07/2016           200.00 CHE DE ROY ISABELLE                          3618 FAIR OAKS PL                        LONGBOAT KEY, FL 34228                   HEALTHCARE                               
Gruters, Joe  (REP)(STS)                           05/31/2018           500.00 CHE DEAN CANNON PA                           301 S BRONOUGH ST STE 500                TALLAHASSEE, FL 32301                    ATTORNEY                                 
Gruters, Joe  (REP)(STS)                           10/18/2017           500.00 CHE DECKARD LON                              1607 S LAKE SHORE DR                     SARASOTA, FL 34231                       RETIRED                                  
Gruters, Joe  (REP)(STR)                           06/30/2015         1,000.00 CHE DECKARD LON                              915 MACEWEN DR                           OSPREY, FL 34229                         RETIRED                                  
Gruters, Joe  (REP)(STS)                           01/01/2020            20.20 CHE DECKER ELLEN                             2700 N BEACH RD UNIT F201                ENGLEWOOD, FL 34223                                                               
Gruters, Joe  (REP)(STS)                           06/22/2020            20.20 CHE DEERING PAUL                             606 CYPRESS OAK CIR                      DELAND, FL 32720                         RETIRED                                  
Gruters, Joe  (REP)(STS)                           07/31/2019            20.20 CHE DEERING PAUL                             606 CYPRESS OAK CIR                      DELAND, FL 32720                         RETIRED                                  
Gruters, Joe  (REP)(STS)                           08/19/2018           100.00 CHE DELOACH ROBERT                           10290 LAKE MINNEOLA SHRS                 CLERMONT, FL 34711                       RETIRED                                  
Gruters, Joe  (REP)(STS)                           07/08/2020            20.20 CHE DEMARCO THERESA                          304 55TH ST NW                           BRADENTON, FL 34209                                                               
Gruters, Joe  (REP)(STR)                           12/05/1997            35.00 INK DEMARE- THE TROPHY SHOPPE                429 LIME AVE N.                          SARASOTA, FL 34200                                            BUTTONS             
Gruters, Joe  (REP)(STR)                           03/28/2000           100.00 CHE DEMARTINI, ED & PAT                      655 LONGBOAT KEY RD #16B                 LONG BOAT KEY, FL 34228                  RETIRED                                  
Gruters, Joe  (REP)(STR)                           04/14/1998           100.00 CHE DEMARTINI, PATRICIA MORGAN               655 LONGBOAT CLUB RD 16-B                LONGBOAT KEY, FL 34208                   RETIRED                                  
Gruters, Joe  (REP)(STS)                           06/22/2019            50.00 CHE DEMIRJIAN ERIC                           207 CROWNRIDGE DR                        MADISON, AL 35756                        CIVIL ENGINEER                           
Gruters, Joe  (REP)(STR)                           12/31/1997            20.00 CAS DEMIRJIAN, ERIC                          5217 SUMMERWOOD CT.                      SARASOTA, FL 34233                       STUDENT                                  
Gruters, Joe  (REP)(STS)                           05/31/2018           250.00 CHE DEMPSEY ANTHONY                          6179 BONAVENTURE CT                      SARASOTA, FL 34243                       REAL ESTATE                              
Gruters, Joe  (REP)(STR)                           07/23/2015         1,000.00 CHE DENAPOLI RICHARD                         624 ALHAMBRA RD                          VENICE, FL 34285                         ATTORNEY                                 
Gruters, Joe  (REP)(STS)                           01/11/2020           100.00 CHE DENAPOLI RICHARD                         4416 JACKSON ST                          HOLLYWOOD, FL 33021                      ATTORNEY                                 
Gruters, Joe  (REP)(STS)                           07/08/2020            20.20 CHE DENIRO LINDA                             1451 MUSTANG ST                          NOKOMIS, FL 34275                        RETIRED                                  
Gruters, Joe  (REP)(STS)                           06/22/2020            20.20 CHE DENIRO LINDA                             1451 MUSTANG ST                          NOKOMIS, FL 34275                        RETIRED                                  
Gruters, Joe  (REP)(STS)                           06/22/2019            20.20 CHE DENIRO LINDA                             1451 MUSTANG ST                          NOKOMIS, FL 34275                        RETIRED                                  
Gruters, Joe  (REP)(STS)                           10/31/2019            25.00 CHE DENTZ JEFFREY                            729 KEY ROYALE DR                        HOLMES BEACH, FL 34217                                                            
Gruters, Joe  (REP)(STS)                           10/29/2020            25.00 CHE DENTZ JEFFREY                            729 KEY ROYALE DR                        HOLMES BEACH, FL 34217                                                            
Gruters, Joe  (REP)(STS)                           10/17/2018           100.00 CHE DEPALMA MATTHEW                          178 WADING BIRD DR                       VENICE, FL 34292                         FINANCIAL SERVICES                       
Gruters, Joe  (REP)(STS)                           08/01/2019            20.20 CHE DEPALMA SR MATTHEW                       238 S WASHINGTON BLVD                    SARASOTA, FL 34236                       RETIRED                                  
Gruters, Joe  (REP)(STS)                           12/20/2017         1,000.00 CHE DERBY LANE ST. PETE KENNEL CLUB          10490 GANDY BLVD N                       ST PETERSBURG, FL 33702                  ENTERTAINMENT                            
Gruters, Joe  (REP)(STR)                           06/30/2015         1,000.00 CHE DERBY LANE ST. PETE KENNEL CLUB          10490 GANDY BLVD N                       ST PETERSBURG, FL 33702                  ENTERTAINMENT                            
Gruters, Joe  (REP)(STR)                           10/21/2016         1,000.00 CHE DERBY LANE ST. PETE KENNEL CLUB          10490 GANDY BLVD N                       ST PETERSBURG, FL 33702                  ENTERTAINMENT                            
Gruters, Joe  (REP)(STR)                           10/21/2016           200.00 CHE DERR FREDERICK                           PO BOX 2719                              SARASOTA, FL 34230                       CONSTRUCTION                             
Gruters, Joe  (REP)(STS)                           06/24/2019            20.20 CHE DERRICK JUDITH                           6424 CARRINGTON CIR                      SARASOTA, FL 34238                       RETIRED                                  
Gruters, Joe  (REP)(STS)                           06/14/2019            20.20 CHE DERRICK JUDITH                           6424 CARRINGTON CIR                      SARASOTA, FL 34238                       RETIRED                                  
Gruters, Joe  (REP)(STS)                           04/30/2018         1,000.00 CHE DIAZ NELSON                              10945 SW 82ND AVE                        MIAMI, FL 33156                          ATTORNEY                                 
Gruters, Joe  (REP)(STR)                           10/02/1998            20.00 CAS DICK LOGES,                              9528 FORREST HILLS                       SARASOTA, FL 34238                                                                
Gruters, Joe  (REP)(STS)                           07/08/2020           250.00 CHE DIDOMENICO JAIME                         415 WATERSIDE LN                         NOKOMIS, FL 34275                        PRES.HVACR COMPANY                       
Gruters, Joe  (REP)(STS)                           06/29/2021           500.00 CHE DIDOMENICO JAIME                         415 WATERSIDE LN                         NOKOMIS, FL 34275                        PRES.HVACR COMPANY                       
Gruters, Joe  (REP)(STS)                           10/18/2018            50.00 CHE DIGIOVANNI FRANK                         7122 83RD DR E                           UNIVERSITY PARK, FL 34201                                                         
Gruters, Joe  (REP)(STR)                           08/12/2016            25.00 CHE DIGIOVANNI FRANK                         4294 BRITTANY LN                         SARASOTA, FL 34233                                                                
Gruters, Joe  (REP)(STR)                           06/30/2015            25.00 CHE DILLON BRUCE                             700 PADUA CT                             NOKOMIS, FL 34275                                                                 
Gruters, Joe  (REP)(STS)                           03/06/2017         1,000.00 CHE DISNEY DESTINATIONS LLC                  220 CELEBRATION PL STE 6300              CELEBRATION, FL 34747                    RESORT/ENTERTAINMENT                     
Gruters, Joe  (REP)(STS)                           10/27/2018         1,000.00 CHE DISNEY DESTINATIONS LLC                  220 CELEBRATION PL STE 6300              CELEBRATION, FL 34747                    RESORT/ENTERTAINMENT                     
Gruters, Joe  (REP)(STS)                           08/23/2017         1,000.00 CHE DISNEY GIFT CARD SERVICES INC            SUNTRUST STE 505                         ORLANDO, FL 32830                        RETAIL SALES                             
Gruters, Joe  (REP)(STR)                           08/11/2016         1,000.00 CHE DISNEY GIFT CARD SERVICES INC            SUNTRUST STE 505                         ORLANDO, FL 32830                        RETAIL SALES                             
Gruters, Joe  (REP)(STS)                           10/29/2020         1,000.00 CHE DISNEY GIFT CARD SERVICES INC            SUNTRUST STE 505                         ORLANDO, FL 32830                        RETAIL SALES                             
Gruters, Joe  (REP)(STS)                           12/16/2019         1,000.00 CHE DISNEY PHOTO IMAGING,LLC                 220 CELEBRATION PL                       CELEBRATION, FL 34747                    PHOTO SHOP                               
Gruters, Joe  (REP)(STS)                           08/23/2017         1,000.00 CHE DISNEY PHOTO IMAGING,LLC                 220 CELEBRATION PL                       CELEBRATION, FL 34747                    PHOTO SHOP                               
Gruters, Joe  (REP)(STS)                           04/30/2018         1,000.00 CHE DISNEY VACATION DEVELOPMENT, INC         1390 CELEBRATION BLVD                    CELEBRATION, FL 34747                    VACATION SERVICES                        
Gruters, Joe  (REP)(STS)                           03/04/2019         1,000.00 CHE DISNEY VACATION DEVELOPMENT, INC         1390 CELEBRATION BLVD                    CELEBRATION, FL 34747                    VACATION SERVICES                        
Gruters, Joe  (REP)(STS)                           10/30/2018         1,000.00 CHE DISTILLED SPIRITS COUNCIL                1250 EYE ST NW                           WASHINGTON, DC 20005                     BEVERAGE ASSOCIATION                     
Gruters, Joe  (REP)(STS)                           08/31/2018         1,000.00 CHE DM PAC                                   215 S MONROE ST STE 815                  TALLAHASSEE, FL 32301                    PAC                                      
Gruters, Joe  (REP)(STS)                           07/16/2020         1,000.00 CHE DM PAC                                   215 S MONROE ST STE 815                  TALLAHASSEE, FL 32301                    PAC                                      
Gruters, Joe  (REP)(STS)                           06/19/2020           100.00 CHE DOLAN KAREN                              4939 NUTMEG AVE                          SARASOTA, FL 34231                       RETIRED                                  
Gruters, Joe  (REP)(STS)                           10/18/2018         1,000.00 CHE DOLPHIN AVIATION INC                     8191 N TAMIAMI TRL                       SARASOTA, FL 34243                       AVIATION SERVICES                        
Gruters, Joe  (REP)(STR)                           06/18/2015         1,000.00 CHE DOLPHIN AVIATION INC                     8191 N TAMIAMI TRL                       SARASOTA, FL 34243                       AVIATION SERVICES                        
Gruters, Joe  (REP)(STS)                           05/31/2018           500.00 CHE DONELLY NORBERT                          1280 NORTHPORT DR                        SARASOTA, FL 34242                       TERVIS TUMBLER EXEC                      
Gruters, Joe  (REP)(STS)                           07/08/2020            20.20 CHE DONOGHUE J MORGAN                        1952 FIELD RD                            SARASOTA, FL 34231                       PHYSICIAN                                
Gruters, Joe  (REP)(STR)                           08/12/2016           500.00 CHE DONOVAN JR FRED                          449 W MAIN ST                            PENSACOLA, FL 32502                      ENGINEER                                 
Gruters, Joe  (REP)(STR)                           06/30/2015           500.00 CHE DORFMAN RICHARD                          800 N TAMIAMI TRL UNIT 1101              SARASOTA, FL 34236                       RETIRED                                  
Gruters, Joe  (REP)(STS)                           10/18/2018           200.00 CHE DORFMAN RICHARD                          800 N TAMIAMI TRL UNIT 1101              SARASOTA, FL 34236                       RETIRED                                  
Gruters, Joe  (REP)(STS)                           10/02/2020           250.00 CHE DORFMAN RICHARD                          800 N TAMIAMI TRL UNIT 1101              SARASOTA, FL 34236                       RETIRED                                  
Gruters, Joe  (REP)(STS)                           09/09/2020         1,000.00 CHE DOSAL TOBACCO CORPORATION                4775 NW 132ND ST                         OPA LOCKA, FL 33054                      TOBACCO COMPANY                          
Gruters, Joe  (REP)(STS)                           12/16/2019         1,000.00 CHE DOSAL TOBACCO CORPORATION                4775 NW 132ND ST                         OPA LOCKA, FL 33054                      TOBACCO COMPANY                          
Gruters, Joe  (REP)(STS)                           10/30/2018         1,000.00 CHE DOSAL TOBACCO CORPORATION                4775 NW 132ND ST                         OPA LOCKA, FL 33054                      TOBACCO COMPANY                          
Gruters, Joe  (REP)(STS)                           11/30/2017         1,000.00 CHE DOSAL TOBACCO CORPORATION                4775 NW 132ND ST                         OPA LOCKA, FL 33054                      TOBACCO COMPANY                          
Gruters, Joe  (REP)(STR)                           10/21/2016         1,000.00 CHE DOSAL TOBACCO CORPORATION                4775 NW 132ND ST                         OPA LOCKA, FL 33054                      TOBACCO COMPANY                          
Gruters, Joe  (REP)(STS)                           03/01/2021         1,000.00 CHE DOSAL TOBACCO CORPORATION                4775 NW 132ND ST                         OPA LOCKA, FL 33054                      TOBACCO COMPANY                          
Gruters, Joe  (REP)(STS)                           02/21/2019         1,000.00 CHE DOUBLE EAGLE DISTRIBUTING, INC.          50 LOCK RD                               DEERFIELD BEACH, FL 33442                BEVERAGE DISTRIBUTOR                     
Gruters, Joe  (REP)(STS)                           08/01/2019            20.20 CHE DOVE MARCIA                              4210 CENTER POINTE LN                    SARASOTA, FL 34233                       ORGANIC SALON OWNER                      
Gruters, Joe  (REP)(STS)                           07/19/2019           500.00 CHE DOWNEY TIMOTHY                           4184 BOCA POINTE DR                      SARASOTA, FL 34238                       RETIRED                                  
Gruters, Joe  (REP)(STS)                           06/08/2018           100.00 CHE DOYLE HEATHER                            RESTRICTED BY FLORIDA STATUTE            BRADENTON, FL 34202                      PROSECUTOR                               
Gruters, Joe  (REP)(STR)                           10/24/1997           250.00 CHE DR. PHIL LASCELLE,                       326 TROPICAL CIRCLE                      SARASOTA, FL 34234                       DOCTOR                                   
Gruters, Joe  (REP)(STS)                           10/30/2019           100.00 CHE DRYNAN LISA                              5317 FRUITVILLE RD # 116                 SARASOTA, FL 34232                       RETIRED                                  
Gruters, Joe  (REP)(STS)                           06/30/2020            20.20 CHE DSA LOYOLA                               2228 GULF GATE DR                        SARASOTA, FL 34231                       OWNER PRINTING CO                        
Gruters, Joe  (REP)(STS)                           06/22/2019            20.20 CHE DSA LOYOLA                               2228 GULF GATE DR                        SARASOTA, FL 34231                       OWNER PRINTING CO                        
Gruters, Joe  (REP)(STR)                           12/19/1997            20.00 CHE DUBIN, RORY                              2462 BRIAR OAK CIRCLE                    SARASOTA, FL 34232                                                                
Gruters, Joe  (REP)(STS)                           06/18/2020           100.00 CHE DUGGAN PATRICK                           7707 US OPEN LOOP                        LAKEWOOD RANCH, FL 34202                 ATTORNEY                                 
Gruters, Joe  (REP)(STS)                           10/30/2019           500.00 CHE DUGGAN PATRICK                           7707 US OPEN LOOP                        LAKEWOOD RANCH, FL 34202                 ATTORNEY                                 
Gruters, Joe  (REP)(STS)                           06/25/2018           100.00 CHE DUGGAN PATRICK                           7707 US OPEN LOOP                        LAKEWOOD RANCH, FL 34202                 ATTORNEY                                 
Gruters, Joe  (REP)(STS)                           10/24/2017           100.00 CHE DUGGAN PATRICK                           7707 US OPEN LOOP                        LAKEWOOD RANCH, FL 34202                 ATTORNEY                                 
Gruters, Joe  (REP)(STS)                           10/18/2018           100.00 CHE DUGGAN PATRICK                           7707 US OPEN LOOP                        LAKEWOOD RANCH, FL 34202                 ATTORNEY                                 
Gruters, Joe  (REP)(STR)                           10/07/2016           100.00 CHE DUGGAN PATRICK                           7707 US OPEN LOOP                        LAKEWOOD RANCH, FL 34202                 ATTORNEY                                 
Gruters, Joe  (REP)(STR)                           06/30/2015           100.00 CHE DUGGAN PATRICK                           7707 US OPEN LOOP                        LAKEWOOD RANCH, FL 34202                 ATTORNEY                                 
Gruters, Joe  (REP)(STS)                           09/13/2018         1,000.00 CHE DUKE ENERGY CORPORATION FLORIDA PAC      550 SOUTH TRYON STREET DEC37D            CHARLOTTE, NC 28202                      PAC                                      
Gruters, Joe  (REP)(STS)                           08/20/2018         1,000.00 CHE DUKE ENERGY CORPORATION FLORIDA PAC      550 SOUTH TRYON STREET DEC37D            CHARLOTTE, NC 28202                      PAC                                      
Gruters, Joe  (REP)(STS)                           12/13/2021         1,000.00 CHE DUKE ENERGY CORPORATION FLORIDA PAC      1301 PENNSYLVANIA AVE NW                 WASHINGTON, DC 20004                     PAC                                      
Gruters, Joe  (REP)(STS)                           10/28/2019         1,000.00 CHE DUKE ENERGY CORPORATION FLORIDA PAC      550 SOUTH TRYON STREET DEC37D            CHARLOTTE, NC 28202                      PAC                                      
Gruters, Joe  (REP)(STS)                           09/04/2020         1,000.00 CHE DUKE ENERGY CORPORATION FLORIDA PAC      550 SOUTH TRYON STREET DEC37D            CHARLOTTE, NC 28202                      PAC                                      
Gruters, Joe  (REP)(STS)                           03/01/2021           100.00 CHE DUPONT JOE                               4186 ROSE ARBOR CIR                      PORT CHARLOTTE, FL 33948                 CEO-AUTO SERVICE                         
Gruters, Joe  (REP)(STS)                           11/14/2019            50.00 CHE DUPREE ABIGAIL                           4106 FAULKNER LN                         TALLAHASSEE, FL 32311                    CPA                                      
Gruters, Joe  (REP)(STS)                           06/15/2021           500.00 CHE DWELL REAL ESTATE                        1947 RINGLING BLVD                       SARASOTA, FL 34236                       REAL ESTATE                              
Gruters, Joe  (REP)(STS)                           07/20/2018         1,000.00 CHE E.C. FLA. CHAMBER ALLIANCE               PO BOX 11309                             TALLAHASSEE, FL 32302                    PAC                                      
Gruters, Joe  (REP)(STS)                           01/25/2019         1,000.00 CHE E.C. FLA. CHAMBER ALLIANCE               PO BOX 11309                             TALLAHASSEE, FL 32302                    PAC                                      
Gruters, Joe  (REP)(STS)                           09/13/2018           500.00 CHE EAGLE EYE PAC                            4645 SE 11TH PL STE 104                  CAPE CORAL, FL 33904                     PAC                                      
Gruters, Joe  (REP)(STS)                           09/28/2018           500.00 CHE EAGLE EYE PAC                            4645 SE 11TH PL STE 104                  CAPE CORAL, FL 33904                     PAC                                      
Gruters, Joe  (REP)(STR)                           08/12/2016         1,000.00 CHE EAGLE FORUM PAC                          PO BOX 618                               ALTON, IL 62002                          PAC                                      
Gruters, Joe  (REP)(STS)                           10/24/2017           500.00 CHE EAR NOSE THROAT AND SINUS CCNTER         213 PALMERMO PL                          VENICE, FL 34285                         HEALTHCARE                               
Gruters, Joe  (REP)(STS)                           10/30/2019         1,000.00 CHE ECONOMOS ANDREW                          5372 SANDHAMN PL                         LONGBOAT KEY, FL 34228                   RETIRED                                  
Gruters, Joe  (REP)(STR)                           09/23/1998           500.00 CHE EDITH HOBSON,                            33 S. GULF STREAM AVE #507               SARASOTA, FL 34236                       RETIRED                                  
Gruters, Joe  (REP)(STS)                           06/22/2019            50.00 CHE EIBLE LORRY                              859 SIESTA KEY CIR                       SIESTA KEY, FL 34242                     OWN WOMEN BOUTIQUE                       
Gruters, Joe  (REP)(STS)                           08/28/2019            20.20 CHE EIBLE LORRY                              859 SIESTA KEY CIR                       SIESTA KEY, FL 34242                     OWN WOMEN BOUTIQUE                       
Gruters, Joe  (REP)(STS)                           06/22/2019            20.20 CHE EKONOMOU NICHOLAS                        PO BOX 330537                            MIAMI, FL 33233                          REAL ESTATE                              
Gruters, Joe  (REP)(STS)                           10/10/2018           200.00 CHE ELDER DOUGLAS                            7333 SCOTLAND WAY UNIT 1412              SARASOTA, FL 34238                       RETIRED                                  
Gruters, Joe  (REP)(STS)                           10/19/2018         1,000.00 CHE ELEVATED LLC                             645 W 9TH ST UNIT 110-425                LOS ANGELES, CA 90015                    GAMING                                   
Gruters, Joe  (REP)(STS)                           12/16/2019         1,000.00 CHE ELEVATED LLC                             645 W 9TH ST UNIT 110-425                LOS ANGELES, CA 90015                    GAMING                                   
Gruters, Joe  (REP)(STS)                           10/24/2017           500.00 CHE ELLENTON LANDINGS, LLC                   727 S ORANGE AVE                         SARASOTA, FL 34236                       REAL ESTATE INVEST                       
Gruters, Joe  (REP)(STS)                           09/27/2018         1,000.00 CHE ELLER JULIAN                             671 MECCA DR                             SARASOTA, FL 34234                       HEALTHCARE EXEC                          
Gruters, Joe  (REP)(STS)                           06/23/2020            20.20 CHE ELLIOTT DONNA                            144 COUSLEY DR SE                        PT CHARLOTTE, FL 33952                   RETIRED                                  
Gruters, Joe  (REP)(STS)                           06/07/2021         1,000.00 CHE ELLIOTT MAC                              PO BOX 2387                              MADISON, MS 39130                        AVIATION SERVICES                        
Gruters, Joe  (REP)(STS)                           10/19/2018         1,000.00 CHE ENTERPRISE HOLDINGS, INC. PAC            600 CORPORATE PARK DR                    SAINT LOUIS, MO 63105                    PAC                                      
Gruters, Joe  (REP)(STS)                           06/01/2018           100.00 CHE ETZKORN ZACHARY                          26735 SHOREGRASS DR                      WESLEY CHAPEL, FL 33544                                                           
Gruters, Joe  (REP)(STS)                           12/30/2021         1,000.00 CHE EVANS JON                                4967 SABAL LAKE CIRCLE                   SARASOTA, FL 34238                       OWNER BUSINESS MGMT                      
Gruters, Joe  (REP)(STS)                           09/04/2018         1,000.00 CHE EXPEDIA, INC                             5000 W KEARNEY ST                        SPRINGFIELD, MO 65803                    TRAVEL SERVICES                          
Gruters, Joe  (REP)(STR)                           08/23/2016         1,000.00 CHE EXPEDIA, INC                             5000 W KEARNEY ST                        SPRINGFIELD, MO 65803                    TRAVEL SERVICES                          
Gruters, Joe  (REP)(STS)                           12/13/2019         1,000.00 CHE EXPEDIA, INC                             5000 W KEARNEY ST                        SPRINGFIELD, MO 65803                    TRAVEL SERVICES                          
Gruters, Joe  (REP)(STS)                           09/14/2019            20.20 CHE EZELLE DANIEL                            4841 EDGEMONT CT                         SARASOTA, FL 34233                                                                
Gruters, Joe  (REP)(STS)                           03/29/2018         1,000.00 CHE FAIAPAC                                  PO BOX 12001                             TALLAHASSEE, FL 32317                    PAC                                      
Gruters, Joe  (REP)(STS)                           10/31/2017         1,000.00 CHE FALKNER JOHN                             35100 STATE ROAD 64 E                    MYAKKA CITY, FL 34251                    AGRICULTURE                              
Gruters, Joe  (REP)(STS)                           10/31/2017         1,000.00 CHE FALKNER FARMS                            35100 STATE ROAD 64 E                    MYAKKA CITY, FL 34251                    AGRICULTURE                              
Gruters, Joe  (REP)(STS)                           10/30/2019           500.00 CHE FALLEN CARI                              1044 TOCOBAGA LN                         SARASOTA, FL 34236                       INSURANCE                                
Gruters, Joe  (REP)(STS)                           06/19/2020           500.00 CHE FALLEN CARI                              1044 TOCOBAGA LN                         SARASOTA, FL 34236                       INSURANCE                                
Gruters, Joe  (REP)(STS)                           03/01/2021         1,000.00 CHE FAPSC PAC                                150 S MONROE ST STE 303                  TALLAHASSEE, FL 32301                    PAC                                      
Gruters, Joe  (REP)(STS)                           05/16/2018            50.00 CHE FARR PAIGE                               15910 RAWLS RD                           SARASOTA, FL 34240                       CONTRACTOR                               
Gruters, Joe  (REP)(STS)                           08/31/2018           100.00 CHE FARR PAIGE                               15910 RAWLS RD                           SARASOTA, FL 34240                       CONTRACTOR                               
Gruters, Joe  (REP)(STS)                           06/23/2020           250.00 CHE FARR PAIGE                               15910 RAWLS RD                           SARASOTA, FL 34240                       RETIRED                                  
Gruters, Joe  (REP)(STS)                           06/14/2019           100.00 CHE FARR PAIGE                               15910 RAWLS RD                           SARASOTA, FL 34240                       CONTRACTOR                               
Gruters, Joe  (REP)(STS)                           09/29/2020            50.00 CHE FARR PAIGE                               15910 RAWLS RD                           SARASOTA, FL 34240                       RETIRED                                  
Gruters, Joe  (REP)(STS)                           10/17/2017             1.00 CHE FARRAR MATTHEW                           3628 HARPERS FERRY DR                    TALLAHASSEE, FL 32308                    DIGITAL CONSULTANT                       
Gruters, Joe  (REP)(STR)                           09/20/2016             5.00 CHE FARRAR MATTHEW                           3628 HARPERS FERRY DR                    TALLAHASSEE, FL 32308                    DIGITAL CONSULTANT                       
Gruters, Joe  (REP)(STS)                           11/12/2019           200.00 CHE FAULHABER PING PAN                       2309 CASEY KEY RD                        NOKOMIS, FL 34275                        RETIRED                                  
Gruters, Joe  (REP)(STR)                           06/30/2015            25.00 CHE FAWCETT SALLY                            1221 S BASIN LN                          SARASOTA, FL 34242                                                                
Gruters, Joe  (REP)(STR)                           06/30/2015         1,000.00 CHE FCCI SERVICES INC                        6300 UNIVERSITY PKWY                     LAKEWOOD RANCH, FL 34240                 INSURANCE SALES                          
Gruters, Joe  (REP)(STS)                           09/20/2018         1,000.00 CHE FCCI SERVICES INC                        6300 UNIVERSITY PKWY                     LAKEWOOD RANCH, FL 34240                 INSURANCE SALES                          
Gruters, Joe  (REP)(STS)                           09/09/2020         1,000.00 CHE FCCI SERVICES INC                        6300 UNIVERSITY PKWY                     LAKEWOOD RANCH, FL 34240                 INSURANCE SALES                          
Gruters, Joe  (REP)(STS)                           07/30/2020           500.00 CHE FDA POLITICAL ACTIOM COMMITTEE           1111 E TENNESSEE ST                      TALLAHASSEE, FL 32308                    PAC                                      
Gruters, Joe  (REP)(STS)                           09/30/2019           500.00 CHE FDA POLITICAL ACTIOM COMMITTEE           1111 E TENNESSEE ST                      TALLAHASSEE, FL 32308                    PAC                                      
Gruters, Joe  (REP)(STS)                           10/07/2020           500.00 CHE FDA POLITICAL ACTION COMMITTEE           1111 E TENNESSEE ST                      TALLAHASSEE, FL 32308                    PAC                                      
Gruters, Joe  (REP)(STS)                           05/31/2018         1,000.00 CHE FECI COMPANY, LLC                        2855 S LE JEUNE RD FL 4                  CORAL GABLES, FL 33134                   REAL ESTATE INVESTM                      
Gruters, Joe  (REP)(STS)                           07/25/2018         1,000.00 CHE FEDNAT HOLDING COMPANY                   14050 NW 14TH ST STE 180                 SUNRISE, FL 33323                        INSURANCE                                
Gruters, Joe  (REP)(STS)                           05/22/2018         1,000.00 CHE FEENEY JOHN                              980 CATTLEMEN TD                         SARASOTA, FL 34232                       CONTRACTOR                               
Gruters, Joe  (REP)(STS)                           06/18/2019           100.00 CHE FEIN HOWARD                              PO BOX 518                               JENSEN BEACH, FL 34958                   OWNER WATER WASTE                        
Gruters, Joe  (REP)(STS)                           10/06/2017         1,000.00 CHE FELD ENTERTAINMENT, INC                  800 FELD WAY                             PALMETTO, FL 34221                       PERFORMING ARTS COMP                     
Gruters, Joe  (REP)(STR)                           06/30/2015           500.00 CHE FERGESON, SKIPPER, SHAW, KAYSER, BARON & PO BOX 3018                              SARASOTA, FL 34230                       LAW OFFICE                               
Gruters, Joe  (REP)(STS)                           10/27/2018           500.00 CHE FERGUSON HOWELL                          PO BOX 150                               TALLAHASSEE, FL 32302                    ATTORNEY                                 
Gruters, Joe  (REP)(STS)                           11/14/2019           100.00 CHE FERGUSON WILLIAM                         3028 LIVINGSTON RD                       TALLAHASSEE, FL 32303                    CPA                                      
Gruters, Joe  (REP)(STS)                           06/18/2020            20.20 CHE FERRIER MARIANNE                         7090 WILD HORSE CIR                      SARASOTA, FL 34241                       OFFICE RECEPTIONIST                      
Gruters, Joe  (REP)(STS)                           08/01/2019            20.20 CHE FERRIER MARIANNE                         7090 WILD HORSE CIR                      SARASOTA, FL 34241                       OFFICE RECEPTIONIST                      
Gruters, Joe  (REP)(STS)                           06/22/2020            20.20 CHE FERRIER PAUL                             7090 WILD HORSE CIR                      SARASOTA, FL 34241                                                                
Gruters, Joe  (REP)(STS)                           05/10/2018         1,000.00 CHE FIDELITY WARRANTY SERVICES, INC          100 JIM MORAN BLVD                       DEERFIELD BEACH, FL 33442                WARRANTY SERVICE                         
Gruters, Joe  (REP)(STR)                           06/30/2015         1,000.00 CHE FIELDS RICHARD T                         745 FIFTH AVE 18TH FL                    NEW YORK, NY 10151                       COASTAL DEVELOPMENT                      
Gruters, Joe  (REP)(STS)                           01/25/2019         1,000.00 CHE FIGHT FOR FLORIDA                        115 E PARK AVE STE 1                     TALLAHASSEE, FL 32301                    PAC                                      
Gruters, Joe  (REP)(STR)                           06/30/2015         1,000.00 CHE FINANCIAL INSURANCE MANAGEMENT SORP      PO BOX 1838                              SARASOTA, FL 34230                       INSURANCE                                
Gruters, Joe  (REP)(STS)                           07/25/2018         1,000.00 CHE FINANCIAL REFORM IN GOVERNMENT NETWORK   8489 CABIN HILL RD                       TALLAHASSEE, FL 32311                    PAC                                      
Gruters, Joe  (REP)(STS)                           12/16/2019         1,000.00 CHE FINANCIAL REFORM IN GOVERNMENT NETWORK   8489 CABIN HILL RD                       TALLAHASSEE, FL 32311                    PAC                                      
Gruters, Joe  (REP)(STS)                           09/25/2018           500.00 CHE FINK DAVID                               2181 DOG KENNEL RD                       SARASOTA, FL 34240                       FINANCIAL SERVICES                       
Gruters, Joe  (REP)(STR)                           10/14/2016           200.00 CHE FINK DAVID                               891 DOG KENNEL RD                        SARASOTA, FL 34240                       FINANCIAL SERVICES                       
Gruters, Joe  (REP)(STS)                           11/30/2021         1,000.00 CHE FIRE SAFE FLORIDA POLITICAL COMMITTEE IN PO BOX 11247                             TALLAHASSEE, FL 32302                    PAC                                      
Gruters, Joe  (REP)(STS)                           12/30/2019         1,000.00 CHE FIRE SAFE FLORIDA POLITICAL COMMITTEE IN PO BOX 11247                             TALLAHASSEE, FL 32302                    PAC                                      
Gruters, Joe  (REP)(STS)                           08/30/2019         1,000.00 CHE FIREFIGHTERS AND PARAMEDICS FOR PUBLIC S 740 COMMERCE DR STE 1                    VENICE, FL 34292                         PAC                                      
Gruters, Joe  (REP)(STS)                           10/07/2020         1,000.00 CHE FIREFIGHTERS AND PARAMEDICS FOR PUBLIC S 740 COMMERCE DR STE 1                    VENICE, FL 34292                         PAC                                      
Gruters, Joe  (REP)(STR)                           10/07/2016         1,000.00 CHE FIREFIGHTERS AND PARAMEDICS FOR PUBLIC S 740 COMMERCE DR STE 1                    VENICE, FL 34292                         PAC                                      
Gruters, Joe  (REP)(STR)                           03/25/2016         1,000.00 CHE FIREFIGHTERS AND PARAMEDICS FOR PUBLIC S 740 COMMERCE DR STE 1                    VENICE, FL 34292                         PAC                                      
Gruters, Joe  (REP)(STS)                           10/19/2018         1,000.00 CHE FIREFIGHTERS AND PARAMEDICS FOR PUBLIC S 740 COMMERCE DR STE 1                    VENICE, FL 34292                         PAC                                      
Gruters, Joe  (REP)(STS)                           10/24/2017         1,000.00 CHE FIREFIGHTERS AND PARAMEDICS FOR PUBLIC S 740 COMMERCE DR STE 1                    VENICE, FL 34292                         PAC                                      
Gruters, Joe  (REP)(STS)                           04/30/2018         1,000.00 CHE FIRST COAST BUSINESS FOUNDATION          115 E PARK AVE STE 1                     TALLAHASSEE, FL 32301                    PAC                                      
Gruters, Joe  (REP)(STS)                           07/20/2018         1,000.00 CHE FIRST COAST CONSERVATIVES                115 E PARK AVE STE 1                     TALLAHASSEE, FL 32301                    PAC                                      
Gruters, Joe  (REP)(STS)                           09/30/2019         1,000.00 CHE FIRST SERVICE RESIDENTIL FLORIDA, INC    2950 N 28TH TER                          HOLLYWOOD, FL 33020                      REAL ESTATE                              
Gruters, Joe  (REP)(STS)                           10/31/2019           150.00 CHE FITZGERALD EILEEN                        1550 BERN CREEK LOOP                     SARASOTA, FL 34240                       RETIRED                                  
Gruters, Joe  (REP)(STS)                           05/16/2020           500.00 CHE FITZPATRICK KEVIN                        624 EAGLE WATCH LN                       OSPREY, FL 34229                         REAL ESTATE INVESTOR                     
Gruters, Joe  (REP)(STS)                           10/17/2018           250.00 CHE FITZPATRICK KEVIN                        624 EAGLE WATCH LN                       OSPREY, FL 34229                         REAL ESTATE INVESTOR                     
Gruters, Joe  (REP)(STS)                           10/17/2018           250.00 CHE FITZPATRICK MARY                         624 EAGLE WATCH LN                       OSPREY, FL 34229                         RETIRED                                  
Gruters, Joe  (REP)(STS)                           05/16/2020           500.00 CHE FITZPATRICK MARY                         624 EAGLE WATCH LN                       OSPREY, FL 34229                         RETIRED                                  
Gruters, Joe  (REP)(STS)                           01/25/2019         1,000.00 CHE FL CHAMBER OF COMM PAC                   PO BOX 11309                             TALLAHASSEE, FL 32302                    PAC                                      
Gruters, Joe  (REP)(STS)                           12/18/2017         1,000.00 CHE FL CHAMBER OF COMM PAC                   PO BOX 11309                             TALLAHASSEE, FL 32302                    PAC                                      
Gruters, Joe  (REP)(STR)                           08/05/2016         1,000.00 CHE FL CHAMBER OF COMM PAC                   PO BOX 11309                             TALLAHASSEE, FL 32302                    PAC                                      
Gruters, Joe  (REP)(STS)                           03/01/2021         1,000.00 CHE FL CHAMBER OF COMM PAC                   PO BOX 11309                             TALLAHASSEE, FL 32302                    PAC                                      
Gruters, Joe  (REP)(STR)                           08/12/2016           500.00 CHE FL ORAL AND MAXILLOFACIAL SURGEONS PAC   4850 GOLDEN PARKWAY SUTIE 8417           BUFORD, GA 30518                         PAC                                      
Gruters, Joe  (REP)(STS)                           10/30/2018           500.00 CHE FL ORAL AND MAXILLOFACIAL SURGEONS PAC   4850 GOLDEN PARKWAY SUTIE 8417           BUFORD, GA 30518                         PAC                                      
Gruters, Joe  (REP)(STR)                           11/02/2016         1,000.00 CHE FLA. C OF C ALLIANCE, INC.               PO BOX 11309                             TALLAHASSEE, FL 32302                    PAC                                      
Gruters, Joe  (REP)(STS)                           03/01/2021         1,000.00 CHE FLA. C OF C ALLIANCE, INC.               PO BOX 11309                             TALLAHASSEE, FL 32302                    PAC                                      
Gruters, Joe  (REP)(STS)                           01/25/2019         1,000.00 CHE FLA. C OF C ALLIANCE, INC.               PO BOX 11309                             TALLAHASSEE, FL 32302                    PAC                                      
Gruters, Joe  (REP)(STR)                           06/30/2000           500.00 CHE FLAHERTY JOHN                            500 ROYAL ROAD                           LONGBOAT KEY, FL 34228                   RETIRED                                  
Gruters, Joe  (REP)(STS)                           10/31/2019           250.00 CHE FLEECE JONATHAN                          2404 LANDINGS CIR                        BRADENTON, FL 34209                      ATTORNEY                                 
Gruters, Joe  (REP)(STR)                           06/30/2015         1,000.00 CHE FLORDIANS FOR STRONG LEADERSHIP          610 S BOULEVARD                          TAMPA, FL 33606                          PAC                                      
Gruters, Joe  (REP)(STR)                           10/31/2016           500.00 CHE FLORIDA ACRE                             2916 APALACHEE PKWY                      TALLAHASSEE, FL 32301                    PAC                                      
Gruters, Joe  (REP)(STR)                           08/05/2016           500.00 CHE FLORIDA ACRE                             2916 APALACHEE PKWY                      TALLAHASSEE, FL 32301                    PAC                                      
Gruters, Joe  (REP)(STS)                           09/28/2018         1,000.00 CHE FLORIDA ACRE                             2916 APALACHEE PKWY                      TALLAHASSEE, FL 32301                    PAC                                      
Gruters, Joe  (REP)(STS)                           08/17/2018         1,000.00 CHE FLORIDA ACRE                             2916 APALACHEE PKWY                      TALLAHASSEE, FL 32301                    PAC                                      
Gruters, Joe  (REP)(STS)                           06/26/2020         1,000.00 CHE FLORIDA ACRE                             2916 APALACHEE PKWY                      TALLAHASSEE, FL 32301                    PAC                                      
Gruters, Joe  (REP)(STS)                           09/24/2020         1,000.00 CHE FLORIDA ACRE                             2916 APALACHEE PKWY                      TALLAHASSEE, FL 32301                    PAC                                      
Gruters, Joe  (REP)(STS)                           07/31/2019         1,000.00 CHE FLORIDA AGENTS FOR INSURANCE REFORM      1103 HAYS ST                             TALLAHASSEE, FL 32301                    PAC                                      
Gruters, Joe  (REP)(STS)                           10/19/2018         1,000.00 CHE FLORIDA AGENTS FOR INSURANCE REFORM      8489 CABIN HILL RD                       TALLAHASSEE, FL 32311                    PAC                                      
Gruters, Joe  (REP)(STS)                           06/26/2020         1,000.00 CHE FLORIDA AMEX CORPORATION                 1631 COMMERCE AVE N                      ST PETERSBURG, FL 33716                  CREDIT CARD COMPANY                      
Gruters, Joe  (REP)(STS)                           10/29/2020         1,000.00 CHE FLORIDA ARCHITECTS PAC                   104 E JEFFERSON ST                       TALLAHASSEE, FL 32301                    PAC                                      
Gruters, Joe  (REP)(STS)                           10/30/2018           500.00 CHE FLORIDA ARCHITECTS PAC                   104 E JEFFERSON ST                       TALLAHASSEE, FL 32301                    PAC                                      
Gruters, Joe  (REP)(STR)                           08/17/2016           500.00 CHE FLORIDA ARCHITECTS PAC                   104 E JEFFERSON ST                       TALLAHASSEE, FL 32301                    PAC                                      
Gruters, Joe  (REP)(STS)                           01/13/2020           500.00 CHE FLORIDA ASSISTED LIVING                  2447 MILL CREEK CT STE 3                 TALLAHASSEE, FL 32308                    ASSISTED LIVING ORG                      
Gruters, Joe  (REP)(STS)                           03/04/2019           500.00 CHE FLORIDA ASSISTED LIVING                  2447 MILL CREEK CT STE 3                 TALLAHASSEE, FL 32308                    ASSISTED LIVING ORG                      
Gruters, Joe  (REP)(STS)                           02/21/2019         1,000.00 CHE FLORIDA ASSOCIATION OF HEALTH PLANS PC   PO BOX 10748                             TALLAHASSEE, FL 32302                    PAC                                      
Gruters, Joe  (REP)(STS)                           03/01/2021         1,000.00 CHE FLORIDA ASSOCIATION OF MORTGAGE PROFESSI 113 S MONROE ST                          TALLAHASSEE, FL 32301                    PAC                                      
Gruters, Joe  (REP)(STS)                           03/06/2017         1,000.00 CHE FLORIDA ATTRACTIONS POLITICAL ACTION COM 1114 N GADSDEN ST                        TALLAHASSEE, FL 32303                    PAC                                      
Gruters, Joe  (REP)(STR)                           10/21/2016           500.00 CHE FLORIDA BANKERS ASSOCIATION PAC STATE    PO BOX 11117 1001 THOMASVILLE RD.  SUITE TALLAHASSEE, FL 32302                    PAC                                      
Gruters, Joe  (REP)(STS)                           11/30/2017         1,000.00 CHE FLORIDA BANKERS ASSOCIATION PAC STATE    PO BOX 11117 1001 THOMASVILLE RD.  SUITE TALLAHASSEE, FL 32302                    PAC                                      
Gruters, Joe  (REP)(STS)                           03/01/2021           500.00 CHE FLORIDA BANKERS ASSOCIATION PAC STATE    PO BOX 11117 1001 THOMASVILLE RD.  SUITE TALLAHASSEE, FL 32302                    PAC                                      
Gruters, Joe  (REP)(STS)                           11/12/2021           500.00 CHE FLORIDA BANKERS ASSOCIATION PAC STATE    PO BOX 11117 1001 THOMASVILLE RD.  SUITE TALLAHASSEE, FL 32302                    PAC                                      
Gruters, Joe  (REP)(STS)                           10/16/2020         1,000.00 CHE FLORIDA BANKERS ASSOCIATION PAC STATE    PO BOX 11117 1001 THOMASVILLE RD.  SUITE TALLAHASSEE, FL 32302                    PAC                                      
Gruters, Joe  (REP)(STS)                           11/21/2019         1,000.00 CHE FLORIDA BEER WHOLESALERS GOOD GOVERNMENT 215 S MONROE ST STE 340                  TALLAHASSEE, FL 32301                    PAC                                      
Gruters, Joe  (REP)(STS)                           10/18/2018         1,000.00 CHE FLORIDA BEER WHOLESALERS GOOD GOVERNMENT 215 S MONROE ST STE 340                  TALLAHASSEE, FL 32301                    PAC                                      
Gruters, Joe  (REP)(STR)                           08/12/2016         1,000.00 CHE FLORIDA BEER WHOLESALERS GOOD GOVERNMENT 215 S MONROE ST STE 340                  TALLAHASSEE, FL 32301                    PAC                                      
Gruters, Joe  (REP)(STR)                           09/27/2016         1,000.00 CHE FLORIDA BEER WHOLESALERS GOOD GOVERNMENT 215 S MONROE ST STE 340                  TALLAHASSEE, FL 32301                    PAC                                      
Gruters, Joe  (REP)(STS)                           10/18/2018         1,000.00 CHE FLORIDA BEER WHOLESALERS POLITICAL COMMI 215 S MONROE ST STE 306                  TALLAHASSEE, FL 32301                    PAC                                      
Gruters, Joe  (REP)(STS)                           11/21/2019         1,000.00 CHE FLORIDA BEER WHOLESALERS POLITICAL COMMI 215 S MONROE ST STE 306                  TALLAHASSEE, FL 32301                    PAC                                      
Gruters, Joe  (REP)(STS)                           02/21/2019         1,000.00 CHE FLORIDA BLUE                             PO BOX 2210                              JACKSONVILLE, FL 32203                   INSURANCE CO.                            
Gruters, Joe  (REP)(STS)                           07/20/2018         1,000.00 CHE FLORIDA C OF C ALLIANCE, INC             PO BOX 11309                             TALLAHASSEE, FL 32302                    PAC                                      
Gruters, Joe  (REP)(STS)                           07/20/2018         1,000.00 CHE FLORIDA CABLE TELECOMMUNICATIONS ASSOCIA 246 E 6TH AVE                            TALLAHASSEE, FL 32303                    TELECOMMUNICATIONS                       
Gruters, Joe  (REP)(STR)                           07/27/2016           500.00 CHE FLORIDA CABLE TELECOMMUNICATIONS ASSOCIA 246 E 6TH AVE                            TALLAHASSEE, FL 32303                    TELECOMMUNICATIONS                       
Gruters, Joe  (REP)(STR)                           11/03/2016           500.00 CHE FLORIDA CABLE TELECOMMUNICATIONS ASSOCIA 246 E 6TH AVE                            TALLAHASSEE, FL 32303                    TELECOMMUNICATIONS                       
Gruters, Joe  (REP)(STR)                           08/12/2016           500.00 CHE FLORIDA CAMPGROUND PAC                   1340 VICKERS RD                          TALLAHASSEE, FL 32303                    PAC                                      
Gruters, Joe  (REP)(STS)                           08/31/2018         1,000.00 CHE FLORIDA CAMPGROUND PAC                   1340 VICKERS RD                          TALLAHASSEE, FL 32303                    PAC                                      
Gruters, Joe  (REP)(STS)                           10/18/2018         1,000.00 CHE FLORIDA CARPENTERS REGIONAL COUNCIL PAC  2860 NW 27TH AVE                         FT LAUDERDALE, FL 33311                  PAC                                      
Gruters, Joe  (REP)(STS)                           10/19/2018         1,000.00 CHE FLORIDA CHIROPRACTIC PHYSICIAN ASSOC. IN 5721 PADGETT CIR                         ORLANDO, FL 32839                        CHIROPRACTIC ASSOC                       
Gruters, Joe  (REP)(STS)                           10/08/2019           236.09 INK FLORIDA CONSERVATIVE COMMITTEE           1103 HAYS ST                             TALLAHASSEE, FL 32301                    PAC                  FOOD,BEV & LODGING  
Gruters, Joe  (REP)(STS)                           10/10/2019           500.00 CHE FLORIDA CONSERVATIVE COMMITTEE           1103 HAYS ST                             TALLAHASSEE, FL 32301                    PAC                                      
Gruters, Joe  (REP)(STS)                           10/21/2020           500.00 CHE FLORIDA CONSERVATIVE COMMITTEE           1103 HAYS ST                             TALLAHASSEE, FL 32301                    PAC                                      
Gruters, Joe  (REP)(STS)                           10/20/2020           325.08 INK FLORIDA CONSERVATIVE COMMITTEE           1103 HAYS ST                             TALLAHASSEE, FL 32301                    PAC                  FOOD,BEV. & GOLF EVE
Gruters, Joe  (REP)(STS)                           10/02/2020         1,000.00 CHE FLORIDA COW PAC                          PO BOX 421929                            KISSIMMEE, FL 34742                      PAC                                      
Gruters, Joe  (REP)(STR)                           08/23/2016         1,000.00 CHE FLORIDA COW PAC                          PO BOX 421929                            KISSIMMEE, FL 34742                      PAC                                      
Gruters, Joe  (REP)(STR)                           11/02/2016         1,000.00 CHE FLORIDA COW PAC                          PO BOX 421929                            KISSIMMEE, FL 34742                      PAC                                      
Gruters, Joe  (REP)(STR)                           10/21/2016         1,000.00 CHE FLORIDA CPA POLITICAL ACTION COMMITTEE I PO BOX 5437                              TALLAHASSEE, FL 32314                    PAC                                      
Gruters, Joe  (REP)(STS)                           03/06/2017         1,000.00 CHE FLORIDA CPA POLITICAL ACTION COMMITTEE I PO BOX 5437                              TALLAHASSEE, FL 32314                    PAC                                      
Gruters, Joe  (REP)(STR)                           07/01/2016         1,000.00 CHE FLORIDA CPA POLITICAL ACTION COMMITTEE I PO BOX 5437                              TALLAHASSEE, FL 32314                    PAC                                      
Gruters, Joe  (REP)(STR)                           01/07/2016         1,000.00 CHE FLORIDA CPA POLITICAL ACTION COMMITTEE I PO BOX 5437                              TALLAHASSEE, FL 32314                    PAC                                      
Gruters, Joe  (REP)(STS)                           03/01/2021         1,000.00 CHE FLORIDA CPA POLITICAL ACTION COMMITTEE I PO BOX 5437                              TALLAHASSEE, FL 32314                    PAC                                      
Gruters, Joe  (REP)(STS)                           10/08/2020         1,000.00 CHE FLORIDA CPA POLITICAL ACTION COMMITTEE I PO BOX 5437                              TALLAHASSEE, FL 32314                    PAC                                      
Gruters, Joe  (REP)(STS)                           03/04/2019         1,000.00 CHE FLORIDA CPA POLITICAL ACTION COMMITTEE I PO BOX 5437                              TALLAHASSEE, FL 32314                    PAC                                      
Gruters, Joe  (REP)(STS)                           11/14/2019         1,000.00 CHE FLORIDA CPA POLITICAL ACTION COMMITTEE,  PO BOX 5437                              TALLAHASSEE, FL 32314                    PAC                                      
Gruters, Joe  (REP)(STS)                           10/08/2020         1,000.00 CHE FLORIDA CPA POLITICAL ACTION COMMITTEE,  PO BOX 5437                              TALLAHASSEE, FL 32314                    PAC                                      
Gruters, Joe  (REP)(STS)                           03/01/2021         1,000.00 CHE FLORIDA CPA POLITICAL ACTION COMMITTEE,  PO BOX 5437                              TALLAHASSEE, FL 32314                    PAC                                      
Gruters, Joe  (REP)(STS)                           01/03/2018         1,000.00 CHE FLORIDA CPA POLITICAL ACTION COMMITTEE,  PO BOX 5437                              TALLAHASSEE, FL 32314                    PAC                                      
Gruters, Joe  (REP)(STS)                           08/10/2018         1,000.00 CHE FLORIDA CPA POLITICAL ACTION COMMITTEE,  PO BOX 5437                              TALLAHASSEE, FL 32314                    PAC                                      
Gruters, Joe  (REP)(STS)                           03/01/2021         1,000.00 CHE FLORIDA CPA POLITICAL ACTION COMMITTEE,  PO BOX 5437                              TALLAHASSEE, FL 32314                    PAC                                      
Gruters, Joe  (REP)(STS)                           12/12/2018         1,000.00 CHE FLORIDA CPA POLITICAL ACTION COMMITTEE,  PO BOX 5437                              TALLAHASSEE, FL 32314                    PAC                                      
Gruters, Joe  (REP)(STS)                           03/01/2021         1,000.00 CHE FLORIDA CPA POLITICAL ACTION COMMITTEE,  PO BOX 5437                              TALLAHASSEE, FL 32314                    PAC                                      
Gruters, Joe  (REP)(STS)                           08/10/2018         1,000.00 CHE FLORIDA CPA POLITICAL ACTION COMMITTEE,  PO BOX 5437                              TALLAHASSEE, FL 32314                    PAC                                      
Gruters, Joe  (REP)(STS)                           01/08/2018         1,000.00 CHE FLORIDA CUPAC                            3692 COOLIDGE CT                         TALLAHASSEE, FL 32311                    PAC                                      
Gruters, Joe  (REP)(STR)                           10/14/2016         1,000.00 CHE FLORIDA CUPAC                            3692 COOLIDGE CT                         TALLAHASSEE, FL 32311                    PAC                                      
Gruters, Joe  (REP)(STS)                           03/04/2019         1,000.00 CHE FLORIDA CUPAC                            3692 COOLIDGE CT                         TALLAHASSEE, FL 32311                    PAC                                      
Gruters, Joe  (REP)(STS)                           05/31/2018         1,000.00 CHE FLORIDA EAST COST INDUSTRIES, LLC        2855 S LE JEUNE RD FL 4                  CORAL GABLES, FL 33134                   TRANSPORTATION BLDG                      
Gruters, Joe  (REP)(STS)                           07/25/2018           500.00 CHE FLORIDA FAMILY INSURANCE                 27599 RIVERVIEW CENTER BLVD ST           BONITA SPRINGS, FL 34134                 INSURANCE AGENCY                         
Gruters, Joe  (REP)(STR)                           08/25/2016           500.00 CHE FLORIDA FAMILY INSURANCE                 27599 RIVERVIEW CENTER BLVD ST           BONITA SPRINGS, FL 34134                 INSURANCE AGENCY                         
Gruters, Joe  (REP)(STS)                           03/04/2019           500.00 CHE FLORIDA FAMILY INSURANCE                 27599 RIVERVIEW CENTER BLVD ST           BONITA SPRINGS, FL 34134                 INSURANCE AGENCY                         
Gruters, Joe  (REP)(STS)                           01/31/2017           500.00 CHE FLORIDA FAMILY MEDICINE POLITICAL COMMIT 6720 ATLANTIC BLVD                       JACKSONVILLE, FL 32211                   PAC                                      
Gruters, Joe  (REP)(STR)                           09/30/2016           500.00 CHE FLORIDA FARM PAC                         PO BOX 147030                            GAINESVILLE, FL 32614                    PAC                                      
Gruters, Joe  (REP)(STS)                           11/30/2021         1,000.00 CHE FLORIDA FINANCIAL SERVICES PC            120 S MONROE ST                          TALLAHASSEE, FL 32301                    PAC                                      
Gruters, Joe  (REP)(STR)                           10/07/2016         1,000.00 CHE FLORIDA FIRE-PAC                         345 W MADISON ST                         TALLAHASSEE, FL 32301                    PAC                                      
Gruters, Joe  (REP)(STS)                           12/19/2017         1,000.00 CHE FLORIDA FIRE-PAC                         345 W MADISON ST                         TALLAHASSEE, FL 32301                    PAC                                      
Gruters, Joe  (REP)(STS)                           09/13/2018         1,000.00 CHE FLORIDA FIRE-PAC                         345 W MADISON ST                         TALLAHASSEE, FL 32301                    PAC                                      
Gruters, Joe  (REP)(STS)                           08/30/2019         1,000.00 CHE FLORIDA FIRE-PAC                         345 W MADISON ST                         TALLAHASSEE, FL 32301                    PAC                                      
Gruters, Joe  (REP)(STS)                           08/23/2017         1,000.00 CHE FLORIDA FOUNDATION FOR LIBERTY           115 E PARK AVE STE 1                     TALLAHASSEE, FL 32301                    PAC                                      
Gruters, Joe  (REP)(STR)                           08/21/1998           500.00 CHE FLORIDA GAS TRANSMISSIOM                 P.O. BOX 945100                          MAITLAND, FL 32794                       GAS COMPANY                              
Gruters, Joe  (REP)(STR)                           08/23/2016           500.00 CHE FLORIDA GULF COAST CHAPTER ASSOCIATED BU 2008 N HIMES AVE                         TAMPA, FL 33607                          PAC                                      
Gruters, Joe  (REP)(STR)                           08/12/2016         1,000.00 CHE FLORIDA HEALTH CARE PAC                  307 W PARK AVE                           TALLAHASSEE, FL 32301                    PAC                                      
Gruters, Joe  (REP)(STS)                           09/27/2018         1,000.00 CHE FLORIDA HEALTH CARE PAC                  307 W PARK AVE                           TALLAHASSEE, FL 32301                    PAC                                      
Gruters, Joe  (REP)(STS)                           09/13/2018         1,000.00 CHE FLORIDA HOME BUILDERS ASSOCIATION        PO BOX 1259                              TALLAHASSEE, FL 32302                    PAC                                      
Gruters, Joe  (REP)(STR)                           05/31/2016           500.00 CHE FLORIDA HOME BUILDERS ASSOCIATION        PO BOX 1259                              TALLAHASSEE, FL 32302                    PAC                                      
Gruters, Joe  (REP)(STS)                           10/28/2021         1,000.00 CHE FLORIDA HOME BUILDERS ASSOCIATION        PO BOX 1259                              TALLAHASSEE, FL 32302                    PAC                                      
Gruters, Joe  (REP)(STS)                           09/04/2020         1,000.00 CHE FLORIDA HOME BUILDERS ASSOCIATION        PO BOX 1259                              TALLAHASSEE, FL 32302                    PAC                                      
Gruters, Joe  (REP)(STS)                           03/04/2019           500.00 CHE FLORIDA INDEPENDENT AUTOMOBILE DEALERS A 1840 FIDDLER CT                          TALLAHASSEE, FL 32308                    PAC                                      
Gruters, Joe  (REP)(STS)                           09/20/2018         1,000.00 CHE FLORIDA INDEPENDENT AUTOMOBILE DEALERS A 1840 FIDDLER CT                          TALLAHASSEE, FL 32308                    PAC                                      
Gruters, Joe  (REP)(STS)                           10/29/2020         1,000.00 CHE FLORIDA INDEPENDENT CONCRETE & ASSOCIATE PO BOX 953905                            LAKE MARY, FL 32795                      PAC                                      
Gruters, Joe  (REP)(STS)                           07/22/2019         1,000.00 CHE FLORIDA INSURANCE COUNCIL PC             PO BOX 749                               TALLAHASSEE, FL 32302                    PAC                                      
Gruters, Joe  (REP)(STS)                           09/29/2020         1,000.00 CHE FLORIDA INTERNET & ASSOCIATION INC       246 E 6TH AVE STE 100                    TALLAHASSEE, FL 32303                    TELECOMMUNICATIONS                       
Gruters, Joe  (REP)(STS)                           01/25/2019         1,000.00 CHE FLORIDA JOBS PAC                         PO BOX 11309                             TALLAHASSEE, FL 32302                    PAC                                      
Gruters, Joe  (REP)(STR)                           08/05/2016         1,000.00 CHE FLORIDA JOBS PAC                         PO BOX 11309                             TALLAHASSEE, FL 32302                    PAC                                      
Gruters, Joe  (REP)(STS)                           02/22/2017         1,000.00 CHE FLORIDA LEADERSHIP COMMITTEE             610 S BOULEVARD                          TAMPA, FL 33606                          PAC                                      
Gruters, Joe  (REP)(STS)                           07/20/2018         1,000.00 CHE FLORIDA MANUFACTURED HOUSING ASSOCIATION 1284 TIMBERLANE RD                       TALLAHASSEE, FL 32312                    PAC                                      
Gruters, Joe  (REP)(STS)                           12/16/2019         1,000.00 CHE FLORIDA MANUFACTURED HOUSING ASSOCIATION 1284 TIMBERLANE RD                       TALLAHASSEE, FL 32312                    PAC                                      
Gruters, Joe  (REP)(STS)                           10/01/2020         1,000.00 CHE FLORIDA MANUFACTURED HOUSING ASSOCIATION 1284 TIMBERLANE RD                       TALLAHASSEE, FL 32312                    PAC                                      
Gruters, Joe  (REP)(STR)                           07/29/2016         1,000.00 CHE FLORIDA MEDICAL ASSOCIATION              PO BIX 10269                             TALLAHASSEE, FL 32302                    PAC                                      
Gruters, Joe  (REP)(STR)                           10/07/2016         1,000.00 CHE FLORIDA MEDICAL ASSOCIATION              PO BOX 10269                             TALLAHASSEE, FL 32302                    PAC                                      
Gruters, Joe  (REP)(STS)                           10/18/2018         1,000.00 CHE FLORIDA MEDICAL ASSOCIATION PAC          1430 PIEDMONT DR E                       TALLAHASSEE, FL 32308                    PAC                                      
Gruters, Joe  (REP)(STS)                           08/09/2018         1,000.00 CHE FLORIDA NURSERY GROWERS & LANSCAPE ASSO. 1533 PARK CENTER DR                      ORLANDO, FL 32835                        PAC                                      
Gruters, Joe  (REP)(STR)                           07/29/2016           500.00 CHE FLORIDA NURSERY GROWERS & LANSCAPE ASSO. 1533 PARK CENTER DR                      ORLANDO, FL 32835                        PAC                                      
Gruters, Joe  (REP)(STR)                           08/05/2016           500.00 CHE FLORIDA OPERATORS ASSOCIATION            101 N MONROE ST STE 1090                 TALLAHASSEE, FL 32301                    PAC                                      
Gruters, Joe  (REP)(STS)                           08/22/2017           500.00 CHE FLORIDA OPERATORS ASSOCIATION            101 N MONROE ST STE 1090                 TALLAHASSEE, FL 32301                    PAC                                      
Gruters, Joe  (REP)(STS)                           08/31/2018         1,000.00 CHE FLORIDA OPERATORS ASSOCIATION            101 N MONROE ST STE 1090                 TALLAHASSEE, FL 32301                    PAC                                      
Gruters, Joe  (REP)(STR)                           08/25/2016         1,000.00 INK FLORIDA OPINION LEADERS                  PO BOX 1034                              TALLAHASSEE, FL 32302                    PAC                  DIGITAL ADVERTISING 
Gruters, Joe  (REP)(STS)                           07/25/2018         1,000.00 CHE FLORIDA ORGANIZATION OF AGENTS           8489 CABIN HILL RD                       TALLAHASSEE, FL 32311                    PAC                                      
Gruters, Joe  (REP)(STS)                           02/21/2019         1,000.00 CHE FLORIDA ORTHOPAEDIC PAC                  1215 E ROBINSON ST                       ORLANDO, FL 32801                        PAC                                      
Gruters, Joe  (REP)(STR)                           10/27/2016           500.00 CHE FLORIDA OSTEOPATHIC MEDICAL ASSOCIATION  2544 BLAIRSTONE PINES DR                 TALLAHASSEE, FL 32301                    PAC                                      
Gruters, Joe  (REP)(STS)                           08/17/2018         1,000.00 CHE FLORIDA OUTDOOR ADVERTISING PAC          314 N GADSDEN ST STE 1                   TALLAHASSEE, FL 32301                    PAC                                      
Gruters, Joe  (REP)(STS)                           09/28/2018         1,000.00 CHE FLORIDA OUTDOOR ADVERTISING PAC          314 N GADSDEN ST STE 1                   TALLAHASSEE, FL 32301                    PAC                                      
Gruters, Joe  (REP)(STS)                           09/30/2019         1,000.00 CHE FLORIDA OUTDOOR ADVERTISING PAC          314 N GADSDEN ST STE 1                   TALLAHASSEE, FL 32301                    PAC                                      
Gruters, Joe  (REP)(STS)                           10/10/2019           500.00 CHE FLORIDA PATIENT ACCESS                   1103 HAYS ST                             TALLAHASSEE, FL 32301                    PAC                                      
Gruters, Joe  (REP)(STS)                           02/22/2019         1,000.00 CHE FLORIDA PHOSPHATE POLITICAL COMMITTEE, I PO BOX 1384                              MULBERRY, FL 33860                       PAC                                      
Gruters, Joe  (REP)(STS)                           10/05/2018         1,000.00 CHE FLORIDA PHOSPHATE POLITICAL COMMITTEE, I PO BOX 1384                              MULBERRY, FL 33860                       PAC                                      
Gruters, Joe  (REP)(STS)                           08/08/2018         1,000.00 CHE FLORIDA PHOSPHATE POLITICAL COMMITTEE, I PO BOX 1384                              MULBERRY, FL 33860                       PAC                                      
Gruters, Joe  (REP)(STS)                           09/25/2020         1,000.00 CHE FLORIDA PHYSICAL THERAPY ASSOC. INC      800 N CALHOUN ST STE 1A                  TALLAHASSEE, FL 32303                    PAC                                      
Gruters, Joe  (REP)(STS)                           10/29/2020           500.00 CHE FLORIDA PODIATRY POLITICAL COMMITTEE     6707 38TH AVE N                          ST PETERSBURG, FL 33710                  PAC                                      
Gruters, Joe  (REP)(STS)                           12/16/2019           500.00 CHE FLORIDA PODIATRY POLITICAL COMMITTEE     6707 38TH AVE N                          ST PETERSBURG, FL 33710                  PAC                                      
Gruters, Joe  (REP)(STS)                           08/23/2018           500.00 CHE FLORIDA PODIATRY POLITICAL COMMITTEE     6707 38TH AVE N                          ST PETERSBURG, FL 33710                  PAC                                      
Gruters, Joe  (REP)(STS)                           03/01/2021         1,000.00 CHE FLORIDA PODIATRY POLITICAL COMMITTEE     6707 38TH AVE N                          ST PETERSBURG, FL 33710                  PAC                                      
Gruters, Joe  (REP)(STS)                           09/20/2018         1,000.00 CHE FLORIDA POLICE BENEVOLENT ASSOCIATION FL 300 E BREVARD ST                         TALLAHASSEE, FL 32301                    PAC                                      
Gruters, Joe  (REP)(STS)                           09/20/2018         1,000.00 CHE FLORIDA POLICE BENEVOLENT ASSOCIATION IN 300 E BREVARD ST                         TALLAHASSEE, FL 32301                    PAC                                      
Gruters, Joe  (REP)(STS)                           03/30/2018         1,000.00 CHE FLORIDA POLICE BENEVOLENT ASSOCIATION IN 300 E BREVARD ST                         TALLAHASSEE, FL 32301                    PAC                                      
Gruters, Joe  (REP)(STS)                           02/21/2019         1,000.00 CHE FLORIDA POLICE BENEVOLENT ASSOCIATION IN 300 E BREVARD ST                         TALLAHASSEE, FL 32301                    PAC                                      
Gruters, Joe  (REP)(STS)                           03/30/2018         1,000.00 CHE FLORIDA POLICE BENEVOLENT ASSOCIATION IN 300 E BREVARD ST                         TALLAHASSEE, FL 32301                    PAC                                      
Gruters, Joe  (REP)(STS)                           09/20/2018         1,000.00 CHE FLORIDA POLICE BENEVOLENT ASSOCIATION IN 300 E BREVARD ST                         TALLAHASSEE, FL 32301                    PAC                                      
Gruters, Joe  (REP)(STR)                           08/05/2016           250.00 CHE FLORIDA POULTRY                          1625 SUMMIT LAKE DR STE 300              TALLAHASSEE, FL 32317                    AGRICULTURE                              
Gruters, Joe  (REP)(STS)                           08/17/2018         1,000.00 CHE FLORIDA PROFESSIONAL EMPLOYER ORGANIZATI 311 E PARK AVE                           TALLAHASSEE, FL 32301                    PAC                                      
Gruters, Joe  (REP)(STS)                           12/18/2017           500.00 CHE FLORIDA PROPANE GAS PAC                  PO BOX 11026                             TALLAHASSEE, FL 32302                    PAC                                      
Gruters, Joe  (REP)(STS)                           03/30/2018         1,000.00 CHE FLORIDA PROSPERITY FUND                  PO BOX 10085                             TALLAHASSEE, FL 32302                    PAC                                      
Gruters, Joe  (REP)(STS)                           01/25/2019         1,000.00 CHE FLORIDA PROSPERITY FUND                  PO BOX 10085                             TALLAHASSEE, FL 32302                    PAC                                      
Gruters, Joe  (REP)(STS)                           01/13/2020         1,000.00 CHE FLORIDA RECYCLERS ASSOCIATION INC        108 SEABOARD DR                          PALATKA, FL 32177                        PAC                                      
Gruters, Joe  (REP)(STS)                           10/02/2020        25,409.00 INK FLORIDA REPUBLICAN SENATORIAL CAMPAIGN C PO BOX 471                               TALLAHASSEE, FL 32302                    POLITICAL ORG        POLLING NON-ALLOCABL
Gruters, Joe  (REP)(STS)                           09/29/2020         8,500.00 INK FLORIDA REPUBLICAN SENATORIAL CAMPAIGN C PO BOX 471                               TALLAHASSEE, FL 32302                    POLITICAL ORG        POLLING NON-ALLOCABL
Gruters, Joe  (REP)(STS)                           09/28/2018         3,000.00 INK FLORIDA REPUBLICAN SENATORIAL CAMPAIGN C PO BOX 471                               TALLAHASSEE, FL 32302                    POLITICAL ORG        RESEARCH NON ALLOCAB
Gruters, Joe  (REP)(STS)                           09/25/2018        10,000.00 INK FLORIDA REPUBLICAN SENATORIAL CAMPAIGN C PO BOX 471                               TALLAHASSEE, FL 32302                    POLITICAL ORG        POLLING NON ALLOCABL
Gruters, Joe  (REP)(STS)                           10/17/2018         8,500.00 INK FLORIDA REPUBLICAN SENATORIAL CAMPAIGN C PO BOX 471                               TALLAHASSEE, FL 32302                    POLITICAL ORG        POLLING NON-ALLOCABL
Gruters, Joe  (REP)(STS)                           10/15/2018         1,600.00 INK FLORIDA REPUBLICAN SENATORIAL CAMPAIGN C PO BOX 471                               TALLAHASSEE, FL 32302                    POLITICAL ORG        CONSULT NON-ALLOCABL
Gruters, Joe  (REP)(STS)                           10/26/2018         4,451.90 INK FLORIDA REPUBLICAN SENATORIAL CAMPAIGN C PO BOX 471                               TALLAHASSEE, FL 32302                    POLITICAL ORG        NON ALLOC CAMP STAFF
Gruters, Joe  (REP)(STS)                           10/31/2018        14,500.00 INK FLORIDA REPUBLICAN SENATORIAL CAMPAIGN C PO BOX 471                               TALLAHASSEE, FL 32302                    POLITICAL ORG        NON ALLOCABLE POLLIN
Gruters, Joe  (REP)(STS)                           04/27/2018         1,000.00 CHE FLORIDA RESTAURANT & LODGING ASSOC PAC # PO BOX 1779                              TALLAHASSEE, FL 32302                    PAC                                      
Gruters, Joe  (REP)(STS)                           01/31/2017           500.00 CHE FLORIDA RESTAURANT & LODGING ASSOC PAC I PO BOX 1779                              TALLAHASSEE, FL 32302                    PAC                                      
Gruters, Joe  (REP)(STS)                           04/27/2018         1,000.00 CHE FLORIDA RESTAURANT & LODGING ASSOC.  PAC PO BOX 1779                              TALLAHASSEE, FL 32302                    PAC                                      
Gruters, Joe  (REP)(STS)                           04/27/2018         1,000.00 CHE FLORIDA RESTAURANT & LODGING ASSOCIATION PO BOX 1779                              TALLAHASSEE, FL 32302                    PAC                                      
Gruters, Joe  (REP)(STS)                           09/27/2018         1,000.00 CHE FLORIDA RIGHT SOLUTIONS                  1103 HAYS ST                             TALLAHASSEE, FL 32301                    PAC                                      
Gruters, Joe  (REP)(STS)                           08/23/2018         1,000.00 CHE FLORIDA RIGHT TO KNOW POLITICAL COMMITTE 1 SE 3RD AVE STE 1750                    MIAMI, FL 33131                          PAC                                      
Gruters, Joe  (REP)(STS)                           08/31/2018         1,000.00 CHE FLORIDA RV PAC                           10510 GIBSONTON DR                       RIVERVIEW, FL 33578                      PAC                                      
Gruters, Joe  (REP)(STR)                           08/12/2016         1,000.00 CHE FLORIDA RV PAC                           10510 GIBSONTON DR                       RIVERVIEW, FL 33578                      PAC                                      
Gruters, Joe  (REP)(STS)                           04/30/2018         1,000.00 CHE FLORIDA SENIOR LIVING PC                 8489 CABIN HILL RD                       TALLAHASSEE, FL 32311                    PAC                                      
Gruters, Joe  (REP)(STS)                           02/21/2019         1,000.00 CHE FLORIDA SENIOR LIVING PC                 1103 HAYS STREET                         TALLAHASSEE, FL 32301                    PAC                                      
Gruters, Joe  (REP)(STR)                           10/07/2016           500.00 CHE FLORIDA SOCIETY OF INTERVENTIONAL PAIN P 1430 PIEDMONT DR E                       TALLAHASSEE, FL 32308                    PAC                                      
Gruters, Joe  (REP)(STS)                           04/30/2018         1,000.00 CHE FLORIDA STRONG                           115 E PARK AVE STE 1                     TALLAHASSEE, FL 32301                    PAC                                      
Gruters, Joe  (REP)(STS)                           01/25/2019         1,000.00 CHE FLORIDA STRONG                           115 E PARK AVE STE 1                     TALLAHASSEE, FL 32301                    PAC                                      
Gruters, Joe  (REP)(STS)                           03/04/2019         1,000.00 CHE FLORIDA SURPLUS LINES ASSOCIATION SURPAC 325 JOHN KNOX RD STE L103                TALLAHASSEE, FL 32303                    PAC                                      
Gruters, Joe  (REP)(STS)                           07/25/2018         1,000.00 CHE FLORIDA SURPLUS LINES ASSOCIATION SURPAC 325 JOHN KNOX RD STE L103                TALLAHASSEE, FL 32303                    PAC                                      
Gruters, Joe  (REP)(STS)                           11/08/2021         1,000.00 CHE FLORIDA SURPLUS LINES ASSOCIATION SURPAC 325 JOHN KNOX RD STE L103                TALLAHASSEE, FL 32303                    PAC                                      
Gruters, Joe  (REP)(STS)                           08/17/2018         1,000.00 CHE FLORIDA SURVEYING AND MAPPING PAC        311 E PARK AVE                           TALLAHASSEE, FL 32301                    PAC                                      
Gruters, Joe  (REP)(STS)                           04/30/2018         1,000.00 CHE FLORIDA TAXPAYERS DEFENSE                115 E PARK AVE STE 1                     TALLAHASSEE, FL 32301                    PAC                                      
Gruters, Joe  (REP)(STS)                           01/25/2019         1,000.00 CHE FLORIDA TAXPAYERS DEFENSE                115 E PARK AVE STE 1                     TALLAHASSEE, FL 32301                    PAC                                      
Gruters, Joe  (REP)(STS)                           07/31/2020         1,000.00 CHE FLORIDA'S RIGHT TO KNOW PAC              1 SE 3RD AVE STE 900                     MIAMI, FL 33131                          PAC                                      
Gruters, Joe  (REP)(STR)                           08/23/2016         1,000.00 CHE FLORIDA'S RIGHT TO KNOW PAC              1 SE 3RD AVE STE 900                     MIAMI, FL 33131                          PAC                                      
Gruters, Joe  (REP)(STR)                           11/03/2016         1,000.00 CHE FLORIDA'S RIGHT TO KNOW PAC              1 SE 3RD AVE STE 900                     MIAMI, FL 33131                          PAC                                      
Gruters, Joe  (REP)(STS)                           10/24/2017           500.00 CHE FLORIDIAN NW, LLC                        727 S ORANGE AVE                         SARASOTA, FL 34236                       REAL ESTATE INVEST                       
Gruters, Joe  (REP)(STS)                           08/22/2018           101.00 INK FLORIDIAN PARTNERS LLC                   108 S MONROE ST                          TALLAHASSEE, FL 32301                    BUS. CONSULTING FIRM FOOD/BEVERAGE EXPENS
Gruters, Joe  (REP)(STS)                           07/25/2018           500.00 CHE FLORIDIAN PARTNERS, LLC                  108 S MONROE ST                          TALLAHASSEE, FL 32301                    GOVERNEMNT RELATIONS                     
Gruters, Joe  (REP)(STS)                           03/30/2018         1,000.00 CHE FLORIDIAN'S FOR A STRONGER DEMOCRACY     PO BOX 10085                             TALLAHASSEE, FL 32302                    PAC                                      
Gruters, Joe  (REP)(STS)                           01/25/2019         1,000.00 CHE FLORIDIAN'S FOR A STRONGER DEMOCRACY     PO BOX 10085                             TALLAHASSEE, FL 32302                    PAC                                      
Gruters, Joe  (REP)(STS)                           01/25/2019         1,000.00 CHE FLORIDIAN'S UNITED FOR OUR CHILDREN'S FU PO BOX 10085                             TALLAHASSEE, FL 32302                    PAC                                      
Gruters, Joe  (REP)(STS)                           03/30/2018         1,000.00 CHE FLORIDIAN'S UNITED FOR OUR CHILDREN'S FU PO BOX 10085                             TALLAHASSEE, FL 32302                    PAC                                      
Gruters, Joe  (REP)(STS)                           01/25/2019         1,000.00 CHE FLORIDIANS FOR LIBERTY AND PROSPERITY    115 E PARK AVE STE 1                     TALLAHASSEE, FL 32301                    PAC                                      
Gruters, Joe  (REP)(STS)                           12/04/2019         1,000.00 CHE FLORIDIANS UNITED FOR A SUSTAINABLE ECON 120 S MONROE ST                          TALLAHASSEE, FL 32301                    PAC                                      
Gruters, Joe  (REP)(STS)                           09/18/2020         1,000.00 CHE FLORIDIANS UNITED FOR A SUSTAINABLE ECON 120 S MONROE ST                          TALLAHASSEE, FL 32301                    PAC                                      
Gruters, Joe  (REP)(STS)                           10/30/2017           500.00 CHE FLORIDIANS UNITED FOR A SUSTAINABLE ECON 120 S MONROE ST                          TALLAHASSEE, FL 32301                    PAC                                      
Gruters, Joe  (REP)(STS)                           05/31/2018           500.00 CHE FLORIDIANS UNITED FOR A SUSTAINABLE ECON 120 S MONROE ST                          TALLAHASSEE, FL 32301                    PAC                                      
Gruters, Joe  (REP)(STS)                           10/18/2018         1,000.00 CHE FLORIDIANS UNITED FOR A SUSTAINABLE ECON 120 S MONROE ST                          TALLAHASSEE, FL 32301                    PAC                                      
Gruters, Joe  (REP)(STR)                           10/07/2016         1,000.00 CHE FLORIDIANS UNITED FOR A SUSTAINABLE ECON 120 S MONROE ST                          TALLAHASSEE, FL 32301                    PAC                                      
Gruters, Joe  (REP)(STR)                           06/30/2015           500.00 CHE FLORIDIANS UNITED FOR A SUSTAINABLE ECON 120 S MONROE ST                          TALLAHASSEE, FL 32301                    PAC                                      
Gruters, Joe  (REP)(STS)                           02/26/2021           500.00 CHE FLORIDIANS UNITED FOR A SUSTAINABLE ECON 120 S MONROE ST                          TALLAHASSEE, FL 32301                    PAC                                      
Gruters, Joe  (REP)(STS)                           07/08/2020            20.20 CHE FLOSS MARGI                              6004 66TH STREET CIR E                   PALMETTO, FL 34221                                                                
Gruters, Joe  (REP)(STS)                           09/29/2020           100.00 CHE FLUEGEL ROBERT                           5556 EAGLE CREEK RD                      SARASOTA, FL 34238                       RETIRED                                  
Gruters, Joe  (REP)(STR)                           07/29/1998            50.00 CHE FLUG, JOAN P                             3605 RIVIERA DR.                         SARASOTA, FL 34232                       RETIRED                                  
Gruters, Joe  (REP)(STS)                           06/22/2019            20.20 CHE FLYNT CHARLOTTE                          204 BAYSHORE DR                          MIRAMAR BEACH, FL 32550                  RETIRED                                  
Gruters, Joe  (REP)(STS)                           06/16/2019            20.20 CHE FOLCHI WILLIAM                           1456 SEA FAN DR                          PUNTA GORDA, FL 33950                    RETIRED                                  
Gruters, Joe  (REP)(STS)                           07/31/2019            50.00 CHE FOLCHI WILLIAM                           1456 SEA FAN DR                          PUNTA GORDA, FL 33950                    RETIRED                                  
Gruters, Joe  (REP)(STS)                           06/18/2020            20.20 CHE FOLCHI WILLIAM                           1456 SEA FAN DR                          PUNTA GORDA, FL 33950                    RETIRED                                  
Gruters, Joe  (REP)(STS)                           06/22/2020            20.20 CHE FOLCHI WILLIAM                           1456 SEA FAN DR                          PUNTA GORDA, FL 33950                    RETIRED                                  
Gruters, Joe  (REP)(STR)                           06/26/2015            50.00 CHE FOLCHI WILLIAM                           1456 SEA FAN DR                          PUNTA GORDA, FL 33950                    RETIRED                                  
Gruters, Joe  (REP)(STS)                           07/23/2019            20.20 CHE FOLDS DONALD                             450 MITNIK DR                            DELTONA, FL 32738                        TRANSPORTATION SERV.                     
Gruters, Joe  (REP)(STS)                           08/13/2020           500.00 CHE FOMA-PAC                                 2544 BLAIRSTONE PINES DR                 TALLAHASSEE, FL 32301                    PAC                                      
Gruters, Joe  (REP)(STS)                           06/18/2018           500.00 CHE FOMA-PAC                                 2544 BLAIRSTONE PINES DR                 TALLAHASSEE, FL 32301                    PAC                                      
Gruters, Joe  (REP)(STS)                           11/30/2021           500.00 CHE FOMA-PAC                                 2544 BLAIRSTONE PINES DR                 TALLAHASSEE, FL 32301                    PAC                                      
Gruters, Joe  (REP)(STS)                           11/30/2017           500.00 CHE FORD-COATES DAVID                        4112 VIA MIRADA                          SARASOTA, FL 34238                       VP MARKETING                             
Gruters, Joe  (REP)(STS)                           03/30/2018         1,000.00 CHE FOUNDATION FOR FREEDOM PAC               569 71ST AVE N                           ST PETERSBURG, FL 33702                  PAC                                      
Gruters, Joe  (REP)(STS)                           05/31/2018           250.00 CHE FOWLER LAW GROUP, P.A.                   2075 MAIN ST STE 38                      SARASOTA, FL 34237                       LAW FIRM                                 
Gruters, Joe  (REP)(STS)                           02/28/2019           350.00 CHE FOWLER LAW GROUP, P.A.                   2075 MAIN ST STE 38                      SARASOTA, FL 34237                       LAW FIRM                                 
Gruters, Joe  (REP)(STS)                           07/19/2019           100.00 CHE FOX MICHAEL                              1155 N GULFSTREAM AVE STE 1502           SARASOTA, FL 34236                       RETIRED                                  
Gruters, Joe  (REP)(STR)                           09/27/2016           250.00 CHE FOX MICHAEL                              PO BOX 49973                             SARASOTA, FL 34230                       PHYSICIAN                                
Gruters, Joe  (REP)(STR)                           08/12/2016           250.00 CHE FOX MICHAEL                              PO BOX 49973                             SARASOTA, FL 34230                       PHYSICIAN                                
Gruters, Joe  (REP)(STS)                           12/16/2019         1,000.00 CHE FOX TENN INC                             1651 WHITFIELD AVE UNIT 200              SARASOTA, FL 34243                       REAL ESTATE                              
Gruters, Joe  (REP)(STS)                           09/20/2018         1,000.00 CHE FPCA PC                                  PO BOX 1042                              TALLAHASSEE, FL 32302                    PAC                                      
Gruters, Joe  (REP)(STS)                           11/19/2021         1,000.00 CHE FPF FIRE PC                              343 W MADISON ST                         TALLAHASSEE, FL 32301                    PAC                                      
Gruters, Joe  (REP)(STS)                           10/07/2020         1,000.00 CHE FPF FIRE PC                              343 W MADISON ST                         TALLAHASSEE, FL 32301                    PAC                                      
Gruters, Joe  (REP)(STR)                           10/21/2016           300.00 CHE FRAZEE ROGER                             7912 ESTATES DR                          SARASOTA, FL 34243                       FINANCIAL ADVISOR                        
Gruters, Joe  (REP)(STR)                           03/17/2000            50.00 CHE FRAZEE, ROGER                            240 N WASHINGTON BLVD                    SARASOTA, FL 34236                       FINANCIAL ADVISOR                        
Gruters, Joe  (REP)(STR)                           10/13/1998            50.00 INK FRAZEE, ROGER                            240 WASHINGTON BOULEVARD                 SARASOTA, FL 34236                                            BRU TICKET          
Gruters, Joe  (REP)(STS)                           05/31/2018         1,000.00 CHE FREE MARKETS FOR FLORIDA                 8695 COLLEGE PKWY STE 1386               FORT MYERS, FL 33919                     PAC                                      
Gruters, Joe  (REP)(STS)                           04/30/2018         1,000.00 CHE FREEDOM FIRST COMMITTEE, INC             115 E PARK AVE STE 1                     TALLAHASSEE, FL 32301                    PAC                                      
Gruters, Joe  (REP)(STS)                           01/25/2019         1,000.00 CHE FREEDOM FIRST COMMITTEE, INC             115 E PARK AVE STE 1                     TALLAHASSEE, FL 32301                    PAC                                      
Gruters, Joe  (REP)(STS)                           10/30/2019           100.00 CHE FREGONESE ADAN                           1136 LONGFELLOW RD                       SARASOTA, FL 34243                       EMT                                      
Gruters, Joe  (REP)(STR)                           07/15/2015           100.00 CHE FREGONESE ADAN                           2514 29TH AVE E                          PALMETTO, FL 34221                                                                
Gruters, Joe  (REP)(STS)                           10/30/2019           100.00 CHE FREGONESE HEATHER                        4075 TEAKWOOD LN                         SARASOTA, FL 34232                       PHOTOGRAPHY OWNER                        
Gruters, Joe  (REP)(STS)                           02/21/2019         1,000.00 CHE FRF POLITICAL COMMITTEE                  227 S ADAMS ST                           TALLAHASSEE, FL 32301                    PAC                                      
Gruters, Joe  (REP)(STS)                           11/12/2019         1,000.00 CHE FRIENDS OF LANDSCAPE ARCHITECTURE PC     119 S MONROE ST STE 202                  TALLAHASSEE, FL 32301                    PAC                                      
Gruters, Joe  (REP)(STS)                           10/08/2020         1,000.00 CHE FRIENDS OF LANDSCAPE ARCHITECTURE PC     119 S MONROE ST STE 202                  TALLAHASSEE, FL 32301                    PAC                                      
Gruters, Joe  (REP)(STS)                           08/22/2017           500.00 CHE FRIENDS OF LANDSCAPE ARCHITECTURE PC     119 S MONROE ST STE 202                  TALLAHASSEE, FL 32301                    PAC                                      
Gruters, Joe  (REP)(STS)                           09/28/2018           500.00 CHE FRIENDS OF LANDSCAPE ARCHITECTURE PC     119 S MONROE ST STE 202                  TALLAHASSEE, FL 32301                    PAC                                      
Gruters, Joe  (REP)(STS)                           09/11/2020         1,000.00 CHE FRIENDS OF MARILI CANCIO                 2600 S DOUGLAS RD STE 900                CORAL GABLES, FL 33134                   PAC                                      
Gruters, Joe  (REP)(STS)                           03/01/2021         1,000.00 CHE FROG DOG, INC                            PO BOX 46                                TALLAHASSEE, FL 32302                    GOV'T RELATIONS                          
Gruters, Joe  (REP)(STS)                           11/30/2021         1,000.00 CHE FRONTIER COMMUNICATIONS                  401 MERRITT 7                            NORWALK, CT 06851                        TELECOMMUNICATIONS                       
Gruters, Joe  (REP)(STS)                           12/16/2019         1,000.00 CHE FRONTIER COMMUNICATIONS                  401 MERRITT 7                            NORWALK, CT 06851                        TELECOMMUNICATIONS                       
Gruters, Joe  (REP)(STS)                           02/24/2017         1,000.00 CHE FRONTON HOLDINGS LLC                     3500 NW 37TH AVE                         MIAMI, FL 33142                          PARIMUTUAL                               
Gruters, Joe  (REP)(STS)                           07/02/2020           500.00 CHE FRSA PAC                                 PO BOX 4850                              WINTER PARK, FL 32793                    PAC                                      
Gruters, Joe  (REP)(STS)                           07/25/2018           500.00 CHE FSAA PC                                  204 S MONROE ST                          TALLAHASSEE, FL 32301                    PAC                                      
Gruters, Joe  (REP)(STS)                           10/24/2017         1,000.00 CHE FSB EXPRESS II LLC                       233 SARASOTA BLVD.                       SARASOTA, FL 34240                       INVESTMENTS                              
Gruters, Joe  (REP)(STR)                           08/24/2015         1,000.00 CHE FSB EXPRESS LLC                          PO BOX 1283                              NOKOMIS, FL 34274                        INVESTMENTS                              
Gruters, Joe  (REP)(STS)                           12/18/2017           500.00 CHE FSSA PC                                  204 S MONROE ST                          TALLAHASSEE, FL 32301                    PAC                                      
Gruters, Joe  (REP)(STR)                           06/30/2015         1,000.00 CHE FT MYERS BEACH PHARMACY LLC              1003 8TH AVE W                           BRADENTON, FL 34205                      PHARMACEUTICALS                          
Gruters, Joe  (REP)(STS)                           04/30/2018         1,000.00 CHE FTA PAC, INC                             350 E COLLEGE AVE                        TALLAHASSEE, FL 32301                    PAC                                      
Gruters, Joe  (REP)(STS)                           08/10/2018         1,000.00 CHE FTBA TRANSPORTATION PAC                  610 S BOULEVARD                          TAMPA, FL 33606                          PAC                                      
Gruters, Joe  (REP)(STS)                           07/25/2018            50.00 CHE FULLER GEORGE                            3860 AFTON CIR                           SARASOTA, FL 34233                                                                
Gruters, Joe  (REP)(STS)                           10/31/2017            25.00 CHE FULLER GEORGE                            3860 AFTON CIR                           SARASOTA, FL 34233                                                                
Gruters, Joe  (REP)(STS)                           10/31/2019            20.20 CHE FULLER GEORGE                            3860 AFTON CIR                           SARASOTA, FL 34233                       RETIRED                                  
Gruters, Joe  (REP)(STS)                           07/31/2019            20.20 CHE FULLER GEORGE                            3860 AFTON CIR                           SARASOTA, FL 34233                       RETIRED                                  
Gruters, Joe  (REP)(STS)                           06/23/2019            50.00 CHE FUNES LENORE                             3610 ALMERIA AVE                         SARASOTA, FL 34239                       RETIRED                                  
Gruters, Joe  (REP)(STS)                           05/31/2018           100.00 CHE FURST DARLA                              8184 GABANNA DR                          SARASOTA, FL 34231                                                                
Gruters, Joe  (REP)(STS)                           10/31/2019            50.00 CHE GAETANO THOMAS RAVANA, PA                5688 HAMMOCK ISLES DR                    NAPLES, FL 34119                                                                  
Gruters, Joe  (REP)(STS)                           10/24/2017           100.00 CHE GAINER GENE                              4052 MURFIELD DR E                       BRADENTON, FL 34203                      REAL ESTATE                              
Gruters, Joe  (REP)(STR)                           08/23/2016         1,000.00 CHE GALLAGHER JOSEPH                         9201 MIDNIGHT PASS RD                    SARASOTA, FL 34242                       PHYSICIAN                                
Gruters, Joe  (REP)(STS)                           10/18/2018           500.00 CHE GALLAGHER JOSEPH                         9201 MIDNIGHT PASS RD                    SARASOTA, FL 34242                       PHYSICIAN                                
Gruters, Joe  (REP)(STR)                           03/21/2000            20.00 CHE GANLEY, SUE                              6157 MIDNIGHT PASS RD                    SARASOTA, FL 34242                       TEACHER                                  
Gruters, Joe  (REP)(STS)                           07/24/2019            50.00 CHE GARCIA LILLIAN                           540 BOWSPRIT LN                          LONGBOAT KEY, FL 34228                   RETIRED                                  
Gruters, Joe  (REP)(STS)                           10/08/2020            20.20 CHE GATES MARY                               5226 PALOS VERDES DR                     SARASOTA, FL 34231                       OPHTHALMIC TECH                          
Gruters, Joe  (REP)(STR)                           07/01/2016           100.00 CHE GAULDEN MARY                             4223 BANJO LAKE RD                       LAND O LAKES, FL 34639                                                            
Gruters, Joe  (REP)(STR)                           06/29/2015           500.00 INK GECKO'S HOSPITALITY GROUP                4870 S TAMIAMI TRL                       SARASOTA, FL 34231                       HOSPITALITY          FOOD FOR FUNDRAISER 
Gruters, Joe  (REP)(STS)                           07/20/2018         1,000.00 CHE GEMINI FINANCIAL                         4200 NORTHCORP PKWY STE 400              WEST PALM BEACH, FL 33410                FINANCIAL SERVICES                       
Gruters, Joe  (REP)(STS)                           08/31/2018           500.00 CHE GENENTECH INC                            1 DNA WAY STOP 36                        SOUTH SAN FRANCISCO, CA 94080            PHARMACEUTICALS                          
Gruters, Joe  (REP)(STR)                           10/21/2016           500.00 CHE GENERAL ELECTRIC COMPANY                 PO BOX 982449                            EL PASO, TX 79998                        ENERGY COMPANY                           
Gruters, Joe  (REP)(STS)                           10/12/2018         1,000.00 CHE GENERAL MOTORS COMPANY PAC               25 MASSACHUSETTS AVE NW STE 40           WASHINGTON, DC 20001                     PAC                                      
Gruters, Joe  (REP)(STS)                           10/31/2018         1,000.00 CHE GEO CARE LLC                             621 NW 53RD ST STE 700                   BOCA RATON, FL 33487                     CORRECTIONAL FACILIT                     
Gruters, Joe  (REP)(STR)                           06/30/2015         1,000.00 CHE GETTEL TOYOTA                            6423 14TH ST W                           BRADENTON, FL 34207                      VEHICLE DEALERSHIP                       
Gruters, Joe  (REP)(STR)                           06/30/2015           200.00 CHE GIARDULLO MICHAEL                        5148 MENNO PL                            SARASOTA, FL 34232                       RETIRED                                  
Gruters, Joe  (REP)(STS)                           07/08/2020            20.20 CHE GIBBS MICHELLE                           1848 TOWERING OAK DR                     SARASOTA, FL 34232                                                                
Gruters, Joe  (REP)(STS)                           07/08/2020           250.00 CHE GIDEL ROBERT                             609 TRITON BND                           LONGBOAT KEY, FL 34228                   FINANCE SERVICE                          
Gruters, Joe  (REP)(STS)                           10/09/2020         1,000.00 CHE GILEAD SCIENCES, INC                     333 LAKESIDE DR                          FOSTER CITY, CA 94404                    BIOPHARMACEUTICAL CO                     
Gruters, Joe  (REP)(STR)                           06/30/2015         1,000.00 CHE GINGERICH AARON                          2965 BEE RIDGE RD UNIT 1                 SARASOTA, FL 34239                       REAL ESTATE                              
Gruters, Joe  (REP)(STS)                           10/23/2018           650.00 CHE GINGERICH EDNA                           2965 BEE RIDGE RD UNIT 1                 SARASOTA, FL 34239                       RETIRED                                  
Gruters, Joe  (REP)(STS)                           06/20/2019           500.00 CHE GINGERICH EDNA                           PO BOX 20196                             SARASOTA, FL 34236                       REAL ESTATE                              
Gruters, Joe  (REP)(STR)                           10/31/2016           500.00 CHE GISSINGER MELISSA                        1680 FRUITVILLE RD.  #403                SARASOTA, FL 34236                       DIRECTOR NON PROFIT                      
Gruters, Joe  (REP)(STR)                           10/19/2016           200.00 CHE GITHLER CHARLES                          1605 MAIN ST STE 910                     SARASOTA, FL 34236                       LAND DEVELOPER                           
Gruters, Joe  (REP)(STS)                           10/30/2019           300.00 CHE GITHLER CHARLES                          741 S ORANGE AVE                         SARASOTA, FL 34236                       LAND DEVELOPER                           
Gruters, Joe  (REP)(STS)                           11/25/2019           100.00 CHE GITHLER CHARLES                          232 BIRD KEY DR                          SARASOTA, FL 34236                       REAL ESTATE                              
Gruters, Joe  (REP)(STS)                           10/31/2019           250.00 CHE GITHLER KIM                              394 S SHORE DR                           SARASOTA, FL 34234                       FINANCIAL MEDIA                          
Gruters, Joe  (REP)(STR)                           08/17/2016           300.00 CHE GITHLER DEVELOPMENT, INC.                1605 MAIN ST STE 910                     SARASOTA, FL 34236                       REAL ESTATE DEVELOPE                     
Gruters, Joe  (REP)(STS)                           10/24/2017           100.00 CHE GLOSSER DAVID                            4905 SILVER FERN DR                      SARASOTA, FL 34241                       HORTICULTURE                             
Gruters, Joe  (REP)(STS)                           09/24/2018           100.00 CHE GLOSSER DAVID                            4905 SILVER FERN DR                      SARASOTA, FL 34241                       HORTICULTURE                             
Gruters, Joe  (REP)(STS)                           06/18/2020            20.20 CHE GLOSSER DAVID                            4905 SILVER FERN DR                      SARASOTA, FL 34241                       HORTICULTURE                             
Gruters, Joe  (REP)(STS)                           02/21/2019         1,000.00 CHE GMA, INC                                 215 S MONROE ST STE 306                  TALLAHASSEE, FL 32301                    GOVERNMENT RELATIONS                     
Gruters, Joe  (REP)(STS)                           05/03/2018           554.05 INK GMA, INC                                 215 S MONROE ST STE 306                  TALLAHASSEE, FL 32301                    GOVERNMENT RELATIONS FOOD & ENTERTAINMENT
Gruters, Joe  (REP)(STR)                           10/21/2016           100.00 CHE GOLD COAST EAGLE DISTRIBUTING            7051 WIRELESS CT                         LAKEWOOD RANCH, FL 34240                 BEV DISTRIBUTOR                          
Gruters, Joe  (REP)(STR)                           06/30/2015           250.00 INK GOLD COAST EAGLE DISTRIBUTING            7051 WIRELESS CT                         LAKEWOOD RANCH, FL 34240                 BEV DISTRIBUTOR      FACILITY & BEV @ EVE
Gruters, Joe  (REP)(STS)                           11/26/2019          -250.00 REF GOLD COAST EAGLE DISTRIBUTING            7051 WIRELESS CT                         LAKEWOOD RANCH, FL 34240                 BEV DISTRIBUTOR                          
Gruters, Joe  (REP)(STS)                           11/26/2019         1,000.00 CHE GOLD COAST EAGLE DISTRIBUTING            7051 WIRELESS CT                         LAKEWOOD RANCH, FL 34240                 BEV DISTRIBUTOR                          
Gruters, Joe  (REP)(STS)                           10/31/2019           250.00 CHE GOLD COAST EAGLE DISTRIBUTING            7051 WIRELESS CT                         LAKEWOOD RANCH, FL 34240                 BEV DISTRIBUTOR                          
Gruters, Joe  (REP)(STS)                           03/04/2019         1,000.00 CHE GOLDRING GULF DISTRIBUTING               8245 OPPORTUNITY DR                      MILTON, FL 32583                         BEVERAGE DISTRIBUTOR                     
Gruters, Joe  (REP)(STS)                           11/02/2019         1,000.00 CHE GONZALEZ JASON                           1265 PENNY LN                            TALLAHASSEE, FL 32312                    ATTORNEY                                 
Gruters, Joe  (REP)(STR)                           06/30/2015           250.00 CHE GONZALEZ JULIO                           217 BAYSIDE DR                           VENICE, FL 34285                         PHYSICIAN                                
Gruters, Joe  (REP)(STR)                           10/07/2016           100.00 CHE GONZALEZ MARTHA                          396 PARK LANE DR                         VENICE, FL 34285                                                                  
Gruters, Joe  (REP)(STS)                           10/12/2020           500.00 CHE GOOD JOHN                                PO BOX 50025                             LIGHTHOUSE POINT, FL 33074               ASSO MGMT MARINE IND                     
Gruters, Joe  (REP)(STS)                           01/25/2019         1,000.00 CHE GOOD GOVERNMENT FOR FLORIDA              115 E PARK AVE STE 1                     TALLAHASSEE, FL 32301                    PAC                                      
Gruters, Joe  (REP)(STS)                           04/30/2018         1,000.00 CHE GOOD GOVERNMENT FOR FLORIDA              115 E PARK AVE STE 1                     TALLAHASSEE, FL 32301                    PAC                                      
Gruters, Joe  (REP)(STS)                           10/31/2019           100.00 CHE GOODMAN MAX                              111 HAMLET HILL RD UNIT 406              BALTIMORE, MD 21210                                                               
Gruters, Joe  (REP)(STS)                           06/22/2019            50.00 CHE GOODSON CLIFFOY                          22510B FRONT BEACH RD                    PANAMA CITY BEACH, FL 32413              RETIRED                                  
Gruters, Joe  (REP)(STR)                           07/30/2015           100.00 CHE GORSKI KELLEIGH                          9715 BRADEN RUN                          BRADENTON, FL 34202                      CLIENT SERVICES                          
Gruters, Joe  (REP)(STS)                           07/19/2019            20.20 CHE GOUDREAU HENRY                           5523 SWEETWATER OAK DR                   SARASOTA, FL 34232                       CONTRACTORS CONSULT                      
Gruters, Joe  (REP)(STS)                           10/28/2021           500.00 CHE GOULD GARY                               13009 COMMUNITY CAMPUS DR                TAMPA, FL 33625                          RETIRED                                  
Gruters, Joe  (REP)(STS)                           10/28/2021         1,000.00 CHE GOULD PHYLLIS                            13009 COMMUNITY CAMPUS DR                TAMPA, FL 33625                          RETIRED                                  
Gruters, Joe  (REP)(STS)                           06/22/2019            20.20 CHE GOWAN TONYA                              1814 UPPER COVE TER                      SARASOTA, FL 34231                       RETAIL SALES                             
Gruters, Joe  (REP)(STS)                           07/08/2020            20.20 CHE GOWAN TONYA                              1814 UPPER COVE TER                      SARASOTA, FL 34231                       RETAIL SALES                             
Gruters, Joe  (REP)(STR)                           07/15/2015           500.00 CHE GRAFICO INDUSTRIES                       PO BOX 5220                              ENGLEWOOD, FL 34224                      MANUFACTURING COMPAN                     
Gruters, Joe  (REP)(STS)                           07/24/2019            20.20 CHE GRAHAM MARY                              6170 NW 32ND TER                         FT LAUDERDALE, FL 33309                  ARCHITECT                                
Gruters, Joe  (REP)(STS)                           05/16/2018            20.18 CHE GRANT HARRY                              911 SLEEPY HOLLOW DR                     CEDAR HILL, TX 75104                     FINANCIAL ADVISOR                        
Gruters, Joe  (REP)(STS)                           10/08/2018         1,000.00 CHE GRANT LORRAINE                           PO BOX 3153                              PLACIDA, FL 33946                        HOMEMAKER                                
Gruters, Joe  (REP)(STS)                           10/08/2018         1,000.00 CHE GRANT MICHAEL                            PO BOX 3153                              PLACIDA, FL 33946                        AMBULANCE SERVICE                        
Gruters, Joe  (REP)(STR)                           06/30/2015           500.00 CHE GRANT MICHAEL                            PO BPX 3153                              PLACIDA, FL 33946                        AMBULANCE SERVICE                        
Gruters, Joe  (REP)(STS)                           05/31/2018            40.00 CAS GRANT ROSS                               2822 7TH AVE W                           BRADENTON, FL 34205                                                               
Gruters, Joe  (REP)(STR)                           10/31/2016           100.00 CHE GRANT FAMILY TRUST                       PO BOX 3526                              HAINES CITY, FL 33845                    TRUST                                    
Gruters, Joe  (REP)(STR)                           10/14/2016           100.00 CHE GRAPEVINE COMMMUNICATIONS INTERNATIONAL  5201 PAYLOR LN                           LAKEWOOD RANCH, FL 34240                 COMMUNICATIONS                           
Gruters, Joe  (REP)(STR)                           06/30/2015           500.00 CHE GRATEHOUSE-GENTILE MARY                  6014 COURTSIDE DR                        BRADENTON, FL 34210                      HOMEMAKER                                
Gruters, Joe  (REP)(STS)                           05/28/2018           200.00 CHE GRAY MICHEAL                             115 VENTOSA PL                           NORTH VENICE, FL 34275                   REALTOR                                  
Gruters, Joe  (REP)(STS)                           07/09/2020            20.20 CHE GRAY WAYNE                               1714 69TH AVE W APT A308                 BRADENTON, FL 34207                                                               
Gruters, Joe  (REP)(STS)                           01/13/2020         1,000.00 CHE GRAYROBINSON PA FLORIDA POLITICAL ACTION 301 E PINE ST STE 1400                   ORLANDO, FL 32801                        PAC                                      
Gruters, Joe  (REP)(STS)                           05/31/2018           500.00 CHE GRAYROBINSON PA FLORIDA POLITICAL ACTION 301 E PINE ST STE 1400                   ORLANDO, FL 32801                        PAC                                      
Gruters, Joe  (REP)(STR)                           06/30/2015           250.00 CHE GREANEY THOMAS                           750 N TAMIAMI TRL UNIT 302               SARASOTA, FL 34236                       HUMAN RESOURCES                          
Gruters, Joe  (REP)(STR)                           03/02/1998           100.00 CHE GRECO, DANIELLE                          76 MEDFORD                               STATEN ISLAND, NY 10306                  STUDENT                                  
Gruters, Joe  (REP)(STS)                           08/01/2019            20.20 CHE GREEN CAROLE                             13851 LAKE MAHOGANY BLVD APT 3           FORT MYERS, FL 33907                     GOVT RELATIONS                           
Gruters, Joe  (REP)(STS)                           10/31/2019            20.00 CHE GREEN EILEEN                             6672 DEERING CIR                         SARASOTA, FL 34240                                                                
Gruters, Joe  (REP)(STS)                           06/22/2019            50.00 CHE GREEN GLADYS                             330 W BAFFIN DR                          VENICE, FL 34293                         RETIRED                                  
Gruters, Joe  (REP)(STR)                           06/30/2015            25.00 CHE GREEN JAMES                              PO BOX 569                               LEAKEY, TX 78873                                                                  
Gruters, Joe  (REP)(STS)                           02/21/2019         1,000.00 CHE GREENBERG TRAURIG                        8400 NW 36TH ST STE 400                  DORAL, FL 33166                          LAW FIRM                                 
Gruters, Joe  (REP)(STS)                           09/20/2018         1,000.00 CHE GREENBERGTRAURIG                         8400 NW 36TH ST STE 400                  DORAL, FL 33166                          LAW FIRM                                 
Gruters, Joe  (REP)(STR)                           10/13/1998            20.00 CAS GREGG GRUNSTEIN,                         3354 RAMBLE WOOD CT                      SARASOTA, FL 34234                                                                
Gruters, Joe  (REP)(STS)                           08/16/2018           500.00 CHE GRIFFIN MICHAEL                          4220 W CORONA ST                         TAMPA, FL 33629                          COMMERCIAL REALTOR                       
Gruters, Joe  (REP)(STS)                           08/30/2019            20.20 CHE GRIFFON ROD                              10402 BUD RHODEN RD                      PALMETTO, FL 34221                                                                
Gruters, Joe  (REP)(STR)                           04/13/2000           200.00 CHE GRONER RICH                              2033 MAIN STREET              SUITE 403  SARASOTA, FL 34237                       ATTORNEY                                 
Gruters, Joe  (REP)(STS)                           01/29/2019         1,000.00 CHE GROWING FLORIDA'S FUTURE                 2640A MITCHAM DR                         TALLAHASSEE, FL 32308                    PAC                                      
Gruters, Joe  (REP)(STR)                           06/29/1998            20.00 CAS GRUMSTEIN, GREGG                         3354 RAMBLEWOOD                          SARASOTA, FL 34237                                                                
Gruters, Joe  (REP)(STR)                           10/13/1998            20.00 CAS GRUNSTEIN, GREGG                         3354 RAMBLEWOOD                          SARASOTA, FL 34234                                                                
Gruters, Joe  (REP)(STS)                           10/30/2019           100.00 CHE GRUTERS ASHLEY                           2163 WISTERIA ST                         SARASOTA, FL 34239                       EVENT PLANNER                            
Gruters, Joe  (REP)(STS)                           10/28/2019           100.00 CHE GRUTERS CHRISTINE                        865 OAK VISTA DR                         SARASOTA, FL 34232                       RETIRED                                  
Gruters, Joe  (REP)(STR)                           12/22/2015           100.00 CHE GRUTERS CHRISTINE                        865 OAK VISTA DR                         SARASOTA, FL 34232                       EDUCATOR                                 
Gruters, Joe  (REP)(STS)                           05/16/2018           100.00 CHE GRUTERS CHRISTINE                        865 OAK VISTA DR                         SARASOTA, FL 34232                       EDUCATOR                                 
Gruters, Joe  (REP)(STS)                           10/18/2018           100.00 CHE GRUTERS CHRISTINE                        865 OAK VISTA DR                         SARASOTA, FL 34232                       EDUCATOR                                 
Gruters, Joe  (REP)(STR)                           06/14/2016           102.21 INK GRUTERS JOSEPH                           6620 HORNED OWL PL                       SARASOTA, FL 34241                       CPA                  CAMPAIGN SIGNS POST 
Gruters, Joe  (REP)(STR)                           07/07/2000            20.00 CHE GRUTERS PETE                             865 OAK VISTA DR.                        SARASOTA, FL 34232                       STUDENT                                  
Gruters, Joe  (REP)(STS)                           08/01/2019            20.20 CHE GRUTERS ROBIN                            2839 51ST ST                             SARASOTA, FL 34234                       REALTOR                                  
Gruters, Joe  (REP)(STR)                           06/30/2015            99.00 CHE GRUTERS RYAN                             9477 W MASON RD                          SIDNEY, OH 45365                         BUSINESS CONSULTANT                      
Gruters, Joe  (REP)(STR)                           09/09/2015          -198.00 REF GRUTERS RYAN                             9477 W MASON RD                          SIDNEY, OH 45365                         BUSINESS CONSULTANT                      
Gruters, Joe  (REP)(STR)                           08/29/2015           198.00 CHE GRUTERS RYAN                             9477 W MASON RD                          SIDNEY, OH 45365                         BUSINESS CONSULTANT                      
Gruters, Joe  (REP)(STS)                           08/01/2019            20.20 CHE GRUTERS STEPHEN                          8850 MAIN STREET RD.  306D               FT. DRUM, NY 13603                       PILOT                                    
Gruters, Joe  (REP)(STS)                           08/01/2019            50.00 CHE GRUTERS TERENCE                          2839 51ST ST                             SARASOTA, FL 34234                       PC SOFTWARE                              
Gruters, Joe  (REP)(STS)                           10/29/2019            50.00 CHE GRUTERS TERENCE                          2839 51ST ST                             SARASOTA, FL 34234                       PC SOFTWARE                              
Gruters, Joe  (REP)(STS)                           06/23/2020            50.00 CHE GRUTERS TERENCE                          1219 SARASOTA CENTER BLVD                SARASOTA, FL 34240                       PC SOFTWARE                              
Gruters, Joe  (REP)(STS)                           10/24/2017           100.00 CHE GRUTERS TERENCE                          2839 51ST ST                             SARASOTA, FL 34234                       REAL ESTATE BROKER                       
Gruters, Joe  (REP)(STS)                           10/18/2018           100.00 CHE GRUTERS TERENCE                          2839 51ST ST                             SARASOTA, FL 34234                       REAL ESTATE BROKER                       
Gruters, Joe  (REP)(STS)                           05/31/2018           100.00 CHE GRUTERS TERENCE                          2839 51ST ST                             SARASOTA, FL 34234                       REAL ESTATE BROKER                       
Gruters, Joe  (REP)(STS)                           10/24/2017           100.00 CHE GRUTERS TIMOTHY                          1647 SIESTA DR                           SARASOTA, FL 34239                       ACCOUNTANT                               
Gruters, Joe  (REP)(STR)                           10/07/2016           200.00 CHE GRUTERS TIMOTHY                          1647 SIESTA DR                           SARASOTA, FL 34239                       ACCOUNTANT                               
Gruters, Joe  (REP)(STS)                           10/30/2019           100.00 CHE GRUTERS TIMOTHY                          2163 WISTERIA ST                         SARASOTA, FL 34239                       CPA                                      
Gruters, Joe  (REP)(STS)                           08/01/2019            20.20 CHE GRUTERS TIMOTHY                          1647 SIESTA DR                           SARASOTA, FL 34239                       CPA                                      
Gruters, Joe  (REP)(STR)                           03/21/2000            50.00 CHE GRUTERS, CHRIS                           865 OAK VISTA DR                         SARASOTA, FL 34232                       TEACHER                                  
Gruters, Joe  (REP)(STR)                           03/27/2000            20.00 CHE GRUTERS, JACQUELINE                      7608 MODISTO LANE                        SPRINGFIELD, VA 22153                                                             
Gruters, Joe  (REP)(STR)                           11/06/1997           100.00 CHE GRUTERS, JOE                             2839 51ST STREET                         SARASOTA, FL 34234                       STUDENT                                  
Gruters, Joe  (REP)(STR)                           10/29/1998           150.00 CAS GRUTERS, JOE                             2839 51ST STREET                         SARASOTA, FL 34234                       STUDENT                                  
Gruters, Joe  (REP)(STR)                           03/27/2000           500.00 INK GRUTERS, MIKE                            865 OAK VISTA DR                         SARASOTA, FL 34242                       STUDENT              WEB PAGE DESIGN     
Gruters, Joe  (REP)(STR)                           10/29/1998           100.00 CHE GRUTERS, ROBIN                           2839 51ST STREET                         SARASOTA, FL 34234                       MOTHER HOUSEWIFE                         
Gruters, Joe  (REP)(STR)                           03/21/2000            20.00 CHE GRUTERS, TIM                             2839 51ST STREET                         SARASOTA, FL 34234                       STUDENT                                  
Gruters, Joe  (REP)(STS)                           04/04/2018         1,000.00 CHE GRZEP CHRISTOPHER                        1617 S TUTTLE AVE                        SARASOTA, FL 34239                       SALES WOOD TRADING                       
Gruters, Joe  (REP)(STS)                           10/19/2018           500.00 CHE GULF COAST BUILDERS EXCHANGE PC          120 S MONROE ST                          TALLAHASSEE, FL 32301                    PAC                                      
Gruters, Joe  (REP)(STR)                           08/12/2016         1,000.00 CHE GULFSTREAM PARK RACING ASSOCIATION INC.  901 S FEDERAL HWY                        HALLANDALE BEACH, FL 33009               PARI MUTUEL                              
Gruters, Joe  (REP)(STS)                           01/31/2017         1,000.00 CHE GULFSTREAM PARK RACING ASSOCIATION INC.  901 S FEDERAL HWY                        HALLANDALE BEACH, FL 33009               PARI MUTUEL                              
Gruters, Joe  (REP)(STS)                           03/01/2021         1,000.00 CHE GULFSTREAM PARK RACING ASSOCIATION INC.  901 S FEDERAL HWY                        HALLANDALE BEACH, FL 33009               PARI MUTUEL                              
Gruters, Joe  (REP)(STR)                           06/30/2015            20.00 CAS GULLORY VALLERIE                         5020 ROYAL PALM AVE                      SARASOTA, FL 34234                                                                
Gruters, Joe  (REP)(STR)                           06/26/2015           250.00 CHE GUNDERSEN JEFF                           8466 LOCKWOOD RIDGE RD # 330             SARASOTA, FL 34243                       BUSINESS CONSULTANT                      
Gruters, Joe  (REP)(STR)                           10/31/2016           250.00 CHE GUNDERSEN JEFF                           8466 LOCKWOOD RIDGE RD # 330             SARASOTA, FL 34243                       BUSINESS CONSULTANT                      
Gruters, Joe  (REP)(STS)                           10/31/2017         1,000.00 CHE GUNDERSEN JEFF                           8466 LOCKWOOD RIDGE RD # 330             SARASOTA, FL 34243                       BUSINESS CONSULTANT                      
Gruters, Joe  (REP)(STS)                           10/18/2018           500.00 CHE GUNDERSEN JEFFREY                        4735 CARRINGTON CIR                      SARASOTA, FL 34243                       BUSINESS CONSULTANT                      
Gruters, Joe  (REP)(STS)                           04/27/2018         1,000.00 CHE GUNSTER FLORIDA'S LAW FIRM FOR BUSINESS  777 S FLAGLER DR STE 500                 WEST PALM BEACH, FL 33401                LAW FIRM                                 
Gruters, Joe  (REP)(STS)                           03/01/2021         1,000.00 CHE GUNSTER FLORIDA'S LAW FIRM FOR BUSINESS  777 S FLAGLER DR STE 500                 WEST PALM BCH, FL 33401                  LAW FIRM                                 
Gruters, Joe  (REP)(STS)                           12/16/2019         1,000.00 CHE GUNSTER FLORIDA'S LAW FIRM FOR BUSINESS  777 S FLAGLER DR STE 500                 WEST PALM BCH, FL 33401                  LAW FIRM                                 
Gruters, Joe  (REP)(STR)                           06/30/2015         1,000.00 CHE HALFACRE CONSTRUCTION                    7015 PROFESSIONAL PKWY E                 LAKEWOOD RANCH, FL 34240                 CONSTRUCTION CO                          
Gruters, Joe  (REP)(STR)                           06/30/2015           500.00 CHE HALL DON                                 ***************                          *************** GOVERNMENT EMPLOYEE                      
Gruters, Joe  (REP)(STS)                           10/28/2021         1,000.00 CHE HALL DUSTIN                              1001 COLLEGE BLVD W STE B1               NICEVILLE, FL 32578                      HEALTHCARE                               
Gruters, Joe  (REP)(STS)                           08/10/2018            50.00 CHE HAMILTON DIANA                           533 S OSPREY AVE                         SARASOTA, FL 34236                                                                
Gruters, Joe  (REP)(STS)                           07/08/2020           100.00 CHE HAMILTON JEAN                            1241 GULF OF MEXICO DR UNIT 60           LONGBOAT KEY, FL 34228                                                            
Gruters, Joe  (REP)(STR)                           06/30/2015            50.00 CHE HANCHEY ROBERT                           7444 DICKENS DR                          SARASOTA, FL 34231                                                                
Gruters, Joe  (REP)(STS)                           07/25/2018            50.00 CHE HANRAHAN PATRICK                         5598 NEPSA WAY APT 5101                  DELRAY BEACH, FL 33484                                                            
Gruters, Joe  (REP)(STS)                           07/10/2020            20.20 CHE HANRAHAN PATRICK                         1753 VIA GRANADA                         BOYNTON BEACH, FL 33426                                                           
Gruters, Joe  (REP)(STS)                           10/30/2019            50.00 CHE HANSEN TERI                              1155 N GULFSTREAM AVE STE 405            SARASOTA, FL 34236                                                                
Gruters, Joe  (REP)(STS)                           05/31/2018           100.00 CHE HARRIS PAUL                              6109 100TH AVE E                         PARRISH, FL 34219                        FINANCIAL ADVISOR                        
Gruters, Joe  (REP)(STR)                           10/31/2016         1,000.00 CHE HARRIS SANITATION INC.                   2700 WILES RD                            COCONUT CREEK, FL 33073                  SANITAION COMPANY                        
Gruters, Joe  (REP)(STR)                           03/17/2000           100.00 CHE HARRIS, JULIE                            7251 PLOVERS WAY                         SARASOTA, FL 34242                       VOLUNTEER                                
Gruters, Joe  (REP)(STS)                           03/04/2019           250.00 CHE HARRISON BAIL BONDS                      3039 CRAWFORDVILLE HWY                   CRAWFORDVILLE, FL 32327                  BAIL BOND SERVICE                        
Gruters, Joe  (REP)(STR)                           10/11/1998            25.00 CHE HARRY BRUNKEN,                           8499 S TAMIAMI                           SARASOTA, FL 34238                                                                
Gruters, Joe  (REP)(STR)                           06/30/2015           200.00 CHE HARSHMAN JOHN                            2540 CARDINAL PL                         SARASOTA, FL 34239                       REAL ESTATE                              
Gruters, Joe  (REP)(STR)                           10/14/2016           100.00 CHE HARSHMAN JOHN                            2540 CARDINAL PL                         SARASOTA, FL 34239                       REAL ESTATE                              
Gruters, Joe  (REP)(STS)                           10/18/2018           100.00 CHE HARVEY CRAIG                             5448 AVENIDA DEL MARE                    SARASOTA, FL 34242                       RETIRED                                  
Gruters, Joe  (REP)(STS)                           10/30/2019           250.00 CHE HARVEY CRAIG                             5448 AVENIDA DEL MARE                    SARASOTA, FL 34242                       RETIRED                                  
Gruters, Joe  (REP)(STR)                           06/30/2015           150.00 CHE HAUSINGER JEFFREY                        3111 S EMERSON ST                        TAMPA, FL 33629                          FINANCIAL PLANNER                        
Gruters, Joe  (REP)(STR)                           06/30/2015           150.00 CHE HAUSINGER STACY                          3111 S EMERSON ST                        TAMPA, FL 33629                          REGISTERED NURSE                         
Gruters, Joe  (REP)(STS)                           10/18/2018           500.00 CHE HAVENS NANCY                             3839 TANGIER TER                         SARASOTA, FL 34239                       DENTIST                                  
Gruters, Joe  (REP)(STS)                           10/31/2019           100.00 CHE HAVENS NANCY                             3839 TANGIER TER                         SARASOTA, FL 34239                       DENTIST                                  
Gruters, Joe  (REP)(STS)                           09/06/2020           100.00 CHE HAVENS NANCY                             3839 TANGIER TER                         SARASOTA, FL 34239                       DENTIST                                  
Gruters, Joe  (REP)(STS)                           10/19/2020           100.00 CHE HAVENS NANCY                             3839 TANGIER TER                         SARASOTA, FL 34239                       DENTIST                                  
Gruters, Joe  (REP)(STS)                           07/25/2018           100.00 CHE HAYES DONNA                              1272 RIVERSCAPE ST                       BRADENTON, FL 34208                                                               
Gruters, Joe  (REP)(STS)                           05/07/2020         1,000.00 CHE HAZELTINE NURSERIES                      PO BOX 236                               VENICE, FL 34284                         NURSERY                                  
Gruters, Joe  (REP)(STS)                           09/29/2020         1,000.00 CHE HCA EAST FLORIDA DIVISION AND GOOD GOVER 101 N MONROE ST STE 801                  TALLAHASSEE, FL 32301                    PAC                                      
Gruters, Joe  (REP)(STS)                           03/30/2018         1,000.00 CHE HCA EAST FLORIDA DIVISION AND GOOD GOVER 101 N MONROE ST STE 801                  TALLAHASSEE, FL 32301                    PAC                                      
Gruters, Joe  (REP)(STR)                           08/23/2016         1,000.00 CHE HCA EAST FLORIDA DIVISION AND GOOD GOVER 101 N MONROE ST STE 801                  TALLAHASSEE, FL 32301                    PAC                                      
Gruters, Joe  (REP)(STS)                           11/08/2021         1,000.00 CHE HCA EAST FLORIDA DIVISION AND GOOD GOVER 101 N MONROE ST STE 801                  TALLAHASSEE, FL 32301                    PAC                                      
Gruters, Joe  (REP)(STS)                           11/08/2021         1,000.00 CHE HCA NORTH FLORIDA DIVISION AND GOOD GOVE 101 N MONROE ST STE 801                  TALLAHASSEE, FL 32301                    PAC                                      
Gruters, Joe  (REP)(STS)                           03/30/2018         1,000.00 CHE HCA NORTH FLORIDA DIVISION AND GOOD GOVE 101 N MONROE ST STE 801                  TALLAHASSEE, FL 32301                    PAC                                      
Gruters, Joe  (REP)(STS)                           09/29/2020         1,000.00 CHE HCA NORTH FLORIDA DIVISION AND GOOD GOVE 101 N MONROE ST STE 801                  TALLAHASSEE, FL 32301                    PAC                                      
Gruters, Joe  (REP)(STS)                           09/29/2020         1,000.00 CHE HCA WEST FLORIDA DIVISION AND GOOD GOVER 101 N MONROE ST STE 801                  TALLAHASSEE, FL 32301                    PAC                                      
Gruters, Joe  (REP)(STS)                           03/30/2018         1,000.00 CHE HCA WEST FLORIDA DIVISION AND GOOD GOVER 101 N MONROE ST STE 801                  TALLAHASSEE, FL 32301                    PAC                                      
Gruters, Joe  (REP)(STR)                           11/03/2016         1,000.00 CHE HCA WEST FLORIDA DIVISION AND GOOD GOVER 101 N MONROE ST STE 801                  TALLAHASSEE, FL 32301                    PAC                                      
Gruters, Joe  (REP)(STS)                           11/08/2021         1,000.00 CHE HCA WEST FLORIDA DIVISION AND GOOD GOVER 101 N MONROE ST STE 801                  TALLAHASSEE, FL 32301                    PAC                                      
Gruters, Joe  (REP)(STS)                           07/08/2020            20.20 CHE HEICHERT WILLIAM                         3118 BAY DR                              BRADENTON, FL 34207                                                               
Gruters, Joe  (REP)(STS)                           08/30/2019            20.20 CHE HEINIS ERIC                              3007 PELLAM BLVD                         PT CHARLOTTE, FL 33948                                                            
Gruters, Joe  (REP)(STR)                           07/15/2015           100.00 CHE HEMES NICOLAS                            295 NW COMMONS LOOP STE 115              LAKE CITY, FL 32055                      RETIRED                                  
Gruters, Joe  (REP)(STS)                           07/31/2019            20.20 CHE HENDRYX MARGARET                         5344 SE HORSESHOE POINT RD               STUART, FL 34997                                                                  
Gruters, Joe  (REP)(STS)                           09/24/2020            50.00 CHE HENNING RICHARD                          4645 TOWER HILL LN UNIT 2513             SARASOTA, FL 34238                       RETIRED                                  
Gruters, Joe  (REP)(STR)                           06/30/2015           100.00 CHE HESTER ALLISON                           33 S GULFSTREAM AVE UNIT 307             SARASOTA, FL 34236                       ADMIN ASSISTANT                          
Gruters, Joe  (REP)(STR)                           01/29/2016            50.00 CHE HIGGINS BEAU                             6119 IBISPARK DR                         LITHIA, FL 33547                                                                  
Gruters, Joe  (REP)(STR)                           10/23/2016            50.00 CHE HIGGINS BEAU                             6119 IBISPARK DR                         LITHIA, FL 33547                         CABLE TECHNICIAN                         
Gruters, Joe  (REP)(STR)                           08/17/2016           250.00 CHE HIGGINS BEAU                             6119 IBISPARK DR                         LITHIA, FL 33547                         CABLE TECHNICIAN                         
Gruters, Joe  (REP)(STR)                           06/22/2016            50.00 CHE HIGGINS BEAU                             6119 IBISPARK DR                         LITHIA, FL 33547                         CABLE TECHNICIAN                         
Gruters, Joe  (REP)(STR)                           05/31/2016            50.00 CHE HIGGINS BEAU                             6119 IBISPARK DR                         LITHIA, FL 33547                         CABLE TECHNICIAN                         
Gruters, Joe  (REP)(STR)                           04/22/2016            50.00 CHE HIGGINS BEAU                             6119 IBISPARK DR                         LITHIA, FL 33547                         CABLE TECHNICIAN                         
Gruters, Joe  (REP)(STR)                           03/08/2016            50.00 CHE HIGGINS BEAU                             6119 IBISPARK DR                         LITHIA, FL 33547                         CABLE TECHNICIAN                         
Gruters, Joe  (REP)(STR)                           09/22/2016            50.00 CHE HIGGINS BEAU                             6119 IBISPARK DR                         LITHIA, FL 33547                         CABLE TECHNICIAN                         
Gruters, Joe  (REP)(STR)                           07/22/2016            50.00 CHE HIGGINS BEAU                             6119 IBISPARK DR                         LITHIA, FL 33547                         CABLE TECHNICIAN                         
Gruters, Joe  (REP)(STR)                           08/22/2016            50.00 CHE HIGGINS BEAU                             6119 IBISPARK DR                         LITHIA, FL 33547                         CABLE TECHNICIAN                         
Gruters, Joe  (REP)(STS)                           05/29/2018            50.00 CHE HIGGINS BEAU                             6119 IBISPARK DR                         LITHIA, FL 33547                         HUMAN RESOURCES                          
Gruters, Joe  (REP)(STS)                           07/16/2018            50.00 CHE HIGGINS BEAU                             6119 IBISPARK DR                         LITHIA, FL 33547                         HUMAN RESOURCES                          
Gruters, Joe  (REP)(STS)                           06/19/2020            50.00 CHE HIGGINS BEAU                             6119 IBISPARK DR                         LITHIA, FL 33547                         HUMAN RESOURCES                          
Gruters, Joe  (REP)(STS)                           10/30/2019           100.00 CHE HILL EDWARD                              3600 ULMAN AVE                           NORTH PORT, FL 34286                                                              
Gruters, Joe  (REP)(STS)                           05/31/2018            20.18 CHE HILL THERESA                             6443 COLONIAL DR                         SARASOTA, FL 34231                       REALTOR                                  
Gruters, Joe  (REP)(STS)                           08/06/2020            50.00 CHE HILLER BRUCE                             7855 SADDLE CREEK TRL                    SARASOTA, FL 34241                       RETIRED                                  
Gruters, Joe  (REP)(STS)                           09/29/2020            20.20 CHE HILLER BRUCE                             7855 SADDLE CREEK TRL                    SARASOTA, FL 34241                       RETIRED                                  
Gruters, Joe  (REP)(STR)                           06/18/2015           200.00 CHE HILLERY JUDITH A                         1109 SCHERER WAY                         OSPREY, FL 34229                         RETIRED                                  
Gruters, Joe  (REP)(STS)                           08/28/2019           100.00 CHE HILLIS MARK                              215 W COLLEGE AVE APT 1102               TALLAHASSEE, FL 32301                    RETIRED                                  
Gruters, Joe  (REP)(STS)                           07/04/2020            50.00 CHE HILLIS MARK                              215 W COLLEGE AVE TALLAHASSEE CENTER UNI TALLAHASSEE, FL 32301                    RETIRED                                  
Gruters, Joe  (REP)(STS)                           11/25/2019            50.00 CHE HILLIS MARK                              215 W COLLEGE AVE TALLAHASSEE CENTER UNI TALLAHASSEE, FL 32301                    RETIRED                                  
Gruters, Joe  (REP)(STR)                           06/30/2015         1,000.00 CHE HILLVIEW REAL ESTATE HOLDINGS LLC        5099 ASHLEY PKWY                         SARASOTA, FL 34241                       REAL ESTATE                              
Gruters, Joe  (REP)(STR)                           10/14/2016           100.00 CHE HINES CHARLES                            200 SUNRISE DR                           NOKOMIS, FL 34275                        ATTORNEY                                 
Gruters, Joe  (REP)(STR)                           07/05/2000           500.00 CHE HOBSON EDITH M.                          33 S. GULFSTREAM AVE.                    SARASOTA, FL 34236                       RETIRED                                  
Gruters, Joe  (REP)(STR)                           10/19/1998           200.00 CHE HOBSON, AL                               1350 FRUITVILLE ROAD                     SARASOTA, FL 34236                       ACCOUNTANT                               
Gruters, Joe  (REP)(STR)                           06/30/1998           200.00 INK HOBSON, AL                               456 MAGELLAN DR                          SARASOTA, FL 34243                       ACCOUNTANT           OFFICE SPACE        
Gruters, Joe  (REP)(STR)                           10/25/1997           500.00 CHE HOBSON, EDITH                            33 S. GULFSTREAM APT 507                 SARASOTA, FL 34237                       RETIRED                                  
Gruters, Joe  (REP)(STR)                           10/28/1998           200.00 CHE HOBSON, EDITH                            33 S GULFSTREAM AVE                      SARASOTA, FL 34236                       RETIRED                                  
Gruters, Joe  (REP)(STR)                           07/24/1998           200.00 CHE HOBSON, WENDY                            456 MAGELLAN DR.                         SARASOTA, FL 34243                       SALES WOMAN                              
Gruters, Joe  (REP)(STR)                           07/29/1998           200.00 INK HOBSON, WENDY                            456 MAGELLAN DR.                         SARASOTA, FL 34243                       SALES WOMAN          OFFICE SPACE        
Gruters, Joe  (REP)(STR)                           06/30/1998           200.00 INK HOBSON, WENDY                            456 MAGELLAN DR                          SARASOTA, FL 34243                       SALES WOMAN          OFFICE SPACE        
Gruters, Joe  (REP)(STR)                           05/14/1998           100.00 CHE HOBSON, WINIFRED A.                      456 MAGELLAN DR                          SARASOTA, FL 34243                       ACCOUNTANT                               
Gruters, Joe  (REP)(STS)                           06/22/2019            50.00 CHE HOFFMAN BRIAN                            1950 TALON LN                            SARASOTA, FL 34240                       RETIRED                                  
Gruters, Joe  (REP)(STS)                           10/31/2019           500.00 CHE HOLDERNESS MICHAEL                       ***************                          *************** REALTOR                                  
Gruters, Joe  (REP)(STS)                           12/17/2019           500.00 CHE HOLLAND & KNIGHT FLORIDA PAC             315 S CALHOUN ST STE 600                 TALLAHASSEE, FL 32301                    PAC                                      
Gruters, Joe  (REP)(STR)                           08/23/2016           500.00 CHE HOLLAND & KNIGHT FLORIDA PAC             315 S CALHOUN ST STE 600                 TALLAHASSEE, FL 32301                    PAC                                      
Gruters, Joe  (REP)(STS)                           12/19/2017           500.00 CHE HOLLAND & KNIGHT FLORIDA PAC             315 S CALHOUN ST STE 600                 TALLAHASSEE, FL 32301                    PAC                                      
Gruters, Joe  (REP)(STS)                           11/25/2019            20.20 CHE HOLLIDAY CRAIG                           1551 2ND ST                              SARASOTA, FL 34236                       GENERAL CONTRACTING                      
Gruters, Joe  (REP)(STS)                           10/31/2019           200.00 CHE HOLLY DENNIS INTERIORS LLC               2570 PELICAN DR                          SARASOTA, FL 34237                       INTERIOR DESIGN                          
Gruters, Joe  (REP)(STR)                           06/30/2015           100.00 CHE HOLLY DENNIS INTERIORS LLC               2570 PELICAN DR                          SARASOTA, FL 34237                       INTERIOR DESIGN                          
Gruters, Joe  (REP)(STR)                           06/30/2015         1,000.00 CHE HOME BENEFITS INC                        PO BOX 1838                              SARASOTA, FL 34230                       MARKETING CONSULTANT                     
Gruters, Joe  (REP)(STS)                           08/02/2019            20.20 CHE HOOVER GARIN                             8055 36TH STREET CIR E                   SARASOTA, FL 34243                       REAL ESTATE BROKER                       
Gruters, Joe  (REP)(STS)                           06/30/2019            20.20 CHE HOPES RONDA                              4511 MARLIN LN                           PALMETTO, FL 34221                       OWNER TRANSPORT                          
Gruters, Joe  (REP)(STS)                           10/30/2018         1,000.00 CHE HOPPING GREEN & SAMS PA                  119 S MONROE ST STE 300                  TALLAHASSEE, FL 32301                    LAW FIRM                                 
Gruters, Joe  (REP)(STS)                           08/09/2018         1,000.00 CHE HORAN MICHAEL                            243 PONCE DE LEON AVE                    VENICE, FL 34285                         HIGHWAY CONTRACTOR                       
Gruters, Joe  (REP)(STS)                           09/23/2020           500.00 CHE HORAN MIKE                               1 AJAX DR                                NORTH VENICE, FL 34275                   PAVING CONTRACTOR                        
Gruters, Joe  (REP)(STR)                           10/21/2016           200.00 CHE HORN STEPHEN                             7228 TREYMORE CT                         SARASOTA, FL 34243                       REAL ESTATE BROKER                       
Gruters, Joe  (REP)(STS)                           10/15/2018           100.00 CHE HORN TRAVIS                              9304 BIANCA CT                           RIVERVIEW, FL 33578                      COMMUNICATIONS EXEC                      
Gruters, Joe  (REP)(STS)                           11/21/2019           250.00 CHE HORNE JOHN                               6688 CORTEZ RD WEST                      BRADENTON, FL 34210                      RESTAURATEUR                             
Gruters, Joe  (REP)(STS)                           08/24/2020           250.00 CHE HORNSBY CLIFFORD                         380 GULF OF MEXICO DR # B515             LONGBOAT KEY, FL 34228                   RETIRED                                  
Gruters, Joe  (REP)(STR)                           08/23/2016           250.00 CHE HORNSLETH PAUL                           2846 SKIMMER POINT DR S                  GULFPORT, FL 33707                       REAL ESTATE BROKER                       
Gruters, Joe  (REP)(STR)                           11/02/2016           100.00 CHE HORNSLETH POUL                           2846 SKIMMER POINT DR S                  GULFPORT, FL 33707                       REAL ESTATE/INS                          
Gruters, Joe  (REP)(STS)                           05/31/2018           250.00 CHE HOWARD IAN                               16315 CLEARLAKE AVE                      LAKEWOOD RANCH, FL 34202                 RETIRED                                  
Gruters, Joe  (REP)(STS)                           06/18/2020           250.00 CHE HOWARD IAN                               19422 NEWLANE PL                         BRADENTON, FL 34202                      RETIRED                                  
Gruters, Joe  (REP)(STS)                           07/19/2019           100.00 CHE HOWARD MELISSA                           19422 NEWLANE PLACE                      BRADENTON, FL 34202                      TRADE SHOW OWNER                         
Gruters, Joe  (REP)(STR)                           08/12/2016           250.00 CHE HOWARD MELISSA                           16315 CLEARLAKE AVE                      LAKEWOOD RANCH, FL 34202                 RETIRED                                  
Gruters, Joe  (REP)(STR)                           06/29/2015           250.00 CHE HOWARD MELISSA                           16315 CLEARLAKE AVE                      LAKEWOOD RANCH, FL 34202                 RETIRED                                  
Gruters, Joe  (REP)(STS)                           06/18/2020            50.00 CHE HOYLE JEFFREY                            4005 18TH AVE W                          BRADENTON, FL 34205                      FIRE CHIEF                               
Gruters, Joe  (REP)(STS)                           03/04/2019         1,000.00 CHE HP INC                                   305 S ROCKRIMMON BLVD                    COLORADO SPRINGS, CO 80919               COMPUTER TECHNOLOGY                      
Gruters, Joe  (REP)(STR)                           06/30/2015           500.00 CHE HUBBARD LORI                             4860 HAMILTON OAKS CIRCLE                SARASOTA, FL 34232                       HOMEMAKER                                
Gruters, Joe  (REP)(STS)                           10/25/2020           250.00 CHE HUBBARD TOM                              2250 FRUITVILLE RD                       SARASOTA, FL 34237                       MGR. BOWLING ALLEY                       
Gruters, Joe  (REP)(STR)                           07/24/1998           100.00 CHE HUDSON, TRAMM                            1415 LADUE LN.                           SARASOTA, FL 34231                       BANKER                                   
Gruters, Joe  (REP)(STR)                           06/30/2015            50.00 CHE HUFF JANET                               5234 PARISIENNE PL                       SARASOTA, FL 34238                                                                
Gruters, Joe  (REP)(STS)                           08/30/2019            20.20 CHE HUFFMAN DOUGLAS                          5611 5TH TER NW                          BRADENTON, FL 34209                                                               
Gruters, Joe  (REP)(STS)                           10/24/2017           500.00 CHE HUGHES CHRISTINE                         990 BLVD OF THE ARTS APT 1201            SARASOTA, FL 34236                       HOMEMAKER                                
Gruters, Joe  (REP)(STR)                           06/30/2015         1,000.00 CHE HUGHES JASON                             1635 CUNLIFF LN                          SARASOTA, FL 34239                       FINANCIAL ADVISOR                        
Gruters, Joe  (REP)(STS)                           11/01/2018           250.00 CHE HUGHES JASON                             1635 CUNLIFF LN                          SARASOTA, FL 34239                       FINANCIAL ADVISOR                        
Gruters, Joe  (REP)(STS)                           10/19/2018         1,000.00 CHE HUMANA                                   PO BOX 14750                             LEXINGTON, KY 40512                      HEALTH INSURANCE                         
Gruters, Joe  (REP)(STR)                           10/21/2016         1,000.00 CHE HUMANA                                   PO BOX 14750                             LEXINGTON, KY 40512                      HEALTH INSURANCE                         
Gruters, Joe  (REP)(STS)                           09/24/2020           500.00 CHE HUMANE SOCIETY LEGISLATIVE FUND OF FLORI 1255 23RD ST NW STE 455                  WASHINGTON, DC 20037                     PAC                                      
Gruters, Joe  (REP)(STS)                           08/28/2019            50.00 CHE HURTER BUD                               5137 FLICKER FIELD CIR                   SARASOTA, FL 34231                       RETIRED                                  
Gruters, Joe  (REP)(STR)                           12/31/1997            50.00 CHE HUTCHENS, MARILYN                        8034 MIDNIGHT PASS RD.                   SARASOTA, FL 34242                                                                
Gruters, Joe  (REP)(STS)                           10/31/2019           150.00 CHE HUTCHINSON MICHAEL                       1550 BERN CREEK LOOP                     SARASOTA, FL 34240                       RETIRED                                  
Gruters, Joe  (REP)(STR)                           06/30/2015           500.00 CHE HUTCHINSON MICHAEL                       1550 BERN CREEK LOOP                     SARASOTA, FL 34240                       RETIRED                                  
Gruters, Joe  (REP)(STS)                           05/31/2018           100.00 CHE HUTCHINSON MICHAEL                       1550 BERN CREEK LOOP                     SARASOTA, FL 34240                       RETIRED                                  
Gruters, Joe  (REP)(STR)                           07/15/2015           200.00 CHE HUTCHINSON WILLIAM                       1648 CUNLIFF LN                          SARASOTA, FL 34239                       RETIRED                                  
Gruters, Joe  (REP)(STR)                           12/10/1997           500.00 INK IDEAL ACCOUNTING INC.                    3617 WEBBER STREET                       SARASOTA, FL 34232                       ACCOUNTANT           RESEARCH            
Gruters, Joe  (REP)(STR)                           11/03/2016         1,000.00 CHE IEC POWER PAC                            PO BOX 3739                              LAKELAND, FL 33802                       PAC                                      
Gruters, Joe  (REP)(STS)                           04/30/2018           500.00 CHE IEC POWER PAC                            PO BOX 3739                              LAKELAND, FL 33802                       PAC                                      
Gruters, Joe  (REP)(STS)                           03/01/2021         1,000.00 CHE IGNACIO ZULUETA                          6457 SUNSET DR                           MIAMI, FL 33143                          ATTORNEY                                 
Gruters, Joe  (REP)(STS)                           03/29/2018         1,000.00 CHE IMPACT                                   PO BOX 12001                             TALLAHASSEE, FL 32317                    PAC                                      
Gruters, Joe  (REP)(STS)                           10/18/2018         1,000.00 CHE INFANTI JENNIFER                         1643 SPRING CREEK DR                     SARASOTA, FL 34239                       HOMEMAKER                                
Gruters, Joe  (REP)(STS)                           10/18/2018         1,000.00 CHE INFANTI MICHAEL                          1643 SPRING CREEK DR                     SARASOTA, FL 34239                       ATTORNEY                                 
Gruters, Joe  (REP)(STR)                           01/31/2016           500.00 CHE INFANTI MICHAEL                          1643 SPRING CREEK DR                     SARASOTA, FL 34239                       ATTORNEY                                 
Gruters, Joe  (REP)(STS)                           05/31/2018           100.00 CHE INSURANCE NERDS OF FLORIDA INC           5020 CLARK RD # 232                      SARASOTA, FL 34233                       INSURANCE CO                             
Gruters, Joe  (REP)(STS)                           10/22/2020           500.00 CHE INTERNATIONAL PAPER PAC                  1101 PENNSYLVANIA AVE NW STE 2           WASHINGTON, DC 20004                     PAC                                      
Gruters, Joe  (REP)(STR)                           11/03/2016         1,000.00 CHE INTERVEST CONSTRUCTION OF JACKSONVILLE,  2379 BEVILLE RD                          S DAYTONA, FL 32119                      CONSTRUCTION CO                          
Gruters, Joe  (REP)(STR)                           06/30/2015         1,000.00 CHE ISURGICAL LLC                            1824 59TH ST W                           BRADENTON, FL 34209                      HEALTHCARE                               
Gruters, Joe  (REP)(STS)                           09/27/2018         1,000.00 CHE IWP                                      PO BOX 338                               METHUEN, MA 01844                        PHARMACEUTICALS                          
Gruters, Joe  (REP)(STS)                           10/31/2017           100.00 CHE J E CHARLOTTE CONSTRUCTION CORP          1500 E VENICE AVE UNIT 101               VENICE, FL 34292                         CONSTRUCTION CO                          
Gruters, Joe  (REP)(STS)                           03/06/2017         1,000.00 CHE J SCOTT & HEATHER ELLER REVOCABLE TRUST  671 MECCA DR                             SARASOTA, FL 34234                       TRUST                                    
Gruters, Joe  (REP)(STS)                           02/21/2019         1,000.00 CHE J.J. TAYLOR COMPANIES, INC               655 N A1A                                JUPITER, FL 33477                        BEVERAGE DISTRIBUTOR                     
Gruters, Joe  (REP)(STR)                           08/21/1998            50.00 CHE JACK O'NEIL,                             4581 HIGEL AVE.                          SARASOTA, FL 34242                       COUNTY COM.                              
Gruters, Joe  (REP)(STS)                           06/26/2021            35.00 CHE JACKSON THOMAS                           1171 SEMINOLE CT NE                      PALM BAY, FL 32907                       RETIRED                                  
Gruters, Joe  (REP)(STS)                           10/19/2018         1,000.00 CHE JACKSONVILLE KENNEL CLUB INC             PO BOX 54249                             JACKSONVILLE, FL 32245                   KENNEL CLUB                              
Gruters, Joe  (REP)(STS)                           08/31/2020         1,000.00 CHE JACKSONVILLE KENNEL CLUB INC             PO BOX 959                               ORANGE PARK, FL 32067                    KENNEL CLUB                              
Gruters, Joe  (REP)(STS)                           07/08/2020            20.20 CHE JACQUES THOMAS                           7251 CURLEW ST                           SARASOTA, FL 34241                                                                
Gruters, Joe  (REP)(STS)                           10/30/2019           100.00 CHE JAEHNE HERMAN                            1255 TARPON CENTER DR APT 205            VENICE, FL 34285                         BUSINESS CONSULTANT                      
Gruters, Joe  (REP)(STS)                           07/01/2019            50.00 CHE JAFFE SCOT                               238 S WASHINGTON BLVD                    SARASOTA, FL 34236                       FINANCIAL ADVISOR                        
Gruters, Joe  (REP)(STS)                           09/29/2020           100.00 CHE JAFFE SCOT                               1825 HIBISCUS ST                         SARASOTA, FL 34239                       FINANCIAL ADVISOR                        
Gruters, Joe  (REP)(STS)                           10/18/2018           100.00 CHE JAFFE SCOT                               1825 HIBISCUS ST                         SARASOTA, FL 34239                                                                
Gruters, Joe  (REP)(STR)                           06/30/2015           100.00 CHE JAFFE SCOT                               4766 MAID MARIAN LN                      SARASOTA, FL 34232                                                                
Gruters, Joe  (REP)(STR)                           03/27/2000            10.00 CAS JAI, PANKY                               RT 5 BOX 5740                            MONTICELLO, FL 32344                     STUDENT                                  
Gruters, Joe  (REP)(STR)                           07/31/2000           100.00 CHE JAKUBOWICZ LYNN                          4616 HIDDEN FORREST DR.                  SARASOTA, FL 34235                       HOMEMAKER                                
Gruters, Joe  (REP)(STR)                           07/31/2000           100.00 CHE JAKUBOWICZ LYNN                          4616 HIDDEN FOREST DR.                   SARASOTA, FL 34235                       HOMEMAKER                                
Gruters, Joe  (REP)(STS)                           10/24/2017         1,000.00 CHE JAMAT REALTY, INC                        707 S WASHINGTON BLVD                    SARASOTA, FL 34236                       REAL ESTATE                              
Gruters, Joe  (REP)(STS)                           10/24/2017         1,000.00 CHE JAMATT PROPERTIES LLC                    707 S WASHINGTON BLVD                    SARASOTA, FL 34236                       REAL ESTATE                              
Gruters, Joe  (REP)(STR)                           06/30/2015         1,000.00 CHE JAMATT PROPERTIES LLC                    707 S WASHINGTON BLVD                    SARASOTA, FL 34236                       REAL ESTATE                              
Gruters, Joe  (REP)(STR)                           06/30/2015            50.00 CHE JAMES KATHRYN                            1089 BAYSHORE DR                         ENGLEWOOD, FL 34223                                                               
Gruters, Joe  (REP)(STR)                           08/21/1998            25.00 CHE JAMES & NANCY BLEM,                      220 SMOOK LANE                           NOKOMIS, FL 34275                                                                 
Gruters, Joe  (REP)(STS)                           11/14/2019            50.00 CHE JAMES F THIELEN CPA PA                   1915 HILLBROOKE TRL STE 1                TALLAHASSEE, FL 32311                    CPA FIRM                                 
Gruters, Joe  (REP)(STR)                           09/23/1998           250.00 CHE JAMES LOMBARD,                           PO BOX 280                               OSPREY, FL 34229                         BUSINESSMAN                              
Gruters, Joe  (REP)(STR)                           10/02/1998            75.00 CHE JANET CHAMBERLAIN,                       336 SOMERSET AVE                         SARASOTA, FL 34243                                                                
Gruters, Joe  (REP)(STR)                           06/30/2015           500.00 CHE JANSON ALICJA                            7650 ALBERT TILLINGHAST DR               SARASOTA, FL 34240                       RETIRED                                  
Gruters, Joe  (REP)(STS)                           10/24/2017           500.00 CHE JANSON ALICJA                            7650 ALBERT TILLINGHAST DR               SARASOTA, FL 34240                       RETIRED                                  
Gruters, Joe  (REP)(STS)                           10/18/2018           500.00 CHE JANSON ALICJA                            7650 ALBERT TILLINGHAST DR               SARASOTA, FL 34240                       RETIRED                                  
Gruters, Joe  (REP)(STS)                           12/16/2019         1,000.00 CHE JARMARC DEVELOPMENT, INC                 1651 WHITFIELD AVE UNIT 200              SARASOTA, FL 34243                       REAL ESTATE                              
Gruters, Joe  (REP)(STS)                           02/21/2019           100.00 CHE JAWITZ JACK                              2919 26TH ST W                           BRADENTON, FL 34205                      DERMATOLOGIST                            
Gruters, Joe  (REP)(STR)                           06/30/2015           250.00 CHE JAWITZ JACK                              2919 26TH ST W                           BRADENTON, FL 34205                      DERMATOLOGIST                            
Gruters, Joe  (REP)(STS)                           10/31/2018           500.00 CHE JEFF KOTTKAMP, P.A.                      3311 DARTMOOR DR                         TALLAHASSEE, FL 32312                    LAW FIRM                                 
Gruters, Joe  (REP)(STS)                           02/18/2019           600.00 INK JEFFERSON MONROE CONSULTING LLC          1567 SPRUCE AVE                          TALLAHASSEE, FL 32303                    POLITICAL CONSULTAN  FOOD & BEV FUNDRAISE
Gruters, Joe  (REP)(STS)                           02/28/2019           400.00 CHE JEFFERSON MONROE CONSULTING LLC          1567 SPRUCE AVE                          TALLAHASSEE, FL 32303                    POLITICAL CONSULTAN                      
Gruters, Joe  (REP)(STS)                           10/30/2019           500.00 CHE JEFFREY LESLIE                           1316 QUAIL DR                            SARASOTA, FL 34231                       INSURANCE                                
Gruters, Joe  (REP)(STS)                           06/19/2020           250.00 CHE JEFFREY LESLIE                           1316 QUAIL DR                            SARASOTA, FL 34231                       INSURANCE                                
Gruters, Joe  (REP)(STS)                           06/14/2019            20.20 CHE JENSEN WILLIAM                           3213 BENEVA RD UNIT 103                  SARASOTA, FL 34232                       RETIRED                                  
Gruters, Joe  (REP)(STS)                           07/08/2020            20.20 CHE JENSEN WILLIAM                           3213 BENEVA RD UNIT 103                  SARASOTA, FL 34232                       RETIRED                                  
Gruters, Joe  (REP)(STR)                           07/24/1998            50.00 CHE JERRY & NISSY LORESKI,                   2139 FLOYD ST.                           SARASOTA, FL 34239                       RESTAURANT OWNERS                        
Gruters, Joe  (REP)(STS)                           09/29/2020            20.20 CHE JIANTONIO ROBERT                         951 PORPOISE RD                          VENICE, FL 34293                                                                  
Gruters, Joe  (REP)(STS)                           04/27/2018         1,000.00 CHE JIM MORAN & ASSOCIATES, INC              100 JIM MORAN BLVD                       DEERFIELD BEACH, FL 33442                AUTOMOTIVE                               
Gruters, Joe  (REP)(STS)                           11/30/2017         1,000.00 CHE JM FAMILY ENTERPRISES, INC               100 JIM MORAN BLVD                       DEERFIELD BEACH, FL 33442                AUTO SALES                               
Gruters, Joe  (REP)(STS)                           08/31/2018         1,000.00 CHE JOBS FOR FLORIDA                         PO BOX 2010                              DADE CITY, FL 33526                      PAC                                      
Gruters, Joe  (REP)(STR)                           10/02/1998            20.00 CAS JOE APPLEBY,                             3177 LAKE PARK LN                        SARASOTA, FL 34232                                                                
Gruters, Joe  (REP)(STS)                           12/20/2018         2,271.06 COF JOE GRUTERS CAMPAIGN                     133 HARBOR DR S                          VENICE, FL 34285                         CAMPAIGN ACCOUNT                         
Gruters, Joe  (REP)(STS)                           01/31/2017         9,629.38 COF JOE GRUTERS CAMPAIGN                     133 HARBOR DR S                          VENICE, FL 34285                         CAMPAIGN ACCOUNT                         
Gruters, Joe  (REP)(STS)                           01/21/2021         1,850.73 COF JOE GRUTERS CAMPAIGN                     133 HARBOR DR S                          VENICE, FL 34285                         CPA                                      
Gruters, Joe  (REP)(STS)                           10/30/2019           500.00 CHE JOERGER PAULINE                          1510 HYDE PARK ST                        SARASOTA, FL 34239                       HOMEMAKER                                
Gruters, Joe  (REP)(STR)                           10/02/1998           100.00 CHE JOHN BUCKLEY,                            2900 TANGLEWOOD                          SARASOTA, FL 34239                       RETIRED                                  
Gruters, Joe  (REP)(STS)                           10/29/2019         1,000.00 CHE JOHN FEENEY ROOFING, INC                 980 CATTLEMEN RD                         SARASOTA, FL 34232                       ROOFING CONTRACTOR                       
Gruters, Joe  (REP)(STR)                           04/17/2000           500.00 CHE JOHNS, III KENNETH M                     2217 SHADOW WOOD LN                      SARASOTA, FL 34240                       INSURANCE ADJUSTER                       
Gruters, Joe  (REP)(STS)                           06/22/2020            20.20 CHE JOHNSON ANDREA                           212 69TH ST NW                           BRADENTON, FL 34209                      ATTORNEY                                 
Gruters, Joe  (REP)(STR)                           06/30/2015            40.00 CHE JOHNSON BRANDON                          4706 4TH AVE E                           BRADENTON, FL 34208                                                               
Gruters, Joe  (REP)(STS)                           10/08/2018         1,000.00 CHE JOHNSON & JOHNSON                        1350 I ST NW STE 1210                    WASHINGTON, DC 20005                     HEALTHCARE PROD.                         
Gruters, Joe  (REP)(STS)                           11/14/2019         1,000.00 CHE JOHNSON & JOHNSON                        1350 I ST NW STE 1210                    WASHINGTON, DC 20005                     HEALTHCARE PROD.                         
Gruters, Joe  (REP)(STS)                           06/22/2020            20.20 CHE JONES BONNIE                             7201 VILLA D ESTE DR                     SARASOTA, FL 34238                       RETIRED                                  
Gruters, Joe  (REP)(STS)                           06/19/2020            20.20 CHE JONES CHARLES                            405 51ST ST NW                           BRADENTON, FL 34209                      SCHOOL PRINCIPAL                         
Gruters, Joe  (REP)(STS)                           10/30/2019         1,000.00 CHE JOSEPH RICHARD MATSON TRUST              2925 BAY SHORE RD                        SARASOTA, FL 34234                       TRUST                                    
Gruters, Joe  (REP)(STS)                           06/22/2019            20.20 CHE JOSLIN JENNIFER                          1065 RIVER WIND CIR                      BRADENTON, FL 34212                      REAL ESTATE OFF MGR                      
Gruters, Joe  (REP)(STS)                           06/13/2018           400.00 CHE JOSLIN JENNIFER                          1065 RIVER WIND CIR                      BRADENTON, FL 34212                      REAL ESTATE OFF MGR                      
Gruters, Joe  (REP)(STS)                           06/13/2018           400.00 CHE JOSLIN KARL                              1065 RIVER WIND CIR                      BRADENTON, FL 34212                      COMPUTER CONSULTANT                      
Gruters, Joe  (REP)(STS)                           02/21/2019           250.00 CHE JOSLIN KARL                              1065 RIVER WIND CIR                      BRADENTON, FL 34212                      COMPUTER CONSULTANT                      
Gruters, Joe  (REP)(STS)                           06/22/2019            20.20 CHE JOSLIN KARL                              1065 RIVER WIND CIR                      BRADENTON, FL 34212                      COMPUTER CONSULTANT                      
Gruters, Joe  (REP)(STS)                           03/17/2020           500.00 CHE JOSLIN KARL                              1065 RIVER WIND CIR                      BRADENTON, FL 34212                      COMPUTER CONSULTANT                      
Gruters, Joe  (REP)(STS)                           05/07/2020           300.00 CHE JOSLIN KARL                              1065 RIVER WIND CIR                      BRADENTON, FL 34212                      COMPUTER CONSULTANT                      
Gruters, Joe  (REP)(STS)                           05/07/2020           -70.20 REF JOSLIN KARL                              1065 RIVER WIND CIR                      BRADENTON, FL 34212                      COMPUTER CONSULTANT                      
Gruters, Joe  (REP)(STS)                           04/13/2020            10.00 CHE JOZEFIAK JEFFERY                         16493 TONAWANDA DR                       PUNTA GORDA, FL 33955                                                             
Gruters, Joe  (REP)(STS)                           08/30/2019            20.20 CHE JOZEFIAK JEFFERY                         16493 TONAWANDA DR                       PUNTA GORDA, FL 33955                                                             
Gruters, Joe  (REP)(STS)                           03/01/2021         1,000.00 CHE JPALM BEACH KENNEL CLUB                  1111 N CONGRESS AVE                      WEST PALM BEACH, FL 33409                PARI-MUTUEL                              
Gruters, Joe  (REP)(STS)                           10/29/2020         1,000.00 CHE JPMORGAN CHASE & CO PAC                  601 PENNSYLVANIA AVE NW FL 7             WASHINGTON, DC 20004                     PAC                                      
Gruters, Joe  (REP)(STS)                           08/01/2019            20.20 CHE JUCEAM MICHAEL                           2344 BEE RIDGE RD STE 103                SARASOTA, FL 34239                       HOME HEALTH CARE                         
Gruters, Joe  (REP)(STS)                           10/30/2019           200.00 CHE JUCEAM MICHAEL                           2344 BEE RIDGE RD STE 103                SARASOTA, FL 34239                       HOME HEALTH CARE                         
Gruters, Joe  (REP)(STS)                           07/01/2019            50.00 CHE JUCEAM MICHAEL                           2344 BEE RIDGE RD STE 103                SARASOTA, FL 34239                       HOME HEALTH CARE                         
Gruters, Joe  (REP)(STS)                           06/19/2020           100.00 CHE JUCEAM MICHAEL                           2344 BEE RIDGE RD STE 103                SARASOTA, FL 34239                       HOME HEALTH CARE                         
Gruters, Joe  (REP)(STS)                           05/31/2018           100.00 CHE JUCEAM MICHAEL                           2344 BEE RIDGE RD STE 103                SARASOTA, FL 34239                       HOME HEALTH CARE                         
Gruters, Joe  (REP)(STR)                           06/30/2015           150.00 CHE JUCEAM MICHAEL                           2344 BEE RIDGE RD STE 103                SARASOTA, FL 34239                       HOME HEALTH CARE                         
Gruters, Joe  (REP)(STR)                           10/02/1998            50.00 CAS JUDY SPELING,                            5104 WINDARAVE                           SARASOTA, FL 34242                                                                
Gruters, Joe  (REP)(STR)                           10/02/1998           100.00 CHE JULIE HARRIS,                            7251 PLOVERS WAY                         SARASOTA, FL 34242                       HOUSE WIFE                               
Gruters, Joe  (REP)(STS)                           10/29/2019           250.00 CHE JUNGMAN DOUGLAS                          9604 18TH AVENUE CIR NW                  BRADENTON, FL 34209                      DENTIST                                  
Gruters, Joe  (REP)(STS)                           09/01/2020           100.00 CHE JUNGMAN DOUGLAS                          9604 18TH AVENUE CIR NW                  BRADENTON, FL 34209                      DENTIST                                  
Gruters, Joe  (REP)(STS)                           04/15/2018           100.00 CHE JUNGMAN DOUGLAS                          9604 18TH AVENUE CIR NW                  BRADENTON, FL 34209                      DENTIST                                  
Gruters, Joe  (REP)(STS)                           11/01/2018           200.00 CHE JUNGMAN DOUGLAS                          9604 18TH AVENUE CIR NW                  BRADENTON, FL 34209                      DENTIST                                  
Gruters, Joe  (REP)(STR)                           06/30/1998            25.00 CHE KAISER, CYNTHIA S.                       1421 N LAKESHORE DR                      SARASOTA, FL 34231                                                                
Gruters, Joe  (REP)(STS)                           01/31/2017           500.00 CHE KALEO, INC                               111 VIRGINIA ST STE 300                  RICHMOND, VA 23219                       PHARMACEUTICALS                          
Gruters, Joe  (REP)(STR)                           08/27/2015           100.00 CHE KALTSAS HARVEY                           1837 BUCCANEER DR                        SARASOTA, FL 34231                                                                
Gruters, Joe  (REP)(STS)                           07/08/2020            20.20 CHE KANJI JITESHKUMAR                        3100 APALACHEE PKWY                      TALLAHASSEE, FL 32311                                                             
Gruters, Joe  (REP)(STR)                           10/14/2016           500.00 CHE KASSIN KIMBERLY                          408 PARK TRACE BLVD                      OSPREY, FL 34229                         EDUCATION                                
Gruters, Joe  (REP)(STR)                           08/23/2016           250.00 CHE KASSIN KIMBERLY                          408 PARK TRACE BLVD                      OSPREY, FL 34229                         EDUCATION                                
Gruters, Joe  (REP)(STS)                           05/31/2018           100.00 CHE KASSIN KIMBERLY                          408 PARK TRACE BLVD                      OSPREY, FL 34229                         EDUCATION                                
Gruters, Joe  (REP)(STR)                           10/02/1998           100.00 CHE KATHY BROGAN,                            216 HIGH POINT DR                        VENICE, FL 34292                         RETIRED                                  
Gruters, Joe  (REP)(STR)                           06/30/2015            50.00 CHE KATZ HOWARD                              1940 RAIN FOREST TRL                     SARASOTA, FL 34240                                                                
Gruters, Joe  (REP)(STS)                           07/09/2020           100.00 CHE KAUFMANN STEVE                           604 NORSOTA WAY                          SARASOTA, FL 34242                       REAL ESTATE                              
Gruters, Joe  (REP)(STS)                           10/24/2017           100.00 CHE KAYSER BRADLEY                           2346 ROSELAWN CIR                        SARASOTA, FL 34231                       REAL ESTATE                              
Gruters, Joe  (REP)(STR)                           04/12/2000           500.00 CHE KELLY JACQUELINE                         1880 ARLINGTON RD.                       SARASOTA, FL 34239                       DOCTOR                                   
Gruters, Joe  (REP)(STR)                           04/12/2000           500.00 CHE KELLY TOM                                1880 ARLINGTON RD.                       SARASOTA, FL 34239                       DOCTOR                                   
Gruters, Joe  (REP)(STR)                           08/24/1998           250.00 CHE KELLY, DRS. TOM & JACQUELIN              1880 ARLINGTON ST. #103                  SARASOTA, FL 34239                       M.D.                                     
Gruters, Joe  (REP)(STR)                           10/02/1998            75.00 CHE KEN KLEINLEIN,                           1840 HUDSON ST                           ENGLEWOOD, FL 34223                                                               
Gruters, Joe  (REP)(STS)                           08/30/2019            20.20 CHE KENNELL MERVIN                           5247 MYAKKA VALLEY TRL                   SARASOTA, FL 34241                                                                
Gruters, Joe  (REP)(STS)                           05/31/2018           100.00 CHE KENNELL MERVIN                           5247 MYAKKA VALLEY TRL                   SARASOTA, FL 34241                                                                
Gruters, Joe  (REP)(STR)                           02/21/1998           250.00 CHE KENNETH M. JOHNS III MRS. JOAN, N JOHNS  2217 SHADOW WOOD LN                      SARASOTA, FL 34240                       INSURANCE                                
Gruters, Joe  (REP)(STR)                           03/17/2000           200.00 CHE KENT, WENDELL                            1575 MAIN STREET                         SARASOTA, FL 34236                       CONTRACTOR                               
Gruters, Joe  (REP)(STS)                           05/31/2018           100.00 CHE KERR GEE                                 5524 BENEVA WOODS CIR                    SARASOTA, FL 34233                                                                
Gruters, Joe  (REP)(STS)                           07/19/2019            50.00 CHE KILROY BRUCE                             850 CARNOUSTIE DR                        VENICE, FL 34293                         RETIRED                                  
Gruters, Joe  (REP)(STS)                           10/31/2019           100.00 CHE KING KATHLEEN                            PO BOX 14081                             BRADENTON, FL 34280                                                               
Gruters, Joe  (REP)(STS)                           10/30/2019            25.00 CHE KIRKWOOD MARYELLIN                       2538 COLORADO ST                         SARASOTA, FL 34237                       RETIRED                                  
Gruters, Joe  (REP)(STR)                           06/30/2015            50.00 CHE KIRKWOOD MARYELLIN                       PO BOX 3236                              SARASOTA, FL 34230                                                                
Gruters, Joe  (REP)(STR)                           06/30/2015           100.00 CHE KIRSCHNER LOUIS                          4120 NE TURNER AVE                       ARCADIA, FL 34266                        PHYSICIAN                                
Gruters, Joe  (REP)(STS)                           03/30/2018           100.00 CHE KIRSCHNER LOUIS                          4120 NE TURNER AVE                       ARCADIA, FL 34266                        PHYSICIAN                                
Gruters, Joe  (REP)(STS)                           07/10/2020           300.00 CHE KIRSCHNER LOUIS                          936 N MILLS AVE                          ARCADIA, FL 34266                        PHYSICIAN                                
Gruters, Joe  (REP)(STS)                           10/29/2020           500.00 CHE KIRSCHNER LOUIS                          936 N MILLS AVE                          ARCADIA, FL 34266                        PHYSICIAN                                
Gruters, Joe  (REP)(STS)                           06/19/2020           100.00 CHE KLEIBER JON                              5522 CARTAGENA DR                        SARASOTA, FL 34233                       COMMERCIAL REAL EST.                     
Gruters, Joe  (REP)(STS)                           11/19/2019           100.00 CHE KLEIBER JON                              5522 CARTAGENA DR                        SARASOTA, FL 34233                       COMMERCIAL REAL EST.                     
Gruters, Joe  (REP)(STS)                           05/31/2018           200.00 CHE KLEIBER JON                              5522 CARTAGENA DR                        SARASOTA, FL 34233                       COMMERCIAL REAL EST.                     
Gruters, Joe  (REP)(STR)                           07/29/2016           150.00 CHE KLEIBER JON                              5522 CARTAGENA DR                        SARASOTA, FL 34233                       COMMERCIAL REAL EST.                     
Gruters, Joe  (REP)(STS)                           10/30/2019           100.00 CHE KLEIN JAMES                              324 N CONRAD AVE                         SARASOTA, FL 34237                                                                
Gruters, Joe  (REP)(STS)                           07/08/2020            20.20 CHE KLEIN MAURA                              6942 STETSON STREET CIR                  SARASOTA, FL 34243                                                                
Gruters, Joe  (REP)(STS)                           06/22/2020           100.00 CHE KLEINLEIN KENNETH                        1840 HUDSON ST                           ENGLEWOOD, FL 34223                      RETIRED                                  
Gruters, Joe  (REP)(STR)                           10/31/2016           100.00 CHE KLEINLEIN KENNETH                        1840 HUDSON ST                           ENGLEWOOD, FL 34223                                                               
Gruters, Joe  (REP)(STR)                           03/11/2000            20.00 CHE KLEITCH, JOHN                            3861 EL POINIER CT                       SARASOTA, FL 34232                                                                
Gruters, Joe  (REP)(STR)                           03/11/2000            20.00 CHE KLEITCH, MONA                            3861 EL POINIER CT                       SARASOTA, FL 34232                                                                
Gruters, Joe  (REP)(STR)                           06/30/2015            50.00 CHE KNIGHT NATHAN                            13611 3RD AVE E                          BRADENTON, FL 34212                                                               
Gruters, Joe  (REP)(STR)                           06/30/2015           100.00 CHE KNIGHT TOM                               RESTRICTED PER FL STATUE                 NOKOMIS, FL 34275                        LAW ENFORCEMENT                          
Gruters, Joe  (REP)(STR)                           06/30/2015           250.00 CHE KNOPIK STEPHEN                           6891 WEBBER RD                           SARASOTA, FL 34240                       RETAIL SALES EXEC.                       
Gruters, Joe  (REP)(STS)                           06/22/2018           500.00 CHE KNOPIK STEPHEN                           6891 WEBBER RD                           SARASOTA, FL 34240                       RETAIL SALES EXEC.                       
Gruters, Joe  (REP)(STS)                           11/20/2017         1,000.00 CHE KORAL & GOBUTY DEVELOPMENT CO            35 WATERGATE DR STE 6                    SARASOTA, FL 34236                       HOME BUILDERS                            
Gruters, Joe  (REP)(STS)                           09/09/2020           500.00 CHE KOVAL THOMAS                             8548 WOODBRIAR DR                        SARASOTA, FL 34238                       RETIRED                                  
Gruters, Joe  (REP)(STR)                           11/06/1997           500.00 INK KRETLOW, LINDA                           5520 MIRIMAX DR                          SARASOTA, FL 34231                       ADV. AGENT           ADVERTISING DESIGN  
Gruters, Joe  (REP)(STR)                           06/30/2015           100.00 CHE KRISTIAN JELENA                          7122 83RD DR E                           UNIVERSITY PARK, FL 34201                                                         
Gruters, Joe  (REP)(STS)                           03/01/2021         1,000.00 CHE KUDER, INC                               302 VISIONS PKWY                         ADEL, IA 50003                           EDUCATION MGMT                           
Gruters, Joe  (REP)(STS)                           06/24/2021            20.20 CHE KYRIAKAKOS JAMES                         2517 PROSPECT ST                         SARASOTA, FL 34239                       VP WELLNESS CENTER                       
Gruters, Joe  (REP)(STR)                           03/25/2016           500.00 CHE LAKEWOOD RANCH GOLF COMPANY LLC          14400 COVENANT WAY                       LAKEWOOD RANCH, FL 34202                 GOLF CLUB                                
Gruters, Joe  (REP)(STS)                           07/30/2020           200.00 CHE LANCASTER PARTNERS VII, LTD              32 S OSPREY AVE STE 203                  SARASOTA, FL 34236                       REAL ESTATE                              
Gruters, Joe  (REP)(STS)                           08/01/2019            20.20 CHE LANCER BARBARA                           210 LITTLE POND LN                       SARASOTA, FL 34242                       PHARMACIST                               
Gruters, Joe  (REP)(STR)                           08/29/2015           250.00 CHE LANCER BARBARA                           210 LITTLE POND LN                       SARASOTA, FL 34242                       RETIRED                                  
Gruters, Joe  (REP)(STR)                           06/10/1998           200.00 CHE LANCER, BARB & JAY                       210 LITTLE POND LN                       SARASOTA, FL 34242                       ATTORNEY & HOUSE WIF                     
Gruters, Joe  (REP)(STR)                           03/08/2000           250.00 CHE LANCER, JAY                              PO BOX 49316                             SARASOTA, FL 34236                       ATTORNEY                                 
Gruters, Joe  (REP)(STS)                           12/16/2019         1,000.00 CHE LAND EXPERTS, INC                        1651 WHITFIELD AVE UNIT 200              SARASOTA, FL 34243                       REAL ESTATE                              
Gruters, Joe  (REP)(STS)                           07/08/2020            20.20 CHE LANDIS LORI                              5615 SE WINDSONG LN                      STUART, FL 34997                                                                  
Gruters, Joe  (REP)(STS)                           06/24/2020            20.20 CHE LANGHOUT DAVID                           7312 WAX MYRTLE WAY                      SARASOTA, FL 34241                       REAL ESTATE                              
Gruters, Joe  (REP)(STR)                           06/30/2015         1,000.00 CHE LANHOLE LLC                              1233 N GULFSTREAM AVE PH 1               SARASOTA, FL 24236                       REAL ESTATE                              
Gruters, Joe  (REP)(STS)                           09/28/2020            20.20 CHE LANSDALE BENJAMIN                        3183 CRYSTAL LAKES CT                    SARASOTA, FL 34235                                                                
Gruters, Joe  (REP)(STS)                           07/31/2020            50.00 CHE LARSON LARS                              5197 FLICKER FIELD CIR                   SARASOTA, FL 34231                       HEALTHCARE                               
Gruters, Joe  (REP)(STS)                           10/24/2017           100.00 CHE LARSON LARS                              5197 FLICKER FIELD CIR                   SARASOTA, FL 34231                       HEALTHCARE                               
Gruters, Joe  (REP)(STS)                           05/31/2018           125.00 CHE LARSON LARS                              5197 FLICKER FIELD CIR                   SARASOTA, FL 34231                       HEALTHCARE                               
Gruters, Joe  (REP)(STS)                           08/01/2020           250.00 CHE LASCELLE PHILIP                          845 TROPICAL CIR                         SARASOTA, FL 34242                       MEDICAL DOCTOR                           
Gruters, Joe  (REP)(STR)                           06/30/1998            60.00 CHE LASCELLE, MICHEAL J                      845 TROPICAL CIRCLE                      SARASOTA, FL 34242                       BUSINESSMAN                              
Gruters, Joe  (REP)(STR)                           03/08/2000           100.00 CHE LASCELLE, MIKE                           4100 MASSACHUSETTS AVE                   WASHINGTON, DC 20016                     STUDENT                                  
Gruters, Joe  (REP)(STR)                           05/06/1998           250.00 CHE LASCELLE, PHILIP M.                      845 TROPICAL CIR                         SARASOTA, FL 34242                       DOCTOR                                   
Gruters, Joe  (REP)(STS)                           06/22/2020           100.00 CHE LATINI LEO                               7708 DONALD ROSS RD W                    SARASOTA, FL 34240                       RETIRED                                  
Gruters, Joe  (REP)(STS)                           08/01/2019           100.00 CHE LAUBACKER ADAM                           3911 GANN RD SE                          SMYRNA, GA 30082                         VP FINANCIAL ADV.                        
Gruters, Joe  (REP)(STS)                           06/22/2019            50.00 CHE LAUBACKER JOE                            127 PINECRES CT                          VIDALIA, GA 30474                        PHYSICIAN                                
Gruters, Joe  (REP)(STS)                           10/12/2020         1,000.00 CHE LAUNCHED                                 800 CORPORATE DR STE 700                 FT LAUDERDALE, FL 33334                  EDUCATION                                
Gruters, Joe  (REP)(STS)                           05/30/2018         1,000.00 CHE LAYTON CATHY                             1800 ND STREET  SUITE 710                SARASOTA, FL 34236                       RETIRED                                  
Gruters, Joe  (REP)(STS)                           06/19/2020         1,000.00 CHE LEATHERMAN STEPHEN                       11401 SW 87TH AVE                        MIAMI, FL 33176                          COLLEGE PROFESSOR                        
Gruters, Joe  (REP)(STS)                           10/23/2020           100.00 CHE LEE MICHAEL                              1804 S ORANGE AVE                        SARASOTA, FL 34239                       FOUNDER FIN STRATEGY                     
Gruters, Joe  (REP)(STS)                           07/26/2021           100.00 CHE LEE MICHAEL                              1804 S ORANGE AVE                        SARASOTA, FL 34239                       FOUNDER FIN STRATEGY                     
Gruters, Joe  (REP)(STS)                           05/06/2021           100.00 CHE LEE MICHAEL                              1804 S ORANGE AVE                        SARASOTA, FL 34239                       FOUNDER FIN STRATEGY                     
Gruters, Joe  (REP)(STR)                           06/09/2015         1,000.00 CHE LEGAL REFORM NOW COMMITTEE               133 HARBOR DR S                          VENICE, FL 34285                         PAC                                      
Gruters, Joe  (REP)(STS)                           03/01/2021           100.00 CHE LEIBRECHT CHRISTOPH                      1106 CALAIS RD                           HODGDON, ME 04730                        TV PRODUCER                              
Gruters, Joe  (REP)(STR)                           06/30/2015           500.00 CHE LEINS JUSTIN                             7461 SHAUNA CT                           SARASOTA, FL 34241                       INSURANCE SALES                          
Gruters, Joe  (REP)(STS)                           06/26/2020         1,000.00 CHE LEMA CONSTRUCTION                        1631 COMMERCE AVE N                      ST PETERSBURG, FL 33716                  GENERAL CONTRACTOR                       
Gruters, Joe  (REP)(STS)                           07/02/2019            50.00 CHE LENTINI DOMINIC                          5110 LENA RD                             BRADENTON, FL 34211                      COO CONSTRUCTION CO                      
Gruters, Joe  (REP)(STS)                           10/31/2019           100.00 CHE LETTELLEIR JOSEPH                        PO BOX 385                               ST PETERSBURG, FL 33731                  RETIRED                                  
Gruters, Joe  (REP)(STR)                           09/20/2016           100.00 CHE LETTELLEIR JOSEPH                        PO BOX 385                               ST PETERSBURG, FL 33731                  RETIRED                                  
Gruters, Joe  (REP)(STS)                           07/20/2018         1,000.00 CHE LEWIS LONGMAN & WALKER P.A.              315 S. CALHOUNS TA., SUITE 830           TALLAHASSEE, FL 32301                    LAW FIRM                                 
Gruters, Joe  (REP)(STS)                           12/16/2019         1,000.00 CHE LEWIS LONGMAN & WALKER P.A.              315 S. CALHOUNS TA., SUITE 830           TALLAHASSEE, FL 32301                    LAW FIRM                                 
Gruters, Joe  (REP)(STS)                           10/18/2018            25.00 CHE LEY II JAMES                             4451 DON MEYER DR                        SARASOTA, FL 34233                                                                
Gruters, Joe  (REP)(STR)                           06/30/2015         1,000.00 CHE LIBBY HAROLD                             1220 S ORANGE AVE                        SARASOTA, FL 34239                       RETIRED                                  
Gruters, Joe  (REP)(STS)                           10/24/2017         1,000.00 CHE LIBERTORE DOUGLAS                        PO BOX 1838                              SARASOTA, FL 34230                       RETIRED                                  
Gruters, Joe  (REP)(STS)                           10/18/2018         1,000.00 CHE LIBERTORE DOUGLAS                        160 BRYANT DR                            SARASOTA, FL 34236                       RETIRED                                  
Gruters, Joe  (REP)(STS)                           09/03/2020         1,000.00 CHE LIBERTORE DOUGLAS                        PO BOX 1838                              SARASOTA, FL 34230                       PRES. HEALTHCARE CO                      
Gruters, Joe  (REP)(STS)                           03/01/2021         1,000.00 CHE LIBERTY PARTNERS OF TALLAHASSEE LLC      PO BOX 390                               TALLAHASSEE, FL 32302                    GOV'T RELATIONS                          
Gruters, Joe  (REP)(STS)                           12/01/2021         1,000.00 CHE LIBERTY4FLORIDA                          115 E PARK AVE STE 1                     TALLAHASSEE, FL 32301                    PAC                                      
Gruters, Joe  (REP)(STS)                           10/24/2017           500.00 CHE LIEBERMAN LARRY                          307 BAY BLVD N                           ANNA MARIA, FL 34216                     PROPERTY MANAGEMENT                      
Gruters, Joe  (REP)(STR)                           06/30/2015         1,000.00 CHE LIEBERMAN LARRY                          1605 MAIN ST STE 606                     SARASOTA, FL 34236                       PROPERTY MANAGEMENT                      
Gruters, Joe  (REP)(STS)                           07/08/2020             5.00 CHE LIEBERMAN PHILIP                         2303 RIVERWOOD PINES DR                  SARASOTA, FL 34231                                                                
Gruters, Joe  (REP)(STR)                           06/30/2015            50.00 CHE LIKAR MAYA                               1111 N GULFSTREAM AVE #9A                SARASOTA, FL 34236                       RETIRED                                  
Gruters, Joe  (REP)(STR)                           10/07/2016            20.00 CHE LIKAR MAYA                               1111 N GULFSTREAM AVE APT 9A             SARASOTA, FL 34236                       RETIRED                                  
Gruters, Joe  (REP)(STR)                           10/31/2016            50.00 CHE LILJEBERG STACY                          1526 EASTBROOK DR                        SARASOTA, FL 34231                       REALTOR                                  
Gruters, Joe  (REP)(STR)                           07/31/2015           100.00 CHE LILJEBERG STACY                          1526 EASTBROOK DR                        SARASOTA, FL 34231                       REALTOR                                  
Gruters, Joe  (REP)(STS)                           09/11/2018            50.00 CHE LILJEBERG STACY                          1526 EASTBROOK DR                        SARASOTA, FL 34231                       REALTOR                                  
Gruters, Joe  (REP)(STS)                           10/30/2019           100.00 CHE LILJEBERG STACY                          1526 EASTBROOK DR                        SARASOTA, FL 34231                       REALTOR                                  
Gruters, Joe  (REP)(STS)                           06/22/2019            50.00 CHE LILJEBERG STACY                          1526 EASTBROOK DR                        SARASOTA, FL 34231                       REALTOR                                  
Gruters, Joe  (REP)(STR)                           10/04/2016            50.00 CHE LINDAHL LOIS                             370 GULF OF MEXICO DR APT 412            LONGBOAT KEY, FL 34228                   RETIRED                                  
Gruters, Joe  (REP)(STS)                           06/18/2020           100.00 CHE LITOVSKY KONSTANTIN                      1715 TOWERING OAK DR                     SARASOTA, FL 34232                       RETIRED                                  
Gruters, Joe  (REP)(STS)                           08/03/2020           100.00 INK LITTLETON ROB                            18 OAK BROOK DR                          ORMOND BEACH, FL 32174                                        STATIONERY & TUTOR  
Gruters, Joe  (REP)(STS)                           07/08/2020           200.00 CHE LOBECK DANIEL                            1771 RINGLING BLVD UNIT 1207             SARASOTA, FL 34236                       ATTORNEY                                 
Gruters, Joe  (REP)(STR)                           06/23/1998           100.00 CHE LOBECK, DANIEL J                         37 SUNSET DR NO 31                       SARASOTA, FL 34236                       ATTORNEY                                 
Gruters, Joe  (REP)(STS)                           11/01/2019         1,000.00 CHE LOCUST VALLEY INVESTMENTS, LLC           5800 LAKEWOOD RANCH BLVD N               LAKEWOOD RANCH, FL 34240                 REAL ESTATE INVEST                       
Gruters, Joe  (REP)(STR)                           04/10/2000            15.00 CHE LOGES RICHARD                            9528 FOREST HILLS CIR.                   SARASOTA, FL 34238                                                                
Gruters, Joe  (REP)(STS)                           09/07/2018         1,000.00 CHE LOGISTICARE SOLUTIONS, LLC               1275 PEACHTREE ST NE FL 6                ATLANTA, GA 30309                        MEDICAL TRANSPORT                        
Gruters, Joe  (REP)(STR)                           06/18/2015           500.00 CHE LOMBARD JAMES M                          PO BOX 1166                              NOKOMIS, FL 34274                        RETIRED                                  
Gruters, Joe  (REP)(STR)                           06/30/1998           100.00 CHE LOMBARD, JAMES                           P.O. BOX 280                             OSPREY, FL 34229                         BUSINESSMAN                              
Gruters, Joe  (REP)(STR)                           10/27/1998           500.00 CHE LOMBARD, JAMES                           P O BOX 280                              OSPEY, FL 34229                          BUSINESSMAN                              
Gruters, Joe  (REP)(STS)                           06/22/2020            50.00 CHE LOMBARDO PETER                           ***************                          *************** ATTORNEY                                 
Gruters, Joe  (REP)(STS)                           03/30/2018         1,000.00 CHE LONG J ROBERT                            2443 SW PINE ISLAND RD                   CAPE CORAL, FL 33991                     MARINE EXECUTIVE                         
Gruters, Joe  (REP)(STR)                           07/23/2015           500.00 CHE LONG JOHN ROBERT                         2443 SW PINE ISLAND RD                   CAPE CORAL, FL 33991                     MARINE EXECUTIVE                         
Gruters, Joe  (REP)(STR)                           04/15/2000           100.00 CHE LOOMIS WESLEY H.                         700 JOHN RINGLING BLVD.       APT # 305  SARASOTA, FL 34236                       RETIREDTIRED                             
Gruters, Joe  (REP)(STR)                           06/01/1998           250.00 CHE LOOMIS, III WESLEY H.                    700 JOHN RINGLING BLVD APT 305           SARASOTA, FL 34236                       RETIRED                                  
Gruters, Joe  (REP)(STS)                           06/14/2019            20.20 CHE LORANGER GEORGE                          7201 CURTISS AVE APT 1E                  SARASOTA, FL 34231                       RETIRED                                  
Gruters, Joe  (REP)(STR)                           07/29/1998            50.00 CHE LORESKI, JERRY & NISSY                   2139 FLOYD ST.                           SARASOTA, FL 34239                       RESTRAUNT OWNERS                         
Gruters, Joe  (REP)(STR)                           03/17/2000           100.00 CHE LORESKI, JERRY & NISSY                   2139 FLOYD STREET                        SARASOTA, FL 34239                       RESTAURANT OWNERS                        
Gruters, Joe  (REP)(STR)                           09/30/2015         1,000.00 CHE LOVINGOOD JOAN                           4560 COOPER RD                           SARASOTA, FL 34232                       REAL ESTATE BROKER                       
Gruters, Joe  (REP)(STS)                           08/01/2019            20.20 CHE LOWRY CAROLYN                            13207 MALACHITE DR                       BRADENTON, FL 34211                      RETIRED                                  
Gruters, Joe  (REP)(STR)                           07/20/2016           250.00 CHE LUCAS J. KURT                            1839 61ST ST                             SARASOTA, FL 34243                       INTERIOR DESIGNER                        
Gruters, Joe  (REP)(STS)                           10/18/2019           500.00 CHE LUCAS KURT                               1839 61ST ST                             SARASOTA, FL 34243                       INTERIOR DESIGNER                        
Gruters, Joe  (REP)(STS)                           06/22/2019            50.00 CHE LUCAS PHYLLIS                            7910 RIO BELLA PL                        UNIVERSITY PARK, FL 34201                RETIRED                                  
Gruters, Joe  (REP)(STS)                           09/28/2020            25.00 CHE LUCAS PHYLLIS                            7910 RIO BELLA PL                        UNIVERSITY PARK, FL 34201                RETIRED                                  
Gruters, Joe  (REP)(STS)                           03/04/2019           250.00 CHE LUCERO CHRISTOPHER                       368 N TWIN MAPLE RD                      ST AUGUSTINE, FL 32084                   BAIL BONDSMAN                            
Gruters, Joe  (REP)(STS)                           10/23/2018           100.00 CHE LUCKNER CATHERINE                        5041 SANDY BEACH AVE                     SARASOTA, FL 34242                       PSYCHOTHERAPIST                          
Gruters, Joe  (REP)(STS)                           10/06/2018            50.00 CHE LUCKNER ROBERT                           5041 SANDY BEACH AVE                     SARASOTA, FL 34242                       RETIRED                                  
Gruters, Joe  (REP)(STS)                           09/28/2020            20.20 CHE LUCKNER ROBERT                           5041 SANDY BEACH AVE                     SARASOTA, FL 34242                       RETIRED                                  
Gruters, Joe  (REP)(STS)                           05/31/2018           100.00 CHE LUDWIG MELANIE                           4811 SWEETSHADE DR                       SARASOTA, FL 34241                                                                
Gruters, Joe  (REP)(STR)                           08/09/2016           250.00 CHE LUDWIG ROBERT                            4811 SWEETSHADE DR                       SARASOTA, FL 34241                       INSURANCE CONSULTANT                     
Gruters, Joe  (REP)(STS)                           11/30/2021           500.00 CHE LUMEN TECHNOLOGIES, INC. PAC OF FL       132 N CALHOUN ST                         TALLAHASSEE, FL 32301                    PAC                                      
Gruters, Joe  (REP)(STR)                           05/31/2016         1,000.00 CHE LUTZ THOMAS                              56 OSPREY CIR                            PALM COAST, FL 32137                     REAL ESTATE BROKER                       
Gruters, Joe  (REP)(STR)                           03/25/2016           500.00 CHE LWR DEVELOPMENT, LLV                     14400 COVENANT WAY                       LAKEWOOD RANCH, FL 34202                 REAL ESTATE                              
Gruters, Joe  (REP)(STR)                           08/12/2016         1,000.00 CHE LYKES BROS. INC                          400 N TAMPA ST STE 1900                  TAMPA, FL 33602                          AGRICULTURE                              
Gruters, Joe  (REP)(STR)                           10/31/2016         1,000.00 CHE LYKES BROS. INC                          400 N TAMPA ST STE 1900                  TAMPA, FL 33602                          AGRICULTURE                              
Gruters, Joe  (REP)(STS)                           08/08/2018         1,000.00 CHE LYKES BROS. INC                          400 N TAMPA ST STE 1900                  TAMPA, FL 33602                          AGRICULTURE                              
Gruters, Joe  (REP)(STS)                           08/10/2018         1,000.00 CHE LYSTER MICHAEL                           5931 BARCLAY LN                          NAPLES, FL 34110                         RETIRED                                  
Gruters, Joe  (REP)(STS)                           06/23/2019            20.20 CHE MAC CONNELL RORY                         6924 STETSON STREET CIR                  SARASOTA, FL 34243                       USPS CARRIER                             
Gruters, Joe  (REP)(STS)                           06/19/2020            20.20 CHE MACFALL KATE                             1206 WALTON DR                           TALLAHASSEE, FL 32312                                                             
Gruters, Joe  (REP)(STS)                           10/06/2020           100.00 CHE MACKAY ALAN                              340 RACQUET CLUB RD APT 103              WESTON, FL 33326                         OWN INS.&ANNUITIES                       
Gruters, Joe  (REP)(STS)                           01/13/2020         1,000.00 CHE MAG MUTUAL PAC                           PO BOX 52979                             ATLANTA, GA 30355                        PAC                                      
Gruters, Joe  (REP)(STS)                           04/27/2018         1,000.00 CHE MAG MUTUAL PAC                           PO BOX 52979                             ATLANTA, GA 30355                        PAC                                      
Gruters, Joe  (REP)(STS)                           04/30/2018         1,000.00 CHE MAGIC KINGDOM INC                        1675 N BUENA VISTA DR                    ORLANDO, FL 32830                        AMUSEMENT PARK                           
Gruters, Joe  (REP)(STS)                           10/27/2018         1,000.00 CHE MAGIC KINGDOM INC                        1675 N BUENA VISTA DR                    ORLANDO, FL 32830                        AMUSEMENT PARK                           
Gruters, Joe  (REP)(STR)                           08/11/2016         1,000.00 CHE MAGIC KINGDOM INC                        1675 N BUENA VISTA DR                    ORLANDO, FL 32830                        AMUSEMENT PARK                           
Gruters, Joe  (REP)(STS)                           03/04/2019         1,000.00 CHE MAGIC KINGDOM INC                        1675 N BUENA VISTA DR                    ORLANDO, FL 32830                        AMUSEMENT PARK                           
Gruters, Joe  (REP)(STS)                           10/27/2018         1,000.00 CHE MAGICAL CRUISE COMPANY LTD               200 CELEBRATION PL                       CELEBRATION, FL 34747                    ENTERTAINMENT CO                         
Gruters, Joe  (REP)(STS)                           04/30/2018           750.00 INK MAGICAL CRUISE COMPANY LTD               200 CELEBRATION PL                       CELEBRATION, FL 34747                    ENTERTAINMENT CO     EVENT EXPENSES      
Gruters, Joe  (REP)(STS)                           10/18/2018           100.00 CHE MAGUIRE KEVIN                            7686 BERGAMO AVE                         SARASOTA, FL 34238                                                                
Gruters, Joe  (REP)(STS)                           06/21/2019            20.20 CHE MAHN MARY                                8942 CREST LN                            FORT MYERS, FL 33907                     RETIRED                                  
Gruters, Joe  (REP)(STS)                           05/16/2021           100.00 CHE MAHON CHRISTOPHER                        10 SARA CIR # D1                         NORTH HAVEN, CT 06473                    FORENSIC ACCOUNTANT                      
Gruters, Joe  (REP)(STS)                           06/14/2019            10.00 CHE MAJOR PATRICIA                           1115 CAPLES ST                           ENGLEWOOD, FL 34223                      MANUFACTURING RETAIL                     
Gruters, Joe  (REP)(STS)                           08/07/2020         1,000.00 CHE MAM TITLE CONSULTANTS                    12700 BISCAYNE BLVD STE 303              NORTH MIAMI, FL 33181                    TITLE SERVICES                           
Gruters, Joe  (REP)(STR)                           07/29/2016         1,000.00 CHE MANATEE COUNTY MEDICAL SOCIETY           4808 26TH ST. W.                         BRADENTON, FL 34207                      PAC                                      
Gruters, Joe  (REP)(STR)                           09/27/2016           500.00 CHE MANATEE COUNTY REPUBLICAN EXECUTIVE COMM PO BOX 14091                             BRADENTON, FL 34280                      POLITICAL ORGANIZ                        
Gruters, Joe  (REP)(STS)                           10/31/2019           500.00 CHE MANOV ELLY                               5535 LAS BRISAS DR                       VERO BEACH, FL 32967                     RETIRED                                  
Gruters, Joe  (REP)(STS)                           10/31/2019           200.00 CHE MARANTZ MITCHELL                         1155 N GULFSTREAM AVE STE 1009           SARASOTA, FL 34236                       TELECOMMUNICATIONS                       
Gruters, Joe  (REP)(STS)                           06/23/2020           100.00 CHE MARANTZ MITCHELL                         1155 N GULFSTREAM AVE STE 1009           SARASOTA, FL 34236                       RETIRED                                  
Gruters, Joe  (REP)(STR)                           08/17/2016           250.00 CHE MARANTZ MITCHELL                         6430 WATERCREST WAY UNIT 204             LAKEWOOD RANCH, FL 34202                 TELECOMMUNICATIONS                       
Gruters, Joe  (REP)(STS)                           07/30/2020         1,000.00 CHE MARATHON PETROLEUM CO LP                 539 S MAIN ST                            FINDLAY, OH 45840                        PETROLEUM SALES                          
Gruters, Joe  (REP)(STS)                           12/16/2019         1,000.00 CHE MARCO OF MANATEE, INC                    1651 WHITFIELD AVE UNIT 200              SARASOTA, FL 34243                       REAL ESTATE                              
Gruters, Joe  (REP)(STS)                           06/22/2020            20.20 CHE MARCOS SHERRELL                          11525 FOREST HILLS DR                    TAMPA, FL 33612                          RETIRED                                  
Gruters, Joe  (REP)(STS)                           10/13/2020           500.00 CHE MARINE INDUSTRIES PROMOTING ACCESS TO CI 1103 HAYS ST                             TALLAHASSEE, FL 32301                    PAC                                      
Gruters, Joe  (REP)(STS)                           06/22/2020            20.20 CHE MARION JAMES                             7839 48TH AVE E                          BRADENTON, FL 34203                      RETIRED                                  
Gruters, Joe  (REP)(STS)                           11/25/2019            20.20 CHE MARION JAMES                             7839 48TH AVE E                          BRADENTON, FL 34203                      RETIRED                                  
Gruters, Joe  (REP)(STS)                           06/30/2019            20.20 CHE MARION JAMES                             7839 48TH AVE E                          BRADENTON, FL 34203                      RETIRED                                  
Gruters, Joe  (REP)(STS)                           10/03/2018           200.00 CHE MARTIN JAMES                             3995 PRAIRIE DUNES DR                    SARASOTA, FL 34238                       PHYSICIAN                                
Gruters, Joe  (REP)(STS)                           06/18/2020           100.00 CHE MARTIN JAY                               3903 CYPRESS LNDG E                      CYPRESS GARDENS, FL 33884                MANAGER AUTO SERVICE                     
Gruters, Joe  (REP)(STR)                           06/30/2015           100.00 CHE MARTIN MILLARD                           545 BIRD KEY DR                          SARASOTA, FL 34236                       CPA                                      
Gruters, Joe  (REP)(STS)                           10/30/2017            50.00 CHE MAST TERESA                              800 SHORECREST DR                        SARASOTA, FL 34232                                                                
Gruters, Joe  (REP)(STS)                           07/19/2019            20.20 CHE MAYNOR AMY                               13777 BROMLEY POINT DR                   JACKSONVILLE, FL 32225                   REAL ESTATE/DESIGN                       
Gruters, Joe  (REP)(STR)                           02/29/2016         1,000.00 CHE MC CANN ROBERT                           7303 DUNES CT                            LAKEWOOD RCH, FL 34202                   PHYSICIAN/ATTORNEY                       
Gruters, Joe  (REP)(STR)                           06/30/2015           100.00 CHE MC DONALD THOMAS                         7505 MIZNER RESERVE CT                   LAKEWOOD RANCH, FL 34202                 INSURANCE HEALTH                         
Gruters, Joe  (REP)(STR)                           06/30/2015           100.00 CHE MC GRATH KEVIN                           7461 ROEBELENII CT                       SARASOTA, FL 34241                                                                
Gruters, Joe  (REP)(STR)                           06/30/2015            50.00 CHE MC GUINESS MARYANNE                      1619 PINYON PINE DR                      SARASOTA, FL 34240                                                                
Gruters, Joe  (REP)(STR)                           06/30/2015         1,000.00 CHE MC KAY JOHN                              PO BOX 111                               BRADENTON, FL 34206                      REAL ESTATE                              
Gruters, Joe  (REP)(STS)                           08/16/2018           100.00 CHE MCAULIFFE MICHAEL                        5706 NW 100TH TER                        CORAL SPRINGS, FL 33076                                                           
Gruters, Joe  (REP)(STS)                           06/30/2019            20.20 CHE MCCALL PATRICK                           4001 CROCKERS LAKE BLVD APT 10           SARASOTA, FL 34238                       ACTOR/DIRECTOR                           
Gruters, Joe  (REP)(STR)                           03/30/2016         1,000.00 CHE MCCAN HOLDINGS LTD                       6571 PALMER PARK CIR                     SARASOTA, FL 34238                       REAL ESTATE                              
Gruters, Joe  (REP)(STS)                           07/21/2019            50.00 CHE MCCANN JENNIFER                          1532 ORCHID DR                           VERO BEACH, FL 32963                     RETIRED                                  
Gruters, Joe  (REP)(STS)                           06/22/2019            20.20 CHE MCCANN JENNIFER                          1532 ORCHID DR                           VERO BEACH, FL 32963                     RETIRED                                  
Gruters, Joe  (REP)(STS)                           06/19/2020         1,000.00 CHE MCCANN HOLDINGS, LTD                     6571 PALMER PARK CIR                     SARASOTA, FL 34238                       REAL ESTATE                              
Gruters, Joe  (REP)(STS)                           10/31/2019           100.00 CHE MCCLOUD CHERYL                           608 43RD STREET BLVD W                   PALMETTO, FL 34221                                                                
Gruters, Joe  (REP)(STS)                           06/22/2020           250.00 CHE MCCOMB WILLIAM                           7417 SANDERLING RD                       SARASOTA, FL 34242                       PHYSICIAN                                
Gruters, Joe  (REP)(STS)                           09/29/2020           250.00 CHE MCCOMB WILLIAM                           7417 SANDERLING RD                       SARASOTA, FL 34242                       PHYSICIAN                                
Gruters, Joe  (REP)(STS)                           06/22/2019           100.00 CHE MCCONNELL DEREK                          11962 TEMPEST HARBOR LOOP                VENICE, FL 34292                         SALES HEALTHCARE                         
Gruters, Joe  (REP)(STS)                           07/16/2018            25.00 CHE MCCUBBIN ESTHER                          7223 OAK MOSS DR                         SARASOTA, FL 34241                                                                
Gruters, Joe  (REP)(STS)                           09/28/2020           100.00 CHE MCCULLOUGH CHARLES                       103 MEADOW CIR                           ELLENTON, FL 34222                       SALES                                    
Gruters, Joe  (REP)(STR)                           08/19/2016           250.00 CHE MCCURRY NEIL                             1687 FLOYD ST                            SARASOTA, FL 34239                       BANKING                                  
Gruters, Joe  (REP)(STS)                           06/27/2021            10.00 CHE MCDANIEL HOWARD                          3614 SOLANA CIR                          CLERMONT, FL 34711                       RETIRED                                  
Gruters, Joe  (REP)(STS)                           07/08/2020            20.20 CHE MCDERMITT RICHARD                        4535 ATWOOD CAY CIR                      SARASOTA, FL 34233                                                                
Gruters, Joe  (REP)(STS)                           10/18/2018           100.00 CHE MCDONALD THOMAS                          8115 TABBYSTONE PL                       UNIVERSITY PARK, FL 34201                                                         
Gruters, Joe  (REP)(STR)                           07/15/2015           250.00 CHE MCDONOUGH BLYTHE                         325 RINGLING POINT DR                    SARASOTA, FL 34234                       PLUMBING CONTRACTOR                      
Gruters, Joe  (REP)(STR)                           07/15/2015           250.00 CHE MCDONOUGH DONALD                         6484 PARKLAND DR                         SARASOTA, FL 34243                       PLUMBING CONTRACTOR                      
Gruters, Joe  (REP)(STR)                           10/21/2016           500.00 CHE MCDONOUGH DONALD                         6468 PARKLAND DR                         SARASOTA, FL 34243                       PLUMBING CONTRACTOR                      
Gruters, Joe  (REP)(STS)                           07/25/2018           500.00 CHE MCDONOUGH DONALD                         6468 PARKLAND DR                         SARASOTA, FL 34243                       PLUMBING CONTRACTOR                      
Gruters, Joe  (REP)(STS)                           07/25/2018           200.00 CHE MCELMEEL JOSEPH                          3513 FAIR OAKS CT                        LONGBOAT KEY, FL 34228                   RETIRED                                  
Gruters, Joe  (REP)(STS)                           08/01/2019            50.00 CHE MCELMEEL JOSEPH                          3618 FAIR OAKS PL                        LONGBOAT KEY, FL 34228                   EXEC. RECRUITER                          
Gruters, Joe  (REP)(STR)                           07/28/2000           100.00 CHE MCGANN KENNETH                           6242 FABIAN RD.                          NORTH PORT, FL 34287                     BUSINESS OWNER                           
Gruters, Joe  (REP)(STS)                           06/22/2019            20.20 CHE MCGEE TOM                                2837 YORKTOWN ST                         SARASOTA, FL 34231                       RETIRED                                  
Gruters, Joe  (REP)(STR)                           10/07/2016         1,000.00 CHE MCGILLICUDDY DENNIS                      1221 S TAMIAMI TRL                       SARASOTA, FL 34239                       RETIRED                                  
Gruters, Joe  (REP)(STR)                           08/25/2016         1,000.00 CHE MCGILLICUDDY DENNIS                      1221 S TAMIAMI TRL                       SARASOTA, FL 34239                       1000.00              RETIRED             
Gruters, Joe  (REP)(STS)                           10/06/2017         1,000.00 CHE MCGILLICUDDY DENNIS                      1221 S TAMIAMI TRL                       SARASOTA, FL 34239                       RETIRED                                  
Gruters, Joe  (REP)(STS)                           10/06/2017         1,000.00 CHE MCGILLICUDDY GRACI                       1221 S TAMIAMI TRL                       SARASOTA, FL 34239                       RETIRED                                  
Gruters, Joe  (REP)(STS)                           08/04/2019            20.20 CHE MCGOVERN NANCY                           785 ENTRADA DR S                         FORT MYERS, FL 33919                     CASE MANAGEMENT                          
Gruters, Joe  (REP)(STS)                           10/31/2019           100.00 CHE MCGRATH EILEEN                           7461 ROEBELENII CT                       SARASOTA, FL 34241                                                                
Gruters, Joe  (REP)(STS)                           11/30/2017           500.00 CHE MCGUIRE HUGH                             11690 ERIE RD                            PARRISH, FL 34219                        LAWYER                                   
Gruters, Joe  (REP)(STS)                           12/01/2021         1,000.00 CHE MCGUIRE WOODS                            800 E CANAL ST                           RICHMOND, VA 23219                       LAW FIRM                                 
Gruters, Joe  (REP)(STS)                           08/23/2018         1,000.00 CHE MCGUIREWOODS                             800 E CANAL ST                           RICHMOND, VA 23219                       LAW FIRM                                 
Gruters, Joe  (REP)(STS)                           01/13/2020         1,000.00 CHE MCGUIREWOODS                             800 E CANAL ST                           RICHMOND, VA 23219                       LAW FIRM                                 
Gruters, Joe  (REP)(STS)                           04/26/2018           500.00 CHE MCKEEL SETH                              4717 HIGHLANDS PLACE CIR                 OAKLAND, FL 33813                        GOVERNMENT RELATIONS                     
Gruters, Joe  (REP)(STR)                           07/18/2016           500.00 CHE MCKELVAIN BILL                           1617 S TUTTLE AVE FL 3                   SARASOTA, FL 34239                       OFFICE MANAGER                           
Gruters, Joe  (REP)(STS)                           06/19/2020            20.20 CHE MCLAUGHLIN ADRIENNE                      2723 ARLINGTON ST                        SARASOTA, FL 34239                       HOMEMAKER                                
Gruters, Joe  (REP)(STS)                           10/30/2019           100.00 CHE MCLAUGHLIN ADRIENNE                      2723 ARLINGTON ST                        SARASOTA, FL 34239                       HOMEMAKER                                
Gruters, Joe  (REP)(STS)                           09/28/2020            20.20 CHE MCLENDON RANDALL                         575 KILBOURNE AVE                        ENGLEWOOD, FL 34223                      REALTOR                                  
Gruters, Joe  (REP)(STS)                           06/18/2019         1,000.00 CHE MCNALLY SCOTT                            7150 RUSTIC ACRES DR                     SARASOTA, FL 34241                       OWNER YACHTS/RV'S                        
Gruters, Joe  (REP)(STR)                           06/16/2000           100.00 CHE MEA GROUP                                5971 CATTLERIDGE BLVD. STE.100           SARASOTA, FL 34232                       REAL ESTATE                              
Gruters, Joe  (REP)(STS)                           10/24/2017           200.00 CHE MEB REAL ESTATE MANAGEMENT, INC          7282 55TH AVE E # 145                    BRADENTON, FL 34203                      REAL ESTATE MGT.                         
Gruters, Joe  (REP)(STS)                           12/16/2019         1,000.00 CHE MEDALLION HOME GULF COAST, INC           1651 WHITFIELD AVE UNIT 200              SARASOTA, FL 34243                       REAL ESTATE DEVELOP                      
Gruters, Joe  (REP)(STS)                           12/16/2019         1,000.00 CHE MEDALLION HOME@MT DORA LLC               1651 WHITFIELD AVE UNIT 200              SARASOTA, FL 34243                       REAL ESTATE DEVELOP                      
Gruters, Joe  (REP)(STS)                           12/16/2019         1,000.00 CHE MEDALLION HOMES GULF COAST LC            1651 WHITFIELD AVE UNIT 200              SARASOTA, FL 34243                       REAL ESTATE DEVLOP                       
Gruters, Joe  (REP)(STS)                           06/22/2020            50.00 CHE MEDEIROS GLEN                            4114 ROBERTS POINT CIR                   SARASOTA, FL 34242                       RETIRED                                  
Gruters, Joe  (REP)(STS)                           10/17/2018            50.00 CHE MEDEIROS GLEN                            4114 ROBERTS POINT CIR                   SARASOTA, FL 34242                       RETIRED                                  
Gruters, Joe  (REP)(STS)                           10/24/2017           500.00 CHE MEI DENISE                               11 SANDY HOOK RD S                       SARASOTA, FL 34242                       REAL ESTATE                              
Gruters, Joe  (REP)(STS)                           10/24/2017           500.00 CHE MELBERTH ENTERPRISES LLC                 5307 ANTHONY LANE                        SARASOTA, FL 34233                       REAL ESTATE                              
Gruters, Joe  (REP)(STR)                           06/30/2015           250.00 CHE MELBERTH ENTERPRISES LLC                 4417 CHIMNEY CREEK DR                    SARASOTA, FL 34235                       REAL ESTATE                              
Gruters, Joe  (REP)(STS)                           10/24/2017           100.00 CHE MERCIER HEATHER                          4628 GLENBROOKE TER                      SARASOTA, FL 34243                       INSURANCE                                
Gruters, Joe  (REP)(STS)                           10/24/2017           250.00 CHE MERCIER KEITH                            5151 STEVENS DR                          SARASOTA, FL 34234                       INSURANCE                                
Gruters, Joe  (REP)(STS)                           03/30/2018           200.00 CHE MERCIER KEITH                            5151 STEVENS DR                          SARASOTA, FL 34234                       INSURANCE                                
Gruters, Joe  (REP)(STS)                           03/30/2018           200.00 CHE MERCIER MATTHEW                          4628 GLENBROOKE TER                      SARASOTA, FL 34243                       INSURANCE                                
Gruters, Joe  (REP)(STS)                           10/24/2017           100.00 CHE MERCIER MATTHEW                          4628 GLENBROOKE TER                      SARASOTA, FL 34243                       INSURANCE                                
Gruters, Joe  (REP)(STR)                           06/30/2015           200.00 CHE MERCIER MATTHEW                          4628 GLENBROOKE TER                      SARASOTA, FL 34243                       INSURANCE                                
Gruters, Joe  (REP)(STS)                           10/19/2018         1,000.00 CHE MERCK & CO., INC                         2000 GALLOPING HILL RD STOP K-           KENILWORTH, NJ 07033                     PHARMACEUTICALS                          
Gruters, Joe  (REP)(STS)                           08/08/2018         1,000.00 CHE MERCK SHARP & DOHME CORP                 1 MERCK DR                               WHITEHOUSE STATION, NJ 08889             PHARMACEUTICALS                          
Gruters, Joe  (REP)(STR)                           10/14/2016           500.00 CHE MERCK SHARP & DOHME CORP                 1 MERCK DR                               WHITEHOUSE STATION, NJ 08889             PHARMACEUTICALS                          
Gruters, Joe  (REP)(STS)                           11/15/2019         1,000.00 CHE MERCK SHARP & DOHME CORP                 1 MERCK DR                               WHITEHOUSE STATION, NJ 08889             PHARMACEUTICALS                          
Gruters, Joe  (REP)(STS)                           06/22/2019            50.00 CHE MERCURIO CINDY                           PO BOX 185                               CORTEZ, FL 34215                         RETIRED                                  
Gruters, Joe  (REP)(STS)                           10/01/2020           100.00 CHE MERCURIO CINDY                           PO BOX 185                               CORTEZ, FL 34215                         RETIRED                                  
Gruters, Joe  (REP)(STS)                           07/08/2020           100.00 CHE MERCURIO CINDY                           PO BOX 185                               CORTEZ, FL 34215                         RETIRED                                  
Gruters, Joe  (REP)(STR)                           06/30/2015           150.00 CHE MERCURIO CINDY                           5555 CAPE LEYTE DR                       SARASOTA, FL 34242                       RETIRED                                  
Gruters, Joe  (REP)(STR)                           06/18/2015         1,000.00 CHE MERIT CAPITAL                            8191 N TAMIAMI TRL                       SARASOTA, FL 34243                       INVESTORS                                
Gruters, Joe  (REP)(STR)                           10/11/2016         1,000.00 CHE MERIT CAPITAL                            8191 N TAMIAMI TRL                       SARASOTA, FL 34243                       INVESTMENTS                              
Gruters, Joe  (REP)(STR)                           10/21/2016         1,000.00 CHE MERIT CAPITAL                            8191 N TAMIAMI TRL                       SARASOTA, FL 34243                       INVESTMENTS                              
Gruters, Joe  (REP)(STS)                           11/12/2019         1,000.00 CHE MERIT CAPITAL                            8191 N TAMIAMI TRL                       SARASOTA, FL 34243                       FINANCIAL SERVICES                       
Gruters, Joe  (REP)(STS)                           07/08/2020           100.00 CHE MERRILL DAVID                            121 MAIN ST                              OSPREY, FL 34229                         LAND CONTRACTOR                          
Gruters, Joe  (REP)(STR)                           09/14/2016           100.00 CHE MERRILL DAVID                            121 MAIN ST                              OSPREY, FL 34229                         LAND CONTRACTOR                          
Gruters, Joe  (REP)(STS)                           10/24/2017           200.00 CHE MESSICK MICHELLE                         3441 E FOREST LAKE DR                    SARASOTA, FL 34232                       HOMEMAKER                                
Gruters, Joe  (REP)(STS)                           06/22/2019            20.20 CHE MESZAROS MARTA                           750 N TAMIAMI TRL UNIT 1415              SARASOTA, FL 34236                       RETIRED                                  
Gruters, Joe  (REP)(STS)                           10/21/2020         1,000.00 CHE METZ JOHN                                401 S PALM AVE UNIT 1101                 SARASOTA, FL 34236                       CEO CULINARY MGMT                        
Gruters, Joe  (REP)(STS)                           10/21/2020         1,000.00 CHE METZ MARY                                401 S PALM AVE UNIT 1101                 SARASOTA, FL 34236                       RETIRED                                  
Gruters, Joe  (REP)(STR)                           10/31/2016         1,000.00 CHE METZ MARY                                2 WOODLAND DR                            DALLAS, PA 18612                         CULINARY MGMT                            
Gruters, Joe  (REP)(STR)                           06/30/2015         1,000.00 CHE METZ MARY                                401 S PALM AVE UNIT 1101                 SARASOTA, FL 34236                       RETIRED                                  
Gruters, Joe  (REP)(STS)                           05/31/2018           500.00 INK METZ CULINARY MANAGEMENT                 8274 BLAIKIE CT                          SARASOTA, FL 34240                       CATERING SERVICE     FOOD FOR FUNDRAISER 
Gruters, Joe  (REP)(STS)                           10/12/2018         1,000.00 CHE MHD COMMITTEE FOR RESPONSIVE GOVERNMENT  PO BOX 10909                             TALLAHASSEE, FL 32302                    PAC                                      
Gruters, Joe  (REP)(STR)                           10/14/2016           100.00 CHE MICHELL JENNIFER                         1299 N TAMIAMI TRL APT 924               SARASOTA, FL 34236                       RETIRED                                  
Gruters, Joe  (REP)(STS)                           10/06/2017           100.00 CHE MICHELL JENNIFER                         1299 N TAMIAMI TRL APT 924               SARASOTA, FL 34236                       RETIRED                                  
Gruters, Joe  (REP)(STS)                           08/31/2018         1,000.00 CHE MICROSOFT CORPORATION POLITICAL ACTION C 16011 NE 36TH WAY                        REDMOND, WA 98052                        PAC                                      
Gruters, Joe  (REP)(STR)                           05/18/2016           250.00 CHE MILANO JAMES                             1281 GULF OF MEXICO DR UNIT 40           LONGBOAT KEY, FL 34228                   RETIRED                                  
Gruters, Joe  (REP)(STR)                           09/20/2016           100.00 CHE MILLER BRADLEY                           4951 GULF SHORE BLVD N APT 120           NAPLES, FL 34103                         REVENUE MANAGEMENT                       
Gruters, Joe  (REP)(STR)                           12/30/2015           100.00 CHE MILLER BRADLEY                           4951 GULF SHORE BLVD N APT 120           NAPLES, FL 34103                         REVENUE MANAGEMENT                       
Gruters, Joe  (REP)(STS)                           10/30/2019           100.00 CHE MILLER DAN                               246 ISLAND CIR                           SARASOTA, FL 34242                       RETIRED                                  
Gruters, Joe  (REP)(STS)                           10/30/2019            50.00 CHE MILLER DOUGLAS                           3951 COUNTRY VIEW DR                     SARASOTA, FL 34233                                                                
Gruters, Joe  (REP)(STS)                           10/31/2019           100.00 CHE MILLER JAMES                             3019 SPIREA ST                           SARASOTA, FL 34231                                                                
Gruters, Joe  (REP)(STR)                           06/30/2015            50.00 CHE MILLER JAMES                             3019 SPIREA ST                           SARASOTA, FL 34231                                                                
Gruters, Joe  (REP)(STS)                           11/12/2019         1,000.00 CHE MILLER COORS                             PO BOX 482                               MILWAUKEE, WI 53201                      BEVERAGE DISTRIBUTOR                     
Gruters, Joe  (REP)(STS)                           08/03/2018         1,000.00 CHE MILLERCOORS, LLC                         PO BOX 482                               MILWAUKEE, WI 53201                      BEVERAGE DISTRIBUTOR                     
Gruters, Joe  (REP)(STR)                           04/10/2000            50.00 CHE MILLLS BETTY                             PINE GREEN TRL.                          SARASOTA, FL 34241                       RETIRED                                  
Gruters, Joe  (REP)(STR)                           06/30/2015            50.00 CAS MINOR KIRSTIN                            1611 82ND ST NW                          BRADENTON, FL 34209                                                               
Gruters, Joe  (REP)(STS)                           05/31/2018           250.00 CHE MIRANDA FERMIN                           7620 CAMDEN HARBOUR DR                   BRADENTON, FL 34212                      BANKER                                   
Gruters, Joe  (REP)(STR)                           06/29/2015            50.00 CHE MITCHELL JENNIFER                        2075 BAHIA VISTA ST                      SARASOTA, FL 34239                                                                
Gruters, Joe  (REP)(STS)                           10/24/2017            50.00 CHE MITCHELL JENNIFER                        3024 GARRIOTT LN                         SARASOTA, FL 34232                                                                
Gruters, Joe  (REP)(STS)                           07/08/2020            20.20 CHE MIXON JANET                              206 OAK AVE                              ANNA MARIA, FL 34216                                                              
Gruters, Joe  (REP)(STR)                           06/30/2015           200.00 CHE MOLINARI SUSAN                           1881 N NASH ST UNIT TS04                 ARLINGTON, VA 22209                      RETIRED                                  
Gruters, Joe  (REP)(STS)                           06/26/2020         1,000.00 CHE MOONEY PATRICK                           2946 BELLA FLORE TER                     NEW SMYRNA, FL 32168                     WRITER                                   
Gruters, Joe  (REP)(STS)                           10/28/2019            20.20 CHE MOORE CAROL                              100 BAY RD                               NAPLES, FL 34102                                                                  
Gruters, Joe  (REP)(STR)                           06/30/2015           200.00 CHE MORAN LORI                               3284 FOUNDERS CLUB DR                    SARASOTA, FL 34240                       HOMEMAKER                                
Gruters, Joe  (REP)(STS)                           10/24/2017           100.00 CHE MORAN LORI                               5572 CHANTECLAIRE                        SARASOTA, FL 34235                       HOMEMAKER                                
Gruters, Joe  (REP)(STR)                           06/30/2015           200.00 CHE MORAN MICHAEL                            3284 FOUNDERS CLUB DR                    SARASOTA, FL 34240                       ATTORNEY                                 
Gruters, Joe  (REP)(STR)                           07/10/2000            50.00 CHE MOREAU PHYLLIS                           4781 CHANDLERS FORDE                     SARASOTA, FL 34235                                                                
Gruters, Joe  (REP)(STR)                           10/28/1998           100.00 CHE MOREAU, PHYLLIS                          3663 BEE RIDGE RD                        SARASOTA, FL 34233                       DOCTOR                                   
Gruters, Joe  (REP)(STR)                           06/30/2015           100.00 CHE MORGAN DENNIS                            6119 WINCHESTER PL                       SARASOTA, FL 34243                                                                
Gruters, Joe  (REP)(STS)                           11/14/2019           500.00 CHE MORRISON BROWN ARGIZ & FARRA, LLC        1450 BRICKELL AVE FL 18                  MIAMI, FL 33131                          CPA FIRM                                 
Gruters, Joe  (REP)(STS)                           06/18/2020           100.00 CHE MORROW EVERETT                           3035 AVALON TERRACE DR                   VALRICO, FL 33596                        RETIRED                                  
Gruters, Joe  (REP)(STS)                           12/12/2019           100.00 CHE MORSE DAVID                              1661 RINGLING BLVD UNIT 75               SARASOTA, FL 34230                                                                
Gruters, Joe  (REP)(STR)                           06/30/2015           100.00 CHE MORSE DAVID                              3610 ALMERIA AVE                         SARASOTA, FL 34239                                                                
Gruters, Joe  (REP)(STS)                           10/23/2018         1,000.00 CHE MOSAIC GLOBAL SALESLLC                   3033 CAMPUS DR STE E490                  PLYMOUTH, MN 55441                       PHOSPHATE CO.                            
Gruters, Joe  (REP)(STS)                           01/13/2020         1,000.00 CHE MOSAIC GLOBAL SALESLLC                   3033 CAMPUS DR STE E490                  PLYMOUTH, MN 55441                       PHOSPHATE CO.                            
Gruters, Joe  (REP)(STS)                           11/25/2019            20.20 CHE MOSHER STEPHEN                           438 TROY LOOP                            THE VILLAGES, FL 32162                   RETIRED                                  
Gruters, Joe  (REP)(STR)                           03/12/2000            50.00 CHE MOSS, SUSAN                              5155 KESTRAL PARK LANE                   SARASOTA, FL 34231                                                                
Gruters, Joe  (REP)(STS)                           08/28/2019            20.20 CHE MULE JOSEPH                              25741 UNBRIDLED CT                       WESLEY CHAPEL, FL 33544                  RETIRED                                  
Gruters, Joe  (REP)(STR)                           06/26/2015           100.00 CHE MURPHY CHARLES                           4597 CAMINO REAL                         SARASOTA, FL 34231                       BANKER                                   
Gruters, Joe  (REP)(STS)                           08/29/2018            50.00 CHE MUSCO STEPHEN                            4717 MEADOWVIEW CIR                      SARASOTA, FL 34233                                                                
Gruters, Joe  (REP)(STS)                           06/27/2021            35.00 CHE MYERS PATRICIA                           665 MANDERLEY RUN                        LAKE MARY, FL 32746                      RETIRED                                  
Gruters, Joe  (REP)(STS)                           05/31/2018         1,000.00 CHE N.E. APARTMENTS ASSOCIATES, INC          1344 NW 22ND ST                          MIAMI, FL 33142                          PROFESSIONAL RENTALS                     
Gruters, Joe  (REP)(STS)                           12/16/2019         1,000.00 CHE N.E. FLA. CHAMBER ALLIANCE               PO BOX 11309                             TALLAHASSEE, FL 32302                    PAC                                      
Gruters, Joe  (REP)(STS)                           07/02/2020           500.00 CHE NAB LIFE HEALTH                          1001 COLLEGE BLVD W STE B1               NICEVILLE, FL 32578                      INTERNAL MEDICINE                        
Gruters, Joe  (REP)(STS)                           06/22/2019           500.00 CHE NAIR DEEPAK                              4958 PEREGRINE POINT WAY                 SARASOTA, FL 34231                       VASCULAR SURGEON                         
Gruters, Joe  (REP)(STR)                           07/20/2000            50.00 CHE NAMACK WILLIAM                           1800 2ND STREET, SUITE 855               SARASOTA, FL 34236                                                                
Gruters, Joe  (REP)(STR)                           10/14/2016         1,000.00 CHE NATIONAL ASSOCIATION OF INSURANCE & FINA 1836 HERMITAGE BLVD STE 200              TALLAHASSEE, FL 32308                    PAC                                      
Gruters, Joe  (REP)(STS)                           12/14/2021           500.00 CHE NATIONAL ASSOCIATION OF INSURANCE & FINA 1836 HERMITAGE BLVD STE 200              TALLAHASSEE, FL 32308                    PAC                                      
Gruters, Joe  (REP)(STS)                           12/30/2019         1,000.00 CHE NATIONAL ASSOCIATION OF INSURANCE & FINA P.O. BOX 14365                           TALLAHASSEE, FL 32317                    PAC                                      
Gruters, Joe  (REP)(STS)                           10/28/2019           500.00 CHE NATIONAL ASSOCIATION OF MUTUAL INSURANCE 3601 VINCENNES RD                        INDIANAPOLIS, IN 46268                   PAC                                      
Gruters, Joe  (REP)(STS)                           08/12/2020           500.00 CHE NATIONAL ASSOCIATION OF MUTUAL INSURANCE 3601 VINCENNES RD                        INDIANAPOLIS, IN 46268                   PAC                                      
Gruters, Joe  (REP)(STS)                           08/11/2020         1,000.00 CHE NBCUNIVERSAL MEDIA, LLC                  100 UNIVERSAL CITY PLZ                   UNIVERSAL CITY, CA 91608                 MEDIA COMPANY                            
Gruters, Joe  (REP)(STS)                           10/21/2020         1,000.00 CHE NBCUNIVERSAL MEDIA, LLC                  100 UNIVERSAL CITY PLZ                   UNIVERSAL CITY, CA 91608                 MEDIA COMPANY                            
Gruters, Joe  (REP)(STS)                           11/30/2021         1,000.00 CHE NBCUNIVERSAL MEDIA, LLC                  100 UNIVERSAL CITY PLZ                   UNIVERSAL CITY, CA 91608                 MEDIA COMPANY                            
Gruters, Joe  (REP)(STS)                           08/10/2018         1,000.00 CHE NBCUNIVERSAL MEDIA, LLC                  100 UNIVERSAL CITY PLZ                   UNIVERSAL CITY, CA 91608                 MEDIA COMPANY                            
Gruters, Joe  (REP)(STS)                           10/24/2017         1,000.00 CHE NEAL PATRICK                             5800 LAKEWOOD RANCH BLVD N               LAKEWOOD RANCH, FL 34240                 DEVELOPER                                
Gruters, Joe  (REP)(STR)                           06/30/2015         1,000.00 CHE NEAL PATRICK                             5800 LAKEWOOD RANCH BLVD N               LAKEWOOD RANCH, FL 34240                 HOUSING DEVELOPER                        
Gruters, Joe  (REP)(STS)                           11/01/2019         1,000.00 CHE NEAL PATRICK                             5800 LAKEWOOD RANCH BLVD N               LAKEWOOD RANCH, FL 34240                 DEVELOPER                                
Gruters, Joe  (REP)(STS)                           02/21/2019            20.20 CHE NELSON JUTTA                             4921 THAMES LN                           SARASOTA, FL 34238                       RETIRED                                  
Gruters, Joe  (REP)(STR)                           06/26/2015            25.00 CHE NELSON JUTTA                             4921 THAMES LN                           SARASOTA, FL 34238                       RETIRED                                  
Gruters, Joe  (REP)(STR)                           10/14/2016            25.00 CHE NELSON JUTTA                             4921 THAMES LN                           SARASOTA, FL 34238                       RETIRED                                  
Gruters, Joe  (REP)(STR)                           09/26/2016            25.00 CHE NELSON RICHARD                           6635 BOBBY JONES CT                      PALMETTO, FL 34221                       RETIRED                                  
Gruters, Joe  (REP)(STR)                           06/26/2015            25.00 CHE NELSON RICHARD                           6635 BOBBY JONES CT                      PALMETTO, FL 34221                       RETIRED                                  
Gruters, Joe  (REP)(STS)                           06/18/2020            20.20 CHE NELSON RICHARD                           6635 BOBBY JONES CT                      PALMETTO, FL 34221                       RETIRED                                  
Gruters, Joe  (REP)(STS)                           09/28/2020            20.20 CHE NELSON RICHARD                           6635 BOBBY JONES CT                      PALMETTO, FL 34221                       RETIRED                                  
Gruters, Joe  (REP)(STS)                           01/25/2019         1,000.00 CHE NEW STRATEGIC MANAGEMENT, INC            403 PLANTATION RD                        TALLAHASSEE, FL 32303                    MGMT. CONSULTING                         
Gruters, Joe  (REP)(STS)                           06/22/2019            50.00 CHE NEWMAN AYNSLEY                           5564 FOXTAIL PALM LN                     SARASOTA, FL 34233                       REAL ESTATE                              
Gruters, Joe  (REP)(STS)                           06/19/2020           100.00 CHE NEWMAN AYNSLEY                           242 S WASHINGTON BLVD #260               SARASOTA, FL 34233                       REAL ESTATE                              
Gruters, Joe  (REP)(STS)                           03/06/2017         1,000.00 CHE NEXTERA ENERGY PAC                       700 UNIVERSE BLVD                        JUNO BEACH, FL 33408                     PAC                                      
Gruters, Joe  (REP)(STS)                           08/17/2018         1,000.00 CHE NEXTERA ENERGY PAC                       700 UNIVERSE BLVD                        JUNO BEACH, FL 33408                     PAC                                      
Gruters, Joe  (REP)(STS)                           11/15/2018        -1,000.00 REF NEXTERA ENERGY PAC                       700 UNIVERSE BLVD                        JUNO BEACH, FL 33408                     PAC                                      
Gruters, Joe  (REP)(STS)                           12/01/2021         1,000.00 CHE NEXTERA ENERGY PAC                       700 UNIVERSE BLVD                        JUNO BEACH, FL 33408                     PAC                                      
Gruters, Joe  (REP)(STS)                           11/30/2017         1,000.00 CHE NEXTONE                                  PO BOX 4273                              SARASOTA, FL 34230                       TELECOMMUNICATIONS                       
Gruters, Joe  (REP)(STR)                           11/02/2016         1,000.00 CHE NEXTONE                                  PO BOX 4273                              SARASOTA, FL 34230                       TELECOMMUNICATIONS                       
Gruters, Joe  (REP)(STR)                           06/30/2015         1,000.00 CHE NEXTONE                                  PO BOX 4273                              SARASOTA, FL 34230                       TELECOMMUNICATIONS                       
Gruters, Joe  (REP)(STS)                           08/08/2018         1,000.00 CHE NFIB FLORIDA POLITICAL ACTION COMMITTEE  1201 F ST NW STE 200                     WASHINGTON, DC 20004                     PAC                                      
Gruters, Joe  (REP)(STS)                           09/11/2020         1,000.00 CHE NFIB FLORIDA POLITICAL ACTION COMMITTEE  1201 F ST NW STE 200                     WASHINGTON, DC 20004                     PAC                                      
Gruters, Joe  (REP)(STR)                           10/31/2016           500.00 CHE NFIB-FLORIDA SAFE TRUST                  1201 F ST NW STE 200                     WASHINGTON, DC 20004                     SMALL BUSINESS ASSOC                     
Gruters, Joe  (REP)(STS)                           08/23/2018         1,000.00 CHE NHS MANAGEMENT                           931 FAIRFAX PARK                         TUSCALOOSA, AL 35406                     NURSING HOME                             
Gruters, Joe  (REP)(STR)                           07/15/1998           100.00 CHE NIMZ, WILLIAM R                          8600 WOODBRIAR DR.                       SARASOTA, FL 34238                       RETIRED                                  
Gruters, Joe  (REP)(STS)                           06/19/2020            20.20 CHE NIPPERT MARSHA                           ***************                          *************** RETIRED                                  
Gruters, Joe  (REP)(STR)                           10/02/1998            50.00 CHE NORMA ROEMBKE,                           4346 CARTER POINT LN                     SARASOTA, FL 34233                       RETIRED                                  
Gruters, Joe  (REP)(STS)                           06/18/2020            50.00 CHE NORRIS TIM                               206 CRESCENT RD                          SANTA RSA BCH, FL 32459                  REAL ESTATE                              
Gruters, Joe  (REP)(STS)                           07/24/2019            50.00 CHE NORTH KEVIN                              653 N OWL DR                             SARASOTA, FL 34236                       RETIRED                                  
Gruters, Joe  (REP)(STR)                           06/30/2015           200.00 CHE NORTON HAMMERSLEY LOPEZ & SKOKOS PA      1819 MAIN ST STE 610                     SARASOTA, FL 34236                       LAW OFFICE                               
Gruters, Joe  (REP)(STS)                           01/25/2019         1,000.00 CHE NW NW FLA. CHAMBER ALLIANCE              PO BOX 11309                             TALLAHASSEE, FL 32302                    PAC                                      
Gruters, Joe  (REP)(STS)                           06/30/2019            20.20 CHE NYYBERG KINDRA                           1731 SHORELINE PL                        ORANGE PARK, FL 32073                    HOME EDUCATOR                            
Gruters, Joe  (REP)(STR)                           06/30/2015           200.00 CHE O NESKY DONALD                           4260 CORSO VENETIA BLVD                  VENICE, FL 34293                         RETIRED                                  
Gruters, Joe  (REP)(STS)                           06/18/2020            20.20 CHE O'LEARY SANDRA                           6130 BORDERLINE DR                       TALLAHASSEE, FL 32312                    RETIRED                                  
Gruters, Joe  (REP)(STR)                           09/30/2016           250.00 CHE O'NESKY FAMILY TRUST                     4260 CORSO VENETIA BLVD                  VENICE, FL 34293                         TRUST                                    
Gruters, Joe  (REP)(STS)                           02/21/2019         1,000.00 CHE OBJECTIV GROWTH LLC                      50 LOCK RD                               DEERFIELD BEACH, FL 33442                BEVERAGE DISTRIBUTOR                     
Gruters, Joe  (REP)(STS)                           06/26/2020           500.00 CHE OGLES MARK                               4654 E STATE ROAD 64                     BRADENTON, FL 34208                      BUSINESS CONSULTANT                      
Gruters, Joe  (REP)(STS)                           06/22/2020            50.00 CHE OGRODNIK SHERRY                          6466 WATERCREST WAY UNIT 301             LAKEWOOD RANCH, FL 34202                 RETIRED                                  
Gruters, Joe  (REP)(STS)                           10/19/2018         1,000.00 CHE OLD REPUBLIC NATIONAL TITLE INSURANCE CO 400 2ND AVE S                            MINNEAPOLIS, MN 55401                    TITLE INSURANCE                          
Gruters, Joe  (REP)(STR)                           10/14/2016         1,000.00 CHE OLD REPUBLIC TITLE                       400 2ND AVE S                            MINNEAPOLIS, MN 55401                    TITLE INSURANCE                          
Gruters, Joe  (REP)(STR)                           01/09/2016           250.00 CHE OLIVER LEWIS                             2660 BABBITT AVE                         ORLANDO, FL 32833                        ATTORNEY                                 
Gruters, Joe  (REP)(STS)                           08/28/2020           500.00 CHE OLIVER VANESSA                           396 SALVADOR DR                          PUNTA GORDA, FL 33983                    ATTORNEY                                 
Gruters, Joe  (REP)(STR)                           06/30/2015           100.00 CHE ORDONEZ ALFREDO                          11 SUNSET DR APT 302                     SARASOTA, FL 34236                       FINANCIAL ADVISOR                        
Gruters, Joe  (REP)(STS)                           11/29/2021            25.00 CHE OSWALT JOHN                              468 WINDING HOLLOW AVE                   OCOEE, FL 34761                          RETIRED                                  
Gruters, Joe  (REP)(STS)                           10/15/2021            25.00 CHE OSWALT JOHN                              468 WINDING HOLLOW AVE                   OCOEE, FL 34761                          RETIRED                                  
Gruters, Joe  (REP)(STS)                           07/23/2021            25.00 CHE OSWALT JOHN                              PO BOX 427                               WINDERMERE, FL 34786                     RETIRED                                  
Gruters, Joe  (REP)(STS)                           09/14/2021            25.00 CHE OSWALT JOHN                              PO BOX 427                               WINDERMERE, FL 34786                     RETIRED                                  
Gruters, Joe  (REP)(STS)                           09/15/2021           100.00 CHE OTTO ANNA                                4160 NW 50TH DR APT 1103                 GAINESVILLE, FL 32606                    RETIRED                                  
Gruters, Joe  (REP)(STS)                           05/21/2020           100.00 CHE OTTO ANNA                                2431 NW 41ST ST APT 1308                 GAINESVILLE, FL 32606                    RETIRED                                  
Gruters, Joe  (REP)(STS)                           07/31/2019            10.00 CHE OTTO ANNA                                2431 NW 41ST ST APT 1308                 GAINESVILLE, FL 32606                    RETIRED                                  
Gruters, Joe  (REP)(STR)                           08/24/2015         1,000.00 CHE OUTLAW BIG GAME FISHING                  233 SARASOTA CENTER BLVD                 SARASOTA, FL 34240                       FISHING CHARTERS                         
Gruters, Joe  (REP)(STS)                           10/24/2017         1,000.00 CHE OUTLAW BIG GAME FISHING                  233 SARASOTA CENTER BLVD                 SARASOTA, FL 34240                       FISHING CHARTERS                         
Gruters, Joe  (REP)(STR)                           06/23/2000            50.00 CHE PALAZZO MARIE                            5682 PIPERS WAITE                        SARASOTA, FL 34235                                                                
Gruters, Joe  (REP)(STR)                           03/30/2016         1,000.00 CHE PALMER RANCH HOLDINGS LTD                6571 PALMER PARK CIR                     SARASOTA, FL 34238                       REAL ESTATE DEVELOPE                     
Gruters, Joe  (REP)(STS)                           06/19/2020         1,000.00 CHE PALMER RANCH HOLDINGS LTD                6571 PALMER PARK CIR                     SARASOTA, FL 34238                       REAL ESTATE DEVELOPE                     
Gruters, Joe  (REP)(STS)                           08/01/2018           100.00 CHE PANKHANIYA SAHIL                         393 N POINT RD APT 404                   OSPREY, FL 34229                         STUDENT                                  
Gruters, Joe  (REP)(STS)                           06/23/2020           100.00 CHE PANTIN LESLIE                            741 SUNSET RD                            CORAL GABLES, FL 33143                   PR COUNSULTING                           
Gruters, Joe  (REP)(STS)                           06/18/2020            20.20 CHE PANTONE VINCENT                          8313 ALEXANDRIA CT                       SARASOTA, FL 34238                       FINANCIAL SERVICES                       
Gruters, Joe  (REP)(STS)                           07/19/2019            50.00 CHE PAPSON MICHAEL                           5780 VALENTE PL                          SARASOTA, FL 34238                       RETIRED                                  
Gruters, Joe  (REP)(STS)                           10/08/2020            20.20 CHE PARIS DIXIE                              1008 CHURCH RD                           AURORA, IL 60505                         RETIRED                                  
Gruters, Joe  (REP)(STR)                           05/30/1998            50.00 CHE PARKER, FAITH G.                         324 BECKETT CT                           WINTER PARK, FL 32792                                                             
Gruters, Joe  (REP)(STS)                           07/30/2020           200.00 CHE PARKWAY COLLECTION EXTRA LLC             32 S OSPREY AVE STE 203                  SARASOTA, FL 34236                       REAL ESTATE                              
Gruters, Joe  (REP)(STS)                           07/08/2020           250.00 CHE PARRISH DAVID                            PO BOX 14834                             BRADENTON, FL 34280                      PRES. ENERGY CO.                         
Gruters, Joe  (REP)(STS)                           06/22/2019            20.20 CHE PARRISH HEIDI                            1155 OLYMPIA RD                          VENICE, FL 34293                         RETIRED                                  
Gruters, Joe  (REP)(STR)                           06/29/2015           500.00 INK PARTY EVERMORE LLC                       5585 PALMER CROSSING CIR                 SARASOTA, FL 34233                       HOSPITALITY          FOOD FOR FUNDRAISER 
Gruters, Joe  (REP)(STS)                           06/22/2019            50.00 CHE PASCHALL JOHN                            8150 CARDENA LN                          SARASOTA, FL 34238                       RETIRED                                  
Gruters, Joe  (REP)(STR)                           06/18/2015           500.00 CHE PATEL AAKASH                             3811 W PLATT ST APT A                    TAMPA, FL 33609                          PUBLIC RELATIONS                         
Gruters, Joe  (REP)(STR)                           06/30/2015           300.00 CHE PATTERSON LEONORE                        707 FREELING DR                          SARASOTA, FL 34242                       RETIRED                                  
Gruters, Joe  (REP)(STR)                           06/30/2015            25.00 CHE PATTI FRANK                              4608 CRYSTAL RD                          VENICE, FL 34293                                                                  
Gruters, Joe  (REP)(STS)                           10/31/2019            25.00 CHE PATTI FRANK                              4608 CRYSTAL RD                          VENICE, FL 34293                                                                  
Gruters, Joe  (REP)(STR)                           12/22/2015           500.00 CHE PAUL KRISTINA                            9400 MYAKKA DR                           VENICE, FL 34293                         HOMEMAKER                                
Gruters, Joe  (REP)(STS)                           12/18/2017           500.00 CHE PAUL KRISTINA                            9400 MYAKKA DR                           VENICE, FL 34293                         HOMEMAKER                                
Gruters, Joe  (REP)(STR)                           06/30/2015           200.00 CHE PAXON BILL                               1881 N NASH ST UNIT TS04                 ARLINGTON, VA 22209                      RETIRED                                  
Gruters, Joe  (REP)(STR)                           09/30/2016           250.00 CHE PEACE RIVER VALLEY CITRUS GROWERS ASSOC. 1076 NW LIVINGSTON ST                    ARCADIA, FL 34266                        PAC                                      
Gruters, Joe  (REP)(STS)                           08/07/2020         1,000.00 CHE PENN CREDIT CORP                         2800 COMMERCE DR                         HARRISBURG, PA 17110                     FINANCIAL SERVICES                       
Gruters, Joe  (REP)(STS)                           10/01/2020         1,000.00 CHE PEPIN DISTRIBUTING COMPANY               4121 N 50TH ST                           TAMPA, FL 33610                          BEVERAGE DISTRIBUTOR                     
Gruters, Joe  (REP)(STS)                           10/15/2020         1,000.00 CHE PEPSICO INC                              700 ANDERSON HILL RD                     PURCHASE, NY 10577                       BEVERAGE DISTRIBUTOR                     
Gruters, Joe  (REP)(STS)                           05/31/2018         1,000.00 CHE PEPSICO INC                              700 ANDERSON HILL RD                     PURCHASE, NY 10577                       BEVERAGE DISTRIBUTOR                     
Gruters, Joe  (REP)(STS)                           11/14/2019            50.00 CHE PERKINS RUSSELL                          1207 MIMOSA DR                           TALLAHASSEE, FL 32312                    CPA                                      
Gruters, Joe  (REP)(STS)                           06/22/2019           250.00 CHE PERRY LEE                                32 E COUNTY HWY30-A SUITE C              SANTA ROSA BEACH, FL 32459               PROPERTY DEVELOPER                       
Gruters, Joe  (REP)(STR)                           06/30/2015         1,000.00 CHE PERSONALIS HEALTH MANAGEMENT LLC         1302 AVE PONCE DE LEON STE 101           SAN JUAN, PR 00907                       HEALTHCARE                               
Gruters, Joe  (REP)(STS)                           10/29/2020         1,000.00 CHE PEST-PAC                                 1103 HAYS ST                             TALLAHASSEE, FL 32301                    PAC                                      
Gruters, Joe  (REP)(STR)                           06/30/2015           400.00 CHE PETERS ANDREW                            8313 ALEXANDRIA CT                       SARASOTA, FL 34238                       INSURANCE SALES                          
Gruters, Joe  (REP)(STS)                           05/31/2018           500.00 CHE PETERS ANDREW                            8313 ALEXANDRIA CT                       SARASOTA, FL 34238                       INSURANCE SALES                          
Gruters, Joe  (REP)(STS)                           06/22/2019           100.00 CHE PETERS LAURA                             409 VANDERKLOOT DR                       OSPREY, FL 34229                         RETIRED                                  
Gruters, Joe  (REP)(STR)                           12/20/1997            20.00 CAS PETERSON, AMY                            1609 QUAIL DR.                           SARASOTA, FL 34231                       STUDENT                                  
Gruters, Joe  (REP)(STS)                           06/23/2020            20.20 CHE PETRILLA JAMES                           214 PATTEN HEIGHTS ST                    LAKELAND, FL 33803                       RETIRED                                  
Gruters, Joe  (REP)(STR)                           10/21/2016            50.00 CHE PETRYSHYN HELEN                          2482 DICK WILSON DR                      SARASOTA, FL 34240                                                                
Gruters, Joe  (REP)(STS)                           05/29/2018            20.18 CHE PETTIT JANE                              838 OAK POND DR                          OSPREY, FL 34229                         RETIRED                                  
Gruters, Joe  (REP)(STS)                           06/22/2019           100.00 CHE PFLIEGER MICHAEL                         8207 VARENNA DR                          SARASOTA, FL 34231                       CHIEF INFOR SECURITY                     
Gruters, Joe  (REP)(STS)                           07/19/2019            20.20 CHE PFLIEGER MICHAEL                         8207 VARENNA DR                          SARASOTA, FL 34231                       CHIEF INFOR SECURITY                     
Gruters, Joe  (REP)(STR)                           07/24/1998            50.00 CHE PFLUG, JOAN                              3605 RIVIERA DR.                         SARASOTA, FL 34232                       RETIRED                                  
Gruters, Joe  (REP)(STR)                           03/08/2000           100.00 CHE PFLUG, JOAN                              3605 RIVIERA DRIVE                       SARASOTA, FL 34232                       RETIRED                                  
Gruters, Joe  (REP)(STR)                           06/30/2015         1,000.00 CHE PGT                                      PO BOX 1529                              NOKOMIS, FL 34274                        WINDOW MANUFACTURING                     
Gruters, Joe  (REP)(STS)                           10/06/2017         1,000.00 CHE PGT                                      PO BOX 1529                              NOKOMIS, FL 34274                        WINDOW MANUFACTURING                     
Gruters, Joe  (REP)(STS)                           11/21/2019         1,000.00 CHE PGT                                      PO BOX 1529                              NOKOMIS, FL 34274                        WINDOW MANUFACTURING                     
Gruters, Joe  (REP)(STS)                           08/31/2020            25.00 CHE PHALEN JULIE                             6610 TALLMAST CIR                        LAKEWOOD RANCH, FL 34202                 RETIRED                                  
Gruters, Joe  (REP)(STR)                           10/14/2016            25.00 CHE PHALEN JULIE                             6610 TALLMAST CIR                        LAKEWOOD RANCH, FL 34202                 RETIRED                                  
Gruters, Joe  (REP)(STS)                           05/31/2018           100.00 CHE PHIL THE MOVER                           4851 OAK POINTE WAY                      SARASOTA, FL 34233                       MOVING CO                                
Gruters, Joe  (REP)(STR)                           03/30/2016         1,000.00 CHE PHILLIP ROY FINANCIAL CONSULTANTS LLC    6800 PROFESSIONAL PKWY W                 LAKEWOOD RANCH, FL 34240                 FINANCIAL CONSULTING                     
Gruters, Joe  (REP)(STR)                           08/05/2016         1,000.00 CHE PHRMA                                    950 F ST NW STE 300                      WASHINGTON, DC 20004                     PHARMACEUTICALS                          
Gruters, Joe  (REP)(STR)                           06/22/2000           200.00 CHE PICCARD ROB                              3608 JAFFA DR.                           SARASOTA, FL 34239                       MEDICAL SALES                            
Gruters, Joe  (REP)(STR)                           06/26/2015           250.00 CHE PICOTTE GRETCHEN                         2668 SCOTT MILL LN                       JACKSONVILLE, FL 32223                   POLITICAL CONSULTAN                      
Gruters, Joe  (REP)(STS)                           07/08/2020            20.20 CHE PIERCE KELLEY                            232 WOODY CREEK DR                       PONTE VEDRA, FL 32082                    REALTOR                                  
Gruters, Joe  (REP)(STS)                           08/01/2019            20.20 CHE PIERCE KELLEY                            232 WOODY CREEK DR                       PONTE VEDRA, FL 32082                    REALTOR                                  
Gruters, Joe  (REP)(STR)                           07/15/2015           200.00 CHE PIERCE STEPHEN                           5139 OTTER CREEK DR                      PONTE VEDRA BEACH, FL 32082              AIR NTNL GUARD PILOT                     
Gruters, Joe  (REP)(STS)                           06/22/2019            20.20 CHE PIESOWOCKI DANIELLE                      5293 BENJAMIN LN                         SARASOTA, FL 34233                       OWNER HEALTHCARE                         
Gruters, Joe  (REP)(STR)                           06/18/2015         1,000.00 CHE PILOT LEASING                            8191 N TAMIAMI TRL                       SARASOTA, FL 34243                       AVIATION LEASING                         
Gruters, Joe  (REP)(STS)                           11/12/2019           200.00 CHE PING FAULHABER INTERIORS                 2309 CASEY KEY RD                        NOKOMIS, FL 34275                        INTERIOR DESIGN                          
Gruters, Joe  (REP)(STS)                           06/22/2019            50.00 CHE PINK JUDY                                5117 WILLOW LEAF DR                      SARASOTA, FL 34241                       RETIRED                                  
Gruters, Joe  (REP)(STS)                           09/28/2020           100.00 CHE PINK JUDY                                5117 WILLOW LEAF DR                      SARASOTA, FL 34241                       RETIRED                                  
Gruters, Joe  (REP)(STS)                           02/21/2019           500.00 CHE PINPOINT RESULTS LLC                     150 S MONROE ST STE 303                  TALLAHASSEE, FL 32301                    GOVERNEMNT RELATIONS                     
Gruters, Joe  (REP)(STS)                           09/20/2018           500.00 CHE PINPOINT RESULTS LLC                     150 S MONROE ST STE 303                  TALLAHASSEE, FL 32301                    GOVERNEMNT RELATIONS                     
Gruters, Joe  (REP)(STS)                           06/30/2019            50.00 CHE PLAMONDON HAROLD                         3836 FAIRCHILD AVE                       NORTH PORT, FL 34287                                                              
Gruters, Joe  (REP)(STS)                           06/22/2020           100.00 CHE PLANS BARRY                              601 L ST SE APT 406                      WASHINGTON, DC 20003                     SR ADVISOR SEC USDOT                     
Gruters, Joe  (REP)(STS)                           06/17/2021           200.00 CHE PLOSKI STEVEN                            2814 N CHRISTIANA AVE                    CHICAGO, IL 60618                        RETIRED                                  
Gruters, Joe  (REP)(STS)                           10/31/2019         1,000.00 CHE POARCH BAND OF CREEK INDIANS             5811 JACK SPRINGS RD                     ATMORE, AL 36502                         NATIVE AMERICAN TRIB                     
Gruters, Joe  (REP)(STR)                           06/30/2015           200.00 CHE POKOIK LEE                               571 PUTTER LN                            LONGBOAT KEY, FL 34228                   REAL ESTATE                              
Gruters, Joe  (REP)(STR)                           03/25/2016           500.00 CHE POLO RANCHES OF SARASOTA, LLC            14400 COVENANT WAY                       LAKEWOOD RANCH, FL 34202                 EQUESTERAIN SERVICES                     
Gruters, Joe  (REP)(STS)                           12/18/2017           500.00 CHE POOL INDUSTRY PAC                        2555 PORTER LAKE DR STE 1036             SARASOTA, FL 34240                       PAC                                      
Gruters, Joe  (REP)(STR)                           06/30/2015         1,000.00 CHE POTILLO MICHAEL                          206 AMERICAS CUP BLVD                    BRADENTON, FL 34208                      NUTRITION DISTRIBUTO                     
Gruters, Joe  (REP)(STR)                           06/30/2015         1,000.00 CHE POTILLO TIFFANY                          206 AMERICAS CUP BLVD                    BRADENTON, FL 34208                      NUTRITION DISTRIBUTO                     
Gruters, Joe  (REP)(STS)                           05/31/2018           100.00 CHE POTTER LAURA                             2223 12 TH STREET                        SARASOTA, FL 34237                       HARDWARE STORE                           
Gruters, Joe  (REP)(STS)                           03/01/2021           500.00 CHE POWER TERRANCE                           2451 N MCMULLEN BOOTH RD STE 2           CLEARWATER, FL 33759                     FIN. CONSULTANT                          
Gruters, Joe  (REP)(STR)                           06/30/2015            50.00 CHE POWERS BRENDAN                           9214 19TH DR NW                          BRADENTON, FL 34209                                                               
Gruters, Joe  (REP)(STR)                           07/27/2016           500.00 CHE PREMIER OB/GYN ASSOCIATES, PLLC          5323 4TH AVENUE CIR E                    BRADENTON, FL 34208                      HEALTHCARE                               
Gruters, Joe  (REP)(STR)                           06/30/2015         1,000.00 CHE PRESIDIO REALTY INC                      PO BOX 794                               ELLENTON, FL 34222                       REAL ESTATE                              
Gruters, Joe  (REP)(STS)                           11/14/2019           100.00 CHE PRICE TIFFANY                            5015 W SPRING LAKE DR                    TAMPA, FL 33629                          CPA                                      
Gruters, Joe  (REP)(STS)                           07/30/2021            -1.77 REF PRIME CLERK, LLC                         60 E ST SUITE 1440                       NEW YORK, NY 10165                       GLOBAL BUSINESS SERV                     
Gruters, Joe  (REP)(STS)                           07/30/2021         1,001.77 CHE PRIME CLERK, LLC                         60 E ST SUITE 1440                       NEW YORK, NY 10165                       GLOBAL BUSINESS SERV                     
Gruters, Joe  (REP)(STS)                           05/22/2017           500.00 CHE PROFILE PACKAGING, INC.                  1712 NORTHGATE BLVD                      SARASOTA, FL 34234                       BEVERAGE DISTRIBUTOR                     
Gruters, Joe  (REP)(STR)                           02/29/2016           500.00 CHE PROGNER ROBERT                           405 BEACH RD                             SARASOTA, FL 34242                       PROPERTY MANAGEMENT                      
Gruters, Joe  (REP)(STS)                           12/27/2021           500.00 CHE PROSPERITY PEO III LLC                   842 62ND STREET CIR E STE 101            BRADENTON, FL 34208                      HUMAN RESOURCES                          
Gruters, Joe  (REP)(STS)                           12/27/2021           500.00 CHE PROSPERITY PEO LLC                       842 62ND STREET CIR E STE 101            BRADENTON, FL 34208                      HUMAN RESOURCES                          
Gruters, Joe  (REP)(STS)                           06/22/2018         1,000.00 CHE PROTECT FLORIDA FAMILIES                 8489 CABIN HILL RD                       TALLAHASSEE, FL 32311                    PAC                                      
Gruters, Joe  (REP)(STS)                           09/24/2018         1,000.00 CHE PROTECT FLORIDA FAMILIES                 8489 CABIN HILL RD                       TALLAHASSEE, FL 32311                    PAC                                      
Gruters, Joe  (REP)(STS)                           08/01/2019            50.00 CHE PRYOR BARBARA                            5385 LAKE ARROWHEAD TRL APT 21 UNIT A    SARASOTA, FL 34231                       RETIRED                                  
Gruters, Joe  (REP)(STS)                           02/22/2019         1,000.00 CHE PUBLIX SUPER MARKETS INC                 PO BOX 407                               LAKELAND, FL 33802                       SUPERMARKET                              
Gruters, Joe  (REP)(STS)                           02/24/2017         1,000.00 CHE PUBLIX SUPER MARKETS INC                 PO BOX 407                               LAKELAND, FL 33802                       SUPERMARKET                              
Gruters, Joe  (REP)(STR)                           07/15/2015           500.00 CHE PURMONT & MARTIN INSURANCE AGENCY LLC    2301 RINGLING BLVD                       SARASOTA, FL 34237                       INSURANCE AGENCY                         
Gruters, Joe  (REP)(STS)                           10/24/2017           300.00 CHE PURMORT CLYDE                            3340 BEE RIDGE RD                        SARASOTA, FL 34239                       INSURANCE                                
Gruters, Joe  (REP)(STS)                           10/24/2017           500.00 CHE PURMORT JAMES                            3323 W FOREST LAKE CIR                   SARASOTA, FL 34232                       INSURANCE AGENCY                         
Gruters, Joe  (REP)(STR)                           08/17/2016           500.00 CHE PURMORT JAMES                            3323 W FOREST LAKE CIR                   SARASOTA, FL 34232                       INSURANCE AGENCY                         
Gruters, Joe  (REP)(STS)                           10/29/2019           100.00 CHE PURMORT JAMES                            7970 NORTH LEEWYNN DR                    SARASOTA, FL 34240                       INSURANCE AGENCY                         
Gruters, Joe  (REP)(STS)                           11/29/2019           100.00 CHE PURMORT JAMES                            3323 W FOREST LAKE CIR                   SARASOTA, FL 34232                       INSURANCE AGENCY                         
Gruters, Joe  (REP)(STS)                           07/08/2020           500.00 CHE PURMORT MARSHA                           3323 W FOREST LAKE CIR                   SARASOTA, FL 34232                       RETIRED                                  
Gruters, Joe  (REP)(STR)                           06/30/2015         1,000.00 CHE PURMORT MARSHA                           3323 W FOREST LAKE CIR                   SARASOTA, FL 34232                       RETIRED                                  
Gruters, Joe  (REP)(STS)                           05/28/2018           350.00 CHE PURMORT MARSHA                           3323 W FOREST LAKE CIR                   SARASOTA, FL 34232                       RETIRED                                  
Gruters, Joe  (REP)(STR)                           03/27/2000           200.00 CHE PURMORT, WELL & MARSHA                   7970 N LEEWYNN DR                        SARASOTA, FL 34240                       INSURANCE                                
Gruters, Joe  (REP)(STS)                           07/08/2020            20.20 CHE QUARIES KRISTI                           807 PONCE DE LEON DR                     FT LAUDERDALE, FL 33316                                                           
Gruters, Joe  (REP)(STR)                           08/24/2016         1,000.00 CHE QUARLES KRISTI                           713 SE 16TH ST APT 1                     FT LAUDERDALE, FL 33316                  MARKETING                                
Gruters, Joe  (REP)(STR)                           10/26/1998           100.00 CHE QUIST, PRISCILLA                         4901 PEACEABLE WAY                       SARASOTA, FL 34245                       REALTOR                                  
Gruters, Joe  (REP)(STS)                           09/16/2020         1,000.00 CHE QUORUM EXECUTIVE MANAGEMENT LLC          1401 MANATEE AVE W STE 600               BRADENTON, FL 34205                      EMPLOYEE LEASING                         
Gruters, Joe  (REP)(STS)                           08/31/2018         1,000.00 CHE R P P T L - PAC                          215 S MONROE ST STE 815                  TALLAHASSEE, FL 32301                    PAC                                      
Gruters, Joe  (REP)(STS)                           05/31/2018         1,000.00 CHE R P P T L - PAC                          215 S MONROE ST STE 815                  TALLAHASSEE, FL 32301                    PAC                                      
Gruters, Joe  (REP)(STS)                           07/20/2018         1,000.00 CHE RACETRAC                                 PO BOX 105035                            ATLANTA, GA 30348                        PETROLEUM CO.                            
Gruters, Joe  (REP)(STS)                           10/01/2020         1,000.00 CHE RACETRAC                                 PO BOX 105035                            ATLANTA, GA 30348                        PETROLEUM                                
Gruters, Joe  (REP)(STS)                           12/16/2019         1,000.00 CHE RACETRAC                                 PO BOX 105035                            ATLANTA, GA 30348                        PETROLEUM                                
Gruters, Joe  (REP)(STS)                           10/31/2019            50.00 CHE RACHWAL ESTHER                           4975 SOUTHERN WOOD DR                    SARASOTA, FL 34241                       RETIRED                                  
Gruters, Joe  (REP)(STS)                           07/16/2018            40.00 CHE RACHWAL ESTHER                           4975 SOUTHERN WOOD DR                    SARASOTA, FL 34241                       RETIRED                                  
Gruters, Joe  (REP)(STS)                           10/24/2017            25.00 CHE RACHWAL ESTHER                           4975 SOUTHERN WOOD DR                    SARASOTA, FL 34241                       RETIRED                                  
Gruters, Joe  (REP)(STR)                           10/14/2016            20.00 CHE RACHWAL ESTHER                           4975 SOUTHERN WOOD DR                    SARASOTA, FL 34241                       RETIRED                                  
Gruters, Joe  (REP)(STR)                           06/30/2015            25.00 CHE RACHWAL ESTHER                           4975 SOUTHERN WOOD DR                    SARASOTA, FL 34241                                                                
Gruters, Joe  (REP)(STR)                           10/14/2016           500.00 CHE RADIOLOGY PAC                            5620 W SLIGH AVE                         TAMPA, FL 33634                          PAC                                      
Gruters, Joe  (REP)(STS)                           08/23/2018         1,000.00 CHE RADIOLOGY POLITICAL ACTION COMMITTEE     5620 W SLIGH AVE                         TAMPA, FL 33634                          PAC                                      
Gruters, Joe  (REP)(STS)                           09/20/2018         1,000.00 CHE RADIOLOGY POLITICAL ACTION COMMITTEE     5620 W SLIGH AVE                         TAMPA, FL 33634                          PAC                                      
Gruters, Joe  (REP)(STR)                           03/17/2000            50.00 CHE RAGAN, STEVE & PEGGY                     4691 REDBAY WAY                          SARASOTA, FL 34241                                                                
Gruters, Joe  (REP)(STS)                           05/31/2018           100.00 CHE RAHN MICHAEL                             6833 CORRAL CIR                          SARASOTA, FL 34243                       BANKER                                   
Gruters, Joe  (REP)(STS)                           10/30/2017           100.00 CHE RAHN MICHAEL                             6833 CORRAL CIR                          SARASOTA, FL 34243                                                                
Gruters, Joe  (REP)(STS)                           10/18/2018           100.00 CHE RAINFORD NEIL                            810 TAAGA PL                             SARASOTA, FL 34232                                                                
Gruters, Joe  (REP)(STS)                           10/30/2019           200.00 CHE RAINFORD NEIL                            938 PLEASANT ESTATES DR                  SARASOTA, FL 34232                       PROJECT MGR. ALUM.                       
Gruters, Joe  (REP)(STS)                           06/22/2019            20.20 CHE RAJA JAY                                 7290 MANASOTA KEY RD                     ENGLEWOOD, FL 34223                      RETIRED                                  
Gruters, Joe  (REP)(STR)                           06/30/2015            25.00 CHE RAMIREZ LOURDES                          5131 SAINT ALBANS AVE                    SARASOTA, FL 34242                                                                
Gruters, Joe  (REP)(STS)                           04/13/2020            10.00 CHE RAMPINO MICHAEL                          8606 AMEN CORNER PL                      PALMETTO, FL 34221                                                                
Gruters, Joe  (REP)(STS)                           04/12/2018           250.00 CHE RAMSEY JOHN                              4491 DIAMOND CIR E                       SARASOTA, FL 34233                       RETIRED                                  
Gruters, Joe  (REP)(STR)                           03/02/2016         1,000.00 CHE RANCOURT DAVID                           318 DORADO BCH E                         DORADO, PR 00646                         BUSINESS CONSULTANT                      
Gruters, Joe  (REP)(STR)                           06/30/2015           100.00 CHE RATLIFF CHARLES                          1089 SIRUS TRL                           SARASOTA, FL 34232                                                                
Gruters, Joe  (REP)(STR)                           07/27/2016           100.00 CHE RATLIFF CHARLES                          1089 SIRUS TRL                           SARASOTA, FL 34232                                                                
Gruters, Joe  (REP)(STS)                           06/23/2019            20.20 CHE RATLIFF CHARLES                          1089 SIRUS TRL                           SARASOTA, FL 34232                       REAL ESTATE                              
Gruters, Joe  (REP)(STR)                           12/01/1997            10.00 CAS RATTIGAN, MIKE                           65 MIMOSA DRIVE                          SARASOTA, FL 34231                       STUDENT                                  
Gruters, Joe  (REP)(STS)                           04/30/2018         1,000.00 CHE RAYONIER, INC                            1 RAYONIER WAY WILDLIGHT                 YULEE, FL 32097                          REAL ESTATE INVEST                       
Gruters, Joe  (REP)(STS)                           10/24/2017         1,000.00 CHE RB CONSULTING, LLC                       PO BOX 1283                              NOKOMIS, FL 34274                        REAL ESTATE                              
Gruters, Joe  (REP)(STS)                           10/24/2017         1,000.00 CHE RB WATERSIDE LLC                         PO BOX 1283                              NOKOMIS, FL 34274                        REAL ESTATE                              
Gruters, Joe  (REP)(STR)                           08/24/2015         1,000.00 CHE RB WATERSIDE LLC                         PO BOX 1283                              NOKOMIS, FL 34274                        REAL ESTATE                              
Gruters, Joe  (REP)(STS)                           08/31/2018         1,000.00 CHE REAL PROPERTY PROBATE & TRUST LAW-PAC    215 S MONROE ST STE 815                  TALLAHASSEE, FL 32301                    PAC                                      
Gruters, Joe  (REP)(STS)                           09/01/2020         1,000.00 CHE REAL PROPERTY PROBATE & TRUST LAW-PAC    215 S MONROE ST STE 815                  TALLAHASSEE, FL 32301                    PAC                                      
Gruters, Joe  (REP)(STS)                           07/16/2020         1,000.00 CHE REAL PROPERTY PROBATE & TRUST LAW-PAC    215 S MONROE ST STE 815                  TALLAHASSEE, FL 32301                    PAC                                      
Gruters, Joe  (REP)(STS)                           07/09/2020         1,000.00 CHE REALTORS POLITICAL ACTION COMMITTEE FLOR 200 MONROE ST                            TALLAHASSEE, FL 32301                    PAC                                      
Gruters, Joe  (REP)(STS)                           07/27/2018         1,000.00 CHE REALTORS POLITICAL ACTION COMMITTEE FLOR 200 MONROE ST                            TALLAHASSEE, FL 32301                    PAC                                      
Gruters, Joe  (REP)(STS)                           07/27/2018         1,000.00 CHE REALTORS POLITICAL ACTIVITY COMMITTEE FL 200 MONROE ST                            TALLAHASSEE, FL 32301                    PAC                                      
Gruters, Joe  (REP)(STS)                           07/09/2020         1,000.00 CHE REALTORS POLITICAL ACTIVITY COMMITTEE FL 200 MONROE ST                            TALLAHASSEE, FL 32301                    PAC                                      
Gruters, Joe  (REP)(STS)                           01/29/2019         1,000.00 CHE REALTORS POLITICAL ADVOCACY COMMITTEE    7025 AUGUSTA NATIONAL DR                 ORLANDO, FL 32822                        PAC                                      
Gruters, Joe  (REP)(STR)                           09/27/2016         1,000.00 CHE REALTORS POLITICAL ADVOCACY COMMITTEE    7025 AUGUSTA NATIONAL DR                 ORLANDO, FL 32822                        PAC                                      
Gruters, Joe  (REP)(STR)                           10/07/2016         1,000.00 CHE REALTORS POLITICAL ADVOCACY COMMITTEE    7025 AUGUSTA NATIONAL DR                 ORLANDO, FL 32822                        PAC                                      
Gruters, Joe  (REP)(STS)                           12/01/2021         1,000.00 CHE REALTORS POLITICAL ADVOCACY COMMITTEE    7025 AUGUSTA NATIONAL DR                 ORLANDO, FL 32822                        PAC                                      
Gruters, Joe  (REP)(STS)                           06/22/2019           100.00 CHE REAMS DEANNA                             333 EDMONDSON AVE                        SARASOTA, FL 34242                       HOMEMAKER/LANDLORD                       
Gruters, Joe  (REP)(STS)                           06/22/2020            50.00 CHE REAMS DEE                                1572 HARBOR DR                           SARASOTA, FL 34239                       PROPERTY MANAGER                         
Gruters, Joe  (REP)(STS)                           10/12/2020         1,000.00 CHE RED APPLE DEVELOPMENT LLC                800 CORPORATE DR STE 124                 FT LAUDERDALE, FL 33334                  CIVIL CONSTRUCTION                       
Gruters, Joe  (REP)(STS)                           08/30/2019            20.20 CHE REDA PAUL                                6413 KAHANA WAY                          SARASOTA, FL 34241                                                                
Gruters, Joe  (REP)(STS)                           06/22/2019            20.20 CHE REDDING MICHAEL                          489 CICERO ST NW                         PORT CHARLOTTE, FL 33948                 USPS                                     
Gruters, Joe  (REP)(STS)                           07/17/2018           500.00 CHE REGIONS BANK                             PO BOX 11007                             BIRMINGHAM, AL 35288                     BANK                                     
Gruters, Joe  (REP)(STS)                           11/30/2017           500.00 CHE REGIONS FINANCIAL CORPORATION PAC        1015 15TH ST NW STE 920                  WASHINGTON, DC 20005                     PAC                                      
Gruters, Joe  (REP)(STS)                           06/14/2019            20.20 CHE REI STEPHEN                              205 WEST VENICE AVE  SUITE 204           VENICE, FL 34285                         ATTORNEY                                 
Gruters, Joe  (REP)(STS)                           10/24/2017            50.00 CHE REIS PEDRO                               4749 LONGLEAF LN                         SARASOTA, FL 34241                                                                
Gruters, Joe  (REP)(STS)                           03/01/2021         1,000.00 CHE RENEW FINANCIAL CORP II                  PO BOX 3558                              ALLENTOWN, PA 18106                      FINANCIAL SERVICES                       
Gruters, Joe  (REP)(STR)                           10/14/2016         1,700.00 INK REPUBLICAN PARTY OF FLORIDA              420 E JEFFERSON ST                       TALLAHASSEE, FL 32301                    POLITICAL ORG        NON ALLOCABLE-POLLIN
Gruters, Joe  (REP)(STR)                           10/05/2016           200.00 CHE REPUBLICAN WOMEN'S CLUB OF SARASOTA      PO BOX 2855                              SARASOTA, FL 34230                       POLITICAL ORG                            
Gruters, Joe  (REP)(STR)                           09/02/1998           500.00 CHE REPUBLICANS WOMENS CLUB,                 1660 GEORGETOWN BLVD                     SARASOTA, FL 34242                       SELF EMPLOYED                            
Gruters, Joe  (REP)(STR)                           11/03/2016           500.00 CHE RESPONSIBLE GOVERNMENT COMMITTEE OF GULF 1 ENERGY PL                              PENSACOLA, FL 32520                      PAC                                      
Gruters, Joe  (REP)(STS)                           12/18/2017           500.00 CHE RESPONSIBLE GOVERNMENT COMMITTEE OF GULF 1 ENERGY PL                              PENSACOLA, FL 32520                      PAC                                      
Gruters, Joe  (REP)(STS)                           02/08/2019         1,000.00 CHE RESTORATION ASSOCIATION OF FLORIDA, INC  2250 LUCIEN WAY STE 305                  MAITLAND, FL 32751                       WATER DAMAGE REST.                       
Gruters, Joe  (REP)(STS)                           02/08/2019         1,000.00 CHE REYNOLDS VENTURES, INC                   300 TRIPLE DIAMOND BLVD                  NORTH VENICE, FL 34275                   WATER REMOVAL                            
Gruters, Joe  (REP)(STS)                           05/29/2018           100.00 CHE RICCIO CHANDRA                           2700 HYDE PARK ST                        SARASOTA, FL 34239                       PHOTOGRAPHER                             
Gruters, Joe  (REP)(STS)                           05/31/2018           150.00 CHE RICE FRANCES                             4594 CHASE OAKS DR                       SARASOTA, FL 34241                       RETIRED                                  
Gruters, Joe  (REP)(STS)                           10/06/2017           200.00 CHE RICE FRANCES                             4594 CHASE OAKS DR                       SARASOTA, FL 34241                       RETIRED                                  
Gruters, Joe  (REP)(STR)                           09/30/2016           100.00 CHE RICE FRANCES                             4594 CHASE OAKS DR                       SARASOTA, FL 34241                       RETIRED                                  
Gruters, Joe  (REP)(STS)                           10/14/2020            10.00 CHE RICE JANET                               5306 HIDDEN HARBOR RD                    SARASOTA, FL 34242                       RETIRED                                  
Gruters, Joe  (REP)(STR)                           07/23/2015           100.00 CHE RICE ROBERT                              4594 CHASE OAKS DRIVE                    SARASOTA, FL 34241                       RETIRED                                  
Gruters, Joe  (REP)(STS)                           07/25/2018           100.00 CHE RICE SUEZETTE                            7509 RIGBY CT                            LAKEWOOD RANCH, FL 34202                                                          
Gruters, Joe  (REP)(STS)                           07/19/2019            50.00 CHE RIDGEWAY LILLIAN                         4604 BETHPAGE LN                         SARASOTA, FL 34241                       REAL ESTATE                              
Gruters, Joe  (REP)(STS)                           09/28/2020           250.00 CHE RIGGS JAY                                PO BOX 15880                             SARASOTA, FL 34277                       EXECUTIVE/CEO                            
Gruters, Joe  (REP)(STS)                           10/18/2018           100.00 CHE RIGGS JAY                                PO BOX 15880                             SARASOTA, FL 34277                       CAR DEALER                               
Gruters, Joe  (REP)(STR)                           08/23/2016           250.00 CHE RIGGS JAY                                PO BOX 1850                              SARASOTA, FL 34277                       CAR DEALER                               
Gruters, Joe  (REP)(STS)                           08/30/2019            20.20 CHE RIGNEY ALISHA                            124 53RD ST W                            BRADENTON, FL 34209                                                               
Gruters, Joe  (REP)(STS)                           08/30/2019            20.20 CHE RIGNEY JR JOHNNY                         124 53RD ST W                            BRADENTON, FL 34209                                                               
Gruters, Joe  (REP)(STS)                           04/13/2020            20.20 CHE RIGNEY JR JOHNNY                         124 53RD ST W                            BRADENTON, FL 34209                                                               
Gruters, Joe  (REP)(STR)                           10/07/2016            50.00 CHE RILEY CASEY                              809 HIGEL DR                             VENICE, FL 34285                                                                  
Gruters, Joe  (REP)(STR)                           07/20/2015            25.00 CHE RILEY CASEY                              620 ALBEE FARM RD N                      NOKOMIS, FL 34275                        CPA                                      
Gruters, Joe  (REP)(STR)                           06/30/2015           100.00 CHE RINER BRITTANY                           8972 HUNTINGTON POINTE DR                SARASOTA, FL 34238                                                                
Gruters, Joe  (REP)(STS)                           10/14/2019         1,000.00 CHE RINER BRITTANY                           1625 S LODGE DR                          SARASOTA, FL 34239                       BUSINESS CONSULTANT                      
Gruters, Joe  (REP)(STS)                           08/08/2018           250.00 CHE RINER NOAH                               5325 ASHTON OAKS CT                      SARASOTA, FL 34233                       CEO-HEALTHCARE                           
Gruters, Joe  (REP)(STS)                           05/25/2018           200.00 CHE RIPO GERARD                              1234 N LIME AVE                          SARASOTA, FL 34237                       CARPENTER                                
Gruters, Joe  (REP)(STR)                           06/26/2015           200.00 CHE RIPO GERARD                              1234 N LIME AVE                          SARASOTA, FL 34237                       CARPENTER                                
Gruters, Joe  (REP)(STR)                           10/21/2016           200.00 CHE RIPO GERARD                              1234 N LIME AVE                          SARASOTA, FL 34237                       CARPENTER                                
Gruters, Joe  (REP)(STS)                           10/15/2018         1,000.00 CHE RIVERA RICHARD                           401 S PALM AVE UNIT 1102                 SARASOTA, FL 34236                       RESTAURANT DEVELOPM                      
Gruters, Joe  (REP)(STS)                           06/19/2020           500.00 CHE RIVERA RICHARD                           401 S PALM AVE UNIT 1102                 SARASOTA, FL 34236                       RESTAURANT DEVELOPM                      
Gruters, Joe  (REP)(STS)                           07/31/2020           100.00 CHE RIVOLTA IVANA                            1654 LAUREL ST                           SARASOTA, FL 34236                       REAL ESTATE                              
Gruters, Joe  (REP)(STS)                           07/30/2020           200.00 CHE RIVOLTA PIERO                            32 S OSPREY AVE STE 203                  SARASOTA, FL 34236                       REAL ESTATE                              
Gruters, Joe  (REP)(STS)                           07/30/2020           200.00 CHE RIVOLTA PIERO                            32 S OSPREY AVE STE 203                  SARASOTA, FL 34236                       REAL ESTATE                              
Gruters, Joe  (REP)(STS)                           06/22/2020           100.00 CHE ROBERTS GARY                             4647 S SCHOOL AVE                        SARASOTA, FL 34231                       GENERAL CONTRACTOR                       
Gruters, Joe  (REP)(STR)                           08/27/2015           100.00 CHE ROBERTSON WILLIAM                        7111 SADDLE CREEK WAY                    SARASOTA, FL 34241                                                                
Gruters, Joe  (REP)(STS)                           07/08/2020            20.20 CHE ROBINSON VERENA                          PO BOX 2735                              MAMMOTH LAKES, CA 93546                                                           
Gruters, Joe  (REP)(STS)                           10/30/2019           100.00 CHE ROBINSON WILLIAM                         2920 PARK LAKE DR # 16                   BRADENTON, FL 34209                      ATTORNEY                                 
Gruters, Joe  (REP)(STR)                           06/30/2015           100.00 CHE ROBINSON WILLIAM                         2920 PARK LAKE DR # 16                   BRADENTON, FL 34209                      ATTORNEY                                 
Gruters, Joe  (REP)(STS)                           10/24/2017           250.00 CHE ROBINSON WILLIAM                         2920 PARK LAKE DR # 16                   BRADENTON, FL 34209                      PHYSICIAN/ATTORNEY                       
Gruters, Joe  (REP)(STS)                           02/28/2019         1,000.00 CHE ROCHE SURETY, INC.                       4107 N HIMES AVE FL 2                    TAMPA, FL 33607                          BAIL BOND SERVICE                        
Gruters, Joe  (REP)(STS)                           06/01/2018            50.00 CHE RODRIGUEZ LORI                           1239 CARMELLA PL                         SARASOTA, FL 34243                       REAL ESTATE                              
Gruters, Joe  (REP)(STS)                           05/18/2018            15.00 CHE RODRIGUEZ RAY                            1239 CARMELLA PL                         SARASOTA, FL 34243                       RETIRED                                  
Gruters, Joe  (REP)(STS)                           05/29/2018            20.18 CHE RODRIGUEZ RAY                            1239 CARMELLA PL                         SARASOTA, FL 34243                       RETIRED                                  
Gruters, Joe  (REP)(STS)                           10/18/2018           100.00 CHE RODRIGUEZ RAY                            1239 CARMELLA PL                         SARASOTA, FL 34243                       RETIRED                                  
Gruters, Joe  (REP)(STS)                           10/31/2019           100.00 CHE RODRIGUEZ RAY                            1239 CARMELLA PL                         SARASOTA, FL 34243                       RETIRED                                  
Gruters, Joe  (REP)(STR)                           07/10/2000            50.00 CHE ROENBKE NORMA                            4346 CENTER POINTE LN.                   SARASOTA, FL 34233                       RETIRED                                  
Gruters, Joe  (REP)(STR)                           10/13/1998            50.00 INK ROGER FRAZEE,                            240 WASHINGTON BLVD                      SARASOTA, FL 34236                                            TICKET TO BRUNCH    
Gruters, Joe  (REP)(STS)                           07/23/2019            20.20 CHE ROGERS JEANNE                            593 MISTY PINE DR                        VENICE, FL 34292                         REAL ESTATE                              
Gruters, Joe  (REP)(STS)                           08/28/2019            20.20 CHE ROHE MARY                                4152 WOODVIEW DR                         SARASOTA, FL 34232                       RETIRED                                  
Gruters, Joe  (REP)(STS)                           06/30/2020            20.20 CHE ROHE VICTOR                              4152 WOODVIEW DR                         SARASOTA, FL 34232                       WEB DEVELOPMENT                          
Gruters, Joe  (REP)(STS)                           08/30/2019            20.20 CHE ROMAN GRABOWSKI'S LAWN MAINTENANCE       12210 DARDEN ST                          PT CHARLOTTE, FL 33981                                                            
Gruters, Joe  (REP)(STS)                           10/08/2018         1,000.00 CHE RONALD BOOK P.A.                         18851 NE 29TH .M STE. 1010               AVENTURA, FL 33180                       LAW OFFICE                               
Gruters, Joe  (REP)(STS)                           03/01/2021         1,000.00 CHE RONALD BOOK PA                           18851 NE 29TH AVE STE 1010               AVENTURA, FL 33180                       LAW FIRM                                 
Gruters, Joe  (REP)(STS)                           12/16/2019         1,000.00 CHE RONALD BOOK PA                           18851 NE 29TH AVE STE 1010               AVENTURA, FL 33180                       LAW FIRM                                 
Gruters, Joe  (REP)(STS)                           08/07/2020         1,000.00 CHE RONALD L. BOOD GOVERNMENTAL CONSULTANTS  18851 NE 29TH AVE STE 1010               AVENTURA, FL 33180                       GOVERNMENT CONSULT                       
Gruters, Joe  (REP)(STS)                           10/30/2019           100.00 CHE ROSE KAREN                               246 ISLAND CIR                           SARASOTA, FL 34242                       RETIRED                                  
Gruters, Joe  (REP)(STS)                           05/30/2018           100.00 CHE ROSE KAREN                               246 ISLAND CIR                           SARASOTA, FL 34242                       RETIRED                                  
Gruters, Joe  (REP)(STR)                           06/30/2015           200.00 CHE ROSENFIELD BURTON                        1241 GULF OF MEXICO DR UNIT 11           LONGBOAT KEY, FL 34228                   RETIRED                                  
Gruters, Joe  (REP)(STR)                           09/30/2016           100.00 CHE ROSENFIELD FAMILY FOUNDATION             1241 GULF OF MEXICO DR UNIT 11           LONGBOAT KEY, FL 34228                                                            
Gruters, Joe  (REP)(STS)                           07/08/2020            50.00 CHE ROSICA GABRIEL                           2120 HARBOURSIDE DR UNIT 625             LONGBOAT KEY, FL 34228                                                            
Gruters, Joe  (REP)(STS)                           09/15/2019           500.00 CHE ROSS ADAM                                ***************                          *************** EXEC DIR. STATE ATTY                     
Gruters, Joe  (REP)(STR)                           01/18/2016           250.00 CHE ROSS ADAM                                ***************                          *************** ASSISTANT STATE ATTY                     
Gruters, Joe  (REP)(STS)                           05/31/2018           250.00 CHE ROSS ADAM                                ***************                          *************** ASSISTANT STATE ATTY                     
Gruters, Joe  (REP)(STS)                           03/06/2017           200.00 CHE ROTH CARI                                818 INGLESIDE AVE                        TALLAHASSEE, FL 32303                    ATTORNEY                                 
Gruters, Joe  (REP)(STR)                           06/30/2015            25.00 CHE ROVNAK NATHANIEL                         4706 4TH AVE E                           BRADENTON, FL 34208                                                               
Gruters, Joe  (REP)(STR)                           06/30/2015           100.00 CHE ROWAN SHIRLEY                            2717 TANGLEWOOD DR                       SARASOTA, FL 34239                                                                
Gruters, Joe  (REP)(STS)                           06/08/2018            20.18 CHE ROWAN SHIRLEY                            3800 S TAMIAMI TRL UNIT 203              SARASOTA, FL 34239                       REAL ESTATE BROKER                       
Gruters, Joe  (REP)(STS)                           08/01/2019            20.20 CHE ROWAN SHIRLEY                            3800 S TAMIAMI TRL UNIT 203              SARASOTA, FL 34239                       REAL ESTATE BROKER                       
Gruters, Joe  (REP)(STS)                           06/23/2019            20.20 CHE ROWAN SHIRLEY                            3800 S TAMIAMI TRL UNIT 203              SARASOTA, FL 34239                       REAL ESTATE BROKER                       
Gruters, Joe  (REP)(STS)                           07/08/2020            20.20 CHE ROWAN SHIRLEY                            2717 TANGLEWOOD DR                       SARASOTA, FL 34239                                                                
Gruters, Joe  (REP)(STS)                           07/16/2020         1,000.00 CHE RPPTL-PAC                                215 S MONROE ST STE 815                  TALLAHASSEE, FL 32301                    PAC                                      
Gruters, Joe  (REP)(STS)                           09/01/2020         1,000.00 CHE RPPTL-PAC                                215 S MONROE ST STE 815                  TALLAHASSEE, FL 32301                    PAC                                      
Gruters, Joe  (REP)(STS)                           07/17/2020         1,000.00 CHE RSA CONSULTING GROUP, LLC                235 W BRANDON BLVD STE 640               BRANDON, FL 33511                        GOVERNMENT RELATIONS                     
Gruters, Joe  (REP)(STS)                           10/01/2020         1,000.00 CHE RSA CONSULTING GROUP, LLC                235 W BRANDON BLVD STE 640               BRANDON, FL 33511                        GOVERNMENT RELATIONS                     
Gruters, Joe  (REP)(STR)                           06/30/2015         1,000.00 CHE RSP USA INC                              7456 16TH ST E                           SARASOTA, FL 34243                       REAL ESTATE                              
Gruters, Joe  (REP)(STR)                           10/31/2016         1,000.00 CHE RSP USA, INC                             7456 16TH ST E                           SARASOTA, FL 34243                       REAL ESTATE                              
Gruters, Joe  (REP)(STS)                           06/22/2019            20.20 CHE RUHLE SUE                                1555 PINE BAY DR                         SARASOTA, FL 34231                       RETIRED                                  
Gruters, Joe  (REP)(STS)                           06/22/2020            20.20 CHE RUHLE SUE                                1555 PINE BAY DR                         SARASOTA, FL 34231                       RETIRED                                  
Gruters, Joe  (REP)(STS)                           05/31/2018           200.00 CHE RUSHING KAREN                            ***************                          *************** CLERK OF COURT                           
Gruters, Joe  (REP)(STS)                           05/31/2018           100.00 CHE RUTUSHNI JAMES                           4781 RINGWOOD MDW                        SARASOTA, FL 34235                                                                
Gruters, Joe  (REP)(STR)                           06/30/2015           500.00 CHE RWR INSTALLATIONS INC                    4343 SAWYER RD                           SARASOTA, FL 34233                       REAL ESTATE MANAGEME                     
Gruters, Joe  (REP)(STS)                           07/08/2018           100.00 CHE RYAN DREW                                1031 BIG PINE RD                         SARASOTA, FL 34232                                                                
Gruters, Joe  (REP)(STS)                           09/28/2020            20.20 CHE RYAN DREW                                1031 BIG PINE RD                         SARASOTA, FL 34232                                                                
Gruters, Joe  (REP)(STR)                           11/03/2016         1,000.00 CHE RYWANT ALVAREZ JONES RUSSO AND GUYTON, P 109 N BRUSH ST STE 500                   TAMPA, FL 33602                          LAW FIRM                                 
Gruters, Joe  (REP)(STS)                           01/25/2019         1,000.00 CHE S.E. FLA CHAMBER ALLIANCE                PO BOX 11309                             TALLAHASSEE, FL 32302                    PAC                                      
Gruters, Joe  (REP)(STS)                           07/20/2018         1,000.00 CHE S.E. FLA. CHAMBER ALLIANCE               PO BOX 11309                             TALLAHASSEE, FL 32302                    PAC                                      
Gruters, Joe  (REP)(STS)                           02/21/2019           500.00 CHE S.R. PERROTT, INC.                       PO BOX 836                               ORMOND BEACH, FL 32175                   BEVERAGE DISTRIBUTOR                     
Gruters, Joe  (REP)(STS)                           01/25/2019         1,000.00 CHE S.W. FLA. CHAMBER ALLIANCE               PO BOX 11309                             TALLAHASSEE, FL 32302                    PAC                                      
Gruters, Joe  (REP)(STR)                           06/30/2015           300.00 CHE SAAH BRIGID                              847 HUDSON AVE                           SARASOTA, FL 34236                       TILE SALES                               
Gruters, Joe  (REP)(STS)                           07/25/2018         1,000.00 CHE SAFELITE FULFILLMENT INC                 PO BOX 182827                            COLUMBUS, OH 43218                       AUTO GLASS REPAIR                        
Gruters, Joe  (REP)(STR)                           03/27/2000           100.00 CHE SALMON, BERNARD                          1891 WISTERIA STREET                     SARASOTA, FL 34239                       RETIRED                                  
Gruters, Joe  (REP)(STR)                           05/21/1998           100.00 CHE SALMON, BERNARD R.                       1891 WISTERIA ST                         SARASOTA, FL 34239                       RETIRED                                  
Gruters, Joe  (REP)(STS)                           02/21/2019           100.00 CHE SALZ DIANE                               2529 GOOSE POND CT                       TALLAHASSEE, FL 32308                    GOV'T CONSULTING                         
Gruters, Joe  (REP)(STS)                           07/10/2020            20.20 CHE SAMMOURY LORNA                           4928 OLD OAKLEAF DR                      SARASOTA, FL 34233                                                                
Gruters, Joe  (REP)(STS)                           07/02/2020           500.00 CHE SAMPAC                                   4153 CLARK RD                            SARASOTA, FL 34233                       PAC                                      
Gruters, Joe  (REP)(STR)                           09/24/1998           250.00 CHE SAMPAC                                   23 WEBB ST.                              OSPREY, FL 34229                         SARASOTA MEDICAL P                       
Gruters, Joe  (REP)(STR)                           08/05/1998           250.00 CHE SAMPAC                                   23 WEBB ST.                              OSPREY, FL 34229                         MEDICAL                                  
Gruters, Joe  (REP)(STR)                           10/07/2016           500.00 CHE SAMPAC                                   4153 CLARK RD                            SARASOTA, FL 34233                       PAC                                      
Gruters, Joe  (REP)(STS)                           07/31/2019            50.00 CHE SANDELL PARTHO                           7975 CAVENDISH PL                        SUWANEE, GA 30024                        INFO TEHNOLOGY                           
Gruters, Joe  (REP)(STS)                           07/19/2019            20.20 CHE SAPER RONALD                             8864 WILD DUNES DR                       SARASOTA, FL 34241                       RETIRED                                  
Gruters, Joe  (REP)(STR)                           06/30/2015            10.00 CHE SAPER RONALD                             8864 WILD DUNES DR                       SARASOTA, FL 34241                       RETIRED                                  
Gruters, Joe  (REP)(STS)                           10/08/2018           500.00 CHE SAPP TIMOTHY                             105 TORCELLO CT                          NORTH VENICE, FL 34275                   RETIRED                                  
Gruters, Joe  (REP)(STS)                           07/08/2020           100.00 CHE SAPP WENDY                               44 BISHOPS COURT RD                      OSPREY, FL 34229                                                                  
Gruters, Joe  (REP)(STS)                           10/17/2017           450.00 INK SAPUTO JOHN                              7051 WIRELESS CT                         LAKEWOOD RANCH, FL 34240                 BEV DISTRIBUTOR      BEVERAGE FOR EVENT  
Gruters, Joe  (REP)(STR)                           10/06/1998         1,583.28 CHE SARASOTA COUNTY REPUBLICAN EXECUTIVE COM P O BOX 15333                            SARASOTA, FL 34277                       REPUBLICAN CLUB                          
Gruters, Joe  (REP)(STR)                           06/30/2015         1,000.00 CHE SARASOTA FORD SUPER CENTER               707 S WASHINGTON BLVD                    SARASOTA, FL 34236                       AUTOMOTIVE SERVICES                      
Gruters, Joe  (REP)(STR)                           06/18/2015         1,000.00 CHE SARASOTA JET SERVICES LLC                8191 N TAMIAMI TRL                       SARASOTA, FL 34243                       AVIATION SERVICES                        
Gruters, Joe  (REP)(STR)                           06/30/2015         1,000.00 CHE SARASOTA KENNEL CLUB INC                 5400 OLD BRADENTON RD                    SARASOTA, FL 34234                       PARI MUTUEL                              
Gruters, Joe  (REP)(STR)                           10/21/2016         1,000.00 CHE SARASOTA KENNEL CLUB INC                 5400 OLD BRADENTON RD                    SARASOTA, FL 34234                       PARI MUTUEL                              
Gruters, Joe  (REP)(STR)                           10/07/2016           300.00 CHE SARASOTA LANES, LLC                      2250 FRUITVILLE RD                       SARASOTA, FL 34237                       BOWLING ALLEY                            
Gruters, Joe  (REP)(STS)                           10/24/2017           250.00 CHE SARASOTA LANES, LLC                      2250 FRUITVILLE RD                       SARASOTA, FL 34237                       BOWLING ALLEY                            
Gruters, Joe  (REP)(STR)                           10/05/2016           100.00 CHE SARASOTA REPUBLICAN CLUB                 PO BOX 51953                             SARASOTA, FL 34232                       POLITICAL ORG                            
Gruters, Joe  (REP)(STR)                           10/06/2016            25.00 CHE SARASOTA YOUNG REPUBLICANS               7565 PLANTATION CIR                      UNIVERSITY PARK, FL 34201                POLITICAL ORG                            
Gruters, Joe  (REP)(STS)                           10/31/2017           500.00 CHE SASLAW LAURENCE                          541 NORSOTA WAY                          SARASOTA, FL 34242                       RETIRED                                  
Gruters, Joe  (REP)(STR)                           06/30/2015         1,000.00 CHE SASLAW LAURENCE                          541 NORSOTA WAY                          SARASOTA, FL 34242                       RETIRED                                  
Gruters, Joe  (REP)(STS)                           10/30/2019         1,000.00 CHE SASLAW LAURENCE                          541 NORSOTA WAY                          SARASOTA, FL 34242                       RETIRED                                  
Gruters, Joe  (REP)(STR)                           10/26/1998           500.00 CHE SASLAW, LAURENCE                         1003 WEST WAY DR                         SARASOTA, FL 34236                       BUSINESSMAN                              
Gruters, Joe  (REP)(STR)                           05/11/1998           500.00 CHE SASLAW, LAURENCE R.                      1003 WESTWAY DR                          SARASOTA, FL 34236                       RETIRED                                  
Gruters, Joe  (REP)(STR)                           06/30/2015         1,000.00 CHE SAWYER JOSEPH                            4927 WATERBRIDGE DOWN                    SARASOTA, FL 34235                       RETIRED                                  
Gruters, Joe  (REP)(STS)                           06/19/2020            20.20 CHE SAYERS DE FUNES LENORE                   3610 ALMERIA AVE                         SARASOTA, FL 34239                       RETIRED                                  
Gruters, Joe  (REP)(STS)                           08/21/2020           250.00 CHE SCHAEFER DAVID                           1463 SEAFARER DR                         OSPREY, FL 34229                         RETIRED                                  
Gruters, Joe  (REP)(STS)                           08/21/2020           250.00 CHE SCHAEFER JILL                            1463 SEAFARER DR                         OSPREY, FL 34229                         RETIRED                                  
Gruters, Joe  (REP)(STR)                           06/30/2015           100.00 CHE SCHAEFFER CRAIG                          3767 EAGLE HAMMOCK DR                    SARASOTA, FL 34240                                                                
Gruters, Joe  (REP)(STS)                           04/29/2020         1,000.00 CHE SCHAEFFER HEIDI                          8273 SAVARA STREAMS LN                   BOYNTON BEACH, FL 33473                  PHYSICIAN                                
Gruters, Joe  (REP)(STR)                           10/18/1998           100.00 CHE SCHAEFFER, JOHN                          4323 LINWOOD ST                          SARASOTA, FL 34232                       RETIRED                                  
Gruters, Joe  (REP)(STR)                           03/10/2000            50.00 CHE SCHAEFFER, JOHN                          4323 LINWOOD ST                          SARASOTA, FL 34232                                                                
Gruters, Joe  (REP)(STS)                           06/18/2019            50.00 CHE SCHERETTE MICHAEL                        3041 TYRONE LN                           SARASOTA, FL 34239                       RETIRED                                  
Gruters, Joe  (REP)(STS)                           07/23/2019            20.20 CHE SCHILLER CYNTHIA                         1125 PINELAND AVE                        VENICE, FL 34285                         RETIRED                                  
Gruters, Joe  (REP)(STS)                           07/20/2019            20.20 CHE SCHIMMEL NORMAN                          1111 N GULFSTREAM AVE APT 15E            SARASOTA, FL 34236                       RETIRED                                  
Gruters, Joe  (REP)(STS)                           06/22/2020            20.20 CHE SCHIMMEL NORMAN                          1111 N GULFSTREAM AVE APT 15E            SARASOTA, FL 34236                       RETIRED                                  
Gruters, Joe  (REP)(STS)                           08/19/2019         1,000.00 CHE SCHLEICHER DIANE                         1370 HARBOR DR                           SARASOTA, FL 34239                       HOMEMAKER                                
Gruters, Joe  (REP)(STR)                           06/30/2015         1,000.00 CHE SCHLEICHER DIANE                         1370 HARBOR DR                           SARASOTA, FL 34239                       HOMEMAKER                                
Gruters, Joe  (REP)(STR)                           11/02/2016         1,000.00 CHE SCHLEICHER DIANE                         1370 HARBOR DR                           SARASOTA, FL 34239                       HOMEMAKER                                
Gruters, Joe  (REP)(STS)                           11/30/2017         1,000.00 CHE SCHLEICHER DIANE                         PO BOX 4273                              SARASOTA, FL 34230                       HOMEMAKER                                
Gruters, Joe  (REP)(STS)                           05/18/2018          -490.00 REF SCHLEICHER DIANE                         1370 HARBOR DR                           SARASOTA, FL 34239                       HOMEMAKER                                
Gruters, Joe  (REP)(STS)                           05/18/2018          -490.00 REF SCHLEICHER JOEL                          1370 HARBOR DR                           SARASOTA, FL 34239                       IT                                       
Gruters, Joe  (REP)(STS)                           11/30/2017         1,000.00 CHE SCHLEICHER JOEL                          PO BOX 4273                              SARASOTA, FL 34230                       IT                                       
Gruters, Joe  (REP)(STR)                           11/02/2016         1,000.00 CHE SCHLEICHER JOEL                          PO BOX 4273                              SARASOTA, FL 34230                       IT                                       
Gruters, Joe  (REP)(STR)                           06/30/2015         1,000.00 CHE SCHLEICHER JOEL                          1370 HARBOR DR                           SARASOTA, FL 34239                       IT                                       
Gruters, Joe  (REP)(STS)                           08/19/2019         1,000.00 CHE SCHLEICHER JOEL                          1370 HARBOR DR                           SARASOTA, FL 34239                       IT TELECOMMUNICATION                     
Gruters, Joe  (REP)(STS)                           06/22/2019            50.00 CHE SCHMIDT MICHAEL                          585 SCHOONER LN                          LONGBOAT KEY, FL 34228                   RETIRED                                  
Gruters, Joe  (REP)(STS)                           03/01/2021         1,000.00 CHE SCHOOL DEVELOPMENT HC FINANCE LLC        6340 SUNSET DR                           MIAMI, FL 33143                          EDUCATION                                
Gruters, Joe  (REP)(STR)                           03/25/2016           500.00 CHE SCHROEDER MANATEE RANCH                  14400 COVENANT WAY                       LAKEWOOD RANCH, FL 34202                 LAND DEVELOPER                           
Gruters, Joe  (REP)(STS)                           09/28/2018         1,000.00 CHE SCHROEDER MANATEE RANCH                  14400 COVENANT WAY                       LAKEWOOD RANCH, FL 34202                 LAND DEVELOPER                           
Gruters, Joe  (REP)(STR)                           04/15/1998            25.00 CHE SCHUST, JULIANA E.                       3425 FOX RUN RD APPT. 205                SARASOTA, FL 34231                                                                
Gruters, Joe  (REP)(STS)                           07/01/2019           100.00 CHE SCHWALM MARK                             1025 SCHERER WAY                         OSPREY, FL 34229                         SALES AWNING CO.                         
Gruters, Joe  (REP)(STS)                           07/05/2019         1,000.00 CHE SCHWERIN FRANCIS                         PO BOX 8237                              NAPLES, FL 34101                         PHYSICIAN                                
Gruters, Joe  (REP)(STR)                           06/30/2015         1,000.00 CHE SCHWERIN FRANK                           PO BOX 8237                              NAPLES, FL 34101                         PHYSICIAN                                
Gruters, Joe  (REP)(STS)                           10/30/2019           100.00 CHE SEAY PAMELLA                             155 DANFORTH DR                          PUNTA GORDA, FL 33980                                                             
Gruters, Joe  (REP)(STS)                           10/27/2021           100.00 CHE SECONDIANI JAMES                         8324 MIDNIGHT PASS RD                    SARASOTA, FL 34242                       RESTAURANT OWNER                         
Gruters, Joe  (REP)(STS)                           08/30/2019            20.20 CHE SEILER MATTHEW                           4640 LONGLEAF LN                         SARASOTA, FL 34241                                                                
Gruters, Joe  (REP)(STS)                           11/26/2021         1,000.00 CHE SEIU FLORIDA STATE COUNCIL PC            14659 NW 77TH AVE STE 201                MIAMI LAKES, FL 33014                    PAC                                      
Gruters, Joe  (REP)(STR)                           07/18/2016            25.00 CHE SELENSKI TIMMY                           906 WEST 421ND STREET   APT. 1           MINNEAPOLIS, MN 55409                    SALES LABORATORY                         
Gruters, Joe  (REP)(STR)                           08/11/2016         1,000.00 CHE SEMINOLE TRIBE OF FLORIDA                6300 STIRLING RD                         HOLLYWOOD, FL 33024                      SEMINOLE TRIBE                           
Gruters, Joe  (REP)(STS)                           11/08/2021         1,000.00 CHE SEMINOLE TRIBE OF FLORIDA                6300 STIRLING RD                         HOLLYWOOD, FL 33024                      SEMINOLE TRIBE                           
Gruters, Joe  (REP)(STS)                           08/23/2018         1,000.00 CHE SENIOR CARE PHARMACY                     5309 GREAT OAK DR                        LAKELAND, FL 33815                       PHARMACEUTICALS                          
Gruters, Joe  (REP)(STS)                           11/12/2019           200.00 CHE SEPTEM FAMILY PARNTERSHIP IV LTD         2309 CASEY KEY RD                        NOKOMIS, FL 34275                        REAL ESTATE                              
Gruters, Joe  (REP)(STS)                           10/31/2018           500.00 CHE SERVICE CORPORATION INTERNATIONAL PAC    PO BOX 130548                            HOUSTON, TX 77219                        PAC                                      
Gruters, Joe  (REP)(STS)                           05/31/2018            25.00 CHE SESSA IRENE                              4881 SWEETSHADE DR                       SARASOTA, FL 34241                       HOUSEWIFE                                
Gruters, Joe  (REP)(STR)                           06/30/2015           100.00 CHE SESSA IRENE                              4881 SWEETSHADE DR                       SARASOTA, FL 34241                       HOUSEWIFE                                
Gruters, Joe  (REP)(STS)                           10/31/2019            50.00 CHE SESSA IRENE                              4881 SWEETSHADE DR                       SARASOTA, FL 34241                       HOUSEWIFE                                
Gruters, Joe  (REP)(STS)                           10/18/2018         1,000.00 CHE SESSIONS DAVID                           7207 PASADENA GLN                        LAKEWOOD RANCH, FL 34202                 CONSTRUCTION                             
Gruters, Joe  (REP)(STS)                           04/27/2018         1,000.00 CHE SET SERVICES GROUP LLC                   100 JIM MORAN BLVD                       DEERFIELD BEACH, FL 33442                AUTOMOTIVE SERVICES                      
Gruters, Joe  (REP)(STS)                           09/28/2018         1,000.00 CHE SEVEN RIVERS REGIONAL MED CENTER         PO BOX 5006                              ANTIOCH, TN 37011                        HOSPITAL                                 
Gruters, Joe  (REP)(STR)                           06/30/2015           500.00 CHE SEYER RICHARD                            7460 MYRICA DR                           SARASOTA, FL 34241                       REAL ESTATE                              
Gruters, Joe  (REP)(STS)                           07/08/2020            20.20 CHE SHAFFER KATHLEEN                         2254 RIVERWOOD CT                        SARASOTA, FL 34231                                                                
Gruters, Joe  (REP)(STS)                           10/30/2018             0.46 CHE SHELL OIL                                1776 OLD BAINBRIDGE RD                   TALLAHASSEE, FL 32303                    SHELL OIL REBATE                         
Gruters, Joe  (REP)(STS)                           10/20/2018             0.48 CHE SHELL OIL                                1776 OLD BAINBRIDGE RD                   TALLAHASSEE, FL 32303                    SHELL OIL REBATE                         
Gruters, Joe  (REP)(STS)                           08/31/2018             0.50 CHE SHELL OIL REBATE                         1776 OLD BAINBRIDGE RD                   TALLAHASSEE, FL 32303                    GAS STATION                              
Gruters, Joe  (REP)(STS)                           04/30/2018           500.00 CHE SHEPP DAVID                              6387 ASHLEY DR                           LAKELAND, FL 33813                       GOVERNMENT RELATIONS                     
Gruters, Joe  (REP)(STS)                           10/24/2017         1,000.00 CHE SHINN BYRON                              6012 SHORE ACRES DR                      BRADENTON, FL 34209                      CPA                                      
Gruters, Joe  (REP)(STS)                           10/06/2017           100.00 CHE SHIREY JOAN                              7019 QUIET CREEK DR                      BRADENTON, FL 34212                      RETIRED                                  
Gruters, Joe  (REP)(STR)                           10/18/2016           100.00 CHE SHIREY JOAN                              7019 QUIET CREEK DR                      BRADENTON, FL 34212                      RETIRED                                  
Gruters, Joe  (REP)(STR)                           06/30/2015           100.00 CHE SHIREY JOAN                              7019 QUIET CREEK DR                      BRADENTON, FL 34212                      RETIRED                                  
Gruters, Joe  (REP)(STS)                           06/22/2019            50.00 CHE SHIREY JOAN                              5100 60TH ST E LOT O64                   BRADENTON, FL 34203                      RETIRED                                  
Gruters, Joe  (REP)(STR)                           08/02/2000            50.00 CHE SHUMARD RAY                              4892 OAK POINTE WAY                      SARASOTA, FL 34233                                                                
Gruters, Joe  (REP)(STS)                           06/22/2019            20.20 CHE SHUMWAY KATHY                            4320 PASADENA CT                         SARASOTA, FL 34233                       RETIRED                                  
Gruters, Joe  (REP)(STS)                           09/28/2020            20.20 CHE SHUMWAY KATHY                            4320 PASADENA CT                         SARASOTA, FL 34233                       RETIRED                                  
Gruters, Joe  (REP)(STS)                           10/31/2019           100.00 CHE SIESTA TERRACE LLC                       8044 RIO BELLA PL                        UNIVERSITY PARK, FL 34201                                                         
Gruters, Joe  (REP)(STR)                           06/30/2015         1,000.00 CHE SILKK PARTNERS LLC                       PO BOX 4273                              SARASOTA, FL 34230                       TELECOMMUNICATIONS                       
Gruters, Joe  (REP)(STR)                           11/02/2016         1,000.00 CHE SILKK PARTNERS LLC                       PO BOX 4273                              SARASOTA, FL 34230                       TELECOMMUNICATIONS                       
Gruters, Joe  (REP)(STS)                           11/30/2017         1,000.00 CHE SILKK PARTNERS LLC                       PO BOX 4273                              SARASOTA, FL 34230                       TELECOMMUNICATIONS                       
Gruters, Joe  (REP)(STS)                           06/22/2019            20.20 CHE SILVERSTEYN BORIS                        700 COCOANUT AVE UNIT 210                SARASOTA, FL 34236                       RETIRED                                  
Gruters, Joe  (REP)(STS)                           08/26/2020           100.00 CHE SIMOTES LISA                             3112 BAY DR                              BRADENTON, FL 34207                      RETIRED                                  
Gruters, Joe  (REP)(STS)                           02/21/2019         1,000.00 CHE SIMPLY HEALTHCARE PLANS, INC             3075 VANDERCAR WAY                       CINCINNATI, OH 45209                     HEALTHCARE COMPANY                       
Gruters, Joe  (REP)(STS)                           03/04/2019         1,000.00 CHE SIMPSON JUNE                             11865 FORT KING HWY                      THONOTOSASSA, FL 33592                   RETIRED                                  
Gruters, Joe  (REP)(STS)                           03/04/2019         1,000.00 CHE SIMPSON THOMAS                           11865 FORT KING HWY                      THONOTOSASSA, FL 33592                   RETIRED                                  
Gruters, Joe  (REP)(STR)                           10/07/2016           100.00 CHE SKIPPER J                                3415 W FOREST LAKE CIR                   SARASOTA, FL 34232                                                                
Gruters, Joe  (REP)(STS)                           10/31/2017           100.00 CHE SKIPPER J RONALD                         3415 W FOREST LAKE CIR                   SARASOTA, FL 34232                                                                
Gruters, Joe  (REP)(STS)                           10/08/2018           500.00 CHE SKIPPER J RONALD                         3415 W FOREST LAKE CIR                   SARASOTA, FL 34232                       ATTORNEY                                 
Gruters, Joe  (REP)(STS)                           09/18/2020           500.00 CHE SKIPPER J RONALD                         3415 W FOREST LAKE CIR                   SARASOTA, FL 34232                       ATTORNEY                                 
Gruters, Joe  (REP)(STS)                           10/12/2020           100.00 CHE SKUP DAVID                               13620 SAW PALM CREEK TRL                 LAKEWOOD RANCH, FL 34211                 VICE CHAIR BD ACCOUN                     
Gruters, Joe  (REP)(STS)                           10/18/2018           100.00 CHE SMILEY DIANE                             469 YACHT HARBOR DR                      OSPREY, FL 34229                                                                  
Gruters, Joe  (REP)(STS)                           06/27/2020            20.20 CHE SMISER DENNIS                            11174 CAMPAZZO DR                        VENICE, FL 34292                                                                  
Gruters, Joe  (REP)(STR)                           05/31/2016           200.00 CHE SMITH STANTON                            501 SE 2ND ST APT 602                    FT LAUDERDALE, FL 33301                  PUBLICIST                                
Gruters, Joe  (REP)(STR)                           10/07/2016            50.00 CHE SMOCK WILLIAM                            1108 64TH STREET CT E                    BRADENTON, FL 34208                                                               
Gruters, Joe  (REP)(STR)                           03/25/2016           500.00 CHE SMR COMMUNITIES JOINT VENTURE            14400 COVENANT WAY                       LAKEWOOD RANCH, FL 34202                 REAL ESTATE                              
Gruters, Joe  (REP)(STR)                           03/25/2016           500.00 CHE SMR FARMS LLC                            14400 COVENANT WAY                       LAKEWOOD RANCH, FL 34202                 AGRICULTURE                              
Gruters, Joe  (REP)(STS)                           09/28/2018         1,000.00 CHE SMR FARMS LLC                            14400 COVENANT WAY                       LAKEWOOD RANCH, FL 34202                 AGRICULTURE                              
Gruters, Joe  (REP)(STS)                           05/16/2018            20.18 CHE SNEED ALLISON                            8044 RIO BELLA PL                        UNIVERSITY PARK, FL 34201                                                         
Gruters, Joe  (REP)(STS)                           06/25/2018           100.00 CHE SNELL BRIAN                              5023 MINK RD                             SARASOTA, FL 34235                                                                
Gruters, Joe  (REP)(STS)                           11/27/2019           100.00 CHE SNELL BRIAN                              5023 MINK RD                             SARASOTA, FL 34235                       ENVIRO ENGINEER                          
Gruters, Joe  (REP)(STS)                           07/25/2020           175.00 CHE SNIFFEN HEATHER                          ***************                          *************** REAL ESTATE                              
Gruters, Joe  (REP)(STS)                           06/22/2018            50.00 CHE SOLOMON THOMAS                           2145 BURGOS DR                           SARASOTA, FL 34238                       RETIRED                                  
Gruters, Joe  (REP)(STR)                           06/30/2015         1,000.00 CHE SOOTHE PERSONALIZED MEDICINE RX          1003 8TH AVE W                           BRADENTON, FL 34205                      PHARMACEUTICALS                          
Gruters, Joe  (REP)(STR)                           12/20/1997            10.00 CHE SOTO, ALEX                               2909 COCONUT GROVE                       CORAL GABLES, FL 33134                   STUDENT                                  
Gruters, Joe  (REP)(STS)                           10/12/2018         1,000.00 CHE SOUTH CENTRAL FLORIDA EXPESS, INC        900 S W C OWEN AVE                       CLEWISTON, FL 33440                      AGRICULTURE                              
Gruters, Joe  (REP)(STS)                           11/30/2017         1,000.00 CHE SOUTHEAST TOYOTA DISTRIBUTORS, LLC       100 JIM MORAN BLVD                       DEERFIELD BEACH, FL 33442                AUTOMOTIVE SALES                         
Gruters, Joe  (REP)(STS)                           05/10/2018         1,000.00 CHE SOUTHEAST TRANSPORTATION SYSTEMS, INC    100 JIM MORAN BLVD                       DEERFIELD BEACH, FL 33442                TRANSPORTATION SERV.                     
Gruters, Joe  (REP)(STS)                           10/12/2018         1,000.00 CHE SOUTHERN GARDENS CITRUS HOLDING CORP.    111 PONCE DE LEON AVE                    CLEWISTON, FL 33440                      AGRICULTURE                              
Gruters, Joe  (REP)(STR)                           10/21/2016           500.00 CHE SOUTHERN GARDENS CITRUS HOLDING CORP.    111 PONCE DE LEON AVE                    CLEWISTON, FL 33440                      AGRICULTURE                              
Gruters, Joe  (REP)(STS)                           01/25/2019         1,000.00 CHE SOUTHERN GARDENS CITRUS HOLDING CORP.    111 PONCE DE LEON AVE                    CLEWISTON, FL 33440                      AGRICULTURE                              
Gruters, Joe  (REP)(STR)                           10/21/2016           500.00 CHE SOUTHERN GARDENS CITRUS NURSERY, LLC     111 PONCE DE LEON AVE                    CLEWISTON, FL 33440                      AGRICULTURE                              
Gruters, Joe  (REP)(STS)                           10/12/2018         1,000.00 CHE SOUTHERN GARDENS CITRUS NURSERY, LLC     111 PONCE DE LEON AVE                    CLEWISTON, FL 33440                      AGRICULTURE                              
Gruters, Joe  (REP)(STS)                           10/12/2018         1,000.00 CHE SOUTHERN GARDENS CITRUS PROCESSING CORP. 111 PONCE DE LEON AVE                    CLEWISTON, FL 33440                      AGRICULTURE                              
Gruters, Joe  (REP)(STR)                           10/21/2016           500.00 CHE SOUTHERN GARDENS CITRUS PROCESSING CORP. 111 PONCE DE LEON AVE                    CLEWISTON, FL 33440                      AGRICULTURE                              
Gruters, Joe  (REP)(STS)                           01/31/2017           500.00 CHE SOUTHERN GARDENS CITRUS PROCESSING CORP. 111 PONCE DE LEON AVE                    CLEWISTON, FL 33440                      AGRICULTURE                              
Gruters, Joe  (REP)(STR)                           10/21/2016           500.00 CHE SOUTHERN GARDENS GROVES CORP.            111 PONCE DE LEON AVE                    CLEWISTON, FL 33440                      AGRICULTURE                              
Gruters, Joe  (REP)(STS)                           10/12/2018         1,000.00 CHE SOUTHERN GARDENS GROVES CORP.            111 PONCE DE LEON AVE                    CLEWISTON, FL 33440                      AGRICULTURE                              
Gruters, Joe  (REP)(STS)                           01/25/2019         1,000.00 CHE SOUTHERN GARDENS GROVES CORP.            111 PONCE DE LEON AVE                    CLEWISTON, FL 33440                      AGRICULTURE                              
Gruters, Joe  (REP)(STS)                           04/30/2018         1,000.00 CHE SOUTHERN STRATEGY GROUP                  PO BOX 10570                             TALLAHASSEE, FL 32302                    GOVERNMENT RELATIONS                     
Gruters, Joe  (REP)(STS)                           04/30/2018         1,000.00 CHE SOUTHERN STRATEGY GROUP OF MIAMI, LLC    PO BOX 10570                             TALLAHASSEE, FL 32302                    GOVERNMENT RELATIONS                     
Gruters, Joe  (REP)(STS)                           04/30/2018         1,000.00 CHE SOUTHERN STRATEGY GROUP OF ORLANDO, LLC  PO BOX 10570                             TALLAHASSEE, FL 32302                    GOVERNEMNT RELATIONS                     
Gruters, Joe  (REP)(STS)                           04/30/2018         1,000.00 CHE SOUTHERN STRATEGY GROUP OF TAMPA BAY, LL PO BOX 10570                             TALLAHASSEE, FL 32302                    GOVT RELATIONS                           
Gruters, Joe  (REP)(STS)                           04/30/2018         1,000.00 CHE SPACE COAST LIBERTY CAUCUS               2023 N ATLANTIC AVE # 271                COCOA BEACH, FL 32931                    PAC                                      
Gruters, Joe  (REP)(STS)                           02/23/2019            50.00 CHE SPENCER BEVERLY                          412 MERIDIAN RIDE                        TALLAHASSEE, FL 32303                    RETIRED                                  
Gruters, Joe  (REP)(STS)                           07/20/2019            20.20 CHE SPENST LLA                               2780 N PINE ISLAND RD APT 108            SUNRISE, FL 33322                        RETIRED                                  
Gruters, Joe  (REP)(STR)                           07/07/2000           100.00 CHE SPERLING JUDY                            5104 WINDWARD AVE.                       SARASOTA, FL 34242                       HOUSEWIFE                                
Gruters, Joe  (REP)(STR)                           12/31/1997           100.00 CHE SPERLING, JUDY                           5104 WINDAR AVE                          SARASOTA, FL 34242                                                                
Gruters, Joe  (REP)(STR)                           03/28/1998           100.00 CHE SPERLING, JUDY                           5104 WINDAR AVE.                         SARASOTA, FL 34242                                                                
Gruters, Joe  (REP)(STR)                           10/21/2016           100.00 CHE SPRENGER THOMAS                          8221 DESOTO MEMORIAL HWY                 BRADENTON, FL 34209                      PHYSICIAN                                
Gruters, Joe  (REP)(STS)                           08/30/2018         1,000.00 CHE SPRING HILL REGIONAL HOSPITAL            PO BOX 5006                              ANTIOCH, TN 37011                        HEALTHCARE FACILITY                      
Gruters, Joe  (REP)(STR)                           03/30/2016         1,000.00 CHE SRH HUNT INC                             6571 PALMER PARK CIR                     SARASOTA, FL 34238                       REAL ESTATE                              
Gruters, Joe  (REP)(STR)                           06/30/2000           200.00 CHE STARLING FRED                            2201 CANTU COURT #104                    SARASOTA, FL 34232                       REAL ESTATE                              
Gruters, Joe  (REP)(STS)                           08/01/2019         1,000.00 CHE STARR CHARLES                            1894 DATURA ST                           SARASOTA, FL 34239                       REAL ESTATE                              
Gruters, Joe  (REP)(STS)                           06/18/2020         1,000.00 CHE STARR CHARLES                            1894 DATURA ST                           SARASOTA, FL 34239                       REAL ESTATE                              
Gruters, Joe  (REP)(STS)                           06/18/2020        -1,000.00 REF STARR CHARLES                            1894 DATURA ST                           SARASOTA, FL 34239                       REAL ESTATE                              
Gruters, Joe  (REP)(STS)                           11/14/2019            50.00 CHE STATHIS STAM                             4106 FAULKNER LN                         TALLAHASSEE, FL 32311                    CPA                                      
Gruters, Joe  (REP)(STR)                           06/30/2015           100.00 CHE STATON ROBERT                            5269 NE MASTERS AVE                      ARCADIA, FL 34266                                                                 
Gruters, Joe  (REP)(STS)                           02/08/2019         1,000.00 CHE STEAM-A-WAY INC.                         945 W 15TH ST                            RIVIERA BEACH, FL 33404                  CLEANING SERVICE                         
Gruters, Joe  (REP)(STS)                           10/18/2018           100.00 CHE STEFFEN KRISTIN                          4715 32ND AVE E                          PALMETTO, FL 34221                                                                
Gruters, Joe  (REP)(STR)                           07/01/2016           250.00 CHE STEGENGA JOAN                            21220 SANDAL FOOT DR                     VENICE, FL 34293                         RESTAURANT OWNER                         
Gruters, Joe  (REP)(STS)                           05/25/2018           100.00 CHE STEGENGA JOANN                           21220 SANDAL FOOT DR                     VENICE, FL 34293                         RESTAURANT OWNER                         
Gruters, Joe  (REP)(STS)                           10/18/2018           100.00 CHE STEIG STACEY                             1825 HIBISCUS ST                         SARASOTA, FL 34239                                                                
Gruters, Joe  (REP)(STS)                           07/31/2019            50.00 CHE STICH JOE                                6334 S ATLANTIC AVE                      NEW SMYRNA BEACH, FL 32169               RETIRED                                  
Gruters, Joe  (REP)(STS)                           05/25/2018           200.00 CHE STICKLEY ALBERT                          737 S INDIANA AVE                        ENGLEWOOD, FL 34223                      LAWYER                                   
Gruters, Joe  (REP)(STS)                           04/30/2018         1,000.00 CHE STOKELY DAVID                            588 BAY ST                               PALM HARBOR, FL 34683                    GOLF PROFESSIONAL                        
Gruters, Joe  (REP)(STR)                           07/15/2015            35.00 CHE STOTTLEMYER DEREK                        4009 BOOTH PLACE                         SARASOTA, FL 34231                                                                
Gruters, Joe  (REP)(STS)                           04/13/2018           100.00 CHE STRAYER BOB                              3417 HARDEE DR                           VENICE, FL 34292                         OWNER SURVEYING CO.                      
Gruters, Joe  (REP)(STS)                           06/01/2018           100.00 CHE STRELEC FRANK                            ***************                          *************** RETIRED                                  
Gruters, Joe  (REP)(STS)                           10/30/2019           100.00 CHE STRELEC FRANK                            ***************                          *************** RETIRED                                  
Gruters, Joe  (REP)(STR)                           06/30/2015            50.00 CHE STUART DONALD                            3915 MARAVIC PL                          SARASOTA, FL 34231                                                                
Gruters, Joe  (REP)(STS)                           07/09/2020           100.00 CHE STURGES JANE                             2427 SAINT DAVID ISLAND CT               PUNTA GORDA, FL 33950                                                             
Gruters, Joe  (REP)(STS)                           06/22/2019            20.20 CHE SUGG NANCY                               4133 BROOKPOINTE CT                      SARASOTA, FL 34238                       RETIRED                                  
Gruters, Joe  (REP)(STR)                           06/30/2015           200.00 CHE SUGG NANCY                               4133 BROOKPOINTE CT                      SARASOTA, FL 34238                       RETIRED                                  
Gruters, Joe  (REP)(STS)                           07/19/2019            20.20 CHE SULLIVAN ELIZABETH                       5210 72ND ST E                           BRADEN RIVER, FL 34203                   PROPERTY MGR.                            
Gruters, Joe  (REP)(STS)                           07/09/2020            20.20 CHE SULLIVAN ELIZABETH                       5210 72ND ST E                           BRADENTON, FL 34203                      PROPERTY MGR.                            
Gruters, Joe  (REP)(STS)                           09/28/2020            50.00 CHE SULLIVAN ELIZABETH                       5210 72ND ST E                           BRADENTON, FL 34203                      PROPERTY MGR.                            
Gruters, Joe  (REP)(STR)                           12/31/1997           100.00 CHE SULLIVAN, LEE                            2 MARINA PLAZA                           SARASOTA, FL 34236                       BUISNESS OWNER                           
Gruters, Joe  (REP)(STR)                           05/13/1998           200.00 CHE SULLIVAN, PATRICIA                       1723 FLOWER DR                           SARASOTA, FL 34239                       BUSINESS WOMAN                           
Gruters, Joe  (REP)(STR)                           03/06/2016           100.00 CHE SUN CHARLES                              19451 GANTON AVE                         BRADENTON, FL 34202                                                               
Gruters, Joe  (REP)(STS)                           04/30/2018         1,000.00 CHE SUN COAST PATRIOTS                       15880 SUMMERLIN RD STE 300               FORT MYERS, FL 33908                     PAC                                      
Gruters, Joe  (REP)(STS)                           01/25/2019         1,000.00 CHE SUN COAST PATRIOTS                       15880 SUMMERLIN RD STE 300               FORT MYERS, FL 33908                     PAC                                      
Gruters, Joe  (REP)(STR)                           09/24/1998           500.00 CHE SUNBELT GOOD GOVERNMENT COMMITTEE OF WIN I-CANDIDATE COMMITTEE"BOX B              JACKSONVILLE, FL 32303                   WINN DIXIE BUSINES                       
Gruters, Joe  (REP)(STR)                           08/21/1998           500.00 CHE SUNBELT GOOD GOVT.COMM. OFWINN DIXIESTOR BOX B                                    JACKSONVILLE, FL 32203                   GROCERY STORE                            
Gruters, Joe  (REP)(STS)                           03/30/2018         1,000.00 CHE SUNCOAST BETTER GOVERNMENT COMMITTEE     569 71ST AVE N                           ST PETERSBURG, FL 33702                  PAC                                      
Gruters, Joe  (REP)(STS)                           10/16/2020           500.00 CHE SUNCOAST PAC                             401 E JACKSON ST STE 2400                TAMPA, FL 33602                          PAC                                      
Gruters, Joe  (REP)(STS)                           01/13/2020         1,000.00 CHE SUNCOAST POLITICAL ACTION COMMITTEE      401 E JACKSON ST.  SUITE 2400            TAMPA, FL 33602                          PAC                                      
Gruters, Joe  (REP)(STR)                           08/05/2016           500.00 CHE SUNCOAST POLITICAL ACTION COMMITTEE      PO BOX 1438                              TAMPA, FL 33601                          PAC                                      
Gruters, Joe  (REP)(STR)                           06/29/2000           250.00 CHE SUNGARD SHADE STRUCTURES INC.            4487 A-B ASHTON ROAD                     SARASOTA, FL 34233                       BUSINESS OWNER                           
Gruters, Joe  (REP)(STS)                           03/01/2021         1,000.00 CHE SUNRISE CONSULTING GROUP                 5957 RIVIERA LN                          NEW PORT RICHEY, FL 34655                GOVT CONSULTING                          
Gruters, Joe  (REP)(STS)                           03/04/2019         1,000.00 CHE SUNRISE CONSULTING GROUP                 5957 RIVIERA LN                          NEW PORT RICHEY, FL 34655                GOVT CONSULTING                          
Gruters, Joe  (REP)(STS)                           05/31/2018           250.00 CHE SUNSHINE HEALTH CARE SERVICES, LLC       365 INTERSTATE BLVD                      SARASOTA, FL 34240                       HEALTHCARE COMPANY                       
Gruters, Joe  (REP)(STS)                           04/30/2018         1,000.00 CHE SUNSHINE STATE CONSERVATIVES             115 E PARK AVE STE 1                     TALLAHASSEE, FL 32301                    PAC                                      
Gruters, Joe  (REP)(STS)                           04/30/2018         1,000.00 CHE SUNSHINE STATE FREEDOM FUND              115 E PARK AVE STE 1                     TALLAHASSEE, FL 32301                    PAC                                      
Gruters, Joe  (REP)(STS)                           01/25/2019         1,000.00 CHE SUNSHINE STATE FREEDOM FUND              115 E PARK AVE STE 1                     TALLAHASSEE, FL 32301                    PAC                                      
Gruters, Joe  (REP)(STS)                           12/16/2019         1,000.00 CHE SUNTRUST BANK GOOD GOVERNMENT GROUP FLOR 215 S MONROE ST STE 125                  TALLAHASSEE, FL 32301                    PAC                                      
Gruters, Joe  (REP)(STS)                           09/20/2018           500.00 CHE SUNTRUST BANK GOOD GOVERNMENT GROUP FLOR 215 S MONROE ST STE 125                  TALLAHASSEE, FL 32301                    PAC                                      
Gruters, Joe  (REP)(STS)                           09/20/2018         1,000.00 CHE SURGI PAC-NORTH                          1400 VILLAGE SQUARE BLVD BLDG            TALLAHASSEE, FL 32312                    PAC                                      
Gruters, Joe  (REP)(STS)                           11/30/2021         1,000.00 CHE SURGI PAC-NORTH                          1400 VILLAGE SQUARE BLVD BLDG            TALLAHASSEE, FL 32312                    PAC                                      
Gruters, Joe  (REP)(STS)                           02/21/2019         1,000.00 CHE SURGI PAC-NORTH                          1400 VILLAGE SQUARE BLVD BLDG            TALLAHASSEE, FL 32312                    PAC                                      
Gruters, Joe  (REP)(STS)                           03/06/2017           100.00 CHE SUSAN GOLDSTEIN CONSULTING INC           3158 INVERNESS                           WESTON, FL 33332                         GOV'T CONSULTING                         
Gruters, Joe  (REP)(STS)                           10/31/2017         1,000.00 CHE SWBG OPERATIONS GROUP                    9205 SOUTHPARK CENTER LOOP               ORLANDO, FL 32819                        REAL ESTATE                              
Gruters, Joe  (REP)(STS)                           06/30/2019            20.20 CHE SWEENEY SHEILA                           11306 MATLACHA AVE                       MATLACHA, FL 33993                       FIELD DIRECTOR                           
Gruters, Joe  (REP)(STS)                           10/15/2020         1,000.00 CHE SYSCO CORP. GOOD GOVERNMENT COMMITTEE, I 1390 ENCLAVE PKWY                        HOUSTON, TX 77077                        PAC                                      
Gruters, Joe  (REP)(STS)                           04/30/2018           500.00 CHE T MOBILE                                 12920 SE 38TH ST                         BELLEVUE, WA 98006                       COMMUNICATIONS CO                        
Gruters, Joe  (REP)(STS)                           06/26/2021            35.00 CHE TABACINIC MIRIAM                         2600 ISLAND BLVD APT 1005                AVENTURA, FL 33160                       ARCHITECT                                
Gruters, Joe  (REP)(STR)                           06/29/2015         1,000.00 CHE TALLMAN JAY                              5161 KESTRAL PARK LN                     SARASOTA, FL 34231                       REAL ESTATE BROKER                       
Gruters, Joe  (REP)(STS)                           08/08/2018         1,000.00 CHE TARGET CORPORATION                       PO BOX 1296                              MINNEAPOLIS, MN 55440                    RETAIL SALES CO.                         
Gruters, Joe  (REP)(STS)                           03/04/2019         1,000.00 CHE TARGET CORPORATION                       PO BOX 1296                              MINNEAPOLIS, MN 55440                    RETAIL SALES CO.                         
Gruters, Joe  (REP)(STS)                           11/01/2018            20.18 CHE TAUB DIANA                               15272 WILSHIRE CIR S                     PEMBROKE PINES, FL 33027                 BUSINESS CONSULTANT                      
Gruters, Joe  (REP)(STS)                           06/22/2019           100.00 CHE TAYLOR EMILY                             408 OCEAN FRONT                          NEPTUNE BEACH, FL 32266                  RETIRED                                  
Gruters, Joe  (REP)(STS)                           10/12/2018         1,000.00 CHE TAYLOR JAMES                             6481 WEEPING WILLOW WAY                  TALLAHASSEE, FL 32311                    CEO TECH COUNCIL                         
Gruters, Joe  (REP)(STS)                           09/11/2020         1,000.00 CHE TAYLOR MORRISON INC BUILDING STRONG BUSI 4900 N SCOTTSDALE RD STE 2000            SCOTTSDALE, AZ 85251                     PAC                                      
Gruters, Joe  (REP)(STS)                           03/04/2019         1,000.00 CHE TECO ENERGY, INC                         702 N FRANKLIN ST                        TAMPA, FL 33602                          ENERGY COMPANY                           
Gruters, Joe  (REP)(STS)                           11/15/2018        -1,000.00 REF TECO ENERGY, INC                         702 N FRANKLIN ST                        TAMPA, FL 33602                          ENERGY COMPANY                           
Gruters, Joe  (REP)(STS)                           08/09/2018         1,000.00 CHE TECO ENERGY, INC                         702 N FRANKLIN ST                        TAMPA, FL 33602                          ENERGY COMPANY                           
Gruters, Joe  (REP)(STS)                           10/06/2017         1,000.00 CHE TECO ENERGY, INC                         702 N FRANKLIN ST                        TAMPA, FL 33602                          ENERGY COMPANY                           
Gruters, Joe  (REP)(STR)                           10/14/2016           500.00 CHE TECO ENERGY, INC                         702 N FRANKLIN ST                        TAMPA, FL 33602                          ENERGY COMPANY                           
Gruters, Joe  (REP)(STS)                           10/30/2019           200.00 CHE TERESA SANDEE                            6567 MEANDERING WAY                      LAKEWOOD RANCH, FL 34202                 REAL ESTATE                              
Gruters, Joe  (REP)(STS)                           10/27/2018           500.00 CHE THAYER STELLA                            12183 FORT KING HWY                      THONOTOSASSA, FL 33592                   ATTORNEY                                 
Gruters, Joe  (REP)(STS)                           09/20/2018         1,000.00 CHE THE ADVOCACY GROUP AT CARDENAS PARTNERS  204 S MONROE ST                          TALLAHASSEE, FL 32301                    GOVERNMENT RELATIONS                     
Gruters, Joe  (REP)(STR)                           06/30/2015         1,000.00 CHE THE AMERICAN TRAVELER MOTOR CLUB INC     PO BOX 1299                              SARASOTA, FL 34230                       ROADSIDE ASSISTANCE                      
Gruters, Joe  (REP)(STR)                           06/30/2015         1,000.00 CHE THE BARRINGTON GROUP INC                 727 S ORANGE AVE                         SARASOTA, FL 34236                       PROPERTY MANAGEMENT                      
Gruters, Joe  (REP)(STS)                           10/24/2017           500.00 CHE THE BARRINGTON GROUP INC                 727 S ORANGE AVE                         SARASOTA, FL 34236                       PROPERTY MANAGEMENT                      
Gruters, Joe  (REP)(STS)                           08/07/2020           500.00 CHE THE BOEING COMPANY PAC                   929 LONG BRIDGE DR                       ARLINGTON, VA 22202                      PAC                                      
Gruters, Joe  (REP)(STS)                           12/16/2019         1,000.00 CHE THE CELEBRATION COMPANY                  215 CELEBRATION PL                       CELEBRATION, FL 34747                    ENTERTAINMENT CO                         
Gruters, Joe  (REP)(STS)                           10/27/2018         1,000.00 CHE THE CELEBRATION COMPANY                  215 CELEBRATION PL                       CELEBRATION, FL 34747                    ENTERTAINMENT CO                         
Gruters, Joe  (REP)(STS)                           04/30/2018         1,000.00 CHE THE CELEBRATION COMPANY                  215 CELEBRATION PL                       CELEBRATION, FL 34747                    ENTERTAINMENT CO                         
Gruters, Joe  (REP)(STR)                           02/29/2016         1,000.00 CHE THE COMMITTEE FOR JUSTICE, TRANSPORTATIO 120 S MONROE ST                          TALLAHASSEE, FL 32301                    PAC                                      
Gruters, Joe  (REP)(STS)                           06/14/2018         1,000.00 CHE THE DOCTORS COMPANY FLORIDA PAC          PO BOX 2900                              NAPA, CA 94558                           PAC                                      
Gruters, Joe  (REP)(STS)                           12/09/2019         1,000.00 CHE THE DOCTORS COMPANY FLORIDA PAC          PO BOX 2900                              NAPA, CA 94558                           PAC                                      
Gruters, Joe  (REP)(STS)                           10/19/2018         1,000.00 CHE THE FLORIDA JUSTICE REFORM COMMITTEE     210 S MONROE ST                          TALLAHASSEE, FL 32301                    PAC                                      
Gruters, Joe  (REP)(STS)                           10/31/2018         1,000.00 CHE THE GEO GROUP INC.                       621 MW 53RD ST                           BOCA RATON, FL 33487                     CORRECTION MGMT.                         
Gruters, Joe  (REP)(STS)                           12/18/2017         1,000.00 CHE THE GEO GROUP INC.                       621 NW 3RD ST SUITE 700 OFFICE           BOCA RATON, FL 33487                     MENTAL HEALTH                            
Gruters, Joe  (REP)(STS)                           02/08/2019         1,000.00 CHE THE KIDWELL GROU LLC                     941 W MORSE BLVD STE 100                 WINTER PARK, FL 32789                    AIR QUALITY ASSESSOR                     
Gruters, Joe  (REP)(STS)                           10/28/2019         1,000.00 CHE THE LAMAR COMPANIES                      PO BOX 66338                             BATON ROUGE, LA 70896                    OUTDOOR ADVERTISING                      
Gruters, Joe  (REP)(STS)                           09/27/2018         1,000.00 CHE THE MAYERNICK GROUP LLC                  PO BOX 10329                             TALLAHASSEE, FL 32302                    GOV'T RELATIONS                          
Gruters, Joe  (REP)(STS)                           03/06/2017         1,000.00 CHE THE MAYERNICK GROUP LLC                  PO BOX 10329                             TALLAHASSEE, FL 32302                    GOV'T RELATIONS                          
Gruters, Joe  (REP)(STS)                           02/21/2019         1,000.00 CHE THE MAYERNICK GROUP, LLC                 PO BOX 10329                             TALLAHASSEE, FL 32302                    GOV'T CONSULTING                         
Gruters, Joe  (REP)(STS)                           01/25/2019         1,000.00 CHE THE RESPONSIBLE LEADERSHIP COMMMITTEE, I 115 E PARK AVE STE 1                     TALLAHASSEE, FL 32301                    PAC                                      
Gruters, Joe  (REP)(STS)                           04/27/2018         1,000.00 CHE THE RUBIN GROUP, INC.                    450 E LAS OLAS BLVD STE 1250             FT LAUDERDALE, FL 33301                  GOV'T RELATIONS                          
Gruters, Joe  (REP)(STS)                           12/17/2019         1,000.00 CHE THE SOUTHERN GROUP OF FLORIDA PC         PO BOX 10570                             TALLAHASSEE, FL 32302                    PAC                                      
Gruters, Joe  (REP)(STR)                           08/12/2016         1,000.00 CHE THE VESTCOR COMPANIES, INC.              3030 HARTLEY RD STE 310                  JACKSONVILLE, FL 32257                   REAL ESTATE DEVELOPE                     
Gruters, Joe  (REP)(STS)                           07/20/2018         1,000.00 CHE THE VOICE OF FLORIDA BUSINESS. PAC INC.  PO BOX 784                               TALLAHASSEE, FL 32302                    PAC                                      
Gruters, Joe  (REP)(STS)                           01/25/2019         1,000.00 CHE THE VOICE OF FLORIDA BUSINESS. PAC INC.  PO BOX 784                               TALLAHASSEE, FL 32302                    PAC                                      
Gruters, Joe  (REP)(STS)                           06/22/2019           100.00 CHE THELEN DIANN                             9807 25TH ST E                           PARRISH, FL 34219                        OWNER REAL ESTATE                        
Gruters, Joe  (REP)(STS)                           10/19/2020            20.20 CHE THOMAS SCOTT                             1659 BROOKSIDE CIR E                     JACKSONVILLE, FL 32207                   PRES HOMEOWNERS ASSO                     
Gruters, Joe  (REP)(STR)                           08/23/2016           250.00 CHE THOMPSON BARBARA                         4700 DEL SOL BLVD                        SARASOTA, FL 34243                       REAL ESTATE                              
Gruters, Joe  (REP)(STR)                           08/23/2016           250.00 CHE THOMPSON DANNY                           4700 DEL SOL BLVD                        SARASOTA, FL 34243                       LOGISTICS&SUPPLY                         
Gruters, Joe  (REP)(STR)                           10/31/2016         1,000.00 CHE THOMPSON NYLAH                           PO BOX 2448                              PLANT CITY, FL 33564                     LAND DEVELOPER                           
Gruters, Joe  (REP)(STR)                           06/30/2015           100.00 CHE THORNHILL MARY                           3214 ESPANOLA DR                         SARASOTA, FL 34239                                                                
Gruters, Joe  (REP)(STS)                           09/29/2020           100.00 CHE THORPE TERRANCE                          6811 HALF MOON DR                        SARASOTA, FL 34231                       REALTOR                                  
Gruters, Joe  (REP)(STS)                           06/22/2020            30.00 CHE TIEMANN MARIE                            4344 DRESDEN LN                          SARASOTA, FL 34233                       RETIRED                                  
Gruters, Joe  (REP)(STS)                           03/04/2019         1,000.00 CHE TIMMINS CONSULTING LLC                   2910 KERRY FOREST PKWY # D4-36           TALLAHASSEE, FL 32309                    GOVT CONSULTANT                          
Gruters, Joe  (REP)(STS)                           06/22/2019            20.20 CHE TIPTON DONN                              2556 RINGLING BLVD                       SARASOTA, FL 34237                       RETIRED                                  
Gruters, Joe  (REP)(STR)                           07/05/2000            50.00 CHE TIRABASSII RALPH                         3744 BENEVA OAKS BLVD.                   SARASOTA, FL 32438                                                                
Gruters, Joe  (REP)(STS)                           07/16/2018           100.00 CHE TISCHER GENE                             ***************                          ***************                                          
Gruters, Joe  (REP)(STS)                           10/08/2018         1,000.00 CHE TITLE INDUSTRY OF FLORIDA PAC            8489 CABIN HILL RD                       TALLAHASSEE, FL 32311                    PAC                                      
Gruters, Joe  (REP)(STR)                           06/30/2015           200.00 CHE TOALE ANNE                               4463 OAK VIEW DR                         SARASOTA, FL 34232                       ATTORNEY                                 
Gruters, Joe  (REP)(STS)                           08/21/2020            50.00 CHE TOBIN JANIS                              134 SINCLAIR ST SE                       PORT CHARLOTTE, FL 33952                 RETIRED                                  
Gruters, Joe  (REP)(STS)                           10/31/2019           100.00 CHE TOLLERTON JAMES                          1425 WESTBROOK DR                        SARASOTA, FL 34231                                                                
Gruters, Joe  (REP)(STR)                           06/30/2015           100.00 CHE TOLLERTON JAMES                          1425 WESTBROOK DR                        SARASOTA, FL 34231                                                                
Gruters, Joe  (REP)(STS)                           10/31/2017           100.00 CHE TOLLERTON JAMES                          1425 WESTBROOK DR                        SARASOTA, FL 34231                                                                
Gruters, Joe  (REP)(STR)                           10/02/1998           100.00 CAS TOM GALLAGHER,                           SUITE 240-B 215 S MONROE ST              TALLAHASSEE, FL 32301                    CANDIDATE FOR SEC                        
Gruters, Joe  (REP)(STR)                           06/30/2015            50.00 CHE TOWER FRED                               5662 RUTHERFORD CT                       NORTH PORT, FL 34287                                                              
Gruters, Joe  (REP)(STS)                           07/25/2018           500.00 CHE TOWER HILL INSURANCE GROUP, LLC          PO BOX 147018                            GAINESVILLE, FL 32614                    INSURANCE COMPANY                        
Gruters, Joe  (REP)(STS)                           07/08/2020            25.00 CHE TOWNSEND GERALDINE                       2968 MILL CREEK RD                       PORT CHARLOTTE, FL 33953                                                          
Gruters, Joe  (REP)(STS)                           08/22/2018           500.00 CHE TREEPAC PC, INC.                         PO BOX 1696                              TALLAHASSEE, FL 32302                    PAC                                      
Gruters, Joe  (REP)(STS)                           09/16/2020         1,000.00 CHE TRINET POLITICAL ACTION COMMITTEE        1 PARK PL STE 600                        DUBLIN, CA 94568                         PAC                                      
Gruters, Joe  (REP)(STR)                           10/14/2016            25.00 CHE TRUDELL LEONARD                          136 LOOKOUT POINT DR                     OSPREY, FL 34229                                                                  
Gruters, Joe  (REP)(STS)                           10/18/2018           500.00 CHE TRUEX WILLIAM                            5 LONG MEADOW PL                         ROTONDA WEST, FL 33947                   BUILDING CONTRACTOR                      
Gruters, Joe  (REP)(STS)                           11/30/2021         1,000.00 CHE TRUIST FLORIDA PAC                       1001 SEMMES AVE FL 5                     RICHMOND, VA 23224                       PAC                                      
Gruters, Joe  (REP)(STS)                           10/16/2020         1,000.00 CHE TRULIEVE, INC                            24671 US HIGHWAY 19 N                    CLEARWATER, FL 33763                     PHARMACEUTICALS                          
Gruters, Joe  (REP)(STS)                           08/06/2020           100.00 CHE TUCCI STEVEN                             5312 CARMILFRA DR                        SARASOTA, FL 34231                       RETIRED                                  
Gruters, Joe  (REP)(STR)                           06/17/2000           100.00 CHE TUCK ALAN                                2829 WILFRED REID CIRCLE                 SARASOTA, FL 34240                       BUSINESS OWNER                           
Gruters, Joe  (REP)(STS)                           07/08/2020            20.20 CHE TULLY ANTHONY                            6075 BENEVENTO DR                        SARASOTA, FL 34238                                                                
Gruters, Joe  (REP)(STS)                           06/19/2020            20.20 CHE TWARGOSKI PAUL                           9407 OLD HYDE PARK PL                    BRADENTON, FL 34202                      DENTIST                                  
Gruters, Joe  (REP)(STS)                           03/30/2018         1,000.00 CHE TWENTY FIRST CENTURY FLORIDA COMMITTEE   610 S BOULEVARD                          TAMPA, FL 33606                          PAC                                      
Gruters, Joe  (REP)(STS)                           10/30/2019           200.00 CHE TYNER ELIZABETH                          7850 IBIS ST                             SARASOTA, FL 34241                       AGRICULTURE                              
Gruters, Joe  (REP)(STS)                           05/31/2018            20.18 CHE UNDERDAHL ROD                            4965 SOUTHERN WOOD DR                    SARASOTA, FL 34241                       REALTOR                                  
Gruters, Joe  (REP)(STS)                           03/04/2019         1,000.00 CHE UNDERGROUND UTILITY CONTRACTORS OF FLORI 113 E COLLEGE AVE STE 100                TALLAHASSEE, FL 32301                    TRADE ASSOCIATION                        
Gruters, Joe  (REP)(STR)                           06/30/2015           100.00 CHE UNISOURCE INC                            718 SIESTA KEY CIR                       SARASOTA, FL 34242                       INSURANCE AGENCY                         
Gruters, Joe  (REP)(STS)                           10/12/2018         1,000.00 CHE UNITED STATES SUGAR CORPORATION          111 PONCE DE LEON AVE                    CLEWISTON, FL 33440                      AGRICULTURE                              
Gruters, Joe  (REP)(STS)                           02/21/2019         1,000.00 CHE UNITEDHEALTH GROUP PAC                   9900 BREN RD E                           MINNETONKA, MN 55343                     PAC                                      
Gruters, Joe  (REP)(STS)                           08/31/2020         1,000.00 CHE UNIVERSAL INSURANCE CO OF NORTH AMERICA  101 PARAMOUNT DR STE 220                 SARASOTA, FL 34232                       INSURANCE SERVICES                       
Gruters, Joe  (REP)(STS)                           08/29/2018         1,000.00 CHE UNIVERSAL INSURANCE CO OF NORTH AMERICA  101 PARAMOUNT DR STE 220                 SARASOTA, FL 34232                       INSURANCE SERVICES                       
Gruters, Joe  (REP)(STS)                           03/04/2019         1,000.00 CHE UPSPAC                                   55 GLENDALE PKWY NE                      ATLANTA, GA 30328                        PAC                                      
Gruters, Joe  (REP)(STS)                           12/16/2019         1,000.00 CHE USAA                                     PO BOX 34330                             SAN ANTONIO, TX 78265                    INSURANCE CO                             
Gruters, Joe  (REP)(STS)                           10/26/2018         1,000.00 CHE USAA                                     PO BOX 34330                             SAN ANTONIO, TX 78265                    INSURANCE CO                             
Gruters, Joe  (REP)(STS)                           10/17/2018           100.00 CHE VACCAI ROBIN                             233 MARCHENO WAY                         NOKOMIS, FL 34275                        REAL ESTATE BROKER                       
Gruters, Joe  (REP)(STS)                           06/14/2019            50.00 CHE VACCAI ROBIN                             233 MARCHENO WAY                         NOKOMIS, FL 34275                        REAL ESTATE BROKER                       
Gruters, Joe  (REP)(STR)                           07/23/2015           200.00 CHE VAN DERZEE BROOKS                        6144 44TH CT E                           BRADENTON, FL 34203                      FINANCIAL ADVISOR                        
Gruters, Joe  (REP)(STR)                           07/31/2015           250.00 CHE VAN NESS VARINIA                         5245 BENJAMIN LN                         SARASOTA, FL 34233                       ATTORNEY                                 
Gruters, Joe  (REP)(STS)                           09/28/2020           100.00 CHE VAN NESS VARINIA                         46 N WASHINGTON BLVD STE 9               SARASOTA, FL 34236                       ATTORNEY                                 
Gruters, Joe  (REP)(STR)                           10/07/2016           200.00 CHE VANDON, INC                              8131 LAKEWOOD RANCH MAIN ST SU           LAKEWOOD RANCH, FL 34202                 INVESTMENT                               
Gruters, Joe  (REP)(STS)                           02/28/2019           500.00 CHE VANHORN JESSE                            243 GLEN OAK RD                          VENICE, FL 34293                         HEALTHCARE                               
Gruters, Joe  (REP)(STS)                           10/30/2019           100.00 CHE VARGA ANDREW                             6608 7TH AVENUE BLVD NW                  BRADENTON, FL 34209                      DENTIST                                  
Gruters, Joe  (REP)(STS)                           06/30/2019            20.20 CHE VAUGHN BARBARA                           178 VENICE EAST BLVD                     VENICE, FL 34293                         RETIRED                                  
Gruters, Joe  (REP)(STS)                           06/22/2019            20.20 CHE VAUGHN BARBARA                           178 VENICE EAST BLVD                     VENICE, FL 34293                         RETIRED                                  
Gruters, Joe  (REP)(STS)                           10/31/2019            50.00 CHE VAUGHN BARBARA                           178 VENICE EAST BLVD                     VENICE, FL 34293                         RETIRED                                  
Gruters, Joe  (REP)(STS)                           06/19/2020            20.20 CHE VAUGHN BARBARA                           178 VENICE EAST BLVD                     VENICE, FL 34293                         RETIRED                                  
Gruters, Joe  (REP)(STR)                           10/07/2016            20.00 CHE VAUGHN BARBARA                           178 VENICE EAST BLVD                     VENICE, FL 34293                                                                  
Gruters, Joe  (REP)(STR)                           11/02/2016         1,000.00 CHE VENICE REGIONAL BAYFRONT                 540 THE RIALTO                           VENICE, FL 34285                         HEALTHCARE                               
Gruters, Joe  (REP)(STS)                           09/28/2018         1,000.00 CHE VENICE REGIONAL BAYFRONT                 540 THE RIALTO                           VENICE, FL 34285                         HEALTHCARE                               
Gruters, Joe  (REP)(STR)                           09/27/2016         1,000.00 CHE VERN BUCHANAN FOR CONGRESS               PO BOX 48928                             SARASOTA, FL 34230                       CANDIDATE                                
Gruters, Joe  (REP)(STR)                           08/17/2016         1,000.00 CHE VERN BUCHANAN FOR CONGRESS               PO BOX 48928                             SARASOTA, FL 34230                       CANDIDATE                                
Gruters, Joe  (REP)(STS)                           06/14/2019            50.00 CHE VETRI BARBARA                            2332 BLACK OAK CT                        SARASOTA, FL 34232                       RETIRED                                  
Gruters, Joe  (REP)(STR)                           06/30/2015           100.00 CHE VETRI JOHN                               2332 BLACK OAK CT                        SARASOTA, FL 34232                                                                
Gruters, Joe  (REP)(STS)                           08/30/2019            20.20 CHE VETS PHILIP                              817 BRENTWOOD DR                         VENICE, FL 34292                                                                  
Gruters, Joe  (REP)(STS)                           08/31/2020            50.00 CHE VICTOR & KATHY LIPPA REV TRUST           15 PARADISE PLZ # 349                    SARASOTA, FL 34239                       TRUST                                    
Gruters, Joe  (REP)(STR)                           06/30/2015         1,000.00 CHE VILLOTTI JANET                           1042 N CASEY KEY RD                      OSPREY, FL 34229                         PHYSICIAN                                
Gruters, Joe  (REP)(STR)                           10/12/1998            25.00 CHE VINCENT AMBROSIO,                        5305 MYRTLEWOOD                          SARSOTA, FL 34235                                                                 
Gruters, Joe  (REP)(STR)                           07/29/2016         1,000.00 CHE VISA                                     PO BOX 203730                            AUSTIN, TX 78720                         FINANCIAL SERVICES                       
Gruters, Joe  (REP)(STS)                           11/08/2021         1,000.00 CHE VISA                                     PO BOX 203730                            AUSTIN, TX 78720                         FINANCIAL SERVICES                       
Gruters, Joe  (REP)(STS)                           10/10/2018         1,000.00 CHE VISALI PHILIP                            3020 HARTLEY RD                          JACKSONVILLE, FL 32257                   CEO-INSURANCE CO                         
Gruters, Joe  (REP)(STS)                           11/02/2019         1,000.00 CHE VISALI PHILIP                            3020 HARTLEY RD                          JACKSONVILLE, FL 32257                   CEO-INSURANCE CO                         
Gruters, Joe  (REP)(STS)                           08/07/2020         1,000.00 CHE VITAS HOSPICE SERVICES, LLC              3046 CORPORATE WAY                       MIRAMAR, FL 33025                        HEALTHCARE                               
Gruters, Joe  (REP)(STR)                           06/30/2015           250.00 CHE VOELKER KIRK                             1485 SIESTA DR                           SARASOTA, FL 34239                       PHYSICIAN                                
Gruters, Joe  (REP)(STR)                           06/30/2015           200.00 CHE VOLKERT CHARLES                          3222 NE 40TH STREET                      FT LAUDERDALE, FL 33308                  ATTORNEY                                 
Gruters, Joe  (REP)(STR)                           06/30/2015           100.00 CHE VOLKERT CHARLES                          7551 CALLE FACIL                         SARASOTA, FL 34238                       RETIRED                                  
Gruters, Joe  (REP)(STS)                           06/22/2020           100.00 CHE VORSELEN CRAIG                           118 SEAGULL LN                           SARASOTA, FL 34236                       OWNER AC COMPANY                         
Gruters, Joe  (REP)(STR)                           06/30/2015           250.00 CHE VOSE LAW FIRM LLP                        324 W MORSE BLVD                         WINTER PARK, FL 32789                    LEGAL SERVICES                           
Gruters, Joe  (REP)(STS)                           06/22/2020            20.20 CHE VULGAN ANTHONY                           2405 6TH AVE W                           BRADENTON, FL 34205                      DIRECTOR MARKETING                       
Gruters, Joe  (REP)(STS)                           06/14/2019            20.20 CHE VULGAN ANTHONY                           2405 6TH AVE W                           BRADENTON, FL 34205                      DIRECTOR MARKETING                       
Gruters, Joe  (REP)(STS)                           01/25/2019         1,000.00 CHE W CENTRAL FLA CHAMBER ALLIANCE           PO BOX 11309                             TALLAHASSEE, FL 32302                    PAC                                      
Gruters, Joe  (REP)(STS)                           12/18/2017         1,000.00 CHE W CENTRAL FLA CHAMBER ALLIANCE           PO BOX 11309                             TALLAHASSEE, FL 32302                    PAC                                      
Gruters, Joe  (REP)(STS)                           06/22/2020           250.00 CHE WAECHTER BOB                             4343 SAWYER RD                           SARASOTA, FL 34233                       PROPERTY MGR.                            
Gruters, Joe  (REP)(STS)                           11/20/2019           250.00 CHE WAECHTER ROBERT                          4343 SAWYER RD                           SARASOTA, FL 34233                       PROPERTY MANAGER                         
Gruters, Joe  (REP)(STR)                           10/14/2016           250.00 CHE WAECHTER ROBERT                          4343 SAWYER RD                           SARASOTA, FL 34233                       PROPERTY MANAGER                         
Gruters, Joe  (REP)(STS)                           09/19/2021           500.00 CHE WAECHTER ROBERT                          6539 PEACOCK RD                          SARASOTA, FL 34242                       PROPERTY MANAGEMENT                      
Gruters, Joe  (REP)(STS)                           02/24/2017            50.00 CHE WAGNER BRUCE                             2918 MARSHALL DR                         SARASOTA, FL 34239                       RETIRED                                  
Gruters, Joe  (REP)(STR)                           06/26/2015            50.00 CHE WAGNER BRUCE                             2918 MARSHALL DR                         SARASOTA, FL 34239                       RETIRED                                  
Gruters, Joe  (REP)(STS)                           06/21/2019           100.00 CHE WAGNER NANCY                             1858 ROSE ST                             SARASOTA, FL 34239                       VP TRAVEL                                
Gruters, Joe  (REP)(STS)                           03/04/2019           500.00 CHE WAGONER SAMUEL                           7800 POINT MEADOWS DR APT 815            JACKSONVILLE, FL 32256                   GOVT CONSULTANT                          
Gruters, Joe  (REP)(STS)                           10/31/2018           500.00 CHE WALGREENS                                104 WILMOT RD                            DEERFIELD, IL 60015                      RETAIL/PHARMACY                          
Gruters, Joe  (REP)(STR)                           06/30/2015         1,000.00 CHE WALIA HARRY                              PO BOX 1974                              VENICE, FL 34284                         REAL ESTATE                              
Gruters, Joe  (REP)(STS)                           10/24/2017           500.00 CHE WALIA HARRY                              PO BOX 1974                              VENICE, FL 34284                         REAL ESTATE                              
Gruters, Joe  (REP)(STR)                           06/30/2015            25.00 CHE WALLACE MARICA                           9122 MIDNIGHT PASS RD UNIT 62            SARASOTA, FL 34242                       RETIRED                                  
Gruters, Joe  (REP)(STS)                           11/30/2017         1,000.00 CHE WALMART STORES INC.                      702 SW 8TH ST                            BENTONVILLE, AR 72716                    RETAIL COMPANY                           
Gruters, Joe  (REP)(STR)                           07/27/2016         1,000.00 CHE WALSH BERNARD                            1211 GULF OF MEXICO DR APT 904           LONGBOAT KEY, FL 34228                   ATTORNEY                                 
Gruters, Joe  (REP)(STS)                           03/06/2017         1,000.00 CHE WALT DISNEY PARKS & RESORTS US INC       1375 E BUENA VISTA DR                    LAKE BUENA VISTA, FL 32830               HOSPITALITY/ENTERTAI                     
Gruters, Joe  (REP)(STR)                           08/11/2016         1,000.00 CHE WALT DISNEY TRAVEL COMPANY               220 CELEBRATION PL STE 4000              CELEBRATION, FL 34747                    TOURIST TRAVEL BUSIN                     
Gruters, Joe  (REP)(STS)                           04/30/2018         1,000.00 CHE WALT DISNEY TRAVEL COMPANY               220 CELEBRATION PL STE 4000              CELEBRATION, FL 34747                    TOURIST TRAVEL BUSIN                     
Gruters, Joe  (REP)(STS)                           10/29/2020         1,000.00 CHE WALT DISNEY TRAVEL COMPANY               220 CELEBRATION PL STE 4000              CELEBRATION, FL 34747                    TOURIST TRAVEL BUSIN                     
Gruters, Joe  (REP)(STS)                           10/06/2017           100.00 CHE WALTERS CLIFFORD                         511 51ST ST NW                           BRADENTON, FL 34209                      ATTORNEY                                 
Gruters, Joe  (REP)(STR)                           06/30/2015           250.00 CHE WALTERS CLIFFORD                         511 51ST ST NW                           BRADENTON, FL 34209                      ATTORNEY                                 
Gruters, Joe  (REP)(STS)                           06/22/2019            50.00 CHE WARNER WILLIAM                           4505 PERRY RIDGE PL                      SARASOTA, FL 34233                       PRIVATE INVESTIGATOR                     
Gruters, Joe  (REP)(STS)                           08/09/2018         1,000.00 CHE WASTE MANAGEMENT INC OF FLORIDA          2700 WILES RD                            COCONUT CREEK, FL 33073                  WASTE DISPOSAL                           
Gruters, Joe  (REP)(STR)                           10/29/1998           100.00 CHE WATTS, SHERRY & DAN                      4401IDNIGHT PASS                         SARASOTA, FL 34242                       DOCTOR                                   
Gruters, Joe  (REP)(STS)                           07/24/2019           100.00 CHE WEAR VIVIEN                              PO BOX 795                               ELLENTON, FL 34222                       REAL ESTATE BROKER                       
Gruters, Joe  (REP)(STS)                           07/26/2019          -100.00 REF WEAR VIVIEN                              PO BOX 795                               ELLENTON, FL 34222                       REAL ESTATE BROKER                       
Gruters, Joe  (REP)(STS)                           06/18/2019         1,000.00 CHE WEAR VIVIEN                              PO BOX 795                               ELLENTON, FL 34222                       REAL ESTATE BROKER                       
Gruters, Joe  (REP)(STS)                           06/25/2020            20.20 CHE WEERTS RICHARD                           1254 SOUTHBAY DR                         OSPREY, FL 34229                         RETIRED                                  
Gruters, Joe  (REP)(STS)                           10/31/2019           100.00 CHE WEINRICH LINDA                           4380 PASADENA CIR                        SARASOTA, FL 34233                       RETIRED                                  
Gruters, Joe  (REP)(STS)                           03/30/2018            50.00 CHE WEINRICH LINDA                           4380 PASADENA CIR                        SARASOTA, FL 34233                       RETIRED                                  
Gruters, Joe  (REP)(STR)                           06/30/2015            50.00 CHE WEINRICH LINDA                           4380 PASADENA CIR                        SARASOTA, FL 34233                                                                
Gruters, Joe  (REP)(STR)                           10/14/2016            50.00 CHE WEINRICH LINDA                           4380 PASADENA CIR                        SARASOTA, FL 34233                       RETIRED                                  
Gruters, Joe  (REP)(STS)                           03/30/2018           500.00 CHE WEINTRAUB ANNE                           15 PARADISE PLZ. #347                    SARASOTA, FL 34239                       ATTORNEY                                 
Gruters, Joe  (REP)(STS)                           07/04/2020           500.00 CHE WEINTRAUB ANNE                           420 GOLDEN GATE PT UNIT 300B             SARASOTA, FL 34236                       ATTORNEY                                 
Gruters, Joe  (REP)(STS)                           07/08/2020            20.20 CHE WEISS HERTA                              4513 LAKE VISTA DR                       SARASOTA, FL 34233                                                                
Gruters, Joe  (REP)(STS)                           10/24/2017            20.00 CHE WEISSE MARSHA                            4110 W KENSINGTON AVE                    TAMPA, FL 33629                                                                   
Gruters, Joe  (REP)(STS)                           10/30/2019           100.00 CHE WELCH CASEY                              726 PLANTERS MANOR WAY                   BRADENTON, FL 34212                                                               
Gruters, Joe  (REP)(STR)                           07/13/1998           500.00 CHE WELCH & WELCH ENT                        1010 LOWDEN LANE                         SARASOTA, FL 34240                       CATTLEMAN                                
Gruters, Joe  (REP)(STR)                           03/21/2000           250.00 CHE WELCH, MITCHELL                          1010 COWPEN LANE                         SARASOTA, FL 34240                       CATTLEMAN                                
Gruters, Joe  (REP)(STS)                           05/27/2018            20.18 CHE WELDE MONICA                             6908 245TH ST E                          MYAKKA CITY, FL 34251                    WILDLIFE EDUCATOR                        
Gruters, Joe  (REP)(STR)                           06/17/2016           100.00 CHE WELLS NOEL                               221 COLUMBIA DR                          CAPE CANAVERAL, FL 32920                 EDUCATION SALES                          
Gruters, Joe  (REP)(STR)                           05/09/2016           100.00 CHE WELLS NOEL                               221 COLUMBIA DR                          CAPE CANAVERAL, FL 32920                 SALES                                    
Gruters, Joe  (REP)(STR)                           06/30/2015           100.00 CHE WELLS ROY                                5537 CARMONA PL                          SARASOTA, FL 34238                                                                
Gruters, Joe  (REP)(STS)                           01/08/2018           500.00 CHE WELLS FARGO & COMPANY FLORIDA EMPLOYEES  90 S 7TH ST                              MINNEAPOLIS, MN 55402                    PAC                                      
Gruters, Joe  (REP)(STR)                           10/27/1997           100.00 CHE WELLS, PURMONT                           2301 RINGLING BLVD                       SARASOTA, FL 34236                       INSURANCE                                
Gruters, Joe  (REP)(STS)                           06/27/2021             4.00 CHE WELSH LINDA                              2405 NW 135TH ST                         MIAMI, FL 33167                          RETIRED                                  
Gruters, Joe  (REP)(STR)                           06/30/2015           100.00 CHE WERMAN DEBRA                             1563 EASTBROOK DR                        SARASOTA, FL 34231                                                                
Gruters, Joe  (REP)(STR)                           06/30/2015           100.00 CHE WERMAN MICHAEL                           1563 EASTBROOK DR                        SARASOTA, FL 34231                                                                
Gruters, Joe  (REP)(STS)                           06/18/2019            20.20 CHE WERNER MATT                              2512 ORCHARD RD                          OTTAWA HILLS, OH 43606                                                            
Gruters, Joe  (REP)(STS)                           07/08/2020            20.20 CHE WEST WILLIAM                             5748 LIATRIS CIR                         SARASOTA, FL 34238                                                                
Gruters, Joe  (REP)(STS)                           10/30/2019           200.00 CHE WESTHEIMER F SCOTT                       4880 COMMONWEALTH DR                     SARASOTA, FL 34242                       ATTORNEY                                 
Gruters, Joe  (REP)(STS)                           10/30/2019           500.00 CHE WETHERINGTON CAROLINE                    7904 MATERA CT                           BRADENTON, FL 34202                      REAL ESTATE                              
Gruters, Joe  (REP)(STS)                           07/08/2020           250.00 CHE WHITE LOLA                               8466 LOCKWOOD RIDGE RD                   SARASOTA, FL 34243                       FINANCE SERVICE                          
Gruters, Joe  (REP)(STS)                           10/16/2020         1,000.00 CHE WHITE ROCK QUARRIES                      PO BOX 15065                             WEST PALM BEACH, FL 33416                ROCK MINING                              
Gruters, Joe  (REP)(STR)                           08/23/2016           500.00 CHE WHITE ROCK QUARRIES                      PO BOX 15065                             WEST PALM BCH, FL 33416                  ROCK MINING                              
Gruters, Joe  (REP)(STS)                           10/19/2018         1,000.00 CHE WHITE ROCK QUARRIES                      PO BOX 15065                             WEST PALM BEACH, FL 33416                ROCK MINING                              
Gruters, Joe  (REP)(STR)                           10/14/2016           200.00 CHE WHITFIELD MOTEL                          3002 CORTEZ RD W                         BRADENTON, FL 34207                      MOTEL                                    
Gruters, Joe  (REP)(STS)                           01/25/2019         1,000.00 CHE WHITIS COURTNEY                          403 PLANTATION RD                        TALLAHASSEE, FL 32303                    RESIDENTIAL ENGINEER                     
Gruters, Joe  (REP)(STS)                           01/25/2019         1,000.00 CHE WHITIS DEREK                             403 PLANTATION RD                        TALLAHASSEE, FL 32303                    POLITICAL CONSULTAN                      
Gruters, Joe  (REP)(STS)                           01/25/2019         1,000.00 CHE WHITIS CONSULTING, INC                   403 PLANTATION RD                        TALLAHASSEE, FL 32303                    GOV'T CONSULTING                         
Gruters, Joe  (REP)(STS)                           01/25/2019         1,000.00 CHE WHITIS MOTORSPORTS                       403 PLANTATION RD                        TALLAHASSEE, FL 32303                    AUTO RACING                              
Gruters, Joe  (REP)(STS)                           10/18/2018            50.00 CHE WHITMAN JAMES                            686 NORTON ST                            LONGBOAT KEY, FL 34228                   DOCTOR                                   
Gruters, Joe  (REP)(STS)                           06/22/2018           100.00 CHE WHITMORE CAROL                           PO BOX 1992                              HOLMES BEACH, FL 34218                   COUNTY COMMISSIONER                      
Gruters, Joe  (REP)(STS)                           07/15/2021           200.00 CHE WHITMORE CAROL                           PO BOX 1992                              HOLMES BEACH, FL 34218                   COUNTY COMMISSIONER                      
Gruters, Joe  (REP)(STS)                           06/03/2018           225.00 CHE WHITNEY JONATHAN                         1064 N TAMIAMI TRL UNIT 1133             SARASOTA, FL 34236                       ATTORNEY                                 
Gruters, Joe  (REP)(STS)                           07/19/2019            20.20 CHE WILDEBOER CHAD                           7424 MUNCEY RD                           NORTH PORT, FL 34291                     MECHANIC/DRIVER                          
Gruters, Joe  (REP)(STR)                           08/01/2016         1,000.00 CHE WILES SUSAN                              4432 ROYAL TERN CT                       JACKSONVILLE BEACH, FL 32250             CONSULTANT                               
Gruters, Joe  (REP)(STR)                           09/16/1998            50.00 CHE WILLIAM BANKAUF,                         4322 HIGHLAND OAKS CIRCLE                SARASOTA, FL 34235                       RETIRED                                  
Gruters, Joe  (REP)(STS)                           06/14/2019            20.20 CHE WILLIAMS DONNA                           32061 FIREMOSS LANE                      WESLEY CHAPEL, FL 33543                  REAL ESTATE                              
Gruters, Joe  (REP)(STS)                           06/19/2020            20.20 CHE WILLIAMS DONNA                           32061 FIREMOSS LN                        WESLEY CHAPEL, FL 33543                  REAL ESTATE                              
Gruters, Joe  (REP)(STS)                           10/31/2019           200.00 CHE WILLIAMS THOMAS                          P.O. BOX 3513                            SARASOTA, FL 34230                       PHYSICIAN                                
Gruters, Joe  (REP)(STR)                           12/31/1997           100.00 CHE WILLIAMS FINANCIAL GROUP                 1800 SECOND STREET SUITE 714             SARASOTA, FL 34236                       INVESTMENT FIRM                          
Gruters, Joe  (REP)(STR)                           07/21/2015           100.00 CHE WILLIAMSON JAMES                         1705 SHORELAND DR                        SARASOTA, FL 34239                       MANAGEMENT CONSULTIN                     
Gruters, Joe  (REP)(STR)                           10/21/2016            50.00 CHE WILSON CLYDE                             27 S. ORANGE AVE.,  STE.1                SARASOTA, FL 34236                       ATTORNEY                                 
Gruters, Joe  (REP)(STS)                           06/14/2019            50.00 CHE WILSON JOANNE                            8827 SE BRIDGE RD                        HOBE SOUND, FL 33455                     INSURANCE AGENT                          
Gruters, Joe  (REP)(STR)                           03/17/2000           100.00 CHE WILSON, CLYDE                            27 S ORANGE AVE                          SARASOTA, FL 34236                       ATTORNEY                                 
Gruters, Joe  (REP)(STR)                           08/05/1998            35.00 CHE WILSON, JR. CLYDE                        27 S. ORANGE AVE.                        SARASOTA, FL 34236                       A                                        
Gruters, Joe  (REP)(STS)                           07/20/2018         1,000.00 CHE WINDHAVEN INSURANCE COMPANY              8550 NW 33RD ST STE 400                  DORAL, FL 33122                          INSURANCE CO.                            
Gruters, Joe  (REP)(STS)                           10/26/2020         1,000.00 CHE WINE AND SPIRITS DISTRIBUTORS OF FLORIDA PO BOX 361                               TALLAHASSEE, FL 32302                    PAC                                      
Gruters, Joe  (REP)(STS)                           10/30/2019           300.00 CHE WISE MARGARET                            1233 HILLVIEW DR                         SARASOTA, FL 34239                       RETIRED                                  
Gruters, Joe  (REP)(STS)                           10/23/2017           250.00 CHE WISH PETER                               1444 HARBOR DR                           SARASOTA, FL 34239                       DOCTOR                                   
Gruters, Joe  (REP)(STS)                           07/25/2018           500.00 CHE WM F MCDONOUGH PLUMBING INC              6468 PARKLAND DR                         SARASOTA, FL 34243                       PLUMBING CONTRACTOR                      
Gruters, Joe  (REP)(STR)                           07/15/2015           250.00 CHE WM F MCDONOUGH PLUMBING INC              6468 PARKLAND DR                         SARASOTA, FL 34243                       PLUMBING CONTRACTOR                      
Gruters, Joe  (REP)(STR)                           10/21/2016           500.00 CHE WM F MCDONOUGH PLUMBING INC              6468 PARKLAND DR                         SARASOTA, FL 34243                       PLUMBING CONTRACTOR                      
Gruters, Joe  (REP)(STS)                           12/27/2021         1,000.00 CHE WORKFORCE BUSINESS SERVICES, INC         1401 MANATEE AVE W STE 600               BRADENTON, FL 34205                      EMPLOYEE LEASING                         
Gruters, Joe  (REP)(STS)                           09/15/2021         1,000.00 CHE WORKING TOGETHER FOR FLORIDA PAC         133 HARBOR DR S                          VENICE, FL 34285                         PAC                                      
Gruters, Joe  (REP)(STS)                           03/27/2018         1,000.00 CHE WORKING TOGETHER FOR FLORIDA PAC         133 HARBOR DR S                          VENICE, FL 34285                         PAC                                      
Gruters, Joe  (REP)(STS)                           09/13/2018         1,000.00 CHE WORKING TOGETHER FOR FLORIDA PAC         133 HARBOR DR S                          VENICE, FL 34285                         PAC                                      
Gruters, Joe  (REP)(STS)                           04/27/2018         1,000.00 CHE WORLD OMNI FINANCIAL CORP                190 JIM MORAN BLVD                       DEERFIELD BEACH, FL 33442                FINANCIAL SERVICES                       
Gruters, Joe  (REP)(STS)                           03/01/2021         1,000.00 CHE WORLDWIDE INTERACTIVE NETWORK, INC       1000 WATERFORD PL STE 300                KINGSTON, TN 37763                       EDUCATION                                
Gruters, Joe  (REP)(STS)                           06/16/2019           100.00 CHE WRIGHT DEBRA                             2882 GRAZELAND DR                        SARASOTA, FL 34240                       INSURANCE CSR                            
Gruters, Joe  (REP)(STS)                           07/04/2021            10.00 CHE WRIGHT JOYCE                             861 HAWTHORN CIR                         BAREFOOT BAY, FL 32976                   RETIRED                                  
Gruters, Joe  (REP)(STS)                           05/31/2018           100.00 CHE WRIGHT PATRICK                           4545 N LAKE DR                           SARASOTA, FL 34232                                                                
Gruters, Joe  (REP)(STR)                           06/30/2015           500.00 CHE WYATT ROBERT                             852 MACEWEN DR                           OSPREY, FL 34229                         INVESTOR                                 
Gruters, Joe  (REP)(STR)                           06/30/2015           100.00 CHE WYMAN GALE                               3451 QUEENS ST APT 518                   SARASOTA, FL 34231                                                                
Gruters, Joe  (REP)(STR)                           10/05/2016           100.00 CHE WYMAN GALE                               3451 QUEENS ST APT 518                   SARASOTA, FL 34231                       ADMINISTRATIVE                           
Gruters, Joe  (REP)(STS)                           06/14/2019            20.20 CHE WYMAN GALE                               3451 QUEENS ST APT 518                   SARASOTA, FL 34231                       ADMINISTRATIVE                           
Gruters, Joe  (REP)(STS)                           07/08/2020            20.20 CHE WYMAN GALE                               3451 QUEENS ST APT 518                   SARASOTA, FL 34231                       RETIRED                                  
Gruters, Joe  (REP)(STR)                           07/15/2015           250.00 CHE WYMAN PLUMBING                           3002 CORTEZ RD W                         BRADENTON, FL 34207                      PLUMBING CONTRACTOR                      
Gruters, Joe  (REP)(STR)                           03/30/2016         1,000.00 CHE WYNNSTAY HUNT INC                        6571 PALMER PARK CIR                     SARASOTA, FL 34238                       REAL ESTATE                              
Gruters, Joe  (REP)(STS)                           06/19/2020         1,000.00 CHE WYNNSTAY HUNT INC                        6571 PALMER PARK CIR                     SARASOTA, FL 34238                       REAL ESTATE                              
Gruters, Joe  (REP)(STS)                           06/24/2020            50.00 CHE YODER CRYSTAL                            4575 PIKE AVE                            SARASOTA, FL 34233                       OFFICE MGR. ROOF CO.                     
Gruters, Joe  (REP)(STS)                           06/14/2019            20.20 CHE ZACCAGNINO ANDREW                        4045 RADNOR PL                           SARASOTA, FL 34233                       INSURANCE SALES                          
Gruters, Joe  (REP)(STS)                           12/16/2019           100.00 CHE ZDANCEWICZ ALISSA                        15302 SEAROBBIN DR                       LAKEWOOD RANCH, FL 34202                 PHYSICIAN                                
Gruters, Joe  (REP)(STR)                           06/30/2015            50.00 CHE ZIEGLER CHRISTIAN                        445 N ORANGE AVE UNIT 208                SARASOTA, FL 34236                                                                
Gruters, Joe  (REP)(STR)                           06/30/2015           100.00 CHE ZUCKER MICHAEL                           5037 WILLOW LEAF WAY                     SARASOTA, FL 34241                                                                
------------------------------------------------------------------------------
                                                       Total:     1,132,278.64
Related Medical Legislation
SB 566: Mental Health Professional Licensure
Revising licensure requirements for clinical social workers, marriage and family therapists, and mental health counselors, etc.
SB 734: Vaccinations During Public Health Emergencies
Removing the authority of the State Health Officer to order the vaccination of individuals upon declaration of a public health emergency; revising a requirement that the Department of Health adopt certain rules, etc.
SB 774: Communicable and Infectious Diseases
Citing this act as the "Sergeant Justin White Act."; providing a presumption to specified workers that an impairment of health caused by COVID-19 or an infectious disease happened in the line of duty; requiring certain actions in order to be entitled to the presumption; requiring emergency rescue or public safety workers to file an incident or accident report under certain conditions, etc.
SB 1254: Cardiac Screening for Newborns
Revising components that are included in the postpartum evaluation and follow-up care birth centers are required to provide to include a cardiac screening of the newborn; requiring attending health care providers at home births to provide or coordinate the referral for a newborn cardiovascular screening; requiring the newborn's primary care provider to provide or coordinate the referral for the screening if a health care provider does not attend the home birth; requiring hospitals that provide birthing services to provide a postpartum evaluation that includes the cardiovascular screening of each newborn, etc.
SB 1260: Conversion of a Public Health Care System
Authorizing the governing body of a public health care system to evaluate the potential conversion of the public health care system to a nonprofit entity; requiring such governing body to publish notice of its completed evaluation in a specified manner; authorizing a public health care system and local governing authority to negotiate an agreement for such conversion; requiring members of the governing body of the public health care system to disclose whether they intend to serve on the board of the successor nonprofit entity; requiring the public health care system and local governing authority to jointly submit a notice of completion of such conversion to the Legislature after certain requirements are met, etc.
SB 1290: Patient-specific Drug Coverage Transparency
Authorizing patients to request, and requiring ordering or prescribing health care providers to provide, real-time, patient-specific information regarding prescription drug benefits, coverage, and costs for a specified purpose; authorizing health care providers to provide such information to patients regardless of whether a request is made; requiring insurers to provide specified information to health care providers, etc.
SB 1684: Parents' Bill of Rights
Creating a cause of action for parents for an infringement of parental rights relating to the upbringing, education, health care, and mental health of their children; providing for declaratory relief, injunctive relief, and the recovery of actual damages; providing for the recovery of reasonable attorney fees and costs; providing that a parent is considered a prevailing party under specified circumstances, etc.
SB 1848: Personal Information Protection
Citing this act as the "Personal Privacy Protection Act"; prohibiting a public agency from requiring, publicly disclosing, or requesting specified personal information; providing construction and applicability; providing for the right of civil action and award of damages; providing penalties, etc.