Back to Politician by State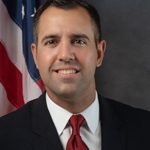 State Representative JUAN ALFONSO FERNANDEZ-BARQUIN
Last updated: February 22nd, 2022
Legislative Session:
State: FL
Legislative district: 119
Nearby cities: Kendall West
Service dates: 2017 - Present
Party: Republican
Medical Freedom Rating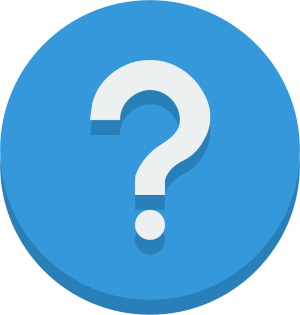 Committees
Justice Appropriations Subcommittee Vice Chair; Judiciary Committee; Civil Justice & Property Rights Subcommittee; Post-Secondary Education & Lifelong Learning Subcommittee; Professions & Public Health Subcommittee
Contact Info
Capitol Office
315 House Office Building
402 South Monroe Street
Tallahassee, FL 32399-1300


(850) 717-5119
District Office
Suite 218
2450 Southwest 137th Avenue
Miami, FL 33175-6332


(305) 222-4119
Legislative Assistants
---
Legislative Aide:
Armando Munero
District Aide:
Christopher Zegarra
Fernandez-Barquin, Juan  (REP)(STR)                12/29/2017         1,000.00 CHE 51ST STREET FRUITLAND AVE, LLC           2700 FRUITLAND AVE                       VERNON, CA 90058                         REAL ESTATE MANAGEME                     
Fernandez-Barquin, Juan  (REP)(STR)                10/30/2019         1,000.00 CHE A BOLDER FLORIDA                         2600 SOUTH DOUGLAS RD SUITE 900          CORAL GABLES, FL 33134                   POLITICAL ORGANIZATI                     
Fernandez-Barquin, Juan  (REP)(STR)                08/20/2019         1,000.00 CHE A STRONGER FLORIDA                       2640-A MITCHAM DRIVE                     TALLAHASSEE, FL 32308                    POLITICAL ORGANIZATI                     
Fernandez-Barquin, Juan Alfonso (REP)(STR)         03/01/2021         1,000.00 CHE A STRONGER FLORIDA                       2640 -A MITCHAM DRIVE                    TALLAHASSEE, FL 32308                    POLITICAL ORGANIZATI                     
Fernandez-Barquin, Juan  (REP)(STR)                02/22/2019         1,000.00 CHE ABC LIQUORS INC.                         PO BOX 593686                            ORLANDO, FL 32859                        SPIRITS, ALCOHOL RET                     
Fernandez-Barquin, Juan Alfonso (REP)(STR)         03/01/2021           500.00 CHE ABC-PAC ASSOCIATED BUILDERS AND CONTRACT 3730 COCONUT CREEK PKWY SUITE 200        COCONUT CREEK, FL 33066                  POLITICAL ORGANIZATI                     
Fernandez-Barquin, Juan  (REP)(STR)                02/22/2018           300.00 CHE ABM REALTY INC                           3400 SW 128TH AVE                        MIAMI, FL 33175                          REAL ESTATE INDUSTRY                     
Fernandez-Barquin, Juan  (REP)(STR)                05/31/2018            25.00 CHE ACOSTA DAVID                             9940 SOUTHWEST 20TH STREET               MIAMI, FL 33165                          CREDIT ANALYST                           
Fernandez-Barquin, Juan  (REP)(STR)                02/21/2018           125.00 CHE ACOSTA ROSA                              2151 SW 97 CT                            MIAMI, FL 33165                          HOMEMAKER                                
Fernandez-Barquin, Juan  (REP)(STR)                11/07/2019         1,000.00 CHE ACTION FOR BEHAVIORAL HEALTHCARE         216 EAST PARK AVENUE                     TALLAHASSE, FL 32301                     POLITICAL ORGANIZATI                     
Fernandez-Barquin, Juan  (REP)(STR)                08/14/2020         1,000.00 CHE ADT LLC                                  1501 YAMATO RD                           BOCA RATON, FL 33431                     ALARM & SECURITY                         
Fernandez-Barquin, Juan  (REP)(STR)                08/20/2019         1,000.00 CHE AFSCME                                   1625 L STREET NW                         WASHINGTON, DC 20036                     FEDERAL, STATE, COUN                     
Fernandez-Barquin, Juan  (REP)(STR)                10/29/2020         1,000.00 CHE AGENTS FOR A BETTER FLORIDA              1103 HAYS ST                             TALLAHASSEE, FL 32301                    POLITICAL ORGANIZATI                     
Fernandez-Barquin, Juan Alfonso (REP)(STR)         10/27/2021         1,000.00 CHE AGENTS FOR A BETTER FLORIDA              1103 HAYS STEET                          TALLAHASSEE, FL 32301                    POLITICAL ORGANIZATI                     
Fernandez-Barquin, Juan  (REP)(STR)                09/13/2018         1,000.00 CHE AGRO INDUSTRIAL MANAGEMENT INC           ONE N CLEMATIS ST SUITE 100              WEST PALM BEACH, FL 33401                AGRO BUSINESS                            
Fernandez-Barquin, Juan  (REP)(STR)                09/20/2019         1,000.00 CHE AGRO INDUSTRIAL MANAGEMENT INC           ONE N CLEMENTIS ST SUITE 100             WEST PALM BEACH, FL 33401                AGRO BUSINESS                            
Fernandez-Barquin, Juan Alfonso (REP)(STR)         01/10/2022         1,000.00 CHE AGRO-INDUSTRIAL MANAGEMENT INC           ONE N CLEMATIS ST SUITE 100              WEST PALM BEACH, FL 33401                AGRIBUSINESS                             
Fernandez-Barquin, Juan  (REP)(STR)                12/23/2019           500.00 CHE AIF PAC                                  PO BOX 10085                             TALLAHASSEE, FL 32302                    POLITICAL ORGANIZATI                     
Fernandez-Barquin, Juan  (REP)(STR)                01/13/2020         1,000.00 CHE AKERMAN LLP                              495 N KELLER RD SUITE 300                MAITLAND, FL 32751                       ATTORNEYS                                
Fernandez-Barquin, Juan  (REP)(STR)                02/22/2018            50.00 CHE ALAMO ILIANA                             2450 SOUTHWEST 137TH AVENUE              MIAMI, FL 33175                          ACCOUNTANT                               
Fernandez-Barquin, Juan  (REP)(STR)                05/26/2018           100.00 CHE ALDRIDGE CODY                            190 ISLA DORADA BLVD                     CORAL GABLES, FL 33143                   ATTORNEY                                 
Fernandez-Barquin, Juan  (REP)(STR)                05/24/2018           150.00 CHE ALFREDO A IZAGUIRRE PA                   338 MINORCA AVE                          CORAL GABLES, FL 33134                   ATTORNEY                                 
Fernandez-Barquin, Juan  (REP)(STR)                09/17/2020         1,000.00 CHE ALL INJURIES LAW FIRM PA                 2340 TAMIAMI TRAIL                       PORT CHARLOTTE, FL 33952                 ATTORNEYS                                
Fernandez-Barquin, Juan  (REP)(STR)                10/16/2020         1,000.00 CHE ALL MGMT CONSTRUCTION SERVICES LLC       15476 NW 77 CT #705                      MIAMI LAKES, FL 33016                    CONSTRUCTION INDUSTR                     
Fernandez-Barquin, Juan  (REP)(STR)                11/07/2019         1,000.00 CHE ALLIANCE FOR HONEST GOVERNMENT           POST OFFICE BOX 10329                    TALLAHASSE, FL 32302                     POLITICAL ORGANIZATI                     
Fernandez-Barquin, Juan  (REP)(STR)                02/13/2018           100.00 CHE ALVAREZ STEVE                            1979 DELLFIELD CT.                       ATLANTA, GA 30338                        OWNER OF TECH SECURI                     
Fernandez-Barquin, Juan Alfonso (REP)(STR)         01/10/2022         1,000.00 CHE AMERICAS EXPORT CORPORATION              ONE N CLEMATIS ST SUITE 100              WEST PALM BEACH, FL 33401                AGRIBUSINESS                             
Fernandez-Barquin, Juan  (REP)(STR)                03/29/2018            50.00 CHE ANDERSON AARON                           1430 BRICKELL BAY DRIVE APT 1008         MIAMI, FL 33131                          ENGINEER                                 
Fernandez-Barquin, Juan  (REP)(STR)                08/10/2018         1,000.00 CHE ANDREW J VARGAS PA                       815 PONCE DE LEON BLVD STE 3             CORAL GABLES, FL 33134                   ATTORNEY                                 
Fernandez-Barquin, Juan  (REP)(STR)                11/28/2019         1,000.00 CHE ANDREW J VARGAS PA                       815 PONCE DE LEON BLVD 3RD FL            CORAL GABLES, FL 33134                   ATTORNEY                                 
Fernandez-Barquin, Juan Alfonso (REP)(STR)         08/27/2021         1,000.00 CHE ANDREW J VARGAS PA                       815 PONCE DE LEON BLVD., 3RD FL          CORAL GABLES, FL 33134                   ATTORNEY                                 
Fernandez-Barquin, Juan  (REP)(STR)                03/04/2019         1,000.00 CHE ANFIELD CONSULTING GROUP INC.            201 WEST PARK AVENUE SUITE 100           TALLAHASSEE, FL 32301                    GOVERNMENTAL CONSULT                     
Fernandez-Barquin, Juan  (REP)(STR)                02/23/2018           250.00 CHE ANGONEZ FRANCISCO                        1203 SANTONA STREET                      CORAL GABLES, FL 33146                   ATTORNEY                                 
Fernandez-Barquin, Juan  (REP)(STR)                11/16/2017           250.00 CHE ANGULO ANA MARIA                         5975 SUNSET DR, #503                     MIAMI, FL 33143                          ATTORNEY                                 
Fernandez-Barquin, Juan  (REP)(STR)                08/20/2019         1,000.00 CHE ANHEUSER BUSCH COMPANIES                 ONE BUSCH PLACE                          ST LOUIS, MO 63118                       BEVERAGE / ALCOHOL                       
Fernandez-Barquin, Juan  (REP)(STR)                11/28/2019         1,000.00 CHE ANTHONY CARLOS HEVIA PA                  815 PONCE DE LEON BLVD 3RD FL            CORAL GABLES, FL 33134                   ATTORNEY                                 
Fernandez-Barquin, Juan  (REP)(STR)                10/16/2020         1,000.00 CHE APARTMENT PAC                            200 E ROBINSON ST STE 900 BS             ORLANDO, FL 32801                        POLITICAL ORGANIZATI                     
Fernandez-Barquin, Juan  (REP)(STR)                10/05/2018         1,000.00 CHE APARTMENT PAC                            105 EAST ROBINSON STREET STE 301         ORLANDO, FL 32801                        REAL ESTATE INDUSTRY                     
Fernandez-Barquin, Juan Alfonso (REP)(STR)         08/27/2021         1,000.00 CHE APARTMENT PAC                            200 E ROBINSON ST STE 900 BS             ORLANDO, FL 32801                        POLITICAL ORGANIZATI                     
Fernandez-Barquin, Juan  (REP)(STR)                08/23/2018           500.00 CHE ARCA FLORIDA INVESTMENTS INC             9055 SW 73RD CT APT 2401                 MIAMI, FL 33156                          PERSONAL HOLDING INV                     
Fernandez-Barquin, Juan  (REP)(STR)                02/21/2018           500.00 CHE ARCHITECTS INTERNATIONAL INC             227 NE 26 TER                            MIAMI, FL 33137                          ARCHITECTS                               
Fernandez-Barquin, Juan  (REP)(STR)                05/24/2018           500.00 CHE ARMAND & DIEGUEZ                         10691 N KENDALL DRIVE                    MIAMI, FL 33175                          LAW FIRM                                 
Fernandez-Barquin, Juan  (REP)(STR)                11/16/2017           500.00 CHE ARMAND & DIEGUEZ, P.A.                   10691 N. KENDALL DR                      MIAMI, FL 33176                          LAW FIRM                                 
Fernandez-Barquin, Juan  (REP)(STR)                12/23/2019         1,000.00 CHE ARMOR CORRECTIONAL HEALTH SERVICES INC   4960 SW 72ND AVE STE 400                 MIAMI, FL 33155                          HEALTHCARE INDUSTRY                      
Fernandez-Barquin, Juan  (REP)(STR)                09/17/2020           100.00 CHE ARRIETE LAW PA                           5775 BLUE LAGOON DRIVE SUITE 300         MIAMI, FL 33126                          ATTORNEY                                 
Fernandez-Barquin, Juan  (REP)(STR)                10/16/2020         1,000.00 CHE ASSOCIAPAC                               5401 N CENTRRAL EXPRESSWAY SUITE 300     DALLAS, TX 75205                         POLITICAL ORGANIZATI                     
Fernandez-Barquin, Juan  (REP)(STR)                03/04/2019         1,000.00 CHE ASSOCIAPAC                               5401 N CENTRAL EXPRESSWAY SUITE 300      DALLAS, TX 75205                         POLITICAL ORGANIZATI                     
Fernandez-Barquin, Juan  (REP)(STR)                06/25/2020         1,000.00 CHE ASSOCIATED BUILDERS AND CONTRACTORS PAC  3730 COCONUT CREEK PKWY SUITE 200        COCONUT CREEK, FL 33066                  POLITICAL ORGANIZATI                     
Fernandez-Barquin, Juan Alfonso (REP)(STR)         01/10/2022           500.00 CHE ASURION                                  PO BOX 110656                            NASHVILLE, TN 37222                      PHONE INSURANCE                          
Fernandez-Barquin, Juan  (REP)(STR)                03/01/2019           500.00 CHE AT&T FLORIDA PAC                         150 SOUTH MONROE STREET SUITE 400        TALLAHASSEE, FL 32301                    POLITICAL ORGANIZATI                     
Fernandez-Barquin, Juan  (REP)(STR)                07/10/2020           500.00 CHE AT&T SOUTH FL PAC                        150 S MONROE ST SUITE 400                TALLAHASSEE, FL 32301                    POLITICAL ORGNAIZATI                     
Fernandez-Barquin, Juan  (REP)(STR)                10/16/2020           500.00 CHE AT&T SOUTH FL PAC                        150 S MONROE ST SUITE 400                TALLAHASSEE, FL 32301                    POLITICAL ORGANIZATI                     
Fernandez-Barquin, Juan  (REP)(STR)                10/05/2018           500.00 CHE AT&T SOUTH FL PAC                        150 SOUTH MONROE ST STE 400              TALLAHASSEE, FL 32301                    TELECOM INDUSTRY                         
Fernandez-Barquin, Juan  (REP)(STR)                01/13/2020           500.00 CHE AT&T SOUTH FLORIDA PAC                   150 SOUTH MONROES ST SUITE 400           TALLHASSEE, FL 32301                     POLITICAL ORGANIZATI                     
Fernandez-Barquin, Juan Alfonso (REP)(STR)         10/27/2021           500.00 CHE AT&T SOUTH FLORIDA PAC                   150 SOUTH MONROE ST, SUITE 400           TALLAHASSEE, FL 32301                    POLITICAL ORGANIZATI                     
Fernandez-Barquin, Juan Alfonso (REP)(STR)         02/25/2021           500.00 CHE AT&T SOUTH FLORIDA PAC                   150 SOUTH MONRIE STREET SUITE 400        TALLAHASSEE, FL 32301                    POLITICAL ORGANIZATI                     
Fernandez-Barquin, Juan  (REP)(STR)                05/16/2018           250.00 CHE ATTORNEY'S FIRST INSURANCE CORP          2623 MCCORMICK DRIVE STE 105             CLEARWATER, FL 33759                     INSURANCE INDUSTRY                       
Fernandez-Barquin, Juan  (REP)(STR)                02/12/2018           250.00 CHE ATTORNEY'S FIRST INSURANCE CORP          2633 MCCORMICK DR STE 105                CLEARWATER, FL 33759                     INSURANCE INDUSTRY                       
Fernandez-Barquin, Juan  (REP)(STR)                08/23/2018           250.00 CHE ATTORNEYS FIRST INSURANCE CORP           2623 MCCORMICK DR STE 105                CLEARWATER, FL 33759                     INSURANCE INDUSTRY                       
Fernandez-Barquin, Juan  (REP)(STR)                08/10/2018           250.00 CHE ATTORNEYS FIRST INSURANCE CORP           2623 MCCORMICK DR STE 105                CLEARWATER, FL 33759                     INSURANCE INDUSTRY                       
Fernandez-Barquin, Juan  (REP)(STR)                10/05/2018           250.00 CHE ATTORNEYS FIRST INSURANCE CORP           2623 MCCORMICK DR STE 105                CLEARWATER, FL 33759                     INSURANCE INDUSTRY                       
Fernandez-Barquin, Juan  (REP)(STR)                08/14/2020         1,000.00 CHE AVMED                                    PO BOX 1778                              GAINESVILLE, FL 32627                    INSURANCE INDUSTRY                       
Fernandez-Barquin, Juan  (REP)(STR)                10/02/2020           500.00 CHE AVMED                                    PO BOX 1778                              GAINESVILLE, FL 32627                    HEALTHCARE INDUSTRY                      
Fernandez-Barquin, Juan Alfonso (REP)(STR)         11/24/2021         1,000.00 CHE AVMED                                    PO BOX 1778                              GAINESVILLE, FL 32627                    HEALTHCARE INDUSTRY                      
Fernandez-Barquin, Juan  (REP)(STR)                11/28/2019           150.00 CHE BAIKEY MARIO J                           2700 N MIAMI AVE APT 211                 MIAMI, FL 33127                          GOVERNMENTAL AFFAIRS                     
Fernandez-Barquin, Juan  (REP)(STR)                02/22/2019         1,000.00 CHE BAILES JESS                              201 CHASE AVE                            WINTER PARK, FL 32789                    ABC WINE & SPIRITS                       
Fernandez-Barquin, Juan Alfonso (REP)(STR)         08/05/2021           500.00 CHE BALDWIN MATTHEW                          815 PONCE DE LEON BLVD                   CORAL GABLES, FL 33134                   ATTORNEY                                 
Fernandez-Barquin, Juan  (REP)(STR)                10/31/2018         1,000.00 CHE BALIDO ALBERTO                           1522 SW 16 ST                            MIAMI, FL 33145                          GOVERNMENTAL CONSULT                     
Fernandez-Barquin, Juan  (REP)(STR)                08/23/2018            50.00 CHE BARNES GERMANE                           222 NE 25TH ST                           MIAMI, FL 33137                          PROFESSOR                                
Fernandez-Barquin, Juan  (REP)(STR)                12/01/2017           100.00 CHE BARNES GERMANE                           5137 W CONCORD PL                        CHICAGO, IL 60639                        ARCHITECT                                
Fernandez-Barquin, Juan  (REP)(STR)                08/23/2018         1,341.95 INK BARQUIN-ALFONSO JUAN A                   7265 SOUTHWEST 138TH AVENUE              MIAMI, FL 33183                          ATTORNEY / CANDIDATE PENS                
Fernandez-Barquin, Juan  (REP)(STR)                08/23/2018           750.00 INK BARQUIN-ALFONSO JUAN A                   7265 SOUTHWEST 138TH AVENUE              MIAMI, FL 33183                          ATTORNEY / CANDIDATE MEDIA               
Fernandez-Barquin, Juan  (REP)(STR)                08/23/2018         5,801.50 INK BARQUIN-ALFONSO JUAN A                   7265 SOUTHWEST 138TH AVENUE              MIAMI, FL 33183                          ATTORNEY / CANDIDATE CAMPAIGN STAFF & SUP
Fernandez-Barquin, Juan Alfonso (REP)(STR)         02/25/2021           250.00 CHE BECK WOLANSKY WENDY                      12910 OLEANDER RD                        MIAMI, FL 33181                          ATTORNEY                                 
Fernandez-Barquin, Juan Alfonso (REP)(STR)         11/10/2021         1,000.00 CHE BECKER & POLIAKOFF PA                    ONE EAST BROWARD BLVD., SUITE 1800       FT LAUDERDALE, FL 33301                  ATTORNEYS                                
Fernandez-Barquin, Juan  (REP)(STR)                11/17/2017           200.00 CHE BEL GREGORY                              11747 SW 93 TER                          MIAMI, FL 33186                          ATTORNEY                                 
Fernandez-Barquin, Juan  (REP)(STR)                10/05/2018           150.00 CHE BERNARDO SARUSKI AND COMPANY CORP        3663 SW 8TH ST 210                       MIAMI, FL 33135                          ACCOUNTANT                               
Fernandez-Barquin, Juan  (REP)(STR)                07/30/2018           100.00 CHE BERNS LINDA                              1801 NORTH FLAGLER DRIVE                 WEST PALM BEACH, FL 33407                ATTORNEY                                 
Fernandez-Barquin, Juan  (REP)(STR)                10/15/2018            10.00 CHE BETANCOURT JOHNNY                        425 NE 22 ST UNIT 2604                   MIAMI, FL 33137                                                                   
Fernandez-Barquin, Juan  (REP)(STR)                01/10/2020         1,000.00 CHE BETTER FLORIDA FUND CORP.                1430 PIEDMONT DRIVE EAST                 TALLAHASSEE, FL 32308                    POLITICAL ORGANIZATI                     
Fernandez-Barquin, Juan  (REP)(STR)                10/31/2018         1,000.00 CHE BILECA MICHAEL                           6720 SW 145 ST                           MIAMI, FL 33156                          LEGISLATOR / INVESTO                     
Fernandez-Barquin, Juan  (REP)(STR)                10/31/2018         1,000.00 CHE BILECA FAMILY ENTERPRISES LTD            6720 SW 145 ST                           MIAMI, FL 33156                          INVESTOR / EDU.                          
Fernandez-Barquin, Juan  (REP)(STR)                03/21/2018           100.00 CHE BLANCO GEORGINA                          11160 N. KENDALL DRIVE                   MIAMI, FL 33176                          ATTORNEY                                 
Fernandez-Barquin, Juan  (REP)(STR)                02/22/2019         1,000.00 CHE BOOK PATRICIA                            2711 S OCEAN DR #802                     HOLLYWOOD, FL 33019                      HOMEMAKER                                
Fernandez-Barquin, Juan Alfonso (REP)(STR)         08/27/2021         1,000.00 CHE BOOK RONALD                              491 COCONUT PALM TER                     PLANTATION, FL 33324                     ATTORNEY / GOVT AFFA                     
Fernandez-Barquin, Juan  (REP)(STR)                10/31/2018           500.00 CHE BOOK RONALD L                            491 COCONUT PALM TER                     PLANTATION, FL 33324                     GOVERNMENT RELATIONS                     
Fernandez-Barquin, Juan  (REP)(STR)                02/22/2019           500.00 CHE BOOK RONALD L                            491 COCONUT PALM TER                     PLANTATION, FL 33324                     GOVERNMENTAL CONSULT                     
Fernandez-Barquin, Juan  (REP)(STR)                02/22/2019           500.00 CHE BOOK RONALD L                            491 COCONUT PALM TER                     PLANTATION, FL 33324                     GOVERNMENTAL CONSULT                     
Fernandez-Barquin, Juan  (REP)(STR)                10/17/2018         1,000.00 CHE BRAMAN CADILAC                           2060 BISCAYNE BLVD                       MIAMI, FL 33137                          AUTO INDUSTRY                            
Fernandez-Barquin, Juan  (REP)(STR)                10/30/2019         1,000.00 CHE BRAMAN CADILLAC INC                      2060 BISCAYNE BLVD                       MIAMI, FL 33137                          AUTO INDUSTRY                            
Fernandez-Barquin, Juan  (REP)(STR)                07/30/2020         1,000.00 CHE BRAMAN HYUNDAI                           2060 BISCAYNE BLVD                       MIAMI, FL 33137                          AUTO INDUSTRY                            
Fernandez-Barquin, Juan  (REP)(STR)                07/30/2020         1,000.00 CHE BRAMAN IMPORTS INC                       7000 CORAL WAY                           MIAMI, FL 33155                          AUTO INDUSTRY                            
Fernandez-Barquin, Juan  (REP)(STR)                10/31/2019         1,000.00 CHE BRAMAN MOTORS                            2060 BISCAYNE BLVD                       MIAMI, FL 33137                          AUTO INDUSTRY                            
Fernandez-Barquin, Juan  (REP)(STR)                10/17/2018         1,000.00 CHE BRAMAN MOTORS                            2060 BISCAYNE BLVD                       MIAMI, FL 33137                          AUTO INDUSTRY                            
Fernandez-Barquin, Juan  (REP)(STR)                10/31/2018         1,000.00 CHE BRICKELL MOTORS                          665 SW 8 ST                              MIAMI, FL 33130                          AUTO INDUSTRY                            
Fernandez-Barquin, Juan  (REP)(STR)                10/16/2020         1,000.00 CHE BRISTOL-MYERS SQUIBB COMPANY             PO BOX 25277                             TAMPA, FL 33622                          PHARMA INDUSTRY                          
Fernandez-Barquin, Juan  (REP)(STR)                07/24/2020        -1,000.00 REF BRISTOL-MYERS SQUIBB COMPANY             PO BOX 25277                             TAMPA, FL 33622                          HEALTHCARE INDUSTRY                      
Fernandez-Barquin, Juan  (REP)(STR)                07/24/2020         1,000.00 CHE BRISTOL-MYERS SQUIBB COMPANY             PO BOX 25277                             TAMPA, FL 33622                          HEALTHCARE INDUSTRY                      
Fernandez-Barquin, Juan  (REP)(STR)                02/22/2018            50.00 CHE BROLLEY ERIKA                            285 NORTH COCONUT LANE                   MIAMI BEACH, FL 33139                    STUDENT                                  
Fernandez-Barquin, Juan  (REP)(STR)                08/20/2019         1,000.00 CHE BROWARD COUNTY OPTOMETRIC ASSC           4611 S UNIVERSITY DR, STE 432            DAVIE, FL 33328                          HEALTHCARE - POLITIC                     
Fernandez-Barquin, Juan  (REP)(STR)                02/21/2018           500.00 CHE BRUGERA AGUSTIN                          7300 SOUTHWEST 131ST STREET              MIAMI, FL 33156                          REAL ESTATE BROKER                       
Fernandez-Barquin, Juan  (REP)(STR)                08/22/2018           500.00 CHE BRUGUERA AGUSTIN                         7300 SW 131 ST                           MIAMI, FL 33156                          REAL ESTATE BROKER                       
Fernandez-Barquin, Juan  (REP)(STR)                10/16/2020         1,000.00 CHE BUILDING A BETTER FLORIDA PC             610 S BOULEVARD                          TAMPA, FL 33606                          POLITICAL ORGANIZATI                     
Fernandez-Barquin, Juan  (REP)(STR)                09/24/2018         1,000.00 CHE BUILDING A BRIGHTER FUTURE FOR FL        2055 NW DIAMOND CREEK WAY                JENSEN BEACH, FL 34957                   POLITICAL ORG                            
Fernandez-Barquin, Juan  (REP)(STR)                02/17/2018           500.00 CHE BULAS LYDIA                              2319 SOUTHWEST 29TH AVENUE               MIAMI, FL 33145                          ACCOUNTANT                               
Fernandez-Barquin, Juan Alfonso (REP)(STR)         01/10/2022         1,000.00 CHE BY THE PEOPLE FOR THE PEOPLE             10680 NW 25TH ST., PH                    DORAL, FL 33172                          POLITICAL ORGANIZATI                     
Fernandez-Barquin, Juan  (REP)(STR)                06/22/2018           200.00 CHE CABALL SALES INC                         9411 FOUNTAINBLEAU BLVD #202             MIAMI, FL 33172                          PHARMACEUTICAL DISTR                     
Fernandez-Barquin, Juan  (REP)(STR)                10/31/2018           500.00 CHE CABRERA GEORGE                           5200 SW 98 CT                            MIAMI, FL 33165                          BUSINESS CONSULTANT                      
Fernandez-Barquin, Juan  (REP)(STR)                06/07/2018           100.00 CHE CANTELAR YANIEL                          3269 SOUTHWEST 1ST STREET                MIAMI, FL 33135                          ATTORNEY                                 
Fernandez-Barquin, Juan  (REP)(STR)                02/22/2018           100.00 CHE CANTELAR YANIEL                          3269 SOUTHWEST 1ST STREET                MIAMI, FL 33135                          ATTORNEY                                 
Fernandez-Barquin, Juan  (REP)(STR)                11/17/2017           500.00 CHE CANTENS ANA                              11750 SW 29 ST                           MIAMI, FL 33175                          TEACHER                                  
Fernandez-Barquin, Juan  (REP)(STR)                11/22/2017         1,000.00 CHE CANTENS CONSULTING, LLC                  8740 SW 83 ST                            MIAMI, FL 33173                          GOVERNMENT RELATION                      
Fernandez-Barquin, Juan  (REP)(STR)                11/07/2019         1,000.00 CHE CAPITAL ADVOCACY GROUP                   18851 NE 29TH ST STE 1010                AVENTURA, FL 33180                       GOVERNMENTAL AFFAIRS                     
Fernandez-Barquin, Juan  (REP)(STR)                08/22/2019         1,000.00 CHE CAPITOL PARTNERS LLC                     1425 CONSTITUTION PL E                   TALLAHASSEE, FL 32308                    GOVERNMENTAL AFFAIRS                     
Fernandez-Barquin, Juan  (REP)(STR)                08/10/2018         1,000.00 CHE CAPITOL PARTNERS LLC                     1425 CONSTITUTION PL E                   TALLAHASSEE, FL 32308                    GOVERNMENTAL AFFAIRS                     
Fernandez-Barquin, Juan Alfonso (REP)(STR)         10/27/2021         1,000.00 CHE CAREMARK RX INC                          PO BOX 287                               LINCOLN, RI 02865                        HEALTHCARE INDUSTRY                      
Fernandez-Barquin, Juan  (REP)(STR)                02/22/2018           500.00 CHE CARLOS A SELEMA MD PA                    747 PONCE DE LEON BLVD STE 510           CORAL GABLES, FL 33134                   PHYSICIAN                                
Fernandez-Barquin, Juan  (REP)(STR)                12/27/2017         1,000.00 CHE CARUSO GROUP OF COMPANIES CORP.          5959 COLLINS AVE, APT 1205               MIAMI BEACH, FL 33140                    REAL ESTATE DEVELOPM                     
Fernandez-Barquin, Juan  (REP)(STR)                10/31/2018         1,000.00 CHE CARUSO GROUP OF COMPANIES CORP.          5959 COLLINS AVE APT 1205                MIAMI BEACH, FL 33140                    REAL ESTATE DEVELOPM                     
Fernandez-Barquin, Juan  (REP)(STR)                01/27/2018           500.00 CHE CASTRO ORLANDO                           7435 SW 86 CT                            MIAMI, FL 33143                          ENGINEER                                 
Fernandez-Barquin, Juan  (REP)(STR)                04/28/2018           500.00 CHE CASTRO ORLANDO                           7435 SW 86 CT                            MIAMI, FL 33143                          ENGINEER                                 
Fernandez-Barquin, Juan  (REP)(STR)                11/28/2019           500.00 CHE CDR ENTERPRISES INC                      8669 NW 36 ST SUITE 340                  DORAL, FL 33166                          CONSTRUCTION                             
Fernandez-Barquin, Juan  (REP)(STR)                10/29/2020         1,000.00 CHE CDR MAGUIRE INC                          PO BOX 771750                            MIAMI, FL 33177                          EMERGENCY MANG., ENG                     
Fernandez-Barquin, Juan  (REP)(STR)                09/20/2019           500.00 CHE CEMEX MATERIALS LLC                      1501 BELVEDERE ROAD                      WEST PALM BEACH, FL 33406                CONSTRUCTION MATERIA                     
Fernandez-Barquin, Juan  (REP)(STR)                10/29/2020           500.00 CHE CEMEX MATERIALS LLC                      1501 BELVEDERE ROAD                      WEST PALM BEACH, FL 33406                CONSTRUCTION MATERIA                     
Fernandez-Barquin, Juan  (REP)(STR)                10/31/2018         1,000.00 CHE CEMEX MATERIALS LLC                      1501 BELVEDERE RD                        WEST PALM BEACG, FL 33406                CONSTRUCTION SUPPLIE                     
Fernandez-Barquin, Juan Alfonso (REP)(STR)         02/25/2021         1,000.00 CHE CEMEX MATERIALS LLC                      1501 BELVEDERE RD                        WEST PALM BEACH, FL 33406                CONSTRUCTION MATERIA                     
Fernandez-Barquin, Juan Alfonso (REP)(STR)         02/25/2021         1,000.00 CHE CENTRAL FLORIDA CITIZENS FOR JUSTICE CCE 218 SOUTH MONROE ST                      TALLAHASSEE, FL 32301                    POLITICAL ORGANIZATI                     
Fernandez-Barquin, Juan  (REP)(STR)                02/21/2018           150.00 CHE CERTAIN ALEJANDRO                        9736 SW 141ST DR                         MIAMI, FL 33176                          BUILDER - REAL ESTAT                     
Fernandez-Barquin, Juan  (REP)(STR)                09/17/2020           150.00 CHE CHAIT RICHARD E                          2030 S DOUGLAS RD SUITE 217              CORAL GABLES, FL 33134                   ATTORNEY                                 
Fernandez-Barquin, Juan  (REP)(STR)                12/23/2019           500.00 CHE CHAMIZO JORGE                            6500 CABALLERO BLVD                      CORAL GABLES, FL 33146                   GOVERNMENT RELATIONS                     
Fernandez-Barquin, Juan  (REP)(STR)                08/14/2020         1,000.00 CHE CHARTER COMMUNICATIONS                   12405 POWERSCOURT DRIVE                  ST LOUIS, MO 63131                       CABLE TV                                 
Fernandez-Barquin, Juan  (REP)(STR)                03/20/2018         1,000.00 CHE CHARTER SCHOOL DEVELOPERS                8095 SW 78TH ST                          MIAMI, FL 33143                          REAL ESTATE DEVELOPE                     
Fernandez-Barquin, Juan  (REP)(STR)                10/16/2020         1,000.00 CHE CHARTER SCHOOLS USA INC                  800 CORPORATE DRIVE SUITE 700            FT LAUDERDALE, FL 33334                  CHARTER SCHOOLS                          
Fernandez-Barquin, Juan  (REP)(STR)                05/26/2018           500.00 CHE CHAVEZ JEAN PAUL                         5139 SW 71 PL                            MIAMI, FL 33155                          DENTIST                                  
Fernandez-Barquin, Juan Alfonso (REP)(STR)         10/06/2021         1,000.00 CHE CHAVEZ JP                                7460 SW 61 STREET                        MIAMI, FL 33143                          DENTIST                                  
Fernandez-Barquin, Juan  (REP)(STR)                10/29/2020         1,000.00 CHE CHEVRON POLICY GOVT & PUBLIC AFFAIRS     PO BOX 6042                              SAN ROMAN, CA 94583                      POLITICAL ORGANIZATI                     
Fernandez-Barquin, Juan  (REP)(STR)                09/17/2020           500.00 CHE CHRISTOPHER J SMITH PA                   2805 WEST BUSCH BLVD STE 219             TAMPA, FL 33618                          ATTORNEYS                                
Fernandez-Barquin, Juan  (REP)(STR)                04/26/2018           500.00 CHE CITIMED GROUP                            152 NE 167 ST STE 200                    MIAMI, FL 33162                          MEDICAL PROVIDER                         
Fernandez-Barquin, Juan  (REP)(STR)                07/16/2018         1,000.00 CHE CITIZENS FOR ACCOUNTABLE GOVERNMENT PAC  2950 SW 27 AVE SUITE 100                 MIAMI, FL 33133                          PAC - GOVT OVERSIGHT                     
Fernandez-Barquin, Juan Alfonso (REP)(STR)         01/10/2022         1,000.00 CHE CITIZENS FOR INTEGRITY PC                1563 CAPITAL CIR, SE., #93               TALLAHASSEE, FL 32301                    POLITICAL ORGANIZATI                     
Fernandez-Barquin, Juan  (REP)(STR)                11/07/2019         1,000.00 CHE CLOSTER FARMS INC                        ATLANTIC SUGAR RD OFF S.R. 88            LOXAHATCHEE, FL 33470                    AGRI BUSINESS                            
Fernandez-Barquin, Juan Alfonso (REP)(STR)         01/10/2022         1,000.00 CHE CLOSTER FARMS INC                        ATLANTIC SUGAR RD OFF SR 88              LOXAHATCHEE, FL 33470                    AGRIBUSINESS                             
Fernandez-Barquin, Juan  (REP)(STR)                12/23/2019         1,000.00 CHE COALITION OF AFFORDABLE HOUSING PC       1103 HAYES STEET                         TALLAHASSEE, FL 32301                    POLITICAL ORGANIZATI                     
Fernandez-Barquin, Juan  (REP)(STR)                10/31/2018           500.00 CHE COALITION OF AFFORDABLE HOUSING PROVIDER 8489 CABIN HILL ROAD                     TALLAHASSEE, FL 32311                    POLITICAL ORGANIZATI                     
Fernandez-Barquin, Juan  (REP)(STR)                11/28/2019         1,000.00 CHE COBB JR CHARLES                          PO BOX 14-4200                           CORAL GABLES, FL 33114                   CEO-COBB PARTNERS (I                     
Fernandez-Barquin, Juan  (REP)(STR)                02/22/2018           200.00 CHE COBIA LLC                                8045 NW 155 STREET                       MIAMI, FL 33016                          PROPERTY MANAGER                         
Fernandez-Barquin, Juan  (REP)(STR)                11/21/2017           250.00 CHE COHEN JENNIFER                           10400 SW 91 AVE                          MIAMI, FL 33176                          ATTORNEY                                 
Fernandez-Barquin, Juan  (REP)(STR)                08/23/2018           250.00 CHE COHEN SAM                                12001 BELCHER RD S APT J166              LARGO, FL 33773                          INSURANCE INDUSTRY                       
Fernandez-Barquin, Juan  (REP)(STR)                10/31/2018           250.00 CHE COHEN SAMUEL                             891 BRITTANY PARK LVD                    TARPON SPRINGS, FL 34689                 INSURANCE AGENT                          
Fernandez-Barquin, Juan  (REP)(STR)                10/02/2020         1,000.00 CHE COMCAST CORP                             1 COMCAST CENTER 1701 JFK BLVD           PHILADELPHIA, PA 19103                   MEDIA, INTERNET, CAB                     
Fernandez-Barquin, Juan  (REP)(STR)                08/14/2020         1,000.00 CHE COMCAST CORPORATION                      ONE COMCAST CENTER, 1701 JFK BLVD        PHILADEPHIA, PA 19103                    MEDIA                                    
Fernandez-Barquin, Juan Alfonso (REP)(STR)         09/24/2021         1,000.00 CHE COMCAST CORPORATION                      1701 JFK BLVD                            PHILADELPHIA, PA 19103                   MEDIA INDUSTRY                           
Fernandez-Barquin, Juan  (REP)(STR)                09/13/2018           500.00 CHE COMMITTEE FOR AN AFFORDABLE RESIDENTIAL  1284 TIMBERLINE RD                       TALLAHASSEE, FL 32312                    REAL ESTATE / AFFORD                     
Fernandez-Barquin, Juan  (REP)(STR)                10/02/2020         1,000.00 CHE COMMITTEE OF FLORIDA AGENTS              1103 HAYS ST                             TALLAHASSEE, FL 32301                    POLITICAL ORGANIZATI                     
Fernandez-Barquin, Juan Alfonso (REP)(STR)         10/27/2021         1,000.00 CHE COMMITTEE OF FLORIDA AGENTS              1103 HAYS STEET                          TALLAHASSEE, FL 32301                    POLITICAL ORGANIZATI                     
Fernandez-Barquin, Juan  (REP)(STR)                08/27/2020         1,000.00 CHE COMMUNITY HEALTHCARE PC                  1601 NW 8 AVE                            MIAMI, FL 33136                          POLITICAL ORGANIZATI                     
Fernandez-Barquin, Juan  (REP)(STR)                05/21/2018           300.00 CHE CONLON DAVID M                           100 SW 15TH STREET                       OKEECHOBEE, FL 34974                     ATTORNEY                                 
Fernandez-Barquin, Juan  (REP)(STR)                07/10/2020         1,000.00 CHE CONSERVATIVE PRINCIPLES FOR FLORIDA      2600 SOUTH DOUGLAS ROAD SUITE 900        CORAL GABLES, FL 33134                   POLITICAL ORGANIZATI                     
Fernandez-Barquin, Juan  (REP)(STR)                09/08/2019         1,000.00 INK CONSERVATIVES FOR A BETTER FLORIDA       2600 SOUTH DOUGLAS ROAD SUITE 900        CORAL GABLES, FL 33134                   POLITICAL ORGANIZATI TICKET TO FUNDRAISIN
Fernandez-Barquin, Juan  (REP)(STR)                06/25/2020         1,000.00 CHE CONSERVATIVES FOR PRINCIPLED LEADERSHIP  1103 HAYS ST                             TALLAHASSEE, FL 32301                    POLITICAL ORGANIZATI                     
Fernandez-Barquin, Juan  (REP)(STR)                10/31/2018         1,000.00 CHE CONSERVATIVES FOR PRINCIPLED LEADERSHIP  8489 CABIN HILL RD                       TALLAHASSEE, FL 32311                    POLITICAL ORGANIZATI                     
Fernandez-Barquin, Juan  (REP)(STR)                11/28/2019         1,000.00 CHE CONSUMER PROTECTION ALLIANCE             2600 SOUTH DOUGLAS ROAD SUITE 900        CORAL GABLES, FL 33134                   CONSUMER PROTECTION                      
Fernandez-Barquin, Juan  (REP)(STR)                10/16/2020         1,000.00 CHE CONSUMER PROTECTION ALLIANCE             2600 S DOUGLAS ROAD STE 900              CORAL GABLES, FL 33134                   POLITICAL ORGANIZATI                     
Fernandez-Barquin, Juan Alfonso (REP)(STR)         08/05/2021         1,000.00 CHE CONTINENTAL STRATEGY                     1831 MASSACHUSETTS AVE                   MCLEAN, VA 22101                         GOVERNMENT  AFFAIRS                      
Fernandez-Barquin, Juan  (REP)(STR)                10/16/2020         1,000.00 CHE CONVERGE GOVERNMENT AFFAIRS OF FLORIDA I 3520 NE 1ST AT STE 305                   MIAMI, FL 33137                          GOVERNMENTAL AFFAIRS                     
Fernandez-Barquin, Juan  (REP)(STR)                08/27/2019            90.00 INK CORCORAN & JOHNSTON                      19401 SHUMARD OAK DRIVE                  LAND O' LAKES, FL 34638                  GOVERNMENTAL RELATIO FOOD & BEVERAGE     
Fernandez-Barquin, Juan  (REP)(STR)                02/23/2018           100.00 CHE CORDOVI MARGARITA                        1168 NE 88 ST                            MIAMI, FL 33138                          ARTIST                                   
Fernandez-Barquin, Juan  (REP)(STR)                04/11/2018           200.00 CHE CORTINA ARMANDO                          6501 SW 49TH SY                          MIAMI, FL 33155                          ATTORNEY                                 
Fernandez-Barquin, Juan  (REP)(STR)                10/02/2020         1,000.00 CHE COUNCIL FOR SENIOR FLORIDIANS            PO BOX 1459                              TALLAHASSEE, FL 32302                    POLITICAL ORGANIZATI                     
Fernandez-Barquin, Juan  (REP)(STR)                10/29/2020         1,000.00 CHE CWA PAC                                  501 3RD ST, NW                           WASHINGTON, DC 20001                     POLITICAL ORGANIZATI                     
Fernandez-Barquin, Juan  (REP)(STR)                10/11/2018           125.00 CHE D'ARCE JUAN                              11755 SW 18 ST #409                      MIAMI, FL 33175                          LITIGATION PROCESS S                     
Fernandez-Barquin, Juan  (REP)(STR)                03/04/2019         1,000.00 CHE DADE COUNTY FIRE FIGHTER LOCAL 1403 PAC  8000 NW 21 STREET SUITE 222              MIAMI, FL 33122                          POLITICAL ORGANIZATI                     
Fernandez-Barquin, Juan  (REP)(STR)                10/05/2018         1,000.00 CHE DADE COUNTY FIRE FIGHTERS                LOCAL 1403 PAC 8000 NW 21 ST SUITE 222   MIAMI, FL 33122                          POLITICAL ORG                            
Fernandez-Barquin, Juan  (REP)(STR)                10/16/2020         1,000.00 CHE DADE COUNTY FIRE FIGHTERS LOCAL 1403 PAC 8000 NW 21ST ST SUITE 222                MIAMI, FL 33122                          POLITICAL ORGANIZATI                     
Fernandez-Barquin, Juan  (REP)(STR)                10/05/2018           500.00 CHE DADE COUNTY MEDICAL ASSOC PAC            1011 SUNNYBROKE RD STE 904               MIAMI, FL 33136                          POLITICAL ORG                            
Fernandez-Barquin, Juan  (REP)(STR)                10/16/2020         1,000.00 CHE DADE COUNTY MEDICAL ASSOCIATION PAC      1011 SUNNYBROOK RD STE 904               MIAMI, FL 33136                          POLITICAL ORGANIZATI                     
Fernandez-Barquin, Juan  (REP)(STR)                07/24/2020         1,000.00 CHE DADE COUNTY POLICE BENEVOLENT ASSOC INC  10680 NW 25 ST                           DORAL, FL 33172                          POLITICAL ORGANIZATI                     
Fernandez-Barquin, Juan  (REP)(STR)                09/17/2020         1,000.00 CHE DADE COUNTY POLICE BENEVOLENT ASSOC INC  10680 NW 25 ST                           MIAMI, FL 33172                          POLITICAL ORGANIZATI                     
Fernandez-Barquin, Juan Alfonso (REP)(STR)         01/10/2022         1,000.00 CHE DADE COUNTY POLICE BENEVOLENT ASSOC INC. 10680 NW 25TH ST., PH                    DORAL, FL 33172                          POLITICAL ORGANIZATI                     
Fernandez-Barquin, Juan  (REP)(STR)                03/01/2019           500.00 CHE DAVID R CUSTIN & ASSOCIATES INC          6401 SW 113TH PL                         MIAMI, FL 33173                          GOVERNMENTAL CONSULT                     
Fernandez-Barquin, Juan  (REP)(STR)                11/07/2019           500.00 CHE DAVID R CUSTIN AND ASSOCIATES INC        6401 SW 113TH PL                         MIAMI, FL 33173                          GOVERNMENT RELATIONS                     
Fernandez-Barquin, Juan  (REP)(STR)                02/14/2018           500.00 CHE DDA ENGINEERS PA                         4930 SW 74 CT                            MIAMI, FL 33155                          ENGINEERS                                
Fernandez-Barquin, Juan  (REP)(STR)                02/22/2018           100.00 CHE DE ARMAS ROBERTO                         12824 NW 9TH TER                         MIAMI, FL 33182                          CRAFTSMAN                                
Fernandez-Barquin, Juan  (REP)(STR)                11/16/2017         1,000.00 CHE DEL MONTE HELENA M.                      3680 SW 18 TER                           MIAMI, FL 33145                          CEO-ASSOC DEV OF EXC                     
Fernandez-Barquin, Juan  (REP)(STR)                11/28/2017           500.00 CHE DEL VALLE PAOLA M.                       18930 SW 93 AVE                          MIAMI, FL 33157                          GENERAL MANAGER                          
Fernandez-Barquin, Juan  (REP)(STR)                11/26/2017           500.00 CHE DEL VALLE REY                            4501 FORD AVE, #510                      ALEXANDRIA, VA 22302                     FINANCIAL SERVICES                       
Fernandez-Barquin, Juan  (REP)(STR)                08/14/2020         1,000.00 CHE DELOITTE SERVICES LP                     4022 SELLS DR                            HERMITAGE, TN 37076                      ACCOUNTING INDUSTRY                      
Fernandez-Barquin, Juan Alfonso (REP)(STR)         08/05/2021           500.00 CHE DELOMBARD RENE                           10358 NW 46 STREET                       DORAL, FL 33178                          ATTORNEY                                 
Fernandez-Barquin, Juan  (REP)(STR)                05/08/2018         1,000.00 CHE DIAZ JOSE                                4315 SE 140TH CT                         MIAMI, FL 33175                          LOBBYIST                                 
Fernandez-Barquin, Juan  (REP)(STR)                03/01/2018           500.00 CHE DIAZ MANUEL                              8345 GRAND CANAL DR                      MIAMI, FL 33144                          JEWELER                                  
Fernandez-Barquin, Juan  (REP)(STR)                05/24/2018           100.00 CHE DIAZ-BALART DANIEL                       6920 SW 94 AVE                           MIAMI, FL 33173                          ATTORNEY                                 
Fernandez-Barquin, Juan  (REP)(STR)                02/16/2018           100.00 CHE DIAZ-JOURDAIN GLADYS                     1510 MADRID ST.                          CORAL GABLES, FL 33134                   REAL ESTATE AGENT                        
Fernandez-Barquin, Juan  (REP)(STR)                03/04/2019         1,000.00 CHE DISNEY GIFT CARD SERVICES INC            SUNTRUST SUITE 505                       LAKE BUENA VISTA, FL 32830               HOSPITALITY/TRAVEL/E                     
Fernandez-Barquin, Juan Alfonso (REP)(STR)         12/23/2021         1,000.00 CHE DISNEY GIFT CARD SERVICES INC            SUNTRUST SUITE 505                       LAKE BUENA VISTA, FL 32830               TOURISM, ENTERTAINME                     
Fernandez-Barquin, Juan  (REP)(STR)                10/05/2018         1,000.00 CHE DISNEY PHOTO IMAGING LLC                 220 CELEBRATION PL STE 4000              CELEBRATION, FL 34747                    MEDIA/TOURISM/AMUSEM                     
Fernandez-Barquin, Juan  (REP)(STR)                03/04/2019         1,000.00 CHE DISNEY PHOTO IMAGING LLC                 SUNTRUST SUITE 505                       LAKE BUENA VISTA, FL 32830               HOSPITALITY/TRAVEL/E                     
Fernandez-Barquin, Juan Alfonso (REP)(STR)         12/23/2021         1,000.00 CHE DISNEY PHOTO IMAGING LLC                 1375 BUENA VISTA DRIVE, 4TH FLOOR NORTH  LAKE BUENA VISTA, FL 32830               TOURISM, ENTERTAINME                     
Fernandez-Barquin, Juan  (REP)(STR)                12/23/2019         1,000.00 CHE DISNEY VACATION DEVELOPMENT INC          1390 CELEBRATION BLVD                    CELEBRATION, FL 34747                    TOURISM/ENTERTAINMEN                     
Fernandez-Barquin, Juan  (REP)(STR)                08/20/2019         1,000.00 CHE DOMINICIS JORGE                          216 JACKSON BLVD                         NASHVILLE, TN 37205                      HEALTHCARE PROFESSIO                     
Fernandez-Barquin, Juan  (REP)(STR)                08/10/2018         1,000.00 CHE DORAL STATION CORP                       9690 NW 25TH ST                          DORAL, FL 33172                          FUEL INDUSTRY                            
Fernandez-Barquin, Juan  (REP)(STR)                08/20/2019         1,000.00 CHE DOSAL TOBACCO CORP                       4775 NW 132ND STREET                     OPA LOCKA, FL 33054                      TOBACCO INDUSTRY                         
Fernandez-Barquin, Juan  (REP)(STR)                09/17/2020         1,000.00 CHE DOSAL TOBACCO CORPORATION                4775 NW 132 ST                           OPA LOCKA, FL 33054                      TOBACCO INDUSTRY                         
Fernandez-Barquin, Juan Alfonso (REP)(STR)         02/25/2021           500.00 CHE DOSAL TOBACCO CORPORATION                4775 NW 132ND ST                         OPA LOCKA, FL 33054                      TOBACCO INDUSTRY                         
Fernandez-Barquin, Juan  (REP)(STR)                10/16/2020         1,000.00 CHE DOSAMAR CORP                             4775 NW 132 ST                           OPA LOCKA, FL 33054                      TOBACCO INDUSTRY                         
Fernandez-Barquin, Juan  (REP)(STR)                08/20/2019         1,000.00 CHE DOSAMAR CORP                             4775 NW 132ND STREET                     OPA LOCKA, FL 33054                      TOBACCO INDUSTRY                         
Fernandez-Barquin, Juan  (REP)(STR)                12/23/2019           500.00 CHE DUKE ENERGY CORP FLORIDA PAC             550 SOUTH TYRON STREET DEC36A            CHARLOTTE, NC 28202                      POLITICAL ORGANIZATI                     
Fernandez-Barquin, Juan  (REP)(STR)                09/17/2020         1,000.00 CHE DUKE ENERGY CORPORATION                  550 SOUTH TYRON ST DEC36A                CHARLOTTE, NC 28202                      POLITICAL ORGANIZATI                     
Fernandez-Barquin, Juan Alfonso (REP)(STR)         01/10/2022         1,000.00 CHE DUKE ENERGY CORPORATION FLORIDA PAC      1301 PENNSYLVANIA AVE, NW SUITE200       WASHINGTON, DC 200                       POLITICAL ORGANIZATI                     
Fernandez-Barquin, Juan  (REP)(STR)                02/21/2018            84.21 INK EL NOVILLO                               6830 SW 40 ST                            MIAMI, FL 33155                          RESTAURANT           FOOD/BEVERAGE       
Fernandez-Barquin, Juan  (REP)(STR)                10/31/2018         1,000.00 CHE ELEVATED LLC                             645 W 9TH ST UNIT 110-0425               LOS ANGELES, CA 90015                    REAL ESTATE INDUSTRY                     
Fernandez-Barquin, Juan  (REP)(STR)                05/30/2018           310.00 CHE EMMANUL GALIMIDI                         4250 BISCAYNE BOULEVARD 1101             MIAMI, FL 33177                          ATTORNEY                                 
Fernandez-Barquin, Juan  (REP)(STR)                06/20/2018           500.00 CHE ENCINOSA ISRAEL                          21801 SOUTHWEST 167TH AVENUE             MIAMI, FL 33170                          ATTORNEY                                 
Fernandez-Barquin, Juan  (REP)(STR)                11/16/2017         1,000.00 CHE ENRIQUE ZAMORA, P.A.                     3006 AVIATION AVE, PH 4-C                COCONUT GROVE, FL 33133                  LAW FIRM                                 
Fernandez-Barquin, Juan  (REP)(STR)                08/14/2020         1,000.00 CHE ENTERTAINMENT SOFTWARE ASSOC             601 MASSACHUSETTS AVENUE NW #300W        WASHINGTON, DC 20001                     VIDEO GAME INDUSTRY                      
Fernandez-Barquin, Juan Alfonso (REP)(STR)         12/23/2021         1,000.00 CHE ENTERTAINMENT SOFTWARE ASSOCIATION       301 MASSACHUSETTS AVENUE NW #300W        WASHINGTON, DC 20001                     TRADE ASSOCIATION                        
Fernandez-Barquin, Juan  (REP)(STR)                10/16/2020         1,000.00 CHE ERICKS CONSULTANTS INC                   PO BOX 10131                             TALLAHASSEE, FL 32302                    GOVERNMENTAL AFFAIRS                     
Fernandez-Barquin, Juan  (REP)(STR)                10/17/2018           500.00 CHE EXCALIBUR TOWING SERVUCE                 14294 SW 142 AVE                         MIAMI, FL 33186                          TOWING                                   
Fernandez-Barquin, Juan  (REP)(STR)                03/04/2019         1,000.00 CHE EXPEDIA INC                              5050 W KENNEDY STREET                    SPRINGFIELD, MO 65803                    TRAVEL INDUSTRY                          
Fernandez-Barquin, Juan  (REP)(STR)                12/29/2017         1,000.00 CHE F. GAVINA & SONS, INC.                   2700 FRUITLAND AVE                       VERNON, CA 90058                         COFFEE DISTRIBUTOR                       
Fernandez-Barquin, Juan  (REP)(STR)                06/18/2018         1,000.00 CHE FAIA PAC                                 PO BOX 12001                             TALLAHASSEE, FL 32317                    INSURANCE SERVICES I                     
Fernandez-Barquin, Juan  (REP)(STR)                10/05/2018         1,000.00 CHE FAIAPAC                                  PO BOX 12001                             TALLAHASSEE, FL 32317                    INSURANCE INDUSTRY                       
Fernandez-Barquin, Juan  (REP)(STR)                08/14/2020         1,000.00 CHE FAIAPAC                                  PO BOX 12001                             TALLHASSEE, FL 32317                     POLITICAL ORGANIZATI                     
Fernandez-Barquin, Juan  (REP)(STR)                10/02/2020         1,000.00 CHE FAIAPAC                                  PO BOX 12001                             TALLAHASSEE, FL 32317                    POLITICAL ORGANIZATI                     
Fernandez-Barquin, Juan Alfonso (REP)(STR)         09/30/2021         1,000.00 CHE FAIAPAC                                  PO BOX 12001                             TALLAHASSEE, FL 32317                    POLITICAL ORGANIZATI                     
Fernandez-Barquin, Juan  (REP)(STR)                04/11/2018           200.00 CHE FALK GLENN                               7890 SW 156 ST                           MIAMI, FL 33157                          ATTORNEY                                 
Fernandez-Barquin, Juan  (REP)(STR)                02/15/2018           500.00 CHE FALK, WAAS, HERNANDEZ, CORTINA, SOLOMON  135 SAN LORENZO AVENUE SUITE 500         CORAL GABLES, FL 33146                   ATTORNEYS                                
Fernandez-Barquin, Juan  (REP)(STR)                10/30/2019         1,000.00 CHE FAMILIES AGAINST MANDATORY MIN           1100 H STREET NW SUITE 1000              WASHINGTON, DC 20005                     POLITICAL ORGANIZATI                     
Fernandez-Barquin, Juan  (REP)(STR)                08/20/2019           300.00 CHE FAMILY EYE CARE OF WINTER HAVEN PLLC     410 E CENTRAL AVE                        WINTER HAVEN, FL 33880                   PHYSICIANS                               
Fernandez-Barquin, Juan  (REP)(STR)                10/11/2018            50.00 CHE FATTAL AYLEEN BARBEL                     19390 SW 128 AVE                         MIAMI, FL 33177                          COMMUNICATIONS MANAG                     
Fernandez-Barquin, Juan  (REP)(STR)                08/20/2019         1,000.00 CHE FCCI INSURANCE GROUP                     6300 UNIVERSITY PKWY                     SARASOTA, FL 34240                       INSURANCE INDUSTRY                       
Fernandez-Barquin, Juan  (REP)(STR)                11/28/2019           250.00 CHE FERNANDEZ CESAR                          480 NE 30TH ST APT 802                   MIAMI, FL 33137                          GOVERNMENTAL AFFAIRS                     
Fernandez-Barquin, Juan  (REP)(STR)                04/30/2018           845.00 INK FERNANDEZ BARQUIN JUAN                   7265 SOUTHWEST 138TH AVENUE              MIAMI, FL 33186                          ATTORNEY / CANDIDATE CAMPAIGN OUTREACH CO
Fernandez-Barquin, Juan  (REP)(STR)                05/03/2018           435.55 INK FERNANDEZ BARQUIN JUAN                   7265 SW 138TH AVE                        MIAMI, FL 33183                          ATTORNEY/CANDIDATE   CAMPAIGN OUTREACH   
Fernandez-Barquin, Juan  (REP)(STR)                05/09/2018           134.82 INK FERNANDEZ BARQUIN JUAN                   7265 SW 138TH AVE                        MIAMI, FL 33183                          ATTORNEY/CANDIDATE   CAMPAIGN OUTREACH   
Fernandez-Barquin, Juan  (REP)(STR)                05/28/2018            43.55 INK FERNANDEZ BARQUIN JUAN                   7265 SW 138TH AVE                        MIAMI, FL 33183                          ATTORNEY/CANDIDATE   CAMPAIGN OUTREACH   
Fernandez-Barquin, Juan  (REP)(STR)                05/28/2018             1.30 INK FERNANDEZ BARQUIN JUAN                   7265 SW 138TH AVE                        MIAMI, FL 33183                          ATTORNEY/CANDIDATE   CAMPAIGN OUTREACH   
Fernandez-Barquin, Juan  (REP)(STR)                05/31/2018           472.55 INK FERNANDEZ BARQUIN JUAN                   7265 SW 138TH AVE                        MIAMI, FL 33183                          ATTORNEY/CANDIDATE   CAMPAIGN OUTREACH   
Fernandez-Barquin, Juan  (REP)(STR)                07/06/2018         3,059.00 INK FERNANDEZ BARQUIN JUAN                   7265 SOUTHWEST 138TH AVENUE              MIAMI, FL 33183                          ATTORNEY / CANDIDATE CAMPAIGN SUPPORT STA
Fernandez-Barquin, Juan  (REP)(STR)                09/17/2020           500.00 CHE FERNANDEZ TRIAL FIRM PA                  6705 SW 57TH AVE STE 306                 CORAL GABLES, FL 33143                   ATTORNEYS                                
Fernandez-Barquin, Juan  (REP)(STR)                11/27/2019         1,000.00 CHE FERNANDEZ-BARQUIN JUAN                   4711 GRANADA BLVD                        CORAL GABLES, FL 33146                   ENGINEER                                 
Fernandez-Barquin, Juan  (REP)(STR)                06/19/2018         4,625.00 INK FERNANDEZ-BARQUIN JUAN                   7265 SOUTHWEST 138TH AVENUE              MIAMI, FL 33186                          ATTORNEY / CANDIDATE CAMPAIGN STAFF      
Fernandez-Barquin, Juan  (REP)(STR)                03/29/2018           182.17 INK FERNANDEZ-BARQUIN JUAN                   7265 SOUTHWEST 138TH AVENUE              MIAMI, FL 33183                          ATTORNEY             CAMPAIGN OUTREACH - 
Fernandez-Barquin, Juan  (REP)(STR)                03/29/2018           168.73 INK FERNANDEZ-BARQUIN JUAN                   7265 SOUTHWEST 138TH AVENUE              MIAMI, FL 33183                          ATTORNEY             CAMPAIGN OUTREACH - 
Fernandez-Barquin, Juan  (REP)(STR)                03/29/2018            29.70 INK FERNANDEZ-BARQUIN JUAN                   7265 SOUTHWEST 138TH AVENUE              MIAMI, FL 33183                          ATTORNEY             POSTAGE - USPS      
Fernandez-Barquin, Juan  (REP)(STR)                03/29/2018            24.70 INK FERNANDEZ-BARQUIN JUAN                   7265 SOUTHWEST 138TH AVENUE              MIAMI, FL 33183                          CANDIDATE            POSTAGE - USPS      
Fernandez-Barquin, Juan  (REP)(STR)                02/02/2018            32.29 INK FERNANDEZ-BARQUIN JUAN                   7265 SOUTHWEST 138TH AVENUE              MIAMI, FL 33183                          ATTORNEY/CANDIDIATE  ADVERTISEMENT       
Fernandez-Barquin, Juan  (REP)(STR)                02/01/2018         1,000.00 INK FERNANDEZ-BARQUIN JUAN                   7265 SOUTHWEST 138TH AVENUE              MIAMI, FL 33183                          ATTORNEY/CANDIDIATE  POSTAGE             
Fernandez-Barquin, Juan  (REP)(STR)                02/15/2018            53.50 INK FERNANDEZ-BARQUIN JUAN                   7265 SOUTHWEST 138TH AVENUE              MIAMI, FL 33183                          ATTORNEY/CANDIDIATE  BANNER & SIGNS      
Fernandez-Barquin, Juan  (REP)(STR)                02/15/2018           525.00 INK FERNANDEZ-BARQUIN JUAN                   7265 SOUTHWEST 138TH AVENUE              MIAMI, FL 33183                          ATTORNEY/CANDIDIATE  CAMPAIGN OUTREACH   
Fernandez-Barquin, Juan  (REP)(STR)                11/16/2017         1,000.00 CHE FERNANDEZ-BARQUIN JUAN                   4711 GRANADA BLVD                        CORAL GABLES, FL 33146                   ENGINEER (FATHER OF                      
Fernandez-Barquin, Juan  (REP)(STR)                09/21/2018            82.30 INK FERNANDEZ-BARQUIN JUAN                   7265 SOUTHWEST 138TH AVENUE              MIAMI, FL 33183                          ATTORNEY / CANDIDATE CAMPAIGN WORKING MEA
Fernandez-Barquin, Juan Alfonso (REP)(STR)         08/05/2021             1.00 CHE FERNANDEZ-BARQUIN JUAN                   7265 SW 138TH AVE                        MIAMI, FL 33183                          CANDIDATE                                
Fernandez-Barquin, Juan  (REP)(STR)                08/03/2018         1,244.00 INK FERNANDEZ-BARQUIN JUAN A                 7265 SOUTHWEST 138TH AVENUE              MIAMI, FL 33183                          ATTORNEY / CANDIDATE CAMPAIGN SUPPORT & S
Fernandez-Barquin, Juan  (REP)(STR)                08/03/2018           750.00 INK FERNANDEZ-BARQUIN JUAN A                 7265 SOUTHWEST 138TH AVENUE              MIAMI, FL 33183                          ATTORNEY / CANDIDATE ADVERTISING - RADIO 
Fernandez-Barquin, Juan  (REP)(STR)                07/27/2018         4,287.00 INK FERNANDEZ-BARQUIN JUAN A                 7265 SW 138 AVE                          MIAMI, FL 33183                          ATTORNEY / CANDIDATE CAMPAIGN SUPPORT & O
Fernandez-Barquin, Juan  (REP)(STR)                07/27/2018           266.96 INK FERNANDEZ-BARQUIN JUAN A                 7265 SW 138 AVE                          MIAMI, FL 33183                          ATTORNEY / CANDIDATE CAMPAIGN T SHIRTS & 
Fernandez-Barquin, Juan  (REP)(STR)                07/27/2018           133.73 INK FERNANDEZ-BARQUIN JUAN A                 7265 SW 138 AVE                          MIAMI, FL 33183                          ATTORNEY / CANDIDATE CAMPAIGN MATERIALS &
Fernandez-Barquin, Juan  (REP)(STR)                07/27/2018           130.77 INK FERNANDEZ-BARQUIN JUAN A                 7265 SW 138 AVE                          MIAMI, FL 33183                          ATTORNEY / CANDIDATE CAMPAIGN MATERIALS &
Fernandez-Barquin, Juan  (REP)(STR)                08/09/2018        30,000.00 LOA FERNANDEZ-BARQUIN JUAN A                 7265 SOUTHWEST 138TH AVENUE              MIAMI, FL 33183                          ATTORNEY / CANDIDATE                     
Fernandez-Barquin, Juan  (REP)(STR)                08/25/2020             1.00 CHE FERNANDEZ-BARQUIN JUAN ALFONSO           7265 SW 138 AVE                          MIAMI, FL 33183                          ATTORNEY/CANDIDATE                       
Fernandez-Barquin, Juan  (REP)(STR)                11/19/2017         1,000.00 CHE FERNANDEZ-BARQUIN VERONICA H.            4711 GRANADA BLVD.                       CORAL GABLES, FL 33146                   HR SPECIALIST                            
Fernandez-Barquin, Juan  (REP)(STR)                11/16/2017         1,000.00 CHE FERNANDEZ-BARQUIN, JR. JUAN A.           7265 SW 138 AVE.                         MIAMI, FL 33183                          LAWYER                                   
Fernandez-Barquin, Juan Alfonso (REP)(STR)         01/10/2022         1,000.00 CHE FERNNADEZ RAFAEL                         3470 NW 82ND AVE #608                    MIAMI, FL 33122                          PUBLIC POLICY                            
Fernandez-Barquin, Juan  (REP)(STR)                10/16/2020         1,000.00 CHE FICAP PC                                 PO BOX 953905                            LAKE MARY, FL 32795                      POLITICAL ORGANIZATI                     
Fernandez-Barquin, Juan  (REP)(STR)                10/02/2020         1,000.00 CHE FINANCIAL REFORM IN GOVERNMENT NETWORK   1103 HAYS ST                             TALLAHASSEE, FL 32301                    POLITICAL ORGANIZATI                     
Fernandez-Barquin, Juan Alfonso (REP)(STR)         01/10/2022           500.00 CHE FIRE SAFE FLORIDA PC INC                 PO BOX 11247                             TALLAHASSEE, FL 32302                    POLITICAL ORGANIZATI                     
Fernandez-Barquin, Juan  (REP)(STR)                02/22/2019         1,000.00 CHE FLAGLER STRATEGIES                       18851 NE 29 AVE STE 1010                 AVENTURA, FL 33180                       GOVERNMENTAL CONSULT                     
Fernandez-Barquin, Juan  (REP)(STR)                01/31/2018           500.00 CHE FLAGLER STRATEGIES GROUP, LLC            2000 PONCE DE LEON BLVD, SUITE 600       CORAL GABLES, FL 33134                   POLITICAL CONSULTANT                     
Fernandez-Barquin, Juan  (REP)(STR)                09/13/2018         1,000.00 CHE FLAGLER STRATEGIES LLC                   8740 SW 83 ST                            MIAMI, FL 33173                          GOVERNMENTAL AFFAIRS                     
Fernandez-Barquin, Juan Alfonso (REP)(STR)         03/01/2021         1,000.00 CHE FLAGLER STRATEGIES LLC                   8740 SW 83RD ST                          MIAMI, FL 33173                          GOVERNMENTAL AFFAIRS                     
Fernandez-Barquin, Juan  (REP)(STR)                11/22/2017         1,000.00 CHE FLAGLER STRATEGIES, LLC                  8740 SW 83 ST                            MIAMI, FL 33173                          GOVERNMENT RELATION                      
Fernandez-Barquin, Juan  (REP)(STR)                10/29/2020         1,000.00 CHE FLOIRDA ASSOCIATION OF HEALTH PLANS PC   PO BOX 10748                             TALLAHASSEE, FL 32302                    POLITICAL ORGANIZATI                     
Fernandez-Barquin, Juan  (REP)(STR)                08/20/2019         1,000.00 CHE FLOPAC                                   1029 MCKEAN CIRCLE                       WINTER PARK, FL 32789                    HEALTHCARE - POLITIC                     
Fernandez-Barquin, Juan  (REP)(STR)                10/05/2018         1,000.00 CHE FLOPAC                                   1029 MCKEAN CIRCLE                       WINTER PARK, FL 32789                    HEALTHCARE INDUSTRY                      
Fernandez-Barquin, Juan  (REP)(STR)                07/10/2020         1,000.00 CHE FLORIDA ACRE                             2916 APALACHEE PARKWAY                   TALLAHASSEE, FL 32301                    POLITICAL ORGNAIZATI                     
Fernandez-Barquin, Juan Alfonso (REP)(STR)         03/01/2021         1,000.00 CHE FLORIDA AFL-CIO COPE FUND                135 S MONROE ST                          TALLAHASSEE, FL 32301                    FEDERATION OF LABOR                      
Fernandez-Barquin, Juan  (REP)(STR)                10/02/2020         1,000.00 CHE FLORIDA AGENTS FOR INSURANCE REFORM      1103 HAYS ST                             TALLAHASSEE, FL 32301                    POLITICAL ORGANIZATI                     
Fernandez-Barquin, Juan  (REP)(STR)                10/02/2020           500.00 CHE FLORIDA ARCHITECTS PAC                   104 E JEFFERSON ST                       TALLAHASSEE, FL 32301                    POLITICAL ORGANIZATI                     
Fernandez-Barquin, Juan  (REP)(STR)                10/29/2020         1,000.00 CHE FLORIDA ASSISTED LIVING PAC              1103 HAYS ST                             TALLAHASSEE, FL 32301                    POLITICAL ORGANIZATI                     
Fernandez-Barquin, Juan  (REP)(STR)                10/31/2018         1,000.00 CHE FLORIDA ASSOC OF MOTORIST SERVICE PROVID 11287 SOUTH DIXIE HIGHWAY                MIAMI, FL 33156                          NOT FOR PROFIT                           
Fernandez-Barquin, Juan  (REP)(STR)                07/05/2018           500.00 CHE FLORIDA BANKERS ASSOC PAC                PO BOX 11117 THOMASVILLE RD STE 201      TALLAHASSEE, FL 32302                    BANKING INDUSTRY                         
Fernandez-Barquin, Juan  (REP)(STR)                01/10/2020           500.00 CHE FLORIDA BANKERS ASSOCIATION PAC          PO BOX 1117 1001 THOMASVILLE RD SUITE 20 TALLHASSEE, FL 32302                     POLITICAL ORGANIZATI                     
Fernandez-Barquin, Juan  (REP)(STR)                12/23/2019           500.00 CHE FLORIDA BANKERS ASSOCIATION PAC STATE    PO BOX 11117, 1001 THOMASVILLE ROAD SUIT TALLAHASSEE, FL 32302                    POLITICAL ORGANIZATI                     
Fernandez-Barquin, Juan  (REP)(STR)                10/16/2020           500.00 CHE FLORIDA BANKERS ASSOCIATION PAC STATE    PO BOX 11117 1001 THOMASVILLE RD SUITE 2 TALLAHASSEE, FL 32302                    POLITICAL ORGANIZATI                     
Fernandez-Barquin, Juan  (REP)(STR)                02/22/2019         1,000.00 CHE FLORIDA BEER WHOLESALERS GOOD GOVERNMENT 215 S MONROE ST STE 340                  TALLAHASSEE, FL 32301                    POLITICAL ORGANIZATI                     
Fernandez-Barquin, Juan  (REP)(STR)                09/24/2018         1,000.00 CHE FLORIDA BEER WHOLESALERS GOOD GOVERNMENT 215 S MONRE ST STE 340                   TALLAHASSEE, FL 32301                    BEER WHOLESALERS                         
Fernandez-Barquin, Juan  (REP)(STR)                10/16/2020         1,000.00 CHE FLORIDA BEER WHOLESALERS GOOD GOVT COMMI 215 S MONROE ST STE 340                  TALLAHASSEE, FL 32301                    POLITICAL ORGANIZATI                     
Fernandez-Barquin, Juan  (REP)(STR)                07/24/2020         1,000.00 CHE FLORIDA BEER WHOLESALERS PC              215 S MONROE ST STE 340                  TALLAHASSEE, FL 32301                    POLITICAL ORGANIZATI                     
Fernandez-Barquin, Juan Alfonso (REP)(STR)         08/27/2021         1,000.00 CHE FLORIDA BIOMASS GROWERS ASSOC. INC       1391 TIMBERLANE RD                       TALLAHASSEE, FL 32312                    AGRIBUSINESS                             
Fernandez-Barquin, Juan  (REP)(STR)                02/22/2019           500.00 CHE FLORIDA BIOMASS GROWERS ASSOCIATION INC  1391 TIMBERLINE ROAD                     TALLAHASSEE, FL 32312                    NOT FOR PROFIT                           
Fernandez-Barquin, Juan Alfonso (REP)(STR)         01/10/2022         1,000.00 CHE FLORIDA COALITION FOR SAFE COMMUNITIES   2055 NW DIAMOND CREEK WAY                JENSEN BEACH, FL 34957                   POLITICAL ORGANIZATI                     
Fernandez-Barquin, Juan  (REP)(STR)                10/02/2020         1,000.00 CHE FLORIDA CONCRETE & PRODUCTS ASSOC PC     120 S MONROE ST                          TALLAHASSEE, FL 32301                    POLITICAL ORGANIZATI                     
Fernandez-Barquin, Juan  (REP)(STR)                08/23/2018         1,000.00 CHE FLORIDA COW PAC                          PO BOX 421929                            KISSIMMEE, FL 34742                      CATTLE INDUSTRY                          
Fernandez-Barquin, Juan Alfonso (REP)(STR)         01/23/2021         1,000.00 CHE FLORIDA COW PAC                          PO BOX 421929                            KISSIMMEE, FL 34742                      POLITICAL ORGANIZATI                     
Fernandez-Barquin, Juan  (REP)(STR)                10/31/2018         1,000.00 CHE FLORIDA CUPAC                            3692 COOLIDGE CT                         TALLAHASSEE, FL 32311                    POLITICAL ORGANIZATI                     
Fernandez-Barquin, Juan  (REP)(STR)                09/30/2019         1,000.00 CHE FLORIDA EAST COAST INDUSTRIES LLC        700 NW 1 AVE SUITE 1620                  MIAMI, FL 33136                          REAL ESTATE / TRANSP                     
Fernandez-Barquin, Juan  (REP)(STR)                07/10/2020         1,000.00 CHE FLORIDA FARM PAC                         PO BOX 147030                            GAINESVILLE, FL 32614                    POLITICAL ORGNAIZATI                     
Fernandez-Barquin, Juan  (REP)(STR)                10/05/2018           500.00 CHE FLORIDA FARM PAC                         PO BOX 147030                            GAINESVILLE, FL 32614                    POLITICAL ORG                            
Fernandez-Barquin, Juan  (REP)(STR)                10/31/2018         1,000.00 CHE FLORIDA FIRE PAC                         343 W MADISON ST                         TALLAHASSEE, FL 32301                    POLITICAL ORGANIZATI                     
Fernandez-Barquin, Juan  (REP)(STR)                10/31/2018         1,000.00 CHE FLORIDA FOUNDATION FOR LIBERTIY          115 E PARK AVENUE SUITE 1                TALLAHASSEE, FL 32301                    POLITICAL ORGANIZATI                     
Fernandez-Barquin, Juan  (REP)(STR)                10/31/2018         1,000.00 CHE FLORIDA HARBOR PILOTS ASSOC INC          PO BOX 38284                             TALLAHASSEE, FL 32315                    MARINE VESSELS / ORG                     
Fernandez-Barquin, Juan  (REP)(STR)                10/16/2020         1,000.00 CHE FLORIDA HARBOR PILOTS ASSOC INC          PO BOX 38294                             TALLAHASSEE, FL 32315                    HARBOR PILOTS                            
Fernandez-Barquin, Juan  (REP)(STR)                08/27/2020         1,000.00 CHE FLORIDA HORSEMEN'S BENEVOLENT AND PROTEC PO BOX 3507                              HALLANDALE BEACH, FL 33008               NOT FOR PROFIT                           
Fernandez-Barquin, Juan Alfonso (REP)(STR)         06/30/2021         1,000.00 CHE FLORIDA INTERNET & TELEVISION            246 EAST 6TH AVE STE 100                 TALLAHASSEE, FL 32303                    INTERNET & TELEVISIO                     
Fernandez-Barquin, Juan  (REP)(STR)                10/16/2020         1,000.00 CHE FLORIDA INTERNET & TELEVISION ASSOC INC  246 EAST 6TH ST STE 100                  TALLAHASSEE, FL 32303                    TELEVISION & INTERNE                     
Fernandez-Barquin, Juan  (REP)(STR)                12/23/2019           500.00 CHE FLORIDA INTERNET & TELEVISION ASSOCIATIO 246 EAST 6TH AVE STE 100                 TALLAHASSEE, FL 32302                    INTERNET & TELECOM I                     
Fernandez-Barquin, Juan  (REP)(STR)                11/07/2019         1,000.00 CHE FLORIDA JOBS PAC                         PO BOX 11309                             TALLAHASSEE, FL 32302                    POLITICAL ORGANIZATI                     
Fernandez-Barquin, Juan  (REP)(STR)                02/22/2019         1,000.00 CHE FLORIDA JUSTICE PC                       218 SOUTH MONROE ST                      TALLAHASSEE, FL 32301                    POLITICAL ORGANIZATI                     
Fernandez-Barquin, Juan Alfonso (REP)(STR)         02/25/2021         1,000.00 CHE FLORIDA JUSTICE PC                       218 SOUTH MONROE ST                      TALLAHASSEE, FL 32301                    POLITICAL ORGANIZATI                     
Fernandez-Barquin, Juan  (REP)(STR)                10/17/2018         1,000.00 CHE FLORIDA MEDICAL ASSOC PAC                1430 PIEDMONT DRIVE EAST                 TALLAHASEE, FL 32308                     HEALTHCARE INDUSTRY                      
Fernandez-Barquin, Juan  (REP)(STR)                08/23/2018         1,000.00 CHE FLORIDA MEDICAL ASSOC PAC                1430 PIEDMONT DRIVE EAST                 TALLAHASSEE, FL 32308                    HEALTHCARE INDUSTRY                      
Fernandez-Barquin, Juan  (REP)(STR)                01/13/2020         1,000.00 CHE FLORIDA MEDICAL ASSOCIATION PAC          1430 PIEDMONT DRIVE EAST                 TALLAHASSEE, FL 32308                    POLITICAL ORGANIZATI                     
Fernandez-Barquin, Juan  (REP)(STR)                10/27/2020           500.00 CHE FLORIDA NATURAL GAS PAC                  PO BOX 11026                             TALLAHASSEE, FL 32302                    POLITICAL ORGANIZATI                     
Fernandez-Barquin, Juan  (REP)(STR)                01/29/2019         1,000.00 CHE FLORIDA OPERATORS ASSOCIATION            119 S MONROE ST STE 200                  TALLAHASSEE, FL 32301                    POLITICAL COMMITTEE                      
Fernandez-Barquin, Juan  (REP)(STR)                08/16/2018           500.00 CHE FLORIDA OUTDOOR ADVERTISING PAC          314 NORTH GADSEN STREET SUITE 1          TALLAHASSEE, FL 32301                    ADVERTISING                              
Fernandez-Barquin, Juan  (REP)(STR)                08/10/2018           300.00 CHE FLORIDA PLATINUM GROUP LLC               13911 SW 42 ST STE 202                   MIAMI, FL 33175                          REAL ESTATE INDUSTRY                     
Fernandez-Barquin, Juan  (REP)(STR)                10/31/2018           500.00 CHE FLORIDA PODIATRY PC                      6707 38TH AVE N                          SAINT PETERSBURG, FL 33710               POLITICAL ORGANIZATI                     
Fernandez-Barquin, Juan  (REP)(STR)                11/07/2019           500.00 CHE FLORIDA PODIATRY PC                      6707 38TH AVE N                          ST PETERSBURG, FL 33710                  POLITICAL ORGANIZATI                     
Fernandez-Barquin, Juan  (REP)(STR)                08/14/2020           500.00 CHE FLORIDA PODIATRY PC                      6707 38TH AVE N                          SAINT PETERSBURG, FL 33710               POLITICAL ORGANIZATI                     
Fernandez-Barquin, Juan  (REP)(STR)                10/16/2020           500.00 CHE FLORIDA PODIATRY PC                      6707 38TH AVE N                          SAINT PETERSBURG, FL 33710               POLITICAL ORGANIZATI                     
Fernandez-Barquin, Juan Alfonso (REP)(STR)         12/23/2021           500.00 CHE FLORIDA PODIATRY POLITICAL COMMITTEE     6707 38TH AVE N                          SAINT PETERSBURG, FL 33710               POLITICAL ORGANIZATI                     
Fernandez-Barquin, Juan  (REP)(STR)                09/17/2020         1,000.00 CHE FLORIDA POLICE BENEVOLENT ASSOCIATION IN 300 E BREVARD ST                         TALLAHASSEE, FL 32301                    POLITICAL ORGANIZATI                     
Fernandez-Barquin, Juan  (REP)(STR)                09/17/2020         1,000.00 CHE FLORIDA POLICE BENEVOLENT ASSOCIATION IN 300 E BREVARD ST                         TALLAHASSEE, FL 32301                    POLITICAL ORGANIZATI                     
Fernandez-Barquin, Juan Alfonso (REP)(STR)         03/01/2021           500.00 CHE FLORIDA PSYCHIATRIC SOCIETY PAC          521 E PARK AVENUE                        TALLAHASSEE, FL 32301                    POLITICAL ORGANIZATI                     
Fernandez-Barquin, Juan  (REP)(STR)                10/29/2020         1,000.00 CHE FLORIDA PUBLIC HEALTH FUND               1450 BRICKELL AVE                        MIAMI, FL 33131                          POLITICAL ORGANIZATI                     
Fernandez-Barquin, Juan  (REP)(STR)                09/24/2018         1,000.00 CHE FLORIDA REALTORS PAC FL                  200 MONROE ST                            TALLAHASSEE, FL 32301                    REAL ESTATE INDUSTRY                     
Fernandez-Barquin, Juan  (REP)(STR)                01/11/2020         1,000.00 CHE FLORIDA RIGHT SOLUTIONS                  1103 HAYS STREET                         TALLAHASSEE, FL 32301                    POLITICAL ORGANIZATI                     
Fernandez-Barquin, Juan  (REP)(STR)                10/02/2020         1,000.00 CHE FLORIDA STRONGER INC                     2600 S DOUGLAS RD STE 900                CORAL GABLES, FL 33134                   POLITICAL ORGANIZATI                     
Fernandez-Barquin, Juan Alfonso (REP)(STR)         08/27/2021         1,000.00 CHE FLORIDA WORKERS' ADVOCATES PAC           1103 HAYS STREET                         TALLAHASSEE, FL 32301                    POLITICAL ORGANIZATI                     
Fernandez-Barquin, Juan  (REP)(STR)                10/17/2018           500.00 CHE FLORIDA'S RIGHT TO KNOW POLITICAL COMMIT 1 SE 3RD AVE STE 1750                    MIAMI, FL 33131                          POLITICAL ORG                            
Fernandez-Barquin, Juan  (REP)(STR)                12/23/2019         1,000.00 CHE FLORIDIAN PARTNERS LLC                   108 S MONROE ST                          TALLAHASSEE, FL 32301                    GOVERNMENT RELATIONS                     
Fernandez-Barquin, Juan  (REP)(STR)                09/17/2020           250.00 CHE FLORIDIANS FOR LIBERTY AND INNOVATION    115 E PARK AVE SUITE 1                   TALLAHASSEE, FL 32301                    POLITICAL ORGANIZATI                     
Fernandez-Barquin, Juan Alfonso (REP)(STR)         02/25/2021         1,000.00 CHE FLORIDIANS FOR PATIENT ACCESS INC        986 DOUGLAS AVENUE                       ALTAMONTE SPRINGS, FL 32714              COALITION-HEALTHCARE                     
Fernandez-Barquin, Juan  (REP)(STR)                02/22/2019           500.00 CHE FOMA-PAC                                 2544 BLAIRSTONE PINES DRIVE              TALLAHASSEE, FL 32301                    POLITICAL ORGANIZATI                     
Fernandez-Barquin, Juan  (REP)(STR)                06/22/2018         1,000.00 CHE FORS                                     1108 PONCE DE LEON BLVD                  CORAL GABLES, FL 33134                   LAW FIRM                                 
Fernandez-Barquin, Juan  (REP)(STR)                11/16/2017         1,000.00 CHE FOYO GEORGE W.                           430 GRAND BAY DR., APT 201               KEY BISCAYNE, FL 33149                   RETIRED                                  
Fernandez-Barquin, Juan  (REP)(STR)                02/22/2018           500.00 CHE FOYO LUISA                               430 GRAND BAY DRIVE APT 201              KEY BISCYANE, FL 33149                   RETIRED                                  
Fernandez-Barquin, Juan  (REP)(STR)                05/24/2018           250.00 CHE FOYO LUISA                               430 GRAND BAY DRIVE APT 201              KEY BISCAYNE, FL 33149                   HOMEMAKER                                
Fernandez-Barquin, Juan  (REP)(STR)                08/22/2018           250.00 CHE FOYO LUISA                               430 GRAND BAY DRIVE, APT 201             KEY BISCAYNE, FL 33149                   HOMEMAKER                                
Fernandez-Barquin, Juan  (REP)(STR)                09/20/2019         1,000.00 CHE FPF FIRE PC                              343 W MADISON ST                         TALLAHASSEE, FL 32301                    POLITICAL ORGANIZATI                     
Fernandez-Barquin, Juan  (REP)(STR)                02/11/2019         1,000.00 CHE FRANCISCO J PINES PA                     3301 PONCE DE LEON BLVD                  CORAL GABLES, FL 33134                   ATTORNEY                                 
Fernandez-Barquin, Juan  (REP)(STR)                11/07/2019         1,000.00 CHE FRF PC                                   227 SOUTH ADAMS ST                       TALLAHASSEE, FL 32301                    POLITICAL ORGANIZATI                     
Fernandez-Barquin, Juan Alfonso (REP)(STR)         01/05/2021         1,000.00 CHE FRF POLITICAL COMMITTEE                  227 SOUTH ADAMS ST                       TALLAHASSEE, FL 32301                    POLITICAL ORGANIZATI                     
Fernandez-Barquin, Juan Alfonso (REP)(STR)         12/23/2021         1,000.00 CHE FRSA PAC                                 PO BOX 4850                              WINTER PARK, FL 32793                    POLITICAL ORGANIZATI                     
Fernandez-Barquin, Juan Alfonso (REP)(STR)         01/10/2022         1,000.00 CHE FRSA SEL INSURERES FUND INC              4099 METRIC DRIVE                        WINTER PARK, FL 32792                    WORKERS COMPENSATION                     
Fernandez-Barquin, Juan  (REP)(STR)                09/17/2020           500.00 CHE FSLFOP GOVERNMENTAL AWARENESS            242 OFFICE PLAZA                         TALLAHASSEE, FL 32301                    POLITICAL ORGANIZATI                     
Fernandez-Barquin, Juan  (REP)(STR)                02/16/2018           200.00 CHE FUENTES JOSE                             2140 SW 65TH AVE                         MIAMI, FL 33155                          RETIRED                                  
Fernandez-Barquin, Juan  (REP)(STR)                07/10/2020           500.00 CHE FUENTES JOSE J                           16454 NW 76TH PL                         HIALEAH, FL 33015                        RETIRED                                  
Fernandez-Barquin, Juan Alfonso (REP)(STR)         09/24/2021           500.00 CHE FUENTES JOSE K                           3050 SHIPPING AVE                        MIAMI, FL 33133                          GOVERNMENTAL RELATIO                     
Fernandez-Barquin, Juan  (REP)(STR)                06/12/2018           100.00 CHE GAITAN EDWIN                             14514 SW 84TH ST                         MIAMI, FL 33183                          GENERAL CONTRACTOR                       
Fernandez-Barquin, Juan  (REP)(STR)                10/31/2018           250.00 CHE GAMBA THOMAS                             4139 PINTA COURT                         CORAL GABLES, FL 33146                   ATTORNEY                                 
Fernandez-Barquin, Juan  (REP)(STR)                11/20/2017           250.00 CHE GAMBA TOMAS                              4139 PINTA COURT                         CORAL GABLES, FL 33146                   ATTORNEY                                 
Fernandez-Barquin, Juan  (REP)(STR)                06/22/2018           250.00 CHE GAMBA & HERRERA PA                       2701 PONCE DE LEON BLVD, MEZZANINE       CORAL GABLES, FL 33134                   LAW FIRM                                 
Fernandez-Barquin, Juan  (REP)(STR)                10/31/2018           250.00 CHE GAMBA & HERRERA PA                       2701 PONCE DE LEON BLVD                  CORAL GABLES, FL 33134                   ATTORNEYS                                
Fernandez-Barquin, Juan  (REP)(STR)                05/07/2018         1,000.00 CHE GARCIA JENNIFER                          9970 SW 28 ST                            MIAMI, FL 33165                          REALTOR                                  
Fernandez-Barquin, Juan  (REP)(STR)                02/18/2018           100.00 CHE GARCIA JUAN                              2200 CENTER AVE C1                       FORT LEE, NJ 07024                       ACCOUNTANT                               
Fernandez-Barquin, Juan  (REP)(STR)                02/13/2018           150.00 CHE GARCIA NATALIE                           2908 ROYAL PALM AVE, APT 4               MIAMI, FL 33140                          INVESTOR                                 
Fernandez-Barquin, Juan  (REP)(STR)                11/25/2017         1,000.00 CHE GAVINA PEDRO L.                          4701 LAS COLINAS LN                      LA CANADA, CA 91011                      CEO- COFFEE ROASTING                     
Fernandez-Barquin, Juan  (REP)(STR)                12/29/2017         1,000.00 CHE GAVINA COFFEE COMPANY                    7855 NW 77 AVE                           MEDLEY, FL 33166                         COFFEE DISTRIBUTOR                       
Fernandez-Barquin, Juan  (REP)(STR)                01/01/2018         1,000.00 CHE GAVINA-VALLS LEONOR                      1010 ROSSMOYNE AVE                       GLENDALE, CA 91207                       VP MARKETING                             
Fernandez-Barquin, Juan  (REP)(STR)                03/01/2018           100.00 CHE GAY YOLANDA                              2853 SW 37 AVE                           MIAMI, FL 33133                          REALTOR                                  
Fernandez-Barquin, Juan  (REP)(STR)                11/07/2019         1,000.00 CHE GEO CARE LLC                             4955 TECHNOLOGY WAY                      BOCA RATON, FL 33431                     HEALTH CARE                              
Fernandez-Barquin, Juan  (REP)(STR)                10/02/2020         1,000.00 CHE GEO CARE LLC                             4995 TECHNOOGY WAY                       BOCA RATON, FL 33431                     HEALTHCARE-PRIVATE C                     
Fernandez-Barquin, Juan  (REP)(STR)                02/20/2018           700.00 CHE GERER MANAGEMENT INC                     7400 NW 7TH ST STE 108                   MIAMI, FL 33126                          PROPERTY MANAGER                         
Fernandez-Barquin, Juan  (REP)(STR)                11/16/2017            20.00 CHE GERRATANA FRANK                          632 MASSACHUSETTS AVE                    CAMBRIDGE, MA 02139                      ATTORNEY                                 
Fernandez-Barquin, Juan  (REP)(STR)                09/17/2020         1,000.00 CHE GIMENEZ & CARRILLO LLC                   5775 BLUE LAGOON DR STE 300              MIAMI, FL 33126                          ATTORNEYS                                
Fernandez-Barquin, Juan  (REP)(STR)                11/28/2019           200.00 CHE GLACE JOSEPH P                           3000 SW 3RD AVE APT 1009                 MIAMI, FL 33129                          ATTORNEY                                 
Fernandez-Barquin, Juan  (REP)(STR)                12/27/2017         1,000.00 CHE GLOODAY CORPORATION                      5959 COLLINS AVE, APT 708                MIMI BEACH, FL 33140                     ALCOHOL DISTRIBUTION                     
Fernandez-Barquin, Juan  (REP)(STR)                10/31/2018         1,000.00 CHE GLOODAY CORPORATION                      5959 COLLINS AVE APT 1205                MIAMI BEACH, FL 33140                    ALCOHOL DISTRIBUTION                     
Fernandez-Barquin, Juan  (REP)(STR)                10/16/2020         1,000.00 CHE GOLD COAST BEVERAGE                      10055 NW 12 ST                           MIAMI, FL 33172                          BEVERAGE INDUSTRY                        
Fernandez-Barquin, Juan  (REP)(STR)                07/24/2020         1,000.00 CHE GOLD COAST BEVERAGE LLC                  10055 NW 12 ST                           MIAMI, FL 33172                          BEVERAGE INDUSTRY/DI                     
Fernandez-Barquin, Juan  (REP)(STR)                09/24/2018         1,000.00 CHE GOLD COAST BEVERAGE LLC                  10055 NW 12 ST                           MIAMI, FL 33172                          BEVERAGE INDUSTRY WH                     
Fernandez-Barquin, Juan  (REP)(STR)                09/27/2018           500.00 CHE GOLDSTEIN SUSAN                          10812 BOCA WOODS LANE                    BOCA RATON, FL 33428                     GOVERNMENTAL AFFAIRS                     
Fernandez-Barquin, Juan  (REP)(STR)                02/22/2018           100.00 CHE GOMEZ OFELIA                             13109 SW 4 ST                            MIAMI, FL 33184                          RETIRED                                  
Fernandez-Barquin, Juan  (REP)(STR)                02/04/2018           100.00 CHE GOMEZ OSCAR                              3622 CORAL WAY #603                      MIAMI, FL 33145                          ATTORNEY                                 
Fernandez-Barquin, Juan  (REP)(STR)                06/25/2020           250.00 CHE GONZALEZ EMILIO                          228 SW 30 RD                             MIAMI, FL 33129                          RETIRED                                  
Fernandez-Barquin, Juan  (REP)(STR)                10/29/2020           200.00 CHE GONZALEZ EMILIO                          228 SW 30 RD                             MIAMI, FL 33129                          PUBLIC AFFAIRS                           
Fernandez-Barquin, Juan Alfonso (REP)(STR)         08/27/2021           250.00 CHE GONZALEZ EMILIO T                        228 SW 30RD                              MIAMI, FL 33129                          PUBLIC AFFAIRS                           
Fernandez-Barquin, Juan Alfonso (REP)(STR)         08/27/2021           500.00 CHE GONZALEZ LOUIS A                         984 STONEWOOD LANE                       MAITLAND, FL 32751                       ATTORNEY                                 
Fernandez-Barquin, Juan  (REP)(STR)                06/22/2018            50.00 CHE GONZALEZ VIOLET ANNE                     14813 SW 124TH PL                        MIAMI, FL 33186                          CEO                                      
Fernandez-Barquin, Juan Alfonso (REP)(STR)         03/01/2021         1,000.00 CHE GRANT STREET GROUP INC                   339 SIXTH AVENUE SUITE 1400              PITTSBURGH, PA 15222                     CLOUD-BASED GOVT SOL                     
Fernandez-Barquin, Juan  (REP)(STR)                12/10/2019            22.00 INK GRAY ROBINSON PA                         333 SE 2ND AVE SUITE 3200                MIAMI, FL 33131                          ATTORNEYS            FOOD AND BEVERAGE   
Fernandez-Barquin, Juan  (REP)(STR)                10/02/2020           500.00 CHE GRAYROBINSON FL PAC                      301 E PINE ST STE 1400                   ORLANDO, FL 32801                        POLITICAL ORGANIZATI                     
Fernandez-Barquin, Juan  (REP)(STR)                10/05/2018           500.00 CHE GRAYROBINSON PA FL PAC                   301 E PINE ST STE 1400                   ORLANDO, FL 32801                        LEGAL                                    
Fernandez-Barquin, Juan Alfonso (REP)(STR)         08/27/2021           500.00 CHE GRAYROBINSON PA FL PAC                   301 E PINE ST STE 1400                   ORLANDO, FL 32801                        POLITICAL ORGANIZATI                     
Fernandez-Barquin, Juan Alfonso (REP)(STR)         02/25/2021           500.00 CHE GRAYROBINSON PA FL PAC                   301 E PINE ST STE 1400                   ORLANDO, FL 32801                        POLITICAL ORGANIZATI                     
Fernandez-Barquin, Juan  (REP)(STR)                02/22/2019           500.00 CHE GRAYROBINSON PA PAC                      301 E PINE ST STE 1400                   ORLANDO, FL 32801                        POLITICAL ORGANIZATI                     
Fernandez-Barquin, Juan  (REP)(STR)                02/21/2018           500.00 CHE GREEN PROPERTY CORP                      9155SOUTH DADELAND BLVD SUITE 1812       MIAMI, FL 33156                          REAL ESTATE INDUSTRY                     
Fernandez-Barquin, Juan  (REP)(STR)                02/22/2018           500.00 CHE GRISEL YBARRA PA                         2320 RED ROAD #201                       MIAMI, FL 33155                          ATTORNEY                                 
Fernandez-Barquin, Juan  (REP)(STR)                02/22/2018           100.00 CHE GUERRA ADRIANA B                         4259 SW 131 AVE                          MIAMI, FL 33175                          ARCHITECT                                
Fernandez-Barquin, Juan  (REP)(STR)                10/31/2018           500.00 CHE GUNSTER                                  777 SOUTH FLAGLER DR SUITE 500 EAST      WEST PALM BEACH, FL 33401                ATTORNEYS                                
Fernandez-Barquin, Juan  (REP)(STR)                09/29/2018           150.00 CHE GUTIERREZ JULIO                          2464 SW 137 AVE                          MIAMI, FL 33175                          ATTORNEY                                 
Fernandez-Barquin, Juan  (REP)(STR)                12/29/2017         1,000.00 CHE HACIENDA DON FRANCISCO, LLC              2700 FRUITLAND AVE                       VERNON, CA 90058                         HORSE RANCH                              
Fernandez-Barquin, Juan  (REP)(STR)                09/17/2020           250.00 CHE HANNON LEGAL GROUP PA                    9155 S DADELAND BLVD                     MIAMI, FL 33156                          ATTORNEYS                                
Fernandez-Barquin, Juan  (REP)(STR)                08/10/2018           100.00 CHE HAVANA CLASSIC CIGAR OF MIAMI LLC        1419 SW 8 ST                             MIAMI, FL 33135                          TOBACCO INDUSTRY                         
Fernandez-Barquin, Juan  (REP)(STR)                10/02/2020         1,000.00 CHE HCA EAST FLORIDA DIVISION AND GOOD GOVER 101 N MONROE ST SUITE 801                TALLAHASSEE, FL 32301                    POLITICAL ORGANIZATI                     
Fernandez-Barquin, Juan  (REP)(STR)                08/20/2019         1,000.00 CHE HCA EAST FLORIDA DIVISION AND GOOD GOVER 101 N MONROE ST SUITE 801                TALLAHASSEE, FL 32301                    HEALTHCARE - POLITIC                     
Fernandez-Barquin, Juan  (REP)(STR)                08/20/2019         1,000.00 CHE HCA NORTH FLORIDA DIVISION AND GOOD GOVE 101 N MONROE ST SUITE 801                TALLAHASSEE, FL 32301                    HEALTHCARE - POLITIC                     
Fernandez-Barquin, Juan  (REP)(STR)                10/02/2020         1,000.00 CHE HCA NORTH FLORIDA DIVISION AND GOOD GOVE 101 N MONROE ST SUITE 801                TALLAHASSEE, FL 32301                    POLITICAL ORGANIZATI                     
Fernandez-Barquin, Juan  (REP)(STR)                10/02/2020         1,000.00 CHE HCA WEST FLORIDA DIVISION AND GOOD GOVER 101 N MONROE ST SUITE 801                TALLAHASSEE, FL 32301                    POLITICAL ORGANIZATI                     
Fernandez-Barquin, Juan  (REP)(STR)                02/22/2019         1,000.00 CHE HCA WEST FLORIDA DIVISION AND GOOD GOVER 101 N MONROE ST SUITE 801                TALLAHASSEE, FL 32301                    POLITICAL ORGANIZATI                     
Fernandez-Barquin, Juan  (REP)(STR)                05/28/2019         1,000.00 CHE HCA WEST FLORIDA DIVISION AND GOOD GOVER 101 N MONROE ST SUITE 801                TALLAHASSEE, FL 32301                    POLITICAL ORGANIZATI                     
Fernandez-Barquin, Juan  (REP)(STR)                05/28/2019        -1,000.00 REF HCA WEST FLORIDA DIVISION AND GOOD GOVER 101 N MONROE ST SUITE 801                TALLAHASSEE, FL 32301                    POLITICAL ORGANIZATI                     
Fernandez-Barquin, Juan  (REP)(STR)                08/23/2018            75.00 CHE HEFFERNAN JOHN                           502 NE 70TH ST                           MIAMI, FL 33136                          COMMUNICATIONS INDUS                     
Fernandez-Barquin, Juan  (REP)(STR)                12/26/2017           250.00 CHE HEFFERNAN JOHN                           502 NE 70 ST                             MIAMI, FL 33138                          PUBLIC AFFAIRS                           
Fernandez-Barquin, Juan  (REP)(STR)                01/13/2020         1,000.00 CHE HEFFLEY & ASSOCIATES                     PO BOX 795                               TALLAHASSEE, FL 32302                    GOVERNMENTAL AFFAIRS                     
Fernandez-Barquin, Juan  (REP)(STR)                06/22/2018           200.00 CHE HENRY P. BELL PA                         6301 SUNSET DR #203                      SOUTH MIAMI, FL 33143                    LAW FIRM                                 
Fernandez-Barquin, Juan  (REP)(STR)                11/16/2017           250.00 CHE HENRY P. BELL, P.A.                      6301 SUNSET DR, STE 203                  SOUTH MIAMI, FL 33143                    LAW FIRM                                 
Fernandez-Barquin, Juan  (REP)(STR)                08/23/2018           100.00 CHE HERNANDEZ NELSON L                       15900 W TROON CIR                        MIAMI LAKES, FL 33014                    WEALTH ADVISOR                           
Fernandez-Barquin, Juan  (REP)(STR)                06/22/2018           100.00 CHE HOFFMAN HARRY                            13950 SW 106 ST                          MIAMI, FL 33186                          RETIRED                                  
Fernandez-Barquin, Juan  (REP)(STR)                05/28/2019           100.00 CHE HOFFMAN HARRY                            13950 SW 106 ST                          MIAMI, FL 33186                          EDUCATION INDUSTRY                       
Fernandez-Barquin, Juan  (REP)(STR)                08/31/2019           100.00 CHE HOFFMAN HARRY                            13950 SW 106TH ST                        MIAMI, FL 33186                          EDUCATOR - MDC                           
Fernandez-Barquin, Juan  (REP)(STR)                12/23/2019           500.00 CHE HOLLAND & KNIGHT FL PAC                  315 S CALHOUN ST STE 600                 TALLAHASSEE, FL 32301                    POLITICAL ORGANIZATI                     
Fernandez-Barquin, Juan  (REP)(STR)                02/15/2018           500.00 CHE HOMESTEAD LSG                            800 HIGHLAND AVENUE SUITE 200            ORLANDO, FL 32803                        REAL ESTATE DEVELOPE                     
Fernandez-Barquin, Juan Alfonso (REP)(STR)         01/10/2022         1,000.00 CHE HORIZON THERAPEUTICS USA INC             ONE HORIZON WAY                          DEERFIELD, IL 60015                      HEALTHCARE INDUSTRY                      
Fernandez-Barquin, Juan Alfonso (REP)(STR)         10/27/2021         1,000.00 CHE HORTY IAN H                              12291 RANDOLPH SIDING RD                 JUPITER, FL 33478                        SOFTWARE DEVELOPMENT                     
Fernandez-Barquin, Juan Alfonso (REP)(STR)         12/23/2021         1,000.00 CHE HUMANA                                   PO BOX 14750                             LEXINGTON, KY 40512                      HEALTHCARE/INSURANCE                     
Fernandez-Barquin, Juan  (REP)(STR)                11/16/2017           250.00 CHE HUMBERTO L. RODRIGUEZ, P.A.              999 PONCE DE LEON BLVD., STE 1135        CORAL GABLES, FL 33134                   LAW FIRM                                 
Fernandez-Barquin, Juan  (REP)(STR)                10/05/2018         1,000.00 CHE IMPACT                                   PO BOX 12001                             TALLAHASSEE, FL 32317                    INSURANCE INDUSTRY                       
Fernandez-Barquin, Juan  (REP)(STR)                08/14/2020         1,000.00 CHE IMPACT                                   PO BOX 12001                             TALLHASSEE, FL 32317                     POLITICAL ORGANIZATI                     
Fernandez-Barquin, Juan  (REP)(STR)                10/02/2020         1,000.00 CHE IMPACT                                   PO BOX 12001                             TALLAHASSEE, FL 32317                    POLITICAL ORGANIZATI                     
Fernandez-Barquin, Juan  (REP)(STR)                09/24/2018         1,000.00 CHE INSIKT INC                               333 BUSH STREET 17TH FL                  SAN FRANCISCO, CA 94104                  LENDING / FINANCIAL                      
Fernandez-Barquin, Juan  (REP)(STR)                10/29/2020         1,000.00 CHE INTERNATIONAL LONGSHOREMAN ASSOCIATION P 816 NW 2ND AVE                           MIAMI, FL 33136                          POLITICAL ORGANIZATI                     
Fernandez-Barquin, Juan  (REP)(STR)                01/13/2020         1,000.00 CHE ISSENBERG SAUL                           13745 NW 11 ST                           PEMBROKE PINES, FL 33028                 PHYSICIAN                                
Fernandez-Barquin, Juan Alfonso (REP)(STR)         08/27/2021         1,000.00 CHE ISSENBERG SAUL                           13745 NW 11TH ST                         PEMBROKE PINES, FL 33028                 PHYSICIAN                                
Fernandez-Barquin, Juan  (REP)(STR)                01/13/2020         1,000.00 CHE ISSENBERG TARA                           13745 NW 11 ST                           PEMBROKE PINES, FL 33028                 HOMEMAKER                                
Fernandez-Barquin, Juan Alfonso (REP)(STR)         02/25/2021           250.00 CHE IVES ANDREW                              9460 SW146 ST                            MIAMI, FL 33176                          ATTORNEY                                 
Fernandez-Barquin, Juan  (REP)(STR)                07/10/2020         1,000.00 CHE IWP                                      PO BOX 338                               METHUEN, MA 01844                        HEALTHCARE INDUSTRY                      
Fernandez-Barquin, Juan  (REP)(STR)                10/31/2018         1,000.00 CHE J ALEX VILLALOBOS PA                     PO BOX 56-1801                           MIAMI, FL 33256                          ATTORNEY                                 
Fernandez-Barquin, Juan Alfonso (REP)(STR)         10/27/2021         1,000.00 CHE JACKSONVILLE KENNEL CLUB                 PO BOX 959                               ORANGE PARK, FL 32067                    GAMBLING VENUE                           
Fernandez-Barquin, Juan Alfonso (REP)(STR)         10/27/2021        -1,000.00 REF JACKSONVILLE KENNEL CLUB                 PO BOX 959                               ORANGE PARK, FL 32067                    GAMBLING VENUE                           
Fernandez-Barquin, Juan  (REP)(STR)                10/31/2018         1,000.00 CHE JACKSONVILLE KENNEL CLUB INC             PO BOX 54249                             JACKSONVILLE, FL 32245                   GAMING / ENTERTAINME                     
Fernandez-Barquin, Juan Alfonso (REP)(STR)         02/25/2021         1,000.00 CHE JACKSONVILLE KENNEL CLUB INC             PO BOX 959                               ORANGE PARK, FL 32067                    LIVE GREYHOUND RACIN                     
Fernandez-Barquin, Juan  (REP)(STR)                06/26/2019           500.00 CHE JACKSONVILLE REALTY LLC                  1600 NW 163RD ST                         MIAMI, FL 33169                          REAL ESTATE INDUSTRY                     
Fernandez-Barquin, Juan  (REP)(STR)                11/22/2017         1,000.00 CHE JAFB INVESTMENTS, LLC                    4711 GRANADA BLVD.                       CORAL GABLES, FL 33146                   REAL ESTATE INVESTME                     
Fernandez-Barquin, Juan  (REP)(STR)                05/03/2018         1,000.00 CHE JARAM MIKEL                              1325 STONE RD UNIT 301                   TALLAHASSEE, FL 32303                    RESTAURANT OWNER                         
Fernandez-Barquin, Juan  (REP)(STR)                03/30/2018         1,000.00 CHE JARAMILLO ANDRES                         8215 SOUTHWEST 72ND AVENUE APT 1314      MIAMI, FL 33186                          ENGINEER                                 
Fernandez-Barquin, Juan  (REP)(STR)                03/29/2018         1,000.00 CHE JARAMILLO JOSE                           9020 SOUTHWEST 125TH AVENUE F102         MIAMI, FL 33186                          ENGINEER                                 
Fernandez-Barquin, Juan Alfonso (REP)(STR)         02/25/2021         1,000.00 CHE JARDON MARIO E                           2555 COLLINS AVE SUITE 1040              MIAMI BEACH, FL 33140                    CEO - CITRUS HEALTH                      
Fernandez-Barquin, Juan  (REP)(STR)                10/31/2018         1,000.00 CHE JDR JAX LLC                              3030 HARTLEY ROAD SUITE 310              JACKSONVILLE, FL 32257                   REAL ESTATE INDUSTRY                     
Fernandez-Barquin, Juan  (REP)(STR)                01/30/2018         1,000.00 CHE JIJ INSURANCE SERVICES, LLC              221 SW 42 AVE                            CORAL GABLES, FL 33134                   INSURANCE BROKER                         
Fernandez-Barquin, Juan  (REP)(STR)                01/23/2018         1,000.00 CHE JIMENEZ JOAQUIN J.                       621 SW 78 CT                             MIAMI, FL 33144                          DOCTOR                                   
Fernandez-Barquin, Juan  (REP)(STR)                11/28/2017           500.00 CHE JIMENEZ MARCOS                           5936 SW 11 ST                            MIAMI, FL 33144                          ATTORNEY                                 
Fernandez-Barquin, Juan  (REP)(STR)                06/20/2018           500.00 CHE JIMENEZ VERONICA MARIE                   1535 SW 15TH ST APT 110                  FORT LAUDERDALE, FL 33316                INSURANCE SERVICES                       
Fernandez-Barquin, Juan  (REP)(STR)                01/13/2020         1,000.00 CHE JM FAMILY ENTERPRISES INC                100 JIM MORAN BLVD                       DEERFIELD BEACH, FL 33442                AUTO INDUSTRY                            
Fernandez-Barquin, Juan  (REP)(STR)                08/10/2018           300.00 CHE JOFRE-COLLETT LOURDES                    430 GRAND BAY DR PH 1C                   KEY BISCAYNE, FL 33149                   FINANCIAL SERVICES                       
Fernandez-Barquin, Juan  (REP)(STR)                08/05/2018         1,000.00 CHE JOHN ARRASTIA JR PA                      80 SW 8TH ST STE 2310                    MIAMI, FL 33130                          ATTORNEY                                 
Fernandez-Barquin, Juan  (REP)(STR)                02/15/2018           100.00 CHE JORDAN ROMAN                             11718 SW 143RD. COURT                    MIAMI, FL 33186                          STEEL CONTRACTOR                         
Fernandez-Barquin, Juan  (REP)(STR)                12/29/2017         1,000.00 CHE JOSE & LILLIAN GAVINA FAMILY TRUST       170 PATRICIAN WAY                        PASADENA, CA 91105                       TRUST                                    
Fernandez-Barquin, Juan  (REP)(STR)                02/24/2018           200.00 CHE JOSE I VALDEZ ESQ ATTORNEY AT LAW        8395 SW 73RD AVE APT 108                 MIAMI, FL 33143                          ATTORNEY                                 
Fernandez-Barquin, Juan  (REP)(STR)                09/17/2020           200.00 CHE JOSEPH G. TESMOND, P.A.                  5775 BLUE LAGOON DRIVE SUITE 300         MIAMI, FL 33126                          ATTORNEY                                 
Fernandez-Barquin, Juan  (REP)(STR)                10/29/2020           500.00 CHE JP MORGAN CHASE & CO PAC                 601 PENNSYLVANIA AVE NW 7TH FL           WASHINGTON, DC 20004                     POLITICAL ORGANIZATI                     
Fernandez-Barquin, Juan  (REP)(STR)                06/22/2018           500.00 CHE JP MORGAN CHASE & CO PAC                 601 PENNYLVANIA AVE NW 7TH FL            WASHINGTON, DC 20004                     FINANCIAL INDUSTRY                       
Fernandez-Barquin, Juan  (REP)(STR)                11/16/2017         1,000.00 CHE JUAN A. FERNANDEZ-BARQUIN, P.A.          3663 SW 8 ST, SUITE 200                  MIAMI, FL 33135                          LAW FIRM                                 
Fernandez-Barquin, Juan  (REP)(STR)                02/04/2019           712.42 COF JUAN FERNANDEZ BARQUIN 2018 CAMPAIGN ACC 7265 SOUTHWEST 138TH AVENUE              MIAMI, FL 33183                          CANDIDATE                                
Fernandez-Barquin, Juan  (REP)(STR)                07/20/2018         1,000.00 INK JUAN FERNANDEZ-BARQUIN                   7265 SOUTHWEST 138TH AVENUE              MIAMI, FL 33183                          ATTORNEY / CANDIDATE POSTAGE             
Fernandez-Barquin, Juan  (REP)(STR)                07/20/2018           525.00 INK JUAN FERNANDEZ-BARQUIN                   7265 SOUTHWEST 138TH AVENUE              MIAMI, FL 33183                          ATTORNEY / CANDIDATE CAMPAIGN OUTREACH   
Fernandez-Barquin, Juan  (REP)(STR)                09/17/2020           250.00 CHE JULIO A DE ARMAS PA                      5775 BLUE LAGOON DR STE 300              MIAMI, FL 33126                          ATTORNEYS                                
Fernandez-Barquin, Juan  (REP)(STR)                07/10/2020           100.00 CHE KALEL ANDREW S                           2712 SAVANNAH DRIVE                      PLANT CITY, FL 33563                     LEGISLATIVE AFFAIRS                      
Fernandez-Barquin, Juan  (REP)(STR)                10/26/2020           100.00 CHE KAMOUTSAS ANASTASIOS                     2808 SHAMROCK STREET NORTH               TALLAHASSEE, FL 32309                    ATTORNEY                                 
Fernandez-Barquin, Juan  (REP)(STR)                03/04/2019         1,000.00 CHE KEEPING FLORIDA AFFORDABLE               2640-A MITCHAM DRIVE                     TALLAHASSEE, FL 32308                    POLITICAL ORGAINIZAT                     
Fernandez-Barquin, Juan  (REP)(STR)                11/28/2019         1,000.00 CHE KILMAN JONATHAN P                        995 BENNET RD APT 201                    ORLANDO, FL 32814                        GOVERNMENTAL AFFAIRS                     
Fernandez-Barquin, Juan  (REP)(STR)                10/05/2018         1,000.00 CHE KIRTLEY JOHN                             511 W BAY ST STE 363                     TAMPA, FL 33606                          VENTURE CAPITALIST                       
Fernandez-Barquin, Juan  (REP)(STR)                02/13/2018            50.00 CHE KNOWLES MARTHA                           10180 NW 27 TERRACE                      MIAMI, FL 33172                          ADMINISTRATOR                            
Fernandez-Barquin, Juan  (REP)(STR)                08/23/2018         1,000.00 CHE LAGO LUIS                                15991 SW 143 LN                          MIAMI, FL 33196                          MANAGER - FUEL INDUS                     
Fernandez-Barquin, Juan  (REP)(STR)                02/24/2018            50.00 CHE LAGOMASINO JUAN                          10725 SOUTHWEST 110TH TERRACE            MIAMI, FL 33176                          CONSULTING ENGINEER                      
Fernandez-Barquin, Juan  (REP)(STR)                06/22/2018           100.00 CHE LAMAR RENE                               750 SALDANO AVE                          CORAL GABLES, FL 33143                   ATTORNEY / MEDIATOR                      
Fernandez-Barquin, Juan  (REP)(STR)                07/05/2018         1,000.00 CHE LARRY J OVERTON & ASSOCIATES INC         101 EAST COLLEGE AVE SUITE 302           TALLAHASSEE, FL 32301                    LOBBYIST                                 
Fernandez-Barquin, Juan  (REP)(STR)                09/17/2020           500.00 CHE LARRY MOSKOWITZ PA                       400 SE 9TH ST                            FORT LAUDERDALE, FL 33316                ATTORNEYS                                
Fernandez-Barquin, Juan Alfonso (REP)(STR)         02/25/2021         1,000.00 CHE LATIN SANDWHICH EXPRESS INC              1650 NW 87TH AVE                         DORAL, FL 33172                          RESTAURANT INDSUTRY                      
Fernandez-Barquin, Juan  (REP)(STR)                09/17/2020         1,000.00 CHE LAW OFFICE OF ARTHUR C BEAL JR PA        PO BOX 14059                             TALLAHASSEE, FL 32317                    ATTORNEYS                                
Fernandez-Barquin, Juan  (REP)(STR)                11/27/2017           500.00 CHE LAW OFFICE OF ERICK CRUZ, P.A.           815 PONCE DE LEON BLVD., 2ND FLOOR       CORAL GABLES, FL 33134                   LAW FIRM                                 
Fernandez-Barquin, Juan  (REP)(STR)                09/17/2020           500.00 CHE LAW OFFICES OF HOFFMAN & HOFFMAN PA      66 WEST FLAGLER ST STE 200               MIAMI, FL 33130                          ATTORNEYS                                
Fernandez-Barquin, Juan  (REP)(STR)                01/19/2018         1,000.00 CHE LIMA & RIOS, P.A.                        8360 W. FLAGLER ST, SUITE 200            MIAMI, FL 33144                          ACCOUNTING FIRM                          
Fernandez-Barquin, Juan  (REP)(STR)                12/23/2019         1,000.00 CHE LIMONAR DEVELOPMENT LLC                  200 CRANDON BLVD STE 260                 KEY BISCAYNE, FL 33149                   REAL ESTATE DEVELOPM                     
Fernandez-Barquin, Juan  (REP)(STR)                06/25/2020         1,000.00 CHE LIVING LIFE WITH PURPOSE                 1103 HAYS ST                             TALLAHASSEE, FL 32301                    POLITICAL ORGANIZATI                     
Fernandez-Barquin, Juan  (REP)(STR)                08/23/2018           500.00 CHE LNL ENTEPRISES LLC                       1925 LOVERING AVE                        WILMINGTON, DE 19806                     REAL ESTATE INDUSTRY                     
Fernandez-Barquin, Juan  (REP)(STR)                09/17/2020         1,000.00 CHE LONGO LAW GROUP PLLC                     541 S ORLANDO AVE #310                   MAITLAND, FL 32751                       ATTORNEYS                                
Fernandez-Barquin, Juan  (REP)(STR)                11/28/2019         1,000.00 CHE LOPEZ ANTHONY M                          9501 JOURNEYS END LANE                   CORAL GABLES, FL 33156                   ATTORNEY                                 
Fernandez-Barquin, Juan  (REP)(STR)                10/18/2018            50.00 CHE LOPEZ DANIEL                             4901 SW 102 AVE                          MIAMI, FL 33165                          INFORMATION SECURITY                     
Fernandez-Barquin, Juan  (REP)(STR)                10/23/2018           100.00 CHE LOPEZ PABLO                              16080 SW 69 TER                          MIAMI, FL 33193                          LIBRARIAN                                
Fernandez-Barquin, Juan Alfonso (REP)(STR)         08/27/2021         1,000.00 CHE LOUIS A GONZALEZ PA                      2745 W FAIRBANKS AVE                     WINTER PARK, FL 32789                    ATTORNEY                                 
Fernandez-Barquin, Juan  (REP)(STR)                11/16/2017           500.00 CHE LOUIS M. HILLMAN-WALLER, P.A.            3006 AVIATION AVE, PH 4-C                MIAMI, FL 33133                          LAW FIRM                                 
Fernandez-Barquin, Juan  (REP)(STR)                11/16/2017           150.00 CHE LOURDES T. CAMBO, ESQ.                   1909 SW 27 AVE                           MIAMI, FL 33145                          ATTORNEY                                 
Fernandez-Barquin, Juan  (REP)(STR)                11/28/2019           500.00 CHE LOWELL PAUL                              6990 BIG WOODS DRIVE                     TALLAHASSEE, FL 32309                    GOVERNMENTAL AFFAIRS                     
Fernandez-Barquin, Juan  (REP)(STR)                02/22/2018           300.00 CHE LUACES LORENZO                           5605 SW 84 AVE                           MIAMI, FL 33143                          PLUMBING ENVIRONMENT                     
Fernandez-Barquin, Juan  (REP)(STR)                11/28/2019           100.00 CHE LUXON CONSTRUCTION LLC                   222 SIDONIA AVE UNIT 4                   CORAL GABLES, FL 33134                   CONSTRUCTION                             
Fernandez-Barquin, Juan  (REP)(STR)                10/05/2018           500.00 CHE LYDIA BULAS & ASSOCIATES INC             2319 SW 29 AVE                           MIAMI, FL 33145                          REAL ESTATE INDUSTRY                     
Fernandez-Barquin, Juan  (REP)(STR)                11/16/2017           500.00 CHE LYDIA BULAS & ASSOCIATES, INC.           2319 SW 29 AVE                           MIAMI, FL 33145                          ACCOUNTANT                               
Fernandez-Barquin, Juan  (REP)(STR)                02/13/2018           100.00 CHE LYONS PETER                              1230 NW 7 ST                             MIAMI, FL 33125                          OFFICE MANAGER                           
Fernandez-Barquin, Juan  (REP)(STR)                06/22/2018         1,000.00 CHE LYTAL REITER SMITH IVEY & FRONRATH       515 N FLAGLER DRIVE SUITE 1000           WEST PALM BEACH, FL 33401                LAW FIRM                                 
Fernandez-Barquin, Juan  (REP)(STR)                10/02/2020         1,000.00 CHE MAG MUTUAL FL PAC                        PO BOX 52979                             ATLANTA, GA 30355                        POLITICAL ORGANIZATI                     
Fernandez-Barquin, Juan  (REP)(STR)                12/23/2019         1,000.00 CHE MAGIC KINGDOM INC                        1675 N BUENA VISTA DR                    ORLANDO, FL 32830                        TOURISM/ENTERTAINMEN                     
Fernandez-Barquin, Juan  (REP)(STR)                10/31/2018         1,000.00 CHE MAGICAL CRUISE COMPANY LTD               200 CELEBRATION PL                       CELEBRATION, FL 34747                    TOURISM / ENTERTAINM                     
Fernandez-Barquin, Juan Alfonso (REP)(STR)         12/23/2021         1,000.00 CHE MAGICAL CRUISE COMPANY LTD.              200 CELEBRATION PLACE                    CELEBRATION, FL 34747                    TOURISM, CRUISING                        
Fernandez-Barquin, Juan  (REP)(STR)                08/14/2020         1,000.00 CHE MAM TITLE CONSULTANTS                    12700 BISCAYNE BLVD                      NORTH MIAMI, FL 33181                    BUSINESS/TITLE CONSU                     
Fernandez-Barquin, Juan Alfonso (REP)(STR)         02/25/2021           500.00 CHE MANDLER JEFFREY                          12525 SW 69TH AVE                        PINECREST, FL 33156                      ATTORNEY                                 
Fernandez-Barquin, Juan Alfonso (REP)(STR)         02/25/2021           250.00 CHE MANDLER NATHAN                           100 SE 2ND ST STE 2900                   MIAMI, FL 33131                          ATTORNEY                                 
Fernandez-Barquin, Juan  (REP)(STR)                05/07/2018            50.00 CHE MANIBUSA NUBIA                           16575 SW 90 ST                           MIAMI, FL 33196                          RETIRED                                  
Fernandez-Barquin, Juan  (REP)(STR)                02/28/2018           250.00 INK MANIBUSAN JORGE                          3415 SPRUCE AVENUE                       WEST PALM BEACH, FL 33407                GRAPHIC DESIGNER     GRAPHIC DESIGN      
Fernandez-Barquin, Juan  (REP)(STR)                02/05/2018            30.00 CHE MANIBUSAN NUBIA                          16575 SW 90 ST                           MIAMI, FL 33196                          RETIRED                                  
Fernandez-Barquin, Juan  (REP)(STR)                11/22/2017         1,000.00 CHE MARIN MARIA C.                           7720 SW 78 ST                            MIAMI, FL 33143                          HOMEMAKER                                
Fernandez-Barquin, Juan  (REP)(STR)                10/31/2018         1,000.00 CHE MARIN STEVE                              16155 SW 117 AVE STE B21                 MIAMI, FL 33186                          GOVERNMENT RELATIONS                     
Fernandez-Barquin, Juan  (REP)(STR)                11/22/2017         1,000.00 CHE MARIN STEVEN                             7720 SW 78 ST                            MIAMI, FL 33143                          GOVERNMENT CONSULTAN                     
Fernandez-Barquin, Juan  (REP)(STR)                10/29/2020         1,000.00 CHE MARIN & SONS                             16155 SW 117 AVE STE B-21                MIAMI, FL 33177                          GOVERNMENTAL AFFAIRS                     
Fernandez-Barquin, Juan  (REP)(STR)                11/22/2017         1,000.00 CHE MARIN & SONS, INC.                       16155 SW 117 AVE, STE B21                MIAMI, FL 33177                          GOVERNMENT CONSULTIN                     
Fernandez-Barquin, Juan  (REP)(STR)                09/13/2018         1,000.00 CHE MARIN AND SONS                           16155 SW 117 AVE STE B21                 MIAMI, FL 33177                          POLITICAL CONSULTING                     
Fernandez-Barquin, Juan Alfonso (REP)(STR)         12/23/2021         1,000.00 CHE MARITIME LEADERSHIP COMMITTEE            1007 N AMERICAN WAY STE 407              MIAMI, FL 33132                          POLITICAL ORGANIZATI                     
Fernandez-Barquin, Juan  (REP)(STR)                03/19/2018           500.00 CHE MARKO JONATHAN                           2309 E LINCOLN AVE                       ROYAL OAK, MI 48067                      ATTORNEY                                 
Fernandez-Barquin, Juan  (REP)(STR)                10/05/2018           500.00 CHE MARTINELLI TOMAS                         2501 BRICKELL AVENUE #209                MIAMI, FL 33129                          PUBLIC POLICY                            
Fernandez-Barquin, Juan  (REP)(STR)                02/13/2018           100.00 CHE MARTINEZ CARLOS                          ***************                          *************** BUSINESS OWNER                           
Fernandez-Barquin, Juan  (REP)(STR)                08/23/2018            50.00 CHE MARTINEZ JUAN                            6090 SW 63 AVE                           MIAMI, FL 33143                          DITCH DIGGER                             
Fernandez-Barquin, Juan  (REP)(STR)                11/30/2017           250.00 CHE MARTINEZ JUAN M.                         357 ALMERIA AVE, APT 704                 CORAL GABLES, FL 33134                   REALTOR                                  
Fernandez-Barquin, Juan  (REP)(STR)                11/16/2017           250.00 CHE MARTINEZ-CID JORDI                       185 SW 7 ST, APT 1612                    MIAMI, FL 33130                          LAWYER                                   
Fernandez-Barquin, Juan  (REP)(STR)                10/02/2020           100.00 CHE MCDONALD CARLOS                          1819 FERDINAND ST                        CORAL GABLES, FL 33134                   GUARDIANSHIP PROGRAM                     
Fernandez-Barquin, Juan  (REP)(STR)                10/16/2020         1,000.00 CHE MCGUIRE WOODS                            800 EAST CANAL ST                        RICHMOND, VA 23219                       ATTORNEYS                                
Fernandez-Barquin, Juan  (REP)(STR)                03/04/2019           500.00 CHE MCGUIRE WOODS LLP                        500 EAST CANAL STREET                    RICHMAOND, VA 23219                      ATTORNEYS                                
Fernandez-Barquin, Juan  (REP)(STR)                08/20/2019         1,000.00 CHE MCGUIREWOODS                             800 EAST CANAL STREET                    RICHMOND, VA 23219                       ATTORNEYS                                
Fernandez-Barquin, Juan  (REP)(STR)                08/20/2019          -500.00 REF MCGUIREWOODS                             800 EAST CANAL STREET                    RICHMOND, VA 23219                       ATTORNEYS                                
Fernandez-Barquin, Juan Alfonso (REP)(STR)         08/27/2021         1,000.00 CHE MCGUIREWOODS                             800 EAST CANAL ST                        RICHMOND, VA 23219                       ATTORNEYS                                
Fernandez-Barquin, Juan  (REP)(STR)                06/26/2019         1,000.00 CHE MCLANE COMPANY INC                       PO BOX 6115                              TEMPLE, TX 76503                         GROCERY &  NON FOOD                      
Fernandez-Barquin, Juan  (REP)(STR)                11/25/2017           250.00 CHE MEKSRAITIS JENNIFER                      1107 E. CHELSEA ST                       TAMPA, FL 33603                          ATTORNEY                                 
Fernandez-Barquin, Juan  (REP)(STR)                07/17/2018           100.00 CHE MELMER MARK                              9020 SW 86 ST                            MIAMI, FL 33173                          ATTORNEY                                 
Fernandez-Barquin, Juan  (REP)(STR)                02/22/2018           250.00 CHE MENA MICHAEL                             1330 SAN REMO AVE                        CORAL GABLES, FL 33146                   ATTORNEY                                 
Fernandez-Barquin, Juan  (REP)(STR)                11/16/2017            50.00 CHE MENDIVE MARGARITA J.                     8567 CORAL WAY, # 445                    MIAMI, FL 33155                          ATTORNEY                                 
Fernandez-Barquin, Juan  (REP)(STR)                02/17/2018         1,000.00 CHE MENENDEZ CARIDAD                         5941 SOUTHWEST 46TH TERRACE              MIAMI, FL 33155                          HEALTHCARE INDUSTRY                      
Fernandez-Barquin, Juan Alfonso (REP)(STR)         09/24/2021         1,000.00 CHE MERCK SHARP & DOHME CORP                 2000 GALLOPING HILL ROAD, MS K-5 2081    KENILWORTH, NJ 07033                     PHARMACEUTICAL INDUS                     
Fernandez-Barquin, Juan  (REP)(STR)                11/04/2019            83.00 INK METZ, HUSBAND & DAUGHTON PA              PO BOX 10909                             TALLAHASSEE, FL 32302                    ATTORNEYS            FOOD AND BEVERAGE   
Fernandez-Barquin, Juan  (REP)(STR)                08/20/2019         1,000.00 CHE MIAMI DADE OPTOMETRIC PHYSICIANS         1097 LEJEUNE ROAD                        CORAL GABLES, FL 33134                   HEALTHCARE - POLITIC                     
Fernandez-Barquin, Juan  (REP)(STR)                03/04/2019           500.00 CHE MIAMI FIREFIGHTERS PAC                   2800 NW SOUTH RIVER DRIVE                MIAMI, FL 33125                          POLITICAL ORGANIZATI                     
Fernandez-Barquin, Juan  (REP)(STR)                06/26/2019         1,000.00 CHE MIAMI PROPERTY PARTNERS LLC              1600 NW 163RD ST                         MIAMI, FL 33169                          REAL ESTATE INDUSTRY                     
Fernandez-Barquin, Juan  (REP)(STR)                10/02/2020         1,000.00 CHE MIAMI PROPERTY PARTNERS LLC              1600 NW 163RD ST                         MIAMI, FL 33169                          REAL ESTATE INDUSTRY                     
Fernandez-Barquin, Juan  (REP)(STR)                10/05/2018         1,000.00 CHE MICCOSUKEE TRIBE                         PO BOX 440021 TAMIAMI STATION            MIAMI, FL 33144                          MICCOSUKEE TRIBE VAR                     
Fernandez-Barquin, Juan Alfonso (REP)(STR)         11/10/2021         1,000.00 CHE MICROSOFT CORPORATION STAKEHOLDERS VOLUN 3720 159TH AVE NE, BLDG 34, ROOM 4677    REDMOND, WA 98052                        POLITICAL ORGANIZATI                     
Fernandez-Barquin, Juan  (REP)(STR)                12/04/2017           300.00 CHE MIER JOE                                 5021 SW 196 LN                           SOUTHWEST RANCHES, FL 33332              INSURANCE SALESMAN                       
Fernandez-Barquin, Juan  (REP)(STR)                12/26/2017            75.00 CHE MIER JOSE                                5021 SW 196 LN                           FT. LAUDERDALE, FL 33332                 FINANCIAL SERVICES                       
Fernandez-Barquin, Juan  (REP)(STR)                10/17/2018           250.00 CHE MIER MARIA                               5021 SW 196 LANE                         SOUTHWEST RANCHES, FL 33332              INSURANCE INDUSTRY                       
Fernandez-Barquin, Juan  (REP)(STR)                12/24/2017            50.00 CHE MIER RAUL                                5021 SW 196 LN                           FT. LAUDERDALE, FL 33332                 INSURANCE                                
Fernandez-Barquin, Juan  (REP)(STR)                11/16/2017         1,000.00 CHE MILAGROS R. VASQUEZ, PA                  3663 SW 8 ST, STE 200                    MIAMI, FL 33135                          LAW FIRM                                 
Fernandez-Barquin, Juan  (REP)(STR)                03/21/2018           500.00 CHE MILIAN JESUS                             7260 SW 8 STREET                         MIAMI, FL 33144                          ATTORNEY                                 
Fernandez-Barquin, Juan  (REP)(STR)                09/20/2019           500.00 CHE MILLERCOORS                              PO BOX 482                               MILWAUKEE, WI 53201                      BEVERAGE/ALCOHOL                         
Fernandez-Barquin, Juan  (REP)(STR)                10/17/2018           500.00 CHE MILLERCOORS LLC                          PO BOX 482                               MILWAUKEE, WI 53201                      BEVERAGE INDUSTRY                        
Fernandez-Barquin, Juan  (REP)(STR)                12/15/2017            50.00 CHE MIRANDA JULIAN                           186 BROADWAY                             BROOKLYN, NY 11211                       PROFESSIONAL                             
Fernandez-Barquin, Juan  (REP)(STR)                02/16/2018           500.00 CHE MIRAZ MARIA                              11156 NORTHWEST 79TH LANE                MIAMI, FL 33178                          PHYSICIAN                                
Fernandez-Barquin, Juan  (REP)(STR)                09/13/2018         1,000.00 CHE MJV LAND HOLDINGS LLC                    3663 SW 8TH ST SUITE 200                 MIAMI, FL 33135                          LAND HOLDING INVESTM                     
Fernandez-Barquin, Juan  (REP)(STR)                11/20/2017         1,000.00 CHE MJV LAND HOLDINGS, LLC                   3663 SW 8 ST, STE 200                    MIAMI, FL 33135                          PROPERTY MANAGEMENT                      
Fernandez-Barquin, Juan  (REP)(STR)                08/20/2019         1,000.00 CHE MOLINA HEALTHCARE INC                    200 OCEANGATE 6TH FL                     LONG BEACH, CA 90802                     HEALTHCARE INDUSTRY                      
Fernandez-Barquin, Juan  (REP)(STR)                10/02/2020         1,000.00 CHE MOLINA HEALTHCARE INC                    200 OCEANGATE 11TH FL                    LONG BEACH, CA 90802                     HEALTHCARE INDUSTRY                      
Fernandez-Barquin, Juan Alfonso (REP)(STR)         08/27/2021         1,000.00 CHE MOLINA HEALTHCARE INC                    PO BOX 22819                             LONG BEACH, CA 90801                     HEALTHCARE INDUSTRY                      
Fernandez-Barquin, Juan  (REP)(STR)                08/10/2018           250.00 CHE MONTESINO LUISA                          11890 SW 8TH ST  PH 4                    MIAMI, FL 33184                          REAL ESTATE INDUSTRY                     
Fernandez-Barquin, Juan  (REP)(STR)                07/05/2018           500.00 CHE MONTOYA LUISA MARIA                      7301 SW 102 ST                           PINECREST, FL 33156                      REALTOR                                  
Fernandez-Barquin, Juan  (REP)(STR)                05/23/2018           350.00 CHE MORA ALBERTO                             8322 WODDLEA MILL RD                     MCLEAN, VA 22102                         ATTORNEY                                 
Fernandez-Barquin, Juan  (REP)(STR)                02/13/2018           100.00 CHE MORA ALEXANDER                           430 GRAND BAY DR., APT. 201              KEY BISCAYNE, FL 33149                   ATTORNEY                                 
Fernandez-Barquin, Juan  (REP)(STR)                11/29/2017           250.00 CHE MORA ALEXANDRA                           950 BRICKELL BAY DR., APT 5300           MIAMI, FL 33131                          ATTORNEY                                 
Fernandez-Barquin, Juan  (REP)(STR)                05/31/2018            50.00 CAS MORA ALEXANDRA                           950 BRICKELL BAY DR APT 5300             MIAMI, FL 33131                          ATTORNEY                                 
Fernandez-Barquin, Juan  (REP)(STR)                02/16/2018           100.00 CHE MORA KLARA P                             321 ISLAND DRIVE                         KEY BISCAYNE, FL 33149                   RETIRED                                  
Fernandez-Barquin, Juan  (REP)(STR)                09/17/2020         1,000.00 CHE MORALES & CERINO PA                      158 EAST 46TH ST                         HIALEAH, FL 33013                        ATTORNEYS                                
Fernandez-Barquin, Juan  (REP)(STR)                11/28/2017           361.00 CHE MORENO JOHN                              55 OCEAN LANE DR., #2022                 KEY BISCAYNE, FL 33149                   REGISTERED NURSE                         
Fernandez-Barquin, Juan  (REP)(STR)                12/27/2017         1,000.00 CHE NAMUNCURA CORPORATION                    5959 COLLINS AVE, APT 1205               MIAMI BEACH, FL 33140                    REAL ESTATE INVESTME                     
Fernandez-Barquin, Juan  (REP)(STR)                10/31/2018         1,000.00 CHE NAMUNCURA CORPORATION                    5959 COLLINS AVE APT 1205                MIAMI BEACH, FL 33140                    REAL ESTATE INVESTME                     
Fernandez-Barquin, Juan  (REP)(STR)                10/31/2018         1,000.00 CHE NAMUNCURA ORGANIZATION                   5959 COLLINS AVE APT 1205                MIAMI BEACH, FL 33140                    REAL ESTATE INVESTME                     
Fernandez-Barquin, Juan  (REP)(STR)                12/27/2017         1,000.00 CHE NAMUNCURA ORGANIZATION                   5959 COLLINS AVE, APT 1205               MIAMI BEACH, FL 33140                    REAL ESTATE INVESTME                     
Fernandez-Barquin, Juan  (REP)(STR)                05/31/2018            50.00 CAS NAPOLEON NATALIA                         179 NORTH SHORE DRIVE #6                 MIAMI BEACH, FL 33141                    ATTORNEY                                 
Fernandez-Barquin, Juan  (REP)(STR)                01/13/2020           500.00 CHE NATIONAL ASSOC OF INSURANCE & FINANCIAL  PO BOX 14365                             TALLAHASSEE, FL 32317                    POLITICAL ORGANIZATI                     
Fernandez-Barquin, Juan  (REP)(STR)                10/31/2018           500.00 CHE NATIONAL ASSOCIATION OF INSURANCE & FINA PO BOX 14365                             TALLAHASSEE, FL 32317                    POLITICAL ORGANIZATI                     
Fernandez-Barquin, Juan  (REP)(STR)                08/14/2020         1,000.00 CHE NBCUNIVERSAL MEDIA LLC                   100 UNIVERSAL CITY PLAZA                 UNIVERSAL CITY, CA 91608                 MEDIA                                    
Fernandez-Barquin, Juan Alfonso (REP)(STR)         09/24/2021         1,000.00 CHE NBCUNIVERSAL MEDIA LLC                   100 UNIVERSAL CITY PLAZA                 UNIVERSAL CITY, CA 91608                 MEDIA INDUSTRY                           
Fernandez-Barquin, Juan  (REP)(STR)                01/12/2018           500.00 CHE NEWBERG JONATHAN                         2001 MERIDIAN AVE, PH 17                 MIAMI BEACH, FL 33139                    ATTORNEY                                 
Fernandez-Barquin, Juan  (REP)(STR)                10/17/2018         1,000.00 CHE NEXTERA ENERGY PAC                       700 UNIVERSE BLVD                        JUNO BEACH, FL 33408                     UTILITIES INDUSTRY                       
Fernandez-Barquin, Juan  (REP)(STR)                03/04/2019         1,000.00 CHE NEXTERA ENERGY PAC                       700 UNIVERSE BLVD                        JUNO BEACH, FL 33408                     POLITICAL ORGANIZATI                     
Fernandez-Barquin, Juan  (REP)(STR)                10/20/2020            50.00 CHE NIEVES MARGARITA                         4258 W PRAIRIE LANE                      BEVERLY HILLS, FL 34465                                                           
Fernandez-Barquin, Juan  (REP)(STR)                02/13/2018           100.00 CHE NORES JORGE                              1341 SE 16TH AVENUE                      HOMESTEAD, FL 33035                      RETIRED                                  
Fernandez-Barquin, Juan Alfonso (REP)(STR)         02/25/2021         1,000.00 CHE NORTH FLORIDA CITIZENS FOR JUSTICE CCE   218 SOUTH MONROE ST                      TALLAHASSEE, FL 32301                    POLITICAL ORGANIZATI                     
Fernandez-Barquin, Juan  (REP)(STR)                08/20/2019         1,000.00 CHE NORTHEAST FLORIDA OPTOMETRIC SOCIETY     3948 3RD ST SOUTH 41                     JACKSONVILLE BEACH, FL 32250             HEALTHCARE - POLITIC                     
Fernandez-Barquin, Juan  (REP)(STR)                12/23/2019         1,000.00 CHE NORTHSTAR CONTRACTING GROUP INC          2760 S FALKENBURG RD                     RIVERVIEW, FL 33578                      REMEDIATION SERVICES                     
Fernandez-Barquin, Juan  (REP)(STR)                11/07/2019         1,000.00 CHE NOVARTIS FINANCE CORP                    6201 SOUTH FREEWAY WR-57                 FORT WORTH, TX 76134                     PHARMACEUTICALS                          
Fernandez-Barquin, Juan  (REP)(STR)                02/09/2019         1,000.00 CHE NUKA ENTERPRISES LLC                     9690 DALLAS STREET  UNIT B               HENDERSON, CO 80640                      AGRI BUSINESS                            
Fernandez-Barquin, Juan  (REP)(STR)                02/22/2019         1,000.00 CHE OD-EYEPAC                                1629 MCKEAN CIRCLE                       WINTER PARK, FL 32789                    POLITICAL ORGANIZATI                     
Fernandez-Barquin, Juan  (REP)(STR)                08/20/2019         1,000.00 CHE OD-EYEPAC                                1029 MCKEAN CIRCLE                       WINTER PARK, FL 32789                    HEALTHCARE - POLITIC                     
Fernandez-Barquin, Juan  (REP)(STR)                08/20/2019        -1,000.00 REF OD-EYEPAC                                1029 MCKEAN CIRCLE                       WINTER PARK, FL 32789                    HEALTHCARE - POLITIC                     
Fernandez-Barquin, Juan  (REP)(STR)                10/05/2018         1,000.00 CHE OD-EYEPAC                                1029 MCKEAN CIRCLE                       WINTER PARK, FL 32789                    HEALTHCARE INDUSTRY                      
Fernandez-Barquin, Juan  (REP)(STR)                08/20/2019         1,000.00 CHE OLD REPUBLIC NATIONAL TITLE INSURANCE CO 400 SECOND AVE SOUTH                     MINNEAPOLIS, MN 55401                    TITLE INSURANCE                          
Fernandez-Barquin, Juan Alfonso (REP)(STR)         02/25/2021         1,000.00 CHE OLD REPUBLIC NATIONAL TITLE INSURANCE CO 400 2ND AVENUE SOUTH                     MINNEAPOLIS, MN 55401                    TITLE INDSUTRY                           
Fernandez-Barquin, Juan  (REP)(STR)                10/31/2018         1,000.00 CHE OLD REPUBLIC TITLE                       400 SECOND AVE SOUTH                     MINNEAPOLIS, MN 55401                    TITLE INURANCE                           
Fernandez-Barquin, Juan Alfonso (REP)(STR)         01/10/2022         1,000.00 CHE ON TOP OF THE WORLD COMMUNITIES          8445 SW 80TH STREET                      OCALA, FL 34481                          SENIOR COMMUNITY                         
Fernandez-Barquin, Juan  (REP)(STR)                08/20/2019         1,000.00 CHE OPORTUN INC                              2 CIRCLE STAR WAY                        SAN CARLOS, CA 94070                     PRIVATE LOAN COMPANY                     
Fernandez-Barquin, Juan  (REP)(STR)                10/31/2018         1,000.00 CHE PALMETTO PLACE ASSOCIATES LLC            PO BOX 1806 33011                        HIALEAH, FL 33011                        REAL ESTATE INDSUTRY                     
Fernandez-Barquin, Juan  (REP)(STR)                02/21/2018           250.00 CHE PARK PLAXA DEVELOPMENT INC               3400 SW 128 AVE                          MIAMI, FL 3375                           REAL ESTATE INDUSTRY                     
Fernandez-Barquin, Juan  (REP)(STR)                08/14/2020         1,000.00 CHE PATH MEDICAL LLC                         PO BOX 19599                             PLANTATION, FL 33318                     HEALTHCARE INDUSTRY                      
Fernandez-Barquin, Juan  (REP)(STR)                06/22/2018           500.00 CHE PAUL A GARCIA P.A.                       135 SAN LORENZO AVENUE SUITE 660         CORAL GABLES, FL 33146                   CPA'S AND CONSULTANT                     
Fernandez-Barquin, Juan  (REP)(STR)                10/05/2018         1,000.00 CHE PAZOS PROPERTY MANAGEMENT GROUP INC      7155 SW 47TH STE 310A                    MIAMI, FL 33155                          REAL ESTATE INDUSTRY                     
Fernandez-Barquin, Juan  (REP)(STR)                09/24/2018         1,000.00 CHE PEARL HOLDING GROUP INC                  11575 HERON BAY BLVD STE 300             CORAL SPRINGS, FL 33076                  INSURANCE INDUSTRY                       
Fernandez-Barquin, Juan  (REP)(STR)                03/01/2019         1,000.00 CHE PEARL HOLDING GROUP INC                  11575 HERON BAY BLVD STE 300             CORAL SPRINGS, FL 33076                  INSURANCE INDUSTRY                       
Fernandez-Barquin, Juan  (REP)(STR)                08/14/2020         1,000.00 CHE PENN CREDIT CORP                         2800 COMMERCE DRIVE                      HARRISBURG, PA 17110                     ACCOUNTS RECEIVBALE                      
Fernandez-Barquin, Juan  (REP)(STR)                10/16/2020         1,000.00 CHE PEOPLE FOR ACCOUNTABLE GOVERNMENT        2600 S DOUGLAS ROAD STE 900              CORAL GABLES, FL 33134                   POLITICAL ORGANIZATI                     
Fernandez-Barquin, Juan  (REP)(STR)                08/14/2020         1,000.00 CHE PEPSICO INC                              700 ANDERSON HILL ROAD                   PURCHASE, NY 10577                       BEVERAGE/FOOD PRODUC                     
Fernandez-Barquin, Juan  (REP)(STR)                10/16/2020           500.00 CHE PEPSICO INC                              700 ANDERSON HILL RD                     PURCHASE, NY 10577                       BEVERAGE INDUSTRY                        
Fernandez-Barquin, Juan  (REP)(STR)                10/05/2018           500.00 CHE PEPSICO INC                              ONE, PENNS WAY                           NEW CASTLE, DE 19720                     BEVERAGE CONGLOMERAT                     
Fernandez-Barquin, Juan  (REP)(STR)                08/22/2018           100.00 CHE PEREZ LAURA                              17017 SW 96 STREET                       MIAMI, FL 33196                          BEHAVIOR THERAPIST                       
Fernandez-Barquin, Juan  (REP)(STR)                10/30/2018           500.00 CHE PEREZ-ABREU JAVIER                       936 CORAL WAY                            CORAL GABLES, FL 33134                   ATTORNEY                                 
Fernandez-Barquin, Juan  (REP)(STR)                01/29/2018         1,000.00 CHE PEREZ-ABREU MARTHA                       936 CORAL WAY                            MIAMI, FL 33134                          RETIRED                                  
Fernandez-Barquin, Juan Alfonso (REP)(STR)         10/27/2021         1,000.00 CHE PETLAND INC                              PO BOX 1606                              CHILLICOTHE, OH 45601                    PET STORES                               
Fernandez-Barquin, Juan  (REP)(STR)                09/24/2018         1,000.00 CHE PETROPAC                                 PO BOX 13543                             TALLAHASSEE, FL 32317                    PETRO INDUSTRY                           
Fernandez-Barquin, Juan  (REP)(STR)                03/04/2019         1,000.00 CHE PETROPAC                                 1983 CENTRE POINTE BLVD STE 200          TALLAHASSEE, FL 32308                    POLITICAL ORGANIZATI                     
Fernandez-Barquin, Juan  (REP)(STR)                01/13/2020         1,000.00 CHE PFIZER INC                               949 SHADY GROVE ROAD                     MEMPHIS, TN 38120                        PHARMACEUTICAL INDUS                     
Fernandez-Barquin, Juan  (REP)(STR)                10/17/2018         1,000.00 CHE PHARMA                                   950 F STREET NW SITE 300                 WASHINGTON, DC 20004                     HEALTHCARE INDUSTRY                      
Fernandez-Barquin, Juan  (REP)(STR)                10/02/2020           500.00 CHE PHARMACISTS FOR IMPROVED HEALTH CARE OUT 1103 HAYS ST                             TALLAHASSEE, FL 32301                    POLITICAL ORGANIZATI                     
Fernandez-Barquin, Juan Alfonso (REP)(STR)         08/27/2021         1,000.00 CHE PHARMACISTS FOR IMPROVED HEALTH CARE OUT 8489 CABIN HILL RD                       TALLAHASSEE, FL 32311                    POLITICAL ORGANIZATI                     
Fernandez-Barquin, Juan  (REP)(STR)                08/14/2020         1,000.00 CHE PHARMACISTS FOR IMPROVED HEALTH CARE OUT 1103 HAYS STREET                         TALLHASSEE, FL 32301                     POLITICAL ORGANIZATI                     
Fernandez-Barquin, Juan  (REP)(STR)                11/07/2019           500.00 CHE PINPOINT RESULTS LLC                     150 S MONROE ST STE 303                  TALLAHASSEE, FL 32301                    GOVERNMENT RELATIONS                     
Fernandez-Barquin, Juan  (REP)(STR)                10/02/2020           500.00 CHE PINPONT RESULTS LLC                      150 S MONROE ST SUITE 303                TALLAHASSEE, FL 32301                    GOVERNMENT STARTEGIE                     
Fernandez-Barquin, Juan  (REP)(STR)                04/25/2018            10.00 CAS PRIETO LUIS                              15202 SW 46 LN UNIT D                    MIAMI, FL 33185                                                                   
Fernandez-Barquin, Juan  (REP)(STR)                10/26/2020            50.00 CHE PRINCE IRA                               9560 SW 107 AVE APT 202                  MIAMI, FL 33176                                                                   
Fernandez-Barquin, Juan  (REP)(STR)                10/17/2018         1,000.00 CHE PROTECTING FLORIDA'S PRIORITIES PAC      228 S WASHINGTON ST STE 115              ALEXANDRIA, VA 22314                     POLITICAL ORG                            
Fernandez-Barquin, Juan  (REP)(STR)                08/23/2018           500.00 CHE PSM PAC                                  PO BOX 10930                             TALLAHASSEE, FL 32302                    PAC - OVERSIGHT                          
Fernandez-Barquin, Juan  (REP)(STR)                02/22/2019         1,000.00 CHE PUBLIX SUPER MARKETS INC                 PO BOX 407                               LAKELAND, FL 33802                       GROCERIES, CONSUMER                      
Fernandez-Barquin, Juan  (REP)(STR)                02/22/2018           100.00 CHE PUPO LOURDES                             320 NW 56TH CT                           MIAMI, FL 33126                          HR CONSULTANT                            
Fernandez-Barquin, Juan  (REP)(STR)                09/24/2018         1,000.00 CHE QUALITY ACQUISITION COMPANY LLC          3201 NW 72 AVE                           MIAMI, FL 33122                          BEVERAGE INDUSTRY WH                     
Fernandez-Barquin, Juan  (REP)(STR)                07/24/2020         1,000.00 CHE QUALITY ACQUISITION COMPANY LLC DBA EAGL 3201 SW 72 AVE                           MIAMI, FL 33122                          BEVERAGE INDUSTRY/DI                     
Fernandez-Barquin, Juan  (REP)(STR)                11/26/2017            50.00 CHE QUESADA DANIELLE                         9941 SW 70 ST                            PINECREST, FL 33156                      EPIDEMIOLOGIST                           
Fernandez-Barquin, Juan  (REP)(STR)                11/16/2017         1,000.00 CHE QUINTERO BROCHE, P.A.                    75 VALENCIA AVE, STE 800                 CORAL GABLES, FL 33134                   LAW FIRM                                 
Fernandez-Barquin, Juan  (REP)(STR)                09/20/2019         1,000.00 CHE RAMBA CONSULTING GROUP LLC               120 S MONROE STREET                      TALLAHASSEE, FL 32301                    GOVERNMENTAL CONSULT                     
Fernandez-Barquin, Juan  (REP)(STR)                11/28/2019           500.00 CHE RAMIREZ ENRIQUEZ PLLC                    1805 PONCE DE LEON BLVD SUITE 500        CORAL GABLES, FL 33134                   ATTORNEYS                                
Fernandez-Barquin, Juan Alfonso (REP)(STR)         02/25/2021           500.00 CHE REAL PROPERTY PROBATE & TRUST LAW - PAC  215 S MONROE ST STE 815                  TALLAHASSEE, FL 32301                    POLITICAL ORGANIZATI                     
Fernandez-Barquin, Juan  (REP)(STR)                07/05/2018           500.00 CHE REAL PROPERTY PROBATE & TRUST LAW PAC    215 S MONROE ST STE 815                  TALLAHASSEE, FL 32301                    LEGAL INDUSTRY                           
Fernandez-Barquin, Juan  (REP)(STR)                09/17/2020         1,000.00 CHE REAL PROPERTY PROBATE & TRUST LAW PAC    215 S MONROE ST STE 815                  TALLAHASSEE, FL 32301                    POLITICAL ORGANIZATI                     
Fernandez-Barquin, Juan  (REP)(STR)                02/22/2019           500.00 CHE REAL PROPERTY PROBATE & TRUST LAW-PAC    215 S MONROE ST STE 815                  TALLAHASSEE, FL 32301                    POLITICAL ORGANIZATI                     
Fernandez-Barquin, Juan  (REP)(STR)                10/31/2018           500.00 CHE REAL PROPERTY PROBATE & TRUST LAW-PAC    215 S MONROE ST STE 815                  TALLAHASSEE, FL 32301                    POLITICAL ORGANIZATI                     
Fernandez-Barquin, Juan  (REP)(STR)                10/30/2019         1,000.00 CHE REALTORS PAC                             7025 AUGUSTA NATIONAL DRIVE              ORLANDO, FL 38222                        POLITICAL ORGANIZATI                     
Fernandez-Barquin, Juan  (REP)(STR)                12/23/2019         1,000.00 CHE REALTORS PAC FLORIDA                     200 MONROE ST                            TALLAHASSEE, FL 32301                    POLITICAL ORGANIZATI                     
Fernandez-Barquin, Juan  (REP)(STR)                10/29/2020         1,000.00 CHE REALTORS PAC FLORIDA                     200 MONRIE ST                            TALLAHASSEE, FL 32301                    POLITICAL ORGANIZATI                     
Fernandez-Barquin, Juan  (REP)(STR)                09/24/2018         1,000.00 CHE REALTORS POLITICAL ADVOCACY COMMITTEE    7025 AUGUSTA NATIONAL DRIVE              ORLANDO, FL 32822                        REAL ESTATE INDUSTRY                     
Fernandez-Barquin, Juan  (REP)(STR)                01/26/2018           200.00 CHE REBOSO MANOLO                            66 W. FLAGLER ST, SUITE 1000             MIAMI, FL 33130                          ATTORNEY                                 
Fernandez-Barquin, Juan  (REP)(STR)                10/31/2018         1,000.00 CHE REBUILD FLORIDA                          8567 CORAL WAY UNIT 374                  MIAMI, FL 33155                          POLITICAL ORGANIZATI                     
Fernandez-Barquin, Juan  (REP)(STR)                06/25/2020         1,000.00 CHE REBUILD FLORIDA                          8567 CORAL WAY UNIT 374                  MIAMI, FL 33155                          POLITICAL ORGANIZATI                     
Fernandez-Barquin, Juan  (REP)(STR)                01/29/2019         1,000.00 CHE RECORDING INDUSTRY ASSOCIATION OF AMERIC 1025 F ST NW 10TH FL                     WASHINGTON, DC 20004                     TRADE ORG - RECORDIN                     
Fernandez-Barquin, Juan  (REP)(STR)                08/27/2020         1,000.00 CHE RECORDING INDUSTRY ASSOCIATION OF AMERIC 1025 F ST NW 10TH FL                     WASHINGTON, DC 20004                     RECORDING IDUSTRY                        
Fernandez-Barquin, Juan Alfonso (REP)(STR)         02/25/2021         1,000.00 CHE REDSPEED FLORIDA LLC                     400 EISENHOWER LANE NORTH                LOMBARD, IL 60148                        STREET LIGHT ENFORCE                     
Fernandez-Barquin, Juan Alfonso (REP)(STR)         02/25/2021         1,000.00 CHE REDSPEED GEORGIA LLC                     400 EISENHOWER LANE NORTH                LOMBARD, IL 60148                        STREET LIGHT ENFORCE                     
Fernandez-Barquin, Juan  (REP)(STR)                11/28/2019         1,000.00 CHE REGUEYRA & LLERANDI PLLC                 5901 SW 74 ST STE 300                    MIAMI, FL 33143                          ATTORNEYS                                
Fernandez-Barquin, Juan Alfonso (REP)(STR)         02/25/2021         1,000.00 CHE RENNERT VOGEL MANDLER & RODRIGUEZ PA     100 SE 2ND ST SUITE 2900                 MIAMI, FL 33131                          ATTORNEYS                                
Fernandez-Barquin, Juan  (REP)(STR)                09/25/2018        12,000.00 INK REPUBLICAN PARTY OF FLORIDA              420 EAST JEFFERSON STREET                TALLAHASSEE, FL 32301                    POLITICAL PARTY      POLLING             
Fernandez-Barquin, Juan  (REP)(STR)                09/08/2020        10,224.00 INK REPUBLICAN PARTY OF FLORIDA              420 EAST JEFFERSON STREET                TALLAHASSEE, FL 32301                    POLITICAL PARTY      POLLING             
Fernandez-Barquin, Juan  (REP)(STR)                03/01/2019           150.00 INK REPUBLICAN PARTY OF MIAMI-DADE COUNTY    1460 NW 107 AVE SUITE P                  DORAL, FL 33172                          POLITICAL PARTY      FOOD AND BEVERAGE   
Fernandez-Barquin, Juan Alfonso (REP)(STR)         10/27/2021         1,000.00 CHE RESPONSIBLE GOVERNMENT COMMITTEE OF GULF ONE ENERGY PLACE                         PENSACOLA, FL 32520                      POLITICAL ORGANIZATI                     
Fernandez-Barquin, Juan  (REP)(STR)                10/22/2018           100.00 CHE RICO NATALIE                             888 DOUGLAS RD APT 1506                  CORAL GABLES, FL 33134                   ATTORNEY                                 
Fernandez-Barquin, Juan  (REP)(STR)                11/28/2017           100.00 CHE RICO NATALIE                             888 S. DOUGLAS RD, APT 1506              MIAMI, FL 33134                          ATTORNEY                                 
Fernandez-Barquin, Juan  (REP)(STR)                03/22/2018           100.00 CHE RIOS KARINA                              5701 COLLINS AVE APT 619                 MIAMI BEACH, FL 33140                    ATTORNEY                                 
Fernandez-Barquin, Juan  (REP)(STR)                09/24/2018         1,000.00 CHE ROBERT M LEVY & ASSOC INC                780 NE 69 ST APT 1703                    MIAMI, FL 33138                          PUBLIC RELATIONS                         
Fernandez-Barquin, Juan  (REP)(STR)                05/08/2018         1,000.00 CHE ROBERT M LEVY & ASSOCIATES INC           780 NE 69TH ST APT 1703                  MIAMI, FL 33138                          LOBBYIST                                 
Fernandez-Barquin, Juan Alfonso (REP)(STR)         02/25/2021         1,000.00 CHE ROBERT M LEVY & ASSOCIATES INC           6815 BISCAYNE BLVD STE 103 PMB 379       MIAMI, FL 33138                          GOVERNMENTAL AFFIARS                     
Fernandez-Barquin, Juan  (REP)(STR)                08/22/2018           200.00 CHE ROBERTO MARK                             356 MOORNINGS DR                         LANTANA, FL 33462                        REAL ESTATE BROKER                       
Fernandez-Barquin, Juan  (REP)(STR)                01/23/2018           100.00 CHE RODRIGUEZ CHRISTINA                      14261 SW 74 TER                          MIAMI, FL 33183                          INSURANCE AGENT                          
Fernandez-Barquin, Juan  (REP)(STR)                11/16/2017            50.00 CHE RODRIGUEZ HUMBERTO A.                    1650 NETHIA DR                           MIAMI, FL 33133                          RETIRED                                  
Fernandez-Barquin, Juan  (REP)(STR)                11/16/2017            50.00 CHE RODRIGUEZ IVETTE                         19 MONTILLA AVE                          CORAL GABLES, FL 33134                   LAWYER                                   
Fernandez-Barquin, Juan  (REP)(STR)                01/19/2018         1,000.00 CHE RODRIGUEZ RICH                           500 KNIGHTS RUN AVE                      TAMPA, FL 33602                          PHYSICIAN                                
Fernandez-Barquin, Juan  (REP)(STR)                09/24/2018         1,000.00 CHE RONALD BOOK PA                           18851 NE 29 AVE STE 1010                 AVENTURA, FL 33180                       GOVERNMENTAL AFFAIRS                     
Fernandez-Barquin, Juan  (REP)(STR)                02/22/2019         1,000.00 CHE RONALD BOOK PA                           18851 NE 29 AVE STE 1010                 AVENTURA, FL 33180                       GOVERNMENTAL CONSULT                     
Fernandez-Barquin, Juan  (REP)(STR)                10/31/2018         1,000.00 CHE RONALD L BOOK GOVERNMENTAL CONSULTANTS I 18851 NE 29TH AVE STE 1010               AVENTURA, FL 33180                       GOVERNMENT RELATIONS                     
Fernandez-Barquin, Juan  (REP)(STR)                09/17/2020         1,000.00 CHE ROSENBERG & ROSENBERG PA                 2501 HOLLYWOOD BLVD STE 110              HOLLYWOOD, FL 33020                      ATTORNEYS                                
Fernandez-Barquin, Juan  (REP)(STR)                07/05/2018           500.00 CHE RPPTL - PAC                              215 S MONROE ST STE 815                  TALLAHASSEE, FL 32301                    LEGAL INDUSTRY                           
Fernandez-Barquin, Juan  (REP)(STR)                10/31/2018           500.00 CHE RPPTL-PAC                                215 S MONROE ST STE 815                  TALLAHASSEE, FL 32301                    POLITICAL ORGANIZATI                     
Fernandez-Barquin, Juan  (REP)(STR)                09/17/2020         1,000.00 CHE RPPTL-PAC                                215 S MONROE ST STE 815                  TALLAHASSEE, FL 32301                    POLITICAL ORGANIZATI                     
Fernandez-Barquin, Juan Alfonso (REP)(STR)         02/25/2021           500.00 CHE RPPTL-PAC                                215 S MONROE ST STE 815                  TALLAHASSEE, FL 32301                    POLITICAL ORGANIZATI                     
Fernandez-Barquin, Juan  (REP)(STR)                02/22/2019           500.00 CHE RRPTL-PAC                                215 S MONROE ST STE 815                  TALLAHASSEE, FL 32301                    POLITICAL ORGANIZATI                     
Fernandez-Barquin, Juan  (REP)(STR)                05/29/2018         1,000.00 CHE RUBENSTEIN LAWRENCE                      4946 KENSINGTON CIRCLE                   CORAL SPRINGS, FL 33076                  ACCOUNTANT                               
Fernandez-Barquin, Juan  (REP)(STR)                05/29/2018         1,000.00 CHE RUBENSTEIN ROBERT                        3645 ST GAUDENS RD                       MIAMI, FL 33133                          ATTORNEY                                 
Fernandez-Barquin, Juan  (REP)(STR)                07/10/2020         1,000.00 CHE SAFEGUARD AMERICA INC                    PO BOX 13977                             CORAL GABLES, FL 33114                   TRANSPORTATION INDUS                     
Fernandez-Barquin, Juan  (REP)(STR)                01/21/2018            50.00 CHE SAIZ ALEX                                ***************                          *************** ATTORNEY                                 
Fernandez-Barquin, Juan  (REP)(STR)                05/17/2018           100.00 CHE SALNER CRAIG                             51 SW 11TH ST #1126                      MIAMI, FL 33130                          ATTORNEY                                 
Fernandez-Barquin, Juan  (REP)(STR)                09/17/2020           500.00 CHE SALVATORE J SICUSO PA                    9350 S DIXIE HIGHWAY PH 1                MIAMI, FL 33156                          ATTORNEYS                                
Fernandez-Barquin, Juan  (REP)(STR)                06/25/2020           100.00 CHE SALZVERG JOSEPH R                        333 SE 2ND AVE SUITE 3200                MIAMI, FL 33131                          ATTORNEY                                 
Fernandez-Barquin, Juan  (REP)(STR)                01/22/2018           500.00 CHE SAMRA HAROUT                             434 CATALONIA AVE                        CORAL GABLES, FL 33134                   ATTORNEY                                 
Fernandez-Barquin, Juan  (REP)(STR)                10/15/2018         1,000.00 CHE SAMRA HAROUT                             434 CATALONIA AVE                        CORAL GABLES, FL 33134                   ATTORNEY                                 
Fernandez-Barquin, Juan  (REP)(STR)                02/13/2018           250.00 CHE SANCHEZ HECTOR                           9650 BROADVIEW TERRACE                   BAY HARBOR ISLANDS, FL 33154             ENGINEER                                 
Fernandez-Barquin, Juan  (REP)(STR)                03/01/2018           200.00 CHE SANCHEZ HECTOR                           4779 COLLINS AVE APT 1605                MIAMI BEACH, FL 33140                    RETIRED                                  
Fernandez-Barquin, Juan  (REP)(STR)                02/26/2018           200.00 CHE SANTIBANEZ MIGUEL                        758 UNIVERSITY DRIVE                     CORAL GABLES, FL 33134                   RETIRED                                  
Fernandez-Barquin, Juan  (REP)(STR)                02/16/2018           200.00 CHE SAUMELL GARDENIA                         PO NOX 5426                              MIAMI LAKES, FL 33014                    REAL ESTATE BROKER                       
Fernandez-Barquin, Juan  (REP)(STR)                02/22/2019         1,000.00 CHE SCHOOL DEVELOPMENT HC FINANCE LLC        6340 SUNSET DRIVE                        MIAMI, FL 33143                          EDUCATIONAL IND/REAL                     
Fernandez-Barquin, Juan Alfonso (REP)(STR)         03/01/2021         1,000.00 CHE SCHOOL DEVELOPMENT HC FINANCE LLC        6340 SUNSET DRIVE                        MIAMI, FL 33143                          EDUCATIONAL INDUSTRY                     
Fernandez-Barquin, Juan  (REP)(STR)                10/17/2018         1,000.00 CHE SCHOOL DEVELOPMENT HC LLC                6340 SUNSET DRIVE                        MIAMI, FL 33143                          CHARTER SCHOOL / EDU                     
Fernandez-Barquin, Juan Alfonso (REP)(STR)         02/25/2021           250.00 CHE SCHWARTZ JULIE M                         5828 SW 77TH TER                         SOUTH MIAMI, FL 33143                    ATTORNEY                                 
Fernandez-Barquin, Juan Alfonso (REP)(STR)         11/24/2021         1,000.00 CHE SEIU FLORIDA STATE COUNCIL PC            14645 NW 77TH AVE, SUITE 201             MIAMI LAKES, FL 33014                    POLITICAL ORGANIZATI                     
Fernandez-Barquin, Juan Alfonso (REP)(STR)         12/23/2021         1,000.00 CHE SEMINOLE TRIBE OF FLORIDA - SEMINOLE GAM ONE SEMINOLE WAY                         HOLLYWOOD, FL 33314                      GAMING, ENTERTAINMEN                     
Fernandez-Barquin, Juan  (REP)(STR)                02/21/2018           100.00 CHE SER WARREN                               3111 N. BAY ROAD                         MIAMI BEACH, FL 33140                    ARCHITECTURE                             
Fernandez-Barquin, Juan  (REP)(STR)                02/22/2018           500.00 CHE SHUFFIELD RONALD                         9568 SW 67 CT                            MIAMI, FL 33156                          REALTOR                                  
Fernandez-Barquin, Juan  (REP)(STR)                04/26/2018           250.00 CHE SKYLAKE EXECUTIVE INDUSTRIAL PARK LLC    19501 NE 10TH AVENUE #306                N MIAMI BEACH, FL 33179                  REAL ESTATE IND.                         
Fernandez-Barquin, Juan  (REP)(STR)                12/05/2017           100.00 CHE SOLOMON CLAYTON                          17 EAST 13 ST                            NEW YORK, NY 10003                       ATTORNEY                                 
Fernandez-Barquin, Juan  (REP)(STR)                10/02/2020         1,000.00 CHE SOUTH CENTRAL FLORIDA EXPRESS INC        900 S WC OWEN AVENUE                     CLEWISTON, FL 33440                      AGRI BUSINESS                            
Fernandez-Barquin, Juan Alfonso (REP)(STR)         08/27/2021        -1,000.00 REF SOUTH FLORIDA CITIZENS FOR JUSTICE       218 SOUTH MONROE ST                      TALLAHASSEE, FL 32301                    POLITICAL ORGANIZATI                     
Fernandez-Barquin, Juan Alfonso (REP)(STR)         08/27/2021         1,000.00 CHE SOUTH FLORIDA CITIZENS FOR JUSTICE       218 SOUTH MONROE ST                      TALLAHASSEE, FL 32301                    POLITICAL ORGANIZATI                     
Fernandez-Barquin, Juan Alfonso (REP)(STR)         02/25/2021         1,000.00 CHE SOUTH FLORIDA CITIZENS FOR JUSTICE CCE   218 SOUTH MONROE ST                      TALLAHASSEE, FL 32301                    POLITICAL ORGANIZATI                     
Fernandez-Barquin, Juan  (REP)(STR)                07/24/2020           500.00 CHE SOUTH FLORIDA COUNCIL FIREFIGHTERS PAC   8000 NW 21 ST #205                       MIAMI, FL 33122                          POLITICAL ORGANIZATI                     
Fernandez-Barquin, Juan  (REP)(STR)                10/02/2020         1,000.00 CHE SOUTHEAST TOYOTA DISTRIBUTORS LLC        100 JIM MORAN BLVD                       DEERFIELD BEACH, FL 33442                AUTO INDUSTRY                            
Fernandez-Barquin, Juan  (REP)(STR)                02/22/2019         1,000.00 CHE SOUTHERN FIDELITY INSURANCE COMPANY      PO BOX 16029                             TALLAHASSEE, FL 32317                    INSURANCE                                
Fernandez-Barquin, Juan  (REP)(STR)                10/31/2018         1,000.00 CHE SOUTHERN GARDEN CITRUS HOLDING CORP      111 PONCE DE LEON AVENUE                 CLEWISTON, FL 33440                      AGRIBUSINESS                             
Fernandez-Barquin, Juan  (REP)(STR)                10/02/2020         1,000.00 CHE SOUTHERN GARDEN CITRUS NURSERY LLC       111 PONCE DE LEON AVE                    CLEWISTON, FL 33440                      AGRI BUSINESS                            
Fernandez-Barquin, Juan  (REP)(STR)                10/31/2018         1,000.00 CHE SOUTHERN GARDEN CITRUS PROCESSING CORP   111 PONCE DE LEON AVENUE                 CLEWISTON, FL 33440                      AGRIBUSINESS                             
Fernandez-Barquin, Juan  (REP)(STR)                10/02/2020         1,000.00 CHE SOUTHERN GLAZER'S WINE AND SPIRITS LLC   2400 SW 145TH AVE STE 300                MIRAMAR, FL 33027                        WINE AND SPIRITS                         
Fernandez-Barquin, Juan  (REP)(STR)                06/26/2019         1,000.00 CHE SOUTHERN GLAZER'S WINE AND SPIRITS LLC   2400 SW 145TH AVENUE SUITE 300           MIAMI, FL 33027                          WINE AND SPIRITS                         
Fernandez-Barquin, Juan  (REP)(STR)                03/01/2019         1,000.00 CHE SOUTHERN STRATEGY GROUP OF MIAMI LLC     PO BOX 10570                             TALLAHASSEE, FL 32302                    GOVERNMENTAL CONSUTL                     
Fernandez-Barquin, Juan  (REP)(STR)                09/24/2018         1,000.00 CHE SOUTHERN STRATEGY GROUP OF MIAMI LLC     PO BOX 10570                             TALLAHASSEE, FL 32302                    GOVERNMENTAL AFFAIRS                     
Fernandez-Barquin, Juan  (REP)(STR)                10/31/2018         1,000.00 CHE SOUTHWEST FLORIDA ENTERPRISES INC        PO BOX 350940                            MIAMI, FL 33135                          GAMING / ENTERTAINME                     
Fernandez-Barquin, Juan Alfonso (REP)(STR)         08/27/2021         1,000.00 CHE SOUTHWEST FLORIDA ENTERPRISES INC        PO BOX 350940                            MIAMI, FL 33135                          GAMBLING & CASINOS                       
Fernandez-Barquin, Juan  (REP)(STR)                06/25/2020           500.00 CHE STATE SOUTH FLA AUTOMOBILE DEALERS PAC   625 NE 124TH ST                          NORTH MIAMI, FL 33161                    POLITICAL ORGANIZATI                     
Fernandez-Barquin, Juan  (REP)(STR)                08/14/2020           500.00 CHE STATE SOUTH FLA AUTOMOBILE DEALERS PAC   625 NE 124 ST                            NORTH MIAMI, FL 33161                    POLITICAL ORGANIZATI                     
Fernandez-Barquin, Juan  (REP)(STR)                09/17/2020         1,000.00 CHE STATE SOUTH FLA AUTOMOBILE DEALERS PAC   625 NE 124TH ST                          NORTH MIAMI, FL 33161                    POLITICAL ORGANIZATI                     
Fernandez-Barquin, Juan Alfonso (REP)(STR)         03/01/2021         1,000.00 CHE STATE SOUTH FLA AUTOMOBILE DEALERS PAC   625 NE 124 ST                            NORTH MIAMI, FL 33161                    POLITICAL ORGANIZATI                     
Fernandez-Barquin, Juan Alfonso (REP)(STR)         01/10/2022         1,000.00 CHE STOFIN CO INC                            6 MILES SOUTH OF SOUTH BAY, US 27        SOUTH BAY, FL 33493                      AGRIBUSINESS                             
Fernandez-Barquin, Juan  (REP)(STR)                05/31/2018         1,000.00 CHE STRATEGIC HEALTHCARE PARTNERS LLC        2218 STOTESBURY WAY                      WELLINGTON, FL 34314                     HEALTHCARE INDUSTRY                      
Fernandez-Barquin, Juan  (REP)(STR)                11/24/2017         1,000.00 CHE SUAREZ CAMILA                            4059 PARK AVE                            COCONUT GROVE, FL 33133                  RETIRED                                  
Fernandez-Barquin, Juan  (REP)(STR)                02/21/2018           500.00 CHE SUAREZ EDDY                              2620 SOUTHWEST 114TH AVENUE              MIAMI, FL 33165                          RETAIL STORE OWNER                       
Fernandez-Barquin, Juan  (REP)(STR)                11/24/2017         1,000.00 CHE SUAREZ JESUS M.                          4059 PARK AVE                            COCONUT GROVE, FL 33133                  LAWYER                                   
Fernandez-Barquin, Juan  (REP)(STR)                10/02/2020         1,000.00 CHE SUN CITY STRATEGIES LLC                  7625 W 14 CT                             HIALEAH, FL 33014                        BUSINESS & GOVERNMEN                     
Fernandez-Barquin, Juan  (REP)(STR)                10/29/2020         1,000.00 CHE SUNSHINE DADE INVESTMENTS LLC            1650 NW 87TH AVE                         DORAL, FL 33172                          FUEL INDUSTRY                            
Fernandez-Barquin, Juan Alfonso (REP)(STR)         02/25/2021         1,000.00 CHE SUNSHINE DADE INVESTMENTS LLC            1650 NW 87TH AVE                         DORAL, FL 33172                          FUEL INDUSTRY                            
Fernandez-Barquin, Juan  (REP)(STR)                09/24/2018         1,000.00 CHE SUNSHINE GASOLINE DISTRIBUTORS INC       1650 NW 87 AVE                           MIAMI, FL 33172                          PETRO INDUSTRY                           
Fernandez-Barquin, Juan  (REP)(STR)                10/02/2020         1,000.00 CHE SUNSHINE GASOLINE DISTRIBUTORS INC       1650 NW 87TH AVE                         MIAMI, FL 33172                          FUEL INDUSTRY                            
Fernandez-Barquin, Juan  (REP)(STR)                03/01/2019         1,000.00 CHE SUNSHINE GASOLINE DISTRIBUTORS INC       1650 NW 87TH AVENUE                      MIAMI, FL 33172                          FUEL INDUSTRY                            
Fernandez-Barquin, Juan Alfonso (REP)(STR)         02/25/2021         1,000.00 CHE SUNSHINE GASOLINE DISTRIBUTORS INC       1650 NW 87TH AVE                         DORAL, FL 33172                          FUEL INDUSTRY                            
Fernandez-Barquin, Juan  (REP)(STR)                12/23/2019           500.00 CHE SUNTRUST BANK GOOD GOVERNMENT GROUP - FL 3030 PEACHTREE STREET, NE - 9TH FL       ATLANTA, GA 30308                        POLITICAL ORGANIZATI                     
Fernandez-Barquin, Juan Alfonso (REP)(STR)         08/27/2021         1,000.00 CHE SURTERRA FLORIDA LLC                     2203 N LOIS AVE SUITE M275               TAMPA, FL 33607                          MEDICAL MARIJUANA DI                     
Fernandez-Barquin, Juan  (REP)(STR)                11/07/2019         1,000.00 CHE SURTERRA HOLDINGS INC                    2203 N LOIS AVE STE 501                  TAMPA, FL 33607                          MEDICAL CANNABIS PRO                     
Fernandez-Barquin, Juan  (REP)(STR)                10/01/2018         1,000.00 CHE SURTERRA TX                              2113 WELLS BRANCH PKWY STE 610           AUTIN, TX 78728                          THERAPEUTICS                             
Fernandez-Barquin, Juan  (REP)(STR)                10/29/2020         1,000.00 CHE SWISHER INTERNATIONAL INC                PO BOX 2230                              JACKSONVILLE, FL 32203                   TOBACCO INDUSTRY                         
Fernandez-Barquin, Juan  (REP)(STR)                06/22/2018           500.00 CHE SYSCO CORP                               1390 ENCLAVE PARKWAY                     HOUSTON, TX 77077                        RESTAURANT SUPPLY                        
Fernandez-Barquin, Juan  (REP)(STR)                10/02/2020         1,000.00 CHE SYSCO GOOD GOVERMENT COMMITTEE INC       1390 ENCLAY PKWY                         HOUSTON, TX 77077                        POLITICAL COMMITTEE                      
Fernandez-Barquin, Juan  (REP)(STR)                03/04/2019           500.00 CHE TARGET CORPORATION                       PO BOX 1286                              MINNEAPOLIS, MN 66440                    RETAIL/HOUSEHOLD GOO                     
Fernandez-Barquin, Juan  (REP)(STR)                08/20/2019         1,000.00 CHE TECO ENERGY INC                          702 N FRANKLIN ST                        TAMPA, FL 33602                          UTILITIES                                
Fernandez-Barquin, Juan  (REP)(STR)                10/15/2020         1,000.00 CHE TECO ENERGY INC                          702 N FRANKLIN ST                        TAMPA, FL 33602                          ENERGY/UTILITIES                         
Fernandez-Barquin, Juan  (REP)(STR)                09/24/2018           500.00 CHE TECO ENERGY INC                          702 N FRANKLIN ST                        TAMPA, FL 33602                          UTILITIES INDUSTRY                       
Fernandez-Barquin, Juan  (REP)(STR)                03/01/2019         1,000.00 CHE THE ADVOCACY GROUP AT CARDENAS PARTNERS  204 S MONROE ST                          TALLAHASSEE, FL 32301                    GOVERNMENTAL CONSULT                     
Fernandez-Barquin, Juan  (REP)(STR)                07/24/2020         1,000.00 CHE THE CAMPAIGN ACCOUNT OF BY THE PEOPLE FO 10680 NW 25 ST PH                        DORAL, FL 33172                          POLITICAL ORGANIZATI                     
Fernandez-Barquin, Juan  (REP)(STR)                09/17/2020         1,000.00 CHE THE CAMPAIGN ACCOUNT OF BY THE PEOPLE FO 10680 NW 25 ST PH                        DORAL, FL 33172                          POLITICAL ORGANIZATI                     
Fernandez-Barquin, Juan  (REP)(STR)                10/05/2018         1,000.00 CHE THE CELEBRATION COMPANY                  215 CELEBRATION PL                       CELEBRATION, FL 34747                    MEDIA/TOURISM/AMUSEM                     
Fernandez-Barquin, Juan  (REP)(STR)                08/14/2020         1,000.00 CHE THE DOCTORS COMPANY FLORIDA PAC          PO BOX 2900                              NAPA, CA 94558                           POLITICAL ORGANIZATI                     
Fernandez-Barquin, Juan  (REP)(STR)                10/29/2020         1,000.00 CHE THE FERRARO LAW FIRM                     600 BRICKELL AVE SUITE 3800              MIAMI, FL 33131                          ATTORNEYS                                
Fernandez-Barquin, Juan Alfonso (REP)(STR)         05/12/2021           137.72 INK THE FLORIDA HOUSE REPUBLICAN CAMPAIGN CO 1103 HAYS STREET                         TALLAHASSEE, FL 32301                    POLITICAL PARTY      PHOTOGRAPHY SERVICES
Fernandez-Barquin, Juan  (REP)(STR)                10/29/2020         1,000.00 CHE THE FLORIDA JUSTICE REFORM COMMITTEE     210 S MONROE STREET                      TALLAHASSEE, FL 32301                    POLITICAL ORGANIZATI                     
Fernandez-Barquin, Juan  (REP)(STR)                07/24/2020         1,000.00 CHE THE FLORIDA JUSTICE REFORM COMMITTEE     210 S MONROE ST                          TALLAHASSEE, FL 32301                    POLITICAL ORGANIZATI                     
Fernandez-Barquin, Juan  (REP)(STR)                11/07/2019         1,000.00 CHE THE GEO GROUP INC                        4955 TECHNOLOGY WAY                      BOCA RATON, FL 33431                     PRIVATIZED CORRECTIO                     
Fernandez-Barquin, Juan  (REP)(STR)                10/02/2020         1,000.00 CHE THE GEO GROUP INC                        4995 TECHNOOGY WAY                       BOCA RATON, FL 33431                     PRIVATE CORRECTIONS                      
Fernandez-Barquin, Juan  (REP)(STR)                10/31/2018         1,000.00 CHE THE GEO GROUP INC                        621 MW 53RD ST SUITE 700                 BOCA RATON, FL 33487                     PRIVATE CORRECTION F                     
Fernandez-Barquin, Juan Alfonso (REP)(STR)         11/10/2021         1,000.00 CHE THE GEO GROUP INC                        4955 TECHNOLOGY WAY                      BOCA RATON, FL 33431                     CORRECTIONAL FACILIT                     
Fernandez-Barquin, Juan  (REP)(STR)                10/29/2020         1,000.00 CHE THE HOME DEPOT INC PAC                   1155 F STREET NW SUITE 400               WASHINGTON, DC 20004                     POLITICAL ORGANIZATI                     
Fernandez-Barquin, Juan  (REP)(STR)                09/20/2019         1,000.00 CHE THE HOME DEPOT PAC                       1155 F STREET NW SUITE 400               WASHINGTON, DC 20004                     POLITICAL ORGANIZATI                     
Fernandez-Barquin, Juan  (REP)(STR)                09/17/2020         1,000.00 CHE THE LAW OFFICES OF BRAM J GECHTMAN PA    175 SW 7TH ST SUITE 1804                 MIAMI, FL 33130                          ATTORNEYS                                
Fernandez-Barquin, Juan  (REP)(STR)                11/07/2019           500.00 CHE THE LEGIS GROUP LLC                      801 S BROAD ST                           BROOKSVILLE, FL 34601                    PUBLIC AFFAIRS                           
Fernandez-Barquin, Juan  (REP)(STR)                10/31/2018         1,000.00 CHE THE LEGIS GROUP LLC                      801 S BROAD ST                           BROOKSVILLE, FL 34601                    GOVERNMENT RELATIONS                     
Fernandez-Barquin, Juan  (REP)(STR)                01/30/2020         1,000.00 CHE THE MAYERNICK GROUP LLC                  PO BOX 10329                             TALLAHASSEE, FL 32302                    GOVERNMENTAL AFFAIRS                     
Fernandez-Barquin, Juan  (REP)(STR)                10/29/2019         1,000.00 CHE THE RIGHT FUTURE FOR FLORIDA             2950 SW 27 AVE SUITE 100                 MIAMI, FL 33133                          POLITICAL ORGANIZATI                     
Fernandez-Barquin, Juan  (REP)(STR)                08/20/2019         1,000.00 CHE THE RUBIN GROUP INC                      450 E LAS OLAS BLVD STE 1250             FORT LAUDERDALE, FL 33301                GOVERNMENTAL AFFAIRS                     
Fernandez-Barquin, Juan  (REP)(STR)                09/24/2018         1,000.00 CHE THE RUBIN GROUP INC                      450 E LAS OLAS BLVD                      FORT LAUDERDALE, FL 33301                GOVERNMENTAL AFFAIRS                     
Fernandez-Barquin, Juan  (REP)(STR)                10/31/2018           250.00 CHE THE VOICE OF FLORIDA BUSINESS PAC        PO BOX 784                               TALLAHASSEE, FL 32302                    POLITICAL ORGANIZATI                     
Fernandez-Barquin, Juan Alfonso (REP)(STR)         01/10/2022         1,000.00 CHE THE WREN GROUP                           201 WEST PARK AVENUE, SUITE 100          TALLAHASSEE, FL 32301                    GOVERNMENTAL AFFAIRS                     
Fernandez-Barquin, Juan  (REP)(STR)                06/22/2018         1,000.00 CHE THEVENIN ENTERPRISES INC                 2384 W 80 ST  BAY 5                      HIALEAH, FL 33016                        A/C & ELECTRICAL CON                     
Fernandez-Barquin, Juan  (REP)(STR)                09/17/2020         1,000.00 CHE TITLE INDUSTRY OF FLORIDA PAC            1103 HAYS ST                             TALLAHASSEE, FL 32301                    POLITICAL ORGANIZATI                     
Fernandez-Barquin, Juan  (REP)(STR)                08/23/2018           500.00 CHE TITLE INSURANCE THROUGH LAWYERS          6545 CORPORATE CENTRE BLVD               ORLANDO, FL 32822                        INSURANCE INDUSTRY                       
Fernandez-Barquin, Juan  (REP)(STR)                08/23/2018           100.00 CHE TORRES SERGIO A                          4546 SW 132 PL                           MIAMI, FL 33175                          RETIRED                                  
Fernandez-Barquin, Juan  (REP)(STR)                08/23/2018           200.00 CHE TORRES SERGIO M                          4546 SW 132 PL                           MIAMI, FL 33175                          ELECTRICIAN                              
Fernandez-Barquin, Juan  (REP)(STR)                09/17/2020         1,000.00 CHE TOUBY CHAIT SICKING PL                   2030 S DOUGLAS RD SUITE 217              CORAL GABLES, FL 33134                   ATTORNEYS                                
Fernandez-Barquin, Juan  (REP)(STR)                02/08/2019         1,000.00 CHE TOVAR ROGELIO                            PO BOX 143975                            CORAL GABLES, FL 33114                   AUTO INDUSTRY                            
Fernandez-Barquin, Juan  (REP)(STR)                05/08/2018           100.00 CHE TRAINI MARIA                             12419 SW 209 ST                          MIAMI, FL 33177                          RETIRED                                  
Fernandez-Barquin, Juan  (REP)(STR)                08/20/2019         1,000.00 CHE TRILOGY INTEGRATED RESOURCES LLC         1101 FIFTH AVE #250                      SAN RAFAEL, CA 94901                     HEALTHCARE INDUSTRY                      
Fernandez-Barquin, Juan  (REP)(STR)                08/23/2018           500.00 CHE TRUJILLO CARLOS                          12860 NW 7 ST                            MIAMI, FL 33182                          ATTORNEY / AMBASSADO                     
Fernandez-Barquin, Juan Alfonso (REP)(STR)         08/05/2021         1,000.00 CHE TRUJILLO CARLOS                          1831 MASSACHUSETTS AVE                   MCLEAN, VA 22101                         ATTORNEY / GOVT AFFA                     
Fernandez-Barquin, Juan  (REP)(STR)                11/30/2017           500.00 CHE TRUJILLO, VARGAS, GONZALEZ & HEVIA, LLP  815 PONCE DE LEON BLVD., 3RD FLOOR       CORAL GABLES, FL 33134                   LAW FIRM                                 
Fernandez-Barquin, Juan  (REP)(STR)                11/30/2017           500.00 CHE TRUJILLO, VARGAS, GONZALEZ & HEVIA, LLP  815 PONCE DE LEON BLVD., 3RD FLOOR       CORAL GABLES, FL 33134                   LAW FIRM                                 
Fernandez-Barquin, Juan Alfonso (REP)(STR)         02/25/2021           250.00 CHE UDELL ROBB                               8270 NW 28TH ST                          COOPER CITY, FL 33024                    ATTORNEY                                 
Fernandez-Barquin, Juan  (REP)(STR)                02/17/2018           100.00 CHE ULVERT MARIA                             785 RIDGEWOOD ROAD                       KEY BISCYANE, FL 33149                   VP AT CUMAN ENTERPRI                     
Fernandez-Barquin, Juan  (REP)(STR)                10/31/2018         1,000.00 CHE UNITED STATES SUGAR CORP                 111 PONCE DE LEON AVENUE                 CLEWISTON, FL 33440                      AGRIBUSINESS                             
Fernandez-Barquin, Juan  (REP)(STR)                10/02/2020         1,000.00 CHE UNITED STATES SUGAR CORP                 111 PONCE DE LEON AVE                    CLEWISTON, FL 33440                      AGRI BUSINESS                            
Fernandez-Barquin, Juan  (REP)(STR)                11/16/2017           500.00 CHE VALLS NICOLE D.                          515 SW 22 RD                             MIAMI, FL 33129                          RESTAURANT OPERATOR                      
Fernandez-Barquin, Juan Alfonso (REP)(STR)         01/10/2022         1,000.00 CHE VANDERGRIFY - WILLIAMS FARMS             ATLANTIC SUGAR RD OFF 880                LOXAHATCHEE, FL 33470                    AGRIBUSINESS                             
Fernandez-Barquin, Juan  (REP)(STR)                08/10/2018           100.00 CHE VARGAS FERNANDO                          14858 SW 42 LN                           MIAMI, FL 33185                          HEALTHCARE INDUSTRY                      
Fernandez-Barquin, Juan Alfonso (REP)(STR)         08/27/2021         1,000.00 CHE VARGAS GONZALEZ BALDWIN DELOMBARD        815 PONCE DE LEON BLVD., 3RD FL          CORAL GABLES, FL 33134                   ATTORNEYS                                
Fernandez-Barquin, Juan  (REP)(STR)                11/28/2019         1,000.00 CHE VARGAS GONZALEZ HEVIA AND BALDWIN LLO    815 PONCE DE LEON BLVD 3RD FL            CORAL GABLES, FL 33134                   ATTORNEYS                                
Fernandez-Barquin, Juan  (REP)(STR)                11/30/2017           200.00 CHE VASQUEZ JOSE A.                          765 NW 136 AVE                           MIAMI, FL 33182                          RETIRED                                  
Fernandez-Barquin, Juan  (REP)(STR)                11/16/2017         1,000.00 CHE VASQUEZ MILAGROS R.                      4711 GRANADA BLVD.                       CORAL GABLES, FL 33146                   ATTORNEY                                 
Fernandez-Barquin, Juan  (REP)(STR)                11/27/2019           750.00 CHE VAZQUEZ MILAGROS                         4711 GRANADA BLVD                        CORAL GABLES, FL 33146                   HOMEMAKER                                
Fernandez-Barquin, Juan  (REP)(STR)                10/31/2018         1,000.00 CHE VCI HOUSING I LLC                        3030 HARTLEY ROAD SUITE 310              JACKSONVILLE, FL 32257                   REAL ESTATE INDUSTRY                     
Fernandez-Barquin, Juan  (REP)(STR)                10/31/2018         1,000.00 CHE VCP - REAL ESTATE INVESTMENTS LTD        3030 HARTLEY ROAD SUITE 310              JACKSONVILLE, FL 32257                   REAL ESTATE INDUSTRY                     
Fernandez-Barquin, Juan  (REP)(STR)                11/20/2017         1,000.00 CHE VERAN INVESTMENTS, LLC                   4711 GRANADA BLVD.                       CORAL GABLES, FL 33134                   PROPERTY MANAGEMENT                      
Fernandez-Barquin, Juan  (REP)(STR)                01/26/2018         1,000.00 CHE VERDECIA CARLOS                          3006 AVIATION AVE, SUITE 4B              MIAMI, FL 33133                          ATTORNEY                                 
Fernandez-Barquin, Juan Alfonso (REP)(STR)         09/29/2021         1,000.00 CHE VERES DANIEL                             10210 GRUBBS ROAD                        WEXFORD, PA 15090                        CLOUD-BASED GOVT SOL                     
Fernandez-Barquin, Juan  (REP)(STR)                11/07/2019         1,000.00 CHE VERIZON STATE PAC                        106 EAST COLLEGE AVE STE 710             TALLAHASSEE, FL 32301                    POLITICAL ORGANIZATI                     
Fernandez-Barquin, Juan  (REP)(STR)                10/02/2020         1,000.00 CHE VERTEX PHARMACEUTICALS INCORP.           50 NORTHERN AVE                          BOSTON, MA 02210                         PHARMA INDUSTRY                          
Fernandez-Barquin, Juan  (REP)(STR)                02/21/2018           100.00 CHE VILLAVICENCIO STEPHANIE                  3006 AVIATION AVENUE                     MIAMI, FL 33133                          ATTORNEY                                 
Fernandez-Barquin, Juan  (REP)(STR)                06/22/2018           250.00 CHE VIOCAM LLC                               23 NW 136 PL                             MIAMI, FL 33182                          LAND USE                                 
Fernandez-Barquin, Juan  (REP)(STR)                10/28/2020         1,000.00 CHE VISA                                     900 METRO CENTER BLVD                    FOSTER CITY, CA 94404                    FINANCIAL SERVICES                       
Fernandez-Barquin, Juan  (REP)(STR)                10/31/2018         1,000.00 CHE VITAS HOSPICE SERVICES LLC               3046 CORPORATE WAY                       MIRAMAR, FL 33025                        HEALTHCARE INDUSTRY                      
Fernandez-Barquin, Juan  (REP)(STR)                10/31/2018           500.00 CHE WALGREENS                                200 WILMOT RD                            DEERFIELD, IL 60015                      RETAIL / PHARMACY                        
Fernandez-Barquin, Juan Alfonso (REP)(STR)         01/10/2022         1,000.00 CHE WALGREENS                                200 WILMOT RD                            DEERFIELD, IL 60015                      RETAIL//HEALTHCARE I                     
Fernandez-Barquin, Juan  (REP)(STR)                10/29/2020         1,000.00 CHE WALT DISNEY TRAVEL COMPANY INC           220 CELEBRATION PLACE SUITE 4000         CELEBRATION, FL 34747                    TOURISM/HOSPITALITY/                     
Fernandez-Barquin, Juan  (REP)(STR)                10/05/2018         1,000.00 CHE WALT DISNEY TRAVEL COMPANY INC.          220 CELEBRATION PL STE 4000              CELEBRATION, FL 34747                    MEDIA/TOURISM/AMUSEM                     
Fernandez-Barquin, Juan  (REP)(STR)                03/28/2018           100.00 CHE WATERBURY JONATHAN                       308 BAYNTON AVE NE                       GRAND RAPIDS, MI 49503                   PROGRAMMER                               
Fernandez-Barquin, Juan Alfonso (REP)(STR)         01/10/2022         1,000.00 CHE WESLEY FINANCIAL GROUP LLC               9009 CAROTHERS PKWY STE 3B               FRANKLIN, TN 37067                       FINANCIAL SERVICES                       
Fernandez-Barquin, Juan  (REP)(STR)                08/23/2018         1,000.00 CHE WEST FLAGLER ASSOCIATES LTD              PO BOX 350940                            MIAMI, FL 33135                          ENTERTAINMENT,CASINO                     
Fernandez-Barquin, Juan  (REP)(STR)                10/31/2018         1,000.00 CHE WEST FLAGLER ASSOCIATES LTD              PO BOX 350940                            MIAMI, FL 33135                          GAMING / ENTERTAINME                     
Fernandez-Barquin, Juan  (REP)(STR)                10/02/2020         1,000.00 CHE WEST FLAGLER ASSOCIATES LTD              PO BOX 350940                            MIAMI, FL 33135                          MAGIC CITY CASINO                        
Fernandez-Barquin, Juan Alfonso (REP)(STR)         08/27/2021         1,000.00 CHE WEST FLAGLER ASSOCIATES LTD              PO BOX 350940                            MIAMI, FL 33135                          RACING AND TRACK OPE                     
Fernandez-Barquin, Juan  (REP)(STR)                10/05/2018           500.00 CHE WHITE ROCK QUARRIES                      PO BOX 15065                             WEST PALM BEACH, FL 33416                CONSTRUCTION/ASPHALT                     
Fernandez-Barquin, Juan  (REP)(STR)                10/29/2020           500.00 CHE WHITE ROCK QUARRIES                      PO BOX 15065                             WEST PALM BEACH, FL 33141                CONSTRUCTION SUPPLIE                     
Fernandez-Barquin, Juan  (REP)(STR)                10/29/2020           500.00 CHE WHITE ROCK QUARRIES                      PO BOX 15065                             WEST PALM BEACH, FL 33141                CONSTRUCTION SUPPLIE                     
Fernandez-Barquin, Juan Alfonso (REP)(STR)         08/27/2021         1,000.00 CHE WHITE ROCK QUARRIES                      PO BOX 15065                             WEST PALM BEACH, FL 33416                QUARRIES / MATERIALS                     
Fernandez-Barquin, Juan  (REP)(STR)                11/28/2019         1,000.00 CHE WILLIAMSON AUTOMOTIVE                    7615 SW 104 ST                           MIAMI, FL 33156                          AUTO INDUSTRY                            
Fernandez-Barquin, Juan Alfonso (REP)(STR)         08/27/2021         1,000.00 CHE WILLIAMSON AUTOMOTIVE                    7815 SW 104TH ST                         MIAMI, FL 33156                          AUTOMOTIVE INDUSTRY                      
Fernandez-Barquin, Juan  (REP)(STR)                10/29/2020         1,000.00 CHE YGRENE ENERGY FUND INC                   2100 SOUTH MCDOWELL BLVD                 PETALUMA, CA 94954                       FINANCIAL SERVICES                       
Fernandez-Barquin, Juan  (REP)(STR)                06/07/2018           100.00 CHE ZAMORA ENRIQUE                           10101 SW 85 ST                           MIAMI, FL 33173                          ATTORNEY                                 
Fernandez-Barquin, Juan  (REP)(STR)                02/22/2018           100.00 CHE ZAMORA ENRIQUE                           10101 SW 85TH ST                         MIAMI, FL 33173                          ATTORNEY                                 
Fernandez-Barquin, Juan  (REP)(STR)                06/22/2018           500.00 CHE ZAMORA & HILLMAN                         3006 AVIATION AVENUE, PH #4-C            COCONUT GROVE, FL 33133                  LAW FIRM                                 
Fernandez-Barquin, Juan  (REP)(STR)                11/07/2019         1,000.00 CHE ZENECA INC                               1800 CONCORD PIKE PO BOX 15437           WILMINGTON, DE 19850                     PHARMACEUTICALS                          
Fernandez-Barquin, Juan  (REP)(STR)                10/31/2018         1,000.00 CHE ZULUETA IGNACIO                          6457 SUNSET DR                           MIAMI, FL 33143                          CHARTER SCHOOL INDUS                     
Fernandez-Barquin, Juan  (REP)(STR)                11/07/2019         1,000.00 CHE ZULUETA IGNACIO G                        6457 SUNSET DR                           MIAMI, FL 33143                          CHARTER SCHOOLS                          
------------------------------------------------------------------------------
                                                       Total:       630,567.42
815 Contribution(s) Selected

Related Medical Legislation
HB 1021 Patient Identification and Health Care Decisions: 
Authorizes law enforcement agencies to assist hospitals in identifying certain patients; requires such agencies to provide hospitals with certain information; authorizes clinical social workers to make certain decisions & applications for patient's continued care.
HB 1313 Unidentified Persons in Hospitals: 
Requires hospitals to maintain directory of unidentified persons containing specified information; requires hospitals to make directory available to public upon request; requires hospitals, before including unidentified person in directory, to inform unidentified person of directory & provide him or her with opportunity to restrict or prohibit inclusion in directory or disclosure of his or her personal identifying information.
HB 1325 Health Care Cost Savings: 
Revises definition of term "shoppable health care service" to include certain items & services specified in federal regulation beginning with 2023 plan year.