Back to Politician by State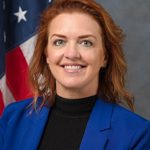 State Representative KRISTEN ASTON ARRINGTON
Last updated: February 12th, 2022
Legislative Session:
State: FL
Legislative district: 43
Nearby cities: Parts of Orlando
Service dates: 2019 - Present
Party: Democrat
Medical Freedom Rating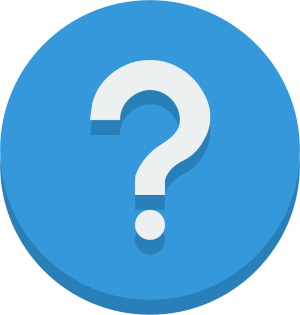 Committees
Education & Employment Committee; Post-Secondary Education & Lifelong Learning Subcommittee; Infrastructure & Tourism Appropriations Subcommittee; Professions & Public Health Subcommittee; State Legislative Redistricting Subcommittee
Contact Info
Capitol Office
1301 The Capitol
402 South Monroe Street
Tallahassee, FL 32399-1300


(850) 717-5043
District Office
Room 219
3 Courthouse Square
Kissimmee, FL 34741-5440


(407) 846-5016
Legislative Assistants
Legislative Aide:
Eleanor McDonough
District Aide:
Carla Rivera-Marrero
Arrington, Kristen Aston (DEM)(STR)                01/06/2022         1,000.00 CHE 32BJ UNITED ADF                          25 W 18TH ST. FL 5                       NEW YORK, NY 10011                       COMMERCIAL SERVICE U                     
Arrington, Kristen Aston (DEM)(STR)                03/01/2021           500.00 CHE ANDERSON OSCAR                           5156 FAIRWAY OAKS                        WINDERMERE, FL 34786                     GOV AFFAIRS                              
Arrington, Kristen  (DEM)(STR)                     06/24/2020           250.00 CHE ARRINGTON ASHELY                         1785 BIG OAK LANE                        KISSIMMEE, FL 34746                      STAY AT HOME MOTHER                      
Arrington, Kristen Aston (DEM)(STR)                05/24/2021           250.00 CHE ARRINGTON BRANDON                        3027 BOATING BLVD                        KISS, FL                                 ED NON PROFIT&ELECTE                     
Arrington, Kristen Aston (DEM)(STR)                10/06/2021            25.00 CHE ARRINGTON BRANDON                        3027 BOATING BLVD                        KISS, FL 34746                                                                    
Arrington, Kristen  (DEM)(STR)                     06/11/2020         5,000.00 LOA ARRINGTON KRISTEN                        2315 INDIAN MOUND TRAIL                  KISSIMMEE, FL 34746                      BUS. OWNER MARKETING                     
Arrington, Kristen  (DEM)(STR)                     07/18/2020         1,000.00 INK ARRINGTON KRISTEN                        2315 INDIAN MOUND TRAIL                  KISSIMMEE, FL 34744                      BUS. OWNER MARKETING TEXTING SERVICE WITH
Arrington, Kristen  (DEM)(STR)                     07/22/2020         8,000.00 LOA ARRINGTON KRISTEN                        2315 INDIAN MOUND TRAIL                  KISSIMMEE, FL 34746                      SELF EMPLOYED/MARKET                     
Arrington, Kristen Aston (DEM)(STR)                12/30/2020           500.00 INK ARRINGTON KRISTEN                        3027 BOATING BLVD                        KISS, FL                                 ELECTED OFFICIAL     CAMPAIGN SIGNS/STAKE
Arrington, Kristen Aston (DEM)(STR)                10/12/2021           260.78 INK ARRINGTON KRISTEN                        3027 BOATING BLVD                        KISS, FL 34746                           ELECTED OFFICIAL/BIZ FOOD/DRINKS FUNDRAIS
Arrington, Kristen Aston (DEM)(STR)                06/17/2021           124.41 INK ARRINGTON KRISTEN                        3027 BOATING BLVD                        KISS, FL                                 STATE REP/SMALLBIZ C FB ADS              
Arrington, Kristen Aston (DEM)(STR)                07/28/2021            48.00 INK ARRINGTON KRISTEN                        3027 BOATING BLVD                        KISS, FL                                 STATE REP/SMALLBIZ C FB ADS              
Arrington, Kristen Aston (DEM)(STR)                08/18/2021           253.00 INK ARRINGTON KRISTEN                        3027 BOATING BLVD                        KISS, FL                                 CANDIDATE/REPRESENTA FB ADS              
Arrington, Kristen Aston (DEM)(STR)                09/17/2021           145.35 INK ARRINGTON KRISTEN                        3027 BOATING BLVD                        KISS, FL                                 ELECTED OFFICIAL/BIZ FB ADS              
Arrington, Kristen Aston (DEM)(STR)                03/30/2021           100.00 INK ARRINGTON KRISTEN                        3027 BOATING BLVD                        KISS, FL                                 ELECTED OFFICIAL     FB ADS              
Arrington, Kristen Aston (DEM)(STR)                05/10/2021            61.33 INK ARRINGTON KRISTEN                        3027 BOATING BLVD                        KISS, FL                                                      OFFICE SUPPLIES FOR 
Arrington, Kristen Aston (DEM)(STR)                05/23/2021            99.00 INK ARRINGTON KRISTEN                        3027 BOATING BLVD                        KISS, FL                                                      FB ADS              
Arrington, Kristen Aston (DEM)(STR)                01/07/2021            48.38 INK ARRINGTON KRISTEN                        3027 BOATING BOULEVARD                   KISSIMMEE, FL                                                 BUSINESS CARDS      
Arrington, Kristen Aston (DEM)(STR)                11/10/2021           200.00 INK ARRINGTON KRISTEN                        3027 BOATING BLVD                        KISS, FL                                 ELECTED OFFICIAL/BIZ SUPPLIES FUNDRAISER 
Arrington, Kristen Aston (DEM)(STR)                11/10/2021           250.00 CHE ASKEW JEWELERS                           1121 NEW YORK AVE                        SAINT CLOUD, FL 34769                    JEWELRY STORE                            
Arrington, Kristen Aston (DEM)(STR)                08/31/2021           115.00 CHE ASTON FRANCES                            606 PENNSYLVANIA                         ST. CLOUD, FL                            RECEPTIONIST                             
Arrington, Kristen Aston (DEM)(STR)                11/10/2021         1,000.00 CHE AVANTI CAPITAL                           111 NORTH MAGNOLIA AVE                   ORLANDO, FL 32801                        REAL ESTATE                              
Arrington, Kristen Aston (DEM)(STR)                10/31/2021           100.00 CHE BAEZ LINDA                               1454 PINE NEEDLE                         KISSIMMEE, FL 34744                                                               
Arrington, Kristen  (DEM)(STR)                     06/15/2020            25.00 CHE BARRETT RALPH                            3486 FALLBROUGH DRIVE                    KISSIMMEE, FL 34759                                                               
Arrington, Kristen  (DEM)(STR)                     06/19/2020            10.00 CHE BAYLISS KRYSTLE                          DRURY AVENUE                             KISSIMMEE, FL 34741                                                               
Arrington, Kristen Aston (DEM)(STR)                11/10/2021           100.00 CHE BLADE RUNNERZ LAWN & LANDSCAPING         4598 SANDHURST STREET                    KISSIMMEE, FL 34758                                                               
Arrington, Kristen Aston (DEM)(STR)                11/10/2021         1,000.00 CHE BOGGY CREEK PROPERTIES                   9100 CHILTERN DRIVE                      ORLANDO, FL 32827                        REAL ESTATE                              
Arrington, Kristen  (DEM)(STR)                     06/30/2020            25.00 CHE BORGE COURTNEY                           4040 ASHEVILLE LANE                      ST. CLOUD, FL 34772                                                               
Arrington, Kristen Aston (DEM)(STR)                09/15/2021         1,000.00 CHE BRYAN CHRISTOPHER                        1815 BIG OAK LANE                        KISSIMEE, FL 34746                       BIZ OWNER, AIRBOATS                      
Arrington, Kristen  (DEM)(STR)                     08/05/2020         1,000.00 CHE BUSINESSFORCE POLITICAL ACTION COMMITTEE 3451 TECHNOLOGICAL AVE                   ORLANDO, FL 32817                        POLITICAL ACTION COM                     
Arrington, Kristen  (DEM)(STR)                     07/07/2020         1,000.00 CHE CAMPO OTTO                               7360 SW 164TH STREET                     PALMETTO BAY, FL 33157                   HEALTHCARE                               
Arrington, Kristen  (DEM)(STR)                     07/03/2020           500.00 CHE CANNON ELLEN                             421 MERIDIAN                             TALLAHASSEE, FL 32303                    ATTORNEY                                 
Arrington, Kristen  (DEM)(STR)                     06/17/2020            20.00 CHE CARDONA PATRICIA                         1303 FOX BLVD                            HONOLULU, HI 96810                                                                
Arrington, Kristen Aston (DEM)(STR)                11/10/2021           100.00 CHE CASTILLO TERESA                          4361 OSCEOLA TRAIL ROAD                  KISSIMMEE, FL 34746                                                               
Arrington, Kristen  (DEM)(STR)                     07/24/2020           500.00 CHE CENTRAL FL HOTEL & LODGING ASSOC POLTICA 6675 WESTWOOD BLVD                       ORLANDO, FL 32821                        POLITICAL ACTION COM                     
Arrington, Kristen Aston (DEM)(STR)                01/05/2022         1,000.00 CHE CENTRAL FL HOTEL & LODGING ASSOC. INC> P 6675 WESTWOOD BLVD                       ORLANDO, FL 32821                        PAC/ TOURISM                             
Arrington, Kristen  (DEM)(STR)                     07/18/2020           500.00 CHE CFHLA POLITICAL COMMITTEE                6675 WESTWOOD BLVD                       ORLANDO, FL 32821                        PC/TOURISM                               
Arrington, Kristen Aston (DEM)(STR)                01/05/2022         1,000.00 CHE CFHLA POLITICAL COMMITTEE                6675 WESTWOOD BVLD. STE 210              ORLANDO, FL 32821                        POLITICAL COMMITTEE                      
Arrington, Kristen Aston (DEM)(STR)                09/26/2021           100.00 CHE CHARLES JAMES                            217 CELEBRATION BLVD                     CELEBRATION, FL                                                                   
Arrington, Kristen Aston (DEM)(STR)                11/08/2021         1,000.00 CHE CITY BEVERAGES                           PO BOX 620006                            ORLANDO, FL 32862                        BEVERAGE DISTRIBUTIO                     
Arrington, Kristen  (DEM)(STR)                     06/26/2020           250.00 CHE CM ARRINGTON & ASSOC                     849 EAST OAK STREET                      KISSIMMEE, FL 34744                      ENGINEERING FIRM                         
Arrington, Kristen Aston (DEM)(STR)                11/10/2021           250.00 CHE CM ARRINGTON & ASSOC                     849 EAST OAK STREET                      KISSIMMEE, FL 34744                      ENGINEERING FIRM                         
Arrington, Kristen  (DEM)(STR)                     07/28/2020           500.00 CHE COHEN KELLY                              100 S. EOLA DRIVE                        ORLANDO, FL 32801                        CHIEF MARKETING OFFI                     
Arrington, Kristen Aston (DEM)(STR)                11/10/2021           500.00 CHE COHEN KELLY                              100 S. EOLA DRIVE                        ORLANDO, FL 32801                        GOV. AFFAIRS                             
Arrington, Kristen  (DEM)(STR)                     07/07/2020           500.00 CHE COLLINS RIVA                             1777 WALKER STREET                       HOUSTON, TN 77010                        DERMATOLOGIST                            
Arrington, Kristen Aston (DEM)(STR)                09/23/2021         1,000.00 CHE COMCAST CORPORATION                      1701 JFK BLVD                            PHILADELPHIA, PA 19103                   MEDIA                                    
Arrington, Kristen  (DEM)(STR)                     08/05/2020         1,000.00 CHE COMMITTEE OF FLORIDA AGENTS              1103 HAYS STREET                         TALLAHASSEE, FL 32301                    POLITICAL ACTION COM                     
Arrington, Kristen Aston (DEM)(STR)                12/30/2021         1,000.00 CHE COMMITTEE OF FLORIDA AGENTS              1103 HAYS STREET                         TALLAHASSEE, FL                          POLITICAL COMMITTEE                      
Arrington, Kristen  (DEM)(STR)                     06/16/2020           100.00 CHE CONNOR WENDY                             2225 EARLEAF COURT                       LONGWOOD, FL 32779                                                                
Arrington, Kristen Aston (DEM)(STR)                11/10/2021         1,000.00 CHE COPARIO INVESTMENTS                      9350 CONROY WINDERMERE                   WINDERMERE, FL 34786                     REAL ESTATE                              
Arrington, Kristen Aston (DEM)(STR)                11/10/2021            75.00 CHE CORONADO CORTES SILVANA                  1985 BANNER LANE                         SAINT CLOUD, FL 34769                                                             
Arrington, Kristen Aston (DEM)(STR)                11/10/2021           150.00 CHE CORRELL DANIEL                           965 CHAMBERLIN TRAIL                     ST. CLOUD, FL 34772                      ATTORNEY                                 
Arrington, Kristen  (DEM)(STR)                     07/28/2020            10.00 CHE CRACCHIOLO PETER                         1490 BIG MOSS LAKE RD                    LUTZ, FL 33538                                                                    
Arrington, Kristen Aston (DEM)(STR)                06/05/2021            10.00 CHE CRACCHIOLO PETER                         1490 BIG MOSS LAKE RD                    LUTZ, FL                                                                          
Arrington, Kristen Aston (DEM)(STR)                11/10/2021           250.00 CHE CRG TRANSPORTER                          RR 03 BOX 10193                          TOA ALTA, PR, XC 00953                   TRANSPORTATION                           
Arrington, Kristen Aston (DEM)(STR)                11/10/2021           100.00 CHE DANIEL VILLAZON, PA                      5728 MAJOR BLVD                          ORLANDO, FL 32819                                                                 
Arrington, Kristen Aston (DEM)(STR)                11/08/2021         1,000.00 CHE DAVIS JR                                 210 HANGER ROAD                          KISSIMMEE, FL 34741                      CONSTRUCTION                             
Arrington, Kristen  (DEM)(STR)                     06/30/2020           250.00 CHE DESHPANDE ANIL                           5401 KIRKMAN ROAD                        ORLANDO, FL 32819                        OWNER INVESTMENT FIR                     
Arrington, Kristen Aston (DEM)(STR)                11/10/2021            50.00 CAS DIAZ JACKIE                              1561 TRUMBULL STREET                     KISSIMMEE, FL 34744                                                               
Arrington, Kristen Aston (DEM)(STR)                11/10/2021            50.00 CAS DIAZ MIGUEL                              1561 TRUMBULL STREET                     KISSIMMEE, FL 34744                                                               
Arrington, Kristen Aston (DEM)(STR)                01/10/2022         1,000.00 CHE DISNEY DESTINATIONS                      220 CELEBRATON PLACE                     CELEBRATION, FL 34747                    TRAVEL SERVICES                          
Arrington, Kristen Aston (DEM)(STR)                11/10/2021            50.00 CHE DOBBIE BETTY                             508 POINSETTIA LANE                      KISSIMMEE, FL 34744                                                               
Arrington, Kristen Aston (DEM)(STR)                11/10/2021         1,000.00 CHE DORA MAAR PROPERTIES                     PO BOX 9000                              WINDERMERE, FL 34786                     REAL ESTATE                              
Arrington, Kristen  (DEM)(STR)                     08/13/2020         1,000.00 CHE DORWORTH CHRIS                           1520 WHITSTABLE COURT                    LAKE MARY, FL 32746                      GOV. RELATIONS                           
Arrington, Kristen Aston (DEM)(STR)                10/19/2021           500.00 CHE DOSAL TOBACCO CORP                       4775 NW 132ND STREET                     OPA LOCAKA, FL 33054                     CIGARETTE/CIGAR                          
Arrington, Kristen Aston (DEM)(STR)                11/10/2021           100.00 CHE DOWNEY MARY                              7 LINDA AVE.                             KISSIMMEE, FL 34744                                                               
Arrington, Kristen Aston (DEM)(STR)                01/10/2022         1,000.00 CHE DUKE ENERGY CORP PAC                     1301 PENNSYLVANIA AVE                    WASHINGTON DC, DC 20004                  ENERGY                                   
Arrington, Kristen Aston (DEM)(STR)                11/10/2021            50.00 CHE EADY ANGELA                              1522 ROCKY RD                            KISSIMMEE, FL 34744                                                               
Arrington, Kristen Aston (DEM)(STR)                12/06/2021           250.00 CHE EICHELBERGER JON                         552 DUNMAR CIRCLE                        WINTER SPRINGS, FL 32708                 BANKER                                   
Arrington, Kristen Aston (DEM)(STR)                12/07/2021           250.00 CHE EICHELBERGER RACHEL                      552 DUNMAR CIRCLE                        WINTER SPRINGS, FL                       TEACHER                                  
Arrington, Kristen Aston (DEM)(STR)                11/02/2021         1,000.00 CHE ENTERTAINMENT SOFTWARE ASSOC.            601 MASSACHUSETTS AVENUE                 WASHINGTON, DC 20001                     TRADE ASSOC. SOFTWAR                     
Arrington, Kristen Aston (DEM)(STR)                01/05/2022         1,000.00 CHE FANTASYWORLD MGMT SERVICES               5005 KYNGS HEATH RD                      KISSIMMEE, FL 34746                      HOTEL/TOURISM                            
Arrington, Kristen Aston (DEM)(STR)                11/19/2021           100.00 CHE FARRELL WENDY                            408 MARLBERRY LEAF                       KISSIMMEE, FL 34758                                                               
Arrington, Kristen Aston (DEM)(STR)                01/10/2022           500.00 CHE FDA POLITICAL ACTION COMMITTEE           111 E. TENNESSEE STREET                  TALLAHASSEE, FL 32308                    FL DENTAL PAC                            
Arrington, Kristen Aston (DEM)(STR)                11/10/2021           100.00 CHE FISHER JAMES                             308 RSLAND                               KISSIMMEE, FL 34741                                                               
Arrington, Kristen Aston (DEM)(STR)                10/20/2021         1,000.00 CHE FLORIDA AFL-CIO COPE FUND                135 S. MONROE                            TALLAHASSEE, FL 32301                    AM. FED. OF LABOR UN                     
Arrington, Kristen Aston (DEM)(STR)                11/08/2021         1,000.00 CHE FLORIDA BEER GOOD GOV COMMITTEE          215 S. MONROE ST                         TALLAHASSEE, FL 32301                    ALCOHOL DISTRIBUTOR                      
Arrington, Kristen Aston (DEM)(STR)                11/10/2021         1,000.00 CHE FLORIDA BEER WHOLESALERS POLITICAL COMMI 215 S. MONROE STREET                     TALLAHASSEE, FL 32301                    POLITICAL COMMITTEE                      
Arrington, Kristen Aston (DEM)(STR)                11/10/2021         1,000.00 CHE FLORIDA DISTRIBUTING COMPANY             3964 SHADER ROAD                         ORLANDO, FL 32808                        BEVERAGE/LIQUOR DIST                     
Arrington, Kristen Aston (DEM)(STR)                10/12/2021         1,000.00 CHE FLORIDA JUSTICE PC                       218 SOUTH MONROE                         TALLAHASSEE, FL 32301                    POLITICAL COMMITTEE,                     
Arrington, Kristen  (DEM)(STR)                     06/30/2020         1,000.00 CHE FLORIDA LEADERSHIP COMMITTEE             610 S. BOULEVARD                         TAMPA, FL 33606                          POLITICAL COMMITTEE                      
Arrington, Kristen Aston (DEM)(STR)                01/20/2021         1,000.00 CHE FLORIDA LEADERSHIP COMMITTEE             610 S. BOULEVARD                         TAMPA, FL 33606                          POLITICAL COMMITTEE                      
Arrington, Kristen  (DEM)(STR)                     08/05/2020         1,000.00 CHE FLORIDA ORGANIZATION OF AGENTS           1103 HAYS STREET                         TALLAHASSEE, FL 32301                    POLITICAL ACTION COM                     
Arrington, Kristen Aston (DEM)(STR)                06/26/2021         1,000.00 CHE FLORIDA PUBLIC AFFAIRS                   2308 OBERLIN AVENUE                      ORLANDO, FL 32804                        GOV AFFAIRS                              
Arrington, Kristen  (DEM)(STR)                     07/02/2020           350.00 CHE FRANKLIN TOM                             2251 RAMBLING OAKS WAY                   KISSIMMEE, FL 34746                      ENGINEER                                 
Arrington, Kristen Aston (DEM)(STR)                11/10/2021           500.00 CHE FRIENDS OF DALEY                         120 S. MONROE STREET                     TALLAHASSEEE, FL 32301                   POLITICAL COMMITTEE                      
Arrington, Kristen Aston (DEM)(STR)                01/10/2022           500.00 CHE FRSA PAC                                 PO BOX 4860                              WINTER PARK, FL 32793                    ROOFERS PAC                              
Arrington, Kristen  (DEM)(STR)                     07/11/2020         1,000.00 CHE FTBA TRANSPORTATION PAC                  610 S. BOULEVARD                         TAMPA, FL 33606                          POLITICAL ACTION COM                     
Arrington, Kristen Aston (DEM)(STR)                11/02/2021         1,000.00 CHE FTBA TRANSPORTATION PAC                  610 S. BOULEVARD                         TAMPA, FL 33606                          POLITICAL COMMITTEE                      
Arrington, Kristen Aston (DEM)(STR)                11/10/2021           250.00 CHE FUTURE EFFECT                            120 S. MONROE STREET                     TALLAHASSEEE, FL 32301                   POLITICAL COMMITTEE                      
Arrington, Kristen Aston (DEM)(STR)                11/30/2021         1,000.00 CHE GRAYROBINSON PA, PAC                     301 E PINE STREET                        ORLANDO, FL 32801                        POLITICAL COMMITTEE                      
Arrington, Kristen Aston (DEM)(STR)                11/10/2021           500.00 CHE GRIEB CHERYL                             612 LAKESHORE                            KISSIMMEE, FL 34741                      REALTOR                                  
Arrington, Kristen Aston (DEM)(STR)                11/10/2021         1,000.00 CHE HAMMERSTONE LLC                          935 CONROY WINDERMERE RD                 WINDERMERE, FL 34786                     REAL ESTATE                              
Arrington, Kristen  (DEM)(STR)                     07/25/2020            50.00 CHE HAMZY HASSAN                             3110 ROSEMARIE DRIVE                     KISSIMMEE, FL                                                                     
Arrington, Kristen Aston (DEM)(STR)                11/10/2021         1,000.00 CHE HANSON WALTER & ASSOC                    8 BROADWAY                               KISSIMMEE, FL 34741                      ENGINEERING FIRM                         
Arrington, Kristen  (DEM)(STR)                     08/04/2020         1,000.00 CHE HARRIS AMY                               3322 CAT BRIER TRL                       HARMONY, FL 34773                        REALTOR                                  
Arrington, Kristen Aston (DEM)(STR)                11/30/2021         1,000.00 CHE HCA EAST FLORIDA DIVISION & GOOD GOV. PA 101 N. MONROE                            TALLAHASSEE, FL 32301                    POLITICAL COMMITTEE                      
Arrington, Kristen Aston (DEM)(STR)                11/30/2021         1,000.00 CHE HCA WEST FLORIDA DIVISION & GOOD GOV. PA 101 N. MONROE                            TALLAHASSEE, FL 32301                    POLITICAL COMMITTEE                      
Arrington, Kristen Aston (DEM)(STR)                11/12/2021           250.00 CHE HEALY BOB                                1500 SHADOW OAKS ROAD                    KISSIMMEE, FL 34744                      FUNERAL DIRECTOR                         
Arrington, Kristen  (DEM)(STR)                     06/28/2020           250.00 CHE HEALY ROBERT                             1500 SHADOW OAKS ROAD                    KISSIMMEE, FL 34744                      FUNERAL HOME OWNER                       
Arrington, Kristen  (DEM)(STR)                     07/31/2020         1,000.00 CHE HENNE MICHELLE                           1510 LAKE ROCHELLE DRIVE                 WINTER HAVEN, FL 33881                   DOCTOR                                   
Arrington, Kristen Aston (DEM)(STR)                11/10/2021         1,000.00 CHE HNTB HOLDINGS PAC                        715 KIRK DRIVE                           KANSAS CITY, MO 64105                    POLITICAL COMMITTEE                      
Arrington, Kristen Aston (DEM)(STR)                11/11/2021           250.00 CHE HOGAN TASI                               1409 CHAPMAN CIRCLE                      WINTER PARK, FL 32789                    GOV. AFFAIRS                             
Arrington, Kristen Aston (DEM)(STR)                05/26/2021         1,000.00 CHE HORNER ABIGAIL                           2120 MACY ISLAND ROAD                    KISSIMMEE, FL 34744                      RANCHER                                  
Arrington, Kristen Aston (DEM)(STR)                10/27/2021           100.00 CHE HURD REBEKAH                             7009 CULTIVATION WAY                     WINTER GARDEN, FL 34787                                                           
Arrington, Kristen Aston (DEM)(STR)                11/10/2021         1,000.00 CHE HUSSEIN KHALED                           8429 WAVERLY LANE                        ORLANDO, FL 32829                        CEO/ENGINEERING                          
Arrington, Kristen Aston (DEM)(STR)                01/06/2022           500.00 CHE IBEW LOCAL #606 PAC                      820 VIRGINIA AVENUE                      ORLANDO, FL 32803                        ELECTRICAL WORKER UN                     
Arrington, Kristen  (DEM)(STR)                     08/03/2020           500.00 CHE JACOBS                                   200 S ORANGE AVE                         ORLANDO, FL 32801                        ENGINEERING FIRM                         
Arrington, Kristen  (DEM)(STR)                     06/18/2020           100.00 CHE JANER VIVIANA                            129 OWENSHIRE CIRCLE                     KISSIMMEE, FL 34744                                                               
Arrington, Kristen Aston (DEM)(STR)                05/16/2021           200.00 CHE JANER VIVIANA                            129 OWENSHIRE CIRCLE                     KISSIMMEE, FL                            ELECTED OFFICIAL                         
Arrington, Kristen Aston (DEM)(STR)                10/12/2021         1,000.00 CHE JOHNSTON JOHN                            8936 WINGED FOOT DRIVE                   TALLAHASSEE, FL 32312                    CONSULTANT/GOV.AFFAI                     
Arrington, Kristen  (DEM)(STR)                     07/31/2020         1,000.00 CHE JR. DAVIS CONSTRUCTION                   210 HANGAR ROAD                          KISSIMMEE, FL 34741                      CONSTRUCTION                             
Arrington, Kristen Aston (DEM)(STR)                11/10/2021           100.00 CHE KAHOUN MICHAEL                           11 WESTCHESTER DRIVE                     KISSIMMEE, FL 34744                                                               
Arrington, Kristen  (DEM)(STR)                     07/29/2020           500.00 CHE KEN BAKER REAL ESTATE                    1541 GRANDVIEW BLVD                      KISSIMMEE, FL 34744                      REAL ESTATE                              
Arrington, Kristen Aston (DEM)(STR)                01/08/2022           500.00 CHE KEN BAKER REAL ESTATE                    111 EAST MONUMENT AVENUE STE             KISSIMMEE, FL 34741                      REAL ESTATE                              
Arrington, Kristen Aston (DEM)(STR)                11/10/2021           500.00 CHE KIM HONG HYUN                            11854 CAMDEN PARK DRIVE                  WINDERMERE, FL 34786                     CONSULTANT                               
Arrington, Kristen Aston (DEM)(STR)                11/10/2021            50.00 CHE KRIEDER DANIELLE                         1093 BLACKWOLF RUN                       DAVENPORT, FL 33896                                                               
Arrington, Kristen Aston (DEM)(STR)                01/10/2022           100.00 CHE KRIVINCHUCK JEREMIAH                     792 EAST MICHIGAN                        ORLANDO, FL 32806                        CEO/ARTS NONPROFIT                       
Arrington, Kristen Aston (DEM)(STR)                11/10/2021         1,000.00 CHE LAGGAN DANIEL                            612 FERNCREEK AVE                        ORLANDO, FL 32803                        ARCHITECT                                
Arrington, Kristen Aston (DEM)(STR)                11/10/2021           200.00 CHE LANIER JEREMY                            5 WEST DARLINGTON                        KISSIMMEE, FL 34741                      FDOH/PIO                                 
Arrington, Kristen Aston (DEM)(STR)                11/10/2021         1,000.00 CHE LATROBE INVESTMENTS                      PO BOX 9000                              WINDERMERE, FL 34786                     REAL ESTATE                              
Arrington, Kristen  (DEM)(STR)                     07/07/2020         1,000.00 CHE LAZY H RANCH                             2120 MACY ISLAND RD                      KISSIMMEE, FL 34744                      TRAIL RIDES                              
Arrington, Kristen Aston (DEM)(STR)                11/10/2021           100.00 CHE LEBRON MARIA                             1638 KENDRICK DRIVE                      KISSIMMEE, FL 34741                                                               
Arrington, Kristen  (DEM)(STR)                     06/30/2020            25.00 CHE LIZASUAIN HECTOR                         4040 ASHEVILLE LANE                      ST. CLOUD, FL 34772                                                               
Arrington, Kristen Aston (DEM)(STR)                11/10/2021           100.00 CHE LLOYD COMMERCIAL ADVISORS                100 S. EOLA DRIVE                        ORLANDO, FL                                                                       
Arrington, Kristen Aston (DEM)(STR)                11/10/2021           500.00 CHE LONG AMY                                 15001 WIND WHISPER DRIVE                 ODESSA, FL 33556                         RETIRED                                  
Arrington, Kristen  (DEM)(STR)                     06/19/2020            10.00 CHE LOPEZ DANIEL                             274 SANDESTIN DRIVE                      HAINES CITY, FL 33844                                                             
Arrington, Kristen  (DEM)(STR)                     07/29/2020         1,000.00 CHE LOWERY CONSTRUCTION                      1627 E VINE ST                           KISSIMMEE, FL 34744                      CONSTRUCTION                             
Arrington, Kristen  (DEM)(STR)                     08/08/2020         1,000.00 CHE MAG MUTUAL FL POLITICAL ACTION COMMITTEE PO BOX 52979                             ATLANTA, GA 30355                        POLITICAL ACTION COM                     
Arrington, Kristen Aston (DEM)(STR)                12/30/2021           500.00 CHE MAGIC COMPANIES GROUP                    7430 BROOKLYN DRIVE                      KISSIMMEE, FL 34747                      VACATION HOMES                           
Arrington, Kristen  (DEM)(STR)                     06/29/2020           350.00 CHE MAGIC DEVELOPMENT                        121 S ORANGE AVE                         ORLANDO, FL 32801                        REAL ESTATE DEV & MG                     
Arrington, Kristen Aston (DEM)(STR)                11/30/2021         1,000.00 CHE MAGICAL CRUISE COMPANY                   200 CELEBRATION PLACE                    CELEBRATION, FL 34747                    CRUISES                                  
Arrington, Kristen  (DEM)(STR)                     06/19/2020           200.00 CHE MATHENY LINETTE                          1117 MONROE AVE                          ST. CLOUD, FL 34769                      ENGINEER                                 
Arrington, Kristen Aston (DEM)(STR)                11/10/2021           250.00 CHE MATHENY LINETTE                          1117 MONROE AVE                          ST. CLOUD, FL                            ENGINEER                                 
Arrington, Kristen Aston (DEM)(STR)                11/10/2021           100.00 CHE MCDONOUGH ELEANOR                        PO BOX 47114                             KISSIMMEE, FL                                                                     
Arrington, Kristen Aston (DEM)(STR)                07/08/2021           200.00 CHE MCDONOUGH ELEANOR                        PO BOX 47114                             KISSIMMEE, FL 34747                      LEGISLATIVE AIDE                         
Arrington, Kristen Aston (DEM)(STR)                08/30/2021           100.00 CHE MCDONOUGH ELEANOR                        PO BOX 47114                             KISSIMMEE, FL                                                                     
Arrington, Kristen Aston (DEM)(STR)                01/10/2022            25.00 CHE MCDONOUGH ELEANOR                        1200 IRONSMITH DRIVE                     KISSIMMEE, FL 34747                                                               
Arrington, Kristen Aston (DEM)(STR)                11/09/2021         1,000.00 CHE MCHUGH MARK                              14501 ORANGE BLOSSOM TRAIL               ORLANDO, FL 32801                        CEO/GATORLAND                            
Arrington, Kristen Aston (DEM)(STR)                11/10/2021           150.00 CHE MELIN FREDERICK                          354 MASHIE LN.                           ORLANDO, FL 32804                        CONSULTANT/ENGINEER                      
Arrington, Kristen  (DEM)(STR)                     07/09/2020           100.00 CHE MERCER ATLEE                             ***************                          ***************                                          
Arrington, Kristen Aston (DEM)(STR)                05/24/2021         1,000.00 CHE MILLER CATHIANNE                         3315 S. ATLANTIC AVE                     DAYTONA BEACH SHORES, FL                 RETIRED                                  
Arrington, Kristen  (DEM)(STR)                     07/06/2020         1,000.00 CHE MILLER MARK                              3315 S. ATLANTIC AVENUE                  DAYTONA BEACH, FL 32118                  OWNER ARABIAN HORSE                      
Arrington, Kristen Aston (DEM)(STR)                05/24/2021         1,000.00 CHE MILLER MARK                              3315 S. ATLANTIC AVE                     DAYTONA BEACH SHORES, FL                 AL-MARAH ARABIANS OW                     
Arrington, Kristen  (DEM)(STR)                     07/07/2020           500.00 CHE MITZNER IRA                              1777 WALKER STREET                       HOUSTON, TX 77010                        PRES. REAL ESTATE IN                     
Arrington, Kristen Aston (DEM)(STR)                01/03/2022           500.00 CHE MITZNER IRA                              1777 WALKER STREET                       HOUSTON, TX 77010                        CEO/ RIDA DEVELOPMEN                     
Arrington, Kristen Aston (DEM)(STR)                01/03/2022           500.00 CHE MITZNER STEVEN                           1777 WALKER STREET                       HOUSTON, TX 77010                        VP, RIDA                                 
Arrington, Kristen  (DEM)(STR)                     08/13/2020         1,000.00 CHE NBC UNIVERSAL MEDIA                      100 UNIVERSAL CITY PLAZA                 UNIVERSAL CITY, CA 91608                 MEDIA/ENTERTAINMENT                      
Arrington, Kristen Aston (DEM)(STR)                11/30/2021            50.00 CHE NEWSTREET JOHN                           6608 PARSON BROWN DRIVE                  ORLANDO, FL 32819                                                                 
Arrington, Kristen Aston (DEM)(STR)                11/29/2021         1,000.00 CHE NEXT ERA ENERGY PAC                      700 UNIVERSE BLVD                        JUNO BEACH, FL 33408                     POLITICAL COMMITTEE                      
Arrington, Kristen  (DEM)(STR)                     06/16/2020           250.00 CHE OCASIO GLORIA                            1462 LAKESIDE AVENUE                     DAVENOPORT, FL 33837                     NURSE                                    
Arrington, Kristen Aston (DEM)(STR)                10/31/2021           100.00 CHE OCASIO GLORIA                            1462 LAKE SIDE AVENUE                    DAVENPORT, FL 33837                                                               
Arrington, Kristen Aston (DEM)(STR)                11/09/2021           250.00 CHE PACE ROSSER                              535 CANOE CREEK                          ST. CLOUD, FL 34772                      CONSULTANT                               
Arrington, Kristen  (DEM)(STR)                     08/05/2020         1,000.00 CHE PARK RICHEY DEVELOPMENT                  P.O. BOX 450086,                         KISSIMMEE, FL 34745                      AFFORDABLE HOUSING                       
Arrington, Kristen Aston (DEM)(STR)                10/26/2021         1,000.00 CHE PARK RICHEY DEVELOPMENT                  PO BOX 450086                            KISSIMMEE, FL 34745                      DEVELOPMENT                              
Arrington, Kristen  (DEM)(STR)                     07/12/2020            20.00 CHE PAUL TAMYIA                              2425 SABLE DR                            KISSIMMEE, FL 34744                                                               
Arrington, Kristen Aston (DEM)(STR)                11/29/2021           500.00 CHE PEE JAY, INC                             2521 13TH STREET                         ST. CLOUD, FL 34769                      PHARMACY                                 
Arrington, Kristen  (DEM)(STR)                     07/13/2020           250.00 INK PITBULL STRATEGIES                       2135 INDIAN MOUND TRAIL                  KISSIMMEE, FL 34746                      MARKETING FIRM       EMAIL MARKETING     
Arrington, Kristen  (DEM)(STR)                     06/26/2020           500.00 CHE PITBULL STRATEGIES                       2315 INDIAN MOUND TRAIL                  KISSIMMEE, FL 34746                      MARKETING/CONSULTING                     
Arrington, Kristen Aston (DEM)(STR)                05/31/2021           500.00 CHE PITBULL STRATEGIES                       3027 BOATING BLVD                        KISS, FL                                 CONSULTING/MARKETING                     
Arrington, Kristen Aston (DEM)(STR)                12/03/2020           100.00 CHE PITBULL STRATEGIES                       3027 BOATING BLVD                        KISS, FL                                                                          
Arrington, Kristen  (DEM)(STR)                     08/10/2020            50.00 CHE PRETTY REBELLIOUS BOUTIQUE               1104 NEW YORK                            ST. CLOUD, FL 34769                                                               
Arrington, Kristen Aston (DEM)(STR)                10/12/2021           500.00 CHE PSM PAC                                  PO BOX 10930                             TALLAHASSEE, FL 32302                    POLITICAL COMMITTEE                      
Arrington, Kristen Aston (DEM)(STR)                02/20/2021           500.00 CHE PSM PAC                                  PO BOX 10930                             TALLAHASSEE, FL 32302                    POLITICAL ACTION COM                     
Arrington, Kristen Aston (DEM)(STR)                10/20/2021         1,000.00 CHE PUBLIX SUPERMARKETS                      PO BOX 407                               LAKELAND, FL 33802                       SUPERMARKET                              
Arrington, Kristen Aston (DEM)(STR)                11/15/2021         1,000.00 CHE REALTORS POLITICAL ACTION COMMITTEE      7025 AUGUSTA NATIONAL DRIVE              ORLANDO, FL 32822                        POLITICAL COMMITTEE                      
Arrington, Kristen  (DEM)(STR)                     08/12/2020         1,000.00 CHE REALTORS POLITICAL ACTION COMMITTEE FL   200 MONROE STREET                        TALLAHASSEE, FL 32301                    POLITICAL ACTION COM                     
Arrington, Kristen  (DEM)(STR)                     08/12/2020         1,000.00 CHE RELATORS POLITICAL ACTIVITY COMMITTEE FL 200 MONROE ST.                           TALLAHASSEE, FL 32301                    POLITICAL ACTION COM                     
Arrington, Kristen  (DEM)(STR)                     08/12/2020         1,000.00 CHE RELATORS POLITICAL ADVOCACY COMMITTEE    7025 AUGUSTA NATIONAL DRIVE              ORLANDO, FL 32822                        POLITICAL ACTION COM                     
Arrington, Kristen Aston (DEM)(STR)                10/31/2021           100.00 CHE REYES MARY                               1825 BURDOCK DRIVE                       WINTER GARDEN, FL 34786                                                           
Arrington, Kristen Aston (DEM)(STR)                11/10/2021           250.00 CHE RICH A. WAYNE                            1855 TURNBERRY TERRACE                   ORLANDO, FL 32804                        ATTORNEY                                 
Arrington, Kristen Aston (DEM)(STR)                12/30/2021           100.00 CHE RONAN KEITH                              1085 BIG BEND DRIVE                      ST. CLOUD, FL 34771                      MARKETING                                
Arrington, Kristen  (DEM)(STR)                     07/06/2020         1,000.00 CHE ROSLUND CATHIANNE                        3315 ATLANTAIC AVENUE                    DAYTONA SHORES, FL 32118                 RETIRED                                  
Arrington, Kristen Aston (DEM)(STR)                11/05/2021         1,000.00 CHE RUTH'S LIST FLORIDA, INC.                100 E. MADISON ST.                       TAMPA, FL 33602                          ASSOC. WOMEN CAMPAIG                     
Arrington, Kristen Aston (DEM)(STR)                05/14/2021         1,000.00 CHE SANCHEZ DOMINGO                          2800 VICKIE COURT                        KISSIMMEE, FL                            PROPERTY MANAGEMENT                      
Arrington, Kristen  (DEM)(STR)                     06/19/2020         1,000.00 CHE SANCHEZ THOMASA                          2800 VICKIE COURT                        KISSIMMEE, FL 34744                      E.D. NON PROFIT                          
Arrington, Kristen Aston (DEM)(STR)                11/10/2021           250.00 CHE SANCHEZ DE FUENTES OLGA                  1482 GRANDVIEW BLVD                      KISSIMMEE, FL 34744                      RETIRED                                  
Arrington, Kristen Aston (DEM)(STR)                11/10/2021         1,000.00 CHE SBN INVESTMENTS                          9350 CONROY WINDERMERE                   WINDERMERE, FL 34786                     REAL ESTATE                              
Arrington, Kristen  (DEM)(STR)                     08/04/2020         1,000.00 CHE SCOTT CHILDS LOCKE REVOCABLE TRUST       3169 CANOE CREEK ROAD                    ST. CLOUD, FL 34772                      FAMILY TRUST                             
Arrington, Kristen Aston (DEM)(STR)                11/08/2021           100.00 CHE SEKULA ADRIANNA                          260 OSCEOLA AVENUE                       ORLANDO, FL 32801                                                                 
Arrington, Kristen Aston (DEM)(STR)                11/02/2021         1,000.00 CHE SEMINOLE TRIBE OF FLORIDA SEMINOLE GAMIN ONE SEMINOLE WAY                         HOLLYWOOD, FL 33314                      GAMING                                   
Arrington, Kristen Aston (DEM)(STR)                01/10/2022         1,000.00 CHE SENTRY INSURANCE A MUTUAL PAC            1800 N. POINT DRIVE                      STEVENS POINT, WI 54481                  INSURANCE                                
Arrington, Kristen Aston (DEM)(STR)                11/10/2021           100.00 CHE SHANKS JIM                               1508 DELANEY AVENUE                      ORLANDO, FL 32806                                                                 
Arrington, Kristen Aston (DEM)(STR)                11/10/2021            50.00 CHE SHAW CASMORE                             3401 PINERIDGE CIRCLE                    KISSIMMEE, FL 34746                                                               
Arrington, Kristen  (DEM)(STR)                     06/23/2020         1,000.00 CHE SMC CONSTRUCTION                         1126 S. DIVISION AVE                     ORLANDO, FL 32805                        DESIGN BUILD FIRM                        
Arrington, Kristen  (DEM)(STR)                     08/12/2020         1,000.00 CHE SMITH, BRYAN & MYERS                     311 EAST PARK AVE                        TALLAHASSEE, FL 32301                    GOV. RELATIONS FIRM                      
Arrington, Kristen Aston (DEM)(STR)                01/10/2022         1,000.00 CHE SMITH, BRYAN & MYERS                     311 EAST PARK AVENUE                     TALLAHASSEE, FL 32301                    GOV. AFFAIRS                             
Arrington, Kristen  (DEM)(STR)                     08/04/2020         1,000.00 CHE SNOW CONSTRUCTION                        1136 NEW YORK AVENUE                     ST. CLOUD, FL 34769                      CUSTOM HOME                              
Arrington, Kristen Aston (DEM)(STR)                11/15/2021           500.00 CHE SNOW CONSTRUCTION                        1136 NEW YORK AVE                        ST. CLOUD, FL 34769                      CONSTRUCTION                             
Arrington, Kristen Aston (DEM)(STR)                11/10/2021           100.00 CHE SOTO AMANDA                              619 CANTERBURY                           KISSIMMEE, FL 34741                                                               
Arrington, Kristen  (DEM)(STR)                     06/17/2020         1,000.00 CHE STATE HOUSING & DEVELOPMENT              PO BOX 450086                            KISSIMMEE, FL 34745                      AFFORDABLE HOUSING                       
Arrington, Kristen Aston (DEM)(STR)                10/26/2021         1,000.00 CHE STATE HOUSING & DEVELOPMENT              PO BOX 450086                            KISSIMMEE, FL 34745                      AFFORDABLE HOUSING                       
Arrington, Kristen Aston (DEM)(STR)                11/10/2021           100.00 CHE STONEBRAKER GARRY                        1660 NEPTUNE ROAD                        KISSIMMEE, FL 34744                                                               
Arrington, Kristen Aston (DEM)(STR)                11/10/2021           100.00 CHE STONEBRAKER SAMANTHA                     2918 DE BROCY WAY                        ORLANDO, FL 32792                                                                 
Arrington, Kristen Aston (DEM)(STR)                10/12/2021           100.00 CHE TANT ALLISON                             6035 BOYNTON HOMESTEAD                   TALLAHASSEE, FL 32312                                                             
Arrington, Kristen Aston (DEM)(STR)                11/10/2021         1,000.00 CHE TERRY'S ELECTRIC                         600 N. THACKER AVE.                      KISSIMMEE, FL 34741                      ELECTRICAL                               
Arrington, Kristen Aston (DEM)(STR)                11/10/2021           100.00 CHE THACKER HENRY                            704 CANTERBURY LANE                      KISSIMMEE, FL 34741                                                               
Arrington, Kristen  (DEM)(STR)                     08/13/2020         1,000.00 CHE THACKER JO                               23 ADAMS AVENUE                          KISSIMMEE, FL 34744                      ATTORNEY                                 
Arrington, Kristen Aston (DEM)(STR)                11/10/2021           500.00 CHE THACKER JO                               23 ADAMS AVENUE                          KISSIMMEE, FL 34744                      ATTORNEY                                 
Arrington, Kristen  (DEM)(STR)                     07/25/2020         1,000.00 CHE THACKER OFFICES & WAREHOUSE              600 N. THACKER AVE.                      KISSIMMEE, FL 34741                      OFFICE SUITES                            
Arrington, Kristen Aston (DEM)(STR)                11/30/2021         1,000.00 CHE THE CELEBRATION COMPANY                  215 CELEBRATION PLACE                    CELEBRATION, FL                          VACATIONS                                
Arrington, Kristen  (DEM)(STR)                     07/25/2020         1,000.00 CHE THE DOCTORS COMPANY FLORIDA PAC          PO BOX 2900                              NAPLES, CA 94558                         POLITICAL ACTION COM                     
Arrington, Kristen Aston (DEM)(STR)                03/01/2021           500.00 CHE THE SOUTHERN GROUP OF FL PC              PO BOX 10570                             TALLAHASSEE, FL                          POLITICAL COMMITTEE                      
Arrington, Kristen  (DEM)(STR)                     06/19/2020         1,000.00 CHE TITAN LAND COMPANY                       1631 E. VINE STREET STE300               KISSIMMEE, FL 34744                      REAL ESTATE                              
Arrington, Kristen Aston (DEM)(STR)                05/14/2021         1,000.00 CHE TITAN LAND COMPANY                       1631 E. VINE STREET STE300               KISSIMMEE, FL                            REAL ESTATE                              
Arrington, Kristen  (DEM)(STR)                     06/19/2020         1,000.00 CHE TITAN MANAGEMENT                         1631 E. VINE STREET                      KISSIMMEE, FL                            PROPERTY MANAGEMENT                      
Arrington, Kristen Aston (DEM)(STR)                05/14/2021         1,000.00 CHE TITAN MANAGEMENT                         1631 E. VINE STREET STE300               KISSIMMEE, FL                            PROPERTY MANAGEMENT                      
Arrington, Kristen Aston (DEM)(STR)                11/10/2021           100.00 CHE TITUS KRISS                              3411 FEATHERGRASS CT                     ST. CLOUD, FL 34773                                                               
Arrington, Kristen Aston (DEM)(STR)                11/10/2021           250.00 CHE TRACE KELLY                              1237 HANCOCK CIRCLE                      ST. CLOUD, FL 34769                      SMALL BIZ OWNER                          
Arrington, Kristen  (DEM)(STR)                     06/29/2020         1,000.00 CHE TWENTY FIRST CENTRURY FLORIDA COMMMITTEE 610 S. BLVD                              TAMPA, FL 33606                          POLICIAL COMMITEE                        
Arrington, Kristen Aston (DEM)(STR)                01/20/2021         1,000.00 CHE TWENTY FIRST CENTURY FLORIDA COMMITTEE   610 S. BOULEVARD                         TAMPA, FL 33606                          POLITICAL COMMITTEE                      
Arrington, Kristen  (DEM)(STR)                     06/23/2020           250.00 CHE UNDERGROUND REFUSE SYSTEMS               22 MONUMENT AVE                          KISSIMMEE, FL 34741                      TRASH SERVICES                           
Arrington, Kristen  (DEM)(STR)                     08/13/2020           100.00 CHE UNDERGROUND REFUSE SYSTEMS               111 EAST MONUMENT                        KISSIMMEE, FL 34741                                                               
Arrington, Kristen Aston (DEM)(STR)                06/15/2021         1,000.00 CHE UNDERGROUND REFUSE SYSTEMS               111 EAST MONUMENT AVENUE STE 401         KISSIMMEE, FL 34741                      UNDERGROUND TRASH                        
Arrington, Kristen Aston (DEM)(STR)                12/01/2021         1,000.00 CHE UNITE STATES SUGAR CORPORATION           111 PONCE DE LEON AVENUE                 CLEWISTON, FL 33440                      SUGAR                                    
Arrington, Kristen Aston (DEM)(STR)                11/10/2021           250.00 CHE UTSEY ROBERT                             150 LAUREL OAK DRIVE                     LONGWOOD, FL 32779                       CONSULTANT                               
Arrington, Kristen Aston (DEM)(STR)                11/10/2021           200.00 CHE VICKERS BRUCE                            6325 WHIP O WILL LANE                    SAINT CLOUD, FL 34771                    TAX COLLECTOR                            
Arrington, Kristen Aston (DEM)(STR)                12/22/2021            50.00 CHE WADE MICHAEL                             124 LONGVIEW AVE                         CELEBRATION, FL 34747                                                             
Arrington, Kristen Aston (DEM)(STR)                01/10/2022         1,000.00 CHE WALT DISNEY TRAVEL                       220 CELEBRATON PLACE                     CELEBRATION, FL 34747                    TRAVEL SERVICES                          
Arrington, Kristen Aston (DEM)(STR)                01/10/2022           500.00 CHE WASTE CONNECTIONS                        3 WATERWAY SQUARE PLACE, SUITE 110       WOODLANDS, TX 77380                      TRASH SERVICES                           
Arrington, Kristen Aston (DEM)(STR)                01/10/2022           500.00 CHE WASTE CONNECTIONS                        3 WATERWAY SQUARE PLACE, SUITE 110       WOODLANDS, TX 77380                      TRASH SERVICES                           
Arrington, Kristen Aston (DEM)(STR)                11/10/2021           100.00 CHE WHEELER LAURA                            ***************                          ***************                                          
Arrington, Kristen  (DEM)(STR)                     07/29/2020           300.00 CHE WHITE TOM                                6136 WATERFIELD WAY                      ST. CLOUD, FL                            BANKER                                   
Arrington, Kristen Aston (DEM)(STR)                11/10/2021           500.00 CHE WHITE TOM                                6136 WATERFIELD WAY                      ST. CLOUD, FL 34771                      BANKER                                   
Arrington, Kristen Aston (DEM)(STR)                12/20/2021         1,000.00 CHE WHITE ROCK QUARRIES                      PO BOX 15065                             WEST PALM BEACH, FL 33416                LIMEROCK CONSTURCTIO                     
Arrington, Kristen Aston (DEM)(STR)                11/10/2021         1,000.00 CHE WINDERMERE PROPERTY HOLDINGS             6100 PAYNE DRIVE                         WINDERMERE, FL 34786                     REAL ESTATE                              
Arrington, Kristen  (DEM)(STR)                     07/27/2020           750.00 CHE XENTURY CITY                             7575 DR. PHILLIPS BLVD                   ORLANDO, FL 32819                        RESORT&CONV. DEVELOP                     
Arrington, Kristen Aston (DEM)(STR)                11/10/2021         1,000.00 CHE XENTURY CITY                             7512 DR. PHILLIPS                        ORLANDO, FL 32819                        REAL ESTATE                              
------------------------------------------------------------------------------
                                                       Total:       137,985.25
Related Medical Legislation
HB 709: Reproductive Health Care Rights: 
Provides each person has certain fundamental rights related to reproductive health care; prohibits person, state, local governmental entity, or any political subdivision of state from discriminating against, denying, unduly burdening, or interfering with exercise of such fundamental rights; provides for civil cause of action & remedies; provides recovery limits of sovereign immunity apply.
HB 607: Medicaid Managed Care Specialty Plans: Authorizes Medicaid managed care specialty plans to continue serving certain children whose guardians receive guardianship assistance payments under Guardianship Assistance Program.
HB 373: Denial of Health Care Services: 
Requires covered entity to adopt policy relating to refused services; requires covered entity to submit complete list of refused services to DOH; requires covered entity to submit list, along with its application, if applying for certain state grants or contracts; provides penalty; requires DOH to publish list of covered entities & their refused services on its website; requires DOH to develop & administer public education & awareness program.