Back to Politician by State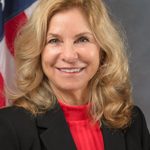 State Representative LINDA CHANEY
Last updated: February 16th, 2022
Legislative Session:
State: FL
Legislative district: 69
Nearby cities: St. Pete Beaches/Kenneth City
Service dates: 2019 - Present
Party: Republican
Medical Freedom Rating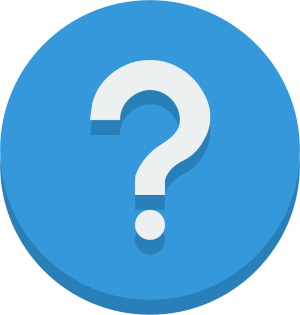 Committees
Environment, Agriculture & Flooding Subcommittee Vice Chair; Pandemics & Public Emergencies Committee; State Affairs Committee; Local Administration & Veterans Affairs Subcommittee; Finance & Facilities Subcommittee; Infrastructure & Tourism Appropriations Subcommittee; Tourism, Infrastructure & Energy Subcommittee
Contact Info
Capitol Office
1102 The Capitol
402 South Monroe Street
Tallahassee, FL 32399-1300


(850) 717-5069
District Office
Suite C-105
6798 Crosswinds Drive
St. Petersburg, FL 33710-5477


(727) 341-7385
Legislative Assistants
Legislative Aide:
Aubrey Fay
District Aide:
Tara Armetta
Chaney, Linda  (REP)(STR)                          10/28/2021         1,000.00 CHE 54TH PROPERTY LLC                        3300 FAIRFIELD AVE SOUTH                 ST PETERSBURG, FL 33712                  REAL ESTATE                              
Chaney, Linda  (REP)(STR)                          02/19/2021         1,000.00 CHE A STRONGER FLORIDA                       2640-A MITCHAM DRIVE                     TALLAHASSEE, FL 32308                    POLITICAL COMMITTEE                      
Chaney, Linda  (REP)(STR)                          12/01/2021         1,000.00 CHE AFSCME                                   1625 L STREET NW                         WASHINGTON, DC 20036                     TRADE UNION                              
Chaney, Linda  (REP)(STR)                          10/19/2021         1,000.00 CHE AJAX PAVING INDUSTRIES OF FLORIDA LLC    ONE AJAX DRIVE                           NORTH VENICE, FL 34275                   PAVING CONTRACTOR                        
Chaney, Linda  (REP)(STR)                          07/15/2020            50.00 CHE ALABARCES VANESSA                        8541 W GULF BLVD #9                      TREASURE ISLAND, FL 33706                PRIVATE TUTOR                            
Chaney, Linda  (REP)(STR)                          03/01/2021         1,000.00 CHE AMERICAN FLOOD ACTION PC                 610 SOUTH BOULEVARD                      TAMPA, FL 33606                          POLITICAL COMMITTEE                      
Chaney, Linda  (REP)(STR)                          10/28/2021         1,000.00 CHE AMERICAN INTEGRITY MGA LLC               5426 BAY CENTER DRIVE STE 600            TAMPA, FL 33609                          INSURANCE                                
Chaney, Linda  (REP)(STR)                          10/28/2021           500.00 CHE AMERICAN TRADITIONS INSURANCE CO         7785 66TH STREET NORTH                   PINELLAS PARK, FL 33781                  INSURANCE                                
Chaney, Linda  (REP)(STR)                          09/14/2021         1,000.00 CHE ASG CONSULTING GROUP LLC                 235 W BRANDON BLVD SUITE 640             BRANDON, FL 33511                        GOVERNMENT RELATIONS                     
Chaney, Linda  (REP)(STR)                          08/25/2021           500.00 CHE ASSOCIATED INDUSTRIES OF FLORIDA POLITIC PO BOX 10085                             TALLAHASSEE, FL 32302                    POLITICAL COMMITTEE                      
Chaney, Linda  (REP)(STR)                          01/10/2022         1,000.00 CHE AT&T FLORIDA PAC                         150 SOUTH MONROE ST SUITE 400            TALLAHASSEE, FL 32301                    POLITICAL COMMITTEE                      
Chaney, Linda  (REP)(STR)                          10/15/2020           500.00 CHE B & I CONTRACTORS INC.                   2701 PRINCE STREET                       FORT MYERS, FL 33916                     CONTRACTORS                              
Chaney, Linda  (REP)(STR)                          09/14/2021           250.00 CHE BARTLETT BRUCE, L                        ***************                          *************** STATE ATTORNEY                           
Chaney, Linda  (REP)(STR)                          09/14/2021            50.00 CHE BAUR CYNTHIA, J                          341 BAY PLAZA                            TREASURE ISLAND, FL 33706                                                         
Chaney, Linda  (REP)(STR)                          08/24/2020           250.00 CHE BEATON PODIATRY CENTER INC.              6707 38TH AVENUE NORTH                   ST PETERSBURG, FL 33710                  HEALTHCARE                               
Chaney, Linda  (REP)(STR)                          09/23/2021           100.00 CHE BECHT ROBERT, J                          7207 42ND COURT EAST                     SARASOTA, FL 34234                                                                
Chaney, Linda  (REP)(STR)                          07/29/2021           500.00 CHE BECK ROBERT, S                           2820 ASBURY HILL DRIVE                   TALLAHASSEE, FL 32312                    GOVERNMENT RELATIONS                     
Chaney, Linda  (REP)(STR)                          08/22/2020           700.00 CHE BELLEAIR WOMENS REPUBLICAN POLITICAL COM 975 HARBOR HILLS DRIVE                   SAFETY HARBOR, FL 34695                  POLITICAL COMMITTEE                      
Chaney, Linda  (REP)(STR)                          08/28/2020           300.00 CHE BENNETT THOMAS, L                        6111 2ND ST E, APT 21                    ST PETE BEACH, FL 33706                  RETIRED                                  
Chaney, Linda  (REP)(STR)                          05/13/2020           400.00 CHE BENNETT THOMAS, L                        6111 2ND ST E APT 21                     ST PETE BEACH, FL 33706                  RETIRED                                  
Chaney, Linda  (REP)(STR)                          05/02/2020           200.00 CHE BENNETT THOMAS, L                        6111 2ND ST E, APT 21                    ST PETE BEACH, FL 33706                  RETIRED                                  
Chaney, Linda  (REP)(STR)                          04/30/2020           100.00 CHE BENNETT THOMAS, L                        6111 2ND STREET E, APT 21                ST PETE BEACH, FL 33706                  RETIRED                                  
Chaney, Linda  (REP)(STR)                          07/24/2020            50.00 CAS BERTELESE ERIC                           1614 61ST ST S                           GULFPORT, FL 33707                       RETIRED                                  
Chaney, Linda  (REP)(STR)                          07/24/2020            50.00 CAS BERTELESE SVEN                           1614 61ST ST S                           GULFPORT, FL 33707                       RETIRED                                  
Chaney, Linda  (REP)(STR)                          10/28/2021           250.00 CHE BLACKLIDGE RAYMOND                       8830 MERRIMOOR BLVD                      SEMINOLE, FL 33777                       ATTORNEY                                 
Chaney, Linda  (REP)(STR)                          04/28/2020           100.00 CHE BOGUMIL LEONARD                          4936 SOUTH SHORE DRIVE                   PORT RICHEY, FL 34652                    RETIRED                                  
Chaney, Linda  (REP)(STR)                          09/14/2021           500.00 CHE BOH CHARLES, M                           426 55TH AVENUE                          ST PETERSBURG, FL 33706                  RETIRED                                  
Chaney, Linda  (REP)(STR)                          10/28/2021         1,000.00 CHE BOMSTEIN JOSHUA                          620 DREW STREET                          CLEARWATER, FL 33755                     CONSTRUCTION                             
Chaney, Linda  (REP)(STR)                          07/29/2020            50.00 CHE BONNEAU TYLER                            6149 33RD AVENUE NORTH                   ST PETERSBURG, FL 33710                  STUDENT                                  
Chaney, Linda  (REP)(STR)                          12/01/2021         1,000.00 CHE BOOK RONALD, L                           491 COCONUT PALM TERRACE                 PLANTATION, FL 33324                     ATTORNEY                                 
Chaney, Linda  (REP)(STR)                          09/14/2021         1,000.00 CHE BRANDES JEFFREY                          729 SUWANNEE COURT NE                    ST PETERSBURG, FL 33702                  REAL ESTATE                              
Chaney, Linda  (REP)(STR)                          08/25/2021           100.00 CHE BRANDON AUTO SERVICES                    3159 E STATE ROAD 60                     VALRICO, FL 33594                        AUTOMOTIVE SERVICES                      
Chaney, Linda  (REP)(STR)                          09/04/2020           500.00 CHE BRANDON CONSTRUCTION COMPANY GENERAL CON 555 PALM HARBOR BLVD                     PALM HARBOR, FL 34683                    GENERAL CONTRACTOR                       
Chaney, Linda  (REP)(STR)                          04/21/2020           250.00 CHE BUILDING A STRONGER FLORIDA              9783 52ND AVENUE NORTH                   ST PETERSBURG, FL 33708                  POLITICAL COMMITTEE                      
Chaney, Linda  (REP)(STR)                          09/18/2020           200.00 CHE CAGNON CHARLES                           PO BOX 507                               SAINT PETERSBURG, FL 33731               RETIRED                                  
Chaney, Linda  (REP)(STR)                          04/30/2020            50.00 CHE CALABRIA DAN                             7068 S SHORE DRIVE S                     SOUTH PASADENA, FL 33707                                                          
Chaney, Linda  (REP)(STR)                          07/24/2020           250.00 CHE CALDWELL REAL ESTATE & INSURANCE BROKER  5201 GULFPORT BLVD                       GULFPORT, FL 33707                       REAL ESTATE AND INSU                     
Chaney, Linda  (REP)(STR)                          06/25/2020           500.00 CHE CANNON ROY, D                            421 MERIDIAN PLACE                       TALLAHASSEE, FL 32303                    GOVERNMENT RELATIONS                     
Chaney, Linda  (REP)(STR)                          09/04/2020           500.00 CHE CAPITAL AUTOMOTIVE GROUP LLC             PO BOX 1508                              CLEARWATER, FL 33757                     AUTOMOTIVE GROUP                         
Chaney, Linda  (REP)(STR)                          09/25/2020           500.00 CHE CAPITAL AUTOMOTIVE GROUP LLC             PO BOX 1508                              CLEARWATER, FL 33757                     AUTOMOTIVE GROUP                         
Chaney, Linda  (REP)(STR)                          09/20/2021         1,000.00 CHE CAPITAL AUTOMOTIVE GROUP LLC             PO BOX 1508                              CLEARWATER, FL 33757                     AUTOMOTIVE SERVICES                      
Chaney, Linda  (REP)(STR)                          09/23/2021           500.00 CHE CAPITOL ALLIANCE GROUP INC               106 E COLLEGE AVENUE SUITE 1110          TALLAHASSEE, FL 32301                    GOVERNMENT RELATIONS                     
Chaney, Linda  (REP)(STR)                          03/01/2021         1,000.00 CHE CAPITOL ALLIANCE GROUP INC.              106 E COLLEGE AVENUE STE 640             TALLAHASSEE, FL 32301                    GOVERNMENT RELATIONS                     
Chaney, Linda  (REP)(STR)                          06/29/2020           200.00 CHE CARLSON ED                               PO BOX 47476                             ST PETERSBURG, FL 33743                  RETIRED                                  
Chaney, Linda  (REP)(STR)                          09/04/2020            50.00 CHE CARRIER JERRY                            PO BOX 531816                            GULFPORT, FL 33747                       RETIRED                                  
Chaney, Linda  (REP)(STR)                          04/23/2020            25.00 CHE CASTILLO LITHIA                          6746 30TH AVENUE NORTH                   ST PETERSBURG, FL 33710                  EXERCISE THERAPIST                       
Chaney, Linda  (REP)(STR)                          03/01/2021         1,000.00 CHE CENTRAL FLORIDA CITIZENS FOR JUSTICE     218 SOUTH MONROE STREET                  TALLAHASSEE, FL 32301                    POLITICAL COMMITTEE                      
Chaney, Linda  (REP)(STR)                          01/10/2022         1,000.00 CHE CEOMC FLORIDA INC                        7300 PARK STREET                         SEMINOLE, FL 33777                       PROPERTY MANAGEMENT                      
Chaney, Linda  (REP)(STR)                          10/28/2021           250.00 CHE CETRACK LLC                              PO BOX 55745                             ST PETERSBURG, FL 33732                  EDUCATION                                
Chaney, Linda  (REP)(STR)                          04/30/2020           400.00 INK CHANEY LINDA                             5402 ALOHA DRIVE                         ST PETE BEACH, FL 33706                  MARKETING            PHOTOGRAPHY         
Chaney, Linda  (REP)(STR)                          09/18/2020            28.96 INK CHANEY LINDA                             5402 ALOHA DRIVE                         ST PETE BEACH, FL 33706                  MARKETING            PINS                
Chaney, Linda  (REP)(STR)                          12/01/2021         1,000.00 CHE CHEVRON POLICY GOVT & PUBLIC AFFAIRS     PO BOX 6042                              SAN RAMON, CA 94583                      GOVERNMENT AFFAIRS                       
Chaney, Linda  (REP)(STR)                          09/25/2020         1,000.00 CHE CITIZENS FOR PRINCIPLED LEADERSHIP PC    120 SOUTH MONROE STREET                  TALLAHASSEE, FL 32301                    POLITICAL COMMITTEE                      
Chaney, Linda  (REP)(STR)                          10/16/2020         1,000.00 CHE COALITION FOR BETTER CARE PC             120 S MONROE STREET                      TALLAHASSEE, FL 32301                    POLITICAL COMMITTEE                      
Chaney, Linda  (REP)(STR)                          09/14/2021         1,000.00 CHE COALITION OF AFFORDABLE HOUSING PROVIDER 1103 HAYS STREET                         TALLAHASSEE, FL 32301                    POLITICAL COMMITTEE                      
Chaney, Linda  (REP)(STR)                          10/18/2021         1,000.00 CHE COMCAST CORPORATION                      1701 JFK BLVD                            PHILADELPHIA, PA 19103                   TELECOMMUNICATIONS                       
Chaney, Linda  (REP)(STR)                          01/27/2021         1,000.00 CHE COMMITTEE FOR ACCESSIBLE GOVERNMENT      1103 HAYS STREET                         TALLAHASSEE, FL 32301                    POLITICAL COMMITTEE                      
Chaney, Linda  (REP)(STR)                          09/23/2021         1,000.00 CHE COMMITTEE OF AUTOMOTIVE RETAILERS POLITI 400 NORTH MERIDIAN STREET                TALLAHASSEE, FL 32301                    POLITICAL COMMITTEE                      
Chaney, Linda  (REP)(STR)                          09/14/2021         1,000.00 CHE COMMITTEE OF FLORIDA AGENTS              1103 HAYS STREET                         TALLAHASSEE, FL 32301                    POLITICAL COMMITTEE                      
Chaney, Linda  (REP)(STR)                          07/27/2020           100.00 CHE COMSTOCK C, CHRISTOPHER                  1951 MICHIGAN AVENUE NE                  SAINT PETERSBURG, FL 33703               INSURANCE                                
Chaney, Linda  (REP)(STR)                          03/01/2021         1,000.00 CHE CONSERVATIVE COALITION                   526 EAST PARK AVENUE                     TALLAHASSEE, FL 32301                    POLITICAL COMMITTEE                      
Chaney, Linda  (REP)(STR)                          10/15/2020         1,000.00 CHE CONSERVATIVE LEGACY FUND                 1103 HAYS STREET                         TALLAHASSEE, FL 32301                    POLITICAL COMMITTEE                      
Chaney, Linda  (REP)(STR)                          05/07/2020         1,000.00 CHE CONSERVATIVES FOR A BETTER FLORIDA       8720 SOUTHWEST 84TH STREET               MIAMI, FL 33173                          POLITICAL COMMITTEE                      
Chaney, Linda  (REP)(STR)                          07/01/2021         1,000.00 CHE CONSERVATIVES FOR A BETTER FLORIDA       8720 SW 84TH STREET                      MIAMI, FL 33173                          POLITICAL COMMITTEE                      
Chaney, Linda  (REP)(STR)                          09/23/2020         1,000.00 CHE CONSERVATIVES FOR PRINCIPLED LEADERSHIP  1103 HAYS STREET                         TALLAHASSEE, FL 32301                    POLITICAL COMMITTEE                      
Chaney, Linda  (REP)(STR)                          03/01/2021         1,000.00 CHE CONSUMER PROTECTION ALLIANCE             2600 SOUTH DOUGLAS ROAD SUITE 900        CORAL GABLES, FL 33134                   POLITICAL COMMITTEE                      
Chaney, Linda  (REP)(STR)                          09/23/2021         1,000.00 CHE CORCORAN PARTNERS                        7746 STILL LAKES DRIVE                   ODESSA, FL 33556                         GOVERNMENT RELATIONS                     
Chaney, Linda  (REP)(STR)                          09/13/2021           500.00 CHE CORY JACK                                730 EAST COLLEGE AVENUE                  TALLAHASSEE, FL 32301                    PUBLIC AFFAIRS                           
Chaney, Linda  (REP)(STR)                          01/10/2022         1,000.00 CHE COUNCIL FOR SENIOR FLORIDIANS            PO BOX 1459                              TALLAHASSEE, FL 32302                    POLITICAL COMMITTEE                      
Chaney, Linda  (REP)(STR)                          12/01/2021         1,000.00 CHE COUNCIL OF FLORIDA FAMILY PRACTICE AND C PO BOX 10805                             TALLAHASSEE, FL 32302                    HEALTHCARE                               
Chaney, Linda  (REP)(STR)                          07/20/2021            10.00 CHE CRACCHIOLO PETER                         1490 BIG MOSS LAKE ROAD                  LUTZ, FL 33558                           POLITICAL CONSULTANT                     
Chaney, Linda  (REP)(STR)                          09/12/2020           100.00 CHE CUNNINGHAM STEVE                         3236 8TH AVENUE NORTH                    ST PETERSBURG, FL 33713                  SALES/CTN                                
Chaney, Linda  (REP)(STR)                          01/10/2022           250.00 CHE CYNERGY CONSULTING LLC                   2500 HARRIMAN CIRCLE                     TALLAHASSEE, FL 32308                    GOVERNMENT CONSULTIN                     
Chaney, Linda  (REP)(STR)                          09/01/2020         1,000.00 CHE DAVID NELSON CONSTRUCTION                3483 ALT 19                              PALM HARBOR, FL 34683                    CONTRACTOR                               
Chaney, Linda  (REP)(STR)                          09/14/2021         1,000.00 CHE DAVID NELSON CONSTRUCTION CO             3483 ALTERNATE 19                        PALM HARBOR, FL 34683                    CONSTRUCTION                             
Chaney, Linda  (REP)(STR)                          03/01/2021           500.00 CHE DERMAZONE SOLUTIONS INC.                 2440 30TH AVENUE NORTH                   ST PETERSBURG, FL 33713                  HEALTHCARE                               
Chaney, Linda  (REP)(STR)                          04/27/2020           100.00 CHE DESLOOVERE MURIEL                        6600 SUNSET WAY APT 410                  ST PETE BEACH, FL 33706                  RETIRED                                  
Chaney, Linda  (REP)(STR)                          01/27/2021         1,000.00 CHE DISNEY DESTINATIONS LLC                  220 CELEBRATION PLACE STE 4000           CELEBRATION, FL 34747                    TRAVEL AGENCY                            
Chaney, Linda  (REP)(STR)                          07/27/2021         1,000.00 CHE DISNEY PHOTO IMAGING                     1375 BUENA VISTA DRIVE, 4TH FLOOR N      LAKE BUENA VISTA, FL 32830               PHOTOGRAPHY SERVICES                     
Chaney, Linda  (REP)(STR)                          09/14/2021           250.00 CHE DOCTOR JOHN, E                           11525 GULF BLVD APT 100                  TREASURE ISLAND, FL 33706                TELECOMMUNICATIONS                       
Chaney, Linda  (REP)(STR)                          10/21/2021           500.00 CHE DOSAL TOBACCO CORPORATION                4775 NW 132ND STREET                     OPA LOCKA, FL 33054                      TOBACCO PRODUCTS                         
Chaney, Linda  (REP)(STR)                          10/18/2021         1,000.00 CHE DUKE ENERGY CORPORATION FLORIDA PAC      1301 PENNSYLVANIA AVE NW STE 200         WASHINGTON, DC 20004                     POLITICAL COMMITTEE                      
Chaney, Linda  (REP)(STR)                          09/14/2021           200.00 CHE DUMONT RICHARD                           719 PINELLAS BAYWAY S #105               TIERRA VERDE, FL 33715                   RETIRED                                  
Chaney, Linda  (REP)(STR)                          09/23/2021         1,000.00 CHE DUNCAN ANN, W                            4905 W BAY WAY DRIVE                     TAMPA, FL 33629                          CORPORATE REAL ESTAT                     
Chaney, Linda  (REP)(STR)                          09/14/2021           500.00 CHE DUNCAN CRAIG                             3428 ASPEN TRAIL                         CLEARWATER, FL 33761                     INSURANCE AGENT                          
Chaney, Linda  (REP)(STR)                          09/14/2020           100.00 CHE DUVOISIN JAN                             305 46TH AVENUE                          ST PETE BEACH, FL 33706                  PHYSICIAN                                
Chaney, Linda  (REP)(STR)                          02/22/2021         1,000.00 CHE EDUCATOR SOLUTIONS (ESI)                 4239 SW HIGH MEADOW AVENUE UNIT 201      PALM CITY, FL 34990                      STAFFING AND RECRUIT                     
Chaney, Linda  (REP)(STR)                          03/01/2021         1,000.00 CHE EDUSERVE INC                             800 CORPORATE DRIVE SUITE 700            FORT LAUDERDALE, FL 33334                EDUCATION                                
Chaney, Linda  (REP)(STR)                          09/14/2021         1,000.00 CHE ELLIOTT MAC                              PO BOX 2387                              MADISON, MS 39130                        CEO/NATIONAL AVIATIO                     
Chaney, Linda  (REP)(STR)                          08/26/2021           500.00 CHE EVERETT JIM                              17404 2ND STREET E                       REDINGTON SHORES, FL 33708               VP/EVERETT FINANCIAL                     
Chaney, Linda  (REP)(STR)                          12/01/2021         1,000.00 CHE FCCI SERVICES INC                        6300 UNIVERSITY PKWY                     SARASOTA, FL 34240                       INSURANCE                                
Chaney, Linda  (REP)(STR)                          09/14/2021         1,000.00 CHE FCS INC                                  3813 126TH AVENUE N                      CLEARWATER, FL 33762                     COMMERCIAL PLUMBING                      
Chaney, Linda  (REP)(STR)                          05/27/2020           250.00 CHE FINNERTY MICHAEL, J                      9495 BLIND PASS ROAD #604                ST PETE BEACH, FL 33706                  RETIRED                                  
Chaney, Linda  (REP)(STR)                          10/26/2020           120.00 INK FINNERTY TERRI                           9495 BLIND PASS ROAD #604                ST PETE BEACH, FL 33706                  RETIRED              ENVELOPES/POSTAGE   
Chaney, Linda  (REP)(STR)                          03/01/2021         1,000.00 CHE FIRSTSERVICE RESIDENTIAL FLORIDA, INC.   2950 N 28TH TERRACE                      HOLLYWOOD, FL 33020                      PROPERTY MANAGEMENT                      
Chaney, Linda  (REP)(STR)                          09/14/2021         1,000.00 CHE FLORIDA BANKERS ASSOCIATION PAC STATE    1001 THOMASVILLE ROAD, SUITE 201         TALLAHASSEE, FL 32302                    POLITICAL COMMITTEE                      
Chaney, Linda  (REP)(STR)                          10/29/2020         1,000.00 CHE FLORIDA BANKERS ASSOCIATION POLITICAL AC 1001 THOMASVILLE ROAD STE 201            TALLAHASSEE, FL 32303                    POLITICAL COMMITTEE                      
Chaney, Linda  (REP)(STR)                          08/04/2021         1,000.00 CHE FLORIDA BEER WHOLESALERS GOOD GOVERNMENT 215 SOUTH MONROE STREET SUITE 340        TALLAHASSEE, FL 32301                    POLITICAL COMMITTEE                      
Chaney, Linda  (REP)(STR)                          01/10/2022         1,000.00 CHE FLORIDA COALITION FOR SAFE COMMUNITIES   2055 NW DIAMOND CREEK WAY                JENSEN BEACH, FL 34957                   POLITICAL COMMITTEE                      
Chaney, Linda  (REP)(STR)                          01/10/2022         1,000.00 CHE FLORIDA CREDIT UNION POLITICAL ACTION CO 3692 COOLIDGE COURT                      TALLAHASSEE, FL 32311                    POLITICAL COMMITTEE                      
Chaney, Linda  (REP)(STR)                          07/14/2021            76.05 INK FLORIDA FEDERATION FOR CHILDREN PAC      1020 19TH STREET NW SUITE 675            WASHINGTON, DC 20036                     POLITICAL COMMITTEE  FOOD/BEVERAGES/MEETI
Chaney, Linda  (REP)(STR)                          05/04/2020         1,000.00 CHE FLORIDA FOUNDATION FOR LIBERTY           115 E PARK AVENUE SUITE 1                TALLAHASSEE, FL 32301                    POLITICAL COMMITTEE                      
Chaney, Linda  (REP)(STR)                          06/25/2021         1,000.00 CHE FLORIDA HEALTH CARE PAC                  307 WEST PARK AVENUE                     TALLAHASSEE, FL 32301                    POLITICAL COMMITTEE                      
Chaney, Linda  (REP)(STR)                          09/23/2021           500.00 CHE FLORIDA HOME BUILDERS ASSOCIATION PAC    2600 CENTENNIAL PLACE                    TALLAHASSEE, FL 32308                    POLITICAL COMMITTEE                      
Chaney, Linda  (REP)(STR)                          01/10/2022         1,000.00 CHE FLORIDA HOSPITAL ASSOCIATION PC          306 E COLLEGE AVENUE                     TALLAHASSEE, FL 32301                    POLITICAL COMMITTEE                      
Chaney, Linda  (REP)(STR)                          11/29/2021           156.82 INK FLORIDA HOUSE REPUBLICAN CAMPAIGN COMMIT 1103 HAYS STREET                         TALLAHASSEE, FL 32301                    PARTY COMMITTEE      FOOD AND BEVERAGE   
Chaney, Linda  (REP)(STR)                          05/12/2021           100.16 INK FLORIDA HOUSE REPUBLICAN CAMPAIGN COMMIT 1103 HAYS STREET                         TALLAHASSEE, FL 32301                    PARTY COMMITTEE      PHOTOGRAPHY SERVICES
Chaney, Linda  (REP)(STR)                          07/21/2020           500.00 CHE FLORIDA INDEPENDENT AUTOMOBILE DEALERS P 1840 FIDDLER COURT                       TALLAHASSEE, FL 32308                    POLITICAL COMMITTEE                      
Chaney, Linda  (REP)(STR)                          08/25/2021         1,000.00 CHE FLORIDA INTERNET & TELEVISION ASSOCIATIO 246 EAST 6TH AVENUE STE 100              TALLAHASSEE, FL 32303                    COMMUNICATIONS ASSOC                     
Chaney, Linda  (REP)(STR)                          03/01/2021         1,000.00 CHE FLORIDA JUSTICE PAC                      218 SOUTH MONROE STREET                  TALLAHASSEE, FL 32301                    POLITICAL COMMITTEE                      
Chaney, Linda  (REP)(STR)                          09/14/2021         1,000.00 CHE FLORIDA LEADERSHIP COMMITTEE             610  SOUTH BOULEVARD                     TAMPA, FL 33606                          POLITICAL COMMITTEE                      
Chaney, Linda  (REP)(STR)                          09/04/2020         1,000.00 CHE FLORIDA LEADERSHIP COMMITTEE             610 SOUTH BOULEVARD,                     TAMPA, FL 33606                          POLITICAL COMMITTEE                      
Chaney, Linda  (REP)(STR)                          10/18/2021         1,000.00 CHE FLORIDA MANUFACTURED HOUSING ASSOCIATION 1284 TIMBERLANE ROAD                     TALLAHASSEE, FL 32312                    POLITICAL COMMITTEE                      
Chaney, Linda  (REP)(STR)                          01/10/2022         1,000.00 CHE FLORIDA MEDICAL ASSOCIATION POLITICAL AC 1430 PIEDMONT DRIVE EAST                 TALLAHASSEE, FL 32308                    POLITICAL COMMITTEE                      
Chaney, Linda  (REP)(STR)                          10/08/2020           500.00 CHE FLORIDA NURSERY, GROWERS & LANDSCAPE ASS 1533 PARK CENTER DRIVE                   ORLANDO, FL 32835                        POLITICAL COMMITTEE                      
Chaney, Linda  (REP)(STR)                          12/01/2021           500.00 CHE FLORIDA NURSES ASSOCIATION               PO BOX 536985                            ORLANDO, FL 32853                        TRADE ASSOCIATION                        
Chaney, Linda  (REP)(STR)                          09/18/2021           500.00 CHE FLORIDA OSTEOPATHIC MEDICAL ASSOCIATION  2544 BLAIRSTONE PINES DRIVE              TALLAHASSEE, FL 32301                    POLITICAL COMMITTEE                      
Chaney, Linda  (REP)(STR)                          03/01/2021         1,000.00 CHE FLORIDA PHARMACIST POLITICAL COMMITTEE   610 NORTH ADAMS STREET                   TALLAHASSEE, FL 32301                    POLITICAL COMMITTEE                      
Chaney, Linda  (REP)(STR)                          01/27/2021         1,000.00 CHE FLORIDA PHYSICAL THERAPY ASSO. PAC       800 N CALHOUN STREET STE 1-A             TALLAHASSEE, FL 32303                    POLITICAL COMMITTEE                      
Chaney, Linda  (REP)(STR)                          07/22/2021           500.00 CHE FLORIDA PODIATRY POLITICAL COMMITTEE     6707 38TH AVENUE N                       ST PETERSBURG, FL 33710                  POLITICAL COMMITTEE                      
Chaney, Linda  (REP)(STR)                          11/29/2021         1,000.00 CHE FLORIDA POLICE BENEVOLENT ASSOCIATION FL 300 E BREVARD STREET                     TALLAHASSEE, FL 32301                    POLITICAL COMMITTEE                      
Chaney, Linda  (REP)(STR)                          02/09/2021         1,000.00 CHE FLORIDA POLICE BENEVOLENT ASSOCIATION IN 300 E BREVARD STREET                     TALLAHASSEE, FL 32301                    POLITICAL COMMITTEE                      
Chaney, Linda  (REP)(STR)                          02/09/2021         1,000.00 CHE FLORIDA POLICE BENEVOLENT ASSOCIATION IN 300 EAST BREVARD STREET                  TALLAHASSEE, FL 32301                    POLITICAL COMMITTEE                      
Chaney, Linda  (REP)(STR)                          01/10/2022           500.00 CHE FLORIDA RECYCLERS ASSOCIATION INC PC     PO BOX 1585                              LAKELAND, FL 33802                       POLITICAL COMMITTEE                      
Chaney, Linda  (REP)(STR)                          01/10/2022           500.00 CHE FLORIDA RECYCLERS ASSOCIATION INC PC     PO BOX 1585                              LAKELAND, FL 33802                       POLITICAL COMMITTEE                      
Chaney, Linda  (REP)(STR)                          07/15/2021         1,000.00 CHE FLORIDA RESTAURANT & LODGING ASSOC PAC   PO BOX 1779                              TALLAHASSEE, FL 32302                    POLITICAL COMMITTEE                      
Chaney, Linda  (REP)(STR)                          01/10/2022         1,000.00 CHE FLORIDA RV PAC                           10510 GIBSONTON DRIVE                    RIVERVIEW, FL 33578                      POLITICAL COMMITTEE                      
Chaney, Linda  (REP)(STR)                          08/19/2021         1,000.00 CHE FLORIDA SENIOR LIVING PC                 1103 HAYS STREET                         TALLAHASSEE, FL 32301                    POLITICAL COMMITTEE                      
Chaney, Linda  (REP)(STR)                          09/23/2021           500.00 CHE FLORIDA SPORTS CONSULTANTS INC           106 E COLLEGE AVENUE SUITE 1110          TALLAHASSEE, FL 32301                    SPORTS CONSULTING                        
Chaney, Linda  (REP)(STR)                          11/29/2021         1,000.00 CHE FLORIDIANS FOR A STRONGER DEMOCRACY      PO BOX 10085                             TALLAHASSEE, FL 32302                    POLITICAL COMMITTEE                      
Chaney, Linda  (REP)(STR)                          08/28/2020         1,000.00 CHE FLORIDIANS FOR CONSERVATIVE VALUES       1103 HAYS STREET                         TALLAHASSEE, FL 32301                    POLITICAL COMMITTEE                      
Chaney, Linda  (REP)(STR)                          05/08/2020         1,000.00 CHE FLORIDIANS FOR ECONOMIC FREEDOM          2055 NW DIAMOND CREEK WAY                JENSEN BEACH, FL 34957                   POLITICAL COMMITTEE                      
Chaney, Linda  (REP)(STR)                          07/21/2020         1,000.00 CHE FLORIDIANS FOR OPPORTUNITY               801 SOUTH BROAD STREET                   BROOKSVILLE, FL 34601                    POLITICAL COMMITTEE                      
Chaney, Linda  (REP)(STR)                          01/10/2022         1,000.00 CHE FOCUS EYEMD                              1103 HAYS STREET                         TALLAHASSEE, FL 32301                    POLITICAL COMMITTEE                      
Chaney, Linda  (REP)(STR)                          09/25/2020         1,000.00 CHE FOCUSED ON FLORIDA'S FUTURE PC           120 SOUTH MONROE STREET                  TALLAHASSEE, FL 32301                    POLITICAL COMMITTEE                      
Chaney, Linda  (REP)(STR)                          09/14/2021         1,000.00 CHE FORTERRA PIPE & PRECAST LLC              511 E JOHN CARPENTER FREEWAY SUITE 600   IRVING, TX 75062                         MANUFACTURER/CONCRET                     
Chaney, Linda  (REP)(STR)                          05/14/2021         1,000.00 CHE FPF FIRE PC                              343 W MADISON STREET                     TALLAHASSEE, FL 32301                    POLITICAL COMMITTEE                      
Chaney, Linda  (REP)(STR)                          01/10/2022         1,000.00 CHE FRF POLITICAL COMMITTEE                  227 SOUTH ADAMS STREET                   TALLAHASSEE, FL 32301                    POLITICAL COMMITTEE                      
Chaney, Linda  (REP)(STR)                          01/10/2022         1,000.00 CHE FRIENDS OF LANDSCAPE ARCHITECTURE POLITI 119 S MONROE STREET SUITE 202            TALLAHASSEE, FL 32301                    POLITICAL COMMITTEE                      
Chaney, Linda  (REP)(STR)                          10/27/2020         1,000.00 CHE FRIENDS OF LAUREN MELO                   1103 HAYS STREET                         TALLAHASSEE, FL 32301                    POLITICAL COMMITTEE                      
Chaney, Linda  (REP)(STR)                          09/12/2020         1,000.00 CHE FRIENDS OF RANDY FINE                    1 INDEPENDENT DRIVE STE 1300             JACKSONVILLE, FL 32202                   POLITICAL COMMITTEE                      
Chaney, Linda  (REP)(STR)                          06/10/2020           100.00 CHE FROMME THOMAS, J                         998 MONMOUTH STREET                      NEWPORT, KY 41071                        CITY MANAGER                             
Chaney, Linda  (REP)(STR)                          09/14/2021         1,000.00 CHE FTBA TRANSPORTATION PAC                  610  SOUTH BOULEVARD                     TAMPA, FL 33606                          POLITICAL COMMITTEE                      
Chaney, Linda  (REP)(STR)                          12/01/2021           100.00 CHE GALLAGHER SAMUEL                         1710 2ND AVENUE N                        ST PETE, FL 33713                        TECHNICAL RESOURCE E                     
Chaney, Linda  (REP)(STR)                          09/05/2020           100.00 CHE GAMBLE MILLARD                           1 PASS A GRILLE WAY                      ST PETE BEACH, FL 33706                  OWNER/ISLAND'S END R                     
Chaney, Linda  (REP)(STR)                          09/14/2021            50.00 CHE GARRABRANT PATRICK                       5602 12TH AVENUE S                       GULFPORT, FL 33707                       EMPLOYEE BENEFIT INS                     
Chaney, Linda  (REP)(STR)                          09/25/2020            10.00 CHE GEREN SUSAN                              1315 DIXIE LANE S                        ST PETERSBURG, FL 33707                  RETIRED                                  
Chaney, Linda  (REP)(STR)                          03/01/2021         1,000.00 CHE GIFT SCENARIO INC                        18851 NE 29TH AVE STE 1010               AVENTURA, FL 33180                       RETAIL STORE                             
Chaney, Linda  (REP)(STR)                          07/27/2020         1,000.00 CHE GIFT SCENARIO INC.                       10760 VISTA TERRACE                      PARKLAND, FL 3307                        RETAIL SALES                             
Chaney, Linda  (REP)(STR)                          05/14/2020         1,000.00 CHE GRANT MICHAEL                            ***************                          *************** MEDICAL TRANSPORT                        
Chaney, Linda  (REP)(STR)                          07/15/2021           500.00 CHE GRAYROBINSON PA FLORIDA PAC              301 E PINE STREET SUITE 1400             ORLANDO, FL 32801                        POLITICAL COMMITTEE                      
Chaney, Linda  (REP)(STR)                          02/19/2021           500.00 CHE GRAYROBINSON, P.A., FLORIDA POLITICAL AC 301 E PINE STREET STE 1400               ORLANDO, FL 32801                        POLITICAL COMMITTEE                      
Chaney, Linda  (REP)(STR)                          09/14/2021         1,000.00 CHE GREASE DEPOT INC                         3805 126TH AVENUE                        CLEARWATER, FL 33762                     WASTEWATER PROCESSIN                     
Chaney, Linda  (REP)(STR)                          08/04/2021         1,000.00 CHE GREAT BAY DISTRIBUTORS                   2750 EAGLE AVENUE N                      ST PETERSBURG, FL 33716                  BEVERAGE DISTRIBUTIO                     
Chaney, Linda  (REP)(STR)                          09/14/2021         1,000.00 CHE GRIEGER MICHAEL                          413 HERMOSITA DRIVE                      ST PETERSBURG, FL 33706                  RETIRED                                  
Chaney, Linda  (REP)(STR)                          12/29/2021           500.00 CHE HACKER MARY                              221 N TESSIER DRIVE                      ST PETE BEACH, FL 33706                  RETIRED                                  
Chaney, Linda  (REP)(STR)                          06/08/2020           500.00 CHE HACKER MARY                              221 NORTH TESSIER DRIVE                  ST PETE BEACH, FL 33706                  ACCOUNTING                               
Chaney, Linda  (REP)(STR)                          05/18/2020           500.00 CHE HARSHAW ROBERT                           331 SOUTH JULIA CIRCLE                   ST PETE BEACH, FL 33706                  RETIRED                                  
Chaney, Linda  (REP)(STR)                          09/04/2021           500.00 CHE HARSHAW ROBERT                           331 SOUTH JULIA CIRCLE                   ST PETE BEACH, FL 33706                  RETIRED                                  
Chaney, Linda  (REP)(STR)                          12/01/2021         1,000.00 CHE HCA EAST FLORIDA DIVISION AND GOOD GOVT  101 N MONROE ST STE 801                  TALLAHASSEE, FL 32301                    POLITICAL COMMITTEE                      
Chaney, Linda  (REP)(STR)                          06/26/2020         1,000.00 CHE HCA EAST FLORIDA DIVISION GOOD GOVERNMEN 101 NORTH MONROE STREET SUITE 801        TALLAHASSEE, FL 32301                    POLITICAL COMMITTEE                      
Chaney, Linda  (REP)(STR)                          10/06/2020         1,000.00 CHE HCA EAST FLORIDA DIVISION GOOD GOVERNMEN 101 NORTH MONROE STREET STE 801          TALLAHASSEE, FL 32301                    POLITICAL COMMITTEE                      
Chaney, Linda  (REP)(STR)                          10/21/2021         1,000.00 CHE HCA NORTH FLORIDA DIVISION AND GOOD GOVT 101 N MONROE ST STE 801                  TALLAHASSEE, FL 32301                    POLITICAL COMMITTEE                      
Chaney, Linda  (REP)(STR)                          10/06/2020         1,000.00 CHE HCA NORTH FLORIDA DIVISION GOOD GOVERNME 101 NORTH MONROE STREET STE 801          TALLAHASSEE, FL 32301                    POLITICAL COMMITTEE                      
Chaney, Linda  (REP)(STR)                          06/26/2020         1,000.00 CHE HCA WEST FLORIDA DIVISION GOOD GOVERNMEN 101 NORTH MONROE STREET SUITE 801        TALLAHASSEE, FL 32301                    POLITICAL COMMITTEE                      
Chaney, Linda  (REP)(STR)                          02/19/2021         1,000.00 CHE HCA WEST FLORIDA DIVISION GOOD GOVERNMEN 101 NORTH MONROE STREET STE 801          TALLAHASSEE, FL 32301                    POLITICAL COMMITTEE                      
Chaney, Linda  (REP)(STR)                          09/14/2021           250.00 CHE HENDRICKS JOHN                           569 NORMANDY ROAD                        MADEIRA BEACH, FL 33708                  RETIRED                                  
Chaney, Linda  (REP)(STR)                          10/13/2020         1,000.00 CHE HINMAN II ROY, H                         100 ARRICOLA AVENUE                      ST AUGUSTINE, FL 32080                   PHYSICIAN                                
Chaney, Linda  (REP)(STR)                          09/04/2020           200.00 CHE HOELLER SUSIE                            19712 MORDEN BLUSH DRIVE                 LUTZ, FL 33558                           ATTORNEY                                 
Chaney, Linda  (REP)(STR)                          09/14/2021         1,000.00 CHE HOLTON JAMES                             100 1ST AVENUE NE #501                   ST PETERSBURG, FL 33701                  ATTORNEY                                 
Chaney, Linda  (REP)(STR)                          03/01/2021         1,000.00 CHE HONEST LEADERSHIP                        1103 HAYS STREET                         TALLAHASSEE, FL 32301                    POLITICAL COMMITTEE                      
Chaney, Linda  (REP)(STR)                          07/24/2020           250.00 CHE HORNSLETH PAUL                           2846 SKIMMER POINT DRIVE                 GULFPORT, FL 33707                       REAL ESTATE BROKER                       
Chaney, Linda  (REP)(STR)                          08/13/2020           250.00 CHE HORNSTEIN JAKE                           5173 BAY ISLE CIRCLE                     CLEARWATER, FL 33760                     PROF BASEBALL MGR.                       
Chaney, Linda  (REP)(STR)                          08/24/2020            20.20 CHE HOWARD NANCY                             445 84TH AVENUE                          ST PETE BEACH, FL 33706                  RETIRED                                  
Chaney, Linda  (REP)(STR)                          08/17/2021         1,000.00 CHE HUMANA                                   PO BOX 14750                             LEXINGTON, KY 40512                      HEALTHCARE                               
Chaney, Linda  (REP)(STR)                          09/03/2020            50.00 CHE IACHAPELLE WENDY                         255 30TH AVENUE NORTH                    ST PETERSBURG, FL 33704                                                           
Chaney, Linda  (REP)(STR)                          11/29/2021         1,000.00 CHE JACKSONVILLE KENNEL CLUB INC             PO BOX 959                               ORANGE PARK, FL 32067                    PARI MUTUEL                              
Chaney, Linda  (REP)(STR)                          06/10/2020            50.00 CHE JAHNIG KAREN, L                          728 BOCA CIEGA ISLE DRIVE                ST PETE BEACH, FL 33706                  RETIRED                                  
Chaney, Linda  (REP)(STR)                          03/01/2021         1,000.00 CHE JOHN SNYDER FOR FLORIDA                  1103 HAYS STREET                         TALLAHASSEE, FL 32301                    POLITICAL COMMITTEE                      
Chaney, Linda  (REP)(STR)                          12/01/2021           500.00 CHE JOHNSON & BLANTON                        PO BOX 10805                             TALLAHASSEE, FL 32302                    GOVERNMENT RELATIONS                     
Chaney, Linda  (REP)(STR)                          10/21/2020            50.00 CHE KADOURA BRUCE                            37486 LAUREL PARL DRIVE NORTH            LIVONIA, MI 48152                        RETIRED                                  
Chaney, Linda  (REP)(STR)                          10/15/2020         1,000.00 CHE KAGAN JOHN, C                            6981 LAKE DEVONWOOD DRIVE                FORT MYERS, FL 33908                     PHYSICIAN                                
Chaney, Linda  (REP)(STR)                          10/28/2021           175.00 CHE KAPUSTA ROBERT                           1410 45TH AVENUE NORTH                   ST PETERSBURG, FL 33703                  ATTORNEY                                 
Chaney, Linda  (REP)(STR)                          07/15/2021         1,000.00 CHE KIRTLEY JOHN, FOSTER                     511 W BAY STREET SUITE 363               TAMPA, FL 33606                          FINANCIAL ADVISOR                        
Chaney, Linda  (REP)(STR)                          06/30/2020            20.20 CHE KLINK JOSEPH                             810 115TH AVENUE                         TREASURE ISLAND, FL 33706                ENGINEER                                 
Chaney, Linda  (REP)(STR)                          10/25/2020            50.00 INK KRAFT CAFE                               6653 CENTRAL AVENUE                      ST PETERSBURG, FL 33710                  BAKERY               PASTRIES FOR MEET N 
Chaney, Linda  (REP)(STR)                          08/27/2020           100.00 CHE LANDT TIM                                421 8TH AVENUE N                         TIERRA VERDE, FL 33715                   INVESTOR                                 
Chaney, Linda  (REP)(STR)                          01/10/2022         1,000.00 CHE LARRY J OVERTON & ASSOCIATES INC         101 EAST COLLEGE AVENUE SUITE 302        TALLAHASSEE, FL 32301                    LOBBYING/CONSULTING                      
Chaney, Linda  (REP)(STR)                          02/19/2021         1,000.00 CHE LIBERTY DENTAL PLAN CORPORATION          340 COMMERCE STE 100                     IRVINE, CA 92602                         HEALTHCARE                               
Chaney, Linda  (REP)(STR)                          12/11/2020           500.00 COF LINDA CHANEY CAMPAIGN                    2055 NW DIAMOND CREEK WAY                JENSEN BEACH, FL 34957                   POLITICAL CAMPAIGN                       
Chaney, Linda  (REP)(STR)                          10/27/2021         1,000.00 CHE LISA MILLER & ASSOCIATES                 331 N MONROE STREET                      TALLAHASSEE, FL 32301                    CONSULTING AND ADVOC                     
Chaney, Linda  (REP)(STR)                          06/21/2020            50.00 CHE LOCKHART WENDY                           103 6TH AVENUE                           ST PETE BEACH, FL 33706                  RETIRED                                  
Chaney, Linda  (REP)(STR)                          09/09/2021           250.00 CHE LOCKWOOD CHARLES                         2509 NORTH DUNDEE STREET                 TAMPA, FL 33629                          PHYSICIAN                                
Chaney, Linda  (REP)(STR)                          11/29/2021           500.00 CHE LUMEN TECHNOLOGIES INC PAC OF FL         132 N CALHOUN ST                         TALLAHASSEE, FL 32301                    POLITICAL COMMITTEE                      
Chaney, Linda  (REP)(STR)                          09/09/2021           100.00 CHE MACFALL KATE                             1206 WALTON DRIVE                        TALLAHASSEE, FL 32312                    DIRECTOR/HUMANE SOCI                     
Chaney, Linda  (REP)(STR)                          08/29/2020           100.00 CHE MACKWELL ARTHUR, D                       621 76TH AVE, APT 1                      ST PETERSBURG, FL 33706                                                           
Chaney, Linda  (REP)(STR)                          07/14/2021           252.00 INK MAGIC KINGDOM INC                        1675 N BUENA VISTA DRIVE                 LAKE BUENA VISTA, FL 32830               TOURISM              FUNDRAISING EVENT SP
Chaney, Linda  (REP)(STR)                          07/27/2021         1,000.00 CHE MAGICAL CRUISE COMPANY LTD               200 CELEBRATION PLACE                    CELEBRATION, FL 34747                    TRANSPORTATION SERVI                     
Chaney, Linda  (REP)(STR)                          10/08/2020            20.00 CHE MARILYN M TERRY TRUST                    6330 4TH PALM POINT                      ST PETE BEACH, FL 33706                  TRUST                                    
Chaney, Linda  (REP)(STR)                          09/26/2020             5.00 CAS MASSEY SARAH                             7210 COQUINA WAY                         ST PETE BEACH, FL 33706                                                           
Chaney, Linda  (REP)(STR)                          06/29/2020            20.20 CHE MATHESON ALEX                            290 1ST ST W                             TIERRA VERDE, FL 33715                                                            
Chaney, Linda  (REP)(STR)                          03/01/2021           500.00 CHE MCGUIREWOODS                             800 EAST CANAL STREET                    RICHMOND, VA 23219                       LAW FIRM                                 
Chaney, Linda  (REP)(STR)                          12/01/2021           500.00 CHE MCGUIREWOODS                             800 EAST CANAL STREET                    RICHMOND, VA 23219                       LAW FIRM                                 
Chaney, Linda  (REP)(STR)                          06/09/2020           100.00 CHE MERCER MIKE                              811 BUTCH CASSIDY TRAIL                  WIMAUMA, FL 33598                        OPERATIONS DIR/TRIME                     
Chaney, Linda  (REP)(STR)                          09/08/2020           500.00 CHE METZ HARRY, P                            490 BELLE POINT DRIVE                    SAINT PETE BEACH, FL 33706               RETIRED                                  
Chaney, Linda  (REP)(STR)                          07/01/2021         1,000.00 CHE MIAMI UNITED PC                          2100 SALZEDO ST STE 200                  CORAL GABLES, FL 33134                   POLITICAL COMMITTEE                      
Chaney, Linda  (REP)(STR)                          02/08/2021         1,000.00 CHE MITCHELL PAUL                            3876 W MILLERS BRIDGE RD                 TALLAHASSEE, FL 32312                    GOVERNMENT AFFAIRS                       
Chaney, Linda  (REP)(STR)                          06/02/2020         1,000.00 CHE MITCHELL PAUL                            3876 W MILLERS BRIDGE ROAD               TALLAHASSEE, FL 32312                    GOVERNMENT AFFAIRS                       
Chaney, Linda  (REP)(STR)                          10/28/2021           250.00 CHE MONTANARI JOHN, E                        3345 MAPLE STREET NE                     ST PETERSBURG, FL 33704                  PILOT                                    
Chaney, Linda  (REP)(STR)                          09/14/2021           500.00 CHE MONTANARI JOHN, E                        3345 MAPLE STREET NE                     ST PETERSBURG, FL 33704                  PILOT                                    
Chaney, Linda  (REP)(STR)                          09/14/2021           500.00 CHE NATIONAL ASSOCIATION OF INSURANCE AND FI PO BOX 11247                             TALLAHASSEE, FL 32302                    POLITICAL COMMITTEE                      
Chaney, Linda  (REP)(STR)                          10/18/2021         1,000.00 CHE NBCUNIVERSAL MEDIA LLC                   100 UNIVERSAL CITY PLAZA                 UNIVERSAL CITY, CA 91608                 MEDIA AND ENTERTAINM                     
Chaney, Linda  (REP)(STR)                          12/01/2021         1,000.00 CHE NEXTERA ENERGY PAC                       700 UNIVERSE BLVD                        JUNO BEACH, FL 33408                     POLITICAL COMMITTEE                      
Chaney, Linda  (REP)(STR)                          03/01/2021         1,000.00 CHE NORTH FLORIDA CITIZENS FOR JUSTICE       218 SOUTH MONROE STREET                  TALLAHASSEE, FL 32301                    POLITICAL COMMITTEE                      
Chaney, Linda  (REP)(STR)                          10/16/2020         1,000.00 CHE NORTHPORT HEALTH SERVICES OF FLORIDA LLC 931 FAIRFAX PARK                         TUSCALOOSA, AL 35406                     HEALTHCARE MGMT                          
Chaney, Linda  (REP)(STR)                          07/24/2020           100.00 CHE O'CONNELL CHRISTINE                      7809 3RD AVENUE S                        ST PETERSBURG, FL 33707                  HEALTHCARE                               
Chaney, Linda  (REP)(STR)                          04/27/2020           100.00 CHE OHLHABER JACK                            5810 BALAO WAY SOUTH                     ST PETE BEACH, FL 33706                  RETIRED                                  
Chaney, Linda  (REP)(STR)                          09/26/2020           100.00 CHE PAARLBERG JANET                          1108 CRANE DRIVE                         SLEEPY HOLLOW, IL 60118                  RETIRED                                  
Chaney, Linda  (REP)(STR)                          07/11/2020           250.00 CHE PAYNE J, TYLER                           11260 8TH ST E                           TREASURE ISLAND, FL 3370                 ATTORNEY                                 
Chaney, Linda  (REP)(STR)                          05/28/2020           250.00 CHE PAYNE J, TYLER                           11260 8TH STREET E                       TREASURE ISLAND, FL 33706                ATTORNEY                                 
Chaney, Linda  (REP)(STR)                          04/20/2020         1,000.00 CHE PEDICINI ANTHONY                         3111 WEST DE LEON STREET                 TAMPA, FL 33609                          PUBLIC RELATIONS                         
Chaney, Linda  (REP)(STR)                          09/14/2021            25.00 CHE PETERSON JUDY                            12525 3RD STREET E #201                  TREASURE ISLAND, FL 33706                RETIRED                                  
Chaney, Linda  (REP)(STR)                          11/03/2021         1,000.00 CHE PHRMA                                    950 F STREET NW SUITE 300                WASHINGTON, DC 20004                     PHARMACEUTICALS                          
Chaney, Linda  (REP)(STR)                          12/02/2021           500.00 CHE PIN POINT RESULTS LLC                    150 S MONROE ST STE 303                  TALLAHASSEE, FL 32301                    GOVERNMENT RELATIONS                     
Chaney, Linda  (REP)(STR)                          10/05/2020           100.00 CHE PORTER NICHOLAS                          4775 COVE CIRCLE, CONTINENTAL 809        ST PETERSBURG, FL 33708                  RETIRED                                  
Chaney, Linda  (REP)(STR)                          10/15/2020            50.00 CHE POUL ERIK MADSEN REV TRUST               16108 6TH STREET E                       REDINGTON BEACH, FL 33708                TRUST                                    
Chaney, Linda  (REP)(STR)                          03/01/2021         1,000.00 CHE PROTECT OUR FLORIDA VALUES               1103 HAYS STREET                         TALLAHASSEE, FL 32301                    POLITICAL COMMITTEE                      
Chaney, Linda  (REP)(STR)                          10/26/2020         1,000.00 CHE PROTECTING FLORID'S FUTURE               2055 NW DIAMOND CREEK WAY                JENSEN BEACH, FL 34957                   POLITICAL COMMITTEE                      
Chaney, Linda  (REP)(STR)                          10/28/2021         1,000.00 CHE PT ENDEAVOR LLC                          695 31ST STREET SOUTH                    ST PETERSBURG, FL 33712                  REAL ESTATE                              
Chaney, Linda  (REP)(STR)                          10/16/2020         1,000.00 CHE RAI SERVICES COMPANY                     PO BOX 464                               WINSTON-SALEM, NC 27102                  CONSUMER GOODS COMPA                     
Chaney, Linda  (REP)(STR)                          10/28/2021         1,000.00 CHE REALTORS POLITICAL ADVOCACY COMMITTEE    7025 AUGUSTA NATIONAL DRIVE              ORLANDO, FL 32822                        POLITICAL COMMITTEE                      
Chaney, Linda  (REP)(STR)                          12/16/2021         1,000.00 CHE RELX INC.                                313 WASHINGTON ST #400                   NEWTON, MA 02458                         BUSINESS ANALYTICS                       
Chaney, Linda  (REP)(STR)                          10/06/2020        12,900.00 INK REPUBLICAN PARTY OF FLORIDA              420 EAST JEFFERSON STREET                TALLAHASSEE, FL 32301                    PARTY COMMITTEE      PHONES              
Chaney, Linda  (REP)(STR)                          09/25/2020         3,500.00 INK REPUBLICAN PARTY OF FLORIDA              420 EAST JEFFERSON STREET                TALLAHASSEE, FL 32301                    PARTY COMMITTEE      COST OF STAFF       
Chaney, Linda  (REP)(STR)                          10/26/2020         4,667.00 INK REPUBLICAN PARTY OF FLORIDA              420 E JEFFERSON STREET                   TALLAHASSEE, FL 32301                    PARTY COMMITTEE      COST OF STAFF - OCT 
Chaney, Linda  (REP)(STR)                          10/29/2020         7,000.00 INK REPUBLICAN PARTY OF FLORIDA              420 E JEFFERSON STREET                   TALLAHASSEE, FL 32301                    PARTY COMMITTEE      POLLING             
Chaney, Linda  (REP)(STR)                          10/29/2020         6,000.00 INK REPUBLICAN PARTY OF FLORIDA              420 E JEFFERSON STREET                   TALLAHASSEE, FL 32301                    PARTY COMMITTEE      POLLING             
Chaney, Linda  (REP)(STR)                          10/13/2020         7,995.00 INK REPUBLICAN PARTY OF FLORIDA              420 EAST JEFFERSON STREET                TALLAHASSEE, FL 32301                    PARTY COMMITTEE      POLLING             
Chaney, Linda  (REP)(STR)                          06/29/2020         3,500.00 INK REPUBLICAN PARTY OF FLORIDA              420 EAST JEFFERSON STREET                TALLAHASSEE, FL 32301                    PARTY COMMITTEE      COST OF STAFF       
Chaney, Linda  (REP)(STR)                          07/28/2020         3,500.00 INK REPUBLICAN PARTY OF FLORIDA              420 EAST JEFFERSON STREET                TALLAHASSEE, FL 32301                    PARTY COMMITTEE      COST OF STAFF       
Chaney, Linda  (REP)(STR)                          08/26/2020         3,500.00 INK REPUBLICAN PARTY OF FLORIDA              420 EAST JEFFERSON STREET                TALLAHASSEE, FL 32301                    PARTY COMMITTEE      COST OF STAFF       
Chaney, Linda  (REP)(STR)                          08/25/2020        25,000.00 CHE REPUBLICAN PARTY OF FLORIDA              420 EAST JEFFERSON STREET                TALLAHASSEE, FL 32301                    PARTY COMMITTEE                          
Chaney, Linda  (REP)(STR)                          07/17/2020         8,390.00 INK REPUBLICAN PARTY OF FLORIDA              420 EAST JEFFERSON STREET                TALLAHASSEE, FL 32301                    PARTY COMMITTEE      POLLING             
Chaney, Linda  (REP)(STR)                          05/28/2020           583.00 INK REPUBLICAN PARTY OF PARTY                420 EAST JEFFERSON STREET                TALLAHASSEE, FL 32301                    PARTY COMMITTEE      COST OF STAFF       
Chaney, Linda  (REP)(STR)                          09/25/2020           100.00 CHE RICHARD BUTLER REALTOR                   6825 38TH ST N STE A                     PINELLAS PARK, FL 33781                  REALTOR                                  
Chaney, Linda  (REP)(STR)                          09/14/2021            75.00 CHE RODRIGUEZ JASON, R                       1604 W MORRISON AVENUE APT 7             TAMPA, FL 33606                          GOVERNMENT RELATIONS                     
Chaney, Linda  (REP)(STR)                          03/01/2021         1,000.00 CHE RONALD BOOK PA                           18851 NE 29TH AVE STE 1010               AVENTURA, FL 33180                       LAW FIRM                                 
Chaney, Linda  (REP)(STR)                          12/01/2021           500.00 CHE RONALD L BOOK GOVERNMENTAL CONSULTANTS I 18851 NE 29TH AVENUE STE 1010            AVENTURA, FL 33180                       GOVERNMENT RELATIONS                     
Chaney, Linda  (REP)(STR)                          02/25/2021         1,000.00 CHE RSA CONSULTING GROUP LLC                 235 W BRANDON BLVD STE 640               BRANDON, FL 33511                        GOVERNMENT RELATIONS                     
Chaney, Linda  (REP)(STR)                          02/09/2021         1,000.00 CHE RUBIN, TURNBULL AND ASSOCIATES           1050 BRICKELL AVE #2422                  MIAMI, FL 33131                          GOVERNMENT CONSULTIN                     
Chaney, Linda  (REP)(STR)                          09/14/2021           500.00 CHE SABAL PALMS INN                          1301 GULF WAY                            ST PETERSBURG, FL 33706                  HOTEL                                    
Chaney, Linda  (REP)(STR)                          09/27/2020            20.20 CHE SANTORO MICHAEL                          1008 60TH STREET S                       GULFPORT, FL 33707                       RETIRED                                  
Chaney, Linda  (REP)(STR)                          09/30/2020           200.00 CHE SCHECHNER STEVEN                         710 BOCA CIEGA ISLE DRIVE                ST PETE BEACH, FL 33706                  OWNER/AWNING WORKS I                     
Chaney, Linda  (REP)(STR)                          10/04/2020            50.00 CHE SCHNEIDER KURT                           6349 10TH AVENUE S                       GULFPORT, FL 33707                       CEO/GULF MGMT SYSTEM                     
Chaney, Linda  (REP)(STR)                          07/02/2021         1,000.00 CHE SEMBLER BRENT                            7741 HUNTER LANE                         PINELLAS PARK, FL 33782                  INVESTOR                                 
Chaney, Linda  (REP)(STR)                          11/29/2021         1,000.00 CHE SEMINOLE TRIBE OF FLORIDA - SEMINOLE GAM ONE SEMINOLE WAY                         HOLLYWOOD, FL 33314                      ENTERTAINMENT                            
Chaney, Linda  (REP)(STR)                          03/01/2021         1,000.00 CHE SOUTH FLORIDA CITIZENS FOR JUSTICE       218 SOUTH MONROE STREET                  TALLAHASSEE, FL 32301                    POLITICAL COMMITTEE                      
Chaney, Linda  (REP)(STR)                          01/10/2022         1,000.00 CHE SOUTHERN GLAZER'S WINE AND SPIRITS LLC   2400 SW 145TH AVENUE SUITE 300           MIRAMAR, FL 33027                        BEVERAGE DISTRIBUTIO                     
Chaney, Linda  (REP)(STR)                          03/01/2021         1,000.00 CHE SOUTHWEST FLORIDA JOBS ALLIANCE          1375 JACKSON STREET SUITE 202            FORT MYERS, FL 33901                     POLITICAL COMMITTEE                      
Chaney, Linda  (REP)(STR)                          01/07/2022         1,000.00 CHE SUNCOAST BETTER GOVERNMENT COMMITTEE     PO BOX 20252                             ST PETERSBURG, FL 33742                  POLITICAL COMMITTEE                      
Chaney, Linda  (REP)(STR)                          03/01/2021         1,000.00 CHE SUNCOAST PAC                             401 EAST JACKSON STREET SUITE 2400       TAMPA, FL 33602                          POLITICAL COMMITTEE                      
Chaney, Linda  (REP)(STR)                          03/01/2021         1,000.00 CHE SURTERRA FLORIDA LLC                     2203 N LOIS AVENUE STE M275              TAMPA, FL 33607                          HEALTHCARE                               
Chaney, Linda  (REP)(STR)                          03/01/2021         1,000.00 CHE SUSKEY CONSULTING LLC                    PO BOX 102                               TALLAHASSEE, FL 32302                    GOVERNMENT RELATIONS                     
Chaney, Linda  (REP)(STR)                          10/28/2021           500.00 CHE T J JERGER MGA LLC                       7785 66TH STREET NORTH                   PINELLAS PARK, FL 33781                  INSURANCE                                
Chaney, Linda  (REP)(STR)                          09/20/2021         1,000.00 CHE TALLAHASSEE DODGE CHRYSLER JEEP LLC      3987 W TENNESSEE STREET                  TALLAHASSEE, FL 32304                    AUTO DEALERSHIP                          
Chaney, Linda  (REP)(STR)                          09/20/2021         1,000.00 CHE TAXPAYERS IN ACTION                      610  SOUTH BOULEVARD                     TAMPA, FL 33606                          POLITICAL COMMITTEE                      
Chaney, Linda  (REP)(STR)                          09/25/2020           500.00 CHE TEAK LLC                                 340 BEACH DRIVE NE                       ST PETERSBURG, FL 33701                  HOSPITALITY                              
Chaney, Linda  (REP)(STR)                          03/01/2021         1,000.00 CHE TECO ENERGY INC.                         702 N FRANKLIN STREET                    TAMPA, FL 33602                          UTILITIES                                
Chaney, Linda  (REP)(STR)                          03/01/2021           500.00 CHE TELADOC HEALTH INC. PAC                  28 LIBERTY SHIP WAY, STE 2815            SAUSALITO, CA 94965                      POLITICAL COMMITTEE                      
Chaney, Linda  (REP)(STR)                          03/01/2021         1,000.00 CHE THE ADVOCACY GROUP AT CARDENAS PARTNERS  204 S MONROE STREET                      TALLAHASSEE, FL 32301                    GOVERNMENT RELATIONS                     
Chaney, Linda  (REP)(STR)                          09/03/2021           250.00 CHE THE BIRCHWOOD INN                        215 5TH AVENUE                           ST PETERSBURG, FL 33701                  HOTEL/RESTAURANT                         
Chaney, Linda  (REP)(STR)                          10/28/2021           375.00 INK THE BIRCHWOOD INN                        340 BEACH DRIVE NE                       ST PETERSBURG, FL 33701                  HOSPITALITY          FOOD AND BEVERAGE   
Chaney, Linda  (REP)(STR)                          09/18/2021         1,000.00 CHE THE ECONOMIC FREEDOM COMMITTEE           610  SOUTH BOULEVARD                     TAMPA, FL 33606                          POLITICAL COMMITTEE                      
Chaney, Linda  (REP)(STR)                          03/01/2021         1,000.00 CHE THE VESTCOR COMPANIES INC.               3030 HARTLEY ROAD STE 310                JACKSONVILLE, FL 32257                   REAL ESTATE DEVELOPM                     
Chaney, Linda  (REP)(STR)                          04/29/2020           100.00 CHE TOWNSEND KERRY                           46 SPADEFISH LANE                        KEY LARGO, FL 33037                      RETIRED                                  
Chaney, Linda  (REP)(STR)                          10/09/2020            25.00 CHE TREADWELL BRIAN, W                       354 BOCA CIEGA POINT BLVD                MADEIRA BEACH, FL 33708                  RETIRED                                  
Chaney, Linda  (REP)(STR)                          03/01/2021           250.00 CHE UNDERGROUND UTILITY CONTRACTORS OF FLORI 113 EAST COLLEGE AVE STE 200             TALLAHASSEE, FL 32301                    TRADE ASSOCIATION                        
Chaney, Linda  (REP)(STR)                          09/19/2020           100.00 CHE VACATIONS TO REMEMBER                    235 SOUTH TESSIER DRIVE                  ST PETE BEACH, FL 33706                  TRAVEL AGENCY                            
Chaney, Linda  (REP)(STR)                          06/05/2020           100.00 CHE VERBEERST JIM                            31496 PASEO CHRISTINA                    SAN JUAN CAPISTRANO, CA 92675            RETIRED                                  
Chaney, Linda  (REP)(STR)                          12/09/2021         1,000.00 CHE VISA                                     PO BOX 203730                            AUSTIN, TX 78720                         FINANCIAL SERVICES                       
Chaney, Linda  (REP)(STR)                          09/14/2021           100.00 CHE WARM WEATHER WEAR INC                    845 115TH AVENUE                         TREASURE ISLAND, FL 33706                CLOTHING STORE                           
Chaney, Linda  (REP)(STR)                          04/23/2020           100.00 CHE WEISS KENNETH                            11085 9TH STREET E                       TREASURE ISLAND, FL 33706                RETIRED                                  
Chaney, Linda  (REP)(STR)                          12/02/2021         1,000.00 CHE WESLEY FINANCIAL GROUP LLC               9009 CAROTHERS PKWY STE 3B               FRANKLIN, TN 37067                       FINANCIAL SERVICES                       
Chaney, Linda  (REP)(STR)                          03/01/2021         1,000.00 CHE YGRENE ENERGY FUND INC.                  2100 SOUTH MCDOWELL BLVD                 PETALUMA, CA 94954                       ENERGY                                   
Chaney, Linda  (REP)(STR)                          04/20/2020         1,000.00 CHE YOVIC WILLIAM                            8824 SKYMASTER DRIVE                     NEW PORT RICHEY, FL 34654                ENTRPRENEUR/MEDICAL                      
------------------------------------------------------------------------------
                                                       Total:       261,844.79
Related Medical Legislation
HB 1175 Informed Consent for Mammograms: 
Requires facilities to provide patient with informed consent form before performing mammogram; requires form be signed by patient; requires facility to notify patient of form at specified time; requires facility to post form on its website; provides requirements for form; requires facility to include statement on summary of patient's mammography report; requires DOH to develop form.
HB 357  Pharmacies and Pharmacy Benefit Managers: 
Revises entities conducting pharmacy audits to which certain requirements & restrictions apply; authorizes audited pharmacies to appeal certain findings; provides that health insurers & HMOs that transfer certain payment obligation to pharmacy benefit managers remain responsible for specified violations; provides penalty for failure to register as pharmacy benefit managers.
HB 1063 Health Insurance Cost Sharing: 
Requires specified individual health insurers, group insurers, HMOs, & their pharmacy benefit managers to apply payments for prescription drugs by or on behalf of insureds & subscribers toward total contributions of insureds' & subscribers' cost-sharing requirements; requires specified individual health insurers, group insurers, & HMOs to disclose on their websites & in their policies, certificates, & contracts their applications of payments by or on behalf of policyholders, insureds, & subscribers toward policyholders', insureds', & subscribers' total contributions to cost-sharing requirements.