Back to Politician by State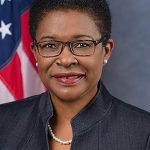 State Representative MARIE PAULE WOODSON
Last updated: February 21st, 2022
Legislative Session:
State: FL
Legislative district: 101
Nearby cities: Hollywood/Pembroke Pines/Miramar
Service dates: 2021 - Present
Party: Democrat
Medical Freedom Rating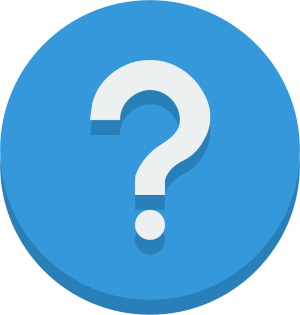 Committees
State Affairs Committee; Local Administration & Veterans Affairs Subcommittee; Children, Families & Seniors Subcommittee; Health Care Appropriations Subcommittee; Secondary Education & Career Development Subcommittee; State Legislative Redistricting Subcommittee
Contact Info
Capitol Office
1301 The Capitol
402 South Monroe Street
Tallahassee, FL 32399-1300


(850) 717-5101
District Office
Building #73, Suite 120
7200 Pines Boulevard
Pembroke Pines, FL 33024-7225


(954) 965-3700
Legislative Assistants
Legislative Aide:
Yenisbel Vilorio
District Aide:
Luetisha Clark
Woodson, Marie  (DEM)(STR)                         09/29/2020         1,000.00 CHE 1199 SEIU FLORIDA POLITICAL COMMITTEE    2881 CORPORATE WAY                       MIRAMAR, FL 33025                        UNION PAC                                
Woodson, Marie Paule (DEM)(STR)                    01/10/2022         1,000.00 CHE 13855 CORNHUSKERS PARTNERS, LLC          1600 NW 163 STREET                       MIAMI, FL 33169                          LIQUOR BUSINESS                          
Woodson, Marie  (DEM)(STR)                         10/08/2020         1,000.00 CHE 139 NE 63 STREET LLC                     15214 SW 52 STREET                       MIRAMAR, FL 33027                        LIMITED LIABILITY CO                     
Woodson, Marie  (DEM)(STR)                         08/12/2020         1,000.00 CHE 139 NE 63 STREET LLC                     15214 SW 52 STREET                       MIRAMAR, FL 33027                        LIMITED LIABILITY CO                     
Woodson, Marie  (DEM)(STR)                         06/23/2020            20.00 CHE A LASER PRINTER SERVICE                  6309 STIRLING ROAD                       DAVIE, FL 33314                                                                   
Woodson, Marie Paule (DEM)(STR)                    01/10/2022         1,000.00 CHE ABC LIQUORS, INC.                        P.O. BOX 593688                          ORLANDO, FL 32859                        LIQUOR BUSINESS                          
Woodson, Marie  (DEM)(STR)                         07/17/2020           100.00 CHE ABRAHAM CINDY                            3850 WASHINGTON STREET #1016             HOLLYWOOD, FL 33021                                                               
Woodson, Marie  (DEM)(STR)                         10/14/2020           250.00 CHE ACCIME KESNER                            9340 MERIDIAN DR. E                      PARKLAND, FL 33076                       PHYSICAL THERAPIST                       
Woodson, Marie  (DEM)(STR)                         02/11/2020           150.00 CHE ACCIME KESNER                            9340 MERIDIAN DR. E                      PARKLAND, FL 33076                       RESPIRATORY THERAPIS                     
Woodson, Marie Paule (DEM)(STR)                    01/10/2022         1,000.00 CHE ACE AMERICAN INSURANCE COMPANY           436 WALNUT STREET                        PHILADELPHIA, FL 19106                   INSURANCE BUSINESS                       
Woodson, Marie  (DEM)(STR)                         01/05/2020           100.00 CHE ADAM LUCIEN                              20124 SW 79TH COURT                      CUTLER BAY, FL 33189                                                              
Woodson, Marie  (DEM)(STR)                         12/05/2019           100.00 CHE ADAM LUCIEN                              20124 SW 79 COURT                        CUTLER BAY, FL 33189                                                              
Woodson, Marie  (DEM)(STR)                         03/05/2020           100.00 CHE ADAM LUCIEN                              20124 SW 79TH CT.                        CUTLER BAY, FL 33189                                                              
Woodson, Marie  (DEM)(STR)                         04/05/2020           100.00 CHE ADAM LUCIEN                              20124 SW 79 COURT                        CUTLER BAY, FL 33189                                                              
Woodson, Marie  (DEM)(STR)                         05/05/2020           100.00 CHE ADAM LUCIEN                              20124 SW 79 CT                           CUTLER BAY, FL 33189                                                              
Woodson, Marie  (DEM)(STR)                         08/30/2019           100.00 CHE ADAM LUCIEN                              20124 SW 79TH COURT                      CUTLER BAY, FL 33                                                                 
Woodson, Marie  (DEM)(STR)                         10/05/2019           100.00 CHE ADAM LUCIEN                              20124 SW 79TH COURT                      CUTLER BAY, FL 33189                                                              
Woodson, Marie  (DEM)(STR)                         11/05/2019           100.00 CHE ADAM LUCIEN                              20124 SW 79 COURT                        CUTLER BAY, FL 33189                                                              
Woodson, Marie  (DEM)(STR)                         06/05/2020           100.00 CHE ADAM LUCIEN                              20124 SW 79 COURT                        CUTLER BAY, FL 33189                                                              
Woodson, Marie  (DEM)(STR)                         03/30/2019           250.00 CHE ADELEKE PATRICK                          7201 SW 123 PLACE                        MIAMI, FL 33183                          DAY CARE OWNER OPERA                     
Woodson, Marie  (DEM)(STR)                         03/12/2019           200.00 CHE ADKINS CLORA                             1823 NW 192ND STREET                     MIAMI GARDENS, FL 33056                  RETIRED CORPORAL                         
Woodson, Marie  (DEM)(STR)                         08/29/2019           100.00 CHE ADKINS CLORA                             1823 NW 192ND STREET                     MIAMI GARDENS, FL 33056                                                           
Woodson, Marie  (DEM)(STR)                         05/11/2020           100.00 CHE ADKINS CLORA                             1823 NW 192 STREET                       MIAMI GARDENS, FL 33056                                                           
Woodson, Marie  (DEM)(STR)                         08/12/2020           500.00 CHE ADVOCATE FOR FAMILIES, INC               1106 N. FRANKLIN STREET                  TAMPA, FL 33602                          ADVOCACY AGENCY                          
Woodson, Marie  (DEM)(STR)                         05/04/2019            25.00 CHE ALBETTA MICHAEL                          1117 NE 10TH  AVENUE                     FORT LAUDERDALE, FL 33304                REGIONAL DIRECTOR                        
Woodson, Marie  (DEM)(STR)                         08/01/2019           100.00 CHE ALEXANDER DAVID                          16908 SW 5TH WAY                         WESTON, FL 33326                         VA SPECIALIST                            
Woodson, Marie  (DEM)(STR)                         12/08/2019            50.00 CHE ALEXANDRE AUGUSTE                        16375 SW 31 STREET                       MIRAMAR, FL 33027                                                                 
Woodson, Marie  (DEM)(STR)                         11/19/2019            60.00 MO  ALEXANDRE AUGUSTE                        16375 SW 31 STREET                       MIRAMAR, FL 33027                                                                 
Woodson, Marie  (DEM)(STR)                         07/09/2019           500.00 INK ALEXIS-SCHULZ EMELINE                    20225 NE 34TH COURT #718                 AVENTURA, FL 33180                       ADMINISTRATOR        CONTRIBUTION FOR VEN
Woodson, Marie  (DEM)(STR)                         08/29/2019            50.00 CAS ALIX ISMIDE                              205 MAINARD LONGIEL                      QUEBEC, XC 416                                                                    
Woodson, Marie  (DEM)(STR)                         05/31/2019            20.00 CHE ALLEN CASSANDRA                          11941 OAK LEAF DRIVE                     DAVIE, FL 33330                          RETIRED NURSE                            
Woodson, Marie  (DEM)(STR)                         04/18/2019           100.00 CHE ALLEN KERRY                              2555 PONCE DE LEON #500                  CORAL GABLES, FL 33134                   ADMINISTRATOR                            
Woodson, Marie  (DEM)(STR)                         07/10/2020         1,000.00 CHE ALLIANCE FOR A STRONGER MIAMI-DADE       12000 BISCAYNE BLVD #503                 MIAMI, FL 33181                          REALTOR                                  
Woodson, Marie  (DEM)(STR)                         05/21/2019            50.00 CHE ALMEIDA SHIRLEY                          21340 SW 87TH PLACE                      CUTLER BAY, FL 33189                     RETIRED AOII                             
Woodson, Marie  (DEM)(STR)                         06/04/2019            50.00 MO  ALOUIDOR JEAN                            9611 NW 8TH CIRCLE                       PLANTATION, FL 33324                     REST EMPLOYEE                            
Woodson, Marie  (DEM)(STR)                         04/16/2019           100.00 CHE ALTMAN JANET                             3250 NE 1ST AVENUE #1001                 MIAMI, FL 33137                          PRINCIPAL                                
Woodson, Marie  (DEM)(STR)                         01/25/2020            40.00 CAS ALVARADO SANDRA                          2400 SW 85TH AVENUE                      MIRAMAR, FL 33025                                                                 
Woodson, Marie  (DEM)(STR)                         08/06/2020           500.00 CHE AMERICAN FIRE SPRINKLER ASSOCIATION FL   610 SOUTH BOULEVARD                      TAMPA, FL 33606                          ASSOCIATION PAC                          
Woodson, Marie  (DEM)(STR)                         06/02/2020            25.00 CHE ANAXE GERALDINE                          9820 SHERIDAN STREET #212                PEMBROKE PINES, FL 33024                                                          
Woodson, Marie  (DEM)(STR)                         10/01/2019            50.00 CHE ANDERSON LINDA                           2334 FARRAGUT STREET                     HOLLYWOOD, FL 33020                                                               
Woodson, Marie  (DEM)(STR)                         09/28/2019           180.00 MO  ANESTIN LAURY                            2620 COOLIDGE                            HOLLYWOOD, FL 33020                      HOME HEALTH AIDE                         
Woodson, Marie  (DEM)(STR)                         09/28/2019           200.00 CHE ANSELME SANDRA                           12743 SW 150 LANE                        MIAMI, FL 33186                          TEACHER                                  
Woodson, Marie  (DEM)(STR)                         06/01/2019            20.00 CHE ANTENOR ANDY                             4811 CONCORDIA LANE                      BOYNTON BEACH, FL 33436                  FINANCE DIRECTOR                         
Woodson, Marie  (DEM)(STR)                         05/19/2020            25.00 CHE ANTOINE DUROZIER                         1001 NE 160 STREET                       N MIAMI BEACH, FL 33162                                                           
Woodson, Marie  (DEM)(STR)                         10/04/2019           100.00 CHE APOLLON JOSEPH                           9278 NW 1 STREET                         PEMBROKE PINES, FL 33024                                                          
Woodson, Marie  (DEM)(STR)                         06/01/2019           100.00 CHE APPOLON JOSEPH                           9278 NW 1ST STREET                       PEMBROKE PINES, FL 33024                 SYSTEM TECHNICIAN                        
Woodson, Marie  (DEM)(STR)                         04/22/2020            15.00 CHE AQUINO MARIE                             2906 TARPON DRIVE                        MIRAMAR, FL 33023                                                                 
Woodson, Marie  (DEM)(STR)                         07/30/2019           100.00 CHE ARISTIDE ALEC                            10804 NE 3RD COURT                       MIAMI SHORES, FL 33161                                                            
Woodson, Marie  (DEM)(STR)                         08/19/2019           100.00 CHE ARISTIDE MARIE B                         345 NE 108 STREET                        MIAMI SHORES, FL 33161                                                            
Woodson, Marie  (DEM)(STR)                         06/20/2019           250.00 CHE ARNOLD CASSANDRA                         425 NE 142ND STREET                      MIAMI, FL 33161                          POLITICAL CONSULTANT                     
Woodson, Marie  (DEM)(STR)                         06/17/2019           100.00 CHE ARNOLD ORLANDO                           425 NE 142ND STREET                      MIAMI, FL 33138                          SPORTS AGENT                             
Woodson, Marie  (DEM)(STR)                         07/16/2020           100.00 MO  AUGUSTE DHARRY                           1736 NW 74 AVENUE                        PLANTATION, FL 33313                                                              
Woodson, Marie  (DEM)(STR)                         06/20/2019            50.00 CAS AUGUSTINE ROSENNY                        920 NE 82ND STREET                       MIAMI, FL 33138                          CONSTITUENT SERVICE                      
Woodson, Marie  (DEM)(STR)                         07/29/2019             5.00 CAS AURELIEN GENIER                          1355 NW 113 TERRACE                      MIAMI, FL 33167                                                                   
Woodson, Marie  (DEM)(STR)                         07/09/2020           100.00 CHE AURELIEN GUETER                          1355 NW 113 TERRACE                      MIAMI, FL 33167                                                                   
Woodson, Marie  (DEM)(STR)                         07/29/2019           200.00 MO  AURELIEN SOLANGE                         1355 NW 113 TERRACE                      MIAMI, FL 33167                          RETIRED CENTER DIREC                     
Woodson, Marie  (DEM)(STR)                         12/20/2019           300.00 CHE AUSTIN JEAN-PHILIPPE                     400 CENTRAL PARK WEST APT 3HJ            NEW YORK, NY 10025                       RADIATION ONCOLOGIST                     
Woodson, Marie  (DEM)(STR)                         06/20/2019           101.00 CHE BAEZ SYLVIA                              3040 SW 21 STREET                        MIAMI, FL 33145                          ATTORNEY                                 
Woodson, Marie  (DEM)(STR)                         06/01/2019            50.00 CHE BAILLE EVELYNE                           2432 NE 188 STREET #2                    MIAMI, FL 33179                          TEACHER/SINGER                           
Woodson, Marie  (DEM)(STR)                         07/09/2020           100.00 MO  BAILLE EVELYNE                           2432 NE 188 STREET #2                    MIAMI, FL 33180                                                                   
Woodson, Marie  (DEM)(STR)                         04/14/2020            50.00 CHE BAIN RHONDA                              6503 OSCEOLA CIR.W.                      HOLLYWOOD, FL 33024                                                               
Woodson, Marie  (DEM)(STR)                         04/07/2019           100.00 CHE BAKER KELVIN                             16211 SW 16TH STREET                     PEMBROKE PINES, FL 33027                 OPERATIONS MANAGER                       
Woodson, Marie  (DEM)(STR)                         07/15/2020            21.26 CHE BANK OF AMERICA                          8398 PINES BOULEVARD                     PEMBROKE PINES, FL 33024                                                          
Woodson, Marie  (DEM)(STR)                         04/18/2019           250.00 CHE BASTIEN MARLEINE                         710 NE 152ND STREET                      N MIAMI BEACH, FL 33162                  FAMILY ACTION NETWOR                     
Woodson, Marie  (DEM)(STR)                         06/01/2019           250.00 CHE BASTIEN MARLEINE                         710 NE 152ND STREET                      N MIAMI BEACH, FL 33162                  EXEC DIRECTOR OF FAM                     
Woodson, Marie  (DEM)(STR)                         08/16/2019           250.00 CHE BASTIEN MARLEINE                         710 NE 152 STREET                        MIAMI, FL 33162                          CEO OF FAMILY ACTION                     
Woodson, Marie  (DEM)(STR)                         01/25/2020           100.00 CHE BASTIEN MARLEINE                         710 NE 152 STREET                        N. MIAMI BEACH, FL 33162                                                          
Woodson, Marie  (DEM)(STR)                         09/28/2019            60.00 CHE BASTIEN MARLEINE                         710 NE 152 STREET                        N MIAMI BEACH, FL 33162                                                           
Woodson, Marie  (DEM)(STR)                         07/19/2020            50.00 CHE BATES JUDITH                             1030 NW 71 TERRACE                       HOLLYWOOD, FL 3302                                                                
Woodson, Marie  (DEM)(STR)                         07/12/2019           100.00 CHE BAZILE MANOTTE                           16950 WEST DIXIE HIGHWAY  #338           N. MIAMI BEACH, FL 33160                                                          
Woodson, Marie  (DEM)(STR)                         09/28/2019            60.00 MO  BEASLY MAURICE                           834 NE 110 STREET                        MIAMI, FL 33168                                                                   
Woodson, Marie  (DEM)(STR)                         06/20/2019           100.00 CHE BEAUPLAN ANNE ROSE                       485 NW 152 STREET                        MIAMI, FL 33169                          CONSULTANT                               
Woodson, Marie Paule (DEM)(STR)                    10/19/2021           500.00 CHE BECKER & POLIAKOFF PA                    ONE EAST BROWARD BOULEVARD SUITE 1800    FORT LAUDERDALE, FL 33301                LAW FIRM                                 
Woodson, Marie  (DEM)(STR)                         09/28/2019            50.00 CHE BELFORT WILFRID                          1030 NE 180 TERRACE                      MIAMI, FL 33162                                                                   
Woodson, Marie  (DEM)(STR)                         06/02/2019            25.00 CHE BELIZAIRE ADLEY                          1250 NE 160 TERRACE #1                   MIAMI, FL 3316                           TEACHER                                  
Woodson, Marie  (DEM)(STR)                         07/12/2019           200.00 CHE BELIZAIRE JOSIE                          5908 LOURDES WAY                         LUTZ, FL 33558                           SALES CONSULTANT                         
Woodson, Marie  (DEM)(STR)                         07/12/2019           200.00 CHE BELIZAIRE MICHELE                        8600 NE 2ND AVENUE                       MIAMI, FL 33138                          AGENT                                    
Woodson, Marie  (DEM)(STR)                         03/31/2020            20.00 CHE BELIZAIRE MICHELE                        3558 SW 175 AVENUE                       MIRAMAR, FL 33029                                                                 
Woodson, Marie  (DEM)(STR)                         10/11/2019            50.00 CHE BELIZAIRE MICHELLE                       8600 NE 2 AVENUE                         MIAMI, FL 33138                                                                   
Woodson, Marie  (DEM)(STR)                         06/18/2019           100.00 CHE BELL JOYCE                               7402 HARBOUR BLVD                        MIRAMAR, FL 33023                        ADMIN. ASSISTANT                         
Woodson, Marie  (DEM)(STR)                         09/30/2020           100.00 CHE BELL JOYCE                               7402 HARBOUR BOULEVARD                   MIRAMAR, FL 33023                                                                 
Woodson, Marie  (DEM)(STR)                         04/21/2019           100.00 CHE BENFORD RUSSELL                          4944 WINDWARD WAY                        FORT LAUDERDALE, FL 33312                GOVERNEMENTAL EXECUT                     
Woodson, Marie  (DEM)(STR)                         11/11/2019           500.00 CHE BENJAMIN MAX                             140 SOUTH DIXIE HIGHWAY APT 906          HOLLYWOOD, FL 33020                      NEPHROLOGIST                             
Woodson, Marie  (DEM)(STR)                         10/03/2019           100.00 CHE BENSON D' RENE                           4392 SW 130 AVENUE                       DAVIE, FL 33330                                                                   
Woodson, Marie  (DEM)(STR)                         10/22/2020           150.00 CHE BENSON D'RENE                            4932 SW 130 AVENUE                       DAVIE, FL 33330                          PROJECT MANAGER AT J                     
Woodson, Marie  (DEM)(STR)                         07/10/2020           100.00 CHE BENSON SOMUAH                            8731 SW 14 STREET                        PEMBROKE PINES, FL 33025                                                          
Woodson, Marie  (DEM)(STR)                         10/28/2020           200.00 CHE BERNARD JULIETTE                         10600 SW 141 DRIVE                       MIAMI, FL 33176                          ACCOUNTANT IV                            
Woodson, Marie  (DEM)(STR)                         04/15/2019           100.00 CHE BERNARD JULIETTE                         10600 SW 141 DRIVE                       MIAMI, FL 33176                          ACCOUNTANT IV                            
Woodson, Marie  (DEM)(STR)                         06/01/2019           500.00 CHE BERNARD JULIETTE                         10600 SW 141 DRIVE                       MIAMI, FL 33176                          ACCOUNTANT IV                            
Woodson, Marie  (DEM)(STR)                         07/31/2020            50.00 CHE BERNARD MARIE                            13255 SW 9TH COURT #212G                 PEMBROKE PINES, FL 33027                                                          
Woodson, Marie  (DEM)(STR)                         09/20/2019           250.00 CHE BETTER SATANOSKY                         6788 TAFT STREET                         HOLLYWOOD, FL 33024                      OPHTALMOLOGIST                           
Woodson, Marie  (DEM)(STR)                         05/30/2019           200.00 CHE BETTINGER JEFFREY                        1311MILLER DRIVE                         CORAL GABLES, FL 33146                   RETIRED                                  
Woodson, Marie  (DEM)(STR)                         07/31/2020           100.00 CHE BETTINGER RUTH                           2000 SOUTH BAYSHORE DRIVE                COCONUT GROVE, FL 33133                                                           
Woodson, Marie  (DEM)(STR)                         07/31/2020            50.00 CHE BETTINGER-LOPEZ CAROLINE                 3468 PALMETTO AVENUE                     MIAMI, FL 33133                                                                   
Woodson, Marie  (DEM)(STR)                         10/01/2020           100.00 CHE BETTINGER-LOPEZ CAROLINE                 3468 PALMETTO AVENUE                     MIAMI, FL 33133                                                                   
Woodson, Marie  (DEM)(STR)                         06/01/2019           100.00 CHE BETTINGER-LOPEZ CAROLINE                 3468 PALMETTO AVENUE                     MIAMI, FL 33133                          DIRECTOR OF LAW CLIN                     
Woodson, Marie  (DEM)(STR)                         04/17/2019           100.00 CHE BETTINGER-LOPEZ CAROLINE                 3468 PALMETTO AVENUE                     MIAMI, FL 33133                          ATTORNEY                                 
Woodson, Marie  (DEM)(STR)                         07/12/2019            50.00 CHE BIEDERMAN DONNA                          ***************                          ***************                                          
Woodson, Marie  (DEM)(STR)                         11/30/2019            20.20 CHE BIEDERMAN DONNA                          ***************                          ***************                                          
Woodson, Marie  (DEM)(STR)                         09/23/2020            25.00 CHE BIEDERMAN DONNA                          ***************                          ***************                                          
Woodson, Marie  (DEM)(STR)                         09/08/2020            25.00 CHE BIEDERMAN DREW                           3040 N. 73RD TERRACE                     HOLLYWOOD, FL 33024                                                               
Woodson, Marie  (DEM)(STR)                         07/25/2020            50.00 CHE BIEDERMAN DREW                           3040 N 73 AVENUE                         HOLLYWOOD, FL 33024                                                               
Woodson, Marie  (DEM)(STR)                         04/09/2019            50.00 CHE BIEDERMAN DREW                           3040 N. 73RD AVENUE                      HOLLYWOOD, FL 33024                      SELF-EMPLOYED                            
Woodson, Marie  (DEM)(STR)                         06/30/2020           100.00 CHE BIJOUX JEAN MARIE                        3730 NE 16TH STREET                      HOMESTEAD, FL 33033                                                               
Woodson, Marie  (DEM)(STR)                         06/03/2020           100.00 CHE BLAKE PRISCILLA                          3960 SW 147 AVENUE                       MIRAMAR, FL 33027                                                                 
Woodson, Marie  (DEM)(STR)                         07/29/2020           100.00 CHE BLAKE PRISCILLA                          3960 SW 147 AVENUE                       MIRAMAR, FL 33027                                                                 
Woodson, Marie  (DEM)(STR)                         09/08/2020           100.00 CHE BLAKE PRISCILLA                          3960 SW 147 AVENUE                       MIRAMAR, FL 33027                                                                 
Woodson, Marie  (DEM)(STR)                         01/25/2020           200.00 CHE BLAKE PRISCILLA                          3960 SW 147TH AVENUE                     MIRAMAR, FL 33027                        BUSINESS CONSULTANT                      
Woodson, Marie  (DEM)(STR)                         03/27/2020           100.00 CHE BLAKE PRISCILLA                          3960 SW 147 AVENUE                       MIRAMAR, FL 33027                                                                 
Woodson, Marie  (DEM)(STR)                         04/28/2020           200.00 CHE BLAKE PRISCILLA                          3960 SW 147 AVENUE                       MIRAMAR, FL 33027                        CEO AT WINGSPAN SEMI                     
Woodson, Marie  (DEM)(STR)                         06/20/2019           100.00 CHE BLEMUR NAOMI                             685 NE 126TH STREET                      MIAMI, FL 33161                          CONSULTANT                               
Woodson, Marie  (DEM)(STR)                         06/02/2020           200.00 CHE BLEMUR NAOMI                             1440 NE 136 STREET                       N MIAMI, FL 33161                        ACCOUNTANT                               
Woodson, Marie  (DEM)(STR)                         04/30/2020            50.00 CHE BODET MARCUS                             3322 SW 179TH AVENUE                     MIRAMAR, FL 33029                                                                 
Woodson, Marie  (DEM)(STR)                         04/15/2020            20.00 CHE BOLT WINSOME                             1190 NE 1ST STREET                       MIAMI, FL 33138                                                                   
Woodson, Marie  (DEM)(STR)                         08/06/2019           100.00 CHE BONHOMME JOSAIRE                         842 FRANCONVILLE COURT                   KISSIMMEE, FL 34759                                                               
Woodson, Marie  (DEM)(STR)                         09/28/2019            60.00 MO  BONNEHOMME GUIVAR                        14310 NW 11 CT                           MIAMI, FL 33168                                                                   
Woodson, Marie  (DEM)(STR)                         04/17/2020            25.00 CHE BONNET ALBERTE                           7523 SW 8TH COURT                        NORTH LAUDERDALE, FL 33068                                                        
Woodson, Marie  (DEM)(STR)                         10/07/2020           500.00 CHE BOOK RONALD                              491 COCONUT PALM TERRACE                 PLANTATION, FL 33324                     LOBBYIST                                 
Woodson, Marie Paule (DEM)(STR)                    09/27/2021         1,000.00 CHE BOOK RONALD L.                           18851 NE 29TH AVENUE SUITE 1010          AVENTURA, FL 33180                       ATTORNEY                                 
Woodson, Marie  (DEM)(STR)                         07/31/2020            50.00 CHE BRAUN JACKIE                             700 SW 4TH CT                            HALLANDALE BEACH, FL 33009                                                        
Woodson, Marie  (DEM)(STR)                         10/29/2019            50.00 CHE BRAUN JACQUELINE                         700 SW 4TH CT                            HALLANDALE BEACH, FL 33009                                                        
Woodson, Marie  (DEM)(STR)                         05/05/2019           300.00 CHE BREZAULT ALANDE                          1190 NW 95 STREET                        MIAMI, FL 3                              MEDICAL DOCTOR                           
Woodson, Marie  (DEM)(STR)                         10/18/2020           100.00 CHE BROWARD COUNTY YOUNG DEMOCRATS           1607 JOHNSON STREET                      HOLLYWOOD, FL 33020                                                               
Woodson, Marie  (DEM)(STR)                         09/15/2020         1,000.00 CHE BROWARD TEACHERS UNION                   6000 N. UNIVERSITY DRIVE                 TAMARAC, FL 33321                        TEACHERS UNION ASSOC                     
Woodson, Marie Paule (DEM)(STR)                    10/26/2021         1,000.00 CHE BROWARD TEACHERS UNION                   6000 N UNIVERSITY DRIVE                  TAMARAC, FL 33321                        TEACHER'S UNION                          
Woodson, Marie  (DEM)(STR)                         05/25/2019            50.00 CHE BRUTON ALPHONSO                          10410 SW 171 STREET                      MIAMI, FL 33157                          RETIRED CAPTAIN                          
Woodson, Marie  (DEM)(STR)                         06/01/2019           250.00 CHE BRUTUS PHILLIP                           4000 N STATE ROAD 7 SUITE 407            LAUDERDALE LAKES, FL 33139               ATTORNEY                                 
Woodson, Marie  (DEM)(STR)                         10/28/2020           200.00 CHE BRYANT MAE                               1000 NW 151 STREET                       MIAMI, FL 33169                          RETIRED ADMINISTRATO                     
Woodson, Marie  (DEM)(STR)                         07/26/2019           100.00 CHE BURGOS CATHERIMARTY                      333 UNIVERSITY DRIVE #224                CORAL GABLES, FL 33134                                                            
Woodson, Marie  (DEM)(STR)                         04/29/2019            35.00 CHE BURY GUY                                 320 SOUTH FLAMINGO WAY #172              PEMBROKE PINES, FL 3302                  REAL ESTATE INVESTOR                     
Woodson, Marie  (DEM)(STR)                         06/19/2019             5.00 CHE CABALLERO MICHAEL                        11730 SW 92ND LANE                       MIAMI, FL 33186                          ENGINEER                                 
Woodson, Marie  (DEM)(STR)                         11/12/2019            10.00 CHE CABRERA FRANCES                          2412 W 52ND TERRACE                      HIALEAH, FL 33016                                                                 
Woodson, Marie  (DEM)(STR)                         05/29/2019            25.00 CHE CAMACHO PAUL                             11985 SW 92ND LANE                       MIAMI, FL 33186                          MEDICAL REP                              
Woodson, Marie Paule (DEM)(STR)                    09/30/2021         1,000.00 CHE CAPITAL ADVOCACY GROUP                   18851 NE 29TH AVENUE SUITE 1010          AVENTURA, FL 33180                       POLITICAL COMMITTEE                      
Woodson, Marie  (DEM)(STR)                         10/29/2019           100.00 CHE CAPUTO KAREN                             2631 GARFIELD ST                         HOLLYWOOD, FL 33020                                                               
Woodson, Marie  (DEM)(STR)                         10/15/2020            50.00 CHE CARSWELL AMY                             11925 NE 2ND AVENUE B417                 MIAMI, FL 33161                                                                   
Woodson, Marie  (DEM)(STR)                         03/31/2020            50.00 CHE CASTILLO SANDRA                          3045 TARA ROAD                           MIRAMAR, FL 33025                                                                 
Woodson, Marie  (DEM)(STR)                         07/17/2020            50.00 CHE CAZEAU BEATRICE                          15554 SW 25 STREET                       MIRAMAR, FL 33027                                                                 
Woodson, Marie  (DEM)(STR)                         08/16/2019           100.00 CHE CAZEAU CHARLES                           15011 NE 11 AVENUE                       MIAMI, FL 33161                                                                   
Woodson, Marie Paule (DEM)(STR)                    11/26/2021         1,000.00 CHE CDR MAGUIRE INC.                         9130 S DADELAND BOULEVARD SUITE 1509     MIAMI, FL 33156                          EMERGENCY MANAGEMENT                     
Woodson, Marie  (DEM)(STR)                         06/01/2019            50.00 MO  CENA GONEL                               740 NW 109 STREET                        MIAMI, FL 33150                          HANDYMAN                                 
Woodson, Marie  (DEM)(STR)                         10/26/2019           100.00 CHE CERVONE JOHANNA                          4944 WINDWARD WAY                        FT LAUDERDALE, FL 33312                                                           
Woodson, Marie  (DEM)(STR)                         05/07/2019            50.00 CHE CHARLES ESTHER                           1540 NW 73 WAY                           HOLLYWOOD, FL 33024                      SECRETARY                                
Woodson, Marie  (DEM)(STR)                         10/26/2020           200.00 CHE CHARLES JEAN                             4340 NE 5TH AVENUE                       FT LAUDERDALE, FL 33334                  BODY SHOP OWNER                          
Woodson, Marie  (DEM)(STR)                         06/01/2019           100.00 CHE CHARLES JUDOR                            1251 NE 108 STREET                       MIAMI, FL 33161                          WATER PLANT EMPLOYEE                     
Woodson, Marie  (DEM)(STR)                         07/12/2019           100.00 MO  CHARLES JUDOR                            1251 NE 198 STREET #419                  MIAMI, FL 33161                                                                   
Woodson, Marie  (DEM)(STR)                         06/01/2019           100.00 MO  CHARLES MAGUY                            21960 SW 104TH COURT                     HOMESTEAD, FL 33190                                                               
Woodson, Marie  (DEM)(STR)                         09/28/2019            50.00 CAS CHARLES NERLIN                           612 NW 8TH STREET                        FORT LAUDERDALE, FL 33311                                                         
Woodson, Marie  (DEM)(STR)                         09/28/2019            60.00 CHE CHARLES WESNER                           10848 NE 3RD AVENUE                      MIAMI, FL 33161                                                                   
Woodson, Marie  (DEM)(STR)                         05/13/2020            20.00 CHE CHARLES YVES                             7001 NW 48 CT.                           LAUDERHILL, FL 33319                                                              
Woodson, Marie  (DEM)(STR)                         06/20/2019            50.00 CHE CHARLESTON MYRIAM                        298 NW 104TH STREET                      MIAMI, FL 33150                          WELLNESS COACH                           
Woodson, Marie  (DEM)(STR)                         03/31/2020            20.00 CHE CHERFRERE- PREVIL SANDRA                 3260 SW 175 AVENUE                       MIRAMAR, FL 33029                                                                 
Woodson, Marie  (DEM)(STR)                         09/28/2019            20.00 CAS CHERY MARC                               15657 SW 53 STREET                       MIRAMAR, FL 33027                                                                 
Woodson, Marie  (DEM)(STR)                         09/28/2019           100.00 MO  CHERY MARC                               15657 SW 53 STREET                       MIRAMAR, FL 33027                        ANESTHESIST                              
Woodson, Marie  (DEM)(STR)                         08/12/2020            75.00 CHE CHESTER CHARESSE                         501 N BISCAYNE RIVER DRIVE               MIAMI, FL 33169                                                                   
Woodson, Marie  (DEM)(STR)                         07/17/2020            25.00 CHE CHIN SHARON                              730 N 65 WAY                             HOLLYWOOD, FL 33024                                                               
Woodson, Marie  (DEM)(STR)                         08/16/2019            50.00 CHE CLAUDE LUMANE                            11300 SW 20 STREET                       MIRAMAR, FL 33025                                                                 
Woodson, Marie  (DEM)(STR)                         07/12/2019           100.00 CHE CLAUDE MARC                              11300 SW 20 STREET                       MIRAMAR, FL 33025                                                                 
Woodson, Marie  (DEM)(STR)                         05/03/2019            50.00 CHE COLAS WILFRID                            1641 LORRAINE AVENUE                     CORONA, CA 92882                         SELF-EMPLOYED                            
Woodson, Marie  (DEM)(STR)                         09/28/2019            50.00 CHE COLAS WILFRID                            1641 LORRAINE AVENUE                     CORONA, CA 92882                                                                  
Woodson, Marie  (DEM)(STR)                         04/30/2020           250.00 CHE COLBOURNE OMAR                           9661 MILL POND ROAD                      MIRAMAR, FL 33025                        NETWORK ADMINISTRATO                     
Woodson, Marie  (DEM)(STR)                         05/20/2019           100.00 CHE COLLETON PAMELA                          5725 JONQUIL AVENUE                      BALTIMORE, MD 21215                      RETIRED SUPERVISOR                       
Woodson, Marie  (DEM)(STR)                         10/08/2020         1,000.00 CHE COMCAST CORPORATION                      1701 JFK BOULEVARD                       PHILADELPHIA, PA 19103                   TECH AND ENTERTAINME                     
Woodson, Marie Paule (DEM)(STR)                    11/09/2021         1,000.00 CHE COMCAST CORPORATION                      1701 JFK BOULEVARD                       PHILADELPHIA, PA 19103                   MEDIA CORPORATION                        
Woodson, Marie  (DEM)(STR)                         09/18/2019           200.00 CHE COMEAU LUDOVIC                           2307 MARCY AVENUE                        EVANSTON, IL 6020                        PROFESSOR                                
Woodson, Marie  (DEM)(STR)                         09/28/2019           100.00 MO  COMETE ERDAIS                            3440 NW 41 STREET                        LAUDERDALE LAKES, FL 3330                                                         
Woodson, Marie  (DEM)(STR)                         12/28/2019         1,000.00 CHE COMPREHENSIVE HEALTH CENTER              671 NW 119 STREET                        N MIAMI, FL 33168                        PHYSICIANS OFFICE                        
Woodson, Marie  (DEM)(STR)                         08/02/2020           100.00 CHE COMPUTER VISION TECHNOLOGY               600 LINTON BOULEVARD SUITE 112           DELRAY BEACH, FL 33444                                                            
Woodson, Marie  (DEM)(STR)                         07/12/2019           250.00 CHE CONZE KERTCH                             3600 RED ROAD                            MIRAMAR, FL 33025                        ATTORNEY                                 
Woodson, Marie  (DEM)(STR)                         08/21/2020           100.00 CHE COOPMAN ROBERT                           2465 MONROE STREET                       HOLLYWOOD, FL 33020                                                               
Woodson, Marie  (DEM)(STR)                         07/29/2019           100.00 CHE COPELAND MORRIS                          4932 SW 164TH AVENUE                     MIRAMAR, FL 33027                                                                 
Woodson, Marie  (DEM)(STR)                         07/11/2019           200.00 CHE CORRIERI ARTHUR                          12793 SW 45 TERRACE                      MIAMI, FL 3317                           THERAPIST                                
Woodson, Marie Paule (DEM)(STR)                    10/08/2021           500.00 CHE COUPET QUALITY CLINIC PA                 100 E SAMPLE ROAD STE 300                POMPANO BEACH, FL 33064                  HEALTHCARE CLINIC                        
Woodson, Marie  (DEM)(STR)                         05/29/2020            10.00 CHE CUADRADO JOLVIN                          2498 SW 15 STREET                        MIAMI, FL 33145                                                                   
Woodson, Marie  (DEM)(STR)                         08/16/2019           500.00 CHE CYRIAQUE CLAREL                          108 SOUTH MIAMI AVENUE                   MIAMI, FL 33130                          ATTORNEY                                 
Woodson, Marie  (DEM)(STR)                         06/01/2019           100.00 MO  DALGER DAVIDSON                          20730 NE 4TH PLACE #106                  MIAMI, FL 33179                          CIVIL ENGINEER                           
Woodson, Marie  (DEM)(STR)                         06/01/2019           250.00 MO  DALGER RHENIE                            20730 NE 4TH PLACE #106                  MIAMI, FL 33179                          COMMUNICATION DIRECT                     
Woodson, Marie  (DEM)(STR)                         07/09/2020           250.00 MO  DALGER RHENIE                            20730 NE 4TH PLACE #106                  MIAMI, FL 33179                          FANM CONSULTANT NON-                     
Woodson, Marie  (DEM)(STR)                         07/12/2019           100.00 MO  DAMES-BLAKE PRISCILLA                    3960 SW 147TH AVENUE                     MIRAMAR, FL 33027                        RETIRED                                  
Woodson, Marie  (DEM)(STR)                         12/18/2019           100.00 MO  DAMES-BLAKE PRISCILLA                    3960 SW 147 AVENUE                       MIRAMAR, FL 33027                                                                 
Woodson, Marie  (DEM)(STR)                         09/14/2019           100.00 CHE DANIELS DELVIN                           6442 DUCKETTS LANE                       ELKRIDGE, MD 2107                                                                 
Woodson, Marie  (DEM)(STR)                         02/13/2020           500.00 CHE DANTICAT EDWIGE                          203 NE 44TH STREET                       MIAMI, FL 33137                          AUTHOR                                   
Woodson, Marie  (DEM)(STR)                         06/20/2019            50.00 CHE DAUPHIN SANDRA                           280 NE 46 STREET                         MIAMI, FL 33137                          NURSE                                    
Woodson, Marie  (DEM)(STR)                         04/03/2020            20.00 CHE DAVIDSON MAGGIE                          750 PINE DRIVE #11                       POMPANO BEACH, FL 33060                                                           
Woodson, Marie  (DEM)(STR)                         08/02/2020           200.00 CHE DAVIS VIOLA                              5700 NE MIAMI PLACE                      MIAMI, FL 33137                          SOCIAL WORKER                            
Woodson, Marie  (DEM)(STR)                         07/12/2019            30.00 CAS DAWKINS MONICA                           9012 SW 20TH PLACE                       MIRAMAR, FL 33025                                                                 
Woodson, Marie  (DEM)(STR)                         06/14/2020            20.00 CHE DE SOTO BETTY                            12145 NW 35 PLACE                        SUNRISE, FL 33323                                                                 
Woodson, Marie  (DEM)(STR)                         06/20/2019           100.00 CHE DELICA FAYOLA                            130 NW 128TH STREET                      N. MIAMI, FL 33168                       NURSE                                    
Woodson, Marie  (DEM)(STR)                         09/27/2019           150.00 CHE DELLEPERCHE JOSEPH                       7512 SW 187 STREET                       CUTLER BAY, FL 33157                     BANKER                                   
Woodson, Marie  (DEM)(STR)                         06/23/2020           300.00 CHE DENIS JEAN MARIE                         310 NE 97 STREET                         MIAMI SHORES, FL 33138                   LIBRARIAN                                
Woodson, Marie  (DEM)(STR)                         08/13/2020            50.00 CHE DENIS SANTRA                             5835 WASHINGTON STREET                   HOLLYWOOD, FL 33023                                                               
Woodson, Marie  (DEM)(STR)                         06/23/2020           100.00 CHE DERISCA JEAN                             711 NE 151 STREET                        MIAMI, FL 33162                                                                   
Woodson, Marie  (DEM)(STR)                         06/01/2019           150.00 CHE DERISCA JEAN                             711 NE 151 STREET                        MIAMI, FL 33162                          FISCAL DIRECTOR                          
Woodson, Marie  (DEM)(STR)                         04/30/2019           100.00 CHE DERISCA JEAN                             711 NE 151 STREET                        MIAMI, FL 33162                                                                   
Woodson, Marie  (DEM)(STR)                         07/29/2019           100.00 CHE DERISCA MECKNIC                          711 NE 151 STREET                        MIAMI, FL 33162                                                                   
Woodson, Marie  (DEM)(STR)                         05/27/2020           200.00 CHE DEROSE PHILIPPE                          18870 NE 21 AVENUE                       N MIA BEACH, FL 33179                    RETIRED COUNCILMAN O                     
Woodson, Marie  (DEM)(STR)                         07/31/2020          -200.00 REF DEROSE PHILIPPE                          18870 NE 21 AVENUE                       N MIAMI BEACH, FL 33179                                                           
Woodson, Marie  (DEM)(STR)                         04/09/2019            50.00 CHE DESIR FRITZ                              317 NW 43RD STREET                       OAKLAND PARK, FL 33309                   BANKER                                   
Woodson, Marie  (DEM)(STR)                         05/31/2019            50.00 CHE DESIR FRITZ                              317 NW 43RD STREET                       OKLAND PARK, FL 33309                    BANKER                                   
Woodson, Marie  (DEM)(STR)                         06/01/2019            50.00 CHE DESIRE AKIM                              1740 NW 2ND STREET #7213                 DELRAY BEACH, FL 33444                   SOFTWARE ENGINEER                        
Woodson, Marie  (DEM)(STR)                         06/01/2019            50.00 CHE DESIRE TARIK                             1740 NW 2ND STREET #7213                 DELRAY BEACH, FL 33444                   ENGINEER                                 
Woodson, Marie  (DEM)(STR)                         05/31/2019            50.00 CHE DESLOUCHES JEROME                        5378 SW 134 AVENUE                       MIRAMAR, FL 33027                        ACCOUNTANT                               
Woodson, Marie  (DEM)(STR)                         06/01/2019           100.00 CHE DESRAMEAUX RODNEY                        13500 SW 1ST STREET #304                 PEMBROKE PINES, FL 33027                 SCHOOL SOCIAL WORKER                     
Woodson, Marie  (DEM)(STR)                         07/05/2019           100.00 CHE DESULME ALIX                             830 NW 133 STREET                        N. MIAMI, FL 33168                                                                
Woodson, Marie  (DEM)(STR)                         11/11/2019           250.00 CHE DESULME ALIX                             830 NW 133RD STREET                      N MIAMI, FL 33168                        PROFESSOR                                
Woodson, Marie  (DEM)(STR)                         06/26/2020           100.00 CHE DESULME ALIX                             830 NW 133 STREET                        N MIAMI, FL 33161                                                                 
Woodson, Marie  (DEM)(STR)                         09/28/2019           100.00 CHE DIEUJUSTE ANTOINE                        776 NE 83 STREET                         MIAMI, FL 33138                                                                   
Woodson, Marie  (DEM)(STR)                         09/25/2020         1,000.00 CHE DIMOND VIVIAN                            10 EDGEWATER DRIVE                       CORAL GABLES, FL 33133                   CONTRACTOR/BUILDER                       
Woodson, Marie Paule (DEM)(STR)                    01/10/2022         1,000.00 CHE DISNEY DESTINATIONS, LLC                 220 CELEBRATION PLACE , SUITE 4000       CELEBRATION, FL 34747                    TRAVEL  INDUSTRY                         
Woodson, Marie  (DEM)(STR)                         06/01/2019            50.00 MO  DORCE EDDY                               1557 NE 148 STREET                       MIAMI, FL 33138                          HELPER                                   
Woodson, Marie  (DEM)(STR)                         10/24/2019           100.00 CHE DORELIEN JEAN                            3874 SIENNA GREENS TER                   LAUDERHILL, FL 33319                                                              
Woodson, Marie  (DEM)(STR)                         08/13/2020           200.00 CHE DORELIEN JEAN                            3874 SIENNA GREENS TERRACE               LAUDERHILL, FL 33319                     MAIL CARRIER                             
Woodson, Marie  (DEM)(STR)                         06/23/2020            25.00 CHE DORISCAN JOSEPH LOUIKENCIA               1251 NE 207 STREET                       MIAMI, FL 33179                                                                   
Woodson, Marie  (DEM)(STR)                         08/01/2020           300.00 CHE DORSAINVIL SANDY                         18708 NW 14 DRIVE                        PEMBROKE PINES, FL 33029                 MANAGER FOR CITY OF                      
Woodson, Marie Paule (DEM)(STR)                    12/29/2021           500.00 MO  DORVAL BRIANA                            15214 SW 52ND STREET                     MIRAMAR, FL 33027                        PROVIDENCE COMM CENT                     
Woodson, Marie Paule (DEM)(STR)                    12/29/2021           500.00 MO  DORVAL BRIANA                            15214 SW 52ND STREET                     MIRAMAR, FL 33027                        PROVIDENCE COMM CENT                     
Woodson, Marie  (DEM)(STR)                         09/17/2020         1,000.00 CHE DORVAL HERBY                             15214 SW 52 STREET                       MIRAMAR, FL 33027                        REAL ESTATE AGENT                        
Woodson, Marie  (DEM)(STR)                         04/30/2020         1,000.00 CHE DORVAL HERBY                             15214 SW 52 STREET                       MIRAMAR, FL 33027                        REAL ESTATE AGENT                        
Woodson, Marie  (DEM)(STR)                         10/01/2019           150.00 CHE DORVAL KERVIE                            4725 SW 129 WAY                          MIRAMAR, FL 33027                        NURSE PRACTITIONER                       
Woodson, Marie Paule (DEM)(STR)                    12/29/2021           500.00 MO  DORVAL VERONEEKA                         15214 SW 52ND STREET                     MIRAMAR, FL 33027                        PARADISE FUNERAL HOM                     
Woodson, Marie Paule (DEM)(STR)                    12/29/2021           500.00 MO  DORVAL VERONEEKA                         15214 SW 52ND STREET                     MIRAMAR, FL 33027                        PARADISE FUNERAL HOM                     
Woodson, Marie  (DEM)(STR)                         06/01/2019           100.00 CHE DORVILUS ALBERONI                        7841 GRANADA BLVD                        MIRAMAR, FL 33023                        ACCOUNTANT                               
Woodson, Marie Paule (DEM)(STR)                    10/26/2021           500.00 CHE DOSAL TOBACCO CORPORATION                4775 NW 132 STREET                       OPA LOCKA, FL 33054                      TOBACCO BUSINESS                         
Woodson, Marie  (DEM)(STR)                         07/23/2019           300.00 CHE DOVE MEDICAL CENTERS                     2901 W. OKLAND PARK BOULEVARD SUITE A4   OAKLAND PARK, FL 33311                   MEDICAL BUSINESS                         
Woodson, Marie  (DEM)(STR)                         10/01/2019           350.00 CHE DOVE MEDICAL CENTERS LLC                 4725 SW 129 WAY                          MIRAMAR, FL 33027                        MEDICAL CENTER                           
Woodson, Marie  (DEM)(STR)                         07/12/2019           150.00 CHE DRICE JENNY                              1933 NW 168 AVENUE                       PEMBROKE PINES, FL 33028                 PHYSICIAN                                
Woodson, Marie  (DEM)(STR)                         08/30/2020            25.00 CHE DROBNEY JULIE                            416 NORTH 60 WAY                         HOLLYWOOD, FL 33024                                                               
Woodson, Marie  (DEM)(STR)                         01/07/2020           300.00 CHE DUBUISSON AMINA                          5181 SW 173 AVENUE                       MIRAMAR, FL 33029                        NURSE                                    
Woodson, Marie  (DEM)(STR)                         08/16/2019           400.00 CHE DUCATEL SHEILA                           5085 NW 120 AVENUE                       CORAL SPRINGS, FL 33130                  RESTAURANT OWNER                         
Woodson, Marie  (DEM)(STR)                         03/24/2020           200.00 CHE DUFRENY ALPHONSE                         9526 NE 2ND AVENUE                       MIAMI, FL 33138                          PRIMARY CARE PHYSICI                     
Woodson, Marie  (DEM)(STR)                         04/29/2020            50.00 CHE DUNN MICHAEL                             9847 NW 26 STREET                        SUNRISE, FL 33322                                                                 
Woodson, Marie  (DEM)(STR)                         06/01/2019           100.00 CHE DURAND JULES                             20850 SAN SIMEON WAY #607                MIAMI, FL 33179                          SALESMAN                                 
Woodson, Marie  (DEM)(STR)                         06/24/2020           100.00 CHE DURAND LOUIS                             103 NW 202 TER #117                      MIAMI, FL 33169                                                                   
Woodson, Marie  (DEM)(STR)                         07/16/2020           100.00 MO  DURAND WILMINA                           1615 NW 15 TERRACE                       FORT LAUDERDALE, FL 33311                                                         
Woodson, Marie  (DEM)(STR)                         06/19/2019           100.00 CHE DURANDISSE ROSE                          4021 NW 161 STREET                       MIAMI GARDENS, FL 33054                  CUSTOMER SERVICE REP                     
Woodson, Marie Paule (DEM)(STR)                    11/26/2021         1,000.00 CHE ELEVATED LLC                             605 W 9TH STREET UNIT 110-425            LOS ANGELES, CA 90015                    FLORIDA LIMITED LIAB                     
Woodson, Marie  (DEM)(STR)                         04/22/2019            20.00 CHE ELLISON PAGE                             2304 PAM CIRCLE                          AUBURN, FL 36832                         MENTAL HEALTH THERAP                     
Woodson, Marie  (DEM)(STR)                         06/02/2020            20.20 CHE ELOI ISABELLE                            15010 NE 9TH COURT                       MIAMI, FL 33161                                                                   
Woodson, Marie  (DEM)(STR)                         05/12/2019           100.00 CHE ELOI MARIE SOUERETTE                     15010 NE 9TH COURT                       MIAMI, FL 3316                           CHEMIST                                  
Woodson, Marie  (DEM)(STR)                         05/13/2020            25.00 CHE ELOI MARSHA                              9581 NW 19 PLACE                         SUNRISE, FL 33322                                                                 
Woodson, Marie  (DEM)(STR)                         10/26/2020           150.00 CHE ELP LLC                                  2339 SW 82ND WAY                         NORTH LAUDERDALE, FL 33068               ELECTRICAL LIGHTING                      
Woodson, Marie  (DEM)(STR)                         07/31/2020         1,000.00 CHE EMPOWER FLORIDA                          1825 NE 45TH STREET SUITE B              FORT LAUDERDALE, FL 33308                DENTAL OFFICE                            
Woodson, Marie  (DEM)(STR)                         09/28/2019            60.00 CHE ER MEDIA PRODUCTION                      14267 MEMORIAL HIGHWAY #410              N. MIAMI, FL 33161                                                                
Woodson, Marie  (DEM)(STR)                         05/12/2019            50.00 CHE ESCOBAR MARIA                            3520 NW 20 STREET                        MIAMI, FL 331                            RETIRED SUPERVISOR                       
Woodson, Marie  (DEM)(STR)                         10/26/2020            50.00 CHE ESTIN NADEGE                             1901 FOREST AVENUE                       WEST PALM BEACH, FL 33406                                                         
Woodson, Marie  (DEM)(STR)                         08/04/2020           100.00 CHE ETIENNE MARIE                            19830 NE 14 AVENUE                       N MIAMI BEACH, FL 33179                                                           
Woodson, Marie  (DEM)(STR)                         07/30/2019            50.00 CHE ETIENNE MARIE                            19830 NE 14 AVENUE                       MIAMI, FL 33179                                                                   
Woodson, Marie  (DEM)(STR)                         07/23/2019           250.00 CHE ETIENNE MARIE                            19830 NE 14 AVENUE                       N. MIAMI BEACH, FL 3317                  NURSING PROFESSOR                        
Woodson, Marie  (DEM)(STR)                         08/16/2019           150.00 CHE EUGENE GARY                              10264 VESTAL MANOR                       CORAL SPRINGS, FL 33071                  RETIRED POLICE CHIEF                     
Woodson, Marie  (DEM)(STR)                         10/11/2019            50.00 MO  FARREAU GUY                              655 NE 125 ST                            MIAMI, FL 33161                                                                   
Woodson, Marie  (DEM)(STR)                         07/30/2019           100.00 CHE FAUSTIN ROSEMOND                         1041 SW 11 COURT                         DEERFIELD BEACH, FL 334                                                           
Woodson, Marie  (DEM)(STR)                         07/30/2019            10.00 CAS FAUSTIN FOUNDATION                       1409 NW 1ST AVENUE                       FORT LAUDERDALE, FL 33311                                                         
Woodson, Marie  (DEM)(STR)                         09/28/2019           150.00 CHE FERTIL ESWALD                            6311 BATTLEGATE ROAD                     JACKSONVILLE, FL 32258                   REALTOR                                  
Woodson, Marie  (DEM)(STR)                         09/28/2019            50.00 CAS FERTIL EVANS                             4763 NW 6TH COURT                        DELRAY BEACH, FL 33445                                                            
Woodson, Marie  (DEM)(STR)                         04/25/2020            20.00 CHE FERTILE ALOURDES                         1610 N. 68 TERRACE                       HOLLYWOOD, FL 33024                                                               
Woodson, Marie  (DEM)(STR)                         06/02/2020            50.00 CHE FIELDS JEANNETTE                         3301 NE 1 AVENUE #H1511                  MIAMI, FL 33137                                                                   
Woodson, Marie  (DEM)(STR)                         09/29/2020         1,000.00 CHE FIGHT BACK FLORIDA PC                    2929 SW 3RD AVENUE SUITE 220             MIAMI, FL 33129                          PAC                                      
Woodson, Marie  (DEM)(STR)                         08/16/2019           200.00 CHE FILS AIME MARISE                         2153 N. BAY ROAD                         MIAMI BEACH, FL 331                      SUPERVISOR                               
Woodson, Marie  (DEM)(STR)                         10/26/2020           300.00 CHE FILS DE LUMIERE NO 5 INC                 P.O. BOX 407                             LAKELAND, FL 33802                       DOMESTIC NON-PROFIT                      
Woodson, Marie  (DEM)(STR)                         04/26/2020            50.00 CHE FILS-AIME MICHELE                        3505 EAST SHORE ROAD                     MIRAMAR, FL 33023                                                                 
Woodson, Marie  (DEM)(STR)                         12/04/2019           150.00 CHE FIRST CLASS INCOME TAX SERVICES          12944 WEST DIXIE HIGHWAY                 N MIAMI, FL 33161                        INCOME TAX SERVICES                      
Woodson, Marie  (DEM)(STR)                         07/24/2020             5.00 CHE FISHER EMILY                             24 CEDARWOOD DR.                         MORGANTOWN, WV 26505                                                              
Woodson, Marie  (DEM)(STR)                         06/01/2019            50.00 CHE FLEURIMOR LUDNER                         6211 SW 20TH COURT                       MIRAMAR, FL 33023                        TRUCK DRIVER                             
Woodson, Marie  (DEM)(STR)                         09/28/2019           100.00 CHE FLEURINOR LUDNER                         6211 SW 20 COURT                         MIRAMAR, FL 33023                                                                 
Woodson, Marie  (DEM)(STR)                         08/06/2020         1,000.00 CHE FLICK VOTES                              2800 BISCAYNE BOULEVARD SUITE 200        MIAMI, FL 33137                          NON PROFIT ORGANIZAT                     
Woodson, Marie  (DEM)(STR)                         07/11/2020           100.00 CHE FLOREAL JOANEM                           7840 TROPICANA STREET                    MIRAMAR, FL 33023                                                                 
Woodson, Marie  (DEM)(STR)                         10/15/2020         1,000.00 CHE FLORIDA BEER WHOLESALERS GOOD GOVERNMENT 215 S MONROE STREET SUITE 340            TALLAHASSEE, FL 32301                    POLITICAL PAC                            
Woodson, Marie Paule (DEM)(STR)                    09/30/2021         1,000.00 CHE FLORIDA BEER WHOLESALERS GOOD GOVERNMENT 215 SOUTH MONROE ST. SUITE 340           TALLAHASSEE, FL 32301                    POLITICAL COMMITTEE                      
Woodson, Marie  (DEM)(STR)                         10/07/2020           500.00 CHE FLORIDA CONSUMERS  FIRST                 6619 SOUTH DIXIE HIGHWAY #148            MIAMI, FL 33143                          POLITICAL PC                             
Woodson, Marie  (DEM)(STR)                         07/16/2020         1,000.00 CHE FLORIDA JUSTICE PC                       218 SOUTH MONROE STREET                  TALLAHASSEE, FL 32301                    527 POLITICAL ORGANI                     
Woodson, Marie Paule (DEM)(STR)                    09/27/2021         1,000.00 CHE FLORIDA JUSTICE PC                       218 SOUTH MONROE STREET                  TALLAHASSEE, FL 32301                    POLITICAL COMMITTEE                      
Woodson, Marie  (DEM)(STR)                         10/22/2020         1,000.00 CHE FLORIDA MEDICAL ASSOCIATION              1430 PIEDMONT DRIVE EAST                 TALLAHASSEE, FL 32308                    MED NON-PROFIT ORGAN                     
Woodson, Marie Paule (DEM)(STR)                    02/24/2021         1,000.00 CHE FLORIDA POLICY HOLDERS COOPERATIVE       P.O.BOX 30295                            FORT LAUDERDALE, FL 33303                PAC                                      
Woodson, Marie  (DEM)(STR)                         09/21/2020           150.00 CHE FLORIDA POLITICAL ACTION FOR CANDIDATE E 1103 HAYS STREET                         TALLAHASSE, FL 32301                     POLITICAL ACTION COM                     
Woodson, Marie  (DEM)(STR)                         09/17/2020         1,000.00 CHE FLORIDA PROFESSIONAL FIREFIGHTERS        343 WEST MADISON STREET                  TALLAHASSEE, FL 32301                    FLORIDA FIREFIGHTERS                     
Woodson, Marie  (DEM)(STR)                         07/17/2020           300.00 CHE FLORIDA PROGRESSIVE POLITICAL COMMITTEE  P. O. BOX 1596                           EUSTIS, FL 32727                         POLITICAL COMMITTEE                      
Woodson, Marie  (DEM)(STR)                         09/21/2020           200.00 CHE FLORIDA PROGRESSIVES POLITICAL COMMITTEE P.O.BOX 1596                             EUSTIS, FL 32727                         PROGRESSIVE PAC                          
Woodson, Marie Paule (DEM)(STR)                    03/01/2021           500.00 CHE FLORIDA RECYCLERS ASSOCIATION INC        108 SEABOARD DR                          PALATKA, FL 32177                        TRADE ASSOCIATION                        
Woodson, Marie  (DEM)(STR)                         10/08/2020           500.00 CHE FLORIDA RIGHT TO KNOW POLITICAL COMMITTE 1 SE 3RD AVENUE SUITE 1750               MIAMI, FL 33131                          PAC                                      
Woodson, Marie  (DEM)(STR)                         09/30/2020         1,000.00 CHE FLORIDA STRONG FINISH                    P.O.BOX 30295                            FORT LAUDERDALE, FL 33303                PAC                                      
Woodson, Marie  (DEM)(STR)                         12/28/2019           100.00 CHE FLUNEY EILEEN                            14411 SW 33 COURT                        MIRAMAR, FL 33027                        PARADISE CHRIST DAYC                     
Woodson, Marie Paule (DEM)(STR)                    10/26/2021         1,000.00 CHE FPF FIRE PC                              343 W MADISON STREET                     TALLAHASSEE, FL 32301                    FIREFIGHTERS UNION                       
Woodson, Marie  (DEM)(STR)                         05/31/2019           500.00 CHE FRANCOIS ALINE                           1431 NW 202 STREET                       MIAMI, FL 33169                          FAMILY ACTION NETWOR                     
Woodson, Marie  (DEM)(STR)                         04/12/2019           150.00 CHE FRANCOIS ALINE                           1431 NW 202 STREET                       MIAMI, FL 33169                          MANAGER                                  
Woodson, Marie  (DEM)(STR)                         06/30/2020           300.00 CHE FRANCOIS ALINE                           1431 NW 202 STREET                       MIAMI, FL 33169                          FANM PROGRAM MANAGER                     
Woodson, Marie  (DEM)(STR)                         06/04/2019            25.00 MO  FRANCOIS GUERLINE                        100 NE 84TH STREET                       MIAMI, FL 33138                          FRONT DESK EMPLOYEE                      
Woodson, Marie  (DEM)(STR)                         02/13/2020           100.00 MO  FRANCOIS KENNY                           20701 NW 17TH AVENUE #304                MIAMI, FL 33056                                                                   
Woodson, Marie  (DEM)(STR)                         03/30/2019            50.00 CAS FRANCOIS MARIE                           135 NW 116TH STREET                      MIAMI, FL 33168                          RETIRED NURSE AIDE                       
Woodson, Marie  (DEM)(STR)                         06/01/2019           100.00 CHE FREDERIC FERNANDE                        6821 NW 4TH COURT                        PLANTATION, FL 33317                     NURSE                                    
Woodson, Marie  (DEM)(STR)                         05/23/2020           150.00 CHE FREDERIQUE SAMUEL                        12702 NE 4TH AVENUE                      N MIAMI, FL 33161                        COUNTY ADMIN OFFICER                     
Woodson, Marie  (DEM)(STR)                         06/01/2019           200.00 CHE FRERES FILS DE LUMIERE                   7820 EMBASSY BOULEVARD                   MIRAMAR, FL 33022                        CHURCH ASSOC.                            
Woodson, Marie  (DEM)(STR)                         09/26/2020           500.00 CHE FRIENDS OF DAN DALEY                     120 SOUTH MONROE STREET                  TALLAHASSEE, FL 32301                    PAC                                      
Woodson, Marie  (DEM)(STR)                         10/11/2019           100.00 CHE FRYER OSCIE                              21215 NE 9TH CT UNIT 2                   MIAMI, FL 33025                                                                   
Woodson, Marie  (DEM)(STR)                         07/31/2019           100.00 CHE FULLINGTON-REESE JOANN                   2135 WILEY STREET                        HOLLYWOOD, FL 33020                                                               
Woodson, Marie  (DEM)(STR)                         07/31/2019           100.00 CHE GABRIEL JR. EVENS                        1901 NW 93RD AVENUE                      PEMBROKE PINES, FL 33024                                                          
Woodson, Marie  (DEM)(STR)                         07/17/2020           100.00 CHE GAIEFSKY BRIAN                           3850 WASHINGTON STREET #1016             HOLLYWOOD, FL 33021                                                               
Woodson, Marie  (DEM)(STR)                         04/23/2020            50.00 CHE GEFFRARD GUSTAVE                         639 NE 160 TERRACE                       MIAMI, FL 33162                                                                   
Woodson, Marie  (DEM)(STR)                         07/11/2019           200.00 CHE GELIN FRANTZIE                           4761 NW 37TH STREET                      LAUDERHILL, FL 33319                     PHARMACIST                               
Woodson, Marie  (DEM)(STR)                         04/26/2020            30.00 CHE GELIN HERMANN                            1698 KERNAN FOREST COURT                 JACKSONVILLE, FL 32225                                                            
Woodson, Marie  (DEM)(STR)                         09/24/2019           100.00 CHE GELIN BENEFITS GROUP                     6750 N. ANDREWS AVENUE SUITE 200         FT. LAUDERDALE, FL 3330                  INSURANCE                                
Woodson, Marie  (DEM)(STR)                         07/12/2019           100.00 CHE GIBSON SHIRLEY                           251 NW 196 STREET                        MIAMI GARDENS, FL 33169                                                           
Woodson, Marie  (DEM)(STR)                         10/22/2020         1,000.00 CHE GOLD COAST BEVERAGE LLC                  10055 NW 12 STREET                       MIAMI, FL 33172                          BEVERAGE WHOLESALER                      
Woodson, Marie Paule (DEM)(STR)                    09/30/2021         1,000.00 CHE GOLD COAST BEVERAGE LLC                  10055 NW 12 STREET                       MIAMI, FL 33172                          BEVERAGE DISTRIBUTOR                     
Woodson, Marie  (DEM)(STR)                         07/12/2019           250.00 CHE GONZALEZ ELOISE                          1627 BRICKELL AVENUE #1107               MIAMI, FL 33129                          INTERIOR CONTRACTOR                      
Woodson, Marie  (DEM)(STR)                         07/30/2020            50.00 CHE GONZALEZ PETKOVICH IVETTE                10355 NW 45 LANE                         MIAMI, FL 33178                                                                   
Woodson, Marie  (DEM)(STR)                         02/09/2020            20.20 CHE GOODWIN JOANNE                           2880 NE 14 STREET CAUSEWAY #908          POMPANO BEACH, FL 33062                                                           
Woodson, Marie  (DEM)(STR)                         08/06/2020           100.00 CHE GOTTLIEB JENNIFER                        715 HARRISON STREET                      HOLLYWOOD, FL 33019                                                               
Woodson, Marie  (DEM)(STR)                         05/30/2020           500.00 CHE GOUSSE ANGELO                            3580 PADDOCK ROAD                        WESTON, FL 33331                         UROLOGIST                                
Woodson, Marie  (DEM)(STR)                         06/30/2020           500.00 CHE GOUSSE ANGELO                            3580 PADDOCK ROAD                        WESTON, FL 33023                         UROLOGIST                                
Woodson, Marie  (DEM)(STR)                         01/16/2020           100.00 CHE GRAHAM DIANE                             6515 SW 26 STREET                        MIRAMAR, FL 33023                                                                 
Woodson, Marie  (DEM)(STR)                         04/27/2020            25.00 CHE GRAHAM DIANE                             6516 SW 26 STREET                        MIRAMAR, FL 33023                                                                 
Woodson, Marie  (DEM)(STR)                         06/20/2019            50.00 CHE GRAND-PIERRE ROSE                        960 NE 147TH STREET                      MIAMI, FL 33161                          OUTREACH SPECIALIST                      
Woodson, Marie Paule (DEM)(STR)                    12/08/2021         1,000.00 CHE GRAY-ROBINSON PA-FL POLITICAL ACTION COM 301 E. PINE ST. STE.1400                 ORLANDO, FL 32801                        POLITICAL COMMITTEE                      
Woodson, Marie  (DEM)(STR)                         09/23/2020           100.00 CHE GREENBERG RYANN                          19485 SW 67 STREET                       PEMBROKE PINES, FL 33332                                                          
Woodson, Marie  (DEM)(STR)                         06/19/2019           100.00 CHE GREGOIRE FERNANDAR                       1953 NE 4TH COURT                        HOMESTEAD, FL 33033                                                               
Woodson, Marie  (DEM)(STR)                         07/27/2019           150.00 CHE GUERIN ELIZABETH                         17814 SW 47TH STREET                     MIRAMAR, FL                              TELEVISION HOST                          
Woodson, Marie  (DEM)(STR)                         10/15/2020           500.00 CHE GUERIN ELIZABETH                         17814 SW 47 STREET                       MIRAMAR, FL 33029                        TV PRODUCER                              
Woodson, Marie  (DEM)(STR)                         06/03/2020           300.00 CHE GUERIN ELIZABETH                         17814 SW 47TH STREET                     MIRAMAR, FL 33029                        ISLAND TV HOST & PRO                     
Woodson, Marie  (DEM)(STR)                         03/06/2020           100.00 CHE GUERRIER HUBERT                          380 SE 6TH STREET                        POMPANO BEACH, FL 33060                                                           
Woodson, Marie  (DEM)(STR)                         10/24/2019           100.00 CHE GUERRIER HUBERT                          380 SE 6TH STREET                        POMPANO BEACH, FL 33060                                                           
Woodson, Marie  (DEM)(STR)                         06/19/2019            25.00 CHE GUIDI FRANZELLA                          15329 SW 111 STREET                      MIAMI, FL 33196                          LICENSED ARCHITECT                       
Woodson, Marie  (DEM)(STR)                         03/20/2020            20.00 CHE GUIDO FRANZELLA                          15329 SW 111 STREET                      MIAMI, FL 33196                                                                   
Woodson, Marie  (DEM)(STR)                         07/01/2019            50.00 CHE GUILLAUME KATTELEINE                     11850 ABINGTON STREET                    RIVERSIDE, FL 92503                                                               
Woodson, Marie  (DEM)(STR)                         09/28/2019           100.00 MO  GUILLAUME LOUIS MARIE                    820 NE 212TH TERRACE # 7                 N MIAMI BEACH, FL 33179                                                           
Woodson, Marie  (DEM)(STR)                         08/03/2020         1,000.00 CHE GUNSTER FLORIDA'S LAW FIRM FOR BUSINESS  777 SOUTH FLAGLER DRIVE SUITE 500 EAST   WEST PALM BEACH, FL 33401                LAW FIRM                                 
Woodson, Marie  (DEM)(STR)                         07/25/2020           100.00 CHE HARRIGAN HARRIS                          1781 NE 158 STREET                       N MIAMI, FL 33162                                                                 
Woodson, Marie  (DEM)(STR)                         06/25/2020           100.00 CHE HARRIGAN HARRIS                          1781 NE 158 STREET                       N MIAMI BEACH, FL 33162                                                           
Woodson, Marie  (DEM)(STR)                         05/25/2020           100.00 CHE HARRIGAN HARRIS                          1781 NE 158 STREET                       N MIA BEACH, FL 33162                                                             
Woodson, Marie  (DEM)(STR)                         08/25/2020           100.00 CHE HARRIGAN HARRIS                          1781 NE 158 STREET                       N MIAMI, FL 33162                                                                 
Woodson, Marie  (DEM)(STR)                         09/17/2019            25.00 CHE HARRIS MARY                              1851 NW 170 STREET                       MIAMI GARDENS, FL 33056                                                           
Woodson, Marie  (DEM)(STR)                         04/16/2019            50.00 CHE HARRIS RICHARD                           1340 SW 181 AVENUE                       PEMBROKE PINES, FL 33029                 RETIRED DIRECTOR                         
Woodson, Marie  (DEM)(STR)                         09/24/2020            50.00 CHE HARRIS SHENIKA                           2900 NE 30TH STREET #1G                  FORT LAUDERDALE, FL 33306                                                         
Woodson, Marie  (DEM)(STR)                         06/22/2019           200.00 CHE HARRISON MALOU                           8410 SW 208 TERRACE                      MIAMI, FL 33157                          ADMINISTRATOR                            
Woodson, Marie  (DEM)(STR)                         04/07/2019           100.00 CHE HAWKINS TAWANA                           14354 SW 180 TERRACE                     MIAMI, FL 33312                          SUPERVISOR                               
Woodson, Marie  (DEM)(STR)                         04/09/2019           500.00 CHE HENDERSON ENETTE                         17332 SW 35TH STREET                     PEMBROKE PINES, FL 33029                 INSURANCE AGENT                          
Woodson, Marie  (DEM)(STR)                         03/31/2020           100.00 CHE HENDERSON ENETTE                         17332 SW 35 STREET                       MIRAMAR, FL 33029                                                                 
Woodson, Marie  (DEM)(STR)                         06/25/2019           100.00 CHE HERMANTIN LEONIE                         6321 SW 63 TERRACE                       MIAMI, FL 33143                          DIRECTOR OF SERVICES                     
Woodson, Marie  (DEM)(STR)                         07/31/2020           100.00 CHE HERMANTIN LEONIE                         6321 SW 63 TERRACE                       MIAMI, FL 33143                                                                   
Woodson, Marie  (DEM)(STR)                         10/24/2019           100.00 CHE HERNANDEZ MICHAEL                        1141 NW 184 WAY                          PEMBROKE PINES, FL 33027                                                          
Woodson, Marie  (DEM)(STR)                         09/28/2019            20.00 CAS HERNANDEZ YSABEL                         1919 BAY DRIVE #502                      MIAMI BEACH, FL 33141                                                             
Woodson, Marie  (DEM)(STR)                         01/25/2020           100.00 CHE HIDALGO MARIA                            5005 COLLINS AVENUE #404                 MIAMI, FL 33140                                                                   
Woodson, Marie  (DEM)(STR)                         02/07/2020             5.00 CHE HILL JENNIFER                            9172 DICKENS AVENUE                      MIAMI, FL 33154                                                                   
Woodson, Marie  (DEM)(STR)                         01/07/2020             5.00 CHE HILL JENNIFER                            9172 DICKENS AVENUE                      MIAMI, FL 33154                                                                   
Woodson, Marie  (DEM)(STR)                         12/07/2019             5.00 CHE HILL JENNIFER                            9172 DICKENS AVENUE                      MIAMI, FL 33154                                                                   
Woodson, Marie  (DEM)(STR)                         11/12/2019           120.00 CHE HILL JENNIFER                            9172 DICKENS AVENUE                      MIAMI, FL 33154                          ATTORNEY                                 
Woodson, Marie  (DEM)(STR)                         03/12/2020             5.00 CHE HILL JENNIFER                            9172 DICKENS AVENUE                      MIAMI, FL 33154                                                                   
Woodson, Marie  (DEM)(STR)                         04/07/2020             5.00 CHE HILL JENNIFER                            9172 DICKENS AVENUE                      MIAMI, FL 33154                                                                   
Woodson, Marie  (DEM)(STR)                         05/07/2020             5.00 CHE HILL JENNIFER                            9172 DICKENS AVENUE                      MIAMI, FL 33154                                                                   
Woodson, Marie  (DEM)(STR)                         09/07/2019             5.00 CHE HILL JENNIFER                            9172 DICKENS AVENUE                      MIAMI, FL 33154                                                                   
Woodson, Marie  (DEM)(STR)                         11/07/2019             5.00 CHE HILL JENNIFER                            9172 DICKENS AVENUE                      MIAMI, FL 33154                                                                   
Woodson, Marie  (DEM)(STR)                         10/07/2019             5.00 CHE HILL JENNIFER                            9172 DICKENS AVE                         MIAMI, FL 33154                                                                   
Woodson, Marie  (DEM)(STR)                         07/07/2019             5.00 CHE HILL JENNIFER                            1620 DREXEL AVENUE                       MIAMI BEACH, FL 33139                                                             
Woodson, Marie  (DEM)(STR)                         08/07/2019             5.00 CHE HILL JENNIFER                            9172 DICKENS AVENUE                      MIAMI B., FL 33154                                                                
Woodson, Marie  (DEM)(STR)                         08/03/2019           100.00 CHE HILL JENNIFER                            9172 DICKENS AVENUE                      MIAMI B, FL 33154                                                                 
Woodson, Marie  (DEM)(STR)                         04/07/2019             5.00 CHE HILL JENNIFER                            1620 DREXEL AVENUE                       MIAMI BEACH, FL 33139                    EXECUTIVE DIRECTOR                       
Woodson, Marie  (DEM)(STR)                         05/07/2019             5.00 CHE HILL JENNIFER                            1620 DREXEL AVENUE                       MIAMI BEACH, FL 3313                     CEO                                      
Woodson, Marie  (DEM)(STR)                         06/07/2019             5.00 CHE HILL JENNIFER                            1620 DREXEL AVENUE                       MIAMI BEACH, FL 33139                    EXECUTIVE DIRECTOR                       
Woodson, Marie  (DEM)(STR)                         08/07/2020             5.00 CHE HILL JENNIFER                            9172 DICKENS AVENUE                      SURFSIDE, FL 33154                                                                
Woodson, Marie  (DEM)(STR)                         07/25/2020            40.00 CHE HILL JENNIFER                            9172 DICKENS AVENUE                      SURFSIDE, FL 33154                                                                
Woodson, Marie  (DEM)(STR)                         07/11/2020            50.00 CHE HILL JENNIFER                            9172 DICKENS AVENUE                      SURFSIDE, FL 33154                                                                
Woodson, Marie  (DEM)(STR)                         07/07/2020             5.00 CHE HILL JENNIFER                            9172 DICKENS AVENUE                      MIAMI, FL 33154                                                                   
Woodson, Marie  (DEM)(STR)                         06/07/2020             5.00 CHE HILL JENNIFER                            9172 DICKENS AVENUE                      MIAMI, FL 33154                                                                   
Woodson, Marie  (DEM)(STR)                         09/07/2020             5.00 CHE HILL JENNIFER                            9172 DICKENS AVENUE                      MIAMI, FL 33154                                                                   
Woodson, Marie  (DEM)(STR)                         09/28/2019           100.00 CHE HIPPIAS MICHELLE                         16221 SW 101 ST. TERRACE                 MIAMI, FL 33196                                                                   
Woodson, Marie  (DEM)(STR)                         07/31/2020           100.00 CHE HOCHKAMER ANNA                           10041 WEST SUBURBAN DRIVE                PINECREST, FL 33156                                                               
Woodson, Marie  (DEM)(STR)                         07/13/2020            50.00 CHE HOCHKAMMER ANNA                          12645 PINECREST PARKWAY                  PINECREST, FL 33156                                                               
Woodson, Marie  (DEM)(STR)                         04/07/2019           100.00 CHE HOCHKAMMER ANNA                          12645 PINECREST PARKWAY                  PINECREST, FL 33156                      COUNCILWOMAN                             
Woodson, Marie  (DEM)(STR)                         04/10/2019           100.00 CHE HOFFMAN SAGE                             55 NW 94TH STREET                        MIAMI SHORES, FL 33150                   MARY KAY CONSULTANT                      
Woodson, Marie  (DEM)(STR)                         06/02/2020            25.00 CHE HUGHES CYNTHIA                           11357 SW 163 STREET                      MIAMI, FL 33157                                                                   
Woodson, Marie  (DEM)(STR)                         09/28/2019           120.00 CHE HYACINTHE ANOBB                          6728 AZALEA DRIVE                        MIRAMAR, FL 33023                        ENGINEER                                 
Woodson, Marie  (DEM)(STR)                         04/29/2020            20.00 CHE HYPPOLITE MARIA BREA                     9499 NE 2 AVENUE SUITE 204               MIAMI, FL 33138                                                                   
Woodson, Marie  (DEM)(STR)                         09/28/2019           100.00 CHE INNOCENT CLAUDIA                         15825 NW 14 ROAD                         PEMBROKE PINES, FL 33028                                                          
Woodson, Marie  (DEM)(STR)                         11/12/2019           100.00 CHE INTERIAN MONICA                          11501 SW 62ND AVENUE                     MIAMI, FL 3315                                                                    
Woodson, Marie  (DEM)(STR)                         03/12/2019           100.00 CHE INTERIAN MONICA                          11501 SW 62ND AVENUE                     MIAMI, FL 33156                          NURSE PRACTITIONER                       
Woodson, Marie  (DEM)(STR)                         09/17/2020            50.00 CHE INTERIAN MONICA                          11501 SW 62 AVENUE                       MIAMI, FL 33156                                                                   
Woodson, Marie  (DEM)(STR)                         03/30/2020           200.00 CHE INTERNATIONAL EXPRESS SERVICES CENTER    822 NE 125 STREET SUITE 205              N MIAMI, FL 33161                        PASSPORT AND VISAS S                     
Woodson, Marie  (DEM)(STR)                         04/20/2019           100.00 CHE IZQUIERDO GERMAN                         19730 NW 57TH COURT                      HIALEAH, FL 33015                        RETIRED DIRECTOR                         
Woodson, Marie  (DEM)(STR)                         10/17/2020           100.00 CHE IZQUIERDO GERMAN                         19730 NW 57TH CT                         HIALEAH, FL 33015                                                                 
Woodson, Marie  (DEM)(STR)                         10/13/2020           150.00 CHE IZQUIERDO GERMAN                         19730 NW 57TH CT                         HIALEAH, FL 33015                        RETIRED SOCIAL SERV                      
Woodson, Marie  (DEM)(STR)                         10/28/2020           100.00 CHE IZQUIERDO GERMAN                         19730 NW 57TH CT                         HIALEAH, FL 33015                                                                 
Woodson, Marie  (DEM)(STR)                         06/01/2019           100.00 CHE J MANUEL CONSULTANTS                     10315 NW 2ND CT.                         MIAMI, FL 33150                          CONSULTING BUSINESS                      
Woodson, Marie  (DEM)(STR)                         10/11/2019            50.00 CHE JACKMAN JAWANA                           3400 FOXCROFT RD #214                    MIRAMAR, FL 33025                                                                 
Woodson, Marie  (DEM)(STR)                         06/30/2020           100.00 CHE JACKSON SANDRA                           3499 NW 201 STREET                       MIAMI GARDENS, FL 33056                                                           
Woodson, Marie  (DEM)(STR)                         12/04/2019           500.00 CHE JACQUES ERNST                            9200 NW 53 STREET                        SUNRISE, FL 33351                        INSURANCE AGENT                          
Woodson, Marie  (DEM)(STR)                         08/16/2019            50.00 CHE JACQUES MYRIAM                           14240 SUMMERVILLE PLACE                  DAVIE, FL 33325                                                                   
Woodson, Marie  (DEM)(STR)                         06/01/2019           200.00 CHE JADOTTE ANTOINE                          15855 95TH LANE N.                       WEST PALM BEACH, FL 33412                SCHOOL COUNSELOR                         
Woodson, Marie  (DEM)(STR)                         06/01/2019           200.00 CHE JADOTTE JEAN                             2210 SW GOLDEN BEAR WAY                  PALM CITY, FL 34990                      PHARMACIST                               
Woodson, Marie  (DEM)(STR)                         09/28/2019           100.00 CHE JADOTTE JEAN                             2210 SW GOLDEN BEAR WAY                  PALM CITY, FL 34990                                                               
Woodson, Marie  (DEM)(STR)                         06/18/2020           500.00 CHE JASMINE GARDENS LLC DBA INDIAN OAKS      11355 131 ST NORTH                       LARGO, FL 33774                          ASST LIVING FACILITY                     
Woodson, Marie  (DEM)(STR)                         07/31/2019            20.00 CHE JEAN DANIELLA                            1155 NE 157TH STREET                     N. MIAMI BEACH, FL 33162                                                          
Woodson, Marie  (DEM)(STR)                         07/18/2020           300.00 CHE JEAN LOUIS                               2045 ACAPULCO DRIVE                      MIRAMAR, FL 33023                        RETIRED CORRECTIONAL                     
Woodson, Marie  (DEM)(STR)                         09/26/2020           150.00 CHE JEAN-BAPTISTE CLOFETA                    5410 SW 38 STREET                        WEST PARK, FL 33023                      NURSE                                    
Woodson, Marie  (DEM)(STR)                         09/28/2019            60.00 CHE JEAN-BAPTISTE PRESSOIR                   1908 NEW KIRK AVENUE #C-1                BROOKLYN, NY 1122                                                                 
Woodson, Marie  (DEM)(STR)                         03/30/2019           100.00 CHE JEAN-CHARLES MARIE                       143 NE 117TH STREET                      MIAMI, FL 33161                          VICTIM SPECIALIST AI                     
Woodson, Marie  (DEM)(STR)                         09/19/2020           150.00 CHE JEAN-ENARD GARY                          5839 TAYLOR STREET                       HOLLYWOOD, FL 33021                      PRE-TRIAL OFFICER                        
Woodson, Marie  (DEM)(STR)                         06/24/2020            50.00 CHE JEAN-ETIENNE EMMANUELA                   170 NW 128TH STREET                      MIAMI, FL 33168                                                                   
Woodson, Marie  (DEM)(STR)                         06/01/2019            50.00 CHE JEAN-FRANCOIS WYSLER                     5600 S. PINES ISLAND ROAD                DAVIE, FL 33328                          REALTOR                                  
Woodson, Marie  (DEM)(STR)                         04/21/2020            50.00 CHE JEAN-LOUIS PAUL                          12717 W SUNRISE BLVD #251                SUNRISE, FL 33323                                                                 
Woodson, Marie  (DEM)(STR)                         05/05/2020            20.00 CHE JEAN-LOUIS PAUL                          1421 NW 129 WAY                          SUNRISE, FL 33323                                                                 
Woodson, Marie  (DEM)(STR)                         04/21/2020           100.00 CHE JEAN-LOUIS SUZETTE                       1429 NW 129 WAY                          SUNRISE, FL 33323                        SENIOR SPEC. BROWARD                     
Woodson, Marie  (DEM)(STR)                         04/21/2020            20.00 CHE JEAN-LOUIS SUZETTE                       1429 NW 129 WAY                          SUNRISE, FL 33323                        SENIOR SPEC BROWARD                      
Woodson, Marie  (DEM)(STR)                         04/18/2019           200.00 CHE JEAN-PHILLIPE AUSTIN                     21355 EAST DIXIE HIGHWAY #111            AVENTURA, FL 33180                       DOCTOR                                   
Woodson, Marie  (DEM)(STR)                         09/28/2019           180.00 CHE JEAN-PIERRE ROOLS                        9211 CRESCENT DR.                        MIRAMAR, FL 3302                         SOCIAL WORKER                            
Woodson, Marie  (DEM)(STR)                         11/24/2019           100.00 CHE JEANTY MYRIAME                           15971 SW 5TH STREET                      PEMBROKE PINES, FL 33027                                                          
Woodson, Marie  (DEM)(STR)                         09/28/2019            60.00 MO  JEANVILLE TERNE                          1210 NE 155 STREET                       MIA BEACH, FL 33137                                                               
Woodson, Marie  (DEM)(STR)                         01/25/2020           100.00 CHE JENKINS SHAMELE                          1271 NW 172ND STREET                     MIAMI GARDENS, FL 33169                                                           
Woodson, Marie  (DEM)(STR)                         04/20/2019           100.00 CHE JENNINGS-CAMPBELL PETRINA                17100 SW 49TH PLACE                      MIRAMAR, FL 33027                        ADM. OFFICER II                          
Woodson, Marie  (DEM)(STR)                         06/04/2020            50.00 CHE JOACHIM KETLEY                           210 NE 170 STREET                        N MIA BEACH, FL 33162                                                             
Woodson, Marie  (DEM)(STR)                         07/03/2020            50.00 CHE JOHNS BARBARA                            4519 PIERCE STREET                       HOLLYWOOD, FL 33021                                                               
Woodson, Marie  (DEM)(STR)                         01/14/2020            50.00 CHE JOHNSON LEOLA                            2250 LAKE MIRAMAR WAY                    MIRAMAR, FL 33025                                                                 
Woodson, Marie  (DEM)(STR)                         06/01/2019           500.00 CHE JOHNSON NAPOLEON                         5960 NW 79 WAY                           PARKLAND, FL 33067                       CEO OF AZURE COLLEGE                     
Woodson, Marie Paule (DEM)(STR)                    12/24/2021         1,000.00 CHE JOHNSON VOZELLE                          6026 MOURNING DOVE DRIVE                 BATON ROUGE, LA 70817                    LOBBYIST                                 
Woodson, Marie  (DEM)(STR)                         04/25/2020           200.00 CHE JONES JASMINE                            2701 WEST OAKLAND PARK, FOURTH FLOOR, SU FORT LAUDERDALE, FL 33311                OUTREACH MGR.@ BROWA                     
Woodson, Marie  (DEM)(STR)                         10/26/2020           100.00 CHE JOSEPH COSY                              9638 HARBOUR LAKE CIRCLE                 BOYNTON BEACH, FL 33437                                                           
Woodson, Marie  (DEM)(STR)                         09/28/2019           200.00 MO  JOSEPH ETIENNE                           1220 NW 112 STREET                       MIAMI, FL 33167                          RETIRED                                  
Woodson, Marie  (DEM)(STR)                         04/24/2020           100.00 CHE JOSEPH GARAUDY                           6254 DUVAL DRIVE                         MARGATE, FL 33063                                                                 
Woodson, Marie  (DEM)(STR)                         07/12/2019           250.00 CHE JOSEPH GARAUDY                           6254 DUVAL DRIVE                         MARGATE, FL 33063                        ENGINEER                                 
Woodson, Marie  (DEM)(STR)                         03/30/2019           250.00 CHE JOSEPH GARRAUDY                          864 NE 90 STREET                         MIAMI, FL 33138                          ENGINEER                                 
Woodson, Marie  (DEM)(STR)                         06/20/2019           100.00 CHE JOSEPH KETTELY                           14325 NW 3RD AVENUE                      MIAMI, FL 33168                          ACCOUNTANT                               
Woodson, Marie  (DEM)(STR)                         10/04/2019           100.00 CHE JOSEPH LAURENS                           6139 GRANT STREET                        HOLLYWOOD, FL 33024                                                               
Woodson, Marie  (DEM)(STR)                         07/12/2019           300.00 CHE JOSEPH LOUISE                            1356 NW 46 STREET                        MIAMI, FL 33142                          NURSE'S AIDE                             
Woodson, Marie  (DEM)(STR)                         09/28/2019           120.00 CHE JOSEPH MARIE                             864 NE 90 STREET                         MIAMI, FL 33138                          RETIRED ADM OFF. II                      
Woodson, Marie  (DEM)(STR)                         04/27/2020           100.00 CHE JOSEPH MARIE                             864 NE 90 STREET                         MIAMI, FL 33138                                                                   
Woodson, Marie  (DEM)(STR)                         09/08/2020             1.00 CHE JOSEPH MARIE                             864 NE 90 STREET                         MIAMI, FL 33138                                                                   
Woodson, Marie  (DEM)(STR)                         09/08/2020           100.00 CHE JOSEPH MARIE                             864 NE 90 STREET                         MIAMI, FL 33138                                                                   
Woodson, Marie  (DEM)(STR)                         03/30/2019           500.00 CHE JOSEPH MARIE, PAULETTE                   864 NE 90 STREET                         MIAMI, FL 33138                          RETIRED ADMIN OFFICE                     
Woodson, Marie  (DEM)(STR)                         07/31/2020           250.00 CHE JOSEPH MICHELLE                          13940 SW 158 STREET                      MIAMI, FL 33177                          NURSE                                    
Woodson, Marie  (DEM)(STR)                         11/15/2019            50.00 CHE JOSEPH MIKE                              4770 BISCAYNE BLVD                       MIAMI, FL 33137                                                                   
Woodson, Marie  (DEM)(STR)                         08/29/2019            20.00 CAS JOSEPH PHILOMENE                         1768 NW 112 TERRACE                      MIAMI, FL 33169                                                                   
Woodson, Marie  (DEM)(STR)                         11/19/2019           150.00 CHE JOSEPH RACHELLE                          4814 SW 20 STREET                        WEST HOLLYWOOD, FL 33023                 REGISTERED NURSE                         
Woodson, Marie  (DEM)(STR)                         12/04/2019         1,000.00 CHE JOSEPH ROMANE                            9415 NE 6 AVENUE                         MIAMI SHORES, FL 33138                   PHYSICIAN SURGEON                        
Woodson, Marie  (DEM)(STR)                         07/21/2019           500.00 CHE JOSEPH SMITH                             13377 W. DIXIE HIGHWAY                   N. MIAMI, FL 33161                       FORMER MAYOR                             
Woodson, Marie  (DEM)(STR)                         03/30/2019           500.00 CHE JOSEPH TAMEKA                            1250 S. MIAMI AVENUE #199                MIAMI, FL 33130                          PHYSICIAN                                
Woodson, Marie  (DEM)(STR)                         06/01/2019            50.00 CHE JOSEPH TAMEKA                            1250 SOUTH MIAMI AVENUE #907             MIAMI, FL 33130                          DOCTOR                                   
Woodson, Marie  (DEM)(STR)                         04/28/2020           100.00 CHE JOSEPH TAMEKA                            1250 S. MIAMI AVENUE #907                MIAMI, FL 33130                                                                   
Woodson, Marie  (DEM)(STR)                         07/29/2019            40.00 CAS JOURDAIN GERMAINE                        13580 NE 14TH AVENUE                     MIAMI, FL 33161                                                                   
Woodson, Marie  (DEM)(STR)                         06/20/2019           100.00 CHE JULIEN LINDA                             81 NW 205TH TERRACE                      MIAMI, FL 33261                          ADMIN.                                   
Woodson, Marie  (DEM)(STR)                         06/10/2019            20.00 CHE JULIEN LINDA                             81 NW 205TH TERRACE                      MIAMI, FL 33169                          COMPLIANCE MANAGER                       
Woodson, Marie  (DEM)(STR)                         10/05/2019           100.00 CHE JULIEN LINDA                             81 N.W. 205 TERRACE                      MIAMI GARDENS, FL 33169                                                           
Woodson, Marie  (DEM)(STR)                         09/28/2019           120.00 CHE JUSTE HERARD                             15980 NW 2ND AVENUE                      MIAMI, FL 33169                          PROFESSOR                                
Woodson, Marie  (DEM)(STR)                         12/04/2019           300.00 CHE KARAPETYAN ARMEN                         901 N MIAMI BEACH BOULEVARD              NORTH MIAMI BEACH, FL 33162              M & A BUSINESS DEV E                     
Woodson, Marie  (DEM)(STR)                         07/13/2020            50.00 CHE KARL HALEY                               13921 SW 73 COURT                        PALMETTO BAY, FL 33158                                                            
Woodson, Marie  (DEM)(STR)                         09/08/2020            25.00 CHE KATZMAN JEREMY                           3403 WASHINGTON LANE                     COOPER CITY, FL 33026                                                             
Woodson, Marie Paule (DEM)(STR)                    01/10/2022           100.00 CHE KATZMAN JEREMY                           3403 WASHINGTON LANE                     COOPER CITY, FL 33026                    BUSINESS DEV DIRECTO                     
Woodson, Marie  (DEM)(STR)                         06/02/2020            60.00 CHE KAYS BRITTANY                            610 NW 30 AVENUE                         POMPANO BEACH, FL 33069                                                           
Woodson, Marie  (DEM)(STR)                         11/24/2019           100.00 CHE KENDRICK-JOHNSON SHARON                  6200 SW 62ND PLACE                       SOUTH MIAMI, FL 33143                                                             
Woodson, Marie  (DEM)(STR)                         03/20/2020            30.00 CHE KETTELY ACCOUNTING SERVICES              14325 NW 3RD AVENUE                      MIAMI, FL 33128                                                                   
Woodson, Marie  (DEM)(STR)                         08/02/2019           200.00 CHE KHAN DAVID                               8551 NORTH BAYSHORE DRIVE                MIAMI, FL 331                            ATTORNEY                                 
Woodson, Marie  (DEM)(STR)                         12/04/2019         1,000.00 CHE KLAUSS INSURANCE AND FINANCIAL SERVICES  12195 NW 7TH AVENUE                      N MIAMI, FL 33168                        INSURANCE/ FINANCIAL                     
Woodson, Marie  (DEM)(STR)                         06/24/2020            10.00 CHE KRIJT CARL                               1295 YELLOWHEART WAY                     HOLLYWOOD, FL 33019                                                               
Woodson, Marie  (DEM)(STR)                         04/02/2019         1,000.00 CHE KURZBAN IRA                              300 PACIFIC ROAD                         KEY BISCAYNE, FL 33162                   ATTORNEY                                 
Woodson, Marie  (DEM)(STR)                         07/12/2019            50.00 CHE LABROUSSE JOSEPH                         1559 PLUNKETT STREET                     HOLLYWOOD, FL 33020                                                               
Woodson, Marie  (DEM)(STR)                         04/22/2020           100.00 CHE LABROUSSE JOSEPH                         1559 PLUNKETT STREET                     HOLLYWOOD, FL 33020                                                               
Woodson, Marie  (DEM)(STR)                         10/26/2020           100.00 CHE LABROUSSE JOSEPH                         623 SW 2 TERRACE                         POMPANO BEACH, FL 33060                                                           
Woodson, Marie  (DEM)(STR)                         09/28/2019           100.00 MO  LAFRANCE FREDDY                          1170 NW 120 STREET                       N. MIAMI, FL 33168                                                                
Woodson, Marie  (DEM)(STR)                         09/28/2019           100.00 CHE LAFRANCE MARC                            6315 NW 201 LANE                         MIAMI LAKES, FL 33015                                                             
Woodson, Marie  (DEM)(STR)                         10/28/2020            50.00 CHE LAMOTHE KETTLY                           6193 NW 183 LANE                         MIAMI LAKES, FL 33015                                                             
Woodson, Marie  (DEM)(STR)                         11/29/2019           150.00 CHE LANDSBERG DIANE                          460 SUNSET ROAD                          CORAL GABLES, FL 33143                   EXEC DIR NON-VIOLENC                     
Woodson, Marie  (DEM)(STR)                         03/27/2019           300.00 CHE LANDSBERG DIANE                          460 SUNSET DRIVE                         CORAL GABLES, FL 33143                   RETIRED EXECUTIVE DI                     
Woodson, Marie  (DEM)(STR)                         09/24/2019           250.00 CHE LANOUE ALIX                              3993 FARRAGUT STREET                     HOLLYWOOD, FL 33021                      PHYSICIAN                                
Woodson, Marie  (DEM)(STR)                         04/16/2020            25.00 CHE LAROCHE EDNA                             1559 PLUNKETT STREET                     HOLLYWOOD, FL 33020                                                               
Woodson, Marie  (DEM)(STR)                         07/12/2019            50.00 CHE LAROCHE EDNA                             1559 PLUNKETT ST.                        HOLLYWOOD, FL 33020                                                               
Woodson, Marie  (DEM)(STR)                         04/17/2020            20.00 CHE LAROCHE LEGOASE                          25515 MAUREPAS LANE                      LEESBURG, FL 34748                                                                
Woodson, Marie  (DEM)(STR)                         06/20/2019           100.00 CHE LATORTUE MARIE FLORE                     12812 SW 209TH ST.                       MIAMI, FL 33177                          ADJUNCT PROFESSOR                        
Woodson, Marie  (DEM)(STR)                         03/16/2020           300.00 CHE LAW OFFICES OF ANDRE PIERRE              550 NE 124TH STREET                      N MIAMI, FL 33161                        LAW FIRM                                 
Woodson, Marie  (DEM)(STR)                         07/30/2019           200.00 CHE LAW OFFICES OF CHAMPAGNE AND SURIN/ CHAM 480 NE 13 STREET                         FORT LAUDERDALE, FL 33304                LAW FIRM                                 
Woodson, Marie  (DEM)(STR)                         12/29/2019           250.00 CHE LAWRENCE DAVID                           2800 TOLEDO ST. #2                       CORAL GABLES, FL 33134                   RETIRED HERALD PUBLI                     
Woodson, Marie  (DEM)(STR)                         05/15/2019           250.00 CHE LAWRENCE JR. DAVID                       3250 SW 3RD AVENUE                       MIAMI, FL 331                            AUTHOR                                   
Woodson, Marie  (DEM)(STR)                         05/28/2020           250.00 CHE LAWRENCE JR. DAVID                       2800 TOLEDO STREET #2                    CORAL GABLES, FL 33134                   AUTHOR                                   
Woodson, Marie  (DEM)(STR)                         10/19/2019           100.00 CHE LAZARRE GERALDINE                        1265 NE 155 STREET                       N MIAMI BEACH, FL 33162                                                           
Woodson, Marie  (DEM)(STR)                         09/28/2019            60.00 CHE LEAP HEALTH & FITNESS                    298 NW 104TH STREET                      MIAMI, FL 33150                          FITNESS TRAINING                         
Woodson, Marie  (DEM)(STR)                         04/23/2020            25.00 CHE LEE KARLINE                              ***************                          ***************                                          
Woodson, Marie  (DEM)(STR)                         07/12/2019            25.00 CHE LEGAULT NOREEN                           16305 SW 248 STREET                      HOMESTEAD, FL 33031                                                               
Woodson, Marie  (DEM)(STR)                         12/30/2019           100.00 CHE LEIGHTON TARA                            9421 SW 65 STREET                        MIAMI, FL 33173                                                                   
Woodson, Marie  (DEM)(STR)                         07/12/2019            60.00 CHE LEMONIER YANICK                          2660 LAGUNA WAY                          MIRAMAR, FL 33025                                                                 
Woodson, Marie  (DEM)(STR)                         06/29/2019           100.00 CHE LEON BELINDA                             5850 NW 111TH AVENUE                     DORAL, FL 33178                          EDUCATOR                                 
Woodson, Marie  (DEM)(STR)                         09/21/2019            50.00 CHE LEON BELINDA                             5850 NW 111 AVENUE                       DORAL, FL 33178                                                                   
Woodson, Marie  (DEM)(STR)                         07/20/2020           200.00 CHE LEON BELINDA                             5850 NW 111 AVENUE                       MIAMI, FL 33178                          PREMIER EDUCATIONAL                      
Woodson, Marie  (DEM)(STR)                         06/29/2019            50.00 CHE LEONARDI SARAH                           717 SW 2ND DRIVE                         POMPANO BEACH, FL 33060                  TEACHER                                  
Woodson, Marie  (DEM)(STR)                         07/21/2019           100.00 CHE LERNER CINDY                             5901 MOSS RANCH ROAD                     MIAMI, FL 33156                                                                   
Woodson, Marie  (DEM)(STR)                         11/12/2019           200.00 CHE LERNER CINDY                             5901 MOSS RANCH ROAD                     MIAMI, FL 33156                          ATTORNEY                                 
Woodson, Marie  (DEM)(STR)                         06/02/2020            25.00 CHE LEVASSEUR DIANA                          5438 WELLCRAFT DRIVE                     GREEN ACRES, FL 33463                                                             
Woodson, Marie  (DEM)(STR)                         05/11/2020            25.00 CHE LEVASSEUR DONNA                          1250 EAST HALLANDALE BEACH BOULEVARD     HALLANDALE BEACH, FL 33009                                                        
Woodson, Marie  (DEM)(STR)                         04/25/2020           100.00 CHE LEVASSEUR ROSE                           1067 NW 49 STREET                        MIAMI, FL 33127                                                                   
Woodson, Marie  (DEM)(STR)                         06/01/2019           100.00 CHE LEVASSEUR ROSE                           1067 NW 49 STREET                        MIAMI, FL 33127                          RETIRED NURSE                            
Woodson, Marie  (DEM)(STR)                         07/12/2019           250.00 CHE LEVINE CAVA DANIELLA                     15360 SW 76TH CT.                        PALMETTO BAY, FL 33157                   MIAMI DADE COMMISSIO                     
Woodson, Marie  (DEM)(STR)                         06/23/2020           100.00 CHE LEVITT MARY                              1580 SWEET BAY WAY                       HOLLYWOOD, FL 33019                                                               
Woodson, Marie  (DEM)(STR)                         09/23/2020         1,000.00 CHE LEVY JOSHUA                              3709 S. LONGFELLOW CIRCLE                HOLLYWOOD, FL 33021                      CITY OF HOLLYWOOD MA                     
Woodson, Marie  (DEM)(STR)                         06/01/2019           100.00 CHE LIBRERI MAPOU                            5919 NE 2ND AVENUE                       MIAMI, FL 33127                          LIBRARY BUSINESS                         
Woodson, Marie  (DEM)(STR)                         06/29/2020           100.00 CHE LIMAGE JEAN HAROLD                       513 SW 176 WAY                           PEMBROKE PINES, FL 33029                                                          
Woodson, Marie  (DEM)(STR)                         01/25/2020            50.00 CHE LINDOR MARIE                             12812 SW 209TH STREET                    MIAMI, FL 33177                                                                   
Woodson, Marie  (DEM)(STR)                         03/14/2020            50.00 CHE LINDOR-LATORTUE MARIE FLORE              12812 SW 209 STREET                      MIAMI, FL 33177                                                                   
Woodson, Marie  (DEM)(STR)                         06/02/2020            50.00 CHE LINDOR-LATORTUE MARIE FLORE              12812 SW 209 STREET                      MIAMI, FL 33177                                                                   
Woodson, Marie  (DEM)(STR)                         10/08/2020            50.00 CHE LINDOR-LATORTUE MARIE FLORE              12812 SW 209 STREET                      MIAMI, FL 33177                                                                   
Woodson, Marie  (DEM)(STR)                         10/22/2019           100.00 CHE LOUIS ALEX                               83 NE 167 STREET                         MIAMI, FL 33162                                                                   
Woodson, Marie  (DEM)(STR)                         08/29/2020            50.00 CHE LOUIS RICHARD                            1120 NORTH 74 TERRACE                    HOLLYWOOD, FL 33024                                                               
Woodson, Marie  (DEM)(STR)                         08/29/2019            50.00 CAS LOUIS YOLAINE                            1065 NW 124 STREET                       MIAMI, FL 33168                                                                   
Woodson, Marie  (DEM)(STR)                         11/29/2019         1,000.00 CHE LOUIS LAW GROUP, PLLC                    7951 RIVERA BLVD SUITE 103               MIRAMAR, FL 33023                        LAW FIRM                                 
Woodson, Marie  (DEM)(STR)                         08/30/2019           200.00 CHE LOUIS-CHARLES MICHELINE                  12680 NE MIAMI COURT                     N MIAMI, FL 331                          UNION REP                                
Woodson, Marie  (DEM)(STR)                         08/30/2019           100.00 CHE LOUIS-CHARLES STEVE                      1801 NE 123 STREET #314                  N MIAMI, FL 33181                                                                 
Woodson, Marie  (DEM)(STR)                         06/24/2020            50.00 CHE LOUISDHON LUCRECE                        13550 SW 6TH CT #317A                    PEMBROKE PINES, FL 33027                                                          
Woodson, Marie  (DEM)(STR)                         06/02/2020            20.00 CHE LOUISSAINT BERTINE                       5451 SW 125 TERRACE                      MIAMI, FL 33027                                                                   
Woodson, Marie  (DEM)(STR)                         09/28/2019            60.00 CHE LOUISSAINT BERTINE                       5451 SW 125 TERRACE                      MIRAMAR, FL 33027                                                                 
Woodson, Marie  (DEM)(STR)                         07/12/2019            50.00 CHE LOUISSAINT BERTINE                       5451 SW 125 TERRACE                      MIRAMAR, FL 33027                                                                 
Woodson, Marie  (DEM)(STR)                         06/04/2019            50.00 CHE LOUISSAINT BERTINE                       5451 SW 125 TERRACE                      MIRAMAR, FL 33023                        ACCOUNTANT                               
Woodson, Marie  (DEM)(STR)                         04/19/2020           100.00 CHE LOUISSAINT CLAUDY                        8077 MIZNER LANE                         BOCA RATON, FL 33433                                                              
Woodson, Marie  (DEM)(STR)                         06/04/2019            50.00 MO  LOUISSAINT RHODA                         13655 NE 10TH AVENUE #107                NO. MIAMI, FL 33161                      SOCIAL WORK                              
Woodson, Marie  (DEM)(STR)                         07/09/2020           100.00 MO  LOUISSAINT RHODA                         13655 NE 10 AVENUE #107                  N MIAMI, FL 33161                                                                 
Woodson, Marie  (DEM)(STR)                         11/29/2019           310.00 CHE LOZAMA JEFF                              1940 SW 129 TERRACE                      MIRAMAR, FL 33027                        CMS INTL GROUP CEO                       
Woodson, Marie  (DEM)(STR)                         11/19/2019           500.00 CHE LOZAMA JEFF                              1940 SW 129 TERRACE                      MIRAMAR, FL 33027                        CMS INTL GROUP CORP                      
Woodson, Marie  (DEM)(STR)                         11/24/2019           500.00 CHE LOZAMA MARJORIE                          1940 SW 129 TERRACE                      MIRAMAR, FL 33027                        NURSE PRACTITIONER                       
Woodson, Marie  (DEM)(STR)                         07/12/2019           500.00 CHE LOZAMA MARJORIE                          1940 SW 129 TERRACE                      MIRAMAR, FL 33027                        NURSE                                    
Woodson, Marie  (DEM)(STR)                         11/19/2019            50.00 CHE LOZAMA PRECILE                           12820 SW 50 COURT                        MIRAMAR, FL 33027                                                                 
Woodson, Marie  (DEM)(STR)                         02/05/2020           100.00 CHE LUCIEN ADAM                              20124 SW 79 COURT                        CUTLER BAY, FL 33189                                                              
Woodson, Marie  (DEM)(STR)                         10/29/2019            60.00 MO  LUMAS GARRY                              570 NE 162 ST                            MIAMI, FL 33162                                                                   
Woodson, Marie  (DEM)(STR)                         11/12/2019           100.00 CHE LYNCH MARIKA                             6940 SW 96 STREET                        PINECREST, FL 33156                                                               
Woodson, Marie  (DEM)(STR)                         06/20/2020           100.00 CHE MALIVERT RHODE                           5960 NW 79 WAY                           PARKLAND, FL 33067                                                                
Woodson, Marie  (DEM)(STR)                         07/29/2019            20.00 CAS MANUEL DIEUSEL                           450 NE 114 STREET                        MIAMI, FL 33138                                                                   
Woodson, Marie Paule (DEM)(STR)                    02/24/2021         1,446.94 COF MARIE WOODSON 2020 CAMPAIGN FUND         7443 ARTHUR STREET                       HOLLYWOOD, FL 33024                      PREVIOUS 2020 CAMPAI                     
Woodson, Marie  (DEM)(STR)                         01/25/2020           100.00 CHE MARINO GRISELLE                          6673 NW 107 PLACE                        DORAL, FL 33178                                                                   
Woodson, Marie  (DEM)(STR)                         08/29/2019             8.00 CAS MARSHALL FRIDO                           1355 NW 113 TERRACE                      MIAMI, FL 33139                                                                   
Woodson, Marie  (DEM)(STR)                         10/18/2020           100.00 CHE MARTINEZ CARLOS                          ***************                          ***************                                          
Woodson, Marie  (DEM)(STR)                         10/01/2020            10.00 CHE MATRONE ROBERT                           ADDRESS UNKNOWN AFTER SEVERAL ATTEMPTS   HOLLYWOOD, FL                                                                     
Woodson, Marie  (DEM)(STR)                         06/21/2019            50.00 CHE MAXIMILLIAN CONSULTANTS, INC.            18708 NW 14TH STREET                     MIAMI, FL 33028                          CONSULTING SERVICES                      
Woodson, Marie  (DEM)(STR)                         12/28/2019           150.00 CHE MC DEARMAID MICHAEL                      840 NE 127 STREET                        MIAMI, FL 33161                          ATTORNEY                                 
Woodson, Marie  (DEM)(STR)                         09/29/2019            50.00 CHE MCDOUGAL PETER                           1532                                     TREVINO, FL 33134                                                                 
Woodson, Marie  (DEM)(STR)                         10/15/2020            50.00 CHE MCGROTHY RANDOLPH                        850 NE 71 STREET                         MIAMI, FL 33138                                                                   
Woodson, Marie  (DEM)(STR)                         05/06/2019            50.00 CHE MEADS SHARON                             6822 COLLINSDALE                         BALTIMORE, FL 2123                       RETIRED SUPERVISOR                       
Woodson, Marie  (DEM)(STR)                         12/05/2019           250.00 CHE MEDACIER ADENET                          16229 OPAL CREEK DRIVE                   WESTON, FL 33331                         PASTOR OF SHALOM COM                     
Woodson, Marie  (DEM)(STR)                         09/28/2019           120.00 CHE MEDOR GAELLE                             3821 N PINES ISLAND ROAD                 SUNRISE, FL 33351                        HOME HEALTH AIDE                         
Woodson, Marie  (DEM)(STR)                         09/28/2019            50.00 MO  MEME ATANAZE                             10270 SW 20 CT                           MIRAMAR, FL 33025                                                                 
Woodson, Marie  (DEM)(STR)                         11/06/2019           100.00 CHE MENDEZ DIANA                             711 BILTMORE WAY  UNIT 302               CORAL GABLES, FL 33134                                                            
Woodson, Marie  (DEM)(STR)                         09/28/2019            20.00 CHE MERRILL BRENDA                           5929 NE 6TH AVENUE                       MIAMI, FL 33137                                                                   
Woodson, Marie  (DEM)(STR)                         06/01/2019           250.00 CHE MERRILL BRENDA                           5929 NE 6TH AVENUE                       MIAMI, FL 33137                          NURSE                                    
Woodson, Marie  (DEM)(STR)                         05/29/2019           250.00 CHE MERRILL BRENDA                           5929 NE 6TH AVENUE                       MIAMI, FL 33127                          NURSE                                    
Woodson, Marie  (DEM)(STR)                         08/16/2019           250.00 CHE MERRILL BRENDA                           5929 NE 6TH AVENUE                       MIAMI, FL 33137                          NURSE                                    
Woodson, Marie  (DEM)(STR)                         07/29/2019           250.00 CHE MERRILL R. THOMAS                        5929 NE 6TH AVENUE                       MIAMI, FL 33137                          MEDICAL DOCTOR                           
Woodson, Marie  (DEM)(STR)                         09/28/2019           250.00 CHE MERRILL THOMAS                           5929 NE 6 AVENUE                         MIAMI, FL 33137                          PHYSICIAN                                
Woodson, Marie  (DEM)(STR)                         01/25/2020           250.00 CHE MERRILL THOMAS                           5929 NE 6TH AVENUE                       MIAMI, FL 33137                          PHYSICIAN                                
Woodson, Marie  (DEM)(STR)                         09/28/2019           100.00 CHE MESA IVON                                380 PAYNE DRIVE                          MIAMI SPRINGS, FL 33166                                                           
Woodson, Marie  (DEM)(STR)                         04/02/2020            20.20 CHE METAYER NANCY                            9833 NW 54 PLACE                         CORAL SPRINGS, FL 33076                                                           
Woodson, Marie  (DEM)(STR)                         07/24/2019           100.00 CHE METAYER NANCY                            9833 NW 54 PLACE                         CORAL SPRINGS, FL 33076                                                           
Woodson, Marie  (DEM)(STR)                         09/23/2020            20.20 CHE METAYER NANCY                            9833 NW 54 PLACE                         CORAL SPRINGS, FL 33076                                                           
Woodson, Marie  (DEM)(STR)                         06/02/2020            20.00 CHE METELLUS GABRIELLE                       6193 NW 183RD LANE                       HIALEAH, FL 33015                                                                 
Woodson, Marie  (DEM)(STR)                         05/27/2020           100.00 CHE METELLUS GEPSIE                          515 NE 107 STREET                        MIAMI, FL 33161                                                                   
Woodson, Marie  (DEM)(STR)                         06/29/2019           100.00 CHE METELLUS GEPSIE                          515 NE 107TH STREET                      MIAMI, FL 3316                           EXECUTIVE DIRECTOR                       
Woodson, Marie  (DEM)(STR)                         09/17/2020         1,000.00 CHE METRO BROWARD PROFESSIONAL FIREFIGHTERS  8000 N UNIVERSITY DRIVE                  TAMARAC, FL 33321                        FIREFIGHTERS ASSOCIA                     
Woodson, Marie Paule (DEM)(STR)                    10/26/2021         1,000.00 CHE METRO BROWARD PROFESSIONAL FIREFIGHTERS  8000 N UNIVERSITY DRIVE                  TAMARAC, FL 33321                        FIRFIGHTERS UNION                        
Woodson, Marie  (DEM)(STR)                         07/25/2020            20.00 CHE MIDENCE MARIA                            7901 EAST DRIVE #101                     N BAY VILLAGE, FL 33021                                                           
Woodson, Marie  (DEM)(STR)                         07/01/2019            10.00 CHE MIDENCE MARIA                            7909 EAST DRIVE #101                     N. BAY VILLAGE, FL 33141                                                          
Woodson, Marie  (DEM)(STR)                         05/29/2019            10.00 CHE MIDENCE MARIA                            7909 EAST DRIVE #101                     N. BAY VILLAGE, FL 33141                 PARALEGAL                                
Woodson, Marie  (DEM)(STR)                         11/12/2019            75.00 CHE MIGUEL HELEN                             2021 SW 3RD AVENUE #705                  MIAMI, FL 33129                                                                   
Woodson, Marie  (DEM)(STR)                         07/17/2020         1,000.00 CHE MIL-LAKE HEALTHCARE CTR. INC             4849 LAKE WORTH ROAD                     GREENACRES, FL 33463                     PRIMARY CARE MEDICAL                     
Woodson, Marie  (DEM)(STR)                         09/15/2020            50.00 CHE MILLER CLAY                              1607 JOHNSON STREET                      HOLLYWOOD, FL 33020                                                               
Woodson, Marie  (DEM)(STR)                         09/30/2020            20.20 CHE MILLIEN ELEONORE                         2535 SAWYER TERRACE                      WELLINGTON, FL 33414                                                              
Woodson, Marie  (DEM)(STR)                         07/09/2020           200.00 CHE MILTON ANA                               7202 MONACO ST.                          CORAL GABLES, FL 33143                   ATTORNEY                                 
Woodson, Marie  (DEM)(STR)                         05/28/2019           100.00 CHE MIMS ROBIN                               3010 NW 165 STREET                       OPA-LOCKA, FL 33054                      FISCAL ADMINISTRATOR                     
Woodson, Marie  (DEM)(STR)                         08/13/2020            50.00 CHE MIRVILLE NAHOMIE                         521 NW 44 STREET                         MIAMI, FL 33127                                                                   
Woodson, Marie  (DEM)(STR)                         06/01/2019           100.00 CHE MIZIK DEPOT                              13170 NW 7TH AVENUE                      N. MIAMI, FL 33168                       MUSIC STORE                              
Woodson, Marie  (DEM)(STR)                         10/11/2019            50.00 CHE MOMPOINT FLEURISE                        17313 SW 47TH CT.                        MIRAMAR, FL 33029                                                                 
Woodson, Marie  (DEM)(STR)                         07/21/2019            50.00 CHE MOMPREMIER EUGENISE                      120 NW 190 STREET                        MIAMI GARDENS, FL 33169                                                           
Woodson, Marie  (DEM)(STR)                         06/01/2019           200.00 CHE MONDESTIN EDELINE                        10365 SW 111 STREET                      MIAMI, FL 33176                          ADMINISTRATOR                            
Woodson, Marie  (DEM)(STR)                         03/16/2020           250.00 CHE MONDESTIN JOSEPH                         3811  EAGLE ISLE CIRCLE                  MIAMI, FL 34746                          SEIU ORGANIZING COOR                     
Woodson, Marie  (DEM)(STR)                         06/12/2019            50.00 CHE MONPREMIER MARGUERITE                    9730 SW 14TH STREET                      PEMBROKE PINES, FL 33025                 COMMUNITY WORKER                         
Woodson, Marie  (DEM)(STR)                         10/28/2020         1,000.00 CHE MOORE JULIAN                             3137 ISLEWOOD AVENUE                     WESTON, FL 33332                         MEDICAL DOCTOR                           
Woodson, Marie  (DEM)(STR)                         06/01/2019           110.00 CHE MORALES ELISABETH                        2429 SW 99TH COURT                       MIAMI, FL 33165                          SUPERVISOR                               
Woodson, Marie  (DEM)(STR)                         06/20/2020            25.00 CHE MOREL EMMANUEL                           8123 WOODSLANDING TRAIL                  WEST PALM BEACH, FL 33411                                                         
Woodson, Marie  (DEM)(STR)                         07/03/2020           100.00 CHE MORGAN CONEN                             7826 JEFFREY ALLAN CT.                   RALEIGH, NC 27613                                                                 
Woodson, Marie  (DEM)(STR)                         06/02/2020           100.00 CHE MORILLA LAURA                            900 16 STREET #203                       MIAMI BEACH, FL 33139                                                             
Woodson, Marie  (DEM)(STR)                         07/23/2019           200.00 CHE MORILLA LAURA                            900 16TH STREET #203                     MIAMI BEACH, FL 33139                    COUNTY ADMINISTRATOR                     
Woodson, Marie  (DEM)(STR)                         11/12/2019           100.00 CHE MORILLA LAURA                            900 16TH STREET #203                     MIAMI BEACH, FL 33139                                                             
Woodson, Marie  (DEM)(STR)                         06/20/2019            50.00 CHE MORISSEAU YVANS                          1116 NE 203RD STREET                     MIAMI, FL 33179                          OUTREACH SPECIALIST                      
Woodson, Marie  (DEM)(STR)                         08/06/2019           100.00 CHE MURAT RAYNALD                            505 CHURCHILL PLACE                      KISSIMMEE, FL 34759                                                               
Woodson, Marie  (DEM)(STR)                         05/04/2020            50.00 CHE MURPHY HUGH                              950 HILLCREST DRIVE APT 505              HOLLYWOOD, FL 33021                                                               
Woodson, Marie  (DEM)(STR)                         07/30/2019           100.00 CHE NACCARATO ROSA                           3320 SIMMS STREET # B                    HOLLYWOOD, FL 33021                                                               
Woodson, Marie  (DEM)(STR)                         07/12/2019             1.00 CHE NACCARATO ROSA                           3320 SIMMS ST. APT. B                    HOLLYWOOD, FL 33021                                                               
Woodson, Marie  (DEM)(STR)                         05/11/2019           100.00 CHE NARDI MARIA                              275 NW 2ND STREET                        MIAMI, FL 33128                          DEPT. DIRECTOR                           
Woodson, Marie  (DEM)(STR)                         09/28/2019            60.00 CHE NATIONS SOFTWARE & TECH SUPPORT          4699 N STATE ROAD 7 SUITE F              LAUDERDALE LAKES, FL 3313                                                         
Woodson, Marie  (DEM)(STR)                         10/22/2020         1,000.00 CHE NBC UNIVERSAL MEDIA LLC                  100 UNIVERSITY CITY PLAZA                UNIVERSAL CITY, CA 91608                 ADVERTISING BUSINESS                     
Woodson, Marie  (DEM)(STR)                         04/25/2019           500.00 CHE NELSON EDDY                              14340 SW 36TH COURT                      MIRAMAR, FL 33027                        RETIRED PUBLIC ADMIN                     
Woodson, Marie  (DEM)(STR)                         05/04/2019            50.00 CHE NELSON SIMONE                            115 NW 202ND TER. #702                   MIAMI, FL 33169                          RETIRED                                  
Woodson, Marie  (DEM)(STR)                         04/21/2020            25.00 CHE NELSON PLACID MARIE C                    8135 SUNRISE LAKES BLVD #211             SUNRISE, FL 33323                                                                 
Woodson, Marie Paule (DEM)(STR)                    09/27/2021         1,000.00 CHE NEXT ERA ENERGY PAC                      700 UNIVERSE BOULEVARD                   JUNO BEACH, FL 33408                     POLITICAL COMMITTEE                      
Woodson, Marie  (DEM)(STR)                         10/22/2020         1,000.00 CHE NFOPAPE POLITICAL ACTION COMMITTEE       1700 NW 66 AVENUE SUITE 100              FORT LAUDERDALE, FL 33313                LABOR GOVERNMENT WOR                     
Woodson, Marie  (DEM)(STR)                         07/21/2019            50.00 CHE NICOLAS CLAUDY                           715 NW 64 TERRACE                        N. LAUDERDALE, FL 33068                                                           
Woodson, Marie  (DEM)(STR)                         04/24/2019           100.00 CHE NICOLAS GUERDA                           20514 SW 88TH AVENUE                     MIAMI, FL 33189                          COLLEGE PROFESSOR                        
Woodson, Marie  (DEM)(STR)                         09/30/2020         1,000.00 CHE NICOLAS JEAN                             336 MULBERRY GROVE ROAD                  ROYAL PALM BEACH, FL 33411               NURSE                                    
Woodson, Marie  (DEM)(STR)                         10/01/2019            60.00 CHE NINA RUTH                                1131 NW 70 WAY                           HOLLYWOOD, FL 33024                                                               
Woodson, Marie  (DEM)(STR)                         07/30/2019           250.00 CHE NIRUS INVESTMENT CORP                    16312 SW 16 STREET                       PEMBROKE PINES, FL 33027                 INVESTMENT CO                            
Woodson, Marie  (DEM)(STR)                         11/19/2019           100.00 CHE NIRUS INVESTMENT CORPORATION             16312 SW 16 STREET                       PEMBROKE PINES, FL 33027                 INVESTMENT CORPORATI                     
Woodson, Marie  (DEM)(STR)                         01/27/2020           100.00 CHE NIXON BEVERLY                            7626 NW 11 AVENUE                        MIAMI, FL 33150                                                                   
Woodson, Marie  (DEM)(STR)                         04/16/2019           100.00 CHE NIXON BEVERLY                            7626 NW 11 AVENUE                        MIAMI, FL 33150                          RETIRED PRINCIPAL                        
Woodson, Marie  (DEM)(STR)                         10/11/2019            50.00 CHE NOEL ARSENE                              825 NE 206 STREET                        MIAMI, FL 33179                                                                   
Woodson, Marie  (DEM)(STR)                         05/04/2019           150.00 CHE NOEL LUCIE                               825 NE 206 STREET                        MIAMI, FL 33179                          RETIRED NURSE                            
Woodson, Marie  (DEM)(STR)                         09/28/2019           300.00 MO  NOEL RODNEY                              7504 NW 47 DRIVE                         CORAL SPRINGS, FL 33067                  PROMOTER                                 
Woodson, Marie Paule (DEM)(STR)                    01/10/2022         1,000.00 CHE NOMI HEALTH, INC.                        898 N. 1200 W STE 201                    OREM, UT 84057                           HEALTHCARE  COMPANY                      
Woodson, Marie Paule (DEM)(STR)                    09/16/2021         1,000.00 CHE NORTELUS ROBERTS GROUP LLC               210 SOUTH MONROE STREET                  TALLAHASSEE, FL 32301                    LOBBYING FIRM                            
Woodson, Marie  (DEM)(STR)                         07/16/2020         1,000.00 CHE NORTH FLORIDA CITIZENS FOR JUSTICE       218 SOUTH MONROE STREET                  TALLAHASSEE, FL 32301                    CCE POLITICAL ORGANI                     
Woodson, Marie  (DEM)(STR)                         10/12/2019            50.00 CHE NORWOOD CANZETTA                         16215 SW 26 STREET                       MIRAMAR, FL 33027                                                                 
Woodson, Marie  (DEM)(STR)                         03/09/2020           500.00 CHE NOVACK PAUL                              13899 BISCAYNE BLVD SUITE 400            N MIAMI BEACH, FL 33181                  ATTORNEY                                 
Woodson, Marie  (DEM)(STR)                         06/13/2019           100.00 CHE ORTIZ FRANK                              1321 NW 114TH AVENUE                     PEMBROKE PINES, FL 33026                 RESTAURANT OWNER                         
Woodson, Marie  (DEM)(STR)                         10/31/2019           500.00 CHE OSIRUS LUCIENNE                          156 BELLA VISTA WAY                      ROYAL PALM BEACH, FL 33411               STORE BUSINESS OWNER                     
Woodson, Marie  (DEM)(STR)                         07/14/2020            20.00 CHE OSUNFISAN LETICIA                        4250 NW 90 TERRACE                       CORAL SPRINGS, FL 33065                                                           
Woodson, Marie  (DEM)(STR)                         11/12/2019           100.00 CHE OTERO JOSE                               15040 EGAN LANE                          MIAMI LAKES, FL 33014                                                             
Woodson, Marie  (DEM)(STR)                         06/01/2020           300.00 CHE OTTINOT LAW PA                           17524 NW 61 CT. N                        HIALEAH, FL 33015                        LAW FIRM                                 
Woodson, Marie  (DEM)(STR)                         04/13/2019           100.00 CHE PACE ARNITA                              3081 NW 195TH STREET                     MIAMI, FL 33056                          SUPERVISOR                               
Woodson, Marie  (DEM)(STR)                         06/24/2020           200.00 CHE PAINSON TESSA                            2600 S OCEAN DRIVE #314                  HOLLYWOOD, FL 33019                      FINANCE DIR. FOR FLI                     
Woodson, Marie  (DEM)(STR)                         12/31/2019            25.00 CHE PANG TAKEATA                             3404 GARDENS EAST DRIVE #21B             PALM BEACH GARDENS, FL 33410                                                      
Woodson, Marie  (DEM)(STR)                         10/08/2020         1,000.00 CHE PARADISE FUNERAL CHAPEL                  11106 NW 7TH AVENUE                      MIAMI, FL 33168                          FUNERAL HOME                             
Woodson, Marie  (DEM)(STR)                         08/12/2020         1,000.00 CHE PARADISE FUNERAL CHAPEL LLC              11106 NW 7 AVENUE                        MIAMI, FL 33168                          FUNERAL BUSINESS                         
Woodson, Marie Paule (DEM)(STR)                    12/29/2021         1,000.00 CHE PARADISE FUNERAL CHAPEL, LLC             11106 NW 7TH AVENUE                      MIAMI, FL 33168                          FUNERAL HOME                             
Woodson, Marie  (DEM)(STR)                         09/28/2019           100.00 CHE PARAMOUNT BROADCASTING COMMUNICATION     16280 NW 17TH STREET                     N MIAMI BEACH, FL 33028                                                           
Woodson, Marie  (DEM)(STR)                         07/31/2020           100.00 CHE PARIS-LAWSON MARLYN                      3209 ONYX ROAD                           MIRAMAR, FL 33025                                                                 
Woodson, Marie  (DEM)(STR)                         07/29/2019            20.00 CAS PASCAL EDITH                             14039 NW 17 AVENUE                       MIAMI, FL 33167                                                                   
Woodson, Marie  (DEM)(STR)                         09/28/2019           186.00 MO  PATHEL GERARD                            131 NE 180 TERRACE                       N MIAMI BEACH, FL 33162                  ART SELLER                               
Woodson, Marie  (DEM)(STR)                         11/08/2019           150.00 CHE PATRICK ADELEKE                          7201 SW 123 PLACE                        MIAMI, FL 33183                          CHLID CARE CENTER OW                     
Woodson, Marie  (DEM)(STR)                         04/22/2020            50.00 CHE PATRICK JABOUIN CAMPAIGN                 7675 NW 20TH CT.                         FORT LAUDERDALE, FL 33322                                                         
Woodson, Marie  (DEM)(STR)                         10/10/2020           100.00 CHE PATTERSON ALBERTHA                       8712 MIRAMAR BOULEVARD                   MIRAMAR, FL 33025                                                                 
Woodson, Marie  (DEM)(STR)                         03/31/2020            20.00 CHE PATTERSON JOSETTA                        11801 S. ISLAND ROAD                     HOLLYWOOD, FL 33026                                                               
Woodson, Marie  (DEM)(STR)                         11/29/2019           100.00 CHE PAUL LOUISE MARJORI                      21013 NW 14TH PLACE #243                 MIAMI GARDENS, FL 33169                                                           
Woodson, Marie  (DEM)(STR)                         05/01/2019           150.00 CHE PAUL MAX                                 486 NW 39 STREET                         LAUDERDALE LAKES, FL 33319               SECURITY OFFICER                         
Woodson, Marie  (DEM)(STR)                         04/30/2020           100.00 CHE PAUL-LOUIS MARJORI                       10151 SW 9TH LANE                        PEMBROKE PINES, FL 33025                                                          
Woodson, Marie  (DEM)(STR)                         09/26/2019           120.00 CHE PAULIN SANDRA                            1761 NW 108TH AVENUE                     PEMBROKE PINES, FL 33026                 NURSE                                    
Woodson, Marie  (DEM)(STR)                         04/29/2020            30.00 CHE PEART HELLA                              259 BALABAN CIRCLE                       WOODSTOCK, GA 30188                                                               
Woodson, Marie  (DEM)(STR)                         07/12/2019           100.00 CHE PERELMAN JENNIFER                        11015 SW 38 DR.                          DAVIE, FL 33328                                                                   
Woodson, Marie  (DEM)(STR)                         04/07/2019           100.00 CHE PEREZ ANA                                2621 SW 54TH STREET                      FORT LAUDERDALE, FL 33312                ADMINISTRATOR                            
Woodson, Marie  (DEM)(STR)                         06/01/2019           100.00 MO  PEREZ ANA                                2621 SW 54TH STREET                      FORT LAUDERDALE, FL 33312                SPA1                                     
Woodson, Marie  (DEM)(STR)                         11/15/2019           150.00 CHE PEREZ-VILLANUEVA GLADYS                  200 SOUTH BISCAYNE BLVD SUITE 4100       MIAMI, FL 33131                          ATTORNEY                                 
Woodson, Marie  (DEM)(STR)                         10/31/2019            40.00 CHE PETIT LUC                                7825 NW 19TH CT                          PEMBROKE PINES, FL 33024                                                          
Woodson, Marie  (DEM)(STR)                         03/30/2019           100.00 CHE PETIT LUC ANDRE                          7825 NW 19TH COURT                       PEMBROKE PINES, FL 33024                 INSPECTOR                                
Woodson, Marie  (DEM)(STR)                         04/12/2019           100.00 CHE PETIT-PHAR KEVIN                         14850 SOUTH RIVER DRIVE                  MIAMI, FL 33167                          COMPTROLLER                              
Woodson, Marie  (DEM)(STR)                         09/28/2019            60.00 CHE PETIT-PHAR KEVIN                         14850 SOUTH RIVER DRIVE                  MIAMI, FL 33167                                                                   
Woodson, Marie  (DEM)(STR)                         06/01/2020            50.00 CHE PHELPS JONATHAN                          104 SAINT AURICS DRIVE                   SUWANEE, GA 30024                                                                 
Woodson, Marie  (DEM)(STR)                         07/21/2020            75.00 CHE PHILIPPE ROSELINE                        12205 NE MIAMI CT                        N MIAMI, FL 33161                                                                 
Woodson, Marie  (DEM)(STR)                         04/16/2019           100.00 CHE PHILLIPS VERONICA                        3521 NW 24TH STREET                      LAUDERDALE LAKES, FL 33311               COMMISSIONER                             
Woodson, Marie  (DEM)(STR)                         06/01/2019            50.00 CHE PHILOGENE ROSTAND                        1211 NE 159TH STREET                     N. MIAMI BEACH, FL 33162                 RETIRED                                  
Woodson, Marie  (DEM)(STR)                         09/28/2019            60.00 CHE PHILOGENE ROSTAND                        1211 NE 159 STREET                       N MIAMI BEACH, FL 33162                                                           
Woodson, Marie  (DEM)(STR)                         03/12/2019           500.00 CHE PHYSICIAN ACCESS URGENT CARE GROUP       655 NW 119TH STREET                      N. MIAMI, FL 33168                       PHYSICIAN                                
Woodson, Marie  (DEM)(STR)                         07/15/2019            75.00 CHE PIERRE ALOURDES                          90 NE 132 TERRACE                        N. MIAMI, FL 33161                                                                
Woodson, Marie  (DEM)(STR)                         09/28/2019            60.00 MO  PIERRE EDISON                            851 NW 121 STREET                        MIAMI, FL 33168                                                                   
Woodson, Marie  (DEM)(STR)                         10/30/2019           150.00 MO  PIERRE GUY                               207 CHURCHILL CT                         KISSIMMEE, FL 34758                      RESTAURANT CHEF                          
Woodson, Marie  (DEM)(STR)                         03/31/2020            20.00 CHE PIERRE KERBY                             825 NE 206TH STREET                      MIAMI, FL 33179                                                                   
Woodson, Marie  (DEM)(STR)                         06/18/2019             8.00 CHE PIERRE KETIA                             825 NE 206TH STREET                      N. MIAMI BEACH, FL 33179                 ADMINISTRATION                           
Woodson, Marie  (DEM)(STR)                         06/20/2019           500.00 CHE PIERRE LAURINUS                          8260 NE 2ND AVENUE                       MIAMI, FL 33138                          CEO CEN. FOR HAITIAN                     
Woodson, Marie  (DEM)(STR)                         04/23/2019            45.00 CAS PIERRE MARIE CARELLE                     40 PARKAULT                              CANTIAC, XC 5564                         NURSE                                    
Woodson, Marie  (DEM)(STR)                         06/20/2019           100.00 CHE PIERRE PAOLA                             8588 NW 1ST LANE                         MIAMI, FL 33126                          PERSONNEL ADM.                           
Woodson, Marie  (DEM)(STR)                         05/08/2020            50.00 CHE PIERRE PAOLA                             8587 NW 1 LANE                           MIAMI, FL 33126                                                                   
Woodson, Marie  (DEM)(STR)                         11/19/2019           100.00 CHE PIERRE PAOLA                             8588 NW 1ST LANE                         MIAMI, FL 33126                                                                   
Woodson, Marie  (DEM)(STR)                         09/29/2019           100.00 CHE PIERRE VILME                             4330 WEST BROWARD BLVD SUITE D           PLANTATION, FL 33317                                                              
Woodson, Marie  (DEM)(STR)                         05/16/2019           100.00 CHE PIERRE VILME                             13913 SW 42ND STREET                     DAVIE, FL 33330                          CPA                                      
Woodson, Marie  (DEM)(STR)                         09/28/2019           120.00 MO  PIERRE WILKENS                           841 NE 90 STREET                         MIAMI, FL 33138                          CAB DRIVER                               
Woodson, Marie  (DEM)(STR)                         04/29/2020            20.00 CHE PIERRE-ANTOINE MICHEL                    12151 NW 27TH STREET                     PLANTATION, FL 33323                                                              
Woodson, Marie  (DEM)(STR)                         08/16/2019            70.00 CHE PIERRE-LOUIS JACQUES                     10572 SW 16 STREET                       PEMBROKE PINES, FL 33025                                                          
Woodson, Marie  (DEM)(STR)                         08/12/2020           500.00 CHE PIERRE-PAUL JEAN                         8410 NE 1ST PLACE                        MIAMI, FL 33138                          REALTOR                                  
Woodson, Marie Paule (DEM)(STR)                    01/10/2022           750.00 CHE PITTMAN LAWGROUP P. L.                   1028 EAST PARK AVENUE                    TALLAHASSEE, FL 32301                    LAW FIRM                                 
Woodson, Marie  (DEM)(STR)                         06/26/2020           100.00 CHE PLUVIOSE-CLAUDE LUMANE                   11300 SW 20 STREET                       MIRAMAR, FL 33025                                                                 
Woodson, Marie  (DEM)(STR)                         04/29/2020            25.00 CHE PODESTA-SOTO JOSEPHINE                   609 NE 105 STREET                        MIAMI SHORES, FL 33138                                                            
Woodson, Marie  (DEM)(STR)                         07/12/2019           150.00 CHE POLIARD JOEL                             5000 NE 2ND AVENUE                       MIAMI, FL 33137                          PHYSICIAN                                
Woodson, Marie  (DEM)(STR)                         09/08/2020            50.00 CHE POLIARD LINDSEY                          5204 NW 67 AVENUE                        LAUDERHILL, FL 33319                                                              
Woodson, Marie  (DEM)(STR)                         06/18/2019           100.00 CHE POLLARD LINDSAY                          5204 NW 67TH STREET                      LAUDERHILL, FL 33319                     CONSULTANT                               
Woodson, Marie  (DEM)(STR)                         06/01/2019           250.00 CHE POLLIARD JOEL ENRIQUEZ                   5000 NE 2ND AVENUE                       MIAMI, FL 3313                           DOCTOR                                   
Woodson, Marie  (DEM)(STR)                         04/29/2020           100.00 CHE POTHEL SANDRINE                          6200 NW 44TH STREET #405                 LAUDERHILL, FL 33319                                                              
Woodson, Marie  (DEM)(STR)                         06/01/2020            20.00 CHE PP&P INC.                                6200 SW 62ND PLACE                       MIAMI, FL 33143                                                                   
Woodson, Marie  (DEM)(STR)                         04/25/2019           200.00 CHE PP&P, INC. KENDRICK-SMITH SHARON         6200 SW 62ND PLACE                       SOUTH MIAMI, FL 33143                    NON-PROFIT/DIRECTOR                      
Woodson, Marie  (DEM)(STR)                         06/03/2020           400.00 CHE PRECISION SECURITY SOLUTIONS             3600 SOUTH STATE ROAD 7 #353             MIRAMAR, FL 33023                        SECURITY FIRM                            
Woodson, Marie  (DEM)(STR)                         06/30/2020           100.00 CHE PRECISION SECURITY SOLUTIONS             3660 SOUTH STATE ROAD 7 #353             MIRAMAR, FL 33023                                                                 
Woodson, Marie  (DEM)(STR)                         08/16/2019           100.00 CHE PREVIL SANDRA                            3260 SW 175 AVENUE                       MIRAMAR, FL 33029                                                                 
Woodson, Marie  (DEM)(STR)                         08/29/2019           100.00 CHE PRINCILIS BENOIT                         15302 NE 5TH COURT                       MIAMI, FL 3316                                                                    
Woodson, Marie  (DEM)(STR)                         12/09/2019           100.00 CHE PRINCILUS JARLENS                        150 SE 2ND AVENUE SUITE 314              MIAMI, FL 33131                                                                   
Woodson, Marie  (DEM)(STR)                         01/31/2020         1,000.00 CHE PRINSTON JEAN GLAUDE                     16040 NW 83RD PLACE                      MIAMI LAKES, FL 33016                    CEO PRIMARY MED CARE                     
Woodson, Marie  (DEM)(STR)                         10/18/2020         1,000.00 CHE PROVIDENCE COMMUNITY CENTER LLC          5932 NE 2ND AVENUE                       MIAMI, FL 33137                          MEDICAL CLINIC                           
Woodson, Marie Paule (DEM)(STR)                    12/29/2021         1,000.00 CHE PROVIDENCE COMMUNITY CENTER LLC          5932 NE 2ND AVENUE                       MIAMI, FL 33137                          MEDICAL CLINIC                           
Woodson, Marie  (DEM)(STR)                         04/29/2019           500.00 CHE PROVIDENCE COMMUNITY CENTER/ DORVAL HERB 5932 NE 2ND AVENUE                       MIAMI, FL 33137                          MEDICAL CLINIC/ OWNE                     
Woodson, Marie  (DEM)(STR)                         09/28/2019            50.00 CAS PRUDENT LESLY                            18001 NW 42ND COURT                      MIAMI GARDENS, FL 33055                                                           
Woodson, Marie  (DEM)(STR)                         03/12/2019           500.00 CHE PSJ LAW GROUP                            13377 WEST DIXIE HIGHWAY #2B             N. MIAMI, FL 33161                       ATTORNEY                                 
Woodson, Marie  (DEM)(STR)                         02/11/2020           250.00 CHE PSN CONTRACTING, LLC                     7111 TAFT STREET                         HOLLYWOOD, FL 33024                      CONSULTING CONSTRUCT                     
Woodson, Marie Paule (DEM)(STR)                    10/26/2021         1,000.00 CHE PUBLIX SUPERMARKETS                      P.O.BOX 407                              LAKELAND, FL 33802                       SUPERMARKET                              
Woodson, Marie  (DEM)(STR)                         10/26/2020         1,000.00 CHE PUBLIX SUPERMARKETS INC                  P.O. BOX 407                             LAKELAND, FL 33802                       GROCERIES STORE                          
Woodson, Marie  (DEM)(STR)                         10/26/2020           500.00 CHE R & R MULTI SERVICES LLC                 2106 N DIXIE HIGHWAY                     HOLLYWOOD, FL 33020                      TAX SERVICES                             
Woodson, Marie  (DEM)(STR)                         07/01/2019            25.00 CHE RABEN KELLY                              2251 N. 57TH TERRACE                     HOLLYWOOD, FL 33021                                                               
Woodson, Marie  (DEM)(STR)                         12/28/2019           150.00 CHE RAMIREZ SUSAN                            415 SOUTH 56TH TERRACE                   HOLLYWOOD, FL 33023                      ATTORNEY                                 
Woodson, Marie  (DEM)(STR)                         06/01/2019           963.00 INK RANDY'S RESTAURANT                       14320 NW 7TH AVENUE                      MIAMI, FL 33168                          RESTAURANT           FOOD AND FACILITY   
Woodson, Marie  (DEM)(STR)                         07/12/2019           100.00 CHE RAPHAEL GERARD                           405 NW 128 STREET                        MIAMI, FL 33168                                                                   
Woodson, Marie  (DEM)(STR)                         12/04/2019           100.00 CHE RAPHAEL GERARD                           405 NW 128 STREET                        MIAMI, FL 33168                                                                   
Woodson, Marie  (DEM)(STR)                         09/28/2019            20.00 CAS RAYMOND SANDRA                           2400 SW 85 AVENUE                        MIRAMAR, FL 33025                                                                 
Woodson, Marie  (DEM)(STR)                         10/14/2020         1,000.00 CHE REALTORS POLITICAL ACTION COMMITTEE      200 MONROE STREET                        TALLAHASSEE, FL 32301                    REALTORS PAC                             
Woodson, Marie  (DEM)(STR)                         10/07/2020         1,000.00 CHE REALTORS POLITICAL ACTIVITY COMMITTEE FL 200 MONROE STREET                        TALLAHASSEE, FL 32301                    REALTORS PAC                             
Woodson, Marie  (DEM)(STR)                         10/14/2020         1,000.00 CHE REALTORS POLITICAL ADVOCACY COMMITTEE    7025 AUGUSTA NATIONAL DRIVE              ORLANDO, FL 32822                        POLITICAL ADVOCACY C                     
Woodson, Marie  (DEM)(STR)                         09/26/2020           100.00 CHE REESE JOANN                              2135 WILEY STREET                        HOLLYWOOD, FL 33020                                                               
Woodson, Marie  (DEM)(STR)                         07/24/2020           100.00 CHE REESE JOANN                              2135 WILEY ST.                           HOLLYWOOD, FL 33020                                                               
Woodson, Marie  (DEM)(STR)                         08/28/2019           250.00 CHE REME JEAN                                3013 BELLWIND CIRCLE                     ROCKLEDGE, FL 3295                       ENGINEER                                 
Woodson, Marie  (DEM)(STR)                         06/04/2019           100.00 MO  RENAUD-GEFFRARD NADIA                    639 NE 160 STREET                        MIAMI, FL 33162                          SALESPERSON                              
Woodson, Marie Paule (DEM)(STR)                    01/10/2022         1,000.00 CHE RESTORING INTEGRITY PC                   P. O. BOX 30265                          FORT LAUDERDALE, FL 33303                POLITICAL COMMITTEE                      
Woodson, Marie  (DEM)(STR)                         10/29/2019            20.20 MO  RIBLER JACKSON                           904 KABRICH ST                           BLACKSBURG, VA 2406                                                               
Woodson, Marie  (DEM)(STR)                         06/01/2019           100.00 CHE RIGAUD ERIC                              1320 NW 183RD STREET                     MIAMI, FL 33169                          GOVERNMENT EMPLOYEE                      
Woodson, Marie  (DEM)(STR)                         03/30/2019           200.00 CHE RIGAUD ERIC                              1320 NW 183 STREET                       MIAMI, FL 33169                          CITY EMPLOYEE                            
Woodson, Marie  (DEM)(STR)                         07/12/2019           100.00 CHE RIGAUD ERIC                              1320 NW 183 STREET                       MIAMI, FL 33169                                                                   
Woodson, Marie  (DEM)(STR)                         10/31/2019            30.00 CHE RITVO EVA                                1688 MERIDIAN AVENUE #636                MIAMI BEACH, FL 33139                                                             
Woodson, Marie  (DEM)(STR)                         06/12/2019           250.00 CHE ROBILLARD HUDSON                         1125 NE 125TH STREET                     N. MIAMI, FL 33161                       CERTIFIED PUBLIC ACC                     
Woodson, Marie  (DEM)(STR)                         10/22/2020           250.00 CHE ROBILLARD HUDSON                         1125 NE 125 STREET #306                  N MIAMI, FL 33161                        CERTIFIED PUBLIC ACC                     
Woodson, Marie  (DEM)(STR)                         09/28/2019            60.00 MO  ROBINSON BARBARA                         8895 SW 126 TERRACE                      MIAMI, FL 33176                                                                   
Woodson, Marie  (DEM)(STR)                         03/12/2019           100.00 CHE ROBINSON LINDA                           15605 SW 77TH COURT                      PALMETTO BAY, FL 33157                   REALTOR                                  
Woodson, Marie  (DEM)(STR)                         09/08/2020           100.00 CHE ROBINSON LINDA                           15605 SW 77 COURT                        PALMETTO BAY, FL 33157                                                            
Woodson, Marie  (DEM)(STR)                         06/02/2020            20.00 CHE ROBINSON TIA                             8895 SW 126 TERRACE                      MIAMI, FL 33176                                                                   
Woodson, Marie  (DEM)(STR)                         09/20/2019           100.00 CHE RODRIGUEZ MANUEL                         7439 ARTHUR STREET                       HOLLYWOOD, FL 33024                                                               
Woodson, Marie  (DEM)(STR)                         06/24/2020            50.00 CHE ROMAIN CARELINE                          1625 NW 66 AVENUE                        MARGATE, FL 33063                                                                 
Woodson, Marie  (DEM)(STR)                         10/08/2020         1,000.00 CHE RONALD BOOK PA                           18851 NE 29 AVENUE SUITE 1010            AVENTURA, FL 33180                       LAW BUSINESS                             
Woodson, Marie  (DEM)(STR)                         01/12/2020           100.00 CHE ROSES GLORIA                             808 BRICKELL KEY DRIVE #1001             MIAMI, FL 33131                                                                   
Woodson, Marie  (DEM)(STR)                         10/17/2019            50.00 CHE ROYER LINDA                              19023 NW 5TH CT                          MIAMI GARDENS, FL 33055                                                           
Woodson, Marie  (DEM)(STR)                         11/14/2019            25.00 CHE RUFFIN NAKIA                             15449 NW 14TH STREET                     PEMBROKE PINES, FL 33028                                                          
Woodson, Marie  (DEM)(STR)                         11/12/2019             5.00 CAS RUIZ ARMANDO                             851 NW 36 AVENUE #2                      MIAMI, FL 33125                                                                   
Woodson, Marie  (DEM)(STR)                         04/25/2020           100.00 CHE RUIZ GUITHELE                            10121 NW 14 STREET                       PLANTATION, FL 33322                                                              
Woodson, Marie  (DEM)(STR)                         06/20/2019           100.00 CHE RUIZ-NICOLAS GUITHELE                    10121 NW 14TH STREET                     PLANTATION, FL 3332                      ADMIN.                                   
Woodson, Marie  (DEM)(STR)                         07/30/2019            25.00 CHE RUIZ-NICOLAS GUITHELE                    10121 NW 14TH STREET                     PLANTATION, FL 3332                                                               
Woodson, Marie  (DEM)(STR)                         05/28/2020           100.00 CHE RUIZ-NICOLAS GUITHELE                    10121 NW 14TH COURT                      PLANTATION, FL 33322                     FORMER COUNTY EMPLOY                     
Woodson, Marie  (DEM)(STR)                         05/28/2020            30.00 CHE RUIZ-NICOLAS GUITHELE                    10121 NW 14 COURT                        PLANTATION, FL 33322                                                              
Woodson, Marie Paule (DEM)(STR)                    11/10/2021         1,000.00 CHE RUTH LIST FLORIDA, INC.                  100 EAST MADISON ST. SUITE 302           TAMPA, FL 33602                          WOMEN'S POLITICAL GR                     
Woodson, Marie  (DEM)(STR)                         06/11/2020         1,000.00 CHE RUTH'S LIST FLORIDA                      100 EAST MADISON ST. #302                TAMPA, FL 33602                          WOMEN NON-PROFIT ORG                     
Woodson, Marie  (DEM)(STR)                         07/09/2020           300.00 CHE S & A AURELIEN LIVING TRUST              1355 NW 113 TERRACE                      MIAMI, FL 33167                          RETIRED DAY CARE OWN                     
Woodson, Marie  (DEM)(STR)                         04/08/2019           400.00 CHE S&S AURELIEN LIVING TRUST--AURELIEN SOLA 1355 NW 113TH TERRACE                    MIAMI, FL 33167                          RETIRED DAYCARE OWNE                     
Woodson, Marie  (DEM)(STR)                         09/28/2019            60.00 MO  SAINTIL MARLYNE                          14695 NE 18 AVENUE                       MIAMI, FL 33181                          TOLL WORKER                              
Woodson, Marie  (DEM)(STR)                         09/28/2019            60.00 MO  SAINTIL MIRIANE                          14695 NE 18TH AVENUE                     N. MIAMI BEACH, FL 33168                                                          
Woodson, Marie  (DEM)(STR)                         09/28/2019            60.00 MO  SAINTIL PATRICK                          7779 GRANADA BOULEVARD                   MIRAMAR, FL 33023                                                                 
Woodson, Marie  (DEM)(STR)                         07/12/2019           500.00 CHE SAINTVIL-JOSEPH PATRICIA                 13377 W. DIXIE HIGHWAY STE               NO. MIAMI, FL 33161                      ATTORNEY                                 
Woodson, Marie  (DEM)(STR)                         06/01/2019           100.00 CHE SAINVIL MICHAEL                          9411 NW 17TH COURT                       PEMBROKE PINES, FL 33024                 SALESMAN                                 
Woodson, Marie  (DEM)(STR)                         09/28/2019            60.00 CHE SAINVIL MICHEL                           9411 NW 17TH COURT                       PEMBROKE PINES, FL 33024                                                          
Woodson, Marie  (DEM)(STR)                         09/23/2019            60.00 CHE SAINVIL RICOT                            3173 NW 39TH PLACE                       LAUDERDALE LAKES, FL 33309                                                        
Woodson, Marie  (DEM)(STR)                         04/01/2020           100.00 CHE SAM RAYNOLD                              1057 MULBERRY PLACE                      WELLINGTON, FL 33414                                                              
Woodson, Marie  (DEM)(STR)                         09/16/2019            50.00 CHE SANCTUARY OF MOSES MINISTRIES            15074 SW 127TH COURT                     MIAMI, FL 33186                          CHURCH                                   
Woodson, Marie  (DEM)(STR)                         07/15/2019           100.00 CHE SANCTUARY OF MOSES MINISTRIES            15074 SW 127TH COURT                     MIAMI, FL 33186                                                                   
Woodson, Marie  (DEM)(STR)                         11/01/2019           200.00 CHE SANDERS JANIS                            17120 NW 16 AVENUE                       MIAMI, FL 33137                          RETIRED MIAMI DADE A                     
Woodson, Marie  (DEM)(STR)                         05/11/2019            75.00 CHE SANON NEWTON                             13324 NW 10TH  STREET                    SUNRISE, FL 33323                        CHIEF EXECUTIVE OFFI                     
Woodson, Marie  (DEM)(STR)                         06/01/2019           100.00 CHE SANSARICQ MARIE                          443 NE 195 STREET #434                   MIAMI, FL 33179                          SOCIAL WORKER                            
Woodson, Marie  (DEM)(STR)                         08/04/2019            10.00 CHE SANTIAGO JOANNA                          9580 SW 11 STREET                        PEMBROKE PINES, FL 33025                                                          
Woodson, Marie  (DEM)(STR)                         07/04/2019            10.00 CHE SANTIAGO JOANNA                          9580 SW 11 STREET                        PEMBROKE PINES, FL 3302                                                           
Woodson, Marie  (DEM)(STR)                         06/04/2019            10.00 CHE SANTIAGO JOANNA                          9580 SW 11TH STREET                      PEMBROKE PINES, FL 33025                 SPECIAL PROJECTS ADM                     
Woodson, Marie  (DEM)(STR)                         10/04/2019            10.00 CHE SANTIAGO JOANNA                          9580 SW 11 STREET                        PEMBROKE PINES, FL 33025                                                          
Woodson, Marie  (DEM)(STR)                         09/04/2019            10.00 CHE SANTIAGO JOANNA                          9580 SW 11 STREET                        PEMBROKE PINES, FL 33025                                                          
Woodson, Marie  (DEM)(STR)                         11/19/2019         1,000.00 CHE SAUL EWING ARNSTEIN & LEHR LLP           200 EAST LAS OLAS BLVD #1000             FT LAUDERDALE, FL 33301                  LAW FIRM                                 
Woodson, Marie  (DEM)(STR)                         07/31/2020            50.00 CHE SAUNDERS PHYLLIS                         6450 SW 144 STREET                       MIAMI, FL 33158                                                                   
Woodson, Marie  (DEM)(STR)                         06/04/2019            20.00 MO  SAUTIER MURIEL                           301 PALM WAY                             PEMBROKE PINES, FL 33025                 SOCIAL WORKER                            
Woodson, Marie  (DEM)(STR)                         07/12/2019           100.00 MO  SAUVEUR CALIXTE LUC                      2750 RIVER RUE CIRCLE                    MIRAMAR, FL 33025                                                                 
Woodson, Marie  (DEM)(STR)                         10/08/2020           500.00 CHE SCHECTER LAURIE                          4500 SURF ROAD                           HOLLYWOOD, FL 33019                      RETIRED                                  
Woodson, Marie  (DEM)(STR)                         10/06/2020           150.00 CHE SCHONWETTER DAWN                         3189 CLEVELAND STREET                    HOLLYWOOD, FL 33021                      MEMORIAL HOSPITAL CL                     
Woodson, Marie  (DEM)(STR)                         05/27/2020           200.00 CHE SCHWARTZ ELAINE                          4962 SARAZEN DR.                         HOLLYWOOD, FL 33021                      FORMER STATE REPRESE                     
Woodson, Marie  (DEM)(STR)                         05/12/2019           100.00 CHE SEALEY BEVERLY                           380 NW 179 STREET                        MIAMI, FL 33169                          ADMINISTRATIVE OFFIC                     
Woodson, Marie  (DEM)(STR)                         06/02/2020            40.00 CHE SEQUIERA RAISA                           978 NW 3 STREET #3                       MIAMI, FL 33128                                                                   
Woodson, Marie  (DEM)(STR)                         10/09/2020            44.00 CHE SEQUIERA RAISA                           978 NW 3RD STREET #3                     MIAMI, FL 33128                                                                   
Woodson, Marie  (DEM)(STR)                         09/08/2020            55.00 CHE SEQUIERA RAISA                           978 NW 3RD STREET #3                     MIAMI, FL 33128                                                                   
Woodson, Marie  (DEM)(STR)                         06/01/2019           100.00 CHE SERAPHIN BERNARD                         240 NE 48 TERRACE                        MIAMI, FL 33137                          AOIII                                    
Woodson, Marie  (DEM)(STR)                         07/12/2019            25.00 CHE SHAKIR NANOTTE                           8830 SW 13 STREET                        PEMBROKE PINES, FL 33025                                                          
Woodson, Marie  (DEM)(STR)                         12/04/2019           500.00 CHE SHAYKHER CHANDLER                        9999 NE 2 AVENUE, SUITE 100              MIAMI SHORES, FL 33138                   CARDIOLOGIST                             
Woodson, Marie Paule (DEM)(STR)                    06/25/2021         1,000.00 CHE SHOPPING CENTER MANAGEMENT               19501 BISCAYNE BOULEVARD SUITE 400       AVENTURA, FL 33180                       MALL MANAGEMENT                          
Woodson, Marie  (DEM)(STR)                         08/16/2019           250.00 CHE SICARD AUDE                              60 NW 161 AVENUE                         PEMBROKE PINES, FL 33028                 WOMEN ALLIANCE EXEC                      
Woodson, Marie  (DEM)(STR)                         12/23/2019           200.00 CHE SIEDLECKI ROBERT                         5890 RODMAN STREET                       HOLLYWOOD, FL 33023                      RETIRED GOV ADMIN                        
Woodson, Marie  (DEM)(STR)                         10/02/2020            15.00 CHE SIMS EDWARD                              7500 DILIDO BOULEVARD                    MIRAMAR, FL 33023                                                                 
Woodson, Marie  (DEM)(STR)                         10/14/2020           200.00 CHE SINK ALEX                                P.O.BOX 219                              THONONTOSASSA, FL 33592                  RETIRED FL CHIEF FIN                     
Woodson, Marie  (DEM)(STR)                         08/06/2019            50.00 CHE SLOAN-SIMPKINS PHYLLIS                   19000 NW 8TH COURT                       MIAMI, FL 33169                                                                   
Woodson, Marie  (DEM)(STR)                         04/29/2020            20.00 CHE SMITH KRAYZELL                           6908 NW 169 STREET                       HIALEAH, FL 33015                                                                 
Woodson, Marie  (DEM)(STR)                         10/29/2019           100.00 CHE SMITH LYNN                               1939 ADAMS ST.                           HOLLYWOOD, FL 33020                                                               
Woodson, Marie  (DEM)(STR)                         05/21/2019           100.00 CHE SORENSON KATHRYN                         13200 SW 69 AVENUE                       PINECREST, FL 33156                      RETIRED COMM.                            
Woodson, Marie  (DEM)(STR)                         07/16/2020         1,000.00 CHE SOUTH FLORIDA CITIZENS FOR JUSTICE       218 SOUTH MONROE STREET                  TALLAHASSEE, FL 32301                    527 POLITICAL ORGANI                     
Woodson, Marie  (DEM)(STR)                         09/29/2020         1,000.00 CHE SOUTHERN GLAZER WINE AND SPIRITS         2400 SW 145 AVENUE SUITE 300             MIRAMAR, FL 33027                        LIQUOR BUSINESS                          
Woodson, Marie Paule (DEM)(STR)                    01/10/2022         1,000.00 CHE SOUTHERN GLAZER'S WINE AND SPIRITS, LLC  2400 SW 145 AVENUE, SUITE 300            MIRAMAR, FL 33027                        WINE AND LIQUOR BUSI                     
Woodson, Marie  (DEM)(STR)                         05/27/2020           200.00 CHE ST. FORT FUNERAL HOME                    16480 NE 19 AVENUE                       N MIA BEACH, FL 33162                    FUNERAL HOME                             
Woodson, Marie  (DEM)(STR)                         02/19/2020           500.00 CHE ST. JEAN DONARD                          1140 NE 163RD STREET STE 22              N MIAMI BEACH, FL 33162                  PRESIDENT OF COMPU-D                     
Woodson, Marie  (DEM)(STR)                         07/02/2019            20.00 CHE STEERS JEROME                            7900 SW 118 STREET                       MIAMI, FL 33156                                                                   
Woodson, Marie Paule (DEM)(STR)                    09/30/2021         1,000.00 CHE STEPHENS DISTRIBUTING COMPANY            5650 ANGLER'S DRIVE                      FT. LAUDERDALE, FL 33312                 BEER DISTRIBUTORS                        
Woodson, Marie  (DEM)(STR)                         12/04/2019            25.00 CHE STREETER SANDRA                          1710 NW 108 STREET                       MIAMI, FL 33167                                                                   
Woodson, Marie  (DEM)(STR)                         10/11/2019            25.00 CHE STUBBS NATASHA                           8353 SE 25 CT                            MIRAMAR, FL 33025                                                                 
Woodson, Marie  (DEM)(STR)                         07/12/2019             5.00 CHE STUBBS NATASHA                           8353 SW 25TH COURT                       MIRAMAR, FL 33025                                                                 
Woodson, Marie Paule (DEM)(STR)                    01/10/2022           500.00 CHE SUNCOAST PAC                             401 EAST JACKSON STREET, SUITE 2400      TAMPA, FL 33602                          POLITICAL ACTION COM                     
Woodson, Marie  (DEM)(STR)                         03/12/2019         1,000.00 CHE SURIN RONALD                             16312 SW 16TH STREET                     PEMBROKE PINES, FL 33027                 ATTORNEY                                 
Woodson, Marie  (DEM)(STR)                         04/24/2019           200.00 CHE SWEET DIVAS                              2320 NW 196 STREET                       MIAMI GARDENS, FL 33056                  PARTY DECORATIONS                        
Woodson, Marie  (DEM)(STR)                         07/12/2019           200.00 INK SWEET DIVAS                              2320 NW 196 STREET                       MIAMI GARDENS, FL 3305                   BALLOONS AND PARTY D BALLOONS COLUMNS    
Woodson, Marie  (DEM)(STR)                         06/01/2019            25.00 MO  TALUY SAGINE                             7116 BAY DRIVE #9                        MIAMI BEACH, FL 33141                    COMMUNITY ORGANIZER                      
Woodson, Marie  (DEM)(STR)                         04/26/2020           100.00 CHE TATOUTE LINDA                            1323 PEBBLE RIDGE LANE                   WEST PALM BEACH, FL 33411                                                         
Woodson, Marie  (DEM)(STR)                         05/15/2020           100.00 CHE TATOUTE LINDA                            1323 PEBBLE RIDGE LANE                   WEST PALM BEACH, FL 33411                                                         
Woodson, Marie  (DEM)(STR)                         10/29/2020           200.00 CHE TATOUTE LINDA                            1323 PEBBLE RIDGE LANE                   WEST PALM BEACH, FL 33411                NURSE PRACTITIONER                       
Woodson, Marie  (DEM)(STR)                         09/28/2019           150.00 CHE TELFORT ARLETTE                          929 NE 199 STREET #202                   MAMI, FL 33179                           SOCIAL WORKER                            
Woodson, Marie  (DEM)(STR)                         07/12/2019           200.00 CHE TELFORT ARLETTE                          929 NE 199 STREET #419                   MIAMI, FL 3316                           SOCIAL WORKER                            
Woodson, Marie  (DEM)(STR)                         03/31/2020            20.00 CHE TELFORT GERTA                            13650 SW 51 STREET                       MIRAMAR, FL 33027                                                                 
Woodson, Marie  (DEM)(STR)                         03/07/2020           100.00 CHE TELFORT GERTA                            13650 SW 51 STREET                       MIRAMAR, FL 33027                                                                 
Woodson, Marie  (DEM)(STR)                         07/16/2019           100.00 CHE TELLA LYDIA                              18493 NW 22 STREET                       PEMBROKE PINES, FL 33029                                                          
Woodson, Marie  (DEM)(STR)                         05/29/2019            25.00 CHE TELLAM LEANNE                            4000 PONCE DE LEON #570                  CORAL GABLES, FL 3314                    ATTORNEY                                 
Woodson, Marie  (DEM)(STR)                         09/28/2019           200.00 CHE TELSY ANSENIO                            12610 NE 2ND AVENUE                      N MIAMI, FL 33161                        RETIRED                                  
Woodson, Marie  (DEM)(STR)                         04/28/2020            10.00 CHE THE AFFILIATES, LLC                      1885 NE 121 STREET #2                    N. MIAMI, FL 33181                                                                
Woodson, Marie  (DEM)(STR)                         04/17/2020           150.00 CHE THE WAY FELLOWSHIP CHURCH                16211 SW 16 STREET                       PEMBROKE PINES, FL 33027                 RELIGIOUS ORGANIZATI                     
Woodson, Marie  (DEM)(STR)                         08/10/2020           150.00 CHE THE WAY FELLOWSHIP CHURCH                16211 SW 16 STREET                       PEMBROKE PINES, FL 33027                 CHURCH                                   
Woodson, Marie Paule (DEM)(STR)                    01/10/2022         1,000.00 CHE THE WREN GROUP                           201 WEST PARK AVENUE, SUITE 100          TALLAHASSEE, FL 32301                    QUICKBOOK & SOFTWARE                     
Woodson, Marie  (DEM)(STR)                         05/22/2019           100.00 CHE THOMAS GANDY                             405 MAIN STREET                          NEW YORK, NY 10044                       CONSULATE                                
Woodson, Marie  (DEM)(STR)                         01/25/2020           100.00 CHE THOMAS-ROBINSON BARBARA                  8895 SW 126 TERRACE                      MIAMI, FL 33176                                                                   
Woodson, Marie  (DEM)(STR)                         08/30/2019           100.00 CHE THOMAS-ROBINSON BARBARA                  8895 SW 126 TERRACE                      MIAMI, FL 33176                                                                   
Woodson, Marie  (DEM)(STR)                         06/02/2020            20.00 CHE THOMAS-ROBINSON BARBARA                  8895 SW 126 TERRACE                      MIAMI, FL 33176                                                                   
Woodson, Marie  (DEM)(STR)                         05/05/2020           500.00 CHE THOMPSON SHARON                          3756 SW 39 STREET                        WEST PARK, FL 33023                      FINGERPRINT ANALYST                      
Woodson, Marie  (DEM)(STR)                         11/01/2019           100.00 CHE THREVETAN ZACHARY                        7451 ARTHUR STREET                       HOLLYWOOD, FL 33024                                                               
Woodson, Marie  (DEM)(STR)                         08/09/2019            25.00 CHE THURSTON ITALIA                          2450 SW 103 WAY                          MIRAMAR, FL 33025                                                                 
Woodson, Marie  (DEM)(STR)                         08/12/2020         1,000.00 CHE TILLUS-DORVAL JULINA                     5260 SW 131 TERRACE                      MIRAMAR, FL 33027                        FAMILY NURSE PRACTIT                     
Woodson, Marie Paule (DEM)(STR)                    12/29/2021         1,000.00 CHE TILLUS-DORVAL JULINA                     15214 SW 52ND STREET                     MIRAMAR, FL 33027                        REGISTERED NURSE PRA                     
Woodson, Marie  (DEM)(STR)                         07/01/2020           100.00 CHE TILUS EVELYNE                            2379 FLAMINGO LAKES DR.                  KISSIMMEE, FL 34743                                                               
Woodson, Marie  (DEM)(STR)                         11/30/2019            25.00 CHE TITUS MICHAELLE                          11930 NE 19TH DRIVE #8                   N MIAMI, FL 33181                                                                 
Woodson, Marie  (DEM)(STR)                         06/29/2020           100.00 CHE TNR CONSULTING SERVICES, INC.            8180 NW 40 STREET                        CORAL SPRINGS, FL 33065                                                           
Woodson, Marie  (DEM)(STR)                         06/02/2020           100.00 CHE TREVETHAN ZACHARY                        7451 ARTHUR STREET                       HOLLYWOOD, FL 33024                                                               
Woodson, Marie  (DEM)(STR)                         04/08/2019            50.00 CHE TROOP SUSAN                              9401 OAK GROVE CIRCLE                    DAVIE, FL 33328                          RETIRED                                  
Woodson, Marie  (DEM)(STR)                         06/01/2019           150.00 CHE TUOMO GROUP, INC                         666 NE 125 STREET SUITE 252              MIAMI, FL 3316                           REAL ESTATE AGENT                        
Woodson, Marie  (DEM)(STR)                         07/31/2020            25.00 CHE TURNER LILY                              1001 HILLCREST CT. APT.202               HOLLYWOOD, FL 33021                                                               
Woodson, Marie  (DEM)(STR)                         10/23/2020            50.00 CHE TURNER LILY                              1001 HILLCREST CT #202                   HOLLYWOOD, FL 33021                                                               
Woodson, Marie  (DEM)(STR)                         09/28/2019           250.00 MO  ULYSSE-PATHEL VERDA                      1031 NE 180 TERRACE                      N MIAMI BEACH, FL 33162                  RESPIRATORY THERAPIS                     
Woodson, Marie  (DEM)(STR)                         03/12/2019         1,000.00 CHE UNIVERSAL MEDICAL CENTER                 13377 WEST DIXIE HIGHWAY                 NORTH MIAMI, FL 33161                    PHYSICIAN                                
Woodson, Marie  (DEM)(STR)                         09/28/2019           100.00 CHE VALCOURT-JOHNSON LORIDANA                2773 SW 139 AVENUE                       MIRAMAR, FL 33027                                                                 
Woodson, Marie  (DEM)(STR)                         11/12/2019            25.00 CHE VALDES IBIS                              2000 SALZEDO STREET                      CORAL GABLES, FL 33134                                                            
Woodson, Marie  (DEM)(STR)                         09/29/2019           100.00 CHE VASQUEZ ELAINE                           2010  NE 59TH PL                         FORT LAUDERDALE, FL 33308                                                         
Woodson, Marie  (DEM)(STR)                         09/28/2019            60.00 MO  VASSOR FREDY                             2447 LINCOLN STREET  APT#3               HOLLYWOOD, FL 33020                      ATTENDANT                                
Woodson, Marie  (DEM)(STR)                         09/28/2019            60.00 MO  VASSOR RONALD                            2261 SW 67TH WAY                         MIRAMAR, FL 33023                                                                 
Woodson, Marie  (DEM)(STR)                         10/11/2019            25.00 CHE VICKERS CECILIA                          2621 SW 88 AVENUE                        MIRAMAR, FL 33025                                                                 
Woodson, Marie  (DEM)(STR)                         06/01/2019           100.00 CHE VICKERS FLORREYN                         7946 NW 162ND STREET                     MIAMI LAKES, FL 33016                    RETIRED                                  
Woodson, Marie  (DEM)(STR)                         04/24/2019           150.00 CHE VILLANUEVA-PEREZ GLADYS                  200 SOUTH BISCAYNE BLVD #4140            MIAMI, FL 33131                          ATTORNEY                                 
Woodson, Marie  (DEM)(STR)                         06/20/2019           100.00 CHE VILME PIERRE                             2630 NE 203 STREET #104                  AVENTURA, FL 33180                       ACCOUNTANT                               
Woodson, Marie  (DEM)(STR)                         09/15/2020           500.00 CHE VILME PIERRE                             4330 W BROWARD BLVD #D                   PLANTATION, FL 33317                     FINANCIAL PLANNER                        
Woodson, Marie  (DEM)(STR)                         06/11/2020         1,000.00 CHE VINCENT JEAN                             135 NW 123 STREET                        N MIAMI, FL 33168                        RETIRED MECHANIC                         
Woodson, Marie  (DEM)(STR)                         09/28/2019           100.00 MO  VIRGILE JULES                            11575 CITY H. PROMENADE #370             MIRAMAR, FL 33025                                                                 
Woodson, Marie  (DEM)(STR)                         09/28/2019            80.00 MO  VIRGILE MARC                             6640 DAHLIA DRIVE                        MIRAMAR, FL 33023                                                                 
Woodson, Marie  (DEM)(STR)                         09/28/2019           100.00 MO  VITAL EMMANUEL                           133 CHAMBERLIN STREET                    HOLLISTON, MA 01746                                                               
Woodson, Marie  (DEM)(STR)                         08/10/2019           400.00 CHE VITAL EMMANUEL                           133 CHAMBERLIN STREET                    HOLLISTON, MA 1746                       UBER REP                                 
Woodson, Marie  (DEM)(STR)                         04/07/2019           500.00 CHE VITAL EMMANUEL                           133 CHAMBERLAIN STREET                   HOLLISTON, MA 1746                       UBER OPERATOR                            
Woodson, Marie  (DEM)(STR)                         10/28/2020           150.00 CHE VITAL GERARD                             1893 FLORENCE VISTA BOULEVARD            ORLANDO, FL 32818                        RETIRED CORRECTION O                     
Woodson, Marie  (DEM)(STR)                         03/30/2019           500.00 CHE VITAL JEAN                               2204 PORTOFINO AVENUE                    HOMESTEAD, FL 33030                      FIRE INSPECTOR                           
Woodson, Marie  (DEM)(STR)                         09/28/2019           200.00 CHE VITAL JEAN M                             2204 PORTOFINO AVENUE                    HOMESTEAD, FL 33033                      FIRE INSPECTOR                           
Woodson, Marie Paule (DEM)(STR)                    01/10/2022         1,000.00 CHE WALT DISNEY TRAVEL COMPANY, LLC          220 CELEBRATION PLACE, SUITE 4000        CELEBRATION, FL 34747                    TRAVEL INDUSTRY                          
Woodson, Marie  (DEM)(STR)                         07/30/2019            25.00 CHE WEBSTER STEWART                          7580 NW 5 STREET                         PLANTATION, FL 33318                                                              
Woodson, Marie  (DEM)(STR)                         06/09/2020            25.00 CHE WHITE CHERYL                             3960 WEST BROWARD BOULEVARD #109         FORT LAUDERDALE, FL 33312                                                         
Woodson, Marie  (DEM)(STR)                         03/07/2020            50.00 CHE WHITELEY JOHN                            17000 NE 14TH AVENUE #101                N MIAMI BEACH, FL 33162                                                           
Woodson, Marie  (DEM)(STR)                         07/27/2019            50.00 CHE WHITELEY JR. JOHN                        17000 NE 14TH AVENUE #101                N MIAMI BEACH, FL 33162                                                           
Woodson, Marie  (DEM)(STR)                         05/28/2019            25.00 CHE WILFORK CHRISTEL                         1170 NW 50 STREET                        MIAMI, FL 33127                          VICTIM SPECIALIST                        
Woodson, Marie  (DEM)(STR)                         07/16/2019            50.00 CHE WINDMILLER SUSAN                         17617 WOODFIELD HILL CT.                 ORLANDO, FL 33820                                                                 
Woodson, Marie  (DEM)(STR)                         09/28/2019           150.00 CHE WISNIQUE BELIZAIRE                       811 NE 182ND STREET                      N MIA BEACH, FL 33162                    CABINET MAKING                           
Woodson, Marie  (DEM)(STR)                         09/28/2019           120.00 MO  WOODSON BRADLEY                          7443 ARTHUR STREET                       HOLLYWOOD, FL 3302                       COORDINATOR                              
Woodson, Marie  (DEM)(STR)                         06/04/2019           100.00 MO  WOODSON BRADLEY                          7443 ARTHUR STREET                       HOLLYWOOD, FL 33024                      GOVT. AFFAIRS COORDI                     
Woodson, Marie  (DEM)(STR)                         03/19/2019         5,000.00 LOA WOODSON MARIE                            7443 ARTHUR STREET                       HOLLYWOOD, FL 33024                      RETIRED PUBLIC ADMIN                     
Woodson, Marie  (DEM)(STR)                         03/31/2020           100.00 CHE WOODSON MARIE                            7443 ARTHUR STREET                       HOLLYWOOD, FL 33024                                                               
Woodson, Marie  (DEM)(STR)                         07/31/2020         3,000.00 LOA WOODSON MARIE                            7443 ARTHUR ST.                          HOLLYWOOD, FL 33024                      RETIRED COUNTY ADMIN                     
Woodson, Marie  (DEM)(STR)                         07/13/2020            95.00 INK WOODSON ROBERT                           7443 ARTHUR ST                           HOLLYWOOD, FL 33024                                           FINANCIAL SERVICES F
Woodson, Marie Paule (DEM)(STR)                    01/24/2022            12.40 INK WOODSON ROBERT                           7443 ARTHUR STREET                       HOLLYWOOD, FL 33024                                           POSTAGE             
Woodson, Marie  (DEM)(STR)                         07/18/2020            50.00 CHE YOUNG HOLLIS                             10133 NW 24 PLACE #401                   SUNRISE, FL 33322                                                                 
Woodson, Marie  (DEM)(STR)                         09/28/2019            50.00 CAS ZAMOR ANSY                               17125 NE 4TH PLACE                       N MIAMI BEACH, FL 33162                                                           
Woodson, Marie  (DEM)(STR)                         07/31/2020            50.00 CHE ZDRAVECKY BARBARA                        707 FERN STREET                          ANA MARIA, FL 34216                                                               
Woodson, Marie  (DEM)(STR)                         01/25/2020           100.00 CHE ZEMO DONA                                1869 TULLAGEE AVENUE                     MELBOURNE, FL 32940                                                               
Woodson, Marie  (DEM)(STR)                         07/13/2019           100.00 CHE ZENTENO MARISOL                          4760 NW 173RD DRIVE                      MIAMI GARDENS, FL 33055                                                           
Woodson, Marie  (DEM)(STR)                         09/03/2019            25.00 CHE ZILVETI MARCARENA                        3548 SW 25TH STREET                      MIAMI, FL 33133                                                                   
------------------------------------------------------------------------------
                                                       Total:       187,774.00



Related Medical Legislation
HB 675 Medicaid Buy-in Program: Requires AHCA to establish & implement Medicaid buy-in program for certain individuals with disabilities; provides requirements for program; requires agency to seek federal waiver approval or submit any state plan amendments necessary to implement program by specified date; requires agency to implement program upon receiving federal approval.
HB 117 Communicable and Infectious Diseases: Provides presumption to specified workers that impairment of health caused by COVID-19 or infectious disease happened in line of duty; requires certain actions in order to be entitled to presumption; requires emergency rescue or public safety workers to file incident or accident report under certain conditions.
HB 855 Managed Care Plan Performance: Requires managed care plans to collect & report specified measures beginning with certain data reporting period; requires plans to stratify reported measures by specified categories beginning with certain data reporting period; requires plan's performance to be published on its website in specified manner; requires AHCA to use measures to monitor plan performance.