Back to Politician by State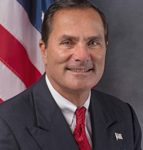 State Representative MICHAEL A. "MIKE" CARUSO
Last updated: February 13th, 2022
Legislative Session:
State: FL
Legislative district: 89
Nearby cities: Boca Raton to the Palm Beaches
Service dates: 2019 - Present
Party: Republican
Medical Freedom Rating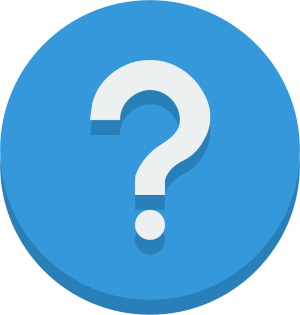 Committees
Pandemics & Public Emergencies Committee Vice Chair; Finance & Facilities Subcommittee Vice Chair; Ways & Means Committee; Early Learning & Elementary Education Subcommittee; Justice Appropriations Subcommittee; Post-Secondary Education & Lifelong Learning Subcommittee
Contact Info
Capitol Office
200 House Office Building
402 South Monroe Street
Tallahassee, FL 32399-1300


(850) 717-5089
District Office
Suite 302
4400 North Federal Highway
Boca Raton, FL 33431-5183


(561) 750-2396
Legislative Assistants
Legislative Aide:
Walter Buikus
District Aide:
Stephen Caruso
Caruso, Mike  (REP)(STR)                           04/22/2020         1,000.00 CHE 650 INVESTOR HOLDINGS LLC                26 HARBOUR DRIVE N                       OCEAN RIDGE, FL 33435                    FINANCIAL INVESTMENT                     
Caruso, Mike  (REP)(STR)                           09/10/2018         1,000.00 CHE 650 INVESTOR HOLDINGS LLC                26 HARBOUR DRIVE N                       OCEAN RIDGE, FL 33435                    FINANCIAL INVESTMENT                     
Caruso, Mike  (REP)(STR)                           10/12/2020         1,000.00 CHE A. DUDA & SONS, INC.                     PO BOX 620257                            OVIEDO, FL 32762                         AGRICULTURE                              
Caruso, Mike  (REP)(STR)                           09/08/2020           500.00 CHE ABC PAC                                  3730 COCONUT CREEK PARKWAY STE 200       COCONUT CREEK, FL 33066                  POLITICAL COMMITTEE                      
Caruso, Mike  (REP)(STR)                           06/16/2020         1,000.00 CHE ABC PAC                                  3730 COCONUT CREEK PARKWAY STE 200       COCONUT CREEK, FL 33066                  POLITICAL COMMITTEE                      
Caruso, Mike  (REP)(STR)                           11/30/2017           400.00 CHE ABRAHAM ANNA BELLE                       322 W 57TH ST                            NEW YORK, NY 10019                       OFFICE ADMINISTRATOR                     
Caruso, Mike  (REP)(STR)                           09/30/2019         1,000.00 CHE ADT LLC                                  1501 YAMATO ROAD                         BOCA RATON, FL 33431                     SECURITY SERVICES                        
Caruso, Mike  (REP)(STR)                           08/19/2020         1,000.00 CHE ADT LLC                                  1501 YAMATO ROAD                         BOCA RATON, FL 33431                     SECURITY SYSTEMS                         
Caruso, Mike  (REP)(STR)                           10/05/2020           500.00 CHE AEB ENTERPRISES, LLC                     10062 STONE MOUNTAIN COVE                SANDY, UT 84092                          AMERICAN DOG RESCUE                      
Caruso, Mike  (REP)(STR)                           08/21/2019         1,000.00 CHE AFSCME                                   1625 L STREET, NW                        WASHINGTON, DC 20036                     TRADE UNION                              
Caruso, Mike  (REP)(STR)                           10/30/2019         1,000.00 CHE AGENTS FOR A BETTER FLORIDA              1103 HAYS STREET                         TALLAHASSEE, FL 32301                    POLITICAL COMMITTEE                      
Caruso, Mike  (REP)(STR)                           10/15/2018         1,000.00 CHE AGENTS FOR A BETTER FLORIDA              8489 CABIN HILL RD.                      TALLAHASSEE, FL 32311                    POLITICAL COMMITTEE                      
Caruso, Mike  (REP)(STR)                           09/10/2018         1,000.00 CHE AGRO-INDUSTRIAL MANAGEMENT, INC.         ONE N. CLEMATIS ST, STE 100              WEST PALM BEACH, FL 33401                AGRICULTURE                              
Caruso, Mike  (REP)(STR)                           08/21/2019         1,000.00 CHE AGRO-INDUSTRIAL MANAGEMENT, INC.         ONE N. CLEMATIS ST. SUITE 100            WEST PALM BEACH, FL 33401                AGRICULTURE                              
Caruso, Mike  (REP)(STR)                           10/01/2018         1,000.00 CHE AKERMAN LLP                              495 N KELLER ROAD  STE 300               MAITLAND, FL 32751                       LAW FIRM                                 
Caruso, Mike  (REP)(STR)                           05/16/2018           500.00 CHE ALAN RAINES PA RAINES LEGAL              2500 N MILITARY TRL STE 465              BOCA RATON, FL 33431                     ATTORNEY                                 
Caruso, Mike  (REP)(STR)                           11/22/2019           500.00 CHE ALEMBIK STEVEN                           1381 SW 16TH STREET                      BOCA RATON, FL 33486                     CEO/SMA COMMUNICATIO                     
Caruso, Mike  (REP)(STR)                           06/12/2020           500.00 CHE ALEMBIK STEVEN                           1381 SOUTHWEST 16TH STREET               BOCA RATON, FL 33486                     SALES/COMMUNICATIONS                     
Caruso, Mike  (REP)(STR)                           07/10/2020            50.00 CHE ALEXANDER RICHARD                        1110 SW 9TH AVENUE                       BOCA RATON, FL 3486                      RETIRED                                  
Caruso, Mike  (REP)(STR)                           06/18/2020           250.00 CHE ALFRED ZUCARO, JR. LLC                   561 GOLDEN HARBOUR DRIVE                 BOCA RATON, FL 33432                     LAW FIRM                                 
Caruso, Mike  (REP)(STR)                           01/31/2018           250.00 CHE ALL AMERICAN TITLE & ABSTRACT LLC        10825 FINANCIAL CENTRE PKWY ST           LITTLE ROCK, AR 72211                    TITLE COMPANY                            
Caruso, Mike  (REP)(STR)                           04/12/2018           150.00 CHE ALL COUNTY PROPERTIES, INC               15419 N.W. 4TH ST                        PEMBROKE PINES, FL 33028                 PROPERTY                                 
Caruso, Mike  (REP)(STR)                           12/10/2019         1,000.00 CHE ALLIANCE FOR HONEST GOVERNMENT           PO BOX 10329                             TALLAHASSEE, FL 32302                    POLITICAL COMMITTEE                      
Caruso, Mike  (REP)(STR)                           03/13/2018           150.00 CHE ALPORT STEPHEN                           1417 ESTUARY TRL                         DELRAY BEACH, FL 33483                   RETIRED                                  
Caruso, Mike  (REP)(STR)                           09/18/2020           500.00 CHE ALTMAN DEVELOPMENT                       248 W KEY PALM ROAD                      BOCA RATON, FL 33432                     APARTMENT DEVELOPER                      
Caruso, Mike  (REP)(STR)                           10/19/2020         1,000.00 CHE AMANDA J POPE REV TRUST                  2999 NW 165TH STREET                     CITRA, FL 32113                          TRUST                                    
Caruso, Mike  (REP)(STR)                           11/22/2017           500.00 CHE AMBASSADOR INVESTMENT CORP               4781 N CONGRESS AVE # 239                BOYNTON BEACH, FL 33426                  MORTGAGE BROKERS                         
Caruso, Mike  (REP)(STR)                           10/15/2020         1,000.00 CHE AMBITRANS MEDICAL TRANSPORT INC.         4351 PINNACLE STREET                     CHARLOTTE HARBOR, FL 33980               MEDICAL TRANSPORTATI                     
Caruso, Mike  (REP)(STR)                           03/04/2019         1,000.00 CHE AMERICAN INTEGRITY MGA, LLC              5426 BAY CENTER DRIVE, SUITE 650         TAMPA, FL 33609                          INSURANCE                                
Caruso, Mike  (REP)(STR)                           12/10/2019         1,000.00 CHE AMERICAS EXPORT CORPORATION              ONE N. CLEMATIS ST STE 100               WEST PALM BEACH, FL 33401                AGRICULTURE                              
Caruso, Mike  (REP)(STR)                           10/07/2020           100.00 CHE ANDREN ASHLEY, P                         1125 CAMPO SANO AVENUE                   CORAL GABLES, FL 33146                                                            
Caruso, Mike  (REP)(STR)                           10/22/2020           500.00 CHE ANKA MARTON                              4211 S OCEAN BLVD UNIT 2                 HIGHLAND BEACH, FL 33487                 RETIRED                                  
Caruso, Mike  (REP)(STR)                           10/01/2020           500.00 CHE ANTONIO L ARGIZ, CPA, PA                 1450 BRICKELL AVENUE, 18TH FLOOR         MIAMI, FL 33131                          CPAS                                     
Caruso, Mike  (REP)(STR)                           10/22/2018         1,000.00 CHE APARTMENT POLITICAL ACTION COMMITTEE     105 EAST ROBINSON STREET, STE 301        ORLANDO, FL 32801                        POLITICAL COMMITTEE                      
Caruso, Mike  (REP)(STR)                           07/27/2018         1,000.00 CHE ARNOLD BRENDA                            43 RIVERVIEW BND N                       PALM COAST, FL 32137                     RETIRED                                  
Caruso, Mike  (REP)(STR)                           11/20/2019           100.00 CHE ASCENDANT PARTNERS INC                   474 E CAMINO REAL                        BOCA RATON, FL 33432                     FINANCIAL ADVISORY S                     
Caruso, Mike  (REP)(STR)                           09/18/2019         1,000.00 CHE ASSOCIATED INDUSTRIES OF FLORIDA POLITIC PO BOX 10085                             TALLAHASSEE, FL 32302                    POLITICAL COMMITTEE                      
Caruso, Mike  (REP)(STR)                           10/28/2020         1,000.00 CHE ASSOCIATED INDUSTRIES OF FLORIDA POLITIC PO BOX 10085                             TALLAHASSEE, FL 32302                    POLITICAL COMMITTEE                      
Caruso, Mike  (REP)(STR)                           01/10/2020           500.00 CHE ASURION                                  PO BOX 110656                            NASHVILLE, TN 37222                      TELECOMMUNICATIONS                       
Caruso, Mike  (REP)(STR)                           02/27/2019           500.00 CHE AT&T FLORIDA PAC                         150 SOUTH MONROE ST, SUITE 400           TALLAHASSEE, FL 32301                    POLITICAL COMMITTEE                      
Caruso, Mike  (REP)(STR)                           07/30/2020           500.00 CHE AT&T FLORIDA PAC                         150 SOUTH MONROE ST, STE 400             TALLAHASSEE, FL 32301                    POLITICAL COMMITTEE                      
Caruso, Mike  (REP)(STR)                           10/10/2018           500.00 CHE AT&T FLORIDA PAC                         150 SOUTH MONROE STREET STE 400          TALLAHASSEE, FL 32301                    POLITICAL COMMITTEE                      
Caruso, Mike  (REP)(STR)                           01/13/2020           500.00 CHE AT&T SOUTH FLORIDA PAC                   150 SOUTH MONROE STREET, SUITE 400       TALLAHASSEE, FL 32301                    POLITICAL COMMITTEE                      
Caruso, Mike  (REP)(STR)                           06/22/2020         1,000.00 CHE AUERBACH ROBERT, M                       129 BEACHSIDE AVE                        WESTPORT, CT 06880                       RETIRED                                  
Caruso, Mike  (REP)(STR)                           09/14/2020         1,000.00 CHE AUTOMATED HEALTHCARE SOLUTIONS, LLC      1401 NW 136 AVENUE, STE 400              SUNRISE, FL 33323                        HEALTHCARE                               
Caruso, Mike  (REP)(STR)                           10/01/2020         1,000.00 CHE AVIP CLUB                                11222 QUAIL ROOST DRIVE                  MIAMI, FL 33157                          AMERICAN BANKERS                         
Caruso, Mike  (REP)(STR)                           07/02/2018         1,000.00 CHE BAL HARBOUR SQUARE LLC                   101 PLAZA REAL S STE 200                 BOCA RATON, FL 33432                     COMMERCIAL REALTOR                       
Caruso, Mike  (REP)(STR)                           10/12/2018         1,000.00 CHE BAL HARBOUR SQUARE, LLC                  101 PLAZA REAL S   STE 200               BOCA RATON, FL 33432                     COMMERCIAL REAL ESTA                     
Caruso, Mike  (REP)(STR)                           01/13/2020         1,000.00 CHE BANKERS INSURANCE COMPANY                PO BOX 15707                             ST PETERSBURG, FL 33733                  INSURANCE                                
Caruso, Mike  (REP)(STR)                           11/20/2019           100.00 CHE BARBACCI JEFFREY, E                      1355 CONSERVANCY DRIVE E                 TALLAHASSEE, FL 32312                                                             
Caruso, Mike  (REP)(STR)                           10/01/2020           200.00 CHE BARBACCI JEFFREY, E                      1355 CONSERVANCY DRIVE E                 TALLAHASSEE, FL 32312                    CPA                                      
Caruso, Mike  (REP)(STR)                           10/25/2020           100.00 CHE BARBER MATTHEW                           598 SW 15TH STREET                       BOCA RATON, FL 33432                     ATTORNEY                                 
Caruso, Mike  (REP)(STR)                           11/01/2018           500.00 CHE BARNETT MICHAEL                          951 YAMATO ROAD STE 210                  BOCA RATON, FL 33431                     ATTORNEY                                 
Caruso, Mike  (REP)(STR)                           08/21/2020         1,000.00 CHE BATMASIAN MARTA, T                       215 N FEDERAL HWY STE 1                  BOCA RATON, FL 33432                     REAL ESTATE                              
Caruso, Mike  (REP)(STR)                           11/20/2019         1,000.00 CHE BATMASIAN MARTA, T                       215 N FEDERAL HWY                        BOCA RATON, FL 33432                     REAL ESTATE                              
Caruso, Mike  (REP)(STR)                           10/29/2020           100.00 CHE BATTISTA PAUL                            355 NE 5TH STREET                        BOCA RATON, FL 33432                     REAL ESTATE PROFESSI                     
Caruso, Mike  (REP)(STR)                           08/21/2018           250.00 CHE BEASLEY JAMES                            505 SOUTH FLAGLER DRIVE                  WEST PALM BEACH, FL 33401                ATTORNEY                                 
Caruso, Mike  (REP)(STR)                           10/27/2018           500.00 CHE BEASLEY JAMES                            231 PALMETTO LANE                        WEST PALM BEACH, FL 33405                ATTORNEY                                 
Caruso, Mike  (REP)(STR)                           10/15/2020           500.00 CHE BEATY KENNETH                            1431 NW 48TH LANE                        BOCA RATON, FL 33431                     SENIOR COMMODITY SPE                     
Caruso, Mike  (REP)(STR)                           10/09/2018           500.00 CHE BEEFY TREE FARM                          14339 SMITH SUNDY ROAD                   DELRAY BEACH, FL 33446                   AGRICULTURE                              
Caruso, Mike  (REP)(STR)                           11/22/2017         1,000.00 CHE BEEFY TREE FARM                          14339 SMITH SUNDY RD                     DELRAY BEACH, FL 33446                   TREE FARMING                             
Caruso, Mike  (REP)(STR)                           10/05/2020           500.00 CHE BEEFY TREE FARM, INC.                    14339 SMITH SUNDY ROAD                   DELRAY BEACH, FL 33446                   AGRICULTURE                              
Caruso, Mike  (REP)(STR)                           08/14/2020         1,000.00 CHE BEER DISTRIBUTORS COMMITTEE FOR GOOD GOV 123 NORTH MONROE STREET                  TALLAHASSEE, FL 32301                    POLITICAL COMMITTEE                      
Caruso, Mike  (REP)(STR)                           09/14/2020           100.00 CHE BENARROCH GLADYVETTE                     847 ROSE COURT                           MARCO ISLAND, FL 34145                   OWNER/LANDSCAPING CO                     
Caruso, Mike  (REP)(STR)                           09/09/2018           500.00 CHE BENJAMIN ARTHUR                          6711 ROYAL ORCHID CIRCLE                 DELRAY BEACH, FL 33446                   EXEC CHAIRMAN/LIGHTF                     
Caruso, Mike  (REP)(STR)                           11/20/2019           100.00 CHE BERRY ALEX                               2416 RENAISSANCE WAY                     BOYNTON BEACH, FL 33426                  TV PRODUCER                              
Caruso, Mike  (REP)(STR)                           10/31/2019         1,000.00 CHE BETA TEAM INVESTMENTS, LLC               1877 S FEDERAL HWY, SUITE 310            BOCA RATON, FL 33432                     INVESTMENT COMPANY                       
Caruso, Mike  (REP)(STR)                           12/10/2019         1,000.00 CHE BETTER FLORIDA FUND CORP.                1430 PIEDMONT DRIVE EAST                 TALLAHASSEE, FL 32308                    POLITICAL COMMITTEE                      
Caruso, Mike  (REP)(STR)                           07/15/2020            50.00 CAS BIEDERMAN HEIDI                          2241 NW 22ND STREET #201                 POMPANO BEACH, FL 33069                                                           
Caruso, Mike  (REP)(STR)                           07/15/2020            50.00 CAS BIEDERMAN SCOTT                          2241 NW 22ND STREET #201                 POMPANO BEACH, FL 33069                                                           
Caruso, Mike  (REP)(STR)                           07/07/2020           100.00 CHE BIRMAN PERRY                             298 NE 7TH STREET                        BOCA RATON, FL 33432                     SALES/AMER BUILT-IN                      
Caruso, Mike  (REP)(STR)                           11/20/2019            50.00 CHE BIVONA KRISTIN, A                        2274 WESTMINSTER TERRACE                 OVIEDO, FL 32765                                                                  
Caruso, Mike  (REP)(STR)                           10/07/2020           125.00 CHE BIVONA KRISTIN, A                        2274 WESTMINSTER TERRACE                 OVIEDO, FL 32765                         CPA                                      
Caruso, Mike  (REP)(STR)                           10/04/2018           500.00 CHE BLANCHE ROBERT                           899 GLOUCHESTER ST                       BOCA RATON, FL 33487                     RETIRED                                  
Caruso, Mike  (REP)(STR)                           04/12/2018           450.00 CHE BLUE LINE MOVING                         814 SE MIXON PL                          STUART, FL 34997                         MOVING                                   
Caruso, Mike  (REP)(STR)                           10/31/2018           500.00 CHE BOCA RATON PUBLIC SAFETY PAC, INC.       PO BOX 565                               BOCA RATON, FL 33429                     POLITICAL COMMITTEE                      
Caruso, Mike  (REP)(STR)                           10/27/2020           500.00 CHE BOCA RATON PUBLIC SAFETY PAC, INC.       PO BOX 565                               BOCA RATON, FL 33429                     POLITICAL COMMITTEE                      
Caruso, Mike  (REP)(STR)                           06/11/2018            50.00 CHE BOGLE CRUISE                             1701 NE 2ND AVE                          DELRAY BEACH, FL 33444                                                            
Caruso, Mike  (REP)(STR)                           11/23/2019           750.00 INK BOICE YVONNE, S                          561 GOLDEN HARBOUR DRIVE                 BOCA RATON, FL 33432                     PHILANTHROPIST/BUSIN EVENT TICKETS       
Caruso, Mike  (REP)(STR)                           11/20/2019           250.00 CHE BOICE YVONNE, S                          561 GOLDEN HARBOUR DRIVE                 BOCA RATON, FL 33432                     PHILANTHROPIST/BUSIN                     
Caruso, Mike  (REP)(STR)                           11/22/2019         1,000.00 CHE BONNIE MISKEL, PA                        1940 SW 7TH STREET                       BOCA RATON, FL 33486                     LAW FIRM                                 
Caruso, Mike  (REP)(STR)                           08/13/2020            25.00 CHE BOUCHARD VICTORIA                        4206 SUGAR PINE DRIVE                    BOCA RATON, FL 33487                     HOMEMAKER                                
Caruso, Mike  (REP)(STR)                           10/11/2018           500.00 CHE BOWMAN BRADFORD                          134 VIA D ESTE DRIVE #711                DELRAY BEACH, FL 33445                   HEALTHCARE                               
Caruso, Mike  (REP)(STR)                           10/18/2018           500.00 CHE BOWMAN BRADFORD                          134 VIA D ESTE DR #711                   DELRAY BEACH, FL 33445                   HEALTHCARE                               
Caruso, Mike  (REP)(STR)                           11/22/2017         1,000.00 CHE BOWMAN RICHARD                           14339 SMITH SUNDY RD                     DELRAY BEACH, FL 33446                   FARMER                                   
Caruso, Mike  (REP)(STR)                           11/22/2017         1,000.00 CHE BOWMAN THERESA                           14339 SMITH SUNDY RD                     DELRAY BEACH, FL 33446                   FARMER                                   
Caruso, Mike  (REP)(STR)                           08/30/2019         1,000.00 CHE BOWMAN THERESA, A                        14339 SMITH SUNDY ROAD                   DELRAY BEACH, FL 33446                   ATTORNEY                                 
Caruso, Mike  (REP)(STR)                           12/08/2017           100.00 CHE BRANDON'S AUTO & TRUCK SALES & SERVICE I 530 S. DIXIE HIGHWAY                     POMPANO BEACH, FL 33060                  AUTO                                     
Caruso, Mike  (REP)(STR)                           11/29/2019           100.00 CHE BRANDON'S AUTO & TRUCK SALES & SERVICE,  530 S DIXIE HWY W                        POMPANO BEACH, FL 33060                  AUTO REPAIR                              
Caruso, Mike  (REP)(STR)                           08/24/2020           400.00 CHE BRANDON'S AUTO & TRUCK SALES & SERVICE,  530 S DIXIE HWY W                        POMPANO BEACH, FL 33060                  AUTO SALES/SERVICE                       
Caruso, Mike  (REP)(STR)                           10/22/2018         1,000.00 CHE BRIGHT FUTURE FOR FLORIDA                533 NE 3RD AVE. APT. 311                 FORT LAUDERDALE, FL 33301                POLITICAL COMMITTEE                      
Caruso, Mike  (REP)(STR)                           08/12/2020         1,000.00 CHE BRISTOL-MYERS SQUIBB COMPANY             PO BOX 25277                             TAMPA, FL 33622                          PHARMACEUTICALS                          
Caruso, Mike  (REP)(STR)                           08/28/2019         1,000.00 CHE BROWARD COUNTY OPTOMETRIC ASSN.          4611 S. UNIVERSITY DR, STE 432           DAVIE, FL 33328                          OPTOMETRIC ASSOCIATI                     
Caruso, Mike  (REP)(STR)                           05/31/2018            40.00 CAS BRYANT CODY                              6276 MADRAS CIR                          BOYNTON BEACH, FL 33437                                                           
Caruso, Mike  (REP)(STR)                           04/16/2020         1,000.00 CHE BUCHANAN FOR FLORIDA                     133 HARBOR DRIVE SOUTH                   VENICE, FL 34285                         POLITICAL COMMITTEE                      
Caruso, Mike  (REP)(STR)                           07/25/2020           150.00 CHE BUDD JOSEPH                              21464 BRIDGE VIEW DRIVE                  BOCA RATON, FL 33428                     FINANCIAL ADVISOR                        
Caruso, Mike  (REP)(STR)                           10/30/2018           150.00 CHE BUDD JOSEPH                              PO BOX 970581                            BOCA RATON, FL 33497                     FINANCIAL PLANNER                        
Caruso, Mike  (REP)(STR)                           09/24/2018         1,000.00 CHE BUILDING A BRIGHTER FUTURE FOR FLORIDA   2055 NW DIAMOND CREEK WAY                JENSEN BEACH, FL 34957                   POLITICAL COMMITTEE                      
Caruso, Mike  (REP)(STR)                           09/20/2018         1,000.00 CHE BUSINESS LEADERS UNITED FOR BOCA RATON   1800 N DIXIE HWY                         BOCA RATON, FL 33432                     POLITICAL COMMITTEE                      
Caruso, Mike  (REP)(STR)                           08/11/2020         1,000.00 CHE BUSINESS LEADERS UNITED FOR BOCA RATON   1800 NORTH DIXIE HWY                     BOCA RATON, FL 33432                     POLITICAL COMMITTEE                      
Caruso, Mike  (REP)(STR)                           10/23/2020         1,000.00 CHE BUSINESS POLITICAL ACTION COMMITTEE OF P PO BOX 1952                              WEST PALM BEACH, FL 33402                POLITICAL COMMITTEE                      
Caruso, Mike  (REP)(STR)                           06/25/2020         1,000.00 CHE BUSINESS POLITICAL ACTION COMMITTEE OF P PO BOX 1952                              WEST PALM BEACH, FL 33402                POLITICAL COMMITTEE                      
Caruso, Mike  (REP)(STR)                           10/20/2018           500.00 CHE BUSINESS POLITICAL ACTION COMMITTEE OF P 224 DATURA STREET STE 1114               WEST PALM BEACH, FL 33401                POLITICAL COMMITTEE                      
Caruso, Mike  (REP)(STR)                           02/04/2018           200.00 CHE BUTLER MICHAEL                           624 HIBISCUS DR                          HALLANDALE BEACH, FL 33009               CORP ACCT MANAGER/VE                     
Caruso, Mike  (REP)(STR)                           10/15/2020           200.00 CHE CADOGAN ANDRE                            11924 FOREST HILL BLVD STE 10A-347       WELLINGTON, FL 33414                     PRES/CEO/GALT GRP IN                     
Caruso, Mike  (REP)(STR)                           08/11/2020         1,000.00 CHE CALLAHAN DAVID, J                        33 LAKEVIEW AVENUE                       WEST BROOKFIELD, MA 01585                CHAIRMAN/CEO PALMER                      
Caruso, Mike  (REP)(STR)                           08/11/2020         1,000.00 CHE CAMBO PHILIP                             PO BOX 853                               FISKDALE, MA 01518                       PRES/NORTHERN TREE S                     
Caruso, Mike  (REP)(STR)                           10/31/2019           500.00 CHE CAMPIONE BRUCE, F                        398 E DANIA BEACH BLVD #187              DANIA, FL 33004                          LOCKSMITH                                
Caruso, Mike  (REP)(STR)                           03/04/2019         1,000.00 CHE CAPITOL ALLIANCE GROUP INC.              106 E COLLEGE AVE, STE 640               TALLAHASSEE, FL 32301                    GOVERNMENT RELATIONS                     
Caruso, Mike  (REP)(STR)                           07/21/2020           500.00 CHE CARLTON FIELDS POLITICAL COMMITTEE       PO BOX 190                               TALLAHASSEE, FL 32302                    POLITICAL COMMITTEE                      
Caruso, Mike  (REP)(STR)                           10/26/2020           250.00 CHE CAROLINA G. SIERRA MD PC                 370 LEXINGTON AVENUE STE 412             NEW YORK, NY 10168                       MEDICAL OFFICE                           
Caruso, Mike  (REP)(STR)                           10/17/2018           200.00 CHE CAROLINE POKORNY INC.                    226 BEVERLY DR.                          DELRAY BEACH, FL 33444                   PROFESSIONAL COUNSEL                     
Caruso, Mike  (REP)(STR)                           11/01/2019         1,000.00 CHE CAROSELLA JOE                            101 PLAZA REAL S, SUITE 200              BOCA RATON, FL 33432                     REAL ESTATE & MANAGE                     
Caruso, Mike  (REP)(STR)                           05/09/2018           500.00 CHE CARPENTER PATRICIA                       2408 E MAYA PALM DR                      BOCA RATON, FL 33432                     RETIRED                                  
Caruso, Mike  (REP)(STR)                           11/22/2019           100.00 CHE CARPENTER PATRICIA, P                    2408 E MAYA PALM DRIVE                   BOCA RATON, FL 33432                                                              
Caruso, Mike  (REP)(STR)                           11/04/2019         1,000.00 CHE CARRO ANTOINETTE, S                      13610 KILTIE COURT                       DELRAY BEACH, FL 33446                   RETIRED                                  
Caruso, Mike  (REP)(STR)                           02/07/2018            25.00 CHE CARUSO ANDREW                            500 SWEETWATER CLUB CIR                  LONGWOOD, FL 32779                       CONSTRUCTION CARP.                       
Caruso, Mike  (REP)(STR)                           12/11/2017           500.00 CHE CARUSO ANTHONY                           135 VISTA ORO                            PALM DESERT, CA 92260                    RETIRED                                  
Caruso, Mike  (REP)(STR)                           02/11/2018            25.00 CHE CARUSO DANNY                             2115 S OCEAN BLVD APT 12                 DELRAY BEACH, FL 33483                   STUDENT                                  
Caruso, Mike  (REP)(STR)                           03/01/2018           100.00 CHE CARUSO FRANK                             14323 VIVALDI CT                         BURTONSVILLE, MD 20866                   RETIRED                                  
Caruso, Mike  (REP)(STR)                           01/10/2018            25.00 CHE CARUSO JOHN, P.                          415 VETERANS DR                          NEWARK, DE 19711                                                                  
Caruso, Mike  (REP)(STR)                           11/22/2017           125.00 CHE CARUSO MICHAEL, R                        2115 S OCEAN BLVD APT 12                 DELRAY BEACH, FL 33483                   MAINTENANCE WORKER                       
Caruso, Mike  (REP)(STR)                           11/22/2017        75,000.00 LOA CARUSO MIKE                              2115 SOUTH OCEAN BLVD #12                DELRAY BEACH, FL 33483                   CERTIFIED PUBLIC ACC                     
Caruso, Mike  (REP)(STR)                           06/22/2018       100,000.00 LOA CARUSO MIKE                              2115 S OCEAN BLVD #12                    DELRAY BEACH, FL 33483                   CPA                                      
Caruso, Mike  (REP)(STR)                           03/31/2018        10,000.00 LOA CARUSO MIKE                              2115 S OCEAN BLVD #12                    DELRAY BEACH, FL 33483                   CPA                                      
Caruso, Mike  (REP)(STR)                           02/27/2018        25,000.00 LOA CARUSO MIKE                              2115 S. OCEAN BLVD  #12                  DELRAY BEACH, FL 33483                   CPA                                      
Caruso, Mike  (REP)(STR)                           08/20/2018        -5,000.00 LOA CARUSO MIKE                              2115 S OCEAN BLVD #12                    DELRAY BEACH, FL 33483                   CPA                                      
Caruso, Mike  (REP)(STR)                           08/31/2018        -1,000.00 LOA CARUSO MIKE                              2115 SOUTH OCEAN BLVD #12                DELRAY BEACH, FL 33483                   CPA                                      
Caruso, Mike  (REP)(STR)                           08/27/2018           303.80 INK CARUSO MIKE                              2115 SOUTH OCEAN BLVD #12                DELRAY BEACH, FL 33483                   CPA                  FOOD/BEVERAGES FOR E
Caruso, Mike  (REP)(STR)                           09/04/2018            77.28 INK CARUSO TRACY                             2115 S OCEAN BLVD UNIT 12                DELRAY BEACH, FL 33483                                        PARKING AND FOOD    
Caruso, Mike  (REP)(STR)                           08/08/2018         1,000.00 CHE CDS INTERNATIONAL HOLDINGS INC           3299 NW 2ND AVE                          BOCA RATON, FL 33431                     REAL ESTATE MANAGEME                     
Caruso, Mike  (REP)(STR)                           10/27/2020         1,000.00 CHE CENTRAL BERGEN PROPERTIES                101 PUGLIESE'S WAY STE 200               DELRAY BEACH, FL 33444                   REAL ESTATE                              
Caruso, Mike  (REP)(STR)                           10/12/2020           500.00 CHE CENTURYLINK FLORIDA EMPLOYEES' POLITICAL 132 NORTH CALHOUN STREET                 TALLHASSEE, FL 32301                     POLITICAL COMMITTEE                      
Caruso, Mike  (REP)(STR)                           11/20/2019           500.00 CHE CENTURYLINK FLORIDA EMPLOYEES' POLITICAL 315 S. CALHOUN ST., SUITE 500            TALLAHASSEE, FL 32301                    POLITICAL COMMITTEE                      
Caruso, Mike  (REP)(STR)                           10/19/2020         1,000.00 CHE CEOMC FLORIDA INC.                       7300 PARK STREET                         SEMINOLE, FL 33777                       PROPERTY MANAGEMENT                      
Caruso, Mike  (REP)(STR)                           10/28/2020           250.00 CHE CHAPMAN BRIAN                            2040 TAMIAMI TRAIL                       PORT CHARLOTTE, FL 33948                 INSURANCE AGENT                          
Caruso, Mike  (REP)(STR)                           07/23/2018           250.00 CHE CHARD JAMES                              401 SE 4TH AVE                           DELRAY BEACH, FL 33483                   RETIRED                                  
Caruso, Mike  (REP)(STR)                           10/15/2020           150.00 CHE CHARD JAMES, R                           401 SE 4TH AVENUE                        DELRAY BEACH, FL 33483                   RETIRED                                  
Caruso, Mike  (REP)(STR)                           09/01/2020         1,000.00 CHE CHARTER COMMUNICATIONS                   12405 POWERSCOURT DRIVE                  ST LOUIS, MO 63131                       TELECOMMUNICATIONS                       
Caruso, Mike  (REP)(STR)                           03/04/2019         1,000.00 CHE CHARTER COMMUNICATIONS                   12405 POWERSCOURT DRIVE                  ST LOUIS, MO 63131                       TELECOMMUNICATIONS                       
Caruso, Mike  (REP)(STR)                           10/12/2020         1,000.00 CHE CHARTER SCHOOLS USA INC.                 800 CORPORATE DRIVE STE 700              FORT LAUDERDALE, FL 33334                EDUCATION                                
Caruso, Mike  (REP)(STR)                           10/20/2020           100.00 CHE CHECKMARK COLLECTIONS                    2475 MERCER AVENUE, STE B307             WEST PALM BEACH, FL 33401                COLLECTION AGENCY                        
Caruso, Mike  (REP)(STR)                           08/03/2020           100.00 CHE CHESTER SALLY DEGENHARDT                 148 BLOOMFIELD DRIVE                     WEST PALM BEACH, FL 33405                NURSE                                    
Caruso, Mike  (REP)(STR)                           08/26/2020         1,000.00 CHE CITIGROUP INC. PAC                       1101 PENNSYLVANIA AVENUE NW STE 1000     WASHINGTON, DC 20004                     POLITICAL COMMITTEE                      
Caruso, Mike  (REP)(STR)                           10/08/2018           200.00 CHE COCOCCIA PAT                             1702 MIZZENMAST WAY                      JUPITER, FL 33477                        RETIRED                                  
Caruso, Mike  (REP)(STR)                           11/29/2019           250.00 CHE COCOCCIA PATRICIA                        1702 MIZZENMAST WAY                      JUPITER, FL 33477                        RETIRED                                  
Caruso, Mike  (REP)(STR)                           04/24/2018           100.00 CHE COHEN ANDREW                             10740 GRANDE PALLADIUM WAY               BOYNTON BEACH, FL 33436                  RETIRED                                  
Caruso, Mike  (REP)(STR)                           10/20/2018         1,000.00 CHE COMCAST CORPORATION                      1701 JFK BOULEVARD                       PHILADELPHIA, PA 19103                   MEDIA/ENTERTAINMENT                      
Caruso, Mike  (REP)(STR)                           09/18/2020         1,000.00 CHE COMCAST CORPORATION                      1701 JFK BLVD                            PHILADELPHIA, PA 19103                   CABLE COMPANY                            
Caruso, Mike  (REP)(STR)                           07/29/2020         1,000.00 CHE COMCAST CORPORATION                      1701 JFK BLVD                            PHILADELPHIA, PA 19103                   CABLE COMPANY                            
Caruso, Mike  (REP)(STR)                           09/10/2018           500.00 CHE COMMITTEE FOR AN AFFORDABLE RESIDENTIAL  1284 TIMBERLANE ROAD                     TALLAHASSEE, FL 32312                    POLITICAL COMMITTEE                      
Caruso, Mike  (REP)(STR)                           10/01/2018         1,000.00 CHE COMMITTEE OF AUTOMOTIVE RETAILERS POLITI 400 N. MERIDAN ST.                       TALLAHASSEE, FL 32301                    POLITICAL COMMITTEE                      
Caruso, Mike  (REP)(STR)                           10/05/2020         1,000.00 CHE COMMITTEE OF AUTOMOTIVE RETAILERS POLITI 400 N MERIDIAN STREET                    TALLAHASSEE, FL 32301                    POLITICAL COMMITTEE                      
Caruso, Mike  (REP)(STR)                           10/01/2020         1,000.00 CHE COMMITTEE OF FLORIDA AGENTS              1103 HAYS STREET                         TALLAHASSEE, FL 32301                    POLITICAL COMMITTEE                      
Caruso, Mike  (REP)(STR)                           10/30/2019         1,000.00 CHE COMMITTEE OF FLORIDA AGENTS              1103 HAYS STREET                         TALLAHASSEE, FL 32301                    POLITICAL COMMITTEE                      
Caruso, Mike  (REP)(STR)                           10/15/2018         1,000.00 CHE COMMITTEE OF FLORIDA AGENTS              8489 CABIN HILL RD.                      TALLAHASSEE, FL 32311                    POLITICAL COMMITTEE                      
Caruso, Mike  (REP)(STR)                           11/22/2019           500.00 CHE COMPARATO ROBERT                         7499 ESTRELLA CIRCLE                     BOCA RATON, FL 33433                     PRES/COMPSON DEVELOP                     
Caruso, Mike  (REP)(STR)                           11/22/2019           500.00 CHE COMPARATO ROBERT, N                      7499 ESTRELLA CIRCLE                     BOCA RATON, FL 33433                     PRES/COMPSON DEVELOP                     
Caruso, Mike  (REP)(STR)                           10/09/2018         1,000.00 CHE COMPSON AT COURTHOUSE TWO, L.C.          222 SEVERN AVE. BLDG 14  STE 101         ANNAPOLIS, MD 21403                      PROPERTY DEVELOPMENT                     
Caruso, Mike  (REP)(STR)                           10/09/2018         1,000.00 CHE COMPSON AT COURTHOUSE, L.C.              222 SEVERN AVE. BLDG 14  STE 101         ANNAPOLIS, MD 21403                      PROPERTY DEVELOPMENT                     
Caruso, Mike  (REP)(STR)                           10/15/2020           250.00 CHE COMUZZI TARA, D                          9732 VINEYARD COURT                      BOCA RATON, FL 33428                     HOMEMAKER                                
Caruso, Mike  (REP)(STR)                           07/17/2020         1,000.00 CHE CONSERVATIVE PRINCIPLES FOR FLORIDA      2600 SOUTH DOUGLAS RD STE 900            CORAL GABLES, FL 33134                   POLITICAL COMMITTEE                      
Caruso, Mike  (REP)(STR)                           09/10/2018         1,000.00 CHE CONSERVATIVE PRINCIPLES FOR FLORIDA      2600 SOUTH DOUGLAS ROAD, STE 900         CORAL GABLES, FL 33134                   POLITICAL COMMITTEE                      
Caruso, Mike  (REP)(STR)                           03/01/2019         1,000.00 CHE CONSERVATIVE SOLUTIONS FOR JACKSONVILLE  133 HARBOR DRIVE S                       VENICE, FL 34285                         POLITICAL COMMITTEE                      
Caruso, Mike  (REP)(STR)                           05/23/2019         1,000.00 CHE CONSERVATIVES FOR A BETTER FLORIDA       8720 SW 84 STREET                        MIAMI, FL 33173                          POLITICAL COMMITTEE                      
Caruso, Mike  (REP)(STR)                           09/24/2018         1,000.00 CHE CONSERVATIVES FOR A BETTER FLORIDA       325 ALMERIA AVE                          CORAL GABLES, FL 33134                   POLITICAL COMMITTEE                      
Caruso, Mike  (REP)(STR)                           10/26/2018         1,000.00 CHE CONSERVATIVES FOR PRINCIPLED LEADERSHIP  8489 CABIN HILL ROAD                     TALLAHASSEE, FL 32311                    POLITICAL COMMITTEE                      
Caruso, Mike  (REP)(STR)                           11/20/2019         1,000.00 CHE CONSERVATIVES FOR PRINCIPLED LEADERSHIP  1103 HAYS STREET                         TALLAHASSEE, FL 32301                    POLITICAL COMMITTEE                      
Caruso, Mike  (REP)(STR)                           09/23/2020         1,000.00 CHE CONSERVATIVES FOR PRINCIPLED LEADERSHIP  1103 HAYS STREET                         TALLAHASSEE, FL 32301                    POLITICAL COMMITTEE                      
Caruso, Mike  (REP)(STR)                           09/11/2020         1,000.00 CHE CONSTITUENT PRIORITIES                   2055 NW DIAMOND CREEK WAY                JENSEN BEACH, FL 34957                   POLITICAL COMMITTEE                      
Caruso, Mike  (REP)(STR)                           10/12/2020         1,000.00 CHE CONSUMER PROTECTION ALLIANCE             2600 SOUTH DOUGLAS RD STE 900            CORAL GABLES, FL 33134                   POLITICAL COMMITTEE                      
Caruso, Mike  (REP)(STR)                           12/10/2019         1,000.00 CHE CONSUMER PROTECTION ALLIANCE             2600 SOUTH DOUGLAS ROAD, STE 900         CORAL GABLES, FL 33134                   POLITICAL COMMITTEE                      
Caruso, Mike  (REP)(STR)                           08/27/2019            90.00 INK CORCORAN & JOHNSTON                      19401 SHUMARD OAK DRIVE                  LAND O'LAKES, FL 34638                   GOVERNMENT RELATIONS FOOD AND BEVERAGE   
Caruso, Mike  (REP)(STR)                           10/02/2020           500.00 CHE COTNEY CONSTRUCTION PAC                  3110 CHERRY PALM DRIVE, STE 290          TAMPA, FL 33619                          POLITICAL COMMITTEE                      
Caruso, Mike  (REP)(STR)                           06/11/2018            10.00 CHE COUSART DEVON                            506 ANDREWS AVE                          DELRAY BEACH, FL 33483                                                            
Caruso, Mike  (REP)(STR)                           01/30/2018         1,000.00 CHE COZZENS CARME                            140 MEADOWBROOK RD                       WESTON, MA 02493                         HOMEMAKER                                
Caruso, Mike  (REP)(STR)                           09/23/2018            10.00 CHE CRACCHIOLO PETER                         1490 BIG MOSS LAKE ROAD                  LUTZ, FL 33558                                                                    
Caruso, Mike  (REP)(STR)                           09/20/2018            10.00 CAS CRACCHIOLO PETER                         1490 BIG MOSS LAKE ROAD                  LUTZ, FL 33558                                                                    
Caruso, Mike  (REP)(STR)                           09/14/2019            10.00 CHE CRACCHIOLO PETER                         1490 BIG MOSS LAKE ROAD                  LUTZ, FL 33558                           STUDENT                                  
Caruso, Mike  (REP)(STR)                           10/22/2020           500.00 CHE CRAMPTON LEWIS                           2335 S OCEAN BLVD APT 5B                 PALM BEACH, FL 33480                     PALM BEACH TOWN COUN                     
Caruso, Mike  (REP)(STR)                           12/04/2019           500.00 CHE CREATING POSSIBILITIES                   610 S BOULEVARD                          TAMPA, FL 33606                          POLITICAL COMMITTEE                      
Caruso, Mike  (REP)(STR)                           10/18/2018           150.00 CHE CURLEY LORI                              16340 BRIDLEWOOD CIRCLE                  DELRAY BEACH, FL 33445                   COO/PRESCOTT INVESTO                     
Caruso, Mike  (REP)(STR)                           11/20/2019           250.00 CHE DANIELS FRANCESCA                        101 PLAZA REAL S APT 820                 BOCA RATON, FL 33432                     RETIRED                                  
Caruso, Mike  (REP)(STR)                           10/02/2020         1,000.00 CHE DANIELS FRANCESCA                        101 PLAZA REAL S APT 820                 BOCA RATON, FL 33432                     RETIRED                                  
Caruso, Mike  (REP)(STR)                           08/18/2018           250.00 CHE DEDONNO MICHAEL                          1700 SAINT LUCIE AVENUE SOUTH            BOCA RATON, FL 33431                     COLLEGE PROFESSOR                        
Caruso, Mike  (REP)(STR)                           10/17/2020           100.00 CHE DEL RIO OMAR                             7350 SW 89TH STREET APT 601S             MIAMI, FL 33156                          REAL ESTATE DEVELOPE                     
Caruso, Mike  (REP)(STR)                           06/14/2018           500.00 CHE DELRAY GARDEN CENTER                     3827 W ATLANTIC AVE                      DELRAY BEACH, FL 33445                   LANDSCAPING                              
Caruso, Mike  (REP)(STR)                           08/07/2020           500.00 CHE DELRAY NEW WAVE LLC                      10 SE 1ST AVE STE C                      DELRAY BEACH, FL 33444                   REAL ESTATE                              
Caruso, Mike  (REP)(STR)                           11/01/2019         1,000.00 CHE DELRAY PLACE, LLC (NORTH)                101 PLAZA REAL S, SUITE 200              BOCA RATON, FL 33432                     REAL ESTATE MGMT                         
Caruso, Mike  (REP)(STR)                           10/28/2019         1,000.00 CHE DIAMOND WILLIAM, J                       220 WELLS ROAD                           PALM BEACH, FL 33480                     REAL ESTATE                              
Caruso, Mike  (REP)(STR)                           10/29/2018           500.00 CHE DIAMOND WILLIAM, J.                      220 WELLS ROAD                           PALM BEACH, FL 33480                     RETIRED                                  
Caruso, Mike  (REP)(STR)                           11/01/2018           500.00 CHE DIAMOND WILLIAM, J.                      220 WELLS ROAD                           PALM BEACH, FL 33480                     RETIRED                                  
Caruso, Mike  (REP)(STR)                           08/10/2018           100.00 CHE DICKSON LAWRENCE                         834 NE BAY ISLE DR                       BOCA RATON, FL 33487                     RETIRED                                  
Caruso, Mike  (REP)(STR)                           06/03/2018           100.00 CHE DICKSON LAWRENCE                         834 NE BAY ISLE DR                       BOCA RATON, FL 33487                     MEDICAL SUPPLY EXEC                      
Caruso, Mike  (REP)(STR)                           09/15/2018           250.00 CHE DINERSTEIN SIDNEY                        15 SAINT GEORGE PLACE                    PALM BEACH GARDENS, FL 33418             RETIRED                                  
Caruso, Mike  (REP)(STR)                           11/20/2019         1,000.00 CHE DINERSTEIN SIDNEY, F                     15 SAINT GEORGE PLACE                    PALM BEACH GARDENS, FL 33418             RETIRED                                  
Caruso, Mike  (REP)(STR)                           03/04/2019         1,000.00 CHE DISNEY GIFT CARD SERVICES, INC.          SUNTRUST SUITE 505                       LAKE BUENA VISTA, FL 32830               ENTERTAINMENT                            
Caruso, Mike  (REP)(STR)                           10/05/2018         1,000.00 CHE DISNEY GIFT CARD SERVICES, INC.          SUNTRUST SUITE 505                       LAKE BUENA VISTA, FL 32830               ENTERTAINMENT                            
Caruso, Mike  (REP)(STR)                           01/13/2020         1,000.00 CHE DISNEY PHOTO IMAGING, LLC                PO BOX 10000                             LAKE BUENA VISTA, FL 32830               COMMERCIAL PHOTOGRAP                     
Caruso, Mike  (REP)(STR)                           01/13/2020         1,000.00 CHE DISNEY VACATION DEVELOPMENT, INC.        1390 CELEBRATION BLVD                    CELEBRATION, FL 34747                    VACATION SERVICES                        
Caruso, Mike  (REP)(STR)                           08/21/2019         1,000.00 CHE DOMINICIS JORGE                          216 JACKSON BLVD                         NASHVILLE, TN 37205                      CEO/HEALTHCARE                           
Caruso, Mike  (REP)(STR)                           06/22/2020         1,000.00 CHE DONALD LANA                              8915 SUNNYWOOD PLACE                     BOCA RATON, FL 33496                     RETIRED                                  
Caruso, Mike  (REP)(STR)                           07/06/2018           100.00 CHE DOOLEY BRENDA                            5000 N OCEAN BLVD APT G208               OCEAN RIDGE, FL 33435                                                             
Caruso, Mike  (REP)(STR)                           08/21/2019         1,000.00 CHE DOSAL TOBACCO CORPORATION                4775 NW 132ND STREET                     OPA LOCKA, FL 33054                      TOBACCO INDUSTRY                         
Caruso, Mike  (REP)(STR)                           09/01/2020         1,000.00 CHE DOSAL TOBACCO CORPORATION                4775 NW 132ND STREET                     OPA LOCKA, FL 33054                      TOBACCO INDUSTRY                         
Caruso, Mike  (REP)(STR)                           10/24/2020         1,000.00 CHE DOSAMAR CORPORATION                      4775 NW 132ND STREET                     OPA LOCKA, FL 33054                      TOBACCO INDUSTRY                         
Caruso, Mike  (REP)(STR)                           08/21/2019         1,000.00 CHE DOSAMAR CORPORATION                      4775 NW 132ND STREET                     OPA LOCKA, FL 33054                      TOBACCO INDUSTRY                         
Caruso, Mike  (REP)(STR)                           12/28/2017         1,000.00 CHE DOUGAN JENNIFER                          750 NW 7TH ST                            DELRAY BEACH, FL 33444                   OFFICE ADMINISTRATOR                     
Caruso, Mike  (REP)(STR)                           08/28/2019           250.00 CHE DOUGLAS L. STEPHENSON, OD, PA            13901 US HWY ONE, STE 12                 JUNO BEACH, FL 33408                     OPTOMETRIST                              
Caruso, Mike  (REP)(STR)                           10/15/2020           250.00 CHE DUBIN BEATY PAMELA                       1431 NW 48TH LANE                        BOCA RATON, FL 33431                     PHILANTHROPIST                           
Caruso, Mike  (REP)(STR)                           09/10/2020         1,000.00 CHE DUKE ENERGY CORPORATION FLORIDA PAC      1301 PENNSYLVANIA AVENUE NW STE 200      WASHINGTON, DC 20004                     POLITICAL COMMITTEE                      
Caruso, Mike  (REP)(STR)                           12/10/2019         1,000.00 CHE DUKE ENERGY CORPORATION FLORIDA PAC      550 SOUTH TRYON STREET                   CHARLOTTE, NC 28202                      POLITICAL COMMITTEE                      
Caruso, Mike  (REP)(STR)                           03/01/2019         1,000.00 CHE DUNAY, MISKEL AND BACKMAN, LLP           14 SE 4TH STREET, SUITE 36               BOCA RATON, FL 33432                     LAW FIRM                                 
Caruso, Mike  (REP)(STR)                           06/01/2018         1,000.00 CHE DUNTON LYNNE                             922 SW 35TH AVE                          BOYNTON BEACH, FL 33435                  LAW FIRM                                 
Caruso, Mike  (REP)(STR)                           11/20/2019            50.00 CHE DUPREE ABIGAIL, F                        4106 FAULKNER LANE                       TALLAHASSEE, FL 32311                    CPA                                      
Caruso, Mike  (REP)(STR)                           10/27/2020         1,000.00 CHE E. LLWYD ECCLESTONE JR. REV TRUST        PO BOX 3267                              WEST PALM BEACH, FL 33402                TRUST                                    
Caruso, Mike  (REP)(STR)                           07/06/2020         1,000.00 CHE EAST CENTRAL FLORIDA CHAMBER ALLIANCE    PO BOX 11309                             TALLAHASSEE, FL 32302                    POLITICAL COMMITTEE                      
Caruso, Mike  (REP)(STR)                           12/06/2019         1,000.00 CHE EC-PAC                                   1103 HAYS STREET                         TALLAHASSEE, FL 32301                    POLITICAL COMMITTEE                      
Caruso, Mike  (REP)(STR)                           10/08/2018         1,000.00 CHE EC-PAC                                   1103 HAYS STREET                         TALLAHASSEE, FL 32301                    POLITICAL COMMITTEE                      
Caruso, Mike  (REP)(STR)                           09/21/2020            99.50 CHE ELIZABETH FELTON FOR CONGRESS            6598 NOVA LANE                           LAKE WORTH, FL 33462                     POLITICAL COMMITTEE                      
Caruso, Mike  (REP)(STR)                           12/28/2017         1,000.00 CHE EMERALD TRANSPORTATION CORPORATION       4000 N POWERLINE RD                      POMPANO BEACH, FL 33073                  TOWING SERVICES                          
Caruso, Mike  (REP)(STR)                           04/29/2020         1,000.00 CHE EMS SITE DEVELOPMENT LLC                 5255 N FEDERAL HWY FL 1                  BOCA RATON, FL 33487                     GENERAL CONTRACTOR                       
Caruso, Mike  (REP)(STR)                           01/13/2020         1,000.00 CHE ENTERPRISE HOLDINGS INC. POLITICAL ACTIO 600 CORPORATE PARK DRIVE                 ST LOUIS, MO 63105                       POLITICAL COMMITTEE                      
Caruso, Mike  (REP)(STR)                           11/21/2019         1,000.00 CHE EVANS BRIAN                              28 ELEUTHERA DRIVE                       BOYNTON BEACH, FL 33435                  CFO/THE GEO GROUP, I                     
Caruso, Mike  (REP)(STR)                           10/29/2020           500.00 CHE EVANS BRIAN                              28 ELEUTHERA DRIVE                       BOYNTON BEACH, FL 33435                  CFO/THE GEO GRP                          
Caruso, Mike  (REP)(STR)                           10/04/2018           750.00 CHE EVANS BRIAN                              28 ELEUTHERA DR.                         BOYNTON BEACH, FL 33435                  CFO/THE GEO GROUP                        
Caruso, Mike  (REP)(STR)                           03/04/2019         1,000.00 CHE EXPEDIA, INC.                            5000 W KEARNEY STREET                    SPRINGFIELD, MO 65803                    TRAVEL SERVICES                          
Caruso, Mike  (REP)(STR)                           11/29/2019         1,000.00 CHE FAIAPAC                                  PO BOX 12001                             TALLAHASSEE, FL 32317                    POLITICAL COMMITTEE                      
Caruso, Mike  (REP)(STR)                           10/19/2020         1,000.00 CHE FAIAPAC                                  PO BOX 12001                             TALLAHASSEE, FL 32317                    POLITICAL COMMITTEE                      
Caruso, Mike  (REP)(STR)                           10/08/2018         1,000.00 CHE FAIAPAC                                  PO BOX 12001                             TALLAHASSEE, FL 32317                    POLITICAL COMMITTEE                      
Caruso, Mike  (REP)(STR)                           01/05/2018           100.00 CHE FAITHFULL DEBRA                          5220 HARRISON ST                         HOLLYWOOD, FL 33021                                                               
Caruso, Mike  (REP)(STR)                           08/28/2019           250.00 CHE FAMILY VISION CENTER, PA                 3175 STATE ROAD 7                        WELLINGTON, FL 33449                     OPTOMETRY SERVICES                       
Caruso, Mike  (REP)(STR)                           11/20/2019            25.00 CAS FAZZINO ANDREA, S                        135 SE 5TH AVENUE SUITE 107              DELRAY BEACH, FL 33483                                                            
Caruso, Mike  (REP)(STR)                           11/20/2019            25.00 CAS FAZZINO PAUL, J                          135 SE 5TH AVENUE SUITE 107              DELRAY BEACH, FL 33483                                                            
Caruso, Mike  (REP)(STR)                           08/21/2019         1,000.00 CHE FCCI SERVICES, INC.                      6300 UNIVERSITY PKWY                     SARASOTA, FL 34240                       INSURANCE                                
Caruso, Mike  (REP)(STR)                           08/21/2019         1,000.00 CHE FECI COMPANY LLC                         700 NW 1ST AVE, SUITE 1620               MIAMI, FL 33136                          TRANSPORTATION                           
Caruso, Mike  (REP)(STR)                           11/20/2019         1,000.00 CHE FEEHAN MARK, S                           46 BIMINI COVE DRIVE                     OCEAN RIDGE, FL 33435                    REAL ESTATE AGENT                        
Caruso, Mike  (REP)(STR)                           11/20/2019           100.00 CHE FERGUSON WILLIAM, A                      3028 LIVINGSTON ROAD                     TALLAHASSEE, FL 32303                                                             
Caruso, Mike  (REP)(STR)                           10/17/2018           250.00 CHE FINIZIO PAUL                             106 SE 9TH STREET                        FT. LAUDERDALE, FL 33316                 ATTORNEY                                 
Caruso, Mike  (REP)(STR)                           03/15/2018           200.00 CHE FINN JACK                                411 ANDREWS AVE                          DELRAY BEACH, FL 33483                   RETIRED                                  
Caruso, Mike  (REP)(STR)                           01/03/2018           250.00 CHE FINNERAN MARGUERITE                      369 S DOHENY DR                          BEVERLY HILLS, CA 90211                  COFFEE SHOP OWNER                        
Caruso, Mike  (REP)(STR)                           01/10/2020           500.00 CHE FIRE SAFE FLORIDA POLITICAL COMMITTEE, I PO BOX 11247                             TALLAHASSEE, FL 32302                    POLITICAL COMMITTEE                      
Caruso, Mike  (REP)(STR)                           08/05/2019         1,000.00 CHE FIREFIGHTER FACT PAC                     2328 SOUTH CONGRESS AVENUE, SUITE 2-C    WEST PALM BEACH, FL 33406                POLITICAL COMMITTEE                      
Caruso, Mike  (REP)(STR)                           09/10/2018         1,000.00 CHE FIRST COAST CONSERVATIVES                115 EAST PARK AVENUE, STE 1              TALLAHASSEE, FL 32301                    POLITICAL COMMITTEE                      
Caruso, Mike  (REP)(STR)                           07/06/2020         1,000.00 CHE FLORIDA ACRE                             2916 APALACHEE PKWY                      TALLAHASSEE, FL 32301                    POLITICAL COMMITTEE                      
Caruso, Mike  (REP)(STR)                           10/09/2020         1,000.00 CHE FLORIDA ACRE                             2916 APALACHEE PKWY                      TALLAHASSEE, FL 32301                    POLITICAL COMMITTEE                      
Caruso, Mike  (REP)(STR)                           10/12/2020           500.00 CHE FLORIDA ARCHITECTS PAC                   104 EAST JEFFERSON STREET                TALLAHASSEE, FL 32301                    POLITICAL COMMITTEE                      
Caruso, Mike  (REP)(STR)                           01/13/2020           500.00 CHE FLORIDA BANKERS ASSOCIATION POLITICAL AC 1001 THOMASVILLE ROAD SUITE 201          TALLAHASSEE, FL 32303                    POLITICAL COMMITTEE                      
Caruso, Mike  (REP)(STR)                           01/13/2020           500.00 CHE FLORIDA BANKERS ASSOCIATION POLITICAL AC 1001 THOMASVILLE ROAD SUITE 201          TALLAHASSEE, FL 32303                    POLITICAL COMMITTEE                      
Caruso, Mike  (REP)(STR)                           10/14/2020         1,000.00 CHE FLORIDA BANKERS ASSOCIATION POLITICAL AC 1001 THOMASVILLE ROAD STE 201            TALLAHASSEE, FL 32303                    POLITICAL COMMITTEE                      
Caruso, Mike  (REP)(STR)                           10/22/2018           500.00 CHE FLORIDA BANKERS ASSOCIATION POLITICAL AC PO BOX 11117                             TALLAHASSEE, FL 32302                    POLITICAL COMMITTEE                      
Caruso, Mike  (REP)(STR)                           09/22/2018         1,000.00 CHE FLORIDA BEER WHOLESALERS GOOD GOVERNMENT 215 S. MONROE ST. STE 340                TALLAHASSEE, FL 32301                    POLITICAL COMMITTEE                      
Caruso, Mike  (REP)(STR)                           10/02/2020         1,000.00 CHE FLORIDA BEER WHOLESALERS GOOD GOVERNMENT 215 SOUTH MONROE STREET STE 340          TALLAHASSEE, FL 32301                    POLITICAL COMMITTEE                      
Caruso, Mike  (REP)(STR)                           06/25/2020         1,000.00 CHE FLORIDA BEER WHOLESALERS GOOD GOVERNMENT 215 S MONROE ST, STE 340                 TALLAHASSEE, FL 32301                    POLITICAL COMMITTEE                      
Caruso, Mike  (REP)(STR)                           06/25/2020         1,000.00 CHE FLORIDA BEER WHOLESALERS POLITICAL COMMI 215 S MONROE ST, STE 340                 TALLAHASSEE, FL 32301                    POLITICAL COMMITTEE                      
Caruso, Mike  (REP)(STR)                           10/02/2020         1,000.00 CHE FLORIDA BEER WHOLESALERS POLITICAL COMMI 215 SOUTH MONROE STREET STE 340          TALLAHASSEE, FL 32301                    POLITICAL COMMITTEE                      
Caruso, Mike  (REP)(STR)                           09/22/2018         1,000.00 CHE FLORIDA BEER WHOLESALERS POLITICAL COMMI 215 S. MONROE ST. STE 340                TALLAHASSEE, FL 32301                    POLITICAL COMMITTEE                      
Caruso, Mike  (REP)(STR)                           10/15/2018         1,000.00 CHE FLORIDA BLUE                             PO BOX 2210                              JACKSONVILLE, FL 32203                   INSURANCE                                
Caruso, Mike  (REP)(STR)                           02/21/2019         1,000.00 CHE FLORIDA BLUE                             PO BOX 2210                              JACKSONVILLE, FL 32203                   HEALTHCARE                               
Caruso, Mike  (REP)(STR)                           09/17/2020           500.00 CHE FLORIDA CAMPGROUND POLITICAL ACTION COMM 1340 VICKERS ROAD                        TALLAHASSEE, FL 32303                    POLITICAL COMMITTEE                      
Caruso, Mike  (REP)(STR)                           10/28/2020         1,000.00 CHE FLORIDA CARPENTERS REGIONAL COUNCIL PAC  2860 NW 27TH AVENUE                      FORT LAUDERDALE, FL 33311                POLITICAL COMMITTEE                      
Caruso, Mike  (REP)(STR)                           07/06/2020         1,000.00 CHE FLORIDA CHAMBER OF COMMERCE ALLIANCE, IN PO BOX 11309                             TALLAHASSEE, FL 32302                    POLITICAL COMMITTEE                      
Caruso, Mike  (REP)(STR)                           12/10/2019         1,000.00 CHE FLORIDA CHAMBER OF COMMERCE PAC          PO BOX 11309                             TALLAHASSEE, FL 32302                    POLITICAL COMMITTEE                      
Caruso, Mike  (REP)(STR)                           10/02/2020         1,000.00 CHE FLORIDA CHAMBER OF COMMERCE PAC          PO BOX 11309                             TALLAHASSEE, FL 32302                    POLITICAL COMMITTEE                      
Caruso, Mike  (REP)(STR)                           03/04/2019         1,000.00 CHE FLORIDA CONCRETE AND PRODUCTS ASSOCIATIO 120 SOUTH MONROE STREET                  TALLAHASSEE, FL 32301                    POLITICAL COMMITTEE                      
Caruso, Mike  (REP)(STR)                           10/20/2020           500.00 CHE FLORIDA CONSERVATIVE COMMITTEE           1103 HAYS STREET                         TALLAHASSEE, FL 32301                    POLITICAL COMMITTEE                      
Caruso, Mike  (REP)(STR)                           01/13/2020         1,000.00 CHE FLORIDA COW PAC                          PO BOX 421929                            KISSIMMEE, FL 34742                      POLITICAL COMMITTEE                      
Caruso, Mike  (REP)(STR)                           10/31/2019         1,000.00 CHE FLORIDA CPA POLITICAL ACTION COMMITTEE,  3800 ESPLANADE WAY SUITE 210             TALLAHASSEE, FL 32311                    POLITICAL COMMITTEE                      
Caruso, Mike  (REP)(STR)                           10/01/2020         1,000.00 CHE FLORIDA CPA POLITICAL ACTION COMMITTEE,  3800 ESPLANADE WAY, SUITE 210            TALLAHASSEE, FL 32311                    POLITICAL COMMITTEE                      
Caruso, Mike  (REP)(STR)                           10/01/2020         1,000.00 CHE FLORIDA CPA POLITICAL ACTION COMMITTEE-C 3800 ESPLANADE WAY, SUITE 210            TALLAHASSEE, FL 32311                    POLITICAL COMMITTEE                      
Caruso, Mike  (REP)(STR)                           10/01/2020         1,000.00 CHE FLORIDA CPA POLITICAL ACTION COMMITTEE-N 3800 ESPLANADE WAY, SUITE 210            TALLAHASSEE, FL 32311                    POLITICAL COMMITTEE                      
Caruso, Mike  (REP)(STR)                           02/21/2019         1,000.00 CHE FLORIDA CPA POLITICAL ACTION COMMITTEE-S PO BOX 5437                              TALLAHASSEE, FL 32314                    POLITICAL COMMITTEE                      
Caruso, Mike  (REP)(STR)                           10/01/2020         1,000.00 CHE FLORIDA CPA POLITICAL ACTION COMMITTEE-S 3800 ESPLANADE WAY, SUITE 210            TALLAHASSEE, FL 32311                    POLITICAL COMMITTEE                      
Caruso, Mike  (REP)(STR)                           03/04/2019         1,000.00 CHE FLORIDA CREDIT UNION POLITICAL ACTION CO 3692 COOLIDGE COURT                      TALLAHASSEE, FL 32311                    POLITICAL COMMITTEE                      
Caruso, Mike  (REP)(STR)                           10/22/2018         1,000.00 CHE FLORIDA CREDIT UNION POLITICAL ACTION CO 3692 COOLIDGE CT.                        TALLAHASSEE, FL 32311                    POLITICAL COMMITTEE                      
Caruso, Mike  (REP)(STR)                           09/18/2019           500.00 CHE FLORIDA DENTAL ASSOCIATION POLITICAL ACT 545 JOHN KNOX ROAD, SUITE #200           TALLAHASSEE, FL 32303                    POLITICAL COMMITTEE                      
Caruso, Mike  (REP)(STR)                           10/08/2020           500.00 CHE FLORIDA DENTAL ASSOCIATION POLITICAL ACT 545 JOHN KNOX ROAD, STE 200              TALLAHASSEE, FL 32303                    POLITICAL COMMITTEE                      
Caruso, Mike  (REP)(STR)                           10/19/2020           500.00 CHE FLORIDA FARM PAC                         PO BOX 147030                            GAINESVILLE, FL 32614                    POLITICAL COMMITTEE                      
Caruso, Mike  (REP)(STR)                           10/01/2018         1,000.00 CHE FLORIDA FARM PAC                         PO BOX 147030                            GAINESVILLE, FL 32614                    POLITICAL COMMITTEE                      
Caruso, Mike  (REP)(STR)                           09/10/2018         1,000.00 CHE FLORIDA FOUNDATION FOR LIBERTY           115 E PARK AVENUE, STE 1                 TALLAHASSEE, FL 32301                    POLITICAL COMMITTEE                      
Caruso, Mike  (REP)(STR)                           10/18/2019         1,000.00 CHE FLORIDA FOUNDATION FOR LIBERTY           115 E PARK AVENUE, SUITE 1               TALLAHASSEE, FL 32301                    POLITICAL COMMITTEE                      
Caruso, Mike  (REP)(STR)                           10/01/2018         1,000.00 CHE FLORIDA FRUIT & VEGETABLE ASSOCIATION -  PO BOX 948153                            MAITLAND, FL 32794                       POLITICAL COMMITTEE                      
Caruso, Mike  (REP)(STR)                           09/26/2018           500.00 CHE FLORIDA HIV AIDS PAC                     115 E PARK AVE STE 1                     TALLAHASSEE, FL 32301                    POLITICAL COMMITTEE                      
Caruso, Mike  (REP)(STR)                           09/11/2020           500.00 CHE FLORIDA HOME BUILDERS PAC                2600 CENTENNIAL PLACE                    TALLAHASSEE, FL 32309                    POLITICAL COMMITTEE                      
Caruso, Mike  (REP)(STR)                           07/24/2020           500.00 CHE FLORIDA INDEPENDENT AUTOMOBILE DEALERS P 1840 FIDDLER COURT                       TALLAHASSEE, FL 32308                    POLITICAL COMMITTEE                      
Caruso, Mike  (REP)(STR)                           10/15/2020         1,000.00 CHE FLORIDA INSURANCE COUNCIL (FIC) POLITICA 150 SOUTH MONROE ST, STE 206             TALLAHASSEE, FL 32301                    POLITICAL COMMITTEE                      
Caruso, Mike  (REP)(STR)                           10/01/2018         1,000.00 CHE FLORIDA INSURANCE COUNCIL (FIC) POLITICA PO BOX 749                               TALLAHASSEE, FL 32302                    POLITICAL COMMITTEE                      
Caruso, Mike  (REP)(STR)                           10/08/2018         1,000.00 CHE FLORIDA INTERNET & TELEVISION ASSOCIATIO 246 EAST 6TH AVE.  STE 100               TALLAHASSEE, FL 32303                    TRADE ASSOCIATION                        
Caruso, Mike  (REP)(STR)                           10/09/2020         1,000.00 CHE FLORIDA INTERNET & TELEVISION ASSOCIATIO 246 EAST 6TH AVE STE 100                 TALLAHASSEE, FL 32303                    TELECOMMUNICATIONS                       
Caruso, Mike  (REP)(STR)                           01/13/2020           500.00 CHE FLORIDA INTERNET & TELEVISION ASSOCIATIO 246 EAST 6TH AVE SUITE 100               TALLAHASSEE, FL 32303                    TELECOMMUNICATION                        
Caruso, Mike  (REP)(STR)                           12/10/2019           500.00 CHE FLORIDA INTERNET & TELEVISION ASSOCIATIO 246 EAST 6TH AVE STE 100                 TALLAHASSEE, FL 32303                    TELECOMMUNICATIONS                       
Caruso, Mike  (REP)(STR)                           12/10/2019         1,000.00 CHE FLORIDA JOBS PAC                         PO BOX 11309                             TALLAHASSEE, FL 32302                    POLITICAL COMMITTEE                      
Caruso, Mike  (REP)(STR)                           10/02/2020         1,000.00 CHE FLORIDA JOBS PAC                         PO BOX 11309                             TALLAHASSEE, FL 32302                    POLITICAL COMMITTEE                      
Caruso, Mike  (REP)(STR)                           03/04/2019         1,000.00 CHE FLORIDA JUSTICE PC                       218 SOUTH MONROE STREET                  TALLAHASSEE, FL 32301                    POLITICAL COMMITTEE                      
Caruso, Mike  (REP)(STR)                           02/21/2019           500.00 CHE FLORIDA LIFE PLAN COMMUNITIES PAC        1650 KING STREET, SUITE 602              ALEXANDRIA, VA 22314                     POLITICAL COMMITTEE                      
Caruso, Mike  (REP)(STR)                           11/27/2017         1,000.00 CHE FLORIDA LIMOUSINE ASSOCIATION            PO BOX 5406                              FT LAUDERDALE, FL 33310                  NON PROFIT ASSOCIATI                     
Caruso, Mike  (REP)(STR)                           10/19/2018         1,000.00 CHE FLORIDA LIMOUSINE ASSOCIATION INC.       PO BOX 5406                              FORT LAUDERDALE, FL 33310                ASSOCIATION                              
Caruso, Mike  (REP)(STR)                           12/10/2019         1,000.00 CHE FLORIDA MEDICAL ASSOCIATION              1430 PIEDMONT DRIVE EAST                 TALLAHASSEE, FL 32308                    POLITICAL COMMITTEE                      
Caruso, Mike  (REP)(STR)                           08/11/2020           500.00 CHE FLORIDA NATURAL GAS POLITICAL ACTION COM PO BOX 11026                             TALLAHASSEE, FL 32302                    POLITICAL COMMITTEE                      
Caruso, Mike  (REP)(STR)                           10/25/2019           500.00 CHE FLORIDA NURSERY, GROWERS & LANDSCAPE ASS 1533 PARK CENTER DRIVE                   ORLANDO, FL 32835                        POLITICAL COMMITTEE                      
Caruso, Mike  (REP)(STR)                           07/18/2020           500.00 CHE FLORIDA NURSERY, GROWERS & LANDSCAPE ASS 1533 PARK CENTER DRIVE                   ORLANDO, FL 32835                        POLITICAL COMMITTEE                      
Caruso, Mike  (REP)(STR)                           10/08/2020           500.00 CHE FLORIDA NURSERY, GROWERS & LANDSCAPE ASS 1533 PARK CENTER DRIVE                   ORLANDO, FL 32835                        POLITICAL COMMITTEE                      
Caruso, Mike  (REP)(STR)                           08/28/2019         1,000.00 CHE FLORIDA OPTOMETRIC PAC                   1029 MCKEAN CIRCLE                       WINTER PARK, FL 32789                    POLITICAL COMMITTEE                      
Caruso, Mike  (REP)(STR)                           10/03/2018         1,000.00 CHE FLORIDA OPTOMETRIC PAC                   1029 MCKEAN CIRCLE                       WINTER PARK, FL 32789                    POLITICAL COMMITTEE                      
Caruso, Mike  (REP)(STR)                           10/12/2020           500.00 CHE FLORIDA OUTDOOR ADVERTISING POLITICAL AC 314 NORTH GADSDEN STREET STE 1           TALLAHASSEE, FL 32301                    POLITICAL COMMITTEE                      
Caruso, Mike  (REP)(STR)                           09/10/2018         1,000.00 CHE FLORIDA PATRIOT FUND                     115 E PARK AVENUE, STE 1                 TALLAHASSEE, FL 32301                    POLITICAL COMMITTEE                      
Caruso, Mike  (REP)(STR)                           10/22/2018           250.00 CHE FLORIDA PODIATRY POLITICAL COMMITTEE (FL 6707 38TH AVE N                          SAINT PETERSBURG, FL 33710               POLITICAL COMMITTEE                      
Caruso, Mike  (REP)(STR)                           09/18/2019           500.00 CHE FLORIDA PODIATRY POLITICAL COMMITTEE (FL 6707 38TH AVENUE N                       SAINT PETERSBURG, FL 33710               POLITICAL COMMITTEE                      
Caruso, Mike  (REP)(STR)                           07/14/2020           500.00 CHE FLORIDA PODIATRY POLITICAL COMMITTEE (FL 6707 38TH AVENUE NORTH                   ST PETERSBURG, FL 33710                  POLITICAL COMMITTEE                      
Caruso, Mike  (REP)(STR)                           10/01/2020         1,000.00 CHE FLORIDA POLICE BENEVOLENT ASSOCIATION IN 300 EAST BREVARD STREET                  TALLAHASSEE, FL 32301                    POLITICAL COMMITTEE                      
Caruso, Mike  (REP)(STR)                           10/01/2020         1,000.00 CHE FLORIDA POLICE BENEVOLENT ASSOCIATION IN 300 EAST BREVARD STREET                  TALLAHASSEE, FL 32301                    POLITICAL COMMITTEE                      
Caruso, Mike  (REP)(STR)                           09/18/2019         1,000.00 CHE FLORIDA PROSPERITY FUND                  PO BOX 10085                             TALLAHASSEE, FL 32302                    POLITICAL COMMITTEE                      
Caruso, Mike  (REP)(STR)                           10/28/2020         1,000.00 CHE FLORIDA PUBLIC UTILITIES COMPANY         909 SILVER LAKE BLVD                     DOVER, DE 19904                          UTILITIES                                
Caruso, Mike  (REP)(STR)                           10/22/2018           500.00 CHE FLORIDA RECYCLERS ASSOCIATION, INC. PC   108 SEABOARD DR.                         PALATKA, FL 32177                        POLITICAL COMMITTEE                      
Caruso, Mike  (REP)(STR)                           11/20/2019           500.00 CHE FLORIDA RESTAURANT AND LODGING ASSOCIATI POST OFFICE BOX 1779                     TALLAHASSEE, FL 32302                    POLITICAL COMMITTEE                      
Caruso, Mike  (REP)(STR)                           01/28/2019         1,000.00 CHE FLORIDA RESTAURANT AND LODGING ASSOCIATI PO BOX 1779                              TALLAHASSEE, FL 32302                    POLITICAL COMMITTEE                      
Caruso, Mike  (REP)(STR)                           10/04/2018         1,000.00 CHE FLORIDA RESTAURANT AND LODGING ASSOCIATI PO BOX 1779                              TALLAHASSEE, FL 32302                    POLITICAL COMMITTEE                      
Caruso, Mike  (REP)(STR)                           12/10/2019         1,000.00 CHE FLORIDA RIGHT SOLUTIONS                  1103 HAYS STREET                         TALLAHASSEE, FL 32301                    POLITICAL COMMITTEE                      
Caruso, Mike  (REP)(STR)                           03/04/2019         1,000.00 CHE FLORIDA RV PAC                           10510 GIBSONTON DRIVE                    RIVERVIEW, FL 33578                      POLITICAL COMMITTEE                      
Caruso, Mike  (REP)(STR)                           09/17/2020           500.00 CHE FLORIDA RV PAC                           10510 GIBSONTON DRIVE                    RIVERVIEW, FL 33579                      POLITICAL COMMITTEE                      
Caruso, Mike  (REP)(STR)                           10/10/2018           500.00 CHE FLORIDA'S RIGHT TO KNOW COMMITTEE, INC.  1 SE 3RD AVE. STE 1750                   MIAMI, FL 33131                          POLITICAL COMMITTEE                      
Caruso, Mike  (REP)(STR)                           09/18/2019         1,000.00 CHE FLORIDIAN'S FOR A STRONGER DEMOCRACY     PO BOX 10085                             TALLAHASSEE, FL 32302                    POLITICAL COMMITTEE                      
Caruso, Mike  (REP)(STR)                           09/18/2019         1,000.00 CHE FLORIDIAN'S UNITED FOR OUR CHILDREN'S FU PO BOX 10085                             TALLAHASSEE, FL 32302                    POLITICAL COMMITTEE                      
Caruso, Mike  (REP)(STR)                           06/08/2020         1,000.00 CHE FLORIDIANS FOR CONSERVATIVE VALUES       1103 HAYS STREET                         TALLAHASSEE, FL 32301                    POLITICAL COMMITTEE                      
Caruso, Mike  (REP)(STR)                           09/10/2018         1,000.00 CHE FLORIDIANS FOR ECONOMIC FREEDOM          2055 NW DIAMOND CREEK WAY                JENSEN BEACH, FL 34957                   POLITICAL COMMITTEE                      
Caruso, Mike  (REP)(STR)                           09/08/2020           100.00 CHE FLORIDIANS FOR ECONOMIC LEADERSHIP       9200 BELVEDERE ROAD, SUITE 202           WEST PALM BEACH, FL 33411                POLITICAL COMMITTEE                      
Caruso, Mike  (REP)(STR)                           11/20/2019           250.00 CHE FOWLER MARY ANNA                         1845 ROYAL PALM WAY                      BOCA RATON, FL 33432                     RETIRED                                  
Caruso, Mike  (REP)(STR)                           03/20/2018           200.00 CHE FOWLER MARY ANNA                         1845 ROYAL PALM WAY                      BOCA RATON, FL 33432                     RETIRED                                  
Caruso, Mike  (REP)(STR)                           09/30/2019         1,000.00 CHE FPF FIRE PC                              343 W MADISON STREET                     TALLAHASSEE, FL 32301                    POLITICAL COMMITTEE                      
Caruso, Mike  (REP)(STR)                           09/28/2020         1,000.00 CHE FPF FIRE PC                              343 W MADISON STREET                     TALLAHASSEE, FL 32301                    POLITICAL COMMITTEE                      
Caruso, Mike  (REP)(STR)                           11/20/2019           200.00 CHE FRANK DAVID                              13725 GREENTREE TRAIL                    WELLINGTON, FL 33414                     PHYSICIAN                                
Caruso, Mike  (REP)(STR)                           10/16/2020           250.00 CHE FRANZESE DANIEL                          3140 S OCEAN BLVD #207S                  PALM BEACH, FL 33480                     DEBT CAPITAL MARKETS                     
Caruso, Mike  (REP)(STR)                           09/10/2018         1,000.00 CHE FREE MARKETS FOR FLORIDA                 PO BOX 3                                 ESTERO, FL 33929                         POLITICAL COMMITTEE                      
Caruso, Mike  (REP)(STR)                           11/20/2019         1,000.00 CHE FREUNDLICH HARVEY                        6157 BALBOA CIRCLE APT 104               BOCA RATON, FL 33433                     RETIRED                                  
Caruso, Mike  (REP)(STR)                           09/18/2019         1,000.00 CHE FRF PHARMACY COUNCIL POLITICAL COMMITTEE 227 SOUTH ADAMS STREET                   TALLAHASSEE, FL 32301                    POLITICAL COMMITTEE                      
Caruso, Mike  (REP)(STR)                           10/30/2018         1,000.00 CHE FRIED HELENE                             6398 SOMERSET CIRCLE                     BOCA RATON, FL 33496                     COO/NEXT GEN MANAGEM                     
Caruso, Mike  (REP)(STR)                           10/24/2018         1,000.00 CHE FRIED JACOB, G.                          401 NE MIZNER BLVD.                      BOCA RATON, FL 33432                     SENIOR TECHNICAL OFF                     
Caruso, Mike  (REP)(STR)                           10/26/2020         1,000.00 CHE FRIENDS OF ASHLEY MOODY                  2640-A MITCHAM DRIVE                     TALLAHASSEE, FL 32308                    POLITICAL COMMITTEE                      
Caruso, Mike  (REP)(STR)                           10/28/2019         1,000.00 CHE FRIENDS OF MARK FOLEY                    1316 LAKE VICTORIA DRIVE                 LAKE WORTH, FL 33461                     POLITICAL COMMITTEE                      
Caruso, Mike  (REP)(STR)                           07/15/2020         1,000.00 CHE FRIENDS OF RANDY FINE                    1 INDEPENDENT DRIVE STE 1300             JACKSONVILLE, FL 32202                   POLITICAL COMMITTEE                      
Caruso, Mike  (REP)(STR)                           09/15/2020         1,000.00 CHE FRIENDS OF RANDY FINE                    ONE INDEPENDENT DRIVE STE 1300           JACKSONVILLE, FL 32202                   POLITICAL COMMITTEE                      
Caruso, Mike  (REP)(STR)                           09/08/2020         1,000.00 CHE FRIENDS OF RAY RODRIGUES                 PO BOX 3                                 ESTERO, FL 33929                         POLITICAL COMMITTEE                      
Caruso, Mike  (REP)(STR)                           03/04/2019         1,000.00 CHE FTBA TRANSPORTATION PAC                  610 S BOULEVARD                          TAMPA, FL 33606                          POLITICAL COMMITTEE                      
Caruso, Mike  (REP)(STR)                           08/03/2020           250.00 CHE FURNARI JACK                             2908 BANYAN BOULEVARD CIRCLE NW          BOCA RATON, FL 33431                     PUBLISHER                                
Caruso, Mike  (REP)(STR)                           10/19/2020           500.00 CHE FURNARI JACK                             2908 BANYAN BOULEVARD CIRCLE             BOCA RATON, FL 33431                     RETIRED                                  
Caruso, Mike  (REP)(STR)                           11/01/2018           500.00 CHE GAINES GAY                               2 N BREAKERS ROW N35                     PALM BEACH, FL 33480                     RETIRED                                  
Caruso, Mike  (REP)(STR)                           10/08/2018           750.00 CHE GALLAGHER CATHERINE                      200 WEST 86TH STREET APT. 6D             NEW YORK, NY 10024                       OWNER/AFFORDABLE DES                     
Caruso, Mike  (REP)(STR)                           11/19/2019           500.00 CHE GALLAGHER CATHERINE                      200 WEST 86TH STREET APT 6D              NEW YORK, NY 10024                       INTERIOR DESIGNER                        
Caruso, Mike  (REP)(STR)                           02/11/2018           750.00 CHE GALLAGHER KATE                           200 W 86TH ST                            NEW YORK, NY 10024                       INTERIOR DESIGNER                        
Caruso, Mike  (REP)(STR)                           12/08/2017         1,000.00 CHE GARNER KORIN L.                          14644 SUNNY WATERS LANE                  DELRAY BEACH, FL 33484                   RETIRED                                  
Caruso, Mike  (REP)(STR)                           11/20/2019         1,000.00 CHE GARNER KORIN, L                          2457 E HIDDEN HILLS AVENUE               WASHINGTON, UT 84780                     RETIRED                                  
Caruso, Mike  (REP)(STR)                           03/04/2019         1,000.00 CHE GASLOW LAWRENCE                          2659 SPANISHE RIVER ROAD                 BOCA RATON, FL 33432                     CHAIRMAN/EMPIRE OFFI                     
Caruso, Mike  (REP)(STR)                           08/21/2020         1,000.00 CHE GASLOW LAWRENCE                          2659 SPANISH RIVER ROAD                  BOCA RATON, FL 33432                     CEO/EMPIRE OFFICE EQ                     
Caruso, Mike  (REP)(STR)                           11/20/2019         1,000.00 CHE GASLOW PAMELA                            1800 PURDY AVE APT 1510                  MIAMI BEACH, FL 33139                    ARTIST                                   
Caruso, Mike  (REP)(STR)                           11/20/2019         1,000.00 CHE GASLOW PETER                             105 MADISON AVENUE FL 15                 NEW YORK, NY 10016                       CEO/EMPIRE OFFICE                        
Caruso, Mike  (REP)(STR)                           09/14/2018            25.00 CHE GASPARRI RITA                            435 SOUTH FEDERAL HIGHWAY                BOCA RATON, FL 33487                     REAL ESTATE                              
Caruso, Mike  (REP)(STR)                           01/18/2018         1,000.00 CHE GAST KIMBERLY                            45 GASTON MOUNTAIN RD                    ASHEVILLE, NC 28806                      HOMEMAKER                                
Caruso, Mike  (REP)(STR)                           11/20/2019         1,000.00 CHE GATOR PACK STORAGE INC.                  3185 S CONGRESS AVENUE                   DELRAY BEACH, FL 33445                   RESIDENTIAL MOVING S                     
Caruso, Mike  (REP)(STR)                           08/16/2019         1,000.00 CHE GAULIN JEAN                              2115 S OCEAN BLVD #10                    DELRAY BEACH, FL 33483                   RETIRED                                  
Caruso, Mike  (REP)(STR)                           10/10/2018         1,000.00 CHE GAULIN JEAN                              2115 S OCEAN BLVD #10                    DELRAY BEACH, FL 33483                   RETIRED                                  
Caruso, Mike  (REP)(STR)                           07/24/2020         1,000.00 CHE GEICO GENERAL INSURANCE CO.              ONE GEICO PLAZA                          WASHINGTON, DC 20076                     INSURANCE                                
Caruso, Mike  (REP)(STR)                           11/26/2019         1,000.00 CHE GEM REMOTES                              3527 PLOVER AVENUE, SUITE A              NAPLES, FL 34117                         MARINE PRODUCTS                          
Caruso, Mike  (REP)(STR)                           01/21/2018         1,000.00 CHE GEM REMOTES                              356 CAPRI BLVD                           NAPLES, FL 34113                         MARINE PRODUCTS                          
Caruso, Mike  (REP)(STR)                           10/01/2018         1,000.00 CHE GEO CARE LLC                             621 NORTHWEST 53RD ST.  STE 700          BOCA RATON, FL 33487                     CORRECTIONAL MANAGEM                     
Caruso, Mike  (REP)(STR)                           11/20/2019         1,000.00 CHE GEO CARE LLC                             4955 TECHNOLOGY WAY                      BOCA RATON, FL 33431                     CORRECTIONS MANAGEME                     
Caruso, Mike  (REP)(STR)                           10/05/2020         1,000.00 CHE GEO CARE LLC                             4955 TECHNOLOGY WAY                      BOCA RATON, FL 33431                     REHABILITATION                           
Caruso, Mike  (REP)(STR)                           10/01/2018         1,000.00 CHE GEO GROUP LLC                            621 NORTHWEST 53RD ST.  STE 700          BOCA RATON, FL 33487                     CORRECTIONAL MANAGEM                     
Caruso, Mike  (REP)(STR)                           08/18/2020         1,000.00 CHE GIFFORDS PAC                             1301 L STREET NW STE 600                 WASHINGTON, DC 20005                     POLITICAL COMMITTEE                      
Caruso, Mike  (REP)(STR)                           10/02/2020         1,000.00 CHE GOLD COAST BEVERAGE LLC                  10055 NW 12TH STREET                     MIAMI, FL 33172                          BEVERAGE DISTRIBUTIO                     
Caruso, Mike  (REP)(STR)                           06/25/2020         1,000.00 CHE GOLD COAST BEVERAGE LLC                  10055 NW 12TH STREET                     MIAMI, FL 33172                          BEVERAGE DISTRIBUTIO                     
Caruso, Mike  (REP)(STR)                           10/27/2020            25.00 CHE GOLIS DEBRA                              3654 SE 2ND STREET                       BOYNTON BEACH, FL 33435                  TRAINER                                  
Caruso, Mike  (REP)(STR)                           07/26/2020            50.00 CHE GOLIS DEBRA                              3654 SE 2ND STREET                       BOYNTON BEACH, FL 33435                                                           
Caruso, Mike  (REP)(STR)                           11/20/2019           500.00 CHE GOSS-SEIDMAN PEGGY                       4312 INTRACOASTAL DRIVE                  HIGHLAND BEACH, FL 33487                 HIGHLAND BEACH COMMI                     
Caruso, Mike  (REP)(STR)                           10/15/2020         1,000.00 CHE GRANT LORRAINE                           ***************                          *************** RETIRED                                  
Caruso, Mike  (REP)(STR)                           10/15/2020         1,000.00 CHE GRANT MICHAEL                            ***************                          *************** MEDICAL TRANSPORTATI                     
Caruso, Mike  (REP)(STR)                           10/15/2020         1,000.00 CHE GRANT MEDICAL TRANSPORTATION INC.        4351 PINNACLE STREET                     CHARLOTTE HARBOR, FL 33980               MEDICAL TRANSPORTATI                     
Caruso, Mike  (REP)(STR)                           09/21/2020           100.00 CHE GRASSO ROCCO                             1730 SOUTH FEDERAL HWY #101              DELRAY BEACH, FL 33483                   RETIRED                                  
Caruso, Mike  (REP)(STR)                           10/19/2020           500.00 CHE GRAYROBINSON, P.A., FLORIDA POLITICAL AC PO BOX 3068                              ORLANDO, FL 32802                        POLITICAL COMMITTEE                      
Caruso, Mike  (REP)(STR)                           06/22/2020           500.00 CHE GRAYROBINSON, P.A., FLORIDA POLITICAL AC POST OFFICE BOX 3068                     ORLANDO, FL 32802                        POLITICAL COMMITTEE                      
Caruso, Mike  (REP)(STR)                           11/20/2019         1,000.00 CHE GREEN JENNIFER, J                        3749 FOUR OAKS BLVD                      TALLAHASSEE, FL 32311                    PRES/LIBERTY PARTNER                     
Caruso, Mike  (REP)(STR)                           10/25/2020           500.00 CHE GREENBERG STEVEN                         3640 CARLTON PLACE                       BOCA RATON, FL 33496                     RETIRED                                  
Caruso, Mike  (REP)(STR)                           02/16/2018           300.00 CHE GREENHAEGH LAWSON                        507 SW 2ND ST                            BOCA RATON, FL 33432                     WRESTLING EQUIP SALE                     
Caruso, Mike  (REP)(STR)                           09/03/2020           250.00 CHE GRIFFIN DERRICK                          100 SEVILLE ROAD                         WEST PALM BEACH, FL 33405                CONTRACTOR                               
Caruso, Mike  (REP)(STR)                           11/20/2019         1,000.00 CHE GROSS RICHARD                            12354 NW 26TH COURT                      CORAL SPRINGS, FL 33065                  CPA                                      
Caruso, Mike  (REP)(STR)                           12/31/2017           300.00 CHE GROSS RICHARD                            1440 CORAL RIDGE DR # 268                CORAL SPRINGS, FL 33071                  CERTIFIED PUBLIC ACC                     
Caruso, Mike  (REP)(STR)                           12/29/2017           700.00 CHE GROSS RICHARD                            1440 CORAL RIDGE DR # 268                CORAL SPRINGS, FL 33071                  CERTIFIED PUBLIC ACC                     
Caruso, Mike  (REP)(STR)                           11/22/2019         1,000.00 CHE GS4 STUDIOS                              2365 VISTA PARKWAY #16                   WEST PALM BEACH, FL 33411                RECORDING STUDIOS                        
Caruso, Mike  (REP)(STR)                           08/03/2020           200.00 CHE GUARINI ROBERT, J                        263 PRINCESS PALM ROAD                   BOCA RATON, FL 33432                     HOTEL/HOSPITALITY                        
Caruso, Mike  (REP)(STR)                           09/11/2020         1,000.00 CHE GUDELSKY JOHN                            1010 GULFSTREAM WAY                      SINGER ISLAND, FL 33404                  CONTRACTOR                               
Caruso, Mike  (REP)(STR)                           09/25/2020         1,000.00 CHE GUIDEWELL GROUP INC.                     PO BOX 2210                              JACKSONVILLE, FL 32203                   HEALTHCARE                               
Caruso, Mike  (REP)(STR)                           10/25/2018           100.00 CHE GUISTOLISI CELIA                         201 ARLINGTON RD.                        WEST PALM BEACH, FL 33405                                                         
Caruso, Mike  (REP)(STR)                           10/15/2018           100.00 CHE GUZZONE SALVATORE                        1599 SW 7TH CT.                          BOCA RATON, FL 33486                                                              
Caruso, Mike  (REP)(STR)                           09/28/2020            25.00 CHE GUZZONE SALVATORE, N                     PO BOX 276216                            BOCA RATON, FL 33427                                                              
Caruso, Mike  (REP)(STR)                           06/22/2020         1,000.00 CHE HADJISKI IVANKA, A                       4760 NE 17TH AVENUE                      POMPANO BEACH, FL 33064                  IT CONSULTING                            
Caruso, Mike  (REP)(STR)                           11/20/2019         1,000.00 CHE HADJISKY STOYAN                          4760 NE 17TH AVENUE                      POMPANO BEACH, FL 33064                  IT CONSULTING                            
Caruso, Mike  (REP)(STR)                           11/29/2019           250.00 CHE HAGNAUER EDGAR, F                        1523 ESTUARY TRAIL                       DELRAY BEACH, FL 33483                   RETIRED                                  
Caruso, Mike  (REP)(STR)                           05/18/2018           250.00 CHE HAGNAUER JULIE                           1523 ESTUARY TRL                         DELRAY BEACH, FL 33483                   RETIRED                                  
Caruso, Mike  (REP)(STR)                           10/22/2019           500.00 CHE HALL ANDREW                              2365 NORTHWEST 25TH WAY                  BOCA RATON, FL 33434                     RETIRED                                  
Caruso, Mike  (REP)(STR)                           07/14/2020           500.00 CHE HALL ANDREW                              2365 NW 25TH WAY                         BOCA RATON, FL 33434                     OWNER/HUNTER DEHAVEN                     
Caruso, Mike  (REP)(STR)                           11/22/2019         1,000.00 CHE HALL ROBERT, M                           1499 SW 21 STREET                        BOCA RATON, FL 33486                     MANAGING DIR/ALLIANC                     
Caruso, Mike  (REP)(STR)                           10/15/2018           100.00 CHE HANCOCK FRANCES, L.                      364 GOLFVIEW RD. #207                    NORT PALM BEACH, FL 33408                                                         
Caruso, Mike  (REP)(STR)                           11/22/2017         1,000.00 CHE HARCH JOSEPH                             7350 NE 8TH DR                           BOCA RATON, FL 33487                     STOCK BROKER                             
Caruso, Mike  (REP)(STR)                           09/27/2018         1,000.00 CHE HARCH JOSEPH, W.                         7350 NE 8TH DRIVE                        BOCA RATON, FL 33487                     CHAIRMAN/HARCH CAPIT                     
Caruso, Mike  (REP)(STR)                           09/24/2018         1,000.00 CHE HARCH CAPITAL MANAGEMENT LLC             7400 NORTH FEDERAL HIGHWAY STE A5        BOCA RATON, FL 33487                     FINANCIAL MANAGEMENT                     
Caruso, Mike  (REP)(STR)                           11/22/2017         1,000.00 CHE HARSCH JUDITH                            7350 NE 8TH DR                           BOCA RATON, FL 33487                     HOMEMAKER                                
Caruso, Mike  (REP)(STR)                           11/21/2019           500.00 CHE HASNER ADAM                              4955 TECHNOLOGY WAY                      BOCA RATON, FL 33431                     EVP PUBLIC POLICY                        
Caruso, Mike  (REP)(STR)                           10/28/2020           250.00 CHE HASNER ADAM                              2930 BANYAN BLVD CIRCLE NW               BOCA RATON, FL 33431                     EVP/GEO                                  
Caruso, Mike  (REP)(STR)                           01/16/2018         1,000.00 CHE HATFIELD JUNE                            2220 S OCEAN BLVD APT 1201               DELRAY BEACH, FL 33483                   RETIRED                                  
Caruso, Mike  (REP)(STR)                           10/27/2020         1,000.00 CHE HATFIELD JUNE, D                         2220 S OCEAN BLVD APT 1201               DELRAY BEACH, FL 33483                   RETIRED                                  
Caruso, Mike  (REP)(STR)                           11/20/2019         1,000.00 CHE HATFIELD JUNE, D                         2220 S OCEAN BLVD APT 1201               DELRAY BEACH, FL 33483                   RETIRED                                  
Caruso, Mike  (REP)(STR)                           10/01/2018           500.00 CHE HATFIELD JUNE, D.                        2220 S OCEAN BLVD.  APT 1201             DELRAY BEACH, FL 33483                   RETIRED                                  
Caruso, Mike  (REP)(STR)                           01/16/2018         1,000.00 CHE HATFIELD WALTER                          2220 S OCEAN BLVD APT 1201               DELRAY BEACH, FL 33483                   RETIRED                                  
Caruso, Mike  (REP)(STR)                           11/20/2019         1,000.00 CHE HATFIELD WALTER, R                       2220 S OCEAN BLVD APT 1201               DELRAY BEACH, FL 33483                   RETIRED                                  
Caruso, Mike  (REP)(STR)                           08/21/2019         1,000.00 CHE HCA EAST FLORIDA DIVISION GOOD GOVERNMEN 101 NORTH MONROE STREET, SUITE 801       TALLAHASSEE, FL 32301                    POLITICAL COMMITTEE                      
Caruso, Mike  (REP)(STR)                           10/01/2020         1,000.00 CHE HCA EAST FLORIDA DIVISION GOOD GOVERNMEN 101 NORTH MONROE STREET STE 801          TALLAHASSEE, FL 32301                    POLITICAL COMMITTEE                      
Caruso, Mike  (REP)(STR)                           10/01/2020         1,000.00 CHE HCA NORTH FLORIDA DIVISION GOOD GOVERNME 101 NORTH MONROE STREET STE 801          TALLAHASSEE, FL 32301                    POLITICAL COMMITTEE                      
Caruso, Mike  (REP)(STR)                           01/28/2019         1,000.00 CHE HCA NORTH FLORIDA DIVISION GOOD GOVERNME 101 NORTH MONROE STREET, SUITE 801       TALLAHASSEE, FL 32301                    POLITICAL COMMITTEE                      
Caruso, Mike  (REP)(STR)                           08/21/2019         1,000.00 CHE HCA WEST FLORIDA DIVISION GOOD GOVERNMEN 101 NORTH MONROE STREET, SUITE 801       TALLAHASSEE, FL 32301                    POLITICAL COMMITTEE                      
Caruso, Mike  (REP)(STR)                           10/01/2020         1,000.00 CHE HCA WEST FLORIDA DIVISION GOOD GOVERNMEN 101 NORTH MONROE STREET STE 801          TALLAHASSEE, FL 32301                    POLITICAL COMMITTEE                      
Caruso, Mike  (REP)(STR)                           07/28/2020           250.00 CHE HEDRICK BROTHERS CONSTRUCTION            2200 CENTREPARK WEST DRIVE               WEST PALM BEACH, FL 33409                CONSTRUCTION                             
Caruso, Mike  (REP)(STR)                           12/10/2019         1,000.00 CHE HEFFLEY & ASSOCIATES                     PO BOX 795                               TALLAHASSEE, FL 32302                    GOVERNMENT RELATIONS                     
Caruso, Mike  (REP)(STR)                           11/30/2017         1,000.00 CHE HERB LAW FIRM                            2200 NW CORPORATE BLVD STE 315           BOCA RATON, FL 33431                     LEGAL SERVICES                           
Caruso, Mike  (REP)(STR)                           10/24/2018         1,000.00 CHE HERB LAW FIRM                            2200 CORPORATE BLVD. NW STE 315          BOCA RATON, FL 33431                     LAW FIRM                                 
Caruso, Mike  (REP)(STR)                           09/17/2020           500.00 CHE HERFIELD RANDY                           4060 ARTESA DRIVE                        BOYNTON BEACH, FL 33436                  HEALTHCARE                               
Caruso, Mike  (REP)(STR)                           10/12/2020         1,000.00 CHE HERITAGE MGA, LLC                        2600 MCCORMICK DRIVE STE 300             CLEARWATER, FL 33759                     INSURANCE                                
Caruso, Mike  (REP)(STR)                           10/13/2020           250.00 CHE HERSON ARLENE                            17173 ROYAL COVE WAY                     BOCA RATON, FL 33496                     RETIRED                                  
Caruso, Mike  (REP)(STR)                           11/21/2019           250.00 CHE HERSON ARLENE                            17173 ROYAL COVE WAY                     BOCA RATON, FL 33496                     JOURNALIST                               
Caruso, Mike  (REP)(STR)                           12/22/2017           200.00 CHE HINKEL JACK                              150 SE 2ND AVE APT 202                   DELRAY BEACH, FL 33444                   REALTOR                                  
Caruso, Mike  (REP)(STR)                           10/13/2020         1,000.00 CHE HINMAN II ROY, H                         100 ARRICOLA AVENUE                      ST AUGUSTINE, FL 32080                   PHYSICIAN                                
Caruso, Mike  (REP)(STR)                           12/10/2019           500.00 CHE HOLLAND & KNIGHT FLORIDA POLITICAL COMMI 315 S CALHOUN ST STE 600                 TALLAHASSEE, FL 32301                    POLITICAL COMMITTEE                      
Caruso, Mike  (REP)(STR)                           09/21/2020           500.00 CHE HOPE FOR THE FUTURE                      701 STANLEY DRIVE                        FERNANDINA BEACH, FL 32034               POLITICAL COMMITTEE                      
Caruso, Mike  (REP)(STR)                           08/10/2018            75.00 CHE HOPKINS JOHN                             648 BOCA MARINA CT                       BOCA RATON, FL 33487                                                              
Caruso, Mike  (REP)(STR)                           02/27/2019           500.00 CHE HP INC.                                  305 ROCKRIMMON BLVD                      COLORADO SPRINGS, CO 80919               INFORMATION TECHNOLO                     
Caruso, Mike  (REP)(STR)                           11/22/2017            50.00 CHE HUCK MARIA                               10032 BOYNTON PLACE CIR                  BOYNTON BEACH, FL 33437                  BOOKKEEPER                               
Caruso, Mike  (REP)(STR)                           07/24/2018         1,000.00 CHE HUDSON REAL ESTATE MANAGEMENT            20 S SWINTON AVE                         DELRAY BEACH, FL 33444                   COMMERCIAL REALTOR                       
Caruso, Mike  (REP)(STR)                           10/17/2018            20.00 CHE HUNTER WILLIAM                           PO BOX 751                               BOYNTON BEACH, FL 33425                                                           
Caruso, Mike  (REP)(STR)                           08/04/2020           500.00 CHE HURD DEBORAH                             2917 S OCEAN BLVD APT 1105               HIGHLAND BEACH, FL 33487                 PROPERTY MGR                             
Caruso, Mike  (REP)(STR)                           10/22/2020           500.00 CHE HURD DEBORAH                             2917 SOUTH OCEAN BLVD #1105              HIGHLAND BEACH, FL 33487                 PROPERTY MANAGER                         
Caruso, Mike  (REP)(STR)                           09/22/2020           500.00 CHE IMMIGRATION LAW OFFICES OF RA HUJBER PA  703 W BOYNTON BEACH BLVD                 BOYNTON BEACH, FL 33426                  LAW FIRM                                 
Caruso, Mike  (REP)(STR)                           10/03/2018           200.00 CHE IMMIGRATION LAW OFFICES OF RA HUJBER PA  703 W BOYNTON BEACH BLVD                 BOYNTON BEACH, FL 33426                  LAW FIRM                                 
Caruso, Mike  (REP)(STR)                           10/08/2018         1,000.00 CHE IMPACT                                   PO BOX 12001                             TALLAHASSEE, FL 32317                    POLITICAL COMMITTEE                      
Caruso, Mike  (REP)(STR)                           10/19/2020         1,000.00 CHE IMPACT                                   PO BOX 12001                             TALLAHASSEE, FL 32317                    POLITICAL COMMITTEE                      
Caruso, Mike  (REP)(STR)                           11/29/2019         1,000.00 CHE IMPACT                                   PO BOX 12001                             TALLAHASSEE, FL 32317                    POLITICAL COMMITTEE                      
Caruso, Mike  (REP)(STR)                           01/13/2020         1,000.00 CHE INSIKT INC.                              333 BUSH STREET, 17TH FLOOR              SAN FRANCISCO, CA 94104                  FINANCIAL SERVICES                       
Caruso, Mike  (REP)(STR)                           10/08/2018           500.00 CHE INSURING FLORIDA'S FUTURE                215 S. MONROE ST. STE 835                TALLAHASSEE, FL 32301                    POLITICAL COMMITTEE                      
Caruso, Mike  (REP)(STR)                           11/22/2019         1,000.00 CHE INVESTMENTS LIMITED                      215 NORTH FEDERAL HIGHWAY                BOCA RATON, FL 33432                     COMMERCIAL REAL ESTA                     
Caruso, Mike  (REP)(STR)                           10/09/2020           250.00 CHE J CECIL SHUMACKER PA                     911 W NORTH BLVD                         LEESBURG, FL 34748                       CPAS                                     
Caruso, Mike  (REP)(STR)                           10/22/2018         1,000.00 CHE JACKSONVILLE KENNEL CLUB, INC.           PO BOX 54249                             JACKSONVILLE, FL 32245                   ENTERTAINMENT                            
Caruso, Mike  (REP)(STR)                           06/20/2019           500.00 CHE JACKSONVILLE REALTY LLC                  1600 NW 163RD STREET                     MIAMI, FL 33169                          REAL ESTATE                              
Caruso, Mike  (REP)(STR)                           11/20/2019         1,000.00 CHE JAG INSURANCE GROUP                      301 W ATLANTIC AVE SUITE O-8             DELRAY BEACH, FL 33444                   INSURANCE                                
Caruso, Mike  (REP)(STR)                           11/20/2019            50.00 CHE JAMES F THIELEN CPA PA                   1915 HILLBROOKE TRAIL, SUITE 1           TALLAHASSEE, FL 32311                    ACCOUNTING FIRM                          
Caruso, Mike  (REP)(STR)                           08/07/2020           100.00 CHE JENKS & HARVEY LLP                       1555 PALM BEACH LAKES BLVD 16TH FL       WEST PALM BEACH, FL 33401                LAW FIRM                                 
Caruso, Mike  (REP)(STR)                           11/22/2017         1,000.00 CHE JEROME GALLON TRUST                      1509 PRIMROSE LN                         CARY, NC 27511                           INVESTMENT TRUST                         
Caruso, Mike  (REP)(STR)                           11/22/2017         1,000.00 CHE JGF SUPPORT                              2115 S OCEAN BLVD APT 10                 DELRAY BEACH, FL 33483                   INVESTMENTS                              
Caruso, Mike  (REP)(STR)                           10/10/2018         1,000.00 CHE JGF SUPPORT LLC                          2115 S OCEAN BLVD                        DELRAY BEACH, FL 33483                   BUSINESS MANAGEMENT                      
Caruso, Mike  (REP)(STR)                           08/19/2019         1,000.00 CHE JGF SUPPORT LLC                          2115 S. OCEAN BLVD UNIT 10               DELRAY BEACH, FL 33483                   BUSINESS MANAGEMENT                      
Caruso, Mike  (REP)(STR)                           10/05/2020         1,000.00 CHE JIM MORAN & ASSOCIATES INC.              100 JIM MORAN BLVD                       DEERFIELD BEACH, FL 33442                AUTOMOBILE DEALERSHI                     
Caruso, Mike  (REP)(STR)                           10/25/2019         1,000.00 CHE JM FAMILY ENTERPRISES, INC.              100 JIM MORAN BLVD                       DEERFIELD BEACH, FL 33442                AUTO DEALERSHIP                          
Caruso, Mike  (REP)(STR)                           08/28/2019           150.00 CHE JOANN D. PHAM, OD, PA                    318 E PALMETTO PARK ROAD                 BOCA RATON, FL 33432                     OPTOMETRIST                              
Caruso, Mike  (REP)(STR)                           05/23/2018           100.00 CHE JOHNSON DEBRA                            10740 GRANDE PALLADIUM WAY               BOYNTON BEACH, FL 33436                  RETIRED                                  
Caruso, Mike  (REP)(STR)                           09/19/2020           250.00 CHE JOHNSON JOHN, ALBERT                     920 MULBERRY WAY                         BOCA RATON, FL 33486                     ATTORNEY                                 
Caruso, Mike  (REP)(STR)                           11/20/2019           100.00 CHE JOHNSON LINDA, E                         450 SW 15TH AVENUE                       BOCA RATON, FL 33486                                                              
Caruso, Mike  (REP)(STR)                           11/30/2017           500.00 CHE JOHNSON MARY ELLEN                       2155 S OCEAN BLVD APT 13                 DELRAY BEACH, FL 33483                   NURSE                                    
Caruso, Mike  (REP)(STR)                           11/21/2019           500.00 CHE JOHNSON MARYELLEN                        2155 S OCEAN BLVD APT 13                 DELRAY BEACH, FL 33483                   NURSE                                    
Caruso, Mike  (REP)(STR)                           01/03/2018           250.00 CHE JOHNSTON BRENT                           500 SWEETWATER CLUB CIR                  LONGWOOD, FL 32779                       MEDICAL EQUIPMENT SA                     
Caruso, Mike  (REP)(STR)                           11/22/2017         1,000.00 CHE JONAS REALTY CORP                        1075 EASTON AVE                          SOMERSET, NJ 08873                       REAL ESTATE MANAGEME                     
Caruso, Mike  (REP)(STR)                           11/29/2017         1,000.00 CHE JONES RAYMOND                            1231 SEASPRAY AVE                        DELRAY BEACH, FL 33483                   INSURANCE AGENT                          
Caruso, Mike  (REP)(STR)                           10/23/2019         1,000.00 CHE JPK PROPERTIES LLC                       PO BOX 210608                            ROYAL PALM BEACH, FL 33421               REAL ESTATE                              
Caruso, Mike  (REP)(STR)                           01/13/2020         1,000.00 CHE JPMORGAN CHASE & CO PAC                  601 PENNSYLVANIA AVE NW 7TH FLOOR        WASHINGTON, DC 20004                     POLITICAL COMMITTEE                      
Caruso, Mike  (REP)(STR)                           10/29/2020         1,000.00 CHE JPMORGAN CHASE & CO. PAC                 601 PENNSYLVANIA AVE NW 7TH FLOOR        WASHINGTON, DC 20004                     POLITICAL COMMITTEE                      
Caruso, Mike  (REP)(STR)                           11/20/2019           500.00 CHE KAUFMAN LYNN CONSTRUCTION, INC           3185 SOUTH CONGRESS AVENUE               DELRAY BEACH, FL 33445                   CONSTRUCTION                             
Caruso, Mike  (REP)(STR)                           03/04/2019           500.00 CHE KAUFMANN LYNN CONSTRUCTION INC.          3185 SOUTH CONGRESS AVENUE               DELRAY BEACH, FL 33445                   CONSTRUCTION                             
Caruso, Mike  (REP)(STR)                           01/08/2018           500.00 CHE KELLEY ROBERT                            2000 S OCEAN BLVD APT X2                 DELRAY BEACH, FL 33483                   COMMERCIAL REALTOR                       
Caruso, Mike  (REP)(STR)                           10/04/2020           250.00 CHE KHOSA ONEIL                              17710 CADENA DRIVE                       BOCA RATON, FL 33496                     CEO/CLASSICA CRUISE                      
Caruso, Mike  (REP)(STR)                           12/08/2017           100.00 CHE KIMELMAN SISTIE                          3305 SPANISH WELLS DR APT D              DELRAY BEACH, FL 33445                   PROPERTY ADMINISTRAT                     
Caruso, Mike  (REP)(STR)                           09/21/2020           100.00 CHE KIRN RONALD                              5510 NORTH OCEAN BLVD #205               OCEAN RIDGE, FL 33435                    RETIRED                                  
Caruso, Mike  (REP)(STR)                           11/20/2019         1,000.00 CHE KL SOUTHEAST HOLDINGS LLC                3185 S CONGRESS AVENUE                   DELRAY BEACH, FL 33445                   INVESTMENT SERVICES                      
Caruso, Mike  (REP)(STR)                           07/02/2020         1,000.00 CHE KLEIMAN JEFFREY                          3907 S OCEAN BLVD                        HIGHLAND BEACH, FL 33487                 INVESTMENT MGMT                          
Caruso, Mike  (REP)(STR)                           10/26/2020         1,000.00 CHE KLEIMAN JEFFREY                          3907 S OCEAN BLVD                        HIGHLAND BEACH, FL 33487                 INVESTMENT MGMT                          
Caruso, Mike  (REP)(STR)                           10/26/2020         1,000.00 CHE KLEIMAN VIVIANA                          3907 S OCEAN BLVD                        HIGHLAND BEACH, FL 33487                 HOMEMAKER                                
Caruso, Mike  (REP)(STR)                           07/02/2020         1,000.00 CHE KLEIMAN VIVIANA                          3907 S OCEAN BLVD                        HIGHLAND BEACH, FL 33487                 HOMEMAKER                                
Caruso, Mike  (REP)(STR)                           05/31/2018             5.00 CAS KNAPP JODIE                              172 SE 30TH AVE                          BOYNTON BEACH, FL 33435                                                           
Caruso, Mike  (REP)(STR)                           12/31/2017           250.00 CHE KOENIG ROBERT                            8405 BRADLEY BLVD                        BETHESDA, MD 20817                       RETIRED                                  
Caruso, Mike  (REP)(STR)                           10/08/2018           250.00 CHE KOENIG ROBERT                            8405 BRADLEY BLVD.                       BETHESDA, MD 20817                       RETIRED                                  
Caruso, Mike  (REP)(STR)                           11/22/2019         1,000.00 CHE KOENIG ROBERT, L                         8405 BRADLEY BLVD                        BETHESDA, MD 20817                       RETIRED                                  
Caruso, Mike  (REP)(STR)                           10/29/2020           750.00 CHE KOENIG TERESA                            210 VENETIAN DRIVE                       DELRAY BEACH, FL 33483                   HOMEMAKER                                
Caruso, Mike  (REP)(STR)                           11/20/2019         1,000.00 CHE KORFF JOSEPH                             488 MARINER DRIVE                        JUPITER, FL 33477                        RETIRED                                  
Caruso, Mike  (REP)(STR)                           04/11/2018           150.00 CHE KORFF JOSEPH                             5310 N OCEAN DR UNIT 402                 RIVIERA BEACH, FL 33404                  RETIRED                                  
Caruso, Mike  (REP)(STR)                           05/22/2018           250.00 CHE KORFF JOSEPH                             5310 N OCEAN DR UNIT 402                 RIVIERA BEACH, FL 33404                  CEO MANUFACTOR                           
Caruso, Mike  (REP)(STR)                           10/24/2019           250.00 CHE KRAMER TONI                              211 TANGIER AVENUE                       PALM BEACH, FL 33480                     PHILANTHROPIST                           
Caruso, Mike  (REP)(STR)                           10/15/2020           250.00 CHE KREHEL TONI                              322 SAN JUAN DRIVE                       PONTE VEDRA BEACH, FL 32082              PHYSICIAN                                
Caruso, Mike  (REP)(STR)                           12/04/2017         1,000.00 CHE KREUNEN DEREK                            18241 DAYBREAK DR                        BOCA RATON, FL 33496                     CEO/TECHNOLOGY FIRM                      
Caruso, Mike  (REP)(STR)                           09/27/2018         1,000.00 CHE KREUNEN DEREK, C.                        18241 DAYBREAK DR.                       BOCA RATON, FL 33496                     CHAIRMAN/CODE CAPITA                     
Caruso, Mike  (REP)(STR)                           12/11/2017         1,000.00 CHE KREUNEN ERIN                             18241 DAYBREAK DR                        BOCA RATON, FL 33496                     HOMEMAKER                                
Caruso, Mike  (REP)(STR)                           09/27/2018         1,000.00 CHE KREUNEN ERIN, F.                         18241 DAYBREAK DR.                       BOCA RATON, FL 33496                     HOMEMAKER                                
Caruso, Mike  (REP)(STR)                           09/09/2020           200.00 CHE KRIEG EZRA                               2984 NEEDHAM COURT                       DELRAY BEACH, FL 33445                   NON-PROFIT ADMINISTR                     
Caruso, Mike  (REP)(STR)                           10/15/2020           500.00 CHE LAGE JOHN                                1220 EMERALD LANE                        WEST PALM BEACH, FL 33404                CFO/VIP KIDZ                             
Caruso, Mike  (REP)(STR)                           10/29/2020           100.00 CHE LANKFORD PAMELA                          955 JASMINE DRIVE                        DELRAY BEACH, FL 33483                                                            
Caruso, Mike  (REP)(STR)                           11/22/2019         1,000.00 CHE LARRY & ELAINE SMITH FAMILY FOUNDATION I 800 YAMATO ROAD, STE 100                 BOCA RATON, FL 33431                     NON-PROFIT ORGANIZAT                     
Caruso, Mike  (REP)(STR)                           12/22/2017            50.00 CHE LAZURAN STELIAN                          4920 NW 65TH AVE                         LAUDERHILL, FL 33319                                                              
Caruso, Mike  (REP)(STR)                           11/20/2019           100.00 CHE LEE JEFFREY                              PO BOX 2707                              PALM BEACH, FL 33480                     REAL ESTATE                              
Caruso, Mike  (REP)(STR)                           02/28/2018         1,000.00 CHE LEVY CAROL                               205 E 77TH ST APT 14C                    NEW YORK, NY 10075                       RETIRED                                  
Caruso, Mike  (REP)(STR)                           05/20/2018            25.00 CHE LEWIS-BASS JOYCE                         12529 IMPERIAL ISLE DR APT 207           BOYNTON BEACH, FL 33437                                                           
Caruso, Mike  (REP)(STR)                           10/07/2020         1,000.00 CHE LIBERTY PARTNERS OF TALLAHASSEE LLC      PO BOX 390                               TALLAHASSEE, FL 32302                    GOVERNMENTAL AFFAIRS                     
Caruso, Mike  (REP)(STR)                           08/28/2020         1,000.00 CHE LIGUORI JOSEPH                           800 EAST PALMETTO PARK ROAD              BOCA RATON, FL 33432                     REAL ESTATE BROKER                       
Caruso, Mike  (REP)(STR)                           02/28/2018           300.00 CHE LINCOLN COMMUNICATIONS GROUP             100 E LINTON BLVD STE 216B               DELRAY BEACH, FL 33483                   INTERNET & PHONE SER                     
Caruso, Mike  (REP)(STR)                           12/10/2019         1,000.00 CHE LIVING LIFE WITH PURPOSE                 1103 HAYS STREET                         TALLAHASSEE, FL 32301                    POLITICAL COMMITTEE                      
Caruso, Mike  (REP)(STR)                           02/15/2018         1,000.00 CHE LOVE JOSEPH                              111 N CONGRESS AVE                       WEST PALM BEACH, FL 33409                PARAMUTUAL OPERATOR                      
Caruso, Mike  (REP)(STR)                           11/20/2019         1,000.00 CHE LUCIANO CATHERINE, M                     2413 NW 49TH LANE                        BOCA RATON, FL 33431                     REALTOR                                  
Caruso, Mike  (REP)(STR)                           11/20/2019         1,000.00 CHE LUCIANO CHARLES                          2413 NW 49TH LANE                        BOCA RATON, FL 33431                     REALTOR                                  
Caruso, Mike  (REP)(STR)                           11/22/2017         1,000.00 CHE LUCILLE GALLON TRUST                     1509 PRIMROSE LN                         CARY, NC 27511                           INVESTMENT TRUST                         
Caruso, Mike  (REP)(STR)                           11/20/2019         1,000.00 CHE M/Y CAFE, LLC                            4200 NORTH FLAGLER DRIVE                 WEST PALM BEACH, FL 33407                RESTAURANT                               
Caruso, Mike  (REP)(STR)                           01/04/2018            50.00 CHE MACRI CHRISTOPHER                        10 ELK RIDGE RD                          CALIFON, NJ 07830                                                                 
Caruso, Mike  (REP)(STR)                           01/13/2020         1,000.00 CHE MAG MUTUAL FL POLITICAL ACTION COMMITTEE PO BOX 52979                             ATLANTA, GA 30355                        POLTICAL COMMITTEE                       
Caruso, Mike  (REP)(STR)                           10/14/2020         1,000.00 CHE MAG MUTUAL FL POLITICAL ACTION COMMITTEE PO BOX 52979                             ATLANTA, GA 30355                        POLITICAL COMMITTEE                      
Caruso, Mike  (REP)(STR)                           10/25/2018         1,000.00 CHE MAG MUTUAL FLORIDA POLITICAL ACTION COMM 3535 PIEDMONT ROAD NORTHEAST             ATLANTA, GA 30305                        POLITICAL COMMITTEE                      
Caruso, Mike  (REP)(STR)                           11/22/2017           500.00 CHE MAG REAL ESTATE & DEVELOPMENT            PO BOX 810275                            BOCA RATON, FL 33481                     REAL ESTATE DEVELOPM                     
Caruso, Mike  (REP)(STR)                           10/05/2018         1,000.00 CHE MAGIC KINGDOM, INC.                      1675 N. BUENA VISTA DR.                  ORLANDO, FL 32830                        ENTERTAINMENT                            
Caruso, Mike  (REP)(STR)                           09/17/2020           100.00 CHE MALNATI THOMAS                           212 BLOSSOM LANE                         WEST PALM BEACH, FL 33404                MGR/TAXSERV                              
Caruso, Mike  (REP)(STR)                           10/28/2020           150.00 CHE MARCH SHAYN                              822 NE BAY COVE STREET                   BOCA RATON, FL 33487                     FINANCE                                  
Caruso, Mike  (REP)(STR)                           11/21/2019           500.00 CHE MARCH SHAYN                              822 NE BAY COVE STREET                   BOCA RATON, FL 33487                     FINANCE                                  
Caruso, Mike  (REP)(STR)                           07/09/2020         1,000.00 CHE MARINCOLA FRANCIS                        1138 VISTA DEL MAR DRIVE SOUTH           DELRAY BEACH, FL 33483                   RETIRED                                  
Caruso, Mike  (REP)(STR)                           04/25/2018         1,000.00 CHE MARINCOLA FRANCIS                        1138 VISTA DEL MAR DR S                  DELRAY BEACH, FL 33483                   RETIRED                                  
Caruso, Mike  (REP)(STR)                           10/21/2020         1,000.00 CHE MARINE INDUSTRIES ASSOC OF PBC, INC.     1208 US HWY 1 STE B                      NORTH PALM BEACH, FL 33408               NONPROFIT ORGANIZATI                     
Caruso, Mike  (REP)(STR)                           12/31/2019         1,000.00 CHE MARINE INDUSTRIES ASSOCIATION OF PALM BE 1208 US HWY 1 SUITE B                    NORTH PALM BEACH, FL 33408               MARINE INSUSTRY                          
Caruso, Mike  (REP)(STR)                           01/31/2018         1,000.00 CHE MARK A PERRY OFFICE RENTAL               50 SE 4TH AVE                            DELRAY BEACH, FL 33483                   LAW FIRM                                 
Caruso, Mike  (REP)(STR)                           11/20/2019           500.00 CHE MARTIN PATRICIA                          972 EVERGREEN DRIVE                      DELRAY BEACH, FL 33483                   RETIRED                                  
Caruso, Mike  (REP)(STR)                           10/12/2020           250.00 CHE MARTIN PATRICIA                          972 EVERGREEN DRIVE                      DELRAY BEACH, FL 33483                   RETIRED                                  
Caruso, Mike  (REP)(STR)                           01/30/2018         1,000.00 CHE MATOAKA LLC                              140 MEADOWBROOK RD                       WESTON, MA 02493                         VENTURE CAPITAL FIRM                     
Caruso, Mike  (REP)(STR)                           10/19/2018           100.00 CHE MAYMON DAVID                             1710 MIDDLE RIVER DR.                    FORT LAUDERDALE, FL 33305                                                         
Caruso, Mike  (REP)(STR)                           10/21/2020           100.00 CHE MCCARTHY EDWARD                          501 SW 2ND STREET                        BOCA RATON, FL 33432                     RETIRED                                  
Caruso, Mike  (REP)(STR)                           11/22/2019           250.00 CHE MCCARTHY EDWARD, B                       501 SW 2ND STREET                        BOCA RATON, FL 33432                     RETIRED                                  
Caruso, Mike  (REP)(STR)                           08/21/2019         1,000.00 CHE MCGUIREWOODS                             800 EAST CANAL STREET                    RICHMOND, VA 23219                       LAW FIRM                                 
Caruso, Mike  (REP)(STR)                           10/24/2020         1,000.00 CHE MCGUIREWOODS                             800 EAST CANAL STREET                    RICHMOND, VA 23219                       LAW FIRM                                 
Caruso, Mike  (REP)(STR)                           10/03/2018            50.00 CHE MCKEE TAMARA, J.                         1151 SW 21ST ST.                         BOCA RATON, FL 33486                                                              
Caruso, Mike  (REP)(STR)                           06/19/2018            10.00 CHE MCKISIC KYLE                             14 SE 4TH ST STE 36                      BOCA RATON, FL 33432                     MAINTENANCE/STUDENT                      
Caruso, Mike  (REP)(STR)                           10/02/2020         1,000.00 CHE MCNICHOLAS & ASSOCIATES INC.             3001 PGA BLVD #300                       PALM BEACH GARDENS, FL 33410             PUBLIC RELATIONS                         
Caruso, Mike  (REP)(STR)                           10/26/2020           100.00 CHE MEDLICOTT SANDRA                         PO BOX 1664                              BOCA RATON, FL 33429                                                              
Caruso, Mike  (REP)(STR)                           08/10/2018            75.00 CHE MEDLICOTT SANDRA                         PO BOX 1664                              BOCA RATON, FL 33429                                                              
Caruso, Mike  (REP)(STR)                           10/23/2020         1,000.00 CHE MERCK SHARP & DOHME CORP.                2000 GALLOPING HILL ROAD                 KENILWORTH, NJ 07033                     PHARMACEUTICALS                          
Caruso, Mike  (REP)(STR)                           10/12/2018         1,000.00 CHE METRO-BROWARD FIREFIGHTERS POLITICAL COM 304 NE 1ST STREET                        POMPANO BEACH, FL 33060                  POLITICAL COMMITTEE                      
Caruso, Mike  (REP)(STR)                           09/14/2018            75.00 CHE MEYER WILLIAM                            264 FAN PALM ROAD                        BOCA RATON, FL 33432                     RETIRED                                  
Caruso, Mike  (REP)(STR)                           08/28/2019         1,000.00 CHE MIAMI DADE OPTOMETRIC PHYSICIANS         1907 LEJEUNE ROAD                        CORAL GABLES, FL 33134                   OPTOMETRIST                              
Caruso, Mike  (REP)(STR)                           10/08/2020         1,000.00 CHE MIAMI PROPERTY PARTNERS LLC              1600 NW 163RD STREET                     MIAMI, FL 33169                          REAL ESTATE                              
Caruso, Mike  (REP)(STR)                           06/20/2019         1,000.00 CHE MIAMI PROPERTY PARTNERS, LLC             1600 NW 163RD STREET                     MIAMI, FL 33169                          REAL ESTATE                              
Caruso, Mike  (REP)(STR)                           09/20/2018         1,000.00 CHE MICCOSUKEE TRIBE                         PO BOX 440021                            MIAMI, FL 33144                          INDIAN TRIBE                             
Caruso, Mike  (REP)(STR)                           08/24/2020           500.00 CHE MICHAEL STEVEN, A                        909 MCCLEARY STREET                      DELRAY BEACH, FL 33483                   REAL ESTATE DEVELOPE                     
Caruso, Mike  (REP)(STR)                           04/12/2018           150.00 CHE MICHELE VANDERVELD MICHELE               46 LOCH LN                               LEDGEWOOD, NJ 07852                      RETIRED                                  
Caruso, Mike  (REP)(STR)                           10/23/2020            25.00 CHE MILESZKO GAYL, A                         100 PLAZA REAL S APT 308                 BOCA RATON, FL 33432                     FINANCIAL SERVICES                       
Caruso, Mike  (REP)(STR)                           08/27/2020            25.00 CHE MILLER BRANDON                           2540 LANTANA LANE                        TALLAHASSEE, FL 32311                    STUDENT                                  
Caruso, Mike  (REP)(STR)                           06/09/2020           300.00 CHE MILLER LISA                              331 NORTH MONROE STREET                  TALLAHASSEE, FL 32301                    GOVERNMENT CONSULTAN                     
Caruso, Mike  (REP)(STR)                           10/19/2020           100.00 CHE MITCHELL ANITA                           300 S AUSTRAILIAN AVE #205               WEST PALM BEACH, FL 33401                                                         
Caruso, Mike  (REP)(STR)                           10/21/2019         1,000.00 CHE MITCHELL PAUL                            3876 W MILLERS BRIDGE ROAD               TALLAHASSEE, FL 32312                    GOVERNMENT AFFAIRS                       
Caruso, Mike  (REP)(STR)                           06/07/2018            50.00 CHE MONTENEGRO MICHELLE                      33 E CAMINO REAL APT 112                 BOCA RATON, FL 33432                     CSO                                      
Caruso, Mike  (REP)(STR)                           11/20/2019           500.00 CHE MORRISON BROWN ARGIZ & FARRA, LLC        1450 BRICKELL AVENUE 18TH FLOOR          MIAMI, FL 33131                          ACCOUNTING FIRM                          
Caruso, Mike  (REP)(STR)                           11/25/2019           500.00 CHE MOSKOWITZ, MADELL, SALIM & SIMOWITZ, PA  800 CORPORATE DRIVE, STE 500             FORT LAUDERDALE, FL 33334                LAW FIRM                                 
Caruso, Mike  (REP)(STR)                           05/20/2018            50.00 CHE MOYER DOREEN                             901 GARDENIA DR APT 278                  DELRAY BEACH, FL 33483                                                            
Caruso, Mike  (REP)(STR)                           11/29/2017           500.00 CHE MYERS JAMES                              2115 S OCEAN BLVD APT 15                 DELRAY BEACH, FL 33483                   BUILDER                                  
Caruso, Mike  (REP)(STR)                           08/18/2020           500.00 CHE MYERS JAMES                              2115 S OCEAN BLVD #15                    DELRAY BEACH, FL 33483                   BUILDER                                  
Caruso, Mike  (REP)(STR)                           11/27/2017         1,000.00 CHE NATIONAL ACCOUNTING SERVICE              1939 N FEDERAL HWY                       BOCA RATON, FL 33432                     TAX AND ACCOUNTING S                     
Caruso, Mike  (REP)(STR)                           10/08/2020           500.00 CHE NATIONAL ASSOCIATION OF INSURANCE AND FI PO BOX 11247                             TALLAHASSEE, FL 32302                    POLITICAL COMMITTEE                      
Caruso, Mike  (REP)(STR)                           02/25/2018         1,000.00 CHE NATIONS CONSULTANTS                      800 YAMATO RD STE 100                    BOCA RATON, FL 33431                     AUTO SALES CONSULT                       
Caruso, Mike  (REP)(STR)                           10/20/2018         1,000.00 CHE NBCUNIVERSAL MEDIA LLC                   100 UNIVERSAL CITY PLAZA                 UNIVERSAL CITY, CA 91608                 MEDIA/ENTERTAINMENT                      
Caruso, Mike  (REP)(STR)                           08/11/2020         1,000.00 CHE NBCUNIVERSAL MEDIA, LLC                  100 UNIVERSAL CITY PLAZA                 UNIVERSAL CITY, CA 91608                 MEDIA ADVERTISING                        
Caruso, Mike  (REP)(STR)                           10/21/2020         1,000.00 CHE NBCUNIVERSAL MEDIA, LLC                  100 UNIVERSAL CITY PLAZA                 UNIVERSAL CITY, CA 91608                 MEDIA ADVERTISING                        
Caruso, Mike  (REP)(STR)                           10/28/2020           500.00 CHE NEGRON JOSEPH                            PO BOX 2589                              STUART, FL 34995                         ATTORNEY                                 
Caruso, Mike  (REP)(STR)                           03/01/2019         1,000.00 CHE NEXTERA ENERGY, INC. POLITICAL ACTION CO 700 UNIVERSE BOULEVARD                   JUNO BEACH, FL 33408                     POLITICAL COMMITTEE                      
Caruso, Mike  (REP)(STR)                           10/08/2018         1,000.00 CHE NEXTERA ENERGY, INC. POLITICAL ACTION CO 700 UNIVERSE BLVD.                       JUNO BEACH, FL 33408                     POLITICAL COMMITTEE                      
Caruso, Mike  (REP)(STR)                           10/24/2018         1,000.00 CHE NEXTGEN MANAGEMENT, LLC                  1350 AVENUE OF THE AMERICAS, 2ND FLOOR   NEW YORK, NY 10019                       COMMUNITY MANAGEMENT                     
Caruso, Mike  (REP)(STR)                           09/18/2019         1,000.00 CHE NFIB FLORIDA POLITICAL ACTION COMMITTEE  1201 F STREET NW, SUITE 200              WASHINGTON, DC 20004                     POLITICAL COMMITTEE                      
Caruso, Mike  (REP)(STR)                           09/15/2020         1,000.00 CHE NFIB FLORIDA POLITICAL ACTION COMMITTEE  1201 F STREET, NW, STE 200               WASHINGTON, DC 20004                     POLITICAL COMMITTEE                      
Caruso, Mike  (REP)(STR)                           10/08/2020         1,000.00 CHE NHS MANAGEMENT LLC                       931 FAIRFAX PARK                         TUSCALOOSA, AL 35406                     HEALTHCARE MGMT                          
Caruso, Mike  (REP)(STR)                           09/24/2020           125.00 CHE NICOZISIS ELENI                          120 SPOONBILL ROAD                       MANALAPAN, FL 33462                      RETIRED                                  
Caruso, Mike  (REP)(STR)                           11/20/2019           250.00 CHE NICOZISIS ELENI                          120 SPOONBILL ROAD                       MANALAPAN, FL 33462                      RETIRED                                  
Caruso, Mike  (REP)(STR)                           10/03/2018           300.00 CHE NICOZISIS ELENI                          120 SPOONBILL RD.                        MANALAPAN, FL 33462                      RETIRED                                  
Caruso, Mike  (REP)(STR)                           03/15/2018           200.00 CHE NICOZISIS LOUIS                          120 SPOONBILL RD                         LANTANA, FL 33462                        RETIRED                                  
Caruso, Mike  (REP)(STR)                           11/01/2018           500.00 CHE NIELSEN LUCIA                            148 EL MIRASOL                           PALM BEACH, FL 33480                     RETIRED                                  
Caruso, Mike  (REP)(STR)                           08/28/2019           150.00 CHE NODLAND MICHAEL                          295 QUEENS COURT                         WEST PALM BEACH, FL 33401                OPTOMETRIST                              
Caruso, Mike  (REP)(STR)                           11/01/2019         1,000.00 CHE NORTHLAKE SQUARE WEST, LLC               101 PLAZA REAL S, SUITE 200              BOCA RATON, FL 33432                     REAL ESTATE MGMT                         
Caruso, Mike  (REP)(STR)                           05/29/2018         1,000.00 CHE NORTHLAKE SQUARE WEST, LLC               101 PLAZA REAL S STE 200                 BOCA RATON, FL 33432                     R/E MGMT                                 
Caruso, Mike  (REP)(STR)                           10/12/2018         1,000.00 CHE NORTHLAKE SQUARE WEST, LLC               101 PLAZA REAL S   STE 200               BOCA RATON, FL 33432                     REAL ESTATE MANAGEME                     
Caruso, Mike  (REP)(STR)                           10/08/2020         1,000.00 CHE NORTHPORT HEALTH SERVICES OF FLORIDA LLC 931 FAIRFAX PARK                         TUSCALOOSA, AL 35406                     HEALTHCARE SERVICES                      
Caruso, Mike  (REP)(STR)                           10/02/2020         1,000.00 CHE NORTHWEST FLORIDA CHAMBER ALLIANCE       PO BOX 11309                             TALLAHASSEE, FL 32302                    POLITICAL COMMITTEE                      
Caruso, Mike  (REP)(STR)                           02/21/2019         1,000.00 CHE NUKA ENTERPRISES, LLC                    9690 DALLAS STREET, UNIT B               HENDERSON, CO 80640                      HEALTHCARE                               
Caruso, Mike  (REP)(STR)                           10/05/2018           100.00 CHE O'CONNOR FELICIA, M.                     970 SW 16TH ST.                          BOCA RATON, FL 33486                                                              
Caruso, Mike  (REP)(STR)                           10/03/2018           300.00 CHE O'MARA ROSEMARY                          768 JEFFREY ST.                          BOCA RATON, FL 33487                     DRY CLEANING SERVICE                     
Caruso, Mike  (REP)(STR)                           10/03/2018            50.00 CHE O'MARA ROSEMARY                          768 JEFFREY ST.                          BOCA RATON, FL 33487                     DRY CLEANING SERVICE                     
Caruso, Mike  (REP)(STR)                           11/20/2019         1,000.00 CHE O'MARA ROSEMARY                          768 JEFFREY STREET                       BOCA RATON, FL 33487                     DRY CLEANING SERVICE                     
Caruso, Mike  (REP)(STR)                           05/29/2018         1,000.00 CHE OAK SQUARE JOINT VENTRUE                 101 PLAZA REAL S STE 200                 BOCA RATON, FL 33432                     R/E MGMT                                 
Caruso, Mike  (REP)(STR)                           10/12/2018         1,000.00 CHE OAK SQUARE JOINT VENTURE                 101 PLAZA REAL S   STE 200               BOCA RATON, FL 33432                     COMMERCIAL REAL ESTA                     
Caruso, Mike  (REP)(STR)                           11/01/2019         1,000.00 CHE OAK SQUARE JOINT VENTURE                 101 PLAZA REAL S, SUITE 200              BOCA RATON, FL 33432                     COMMERCIAL REAL ESTA                     
Caruso, Mike  (REP)(STR)                           08/28/2019         1,000.00 CHE OD-EYEPAC                                1029 MCKEAN CIRCLE                       WINTER PARK, FL 32789                    POLITICAL COMMITTEE                      
Caruso, Mike  (REP)(STR)                           10/03/2018         1,000.00 CHE OD-EYEPAC                                1029 MCKEAN CIRCLE                       WINTER PARK, FL 32789                    POLITICAL COMMITTEE                      
Caruso, Mike  (REP)(STR)                           07/31/2018            50.00 CHE ODOM YVONNE                              3905 LOWSON BLVD.                        DELRAY BEACH, FL 33445                   RETIRED                                  
Caruso, Mike  (REP)(STR)                           03/15/2018           100.00 CHE OHANIAN LU ANN                           7 WOOD LN                                WINCHESTER, MA 01890                     RETIRED                                  
Caruso, Mike  (REP)(STR)                           08/17/2020         1,000.00 CHE OKEELANTA CORPORATION                    6 MILES SOUTH OF SOUTH BAY US 27         SOUTH BAY, FL 33493                      AGRICULTURE                              
Caruso, Mike  (REP)(STR)                           10/22/2018         1,000.00 CHE OLD REPUBLIC NATIONAL TITLE INSURANCE CO 400 SECOND AVENUE SOUTH                  MINNEAPOLIS, MN 55401                    INSURANCE                                
Caruso, Mike  (REP)(STR)                           10/31/2018           650.00 CHE OMARA ROSEMARY                           768 JEFFREY ST.                          BOCA RATON, FL 33487                     DRY CLEANING SERVICE                     
Caruso, Mike  (REP)(STR)                           11/29/2017         1,000.00 CHE ORGANIC CUTTERS                          455 NE 5TH AVE # D-402                   DELRAY BEACH, FL 33483                   LAWN MAINTENANCE                         
Caruso, Mike  (REP)(STR)                           11/29/2019           500.00 CHE ORGANIC CUTTERS                          455 NE 5TH AVENUE, SUITE D-402           DELRAY BEACH, FL 33483                   LANDSCAPING SERVICES                     
Caruso, Mike  (REP)(STR)                           06/26/2020         1,000.00 CHE PALM BEACH COUNTY PBA JUSTICE PAC        2100 NORTH FLORIDA MANGO ROAD            WEST PALM BEACH, FL 33409                POLITICAL COMMITTEE                      
Caruso, Mike  (REP)(STR)                           03/04/2019         1,000.00 CHE PALM BEACH KENNEL CLUB                   1111 N CONGRESS AVENUE                   WEST PALM BEACH, FL 33409                PARI-MUTUELS                             
Caruso, Mike  (REP)(STR)                           12/14/2017         1,000.00 CHE PALM BEACH KENNEL CLUB                   1111 N CONGRESS AVE                      WEST PALM BCH, FL 33409                  PARA MUTUAL CLUB                         
Caruso, Mike  (REP)(STR)                           09/24/2018         1,000.00 CHE PALM BEACH KENNEL CLUB                   1111 N CONGRESS AVE                      WEST PALM BEACH, FL 33409                PARA-MUTUELS                             
Caruso, Mike  (REP)(STR)                           10/22/2020         1,000.00 CHE PALM BEACH PROSPERITY FUND               6352 GLASGOW DRIVE                       TALLAHASSEE, FL 32312                    POLITICAL COMMITTEE                      
Caruso, Mike  (REP)(STR)                           08/28/2019           100.00 CHE PARKER BARTON                            6302 C DURHAM DRIVE                      LAKE WORTH, FL 33467                     OPTOMETRIST                              
Caruso, Mike  (REP)(STR)                           11/29/2019           250.00 CHE PATRICIA ANASTASIO MD LLC                3730 KINGS WAY                           BOCA RATON, FL 33434                     HEALTH CARE                              
Caruso, Mike  (REP)(STR)                           04/21/2020           500.00 CHE PEARL TARA                               150 BRADLEY PLACE                        PALM BEACH, FL 33480                     REALTOR                                  
Caruso, Mike  (REP)(STR)                           07/02/2018         1,000.00 CHE PEMBROKE LAKES SQUARE SQUARE             101 PLAZA REAL S STE 200                 BOCA RATON, FL 33432                     COMMERCIAL REALTOR                       
Caruso, Mike  (REP)(STR)                           10/12/2018         1,000.00 CHE PEMBROKE LAKES SQUARE SQUARE, LLC        101 PLAZA REAL S   STE 200               BOCA RATON, FL 33432                     COMMERCIAL REAL ESTA                     
Caruso, Mike  (REP)(STR)                           09/29/2020         1,000.00 CHE PEOPLE FOR COASTAL COMMON SENSE          2055 NW DIAMOND CREEK WAY                JENSEN BEACH, FL 34957                   POLITICAL COMMITTEE                      
Caruso, Mike  (REP)(STR)                           10/19/2020         1,000.00 CHE PEPSICO, INC.                            700 ANDERSON HILL ROAD                   PURCHASE, NY 10577                       BEVERAGE DISTRIBUTIO                     
Caruso, Mike  (REP)(STR)                           09/17/2020           500.00 CHE PERFETTI TORY                            1374 RIVER OAKS COURT                    OLDSMAR, FL 34677                        SOLAR ENERGY                             
Caruso, Mike  (REP)(STR)                           09/22/2020           250.00 CHE PETER M. FEAMAN, PA                      1880 N CONGRESS AVE STE 302              BOYNTON BEACH, FL 33426                  LAW FIRM                                 
Caruso, Mike  (REP)(STR)                           11/27/2019           500.00 CHE PETER M. FEAMAN, PA                      1880 N CONGRESS AVE, SUITE 302           BOYNTON BEACH, FL 33426                  LAW FIRM                                 
Caruso, Mike  (REP)(STR)                           01/22/2018           250.00 CHE PETROLIA TONY                            2002 NW 4TH AVE                          DELRAY BEACH, FL 33444                   REALTOR                                  
Caruso, Mike  (REP)(STR)                           01/13/2020         1,000.00 CHE PFIZER INC.                              949 SHADY GROVE ROAD                     MEMPHIS, TN 38120                        PHARMACEUTICALS                          
Caruso, Mike  (REP)(STR)                           10/10/2019         1,000.00 CHE PHELON JACQUELYN, A                      4323 TRANQUILITY DRIVE                   HIGHLAND BEACH, FL 33487                 RETIRED                                  
Caruso, Mike  (REP)(STR)                           10/04/2020         1,000.00 CHE PHELON JACQUELYN, A                      4323 TRANQUILITY DRIVE                   HIGHLAND BEACH, FL 33487                 RETIRED                                  
Caruso, Mike  (REP)(STR)                           12/11/2017         1,000.00 CHE PHIPPS LINDA                             5357 COLBRIGHT RD                        LAKE WORTH, FL 33467                     HOMEMAKER                                
Caruso, Mike  (REP)(STR)                           12/11/2017         1,000.00 CHE PHIPPS II JEFFREY                        750 NW 7TH ST                            DELRAY BEACH, FL 33444                   INVESTMENT ADVISOR                       
Caruso, Mike  (REP)(STR)                           12/11/2017         1,000.00 CHE PHIPPS SR JEFFREY                        5357 COLBRIGHT RD                        LAKE WORTH, FL 33467                     INVESTMENT ADVISOR                       
Caruso, Mike  (REP)(STR)                           10/10/2018         1,000.00 CHE PHRMA                                    950 F STREET NW  STE 300                 WASHINGTON, DC 20004                     PHARMACEUTICALS                          
Caruso, Mike  (REP)(STR)                           03/20/2018           100.00 CHE PICKEN TIMOTHY                           2000 S OCEAN BLVD APT Y15                DELRAY BEACH, FL 33483                   SALESMAN                                 
Caruso, Mike  (REP)(STR)                           05/29/2018         1,000.00 CHE PINE TRAIL SQUARE, LLC                   101 PLAZA REAL S STE 200                 BOCA RATON, FL 33432                     R/E MGMT                                 
Caruso, Mike  (REP)(STR)                           10/12/2018         1,000.00 CHE PINE TRAIL SQUARE, LLC                   101 PLAZA REAL S   STE 200               BOCA RATON, FL 33432                     COMMERCIAL REAL ESTA                     
Caruso, Mike  (REP)(STR)                           11/01/2019         1,000.00 CHE PINE TRAIL SQUARE, LLC                   101 PLAZA REAL S, SUITE 200              BOCA RATON, FL 33432                     COMMERCIAL REAL ESTA                     
Caruso, Mike  (REP)(STR)                           10/19/2020           500.00 CHE PINHEIRO ABIGAIL                         1031 NE 3RD AVENUE                       BOCA RATON, FL 33432                     HEALTH AND WELLNESS                      
Caruso, Mike  (REP)(STR)                           10/15/2020         1,000.00 CHE PINNACLE STREET LLC                      4351 PINNACLE STREET                     PUNTA GORDA, FL 33980                    REAL ESTATE                              
Caruso, Mike  (REP)(STR)                           09/17/2020           500.00 CHE PITTS KELLY, LYNN                        3813 DAPHNE AVENUE                       PALM BEACH GARDENS, FL 33410             HEALTHCARE                               
Caruso, Mike  (REP)(STR)                           10/04/2020           250.00 CHE POJOGA GEORGE                            6971 N FEDERAL HWY STE 204E              BOCA RATON, FL 33487                     REALTOR                                  
Caruso, Mike  (REP)(STR)                           05/31/2018             5.00 CAS POWERS PAULA                             172 SE 30TH AVE                          BOYNTON BEACH, FL 33435                                                           
Caruso, Mike  (REP)(STR)                           11/20/2019           100.00 CHE PRICE TIFFANY, A                         5015 W SPRING LAKE DRIVE                 TAMPA, FL 33629                                                                   
Caruso, Mike  (REP)(STR)                           10/15/2020           250.00 CHE PROVENZANO ANTHONY                       1411 DIPLOMAT PARKWAY                    HOLLYWOOD, FL 33029                      RETIRED                                  
Caruso, Mike  (REP)(STR)                           10/24/2018           250.00 CHE PRUITT SR. KENNETH, P.                   2835 SHERRY BROOK LANE                   LUTZ, FL 33559                           GOVT AFFAIRS                             
Caruso, Mike  (REP)(STR)                           02/25/2019         1,000.00 CHE PRUITT, SR KENNETH, P                    2835 SHERRY BROOK LANE                   LUTZ, FL 33559                           GOVERNMENT AFFAIRS                       
Caruso, Mike  (REP)(STR)                           09/18/2020         1,000.00 CHE PURPOSE FINANCIAL INC. PAC               135 NORTH CHURCH STREET                  SPARTANBURG, SC 29306                    POLITICAL COMMITTEE                      
Caruso, Mike  (REP)(STR)                           11/29/2019         1,000.00 CHE RADNER ROBERT, M                         PO BOX 251145                            WEST BLOOMFIELD, MI 48325                ATTORNEY                                 
Caruso, Mike  (REP)(STR)                           09/14/2020         1,000.00 CHE RAI SERVICES COMPANY                     PO BOX 464                               WINSTON-SALEM, NC 27102                  CONSUMER GOODS COMPA                     
Caruso, Mike  (REP)(STR)                           09/17/2020         1,000.00 CHE RAPPA MICHAEL, T                         3813 DAPHNE AVENUE                       PALM BEACH GARDENS, FL 3341              HEALTHCARE                               
Caruso, Mike  (REP)(STR)                           11/20/2019         1,000.00 CHE RBY LLC                                  4200 NORTH FLAGLER DRIVE                 WEST PALM BEACH, FL 33407                MARINE INDUSTRY                          
Caruso, Mike  (REP)(STR)                           10/03/2018           100.00 CHE RE BONNIE, L.                            2646 NW 63RD PLACE                       BOCA RATON, FL 33496                     RETIRED                                  
Caruso, Mike  (REP)(STR)                           07/17/2020         1,000.00 CHE REALTORS POLITICAL ACTION COMMITTEE      115 EAST PARK AVENUE, STE 1              TALLAHASSEE, FL 32301                    POLITICAL COMMITTEE                      
Caruso, Mike  (REP)(STR)                           10/05/2020         1,000.00 CHE REALTORS POLITICAL ACTION COMMITTEE      200 MONROE STREET                        TALLAHASSEE, FL 32301                    POLITICAL COMMITTEE                      
Caruso, Mike  (REP)(STR)                           10/05/2020         1,000.00 CHE REALTORS POLITICAL ACTIVITY COMMITTEE    200 MONROE STREET                        TALLAHASSEE, FL 32301                    POLITICAL COMMITTEE                      
Caruso, Mike  (REP)(STR)                           10/05/2020         1,000.00 CHE REALTORS POLITICAL ADVOCACY COMMITTEE    7025 AUGUSTA NATIONAL DRIVE              ORLANDO, FL 32822                        POLITICAL COMMITTEE                      
Caruso, Mike  (REP)(STR)                           10/04/2019         1,000.00 CHE REALTORS POLITICAL ADVOCACY COMMITTEE    7025 AUGUSTA NATIONAL DRIVE              ORLANDO, FL 32822                        POLITICAL COMMITTEE                      
Caruso, Mike  (REP)(STR)                           05/23/2019         1,000.00 CHE REBUILD FLORIDA                          8567 CORAL WAY, UNIT 374                 MIAMI, FL 33155                          POLITICAL COMMITTEE                      
Caruso, Mike  (REP)(STR)                           10/01/2020           250.00 CHE REIN LARRY                               2616 NE 24TH STREET                      FORT LAUDERDALE, FL 33305                EXECUTIVE/CHILDNET                       
Caruso, Mike  (REP)(STR)                           12/23/2019           300.00 CHE REINHARD JESSICA                         136 WEST 2ND STREET                      FREDERICK, MD 21701                      EDUCATION                                
Caruso, Mike  (REP)(STR)                           11/27/2017           250.00 CHE REINHARD JESSICA                         777 MACDONALD TER                        CUMBERLAND, MD 21502                     SCHOOL ADMINISTRATOR                     
Caruso, Mike  (REP)(STR)                           01/13/2020         1,000.00 CHE RENEW FINANCIAL GROUP LLC                1221 BROADWAY, 4TH FLOOR                 OAKLAND, CA 94612                        FINANCIAL SERVICES                       
Caruso, Mike  (REP)(STR)                           01/21/2018           200.00 CHE RENZO'S CAFE PIZZARIA INC                6900 N FEDERAL HWY                       BOCA RATON, FL 33487                     RESTAURANT                               
Caruso, Mike  (REP)(STR)                           08/17/2020           300.00 CHE REPUBLICAN FEDERATED WOMEN OF SOUTH FLOR 13610 KILTIE COURT                       DELRAY BEACH, FL 33446                   REPUBLICAN CLUB                          
Caruso, Mike  (REP)(STR)                           08/07/2020        22,100.00 INK REPUBLICAN PARTY OF FLORIDA              420 EAST JEFFERSON STREET                TALLAHASSEE, FL 32301                    PARTY COMMITTEE      POLLING             
Caruso, Mike  (REP)(STR)                           07/28/2020         3,500.00 INK REPUBLICAN PARTY OF FLORIDA              420 EAST JEFFERSON STREET                TALLAHASSEE, FL 32301                    PARTY COMMITTEE      COST OF STAFF       
Caruso, Mike  (REP)(STR)                           08/26/2020         3,500.00 INK REPUBLICAN PARTY OF FLORIDA              420 EAST JEFFERSON STREET                TALLAHASSEE, FL 32301                    PARTY COMMITTEE      COST OF STAFF       
Caruso, Mike  (REP)(STR)                           09/25/2020         3,500.00 INK REPUBLICAN PARTY OF FLORIDA              420 EAST JEFFERSON STREET                TALLAHASSEE, FL 32301                    PARTY COMMITTEE      COST OF STAFF       
Caruso, Mike  (REP)(STR)                           09/25/2020        12,600.00 INK REPUBLICAN PARTY OF FLORIDA              420 EAST JEFFERSON STREET                TALLAHASSEE, FL 32301                    PARTY COMMITTEE      POLLING             
Caruso, Mike  (REP)(STR)                           10/26/2020         4,667.00 INK REPUBLICAN PARTY OF FLORIDA              420 EAST JEFFERSON STREET                TALLAHASSEE, FL 32301                    PARTY COMMITTEE      COST OF STAFF - OCT 
Caruso, Mike  (REP)(STR)                           10/20/2020        11,000.00 INK REPUBLICAN PARTY OF FLORIDA              420 EAST JEFFERSON STREET                TALLAHASSEE, FL 32301                    PARTY COMMITTEE      POLLING             
Caruso, Mike  (REP)(STR)                           10/09/2018        25,000.00 CHE REPUBLICAN PARTY OF FLORIDA              PO BOX 311                               TALLAHASSEE, FL 32302                    POLITICAL PARTY                          
Caruso, Mike  (REP)(STR)                           09/20/2018        20,000.00 CHE REPUBLICAN PARTY OF FLORIDA              PO BOX 311                               TALLAHASSEE, FL 32302                    POLITICAL PARTY                          
Caruso, Mike  (REP)(STR)                           09/12/2018         4,500.00 INK REPUBLICAN PARTY OF FLORIDA              420 EAST JEFFERSON STREET                TALLAHASSEE, FL 32301                    PARTY COMMITTEE      RESEARCH            
Caruso, Mike  (REP)(STR)                           09/12/2018        15,500.00 INK REPUBLICAN PARTY OF FLORIDA              420 EAST JEFFERSON STREET                TALLAHASSEE, FL 32301                    PARTY COMMITTEE      POLLING             
Caruso, Mike  (REP)(STR)                           09/18/2018         1,750.00 INK REPUBLICAN PARTY OF FLORIDA              PO BOX 311                               TALLAHASSEE, FL 32301                    POLITICAL PARTY      CAMPAIGN STAFF      
Caruso, Mike  (REP)(STR)                           09/26/2018         1,750.00 INK REPUBLICAN PARTY OF FLORIDA              PO BOX 311                               TALLAHASSEE, FL 32301                    POLITICAL PARTY      CAMPAIGN STAFF      
Caruso, Mike  (REP)(STR)                           11/01/2018         4,316.62 INK REPUBLICAN PARTY OF FLORIDA              420 E. JEFFERSON STREET                  TALLAHASSEE, FL 32301                    POLITICAL PARTY      CAMPAIGN STAFF      
Caruso, Mike  (REP)(STR)                           10/18/2018        10,000.00 INK REPUBLICAN PARTY OF FLORIDA              420 EAST JEFFERSON STREET                TALLAHASSEE, FL 32301                    POLITICAL PARTY      POLLING             
Caruso, Mike  (REP)(STR)                           09/10/2018         4,000.00 CHE REPUBLICAN PARTY OF FLORIDA - STATE      PO BOX 311                               TALLAHASSEE, FL 32302                    PARTY COMMITTEE                          
Caruso, Mike  (REP)(STR)                           10/15/2020         5,000.00 CHE REPUBLICAN PARTY OF PALM BEACH COUNTY    1555 PALM BEACH LAKES BLVD #210          WEST PALM BEACH, FL 33401                PARTY COMMITTEE                          
Caruso, Mike  (REP)(STR)                           11/20/2019         3,000.00 CHE REPUBLICAN PARTY OF PBC                  1555 PALM BEACH LAKES BLVD #210          WEST PALM BEACH, FL 33401                POLITICAL PARTY                          
Caruso, Mike  (REP)(STR)                           11/01/2018         2,500.00 CHE REPUBLICAN PARTY OF PBC                  1555 PALM BEACH LAKES BLVD.  #500        WEST PALM BEACH, FL 33401                POLITICAL PARTY                          
Caruso, Mike  (REP)(STR)                           10/08/2018           500.00 CHE RESPONSIBLE GOVERNMENT COMMITTEE OF GULF ONE ENERGY PLACE                         PENSACOLA, FL 32520                      POLITICAL COMMITTEE                      
Caruso, Mike  (REP)(STR)                           10/26/2020         1,000.00 CHE RESPONSIBLE GOVERNMENT COMMITTEE OF GULF 1 ENERGY PLACE                           PENSACOLA, FL 32520                      POLITICAL COMMITTEE                      
Caruso, Mike  (REP)(STR)                           06/22/2020           750.00 CHE RICHARD J GROSS CPA PA                   370 W CAMINO GARDENS BLVD #107           BOCA RATON, FL 33432                     ACCOUNTING FIRM                          
Caruso, Mike  (REP)(STR)                           06/12/2020           100.00 CHE ROJAS CANDACE, A                         3006 WATERSIDE CIRCLE                    BOYNTON BEACH, FL 33435                                                           
Caruso, Mike  (REP)(STR)                           04/12/2018           250.00 CHE ROMANO LISA                              103 HILLSPOINT RD                        WESTPORT, CT 06880                       RETIRED                                  
Caruso, Mike  (REP)(STR)                           10/28/2018         1,000.00 CHE ROTHCHILD MARC                           12 RUGBY ROAD                            ROSLYN HEIGHTS, NY 11577                 INSURANCE                                
Caruso, Mike  (REP)(STR)                           01/14/2018         1,000.00 CHE ROTHSCHILD MARC                          12 RUGBY RD                              ROSLYN HEIGHTS, NY 11577                 INSURANCE BROKER                         
Caruso, Mike  (REP)(STR)                           10/21/2019         1,000.00 CHE ROTHSCHILD MARC                          12 RUGBY ROAD                            ROSLYN HEIGHTS, NY 11577                 INSURANCE BROKER                         
Caruso, Mike  (REP)(STR)                           10/26/2020         1,000.00 CHE RS&H POLITICAL ACTION COMMITTEE          10748 DEERWOOD PARK BLVD. SO.            JACKSONVILLE, FL 32256                   POLITICAL COMMITTEE                      
Caruso, Mike  (REP)(STR)                           03/04/2019         1,000.00 CHE RUBENSTEIN ROBERT, M                     3645 ST GAUDENS ROAD                     MIAMI, FL 33133                          ATTORNEY                                 
Caruso, Mike  (REP)(STR)                           03/04/2019         1,000.00 CHE RUBENSTEIN LAW, PA                       9130 S DADELAND BLVD, PH SUITE           MIAMI, FL 33156                          LAW FIRM                                 
Caruso, Mike  (REP)(STR)                           10/04/2020         1,000.00 CHE RUBINOV URIEL, S                         2100 BETHEL BLVD                         BOCA RATON, FL 33486                     REALTOR                                  
Caruso, Mike  (REP)(STR)                           11/20/2019         1,000.00 CHE RYBOVICH BOAT COMPANY, LLC               4200 NORTH FLAGLER DRIVE                 WEST PALM BEACH, FL 33407                MARINE SERVICES                          
Caruso, Mike  (REP)(STR)                           10/03/2018         1,000.00 CHE RYBOVICH BOAT COMPANY, LLC               4200 NORTH FLAGLER DRIVE                 WEST PALM BEACH, FL 33407                MARINE                                   
Caruso, Mike  (REP)(STR)                           10/27/2020         1,000.00 CHE SAFE & SECURE SELF STORAGE LLC           101 PUGLIESE'S WAY STE 200               DELRAY BEACH, FL 33444                   STORAGE FACILITY                         
Caruso, Mike  (REP)(STR)                           12/30/2017           250.00 CHE SALON TRACE                              885 SE 6TH AVE STE G                     DELRAY BEACH, FL 33483                   HAIR SALON                               
Caruso, Mike  (REP)(STR)                           08/12/2020            25.00 CHE SANTORO MICHELE                          378 SANDALWOOD LANE                      BOCA RATON, FL 33487                     CONTRACT ADMIN                           
Caruso, Mike  (REP)(STR)                           09/28/2018            25.00 CHE SAPASHE ROB                              639 WEST ROYAL PALM ROAD                 BOCA RATON, FL 33486                     ENGINEER                                 
Caruso, Mike  (REP)(STR)                           10/20/2020            25.00 CHE SCHECHTER ROSA                           1139 ALFONSO AVENUE                      CORAL GABLES, FL 33146                   DEVELOPER                                
Caruso, Mike  (REP)(STR)                           07/13/2018           150.00 CHE SCHER DAVID                              1018 DEL HARBOUR DR APT 1                DELRAY BEACH, FL 33483                   BUSINESS/MARKETING C                     
Caruso, Mike  (REP)(STR)                           12/23/2017         1,000.00 CHE SCHERRER RAUL                            425 NE 42ND ST                           BOCA RATON, FL 33431                     SITE DEVELOPER                           
Caruso, Mike  (REP)(STR)                           11/20/2019           250.00 CHE SCHERRER RAUL                            425 NE 42ND STREET                       BOCA RATON, FL 33431                     SITE DEVELOPER                           
Caruso, Mike  (REP)(STR)                           07/02/2020           100.00 CHE SCHIFFERLI JILL                          321 PALM TRAIL                           DELRAY BEACH, FL 33483                   RETIRED                                  
Caruso, Mike  (REP)(STR)                           12/28/2017           700.00 CHE SCHOLL KYLE                              50 SW 3RD AVE APT 510                    BOCA RATON, FL 33432                     INVESTMENT ADVISOR                       
Caruso, Mike  (REP)(STR)                           12/06/2017           500.00 CHE SCHWALBE FRED                            185 MADISON AVE                          NEW YORK, NY 10016                       REAL ESTATE MANAGEME                     
Caruso, Mike  (REP)(STR)                           05/22/2018           250.00 CHE SCHWARTZ DEREK                           4036 NW 58TH ST                          BOCA RATON, FL 33496                     ATTORNEY                                 
Caruso, Mike  (REP)(STR)                           10/29/2020           100.00 CHE SCHWARTZ DEREK                           4036 NW 58TH STREET                      BOCA RATON, FL 33496                     ATTORNEY                                 
Caruso, Mike  (REP)(STR)                           11/25/2019           250.00 CHE SCHWARTZ DEREK, A                        4036 NW 58TH STREET                      BOCA RATON, FL 33496                     ATTORNEY                                 
Caruso, Mike  (REP)(STR)                           11/20/2019           500.00 CHE SCOTT BACKMAN PA                         12495 NW 67 DRIVE                        PARKLAND, FL 33076                       LAW FIRM                                 
Caruso, Mike  (REP)(STR)                           11/29/2017           500.00 CHE SEASHORE INDUSTRIES                      515 N FEDERAL HWY                        BOYNTON BEACH, FL 33435                  JEWELRY SALES                            
Caruso, Mike  (REP)(STR)                           10/09/2018         1,000.00 CHE SECOND MADISON BUILDING ASSOCIATES, LLC  222 SEVERN AVE. BLDG 14  STE 101         ANNAPOLIS, MD 21403                      PROPERTY DEVELOPMENT                     
Caruso, Mike  (REP)(STR)                           04/12/2018           150.00 CHE SEXTON MICHAEL                           2185 IBIS ISLE RD APT 8                  PALM BEACH, FL 33480                     REALTOR                                  
Caruso, Mike  (REP)(STR)                           07/07/2018            50.00 CAS SEYMOUR TED                              3291 NE 4TH AVE                          BOCA RATON, FL 33431                     RETIRED                                  
Caruso, Mike  (REP)(STR)                           07/29/2020           100.00 CHE SEYMOUR TED                              3291 NE 4TH AVENUE                       BOCA RATON, FL 33431                     RETIRED                                  
Caruso, Mike  (REP)(STR)                           05/18/2018           125.00 CHE SHANNON DOROTHY                          700 NE HARBOUR TER APT 335               BOCA RATON, FL 33431                     RETIRED                                  
Caruso, Mike  (REP)(STR)                           08/03/2020           250.00 CHE SHARKEY DONALD                           18780 127TH DRIVE N                      JUPITER, FL 33478                        GENERAL CONTRACTOR                       
Caruso, Mike  (REP)(STR)                           10/17/2020           250.00 CHE SHARKEY DONALD                           18780 127TH DRIVE NORTH                  JUPITER, FL 33478                        ELECTRICAL CONTRACTO                     
Caruso, Mike  (REP)(STR)                           06/29/2020           100.00 CHE SHERRY GINSBURG, PA                      21175 FALLS RIDGE WAY                    BOCA RATON, FL 33428                     EDUCATION                                
Caruso, Mike  (REP)(STR)                           11/18/2019           500.00 CHE SHINER LAURA                             8897 SYDNEY HARBOR CIRCLE                DELRAY BEACH, FL 33446                   MARKETING                                
Caruso, Mike  (REP)(STR)                           11/01/2018           250.00 CHE SHINER LAURA                             8897 SYDNEY HARBOR CIRCLE                DELRAY BEACH, FL 33446                   ATTORNEY                                 
Caruso, Mike  (REP)(STR)                           03/15/2018           100.00 CHE SICK MICHAEL                             1209 SEASPAY AVE                         DELRAY BEACH, FL 33483                   RETIRED                                  
Caruso, Mike  (REP)(STR)                           12/22/2017           500.00 CHE SIERRA CAROLINA                          62 W 62ND ST                             NEW YORK, NY 10023                       DOCTOR                                   
Caruso, Mike  (REP)(STR)                           12/08/2017           250.00 CHE SILL LISA                                4129 GLENEAGLES DR.                      BOYNTON BEACH, FL 33436                  RETIRED                                  
Caruso, Mike  (REP)(STR)                           07/26/2018           100.00 CHE SINISCALCHI DONNA                        5125 NW 3RD ST APT B                     DELRAY BEACH, FL 33445                   SALES                                    
Caruso, Mike  (REP)(STR)                           09/22/2018           200.00 CHE SKINNER WILLIAM, J.                      7721 ROYALE RIVER LANE                   LAKE WORTH, FL 33467                     ATTORNEY                                 
Caruso, Mike  (REP)(STR)                           09/01/2020         1,000.00 CHE SMITH ELAINE, M                          4519 S OCEAN BLVD                        HIGHLAND BEACH, FL 33487                 RETIRED                                  
Caruso, Mike  (REP)(STR)                           11/25/2019         1,000.00 CHE SMITH LARRY, E                           800 YAMATO ROAD #100                     BOCA RATON, FL 33431                     INSURANCE                                
Caruso, Mike  (REP)(STR)                           10/02/2018           200.00 CHE SNOWDEN LAURENCE                         3160 NW 60TH ST.                         BOCA RATON, FL 33496                     RETIRED                                  
Caruso, Mike  (REP)(STR)                           06/30/2018           250.00 CHE SNOWDEN LAURENCE                         3160 NW 60TH ST                          BOCA RATON, FL 33496                     RETIRED                                  
Caruso, Mike  (REP)(STR)                           11/20/2019           500.00 CHE SNOWDEN SUE, W                           3160 NW 60TH STREET                      BOCA RATON, FL 33496                     RETIRED                                  
Caruso, Mike  (REP)(STR)                           03/04/2019           500.00 CHE SORRENTINO DEAN, G                       600 PALM DRIVE                           HALLANDALE, FL 33009                     CPA                                      
Caruso, Mike  (REP)(STR)                           10/05/2020         1,000.00 CHE SOUTH FLORIDA CITIZENS FOR JUSTICE       218 SOUTH MONROE STREET                  TALLAHASSEE, FL 32301                    POLITICAL COMMITTEE                      
Caruso, Mike  (REP)(STR)                           10/02/2020         1,000.00 CHE SOUTHEAST FLORIDA CHAMBER ALLIANCE       PO BOX 11309                             TALLAHASSEE, FL 32302                    POLITICAL COMMITTEE                      
Caruso, Mike  (REP)(STR)                           07/06/2020         1,000.00 CHE SOUTHEAST FLORIDA CHAMBER ALLIANCE       PO BOX 11309                             TALLAHASSEE, FL 32302                    POLITICAL COMMITTEE                      
Caruso, Mike  (REP)(STR)                           10/05/2020         1,000.00 CHE SOUTHEAST TOYOTA DISTRIBUTORS, LLC       100 JIM MORAN BLVD                       DEERFIELD BEACH, FL 33442                AUTOMOBILE DEALERSHI                     
Caruso, Mike  (REP)(STR)                           06/20/2019         1,000.00 CHE SOUTHERN GLAZER'S WINE & SPIRITS, LLC    1600 NW 163RD STREET                     MIAMI, FL 33169                          BEVERAGE DISTRIBUTIO                     
Caruso, Mike  (REP)(STR)                           10/08/2020         1,000.00 CHE SOUTHERN GLAZER'S WINE AND SPIRITS, LLC  2400 SW 145TH AVENUE, STE 300            MIRAMAR, FL 33027                        BEVERAGE DISTRIBUTIO                     
Caruso, Mike  (REP)(STR)                           07/30/2020         1,000.00 CHE SOUTHWEST FLORIDA CHAMBER ALLIANCE       PO BOX 11309                             TALLAHASSEE, FL 32302                    POLITICAL COMMITTEE                      
Caruso, Mike  (REP)(STR)                           10/22/2018         1,000.00 CHE SOUTHWEST FLORIDA ENTERPRISES, INC.      PO BOX 350940                            MIAMI, FL 33135                          ENTERTAINMENT                            
Caruso, Mike  (REP)(STR)                           10/05/2020            50.00 CHE SPIDELL BRUCE                            2285 NW 36TH STREET                      BOCA RATON, FL 33431                     ACTUARY                                  
Caruso, Mike  (REP)(STR)                           11/20/2019            50.00 CHE SPONEM PATRICIA                          2121 N OCEAN BLVD APT 901W               BOCA RATON, FL 33431                                                              
Caruso, Mike  (REP)(STR)                           11/01/2018            50.00 CHE SPOTO ANDREW, J.                         768 JEFFREY ST.                          BOCA RATON, FL 33487                                                              
Caruso, Mike  (REP)(STR)                           10/04/2020         1,000.00 CHE SPRINCEANA DRAGOS                        17678 CIRCLE POND COURT                  BOCA RATON, FL 33496                     PRES/GOLDCOAST LOGIS                     
Caruso, Mike  (REP)(STR)                           10/04/2020         1,000.00 CHE SPRINCEANA GABRIELA                      17686 CIRCLE POND COURT                  BOCA RATON, FL 33496                     HOMEMAKER                                
Caruso, Mike  (REP)(STR)                           10/06/2020         1,000.00 CHE SPRINCEANA GHERGHINA                     341 DARTMOOR AVENUE                      ROMEOVILLE, IL 60446                     RETIRED                                  
Caruso, Mike  (REP)(STR)                           10/28/2020         1,000.00 CHE SSMRC FLORIDA POLITICAL COMMITTEE        9711 US HWY 92 EAST                      TAMPA, FL 33610                          POLITICAL COMMITTEE                      
Caruso, Mike  (REP)(STR)                           10/12/2020         1,000.00 CHE ST JAMES INSURANCE GROUP                 6675 WESTWOOD BLVD STE 360               ORLANDO, FL 32821                        INSURANCE                                
Caruso, Mike  (REP)(STR)                           12/10/2019         1,000.00 CHE ST LUCIE RIVER COMPANY LTD.              ATLANTIC SUGAR RD OFF SR 880             LOXAHATCHEE, FL 33470                    AGRICULTURE                              
Caruso, Mike  (REP)(STR)                           10/24/2018         1,000.00 CHE STAHL EVAN, C.                           400 WEST 63RD ST. APT 2301               NEW YORK, NY 10069                       SUPPORT MANAGER                          
Caruso, Mike  (REP)(STR)                           10/30/2018         1,000.00 CHE STAHL LEWIS                              5355 TOWN CENTER ROAD                    BOCA RATON, FL 33486                     CEO/NEXGEN MANAGEMEN                     
Caruso, Mike  (REP)(STR)                           06/22/2020           500.00 CHE STATE SOUTH FLORIDA AUTOMOBILE DEALERS P 625 NORTHEAST 124TH STREET               NORTH MIAMI, FL 33161                    POLITICAL COMMITTEE                      
Caruso, Mike  (REP)(STR)                           11/20/2019            50.00 CHE STATHIS STAM                             1915 HILLBROOKE TRAIL                    TALLAHASSEE, FL 32311                                                             
Caruso, Mike  (REP)(STR)                           11/21/2019           500.00 CHE STOCH LINDA                              104 VINTAGE ISLE LANE                    PALM BEACH GARDENS, FL 33418             RETIRED                                  
Caruso, Mike  (REP)(STR)                           10/13/2018           500.00 CHE SUGAR CANE GROWERS COOPERATIVE           1500 WEST SUGARHOUSE ROAD                BELLE GLADE, FL 33430                    AGRICULTURE                              
Caruso, Mike  (REP)(STR)                           10/09/2020           500.00 CHE SUN COAST PATRIOTS                       15880 SUMMERLIN ROAD #300-311            FORT MYERS, FL 33908                     POLITICAL COMMITTEE                      
Caruso, Mike  (REP)(STR)                           10/20/2020           500.00 CHE SUNCOAST PAC                             401 E JACKSON STREET STE 2400            TAMPA, FL 33602                          POLITICAL COMMITTEE                      
Caruso, Mike  (REP)(STR)                           01/13/2020         1,000.00 CHE SUNCOAST PAC                             401 EAST JACKSON STREET, SUITE 2400      TAMPA, FL 33602                          POLITICAL COMMITTEE                      
Caruso, Mike  (REP)(STR)                           10/22/2018           500.00 CHE SUNCOAST PAC                             401 E JACKSON STREET STE 2400            TAMPA, FL 33602                          POLITICAL COMMITTEE                      
Caruso, Mike  (REP)(STR)                           08/04/2020           250.00 CHE SUNDBY JASON                             8171 KATIE CIRCLE                        EDEN PRAIRIE, MN 55347                   CEO/VEDE TECHNOLOGIE                     
Caruso, Mike  (REP)(STR)                           10/10/2018         1,000.00 CHE SUNSHINE GASOLINE DISTRIBUTORS           1650 NW 87TH AVE                         MIAMI, FL 33172                          GAS DISTRIBUTORS                         
Caruso, Mike  (REP)(STR)                           08/10/2018         1,000.00 CHE SUNSHINE GASOLINE DISTRIBUTORS           1650 NW 87TH AVE                         MIAMI, FL 33172                          FUEL DISTRIBUTORS                        
Caruso, Mike  (REP)(STR)                           10/29/2018         1,000.00 CHE SUNTERRA HOLDING, LLC                    318 CHEROKEE AVE. STE 108                ATLANTA, GA 30312                        LAND INVESTMENTS                         
Caruso, Mike  (REP)(STR)                           01/03/2020           500.00 CHE SUNTRUST BANK GOOD GOVERNMENT GROUP - FL 303 PEACHTREET STREET, NE, 9TH FLOOR     ATLANTA, GA 30308                        POLITICAL COMMITTEE                      
Caruso, Mike  (REP)(STR)                           10/19/2020         1,000.00 CHE SURGI-PAC-CENTRAL                        1103 HAYS STREET                         TALLAHASSEE, FL 32301                    POLITICAL COMMITTEE                      
Caruso, Mike  (REP)(STR)                           10/16/2020         1,000.00 CHE SURPAC                                   325 JOHN KNOX ROAD L103                  TALLAHASSEE, FL 32303                    POLITICAL COMMITTEE                      
Caruso, Mike  (REP)(STR)                           08/28/2019         1,000.00 CHE SW FL OPTOMETRIC ASSOC INC               9284 TRIESTE DRIVE                       FORT MYERS, FL 33913                     OPTOMETRIC ASSOCIATI                     
Caruso, Mike  (REP)(STR)                           10/28/2020         1,000.00 CHE T&D CATTLE COMPANY                       14339 SMITH SUNDY ROAD                   DELRAY BEACH, FL 33446                   AGRICULTURE                              
Caruso, Mike  (REP)(STR)                           08/28/2019           250.00 CHE TAMARA L. MAULE, OD, PA                  8903 GLADES ROAD, STE A1                 BOCA RATON, FL 33434                     OPTOMETRY SERVICES                       
Caruso, Mike  (REP)(STR)                           10/02/2020           111.00 CHE TAMARGO DEBORAH                          PO BOX 270503                            TAMPA, FL 33688                          REAL ESTATE                              
Caruso, Mike  (REP)(STR)                           10/19/2020         1,000.00 CHE TAYLOR MARGARETTA                        2 SUTTON SQUARE                          NEW YORK, NY 10022                       RETIRED                                  
Caruso, Mike  (REP)(STR)                           10/15/2020         1,000.00 CHE TECO ENERGY INC.                         702 N FRANKLIN STREET                    TAMPA, FL 33602                          UTILITIES                                
Caruso, Mike  (REP)(STR)                           12/20/2019         1,000.00 CHE TECO ENERGY, INC.                        702 N FRANKLIN STREET                    TAMPA, FL 33602                          UTILITIES                                
Caruso, Mike  (REP)(STR)                           09/21/2020           500.00 CHE TEMPLER RICHARD                          190 NE 5TH AVENUE                        BOCA RATON, FL 33432                     RETIRED                                  
Caruso, Mike  (REP)(STR)                           06/12/2020         1,000.00 CHE TERSAKYAN DARON                          6520 QUINTANA PLACE                      BOCA RATON, FL 33433                     REAL ESTATE                              
Caruso, Mike  (REP)(STR)                           03/04/2019         1,000.00 CHE THE ADVOCACY GROUP AT CARDENAS PARTNERS  204 S MONROE STREET                      TALLAHASSEE, FL 32301                    GOVERNMENT RELATIONS                     
Caruso, Mike  (REP)(STR)                           10/28/2020         1,000.00 CHE THE ADVOCACY GROUP AT CARDENAS PARTNERS  204 S MONROE STREET                      TALLAHASSEE, FL 32301                    GOVERNMENT RELATIONS                     
Caruso, Mike  (REP)(STR)                           10/29/2020         1,000.00 CHE THE CELEBRATION COMPANY                  215 CELEBRATION PLACE                    CELEBRATION, FL 34747                    ENTERTAINMENT                            
Caruso, Mike  (REP)(STR)                           03/04/2019         1,000.00 CHE THE CELEBRATION COMPANY                  215 CELEBRATION PLACE                    CELEBRATION, FL 34747                    REAL ESTATE DEVELOPM                     
Caruso, Mike  (REP)(STR)                           12/10/2019         1,000.00 CHE THE DOCTORS COMPANY FLORIDA PAC          185 GREENWOOD ROAD                       NAPA, CA 94558                           POLITICAL COMMITTEE                      
Caruso, Mike  (REP)(STR)                           09/08/2020         1,000.00 CHE THE DOCTORS COMPANY FLORIDA PAC          185 GREENWOOD ROAD                       NAPA, CA 94558                           POLITICAL COMMITTEE                      
Caruso, Mike  (REP)(STR)                           01/13/2020         1,000.00 CHE THE FLHC PAC                             2600 SOUTH DOUGLAS ROAD, SUITE 800       CORAL GABLES, FL 33134                   POLITICAL COMMITTEE                      
Caruso, Mike  (REP)(STR)                           07/24/2020         1,000.00 CHE THE FLORIDA JUSTICE REFORM COMMITTEE     210 SOUTH MONROE STREET                  TALLAHASSEE, FL 32301                    POLITICAL COMMITTEE                      
Caruso, Mike  (REP)(STR)                           10/14/2020         1,000.00 CHE THE FLORIDA JUSTICE REFORM COMMITTEE     210 S MONROE STREET                      TALLAHASSEE, FL 32301                    POLITICAL COMMITTEE                      
Caruso, Mike  (REP)(STR)                           10/20/2018         1,000.00 CHE THE FLORIDA JUSTICE REFORM COMMITTEE     210 S MONROE STREET                      TALLAHASSEE, FL 32301                    POLITICAL COMMITTEE                      
Caruso, Mike  (REP)(STR)                           10/05/2020         1,000.00 CHE THE GEO GROUP INC.                       4955 TECHNOLOGY WAY                      BOCA RATON, FL 33431                     CORRECTIONS MANAGEME                     
Caruso, Mike  (REP)(STR)                           02/26/2019         1,000.00 CHE THE GEO GROUP INC.                       621 NW 53RD STREET SUITE 700, OFFICE 710 BOCA RATON, FL 33487                     CORRECTIONAL MANAGEM                     
Caruso, Mike  (REP)(STR)                           10/11/2018           300.00 CHE THE PATRICIA PAYNE CARPENTER REV LIVING  2408 E MAYA PALM DR                      BOCA RATON, FL 33432                     TRUST                                    
Caruso, Mike  (REP)(STR)                           10/14/2020         1,000.00 CHE THE PRESIDENTIAL COALITION LLC           1006 PENNSYLVANIA AVE SE                 WASHINGTON, DC 20003                     POLITICAL COMMITTEE                      
Caruso, Mike  (REP)(STR)                           10/10/2018         1,000.00 CHE THE PROFESSIONAL FIREFIGHTERS/PARAMEDICS 2328 S. CONGRESS AVE. STE 2-C            WEST PALM BEACH, FL 33406                PROFESSIONAL ASSOCIA                     
Caruso, Mike  (REP)(STR)                           11/19/2019         1,000.00 CHE THE RIGHT FUTURE FOR FLORIDA             2950 SOUTHWEST 27TH AVENUE SUITE 100     MIAMI, FL 33133                          POLITICAL COMMITTEE                      
Caruso, Mike  (REP)(STR)                           09/27/2018         1,000.00 CHE THE RUBIN GROUP, INC.                    400 E. LAS OLAS BLVD. STE 1250           FT. LAUDERDALE, FL 33301                 GOVT RELATIONS                           
Caruso, Mike  (REP)(STR)                           04/25/2018         1,000.00 CHE THOMAS KIMBERLY, S                       1138 VISTA DEL MAR DR S                  DELRAY BEACH, FL 33483                   RETIRED                                  
Caruso, Mike  (REP)(STR)                           10/03/2018           100.00 CHE THOMAS E. SLINEY, P.A.                   18421 LAKE BEND DR.                      JUPITER, FL 33458                        LAW FIRM                                 
Caruso, Mike  (REP)(STR)                           10/15/2018           100.00 CHE TINDELL CINDY                            2660 S. OCEAN BLVD. APT 705S             PALM BEACH, FL 33480                                                              
Caruso, Mike  (REP)(STR)                           01/26/2019          -250.00 REF TMG-MAG PROPERTIES                       3303 W COMMERCIAL BLVD STE 170           FORT LAUDERDALE, FL 33309                REAL ESTATE MANAGEME                     
Caruso, Mike  (REP)(STR)                           05/21/2018           250.00 CHE TMG-MAG PROPERTIES                       3303 W COMMERCIAL BLVD STE 170           FORT LAUDERDALE, FL 33309                R/E MGMT                                 
Caruso, Mike  (REP)(STR)                           11/22/2017         1,000.00 CHE TMG-MAG PROPERTIES                       3303 W COMMERCIAL BLVD STE 170           FORT LAUDERDALE, FL 33309                REAL ESTATE MANAGEME                     
Caruso, Mike  (REP)(STR)                           10/15/2020         1,000.00 CHE TOWER HILL INSURANCE GROUP, INC.         PO BOX 147018                            GAINESVILLE, FL 32614                    INSURANCE                                
Caruso, Mike  (REP)(STR)                           10/08/2018           500.00 CHE TOWER HILL INSURANCE GROUP, LLC          PO BOX 147018                            GAINESVILLE, FL 32614                    INSURANCE                                
Caruso, Mike  (REP)(STR)                           09/25/2018           500.00 CHE TRACE TAYLOR                             1841 NORTHEAST 53RD STREET               FT. LAUDERDALE, FL 33308                 SALON OWNER                              
Caruso, Mike  (REP)(STR)                           10/05/2020           500.00 CHE TREEPAC PC, INC.                         402 EAST JEFFERSON STREET                TALLAHASSEE, FL 32301                    POLITICAL COMMITTEE                      
Caruso, Mike  (REP)(STR)                           07/24/2020           500.00 CHE TREEPAC PC, INC.                         402 EAST JEFFERSON STREET                TALLAHASSEE, FL 32301                    POLITICAL COMMITTEE                      
Caruso, Mike  (REP)(STR)                           02/20/2018           250.00 CHE TRICHTER JONATHAN                        16 E 96TH ST                             NEW YORK, NY 10128                       FINANCE MANAGER                          
Caruso, Mike  (REP)(STR)                           08/21/2019         1,000.00 CHE TRILOGY INTEGRATED RESOURCES, LLC        1101 FIFTH AVENUE #250                   SAN RAFAEL, CA 94901                     HEALTHCARE                               
Caruso, Mike  (REP)(STR)                           03/04/2019           500.00 CHE TRIVIDIA HEALTH                          2400 NW 55TH COURT                       FT LAUDERDALE, FL 33309                  HEALTHCARE                               
Caruso, Mike  (REP)(STR)                           11/22/2017         1,000.00 CHE TROSCH MICHAEL                           1509 PRIMROSE LN                         CARY, NC 27511                           RETIRED                                  
Caruso, Mike  (REP)(STR)                           10/09/2020           500.00 CHE TRUIST FLORIDA PAC                       1001 SEMMES AVENUE, 5TH FLOOR            RICHMOND, VA 23224                       POLITICAL COMMITTEE                      
Caruso, Mike  (REP)(STR)                           07/07/2018            50.00 CHE TYLL ALFRED                              3845 S LAKE DR                           BOYNTON BEACH, FL 33435                                                           
Caruso, Mike  (REP)(STR)                           08/21/2020           500.00 CHE UNDERGROUND UTILITY CONTRACTORS OF FLORI 113 EAST COLLEGE AVE STE 200             TALLAHASSEE, FL 32301                    TRADE ASSOCIATION                        
Caruso, Mike  (REP)(STR)                           07/04/2020           250.00 CHE URQUHART GLEN                            1006 RHODES VILLA AVENUE                 DELRAY BEACH, FL 33483                   RETIRED                                  
Caruso, Mike  (REP)(STR)                           01/16/2018         1,000.00 CHE VALERIE ZINN TRUST                       5310 BOCA MARINA CIR N                   BOCA RATON, FL 33487                     TRUST                                    
Caruso, Mike  (REP)(STR)                           02/01/2018            50.00 CHE VAN BUSKIRK CHARLES                      329 SE 2ND ST                            DEERFIELD BEACH, FL 33441                RETIRED                                  
Caruso, Mike  (REP)(STR)                           12/10/2019         1,000.00 CHE VANDERGRIFT - WILLIAMS FARMS             ATLANTIC SUGAR RD OFF SR 880             LOXAHATCHEE, FL 33470                    AGRICULTURE                              
Caruso, Mike  (REP)(STR)                           10/27/2020           100.00 CHE VANDERSLICE THOMAS                       708 SE 8TH COURT                         DELRAY BEACH, FL 33483                   RETIRED                                  
Caruso, Mike  (REP)(STR)                           11/20/2019           150.00 CHE VANDERVELDEN MICHELE                     700 E BOYNTON BEACH BLVD APT 1205        BOYNTON BEACH, FL 33435                  RETIRED                                  
Caruso, Mike  (REP)(STR)                           03/15/2018            50.00 CHE VANDERVELDEN MICHELE                     46 LOCH LN                               LEDGEWOOD, NJ 07852                      RETIRED                                  
Caruso, Mike  (REP)(STR)                           11/20/2019         1,000.00 CHE VERIZON STATE PAC                        106 EAST COLLEGE AVENUE STE 710          TALLAHASSEE, FL 32301                    POLITICAL COMMITTEE                      
Caruso, Mike  (REP)(STR)                           10/13/2020         1,000.00 CHE VERIZON STATE PAC                        106 EAST COLLEGE AVE STE 710             TALLAHASSEE, FL 32301                    POLITICAL COMMITTEE                      
Caruso, Mike  (REP)(STR)                           03/04/2019           500.00 CHE VERNER CYNTHIA, J                        7956 CANOPY TERRACE                      PARKLAND, FL 33076                       HOMEMAKER                                
Caruso, Mike  (REP)(STR)                           03/04/2019           500.00 CHE VERNER JENNIFER, K                       7956 CANOPY TERRACE                      PARKLAND, FL 33076                       STUDENT                                  
Caruso, Mike  (REP)(STR)                           04/10/2019          -500.00 REF VERNER SAMANTHA                          7956 CANOPY TERRACE                      PARKLAND, FL 33076                       STUDENT                                  
Caruso, Mike  (REP)(STR)                           03/04/2019           500.00 CHE VERNER SAMANTHA                          7956 CANOPY TERRACE                      PARKLAND, FL 33076                       STUDENT                                  
Caruso, Mike  (REP)(STR)                           03/04/2019           500.00 CHE VERNER SCOTT                             10332 EMERSON STREET                     PARKLAND, FL 33076                       PRESIDENT/HEALTHCARE                     
Caruso, Mike  (REP)(STR)                           03/04/2019         1,000.00 CHE VIRGIN TRAINS USA LLC                    161 NW 6TH STREET, SUITE 900             MIAMI, FL 33136                          TRANSPORTATION                           
Caruso, Mike  (REP)(STR)                           09/18/2019         1,000.00 CHE VOICE OF FLORIDA BUSINESS POLITICAL ACTI PO BOX 10085                             TALLAHASSEE, FL 32302                    POLITICAL COMMITTEE                      
Caruso, Mike  (REP)(STR)                           10/31/2018           250.00 CHE VOICE OF FLORIDA BUSINESS POLITICAL ACTI PO BOX 784                               TALLAHASSEE, FL 32302                    POLITICAL COMMITTEE                      
Caruso, Mike  (REP)(STR)                           11/20/2019           100.00 CHE WAC STARBOARD, LLC                       3425 S LAKE DRIVE                        BOYNTON BEACH, FL 33435                  MARINE SERVICES                          
Caruso, Mike  (REP)(STR)                           01/10/2020         1,000.00 CHE WALLERSTEIN KAREN                        23193 VIA SEL                            BOCA RATON, FL 33433                     RETIRED                                  
Caruso, Mike  (REP)(STR)                           11/26/2019         1,000.00 CHE WALSH MICHAEL, P                         1001 E ATLANTIC AVE STE 202              DELRAY BEACH, FL 33483                   ATTORNEY                                 
Caruso, Mike  (REP)(STR)                           11/26/2019         1,000.00 CHE WALSH MICHELLE, K                        878 NE ORCHID BAY DRIVE                  BOCA RATON, FL 33487                     ACCOUNTANT                               
Caruso, Mike  (REP)(STR)                           10/05/2018         1,000.00 CHE WALT DISNEY TRAVEL COMPANY, INC.         220 CELEBRATION PLACE STE 4000           CELEBRATION, FL 34747                    VACATION SERVICES                        
Caruso, Mike  (REP)(STR)                           12/10/2019         1,000.00 CHE WALTON JIM                               PO BOX 1860                              BENTONVILLE, AR 72712                    BANKER                                   
Caruso, Mike  (REP)(STR)                           10/21/2020         1,000.00 CHE WARD DAMON PL                            4420 BEACON CIRCLE                       WEST PALM BEACH, FL 33407                LAW FIRM                                 
Caruso, Mike  (REP)(STR)                           10/09/2018         1,000.00 CHE WARDS , LLC                              222 SEVERN AVE. BLDG 14  STE 101         ANNAPOLIS, MD 21403                      PROPERTY DEVELOPMENT                     
Caruso, Mike  (REP)(STR)                           10/09/2018         1,000.00 CHE WARDS CROSSING WEST, LLC                 222 SEVERN AVE. BLDG 14  STE 101         ANNAPOLIS, MD 21403                      PROPERTY DEVELOPMENT                     
Caruso, Mike  (REP)(STR)                           07/06/2020           100.00 CHE WATT JAMES, L                            8170 SWAPS WAY                           PALM BEACH GARDENS, FL 33418             ATTORNEY                                 
Caruso, Mike  (REP)(STR)                           10/27/2018            50.00 CHE WEBSTER MARTHA                           103 ORIOLE CT.                           ROYAL PALM BEACH, FL 33411               RETIRED                                  
Caruso, Mike  (REP)(STR)                           10/25/2018            25.00 CHE WEBSTER MARTHA                           103 ORIOLE CT.                           ROYAL PALM BEACH, FL 33411                                                        
Caruso, Mike  (REP)(STR)                           08/06/2018           100.00 CHE WECHSLER GALE                            5160 LAS VERDES CIR                      DELRAY BEACH, FL 33445                                                            
Caruso, Mike  (REP)(STR)                           12/08/2017            50.00 CHE WEISS JESSICA                            7665 TRENTON DR                          LAKE WORTH, FL 33467                     BOOKKEEPER                               
Caruso, Mike  (REP)(STR)                           11/27/2017           500.00 CHE WEISSMAN NANCY                           2115 S OCEAN BLVD APT 16                 DELRAY BEACH, FL 33483                   SALES AND MARKETING                      
Caruso, Mike  (REP)(STR)                           05/16/2018           100.00 CHE WELLS JAMES                              4473 SANDERLING CIR E                    BOYNTON BEACH, FL 33436                  RETIRED MILITARY                         
Caruso, Mike  (REP)(STR)                           09/24/2018            50.00 CHE WELLS JAMES                              4473 SANDERLING CIRCLE EAST              BOYNTON BEACH, FL 33436                  RETIRED                                  
Caruso, Mike  (REP)(STR)                           04/24/2018         1,000.00 CHE WELLS RONALD                             811 NE 33RD ST                           BOCA RATON, FL 33431                     RETIRED                                  
Caruso, Mike  (REP)(STR)                           04/12/2018           500.00 CHE WEST BOYNTON PROPERTY INVESTMENT LLC     PO BOX 540669                            LAKE WORTH, FL 33454                     INVESTMENTS                              
Caruso, Mike  (REP)(STR)                           11/01/2018         1,000.00 CHE WEST BOYNTON PROPERTY INVESTMENT LLC     PO BOX 540669                            LAKE WORTH, FL 33454                     REAL ESTATE                              
Caruso, Mike  (REP)(STR)                           07/30/2020         1,000.00 CHE WEST CENTRAL FLORIDA CHAMBER ALLIANCE    PO BOX 11309                             TALLAHASSEE, FL 32302                    POLITICAL COMMITTEE                      
Caruso, Mike  (REP)(STR)                           10/22/2018         1,000.00 CHE WEST FLAGLER ASSOCIATES LTD.             PO BOX 350940                            MIAMI, FL 33135                          ENTERTAINMENT                            
Caruso, Mike  (REP)(STR)                           09/28/2020         1,000.00 CHE WESTERN BEVERAGE LLC                     50 LOCK ROAD                             DEERFIELD BEACH, FL 33442                BEVERAGE DISTRIBUTIO                     
Caruso, Mike  (REP)(STR)                           06/15/2020         1,000.00 CHE WESTERN BEVERAGE LLC                     50 LOCK ROAD                             DEERFIELD BEACH, FL 33442                BEVERAGE DISTRIBUTIO                     
Caruso, Mike  (REP)(STR)                           10/20/2018            20.00 CAS WHITE LENORE                             12003 POINCIANA BLVD. #101               ROYAL PALM BEACH, FL 33411                                                        
Caruso, Mike  (REP)(STR)                           09/24/2018           500.00 CHE WHITE ROCK QUARRIES                      PO BOX 15065                             WEST PALM BEACH, FL 33416                QUARRIES                                 
Caruso, Mike  (REP)(STR)                           01/13/2020         1,000.00 CHE WHOLESALE & SPECIALTY INSURANCE ASSOCIAT 4131 NORTH MULBERRY DRIVE, SUITE 200     KANSAS CITY, MO 64116                    INSURANCE                                
Caruso, Mike  (REP)(STR)                           09/03/2020           250.00 CHE WIENER JOSEPH                            2066 NORTH OCEAN BLVD                    BOCA RATON, FL 33431                     RETIRED                                  
Caruso, Mike  (REP)(STR)                           11/22/2017           350.00 CHE WIGGINS J. PAGE                          2150 S OCEAN BLVD APT 7E                 DELRAY BEACH, FL 33483                   SALES DIRECTOR                           
Caruso, Mike  (REP)(STR)                           06/11/2018           100.00 CHE WILLIAMS EILEEN                          612 RENAISSANCE LN                       DELRAY BEACH, FL 33483                   RETIRED                                  
Caruso, Mike  (REP)(STR)                           09/21/2020           100.00 CHE WILMOTH DARYL                            1070 NW 6TH AVENUE                       BOCA RATON, FL 33432                     RETIRED                                  
Caruso, Mike  (REP)(STR)                           01/08/2020           300.00 CHE WILSON CAROLE, A K                       501 SW 11TH PLACE, SUITE 113B            BOCA RATON, FL 33432                     CERTIFIED GRAPHOLOGI                     
Caruso, Mike  (REP)(STR)                           12/16/2019           250.00 CHE WINOKUR JEFFREY                          1409 ESTUARY TRAIL                       DELRAY BEACH, FL 33483                   PRES/ATLANTIC HEALTH                     
Caruso, Mike  (REP)(STR)                           05/17/2018           100.00 CHE WINOKUR JEFFREY                          1409 ESTUARY TRL                         DELRAY BEACH, FL 33483                   CEO AHP                                  
Caruso, Mike  (REP)(STR)                           03/06/2018           300.00 CHE WOLD ELAINE                              1515 FEDERAL HWY STE 201                 BOCA RATON, FL 33432                     PHILANTHROPIST                           
Caruso, Mike  (REP)(STR)                           10/09/2020           100.00 CHE WOOD ROBERT                              1751 SW 7 STREET                         BOCA RATON, FL 33486                     CLAIMS ADJUSTER                          
Caruso, Mike  (REP)(STR)                           08/28/2019           250.00 CHE WU TSUNG-HAO                             3104 POMEROL DRIVE, APT 306              WELLINGTON, FL 33414                     OPTOMETRIST                              
Caruso, Mike  (REP)(STR)                           11/22/2019         1,000.00 CHE WYATT JOCELYN                            483 NW 36TH AVENUE                       DEERFIELD BEACH, FL 33442                REAL ESTATE SALES                        
Caruso, Mike  (REP)(STR)                           08/21/2020         1,000.00 CHE WYATT JOCELYN                            483 NW 36TH AVENUE                       DEERFIELD AVENUE, FL 33442               REAL ESTATE SALES                        
Caruso, Mike  (REP)(STR)                           10/20/2020         1,000.00 CHE YGRENE ENERGY FUND INC.                  2100 SOUTH MCDOWELL BLVD                 PETALUMA, CA 94954                       ENERGY                                   
Caruso, Mike  (REP)(STR)                           11/20/2019         1,000.00 CHE YGRENE ENERGY FUND INC.                  2100 S MCDOWELL BOULEVARD                PETALUMA, CA 94954                       ENERGY SERVICE CMPAN                     
Caruso, Mike  (REP)(STR)                           09/10/2018           500.00 CHE ZEICHMAN THOMAS                          683 SW 2ND STREET                        BOCA RATON, FL 33486                     ATTORNEY                                 
Caruso, Mike  (REP)(STR)                           09/14/2020           500.00 CHE ZENECA INC.                              1800 CONCORD PIKE                        WILMINGTON, DE 19850                     PHARMACEUTICALS                          
Caruso, Mike  (REP)(STR)                           10/12/2020         1,000.00 CHE ZENITH INSURANCE COMPANY                 21255 CALIFA STREET                      WOODLAND HILLS, CA 91367                 INSURANCE                                
Caruso, Mike  (REP)(STR)                           10/31/2019           500.00 CHE ZINN VALERIE                             5310 BOCA MARINA CIRCLE                  BOCA RATON, FL 33487                     RETIRED                                  
Caruso, Mike  (REP)(STR)                           11/20/2019         1,000.00 CHE ZOLEY DONNA, P                           1515 FAN PALM DRIVE                      BOCA RATON, FL 33432                     HOMEMAKER                                
Caruso, Mike  (REP)(STR)                           11/20/2019         1,000.00 CHE ZOLEY GEORGE, C                          1515 FAN PALM DRIVE                      BOCA RATON, FL 33432                     CORRECTIONS EXECUTIV                     
------------------------------------------------------------------------------
                                                       Total:       922,430.20
866 Contribution(s) Selected

Caruso, Michael A. (REP)(STR)                      12/21/2021         1,000.00 CHE ABC PAC                                  3730 COCONUT CREEK PKWY STE 200          COCONUT CREEK, FL 33066                  POLITICAL COMMITTEE                      
Caruso, Michael A. (REP)(STR)                      10/28/2021         1,000.00 CHE ADT LLC                                  1501 YAMATO ROAD                         BOCA RATON, FL 33431                     SECURITY SYSTEMS                         
Caruso, Michael A. (REP)(STR)                      09/29/2021         1,000.00 CHE AFSCME                                   1625 L STREET NW                         WASHINGTON, DC 20036                     TRADE ASSOCIATION                        
Caruso, Michael A. (REP)(STR)                      02/19/2021         1,000.00 CHE AKERMAN LLP                              495 N KELLER ROAD SUITE 300              MAITLAND, FL 32751                       LAW FIRM                                 
Caruso, Michael A. (REP)(STR)                      11/30/2021         1,000.00 CHE AMERICAN FLOOD ACTION PC                 610 SOUTH BOULEVARD                      TAMPA, FL 33606                          POLITICAL COMMITTEE                      
Caruso, Michael A. (REP)(STR)                      11/30/2021         1,000.00 CHE AMERICAN PHARMACY COOPERATIVE INC        PO BOX 728                               BESSEMER, AL 35021                       HEALTHCARE                               
Caruso, Michael A. (REP)(STR)                      11/24/2021         1,000.00 CHE APARTMENT POLITICAL ACTION COMMITTEE     200 E ROBINSON ST STE 900                ORLANDO, FL 32801                        POLITICAL COMMITTEE                      
Caruso, Michael A. (REP)(STR)                      01/10/2022         1,000.00 CHE BAL HARBOUR SQUARE LLC                   101 PLAZA REAL S STE 200                 BOCA RATON, FL 33432                     REAL ESTATE                              
Caruso, Michael A. (REP)(STR)                      11/05/2021           500.00 CHE BARNETT CHARLES                          575 NORTH LAKE WAY                       PALM BEACH, FL 33480                     ATTORNEY                                 
Caruso, Michael A. (REP)(STR)                      03/01/2021           500.00 CHE BARNEY BISHOP CONSULTING LLC             2215 THOMASVILLE ROAD                    TALLAHASSEE, FL 32308                    PUBLIC AFFAIRS                           
Caruso, Michael A. (REP)(STR)                      01/10/2022         1,000.00 CHE BATMASIAN JAMES                          215 N FEDERAL HWY STE 1                  BOCA RATON, FL 33432                     REAL ESTATE DEVELOPM                     
Caruso, Michael A. (REP)(STR)                      11/30/2021           500.00 CHE BOOK RONALD, L                           491 COCONUT PALM TERRACE                 PLANTATION, FL 33324                     ATTORNEY                                 
Caruso, Michael A. (REP)(STR)                      10/29/2021            50.00 CHE BROCKMAN MARC, E                         12862 PROSPERITY FARMS ROAD              PALM BEACH GARDENS, FL 33410             OPTOMETRIST                              
Caruso, Michael A. (REP)(STR)                      12/01/2021           500.00 CHE CARLTON FIELDS POLITICAL COMMITTEE       PO BOX 190                               TALLAHASSEE, FL 32302                    POLITICAL COMMITTEE                      
Caruso, Michael A. (REP)(STR)                      01/03/2022            25.00 CHE CARUSO TRACY                             2115 S OCEAN BLVD UNIT 12                DELRAY BEACH, FL 33483                   REAL ESTATE BUSINESS                     
Caruso, Michael A. (REP)(STR)                      10/28/2021         1,000.00 CHE COMCAST CORPORATION                      1701 JFK BLVD                            PHILADELPHIA, PA 19103                   TELECOMMUNICATIONS                       
Caruso, Michael A. (REP)(STR)                      11/02/2021         1,000.00 CHE COMMITMENT TO OPPORTUNITY, ACTION AND CO 120 SOUTH MONROE STREET                  TALLAHASSEE, FL 32301                    POLITICAL COMMITTEE                      
Caruso, Michael A. (REP)(STR)                      11/24/2021         1,000.00 CHE COMMITTEE OF FLORIDA AGENTS              1103 HAYS STREET                         TALLAHASSEE, FL 32301                    POLITICAL COMMITTEE                      
Caruso, Michael A. (REP)(STR)                      09/30/2021         1,000.00 CHE CONSERVATIVES FOR A BETTER FLORIDA       8720 SW 84TH STREET                      MIAMI, FL 33173                          POLITICAL COMMITTEE                      
Caruso, Michael A. (REP)(STR)                      10/28/2021         1,000.00 CHE DADE COUNTY FIRE FIGHTERS LOCAL 1403 PAC 8000 NW 21ST STREET STE 222              MIAMI, FL 33122                          POLITICAL COMMITTEE                      
Caruso, Michael A. (REP)(STR)                      10/11/2021           500.00 CHE DIAMOND WILLIAM                          220 WELLS ROAD                           PALM BEACH, FL 33480                     RETIRED                                  
Caruso, Michael A. (REP)(STR)                      01/10/2022         1,000.00 CHE DISNEY DESTINATIONS LLC                  220 CELEBRATION PLACE SUITE 4000         CELEBRATION, FL 34747                    TRAVEL SERVICES                          
Caruso, Michael A. (REP)(STR)                      02/19/2021           500.00 CHE DOSAL TOBACCO CORPORATION                4775 NW 132ND STREET                     OPA LOCKA, FL 33054                      TOBACCO INDUSTRY                         
Caruso, Michael A. (REP)(STR)                      10/29/2021            50.00 CHE DOUGLAS L STEPHENSON OD PA               13901 US HWY ONE STE 12                  JUNO BEACH, FL 33408                     OPTOMETRIST                              
Caruso, Michael A. (REP)(STR)                      01/10/2022         1,000.00 CHE DUKE ENERGY CORPORATION FLORIDA PAC      1301 PENNSYLVANIA AVE NW STE 200         WASHINGTON, DC 20004                     POLITICAL COMMITTEE                      
Caruso, Michael A. (REP)(STR)                      10/18/2021         1,000.00 CHE ETHICS AND HONESTY IN GOVERNMENT         2600 S DOUGLAS ROAD STE 900              CORAL GABLES, FL 33134                   POLITICAL COMMITTEE                      
Caruso, Michael A. (REP)(STR)                      01/10/2022         1,000.00 CHE FAIAPAC                                  PO BOX 12001                             TALLAHASSEE, FL 32317                    POLITICAL COMMITTEE                      
Caruso, Michael A. (REP)(STR)                      10/29/2021           100.00 CHE FAMILY VISION CENTER PA                  3175 STATE ROAD 7                        WELLINGTON, FL 33449                     OPTOMETRIC CARE CENT                     
Caruso, Michael A. (REP)(STR)                      09/29/2021           250.00 CHE FETTERHOFF ELIZABETH                     314 WESTCHESTER DRIVE                    DELAND, FL 32724                         FLORIDA STATE REPRES                     
Caruso, Michael A. (REP)(STR)                      02/25/2021         1,000.00 CHE FIREFIGHTER FACT PAC                     2328 S CONGRESS AVENUE STE 2-C           WEST PALM BEACH, FL 33406                POLITICAL COMMITTEE                      
Caruso, Michael A. (REP)(STR)                      11/08/2021         1,000.00 CHE FLORIDA ACRE                             2916 APALACHEE PARKWAY                   TALLAHASSEE, FL 32301                    POLITICAL COMMITTEE                      
Caruso, Michael A. (REP)(STR)                      11/30/2021           500.00 CHE FLORIDA BANKERS ASSOCIATION PAC STATE    1001 THOMASVILLE ROAD, SUITE 201         TALLAHASSEE, FL 32302                    POLITICAL COMMITTEE                      
Caruso, Michael A. (REP)(STR)                      03/01/2021           500.00 CHE FLORIDA BANKERS ASSOCIATION POLITICAL AC 1001 THOMASVILLE ROAD STE 201            TALLAHASSEE, FL 32303                    POLITICAL COMMITTEE                      
Caruso, Michael A. (REP)(STR)                      12/10/2021         1,000.00 CHE FLORIDA CERTIFIED PROFESSIONALS          1715 S GADSDEN STREET                    TALLAHASSEE, FL 32301                    POLITICAL COMMITTEE                      
Caruso, Michael A. (REP)(STR)                      01/10/2022         1,000.00 CHE FLORIDA COALITION FOR SAFE COMMUNITIES   2055 NW DIAMOND CREEK WAY                JENSEN BEACH, FL 34957                   POLITICAL COMMITTEE                      
Caruso, Michael A. (REP)(STR)                      10/08/2021         1,000.00 CHE FLORIDA CONSERVATIVE COMMITTEE           1103 HAYS STREET                         TALLAHASEE, FL 32301                     POLITICAL COMMITTEE                      
Caruso, Michael A. (REP)(STR)                      08/02/2021         1,000.00 CHE FLORIDA CPA POLITICAL ACTION COMMITTEE,  3800 ESPLANADE WAY SUITE 210             TALLAHASSEE, FL 32311                    POLITICAL COMMITTEE                      
Caruso, Michael A. (REP)(STR)                      11/30/2021         1,000.00 CHE FLORIDA CPA POLITICAL ACTION COMMITTEE-C 3800 ESPLANADE WAY SUITE 210             TALLAHASSEE, FL 32311                    POLITICAL COMMITTEE                      
Caruso, Michael A. (REP)(STR)                      11/30/2021         1,000.00 CHE FLORIDA CPA POLITICAL ACTION COMMITTEE-N PO BOX 5437                              TALLAHASSEE, FL 32314                    POLITICAL COMMITTEE                      
Caruso, Michael A. (REP)(STR)                      03/01/2021         1,000.00 CHE FLORIDA CPA POLITICAL ACTION COMMITTEE-S 3800 ESPLANADE WAY, SUITE 210            TALLAHASSEE, FL 32311                    POLITICAL COMMITTEE                      
Caruso, Michael A. (REP)(STR)                      03/01/2021           500.00 CHE FLORIDA DENTAL ASSOCIATION POLITICAL ACT 545 JOHN KNOX ROAD, STE 200              TALLAHASSEE, FL 32303                    POLITICAL COMMITTEE                      
Caruso, Michael A. (REP)(STR)                      12/10/2021           500.00 CHE FLORIDA DENTAL ASSOCIATION POLITICAL ACT 545 JOHN KNOX ROAD, STE 200              TALLAHASSEE, FL 32303                    POLITICAL COMMITTEE                      
Caruso, Michael A. (REP)(STR)                      10/08/2021         1,000.00 CHE FLORIDA FARMERS AND RANCHERS UNITED      1103 HAYS STREET                         TALLAHASSEE, FL 32301                    POLITICAL COMMITTEE                      
Caruso, Michael A. (REP)(STR)                      01/10/2022         1,000.00 CHE FLORIDA HEALTH CARE POLITICAL ACTION COM 307 WEST PARK AVENUE                     TALLAHASSEE, FL 32301                    POLITICAL COMMITTEE                      
Caruso, Michael A. (REP)(STR)                      05/12/2021           100.16 INK FLORIDA HOUSE REPUBLICAN CAMPAIGN COMMIT 1103 HAYS STREET                         TALLAHASSEE, FL 32301                    PARTY COMMITTEE      PHOTOGRAPHY SERVICES
Caruso, Michael A. (REP)(STR)                      03/01/2021         1,000.00 CHE FLORIDA OBGYN PAC                        1103 HAYS STREET                         TALLAHASSEE, FL 32301                    POLITICAL COMMITTEE                      
Caruso, Michael A. (REP)(STR)                      12/01/2021           500.00 CHE FLORIDA PODIATRY POLITICAL COMMITTEE     6707 38TH AVENUE N                       ST PETERSBURG, FL 33710                  POLITICAL COMMITTEE                      
Caruso, Michael A. (REP)(STR)                      12/21/2021           150.00 CHE GALLIANI JOSEPH                          28 VIA FLORESTA DRIVE                    BOCA RATON, FL 33487                     IT CONSULTING                            
Caruso, Michael A. (REP)(STR)                      08/13/2021         1,000.00 CHE GASLOW LAWRENCE                          2659 SPANISH RIVER ROAD                  BOCA RATON, FL 33432                     CEO/EMPIRE OFFICE EQ                     
Caruso, Michael A. (REP)(STR)                      01/10/2022         1,000.00 CHE GAULIN JEAN                              2115 S OCEAN BLVD UNIT 10                DELRAY BEACH, FL 33483                   RETIRED                                  
Caruso, Michael A. (REP)(STR)                      01/04/2022         1,000.00 CHE HALBERG CHARLES                          120 NORTHWEST 4TH STREET                 DELRAY BEACH, FL 33444                   GENERAL CONTRACTOR                       
Caruso, Michael A. (REP)(STR)                      03/01/2021         1,000.00 CHE HALIFAX INJURY PHYSICIANS                337 N CLYDE MORRIS BLVD                  DAYTONA BEACH, FL 32114                  HEALTHCARE                               
Caruso, Michael A. (REP)(STR)                      01/07/2022         1,000.00 CHE HARCH JOSEPH                             7350 NE 8TH DRIVE                        BOCA RATON, FL 33487                     FINANCIAL SERVICES                       
Caruso, Michael A. (REP)(STR)                      01/07/2022         1,000.00 CHE HARCH CAPITAL MANAGEMENT LLC             7400 NORTH FEDERAL HWY STE A5            BOCA RATON, FL 33487                     FINANCIAL SERVICES                       
Caruso, Michael A. (REP)(STR)                      01/10/2022         1,000.00 CHE HCA EAST FLORIDA DIVISION AND GOOD GOVT  101 N MONROE ST STE 801                  TALLAHASSEE, FL 32301                    POLITICAL COMMITTEE                      
Caruso, Michael A. (REP)(STR)                      09/29/2021         1,000.00 CHE HCA NORTH FLORIDA DIVISION AND GOOD GOVT 101 N MONROE ST STE 801                  TALLAHASSEE, FL 32301                    POLITICAL COMMITTEE                      
Caruso, Michael A. (REP)(STR)                      09/29/2021         1,000.00 CHE HCA WEST FLORIDA DIVISION AND GOOD GOVT  101 N MONROE ST STE 801                  TALLAHASSEE, FL 32301                    POLITICAL COMMITTEE                      
Caruso, Michael A. (REP)(STR)                      01/10/2022         1,000.00 CHE IMPACT                                   PO BOX 12001                             TALLAHASSEE, FL 32317                    POLITICAL COMMITTEE                      
Caruso, Michael A. (REP)(STR)                      01/10/2022         1,000.00 CHE JMS DELRAY LLC                           4868 W DEMPSTER ST SUITE 2E              SKOKIE, IL 60077                         REAL ESTATE                              
Caruso, Michael A. (REP)(STR)                      11/30/2021         1,000.00 CHE JPMORGAN CHASE & CO PAC                  601 PENNSYLVANIA AVENUE NW 7TH FLOOR     WASHINGTON, DC 20004                     POLITICAL COMMITTEE                      
Caruso, Michael A. (REP)(STR)                      10/29/2021            50.00 CHE KANDACE HAINES OD INC                    900 EAST ATLANTIC AVENUE STE 17          DELRAY BEACH, FL 33483                   OPTOMETRIC CARE CENT                     
Caruso, Michael A. (REP)(STR)                      10/29/2021            50.00 CHE KAUFMAN EYE CARE CENTER                  9804 S MILITARY TRAIL #E7                BOYNTON BEACH, FL 33436                  VISION CENTER                            
Caruso, Michael A. (REP)(STR)                      01/10/2022           500.00 CHE KEISER ARTHUR                            6069 NW 87TH AVENUE                      PARKLAND, FL 33067                       EDUCATION EXECUTIVE                      
Caruso, Michael A. (REP)(STR)                      09/29/2021           200.00 CHE KILLEBREW SAM, H                         2002 W LAKE HAMILTON DRIVE               WINTER HAVEN, FL 33881                   RETIRED                                  
Caruso, Michael A. (REP)(STR)                      01/10/2022         1,000.00 CHE KINGS III OF AMERICA LLC                 751 CANYON DRIVE STE 100                 COPPELL, TX 75019                        EMERGENCY COMMUNICAT                     
Caruso, Michael A. (REP)(STR)                      12/01/2021           500.00 CHE LUMEN TECHNOLOGIES INC PAC OF FL         132 N CALHOUN ST                         TALLAHASSEE, FL 32301                    POLITICAL COMMITTEE                      
Caruso, Michael A. (REP)(STR)                      01/10/2022         1,000.00 CHE MAGICAL CRUISE COMPANY LTD               200 CELEBRATION PLACE                    CELEBRATION, FL 34747                    TRAVEL SERVICES                          
Caruso, Michael A. (REP)(STR)                      09/22/2021         1,000.00 CHE MASSULLO RALPH                           525 N DACIE PT                           LECANTO, FL 34461                        PHYSICIAN                                
Caruso, Michael A. (REP)(STR)                      11/30/2021         1,000.00 CHE MCGUIREWOODS                             800 E CANAL STREET                       RICHMOND, VA 23219                       LAW FIRM                                 
Caruso, Michael A. (REP)(STR)                      10/08/2021         1,000.00 CHE MERCK & CO INC                           2000 GALLOPING HILL ROAD                 KENILWORTH, NJ 07033                     PHARMACEUTICALS                          
Caruso, Michael A. (REP)(STR)                      01/05/2021           500.00 COF MIKE CARUSO CAMPAIGN                     2115 S OCEAN BLVD #12                    DELRAY BEACH, FL 33483                   POLITICAL CAMPAIGN                       
Caruso, Michael A. (REP)(STR)                      11/08/2021         1,000.00 CHE MINTO COMMUNITIES LLC                    4400 W SAMPLE RD STE 200                 COCONUT CREEK, FL 33073                  REAL ESTATE                              
Caruso, Michael A. (REP)(STR)                      07/20/2021            25.00 CHE MOLINA LAURA                             3606 BOONE PARK AVENUE                   JACKSONVILLE, FL 32205                   HEALTHCARE                               
Caruso, Michael A. (REP)(STR)                      12/01/2021         1,000.00 CHE NEXTERA ENERGY PAC                       700 UNIVERSE BLVD                        JUNO BEACH, FL 33408                     POLITICAL COMMITTEE                      
Caruso, Michael A. (REP)(STR)                      01/10/2022         1,000.00 CHE NOMI HEALTH INC                          898 N 1200 W STE 201                     OREM, UT 84057                           HEALTHCARE                               
Caruso, Michael A. (REP)(STR)                      01/10/2022           500.00 CHE NORTHLAKE SQUARE WEST LLC                101 PLAZA REAL S STE 200                 BOCA RATON, FL 33432                     REAL ESTATE                              
Caruso, Michael A. (REP)(STR)                      10/29/2021           500.00 CHE PALM BEACH COUNTY OPTOMETRIC ASSOCIATION 1788 NORTH JOG ROAD                      WEST PALM BEACH, FL 33411                TRADE ASSOCIATION                        
Caruso, Michael A. (REP)(STR)                      03/01/2021         1,000.00 CHE PALM BEACH KENNEL CLUB                   1111 N CONGRESS AVENUE                   WEST PALM BEACH, FL 33409                ENTERTAINMENT                            
Caruso, Michael A. (REP)(STR)                      02/18/2021           250.00 CHE PANAMA PHARMACY                          7307 N MAIN STREET                       JACKSONVILLE, FL 32208                   PHARMACY                                 
Caruso, Michael A. (REP)(STR)                      10/29/2021            50.00 CHE PARKER PAULA, J                          6302 C DURHAM COURT                      LAKE WORTH, FL 33467                     OPTOMETRIST                              
Caruso, Michael A. (REP)(STR)                      03/01/2021         1,000.00 CHE PATHOLOGY-PAC (FSP-PAC)                  1103 HAYS STREET                         TALLAHASSEE, FL 32301                    POLITICAL COMMITTEE                      
Caruso, Michael A. (REP)(STR)                      01/10/2022         1,000.00 CHE PEMBROKE PINES SQUARE SQUARE LLC         101 PLAZA REAL S STE 200                 BOCA RATON, FL 33432                     REAL ESTATE                              
Caruso, Michael A. (REP)(STR)                      10/29/2021            50.00 CHE PHAM JOANN, D                            300 S AUSTRALIAN AVENUE UNIT 425         WEST PALM BEACH, FL 33401                OPTOMETRIST                              
Caruso, Michael A. (REP)(STR)                      01/10/2022         1,000.00 CHE PINE TRAIL SQUARE LLC                    101 PLAZA REAL S STE 200                 BOCA RATON, FL 33432                     REAL ESTATE                              
Caruso, Michael A. (REP)(STR)                      01/10/2022         1,000.00 CHE PINTO PETER, J                           4300 S US HWY 1                          JUPITER, FL 33477                        PROPERTY MANAGEMENT                      
Caruso, Michael A. (REP)(STR)                      01/05/2022           100.00 CHE POJOGA GEORGE                            6971 NORTH FEDERAL HWY                   BOCA RATON, FL 33487                     RE BROKER                                
Caruso, Michael A. (REP)(STR)                      10/14/2021           250.00 CHE REALTIME INTELLIGENCE LLC                3106 WATERSIDE CIRCLE                    BOYNTON BEACH, FL 33435                  PRIVATE INVESTIGATIO                     
Caruso, Michael A. (REP)(STR)                      10/29/2021            25.00 CHE REITER JOLENE                            216 E SARATOGA BLVD                      ROYAL PALM BEACH, FL 33411               OPTOMETRIST                              
Caruso, Michael A. (REP)(STR)                      10/08/2021         1,000.00 CHE RIGHT FUTURE FOR FLORIDA                 2950 SW 27TH AVENUE STE 100              MIAMI, FL 33133                          POLITICAL COMMITTEE                      
Caruso, Michael A. (REP)(STR)                      11/30/2021         1,000.00 CHE RONALD L BOOK PA                         18851 NE 29TH AVE STE 1010               AVENTURA, FL 33180                       GOVERNMENT RELATIONS                     
Caruso, Michael A. (REP)(STR)                      01/05/2022           500.00 CHE SATIN MAURY                              21 SOUTH END AVENUE                      NEW YORK, NY 10280                       PRINCIPAL/ZYG ASSOCI                     
Caruso, Michael A. (REP)(STR)                      12/21/2021         1,000.00 CHE SEIU FLORIDA STATE COUNCIL PC            14645 NW 77TH AVENUE STE 201             MIAMI LAKES, FL 33014                    POLITICAL COMMITTEE                      
Caruso, Michael A. (REP)(STR)                      11/30/2021         1,000.00 CHE SEMINOLE TRIBE OF FLORIDA - SEMINOLE GAM ONE SEMINOLE WAY                         HOLLYWOOD, FL 33314                      ENTERTAINMENT                            
Caruso, Michael A. (REP)(STR)                      01/10/2022         1,000.00 CHE SHRIKHANDE GAUTAM                        2369 IBIS ISLE ROAD W                    PALM BEACH, FL 33480                     HEALTHCARE                               
Caruso, Michael A. (REP)(STR)                      03/01/2021         1,000.00 CHE SMALL-BUSINESS PHARMACIES ALIGNED FOR RE 7707 MERRILL ROAD #8664                  JACKSONVILLE, FL 32239                   TRADE ASSOCIATION                        
Caruso, Michael A. (REP)(STR)                      01/07/2022         1,000.00 CHE SMITH SUNDY ESTATES LLC                  14339 SMITH SUNDY ROAD                   DELRAY BEACH, FL 33446                   REAL ESTATE                              
Caruso, Michael A. (REP)(STR)                      11/30/2021         1,000.00 CHE SOUTHERN GARDENS CITRUS HOLDING CORP     111 PONCE DE LEON AVENUE                 CLEWISTON, FL 33440                      AGRI-BUSINESS                            
Caruso, Michael A. (REP)(STR)                      09/27/2021         1,000.00 CHE SOUTHERNMOST PRESERVATION FUND           102411 OVERSEAS HIGHWAY                  KEY LARGO, FL 33037                      POLITICAL COMMITTEE                      
Caruso, Michael A. (REP)(STR)                      01/04/2022         1,000.00 CHE STUART & SHELBY DEVELOPMENT              217 NE 4TH STREET                        DELRAY BEACH, FL 33444                   GENERAL CONTRACTORS                      
Caruso, Michael A. (REP)(STR)                      01/10/2022         1,000.00 CHE SURTERRA FLORIDA LLC                     2203 N LOIS AVENUE SUITE M275            TAMPA, FL 33607                          HEALTHCARE                               
Caruso, Michael A. (REP)(STR)                      01/28/2021         1,000.00 CHE TEN BROECK TAMPA LLC                     29910 SR 56                              WESLEY CHAPEL, FL 33543                  HEALTHCARE                               
Caruso, Michael A. (REP)(STR)                      01/10/2022         1,000.00 CHE THE GEO GROUP INC                        4955 TECHNOLOGY WAY                      BOCA RATON, FL 33431                     CORRECTIONS MANAGEME                     
Caruso, Michael A. (REP)(STR)                      02/25/2021         1,000.00 CHE THE PROFESSIONAL FIREFIGHTERS/PARAMEDICS 2328 S CONGRESS AVENUE STE 2-C           WEST PALM BEACH, FL 33406                LABOR UNION                              
Caruso, Michael A. (REP)(STR)                      11/30/2021         1,000.00 CHE THE WREN GROUP                           201 W PARK AVENUE SUITE 100              TALLAHASSEE, FL 32301                    GOVERNMENT RELATIONS                     
Caruso, Michael A. (REP)(STR)                      11/30/2021         1,000.00 CHE UNITED STATES SUGAR CORPORATION          111 PONCE DE LEON AVENUE                 CLEWISTON, FL 33440                      AGRI-BUSINESS                            
Caruso, Michael A. (REP)(STR)                      01/10/2022         1,000.00 CHE WALT DISNEY TRAVEL COMPANY INC           220 CELEBRATION PLACE SUITE 4000         CELEBRATION, FL 34747                    TRAVEL SERVICES                          
Caruso, Michael A. (REP)(STR)                      03/01/2021         1,000.00 CHE YGRENE ENERGY FUND INC.                  2100 SOUTH MCDOWELL BLVD                 PETALUMA, CA 94954                       ENERGY                                   
------------------------------------------------------------------------------
                                                       Total:        83,275.16
107 Contribution(s) Selected

Related Medical Legislation
HB 357 Pharmacies and Pharmacy Benefit Managers: 
Revises entities conducting pharmacy audits to which certain requirements & restrictions apply; authorizes audited pharmacies to appeal certain findings; provides that health insurers & HMOs that transfer certain payment obligation to pharmacy benefit managers remain responsible for specified violations; provides penalty for failure to register as pharmacy benefit managers.
HB 987 In-person Visitation by Essential Caregivers: 
Provides resident or client of residential facility, developmental disabilities center, direct service provider, nursing home facility, or assisted living facility has right to designate essential caregiver for in-person visits; requires APD & AHCA to develop guidelines & adopt rules relating to essential caregivers.
HB 1175  Informed Consent for Mammograms: 
Requires facilities to provide patient with informed consent form before performing mammogram; requires form be signed by patient; requires facility to notify patient of form at specified time; requires facility to post form on its website; provides requirements for form; requires facility to include statement on summary of patient's mammography report; requires DOH to develop form.
HB 6011 Recovery of Damages in Claims for Medical Negligence: 
Authorizes parents of adult children to recover damages for mental pain and suffering in medical negligence suits.