Back to Politician by State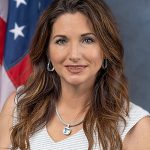 State Representative MICHELLE SALZMAN
Last updated: February 20th, 2022
Legislative Session:
State: FL
Legislative district: 1
Nearby cities: Pensacola
Service dates: 2021 - Present
Party: Republican
Medical Freedom Rating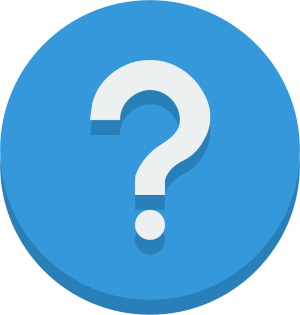 Committees
Judiciary Committee; Civil Justice & Property Rights Subcommittee; Finance & Facilities Subcommittee; Health Care Appropriations Subcommittee; Local Administration & Veterans Affairs Subcommittee; Post-Secondary Education & Lifelong Learning Subcommittee; State Legislative Redistricting Subcommittee
Contact Info
Capitol Office
1401 The Capitol
402 South Monroe Street
Tallahassee, FL 32399-1300


(850) 717-5001
District Office
Suite G
3101 West Michigan Avenue
Pensacola, FL 32526-1876


(850) 941-6091
Legislative Assistants
Legislative Aide:
Sierra Scott
District Aide:
Debra Malsberger
Salzman, Michelle  (REP)(STR)                      07/30/2019           725.00 INK 1898, LLC                                1010 N. 12TH AVE #127                    PENSACOLA, FL 32501                      1898, LLC BEVERAGE C VENUE SPACE         
Salzman, Michelle  (REP)(STR)                      09/01/2020         1,000.00 CHE 21ST CENTURY PUBLIC SERVANT              115 E. PARK AVE, SUITE 1                 TALLAHASSEE, FL 32301                    21ST CENTURY PUBLIC                      
Salzman, Michelle Lynn (REP)(STR)                  10/21/2021           500.00 CHE 21ST CENTURY PUBLIC SERVANT              115 EAST PARK AVE, SUITE 1               TALLAHASSEE, FL 32301                    21ST CENTURY PUBLIC                      
Salzman, Michelle Lynn (REP)(STR)                  10/29/2021           500.00 CHE 82 MAGNOLIA AESTHETICS                   2641 WILDHURST TRL                       MILTON, FL 32571                         82 MAGNOLIA AESTHETI                     
Salzman, Michelle Lynn (REP)(STR)                  02/12/2021         1,000.00 CHE A STRONGER FLORIDA                       2640-A MITCHAM DR                        TALLAHASSEE, FL 32308                    A STRONGER FLORIDA                       
Salzman, Michelle  (REP)(STR)                      07/08/2019            50.00 CHE A&J MUGS                                 24 NORTH PALAFOX ST.                     PENSACOLA, FL 32502                      A & J MUGS                               
Salzman, Michelle Lynn (REP)(STR)                  08/03/2021         1,000.00 CHE A. DUDA & SONS, INC                      PO BOX 620257                            OVIEDO, FL 32762                         A. DUDA & SONS, INC                      
Salzman, Michelle  (REP)(STR)                      10/23/2020         1,000.00 CHE ABC LIQUORS, INC                         PO BOX 593688                            ORLANDO, FL 32859                        ABC LIQUORS, INC                         
Salzman, Michelle  (REP)(STR)                      08/24/2019            10.00 CHE ABDREWS RICHARD                          10696 COUNTY ROAD 91 SOUTH               LILLIAN, AL 36549                        RETIRED                                  
Salzman, Michelle Lynn (REP)(STR)                  05/04/2021           500.00 CHE ADAM & JILLIAN HASNER FAMILY TRUST       2930 BANYAN BLVD CIR NW                  BOCA RATON, FL 33431                     ADAM & JILLIAN HASNE                     
Salzman, Michelle  (REP)(STR)                      08/30/2019           200.00 CHE ADAMS JOHN                               1327 SOUNDVIEW TRAIL                     GULF BREEZE, FL 32561                    RETIRED                                  
Salzman, Michelle  (REP)(STR)                      07/30/2020           200.00 CHE ADAMS JOHN                               1327 SOUNDVIEW TRAIL                     GULF BREEZE, FL 32561                    RETIRED                                  
Salzman, Michelle Lynn (REP)(STR)                  11/22/2021           250.00 CHE ADAMS JOHN CHESLEY                       1327 SOUNDVIEW TRAIL                     GULF BREEZE, FL 32561                    GUARDIAN SIX LLC                         
Salzman, Michelle  (REP)(STR)                      10/12/2020           100.00 CHE ADAMS KEVIN                              6600 FRANK REEDER RD                     PENSACOLA, FL 32526                      ESCAMBIA COUNTY SCHO                     
Salzman, Michelle Lynn (REP)(STR)                  10/12/2021           100.00 CHE ADAMS KEVIN                              6600 FRANK REEDER RD                     PENSACOLA, FL 32526                      ESCAMBIA COUNTY SCHO                     
Salzman, Michelle Lynn (REP)(STR)                  11/24/2020           100.00 CHE ADAMS KEVIN                              6600 FRANK REEDER RD                     PENSACOLA, FL 32526                      ESCAMBIA COUNTY SCHO                     
Salzman, Michelle  (REP)(STR)                      10/29/2020         1,000.00 CHE ADAMS SANITATION HOLDING COMPANY LLC     212 N MAIN STREET                        CRESTVIEW, FL 32536                      ADAMS SANITATION HOL                     
Salzman, Michelle  (REP)(STR)                      07/02/2019            25.00 CHE ADMIRAL LEROY                            801 VIOLET AVE                           PENSACOLA, FL 32506                                                               
Salzman, Michelle  (REP)(STR)                      10/28/2020         1,000.00 CHE AEE ACTION FUND                          1000 VERMONT AVENUE, NW                  WASHINGTON, DC 20005                     AEE ACTION FUND                          
Salzman, Michelle Lynn (REP)(STR)                  12/06/2021         1,000.00 CHE AFSCME                                   1625 L STREET                            WASHINGTON, DC 20036                     AFSCME                                   
Salzman, Michelle  (REP)(STR)                      03/04/2020         1,000.00 INK AGENCY 103                               4153 DUNDEE CROSSING DRIVE               PACE, FL 32571                           ADVERTISING          ADVERTISING CONSULTI
Salzman, Michelle  (REP)(STR)                      10/28/2020         1,000.00 CHE AGRO-INDUSTRIAL MANAGEMENT, INC.         ONE N CLEMATIS ST SUITE 100              WEST PALM BEACH, FL 33401                ONE N CLEMATIS ST SU                     
Salzman, Michelle  (REP)(STR)                      06/27/2019            25.00 CHE ALLARD JOHANNA                           3042 TURNERS MEADOW RD                   PENSACOLA, FL 325                        BUSINESS MANAGER                         
Salzman, Michelle  (REP)(STR)                      09/24/2019            25.00 CHE ALLARD JOHANNA                           3042 TURNERS MEADOW RD                   PENSACOLA, FL 32514                      GENERAL MANAGER                          
Salzman, Michelle Lynn (REP)(STR)                  10/16/2021            50.00 CHE ALLARD JOHANNA                           3042 TURNERS MEADOW RD                   PENSACOLA, FL 32514                      JAY MK LLC                               
Salzman, Michelle Lynn (REP)(STR)                  10/29/2021         1,000.00 CHE ALLEN TURNER HYUNDAI                     6501 PENSACOLA BLVD                      PENSACOLA, FL 32505                      ALLEN TURNER HYUNDAI                     
Salzman, Michelle  (REP)(STR)                      10/07/2020         1,000.00 CHE ALLIANCE FOR HONEST GOVERNMENT           PO BOX 10329                             TALLAHASSEE, FL 32302                    POLITICAL COMMITTEE                      
Salzman, Michelle  (REP)(STR)                      09/30/2020           500.00 CHE ALLSTATE INSURANCE COMPANY               2775 SANDERS RD                          NORTHBOOK, IL 60062                      ALLSTATE INSURANCE C                     
Salzman, Michelle Lynn (REP)(STR)                  12/06/2021         1,000.00 CHE AMERICAN FLOOD ACTION PC                 610 SOUTH BOULEVARD                      TAMPA, FL 33606                          AMERICAN FLOOD ACTIO                     
Salzman, Michelle  (REP)(STR)                      10/28/2020         1,000.00 CHE AMERICAS EXPORT CORPORATION              ONE N CLEMATIS ST SUITE 100              WEST PALM BEACH, FL 33401                AMERICAS EXPORT CORP                     
Salzman, Michelle  (REP)(STR)                      08/24/2019            10.00 CHE ANDREWS ANDREA                           10696 COUNTY ROAD 91 SOUTH               LILLIAN, AL 36549                        RETIRED                                  
Salzman, Michelle  (REP)(STR)                      06/27/2019             5.00 CHE ANDREWS ANDREA                           10696 COUNTY RD 91 SOUTH                 LILLIAN, AL 36549                        DISABLED                                 
Salzman, Michelle  (REP)(STR)                      07/27/2019            10.00 CHE ANDREWS ANDREA                           10696 COUNTY ROAD 91 SOUTH               LILLIAN, AL 36549                        CRANE OPERATOR                           
Salzman, Michelle Lynn (REP)(STR)                  10/08/2021            50.00 CHE ANDREWS ANDREA                           10696 COUNTY ROAD 91                     LILLIAN, AL 36549                        UNEMPLOYED                               
Salzman, Michelle  (REP)(STR)                      03/26/2020            50.00 CHE ANDREWS DEBORAH                          213 HERMEY AVE                           PENSACOLA, FL 32507                                                               
Salzman, Michelle Lynn (REP)(STR)                  10/07/2021            50.00 CHE ANDREWS DEBORAH                          213 HERMEY AVE                           PENSACOLA, FL 32507                      UNEMPLOYED                               
Salzman, Michelle  (REP)(STR)                      06/27/2019             5.00 CHE ANDREWS NIKKI                            10696 COUNTY RD 91 SOUTH                 LILLIAN, AL 36549                        LABORER                                  
Salzman, Michelle  (REP)(STR)                      06/27/2019            10.00 CHE ANDREWS RICHARD                          10696 COUNTY RD 91 SOUTH                 LILLIAN, AL 36549                        CRANE OPERATOR                           
Salzman, Michelle  (REP)(STR)                      06/26/2019            20.00 CHE ANDREWS RICHARD                          707 PINECREST AVENUE                     PENSACOLA, FL 32514                      DIRECTOR OF MARKETIN                     
Salzman, Michelle  (REP)(STR)                      07/27/2019            10.00 CHE ANDREWS RICHARD                          10696 COUNTY ROAD 91 SOUTH               LILLIAN, AL 36549                        RETIRED                                  
Salzman, Michelle  (REP)(STR)                      11/29/2019            10.00 CHE ANDREWS RICHARD                          707 PINECREST AVE                        PENSACOLA, FL 32514                      MARKETING                                
Salzman, Michelle  (REP)(STR)                      10/16/2020         1,000.00 CHE APARTMENT PAC                            200 E ROBINSON ST STE 900                ORLANDO, FL 32801                        POLITICAL COMMITTEE                      
Salzman, Michelle  (REP)(STR)                      02/04/2020           200.00 CHE APPLEYARD RICHARD                        765 TANGLEWOOD DR                        PENSACOLA, FL 32503                      APPLEYARD AGENCY                         
Salzman, Michelle  (REP)(STR)                      09/04/2020           500.00 CHE ARMSTRONG WILLIAM                        11103 LITTLE CREEK LANE                  PENSACOLA, FL 32506                      RETIRED                                  
Salzman, Michelle  (REP)(STR)                      10/06/2019           200.00 CHE ASMAR JOEL                               254 LE STARBOARD DR.                     PENSACOLA BEACH, FL 32561                PROPERTY APPRAISER                       
Salzman, Michelle  (REP)(STR)                      10/06/2019           200.00 CHE ASMAR MERI                               254 LE STARBOARD DR.                     PENSACOLA BEACH, FL 32561                HUMAN RESOURCES                          
Salzman, Michelle  (REP)(STR)                      09/24/2020           500.00 CHE ASSOCIATED BUILDERS & CONTRACTORS NORTH  1535 KILLEARN CENTER BLVD SUITE B-1      TALLAHASSEE, FL 32309                    ASSOCIATED BUILDERS                      
Salzman, Michelle  (REP)(STR)                      09/30/2020           500.00 CHE ASSOCIATED INDUSTRIES OF FL              PO BOX 10085                             TALLAHASSEE, FL 32302                    ASSOCIATED INDUSTRIE                     
Salzman, Michelle Lynn (REP)(STR)                  02/22/2021           500.00 CHE ASSOCIATED INDUSTRIES OF FLORIDA         PO BOX 10085                             TALLAHASSEE, FL 32302                    ASSOCIATED INDUSTRIE                     
Salzman, Michelle Lynn (REP)(STR)                  01/10/2022         1,000.00 CHE AT&T FLORIDA PAC                         150 SOUTH MONROE STREET, SUITE 400       TALLAHASSEE, FL 32301                    PAC                                      
Salzman, Michelle  (REP)(STR)                      09/04/2020           500.00 CHE AUTUMN BECK PLLC                         127 PALAFOX PL STE 100                   PENSACOLA, FL 32502                      REAL ESTATE BUSINESS                     
Salzman, Michelle  (REP)(STR)                      09/04/2020           100.00 CHE AZALEA COCKTAIL LOUNGE                   P.O. BOX 7                               PENSACOLA, FL 32591                      AZALEA COCKTAIL LOUN                     
Salzman, Michelle  (REP)(STR)                      07/31/2020           500.00 CHE BAKER LAVERNE                            2802 EAST STRONG STREET                  PENSACOLA, FL 32503                      RETIRED                                  
Salzman, Michelle  (REP)(STR)                      11/25/2019           200.00 CHE BAKER LAVERNE                            640 BAYBRIDGE                            GULF BREEZE, FL 32541                    LAVERNE BAKER & ASSO                     
Salzman, Michelle  (REP)(STR)                      08/05/2020           250.00 CHE BANKO KHAN-LEIN                          6021 NW 23RD ST                          GAINSVILLE, FL 32507                     HOMEMAKER                                
Salzman, Michelle  (REP)(STR)                      06/30/2019           100.00 CHE BARBERI ANGELA                           ***************                          *************** EDUCATION                                
Salzman, Michelle  (REP)(STR)                      01/16/2020            20.00 CHE BAREFIELD ROBERT                         5480 BRIARFIELD RD                       JACKSON, MS 39211                        GENERAL COUNSEL, HAA                     
Salzman, Michelle  (REP)(STR)                      08/05/2020           100.00 CHE BARKER ED                                2425 INDA AVENUE                         PENSACOLA, FL 32526                      PR CONSULTANT                            
Salzman, Michelle  (REP)(STR)                      07/23/2019            50.00 CHE BARKER ED                                7440 GUNTER RD                           PENSACOLA, FL 32526                      PUBLIC RELATIONS                         
Salzman, Michelle  (REP)(STR)                      03/04/2020            20.20 CHE BARNETT BRITTANY                         5691 NICHOLAS LANE                       PENSACOLA BEACH, FL 32526                SOUTHEAST BENEFITS G                     
Salzman, Michelle Lynn (REP)(STR)                  10/29/2021            25.00 CHE BARRINGER KENNETH                        218 SOTIR ST NW                          FORT WALTON BEACH, FL 32548              UPS DRIVER                               
Salzman, Michelle  (REP)(STR)                      07/05/2020           100.00 CHE BARRINGTON MICHAEL                       5824 FOREST RIDGE DR.                    PENSACOLA, FL 32526                      UNEMPLOYED                               
Salzman, Michelle  (REP)(STR)                      04/18/2020            30.00 CHE BARTON MEGAN                             817 VALLEY RIDGE CIR                     PENSACOLA, FL 32514                      COSMETOLOGIST                            
Salzman, Michelle  (REP)(STR)                      06/12/2020         1,000.00 CHE BASKERVILLE-DONOVAN INC                  449 W. MAIN ST                           PENSACOLA, FL 32502                      ENGINEERING FIRM                         
Salzman, Michelle Lynn (REP)(STR)                  10/29/2021         1,000.00 CHE BASKERVILLE-DONOVAN INC                  449 W MAIN STREET                        PENSACOLA, FL 32502                      BASKERVILLE-DONOVAN                      
Salzman, Michelle  (REP)(STR)                      07/31/2020           400.00 CHE BAY WOOD TRADING INC                     1250 E FISHER ST                         PENSACOLA, FL 32503                      BAY WOOD TRADING INC                     
Salzman, Michelle  (REP)(STR)                      09/04/2020           250.00 CHE BAYFRONT CAPITAL PARTNERS                151 W MAIN ST, STE 200                   PENSACOLA, FL 32502                      BAYFRONT CAPITAL PAR                     
Salzman, Michelle  (REP)(STR)                      01/16/2020         1,000.00 CHE BEAR BELLE                               72 HIGHPOINT DR                          PENSACOLA, FL 32561                      BEVERAGE DISTRIBUTIO                     
Salzman, Michelle  (REP)(STR)                      09/25/2020         1,000.00 CHE BEAR BELLE                               72 HIGHPOINT DR                          GULF BREEZE, FL 32561                    PHILANTHROPY                             
Salzman, Michelle Lynn (REP)(STR)                  10/29/2021         1,000.00 CHE BEAR BELLE                               72 HIGHPOINT DR                          PENSACOLA, FL 32561                      PHILANTHROPY                             
Salzman, Michelle  (REP)(STR)                      09/25/2020         1,000.00 CHE BEAR CINDI                               885 TANGLEWOOD DR                        PENSACOLA, FL 32503                      RALLY PENSACOLA DIRE                     
Salzman, Michelle  (REP)(STR)                      01/16/2020         1,000.00 CHE BEAR CINDI                               885 TANGLEWOOD DR.                       PENSACOLA, FL 32503                      BEVERAGE DISTRIBUTIO                     
Salzman, Michelle Lynn (REP)(STR)                  10/29/2021         1,000.00 CHE BEAR CINDI                               885 TANGLEWOOD DR                        PENSACOLA, FL 32503                      PHILANTHROPY                             
Salzman, Michelle  (REP)(STR)                      01/16/2020         1,000.00 CHE BEAR DAVID                               885 TANGLEWOOD DR                        PENSACOLA, FL 32503                      BEVERAGE DISTRIBUTIO                     
Salzman, Michelle  (REP)(STR)                      09/25/2020         1,000.00 CHE BEAR DAVID                               885 TANGLEWOOD DR                        PENSACOLA, FL 32503                      BEER DISTRIBUTION                        
Salzman, Michelle Lynn (REP)(STR)                  10/29/2021         1,000.00 CHE BEAR DAVID                               885 TANGLEWOOD DR                        PENSACOLA, FL 32503                      BEER DISTRIBUTION                        
Salzman, Michelle  (REP)(STR)                      01/16/2020         1,000.00 CHE BEAR JENNIFER                            4045 CONNELL DR                          PENSACOLA, FL 32503                      HOMEMAKER                                
Salzman, Michelle Lynn (REP)(STR)                  11/08/2021         1,000.00 CHE BEAR JENNIFER                            4050                                     PENSACOLA, FL 32503                      THE BEAR FAMILY FOUN                     
Salzman, Michelle  (REP)(STR)                      09/25/2020         1,000.00 CHE BEAR LEWIS                               72 HIGHPOINT DR                          GULF BREEZE, FL 32561                    BEER DISTRIBUTION                        
Salzman, Michelle Lynn (REP)(STR)                  10/29/2021         1,000.00 CHE BEAR LEWIS                               72 HIGHPOINT DR                          PENSACOLA, FL 25614                      BEER DISTRIBUTION                        
Salzman, Michelle  (REP)(STR)                      01/16/2020         1,000.00 CHE BEAR, III LEWIS                          4045 CONNELL DR                          PENSACOLA, FL 32503                      BEVERAGE DISTRIBUTIO                     
Salzman, Michelle Lynn (REP)(STR)                  11/08/2021         1,000.00 CHE BEAR, III LEWIS                          4050 CONNELL DR                          PENSACOLA, FL 32503                      BEER DISTRIBUTION                        
Salzman, Michelle  (REP)(STR)                      01/16/2020         1,000.00 CHE BEAR, SR LEWIS                           72 HIGHPOINT DR                          PENSACOLA, FL 32561                      BEVERAGE DISTRIBUTIO                     
Salzman, Michelle  (REP)(STR)                      06/27/2019            10.00 CHE BECKER CASEY                             1001 N 12TH AVE                          PENSACOLA, FL 32501                                                               
Salzman, Michelle  (REP)(STR)                      09/04/2020           500.00 CHE BEDNAR MARK                              11 E ZARAGOZA ST                         PENSACOLA, FL 32502                      ATTORNEY                                 
Salzman, Michelle  (REP)(STR)                      08/12/2020            10.00 CHE BENNETT ROBERT                           1074 WINDCHIME WAY                       PENSACOLA, FL 32503                      ENVIROMATION INC                         
Salzman, Michelle  (REP)(STR)                      07/12/2020            10.00 CHE BENNETT ROBERT                           1074 WINDCHIME WAY                       PENSACOLA, FL 32503                      ENVIROMATION INC                         
Salzman, Michelle  (REP)(STR)                      06/12/2020            10.00 CHE BENNETT ROBERT                           1074 WINDCHIME WAY                       PENSACOLA, FL 32503                      RETIRED                                  
Salzman, Michelle  (REP)(STR)                      05/12/2020            10.00 CHE BENNETT ROBERT                           1074 WINDCHIME WAY                       PENSACOLA, FL 32503                      ENVIROMATION INC                         
Salzman, Michelle  (REP)(STR)                      04/12/2020            10.00 CHE BENNETT ROBERT                           1074 WINDCHIME WAY                       PENSACOLA, FL 32503                      ENVIROMATION, INC                        
Salzman, Michelle  (REP)(STR)                      03/12/2020            10.00 CHE BENNETT ROBERT                           1074 WINDCHIME WAY                       PENSACOLA, FL 32503                      ENVIROMATION INC.                        
Salzman, Michelle  (REP)(STR)                      01/16/2020           150.00 CHE BENNETT ROBERT                           1074 WINDCHIME WAY                       PENSACOLA, FL 32503                      RETIRED                                  
Salzman, Michelle  (REP)(STR)                      02/12/2020            10.00 CHE BENNETT ROBERT                           1074 WINDCHIME WAY                       PENSACOLA, FL 32503                      ENVIROMATION, INC.                       
Salzman, Michelle  (REP)(STR)                      08/24/2019           250.00 CHE BENNETT ROBERT                           1074 WINDCHIME WAY                       PENSACOLA, FL 32503                      ENVIROMATION INCORPO                     
Salzman, Michelle  (REP)(STR)                      10/12/2020            10.00 CHE BENNETT ROBERT                           1074 WINDCHIME WAY                       PENSACOLA, FL 32503                      ENVIROMATION INC                         
Salzman, Michelle  (REP)(STR)                      09/12/2020            10.00 CHE BENNETT ROBERT                           1074 WINDCHIME WAY                       PENSACOLA, FL 32503                      ENVIROMATION INC                         
Salzman, Michelle Lynn (REP)(STR)                  11/24/2020            10.00 CHE BENNETT ROBERT                           1074 WINDCHIME WAY                       PENSACOLA, FL 32503                      ENVIROMATION INC                         
Salzman, Michelle  (REP)(STR)                      07/17/2019           246.57 INK BENSON MEDIA                             6195 SHILOH RD., SUITE A                 ALPHARETTE, GA 30005                     BENSON MEDIA         MARKETING MATERIALS 
Salzman, Michelle Lynn (REP)(STR)                  10/29/2021           200.00 CHE BERGOSH JEFFREY                          REDACTED                                 REDACTED, XC                             COUNTY COMMISSIONER                      
Salzman, Michelle  (REP)(STR)                      08/30/2019           200.00 CHE BERGOSH SALLY                            5905 FOREST RIDGE CIR                    PENSACOLA, FL 32526                      NURSE                                    
Salzman, Michelle Lynn (REP)(STR)                  10/07/2021           100.00 CHE BERGOSH SALLY                            5905 FOREST RIDGE CIR                    PENSACOLA, FL 32526                      HEALTH & HOPE CLINIC                     
Salzman, Michelle  (REP)(STR)                      06/26/2019            30.00 CHE BERNARD JOHN                             1408 S 17TH STREET                       PHILADELPHIA, PA 19146                                                            
Salzman, Michelle  (REP)(STR)                      06/29/2019            10.00 CHE BERUBE JENNIFER                          4405 LA BORDE LN                         PENSACOLA, FL 32514                      LOAN OFFICER                             
Salzman, Michelle Lynn (REP)(STR)                  11/02/2021           100.00 CHE BERUBE JENNIFER                          1112 CAMAREE PLACE                       PENSACOLA, FL 32534                      UNIVERSITY LENDING                       
Salzman, Michelle  (REP)(STR)                      08/28/2019            20.20 CHE BIEL JASON                               38 SOUTH BLUE ANGEL PARKWAY #233         PENSACOLA, FL 32506                                                               
Salzman, Michelle  (REP)(STR)                      09/04/2020           500.00 CHE BINDI VICTOR                             4733 MARINA DRIVE                        GULF BREEZE, FL 32563                    PREMIER ISLAND MANAG                     
Salzman, Michelle  (REP)(STR)                      01/16/2020           150.00 CHE BIZZELL THOMAS                           P.O. BOX 12346                           PENSACOLA, FL 32591                      CPA                                      
Salzman, Michelle Lynn (REP)(STR)                  11/22/2021           250.00 CHE BIZZELL THOMAS                           PO BOX 12346                             PENSACOLA, FL 32591                      BIZZELL, NEFF & GALL                     
Salzman, Michelle  (REP)(STR)                      09/08/2020           500.00 CHE BLACK SHELLEY                            127 CALLE DE SANTIAGO                    PENSACOLA, FL 32533                      GREEN PROCEDURES                         
Salzman, Michelle  (REP)(STR)                      09/04/2020           250.00 CHE BLACKLEDGE AUTUMN                        4450 DEVEREUX DR                         PENSACOLA, FL 32504                      ATTORNEY                                 
Salzman, Michelle  (REP)(STR)                      01/16/2020           400.00 CHE BLANCHARD MICHAEL                        316 S BAYLEN ST. SUITE 600               PENSACOLA, FL 32502                      LAWYER                                   
Salzman, Michelle  (REP)(STR)                      07/29/2020           250.00 CHE BLAYDES JASON                            902 N SPRING ST                          PENSACOLA, FL 32502                      FOUR POINT CONSTRUCT                     
Salzman, Michelle Lynn (REP)(STR)                  10/29/2021         1,000.00 CHE BMR ANESTHESIA PLLC                      4133 CASTLE GATE DR                      MILTON, FL 32571                         BMR ANESTHESIA PLLC                      
Salzman, Michelle  (REP)(STR)                      01/16/2020         1,000.00 CHE BONNER CHAD                              2454 SEMUR RD                            PENSACOLA, FL 32503                      BEVERAGE DISTRIBUTIO                     
Salzman, Michelle Lynn (REP)(STR)                  10/29/2021         1,000.00 CHE BONNER CHAD                              2454 SEMUR ROAD                          PENSACOLA, FL 32503                      BEER DISTRIBUTION                        
Salzman, Michelle  (REP)(STR)                      01/16/2020           750.00 CHE BONNER CINDI                             2454 SEMUR RD                            PENSACOLA, FL 32503                      BEVERAGE DISTRIBUTIO                     
Salzman, Michelle  (REP)(STR)                      06/29/2019           250.00 CHE BONNER CINDI                             2454 SEMUR ROAD                          PENSACOLA, FL 32503                      VOLUNTEER                                
Salzman, Michelle  (REP)(STR)                      08/05/2020           500.00 CHE BONNER LAUREN                            2454 SEMUR ROAD                          PENSACOLA, FL 32503                      STUDENT                                  
Salzman, Michelle  (REP)(STR)                      09/24/2019            50.00 CHE BONSIGNORE SUSAN                         841 WOODBINE                             PENSACOLA, FL 32503                                                               
Salzman, Michelle Lynn (REP)(STR)                  03/02/2021           500.00 CHE BOOK RONALD                              491 COCONUT PALM TER                     PLANTATION, FL 33324                     RONALD L BOOK P.A.                       
Salzman, Michelle  (REP)(STR)                      01/16/2020           250.00 CHE BOOKMAN ALAN                             2339 ARRIVISTE WAY                       PENSACOLA, FL 32504                      ATTORNEY                                 
Salzman, Michelle  (REP)(STR)                      09/04/2020           250.00 CHE BOOKMAN ALAN                             2339 ARRIVISTE WAY                       PENSACOLA, FL 32504                      ATTORNEY                                 
Salzman, Michelle Lynn (REP)(STR)                  10/07/2021           250.00 CHE BOOKMAN CONSTANCE                        2339 ARRIVISTE WAY                       PENSACOLA, FL 32504                      PATHWAYS FOR CHANGE                      
Salzman, Michelle Lynn (REP)(STR)                  10/29/2021         1,000.00 CHE BOONER CINDI                             2454 SEMUR ROAD                          PENSACOLA, FL 32503                      PHILANTHROPY                             
Salzman, Michelle  (REP)(STR)                      08/07/2020            20.20 CHE BOUDRIE KAREN                            951 PERDIDO RD                           CANTONMENT, FL 32533                     UNEMPLOYED                               
Salzman, Michelle  (REP)(STR)                      07/04/2019            10.00 CHE BRADLEY BOBBY                            8461 TIPPIN AVE                          PENSACOLA, FL 32514                      SECURITY                                 
Salzman, Michelle Lynn (REP)(STR)                  10/07/2021            25.00 CHE BRADLEY BOBBY                            8461 TIPPIN AVE                          PENSACOLA, FL 32514                      TEXAS RAODHOUSE                          
Salzman, Michelle  (REP)(STR)                      06/26/2019            10.00 CHE BRADLEY KAREN                            8461 TIPPIN AVE                          PENSACOLA, FL 32514                      MARKETER                                 
Salzman, Michelle  (REP)(STR)                      06/26/2019            10.00 CHE BRADLEY SADA                             8461 TIPPIN AVE                          PENSACOLA, FL 32514                      STUDENT                                  
Salzman, Michelle Lynn (REP)(STR)                  10/29/2021           100.00 CHE BRANDT CHRISTA                           3321 VILLAGE GREEN DR                    MILTON, FL 32571                         REALTOR                                  
Salzman, Michelle  (REP)(STR)                      02/10/2020           200.00 CHE BRAZWELL LAMAR                           1763 NARROW RD                           JAY, FL 32565                            RETIRED                                  
Salzman, Michelle  (REP)(STR)                      09/04/2020           500.00 CHE BREWTON WILBUR                           215 S. MONROE ST                         TALLAHSSEE, FL 32301                     ATTORNEY                                 
Salzman, Michelle  (REP)(STR)                      09/04/2020           200.00 CHE BRICKER ALBERT                           PO BOX 1310                              PENSACOLA, FL 32591                      REALTOR                                  
Salzman, Michelle  (REP)(STR)                      08/30/2019           125.00 CHE BROOKS BRIGETTE                          P.O. BOX 10779                           PENSACOLA, FL 32524                      REALTOR                                  
Salzman, Michelle  (REP)(STR)                      06/29/2019           100.00 CHE BROWN KERRY                              4330 DEVEREUX DR                         PENSACOLA, FL 32504                      CREDIT ANALYST                           
Salzman, Michelle  (REP)(STR)                      06/29/2019           100.00 CHE BROWN KERRY                              4330 DEVEREUX DR                         PENSACOLA, FL 32504                      CREDIT ANALYST                           
Salzman, Michelle Lynn (REP)(STR)                  11/01/2021           100.00 CHE BROWN KEVIN                              2516 JIBE DR                             PENSACOLA, FL 32507                      CONSULTANT                               
Salzman, Michelle Lynn (REP)(STR)                  01/07/2022           100.00 CHE BRUCE STANLEY                            8474 ROSE MALLOW WAY                     PENSACOLA, FL 32526                      HARVESTERS CREDIT UN                     
Salzman, Michelle  (REP)(STR)                      06/29/2019            50.00 CHE BRYAN KRISTIN                            4812 COVENANT CIRCLE                     PACE, FL 32571                           EVENT COORDINATOR                        
Salzman, Michelle  (REP)(STR)                      09/24/2019            20.00 CHE BRYAN KRISTIN                            4812 COVENANT CIRCLE                     PACE, FL 32571                                                                    
Salzman, Michelle  (REP)(STR)                      09/26/2019            10.00 CHE BUCHANAN DREW                            211 SOUTH FLORIDA BLANCA ST              PENSACOLA, FL 32502                      HOSPITALITY                              
Salzman, Michelle  (REP)(STR)                      12/03/2019            10.00 CHE BUCHANAN DREW                            211 SOUTH FLORIDA BLANCA ST              PENSACOLA, FL 32502                      SELF-EMPLOYED                            
Salzman, Michelle  (REP)(STR)                      06/26/2019            10.00 CHE BUCHANAN DREW                            211 SOUTH FLORIDA BLANCA ST              PENSACOLA, FL 32502                      SELF-EMPLOYED                            
Salzman, Michelle  (REP)(STR)                      07/26/2019            10.00 CHE BUCHANAN DREW                            211 SOUTH FLORIDA BLANCA ST              PENSACOLA, FL 32502                      HOSPITALITY                              
Salzman, Michelle  (REP)(STR)                      08/26/2019            10.00 CHE BUCHANAN DREW                            211 SOUTH FLORIDA BLANCA ST              PENSACOLA, FL 32502                      HOSPITALITY                              
Salzman, Michelle Lynn (REP)(STR)                  02/19/2021           100.00 CHE BUHLER MICHEL                            815 MALAGA AVE                           CORAL GABLES, FL 33134                   MICHEL BUHLER LLC                        
Salzman, Michelle  (REP)(STR)                      09/04/2020           100.00 CHE BURNS MICHAEL                            32 GULF BREEZE PKWY #294                 GULF BREEZE, FL 32561                    ATTORNEY                                 
Salzman, Michelle  (REP)(STR)                      08/30/2019            25.00 CHE BUTLER FENOY                             6983 FOXBORO CIR                         PACE, FL 32571                           FINICAL ADVISOR                          
Salzman, Michelle  (REP)(STR)                      06/30/2019            25.00 CHE BYDLAK REBEKAH                           2228 TRAILWOOD DRIVE                     CANTONMENT, FL 32533                     EXECUTIVE DIRECTOR                       
Salzman, Michelle Lynn (REP)(STR)                  09/01/2021           100.00 CHE CADDEL PAMELA                            2538 ANGEL COURT                         GULF BREEZE, FL 32563                    GULF-ATLANTIC CONSTR                     
Salzman, Michelle Lynn (REP)(STR)                  10/07/2021           100.00 CHE CALDER DEBBIE                            SEAWINDS DRIVE                           SANTA ROSA BEACH, FL 32459               NAVY FEDERAL CREDIT                      
Salzman, Michelle  (REP)(STR)                      08/13/2020         1,000.00 CHE CAMP CREEK CONSULTING                    PO BOX 795                               TALLAHASSEE, FL 32302                    CAMP CREEK CONSULTIN                     
Salzman, Michelle Lynn (REP)(STR)                  10/29/2021           100.00 CHE CAMPBELL VICKI                           3050 CONCHO DR.                          PENSACOLA, FL 32507                      TITLE COMPANY OWNER                      
Salzman, Michelle  (REP)(STR)                      06/30/2019             5.00 CHE CAMPOS CRISTIAN                          3710 DREW RD                             CUMMING, GA 30040                        CUSTODIAN                                
Salzman, Michelle  (REP)(STR)                      01/16/2020         1,000.00 CHE CANTAVESPRE PATRICA                      207 W. RAMONA ST.                        PENSACOLA, FL 32502                      ENTERTAINMENT MANAGE                     
Salzman, Michelle Lynn (REP)(STR)                  10/29/2021         1,000.00 CHE CAREGIVERS, INC                          4400 BAYOU BLVD SUITE 9                  PENSACOLA, FL 32503                      CAREGIVERS, INC                          
Salzman, Michelle  (REP)(STR)                      09/04/2020           500.00 CHE CARLAN CAROL                             3420 OAKMONT DR                          PENSACOLA, FL 32503                      CEO, CARLAN CONSULTI                     
Salzman, Michelle Lynn (REP)(STR)                  08/27/2021         1,000.00 CHE CARPAC                                   400 N MERIDIAN STREET                    TALLAHASSEE, FL 32301                    PAC                                      
Salzman, Michelle Lynn (REP)(STR)                  10/29/2021           250.00 CHE CARPENTIER ASHLEY                        511 WYNNEHURST ST                        PENSACOLA, FL 32503                      COMPLETE DKI                             
Salzman, Michelle Lynn (REP)(STR)                  10/29/2021           250.00 CHE CARPENTIER SHAUN                         511 WYNNEHURST ST                        PENSACOLA, FL 32503                      COMPLETE DKI                             
Salzman, Michelle  (REP)(STR)                      01/16/2020         1,000.00 CHE CARSON LOVELL INC                        21 S TARRAGONA ST. SUITE 102             PENSACOLA, FL 32502                      REAL ESTATE DEVELOPE                     
Salzman, Michelle  (REP)(STR)                      09/21/2020           100.00 CHE CARTER PAULINE                           4088 CURLEW DR                           PENSACOLA, FL 32514                      RETIRED                                  
Salzman, Michelle  (REP)(STR)                      09/25/2020            75.00 CHE CARUNCHIO DONALD                         2123 OAKSTREAM AVE                       PENSACOLA, FL 32526                      UNEMPLOYED                               
Salzman, Michelle  (REP)(STR)                      06/14/2020           100.00 CHE CARUNCHIO DONALD                         2123 OAKSTREAM AVE                       PENSACOLA, FL 32526                      UNEMPLOYED                               
Salzman, Michelle Lynn (REP)(STR)                  10/29/2021           500.00 CHE CARY CARLISLE BAIL BONDS                 1745 W LEONARD ST                        PENSACOLA, FL 32501                      CARY CARLISLE BAIL B                     
Salzman, Michelle  (REP)(STR)                      07/09/2020           500.00 CHE CARY CARLISLE BONDS                      1475 W LEONARD                           PENSACOLA, FL 32501                      CARY CARLISLE BONDS                      
Salzman, Michelle Lynn (REP)(STR)                  10/29/2021           500.00 CHE CARY CARLISLE SURETY SERVICES            1745 W LEONARD ST                        PENSACOLA, FL 32501                      CARY CARLISLE SURETY                     
Salzman, Michelle  (REP)(STR)                      06/27/2019            10.00 CHE CASTRO BLAIR                             9831 LOQUAT DRIVE                        PENSACOLA, FL 32506                      PR FIRM OWNER                            
Salzman, Michelle  (REP)(STR)                      10/18/2019            50.00 CHE CATHCART JUSTIN                          1015 E GRAND AVE, 1                      EL SEGUNDO, CA 90245                                                              
Salzman, Michelle Lynn (REP)(STR)                  10/29/2021           500.00 CHE CENTENNIAL IMPORTS                       3050 NAVY BLVD                           PENSACOLA, FL 32505                      CENTENNIAL IMPORTS                       
Salzman, Michelle  (REP)(STR)                      10/09/2020            20.00 CHE CHASTANG DOUGLAS                         736 CRICKET CIR                          CANTONMENT, FL 32533                     UNEMPLOYED                               
Salzman, Michelle Lynn (REP)(STR)                  10/12/2021            20.00 CHE CHASTANG DOUGLAS                         736 CRICKET CIR                          CANTONMENT, FL 32533                     UNEMPLOYED                               
Salzman, Michelle  (REP)(STR)                      03/05/2020            20.20 CHE CHENEY LAUREN                            6949 ANGUS LANE                          MOLINO, FL 32577                         MATHES ELECTRIC SUPP                     
Salzman, Michelle  (REP)(STR)                      10/28/2020         1,000.00 CHE CHEVRON POLICY GOVT & PUNL AFFAIRS       PO BOX 6042                              SAN RAMON, CA 94583                      CHEVRON POLICY GOVT                      
Salzman, Michelle  (REP)(STR)                      09/21/2020         1,000.00 CHE CHIROPAC PC                              30 REMINGTON ROAD                        OAKLAND, FL 34787                        CHIROPAC PC                              
Salzman, Michelle Lynn (REP)(STR)                  03/02/2021         1,000.00 CHE CHIROPAC PC                              30 REMINGTON ROAD SUITE 1                ORLANDO, FL 34787                        CHIROPAC PC                              
Salzman, Michelle Lynn (REP)(STR)                  10/29/2021           100.00 CHE CHRISTIE ASHLEY                          140 NORTH D ST                           PENSACOLA, FL 32502                      NON PROFIT DIRECTOR                      
Salzman, Michelle  (REP)(STR)                      01/16/2020           500.00 CHE CLARK JOHN                               375 NORTH P STREET                       PENSACOLA, FL 32505                      CEO, COUNCIL ON AGIN                     
Salzman, Michelle  (REP)(STR)                      04/02/2020            20.20 CHE CLAY MELANIE                             6380 MER LANE                            PENSACOLA, FL 32526                      LENDMARK                                 
Salzman, Michelle  (REP)(STR)                      09/21/2020           250.00 CHE CLD & ASSOCIATES LLC                     9704 WATERS MEET DR                      TALLAHASSEE, FL 32312                    CLD & ASSOCIATES LLC                     
Salzman, Michelle  (REP)(STR)                      10/28/2020         1,000.00 CHE CLOSTER FARMS, INC                       ATLANTIC SUGAR RD OFF SR 88              LOXAHATCHEE, FL 33470                    CLOSTER FARMS, INC                       
Salzman, Michelle  (REP)(STR)                      10/29/2020           500.00 CHE COFFEE GUY CAFE, LLC                     6700 N DAVIS HWY                         PENSACOLA, FL 32504                      COFFEE GUY CAFE                          
Salzman, Michelle  (REP)(STR)                      09/30/2020         1,000.00 CHE COMCAST                                  1701 JFK BOULEVARD                       PHILADELPHIA, PA 19103                   COMCAST                                  
Salzman, Michelle Lynn (REP)(STR)                  10/21/2021         1,000.00 CHE COMCAST CORPORATION                      1701 JFK BOULEVARD                       PHILADELPHIA, PA 19103                   COMCAST CORPORATION                      
Salzman, Michelle  (REP)(STR)                      09/21/2020         1,000.00 CHE COMMITTEE OF FLORIDA AGENTS              1103 HAYS STREET                         TALLAHASSEE, FL 32301                    COMMITTEE OF FLORIDA                     
Salzman, Michelle Lynn (REP)(STR)                  12/06/2021         1,000.00 CHE COMMITTEE OF FLORIDA AGENTS              1103 HAYS STREET                         TALLAHASSEE, FL 32301                    COMMITTEE OF FLORIDA                     
Salzman, Michelle  (REP)(STR)                      07/30/2020         1,000.00 CHE COMMITTEE TO PROTECT FLORIDA PAC         235 E VIRGINIA ST                        TALLAHASSEE, FL 32301                    COMMITTEE TO PROTECT                     
Salzman, Michelle  (REP)(STR)                      09/21/2020           500.00 CHE COMPLETE DKI                             511 WYNNEHURST ST                        PENSACOLA, FL 32503                      COMPLETE DKI                             
Salzman, Michelle  (REP)(STR)                      09/24/2020           500.00 CHE COMPLETE DKI                             511 WYNNEHURST ST                        PENSACOLA, FL 32503                      COMPLETE DKI                             
Salzman, Michelle Lynn (REP)(STR)                  09/13/2021         1,000.00 CHE CONSERVATIVES FOR A BETTER FLORIDA       8720 SW 84TH ST                          MIAMI, FL 33173                          CONSERVATIVES FOR A                      
Salzman, Michelle  (REP)(STR)                      09/25/2020         1,000.00 CHE CONSERVATIVES FOR PRINCIPLED LEADERSHIP  1103 HAYS STREET                         TALLAHASSEE, FL 32301                    CONSERVATIVES FOR PR                     
Salzman, Michelle  (REP)(STR)                      10/23/2020         1,000.00 CHE CONSUMER PROTECTION ALLIANCE             2600 SOUTH DOUGLAS ROAD, ST 900          CORAL GABLES, FL 33134                   CONSUMER PROTECTION                      
Salzman, Michelle  (REP)(STR)                      02/29/2020            50.00 CHE COOK BOBBY                               9651 HUMMINGBIRD BLVD                    PENSACOLA, FL 32514                      NAVY FEDERAL CREDIT                      
Salzman, Michelle  (REP)(STR)                      03/29/2020            50.00 CHE COOK BOBBY                               9651 HUMMINGBIRD BLVD.                   PENSACOLA, FL 32514                      NAVY FEDERAL CREDIT                      
Salzman, Michelle  (REP)(STR)                      01/03/2020            50.00 CHE COOK BOBBY                               9651 HUMMINGBIRD BLVD                    PENSACOLA, FL 32514                      GLOBAL SECURITY SENI                     
Salzman, Michelle  (REP)(STR)                      01/29/2020            50.00 CHE COOK BOBBY                               9651 HUMMINGBIRD BLVD                    PENSACOLA, FL 32514                      GLOBAL SECURITY                          
Salzman, Michelle  (REP)(STR)                      11/29/2019            50.00 CHE COOK BOBBY                               9651 HUMMINGBIRD BLVD                    PENSACOLA, FL 32514                      GLOBAL SECURITY SENI                     
Salzman, Michelle  (REP)(STR)                      10/29/2019            50.00 CHE COOK BOBBY                               9651 HUMMINGBIRD BLVD                    PENSACOLA, FL 32514                      GLOBAL SECURITY                          
Salzman, Michelle  (REP)(STR)                      09/29/2019            50.00 CHE COOK BOBBY                               9651 HUMMINGBIRD BLVD                    PENSACOLA, FL 32514                      GLOBAL SECURITY SPEC                     
Salzman, Michelle  (REP)(STR)                      09/22/2019            50.00 CHE COOK BOBBY                               9651 HUMMINGBIRD BLVD                    PENSACOLA, FL 32514                      GLOBAL SECURITY                          
Salzman, Michelle  (REP)(STR)                      08/23/2019           250.00 CHE COOPER MICHELLE                          9276 N. 8 MILE CREEK                     PENSACOLA, FL 32534                      BUSINESS CONSULTANT                      
Salzman, Michelle Lynn (REP)(STR)                  01/10/2022         1,000.00 CHE COUNCIL FOR SENIOR FLORIDIANS            1103 HAYS STREET                         TALLAHASSEE, FL 32302                    PAC                                      
Salzman, Michelle  (REP)(STR)                      01/16/2020         1,000.00 CHE COVER ALEXANDER                          2015 LA RUA ST                           PENSACOLA, FL 32501                      DEVELOPER                                
Salzman, Michelle  (REP)(STR)                      08/28/2020            10.00 CHE CRACCHIOLO PETER                         1490 BIG MOSS LAKE RD                    LUTZ, FL 33558                                                                    
Salzman, Michelle  (REP)(STR)                      11/19/2019            25.20 CHE CRANEY MICHAEL                           1045 E MAXWELL ST                        PENSACOLA, FL 32503                                                               
Salzman, Michelle  (REP)(STR)                      03/04/2020         1,000.00 INK CRANEY MIKE                              1045 EAST MAXWELL ST                     PENSACOLA, FL 32503                      ADVERTISING          ADVERTISING CONSULTI
Salzman, Michelle  (REP)(STR)                      07/01/2019         1,000.00 INK CRAPPIE CANDY                            976 TATE RD                              CANTONMENT, FL 32533                     CRAPPIE CANDY        MARKETING MATERIALS 
Salzman, Michelle  (REP)(STR)                      09/01/2020            25.00 CHE CRAVEN RICHARD                           8142 IMPERIAL DR.                        PENSACOLA, FL 32506                                                               
Salzman, Michelle  (REP)(STR)                      09/21/2020         1,000.00 CHE CREATING POSSIBILITIES                   610 SOUTH BOULEVARD                      TAMPA, FL 33606                          CREATING POSSIBILITI                     
Salzman, Michelle  (REP)(STR)                      08/28/2020           300.00 CHE CRENSHAW, JR. HENRY                      425 POU STATION RD                       PENSACOLA, FL 32507                      RETIRED                                  
Salzman, Michelle  (REP)(STR)                      05/04/2020           200.00 CHE CRENSHAW, JR. HENRY                      425 POU STATION RD                       PENSACOLA, FL 32507                      RETIRED                                  
Salzman, Michelle  (REP)(STR)                      01/16/2020         1,000.00 CHE CRONLEY JAMES                            1201 EAST GADSDEN ST                     PENSACOLA, FL 32502                      DEVELOPER                                
Salzman, Michelle  (REP)(STR)                      09/04/2020         1,000.00 CHE CRONLEY JAMES                            1201 E GADSEN ST                         PENSACOLA, FL 32501                      RETIRED                                  
Salzman, Michelle Lynn (REP)(STR)                  10/29/2021         1,000.00 CHE CRONLEY JAMES                            1401 E BELMONT ST                        PENSACOLA, FL 32501                      DEVELOPER                                
Salzman, Michelle  (REP)(STR)                      09/04/2020         1,000.00 CHE CRONLEY SHIRLEY                          1201 E GADSEN ST                         PENSACOLA, FL 32501                      RETIRED                                  
Salzman, Michelle  (REP)(STR)                      01/16/2020         1,000.00 CHE CRONLEY SHIRLEY                          1201 EAST GADSDEN ST                     PENSACOLA, FL 32502                      MARKETING RETIRED                        
Salzman, Michelle Lynn (REP)(STR)                  10/29/2021         1,000.00 CHE CRONLEY SHIRLEY                          1201 EAST GADSDEN ST                     PENSACOLA, FL 32502                      RETIRED                                  
Salzman, Michelle  (REP)(STR)                      04/18/2020            10.00 CHE DAILEY MATT                              134 NORTHCUTT TERRACE                    TALLAHASSEE, FL 32317                    GOOD SAMARITAN UMC                       
Salzman, Michelle  (REP)(STR)                      10/28/2020         1,000.00 CHE DAMACIA LEWIS SINGLETON                  7401 FLORIDA BLVD                        BATON ROUGE, LA 70806                    DAMACIA LEWIS SINGLE                     
Salzman, Michelle  (REP)(STR)                      11/25/2019            25.00 CHE DANDRIDGE ROBERT                         1073 PINEDALE LANE                       PENSACOLA, FL 32533                                                               
Salzman, Michelle  (REP)(STR)                      09/04/2020           250.00 CHE DAVIS GREGORY                            8900 SCENIC HILLS DR                     PENSACOLA, FL 32514                      FLORIDA INSTITUTE OF                     
Salzman, Michelle Lynn (REP)(STR)                  10/29/2021           100.00 CHE DAVIS GREGORY                            8900 SCENIC HILLS DR.                    PENSACOLA, FL 32514                      MEDICAL MANAGEMENT                       
Salzman, Michelle  (REP)(STR)                      08/24/2020           100.00 CHE DAVIS NORMA                              10297 VINTAGE DR.                        PENSACOLA, FL 32514                      RETIRED                                  
Salzman, Michelle  (REP)(STR)                      09/04/2020           100.00 CHE DAVIS SAYLOR                             503 16TH AVE                             PENSACOLA, FL 32501                      SALES, THOMPSON CAT                      
Salzman, Michelle  (REP)(STR)                      09/24/2019           100.00 CHE DAVY SARA                                5527 OAKMONT DR                          PACE, FL 32571                           PHARMACIST                               
Salzman, Michelle  (REP)(STR)                      09/04/2020           100.00 CHE DAWSON JARROD                            4296 BRIGHTON DR                         PENSACOLA, FL 32504                      FINANCIAL ADVISOR                        
Salzman, Michelle  (REP)(STR)                      07/31/2019            20.20 CHE DAY JEFF                                 13339 GROVER RD                          JACKSONVILLE, FL 32226                   SELF EMPOLYED                            
Salzman, Michelle  (REP)(STR)                      09/02/2020             5.00 CHE DELANEY SEAN                             2355 W MICHIGAN AVE., APT. C-36          PENSACOLA, FL 32526                      HAYS U.S. CORPORATIO                     
Salzman, Michelle  (REP)(STR)                      10/02/2020             5.00 CHE DELANEY SEAN                             2355 W MICHIGAN AVE., APT. C-36          PENSACOLA, FL 32526                      HAYS U.S. CORPORATIO                     
Salzman, Michelle  (REP)(STR)                      01/28/2020           250.00 CHE DENUNZIO D.D.S MARK                      1201 ARIOLA DRIVE                        PENSACOLA BEACH, FL 3261                 DENTIST                                  
Salzman, Michelle  (REP)(STR)                      09/04/2020         1,000.00 CHE DHL ENTERPRISE                           3763 HIGHWAY 90                          PACE, FL 32571                           DHL ENTERPRISE                           
Salzman, Michelle  (REP)(STR)                      02/28/2020           100.00 CHE DILLON MELANIE                           307 RENTZ AVE                            PENSACOLA, FL 32507                      REGIONS BANK                             
Salzman, Michelle  (REP)(STR)                      04/09/2020           100.00 CHE DILLON MELANIE                           307 RENTZ AVE                            PENSACOLA, FL 32507                      REGIONS BANK                             
Salzman, Michelle  (REP)(STR)                      07/31/2019            20.20 CHE DILLON MELANIE                           307 RENTZ AVE                            PENSACOLA, FL 32507                      BANKER                                   
Salzman, Michelle  (REP)(STR)                      11/21/2019            10.00 CHE DILLON MELANIE                           307 RENTZ AVE                            PENSACOLA, FL 32507                      BANKER                                   
Salzman, Michelle  (REP)(STR)                      12/19/2019            41.45 CHE DILLON MELANIE                           307 RENTZ AVE                            PENSACOLA, FL 32507                                                               
Salzman, Michelle Lynn (REP)(STR)                  10/29/2021           100.00 CHE DILLON MELANIE                           7840 LILAC LN APT 804                    PENSACOLA, FL 32514                      BANK MANAGER                             
Salzman, Michelle  (REP)(STR)                      08/31/2019           285.00 INK DILON MELANIE                            307 RENTZ AVE                            PENSACOLA, FL 32507                      CUSTOMER SERVICE     FUNDRAISER GATHERING
Salzman, Michelle  (REP)(STR)                      06/26/2019            10.00 CHE DILON MELANIE                            307 RENTZ AVE                            PENSACOLA, FL 32507                      BANKER                                   
Salzman, Michelle Lynn (REP)(STR)                  02/03/2021         1,000.00 CHE DISNEY DESTINATIONS, LLC                 220 CELEBRATION PLACE SUITE 4000         CELEBRATION, FL 34747                    DISNEY DESTINATIONS,                     
Salzman, Michelle Lynn (REP)(STR)                  08/05/2021         1,000.00 CHE DISNEY GIFT CARD SERVICES, INC.          SUNTRUST SUITE 505                       LAKE BUENA VISTA, FL 32830               DISNEY GIFT CARD SER                     
Salzman, Michelle Lynn (REP)(STR)                  10/29/2021           100.00 CHE DOIDGE KENDRICK                          1861 FOULIS DR                           PENSACOLA, FL 32503                      HCA                                      
Salzman, Michelle  (REP)(STR)                      11/25/2019           300.00 INK DOMINGO VIRGIL                           534 TALLOW TREE DR                       PENSACOLA, FL 32506                      RETIRED NAVY         FOOD FOR FUNDRAISER 
Salzman, Michelle  (REP)(STR)                      06/26/2020           500.00 CHE DOMINGO VIRGILIO                         534 TALLOW TREE DR                       PENSACOLA, FL 32506                      UNEMPLOYED                               
Salzman, Michelle  (REP)(STR)                      08/05/2020           200.00 CHE DOMINGO VIRGILIO                         534 TALLOW TREE DR                       PENSACOLA, FL 32506                      RETIRED                                  
Salzman, Michelle  (REP)(STR)                      05/20/2020            50.00 CHE DONOHOE JAMES                            711 N. HAYNE ST                          PENSACOLA, FL 32501                      POLICE OFFICER                           
Salzman, Michelle  (REP)(STR)                      01/16/2020           500.00 CHE DONOVAN FRED                             802 N 20TH AVE.                          PENSACOLA, FL 32501                      CEO, BASKERVILLE DON                     
Salzman, Michelle  (REP)(STR)                      08/24/2020           500.00 CHE DONOVAN FRED                             502 N. 20TH AVE                          PENSACOLA, FL 32501                      DEVELOPER                                
Salzman, Michelle  (REP)(STR)                      10/29/2020         1,000.00 CHE DOSAL TOBACCO CORPORATION                4775 NW 132 STREET                       OPA LOCKA, FL 33054                      DOSAL TOBACCO CORPOR                     
Salzman, Michelle Lynn (REP)(STR)                  12/06/2021           500.00 CHE DOSAL TOBACCO CORPORATION                4775 NW 132 STREET                       OPA LOCKA, FL 33054                      DOSAL TOBACCO CORPOR                     
Salzman, Michelle  (REP)(STR)                      09/24/2019           100.00 CHE DOTY PAULA                               2011 WHALEY AVE                          PENSACOLA, FL 32503                      ACTIVEST                                 
Salzman, Michelle  (REP)(STR)                      09/30/2020           500.00 CHE DUDLEY CHRISTOPHER                       3907 W MILLERS BRIDGE RD                 TALLAHASSEE, FL 32312                    LOBBYIST                                 
Salzman, Michelle  (REP)(STR)                      08/13/2020           500.00 CHE DUNLAP DEBORAH                           114 1/2 PALAFOX PLACE APT 4              PENSACOLA, FL 32502                      PROPERTY MANAGEMENT                      
Salzman, Michelle  (REP)(STR)                      02/27/2020            50.00 CHE EDWARDS SANDY                            9511 LORIKEET LN                         PENSACOLA, FL 32507                      RETIRED                                  
Salzman, Michelle  (REP)(STR)                      09/24/2019            25.00 CHE ELDER ADANA                              3721 CHERRY LAUREL DR                    PENSACOLA, FL 32504                                                               
Salzman, Michelle  (REP)(STR)                      08/30/2019            25.00 CHE ELDER ADANA                              3721 CHERRY LAURAL DR                    PENSACOLA, FL 32504                                                               
Salzman, Michelle  (REP)(STR)                      06/29/2019            10.00 CHE ELDER ADANA                              3721 CHERRY LAUREL DRIVE                 PENSACOLA, FL 32504                      EDUCATOR                                 
Salzman, Michelle Lynn (REP)(STR)                  11/01/2021           100.00 CHE ELDER ADANA                              3721 CHERRY LAUREL DR                    PENSACOLA, FL 32504                      MATHNASIUM OF DESTIN                     
Salzman, Michelle  (REP)(STR)                      02/21/2020            25.00 CHE ELDER DON                                3721 CHERRY LAUREL DR                    PENSACOLA, FL 32504                      PICKETT & ASSOCIATES                     
Salzman, Michelle  (REP)(STR)                      06/29/2019            10.00 CHE ELDER DONALD                             3721 CHERRY LAUREL DRIVE                 PENSACOLA, FL 32504                      PROFESSIONAL SURVEYO                     
Salzman, Michelle  (REP)(STR)                      08/30/2019            25.00 CHE ELDER DONALD                             3721 CHERRY LAURAL DR                    PENSACOLA, FL 32504                                                               
Salzman, Michelle Lynn (REP)(STR)                  10/29/2021            25.00 CHE ELLISON ROBERT                           18790 CO RD 71 EXT                       LOXLEY, AL 36551                         UPS DRIVER                               
Salzman, Michelle  (REP)(STR)                      06/30/2019         1,000.00 INK ELMORE EMILY                             7217 TANNEHILL DR                        PENSACOLA, FL 32526                      THE MOTODOLL, LLC    CAMPAIGN MANAGEMENT 
Salzman, Michelle  (REP)(STR)                      07/24/2020           150.00 CHE EMLING, III CHARLES                      605 CHESAPEAKE DR.                       GULF BREEZE, FL 32561                    REFUSE SPECIALISTS,                      
Salzman, Michelle  (REP)(STR)                      07/31/2020           500.00 CHE ENSLEY SHOPPING CENTER LTD               120 E MAIN STREET STE A                  PENSACOLA, FL 32502                      ENSLEY SHOPPING CENT                     
Salzman, Michelle Lynn (REP)(STR)                  12/06/2021         1,000.00 CHE ENTERTAINMENT SOFTWARE ASSOCIATION       601 MASSACHUSETTS AVE, NW #300W          WASHINGTON, DC 20001                     ENTERTAINMENT SOFTWA                     
Salzman, Michelle  (REP)(STR)                      01/16/2020           150.00 CHE ERIC GLEATON REALTY                      102 E NINE MILE RD                       PENSACOLA, FL 32534                      REALTY                                   
Salzman, Michelle Lynn (REP)(STR)                  10/29/2021            10.00 CHE ERIE CAREY                               930 BREEZY ACRES RD                      PENSACOLA, FL 32534                      UPS DRIVER                               
Salzman, Michelle Lynn (REP)(STR)                  10/29/2021            10.00 CHE ERIE RICHARD                             930 BREEZY ACRES RD                      PENSACOLA, FL 32534                      UPS DRIVER                               
Salzman, Michelle  (REP)(STR)                      10/07/2020           500.00 CHE ESCAMBIA COUNTY REC                      PO BOX 10097                             PENSACOLA, FL 32524                      REPUBLICAN ORGANIZAT                     
Salzman, Michelle  (REP)(STR)                      10/10/2020            45.20 CHE ESCAMBIA MARTIAL ARTS                    1110 S HIGHWAY 29                        CANTONMENT, FL 32533                     ESCAMBIA MARTIAL ART                     
Salzman, Michelle  (REP)(STR)                      09/04/2020           500.00 CHE ESSON NINA                               38 STAR LAKE DR                          PENSACOLA, FL 32507                      RETIRED                                  
Salzman, Michelle  (REP)(STR)                      01/07/2020            10.00 CHE EVANS PHILLIP                            P.O. BOX 391423                          SNELLVILLE, GA 30039                     INFORMATION TECHNOLO                     
Salzman, Michelle  (REP)(STR)                      09/04/2020           250.00 CHE FABBRO ROBERT                            3901 IDLEWOOD DR                         PENSACOLA, FL 32505                      PRESIDENT, WHITESELL                     
Salzman, Michelle  (REP)(STR)                      09/04/2020           500.00 CHE FAULKNER MARK                            5425 OAKMONT DR                          PACE, FL 32571                           CEO BAPTIST HEALTHCA                     
Salzman, Michelle Lynn (REP)(STR)                  03/02/2021           500.00 CHE FDA POLITICAL ACTION COMMITTEE           1111 E TENNESSEE STREET                  TALLAHASSEE, FL 32308                    FDA POLITICAL ACTION                     
Salzman, Michelle  (REP)(STR)                      06/30/2019           100.00 CHE FELLER JOHN                              1799 BOOTH LAKE RD                       CANTONMENT, FL 32533                     SR. DEVELOPER                            
Salzman, Michelle  (REP)(STR)                      08/30/2019            50.00 CHE FELLER JOHN                              1799 BOOTH LAKE RD                       CANTONMENT, FL 32533                     IT                                       
Salzman, Michelle  (REP)(STR)                      09/04/2020           250.00 CHE FERRY & FERRY PA                         415 N SPRING STREET                      PENSACOLA, FL 32501                      FERRY & FERRY PA                         
Salzman, Michelle Lynn (REP)(STR)                  03/02/2021         1,000.00 CHE FINANCIAL REFORM IN GOVERNMENT NETWORK   1103 HAYS STREET                         TALLAHASSEE, FL 32301                    FINANCIAL REFORM IN                      
Salzman, Michelle  (REP)(STR)                      12/12/2019         1,000.00 CHE FISHBIEN BEN                             704 PEAKES POINT DR.                     GULF BREEZE, FL 32561                    ORTHODONTIST                             
Salzman, Michelle Lynn (REP)(STR)                  01/10/2022         1,000.00 CHE FL COALITION FOR SAFE COMMUNITIES        2055 NW DIAMOND CREEK WAY                JENSEN BEACH, FL 34957                   PAC                                      
Salzman, Michelle  (REP)(STR)                      10/28/2020         1,000.00 CHE FLORIDA ACADEMY OF PHYSICIAN ASSISTANTS  119 E PARK AVE                           TALLAHASSEE, FL 32301                    FLORIDA ACADEMY OF P                     
Salzman, Michelle  (REP)(STR)                      09/21/2020         1,000.00 CHE FLORIDA ACRE                             2916 APPALACHEE PKWY                     TALLAHASSEE, FL 32301                    FLORIDA ACRE                             
Salzman, Michelle Lynn (REP)(STR)                  01/06/2022         1,000.00 CHE FLORIDA ACRE                             2916 APALACHEE PARKWAY                   TALLAHASSEE, FL 32301                    FLORIDA ACRE                             
Salzman, Michelle Lynn (REP)(STR)                  03/02/2021         1,000.00 CHE FLORIDA AGENTS FOR INSURANCE REFORM      1103 HAYS STREET                         TALLAHASSEE, FL 32301                    FLORIDA AGENTS FOR I                     
Salzman, Michelle  (REP)(STR)                      09/11/2020         1,000.00 CHE FLORIDA ASSISTED LIVING POLITICAL ACTION 1103 HAYS STREET                         TALLAHASSEE, FL 32301                    FLORIDA ASSISTED LIV                     
Salzman, Michelle Lynn (REP)(STR)                  01/06/2022         1,000.00 CHE FLORIDA ASSISTED LIVING POLITICAL ACTION 1103 HAYS STREET                         TALLAHASSEE, FL 32301                    FLORIDA ASSISTED LIV                     
Salzman, Michelle Lynn (REP)(STR)                  12/06/2021         1,000.00 CHE FLORIDA BANKERS ASSOCIATION PAC          PO BOX 11117                             TALLAHASSEE, FL 32302                    FLORIDA BANKERS ASSO                     
Salzman, Michelle  (REP)(STR)                      10/16/2020           500.00 CHE FLORIDA BANKERS ASSOCIATION PAC STATE    PO BOX 11117                             TALLAHASSEE, FL 32302                    POLITICAL COMMITTEE                      
Salzman, Michelle  (REP)(STR)                      09/04/2020         1,000.00 CHE FLORIDA BEER WHOLESALERS GOOD GOVERNMENT 215 S. MONROE ST, STE 340                TALLAHSSEE, FL 32301                     FLORIDA BEER WHOLESA                     
Salzman, Michelle  (REP)(STR)                      03/10/2020         1,000.00 CHE FLORIDA BEER WHOLESALERS GOOD GOVERNMENT 215 S. MONROE ST. STE. 340               TALLAHASSEE, FL 32301                    FLORIDA BEER WHOLESA                     
Salzman, Michelle Lynn (REP)(STR)                  11/08/2021         1,000.00 CHE FLORIDA BEER WHOLESALERS GOOD GOVERNMENT 215 S. MONROE ST. STE 340                TALLAHASSEE, FL 32301                    FLORIDA BEER WHOLESA                     
Salzman, Michelle  (REP)(STR)                      09/04/2020         1,000.00 CHE FLORIDA BEER WHOLESALERS PC              215 S. MONROE ST, STE 340                TALLAHSSEE, FL 32301                     FLORIDA BEER WHOLESA                     
Salzman, Michelle  (REP)(STR)                      06/23/2020         1,000.00 CHE FLORIDA BEER WHOLESALERS POLITICAL COMMI 215 SOUTH MONROE STREET SUITE 340        TALLAHASSEE, FL 32301                    PAC                                      
Salzman, Michelle Lynn (REP)(STR)                  10/21/2021           500.00 CHE FLORIDA CABLE TELECOMMUNICATIONS ASSOCIA 246 E 6TH AVE, SUITE 100                 TALLAHASSEE, FL 32308                    FLORIDA CABLE TELECO                     
Salzman, Michelle  (REP)(STR)                      09/30/2020           500.00 CHE FLORIDA CAMPGROUND PAC                   1340 VICKERS RD                          TALLAHASSEE, FL 32303                    FLORIDA CAMPGROUND P                     
Salzman, Michelle  (REP)(STR)                      10/01/2020         1,000.00 CHE FLORIDA CPA NORTH                        PO BOX 5437                              TALLAHASSEE, FL 32314                    FLORIDA CPA NORTH                        
Salzman, Michelle  (REP)(STR)                      10/01/2020         1,000.00 CHE FLORIDA CPA PAC                          PO BOX 5437                              TALLAHASSEE, FL 32314                    FLORIDA CPA PAC                          
Salzman, Michelle Lynn (REP)(STR)                  01/10/2022         1,000.00 CHE FLORIDA CPA POLITICAL ACTION COMMITTEE,  PO BOX 5437                              TALLAHASSEE, FL 32314                    PAC                                      
Salzman, Michelle Lynn (REP)(STR)                  05/04/2021         1,000.00 CHE FLORIDA CUPAC                            3692 COOLIDGE COURT                      TALLAHASSEE, FL 32311                    FLORIDA CUPAC                            
Salzman, Michelle Lynn (REP)(STR)                  02/03/2021         1,000.00 CHE FLORIDA FAMILY MEDICINE POLITICAL ACTION 13241 BARTRAM PARK BLVD. UNIT 1321       JACKSONVILLE, FL 32258                   FLORIDA FAMILY MEDIC                     
Salzman, Michelle  (REP)(STR)                      09/30/2020         1,000.00 CHE FLORIDA FARM PAC                         PO BOX 147030                            GAINSVILLE, FL 32614                     FLORIDA FARM PAC                         
Salzman, Michelle Lynn (REP)(STR)                  07/30/2021            76.05 INK FLORIDA FEDERATION FOR CHILDREN PAC      1020 19TH STREET, NW SUITE 675           WASHINGTON, DC 20036                     PAC                  FOOD & BEVERAGE     
Salzman, Michelle  (REP)(STR)                      10/02/2020         1,000.00 CHE FLORIDA HEALTHCARE PAC                   307 WEST PARK AVENUE                     TALLAHASSEE, FL 32301                    FLORIDA HEALTHCARE P                     
Salzman, Michelle  (REP)(STR)                      09/04/2020         1,000.00 CHE FLORIDA HOME BUILDERS ASSOC.             2600 CENTENNIAL PLACE                    TALLAHSSEE, FL 32308                     FLORIDA HOME BUILDER                     
Salzman, Michelle  (REP)(STR)                      07/31/2020           500.00 CHE FLORIDA HOMEBUILDERS ASSOCIATION PAC     2600 CENTENNIAL PLACE                    TALLAHASSEE, FL 32508                    FLORIDA HOMEBUILDERS                     
Salzman, Michelle  (REP)(STR)                      10/23/2020         1,000.00 CHE FLORIDA INDEPENDENT GLASS ASSOCIATION    5025 LEMON ST STE 200                    TAMPA, FL 33609                          FLORIDA INDEPENDENT                      
Salzman, Michelle  (REP)(STR)                      10/28/2020         1,000.00 CHE FLORIDA INSURANCE COUNCIL                POST OFFICE BOX 749                      TALLAHASSEE, FL 32302                    FLORIDA INSURANCE CO                     
Salzman, Michelle  (REP)(STR)                      09/30/2020           500.00 CHE FLORIDA INTERNET & TELEVISION ASSOCIATIO 246 EAST 6TH AVE STE 100                 TALLAHASSEE, FL 32308                    FLORIDA INTERNET & T                     
Salzman, Michelle  (REP)(STR)                      10/08/2020         1,000.00 CHE FLORIDA JOBS PAC                         PO BOX 11309                             TALLAHASSEE, FL 32302                    POLITICAL COMMITTEE                      
Salzman, Michelle  (REP)(STR)                      09/30/2020         1,000.00 CHE FLORIDA JUSTICE PC                       218 SOUTH MONROE ST                      TALLAHASSEE, FL 32301                    FLORIDA JUSTICE PC                       
Salzman, Michelle  (REP)(STR)                      07/07/2020         1,000.00 CHE FLORIDA JUSTICE PC                       218 SOUTH MONROE ST                      TALLAHASSEE, FL 32301                    FLORIDA JUSTICE PC                       
Salzman, Michelle Lynn (REP)(STR)                  03/02/2021         1,000.00 CHE FLORIDA JUSTICE PC                       218 SOUTH MONROE ST                      TALLAHASSEE, FL 32301                    FLORIDA JUSTICE PC                       
Salzman, Michelle  (REP)(STR)                      09/21/2020         1,000.00 CHE FLORIDA LEADERSHIP COMMITTEE             610 SOUTH BOULEVARD                      TAMPA, FL 33606                          FLORIDA LEADERSHIP C                     
Salzman, Michelle Lynn (REP)(STR)                  11/22/2021         1,000.00 CHE FLORIDA MEDICAL ASSOCIATION              1430 PIEDMONT DRIVE E                    TALLAHASSEE, FL 32308                    FLORIDA MEDICAL ASSO                     
Salzman, Michelle  (REP)(STR)                      07/30/2020         1,000.00 CHE FLORIDA MEDICAL ASSOCIATION PAC          1430 PIEDMONT DR EAST                    TALLAHASSEE, FL 32308                    FLORIDA MEDICAL ASSO                     
Salzman, Michelle  (REP)(STR)                      10/02/2020         1,000.00 CHE FLORIDA NATURAL GAS PAC                  PO BOX 11026                             TALLAHASSEE, FL 32302                    FLORIDA NATURAL GAS                      
Salzman, Michelle  (REP)(STR)                      10/08/2020           500.00 CHE FLORIDA NURSERY GROWERS ASSOCIATION PAC  1533 PARK CENTER DR                      ORLANDO, FL 32835                        POLITICAL COMMITTEE                      
Salzman, Michelle  (REP)(STR)                      07/24/2020           500.00 CHE FLORIDA NURSERY, GROWERS & LANDSCAPING A 1533 PARK CENTER DR                      ORLANDO, FL 32835                        FLORIDA NURSERY, GRO                     
Salzman, Michelle  (REP)(STR)                      10/29/2020           500.00 CHE FLORIDA NURSES ASSOCIATION               PO BOX 536985                            ORLANDO, FL 32853                        FLORIDA NURSES ASSOC                     
Salzman, Michelle Lynn (REP)(STR)                  02/03/2021         1,000.00 CHE FLORIDA OPERATORS ASSOCIATION            119 S MONROE ST. STE 200                 TALLAHASSEE, FL 32301                    FLORIDA OPERATORS AS                     
Salzman, Michelle  (REP)(STR)                      10/07/2020           500.00 CHE FLORIDA OUTDOOR ADVERTISING PAC          314 N GADSDEN ST SUITE 1                 TALLAHASSEE, FL 32301                    POLITICAL COMMITTEE                      
Salzman, Michelle Lynn (REP)(STR)                  03/02/2021         1,000.00 CHE FLORIDA PHARMACIST POLITICAL COMM        610 NORTH ADAMS STREET                   TALLAHASSEE, FL 32301                    FLORIDA PHARMACIST P                     
Salzman, Michelle Lynn (REP)(STR)                  03/02/2021           500.00 CHE FLORIDA PODIATRY COMMITTEE               6707 38TH AVE N                          SAINT PETERSBURG, FL 33710               FLORIDA PODIATRY COM                     
Salzman, Michelle  (REP)(STR)                      10/16/2020           500.00 CHE FLORIDA PODIATRY PC                      6707 38TH AVE N                          SAINT PETERSBURG, FL 33710               POLITICAL COMMITTEE                      
Salzman, Michelle Lynn (REP)(STR)                  09/29/2021           500.00 CHE FLORIDA PODIATRY POLITICAL COMMITTEE     6707 38TH AVE N                          SAINT PETERSBURG, FL 33710               FLORIDA PODIATRY POL                     
Salzman, Michelle  (REP)(STR)                      07/07/2020         1,000.00 CHE FLORIDA POLICE BENEVOLENT ASSOCIATION    300 E BREVARD ST                         TALLAHASSEE, FL 32501                    FLORIDA POLICE BENEV                     
Salzman, Michelle  (REP)(STR)                      08/28/2020         1,000.00 CHE FLORIDA POLICE BENEVOLENT ASSOCIATION    300 E BREVARD ST                         TALLAHASSEE, FL 32301                    FLORIDA POLICE BENEV                     
Salzman, Michelle  (REP)(STR)                      07/07/2020         1,000.00 CHE FLORIDA POLICE BENEVOLENT ASSOCIATION IN 300 E BREVARD ST                         TALLAHASSEE, FL 32301                    FLORIDA POLICE BENEV                     
Salzman, Michelle Lynn (REP)(STR)                  02/22/2021         1,000.00 CHE FLORIDA PROFESSIONAL EMPLOYER ORGANIZATI 311 E PARK AVE                           TALLAHASSEE, FL 32301                    FLORIDA PROFESSIONAL                     
Salzman, Michelle  (REP)(STR)                      09/30/2020         1,000.00 CHE FLORIDA PROSPERITY FUND                  PO BOX 10085                             TALLAHASSEE, FL 32302                    FLORIDA PROSPERITY F                     
Salzman, Michelle  (REP)(STR)                      10/29/2020         1,000.00 CHE FLORIDA PUBLIC UTILITIES COMPANY         909 SILVER LAKE BLVD                     DOVER, FL 19904                          FLORIDA PUBLIC UTILI                     
Salzman, Michelle Lynn (REP)(STR)                  07/19/2021         1,000.00 CHE FLORIDA RESTAURANT & LODGING ASSOC       PO BOX 1779                              TALLAHASSEE, FL 32302                    PAC                                      
Salzman, Michelle Lynn (REP)(STR)                  11/08/2021         1,000.00 CHE FLORIDA RHEUMATOLOGY PAC                 1103 HAYS STREET                         TALLAHASSEE, FL 32301                    FLORIDA RHEUMATOLOGY                     
Salzman, Michelle  (REP)(STR)                      09/30/2020           500.00 CHE FLORIDA RV PAC                           10510 GIBSONTON DR                       RIVERVIEW, FL 33578                      FLORIDA RV PAC                           
Salzman, Michelle  (REP)(STR)                      09/21/2020         1,000.00 CHE FLORIDA SPEAKS                           PO BOX 20252                             ST. PETERSBURG, FL 33742                 FLORIDA SPEAKS                           
Salzman, Michelle Lynn (REP)(STR)                  02/22/2021         1,000.00 CHE FLORIDA'S VOICE FOR EARLY LEARNING       C/O 311 EAST PARK AVE                    TALLAHASSEE, FL 32301                    FLORIDA'S VOICE FOR                      
Salzman, Michelle Lynn (REP)(STR)                  01/10/2022         1,000.00 CHE FLORIDIANS FOR SAFE MEDICAL CANNABIS CAR 2640-A MITCHAM DR                        TALLAHASSEE, FL 32308                    PAC                                      
Salzman, Michelle  (REP)(STR)                      09/11/2020           500.00 CHE FLYNN BUILDING SPECIALIST                1300 E. OLIVE RD                         PENSACOLA, FL 32514                      FLYNN BUILDING SPECI                     
Salzman, Michelle  (REP)(STR)                      07/31/2020           500.00 CHE FLYNN BUILDING SPECIALIST                1300 E. OLIVE RD                         PENSACOLA, FL 32514                      FLYNN BUILDING SPECI                     
Salzman, Michelle Lynn (REP)(STR)                  10/29/2021         1,000.00 CHE FLYNN BUILDING SPECIALIST / FLYNN BUILT  1300 E. OLIVE RD                         PENSACOLA, FL 32514                      FLYNN BUILDING SPECI                     
Salzman, Michelle  (REP)(STR)                      11/25/2019           500.00 CHE FLYNN BUILDING SPECIALISTS               1300 E. OLIVE RD                         PENSACOLA, FL 32514                      HOME BUILDER                             
Salzman, Michelle  (REP)(STR)                      07/31/2020           500.00 CHE FLYNN BUILT REALTY                       1300 E. OLIVE RD                         PENSACOLA, FL 32514                      FLYNN BUILT REALTY                       
Salzman, Michelle  (REP)(STR)                      01/29/2020           500.00 CHE FLYNN BUILT REALTY, LLC                  1300 E OLIVE RD                          PENSACOLA, FL 32514                      HOME BUILDER                             
Salzman, Michelle  (REP)(STR)                      10/07/2020           500.00 CHE FOMA PAC                                 2544 BLAIRSTONE PINES DR                 TALLAHASSEE, FL 32301                    POLITICAL COMMITTEE                      
Salzman, Michelle  (REP)(STR)                      09/04/2020         1,000.00 CHE FORD KENNETH                             513 E RAMONA ST                          PENSACOLA, FL 32502                      CEO, IHMC                                
Salzman, Michelle  (REP)(STR)                      08/05/2020         1,000.00 CHE FOREVERMORE FILMS INC                    15026 INNERARITY POINT RD                PENSACOLA, FL 32507                      FOREVERMORE FILMS IN                     
Salzman, Michelle Lynn (REP)(STR)                  07/19/2021         1,000.00 CHE FOSTER KIRTLEY JOHN                      511 W BAY ST. STE 363                    TAMPA, FL 33606                          AMERICAN FEDERATION                      
Salzman, Michelle  (REP)(STR)                      09/21/2020         1,000.00 CHE FOUNDATION OF FREEDOM                    PO BOX 20252                             ST. PETERSBURG, FL 33742                 FOUNDATION OF FREEDO                     
Salzman, Michelle  (REP)(STR)                      10/07/2020           300.00 CHE FOUNTAIN GRAHAM                          PO BOX 183                               CRESTVIEW, FL 32536                      COUNTY COMMISSIONER                      
Salzman, Michelle  (REP)(STR)                      04/04/2020           100.00 CHE FOUNTAIN TAMARA                          2045 FOUNTAIN PROFESSIONAL CT            NAVARRE, FL 32566                        WINDJAMMERS                              
Salzman, Michelle  (REP)(STR)                      07/13/2020         1,000.00 CHE FPF FIRE PC                              343 W MADISON ST.                        TALLAHASSE, FL 32301                     FPF FIRE PC                              
Salzman, Michelle  (REP)(STR)                      09/20/2019           450.00 INK FRANKLIN MIKO                            833 LEBLANC WAY                          PENSACOLA, FL 32505                      CATERER              FOOD FOR FUNDRAISER 
Salzman, Michelle  (REP)(STR)                      09/04/2020           250.00 CHE FREEMAN JOHANNA                          4015 CONNELL DR                          PENSACOLA, FL 32503                      SALES - STATE FARM                       
Salzman, Michelle  (REP)(STR)                      10/07/2020         1,000.00 CHE FRF POLITICAL COMMITTEE                  227 SOUTH ADAMS ST                       TALLAHASSEE, FL 32301                    FRF POLITICAL COMMIT                     
Salzman, Michelle  (REP)(STR)                      09/30/2020           500.00 CHE FSAA PC                                  204 S. MONROE STREET                     TALLAHASSEE, FL 32301                    FSAA PC                                  
Salzman, Michelle  (REP)(STR)                      09/21/2020         1,000.00 CHE FTBA TRANSPORTATION PAC                  610 SOUTH BOULEVARD                      TAMPA, FL 33606                          FTBA TRANSPORTATION                      
Salzman, Michelle Lynn (REP)(STR)                  01/10/2022         1,000.00 CHE FTBA TRANSPORTATION PAC                  610 SOUTH BOULEVARD                      TAMPA, FL 33606                          PAC                                      
Salzman, Michelle  (REP)(STR)                      01/24/2020         1,000.00 CHE GAETZ DON                                P.O. BOX 1234                            NICEVILLE, FL 32588                      ATTORNEY                                 
Salzman, Michelle Lynn (REP)(STR)                  10/29/2021         1,000.00 CHE GAETZ DON                                REDACTED                                 REDACTED, XC                             RETIRED                                  
Salzman, Michelle  (REP)(STR)                      09/04/2020           250.00 CHE GARRETT CLAIMS GROUP, INC                1130 N. 53RD ST, SUITE A                 TAMPA, FL 33617                          GARRETT CLAIMS GROUP                     
Salzman, Michelle Lynn (REP)(STR)                  02/22/2021           500.00 CHE GARYROBINSON PA FLORIDA POLITICAL ACTION 301 E PINE ST SUITE 1400                 ORLANDO, FL 32801                        GARYROBINSON PA                          
Salzman, Michelle  (REP)(STR)                      10/29/2020         1,000.00 CHE GATEWAY PLAZA                            800 EAST CANAL STREET                    RICHMOND, VA 23219                       GATEWAY PLAZA                            
Salzman, Michelle  (REP)(STR)                      06/28/2019            10.00 CHE GCB COACHING                             3571 LAGUNA CT                           GULF BREEZE, FL 32563                    GCB COACHING                             
Salzman, Michelle  (REP)(STR)                      01/16/2020           500.00 CHE GECI & ASSOCIATES                        2950 NORTH 12TH AVE                      PENSACOLA, FL 32503                      ENGINEER FIRM                            
Salzman, Michelle Lynn (REP)(STR)                  10/29/2021           100.00 CHE GENE J TERREZZA OPTOMETRIST              5593 STEWART ST                          MILTON, FL 32570                         GENE J TERREZZA OPTO                     
Salzman, Michelle  (REP)(STR)                      10/02/2020         1,000.00 CHE GEO CARE LLC                             4955 TECHNOLOGY WAY                      BOCA RATON, FL 33431                     GEO CARE LLC                             
Salzman, Michelle  (REP)(STR)                      07/31/2020           150.00 CHE GEORGE HAL                               17 N SUNSET BLVD                         GULF BREEZE, FL 32561                    RETIRED                                  
Salzman, Michelle  (REP)(STR)                      06/29/2019            10.00 CHE GIBSON CONTESSIA                         586 PEPPERTREE LANE                      PENSACOLA, FL 32506                      MANAGER                                  
Salzman, Michelle  (REP)(STR)                      06/30/2019            20.00 CHE GILES SHELIA                             11514 THOUSAND OAKS DR                   PENSACOLA, FL 32514                      TEACHER                                  
Salzman, Michelle  (REP)(STR)                      06/29/2019             5.00 CHE GILMORE JOSH                             207 SAINT EUSEBIA                        PENSACOLA, FL 32503                                                               
Salzman, Michelle Lynn (REP)(STR)                  10/29/2021            35.00 CHE GIVENS GRAHAM                            10032 JOURNEYS END                       TALLAHASSEE, FL 32312                    UPS DRIVER                               
Salzman, Michelle  (REP)(STR)                      09/21/2020           100.00 CHE GOLDSMITH WILIIAM                        1577 E BRAINARD ST                       PENSACOLA, FL 32503                      RETIRED                                  
Salzman, Michelle  (REP)(STR)                      06/29/2019            10.00 CHE GOMEZ BRANDI                             3755 DURANGO DRIVE                       PENSACOLA, FL 32504                      COMMUNICATIONS STRAT                     
Salzman, Michelle  (REP)(STR)                      09/04/2020           250.00 CHE GONZALEZ OFFICE CENTER ESCROW            125 W RAMONA ST STE 800                  PENSACOLA, FL 32502                      GONZALEZ OFFICE CENT                     
Salzman, Michelle  (REP)(STR)                      06/29/2019            10.00 CHE GOOLSBY AMANDA                           2101 SCENIC HIGHWAY APT B209             PENSACOLA, FL 32503                      HAIRSTYLIST                              
Salzman, Michelle  (REP)(STR)                      08/30/2019            25.00 CHE GRAY MICHELE                             308 SE KALASH RD                         PENSACOLA, FL 32507                                                               
Salzman, Michelle  (REP)(STR)                      09/09/2020         1,000.00 CHE GRAYROBINSON PA FL POLITICAL ACTION COMM 301 E PINE ST SUITE 1400                 ORLANDO, FL 32801                        GRAYROBINSON PA FL P                     
Salzman, Michelle Lynn (REP)(STR)                  07/19/2021           500.00 CHE GRAYROBINSON PA FL POLITICAL ACTION COMM 301 E PINE ST SUITE 1400                 ORLANDO, FL 32801                        PAC                                      
Salzman, Michelle  (REP)(STR)                      10/20/2020         1,000.00 CHE GREENBERGTRAURIG                         8400 NW 36TH STREET                      DORAL, FL 33166                          GREENBERGTRAURIG                         
Salzman, Michelle  (REP)(STR)                      02/27/2020           250.00 CHE GROVE JEN                                1407 EAST BLOUNT ST                      PENSACOLA, FL 32503                      BAPTIST HEATH CARE                       
Salzman, Michelle  (REP)(STR)                      10/28/2020         1,000.00 CHE GUIDEWELL GROUP                          PO BOX 2210                              JACKSONVILLE, FL 32203                   GUIDEWELL GROUP                          
Salzman, Michelle  (REP)(STR)                      09/04/2020           250.00 CHE GULF MARINE CONSTRUCTION                 1232 N PACE BLVD                         PENSACOLA, FL 32505                      GULF MARINE CONSTRUC                     
Salzman, Michelle  (REP)(STR)                      07/11/2020           250.00 CHE GULFSIDE LANDSCAPING                     511 19TH AVE                             PENSACOLA, FL 32501                      GULFSIDE LANDSCAPING                     
Salzman, Michelle  (REP)(STR)                      11/30/2019         1,000.00 INK GUTIERREZ MAX                            700 WEST HIGHWAY 98                      PENSACOLA, FL 32506                      PENSACOLA ATHLETIC C MARKETING VIDEO     
Salzman, Michelle  (REP)(STR)                      07/04/2020           250.00 CHE HAINLINE MICHAEL                         1906 CORAL ISLAND RD                     PENSACOLA, FL 32506                      ATTORNEY                                 
Salzman, Michelle  (REP)(STR)                      06/29/2019            25.00 CHE HALL DANA                                8879 FOXTAIL LOOP                        PENSACOLA, FL 32526                      DEVELOPMENT                              
Salzman, Michelle  (REP)(STR)                      05/17/2020           100.00 CHE HAMILTON DAHLYS                          1681 HICKORY PATH WAY                    SUWANEE, GA 30024                        UNEMPLOYED                               
Salzman, Michelle  (REP)(STR)                      09/05/2019            20.20 CHE HANSEN DONALD                            6102 CONFEDERATE DR                      PENSACOLA, FL 32503                                                               
Salzman, Michelle  (REP)(STR)                      01/31/2020           277.01 INK HARBOR SCREEN PRINTING                   4205 LILLIAN HWY                         PENSACOLA, FL 32506                      HARBOR SCREEN PRINTI SCREEN PRINTING     
Salzman, Michelle  (REP)(STR)                      06/29/2019            20.00 CHE HARRIS LORI                              3255 NEWTON DRIVE                        PENSACOLA, FL 32503                      COMMUNITY OUTREACH                       
Salzman, Michelle  (REP)(STR)                      06/26/2019         1,000.00 INK HATCHMARK STUDIOS                        13 PALAFOX PL                            PENSACOLA, FL 32502                      HATCHMARK STUDIOS    BRAND/LOGO DESIGN/CO
Salzman, Michelle  (REP)(STR)                      06/29/2019            25.00 CHE HAWKINS CHRISTINA                        4230 ESSEX TERRACE CIRCLE                PACE, FL 32571                           MARKETING                                
Salzman, Michelle  (REP)(STR)                      01/16/2020           500.00 CHE HAYES CHRISTINA                          893 GRAHAM RD                            CANTONMENT, FL 32533                     INSURANCE SERVICES                       
Salzman, Michelle Lynn (REP)(STR)                  10/29/2021           250.00 CHE HAYS KELLY                               4201 MORELIA PL                          PENSACOLA, FL 32504                      LAB MANAGER                              
Salzman, Michelle  (REP)(STR)                      09/04/2020           100.00 CHE HAYWARD AN                               1708 OSCEOLA BLVD                        PENSACOLA, FL 32503                      UNEMPLOYED                               
Salzman, Michelle Lynn (REP)(STR)                  11/22/2021           100.00 CHE HAYWARD AN                               1708 OSCEOLA BLVD                        PENSACOLA, FL 32503                      UNEMPLOYED                               
Salzman, Michelle  (REP)(STR)                      09/04/2020           500.00 CHE HAYWARD ASHTON                           1708 OSCEOLA BLVD                        PENSACOLA, FL 32503                      EXEC. DIR. ANDREWS I                     
Salzman, Michelle  (REP)(STR)                      09/04/2020           250.00 CHE HAYWARD LINDA                            1601 LAKEVIEW AVENUE                     PENSACOLA, FL 32503                      RETIRED                                  
Salzman, Michelle Lynn (REP)(STR)                  11/22/2021           500.00 CHE HAYWARD, III ASHTON                      1708 OSCEOLA BLVD                        PENSACOLA, FL 32503                      SHUMAKER ADVISORS FL                     
Salzman, Michelle  (REP)(STR)                      01/30/2020            10.00 CHE HAZELWOOD HEATHER LYNN                   9635 WANDA DR                            PENSACOLA, FL 32514                      HOMEMAKER                                
Salzman, Michelle  (REP)(STR)                      10/08/2020         1,000.00 CHE HCA EAST FLORIDA DIVISION & GOOD GOVERNM 101 N MONROE STREET, SUITE 801           TALLAHASSEE, FL 32301                    POLITICAL COMMITTEE                      
Salzman, Michelle Lynn (REP)(STR)                  09/17/2021         1,000.00 CHE HCA EAST FLORIDA DIVISION AND GOOD GOVER 101 N MONROE STREET, SUITE 801           TALLAHASSEE, FL 32301                    HCA EAST FLORIDA DIV                     
Salzman, Michelle  (REP)(STR)                      10/08/2020         1,000.00 CHE HCA NORTH FLORIDA DIVISION & GOOD GOVERN 101 N MONROE STREET, SUITE 801           TALLAHASSEE, FL 32301                    POLITICAL COMMITTEE                      
Salzman, Michelle Lynn (REP)(STR)                  09/17/2021         1,000.00 CHE HCA NORTH FLORIDA DIVISION AND GOOD GOVE 101 N MONROE STREET, SUITE 801           TALLAHASSEE, FL 32301                    HCA NORTH FLORIDA DI                     
Salzman, Michelle  (REP)(STR)                      10/08/2020         1,000.00 CHE HCA WEST FLORIDA DIVISION & GOOD GOVERNM 101 N MONROE STREET, SUITE 801           TALLAHASSEE, FL 32301                    POLITICAL COMMITTEE                      
Salzman, Michelle Lynn (REP)(STR)                  02/12/2021         1,000.00 CHE HCA WEST FLORIDA DIVISION AND GOOD GOVER 101 N MONROE STREET, SUITE 801           TALLAHASSEE, FL 32301                    HCA WEST FLORIDA DIV                     
Salzman, Michelle  (REP)(STR)                      09/30/2020         1,000.00 CHE HEARTLAND CONSERVATIVES                  1103 HAYS STREET                         TALLAHASSEE, FL 32301                    HEARTLAND CONSERVATI                     
Salzman, Michelle  (REP)(STR)                      08/11/2020           500.00 CHE HEATON BROTHERS CONSTRUCTION             5805 SAUFLEY FIELD RD                    PENSACOLA, FL 32526                      HEATON BROTHERS CONS                     
Salzman, Michelle  (REP)(STR)                      08/13/2020         1,000.00 CHE HEFFLEY & ASSOCIATES                     PO BOX 795                               TALLAHASSEE, FL 32302                    HEFFLEY & ASSOCIATES                     
Salzman, Michelle Lynn (REP)(STR)                  10/29/2021         1,000.00 CHE HELMS DANNY                              6260 FAITH WAY                           MILTON, FL 32570                         REAL ESTATE APPRAISE                     
Salzman, Michelle  (REP)(STR)                      02/11/2020           150.00 CHE HEMMER CONSULTING, LLC                   1604 E. JACKSON ST                       PENSACOLA, FL 32501                      HEMMER CONSULTING, L                     
Salzman, Michelle  (REP)(STR)                      06/29/2019            20.00 CHE HENDERSON KAYLA                          338 LOVELAND CIR                         PENSACOLA, FL 32526                      TEACHER                                  
Salzman, Michelle  (REP)(STR)                      08/07/2020            25.00 CHE HENDERSON PAUL                           6640 GREENWELL STREET                    PENSACOLA, FL 32526                      UNEMPLOYED                               
Salzman, Michelle Lynn (REP)(STR)                  10/29/2021           500.00 CHE HENDRY KATHRYN                           4994 COVENAT CIRCLE                      PACE, FL 32571                           1 HMC FUNDRAISER                         
Salzman, Michelle  (REP)(STR)                      01/16/2020         1,000.00 CHE HENRY COMPANY HOMES                      4229 HIGHWAY 90                          PACE, FL 32571                           BUILDER                                  
Salzman, Michelle  (REP)(STR)                      10/23/2020         1,000.00 CHE HERITAGE MGA                             2600 MCCORMICK DR, SUITE 300             CLEARWATER, FL 33759                     HERITAGE MGA                             
Salzman, Michelle Lynn (REP)(STR)                  12/27/2021         1,000.00 CHE HERITAGE MGA                             2600 MCCORMICK DR, SUITE 300             CLEARWATER, FL 33759                     HERITAGE MGA                             
Salzman, Michelle  (REP)(STR)                      06/29/2019            50.00 CHE HIGHTOWER PATRICIA                       6430 DUNLIETH PLACE                      PENSACOLA, FL 32504                      SCHOOL BOARD MEMBER                      
Salzman, Michelle  (REP)(STR)                      08/28/2020           250.00 CHE HISLE CARL                               15742 FIRE LIGHT PLACE                   MOSELEY, VA 23120                        SORELLE IMPRESA, INC                     
Salzman, Michelle  (REP)(STR)                      08/21/2020             5.00 CHE HISLE CHARITY                            4950 HOPEWELL MANOR DR                   CUMMING, GA 30028                                                                 
Salzman, Michelle  (REP)(STR)                      07/21/2020             5.00 CHE HISLE CHARITY                            4950 HOPEWELL MANOR DR                   CUMMING, GA 30028                                                                 
Salzman, Michelle  (REP)(STR)                      06/30/2019            10.00 CHE HISLE CHARITY                            4950 HOPEWELL MANOR DR                   CUMMING, GA 30028                        MARKETING                                
Salzman, Michelle  (REP)(STR)                      09/21/2020             5.00 CHE HISLE CHARITY                            4950 HOPEWELL MANOR DR                   CUMMING, GA 30028                        UNEMPLOYED                               
Salzman, Michelle  (REP)(STR)                      06/26/2019            10.00 CHE HISLE SHARON                             3924 MERRIMAN                            PLANO, TX 75074                                                                   
Salzman, Michelle  (REP)(STR)                      05/22/2020           100.00 CHE HODGES DERRICK                           6101 CHEYENNE DR, SUITE 200              THE COLONY, TX 75056                     PROJECT MANAGER                          
Salzman, Michelle  (REP)(STR)                      09/12/2020           100.00 CHE HODGES DERRICK                           6101 CHEYENNE DR, SUITE 200              THE COLONY, TX 75056                     AMERICAN AIRLINES                        
Salzman, Michelle  (REP)(STR)                      08/11/2020         1,000.00 CHE HONEST LEADERSHIP                        1103 HAYES STREET                        TALLAHASSEE, FL 32301                    HONEST LEADERSHIP                        
Salzman, Michelle  (REP)(STR)                      08/28/2020         1,000.00 CHE HONEST LEADERSHIP                        1103 HAYES STREET                        TALLAHASSEE, FL 32301                    HONEST LEADERSHIP                        
Salzman, Michelle Lynn (REP)(STR)                  11/08/2021         1,000.00 CHE HONEST LEADERSHIP                        1103 HAYES STREET                        TALLAHASSEE, FL 32301                    HONEST LEADERSHIP                        
Salzman, Michelle  (REP)(STR)                      01/16/2020           100.00 CHE HOPKINS TRACI                            16015 PERDIDO KEY DR. UNIT 1E            PENSACOLA, FL 32507                      BANK VP                                  
Salzman, Michelle  (REP)(STR)                      02/27/2020           500.00 CHE HOSKINS KEITH                            8926 SALT GRASS DR                       PENSACOLA, FL 32526                      FINANCIAL EXECUTIVE                      
Salzman, Michelle  (REP)(STR)                      06/29/2019            25.00 CHE HOSMAN ILDI                              2054 JUNO CIRCLE                         PENSACOLA, FL 32526                      NON PROFIT MANAGEMEN                     
Salzman, Michelle  (REP)(STR)                      09/30/2020           250.00 CHE HOSMAN ILDI                              2054 JUNO CIRCLE                         PENSACOLA, FL 32526                      JR. ACHIEVEMENT                          
Salzman, Michelle  (REP)(STR)                      10/16/2020           250.00 CHE HOSMAN ILDI                              2054 JUNO CIRCLE                         PENSACOLA, FL 32526                      JR. ACHIEVEMENT                          
Salzman, Michelle Lynn (REP)(STR)                  11/24/2020           250.00 CHE HOSMAN ILDI                              2054 JUNO CIRCLE                         PENSACOLA, FL 32526                      JR. ACHIEVEMENT                          
Salzman, Michelle  (REP)(STR)                      01/16/2020         1,000.00 CHE HOXENG DAVID                             1700 SCENIC HWY APT 701                  PENSACOLA, FL 32503                      OWNER, ADX COMMUNCAT                     
Salzman, Michelle Lynn (REP)(STR)                  11/22/2021           600.00 CHE HOXENG DAVID                             1700 SCENIC HWY APT #701                 PENSACOLA, FL 32503                      ADX COMMUNICATIONS                       
Salzman, Michelle  (REP)(STR)                      02/19/2020           100.00 CHE HUGHES TONY                              9002 HICKORY HAMMOCK RD                  MILTON, FL 32583                         CONSULTANT                               
Salzman, Michelle  (REP)(STR)                      07/24/2019           500.00 CHE HURD AMANDA                              1818 COAST CT                            GULF BREEZE, FL 32563                    REALTOR                                  
Salzman, Michelle  (REP)(STR)                      11/21/2019           200.00 CHE HURD AMANDA                              330 FORT PICKENS RD                      PENSACOLA BEACH, FL 32561                REALTOR                                  
Salzman, Michelle  (REP)(STR)                      09/25/2019            50.00 CHE HURD AMANDA                              1818 COAST CT                            GULF BREEZE, FL 32563                    REALTOR                                  
Salzman, Michelle Lynn (REP)(STR)                  10/07/2021           500.00 CHE HURD AMANDA                              330 FORT PICKENS RD                      PENSACOLA BEACH, FL 32561                REALTOR                                  
Salzman, Michelle  (REP)(STR)                      02/11/2020            50.00 CHE HURD GENE                                P.O. BOX 757                             GULF BREEZE, FL 32562                    REALTOR                                  
Salzman, Michelle  (REP)(STR)                      08/10/2020         1,000.00 CHE HURD REAL ESTATE, LLC                    306 GULF BREEZE PKWY                     GULF BREEZE, FL 32562                    THE HURD TEAM                            
Salzman, Michelle  (REP)(STR)                      10/20/2020         1,000.00 CHE INTERNATIONAL PAPER PAC                  1101 PENNSYLVANIA AVE NW                 WASHINGTON, DC 20004                     POLITICAL COMMITTEE                      
Salzman, Michelle Lynn (REP)(STR)                  02/22/2021           500.00 CHE INTUITION COLLEGE SAVINGS SOLUTIONS, LLC 6735 SOUTHPOINT DR. S STE 300            JACKSONVILLE, FL 32216                   INTUITION COLLEGE SA                     
Salzman, Michelle  (REP)(STR)                      09/04/2020           300.00 CHE JACOBS ANTHONY                           18 VIA DELUNA UNIT 905                   PENSACOLA BEACH, FL 32561                CEO DAMIAN ENTERPRIS                     
Salzman, Michelle  (REP)(STR)                      07/31/2020         1,000.00 CHE JAMES J REEVES ATTORNEY AT LAW           730 BAYFRONT PARKWAY STE 4B              PENSACOLA, FL 32502                      JAMES J REEVES ATTOR                     
Salzman, Michelle Lynn (REP)(STR)                  10/29/2021           500.00 CHE JAMES J REEVES ATTORNEY AT LAW           730 BAYFRONT PARKWAY STE 4B              PENSACOLA, FL 32502                      JAMES J REEVES ATTOR                     
Salzman, Michelle  (REP)(STR)                      06/26/2019            50.00 CHE JASEN KELLY                              207 WILDFLOWER LN                        PENSACOLA, FL 32514                                                               
Salzman, Michelle  (REP)(STR)                      08/19/2020            25.00 CHE JEFFCOAT DIANE                           10303 VINTAGE DR                         PENSACOLA, FL 32514                                                               
Salzman, Michelle  (REP)(STR)                      09/04/2020           200.00 CHE JERNIGAN STEVE                           1000 E JACKSON ST                        PENSACOLA, FL 32501                      ARCHITECT                                
Salzman, Michelle  (REP)(STR)                      01/16/2020           250.00 CHE JERNIGAN STEVE                           720 BAYFRONT PKWY, SUITE 300             PENSACOLA, FL 32502                      SENIOR VP                                
Salzman, Michelle  (REP)(STR)                      01/16/2020           250.00 CHE JG BUEHLER & COMPANY                     P.O. BOX 13361                           PENSACOLA, FL 32591                      REAL ESTATE INVESTME                     
Salzman, Michelle Lynn (REP)(STR)                  05/04/2021         1,000.00 CHE JM FAMILY ENTERPRISE, INC                100 JIM MORAN BLVD                       DEERFIELD BEACH, FL 33442                JM FAMILY ENTERPRISE                     
Salzman, Michelle  (REP)(STR)                      09/30/2020         1,000.00 CHE JOBS FOR FLORIDA                         PO BOX 2010                              DADE CITY, FL 33526                      JOBS FOR FLORIDA                         
Salzman, Michelle  (REP)(STR)                      06/30/2019         1,000.00 INK JOHNSON ANDREW                           7217 TANNEHILL DR                        PENSACOLA, FL 32526                      THE MOTODOLL, LLC    CAMPAIGN MANAGEMENT 
Salzman, Michelle  (REP)(STR)                      09/04/2020           100.00 CHE JOHNSON LARRY                            PO BOX 7                                 PENSACOLA, FL 32591                      OWNER - AZALEA                           
Salzman, Michelle  (REP)(STR)                      07/31/2019            20.20 CHE JOHNSON LORI                             869 VALLEY RIDGE DRIVE                   PENSACOLA, FL 32514                      TEACHER                                  
Salzman, Michelle Lynn (REP)(STR)                  10/29/2021         1,000.00 CHE JUPITER'S GOLD SAUFLEY, LLC              9542 YARROW CIR                          PENSACOLA, FL 32514                      JUPITER'S GOLD SAUFL                     
Salzman, Michelle  (REP)(STR)                      07/28/2019            20.20 CHE KALALUHI MARGIE                          5012 MULDOON CIRCLE                      PENSACOLA, FL 32526                      HOLISTIC PRACTITONER                     
Salzman, Michelle Lynn (REP)(STR)                  10/29/2021           300.00 CHE KARIHER JULIE                            1208 W GREGORY ST                        PENSACOLA, FL 3250                       ASCENSION MANAGER                        
Salzman, Michelle  (REP)(STR)                      08/25/2020            10.00 CHE KEETON JANICE                            6533 BELLVIEW PINES RD                   PENSACOLA, FL 32526                                                               
Salzman, Michelle  (REP)(STR)                      07/28/2019            25.00 CHE KEIEK SERENE                             7419 JUDGE MCCALL DRIVE                  MILTON, FL 32583                         MARKETING                                
Salzman, Michelle  (REP)(STR)                      09/04/2020           100.00 CHE KELLEY JR HENRY                          4245 HAZELHURST DR                       PACE, FL 32571                           RETIRED                                  
Salzman, Michelle  (REP)(STR)                      09/25/2019           100.00 CHE KENNEY DEBORAH                           1505 E STRONG STREET                     PENSACOLA, FL 32501                      COUNTY EMPLOYEE                          
Salzman, Michelle Lynn (REP)(STR)                  12/06/2021           200.00 CHE KENNEY DEBORAH                           1505 E STRONG ST                         PENSACOLA, FL 32501                      ESCAMBIA COUNTY                          
Salzman, Michelle  (REP)(STR)                      10/22/2020           500.00 CHE KIM PAK                                  3745 MACKEY COVE DR                      PENSACOLA, FL 32514                      UNEMPLOYED                               
Salzman, Michelle Lynn (REP)(STR)                  11/24/2020           500.00 CHE KIM PAK                                  3745 MACKEY COVE DR                      PENSACOLA, FL 32514                      UNEMPLOYED                               
Salzman, Michelle Lynn (REP)(STR)                  10/29/2021           500.00 CHE KIRBY BRIAN                              5661 FIRESTONE DR                        PACE, FL 32571                           MEDICAL MANAGEMENT                       
Salzman, Michelle Lynn (REP)(STR)                  10/29/2021            50.00 CHE KOBIELINK MICHELE                        1809 AMOS CIR                            PENSACOLA, FL 32526                      INSURANCE AGENT                          
Salzman, Michelle  (REP)(STR)                      08/26/2019           950.00 INK KOOL GRAPHICS                            3100 GULF BEACH HWY                      PENSACOLA, FL 32507                      KOOL GRAPHICS        MARKETING MATERIALS 
Salzman, Michelle  (REP)(STR)                      07/24/2019            50.00 INK KOOL GRAPHICS                            3100 GULF BEACH HWY                      PENSACOLA, FL 32507                      KOOL GRAPHICS        MARKETING MATERIALS 
Salzman, Michelle  (REP)(STR)                      07/29/2020           100.00 CHE KRIEGER KEVIN                            5967 HERMITAGE DR                        PENSACOLA, FL 32504                      MIDTOWN DENTAL                           
Salzman, Michelle  (REP)(STR)                      06/29/2019            35.00 CHE KULOBA BASIL                             4530 BALMORAL DRIVE                      PENSACOLA, FL 32504                      PROGRAMMER                               
Salzman, Michelle  (REP)(STR)                      09/09/2020           100.00 CHE LACOUR BRADLEY                           11813 CHANTICLEER DR                     PENSACOLA, FL 32507                      TRIDENT PARTNERS                         
Salzman, Michelle  (REP)(STR)                      01/16/2020           100.00 CHE LAMB, JR ARCHIE                          316 S BAYLEN ST. SUITE 600               PENSACOLA, FL 32502                      ATTORNEY                                 
Salzman, Michelle  (REP)(STR)                      10/01/2019           100.00 CHE LAMPING RICHARD                          PO BOX 4767                              ASPEN, CO 81612                          CHAUFFEUR                                
Salzman, Michelle  (REP)(STR)                      01/13/2020         1,000.00 CHE LANDRUM BRITT                            6723 PLANTATION RD                       PENSACOLA, FL 32504                      LANDRUM HR                               
Salzman, Michelle  (REP)(STR)                      07/04/2019            10.00 CHE LANE SCOTT                               1333 COLLEGE PKWY PMB 130                GULF BREEZE, FL 32563                    MARINE MECHANIC                          
Salzman, Michelle  (REP)(STR)                      06/30/2019            50.00 CHE LAWSON CLOVER                            1365 W. 10 MILE RD                       CANTONMENT, FL 32533                     NATIONAL SALES DIREC                     
Salzman, Michelle  (REP)(STR)                      08/24/2019            20.00 CHE LAWSON CLOVER                            1365 WEST TEN MILE RD                    CANTONMENT, FL 32533                     SALES                                    
Salzman, Michelle  (REP)(STR)                      07/31/2019            50.00 CHE LAWSON CLOVER                            1365 W TEN MILE RD                       CANTONMENT, FL 32533                     SALES PERSON                             
Salzman, Michelle  (REP)(STR)                      10/24/2019            20.00 CHE LAWSON CLOVER                            1365 W. 10 MILE RD                       CANTONMENT, FL 32533                     SALES                                    
Salzman, Michelle  (REP)(STR)                      09/24/2019            20.00 CHE LAWSON CLOVER                            1365 WEST TEN MILE RD                    CANTONMENT, FL 32533                     SALES                                    
Salzman, Michelle  (REP)(STR)                      12/24/2019            20.00 CHE LAWSON CLOVER                            1365 W. 10 MILE RD                       CANTONMENT, FL 32533                     SALES                                    
Salzman, Michelle  (REP)(STR)                      11/24/2019            20.00 CHE LAWSON CLOVER                            1365 WEST TEN MILE RD                    CANTONMENT, FL 32533                     SALES                                    
Salzman, Michelle  (REP)(STR)                      01/24/2020            20.00 CHE LAWSON CLOVER                            1365 W. 10 MILE RD                       CANTONMENT, FL 32533                     SALES                                    
Salzman, Michelle  (REP)(STR)                      02/24/2020            20.00 CHE LAWSON CLOVER                            1365 WEST TEN MILE RD                    CANTONMENT, FL 32533                     TACTICAL ARMS OF TEX                     
Salzman, Michelle  (REP)(STR)                      05/24/2020            20.00 CHE LAWSON CLOVER                            1365 W. 10 MILE RD                       CANTONMENT, FL 32533                     TACTICAL ARMS OF TEX                     
Salzman, Michelle  (REP)(STR)                      06/24/2020            20.00 CHE LAWSON CLOVER                            1365 W. 10 MILE RD                       CANTONMENT, FL 32533                     TACTICAL ARMS OF TEX                     
Salzman, Michelle  (REP)(STR)                      03/02/2020            20.20 CHE LAWSON CLOVER                            1365 WEST TEN MILE RD                    CANTONMENT, FL 32533                     SALES                                    
Salzman, Michelle  (REP)(STR)                      03/24/2020            20.00 CHE LAWSON CLOVER                            1365 WEST TEN RD                         CANTONMENT, FL 32533                     SALES                                    
Salzman, Michelle  (REP)(STR)                      04/24/2020            20.00 CHE LAWSON CLOVER                            1365 WEST TEN MILE RD                    CANTONMENT, FL 32533                     TACTICAL ARMS OF TEX                     
Salzman, Michelle  (REP)(STR)                      07/24/2020            20.00 CHE LAWSON CLOVER                            1365 W. 10 MILE RD                       CANTONMENT, FL 32533                     TACTICAL ARMS OF TEX                     
Salzman, Michelle  (REP)(STR)                      08/24/2020            20.00 CHE LAWSON CLOVER                            1365 W. 10 MILE RD                       CANTONMENT, FL 32533                     TACTICAL ARMS OF TEX                     
Salzman, Michelle  (REP)(STR)                      09/24/2020            20.00 CHE LAWSON CLOVER                            1365 W. 10 MILE RD                       CANTONMENT, FL 32533                     TACTICAL ARMS OF TEX                     
Salzman, Michelle  (REP)(STR)                      10/24/2020            20.00 CHE LAWSON CLOVER                            1365 W. 10 MILE RD                       CANTONMENT, FL 32533                     TACTICAL ARMS OF TEX                     
Salzman, Michelle Lynn (REP)(STR)                  11/24/2020            20.00 CHE LAWSON CLOVER                            1365 W. 10 MILE RD                       CANTONMENT, FL 32533                     TACTICAL ARMS OF TEX                     
Salzman, Michelle Lynn (REP)(STR)                  10/08/2021            50.00 CHE LAWSON CLOVER                            1365 W. 10 MILE RD                       CANTONMENT, FL 32533                     4LEAFMICROS                              
Salzman, Michelle  (REP)(STR)                      06/22/2020         1,000.00 CHE LEDBETTER BRIAN                          1515 JEFFERSON DAVIS HIGHWAY SUITE 1605  ARLINGTON, VA 22202                      CEO                                      
Salzman, Michelle  (REP)(STR)                      01/09/2020            50.00 CHE LEE RICHARD                              106 BUCK JONES RD                        RELEIGH, NC 27606                        IT MANAGER                               
Salzman, Michelle  (REP)(STR)                      10/28/2019            10.00 CHE LEMKE KATLYNNE                           10296 VINTAGE DR                         PENSACOLA, FL 32514                      DAIRY QUEEN                              
Salzman, Michelle  (REP)(STR)                      09/22/2019            10.00 CHE LEMKE KATLYNNE                           10296 VINTAGE DR                         PENSACOLA, FL 32514                      SHIFT LEADER                             
Salzman, Michelle  (REP)(STR)                      08/21/2019            10.00 CHE LEMKE KATLYNNE                           10296 VINTAGE DR                         PENSACOLA, FL 32514                      CASHIER                                  
Salzman, Michelle  (REP)(STR)                      07/25/2019            10.00 CHE LEMKE KATLYNNE                           10296 VINTAGE DR                         PENSACOLA, FL 32514                      CASHIER                                  
Salzman, Michelle  (REP)(STR)                      06/27/2019            10.00 CHE LEMKE KATLYNNE                           10296 VINTAGE DR                         PENSACOLA, FL 32514                      CASHIER                                  
Salzman, Michelle Lynn (REP)(STR)                  10/08/2021            25.00 CHE LEMKE KATLYNNE                           10296 VINTAGE DR                         PENSACOLA, FL 32514                      UNEMPLOYED                               
Salzman, Michelle Lynn (REP)(STR)                  10/08/2021            25.00 CHE LEMKE KATLYNNE                           10296 VINTAGE DR                         PENSACOLA, FL 32514                      UNEMPLOYED                               
Salzman, Michelle Lynn (REP)(STR)                  10/08/2021            25.00 CHE LEMKE KATLYNNE                           10296 VINTAGE DR                         PENSACOLA, FL 32514                      UNEMPLOYED                               
Salzman, Michelle  (REP)(STR)                      06/27/2019            10.00 CHE LEMKE RICHARD                            10296 VINTAGE DR                         PENSACOLA, FL 32514                      SUB CONTRACTING                          
Salzman, Michelle  (REP)(STR)                      07/25/2019            10.00 CHE LEMKE RICHARD                            10296 VINTAGE DR                         PENSACOLA, FL 32514                      SUB CONTRACTOR                           
Salzman, Michelle  (REP)(STR)                      08/21/2019            10.00 CHE LEMKE RICHARD                            10296 VINTAGE DR                         PENSACOLA, FL 32514                      DELIVERY DRIVER                          
Salzman, Michelle  (REP)(STR)                      09/22/2019            10.00 CHE LEMKE RICHARD                            10296 VINTAGE DR                         PENSACOLA, FL 32514                      DELIVERY DRIVER                          
Salzman, Michelle  (REP)(STR)                      10/31/2019           250.00 CHE LEMKE II RICHARD                         10296 VINTAGE DR                         PENSACOLA, FL 32514                      PAPA JOHNS                               
Salzman, Michelle Lynn (REP)(STR)                  10/29/2021           100.00 CHE LEVEILLE SHANNON                         401 ANDREW JACKSON TRL                   GULF BREEZE, FL 32561                    THERAPIST                                
Salzman, Michelle  (REP)(STR)                      07/02/2020         1,000.00 CHE LEVIN PAPANTANIO THOMAS MITCHEL RAFFERY  316 SOUTH BAYLEN STREET                  PENSACOLA, FL 32591                      ATTORNEY                                 
Salzman, Michelle  (REP)(STR)                      01/24/2020         1,000.00 CHE LEVITAN DANIEL                           997 SOUTH PALAFOX ST. 2ND FL             PENSACOLA, FL 32501                      DEVELOPER                                
Salzman, Michelle  (REP)(STR)                      01/16/2020         1,000.00 CHE LEWIS BEAR CO                            6120 ENTERPRISE DR                       PENSACOLA, FL 32505                      BEVERAGE DISTRIBUTIO                     
Salzman, Michelle  (REP)(STR)                      09/21/2020         1,000.00 CHE LEWIS LONGMAN & WALKER PA                515 N FLAGLER DR STE 1500                WEST PALM BEACH, FL 33401                LEWIS LONGMAN & WALK                     
Salzman, Michelle  (REP)(STR)                      09/11/2020         1,000.00 CHE LIBERTY PARTNERS OF TALLAHASSEE, LLC     PO BOX 390                               TALLAHASSEE, FL 32302                    LIBERTY PARTNERS OF                      
Salzman, Michelle  (REP)(STR)                      09/21/2020         1,000.00 CHE LIVING LIFE WITH PURPOSE                 1103 HAYS STREET                         TALLAHASSEE, FL 32301                    LIVING LIFE WITH PUR                     
Salzman, Michelle  (REP)(STR)                      08/24/2020           250.00 CHE LOCKMAN TERRENCE                         1025 HWY 196                             MOLINO, FL 32577                         RETIRED                                  
Salzman, Michelle  (REP)(STR)                      08/21/2020            25.00 CHE LODGE DARLENE                            611 BOOTH AVE                            CANTONMENT, FL 32533                                                              
Salzman, Michelle  (REP)(STR)                      06/29/2019            25.00 CHE LONG LISA                                2770 OLD CHEMSTRAND ROAD                 CANTONMENT, FL 32533                     CREATIVE STRATEGIST                      
Salzman, Michelle  (REP)(STR)                      06/30/2019             5.00 CHE LORENZ GWYNNA                            4335 MORNING MIST LANE                   CUMMING, GA 30028                        LEASING                                  
Salzman, Michelle  (REP)(STR)                      08/24/2019            10.00 CHE LORENZ JOSEPH                            105 COUNTRY PLACE                        WOODSTOCK, GA 30188                      HVAC TECH                                
Salzman, Michelle  (REP)(STR)                      06/30/2019             5.00 CHE LORENZ JOSEPH                            105 COUNTRY PLACE                        WOODSTOCK, GA 30188                      HVAC TECHNICIAN                          
Salzman, Michelle  (REP)(STR)                      06/30/2019             5.00 CHE LORENZ VICTORIA                          2040 JEBS CT NW                          KENNESAW, GA 30144                       LEASING AGENT                            
Salzman, Michelle  (REP)(STR)                      08/30/2019           100.00 CHE LUNSFORD HOPE                            1045 PEAKVIEW DR                         PENSACOLA, FL 32514                      COUNTY EMPLOYEE                          
Salzman, Michelle  (REP)(STR)                      09/04/2020           500.00 CHE LYKINS SARAH                             7741 NORTHPOINTE BLVD                    PENSACOLA, FL 32514                      REALTOR                                  
Salzman, Michelle  (REP)(STR)                      01/16/2020           100.00 CHE MACBETH STEPHEN                          1704 EAST MORENO ST.                     PENSACOLA, FL 32503                      CRCM, CAFP                               
Salzman, Michelle Lynn (REP)(STR)                  07/14/2021           504.00 INK MAGIC KINGDOM, INC                       1675 N BUENA VISTA DR.                   LAKE BUENA VISTA, FL 32830               TOURISM              ENTERTAINMENT       
Salzman, Michelle  (REP)(STR)                      06/29/2019            25.00 CHE MAIR LISA                                2327 ARRIVISTE WAY                       PENSACOLA, FL 32504                      MANAGER                                  
Salzman, Michelle  (REP)(STR)                      08/11/2020           500.00 CHE MAKENNA DEVELOPMENT, LLC                 5805 SAUFLEY FIELD RD                    PENSACOLA, FL 32526                      MAKENNA DEVELOPMENT,                     
Salzman, Michelle  (REP)(STR)                      08/11/2020           500.00 CHE MAKNJAX LLC                              5805 SAUFLEY FIELD RD                    PENSACOLA, FL 32526                      MAKNJAX LLC                              
Salzman, Michelle  (REP)(STR)                      06/30/2019             5.00 CHE MALDONADO CHRIS                          3710 DREW RD                             CUMMING, GA 30040                        CUSTOMER SERVICE                         
Salzman, Michelle  (REP)(STR)                      06/30/2019             5.00 CHE MALDONADO MUSSETTE                       3710 DREW RD                             CUMMING, GA 30040                        SALES                                    
Salzman, Michelle  (REP)(STR)                      06/26/2019             5.00 CHE MALSBERGER DEBBIE                        6649 BLACK OAK PL                        PENSACOLA, FL 32526                                                               
Salzman, Michelle  (REP)(STR)                      10/31/2019            60.00 CHE MALSBERGER DEBRA                         6649 BLACK OAK PL                        PENSACOLA, FL 32526                      RETIRED                                  
Salzman, Michelle  (REP)(STR)                      10/10/2019             5.00 CHE MALSBERGER DEBRA                         6649 BLACK OAK PL                        PENSACOLA, FL 32526                      RETIRED                                  
Salzman, Michelle Lynn (REP)(STR)                  01/06/2021            21.66 CHE MALSBERGER DEBRA                         6649 BLACK OAK PL                        PENSACOLA, FL 32526                                                               
Salzman, Michelle  (REP)(STR)                      10/10/2019             5.00 CHE MALSBERGER JAMES                         6649 BLACK OAK PL                        PENSACOLA, FL 32526                      STUDENT                                  
Salzman, Michelle  (REP)(STR)                      10/16/2020           250.00 CHE MARINE INDUSTRIES PROMOTING ACCESS TO CI 1103 HAYS STREET                         TALLAHASSEE, FL 32301                    POLITICAL COMMITTEE                      
Salzman, Michelle  (REP)(STR)                      07/27/2020            20.20 CHE MARKS KENNETH                            1101 E ROMONA ST                         PENSACOLA, FL 32502                      PHYSICIAN                                
Salzman, Michelle  (REP)(STR)                      06/23/2020           100.00 CHE MARTIN BRENDA                            7618 CHUMUCKLA HWY                       MILTON, FL 32571                         REALTOR                                  
Salzman, Michelle  (REP)(STR)                      06/27/2019           100.00 CHE MARTIN JAMES                             511 19TH AVE                             PENSACOLA, FL 32501                      DESIGNER                                 
Salzman, Michelle  (REP)(STR)                      06/26/2019            10.00 CHE MARTINEZ RUDY                            7975 HOLGATE ROAD                        PENSACOLA, FL 32514                      RESTAURANT MANAGEMEN                     
Salzman, Michelle  (REP)(STR)                      06/26/2019            10.00 CHE MARTINEZ SARAH                           7975 HOLGATE ROAD                        PENSACOLA, FL 32514                      HUMAN RESOURCES                          
Salzman, Michelle  (REP)(STR)                      09/30/2019           100.00 CHE MASSEY KELLY                             414 RODNEY ST                            PENSACOLA, FL 32534                      REGIONAL DIRECTOR                        
Salzman, Michelle Lynn (REP)(STR)                  11/01/2021           250.00 CHE MAYGARDEN ADRIENNE                       160 MIDDLE PLANTATION LANE               GULF BREEZE, FL 32561                    STUDER FAMILY CHILDR                     
Salzman, Michelle  (REP)(STR)                      07/27/2019            10.00 CHE MCCASLAND JAMES                          724 WEST REPORTS RD                      CANTONMENT, FL 32533                     IT                                       
Salzman, Michelle Lynn (REP)(STR)                  12/06/2021           500.00 CHE MCGUIREWOODS                             800 EAST CANAL STREET                    RICHMOND, VA 23219                       MCGUIREWOODS                             
Salzman, Michelle  (REP)(STR)                      09/04/2020           250.00 CHE MCKINLEY BLOCK OPERATING ESCROW          125 W RAMONA ST STE 800                  PENSACOLA, FL 32502                      MCKINLEY BLOCK OPERA                     
Salzman, Michelle  (REP)(STR)                      09/04/2020           350.00 CHE MCKNIGHT GEORGE                          20 HIGHPOINT DR                          GULF BREEZE, FL 32561                    OPHTHALMOLOGIST                          
Salzman, Michelle Lynn (REP)(STR)                  10/29/2021           500.00 CHE MEADOWS ED                               27630 NALLS RD                           ANDALUSIA, AL 36421                      PSC PRESIDENT                            
Salzman, Michelle Lynn (REP)(STR)                  10/29/2021         1,000.00 CHE MEDICAL CENTER CLINIC                    8333 NORTH DAVIS HIGHWAY                 PENSACOLA, FL 32514                      MEDICAL CENTER CLINI                     
Salzman, Michelle  (REP)(STR)                      10/20/2020         1,000.00 CHE MERCK SHARP & DOHME CORP                 2000 GALLOPING HILL ROAD                 KENILWORTH, NJ 07033                     MERCK SHARP & DOHME                      
Salzman, Michelle Lynn (REP)(STR)                  09/29/2021         1,000.00 CHE MERCK SHARP & DOHME, CORP                2000 GALLOPING HILL ROAD                 KENILWORTH, NJ 07033                     MERCK SHARP & DOHME,                     
Salzman, Michelle  (REP)(STR)                      01/14/2020           111.86 INK MERRILL BURNEY                           P.O. BOX 710                             PENSACOLA, FL 32591                      MERRILL LAND COMPANY GOODS & SERVICES    
Salzman, Michelle Lynn (REP)(STR)                  10/29/2021         1,000.00 CHE MERRILL J COLLIER                        PO BOX 710                               PENSACOLA, FL 32591                      RESTAURANT DEVELOPER                     
Salzman, Michelle  (REP)(STR)                      01/14/2020         1,000.00 INK MERRILL WILLIS                           P.O. BOX 710                             PENSACOLA, FL 32591                      MERRILL LAND COMPANY GOODS & SERVICES    
Salzman, Michelle  (REP)(STR)                      03/04/2020           120.20 CHE METZGER MALINDA                          139 LE PORT DR.                          PENSACOLA, FL 32561                      REALTOR                                  
Salzman, Michelle Lynn (REP)(STR)                  09/13/2021         1,000.00 CHE MIAMI UNITED PC                          21 SALZEDO ST. STE 200                   CORAL GABLES, FL 33134                   MIAMI UNITED PC                          
Salzman, Michelle  (REP)(STR)                      07/04/2020           250.00 CHE MICHAEL MABRY                            2866 BAY HEATHER CIR                     GULF BREEZE, FL 32563                    ATTORNEY                                 
Salzman, Michelle  (REP)(STR)                      08/11/2020         1,000.00 CHE MICHAELS & BOOTH                         501 BRENT LANE                           PENSACOLA, FL 32503                      LAW FIRM                                 
Salzman, Michelle  (REP)(STR)                      04/23/2020            24.00 INK MICHELLE SALZMAN                         10296 VINTAGE DR                         PENSACOLA, FL 32514                      SALZ STUDIO          MARKETING           
Salzman, Michelle Lynn (REP)(STR)                  10/08/2021           500.00 CHE MILLER JANICE                            615 BAYSHORE SRIVE 207                   PENSACOLA, FL 32507                      UNEMPLOYED                               
Salzman, Michelle Lynn (REP)(STR)                  03/01/2021           300.00 CHE MILLER LISA                              331 NORTH MONROE ST                      TALLAHASSEE, FL 32301                    UNEMPLOYED                               
Salzman, Michelle  (REP)(STR)                      04/02/2020            20.20 CHE MILLS MARK                               323 ARABIAN DR                           PENSACOLA, FL 32506                      STYX RIVER SHOOTING                      
Salzman, Michelle  (REP)(STR)                      07/30/2020            30.00 CHE MITCHELL EARL                            10335 GULF BEACH HWY                     PENSACOLA, FL 32507                      RETIRED                                  
Salzman, Michelle  (REP)(STR)                      04/30/2020            20.20 CHE MITCHELL KAY                             6052 TOULOUSE DR                         PENSACOLA, FL 32505                      ACS                                      
Salzman, Michelle  (REP)(STR)                      03/31/2020            20.20 CHE MITCHELL KAY                             6052 TOULOUSE DR.                        PENSACOLA, FL 32505                      MANAGER                                  
Salzman, Michelle  (REP)(STR)                      02/29/2020            20.20 CHE MITCHELL KAY                             6052 TOULOUSE DR                         PENSACOLA, FL 32505                      ACS                                      
Salzman, Michelle  (REP)(STR)                      06/30/2020            20.20 CHE MITCHELL KAY                             6052 TOULOUSE DR                         PENSACOLA, FL 32505                      MANAGER                                  
Salzman, Michelle  (REP)(STR)                      05/31/2020            20.20 CHE MITCHELL KAY                             6052 TOULOUSE DR                         PENSACOLA, FL 32505                      MANAGER                                  
Salzman, Michelle  (REP)(STR)                      01/31/2020            20.20 CHE MITCHELL KAY                             6052 TOULOUSE DR                         PENSACOLA, FL 32505                      MANAGER                                  
Salzman, Michelle  (REP)(STR)                      12/31/2019            20.20 CHE MITCHELL KAY                             6052 TOULOUSE DR                         PENSACOLA, FL 32505                      SALES                                    
Salzman, Michelle  (REP)(STR)                      04/19/2020            10.00 CHE MOORE KRISTINE                           222 CLEARFIELD DR.                       CANTONMENT, FL 32533                     ALTO PRODUCTS CORP                       
Salzman, Michelle  (REP)(STR)                      07/31/2020         1,000.00 CHE MOOREHEAD RHONDA                         942 CATERPILLAR LANE                     CANTONMENT, FL 32533                     HOMEMAKER                                
Salzman, Michelle  (REP)(STR)                      01/16/2020         1,000.00 CHE MOOREHEAD STEPHEN                        127 PALAFOX PLACE SUITE 200              PENSACOLA, FL 32502                      ATTORNEY                                 
Salzman, Michelle Lynn (REP)(STR)                  10/29/2021         1,000.00 CHE MOOREHEAD STEPHEN                        127 PALAFOX PL. SUITE 200                PENSACOLA, FL 32502                      ATTORNEY                                 
Salzman, Michelle  (REP)(STR)                      10/14/2019            50.00 CHE MOOREHOUSE JAMES                         45 HOWARD DR.                            PENSACOLA, FL 32503                      RETIRED                                  
Salzman, Michelle  (REP)(STR)                      07/03/2019           100.00 CHE MORRELL PAUL                             1599 N HWY 95A                           CANTONMENT, FL 32533                     TEACHER                                  
Salzman, Michelle  (REP)(STR)                      07/11/2020            25.00 CHE MORRELL PAUL                             1599 N HWY 95A                           CANTONMENT, FL 32533                     RETIRED                                  
Salzman, Michelle  (REP)(STR)                      08/11/2020            25.00 CHE MORRELL PAUL                             1599 N HWY 95A                           CANTONMENT, FL 32533                     RETIRED                                  
Salzman, Michelle  (REP)(STR)                      04/11/2020            25.00 CHE MORRELL PAUL                             1599 N HWY 95A                           CANTONMENT, FL 32533                     RETIRED                                  
Salzman, Michelle  (REP)(STR)                      03/11/2020            25.00 CHE MORRELL PAUL                             1599 N HWY 95A                           CANTONMENT, FL 32533                     RETIRED                                  
Salzman, Michelle  (REP)(STR)                      06/11/2020            25.00 CHE MORRELL PAUL                             1599 N HWY 95A                           CANTONMENT, FL 32533                     RETIRED SCHOOL TEACH                     
Salzman, Michelle  (REP)(STR)                      05/11/2020            25.00 CHE MORRELL PAUL                             1599 N HWY 95A                           CANTONMENT, FL 32533                     RETIRED                                  
Salzman, Michelle  (REP)(STR)                      02/11/2020            25.00 CHE MORRELL PAUL                             1599 N HWY 95A                           CANTONMENT, FL 32533                     RETIRED                                  
Salzman, Michelle  (REP)(STR)                      10/11/2020            25.00 CHE MORRELL PAUL                             1599 N HWY 95A                           CANTONMENT, FL 32533                     RETIRED                                  
Salzman, Michelle  (REP)(STR)                      09/11/2020            25.00 CHE MORRELL PAUL                             1599 N HWY 95A                           CANTONMENT, FL 32533                     RETIRED                                  
Salzman, Michelle Lynn (REP)(STR)                  11/24/2020            25.00 CHE MORRELL PAUL                             1599 N HWY 95A                           CANTONMENT, FL 32533                     RETIRED                                  
Salzman, Michelle Lynn (REP)(STR)                  11/24/2020            25.00 CHE MORRELL PAUL                             1550 S HWY 29                            CANTONMENT, FL 32533                     RETIRED                                  
Salzman, Michelle  (REP)(STR)                      06/29/2019            50.00 CHE MULLER RANDI                             12001 LONGWOOD DRIVE                     PENSACOLA, FL 32507                      AREA MANAGER                             
Salzman, Michelle  (REP)(STR)                      08/10/2020           100.00 CHE MULLET VICTORIA                          513 DEER POINT DR.                       GULF BREEZE, FL 32561                    UNEMPLOYED                               
Salzman, Michelle  (REP)(STR)                      10/06/2019           100.00 CHE MULLET WILLIS                            513 DEER POINT DR.                       GULF BREEZE, FL 32561                    CEO                                      
Salzman, Michelle  (REP)(STR)                      09/30/2020           500.00 CHE NATIONAL ASSOCIATION OF INSURANCE & FINA PO BOX 14365                             TALLAHASSEE, FL 32317                    NATIONAL ASSOCIATION                     
Salzman, Michelle  (REP)(STR)                      10/23/2020         1,000.00 CHE NBC UNIVERSAL MEDIA                      100 UNIVERSAL CITY PLAZA                 UNIVERSAL CITY, CA 91608                 NBC UNIVERSAL MEDIA                      
Salzman, Michelle  (REP)(STR)                      06/29/2019           250.00 CHE NEAL DEANNA                              4870 LA VENTANA TER                      PENSACOLA, FL 32526                      K-5 EDUCATOR                             
Salzman, Michelle  (REP)(STR)                      07/25/2019           500.00 CHE NEIL PATRICK                             5756 E BAY BLVD                          GULF BREEZE, FL 32563                    GENERAL CONTRACTOR                       
Salzman, Michelle  (REP)(STR)                      09/19/2019            10.00 CHE NEWLAN KELLY                             18 EATON RD                              PENSACOLA, FL 32506                      WEARHOUSE WORKER                         
Salzman, Michelle  (REP)(STR)                      09/30/2020         1,000.00 CHE NEXTERA ENERGY PAC                       700 UNIVERSE BLVD                        JUNO BEACH, FL 33408                     NEXTERA ENERGY PAC                       
Salzman, Michelle Lynn (REP)(STR)                  12/06/2021         1,000.00 CHE NEXTERA ENERGY PAC                       700 UNIVERSE BLVD                        JUNO BEACH, FL 33408                     NEXTERA ENERGY PAC                       
Salzman, Michelle  (REP)(STR)                      09/21/2020         1,000.00 CHE NFIB FLORIDA POLITICAL ACTION COMMITTEE  1201 F STREET NW SUITE 200               WASHINGTON, DC 20004                     NFIB FLORIDA POLITIC                     
Salzman, Michelle  (REP)(STR)                      07/31/2020         1,000.00 CHE NNGS, LLC                                120 E MAIN STREET STE A                  PENSACOLA, FL 32502                      NNGS, LLC                                
Salzman, Michelle  (REP)(STR)                      01/16/2020           250.00 CHE NOBLE WILLIAM                            958 GRAND CANAL ST                       GULF BREEZE, FL 32563                    RETIRED                                  
Salzman, Michelle  (REP)(STR)                      08/06/2019            20.20 CHE NOCK TERI                                4630 FRANCISCO RD                        PENSACOLA, FL 32504                                                               
Salzman, Michelle  (REP)(STR)                      08/06/2019            20.20 CHE NOCK TERI                                4630 FRANCISO ROAD                       PENSACOLA, FL 32504                                                               
Salzman, Michelle Lynn (REP)(STR)                  01/10/2022         1,000.00 CHE NOMI HEALTH, INC                         898 N 1200 W STE 201                     OREM, UT 84057                           NOMI HEALTH, INC                         
Salzman, Michelle  (REP)(STR)                      07/07/2020         1,000.00 CHE NORTH FLORIDA CITIZENS FOR JUSTICE       218 SOUTH MONROE ST                      TALLAHASSEE, FL 32301                    NORTH FLORIDA CITIZE                     
Salzman, Michelle Lynn (REP)(STR)                  10/29/2021         1,000.00 CHE NORTH FLORIDA CITIZENS FOR JUSTICE       218 SOUTH MONROE ST                      TALLAHASSEE, FL 32301                    PAC                                      
Salzman, Michelle  (REP)(STR)                      07/31/2020           500.00 CHE NORTH PALAFOX PLAZA                      120 E MAIN STREET STE A                  PENSACOLA, FL 32502                      NORTH PALAFOX PLAZA                      
Salzman, Michelle  (REP)(STR)                      03/06/2020            20.20 CHE NOWLING CARRIE                           9155 ALTON CT                            MILTON, FL 32583                         SERVER                                   
Salzman, Michelle Lynn (REP)(STR)                  11/26/2021            88.46 CHE NOWLING CARRIE                           9155 ALTON CT                            MILTON, FL 32583                                                                  
Salzman, Michelle  (REP)(STR)                      10/01/2020         1,000.00 CHE NW FLA CHAMBER ALLIANCE                  PO BOX 11309                             TALLAHASSEE, FL 32302                    NW FLA CHAMBER ALLIA                     
Salzman, Michelle  (REP)(STR)                      01/16/2020         1,000.00 CHE O'BRIAN TIMOTHY                          2850 BLACKSHEAR AVE                      PENSACOLA, FL 32503                      ATTORNEY                                 
Salzman, Michelle  (REP)(STR)                      05/14/2020            15.56 CHE OCHOA JEREMY                             3205 E. OLIVE RD., APT. 128              PENSACOLA, FL 32514                      ASST CONTROLLER                          
Salzman, Michelle  (REP)(STR)                      06/27/2019            50.00 CHE OCHOA JEREMY                             5113 POTOMAC DRIVE                       PACE, FL 32571                           ASST. CONTROLLER                         
Salzman, Michelle  (REP)(STR)                      08/30/2019            25.00 CHE OCHOA JEREMY                             3205 E OLIVE ROAD APT 128                PENSACOLA, FL 32514                      ASST CONTROLLER                          
Salzman, Michelle Lynn (REP)(STR)                  10/11/2021            25.00 CHE OCHOA JEREMY                             6823 CHUCKWAGON LN                       MILTON, FL 32570                         UNIVERSITY OF WEST F                     
Salzman, Michelle  (REP)(STR)                      07/29/2020           100.00 CHE ODENEAL REED                             3706 N 12TH AVE                          PENSACOLA, FL 32503                      PERFECT PLAIN                            
Salzman, Michelle  (REP)(STR)                      09/04/2020           200.00 CHE OLD SOUTH CONSTRUCTION INC               700 S. PALAFOX STE 215                   PENSACOLA, FL 32502                      OLD SOUTH CONSTRUCTI                     
Salzman, Michelle  (REP)(STR)                      08/10/2020            40.00 CHE OLIVER MARK                              758 DEEDRA AVE                           PENSACOLA, FL 32514                      BIGLER BROADCASTING                      
Salzman, Michelle  (REP)(STR)                      11/21/2019            50.00 CHE OOSTLANDER BART                          1610 PONDEROSA                           GULF BREEZE, FL 32563                    ARCHITECT                                
Salzman, Michelle  (REP)(STR)                      06/28/2019            50.00 CHE OVERTON LISA                             125 CALLE DE SANTIAGO                    PENSACOLA, FL 32502                      I.T                                      
Salzman, Michelle  (REP)(STR)                      10/08/2020         1,000.00 CHE PAC FOR BETTER GOVERNMENT                5818 E MARTIN LUTHER KING DR             TAMPA, FL 33619                          POLITICAL COMMITTEE                      
Salzman, Michelle  (REP)(STR)                      08/31/2019            20.20 CHE PALAZZO DE                               1951 NE 15 AVE                           FORT LAUDERDALE, FL 33305                EDUCATOR                                 
Salzman, Michelle  (REP)(STR)                      05/20/2020           500.00 CHE PATEL JAY                                3020 KNOTTY PINE DR                      PENSACOLA, FL 32505                      HOTELIER                                 
Salzman, Michelle  (REP)(STR)                      06/26/2019            10.00 CHE PAWLESS APRIL                            4420 MOLINO MEADOWS RD                   MOLINO, FL 32577                                                                  
Salzman, Michelle Lynn (REP)(STR)                  12/29/2020             0.10 CHE PAYPAL EXPRESS                           2211 NORTH FIRST STREET                  SAN JOSE, CA 95131                                                                
Salzman, Michelle Lynn (REP)(STR)                  12/29/2020             0.16 CHE PAYPAL EXPRESS                           2211 NORTH FIRST STREET                  SAN JOSE, CA 95131                                                                
Salzman, Michelle Lynn (REP)(STR)                  10/29/2021            25.00 CHE PEACOCK DAVID PAUL                       19950 BUNKER LOOP                        FAIRHOPE, AL 36532                       RETIRED                                  
Salzman, Michelle Lynn (REP)(STR)                  10/29/2021            50.00 CHE PEACOCK JUSTIN                           20569 CO RD 68N                          ROBERTSDALE, AL 36567                    UPS DRIVER                               
Salzman, Michelle Lynn (REP)(STR)                  10/29/2021            25.00 CHE PEACOCK KATHLEEN                         19950 BUNKER LOOP                        FAIRHOPE, AL 36532                       RETIRED                                  
Salzman, Michelle Lynn (REP)(STR)                  12/22/2021           100.00 CHE PEACOCK SARAH                            9981 BRIDLEWOOD RD                       PENSACOLA, FL 32526                      UNEMPLOYED                               
Salzman, Michelle  (REP)(STR)                      09/04/2020           250.00 CHE PELICAN REAL ESTATE & DEVELOPMENT OF NW  17 W GOVERNMENT ST STE C                 PENSACOLA, FL 32501                      PELICAN REAL ESTATE                      
Salzman, Michelle  (REP)(STR)                      01/16/2020         1,000.00 CHE PENSACOLA BEACH RV RESORT                17 VIA DELUNA DR.                        PENSACOLA BEACH, FL 32507                RV RESORT                                
Salzman, Michelle Lynn (REP)(STR)                  10/29/2021         1,000.00 CHE PENSACOLA BEACH RV RESORT LLC            730 BAYFRONT PARKWAY STE 4B              PENSACOLA, FL 32502                      PENSACOLA BEACH RV R                     
Salzman, Michelle  (REP)(STR)                      01/16/2020           300.00 CHE PENSACOLA INDOOR SHOOTING RANGE          6428 PENSACOLA BLVD                      PENSACOLA, FL 32505                      INDOOR SHOOTING RANG                     
Salzman, Michelle  (REP)(STR)                      01/16/2020           500.00 CHE PENSACOLA MARDI GRAS                     124 E. WRIGHT ST. SUITE B                PENSACOLA, FL 32502                      MARDI GRAS                               
Salzman, Michelle  (REP)(STR)                      10/29/2020           500.00 CHE PEST-PAC                                 1103 HAYS STREET                         TALLAHASSEE, FL 32301                    POLITICAL COMMITTEE                      
Salzman, Michelle  (REP)(STR)                      09/04/2020         1,000.00 CHE PETE MOORE CHEVROLET                     103 NEW WARRINGTON RD                    PENSACOLA, FL 32523                      PETE MOORE CHEVROLET                     
Salzman, Michelle  (REP)(STR)                      09/04/2020           500.00 CHE PETERS GARY                              530 TILLAGE DR                           CANTONMENT, FL 32533                     CHIEF DEPUTY APPRAIS                     
Salzman, Michelle  (REP)(STR)                      11/21/2019            50.00 CHE PETERSEN ERIK                            700 COLLEGE BLVD E106                    PENSACOLA, FL 32504                      SALES                                    
Salzman, Michelle  (REP)(STR)                      08/30/2019            50.00 CHE PHEABUS GARY                             976 TATE RD                              CANTONMENT, FL 32514                     BUSINESS OWNER                           
Salzman, Michelle  (REP)(STR)                      09/05/2019            60.00 INK PHEABUS GARY                             976 TATE RD                              CANTONMENT, FL 32533                     BUSINESS OWNER       TICKETS FOR FIL-AM L
Salzman, Michelle  (REP)(STR)                      07/01/2019           400.00 INK PHEOBUS GARY                             976 TATE RD                              CANTONMENT, FL 32533                     CRAPPIE CANDY BAIT C MARKETING MATERIALS 
Salzman, Michelle  (REP)(STR)                      06/26/2019           100.00 CHE PHILLIPS CHRIS                           2270 DUPONT DRIVE                        PENSACOLA, FL 32503                      FISHING CHARTERS                         
Salzman, Michelle  (REP)(STR)                      08/11/2020           100.00 CHE PHILLIPS CHRIS                           2270 DUPONT DRIVE                        PENSACOLA, FL 32503                      HOT SPOT CHARTERS                        
Salzman, Michelle Lynn (REP)(STR)                  11/08/2021         1,000.00 CHE PHRMA                                    950 F STREET NW, SUITE 300               WASHINGTON, DC 20004                     PHRMA                                    
Salzman, Michelle  (REP)(STR)                      09/01/2020           500.00 CHE PINO MELISSA                             413 SE BAUBLITS DRIVE                    PENSACOLA, FL 32507                      UNEMPLOYED                               
Salzman, Michelle  (REP)(STR)                      06/26/2019           500.00 CHE PINO MELISSA                             413 SE BAUBLITS DRIVE                    PENSACOLA, FL 32507                      EDITOR                                   
Salzman, Michelle  (REP)(STR)                      07/25/2019            40.00 INK PINO MELISSA                             413 SE BAUBLITS DR.                      PENSACOLA, FL 32507                                           EVENT TICKETS       
Salzman, Michelle  (REP)(STR)                      09/04/2020           200.00 CHE POOLE JOSHUA                             1329 SOUNDVIEW TRAIL                     GULF BREEZE, FL 32561                    DIRECTOR, FOUR POINT                     
Salzman, Michelle  (REP)(STR)                      09/04/2020           600.00 CHE POTOMSKI HONG                            82 SHORELINE DR                          GULF BREEZE, FL 32561                    ANDREWS RESEARCH & E                     
Salzman, Michelle  (REP)(STR)                      09/04/2020           600.00 CHE POTOMSKI ROBERT                          82 SHORELINE DR                          GULF BREEZE, FL 32561                    ANDREWS RESEARCH & E                     
Salzman, Michelle  (REP)(STR)                      03/04/2020            20.20 CHE POWER CHRISTINA                          3700 CREIGHTON RD. SUITE 10              PENSACOLA, FL 32504                                                               
Salzman, Michelle Lynn (REP)(STR)                  10/15/2021            10.00 CHE POWERS CHRISTINA                         3700 CREIGHTON RD # 10                   PENSACOLA, FL 32504                      CHRISTINA POWERS TAX                     
Salzman, Michelle  (REP)(STR)                      08/30/2019            50.00 CHE PRESTON AUDREY                           8324 LYRIC DR                            PENSACOLA, FL 32514                                                               
Salzman, Michelle Lynn (REP)(STR)                  10/25/2021            25.00 CHE PRESTON TERESA                           115 BEAR DRIVE                           GULF BREEZE, FL 32561                    RETAIL                                   
Salzman, Michelle  (REP)(STR)                      01/16/2020           200.00 CHE PRESTON WAYNE                            446 E. TEN MILE                          PENSACOLA, FL 32534                      PRESIDENT                                
Salzman, Michelle Lynn (REP)(STR)                  10/08/2021            25.00 CHE PRICE SARAH                              7848 PETERSEN POINT ROAD                 MILTON, FL 32583                         WALGREENS                                
Salzman, Michelle  (REP)(STR)                      01/16/2020           500.00 CHE PROCTOR MARK                             316 S BAYLEN ST. SUITE 600               PENSACOLA, FL 32502                      ATTORNEY                                 
Salzman, Michelle  (REP)(STR)                      09/30/2020           500.00 CHE PSM PAC                                  PO BOX 10930                             TALLAHASSEE, FL 32302                    PSM PAC                                  
Salzman, Michelle  (REP)(STR)                      08/21/2019            50.00 CHE PYTYNIA JONATHAN                         1400 E BOBE STREET                       PENSACOLA, FL 32503                      OPERATIONS MANAGER                       
Salzman, Michelle Lynn (REP)(STR)                  11/22/2021           500.00 CHE R&R OF PENSACOLA, LLC                    50 E. GARDEN ST.                         PENSACOLA, FL 32502                      R&R OF PENSACOLA, LL                     
Salzman, Michelle  (REP)(STR)                      01/16/2020         1,000.00 CHE RAFFERTY TROY                            96 HIGHPOINT DR                          GULF BREEZE, FL 32561                    LAWYER                                   
Salzman, Michelle  (REP)(STR)                      01/06/2020            50.00 CHE RAINEY JACKIE                            3535 PERDIDO LAKE RD                     CANTONMENT, FL 32533                     POWER PLANT SPECIALI                     
Salzman, Michelle  (REP)(STR)                      01/24/2020           200.00 CHE RANELLI EDWARD                           4568 BOHEMIA PL                          PENSACOLA, FL 32504                      CENTER FOR ENTREPREN                     
Salzman, Michelle  (REP)(STR)                      08/30/2019            20.20 CHE RAWLS MARY                               4419 CEDAR BROOK CIRCLE                  CANTONMENT, FL 32533                                                              
Salzman, Michelle  (REP)(STR)                      10/20/2020         1,000.00 CHE REALTORS POLITICAL ADVOCACY COMMITTEE    7025 AUGUSTA NATIONAL DR                 ORLANDO, FL 32822                        POLITICAL COMMITTEE                      
Salzman, Michelle  (REP)(STR)                      09/04/2020           500.00 CHE REDMOND GINA                             34 HIGHPOINT DR                          GULF BREEZE, FL 32561                    SENIOR LOAN OFFICER                      
Salzman, Michelle Lynn (REP)(STR)                  01/10/2022         1,000.00 CHE REDSPEED FLORIDA, LLC                    400 EISENHOWER LANE NORTH                LOMBARD, IL 60148                        REDSPEED FLORIDA, LL                     
Salzman, Michelle  (REP)(STR)                      07/30/2020           100.00 CHE REEVES DARCY                             1511 E MAXWELL ST                        PENSACOLA, FL 32503                      PERFECT PLAIN                            
Salzman, Michelle  (REP)(STR)                      09/20/2019           400.00 INK REEVES DARCY                             909 N SPRING ST                          PENSACOLA, FL 32501                      BEVERAGE COMPANY     BEER FOR FUNDRAISER 
Salzman, Michelle  (REP)(STR)                      09/04/2020           200.00 CHE REMINGTON SCOTT                          125 E INTENDENCIA ST                     PENSACOLA, FL 32502                      ATTORNEY                                 
Salzman, Michelle  (REP)(STR)                      10/08/2020         1,000.00 CHE RESPONSIBLE GOVERNMENT COMMITTEE OF GULF ONE ENERGY PLACE                         PENSACOLA, FL 32520                      POLITICAL COMMITTEE                      
Salzman, Michelle Lynn (REP)(STR)                  10/21/2021         1,000.00 CHE RESPONSIBLE GOVERNMENT COMMITTEE OF GULF ONE ENERGY PLACE                         PENSACOLA, FL                            PAC                                      
Salzman, Michelle  (REP)(STR)                      07/24/2020         1,000.00 CHE RESPONSIBLE LEADERSHIP COUNCIL OF FLORID 1103 HAYS STREET                         TALLAHASSEE, FL 32301                    RESPONSIBLE LEADERSH                     
Salzman, Michelle  (REP)(STR)                      06/30/2019            10.00 CHE RIEGLER GREG                             805 BERKLEY DR.                          PENSACOLA, FL 32503                      PHOTOGRAPHER                             
Salzman, Michelle  (REP)(STR)                      06/30/2019           100.00 CHE ROBELLO STACY                            414 CUMBERLAND AVE                       GULF BREEZE, FL 32561                    BUSINESS OWNER                           
Salzman, Michelle  (REP)(STR)                      07/02/2020            10.00 CHE ROBERTSON SCOTT                          1495 SHORE BIRD TERRACE                  CANTONMENT, FL 32533                     MEDICAL LABORATORY S                     
Salzman, Michelle  (REP)(STR)                      09/04/2020           500.00 CHE ROBIN ZIMMERN                            415 WATERFORD LN                         GULF BREEZE, FL 32561                    DIRECTOR, UWF                            
Salzman, Michelle  (REP)(STR)                      01/16/2020           500.00 CHE ROCHE JOHN                               510 JAMES RIVER RD                       GULF BREEZE, FL 32561                    JDNT HOLDINGS                            
Salzman, Michelle  (REP)(STR)                      06/29/2019            20.00 CHE ROGERS JUSTIN                            1154 HUNTERS RUN DR                      FORT MILL, SC 29708                                                               
Salzman, Michelle  (REP)(STR)                      07/23/2020             5.00 CHE ROLLO CAROL                              9724 QUAIL HOLLOW BLVD                   PENSACOLA, FL 32514                      UNEMPLOYED                               
Salzman, Michelle  (REP)(STR)                      07/08/2020            10.00 CHE ROLLO CAROL                              9724 QUAIL HOLLOW BLVD                   PENSACOLA, FL 32514                      UNEMPLOYED                               
Salzman, Michelle  (REP)(STR)                      10/16/2020         1,000.00 CHE RONALD BOOK PA                           18851 29TH AVE STE 1010                  AVENTURA, FL 33180                       LAW FIRM                                 
Salzman, Michelle Lynn (REP)(STR)                  03/02/2021         1,000.00 CHE RONALD BOOK PA                           18851 29TH AVE STE 1010                  AVENTURA, FL 33180                       RONALD BOOK PA                           
Salzman, Michelle  (REP)(STR)                      06/27/2019            25.00 CHE ROSENBAUM SCOTT                          1482 DEVONSHIRE WAY                      DUNWOODY, GA 30338                       CONSULTANT                               
Salzman, Michelle  (REP)(STR)                      12/05/2019            20.20 CHE ROTH VICTORIA                            9091 AIRWAY DR #1713                     PENSACOLA, FL 32514                      SALES                                    
Salzman, Michelle Lynn (REP)(STR)                  10/29/2021         1,000.00 CHE ROW 1 INC DBA REGENATIVE LABS            1700 W MAIN ST STE 500                   PENSACOLA, FL 32502                      ROW 1 INC DBA REGENA                     
Salzman, Michelle  (REP)(STR)                      09/21/2020         1,000.00 CHE RSA CONSULTING                           235 W BRANDON BLVD STE 640               BRANDON, FL 33511                        RSA CONSULTING                           
Salzman, Michelle Lynn (REP)(STR)                  12/06/2021           500.00 CHE RUDOLPH DAWN                             101 E ROMANA ST. APT 514                 PENSACOLA, FL 32502                      ASCENSION SACRED HEA                     
Salzman, Michelle Lynn (REP)(STR)                  11/02/2021           250.00 CHE SALAMIDA DOMINIC                         8764 HAWKEYE COURT                       PENSACOLA, FL 32506                      LAKEVIEW CENTER, INC                     
Salzman, Michelle  (REP)(STR)                      06/28/2019         1,000.00 INK SALZ STUDIO                              10296 VINTAGE DR                         PENSACOLA, FL 32514                      SALZ STUDIO          WEB DEVELOPMENT     
Salzman, Michelle  (REP)(STR)                      06/27/2019            50.00 CHE SALZMAN MICHELLE                         10296 VINTAGE DR                         PENSACOLA, FL 32514                      BUSINESS OWNER                           
Salzman, Michelle  (REP)(STR)                      07/30/2019            90.00 INK SALZMAN MICHELLE                         10296 VINTAGE DR                         PENSACOLA, FL 32501                      BUSINESS OWNER       EVENT TICKETS       
Salzman, Michelle  (REP)(STR)                      07/01/2019           153.31 INK SALZMAN MICHELLE                         10296 VINTAGE DR                         PENSACOLA, FL 32514                      SALZ STUDIO          MARKETING MATERIAL  
Salzman, Michelle  (REP)(STR)                      07/31/2019           123.36 INK SALZMAN MICHELLE                         10296 VINTAGE DR                         PENSACOLA, FL 32514                      SALZ STUDIO          FACEBOOK AD         
Salzman, Michelle  (REP)(STR)                      07/10/2019           250.00 INK SALZMAN MICHELLE                         10296 VINTAGE DR                         PENSACOLA, FL 32514                      SALZ STUDIO          VENUE SPACE         
Salzman, Michelle  (REP)(STR)                      07/10/2019            33.00 INK SALZMAN MICHELLE                         10296 VINTAGE DR                         PENSACOLA, FL 32501                      SALZ STUDIO          POSTAGE STAMPS      
Salzman, Michelle  (REP)(STR)                      07/15/2019           462.29 INK SALZMAN MICHELLE                         10296 VINTAGE DR                         PENSACOLA, FL 32514                      SALZ STUDIO          MARKETING MATERIALS 
Salzman, Michelle  (REP)(STR)                      06/27/2019            25.00 CHE SALZMAN MICHELLE                         10296 VINTAGE DR                         PENSACOLA, FL 32514                      BUSINESS OWNER                           
Salzman, Michelle  (REP)(STR)                      11/10/2019           723.00 INK SALZMAN MICHELLE                         10296 VINTAGE DR                         PENSACOLA, FL 32514                      SALZ STUDIO          MARKETING           
Salzman, Michelle  (REP)(STR)                      10/31/2019           445.11 INK SALZMAN MICHELLE                         10296 VINTAGE DR                         PENSACOLA, FL 32514                      SALZ STUDIO          MARKETING MATERIAL  
Salzman, Michelle  (REP)(STR)                      10/02/2019           222.76 INK SALZMAN MICHELLE                         10296 VINTAGE DR                         PENSACOLA, FL 32514                      SALZ STUDIO          MARKETING MATERIAL  
Salzman, Michelle  (REP)(STR)                      10/03/2019           156.75 INK SALZMAN MICHELLE                         10296 VINTAGE DR                         PENSACOLA, FL 32514                      SALZ STUDIO          MARKETING MATERIAL  
Salzman, Michelle  (REP)(STR)                      10/07/2019            24.99 INK SALZMAN MICHELLE                         10296 VINTAGE DR                         PENSACOLA, FL 32514                      SALZ STUDIO          MARKETING MATERIAL  
Salzman, Michelle  (REP)(STR)                      12/03/2019           131.85 INK SALZMAN MICHELLE                         10296 VINTAGE DR                         PENSACOLA, FL 32514                      SALZ STUDIO          MARKETING MATERIAL  
Salzman, Michelle  (REP)(STR)                      12/09/2019            10.38 INK SALZMAN MICHELLE                         10296 VINTAGE DR                         PENSACOLA, FL 32514                      SALZ STUDIO          POSTAGE             
Salzman, Michelle  (REP)(STR)                      12/10/2019           224.00 INK SALZMAN MICHELLE                         10296 VINTAGE DR                         PENSACOLA, FL 32514                      SALZ STUDIO          MARKETING           
Salzman, Michelle  (REP)(STR)                      12/10/2019            30.00 INK SALZMAN MICHELLE                         10296 VINTAGE DR                         PENSACOLA, FL 32514                      SALZ STUDIO          ADVERTISING         
Salzman, Michelle  (REP)(STR)                      09/20/2019           143.24 INK SALZMAN MICHELLE                         10296 VINTAGE DR                         PENSACOLA, FL 32514                                           FOOD FOR FUNDRAISER 
Salzman, Michelle  (REP)(STR)                      09/21/2019            77.49 INK SALZMAN MICHELLE                         10296 VINTAGE DR                         PENSACOLA, FL 32514                                           CANOPY FOR OUTDOOR C
Salzman, Michelle  (REP)(STR)                      09/03/2019            10.43 INK SALZMAN MICHELLE                         10296 VINTAGE DR                         PENSACOLA, FL 32514                                           LUNCH MEETING       
Salzman, Michelle  (REP)(STR)                      09/04/2019            20.00 INK SALZMAN MICHELLE                         10296 VINTAGE DR                         PENSACOLA, FL 32514                                           FACEBOOK AD         
Salzman, Michelle  (REP)(STR)                      09/30/2019            84.58 INK SALZMAN MICHELLE                         10296 VINTAGE DR                         PENSACOLA, FL 32514                                           POSTAGE             
Salzman, Michelle  (REP)(STR)                      09/30/2019           116.51 INK SALZMAN MICHELLE                         10296 VINTAGE DR                         PENSACOLA, FL 32514                                           MARKETING           
Salzman, Michelle  (REP)(STR)                      09/20/2019           120.00 INK SALZMAN MICHELLE                         10296 VINTAGE DR                         PENSACOLA, FL 32514                                           FUNDRAISER TICKETS  
Salzman, Michelle  (REP)(STR)                      08/16/2019             9.51 INK SALZMAN MICHELLE                         10296 VINTAGE DRIVE                      PENSACOLA, FL 32514                                           OFFICE SUPPLIES     
Salzman, Michelle  (REP)(STR)                      08/17/2019            85.96 INK SALZMAN MICHELLE                         10296 VINTAGE DRIVE                      PENSACOLA, FL 32514                                           FACEBOOK ADS        
Salzman, Michelle  (REP)(STR)                      07/04/2020           224.00 INK SALZMAN MICHELLE                         10296 VINTAGE DR                         PENSACOLA, FL 32514                      SALZ STUDIO          ADVERTISING         
Salzman, Michelle  (REP)(STR)                      05/31/2020           224.00 INK SALZMAN MICHELLE                         10296 VINTAGE DR                         PENSACOLA, FL 32514                      SALZ STUDIO          ADVERTISING         
Salzman, Michelle  (REP)(STR)                      04/01/2020            75.22 INK SALZMAN MICHELLE                         10296 VINTAGE DR.                        PENSACOLA, FL 32514                      SALZ STUDIO          OFFICE SUPPLIES     
Salzman, Michelle  (REP)(STR)                      04/03/2020           136.00 INK SALZMAN MICHELLE                         10296 VINTAGE DR                         PENSACOLA, FL 32514                      SALZ STUDIO          POSTAGE             
Salzman, Michelle  (REP)(STR)                      04/01/2020           204.00 INK SALZMAN MICHELLE                         10296 VINTAGE DR                         PENSACOLA, FL 32514                      SALZ STUDIO          POSTAGE             
Salzman, Michelle  (REP)(STR)                      04/22/2020            17.89 INK SALZMAN MICHELLE                         10296 VINTAGE DR                         PENSACOLA, FL 32514                      SALZ STUDIO          POSTAGE             
Salzman, Michelle  (REP)(STR)                      04/06/2020           224.00 INK SALZMAN MICHELLE                         10296 VINTAGE DR                         PENSACOLA, FL 32514                      SALZ STUDIO          ADVERTISING         
Salzman, Michelle  (REP)(STR)                      04/11/2020           500.00 INK SALZMAN MICHELLE                         10296 VINTAGE DR                         PENSACOLA, FL 32514                      SALZ STUDIO          MARKETING           
Salzman, Michelle  (REP)(STR)                      01/02/2020            18.85 INK SALZMAN MICHELLE                         10296 VINTAGE DR.                        PENSACOLA, FL 32514                      SALZ STUDIO          POSTAGE             
Salzman, Michelle  (REP)(STR)                      01/31/2020           250.00 INK SALZMAN MICHELLE                         10296 VINTAGE DR                         PENSACOLA, FL 32514                      SALZ STUDIO          ADVERTISING         
Salzman, Michelle  (REP)(STR)                      02/05/2020            49.55 INK SALZMAN MICHELLE                         10296 VINTAGE DR                         PENSACOLA, FL 32514                      SALZ STUDIO          SHIPPING            
Salzman, Michelle  (REP)(STR)                      02/06/2020            10.75 INK SALZMAN MICHELLE                         10296 VINTAGE DR.                        PENSACOLA, FL 32514                      SALZ STUDIO          SHIPPING            
Salzman, Michelle  (REP)(STR)                      02/15/2020             8.60 INK SALZMAN MICHELLE                         10296 VINTAGE DR.                        PENSACOLA, FL 32514                      SALZ STUDIO          OFFICE SUPPLIES     
Salzman, Michelle  (REP)(STR)                      02/22/2020           110.00 INK SALZMAN MICHELLE                         10296 VINTAGE DR                         PENSACOLA, FL 32514                      SALZ STUDIO          SHIPPING            
Salzman, Michelle  (REP)(STR)                      02/15/2020           171.69 INK SALZMAN MICHELLE                         10296 VINTAGE DR.                        PENSACOLA, FL 32514                      SALZ STUDIO          MARKETING           
Salzman, Michelle  (REP)(STR)                      02/21/2020            19.52 INK SALZMAN MICHELLE                         10296 VINTAGE DR.                        PENSACOLA, FL 32514                      SALZ STUDIO          MEET & GREET        
Salzman, Michelle  (REP)(STR)                      02/18/2020            75.00 INK SALZMAN MICHELLE                         10296 VINTAGE DR                         PENSACOLA, FL 32514                      SALZ STUDIO          PETITIONS           
Salzman, Michelle Lynn (REP)(STR)                  11/30/2020        10,000.00 COF SALZMAN MICHELLE                         10296 VINTAGE DR                         PENSACOLA, FL 32514                      FL HOUSE DIST 1 REP                      
Salzman, Michelle  (REP)(STR)                      08/22/2019            47.89 INK SALZMAN PHILLIP                          10296 VINTAGE DRIVE                      PENSACOLA, FL 32514                                           OFFICE SUPPLIES     
Salzman, Michelle  (REP)(STR)                      06/26/2019             3.00 CHE SALZMAN PHILLIP                          10296 VINTAGE DR                         PENSACOLA, FL 32514                                                               
Salzman, Michelle  (REP)(STR)                      06/26/2019             3.00 CHE SALZMAN PHILLIP                          10296 VINTAGE DR                         PENSACOLA, FL 32514                                                               
Salzman, Michelle  (REP)(STR)                      07/31/2019           563.99 INK SALZMAN PHILLIP                          10296 VINTAGE DR                         PENSACOLA, FL 32514                      PHOTOGRAPHER         MARKETING MATERIALS 
Salzman, Michelle  (REP)(STR)                      08/30/2019            39.04 INK SALZMAN, MICHELLE                        10296 VINTAGE DR                         PENSACOLA, FL 32514                                           FOOD FOR GATHERING  
Salzman, Michelle  (REP)(STR)                      06/12/2020         1,000.00 INK SALZMAN, MICHELLE                        10296 VINTAGE DR                         PENSACOLA, FL                            SALZ STUDIO          ADVERTISING VIDEOS  
Salzman, Michelle  (REP)(STR)                      06/04/2020           224.00 INK SALZMAN, MICHELLE                        10296 VINTAGE DR                         PENSACOLA, FL 32514                      SALZ STUDIO          ADVERTISING         
Salzman, Michelle  (REP)(STR)                      03/04/2020            16.00 INK SALZMAN, MICHELLE                        10296 VINTAGE DR                         PENSACOLA, FL 32514                      SALZ STUDIO          PETITION VALIDATION 
Salzman, Michelle  (REP)(STR)                      03/27/2020            22.41 INK SALZMAN, MICHELLE                        10296 VINTAGE DR                         PENSACOLA, FL 32514                      SALZ STUDIO          SHIPPING            
Salzman, Michelle  (REP)(STR)                      03/08/2020           220.00 INK SALZMAN, MICHELLE                        10296 VINTAGE DR                         PENSACOLA, FL 32514                      SALZ STUDIO          SHIPPING            
Salzman, Michelle  (REP)(STR)                      06/11/2020            50.00 CHE SANDERS REGINALD                         1025 MILLS AVENUE                        PENSACOLA, FL 32507                      TEACHER                                  
Salzman, Michelle  (REP)(STR)                      10/14/2019            50.00 CHE SANDERS REGINALD                         1025 MILLS AVE                           PENSACOLA, FL 32507                      TEACHER                                  
Salzman, Michelle  (REP)(STR)                      07/30/2020           100.00 CHE SANFORD MONICA                           8505 PUNTA LORA                          PENSACOLA, FL 32514                      WEST FLORIDA HEART G                     
Salzman, Michelle  (REP)(STR)                      09/03/2020           100.00 CHE SANFORD MONICA                           8505 PUNTA LORA                          PENSACOLA, FL 32514                      NURSE PRACTITIONER                       
Salzman, Michelle  (REP)(STR)                      02/20/2020           100.00 CHE SANSOM CHARLES                           702 MONROE AVE                           CANTONMENT, FL 32533                     CITY OF PENSACOLA                        
Salzman, Michelle Lynn (REP)(STR)                  10/07/2021            50.00 CHE SAPP GARY                                6806 PINE FOREST RD                      PENSACOLA, FL 32526                      GARY SAPP AUTOMOTIVE                     
Salzman, Michelle  (REP)(STR)                      07/31/2019             5.00 CHE SCHALK MARILYN                           307 RENTZ AVE                            PENSACOLA, FL 32507                      RETIRED                                  
Salzman, Michelle  (REP)(STR)                      06/26/2019            50.00 CHE SCHALK MARILYN                           307 RENTZ AVE                            PENSACOLA, FL 32507                      RETIRED                                  
Salzman, Michelle Lynn (REP)(STR)                  10/29/2021           100.00 CHE SCHALK MARILYN                           307 RENTZ AVE                            PENSACOLA, FL 32507                      RETIRED                                  
Salzman, Michelle  (REP)(STR)                      08/26/2019            30.54 INK SCHALK MARLYN                            307 RENTZ AVE                            PENSACOLA, FL 32507                                           FOOD FOR GATHERING  
Salzman, Michelle  (REP)(STR)                      07/01/2020            25.00 CHE SCHALLHORN JOHN                          483 TURNBERRY RD                         CANTONMENT, FL 32533                                                              
Salzman, Michelle  (REP)(STR)                      08/03/2019            20.20 CHE SCHILLING MICHELLE                       233 WILLOW STREET                        PENSACOLA, FL 32506                                                               
Salzman, Michelle  (REP)(STR)                      06/29/2019            50.00 CHE SCHREY ELIZABETH                         502 FITZGERALD ST                        PENSACOLA, FL 32505                      PLANNER                                  
Salzman, Michelle  (REP)(STR)                      08/30/2019            25.00 CHE SCHUFFMAN LARRY                          7624 BROOK FOREST DR                     PENSACOLA, FL 32514                                                               
Salzman, Michelle  (REP)(STR)                      02/15/2020            50.00 CHE SCHUFFMAN LARRY                          7624 BROOK FOREST DR.                    DOVER, FL 32514                          NEW YORK LIFE                            
Salzman, Michelle  (REP)(STR)                      08/30/2019            25.00 CHE SCHUFFMAN MARCIA                         7624 BROOK FOREST DR                     PENSACOLA, FL 32514                                                               
Salzman, Michelle  (REP)(STR)                      06/29/2019           100.00 CHE SCHUFFMAN MARCIA                         7624 BROOK FOREST DR                     PENSACOLA, FL 32514                      CONSULTANT                               
Salzman, Michelle  (REP)(STR)                      09/04/2020           500.00 CHE SCHULTZ KERRY                            3869 PARADISE BAY DR                     GULF BREEZE, FL 32563                    ATTORNEY                                 
Salzman, Michelle  (REP)(STR)                      10/31/2019           150.00 CHE SCOGGINS III, INC                        PO BOX 901                               PENSACOLA, FL 32591                      REALTOR                                  
Salzman, Michelle Lynn (REP)(STR)                  12/02/2021            41.54 CHE SCOTT SIERRA                             468 SE BLOXHAM WAY                       STUART, FL 34997                                                                  
Salzman, Michelle  (REP)(STR)                      01/16/2020           100.00 CHE SCP PROPERTIES                           P.O. BOX 4442                            MILTON, FL 32572                         REAL ESTATE                              
Salzman, Michelle Lynn (REP)(STR)                  12/06/2021         1,000.00 CHE SEMINOLE TRIBE OF FLORIDA - SEMINOLE GAM ONE SEMINOLE WAY                         HOLLYWOOD, FL 33314                      SEMINOLE TRIBE OF FL                     
Salzman, Michelle  (REP)(STR)                      03/04/2020            65.20 CHE SERRECCHIA DREW                          4925 57TH DR.                            STURTEVANT, WI 53177                                                              
Salzman, Michelle  (REP)(STR)                      06/30/2019           100.00 CHE SHACKLE RICK                             1771 TATE RD                             CANTONMENT, FL 32533                     PRINCIPAL                                
Salzman, Michelle  (REP)(STR)                      05/30/2020            20.20 CHE SHARPSTEEN MATTHEW                       5913 HUNTINGTON CREEK BLVD               PENSACOLA, FL 32526                                                               
Salzman, Michelle  (REP)(STR)                      04/03/2020            20.20 CHE SHEETS DONALD                            7901 TERRI LYNN LN                       PENSACOLA, FL 32526                      UNEMPLOYED                               
Salzman, Michelle  (REP)(STR)                      09/04/2020           500.00 CHE SHEPPARD JULIE                           72 STARLAKE DR                           PENSACOLA, FL 32507                      EXECUTIVE VP, IHMC                       
Salzman, Michelle  (REP)(STR)                      06/27/2019            10.00 CHE SHOOK PR LLC                             314 S. BAYLEN STREET SUITE 110           PENSACOLA, FL 32502                      SHOOK PR LLC                             
Salzman, Michelle  (REP)(STR)                      02/15/2020            50.00 CHE SHULS TOD                                10326 WAILUKU                            PENSACOLA, FL 32506                      US NAVY                                  
Salzman, Michelle  (REP)(STR)                      01/28/2020            20.20 CHE SILINS CRYSTAL                           6016 CHANDELLE CIRCLE                    PENSACOLA, FL 32507                      CANNABIS ENTREPRENEU                     
Salzman, Michelle  (REP)(STR)                      08/01/2020            50.00 CHE SIMMONS EDINA                            4607 NAZAIRE RD                          PENSACOLA, FL 32505                      CARPET CREATIONS OF                      
Salzman, Michelle  (REP)(STR)                      10/21/2019           100.00 CHE SIMONI JUSTINE                           732 PEAKES POINT DR                      GULF BREEZE, FL 32561                    RETIRED                                  
Salzman, Michelle Lynn (REP)(STR)                  10/07/2021            50.00 CHE SIMPSON ASHLEE                           7833 WHITMIRE DR                         PENSACOLA, FL 32514                      JUNIOR ACHIEVEMENT                       
Salzman, Michelle  (REP)(STR)                      07/30/2020         1,000.00 CHE SIMPSON STEPHEN                          36 PORT ROYAL WAY                        GULF BREEZE, FL 32502                    THE ESTABLISHMENT                        
Salzman, Michelle  (REP)(STR)                      07/01/2019            10.00 CHE SIMS JAMES                               3133 WATERVIEW DR                        MILTON, FL 32583                         BARNES & CO                              
Salzman, Michelle Lynn (REP)(STR)                  10/29/2021         1,000.00 CHE SINGLETON DAMACIA                        7401 FLORIDA BLVD                        BATON ROUGE, LA 70806                    DIRECTOR                                 
Salzman, Michelle  (REP)(STR)                      07/29/2020           500.00 CHE SITTON JOSHUA                            3600 MENENDEZ DRIVE                      PENSACOLA, FL 32503                      BEAR CONTRACTING                         
Salzman, Michelle  (REP)(STR)                      09/04/2020           250.00 CHE SMITH LANSING                            5855 HUNTINGTON CREEK BLVD               PENSACOLA, FL 32526                      ELECTRICIAN                              
Salzman, Michelle  (REP)(STR)                      04/07/2020           300.00 CHE SMITH LANSING                            5855 HUNTINGTON CREEK BV                 PENSACOLA, FL 32526                      DEPUTY APPRAISAL                         
Salzman, Michelle  (REP)(STR)                      01/16/2020           150.00 CHE SMITH REVOCABLE LIVING TRUST             1011 FAIRNIE AVE                         PENSACOLA, FL 32503                      REALTOR                                  
Salzman, Michelle Lynn (REP)(STR)                  02/25/2021            25.00 INK SMITH, BRYAN & MYERS, INC                311 EAST PARK AVE                        TALLAHASSEE, FL 32301                                         FOOD & BEVERAGE     
Salzman, Michelle Lynn (REP)(STR)                  10/29/2021         1,000.00 CHE SOUTH FLORIDA CITIZENS FOR JUSTICE       218 SOUTH MONROE ST                      TALLAHASSEE, FL 32301                    SOUTH FLORIDA CITIZE                     
Salzman, Michelle  (REP)(STR)                      01/24/2020           500.00 CHE SOUTH PALAFOX GROUP                      997 S, PALAFOX STREET, 2ND FL            PENSACOLA, FL 32502                      DEVELOPER                                
Salzman, Michelle  (REP)(STR)                      10/28/2020         1,000.00 CHE SOUTHERN GARDENS GROVES CORPORATION      111 PONCE DE LEON AVE                    CLEWISTON, FL 33440                      SOUTHERN GARDENS GRO                     
Salzman, Michelle  (REP)(STR)                      07/31/2020           300.00 CHE SOUTHERN MEDIA                           4400 BAYOU BLVD SUITE 29B                PENSACOLA, FL 32503                      SOUTHERN MEDIA                           
Salzman, Michelle  (REP)(STR)                      10/29/2020         1,000.00 CHE SOUTHERN OAK INSURANCE                   816 A1A NORTH, SUITE 302                 PONTE VEDRA BEACH, FL 32082              SOUTHERN OAK INSURAN                     
Salzman, Michelle  (REP)(STR)                      09/04/2020           100.00 CHE SPAIN WILLIAM                            2570 BAYOU BLVD                          PENSACOLA, FL 32503                      CHIROPRACTOR                             
Salzman, Michelle  (REP)(STR)                      12/23/2019           100.00 CHE SPRAGUE GORDON                           1333 COLLEGE PKWY #333                   GULF BREEZE, FL 32563                    RETIRED                                  
Salzman, Michelle  (REP)(STR)                      06/29/2020           250.00 CHE SPRINGHILL ENTERPRISES                   730 BAYFRONT PKWY SUITE 4B               PENSACOLA, FL 32502                      PROPERTY MANAGAGEMEN                     
Salzman, Michelle  (REP)(STR)                      07/31/2020           750.00 CHE SPRINGHILL ENTERPRISES OF PENSACOLA, INC 730 BAYFRONT PARKWAY STE 4B              PENSACOLA, FL 32502                      SPRINGHILL ENTERPRIS                     
Salzman, Michelle  (REP)(STR)                      08/11/2020           500.00 CHE STAFFORD TODD                            915 BRANDERMILL DR                       CANTONMENT, FL 32533                     HEATON BROTHERS CONS                     
Salzman, Michelle  (REP)(STR)                      07/02/2020            25.00 CHE STALNAKER DR. BEN                        10023 AUTUMN LANE                        PENSACOLA, FL 32514                      ER PHYSICIAN                             
Salzman, Michelle Lynn (REP)(STR)                  10/29/2021           100.00 CHE STANLEY PAUL                             4752 LIVINGSTON DR                       PENSACOLA, FL 32504                      THE FIRST BANK                           
Salzman, Michelle  (REP)(STR)                      07/24/2019           250.00 CHE STANOVICH MARTIN                         2020 BAYOU GRANDE BLVD                   PENSACOLA, FL 32507                      NON-PROFIT DIRECTOR                      
Salzman, Michelle  (REP)(STR)                      01/16/2020           100.00 CHE STANOVICH SHERYL                         2020 BAYOU GRANDE BLVD.                  PENSACOLA, FL 32507                      RETAIL                                   
Salzman, Michelle  (REP)(STR)                      12/24/2019            20.20 CHE STEELE FLOYD                             2709 HILLCREST AVE                       PENSACOLA, FL 32526                      RETIRED                                  
Salzman, Michelle  (REP)(STR)                      11/24/2019            20.20 CHE STEELE FLOYD                             2709 HILLCREST AVE                       PENSACOLA, FL 32526                      RETIRED                                  
Salzman, Michelle  (REP)(STR)                      10/24/2019            20.20 CHE STEELE FLOYD                             2709 HILLCREST AVE                       PENSACOLA, FL 32526                      RETIRED                                  
Salzman, Michelle  (REP)(STR)                      09/24/2019            20.20 CHE STEELE FLOYD                             2709 HILLCREST AVE                       PENSACOLA, FL 32526                      RETIRED                                  
Salzman, Michelle  (REP)(STR)                      08/24/2019            20.20 CHE STEELE FLOYD                             2709 HILLCREST AVE                       PENSACOLA, FL 32526                      RETIRED                                  
Salzman, Michelle  (REP)(STR)                      07/31/2019            25.00 CHE STEELE FLOYD                             2709 HILLCREST AVE                       PENSACOLA, FL 32526                      RETIRED                                  
Salzman, Michelle Lynn (REP)(STR)                  11/01/2021            50.00 CHE STEELE FLOYD                             2709 HILLCREST AVE                       PENSACOLA, FL 32526                      UNEMPLOYED                               
Salzman, Michelle  (REP)(STR)                      06/29/2019            25.00 CHE STEELE GLAN                              2709 HILLCREST AVE                       PENSACOLA, FL 32526                      RETIRED                                  
Salzman, Michelle  (REP)(STR)                      06/26/2019            10.00 CHE STEFANSSON KATHERINE                     7440 GUNTER RD                           PENSACOLA, FL 32526                                                               
Salzman, Michelle  (REP)(STR)                      09/24/2019            20.00 CHE STEFANSSON KATHERINE                     7440 GUNTER RD                           PENSACOLA, FL 32526                      PUBLIC RELATIONS                         
Salzman, Michelle  (REP)(STR)                      08/30/2019            30.00 INK STEFANSSON KIM                           7440 GUNTER RD                           PENSACOLA, FL 32526                                           PRESS RELEASE       
Salzman, Michelle  (REP)(STR)                      06/26/2019            30.00 INK STEFANSSON KIM                           7440 GUNTER RD                           PENSACOLA, FL 32526                                           PRESS RELEASE       
Salzman, Michelle  (REP)(STR)                      07/02/2019            30.00 INK STEFANSSON KIM                           7440 GUNTER RD                           PENSACOLA, FL 32526                                           PRESS RELEASE       
Salzman, Michelle  (REP)(STR)                      09/29/2020           500.00 CHE STEVENS FRANK                            8498 CONGRESSIONAL DR                    TALLAHASSEE, FL 32312                    THE SOUTHERN GROUP                       
Salzman, Michelle  (REP)(STR)                      09/11/2020           250.00 CHE STRAIGHT FORWARD INSURANCE SOLUTIONS     4490 NORTH W STREET                      PENSACOLA, FL 32505                      STRAIGHT FORWARD INS                     
Salzman, Michelle  (REP)(STR)                      08/13/2020         1,000.00 CHE STRATEGIC DIRECTION INC                  PO BOX 795                               TALLAHASSEE, FL 32302                    STRATEGIC DIRECTION                      
Salzman, Michelle Lynn (REP)(STR)                  10/29/2021           500.00 CHE STREET STEPHANIA                         4950 HEY 99A SUITE 1 PMB 13              MCDAVID, FL 32568                        INSURANCE                                
Salzman, Michelle  (REP)(STR)                      06/27/2019           100.00 CHE STRICKLAND CLAUDE                        2841 BAY STREET                          GULF BREEZE, FL 32563                    RETIRED                                  
Salzman, Michelle  (REP)(STR)                      09/07/2019            25.00 CHE STRICKLAND GAIL                          1302 WILSON AVE                          PENSACOLA, FL 32507                      ADMINISTRATOR                            
Salzman, Michelle  (REP)(STR)                      08/30/2019            20.20 CHE STUDER MALLORY                           1400 16TH AVE                            PENSACOLA, FL 32503                                                               
Salzman, Michelle  (REP)(STR)                      01/16/2020           500.00 CHE STUDER QUINTON                           1919 EAST LARUA                          PENSACOLA, FL 32501                      GROWTH CONSULTANT                        
Salzman, Michelle  (REP)(STR)                      09/21/2020         1,000.00 CHE SUNCOAST BETTER GOVERNMENT COMMITTEE     PO BOX 20252                             ST. PETERSBURG, FL 33742                 SUNCOAST BETTER GOVE                     
Salzman, Michelle  (REP)(STR)                      10/16/2020           500.00 CHE SUNCOAST PAC                             401 E JACKSON ST. SUITE 2400             TAMPA, FL 33602                          POLITICAL COMMITTEE                      
Salzman, Michelle Lynn (REP)(STR)                  03/02/2021         1,000.00 CHE SURTERRA FLORIDA LLC                     2203 N LOIS AVE SUITE M275               TAMPA, FL 33607                          SURTERRA FLORIDA LLC                     
Salzman, Michelle  (REP)(STR)                      09/21/2020           500.00 CHE SUSKEY CONSULTING LLC                    PO BOX 102                               TALLAHASSEE, FL 32302                    SUSKEY CONSULTING LL                     
Salzman, Michelle  (REP)(STR)                      08/05/2020         1,000.00 CHE TAG TECH LLC                             418 W GARDEN ST                          PENSACOLA, FL 32502                      SOFTWARE TECHNOLOGIE                     
Salzman, Michelle Lynn (REP)(STR)                  10/29/2021         1,000.00 CHE TAG TECH LLC                             201 N PALAFOX ST                         PENSACOLA, FL 32502                      TAG TECH, LLC                            
Salzman, Michelle  (REP)(STR)                      01/16/2020           150.00 CHE TAIT THOMAS                              7417 OLD BAY POINTE RD                   MILTON, FL 32583                         REAL ESTATE BROKER                       
Salzman, Michelle  (REP)(STR)                      09/04/2020           100.00 CHE TAIT THOMAS                              7417 OLD BAY POINTE RD                   MILTON, FL 32583                         MANAGEMENT CONSULTIN                     
Salzman, Michelle Lynn (REP)(STR)                  10/29/2021           250.00 CHE TAIT THOMAS                              7414 OLD BAYPOINTE RD                    MILTON, FL 32583                         MANAGEMENT CONSULTIN                     
Salzman, Michelle  (REP)(STR)                      01/16/2020           100.00 CHE TALLMAN GROUP, LLC                       4591 HWY 20 EAST, SUITE 202              NICEVILLE, FL 32578                      FINANCIAL INVESTMENT                     
Salzman, Michelle  (REP)(STR)                      08/16/2019            50.00 CHE TAYLOR MICHELLE                          20247 ERIN POND RD                       PENSACOLA, FL 36574                                                               
Salzman, Michelle  (REP)(STR)                      06/04/2020         1,000.00 CHE TEAMSTERS                                12365 W DIXIE HWY                        NORTH MIAMI, FL 33161                    TEAMSTERS LOCAL UNIO                     
Salzman, Michelle  (REP)(STR)                      09/09/2020         1,000.00 CHE TEAMSTERS LOCAL UNION #769, INC          12365 W. DIXIE HIGHWAY                   NORTH MIAMI, FL 33161                    TEAMSTERS LOCAL UNIO                     
Salzman, Michelle Lynn (REP)(STR)                  12/22/2021         1,000.00 CHE TEAMSTERS LOCAL UNION #769, INC          12365 W. DIXIE HIGHWAY                   NORTH MIAMI, FL 33161                    TEAMSTERS LOCAL UNIO                     
Salzman, Michelle  (REP)(STR)                      10/16/2020         1,000.00 CHE TECO ENERGY                              702 N FRANKLIN ST                        TAMPA, FL 33602                          POLITICAL COMMITTEE                      
Salzman, Michelle Lynn (REP)(STR)                  03/02/2021         1,000.00 CHE THE DOCTORS COMPANY FLORIDA PAC          PO BOX 2900                              NAPA, CA 94558                           THE DOCTORS COMPANY                      
Salzman, Michelle  (REP)(STR)                      10/28/2020         1,000.00 CHE THE FIORENTINO GROUP                     1301 RIVERPLACE BOULEVARD SUITE 1300     JACKSONVILLE, FL 32207                   THE FIORENTINO GROUP                     
Salzman, Michelle Lynn (REP)(STR)                  05/20/2021           100.16 INK THE FLORIDA HOUSE REPUBLICAN CAMPAIGN CO 1103 HAYS STREET                         TALLAHASSEE, FL 32301                    THE FLORIDA HOUSE RE PHOTOGRAPHY SERVICES
Salzman, Michelle Lynn (REP)(STR)                  03/02/2021           500.00 CHE THE FLORIDA INDEPENDENT AUTOMOBILE DEALE 1840 FIDDLER CT                          TALLAHASSEE, FL 32308                    THE FLORIDA INDEPEND                     
Salzman, Michelle  (REP)(STR)                      09/30/2020         1,000.00 CHE THE FLORIDA JUSTICE REFORM COMMITTEE     210 S MONROE ST                          TALLAHASSEE, FL 32301                    THE FLORIDA JUSTICE                      
Salzman, Michelle  (REP)(STR)                      10/02/2020         1,000.00 CHE THE GEO GROUP INC                        4955 TECHNOLOGY WAY                      BOCA RATON, FL 33431                     THE GEO GROUP INC                        
Salzman, Michelle  (REP)(STR)                      09/30/2020         1,000.00 CHE THE LEGIS GROUP LLC                      801 S BROAD STREET                       BROOKSVILLE, FL 34601                    THE LEGIS GROUP LLC                      
Salzman, Michelle  (REP)(STR)                      09/25/2020         1,000.00 CHE THE LEWIS BEAR COMPANY                   6120 ENTERPRISE DR                       PENSACOLA, FL 32505                      THE LEWIS BEAR COMPA                     
Salzman, Michelle Lynn (REP)(STR)                  10/29/2021         1,000.00 CHE THE LEWIS BEAR COMPANY                   6120 ENTERPRISE DR                       PENSACOLA, FL 32505                      THE LEWIS BEAR COMPA                     
Salzman, Michelle  (REP)(STR)                      10/29/2019           218.67 INK THE LISTENER GROUP                       8637 WESTVIEW LANE                       PENSACOLA, FL 32514                      THE LISTENER GROUP   FOOD FOR MEET & GREE
Salzman, Michelle  (REP)(STR)                      09/17/2019            58.83 INK THE LISTENER GROUP                       8637 WESTVIEW LANE                       PENSACOLA, FL 32514                      CONSULTING           LUNCH MEETING       
Salzman, Michelle  (REP)(STR)                      09/04/2020           350.00 CHE THE SOLAR GUYS                           2302 TOWN ST                             PENSACOLA, FL 32505                      THE SOLAR GUYS                           
Salzman, Michelle Lynn (REP)(STR)                  01/26/2021            86.25 INK THE SOUTHERN GROUP                       123 S. ADAMS STREET                      TALLAHASSEE, FL 32301                    THE SOUTHERN GROUP   FOOD & BEVERAGE     
Salzman, Michelle  (REP)(STR)                      07/01/2019           309.00 INK THE UPS STORE #4535                      2172 W. NINE MILE RD                     PENSACOLA, FL 32534                      THE UPS STORE #4535  PO BOX              
Salzman, Michelle Lynn (REP)(STR)                  02/22/2021         1,000.00 CHE THE VESTCOR COMPANIES, INC               3030 HARTLEY RD. SUITE 310               JACKSONVILLE, FL 32257                   THE VESTCOR COMPANIE                     
Salzman, Michelle  (REP)(STR)                      09/04/2020           100.00 CHE THOMAS MALCOLM                           615 PINEBROOK CIR                        CANTONMENT, FL 32533                     SUPERINTENDANT, ECSD                     
Salzman, Michelle Lynn (REP)(STR)                  11/09/2021           250.00 CHE THOMSON FREDERICK                        3160 LOGAN DR                            PENSACOLA, FL 32503                      PENSACOLA CHAMBER                        
Salzman, Michelle  (REP)(STR)                      01/16/2020           500.00 CHE THORNTON ALBERT                          17075 PERDIDO KEY DR. UNIT 5-E           PENSACOLA, FL 32507                      WAFFLE HOUSE CEO - R                     
Salzman, Michelle  (REP)(STR)                      06/29/2020           250.00 CHE TIKI HOUSE                               730 BAYFRONT PKWY SUITE 4B               PENSACOLA, FL 32502                      PROPERTY MANAGAGEMEN                     
Salzman, Michelle  (REP)(STR)                      07/31/2020           750.00 CHE TIKI HOUSE INC                           730 BAYFRONT PARKWAY STE 4B              PENSACOLA, FL 32502                      TIKI HOUSE INC                           
Salzman, Michelle  (REP)(STR)                      09/04/2020           500.00 CHE TILLEY RYAN                              2211 DUPONT DR                           PENSACOLA, FL 32503                      CONSULTING                               
Salzman, Michelle  (REP)(STR)                      10/31/2019           500.00 CHE TIMBERLAND ANESTHESIA SERVICES           2641 WILDHURST TRL                       MILTON, FL 32571                         ANESTHESIOLOGIST                         
Salzman, Michelle Lynn (REP)(STR)                  10/29/2021           500.00 CHE TIMBERLAND ANESTHESIA SERVICES           2641 WILDHURST TRL                       MILTON, FL 32571                         TIMBERLAND ANESTHESI                     
Salzman, Michelle  (REP)(STR)                      10/28/2020         1,000.00 CHE TIMMINS CONSULTING, LLC                  2910 KERRY FOREST PKWY, D4-368           TALLAHASSEE, FL 32309                    TIMMINS CONSULTING,                      
Salzman, Michelle  (REP)(STR)                      10/23/2020         1,000.00 CHE TJ HAGER MGA LLC                         7785 66TH STREET NORTH                   PINELLAS PARK, FL 33781                  TJ JAGER MGA LLC                         
Salzman, Michelle  (REP)(STR)                      09/11/2020           400.00 CHE TOTAL CONNECT SOLUTIONS                  1300 E. OLIVE RD                         PENSACOLA, FL 32514                      TOTAL CONNECT SOLUTI                     
Salzman, Michelle  (REP)(STR)                      09/11/2020           400.00 CHE TOTAL CONNECT SOLUTIONS                  1300 E. OLIVE RD                         PENSACOLA, FL 32514                      TOTAL CONNECT SOLUTI                     
Salzman, Michelle  (REP)(STR)                      10/07/2020           500.00 CHE TREEPAC PC, INC                          PO BOX 1696                              TALLAHASSEE, FL 32530                    POLITICAL COMMITTEE                      
Salzman, Michelle  (REP)(STR)                      07/24/2020           500.00 CHE TREEPAC PC, INC                          P.O. BOX 1696                            TALLAHASSEE, FL 32302                    TREEPAC PC, INC                          
Salzman, Michelle Lynn (REP)(STR)                  11/05/2021           500.00 CHE TREST CASEY                              5133 YESTEROAKS PLACE                    PENSACOLA, FL 32504                      PHARMACIST                               
Salzman, Michelle Lynn (REP)(STR)                  10/29/2021         1,000.00 CHE TREVERON, INC                            24 BLUEWATER POINT                       NICEVILLE, FL 32578                      TREVERON, INC                            
Salzman, Michelle  (REP)(STR)                      10/07/2020           500.00 CHE TRUIST FLORIDA PAC                       1001 SEMMES AVE                          RICHMOND, VA 23224                       POLITICAL COMMITTEE                      
Salzman, Michelle Lynn (REP)(STR)                  11/01/2021           250.00 CHE TURNER ASHLEY                            1814 COAST COURT                         GULF BREEZE, FL 32563                    REALTOR                                  
Salzman, Michelle Lynn (REP)(STR)                  10/29/2021           100.00 CHE TUTCHTONE WILLIAM                        6312 MEMPHIS AVE                         PENSACOLA, FL 32526                      UPS DRIVER                               
Salzman, Michelle  (REP)(STR)                      10/14/2019            50.00 CHE TUTOR 4 YOU                              1025 MILLS AVE                           PENSACOLA, FL 32507                      TUTOR 4 YOU                              
Salzman, Michelle  (REP)(STR)                      09/21/2020         1,000.00 CHE TWENTY FIRST CENTURY FLORIDA COMMITTEE   610 SOUTH BOULEVARD                      TAMPA, FL 33606                          TWENTY FIRST CENTURY                     
Salzman, Michelle  (REP)(STR)                      10/23/2020         1,000.00 CHE UNITED GROUP UNDERWRITERS                1313 NW 167TH ST                         MIAMI GARDENS, FL 33169                  UNITED GROUP UNDERWR                     
Salzman, Michelle  (REP)(STR)                      09/19/2019         1,000.00 CHE VALENTINO GENE                           15026 INNERARITY POINT                   PENSACOLA, FL 32507                      DEVELOPER                                
Salzman, Michelle  (REP)(STR)                      09/04/2020         1,000.00 CHE VALENTINO GENE                           15026 INNERARITY POINT RD                PENSACOLA, FL 32507                      DEVELOPER                                
Salzman, Michelle  (REP)(STR)                      09/04/2020         1,000.00 CHE VALENTINO MAUREEN                        15026 INNERARITY POINT RD                PENSACOLA, FL 32507                      RETIRED                                  
Salzman, Michelle  (REP)(STR)                      01/16/2020         1,000.00 CHE VALENTINO MAUREEN                        15026 INNERARITY POINT RD                PENSCOLA, FL 32507                       RETIRED                                  
Salzman, Michelle  (REP)(STR)                      08/19/2020         1,000.00 CHE VALENTINO HOLDINGS, LLC                  15026 INNERARITY POINT RD                PENSACOLA, FL 32507                      VALENTINO HOLDINGS,                      
Salzman, Michelle  (REP)(STR)                      01/16/2020           100.00 CHE VANHOOSE LAWRENCE                        2860 INVERNESS CT                        PENSACOLA, FL 32503                      EXECUTIVE DIRECTOR,                      
Salzman, Michelle Lynn (REP)(STR)                  02/22/2021           500.00 CHE VERITEC SOLUTIONS, LLC                   6735 SOUTHPOINT DR. S STE 300            JACKSONVILLE, FL 32216                   VERITEC SOLUTIONS, L                     
Salzman, Michelle  (REP)(STR)                      09/24/2019            25.00 CHE WADDELL AMANDA                           9095 AIRWAY DR # 214                     PENSACOLA, FL 32514                      LIAISON                                  
Salzman, Michelle  (REP)(STR)                      08/30/2019           100.00 CHE WADDELL AMANDA                           9095 AIRWAY DR. #214                     PENSACOLA, FL 32514                      LIAISON                                  
Salzman, Michelle  (REP)(STR)                      06/26/2019           250.00 CHE WADE KEVIN                               413 SE BAUBLITS DRIVE                    PENSACOLA, FL 32507                      DESIGN & FABRICATION                     
Salzman, Michelle  (REP)(STR)                      08/30/2019            25.00 CHE WADE KEVIN                               413 SE BAUBLITS DR                       PENSACOLA, FL 32507                                                               
Salzman, Michelle  (REP)(STR)                      07/07/2020         1,000.00 CHE WALBORSKY & BRADLEY PLLC                 438 E GOVERNMENT ST                      PENSACOLA, FL 32591                      ATTORNEY                                 
Salzman, Michelle  (REP)(STR)                      09/04/2020           250.00 CHE WALKER STRATEGIES                        226 PALAFOX PL                           PENSACOLA, FL 32502                      WALKER STRATEGIES                        
Salzman, Michelle Lynn (REP)(STR)                  10/29/2021           500.00 CHE WALKER STRATEGIES, LLC                   226 S PALAFOX ST.                        PENSACOLA, FL 32502                      WALKER STRATEGIES, L                     
Salzman, Michelle  (REP)(STR)                      10/20/2020         1,000.00 CHE WALT DISNEY TRAVEL COMPANY               220 CELEBRATION PLACE SUITE 4000         CELEBRATION, FL 34747                    WALT DISNEY TRAVEL C                     
Salzman, Michelle Lynn (REP)(STR)                  08/05/2021         1,000.00 CHE WALT DISNEY TRAVEL COMPANY, INC.         220 CELEBRATION PLACE SUITE 4000         CELEBRATION, FL 34747                    WALT DISNEY TRAVEL C                     
Salzman, Michelle  (REP)(STR)                      11/04/2019           100.00 CHE WASHINGTON SHELIA                        5764 JADE MOON CIRCLE                    MILTON, FL 32583                         RETIRED                                  
Salzman, Michelle  (REP)(STR)                      09/30/2019            20.20 CHE WATERS PATRICK                           3258 MOUNTBATTEN DR                      CANTONMENT, FL 32533                     PASTOR                                   
Salzman, Michelle  (REP)(STR)                      08/05/2020           100.00 CHE WATSON, JR WALTER                        7643 SANDY CREEK DR                      PENSACOLA, FL 32506                      EARLY LEARNING COALI                     
Salzman, Michelle  (REP)(STR)                      07/08/2019            25.00 CHE WEBB K. NICOLE                           719 N. 19TH AVE                          PENSACOLA, FL 32501                                                               
Salzman, Michelle Lynn (REP)(STR)                  10/29/2021           200.00 CHE WEST TIMOTHY                             PO BOX 302                               GULF BREEZE, FL 32562                    LIQUOR SALES                             
Salzman, Michelle  (REP)(STR)                      07/14/2020           500.00 CHE WESTMARK ELIZABETH                       P.O. BOX 575                             CANTONMENT, FL 32533                     UNEMPLOYED                               
Salzman, Michelle  (REP)(STR)                      02/08/2020           250.00 CHE WESTMARK ELIZABETH                       P.O. BOX 575                             CANTONMENT, FL 32533                     WESTMARK PROJECTS                        
Salzman, Michelle Lynn (REP)(STR)                  10/19/2021           100.00 CHE WESTMARK ELIZABETH                       PO BOX 575                               CANTONMENT, FL 32533                     UNEMPLOYED                               
Salzman, Michelle  (REP)(STR)                      01/16/2020         1,000.00 CHE WHITE FRANK                              2800 BANQUOS TRAIL                       PENSACOLA, FL 32503                      LAWYER                                   
Salzman, Michelle Lynn (REP)(STR)                  10/29/2021           500.00 CHE WHITE FRANK                              4 HYDE PARK RD                           PENSACOLA, FL 32503                      ATTORNEY                                 
Salzman, Michelle  (REP)(STR)                      07/13/2020         1,000.00 CHE WHITE STEPHANIE                          101 E. GOVERNMENT ST                     PENSACOLA, FL 32505                      CHASE & ASSOCIATES                       
Salzman, Michelle  (REP)(STR)                      10/28/2020           500.00 CHE WHITE ROCK QUARRIES                      PO BOX 15065                             WEST PALM BEACH, FL 33416                WHITE ROCK QUARRIES                      
Salzman, Michelle  (REP)(STR)                      01/16/2020           200.00 CHE WHITESELL-GREEN, INC.                    P.O. BOX 2849                            PENSACOLA, FL 32513                      GENERAL CONTRACTING                      
Salzman, Michelle  (REP)(STR)                      06/27/2019            10.00 CHE WHITFIELD SARAH                          5640 FAIRWAY DRIVE                       MILTON, FL 32570                         ASST. PUBLIC INFO OF                     
Salzman, Michelle  (REP)(STR)                      06/26/2019            50.00 CHE WILBER CARSON                            9975 UNIVERSITY PARKWAY APT 85           PENSACOLA, FL 3214                                                                
Salzman, Michelle  (REP)(STR)                      07/30/2020           500.00 CHE WILLIAMS BRIAN                           1179 CRANE COVE BLVD                     GULF BREEZE, FL 32563                    KOOL KARTS                               
Salzman, Michelle  (REP)(STR)                      09/11/2020           500.00 CHE WILLIAMS BRIAN                           1179 CRANE COVE BLVD                     GULF BREEZE, FL 32563                    KREWE OF PRISCUS                         
Salzman, Michelle  (REP)(STR)                      07/24/2019           100.00 CHE WILLIAMS MAGI                            790 CROOKED OAK DR                       PENSACOLA, FL 32533                      PUBLIC RELATIONS                         
Salzman, Michelle  (REP)(STR)                      07/31/2019            60.00 CHE WILLIAMS ROGER                           2410 CAMORS ROAD                         JAY, FL 32565                            CITY EMPLOYEE                            
Salzman, Michelle  (REP)(STR)                      09/24/2020         1,000.00 CHE WINE & SPIRITS DISTRIBUTORS OF FLORIDA P PO BOX 361                               TALLAHASSEE, FL 32302                    WINE & SPIRITS DISTR                     
Salzman, Michelle  (REP)(STR)                      06/30/2019            25.00 CHE WOODS TORI                               10449  SENEGAL DR                        PENSACOLA, FL 32514                                                               
Salzman, Michelle  (REP)(STR)                      07/02/2019            25.00 CHE WYER BRIAN                               6061 CHAPMAN CIRCLE                      PENSACOLA, FL 32501                      SELF EMPLOYED                            
Salzman, Michelle  (REP)(STR)                      09/24/2019            30.00 CHE WYER BRIAN                               6061 CHAPMAN CIRCLE                      PENSACOLA, FL 32504                      PRESIDENT                                
Salzman, Michelle Lynn (REP)(STR)                  12/07/2021           100.00 CHE WYER BRIAN                               6061 CHAPMAN CIRCLE                      PENSACOLA, FL 32504                      GCMCC                                    
Salzman, Michelle  (REP)(STR)                      01/16/2020           200.00 CHE WYER HARRIET                             6061 CHAPMAN CIRCLE                      PENSACOLA, FL 32504                      PHARMACEUTICAL SALES                     
Salzman, Michelle  (REP)(STR)                      09/11/2020           400.00 CHE XTREME PUMPING & SEPTIC, LLC             2611 S HIGHWAY 29                        PENSACOLA, FL 32533                      XTREME PUMPING & SEP                     
Salzman, Michelle  (REP)(STR)                      06/01/2020            20.20 CHE YOUNG LINDA                              11566 DUELING OAKS CT                    PENSACOLA, FL 32514                      NURSE                                    
Salzman, Michelle  (REP)(STR)                      06/19/2020           100.00 CHE YOUNG LINDA                              11566 DUELING OAKS CT                    PENSACOLA, FL 32514                      RN                                       
Salzman, Michelle  (REP)(STR)                      08/10/2020            20.20 CHE YOUNG LINDA                              11566 DUELING OAKS CT                    PENSACOLA, FL 32514                      VA                                       
Salzman, Michelle  (REP)(STR)                      08/21/2020           500.00 CHE YOUNG LINDA                              11566 DUELING OAKS CT                    PENSACOLA, FL 32514                      NURSE                                    
Salzman, Michelle  (REP)(STR)                      09/09/2020            50.00 CHE ZEPP INVESTMENTS, LLC                    3335 CIRCLE DR                           GULF BREEZE, FL 32563                    ZEPP INVESTMENTS                         
Salzman, Michelle  (REP)(STR)                      06/29/2019            20.00 CHE ZERAVSKY JENNIFER                        3312 MILO COURT                          PENSACOLA, FL 32526                      PROJECT MANAGER                          
Salzman, Michelle  (REP)(STR)                      06/21/2020             5.00 CHE ZIERTEN CHARITY                          4950 HOPEWELL MANOR DR                   CUMMING, GA 30028                                                                 
Salzman, Michelle  (REP)(STR)                      05/21/2020             5.00 CHE ZIERTEN CHARITY                          4950 HOPEWELL MANOR DR                   CUMMING, GA 30028                                                                 
Salzman, Michelle  (REP)(STR)                      04/21/2020             5.00 CHE ZIERTEN CHARITY                          4950 HOPEWELL MANOR DR                   CUMMING, GA 30028                                                                 
Salzman, Michelle  (REP)(STR)                      03/21/2020             5.00 CHE ZIERTEN CHARITY                          4950 HOPEWELL MANOR DR                   CUMMING, GA 30028                                                                 
Salzman, Michelle  (REP)(STR)                      02/21/2020             5.00 CHE ZIERTEN CHARITY                          4950 HOPEWELL MANOR DRIVE                CUMMING, GA 30028                                                                 
Salzman, Michelle  (REP)(STR)                      06/30/2019            10.00 CHE ZIERTEN PETER                            4950 HOPEWELL MANOR DR                   CUMMING, GA 30028                        IT MANAGER                               
Salzman, Michelle  (REP)(STR)                      02/27/2020           200.00 CHE ZIMMERN DANNY                            P.O. BOX 631                             PENSACOLA, FL 32591                      SCOGGINS III, INC                        
Salzman, Michelle  (REP)(STR)                      07/30/2020           350.00 CHE ZIMMERN DANNY                            124 E WRIGHT ST                          PENSACOLA, FL 32503                      SCOGGINS REALTY                          
Salzman, Michelle  (REP)(STR)                      09/04/2020           250.00 CHE ZIMMERN DANNY                            PO BOX 631                               PENSACOLA, FL 32591                      COMMERCIAL REALTOR                       
Salzman, Michelle Lynn (REP)(STR)                  11/09/2021           250.00 CHE ZIMMERN DANNY                            PO BOX 631                               PENSACOLA, FL 32591                      REALTOR                                  
Salzman, Michelle  (REP)(STR)                      09/04/2020         1,000.00 CHE ZIMMERN TONYA                            308 FORT PICKENS RD                      PENSACOLA, FL 32561                      REALTOR                                  
Salzman, Michelle  (REP)(STR)                      07/02/2019             5.00 CHE ZITO JAY                                 9890 NORTH LOOP RD                       PENSACOLA, FL 32507                      FINANCIAL PROFESSION                     
------------------------------------------------------------------------------
                                                       Total:       373,912.59
942 Contribution(s) Selected

Related Medical Legislation
HB343 Mental Health Professional Licensure: 
Revises licensing requirements for clinical social workers, marriage & family therapists, & mental health counselors.
HB 357 Pharmacies and Pharmacy Benefit Managers: 
Revises entities conducting pharmacy audits to which certain requirements & restrictions apply; authorizes audited pharmacies to appeal certain findings; provides that health insurers & HMOs that transfer certain payment obligation to pharmacy benefit managers remain responsible for specified violations; provides penalty for failure to register as pharmacy benefit managers.
HB 987 In-person Visitation by Essential Caregivers: 
Provides resident or client of residential facility, developmental disabilities center, direct service provider, nursing home facility, or assisted living facility has right to designate essential caregiver for in-person visits; requires APD & AHCA to develop guidelines & adopt rules relating to essential caregivers.