Back to Politician by State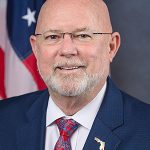 State Representative SAM H. KILLEBREW
Last updated: February 19th, 2022
Legislative Session:
State: FL
Legislative district: 41
Nearby cities: Winter Haven
Service dates: 2017 - Present
Party: Republican
Medical Freedom Rating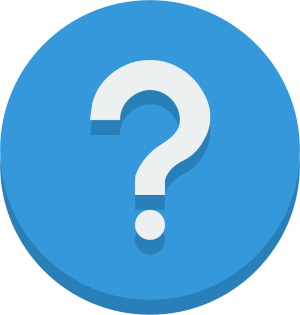 Committees
Public Integrity & Elections Committee Ways & Means Committee Children, Families & Seniors Subcommittee Government Operations Subcommittee Local Administration & Veterans Affairs Subcommittee State Administration & Technology Appropriations Subcommittee
Contact Info
Capitol Office
300 House Office Building
402 South Monroe Street
Tallahassee, FL 32399-1300


(850) 717-5041
District Office
337 Avenue C Southwest
Winter Haven, FL 33880-3262

(863) 291-5254
Legislative Assistants
Legislative Aide:
Ranay Willis
District Aide:
None
Killebrew, Sam  (REP)(STR)                         05/21/2018         1,000.00 CHE 21ST CENTURY PUBLIC SERVANT              115 E PARK AVE. SUIT 1                   TALLAHASEE, FL 32301                     BUSINESS CONSULTING                      
Killebrew, Sam  (REP)(STR)                         09/09/2016         1,000.00 CHE A. DUDA & SONS, INC.                     PO BOX 620257                            OVIEDO, FL 32762                         AGRICULTURE                              
Killebrew, Sam  (REP)(STR)                         10/14/2016         1,000.00 CHE A. DUDA & SONS, INC.                     PO BOX 620257                            OVIEDO, FL 32762                         AGRICULTURE                              
Killebrew, Sam  (REP)(STR)                         11/22/2019           250.00 CHE ABBERGER BENJAMIN                        418 E GEORGIA ST                         TALLAHASSEE, FL 32301                    FINANCIAL SERVICE                        
Killebrew, Sam  (REP)(STR)                         10/19/2017         1,000.00 CHE ABC FINE WINE AND SPIRITS, INC           PO BOX 593688                            ORLANDO, FL 32859                        BEVERAGE DISTRIBUTOR                     
Killebrew, Sam  (REP)(STR)                         10/07/2016           500.00 CHE ABC OF FLORIDA PAC                       3730 COCONUT CREEK PKWY STE 20           COCONUT CREEK, FL 33066                  PAC                                      
Killebrew, Sam  (REP)(STR)                         08/22/2016           500.00 CHE ACE AMERICAN INSURANCE CO.               436 WALNUT ST                            PHILADELPHIA, PA 19106                   INSURANCE COMPANY                        
Killebrew, Sam  (REP)(STR)                         05/31/2015           500.00 CHE ADAMS BENJAMIN                           1920 N LAKE HOWARD DR                    WINTER HAVEN, FL 33881                   RETIRED                                  
Killebrew, Sam  (REP)(STR)                         11/30/2015           200.00 CHE ADAMS GERTRUDE                           15 LAKE ELOISE LN                        WINTER HAVEN, FL 33884                   REAL ESTATE INVESTOR                     
Killebrew, Sam  (REP)(STR)                         09/09/2016           100.00 CHE ADAMS MICHAEL                            4335 SHADOW WOOD WAY                     WINTER HAVEN, FL 33880                   RETIRED                                  
Killebrew, Sam  (REP)(STR)                         05/31/2015           500.00 CHE ADAMS COLD STORAGE                       PO BOX 247                               AUBURNDALE, FL 33823                     FOOD WAREHOUSE                           
Killebrew, Sam  (REP)(STR)                         11/30/2015           400.00 CHE ADAMS COLD STORAGE LLC                   PO BOX 247                               AUBURNDALE, FL 33823                     MULTI-TEMP WAREHOUSI                     
Killebrew, Sam  (REP)(STR)                         11/03/2016           500.00 CHE ADAMS COLD STORAGE, LLC                  PO BOX 247                               AUBURNDALE, FL 33823                     FOOD WAREHOUSE                           
Killebrew, Sam  (REP)(STR)                         05/15/2018           500.00 CHE ADAMS COLD STORAGE, LLC                  PO BOX 247                               AUBURNDALE, FL 33823                     FOOD WAREHOUSE                           
Killebrew, Sam  (REP)(STR)                         05/15/2018           500.00 CHE ADAMSON ERIC                             395 PELICAN BND                          CAPE HAZE, FL 33946                      CPA                                      
Killebrew, Sam  (REP)(STR)                         10/07/2016           500.00 CHE ADAMSON ERIC                             146 WOODSIDE DR                          LAKELAND, FL 33813                       CPA                                      
Killebrew, Sam  (REP)(STR)                         11/30/2015           500.00 CHE ADAMSON ERIC                             146 WOODSIDE DR                          LAKELAND, FL 33813                       CPA                                      
Killebrew, Sam  (REP)(STR)                         05/21/2018         1,000.00 CHE ADVANCE AMERICA                          135 N CHURCH ST                          SPARTANBURG, SC 29306                    FINANCIAL SERVICE                        
Killebrew, Sam  (REP)(STR)                         04/06/2015           320.50 INK ADVERTISING SOLUTIONS AND PRINTING       3191 RECKER HWY                          WINTER HAVEN, FL 33880                   ADVERTISING          THANK YOU CARDS     
Killebrew, Sam  (REP)(STR)                         10/19/2017           500.00 CHE AIF PAC                                  PO BOX 10085                             TALLAHASSEE, FL 32302                    PAC                                      
Killebrew, Sam  (REP)(STR)                         12/16/2019           500.00 CHE AIF PAC                                  PO BOX 10085                             TALLAHASSEE, FL 32302                    PAC                                      
Killebrew, Sam  (REP)(STR)                         10/26/2020           100.00 CHE ALAN L CASEY ATTORNEY AT LAW             PO BOX 7146                              WINTER HAVEN, FL 33883                   LAW FIRM                                 
Killebrew, Sam  (REP)(STR)                         07/31/2015           250.00 CHE ALEXANDER CYNTHIA                        2300 N SCENIC HWY                        LAKE WALES, FL 33898                     HOMEMAKER                                
Killebrew, Sam  (REP)(STR)                         03/31/2015         1,000.00 CHE ALEXANDER JOHN                           327 SUNSET RD                            FROSTPROOF, FL 33843                     CITRUS GROWER                            
Killebrew, Sam  (REP)(STR)                         07/31/2015           250.00 CHE ALEXANDER JOHN                           2300 N SCENIC HWY                        LAKE WALES, FL 33898                     AGRICULTURE                              
Killebrew, Sam  (REP)(STR)                         05/15/2018           100.00 CHE ALEXANDER JOHN                           327 SUNSET RD                            FROSTPROOF, FL 33843                     EXECUTIVE REAL ESTAT                     
Killebrew, Sam  (REP)(STR)                         10/16/2020           500.00 CHE ALEXANDER JOHN                           2300 N SCENIC HWY                        LAKE WALES, FL 33898                     AGRICULTURE                              
Killebrew, Sam  (REP)(STR)                         11/30/2015           100.00 CHE ALLAN CASEY ATTORNEY AT LAW              PO BOX 7146                              WINTER HAVEN, FL 33883                   LAW FIRM                                 
Killebrew, Sam  (REP)(STR)                         05/25/2016           400.00 CHE ALLEN RALPH                              2235 COLLINS LN                          LAKELAND, FL 33803                       INVESTMENT ADVISOR                       
Killebrew, Sam  (REP)(STR)                         10/09/2020           500.00 CHE ALVAREZ FERNANDO                         19 MEADOWLAKE CT                         WINTER HAVEN, FL 33884                   PARTNER INTER. FOODS                     
Killebrew, Sam  (REP)(STR)                         10/11/2019         1,000.00 CHE AMSCOT CORPORATION                       600 N WEST SHORE BLVD STE 1200           TAMPA, FL 33609                          FINANCIAL SERVICE                        
Killebrew, Sam  (REP)(STR)                         08/31/2017         1,000.00 CHE AMSCOT CORPORATION                       600 N WEST SHORE BLVD STE 1200           TAMPA, FL 33609                          FINANCIAL SERVICE                        
Killebrew, Sam  (REP)(STR)                         08/31/2017         1,000.00 CHE AMSCOT FINANCIAL, INC                    600 N WEST SHORE BLVD STE 1200           TAMPA, FL 33609                          FINANCIAL SERVICE                        
Killebrew, Sam  (REP)(STR)                         06/24/2016           500.00 CHE ANDERSON CARIN                           5156 FAIRWAY OAKS DR                     WINDERMERE, FL 34786                     GOV'T RELATIONS                          
Killebrew, Sam  (REP)(STR)                         01/08/2018         1,000.00 CHE ANHEUSER BUSCH                           3101 BUSCH DR                            FAIRFIELD, CA 94534                      BEVERAGE DISTRIBUTOR                     
Killebrew, Sam  (REP)(STR)                         12/16/2019         1,000.00 CHE APARTMENT POLITICAL ACTION COMMITTEE     105 E ROBINSON ST STE 301                ORLANDO, FL 32801                        PAC                                      
Killebrew, Sam  (REP)(STR)                         11/30/2015           100.00 CHE AREY DONALD                              800 ISLAND WAY                           WINTER HAVEN, FL 33884                   VASCULAR SURGEON                         
Killebrew, Sam  (REP)(STR)                         11/30/2015           100.00 CHE AREY DONALD                              800 ISLAND WAY                           WINTER HAVEN, FL 33884                                                            
Killebrew, Sam  (REP)(STR)                         10/07/2016           200.00 CHE AREY DONALD                              800 ISLAND WAY                           WINTER HAVEN, FL 33884                   VASCULAR SURGEON                         
Killebrew, Sam  (REP)(STR)                         03/12/2015           250.00 CHE ASAP LLC                                 3191 RECKER HWY                          WINTER HAVEN, FL 33880                   PRINTING COMPANY                         
Killebrew, Sam  (REP)(STR)                         05/31/2018           500.00 CHE ASSOCIATED BUILDERS & CONTRACTORS, INC   651 DANVILLE DR STE 200                  ORLANDO, FL 32825                        PAC                                      
Killebrew, Sam  (REP)(STR)                         06/24/2016           500.00 CHE ASSOCIATED GENERAL CONTRACTORS BUILDING  8489 CABIN HILL RD                       TALLAHASSEE, FL 32311                    PAC                                      
Killebrew, Sam  (REP)(STR)                         08/25/2017           500.00 CHE ASSOCIATED GENERAL CONTRACTORS BUILDING  8489 CABIN HILL RD                       TALLAHASSEE, FL 32311                    PAC                                      
Killebrew, Sam  (REP)(STR)                         01/31/2017           500.00 CHE ASSOCIATED GENERAL CONTRACTORS BUILDING  8489 CABIN HILL RD                       TALLAHASSEE, FL 32311                    PAC                                      
Killebrew, Sam  (REP)(STR)                         01/08/2018           500.00 CHE ASURION                                  PO BOX 110656                            NASHVILLE, TN 37222                      INSURANCE                                
Killebrew, Sam  (REP)(STR)                         10/27/2016           500.00 CHE AT &T FLORIDA PAC                        150 S MONROE ST STE 400                  TALLAHASSEE, FL 32301                    PAC                                      
Killebrew, Sam  (REP)(STR)                         08/31/2017           500.00 CHE AT &T FLORIDA PAC                        150 S MONROE ST STE 400                  TALLAHASSEE, FL 32301                    PAC                                      
Killebrew, Sam  (REP)(STR)                         06/13/2016           500.00 CHE AT &T FLORIDA PAC                        150 S MONROE ST STE 400                  TALLAHASSEE, FL 32301                    PAC                                      
Killebrew, Sam  (REP)(STR)                         03/04/2019           500.00 CHE AT &T FLORIDA PAC                        150 S MONROE ST STE 400                  TALLAHASSEE, FL 32301                    PAC                                      
Killebrew, Sam  (REP)(STR)                         10/07/2021         1,000.00 CHE AT&T SOUTH FLORIDA PAC                   150 S MONROE ST STE 400                  TALLAHASSEE, FL 32301                    PAC                                      
Killebrew, Sam  (REP)(STR)                         05/25/2016           400.00 CHE ATTAWAY JR JOHN                          2217 HOLLINGSWORTH HILL AVE              LAKELAND, FL 33803                       ATTORNEY                                 
Killebrew, Sam  (REP)(STR)                         08/25/2017           500.00 CHE AUTO DATA DIRECT, INC                    1379 CROSS CREEK CIR                     TALLAHASSEE, FL 32301                    AUTOMOBILE SERVICE                       
Killebrew, Sam  (REP)(STR)                         09/30/2016         1,000.00 CHE AUTOMATED HEALTHCARE SOLUTIONS, LLC      2901 SW 149TH AVE STE 400                MIRAMAR, FL 33027                        HEALTHCARE                               
Killebrew, Sam  (REP)(STR)                         08/22/2016         1,000.00 CHE AUTOMATED HEALTHCARE SOLUTIONS, LLC      2901 SW 149TH AVE STE 400                MIRAMAR, FL 33027                        HEALTHCARE                               
Killebrew, Sam  (REP)(STR)                         05/31/2016           200.00 CHE BADCOCK WOGAN                            PO BOX 497                               MULBERRY, FL 33860                       CEO FURNITURE                            
Killebrew, Sam  (REP)(STR)                         10/19/2017         1,000.00 CHE BAILES JESS                              201 CHASE AVE                            WINTER PARK, FL 32789                    BEVERAGE DISTRIBUTOR                     
Killebrew, Sam  (REP)(STR)                         11/30/2015           200.00 CHE BAKER KATHRYN                            1070 W LAKE HAMILTON DR                  WINTER HAVEN, FL 33881                   RETIRED                                  
Killebrew, Sam  (REP)(STR)                         10/07/2016           250.00 CHE BARBEN JOHN                              PO BOX 789                               AVON PARK, FL 33826                      AGRICULTURE                              
Killebrew, Sam  (REP)(STR)                         04/29/2016         1,000.00 CHE BARNETT HOYT                             5915 LIVE OAK RD                         LAKELAND, FL 33813                       VP PUBLIX                                
Killebrew, Sam  (REP)(STR)                         10/27/2020         1,000.00 CHE BARNETT HOYT                             5915 LIVE OAK RD                         LAKELAND, FL 33813                       VP PUBLIX                                
Killebrew, Sam  (REP)(STR)                         11/30/2015           500.00 CHE BARNHART JOHN                            1270 W LAKE HAMILTON DR                  WINTER HAVEN, FL 33881                   HEALTH MANAGEMENT                        
Killebrew, Sam  (REP)(STR)                         05/15/2018           500.00 CHE BARNHART JOHN                            1270 W LAKE HAMILTON DR                  WINTER HAVEN, FL 33881                   HEALTH MANAGEMENT                        
Killebrew, Sam  (REP)(STR)                         05/15/2018           500.00 CHE BARON MYERS REALTY LLC                   304 E PARK ST                            AUBURNDALE, FL 33823                     REAL ESTATE                              
Killebrew, Sam  (REP)(STR)                         05/21/2018           100.00 CHE BARTON DOLORES                           145 WODEN WAY                            WINTER HAVEN, FL 33884                   RETIRED                                  
Killebrew, Sam  (REP)(STR)                         02/29/2016           100.00 CHE BARTON DOLORES                           145 WODEN WAY                            WINTER HAVEN, FL 33884                   RETIRED                                  
Killebrew, Sam  (REP)(STR)                         04/09/2015           350.00 INK BASALONE FRANCO                          346 W CENTRAL AVE                        WINTER HAVEN, FL 33880                   RESTAURATEUR         FOOD @ EVENT        
Killebrew, Sam  (REP)(STR)                         10/07/2016           500.00 CHE BEALL'S PAC                              1806 38TH AVE E                          BRADENTON, FL 34208                      PAC                                      
Killebrew, Sam  (REP)(STR)                         09/30/2016           500.00 CHE BECKERT CHERYL                           1326 N LAKE OTIS DR                      WINTER HAVEN, FL 33880                   INSURANCE AGENT                          
Killebrew, Sam  (REP)(STR)                         11/30/2015           400.00 CHE BECKERT CHERYL                           1326 N LAKE OTIS DR SE                   WINTER HAVEN, FL 33880                   INSURANCE AGENT                          
Killebrew, Sam  (REP)(STR)                         05/31/2018           100.00 CHE BECKERT CHERYL                           1326 N LAKE OTIS DR                      WINTER HAVEN, FL 33880                   INSURANCE AGENT                          
Killebrew, Sam  (REP)(STR)                         03/16/2015           100.00 CHE BECKERT CHERYL S                         631 E CENTRAL AVE                        WINTER HAVEN, FL 33880                   INSURANCE AGENT                          
Killebrew, Sam  (REP)(STR)                         10/16/2020           100.00 CHE BECKERT HOWARD                           222 RED WOLF TRL                         SKY VALLEY, GA 30537                     RETIRED                                  
Killebrew, Sam  (REP)(STR)                         03/16/2015           500.00 CHE BECKERT HOWARD M                         1326 N LAKE OTIS DR SE                   WINTER HAVEN, FL 33880                   RETIRED                                  
Killebrew, Sam  (REP)(STR)                         05/31/2015           100.00 CHE BECKETT JAMES                            809 FOXBORO LN SW                        WINTER HAVEN, FL 33880                   AVIATION                                 
Killebrew, Sam  (REP)(STR)                         10/27/2016           100.00 CHE BEHR ROBERT                              3009 SHOAL CREEK VILLAGE DR              LAKELAND, FL 33803                                                                
Killebrew, Sam  (REP)(STR)                         10/07/2016           100.00 CHE BELL MELONY                              412 N LANIER AVE                         FORT MEADE, FL 33841                     HOMEMAKER                                
Killebrew, Sam  (REP)(STR)                         08/31/2015           200.00 CHE BELL MELONY                              412 N LANIER AVE                         FORT MEADE, FL 33841                     HOMEMAKER                                
Killebrew, Sam  (REP)(STR)                         05/29/2018           100.00 CHE BELL APIARIES LLC                        412 N LANIER AVE                         FORT MEADE, FL 33841                     HONEY FARM                               
Killebrew, Sam  (REP)(STR)                         04/30/2018           300.00 CHE BEN HILL GRIFFIN INC                     PO BOX 127                               FROSTPROOF, FL 33843                     AGRICULTURE                              
Killebrew, Sam  (REP)(STR)                         10/07/2016           500.00 CHE BEN HILL GRIFFIN INC                     PO BOX 127                               FROSTPROOF, FL 33843                     AGRICULTURE                              
Killebrew, Sam  (REP)(STR)                         04/06/2015           500.00 CHE BEN HILL GRIFFIN INC                     PO BOX 127                               FROSTPROOF, FL 33843                     AGRICULTURE                              
Killebrew, Sam  (REP)(STR)                         09/18/2018          -300.00 REF BEN HILL GRIFFIN INC                     PO BOX 127                               FROSTPROOF, FL 33843                     AGRICULTURE                              
Killebrew, Sam  (REP)(STR)                         10/26/2020           750.00 CHE BEN HILL GRIFFIN INC                     PO BOX 127                               FROSTPROOF, FL 33843                     AGRICULTURE                              
Killebrew, Sam  (REP)(STR)                         05/15/2018         1,000.00 CHE BEN HILL GRIFFIN, INC.                   PO BOX 127                               FROSTPROOF, FL 33843                     AGRICULTURE                              
Killebrew, Sam  (REP)(STR)                         12/07/2015            50.00 CHE BENTLEY BO                               2514 PARTRIDGE DR                        WINTER HAVEN, FL 33884                   CITRUS                                   
Killebrew, Sam  (REP)(STR)                         09/30/2016         1,000.00 CHE BERNIE LITTLE DISTRIBUTORS INC           PO BOX 1128                              EATON PARK, FL 33840                     BEVERAGE DISTRIBUTOR                     
Killebrew, Sam  (REP)(STR)                         05/31/2018         1,000.00 CHE BERNIE LITTLE DISTRIBUTORS INC           PO BOX 1128                              EATON PARK, FL 33840                     BEVERAGE DISTRIBUTOR                     
Killebrew, Sam  (REP)(STR)                         07/30/2020         1,000.00 CHE BERNIE LITTLE DISTRIBUTORS INC           PO BOX 1128                              EATON PARK, FL 33840                     BEVERAGE DISTRIBUTOR                     
Killebrew, Sam  (REP)(STR)                         10/26/2020           100.00 CHE BERRY WAYNE                              195 AVENUE T NE                          WINTER HAVEN, FL 33881                   AGRICULTURE                              
Killebrew, Sam  (REP)(STR)                         04/30/2015           150.00 CHE BERRY WAYNE                              195 AVENUE T NE                          WINTER HAVEN, FL 33881                   AGRICULTURE                              
Killebrew, Sam  (REP)(STR)                         04/30/2015           500.00 CHE BERRYMAN MARY ANN                        3328 BRIDGEFIELD DR                      LAKELAND, FL 33803                       HOMEMAKER                                
Killebrew, Sam  (REP)(STR)                         11/30/2015           125.00 CHE BICKER RANDALL                           101 24TH ST SW                           WINTER HAVEN, FL 33880                   RETIRED                                  
Killebrew, Sam  (REP)(STR)                         03/31/2015           200.00 CHE BILL FARRIS INSURANCE INC                PO BOX 915                               WINTER HAVEN, FL 33882                   INSURANCE                                
Killebrew, Sam  (REP)(STR)                         03/24/2015           500.00 CHE BILL FARRIS INSURANCE INC                PO BOX 915                               WINTER HAVEN, FL 33882                   INSURANCE                                
Killebrew, Sam  (REP)(STR)                         12/30/2015           100.00 CHE BILL FARRIS INSURANCE INC                PO BOX 915                               WINTER HAVEN, FL 33882                   INSURANCE                                
Killebrew, Sam  (REP)(STR)                         10/12/2016           325.50 INK BILL FARRIS INSURANCE INC                PO BOX 915                               WINTER HAVEN, FL 33882                   INSURANCE            POSTAGE FOR MAILERS 
Killebrew, Sam  (REP)(STR)                         10/20/2020           250.00 CHE BILL FARRIS INSURANCE INC                PO BOX 915                               WINTER HAVEN, FL 33882                   INSURANCE                                
Killebrew, Sam  (REP)(STR)                         10/26/2020           500.00 CHE BIRDSONG NATHANIEL                       PO BOX 361                               WINTER HAVEN, FL 33885                   RETIRED                                  
Killebrew, Sam  (REP)(STR)                         05/29/2018           500.00 CHE BIRDSONG NATHANIEL                       PO BOX 3671                              WINTER HAVEN, FL 33885                   RETIRED                                  
Killebrew, Sam  (REP)(STR)                         11/30/2015           200.00 CHE BIRDSONG NATHANIEL                       2417 MARY JEWETT CIR                     WINTER HAVEN, FL 33881                   COMMUNITY DEVELOPMEN                     
Killebrew, Sam  (REP)(STR)                         03/12/2015           200.00 CHE BIRDSONG NATHANIEL J                     PO BOX 3671                              WINTER HAVEN, FL 33885                   EXEC DIR AT FLORENCE                     
Killebrew, Sam  (REP)(STR)                         04/21/2015           100.00 CHE BIRDSONG NATHANIEL J                     PO BOX 3671                              WINTER HAVEN, FL 33885                   MAYOR                                    
Killebrew, Sam  (REP)(STR)                         03/31/2015         1,000.00 CHE BLACK NORMAN                             1860 PINNACLE DR                         LAKELAND, FL 33813                       FARMER                                   
Killebrew, Sam  (REP)(STR)                         04/30/2018           500.00 CHE BLACK NORMAN                             2014 COUNT CT                            LAKELAND, FL 33813                       FARMER                                   
Killebrew, Sam  (REP)(STR)                         03/31/2015           250.00 CHE BLACK HOLDINGS LLC                       1860 PINNACLE DR                         LAKELAND, FL 33813                       AGRICULTURE                              
Killebrew, Sam  (REP)(STR)                         05/21/2018           100.00 CHE BOB PAUL INC                             PO BOX 898                               WINTER HAVEN, FL 33882                   AGRICULTURE                              
Killebrew, Sam  (REP)(STR)                         05/15/2018           500.00 CHE BOGDAHN JOSEPH                           1332 EVALYN DR SE                        WINTER HAVEN, FL 33880                   FINANCIAL CONSULTANT                     
Killebrew, Sam  (REP)(STR)                         04/09/2015           200.00 INK BOGDAHN JOSEPH                           1332 EVALYN DR SE                        WINTER HAVEN, FL 33880                   FINANCIAL CONSULTANT BEVERAGES @ EVENT   
Killebrew, Sam  (REP)(STR)                         11/30/2015           500.00 CHE BOGDAHN JOSEPH                           1332 EVALYN DR SE                        WINTER HAVEN, FL 33880                   FINANCIAL CONSULTANT                     
Killebrew, Sam  (REP)(STR)                         10/07/2016           200.00 CHE BOGDAHN JOSEPH                           1332 EVALYN DR SE                        WINTER HAVEN, FL 33880                   FINANCIAL CONSULTANT                     
Killebrew, Sam  (REP)(STR)                         05/31/2016           100.00 CHE BOLES JOANNE                             2522 CREWS LAKE HILLS LOOP S             LAKELAND, FL 33813                       FURNITURE SALES                          
Killebrew, Sam  (REP)(STR)                         05/11/2015           200.00 CHE BOLES JOANNE D                           2522 CREWS LAKE HILLS LOOP S             LAKELAND, FL 33813                       FURNITURE SALES                          
Killebrew, Sam  (REP)(STR)                         10/26/2020           100.00 CHE BOOTH NANCY                              1155 N LAKE ELBERT DR NE                 WINTER HAVEN, FL 33881                   RETIRD                                   
Killebrew, Sam  (REP)(STR)                         05/31/2018           100.00 CHE BOOTH RONALD                             1155 N LAKE ELBERT DR NE                 WINTER HAVEN, FL 33881                                                            
Killebrew, Sam  (REP)(STR)                         06/24/2016           200.00 CHE BORING HARRIET                           2112 HAWTHORNE TRL                       LAKELAND, FL 33803                       HOMEMAKER                                
Killebrew, Sam  (REP)(STR)                         04/30/2015           200.00 CHE BORING HARRIET H                         2112 HAWTHORNE TRL                       LAKELAND, FL 33803                       HOMEMAKER                                
Killebrew, Sam  (REP)(STR)                         09/25/2020           500.00 CHE BOSTICK RALPH                            2300 N SCENIC HWY LOT 27                 LAKE WALES, FL 33898                     LOGISTIC SUPPLY CHAI                     
Killebrew, Sam  (REP)(STR)                         11/30/2015           100.00 CHE BOWEN JACQUELINE W                       1065 VIEW POINTE WAY                     LAKELAND, FL 33813                       SCHOOL ADMIN                             
Killebrew, Sam  (REP)(STR)                         12/28/2015           400.00 CHE BOWEN MARSHA                             7044 OX BOW RD                           TALLAHASSEE, FL 32312                    GOV'T RELATIONS                          
Killebrew, Sam  (REP)(STR)                         04/21/2015           100.00 CHE BOYER BUILDING CORPORATION               PO BOX 8                                 POLK CITY, FL 33868                      DEVELOPERS                               
Killebrew, Sam  (REP)(STR)                         11/30/2015           250.00 CHE BRASWELL CATHERINE                       762 EDISON RD                            AUBURNDALE, FL 33823                     HOUSE WIFE                               
Killebrew, Sam  (REP)(STR)                         10/16/2020            50.00 CHE BRASWELL DAVID                           98 AVENUE A NE                           WINTER HAVEN, FL 33881                   GRADUATE GEMOLOGIST                      
Killebrew, Sam  (REP)(STR)                         11/30/2015            25.00 CHE BRINSON JENNINGS                         101 S LAKE HOWARD DR                     WINTER HAVEN, FL 33880                   ATTORNEY                                 
Killebrew, Sam  (REP)(STR)                         07/05/2016            50.00 CHE BROCKELMAN MATTHEW                       10196 VINEYARD LAKE RD E                 JACKSONVILLE, FL 32256                                                            
Killebrew, Sam  (REP)(STR)                         05/31/2018            50.00 CHE BROOKS LAW GROUP                         123 1ST ST N                             WINTER HAVEN, FL 33881                   LAW FIRM                                 
Killebrew, Sam  (REP)(STR)                         08/31/2017         1,000.00 CHE BROWN & BROWN OF FLORIDA, INC.           220 S RIDGEWOOD AVE                      DAYTONA BEACH, FL 32114                  INSURANCE AGENT                          
Killebrew, Sam  (REP)(STR)                         05/29/2018           200.00 CHE BULMAN HENRY                             835 E GEORGE ST                          BARTOW, FL 33830                         CPA                                      
Killebrew, Sam  (REP)(STR)                         10/13/2020           200.00 CHE BULMAN LYLE                              835 E GEORGE ST                          BARTOW, FL 33830                         RETIRED                                  
Killebrew, Sam  (REP)(STR)                         10/21/2016           300.00 CHE BUNCH JEAN                               PO BOX 568                               HIGHLAND CITY, FL 33846                  REAL ESTATE                              
Killebrew, Sam  (REP)(STR)                         10/21/2016           100.00 CHE BUNCH JUSTIN                             PO BOX 849                               HIGHLAND CITY, FL 33846                  AGRI BUSINESS                            
Killebrew, Sam  (REP)(STR)                         11/30/2015           100.00 CHE BUNN R SCOTT                             PO BOX 9498                              WINTER HAVEN, FL 33883                   ATTORNEY                                 
Killebrew, Sam  (REP)(STR)                         10/27/2016         1,000.00 CHE BUSINESS FORCE PC POLITICAL ACTION COMM  75 S IVANHOE BLVD                        ORLANDO, FL 32804                        PAC                                      
Killebrew, Sam  (REP)(STR)                         08/12/2016           500.00 CHE BUSINESS VOICE, INC.                     PO BOX 3607                              LAKELAND, FL 33802                       PAC                                      
Killebrew, Sam  (REP)(STR)                         10/07/2016           500.00 CHE BUSINESSVOICE, INC                       PO BOX 3607                              LAKELAND, FL 33802                       PAC                                      
Killebrew, Sam  (REP)(STR)                         08/19/2020           500.00 CHE BUSINESSVOICE, INC                       PO BOX 3607                              LAKELAND, FL 33802                       PAC                                      
Killebrew, Sam  (REP)(STR)                         10/26/2020           100.00 CHE BUTZ GEORGE                              ***************                          *************** RETIRED                                  
Killebrew, Sam  (REP)(STR)                         11/30/2015           100.00 CHE BUTZ HELEN                               5000 VARTY RD                            WINTER HAVEN, FL 33884                   HOUSEWIFE                                
Killebrew, Sam  (REP)(STR)                         04/21/2015           200.00 CHE BUTZ JR GEORGE W                         ***************                          *************** RETIRED                                  
Killebrew, Sam  (REP)(STR)                         10/21/2016         1,000.00 CHE C.B.M. GROVES INC.                       PO BOX 1410                              LAKE WALES, FL 33859                     AGRICULTURE                              
Killebrew, Sam  (REP)(STR)                         04/30/2018         1,000.00 CHE C.B.M. GROVES INC.                       PO BOX 1410                              LAKE WALES, FL 33859                     AGRICULTURE                              
Killebrew, Sam  (REP)(STR)                         11/03/2016           300.00 CHE CAMPBELL TIMOTHY                         704 HANOVER CT                           LAKELAND, FL 33813                       ATTORNEY                                 
Killebrew, Sam  (REP)(STR)                         10/22/2020           500.00 CHE CAPITAL HILL GROUP, LLC                  PO BOX 1633                              TALLAHASSEE, FL 32302                    GOV'T RELATIONS                          
Killebrew, Sam  (REP)(STR)                         09/28/2020         1,000.00 CHE CARPAC                                   400 N MERIDIAN ST                        TALLAHASSEE, FL 32301                    PAC                                      
Killebrew, Sam  (REP)(STR)                         10/27/2016         1,000.00 CHE CARPAC                                   400 N MERIDIAN ST                        TALLAHASSEE, FL 32301                    PAC                                      
Killebrew, Sam  (REP)(STR)                         09/30/2016           200.00 CHE CARTER ROBERT                            1312 MIRROR TER NW                       WINTER HAVEN, FL 33881                   HOSPITAL TRUSTEE                         
Killebrew, Sam  (REP)(STR)                         09/30/2016         1,000.00 CHE CAS HOLDINGS, LLC                        346 E CENTRAL AVE                        WINTER HAVEN, FL 33880                   MGMT. CONSULTANTS                        
Killebrew, Sam  (REP)(STR)                         10/07/2016           100.00 CHE CASEY ALLAN                              PO BOX 7146                              WINTER HAVEN, FL 33883                                                            
Killebrew, Sam  (REP)(STR)                         05/07/2018           500.00 CHE CASSIDY PETER                            1903 ELOISE LOOP RD                      WINTER HAVEN, FL 33884                   REALTOR                                  
Killebrew, Sam  (REP)(STR)                         02/29/2016         1,000.00 CHE CASSIDY HOLDING GROUP INC                346 E CENTRAL AVE                        WINTER HAVEN, FL 33880                   HOLDING COMPANY                          
Killebrew, Sam  (REP)(STR)                         10/09/2020         1,000.00 CHE CASSIDY HOLDING GROUP INC                346 E CENTRAL AVE                        WINTER HAVEN, FL 33880                   HOLDING COMPANY                          
Killebrew, Sam  (REP)(STR)                         09/30/2016         1,000.00 CHE CASSIDY PROPERTIES INC.                  346 E CENTRAL AVE                        WINTER HAVEN, FL 33880                   REAL ESTATE DEVELOPE                     
Killebrew, Sam  (REP)(STR)                         10/07/2016           200.00 CHE CATANI PAIGE                             3635 COUNTRY CLUB RD S                   WINTER HAVEN, FL 33881                   HOMEMAKER                                
Killebrew, Sam  (REP)(STR)                         10/09/2020         1,000.00 CHE CBM GROVES, INC                          PO BOX 1410                              LAKE WALES, FL 33859                     AGRICULTURE                              
Killebrew, Sam  (REP)(STR)                         10/07/2016           500.00 CHE CCC MANAGEMENT SERVICES INC              PO BOX 67                                AUBURNDALE, FL 33823                     COMMERCIAL CARRIERS                      
Killebrew, Sam  (REP)(STR)                         02/29/2016         1,000.00 CHE CCC MANAGEMENT SERVICES INC              PO BOX 67                                AUBURNDALE, FL 33823                     COMMERCIAL CARRIERS                      
Killebrew, Sam  (REP)(STR)                         06/13/2016           500.00 CHE CEMEX MATERIALS LLC                      1501 BELVEDERE RD                        WEST PALM BEACH, FL 33406                CONTCRETE CO.                            
Killebrew, Sam  (REP)(STR)                         10/22/2020           500.00 CHE CEMEX MATERIALS LLC                      1501 BELVEDERE RD                        WEST PALM BCH, FL 33406                  CONTCRETE CO.                            
Killebrew, Sam  (REP)(STR)                         10/01/2020         1,000.00 CHE CENTRAL FLORIDA CITIZENS FOR JUSTICE     218 S MONROE ST                          TALLAHASSEE, FL 32301                    PAC                                      
Killebrew, Sam  (REP)(STR)                         01/08/2018         1,000.00 CHE CHARTER COMMUNICATIONS                   12405 POWERSCOURT DR                     SAINT LOUIS, MO 63131                    TELECOMMUNICATIONS                       
Killebrew, Sam  (REP)(STR)                         10/28/2020         1,000.00 CHE CHARTER SCHOOLS USA INC                  800 CORPORATE DR STE 700                 FT LAUDERDALE, FL 33334                  EDUCATION                                
Killebrew, Sam  (REP)(STR)                         05/31/2016           250.00 CHE CHASTAIN JR JAMES                        1026 E HIGHLAND DR                       LAKELAND, FL 33813                       PHYSICIAN                                
Killebrew, Sam  (REP)(STR)                         05/31/2018           100.00 CHE CHAUNCEY PATRICIA                        PO BOX 425                               WINTER HAVEN, FL 33882                   HOMEMAKER                                
Killebrew, Sam  (REP)(STR)                         04/30/2015           250.00 CHE CHEVERLY CAPITAL LLC                     3020 S FLORIDA AVE STE 101               LAKELAND, FL 33803                       DEVELOPERS                               
Killebrew, Sam  (REP)(STR)                         10/26/2020         1,000.00 CHE CHEVRON POLICY GOVT & AFFAIRS            PO BOX 6042                              SAN RAMON, CA 94583                      ENERGY CO.                               
Killebrew, Sam  (REP)(STR)                         05/15/2018           100.00 CHE CHICHETTO PETER                          603 HORSESHOE CT NE                      WINTER HAVEN, FL 33881                                                            
Killebrew, Sam  (REP)(STR)                         07/05/2016           100.00 CHE CHILTON NANCY                            2503 PARTRIDGE DR                        WINTER HAVEN, FL 33884                                                            
Killebrew, Sam  (REP)(STR)                         11/03/2016         1,000.00 CHE CHIROPAC II PC                           30 REMINGTON RD STE 1                    OAKLAND, FL 34787                        PAC                                      
Killebrew, Sam  (REP)(STR)                         11/03/2016         1,000.00 CHE CHIROPAC PC                              30 REMINGTON RD STE 1                    OAKLAND, FL 34787                        PAC                                      
Killebrew, Sam  (REP)(STR)                         05/29/2018         1,000.00 CHE CHIROPAC PC                              30 REMINGTON RD STE 1                    OAKLAND, FL 34787                        PAC                                      
Killebrew, Sam  (REP)(STR)                         06/30/2015           100.00 CHE CHISHOLM WILLIAM H                       1202 SUSAN LN                            AUBURNDALE, FL 33823                     RETIRED                                  
Killebrew, Sam  (REP)(STR)                         05/24/2016           250.00 CHE CITIZENS FOR CONSERVATIVE LEADERSHIP     133 HARBOR DR S                          VENICE, FL 34285                         PAC                                      
Killebrew, Sam  (REP)(STR)                         04/21/2015           250.00 CHE CLARA NELL DANTZLER REVOCABLE TRUST      860 W LAKE OTIS DR                       WINTER HAVEN, FL 33880                   TRUST                                    
Killebrew, Sam  (REP)(STR)                         05/29/2018            75.00 CHE CLEAVES JUDY                             503 LAKE MARIAM TER                      WINTER HAVEN, FL 33884                   REAL ESTATE                              
Killebrew, Sam  (REP)(STR)                         08/05/2016           100.00 CHE COLEMAN CHARLES                          102 CAMPBELL DR                          WINTER HAVEN, FL 33884                   ATTORNEY                                 
Killebrew, Sam  (REP)(STR)                         10/07/2016           500.00 CHE COLLINS J. DAVID                         7322 BENT GRASS LOOP                     WINTER HAVEN, FL 33884                   RETIRED                                  
Killebrew, Sam  (REP)(STR)                         11/30/2015           400.00 CHE COLLINS JAMES                            7322 BENT GRASS LOOP                     WINTER HAVEN, FL 33884                   RETIRED                                  
Killebrew, Sam  (REP)(STR)                         04/21/2015           250.00 CHE COLLINS JAMES DAVID                      7322 BENT GRASS LOOP                     WINTER HAVEN, FL 33884                   RETIRED                                  
Killebrew, Sam  (REP)(STR)                         11/27/2017         1,000.00 CHE COMCAST CORPORATION                      1 COMCAST CTR 1701 JFK BOULEVARD         PHILADELPHIA, PA 19103                   TELECOMMUNICATIONS                       
Killebrew, Sam  (REP)(STR)                         11/30/2021         1,000.00 CHE COMCAST CORPORATION                      1 COMCAST CTR 1701 JFK BOULEVARD         PHILADELPHIA, PA 19103                   TELECOMMUNICATIONS                       
Killebrew, Sam  (REP)(STR)                         08/19/2020         1,000.00 CHE COMCAST CORPORATION                      1 COMCAST CTR 1701 JFK BOULEVARD         PHILADELPHIA, PA 19103                   TELECOMMUNICATIONS                       
Killebrew, Sam  (REP)(STR)                         11/03/2016           200.00 CHE COMMERCIAL REAL ESTATE PAC               5123 KERNWOOD CT                         PALM HARBOR, FL 34685                    PAC                                      
Killebrew, Sam  (REP)(STR)                         05/21/2018           500.00 CHE COMMERCIAL WAREHOUSING                   100 INDUSTRIAL ST                        AUBURNDALE, FL 33823                     COLD STORAGE FACILIT                     
Killebrew, Sam  (REP)(STR)                         08/22/2016         1,000.00 CHE COMMITTEE OF FLORIDA AGENTS              8489 CABIN HILL RD                       TALLAHASSEE, FL 32311                    PAC                                      
Killebrew, Sam  (REP)(STR)                         11/30/2015           200.00 CHE COMPTON MICHAEL                          604 WAKULLA DR                           WINTER HAVEN, FL 33884                   BANKER                                   
Killebrew, Sam  (REP)(STR)                         09/16/2016         1,000.00 CHE CONSERVATIVE PRINCIPLES FOR FLORIDA      95 MERRICK WAY STE 250                   CORAL GABLES, FL 33134                   PAC                                      
Killebrew, Sam  (REP)(STR)                         04/13/2018         1,000.00 CHE CONSERVATIVE PRINCIPLES FOR FLORIDA      2600 SOUTH DOUGLAS RD STE. 900           CORAL GABLES, FL 33134                   PAC                                      
Killebrew, Sam  (REP)(STR)                         07/24/2020         1,000.00 CHE CONSERVATIVE PRINCIPLES FOR FLORIDA      2600 S DOUGLAS RD, SUITE 900             CORAL GABLES, FL 33134                   PAC                                      
Killebrew, Sam  (REP)(STR)                         05/21/2018         1,000.00 CHE CONSERVATIVES FOR EFFECTIVE GOVERNMENT   120 S MONROE ST                          TALLAHASSEE, FL 32301                    PAC                                      
Killebrew, Sam  (REP)(STR)                         04/13/2018         1,000.00 CHE CONSERVATIVES FOR PRINCIPLED LEADERSHIP  8489 CABIN HILL RD                       TALLAHASSEE, FL 32311                    PAC                                      
Killebrew, Sam  (REP)(STR)                         10/11/2019           500.00 CHE CONSERVATIVES FOR PRINCIPLED LEADERSHIP  1103 HAYS ST                             TALLAHASSEE, FL 32301                    PAC                                      
Killebrew, Sam  (REP)(STR)                         10/11/2019            75.00 INK CONSERVATIVES FOR PRINCIPLED LEADERSHIP  1103 HAYS ST                             TALLAHASSEE, FL 32301                    PAC                  FOOD/BEVERAGE       
Killebrew, Sam  (REP)(STR)                         10/09/2020           500.00 CHE CONSERVATIVES FOR PRINCIPLED LEADERSHIP  1103 HAYS ST                             TALLAHASSEE, FL 32301                    PAC                                      
Killebrew, Sam  (REP)(STR)                         05/21/2018         1,000.00 CHE CONSERVATIVES FOR RURAL FLORIDA          PO BOX 11192                             TALLAHASSEE, FL 32302                    PAC                                      
Killebrew, Sam  (REP)(STR)                         11/30/2015           100.00 CHE CONSULTING ENGINEERS LLC                 137 5TH ST NW                            WINTER HAVEN, FL 33881                   ENGINEER FIRM                            
Killebrew, Sam  (REP)(STR)                         08/30/2019           400.00 CHE CONSUMERS FOR ENERGY FAIRNESS            1103 HAYS ST                             TALLAHASSEE, FL 32301                    PAC                                      
Killebrew, Sam  (REP)(STR)                         08/13/2019           282.28 INK CONSUMERS FOR ENERGY FAIRNESS            1103 HAYS ST                             TALLAHASSEE, FL 32301                    PAC                  FOOD & BEVERAGE     
Killebrew, Sam  (REP)(STR)                         05/31/2016           100.00 CHE CORNEAL C.F.                             PO BOX 127                               AUBURNDALE, FL 33823                     REAL ESTATE                              
Killebrew, Sam  (REP)(STR)                         10/26/2020           100.00 CHE CORNEAL CHARLES F                        PO BOX 127                               AUBURNDALE, FL 33823                     REAL ESTATE                              
Killebrew, Sam  (REP)(STR)                         03/16/2015           100.00 CHE COWAN REX P                              PO BOX 857                               WINTER HAVEN, FL 33882                   ATTORNEY                                 
Killebrew, Sam  (REP)(STR)                         04/18/2016           200.00 CHE CREWS BRITTANY                           209 N 6TH ST                             LAKE HAMILTON, FL 33851                  BUSINESS                                 
Killebrew, Sam  (REP)(STR)                         11/30/2015           500.00 CHE CSX TRANSPORTATION                       PO BOX 44057                             JACKSONVILLE, FL 32231                   TRANSPORTATION                           
Killebrew, Sam  (REP)(STR)                         05/22/2017           500.00 CHE CSX TRANSPORTATION                       PO BOX 44057                             JACKSONVILLE, FL 32231                   TRANSPORTATION                           
Killebrew, Sam  (REP)(STR)                         10/07/2016           500.00 CHE CSX TRANSPORTATION                       PO BOX 44057                             JACKSONVILLE, FL 32231                   TRANSPORTATION                           
Killebrew, Sam  (REP)(STR)                         10/07/2016           200.00 CHE DANIEL STEVEN                            PO BOX 2670                              WINTER HAVEN, FL 33883                   GENERAL CONTRACTOR                       
Killebrew, Sam  (REP)(STR)                         05/21/2018           350.00 CHE DANTZLER BRADLEY                         4324 DUCK DOWN LN                        WINTER HAVEN, FL 33884                   FINANCIAL ADVISOR                        
Killebrew, Sam  (REP)(STR)                         07/18/2016           100.00 CHE DANTZLER BRADLEY                         4324 DUCK DOWN LN                        WINTER HAVEN, FL 33884                                                            
Killebrew, Sam  (REP)(STR)                         05/31/2018           200.00 CHE DANTZLER RAYMOND                         P.O. BOX 901                             WINTER HAVEN, FL 33882                   REALTOR                                  
Killebrew, Sam  (REP)(STR)                         08/19/2020           100.00 CHE DANTZLER RAYMOND                         801 PIEDMONT DR SE                       WINTER HAVEN, FL 33880                   REALTOR                                  
Killebrew, Sam  (REP)(STR)                         08/19/2020           100.00 CHE DANTZLER REAL ESTATE, INC                PO BOX 901                               WINTER HAVEN, FL 33882                   REAL ESTATE                              
Killebrew, Sam  (REP)(STR)                         10/16/2020           100.00 CHE DERSHIMER DAVID                          190 AVENUE A N.W.                        WINTER HAVEN, FL 33881                                                            
Killebrew, Sam  (REP)(STR)                         09/17/2020           200.00 CHE DERSHIMER AGENCY, LLC                    190 AVENUE A NW                          WINTER HAVEN, FL 33881                   INSURANCE AGENCY                         
Killebrew, Sam  (REP)(STR)                         06/21/2018           100.00 CHE DERSHIMER AGENCY, LLC                    190 AVENUE A NW                          WINTER HAVEN, FL 33881                   INSURANCE AGENCY                         
Killebrew, Sam  (REP)(STR)                         08/05/2016           150.00 CHE DIERCKSEN WILLIAM                        1239 CAMBRIA BND                         KISSIMMEE, FL 34759                      RETIRED                                  
Killebrew, Sam  (REP)(STR)                         10/27/2020            50.00 CHE DIERCKSEN WILLIAM                        1239 CAMBRIA BND                         KISSIMMEE, FL 34759                      RETIRED                                  
Killebrew, Sam  (REP)(STR)                         10/27/2016           200.00 CHE DIERCKSEN HOLDINGS INC.                  1239 CAMBRIA BND                         KISSIMMEE, FL 34759                      INVESTMENTS                              
Killebrew, Sam  (REP)(STR)                         10/01/2020         1,000.00 CHE DISMUKE LAW, PLLC                        1920 SOUTH FLORIDA VE.                   LAKELAND, FL 33803                       LAW FIRM                                 
Killebrew, Sam  (REP)(STR)                         10/11/2019         1,000.00 CHE DISNEY DESTINATIONS, LLC                 220 CELEBRATION PL STE 6300              CELEBRATION, FL 34747                    VACATION RESORT                          
Killebrew, Sam  (REP)(STR)                         10/31/2016         1,000.00 CHE DISNEY DESTINATIONS, LLC                 220 CELEBRATION PL STE 6300              CELEBRATION, FL 34747                    VACATION RESORT                          
Killebrew, Sam  (REP)(STR)                         06/24/2016         1,000.00 CHE DISNEY DESTINATIONS, LLC                 220 CELEBRATION PL STE 6300              CELEBRATION, FL 34747                    VACATION RESORT                          
Killebrew, Sam  (REP)(STR)                         06/24/2016         1,000.00 CHE DISNEY GIFT CARD COMPANY                 215 CELEBRATION PL                       CELEBRATION, FL 34747                    RETAIL DISNEYGIFTS                       
Killebrew, Sam  (REP)(STR)                         08/25/2017         1,000.00 CHE DISNEY GIFT CARD COMPANY                 215 CELEBRATION PL                       CELEBRATION, FL 34747                    RETAIL DISNEYGIFTS                       
Killebrew, Sam  (REP)(STR)                         10/01/2019           300.00 INK DISNEY GIFT CARD COMPANY                 215 CELEBRATION PL                       CELEBRATION, FL 34747                    RETAIL DISNEYGIFTS   EVENT ADMISSION/FOOD
Killebrew, Sam  (REP)(STR)                         10/31/2016         1,000.00 CHE DISNEY GIFT CARD SERVICES, INC.          SUNTRUST SUITE 505                       LAKE BUENA VISTA, FL 32830               RETAIL GIFT CARD SER                     
Killebrew, Sam  (REP)(STR)                         10/31/2016         1,000.00 CHE DISNEY PHOTO IMAGING, LLC                1375 E BUENA VISTA DR                    LAKE BUENA VISTA, FL 32830               ENTERTAINMENT                            
Killebrew, Sam  (REP)(STR)                         08/25/2017         1,000.00 CHE DISNEY PHOTO IMAGING, LLC                1375 E BUENA VISTA DR                    LAKE BUENA VISTA, FL 32830               ENTERTAINMENT                            
Killebrew, Sam  (REP)(STR)                         10/31/2016         1,000.00 CHE DISNEY VACATION DEVELOPMENT, INC.        1390 CELEBRATION BLVD                    CELEBRATION, FL 34747                    VACATION RESORT                          
Killebrew, Sam  (REP)(STR)                         06/24/2016         1,000.00 CHE DISNEY VACATION DEVELOPMENT, INC.        1390 CELEBRATION BLVD                    CELEBRATION, FL 34747                    VACATION RESORT                          
Killebrew, Sam  (REP)(STR)                         07/22/2016           500.00 CHE DM PAC                                   215 S MONROE ST STE 815                  TALLAHASSEE, FL 32301                    PAC                                      
Killebrew, Sam  (REP)(STR)                         09/16/2016           500.00 CHE DM PAC                                   215 S MONROE ST STE 815                  TALLAHASSEE, FL 32301                    PAC                                      
Killebrew, Sam  (REP)(STR)                         11/09/2021           500.00 CHE DOSAL TOBACCO CORPORATION                4775 NW 132ND ST                         OPA LOCKA, FL 33054                      TOBACCO PRODUCTS                         
Killebrew, Sam  (REP)(STR)                         10/07/2016           200.00 CHE DRUM JERRY                               3314 EAGLES TRCE                         WINTER HAVEN, FL 33884                   PHYSICIAN                                
Killebrew, Sam  (REP)(STR)                         11/30/2015           400.00 CHE DUCE JOHN                                304 NIBLICK CIR                          WINTER HAVEN, FL 33881                   RETIRED                                  
Killebrew, Sam  (REP)(STR)                         10/26/2020           100.00 CHE DUCE JOHN                                304 NIBLICK CIR                          WINTER HAVEN, FL 33881                   RETIRED                                  
Killebrew, Sam  (REP)(STR)                         12/30/2015           250.00 CHE DUCE ROBERT                              3200 HERON CV                            WINTER HAVEN, FL 33884                   INSURANCE                                
Killebrew, Sam  (REP)(STR)                         05/17/2018           500.00 CHE DUCE ROBERT                              3200 HERON CV                            WINTER HAVEN, FL 33884                   INSURANCE                                
Killebrew, Sam  (REP)(STR)                         10/27/2016         1,000.00 CHE DUKE ENERGY CORPORATION FLORIDA PAC      550 SOUTH TRYON ST. DEC37D               CHARLOTTE, NC 28202                      PAC                                      
Killebrew, Sam  (REP)(STR)                         05/29/2018         1,000.00 CHE DUKE ENERGY CORPORATION FLORIDA PAC      550 SOUTH TRYON ST. DEC37D               CHARLOTTE, NC 28202                      PAC                                      
Killebrew, Sam  (REP)(STR)                         10/28/2021         1,000.00 CHE DUKE ENERGY CORPORATION FLORIDA PAC      550 SOUTH TRYON ST. DEC37D               CHARLOTTE, NC 28202                      PAC                                      
Killebrew, Sam  (REP)(STR)                         11/22/2019           500.00 CHE DUKE ENERGY CORPORATION FLORIDA PAC      550 SOUTH TRYON ST. DEC37D               CHARLOTTE, NC 28202                      PAC                                      
Killebrew, Sam  (REP)(STR)                         09/17/2020         1,000.00 CHE DUKE ENERGY CORPORATION FLORIDA PAC      550 SOUTH TRYON ST. DEC37D               CHARLOTTE, NC 28202                      PAC                                      
Killebrew, Sam  (REP)(STR)                         10/21/2016           100.00 CHE DUNN MICHAEL                             1928 SHAWNEE TRL                         LAKELAND, FL 33803                                                                
Killebrew, Sam  (REP)(STR)                         12/28/2015           400.00 CHE DUNSON LESLIE                            6755 WINTERSET GARDENS RD                WINTER HAVEN, FL 33884                   CITRUS GROWER                            
Killebrew, Sam  (REP)(STR)                         05/29/2018           500.00 CHE DUNSON III LESLIE                        6755 WINTERSET GARDENS RD                WINTER HAVEN, FL 33884                   AGRICULTURE                              
Killebrew, Sam  (REP)(STR)                         10/19/2017           500.00 CHE E.C. FLA. CHAMBER ALLIANCE               PO BOX 11309                             TALLAHASSEE, FL 32302                    PAC                                      
Killebrew, Sam  (REP)(STR)                         10/31/2015           500.00 CHE E.R. JAHNA INDUSTRIES INC                PO BOX 840                               LAKE WALES, FL 33859                     CONSTRUCTION                             
Killebrew, Sam  (REP)(STR)                         10/07/2016         1,000.00 CHE EAGLE PHARMACY                           350 EAGLES LANDING DR                    LAKELAND, FL 33810                       PHARMACY                                 
Killebrew, Sam  (REP)(STR)                         09/25/2015           520.00 INK EASTWOOD SELF STORAGE                    433 HAMMOND RD                           WINTER HAVEN, FL 33884                   STORAGE FACILITY     RENTAL/WAREHOUSE    
Killebrew, Sam  (REP)(STR)                         10/29/2020           500.00 CHE EDWARD B REVOCABLE TRUST                 1565 CLIFFORD HILL RD                    TALLAHASSEE, FL 32308                    TRUST                                    
Killebrew, Sam  (REP)(STR)                         11/30/2015           400.00 CHE ELIAS STEVEN                             136 LAKE OTIS RD                         WINTER HAVEN, FL 33884                   ENGINEER                                 
Killebrew, Sam  (REP)(STR)                         05/12/2016         1,000.00 CHE ENGLISH ROBERT                           624 CRESCENT HILLS PL                    LAKELAND, FL 33813                       BUSINESS OWNER                           
Killebrew, Sam  (REP)(STR)                         05/15/2018           100.00 CHE ENZOR STEPHEN                            PO BOX 4611                              WINTER HAVEN, FL 33885                   RETIRED                                  
Killebrew, Sam  (REP)(STR)                         04/21/2015           250.00 CHE ENZOR STEPHEN K                          418 8TH ST NE                            WINTER HAVEN, FL 33881                   RETIRED                                  
Killebrew, Sam  (REP)(STR)                         05/24/2016           500.00 CHE ERICKSON ARTHUR                          1901 BROKEN ARROW TRL N                  LAKELAND, FL 33813                       LAND DEVELOPER                           
Killebrew, Sam  (REP)(STR)                         04/30/2015           500.00 CHE ERICKSON ARTHUR H                        1901 BROKEN ARROW TRL N                  LAKELAND, FL 33813                       DEVELOPER                                
Killebrew, Sam  (REP)(STR)                         02/28/2017           500.00 CHE EVENT SUPPORT CORPORATION                PO BOX 2801                              DAYTONA BEACH, FL 32120                  EVENT SUPPORT                            
Killebrew, Sam  (REP)(STR)                         11/03/2016         1,000.00 CHE EXPEDIA, INC.                            5000 W KEARNEY STREER                    SPRINGFIELD, MO 65803                    ONLINE TRAVEL                            
Killebrew, Sam  (REP)(STR)                         05/29/2018           100.00 CHE FALCONETTI ANGELA                        23 LAKE ELOISE LN                        WINTER HAVEN, FL 33884                   PRESIDENT EDUCATION                      
Killebrew, Sam  (REP)(STR)                         10/07/2016           200.00 CHE FAMILY EYE CARE OF WINTER HAVEN PLLC     410 E CENTEAL AVE                        WINTER HAVEN, FL 33880                   OPTOMETRIST OFFICE                       
Killebrew, Sam  (REP)(STR)                         10/26/2020           150.00 CHE FAMILY EYE CARE OF WINTER HAVEN PLLC     410 E CENTEAL AVE                        WINTER HAVEN, FL 33880                   OPTOMETRIST OFFICE                       
Killebrew, Sam  (REP)(STR)                         09/30/2016           500.00 CHE FAMILY FLORIDA MEDICINE POLITICAL ACTION 6720 ATLANTIC BLVD                       JACKSONVILLE, FL 32211                   PAC                                      
Killebrew, Sam  (REP)(STR)                         02/22/2021           500.00 CHE FDA POLITICAL ACTION COMMITTEE           1111 E TENNESSEE ST                      TALLAHASSEE, FL 32308                    PAC                                      
Killebrew, Sam  (REP)(STR)                         10/11/2019           500.00 CHE FDA POLITICAL ACTION COMMITTEE           1111 E TENNESSEE ST                      TALLAHASSEE, FL 32308                    PAC                                      
Killebrew, Sam  (REP)(STR)                         07/09/2020           250.00 CHE FELLOWS TOM                              PO BOX 642                               DAVENPORT, FL 33836                      CITY COMMISSIONER                        
Killebrew, Sam  (REP)(STR)                         10/26/2020           200.00 CHE FELLOWS TOM                              PO BOX 642                               DAVENPORT, FL 33836                      CITY COMMISSIONER                        
Killebrew, Sam  (REP)(STR)                         03/25/2016           250.00 CHE FELLOWS TOM                              PO BOX 642                               DAVENPORT, FL 33836                      CITY COMMISSIONER                        
Killebrew, Sam  (REP)(STR)                         01/23/2020           500.00 CHE FIRE SAFE FLORIDA POLITICAL COMMITTEE IN PO BOX 11247                             TALLAHASSEE, FL 32302                    PAC                                      
Killebrew, Sam  (REP)(STR)                         04/21/2015           100.00 CHE FISCHER FRANK J                          11 BROGDEN CT SE                         WINTER HAVEN, FL 33880                   RETIRED                                  
Killebrew, Sam  (REP)(STR)                         05/29/2018           500.00 CHE FISCHER, SCHEMMER & SILBIGER, MD PA      215 1ST ST N STE 200                     WINTER HAVEN, FL 33881                   PHYSICIANS GROUP                         
Killebrew, Sam  (REP)(STR)                         10/19/2017           500.00 CHE FL CHAMBER OF COMM PAC                   PO BOX 11309                             TALLAHASSEE, FL 32302                    PAC                                      
Killebrew, Sam  (REP)(STR)                         10/07/2016         1,000.00 CHE FL CHAMBER OF COMM PAC                   PO BOX 11309                             TALLAHASSEE, FL 32302                    PAC                                      
Killebrew, Sam  (REP)(STR)                         08/05/2016         1,000.00 CHE FL. CHAMBER OF COMM PAC                  PO BIX 11309                             TALLAHASSEE, FL 32302                    PAC                                      
Killebrew, Sam  (REP)(STR)                         05/21/2018           100.00 CHE FLEMING ROBIN                            508 LAKE MARIAM TER                      WINTER HAVEN, FL 33884                   REAL ESTATE                              
Killebrew, Sam  (REP)(STR)                         07/18/2016           500.00 CHE FLORIDA ACADEMY OF PHYSICIAN ASSISTANTS  119 E PARK AVE                           TALLAHASSEE, FL 32301                    PAC                                      
Killebrew, Sam  (REP)(STR)                         10/21/2016           500.00 CHE FLORIDA ACRE                             2916 APALACHEE PKWY                      TALLAHASSEE, FL 32301                    PAC                                      
Killebrew, Sam  (REP)(STR)                         08/12/2016           500.00 CHE FLORIDA ACRE                             2916 APALACHEE PKWY                      TALLAHASSEE, FL 32301                    PAC                                      
Killebrew, Sam  (REP)(STR)                         10/18/2021         1,000.00 CHE FLORIDA ACRE                             2916 APALACHEE PKWY                      TALLAHASSEE, FL 32301                    PAC                                      
Killebrew, Sam  (REP)(STR)                         11/26/2019         1,000.00 CHE FLORIDA ACRE                             2916 APALACHEE PKWY                      TALLAHASSEE, FL 32301                    PAC                                      
Killebrew, Sam  (REP)(STR)                         10/26/2020         1,000.00 CHE FLORIDA ACRE                             2916 APALACHEE PKWY                      TALLAHASSEE, FL 32301                    PAC                                      
Killebrew, Sam  (REP)(STR)                         06/13/2016         1,000.00 CHE FLORIDA AGENTS FOR INSURANCE REFORM      8489 CABIN HILL RD                       TALLAHASSEE, FL 32311                    PAC                                      
Killebrew, Sam  (REP)(STR)                         06/28/2018         1,000.00 CHE FLORIDA AGENTS FOR INSURANCE REFORM      8489 CABIN HILL RD                       TALLAHASSEE, FL 32311                    PAC                                      
Killebrew, Sam  (REP)(STR)                         10/07/2016           500.00 CHE FLORIDA AGRIBUSINESS FOR RESPONSIBLE GOV 411 E ORANGE ST STE 119                  LAKELAND, FL 33801                       PAC                                      
Killebrew, Sam  (REP)(STR)                         01/08/2018         1,000.00 CHE FLORIDA BANKERS ASSOCIATION PAC STATE    PO BOX 11117 1001 THOMAASVILLE RD  SUITE TALLAHASSEE, FL 32302                    PAC                                      
Killebrew, Sam  (REP)(STR)                         05/31/2018         1,000.00 CHE FLORIDA BEER WHOLESALERS GOOD GOVERNMENT 215 S MONROE ST STE 340                  TALLAHASSEE, FL 32301                    PAC                                      
Killebrew, Sam  (REP)(STR)                         09/30/2016         1,000.00 CHE FLORIDA BEER WHOLESALERS GOOD GOVERNMENT 215 S MONROE ST STE 340                  TALLAHASSEE, FL 32301                    PC                                       
Killebrew, Sam  (REP)(STR)                         08/19/2020         1,000.00 CHE FLORIDA BEER WHOLESALERS GOOD GOVERNMENT 215 S MONROE ST STE 340                  TALLAHASSEE, FL 32301                    PAC                                      
Killebrew, Sam  (REP)(STR)                         09/30/2016         1,000.00 CHE FLORIDA BEER WHOLESALERS PC              215 S MONROE ST STE 340                  TALLAHASSEE, FL 32301                    PC                                       
Killebrew, Sam  (REP)(STR)                         11/27/2017         1,000.00 CHE FLORIDA BLUE                             PO BOX 2210                              JACKSONVILLE, FL 32203                   HEALTH INSURANCE                         
Killebrew, Sam  (REP)(STR)                         02/27/2019         1,000.00 CHE FLORIDA BLUE                             PO BOX 2210                              JACKSONVILLE, FL 32203                   HEALTH INSURANCE                         
Killebrew, Sam  (REP)(STR)                         10/07/2016           500.00 CHE FLORIDA CABLE TELECOMMUNICATIONS ASSO. I 246 E 6TH AVE                            TALLAHASSEE, FL 32303                    TELECOMMUNICATIONS                       
Killebrew, Sam  (REP)(STR)                         08/05/2016           500.00 CHE FLORIDA CABLE TELECOMMUNICATIONS ASSO. I 246 E 6TH AVE                            TALLAHASSEE, FL 32303                    TELECOMMUNICATIONS                       
Killebrew, Sam  (REP)(STR)                         08/12/2016           500.00 CHE FLORIDA CAMPGROUND PAC                   1340 VICKERS RD                          TALLAHASSEE, FL 32303                    PAC                                      
Killebrew, Sam  (REP)(STR)                         07/22/2016         1,000.00 CHE FLORIDA CITRUS MUTUAL PAC                411 E ORANGE ST                          LAKELAND, FL 33801                       PAC                                      
Killebrew, Sam  (REP)(STR)                         10/07/2016         1,000.00 CHE FLORIDA CITRUS MUTUAL PAC                411 E ORANGE ST                          LAKELAND, FL 33801                       PAC                                      
Killebrew, Sam  (REP)(STR)                         11/03/2016         1,000.00 CHE FLORIDA COW PAC                          PO BOX 421929                            KISSIMMEE, FL 34742                      PAC                                      
Killebrew, Sam  (REP)(STR)                         06/18/2018         1,000.00 CHE FLORIDA COW PAC                          PO BOX 421929                            KISSIMMEE, FL 34742                      PAC                                      
Killebrew, Sam  (REP)(STR)                         12/16/2019         1,000.00 CHE FLORIDA COW PAC                          PO BOX 421929                            KISSIMMEE, FL 34742                      PAC                                      
Killebrew, Sam  (REP)(STR)                         03/04/2019         1,000.00 CHE FLORIDA CPA PAC, INC                     PO BOX 5437                              TALLAHASSEE, FL 32314                    PAC                                      
Killebrew, Sam  (REP)(STR)                         11/03/2016         1,000.00 CHE FLORIDA CPA PAC, INC                     PO BOX 5437                              TALLAHASSEE, FL 32314                    PAC                                      
Killebrew, Sam  (REP)(STR)                         08/24/2016         1,000.00 CHE FLORIDA CPA PAC, INC                     PO BOX 5437                              TALLAHASSEE, FL 32314                    PAC                                      
Killebrew, Sam  (REP)(STR)                         11/03/2016         1,000.00 CHE FLORIDA CUPAC                            3692 COOLIDGE CT                         TALLAHASSEE, FL 32311                    PAC                                      
Killebrew, Sam  (REP)(STR)                         10/31/2016         1,000.00 CHE FLORIDA DISTRIBUTING COMPANY, LLC        3964 SHADER RD                           ORLANDO, FL 32808                        BEVERAGE DISTRIBUTOR                     
Killebrew, Sam  (REP)(STR)                         05/31/2018         1,000.00 CHE FLORIDA DISTRIBUTING COMPANY, LLC        3964 SHADER RD                           ORLANDO, FL 32808                        BEVERAGE DISTRIBUTOR                     
Killebrew, Sam  (REP)(STR)                         08/25/2017           500.00 CHE FLORIDA FAMILY MEDICINE PAC              13241 BARTRAM PARK BLVD UNIT 1           JACKSONVILLE, FL 32258                   PAC                                      
Killebrew, Sam  (REP)(STR)                         10/07/2016         1,000.00 CHE FLORIDA FARM PAC                         PO BOX 147030                            GAINESVILLE, FL 32614                    PAC                                      
Killebrew, Sam  (REP)(STR)                         05/12/2016         1,000.00 CHE FLORIDA FARM PAC                         PO BOX 147030                            GAINESVILLE, FL 32614                    PAC                                      
Killebrew, Sam  (REP)(STR)                         10/16/2020         1,000.00 CHE FLORIDA FARM PAC                         PO BOX 147030                            GAINESVILLE, FL 32614                    PAC                                      
Killebrew, Sam  (REP)(STR)                         10/12/2020         1,000.00 CHE FLORIDA FARMERS AND RANCHERS UNITED      1103 HAYS ST                             TALLAHASSEE, FL 32301                    PAC                                      
Killebrew, Sam  (REP)(STR)                         08/25/2017         1,000.00 CHE FLORIDA FOUNDATION FORLIBERTY            115 E PARK AVE STE 1                     TALLAHASSEE, FL 32301                    PAC                                      
Killebrew, Sam  (REP)(STR)                         10/27/2016         1,000.00 CHE FLORIDA FRUIT & VEGETABLE ASSOCIATION    PO BOX 948153                            MAITLAND, FL 32794                       PAC                                      
Killebrew, Sam  (REP)(STR)                         07/22/2016         1,000.00 CHE FLORIDA FRUIT & VEGETABLE ASSOCIATION    PO BOX 948153                            MAITLAND, FL 32794                       PAC                                      
Killebrew, Sam  (REP)(STR)                         07/22/2016         1,000.00 CHE FLORIDA HEALTH CARE PAC                  307 W PARK AVE                           TALLAHASSEE, FL 32301                    PAC                                      
Killebrew, Sam  (REP)(STR)                         12/18/2017           500.00 CHE FLORIDA HOSPITAL ASSOCIATION PC          306 E COLLEGE AVE                        TALLAHASSEE, FL 32301                    PAC                                      
Killebrew, Sam  (REP)(STR)                         12/18/2017         1,000.00 CHE FLORIDA HOSPITAL ASSOCIATION PC FOR HEAL 306 E COLLEGE AVE                        TALLAHASSEE, FL 32301                    PAC                                      
Killebrew, Sam  (REP)(STR)                         05/12/2021            87.64 INK FLORIDA HOUSE REPUBLICAN CAMPAIGN COMMIT 1103 HAYS ST                             TALLAHASSEE, FL 32301                    PAC                  PHOTOGRAPHY SERVICES
Killebrew, Sam  (REP)(STR)                         10/31/2015           500.00 CHE FLORIDA INDEPENDENT CONCRETE & ASSOCIATE PO BOX 953905                            LAKE MARY, FL 32795                      PAC                                      
Killebrew, Sam  (REP)(STR)                         07/24/2020         1,000.00 CHE FLORIDA INTERNET & TELEVISION ASSOC, INC 246 E 6TH AVE STE 100                    TALLAHASSEE, FL 32303                    TRADE ASSOCIATION                        
Killebrew, Sam  (REP)(STR)                         08/05/2016         1,000.00 CHE FLORIDA JOBS PAC                         PO BOX 11309                             TALLAHASSEE, FL 32302                    PAC                                      
Killebrew, Sam  (REP)(STR)                         10/07/2016         1,000.00 CHE FLORIDA JOBS PAC                         PO BOX 11309                             TALLAHASSEE, FL 32302                    PAC                                      
Killebrew, Sam  (REP)(STR)                         10/01/2020         1,000.00 CHE FLORIDA JUSTICE PC                       218 S MONROE ST                          TALLAHASSEE, FL 32301                    PAC                                      
Killebrew, Sam  (REP)(STR)                         09/30/2016         1,000.00 CHE FLORIDA MEDICAL ASSOCIATION              PO BOX 10269                             TALLAHASSEE, FL 32302                    PAC                                      
Killebrew, Sam  (REP)(STR)                         08/24/2016         1,000.00 CHE FLORIDA MEDICAL ASSOCIATION              PO BOX 10269                             TALLAHASSEE, FL 32302                    PAC                                      
Killebrew, Sam  (REP)(STR)                         10/19/2017         1,000.00 CHE FLORIDA MEDICAL ASSOCIATION              1430 PIEDMONT DR EAST                    TALLAHASSEE, FL 32308                    PAC                                      
Killebrew, Sam  (REP)(STR)                         11/22/2019           500.00 CHE FLORIDA NATURAL GAS PAC                  PO BOX 11026                             TALLAHASSEE, FL 32302                    PAC                                      
Killebrew, Sam  (REP)(STR)                         10/23/2020         1,000.00 CHE FLORIDA NATURAL GAS PAC                  PO BOX 11026                             TALLAHASSEE, FL 32302                    PAC                                      
Killebrew, Sam  (REP)(STR)                         10/31/2016           500.00 CHE FLORIDA NURSERY GROWERS AND LANDSCAPE AS 1533 PARK CENTER DR                      ORLANDO, FL 32835                        PAC                                      
Killebrew, Sam  (REP)(STR)                         07/21/2016           500.00 CHE FLORIDA NURSERY GROWERS AND LANDSCAPE AS 1533 PARK CENTER DR                      ORLANDO, FL 32835                        PAC                                      
Killebrew, Sam  (REP)(STR)                         08/12/2016           500.00 CHE FLORIDA OPERATORS ASSOCIATION            101 N MONROE ST STE 1090                 TALLAHASSEE, FL 32301                    PAC                                      
Killebrew, Sam  (REP)(STR)                         08/22/2016         1,000.00 CHE FLORIDA ORGANIZATION OF AGENTS           8489 CABIN HILL RD                       TALLAHASSEE, FL 32311                    PAC                                      
Killebrew, Sam  (REP)(STR)                         06/28/2018         1,000.00 CHE FLORIDA ORGANIZATION OF AGENTS           8489 CABIN HILL RD                       TALLAHASSEE, FL 32311                    PAC                                      
Killebrew, Sam  (REP)(STR)                         09/30/2016           500.00 CHE FLORIDA ORTHOPAEDIC                      17503 MALLARD CT                         LUTZ, FL 33559                           MEDICAL SERVICES                         
Killebrew, Sam  (REP)(STR)                         08/05/2016           500.00 CHE FLORIDA OUTDOOR ADVERTISING              314 N GADSDEN ST STE 1                   TALLAHASSEE, FL 32301                    PAC                                      
Killebrew, Sam  (REP)(STR)                         10/14/2016           500.00 CHE FLORIDA OUTDOOR ADVERTISING PAC          314 N GADSDEN ST STE 1                   TALLAHASSEE, FL 32301                    PAC                                      
Killebrew, Sam  (REP)(STR)                         01/08/2018           500.00 CHE FLORIDA PHOSPHATE POLITICAL COMMITTEE    PO BOX 1384                              MULBERRY, FL 33860                       PAC                                      
Killebrew, Sam  (REP)(STR)                         02/27/2019           500.00 CHE FLORIDA PHOSPHATE POLITICAL COMMITTEE    PO BOX 1384                              MULBERRY, FL 33860                       PAC                                      
Killebrew, Sam  (REP)(STR)                         01/11/2020           500.00 CHE FLORIDA PHOSPHATE POLITICAL COMMITTEE    PO BOX 1384                              MULBERRY, FL 33860                       PAC                                      
Killebrew, Sam  (REP)(STR)                         08/25/2017           500.00 CHE FLORIDA PHYSICAL THERAPY ASSOC. PAC      2104 DELTA WAY STE 7                     TALLAHASSEE, FL 32303                    PAC                                      
Killebrew, Sam  (REP)(STR)                         06/28/2021           500.00 CHE FLORIDA PODIATRY PC                      6707 38TH AVE N                          ST PETERSBURG, FL 33710                  PAC                                      
Killebrew, Sam  (REP)(STR)                         07/24/2020           500.00 CHE FLORIDA PODIATRY PC                      6707 38TH AVE N                          ST PETERSBURG, FL 33710                  PAC                                      
Killebrew, Sam  (REP)(STR)                         11/22/2019           500.00 CHE FLORIDA PODIATRY PC                      6707 38TH AVE N                          ST PETERSBURG, FL 33710                  PAC                                      
Killebrew, Sam  (REP)(STR)                         09/18/2020           500.00 CHE FLORIDA PODIATRY PC                      6707 38TH AVE N                          ST PETERSBURG, FL 33710                  PAC                                      
Killebrew, Sam  (REP)(STR)                         10/28/2020         1,000.00 CHE FLORIDA PUBLIC UTILITIES COMPANY         909 SILVER LAKE BLVD                     DOVER, DE 19904                          UTILITY COMPANY                          
Killebrew, Sam  (REP)(STR)                         10/27/2020           500.00 CHE FLORIDA RECYCLERS ASSOCIATION INC PC     108 SEABOARD DR                          PALATKA, FL 32177                        PAC                                      
Killebrew, Sam  (REP)(STR)                         01/13/2020           500.00 CHE FLORIDA RECYCLERS ASSOCIATION INC PC     108 SEABOARD DR                          PALATKA, FL 32177                        PAC                                      
Killebrew, Sam  (REP)(STR)                         10/14/2016         1,000.00 CHE FLORIDA RESTAURANT & LODGING ASSOC. PAC, PO BOX 1779                              TALLAHASSEE, FL 32302                    PAC                                      
Killebrew, Sam  (REP)(STR)                         10/14/2016         1,000.00 CHE FLORIDA RESTAURANT & LODGING ASSOC. PAC, PO BOX 1779                              TALLAHASSEE, FL 32302                    PAC                                      
Killebrew, Sam  (REP)(STR)                         12/18/2017           500.00 CHE FLORIDA RIGHT TO KNOW PC INC.            1 SE 3RD AVE STE 1750                    MIAMI, FL 33131                          PAC                                      
Killebrew, Sam  (REP)(STR)                         09/16/2016         1,000.00 CHE FLORIDA ROUNDTABLE                       2640A MITCHAM DR                         TALLAHASSEE, FL 32308                    PAC                                      
Killebrew, Sam  (REP)(STR)                         08/12/2016         1,000.00 CHE FLORIDA RV PAC                           10510 GIBSONTON DR                       RIVERVIEW, FL 33578                      PAC                                      
Killebrew, Sam  (REP)(STR)                         10/14/2016         1,000.00 CHE FLORIDA RV PAC                           10510 GIBSONTON DR                       RIVERVIEW, FL 33578                      PAC                                      
Killebrew, Sam  (REP)(STR)                         08/12/2016           500.00 CHE FLORIDA RV TRADE ASSOCIATION REGION 3    10510 GIBSONTON DR                       RIVERVIEW, FL 33578                      ASSOCIATION                              
Killebrew, Sam  (REP)(STR)                         09/30/2016           500.00 CHE FLORIDA SOCIETY OF INTERVENTIONAL PAIN P 1430 PIEDMONT DR E                       TALLAHASSEE, FL 32308                    PAC                                      
Killebrew, Sam  (REP)(STR)                         11/03/2016         1,000.00 CHE FLORIDA VETERINARY MEDICAL ASSOCIATION P 7207 MONETARY DR                         ORLANDO, FL 32809                        PAC                                      
Killebrew, Sam  (REP)(STR)                         11/03/2016         1,000.00 CHE FLORIDA'S RIGHT TO KNOW POLITICAL COMMIT 1 SE 3RD AVE STE 900                     MIAMI, FL 33131                          PAC                                      
Killebrew, Sam  (REP)(STR)                         04/13/2018         1,000.00 CHE FLORIDIANS FOR ECONOMIC FREEDOM          2055 NW DIAMOND CREEK WAY                JENSEN BEACH, FL 34957                   PAC                                      
Killebrew, Sam  (REP)(STR)                         09/16/2016         1,000.00 CHE FLORIDIANS FOR ECONOMIC FREEDOM          2055 NW DIAMOND CREEK WAY                JENSEN BEACH, FL 34957                   PAC                                      
Killebrew, Sam  (REP)(STR)                         10/14/2016         1,000.00 CHE FLORIDIANS FOR LIBERTY AND INNOVATION    115 E PARK AVE STE 1                     TALLAHASSEE, FL 32301                    PAC                                      
Killebrew, Sam  (REP)(STR)                         09/30/2016           500.00 CHE FOMA-PAC                                 2544 BLAIRSTONE PINES DR                 TALLAHASSEE, FL 32301                    PAC                                      
Killebrew, Sam  (REP)(STR)                         10/22/2020           500.00 CHE FOMA-PAC                                 2544 BLAIRSTONE PINES DR                 TALLAHASSEE, FL 32301                    PAC                                      
Killebrew, Sam  (REP)(STR)                         05/15/2018           300.00 CHE FORD LYNDA                               400 FLAGLER RD                           WINTER HAVEN, FL 33884                   RETIRED                                  
Killebrew, Sam  (REP)(STR)                         10/07/2016           200.00 CHE FORD TOMMY                               PO BOX 818                               EAGLE LAKE, FL 33839                     RETIRED                                  
Killebrew, Sam  (REP)(STR)                         11/30/2015           400.00 CHE FORD TOMMY                               PO BOX 818                               WINTER HAVEN, FL 33839                   RETIRED                                  
Killebrew, Sam  (REP)(STR)                         04/21/2015           250.00 CHE FORD TOMMY J                             PO BOX 818                               EAGLE LAKE, FL 33839                     RETIRED                                  
Killebrew, Sam  (REP)(STR)                         10/12/2021         1,000.00 CHE FORTERRA PIPE & PRECAST, LLC             511 E JOHN CARPENTER FWY STE 6           IRVING, TX 75062                         WATER/DRAIN PIPE CO.                     
Killebrew, Sam  (REP)(STR)                         10/14/2020         1,000.00 CHE FPF FIRE PC                              343 W MADISON ST                         TALLAHASSEE, FL 32301                    PAC                                      
Killebrew, Sam  (REP)(STR)                         10/09/2020           500.00 CHE FRASIER DONALD                           9055 VAN FLEET RD                        POLK CITY, FL 33868                      GENERAL CONTRACTOR                       
Killebrew, Sam  (REP)(STR)                         11/30/2015           500.00 CHE FRASIER DONALD                           PO BOX 1196                              POLK CITY, FL 33868                      GENERAL CONTRACTOR                       
Killebrew, Sam  (REP)(STR)                         11/03/2016           500.00 CHE FRASIER DONALD                           PO BOX 1196                              POLK CITY, FL 33868                      GENERAL CONTRACTOR                       
Killebrew, Sam  (REP)(STR)                         05/15/2018           200.00 CHE FRASIER DONALD                           PO BOX 1196                              POLK CITY, FL 33868                      GENERAL CONTRACTOR                       
Killebrew, Sam  (REP)(STR)                         10/21/2016         1,000.00 CHE FRF GROCERY COUNCIL PAC                  227 S ADAMS ST                           TALLAHASSEE, FL 32301                    PAC                                      
Killebrew, Sam  (REP)(STR)                         10/21/2016         1,000.00 CHE FRF PHARMACY COUNCIL PAC                 227 S ADAMS ST                           TALLAHASSEE, FL 32301                    PAC                                      
Killebrew, Sam  (REP)(STR)                         07/18/2016         1,000.00 CHE FRF POLITICAL COMMITTEE                  227 S ADAMS ST                           TALLAHASSEE, FL 32301                    PAC                                      
Killebrew, Sam  (REP)(STR)                         10/12/2020         1,000.00 CHE FRIENDS OF COLLEEN BURTON                1103 HAYS ST                             TALLAHASSEE, FL 32301                    PAC                                      
Killebrew, Sam  (REP)(STR)                         08/22/2016           500.00 CHE FRSA PAC                                 PO BOX 4850                              WINTER PARK, FL 32793                    PAC                                      
Killebrew, Sam  (REP)(STR)                         11/27/2017           500.00 CHE FRSA PAC                                 PO BOX 4850                              WINTER PARK, FL 32793                    PAC                                      
Killebrew, Sam  (REP)(STR)                         06/28/2018         1,000.00 CHE FTA PAC                                  350 E COLLEGE AVE                        TALLAHASSEE, FL 32301                    PAC                                      
Killebrew, Sam  (REP)(STR)                         04/13/2018         1,000.00 CHE FTBA TRANSPORTATION PAC                  610 S BOULEVARD                          TAMPA, FL 33606                          PAC                                      
Killebrew, Sam  (REP)(STR)                         05/25/2016           100.00 CHE FURR MICHAEL                             904 HOLLINGSWORTH RD                     LAKELAND, FL 33801                       ARCHITECH                                
Killebrew, Sam  (REP)(STR)                         05/29/2018           100.00 CHE GALLAHER DAVID                           4908 JULIANA RESERVE DR                  AUBURNDALE, FL 33823                     PILOT                                    
Killebrew, Sam  (REP)(STR)                         04/30/2015           100.00 CHE GARCIA RICARDO                           3650 DRANE FIELD RD                      LAKELAND, FL 33811                       AVIATION EQUIPMENT                       
Killebrew, Sam  (REP)(STR)                         04/30/2015           500.00 CHE GENERAL ASPHALT PAVING LLC               PO BOX 2646                              EATON PARK, FL 33840                     ASPHALT COMPANY                          
Killebrew, Sam  (REP)(STR)                         04/21/2015           200.00 CHE GEORGE W BUTZ III DDS PA                 1517 3RD ST SE                           WINTER HAVEN, FL 33880                   DENTIST                                  
Killebrew, Sam  (REP)(STR)                         10/14/2016           500.00 CHE GEORGE W BUTZ III DDS PA                 1517 3RD ST SE                           WINTER HAVEN, FL 33880                   DENTIST                                  
Killebrew, Sam  (REP)(STR)                         11/30/2015           100.00 CHE GEORGE W BUTZ III, DDS, PA               1517 3RD ST SE                           WINTER HAVEN, FL 33880                   DENTIST OFFICE                           
Killebrew, Sam  (REP)(STR)                         05/15/2018           250.00 CHE GEORGE W. BUTZ III, D.D.S., P.A.         1517 3RD ST SE                           WINTER HAVEN, FL 33880                   DENTAL OFFICE                            
Killebrew, Sam  (REP)(STR)                         10/26/2020           200.00 CHE GEORGE W. BUTZ III, D.D.S., P.A.         1517 3RD ST SE                           WINTER HAVEN, FL 33880                   DENTAL OFFICE                            
Killebrew, Sam  (REP)(STR)                         07/31/2020           300.00 CHE GEORGE W. BUTZ III, D.D.S., P.A.         1517 3RD ST SE                           WINTER HAVEN, FL 33880                   DENTAL OFFICE                            
Killebrew, Sam  (REP)(STR)                         04/21/2015            50.00 CHE GERNERT JR BOBBIE E                      1433 N LAKE HOWARD DR                    WINTER HAVEN, FL 33881                   RETIRED                                  
Killebrew, Sam  (REP)(STR)                         10/15/2020           100.00 CHE GIROUARD SCOTT                           534 WINSLAND WAY                         MOORE, SC 29369                          ADVERTISING DIRECTOR                     
Killebrew, Sam  (REP)(STR)                         01/11/2020         1,000.00 CHE GRAMMIG LAUREL                           21 BAHAMA CIR                            TAMPA, FL 33606                          ATTORNEY                                 
Killebrew, Sam  (REP)(STR)                         01/11/2020         1,000.00 CHE GRAMMIG ROBERT                           21 BAHAMA CIR                            TAMPA, FL 33606                          ATTORNEY                                 
Killebrew, Sam  (REP)(STR)                         09/17/2020         1,000.00 CHE GRANT MICHAEL                            ***************                          *************** MEDICAL TRANSPORT                        
Killebrew, Sam  (REP)(STR)                         10/27/2016         1,000.00 CHE GRANT MEDICAL TRANSPORTATION, INC.       4351 PINNACLE ST                         PORT CHARLOTTE, FL 33980                 AMBULANCE SERVICE                        
Killebrew, Sam  (REP)(STR)                         05/01/2015           326.00 INK GRASSLANDS GOLF AND COUNTRY CLUB         1600 GRASSLANDS BLVD                     LAKELAND, FL 33803                       COUNTRY CLUB & GOLF  ROOM RENTAL & BEV   
Killebrew, Sam  (REP)(STR)                         10/07/2016           500.00 CHE GRAY KATHRYN                             1160 W LAKE HAMILTON DR                  WINTER HAVEN, FL 33881                   INSURANCE                                
Killebrew, Sam  (REP)(STR)                         05/31/2015           500.00 CHE GRESHAM JOHN                             4 BOGEY DR                               WINTER HAVEN, FL 33881                   CAMPAIGN CONSULTANT                      
Killebrew, Sam  (REP)(STR)                         06/22/2017           100.00 CHE GREY2K USA WORLDWIDE                     PO BOX F                                 ARLINGTON, MA 02476                      ANIMAL ADVOCACY                          
Killebrew, Sam  (REP)(STR)                         10/14/2016         1,000.00 CHE GULFSTREAM PARK RACING ASSOC INC.        901 S FEDERAL HWY                        HALLANDALE BEACH, FL 33009               PARI MUTUEL                              
Killebrew, Sam  (REP)(STR)                         08/12/2016         1,000.00 CHE GULFSTREAM PARK RACING ASSOC INC.        901 S FEDERAL HWY                        HALLANDALE BEACH, FL 33009               PARI MUTUEL                              
Killebrew, Sam  (REP)(STR)                         07/22/2016         1,000.00 CHE GUNSTER FLORIDA'S LAW FIRM FOR BUSINESS  777 S FLAGLER DR STE 500E                WEST PALM BEACH, FL 33401                LAW FIRM                                 
Killebrew, Sam  (REP)(STR)                         12/16/2019         1,000.00 CHE GUNSTER FLORIDA'S LAW FIRM FOR BUSINESS  777 S FLAGLER DR STE 500E                WEST PALM BEACH, FL 33401                LAW FIRM                                 
Killebrew, Sam  (REP)(STR)                         10/22/2020         1,000.00 CHE H. G. SMITH, DC, PA                      PO BOX 864                               WINTER HAVEN, FL 33882                   CHIROPRACTOR                             
Killebrew, Sam  (REP)(STR)                         05/29/2018           500.00 CHE H.G. SMITH  DC, PA                       PO BOX 864                               WINTER HAVEN, FL 33882                   CHIROPRACTOR                             
Killebrew, Sam  (REP)(STR)                         09/30/2015           400.00 CHE H.R. BAXTER & SONS ENTERPRISES INC       5754 STATE ROAD 542 W STE 5              WINTER HAVEN, FL 33880                   PEST MANAGEMENT                          
Killebrew, Sam  (REP)(STR)                         07/01/2020         1,000.00 CHE HA EAST FLORIDA DIVISION AND GOOD GOVERN 101 N MONROE ST STE 801                  TALLAHASSEE, FL 32301                    PAC                                      
Killebrew, Sam  (REP)(STR)                         04/21/2015           500.00 CHE HAMMETTE MARY JANE                       9600 W LAKE RUBY DR                      WINTER HAVEN, FL 33884                   HOMEMAKER                                
Killebrew, Sam  (REP)(STR)                         09/30/2016           250.00 CHE HAMMETTE ROBERT                          9600 W LAKE RUBY DR                      WINTER HAVEN, FL 33884                   PROMOTIONAL PRODUCTS                     
Killebrew, Sam  (REP)(STR)                         05/31/2018           200.00 CHE HAMMETTE ROBERT                          9600 W LAKE RUBY DR                      WINTER HAVEN, FL 33884                   PROMOTIONAL PRODUCTS                     
Killebrew, Sam  (REP)(STR)                         06/13/2018           100.00 CHE HARSH DEBRA                              PO BOX 7243                              WINTER HAVEN, FL 33883                                                            
Killebrew, Sam  (REP)(STR)                         04/30/2015            20.00 CHE HARTNEY MARY C                           833 PENNSYLVANIA AVE                     LAKELAND, FL 33801                       AGRICULTURE                              
Killebrew, Sam  (REP)(STR)                         11/30/2015           100.00 CHE HARTWELL MARIA                           108 PAINE DR                             WINTER HAVEN, FL 33884                   RETIRED                                  
Killebrew, Sam  (REP)(STR)                         05/15/2018           100.00 CHE HARTWELL MARIA                           108 PAINE DR                             WINTER HAVEN, FL 33884                   RETIRED                                  
Killebrew, Sam  (REP)(STR)                         10/16/2020           100.00 CHE HARTWELL MARIA                           108 PAINE DR                             WINTER HAVEN, FL 33884                   RETIRED                                  
Killebrew, Sam  (REP)(STR)                         04/30/2015           150.00 CHE HAVEN SOD COMPANY LLC                    795 AVENUE T SE                          WINTER HAVEN, FL 33880                   SOD COMPANY                              
Killebrew, Sam  (REP)(STR)                         04/21/2015           250.00 CHE HAZELWOOD HARRY W                        2109 EDGEWATER CIR                       WINTER HAVEN, FL 33880                   RETIRED                                  
Killebrew, Sam  (REP)(STR)                         11/30/2015           400.00 CHE HAZLEWOOD HARRY                          2109 EDGEWATER CIR                       WINTER HAVEN, FL 33880                   REAL ESTATE DEVELOPE                     
Killebrew, Sam  (REP)(STR)                         10/12/2020         1,000.00 CHE HCA EAST FLORIDA DIVISION AND GOOD GOVER 101 N MONROE ST STE 801                  TALLAHASSEE, FL 32301                    PAC                                      
Killebrew, Sam  (REP)(STR)                         10/12/2020         1,000.00 CHE HCA NORTH FLORIDA DIVISION AND GOOD GOVE 101 N MONROE ST STE 801                  TALLAHASSEE, FL 32301                    PAC                                      
Killebrew, Sam  (REP)(STR)                         07/01/2020         1,000.00 CHE HCA NORTH FLORIDA DIVISION AND GOOD GOVE 101 N MONROE ST STE 801                  TALLAHASSEE, FL 32301                    PAC                                      
Killebrew, Sam  (REP)(STR)                         01/13/2020         1,000.00 CHE HCA WEST FLORIDA DIVISION AND GOOD GOVER 101 N MONROE ST STE 801                  TALLAHASSEE, FL 32301                    PAC                                      
Killebrew, Sam  (REP)(STR)                         10/12/2020         1,000.00 CHE HCA WEST FLORIDA DIVISION AND GOOD GOVER 101 N MONROE ST STE 801                  TALLAHASSEE, FL 32301                    PAC                                      
Killebrew, Sam  (REP)(STR)                         08/12/2016         1,000.00 CHE HCA WEST FLORIDA DIVISION AND GOOD GOVER 101 N MONROE ST STE 801                  TALLAHASSEE, FL 32301                    PAC                                      
Killebrew, Sam  (REP)(STR)                         04/29/2016           400.00 CHE HEACOCK III FORD                         2418 JONILA AVE                          LAKELAND, FL 33803                       INSURANCE                                
Killebrew, Sam  (REP)(STR)                         04/21/2015           100.00 CHE HEARD LAWRENCE M                         3904 HALLOAK CT                          VALRICO, FL 33596                        BANKER                                   
Killebrew, Sam  (REP)(STR)                         10/31/2016         1,000.00 CHE HEART OF FLORIDA REGIONAL MEDICAL CENTER PO BOX 67                                HAINES CITY, FL 33845                    MEDICAL CENTER                           
Killebrew, Sam  (REP)(STR)                         11/30/2015           100.00 CHE HEATH STELLA                             PO BOX 166                               BABSON PARK, FL 33827                    HOUSEWIFE                                
Killebrew, Sam  (REP)(STR)                         11/30/2015           100.00 CHE HEATH WILLIAM                            PO BOX 166                               BABSON PARK, FL 33827                    RETIRED                                  
Killebrew, Sam  (REP)(STR)                         11/30/2015           200.00 CHE HENRY CYNTHIA                            2300 N SCENIC HWY                        LAKE WALES, FL 33898                     HOMEMAKER                                
Killebrew, Sam  (REP)(STR)                         05/21/2018           300.00 CHE HENRY CYNTHIA                            59 MOUNTAIN LK                           LAKE WALES, FL 33898                     HOMEMAKER                                
Killebrew, Sam  (REP)(STR)                         06/30/2015           500.00 CHE HERNDON CLAIRE B                         2638 CAMELLIA CV                         TUPELO, MS 38801                         RETIRED                                  
Killebrew, Sam  (REP)(STR)                         09/10/2020           100.00 CHE HEROLD DAVID                             4835 LAKELAND HARBOR CIR                 LAKELAND, FL 33805                                                                
Killebrew, Sam  (REP)(STR)                         06/13/2018           250.00 CHE HESTER GARY                              RESTRICTED FLORIDA STATUTE               HAINES CITY, FL 33844                    LAW ENFORCEMENT                          
Killebrew, Sam  (REP)(STR)                         12/30/2015         1,000.00 CHE HG SMITH DC PA                           PO BOX 864                               WINTER HAVEN, FL 33882                   CHIROPRACTIC PRACTIC                     
Killebrew, Sam  (REP)(STR)                         10/07/2016         1,000.00 CHE HG SMITH DC PA                           PO BOX 864                               WINTER HAVEN, FL 33882                   CHIROPRACTIC PRACTIC                     
Killebrew, Sam  (REP)(STR)                         05/31/2016           400.00 CHE HICKMAN HOMES INC                        5412 STRICKLAND AVE                      LAKELAND, FL 33812                       BUILDER                                  
Killebrew, Sam  (REP)(STR)                         04/30/2015           250.00 CHE HICKMAN HOMES INC                        5412 STRICKLAND AVE                      LAKELAND, FL 33812                       BUILDER                                  
Killebrew, Sam  (REP)(STR)                         10/26/2020           100.00 CHE HICKMAN HOMES INC                        5412 STRICKLAND AVE                      LAKELAND, FL 33812                       BUILDER                                  
Killebrew, Sam  (REP)(STR)                         10/21/2016           400.00 CHE HIGGENBOTHAM ANGELA                      2200 EWELL RD                            LAKELAND, FL 33811                       AUCTIONEER OWNER                         
Killebrew, Sam  (REP)(STR)                         05/15/2018           500.00 CHE HIGHLAND EQUITIES                        3020 S FLORIDA AVE STE 101               LAKELAND, FL 33803                       REAL ESTATE DEVELOPE                     
Killebrew, Sam  (REP)(STR)                         06/29/2016           500.00 CHE HIGHLAND HOLDINGS INC.                   3020 S FLORIDA AVE STE 101               LAKELAND, FL 33803                       BUILDER                                  
Killebrew, Sam  (REP)(STR)                         09/30/2016           250.00 CHE HIGHLAND HOLDINGS, INC.                  3020 S FLORIDA AVE STE 101               LAKELAND, FL 33803                       HOME BUILDERS                            
Killebrew, Sam  (REP)(STR)                         05/15/2018           500.00 CHE HIGHLAND HOLDINGS, INC.                  3020 S FLORIDA AVE STE 101               LAKELAND, FL 33803                       HOME BUILDERS                            
Killebrew, Sam  (REP)(STR)                         09/09/2016           300.00 CHE HILL JEFFY                               PO BOX 9414                              WINTER HAVEN, FL 33883                   ATTORNEY                                 
Killebrew, Sam  (REP)(STR)                         10/31/2016           500.00 CHE HOLLAND & KNIGHT FLORIDA POLITICAL COMMI 315 S CALHOUN ST STE 600                 TALLAHASSEE, FL 32301                    PAC                                      
Killebrew, Sam  (REP)(STR)                         12/16/2019           500.00 CHE HOLLAND & KNIGHT FLORIDA POLITICAL COMMI 315 S CALHOUN ST STE 600                 TALLAHASSEE, FL 32301                    PAC                                      
Killebrew, Sam  (REP)(STR)                         05/24/2016           500.00 CHE HOLLIS JR M CLAYTON                      1385 JEFFERSON DR                        LAKELAND, FL 33803                       RETIRED                                  
Killebrew, Sam  (REP)(STR)                         06/30/2015           250.00 CHE HOLLY HILL FRUIT PRODUCTS CO INC         PO BOX 708                               DAVENPORT, FL 33836                      CITRUS GROWER                            
Killebrew, Sam  (REP)(STR)                         07/22/2016           500.00 CHE HOPPING GREEN & SAMS, P.A.               119 S MONROE ST STE 300                  TALLAHASSEE, FL 32301                    LAW FIRM                                 
Killebrew, Sam  (REP)(STR)                         11/30/2015           100.00 CHE HOWELL KATHLEEN                          1549 DREXEL AVE NE                       WINTER HAVEN, FL 33881                   HOUSEWIFE                                
Killebrew, Sam  (REP)(STR)                         05/11/2015           180.00 CHE HULBERT HOMES INC                        PO BOX 6254                              LAKELAND, FL 33807                       HOME BUILDERS                            
Killebrew, Sam  (REP)(STR)                         09/24/2020           500.00 CHE HUMANE SOCIETY LEGISLATIVE FUND OF FLORI 1255 23RD ST NW STE 455                  WASHINGTON, DC 20037                     PAC                                      
Killebrew, Sam  (REP)(STR)                         04/30/2015           100.00 CHE HUNT ALICE ANN                           1008 NE 40TH RD                          HOMESTEAD, FL 33033                                                               
Killebrew, Sam  (REP)(STR)                         03/31/2015         1,000.00 CHE HUNT BROS SERVICE INC                    PO BOX 631                               LAKE WALES, FL 33859                     AGRICULTURE                              
Killebrew, Sam  (REP)(STR)                         10/21/2016           250.00 CHE HUNT BROS SERVICE INC                    PO BOX 631                               LAKE WALES, FL 33859                     AGRICULTURE                              
Killebrew, Sam  (REP)(STR)                         07/13/2016           400.00 CHE HUNT CONSTRUCTION OF CENTRAL FLORIDA, IN 5830 SCOTT LAKE HILLS LN                 LAKELAND, FL 33813                       CONSTRUCTION                             
Killebrew, Sam  (REP)(STR)                         11/03/2016         1,000.00 CHE IEC POWER PAC                            PO BOX 3739                              LAKELAND, FL 33802                       PAC                                      
Killebrew, Sam  (REP)(STR)                         03/06/2017           500.00 CHE IEC POWER PAC                            PO BOX 3739                              LAKELAND, FL 33802                       PAC                                      
Killebrew, Sam  (REP)(STR)                         04/30/2015           500.00 CHE IEC POWER PAC                            PO BOX 3739                              LAKELAND, FL 33802                       PAC                                      
Killebrew, Sam  (REP)(STR)                         11/22/2019         1,000.00 CHE IEC POWER PAC                            PO BOX 3739                              LAKELAND, FL 33802                       PAC                                      
Killebrew, Sam  (REP)(STR)                         08/31/2020         1,000.00 CHE IEC POWER PAC                            PO BOX 3739                              LAKELAND, FL 33802                       PAC                                      
Killebrew, Sam  (REP)(STR)                         05/31/2016           100.00 CHE IMPERIAL FLORIDA SALES COMPANY           1832 HARDEN BLVD                         LAKELAND, FL 33803                       FOOD BROKERS                             
Killebrew, Sam  (REP)(STR)                         11/30/2015           400.00 CHE INGRAM CHRISTINE                         7 HICKORY WAY                            WINTER HAVEN, FL 33881                   INSURANCE OFFICE MNG                     
Killebrew, Sam  (REP)(STR)                         05/29/2018           500.00 CHE INGRAM CHRISTINE                         7 HICKORY WAY                            WINTER HAVEN, FL 33881                   INSURANCE OFFICE MNG                     
Killebrew, Sam  (REP)(STR)                         10/11/2020           100.00 CHE INGRAM DONNIE                            7 HICKORY WAY                            WINTER HAVEN, FL 33881                   RETIRED                                  
Killebrew, Sam  (REP)(STR)                         08/31/2017         1,000.00 CHE INTERVEST CONSTRUCTION, INC              2379 BEVILLE RD                          SOUTH DAYTONA, FL 32119                  CONSTRUCTION                             
Killebrew, Sam  (REP)(STR)                         02/28/2017           500.00 CHE ISC COM                                  PO BOX 2801                              DAYTONA BEACH, FL 32120                  INTERNET SERVICES                        
Killebrew, Sam  (REP)(STR)                         03/16/2015           100.00 CHE J KELLY KENNEDY ATTORNEY/ CPA PLLC       PO BOX 7604                              WINTER HAVEN, FL 33883                   LAW FIRM                                 
Killebrew, Sam  (REP)(STR)                         11/30/2015           100.00 CHE J KELLY KENNEDY ATTORNEY/CPA PPLC        PO BOX 7604                              WINTER HAVEN, FL 33883                   ATTORNEY                                 
Killebrew, Sam  (REP)(STR)                         05/21/2018           100.00 CHE J.M. NOLEN SR. REVOCABLE LIVING TRUST    700 MIRROR TER NW APT 601                WINTER HAVEN, FL 33881                   TRUST                                    
Killebrew, Sam  (REP)(STR)                         03/16/2015           500.00 CHE JAHNA EMIL R                             1390 N CROOKED LAKE DR                   BABSON PARK, FL 33827                    AGRICULTURE                              
Killebrew, Sam  (REP)(STR)                         09/30/2016           250.00 CHE JAHNA JAMES                              PO BOX 840                               LAKE WALES, FL 33859                     CONSTRUCTION                             
Killebrew, Sam  (REP)(STR)                         04/30/2015           150.00 CHE JAMES S & LAURA L VERPLANCK REVOC TRUST  3625 BRIDGEFIELD DR                      LAKELAND, FL 33803                       TRUST                                    
Killebrew, Sam  (REP)(STR)                         10/07/2016           500.00 CHE JENSEN D. JOE                            150 3RD ST SW                            WINTER HAVEN, FL 33880                   MARKETING                                
Killebrew, Sam  (REP)(STR)                         05/29/2018           500.00 CHE JENSEN LISA                              1319 MIRROR TER NW                       WINTER HAVEN, FL 33881                   AGRICULTURE                              
Killebrew, Sam  (REP)(STR)                         12/28/2015           400.00 CHE JENSEN LISA                              1319 MIRROR TER NW                       WINTER HAVEN, FL 33881                   AGRICULTURE-CITRUS                       
Killebrew, Sam  (REP)(STR)                         08/31/2015           500.00 CHE JENSEN LISA                              1319 MIRROR TER NW                       WINTER HAVEN, FL 33881                   AGRICULTURE                              
Killebrew, Sam  (REP)(STR)                         05/24/2016           100.00 CHE JOE P. RUTHVEN INVESTMENTS               PO BOX 2420                              LAKELAND, FL 33806                       REAL ESTATE                              
Killebrew, Sam  (REP)(STR)                         04/30/2015           500.00 CHE JOHN H GRAY REV LIVING TRUST             126 ODIN DR                              WINTER HAVEN, FL 33884                   TRUST                                    
Killebrew, Sam  (REP)(STR)                         10/26/2020           500.00 CHE JOHN H GRAY REV LIVING TRUST             126 ODIN DR                              WINTER HAVEN, FL 33884                   TRUST                                    
Killebrew, Sam  (REP)(STR)                         10/07/2016           200.00 CHE JOHN WOOD REALTY INC                     3601 CYPRS GARDENS RD STE A              WINTER HAVEN, FL 33884                   REAL ESTATE                              
Killebrew, Sam  (REP)(STR)                         05/29/2018           500.00 CHE JOHN WOOD REALTY, INC                    3601 CYPRESS GARDENS RD STEA             WINTER HAVEN, FL 33884                   REAL ESTATE BROKER                       
Killebrew, Sam  (REP)(STR)                         05/29/2018            50.00 CHE JOHNSON NELL                             435 GLENEAGLES CT                        WINTER HAVEN, FL 33884                                                            
Killebrew, Sam  (REP)(STR)                         10/07/2016            50.00 CHE JOHNSON NELL                             435 GLENEAGLES CT                        WINTER HAVEN, FL 33884                                                            
Killebrew, Sam  (REP)(STR)                         09/10/2020           100.00 CHE JOHNSON NELL                             435 GLENEAGLES CT                        WINTER HAVEN, FL 33884                                                            
Killebrew, Sam  (REP)(STR)                         10/27/2020           100.00 CHE JOHNSON SAMUEL                           3108 HAWKS RIDGE DR                      LAKELAND, FL 33810                       SCHOOL ADMIN                             
Killebrew, Sam  (REP)(STR)                         05/31/2015           100.00 CHE JOHNSON SAMUEL                           3108 HAWKS RIDGE DR                      LAKELAND, FL 33810                       SCHOOL ADMIN                             
Killebrew, Sam  (REP)(STR)                         06/24/2016            50.00 CHE JOHNSON SAMUEL                           3108 HAWKS RIDGE DR                      LAKELAND, FL 33810                       SCHOOL ADMIN                             
Killebrew, Sam  (REP)(STR)                         08/31/2015           300.00 CHE JOINER JAMES                             101 LOCHEN DR SE                         WINTER HAVEN, FL 33884                   ATTORNEY                                 
Killebrew, Sam  (REP)(STR)                         10/26/2020           150.00 CHE JOINER JAMES                             PO BOX 230                               WINTER HAVEN, FL 33882                   ATTORNEY                                 
Killebrew, Sam  (REP)(STR)                         05/31/2016           200.00 CHE JONES VIVIAN                             504 ARNESON AVE                          AUBURNDALE, FL 33823                     RETIRED                                  
Killebrew, Sam  (REP)(STR)                         10/07/2016           500.00 CHE JTB OF CENTRAL FLORIDA LLC               1270 W LAKE HAMILTON DR                  WINTER HAVEN, FL 33881                   HEATHCARE CONSULTING                     
Killebrew, Sam  (REP)(STR)                         01/31/2017           500.00 CHE KALEO INC                                111 VIRGINIA ST STE 300                  RICHMOND, VA 23219                       PHARMACEUTICALS                          
Killebrew, Sam  (REP)(STR)                         05/31/2015           150.00 CHE KAYLOR LAW GROUP PA                      3001 BARTOW RD                           LAKELAND, FL 33803                       LAW FIRM                                 
Killebrew, Sam  (REP)(STR)                         08/24/2016            99.00 CHE KEEN ELIZABETH                           632 FOREST COVE TRL                      HAYESVILLE, NC 28904                                                              
Killebrew, Sam  (REP)(STR)                         07/31/2015           500.00 CHE KILLEBREW BURT                           1565 CLIFFORD HILL RD                    TALLAHASSEE, FL 32308                    RETIRED                                  
Killebrew, Sam  (REP)(STR)                         04/09/2015            11.84 INK KILLEBREW SAM                            2002 W LAKE HAMILTON DR                  WINTER HAVEN, FL 33881                   CONTRACTOR           ICE FOR EVENT       
Killebrew, Sam  (REP)(STR)                         04/22/2015            49.00 INK KILLEBREW SAM                            2002 W LAKE HAMILTON DR                  WINTER HAVEN, FL 33881                   CONTRACTOR           POSTAGE             
Killebrew, Sam  (REP)(STR)                         04/22/2015            20.84 INK KILLEBREW SAM                            2002 W LAKE HAMILTON DR                  WINTER HAVEN, FL 33881                   CONTRACTOR           OFFICE SUPPLIES     
Killebrew, Sam  (REP)(STR)                         03/24/2015           232.00 INK KILLEBREW SAM                            2002 W LAKE HAMILTON DR                  WINTER HAVEN, FL 33881                   CONTRACTOR           PO BOX FOR CAMPAIGN 
Killebrew, Sam  (REP)(STR)                         03/06/2015            20.87 INK KILLEBREW SAM                            2002 W LAKE HAMILTON DR                  WINTER HAVEN, FL 33881                   CONTRACTOR           NAME TAGS           
Killebrew, Sam  (REP)(STR)                         05/31/2016           740.44 INK KILLEBREW SAM                            2002 W LAKE HAMILTON DR                  WINTER HAVEN, FL 33881                   RETIRED              CAMPAIGN ADVERTISEME
Killebrew, Sam  (REP)(STR)                         05/31/2016            44.94 INK KILLEBREW SAM                            2002 W LAKE HAMILTON DR                  WINTER HAVEN, FL 33881                   RETIRED              BUSINESS CARDS      
Killebrew, Sam  (REP)(STR)                         05/13/2016           795.00 INK KILLEBREW SAM                            2002 W LAKE HAMILTON DR                  WINTER HAVEN, FL 33881                   RETIRED              PHOTOGRAPHY EXPENSE 
Killebrew, Sam  (REP)(STR)                         05/18/2016            13.91 INK KILLEBREW SAM                            2002 W LAKE HAMILTON DR                  WINTER HAVEN, FL 33881                   RETIRED              CAMPAIGN NAME BADGES
Killebrew, Sam  (REP)(STR)                         06/01/2016           785.71 INK KILLEBREW SAM                            2002 W LAKE HAMILTON DR                  WINTER HAVEN, FL 33881                   RETIRED              FUNDRAISER          
Killebrew, Sam  (REP)(STR)                         06/16/2016             9.27 INK KILLEBREW SAM                            2002 W LAKE HAMILTON DR                  WINTER HAVEN, FL 33881                   RETIRED              CAMPAIGN SIGN       
Killebrew, Sam  (REP)(STR)                         06/23/2016           800.00 CHE KILLEBREW SAM                            2002 W LAKE HAMILTON DR                  WINTER HAVEN, FL 33881                   RETIRED                                  
Killebrew, Sam  (REP)(STR)                         07/05/2016            18.54 INK KILLEBREW SAM                            2002 W LAKE HAMILTON DR                  WINTER HAVEN, FL 33881                   RETIRED              CAMPAIGN SIGNS POST 
Killebrew, Sam  (REP)(STR)                         05/24/2016           271.23 INK KILLEBREW SAM                            2002 W LAKE HAMILTON DR                  WINTER HAVEN, FL 33881                   RETIRED              MAILERS AND POSTAGE 
Killebrew, Sam  (REP)(STR)                         05/24/2016            15.73 INK KILLEBREW SAM                            2002 W LAKE HAMILTON DR                  WINTER HAVEN, FL 33881                   RETIRED              PRINTING EXPENSE    
Killebrew, Sam  (REP)(STR)                         06/13/2016            31.80 INK KILLEBREW SAM                            2002 W LAKE HAMILTON DR                  WINTER HAVEN, FL 33881                   RETIRED              CAMPAIGN  SIGNS SUPP
Killebrew, Sam  (REP)(STR)                         06/13/2016            10.73 INK KILLEBREW SAM                            2002 W LAKE HAMILTON DR                  WINTER HAVEN, FL 33881                   RETIRED              CAMPAIGN SIGNS POST 
Killebrew, Sam  (REP)(STR)                         06/13/2016           432.04 INK KILLEBREW SAM                            2002 W LAKE HAMILTON DR                  WINTER HAVEN, FL 33881                   RETIRED              OFFICE SUPPLIES     
Killebrew, Sam  (REP)(STR)                         09/19/2015           350.00 INK KILLEBREW SAM                            2002 W LAKE HAMILTON DR                  WINTER HAVEN, FL 33881                   CONTRACTOR           EVENT SPONSORSHIP   
Killebrew, Sam  (REP)(STR)                         10/31/2015            49.00 INK KILLEBREW SAM                            2002 W LAKE HAMILTON DR                  WINTER HAVEN, FL 33881                   RETIRED              POSTAGE STAMPS      
Killebrew, Sam  (REP)(STR)                         10/31/2015           382.61 INK KILLEBREW SAM                            2002 W LAKE HAMILTON DR                  WINTER HAVEN, FL 33881                   RETIRED              MAILERS FOR CAMPAIGN
Killebrew, Sam  (REP)(STR)                         11/09/2015            16.95 INK KILLEBREW SAM                            2002 W LAKE HAMILTON DR                  WINTER HAVEN, FL 33881                   RETIRED              POSTAGE             
Killebrew, Sam  (REP)(STR)                         11/11/2015           160.50 INK KILLEBREW SAM                            2002 W LAKE HAMILTON DR                  WINTER HAVEN, FL 33881                   RETIRED              CAMAPIGN BANNERS    
Killebrew, Sam  (REP)(STR)                         11/17/2015            19.02 INK KILLEBREW SAM                            2002 W LAKE HAMILTON DR                  WINTER HAVEN, FL 33881                   RETIRED              NAME TAGS FOR EVENT 
Killebrew, Sam  (REP)(STR)                         11/19/2015         4,114.39 INK KILLEBREW SAM                            2002 W LAKE HAMILTON DR                  WINTER HAVEN, FL 33881                   RETIRED              FOOD/BEV/SERV @ EVEN
Killebrew, Sam  (REP)(STR)                         12/28/2015         1,500.00 INK KILLEBREW SAM                            2002 W LAKE HAMILTON DR                  WINTER HAVEN, FL 33881                   RETIRED              EVENT SPONSORSHIPS  
Killebrew, Sam  (REP)(STR)                         12/29/2015           501.00 INK KILLEBREW SAM                            2002 W LAKE HAMILTON DR                  WINTER HAVEN, FL 33881                   RETIRED              EVENT SPONSORSHIP   
Killebrew, Sam  (REP)(STR)                         12/28/2015         1,000.00 INK KILLEBREW SAM                            2002 W LAKE HAMILTON DR                  WINTER HAVEN, FL 33881                   RETIRED              EVENT SPONSORSHIP   
Killebrew, Sam  (REP)(STR)                         12/04/2015         1,490.78 INK KILLEBREW SAM                            2002 W LAKE HAMILTON DR                  WINTER HAVEN, FL 33881                   RETIRED              EVENT INV. PRINT/POS
Killebrew, Sam  (REP)(STR)                         12/30/2015         3,000.00 LOA KILLEBREW SAM                            2002 W LAKE HAMILTON DR                  WINTER HAVEN, FL 33881                   RETIRED                                  
Killebrew, Sam  (REP)(STR)                         02/08/2016            36.48 INK KILLEBREW SAM                            2002 W LAKE HAMILTON DR                  WINTER HAVEN, FL 33881                   RETIRED              POSTAGE             
Killebrew, Sam  (REP)(STR)                         02/10/2016            53.50 INK KILLEBREW SAM                            2002 W LAKE HAMILTON DR                  WINTER HAVEN, FL 33881                   RETIRED              PRINTING EXPENSE    
Killebrew, Sam  (REP)(STR)                         03/27/2016           500.00 INK KILLEBREW SAM                            2002 W LAKE HAMILTON DR                  WINTER HAVEN, FL 33881                   RETIRED              CAMAPIGN ADS        
Killebrew, Sam  (REP)(STR)                         02/29/2016        20,000.00 LOA KILLEBREW SAM                            2002 W LAKE HAMILTON DR                  WINTER HAVEN, FL 33881                   RETIRED                                  
Killebrew, Sam  (REP)(STR)                         08/08/2016            37.07 INK KILLEBREW SAM                            2002 W LAKE HAMILTON DR                  WINTER HAVEN, FL 33881                   RETIRED              CAMPAIGN SIGNS      
Killebrew, Sam  (REP)(STR)                         08/09/2016           500.00 INK KILLEBREW SAM                            2002 W LAKE HAMILTON DR                  WINTER HAVEN, FL 33881                   RETIRED              SPONSORSHIP         
Killebrew, Sam  (REP)(STR)                         09/06/2016         2,199.30 INK KILLEBREW SAM                            2002 W LAKE HAMILTON DR                  WINTER HAVEN, FL 33881                   RETIRED              MAILERS             
Killebrew, Sam  (REP)(STR)                         09/06/2016           114.00 INK KILLEBREW SAM                            2002 W LAKE HAMILTON DR                  WINTER HAVEN, FL 33881                   RETIRED              PO BOX RENEWAL      
Killebrew, Sam  (REP)(STR)                         09/28/2016           585.00 INK KILLEBREW SAM                            2002 W LAKE HAMILTON DR                  WINTER HAVEN, FL 33881                   RETIRED              CAMPAIGN ADVERTISEME
Killebrew, Sam  (REP)(STR)                         09/16/2016           350.00 INK KILLEBREW SAM                            2002 W LAKE HAMILTON DR                  WINTER HAVEN, FL 33881                   RETIRED              SPONSORSHIP         
Killebrew, Sam  (REP)(STR)                         09/16/2016           395.69 INK KILLEBREW SAM                            2002 W LAKE HAMILTON DR                  WINTER HAVEN, FL 33881                   RETIRED              CAMPAIGN SHIRTS     
Killebrew, Sam  (REP)(STR)                         08/01/2016           500.00 INK KILLEBREW SAM                            2002 W LAKE HAMILTON DR                  WINTER HAVEN, FL 33881                   RETIRED              DESIGN FOR E BLAST  
Killebrew, Sam  (REP)(STR)                         08/02/2016           192.25 INK KILLEBREW SAM                            2002 W LAKE HAMILTON DR                  WINTER HAVEN, FL 33881                   RETIRED              CAMPAIGN SIGN       
Killebrew, Sam  (REP)(STR)                         08/03/2016           203.68 INK KILLEBREW SAM                            2002 W LAKE HAMILTON DR                  WINTER HAVEN, FL 33881                   RETIRED              CAMPAIGN  SIGNS SUPP
Killebrew, Sam  (REP)(STR)                         08/12/2016           675.00 INK KILLEBREW SAM                            2002 W LAKE HAMILTON DR                  WINTER HAVEN, FL 33881                   RETIRED              EVENT               
Killebrew, Sam  (REP)(STR)                         10/04/2016           111.69 INK KILLEBREW SAM                            2002 W LAKE HAMILTON DR                  WINTER HAVEN, FL 33881                   RETIRED              CANDY FOR PARADE    
Killebrew, Sam  (REP)(STR)                         10/13/2016            26.94 INK KILLEBREW SAM                            2002 W LAKE HAMILTON DR                  WINTER HAVEN, FL 33881                   RETIRED              WATER FOR 5K RACE   
Killebrew, Sam  (REP)(STR)                         10/21/2016           585.00 INK KILLEBREW SAM                            2002 W LAKE HAMILTON DR                  WINTER HAVEN, FL 33881                   RETIRED              NEWSPAPER ADS       
Killebrew, Sam  (REP)(STR)                         08/31/2020        50,000.00 LOA KILLEBREW SAM                            2002 W LAKE HAMILTON DR                  WINTER HAVEN, FL 33881                   STATE REPRESENTATIVE                     
Killebrew, Sam  (REP)(STR)                         03/31/2015        28,000.00 LOA KILLEBREW SAM H                          2002 W LAKE HAMILTON DR                  WINTER HAVEN, FL 33881                   CONTRACTOR                               
Killebrew, Sam  (REP)(STR)                         03/12/2015         1,000.00 CHE KILLEBREW INC                            PO BOX 6258                              LAKELAND, FL 33807                       CONTRACTORS                              
Killebrew, Sam  (REP)(STR)                         05/25/2016           400.00 CHE KINCART ROBERT                           1038 SUGARTREE DR N                      LAKELAND, FL 33813                       CONTRACTOR                               
Killebrew, Sam  (REP)(STR)                         05/31/2016           400.00 CHE KINCART ROBERT                           1875 W MAIN ST                           BARTOW, FL 33830                         CONTRACTOR                               
Killebrew, Sam  (REP)(STR)                         03/16/2015           500.00 CHE KINCART ROBERT O                         1038 SUGARTREE DR N                      LAKELAND, FL 33813                       CONTRACTOR                               
Killebrew, Sam  (REP)(STR)                         10/14/2016         1,000.00 CHE KITSON EVERGREEN, LLC                    4500 PGA BLVD STE 400                    WEST PALM BEACH, FL 33418                REAL ESTATE DEVELOPE                     
Killebrew, Sam  (REP)(STR)                         05/21/2018           500.00 CHE KLM FARMS LLC                            1800 N LAKE ELOISE DR                    WINTER HAVEN, FL 33884                   AGRICULTURE                              
Killebrew, Sam  (REP)(STR)                         05/29/2018           100.00 CHE KRIEGER NANCY                            PO BOX 190                               WINTER HAVEN, FL 33882                   RETIRED                                  
Killebrew, Sam  (REP)(STR)                         11/30/2015           100.00 CHE KRIEGER NANCY                            PO BOX 190                               WINTER HAVEN, FL 33882                   RETIRED                                  
Killebrew, Sam  (REP)(STR)                         04/30/2015         1,000.00 CHE KYLE R STORY REVOCABLE TRUST             PO BOX 1221                              LAKE WALES, FL 33859                     TRUST                                    
Killebrew, Sam  (REP)(STR)                         10/07/2016         1,000.00 CHE KYLE R STORY REVOCABLE TRUST             PO BOX 1221                              LAKE WALES, FL 33859                     TRUST                                    
Killebrew, Sam  (REP)(STR)                         10/01/2020         1,000.00 CHE KYLE R STORY REVOCABLE TRUST             PO BOX 1221                              LAKE WALES, FL 33859                     TRUST                                    
Killebrew, Sam  (REP)(STR)                         06/30/2015           150.00 CHE LAKE CHARLES S                           2316 BUCKINGHAM AVE                      LAKELAND, FL 33803                       RETIRED                                  
Killebrew, Sam  (REP)(STR)                         10/21/2016           150.00 CHE LAUX KRISTIN                             7103 NW 43RD LN                          GAINESVILLE, FL 32606                    HEALTH CARE                              
Killebrew, Sam  (REP)(STR)                         05/15/2018           500.00 CHE LEEDY INGRAM                             PO BOX 111                               WINTER HAVEN, FL 33882                   EXEC TECH SERVICE                        
Killebrew, Sam  (REP)(STR)                         10/14/2020           500.00 CHE LEEDY INGRAM                             1352 E LAKE CANNON DR NW                 WINTER HAVEN, FL 33881                   BUSIINESSTECHNOLOGY                      
Killebrew, Sam  (REP)(STR)                         10/26/2020            50.00 CHE LERNER PATRICIA                          1298 MIRROR TER NW                       WINTER HAVEN, FL 33881                                                            
Killebrew, Sam  (REP)(STR)                         04/30/2018           500.00 CHE LEVY LAURA                               1277 BRIGGS RD                           BABSON PARK, FL 33827                    NURSE                                    
Killebrew, Sam  (REP)(STR)                         06/28/2018           500.00 CHE LEWIS LONGMAN & WALKER PA                315 S CALHOUN ST STE 830                 TALLAHASSEE, FL 32301                    LAW FIRM                                 
Killebrew, Sam  (REP)(STR)                         06/30/2015            50.00 CAS LINDSEY JR JOHN                          385 STERLING DR                          WINTER HAVEN, FL 33884                   BUSINESS DEVELOP DIR                     
Killebrew, Sam  (REP)(STR)                         04/30/2015           200.00 CHE LITTLE WOLFE'S PET RESORT                555 6TH ST NW                            WINTER HAVEN, FL 33881                   PET RESORT & GROOMER                     
Killebrew, Sam  (REP)(STR)                         10/16/2020           100.00 CHE LITTLE WOLFE'S PET RESORT                555 6TH ST NW                            WINTER HAVEN, FL 33881                   PET RESORT & GROOMER                     
Killebrew, Sam  (REP)(STR)                         04/21/2015           100.00 CHE LITTLETON GREGORY A                      275 LAKE LINK RD                         WINTER HAVEN, FL 33884                   BANKER                                   
Killebrew, Sam  (REP)(STR)                         08/31/2017         1,000.00 CHE LIVING LIFE WITH PURPOSE                 8489 CABIN HILL RD                       TALLAHASSEE, FL 32311                    PAC                                      
Killebrew, Sam  (REP)(STR)                         08/12/2016           500.00 CHE LOCAL HOME BUILDERS PAC                  2600 CENTENNIAL PL                       TALLAHASSEE, FL 32308                    PAC                                      
Killebrew, Sam  (REP)(STR)                         10/26/2020           500.00 CHE LOCAL HOME BUILDERS PAC                  2600 CENTENNIAL PL                       TALLAHASSEE, FL 32308                    PAC                                      
Killebrew, Sam  (REP)(STR)                         11/30/2015           100.00 CHE LOCKWOOD DOUGLAS                         515 AVENUE B NW                          WINTER HAVEN, FL 33881                   ATTORNEY                                 
Killebrew, Sam  (REP)(STR)                         04/21/2015           100.00 CHE LOCKWOOD DOUGLAS A                       515 AVENUE B NW                          WINTER HAVEN, FL 33881                   ATTORNEY                                 
Killebrew, Sam  (REP)(STR)                         04/21/2015           100.00 CHE LOEWY DAVID M                            49 SKIDMORE RD                           WINTER HAVEN, FL 33884                   PHYSICIAN                                
Killebrew, Sam  (REP)(STR)                         11/30/2015           400.00 CHE LOFTIN ROBERT                            518 GRASSLANDS VILLAGE CIR               LAKELAND, FL 33803                       BANKER                                   
Killebrew, Sam  (REP)(STR)                         05/31/2016           400.00 CHE LOFTIN ROBERT                            518 GRASSLANDS VILLAGE CIR               LAKELAND, FL 33803                       BANKER                                   
Killebrew, Sam  (REP)(STR)                         04/21/2015           100.00 CHE LOFTIN ROBERT A                          518 GRASSLANDS VILLAGE CIR               LAKELAND, FL 33803                       BANKER                                   
Killebrew, Sam  (REP)(STR)                         10/21/2016            50.00 CHE LOWERY TERRI                             4742 SW 88TH DR                          GAINESVILLE, FL 32608                                                             
Killebrew, Sam  (REP)(STR)                         04/29/2016         1,000.00 CHE LUTZ THOMAS                              56 OSPREY CIR                            PALM COAST, FL 32137                     REAL ESTATE BROKER                       
Killebrew, Sam  (REP)(STR)                         10/27/2016         1,000.00 CHE LYKES BROS. INC.                         400 N TAMPA ST STE 1900                  TAMPA, FL 33602                          AGRICULTURE                              
Killebrew, Sam  (REP)(STR)                         08/22/2016         1,000.00 CHE LYKES BROS. INC.                         400 N TAMPA ST STE 1900                  TAMPA, FL 33602                          AGRICULTURE                              
Killebrew, Sam  (REP)(STR)                         12/18/2017           500.00 CHE LYKES BROS. INC.                         400 N TAMPA ST STE 1900                  TAMPA, FL 33602                          AGRICULTURE                              
Killebrew, Sam  (REP)(STR)                         09/19/2018           500.00 CHE LYKES BROS. INC.                         400 N TAMPA ST STE 1900                  TAMPA, FL 33602                          AGRICULTURE                              
Killebrew, Sam  (REP)(STR)                         05/31/2018           100.00 CHE LYLE GEORGE                              1101 INTERLOCHEN BLVD                    WINTER HAVEN, FL 33884                   PHYSICIAN                                
Killebrew, Sam  (REP)(STR)                         11/30/2015           100.00 CHE LYLE GEORGE                              1101 INTERLOCHEN BLVD                    WINTER HAVEN, FL 33884                   PHYSICIAN                                
Killebrew, Sam  (REP)(STR)                         10/14/2020           250.00 CHE MACDOUGALL JUDY                          500 ISLAND WAY                           WINTER HAVEN, FL 33884                   RETIRED                                  
Killebrew, Sam  (REP)(STR)                         08/22/2016           500.00 CHE MAG MUTUAL FL PAC                        PO BOX 52979                             ATLANTA, GA 30355                        PAC                                      
Killebrew, Sam  (REP)(STR)                         10/31/2016         1,000.00 CHE MAGIC KINGDOM, INC                       1675 N BUENA VISTA DR.                   LAKE BUENA VISTA, FL 32830               THEME PARK                               
Killebrew, Sam  (REP)(STR)                         08/25/2017         1,000.00 CHE MAGIC KINGDOM, INC                       1675 N BUENA VISTA DR.                   LAKE BUENA VISTA, FL 32830               THEME PARK                               
Killebrew, Sam  (REP)(STR)                         09/07/2017           208.24 INK MAGICAL CRUISE COMPANY LTD               200 CELEBRATION PL                       CELEBRATION, FL 34747                    CRUISE LINE          FOOD FOR FUNDRAISER 
Killebrew, Sam  (REP)(STR)                         07/05/2016           114.78 INK MAGICAL CRUISE COMPANY LTD               200 CELEBRATION PL                       CELEBRATION, FL 34747                    CRUISE LINE          CAMPAIGN EVENT      
Killebrew, Sam  (REP)(STR)                         10/07/2016         1,000.00 CHE MANAGED CARE OF NORTH AMERICA INC        200 W CYPRESS CREEK RD STE 500           FT LAUDERDALE, FL 33309                  HEATH CARE                               
Killebrew, Sam  (REP)(STR)                         10/21/2016         1,000.00 CHE MARATHON PETROLEUM CO LP                 539 S MAIN ST                            FINDLAY, OH 45840                        PETROLEUM COMPANY                        
Killebrew, Sam  (REP)(STR)                         10/16/2020         1,000.00 CHE MARATHON PETROLEUM CO LP                 539 S MAIN ST                            FINDLAY, OH 45840                        PETROLEUM COMPANY                        
Killebrew, Sam  (REP)(STR)                         05/29/2018           200.00 CHE MARLOWE DIANE                            614 HESPERIDES RD                        LAKE WALES, FL 33853                     RETIRED                                  
Killebrew, Sam  (REP)(STR)                         05/24/2016           100.00 CHE MARTIN JR E SNOW                         200 LAKE MORTON DR STE 200               LAKELAND, FL 33801                       ATTORNEY                                 
Killebrew, Sam  (REP)(STR)                         10/21/2016            50.00 CHE MARTINEZ TERESA                          5021 FAIRFAX DR                          LAKELAND, FL 33813                                                                
Killebrew, Sam  (REP)(STR)                         10/07/2016           200.00 CHE MAXWELL JESSICA                          602 HORSESHOE CT NE                      WINTER HAVEN, FL 33881                   HEALTH CARE                              
Killebrew, Sam  (REP)(STR)                         05/25/2016           200.00 CHE MAYS C PARKHILL                          2109 CAMBRIDGE AVE                       LAKELAND, FL 33803                       ATTORNEY                                 
Killebrew, Sam  (REP)(STR)                         05/31/2015           200.00 CHE MAYS C PARKHILL                          2109 CAMBRIDGE AVE                       LAKELAND, FL 33803                       ATTORNEY                                 
Killebrew, Sam  (REP)(STR)                         09/16/2016           500.00 CHE MC GILLICUDDY DENNIS                     1221 SOUTH TAMIAMI TRAIL                 SARASOTA, FL 34239                       RETIRED                                  
Killebrew, Sam  (REP)(STR)                         11/30/2015           100.00 CHE MCASHAN VAUGHN                           228 OVERLOOK DR                          WINTER HAVEN, FL 33884                   BANKER                                   
Killebrew, Sam  (REP)(STR)                         01/13/2020         1,000.00 CHE MCGUIRE WOODS                            800 E CANAL ST                           RICHMOND, VA 23219                       LAW FIRM                                 
Killebrew, Sam  (REP)(STR)                         09/25/2015           375.00 INK MCKEEL SETH                              4717 HIGHLANDS PLACE CIR                 LAKELAND, FL 33813                       GOV'T RELATIONS      SIGN FRAMES         
Killebrew, Sam  (REP)(STR)                         06/30/2015           250.00 CHE MCKNIGHT LOUIS WARREN                    59 B MOORE RD                            HAINES CITY, FL 33844                    CITRUS GROWER                            
Killebrew, Sam  (REP)(STR)                         10/26/2020           200.00 CHE MCKNIGHT WARREN                          59 B MOORE RD                            HAINES CITY, FL 33844                    RETIRED                                  
Killebrew, Sam  (REP)(STR)                         10/07/2016         1,000.00 CHE MCNA HEALTH CARE HOLDINGS LLC            200 W CYPRESS CREEK RD STE 500           FT LAUDERDALE, FL 33309                  HEALTHCARE                               
Killebrew, Sam  (REP)(STR)                         11/03/2017           500.00 CHE MERCH SHARP & DOHME CORP                 ONE MERCH DRIVE                          WHITEHOUSE STATION, NJ 08889             PHARMACEUTICALS                          
Killebrew, Sam  (REP)(STR)                         10/26/2020         1,000.00 CHE MERCK SHARP & DOHME CORP                 2000 GALLOPING HILL RD                   KENILWORTH, NJ 07033                     PHARMACEUTICALS                          
Killebrew, Sam  (REP)(STR)                         11/22/2019         1,000.00 CHE MERCK SHARP & DOHME CORP                 1 MERCK DR                               WHITEHOUSE STATION, NJ 08889             PHARMACEUTICALS                          
Killebrew, Sam  (REP)(STR)                         11/30/2015           100.00 CHE MERVIS LORETTA                           2675 WYNDSOR OAKS WAY                    WINTER HAVEN, FL 33884                   BANKING                                  
Killebrew, Sam  (REP)(STR)                         09/30/2016         1,000.00 CHE MIAMI PROPERTY PARTNERS, LLC             1600 NW 163RD ST                         MIAMI GARDENS, FL 33169                  PROPERTY MANAGEMENT                      
Killebrew, Sam  (REP)(STR)                         11/22/2019           500.00 CHE MICHAEL CUSICK & ASSOCIATES, INC         200 W COLLEGE AVE STE 119                TALLAHASSEE, FL 32301                    GOVERNMENT CONSULT                       
Killebrew, Sam  (REP)(STR)                         10/22/2020           500.00 CHE MICHAEL CUSICK & ASSOCIATES, INC         200 W COLLEGE AVE STE 119                TALLAHASSEE, FL 32301                    GOVERNMENT CONSULT                       
Killebrew, Sam  (REP)(STR)                         08/25/2016           250.00 CHE MILLER MELISSA                           2067 VIEWPOINT LANDINGS RD               LAKELAND, FL 33810                       REAL ESTATE BROKER                       
Killebrew, Sam  (REP)(STR)                         06/24/2016           500.00 CHE MITCHELL R. PAUL                         3876 W MILLERS BRIDGE RD                 TALLAHASSEE, FL 32312                    GOV'T RELATIONS                          
Killebrew, Sam  (REP)(STR)                         11/30/2015         1,000.00 CHE MIXON MARIE                              2000 W LAKE HAMILTON DR                  WINTER HAVEN, FL 33881                   RETIRED                                  
Killebrew, Sam  (REP)(STR)                         05/21/2018         1,000.00 CHE MIXON MARIE                              2000 W LAKE HAMILTON DR                  WINTER HAVEN, FL 33881                   RETIRED                                  
Killebrew, Sam  (REP)(STR)                         10/26/2020           500.00 CHE MIXON MARIE                              2000 W LAKE HAMILTON DR                  WINTER HAVEN, FL 33881                   RETIRED                                  
Killebrew, Sam  (REP)(STR)                         10/31/2016           500.00 CHE MIXON AND ASSOCIATES INC                 119 E PARK AVE                           TALLAHASSEE, FL 32301                    PROFESSIONAL SERVICE                     
Killebrew, Sam  (REP)(STR)                         10/27/2016           500.00 CHE MOLINA HEALTHCARE, INC                   20 OCEANGATE PLZ FL 6                    LONG BEACH, CA 90802                     HEALTHCARE                               
Killebrew, Sam  (REP)(STR)                         05/11/2016           200.00 CHE MOORE STEVEN                             PO BOX 6558                              LAKELAND, FL 33807                       REAL ESTATE                              
Killebrew, Sam  (REP)(STR)                         11/30/2015           100.00 CHE MORACO SUZANNE                           229 N LAKE HARTRIDGE DR                  WINTER HAVEN, FL 33881                   FINANCIAL ADVISOR                        
Killebrew, Sam  (REP)(STR)                         11/30/2015           200.00 CHE MORROW RONALD                            320 NIBLICK CIR                          WINTER HAVEN, FL 33881                   RETIRED                                  
Killebrew, Sam  (REP)(STR)                         10/21/2016           200.00 CHE MORROW RONALD                            320 NIBLICK CIR                          WINTER HAVEN, FL 33881                   RETIRED                                  
Killebrew, Sam  (REP)(STR)                         05/24/2016           500.00 CHE MOSAIC GLOBAL SALES                      3033 CAMPUS DR STE E490                  PLYMOUTH, MN 55441                       MINING                                   
Killebrew, Sam  (REP)(STR)                         12/09/2021           500.00 CHE MOSAIC GLOBAL SALES                      3033 CAMPUS DR STE E490                  PLYMOUTH, MN 55441                       MINING                                   
Killebrew, Sam  (REP)(STR)                         01/11/2020           500.00 CHE MOSAIC GLOBAL SALES                      3033 CAMPUS DR STE E490                  PLYMOUTH, MN 55441                       MINING                                   
Killebrew, Sam  (REP)(STR)                         03/04/2019           500.00 CHE MOSAIC GLOBAL SALES                      3033 CAMPUS DR STE E490                  PLYMOUTH, MN 55441                       MINING                                   
Killebrew, Sam  (REP)(STR)                         02/28/2017           500.00 CHE MOTOR RACING NETWORK                     555 MRN DR NW                            CONCORD, NC 28027                        RADIO                                    
Killebrew, Sam  (REP)(STR)                         09/09/2016           500.00 CHE MYERS JACK                               PO BOX 2158                              AUBURNDALE, FL 33823                     REAL ESTATE BROKER                       
Killebrew, Sam  (REP)(STR)                         11/30/2015           200.00 CHE MYERS JACK                               PO BOX 2158                              AUBURNDALE, FL 33823                     REAL ESTATE BROKER                       
Killebrew, Sam  (REP)(STR)                         03/24/2015         1,000.00 CHE MYERS GROVES INC                         PO BOX 1410                              LAKE WALES, FL 33859                     AGRICULTURE                              
Killebrew, Sam  (REP)(STR)                         04/30/2018         1,000.00 CHE MYERS GROVES INC                         PO BOX 1410                              LAKE WALES, FL 33859                     AGRICULTURE                              
Killebrew, Sam  (REP)(STR)                         10/09/2020         1,000.00 CHE MYERS GROVES INC                         PO BOX 1410                              LAKE WALES, FL 33859                     AGRICULTURE                              
Killebrew, Sam  (REP)(STR)                         10/21/2016         1,000.00 CHE MYERS GROVES INC.                        PO BOX 1410                              LAKE WALES, FL 33859                     AGRICULTURE                              
Killebrew, Sam  (REP)(STR)                         10/21/2016         1,000.00 CHE MYERS III C.B.                           1277 BRIGGS RD                           BABSON PARK, FL 33827                    ATTORNEY                                 
Killebrew, Sam  (REP)(STR)                         04/30/2018         1,000.00 CHE MYERS III CORNELIUS B.                   1277 BRIGGS RD                           BABSON PARK, FL 33827                    ATTORNEY                                 
Killebrew, Sam  (REP)(STR)                         01/26/2016           500.00 CHE NACM-ICPC PAC INC                        PO BOX 22827                             TAMPA, FL 33622                          PAC                                      
Killebrew, Sam  (REP)(STR)                         10/27/2016           500.00 CHE NACM-ICPC PAC, INC                       PO BOX 22827                             TAMPA, FL 33622                          PAC                                      
Killebrew, Sam  (REP)(STR)                         01/08/2018         1,000.00 CHE NBCUNIVERSAL MEDIA, LLC                  100 UNIVERSAL CITY PLZ                   UNIVERSAL CITY, CA 91608                 MEDIA ENTERTAINMENT                      
Killebrew, Sam  (REP)(STR)                         10/27/2020         1,000.00 CHE NBCUNIVERSAL MEDIA, LLC                  100 UNIVERSAL CITY PLZ                   UNIVERSAL CITY, CA 91608                 MEDIA ENTERTAINMENT                      
Killebrew, Sam  (REP)(STR)                         10/22/2020           100.00 CHE NEWBERRY CLINIC, PA                      1619 6TH ST SE                           WINTER HAVEN, FL 33880                   CHIROPRACTIC OFFICE                      
Killebrew, Sam  (REP)(STR)                         05/21/2018         1,000.00 CHE NEXTERA ENERGY PAC                       700 UNIVERSE BLVD                        JUNO BEACH, FL 33408                     PAC                                      
Killebrew, Sam  (REP)(STR)                         09/11/2020           100.00 CHE NICHOLSON AMANDA                         235 6TH ST NW APT 505                    WINTER HAVEN, FL 33881                                                            
Killebrew, Sam  (REP)(STR)                         10/07/2016           200.00 CHE NICHOLSON HOLDINGS INC                   PO BOX 1626                              WINTER HAVEN, FL 33882                   SWIMMING POOL CLEANE                     
Killebrew, Sam  (REP)(STR)                         05/15/2018           100.00 CHE NIERMAN STEPHEN                          1900 N LAKE ELOISE DR                    WINTER HAVEN, FL 33884                                                            
Killebrew, Sam  (REP)(STR)                         11/30/2015           100.00 CHE NOLEN GEORGENE                           PO BOX 1439                              WINTER HAVEN, FL 33882                   REALTOR                                  
Killebrew, Sam  (REP)(STR)                         09/30/2016           100.00 CHE NOLEN JOSEPH                             700 MIRROR TER NW APT 601                WINTER HAVEN, FL 33881                                                            
Killebrew, Sam  (REP)(STR)                         04/30/2015           100.00 CHE NORIS PAUL J                             5914 LAKE VICTORIA DR                    LAKELAND, FL 33813                       BANKER                                   
Killebrew, Sam  (REP)(STR)                         02/28/2017           500.00 CHE NORTH AMERICAN TESTING COMPANY           PO BOX 2801                              DAYTONA BEACH, FL 32120                  CONSTRUCTION                             
Killebrew, Sam  (REP)(STR)                         05/31/2015           500.00 CHE NUCA OF FLORIDA PAC                      113 E COLLEGE AVE STE 200                TALLAHASSEE, FL 32301                    PAC                                      
Killebrew, Sam  (REP)(STR)                         03/24/2015            50.00 CHE O'CONNOR MICHAEL RON                     2669 BROOKSIDE BLUFF LOOP                LAKELAND, FL 33813                       INSURANCE AGENT                          
Killebrew, Sam  (REP)(STR)                         10/27/2020         1,000.00 CHE O'NEILL JR GEORGE                        PO BOX 1108                              LAKE WALES, FL 33859                     ARTIST                                   
Killebrew, Sam  (REP)(STR)                         04/21/2015           300.00 CHE OAKLEY TRANSPORT INC                     101 ALTURAS BABSON PK CUTOFF R           LAKE WALES, FL 33859                     TRANSPORTATION                           
Killebrew, Sam  (REP)(STR)                         05/21/2018           300.00 CHE OAKLEY TRANSPORT INC                     101 ALTURAS BABSON PK CUTOFF R           LAKE WALES, FL 33859                     TRANSPORTATION                           
Killebrew, Sam  (REP)(STR)                         10/07/2016           200.00 CHE OLSON CONSTRUCTION INC                   PO BOX 1685                              DUNDEE, FL 33838                         CONSTRUCTION                             
Killebrew, Sam  (REP)(STR)                         06/28/2018           200.00 CHE PARKER BONNIE                            125 WYNDHAM DR                           WINTER HAVEN, FL 33884                   BANKER                                   
Killebrew, Sam  (REP)(STR)                         10/12/2020           100.00 CHE PARKER BONNIE                            125 WYNDHAM DR                           WINTER HAVEN, FL 33884                   BANKER                                   
Killebrew, Sam  (REP)(STR)                         04/21/2015           250.00 CHE PARKER BONNIE B                          125 WYNDHAM DR                           WINTER HAVEN, FL 33884                   BANKER                                   
Killebrew, Sam  (REP)(STR)                         02/29/2016           500.00 CHE PAUL EUGENE                              PO BOX 898                               WINTER HAVEN, FL 33882                   CITRUS GROWER                            
Killebrew, Sam  (REP)(STR)                         10/29/2020           100.00 CHE PAUL EUGENE                              PO BOX 898                               WINTER HAVEN, FL 33882                   CITRUS GROWER                            
Killebrew, Sam  (REP)(STR)                         02/27/2019         1,000.00 CHE PEARL HOLDING GROUP, INC                 11575 HERON BAY BLVD STE 300             CORAL SPRINGS, FL 33076                  INSURANCE                                
Killebrew, Sam  (REP)(STR)                         05/29/2018           500.00 CHE PENNONI                                  1900 MARKET ST STE 300                   PHILADELPHIA, PA 19103                   CIVIL ENGINEERING                        
Killebrew, Sam  (REP)(STR)                         10/21/2016            50.00 CHE PERRINE GREGORY                          133 MILL COVE LN                         PONTE VEDRA, FL 32082                                                             
Killebrew, Sam  (REP)(STR)                         08/22/2016           500.00 CHE PFIZER, INC                              6730 LENOX CENTER CT                     MEMPHIS, TN 38115                        PHARMACEUTICALS                          
Killebrew, Sam  (REP)(STR)                         10/07/2016           500.00 CHE PHILLIPS STEPHEN                         215 W LAKE SUMMIT DR                     WINTER HAVEN, FL 33884                   RETIRED                                  
Killebrew, Sam  (REP)(STR)                         05/31/2015         1,000.00 CHE PHILLIPS STEPHEN                         215 FIRST ST N 100                       WINTER HAVEN, FL 33881                   RETIRED                                  
Killebrew, Sam  (REP)(STR)                         05/31/2018            50.00 CHE PHILLIPS TIMOTHY                         4 BRIDGEWATER DR                         WINTER HAVEN, FL 33884                   BUSINESS TECHNOLOGY                      
Killebrew, Sam  (REP)(STR)                         05/31/2018           100.00 CHE PHILLIPS ENTERPRISES                     PO BOX 1481                              WINTER HAVEN, FL 33882                   BUSINESS FORMS                           
Killebrew, Sam  (REP)(STR)                         10/07/2016           200.00 CHE PHILLIPS ENTERPRISES                     PO BOX 1481                              WINTER HAVEN, FL 33882                   BUSINESS FORMS                           
Killebrew, Sam  (REP)(STR)                         10/06/2017         1,000.00 CHE PHRMA                                    950 F ST NW STE 300                      WASHINGTON, DC 20004                     PHARMACEUTICALS                          
Killebrew, Sam  (REP)(STR)                         11/30/2015           200.00 CHE PICHE DONNA                              403 AVENUE B NE                          WINTER HAVEN, FL 33881                   RESTAURANTEUR                            
Killebrew, Sam  (REP)(STR)                         11/30/2015           100.00 CHE PILKINGTON EDWARD                        3818 S SCENIC HWY                        LAKE WALES, FL 33898                     RETIRED                                  
Killebrew, Sam  (REP)(STR)                         04/21/2015            50.00 CHE POBJECKY ARTIE RENEE                     1260 17TH ST NW                          WINTER HAVEN, FL 33881                   ATTORNEY                                 
Killebrew, Sam  (REP)(STR)                         11/03/2016           250.00 CHE POLK COMMUNITY ASSOCIATION MANAGEMENT IN 5121 S LAKELAND DR STE 2                 LAKELAND, FL 33813                       PROPERTY MANAGEMENT                      
Killebrew, Sam  (REP)(STR)                         04/30/2018         1,000.00 CHE POLK COUNTY FARM PAC                     1715 US HIGHWAY 17 S                     BARTOW, FL 33830                         PAC                                      
Killebrew, Sam  (REP)(STR)                         10/07/2016         1,000.00 CHE POLK COUNTY FARM PAC                     1715 US HIGHWAY 17 S                     BARTOW, FL 33830                         PAC                                      
Killebrew, Sam  (REP)(STR)                         10/01/2020         1,000.00 CHE POLK COUNTY FARM PAC                     1715 US HIGHWAY 17 S                     BARTOW, FL 33830                         PAC                                      
Killebrew, Sam  (REP)(STR)                         10/07/2020            50.00 CHE POLSTON DAVID                            6044 OLD BARTOW EAGLE LAKE RD            WINTER HAVEN, FL 33880                   AGRICULTURE                              
Killebrew, Sam  (REP)(STR)                         10/19/2017           500.00 CHE POOL INDUSTRY PLITICAL ACTION COMMITTEE  2555 PORTER LAKE DR STE 106              SARASOTA, FL 34240                       PAC                                      
Killebrew, Sam  (REP)(STR)                         10/07/2016           200.00 CHE PORTER TRACY                             327 LA SERENA                            WINTER HAVEN, FL 33884                   EDUCATION                                
Killebrew, Sam  (REP)(STR)                         03/31/2015           100.00 CHE PORTER TRACY                             327 LA SERENA                            WINTER HAVEN, FL 33884                   EDUCATION                                
Killebrew, Sam  (REP)(STR)                         11/30/2015           200.00 CHE PORTER TRACY                             327 LA SERENA                            WINTER HAVEN, FL 33884                   EDUCATION                                
Killebrew, Sam  (REP)(STR)                         05/29/2018           100.00 CHE PORTER TRACY                             1421 N LAKE HOWARD DR                    WINTER HAVEN, FL 33881                   EDUCATION                                
Killebrew, Sam  (REP)(STR)                         03/16/2015           100.00 CHE PORTER TRACY M                           327 LA SERENA                            WINTER HAVEN, FL 33884                   EDUCATION                                
Killebrew, Sam  (REP)(STR)                         04/21/2015            50.00 CHE PORTER TRACY M                           327 LA SERENA                            WINTER HAVEN, FL 33884                   EDUCATION                                
Killebrew, Sam  (REP)(STR)                         03/12/2015           500.00 CHE PRICE ALEXANDER MATTHEW                  PO BOX 1401                              AUBURNDALE, FL 33823                     STUDENT                                  
Killebrew, Sam  (REP)(STR)                         04/09/2015            10.70 INK PRICE CYNTHIA                            PO BOX 1401                              AUBURNDALE, FL 33823                     COMM RELATIONS       SUPPLIES FOR EVENT  
Killebrew, Sam  (REP)(STR)                         09/09/2016           500.00 CHE PRICE CYNTHIA                            PO BOX 1401                              AUBURNDALE, FL 33823                     COMM RELATIONS                           
Killebrew, Sam  (REP)(STR)                         05/08/2018           500.00 CHE PRICE CYNTHIA                            555 SOMERSET DR                          AUBURNDALE, FL 33823                     RETIRED                                  
Killebrew, Sam  (REP)(STR)                         03/12/2015           250.00 CHE PRICE CYNTHIA A                          PO BOX 1401                              AUBURNDALE, FL 33823                     REG MGR AT TAMPA ELE                     
Killebrew, Sam  (REP)(STR)                         11/30/2015           400.00 CHE PRICE GEORGE                             PO BOX 1404                              AUBURNDALE, FL 33823                     FACILITY DESIGNER                        
Killebrew, Sam  (REP)(STR)                         10/07/2016           500.00 CHE PRICE GEORGE                             PO BOX 1401                              AUBURNDALE, FL 33823                     RETIRED                                  
Killebrew, Sam  (REP)(STR)                         05/21/2018         1,000.00 CHE PRINCIPLED LEADERS FOR FLORIDA PC        7555 20TH ST                             VERO BEACH, FL 32966                     PAC                                      
Killebrew, Sam  (REP)(STR)                         09/18/2017         1,000.00 CHE PUBLIX SUPER MARKETS, INC                PO BOX 407                               LAKELAND, FL 33802                       SUPERMARKET CHAIN                        
Killebrew, Sam  (REP)(STR)                         10/21/2016         1,000.00 CHE PUBLIX SUPER MARKETS, INC                PO BOX 407                               LAKELAND, FL 33802                       SUPERMARKET CHAIN                        
Killebrew, Sam  (REP)(STR)                         07/22/2016         1,000.00 CHE PUBLIX SUPER MARKETS, INC                PO BOX 407                               LAKELAND, FL 33802                       SUPERMARKET CHAIN                        
Killebrew, Sam  (REP)(STR)                         07/05/2016           100.00 CHE PUTERBAUGH ROBERT                        6505 SUNSET RDG                          LAKELAND, FL 33813                       ATTORNEY                                 
Killebrew, Sam  (REP)(STR)                         10/26/2020           100.00 CHE PUTERBAUGH ROBERT                        6505 SUNSET RDG                          LAKELAND, FL 33813                       ATTORNEY                                 
Killebrew, Sam  (REP)(STR)                         10/26/2020           150.00 CHE PUTNAM SARA                              2240 E HELEN CIR                         BARTOW, FL 33830                         HOMEMAKER                                
Killebrew, Sam  (REP)(STR)                         03/24/2015           200.00 CHE PUTNAM SARA H                            2240 E HELEN CIR                         BARTOW, FL 33830                         HOMEMAKER                                
Killebrew, Sam  (REP)(STR)                         11/30/2015           500.00 CHE PUTNAM GROVES INC                        2310 80 FOOT RD                          BARTOW, FL 33830                         CITRUS GROVES                            
Killebrew, Sam  (REP)(STR)                         10/26/2020           250.00 CHE PUTNAM GROVES INC                        2310 80 FOOT RD                          BARTOW, FL 33830                         CITRUS GROVES                            
Killebrew, Sam  (REP)(STR)                         03/24/2015           200.00 CHE PUTNAM II WILLIAM DUDLEY                 2240 E HELEN CIR                         BARTOW, FL 33830                         AGRICULTURE                              
Killebrew, Sam  (REP)(STR)                         04/30/2015           100.00 CHE PUTNAM JR THOMAS B                       125 LAKE OTIS RD                         WINTER HAVEN, FL 33884                   ATTORNEY                                 
Killebrew, Sam  (REP)(STR)                         07/22/2016           500.00 CHE R P P T L PAC                            215 S MONROE ST STE 815                  TALLAHASSEE, FL 32301                    PAC                                      
Killebrew, Sam  (REP)(STR)                         09/16/2016           500.00 CHE R P P T L PAC                            215 S MONROE ST STE 815                  TALLAHASSEE, FL 32301                    PAC                                      
Killebrew, Sam  (REP)(STR)                         10/12/2020           250.00 CHE RAFOOL BRANDON                           1519 3RD ST SE                           WINTER HAVEN, FL 33880                   ATTORNEY                                 
Killebrew, Sam  (REP)(STR)                         12/30/2015           500.00 CHE RALEY JR WILLIAM LINDSAY                 208 PALMOLA ST                           LAKELAND, FL 33803                       AGRI BUSINESS                            
Killebrew, Sam  (REP)(STR)                         04/30/2015           100.00 CHE RALPH C ALLEN REV TRUST                  1401 S FLORIDA AVE                       LAKELAND, FL 33803                       TRUST                                    
Killebrew, Sam  (REP)(STR)                         10/14/2020           100.00 CHE READ RAYDENE                             1348 EDGEWATER BEACH DR                  LAKELAND, FL 33805                       RETIRED                                  
Killebrew, Sam  (REP)(STR)                         05/31/2016           100.00 CHE READ JR BILL                             1506 EDGEWATER BEACH DR                  LAKELAND, FL 33805                       RETIRED                                  
Killebrew, Sam  (REP)(STR)                         09/16/2016           500.00 CHE REAL PROPERTY PROBATE & TRUST LAW        215 S MONROE ST STE 2                    TALLAHASSEE, FL 32301                    PAC                                      
Killebrew, Sam  (REP)(STR)                         07/22/2016           500.00 CHE REAL PROPERTY PROBATE & TRUST LAW        215 S MONROE ST STE 2                    TALLAHASSEE, FL 32301                    PAC                                      
Killebrew, Sam  (REP)(STR)                         07/05/2016         1,000.00 CHE REALTORS POLITICAL ACTION COMMITTEE FLOR 200 MONROE ST.                           TALLAHASSEE, FL 32301                    PAC                                      
Killebrew, Sam  (REP)(STR)                         10/31/2015         1,000.00 CHE REALTORS POLITICAL ADVOCACY COMMITTEE    7025 AUGUSTA NATIONAL DR                 ORLANDO, FL 32822                        PAC                                      
Killebrew, Sam  (REP)(STR)                         10/31/2016         1,000.00 CHE REALTORS POLITICAL ADVOCACY COMMITTEE    7025 AUGUSTA NATIONAL DR                 ORLANDO, FL 32822                        PAC                                      
Killebrew, Sam  (REP)(STR)                         10/11/2019         1,000.00 CHE REALTORS POLITICAL ADVOCACY COMMITTEE    7025 AUGUSTA NATIONAL DR                 ORLANDO, FL 32822                        PAC                                      
Killebrew, Sam  (REP)(STR)                         10/28/2020         1,000.00 CHE RED APPLE DEVELOPMENT LLC                800 CORPORATE DR STE 124                 FT LAUDERDALE, FL 33334                  EDUCATION                                
Killebrew, Sam  (REP)(STR)                         05/24/2016           250.00 CHE REGISTER CONSTRUCTION & ENGINEERING, INC 3730 NEW TAMPA HWY                       LAKELAND, FL 33815                       CONSTRUCTION                             
Killebrew, Sam  (REP)(STR)                         10/27/2016         4,500.00 INK REPUBLICAN PARTY OF FLORIDA              420 E JEFFERSON ST                       TALLAHASSEE, FL 32301                    POLITICAL GROUP      NON ALLOCABLE-STAFF 
Killebrew, Sam  (REP)(STR)                         10/19/2016        10,029.00 INK REPUBLICAN PARTY OF FLORIDA              420 E JEFFERSON ST                       TALLAHASSEE, FL 32301                    POLITICAL GROUP      NON ALLOCABLE-POLLIN
Killebrew, Sam  (REP)(STR)                         09/29/2016         1,500.00 INK REPUBLICAN PARTY OF FLORIDA              420 E JEFFERSON ST                       TALLAHASSEE, FL 32301                    POLITICAL GROUP      NON ALLOCABLE-STAFF 
Killebrew, Sam  (REP)(STR)                         09/21/2016        16,283.00 INK REPUBLICAN PARTY OF FLORIDA              420 E JEFFERSON ST                       TALLAHASSEE, FL 32301                    POLITICAL GROUP      NON ALLOCABLE-POLLIN
Killebrew, Sam  (REP)(STR)                         10/05/2016         2,540.95 INK REPUBLICAN PARTY OF FLORIDA              420 E JEFFERSON ST                       TALLAHASSEE, FL 32301                    POLITICAL GROUP      NON ALLOCABLE RESEAR
Killebrew, Sam  (REP)(STR)                         10/26/2020         4,000.00 INK REPUBLICAN PARTY OF FLORIDA              420 E JEFFERSON ST                       TALLAHASSEE, FL 32301                    PARTY                COST OF STAFF-OCT & 
Killebrew, Sam  (REP)(STR)                         10/28/2020        15,000.00 INK REPUBLICAN PARTY OF FLORIDA              420 E JEFFERSON ST                       TALLAHASSEE, FL                          PARTY                PHONES NON-ALLOCABLE
Killebrew, Sam  (REP)(STR)                         08/14/2020        13,750.00 INK REPUBLICAN PARTY OF FLORIDA              420 E JEFFERSON ST                       TALLAHASSEE, FL 32301                    POLITICAL GROUP      NON-ALLOCABLE POLLIN
Killebrew, Sam  (REP)(STR)                         09/25/2020         3,000.00 INK REPUBLICAN PARTY OF FLORIDA              420 E JEFFERSON ST                       TALLAHASSEE, FL 32301                    POLITICAL GROUP      STAFF NON-ALLLOCABLE
Killebrew, Sam  (REP)(STR)                         10/07/2016           500.00 CHE RESPONSIBLE GOVERNMENT COMMITTEE OF GULF 1 ENERGY PL                              PENSACOLA, FL 32520                      PC                                       
Killebrew, Sam  (REP)(STR)                         10/19/2017           500.00 CHE RESPONSIBLE GOVERNMENT COMMITTEE OF GULF 1 ENERGY PL                              PENSACOLA, FL 32520                      PC                                       
Killebrew, Sam  (REP)(STR)                         08/31/2020         1,000.00 CHE RESTORING INTEGRITY PC                   PO BOX 30265                             FT LAUDERDALE, FL 33303                  PAC                                      
Killebrew, Sam  (REP)(STR)                         05/15/2018           100.00 CHE REX P. COWAN, ATTORNEY                   PO BOX 857                               WINTER HAVEN, FL 33882                                                            
Killebrew, Sam  (REP)(STR)                         09/25/2020           500.00 CHE RILEY DARRYL                             PO BOX 592                               AUBURNDALE, FL 33823                     CONTRACTOR                               
Killebrew, Sam  (REP)(STR)                         06/13/2018         1,000.00 CHE RIVERA JUAN                              4351 DUCK DOWN LN                        WINTER HAVEN, FL 33884                   PHYSICIAN                                
Killebrew, Sam  (REP)(STR)                         10/26/2020           500.00 CHE ROBERT F ENGLISH REVOCABLE LIVING TRUST  624 CRESCENT HILLS PL                    LAKELAND, FL 33813                       TRUST                                    
Killebrew, Sam  (REP)(STR)                         08/16/2016           175.68 INK ROBINSON ROBERT                          272 CITRUS RIDGE DR                      DAVENPORT, FL 33837                      RETIRED              FOOD/SUPPLIES       
Killebrew, Sam  (REP)(STR)                         05/24/2016           200.00 CHE RODDA JOHN                               3160 LEGENDS CIR                         LAKELAND, FL 33803                       CONTRACTOR                               
Killebrew, Sam  (REP)(STR)                         05/29/2018           100.00 CHE ROE LORI                                 829 STATE ROAD 540 W                     WINTER HAVEN, FL 33880                                                            
Killebrew, Sam  (REP)(STR)                         10/26/2020            50.00 CHE ROGER M PHILLIPS REV TRUST               PO BOX 1481                              WINTER HAVEN, FL 33882                   TRUST                                    
Killebrew, Sam  (REP)(STR)                         12/16/2019         1,000.00 CHE RONALD BOOK P A                          18851 NE 29TH AVE STE 1010               AVENTURA, FL 33180                       LAW FIRM                                 
Killebrew, Sam  (REP)(STR)                         05/31/2018         1,000.00 CHE RONALD BOOK P A                          18851 NE 29TH AVE STE 1010               AVENTURA, FL 33180                       LAW FIRM                                 
Killebrew, Sam  (REP)(STR)                         02/28/2017         1,000.00 CHE ROOD JOHN                                3030 HARTLEY RD STE 310                  JACKSONVILLE, FL 32257                   LAND DEVELOPER                           
Killebrew, Sam  (REP)(STR)                         04/30/2015           100.00 CHE RUTHVEN JOE P                            5922 PIER PLACE DR                       LAKELAND, FL 33813                       RETIRED                                  
Killebrew, Sam  (REP)(STR)                         05/29/2018         1,000.00 CHE S. E. FLA CHAMBER ALLIANCE               PO BOX 11309                             TALLAHASSEE, FL 32302                    PAC                                      
Killebrew, Sam  (REP)(STR)                         12/18/2020        20,000.00 COF SAM KILLEBREW CAMPAIGN                   2002 W LAKE HAMILTON DR                  WINTER HAVEN, FL 33881                   CONTRACTOR                               
Killebrew, Sam  (REP)(STR)                         09/19/2018        19,700.00 COF SAM KILLEBREW CAMPAIGN                   PO BOX 1152                              WINTER HAVEN, FL 33882                   CONTRACTOR                               
Killebrew, Sam  (REP)(STR)                         10/07/2016           200.00 CHE SAMMONS ROBERT                           1107 N LAKE ELBERT DR NE                 WINTER HAVEN, FL 33881                   ATTORNEY                                 
Killebrew, Sam  (REP)(STR)                         03/31/2015           150.00 CHE SANTIAGO MARTHA                          724 SANTA MARIA DR                       WINTER HAVEN, FL 33884                   EDUCATION ADMIN                          
Killebrew, Sam  (REP)(STR)                         12/28/2015         1,000.00 CHE SAVING FLORIDA'S HEARTLAND               2640A MITCHAM DR                         TALLAHASSEE, FL 32308                    PAC                                      
Killebrew, Sam  (REP)(STR)                         09/30/2016         1,000.00 CHE SAVING FLORIDA'S HEARTLAND               2640A MITCHAM DR                         TALLAHASSEE, FL 32308                    PAC                                      
Killebrew, Sam  (REP)(STR)                         11/30/2015           200.00 CHE SCAMEHORN BRUCE                          3207 HERON CV                            WINTER HAVEN, FL 33884                   GENERAL CONTRACTOR                       
Killebrew, Sam  (REP)(STR)                         10/07/2016           200.00 CHE SCHECK JOHN                              50 LAKEWOOD CSWY                         WINTER HAVEN, FL 33884                   FINANCIAL ADVISOR                        
Killebrew, Sam  (REP)(STR)                         12/30/2015           400.00 CHE SCHEMMER GARY                            ***************                          *************** PHYSICIAN                                
Killebrew, Sam  (REP)(STR)                         05/24/2018           500.00 CHE SCHEMMER GARY                            ***************                          *************** PHYSICIAN                                
Killebrew, Sam  (REP)(STR)                         04/21/2015           100.00 CHE SCHEMMER GARY B                          ***************                          *************** PHYSICIAN                                
Killebrew, Sam  (REP)(STR)                         05/15/2018           500.00 CHE SCHREIBER MARK                           128 WYNDHAM DR                           WINTER HAVEN, FL 33884                   REAL ESTATE                              
Killebrew, Sam  (REP)(STR)                         04/21/2015           250.00 CHE SCHREIBER MARK E                         128 WYNDHAM DR                           WINTER HAVEN, FL 33884                   REAL ESTATE                              
Killebrew, Sam  (REP)(STR)                         11/30/2021         1,000.00 CHE SEMINOLE TRIBE OF FLORIDA                1 SEMINOLE WAY                           FORT LAUDERDALE, FL 33314                ENTERTAINMENT                            
Killebrew, Sam  (REP)(STR)                         10/07/2016           200.00 CHE SEYMOUR MICHAEL                          1095 W LAKE HAMILTON DR                  WINTER HAVEN, FL 33881                   FINANCIAL ADVISOR                        
Killebrew, Sam  (REP)(STR)                         12/28/2015           100.00 CHE SHAPIRO RICHARD                          10 GREENFIELD CT                         WINTER HAVEN, FL 33884                                                            
Killebrew, Sam  (REP)(STR)                         11/30/2015           200.00 CHE SHEIL PATRICK                            130 BATES AVE SW STE 120                 WINTER HAVEN, FL 33880                   CPA                                      
Killebrew, Sam  (REP)(STR)                         10/07/2016           200.00 CHE SHEIL PATRICK                            50 W LAKE HAMILTON CIR                   WINTER HAVEN, FL 33881                   CPA                                      
Killebrew, Sam  (REP)(STR)                         10/07/2016           500.00 CHE SHEPP DAVID                              6387 ASHLEY DR                           LAKELAND, FL 33813                       GOV'T RELATIONS                          
Killebrew, Sam  (REP)(STR)                         12/28/2015           500.00 CHE SHEPP DAVID                              6387 ASHLEY DRIVE                        LAKELAND, FL 33813                       GOV'T RELATIONS                          
Killebrew, Sam  (REP)(STR)                         04/30/2015           500.00 CHE SHEPP DAVID A                            2274 CHESTERFIELD CIR                    LAKELAND, FL 33813                       GOV'T RELATIONS                          
Killebrew, Sam  (REP)(STR)                         05/31/2016           400.00 CHE SHEPP SHANNON                            6387 ASHLEY DR                           LAKELAND, FL 33813                       GOVERNMENT ADMIN                         
Killebrew, Sam  (REP)(STR)                         05/31/2015           100.00 CHE SHR HUMAN RESOURCES LLC                  PO BOX 3512                              LAKELAND, FL 33802                       HUMAN RESOURSES                          
Killebrew, Sam  (REP)(STR)                         10/26/2020           100.00 CHE SHR HUMAN RESOURCES LLC                  PO BOX 3512                              LAKELAND, FL 33802                       HUMAN RESOURCES                          
Killebrew, Sam  (REP)(STR)                         05/31/2018           100.00 CHE SIMPSON WILLIAM                          825 SQUARE LAKE DR                       BARTOW, FL 33830                         RETIRED                                  
Killebrew, Sam  (REP)(STR)                         10/26/2020           150.00 CHE SIZEMORE ALAN                            227 LAKE LINK RD                         WINTER HAVEN, FL 33884                   DENTIST                                  
Killebrew, Sam  (REP)(STR)                         08/12/2016           100.00 CHE SMITH CRIS                               313 RUBY LAKE LOOP                       WINTER HAVEN, FL 33884                   RETIRED                                  
Killebrew, Sam  (REP)(STR)                         10/07/2016           200.00 CHE SMITH JENNIFER                           2676 WYNDSOR OAKS PL                     WINTER HAVEN, FL 33884                   HOME MAKER                               
Killebrew, Sam  (REP)(STR)                         04/21/2015            50.00 CHE SMITH JOEL C                             2222 HAVENDALE BLVD NW                   WINTER HAVEN, FL 33881                                                            
Killebrew, Sam  (REP)(STR)                         04/21/2015            50.00 CHE SMITH JULIE A                            313 RUBY LAKE LOOP                       WINTER HAVEN, FL 33884                   INSURANCE                                
Killebrew, Sam  (REP)(STR)                         12/28/2015           200.00 CHE SMITH NICOLE                             2641 WYNDSOR OAKS WAY                    WINTER HAVEN, FL 33884                   PRINTING BUS. OWNER                      
Killebrew, Sam  (REP)(STR)                         04/30/2018           500.00 CHE SMITH NICOLE                             2641 WYNDSOR OAKS WAY                    WINTER HAVEN, FL 33884                   PRINTING BUS. OWNER                      
Killebrew, Sam  (REP)(STR)                         10/26/2020           500.00 CHE SMITH NICOLE                             2641 WYNDSOR OAKS WAY                    WINTER HAVEN, FL 33884                   PRINTING BUS. OWNER                      
Killebrew, Sam  (REP)(STR)                         10/01/2020         1,000.00 CHE SOUTH FLORIDA CITIZENS FOR JUSTIC        218 S MONROE ST                          TALLAHASSEE, FL 32301                    PAC                                      
Killebrew, Sam  (REP)(STR)                         06/24/2016           500.00 CHE SOUTHERN FIDELITY PROPERTY CASUALTY, IN  PO BOX 16029                             TALLAHASSEE, FL 32317                    INSURANCE                                
Killebrew, Sam  (REP)(STR)                         02/28/2017           500.00 CHE SOUTHERN GARDENS CITRUS HOLDING CORPORAT 111 PONCE DE LEON AVE                    CLEWISTON, FL 33440                      AGRICULTURE                              
Killebrew, Sam  (REP)(STR)                         02/28/2017           500.00 CHE SOUTHERN GARDENS CITRUS NURSERY LLC      111 PONCE DE LEON AVE                    CLEWISTON, FL 33440                      AGRICULTURE                              
Killebrew, Sam  (REP)(STR)                         01/31/2017           500.00 CHE SOUTHERN GARDENS CITRUS PROCESSING CORPO 111 PONCE DE LEON AVE                    CLEWISTON, FL 33440                      CITRUS PROCESSING                        
Killebrew, Sam  (REP)(STR)                         09/30/2016         1,000.00 CHE SOUTHERN GLAZER'S WINE AND SPIRITS, LLC  2400 SW 145TH AVE STE 300                MIRAMAR, FL 33027                        BEVERAGE DISTRIBUTOR                     
Killebrew, Sam  (REP)(STR)                         08/22/2016         1,000.00 CHE SOUTHERN GLAZER'S WINE AND SPIRITS, LLC  2400 SW 145TH AVE STE 300                MIRAMAR, FL 33027                        BEVERAGE DISTRIBUTOR                     
Killebrew, Sam  (REP)(STR)                         01/08/2018            85.00 INK SOUTHERN STRATEGY GROUP                  PO BOCX 10570                            TALLAHASSEE, FL 32302                    GOV'T RELATIONS      FOOD & BEVERAGE     
Killebrew, Sam  (REP)(STR)                         10/19/2017         1,000.00 CHE SOUTHERN STRATEGY GROUP OF TAMPA BAY, LL PO BOX 10570                             TALLAHASSEE, FL 32302                    GOV'T RELATIONS                          
Killebrew, Sam  (REP)(STR)                         06/24/2016         1,000.00 CHE SOUTHERN STRATEGY GROUP OF TAMPA BAY, LL PO BOX 10570                             TALLAHASSEE, FL 32302                    GOV'T RELATIONS                          
Killebrew, Sam  (REP)(STR)                         09/30/2016           500.00 CHE SPECTRA ENERGY                           5400 WESTHEIMER CT                       HOUSTON, TX 77056                        ENERGY CO.                               
Killebrew, Sam  (REP)(STR)                         05/31/2016           250.00 CHE STAMBAUGH ROBERT                         121 VAN FLEET CT                         AUBURNDALE, FL 33823                     ATTORNEY                                 
Killebrew, Sam  (REP)(STR)                         10/07/2016           100.00 CHE STANGRY JOSEPH                           PO BOX 1686                              HAINES CITY, FL 33845                                                             
Killebrew, Sam  (REP)(STR)                         04/21/2015            50.00 CHE STEFANSKI KATHERENE R                    120 W JULIANA WAY                        AUBURNDALE, FL 33823                                                              
Killebrew, Sam  (REP)(STR)                         10/26/2020           100.00 CHE STERLING JR WILLIAM                      PO BOX 1313                              AUBURNDALE, FL 33823                     OPTOMETRIST                              
Killebrew, Sam  (REP)(STR)                         11/30/2015           200.00 CHE STOKES JEFFREY                           1655 OLD BARTOW LAKE WALES RD            BARTOW, FL 33830                         CITRUS GROWER                            
Killebrew, Sam  (REP)(STR)                         03/12/2015           500.00 CHE STOKES TULLIE                            700 MIRROR TER NW APT 110                WINTER HAVEN, FL 33881                   RETIRED                                  
Killebrew, Sam  (REP)(STR)                         04/30/2018         1,000.00 CHE STORY KYLE                               355 COUNTY ROAD 640                      LAKE WALES, FL 33859                     AGRICULTURE                              
Killebrew, Sam  (REP)(STR)                         04/30/2018         1,000.00 CHE STORY VICTOR                             547 CLUBHOUSE DR                         LAKE WALES, FL 33898                     CITRUS OWNER                             
Killebrew, Sam  (REP)(STR)                         10/07/2016           250.00 CHE STORY VICTOR                             547 CLUBHOUSE DR                         LAKE WALES, FL 33898                     CITRUS OWNER                             
Killebrew, Sam  (REP)(STR)                         04/30/2015         1,000.00 CHE STORY CITRUS SERVICES INC                PO BOX 1063                              BABSON PARK, FL 33827                    CITRUS GROWER                            
Killebrew, Sam  (REP)(STR)                         04/30/2015         1,000.00 CHE STORY GROVE SERVICE INC                  PO BOX 1221                              LAKE WALES, FL 33859                     AGRICULTURE                              
Killebrew, Sam  (REP)(STR)                         04/30/2015           500.00 CHE STORY JR VICTOR B                        547 CLUBHOUSE DR                         LAKE WALES, FL 33898                     CITRUS OWNER                             
Killebrew, Sam  (REP)(STR)                         12/30/2015           400.00 CHE STRANG CARL                              PO BOX 194                               WINTER HAVEN, FL 33882                   ATTORNEY                                 
Killebrew, Sam  (REP)(STR)                         12/28/2015           100.00 CHE STRANG JOHN                              690 LAKE OTIS DR SE                      WINTER HAVEN, FL 33880                   CITRUS                                   
Killebrew, Sam  (REP)(STR)                         02/29/2016         1,000.00 CHE STRAUGHN & TURNER PA                     PO BOX 2295                              WINTER HAVEN, FL 33883                   LAW FIRM                                 
Killebrew, Sam  (REP)(STR)                         10/07/2016           500.00 CHE STRAUGHN & TURNER PA                     PO BOX 2295                              WINTER HAVEN, FL 33883                   LAW FIRM                                 
Killebrew, Sam  (REP)(STR)                         04/21/2015           200.00 CHE STRAUGHN JR JOHN E                       2679 WYNDOSR OAKS PL                     WINTER HAVEN, FL 33884                   INSURANCE                                
Killebrew, Sam  (REP)(STR)                         03/14/2016           100.00 CHE STRICKLER JOE                            660 E THELMA ST                          LAKE ALFRED, FL 33850                                                             
Killebrew, Sam  (REP)(STR)                         07/22/2016           500.00 CHE SUGAR CANE GROWERS COOPERATIVE           1500 W SUGAR HOUSE RD # POBOX6           BELLE GLADE, FL 33430                    AGRICULTURE                              
Killebrew, Sam  (REP)(STR)                         12/28/2015            50.00 CHE SULLIVAN PATRICK                         19 LAKE ELOISE LN                        WINTER HAVEN, FL 33884                   PHYSICIAN                                
Killebrew, Sam  (REP)(STR)                         11/30/2015           200.00 CHE SUMMERLIN FENCE & FEED INC               PO BOX 981                               DAVENPORT, FL 33836                      FENCE CONTRACTOR                         
Killebrew, Sam  (REP)(STR)                         05/24/2016           100.00 CHE SUMMERS JOHN                             PO BOX 1122                              WINTER HAVEN, FL 33882                                                            
Killebrew, Sam  (REP)(STR)                         11/30/2015           100.00 CHE SUMNER REVOCABLE TRUST                   395 W TYLER ST                           BARTOW, FL 33830                         TRUST                                    
Killebrew, Sam  (REP)(STR)                         08/12/2016           500.00 CHE SUNCOAST PAC                             PO BOX 1438                              TAMPA, FL 33601                          PAC                                      
Killebrew, Sam  (REP)(STR)                         03/06/2017           500.00 CHE SUNCOAST PAC                             PO BOX 1438                              TAMPA, FL 33601                          PAC                                      
Killebrew, Sam  (REP)(STR)                         10/27/2020           500.00 CHE SUNCOAST PAC                             PO BOX 1438                              TAMPA, FL 33601                          PAC                                      
Killebrew, Sam  (REP)(STR)                         10/07/2016           500.00 CHE SUNTRUST BANK GOOD GOVERNMENT GROUP FLOR 215 S MONROE ST STE 125                  TALLAHASSEE, FL 32301                    PAC                                      
Killebrew, Sam  (REP)(STR)                         07/22/2016           500.00 CHE SUNTRUST BANK GOOD GOVERNMENT GROUP FLOR 215 S MONROE ST STE 125                  TALLAHASSEE, FL 32301                    PAC                                      
Killebrew, Sam  (REP)(STR)                         09/19/2018         1,000.00 CHE SURGI PAC-CENTRAL                        1400 VILLAGE SQUARE BLVD BLDG            TALLAHASSEE, FL 32312                    PAC                                      
Killebrew, Sam  (REP)(STR)                         10/22/2020         1,000.00 CHE SURGI PAC-NORTH                          1400 VILLAGE SQUARE BLVD BLDG            TALLAHASSEE, FL 32312                    PAC                                      
Killebrew, Sam  (REP)(STR)                         10/11/2019         1,000.00 CHE TAYLOR JAMES                             6481 WEEPING WILLOW WAY                  TALLAHASSEE, FL 32311                    DATA MANAGEMENT                          
Killebrew, Sam  (REP)(STR)                         08/26/2019         1,000.00 CHE TECO ENERGY, INC                         702 N FRANKLIN ST                        TAMPA, FL 33602                          ENERGY CO.                               
Killebrew, Sam  (REP)(STR)                         08/05/2016           500.00 CHE TECO ENERGY, INC                         702 N FRANKLIN ST                        TAMPA, FL 33602                          ENERGY CO.                               
Killebrew, Sam  (REP)(STR)                         10/14/2016           500.00 CHE TECO ENERGY, INC                         702 N FRANKLIN ST                        TAMPA, FL 33602                          ENERGY CO.                               
Killebrew, Sam  (REP)(STR)                         08/31/2017         1,000.00 CHE TECO ENERGY, INC                         702 N FRANKLIN ST                        TAMPA, FL 33602                          ENERGY CO.                               
Killebrew, Sam  (REP)(STR)                         10/27/2016         1,000.00 CHE TENET HEALTH                             140 FOUNTAIN PKWY N STE 500              SAINT PETERSBURG, FL 33716               HEALTHCARE                               
Killebrew, Sam  (REP)(STR)                         10/14/2016           500.00 CHE TEPAC FLORIDA                            702 N FRANKLIN ST                        TAMPA, FL 33602                          PAC                                      
Killebrew, Sam  (REP)(STR)                         06/24/2016         1,000.00 CHE THE CELEBRATION COMPANY                  215 CELEBRATION PL                       CELEBRATION, FL 34747                    REAL ESTATE DEVELOPE                     
Killebrew, Sam  (REP)(STR)                         07/18/2016         1,000.00 CHE THE DOCTORS COMPANY FLORIDA PAC          185 GREENWOOD RD                         NAPA, CA 94558                           PAC                                      
Killebrew, Sam  (REP)(STR)                         06/21/2018         1,000.00 CHE THE DOCTORS COMPANY FLORIDA PAC          P.O. BOX 2900                            NAPA, CA 94558                           PAC                                      
Killebrew, Sam  (REP)(STR)                         04/18/2018         1,000.00 CHE THE FLORIDA INDEPENDENT AUTOMOBILE DEALE 1840 FIDDLER CT                          TALLAHASSEE, FL 32308                    PAC                                      
Killebrew, Sam  (REP)(STR)                         10/21/2016         1,000.00 CHE THE FLORIDA JUSTICE REFORM COMMITTEE     210 S MONROE ST                          TALLAHASSEE, FL 32301                    PAC                                      
Killebrew, Sam  (REP)(STR)                         08/25/2016         1,000.00 CHE THE FLORIDA JUSTICE REFORM COMMITTEE     210 S MONROE ST                          TALLAHASSEE, FL 32301                    PAC                                      
Killebrew, Sam  (REP)(STR)                         08/16/2016           300.00 INK THE HOTEL TEA ROOM & FLOWER CORNER       301 W MAPLE ST # POBOX97                 DAVENPORT, FL 33837                      RESTAURANT           FOOD/BEV AT EVENT   
Killebrew, Sam  (REP)(STR)                         10/07/2016           500.00 CHE THE JILL ROGERS REV TRUST                208 S LAKE FLORENCE DR                   WINTER HAVEN, FL 33884                   TRUST                                    
Killebrew, Sam  (REP)(STR)                         09/19/2018           500.00 CHE THE JILL ROGERS REV TRUST                208 S LAKE FLORENCE DR                   WINTER HAVEN, FL 33884                   TRUST                                    
Killebrew, Sam  (REP)(STR)                         08/12/2016           500.00 CHE THE VESTCOR COMPANIES, INC               3030 HARTLEY RD STE 310                  JACKSONVILLE, FL 32257                   REAL ESTATE DEVELOPE                     
Killebrew, Sam  (REP)(STR)                         09/30/2016         1,000.00 CHE THE VICTOR SMITH LAW GROUP PA            55 5TH ST NW                             WINTER HAVEN, FL 33881                   LAW FIRM                                 
Killebrew, Sam  (REP)(STR)                         03/31/2015         1,000.00 CHE THE VICTOR SMITH LAW GROUP PA            55 5TH ST NW                             WINTER HAVEN, FL 33881                   LAW FIRM                                 
Killebrew, Sam  (REP)(STR)                         05/07/2018           500.00 CHE THE VICTOR SMITH LAW GROUP PA            55 5TH ST NW                             WINTER HAVEN, FL 33881                   LAW FIRM                                 
Killebrew, Sam  (REP)(STR)                         09/01/2020         1,000.00 CHE THE VICTOR SMITH LAW GROUP PA            55 5TH ST NW                             WINTER HAVEN, FL 33881                   LAW FIRM                                 
Killebrew, Sam  (REP)(STR)                         12/30/2015           500.00 CHE THELMA C RALEY INC                       PO BOX 1112                              WINTER HAVEN, FL 33882                   CITRUS COMPANY                           
Killebrew, Sam  (REP)(STR)                         10/27/2020           500.00 CHE THOMAS OAKLEY                            101 ABC RD                               LAKE WALES, FL 33859                     TRUCKING COMPANY                         
Killebrew, Sam  (REP)(STR)                         10/26/2020           100.00 CHE THOMPSON CAROLYN                         6769 WINTERSET GARDENS RD                WINTER HAVEN, FL 33884                   HOUSEWIFE                                
Killebrew, Sam  (REP)(STR)                         11/30/2015           100.00 CHE THOMPSON CAROLYN                         6769 WINTERSET GARDENS RD                WINTER HAVEN, FL 33884                   HOUSEWIFE                                
Killebrew, Sam  (REP)(STR)                         10/07/2016           200.00 CHE THOMPSON CAROLYN                         6769 WINTERSET GARDENS RD                WINTER HAVEN, FL 33884                   HOUSEWIFE                                
Killebrew, Sam  (REP)(STR)                         11/30/2015           100.00 CHE THOMPSON JOHN                            6769 WINTERSET GARDENS RD                WINTER HAVEN, FL 33884                   BUSINESS OWNER                           
Killebrew, Sam  (REP)(STR)                         04/21/2015           100.00 CHE THORNABBEY RISK MANAGEMENT               370 CYPRESS GARDENS BLVD                 WINTER HAVEN, FL 33880                   INSURANCE                                
Killebrew, Sam  (REP)(STR)                         10/07/2016           100.00 CHE THORNABBEY RISK MANAGEMENT               370 CYPRESS GARDENS BLVD                 WINTER HAVEN, FL 33880                   INSURANCE                                
Killebrew, Sam  (REP)(STR)                         10/07/2016           100.00 CHE THORNABBEY RISK MANAGEMENT               370 CYPRESS GARDENS BLVD                 WINTER HAVEN, FL 33880                   INSURANCE                                
Killebrew, Sam  (REP)(STR)                         11/30/2015           400.00 CHE THORNABY RISK MANAGEMENT                 370 CYPRESS GARDENS BLVD                 WINTER HAVEN, FL 33880                   INSURANCE                                
Killebrew, Sam  (REP)(STR)                         05/15/2018           100.00 CHE THRELKEL ELEANOR                         1315 N LAKE ELBERT DR NE                 WINTER HAVEN, FL 33881                                                            
Killebrew, Sam  (REP)(STR)                         11/30/2015           400.00 CHE TINSLEY SERETHA                          2705 COUNTRY CLUB RD N                   WINTER HAVEN, FL 33881                   HOMEMAKER                                
Killebrew, Sam  (REP)(STR)                         04/21/2015           200.00 CHE TINSLEY SERETHA                          2705 COUNTRY CLUB RD N                   WINTER HAVEN, FL 33881                   HOMEMAKER                                
Killebrew, Sam  (REP)(STR)                         10/07/2016           500.00 CHE TINSLEY SERETHA                          2705 COUNTRY CLUB RD N                   WINTER HAVEN, FL 33881                   HOMEMAKER                                
Killebrew, Sam  (REP)(STR)                         05/21/2018           500.00 CHE TINSLEY SERETHA                          2705 COUNTRY CLUB RD N                   WINTER HAVEN, FL 33881                   HOMEMAKER                                
Killebrew, Sam  (REP)(STR)                         09/17/2020           500.00 CHE TINSLEY SERETHA                          2705 COUNTRY CLUB RD N                   WINTER HAVEN, FL 33881                   RESTAURANT OWNER                         
Killebrew, Sam  (REP)(STR)                         08/25/2017         1,000.00 CHE TITLE INSURANCE THROUGH LAWYERS          6545 CORPORATE CENTRE BLVD               ORLANDO, FL 32822                        PAC                                      
Killebrew, Sam  (REP)(STR)                         05/24/2016           200.00 CHE TOUCHTON DAVID                           6950 NUNN RD                             LAKELAND, FL 33813                       RETIRED                                  
Killebrew, Sam  (REP)(STR)                         01/08/2018           500.00 CHE TREEPAC PC, INC                          PO BOX 1696                              TALLAHASSEE, FL 32302                    PAC                                      
Killebrew, Sam  (REP)(STR)                         09/25/2020           100.00 CHE TRUEHEART PROPERTIES INC                 PO BOX 273                               WINTER HAVEN, FL 33882                                                            
Killebrew, Sam  (REP)(STR)                         05/29/2018           100.00 CHE TUCKER III LARRY                         230 OLD SPANISH WAY                      WINTER HAVEN, FL 33884                   CONSTRUCTION                             
Killebrew, Sam  (REP)(STR)                         04/30/2015         1,000.00 CHE TUCKER PAVING INC                        3545 LAKE ALFRED RD                      WINTER HAVEN, FL 33881                   CONTRACTOR                               
Killebrew, Sam  (REP)(STR)                         05/21/2018           500.00 CHE TUCKER PAVING INC                        3545 LAKE ALFRED RD                      WINTER HAVEN, FL 33881                   CONTRACTOR                               
Killebrew, Sam  (REP)(STR)                         11/30/2015           200.00 CHE TUNNO WYCKLIFFE                          30PO BOX 666                             HAINES CITY, FL 33845                    CITRUS GROWER                            
Killebrew, Sam  (REP)(STR)                         11/30/2015           400.00 CHE TURNER MARK                              PO BOX 7311                              WINTER HAVEN, FL 33883                   ATTORNEY                                 
Killebrew, Sam  (REP)(STR)                         05/31/2018           500.00 CHE TURNER MARK                              PO BOX 7311                              WINTER HAVEN, FL 33883                   ATTORNEY                                 
Killebrew, Sam  (REP)(STR)                         03/31/2015           500.00 CHE TURNER ROBERT                            304 LOCHEN CIR SE                        WINTER HAVEN, FL 33884                   FARMER                                   
Killebrew, Sam  (REP)(STR)                         11/03/2016           500.00 CHE TURNER INVESTMENTS, LTD                  PO BOX 7311                              WINTER HAVEN, FL 33883                   ATTORNEY                                 
Killebrew, Sam  (REP)(STR)                         05/31/2018           500.00 CHE TURNER INVESTMENTS, LTD                  PO BOX 7311                              WINTER HAVEN, FL 33883                   ATTORNEY                                 
Killebrew, Sam  (REP)(STR)                         03/24/2015           250.00 CHE TWYFORD EDWARD C                         1029 S LAKE MARIAM DR                    WINTER HAVEN, FL 33884                   BIOTECH MANAGER                          
Killebrew, Sam  (REP)(STR)                         04/21/2015           200.00 CHE TWYFORD WILLIAM JOHN                     139 S LAKE SILVER DR NW                  WINTER HAVEN, FL 33881                   ATTORNEY                                 
Killebrew, Sam  (REP)(STR)                         04/30/2015           100.00 CHE UNDERWOOD GREGORY N                      202 TRADEWIND CT                         LAKE ALFRED, FL 33850                    ENGINEER                                 
Killebrew, Sam  (REP)(STR)                         02/28/2017           500.00 CHE VESTCOR DEVELOPMENT CORP INC             3030 HARTLEY RD STE 310                  JACKSONVILLE, FL 32257                   HOUSING                                  
Killebrew, Sam  (REP)(STR)                         06/24/2016           500.00 CHE VESTCOR FUND XVI,  LTD.                  415 1ST AVE N                            ST PETERSBURG, FL 33701                  REAL ESTATE                              
Killebrew, Sam  (REP)(STR)                         01/08/2018         1,000.00 CHE VESTCOR FUND XVI,  LTD.                  415 1ST AVE N                            ST PETERSBURG, FL 33701                  REAL ESTATE                              
Killebrew, Sam  (REP)(STR)                         03/25/2016           500.00 CHE VETERINARY HEALTHCARE ASSOCIATES INC     3025 DUNDEE RD                           WINTER HAVEN, FL 33884                   VETERINARY CLINIC                        
Killebrew, Sam  (REP)(STR)                         10/26/2020           250.00 CHE VETERINARY HEALTHCARE ASSOCIATES INC     3025 DUNDEE RD                           WINTER HAVEN, FL 33884                   VETERINARY CLINIC                        
Killebrew, Sam  (REP)(STR)                         10/09/2020           250.00 CHE VICTOR B. STORY, JR. TRUST               PO BOX 1221                              LAKE WALES, FL 33859                     TRUST                                    
Killebrew, Sam  (REP)(STR)                         04/18/2016           250.00 CHE VIVIAN C JONES POD POA                   504 ARNESON AVE                          AUBURNDALE, FL 33823                     RETIRED                                  
Killebrew, Sam  (REP)(STR)                         10/21/2016         1,000.00 CHE VONANN GROVES                            PO BOX 1410                              LAKE WALES, FL 33859                     AGRICULTURE                              
Killebrew, Sam  (REP)(STR)                         10/09/2020         1,000.00 CHE VONANN GROVES                            PO BOX 1410                              LAKE WALES, FL 33859                     AGRICULTURE                              
Killebrew, Sam  (REP)(STR)                         10/07/2016         1,000.00 CHE W CENTRAL FLA CHAMBER ALLIANCE           PO BOX 11309                             TALLAHASSEE, FL 32302                    PAC                                      
Killebrew, Sam  (REP)(STR)                         01/08/2018         1,000.00 CHE W CENTRAL FLA CHAMBER ALLIANCE           PO BOX 11309                             TALLAHASSEE, FL 32302                    PAC                                      
Killebrew, Sam  (REP)(STR)                         05/31/2016           200.00 CHE W S BADCOCK CORPORATION                  PO BOX 497                               MULBERRY, FL 33860                       FURNITURE SALES                          
Killebrew, Sam  (REP)(STR)                         04/30/2015           250.00 CHE W S BADCOCK CORPORATION                  PO BOX 497                               MULBERRY, FL 33860                       FURNITURE SALES                          
Killebrew, Sam  (REP)(STR)                         12/28/2015            50.00 CHE WALSH KATHY                              137 N LAKE FLORENCE DR                   WINTER HAVEN, FL 33884                   RETIRED                                  
Killebrew, Sam  (REP)(STR)                         10/26/2020            50.00 CHE WALSH KATHY                              137 N LAKE FLORENCE DR                   WINTER HAVEN, FL 33884                   RETIRED                                  
Killebrew, Sam  (REP)(STR)                         07/05/2016         1,000.00 CHE WALT DISNEY PARKS & RESORTS, U.S., INC.  1375 E BUENA VISTA DR                    LAKE BUENA VISTA, FL 32830               TOURIST PARK&RESORT                      
Killebrew, Sam  (REP)(STR)                         10/12/2016           150.00 INK WALT DISNEY PARKS & RESORTS, U.S., INC.  1580 E BUENA VISTA DR                    LAKE BUENA VISTA, FL 32830               TOURIST PARK&RESORT  FOOD FOR EVENT      
Killebrew, Sam  (REP)(STR)                         10/11/2019         1,000.00 CHE WALT DISNEY TRAVEL COMPANY, INC          220 CELEBRATION PL STE 4000              CELEBRATION, FL 34747                    ENTERTAINMENT & TOUR                     
Killebrew, Sam  (REP)(STR)                         06/13/2016           100.00 CHE WARD'S HEATING & AIR CONDITIONING INC.   865 CREATIVE DR                          LAKELAND, FL 33813                       HEATING AND AC CO.                       
Killebrew, Sam  (REP)(STR)                         10/07/2016           200.00 CHE WARNER STEVEN                            2005 W LAKE HAMILTON DR                  WINTER HAVEN, FL 33881                   EDUCATION                                
Killebrew, Sam  (REP)(STR)                         11/30/2015           200.00 CHE WEBB JOHN                                242 MCLEAN PT                            WINTER HAVEN, FL 33884                   REAL ESTATE                              
Killebrew, Sam  (REP)(STR)                         05/15/2018           500.00 CHE WEBB JOHN                                242 MCLEAN PT                            WINTER HAVEN, FL 33884                   REAL ESTATE                              
Killebrew, Sam  (REP)(STR)                         11/30/2015           400.00 CHE WEEKS CARSON                             PO BOX 3392                              WINTER HAVEN, FL 33859                   AGRICULTURE                              
Killebrew, Sam  (REP)(STR)                         04/21/2015           200.00 CHE WEEKS CARSON E                           PO BOX 3392                              WINTER HAVEN, FL 33859                   AGRICULTURE                              
Killebrew, Sam  (REP)(STR)                         11/30/2015           100.00 CHE WEEKS R                                  899 W LAKE MARION RD                     HAINES CITY, FL 33844                    RETIRED                                  
Killebrew, Sam  (REP)(STR)                         10/27/2016           200.00 CHE WEEKS R. STEPHEN                         PO BOX 758                               HAINES CITY, FL 33845                    TRUST MANAGEMENT                         
Killebrew, Sam  (REP)(STR)                         08/24/2016           500.00 CHE WELCH DANIEL                             407 AVENUE K SE                          WINTER HAVEN, FL 33880                   PHYSICIAN                                
Killebrew, Sam  (REP)(STR)                         04/21/2015           200.00 CHE WELCH MARCIA                             2513 PARTRIDGE DR                        WINTER HAVEN, FL 33884                   HOMEMAKER                                
Killebrew, Sam  (REP)(STR)                         10/01/2020           100.00 CHE WEST DOUGLAS                             1125 N LAKE HOWARD DR                    WINTER HAVEN, FL 33881                                                            
Killebrew, Sam  (REP)(STR)                         05/29/2018           100.00 CHE WEST JANE                                1125 N LAKE HOWARD DR                    WINTER HAVEN, FL 33881                                                            
Killebrew, Sam  (REP)(STR)                         07/18/2016           500.00 CHE WHITE ROCK QUARRIES                      PO BOX 15065                             WEST PALM BCH, FL 33416                  QUARRY                                   
Killebrew, Sam  (REP)(STR)                         11/30/2015           200.00 CHE WHITNEY CHARLES                          804 ARIETTA DR                           AUBURNDALE, FL 33823                     RETIRED                                  
Killebrew, Sam  (REP)(STR)                         05/29/2018           100.00 CHE WHITNEY CHARLES                          804 ARIETTA DR                           AUBURNDALE, FL 33823                     RETIRED                                  
Killebrew, Sam  (REP)(STR)                         10/26/2020           100.00 CHE WHITNEY CHARLES                          804 ARIETTA DR                           AUBURNDALE, FL 33823                     RETIRED                                  
Killebrew, Sam  (REP)(STR)                         10/11/2020         1,000.00 CHE WHITNEY MELONIE                          4400 BENDING BRANCH LN                   OVIEDO, FL 32766                         OWN LEGAL SERVICE                        
Killebrew, Sam  (REP)(STR)                         10/27/2020           250.00 CHE WILLARD EDGAR                            1330 N LAKE OTIS DR                      WINTER HAVEN, FL 33880                   PHYSICIAN                                
Killebrew, Sam  (REP)(STR)                         03/14/2016           100.00 CHE WILLIAM C DIERCKSEN REV TRUST            1239 CAMBRIA BND                         KISSIMMEE, FL 34759                      TRUST                                    
Killebrew, Sam  (REP)(STR)                         05/25/2016           600.00 CHE WILSON FRANCES                           5303 CHARLES LN                          LAKELAND, FL 33811                       ENGINEER                                 
Killebrew, Sam  (REP)(STR)                         12/28/2015           150.00 CHE WILSON KERRY                             1906 18TH ST NW                          WINTER HAVEN, FL 33881                   REAL ESTATE EXEC                         
Killebrew, Sam  (REP)(STR)                         04/21/2015           200.00 CHE WILSON KERRY M                           1906 18TH ST NW                          WINTER HAVEN, FL 33881                   ATTORNEY                                 
Killebrew, Sam  (REP)(STR)                         11/30/2015           150.00 CHE WILSON LYNN                              815 HART LAKE ST                         WINTER HAVEN, FL 33884                   CPA                                      
Killebrew, Sam  (REP)(STR)                         10/07/2016           200.00 CHE WILSON LYNN                              815 HART LAKE ST                         WINTER HAVEN, FL 33884                   CPA                                      
Killebrew, Sam  (REP)(STR)                         10/12/2020           100.00 CHE WILSON LYNN                              815 HART LAKE ST                         WINTER HAVEN, FL 33884                   CPA                                      
Killebrew, Sam  (REP)(STR)                         03/12/2015           200.00 CHE WILSON LYNN K                            815 HART LAKE ST                         WINTER HAVEN, FL 33884                   CPA                                      
Killebrew, Sam  (REP)(STR)                         05/31/2016           400.00 CHE WILSON MARK                              773 HANOVER WAY                          LAKELAND, FL 33813                       CIVIL ENGINEER                           
Killebrew, Sam  (REP)(STR)                         04/30/2015           200.00 CHE WILSON MARK E                            773 HANOVER WAY                          LAKELAND, FL 33813                       ENGINEER                                 
Killebrew, Sam  (REP)(STR)                         05/29/2018           200.00 CHE WILSON RICK                              24 HWY 60 EAST                           BARTOW, FL 33830                         COUNTY COMMISSSION                       
Killebrew, Sam  (REP)(STR)                         01/26/2016         1,000.00 CHE WINTER HAVEN CHRYSLER DODGE JEEP RAM     299 CYPRESS GARDENS BLVD                 WINTER HAVEN, FL 33880                   AUTO DEALERSHIP                          
Killebrew, Sam  (REP)(STR)                         10/27/2016           500.00 CHE WINTER HAVEN CHRYSLER DODGE JEEP RAM     299 CYPRESS GARDENS BLVD                 WINTER HAVEN, FL 33880                   AUTO DEALERSHIP                          
Killebrew, Sam  (REP)(STR)                         10/21/2016         1,000.00 CHE WOOLFOLK & MYERS GROVE CARETAKING INC    PO BOX 1410                              LAKE WALES, FL 33859                     AGRICULTURE                              
Killebrew, Sam  (REP)(STR)                         04/30/2018         1,000.00 CHE WOOLFOLK & MYERS GROVE CARETAKING INC    PO BOX 1410                              LAKE WALES, FL 33859                     AGRICULTURE                              
Killebrew, Sam  (REP)(STR)                         03/24/2015         1,000.00 CHE WOOLFOLK & MYERS GROVE CARETAKING INC    PO BOX 1410                              LAKE WALES, FL 33859                     AGRICULTURE                              
Killebrew, Sam  (REP)(STR)                         10/09/2020         1,000.00 CHE WOOLFOLK & MYERS GROVE CARETAKING INC    PO BOX 1410                              LAKE WALES, FL 33859                     AGRICULTURE                              
Killebrew, Sam  (REP)(STR)                         12/28/2015           200.00 CHE WRIGHT ASHLEE                            1019 MOCKINGBIRD CIR                     WINTER HAVEN, FL 33884                   CHARTER SCHOOL CEO                       
Killebrew, Sam  (REP)(STR)                         11/30/2015           100.00 CHE YOUNG MYRTICE                            5069 SWEET LEAF CT                       BARTOW, FL 33830                         RETIRED                                  
------------------------------------------------------------------------------
                                                       Total:       667,337.01
Related Medical Legislation
HB 607 Medicaid Managed Care Specialty Plans: 
Authorizes Medicaid managed care specialty plans to continue serving certain children whose guardians receive guardianship assistance payments under Guardianship Assistance Program.
HB 987 In-person Visitation by Essential Caregivers: 
Provides resident or client of residential facility, developmental disabilities center, direct service provider, nursing home facility, or assisted living facility has right to designate essential caregiver for in-person visits; requires APD & AHCA to develop guidelines & adopt rules relating to essential caregivers.
HB 6011 Recovery of Damages in Claims for Medical Negligence: 
Authorizes parents of adult children to recover damages for mental pain and suffering in medical negligence suits.