Back to Politician by State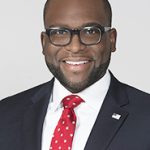 State Senator Shevrin D. "Shev" Jones
Last updated: February 3rd, 2022
Legislative Session:
State: FL
Legislative district: 35
Nearby cities: Miami Gardens
Service dates: 2021 - Present
Party: Democrat
Medical Freedom Rating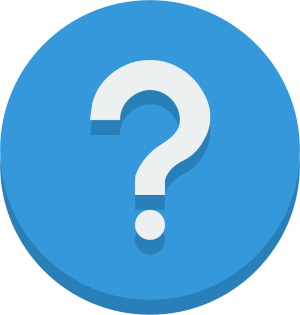 Committees
Education, Vice Chair; Appropriations Subcommittee on Health and Human Services; Finance and Tax; Health Policy; Transportation; Joint Administrative Procedures Committee
Contact Info
District Office
606 NW 183rd Street
Miami Gardens, FL 33169
(305) 493-6002
Senate VOIP: 43500
Legislative Assistants
Marina Braynon-Moore and Miles Davis
Secretaries
Arbie Nickerson and Emily Rodrigues
---
Satellite Office
1965 South State Road 7
West Park, FL 33023
(954) 893-5003
Senate VOIP: 43510
---
Tallahassee Office
214 Senate Building
404 South Monroe Street
Tallahassee, FL 32399-1100
(850) 487-5035
Senate VOIP: 5035
Legislative Assistants
Legislative Assistants
Marina Braynon-Moore and Miles Davis
Secretaries
Arbie Nickerson and Emily Rodrigues
Jones, Shevrin "Shev" (DEM)(STS)                   10/02/2020           500.00 CHE 1199 SEIU FLORIDA POLITICAL COMMITTEE    2881 CORPORATE WAY                       MIRAMAR, FL 33025                        POLITICAL COMMITTEE                      
Jones, Shevrin "Shev" (DEM)(STS)                   09/26/2019         1,000.00 CHE 1380 PLANTATION LLC                      1380 N. UNIVERSITY DRIVE                 PLANTATION, FL 33322                     REAL ESTATE                              
Jones, Shevrin "Shev" (DEM)(STS)                   04/04/2020           200.00 CHE 214 GRANDIN ROAD ALLYN                   214 GRANDIN ROAD                         CHARLOTTE, NC 28202                      CYBER SECURITY EXECU                     
Jones, Shevrin "Shev" (DEM)(STS)                   10/19/2020         1,000.00 CHE 314ACTION PO BOX 14560                   7300 PARK ST                             SEMINOLE, FL 33172                       POLITICAL COMMITTEE                      
Jones, Shevrin "Shev" (DEM)(STS)                   09/26/2019         1,000.00 CHE 400 PLANTATION LLC                       1380 N. UNIVERSITY DRIVE                 PLANTATION, FL 33322                     REAL ESTATE                              
Jones, Shevrin "Shev" (DEM)(STS)                   09/26/2019         1,000.00 CHE 601 POMPANO LLC                          1380 N. UNIVERSITY DRIVE                 PLANTATION, FL 33322                     REAL ESTATE                              
Jones, Shevrin "Shev" (DEM)(STS)                   04/21/2020         1,000.00 CHE 9551 PARKLAND YKI LLC                    1380 N. UNIVERSITY DRIVE                 PLANTATION, FL 33322                     REAL ESTATE                              
Jones, Shevrin "Shev" (DEM)(STS)                   08/03/2020            50.00 CHE ABAD MAURA                               902 SEASAGE DRIVE                        DELRAY BEACH, FL 33483                   NOT EMPLOYED                             
Jones, Shevrin "Shev" (DEM)(STS)                   09/04/2020         1,000.00 CHE ABBOT LABORATORIES                       200 ABBOTT PARK ROAD                     ABBOTT PARK, IL 30064                    PHARMACEUTICALS                          
Jones, Shevrin  (DEM)(STS)                         12/28/2021         1,000.00 CHE ABBOTT LABORATORIES                      200 ABBOTT PARK RD                       ABBOTT PARK, IL 60064                    MEDICAL DEVICE COMPA                     
Jones, Shevrin "Shev" (DEM)(STS)                   12/26/2019         1,000.00 CHE ABBOTT LABORATORIES                      200 ABBOTT PARK ROAD                     ABBOTT PARK, IL 60044                    PHARMACEUTICALS                          
Jones, Shevrin Dion (DEM)(STR)                     10/19/2017           500.00 CHE ABBVIE                                   1 N. WAUKEGAN ROAD                       N. CHICAGO, IL 60064                     PHARMACUETICAL                           
Jones, Shevrin "Shev" (DEM)(STS)                   07/20/2020           500.00 CHE ABBVIE INC.                              1 NORTH WAUKEGAN ROAD, DEPT ZA01 BLDG AP NORTH CHICAGO, IL 60064                  HEALTHCARE                               
Jones, Shevrin D. (DEM)(STR)                       02/27/2014           500.00 CHE ABC FINE WINE                            PO BOX 593688                            ORLANDO, FL 32859                        WINE DISTRIBUTOR                         
Jones, Shevrin "Shev"" (DEM)(STR)                  02/23/2015         1,000.00 CHE ABC FINE WINE AND SPIRITS                PO BOX 593688                            ORLANDO, FL 32859                        WINERY                                   
Jones, Shevrin "Shev" (DEM)(STS)                   02/01/2019         1,000.00 CHE ABC LIQUORS, INC.                        PO BOX 593688                            ORLANDO, FL 32859                        WINE DISTRIBUTOR                         
Jones, Shevrin "Shev" (DEM)(STS)                   06/18/2020         1,000.00 CHE ABC-PAC ASSOCIATED BUILDERS AND CONTRACT 3730 COCONUT CREEK PKWY, SUITE 200       COCONUT CREEK, FL 33073                  POLITICAL COMMITTEE                      
Jones, Shevrin "Shev" (DEM)(STS)                   06/07/2020             5.89 CHE ABEL CINDY                               2430 LOXFORD LANE                        ALPHARETTA, GA 30009                     FILMMAKER                                
Jones, Shevrin "Shev" (DEM)(STS)                   05/02/2020         1,000.00 CHE ABELE CHRIS                              3319 NORTH LAKE DRIVE                    MILWAUKEE, WI 53211                      COUNTY EXECUTIVE                         
Jones, Shevrin "Shev" (DEM)(STS)                   07/19/2020            50.00 CHE ABERMAN DANA                             5895 BARTRAM STREET                      BOCA RATON, FL 33433                     NOT EMPLOYED                             
Jones, Shevrin "Shev" (DEM)(STS)                   03/01/2019            35.00 CHE ABERMAN DANA                             5895 BARTRAM STREET                      BOCA RATON, FL 33433                     NOT EMPLOYED                             
Jones, Shevrin "Shev" (DEM)(STS)                   08/02/2020           100.00 CHE ABERMAN DANA                             5895 BARTRAM STREET                      BOCA RATON, FL 33433                     NOT EMPLOYED                             
Jones, Shevrin  (DEM)(STS)                         12/14/2021           100.00 CHE ABETY MODESTO                            3215 BIRD AVENUE                         MIAMI BEACH, FL 33133                    NOT EMPLOYED                             
Jones, Shevrin "Shev" (DEM)(STS)                   12/16/2019         1,000.00 CHE ACE AMERICAN INSURANCE CO                436 WALNUT STREET                        PHILADELPHIA, PA 19106                   INSURANCE                                
Jones, Shevrin D. (DEM)(STR)                       11/08/2013           500.00 CHE ACE AMERICAN INSURANCE COMPANY           436 WALNUT STREET                        PHILADELPHIA, PA 19106                   INSURANCE                                
Jones, Shevrin "Shev" (DEM)(STS)                   01/13/2020           250.00 CHE ACOSTA JOEL                              6027 SW 14 STREET                        WEST MIAMI, FL 33144                     ATTORNEY                                 
Jones, Shevrin "Shev" (DEM)(STS)                   07/24/2020            50.00 CHE ADAM OREN                                6124 GARDENDALE DRIVE                    NASHVILLE, TN 37215                      DEPUTY FINANCE DIREC                     
Jones, Shevrin "Shev" (DEM)(STS)                   07/31/2019           100.00 CHE ADAMS BLAIR                              500 CORPORATE DR., STE 650               FT. LAUDERDALE, FL 33334                 HEALTHCARE                               
Jones, Shevrin "Shev" (DEM)(STS)                   11/15/2019           250.00 CHE ADAMS GOULBOURNE KIMBERLY                2180 NW 70TH AVENUE                      MARGATE, FL 33063                        NOT EMPLOYED                             
Jones, Shevrin "Shev" (DEM)(STS)                   06/26/2020           500.00 CHE ADKINS JANET H.                          863 LAGUNA DR                            FERNANDIA, FL 32034                      HEALTHCARE                               
Jones, Shevrin "Shev" (DEM)(STS)                   06/02/2020           500.00 CHE ADRABI JONATHAN                          57 NE 93RD ST                            MIAMI SHORES, FL 33138                   CONSULTANT                               
Jones, Shevrin  (DEM)(STS)                         12/09/2021         1,000.00 CHE ADT                                      1501 YAMATO RD                           BOCA RATON, FL 33431                     SECURITY SERVICES                        
Jones, Shevrin "Shev" (DEM)(STS)                   10/24/2019         1,000.00 CHE ADT, LLC                                 1501 YAMATO ROAD                         BOCA RATON, FL 33431                     SECURITY                                 
Jones, Shevrin D. (DEM)(STR)                       11/08/2013           500.00 CHE AETNA, INC.                              151 FARMINGTON AVENUE                    HARTFORD, CT 06156                       INSURANCE                                
Jones, Shevrin "Shev" (DEM)(STS)                   03/04/2019           500.00 CHE AFLAC, INC.                              1932 WYNNTON ROAD                        COLUMBUS, GA 31999                       INSURANCE                                
Jones, Shevrin "Shev" (DEM)(STS)                   08/21/2019         1,000.00 CHE AFSCME                                   1525 L STREET NW                         WASHINGTON, DC 20006                     POLITICAL COMMITTEE                      
Jones, Shevrin "Shev" (DEM)(STS)                   07/24/2020         1,000.00 CHE AFSCME COUNCIL 79 POLITICAL COMMITTEE    3054 HIGHLAND OAKS TERRACE               TALLAHASSEE, FL 32301                    POLITICAL COMMITTEE                      
Jones, Shevrin "Shev" (DEM)(STS)                   06/26/2020         1,000.00 CHE AGRO-INDUSTRIAL MANAGEMENT, INC.         ONE N. CLEMATIS ST. SUITE 100            WEST PALM BEACH, FL 33401                MANAGEMENT                               
Jones, Shevrin "Shev" (DEM)(STS)                   03/01/2019            20.00 CAS AHMAD MISHKA                             1681 NW AVENUE                           PLANTATION, FL 33313                     TEACHER                                  
Jones, Shevrin "Shev" (DEM)(STS)                   07/24/2020           500.00 CHE AIF PAC                                  P.O. BOX 10086                           TALLAHASSEE, FL 32302                    POLITICAL COMMITTEE                      
Jones, Shevrin "Shev" (DEM)(STS)                   03/01/2019           500.00 INK AJ SHORTER PHOTOGRAPHY                   2151 NW 72ND WAY                         PEMBROKE PINES, FL 33024                 PHOTOGRAPHER         PHOTOGRAPHY COVERAGE
Jones, Shevrin "Shev" (DEM)(STS)                   12/03/2019            20.00 CAS AKBAR CLYDE                              3845 ENVIRON BLVD, MC-410                LAUDERHILL, FL 33313                                                              
Jones, Shevrin "Shev" (DEM)(STS)                   06/29/2020           250.00 CHE AKBARI RAUMESH                           655 RIVERSIDE DRIVE PH1404               MEMPHIS, TN 38103                        SENATOR                                  
Jones, Shevrin "Shev"" (DEM)(STR)                  03/02/2015         1,000.00 CHE AKERMAN LLP                              495 N. KELLER ROAD, STE 300              MAITLAND, FL 32751                       ATTORNEY                                 
Jones, Shevrin D. (DEM)(STR)                       02/24/2014           250.00 CHE AKERMAN LLP                              495 NORTH KELLER ROAD, STE 300           MAITLAND, FL 32751                       ATTORNEY                                 
Jones, Shevrin D. (DEM)(STR)                       02/27/2013           500.00 CHE AKERMAN SENTERFITT                       495 N KELLER ROAD SUITE 300              MAITLAND, FL 32751                       ATTORNEY AT LAW                          
Jones, Shevrin "Shev" (DEM)(STS)                   06/05/2020             9.09 CHE ALBERT MATT                              626 LINCOLN PL APT 4C                    BROOKLYN, FL 11216                       VP MAIL AND DIGITAL                      
Jones, Shevrin "Shev" (DEM)(STS)                   04/04/2020            25.00 CHE ALBERT MATTHEW                           833 LEEDS DR.                            BELLMORE, NY 11710                       ACCOUNT EXECUTIVE                        
Jones, Shevrin "Shev" (DEM)(STS)                   07/10/2020            50.20 CHE ALBETTA MICHAEL                          1117 NE 10TH AVENUE                      FORT LAUDERDALE, FL 33304                FIELD DIRECTOR                           
Jones, Shevrin "Shev" (DEM)(STS)                   10/10/2019           500.00 CHE ALEX PANELAS, PA                         15500 NEW BARN ROAD, STE 104             MIAMI LAKES, FL 33014                    ATTORNEY                                 
Jones, Shevrin "Shev" (DEM)(STS)                   06/16/2020           100.00 CHE ALEXANDER RICHARD                        1120 NW 75TH TER                         PLANTATION, FL 33313                     BLACK IN AMERICA                         
Jones, Shevrin "Shev" (DEM)(STS)                   07/22/2020           100.00 CHE ALEXANDER RICHARD                        1120 NW 75TH TER                         PLANTATION, FL 33313                     FIREFIGHTER                              
Jones, Shevrin "Shev" (DEM)(STS)                   07/23/2020             5.00 CHE ALFIERI EDNA T                           6801 WILLOW CREEK CIR APT 108            NORTH PORT, FL 34287                     ANSWERING SERVICE OP                     
Jones, Shevrin "Shev" (DEM)(STS)                   07/16/2020           100.00 CHE ALFRED BRANDON                           7900 HARBOR ISLAND DRIVE APT. 1510       NORTH BAY VILLAGE, FL 33141              NON-PROFIT EMPLOYEE                      
Jones, Shevrin "Shev" (DEM)(STS)                   12/02/2019           100.00 CHE ALFSON ZACHARY                           1306 UTAH BLVD                           ORLANDO, FL 32803                        EXECUTIVE DIR                            
Jones, Shevrin "Shev" (DEM)(STS)                   03/01/2019           200.00 CHE ALL CONSULTING AND MARKETING, INC.       1884 POLO LAKE DRIVE EAST                WELLINGTON, FL 33414                     MARKETING CONSULTANT                     
Jones, Shevrin "Shev" (DEM)(STS)                   07/24/2019            20.20 CHE ALLEN MARY                               4810 SW 18TH STREET                      WEST PARK, FL 33023                      EDUCATION SUPPORT PR                     
Jones, Shevrin "Shev" (DEM)(STS)                   05/07/2019            20.20 CHE ALLEN ORR                                1775 K STREET NW                         WASHINTON, DC 20005                                                               
Jones, Shevrin "Shev" (DEM)(STS)                   07/27/2020           500.00 CHE ALLSTATE INSURANCE COMPANY               2775 SANDERS ROAD                        NORTHBROOK, IL 60062                     INSURANCE                                
Jones, Shevrin "Shev" (DEM)(STS)                   01/13/2020         1,000.00 CHE AMERICA EXPORT CORPORATION               ONE N. CLEMATIS ST., SUITE 100           WEST PALM BEACH, FL 33412                DISTRIBUTION                             
Jones, Shevrin "Shev" (DEM)(STS)                   06/26/2020         1,000.00 CHE AMERICA'S EXPORT CORPORATION             ONE N. CLEMATIS ST. SUITE 100            WEST PALM BEACH, FL 33401                EXPORTS                                  
Jones, Shevrin "Shev"" (DEM)(STR)                  06/14/2016           500.00 CHE AMERICAN PHARMACY COOPERATIVE, INC.      PO BOX 728                               BESSEMER, AL 35021                       PHARMACY                                 
Jones, Shevrin "Shev" (DEM)(STS)                   08/13/2020         1,000.00 CHE AMERICAN PROPERTY CASUALTY INSURANCE ASS 8700 WEST BRYN MAWR AVENUE, SUITE 1200S  CHICAGO, IL 60631                        INSURANCE                                
Jones, Shevrin D. (DEM)(STR)                       11/08/2013           500.00 CHE AMERICAN TRAFFIC SOLUTIONS, INC.         7681 EAST GRAY ROAD                      SCOTTSDALE, AZ 85260                     ROAD SAFETY & TECHNO                     
Jones, Shevrin "Shev"" (DEM)(STR)                  12/09/2015           750.00 CHE AMERIGROUP CORPORTION                    PO BOX 65088                             CINCINNATI, FL 45206                     HEALTHCARE                               
Jones, Shevrin "Shev"" (DEM)(STR)                  11/10/2015           500.00 CHE AMGEN, INC.                              5845 RICHMOND HIGHWAY, STE 820           ALEXANDRIA, VA 22303                     MEDICAL                                  
Jones, Shevrin "Shev" (DEM)(STS)                   09/30/2019         1,000.00 CHE AMSCOT CORPORATION                       600 N WESTSHORE BLVD., STE 1200          TAMPA, FL 33609                          FINANCIAL SERVICES                       
Jones, Shevrin "Shev" (DEM)(STS)                   07/22/2020            50.00 CHE ANDERSON JACQUELINE                      108 W CHICAGO AVE APT 320                CHICAGO, IL 60654                        NOT EMPLOYED                             
Jones, Shevrin D. (DEM)(STR)                       05/22/2012            25.00 CHE ANDERSON LATOYA MCCREA                   7836 PANAMA STREET                       MIRAMAR, FL 33023                                                                 
Jones, Shevrin "Shev" (DEM)(STS)                   01/10/2020         1,000.00 CHE ANDERSON & HART, P.A.                    1584 METROPOLITAN BLVD.                  TALLAHASSEE, FL 32308                    LAW FIRM                                 
Jones, Shevrin "Shev" (DEM)(STS)                   06/21/2020            25.00 CHE ANDREWS ALEX                             4818 41ST ST NW                          WASHINGTON, DC 20016                     PEDIATRIC NEUROLOGIS                     
Jones, Shevrin "Shev" (DEM)(STS)                   07/10/2020         1,000.00 CHE ANESTHESIOLOGY LEADERSHIP COUNCIL 1      9203 OAKFAIR DR.                         TALLAHASSEE, FL 32317                    POLITICAL COMMITTEE                      
Jones, Shevrin "Shev" (DEM)(STS)                   07/10/2020         1,000.00 CHE ANESTHESIOLOGY PAC                       9203 OAKFAIR DR.                         TALLAHASSEE, FL 32317                    POLITICAL COMMITTEE                      
Jones, Shevrin "Shev" (DEM)(STS)                   06/10/2020            66.67 CHE ANGLE JOHN                               2420 SOUTH ADAMS STREET                  FORT WORTH, TX 76110                     CONSULTANT                               
Jones, Shevrin "Shev" (DEM)(STS)                   03/01/2019           200.00 CHE ANIMAL DEFENSE COALITION, INC.           2621 NE 10TH STREET                      HALLANDALE BEACH, FL 33009               ANIMAL ADVOCACY ORGA                     
Jones, Shevrin "Shev" (DEM)(STS)                   06/04/2020             3.19 CHE ARCAND ERIN                              6840 S BEMIS ST                          LITTLETON, CO 80120                      NOT EMPLOYED                             
Jones, Shevrin "Shev" (DEM)(STS)                   08/11/2020            35.00 CHE ARONSON LISA                             5163 NW 74 COURT                         COCONUT CREEK, FL 33073                  PROMOTIONAL PRODUCTS                     
Jones, Shevrin "Shev" (DEM)(STS)                   05/29/2020           100.00 CHE ASENCIOS SHEYLA                          2711 BARTLET DRIVE                       KISSIMMEE, FL 34741                      DISTRICT DIRECTOR                        
Jones, Shevrin "Shev" (DEM)(STS)                   10/28/2019            20.20 CHE ASGAD-BISHOP KILAN                       201 SE 2ND AVE, APT 2619                 MIAMI, FL 33131                          MEDICAL SCIENCE LIAI                     
Jones, Shevrin "Shev" (DEM)(STS)                   07/17/2020            50.00 CHE ASHAD KILAN                              201 SE 2ND AVENUE, #2619                 MIAMI, FL 33131                          POSTDOC RESEARCHER                       
Jones, Shevrin "Shev" (DEM)(STS)                   08/02/2020            50.00 CHE ASHAD KILAN                              201 SE 2ND AVENUE, #2619                 MIAMI, FL 33131                          POSTDOC RESEARCHER                       
Jones, Shevrin "Shev" (DEM)(STS)                   12/26/2019            20.20 CHE ASHAD-BISHOP KILAN                       201 SE 2ND AVENUE, #2619                 MIAMI, FL 33131                          MEDICAL SCIENCE LIAI                     
Jones, Shevrin "Shev" (DEM)(STS)                   11/26/2019            20.20 CHE ASHAD-BISHOP KILAN                       201 SE 2ND AVENUE, #2619                 MIAMI, FL 33313                          MEDICAL SCIENCE LIAI                     
Jones, Shevrin "Shev" (DEM)(STS)                   09/26/2019            20.20 CHE ASHAD-BISHOP KILAN                       201 SE 2ND AVE, APT 2619                 MIAMI, FL 33131                          MEDICAL SCIENCE LIAI                     
Jones, Shevrin Dion (DEM)(STR)                     06/12/2018           500.00 CHE ASTRA ZENECA                             1800 CONCORDE PIKE                       WILMINGTON, DE                           MEDICAL                                  
Jones, Shevrin "Shev" (DEM)(STS)                   10/29/2020         1,000.00 CHE ASURION                                  PO BOX 10656                             NASHVILLE, TN 37222                      INSURANCE                                
Jones, Shevrin D. (DEM)(STR)                       02/12/2013           500.00 CHE ASURION                                  PO BOX 110656,                           NASHVILLE, TN 37222                      TECHNOLOGY COMPANY                       
Jones, Shevrin  (DEM)(STS)                         10/14/2021         1,000.00 CHE AT&T FLORIDA PAC                         150 SOUTH MONROE  STREET, SUITE 400      TALLAHASSEE, FL 32301                    POLITICAL COMMITTEE                      
Jones, Shevrin "Shev" (DEM)(STS)                   03/01/2019         1,000.00 CHE AT&T FLORIDA PAC                         150 SOUTH MONROE STREET, STE 400         TALLAHASSEE, FL                          POLITICAL COMMITTEE                      
Jones, Shevrin "Shev"" (DEM)(STR)                  08/27/2015           500.00 CHE AT&T FLORIDA PAC                         150 SOUTH MONROE STREET, STE 400         TALLAHASSEE, FL 32301                    TECHNOLOGY COMPANY                       
Jones, Shevrin "Shev" (DEM)(STS)                   12/02/2019           500.00 CHE AT&T SOUTH FLORIDA PAC                   150 SOUTH MONROE  STREET, SUITE 400      TALLAHASSEE, FL 32301                    POLITICAL COMMITTEE                      
Jones, Shevrin "Shev" (DEM)(STS)                   07/24/2020           500.00 CHE AT&T SOUTH FLORIDA PAC                   160 SOUTH MONROE STREET, SUITE 400       TALLAHASSEE, FL 32301                    POLITICAL COMMITTEE                      
Jones, Shevrin Dion (DEM)(STR)                     12/13/2017           500.00 CHE AT&T SOUTH FLORIDA PAC                   150 SOUTH MONROE STREET, STE 400         TALLAHASSEE, FL 32301                    GOVERNMENT                               
Jones, Shevrin  (DEM)(STS)                         11/19/2021            10.00 CHE ATTAR LAURIE                             5151 SARAZEN DRIVE                       HOLLYWOOD, FL 33021                      ACCOUNTANT                               
Jones, Shevrin "Shev" (DEM)(STS)                   07/10/2020           100.00 CHE AUGUSTIN GENESE                          11846 SOUTHWEST 27TH STREET              MIRAMAR, FL 33027                        BUSINESS OWNER                           
Jones, Shevrin "Shev" (DEM)(STS)                   05/31/2019           100.00 CHE AUGUSTIN GENESE                          11846 SW 27TH STREET                     MIRAMAR, FL 33027                        BUSINESS OWNER                           
Jones, Shevrin "Shev" (DEM)(STS)                   09/25/2019         1,000.00 CHE AUSTIN JEAN-PHILIPPE                     400 CENTRAL PARK WEST, APT 3HJ           NEW YORK, NY 10025                       PHYSICIAN                                
Jones, Shevrin  (DEM)(STS)                         12/09/2021         1,000.00 CHE AUTOMATED HEALTH SYSTEMS LLC             9370 MCKNIGHT RD                         PITTSBURGH, PA 15237                     HEALTH SERVICE MANAG                     
Jones, Shevrin "Shev" (DEM)(STS)                   07/20/2020           500.00 CHE AUTOMATED HEALTH SYSTEMS LLC             300 ARCADIA COURT                        PITTSBURGH, PA 15237                     HEALTHCARE                               
Jones, Shevrin "Shev" (DEM)(STS)                   09/30/2019            35.00 CHE AVERETT MARQUESE                         PO BOX 6211                              COLUMBUS, GA 31917                       BENEFITS COORDINATOR                     
Jones, Shevrin "Shev" (DEM)(STS)                   07/09/2020         1,000.00 CHE AVMED                                    PO BOX 1778                              GAINESVILLE, FL 32627                    HEALTHCARE                               
Jones, Shevrin "Shev" (DEM)(STS)                   06/11/2019             5.00 CHE AYALA ALEX                               5212 CREEKMORE LANE                      TAMPA, FL 33624                                                                   
Jones, Shevrin  (DEM)(STS)                         12/01/2021            10.00 CHE AYEE NORMA                               703 NORTH LAKESIDE DRIVE                 LAKE WORTH, FL 33460                     NOT EMPLOYED                             
Jones, Shevrin "Shev" (DEM)(STS)                   08/27/2020            50.00 CHE AZUEKWU BRY'AN                           950 MAINE AVE SW E-712                   WASHINGTON, DC 20024                     ADMINISTRATOR                            
Jones, Shevrin "Shev" (DEM)(STS)                   07/20/2020           100.00 CHE B.B. INTERNATIONAL PRESCHOOL             1735 ATLANTIC BLVD.                      POMPANO BEACH, FL 33060                  EDUCATION                                
Jones, Shevrin Dion (DEM)(STR)                     04/25/2018         1,000.00 CHE BACCO MATTHEW                            1219 TEQUESTA STREET                     FT. LAUDERDALE, FL 33312                 EDUCATOR                                 
Jones, Shevrin "Shev" (DEM)(STS)                   08/13/2020            20.20 CHE BACH LILI                                301 P ST. #29                            SACRAMENTO, CA 95814                     SALES                                    
Jones, Shevrin "Shev" (DEM)(STS)                   06/05/2020             5.00 CHE BACHELLOR BECKY                          308 W 105TH ST #B                        NEW YORK, NY 10025                       MUSEUM                                   
Jones, Shevrin D. (DEM)(STR)                       06/05/2012           100.00 CHE BACKMAN JEFFREY                          5345 NW 120TH AVENUE                     CORAL SPRINGS, FL 33076                                                           
Jones, Shevrin "Shev" (DEM)(STS)                   02/01/2019         1,000.00 CHE BAILES JESS D.                           201 CHASE AVENUE                         WINTER PARK, FL 32789                    BEVERAGE DISTRIBUTOR                     
Jones, Shevrin "Shev" (DEM)(STS)                   02/11/2019         1,000.00 CHE BAILES, III CHARLES                      833 SEVILLE PLACE                        ORLANDO, FL 32804                        BEVERAGE DISTRIBUTOR                     
Jones, Shevrin "Shev" (DEM)(STS)                   05/03/2020           250.00 CHE BAILEY MARIO                             555 NE 34TH STREET APT 1608              MIAMI, FL 33137                          GOVERNMENT RELATIONS                     
Jones, Shevrin  (DEM)(STS)                         11/30/2021            25.00 CHE BAILEY MONIQUE                           3389 CHARLES AVENUE                      MIAMI, FL 33133                          NOT EMPLOYED                             
Jones, Shevrin "Shev" (DEM)(STS)                   05/31/2019           100.00 CHE BAKALAR HOWARD                           12361 NW 26TH STREET                     PLANTATION, FL 33323                     CHIEF PROGRAM OFFICE                     
Jones, Shevrin D. (DEM)(STR)                       09/28/2013            50.00 CHE BAKALAR HOWARD                           12361 NW 26TH STREET                     PLANTATION, FL 33323                                                              
Jones, Shevrin "Shev" (DEM)(STS)                   12/02/2019           100.00 CHE BAKER JOSEPH                             2637 LEGACY VILLAS DRIVE                 MAITLAND, FL 32751                       ATTORNEY                                 
Jones, Shevrin "Shev" (DEM)(STS)                   03/01/2019            50.00 CHE BAKER SATONYA                            470 S. PARK ROAD, 107                    HOLLYWOOD, FL 33021                      SALES & MARKETING                        
Jones, Shevrin "Shev" (DEM)(STS)                   12/10/2019           120.00 CHE BALFOUR SANDRA                           3720 NW 71ST STREET                      COCONUT CREEK, FL 33073                  NOT EMPLOYED                             
Jones, Shevrin "Shev" (DEM)(STS)                   09/09/2020         1,000.00 CHE BALIDO ALBERT                            2222 GLENWOOD LN                         TALLAHASSEE, FL 32308                    CONSULTANT                               
Jones, Shevrin "Shev" (DEM)(STS)                   07/31/2019            50.00 CHE BALOGUN WAZIRI                           1965 S. STATE ROAD 7                     WEST PARK, FL 33023                      ADMINISTRATOR                            
Jones, Shevrin "Shev" (DEM)(STS)                   10/19/2020         1,000.00 CHE BAN ASSAULT WEAPONS NOW                  6619 S DIXIE HWY #148                    MIAMI, FL 33143                          POLITICAL COMMITTEE                      
Jones, Shevrin "Shev" (DEM)(STS)                   08/06/2020            20.20 CHE BANNIS RYAN                              2153 RENAISSANCE BLVD                    MIRAMAR, FL 33025                        NOT EMPLOYED                             
Jones, Shevrin "Shev" (DEM)(STS)                   07/22/2020           100.00 CHE BARNES BRICE                             3607 MOSSY CREEK LANE                    TALLAHASSEE, FL 32311                    PRESIDENT                                
Jones, Shevrin "Shev" (DEM)(STS)                   05/30/2020            20.20 CHE BARNES BRICE                             3607 MOSSY CREEK LANE                    TALLAHASSEE, FL 32311                    PRESIDENT                                
Jones, Shevrin "Shev" (DEM)(STS)                   06/07/2020             5.00 CHE BARONE JAMES                             1200 PEBBLE HILL RD                      DOYLESTOWN, PA 18901                     NOT EMPLOYED                             
Jones, Shevrin "Shev" (DEM)(STS)                   08/26/2019           100.00 CHE BARTH MARIA                              9343 NW 10TH STREET                      PLANTATION, FL 33322                     REALTOR                                  
Jones, Shevrin "Shev" (DEM)(STS)                   07/30/2020           100.00 CHE BARTH MARIA                              9343 NW 10TH STREET                      PLANTATION, FL 33322                     REALTOR                                  
Jones, Shevrin "Shev" (DEM)(STS)                   08/09/2020           100.00 CHE BARTH MARIA                              9343 NW 10TH STREET                      PLANTATION, FL 33322                     REALTOR                                  
Jones, Shevrin "Shev" (DEM)(STS)                   03/01/2019            20.00 CHE BARTHOLOMEW TYLER                        1200 BRICKELL BAY DRIVE, PH4212          MIAMI, FL 33131                                                                   
Jones, Shevrin  (DEM)(STS)                         11/14/2021            50.00 CHE BATES TAMIKA                             320 W CHAMINADE DRIVE                    HOLLYWOOD, FL 33021                      CRNA                                     
Jones, Shevrin "Shev" (DEM)(STS)                   05/30/2020            50.00 CHE BATES TAMIKA                             320 W CHAMINADE DRIVE                    HOLLYWOOD, FL 33021                      NOT EMPLOYED                             
Jones, Shevrin "Shev" (DEM)(STS)                   07/30/2020           250.00 CHE BAUER CLIFFORD                           401 NW 127 AVENUE UNIT 5                 PLANTATION, FL 33325                     HEALTHCARE                               
Jones, Shevrin "Shev" (DEM)(STS)                   10/25/2020           100.00 CHE BEAR BENJAMIN                            868 PERALTA AVENUE                       SAN FRANCISCO, CA 94110                  INFORMATION SERVICES                     
Jones, Shevrin  (DEM)(STS)                         09/01/2021         1,000.00 CHE BEAR ATLANTIC GROUP                      3250 NE 1 AVENUE, SUITE 305              MIAMI, FL 33137                          MANAGEMENT CONSULTIN                     
Jones, Shevrin "Shev" (DEM)(STS)                   08/13/2020         1,000.00 CHE BEATTY DAWN                              27516 SE 30TH STREET                     SAMMAMISH, WY 98075                      HUMAN RESOURCES                          
Jones, Shevrin "Shev" (DEM)(STS)                   03/01/2019           250.00 CHE BEATTY MARVIN                            1220 W MCNICHOLS                         DETROIT, MI 48203                        MEDIA EXECUTIVE                          
Jones, Shevrin "Shev" (DEM)(STS)                   09/18/2019           250.00 CHE BEATTY MARVIN                            555 E LAFAYETTE                          DETROIT, MI 48226                        DEVELOPER                                
Jones, Shevrin "Shev" (DEM)(STS)                   08/31/2019           100.00 CHE BEATTY MATTHEW                           253 NE 2ND STREET, #1808                 MIAMI, FL 33132                          SR. DIRECTOR OF COMM                     
Jones, Shevrin "Shev" (DEM)(STS)                   07/31/2019           100.00 CHE BEATTY MATTHEW                           253 NE 2ND STREET, #1808                 MIAMI, FL 33132                          SR. DIR. OF COMMUNIC                     
Jones, Shevrin "Shev" (DEM)(STS)                   09/30/2019           100.00 CHE BEATTY MATTHEW                           253 NE 2ND STREET, #1808                 MIAMI, FL 33132                          SR. DIR OF COMMUNICA                     
Jones, Shevrin "Shev" (DEM)(STS)                   10/31/2019           100.00 CHE BEATTY MATTHEW                           253 NE 2ND STREET, #1808                 MIAMI, FL 33132                          SR. DIRECTOR OF COMM                     
Jones, Shevrin "Shev" (DEM)(STS)                   03/01/2019           250.00 CHE BEATTY MATTHEW                           253 NE 2ND STREET, #1808                 MIAMI, FL 33132                          SR. DIRECTOR OF COMM                     
Jones, Shevrin "Shev" (DEM)(STS)                   05/31/2020           100.00 CHE BEATTY MATTHEW                           253 NE 2ND STREET, #1808                 MIAMI, FL 33132                          SR. DIRECTOR OF COMM                     
Jones, Shevrin "Shev" (DEM)(STS)                   04/30/2020           100.00 CHE BEATTY MATTHEW                           253 NE 2ND STREET, #1808                 MIAMI, FL 33132                          SR. DIRECTOR OF COMM                     
Jones, Shevrin "Shev" (DEM)(STS)                   01/12/2020           250.00 CHE BEATTY MATTHEW                           253 NE 2ND STREET, #1808                 MIAMI, FL 33132                          SR. DIRECTOR OF COMM                     
Jones, Shevrin "Shev" (DEM)(STS)                   03/29/2020           100.00 CHE BEATTY MATTHEW                           253 NE 2ND STREET, #1808                 MIAMI, FL 33132                          SR. DIRECTOR OF COMM                     
Jones, Shevrin "Shev" (DEM)(STS)                   07/02/2020           300.00 CHE BEATTY MATTHEW                           253 NE 2ND STREET, #1808                 MIAMI, FL 33132                          SR. DIRECTOR OF COMM                     
Jones, Shevrin "Shev" (DEM)(STS)                   03/19/2021          -150.00 REF BEATTY MATTHEW                           253 NE 2ND STREET, #1808                 MIAMI, FL 33132                          SR. DIRECTOR OF COMM                     
Jones, Shevrin Dion (DEM)(STR)                     04/25/2018           100.00 CHE BEATTY MATTHEW                           8000 NE BAYSHORE COURT, #201             MIAMI, FL 33138                                                                   
Jones, Shevrin D. (DEM)(STR)                       09/27/2013           100.00 CHE BEATTY MATTHEW B.                        8000 NE BAYSHORE COURT #201              MIAMI, FL 33138                                                                   
Jones, Shevrin "Shev" (DEM)(STS)                   08/13/2020           250.00 CHE BEATTY MAXINE                            1220 W MCNICHILS                         DETROIT, MI 48203                        NOT EMPLOYED                             
Jones, Shevrin "Shev" (DEM)(STS)                   08/13/2020            50.00 CHE BEATTY PRISCILLA                         6781 MOONLIT DR                          DELRAY BEACH, FL 33446                   NOT EMPLOYED                             
Jones, Shevrin "Shev" (DEM)(STS)                   08/05/2020            50.00 CHE BEATTY PRISCILLA                         6781 MOONLIT DR                          DELRAY BEACH, FL 33446                   NOT EMPLOYED                             
Jones, Shevrin "Shev" (DEM)(STS)                   02/19/2019           250.00 CHE BEATTY PRISCILLA                         701 SW 6TH TERRACE                       HALLANDALE BEACH, FL 33009               COUNSELOR                                
Jones, Shevrin "Shev" (DEM)(STS)                   07/23/2019           100.00 CHE BEATTY PRISCILLA                         701 SW 6TH TERRACE                       HALLANDALE BEACH, FL 33009               SCHOOL COUNSELOR                         
Jones, Shevrin "Shev" (DEM)(STS)                   07/02/2020           200.00 CHE BEATTY VICTORIA                          6781 MOONLIT DR                          DELRAY BEACH, FL 33446                   NOT EMPLOYED                             
Jones, Shevrin D. (DEM)(STR)                       09/27/2013           150.00 CHE BEATTY VICTORIA M.                       2000 TOWERSIDE TERRACE STE 603           MIAMI, FL 33138                          ATTORNEY                                 
Jones, Shevrin "Shev" (DEM)(STS)                   06/23/2020           100.00 CHE BECKER JULIE                             1281 NE 85TH ST                          MIAMI, FL 33138                          NOT EMPLOYED                             
Jones, Shevrin "Shev" (DEM)(STS)                   09/25/2019           100.00 CHE BECKER JULIE                             1281 NE 85TH ST                          MIAMI, FL 33138                          UNEMPLOYED                               
Jones, Shevrin "Shev"" (DEM)(STR)                  03/02/2015           500.00 CHE BECKER & POLIAKOFF                       ONE EAST BROWARD BLVD., STE 1800         FT. LAUDERDALE, FL 33301                 ATTORNEY                                 
Jones, Shevrin "Shev"" (DEM)(STR)                  01/11/2016           250.00 CHE BECKER & POLIAKOFF                       ONE EAST BROWARD BLVD., STE 1800         FT. LAUDERDALE, FL 33301                 ATTORNEY                                 
Jones, Shevrin D. (DEM)(STR)                       06/18/2014           500.00 CHE BECKER & POLIAKOFF                       1 EAST BROWARD BLVD., SUITE 1800         FORT LAUDERDALE, FL 33301                LAW FIRM                                 
Jones, Shevrin "Shev" (DEM)(STS)                   02/18/2019           500.00 CHE BECKER & POLIAKOFF, PA                   ONE EAST BROWARD BLVD, STE. 1800         FT. LAUDERDALE, FL 32301                 ATTORNEY                                 
Jones, Shevrin D. (DEM)(STR)                       05/18/2012           500.00 CHE BECKER & POLIAKOFF, PA                   3111 STIRLING ROAD                       FT. LAUDERDALE, FL 33312                 ATTORNEY                                 
Jones, Shevrin Dion (DEM)(STR)                     12/08/2017         1,000.00 CHE BECKER & POLIAKOFF, PA                   ONE EAST BROWARD BLVD. STE 1800          FT. LAUDERDALE, FL 33301                 ATTORNEY                                 
Jones, Shevrin "Shev" (DEM)(STS)                   06/18/2020         1,000.00 CHE BEER DISTRIBUTOR'S COMMITTEE FOR GOOD GO 3616 HARDEN BLVD, #317                   LAKELAND, FL 33803                       POLITICAL COMMITTEE                      
Jones, Shevrin "Shev" (DEM)(STS)                   05/30/2020            20.20 CHE BEES BRIAN                               2791 NW 107 AVE                          CORAL SPRINGS, FL 33065                  NOT EMPLOYED                             
Jones, Shevrin "Shev" (DEM)(STS)                   08/07/2020           100.00 CHE BELL RISA                                13935 NW 22ND COURT                      PEMBROKE PINES, FL 33028                 NOT EMPLOYED                             
Jones, Shevrin "Shev" (DEM)(STS)                   07/30/2020            10.00 CHE BELLAMY ERNEST                           268 S. EUCLID AVENUE                     PITTSBURGH, PA 15206                     URBAN DESIGNER                           
Jones, Shevrin "Shev" (DEM)(STS)                   05/30/2020            10.00 CHE BELLAMY ERNEST                           268 S. EUCLID AVENUE                     PITTSBURGH, PA 15206                     URBAN DESIGNER                           
Jones, Shevrin "Shev" (DEM)(STS)                   04/30/2020            10.00 CHE BELLAMY ERNEST                           268 S. EUCLID AVENUE                     PITTSBURGH, PA 15206                     URBAN DESIGNER                           
Jones, Shevrin "Shev" (DEM)(STS)                   03/30/2020            10.00 CHE BELLAMY ERNEST                           268 S. EUCLID AVENUE                     PITTSBURGH, PA 15206                     URBAN DESIGNER                           
Jones, Shevrin "Shev" (DEM)(STS)                   12/30/2019            10.00 CHE BELLAMY ERNEST                           268 S. EUCLID AVENUE                     PITTSBURGH, PA 15206                     URBAN DESIGNER                           
Jones, Shevrin "Shev" (DEM)(STS)                   11/26/2019            35.00 CHE BELLAMY ERNEST                           268 S. EUCLID AVENUE                     PITTSBURGH, PA 15206                     URBAN DESIGNER                           
Jones, Shevrin "Shev" (DEM)(STS)                   11/30/2019            10.00 CHE BELLAMY ERNEST                           268 S. EUCLID AVENUE                     PITTSBURGH, PA 15206                     URBAN DESIGNER                           
Jones, Shevrin "Shev" (DEM)(STS)                   06/30/2020            10.00 CHE BELLAMY ERNEST                           268 S. EUCLID AVENUE                     PITTSBURGH, PA 15206                     URBAN DESIGNER                           
Jones, Shevrin "Shev" (DEM)(STS)                   10/30/2019            10.00 CHE BELLAMY ERNEST                           268 S. EUCLID AVENUE                     PITTSBURGH, PA 15206                     URBAN DESIGNER                           
Jones, Shevrin "Shev" (DEM)(STS)                   09/30/2019            10.00 CHE BELLAMY ERNEST                           268 S. EUCLID AVENE                      PITTSBURGH, PA 15206                     URBAN DESIGNER                           
Jones, Shevrin "Shev" (DEM)(STS)                   10/14/2019           100.00 CHE BELLAMY REGINAL                          2300 WASHINGTON PL, NE APT 221           WASHINGTON, DC 20018                     PHARMACIST INSPECTOR                     
Jones, Shevrin "Shev" (DEM)(STS)                   05/20/2019            35.00 CHE BELLAMY REGINAL                          2300 WASHINGTON PLACE NORTHEAST          WASHINTON, DC 20018                                                               
Jones, Shevrin "Shev" (DEM)(STS)                   05/20/2019            35.00 CHE BELLAMY REGINAL                          2300 WASHINGTON PLACE NORTHEAST          WASHINTON, DC 20018                                                               
Jones, Shevrin "Shev" (DEM)(STS)                   07/31/2019           100.00 CHE BELLAMY REGINAL                          2300 WASHINGTON PL, NE APT 221           WASHINGTON, DC 20018                     PHARMACIST                               
Jones, Shevrin "Shev" (DEM)(STS)                   07/17/2020           100.00 CHE BELLAMY REGINAL                          2300 WASHINGTON PL, NE APT 221           WASHINGTON, DC 20018                     PHARMACIST                               
Jones, Shevrin "Shev" (DEM)(STS)                   08/04/2020            50.00 CHE BENAVENTE PABLO                          1008 PEPPERMILL CT                       CONCORD, CA 94518                        MANAGER                                  
Jones, Shevrin "Shev" (DEM)(STS)                   09/18/2019         1,000.00 CHE BENCHMARK CONSTRUCTION CONSULTING        1120 NW 87TH STREET                      MIAMI, FL 33150                          CONSTRUCTION                             
Jones, Shevrin "Shev" (DEM)(STS)                   11/18/2019           250.00 CHE BENFORD RUSSELL                          4944 WINDWARD WAY                        FT. LAUDERDALE, FL 33312                 TOURISM                                  
Jones, Shevrin "Shev" (DEM)(STS)                   06/25/2019           500.00 CHE BENNETT SCOTT                            3100 NORTH OCEAN BLVD., APT. 2410        FT. LAUDERDALE, FL 33308                 UNEMPLOYED                               
Jones, Shevrin "Shev" (DEM)(STS)                   07/18/2020           100.00 CHE BENNETT SCOTT                            3100 NORTH OCEAN BLVD., APT. 2410        FT. LAUDERDALE, FL 33308                 NOT EMPLOYED                             
Jones, Shevrin "Shev" (DEM)(STS)                   07/10/2020           250.00 CHE BENNETT SCOTT                            3100 NORTH OCEAN BLVD., APT. 2410        FT. LAUDERDALE, FL 33308                 NOT EMPLOYED                             
Jones, Shevrin "Shev" (DEM)(STS)                   08/07/2020            50.00 CHE BENNETT SCOTT                            3100 NORTH OCEAN BLVD., APT. 2410        FT. LAUDERDALE, FL 33308                 NOT EMPLOYED                             
Jones, Shevrin "Shev" (DEM)(STS)                   07/20/2020           250.00 CHE BENNETT SCOTT                            3100 NORTH OCEAN BLVD., APT. 2410        FT. LAUDERDALE, FL 33308                 NOT EMPLOYED                             
Jones, Shevrin "Shev" (DEM)(STS)                   08/10/2020            50.00 CHE BENNETT SCOTT                            3100 NORTH OCEAN BLVD., APT. 2410        FT. LAUDERDALE, FL 33308                 NOT EMPLOYED                             
Jones, Shevrin "Shev" (DEM)(STS)                   03/19/2021          -200.00 REF BENNETT SCOTT                            3100 NORTH OCEAN BLVD., APT. 2410        FT. LAUDERDALE, FL 33308                 NOT EMPLOYED                             
Jones, Shevrin D. (DEM)(STR)                       05/22/2012           250.00 CHE BENSON CAMERON                           4392 SW 130TH AVENUE                     DAVIE, FL 33330                          ENTREPENUR                               
Jones, Shevrin Dion (DEM)(STR)                     06/14/2018           100.00 CHE BERBENICK GENE F.                        9046 SE 166TH  KATHY LOOP                THE VILLAGES, FL 32162                   CHIROPRACTOR                             
Jones, Shevrin "Shev" (DEM)(STS)                   08/11/2020             2.00 CHE BERG JON                                 1708 NEWTON ST NW APT 102                WASHINGTON, DC 20010                     TEACHER                                  
Jones, Shevrin "Shev" (DEM)(STS)                   06/05/2020             1.82 CHE BERGERON KIERSTEN                        201 MAIN STREET                          MAYNARD, MA 01754                        OUTREACH                                 
Jones, Shevrin  (DEM)(STS)                         12/31/2021            10.00 CHE BERMAN PEARL                             12750 SW 4TH COURT J101                  PEMBROKE PINES, FL 33027                 NOT EMPLOYED                             
Jones, Shevrin "Shev" (DEM)(STS)                   11/09/2019           100.00 CHE BETHEL ALECIA                            4321 SW 121 LANE, APT 108                MIRAMAR, FL 33025                        NURSE                                    
Jones, Shevrin "Shev" (DEM)(STS)                   10/24/2019         1,000.00 CHE BETTER FLORIDA FUND CORP.                1430 PIEDMONT DRIVE EAST                 TALLAHASSEE, FL 32308                    POLITICAL COMMITTEE                      
Jones, Shevrin "Shev" (DEM)(STS)                   08/13/2020           100.00 CHE BILBOA RON                               650 NE 64TH ST APT G503                  MIAMI, FL 33138                          MANAGER                                  
Jones, Shevrin  (DEM)(STS)                         11/29/2021            10.00 CHE BINNS GLORIA                             6511 SW 30 STREET                        MIRAMAR, FL 33023                        CLERK                                    
Jones, Shevrin "Shev" (DEM)(STS)                   08/04/2020            20.00 CHE BINNS GLORIA                             6511 SW 30TH STREET                      MIRAMAR, FL 33023                        NOT EMPLOYED                             
Jones, Shevrin "Shev" (DEM)(STS)                   09/30/2019            20.20 CHE BINNS GLORIA                             6511 SW 30TH STREET                      MIRAMAR, FL 33023                        NOT EMPLOYED                             
Jones, Shevrin "Shev" (DEM)(STS)                   10/10/2019             5.00 CHE BINNS GLORIA                             6511 SW 30TH STREET                      MIRAMAR, FL 33023                                                                 
Jones, Shevrin "Shev" (DEM)(STS)                   09/24/2019            10.00 CHE BINNS GLORIA                             6511 SW 30TH STREET                      MIRAMAR, FL 33023                                                                 
Jones, Shevrin "Shev" (DEM)(STS)                   07/31/2019            20.20 CHE BINNS GLORIA                             6511 SW 30TH STREET                      MIRAMAR, FL 33023                                                                 
Jones, Shevrin "Shev" (DEM)(STS)                   08/21/2019             5.00 CHE BINNS GLORIA                             6511 SW 30TH STREET                      MIRAMAR, FL 33023                                                                 
Jones, Shevrin "Shev" (DEM)(STS)                   07/23/2019            10.00 CHE BINNS GLORIA                             6511 SW 30TH STREET                      MIRAMAR, FL 33023                                                                 
Jones, Shevrin "Shev" (DEM)(STS)                   05/18/2019            20.20 CHE BINNS GLORIA                             6511 SW 30TH STREET                      MIRAMAR, FL 33023                                                                 
Jones, Shevrin "Shev" (DEM)(STS)                   02/10/2019            35.00 CHE BINNS GLORIA                             6511 SW 30TH STREET                      MIRAMAR, FL 33023                                                                 
Jones, Shevrin "Shev" (DEM)(STS)                   11/14/2019            10.00 CHE BINNS GLORIA                             6511 SW 30TH STREET                      MIRAMAR, FL 33023                        NOT EMPLOYED                             
Jones, Shevrin "Shev" (DEM)(STS)                   11/01/2019            10.00 CHE BINNS GLORIA                             6511 SW 30TH STREET                      MIRAMAR, FL 33023                        NOT EMPLOYED                             
Jones, Shevrin "Shev" (DEM)(STS)                   09/30/2019         1,000.00 CHE BIOSPINE, LLC                            4211 WEST BOY SCOUT BLVD. STE 400        TAMPA, FL 33604                          MEDICAL                                  
Jones, Shevrin "Shev" (DEM)(STS)                   11/20/2019           500.00 CHE BIRDSONG BOB                             373 N. RIVER AVENUE                      DEERFIELD BEACH, FL 33441                CHIEF EXECUTIVE OFFI                     
Jones, Shevrin "Shev" (DEM)(STS)                   03/01/2019            20.00 CHE BISHOP KILAN                             666 NE 80TH STREET, APT. 6               MIAMI, FL 33138                                                                   
Jones, Shevrin "Shev" (DEM)(STS)                   06/13/2020            10.00 CHE BLACK NINA                               1768 NW 52ND AVE                         LAUDERHILL, FL 33313                     TEACHER                                  
Jones, Shevrin "Shev" (DEM)(STS)                   03/01/2019           100.00 CHE BLAKE ASHLEY                             PO BOX 380531                            MIAMI, FL 33238                          MARKETING                                
Jones, Shevrin "Shev" (DEM)(STS)                   06/19/2020            10.00 CHE BLANCHARD MARY                           421 FRANKLIN STREET                      DOWNERS GROVE, IL 60515                  SENIOR DIRECTOR                          
Jones, Shevrin "Shev" (DEM)(STS)                   12/31/2019            10.00 CHE BLANCO JANA                              7836 RAMONA STREET                       MIRAMAR, FL 33023                                                                 
Jones, Shevrin D. (DEM)(STR)                       02/18/2013           500.00 CHE BLUE CROSS BLUE SHIELD FL                PO BOX 2210                              JACKSONVILLE, FL 32203                   HEALTH INSURANCE                         
Jones, Shevrin "Shev" (DEM)(STS)                   04/22/2020           250.00 CHE BOBER PETER                              3730 NORTH 32 AVENUE                     HOLLYWOOD, FL 33021                      ATTORNEY                                 
Jones, Shevrin "Shev" (DEM)(STS)                   07/22/2020           250.00 CHE BOBER PETER                              3730 NORTH 32 AVENUE                     HOLLYWOOD, FL 33021                      ATTORNEY                                 
Jones, Shevrin "Shev" (DEM)(STS)                   08/11/2020            35.00 CHE BOCKMAN BARBARA                          4320 NW 25TH TERRACE                     GAINESVILLE, FL 32605                    NOT EMPLOYED                             
Jones, Shevrin "Shev" (DEM)(STS)                   10/27/2020            20.20 CHE BOCKMAN BARBARA                          4320 NW 25TH TERRACE                     GAINESVILLE, FL 32605                    RETIRED                                  
Jones, Shevrin  (DEM)(STS)                         11/14/2021            20.00 CHE BOILEAU ROBERT L.                        6724 RALSTON BEACH CIRCLE                TAMPA, FL 33614                          NOT EMPLOYED                             
Jones, Shevrin  (DEM)(STS)                         11/14/2021            50.00 CHE BOILEAU ROBERT L.                        6724 RALSTON BEACH CIRCLE                TAMPA, FL 33614                          NOT EMPLOYED                             
Jones, Shevrin  (DEM)(STS)                         12/14/2021            20.00 CHE BOILEAU ROBERT L.                        6724 RALSTON BEACH CIRCLE                TAMPA, FL 33614                          NOT EMPLOYED                             
Jones, Shevrin "Shev" (DEM)(STS)                   10/29/2020            50.00 CHE BOILEAU ROBERT L.                        6724 RALSTON BEACH CIRCLE                TAMPA, FL 33614                          NOT EMPLOYED                             
Jones, Shevrin "Shev" (DEM)(STS)                   08/26/2019           100.00 CHE BOLIN JANE                               364 NW 48TH COURT                        OAKLAND PARK, FL 33309                   LAWYER                                   
Jones, Shevrin "Shev" (DEM)(STS)                   05/30/2020            50.00 CHE BONDY ELIZABETH                          3731 NW 23RD PLACE                       GAINESVILLE, FL 32605                    PROFESSOR                                
Jones, Shevrin "Shev" (DEM)(STS)                   07/17/2020           100.00 CHE BONDY ELIZABETH                          3731 NW 23RD PLACE                       GAINESVILLE, FL 32605                    PROFESSOR                                
Jones, Shevrin "Shev" (DEM)(STS)                   06/14/2020            25.00 CHE BONSAINT THOMAS                          1020 NORTH STAFFORD STREET               ARLINGTON, VA 22201                      SALES                                    
Jones, Shevrin "Shev" (DEM)(STS)                   09/03/2020             5.00 CHE BONSAINT THOMAS                          1020 N. STAFFORD ST. APT. 400            ARLINGTON, VA 22201                      SALES                                    
Jones, Shevrin "Shev" (DEM)(STS)                   07/31/2019         1,000.00 CHE BOOK PATRICIA                            2711 S. OCEAN DRIVE, #502                HOLLYWOOD, FL 33019                      RETIRED                                  
Jones, Shevrin D. (DEM)(STR)                       05/17/2012           500.00 CHE BOOK PATRICIA                            491 COCONUT PALM TERRACE                 PLANTATION, FL 33324                     ACCOUNTANT                               
Jones, Shevrin "Shev"" (DEM)(STR)                  02/19/2015           500.00 CHE BOOK RONALD                              491 COCONUT PALM TERR                    PLANTATION, FL 33324                     ATTORNEY                                 
Jones, Shevrin D. (DEM)(STR)                       05/17/2012           500.00 CHE BOOK RONALD                              18851 NE 29TH AVENUE, STE 1010           AVENTURA, FL 33180                       ACCOUNTANT                               
Jones, Shevrin D. (DEM)(STR)                       05/17/2012           500.00 CHE BOOK RONALD                              18851 NE 29TH AVENUE                     AVENTURA, FL 33180                       ACCOUNTANT                               
Jones, Shevrin D. (DEM)(STR)                       02/06/2013           500.00 CHE BOOK RONALD                              491 COCONUT PALM TERRACE                 PLANTATION, FL 33324                     CONSULTANT                               
Jones, Shevrin "Shev" (DEM)(STS)                   07/31/2019         1,000.00 CHE BOOK RONALD L.                           491 COCONUT PALM TERR                    PLANTATION, FL 33324                     ATTORNEY AT LAW                          
Jones, Shevrin D. (DEM)(STR)                       02/16/2014           500.00 CHE BOOK RONALD L.                           18851 NE 29TH AVENUE, #1010              AVENTURA, FL 33180                       ATTORNEY                                 
Jones, Shevrin  (DEM)(STS)                         11/13/2021            25.00 CHE BORCHARD DOUGLAS                         8437 RADCLIFFE TERR. APT 202             NAPLES, FL 34120                         NOT EMPLOYED                             
Jones, Shevrin "Shev" (DEM)(STS)                   02/08/2019            35.00 CHE BORRERO RAFAEL                           9941 SW 16TH STREET                      PEMBROKE PINES, FL 33025                                                          
Jones, Shevrin "Shev" (DEM)(STS)                   07/16/2019            20.20 CHE BORRERO RAFAEL                           9941 SW 16TH STREET                      PEMBROKE PINES, FL 33025                 BANKER                                   
Jones, Shevrin "Shev" (DEM)(STS)                   03/01/2019            20.00 CHE BOS-LUN AARON                            741 6TH STREET, #105-W                   MIAMI BEACH, FL 33139                                                             
Jones, Shevrin "Shev" (DEM)(STS)                   06/20/2020           500.00 CHE BOS-LUN AARON                            741 6 STREET APARTMENT 105-W             MIAMI BEACH, FL 33139                    RECRUITMENT MANAGER                      
Jones, Shevrin "Shev" (DEM)(STS)                   05/21/2020            20.20 CHE BOS-LUN MICHELLE                         94 CC ROAD                               BELLOWS FALLS, VT 05101                  TEACHER                                  
Jones, Shevrin  (DEM)(STS)                         11/19/2021           100.00 CHE BOSSALLER DAWN                           1744 NE 27TH DRIVE                       WILTON MANORS, FL 33334                  ASSOCIATE DIRECTOR                       
Jones, Shevrin  (DEM)(STS)                         11/12/2021            25.00 CHE BOSTIC CEDRIC                            3740 NW 194 STREET                       MIAMI GARDENS, FL 33055                  TEACHER                                  
Jones, Shevrin D. (DEM)(STR)                       10/08/2013           500.00 CHE BOYD GAMING CORPORATION                  6465 SOUTH RAINBOW BLVD                  LAS VEGAS, NV 89118                      CASINO                                   
Jones, Shevrin "Shev" (DEM)(STS)                   09/24/2019            10.00 CHE BRAMMER GEORGETTE                        727 E BLVD CHATELAINE                    DELRAY BEACH, FL 33445                                                            
Jones, Shevrin "Shev" (DEM)(STS)                   06/05/2020             3.19 CHE BRANDES ALEX                             1740 13TH ST NW                          WASHINGTON, DC 20009                     PROGRAM MANAGER                          
Jones, Shevrin "Shev" (DEM)(STS)                   06/05/2020             3.19 CHE BRANDES ALEX                             24 T ST NW                               WASHINGTON, DC 20001                     PROGRAM COORDINATOR                      
Jones, Shevrin "Shev" (DEM)(STS)                   09/25/2019            50.00 CHE BRAYNON ANDREA                           5108 NW 66TH AVE                         LAUDERHILL, FL 33319                     MANAGER                                  
Jones, Shevrin "Shev" (DEM)(STS)                   03/01/2019           200.00 CHE BRAYNON OSCAR                            1701 NW 191 STREET                       MIAMI GARDENS, FL 33056                  GOVT ADMINISTRATOR                       
Jones, Shevrin "Shev" (DEM)(STS)                   06/05/2020             1.28 CHE BRIDGEMAN JONATHAN                       525 PARK RD NW                           WASHINGTON, DC 20010                     ADMIN                                    
Jones, Shevrin "Shev" (DEM)(STS)                   06/05/2020             5.00 CHE BRIGGS MARK                              990 FULTON STREET APT 106                SAN FRANCISCO, CA 94117                  GRAPHIC DESIGNER                         
Jones, Shevrin Dion (DEM)(STR)                     05/12/2018            71.70 CHE BRIGHT MARCUS                            180 NE 29TH STREET, #1608                MIAMI, FL 33137                          ADMINISTRATOR                            
Jones, Shevrin "Shev" (DEM)(STS)                   03/01/2019           250.00 CHE BRIGHT FUTURE FOR FLORIDA                533 NE 3RD AVENUE, APT. 311              FT. LAUDERDALE, FL 33301                 POLITICAL COMMITTEE                      
Jones, Shevrin Dion (DEM)(STR)                     03/06/2017           250.00 CHE BRIGHT FUTURE FOR FLORIDA                533 NE 3RD AVENUE, #311                  FT. LAUDERDALE, FL 33301                 EDUCATION                                
Jones, Shevrin Dion (DEM)(STR)                     04/25/2018           250.00 CHE BRIGHT FUTURE OF FLORIDA                 533 NW 3RD AVENUE                        FT. LAUDERDALE, FL 38301                 EDUCATION                                
Jones, Shevrin "Shev" (DEM)(STS)                   10/10/2019           200.00 CHE BRILL WENDY                              2508 W. SUNSET DRIVE                     TAMPA, FL 33629                          GOVERNMENT RELATIONS                     
Jones, Shevrin "Shev" (DEM)(STS)                   01/13/2020         1,000.00 CHE BRISTOL-MYERS SQUIBB COMPANY             PO BOX 25277                             TAMPA, FL 33622                          PHARMACEUTICALS                          
Jones, Shevrin Dion (DEM)(STR)                     10/19/2017           500.00 CHE BRISTOL-MYERS SQUIBB COMPANY             PO BOX 23277                             TAMPA, FL 33623                          PHARMACUETICAL                           
Jones, Shevrin "Shev" (DEM)(STS)                   08/05/2020            20.20 CHE BRONISAS RUTH                            1627 RIVERVIEW RD APT 609                DEERFIELD BEACH, FL 33441                NOT EMPLOYED                             
Jones, Shevrin "Shev" (DEM)(STS)                   07/23/2020           100.00 CHE BROOKS AARON                             3334 W MAIN ST 202                       NORMAN, OK 73072                         NOT EMPLOYED                             
Jones, Shevrin "Shev" (DEM)(STS)                   05/29/2019            25.00 CHE BROOKS MITCH                             913 STREET NE                            WASHINTON, DC 20002                                                               
Jones, Shevrin Dion (DEM)(STR)                     12/08/2017           500.00 CHE BROOKSDALE SENIOR LIVING, INC.           C/O 6737 W. WASHINGRTON STREET, STE 2300 MILWAUKEE, WI 53214                      ASSISTED LIVING                          
Jones, Shevrin "Shev" (DEM)(STS)                   03/01/2019           100.00 CHE BROUSSARD KATENA                         NORTHWEST 23RD COURT                     MIAMI, FL 33045                          UNION REPRESENTATVE                      
Jones, Shevrin "Shev" (DEM)(STS)                   07/09/2020           100.00 CHE BROWARD ALLIED MEDICAL PAC               5101 NW 21 AVE, STE 440                  FORT LAUDERDALE, FL 33309                POLITICAL COMMITTEE                      
Jones, Shevrin D. (DEM)(STR)                       10/09/2013           500.00 CHE BROWARD COUNTY POLICE BENEVOLENT ASSOCIA 2650 W. STATE ROAD 84                    FT. LAUDERDALE, FL 33312                 POLICE                                   
Jones, Shevrin D. (DEM)(STR)                       05/16/2012           500.00 CHE BROWARD COUNTY POLICY BENEVOLENT ASSOC   2650 W. STATE ROAD 84                    FT. LAUDERDALE, FL 33312                                                          
Jones, Shevrin "Shev" (DEM)(STS)                   06/26/2020         1,000.00 CHE BROWARD TEACHERS UNION, LOCAL 1975       6000 N. UNIVERSITY DRIVE                 TAMARAC, FL 33321                        POLITICAL COMMITTEE                      
Jones, Shevrin "Shev" (DEM)(STS)                   08/11/2020           100.00 CHE BROWN ALVIN                              PO. BOX 11894                            JACKSONVILLE, FL 32239                   CONSULTING                               
Jones, Shevrin "Shev" (DEM)(STS)                   11/15/2019            25.00 CHE BROWN CHANDA                             1900 VAN BUREN STREET, #301              HOLLYWOOD, FL 33020                      MANAGER                                  
Jones, Shevrin "Shev" (DEM)(STS)                   06/13/2020            25.00 CHE BROWN RUTHIE                             ***************                          *************** DIRECTOR                                 
Jones, Shevrin "Shev" (DEM)(STS)                   02/21/2019            50.00 CHE BROWN RUTHIE                             ***************                          *************** DIRECTOR                                 
Jones, Shevrin "Shev" (DEM)(STS)                   03/01/2019           100.00 CHE BROWN TERRISA                            540 NW 214TH STREET, APT 203             MIAMI, FL 33169                          UNEMPLOYED                               
Jones, Shevrin "Shev" (DEM)(STS)                   09/18/2020           111.12 CHE BROWN THOMAS                             10540 20TH AVENUE NE                     SEATTLE, WA 98125                        MARKETING                                
Jones, Shevrin "Shev" (DEM)(STS)                   07/01/2020           500.00 CHE BROWN TINA                               5000 LINCOLN STREET                      HOLLYWOOD, FL 33021                      CEO                                      
Jones, Shevrin "Shev" (DEM)(STS)                   10/25/2019           500.00 CHE BROWNING DAVID                           2111 TWO POND LANE                       TALLAHASSEE, FL 32312                    GOVERNMENT CONSULTAN                     
Jones, Shevrin "Shev" (DEM)(STS)                   10/15/2020            10.00 CHE BRUNS MARIAN                             4943 CROYDON PLACE                       NEWARK, CA 94560                         NOT EMPLOYED                             
Jones, Shevrin "Shev" (DEM)(STS)                   10/12/2019           250.00 CHE BRUNSON ANTHONY                          3350 SW 148 AVENUE                       MIRAMAR, FL 33027                        ACCOUNTANT                               
Jones, Shevrin  (DEM)(STS)                         12/14/2021            10.00 CHE BRYAN LISA                               4520 PAGOSA SPRINGS CIRCLE               MELBOURNE, FL 32901                      NOT EMPLOYED                             
Jones, Shevrin "Shev" (DEM)(STS)                   08/05/2020            35.00 CHE BUCKLEY FRANCIS                          821CYPRESS BLVD APT 506                  POMPANO BEACH, FL 33069                  NOT EMPLOYED                             
Jones, Shevrin "Shev" (DEM)(STS)                   11/25/2019         1,000.00 CHE BUILDING A BETTER FLORIDA POLITICAL COMM 610 S. BOULEVARD                         TAMPA, FL 33606                          POLITICAL COMMITTEE                      
Jones, Shevrin "Shev" (DEM)(STS)                   10/10/2019         1,000.00 CHE BUILDING THE BAY PC                      PO BOX 30295                             FT. LAUDERDALE, FL 33303                 POLITICAL COMMITTEE                      
Jones, Shevrin "Shev" (DEM)(STS)                   12/10/2019            75.00 CHE BULFIN GAIL                              3640 NE 16TH TERR                        OAKLAND PARK, FL 33309                   ATTORNEY                                 
Jones, Shevrin "Shev" (DEM)(STS)                   09/20/2020             5.00 CHE BURBACH LUCINDA                          905 SHEILA PL                            APOPKA, FL 32703                         NOT EMPLOYED                             
Jones, Shevrin "Shev" (DEM)(STS)                   11/30/2019            20.20 CHE BURGESS THOMAS                           1311 SOUTH 29TH AVENUE                   HOLLYWOOD, FL 33020                      DRIVER                                   
Jones, Shevrin "Shev" (DEM)(STS)                   10/10/2019            25.00 CHE BURGESS THOMAS                           1311 S. 29TH AVENUE                      HOLLYWOOD, FL 33020                      DRIVER                                   
Jones, Shevrin "Shev" (DEM)(STS)                   12/04/2019            30.00 CHE BURNETT MARLON                           101 LAKE AVENUE                          ORLANDO, FL 32801                                                                 
Jones, Shevrin "Shev" (DEM)(STS)                   06/05/2020            25.00 CHE BURNETT MARLON                           101 LAKE AVE APT 1613                    ORLANDO, FL 32801                        MANAGER                                  
Jones, Shevrin D. (DEM)(STR)                       12/05/2013            10.00 CAS BURNEY CURTIS                            140 S. DIXIE HIGHWAY, #1537              HOLLYWOOD, FL 33020                                                               
Jones, Shevrin "Shev" (DEM)(STS)                   08/04/2020           100.00 CHE BURNEY JASMINE                           2094 FARNHAM DR                          OCOEE, FL 34761                          POLITICAL CONSULTANT                     
Jones, Shevrin "Shev" (DEM)(STS)                   08/09/2020             3.00 CHE BURNS EMILY                              67 FARRAGUT AV                           SOMMERVILLE, MA 02144                    TEACHER                                  
Jones, Shevrin "Shev" (DEM)(STS)                   06/14/2020            18.78 CHE BURT JOSEPH                              289A MONROE ST. 1R                       BROOKLYN, FL 11216                       NOT EMPLOYED                             
Jones, Shevrin "Shev" (DEM)(STS)                   03/01/2019            20.00 CHE BURY GUY                                 320 S. FLAMINGO ROAD                     PEMBROKE PINES, FL 33027                                                          
Jones, Shevrin  (DEM)(STS)                         12/02/2021            10.00 CHE BUSHOLD KAREN                            121 FARRAGUT WAY                         KENNEBUNK, ME 4043                       NOT EMPLOYED                             
Jones, Shevrin D. (DEM)(STR)                       01/28/2013           500.00 CHE BUSINESS CENTER UNLIMITED INC            7130 W. TENNESSEE ST.                    TALLAHASSEE, FL 3230                     CONSULTING SERVICES                      
Jones, Shevrin "Shev" (DEM)(STS)                   08/03/2020           100.00 CHE BUTLER JAYNE                             921 ALLAMANDA DR                         DELRAY BEACH, FL 33483                   NOT EMPLOYED                             
Jones, Shevrin "Shev" (DEM)(STS)                   03/01/2019           500.00 CHE BUTLER JONATHAN                          6334 SAND HILLS CIRCLE                   LAKE WORTH, FL 33463                     URBAN PLANNER                            
Jones, Shevrin "Shev" (DEM)(STS)                   02/28/2019            50.00 CHE BUTLER JONATHAN                          6334 SAND HILLS CIRCLE                   LAKE WORTH, FL 33463                                                              
Jones, Shevrin  (DEM)(STS)                         11/13/2021            25.00 CHE BUTLER LINDA                             10909 CAMPUS HEIGHTS LANE                JACKSONVILLE, FL 32218                   NOT EMPLOYED                             
Jones, Shevrin "Shev" (DEM)(STS)                   08/08/2020            20.20 CHE BUTLER VAL                               14072 SW 32 ST                           MIRAMAR, FL 33027                        PUBLIC AFFAIRS                           
Jones, Shevrin "Shev" (DEM)(STS)                   06/17/2020           500.00 CHE BYRNE JOHN                               400 ALTON ROAD #3007                     MIAMI BEACH, FL 33139                    PUBLISHER                                
Jones, Shevrin "Shev" (DEM)(STS)                   11/03/2019           500.00 CHE BYRNE JOHN                               400 ALTON ROAD, #3007                    MIAMI BEACH, FL 33169                    PUBLISHER                                
Jones, Shevrin D. (DEM)(STR)                       06/06/2012            60.00 CHE BYRNE SANDI                              6367 NW 24TH STREET                      BOCA RATON, FL 33454                                                              
Jones, Shevrin  (DEM)(STS)                         12/30/2021            50.00 CHE BYRON SUZZIE                             2114 WEKIVA RESERVE BLVD.                APOPKA, FL 32703                         RETIRED                                  
Jones, Shevrin  (DEM)(STS)                         12/03/2021            50.00 CHE CABRAL RITA                              809 W. 177TH STREET 6H                   NEW YORK, NY 10033                       HOTEL MANAGEMENT                         
Jones, Shevrin "Shev" (DEM)(STS)                   10/27/2020            35.00 CHE CABRAL RITA                              809 W 177TH STREET                       NEW YORK, NY 10033                       HOSPITALITY MANAGER                      
Jones, Shevrin "Shev" (DEM)(STS)                   01/14/2020            50.00 CHE CABRAL RITA                              809 W 177TH STREET                       NEW YORK, NY 10033                       HOSPITALITY                              
Jones, Shevrin Dion (DEM)(STR)                     04/04/2018            23.70 CAS CAINES CHRIS                             PO BOX 191263                            MIAMI BEACH, FL 33119                                                             
Jones, Shevrin "Shev" (DEM)(STS)                   08/01/2020            35.00 CHE CALHOUN CYRUS                            1257 CORDOVA CIRCLE                      TALLAHASSEE, FL 32317                    STATE EMPLOYEE                           
Jones, Shevrin "Shev" (DEM)(STS)                   12/10/2019            50.00 CHE CAMERICK HOWARD                          359 PALM BLVD                            WESTON, FL 33026                         ATTORNEY                                 
Jones, Shevrin "Shev" (DEM)(STS)                   03/01/2019           100.00 CHE CAMPBELL DEBON                           3279 NW 44TH STREET                      OAKLAND PARK, FL 33309                   GOVERNMENT AFFAIRS A                     
Jones, Shevrin "Shev" (DEM)(STS)                   09/24/2019             5.00 CAS CAMPBELL DEBON                           3279 NW 44TH STREET                      OAKLAND PARK, FL 33309                   GOVT AFFAIRS                             
Jones, Shevrin "Shev" (DEM)(STS)                   08/27/2020             5.00 CHE CAMPBELL SCOTT                           210 EAST BROADWAY APT. H903              NEW YORK, NY 10002                       DIR OF CAMPAIGN ADVA                     
Jones, Shevrin "Shev" (DEM)(STS)                   02/11/2019             5.00 CHE CAMPBELL SHANON                          3974 NW 166TH STREET                     MIAMI GARDENS, FL 33054                                                           
Jones, Shevrin "Shev" (DEM)(STS)                   06/17/2020            35.00 CHE CAMPBELL WILLIAM                         2700 BAYSHORE BLVD UNIT 6100             DUNEDIN, FL 34698                        NOT EMPLOYED                             
Jones, Shevrin "Shev" (DEM)(STS)                   08/11/2020            35.00 CHE CAMPBELL WILLIAM                         2700 BAYSHORE BLVD UNIT 6100             DUNEDIN, FL 34698                        NOT EMPLOYED                             
Jones, Shevrin Dion (DEM)(STR)                     04/26/2018            25.62 CAS CANOVA TIM                               337 MONROE STREET                        HOLLYWOOC, FL 33019                                                               
Jones, Shevrin D. (DEM)(STR)                       01/28/2013           500.00 CHE CAPITAL CITY INTERNET CENTER INC.        3030 S. MONROE ST. STE 10B               TALLAHASSEE, FL 32301                    INTERNET CENTER                          
Jones, Shevrin "Shev" (DEM)(STS)                   06/26/2020         1,000.00 CHE CAPITOL ALLIANCE GROUP, INC.             106 E. COLLEGE AVE., STE 640             TALLAHASSEE, FL 32301                    GOVERNMENT RELATIONS                     
Jones, Shevrin  (DEM)(STS)                         12/31/2021            25.00 CHE CAPUTO KAREN                             2631 GARFIELD STREET                     HOLLYWOOD, FL 33020                      NOT EMPLOYED                             
Jones, Shevrin "Shev" (DEM)(STS)                   08/19/2020         1,000.00 CHE CAREMARK RX INC                          PO BOX 257                               LINCOLN, RI 02865                        HEALTHCARE                               
Jones, Shevrin "Shev" (DEM)(STS)                   07/20/2020           500.00 CHE CARLTON FIELDS POLITICAL COMMITTEE       PO BOX 190                               TALLAHASSEE, FL 32302                    POLITICAL COMMITTEE                      
Jones, Shevrin "Shev" (DEM)(STS)                   06/16/2020           250.00 CHE CARMODY CHRIS                            2804 STANFIELD AVE                       ORLANDO, FL 32814                        ATTORNEY                                 
Jones, Shevrin "Shev" (DEM)(STS)                   10/18/2020             5.00 CHE CARNAL JAMES                             6101 HARTMAN AVENUE                      BAKERSFIELD, CA 93309                    NOT EMPLOYED                             
Jones, Shevrin "Shev" (DEM)(STS)                   10/19/2020         1,000.00 CHE CARPAC                                   400 N. MERDIAN STREET                    TALLAHASSEE, FL 32301                    POLITICAL COMMITTEE                      
Jones, Shevrin  (DEM)(STS)                         11/20/2021            10.00 CHE CARROLL JESSICA                          18821 N W 19 AVENUE                      MIAMI GARDENS, FL 33056                  NOT EMPLOYED                             
Jones, Shevrin "Shev" (DEM)(STS)                   08/10/2020             5.00 CHE CARROLL JESSICA                          18821 N W 19 AVENUE                      MIAMI GARDENS, FL 33056                  NOT EMPLOYED                             
Jones, Shevrin "Shev" (DEM)(STS)                   10/28/2020            20.20 CHE CARTER CLIVE                             8834 TIMBERJACK LN                       JACKSONVILLE, FL 32256                   AEROSPACE                                
Jones, Shevrin "Shev" (DEM)(STS)                   06/19/2020         1,000.00 CHE CASSEL HILLARY                           5430 SW 39TH WAY                         FORT LAUDERDALE, FL 33312                ATTORNEY                                 
Jones, Shevrin Dion (DEM)(STR)                     03/06/2017         1,000.00 CHE CBSYNC, LLC                              1235 12TH ST. N                          ST. PETERSBURG, FL 33705                 FINANCE                                  
Jones, Shevrin "Shev" (DEM)(STS)                   01/13/2020         1,000.00 CHE CELEBRATION POINTE HOLDINGS, LLC - EQUIT 2579 SW 87 DRIVE                         GAINESVILLE, FL 32608                    REAL ESTATE                              
Jones, Shevrin "Shev" (DEM)(STS)                   11/22/2019           200.00 CHE CELESTIN, JR. O.                         8837 SW 11TH STREET                      BOCA RATON, FL 33433                     COUNSELOR                                
Jones, Shevrin  (DEM)(STS)                         10/29/2021         1,000.00 CHE CEMEX MATERIALS, LLC                     1501 BELVEDERE ROAD                      WEST PALM BEACH, FL 33406                CONSTRUCTION                             
Jones, Shevrin "Shev" (DEM)(STS)                   06/26/2020         1,000.00 CHE CEMEX MATERIALS, LLC                     1501 BELVEDERE ROAD                      WEST PALM BEACH, FL 33406                CONSTRUCTION                             
Jones, Shevrin D. (DEM)(STR)                       02/28/2014           500.00 CHE CENTENE MANAGEMENT CO., LLC              7700 FORSYTH BLVD.                       ST. LOUIS, MO 63105                      HEALTHCARE                               
Jones, Shevrin "Shev"" (DEM)(STR)                  01/11/2016           500.00 CHE CENTENE MANAGEMENT COMPANY               7700 FORSYTH BLVD.                       ST. LOUIS, MO 63105                      HEALTHCARE                               
Jones, Shevrin "Shev" (DEM)(STS)                   10/19/2020         1,000.00 CHE CENTENE MANAGEMENT COMPANY LLC           7700 FORSYTH BLVD                        ST. LOUIS, MO 63105                      HEALTHCARE                               
Jones, Shevrin "Shev" (DEM)(STS)                   11/25/2019         1,000.00 CHE CENTENE MANAGEMENT COMPANY, LLC          7700 FORSYTH BLVD                        ST. LOUIS, MO 63105                      HEALTHCARE                               
Jones, Shevrin Dion (DEM)(STR)                     12/08/2017           500.00 CHE CENTURYLINK FLORIDA EMPLOYEES            315 SOUTH CALHOUN STREET, STE 500        TALLAHASSEE, FL 32301                    GOVERNMENT                               
Jones, Shevrin "Shev" (DEM)(STS)                   12/16/2019           500.00 CHE CENTURYLINK FLORIDA EMPLOYEES PAC        315 SOUTH CALHOUN STREET, SUITE 500      TALLAHASSEE, FL 32301                    POLITICAL COMMITTEE                      
Jones, Shevrin "Shev" (DEM)(STS)                   10/19/2020           500.00 CHE CENTURYLINK FLORIDA EMPLOYEES' POLITICAL 315 SOUTH CALHOUN STREE, SUITE 500       TALLAHASSEE, FL 32301                    POLITICAL COMMITTEE                      
Jones, Shevrin "Shev" (DEM)(STS)                   10/19/2020         1,000.00 CHE CEOMC FLORIDA, INC.                      7300 PARK ST                             SEMINOLE, FL                             ASSOCIATION                              
Jones, Shevrin "Shev" (DEM)(STS)                   03/04/2019         1,000.00 CHE CEOMC FLORIDA, INC.                      7300 PARK STREET                         SEMINOLE, FL 33777                       ASSOCIATION                              
Jones, Shevrin "Shev" (DEM)(STS)                   06/12/2020            25.00 CHE CHACON KELLY                             3703 SE WOODSTOCK BLVD                   PORTLAND, OR 97202                       PROFESSOR                                
Jones, Shevrin Dion (DEM)(STR)                     01/04/2018            23.70 CAS CHAMBERS GIANA                           675 IVES DAIRY RD, APT 319               MIAMI, FL 33179                                                                   
Jones, Shevrin  (DEM)(STS)                         11/30/2021            25.00 CHE CHANDLER CRYSTAL                         235 NW 45TH AVENUE                       DEERFIELED BEACH, FL 33442               NOT EMPLOYED                             
Jones, Shevrin "Shev" (DEM)(STS)                   08/13/2020            20.20 CHE CHANDLER CRYSTAL                         235 NW 45TH AVENUE                       DEERFIELED BEACH, FL 33442               RN                                       
Jones, Shevrin "Shev" (DEM)(STS)                   09/03/2019            50.00 CHE CHANDLER CRYSTAL                         235 NW 45TH AVENUE                       DEERFIELD BEACH, FL 33442                REGISTERED NURSE                         
Jones, Shevrin "Shev" (DEM)(STS)                   09/25/2019            20.20 CHE CHANDLER CRYSTAL                         235 NW 45TH AVENUE                       DEERFIELED BEACH, FL 33442                                                        
Jones, Shevrin "Shev" (DEM)(STS)                   07/03/2020           200.00 CHE CHARLES WEBBER                           460 NE 28TH STREET UNIT 802              MIAMI, FL 33137                          EDUCATION                                
Jones, Shevrin Dion (DEM)(STR)                     12/08/2017         1,000.00 CHE CHARTER COMMUNICATIONS                   12405 POWERSCORT DRIVE                   ST. LOUISE, MO 63131                     INTERNET PROVIDER                        
Jones, Shevrin D. (DEM)(STR)                       10/30/2013           500.00 CHE CHICO'S RETAIL SVC., INC.                11215 METRO PARKWAY                      FORT MYERS, FL 33966                     CLOTHES MANUFACTURER                     
Jones, Shevrin D. (DEM)(STR)                       01/17/2014         1,000.00 CHE CHIEFTAIN HOLDINGS, LP                   300 SW 1ST AVENUE, STE 133               FT. LAUDERDALE, FL 33301                 REAL ESTATE                              
Jones, Shevrin "Shev" (DEM)(STS)                   03/01/2019            35.00 CHE CHONG CAMERON                            1324 HOLBROOK STREET NE                  WASHINGTON, DC 20002                     ATTORNEY                                 
Jones, Shevrin D. (DEM)(STR)                       05/20/2012           101.00 CHE CHRISTOPHE-HAYOT JACQUELINE              403 NW 68TH AVE #216                     PLANTATION, FL 33317                     REALTOR                                  
Jones, Shevrin "Shev" (DEM)(STS)                   08/19/2020         1,000.00 CHE CITIGROUP INC. POLITICAL ACTION COMMITTE 1101 PENNSYLVANIA AVENUE                 WASHINGTON, DC 20004                     POLITICAL COMMITTEE                      
Jones, Shevrin "Shev" (DEM)(STS)                   09/28/2019           100.00 CHE CITIZENS FOR A UNITED FLORIDA            PO BOX 30295                             FT. LAUDERDALE, FL                       POLITICAL COMMITTEE                      
Jones, Shevrin "Shev" (DEM)(STS)                   07/10/2020           500.00 CHE CITY FURNITURE                           6701 N HIATUS ROAD                       TAMARAC, FL 33321                        COMMERCIAL RETAIL                        
Jones, Shevrin "Shev" (DEM)(STS)                   07/11/2020            25.00 CHE CLARK ANGELIQUE                          20111 N.W. 15TH AVENUE                   MIAMI, FL 33169                          EDUCATOR                                 
Jones, Shevrin "Shev" (DEM)(STS)                   06/26/2020         1,000.00 CHE CLOSTER FARMS                            ATLANTIC SUGAR ROAD OFF SR 880           LOXAHATCHEE, FL 33470                    FARMING                                  
Jones, Shevrin "Shev"" (DEM)(STR)                  06/15/2016           500.00 CHE COALITION OF AFFORDABLE HOUSING PC       1390 TIMBERLANE ROAD                     TALLAHASSEE, FL 32312                    ADVOCACY GROUP                           
Jones, Shevrin "Shev" (DEM)(STS)                   10/10/2019           500.00 CHE COASTAL CONSTRUCTION SERV. GROUP         5959 BLUE LAGOON DRIVE, STE 200          MIAMI, FL 33126                          CONSTRUCTION                             
Jones, Shevrin "Shev" (DEM)(STS)                   09/26/2019            20.20 CHE COBB NAOMI                               3890 MAX PLACE, #106                     BOYNTON BEACH, FL 33436                  INVESTIGATOR                             
Jones, Shevrin  (DEM)(STS)                         11/13/2021            25.00 CHE COCHRAN JOYCE                            605 UNIVERSE BLVD. APT. T-516            JUNO BEACH, FL 33408                     HOMEMAKER                                
Jones, Shevrin "Shev" (DEM)(STS)                   07/22/2020         1,000.00 CHE COFRIN GLADYS                            14720 NW 13TH PL                         NEWBERRY, FL 32669                       NOT EMPLOYED                             
Jones, Shevrin "Shev" (DEM)(STS)                   08/19/2019           500.00 CHE COHEN KELLY                              100 S. EOLA DRIVE, APT 514               ORLANDO, FL 32801                        GOVERNMENT CONSULTAN                     
Jones, Shevrin  (DEM)(STS)                         11/20/2021            25.00 CHE COHN DEV                                 11064 BRANDYWINE LAKE WAY                BOYNTON BEACH, FL 33473                  NOT EMPLOYED                             
Jones, Shevrin "Shev" (DEM)(STS)                   11/20/2019         1,000.00 CHE COIN COLLEGE, LLC                        1380 N. UNIVERSITY DRIVE                 PLANTATION, FL 33322                     RETAIL                                   
Jones, Shevrin "Shev" (DEM)(STS)                   06/29/2020           250.00 CHE COLBOURNE YVETTE                         9661 MILLPOND ROAD                       MIRAMAR, FL 33025                        COMMISSIONER                             
Jones, Shevrin D. (DEM)(STR)                       09/27/2013           150.00 CHE COLBOURNE YVETTE F.                      9661 MILL POND DR                        MIRAMAR, FL 33025                        PUBLIC SERVICE WORKE                     
Jones, Shevrin D. (DEM)(STR)                       02/27/2014           500.00 CHE COLODNY, FASS TALENFELD                  215 S. MONROE STREET, STE 701            TALLAHASSEE, FL 32301                    ATTORNEY                                 
Jones, Shevrin "Shev" (DEM)(STS)                   08/06/2020            10.00 CHE COLUDROVICH DARYL                        7020 1/2 CENTRAL AV UNIT B               SAINT PETERSBURG, FL 33707               NOT EMPLOYED                             
Jones, Shevrin "Shev" (DEM)(STS)                   08/02/2020         1,000.00 CHE COMCAST CORPORATION                      1701 JFK BOULEVARD                       PHILADELPHIA, PA 19103                   MEDIA                                    
Jones, Shevrin "Shev" (DEM)(STS)                   10/13/2020         1,000.00 CHE COMCAST CORPORATION                      1701 JFK BOULEVARD                       PHILADELPHIA, PA 19103                   MEDIA                                    
Jones, Shevrin "Shev" (DEM)(STS)                   10/24/2019         1,000.00 CHE COMMITTEE FOR ANESTHESIA SAFETY          2600 CENTENNIAL PLACE, STE 100           TALLAHASSEE, FL 32308                    POLITICAL COMMITTEE                      
Jones, Shevrin "Shev" (DEM)(STS)                   10/24/2019         1,000.00 CHE COMMITTEE FOR SPECIAL PURPOSE            315 S CALHOUN STREET, STE 100            TALLAHASSEE, FL 32308                    POLITICAL COMMITTEE                      
Jones, Shevrin "Shev" (DEM)(STS)                   07/22/2020         1,000.00 CHE COMMITTEE OF FLORIDA AGENTS              1103 HAYS STREET                         TALLAHASSEE, FL 33230                    POLITICAL COMMITTEE                      
Jones, Shevrin Dion (DEM)(STR)                     10/06/2017         1,000.00 CHE COMMITTEE OF FLORIDA AGENTS              8489 CABIN HILL ROAD                     TALLAHASSEE, FL                          INSURANCE                                
Jones, Shevrin Dion (DEM)(STR)                     03/06/2017         1,000.00 CHE COMPREHENSIVE HEALTH MANAGEMENT, INC.    PO BOX 31390                             TAMPA, FL 33631                          HEALTHCARE                               
Jones, Shevrin "Shev" (DEM)(STS)                   10/25/2019           100.00 CHE COMPREHENSIVE VASCULAR CARE PA           92 SW 3RD STREET, APT 4705               MIAMI, FL 33130                          HEALTHCARE                               
Jones, Shevrin "Shev" (DEM)(STS)                   09/25/2019           100.00 CHE COMPREHENSIVE VASCULAR CARE PA           92 SW 3RD STREET, UNIT 4705              MIAMI, FL 33313                          HEALTHCARE                               
Jones, Shevrin "Shev" (DEM)(STS)                   03/01/2019            10.00 CHE CONEY MONIQUE                            2415 NS 16TH ST., RD, APT 504            MIAMI, FL 33125                                                                   
Jones, Shevrin "Shev" (DEM)(STS)                   02/20/2019           250.00 CHE CONSTANTINO-BROWN LORI                   2145 METROCENTER BLVD.,SUITE 350         ORLANDO, FL 32835                        YOUTH DEVELOPMENT SE                     
Jones, Shevrin "Shev" (DEM)(STS)                   11/12/2019         1,000.00 CHE CONSUMER PROTECTION ALLIANCE             2600 S. DOUGLAS ROAD, STE 900            CORAL GABLES, FL 33134                   POLITICAL COMMITTEE                      
Jones, Shevrin "Shev" (DEM)(STS)                   06/19/2020            35.00 CHE COOK KALYNN                              1717 N BAYSHORE DR #3539                 MIAMI, FL 33132                          STATE DIRECTOR                           
Jones, Shevrin "Shev" (DEM)(STS)                   06/20/2020           100.00 CHE COOROLAN JEFFREY                         1535 THREE VILLAGE ROAD                  WESTON, FL 33326                         REALTOR                                  
Jones, Shevrin "Shev" (DEM)(STS)                   06/07/2020            10.00 CHE COPELAND HAROLD                          PO BOX 631145                            HOUSTON, TX 77263                        NOT EMPLOYED                             
Jones, Shevrin "Shev" (DEM)(STS)                   08/13/2020         1,000.00 CHE CORAL SHORES BEHAVIORAL HEALTH LLC       5995 SE COMMUNITY DRIVE                  STUART, FL 34997                         HEALTHCARE                               
Jones, Shevrin "Shev" (DEM)(STS)                   02/20/2019           500.00 CHE CORAL SKY DEVELOPMENT, LLC               106 E. COLLEGE AVENUE, STE 640           TALLAHASSEE, FL 32301                    REAL ESTATE                              
Jones, Shevrin "Shev" (DEM)(STS)                   02/18/2019           500.00 CHE CORAL SKY DEVELOPMENT, LLC               106 E. COLLEGE AVENUE, STE 640           TALLAHASSEE, FL                          REAL ESTATE                              
Jones, Shevrin "Shev" (DEM)(STS)                   07/08/2020            25.00 CHE CORRENTE MARRISA                         300 L ST NE #103                         WASHINGTON, DC 20002                     NONPROFIT DEPUTY DIR                     
Jones, Shevrin "Shev" (DEM)(STS)                   04/08/2020            20.20 CHE CORRIOLAN JEFFREY                        1535 THREE VILLAGE ROAD                  MIAMI, FL 33326                          REAL ESTATE                              
Jones, Shevrin "Shev" (DEM)(STS)                   08/08/2020             5.00 CHE COX LEZLIE                               415 BLDG 3 # 102                         ST. AUGUSTINE, FL 32086                  NOT EMPLOYED                             
Jones, Shevrin "Shev" (DEM)(STS)                   08/07/2020            10.00 CHE CRACCHIOLO PETER                         1490 BIG MOSS LAKE ROAD                  LUTZ, FL 33558                           POLITICAL CONSULTANT                     
Jones, Shevrin D. (DEM)(STR)                       06/04/2012            10.00 CAS CRAIG JEFFREY                            5401 SW 24 STREET                        WEST PARK, FL 33023                                                               
Jones, Shevrin "Shev" (DEM)(STS)                   06/23/2020           250.00 CHE CRAWFORD VALERIE                         50 BISCAYNE BLVD #806                    MIAMI, FL 33132                          REAL ESTATE BROKER                       
Jones, Shevrin "Shev" (DEM)(STS)                   10/14/2019            50.00 CHE CRIBBS-LORRANT TERRANCE                  1495 NW 74TH STREET, UNIT B              MIAMI, FL 33147                          TOUR DIRECTOR                            
Jones, Shevrin "Shev" (DEM)(STS)                   10/28/2019           250.00 CHE CROXTON DONALD                           633 NW 22ND STREET                       WILTON MANORS, FL 33311                  RETIRED                                  
Jones, Shevrin "Shev" (DEM)(STS)                   09/30/2019         1,000.00 CHE CRUZ ANA                                 6802 RIVER SHORE DRIVE                   TAMPA, FL 33604                          GOVERNMENT RELATIONS                     
Jones, Shevrin "Shev" (DEM)(STS)                   03/01/2019            20.00 CHE CRUZ STEPHANIE                           9401 NW 35TH COURT                       MIAMI, FL 33174                                                                   
Jones, Shevrin "Shev" (DEM)(STS)                   08/27/2020            50.00 CHE CRYSTAL LARA                             136 WAVERLY PLACE 4D                     NEW YORK, NY 10014                       CEO                                      
Jones, Shevrin "Shev" (DEM)(STS)                   08/06/2020            20.20 CHE CUMBERBATCH GEORGE                       3328 SW 175TH TERRACE                    MIRAMAR, FL 33029                        TEACHER                                  
Jones, Shevrin "Shev" (DEM)(STS)                   06/24/2020           250.00 CHE CUNNINGHAM COURTNEY                      10873 SW 59TH COURT                      PINECREST, FL 33156                      LAWYER                                   
Jones, Shevrin "Shev" (DEM)(STS)                   06/29/2020            20.20 CHE CUNNINGHAM JULIA                         4060 AILANTHUS CT                        TALLAHASSEE, FL 32305                    FINANCIAL OPERATIONS                     
Jones, Shevrin "Shev" (DEM)(STS)                   05/29/2020            20.20 CHE CUNNINGHAM JULIA                         4060 AILANTHUS CT                        TALLAHASSEE, FL 32305                    FINANCIAL OPERATIONS                     
Jones, Shevrin "Shev" (DEM)(STS)                   03/01/2019            35.00 CHE CUNNINGHAM RICHARD                       675A CRANBURY CROSS ROAD                 NORTH BRUNSWICK, NJ 98902                                                         
Jones, Shevrin  (DEM)(STS)                         12/28/2021         1,000.00 CHE CURALEAF FLORIDA LLC                     10720 CARIBBEAN BLVD, SUITE 600          CUTLER BAY, FL 33189                     MEDICAL DISPENSARY                       
Jones, Shevrin D. (DEM)(STR)                       05/13/2012           100.00 CHE CURTIS ETHEL                             15639 NW 12TH RD.                        PEMBROKE PINES, FL                       ENTREPRENEUR                             
Jones, Shevrin "Shev" (DEM)(STS)                   09/27/2019           500.00 CHE DADA KAYODE                              27516 SE 30TH STREET                     SAMMAMISH, WY 98075                      PRODUCT MGMT                             
Jones, Shevrin "Shev" (DEM)(STS)                   09/28/2019            35.00 CHE DADA OLUWATOYIN                          27516 SE 30TH STREET                     SAMMAMISH, WY 98075                      PRODUCT MANAGEMENT                       
Jones, Shevrin "Shev" (DEM)(STS)                   08/13/2020           500.00 CHE DADA OLUWATOYIN                          27516 SE 30TH STREET                     SAMMAMISH, WY 98075                      PRODUCT MANAGEMENT                       
Jones, Shevrin "Shev" (DEM)(STS)                   05/27/2020             5.00 CHE DADON AMIT                               7139 NW 113TH AVENUE                     PARKLAND, FL 33076                       NOT EMPLOYED                             
Jones, Shevrin Dion (DEM)(STR)                     04/16/2018           239.69 CHE DAHIANA NINO THE CAMP FL, LLC            1740 ASPEN LANE                          WESTON, FL 33327                         MEDICAL                                  
Jones, Shevrin D. (DEM)(STR)                       10/21/2013           500.00 CHE DAIICHI SANKYO, INC                      2 HILTON CT., #1                         PARSIPPANY, DC 20004                     PHARMECUTICAL                            
Jones, Shevrin "Shev" (DEM)(STS)                   07/22/2020           100.00 CHE DALEY DAN                                2681 N FLAMINGO ROAD                     SUNRISE, FL 33323                        ATTORNEY                                 
Jones, Shevrin "Shev" (DEM)(STS)                   08/23/2019            50.00 CHE DALLY RICHARD                            100 GOLDEN ISLES DRIVE                   HALLANDALE BEACH, FL 33009               SALES                                    
Jones, Shevrin "Shev" (DEM)(STS)                   02/20/2019           250.00 CHE DANIELS DUSTIN                           609 TERRACE STREET                       TALLAHASSEE, FL 32308                    TEACHER                                  
Jones, Shevrin "Shev" (DEM)(STS)                   08/05/2020           100.00 CHE DANIELS DUSTIN                           609 TERRACE ST.                          TALLAHASSEE, FL 32308                    TEACHING FACULTY                         
Jones, Shevrin "Shev" (DEM)(STS)                   09/25/2020             5.56 CHE DANN MARK                                1842 8TH STREET NW                       WASHINGTON, DC 20001                     GOVERNMENTAL AFFAIRS                     
Jones, Shevrin "Shev" (DEM)(STS)                   06/05/2020             9.09 CHE DANN MARK                                1842 8TH STREET NW                       WASHINGTON, DC 20001                     REGIONAL CAMPAIGN MA                     
Jones, Shevrin "Shev" (DEM)(STS)                   07/30/2020           250.00 CHE DARDEN COLGATE                           PO BOX 398990                            MIAMI BEACH, FL 33239                    ARCHITECT                                
Jones, Shevrin "Shev" (DEM)(STS)                   12/02/2019            75.00 CHE DARLING ANDREW                           15267 PURPLE MARTIN STREET               WINTER GARDEN, FL 34787                  LAWYER                                   
Jones, Shevrin "Shev" (DEM)(STS)                   12/02/2019           250.00 CHE DAVENPORT KEITH                          410 N. SHINE AVENU                       ORLANDO, FL 32803                        VICE PRESIDENT                           
Jones, Shevrin "Shev" (DEM)(STS)                   05/30/2020            50.00 CHE DAVIES ELIZABETH                         251 LEVY BAY ROAD                        PANACEA, FL 32346                        NOT EMPLOYED                             
Jones, Shevrin  (DEM)(STS)                         12/31/2021            50.00 CHE DAVIES NICKOLAS                          19460 NW 10TH ST                         PEMBROKE PINES, FL 33029                 ANESTHESIOLOGIST ASS                     
Jones, Shevrin "Shev" (DEM)(STS)                   02/08/2019           100.00 CHE DAVIES NICKOLAS                          19460 NW 10TH STREET                     PEMBROKE PINES, FL 33029                 ANESTHESIOLOGIST ASS                     
Jones, Shevrin "Shev" (DEM)(STS)                   08/23/2019           250.00 CHE DAVIES NICKOLAS                          19460 NW 10TH STREET                     PEMBROKE PINES, FL 33029                 ANESTHESIOLOGIST ASS                     
Jones, Shevrin "Shev" (DEM)(STS)                   12/31/2019            35.00 CHE DAVIES NIKOLAS                           19460 NW 10TH STREET                     PEMBROKE PINES, FL 33029                                                          
Jones, Shevrin "Shev" (DEM)(STS)                   08/07/2020            10.00 CHE DAVIS AMYMELISSA                         741 SW 71ST AVE                          PEMBROKE PINES, FL 33023                 ANALYST                                  
Jones, Shevrin "Shev" (DEM)(STS)                   12/04/2019            30.00 CHE DAVIS WESLEY                             101 LAKE AVENUE, APT 1608                ORLANDO, FL 32801                                                                 
Jones, Shevrin "Shev" (DEM)(STS)                   07/23/2020           125.00 CHE DAWKINS CEDRIC                           835 NW 87 STREET                         MIAMI, FL 33150                          PR MARKETING EXECUTI                     
Jones, Shevrin "Shev" (DEM)(STS)                   06/16/2020           250.00 CHE DAWSON CHRIS                             508 BAXTER STREET                        ORLANDO, FL 32806                        ATTORNEY                                 
Jones, Shevrin "Shev" (DEM)(STS)                   09/19/2020             2.00 CHE DAWSON JENNIFER                          1615 GRAFTON ST                          LOS ANGELES, CA 90026                    DIRECTOR OF DEVELOPM                     
Jones, Shevrin "Shev" (DEM)(STS)                   10/19/2020             2.00 CHE DAWSON JENNIFER                          1615 GRAFTON ST                          LOS ANGELES, CA 90026                    DIRECTOR OF DEVELOPM                     
Jones, Shevrin "Shev"" (DEM)(STR)                  01/11/2016           500.00 CHE DAYTONA EDUCATION ASSOCIATES, LTD        1900 W. COMMERCIAL BLVD., STE 180        FT. LAUDERDALE, FL 33309                 EDUCATION                                
Jones, Shevrin "Shev" (DEM)(STS)                   07/13/2020           100.00 CHE DELEO DANIEL                             1733 SOUTH DRIVE                         SARASOTA, FL 34239                       LAWYER                                   
Jones, Shevrin "Shev" (DEM)(STS)                   07/10/2020            50.00 CHE DELICA FAYOLA                            PO BOX 530471                            MIAMI SHORES, FL 33153                   NURSE                                    
Jones, Shevrin "Shev" (DEM)(STS)                   11/11/2019           500.00 CHE DELMAY TODD                              1358 VAN BUREN STREET                    HOLLYWOOD, FL 33019                      EVENT LOGISITICS                         
Jones, Shevrin  (DEM)(STS)                         12/09/2021         1,000.00 CHE DELOITTE                                 4022 SELLS DR                            HERMITAGE, TN 37076                      FINANCIAL                                
Jones, Shevrin "Shev" (DEM)(STS)                   08/13/2020         1,000.00 CHE DELOITTE SERVICES LP                     4022 SELLS DRIVE                         HERMITAGE, TN 37076                      FINANCIAL SERVICES                       
Jones, Shevrin  (DEM)(STS)                         11/13/2021            50.00 CHE DELVALLE OLGA                            600 BILTMORE WAY  #915                   CORAL GABLES, FL 33134                   NOT EMPLOYED                             
Jones, Shevrin "Shev" (DEM)(STS)                   08/26/2019            50.00 CHE DEMBY BERGER ARIELLE                     603 NW 103 AVENUE                        PLANTATION, FL 33324                     ATTORNEY                                 
Jones, Shevrin "Shev" (DEM)(STS)                   09/26/2019            20.00 CHE DEMERITTE TAKISHIA                       3630 SW 46TH AVENUE                      WEST PARK, FL 33023                      NOT EMPLOYED                             
Jones, Shevrin "Shev" (DEM)(STS)                   06/27/2019            20.00 CHE DEMERITTE TAKISHIA                       3630 SW 46TH AVENUE                      WEST PARK, FL 33023                                                               
Jones, Shevrin "Shev" (DEM)(STS)                   03/01/2019            25.00 CHE DENIS SANTRA                             5835 WASHINGTON STREET, #52              HOLLYWOOD, FL 33023                                                               
Jones, Shevrin "Shev" (DEM)(STS)                   10/28/2019           250.00 CHE DENIS SANTRA                             5835 WASHINGTON STREET, #52              HOLLYWOOD, FL 33023                      NONPROFIT MANAGEMENT                     
Jones, Shevrin "Shev" (DEM)(STS)                   08/07/2020            35.00 CHE DEPEW JUDITH H                           3316 LAKESHORE DR                        TALLAHASSEE, FL 32312                    NOT EMPLOYED                             
Jones, Shevrin "Shev" (DEM)(STS)                   05/30/2020            20.20 CHE DEVINCENZI JOSEPHINE                     50 WOODLAND DRIVE                        SAG HARBOR, NY 11963                     RETIRED                                  
Jones, Shevrin "Shev" (DEM)(STS)                   06/20/2020            50.00 CHE DICKERMAN MARC                           1417 SW 2ND STREET #2                    FORT LAUDERDALE, FL 33312                NOT EMPLOYED                             
Jones, Shevrin "Shev" (DEM)(STS)                   05/24/2020           100.00 CHE DIGGS BILL                               848 BRICKELL KEY DR                      MIAMI, FL 33131                          PRESIDENT                                
Jones, Shevrin "Shev" (DEM)(STS)                   06/22/2020           400.00 CHE DIGGS WILLIAM                            848 BRICKELL KEY DR #2102                MIAMI, FL 33131                          PRESIDENT                                
Jones, Shevrin "Shev" (DEM)(STS)                   03/03/2019           100.00 CHE DILLON DWAYNE                            2771 RIVERSIDE DR APT 516                CORAL SPRINGS, FL 33065                  BARBER                                   
Jones, Shevrin "Shev" (DEM)(STS)                   07/24/2020            25.00 CHE DINNEN MAUREEN                           622 SW 15 STREET                         FORT LAUDERDALE, FL 33315                SCHOOL BOARD MEMBER                      
Jones, Shevrin  (DEM)(STS)                         10/14/2021         1,000.00 CHE DISNEY DESTINATIONS, LLC                 220 CELEBRATION PLACE, SUITE 4000        CELEBRATION, FL 34747                    ENTERTAINMENT                            
Jones, Shevrin "Shev" (DEM)(STS)                   03/04/2019         1,000.00 CHE DISNEY DESTINATIONS, LLC                 220 CELEBRATION PLACE, STE 6300          CELEBRATION, FL 34747                    ENTERTAINMENT                            
Jones, Shevrin "Shev"" (DEM)(STR)                  11/16/2015         1,000.00 CHE DISNEY GIFT CARD SERVICES                SUNTRUST SUITE 505                       LAKE BUENA VISTA, FL 32830               RESORT                                   
Jones, Shevrin  (DEM)(STS)                         10/14/2021         1,000.00 CHE DISNEY GIFT CARD SERVICES, INC.          SUNTRUST SUITE 605                       LAKE BUENA VISTA, FL 32830               RETAIL                                   
Jones, Shevrin "Shev" (DEM)(STS)                   12/16/2019         1,000.00 CHE DISNEY GIFT CARDS SERVICES, INC.         SUNTRUST SUITE 505                       LAKE BUENA VISTA, FL 32830               RETAIL                                   
Jones, Shevrin  (DEM)(STS)                         03/19/2021         1,000.00 CHE DISNEY PHOTO IMAGING                     PO BOX 10000                             LAKE BEUNA VISTA, FL 32830               ENTERTAINMENT                            
Jones, Shevrin Dion (DEM)(STR)                     03/06/2017         1,000.00 CHE DISNEY PHOTO IMAGING, LLC                1675 N. BUENA VISTA DRIVE                ORLANDO, FL 32830                        PHOTOGRAPHY                              
Jones, Shevrin D. (DEM)(STR)                       06/19/2014           500.00 CHE DISNEY VACATION DEVELOPMENT              1300 CELEBRATION BLVD.                   CELEBRATION, FL 34747                    VACATION RESORT                          
Jones, Shevrin "Shev" (DEM)(STS)                   03/04/2019         1,000.00 CHE DISNEY VACATION DEVELOPMENT, INC.        1390 CELEBRATION BLVD.                   CELEBRATION, FL 34747                    ENTERTAINMENT                            
Jones, Shevrin "Shev"" (DEM)(STR)                  11/17/2015         1,000.00 CHE DISNEY VACATION DEVELOPMENT, INC.        1390 CELEBRATION BLVD.                   CELEBRATION, FL 34747                    VACATION RESORT                          
Jones, Shevrin "Shev" (DEM)(STS)                   04/10/2020           500.00 CHE DIVELY MICHAEL                           1210 RAINTREE PLACE                      WINTER PARK, FL 32789                    NOT EMPLOYED                             
Jones, Shevrin "Shev" (DEM)(STS)                   06/24/2020           100.00 CHE DIXON JOHN                               71 NW 93RD STREET                        MIAMI SHORES, FL 33150                   DEPT DIRECTOR                            
Jones, Shevrin Dion (DEM)(STR)                     01/04/2018             9.29 CAS DIXON JONNIE                             5441 SW 36TH STREET                      HOLLYWOOD, FL 33023                                                               
Jones, Shevrin "Shev" (DEM)(STS)                   08/16/2019             5.00 CHE DIXON SYDENE                             7448 NW 49TH COURT                       LAUDERHILL, FL 33319                     TEACHER                                  
Jones, Shevrin "Shev" (DEM)(STS)                   07/31/2019            20.20 CHE DOLBERG ANDREW                           681 NW 110TH AVENUE                      PLANTATION, FL 33324                     EDUCATION RESOURCES                      
Jones, Shevrin "Shev" (DEM)(STS)                   08/02/2020            50.00 CHE DOLBERG ANDREW                           1186 NW 108TH TERRACE                    PLANTATION, FL 33322                     CEO (EDUCATION RESOU                     
Jones, Shevrin Dion (DEM)(STR)                     04/25/2018            47.69 CAS DOLCE LINDSAY                            645 N. 1ST STREET, #408                  MINNEAPOLIS, MN 55401                                                             
Jones, Shevrin "Shev" (DEM)(STS)                   01/10/2020         1,000.00 CHE DOMNICK, CUNNINGHAM & WHALEN             2401 PGA BLVD., SUITE 140                PALM BEACH GARDENS, FL 33410             LAW FIRM                                 
Jones, Shevrin "Shev" (DEM)(STS)                   12/16/2019         1,000.00 CHE DOSAL TOBACCO CORP                       4775 NW 132ND STREET                     OPA-LOCKA, FL 33054                      TOBACCO                                  
Jones, Shevrin Dion (DEM)(STR)                     11/15/2017         1,000.00 CHE DOSAL TOBACCO CORP                       4775 NW 132ND STREET                     OPA LOCKA, FL 33054                      TOBACCO COMPANY                          
Jones, Shevrin  (DEM)(STS)                         03/19/2021         1,000.00 CHE DOSAL TOBACCO CORPORATION                4775 NW 132ND STREET                     OPA-LOCKA, FL 33054                      TOBACCO COMPANY                          
Jones, Shevrin D. (DEM)(STR)                       11/19/2013           500.00 CHE DOSAL TOBACCO CORPORATION                4775 NW 132ND STREET                     MIAMI, FL 33054                          TOBACCO COMPANY                          
Jones, Shevrin "Shev" (DEM)(STS)                   08/06/2020           100.00 CHE DOTSON HALL LATESSA                      3061 SW 189 TERRACE                      MIRAMAR, FL 33029                        EXECUTIVE DIRECTOR                       
Jones, Shevrin "Shev" (DEM)(STS)                   12/02/2019           100.00 CHE DRAKE RUSSELL                            4434 BRADLEY AVENUE                      ORLANDO, FL 32839                        ENGINEER                                 
Jones, Shevrin Dion (DEM)(STR)                     04/25/2018            23.70 CAS DRAKE RUSSELL                            4434 BRADLEY AVENUE                      ORLANDO, FL 32839                                                                 
Jones, Shevrin "Shev" (DEM)(STS)                   12/02/2019            20.20 CHE DREWS CHEYENNE                           2112 E CONCORD STREET                    ORLANDO, FL 32803                        CAMPAIGN MANAGER                         
Jones, Shevrin "Shev" (DEM)(STS)                   08/26/2020            50.00 CHE DRITT JENNIFER                           2409 DEBDEN DRIVE                        TALLAHASSEE, FL 32309                    SOCIAL WORKER                            
Jones, Shevrin "Shev" (DEM)(STS)                   09/24/2019            50.00 CHE DRUMMOND CANDICE                         6587 BLVD OF CHAMPIONS                   NORTH LAUDERDALE, FL 33068               PSYCHOLOGIST                             
Jones, Shevrin "Shev" (DEM)(STS)                   09/24/2019            25.00 CHE DRUMMOND CANDICE                         6587 BLVD OF CHAMPIONS                   NORTH LAUDERDALE, FL 33068                                                        
Jones, Shevrin "Shev" (DEM)(STS)                   06/30/2020           100.00 CHE DUDLEY CLIFFORD                          1950 LONGVIEW DRIVE                      TALLAHASSEE, FL 32303                    LOBBYIST                                 
Jones, Shevrin "Shev" (DEM)(STS)                   08/03/2020            20.20 CHE DUNDEE BARBARA                           420 BRIGHTON J                           BOCA RATON, FL 33434                     NOT EMPLOYED                             
Jones, Shevrin "Shev" (DEM)(STS)                   09/22/2019            50.00 CHE DUNNE IAN                                8527 NW 7TH STREET                       CORAL SPRINGS, FL 33071                  UNEMPLOYED                               
Jones, Shevrin "Shev" (DEM)(STS)                   03/01/2019            20.00 CAS DUNNE IAN                                8527 NW 7TH STREET                       CORAL SPRINGS, FL 33071                                                           
Jones, Shevrin "Shev" (DEM)(STS)                   02/26/2019            10.00 CHE DURAND ZACHARY                           4833 CARAMBOLA CIRCLE S                  COCONUT CREEK, FL 33066                                                           
Jones, Shevrin "Shev" (DEM)(STS)                   10/23/2019            20.00 CHE DURAND ZACHARY                           4483 CARAMBOLA CIRCLE S                  COCONUT CREEK, FL 33073                  COMMUNITY OUTREACH D                     
Jones, Shevrin "Shev" (DEM)(STS)                   12/10/2019           250.00 CHE DUTTON WHITNEY                           908 SW 18TH COURT                        FORT LAUDERDALE, FL 33315                REAL ESTATE                              
Jones, Shevrin D. (DEM)(STR)                       06/06/2012           101.00 CHE EDWARDS CHRISTOPHER                      20801 NW 32ND PLACE                      MIAMI GARDENS, FL 33056                  CEO                                      
Jones, Shevrin "Shev" (DEM)(STS)                   03/01/2019            20.00 CHE EFFORD DARRYL                            3460 NW 211 STREET                       MIAMI, FL 33056                          TEACHER                                  
Jones, Shevrin "Shev" (DEM)(STS)                   06/17/2020           500.00 CHE EKLE BARRY                               480 NE 55 TERR                           MIAMI, FL 33137                          SYSTEMS ANALYST                          
Jones, Shevrin "Shev" (DEM)(STS)                   09/25/2019         1,000.00 CHE ELEVATED LLC                             645 W 9TH STREET, UNIT 110-425           LOS ANGELES, CA 90028                    ENTERTAINMENT AND GA                     
Jones, Shevrin "Shev" (DEM)(STS)                   08/05/2020            20.20 CHE ELIN SUSAN                               4409 TREVI COURT                         LAKE WORTH, FL 33467                     NOT EMPLOYED                             
Jones, Shevrin "Shev" (DEM)(STS)                   08/07/2020             1.00 CHE ELIN SUSAN                               4409 TREVI COURT                         LAKE WORTH, FL 33467                     NOT EMPLOYED                             
Jones, Shevrin "Shev" (DEM)(STS)                   07/24/2020            20.20 CHE ELLIOT LILLIAN                           5129 LAKEHURST CT                        PALMETTO, FL 34221                       DIRECTOR                                 
Jones, Shevrin "Shev" (DEM)(STS)                   08/07/2020            50.00 CHE ELLIS WANDA                              18960 NW 10TH TERRACE                    PEMBROKE PINES, FL 33029                 EDUCATOR                                 
Jones, Shevrin "Shev" (DEM)(STS)                   08/05/2020             5.00 CHE ELLISON BRIAN                            4870 SOUTHWEST 191ST AVENUE              ALOHA, OR 97007                          DATABASE DEVELOPER                       
Jones, Shevrin "Shev" (DEM)(STS)                   05/29/2019            10.00 CHE ELLISON BRIAN                            4870 SW 191ST AVENUE                     ALOHA, OR 97007                                                                   
Jones, Shevrin "Shev" (DEM)(STS)                   10/28/2019           100.00 CHE ELLMAN SUSANNE                           411 N NEW RIVER DRIVE E, #1406           FT. LAUDERDALE, FL 33301                 RETIRED                                  
Jones, Shevrin "Shev" (DEM)(STS)                   07/25/2019            20.20 CHE EMMONS SARAH                             3215 OAK AVENUE                          MIAMI, FL 33133                                                                   
Jones, Shevrin "Shev" (DEM)(STS)                   04/04/2020           100.00 CHE ENGELHARDT RITCHARD                      55 PAGE ST. 416                          SAN FRANCISCO, CA 94102                  BAYBIO                                   
Jones, Shevrin "Shev" (DEM)(STS)                   04/04/2020            50.00 CHE ENGELHARDT RITCHARD                      55 PAGE ST. 416                          SAN FRANCISCO, CA 94102                  BAYBIO                                   
Jones, Shevrin Dion (DEM)(STR)                     06/14/2018            35.00 CHE ENGELS, JR. DONALD                       7661 KNOLL DRIVE NORTH                   JACKSONVILLE, FL 32221                                                            
Jones, Shevrin "Shev" (DEM)(STS)                   12/03/2019            50.00 CHE ESKAMANI ANNA                            126 N. MILLS AVE                         ORLANDO, FL 32801                        STATE STRATEGIC ADVI                     
Jones, Shevrin "Shev" (DEM)(STS)                   12/02/2019            50.00 CHE ESKAMANI IDA                             126 N. MILLS AVE                         ORLANDO, FL 32801                        PUBLIC POLICY DIRECT                     
Jones, Shevrin "Shev" (DEM)(STS)                   07/20/2020            20.20 CHE ESKRA LAUREN                             113 GULFSTREAM RD                        NORTH PALM BEACH, FL 33408               ADMIN ASSISTANT                          
Jones, Shevrin "Shev" (DEM)(STS)                   09/25/2019         1,000.00 CHE ESP MEDIA PRODUCTION COMPANY             1028 EAST PARK AVENUE                    TALLAHASSEE, FL 32301                    MEDIA                                    
Jones, Shevrin "Shev" (DEM)(STS)                   08/05/2020            10.00 CHE EVANS APRYL                              1973 MAYMEADOW LN                        TALLAHASSEE, FL 32303                    UNDERWRITER                              
Jones, Shevrin "Shev" (DEM)(STS)                   03/01/2019            60.00 CHE EVANS BENJAMIN                           1600 TAFT STREET, APT 404                LOS ANGELES, CA 90028                    DIRECTOR                                 
Jones, Shevrin "Shev" (DEM)(STS)                   05/20/2020            50.00 CHE EVANS BENJAMIN                           1480 NW 110TH AVE                        PLANTATION, FL 33322                     MANAGING DIRECTOR                        
Jones, Shevrin "Shev" (DEM)(STS)                   11/25/2019           500.00 CHE EVERGLADES MANAGEMENT, INC.              1900 W. COMMERCIAL BLVD., STE 180        FT. LAUDERDALE, FL 33309                 TRAVEL SERVICES                          
Jones, Shevrin D. (DEM)(STR)                       02/27/2014           500.00 CHE FAIA                                     3159 SHAMROCK SOUTH                      TALLAHASSEE, FL 32309                    INSURANCE                                
Jones, Shevrin "Shev" (DEM)(STS)                   02/18/2019         1,000.00 CHE FAIAPAC                                  PO BOX 12001                             TALLAHASSEE, FL 32317                    PAC                                      
Jones, Shevrin "Shev"" (DEM)(STR)                  04/28/2016         1,000.00 CHE FAIAPAC                                  PO BOX 12001                             TALLAHASSEE, FL 32317                    INSURANCE                                
Jones, Shevrin Dion (DEM)(STR)                     10/19/2017         1,000.00 CHE FAIAPAC                                  PO BOX12001                              TALLAHASSEE, FL                          INSURANCE                                
Jones, Shevrin "Shev" (DEM)(STS)                   06/05/2020             9.10 CHE FALASCHETTI DOMINIC                      1722 W THORNDALE AVE                     CHICAGO, IL 60660                        RELATIONSHIP MANAGER                     
Jones, Shevrin "Shev" (DEM)(STS)                   06/18/2020         1,000.00 CHE FALK JOSEPH                              1770 MICANOPY AVE                        MIAMI, FL 33133                          CONSULTANT                               
Jones, Shevrin "Shev" (DEM)(STS)                   08/07/2019         1,000.00 CHE FAMILIES AGAINST MANDATORY MINIMUM SENTE 100 H STREET NW, STE 1000                WASHINGTON, DC 20005                     POLITICAL COMMITTEE                      
Jones, Shevrin "Shev" (DEM)(STS)                   07/13/2021          -250.00 REF FAMILIES AGAINST MANDATORY MINIMUM SENTE 100 H STREET NW, STE 1000                WASHINGTON, DC 20005                     POLITICAL COMMITTEE                      
Jones, Shevrin "Shev" (DEM)(STS)                   03/01/2019           250.00 CHE FAMILIES AGAINST MANDATORY MINIMUMS      100 H STREET NW, STE 1000                WASHINGTON, DC                           POLITICAL COMMITTEE                      
Jones, Shevrin  (DEM)(STS)                         03/19/2021         1,000.00 CHE FAPSC PAC                                150 S MONROE STREET, SUITE 303           TALLAHASSEE, FL 32301                    POLITICAL COMMITTEE                      
Jones, Shevrin "Shev" (DEM)(STS)                   09/29/2020           500.00 CHE FAPSC PAC                                150 S MONROE STREET                      TALLAHASSEE, FL 32301                    POLITICAL COMMITTEE                      
Jones, Shevrin "Shev" (DEM)(STS)                   08/10/2020            20.00 CHE FARMER DANA                              1990 MALLORY SQUARE                      TALLAHASSEE, FL 32308                    NOT EMPLOYED                             
Jones, Shevrin "Shev" (DEM)(STS)                   06/15/2020             7.50 CHE FAULK JOSEPH                             857 PINE ST #2                           BURLINGTON, VT 05401                     LIBRARIAN                                
Jones, Shevrin "Shev" (DEM)(STS)                   12/26/2019         1,000.00 CHE FCCI INSURANCE GROUP, INC.               6300 UNIVERSITY PKWY.                    SARASOTA, FL 34240                       INSURANCE                                
Jones, Shevrin "Shev" (DEM)(STS)                   03/04/2019         1,000.00 CHE FCCI SERVICES, INC.                      6300 UNIVERSITY PARKWAY                  SARASOTA, FL 34240                       INSURANCE                                
Jones, Shevrin D. (DEM)(STR)                       07/22/2013           500.00 CHE FCCI SERVICES, INC.                      150 S. MONROE STREET, STE 300            TALLAHASSEE, FL 32301                    DIRECTOR, LEGISLATIV                     
Jones, Shevrin Dion (DEM)(STR)                     05/17/2018           500.00 CHE FCCI SERVICES, INC.                      6300 UNIVERSITY PARKWAY                  SARASOTA, FL 34240                       INSURANCE GROUP                          
Jones, Shevrin "Shev"" (DEM)(STR)                  10/18/2015           500.00 CHE FDA PAC                                  111 TENNESSEE STREET                     TALLAHASSEE, FL 32200                    MEDICAL                                  
Jones, Shevrin "Shev" (DEM)(STS)                   02/18/2019           500.00 CHE FDA POLITICAL ACTION COMMITTEE           1111 E. TENNESSEE STREET                 TALLAHASSEE, FL 32301                    PAC                                      
Jones, Shevrin "Shev" (DEM)(STS)                   10/17/2019           500.00 CHE FDA POLITICAL ACTION COMMITTEE           11 E. TENNESSEE STREET                   TALLAHASSEE, FL 32308                    POLITICAL COMMITTEE                      
Jones, Shevrin "Shev"" (DEM)(STR)                  12/02/2015         1,000.00 CHE FEINGOLD GLEN S.                         7410 SEDONA WAY                          DELRAY BEACH, FL 33446                   CEO/REAL ESTATE                          
Jones, Shevrin "Shev"" (DEM)(STR)                  12/03/2015         1,000.00 CHE FEINGOLD JEFFREY P.                      3230 W. COMMERCIAL BLVD., STE 190        FT. LAUDERDALE, FL 33309                 DENTIST                                  
Jones, Shevrin "Shev" (DEM)(STS)                   06/01/2019           250.00 CHE FELTON, SR DANNY                         600  183RD STREET                        MIAMI GARDENS, FL 33169                  MORTGAGE BANKER                          
Jones, Shevrin "Shev" (DEM)(STS)                   04/04/2020           250.00 CHE FERARI KYLE                              1017 NORTH MAIN AVE STE 300              SAN ANTONIO, TX 78212                    ADMINISTRATION                           
Jones, Shevrin "Shev" (DEM)(STS)                   07/24/2020           750.00 CHE FERARI KYLE                              1017 NORTH MAIN AVE STE 300              SAN ANTONIO, TX 78212                    ADMIN                                    
Jones, Shevrin "Shev" (DEM)(STS)                   07/20/2020           750.00 CHE FERARI KYLE                              1017 NORTH MAIN AVE STE 300              SAN ANTONIO, TX 78212                    ADMIN                                    
Jones, Shevrin "Shev" (DEM)(STS)                   03/19/2021          -750.00 REF FERARI KYLE                              1017 NORTH MAIN AVE STE 300              SAN ANTONIO, TX 78212                    ADMIN                                    
Jones, Shevrin "Shev" (DEM)(STS)                   02/24/2019            35.00 CHE FERDINAND REGINA                         620 SW 111 AVENUE                        PEMBROKE PINES, FL 33025                                                          
Jones, Shevrin "Shev" (DEM)(STS)                   03/23/2020             5.00 CHE FERGUSON ALICIA                          10457 NW 7TH STREET #203                 PEMBROKE PINES, FL 33025                 BAIL AGENT                               
Jones, Shevrin Dion (DEM)(STR)                     01/05/2018             9.29 CAS FERGUSON MARVA                           1154 RIALTO DRIVE                        BOYNTON BEACH, FL 33436                                                           
Jones, Shevrin "Shev" (DEM)(STS)                   02/20/2019           250.00 CHE FERNANDEZ CESAR                          40 NE 30TH STREET, APT 802               MIAMI, FL 33127                          GOVERNMENT AFFAIRS A                     
Jones, Shevrin "Shev" (DEM)(STS)                   07/22/2020           100.00 CHE FERNANDEZ CESAR                          480 NE 30TH ST APT 802                   MIAMI, FL 33137                          CONSULTANT                               
Jones, Shevrin "Shev" (DEM)(STS)                   03/01/2019            20.00 CHE FERNANDEZ JASON                          1399 BARCELONA WAY                       WESTON, FL 33327                         TEACHER                                  
Jones, Shevrin "Shev" (DEM)(STS)                   10/09/2019             5.00 CHE FERNANDEZ JASON                          1399 BARCELONA WAY                       WESTON, FL 33327                         TEACHER                                  
Jones, Shevrin  (DEM)(STS)                         11/30/2021           100.00 CHE FERNANDEZ PABLO                          650 S FEDERAL HWY SUITE 1                HOLLYWOOD, FL 33020                      MANAGER                                  
Jones, Shevrin "Shev" (DEM)(STS)                   09/01/2020            27.78 CHE FERRER CHARLIE                           526 W 26TH ST NO. 710                    NEW YORK, NY 10001                       DESIGNER                                 
Jones, Shevrin "Shev" (DEM)(STS)                   11/06/2019         1,000.00 CHE FIGHT BACK FLORIDA POLITICAL ACTION COMM 2929 SW 3RD AVENUE, STE 220              MIAMI, FL 33129                          POLITICAL COMMITTEE                      
Jones, Shevrin "Shev" (DEM)(STS)                   12/16/2019         1,000.00 CHE FIGHTING FOR FLORIDA JOBS                PO BOX 1701                              TALLAHASSEE, FL 32302                    POLITICAL COMMITTEE                      
Jones, Shevrin D. (DEM)(STR)                       09/13/2013           500.00 CHE FINANCIAL REFORM IN GOVERNMENT NETWORK   PO BOX 13445                             TALLAHASSEE, FL 32317                    PRESIDENT                                
Jones, Shevrin D. (DEM)(STR)                       05/21/2014           500.00 CHE FINANCIAL REFORM IN GOVERNMENT NETWORK   PO BOX 13445                             TALLAHASSEE, FL 32317                    FINANCIAL                                
Jones, Shevrin Dion (DEM)(STR)                     06/14/2018           100.00 CHE FINDLAY JOHN                             231 8TH STREET                           WEST PALM BEACH, FL 33401                CHIROPRACTOR                             
Jones, Shevrin "Shev" (DEM)(STS)                   02/27/2019            18.00 CHE FINEBERG NOAH                            5923 NW 54TH CIRCLE                      CORAL SPRINGS, FL 33067                                                           
Jones, Shevrin "Shev" (DEM)(STS)                   01/13/2020         1,000.00 CHE FIRE SAFE FLORIDA POLITICAL COMMITTEE, I PO BOX 11247                             TALLAHASSEE, FL 32302                    POLITICAL COMMITTEE                      
Jones, Shevrin "Shev" (DEM)(STS)                   08/02/2020         1,000.00 CHE FIRSTSERVICE RESIDENTIAL FLORIDA, INC.   2950 N 28 TERRACE                        HOLLYWOOD, FL 33020                      REAL ESTATE                              
Jones, Shevrin  (DEM)(STS)                         12/07/2021            10.00 CHE FISHER NORMA                             9711 N HOLLYBROOK LK DRIVE APT 104       PEMBROKE PINES, FL 33025                 NOT EMPLOYED                             
Jones, Shevrin "Shev" (DEM)(STS)                   08/13/2020            35.00 CHE FISHER NORMA                             9711 N HOLLYBROOK LK DR #104             PEMBROKE PINES, FL 33025                 NOT EMPLOYED                             
Jones, Shevrin  (DEM)(STS)                         11/29/2021         1,000.00 CHE FISHMAN JOY                              10225 COLLINS AVE                        BAL HARBOR, FL 33154                     NOT EMPLOYED                             
Jones, Shevrin "Shev" (DEM)(STS)                   06/20/2020           500.00 CHE FISHMAN JOY                              10225 COLLINS DR                         BAL HARBOR, FL 33154                     NOT EMPLOYED                             
Jones, Shevrin "Shev" (DEM)(STS)                   06/16/2020            25.00 CHE FITZLOFF COURTNEY                        1230 SW MYRTLE DRIVE                     PORTLAND, OR 97201                       NOT EMPLOYED                             
Jones, Shevrin "Shev" (DEM)(STS)                   06/11/2020            10.00 CHE FLAHERTY PATRICK                         502 E WAYNE AVE                          SILVER SPRING, MD 20901                  HEALTH INSURANCE SPE                     
Jones, Shevrin D. (DEM)(STR)                       12/05/2013            10.00 CAS FLANDERS LAMONT                          1750 NORTH BAYSHORE DRIVE                MIAMI, FL 33132                                                                   
Jones, Shevrin Dion (DEM)(STR)                     04/25/2018            71.70 CHE FLEURANVIL FABIOLA                       1545 NW 15TH ST RD                       MIAMI, FL 33125                          CEO                                      
Jones, Shevrin "Shev" (DEM)(STS)                   06/09/2020             1.37 CHE FLEURY KATY                              1300 MONROE ST APT 406                   DENVER, CO 80206                         COMMUNICATIONS                           
Jones, Shevrin "Shev" (DEM)(STS)                   07/09/2020             1.37 CHE FLEURY KATY                              1300 MONROE ST APT 406                   DENVER, CO 80206                         COMMUNICATIONS                           
Jones, Shevrin "Shev" (DEM)(STS)                   10/09/2020             1.37 CHE FLEURY KATY                              1300 MONROE ST APT 406                   DENVER, CO 80206                         COMMUNICATIONS                           
Jones, Shevrin "Shev" (DEM)(STS)                   09/09/2020             1.37 CHE FLEURY KATY                              1300 MONROE ST APT 406                   DENVER, CO 80206                         COMMUNICATIONS                           
Jones, Shevrin "Shev" (DEM)(STS)                   08/09/2020             1.37 CHE FLEURY KATY                              1300 MONROE ST APT 406                   DENVER, CO 80206                         COMMUNICATIONS                           
Jones, Shevrin Dion (DEM)(STR)                     05/22/2018             9.29 CHE FLORES JONATHAN                          20180 NW 14TH COURT                      MIAMI, FL 33169                                                                   
Jones, Shevrin "Shev"" (DEM)(STR)                  06/07/2016           500.00 CHE FLORIDA ACADEMY OF PHYSICIAN             110 S. PARK AVENUE                       TALLAHASSEE, FL 32301                    MEDICAL                                  
Jones, Shevrin "Shev" (DEM)(STS)                   11/15/2019        -1,000.00 REF FLORIDA ACADEMY OF PHYSICIAN ASSISTANTS  119 E. PARK AVENUE                       TALLAHASSEE, FL 32301                    POLITICAL COMMITTEE                      
Jones, Shevrin Dion (DEM)(STR)                     10/19/2017           500.00 CHE FLORIDA ACADEMY OF PHYSICIAN ASSISTANTS  119 E PARK AVE                           TALLAHASSEE, FL                          HEALTHCARE                               
Jones, Shevrin "Shev" (DEM)(STS)                   10/24/2019         1,000.00 CHE FLORIDA ACADEMY OF PHYSICIAN ASSISTANTS  119 E. PARK AVENUE                       TALLAHASSEE, FL 32301                    POLITICAL COMMITTEE                      
Jones, Shevrin "Shev" (DEM)(STS)                   08/07/2019         1,000.00 CHE FLORIDA ACADEMY OF PHYSICIAN ASSISTANTS  119 E. PARK AVENUE                       TALLAHASSEE, FL 32301                    POLITICAL COMMITTEE                      
Jones, Shevrin  (DEM)(STS)                         08/23/2021         1,000.00 CHE FLORIDA ACRE                             2916 APALACHEE PARKWAY                   TALLAHASSEE, FL 32301                    POLITICAL COMMITTEE                      
Jones, Shevrin "Shev" (DEM)(STS)                   07/10/2020         1,000.00 CHE FLORIDA ACRE                             2916 APALACHEE PARKWAY                   TALLAHASSEE, FL 32301                    POLITICAL COMMITTEE                      
Jones, Shevrin "Shev" (DEM)(STS)                   03/04/2019         1,000.00 CHE FLORIDA AFL-CIO FUND                     135 S. MONROE STREET                     TALLAHASSEE, FL 32301                    UNION                                    
Jones, Shevrin "Shev"" (DEM)(STR)                  07/08/2015         1,000.00 CHE FLORIDA AGENTS FOR INSURANCE REFORM      PO BOX 13445                             TALLAHASSEE, FL 32317                    INSURANCE                                
Jones, Shevrin D. (DEM)(STR)                       09/13/2013           500.00 CHE FLORIDA AGENTS FOR INSURANCE REFORM      PO BOX 13445                             TALLAHASSEE, FL 32317                    INSURANCE AGENT                          
Jones, Shevrin D. (DEM)(STR)                       05/21/2014           500.00 CHE FLORIDA AGENTS FOR INSURANCE REFORM      PO BOX 13445                             TALLAHASSEE, FL 32317                    INSURANCE                                
Jones, Shevrin "Shev" (DEM)(STS)                   02/10/2019           500.00 CHE FLORIDA ALLIANCE FOR BETTER GOV.         2910 KERRY FOREST PARKWAY                TALLAHASSEE, FL                          PAC                                      
Jones, Shevrin "Shev" (DEM)(STS)                   08/13/2020         1,000.00 CHE FLORIDA ASSISTED LIVING POLITCAL ACTION  1103 HAYS STREET                         TALLAHASSEE, FL 32301                    POLITICAL COMMITTEE                      
Jones, Shevrin "Shev" (DEM)(STS)                   02/19/2019           250.00 CHE FLORIDA ASSOCIATION OF ADMINISTRATORS    119 E. PARK AVENUE                       TALLAHASSEE, FL 32301                    PAC                                      
Jones, Shevrin "Shev" (DEM)(STS)                   11/25/2019         1,000.00 CHE FLORIDA ASSOCIATION OF HEALTH PLANS PC   PO BOX 10748                             TALLAHASSEE, FL 32302                    POLITICAL COMMITTEE                      
Jones, Shevrin D. (DEM)(STR)                       02/27/2014           500.00 CHE FLORIDA ASSOCIATION OF INSURANCE AGENTS  3159 SHAMROCK SOUTH                      TALLAHASSEE, FL 32309                    INSURANCE                                
Jones, Shevrin "Shev" (DEM)(STS)                   10/19/2020           250.00 CHE FLORIDA ASSOCIATION OF SCHOOL ADMINISTRA 119 E. PARK AVENUE                       TALLAHASSEE, FL 32301                    POLITICAL COMMITTEE                      
Jones, Shevrin  (DEM)(STS)                         03/19/2021         1,000.00 CHE FLORIDA ASSOCIATION OR MORTGAGE PROFESSI 113 SOUTH MONROE STREET                  TALLAHASSEE, FL 32301                    POLITICAL COMMITTEE                      
Jones, Shevrin "Shev" (DEM)(STS)                   03/04/2019           500.00 CHE FLORIDA BANKERS ASSOC PAC                PO BOX 11117, THOMASVILLE ROAD, STE 201  TALLAHASSEE, FL 32302                    POLITICAL COMMITTEE                      
Jones, Shevrin D. (DEM)(STR)                       02/28/2013           500.00 CHE FLORIDA BANKERS ASSOCIATION PAC          P.O. BOX 11117 1001 THOMASVILLE RD SUITE TALLAHASSEE, FL 32302                                                             
Jones, Shevrin "Shev" (DEM)(STS)                   01/13/2020           500.00 CHE FLORIDA BANKERS ASSOCIATION POLITICAL AC PO BOX 11117                             TALLAHASSEE, FL 32302                    POLITICAL COMMITTEE                      
Jones, Shevrin "Shev" (DEM)(STS)                   01/31/2019         1,000.00 CHE FLORIDA BEER WHOLESALERS                 215 S. MONROE STREET, STE 340            TALLAHASSEE, FL 32301                    WHOLESALERS                              
Jones, Shevrin "Shev"" (DEM)(STR)                  01/11/2016         1,000.00 CHE FLORIDA BEER WHOLESALERS                 215 S. MONROE STREET, STE 340            TALLAHASSEE, FL 32201                    DISTRIBUTOR                              
Jones, Shevrin D. (DEM)(STR)                       01/23/2014           500.00 CHE FLORIDA BEER WHOLESALERS                 215 S. MONROE ST., STE 340               TALLAHASSEE, FL 32301                    BEVERAGE DISTRIBUTOR                     
Jones, Shevrin Dion (DEM)(STR)                     12/13/2017         1,000.00 CHE FLORIDA BEER WHOLESALERS                 215 S. MONROE STREET, STE 340            TALLAHASSEE, FL 32301                    WHOLESALER                               
Jones, Shevrin "Shev" (DEM)(STS)                   10/19/2020         1,000.00 CHE FLORIDA BEER WHOLESALERS GOOD GOVERNMENT 215 S. MONROE ST, STE 340                TALLAHASSEE, FL 32301                    POLITICAL COMMITTEE                      
Jones, Shevrin Dion (DEM)(STR)                     01/22/2018         1,000.00 CHE FLORIDA BLUE                             PO BOX 2210                              JACKSONVILLE, FL 32203                   HEALTHCARE                               
Jones, Shevrin "Shev"" (DEM)(STR)                  01/11/2016           500.00 CHE FLORIDA CABLE TELECOMMUNICATIONS         248 E. 6TH AVENUE                        TALLAHASSEE, FL 32303                    CABLE COMPANY                            
Jones, Shevrin "Shev" (DEM)(STS)                   08/10/2020         1,000.00 CHE FLORIDA CAMPGROUND POLITICAL ACTION COMM 1340 VICKERS ROAD                        TALLAHASSEE, FL 32303                    POLITICAL COMMITTEE                      
Jones, Shevrin "Shev" (DEM)(STS)                   08/19/2020         1,000.00 CHE FLORIDA CARPENTERS REGIONAL COUNCIL, LLC 2850 NW 27 AVENUE                        FORT LAUDERDALE, FL 33311                POLITICAL COMMITTEE                      
Jones, Shevrin "Shev"" (DEM)(STR)                  06/14/2016           500.00 CHE FLORIDA CATTLEMAN ASSOCIATION            PO BOX 421929                            KISSIMMEE, FL 34742                      FARMERS                                  
Jones, Shevrin "Shev"" (DEM)(STR)                  06/13/2016           500.00 CHE FLORIDA CPA POLITICAL ACTION COMMITTEE   PO BOX 5437                              TALLAHASSEE, FL 32314                    PAC                                      
Jones, Shevrin "Shev"" (DEM)(STR)                  11/04/2015           500.00 CHE FLORIDA CPA POLITICAL ACTION COMMITTEE   PO BOX 5437                              TALLAHASSEE, FL 32314                    PAC                                      
Jones, Shevrin "Shev" (DEM)(STS)                   10/19/2020         1,000.00 CHE FLORIDA CPA POLITICAL ACTION COMMITTEE,  PO BOX 5437                              TALLAHASSEE, FL 32314                    POLITICAL COMMITTEE                      
Jones, Shevrin "Shev" (DEM)(STS)                   02/19/2019         1,000.00 CHE FLORIDA CPA POLITICAL ACTION COMMITTEE,  PO BOX 5437                              TALLAHASSEE, FL 32314                    PAC                                      
Jones, Shevrin "Shev" (DEM)(STS)                   02/19/2019         1,000.00 CHE FLORIDA CPA POLITICAL ACTION COMMITTEE,  PO BOX 5437                              TALLAHASSEE, FL 32314                    PAC                                      
Jones, Shevrin D. (DEM)(STR)                       02/01/2014           500.00 CHE FLORIDA CREDIT UNION                     3692 COOLIDGE COURT                      TALLAHASSEE, FL 32311                    CREDIT UNION                             
Jones, Shevrin "Shev"" (DEM)(STR)                  01/10/2016         1,000.00 CHE FLORIDA CREDIT UNION ASSOCIATION         3692 COOLIDGE COURT                      TALLAHASSEE, FL 32311                    BANKING                                  
Jones, Shevrin D. (DEM)(STR)                       12/10/2013         1,000.00 CHE FLORIDA CRYSTALS CORPORATION             626 NORTH DIXIE HIGHWAY                  WEST PALM BEACH, FL 33401                SUGAR COMPANY                            
Jones, Shevrin  (DEM)(STS)                         12/09/2021         1,000.00 CHE FLORIDA CUPAC                            3692 COOLIDGE COURT                      TALLAHASSEE, FL 32311                    POLITICAL COMMITTEE                      
Jones, Shevrin "Shev" (DEM)(STS)                   03/04/2019         1,000.00 CHE FLORIDA CUPAC                            3692 COOLIDGE COURT                      TALLAHASSEE, FL 32301                    POLITICAL COMMITTEE                      
Jones, Shevrin Dion (DEM)(STR)                     11/14/2017         1,000.00 CHE FLORIDA CUPAC                            3692 COOLIDGE COURT                      TALLAHASSEE, FL 32311                    GOVERNMENT                               
Jones, Shevrin "Shev" (DEM)(STS)                   08/13/2020        26,518.66 INK FLORIDA DEMOCRATIC LEGISLATIVE CAMPAIGN  PO BOX 1701                              TALLAHASSEE, FL 32302                    POLITICAL PARTY OR A CALLS/TEXTING       
Jones, Shevrin "Shev" (DEM)(STS)                   07/28/2020        26,100.00 INK FLORIDA DEMOCRATIC LEGISLATIVE CAMPAIGN  PO BOX 1701                              TALLAHASSEE, FL 32301                    AFFILIATED PARTY COM POLLING/DATA RESEARC
Jones, Shevrin Dion (DEM)(STR)                     01/22/2018           500.00 CHE FLORIDA DENTAL ASSOCIATION               1111 E. TENNESSEE STREET                 TALLAHASSEE, FL 32301                    PAC                                      
Jones, Shevrin Dion (DEM)(STR)                     06/12/2018           500.00 CHE FLORIDA DENTAL ASSOCIATION               1111 E. TENNESSEE STREET                 TALLAHASSEE, FL 32301                    PAC                                      
Jones, Shevrin Dion (DEM)(STR)                     09/14/2017         1,000.00 CHE FLORIDA EDUCATION ASSOCIATION            213 SOUTH ADAMS STREET                   TALLAHASSEE, FL 32301                    EDUCATION ADVOCACY O                     
Jones, Shevrin "Shev" (DEM)(STS)                   01/13/2020           500.00 CHE FLORIDA ENGINEERS POLITICAL ACTION COMMI PO BOX 750                               TALLAHASSEE, FL 30302                    POLITICAL COMMITTEE                      
Jones, Shevrin "Shev" (DEM)(STS)                   07/24/2020         1,000.00 CHE FLORIDA FAMILY INSURANCE COMPANY         27599 RIVERVIEW CENTER BLVD, #100        BONITA SPRINGS, FL 34134                 INSURANCE                                
Jones, Shevrin "Shev" (DEM)(STS)                   10/24/2019         1,000.00 CHE FLORIDA FAMILY MEDICINE POLITICAL ACTION 13241 BERTRAM PARK BLVD, UNIT 1321       JACKSONVILLE, FL 32258                   POLITICAL COMMITTEE                      
Jones, Shevrin "Shev" (DEM)(STS)                   07/30/2020         1,000.00 CHE FLORIDA HEALTH CARE POLITICAL ACTION COM 307 WEST PARK AVENUE                     TALLAHASSEE, FL 32301                    POLITICAL COMMITTEE                      
Jones, Shevrin "Shev"" (DEM)(STR)                  07/09/2015         1,000.00 CHE FLORIDA HEALTHCARE POLITICAL ACTION COMM 307 WEST PARK AVENUE                     TALLAHASSEE, FL 32301                    HEALTHCARE                               
Jones, Shevrin "Shev" (DEM)(STS)                   09/23/2019         1,000.00 CHE FLORIDA HIV AIDS PAC                     115 E. PARK AVENUE                       TALLAHASSEE, FL 32303                    POLITICAL COMMITTEE                      
Jones, Shevrin "Shev" (DEM)(STS)                   07/10/2020         1,000.00 CHE FLORIDA HOMEBUILDERS ASSOCIATION PAC     2600 CENTENNIAL PLACE                    TALLAHASSEE, FL 32308                    POLITICAL COMMITTEE                      
Jones, Shevrin "Shev" (DEM)(STS)                   08/07/2020         1,000.00 CHE FLORIDA HORSEMEN'S BENEVOLENT AND PROTEC PO BOX 3607                              HALLANDALE BEACH, FL 33008               ASSOCIATION                              
Jones, Shevrin "Shev" (DEM)(STS)                   04/02/2020         1,000.00 CHE FLORIDA HOSPITAL ASSOCIATION PC          306 E COLLEGE AVENUE                     TALLAHASSE, FL 32301                     POLITICAL COMMITTEE                      
Jones, Shevrin "Shev" (DEM)(STS)                   04/02/2020         1,000.00 CHE FLORIDA HOSPITAL ASSOCIATION PC FOR HEAL 306 E COLLEGE AVENUE                     TALLAHASSE, FL 32301                     POLITICAL COMMITTEE                      
Jones, Shevrin "Shev" (DEM)(STS)                   04/02/2020         1,000.00 CHE FLORIDA HOSPITAL ASSOCIATION PC FOR QUAL 306 E COLLEGE AVENUE                     TALLAHASSE, FL 32301                     POLITICAL COMMITTEE                      
Jones, Shevrin "Shev" (DEM)(STS)                   07/24/2020         1,000.00 CHE FLORIDA INSURANCE COUNCIL (FIC) POLITICA P.O. BOX 749                             TALLAHASSEE, FL 32302                                                             
Jones, Shevrin "Shev" (DEM)(STS)                   12/16/2019           500.00 CHE FLORIDA INTERNET & TELEVISION            246 E. 6TH AVENUE, STE 100               TALLAHASSEE, FL 32303                    ASSOCIATION                              
Jones, Shevrin "Shev" (DEM)(STS)                   02/12/2019           500.00 CHE FLORIDA INTERNET & TELEVISION            246 E. 6TH AVENUE, STE 100               TALLAHASSEE, FL 32303                    MASS MEDIA                               
Jones, Shevrin "Shev" (DEM)(STS)                   03/01/2019         1,000.00 CHE FLORIDA JUSTICE                          218 S. MONROE STREET                     TALLAHASSEE, FL 32301                    POLITICAL COMMITTEE                      
Jones, Shevrin D. (DEM)(STR)                       06/17/2014           500.00 CHE FLORIDA JUSTICE ASSOCIATION              218 SOUTH MONROE STREET                  TALLAHASSEE, FL 32301                    ATTORNEY                                 
Jones, Shevrin D. (DEM)(STR)                       02/28/2014           500.00 CHE FLORIDA JUSTICE PAC                      218 SOUTH MONROE STREET                  TALLAHASSEE, FL 32301                    ATTORNEY                                 
Jones, Shevrin D. (DEM)(STR)                       02/06/2013           500.00 CHE FLORIDA JUSTICE PAC                      218 SOUTH MONROE ST.                     TALLAHASSEE, FL 32301                                                             
Jones, Shevrin "Shev"" (DEM)(STR)                  03/02/2015           500.00 CHE FLORIDA JUSTICE PC                       218 SOUTH MONROE STREET                  TALLAHASSEE, FL 32301                    LAWYER                                   
Jones, Shevrin Dion (DEM)(STR)                     05/31/2018         1,000.00 CHE FLORIDA JUSTICE PC                       218 S. MONROE STREET                     TALLAHASSEE, FL 32301                    PAC                                      
Jones, Shevrin D. (DEM)(STR)                       02/28/2014           500.00 CHE FLORIDA MEDICAL ASSOCIATION              PO BOX 10269                             TALLAHASSEE, FL 32302                    HEALTHCARE                               
Jones, Shevrin Dion (DEM)(STR)                     03/06/2017         1,000.00 CHE FLORIDA MEDICAL ASSOCIATION              PO BOX 10269                             TALLAHASSEE, FL 32302                    MEDICAL                                  
Jones, Shevrin "Shev" (DEM)(STS)                   10/24/2019         1,000.00 CHE FLORIDA MEDICAL ASSOCIATION POLITICAL AC 1430 PIEDMONT DRIVE EAST                 TALLAHASSEE, FL 32308                    POLITICAL COMMITTEE                      
Jones, Shevrin D. (DEM)(STR)                       06/18/2014           500.00 CHE FLORIDA MEDICAL ASSOCIATON               1430 PIEDMONT DRIVE EAST                 TALLAHASSEE, FL 32308                    MEDICAL                                  
Jones, Shevrin "Shev" (DEM)(STS)                   07/24/2020         1,000.00 CHE FLORIDA NATURAL GAS POLITICAL ACTION COM P.O. BOX 11028                           TALLAHASSEE, FL 32302                    POLITICAL COMMITTEE                      
Jones, Shevrin "Shev" (DEM)(STS)                   07/24/2020         1,000.00 CHE FLORIDA OPERATORS ASSOCIATION            119 S. MONROE STREET, STE 200            TALLAHASSEE, FL 32301                    POLITICAL COMMITTEE                      
Jones, Shevrin Dion (DEM)(STR)                     12/08/2017           500.00 CHE FLORIDA OPERATORS ASSOCIATION            119 MONROE STREET, STE 200               TALLAHASSEE, FL 32301                    GOVERNMENT                               
Jones, Shevrin D. (DEM)(STR)                       02/25/2013           500.00 CHE FLORIDA OPTOMETRIC CCE                   319 BELVEDERE RD #1                      WEST PALM BEACH, FL 33405                EYE CARE                                 
Jones, Shevrin "Shev" (DEM)(STS)                   12/26/2019         1,000.00 CHE FLORIDA ORGANIZATION OF AGENTS           1103 HAYS STREET                         TALLAHASSEE, FL 32301                    POLITICAL COMMITTEE                      
Jones, Shevrin Dion (DEM)(STR)                     06/14/2018           500.00 CHE FLORIDA ORTHOPEDIC MEDICAL ASSOCIATION   2544 BLAIRSTONE PINES DRIVE              TALLAHASSEE, FL 32301                    MEDICAL                                  
Jones, Shevrin "Shev" (DEM)(STS)                   03/04/2019         1,000.00 CHE FLORIDA ORTHOPEDIC POLITICAL ACTION COMM 21013 LAKE VIENNA DRIVE                  LAND O LAKES, FL 64638                   POLITICAL COMMITTEE                      
Jones, Shevrin "Shev" (DEM)(STS)                   03/04/2019         1,000.00 CHE FLORIDA ORTHOPEDIC RISK PURCHASING GROUP 1215 E. ROBINSON STREET                  ORLANDO, FL 32801                        MEDICAL                                  
Jones, Shevrin "Shev" (DEM)(STS)                   10/24/2019           500.00 CHE FLORIDA OSTEOPATHIC MEDICAL ASSOCIATION  2544 BLAIRSTONE PINES DRIVE              TALLAHASSEE, FL 32308                    POLITICAL COMMITTEE                      
Jones, Shevrin "Shev" (DEM)(STS)                   08/12/2020         1,000.00 CHE FLORIDA PHARMACIST POLITICAL COMM        610 NORTH ADAMS STREET                   TALLAHASSEE, FL 32301                    POLITICAL COMMITTEE                      
Jones, Shevrin "Shev" (DEM)(STS)                   08/07/2019           500.00 CHE FLORIDA PHYSICAL THERAPY ASSOCIATION FPT 800 N CALHOUN STREET, STE 1A             TALLAHASSEE, FL 32301                    POLITICAL COMMITTEE                      
Jones, Shevrin "Shev" (DEM)(STS)                   07/09/2019           500.00 CHE FLORIDA PODIATRY POLITICAL COMMITTEE     6707 38TH AVENUE N                       ST. PETERSBURG, FL 33710                 POLITICAL COMMITTEE                      
Jones, Shevrin Dion (DEM)(STR)                     06/11/2018           500.00 CHE FLORIDA PODIATRY POLITICAL COMMITTEE     6707 38TH AVENUE                         ST. PETERSBURG, FL 33710                 HEALTHCARE                               
Jones, Shevrin "Shev" (DEM)(STS)                   02/20/2019         1,000.00 CHE FLORIDA POLICE BENEVOLENT ASSOCIATION    300 E. BREVARD STREET                    TALLAHASSEE, FL 32301                    PAC                                      
Jones, Shevrin D. (DEM)(STR)                       10/08/2013           500.00 CHE FLORIDA POLICE BENEVOLENT ASSOCIATION    300 E. BREVARD STREET                    TALLAHASSEE, FL 32301                    POLICE                                   
Jones, Shevrin Dion (DEM)(STR)                     04/23/2018         1,000.00 CHE FLORIDA POLICE BENEVOLENT ASSOCIATION    300 E. BREVARD STREET                    TALLAHASSEE, FL 32301                    GOVERNMENT                               
Jones, Shevrin  (DEM)(STS)                         03/19/2021         1,000.00 CHE FLORIDA POLICYHOLDERS COOPERATIVE        PO BOX 30295                             FT. LAUDERDALE, FL 33303                 POLITICAL COMMITTEE                      
Jones, Shevrin "Shev" (DEM)(STS)                   01/13/2020         1,000.00 CHE FLORIDA PROFESSIONAL EMPLOYER ORGANIZATI 311 E. PARK AVENUE                       TALLAHASSEE, FL 32301                    POLITICAL COMMITTEE                      
Jones, Shevrin "Shev" (DEM)(STS)                   08/10/2020           300.00 CHE FLORIDA PROGRESSIVES POLITICAL ACTION CO PO BOX 1596                              EUSTISE, FL 32727                        POLITICAL COMMITTEE                      
Jones, Shevrin "Shev" (DEM)(STS)                   08/07/2019           500.00 CHE FLORIDA PSYCHIATRIC SOCIETY PAC          521 EAST PARK AVENUE                     TALLAHASSEE, FL 32301                    POLITICAL COMMITTEE                      
Jones, Shevrin "Shev" (DEM)(STS)                   10/24/2019           500.00 CHE FLORIDA PSYCHIATRIC SOCIETY PAC          521 EAST PARK AVENUE                     TALLAHASSEE, FL 32301                    POLITICAL COMMITTEE                      
Jones, Shevrin "Shev"" (DEM)(STR)                  03/02/2015           500.00 CHE FLORIDA RECYCLERS ASSOCIATION            108 SEABOARD DRIVE                       PALATKA, FL 32177                        RECYCLING BUSINESS                       
Jones, Shevrin "Shev" (DEM)(STS)                   03/04/2019           500.00 CHE FLORIDA RECYCLERS ASSOCIATION INC        108 SEABOARD DRIVE                       PALATKA, FL 32177                        RECYCLING ASSOCIATIO                     
Jones, Shevrin D. (DEM)(STR)                       02/27/2013           500.00 CHE FLORIDA RECYCLERS ASSOCIATION INC CCE AC 3330 E. MAIN ST.                         LAKELAND, FL 33801                       REP PRIVATE RECYCLIN                     
Jones, Shevrin "Shev" (DEM)(STS)                   01/13/2020           500.00 CHE FLORIDA RECYCLERS ASSOCIATION INC PC ACC 108 SEABOARD DR                          PALATKA, FL 32177                        POLITICAL COMMITTEE                      
Jones, Shevrin "Shev"" (DEM)(STR)                  10/06/2015           500.00 CHE FLORIDA RIGHT TO KNOW PAC                1 SE 3RD AVENUE, STE 300                 MIAMI, GA 33131                          PAC                                      
Jones, Shevrin "Shev" (DEM)(STS)                   08/10/2020         1,000.00 CHE FLORIDA RV PAC                           10510 GIBSONTON DR.                      RIVERVIEW, FL 33578                      POLITICAL COMMITTEE                      
Jones, Shevrin "Shev" (DEM)(STS)                   08/14/2020         1,000.00 CHE FLORIDA SOCIETY OF NEPHROLOGY INC.       319 S GLEN ARVEN AVE                     TEMPLE TERRACE, FL 33617                 HEALTHCARE                               
Jones, Shevrin "Shev" (DEM)(STS)                   09/30/2019         1,000.00 CHE FLORIDA STATE ORIENTAL MEDICAL ASSOC     PO BOX 10066                             BRADENTON, FL 34282                      MEDICAL                                  
Jones, Shevrin "Shev" (DEM)(STS)                   02/01/2019         1,000.00 CHE FLORIDA SURPLUS LINES ASSOC.             325 JOHN KNOX ROAD, SUITE L103           TALLAHASSEE, FL 32303                    INSURANCE                                
Jones, Shevrin "Shev"" (DEM)(STR)                  03/02/2015           500.00 CHE FLORIDA'S PUBLIC RIGHT TO KNOW           1 SE 3RD AVENUE, STE 900                 MIAMI, FL 33131                          GOVERNMENT RELATIONS                     
Jones, Shevrin Dion (DEM)(STR)                     11/11/2017           500.00 CHE FLORIDA'S RIGHT TO KNOW POLITICAL COMMIT 1 SE 3RD AVENUE, STE 1750                MIAMI, FL 33131                          REGULATIONS                              
Jones, Shevrin "Shev" (DEM)(STS)                   07/20/2020         1,000.00 CHE FLORIDA'S VOICE FOR EARLY LEARNING       C/O 311 EAST PARK AVE                    TALLAHASSEE, FL 32301                    POLITICAL COMMITTEE                      
Jones, Shevrin Dion (DEM)(STR)                     01/22/2018           500.00 CHE FLORIDIAN FOR RESPONSIBLE GOVERNMENT     1729 LA MADERIA DR. SW                   PALM BAY, FL 32908                       PAC                                      
Jones, Shevrin "Shev" (DEM)(STS)                   12/16/2019         1,000.00 CHE FLORIDIANS FOR EQUALITY                  PO BOX 5651                              TALLAHASSEE, FL 32314                    POLITICAL COMMITTEE                      
Jones, Shevrin "Shev" (DEM)(STS)                   03/01/2019         1,000.00 CHE FLORIDIANS FOR ETHICS, ACCOUNTABILITY &  PO BOX 30295                             FT. LAUDERDALE, FL 33303                 POLITICAL COMMITTEE                      
Jones, Shevrin "Shev" (DEM)(STS)                   08/02/2020         1,000.00 CHE FLORIDIANS FOR HOME RULE PAC             PO BOX 10930                             TALLAHASSEE, FL 32302                    POLITICAL COMMITTEE                      
Jones, Shevrin Dion (DEM)(STR)                     06/20/2018         1,000.00 CHE FLORIDIANS FOR QUALITY HEALTHCARE        307 WEST PARK AVENUE                     TALLAHASSEE, FL 32301                    HEALTHCARE                               
Jones, Shevrin "Shev" (DEM)(STS)                   03/04/2019           500.00 CHE FLORIDIANS FOR RESPONSIBLE GOVERNMENT    1729 LA MADERIA DR. SW                   PALM BAY, FL 32908                       POLITICAL COMMITTEE                      
Jones, Shevrin "Shev" (DEM)(STS)                   03/04/2019           500.00 CHE FLORIDIANS FOR RESPONSIBLE GOVERNMENT    1729 LA MADERIA DR. SW                   PALM BAY, FL 32908                       POLITICAL COMMITTEE                      
Jones, Shevrin "Shev" (DEM)(STS)                   03/01/2019            25.00 CAS FLOWERS VELMA                            760 NW 17TH COURT                        POMPANO BEACH, FL 33060                  SELF-EMPLOYED                            
Jones, Shevrin "Shev" (DEM)(STS)                   03/01/2019            35.00 CHE FLUGRATH MAX                             438 W. 8TH AVENUE                        TALLAHASSEE, FL 32303                                                             
Jones, Shevrin "Shev" (DEM)(STS)                   08/09/2020            50.00 CHE FORBES VALENCIA                          10382 SW 23RD. COURT                     MIRAMAR, FL 33025                        ADVOCATE                                 
Jones, Shevrin Dion (DEM)(STR)                     05/12/2018           100.00 CHE FORBES VALENCIA                          10382 SW 23RD COURT                      MIRAMAR, FL 33025                        TEACHER                                  
Jones, Shevrin "Shev" (DEM)(STS)                   09/24/2019           100.00 CHE FORD SEAN                                ***************                          *************** ATTORNEY                                 
Jones, Shevrin "Shev" (DEM)(STS)                   06/21/2020            25.00 CHE FOREST RYAN                              335 S BISCAYNE BLVD #3810                MIAMI, FL 33131                          ATTORNEY                                 
Jones, Shevrin "Shev" (DEM)(STS)                   06/07/2020            25.00 CHE FORSHEIT TANYA                           1350 1ST STREET                          MANHATTAN BEACH, CA 90266                ATTORNEY                                 
Jones, Shevrin "Shev" (DEM)(STS)                   08/12/2020         1,000.00 CHE FORT LAUDERDALE BEHAVIORAL HEALTH CENTER 5757 N DIXIE HIGHWAY                     OAKLAND PARK, FL 33334                   HEALTHCARE                               
Jones, Shevrin "Shev" (DEM)(STS)                   03/01/2019            25.00 CHE FORTE BENISA                             1788 SW 81 TERR                          NORTH LAUDERDALE, FL                     EQUITY FACILITATOR                       
Jones, Shevrin "Shev" (DEM)(STS)                   06/13/2020            25.00 CHE FOSTER TOCARRA                           810 NW 5TH AVE                           HALLANDALE BEACH, FL 33009               ESE PREK TEACHER                         
Jones, Shevrin "Shev" (DEM)(STS)                   06/24/2020            50.00 CHE FOWLER ZAKEYA                            3299 NW 43RD ST                          FORT LAUDERDALE, FL 33309                TEACHER                                  
Jones, Shevrin D. (DEM)(STR)                       02/24/2014           500.00 CHE FOWLER WHITE BOGGS, PA                   PO BOX 1438                              TAMPA, FL 33601                          ATTORNEY                                 
Jones, Shevrin "Shev" (DEM)(STS)                   10/19/2020         1,000.00 CHE FPCA PC                                  PO BOX 1042                              TALLAHASSEE, FL 32302                    POLITICAL COMMITTEE                      
Jones, Shevrin "Shev" (DEM)(STS)                   08/28/2019           250.00 CHE FRAZIER ROSALYN                          10221 SW 21 STREET                       MIRAMAR, FL 33025                        HEALTHCARE EXECUTIVE                     
Jones, Shevrin  (DEM)(STS)                         11/12/2021            25.00 CHE FREEMAN APRYL                            6361 NORTH FALLS CIRCLE DRIVE #414       LAUDERHILL, FL 33319                     INSTRUCTIONAL FACILI                     
Jones, Shevrin  (DEM)(STS)                         12/12/2021            25.00 CHE FREEMAN APRYL                            6361 N FALLS CIRCLE DRIVE #414           LAUDERHILL, FL 33319                     INSTRUCTIONAL FACILI                     
Jones, Shevrin "Shev" (DEM)(STS)                   05/29/2020           100.00 CHE FREEMAN APRYL                            6361 NORTH FALLS CIRCLE DRIVE #414       LAUDERHILL, FL 33319                     ASSISTANT DIRECTOR                       
Jones, Shevrin Dion (DEM)(STR)                     05/04/2018             9.29 CHE FREEMAN APRYL                            6361 N. FALLS CIRCLE DRIVE, #414         LAUDERDALEHILL, FL                                                                
Jones, Shevrin Dion (DEM)(STR)                     04/04/2018             9.29 CAS FREEMAN APRYL                            6361 N. FALLS CIRCLE DRIVE, #414         LAUDERDALEHILL, FL 33319                                                          
Jones, Shevrin Dion (DEM)(STR)                     06/07/2018             9.29 CHE FREEMAN APRYL                            6361 N. FALLS CIRCLE DRIVE, #414         LAUDERDALEHILL, FL 33319                                                          
Jones, Shevrin "Shev" (DEM)(STS)                   02/21/2019            20.20 CHE FREEMAN APRYLJOI                         6361 N. FALLS CIRCLE DRIVE, #414         LAUDERDALEHILL, FL 33319                                                          
Jones, Shevrin "Shev" (DEM)(STS)                   03/01/2019           125.00 CHE FREENY BRANDON                           6330 N. ANDREWS AVENUE, #122             FT. LAUDERDALE, FL 33309                 REAL ESTATE AGENT                        
Jones, Shevrin "Shev" (DEM)(STS)                   06/25/2020           100.00 CHE FREHLING NANCY                           155 SE 10 AVE.                           HIALEAH, FL 33010                        NOT EMPLOYED                             
Jones, Shevrin "Shev" (DEM)(STS)                   07/20/2020         1,000.00 CHE FREIDIN ELLEN                            3182 MUNROE DRIVE                        MIAMI, FL 33133                          LAWYER                                   
Jones, Shevrin  (DEM)(STS)                         03/19/2021         1,000.00 CHE FRF POLITICAL COMMITTEE                  227 SOUTH ADAMS STREET                   TALLAHASSEE, FL 32301                    POLITICAL COMMITTEE                      
Jones, Shevrin "Shev" (DEM)(STS)                   09/25/2019           100.00 CHE FRIEDMAN KATE                            720 NE 69TH STREET                       MIAMI, FL 33138                          UNEMPLOYED                               
Jones, Shevrin "Shev" (DEM)(STS)                   08/14/2020         1,000.00 CHE FRIENDS OF DAN DALEY                     120 S. MONROE STREET                     TALLAHASSEE, FL 32301                    POLITICAL COMMITTEE                      
Jones, Shevrin "Shev" (DEM)(STS)                   10/24/2019         1,000.00 CHE FRIENDS OF LANDSCAPE ARCHITECTURE POLITI 119 S. MONROE STREET, STE 202            TALLAHASSEE, FL 32301                    POLITICAL COMMITTEE                      
Jones, Shevrin "Shev" (DEM)(STS)                   07/20/2020         1,000.00 CHE FRIENDS OF TAMPA GENERAL HOSPITAL        610 S. BOULEVARD                         TAMPA, FL 33606                          POLITICAL COMMITTEE                      
Jones, Shevrin "Shev" (DEM)(STS)                   07/07/2020           500.00 CHE FRSA PAC                                 PO BOX 4850                              WINTER PARK, FL 32793                    POLITICAL COMMITTEE                      
Jones, Shevrin "Shev" (DEM)(STS)                   06/19/2020            20.20 CHE FRY NANCY                                8594 TALLFIELD AVE.                      ORLANDO, FL 32832                        OFFICE STAFF                             
Jones, Shevrin "Shev" (DEM)(STS)                   02/28/2019            15.00 CHE FRY NANCY                                8594 TALLFIELD AVENUE                    ORLANDO, FL 32832                                                                 
Jones, Shevrin "Shev" (DEM)(STS)                   12/10/2019           250.00 CHE FULLER STEVEN                            100 S. BIRCH ROAD, #2706                 FORT LAUDERDALE, FL 33316                NOT EMPLOYED                             
Jones, Shevrin "Shev" (DEM)(STS)                   06/19/2020           132.50 CHE GAD JASON                                3981 CORAL HEIGHTS WAY                   FORT LAUDERDALE, FL 33308                SALES                                    
Jones, Shevrin "Shev" (DEM)(STS)                   10/15/2020            10.00 CHE GAETANO ANGELA                           427 NAVARRE AVENUE                       CORAL GABLES, FL 33134                   PATIENT ADVOCACY                         
Jones, Shevrin "Shev" (DEM)(STS)                   07/31/2019            50.00 CHE GALLAGHER ANTWON                         823 COLDWATER CREEK CIRCLE               NICEVILLE, FL 32578                      ENGINEER                                 
Jones, Shevrin "Shev" (DEM)(STS)                   12/02/2019           100.00 CHE GALLO ANGIE                              14842 BONNYRIDGE DRIVE                   ORLANDO, FL 32826                        MARKETING                                
Jones, Shevrin "Shev" (DEM)(STS)                   06/05/2020             2.28 CHE GALLO BLASE                              PO BOX 596                               POINT PLEASANT, PA 18950                 NOT EMPLOYED                             
Jones, Shevrin "Shev" (DEM)(STS)                   02/08/2019           250.00 CHE GALLO VINCENT J.                         14842 BONNYBRIDGE DRIVE                  ORLANDO, FL 32826                        LOBBYIST FIRM                            
Jones, Shevrin "Shev" (DEM)(STS)                   09/25/2019            50.00 CHE GARAFOLA JESSICA                         2731 NE 14TH STREET CAUSEWAY             POMPANO BEACH, FL 33062                  AIDE                                     
Jones, Shevrin "Shev" (DEM)(STS)                   05/05/2020            20.20 CHE GARCIA JACQUELINE                        2100 S OAK AVE                           SANFORD, FL 32771                        ASSOCIATE CREATIVE D                     
Jones, Shevrin "Shev" (DEM)(STS)                   07/22/2020            10.00 CHE GARCIA MARC                              1901NE 205 ST                            AVENTURA, FL 33179                       INSTRUCTOR                               
Jones, Shevrin "Shev" (DEM)(STS)                   06/04/2020             4.55 CHE GARRETT-PATE SAMUEL                      255 SOUTH GRAND AVENUE APT 702           LOXAHATCHEE, CA 90012                    COMMUNICATIONS DIREC                     
Jones, Shevrin "Shev" (DEM)(STS)                   04/04/2020            50.00 CHE GARRETT-PATE SAMUEL                      255 SOUTH GRAND AVENUE APT 702           LOXAHATCHEE, CA 90012                    COMMUNICATIONS DIREC                     
Jones, Shevrin "Shev" (DEM)(STS)                   03/01/2019           500.00 CHE GARTH SOLUTIONS, INC.                    7951 RIVIERA BLVD, #411                  MIRAMAR, FL 33023                        COMMUNICATIONS CONSU                     
Jones, Shevrin "Shev" (DEM)(STS)                   08/01/2020            10.00 CHE GARZOLA RICHARD                          3151 SE 153RD CT                         MIAMI, FL 33185                          NOT EMPLOYED                             
Jones, Shevrin "Shev" (DEM)(STS)                   08/12/2020            25.00 CHE GASPARD FLORENCE                         550 NW 144TH ST                          MIAMI, FL 33168                          ENTREPRENEUR                             
Jones, Shevrin "Shev" (DEM)(STS)                   09/24/2019           500.00 CHE GASSANT PEDRO                            20609 NW 14TH PLACE                      MIAMI, FL 33169                          ATTORNEY                                 
Jones, Shevrin "Shev" (DEM)(STS)                   03/01/2019            15.00 CHE GATES-NORRIS ZION                        15800 NW 42ND AVENUE                     MIAMI GARDENS, FL 33054                  NOT EMPLOYED                             
Jones, Shevrin "Shev" (DEM)(STS)                   10/22/2019           250.00 CHE GAW TERRENCE                             4220 NE 25TH AVENUE                      FT. LAUDERDALE, FL 33308                 NOT EMPLOYED                             
Jones, Shevrin "Shev" (DEM)(STS)                   02/20/2019           200.00 CHE GAY BILLIEANNE                           130 OAK STREET                           TALLAHASSEE, FL 32301                    COMMUNICATIONS MGR.                      
Jones, Shevrin "Shev" (DEM)(STS)                   02/28/2019             5.00 CHE GAYNOR DIANE                             3721 SW 48TH AVENUE                      WEST PARK, FL 33023                                                               
Jones, Shevrin "Shev" (DEM)(STS)                   07/24/2020         1,000.00 CHE GEICO GENERAL INSURANCE CO               ONE GEICO PLAZE                          WASHINGTON, DC 20076                     INSURANCE                                
Jones, Shevrin "Shev" (DEM)(STS)                   08/13/2020        -1,000.00 REF GENENTECH USA                            1 DNA WAY, MS 36                         SOUTH SAN FRANCISCO, CA 94080            HEALTHCARE                               
Jones, Shevrin "Shev" (DEM)(STS)                   08/10/2020         1,000.00 CHE GENENTECH USA                            1 DNA WAY, MS 36                         SOUTH SAN FRANCISCO, CA 94080            PHARMACEUTICALS                          
Jones, Shevrin "Shev" (DEM)(STS)                   07/09/2020         1,000.00 CHE GENENTECH USA                            1 DNA WAY, MS 36                         SOUTH SAN FRANCISCO, CA 97080            BIOTECHNOLOGY                            
Jones, Shevrin "Shev"" (DEM)(STR)                  11/17/2015           500.00 CHE GENERAL ELECTRIC                         PO BOX 9544                              FT. MYERS, FL 33906                      INDUSTRIAL MACHINERY                     
Jones, Shevrin D. (DEM)(STR)                       02/24/2014           500.00 CHE GENERAL ELECTRIC                         PO BOX 9544                              FT. MYERS, FL 33906                      APPLIANCES                               
Jones, Shevrin "Shev" (DEM)(STS)                   07/11/2020            20.20 CHE GENGENBACH MARIANNE                      989 REHWINKEL ROAD                       CRAWFORDVILLE, FL 32327                  LEGISLATIVE ANALYST                      
Jones, Shevrin "Shev" (DEM)(STS)                   05/30/2020            20.20 CHE GENGENBACH MARIANNE                      989 REHWINKEL ROAD                       CRAWFORDVILLE, FL 32327                  ANALYST                                  
Jones, Shevrin "Shev" (DEM)(STS)                   08/11/2020            35.00 CHE GENGENBACH MARIANNE                      989 REHWINKEL ROAD                       CRAWFORDVILLE, FL 32327                  LEGISLATIVE ANALYST                      
Jones, Shevrin "Shev" (DEM)(STS)                   07/18/2020           250.00 CHE GEORGE ERIC                              6107 MIRAMAR PARKWAY                     MIRAMAR, FL 33023                        OWNER                                    
Jones, Shevrin D. (DEM)(STR)                       05/18/2012            50.00 CHE GIBSON JASON                             3020 SW 21ST COURT.                      FT. LAUDERDALE, FL 33312                 ATTORNEY                                 
Jones, Shevrin "Shev" (DEM)(STS)                   03/01/2019            10.00 CHE GIBSON LENISHA                           4841 NW 11TH STREET                      LAUDERDALEHILL, FL 33313                 UNION REPRESENTATIVE                     
Jones, Shevrin "Shev" (DEM)(STS)                   08/13/2020         1,000.00 CHE GIFFORDS PAC                             1301 L ST NW STE 600                     WASHINGTON, DC 20005                     POLITICAL COMMITTEE                      
Jones, Shevrin D. (DEM)(STR)                       05/27/2014           500.00 CHE GIFT SCENARIO                            18851 NE 29TH AVENUE, STE 1010           AVENTURA, FL 33180                       GIFT SHOP                                
Jones, Shevrin "Shev" (DEM)(STS)                   07/31/2019         1,000.00 CHE GIFT SCENARIO, INC                       18851 NE 29TH AVENUE, #1010              AVENTURA, FL 33180                       RETAIL                                   
Jones, Shevrin "Shev" (DEM)(STS)                   06/20/2020            50.00 CHE GIULIANO NEIL                            2007 EAST BALBOA DRIVE                   TEMPE, AZ 85282                          PRESIDENT & CEO                          
Jones, Shevrin  (DEM)(STS)                         11/12/2021            50.00 CHE GLENISTER VAL                            PO BOX 279246                            MIRAMAR, FL 33027                        CONSULTANT                               
Jones, Shevrin "Shev" (DEM)(STS)                   02/13/2019            50.00 CHE GLENN MICHELLE                           1800 SAN SOUCI BLVD #325                 NORTH MIAMI, FL 33181                    MANAGER                                  
Jones, Shevrin D. (DEM)(STR)                       09/27/2013            50.00 CHE GLENN MICHELLE J.                        1800 SANS SOUCI BLVD APT 325             NORTH MIAMI, FL 33181                                                             
Jones, Shevrin "Shev" (DEM)(STS)                   02/20/2019           250.00 CHE GLICKMAN SUSAN                           PO BOX 310                               INDIAN ROCKS BEACH, FL 33785             BUSINESS CONSULTANT                      
Jones, Shevrin "Shev" (DEM)(STS)                   03/07/2019          -250.00 REF GLICKMAN SUSAN                           PO BOX 310                               INDIAN ROCKS BEACH, FL 33785             SELF-EMPLOYED                            
Jones, Shevrin "Shev" (DEM)(STS)                   01/13/2020           250.00 CHE GM CITIZENS FOR A BETTER FL              200 E. BROWARD BLVD., SUITE 1800         FORT LAUDERDALE, FL 33301                POLITICAL COMMITTEE                      
Jones, Shevrin D. (DEM)(STR)                       05/10/2012           500.00 CHE GM CITIZENS FOR A BETTER FLORIDA         100 WEST CYPRESS CREEK RD., STE. 700     FT. LAUDERDALE, FL 33309                                                          
Jones, Shevrin Dion (DEM)(STR)                     01/22/2018           100.00 CHE GM TRIAL LAWYERS                         200 E. BROWARD BLVD.                     FT. LAUDERDALE, FL 33301                 PAC                                      
Jones, Shevrin "Shev" (DEM)(STS)                   04/29/2020             5.00 CHE GOINS JADE                               2466 JENAY CT                            DECATUR, GA 30032                        AFRICAN AMERICAN FIE                     
Jones, Shevrin D. (DEM)(STR)                       05/22/2012            25.00 CHE GOLD MICHAEL                             3550 EMERALD POINTE DR. APT 204A         HOLLYWOOD, FL 33021                                                               
Jones, Shevrin D. (DEM)(STR)                       12/05/2013            10.00 CAS GOLD MICHEAL                             3550 EMERALD POINTE DR., #304A           HOLLYWOOD, FL 33024                                                               
Jones, Shevrin D. (DEM)(STR)                       01/16/2014           500.00 CHE GOLD COAST BEVERAGE DISTRIBUTORS         10055 NW 12TH STREET                     DORAL, FL 33172                          BEVERAGE DISTRIBUTOR                     
Jones, Shevrin "Shev" (DEM)(STS)                   07/25/2019         1,000.00 CHE GOLD COAST BEVERAGE, LLC                 10056 NW 12TH STREET                     MIAMI, FL 33172                          BEVERAGE DISTRIBUTIO                     
Jones, Shevrin "Shev" (DEM)(STS)                   10/19/2020         1,000.00 CHE GOLD COAST BEVERAGE, LLC                 10055 NW 12 STREET                       MIAMI, FL 33172                          BEVERAGE DISTRIBUTIO                     
Jones, Shevrin Dion (DEM)(STR)                     12/13/2017         1,000.00 CHE GOLD COAST BEVERAGE, LLC                 10055 NW 12TH STREET                     MIAMI, FL 33172                          BEVERAGE DISTRIBUTOR                     
Jones, Shevrin "Shev" (DEM)(STS)                   06/07/2020             1.37 CHE GOLDMAN JOSEPH                           11733 MONTANA AVENUE APT. 104            LOS ANGELES, CA 90049                    COMMUNITY ENGAGEMENT                     
Jones, Shevrin "Shev" (DEM)(STS)                   02/25/2019         1,000.00 CHE GOLDMEIER BRIAN                          951 BRICKELL AVENUE, #410                MIAMI, FL 33131                          POLITICAL FUNDRAISWE                     
Jones, Shevrin  (DEM)(STS)                         11/19/2021            18.00 CHE GOLDSTEIN KAREN                          3341 SW 35 ST                            WEST PARK, FL 33023                      NOT EMPLOYED                             
Jones, Shevrin "Shev" (DEM)(STS)                   08/07/2020            20.20 CHE GOLDSTEIN KAREN                          3341 SW 35 ST                            WEST PARK, FL 33023                      NOT EMPLOYED                             
Jones, Shevrin "Shev" (DEM)(STS)                   06/19/2020           100.00 CHE GONZALEZ IRIS                            514 NE 26TH DRIVE                        WILTON MANORS, FL 33334                  GENERAL MANAGER                          
Jones, Shevrin "Shev" (DEM)(STS)                   08/13/2019            20.20 CHE GONZALEZ JAVIER                          PO BOX 1088                              SANTA FE, NM 87504                                                                
Jones, Shevrin "Shev" (DEM)(STS)                   09/23/2019           100.00 CHE GONZALEZ LINDA                           5100 N. OCEAN BLVD., #607                LAUDERDALE BY THE SEA, FL 33308          UNEMPLOYED                               
Jones, Shevrin "Shev" (DEM)(STS)                   06/20/2020            25.00 CHE GONZALEZ ORLANDO                         180 NE 29 ST #230                        MIAMI, FL 33137                          EXECUTIVE DIR                            
Jones, Shevrin "Shev" (DEM)(STS)                   05/31/2019           100.00 CHE GONZALEZ OSCAR                           1107 5TH STREET                          DAVIS, CA 9561                           VP GOVERNMENT RELATI                     
Jones, Shevrin "Shev" (DEM)(STS)                   03/01/2019            20.00 CHE GOODEN ERIC                              3500 NW 2ND AVENUE                       BOCA RATON, FL 33487                     SELF-EMPLOYED                            
Jones, Shevrin "Shev" (DEM)(STS)                   02/23/2019            50.00 CHE GOODRUM TORRIN                           965 NW 16TH AVENUE                       FT. LAUDERDALE, FL 33311                 PHARMACIST                               
Jones, Shevrin "Shev" (DEM)(STS)                   08/29/2019           100.00 CHE GOODWIN JOANNE                           2880 NE 14TH STREET CAUSEWAY, APT 908    POMPANO BEACH, FL 33062                  NOT EMPLOYED                             
Jones, Shevrin "Shev" (DEM)(STS)                   08/05/2020            50.00 CHE GOODWIN JOANNE                           2880 NE 14TH STREET CSWY APT 908         POMPANO BEACH, FL 33062                  NOT EMPLOYED                             
Jones, Shevrin D. (DEM)(STR)                       09/27/2013            50.00 CHE GORDON QUNEA                             411 NW 5TH STREET                        HALLANDALE, FL 33009                                                              
Jones, Shevrin D. (DEM)(STR)                       05/22/2012            40.00 CHE GORDON QUNEA D.                          411 NW 5TH STREET                        HALLANDALE, FL 33009                                                              
Jones, Shevrin "Shev" (DEM)(STS)                   07/14/2020            50.00 CHE GOULD MINDY                              18181 NE 31ST COURT #409                 AVENTURA, FL 33160                       NOT EMPLOYED                             
Jones, Shevrin "Shev" (DEM)(STS)                   06/02/2020           500.00 CHE GRAHAM DARIUS                            1110 KEY HWY 323                         BALTIMORE, MD 21230                      PROGRAM DIRECTOR                         
Jones, Shevrin D. (DEM)(STR)                       05/14/2012           101.00 CHE GRAHAM DARIUS                            40 FLORIDA AVENUE NW                     WASHINGTON, DC 20001                     ATTORNEY                                 
Jones, Shevrin "Shev" (DEM)(STS)                   03/01/2019          -250.00 REF GRAHAM JOSIAH                            110 NORTH FEDERAL HIGHWAY                FORT LAUDERDALE, FL 33301                ATTORNEY                                 
Jones, Shevrin "Shev" (DEM)(STS)                   03/01/2019           150.00 CHE GRAHAM JOSIAH                            110 N. FEDERAL HIGHWAY                   FT. LAUDERDALE, FL 33301                 ATTORNEY                                 
Jones, Shevrin "Shev" (DEM)(STS)                   03/01/2019           250.00 CHE GRAHAM JOSIAH                            110 N. FEDERAL HIGHWAY                   FT. LAUDERDALE, FL 33301                 ATTORNEY                                 
Jones, Shevrin "Shev" (DEM)(STS)                   02/23/2019            50.00 CHE GRAHAM WILLIAM                           4004 BRANDON HILL DR                     TALLAHASSEE, FL 32309                                                             
Jones, Shevrin "Shev"" (DEM)(STR)                  06/17/2016           500.00 CHE GRAHAM FOR CONGRESS                      PO BOX 310                               TALLAHASSEE, GA 32302                    PAC                  PAC                 
Jones, Shevrin "Shev" (DEM)(STS)                   03/01/2019            75.00 CHE GRANT JERRICK                            19221 NE 10TH AVENUE, APT. 508           NORTH MIAMI BEACH, FL 33179              LEGISLATIVE ANALYST                      
Jones, Shevrin "Shev" (DEM)(STS)                   07/23/2020            50.00 CHE GRANT KENESHIA                           23 BATES ST NW APT 2                     WASHINGTON, DC 20001                     PROFESSOR                                
Jones, Shevrin  (DEM)(STS)                         12/22/2021            25.00 CHE GRAY ESTELLA                             4908 WHITE SANDERLING COURT              TAMPA, FL 33619                          PUBLIC RELATIONS                         
Jones, Shevrin "Shev" (DEM)(STS)                   05/14/2019            35.00 CHE GRAY ESTELLA                             525 S. LINCOLN AVENUE                    TAMPA, FL 33609                                                                   
Jones, Shevrin "Shev" (DEM)(STS)                   06/05/2020           100.00 CHE GRAY ESTELLA                             4908 WHITE SANDERLING COURT              TAMPA, FL 33169                          PROFILE PR                               
Jones, Shevrin "Shev" (DEM)(STS)                   07/26/2020            10.00 CHE GRAY JEREMY                              1130 BROADWAY ST APT 300                 SAN ANTONIO, TX 78215                    PRINCIPAL                                
Jones, Shevrin D. (DEM)(STR)                       02/24/2014           500.00 CHE GRAY ROBINSON                            401 E LAS OLAS BLVD.                     FT. LAUDERDALE, FL 33301                 ATTORNEY                                 
Jones, Shevrin "Shev" (DEM)(STS)                   09/04/2020           500.00 CHE GRAYROBINSON PA FLORIDA POLITICAL ACTION 301 E. PINE STREET, SUITE 1400           ORLANDO, FL 32801                        POLITICAL COMMITTEE                      
Jones, Shevrin "Shev" (DEM)(STS)                   05/26/2020         1,000.00 CHE GRAYROBINSON PA FLORIDA POLITICAL ACTION 301 E. PINE STREET, SUITE 1400           ORLANDO, FL 32801                        POLITICAL COMMITTEE                      
Jones, Shevrin "Shev" (DEM)(STS)                   09/25/2019         1,000.00 CHE GREATER MIAMI HEALTH EDUCATION AND TRAIN 3216 NE 2ND AVENUE                       MIAMI, FL 33138                          MEDICAL                                  
Jones, Shevrin "Shev" (DEM)(STS)                   08/27/2020            50.00 CHE GREEN NATHAN                             2440 SILVER LAKE BLVD                    LOS ANGELES, CA 90039                    TV PRODUCER                              
Jones, Shevrin "Shev" (DEM)(STS)                   07/22/2020           100.00 CHE GREEN TOM                                1240 NE 24TH ST. APT 3301                WILTON MANORS, FL 33305                  ACTING MAYOR                             
Jones, Shevrin Dion (DEM)(STR)                     04/25/2018         1,000.00 CHE GREEN ROADS WELLNESS, LLC                5150 SW 48TH WAY, #610                   DAVIE, FL 33314                          MEDICAL                                  
Jones, Shevrin "Shev" (DEM)(STS)                   09/25/2019         1,000.00 CHE GREENBERG TRAURIG                        8400 NW 36TH STREET, STE 400             DORAL, FL 33166                          ATTORNEY                                 
Jones, Shevrin D. (DEM)(STR)                       02/28/2014           250.00 CHE GREENSPOON MARDER                        100 W. CYPRESS CREEK ROAD                FT. LAUDERDALE, FL 33309                 ATTORNEY                                 
Jones, Shevrin "Shev" (DEM)(STS)                   09/28/2019           250.00 CHE GREENSPOON MARDER LLP                    100 W. CYPRESS CREEK ROAD, ST. 700       FT. LAUDERDALE, FL 33309                 ATTORNEY                                 
Jones, Shevrin "Shev" (DEM)(STS)                   06/02/2020           100.00 CHE GREER LYNN                               4865 LAKERIDGE TERRACE WEST              RENO, NV 89509                           NOT EMPLOYED                             
Jones, Shevrin "Shev" (DEM)(STS)                   07/21/2020           100.00 CHE GREER LYNN                               4865 LAKERIDGE TERRACE WEST              RENO, NV 89509                           NOT EMPLOYED                             
Jones, Shevrin "Shev" (DEM)(STS)                   04/10/2020            50.00 CHE GREGORY CHRISTINE                        131 NW 108 TERR 304                      PEMBROKE PINES, FL 33026                 SENIOR INSTRUCTOR                        
Jones, Shevrin "Shev" (DEM)(STS)                   10/29/2020         1,000.00 CHE GRETNA RACING, LLC                       501 RACETRACK DRIVE                      GRETNA, FL 32332                         ENTERTAINMENT                            
Jones, Shevrin "Shev" (DEM)(STS)                   08/28/2019            20.20 CHE GREY JOEL                                13716 OAKLANDS MANOR DRIVE A166          LAUREL, MD 20708                         IT                                       
Jones, Shevrin D. (DEM)(STR)                       09/27/2013           100.00 CHE GRIER VERBEN C.                          2821 E. LEXINGTON DRIVE                  MIRAMAR, FL 33025                                                                 
Jones, Shevrin "Shev" (DEM)(STS)                   08/03/2020            10.00 CHE GROOTHIUS EVEY                           7040 AVILA TERRACE WAY                   DELRAY BEACH, FL 33446                   NOT EMPLOYED                             
Jones, Shevrin "Shev" (DEM)(STS)                   08/03/2020            10.00 CHE GROOTHIUS EVEY                           7040 AVILA TERRACE WAY                   DELRAY BEACH, FL 33446                   NOT EMPLOYED                             
Jones, Shevrin "Shev" (DEM)(STS)                   06/05/2020           109.09 CHE GROVER MICHAEL                           20 10TH ST NW 1501                       ATLANTA, GA 30309                        EXECUTIVE                                
Jones, Shevrin "Shev" (DEM)(STS)                   05/30/2019             5.00 CHE GUARDADO ANDREA                          1853 E. SEVENTH STREET                   ONTARIO, XC 91762                                                                 
Jones, Shevrin D. (DEM)(STR)                       10/28/2013           500.00 CHE GUNSTER FLORIDA'S LAW FIRM               777 SOUTH FLAGLER DRIVE, STE 500 EAST    WEST PALM BEACH, FL 33401                LAW FIRM                                 
Jones, Shevrin "Shev" (DEM)(STS)                   02/14/2019           500.00 CHE GUNSTER LAW FIRM                         777 SOUTH FLAGLER DRIVE, STE 500 EAST    WEST PALM BEACH, FL 33401                ATTORNEY                                 
Jones, Shevrin "Shev"" (DEM)(STR)                  06/16/2016           500.00 CHE GUNSTER LAW FIRM                         777 S. FLAGLER DRIVE, STE. 500E          W. PALM BEACH, FL 33401                  LAW FIRM                                 
Jones, Shevrin D. (DEM)(STR)                       05/29/2012            25.00 CHE GUNTHER MAGGIE                           1204 NE 16TH TER.                        FT. LAUDERDALE, FL 33304                                                          
Jones, Shevrin "Shev" (DEM)(STS)                   06/23/2020            50.00 CHE GUNZBERGER RONALD                        197 HANOVER STREET                       ANNAPOLIS, MD 21401                      ATTORNEY                                 
Jones, Shevrin "Shev" (DEM)(STS)                   09/25/2019            20.00 CHE GUZMAN PAGAN TERESA                      2665 SW 37TH AVENUE                      MIAMI, FL 33138                          SR PROGRAM MANAGER                       
Jones, Shevrin D. (DEM)(STR)                       06/06/2012           500.00 CHE HAAG BOB                                 1217 SE 3RD AVE                          FT. LAUDERDALE, FL 33316                 ENTREPRENUR                              
Jones, Shevrin "Shev" (DEM)(STS)                   06/28/2020         1,000.00 CHE HAGG ROBERT                              807 W. PLANTATION CIRCLE                 PLANTATION, FL 33324                     SUPERINTENDENT                           
Jones, Shevrin "Shev" (DEM)(STS)                   08/13/2019         1,000.00 CHE HAGGARD LAW FIRM                         330 ALHAMBRA CIRCLE                      CORAL GABLES, FL 33134                   ATTORNEY                                 
Jones, Shevrin "Shev" (DEM)(STS)                   03/01/2019         1,000.00 CHE HAGGMAN MATT                             1609 S. BAYSHORE DRIVE                   MIAMI, FL 33133                          UNEMPLOYED                               
Jones, Shevrin  (DEM)(STS)                         11/20/2021             5.00 CHE HAINES BARBARA                           PO BOX 111553                            PALM BAY, FL 32911                       NOT EMPLOYED                             
Jones, Shevrin "Shev" (DEM)(STS)                   09/25/2019           250.00 CHE HALL JOHN                                7365 SW 132ND STREET                     PINECREST, FL 33156                      REAL ESTATE CONSULTA                     
Jones, Shevrin "Shev" (DEM)(STS)                   06/30/2020           200.00 CHE HANKERSON ROBIN                          3066 S. OAKLAND FOREST DR. #903          OAKLAND PARK, FL 33309                   COMMUNITY RELATIONS                      
Jones, Shevrin D. (DEM)(STR)                       06/07/2012            25.00 CHE HANKERSON ROBYN                          3066 S. OAKLAND FOREST DR. #903          OAKLAND PARK, FL 33309                                                            
Jones, Shevrin Dion (DEM)(STR)                     01/07/2018            18.90 CAS HANKERSON ROBYN                          3066 S. OAKLAND FOREST DR., #903         FT. LAUDERDALE, FL 33309                                                          
Jones, Shevrin D. (DEM)(STR)                       06/08/2012            25.00 CHE HARDEN DEBBIE                            12245 SW 151 STREET, APT 111             MIAMI, FL 33186                                                                   
Jones, Shevrin "Shev" (DEM)(STS)                   08/19/2020           100.00 CHE HARDING RICHARD                          2005 HERSCHEL ST APT. 1                  JACKSONVILLE, FL 32204                   BANK EXECUTIVE                           
Jones, Shevrin "Shev" (DEM)(STS)                   10/23/2019            20.00 CHE HARDY CAROLYN                            4430 SW 18TH STREET                      WEST PARK, FL 33023                      RETIRED                                  
Jones, Shevrin "Shev" (DEM)(STS)                   02/22/2019            50.00 CHE HARDY CAROLYN                            4430 SW 18TH STREET                      WEST PARK, FL 33023                      UNEMPLOYED                               
Jones, Shevrin D. (DEM)(STR)                       12/05/2013            25.00 CHE HARDY CAROLYN                            4430 SW 18TH STREET                      WEST PARK, FL 33023                                                               
Jones, Shevrin Dion (DEM)(STR)                     04/25/2018            50.00 CHE HARDY CAROLYN                            4430 SW 19TH STREET                      WEST PARK, FL 33023                                                               
Jones, Shevrin D. (DEM)(STR)                       09/27/2013            25.00 CHE HARDY CAROLYN M.                         4430 SW 18TH STREET                      WEST PARK, FL 33023                                                               
Jones, Shevrin "Shev" (DEM)(STS)                   07/31/2020            35.00 CHE HARRINGTON JESSICA                       16003 MUIRFIELD                          ODESSA, FL 33556                         TEACHER                                  
Jones, Shevrin "Shev" (DEM)(STS)                   06/24/2020           100.00 CHE HARRIS GARRIE                            16397 SW 48TH STREET                     MIRAMAR, FL 33027                        OWNER                                    
Jones, Shevrin "Shev" (DEM)(STS)                   03/01/2019            20.00 CHE HARRIS LORETTA                           PO BOX 691223                            ORLANDO, FL 32869                        MANAGER                                  
Jones, Shevrin "Shev" (DEM)(STS)                   10/26/2019            10.00 CHE HARRIS NIK                               2900 NE 30TH ST, 1G                      FT. LAUDERDALE, FL 33306                 ADVISOR                                  
Jones, Shevrin "Shev" (DEM)(STS)                   09/26/2019            10.00 CHE HARRIS NIK                               2900 NE 30TH STREET, #1G                 FT. LAUDERDALE, FL 33306                 ADVISOR                                  
Jones, Shevrin "Shev" (DEM)(STS)                   06/26/2020            10.00 CHE HARRIS NIK                               2900 NE 30TH STREET, #1G                 FT. LAUDERDALE, FL 33306                 ADVISOR                                  
Jones, Shevrin "Shev" (DEM)(STS)                   07/07/2020            10.00 CHE HARRIS NIK                               2900 NE 30TH ST. #1G                     FORT LAUDERDALE, FL 33306                ADVISOR                                  
Jones, Shevrin "Shev" (DEM)(STS)                   04/26/2020            10.00 CHE HARRIS NIK                               2900 NE 30TH ST. #1G                     FORT LAUDERDALE, FL 33306                ADVISOR                                  
Jones, Shevrin "Shev" (DEM)(STS)                   05/26/2020            10.00 CHE HARRIS NIK                               2900 NE 30TH STREET, #1G                 FT. LAUDERDALE, FL 33306                 ADVISOR                                  
Jones, Shevrin "Shev" (DEM)(STS)                   03/26/2020            10.00 CHE HARRIS NIK                               2900 NE 30TH STREET, #1G                 FT. LAUDERDALE, FL 33306                 ADVISOR                                  
Jones, Shevrin "Shev" (DEM)(STS)                   12/26/2019            10.00 CHE HARRIS NIK                               2900 NE 30TH STREET, #1G                 FT. LAUDERDALE, FL 33306                 ADVISOR                                  
Jones, Shevrin "Shev" (DEM)(STS)                   11/26/2019            10.00 CHE HARRIS NIK                               2900 NE 30TH STREET #1G                  FT. LAUDERDALE, FL 33306                 ADVISOR                                  
Jones, Shevrin "Shev" (DEM)(STS)                   10/02/2019            20.20 CHE HARRIS TAYLOR                            3131 FILLMORE STREET                     HOLLYWOOD, FL 33021                      PHARMACY INTERN/STUD                     
Jones, Shevrin "Shev" (DEM)(STS)                   03/01/2019            20.00 CHE HARRISON EASTON                          3341 NW 47TH TERRACE                     LAUDERDALE LAKES, FL 33319               COMMUNITY OUTREACH                       
Jones, Shevrin "Shev" (DEM)(STS)                   09/28/2019           100.00 CHE HARRY MONTE                              70 EAST 8TH STREET, #4B                  BROOKLYN, NY 11218                       OPERATIONS MANAGER                       
Jones, Shevrin D. (DEM)(STR)                       09/27/2013            40.00 CHE HARRY MONTE                              3101 PORT ROYALE BLVD., #1121            FT. LAUDERDALE, FL 33308                                                          
Jones, Shevrin D. (DEM)(STR)                       09/27/2013            40.00 CAS HARRY MONTE                              4020 SW 30TH AVENUE                      FT LAUDERDALE, FL 33312                                                           
Jones, Shevrin  (DEM)(STS)                         12/04/2021           100.00 CHE HART KEITH                               5321 BUCHANAN ST                         HOLLYWOOD, FL 33021                      OPERATIONS DIRECTOR                      
Jones, Shevrin "Shev" (DEM)(STS)                   06/07/2020             5.00 CHE HART PATRICK                             80 DEKALB AVE APT. 6A                    BROOKLYN, NY 11201                       SENIOR POLICY ASSOCI                     
Jones, Shevrin "Shev" (DEM)(STS)                   09/24/2019           100.00 CHE HARVEY JELANI                            9002 VINEYARD LAKE DRIVE                 PLANTATION, FL 33324                     HEALTH SPECIALIST                        
Jones, Shevrin  (DEM)(STS)                         12/14/2021            25.00 CHE HARVIN VIRGINIA                          20040 NORTHWEST 13TH COURT               MIAMI, FL 33169                          RETIRED                                  
Jones, Shevrin "Shev" (DEM)(STS)                   07/29/2020         1,000.00 CHE HASTINGS FOR CONGRESS                    PO BOX 100227                            FORT LAUDERDALE, FL 33310                POLITICAL COMMITTEE                      
Jones, Shevrin Dion (DEM)(STR)                     01/01/2018            23.70 CAS HAWKINS GERNALD                          4824 SW 24TH STREET                      HOLLYWOOD, FL                                                                     
Jones, Shevrin Dion (DEM)(STR)                     01/04/2018            23.70 CAS HAWKINS VEGINA                           4824 SW 24TH STREET                      HOLLYWOOD, FL 33023                                                               
Jones, Shevrin "Shev" (DEM)(STS)                   06/30/2020         1,000.00 CHE HAY JOSHUA                               2930 SANDLIN ST                          JACKSONVILLE, FL 32207                   PRESIDENT                                
Jones, Shevrin "Shev" (DEM)(STS)                   07/31/2019         1,000.00 CHE HAYDAY, INC.                             PO BOX 350940                            MIAMI, FL 33135                          RETAIL                                   
Jones, Shevrin "Shev" (DEM)(STS)                   06/30/2020             5.00 CHE HAYES CHASE                              1611 W DIVISION APT 507                  CHICAGO, IL 60622                        PHYSICIAN ASSISTANT                      
Jones, Shevrin "Shev"" (DEM)(STR)                  03/02/2015         1,000.00 CHE HCA EAST FLORIDA DIVISION                101 N. MONROE STREET, STE 801            TALLAHASSEE, FL 32301                    HOSPITAL                                 
Jones, Shevrin "Shev" (DEM)(STS)                   03/04/2019         1,000.00 CHE HCA EAST FLORIDA DIVISION & GOOD GOV PAC 101 N. MONROE STREET, STE 801            TALLAHASSEE, FL 32301                    POLITICAL COMMITTEE                      
Jones, Shevrin D. (DEM)(STR)                       01/21/2013           500.00 CHE HCA NORTH FL DIVISION AND GOOD GOV. PAC  101 N. MONROE ST. SUITE 801              TALLAHASSEE, FL 32301                                                             
Jones, Shevrin D. (DEM)(STR)                       11/08/2013           500.00 CHE HCA NORTH FLORIDA DIVISION               101 N. MONROE STREET, SUITE 101          TALLAHASSEE, FL 32301                    HOSPITALS                                
Jones, Shevrin "Shev" (DEM)(STS)                   03/04/2019         1,000.00 CHE HCA NORTH FLORIDA DIVISION & GOOD GOV PA 101 N. MONROE STREET, STE 801            TALLAHASSEE, FL 32301                    POLITICAL COMMITTEE                      
Jones, Shevrin "Shev"" (DEM)(STR)                  03/02/2015         1,000.00 CHE HCA WEST FLORIDA DIVISION                101 N. MONROE STREET, STE 801            TALLAHASSEE, FL 32301                    GOVERNMENT RELATIONS                     
Jones, Shevrin  (DEM)(STS)                         12/09/2021         1,000.00 CHE HCA WEST FLORIDA DIVISION AND GOOD GOVER 101 N MONROE STREET                      TALLAHASSEE, FL 32301                    POLITICAL COMMITTEE                      
Jones, Shevrin "Shev" (DEM)(STS)                   08/07/2019         1,000.00 CHE HCA WEST FLORIDA DIVISION AND GOOD GOVER 101 N. MONROE STREET, STE 801            TALLAHASSEE, FL 32301                    POLITICAL COMMITTEE                      
Jones, Shevrin D. (DEM)(STR)                       02/28/2013           500.00 CHE HEALTH OPTIONS INC                       532 RIVERSIDE AVE P.O. BOX 2210          JACKSONVILLE, FL 32202                   HEALTH MAINTENANCE O                     
Jones, Shevrin "Shev" (DEM)(STS)                   12/31/2019         1,000.00 CHE HECKLER ALEX                             801 ARTHUR GODFREY ROAD                  MIAMI BEACH, FL 33139                    ANESTHESIOLOGIST ASS                     
Jones, Shevrin "Shev" (DEM)(STS)                   07/27/2020         1,000.00 CHE HECKLER LLORENTE                         801 ARTHUR GODFREY ROAD SUITE 401        MIAMI BEACH, FL 33140                    PARTNER                                  
Jones, Shevrin "Shev" (DEM)(STS)                   10/28/2019             5.00 CHE HEDGEMOND ROSE                           2842 NW 212TH STREET                     MIAMI GARDENS, FL 33056                  NOT EMPLOYED                             
Jones, Shevrin "Shev" (DEM)(STS)                   02/20/2019           250.00 CHE HEFLIN ALLYCE                            851 E. CALL STREET                       TALLAHASSEE, FL 32301                    LOBBYIST                                 
Jones, Shevrin "Shev" (DEM)(STS)                   07/29/2020           250.00 CHE HENDERSON ARMEN                          5575 SW 6TH ST                           CORAL GABLES, FL 33134                   DOCTOR                                   
Jones, Shevrin "Shev" (DEM)(STS)                   12/02/2019            20.00 CAS HENDERSON MATTHEW                        215 W COLLEGE AVE APT 406B               TALLAHASSEE, FL 32301                    TEACHER                                  
Jones, Shevrin "Shev" (DEM)(STS)                   06/11/2020            20.20 CHE HENDERSON MATTHEW                        215 W COLLEGE AVE APT 406B               TALLAHASSEE, FL 32301                    NOT EMPLOYED                             
Jones, Shevrin  (DEM)(STS)                         11/29/2021            50.00 CHE HENDRICKSON DAN                          PO BOX 1201 319 E PARK AVE               TALLAHASSEE, FL 32302                    ATTORNEY                                 
Jones, Shevrin "Shev" (DEM)(STS)                   07/02/2020             8.18 CHE HEPBURN MICHAEL                          P.O. BOX 420935                          MIAMI, FL 33242                          DISTRICT OPERATIONS                      
Jones, Shevrin "Shev" (DEM)(STS)                   07/22/2020         1,000.00 CHE HERITAGE MGA LLC                         2600 MCCORMICK DR, SUITE 300             CLEARWATER, FL 33759                     INSURANCE                                
Jones, Shevrin "Shev" (DEM)(STS)                   06/05/2020            20.20 CHE HESS BRIAN                               609 CANYON STONE CIRCLE                  LAKE MARY, FL 32746                      ATTORNEY                                 
Jones, Shevrin "Shev" (DEM)(STS)                   12/03/2019           100.00 CHE HESS BRIAN                               609 CANYON STONE CIRCLE                  LAKE MARY, FL 32746                      ATTORNEY                                 
Jones, Shevrin "Shev" (DEM)(STS)                   05/27/2020            50.00 CHE HESS BRIAN                               231 E YALE STREET                        ORLANDA, FL 32804                        ATTORNEY                                 
Jones, Shevrin "Shev" (DEM)(STS)                   06/07/2020             2.28 CHE HEYL MIKE                                1867 FIXLINI STREET                      SAN LUIS OBISPO, CA 93401                TEACHER                                  
Jones, Shevrin "Shev" (DEM)(STS)                   05/30/2020           500.00 CHE HIBBERT-SMITH CLAUDIENNE                 18750 SW 17TH CT                         MIRAMAR, FL 33029                        REALTOR                                  
Jones, Shevrin "Shev" (DEM)(STS)                   08/13/2020           100.00 CHE HICKS HAROLD                             2350 SW 132ND AVE.                       MIRAMAR, FL 33027                        REALTOR                                  
Jones, Shevrin D. (DEM)(STR)                       07/31/2013           500.00 CHE HIGHTOWER, MICHAEL R                     4800 DEERWOOD CAMPUS PARKWAY             JACKSONVILLE, FL 32246                   VICE PRESIDENT                           
Jones, Shevrin "Shev" (DEM)(STS)                   08/11/2020             5.00 CHE HILAIRE ANTONIA                          4702 SW 23 STREET                        WEST PARK, FL 33023                      COMMUNITY OUTREACH W                     
Jones, Shevrin "Shev" (DEM)(STS)                   09/26/2019             5.00 CHE HILAIRE ANTONIA                          5635 SW 3RD COURT                        WEST PARK, FL 33023                      OUTREACH SPECIALIST                      
Jones, Shevrin "Shev" (DEM)(STS)                   07/11/2020           100.00 CHE HILL DIANAH                              17501 NW 10TH CT                         MIAMI, FL 33169                          NOT EMPLOYED                             
Jones, Shevrin "Shev" (DEM)(STS)                   02/19/2019           250.00 CHE HILL JAMES                               9800 4TH STREET, NORTH SUITE 101         SAINT PETERSBURG, FL 33702               CHILD AND FAMILY SER                     
Jones, Shevrin "Shev" (DEM)(STS)                   11/18/2019           100.00 CHE HILLIARD JOHN                            21 EAST SAN MARINO DRIVE                 MIAMI BEACH, FL 33139                    NOT EMPLOYED                             
Jones, Shevrin "Shev" (DEM)(STS)                   07/10/2020           100.00 CHE HINES DEBRA                              3816 S LAKE TERR                         MIRAMAR, FL 33023                        NOT EMPLOYED                             
Jones, Shevrin "Shev" (DEM)(STS)                   06/05/2020             1.82 CHE HINKLE III KENNETH                       1601 TRAILVIEW WAY NE                    ATLANTA, GA 30329                        REAL ESTATE                              
Jones, Shevrin "Shev" (DEM)(STS)                   09/09/2020           100.00 CHE HIRSCHLER ANNIKA                         523 BASHFORD LANE #3                     ALEXANDRIA, VA 22314                     SEAMAN                                   
Jones, Shevrin "Shev" (DEM)(STS)                   04/04/2020           100.00 CHE HLAVINKA BRIAN                           1716 WEST WEBSTER                        HOUSTON, TX 77019                        ENGINEER                                 
Jones, Shevrin "Shev" (DEM)(STS)                   06/12/2020           100.00 CHE HOCH RAND                                400 N. FLAGLER DRIVE #1402               WEST PALM BEACH, FL 33401                ATTORNEY/MEDIATOR                        
Jones, Shevrin "Shev" (DEM)(STS)                   07/22/2020           100.00 CHE HOLEC ANITA                              436 SOUTH GULFSTREAM AVENUE #604         SARASOTA, FL 34236                       NOT EMPLOYED                             
Jones, Shevrin "Shev" (DEM)(STS)                   06/30/2020           250.00 CHE HOLIFIELD MARILYN                        1825 PONCE DE LEON BLVD #580             CORAL GABLES, FL 33134                   LAWYER                                   
Jones, Shevrin "Shev" (DEM)(STS)                   06/30/2020            20.20 CHE HOLIFIELD MARILYN                        1825 PONCE DE LEON BLVD #580             CORAL GABLES, FL 33134                   LAWYER                                   
Jones, Shevrin "Shev" (DEM)(STS)                   06/30/2020           250.00 CHE HOLIFIELD MARILYN                        1825 PONCE DE LEON BLVD #580             CORAL GABLES, FL 33134                   LAWYER                                   
Jones, Shevrin "Shev"" (DEM)(STR)                  11/11/2015           500.00 CHE HOLLAND & KNIGHT                         315 SOUTH CALHOUN STREET, SUITE 600      TALLAHASSEE, FL 32301                    ATTORNEY                                 
Jones, Shevrin D. (DEM)(STR)                       02/27/2014         1,000.00 CHE HOLLAND & KNIGHT                         315 SOUTH CALHOUN STREET, STE 600        TALLAHASSEE, FL 32301                    ATTORNEY                                 
Jones, Shevrin "Shev" (DEM)(STS)                   12/16/2019           500.00 CHE HOLLAND & KNIGHT FLORIDA PAC             315 S CALHOUN STREET, STE 100            TALLAHASSEE, FL 32301                                                             
Jones, Shevrin "Shev" (DEM)(STS)                   05/01/2020            50.00 CHE HOLLIDAY ALLAINA                         12951 MALLORY CIR 305                    ORLANDO, FL 32828                        ASST. PROPERTY MANAG                     
Jones, Shevrin "Shev" (DEM)(STS)                   06/13/2020            10.00 CHE HOLMAN MAJA                              22537 SW 94TH PATH                       CUTLER BAY, FL 33190                     ATTORNEY                                 
Jones, Shevrin "Shev" (DEM)(STS)                   06/26/2020           250.00 CHE HOLMES ROOSEVELT                         5172 MILLENIA WATERS DR  APT 4204        ORLANDO, FL 32839                        NOT EMPLOYED                             
Jones, Shevrin "Shev" (DEM)(STS)                   05/16/2020           100.00 CHE HOLMES ROOSEVELT                         5172 MILLENIA WATERS DR  APT 4204        ORLANDO, FL 32839                        NOT EMPLOYED                             
Jones, Shevrin "Shev" (DEM)(STS)                   03/01/2019           200.00 CHE HOLNESS DALE                             4325 W. SUNRISE BLVD.                    PLANTATION, FL 33313                     VICE MAYOR                               
Jones, Shevrin "Shev" (DEM)(STS)                   05/03/2020           100.00 CHE HOLROYD SUSIE                            5840 NW 48TH COURT                       CORAL SPRINGS, FL 33067                  NOT EMPLOYED                             
Jones, Shevrin "Shev" (DEM)(STS)                   06/13/2020            25.00 CHE HORLAND DENISE                           1581 NW 101 WAY                          PLANTATION, FL 33322                     NOT EMPLOYED                             
Jones, Shevrin D. (DEM)(STR)                       11/08/2013           500.00 CHE HOUGHTON MUFFLIN HARCOURT                9205 SOUTHPARK CENTER LOOP               ORLANDO, FL 32819                        BOOK COMPANY                             
Jones, Shevrin "Shev" (DEM)(STS)                   03/01/2019           100.00 CHE HOWE CHEYENNE                            1801 RIVERWOOD LANE                      CORAL SPRINGS, FL 33071                  MEDICAL TECHNOLOGIST                     
Jones, Shevrin D. (DEM)(STR)                       06/07/2012           101.00 CHE HOYE RICHARD                             3927 NW 94TH WAY                         SUNRISE, FL 33351                        ENTREPRENUR                              
Jones, Shevrin "Shev" (DEM)(STS)                   02/15/2019            30.00 CHE HUDTWALCHER CHRIS                        1801 SW 32ND AVENUE, APT 306             MIAMI, FL 33145                                                                   
Jones, Shevrin D. (DEM)(STR)                       06/07/2012            10.00 CAS HUGHES TAMMY                             1119 WEST LAS OLAS BLVD                  FT. LAUDERDALE, FL                                                                
Jones, Shevrin "Shev" (DEM)(STS)                   10/20/2020            59.70 INK HUMAN RIGHTS CAMPAIGN POLITICAL ACTION C 1640 RHODE ISLAND AVE, NW                WASHINGTON, DC 20036                     POLITICAL COMMITTEE  GOTV/PHONE CALLS    
Jones, Shevrin D. (DEM)(STR)                       02/17/2013           500.00 CHE HUMANA COMP BENEFITS INC                 PO BOX 740083                            LOUISVILLE, KY 40202                     DENTAL AND VISION BE                     
Jones, Shevrin D. (DEM)(STR)                       02/17/2013           500.00 CHE HUMANA INC                               PO BOX 740083                            LOUISVILLE, KY 40202                     VISION AND DENTAL                        
Jones, Shevrin "Shev" (DEM)(STS)                   05/10/2020            50.00 CHE HUNSCHOFSKY CHRISTINE                    9976 NW 64 CT                            PARKLAND, FL 33076                       MAYOR                                    
Jones, Shevrin "Shev" (DEM)(STS)                   12/07/2019            50.00 CHE HUNT KEVIN                               820 NE 28TH STREET #5                    WILTON MANORS, FL 33334                  MANAGER                                  
Jones, Shevrin "Shev" (DEM)(STS)                   08/08/2020            25.00 CHE HUNT SHENITA                             550 SW 181 AVENUE                        PEMBROKE PINES, FL 33029                 TEACHER                                  
Jones, Shevrin  (DEM)(STS)                         11/23/2021            50.00 CHE HUTCHINSON HARLEEN                       6635 W COMMERCIAL BLVD STE 112           TAMARAC, FL 33319                        EXECUTIVE DIRECTOR                       
Jones, Shevrin "Shev" (DEM)(STS)                   04/21/2020         1,000.00 CHE ICARMANDIAS, INC.                        1380 N. UNIVERSITY DRIVE                 PLANTATION, FL 33322                     REAL ESTATE                              
Jones, Shevrin "Shev" (DEM)(STS)                   11/26/2019            20.20 CHE IMHOFF PETER                             1003 OLD ENGLEWOOD ROAD                  ENGLEWOOD, FL 34223                      CAMPAIGN MANAGER                         
Jones, Shevrin "Shev" (DEM)(STS)                   02/18/2019         1,000.00 CHE IMPACT                                   PO BOX 12001                             TALLAHASSEE, FL 32317                    INSURANCE                                
Jones, Shevrin "Shev"" (DEM)(STR)                  04/28/2016         1,000.00 CHE IMPACT                                   PO BOX 12001                             TALLAHASSEE, FL 32317                    INSURANCE                                
Jones, Shevrin Dion (DEM)(STR)                     10/19/2017         1,000.00 CHE IMPACT                                   PO BOX 12001                             TALLAHASSEE, FL 32317                    INSURANCE                                
Jones, Shevrin "Shev" (DEM)(STS)                   06/05/2020             4.55 CHE IMSE ELLIOT                              1258 HOLBROOKE TERRACE NE UNIT 6         WASHINGTON, DC 20002                     SENIOR DIR. OF COMMU                     
Jones, Shevrin D. (DEM)(STR)                       09/16/2013           500.00 CHE INCEPTURE                                PO BOX 44164                             JACKSONVILLE, FL 32231                   STAFFING AGENCY                          
Jones, Shevrin "Shev" (DEM)(STS)                   12/02/2019            50.00 CHE INMAN MATTHEW                            3502 EXETER COURT                        ORLANDO, FL 32812                        PROJECT MANAGER                          
Jones, Shevrin "Shev" (DEM)(STS)                   03/01/2019            20.00 CHE INNOVATED TEAM                           12684 BISCAYNE BLVD                      NORTH MIAMI, FL 33181                    YOUTH SERVICES                           
Jones, Shevrin "Shev" (DEM)(STS)                   01/31/2019         1,000.00 CHE INSIKT, INC.                             333 BUSH STREET, 17TH FLOOR              SAN FRANCISCO, CA 94104                  LENDING INSTUITION                       
Jones, Shevrin "Shev" (DEM)(STS)                   07/17/2020            20.20 CHE IPHONE MICHELLE                          3505 E SHORE RD                          MIRAMAR, FL 33023                        NOT EMPLOYED                             
Jones, Shevrin "Shev" (DEM)(STS)                   10/15/2020             5.00 CHE IPPOLITO JT                              7065 W. ANN #130-322                     LAS VEGAS, NV 89130                      NOT EMPLOYED                             
Jones, Shevrin "Shev" (DEM)(STS)                   08/26/2019            50.00 CHE IQBAL SAIF                               2900 NE 30TH STREET 2H                   FT. LAUDERDALE, FL 33306                 SOFTWARE SALES                           
Jones, Shevrin "Shev"" (DEM)(STR)                  05/06/2016         1,000.00 CHE ISLE CAPRI CASION                        600 EMERSON ROAD, SUITE 300              ST. LOUIS, MO 63141                      CASINO                                   
Jones, Shevrin "Shev" (DEM)(STS)                   10/20/2020            10.00 CHE JACK SIMONE                              2206 VERNICE DRIVE                       COPPERAS COVE, TX 76522                  ATTORNEY                                 
Jones, Shevrin "Shev" (DEM)(STS)                   04/14/2020            10.00 CHE JACKIE PRINCESS                          135 NW 20TH STREET                       BOCA RATON, FL 33431                     NOT EMPLOYED                             
Jones, Shevrin "Shev" (DEM)(STS)                   09/18/2019            20.20 CHE JACKSON TYSON                            6295 OLD CANTON ROAD                     JACKSON, MA 39211                                                                 
Jones, Shevrin  (DEM)(STS)                         12/09/2021         1,000.00 CHE JACKSONVILLE KENNEL CLUB INC             PO BOX 969                               ORANGE PARK, FL 32067                    ENTERTAINMENT                            
Jones, Shevrin "Shev" (DEM)(STS)                   09/25/2019         1,000.00 CHE JACKSONVILLE KENNEL CLUB, INC            PO BOX 959                               ORANGE PARK, FL 32067                    ENTERTAINMENT                            
Jones, Shevrin Dion (DEM)(STR)                     11/15/2017         1,000.00 CHE JACKSONVILLE KENNEL CLUB, INC.           PO BOX 54249                             JACKSONVILLE, FL 32245                   KENNEL                                   
Jones, Shevrin "Shev" (DEM)(STS)                   07/02/2020           200.00 CHE JACOBS GLENESS                           401 SW 17TH AVE APT 203                  MIAMI, FL 33135                          BANKER                                   
Jones, Shevrin "Shev" (DEM)(STS)                   09/24/2019           200.00 CHE JACOBS RAMONA                            401 SW 17TH AVENUE, APT.203              MIAMI, FL 33135                          BANKER                                   
Jones, Shevrin "Shev" (DEM)(STS)                   02/24/2019           150.00 CHE JACOBS RODNEY                            401 SW 17TH AVENUE, APT.203              MIAMI, FL 33025                          LAW FIRM                                 
Jones, Shevrin "Shev" (DEM)(STS)                   07/02/2020           500.00 CHE JACOBS RODNEY                            401 SW 17TH AVE APT 203                  MIAMI, FL 33135                          LAWYER                                   
Jones, Shevrin "Shev" (DEM)(STS)                   06/13/2020            25.00 CHE JACOBS-REED KALEBRA                      1014 NW 156 AVE.                         PEMBROKE PINES, FL 33028                 TEACHER                                  
Jones, Shevrin "Shev" (DEM)(STS)                   12/02/2019           100.00 CHE JACOBSON NANCY                           1730 REPPARD ROAD                        ORLANDO, FL 32803                        SELF-EMPLOYED                            
Jones, Shevrin "Shev" (DEM)(STS)                   12/03/2019            20.00 CAS JAMES CHARLES                            19930 NW 9 DRIVE                         PEMBROKE PINES, FL 33029                                                          
Jones, Shevrin "Shev" (DEM)(STS)                   02/20/2019           250.00 CHE JANASIEWICZ JESSICA                      2304 DEMERON ROAD                        TALLAHASSEE, FL 32308                    LOBBYIST                                 
Jones, Shevrin Dion (DEM)(STR)                     01/02/2018            23.70 CAS JARRETT CHRISTOPHER                      17350 NW 16TH AVENUE                     MIAMI, FL 33169                                                                   
Jones, Shevrin "Shev" (DEM)(STS)                   02/22/2019            35.00 CHE JAVELLANA SABRINA                        816 NE 27TH AVENUE                       HALLANDALE BEACH, FL 33009                                                        
Jones, Shevrin "Shev" (DEM)(STS)                   02/20/2019           500.00 CHE JEFFERSON MONROE CONSULTING, INC.        1567 SPRUCE AVENUE                       TALLAHASSEE, FL 32303                    GOVERNMENT CONSULTIN                     
Jones, Shevrin "Shev" (DEM)(STS)                   09/26/2019           250.00 CHE JEREZ PHILLIP                            4500 N. SURF ROAD                        HOLLYWOOD, FL 33019                      POLITICAL CONSULTING                     
Jones, Shevrin Dion (DEM)(STR)                     01/02/2018             9.29 CAS JEREZ PHILLIP                            340 84TH STREET, APT. 3                  MIAMI BEACH, FL 33141                                                             
Jones, Shevrin "Shev" (DEM)(STS)                   06/12/2020           100.00 CHE JEROME CATHY                             1300 N.W. 199TH STREET                   MIAMI GARDENS, FL 33169                  MARKETING                                
Jones, Shevrin D. (DEM)(STR)                       02/14/2013           250.00 CHE JM FAMILY ENTERPRISES                    100 JIM MORAN BLVD.                      DEERFIELD BEACH, FL 33442                AUTOMOTIVE COMPANY                       
Jones, Shevrin Dion (DEM)(STR)                     01/22/2018         1,000.00 CHE JM FAMILY ENTERPRISES                    100 JIM MORAN BLVD.                      DEERFIELD BEACH, FL 33442                AUTO DISTRIBUTOR                         
Jones, Shevrin "Shev" (DEM)(STS)                   07/30/2020         1,000.00 CHE JM FAMILY ENTERPRISES, INC.              100 JIM MORAN BLVD.                      DEERFIELD BEACH, FL 33442                AUTOMOTIVE                               
Jones, Shevrin "Shev"" (DEM)(STR)                  09/30/2015         1,000.00 CHE JM FAMILY ENTERPRISES, INC.              100 JIM MORAN BLVD                       DEERFIELD BEACH, FL 33442                AUTOMOBILE DISTRIBUT                     
Jones, Shevrin "Shev" (DEM)(STS)                   07/02/2020           250.00 CHE JOHNSON BRIAN                            4510 SW 27TH STREET                      WEST PARK, FL 33023                      VICE MAYOR                               
Jones, Shevrin "Shev" (DEM)(STS)                   09/25/2019           100.00 CHE JOHNSON BRIAN                            4510 SW 27TH STREET                      WEST PARK, FL 33023                      COMMISSIONER                             
Jones, Shevrin "Shev" (DEM)(STS)                   07/31/2019           100.00 CHE JOHNSON BRIAN                            4510 SW 27TH STREET                      WEST PARK, FL 33023                      VICE MAYOR                               
Jones, Shevrin "Shev" (DEM)(STS)                   05/31/2019           250.00 CHE JOHNSON BRIAN                            4510 SW 27TH STREET                      WEST PARK, FL 33023                      VICE MAYOR                               
Jones, Shevrin  (DEM)(STS)                         12/07/2021             5.00 CHE JOHNSON CARRIE                           345 E MAINE AVE                          LONGWOOD, FL 32750                       NOT EMPLOYED                             
Jones, Shevrin "Shev" (DEM)(STS)                   05/08/2020             5.00 CHE JOHNSON CARY                             493 HALSEY STREET                        BROOKLYN, FL 11233                       COUNTY DIRECTOR                          
Jones, Shevrin "Shev" (DEM)(STS)                   08/12/2020           100.00 CHE JOHNSON CHANTRELLE                       510 NW 84TH AVE APT#416                  PLANTATION, FL 33324                     PHARMACIST                               
Jones, Shevrin "Shev" (DEM)(STS)                   06/29/2019            35.00 CHE JOHNSON JONIQUE                          2145 NE 164TH STREET, APT 232            NORTH MIAMI BEACH, FL 33162                                                       
Jones, Shevrin "Shev" (DEM)(STS)                   08/13/2020            50.00 CHE JOHNSON PATRICIA                         1100 CITRUS OAKS RUN                     WINTER SPRINGS, FL 32708                 PEDIATRICIAN                             
Jones, Shevrin "Shev" (DEM)(STS)                   08/13/2020            15.00 CHE JOHNSON RACHEL                           165 PONCE DE LEON BLVD                   MIAMI, FL 33134                          COMMUNICATION                            
Jones, Shevrin "Shev" (DEM)(STS)                   03/01/2019            25.00 CHE JOHNSON RACHEL                           26 MYRTLE STREET                         BOSTON, MA 32114                         MARKETING & COMMS CO                     
Jones, Shevrin "Shev" (DEM)(STS)                   09/03/2019            25.00 CHE JOHNSON RACHEL                           26 MYRTLE STREET                         BOSTON, MA 22114                                                                  
Jones, Shevrin "Shev" (DEM)(STS)                   06/12/2020            25.00 CHE JOHNSON RACHEL                           165 PONCE DE LEON BLVD                   MIAMI, FL 33134                          MARKETING                                
Jones, Shevrin "Shev" (DEM)(STS)                   06/12/2020            25.00 CHE JOHNSON RICHARD                          2130 N ST NW APT 109                     WASHINGTON, DC 20037                     SENIOR DIRECTOR                          
Jones, Shevrin "Shev" (DEM)(STS)                   08/11/2020            25.00 CHE JOHNSON TAPLEY                           2627 PATTERSON AVE                       KEY WEST, FL 33040                       NOT EMPLOYED                             
Jones, Shevrin D. (DEM)(STR)                       10/21/2013           500.00 CHE JOHNSON & JOHNSON                        1 JOHNSON & JOHNSON PLAZA, TOWER 4TH FL, NEW BRUNSWICK, NJ 08923                  PHARMACEUTICAL                           
Jones, Shevrin "Shev" (DEM)(STS)                   06/05/2020             1.00 CHE JOHNSTON ARLENEJOY                       14515 WYANDOTT DR                        COLORADO SPRINGS, CO 80908               NOT EMPLOYED                             
Jones, Shevrin "Shev" (DEM)(STS)                   07/24/2020         1,000.00 CHE JOHNSTON & STEWART GOVERNMENT STRATEGIES 2553 KENCHESTER LOOP                     WESLEY CHAPEL, FL 33543                  GOVERNMENT RELATIONS                     
Jones, Shevrin  (DEM)(STS)                         11/30/2021            25.00 CHE JOLLY SANDRA                             2490 SE MARSEILLE ST                     PORT ST. LUCIE, FL 34986                 NOT EMPLOYED                             
Jones, Shevrin "Shev" (DEM)(STS)                   02/20/2019            20.10 CHE JOLY LINDSAY                             12415 NW 56TH COURT                      CORAL SPRINGS, FL 33076                                                           
Jones, Shevrin  (DEM)(STS)                         12/22/2021           100.00 CHE JONES BLONEVA                            4702 SW 23 STREET                        WEST PARK, FL 33023                      CHILDCARE                                
Jones, Shevrin "Shev" (DEM)(STS)                   10/09/2019           100.00 CHE JONES BLONEVA                            4702 SW 23RD STREET                      WEST PARK, FL 33023                      DIRECTOR OF CHILD CA                     
Jones, Shevrin "Shev" (DEM)(STS)                   07/31/2019           100.00 CHE JONES BLONEVA                            4702 SW 23RD STREET                      WEST PARK, FL 33023                      DIRECTOR                                 
Jones, Shevrin D. (DEM)(STR)                       12/05/2013           100.00 CHE JONES BLONEVA                            4702 SW 23RD STREET                      WEST PARK, FL 33023                      CHILDCARE DIRECTOR                       
Jones, Shevrin "Shev" (DEM)(STS)                   12/02/2019           200.00 CHE JONES DAVID                              1122 CIRCLE DRIVE                        LAKE WELLS, FL 33853                     OCCUPATIONAL THERAPY                     
Jones, Shevrin "Shev" (DEM)(STS)                   08/06/2020            35.00 CHE JONES GREGORY                            19102 NW 12TH CT                         PEMBROKE PINES, FL                       OPERATIONS LEADER                        
Jones, Shevrin "Shev" (DEM)(STS)                   06/26/2019            20.20 CHE JONES SHAVONNE                           6613 BOXWOOD DRIVE                       MIRAMAR, FL 33023                                                                 
Jones, Shevrin D. (DEM)(STR)                       06/07/2012           674.11 LOA JONES SHEVRIN                            4702 SW 23RD STREET                      WEST PARK, FL 33023                                                               
Jones, Shevrin "Shev" (DEM)(STS)                   08/05/2019            50.00 CHE JONES TERI                               330 QUAIL RUN DR                         ELKTON, VA 22827                         RETAIL                                   
Jones, Shevrin "Shev" (DEM)(STS)                   10/05/2019            50.00 CHE JONES TERI                               330 QUAIL RUN DR                         ELKTON, VA 22827                         RETAIL                                   
Jones, Shevrin "Shev" (DEM)(STS)                   09/05/2019            50.00 CHE JONES TERI                               330 QUAIL RUN DRIVE                      ELKTON, VA 2227                          RETAIL                                   
Jones, Shevrin "Shev" (DEM)(STS)                   11/05/2019            50.00 CHE JONES TERI                               330 QUAIL RUN DR                         ELKTON, VA 22827                         RETAIL                                   
Jones, Shevrin "Shev" (DEM)(STS)                   12/22/2019            10.00 CHE JONES VINSON                             5460 NW 58TH PLACE                       TAMARAC, FL 33320                        EDUCATOR                                 
Jones, Shevrin "Shev" (DEM)(STS)                   03/22/2020            10.00 CHE JONES VINSON                             5460 NW 58TH PLACE                       TAMARAC, FL 33319                        EDUCATOR                                 
Jones, Shevrin "Shev" (DEM)(STS)                   05/22/2020            10.00 CHE JONES VINSON                             5460 NW 59TH PLACE                       TAMARAC, FL 33319                        EDUCATOR                                 
Jones, Shevrin "Shev" (DEM)(STS)                   04/22/2020            10.00 CHE JONES VINSON                             5460 NW 58TH PLACE                       TAMARAC, FL 33319                        EDUCATOR                                 
Jones, Shevrin "Shev" (DEM)(STS)                   06/26/2020            10.00 CHE JONES VINSON                             5460 NW 58TH PLACE                       TAMARAC, FL 33319                        EDUCATOR                                 
Jones, Shevrin "Shev" (DEM)(STS)                   10/22/2019            10.00 CHE JONES VINSON                             5460 NW 58TH PLACE                       TAMARAC, FL 33319                        EDUCATOR                                 
Jones, Shevrin "Shev" (DEM)(STS)                   11/22/2019            10.00 CHE JONES VINSON                             5460 SW 59TH PLACE                       TAMARAC, FL 33319                        EDUCATOR                                 
Jones, Shevrin "Shev" (DEM)(STS)                   07/22/2020            10.00 CHE JONES VINSON                             5460 NW 59TH PLACE                       TAMARAC, FL 33319                        EDUCATOR                                 
Jones, Shevrin "Shev" (DEM)(STS)                   08/22/2020            10.00 CHE JONES VINSON                             5460 NW 59TH PLACE                       TAMARAC, FL 33319                        EDUCATOR                                 
Jones, Shevrin "Shev" (DEM)(STS)                   10/22/2020            10.00 CHE JONES VINSON                             5460 NW 59TH PLACE                       TAMARAC, FL 33319                        EDUCATOR                                 
Jones, Shevrin  (DEM)(STS)                         11/12/2021           100.00 CHE JOSEPH ALFRED                            20615 NE 7 CT                            MIAMI, FL 33179                          RETIRED                                  
Jones, Shevrin  (DEM)(STS)                         12/09/2021            10.00 CHE JOSEPH ALFRED                            20615 NE 7 CT                            MIAMI, FL 33179                          RETIRED                                  
Jones, Shevrin  (DEM)(STS)                         11/19/2021            10.00 CHE JOSEPH ALFRED                            20615 NE 7 CT                            MIAMI, FL 33179                          RETIRED                                  
Jones, Shevrin "Shev" (DEM)(STS)                   10/27/2020            20.20 CHE JOSEPH ALFRED                            20615 NE 7 CT                            MIAMI, FL 33179                          RETIRED                                  
Jones, Shevrin "Shev" (DEM)(STS)                   08/05/2020           100.00 CHE JOSEPH ALFRED                            20615 NE 7 CT                            MIAMI, FL 33179                          RETIRED                                  
Jones, Shevrin "Shev" (DEM)(STS)                   07/22/2020           100.00 CHE JOSEPH ALFRED                            20615 NE 7 CT                            MIAMI, FL 33179                          RETIRED                                  
Jones, Shevrin "Shev" (DEM)(STS)                   07/02/2020           200.00 CHE JOSEPH MARCK                             290 NW 165TH STREET PENTHOUSE 6          MIAMI, FL 33169                          ATTORNEY                                 
Jones, Shevrin "Shev" (DEM)(STS)                   12/14/2019         1,000.00 CHE JP MORGAN CHASE                          601 PENNSYLVANIA AVENUE NW, 7TH FLOOR    WASHINGTON, DC 20004                     POLITICAL COMMITTEE                      
Jones, Shevrin Dion (DEM)(STR)                     04/25/2018           100.00 CHE JUANITA'S KITCHEN ,LLC                   4759 NW 167TH STREET                     MIAMI GARDENS, FL 33055                  CATERER                                  
Jones, Shevrin "Shev" (DEM)(STS)                   03/01/2019            35.00 CHE JULES GREGOIRE                           4430 NW 13TH COURT                       LAUDERHILL, FL 33313                     PHOTOGRAPHER                             
Jones, Shevrin "Shev" (DEM)(STS)                   11/06/2019            50.00 CHE JULIEN LINDA                             PO BOX 612345                            NORTH MIAMI BEACH, FL 33261              UNEMPLOYED                               
Jones, Shevrin "Shev" (DEM)(STS)                   08/24/2020         1,000.00 CHE JURVETSON KARLA                          350 SECOND ST #4                         LOS ALTOS, CA 94022                      PHYSICIAN                                
Jones, Shevrin "Shev" (DEM)(STS)                   07/19/2020           250.00 CHE KABAT STEVEN                             3383 LAKESIDE DR                         FORT LAUDERDALE, FL 33301                REAL ESTATE                              
Jones, Shevrin  (DEM)(STS)                         12/15/2021           250.00 CHE KADUNC EDWARD L                          3911 LEANE DRIVE                         TALLAHASSEE, FL 32309                    RETIRED                                  
Jones, Shevrin "Shev" (DEM)(STS)                   06/15/2020         1,000.00 CHE KALTENBACH CHERIE                        3825 TOWNBLUFF DRIVE                     PLANO, TX 75023                          INSURANCE TRAINER                        
Jones, Shevrin "Shev" (DEM)(STS)                   06/15/2020         1,000.00 CHE KALTENBACH DAVID                         3825 TOWNBLUFF DRIVE                     PLANO, TX 75023                          INSURANCE TRAINER                        
Jones, Shevrin "Shev" (DEM)(STS)                   06/05/2020            50.00 CHE KAPALOSKI EUGENE                         8882 COLLINGWOOD DR.                     LOS ANGELES, CA 90069                    NOT EMPLOYED                             
Jones, Shevrin "Shev" (DEM)(STS)                   06/13/2020             4.45 CHE KAPOOR MEKHLA                            29990 BELLO VIEW PLACE                   HAYWARD, CA 94544                        NOT EMPLOYED                             
Jones, Shevrin "Shev" (DEM)(STS)                   09/19/2020             4.00 CHE KARETSKY ETHAN                           7111 SANTA MONICA BLVD #638              WEST HOLLYWOOD, CA 90046                 STRATEGY ASSOCIATE                       
Jones, Shevrin "Shev" (DEM)(STS)                   06/20/2020           500.00 CHE KARNER RYAN                              1324 HOLBROOK STREET NE                  WASHINGTON, DC 20002                     PHYSICIAN                                
Jones, Shevrin "Shev" (DEM)(STS)                   06/20/2020            15.00 CHE KARSNER JOY                              233 BALLYMORE ROAD                       SPRINGFIELD, PA 19064                    NOT EMPLOYED                             
Jones, Shevrin "Shev" (DEM)(STS)                   09/19/2019            50.00 CHE KATZMAN JEREMY                           3403 WASHINGTON LANE                     COOPER CITY, FL 33026                    BUSINESS DEVELOPMENT                     
Jones, Shevrin D. (DEM)(STR)                       05/28/2012            36.00 CHE KAYE TERI                                11008 NASHVILLE DR.                      COOPER CITY, FL 33026                                                             
Jones, Shevrin "Shev" (DEM)(STS)                   05/02/2020           100.00 CHE KAZ NANCY                                801 W. ANN ARBOR TRAIL STE. 306          PLYMOUTH, MN 48170                       NOT EMPLOYED                             
Jones, Shevrin D. (DEM)(STR)                       02/27/2013           500.00 CHE KEEP THE PUBLIC NOTICED COALITION COMMIT 110 EAST COLLEGE AVE.                    TALLAHASSEE, FL 32301                    CAMPAIGN ORGANIZATIO                     
Jones, Shevrin "Shev" (DEM)(STS)                   12/14/2019             5.00 CHE KEISTER MARK                             PO BOX 13080                             GAINESVILLE, FL 32608                                                             
Jones, Shevrin "Shev" (DEM)(STS)                   07/14/2019             5.00 CHE KEISTER MARK                             PO BOX 13080                             GAINESVILLE, FL 32608                    ACCOUNTANT                               
Jones, Shevrin "Shev" (DEM)(STS)                   07/07/2020         1,000.00 CHE KELLEY UUSTAL PLC OPERATING ACCOUNT      500 N. FEDERAL HIGHWAY,  STE 200         FT. LAUDERDALE, FL 33301                 LAW FIRM                                 
Jones, Shevrin "Shev" (DEM)(STS)                   07/07/2020           100.00 CHE KELLY CHARLES                            2720 IVAN CT                             LOS ANGELES, CA 90039                    NOT EMPLOYED                             
Jones, Shevrin "Shev" (DEM)(STS)                   06/07/2020           100.00 CHE KELLY CHARLES                            2720 IVAN CT                             LOS ANGELES, CA 90039                    NOT EMPLOYED                             
Jones, Shevrin "Shev" (DEM)(STS)                   09/07/2020           100.00 CHE KELLY CHARLES                            2720 IVAN CT                             LOS ANGELES, CA 90039                    NOT EMPLOYED                             
Jones, Shevrin "Shev" (DEM)(STS)                   10/07/2020           100.00 CHE KELLY CHARLES                            2720 IVAN CT                             LOS ANGELES, CA 90039                    NOT EMPLOYED                             
Jones, Shevrin "Shev" (DEM)(STS)                   08/07/2020           100.00 CHE KELLY CHARLES                            2720 IVAN CT                             LOS ANGELES, CA 90039                    NOT EMPLOYED                             
Jones, Shevrin "Shev" (DEM)(STS)                   09/24/2019         1,000.00 CHE KELLY USTAL PLC                          500 N. FEDERAL HIGHWAY,  STE 200         FT. LAUDERDALE, FL 33301                 ATTORNEY                                 
Jones, Shevrin "Shev" (DEM)(STS)                   05/21/2020            20.20 CHE KELMAN PETER                             304 UNION ST. APT 1                      NORTHFIELD, VT 05663                                                              
Jones, Shevrin D. (DEM)(STR)                       09/27/2013            40.00 CHE KEMP RODERICK                            900 RIVER REACH DRIVE, APT 501           FT LAUDERDALE, FL 33315                                                           
Jones, Shevrin "Shev" (DEM)(STS)                   06/04/2020            45.46 CHE KENDRICK ASHLEY                          8746 HIGH DRIVE                          LEAWOOD, KS 66206                        REAL ESTATE                              
Jones, Shevrin "Shev" (DEM)(STS)                   10/28/2019           250.00 CHE KENNEDY GERALD                           2609 NE 14TH AVENUE                      WILTON MANORS, FL 33334                  NOT EMPLOYED                             
Jones, Shevrin "Shev" (DEM)(STS)                   12/08/2019            10.00 CHE KHALIL SAIEED                            2805 TURNER AVENUE                       SCHENECTADY, NY 12306                                                             
Jones, Shevrin "Shev" (DEM)(STS)                   11/22/2019          -100.00 REF KHAN SAAD                                3600 PADDOCK ROAD                        WESTON, FL 33331                         CAMPAIGN                                 
Jones, Shevrin "Shev" (DEM)(STS)                   11/22/2019           100.00 CHE KHAN SAAD                                3600 PADDOCK ROAD                        WESTON, FL 33331                         CAMPAIGN                                 
Jones, Shevrin D. (DEM)(STR)                       05/25/2012           101.00 CHE KHOURY DANIEL                            919 NW 132ND AVENUE                      SUNRISE, FL 33325                        ENTREPRENUR                              
Jones, Shevrin "Shev" (DEM)(STS)                   10/14/2019             5.00 CHE KIESTER MARK                             PO BOX 13080                             GAINESVILLE, FL 32608                    ACCOUNTANT                               
Jones, Shevrin "Shev" (DEM)(STS)                   09/14/2019             5.00 CHE KIESTER MARK                             PO BOX 13080                             GAINESVILLE, FL 32608                                                             
Jones, Shevrin "Shev" (DEM)(STS)                   08/14/2019             5.00 CHE KIESTER MARK                             PO BOX 13080                             GAINSEVILLE, FL 32608                    ACCOUNTANT                               
Jones, Shevrin "Shev" (DEM)(STS)                   06/14/2019             5.00 CHE KIESTER MARK                             PO BOX 13080                             GAINESVILLE, FL 32608                                                             
Jones, Shevrin "Shev" (DEM)(STS)                   05/28/2019            20.20 CHE KIESTER MARK                             PO BOX 13080                             GAINESVILLE, FL 32608                                                             
Jones, Shevrin "Shev" (DEM)(STS)                   11/14/2019             5.00 CHE KIESTER MARK                             PO BOX 13080                             GAINESVILLE, FL 32608                    ACCOUNTANT                               
Jones, Shevrin "Shev" (DEM)(STS)                   01/14/2020             5.00 CHE KIESTER MARK                             PO BOX 13080                             GAINESVILLE, FL 32608                    ACCOUNTANT                               
Jones, Shevrin "Shev" (DEM)(STS)                   10/15/2020             5.00 CHE KIM DANIEL                               4809 DAROCA WAY                          BUENA PARK, CA 90621                     TECHNOLOGY DIRECTOR                      
Jones, Shevrin "Shev" (DEM)(STS)                   07/19/2020         1,000.00 CHE KING T. CHRISTOPHER                      1802 STONEHURST ROAD                     WINTER PARK, FL 32789                    CEO                                      
Jones, Shevrin "Shev" (DEM)(STS)                   03/01/2019            20.00 CAS KING VIVIAN                              400 NW 183RD TERRACE                     MIAMI GARDENS, FL 33169                  DISABLED                                 
Jones, Shevrin "Shev" (DEM)(STS)                   08/11/2020            10.00 CHE KINIGHTON BRIDGET                        1700 NW 58 TERRACE APT 2G                SUNRISE, FL 33313                        MANAGER                                  
Jones, Shevrin D. (DEM)(STR)                       02/28/2013           500.00 CHE KIRTLEY JOHN                             339 S. PLANT AVE.                        TAMPA, FL 33606                          CONSULTANT                               
Jones, Shevrin "Shev" (DEM)(STS)                   08/26/2020            10.00 CHE KLAUS RICHARD                            2009 NW 9TH TER                          CAPE CORAL, FL 33993                     NOT EMPLOYED                             
Jones, Shevrin "Shev" (DEM)(STS)                   07/22/2020            75.00 CHE KLENERT JOHN                             1741 JOHNSON AVENUE NW                   WASHINGTON, DC 20009                     NOT EMPLOYED                             
Jones, Shevrin "Shev" (DEM)(STS)                   04/05/2020            50.00 CHE KLENERT JOHN                             1741 JOHNSON AVENUE NW                   WASHINGTON, DC 20009                     NOT EMPLOYED                             
Jones, Shevrin  (DEM)(STS)                         11/14/2021            50.00 CHE KNUPP MICHAEL                            1598 LANDINGS TERRACE                    SARASOTA, FL 34231                       CONSULTANT                               
Jones, Shevrin "Shev" (DEM)(STS)                   06/05/2020             9.09 CHE KOHN LISA                                1110 6TH STREET NE UNIT 6                WASHINGTON, DC 20002                     LAWYER                                   
Jones, Shevrin "Shev" (DEM)(STS)                   06/03/2019             1.00 CHE KOLAR JACOB                              185 GRANDE VISTA STREET                  OAK VILLE, CA 93022                                                               
Jones, Shevrin "Shev" (DEM)(STS)                   08/12/2020             2.50 CHE KOPSIDAS ATHENA                          1440 CHURCH STREET NW #607               WASHINGTON, DC 20005                     TEACHER                                  
Jones, Shevrin "Shev" (DEM)(STS)                   07/28/2020            20.20 CHE KORGE ANDREW                             230 PALERMO AVENUE                       CORAL GABLES, FL 33134                   REAL ESTATE                              
Jones, Shevrin "Shev" (DEM)(STS)                   08/28/2019            20.20 CHE KORGE ANDREW                             230 PALERMO AVENUE                       CORAL GABLES, FL 33134                   REAL ESTATE                              
Jones, Shevrin "Shev" (DEM)(STS)                   10/28/2019            20.20 CHE KORGE ANDREW                             230 PALERMO AVENUE                       CORAL GABLES, FL 33134                   REAL ESTATE                              
Jones, Shevrin "Shev" (DEM)(STS)                   09/28/2019            20.20 CHE KORGE ANDREW                             230 PALERMO AVENUE                       CORAL GABLES, FL 33146                   REAL ESTATE                              
Jones, Shevrin "Shev" (DEM)(STS)                   04/28/2020            20.20 CHE KORGE ANDREW                             230 PALERMO AVENUE                       CORAL GABLES, FL 33134                   REAL ESTATE                              
Jones, Shevrin "Shev" (DEM)(STS)                   05/28/2020            20.20 CHE KORGE ANDREW                             230 PALERMO AVENUE                       CORAL GABLES, FL 33134                   REAL ESTATE                              
Jones, Shevrin "Shev" (DEM)(STS)                   03/28/2020            20.20 CHE KORGE ANDREW                             230 PALERMO AVENUE                       CORAL GABLES, FL 33134                   REAL ESTATE                              
Jones, Shevrin "Shev" (DEM)(STS)                   11/28/2019            20.20 CHE KORGE ANDREW                             230 PALERMO AVENUE                       CORAL GABLES, FL 33134                   REAL ESTATE                              
Jones, Shevrin "Shev" (DEM)(STS)                   12/29/2019            20.20 CHE KORGE ANDREW                             230 PALERMO AVENUE                       CORAL GABLES, FL 33146                   REAL ESTATE                              
Jones, Shevrin "Shev" (DEM)(STS)                   06/28/2020            20.20 CHE KORGE ANDREW                             230 PALERMO AVENUE                       CORAL GABLES, FL 33134                   REAL ESTATE                              
Jones, Shevrin "Shev" (DEM)(STS)                   08/07/2020           100.00 CHE KRAVITZ MARK                             1301 NORTHWEST 115TH AVENUE              PLANTATION, FL 33323                     ATTORNEY                                 
Jones, Shevrin  (DEM)(STS)                         11/19/2021            10.00 CHE KRISTOL ROCHELLE                         1702 N PARK DRIVE. APT 71                WILMINGTON, DE 19806                     NOT EMPLOYED                             
Jones, Shevrin "Shev" (DEM)(STS)                   08/13/2020           100.00 CHE KRIVANEK ROBIN                           3016 TURTLE GAIT LANE                    SANIBEL, FL 33957                        NOT EMPLOYED                             
Jones, Shevrin "Shev" (DEM)(STS)                   03/01/2019            50.00 CHE KRUSZKA JASON                            1472 NW 126TH AVENUE                     SUNRISE, FL 33323                        COMMISSION AIDE                          
Jones, Shevrin "Shev" (DEM)(STS)                   07/03/2020             5.00 CHE KUNSTMAN BOBBY                           5902 TATTERSALL DR. #11                  DURHAM, NC 27713                         DIRECTOR STUDENT LIF                     
Jones, Shevrin "Shev" (DEM)(STS)                   03/01/2019           250.00 CHE LACAPRA GIANNI                           695 NE 70TH STREET                       MIAMI, FL 33138                          DESIGN                                   
Jones, Shevrin "Shev" (DEM)(STS)                   12/02/2019           100.00 CHE LAMBERT JASON                            1501 E. GORE STREET                      ORLANDO, FL 32803                        RESTAURANT OWNER                         
Jones, Shevrin "Shev" (DEM)(STS)                   05/28/2020           200.00 CHE LAMONDIN RICHARD                         725 NE 22 STREET                         MIAMI, FL 33313                          ENVIRONMENTAL BUSINE                     
Jones, Shevrin "Shev" (DEM)(STS)                   05/08/2019            50.00 CHE LARKIN BETTY                             4241 NW 190TH STREET                     MIAMI GARDENS, FL 33055                  TRAVEL PROFESSIONAL                      
Jones, Shevrin D. (DEM)(STR)                       01/17/2014         1,000.00 CHE LAS OLAS RIVERFRONT LP                   300 SW 1ST AVENUE, STE 133               FT. LAUDERDALE, FL 33301                 ENTERTAINMENT                            
Jones, Shevrin D. (DEM)(STR)                       09/24/2013           100.00 CHE LASHER DENISE                            17513 MALLARD STREET                     LUTZ, FL 33559                                                                    
Jones, Shevrin D. (DEM)(STR)                       02/08/2013           100.00 CHE LASHER DENISE, H.                        17513 MALLARD CT.                        LUTZ, FL 33559                                                                    
Jones, Shevrin "Shev" (DEM)(STS)                   07/08/2020           100.00 CHE LASLEY GEORGETTE                         5220 WILEY ST                            HOLLYWOOD, FL 33020                      NOT EMPLOYED                             
Jones, Shevrin "Shev" (DEM)(STS)                   11/15/2019            75.00 CHE LATIMORE TAVARIS                         1100 SW 86TH AVENUE                      PEMBROKE PINES, FL 33025                 CUSTOMER BILLING SUP                     
Jones, Shevrin "Shev" (DEM)(STS)                   03/01/2019            20.20 CHE LAWRENCE DAJUAN                          740 NW 202ND STREET                      MIAMI GARDENS, FL 33169                                                           
Jones, Shevrin "Shev" (DEM)(STS)                   08/26/2019           250.00 CHE LAWRENCE, JR. DAVID                      2800 TOLEDO ST. #2                       CORAL GABLES, FL 33134                   CHAIRMAN, CHILDREN S                     
Jones, Shevrin "Shev" (DEM)(STS)                   10/22/2019            50.00 CHE LAWTHER NANCY                            9140 SW 59TH AVENUE                      MIAMI, FL 33136                          NOT EMPLOYED                             
Jones, Shevrin "Shev" (DEM)(STS)                   04/02/2020           100.00 CHE LAWTHER NANCY                            9140 SW 59 AVE                           MIAMI, FL 33156                          NOT EMPLOYED                             
Jones, Shevrin "Shev" (DEM)(STS)                   03/01/2019            50.00 CHE LAZAROW MICHELLE                         2621 NE 10TH STREET                      HALLANDALE BEACH, FL 33009               COMMISSIONER                             
Jones, Shevrin "Shev" (DEM)(STS)                   08/05/2020            20.00 CHE LE MOAL DANIELLE                         525 NE 8TH AVENUE                        FORT LAUDERDALE, FL 33301                NOT EMPLOYED                             
Jones, Shevrin D. (DEM)(STR)                       05/14/2012            96.80 CHE LEADERS BY EMPOWERMENT                   4900 W. HALLANDALE BEACH BLVD.           PEMBROKE PARK, FL 33023                                                           
Jones, Shevrin  (DEM)(STS)                         11/19/2021            10.00 CHE LEBOVIC EVA                              19000 NE 20TH CT.                        NORTH MIAMI BEACH, FL 33179              COUNSELOR                                
Jones, Shevrin  (DEM)(STS)                         11/12/2021            25.00 CHE LEE CRYSTAL                              6014 35TH AVE W                          BRADENTON, FL 64209                      FOOD INDUSTRY                            
Jones, Shevrin "Shev" (DEM)(STS)                   03/01/2019           100.00 CHE LEMELLE MARTIN                           3913 HIGH POINTE DRIVE                   RUSTON, LA 72170                         FINANCE                                  
Jones, Shevrin "Shev" (DEM)(STS)                   03/01/2019            50.00 CHE LEONARDI SARAH                           717 SW 2ND DRIVE                         POMPANO BEACH, FL 33060                  EDUCATOR                                 
Jones, Shevrin "Shev" (DEM)(STS)                   08/07/2020             5.00 CHE LEONI SHELLIE                            PO BOX 450454                            SUNRISE, FL 33345                        NOT EMPLOYED                             
Jones, Shevrin "Shev" (DEM)(STS)                   12/10/2019           150.00 CHE LESSNE MICHAEL                           1109 SW 18TH COURT                       FORT LAUDERDALE, FL 33315                ATTORNEY                                 
Jones, Shevrin "Shev" (DEM)(STS)                   06/24/2020           250.00 CHE LESSNE MICHAEL                           1109 SW 18TH COURT                       FORT LAUDERDALE, FL 33315                ATTORNEY                                 
Jones, Shevrin "Shev" (DEM)(STS)                   07/22/2020         1,000.00 CHE LEVY JOSH                                1640 S STATE RD 7                        HOLLYWOOD, FL 33023                      ATTORNEY                                 
Jones, Shevrin "Shev" (DEM)(STS)                   09/26/2019         1,000.00 CHE LEWIN MERRICK                            3923 W. LAKE ESTATES DRIVE               DAVIE, FL 33328                          REAL ESTATE                              
Jones, Shevrin "Shev" (DEM)(STS)                   07/19/2020         1,000.00 CHE LEWIN MICHELLE                           3923 WEST LAKE ESTATES DRIVE             DAVIE, FL 33328                          SCHOOL COUNSELOR                         
Jones, Shevrin "Shev" (DEM)(STS)                   11/20/2019         1,000.00 CHE LEWIN FARMS                              812 SOUND AVENUE                         CALVERTON, NY 11933                      RETAIL                                   
Jones, Shevrin "Shev" (DEM)(STS)                   02/15/2019         1,000.00 CHE LEWIS LONGMAN & WALKER                   315 S. CALHOUN STREET, STE. 830          TALLAHASSEE, FL 32301                    ATTORNEY                                 
Jones, Shevrin "Shev" (DEM)(STS)                   07/23/2020            40.00 INK LGBTQ VICTORY FUND FLORIDA PAC           1225 I STREET NW, SUITE 525              WASHINGTON, DC 20005                     POLITICAL COMMITTEE  FUNDRAISER          
Jones, Shevrin "Shev" (DEM)(STS)                   10/02/2020         1,000.00 CHE LIBERTY MUTUAL POLITICAL ACTION COMMITTE 175 BERKELEY ST                          BOSTON, MA 02117                         POLITICAL COMMITTEE                      
Jones, Shevrin "Shev" (DEM)(STS)                   08/03/2020             8.00 CHE LIEL ABBIE                               1793 YELLOW PINE AVE                     BOULDER, CO 80304                        PROFESSOR                                
Jones, Shevrin "Shev" (DEM)(STS)                   06/09/2020            18.19 CHE LIEL ABBIE                               1793 YELLOW PINE AVE                     BOULDER, CO 80304                        PROFESSOR                                
Jones, Shevrin  (DEM)(STS)                         12/31/2021           250.00 CHE LINARES DANET                            1609 S. BAYSHORE DRIVE                   MIAMI BEACH, FL 33133                    REAL ESTATE BROKER                       
Jones, Shevrin "Shev" (DEM)(STS)                   06/17/2020           250.00 CHE LINARES DANET                            1609 SOUTH BAYSHORE DRIVE                MIAMI, FL 33133                          VICE CHAIRMAN                            
Jones, Shevrin "Shev" (DEM)(STS)                   08/07/2020             5.00 CHE LINDEN SUSAN                             1061 HUNT STREET NORTHWEST               PALM BAY, FL 32907                       NOT EMPLOYED                             
Jones, Shevrin "Shev" (DEM)(STS)                   02/20/2019           250.00 CHE LISA MILLER & ASSOCIATES                 331 N. MONROE STREET                     TALLAHASSEE, FL 32301                    BUSINESS CONSULTANT                      
Jones, Shevrin "Shev" (DEM)(STS)                   06/11/2020            25.00 CHE LOCHRIE GLENN                            1316 SE 5TH COURT                        DEERFIELD BEACH, FL 33441                SENIOR BUSINESS SYST                     
Jones, Shevrin "Shev" (DEM)(STS)                   12/10/2019           250.00 CHE LOFREDDO THOMAS                          1636 NE 19TH STREET                      FORT LAUDERDALE, FL 33305                ATTORNEY                                 
Jones, Shevrin "Shev" (DEM)(STS)                   02/26/2019           250.00 CHE LOMAX WAYNE                              PO BOX 278165                            MIRAMAR, FL 33027                        PASTOR                                   
Jones, Shevrin D. (DEM)(STR)                       12/05/2013            18.00 CHE LONDON KEITH                             613 OLEANDER DRIVE                       HALLANDALE, FL 33009                                                              
Jones, Shevrin "Shev" (DEM)(STS)                   06/13/2020            50.00 CHE LONG-ROBINSON KATRINA                    4212 HEATH CIRCLE SOUTH                  WEST PALM BEACH, FL 33407                CONSULTANT                               
Jones, Shevrin D. (DEM)(STR)                       05/22/2012            10.00 CAS LOPEZ ANGEL                              7774 KISMET STREET                       MIRAMAR, FL 33023                                                                 
Jones, Shevrin "Shev" (DEM)(STS)                   10/27/2020            35.00 CHE LOPEZ CECILIA                            3470 N. LAKE SHORE DR.                   CHICAGO, IL 60657                        ADMINISTRATION                           
Jones, Shevrin "Shev" (DEM)(STS)                   04/04/2020            50.00 CHE LOPORTO JOHN                             200 Q STREET NE                          WASHINGTON, DC 20002                     EXTERNAL RELATIONS                       
Jones, Shevrin "Shev" (DEM)(STS)                   12/02/2019            60.00 CHE LOVETT CHEVALIER                         522 W. CONSTRUCK AVENUE                  WINTER PARK, FL 32789                    NON-PROFIT                               
Jones, Shevrin "Shev" (DEM)(STS)                   07/27/2020         1,000.00 CHE LSN PARTNERS                             801 ARTHUR GODFREY ROAD SUITE 401        MIAMI BEACH, FL 33140                    GOVERNMENT AFFAIRS                       
Jones, Shevrin "Shev" (DEM)(STS)                   03/01/2019            35.00 CHE LUNN CHELSEA                             3032 NORTH 35TH TERRACE                  HOLLYWOOD, FL 33021                                                               
Jones, Shevrin Dion (DEM)(STR)                     04/25/2018            47.69 CAS LUNN CHELSEA                             3032 N. 35TH TERRACE                     HOLLYWOOD, FL 33021                                                               
Jones, Shevrin "Shev" (DEM)(STS)                   09/04/2020         1,000.00 CHE LYKES BROS. INC.                         400 NORTH TAMPA STREET, SUITE 1900       TAMPA, FL 33602                          AGRI-BUSINESS                            
Jones, Shevrin "Shev" (DEM)(STS)                   09/10/2019           100.00 CHE LYNCH MARIKA                             6940 SW 96TH STREET                      MIAMI, FL 33156                          COMMUNICATIONS CONSU                     
Jones, Shevrin  (DEM)(STS)                         11/12/2021            15.00 CHE LYNN PATTI                               6411 NW 58TH STREET                      TAMARAC, FL 33321                        COMMUNITY OUTREACH L                     
Jones, Shevrin  (DEM)(STS)                         12/12/2021            15.00 CHE LYNN PATTI                               6411 NW 58TH STREET                      TAMARAC, FL 33321                        COMMUNITY OUTREACH L                     
Jones, Shevrin "Shev" (DEM)(STS)                   08/13/2020            20.20 CHE LYNN PATTI                               6411 NW 58TH STREET                      TAMARAC, FL 33321                        COMMUNITY OUTREACH L                     
Jones, Shevrin "Shev" (DEM)(STS)                   05/29/2020            20.20 CHE LYNN PATTI                               6411 NW 58TH STREET                      TAMARAC, FL 33321                        COMMUNITY OUTREACH                       
Jones, Shevrin "Shev" (DEM)(STS)                   06/13/2020            25.00 CHE LYNN PATTI                               6411 NW 58TH STREET                      TAMARAC, FL 33321                        COMMUNITY OUTREACH L                     
Jones, Shevrin D. (DEM)(STR)                       06/07/2012           250.00 CHE LYONS MARC                               312 SE 17TH STREET, THIRD FLOOR          FT LAUDERDALE, FL 33316                  ENTREPRENUR                              
Jones, Shevrin "Shev" (DEM)(STS)                   01/10/2020         1,000.00 CHE LYTAL, REITER, SMITH, IVEY, FRONRATH     515 NORTH FLAGLER DRIVE, SUITE 1000      WEST PALM BEACH, FL 33401                LAW FIRM                                 
Jones, Shevrin  (DEM)(STS)                         11/13/2021            10.00 CHE M KERNIZAN LORNA                         1461 N.W. 132ND AVENUE                   PEMBROKE PINES, FL 33028                 NOT EMPLOYED                             
Jones, Shevrin "Shev" (DEM)(STS)                   08/10/2019            25.00 CHE MACAULAY MAGGIE                          140 CAMINO QUERENCIA, BOX 87             CERRILLOS, NM 87010                                                               
Jones, Shevrin "Shev" (DEM)(STS)                   08/07/2020           100.00 CHE MACK WILHELMENA                          8301 NW 48 STREET                        LAUDERHILL, FL 33351                     CONSULTANT                               
Jones, Shevrin "Shev" (DEM)(STS)                   03/01/2019           250.00 CHE MACK-FREEMAN NIESHA                      18635 NW 38TH AVENUE                     MIAMI GARDENS, FL 33055                  ADMINISTRATOR                            
Jones, Shevrin "Shev" (DEM)(STS)                   10/24/2019             5.00 CHE MADRIZ CERCONE CARLOS                    5820 LINCOLN STREET                      HOLLYWOOD, FL 33021                      HUMAN RESOURCES                          
Jones, Shevrin "Shev" (DEM)(STS)                   06/09/2020             9.09 CHE MAEDER KATE                              324A GUERRERO ST.                        SAN FRANCISCO, CA 94103                  CONSULTANT                               
Jones, Shevrin "Shev" (DEM)(STS)                   08/10/2020         1,000.00 CHE MAG MUTUAL FL POLITICAL ACTION COMMITTEE PO BOX 52979                             ATLANTA, GA 30355                        POLITICAL COMMITTEE                      
Jones, Shevrin "Shev"" (DEM)(STR)                  06/20/2016           500.00 CHE MAG MUTUAL FL POLITICAL COMMITTEE        PO BOX 52979                             ATLANTA, GA 30355                        PAC                                      
Jones, Shevrin D. (DEM)(STR)                       06/19/2014           500.00 CHE MAGIC KINGDOM                            1675 N. BUENA VISTA DRIVE                ORLANDO, FL 32830                        VACATION RESORT                          
Jones, Shevrin "Shev" (DEM)(STS)                   12/16/2019         1,000.00 CHE MAGIC KINGDOM, INC.                      1675 N. BUENA VISTA DRIVE                ORLANDO, FL 32830                        ENTERTAINMENT                            
Jones, Shevrin Dion (DEM)(STR)                     03/06/2017         1,000.00 CHE MAGIC KINGDOM, INC.                      1675 N. BUENA VISTA DRIVE                ORLANDO, FL 32830                        WORLD ATTRACTIONS                        
Jones, Shevrin  (DEM)(STS)                         03/19/2021         1,000.00 CHE MAGICAL CRUISE COMPANY, LTD              200 CELEBRATION PLACE                    CELEBRATION, FL 34747                    ENTERTAINMENT                            
Jones, Shevrin D. (DEM)(STR)                       12/05/2013            10.00 CAS MAJORS MARCUS                            1805 SANS SOUCI BLVD., #402              NORTH MIAMI, FL 33180                                                             
Jones, Shevrin "Shev" (DEM)(STS)                   06/05/2020             4.55 CHE MALLOY JOHN                              2112 NEW HAMPSHIRE AVE NW APT 817        WASHINGTON, DC 20009                     NATIONAL ANALYTICS D                     
Jones, Shevrin "Shev" (DEM)(STS)                   06/05/2020             9.09 CHE MALONEY JAMES                            4179 20TH STREET                         SAN FRANCISCO, CA 94114                  MARITIME MARKETING M                     
Jones, Shevrin "Shev"" (DEM)(STR)                  12/08/2015         1,000.00 CHE MANAGED CARE OF NORTH AMERICA, INC.      200 WEST CYPRESS CREEK ROAD, STE 500     FT. LAUDERDALE, FL                       HEALTHCARE                               
Jones, Shevrin D. (DEM)(STR)                       02/24/2014           500.00 CHE MANAGED CARE OF NORTH AMERICA, INC.      200 WEST CYPRESS CREEK ROAD, STE 500     FT. LAUDERDALE, FL 33309                 DENTAL                                   
Jones, Shevrin "Shev" (DEM)(STS)                   06/05/2020           150.00 CHE MANDELMAN REBECCA                        1900 NORTH BAYSHORE DRIVE                MIAMI, FL 33132                          SENIOR VICE PRESIDEN                     
Jones, Shevrin "Shev" (DEM)(STS)                   06/01/2020            10.00 CHE MANGAN LAURA                             2403 COOLIDGE STREET                     HOLLYWOOD, FL 33020                      NOT EMPLOYED                             
Jones, Shevrin "Shev" (DEM)(STS)                   05/01/2020            10.00 CHE MANGAN LAURA                             2403 COOLIDGE STREET                     HOLLYWOOD, FL 33020                      NOT EMPLOYED                             
Jones, Shevrin "Shev" (DEM)(STS)                   12/01/2019            10.00 CHE MANGAN LAURA                             2403 COOLIDGE STREET                     HOLLYWOOD, FL 33020                      NOT EMPLOYED                             
Jones, Shevrin "Shev" (DEM)(STS)                   11/01/2019            10.00 CHE MANGAN LAURA                             2403 COOLIDGE STREET                     HOLLYWOOD, FL 33020                      NOT EMPLOYED                             
Jones, Shevrin "Shev" (DEM)(STS)                   01/01/2020            10.00 CHE MANGAN LAURA                             2403 COOLIDGE STREET                     HOLLYWOOD, FL 33020                      NOT EMPLOYED                             
Jones, Shevrin "Shev" (DEM)(STS)                   04/01/2020            10.00 CHE MANGAN LAURA                             2403 COOLIDGE STREET                     HOLLYWOOD, FL 33020                      NOT EMPLOYED                             
Jones, Shevrin "Shev" (DEM)(STS)                   07/01/2020            10.00 CHE MANGAN LAURA                             2403 COOLIDGE STREET                     HOLLYWOOD, FL 33020                      NOT EMPLOYED                             
Jones, Shevrin "Shev" (DEM)(STS)                   09/30/2019            20.20 CHE MANGAN LAURA                             2403 COOLIDGE STREET                     HOLLYWOOD, FL 33020                      PRACTICE MANAGER                         
Jones, Shevrin "Shev" (DEM)(STS)                   10/03/2019            10.00 CHE MANGAN LAURA                             2403 COOLIDGE STREET                     HOLLYWOOD, FL 33020                                                               
Jones, Shevrin "Shev" (DEM)(STS)                   08/31/2019            20.20 CHE MANGAN LAURA                             2403 COOLIDGE STREET                     HOLLYWOOD, FL 33020                      PRACTICE MANAGER                         
Jones, Shevrin "Shev" (DEM)(STS)                   07/31/2019            20.20 CHE MANGAN LAURA                             2403 COOLIDGE STREET                     HOLLYWOOD, FL 33020                                                               
Jones, Shevrin "Shev" (DEM)(STS)                   06/01/2019            10.00 CHE MANGAN LAURA                             2403 COOLIDGE STREET                     HOLLYWOOD, FL 33020                                                               
Jones, Shevrin "Shev" (DEM)(STS)                   07/01/2019            10.00 CHE MANGAN LAURA                             2403 COOLIDGE STREET                     HOLLYWOOD, FL                                                                     
Jones, Shevrin "Shev" (DEM)(STS)                   03/01/2019            10.00 CHE MANGAN LAURA                             2403 COOLIDGE STREET                     HOLLYWOOD, FL 33020                                                               
Jones, Shevrin "Shev" (DEM)(STS)                   09/01/2020            10.00 CHE MANGAN LAURA                             2403 COOLIDGE STREET                     HOLLYWOOD, FL 33020                      NOT EMPLOYED                             
Jones, Shevrin "Shev" (DEM)(STS)                   08/01/2020            10.00 CHE MANGAN LAURA                             2403 COOLIDGE STREET                     HOLLYWOOD, FL 33020                      NOT EMPLOYED                             
Jones, Shevrin "Shev" (DEM)(STS)                   03/01/2019            35.00 CHE MANGENEY AUGUST                          4746 E. HEMINGWAY CIR                    MARGATE, FL 33063                        LAWYER                                   
Jones, Shevrin Dion (DEM)(STR)                     06/14/2018            35.00 CHE MANION JOEL                              6404 VINELAND ROAD, UNIT 313             ORLANDO, FL 32819                                                                 
Jones, Shevrin Dion (DEM)(STR)                     04/03/2018            23.70 CAS MANNING DANIEL                           206 L STREET                             SOUTH BOSTON, MA 02127                                                            
Jones, Shevrin "Shev" (DEM)(STS)                   03/01/2019           100.00 CHE MANRIQUE NIMAI                           2000 N. BAYSHORE DRIVE #1606             MIAMI, FL 33137                          PERSONAL TRAINER                         
Jones, Shevrin "Shev" (DEM)(STS)                   05/10/2019            20.20 CHE MANRIQUE NIMAI                           2000 N. BAYSHORE DRIVE, #1606            MIAMI, FL 33137                                                                   
Jones, Shevrin "Shev" (DEM)(STS)                   09/25/2019           500.00 CHE MANRIQUE NIMAI                           2000 N. BAYSHORE DRIVE, #1606            MIAMI, FL 33137                          TRAINER                                  
Jones, Shevrin "Shev" (DEM)(STS)                   10/12/2019            36.00 CHE MANTICA ANA                              3512  PONCE DE LEON BLVD.                CORAL GABLES, FL 33134                                                            
Jones, Shevrin "Shev" (DEM)(STS)                   05/22/2019            35.00 CHE MANTICA ANA                              3512 PONCE DE LEON BLVD                  CORAL GABLES, FL 33134                   INDIVIDUAL                               
Jones, Shevrin D. (DEM)(STR)                       01/09/2014           500.00 CHE MARDI GRAS GAMING                        PO BOX 2007                              HOLLYWOOD, FL 33022                      CASINO                                   
Jones, Shevrin "Shev" (DEM)(STS)                   06/24/2020            50.00 CHE MARIE DIGGS                              848 BRICKELL KEY DR #2102                MIAMI, FL 33131                          BUSINESS ANALYST                         
Jones, Shevrin "Shev" (DEM)(STS)                   12/16/2019         1,000.00 CHE MARK PC                                  PO BOX 1701                              TALLAHASSEE, FL 32302                    POLITICAL COMMITTEE                      
Jones, Shevrin  (DEM)(STS)                         12/30/2021            25.00 CHE MARSHALL CALVIN                          1919 VAN BUREN ST STE 521                HOLLYWOOD, FL 33020                      MARKETING                                
Jones, Shevrin  (DEM)(STS)                         11/30/2021            25.00 CHE MARSHALL CALVIN                          1919 VAN BUREN ST STE 521                HOLLYWOOD, FL 33020                      MARKETING                                
Jones, Shevrin "Shev" (DEM)(STS)                   12/02/2019            50.00 CHE MARSHALL CALVIN                          1919 VAN BUREN STREET, #521              HOLLYWOOD, FL 33020                      MARKETING                                
Jones, Shevrin "Shev" (DEM)(STS)                   06/09/2020            50.00 CHE MARSHALL CALVIN                          1919 VAN BUREN STREET, #521              HOLLYWOOD, FL 33020                      MARKETING                                
Jones, Shevrin "Shev" (DEM)(STS)                   07/11/2020            50.00 CHE MARSHALL CALVIN                          1919 VAN BUREN ST STE 521                HOLLYWOOD, FL 33020                      MARKETING                                
Jones, Shevrin "Shev" (DEM)(STS)                   08/13/2020           100.00 CHE MARSHALL JAMES                           5400 LINCOLN STREET                      MIAMI, FL 33021                          NOT EMPLOYED                             
Jones, Shevrin "Shev" (DEM)(STS)                   02/12/2019            50.00 CHE MARSHALL TONYA                           5400 LINCOLN STREET                      HOLLYWOOD, FL 33021                      ASST MANAGER                             
Jones, Shevrin "Shev" (DEM)(STS)                   05/15/2019            35.00 CHE MARTINELLI TOMAS                         3166 BIRD AVENUE                         MIAMI, FL 33133                                                                   
Jones, Shevrin "Shev" (DEM)(STS)                   07/08/2020           200.00 CHE MAS CRISTINA                             2831 S BAYSHORE DRIVE #1601              MIAMI, FL 33133                          MARKETING                                
Jones, Shevrin "Shev" (DEM)(STS)                   07/26/2020           100.00 CHE MASON TIMOTHY                            100 COTTAGE STREET                       NEW HAVEN, CT 06511                      ATTORNEY                                 
Jones, Shevrin "Shev" (DEM)(STS)                   04/04/2020           500.00 CHE MASSICOTTE CHRISTOPHER                   1607 LAIRD ST.                           KEY WEST, FL 33040                       CONSULTANT                               
Jones, Shevrin "Shev" (DEM)(STS)                   05/02/2020           250.00 CHE MATTHEWS NICHOLAS                        1618 SW 28TH CT                          FORT LAUDERDALE, FL 33315                CONSULTANT                               
Jones, Shevrin "Shev" (DEM)(STS)                   10/28/2019           500.00 CHE MAURER S. HOROVITZ                       1765 SE 7TH STREET                       FT. LAUDERDALE, FL 33316                 ATTORNEY                                 
Jones, Shevrin "Shev" (DEM)(STS)                   06/16/2020           100.00 CHE MAXEY CHADWICK                           15 NE 16TH ST UNIT 3                     FORT LAUDERDALE, FL 33304                REAL ESTATE                              
Jones, Shevrin "Shev" (DEM)(STS)                   11/25/2019         1,000.00 CHE MAXIM HEALTHCARE SERVICES                7227 LEE DEFOREST DRIVE                  COLUMBIA, MD 21046                       HEALTHCARE                               
Jones, Shevrin "Shev" (DEM)(STS)                   08/27/2019           250.00 CHE MAYMON DAVID                             1710 MIDDLE RIVER DRIVE                  FT. LAUDERDALE, FL 33305                 HEALTHCARE EXECUTIVE                     
Jones, Shevrin Dion (DEM)(STR)                     05/12/2018           479.70 CHE MAYMON DAVID                             1710 MIDDLE RIVER DR.                    FT. LAUDERDALE, FL 33305                 ATTORNEY                                 
Jones, Shevrin "Shev" (DEM)(STS)                   07/01/2020           100.00 CHE MAZYCK CARRIE                            2422 RODMAN ST                           HOLLYWOOD, FL 33020                      NOT EMPLOYED                             
Jones, Shevrin Dion (DEM)(STR)                     05/14/2018           200.00 CHE MAZYCK CARRIE                            2422 RODMAN STREET                       HOLLYWOOD, FL 33020                      RETIRED                                  
Jones, Shevrin "Shev" (DEM)(STS)                   06/13/2020            25.00 CHE MCADEN KANDYSS                           8939 NORTHWEST 44TH STREET               SUNRISE, FL 33351                        ADJUNCT PROFESSOR                        
Jones, Shevrin "Shev" (DEM)(STS)                   06/23/2020            50.00 CHE MCCALL TANISHA                           8641 S LEXINGTON DR                      MIRAMAR, FL 33025                        COLLEGE AND CAREER D                     
Jones, Shevrin "Shev" (DEM)(STS)                   07/07/2019            20.20 CHE MCCLEAN PAMELA                           612 NW 8TH STREET                        GAINSEVILLE, FL 32601                    NURSE                                    
Jones, Shevrin "Shev" (DEM)(STS)                   05/07/2019            20.20 CHE MCCLELLAN PAMELA                         612 NW 8TH STREET                        GAINESVILLE, FL 32601                                                             
Jones, Shevrin "Shev" (DEM)(STS)                   05/01/2020           100.00 CHE MCCRAY JASON                             2323 PIEDMONT RD NE APT 2103             ATLANTA, GA 30324                        INTELLIGENCE DEVELOP                     
Jones, Shevrin "Shev" (DEM)(STS)                   08/11/2020           500.00 CHE MCDONALD THOMAS                          7630 MARBLEHEAD LN                       PARKLAND, FL 33067                       OWNER                                    
Jones, Shevrin "Shev" (DEM)(STS)                   06/26/2020           250.00 CHE MCDOUGAL MARY KIM                        1829 ASHLEY HALL WAY                     TALLAHASSEE, FL 32308                    NOT EMPLOYED                             
Jones, Shevrin "Shev" (DEM)(STS)                   09/25/2019            50.00 CHE MCDOWELL CANDICE                         6587 BLVD OF CHAMPIONS                   NORTH LAUDERDALE, FL 33068               PSYCHOLOGIST                             
Jones, Shevrin "Shev" (DEM)(STS)                   06/13/2020           100.00 CHE MCDOWELL SUSAN                           38 NW 105TH STREET                       MIAMI SHORES, FL 33150                   MARKETING                                
Jones, Shevrin "Shev" (DEM)(STS)                   09/25/2019           500.00 CHE MCDOWELL SUZAN                           38 NW 105TH STREET                       MIAMI SHORES, FL 33150                   MARKETING                                
Jones, Shevrin "Shev" (DEM)(STS)                   03/01/2019            50.00 CHE MCDOWELL SUZAN                           38 NW 105 STREET                         MIAMI SHORES, FL 33150                   MARKETING                                
Jones, Shevrin "Shev" (DEM)(STS)                   09/09/2020         1,000.00 CHE MCGARRY NEAL                             1104 MANGO ISLE                          FORT LAUDERDALE, FL 33315                PRESIDENT                                
Jones, Shevrin "Shev" (DEM)(STS)                   08/13/2020            50.00 CHE MCGOVERN MICHELLE                        11758 OSPREY POINTE CIRCLE               WELLINGTON, FL 33414                     DIRECTOR                                 
Jones, Shevrin "Shev" (DEM)(STS)                   02/12/2019         1,000.00 CHE MCGUIRE WOODS                            800 EAST CANAL STREET                    RICHMOND, VA 23219                       BUSINESS OF LAW                          
Jones, Shevrin "Shev" (DEM)(STS)                   03/04/2019           500.00 CHE MCKEEL, JR. SETH                         4717 HIGHLANDS PLACE CIRCLE              LAKELAND, FL 33813                       GOVERNMENT AFFAIRS                       
Jones, Shevrin "Shev" (DEM)(STS)                   06/07/2020             1.84 CHE MCKENNA FRED                             221 W ELM                                CARSON CITY, MI 48811                    RRT                                      
Jones, Shevrin "Shev" (DEM)(STS)                   06/05/2020             2.73 CHE MCKIBBEN BRYCE                           3101 SHERMAN AVE NW APT 101              WASHINGTON, DC 20010                     PROFESSIONAL STAFF M                     
Jones, Shevrin "Shev" (DEM)(STS)                   03/01/2019           100.00 CHE MCKINNEY AARON                           1790 NW 51 STREET                        MIAMI, FL 33142                          PROJECT MANAGER                          
Jones, Shevrin "Shev" (DEM)(STS)                   02/25/2019            50.00 CHE MCLEOD DAVE                              2717 GARFIELD STREET                     HOLLYWOOD, FL 33020                      RECRUITER                                
Jones, Shevrin "Shev"" (DEM)(STR)                  12/04/2015         1,000.00 CHE MCNA HEALTH CARE HOLDINGS, INC.          200 WEST CYPRESS CREEK ROAD, STE 500     FT. LAUDERDALE, FL 33309                 HEALTHCARE                               
Jones, Shevrin D. (DEM)(STR)                       02/24/2014           500.00 CHE MCNA HEALTHCARE HOLDINGS, LLC            200 WEST CYPRESS CREEK ROAD, STE 500     FT. LAUDERDALE, FL 33309                 MEDICAL                                  
Jones, Shevrin "Shev"" (DEM)(STR)                  12/07/2015         1,000.00 CHE MCNA SYSTEMS, CORP                       200 WEST CYPRESS CREEK ROAD, STE 500     FT. LAUDERDALE, FL                       REAL ESTATE                              
Jones, Shevrin D. (DEM)(STR)                       02/24/2014           500.00 CHE MCNA SYSTEMS, CORP                       200 WEST CYPRESS CREEK ROAD, STE. 500    FT. LAUDERDALE, FL 33309                 DOMESTIC                                 
Jones, Shevrin "Shev" (DEM)(STS)                   02/20/2019             1.00 CHE MCPHEE MAKAILA                           880 BRIDLE PATH COURT                    DAVIE, FL 33328                                                                   
Jones, Shevrin D. (DEM)(STR)                       12/05/2013            10.00 CAS MCTILLER TROMANE                         9980 SW 52ND STREET, SUITE 101           DAVIE, FL 33314                                                                   
Jones, Shevrin "Shev" (DEM)(STS)                   12/02/2019            60.00 CHE MEDIAVILLA JERICK                        2237 STONINGTON AVE                      ORLANDO, FL 32817                        EDUCATOR                                 
Jones, Shevrin "Shev" (DEM)(STS)                   07/27/2020         1,000.00 CHE MEENAN, P.A.                             PO BOX 11247                             TALLAHASSEE, FL 32302                    LAW FIRM                                 
Jones, Shevrin "Shev" (DEM)(STS)                   08/06/2020             5.00 CHE MELIKIAN MATTHEW                         1200 N ST NW 716                         WASHINGTON, DC 20005                     PRODUCT MANAGER                          
Jones, Shevrin "Shev" (DEM)(STS)                   09/06/2020             5.00 CHE MELIKIAN MATTHEW                         1200 N ST NW 716                         WASHINGTON, DC 20005                     PRODUCT MANAGER                          
Jones, Shevrin "Shev" (DEM)(STS)                   10/06/2020             5.00 CHE MELIKIAN MATTHEW                         1200 N ST NW 716                         WASHINGTON, DC 20005                     PRODUCT MANAGER                          
Jones, Shevrin "Shev" (DEM)(STS)                   06/06/2020             5.00 CHE MELIKIAN MATTHEW                         1200 N ST NW 716                         WASHINGTON, DC 20005                     PRODUCT MANAGER                          
Jones, Shevrin "Shev" (DEM)(STS)                   07/06/2020             5.00 CHE MELIKIAN MATTHEW                         1200 N ST NW 716                         WASHINGTON, DC 20005                     PRODUCT MANAGER                          
Jones, Shevrin "Shev" (DEM)(STS)                   09/19/2019           500.00 CHE MELTZER CORI                             3171 N 35TH ST                           HOLLYWOOD, FL 33021                      LEGAL MEDIATOR                           
Jones, Shevrin "Shev" (DEM)(STS)                   08/05/2020           250.00 CHE MELTZER CORI                             3171 N 35TH ST                           HOLLYWOOD, FL 33021                      MEDIATOR                                 
Jones, Shevrin Dion (DEM)(STR)                     10/13/2017           500.00 CHE MERCK & CO, INC.                         8050 MICROSOFT WAY, SUITE 306            CHARLOTTE, NC 28273                      PHARMACUETICAL                           
Jones, Shevrin  (DEM)(STS)                         10/14/2021         1,000.00 CHE MERKE, SHARPE & DOHME CORP.              2000 GALLOPING HILL ROAD                 KENILWORTH, NJ 07033                     PHARMACEUTICALS                          
Jones, Shevrin  (DEM)(STS)                         11/13/2021            25.00 CHE MERLIN TRACY                             9874 NW 2 STREET                         PLANTATION, FL 33324                     TEACHER                                  
Jones, Shevrin "Shev" (DEM)(STS)                   07/21/2020            10.00 CHE MERLIN TRACY                             9874 NORTH WEST 2 STREET                 FORT LAUDERDALE, FL 33324                TEACHER                                  
Jones, Shevrin "Shev" (DEM)(STS)                   03/01/2019            25.00 CHE MERLIN TRACY                             9874 NW 2ND STREET                       PLANTATION, FL 33324                     TEACHER                                  
Jones, Shevrin "Shev" (DEM)(STS)                   10/28/2020            19.06 CHE MERRELL KEITH                            1354 HERITAGE ACRES BLVD                 ROCKLEDGE, FL 32955                      NOT EMPLOYED                             
Jones, Shevrin "Shev" (DEM)(STS)                   04/21/2020         1,000.00 CHE MERRICK LEWIN LLC                        1380 N. UNIVERSITY DRIVE                 PLANTATION, FL 33322                     REAL ESTATE                              
Jones, Shevrin "Shev" (DEM)(STS)                   07/18/2020         1,000.00 CHE MESSAM WAYNE                             3600 RED RD STE 303                      MIRAMAR, FL 33025                        CONTRACTOR                               
Jones, Shevrin "Shev" (DEM)(STS)                   03/01/2019            50.00 CHE METAYER NANCY                            9833 NW 54TH PLACE                       CORAL SPRINGS, FL 33076                  PROGRAM MANAGER                          
Jones, Shevrin "Shev" (DEM)(STS)                   09/24/2019           250.00 CHE METAYER NANCY                            9833 NW 54TH PLACE                       CORAL SPRINGS, FL 33076                  PROGRAM MANAGER                          
Jones, Shevrin  (DEM)(STS)                         10/14/2021         1,000.00 CHE METRO BROWARD PROFESSIONAL FIREFIGHTERS  8000 N. UNIVERSITY DR.                   TAMARAC, FL 33321                        POLITICAL COMMITTEE                      
Jones, Shevrin  (DEM)(STS)                         12/16/2021             5.00 CHE MEYER MARC                               2479 NOTT ST E                           NISKAYUNA, NY 12309                      EDUCATOR                                 
Jones, Shevrin  (DEM)(STS)                         12/16/2021            25.00 CHE MEYER MARC                               2479 NOTT ST E                           NISKAYUNA, NY 12309                      EDUCATOR                                 
Jones, Shevrin "Shev" (DEM)(STS)                   03/01/2019         1,000.00 CHE MIAMI DOLPHINS LTD                       347 DON SHULA DRIVE                      MIAMI GARDENS, FL 33056                  SPORTS ENTERTAINMENT                     
Jones, Shevrin "Shev"" (DEM)(STR)                  03/02/2015           500.00 CHE MIAMI GARDENS SQUARE ONE, INC.           150 NW 183RD STREET                      MIAMI GARDENS, FL 33169                  ENTERTAINMENT BUSINE                     
Jones, Shevrin "Shev" (DEM)(STS)                   10/31/2019         1,000.00 CHE MIAMI PROPERTY PARTNERS, LLC             1600 NW 163RD STREET                     MIAMI, FL 33169                          REAL ESTATE                              
Jones, Shevrin "Shev" (DEM)(STS)                   06/26/2020         1,000.00 CHE MIAMI'S FUTURE INC.                      2800 S DOUGLAS RD, STE 900               MIAMI, FL 33134                          POLITICAL COMMITTEE                      
Jones, Shevrin "Shev" (DEM)(STS)                   02/20/2019           250.00 CHE MICHAEL CUSICK & ASSOCIATES              200 W. COLLEGE AVENUE, STE 119           TALLAHASSEE, FL 32301                    BUSINESS CONSULTANT                      
Jones, Shevrin "Shev" (DEM)(STS)                   06/13/2020         1,000.00 CHE MICHAELS TODD                            330 ALHAMBRA CIRCLE                      CORAL GABLES, FL 33134                   ATTORNEY                                 
Jones, Shevrin D. (DEM)(STR)                       01/02/2014           485.20 CHE MICHAELS TODD                            330 ALHAMBRA CIRCLE                      CORAL GABLES, FL 33134                   LAWYER                                   
Jones, Shevrin D. (DEM)(STR)                       12/12/2013           500.00 CHE MICROSOFT                                ONE LONE TREE ROAD                       FARGO, ND 58104                          SOFTWARE                                 
Jones, Shevrin Dion (DEM)(STR)                     12/08/2017           500.00 CHE MICROSOFT CORPORATION                    16011 NE 36TH WAY                        RICHMOND, VA 98052                       TECHNOLOGY                               
Jones, Shevrin "Shev" (DEM)(STS)                   06/29/2020            10.00 CHE MIDDLETON OLYVIA                         1505 WEST THARPE ST APT 422              TALLAHASSEE, FL 32303                    NOT EMPLOYED                             
Jones, Shevrin "Shev" (DEM)(STS)                   03/01/2019            80.00 CHE MILLER CLAY                              1607 JOHNSON STREET                      HOLLYWOOD, FL 33020                      AIDE                                     
Jones, Shevrin "Shev" (DEM)(STS)                   09/24/2019           100.00 CHE MILLER CLAY                              1607 JOHNSON STREET                      HOLLYWOOD, FL 33020                      AIDE                                     
Jones, Shevrin "Shev" (DEM)(STS)                   07/22/2020            50.00 CHE MILLER CLAY                              1607 JOHNSON STREET                      HOLLYWOOD, FL 33020                      AIDE                                     
Jones, Shevrin "Shev" (DEM)(STS)                   08/13/2020            35.00 CHE MILLER CLAY                              1607 JOHNSON STREET                      HOLLYWOOD, FL 33020                      AIDE                                     
Jones, Shevrin Dion (DEM)(STR)                     04/25/2018            38.10 CAS MILLER CLAY                              1607 JOHNSON STREET                      HOLLYWOOD, FL 33020                                                               
Jones, Shevrin "Shev" (DEM)(STS)                   05/29/2020            35.00 CHE MILLER JOAN                              4735 NW 7TH CT APT 239                   BOYNTON BEACH, FL 33426                  NOT EMPLOYED                             
Jones, Shevrin  (DEM)(STS)                         11/19/2021            10.00 CHE MILLER MAGGIE                            3205 PORTOFINO PT.                       COCONUT CREEK, FL 33066                  NOT EMPLOYED                             
Jones, Shevrin "Shev" (DEM)(STS)                   07/22/2020            50.00 CHE MILLER THEODORE                          1407 15TH STREET NORTHWEST #3            WASHINGTON, DC 20005                     VICE PRESIDENT                           
Jones, Shevrin "Shev" (DEM)(STS)                   04/04/2020            50.00 CHE MILLER THEODORE                          1407 15TH STREET NW #3                   WASHINGTON, DC 20005                     SENIOR VICE PRESIDEN                     
Jones, Shevrin "Shev" (DEM)(STS)                   06/20/2020            10.00 CHE MILLER THEODORE                          1407 15TH STREET NORTHWEST #3            WASHINGTON, DC 20005                     VICE PRESIDENT                           
Jones, Shevrin "Shev" (DEM)(STS)                   06/26/2020           300.00 CHE MILLER THOMAS                            449 COLLINSFORD ROAD                     TALLAHASSEE, FL 32301                    NOT EMPLOYED                             
Jones, Shevrin "Shev" (DEM)(STS)                   04/20/2020         1,000.00 CHE MILLIKEN WESTON F.                       1140 SUNSET VALE AVENUE                  LOS ANGELES, CA 90069                    CONSULTANT                               
Jones, Shevrin "Shev" (DEM)(STS)                   03/01/2019            35.00 CHE MINNIS CATHERINE                         1400 ST. CHARLES PLACE, PH 15            PEMBROKE PINES, FL 33025                 PUBLIC RELATIONS CON                     
Jones, Shevrin Dion (DEM)(STR)                     01/05/2018            23.70 CAS MINNIS CATHERINE                         14900 SW 30TH AVENUE                     HOLLYWOOD, FL 33027                                                               
Jones, Shevrin "Shev" (DEM)(STS)                   03/01/2019            50.00 CHE MINNIS JANICE                            4407 SW 28TH STREET                      WEST PARK, FL 33023                      PASTORAL ASSISTANT                       
Jones, Shevrin "Shev" (DEM)(STS)                   01/04/2020            50.00 CHE MINNIS JANICE                            4407 SW 28TH STREET                      WEST PARK, FL 33023                      ADMIN ASSISTANT                          
Jones, Shevrin "Shev" (DEM)(STS)                   03/01/2019           100.00 CHE MINNIS NICOLE                            4407 SW 28TH STREET                      WEST PARK, FL 33023                      ACCOUNTANT                               
Jones, Shevrin "Shev" (DEM)(STS)                   02/20/2019          -250.00 REF MINOR CHRISTIAN                          1300 N. ADAMS STREET                     TALLAHASSEE, FL 32303                    LOBBYIST                                 
Jones, Shevrin "Shev" (DEM)(STS)                   02/20/2019           250.00 CHE MINOR CHRISTIAN                          1300 N. ADAMS STREET                     TALLAHASSEE, FL 32303                    LOBBYIST                                 
Jones, Shevrin "Shev" (DEM)(STS)                   06/26/2020           250.00 CHE MINOR CHRISTIAN                          1300 N. ADAMS STREET                     TALLAHASSEE, FL 32303                    GOVERNMENT RELATIONS                     
Jones, Shevrin  (DEM)(STS)                         11/13/2021         1,000.00 CHE MIRZA KHALID                             13100 MUSTANG TRAIL                      SOUTHWEST RANCHES, FL 33330              REAL ESTATE INVESTOR                     
Jones, Shevrin "Shev" (DEM)(STS)                   03/19/2021        -1,000.00 REF MIRZA KHALID                             13100 MUSTANG TRAIL                      SOUTHWEST RANCHES, FL 33330              REAL ESTATE INVESTOR                     
Jones, Shevrin "Shev" (DEM)(STS)                   07/13/2020         1,000.00 CHE MIRZA KHALID                             13100 MUSTANG TRAIL                      SOUTHWEST RANCHES, FL 33330              REAL ESTATE INVESTOR                     
Jones, Shevrin "Shev" (DEM)(STS)                   02/23/2019         1,000.00 CHE MIRZA KHALID                             13100 MUSTANG TRAIL                      SOUTHWEST RANCHES, FL 33330              PHYSICAL THERAPY                         
Jones, Shevrin "Shev" (DEM)(STS)                   07/20/2020           100.00 CHE MITCHELL BRANDON                         3000 CORAL WAY                           CORAL GABLES, FL 33145                   DIRECTOR                                 
Jones, Shevrin "Shev" (DEM)(STS)                   02/18/2019            20.00 CHE MITCHELL LORA                            16820 NW 25TH COURT                      MIAMI GARDENS, FL 33056                                                           
Jones, Shevrin "Shev" (DEM)(STS)                   03/04/2019           500.00 CHE MITCHELL PAUL                            3876 WEST MILLERS BRIDGE ROAD            TALLAHASSEE, FL 32311                    GOVT AFFAIRS                             
Jones, Shevrin "Shev" (DEM)(STS)                   07/24/2019         1,000.00 CHE MITCHELL PAUL                            3876 W. MILLERS BRIDGE ROAD              TALLAHASSEE, FL 32312                    GOVERNMENT AFFAIRS                       
Jones, Shevrin "Shev" (DEM)(STS)                   07/25/2019          -500.00 REF MITCHELL PAUL                            3876 W. MILLERS BRIDGE ROAD              TALLAHASSEE, FL 32312                    GOVT AFFAIRS                             
Jones, Shevrin Dion (DEM)(STR)                     06/14/2018            50.00 CHE MOELI JACK                               1429 PORT ST. LUCIE BLVD                 PORT ST. LUCIE, FL 34982                                                          
Jones, Shevrin "Shev" (DEM)(STS)                   09/25/2019         1,000.00 CHE MOISE MIRJAM                             12947 EQUESTRIAN TRAIL                   DAVIE, FL 33330                          HEALTHCARE                               
Jones, Shevrin "Shev" (DEM)(STS)                   03/01/2019         1,000.00 CHE MOISE RUDOLPH                            12947 EQUESTRIAN TRAIL                   DAVIE, FL 33330                          PHYSICIAN                                
Jones, Shevrin "Shev" (DEM)(STS)                   09/20/2020             1.00 CHE MOKHTARI ROHMTEEN                        1356 GIRARD ST NW                        WASHINGTON, DC 20009                     PUBLIC AFFAIRS                           
Jones, Shevrin "Shev" (DEM)(STS)                   08/13/2020         1,000.00 CHE MOLINA HEALTHCARE, INC.                  200 OCEANGATE, 11TH FLOOR                LONG BEACH, CA 30802                     HEALTHCARE                               
Jones, Shevrin D. (DEM)(STR)                       10/04/2013            50.00 CHE MOORE CARLTON                            1761 NW 28TH AVENUE                      FT. LAUDERDALE, FL 33311                                                          
Jones, Shevrin "Shev" (DEM)(STS)                   09/03/2020            35.00 CHE MOORE PATRICK                            9388 SOUTH BELFORT CIRCLE                TAMARAC, FL 33321                        NOT EMPLOYED                             
Jones, Shevrin "Shev" (DEM)(STS)                   07/15/2020           250.00 CHE MOORE PETER                              915 W LAS OLAS BLVD.                     FORT LAUDERDALE, FL 33312                ENGINEER                                 
Jones, Shevrin "Shev" (DEM)(STS)                   01/13/2020           250.00 CHE MOORE PETER                              915 W LAS OLAS BLVD.                     FORT LAUDERDALE, FL 33301                ATTORNEY                                 
Jones, Shevrin  (DEM)(STS)                         12/15/2021            50.00 CHE MORFELD ADAM                             3309 DUDLEY STREET                       LINCOLN, NE 68503                        STATE SENATOR                            
Jones, Shevrin "Shev" (DEM)(STS)                   07/31/2019           200.00 CHE MORFIELD ADAM                            1240 N. 33RD STREET                      LINCOLN, NE 68503                        STATE SENATOR                            
Jones, Shevrin "Shev" (DEM)(STS)                   10/20/2020             1.88 CHE MORI HANAE                               5943 N MAPLEWOOD AV                      CHICAGO, IL 60659                        NOT EMPLOYED                             
Jones, Shevrin  (DEM)(STS)                         12/01/2021            25.00 CHE MORRIS CHARLES                           23209 BLUE STAR HIGHWAY                  QUINCY, FL 32351                         NOT EMPLOYED                             
Jones, Shevrin "Shev" (DEM)(STS)                   07/23/2020            50.00 CHE MORRISON LAURIE                          104 W BONNEYMEAD CIR                     THE WOODLANDS, TX 77381                  NOT EMPLOYED                             
Jones, Shevrin "Shev" (DEM)(STS)                   06/04/2020            22.73 CHE MORTER CHRIS                             6640 CADENCE BLVD                        ATLANTA, GA 30328                        ATTORNEY                                 
Jones, Shevrin "Shev" (DEM)(STS)                   04/06/2020           100.00 CHE MORTER CHRISTOPHER                       110 WYNDHAM DRIVE NW                     ATLANTA, GA 30328                        CORPORATE COUNSEL                        
Jones, Shevrin "Shev" (DEM)(STS)                   03/01/2019            35.00 CHE MORTIS JOYCELYN                          3300 SOUTH DIXIE HIGHWAY                 WEST PALM BEACH, FL 33405                                                         
Jones, Shevrin "Shev" (DEM)(STS)                   08/18/2019             5.00 CHE MORTON LORI                              3186 LA MIRAGE DRIVE                     LAUDERHILL, FL 33319                                                              
Jones, Shevrin Dion (DEM)(STR)                     06/14/2018           100.00 CHE MOSES KAHLIL V.                          700 US HIGHWAY, SUITE B                  NORTH PALM BEACH, FL 33408               CHIROPRACTOR                             
Jones, Shevrin "Shev" (DEM)(STS)                   06/12/2020         1,000.00 CHE MOSKOWITZ MICHAEL                        7100 CUTTER COURT                        PARKLAND, FL 33067                       ATTORNEY                                 
Jones, Shevrin "Shev" (DEM)(STS)                   05/26/2020         1,000.00 CHE MOSKOWITZ MANDELL SALIM & SIMOWITZ, PA   800 CORPORATE DR # 500                   FORT LAUDERDALE, FL 33334                LAW FIRM                                 
Jones, Shevrin "Shev" (DEM)(STS)                   10/21/2019         1,000.00 CHE MOTWANI DEV                              2434 E LAS OLAS BLVD                     FT. LAUDERDALE, FL 33301                 REAL ESTATE                              
Jones, Shevrin "Shev" (DEM)(STS)                   06/05/2020             5.00 CHE MOUCHE RYAN                              2105 F STREET APT 101                    BELLINGHAM, WA 98225                     DELI CLERK                               
Jones, Shevrin "Shev" (DEM)(STS)                   08/11/2020            35.00 CHE MOYA RAQUEL                              302 SW 183 TERRACE                       PEMBROKE PINES, FL 33029                 ASSOCIATE                                
Jones, Shevrin "Shev" (DEM)(STS)                   08/07/2019         1,000.00 CHE MR. RESTORATION, INC.                    1830 POLK STREET, UNIT 903               HOLLYWOOD, FL 33020                      RESTORATION SERVICES                     
Jones, Shevrin "Shev" (DEM)(STS)                   05/29/2020            25.00 CHE MUHS CASEY                               5265 SOUTHEAST 31ST STREET               OCALA, FL 34480                          NOT EMPLOYED                             
Jones, Shevrin "Shev" (DEM)(STS)                   09/19/2020         1,000.00 CHE MUMBY RICHARD                            41 FIFTH AVENUE APT 4F                   NEW YORK, NY 10003                       MARKETING                                
Jones, Shevrin "Shev" (DEM)(STS)                   07/07/2020             1.00 CHE MUNOZ SAMANTHA                           2832 SHELDON ST                          LAKELAND, FL 33813                       SHIFT LEAD                               
Jones, Shevrin D. (DEM)(STR)                       05/15/2012           101.00 CHE MURPHY MICHAEL                           261 NE 32ND COURT                        FT. LAUDERDALE, FL 33334                 PHOTOGRAPHER                             
Jones, Shevrin D. (DEM)(STR)                       05/15/2012           101.00 CHE MURRAY ANN                               611 NORTH 70TH AVE                       HOLLYWOOD, FL 33024                      SCHOOL BOARD MEMBER                      
Jones, Shevrin "Shev" (DEM)(STS)                   11/29/2019           100.00 CHE MURRAY POWELL SCHERIL                    10178 OAK MEADOW LANE                    LAKE WORTH, FL 33463                     ATTORNEY                                 
Jones, Shevrin  (DEM)(STS)                         11/12/2021            25.00 CHE MUTH KEVIN                               5113 POPPY PL APT 203                    DELRAY BEACH, FL 33484                   SVP SALES & MARKETIN                     
Jones, Shevrin  (DEM)(STS)                         12/31/2021            10.00 CHE MUTH KEVIN                               5113 POPPY PL APT 203                    DELRAY BEACH, FL 33484                   SVP SALES & MARKETIN                     
Jones, Shevrin "Shev" (DEM)(STS)                   08/05/2020            10.00 CHE MUTH KEVIN                               5113 POPPY PL APT 203                    DELRAY BEACH, FL 33484                   SVP SALES & MARKETIN                     
Jones, Shevrin  (DEM)(STS)                         12/02/2021            25.00 CHE MYLAVARAPU VIJAYA                        5238 TILDENS GROVE BLVD.                 WINDERMERE, FL 34786                     NOT EMPLOYED                             
Jones, Shevrin "Shev" (DEM)(STS)                   06/13/2020           100.00 CHE NAIM MOQTADIR                            5150 HERON COURT                         COCONUT CREEK, FL 33073                  SOFTWARE ENGINEER                        
Jones, Shevrin "Shev" (DEM)(STS)                   08/12/2020         1,000.00 CHE NAIOP FLORIDA PAC                        301 E PINE ST STE 1400                   ORLANDO, FL 32801                        POLITICAL COMMITTEE                      
Jones, Shevrin "Shev" (DEM)(STS)                   09/25/2019           500.00 CHE NATIONAL ASSOCIATION OF INSURANCE & FINA PO BOX 14365                             TALLAHASSEE, FL 32301                    POLITICAL COMMITTEE                      
Jones, Shevrin Dion (DEM)(STR)                     03/06/2017         1,000.00 CHE NATURAL THERAPEUTICS OF FLORIDA, LLC     200 WEST CYPRESS CREEK ROAD, STE 500     FT. LAUDERDALE, FL                       HEALTHCARE                               
Jones, Shevrin "Shev" (DEM)(STS)                   01/13/2020         1,000.00 CHE NBCUNIVERSAL MEDIA, LLC                  100 UNIVERSAL CITY PLAZA                 UNIVERSAL CITY, CA 91608                 MEDIA                                    
Jones, Shevrin "Shev" (DEM)(STS)                   10/29/2020         1,000.00 CHE NBCUNIVERSAL MEDIA, LLC                  100 UNIVERSAL CITY PLAZA                 UNIVERSAL CITY, CA 91608                 MEDIA                                    
Jones, Shevrin "Shev" (DEM)(STS)                   04/04/2020            50.00 CHE NELSON AMANDA                            507 SABINE ST APT 604                    AUSTIN, TX 78701                         STRATEGIST                               
Jones, Shevrin  (DEM)(STS)                         11/29/2021            10.00 CHE NELSON JANET                             3101 TIPPERARY DR.                       TALLAHASSEE, FL 32309                    SOCIAL WORKER                            
Jones, Shevrin "Shev" (DEM)(STS)                   06/05/2020             4.55 CHE NENTL-BLOOM LISA                         6149 SIOUX TRAIL                         NORTH BRANCH, MN 55056                   UNION STAFF                              
Jones, Shevrin "Shev" (DEM)(STS)                   07/10/2020            20.20 CHE NESBETH KERRI-ANN                        2431 DUNHILL AVE                         MIRAMAR, FL 33025                        DIRECTOR                                 
Jones, Shevrin "Shev" (DEM)(STS)                   02/19/2019           250.00 CHE NEUPAVER BRIAN                           9800 4TH STREET, NORTH SUITE 101         SAINT PETERSBURG, FL 33702               CHILD AND FAMILY SER                     
Jones, Shevrin "Shev" (DEM)(STS)                   07/22/2020            25.00 CHE NEWMAN JAMES                             2156 PINK FLAMINGO LANE                  TALLAHASSEE, FL 32308                    RETIRED                                  
Jones, Shevrin "Shev" (DEM)(STS)                   08/26/2020            25.00 CHE NEWMAN JAMES                             2156 PINK FLAMINGO LANE                  TALLAHASSEE, FL 32308                    RETIRED                                  
Jones, Shevrin "Shev" (DEM)(STS)                   07/20/2020         1,000.00 CHE NFIB FLORIDA POLITCAL ACTION COMMITTEE   1201 F STREET                            WASHINGTON, DC 20004                     POLITICAL COMMITTEE                      
Jones, Shevrin "Shev" (DEM)(STS)                   07/30/2019            20.20 CHE NICHSON DORETHA                          20045 NE 3RD COURT, APT 3, UNIT 3        NORTH MIAMI BEACH, FL 33179                                                       
Jones, Shevrin "Shev" (DEM)(STS)                   05/31/2019            50.00 CHE NICHSON DORETHA                          20045 NE 3RD CT., #3                     MIAMI, FL 33179                          UNEMPLOYED                               
Jones, Shevrin "Shev" (DEM)(STS)                   06/05/2020            45.46 CHE NITZ SAMUEL                              1200 N ST. NW #608                       WASHINGTON, DC 20005                     POLITICAL OPERATIVE                      
Jones, Shevrin "Shev" (DEM)(STS)                   06/04/2020            45.46 CHE NITZZ SAMUEL                             1111 ORREN STREET NORTHEAST              WASHINGTON, DC 20002                     CONSULTANT                               
Jones, Shevrin "Shev" (DEM)(STS)                   03/01/2019           500.00 CHE NORRIS-WEEKS BURNADETTE                  401 NW 7TH AVENUE                        FT. LAUDERDALE, FL 33311                 ATTORNEY                                 
Jones, Shevrin D. (DEM)(STR)                       07/26/2013           500.00 CHE NORTH BAY HEALTH ASSOCIATES              300 ARTHUR GODFREY RD. STE 203           MIAMI BEACH, FL 33140                    HEALTH                                   
Jones, Shevrin "Shev" (DEM)(STS)                   01/13/2020         1,000.00 CHE NOVARTIS FINANCE CORPORATION             6201 SOUTH FREEWAY WR-57                 FORT WORTH, TX 76134                     FINANCIAL                                
Jones, Shevrin D. (DEM)(STR)                       06/16/2014           500.00 CHE NOVARTIS PHARMACEUTICALS CORP            ONE HEALTH PLAZA                         EAST HANOVER, NJ 07936                   PHARMACEUTICAL                           
Jones, Shevrin "Shev" (DEM)(STS)                   08/24/2020           100.00 CHE NTUK UDUAK-JOE                           209 W. RIDGEWOOD STREET                  LONG BEACH, CA 90805                     TRUSTEE                                  
Jones, Shevrin "Shev" (DEM)(STS)                   06/05/2020             9.09 CHE NUGENT TAWN                              8108 WEST 98TH TERRACE                   OVERLAND PARK, KS 66121                  ENGINEER                                 
Jones, Shevrin D. (DEM)(STR)                       06/04/2012           100.00 CHE NUNNALLY TONJA                           21120 NW 28TH COURT                      MIAMI GARDENS, FL 33056                                                           
Jones, Shevrin "Shev" (DEM)(STS)                   06/01/2020           250.00 CHE NWAKANMA ROSIE                           1800 N BAYSHORE DRIVE                    MIAMI, FL 33132                          STRATEGIC SOURCING                       
Jones, Shevrin "Shev" (DEM)(STS)                   08/22/2020             1.00 CHE NYLAND NICHOLAS                          2411 N 21ST ST                           TACOMA, WA 98406                         PROGRAM SPECIALIST                       
Jones, Shevrin "Shev" (DEM)(STS)                   07/22/2020             1.00 CHE NYLAND NICHOLAS                          2411 N 21ST ST                           TACOMA, WA 98406                         PROGRAM SPECIALIST                       
Jones, Shevrin "Shev" (DEM)(STS)                   10/22/2020             1.00 CHE NYLAND NICHOLAS                          2411 N 21ST ST                           TACOMA, WA 98406                         PROGRAM SPECIALIST                       
Jones, Shevrin "Shev" (DEM)(STS)                   09/22/2020             1.00 CHE NYLAND NICHOLAS                          2411 N 21ST ST                           TACOMA, WA 98406                         PROGRAM SPECIALIST                       
Jones, Shevrin "Shev" (DEM)(STS)                   07/20/2020            50.00 CHE O'CONNOR KEVIN                           315 NE 3RD AVE 1806                      FORT LAUDERDALE, FL 33301                NOT EMPLOYED                             
Jones, Shevrin "Shev" (DEM)(STS)                   08/01/2019             5.00 CHE O'LEARY KEVIN                            433 3RD STREET                           BROOKLYN, NY 11215                                                                
Jones, Shevrin "Shev"" (DEM)(STR)                  03/02/2015           500.00 CHE O.C. FOOD BEVERAGE, LLC                  205 S. ADAMS STREET                      TALLAHASSEE, FL                          GROCERY STORES INDUS                     
Jones, Shevrin "Shev" (DEM)(STS)                   07/20/2020           250.00 CHE OBERHAUS LINDA                           451 BAYFRONT PL                          NAPLES, FL 34102                         CEO                                      
Jones, Shevrin "Shev"" (DEM)(STR)                  10/15/2015         1,000.00 CHE OD-EYEPAC                                1029 MCKEAN CIRCLE                       WINTER PARK, FL 32700                    OPTOMETRY PAC                            
Jones, Shevrin "Shev" (DEM)(STS)                   05/31/2020           100.00 CHE OKPALOBI BRANDON                         3041 SW 23RD TER                         MIAMI, FL 33145                          CEO                                      
Jones, Shevrin "Shev" (DEM)(STS)                   08/13/2020           100.00 CHE OKTAVEC RAY                              1202 SE 11TH CT                          FORT LAUDERDALE, FL 33316                NOT EMPLOYED                             
Jones, Shevrin  (DEM)(STS)                         12/09/2021         1,000.00 CHE OLD REPUBLIC TITLE INSURANCE CO          400 SECOND AVE SOUTH                     MINNEAPOLIS, MN 55401                    INSURANCE                                
Jones, Shevrin "Shev" (DEM)(STS)                   08/10/2020         1,000.00 CHE OLD REPUBLIC TITLE INSURANCE CO          400 SECOND AVENUE SOUTH                  MINNEAPOLIS, MN 55401                    INSURANCE                                
Jones, Shevrin "Shev" (DEM)(STS)                   02/20/2019           250.00 CHE OLK THOMAS                               3333 W. PENSACOLA ST., STE 300           TALLAHASSEE, FL 32304                    LOBBYIST                                 
Jones, Shevrin "Shev" (DEM)(STS)                   09/24/2019            50.00 CHE OLVERA ALFREDO                           3913 NE 21ST AVE, #5                     FT. LAUDERDALE, FL 33308                 REALTOR                                  
Jones, Shevrin "Shev" (DEM)(STS)                   11/25/2019         1,000.00 CHE OPPORTUN, INC.                           2 CIRCLE STAR WAY                        SAN CARLOS, CA 94070                     FINANCIAL SERVICES                       
Jones, Shevrin "Shev" (DEM)(STS)                   06/25/2019           250.00 CHE ORTIS FRANK                              1321 NW 114TH AVENUE                     PEMBROKE PINES, FL 33026                 MAYOR                                    
Jones, Shevrin "Shev" (DEM)(STS)                   07/23/2020           250.00 CHE ORTIS FRANK                              1321 NW 114 AVE                          PEMBROKE PINES, FL 33026                 MAYOR                                    
Jones, Shevrin D. (DEM)(STR)                       09/23/2013           250.00 CHE ORTIS FRANK C.                           1321 NW 114TH AVENUE                     PEMBROKE PINES, FL 33026                 PRESIDENT                                
Jones, Shevrin "Shev" (DEM)(STS)                   08/08/2020           100.00 CHE OTTINOT HANS                             17524 NW 61ST COURT                      MIAMI, FL 33015                          ATTORNEY                                 
Jones, Shevrin "Shev" (DEM)(STS)                   07/30/2020         1,000.00 CHE OUR FLORIDA ELDERS COUNT                 PO BOX 1459                              TALLAHASSEE, FL 32302                    POLITICAL COMMITTEE                      
Jones, Shevrin  (DEM)(STS)                         11/19/2021            25.00 CHE OWENS EDITH                              1925 N W 179 STREET                      MIAMI GARDENS, FL 33056                  NOT EMPLOYED                             
Jones, Shevrin "Shev" (DEM)(STS)                   07/26/2020            50.00 CHE OWENS EDITH                              1925 NW 179 ST                           MIAMI GARDENS, FL 33056                  NURSE                                    
Jones, Shevrin "Shev" (DEM)(STS)                   10/30/2019            75.00 CHE OWENS JULIENNE                           300 S. HOLLYBROOK DR. #203               PEMBROKE PINES, FL 33025                 EDUCATOR                                 
Jones, Shevrin "Shev" (DEM)(STS)                   10/18/2019         1,000.00 CHE PACIFIC LIFE                             700 NEWPORT CENTER DRIVE                 NEWPORT BEACH, CA 92660                  FINANCIAL                                
Jones, Shevrin "Shev" (DEM)(STS)                   08/06/2019            20.20 CHE PACKER JOY                               4400 NW 13TH COURT                       LAUDERHILL, FL 33313                     ACCOUNTANT                               
Jones, Shevrin "Shev" (DEM)(STS)                   07/24/2020           100.00 CHE PAEZ GABRIEL                             100 LINCOLN ROAD #1638                   MIAMI BEACH, FL 33139                    PROGRAM DIRECTOR                         
Jones, Shevrin "Shev" (DEM)(STS)                   08/10/2020           200.00 CHE PALADINO JENNA                           3103 LAKESTONE DRIVE                     TAMPA, FL 33618                          NOT EMPLOYED                             
Jones, Shevrin "Shev" (DEM)(STS)                   06/07/2020             5.00 CHE PARAISO MARLOWE                          123 LINDEN BLVD. 12A                     BROOKLYN, NY 11226                       PROGRAM MANAGER                          
Jones, Shevrin "Shev" (DEM)(STS)                   03/01/2019            50.00 CHE PARIS, II ROBERT A.                      937 NE 72ND STREET                       MIAMI, FL 33138                          SR. RECRUITER                            
Jones, Shevrin "Shev" (DEM)(STS)                   07/09/2020           100.00 CHE PASCUAL NIKOLAS                          9372 SW 21 STREET                        MIAMI, FL 33165                          SENIOR ADVISOR                           
Jones, Shevrin "Shev" (DEM)(STS)                   08/05/2020            50.00 CHE PASCUAL NIKOLAS                          9372 SW 21 STREET                        MIAMI, FL 33165                          SENIOR ADVISOR                           
Jones, Shevrin "Shev" (DEM)(STS)                   08/27/2020           250.00 CHE PASEK BENJ                               126 SAINT GEORGES ROAD                   ARDMORE, PA 19003                        WRITER                                   
Jones, Shevrin "Shev" (DEM)(STS)                   03/01/2019            35.00 CHE PATTERSON CHASE                          9661 NW 44TH COURT                       SUNRISE, FL 33351                        GENERAL CONTRACTOR                       
Jones, Shevrin "Shev" (DEM)(STS)                   09/24/2019           150.00 CHE PATTERSON CHASE                          2850 N. ANDREWS AVENUE                   FT. LAUDERDALE, FL 33311                 CONSTRUCTION                             
Jones, Shevrin Dion (DEM)(STR)                     04/25/2018            23.70 CAS PATTERSON CHASE                          9661 NW 44TH COURT                       SUNRISE, FL 33351                                                                 
Jones, Shevrin "Shev" (DEM)(STS)                   06/04/2020            13.64 CHE PATTERSON JON                            130 SE 155TH PL                          PORTLAND, OR 97233                       HUMAN RESOURCES                          
Jones, Shevrin "Shev" (DEM)(STS)                   10/10/2019            10.00 CHE PAULK MALIQUE                            20325 NW 36TH COURT                      MIAMI GARDENS, FL 33056                                                           
Jones, Shevrin "Shev"" (DEM)(STR)                  01/11/2016         1,000.00 CHE PCI GAMING AUTHORITY                     5811 JACK SPRINGS ROAD                   ATMORE, AL 36502                         TRIBAL GOVERNMENT                        
Jones, Shevrin "Shev" (DEM)(STS)                   09/25/2019           250.00 CHE PEARSON DERICK                           233 NE 21ST STREET                       DELRAY BEACH, FL 33483                   INFORMATION TECHNOLO                     
Jones, Shevrin "Shev" (DEM)(STS)                   06/17/2020             5.00 CHE PEERY MARY                               4104 LOOKOUT CT.                         FORT PIERCE, FL 34951                    NOT EMPLOYED                             
Jones, Shevrin "Shev" (DEM)(STS)                   06/05/2020           100.00 CHE PELLETT CLARK                            680 N LAKESHOREDR 1302                   CHICAGO, IL 60611                        NOT EMPLOYED                             
Jones, Shevrin "Shev"" (DEM)(STR)                  09/18/2015         1,000.00 CHE PEOPLE'S TRUST PAC                       18 PEOPLE'S TRUST WAY                    DEERFIELD BEACH, FL 33441                INSURANCE                                
Jones, Shevrin "Shev" (DEM)(STS)                   07/16/2019         1,000.00 CHE PEPSICO, INC.                            700 ANDERSON HILL ROAD                   PURCHASE, NY 10577                       BEVERAGE DISTRIBUTIO                     
Jones, Shevrin "Shev" (DEM)(STS)                   06/30/2020             1.00 CHE PEREIRA VICTORIA                         3585 S CENTINELA AVE APT 2               LOS ANGELES, CA 90066                    NOT EMPLOYED                             
Jones, Shevrin "Shev" (DEM)(STS)                   04/04/2020           100.00 CHE PERRY VICTOR                             490 29TH ST                              SAN FRANCISCO, CA 94131                  DATA SCIENTIST                           
Jones, Shevrin D. (DEM)(STR)                       12/12/2013           500.00 CHE PERRY MAXWELL MANAGEMENT, INC.           6000 CATTLERIDGE DR., STE 200            SARASOTA, FL 34232                       MANAGEMENT COMPANY                       
Jones, Shevrin "Shev" (DEM)(STS)                   06/13/2020            50.00 CHE PETIT LASHANNON                          18186 NW 41 PLACE                        MIAMI GARDENS, FL 33055                  CEO                                      
Jones, Shevrin Dion (DEM)(STR)                     04/25/2018            75.00 CHE PETIT LASHANNON                          18186 NW 41ST PLACE                      MIAMI GARDENS, FL 33055                                                           
Jones, Shevrin D. (DEM)(STR)                       12/05/2013            20.00 CAS PETTUS ERIC A.                           321 NW 93RD TERRACE                      PEMBROKE PINES, FL 33024                                                          
Jones, Shevrin "Shev" (DEM)(STS)                   03/04/2019         1,000.00 CHE PFIZER, INC.                             949 SHADY GROVE ROAD                     MEMPHIS, TN 38120                        PHARMACEUTICAL                           
Jones, Shevrin Dion (DEM)(STR)                     10/19/2017         1,000.00 CHE PFIZER, INC.                             6730 LENOX CENTER CT                     MEMPHIS, TN 38115                        PHARMACUETICAL                           
Jones, Shevrin "Shev"" (DEM)(STR)                  11/19/2015           500.00 CHE PHARMA                                   950 F STREET, STE 370                    WASHINGTON, DC 20004                     PHARMECEUTICAL                           
Jones, Shevrin "Shev" (DEM)(STS)                   06/26/2020         1,000.00 CHE PHARMACISTS FOR IMPROVED HEALTH CARE OUT 1103 HAYS STREET                         TALLAHASSEE, FL 32301                    POLITICAL COMMITTEE                      
Jones, Shevrin "Shev" (DEM)(STS)                   08/03/2020            20.20 CHE PHELAN SUSAN                             12560 MAJESTY CIRCLE. APT 203            BOYNTON BEACH, FL 34447                  NOT EMPLOYED                             
Jones, Shevrin "Shev" (DEM)(STS)                   02/22/2019         1,000.00 CHE PHILLIPPI SEAN                           2015 SE 10TH AVENUE, #112                FT. LAUDERDALE, FL 33316                 DATA CONSULTANT                          
Jones, Shevrin "Shev" (DEM)(STS)                   09/20/2019         1,000.00 CHE PHRMA                                    950 F STREET NW SUITE 300                WASHINGTON, DC 20004                     HEALTHCARE                               
Jones, Shevrin "Shev" (DEM)(STS)                   10/29/2020         1,000.00 CHE PHRMA                                    950 F STREET NW SUITE 300                WASHINGTON, DC 20004                     PHARMACEUTICALS                          
Jones, Shevrin D. (DEM)(STR)                       10/28/2013           500.00 CHE PHRMA                                    950 F STREET NW, SUITE 300               WASHINGTON, DC 20004                     PHARMACEUTICAL                           
Jones, Shevrin Dion (DEM)(STR)                     09/06/2017         1,000.00 CHE PHRMA                                    950 F STREET NW, SUITE 300               WASHINGTON, DC 20004                     PHARMACUETICAL                           
Jones, Shevrin "Shev" (DEM)(STS)                   05/14/2019            70.00 CHE PICKARD VICKKI                           5291 SW 5TH STREET                       PLANTATION, FL 33317                     PUBLIC ADMINISTRATIO                     
Jones, Shevrin "Shev" (DEM)(STS)                   02/27/2019            35.00 CHE PIERCE SARA                              700 N. 58TH AVENUE                       HOLLYWOOD, FL 33021                                                               
Jones, Shevrin "Shev" (DEM)(STS)                   07/02/2020            25.00 CHE PIERPOINT ANNE MARIE                     4911 TYLER STREET                        HOLLYWOOD, FL 33021                      TEACHER                                  
Jones, Shevrin "Shev" (DEM)(STS)                   03/01/2019            25.00 CHE PIERRE FAUDLIN                           18900 NE 1ST COURT                       MIAMI, FL 33179                          LAWYER                                   
Jones, Shevrin "Shev" (DEM)(STS)                   07/02/2020           100.00 CHE PINN JUSTIN                              329 NE 76TH STREET                       MIAMI, FL 33138                          NON-PROFIT EXEC                          
Jones, Shevrin "Shev" (DEM)(STS)                   02/06/2019           500.00 CHE PINPOINT RESULTS,LLC                     150 S. MONROE STREET, STE. 309           TALLAHASSEE, FL 32901                    LOBBYIST FIRM                            
Jones, Shevrin "Shev" (DEM)(STS)                   12/10/2019            50.00 CHE PIORNO FABIAN                            1721 SW 53RD AVENUE                      PLANTATION, FL 33317                     INSURANCE AGENTS                         
Jones, Shevrin "Shev" (DEM)(STS)                   06/16/2020            10.00 CHE PIOTROWSKI MARK                          2906 COLDSTREAM DR.                      TALLAHASSEE, FL 32312                    GRAPHIC DESIGNER                         
Jones, Shevrin "Shev" (DEM)(STS)                   02/09/2019           100.00 CHE PIPER VALERIE                            1343 N. MANGONIA DRIVE                   WEST PALM BEACH, FL 33401                DATA ENGINEERING MAN                     
Jones, Shevrin "Shev" (DEM)(STS)                   07/31/2019           100.00 CHE PIPPIN BARBARA                           3459 KAYLEE CIRCLE                       TALLAHASSEE, FL 31317                    EDUCATION                                
Jones, Shevrin "Shev" (DEM)(STS)                   08/10/2020            20.20 CHE PIRONE JAMES                             3344 93RD STREET 5W                      JACKSON HEIGHTS, NY 11372                MANAGER OF SUPPORT S                     
Jones, Shevrin D. (DEM)(STR)                       05/21/2012            25.00 CHE PITTMAN PAMELLA Y.                       14229 NW 18TH COURT                      PEMBROKE PINES, FL 33028                                                          
Jones, Shevrin D. (DEM)(STR)                       02/11/2014         1,000.00 CHE PITTMAN LAW GROUP                        1028 EAST PARK AVENUE                    TALLAHASSEE, FL 32301                    ATTORNEY                                 
Jones, Shevrin D. (DEM)(STR)                       02/05/2013           500.00 CHE PITTMAN LAW GROUP PL                     1028 EAST PARK AVE.                      TALLAHASSEE, FL 32301                    ATTORNEY                                 
Jones, Shevrin "Shev"" (DEM)(STR)                  02/17/2015           250.00 CHE PITTMAN LAW GROUP, PA                    1028 EAST PARK AVENUE                    TALLAHASSEE, FL 32301                    ATTORNEY                                 
Jones, Shevrin "Shev" (DEM)(STS)                   02/09/2019           250.00 CHE PITTS CHRISTOPHER                        3415  SW 108TH COURT                     MIAMI, FL 33165                          HR DIRECTOR                              
Jones, Shevrin D. (DEM)(STR)                       05/20/2012           101.00 CHE PITTS CHRISTOPHER                        14951 ROYAL OAKS LANE, APT. 1808         NORTH MIAMI, FL 33181                    DIRECTOR                                 
Jones, Shevrin "Shev" (DEM)(STS)                   06/21/2019           120.00 CHE PIZZO JASON                              ***************                          *************** ATTORNEY                                 
Jones, Shevrin "Shev" (DEM)(STS)                   03/01/2019            50.00 CHE PLACIDE DANA                             2101 UTOPIA DRIVE                        MIRAMAR, FL 33023                                                                 
Jones, Shevrin "Shev" (DEM)(STS)                   07/22/2020           100.00 CHE PLATT GEORGE SETH                        2608 NE 22 ST                            FORT LAUDERDALE, FL 33305                CONSULTANT                               
Jones, Shevrin "Shev" (DEM)(STS)                   10/10/2019         1,000.00 CHE PLUMBERS & PIPEFITTERS LOCAL 123 PAC FUN 4923 W. CYPRESS STREET                   TAMPA, FL 33607                          POLITICAL COMMITTEE                      
Jones, Shevrin "Shev" (DEM)(STS)                   08/13/2020         1,000.00 CHE POARCH BAND OF CREEK INDIANS             5811 JACK SPRINGS ROAD                   ATMORE, AL 36502                         INDIAN TRIBE                             
Jones, Shevrin Dion (DEM)(STR)                     04/25/2018            95.70 CHE POLLARD LINDSAY                          5204 NW 67TH AVENUE                      LAUDERDALEHILL, FL 33319                 FUNDRAISER                               
Jones, Shevrin D. (DEM)(STR)                       09/27/2013            50.00 CHE POLLARD LINDSAY N.                       5204 NW 67TH AVENUE                      LAUDERHILL, FL 33319                                                              
Jones, Shevrin "Shev" (DEM)(STS)                   06/05/2020             1.00 CHE POMERANITZ SELAH                         60 CHARLESGATE E #120                    BOSTON, MA 02215                         INTERN                                   
Jones, Shevrin "Shev" (DEM)(STS)                   08/10/2020         1,000.00 CHE POOL INDUSTRY POLITICAL ACTION COMMITTEE 2555 PORTER LAKE DR. STE 106             SARASOTA, FL 34240                       POLITICAL COMMITTEE                      
Jones, Shevrin "Shev" (DEM)(STS)                   07/22/2020           500.00 CHE PORTER GREGORY                           700 W 31ST STREET, SUITE 503             KANSAS CITY, MO 64108                    CONSULTANT                               
Jones, Shevrin Dion (DEM)(STR)                     05/14/2018           100.00 CHE POSNER KARA                              5001 GRANT STREET                        HOLLYWOOD, FL 33021                                                               
Jones, Shevrin "Shev" (DEM)(STS)                   07/28/2020            20.20 CHE POWELL LINDSEY                           202 SW 9TH CIRCLE                        DELRAY BEACH, FL 33483                   ASSISTANT SORE MANAG                     
Jones, Shevrin "Shev" (DEM)(STS)                   09/26/2019            15.00 CHE POWELL LINDSEY                           202 SW 9TH CIRCLE                        DELRAY BEACH, FL 33483                   ASSISTANT SORE MANAG                     
Jones, Shevrin "Shev" (DEM)(STS)                   03/01/2019            20.00 CAS POWELL MICHELLE                          16900 NW 14TH AVENUE                     MIAMI, FL 33169                          PHYSICIAN                                
Jones, Shevrin "Shev" (DEM)(STS)                   09/20/2019           100.00 CHE PRICE DANIELLE                           701 BRICKELL AVE., STE 3300              MIAMI, FL 33131                          LAWYER                                   
Jones, Shevrin "Shev" (DEM)(STS)                   07/20/2020            15.00 CHE PRICE JERRED                             648 POPLAR AVENUE                        MEMPHIS, TN 38105                        INSURANCE ADJUSTER                       
Jones, Shevrin "Shev" (DEM)(STS)                   11/26/2019           100.00 CHE PRICE MARVIN                             4001 SW 25TH STREET                      WEST PARK, FL 33023                      RETIRED                                  
Jones, Shevrin "Shev" (DEM)(STS)                   10/24/2019           500.00 CHE PRINCIPLED LEADERSHIP FOR FLORIDA        PO BOX 1701                              TALLAHASSEE, FL 32302                    POLITICAL COMMITTEE                      
Jones, Shevrin Dion (DEM)(STR)                     01/03/2018             9.29 CAS PRINGLE DAVID                            102 SW 6TH AVENUE, #402                  MIAMI, FL 33130                                                                   
Jones, Shevrin "Shev" (DEM)(STS)                   09/11/2019            35.00 CHE PROFFITT JUSTIN                          1260 NE 24TH STREET, APT 1103            WILTON MANORS, FL 33305                                                           
Jones, Shevrin "Shev" (DEM)(STS)                   10/14/2020            50.00 CHE PROFFITT JUSTIN                          1260 NE 24TH STREET APT 1103             WILTON MANORS, FL 33305                  CITY PLANNER                             
Jones, Shevrin "Shev" (DEM)(STS)                   04/04/2020            50.00 CHE PROPHITT DAVID                           31 FINCH TRAIL NE                        ATLANTA, GA 30308                        NON PROFIT ADMINISTR                     
Jones, Shevrin  (DEM)(STS)                         10/14/2021         1,000.00 CHE PROTECTING COASTAL COMMUNITIES PAC       PO BOX 1701                              TALLAHASSEE, FL 32302                    POLITICAL COMMITTEE                      
Jones, Shevrin "Shev" (DEM)(STS)                   06/01/2019            20.20 CHE PROVIDENCE BRENDA                        2021 NW 154TH ST                         MIAMI GARDENS, FL 33054                                                           
Jones, Shevrin "Shev" (DEM)(STS)                   05/09/2019            20.20 CHE PROVIDENCE BRENDA                        2021 NW 154TH STREET                     MIAMI GARDENS, FL 33054                                                           
Jones, Shevrin D. (DEM)(STR)                       05/22/2012           100.00 CHE PTOLEMY GROUP, INC.                      292 WESTWARD DRIVE                       MIAMI SPRINGS, FL 33166                                                           
Jones, Shevrin "Shev" (DEM)(STS)                   03/01/2019           250.00 CHE PUBLIC SERVICE                           1941 S. OAK HAVEN CIRCLE                 MIAMI, FL 33179                          POLITICAL COMMITTEE                      
Jones, Shevrin "Shev"" (DEM)(STR)                  06/20/2016           500.00 CHE PUBLIX SUPER MARKET                      PO BOX 407                               LAKELAND, FL 33802                       SUPERMARKET                              
Jones, Shevrin  (DEM)(STS)                         08/23/2021         1,000.00 CHE PUBLIX SUPER MARKETS, INC.               PO BOX 407                               LAKELAND, FL 33802                       RETAIL                                   
Jones, Shevrin "Shev" (DEM)(STS)                   10/29/2020         1,000.00 CHE PUBLIX SUPERMARKET                       PO BOX 407                               LAKELAND, FL 33802                       RETAIL                                   
Jones, Shevrin "Shev" (DEM)(STS)                   02/18/2019         1,000.00 CHE PUBLIX SUPERMARKET                       PO BOX 407                               LAKELAND, FL 33802                       FOOD DISTRIBUTOR                         
Jones, Shevrin "Shev"" (DEM)(STR)                  01/11/2016           500.00 CHE PUBLIX SUPERMARKET                       PO BOX 407                               LAKELAND, FL 25832                       FOOD CHAIN                               
Jones, Shevrin "Shev" (DEM)(STS)                   10/28/2019           250.00 CHE PUMPHREY JOE                             3333 NE 34TH STREET, # 708               FT. LAUDERDALE, FL 33308                 TAX PREPARER                             
Jones, Shevrin "Shev" (DEM)(STS)                   03/01/2019           250.00 CHE QUACKENBUSH ANTHONY                      1313 ORQUANE ISLE                        FT. LAUDERDALE, FL 33315                 ATTORNEY                                 
Jones, Shevrin Dion (DEM)(STR)                     05/12/2018           191.70 CHE QUACKENBUSH ANTHONY                      1313 ORANGE ISLE                         FT. LAUDERDALE, FL                       ATTORNEY                                 
Jones, Shevrin "Shev" (DEM)(STS)                   03/01/2019            20.00 CHE QUINTANA IDELMA                          500 COLUMBUS PARKWAY                     HOLLYWOOD, FL 33021                      CHIEF OF STAFF                           
Jones, Shevrin "Shev" (DEM)(STS)                   03/01/2019            35.00 CHE RABEN KELLY                              450 GOLDEN ISLES DRIVE                   HALLANDALE BEACH, FL 33009               DIRECTOR                                 
Jones, Shevrin "Shev" (DEM)(STS)                   07/31/2019            15.00 CHE RABEN KELLY                              5660 COLLINS AVENUE, APT 21B             MIAMI BEACH, FL 33140                    TEACHER                                  
Jones, Shevrin "Shev" (DEM)(STS)                   10/24/2019         1,000.00 CHE RACETRAC                                 PO BOX 105035                            ATLANTA, GA 30348                        GAS                                      
Jones, Shevrin "Shev" (DEM)(STS)                   06/24/2020            40.00 CHE RACHLIN MICAHELE                         1432 JACKSON ST                          HOLLYWOOD, FL 33020                      CONSULTANT                               
Jones, Shevrin "Shev" (DEM)(STS)                   07/17/2020            20.20 CHE RACHLIN MICHAELA                         1432 JACKSON ST                          HOLLYWOOD, FL 33020                      CONSULTANT                               
Jones, Shevrin "Shev" (DEM)(STS)                   07/10/2020            20.20 CHE RACHLIN MICHAELA                         1432 JACKSON ST                          HOLLYWOOD, FL 33020                      CONSULTANT                               
Jones, Shevrin "Shev" (DEM)(STS)                   09/01/2019            50.00 CHE RACHLIN MICHAELE                         1432 JACKSON STREET                      HOLLYWOOD, FL 33020                      CONSULTANT                               
Jones, Shevrin D. (DEM)(STR)                       01/02/2014           500.00 CHE RACING CORPORATION OF WEST VIRGINIA DBA  1 GREYHOUND DRIVE                        CROSS LANE, WV 25313                     CASINO                                   
Jones, Shevrin "Shev" (DEM)(STS)                   07/22/2020         1,000.00 CHE RADIOLOGY POLITICAL ACTION COMMITTEE     5620 W SLIGH AVE                         TAMPA, FL 33634                          POLITICAL COMMITTEE                      
Jones, Shevrin "Shev" (DEM)(STS)                   09/24/2020            55.56 CHE RAFFIN ELIZABETH                         236 CLINTON PARK                         SAN FRANCISCO, CA 94103                  NOT EMPLOYED                             
Jones, Shevrin "Shev" (DEM)(STS)                   08/07/2020         1,000.00 CHE RAI SERVICES COMPANY                     PO BOX 464                               WINSTON-SALEM, NC 27102                  INSURANCE                                
Jones, Shevrin "Shev" (DEM)(STS)                   07/21/2020           500.00 CHE RAKES WADE                               732 EUCLID AVE APT 4                     MIAMI BEACH, FL 33139                    RVP                                      
Jones, Shevrin "Shev" (DEM)(STS)                   05/02/2020            50.00 CHE RAKES WADE                               732 EUCLID AVE APT 4                     MIAMI BEACH, FL 33139                    VICE PRESIDENT                           
Jones, Shevrin "Shev" (DEM)(STS)                   06/02/2020            50.00 CAS RAKES WADE                               732 EUCLID AVE APT 4                     MIAMI BEACH, FL 33139                    RVP                                      
Jones, Shevrin  (DEM)(STS)                         12/31/2021            25.00 CHE RAKOFSKY STEPHANIE                       77 ARVIDA PKWY                           MIAMI, FL 33156                          NOT EMPLOYED                             
Jones, Shevrin "Shev" (DEM)(STS)                   10/02/2019           150.00 CHE RAMOS CARLOS                             13125 CANOPY CREEK DRIVE                 TAMPA, FL 33625                          PROJECT MANAGER                          
Jones, Shevrin "Shev" (DEM)(STS)                   02/28/2019            20.20 CHE RAMSEY WHITNEY                           232 LANDER STREET                        CHARLOTTE, NC 28208                                                               
Jones, Shevrin "Shev" (DEM)(STS)                   06/08/2020            22.73 CHE RANDOLPH ALEX                            1455 MARKET STREET 4TH FLOOR             SAN FRANCISCO, CA 94103                  POLICY MANAGER                           
Jones, Shevrin "Shev" (DEM)(STS)                   08/25/2020            33.33 CHE RANGAL JUAN                              60 L ST NE #208                          WASHINGTON, DC 20002                     POLITICAL CONSULTANT                     
Jones, Shevrin "Shev" (DEM)(STS)                   03/01/2019           250.00 CHE RAPHAEL MILLIE                           1581 BRICKELL AVE., #106                 MIAMI, FL 33129                          BUSINESS ADVISORY SV                     
Jones, Shevrin "Shev" (DEM)(STS)                   09/21/2020             5.56 CHE RAPOPART DYLAN                           43-10 CRESCENT ST APT 1516               NEW YORK, NY 11101                       SALES                                    
Jones, Shevrin "Shev" (DEM)(STS)                   05/20/2019            70.00 CHE RATCHFORD SHELBY                         4360 DEERWOOD LAKE PKWY                  JACKSONVILLE, FL 3216                    INSURANCE SALES                          
Jones, Shevrin "Shev" (DEM)(STS)                   10/18/2019            20.20 CHE RAWLS WHITNEY                            1529 NORTHWEST 4 AVENUE                  POMPANO BEACH, FL 33069                  COMMUNITY RELATIONS                      
Jones, Shevrin "Shev" (DEM)(STS)                   08/18/2019            20.20 CHE RAWLS WHITNEY                            1529 NORTHWEST 4 AVENUE                  POMPANO BEACH, FL 33060                  COMMUNITY RELATIONS                      
Jones, Shevrin "Shev" (DEM)(STS)                   09/18/2019            20.20 CHE RAWLS WHITNEY                            1816 NW 4TH STREET                       POMPANO BEACH, FL 33069                                                           
Jones, Shevrin "Shev" (DEM)(STS)                   06/18/2020            20.20 CHE RAWLS WHITNEY                            1529 NORTHWEST 4 AVENUE                  POMPANO BEACH, FL 33060                  COMMUNITY RELATIONS                      
Jones, Shevrin "Shev" (DEM)(STS)                   07/18/2020            20.20 CHE RAWLS WHITNEY                            1529 NORTHWEST 4 AVENUE                  POMPANO BEACH, FL 33060                  COMMUNITY RELATIONS                      
Jones, Shevrin "Shev" (DEM)(STS)                   05/18/2020            20.20 CHE RAWLS WHITNEY                            1529 NORTHWEST 4 AVENUE                  POMPANO BEACH, FL 33060                  COMMUNITY RELATIONS                      
Jones, Shevrin "Shev" (DEM)(STS)                   04/24/2020            20.20 CHE RAWLS WHITNEY                            1529 NW 4TH AVENUE                       POMPANO BEACH, FL 33060                  COMMUNITY RELATIONS                      
Jones, Shevrin "Shev" (DEM)(STS)                   11/18/2019            20.20 CHE RAWLS WHITNEY                            1529 NW 4TH AVENUE                       POMPANO BEACH, FL 33063                  COMMUNITY RELATIONS                      
Jones, Shevrin "Shev" (DEM)(STS)                   12/18/2019            20.20 CHE RAWLS WHITNEY                            1529 NORTHWEST 4 AVENUE                  POMPANO BEACH, FL 33060                  COMMUNITY RELATIONS                      
Jones, Shevrin "Shev" (DEM)(STS)                   07/02/2020            50.00 CHE RAY SHAWN                                4837 NW 9TH DRIVE                        PLANTATION, FL 33317                     CONTROLLER                               
Jones, Shevrin  (DEM)(STS)                         08/23/2021         1,000.00 CHE REALTORS POLITICAL ACTION COMMITTEE FLOR 200 MONROE STREET                        TALLAHASSEE, FL 32301                    POLITICAL COMMITTEE                      
Jones, Shevrin "Shev" (DEM)(STS)                   08/02/2020         1,000.00 CHE REALTORS POLITICAL ACTION COMMITTEE FLOR 200 MONROE STREET                        TALLAHASSEE, FL 32301                    POLITICAL COMMITTEE                      
Jones, Shevrin "Shev" (DEM)(STS)                   08/02/2020         1,000.00 CHE REALTORS POLITICAL ACTIVITY COMMITTEE FL 200 MONROE STREET                        TALLAHASSEE, FL 32301                    POLITICAL COMMITTEE                      
Jones, Shevrin  (DEM)(STS)                         08/23/2021         1,000.00 CHE REALTORS POLITICAL ADVOCACY COMMITTEE    7025 AUGUSTA NATIONAL DRIVE              ORLANDO, FL 32822                        POLITICAL COMMITTEE                      
Jones, Shevrin "Shev" (DEM)(STS)                   08/02/2020         1,000.00 CHE REALTORS POLITICAL ADVOCACY COMMITTEE    7025 AUGUSTA NATIONAL DRIVE              ORLANDO, FL 32822                        POLITICAL COMMITTEE                      
Jones, Shevrin "Shev" (DEM)(STS)                   07/12/2019           250.00 CHE REDDICK JEWEL                            5661 3RD STREET, NE APT 238              WASHINGTON, DC 20011                     ATTORNEY                                 
Jones, Shevrin  (DEM)(STS)                         03/19/2021         1,000.00 CHE REDSPEED FLORIDA LLC                     400 EISENHOWER LANE NORTH                LOMBARD, IL 60148                        TRAFFIC TECHNOLOGY                       
Jones, Shevrin  (DEM)(STS)                         03/19/2021         1,000.00 CHE REDSPEED GEORGIA LLC                     400 EISENHOWER LANE NORTH                LOMBARD, IL 60148                        TRAFFIC TECHNOLOGY                       
Jones, Shevrin "Shev" (DEM)(STS)                   08/10/2020            20.20 CHE REED DEAN                                1232 LOGAN DRIVE                         LONGWOOD, FL 32750                       ATTORNEY                                 
Jones, Shevrin "Shev" (DEM)(STS)                   07/17/2020            50.00 CHE REED TAMMY                               13073 SW 49 COURT                        MIRAMAR, FL 33027                        ADMINISTRATOR                            
Jones, Shevrin "Shev"" (DEM)(STR)                  11/11/2015         1,000.00 CHE REED ELSEVIER, INC.                      255 WASHINGTON STREET                    NEWTON, WA 02458                         PUBLISHING CORP                          
Jones, Shevrin "Shev" (DEM)(STS)                   08/10/2020         1,000.00 CHE REGIONS FINANCIAL CORPORATION            PO BOX 11007                             BIRMINGHAM, AL 35288                     FINANCIAL SERVICES                       
Jones, Shevrin "Shev" (DEM)(STS)                   08/27/2020            10.00 CHE REICHSTETTER DANIELLA                    9 HEATHER LANE                           HANOVER, NH 03755                        EDUCATION                                
Jones, Shevrin "Shev" (DEM)(STS)                   10/01/2020           250.00 CHE REIN LARRY                               2616 NE 24TH STREET                      FT. LAUDERDALE, FL 33305                 EXECUTIVE                                
Jones, Shevrin "Shev" (DEM)(STS)                   12/12/2019           250.00 CHE REIN LARRY                               2616 NE 24TH STREET                      FT. LAUDERDALE, FL 33305                 EXECUTIVE                                
Jones, Shevrin "Shev" (DEM)(STS)                   03/04/2019           250.00 CHE REIN LARRY                               2616 NE 24TH STREET                      FT. LAUDERDALE, FL 33306                 NON PROFIT ADMINISTR                     
Jones, Shevrin "Shev" (DEM)(STS)                   03/01/2019            54.00 CHE REINSTEIN LOUIS                          220 NW 101ST AVENUE                      PLANTATION, FL 33324                     ATTORNEY                                 
Jones, Shevrin "Shev" (DEM)(STS)                   07/11/2019           500.00 CHE REINSTEIN LOUIS                          220 NW 101 AVENUE                        PLANTATION, FL 33324                     ATTORNEY                                 
Jones, Shevrin D. (DEM)(STR)                       12/05/2013           100.00 CHE REINSTEIN LOUIS                          220 NW 101 AVENUE                        PLANTATION, FL 33324                     ATTORNEY                                 
Jones, Shevrin Dion (DEM)(STR)                     04/25/2018            95.70 CHE REINSTEIN LOUIS                          220 NW 101ST AVENUE                      PLANTATION, FL 33324                     ATTORNEY                                 
Jones, Shevrin "Shev" (DEM)(STS)                   09/25/2019         1,000.00 CHE RELX, INC                                313 WASHINGTON STREET, STE 400           NEWTON, MA 02458                         BUSINESS ANALYTICS                       
Jones, Shevrin Dion (DEM)(STR)                     11/15/2017         1,000.00 CHE RELX, INC                                313 WASHINGTON STREET                    NEWTON, MA 02458                         BUSINESS TECHNOLOGY                      
Jones, Shevrin "Shev" (DEM)(STS)                   03/01/2019           250.00 CHE REMBERT JOVAN                            509 NW 7TH COURT                         HALLANDALE BEACH, FL 33009               EDUCATOR                                 
Jones, Shevrin "Shev" (DEM)(STS)                   10/31/2019         1,000.00 CHE RENEW FINANCIAL GROUP, LLC               1221 BROADWAY, 4TH FLOOR                 OAKLAND, CA 94612                        FINANCIAL                                
Jones, Shevrin "Shev" (DEM)(STS)                   12/03/2019            35.00 CHE RENICHE MICHELE                          1557 19 STREET                           MANHATTAN BEACH, CA 90266                                                         
Jones, Shevrin Dion (DEM)(STR)                     01/22/2018           500.00 CHE REPRESENTATIVE DEMOCRACY                 888 S. ANDREWS AVENUE                    FT. LAUDERDALE, FL 33316                 PC                                       
Jones, Shevrin "Shev" (DEM)(STS)                   08/02/2020         1,000.00 CHE RESNICK WILLIAM                          500 WESTBOURNE DR                        WEST HOLLYWOOD, CA 90048                 NOT EMPLOYED                             
Jones, Shevrin Dion (DEM)(STR)                     12/08/2017           500.00 CHE RESPONSIBLE GOVERNMENT COMMITTEE         ONE ENERGY PLACE                         PENSACOLA, FL                            GOVERNMENT                               
Jones, Shevrin "Shev" (DEM)(STS)                   10/22/2019         1,000.00 CHE REYES MANUAL                             2121 PONCE DE LEON BLVD., 11TH FLOOR     CORAL GABLES, FL                         LOBBYIST                                 
Jones, Shevrin "Shev" (DEM)(STS)                   08/21/2020            20.00 CHE REYNOLDS ZACHARY                         405 PACES COMMONS DRIVE                  DULUTH, GA 30096                         SENIOR SOFTWARE CONS                     
Jones, Shevrin "Shev" (DEM)(STS)                   07/13/2020            50.00 CHE RICARDO FRAN                             PO BOX 13775                             GAINESVILLE, FL 32604                    HEALTH JUSTICE                           
Jones, Shevrin "Shev" (DEM)(STS)                   07/22/2020           250.00 CHE RICH NAN                                 2748 PINEHURST                           WESTON, FL 33332                         COUNTY COMMISSIONER                      
Jones, Shevrin "Shev" (DEM)(STS)                   08/27/2020           120.00 CHE RICHARDSON NATHAN                        2001 MERIDIAN AVENUE 414                 MIAMI BEACH, FL 33139                    MEDIA                                    
Jones, Shevrin "Shev" (DEM)(STS)                   03/04/2019           500.00 CHE RIDLEY SYDNEY                            3115 W. GRANADA STREET                   TAMPA, FL 33629                          GOVT AFFAIRS                             
Jones, Shevrin "Shev" (DEM)(STS)                   08/03/2020            20.20 CHE RINALDI CAROL                            3006 REXFORD A                           BOCA RATON, FL 33434                     NOT EMPLOYED                             
Jones, Shevrin "Shev" (DEM)(STS)                   06/07/2020             1.00 CHE RIOS SHIRLEY                             88 SPRING LANE                           LEVITTOWN, NY 11756                      NOT EMPLOYED                             
Jones, Shevrin "Shev" (DEM)(STS)                   10/29/2020         1,000.00 CHE RISING PHOENIX HOLDINGS CORPORATION POLI 126 BUSINESS PARK DRIVE                  UTICA, NY 13502                          POLITICAL COMMITTEE                      
Jones, Shevrin "Shev" (DEM)(STS)                   08/12/2020           100.00 CHE RITCHEY MARIANNE                         3476 FOXCROFT RD APT 101                 MIRAMAR, FL 33025                        NOT EMPLOYED                             
Jones, Shevrin "Shev" (DEM)(STS)                   04/04/2020            50.00 CHE RIVERA-REYES ADRIAN                      2553 MONTROSE ST. APT. A                 PHILADELPHIA, PA 19146                   SCIENTIST                                
Jones, Shevrin  (DEM)(STS)                         12/03/2021            10.00 CHE RIVKIN LESLIE                            136 STRATFORD J                          WEST PALM BEACH, FL 33417                RETIRED                                  
Jones, Shevrin "Shev" (DEM)(STS)                   05/29/2020             5.00 CHE RIVKIN LESLIE                            136 STRATFORD J                          WEST PALM BEACH, FL 33417                REIRED                                   
Jones, Shevrin "Shev" (DEM)(STS)                   10/06/2020           250.00 CHE ROBBINS DAN                              148 ALFORD RD                            GREAT BARRINGTON, MA 01230               MARKETING                                
Jones, Shevrin "Shev" (DEM)(STS)                   03/01/2019            35.00 CHE ROBERTS DARNELL                          1501 NE 191ST STREET                     MIAMI, FL 33179                                                                   
Jones, Shevrin  (DEM)(STS)                         12/14/2021           500.00 CHE ROBERTS RUBAN                            8072 PRINCESS PALM CIRCLE                TAMARAC, FL 33321                        NOT EMPLOYED                             
Jones, Shevrin "Shev" (DEM)(STS)                   11/01/2019           100.00 CHE ROBERTS RUBAN                            1335 NW 172ND TERR                       MIAMI GARDENS, FL 33169                  BUSINESS CONSULTANT                      
Jones, Shevrin "Shev" (DEM)(STS)                   05/31/2020            50.00 CHE ROBERTSON LORENZO                        1220 HAMPTON BOULEVARD # 231             NORTH LAUDERDALE, FL 33068               PROGRAM COORDINATOR                      
Jones, Shevrin "Shev" (DEM)(STS)                   07/02/2020            25.00 CHE ROBINSON ANDREA                          2640 NW 21ST STREET                      FORT LAUDERDALE, FL 33311                WRITER                                   
Jones, Shevrin "Shev" (DEM)(STS)                   10/27/2020             5.00 CHE ROBINSON CARROLL                         2420 NW 181ST TERRACE                    MIAMI GARDENS, FL 33056                  NOT EMPLOYED                             
Jones, Shevrin D. (DEM)(STR)                       05/13/2012           250.00 CHE ROBINSON JOAN                            4402 SW 24TH ST                          WEST PARK, FL 33023                      OFFICE MANAGER                           
Jones, Shevrin "Shev" (DEM)(STS)                   03/01/2019            10.00 CAS ROBINSON RAMON                           4716 W. ATLANTIC BLVD., #102             MARGATE, FL 33063                        SELF-EMPLOYED                            
Jones, Shevrin "Shev" (DEM)(STS)                   09/22/2019            50.00 CHE ROBY REGGIE                              PO BOX 246081                            PEMBROKE PINES, FL 33024                 FIRE FIGHTER                             
Jones, Shevrin  (DEM)(STS)                         09/24/2021         1,000.00 CHE ROCHE SURETY, INC.                       4107 N. HINES AVE, 2ND FLOOR             TAMPA, FL 33607                          INSURANCE                                
Jones, Shevrin "Shev" (DEM)(STS)                   08/13/2019           250.00 CHE ROCK ERIN                                3145 BARINGER HILL DR.                   TALLAHASSEE, FL 32311                    GOVERNMENT CONSULTAN                     
Jones, Shevrin "Shev" (DEM)(STS)                   08/05/2020         1,000.00 CHE RODGERS CHARLES                          100 BELVIDERE ST UNIT 8-G                BOSTON, MA 02199                         NOT EMPLOYED                             
Jones, Shevrin  (DEM)(STS)                         12/16/2021            25.00 CHE RODMAN CASSANDRA                         6540 2ND AVE S                           SAINT PETERSBURG, FL 33707               NOT EMPLOYED                             
Jones, Shevrin "Shev" (DEM)(STS)                   08/10/2020            20.20 CHE RODRIGUEZ ANTONIO                        5510 NW 183RD ST                         HIALEAH, FL 33055                        CAMPAIGN MANAGER                         
Jones, Shevrin "Shev" (DEM)(STS)                   03/01/2019            50.00 CHE RODRIGUEZ HIPOLITA                       8370 NW 21 STREET                        SUNRISE, FL 33322                        ADMINISTRATOR                            
Jones, Shevrin "Shev" (DEM)(STS)                   05/16/2020            36.16 CHE RODRIGUEZ VICKI                          5285 NW ALMOND AVE                       PORT ST. LUCIE, FL 34986                 EDUCATOR                                 
Jones, Shevrin "Shev" (DEM)(STS)                   10/11/2019           250.00 CHE RODRIGUEZ-TASEFF LIDA                    200 S. BISCAYNE BLVD. #2500              MIAMI, FL 33131                          ATTORNEY                                 
Jones, Shevrin "Shev" (DEM)(STS)                   06/17/2020           100.00 CHE ROGER MICHAEL                            1884 COLUMBIA RD NW APT 1000             WASHINGTON, DC 20009                     NOT EMPLOYED                             
Jones, Shevrin "Shev" (DEM)(STS)                   09/24/2019            25.00 CHE ROGERS SHARON                            PO BOX 823092                            PEMBROKE PINES, FL 33082                                                          
Jones, Shevrin Dion (DEM)(STR)                     04/25/2018            95.70 CHE ROGERS SHARON                            PO BOX 823092                            PEMBROKE PINES, FL 33082                 RETIRED                                  
Jones, Shevrin "Shev" (DEM)(STS)                   03/01/2019           100.00 CHE ROGERS-SHAW JASMEN                       2430 NW 11TH STREET                      FT. LAUDERDALE, FL 33311                 POLICY DIRECTOR                          
Jones, Shevrin "Shev" (DEM)(STS)                   06/23/2020           500.00 CHE ROLSON MICHELLE                          8478 LAGOS DE CAMPO BLVD                 TAMARAC, FL 33321                        OWNER                                    
Jones, Shevrin D. (DEM)(STR)                       02/16/2014           500.00 CHE RONALD BOOK GOVERNMENTAL                 18851 NE 29TH AVENUE, #1010              AVENTURA, FL 33180                       CONSULTANT                               
Jones, Shevrin "Shev" (DEM)(STS)                   07/24/2019         1,000.00 CHE RONALD BOOK PA                           18851 NE 29TH AVENUE                     AVENTURA, FL 33180                       ATTORNEYS AT LAW                         
Jones, Shevrin D. (DEM)(STR)                       01/28/2013           500.00 CHE RONALD BOOK PA OPERATING ACCT            18851 NE 29TH AVE STE 1010               AVENTURA, FL 33180                       CONSULTANT                               
Jones, Shevrin "Shev"" (DEM)(STR)                  02/17/2015         1,000.00 CHE RONALD BOOK, PA                          18851 NE 29TH AVENUE, STE 1010           AVENTURA, FL 33180                       ATTORNEY                                 
Jones, Shevrin D. (DEM)(STR)                       05/27/2014           500.00 CHE RONALD L BOOK GOVENMENTAL CONSULTANT     18851 NE 29TH AVENUE                     AVENTURA, FL 33180                       CONSULTANT                               
Jones, Shevrin "Shev" (DEM)(STS)                   07/31/2019         1,000.00 CHE RONALD L BOOK GOVERNMENTAL CONSULTANTS I 18851 NE 29TH AVENUE, #1010              AVENTURA, FL 33180                       GOVERNMENT CONSULTAN                     
Jones, Shevrin D. (DEM)(STR)                       05/23/2014           500.00 CHE RONALD L. BOOK                           18851 NE 29TH AVENUE                     AVENTURA, FL 33180                       ATTORYNEY                                
Jones, Shevrin "Shev" (DEM)(STS)                   10/27/2020           100.00 CHE ROSE AMY                                 3116 CORAL RIDGE DRIVE                   CORAL SPRINGS, FL 33065                  POLITICAL CONSULTANT                     
Jones, Shevrin "Shev" (DEM)(STS)                   06/05/2020             4.55 CHE ROSEN SETH                               55 WEST 95TH STREET APT. 456             NEW YORK, NY 10025                       CONSULTANT                               
Jones, Shevrin "Shev" (DEM)(STS)                   03/01/2019           118.00 CHE ROSENSTEIN BETH                          823 HERITAGE DRIVE                       WESTON, FL 33326                         RETAIL VICE PRESIDEN                     
Jones, Shevrin "Shev" (DEM)(STS)                   08/05/2020            10.00 CHE ROSENTHAL LINDA                          21317 GOSIER WAY                         BOCA RATON, FL 33433                     NOT EMPLOYED                             
Jones, Shevrin "Shev" (DEM)(STS)                   09/26/2019           250.00 CHE ROSENTHAL STEPHEN                        7505 SW 53RD PLACE                       MIAMI, FL 33143                          ATTORNEY                                 
Jones, Shevrin Dion (DEM)(STR)                     04/25/2018            47.69 CAS ROSENTHAL VICKI                          2106 NE 59TH PLACE                       FT. LAUDERDALE, FL 33308                                                          
Jones, Shevrin "Shev" (DEM)(STS)                   07/22/2020         1,000.00 CHE ROSSMAN, BAUMBERGER, REBOSO & SPIER, P.A 9155 S DADELAND BLVD #1200               MIAMI, FL 33156                          LAW FIRM                                 
Jones, Shevrin "Shev" (DEM)(STS)                   03/01/2019            20.00 CHE ROSSO FRANKIE                            4200 INVERRARY BLVD, APT 3312            LAUDERHILL, FL 33319                     DIVERSITY COORD.                         
Jones, Shevrin "Shev" (DEM)(STS)                   07/01/2020             4.00 CHE ROTHSCHILD LOUISE                        3600 CONNECTICUT AVE NW #204             WASHINGTON, DC 20008                     CONSULTANT                               
Jones, Shevrin "Shev" (DEM)(STS)                   08/07/2019         1,000.00 CHE ROWE STEPHEN                             1830 POLK STREET, UNIT 903               HOLLYWOOD, FL 33020                      CONSTRUCTION                             
Jones, Shevrin "Shev" (DEM)(STS)                   10/28/2019           200.00 CHE RUBIN LEE                                1600 SE 64TH STREET                      FT. LAUDERDALE, FL 33334                 HUMAN RESOURCES                          
Jones, Shevrin  (DEM)(STS)                         12/21/2021         1,000.00 CHE RUBIN SHELLEY                            502 PARK AVENUE PH25                     NEW YORK, NY 10022                       NOT EMPLOYED                             
Jones, Shevrin  (DEM)(STS)                         12/19/2021             5.00 CHE SABIA KENNETH                            11111 COVENTRY GROVE CIR                 LITHIA, FL 33547                         NOT EMPLOYED                             
Jones, Shevrin "Shev" (DEM)(STS)                   09/19/2019            54.00 CHE SABIN ADAM                               1333 SW 4TH CT                           FORT LAUDERDALE, FL 33312                TAX MANAGER                              
Jones, Shevrin "Shev" (DEM)(STS)                   09/24/2019           150.00 CHE SACHS RICHARD                            9801 NW 19TH PLACE                       SUNRISE, FL 33322                        ATTORNEY                                 
Jones, Shevrin D. (DEM)(STR)                       01/02/2014            72.52 CHE SACHS RICHARD                            2101 W. COMMERCIAL BLVD, STE. 2800       FT. LAUDERDALE, FL 33309                 ATTORNEY                                 
Jones, Shevrin Dion (DEM)(STR)                     04/22/2018            95.70 CHE SACHS RICHARD                            9801 NW 19TH PLACE                       SUNRISE, FL 33322                        ATTORNEY                                 
Jones, Shevrin "Shev" (DEM)(STS)                   10/19/2020         1,000.00 CHE SAFELITE FULFILLMENT INC.                PO BOX 182827                            COLUMBUS, OH 43218                       RETAIL                                   
Jones, Shevrin  (DEM)(STS)                         12/31/2021           200.00 CHE SAKARIYAWO ANIKE                         21421 NW 13TH CT 211                     MIAMI GARDENS, FL 33169                  EXECUTIVE DIRECTOR                       
Jones, Shevrin "Shev" (DEM)(STS)                   05/08/2020           500.00 CHE SAKARIYAWO ANIKE                         990 BISCAYNE BLVD. OFFICE 503            MIAMI, FL 33132                          EXECUTIVE DIRECTOR                       
Jones, Shevrin "Shev" (DEM)(STS)                   05/18/2020           100.00 CHE SALZVERG JOSEPH                          333 SE 2ND AVENUE SUITE 3200             MIAMI, FL 33131                          ATTORNEY                                 
Jones, Shevrin "Shev" (DEM)(STS)                   06/02/2020           150.00 CHE SALZVERG JOSEPH                          333 SE 2ND AVENUE SUITE 3200             MIAMI, FL 33131                          ATTORNEY                                 
Jones, Shevrin "Shev" (DEM)(STS)                   09/03/2020            36.40 CHE SANFORD SEAN                             225 GLENGARRY ROAD                       FELTON, CA 95018                         MANAGER                                  
Jones, Shevrin "Shev" (DEM)(STS)                   10/29/2020           500.00 CHE SANOFI US SERVICES INC.                  PO BOX 6944                              BRIDGEWATER, NJ 08807                    PHARMACEUTICALS                          
Jones, Shevrin D. (DEM)(STR)                       05/22/2012            20.00 CAS SARGEANT SHERIS                          1818 SW 1ST AVENUE, APT 1904             MIAMI, FL 33129                                                                   
Jones, Shevrin "Shev" (DEM)(STS)                   06/15/2020            20.20 CHE SASS STEFANIE                            2063 NE 182ND ST                         NORTH MIAMI BEACH, FL 33162              PRINCIPAL                                
Jones, Shevrin "Shev" (DEM)(STS)                   06/23/2020           250.00 CHE SASS STEPHANIE                           2063 NE 182ND ST                         NORTH MIAMI BEACH, FL 33162              PRINCIPAL                                
Jones, Shevrin "Shev" (DEM)(STS)                   07/15/2020            20.20 CHE SASS STEPHANIE                           2063 NE 182ND ST                         NORTH MIAMI BEACH, FL 33162              PRINCIPAL                                
Jones, Shevrin "Shev" (DEM)(STS)                   10/28/2019           700.00 CHE SASSANI RUSSELL                          139 FIESTA WAY                           FT. LAUDERDALE, FL 33301                 PHYSICIAN                                
Jones, Shevrin "Shev" (DEM)(STS)                   06/06/2020             5.46 CHE SATTERLEE MARK                           1257 CORDOVA AVE.                        GLENDALE, CA 91207                       REAL ESTATE                              
Jones, Shevrin "Shev" (DEM)(STS)                   11/20/2019         1,000.00 CHE SAUL EWING ARNSTEIN & FEHR LLP           1500 MARKET STREET, 38TH FLOOR           PHILADELPHIA, PA 19102                   LAW FIRM                                 
Jones, Shevrin "Shev" (DEM)(STS)                   09/25/2019           100.00 CHE SAUNDERS JOE                             1615 MERIDIAN AVENUE                     MIAMI BEACH, FL 33139                    SR. POLITICAL DIRECT                     
Jones, Shevrin "Shev" (DEM)(STS)                   03/01/2019           100.00 CHE SAUNDERS JOE                             1615 MERIDIAN AVENUE                     MIAMI BEACH, FL 33139                    SR. POLITICAL DIRECT                     
Jones, Shevrin "Shev" (DEM)(STS)                   10/27/2020             5.00 CHE SCABAROZI BARBARA                        9111 SAVANNAH AINSLEY LANE               ORLANDO, FL 32832                        NOT EMPLOYED                             
Jones, Shevrin "Shev" (DEM)(STS)                   02/09/2019         1,000.00 CHE SCHECTER LAURIE                          4500 NORTH SURF ROAD                     HOLLYWOOD, FL 33019                      NOT EMPLOYED                             
Jones, Shevrin "Shev" (DEM)(STS)                   04/04/2020            50.00 CHE SCHMIDT JIM                              2006 18TH AVE SOUTH                      NASHVILLE, TN 37212                      PRESIDENT                                
Jones, Shevrin "Shev" (DEM)(STS)                   07/22/2020            50.00 CHE SCHMIDT JIM                              2006 18TH AVE SOUTH                      NASHVILLE, TN 37212                      PRESIDENT                                
Jones, Shevrin "Shev" (DEM)(STS)                   03/04/2019         1,000.00 CHE SCHOOL DEVELOPMENT HC FINANCE            6340 SUNSET DRIVE                        MIAMI, FL 33142                          EDUCATION                                
Jones, Shevrin "Shev" (DEM)(STS)                   06/14/2020           100.00 CHE SCHROEDER PAT                            621 NADINA PL                            CELEBRATION, FL 34747                    NOT EMPLOYED                             
Jones, Shevrin "Shev" (DEM)(STS)                   08/13/2020           100.00 CHE SCHROEDER PAT                            621 NADINA PL                            CELEBRATION, FL 34747                    NOT EMPLOYED                             
Jones, Shevrin "Shev" (DEM)(STS)                   03/01/2019           100.00 CHE SCHWARTZ JONATHAN                        329 SW 13TH TERRACE                      FT. LAUDERDALE, FL 33312                 REAL ESTATE                              
Jones, Shevrin "Shev" (DEM)(STS)                   06/17/2020             5.00 CHE SCHWARTZ KATHLEEN                        1421 GLENEAGLES DR.                      VENICE, FL 34292                         NOT EMPLOYED                             
Jones, Shevrin "Shev" (DEM)(STS)                   10/28/2019           500.00 CHE SCHWARZ RICHARD                          1301 NE 2ND STREET                       FT. LAUDERDALE, FL 33301                 RETIRED                                  
Jones, Shevrin D. (DEM)(STR)                       05/14/2012           100.00 CHE SCILEPPI DAVID                           10928 NW 18TH DR.                        PLANTATION, FL 33322                                                              
Jones, Shevrin "Shev" (DEM)(STS)                   06/13/2020            25.00 CHE SCOTT CHANSE                             2 ASH LANE                               VALLEY STREAM, NY 11581                  NOT EMPLOYED                             
Jones, Shevrin "Shev" (DEM)(STS)                   09/27/2019           100.00 CHE SCOTT JOEVAHN                            5987 NW 77TH DRIVE                       PARKLAND, FL 33067                       TECHNOLOGIST                             
Jones, Shevrin "Shev" (DEM)(STS)                   08/27/2020            20.00 CHE SCOTT LEROY                              430 W 32ND ST                            RIVIERA BEACH, FL 33404                  RETIRED                                  
Jones, Shevrin "Shev" (DEM)(STS)                   03/01/2019           200.00 CHE SCOTT MIKHAIL                            6909 49TH COURT EAST                     ELLENTON, FL 34222                       LEGISLATIVE AIDE                         
Jones, Shevrin "Shev" (DEM)(STS)                   06/19/2020            20.20 CHE SCOTT SHANNON                            SUITE 139                                PORTLAND, OR 97209                       EQUALITY CONSULTANT                      
Jones, Shevrin  (DEM)(STS)                         11/29/2021            25.00 CHE SCOTT-JAMES HELENE                       661 SW 93 AVE                            PEMBROKE PINES, FL 33025                 NOT EMPLOYED                             
Jones, Shevrin "Shev" (DEM)(STS)                   12/16/2019         1,000.00 CHE SEAN SHAW OF FLORIDA                     PO BOX 1701                              TALLAHASSEE, FL 32302                    POLITICAL COMMITTEE                      
Jones, Shevrin "Shev" (DEM)(STS)                   06/06/2020           250.00 CHE SEAWRIGHT ANTJUAN                        329 TEAGUE PARK COURT                    COLUMBIA, SC 29209                       BUSINESSMAN                              
Jones, Shevrin "Shev" (DEM)(STS)                   10/02/2020             1.00 CHE SEBENS NATHAN                            2805 ALCOTT RD                           GREENSBORO, NC 27405                     TEACHER                                  
Jones, Shevrin "Shev" (DEM)(STS)                   09/02/2020             1.00 CHE SEBENS NATHAN                            2805 ALCOTT RD                           GREENSBORO, NC 27405                     TEACHER                                  
Jones, Shevrin "Shev" (DEM)(STS)                   08/04/2020         1,000.00 CHE SEIU FLORIDA 32BJ UNITED                 1313 NW 36TH ST., 5TH FLOOR              MIAMI, FL 33142                          UNION                                    
Jones, Shevrin "Shev" (DEM)(STS)                   07/30/2020         1,000.00 CHE SEIU FLORIDA POLITICAL ACTION COMMITTEE  2881 CORPORATE WAY                       MIRAMAR, FL 33025                        POLITICAL COMMITTEE                      
Jones, Shevrin "Shev" (DEM)(STS)                   08/02/2020         1,000.00 CHE SEIU FLORIDA PUBLIC SERVICE UNION PAC    2112 S CONGRESS AVE, SUITE 205           PALM SPRINGS, FL 33406                   POLITICAL COMMITTEE                      
Jones, Shevrin "Shev" (DEM)(STS)                   05/30/2020           100.00 CHE SELTZER CINDY                            7691 RED BAY LANE                        PARKLAND, FL 33076                       PRESIDENT                                
Jones, Shevrin "Shev" (DEM)(STS)                   07/28/2020            35.00 CHE SEMICH J WILLIAM                         3109 GRAND AVE #502                      COCONUT GROVE, FL 33133                  MANAGER                                  
Jones, Shevrin "Shev" (DEM)(STS)                   05/30/2020            50.00 CHE SEMICH J. WILLIAM                        3109 GRAND AVE #502                      COCONUT GROVE, FL 33133                  MANAGER                                  
Jones, Shevrin "Shev" (DEM)(STS)                   10/19/2020         1,000.00 CHE SENTRY INSURANCE A MUTUAL CO FEDERAL POL 1800 N. POINT DRIVE                      STEVENS POINT, WI 54481                  POLITICAL COMMITTEE                      
Jones, Shevrin D. (DEM)(STR)                       09/27/2013            25.00 CHE SERIAN JUSTIN L                          5660 ALLEN STREET                        HOLLYWOOD, FL 33021                                                               
Jones, Shevrin "Shev" (DEM)(STS)                   06/20/2020            50.00 CHE SEROTA DAVID                             61 NW 47TH STREET                        MIAMI, FL 33127                          DOCTOR                                   
Jones, Shevrin "Shev"" (DEM)(STR)                  01/11/2016         1,000.00 CHE SERVICE CORP INT'L PAC                   PO BOX 130549                            HOUSTON, TX 77219                        PAC                                      
Jones, Shevrin "Shev" (DEM)(STS)                   06/11/2020         1,000.00 CHE SFADA TAG AGENCY                         625 NE 124TH STREET                      NORTH MIAMI, FL 33161                    AUTOMOTIVE                               
Jones, Shevrin  (DEM)(STS)                         12/30/2021            10.00 CHE SHAHEED AMEENA                           1300 SW 125TH AVE APT 211K               PEMBROKE PINES, FL 33027                 NOT EMPLOYED                             
Jones, Shevrin  (DEM)(STS)                         12/03/2021            25.00 CHE SHAHEED CASSANDRA AMEENA                 1300 SW 125 AVENUE #211K                 PEMBROKE PINES, FL 33027                 NOT EMPLOYED                             
Jones, Shevrin  (DEM)(STS)                         12/23/2021            10.00 CHE SHALLER VIRGINIA                         550 OKEECHOBEE BLVD. # 510               WEST PALM BEACH, FL 33401                NOT EMPLOYED                             
Jones, Shevrin "Shev" (DEM)(STS)                   08/01/2020             5.00 CHE SHAPIRO SANDRA                           213 MARBEL DRIVE                         NORMAN, OK 73069                         OFFICE MANAGER                           
Jones, Shevrin "Shev" (DEM)(STS)                   03/01/2019           250.00 CHE SHARIEF BARBARA                          2452 N. UNIVERSITY DRIVE                 PEMBROKE PINES, FL 33024                 COUNTY COMMISSIONER                      
Jones, Shevrin "Shev"" (DEM)(STR)                  12/01/2015         1,000.00 CHE SHARIEF BARBARA M.                       16482 SW 18TH STREET                     MIRAMAR, FL 33027                        ENTREPRENEUR/HEALTH                      
Jones, Shevrin "Shev" (DEM)(STS)                   07/21/2020           500.00 CHE SHAW ALLYN                               214 GRANDIN ROAD                         CHARLOTTE, NC 28202                      CYBER SECURITY EXECU                     
Jones, Shevrin "Shev" (DEM)(STS)                   10/10/2019           250.00 CHE SHAW SEAN                                PO BOX 4846                              TAMPA, FL 33677                          ATTORNEY                                 
Jones, Shevrin "Shev" (DEM)(STS)                   12/03/2019            25.00 CAS SHEFFIELD CHARLES                        3842 NW 146 TERR                         PEMBROKE PINES, FL 33028                                                          
Jones, Shevrin "Shev" (DEM)(STS)                   03/01/2019            20.00 CAS SHERILL DIAUNDREA                        740 NW 95TH STREET                       MIAMI, FL 33150                                                                   
Jones, Shevrin "Shev" (DEM)(STS)                   10/16/2019            35.00 CHE SHEVRIN BRIAN                            17 SAINT LOUIS STREET                    BURLINGTON, VT 5401                      CERTIFICATION SPECIA                     
Jones, Shevrin "Shev" (DEM)(STS)                   07/02/2020           100.00 CHE SHIELDS EVAN                             5221 SUFFEX GREEN LANE                   ATLANTA, GA 30339                        STUDENT                                  
Jones, Shevrin "Shev" (DEM)(STS)                   09/24/2019            50.00 CHE SHIFF MELISSA                            2725 NE 23RD COURT                       POMPANO BEACH, FL 33066                  TEACHER                                  
Jones, Shevrin "Shev" (DEM)(STS)                   06/05/2020            18.19 CHE SHIPMAN HAROLD                           1615 W. CATALPA #1                       CHICAGO, IL 60640                        NOT EMPLOYED                             
Jones, Shevrin "Shev" (DEM)(STS)                   06/08/2020             2.28 CHE SHIPMAN KARIN                            1400 HERMANN DR. #5H                     HOUSTON, FL 77004                        NOT EMPLOYED                             
Jones, Shevrin "Shev" (DEM)(STS)                   03/01/2019            35.00 CHE SHIPMAN SHIRELLE                         6613 EMERALD LAKE DRIVE                  MIRAMAR, FL 33023                        OPERATIONS MANAGER                       
Jones, Shevrin  (DEM)(STS)                         05/27/2021         1,000.00 CHE SHOPPING CENTER MANAGEMENT               19501 BISCAYNE BLVD, SUITE 400           AVENTURA, FL 33180                       RETAIL                                   
Jones, Shevrin "Shev" (DEM)(STS)                   08/03/2020            50.00 CHE SHORE EMILY                              16409 BRAEBURN RIDGE TRAIL               DELRAY BEACH, FL 33446                   NOT EMPLOYED                             
Jones, Shevrin "Shev" (DEM)(STS)                   03/01/2019            35.00 CHE SHOTWELL SHAQUANA                        6733 PETUNIA DRIVE                       MIRAMAR, FL 33023                        BEHAVIORAL HEALTH CL                     
Jones, Shevrin "Shev" (DEM)(STS)                   10/11/2019            25.00 CHE SHOTWELL SHAQUANA                        6733 PETUNIA DRIVE                       MIRAMAR, FL 33023                        BEHAVIORAL THERAPIST                     
Jones, Shevrin "Shev" (DEM)(STS)                   07/20/2020           100.00 CHE SHUHAM CARYL                             4201 NORTH OCEAN DR                      HOLLYWOOD, FL 33019                      ATTORNEY                                 
Jones, Shevrin "Shev" (DEM)(STS)                   03/01/2019            50.00 CHE SIEGELMAN CAROLYN                        10731 NW 16TH COURT                      PLANTATION, FL 33322                     UNEMPLOYED                               
Jones, Shevrin D. (DEM)(STR)                       06/20/2014           250.00 CHE SIGERSON DAVID                           2410 VAN BUREN STREET                    HOLLYWOOD, FL 33020                      LAWYER                                   
Jones, Shevrin  (DEM)(STS)                         12/03/2021            10.00 CHE SILVAGNI ANTHONY                         9221 W. BROWARD BLVD. APT. 2512          PLANTATION, FL 33324                     PROFESSOR                                
Jones, Shevrin "Shev" (DEM)(STS)                   08/03/2020            10.00 CHE SILVER-SMITH DIANE                       9062 CLEARHILL RD                        BOYNTON BEACH, FL 33473                  NOT EMPLOYED                             
Jones, Shevrin "Shev" (DEM)(STS)                   08/13/2020            25.00 CHE SIMMONS JOSHUA                           1801 RIVERWOOD LANE                      CORAL SPRINGS, FL 33071                  TEACHER                                  
Jones, Shevrin "Shev" (DEM)(STS)                   03/01/2019           100.00 CHE SIMMONS JOSHUA                           1801 RIVERWOOD STREET NE                 CORAL SPRINGS, FL 33071                  EDUCATOR                                 
Jones, Shevrin "Shev" (DEM)(STS)                   07/31/2019           100.00 CHE SIMON TANGEE                             628 NW 17TH AVENUE                       POMPANO BEACH, FL 33069                  VETERAN SERVICE OFFI                     
Jones, Shevrin "Shev" (DEM)(STS)                   05/28/2019            20.20 CHE SIMONS ANDREA                            839 W. MAHOGANY CIRCLE                   LOUISVILLE, CO 80027                                                              
Jones, Shevrin "Shev" (DEM)(STS)                   11/25/2019         1,000.00 CHE SIMPLY HEALTHCARE PLANS, INC.            3075 VANDERCAR WAY, AP OH3403-A300       CINCINNATI, OH 45209                     HEALTHCARE                               
Jones, Shevrin "Shev" (DEM)(STS)                   07/29/2020           100.00 CHE SIMS AMBROSE                             3620 NW 200TH STREET                     MIAMI GARDENS, FL 33056                  NOT EMPLOYED                             
Jones, Shevrin "Shev" (DEM)(STS)                   09/28/2019            10.00 CHE SIMS VISLE                               120 MAYES FARM RD NW                     MARIETTA, GA 30064                       NOT EMPLOYED                             
Jones, Shevrin "Shev" (DEM)(STS)                   09/28/2019            10.00 CHE SIMS VISLE                               120 MAYES FARM RD NW                     MARIETTA, GA 33064                       NOT EMPLOYED                             
Jones, Shevrin "Shev" (DEM)(STS)                   06/24/2019           200.00 CHE SINGER DAVID                             1011 S. FEDERAL HIGHWAY                  HOLLYWOOD, FL 33020                      ATTORNEY                                 
Jones, Shevrin "Shev" (DEM)(STS)                   07/23/2020            50.00 CHE SINGER DAVID                             736 LAKEVIEW DR                          MIAMI, FL 33140                          ATTORNEY                                 
Jones, Shevrin Dion (DEM)(STR)                     06/01/2017           200.00 CHE SINGER DAVID                             1011 S. FEDERAL HIGHWAY                  HOLLYWOOD, FL 33020                      LAW FIRM                                 
Jones, Shevrin "Shev" (DEM)(STS)                   02/20/2019           250.00 CHE SIRJANE-SAMPLES MEGAN                    1508 COOMBS DRIVE                        TALLAHASSEE, FL 32308                    PUBLIC POLICY MANAGE                     
Jones, Shevrin "Shev" (DEM)(STS)                   06/29/2020            35.00 CHE SITTERSON MARGARITA                      612 HAMPTON LANE                         MIAMI, FL 33149                          NOT EMPLOYED                             
Jones, Shevrin "Shev" (DEM)(STS)                   06/17/2020             6.25 CHE SKINNER ELAINE                           416 NW 13TH AVE                          PORTLAND, OR 97209                       NOT EMPLOYED                             
Jones, Shevrin "Shev" (DEM)(STS)                   04/04/2020           100.00 CHE SKINNER STEPHEN                          PO BOX 315                               CHARLES TOWN, WV 25414                   LAWYER                                   
Jones, Shevrin "Shev" (DEM)(STS)                   07/23/2020            50.00 CHE SKINNER STEPHEN                          2000 RIDGE ROAD                          SHENANDOAH JUNCTION, WV 25442            LAWYER                                   
Jones, Shevrin "Shev" (DEM)(STS)                   07/12/2020            35.00 CHE SMITH BEVERLY                            20222 DEQUINDRE                          DETROIT, MI 48234                        NOT EMPLOYED                             
Jones, Shevrin "Shev" (DEM)(STS)                   07/22/2020           100.00 CHE SMITH CARLOS                             2237 STONINGTON AVE                      ORLANDO, FL 32817                        LAWMAKER                                 
Jones, Shevrin "Shev" (DEM)(STS)                   04/04/2020            25.00 CHE SMITH CHUCK                              1713 NEWFIELD LANE                       AUSTIN, TX 78703                         DIRECTOR                                 
Jones, Shevrin "Shev" (DEM)(STS)                   03/04/2019         1,000.00 CHE SMITH J. CLARK                           6982 STANDING PINES LANE                 TALLAHASSEE, FL 32312                    GOVT AFFAIRS                             
Jones, Shevrin "Shev" (DEM)(STS)                   06/05/2020             1.00 CHE SMITH JOHN                               519 N FLINT AVE                          LUBBOCK, TX 79415                        PRIEST                                   
Jones, Shevrin "Shev" (DEM)(STS)                   07/05/2020             1.00 CHE SMITH JOHN                               519 N FLINT AVE                          LUBBOCK, TX 79415                        PRIEST                                   
Jones, Shevrin Dion (DEM)(STR)                     06/14/2018            50.00 CHE SMITH KELLY                              2046 SE AVON PARK                        PORT ST. LUCIE, FL 34952                                                          
Jones, Shevrin "Shev" (DEM)(STS)                   07/22/2020           250.00 CHE SMITH LARRY                              2699 STIRLING RD.                        FORT LAUDERDALE, FL 33312                ATTORNEY                                 
Jones, Shevrin D. (DEM)(STR)                       06/07/2012            25.00 CAS SMITH LAWANA                             7817 JUNIPER STREET                      MIRAMAR, FL                                                                       
Jones, Shevrin "Shev" (DEM)(STS)                   06/24/2020           100.00 CHE SMITH MELVIN                             751SW 93 TERS                            PEMBROKE PINES, FL 33025                 SELF-EMPLOYED                            
Jones, Shevrin "Shev" (DEM)(STS)                   04/04/2020            50.00 CHE SMITH MONA                               4508 41ST AVENUE S.                      SEATTLE, WA 98118                        ATTORNEY                                 
Jones, Shevrin "Shev" (DEM)(STS)                   10/16/2019           250.00 CHE SMITH QUINN                              3020 SW 2ND AVENUE                       MIAMI, FL 33129                          ATTORNEY                                 
Jones, Shevrin "Shev" (DEM)(STS)                   02/28/2019           250.00 CHE SMITH STEPHANIE                          16020 SW 91ST COURT                      PALMETTO BAY, FL 33157                   POLICY MANAGER                           
Jones, Shevrin D. (DEM)(STR)                       07/31/2013           500.00 CHE SMITH, STEVEN                            4800 DEERWOOD CAMPUS PARKWAY             JACKSONVILLE, FL 32246                   DIRECTOR OF GOVERNME                     
Jones, Shevrin "Shev"" (DEM)(STR)                  03/02/2015           500.00 CHE SMOOTH SAILING OF BREVARD                PO BOX 488                               CAPE CANAVERAL, FL 32920                 ENTERTAINMENT BUSINE                     
Jones, Shevrin "Shev" (DEM)(STS)                   06/17/2020         1,000.00 CHE SNOWDEN EDWARD                           50 RIVERSIDE DRIVE #15-C                 NEW YORK, NY 10024                       THEATRICAL PRODUCER                      
Jones, Shevrin "Shev" (DEM)(STS)                   09/12/2020            25.00 CHE SNYDER TIMOTHY                           451 SCARAWAN ROAD                        STONE RIDGE, NY 12248                    CONSULTING                               
Jones, Shevrin "Shev" (DEM)(STS)                   08/27/2020            10.00 CHE SOBIESKI KEVIN                           85 8TH AVENUE APT 5H                     NEW YORK, NY 10011                       VP                                       
Jones, Shevrin "Shev" (DEM)(STS)                   09/24/2019            50.00 CHE SOHN DANIEL                              920 HAVERHILL RD., UNIT #5               HAVERHILL, FL 33415                      DIR OF DEVELOPMENT                       
Jones, Shevrin "Shev" (DEM)(STS)                   10/29/2020           250.00 CHE SOLOMON SHELLIE                          1835 E HALLANDALE BEACH BLVD 3           HALLANDALE BEACH, FL 33009               CEO                                      
Jones, Shevrin "Shev" (DEM)(STS)                   08/19/2020             5.00 CHE SOMERS LESLIE                            71 BLUE RIDGE DRIVE                      SIMSBURY, CT 06070                       PET SITTER                               
Jones, Shevrin "Shev" (DEM)(STS)                   07/23/2020           500.00 CHE SORENSON BEN                             701 SE 7TH STREET                        FORT LAUDERDALE, FL 33301                CONSULTANT                               
Jones, Shevrin "Shev" (DEM)(STS)                   11/16/2019           100.00 CHE SORENSON BEN                             701 SE 7TH STREET                        FT. LAUDERDALE, FL 33301                 CONSULTANT                               
Jones, Shevrin "Shev" (DEM)(STS)                   07/31/2019           100.00 CHE SORENSON BENJAMIN                        5741 SW 37TH COURT                       DAVIE, FL 33314                          PASTOR                                   
Jones, Shevrin D. (DEM)(STR)                       05/21/2012           200.00 CHE SORENSON BENJAMIN                        5741 SW 37TH CT                          DAVIE, FL 33314                          PASTOR                                   
Jones, Shevrin Dion (DEM)(STR)                     01/04/2018             9.29 CAS SOUTH GEORGE                             7449 NW 49TH STREET                      LAUDERHILL, FL 33319                                                              
Jones, Shevrin  (DEM)(STS)                         12/09/2021         1,000.00 CHE SOUTH STEPHEN                            5277 BENT RIVER BLVD                     KNOXVILLE, TN 37919                      EDUCATION                                
Jones, Shevrin D. (DEM)(STR)                       01/27/2014           500.00 CHE SOUTH CENTRAL FLORIDA EXPRESS, INC.      900 SOUTH W.C. OWEN AVENUE               CLEWISTON, FL 33440                      SUGAR CORP                               
Jones, Shevrin "Shev" (DEM)(STS)                   03/01/2019         1,000.00 CHE SOUTH FLORIDA CITIZENS FOR JUSTICE       218 S. MONROE STREET                     TALLAHASSEE, FL 32301                    POLITICAL COMMITTEE                      
Jones, Shevrin "Shev" (DEM)(STS)                   03/01/2019         1,000.00 CHE SOUTH FLORIDA STADIUM                    347 DON SHULA DRIVE                      MIAMI GARDENS, FL                        SPORTS ENTERTAINMENT                     
Jones, Shevrin "Shev" (DEM)(STS)                   06/11/2020         1,000.00 CHE SOUTH STATE FLA AUTOMOBILE DEALERS POLIT 625 NE 124TH STREET                      NORTH MIAMI, FL 33161                    POLITICAL COMMITTEE                      
Jones, Shevrin Dion (DEM)(STR)                     06/20/2018           500.00 CHE SOUTHERN GARDENS CITRUS HOLDING CORP     111 PONCE DELEON AVENUE                  CLEWISTON, FL 33440                      AGRICULTURAL                             
Jones, Shevrin Dion (DEM)(STR)                     06/20/2018           500.00 CHE SOUTHERN GARDENS CITRUS HOLDING CORP     111 PONCE DELEON AVENUE                  CLEWISTON, FL 33440                      AGRICULTURAL                             
Jones, Shevrin "Shev"" (DEM)(STR)                  02/17/2015           500.00 CHE SOUTHERN GARDENS CITRUS HOLDINGS, CORP   111 PONCE DE LEON AVENUE                 CLEWISTON, FL 33440                      CITRUS INDUSTRY                          
Jones, Shevrin "Shev"" (DEM)(STR)                  11/11/2015           500.00 CHE SOUTHERN GARDENS CITRUS NURSERY THE SOUT 111 PONCE DELEON AVENUE                  CLEWISTON, FL 33440                      CITRUS NURSERY                           
Jones, Shevrin "Shev"" (DEM)(STR)                  11/11/2015           500.00 CHE SOUTHERN GARDENS CITRUS PROCESSING CORP  111 PONCE DELEON AVENUE                  CLEWISTON, FL 33440                      CITRUS BUSINESS                          
Jones, Shevrin Dion (DEM)(STR)                     03/06/2017           500.00 CHE SOUTHERN GARDENS CITRUS PROCESSING CORP  111 PONCE DE LEON AVENUE                 CLEWISTON, FL 33440                      SUGAR INDUSTRY                           
Jones, Shevrin "Shev"" (DEM)(STR)                  02/18/2015           500.00 CHE SOUTHERN GARDENS GROVES, CORP            111 PONCE DE LEON AVENUE                 CLEWISTON, FL 33440                      SUGAR INDUSTRY                           
Jones, Shevrin Dion (DEM)(STR)                     03/06/2017           500.00 CHE SOUTHERN GARDENS GROVES, CORP            111 PONCE DE LEON AVENUE                 CLEWISTON, FL 33440                      SUGAR INDUSTRY                           
Jones, Shevrin "Shev" (DEM)(STS)                   10/31/2019         1,000.00 CHE SOUTHERN GLAZERS WINE & SPIRITS, LLC     2400 SW 145TH AVENUE, STE 300            MIRAMAR, FL 33027                        BEVERAGE DISTRIBUTIO                     
Jones, Shevrin "Shev" (DEM)(STS)                   07/31/2019         1,000.00 CHE SOUTHWEST FLORIDA ENTERPRISES, INC.      PO BOX 350940                            MIAMI, FL 33135                          GAMING & LODGING                         
Jones, Shevrin "Shev" (DEM)(STS)                   06/21/2020            50.00 CHE SPELL CONNOR                             275 N. LOGAN STREET                      DENVER, CO 80203                         NOT EMPLOYED                             
Jones, Shevrin "Shev" (DEM)(STS)                   06/29/2020            25.00 CHE SPENCE NICHOLAS                          85 NW 103RD STREET                       MIAMI, FL 33150                          COMMUNICATIONS                           
Jones, Shevrin "Shev" (DEM)(STS)                   10/28/2020            10.00 CHE SPENCE VICTOR                            8432 SW 163 TERR                         PALMETTO BAY, FL 33157                   NOT EMPLOYED                             
Jones, Shevrin "Shev" (DEM)(STS)                   08/12/2020            35.00 CHE SPICER LISS                              400 SW 71 WAY                            PEMBROKE PINES, FL 33023                 TEACHER                                  
Jones, Shevrin  (DEM)(STS)                         11/14/2021            50.00 CHE SPIKES JONATHAN                          8560 N SHERMAN CIRCLE                    MIRAMAR, FL 33025                        EXECUTIVE                                
Jones, Shevrin "Shev" (DEM)(STS)                   07/13/2020            50.00 CHE SPIKES JONATHAN                          8560 N SHERMAN CIRCLE                    MIRAMAR, FL 33025                        CEO                                      
Jones, Shevrin "Shev" (DEM)(STS)                   06/07/2020           100.00 CHE SPIKES JONATHAN                          8560 N SHERMAN CIRCLE                    MIRAMAR, FL 33025                        CEO                                      
Jones, Shevrin "Shev" (DEM)(STS)                   06/30/2020           500.00 CHE SPIVEY CADDRICK                          3300 NW 211 STREET                       MIAMI, FL 33056                          NOT EMPLOYED                             
Jones, Shevrin "Shev" (DEM)(STS)                   12/02/2019           100.00 CHE SPRINGER NICOLETTE                       10236 CHORLTON CIRCLE                    ORLANDO, FL 32832                        SOCIAL SCIENTIST                         
Jones, Shevrin "Shev" (DEM)(STS)                   07/26/2020            35.00 CHE SPRINGER NICOLETTE                       10236 CHORLTON CIRCLE                    ORLANDO, FL 32832                        NOT EMPLOYED                             
Jones, Shevrin "Shev" (DEM)(STS)                   08/07/2019         1,000.00 CHE SR INVESTMENT GROUP, INC.                1830 POLK STREET, UNIT 903               HOLLYWOOD, FL 33020                      REAL ESTATE                              
Jones, Shevrin D. (DEM)(STR)                       10/12/2013           250.00 CHE SRS GROUP, INC.                          1833 RADIUS DRIVE, APT 903               HOLLYWOOD, FL 33023                      PHARMACEUTICAL                           
Jones, Shevrin "Shev" (DEM)(STS)                   07/20/2020           100.00 CHE ST. LUCIE COUNTY TIGER - PAC             371 E MIDWAY RD                          FORT PIERCE, FL 34982                    POLITICAL COMMITTEE                      
Jones, Shevrin  (DEM)(STS)                         12/30/2021             5.00 CHE STANFORD KAREN                           1990 MALLORY SQ                          TALLAHASSEE, FL 32308                    NOT EMPLOYED                             
Jones, Shevrin "Shev" (DEM)(STS)                   08/08/2020            20.20 CHE STANFORD KAREN                           1990 MALLORY SQ                          TALLAHASSEE, FL 32308                    NOT EMPLOYED                             
Jones, Shevrin "Shev" (DEM)(STS)                   06/05/2020             5.00 CHE STANSKY PETER                            375 PINEHILL ROAD                        HILLSBOROUGH, CA 94010                   NOT EMPLOYED                             
Jones, Shevrin "Shev" (DEM)(STS)                   08/15/2019             5.00 CHE STARKS TAMELA                            5116 NW 64TH TERRACE                     LAUDERHILL, FL 33319                     TEACHER                                  
Jones, Shevrin "Shev" (DEM)(STS)                   10/31/2019            20.00 CHE STARKS TAMMY                             5116 NW 64TH TERRACE                     LAUDERHILL, FL 33319                     EDUCATOR                                 
Jones, Shevrin "Shev" (DEM)(STS)                   09/09/2019         1,000.00 CHE STARLING ANDREW                          1655 LAKE SHORE DRIVE                    ORLANDO, FL 32803                        AUTOMOTIVE MANAGER                       
Jones, Shevrin  (DEM)(STS)                         12/31/2021            10.00 CHE STEEN JO                                 3049 CHERRY BLOSSOM LOOP                 SAINT CLOUD, FL 34771                    SOLUTIONS MANAGER                        
Jones, Shevrin D. (DEM)(STR)                       10/01/2013           300.00 CHE STEFFENS NICHOLAS                        6810 N. STATE ROAD 7                     COCONUT CREEK, FL 33073                  ATTORNEY                                 
Jones, Shevrin "Shev"" (DEM)(STR)                  01/11/2016         1,000.00 CHE STEPHENS DISTRIBUTING COMPANY            185 ANGLERS AVENUE                       FT. LAUDERLDALE, FL 33312                DISTRIBUTOR                              
Jones, Shevrin D. (DEM)(STR)                       01/21/2014           500.00 CHE STEPHENS DISTRIBUTING COMPANY            185 ANGLERS AVENUE                       FT. LAUDERDALE, FL 33312                 BEVERAGE DISTRIBUTOR                     
Jones, Shevrin Dion (DEM)(STR)                     12/13/2017         1,000.00 CHE STEPHENS DISTRIBUTING COMPANY            185 ANGLERS AVENUE                       FT. LAUDERDALE, FL 33312                 BEVERAGE DISTRIBUTOR                     
Jones, Shevrin "Shev" (DEM)(STS)                   01/17/2019         1,000.00 CHE STEPHENS DISTRIBUTION                    185 ANGLERS AVENUE                       FT. LAUDERDALE, FL 33312                 BEER MANUFACTURER                        
Jones, Shevrin "Shev" (DEM)(STS)                   10/18/2019         1,000.00 CHE STEPP JAMES                              3100 NORTH OCEAN BLVD., APT. 2410        FT. LAUDERDALE, FL 33308                 NOT EMPLOYED                             
Jones, Shevrin "Shev" (DEM)(STS)                   06/16/2020           500.00 CHE STERN BARBRA                             1929 NE 15TH AVE                         FORT LAUDERDALE, FL 33305                ATTORNEY                                 
Jones, Shevrin "Shev" (DEM)(STS)                   06/24/2020           500.00 CHE STEVENSON MARIO                          2690 HILOLA ST                           MIAMI, FL 33133                          RESEARCHER                               
Jones, Shevrin "Shev" (DEM)(STS)                   11/17/2019           250.00 CHE STEWART BRANDON                          801 SW 27TH STREET                       FT. LAUDERDALE, FL 33315                 FUNDRAISING                              
Jones, Shevrin "Shev" (DEM)(STS)                   01/10/2020         1,000.00 CHE STEWART TILGHMAN FOX BIANCHI & CAIN, P.A ONE SOUTHEASTERN 3 AVENUE, SUITE 3000    MIAMI, FL 33131                          LAW FIRM                                 
Jones, Shevrin  (DEM)(STS)                         11/24/2021         1,000.00 CHE STIEFEL BARBARA                          P.O. BOX 141128                          CORAL GABLES, FL 33114                   NOT EMPLOYED                             
Jones, Shevrin "Shev" (DEM)(STS)                   10/26/2019        -1,000.00 REF STIEFEL BARBARA                          700 CORAL WAY NO. 3                      CORAL GABLES, FL 33134                   NOT EMPLOYED                             
Jones, Shevrin "Shev" (DEM)(STS)                   09/30/2019         1,000.00 CHE STIEFEL BARBARA                          700 CORAL WAY #3                         CORAL GABLES, FL 33134                   NOT EMPLOYED                             
Jones, Shevrin "Shev" (DEM)(STS)                   02/28/2019         1,000.00 CHE STIEFEL BARBARA                          PO BOX 141128                            CORAL GABLES, FL 33114                   UNEMPLOYED                               
Jones, Shevrin "Shev" (DEM)(STS)                   06/26/2020         1,000.00 CHE STOFIN CO, INC.                          6 MILES SOUTH OF SOUTH BAY, US 27        SOUTH BAY, FL 33493                      FARMING                                  
Jones, Shevrin  (DEM)(STS)                         12/14/2021            25.00 CHE STONEY LAVONNIE                          4630 SW 24TH ST                          WEST PARK, FL 33023                      NOT EMPLOYED                             
Jones, Shevrin "Shev" (DEM)(STS)                   11/15/2019            10.00 CHE STONEY LAVONNIE                          4630 SW 24TH STREET                      WEST PARK, FL 33023                      NOT EMPLOYED                             
Jones, Shevrin "Shev" (DEM)(STS)                   03/01/2019           500.00 CHE STONEY LAVONNIE                          4630 SW 24TH STREET                      WEST PARK, FL 33023                      RETIRED                                  
Jones, Shevrin D. (DEM)(STR)                       06/04/2012            25.00 CHE STONEY LEO                               4630 SW 24TH STREET                      WEST PARK, FL 33023                                                               
Jones, Shevrin "Shev" (DEM)(STS)                   09/25/2019           250.00 CHE STRASTOS KIMARIE                         1172 S. DIXIE HIGHWAY, STE 393           CORAL GABLES, FL 33146                   ATTORNEY                                 
Jones, Shevrin "Shev" (DEM)(STS)                   08/05/2020           200.00 CHE STRAUS DONNA                             11710 STRAND WAY                         COOPER CITY, FL 33026                    ATTORNEY                                 
Jones, Shevrin "Shev" (DEM)(STS)                   06/18/2020         1,000.00 CHE STRONG LEADERSHIP FOR SOUTH FLORIDA      2600 S DOUGLAS ROAD, STE 900             CORAL GABLES, FL 33134                   POLITICAL COMMITTEE                      
Jones, Shevrin "Shev" (DEM)(STS)                   06/03/2020            25.00 CHE SUELDO TALITA                            61 PIERCE ST. NE APT 744                 WASHINGTON, DC 20002                     CONSULTANT                               
Jones, Shevrin "Shev" (DEM)(STS)                   03/01/2019            50.00 CHE SUELDO TALITA                            340 W. FLAGLER ST., #2705                MIAMI, FL 33130                          CONSULTANT                               
Jones, Shevrin "Shev" (DEM)(STS)                   10/28/2019           200.00 CHE SULZBERGER EUGENE                        1550 BRICKELL AVENUE, APT 204B           MIAMI, FL 33129                          INVESTMENT ADVISOR                       
Jones, Shevrin "Shev" (DEM)(STS)                   06/16/2020           250.00 CHE SULZBERGER EUGENE                        1550 BRICKELL AVENUE APT. 204B           MIAMI, FL 33129                          INVESTMENT ADVISORY                      
Jones, Shevrin "Shev" (DEM)(STS)                   07/17/2020           250.00 CHE SULZBERGER EUGENE                        1550 BRICKELL AVENUE APT. 204B           MIAMI, FL 33129                          INVESTMENT ADVISORY                      
Jones, Shevrin "Shev" (DEM)(STS)                   07/22/2020           250.00 CHE SULZBERGER EUGENE                        1550 BRICKELL AVENUE APT. 204B           MIAMI, FL 33129                          INVESTMENT ADVISORY                      
Jones, Shevrin "Shev" (DEM)(STS)                   09/20/2019         1,000.00 CHE SUN FLORA                                411 19TH STREET S.                       ST. PETERSBURG, FL 33712                 RETAIL                                   
Jones, Shevrin D. (DEM)(STR)                       05/11/2012           200.00 CHE SUNAIR GREEN SOLUTIONS CORPORATIONS      473 GOLDEN ISLES DRIVE, #202             HALLANDALE BEACH, FL 33009               A/C COMPANY                              
Jones, Shevrin "Shev" (DEM)(STS)                   01/13/2020           500.00 CHE SUNCOAST PAC                             401 E. JACKSON STREET, SUITE 2400        TAMPA, FL 33602                          POLITICAL COMMITTEE                      
Jones, Shevrin "Shev" (DEM)(STS)                   09/04/2020         1,000.00 CHE SUNOVION                                 84 WATERFORD DRIVE                       MARLBOROUGH, MA 01752                    PHARMACEUTICALS                          
Jones, Shevrin Dion (DEM)(STR)                     01/22/2018         1,000.00 CHE SUNOVION                                 64 WATERFORD DRIVE                       MALBORO, MA 01752                        PHARMACEUTICAL                           
Jones, Shevrin "Shev" (DEM)(STS)                   10/24/2019         1,000.00 CHE SUNTRUST BANK GOOD GOVERNMENT GROUP FLOR 303 PEACHTREE STREET, NE 9TH FL          ATLANTA, GA 30308                        POLITICAL COMMITTEE                      
Jones, Shevrin "Shev" (DEM)(STS)                   11/12/2019         1,000.00 CHE SURTERRA HOLDINGS, INC.                  2203 N. LOIS AVE., STE 501               TAMPA, FL 33607                          HEALTHCARE                               
Jones, Shevrin "Shev" (DEM)(STS)                   06/16/2020             6.25 CHE SWACKHAMER SHERRY                        4925 MULHOLLAND DRIVE                    LAKE OSWEGO, OR 97035                    NOT EMPLOYED                             
Jones, Shevrin "Shev" (DEM)(STS)                   10/27/2020            50.00 CHE SWINBURN CAROL                           4 SAN GABRIEL LN                         PALM COAST, FL 32317                     RETIRED                                  
Jones, Shevrin "Shev" (DEM)(STS)                   08/26/2019           500.00 CHE SWINDELL BOB                             1317 TANGELO ISLE                        FORT LAUDERDALE, FL 33315                PRESIDENT, ECONOMIC                      
Jones, Shevrin "Shev" (DEM)(STS)                   12/02/2019             5.00 CAS SWITZER CHRISTIAN                        1620 ASHER LANE                          ORLANDO, FL 32803                        EXECUTIVE DIR                            
Jones, Shevrin "Shev" (DEM)(STS)                   10/10/2019           500.00 CHE SWOPE, RODANTE PA                        1234 EAST 5TH AVENUE                     TAMPA, FL 33605                          ATTORNEY                                 
Jones, Shevrin "Shev" (DEM)(STS)                   08/10/2020         1,000.00 CHE TAKEDA PHARMACEUTICALS AMERICAS, INC.    730 STOCKTON DRIVE                       EXTON, PA 19341                          PHARMACEUTICALS                          
Jones, Shevrin "Shev" (DEM)(STS)                   02/19/2019            50.00 CHE TALA JENNA                               266 GILCREASE LN                         QUINCY, FL 32351                                                                  
Jones, Shevrin "Shev" (DEM)(STS)                   10/15/2020             2.08 CHE TAMBLE ADAM                              8227 NE 115TH WAY                        KIRKLAND, WA 98034                       LEARNING PROJECT MAN                     
Jones, Shevrin "Shev" (DEM)(STS)                   09/25/2019         1,000.00 CHE TARGET CORPORATION                       PO BOX 1296                              MINNEAPOLIS, MN 55440                    RETAIL                                   
Jones, Shevrin "Shev" (DEM)(STS)                   03/01/2019            50.00 CHE TATE JANEY                               3930 NW 174TH STREET                     MIAMI GARDENS, FL 33055                  ACCOUNT EXECUTIVE                        
Jones, Shevrin "Shev" (DEM)(STS)                   06/13/2020            10.00 CHE TAYLOR ALISSA                            2730 NW 6TH CT                           FORT LAUDERDALE, FL 33311                DATA ENTRY CLERK                         
Jones, Shevrin "Shev" (DEM)(STS)                   04/07/2020            50.00 CHE TAYLOR HEATHER J.                        1231 W. CLAY                             HOUSTON, TX 77019                        PR CONSULTANT                            
Jones, Shevrin "Shev" (DEM)(STS)                   06/06/2020            14.71 CHE TAYLOR HEATHRT                           4412 STANFORD STREET                     HOUSTON, TX 77006                        CONSULTANT                               
Jones, Shevrin "Shev" (DEM)(STS)                   10/13/2020         1,000.00 CHE TEACHERS FOR PUBLIC SCHOOL EXCELLENCE IN 2200 BISCAYNE BLVD.                      MIAMI, FL 33137                          POLITICAL COMMITTEE                      
Jones, Shevrin D. (DEM)(STR)                       06/14/2014           500.00 CHE TECO ENERGY, INC.                        702 N. FRANKLIN STREET                   TAMPA, FL 33602                          ENERGY                                   
Jones, Shevrin "Shev" (DEM)(STS)                   11/06/2019         1,000.00 CHE TENET HEALTH                             PO BOX 130300                            DALLAS, TX 75313                         HEALTHCARE                               
Jones, Shevrin "Shev" (DEM)(STS)                   06/10/2020           200.00 CHE TERRELL DOROTHY                          400 ALTON ROAD #2503                     MIAMI BEACH, FL 33139                    NOT EMPLOYED                             
Jones, Shevrin "Shev" (DEM)(STS)                   10/15/2020           193.04 CHE THAMES WILLIAM                           316 W 7TH ST                             LAUREL, MS 39440                         NOT EMPLOYED                             
Jones, Shevrin "Shev" (DEM)(STS)                   08/19/2020         1,000.00 CHE THE ADVOCACY GROUP AT CARDENAS PARTNERS  204 S MONROE STREET                      TALLAHASSEE, FL 32301                    GOVERNMENT RELATIONS                     
Jones, Shevrin "Shev" (DEM)(STS)                   03/04/2019           500.00 CHE THE AMERICAN PEOPLE'S POLITICAL COMMITTE PO BOX 1347                              TALLAHASSEE, FL 32303                    POLITICAL COMMITTEE                      
Jones, Shevrin  (DEM)(STS)                         03/19/2021         1,000.00 CHE THE CELEBRATION COMPANY                  215 CELEBRATION PLACE                    CELEBRATION, FL 34747                    ENTERTAINMENT                            
Jones, Shevrin "Shev" (DEM)(STS)                   03/04/2019         1,000.00 CHE THE CELEBRATION COMPANY                  215 CELEBRATION PLACE                    CELEBRATION, FL 34747                    ENTERTAINMENT                            
Jones, Shevrin "Shev"" (DEM)(STR)                  11/12/2015         1,000.00 CHE THE CELEBRATION COMPANY                  215 CELEBRATION PLACE                    CELEBRATION, FL                          REAL ESTATE                              
Jones, Shevrin "Shev" (DEM)(STS)                   03/01/2019           100.00 CHE THE COMMITTEE TO ELECT PARK CANNON       220 RENAISSANCE PKWY NE, STE 1204        ATLANTA, GA 30308                        POLITICAL COMMITTEE                      
Jones, Shevrin "Shev"" (DEM)(STR)                  11/12/2015         1,000.00 CHE THE DOCTOR'S COMPANY FLORIDA PAC         12724 GRAN BAY PARKWAY W                 JACKSONVILLE, FL 32258                   MEDICAL MALPRACTICE                      
Jones, Shevrin "Shev" (DEM)(STS)                   08/02/2020         1,000.00 CHE THE DOCTORS COMPANY FLORIDA PAC          PO BOX 2900                              NAPA, CA 94558                           POLITICAL COMMITTEE                      
Jones, Shevrin "Shev" (DEM)(STS)                   07/10/2020         1,000.00 CHE THE FERRARO LAW FIRM                     600 BRICKELL AVENUE, SUITE 3800          MIAMI, FL 33131                          LAW FIRM                                 
Jones, Shevrin "Shev" (DEM)(STS)                   04/21/2020         1,000.00 CHE THE GIFT ASSIST                          1380 N. UNIVERSITY DRIVE                 PLANTATION, FL 33322                     REAL ESTATE                              
Jones, Shevrin "Shev" (DEM)(STS)                   07/22/2020         1,000.00 CHE THE NEW FLORIDA MAJORITY                 10800 BISCAYNE BLVD SUITE 1050           MIAMI, FL 33161                          POLITICAL ORGANIZATI                     
Jones, Shevrin Dion (DEM)(STR)                     04/25/2018         1,000.00 CHE THE RUBIN GROUP, INC.                    450 LAS OLAS BLVD., STE 1250             FT. LAUDERDALE, FL 33301                 BANKING                                  
Jones, Shevrin "Shev"" (DEM)(STR)                  06/13/2016           500.00 CHE THE SOUTHERN GARDENS CITRUS PROCESSING C 111 PONCE DELEON AVENUE                  CLEWISTON, FL 33440                      CITRUS BUSINESS                          
Jones, Shevrin "Shev"" (DEM)(STR)                  06/13/2016           500.00 CHE THE SOUTHERN GARDENS HOLDING CORP        111 PONCE DELEON AVENUE                  CLEWISTON, FL                            CITRUS BUSINESS                          
Jones, Shevrin "Shev" (DEM)(STS)                   10/10/2019           200.00 CHE THE THOMAS FIRM, PA                      606 E MADISON STREET                     TAMPA, FL 33602                          ATTORNEY                                 
Jones, Shevrin "Shev" (DEM)(STS)                   09/27/2019            20.20 CHE THOMAS DANIELLE                          14727 CLARKSON DRIVE                     ORLANDO, FL 32828                        CURRICULUM SPECIALIS                     
Jones, Shevrin "Shev" (DEM)(STS)                   03/01/2019            35.00 CHE THOMAS DANIELLE                          12001 AVALON LAKE DRIVE, APT 326         ORLANDO, FL 32828                        EDUCATOR                                 
Jones, Shevrin "Shev" (DEM)(STS)                   06/12/2020            25.00 CHE THOMAS DANIELLE                          173 LOVE RIDGE COURT                     TALLAHASSEE, FL 32312                    CURRICULUM SPECIALIS                     
Jones, Shevrin "Shev" (DEM)(STS)                   08/07/2020            20.00 CHE THOMAS DANIELLE                          12001 AVALON LAKE DRIVE, APT 326         ORLANDO, FL 32828                        EDUCATOR                                 
Jones, Shevrin "Shev" (DEM)(STS)                   06/06/2020            20.20 CHE THOMAS DAVID                             4945 SW 164TH AVE                        MIRAMAR, FL 33027                        MANAGER                                  
Jones, Shevrin "Shev" (DEM)(STS)                   08/27/2020            20.00 CHE THOMAS JOHN                              1201 BROADWAY SUITE 505                  NEW YORK, NY 10001                       PUBLICIST                                
Jones, Shevrin "Shev" (DEM)(STS)                   06/02/2020            20.20 CHE THOMAS KENDRA                            740 NE 13TH #2                           FORT LAUDERDALE, FL 33304                MARKETING                                
Jones, Shevrin "Shev" (DEM)(STS)                   05/28/2020           250.00 CHE THOMAS LATASHA                           412 37TH AVE N UNIT B                    NASHVILLE, TN 37209                      ATTORNEY                                 
Jones, Shevrin "Shev" (DEM)(STS)                   07/28/2020            50.00 CHE THOMAS RHONDA                            5384 SW 159TH AVE                        MIRAMAR, FL 33027                        EXECUTIVE DIRECTOR                       
Jones, Shevrin "Shev" (DEM)(STS)                   07/28/2020            50.00 CHE THOMAS RHONDA                            5384 SW 159TH AVE                        MIRAMAR, FL 33027                        EXECUTIVE DIRECTOR                       
Jones, Shevrin D. (DEM)(STR)                       12/05/2013            20.00 CAS THOMPSON DEE                             4411 NW 13TH COURT                       LAUDERHILL, FL 33313                                                              
Jones, Shevrin Dion (DEM)(STR)                     04/23/2018           191.70 CHE THOMPSON PHILLIP                         2020 VANDERBILT LANE, APT. 13            REDONDO BEACH, CA 90278                  FINANCIAL CONSULTANT                     
Jones, Shevrin "Shev" (DEM)(STS)                   06/13/2020         1,000.00 CHE THORNTON CHARLES                         13725 NW 18TH STREET                     PEMBROKE PINES, FL 33028                 NOT EMPLOYED                             
Jones, Shevrin "Shev" (DEM)(STS)                   07/23/2020           200.00 CHE THORNTON JE JOHN                         10326 NW 1ST AVE                         MIAMI SHORES, FL 33150                   LAWYER                                   
Jones, Shevrin "Shev" (DEM)(STS)                   06/16/2020             2.50 CHE THORPE NICHOLAS                          4327 GILBERT AVENUE                      DALLAS, TX 75219                         COMMUNITY ORGANIZER                      
Jones, Shevrin "Shev" (DEM)(STS)                   07/11/2019           500.00 CHE THROWER VICENTE                          1890 NW 6TH AVENUE                       POMPANO BEACH, FL 33060                  REAL ESTATE                              
Jones, Shevrin "Shev" (DEM)(STS)                   07/27/2020           500.00 CHE THROWER VICENTE                          1890 NW 6TH AVENUE                       POMPANO BEACH, FL 33060                  REAL ESTATE                              
Jones, Shevrin "Shev" (DEM)(STS)                   06/14/2020         1,000.00 CHE TIPTION KEVIN                            230 NE 4TH ST APT 1606                   MIAMI, FL 33132                          NURSE PRACTITIONER                       
Jones, Shevrin "Shev" (DEM)(STS)                   06/17/2020           500.00 CHE TISDAHL ROBIN                            2120 HIBISCUS CIRCLE                     NORTH MIAMI, FL 33181                    TEACHER                                  
Jones, Shevrin "Shev" (DEM)(STS)                   06/17/2020           500.00 CHE TISDAHL ROBIN                            2120 HIBISCUS CIRCLE                     NORTH MIAMI, FL 33181                    TEACHER                                  
Jones, Shevrin "Shev" (DEM)(STS)                   02/11/2019           500.00 CHE TITLE INSURANCE THROUGH LAWYERS          6545 CORPORATE CENTRE BLVD               ORLANDO, FL 32822                        ATTORNEY                                 
Jones, Shevrin "Shev" (DEM)(STS)                   08/26/2020         1,000.00 CHE TOBIAS ANDREW                            146 CENTRAL PARK WEST                    NEW YORK, NY 10023                       WRITER                                   
Jones, Shevrin Dion (DEM)(STR)                     06/14/2018           100.00 CHE TOIA THOMAS                              1042 SW ECKARD AVENUE                    PORT ST. LUCIE, FL 34953                 CHIROPRACTOR                             
Jones, Shevrin "Shev" (DEM)(STS)                   06/11/2020             5.56 CHE TOMASKO WILLIAM                          4601 LINNEAN AVE NW                      WASHINGTON, DC 20008                     SENIOR EDITOR                            
Jones, Shevrin "Shev" (DEM)(STS)                   06/18/2020           100.00 CHE TOOKES HANSEL                            471 SAVOIE DR                            PALM BEACH GARDENS, FL 33410             NOT EMPLOYED                             
Jones, Shevrin "Shev" (DEM)(STS)                   02/28/2019         1,000.00 CHE TOOKES HANSEL EMORY                      495 BRICKELL AVENUE                      PALM BEACH GARDENS, FL 33131             SR. RESEARCH ASSOCIA                     
Jones, Shevrin "Shev" (DEM)(STS)                   08/28/2020            30.00 CHE TOOTER ELIZABETH                         50 PARK AVENUE 7CD                       NEW YORK, NY 10016                       BD                                       
Jones, Shevrin "Shev" (DEM)(STS)                   12/29/2019            50.00 CHE TOWNSEND GWENDOLYN                       12406 ALAMANCE WAY                       UPPER MARLBORO, MD 20772                 PROGRAM ANALYST                          
Jones, Shevrin D. (DEM)(STR)                       02/25/2014           500.00 CHE TRADEMARK METALS RECYCLING, LLC          3440 NW 135TH STREET                     OPA-LOCKA, FL 33054                      RECYCLING                                
Jones, Shevrin "Shev" (DEM)(STS)                   09/26/2019         1,000.00 CHE TRISPARK MEDIA GROUP, INC                1380 N. UNIVERSITY DRIVE                 PLANTATION, FL 33322                     REAL ESTATE                              
Jones, Shevrin  (DEM)(STS)                         03/19/2021         1,000.00 CHE TRULIEVE GA, INC.                        3494 MARTIN HURST RD                     TALLAHASSEE, FL 32312                    HEALTHCARE                               
Jones, Shevrin "Shev" (DEM)(STS)                   06/05/2020             9.09 CHE TRUONG OLIVER                            1550 PERSHING DRIVE APT D                SAN FRANCISCO, CA 94129                  NOT EMPLOYED                             
Jones, Shevrin "Shev" (DEM)(STS)                   07/30/2020         1,000.00 CHE TSE CONSULTING LLC                       110 SE 6TH STREET, 15TH FLOOR            FORT LAUDERDALE, FL 33301                GOVERNMENT CONSULTAN                     
Jones, Shevrin "Shev" (DEM)(STS)                   08/03/2020             5.00 CHE TUCKER LAURIE                            6787 MONTROSE WAY                        BOYNTON BEACH, FL 33437                  NOT EMPLOYED                             
Jones, Shevrin "Shev" (DEM)(STS)                   03/01/2019            20.20 CHE TURETSKY MEGAN                           3032 N 35TH TERR                         HOLLYWOOD, FL 33021                      ANALYST                                  
Jones, Shevrin "Shev" (DEM)(STS)                   01/13/2020             5.00 CHE TURNER KIMBERLY                          3831 NW 175TH ST.                        MIAMI, FL 33055                          CLERK                                    
Jones, Shevrin "Shev" (DEM)(STS)                   03/01/2019            10.00 CAS TURNER MARY                              1895 NW 172 TERR                         MIAMI GARDENS, FL 33056                  RETIRED                                  
Jones, Shevrin "Shev" (DEM)(STS)                   10/10/2019            25.00 CHE TYNES KAREN                              17351 NW 7TH AVENUE, #110                MIAMI GARDENS, FL 33169                  FLIGHT ATTENDANT                         
Jones, Shevrin "Shev" (DEM)(STS)                   08/13/2020           500.00 CHE UNDERGROUND UTILITY CONTRACTORS OF FLORI 113 EAST COLLEGE AVENUE SUITE 200        TALLAHASSEE, FL 32301                    ASSOCIATION                              
Jones, Shevrin "Shev" (DEM)(STS)                   07/22/2020         1,000.00 CHE UNITED FACULTY OF FLORIDA POLITICAL ACTI 213 S ADAMS ST                           TALLAHASSEE, FL 32301                    POLITICAL COMMITTEE                      
Jones, Shevrin Dion (DEM)(STR)                     06/20/2018         1,000.00 CHE UNITED STATES SUGAR CORP                 111 PONCE DE LEON AVENUE                 CLEWISTON, FL 33440                      AGRICULTURAL                             
Jones, Shevrin "Shev"" (DEM)(STR)                  11/13/2015           500.00 CHE UNITED STATES SUGAR CORP THE SOUTHERN GA 111 PONCE DELEON AVENUE                  CLEWISTON, FL                            SUGAR PLANT                              
Jones, Shevrin D. (DEM)(STR)                       01/27/2014           500.00 CHE UNITED STATES SUGAR CORPORATION          111 PONCE DE LEON AVENUE                 CLEWISTON, FL 33440                      SUGAR CORPORATION                        
Jones, Shevrin "Shev" (DEM)(STS)                   10/13/2020         1,000.00 CHE UNITED TEACHERS OF DADE TIGER COPE INC   2200 BISCAYNE BLVD.                      MIAMI, FL 33137                          POLITICAL COMMITTEE                      
Jones, Shevrin "Shev" (DEM)(STS)                   10/13/2020         1,000.00 CHE UNITED TEACHERS OF DADE TIGER COPE NORTH 2200 BISCAYNE BLVD.                      MIAMI, FL 33137                          POLITICAL COMMITTEE                      
Jones, Shevrin "Shev" (DEM)(STS)                   10/13/2020         1,000.00 CHE UNITED TEACHERS OF DADE TIGER COPE SOUTH 2200 BISCAYNE BLVD.                      MIAMI, FL 33137                          POLITICAL COMMITTEE                      
Jones, Shevrin "Shev" (DEM)(STS)                   09/25/2019           500.00 CHE VALIANT SOLUTIONS                        401 E. LAS OLAS BLVD.                    FT. LAUDERDALE, FL 33301                 PUBLIC AFFAIR CONSUL                     
Jones, Shevrin "Shev" (DEM)(STS)                   03/31/2020         1,000.00 CHE VAN AMERIGEN HENRY                       37 W 12 STREET                           NEW YORK, NY 10011                       RETIRED                                  
Jones, Shevrin "Shev" (DEM)(STS)                   05/29/2020            35.00 CHE VAN DELFT CHARITY                        1945 WOLFORD RD                          CLEARWATER, FL 33760                     PSYCHOLOGIST                             
Jones, Shevrin "Shev" (DEM)(STS)                   07/10/2020            10.00 CHE VAN DELFT CHARITY                        1945 WOLFORD RD                          CLEARWATER, FL 33760                     PSYCHOLOGIST                             
Jones, Shevrin "Shev" (DEM)(STS)                   06/26/2020         1,000.00 CHE VANDERGRIFT - WILLIAMS FARMS             ATLANTIC SUGAR RD OFF SR 880             LOXAHATCHEE, FL 33470                    FARMING                                  
Jones, Shevrin "Shev" (DEM)(STS)                   01/13/2020         1,000.00 CHE VANDERGRIFT - WILLIAMS FARMS             ATLANTIC SUGAR ROAD OFF SR 880           LOXAHATCHEE, FL 33470                    FARM                                     
Jones, Shevrin "Shev" (DEM)(STS)                   03/19/2021        -1,000.00 REF VANDERGRIFT - WILLIAMS FARMS             ATLANTIC SUGAR ROAD OFF SR 880           LOXAHATCHEE, FL 33470                    FARMING                                  
Jones, Shevrin "Shev" (DEM)(STS)                   09/14/2020            70.00 CHE VANGURI PRADEEP                          10342 LIMA STREET                        COOPER CITY, FL 33026                    PROFESSOR                                
Jones, Shevrin "Shev" (DEM)(STS)                   08/01/2020           100.00 CHE VANHOOSE SHEELA                          10510 WAVES WAY                          PARKLAND, FL 33076                       CONSULTANT                               
Jones, Shevrin "Shev" (DEM)(STS)                   05/15/2019            35.00 CHE VANHOOSE SHEELA                          10510 WAVES WAY                          PARKLAND, FL 33076                                                                
Jones, Shevrin "Shev" (DEM)(STS)                   11/20/2019         1,000.00 CHE VANITY NUMBER LEASING. LLC               1380 N. UNIVERSITY DRIVE                 PLANTATION, FL 33322                     RETAIL                                   
Jones, Shevrin "Shev" (DEM)(STS)                   09/24/2019           100.00 CHE VARELA LAURA                             40 ISLE OF VENICE DRIVE #7               FT. LAUDERDALE, FL 33301                 COUNSELOR                                
Jones, Shevrin "Shev" (DEM)(STS)                   10/05/2019           100.00 CHE VAUGHAN AMBER                            1801 RIVERWOOD STREET NE                 CORAL SPRINGS, FL 33071                  CAREER DIRECTOR                          
Jones, Shevrin "Shev" (DEM)(STS)                   06/13/2020            25.00 CHE VAUGHAN AMBER                            836 HARBOR INN                           CORAL SPRINGS, FL 33071                  CAREER DIRECTOR                          
Jones, Shevrin "Shev" (DEM)(STS)                   08/11/2020           100.00 CHE VEGA LOUIS                               PO BOX 1965                              MIDLAND, MI 48641                        BUSINESS EXECUTIVE                       
Jones, Shevrin "Shev" (DEM)(STS)                   02/28/2019            20.20 CHE VELEZ JAYSON                             4385 SW 10TH PLACE, APT 204              DEERFIELED BEACH, FL 33442                                                        
Jones, Shevrin  (DEM)(STS)                         11/12/2021           100.00 CHE VELEZ ROD                                2522 N 28TH AVE                          HOLLYWOOD, FL 33020                      PROPERTY MANAGER                         
Jones, Shevrin "Shev" (DEM)(STS)                   10/12/2019            35.00 CHE VENET ALEX                               33 NORTH STREET                          WINOOSKI, VT 5404                                                                 
Jones, Shevrin  (DEM)(STS)                         11/12/2021            25.00 CHE VENKATARAMAN BARBARA                     2416 MIDDLE RIVER DRIVE                  FORT LAUDERDALE, FL 33305                ATTORNEY                                 
Jones, Shevrin "Shev" (DEM)(STS)                   07/31/2019            35.00 CHE VENKATARAMAN BARBARA                     1313 ORQUANE ISLE                        FT. LAUDERDALE, FL 33305                 LAWYER                                   
Jones, Shevrin "Shev" (DEM)(STS)                   07/10/2020            50.00 CHE VENKATARAMAN BARBARA                     2416 MIDDLE RIVER DRIVE                  FORT LAUDERDALE, FL 33305                LAWYER                                   
Jones, Shevrin  (DEM)(STS)                         10/29/2021         1,000.00 CHE VERTEX PHARMACEUTICALS INC POLITICAL CON 50 NORTHERN AVENUE                       BOSTON, MA 02210                         PHARMACEUTICALS                          
Jones, Shevrin "Shev" (DEM)(STS)                   10/02/2020         1,000.00 CHE VERTEX PHARMACEUTICALS INC POLITICAL CON 50 NORTHERN AVENUE                       BOSTON, MA 02210                         PHARMACEUTICALS                          
Jones, Shevrin "Shev" (DEM)(STS)                   12/16/2019         1,000.00 CHE VERTEZ PHARMACEUTICALS INC PC            50 NORTHERN AVENUE                       BOSTON, MA 02210                         POLITICAL COMMITTEE                      
Jones, Shevrin "Shev" (DEM)(STS)                   11/15/2019            50.00 CHE VINCENT LEINZS                           1510 NE 62ND STREET                      FT. LAUDERDALE, FL 33334                 FINANCIAL ADVISOR                        
Jones, Shevrin "Shev" (DEM)(STS)                   03/01/2019            35.00 CHE VINCENT LEINZS                           1510 NE 62ND STREET                      FT. LAUDERDALE, FL 33334                 WEALTH MANAGEMENT                        
Jones, Shevrin  (DEM)(STS)                         12/09/2021         1,000.00 CHE VISA                                     PO BOX 203730                            AUSTIN, TX 78720                         FINANCIAL                                
Jones, Shevrin "Shev" (DEM)(STS)                   09/25/2019         1,000.00 CHE VISA                                     PO BOX 203730                            AUSTIN, TX                               FINANCIAL SERVICES                       
Jones, Shevrin "Shev" (DEM)(STS)                   12/10/2019           100.00 CHE VITALE VALERIE                           510 SE 5TH AVE.,1502                     FORT LAUDERDALE, FL 33301                SOCIAL WORKER                            
Jones, Shevrin "Shev" (DEM)(STS)                   08/13/2020             5.00 CHE VOGT FREDERICK                           51 WALDEN HILL RD                        GUILFORD, CT 06437                       NOT EMPLOYED                             
Jones, Shevrin "Shev" (DEM)(STS)                   07/23/2020           400.00 CHE WADE RAKES                               732 EUCLID AVE APT 4                     MIAMI BEACH, FL 33139                    RVP                                      
Jones, Shevrin D. (DEM)(STR)                       12/05/2013            10.00 CAS WADLEY TIKYA                             PO BOX 551970                            MIAMI GARDENS, FL 33055                                                           
Jones, Shevrin "Shev" (DEM)(STS)                   07/20/2020           200.00 CHE WADSWORTH RHETT                          1945 HARBOUR INLET DRIVE                 FORT LAUDERDALE, FL 33316                CEO                                      
Jones, Shevrin "Shev"" (DEM)(STR)                  06/08/2016           500.00 CHE WALGREENS                                780 WAUKEGAN ROAD                        DEERFIELD, IL 60015                      RETAIL                                   
Jones, Shevrin "Shev" (DEM)(STS)                   07/20/2020         1,000.00 CHE WALKER JEFFREY                           662 ISLAND ROAD                          PALM BEACH, FL 33480                     NOT EMPLOYED                             
Jones, Shevrin Dion (DEM)(STR)                     01/05/2018             9.29 CAS WALKER LYNDA                             1806 NW 183RD STREET                     MIAMI GARDENS, FL 33056                                                           
Jones, Shevrin D. (DEM)(STR)                       12/05/2013            20.00 CAS WALKER VANESSA                           7780 DILIDO BLVD                         MIRAMAR, FL 33023                                                                 
Jones, Shevrin "Shev" (DEM)(STS)                   07/18/2020            50.00 CHE WALLACE WENDI                            315 18TH PL NE APT 1                     WASHINGTON, DC 20002                     DIRECTOR                                 
Jones, Shevrin "Shev"" (DEM)(STR)                  10/23/2015         1,000.00 CHE WALMART                                  702 SW 8TH STREET                        DENTONVILLE, IL 72716                    RETAIL               RETAIL              
Jones, Shevrin Dion (DEM)(STR)                     11/13/2017         1,000.00 CHE WALMART STORES, INC.                     702 SW 8TH STREET                        BENTONVILLE, AR 72716                    RETAIL                                   
Jones, Shevrin D. (DEM)(STR)                       12/05/2013            20.00 CAS WALTERS SHANE                            5307 GATE LAKE ROAD                      TAMARAC, FL 33319                                                                 
Jones, Shevrin "Shev" (DEM)(STS)                   12/02/2019            25.00 CHE WARD-PETERSON MELISSA                    6441 N.W. 27TH STREET                    SUNRISE, FL 33313                        POSTDOC RESEARCHER                       
Jones, Shevrin "Shev" (DEM)(STS)                   03/01/2019            20.00 CHE WARD-PETERSON MELISSA                    6441 NW 27TH STREET                      SUNRISE, FL 33313                        POSTDOC RESEARCHER                       
Jones, Shevrin "Shev" (DEM)(STS)                   08/13/2020            50.00 CHE WARD-PETERSON MELISSA                    240 COMMODORE DR APT. 1124               PLANTATION, FL 33325                     POSTDOC RESEARCHER                       
Jones, Shevrin  (DEM)(STS)                         12/07/2021            10.00 CHE WASHBURN LARRY                           1841ASHLEY DR                            VENICE, FL 34292                         NOT EMPLOYED                             
Jones, Shevrin "Shev" (DEM)(STS)                   10/23/2019            10.00 CHE WASHINGTON KIMBERLY                      4115 NW 79TH AVENUE                      CORAL SPRINGS, FL 33071                                                           
Jones, Shevrin "Shev" (DEM)(STS)                   10/18/2020             5.00 CHE WASHINGTON ROSALIND                      9468 LEATHERWOOD AVENUE                  TAMPA, FL 33647                          REGISTERED NURSE                         
Jones, Shevrin "Shev" (DEM)(STS)                   08/02/2020             5.00 CHE WASHINGTON ROSALIND                      9468 LEATHERWOOD AVENUE                  TAMPA, FL 33647                          REGISTERED NURSE                         
Jones, Shevrin "Shev" (DEM)(STS)                   06/19/2020            15.00 CHE WATSON PATRICIA                          117 SOUTH COOK 331                       BARRINGTON, IL 60010                     NOT EMPLOYED                             
Jones, Shevrin "Shev" (DEM)(STS)                   06/11/2020           100.00 CHE WAYT AARON                               553 E. TENNESSEE ST.                     TALLAHASSEE, FL 32308                    ATTORNEY                                 
Jones, Shevrin "Shev" (DEM)(STS)                   07/14/2020            50.00 CHE WEATHERSPOON TROY                        3260 NW 202 LN                           MIAMI GARDENS, FL 33056                  BENEFITS ADMINISTRAT                     
Jones, Shevrin "Shev" (DEM)(STS)                   06/25/2020            25.00 CHE WEBSTER CHARLES                          4129 SW 1 CT.                            PLANTATION, FL 33317                     NOT EMPLOYED                             
Jones, Shevrin "Shev" (DEM)(STS)                   07/07/2020         1,000.00 CHE WEEKS GREG                               1224 DEFOOR VILLAGE CT NW 120            ATLANTA, GA 30318                        SUBCONTRACTOR                            
Jones, Shevrin "Shev" (DEM)(STS)                   08/11/2020            20.20 CHE WEEKS TERRY                              1674 BAY RD APT 502                      MIAMI BEACH, FL 33139                    PROJECT MANAGEMENT                       
Jones, Shevrin "Shev" (DEM)(STS)                   08/03/2020            10.00 CHE WEISBERG MICHELE                         9620 DOVETREE ISLE DRIVE                 BOYNTON BEACH, FL 33473                  NOT EMPLOYED                             
Jones, Shevrin "Shev" (DEM)(STS)                   06/04/2020             9.09 CHE WEISMAN HOLDEN                           4052 CLAY PL NE                          WASHINGTON, DC 20019                     ASSOCIATE POLICY DIR                     
Jones, Shevrin "Shev" (DEM)(STS)                   08/12/2020         1,000.00 CHE WELLINGTON REGIONAL MEDICAL CENTER       10101 FOREST BLVD.                       WELLINGTON, FL 33414                     HEALTHCARE                               
Jones, Shevrin  (DEM)(STS)                         11/19/2021           100.00 CHE WELLS HERBERT                            3603 LIME HILL RD                        LAUDERHILL, FL 33319                     NOT EMPLOYED                             
Jones, Shevrin "Shev" (DEM)(STS)                   07/20/2020           100.00 CHE WELLS HERBERT                            3603 LIME HILL RD                        LAUDERHILL, FL 33319                     NOT EMPLOYED                             
Jones, Shevrin D. (DEM)(STR)                       05/19/2012           150.00 CHE WELLS HERBERT, A.                        524 SW 11TH AVE.                         FT. LAUDERDALE, FL 33312                 RETIRED                                  
Jones, Shevrin  (DEM)(STS)                         12/31/2021             0.06 INT WELLS FARGO                              PO BOX 6995                              PORTLAND, OR 97228                       FINANCIAL                                
Jones, Shevrin "Shev" (DEM)(STS)                   10/19/2020         1,000.00 CHE WELLS FARGO & COMPANY FLORIDA EMPLOYEES  9 SOUTH 7 STREET                         MINNEAPOLIS, MN 55402                    POLITICAL COMMITTEE                      
Jones, Shevrin "Shev" (DEM)(STS)                   10/16/2020             5.00 CHE WEST KIMBERLY                            4316 NE GOING ST                         PORTLAND, OR 97218                       ENUMERATOR                               
Jones, Shevrin "Shev" (DEM)(STS)                   07/31/2019         1,000.00 CHE WEST FLAGLER ASSOCIATES, LTD             PO BOX 350940                            MIAMI, FL 33135                          GAMING & LODGING                         
Jones, Shevrin "Shev" (DEM)(STS)                   11/20/2019         1,000.00 CHE WHAT'S NEXT ESPORTS                      1380 N. UNIVERSITY DRIVE                 PLANTATION, FL 33322                     SPORTS MARKETING                         
Jones, Shevrin "Shev" (DEM)(STS)                   12/03/2019           100.00 CHE WHITE ROBERT                             5056 SW 162 AVENUE                       MIRAMAR, FL 33027                        RETIRED                                  
Jones, Shevrin "Shev" (DEM)(STS)                   03/01/2019            50.00 CAS WHITE LAFOSSE STEPHANIE                  931 LITTLE RIVER DRIVE                   MIAMI, FL 33150                          EDUCATION                                
Jones, Shevrin "Shev" (DEM)(STS)                   08/07/2020           500.00 CHE WHITE ROCK QUARRIES                      PO BOX 16065                             WEST PALM BEACH, FL 33416                CONSTRUCTION                             
Jones, Shevrin "Shev" (DEM)(STS)                   05/30/2020            50.00 CHE WHITEHEAD DOMINIK                        1501 27TH STREET SE APT 301              WASHINGTON, DC 20020                     DIRECTOR                                 
Jones, Shevrin "Shev" (DEM)(STS)                   05/11/2020            50.00 CHE WHITEHEAD DOMINIK                        1501 27TH STREET SE APT 301              WASHINGTON, DC 20020                     DIRECTOR                                 
Jones, Shevrin  (DEM)(STS)                         11/14/2021            25.00 CHE WHITEHEAD MONETTA                        4440 NW 203RD TERRACE                    MIAMI GARDENS, FL 33055                  ADMINISTRATION                           
Jones, Shevrin  (DEM)(STS)                         12/14/2021            10.00 CHE WHITEHEAD MONETTA                        4440 NW 203 TERR                         MIAMI GARDENS, FL 33055                  ADMINISTRATION                           
Jones, Shevrin "Shev" (DEM)(STS)                   08/05/2020            35.00 CHE WHITEHEAD MONETTA                        4440 NW 203RD TERRACE                    MIAMI GARDENS, FL 33055                  ADMINISTRATION                           
Jones, Shevrin "Shev" (DEM)(STS)                   07/12/2020            35.00 CHE WHITEHEAD MONETTA                        4440 NORTHWEST 203RD TERRACE             MIAMI GARDENS, FL 33055                  ADMINISTRATION                           
Jones, Shevrin "Shev" (DEM)(STS)                   05/31/2019            50.00 CHE WHITEHEAD MONETTA                        4440 NW 203RD TERR                       MIAMI GARDENS, FL 33055                  ADMINISTRATION                           
Jones, Shevrin "Shev" (DEM)(STS)                   09/30/2019            20.20 CHE WHITEHEAD MONETTA                        4440 NW 203RD TERR                       MIAMI GARDENS, FL 33055                  ADMINISTRATION                           
Jones, Shevrin "Shev" (DEM)(STS)                   08/05/2020           250.00 CHE WHITESCARVER CRYSTAL                     17001 MADRES DE AVILA                    TAMPA, FL 33613                          ATTORNEY                                 
Jones, Shevrin "Shev" (DEM)(STS)                   07/20/2020           100.00 CHE WHITESCARVER CRYSTAL                     17001 MADRES DE AVILA                    TAMPA, FL 33613                          ATTORNEY                                 
Jones, Shevrin "Shev" (DEM)(STS)                   06/16/2020            35.00 CHE WHITESIDE PATRICK                        961 SYLVANIA BLVD                        MIAMI, FL 33144                          HEALTHCARE                               
Jones, Shevrin D. (DEM)(STR)                       09/27/2013           100.00 INK WHITNEY RAWLS                            1816 NW 4TH STREET                       POMPANO BEACH, FL 33069                                       BANNER DESIGN       
Jones, Shevrin  (DEM)(STS)                         12/02/2021           100.00 CHE WIGGINS PAUL                             321 SE 3RD STREET APT. 405               DANIA BEACH, FL 33004                    PASTOR                                   
Jones, Shevrin "Shev" (DEM)(STS)                   08/15/2019             5.00 CHE WILDER TANDI                             601 NE 23RD STREET APT 1701              MIAMI, FL 33137                          PUBLICIST                                
Jones, Shevrin "Shev" (DEM)(STS)                   05/31/2019             5.00 CHE WILDER TANDI                             601 NE 23RD STREET, #1701                MIAMI, FL 33137                                                                   
Jones, Shevrin "Shev" (DEM)(STS)                   06/05/2020             3.64 CHE WILHITE THEODORE                         504 R STREET NW                          WASHINGTON, DC 20001                     ASSOCIATE MANAGER                        
Jones, Shevrin "Shev" (DEM)(STS)                   05/05/2020            20.20 CHE WILKERSON AMANDA                         731 GREEN COURT                          KISSIMMEE, FL 34759                      RESEARCHER                               
Jones, Shevrin "Shev" (DEM)(STS)                   06/13/2020            25.00 CHE WILLIAMS ARISTEA                         3636 LAKE ESTATES WAY                    ATLANTA, GA 30349                        CONSULTANT                               
Jones, Shevrin "Shev" (DEM)(STS)                   03/01/2019            50.00 CHE WILLIAMS BRIAN                           361 NORTH WEST 49TH AVENUE               PLANTATION, FL 33317                     MANAGER                                  
Jones, Shevrin "Shev" (DEM)(STS)                   03/01/2019           100.00 CHE WILLIAMS CARMEN                          13117 SW 49TH COURT                      MIRAMAR, FL 33927                        UNEMPLOYED                               
Jones, Shevrin "Shev" (DEM)(STS)                   03/04/2019           150.00 CHE WILLIAMS LARRY                           2754 EASTWIND DRIVE                      FERNANDINA BEACH, FL 32034               GOVT AFFAIRS                             
Jones, Shevrin "Shev" (DEM)(STS)                   03/04/2019           100.00 CHE WILLIAMS MCKENNA                         2754 EASTWIND DRIVE                      FERNANDINA BEACH, FL 32034               STUDENT                                  
Jones, Shevrin "Shev" (DEM)(STS)                   06/10/2020           100.00 CHE WILLIAMS NIKISHA                         1200 JANN AVENUE                         OPA-LOCKA, FL 33054                      NON PROFIT LEADER                        
Jones, Shevrin "Shev" (DEM)(STS)                   06/04/2020             2.28 CHE WILLIAMS RICHARD                         2701 SE CLINTON ST #12                   PORTLAND, OR 97202                       ATTORNEY                                 
Jones, Shevrin  (DEM)(STS)                         12/07/2021            25.00 CHE WILLIAMS ROGER                           387 NORTHEAST 191ST STREET 207           MIAMI, FL 33179                          ACADEMIC ADVISER                         
Jones, Shevrin "Shev" (DEM)(STS)                   03/01/2019           100.00 CHE WILLIAMS ROZALIA                         3725 S. OCEAN DRIVE, #9213               HOLLYWOOD, FL 33019                      PRESIDENT                                
Jones, Shevrin "Shev" (DEM)(STS)                   06/19/2020           100.00 CHE WILLIAMS SHAWN                           17520 DEVORE LN                          FORT MYERS, FL 33913                     CPA                                      
Jones, Shevrin D. (DEM)(STR)                       06/06/2012           100.00 CHE WILLIAMS STEVEN                          100 NE 99TH STREET                       MIAMI SHORES, FL 33138                                                            
Jones, Shevrin "Shev" (DEM)(STS)                   09/25/2019            20.20 CHE WILLIS JOAQUIN                           15301 NE 5TH COURT                       MIAMI, FL 33162                                                                   
Jones, Shevrin "Shev" (DEM)(STS)                   11/30/2019            35.00 CHE WILLIS R. JOAQUIN                        15301 NE 5TH COURT                       MIAMI, FL 33162                          DEVELOPER                                
Jones, Shevrin "Shev" (DEM)(STS)                   10/28/2019            50.00 CHE WILLIS ROBERT JOAQUIN                    15301 NE 5TH COURT                       MIAMI, FL 33162                          PASTOR                                   
Jones, Shevrin "Shev" (DEM)(STS)                   09/25/2019           100.00 CHE WILMOTH MARVIN                           7900 HARBOR ISLAND DRIVE PH 10           NORTH BAY VILLAGE, FL 33141              REAL ESTATE                              
Jones, Shevrin "Shev" (DEM)(STS)                   03/01/2019           200.00 CHE WILMOTH MARVIN                           11601 NW 23RD STREET                     PLANTATION, FL 33323                     COMMUNITY DEVELOPMEN                     
Jones, Shevrin "Shev" (DEM)(STS)                   07/02/2020           200.00 CHE WILMOTH MARVIN                           7900 HARBOR DRIVE PH 10                  NORTH BAY VILLAGE, FL 33141              COMMUNITY DEVELOPMEN                     
Jones, Shevrin "Shev" (DEM)(STS)                   06/05/2020             5.00 CHE WILSFORD CARTER                          65A SKILLMAN AVE                         BROOKLYN, FL 11211                       NOT EMPLOYED                             
Jones, Shevrin "Shev" (DEM)(STS)                   07/26/2020            20.20 CHE WILSON DAVID                             11675 9TH ST N APT 6                     ST. PETERSBURG, FL 33716                 NOT EMPLOYED                             
Jones, Shevrin "Shev" (DEM)(STS)                   08/04/2020            10.00 CHE WILSON RYAN                              4001 FANNIN ST #4504                     HOUSTON, TX 77004                        NON-PROFIT MANAGEMEN                     
Jones, Shevrin "Shev" (DEM)(STS)                   10/21/2020           750.00 CHE WILSON-CIRANNA TAMI                      435 STANFORD DR.                         ARCADIA, CA 91007                        CFO                                      
Jones, Shevrin "Shev" (DEM)(STS)                   06/02/2020            20.00 CHE WOMACK MICHAEL                           2002 E 5TH AVE UNIT 303                  TAMPA, FL 33605                          COMMUNICATIONS MANAG                     
Jones, Shevrin "Shev" (DEM)(STS)                   11/06/2019            10.00 CHE WONG GRACE                               7804 PEMBROKE ROAD                       MIRAMAR, FL 33023                        NOT EMPLOYED                             
Jones, Shevrin "Shev" (DEM)(STS)                   08/13/2020            10.00 CHE WOOD CAROL                               3548 STATE ROAD 30A                      PORT ST. JOE, FL 32456                   NOT EMPLOYED                             
Jones, Shevrin Dion (DEM)(STR)                     04/25/2018            47.69 CAS WOODARD LAURIE                           18282 SW 33RD STREET                     MIRAMAR, FL                                                                       
Jones, Shevrin "Shev" (DEM)(STS)                   08/28/2020            10.00 CHE WOODEN AMORY                             5 ORMOND PLACE                           RYE, NY 10580                            MARKETING                                
Jones, Shevrin "Shev" (DEM)(STS)                   03/01/2019            50.00 CHE WOODS MATILDA                            540 NW 214TH STREET, UNIT 203            MIAMI GARDENS, FL 33169                  DEPUTY SHERIFF                           
Jones, Shevrin  (DEM)(STS)                         12/31/2021           100.00 CHE WOODSIDE DEBBIE                          310 NW. 6TH AVE.                         DELRAY BEACH, FL 33444                   ACCOUNTING MANAGER                       
Jones, Shevrin "Shev" (DEM)(STS)                   02/15/2019           250.00 CHE WOODSIDE DEBBIE                          852 KOKOMO KEY LANE                      DELRAY BEACH, FL 33483                   ACCOUNTING MANAGER                       
Jones, Shevrin "Shev" (DEM)(STS)                   11/30/2019           100.00 CHE WOODSIDE DEBORAH                         310 NW 6TH AVENUE                        DELRAY BEACH, FL 33444                   ACCOUNTING MANAGER                       
Jones, Shevrin "Shev" (DEM)(STS)                   03/01/2019            35.00 CHE WOODSON BRADLEY                          7443 ARTHUR STREET                       HOLLYWOOD, FL 33024                      AFFAIRS COORDINATOR                      
Jones, Shevrin "Shev" (DEM)(STS)                   03/01/2019           100.00 CHE WOODSON MARIE                            7443 ARTHUR STREET                       HOLLYWOOD, FL 33024                      RETIRED                                  
Jones, Shevrin "Shev" (DEM)(STS)                   05/07/2019            20.20 CHE WOOLBRIGHT LINDA                         601 N. OCEAN STREET, STE 309             JACKSONVILLE, FL 32202                                                            
Jones, Shevrin "Shev" (DEM)(STS)                   10/20/2020           100.00 CHE WORL TRAVIS                              6160 NORTH WINTHROP AVENUE               CHICAGO, IL 60660                        CONSULTANT                               
Jones, Shevrin "Shev" (DEM)(STS)                   07/23/2020            50.00 CHE WORL TRAVIS                              6160 NORTH WINTHROP AVENUE               CHICAGO, IL 60660                                                                 
Jones, Shevrin "Shev" (DEM)(STS)                   04/21/2020         1,000.00 CHE WORTHY HARVEST                           1380 N. UNIVERSITY DRIVE                 PLANTATION, FL 33322                     REAL ESTATE                              
Jones, Shevrin "Shev" (DEM)(STS)                   06/04/2020            50.00 CHE WRIGHT COLIN                             324 ARDMORE CT NW                        ATLANTA, GA 30309                        TECHNOLOGY DIRECTOR                      
Jones, Shevrin "Shev" (DEM)(STS)                   04/04/2020           100.00 CHE WRIGHT COLIN                             324 ARDMORE CT NW                        ATLANTA, GA 30309                        ATTORNEY                                 
Jones, Shevrin "Shev" (DEM)(STS)                   07/22/2020           250.00 CHE WRIGHT COLIN                             324 ARDMORE CT NW                        ATLANTA, GA 30309                        ATTORNEY                                 
Jones, Shevrin "Shev" (DEM)(STS)                   07/31/2020           250.00 CHE WRIGHT JAMES                             16400 NW 2ND AVE STE 200                 MIAMI, FL 33169                          SELF-EMPLOYED                            
Jones, Shevrin D. (DEM)(STR)                       05/17/2012            25.00 CHE WYNN JAMES, RILEY                        1321 SOUTH DIXIE HIGHWAY #15E            POMPANO BEACH, FL 33060                  CASE MANAGER                             
Jones, Shevrin "Shev" (DEM)(STS)                   04/11/2020            25.00 CHE YANIS NICHOLAS                           10109 BELLEVILLE PLACE                   TAMPA, FL 33624                          TRAFFIC COORDINATOR                      
Jones, Shevrin "Shev" (DEM)(STS)                   11/17/2019           500.00 CHE YEARBY DANIEL                            10330 JUNIPER CT                         PEMBROKE PINES, FL 33026                 HR                                       
Jones, Shevrin "Shev" (DEM)(STS)                   03/01/2019            35.00 CHE YEARBY DANIEL                            110 NW 206TH TERR                        MIAMI, FL 33169                          UNEMPLOYED                               
Jones, Shevrin "Shev" (DEM)(STS)                   10/17/2019         1,000.00 CHE YGRENE ENERGY FUND, INC.                 2100 SOUTH MCDOWELL BLVD.                PETALUMA, CA 94954                       FINANCIAL                                
Jones, Shevrin "Shev" (DEM)(STS)                   11/20/2019         1,000.00 CHE YKI PROPERTY HOLDINGS                    1380 N. UNIVERSITY DRIVE                 PLANTATION, FL 33322                     REAL ESTATE                              
Jones, Shevrin Dion (DEM)(STR)                     01/07/2018             9.29 CAS YOUNG REBECCA                            281 LARIMAR AVENUE                       VIRGINIA BEACH, VA 23462                                                          
Jones, Shevrin Dion (DEM)(STR)                     01/01/2018             9.29 CAS YOUNG TOBY                               9121 SW 22ND COURT, UNIT D               DAVIE, FL 33324                                                                   
Jones, Shevrin "Shev" (DEM)(STS)                   07/17/2020             5.00 CHE ZACHARIAS LIANA                          29 COTTONWOOD TRAIL                      PALM COAST, FL 31137                     NOT EMPLOYED                             
Jones, Shevrin "Shev" (DEM)(STS)                   06/17/2020             5.00 CHE ZACHARIAS LIANA                          29 COTTONWOOD TRAIL                      PALM COAST, FL 32137                     NOT EMPLOYED                             
Jones, Shevrin "Shev" (DEM)(STS)                   10/17/2020             5.00 CHE ZACHARIAS LIANA                          29 COTTONWOOD TRAIL                      FORT LAUDERDALE, FL 32317                NOT EMPLOYED                             
Jones, Shevrin "Shev" (DEM)(STS)                   09/17/2020             5.00 CHE ZACHARIAS LIANA                          29 COTTONWOOD TRAIL                      FORT LAUDERDALE, FL 32137                NOT EMPLOYED                             
Jones, Shevrin  (DEM)(STS)                         12/09/2021         1,000.00 CHE ZAFFIRINI CARLOS                         401 W 16TH STREET SUITE 840              AUSTIN, TX 78701                         ATTORNEY                                 
Jones, Shevrin "Shev" (DEM)(STS)                   06/07/2020             5.00 CHE ZAHAB ROGER                              545 WEBER AVENUE                         AKRON, OH 44303                          MUSICIAN/TEACHER                         
Jones, Shevrin "Shev" (DEM)(STS)                   06/13/2020            10.00 CHE ZANTOP NICK                              2020 TERRA MAR DR #105                   POMPANO BEACH, FL 33062                  MARKETING                                
Jones, Shevrin "Shev" (DEM)(STS)                   06/05/2020            25.00 CHE ZANTOP NICK                              2020 TERRA MAR DR #105                   POMPANO BEACH, FL 33062                  MARKETING                                
Jones, Shevrin "Shev" (DEM)(STS)                   07/02/2020             3.90 CHE ZAPFEL JOHN                              1240 SHOAL RIDGE ROAD                    OCONOMOWOC, WI 53066                     POLITICAL DIRECTOR                       
Jones, Shevrin "Shev" (DEM)(STS)                   09/24/2019           300.00 CHE ZAUDER STEPHANIE                         1843 ANDROMEDA LANE                      FT. LAUDERDALE, FL 33327                 GOVERNMENT RELATIONS                     
Jones, Shevrin Dion (DEM)(STR)                     10/19/2017           500.00 CHE ZENECA SERVICES                          1800 CONCORDE PIKE                       WILMINGTON, DE 19850                     PHARMACUETICAL                           
Jones, Shevrin "Shev" (DEM)(STS)                   08/07/2019           500.00 CHE ZENECA, INC.                             1800 CONCORD PIKE ROAD                   WILMINGTON, DE 19850                     PHARMACEUTICALS                          
Jones, Shevrin "Shev" (DEM)(STS)                   07/20/2020           500.00 CHE ZENECA, INC.                             180 CONCORD PIKE, PO BOX 15437           WILMINGTON, DE 19850                     HEALTHCARE                               
Jones, Shevrin "Shev" (DEM)(STS)                   09/26/2019           500.00 CHE ZIMEK PETER                              4204 BLUE MAJOR DRIVE                    WINDERMERE, FL 34786                     REAL ESTATE, ADVERTI                     
Jones, Shevrin "Shev" (DEM)(STS)                   10/18/2019         1,000.00 CHE ZIMMER PETER                             3100 N. OCEAN BLVD.                      FT. LAUDERDALE, FL 33308                 NOT EMPLOYED                             
Jones, Shevrin "Shev" (DEM)(STS)                   07/25/2020            15.00 CHE ZIMMERMAN THOMAS                         17 ORCHARD ST.                           MEDFORD, MA 02115                        STUDENT                                  
Jones, Shevrin "Shev" (DEM)(STS)                   10/28/2019           200.00 CHE ZUBER GEORGE                             2447 NE 20TH COURT                       FT. LAUDERDALE, FL 33305                 RETIRED                                  
Jones, Shevrin D. (DEM)(STR)                       12/05/2013            25.00 CHE ZUCKER ANN                               16100 GULF CLUB ROAD, #310               WESTON, FL                                                                        
Jones, Shevrin "Shev" (DEM)(STS)                   08/13/2020         1,000.00 CHE ZURICH AMERICAN INSURANCE COMPANY        1299 ZURICH WAY                          SCHAUMBURG, IL 60196                     INSURANCE                                
------------------------------------------------------------------------------
                                                       Total:       682,878.09
2003 Contribution(s) Selected
Related Medical Legislation
SB 1442: Medical Education Reimbursement and Loan Repayment Program
Revising the purpose of the program; expanding eligibility criteria for the program to include certain practice areas; requiring practitioners to provide specified proof of eligibility to receive payments under the program, etc.
SB 1540: Medicaid Managed Care
Requiring that the rental and purchase of durable medical equipment and complex rehabilitation technology by providers of home health care services or medical supplies and appliances be reimbursed by the Agency for Health Care Administration, managed care plans, and subcontractors at a specified amount; requiring that Medicaid enrollees be allowed their choice of certain qualified Medicaid providers; prohibiting a managed care plan from referring its members to a subcontractor for covered services if the subcontractor has an ownership interest or a profit-sharing arrangement with certain entities, etc.
SB 1828: Surgical Technology and Central Service Technician Services
Authorizing health care facilities to employ or otherwise retain the services of persons to perform surgical technology or central service technician services if they meet specified criteria; providing construction; authorizing central service technicians to satisfy certain requirements within a specified timeframe after their date of hire; providing continuing education requirements for central service technicians, etc.